We pride ourselves on featuring incredibly gorgeous, stylish real weddings regularly. We share a huge range of different styles and themes, one of those being luxury weddings. So here are some of the luxury wedding blogs you need to see to kickstart your wedding planning inspo file.
Flowers galore for Holly and Matthew's Sydney wedding
This beautiful classic wedding at the gorgeous Taronga Center featured some stunning florals created by Anna Wang. The venue was transformed by the abundance of blooms and looked phenomenal. See the wedding featured on one of our luxury wedding blogs here.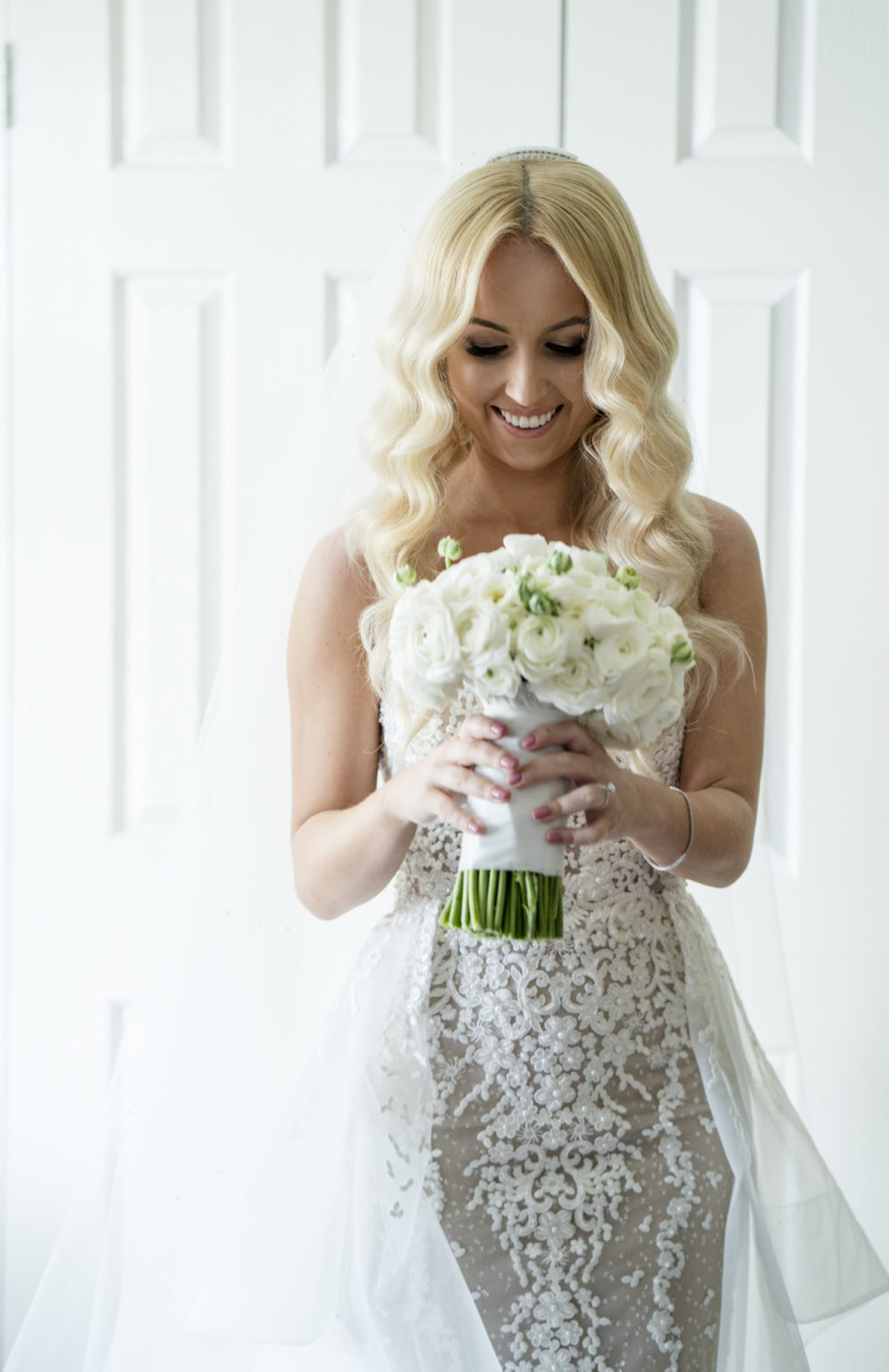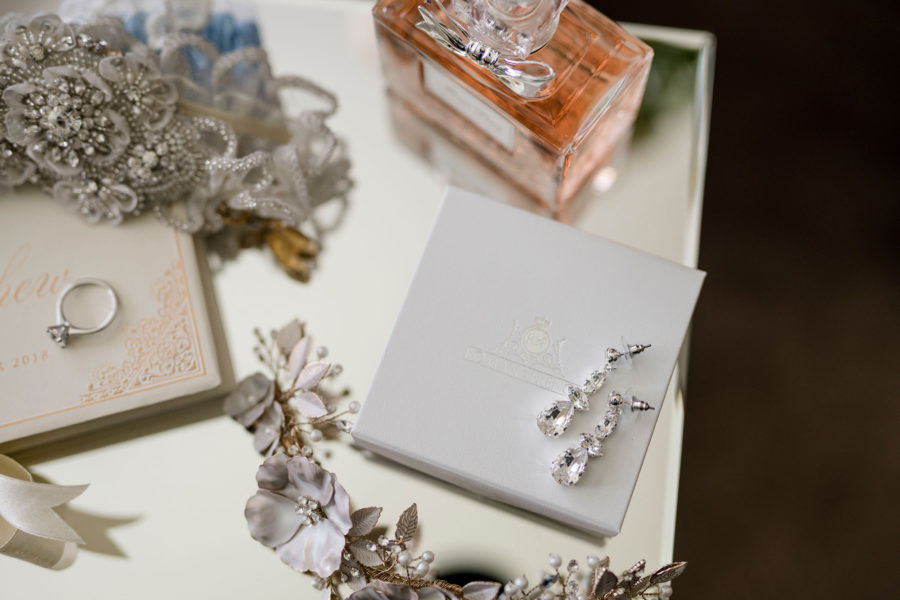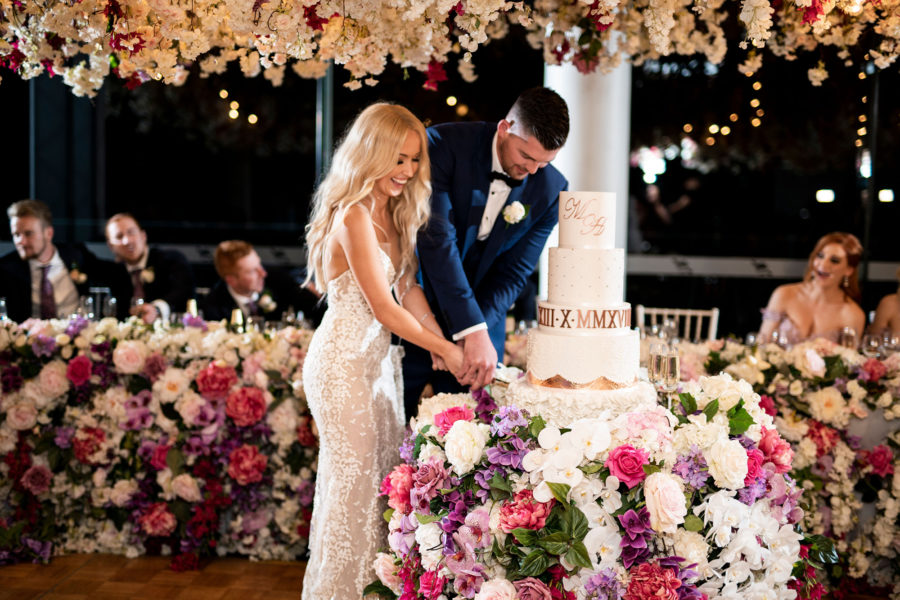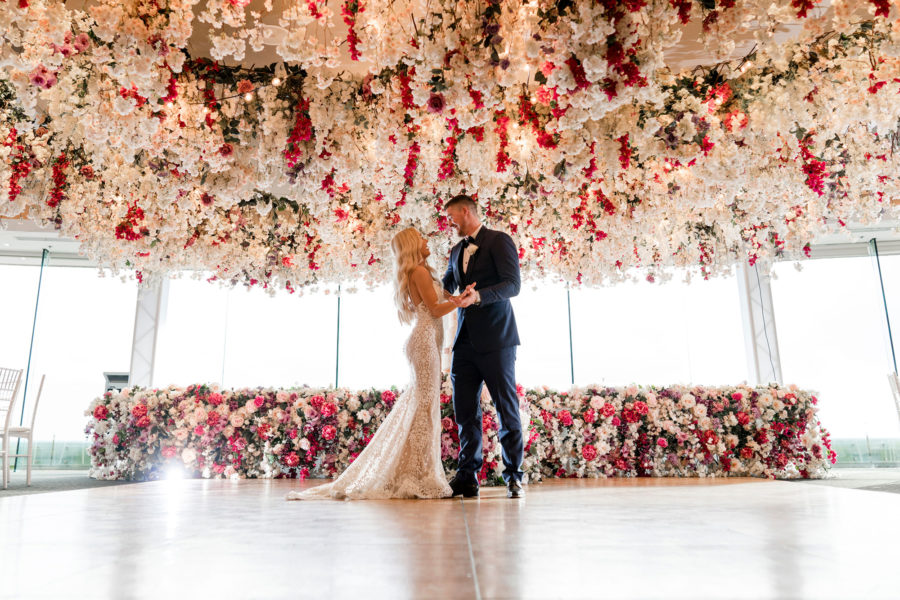 Luke and Damien's three-day million dollar wedding extravaganza
This gorgeous "wedfestival" at the Palmyra B&B near Foster, NSW, featured an abundance of crystals, chandeliers and Australia's first lit up wedding cake. Read their wedding blog here and see more pictures.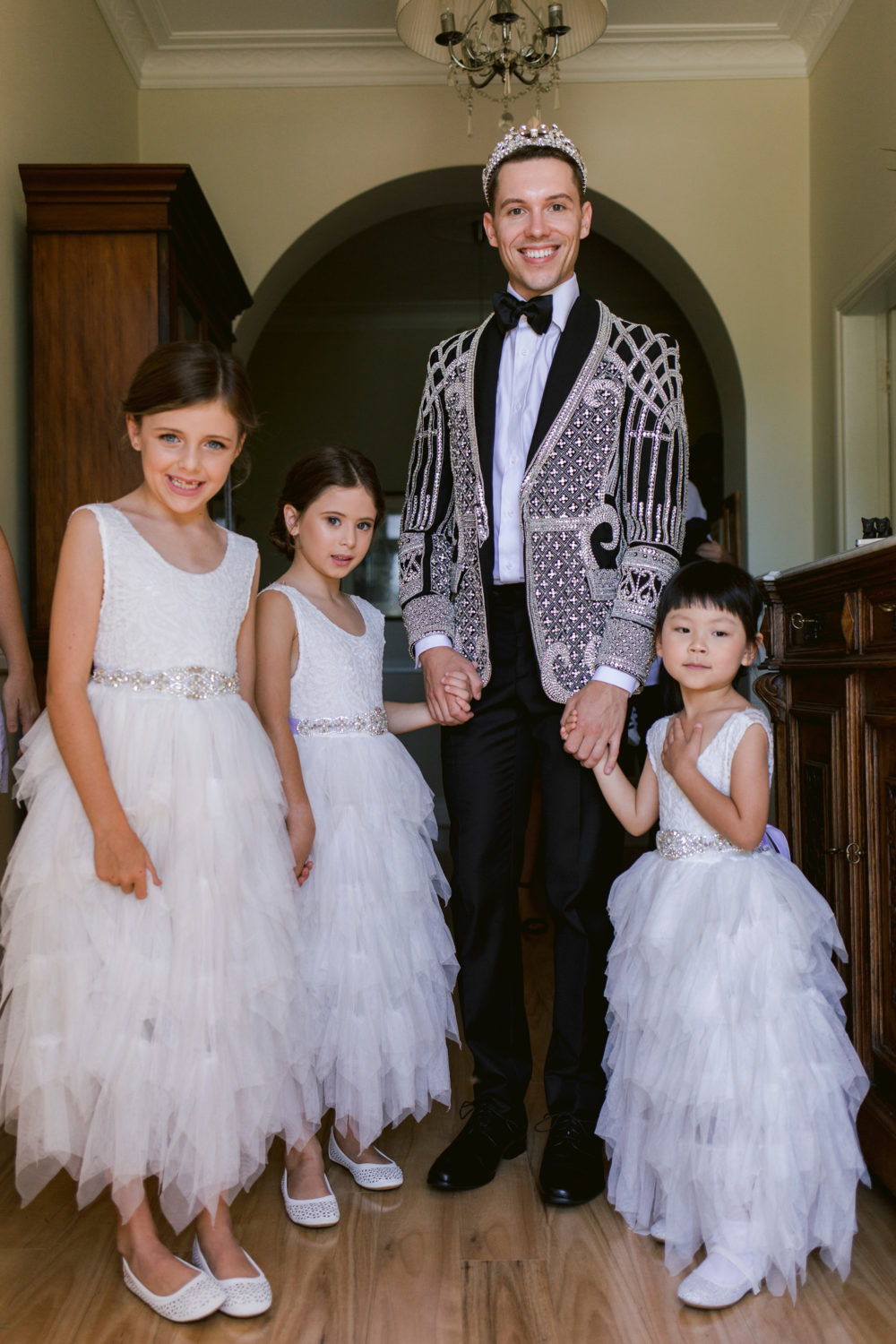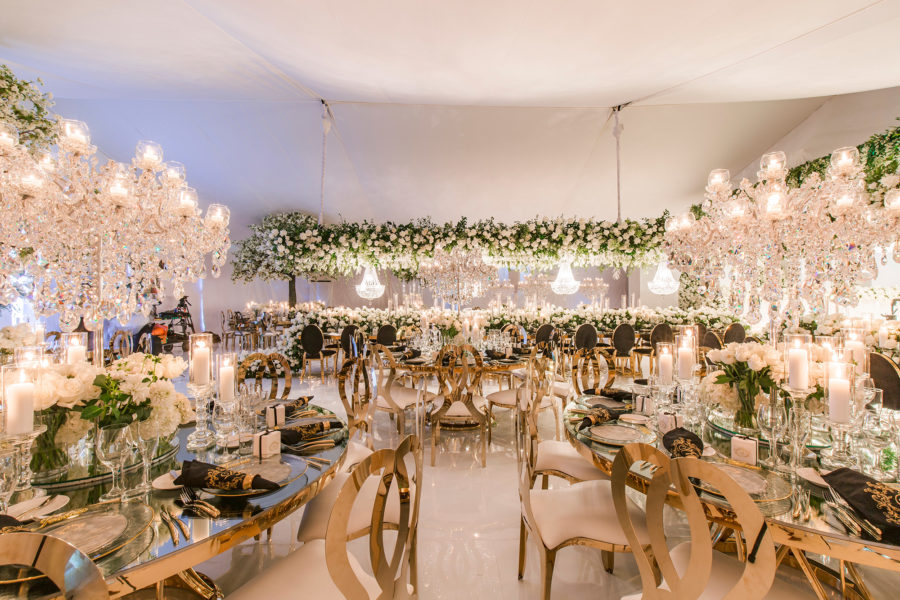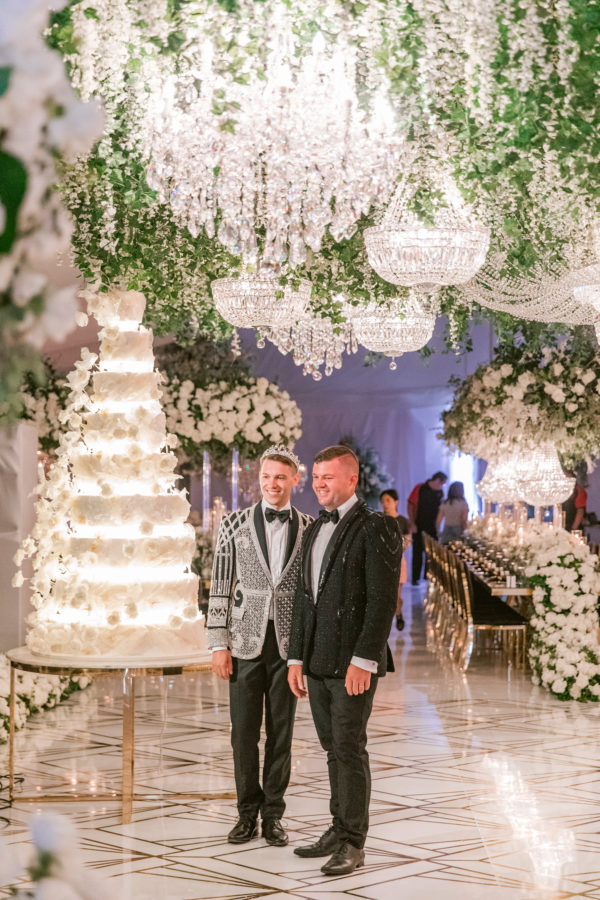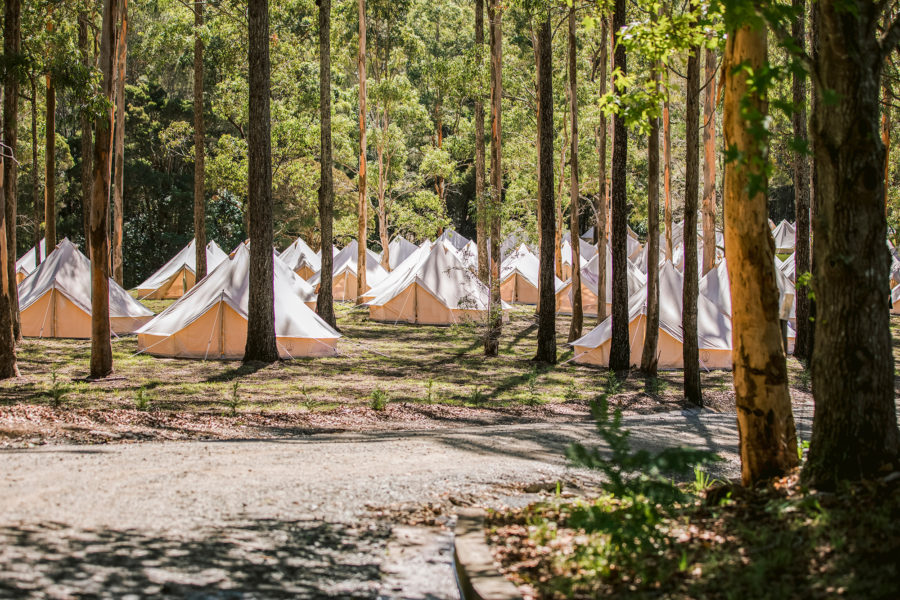 Rachel and Dylan's elegant luxury wedding:
A blind date led to love for this pair. Their wedding was a stylish affair after a romantic proposal at the opera house lead them on their wedding planning journey! A gorgeous cake and bold hanging floral decoration set the tone for the gorgeous reception at Waterview in Bicentennial Park. See the real wedding blog here.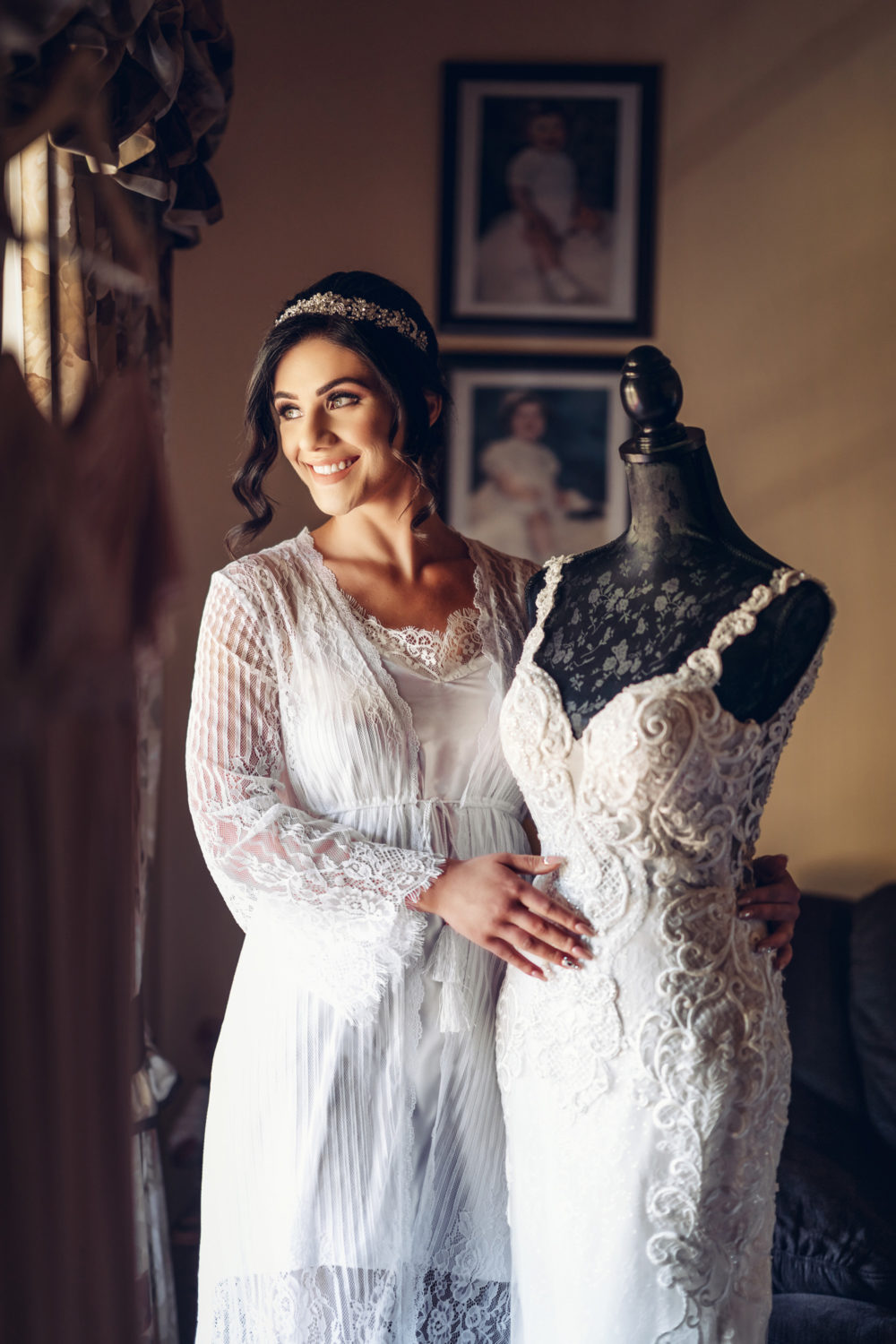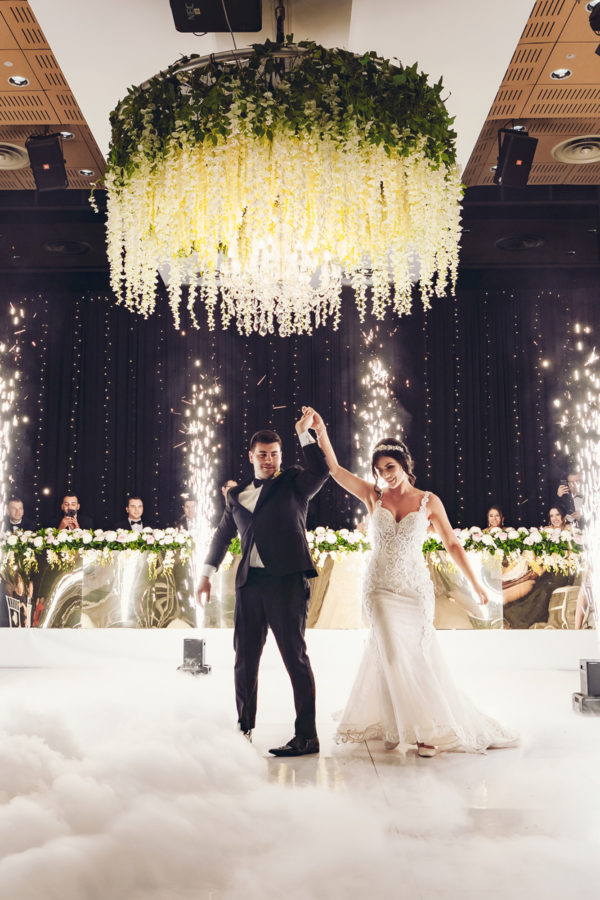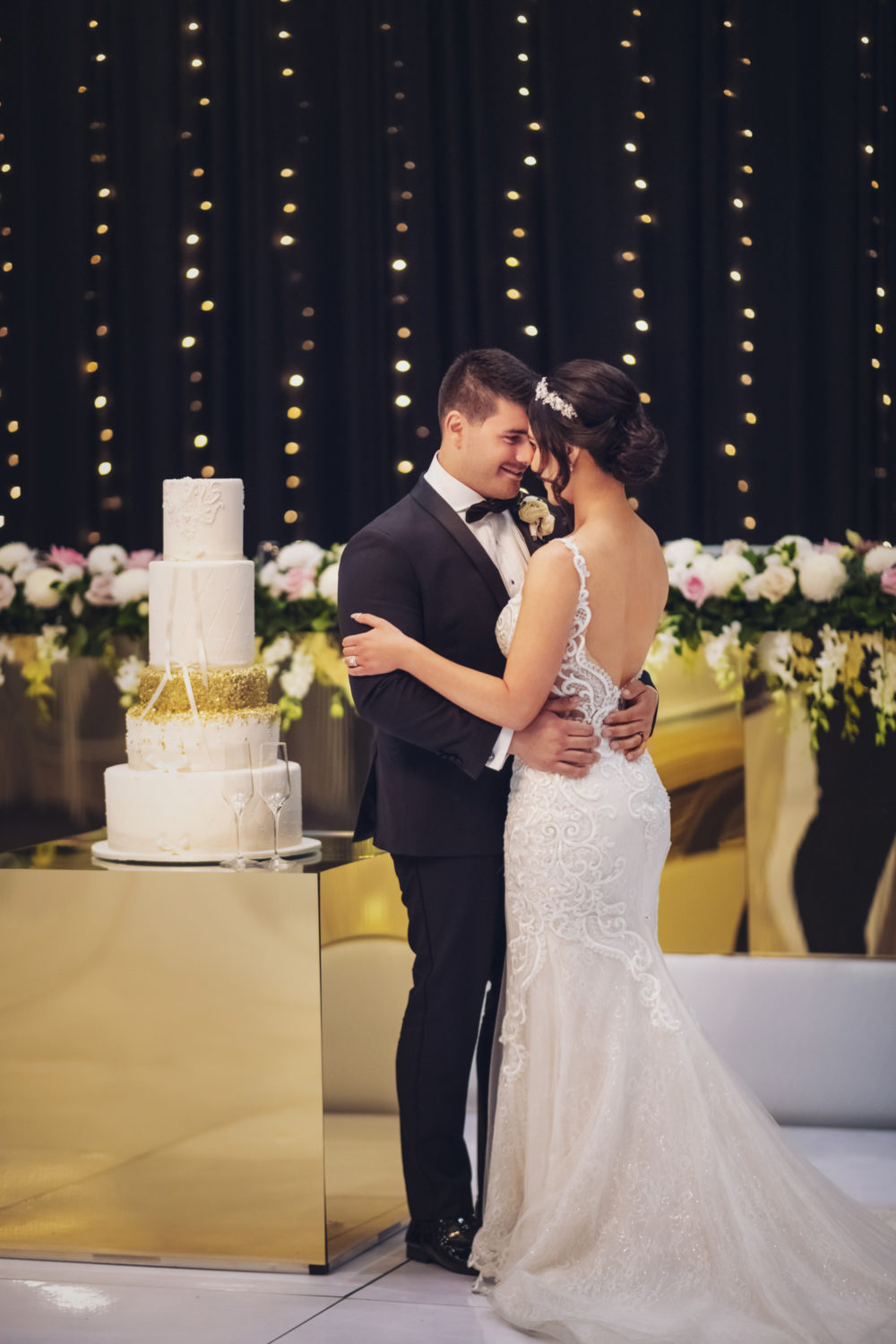 This elegant Sydney harbourside wedding ticks all of the boxes:
Including fireworks, an abundance of florals and plenty of cocktails flowing. The venue featured chandeliers and candles adorning the tables. The incredible venue boasts the perfect spot for your ceremony by the water and a luxurious 5-star hotel.  See the luxury wedding blog here.
View Pier One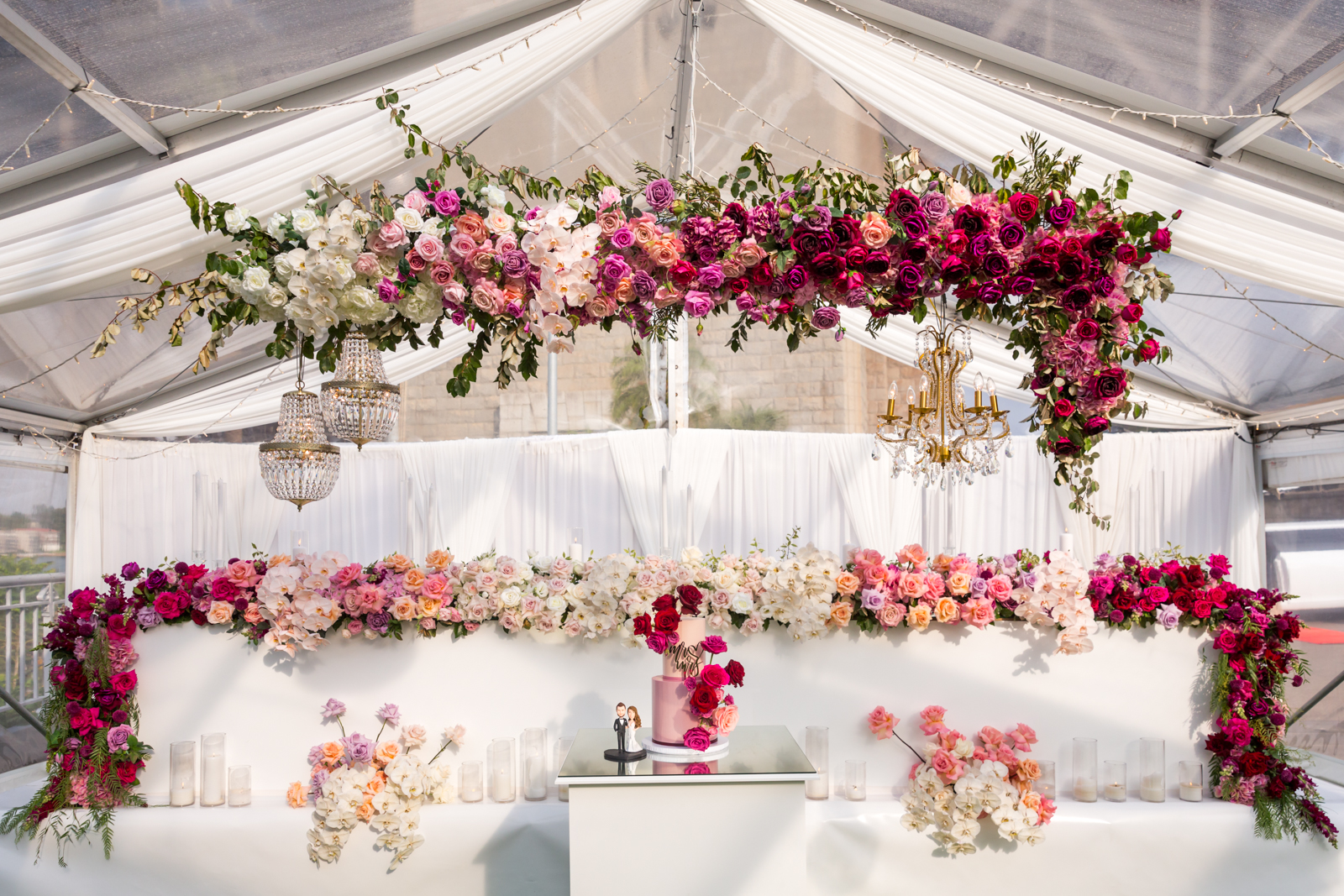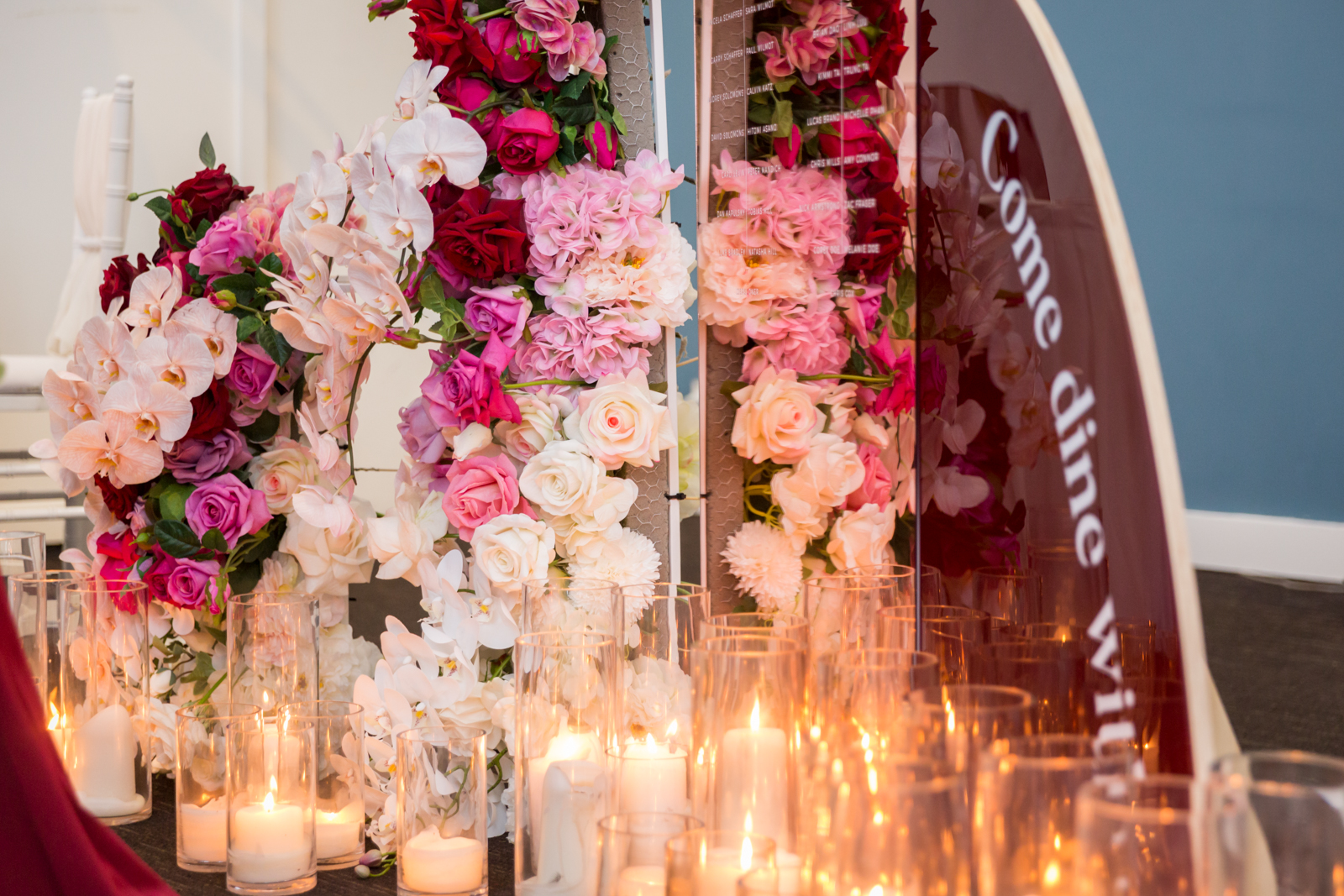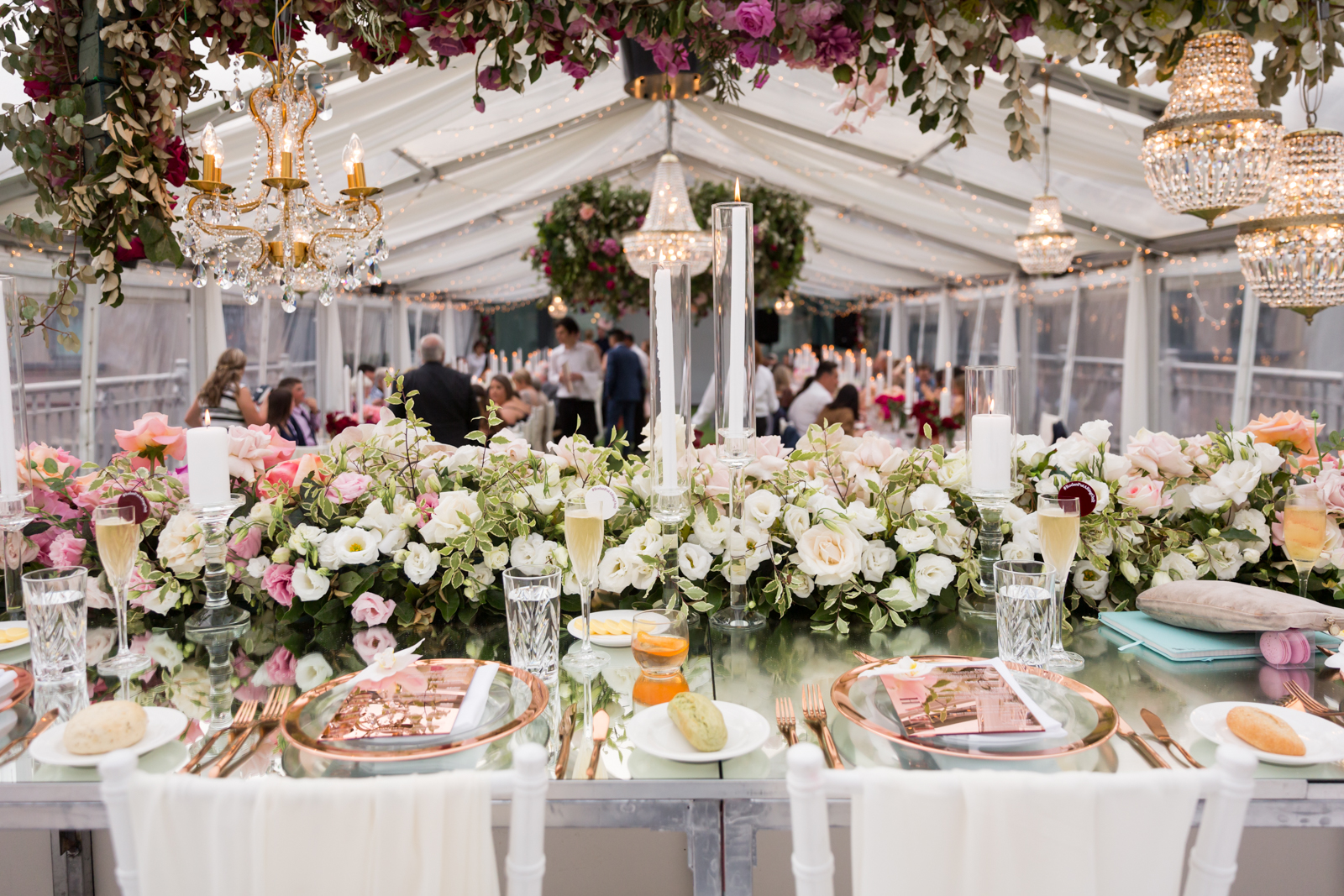 This elegant ballroom wedding at Sydney venue Paradiso receptions
Evera and Manhal hosted an incredibly decadent wedding to mark their commitment to one another. They had a church ceremony before moving onto a reception at Paradiso. Chandeliers lined the roof and a luxe seven-tier cake stood tall at the event. The bride wore a stunning Steven Khalil wedding gown. Read this spectacular luxury wedding blog here.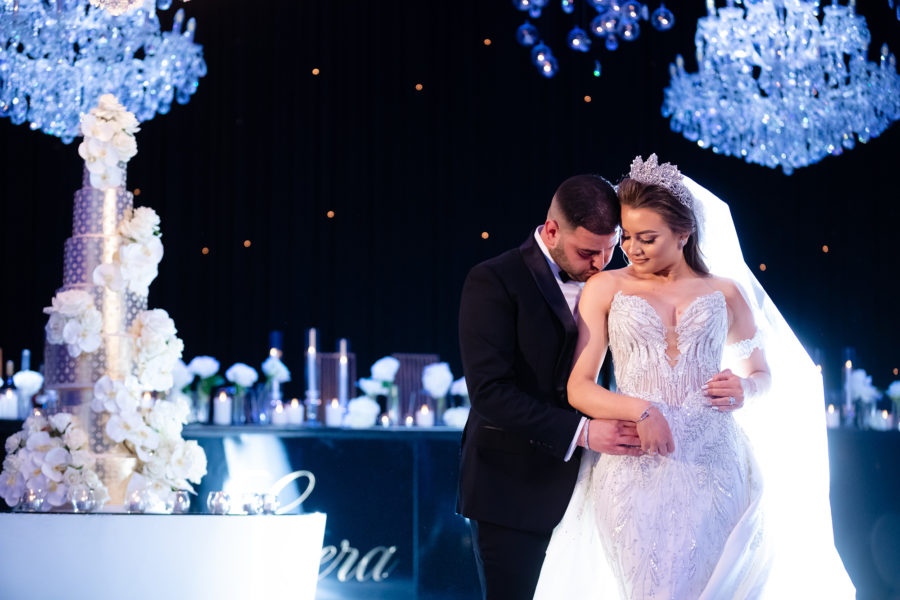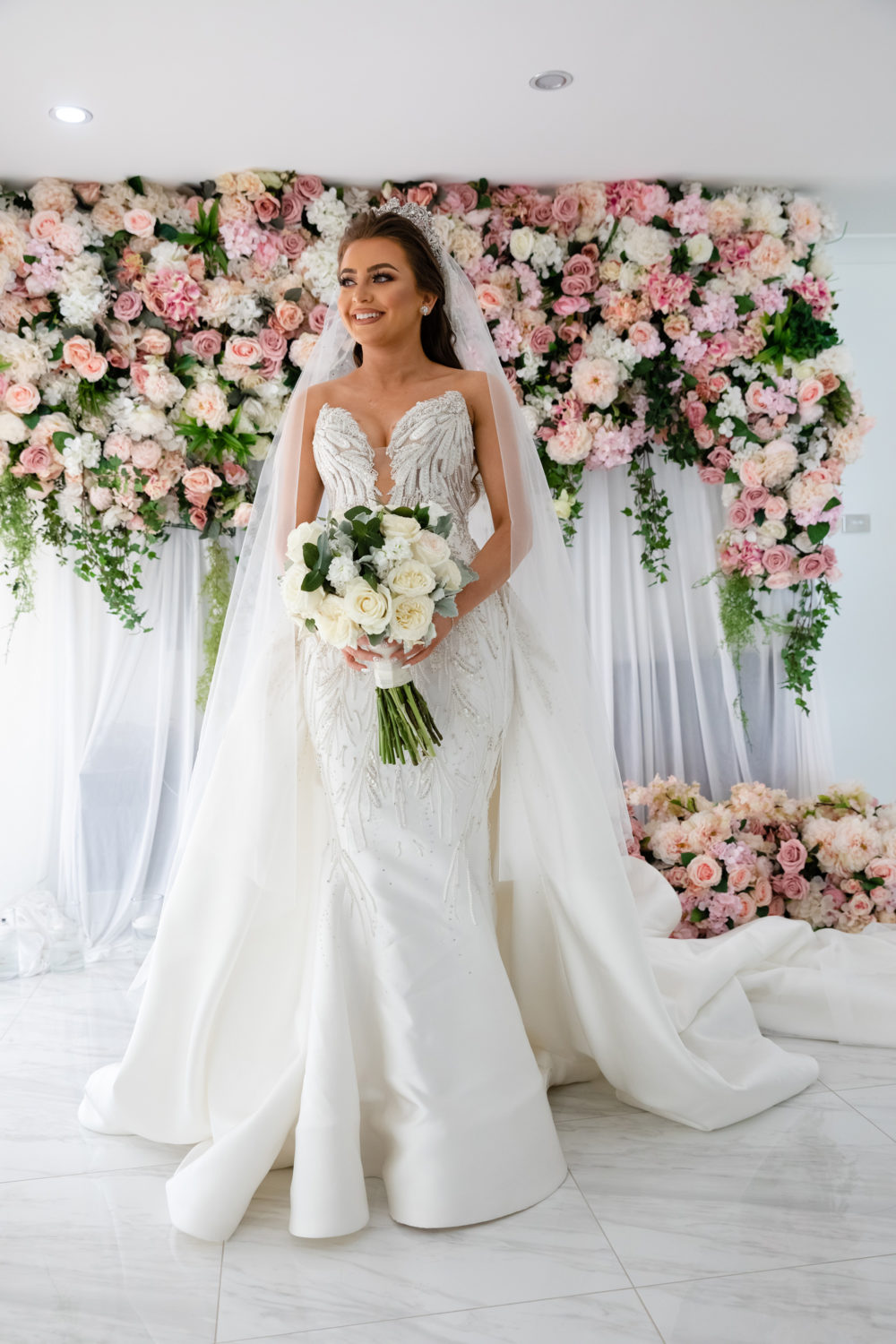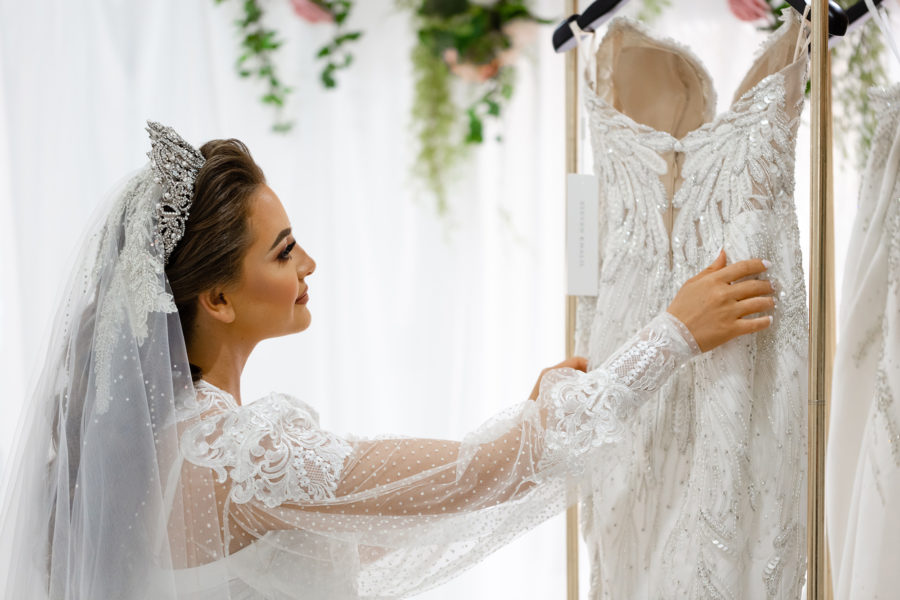 Double the ceremony for Ghazale and Simon's wedding celebration
Ghazale and Simon didn't do typically luxurious with glitz and glam. Unlike a lot of celebrations you will see on luxury wedding blogs, they opted for industrial and winery style weddings with both an outdoor and a Persian ceremony. Plus, Ghazale wore two different gowns! See their wedding here.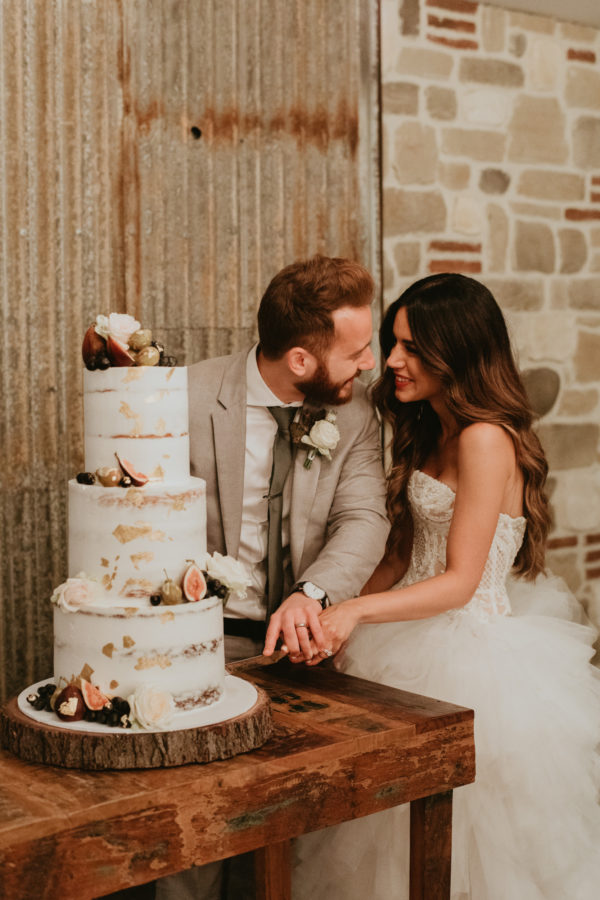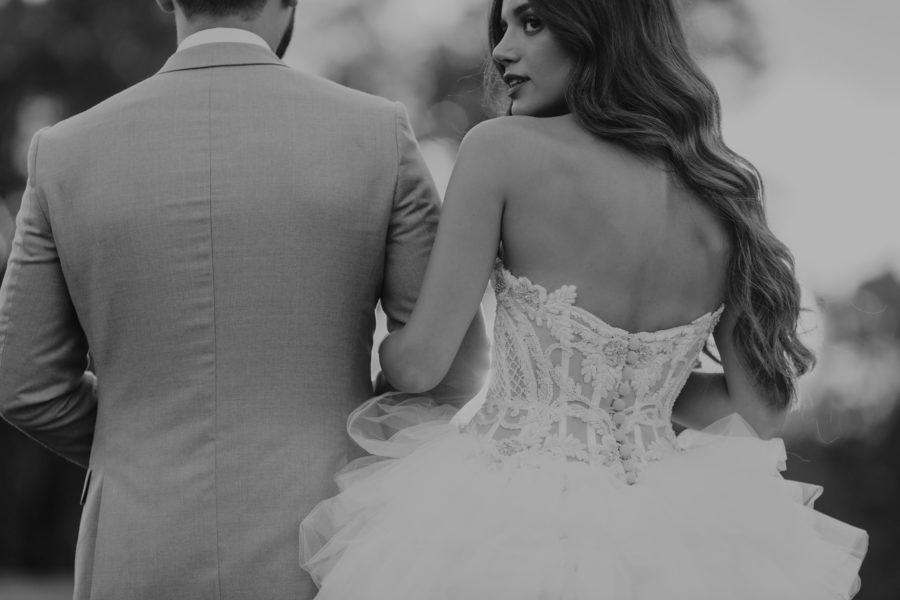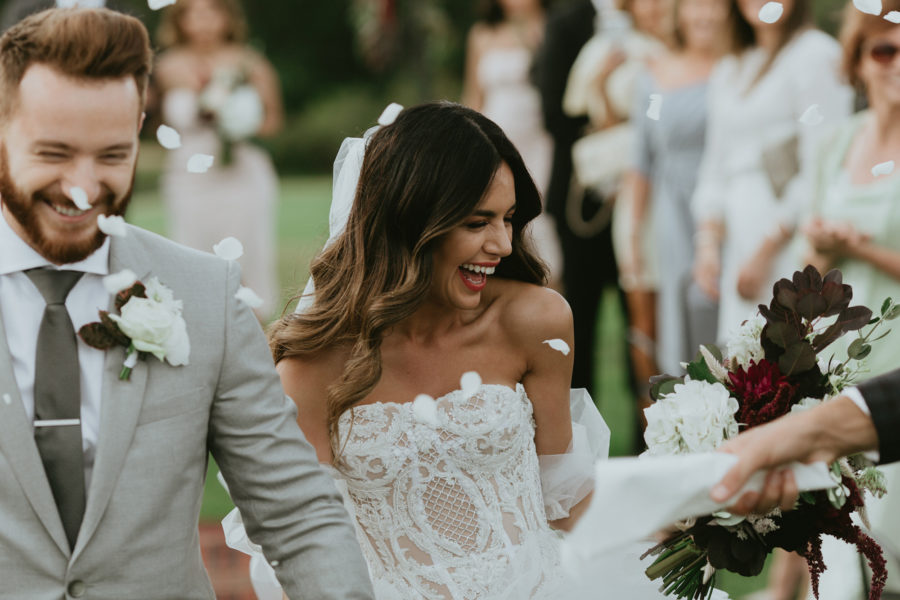 Paula and Chriss at the ballroom at the Four Seasons Hotel Sydney
Decadently styled by the incredible Events By Nadia, this event oozed style and elegance. With beautiful orchids, florals and candles everywhere. View their wedding here.
View Four Seasons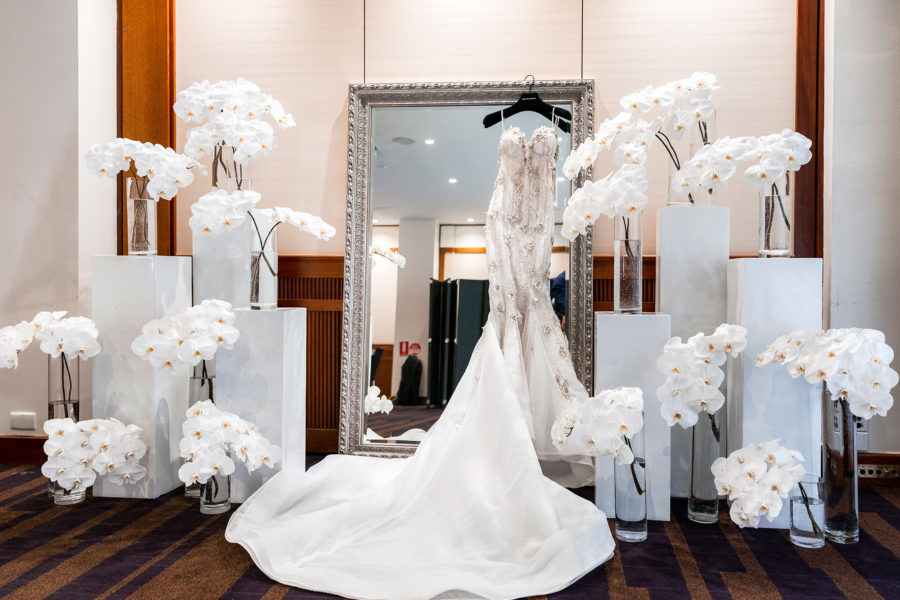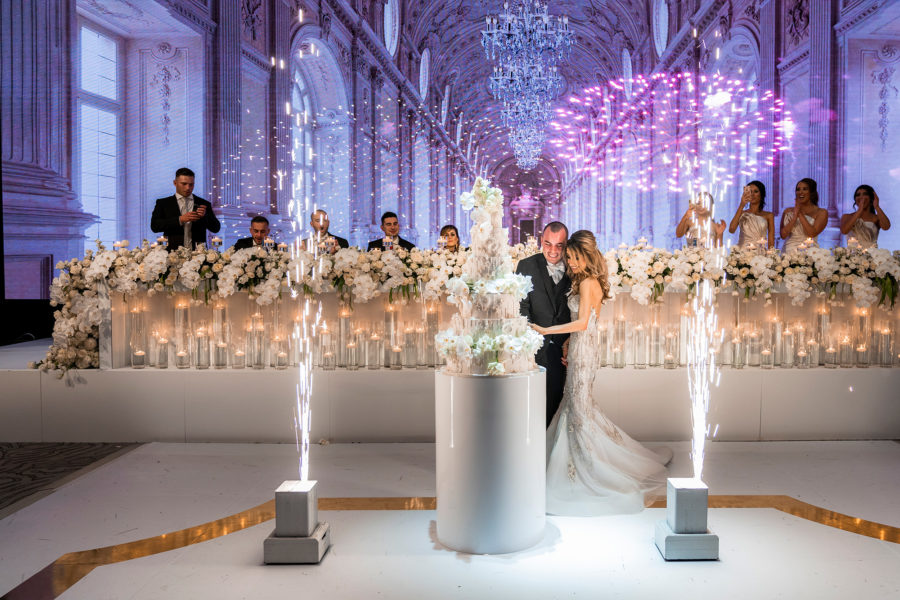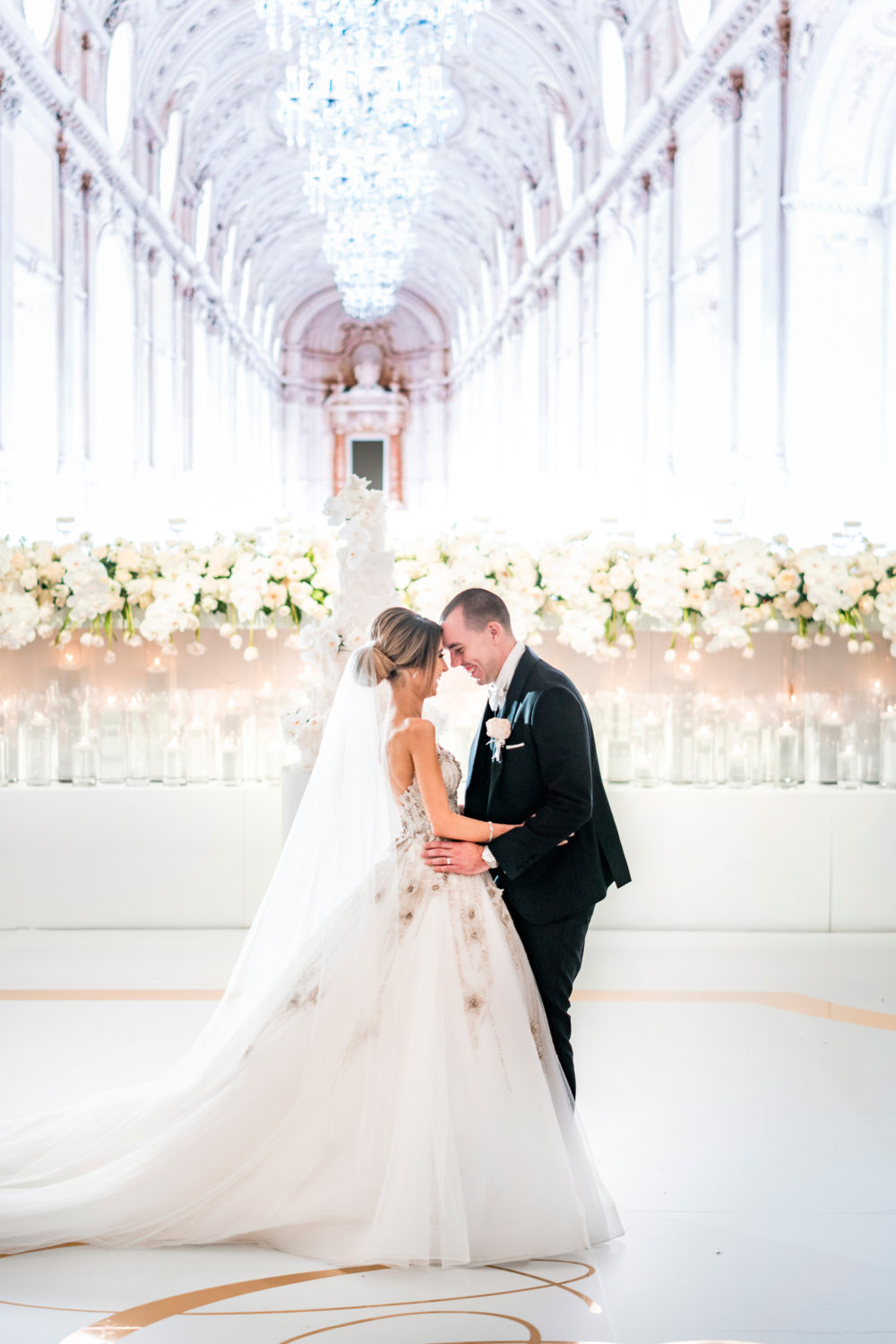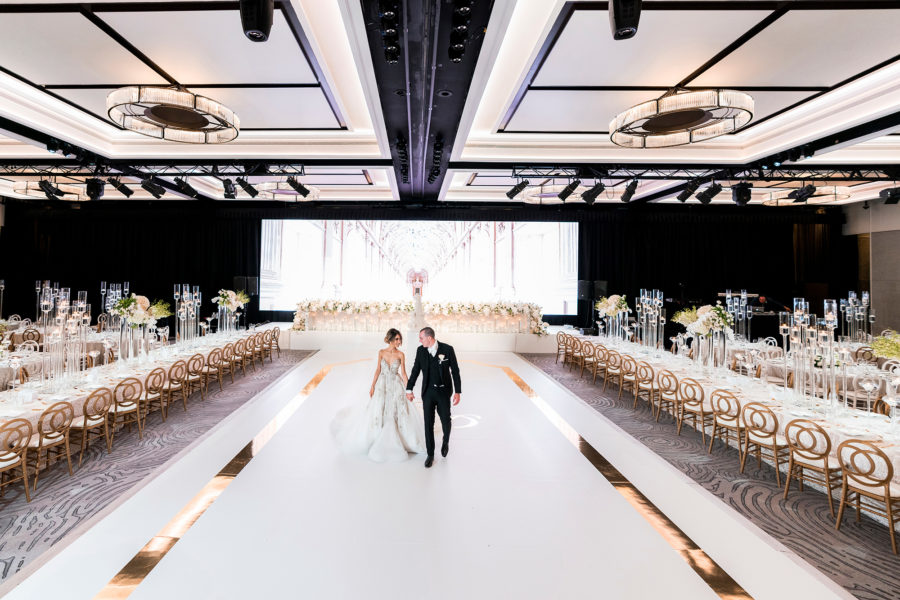 Gold luxury for this Serbian wedding
This incredible 300 guest wedding in Belgrade was also styled by Events by Nadia, who created an unforgettable look for Nikolina and Mladen. See their luxury wedding here on our real wedding blog.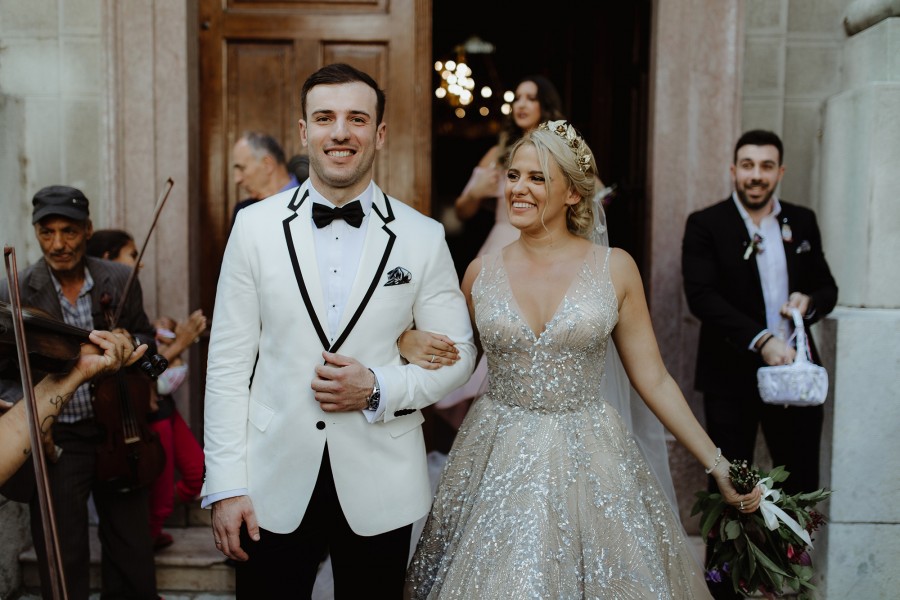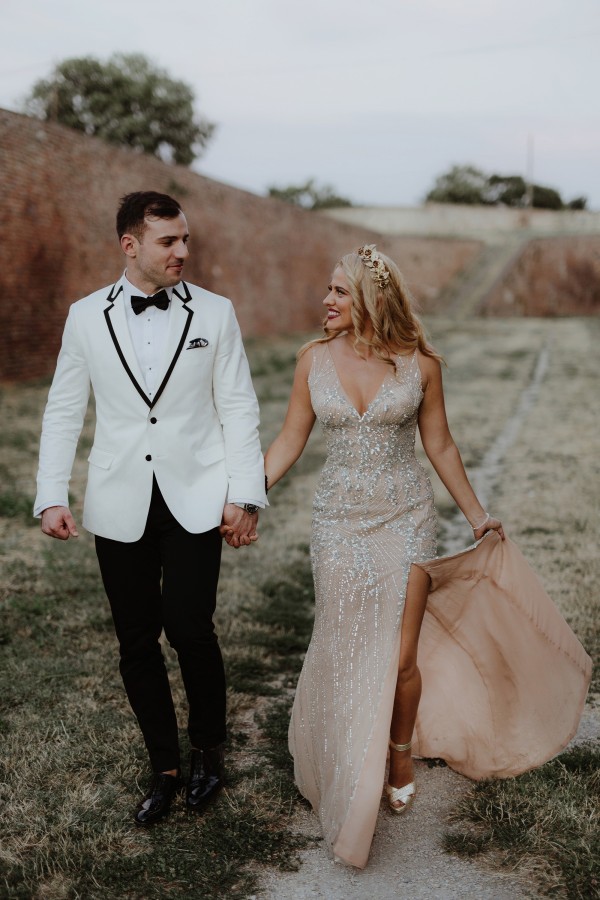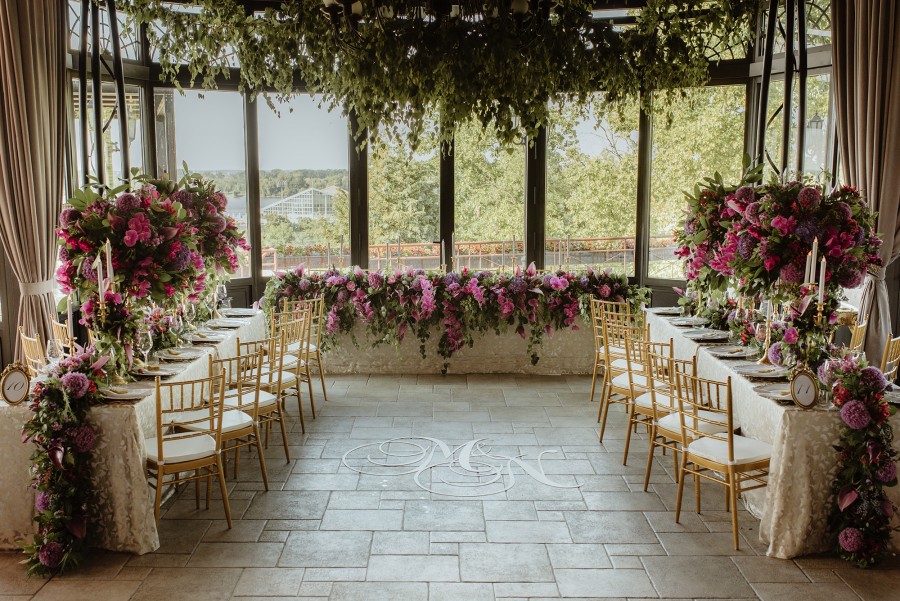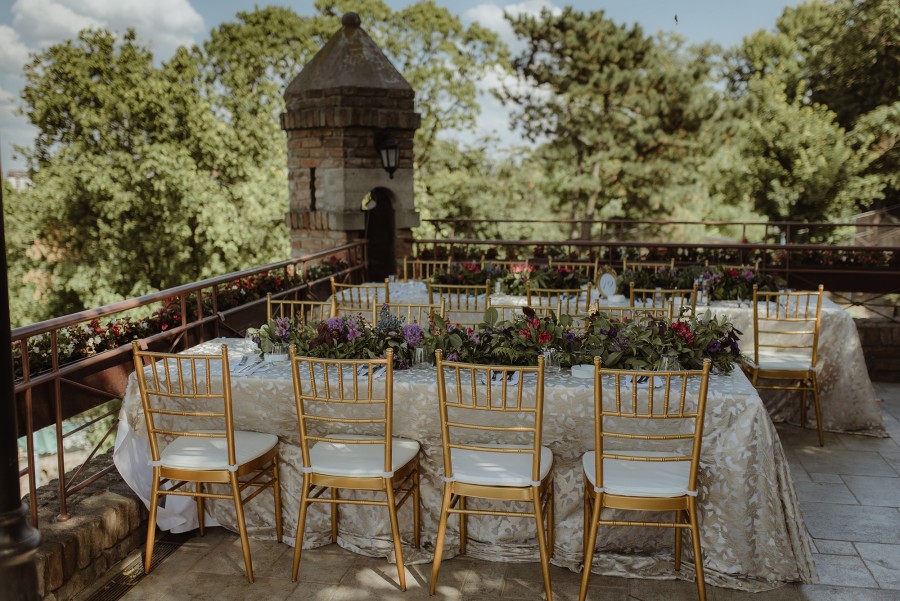 Angie and Sean's WA outdoor farm wedding
The beautiful Angie met her match on a Contiki tour! Sean was on the same tour and the rest was history. The pair from Adelaide and Perth opted to marry at the bride's farm in WA. See the stunning floral displays, beautiful rich tones and the champagne tower on one of our luxury wedding blogs here.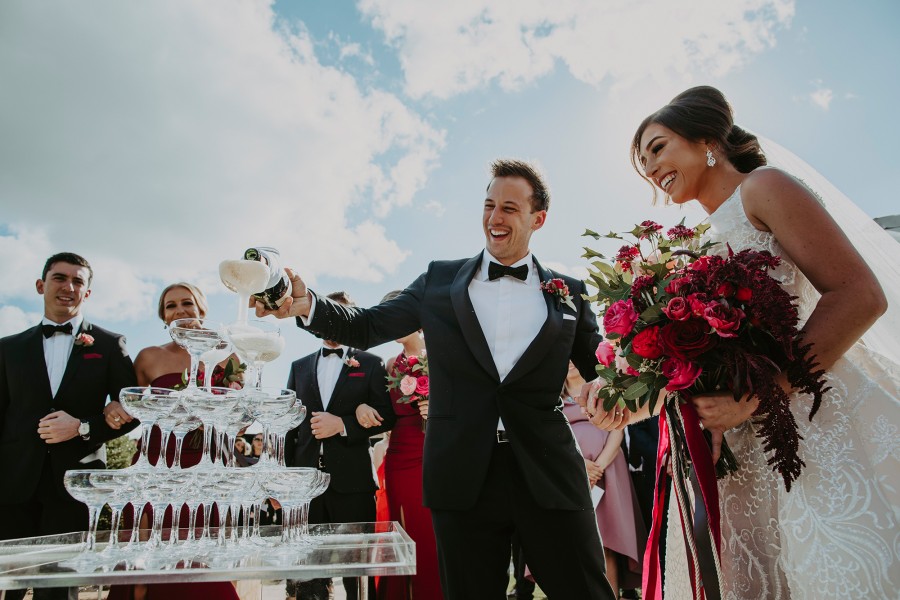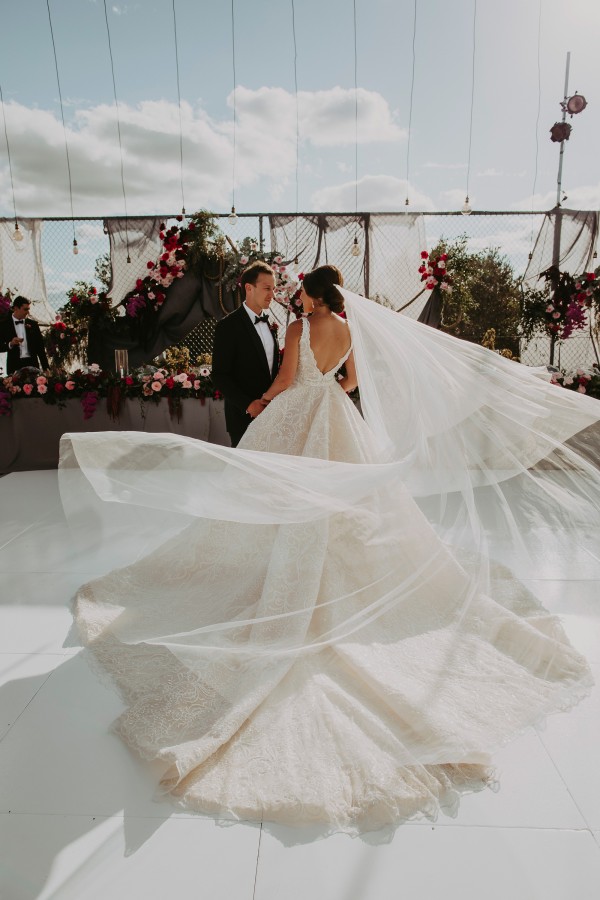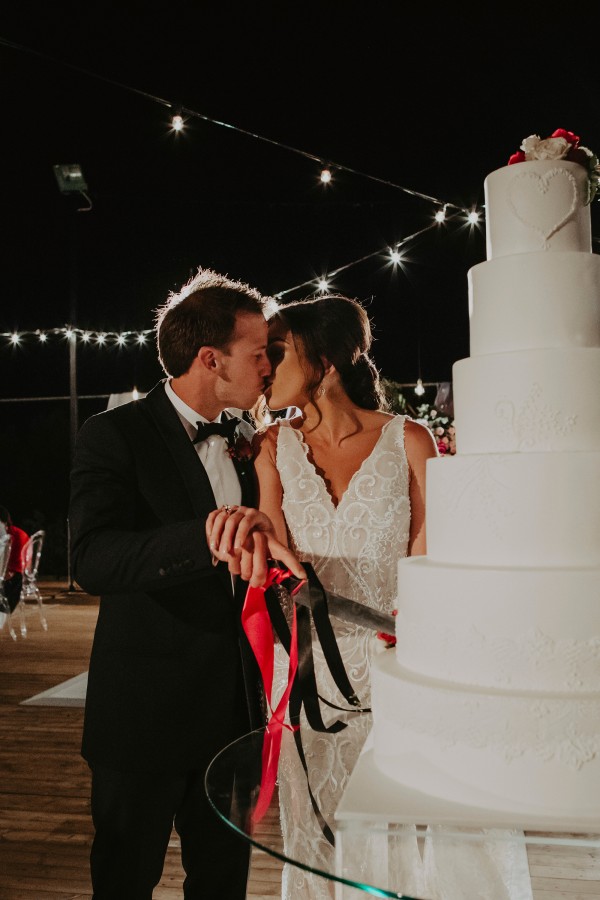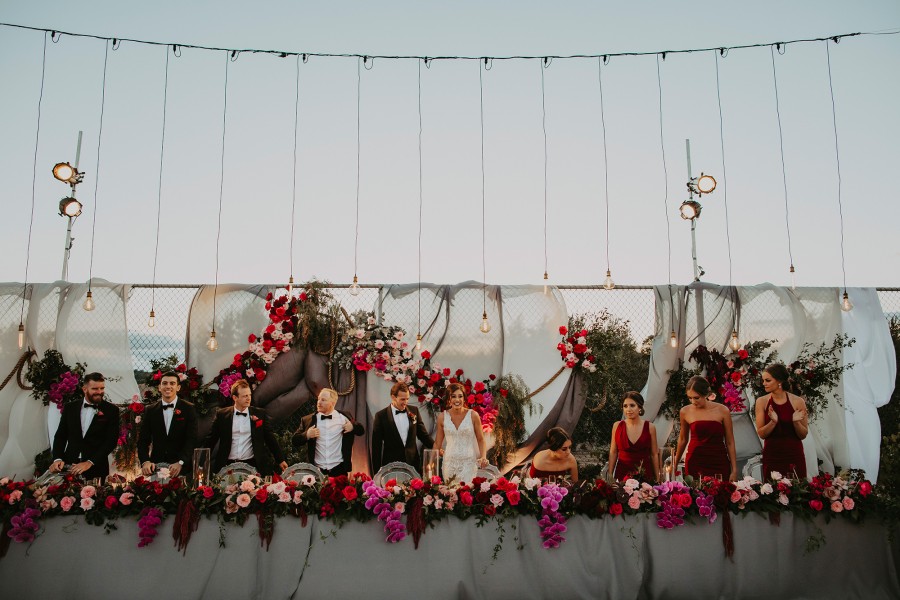 Daniel and Michael's luxury wedding in Melbourne at Metropolis events
This wedding was so iconic that it won our wedding of the year! This wedding had it all. It was event officiated by celebrant and star of The Real Housewives of Melbourne, Gina Liano! See more here. View the venue here.
View Metropolis Events