Picking out the perfect wedding dress is an exciting and creative process. Not only does it need to fit your shape and size, but the gown should also suit the setting that it's shown in. Typically, engaged couples choose their wedding venue first and the dress comes later down the line. With so many wedding dress designers and styles on the market, knowing where to start can be overwhelming. To help you decide, we've selected some of our favourite venues in Sydney, and ten stunning brides who have enhanced their surroundings with a timeless outfit choice.
Eleni's beautiful nature-inspired wedding dress by Lee Petra Grebenau captures the wildflower meadows at the Royal Botanic Gardens in Sydney. Embellished with lace petals and sparkling sequins, her gown glimmered in the light and matched The Calyx's extraordinary living plant wall. Her romantic floral wedding dress was an apt and glamorous choice for a wedding day in Sydney's most cherished outdoor park near to the Sydney Opera House.
About the Designer: Lee Petra Grebanau is one of Israel's most established and prestigious bridal brands that's available at exclusive stores around the world. Her collections are known for their exquisite hand-sewn embroidery, luxurious fabrics and custom fittings for each client.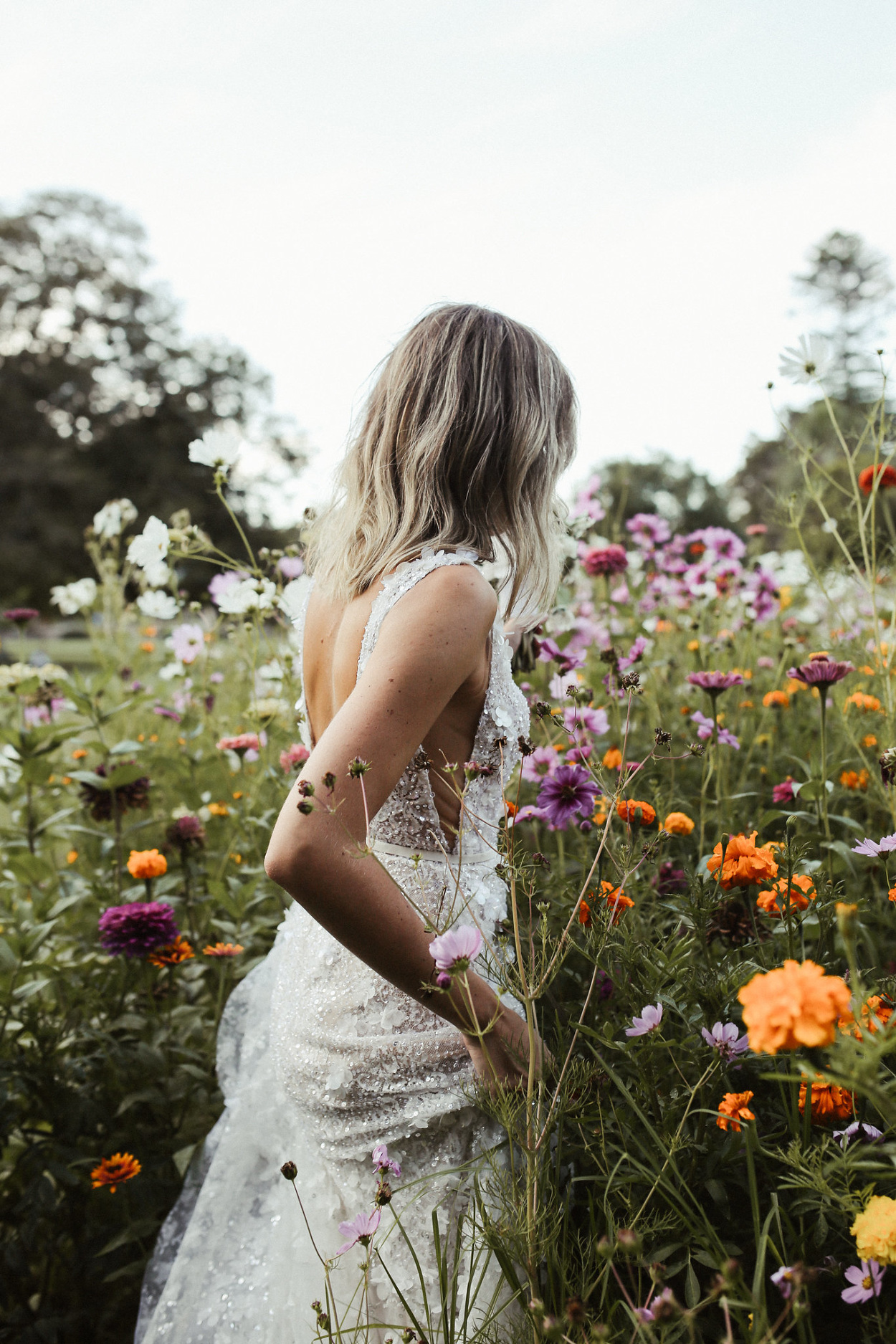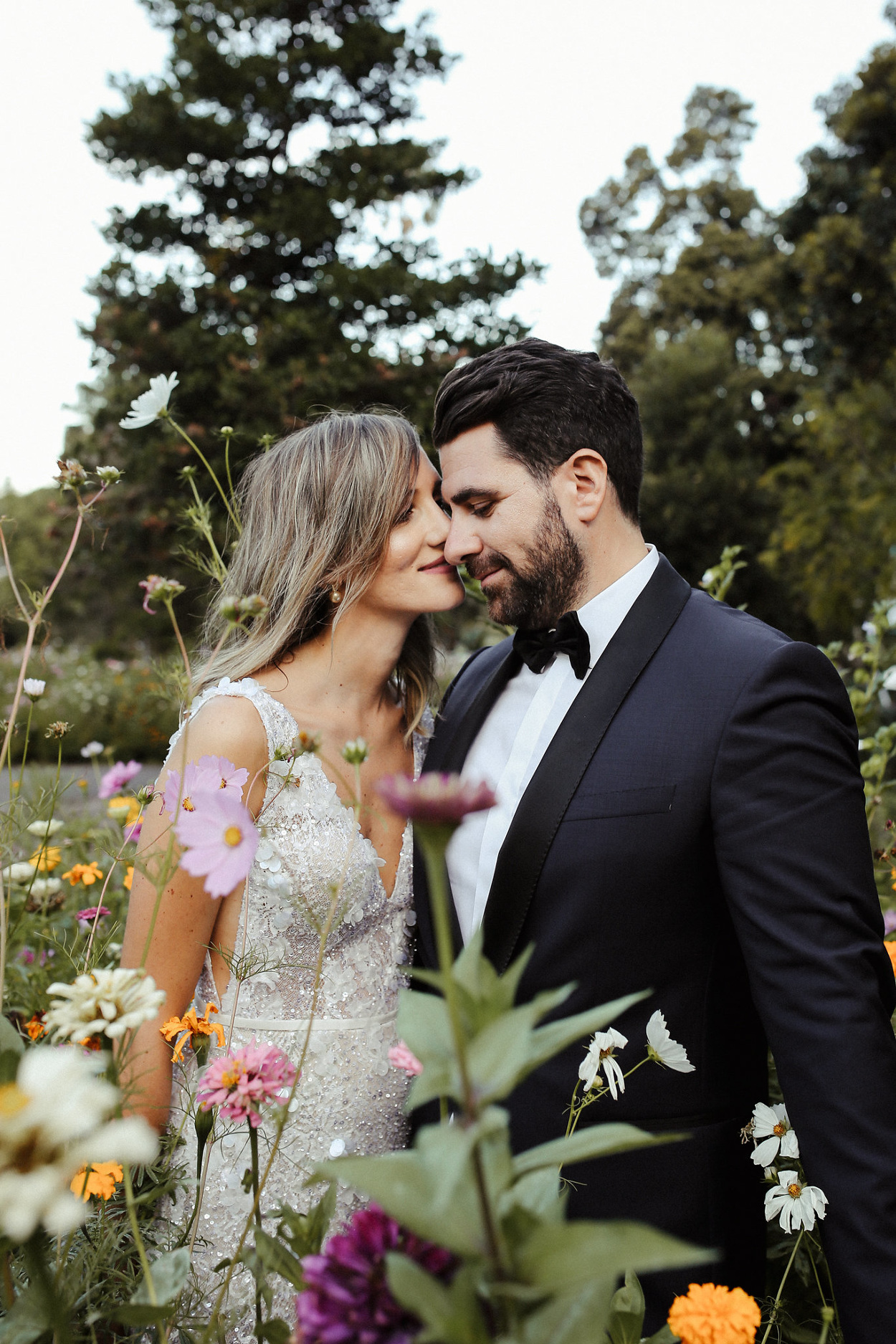 Venue: The Calyx, The Royal Botanic Gardens
Photographer: Brown Paper Parcel Photography
Dress: Lee Petra Grebenau from Helen Rodrigues Bridal
Style: Floral, Romantic, Elegant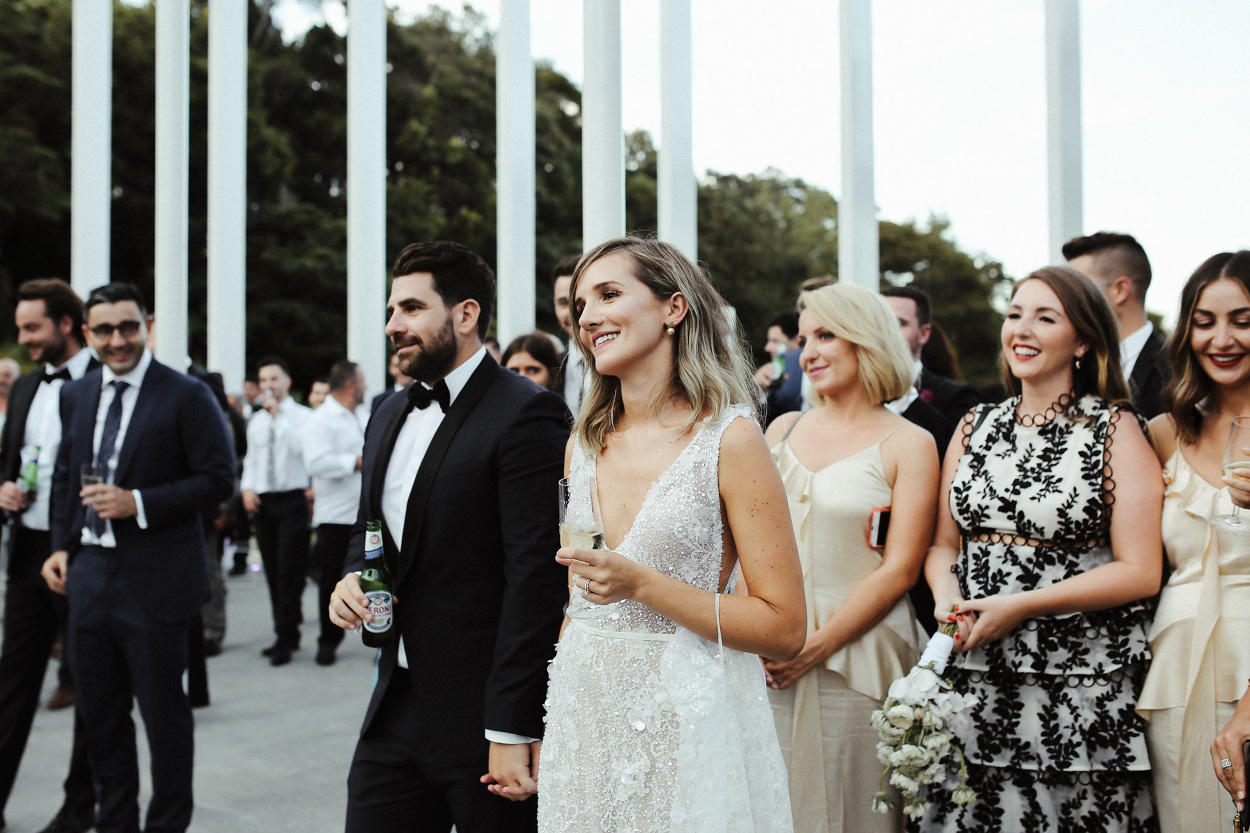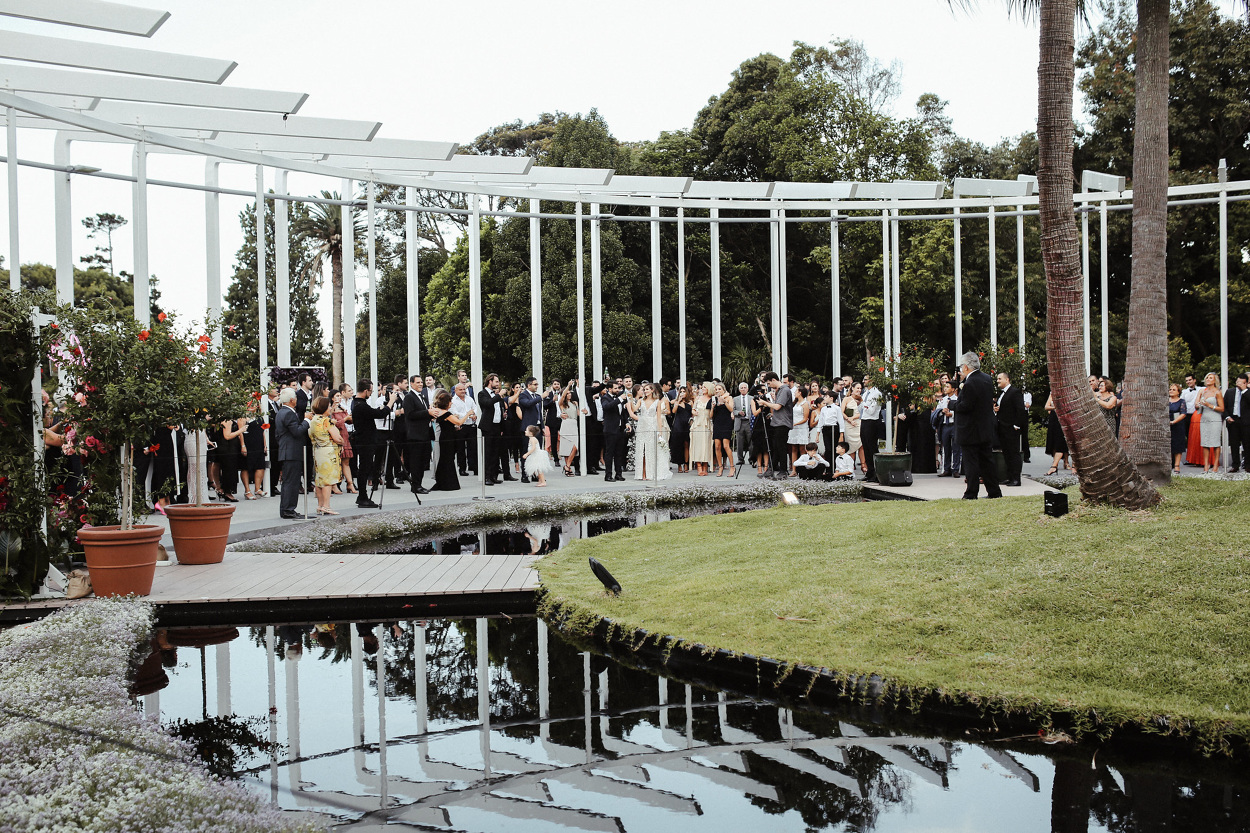 View The Calyx
Annie's sleeveless Lisa Gowing dress was a true reflection of her summer wedding in Mosman. Surrounded by ocean views, cloudless blue skies and glorious sunshine, the gown's sweeping tulle train made an eye-catching entrance at her open-air ceremony and first dance moment at Zest Boathouse At The Spit. She chose the Isla Dress from the Golden Age Collection, which features beaded lace appliquéd on an ivory silk corset-style bodice.
About the Designer: Lisa Gowing is a Sydney bridal designer with a talent for creating effortlessly beautiful gowns that suit all figures. Celebrated for her flattering cuts, lavish lace and comfortable corsetry, every collection is hand-crafted using traditional couture techniques.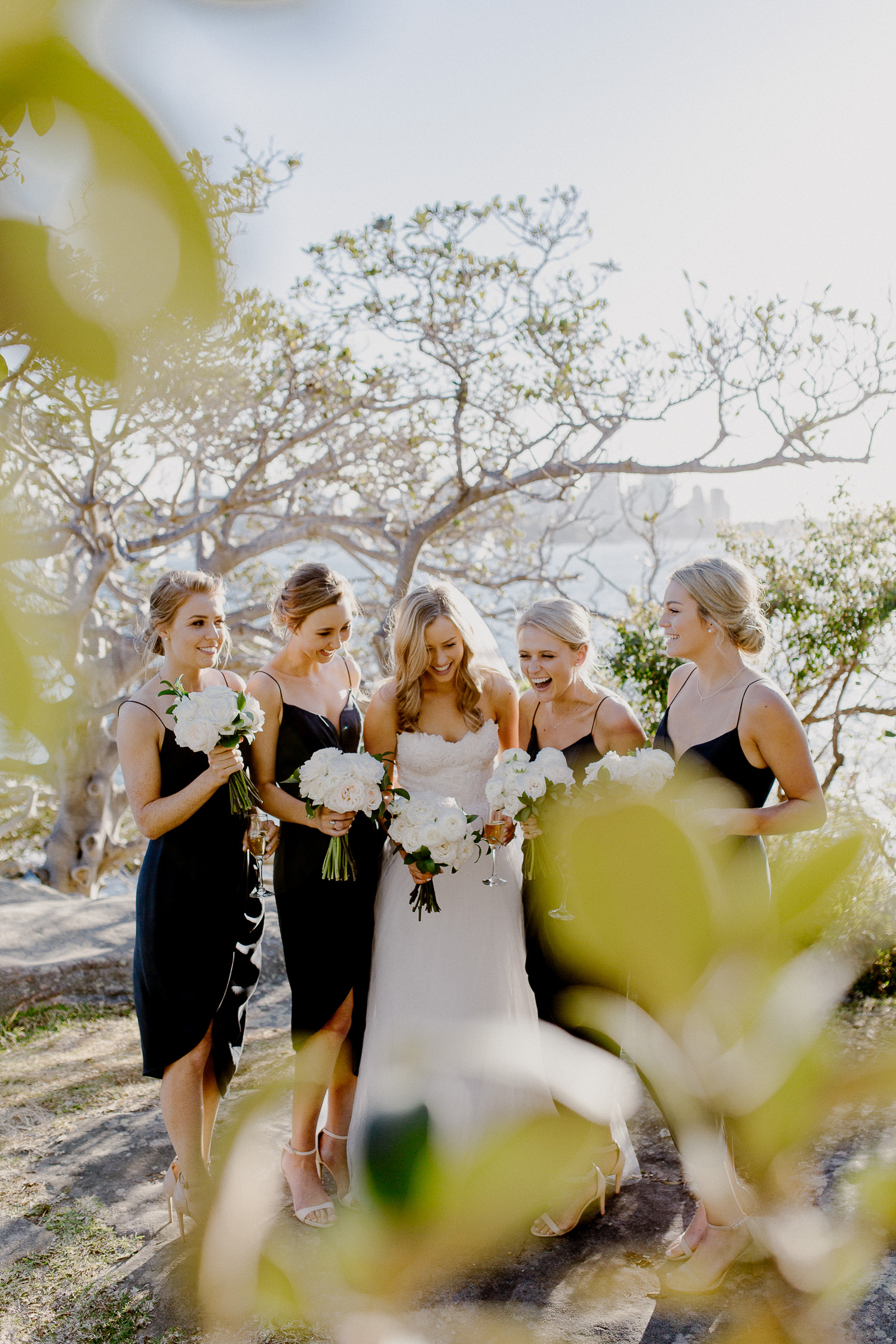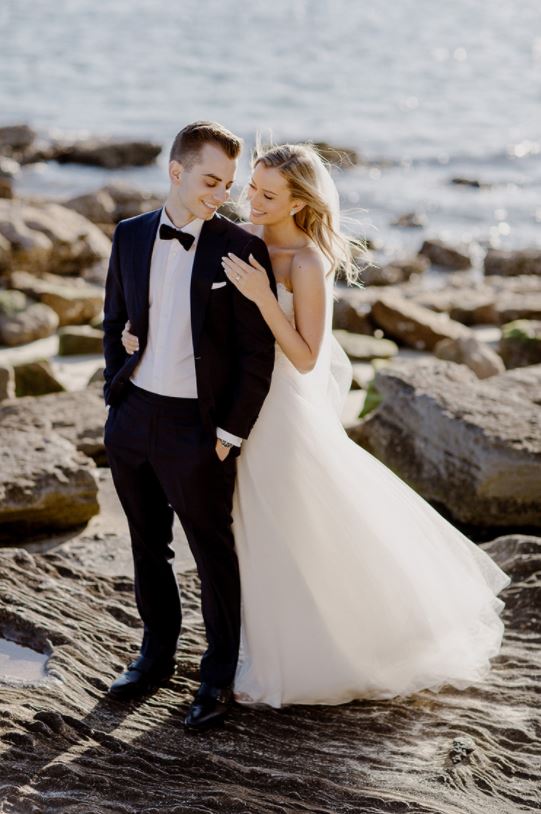 Venue: Zest Boathouse At The Spit, Mosman
Photographer: Callan Robison
Dress: Lisa Gowing
Style: Delicate, Feminine, A-line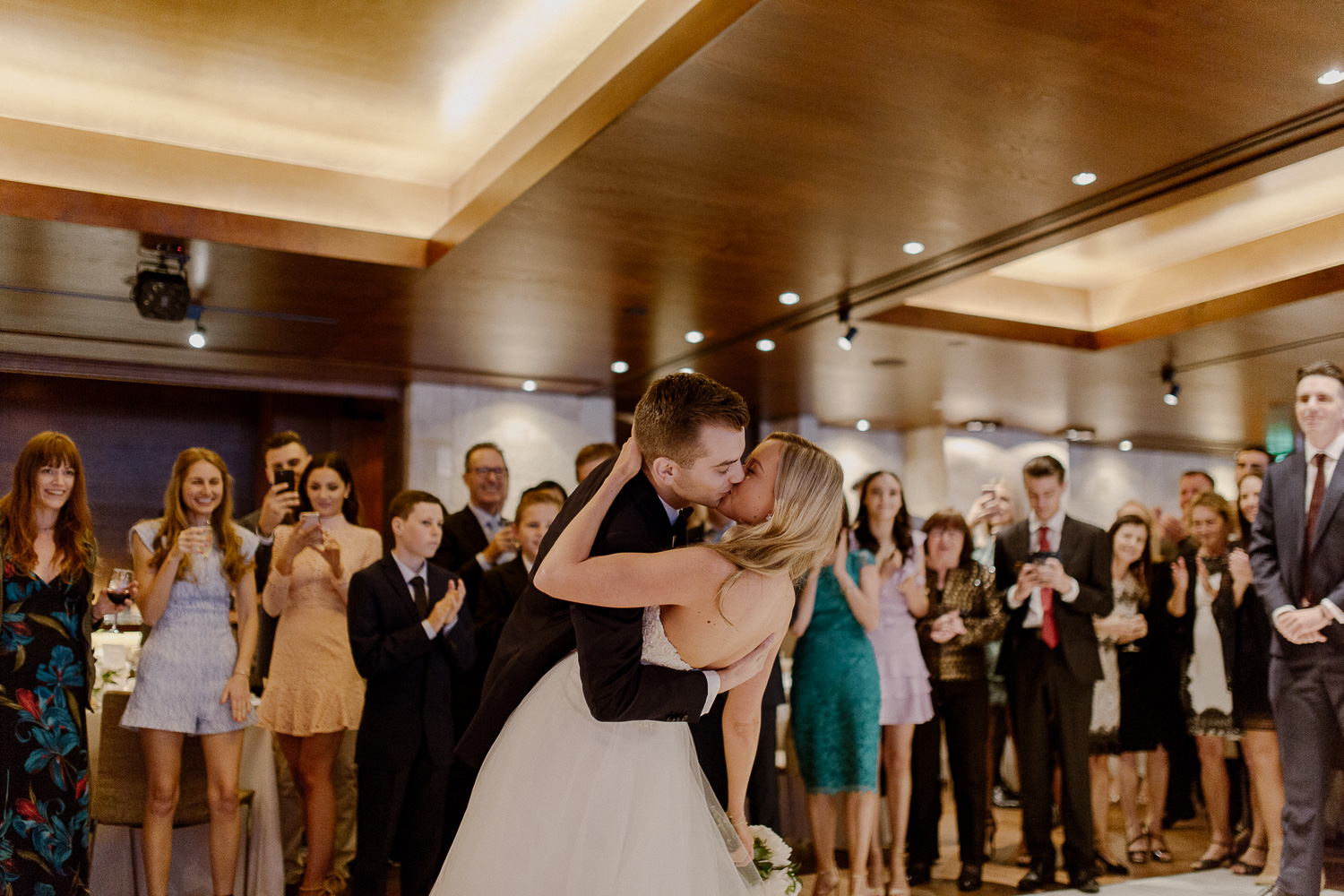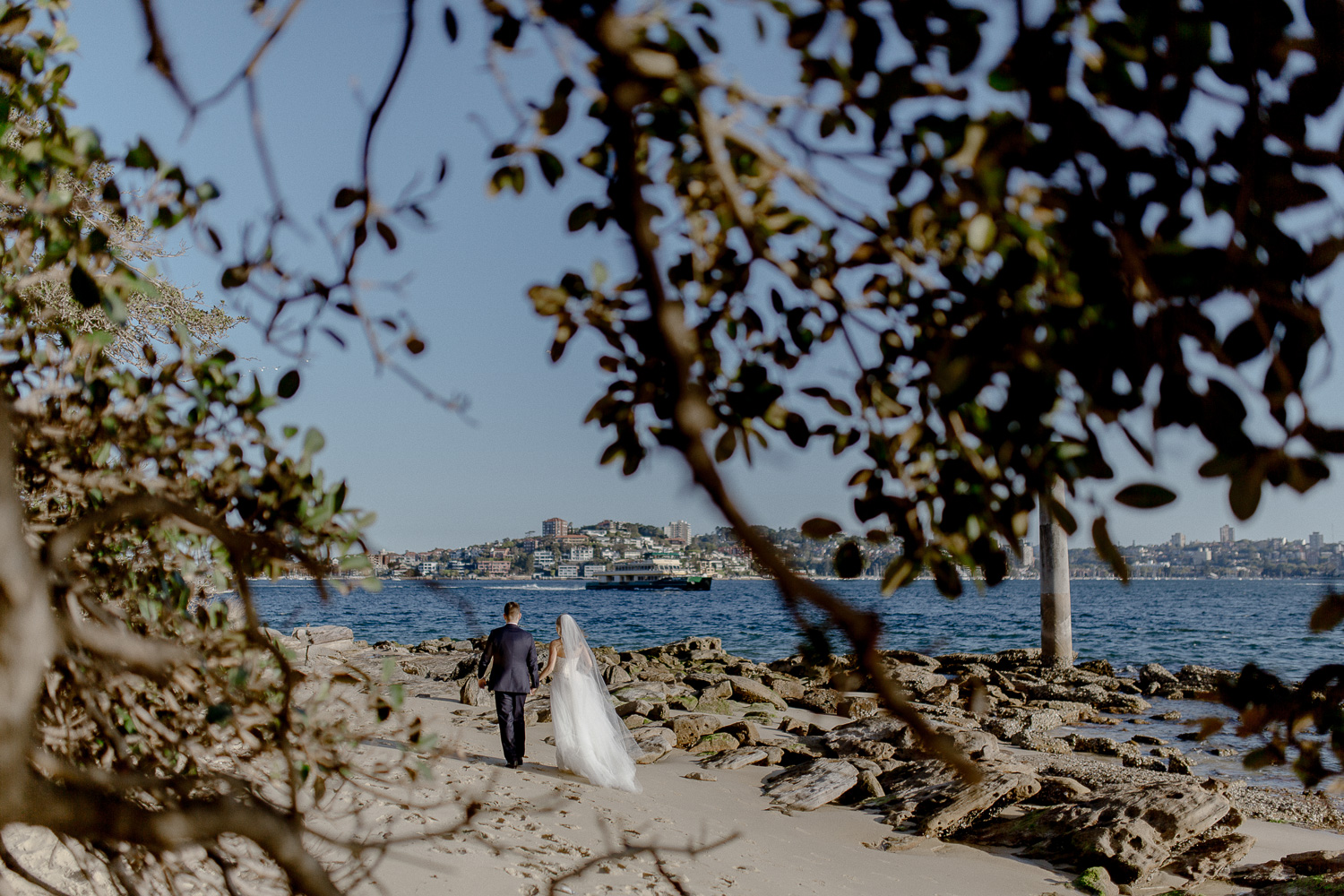 View The Boathouse
Inspired by her refreshing garden ceremony and reception at Centennial Homestead, Nikki chose the modern and playful Bobby dress by Karen Willis Holmes. The fitted silhouette embraces the bohemian theme of the Wild Hearts collection and features a low V neck, front split and striking lattice lace. She paired it with the detachable organza Diamond Train, which floated behind her as she danced and walked through the meadows for sunset wedding photos.
About the Designer: Established in 2000, Karen Willis Holmes has become one of the industry greats. With stores across Australia and in New York, her designs have reached international acclaim. Holmes takes pride in making brides feel confident and beautiful on their wedding day.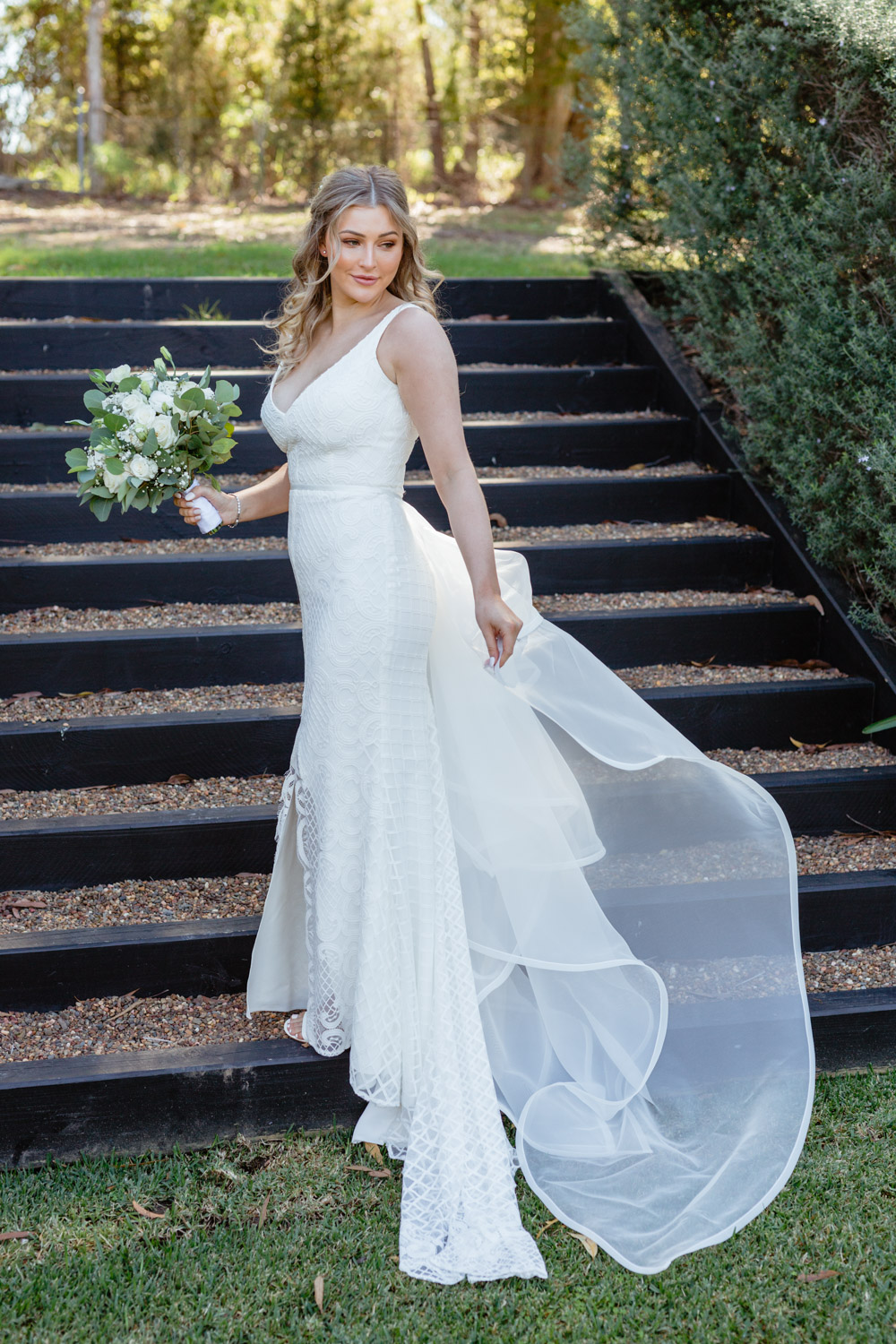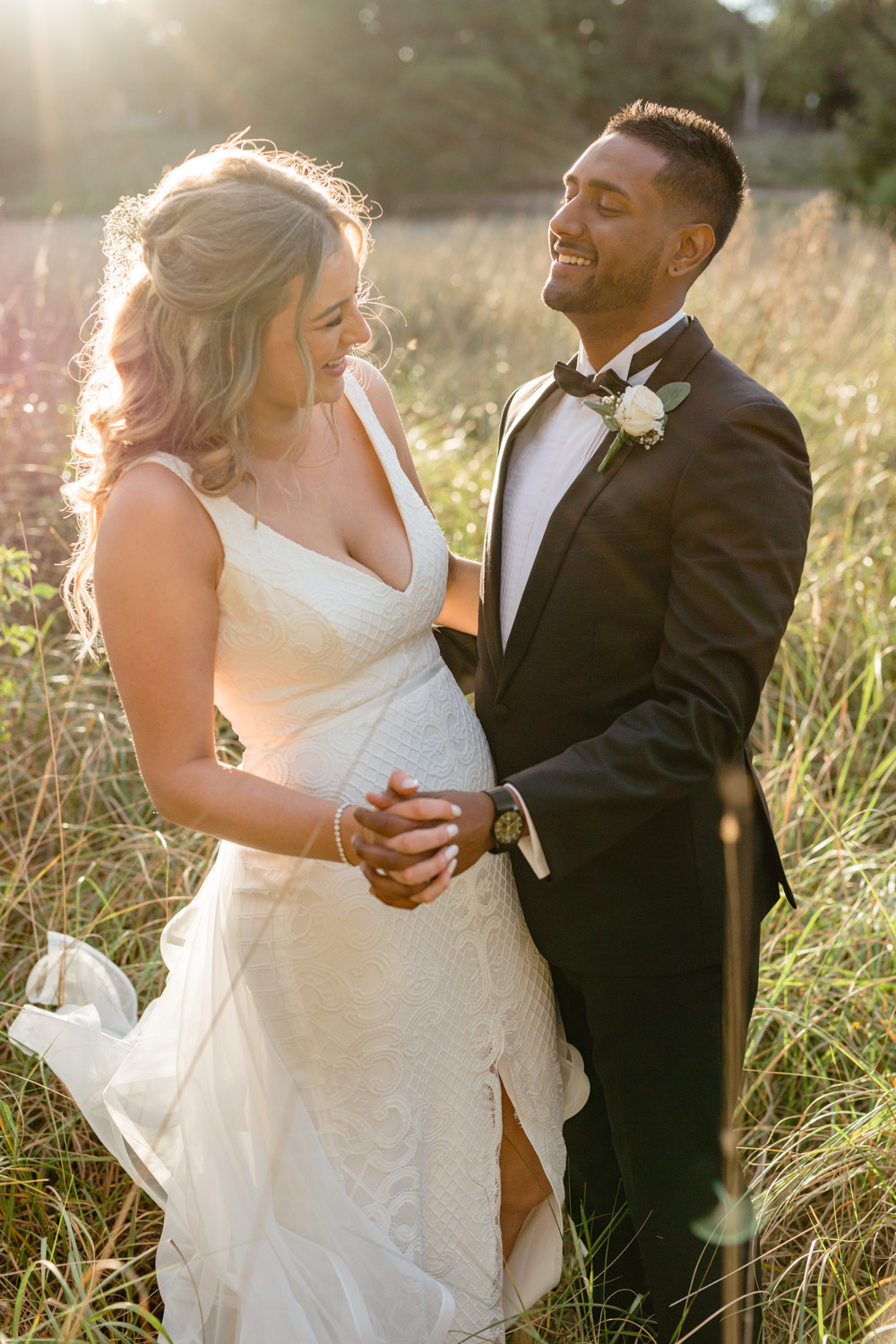 Venue: Centennial Homestead, Royal Botanic Gardens
Photographer: Photographer Pete
Dress: Karen Willis Holmes
Style: Contemporary, Playful, Unique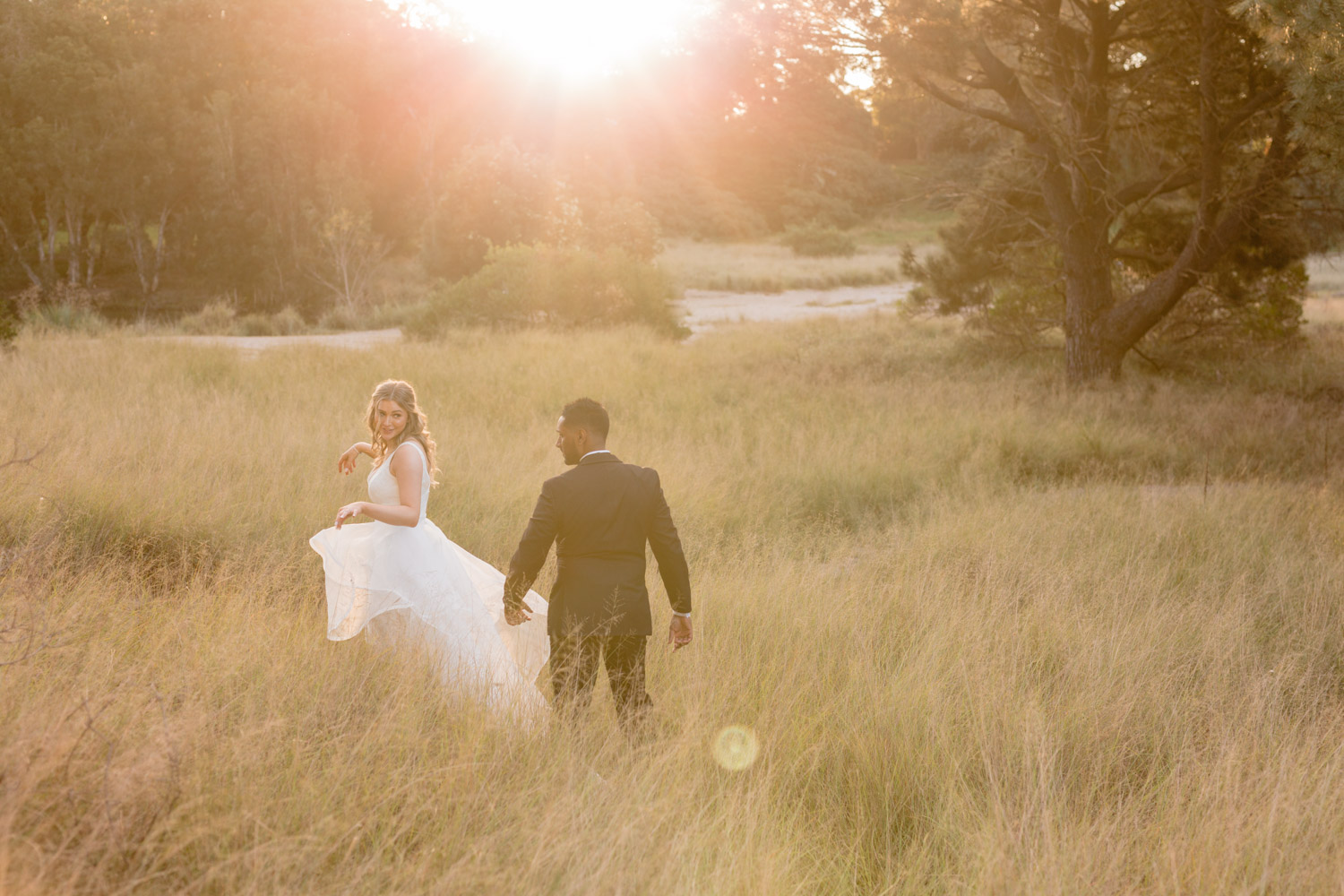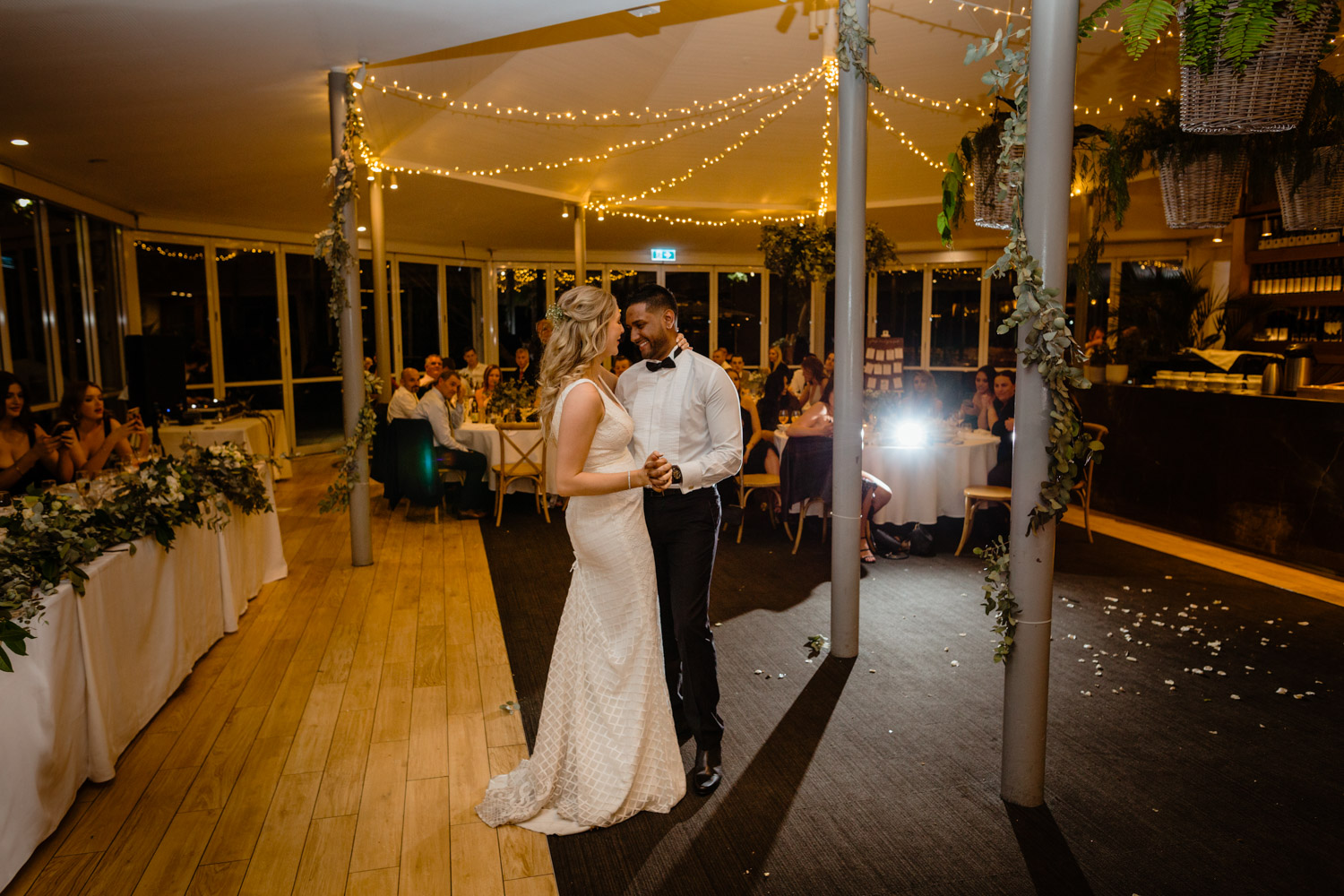 View Centennial Homestead
Christine also chose a sleek Karen Willis Holmes dress in a very different style, which showcases how versatile the designer can be when it comes to fitting a wedding gown for each individual body shape. This time, the bride wore a form-fitting sequin gown with delicate spaghetti straps. The shimmering beaded belt adds to the glamour, making it the perfect dress option for a 5-star hotel wedding at the InterContinental Double Bay in Sydney.
About the Designer: From figure-hugging cuts to fairytale ballroom gowns, Karen Willis Holmes has an eye for every style. Brides love her designs for their individuality and adaptable elements that can transform your outfit from a daytime dress to an extravagant evening look.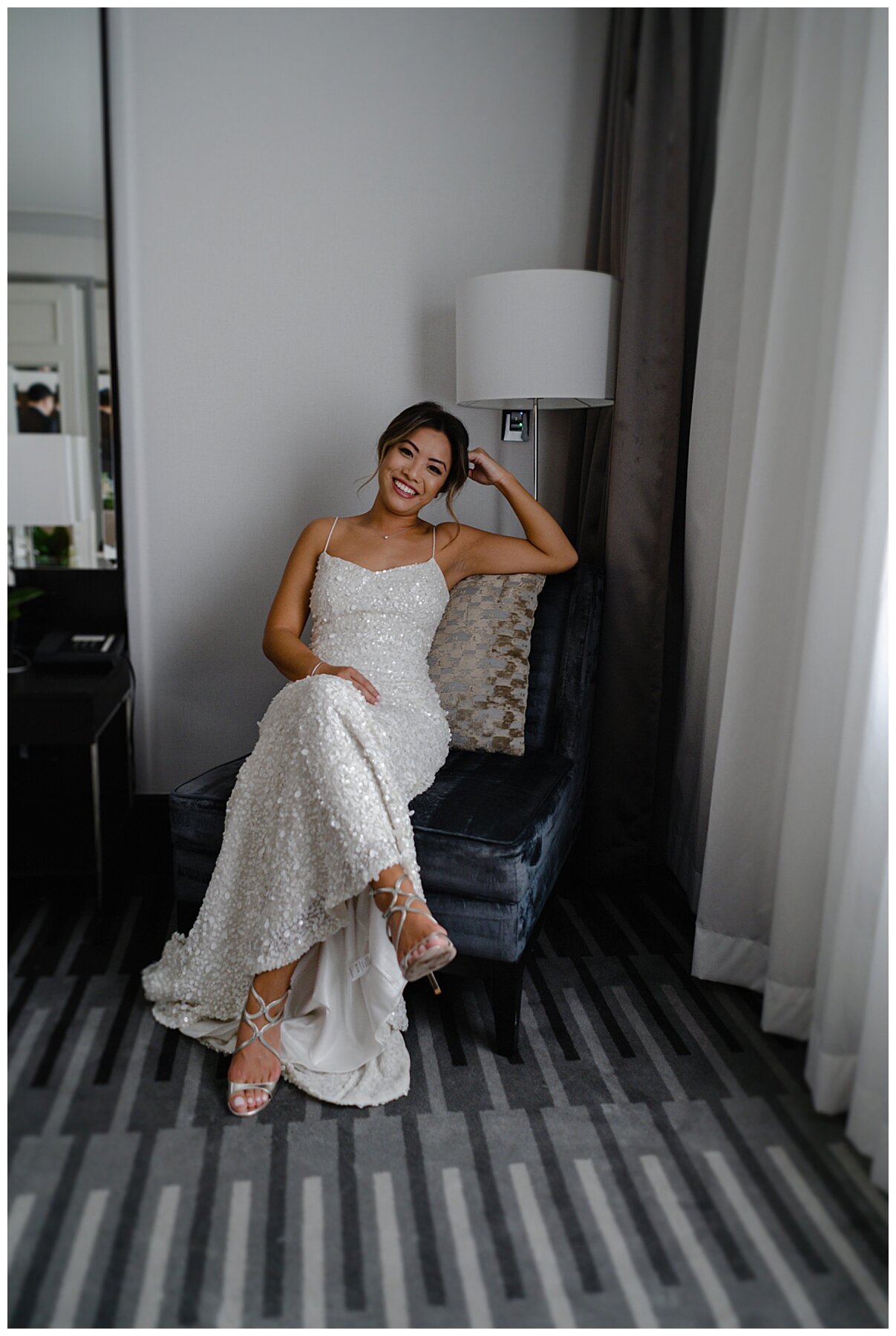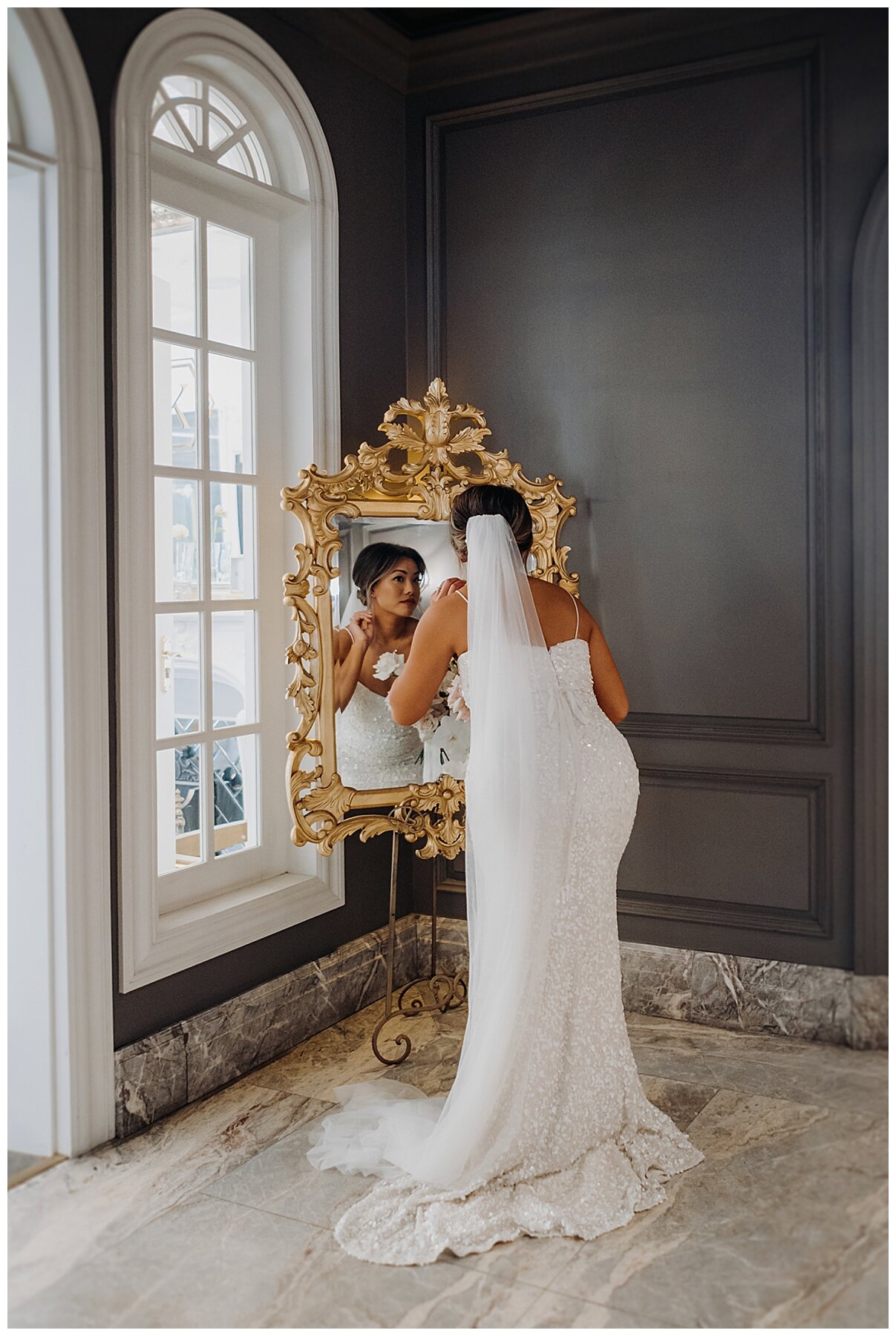 Venue: InterContinental Double Bay
Photographer: Popcorn Photography
Dress: Karen Willis Holmes
Style: Glamorous, Sparkly, Moviestar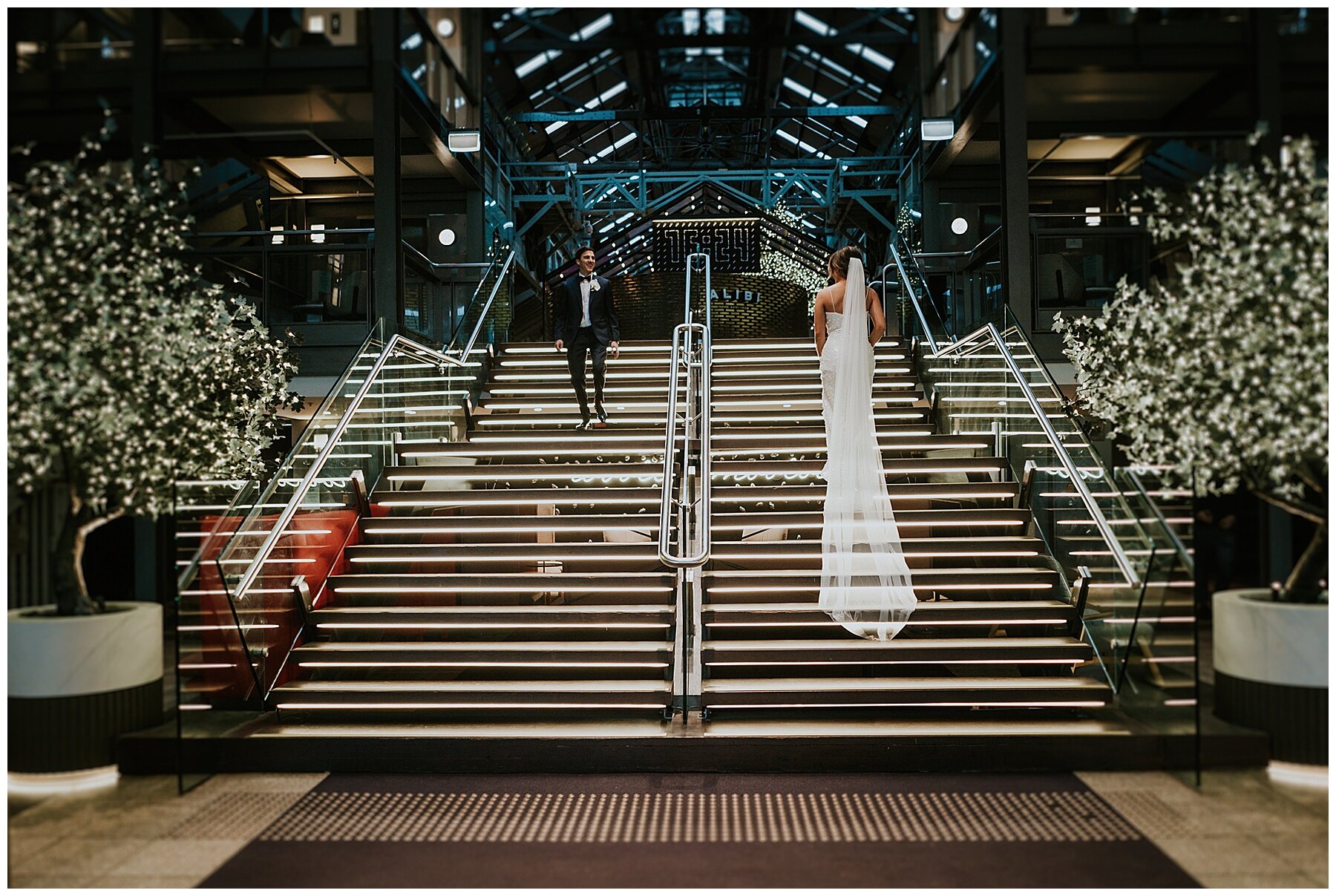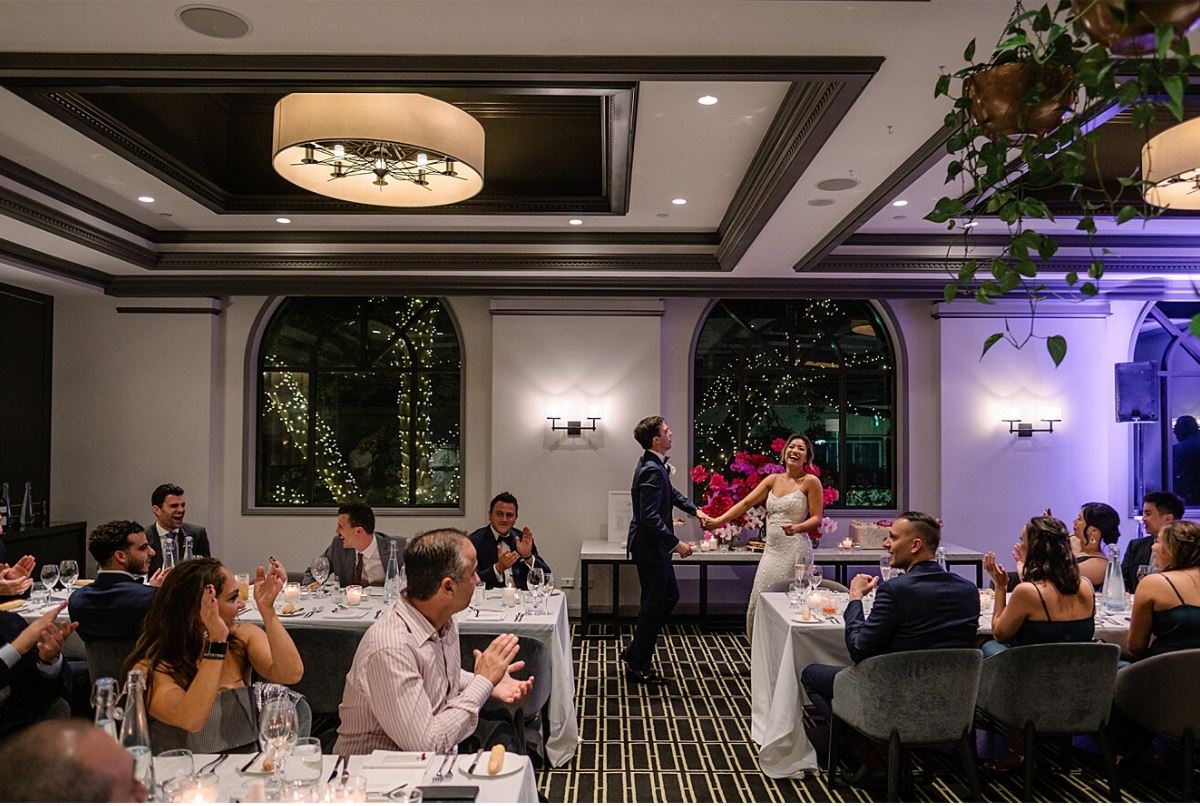 View InterContinental Sydney
Adrienne didn't let the weather rain on her parade at her heartwarming outdoor wedding in Mosman. She looked radiant in her blush pink Grace Loves Lace dress, featuring a tulle skirt, lace bodice and satin waistband. The coloured wedding dress matched beautifully with bridesmaids outfits and the casual intimate setting. After a ceremony in the Rotunda at Balmoral Beach, they enjoyed a standing reception in the atmospheric Signals Room at Burnt Orange.
About the Designer: Grace Loves Lace is known globally for its soulful and wearable designs that you could imagine putting on again and again. Megan Ziems, the Founder, wanted to introduce refreshing, authentic silhouettes that feel like an extension of the bride's personality.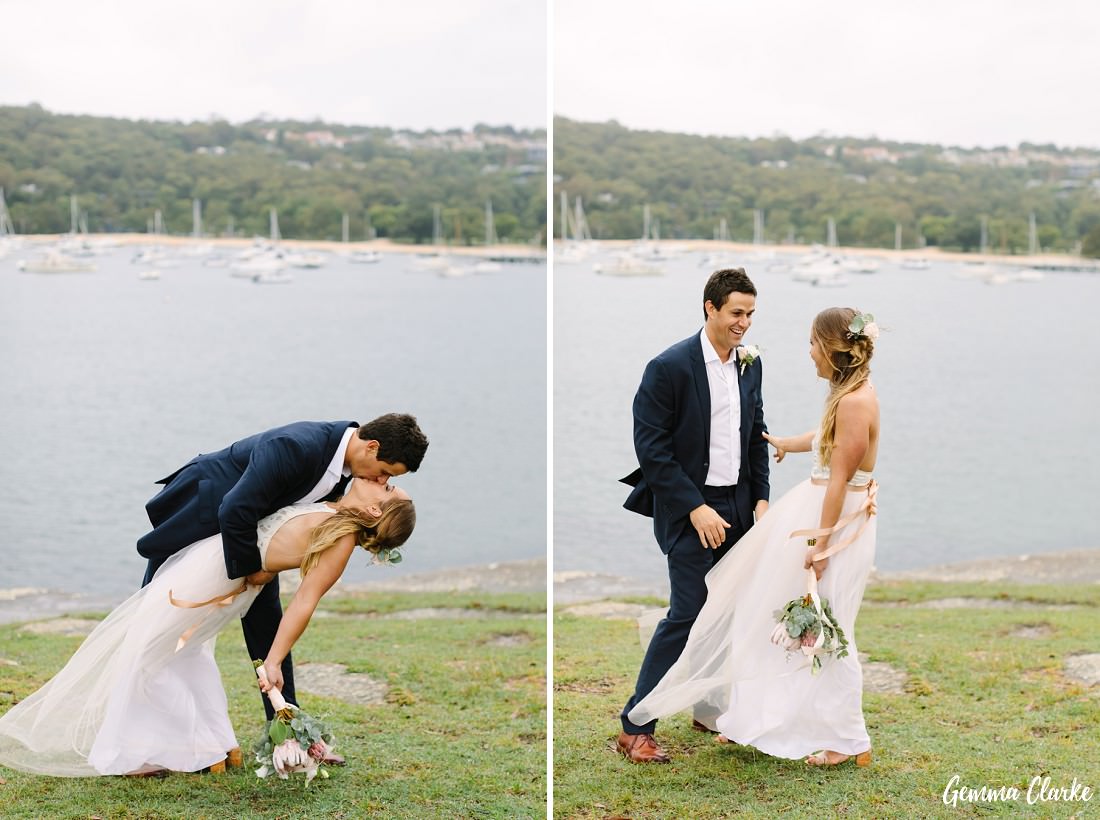 Venue: Burnt Orange
Photographer: Gemma Clarke Photography
Dress: Grace Loves Lace
Style: Whimsical, Pretty, Relaxed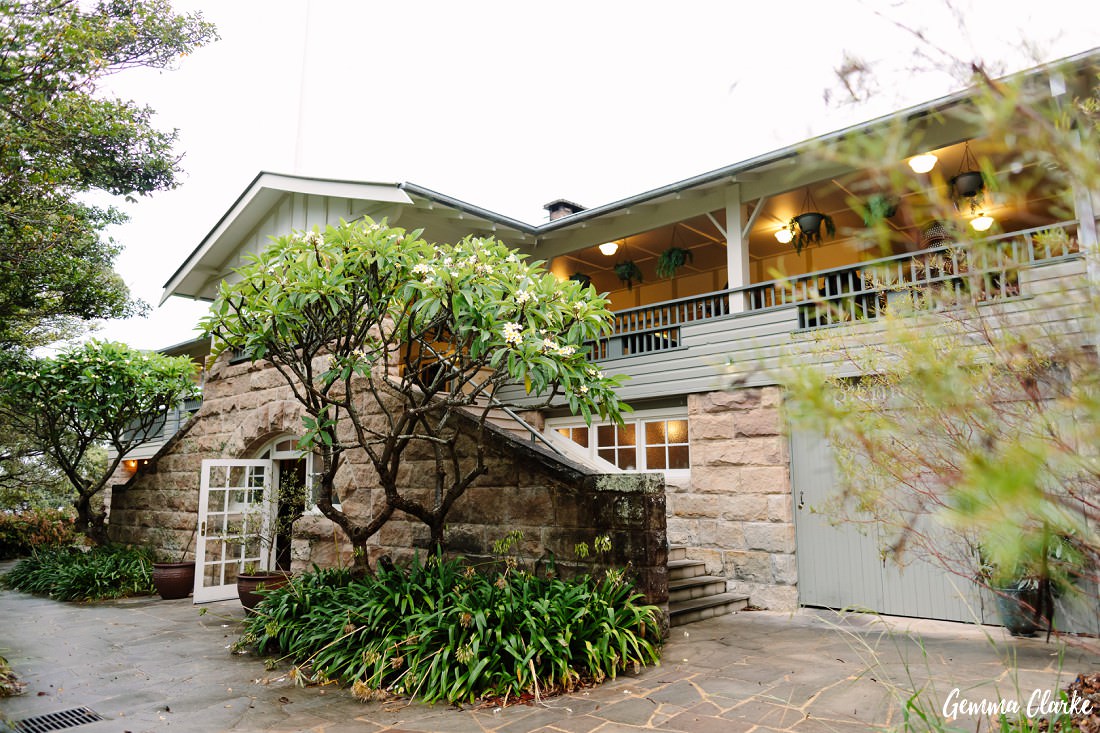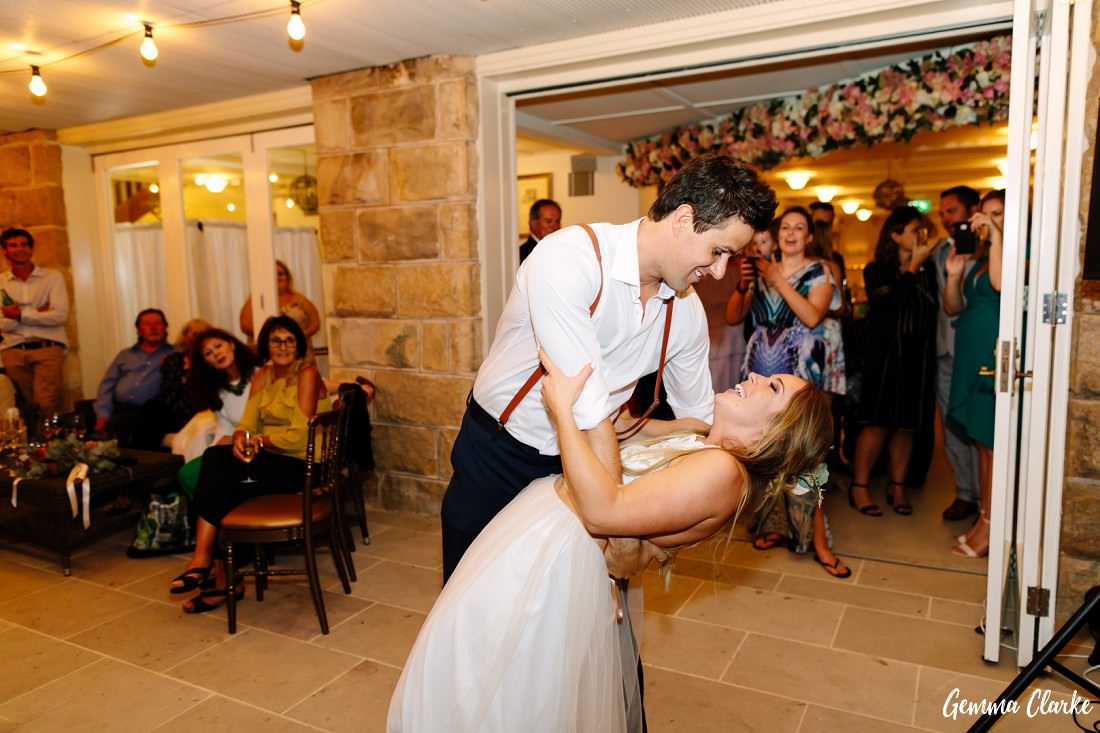 View Burnt Orange
6. The Blue Room Bondi
For Elise's laidback beach wedding, she chose the Cindy halter neck gown by Karen Willis Holmes. Her statement dress certainly has the wow factor, yet it coordinates beautifully with the maritime scenery. The beaded neckline features a gorgeous scalloped edge and as she turns, the dramatic cut-out back detailing is revealed. The stunning ensemble contrasted effectively with the purple and pink floral bouquets and coastal Blue Room Bondi interior decor.
About the Designer: Celebrated for her versatility, Karen Willis Holmes has a collection for every bride. From full skirts to slinky figure-hugging styles, you'll be able to pick out a dress that feels just right. The collections are available across Australia and in select international stores.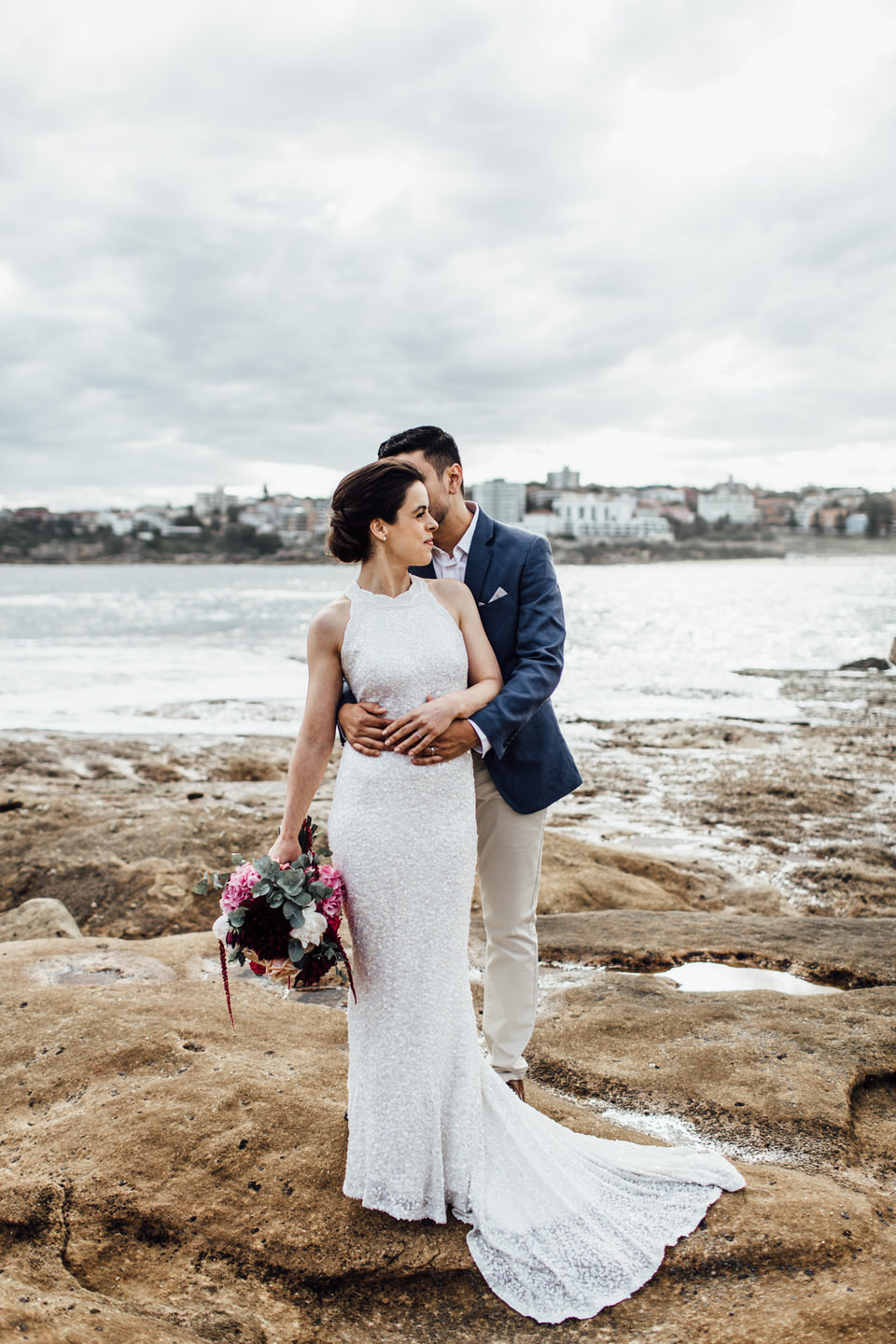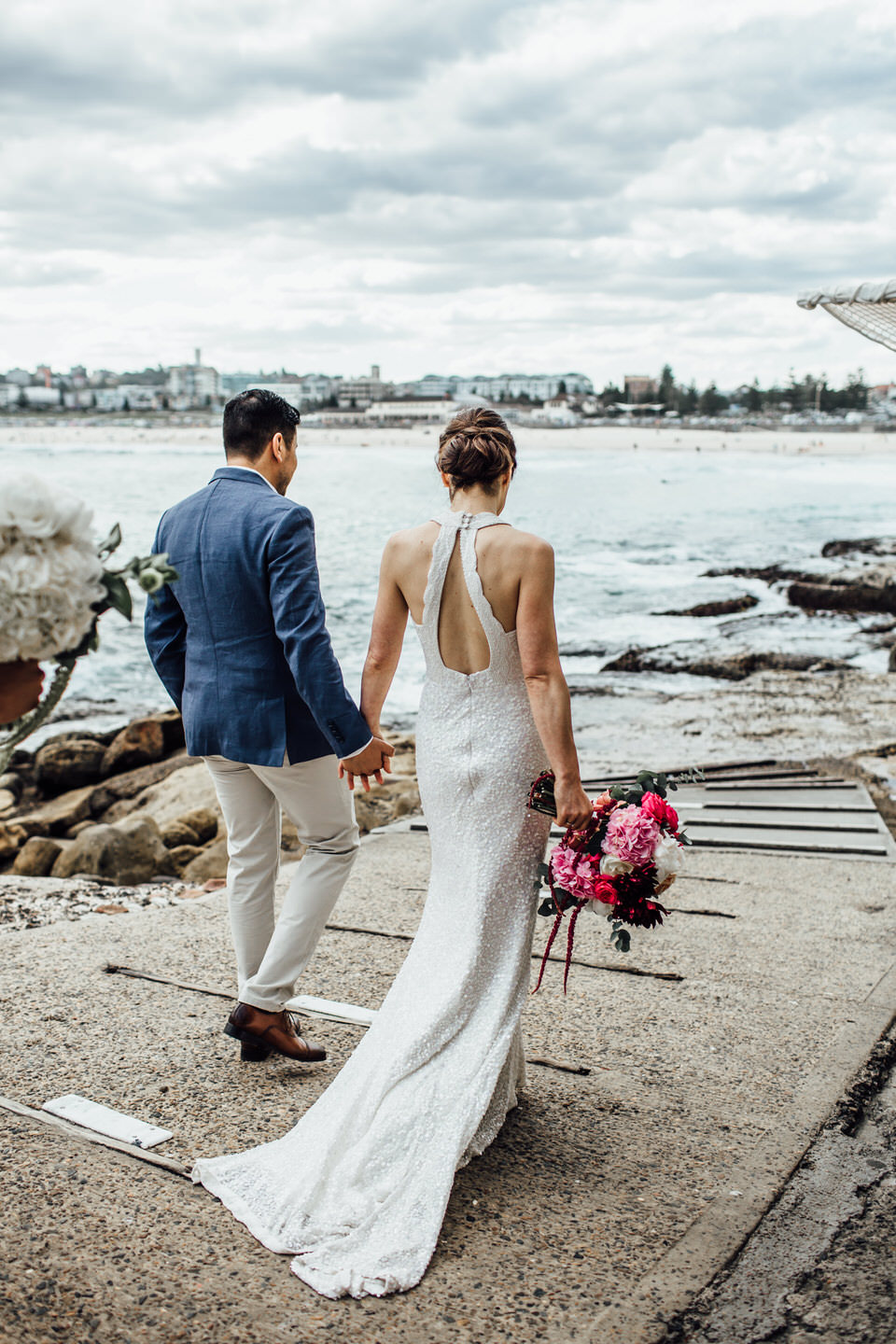 Venue: Blue Room Bondi
Photographer: Sonja Cenic Photography
Dress: Karen Willis Holmes
Style: Beachy, Glittery, Graceful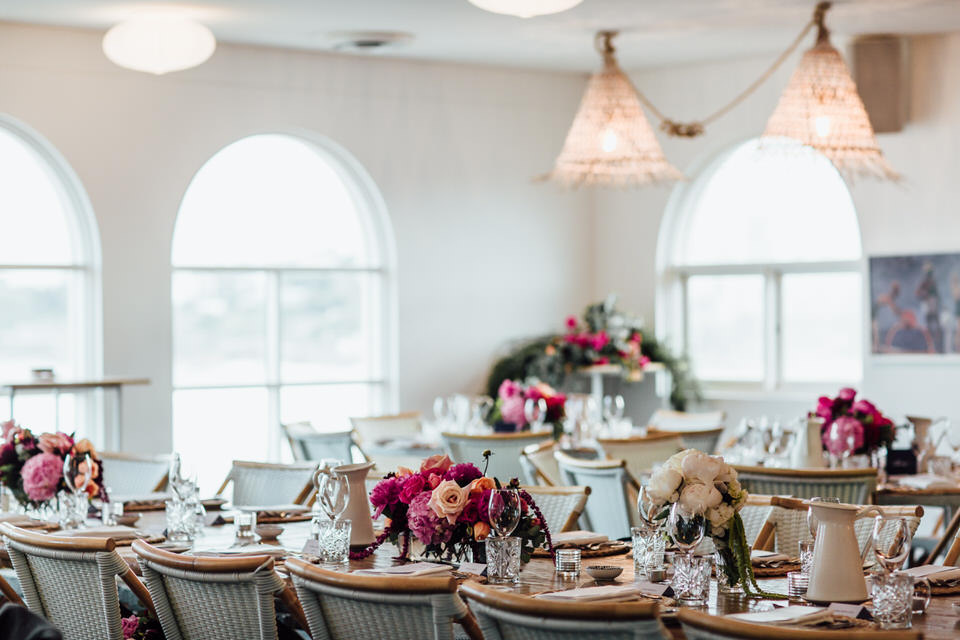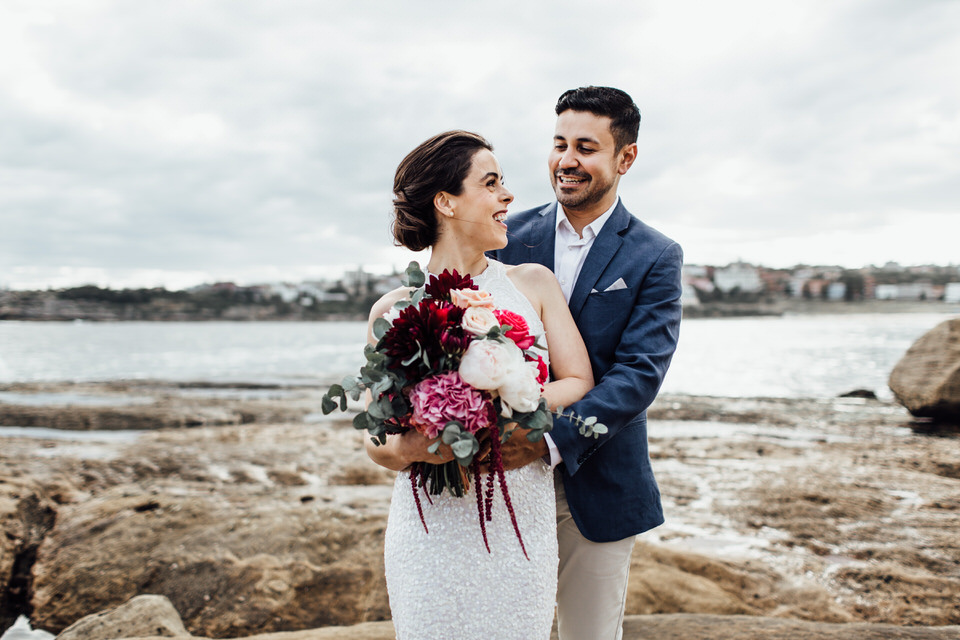 Elevated over Sydney Harbour with panoramic sea views, Gunners' Barracks was the wedding venue of choice for Claire and Nathan. To match the enchanting, heritage sandstone look of the building, the bride chose the unforgettable Love Story dress by Corston Couture. Complete with sheer sleeves, appliqued lace petals and a criss-cross ribbon at the front, it's a romantic design that looks as though it has been imagined from the pages of a fairytale.
About the Designer: Founder, Coral Johnston, started drawing and designing clothes from as young as five years old. Her passion for sewing and craft has been in the family for generations, so building Corston Couture felt like her calling. Brides love her unique and imaginative designs.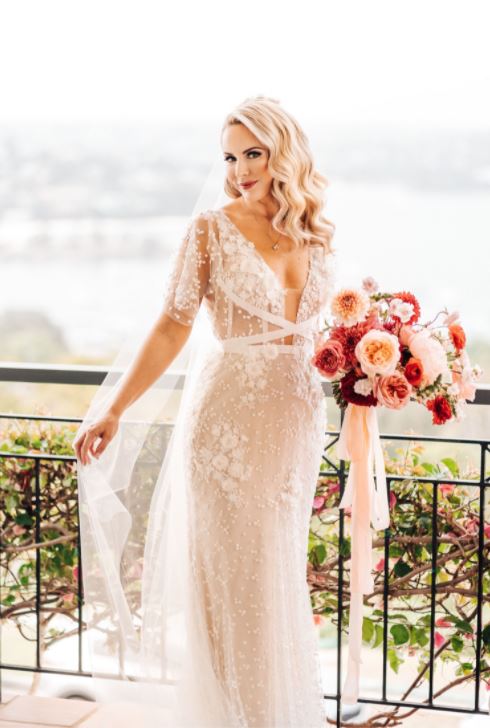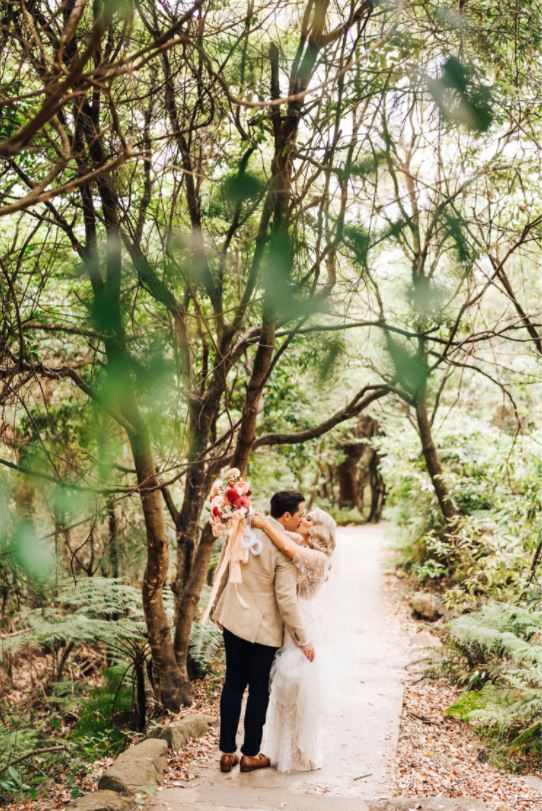 Venue: Gunners' Barracks
Photographer: Daniel Griffiths
Dress: Corston Couture
Style: Ethereal, Enchanting, Delicate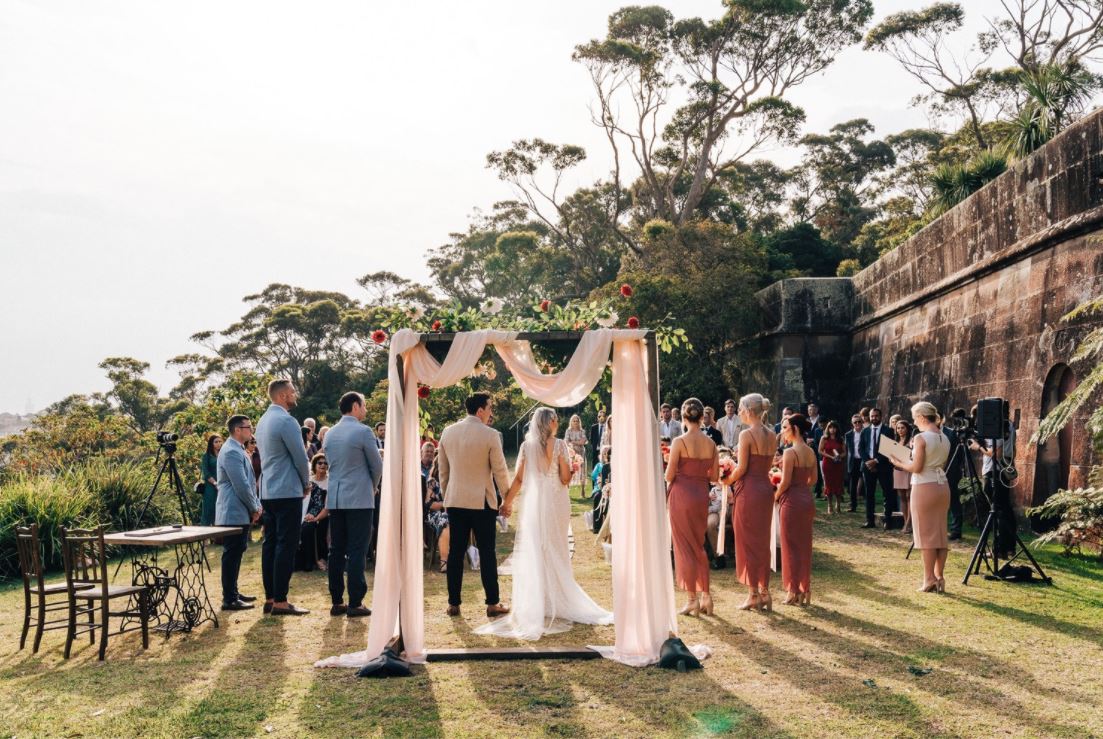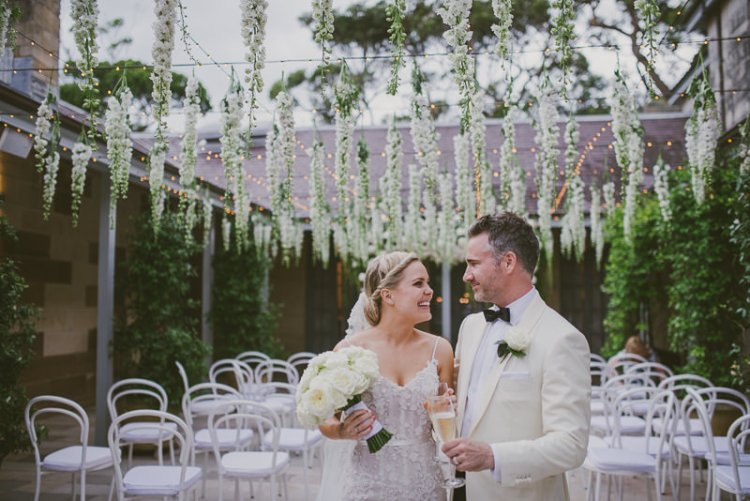 Visit Gunners Barracks' website
Nestled in the historic Rocks region of Sydney on quiet Kent Street, The Langham, Sydney is a remarkable 5-star hotel that's come to be one of the city's most coveted addresses. The bride, Jacquelyne, stayed true to classical wedding styling when she chose her ballroom dress from Fashions by Farina. The lavish tulle skirt photographed beautifully as it moved, and she complimented the lace bodice with a simple pearl necklace. It's a timeless traditional look.
About the Designer: Based in central Sydney, Fashions by Farina is a bridal boutique stocked with spectacular brands. The expert stylists will be able to recommend the perfect dress that suits your shape, size and style. It's a one-on-one experience that will make choosing easy.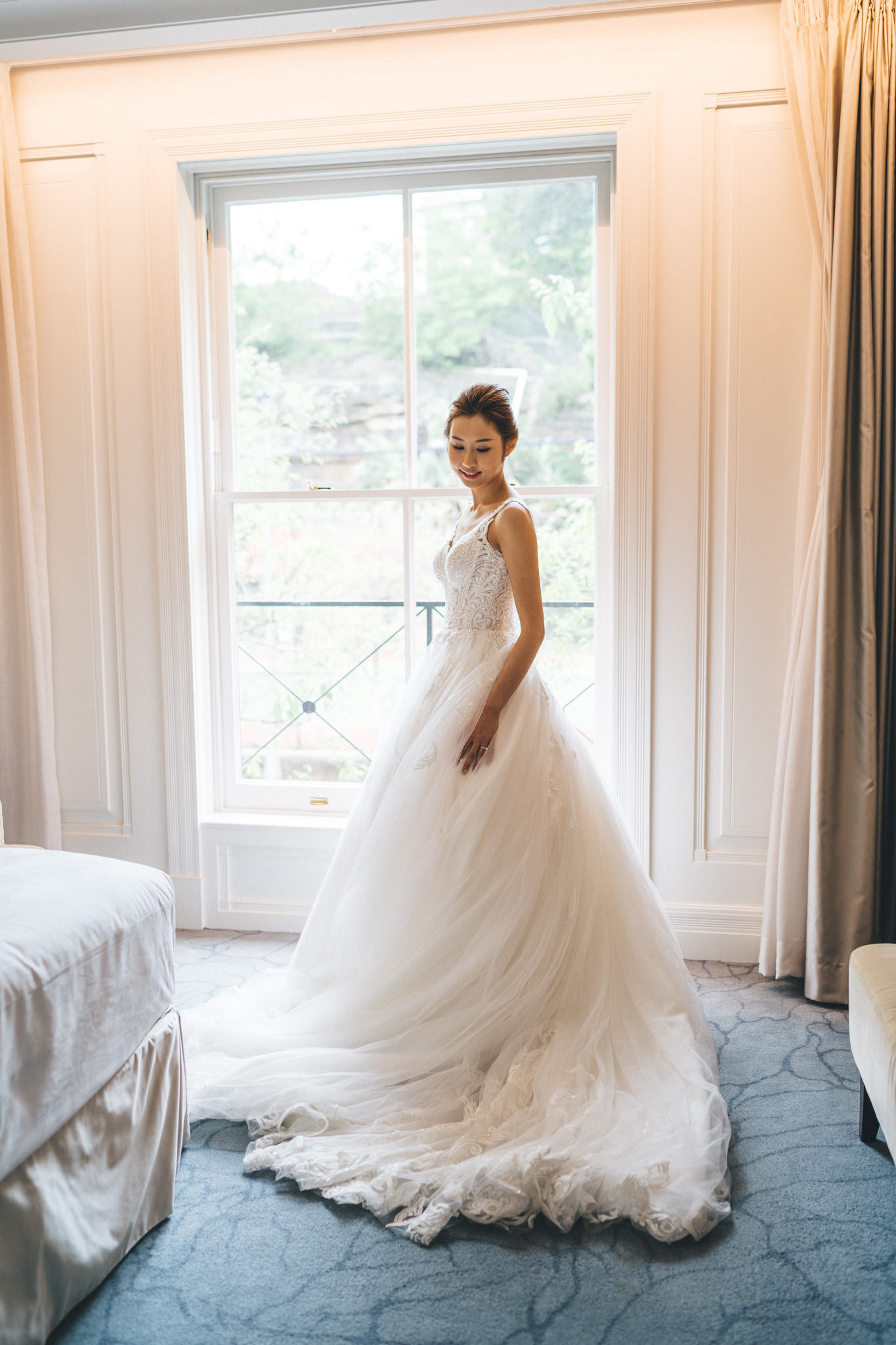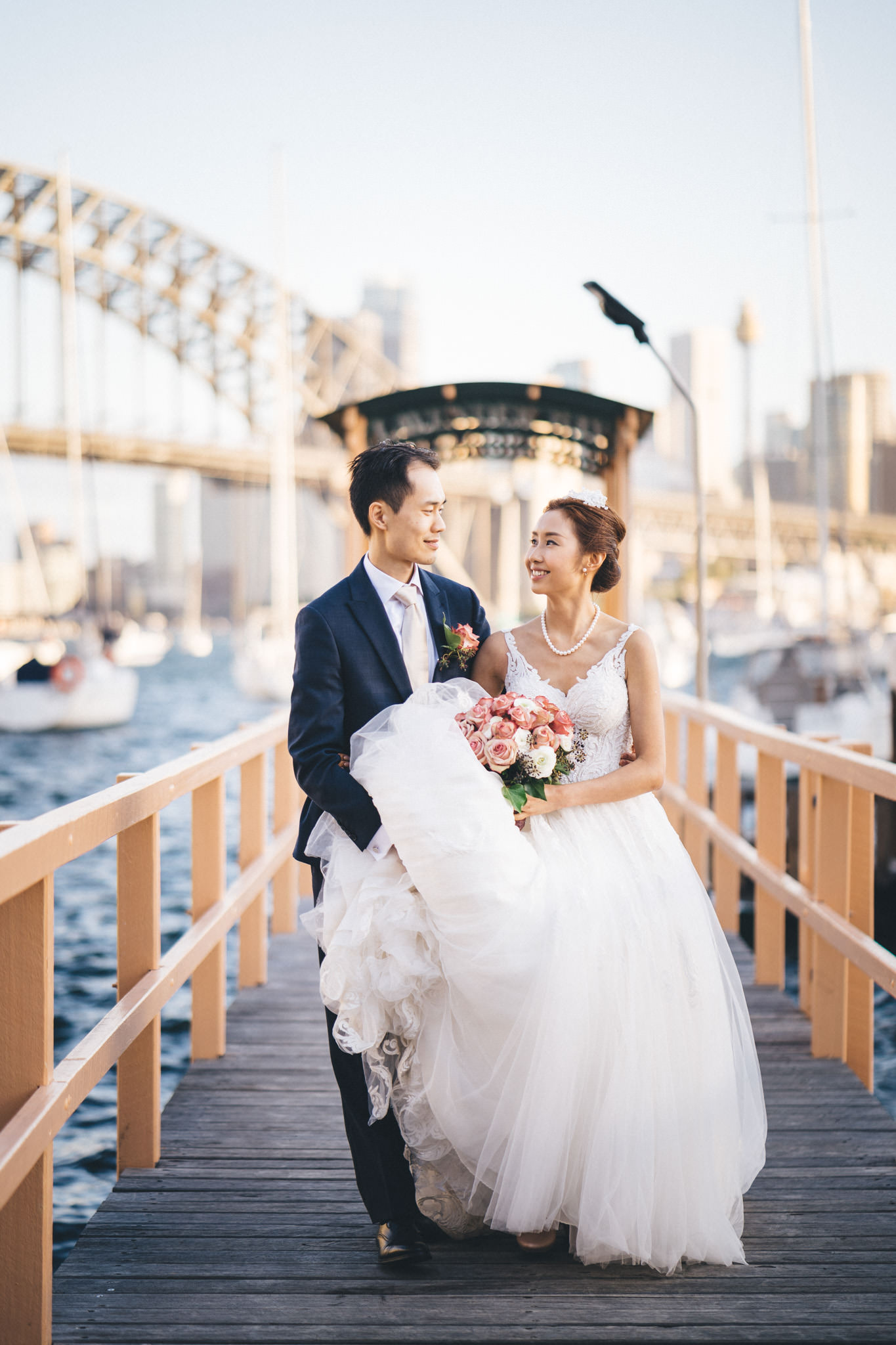 Venue: The Langham, Sydney
Photographer: Ann Marie Yuen Photography
Dress: Fashions By Farina
Style: Ballroom, Traditional, Fairytale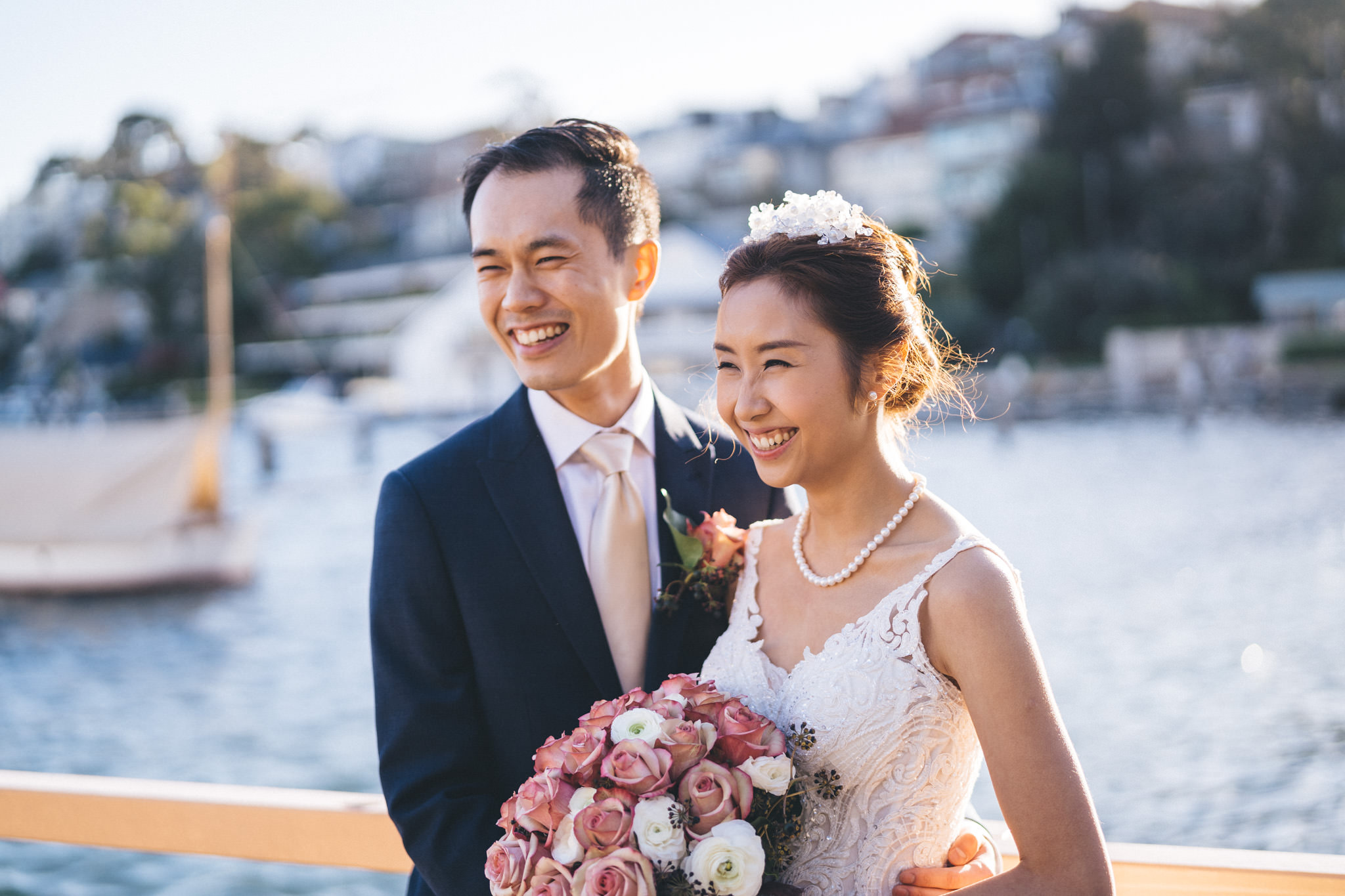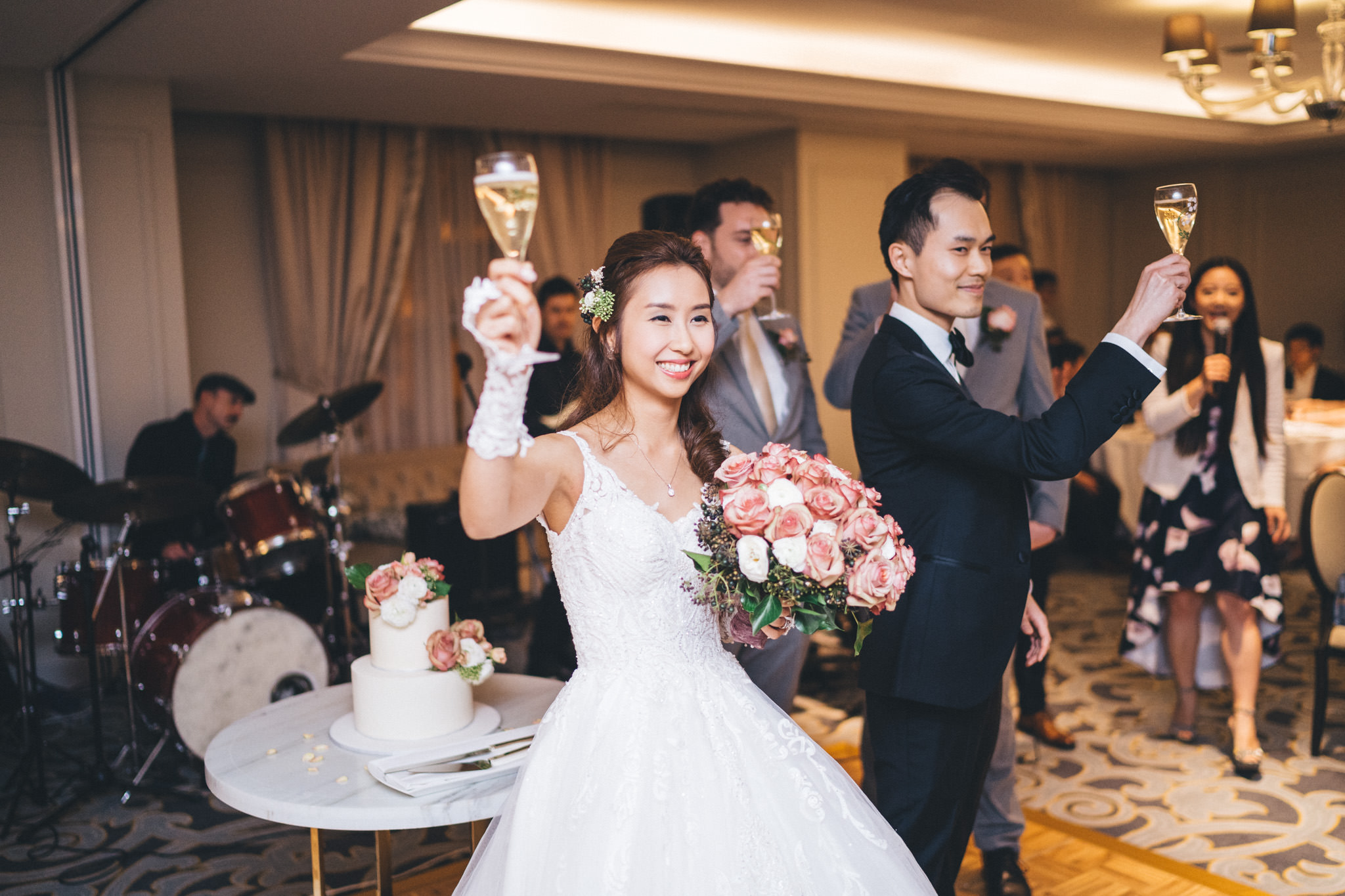 Visit The Langham Sydney's website
Deb and Adrian cast tradition to wind and planned a refreshing, relaxed wedding at the retro Kittyhawk bar in Sydney. They planned everything together, from the wedding dress to the groom's socks and all the teamwork paid off. Following the old soul vibe of the venue, Deb wore a vintage style gown by Karen Willis Holmes with a satin skirt and a lace sleeved top over the dress. She removed this later in the evening for the reception and all-night dancing.
About the Designer: Every bride who wears a Karen Willis Holmes dress will feel the craftsmanship and love that's poured into making every piece. Innovative elements are available such as detachable trains and removable tops to transform your wedding look in the evening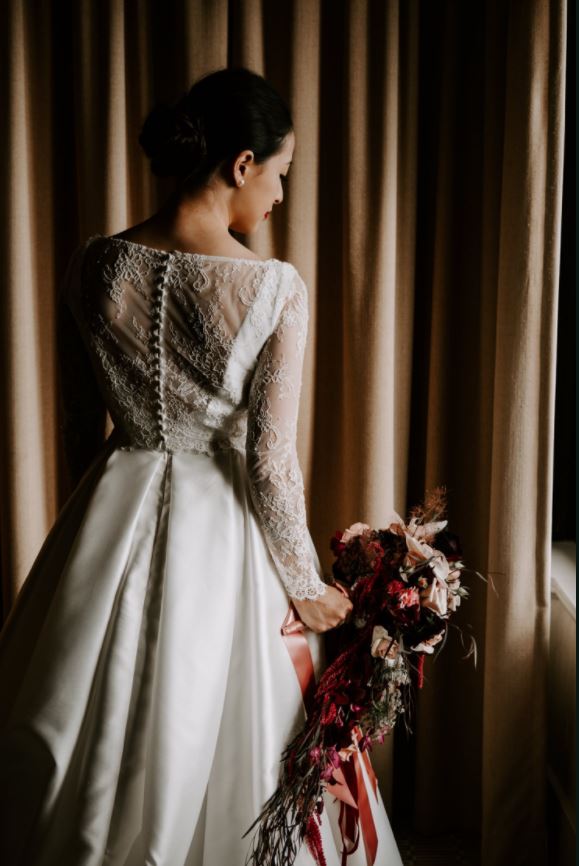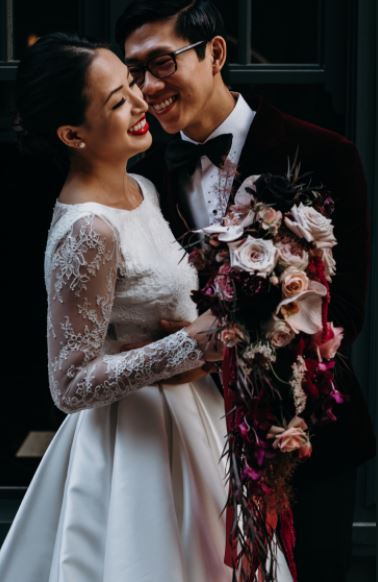 Venue: Kittyhawk
Photographer: Fox & Kin
Dress: Karen Willis Holmes
Style: Wintry, Regal, Classic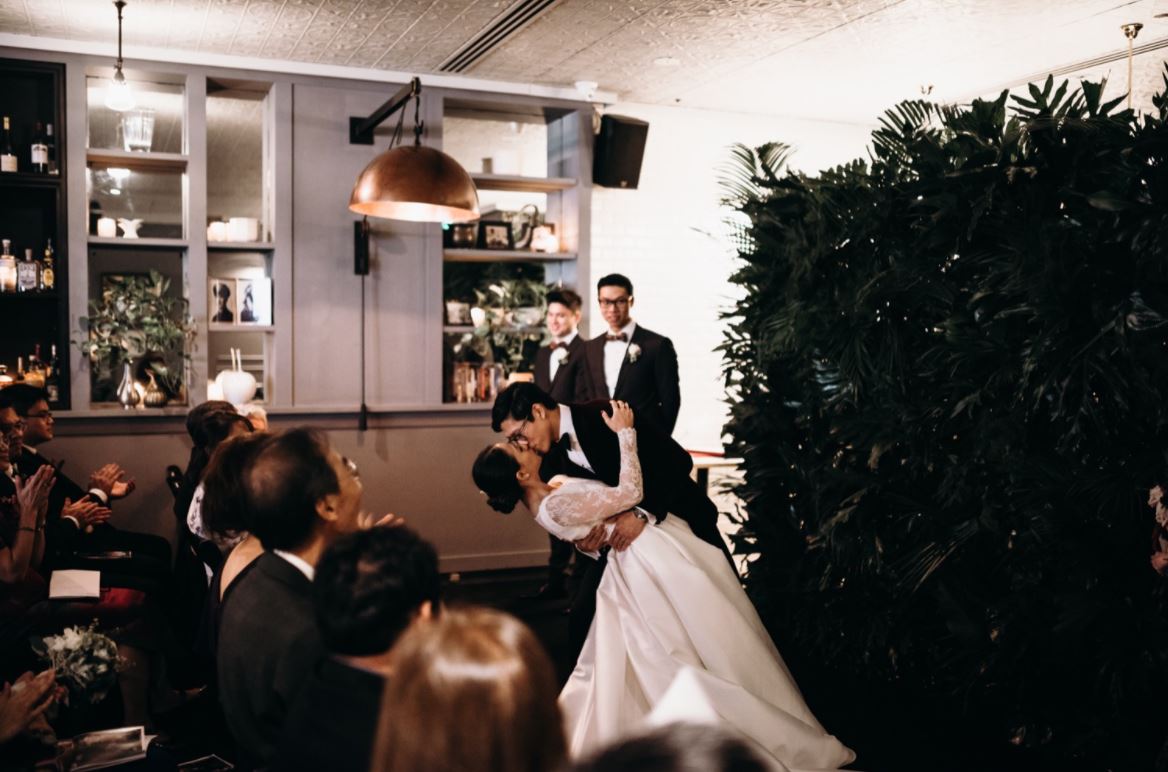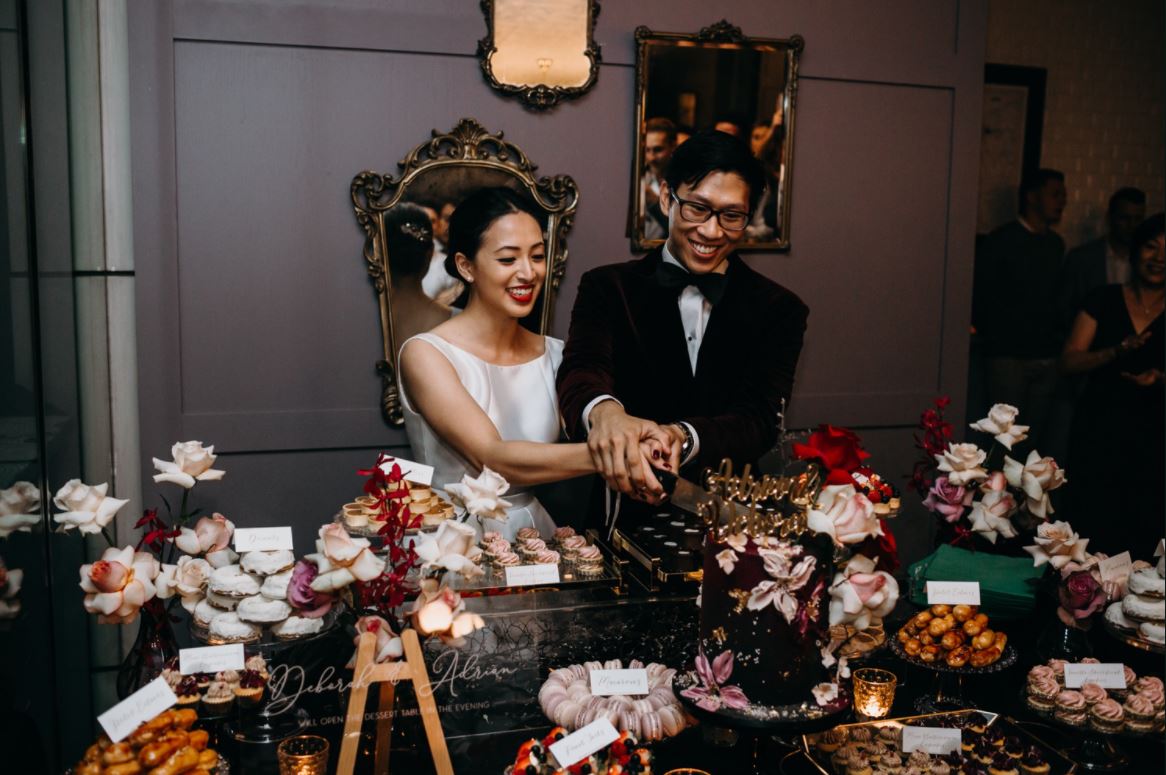 Visit Kittyhawk's website
Thuy chose to sync her dress with the Sydney seaside theme and picked out a sensational off the shoulder Berta Bridal gown. The fitted mermaid shape suited her body shape beautifully and the eye-catching train flowed behind as she walked down the aisle at Pier One Sydney Harbour. Surrounded by views of Walsh Bay and the Sydney Harbour Bridge, their alfresco ceremony was picture-perfect, followed by an unforgettable dinner reception in the Water Room.
About the Designer: Berta's avant-garde style captures the imaginations of brides and editors around the world, as they eagerly await her upcoming bridal collections. She is known for her daring, artistic and modern designs that break industry norms and turn heads on the runway.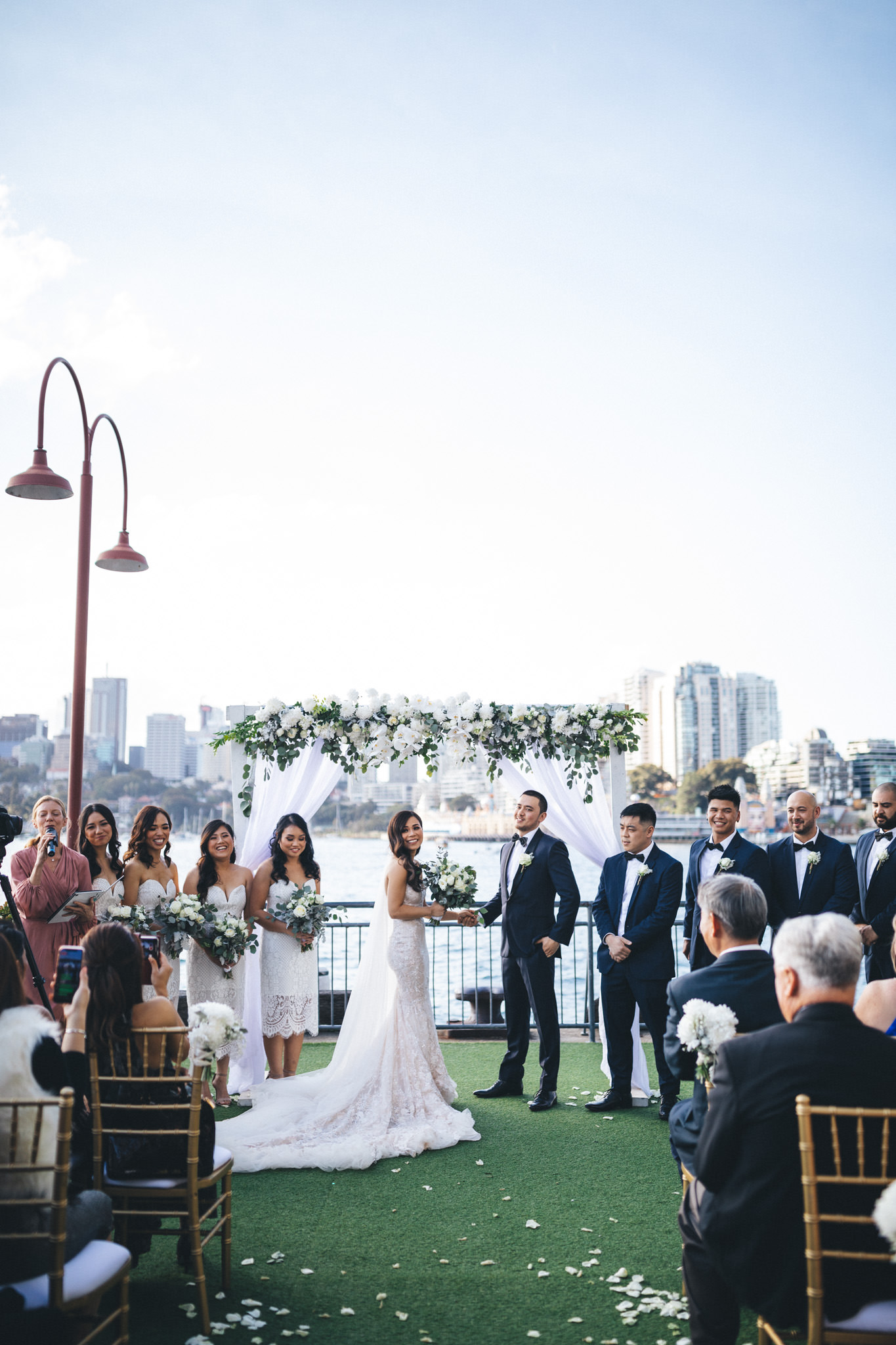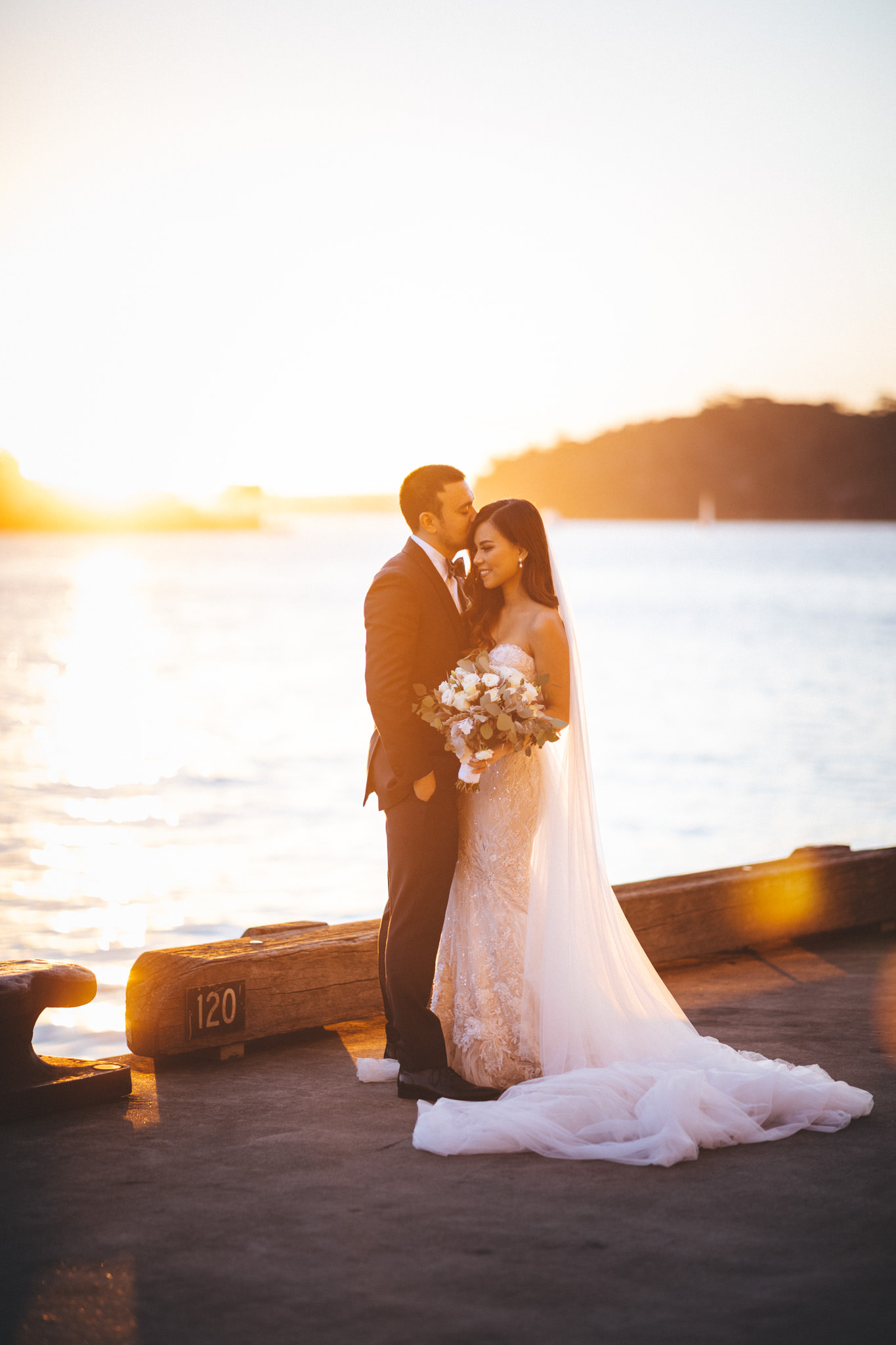 Venue: Pier One Sydney Harbour
Photographer: Ann Marie Yuen
Dress: Berta Bridal
Style: Fit and Flare, Opulent, Chic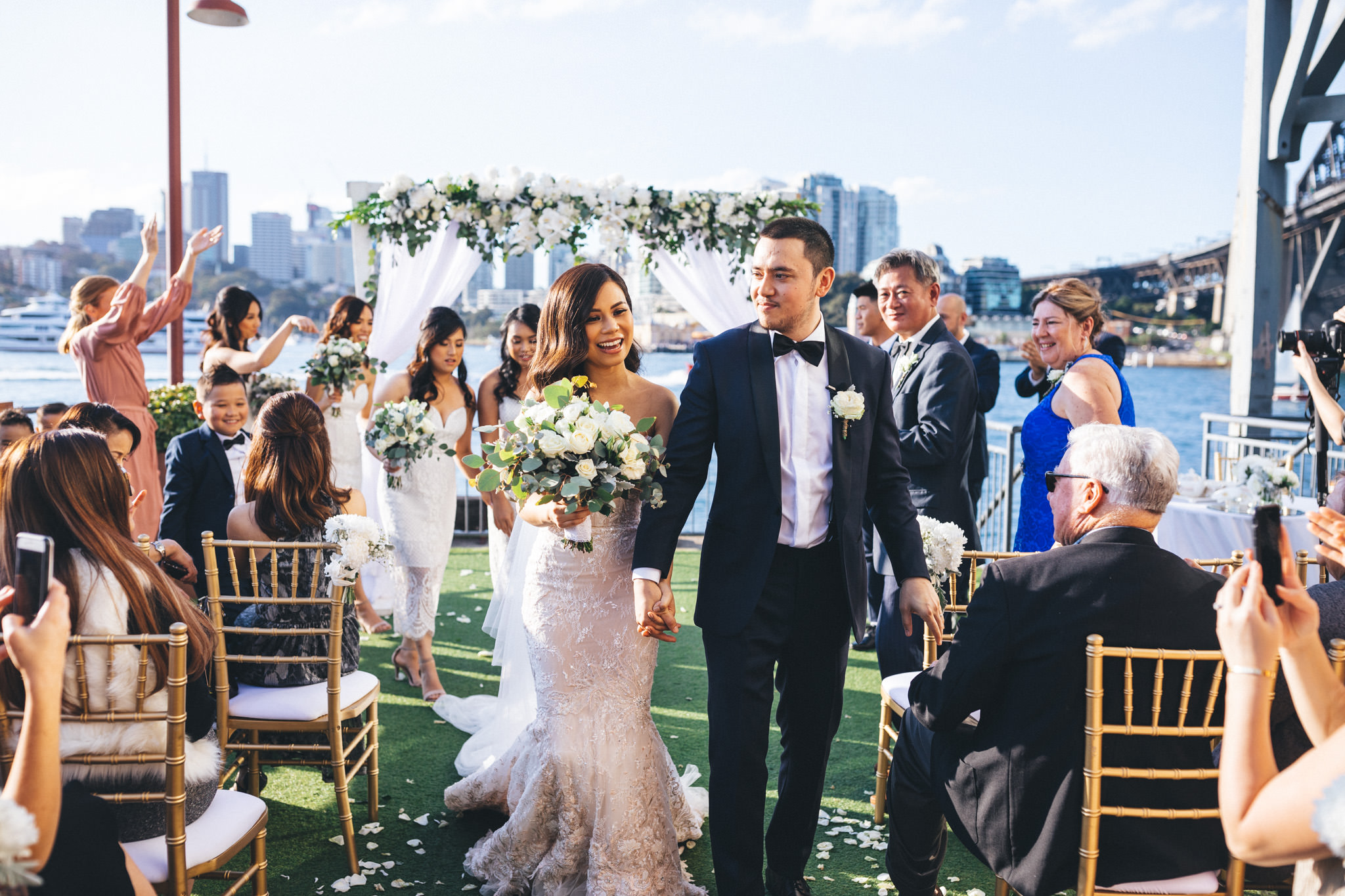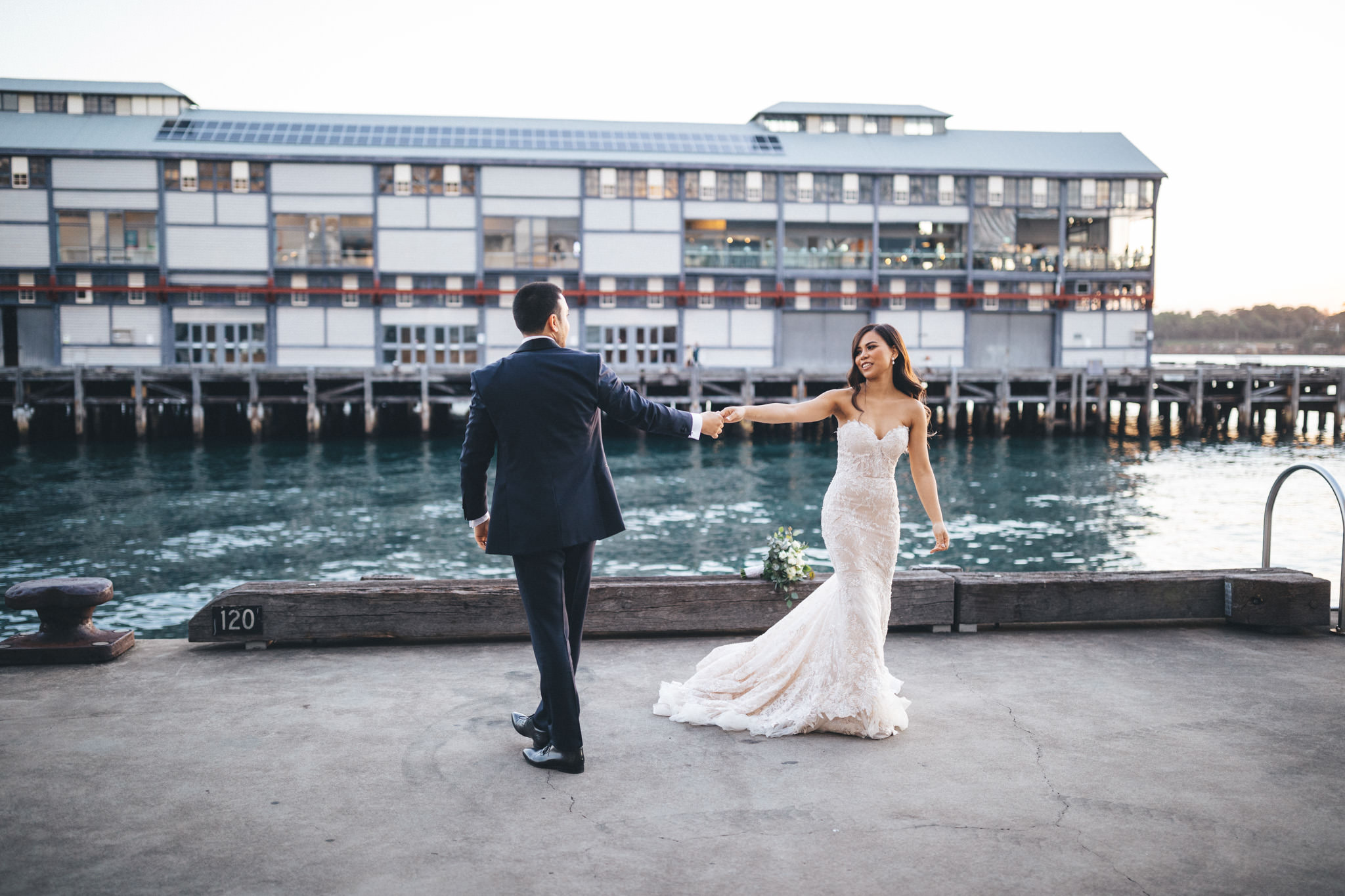 Visit Pier One