Dreaming of hosting your big day in the great outdoors? Here's 6 farm weddings (special country touches and all) featured in our Real Weddings section that'll see your creativity blossom!
Kim and Matt
"Our wedding was on a beautiful country farm, complete with dam, forest, and rolling green hills. It was exquisite and the weather was senational," says Kim.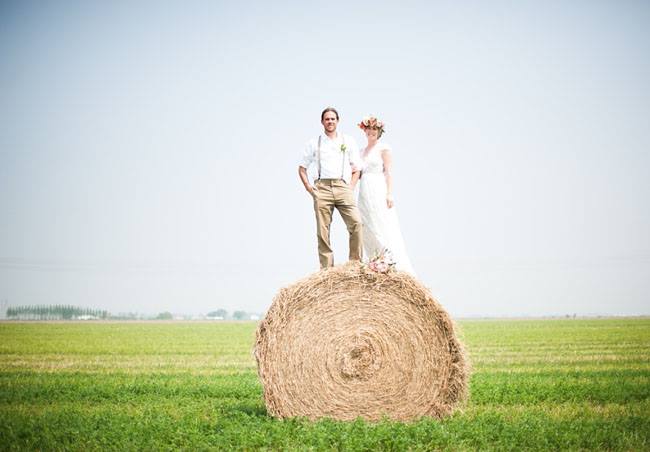 Kim and Matt opted for a modern chic theme with decor pieces to match. "Geometric shapes, copper, test tube vases and filament globes were chosen to suit my scientific and engineer husband. Coupled with a huge variety of pretty flowers, candles, and home-designed floral stationery to suit my girly side," Kim explains.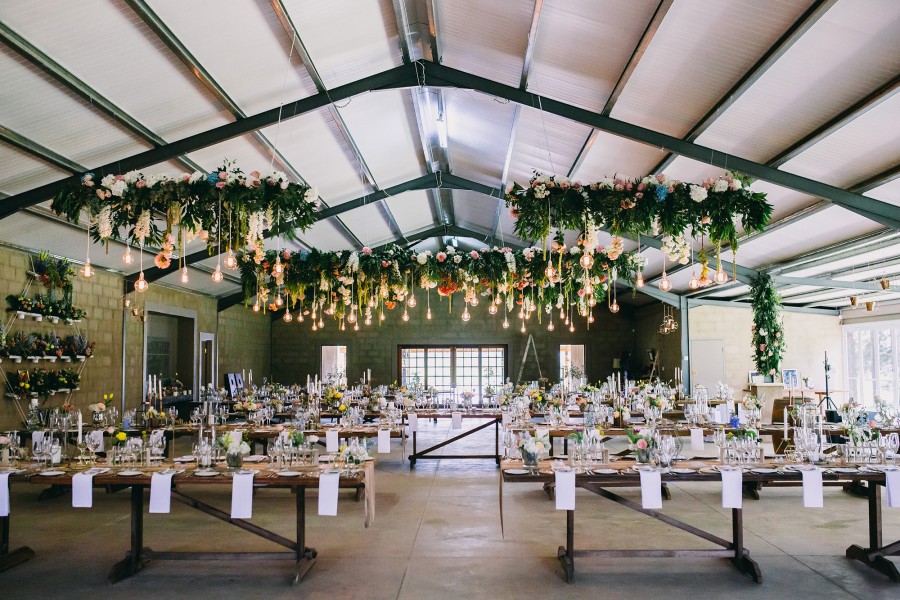 Kertu and Dalton
This couple put their creative skills to the test producing rustic-style perfect on the private property at Howes Valley – called Settler's Rest.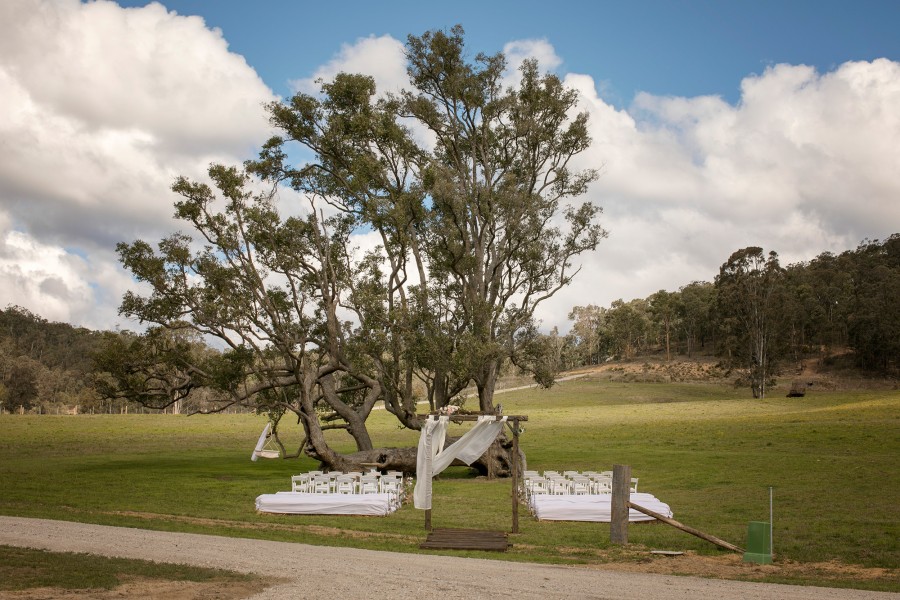 Kertu and Dalton built their own wedding venue, and it's now open for bookings for others to share their beautiful wedding experience!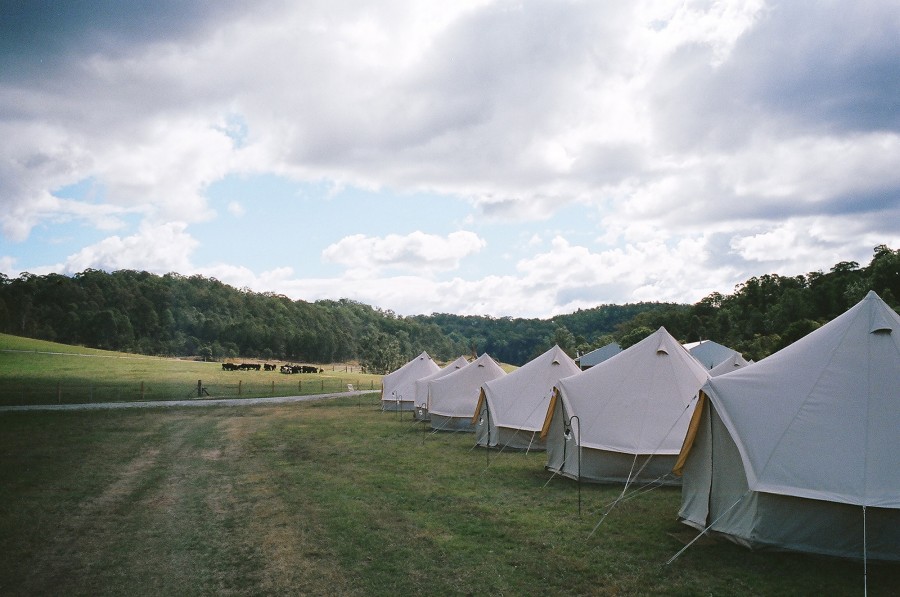 Sarah and Drew
Sarah and Drew rang in their new marriage at their teepee wedding on a private homestead at Drummong in central Victoria.

"We spent the whole weekend at the property so that gave us a chance to reflect and relax," says Drew.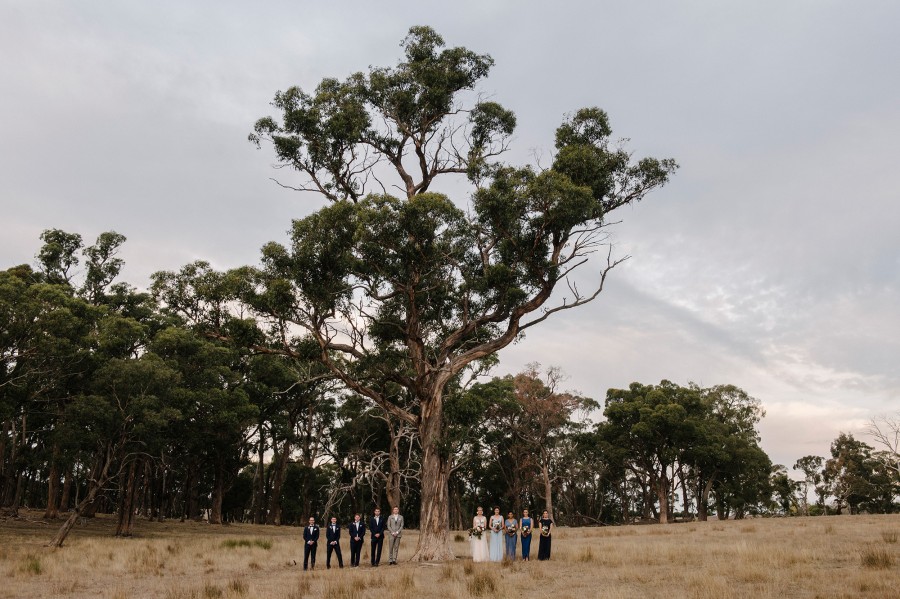 The couple's teepee reception put a bohemian spin on the traditional marquee celebration.

"I believe the key components to a fantastic wedding are a good ceremony, good food and music, great photographer, and a planner to oversee all the little things," says Drew.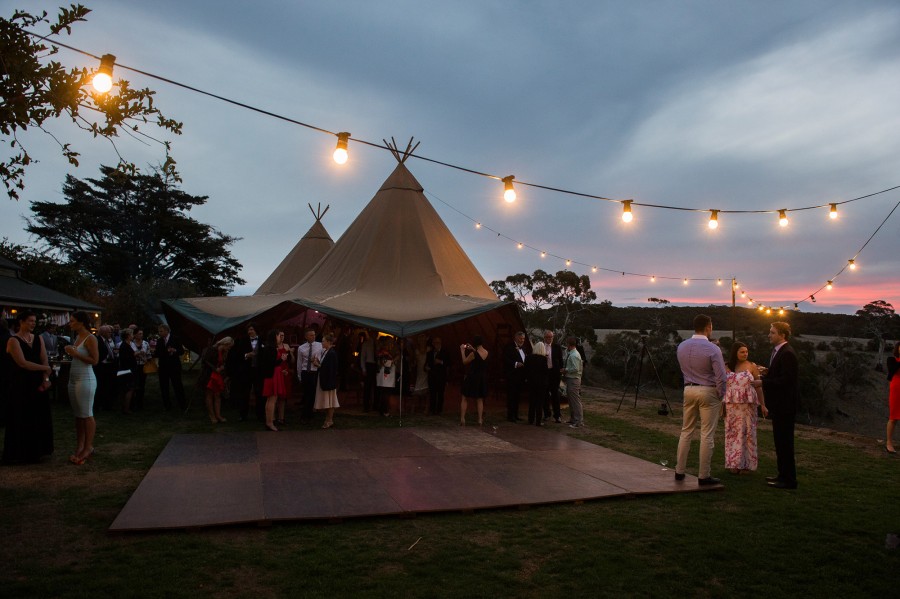 Minnie and Lachie
Minnie met her fashing farmer in Lachie at a rodeo. "The connection was instant when Lachie asked me to 'camp in his swag'," says Minnie. "I kindly declined but that didn't deter my farmer."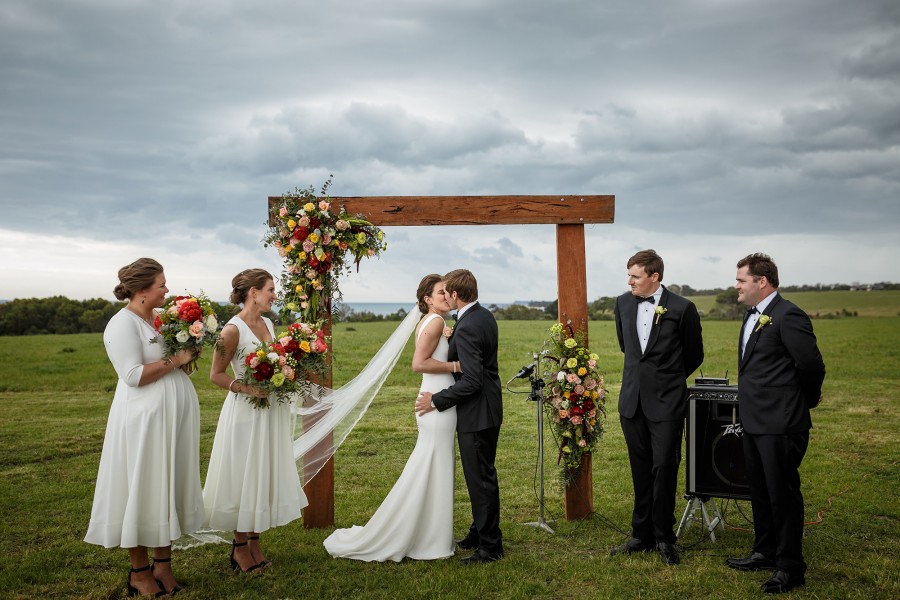 Minnie and Lachie said 'I do' at a private property on Merricks Beach on Victoria's coastline. "Our family friend kindly allowed us to be married in one of her paddocks overlooking the beach," says Minnie.

Peninsula Party Hire decorated the couple's reception, which took place at the bride's parents' home. The decor tied in perfectly with the overall country farm aesthetic.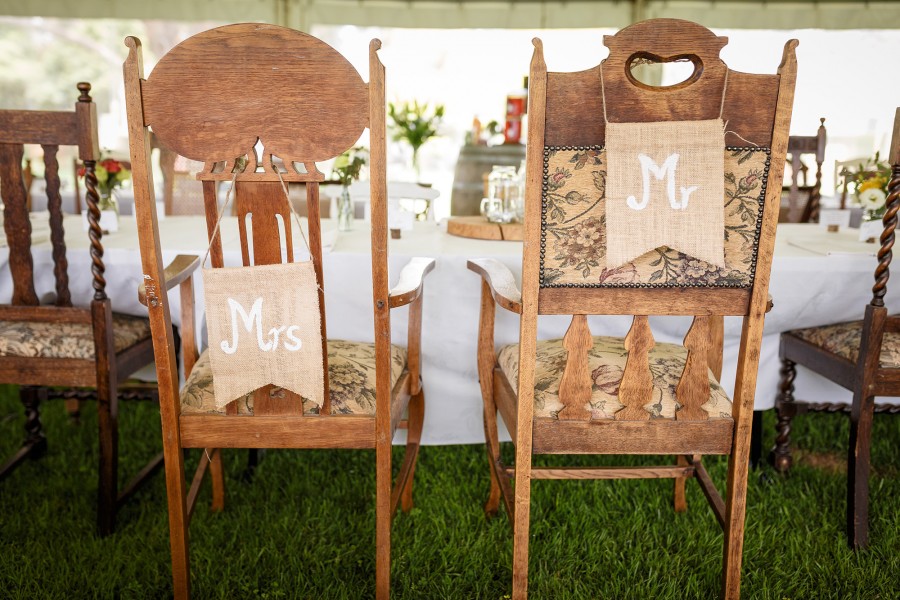 Crystal and Zack
While most brides and grooms-to-be pray for no rain on their wedding day, Crystal and Zack were hoping tornados would stay away. Two tornados landed in their hometown of Blyth, SA and the couple had spent the day before their wedding helping the community of Blyth recover.

Their original ceremony option was "blown away" – the Church's roof was literally blown off!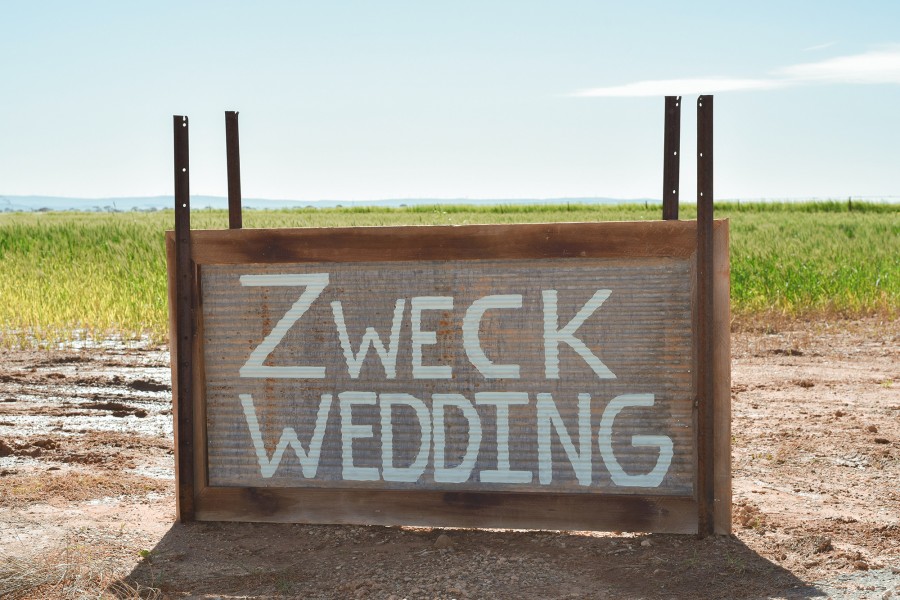 Luckily, the pair had beautiful blue skies on their wedding day, which made for some great country wedding photography!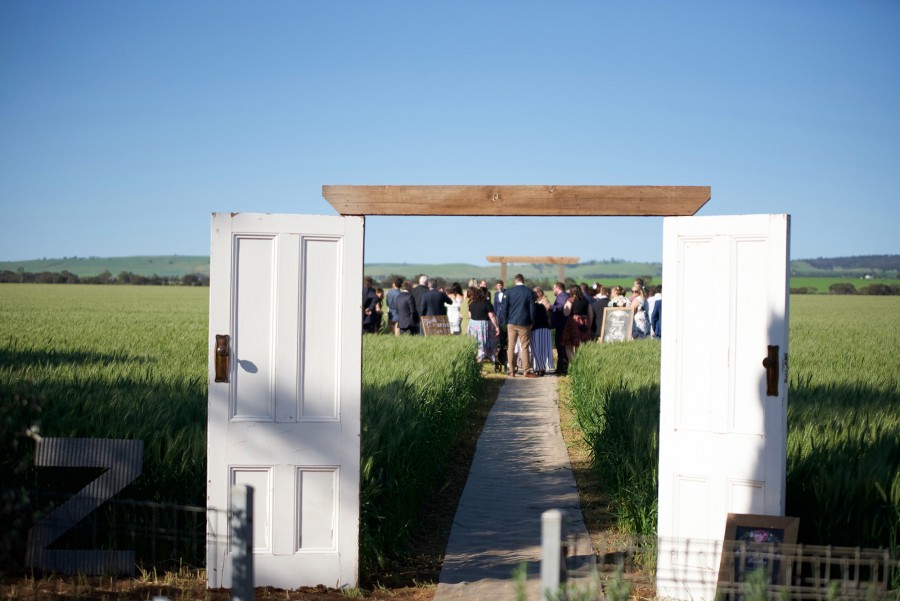 Sandra and Noel
Since she was a little girl, Sandra dreamed of arriving at her big day on horseback. "Noel and I share the special love of country life. We both live and work together on his family's farm, which was to make the perfect location for our country wedding," says Sandra.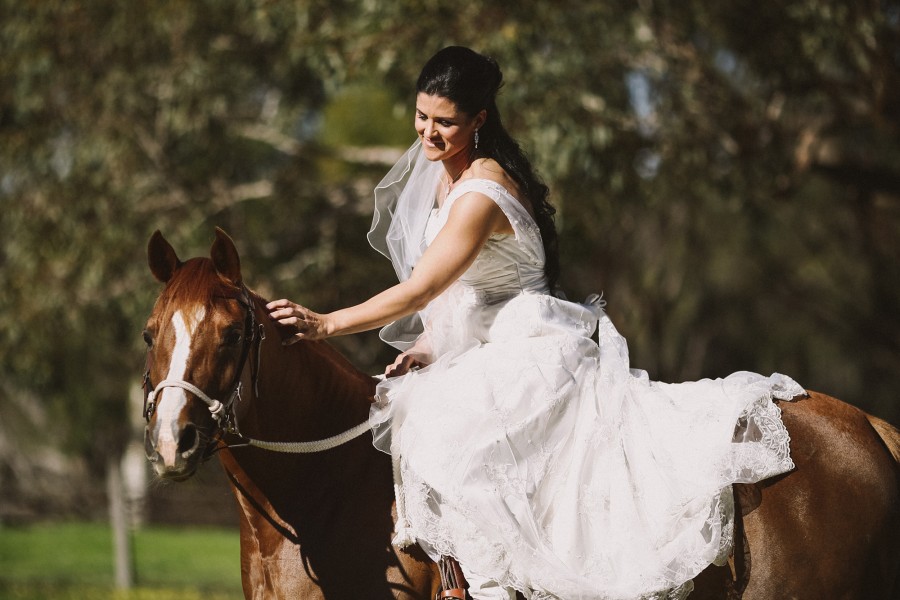 Sandra and Noel, along with family and friends, spent months gardening, cleaning, and preparing for the big day. "The old shearing shed alone took two days just to wash the floor," Sandra says.

"The ceremony took place in the homestead gardens followed by drinks and nibbles. The reception was held in the old shearing shed highlighting the heritage of our farming families."

"The last guests retired at 5am into their warm tents and caravans," Sandra recalls.