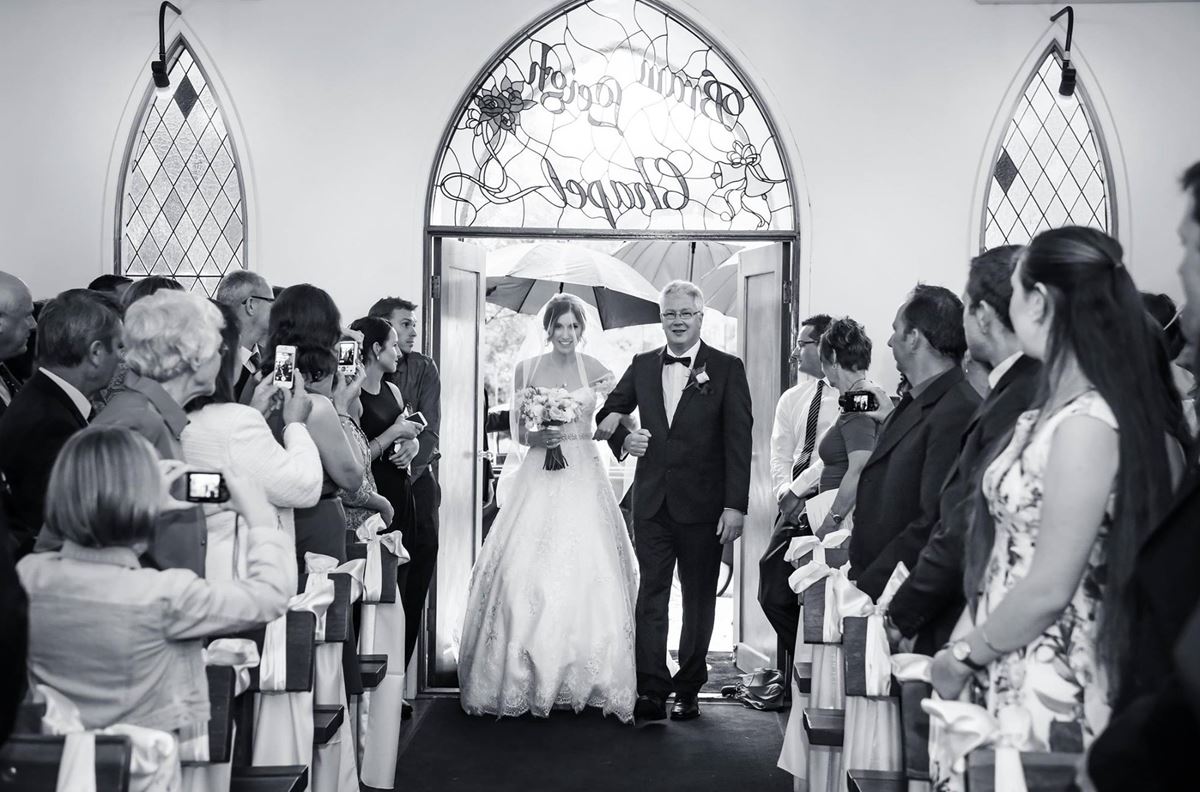 For couples wanting to wed – and then celebrate their wedding in the same spot, a venue with a garden or chapel is the perfect solution.
That way, you can have your ceremony in the garden or chapel – and then move straight into the reception area.
This means that your guests won't have to commute between different locations, and, while you and your new spouse wander through the gardens for photos, your guests can enjoy cocktails in the reception area or outside the chapel.
Here are eight gorgeous wedding venues with chapels.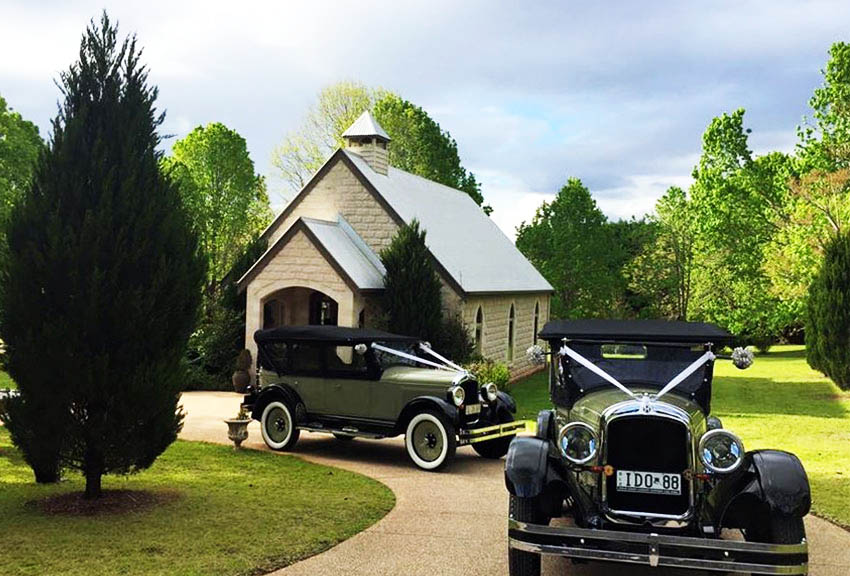 Cedar Creek's lovely (and very romantic) sandstone chapel overlooks the estates tree-lined lake and, of course, its wonderfully picturesque vineyard. If couples would prefer to wed outdoors, they can move to the estate's outdoor arbour which dazzles, particularly, in Autumn and Spring.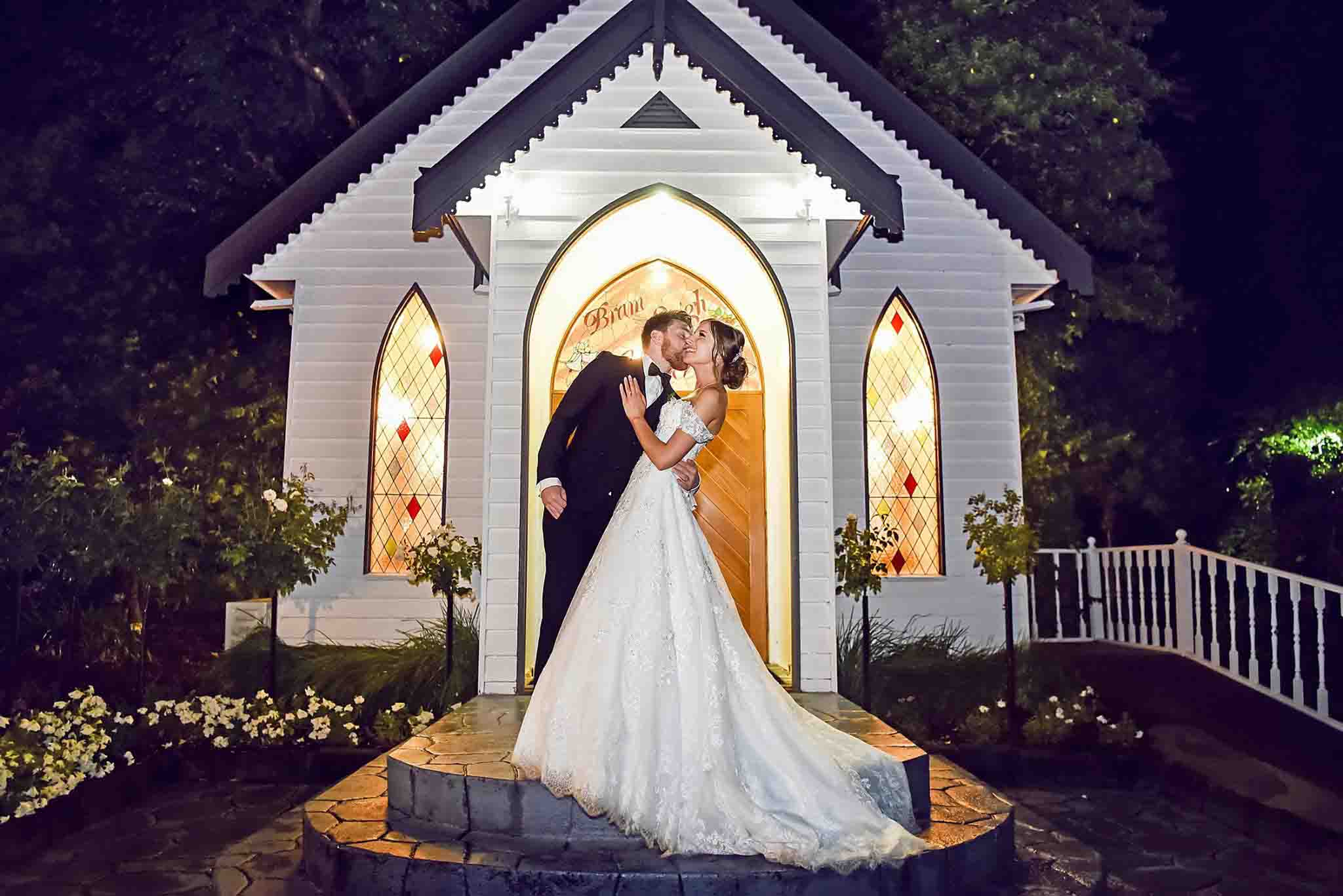 Award-winning Bram Leigh's spectacular manicured gardens include an intimate and very charming little chapel, complete with stained glass windows, that has its very own indoor waterfall – and chandeliers.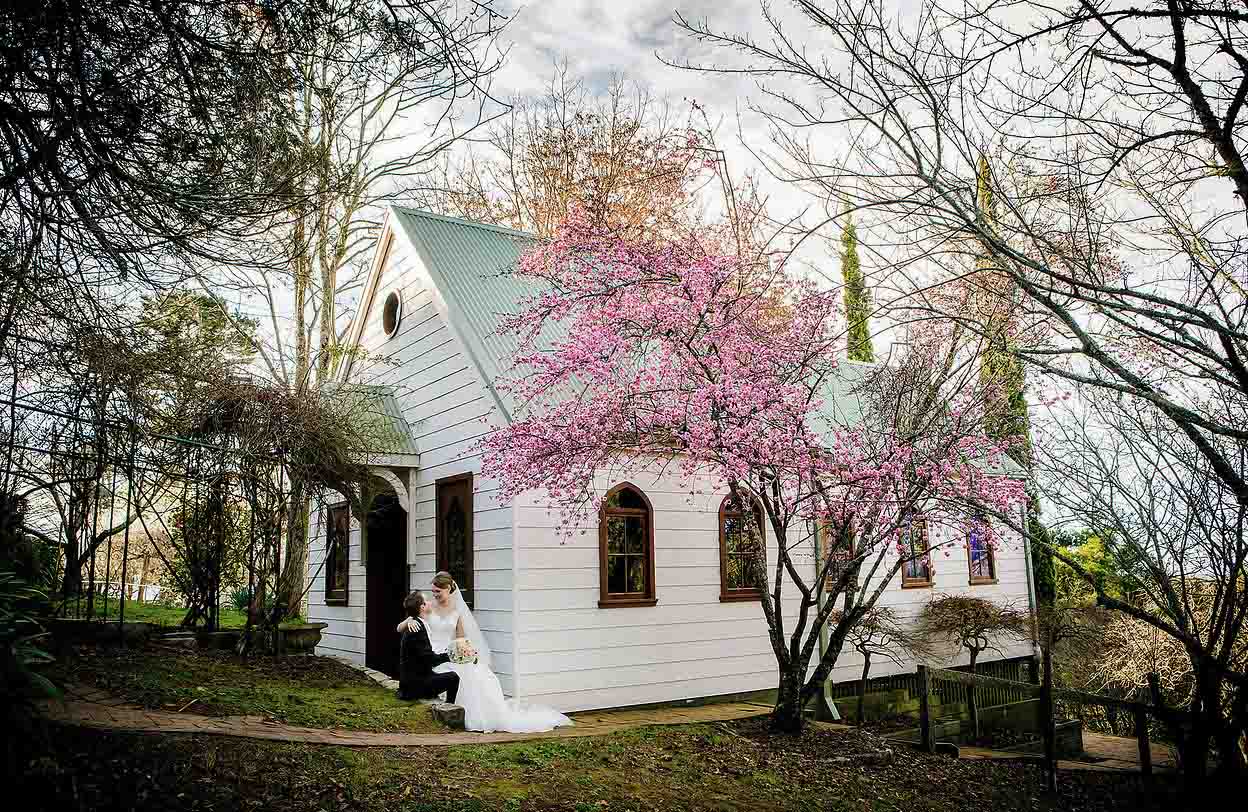 The aptly named Chapel Hill Retreat, located just 90 minutes from Sydney in the Blue Mountains, features a non-denominational chapel that is surrounded by quaint guest cottages – because not only will you want to spend your wedding night there, so too will your guests.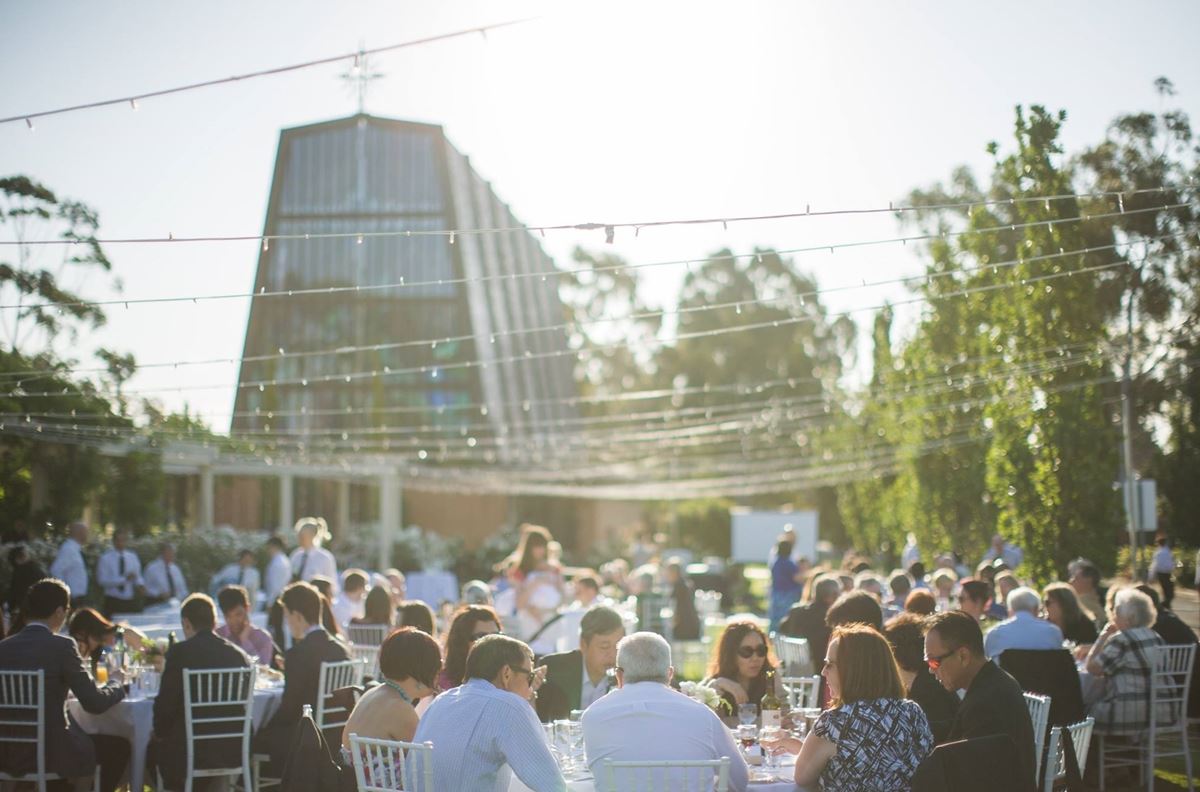 With its stunning architecture from the late '60s, the stained glass windows of the Sir Shirley Jeffries Memorial Chapel, which are some of the largest in South Australia, soar above the grounds of this private school which is set on 23 hectares of grounds.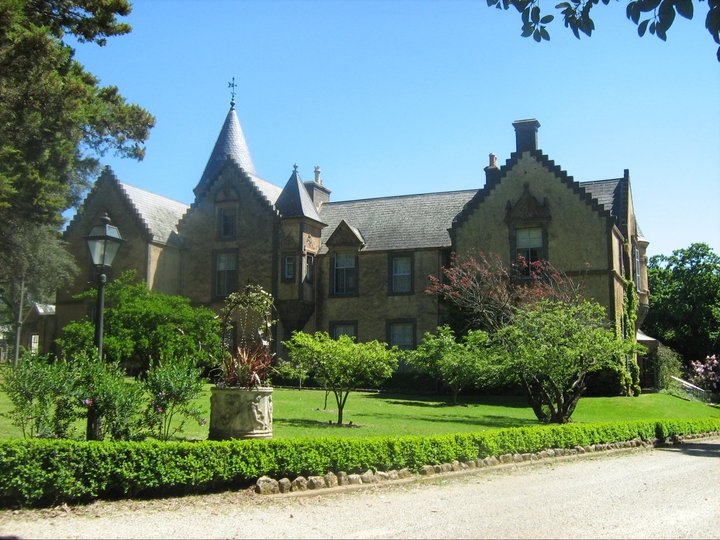 Boasting some serious old-world charm the formal chapel at Overnewton Castle, a towering Victorian Tudor-style mansion, was once a private Billiard room and still features such highlights as the carved oak panels that were shipped over from Scotland in the 1850s.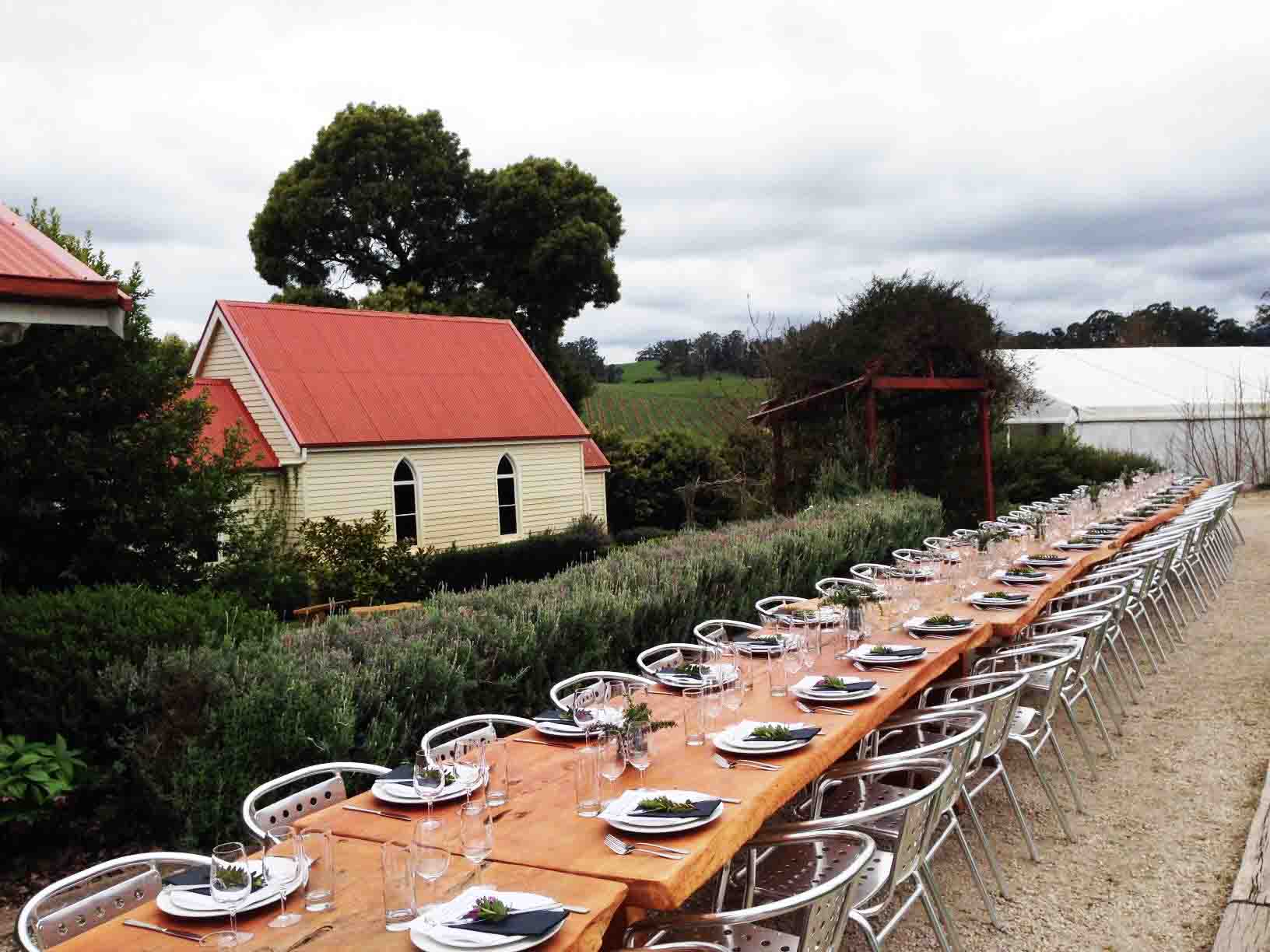 One step up from a chapel is a church and this award-winning, historic vineyard – and leaning church – is located just 20 minutes from Launceston. It's secluded, peaceful and surrounded by lush lawns. There's even a rose-covered arbour under which the couple can enter and exit their wedding ceremony.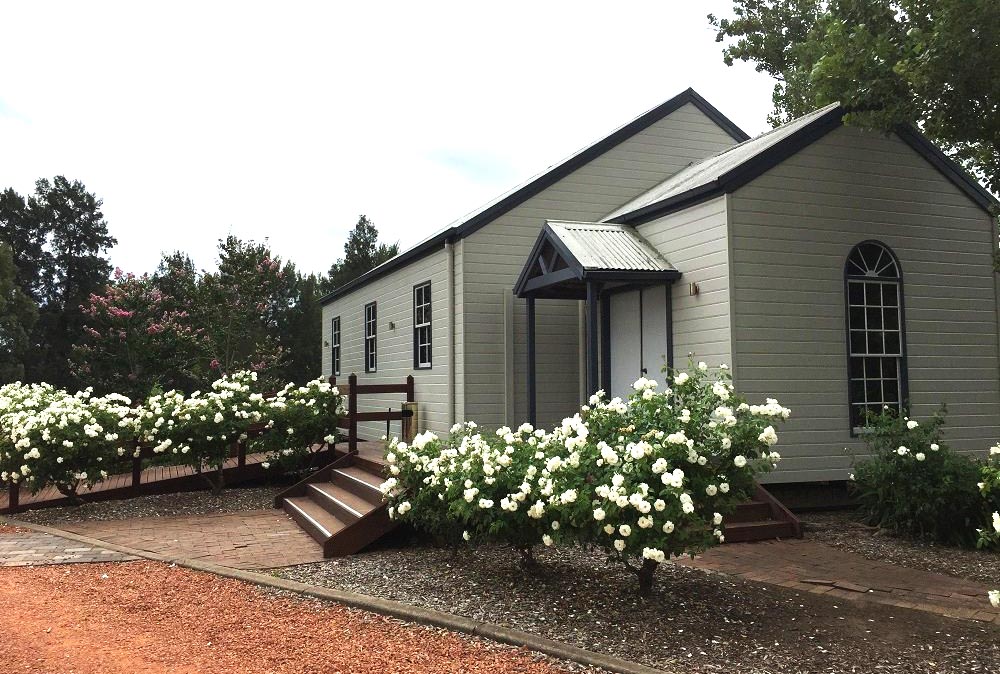 With room for 100 seats, the Sebel's little wooden chapel is light and airy and festooned in chiffon! The bride and groom will enjoy taking that big walk down the aisle on a plush red carpet – just like a movie star.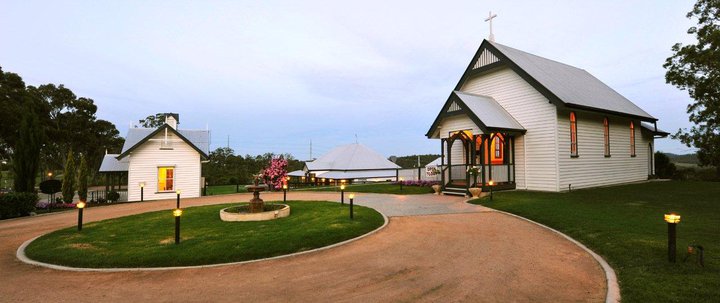 With more than a century under its belt, this utterly lovely chapel has witnessed more weddings than most. It's nestled in 10 superb acres of natural bushland in the mountains south of Toowoomba, offering panoramic views of the Great Dividing Range.
[ew-supplier-carousel]