There is no doubt that we live in a beautiful and very unique country, so incorporating quintessential Australian items into a wedding can make it even more special. Here's how to create a 'ripper' Australian wedding.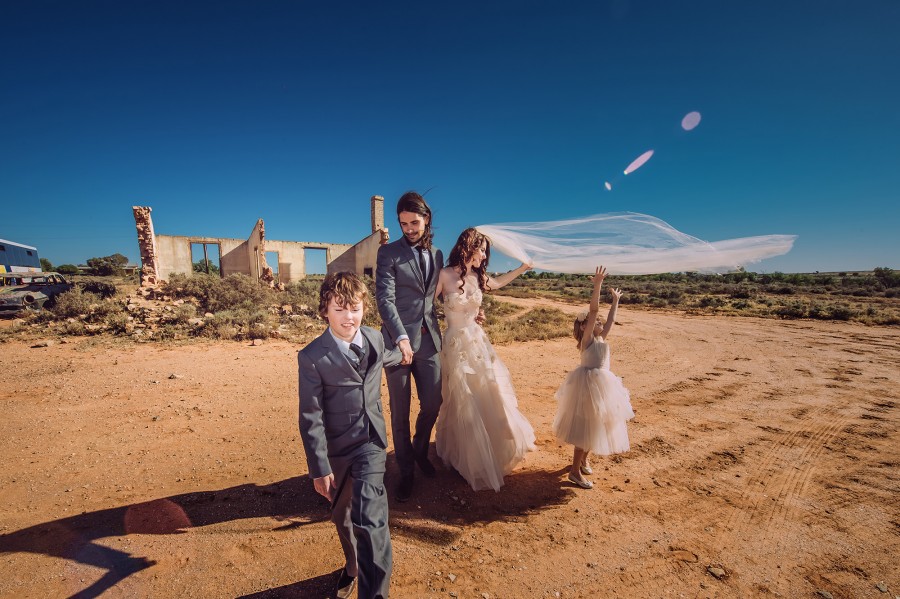 Native bouquets
Australia has a huge array of beautiful blooms that you won't find anywhere else. Better still, they come in a huge array of colours and hues, so you can create a native bouquet to match any colour scheme. Think Flannel flowers, Leucospermums (Pincushion Protea), blushing bride, banksia, Bottle Brush (or Callistemon) and Kangaroo Paws. (Click here for native bouquet inspiration).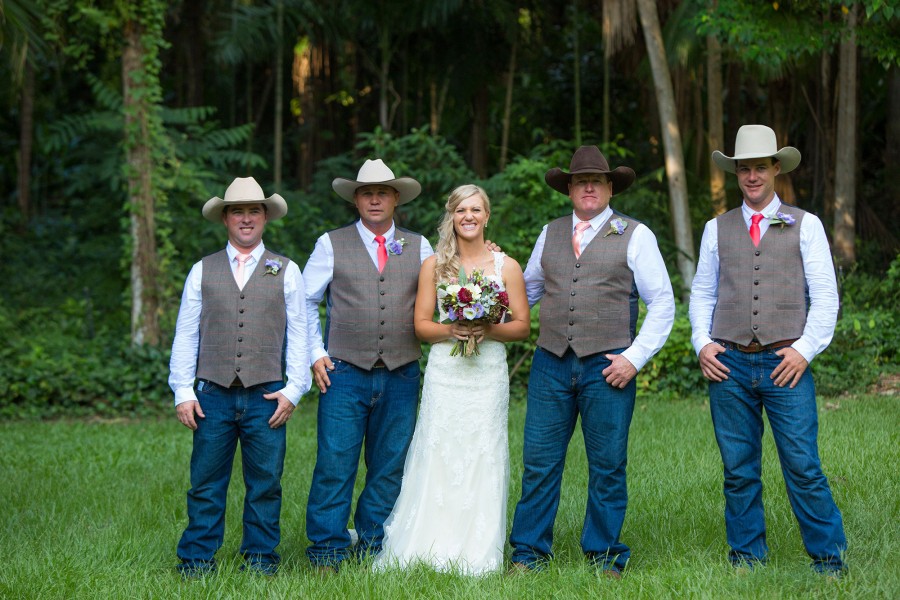 Venues with fauna
Even the biggest city has a destination close by where you can escape to that features native fauna. While koalas might be a bit too elusive to seek out in most places, you might catch a kangaroo or two in a sprawling forest setting, see a black cockatoo swoop by, or hear the undeniable sound of a cackling kookaburra. See Donnelly River Village in Margaret River, Western Australia, for its abundance of emus and kangaroos. What screams Australian Wedding more than Aussie flora and fauna?!
Natural setting
There are many stunning natural settings you can seek out in Australia. Pristine white sand beaches, national parks with acres of gum trees and native rainforests, bubbling streams, and stunning rock formations. Each and every one will provide an unforgettable backdrop to your ceremony or reception.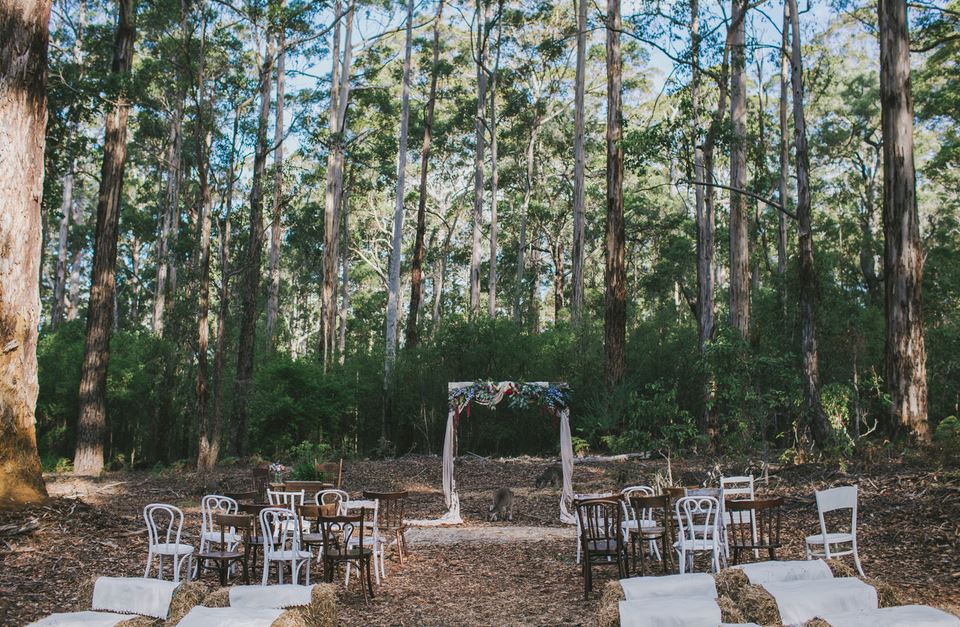 Lamington cake
Although there is a bit of an ongoing feud with our trans-Tasman cousins over exactly which country the lamington originated from, there is no denying it has a firm place in Aussie culture. Why not swap out a traditional cake for a big slab of lamington, or create a tiered lamington sensation?
The cowboy look
Matching jeans with vests and Akubra hats for the groom and his groomsmen (or even the bride and bridesmaids, whichever suits) creates a very laid-back Australian style when it comes to outfits. If that's too far into cowboy territory for you, you can pick and choose elements that will work best for you. This is an element of an Australian wedding that will only suit some couples.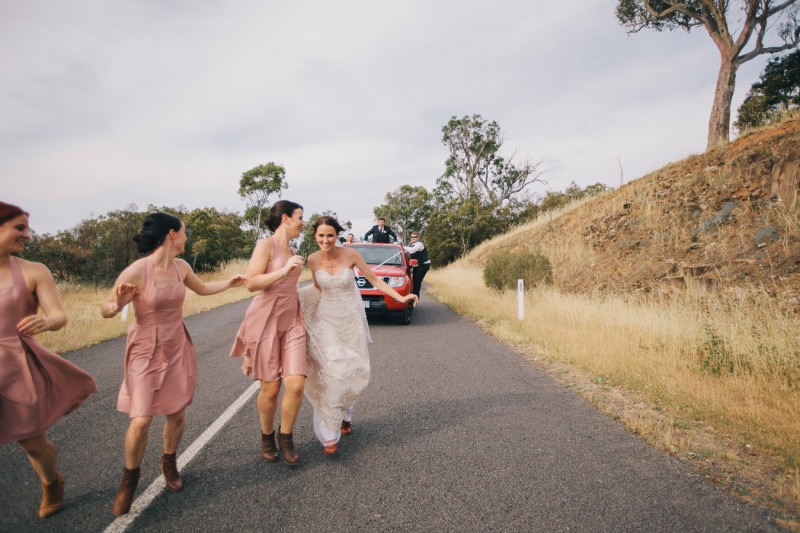 Don a jacket
Pair your gorgeous gown with a denim jacket! Not only will you be adding and entirely new look for photographs, you can have a little fun with the cut and style of jacket and maybe even have it embroidered with a special message.
Patriotic theme colours
Choosing hues of green, orange and yellow for different aspects of your wedding decor can really embrace an Australian theme.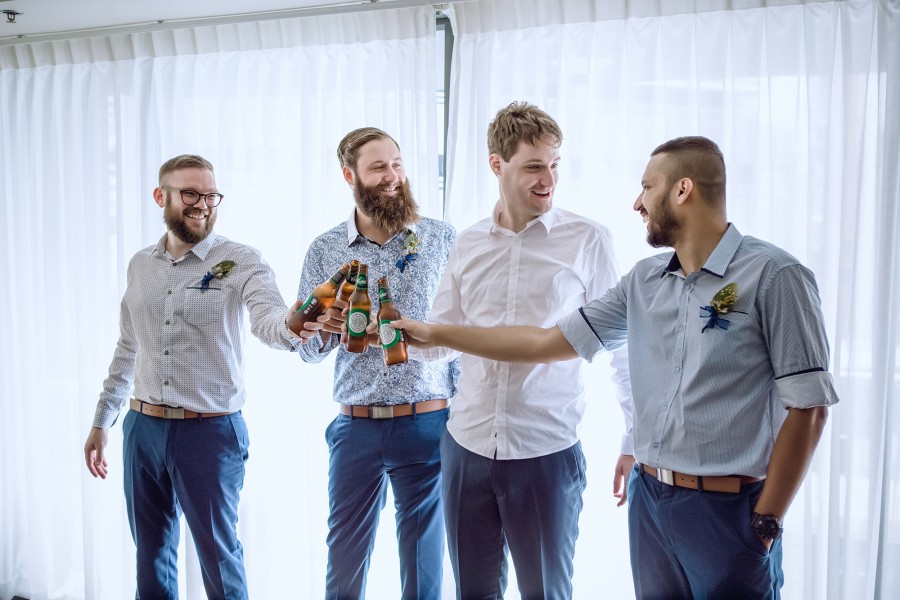 Bomboniere
Thinking native once again, you can give Australian seedlings in small pots or wrapped in hessian for guests to take home as bomboniere. They can remember your big day as they watch their seedling grow and blossom.