Hosting your wedding in iconic Sydney and searching for the perfect location to shoot your all-important wedding photos? Here are 8 Melbourne wedding photography locations to consider for your upcoming big day!
Sydney Harbour Bridge and Opera House
Bennelong Point, Sydney NSW 2000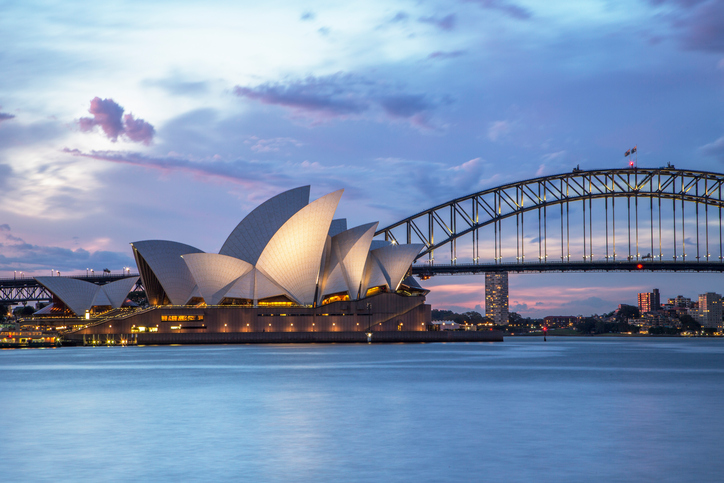 Opened in 1973, the Sydney Opera House is one of the 20th century's most famous and distinctive buildings. Although very popular among tourists and members of the public, wedding parties who choose to include the Opera House in their photos usually do so from a distance. The sheer size and beauty of the Opera House is best captured at a distance, which also allows for the inclusion of the Harbour Bridge in the shot.
First opened in 1932, the Sydney Harbour Bridge is another one of Australia's iconic structures. The dramatic view of the bridge, the harbour, and the Opera House is an iconic image of Sydney and Australia, which is probably why so many marrying couples choose to include it in their wedding photos. While couples tend not to actually step foot on the bridge, they use it as a spectacular backdrop to their photos.
For those thinking of using the Sydney Harbour Bridge and the Opera House for their wedding photos must be aware that they are very popular tourist destinations. This means there's hardly ever a quiet period and little to no chance of a private photo shoot. However, those who do choose to take their photos here usually take this in their stride.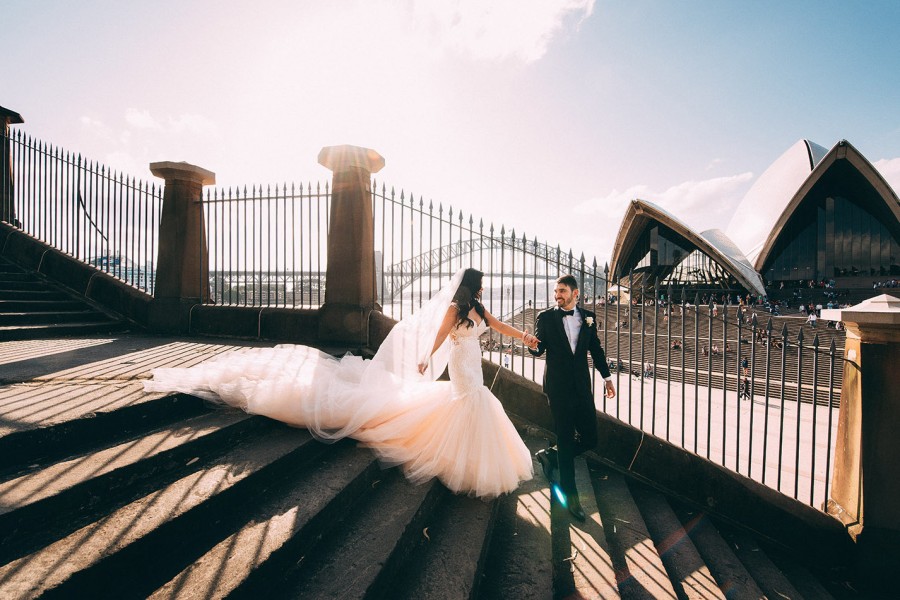 The Rocks
The Rocks, Sydney NSW 2000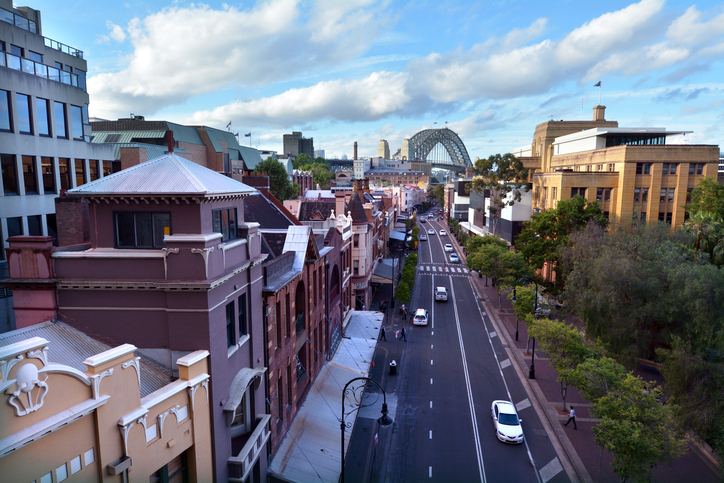 Home to some of Sydney's oldest pubs and many of the upscale restaurants that have harbour views, The Rocks is a neighbourhood of historic laneways nearby the Sydney Harbour Bridge. The Rocks is popular among those who want to fuse contemporary style with history for priceless wedding photography.
With its close proximity to Circular Quay and the views of the Harbour Bridge, The Rocks is very popular among tourists. And, with an open-air market held here each weekend, The Rocks is certainly not for those who seek privacy for their photo shoot.
However, also due to its proximity to the city and the Harbour Bridge, walking through The Rocks is popular among wedding parties. And, with a variety of ceremony locations and reception venues in the area, there's no need for transport between to and from your photo shoot.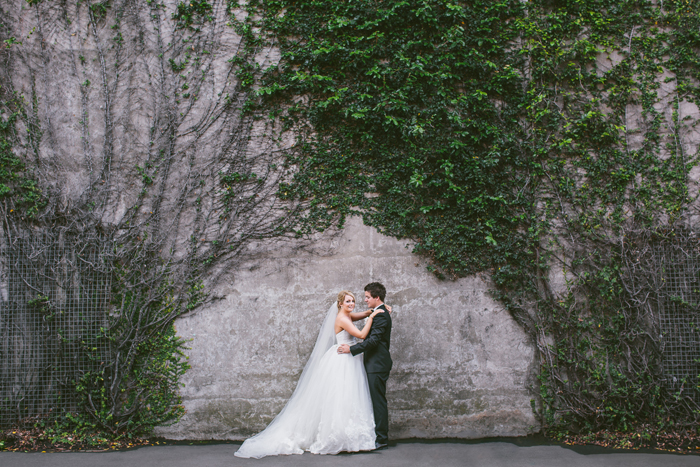 Hyde Park
Elizabeth St, Sydney NSW 2000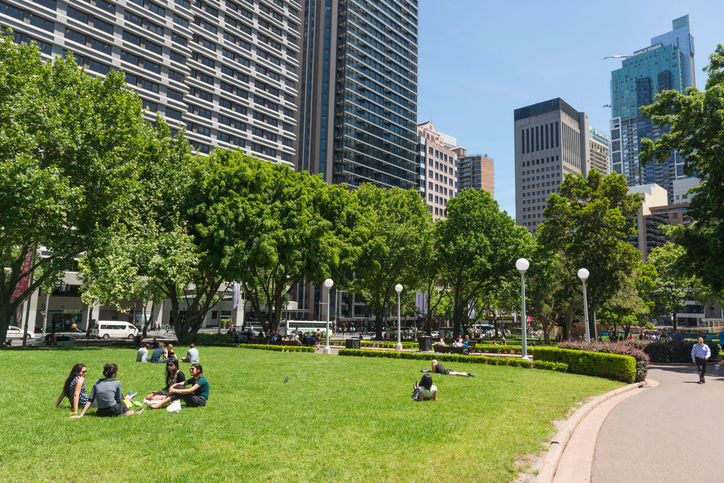 The oldest public parkland in Australia, Hyde Park is the perfect location to take your wedding photos if you're having a city wedding. This 16.2-hectare park is located in the central business district of Sydney, so it is a popular choice among marrying couples.
Those thinking of having their wedding photos taken at Hyde Park may have to compete with other wedding parties with the same idea. And, as it is a public place and a popular hub for tourists, there's a chance you may have members of the public photobomb your wedding photos.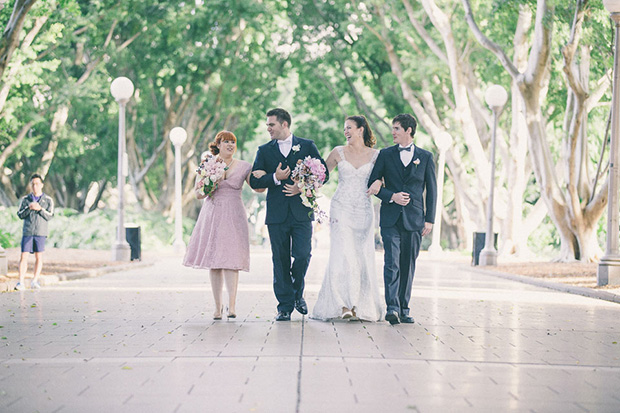 Royal Botanical Gardens
Mrs Macquaries Rd, Sydney NSW 2000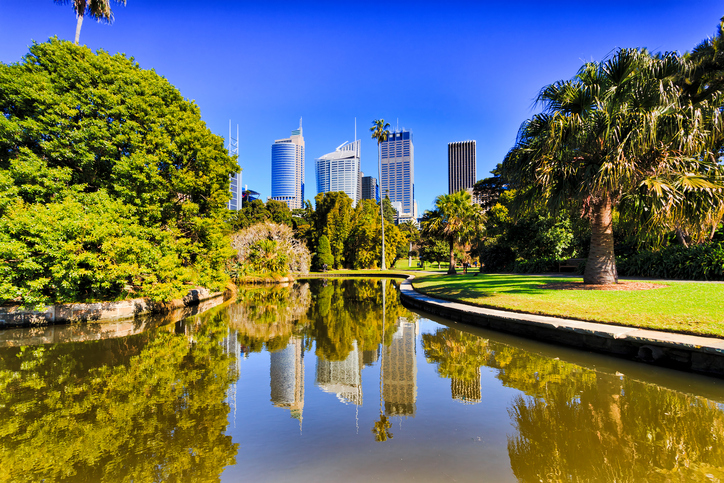 First opened in 1816, the Royal Botanical Gardens is the oldest scientific institution in Australia and one of the most important historic botanical institutions in the world. Located in the heart of Sydney, these Gardens sit aside the Sydney Harbour and adjacent to the Sydney CBD, the Opera House, and the large public parklands of The Domain. Because of this, the Royal Botanical Gardens is a popular choice among couples for wedding photos.
Stretching over 30 hectares, the Royal Botanical Gardens has plenty of photography opportunities and locations to choose from. However, because of this and the nature of public parklands, this location is popular among members of the public and other wedding parties. Keep this in mind when deciding to visit the Royal Botanical Gardens on your special day.
Pictured below, Hine and Cameron chose to have their wedding down on Sydney's magnificent harbour.
When it came to choosing their wedding photography location, Hine says, "Where better than the beautiful Royal Botanic Gardens? It was an amazing location for our photos."
Click here to see Hine and Cameron's black and white wedding on beautiful Sydney Harbour.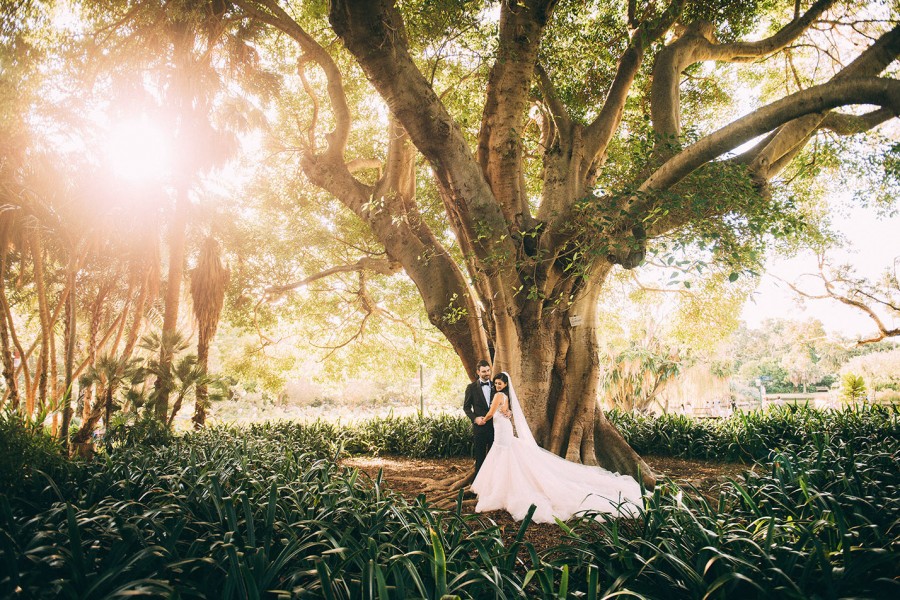 University of Sydney
Camperdown NSW 2006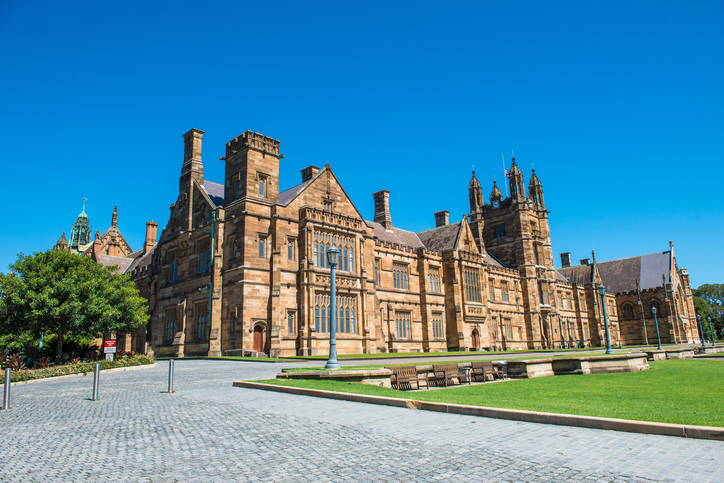 Founded in 1850, the University of Sydney is Australia's first university and regarded as one of the world's leading universities. Ranked in the top 10 of the world's most beautiful universities by the British Daily Telegraph and The Huffington Post, this location is popular among those seeking a classic setting for their wedding photos.
Those who choose the University of Sydney look to create timeless and classic wedding photos. If you're thinking of taking your photos in the University of Sydney grounds, keep in mind that the university is still in operation, meaning it is teeming with students midweek. This may present a problem to those planning a weekday wedding.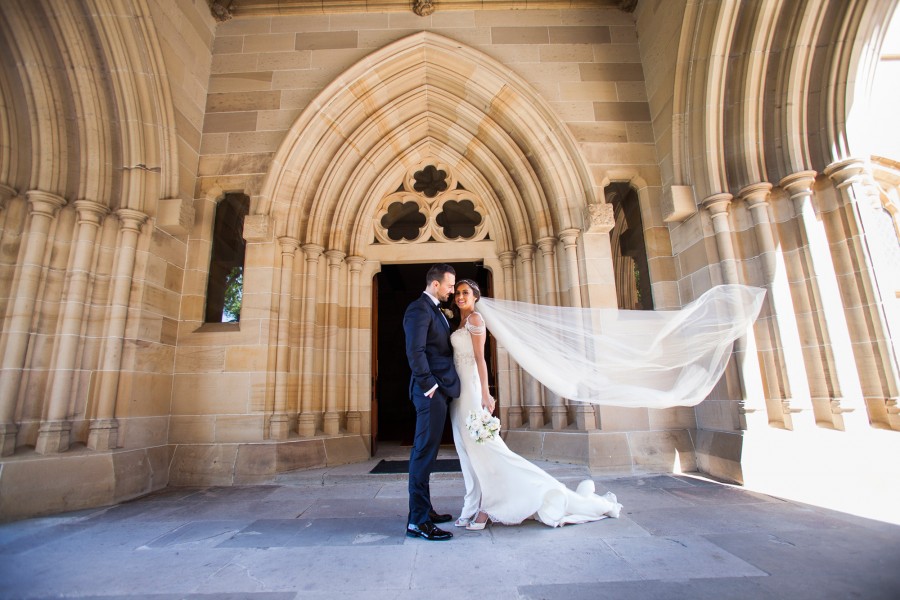 Martin Place
Martin Pl, Sydney NSW 2000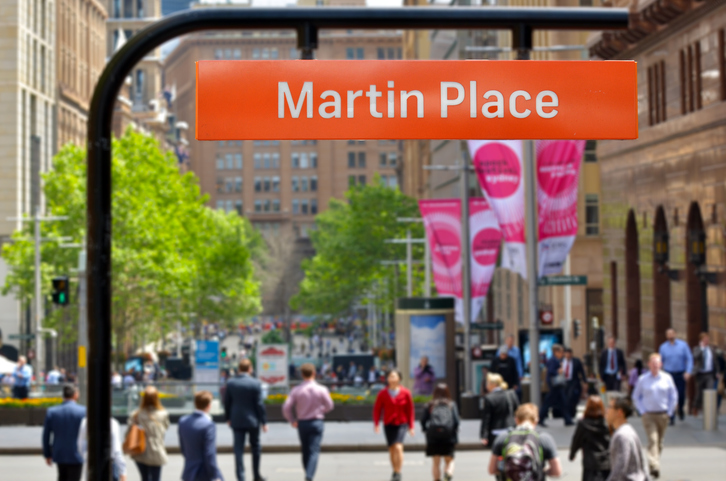 Described as the 'civic heart' of Sydney, Martin Place is a pedestrian mall located in the Sydney CBD. Although a centre of business and finance, many couples choose Martin Place to take their wedding photos due to its large collection of buildings of various architectural style – from neo-classical to contemporary. And, with such a great central location, Martin Place is often just a short stroll away from ceremony and reception venues.
As Martin Place is a popular pedestrian mall, those thinking of taking their photos here must be prepared for onlookers or members of the public appearing in the background of their shots.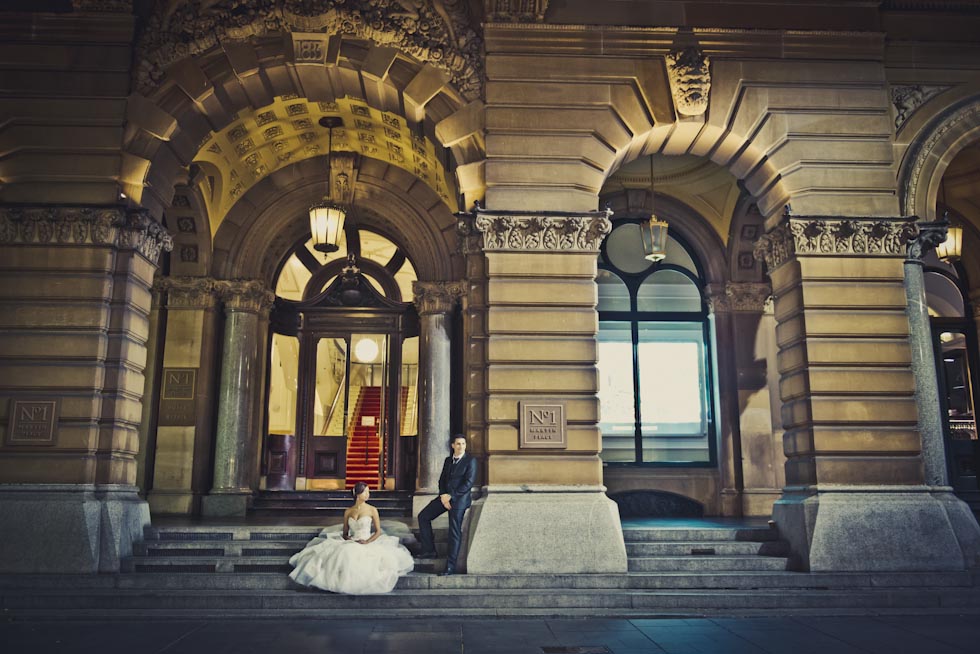 Observatory Hill
Upper Fort St, Millers Point NSW 2000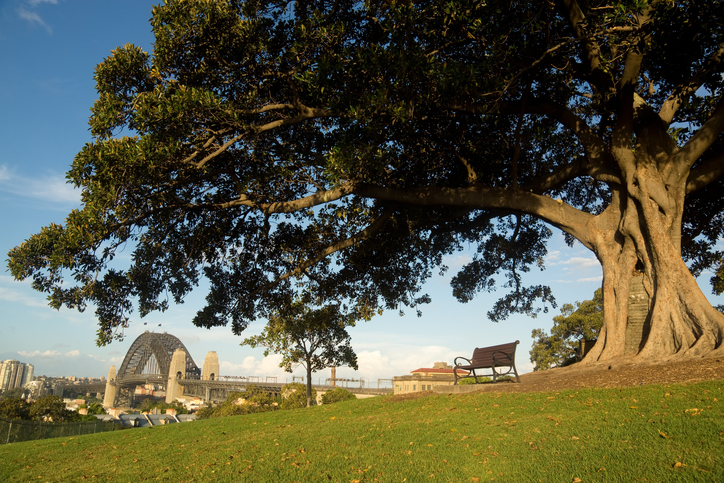 Located in the heart of Sydney near the Harbour Bridge, Observatory Hill is popular among couples seeking an iconic and spectacular view to feature in their wedding photos. With sweeping, panoramic views of Sydney Harbour and the Harbour Bridge, Observatory Hill creates classic and timeless wedding photography.
Observatory Hill is no secret, and those thinking of having their photos taken here may have to compete with other wedding parties. However, with its gorgeous view and surrounds, it's hardly a chore to have to wait around for your turn at Observatory Hil.
Observatory Hill is also very popular for outdoor wedding ceremonies with a view! See if it's the wedding ceremony location for you here.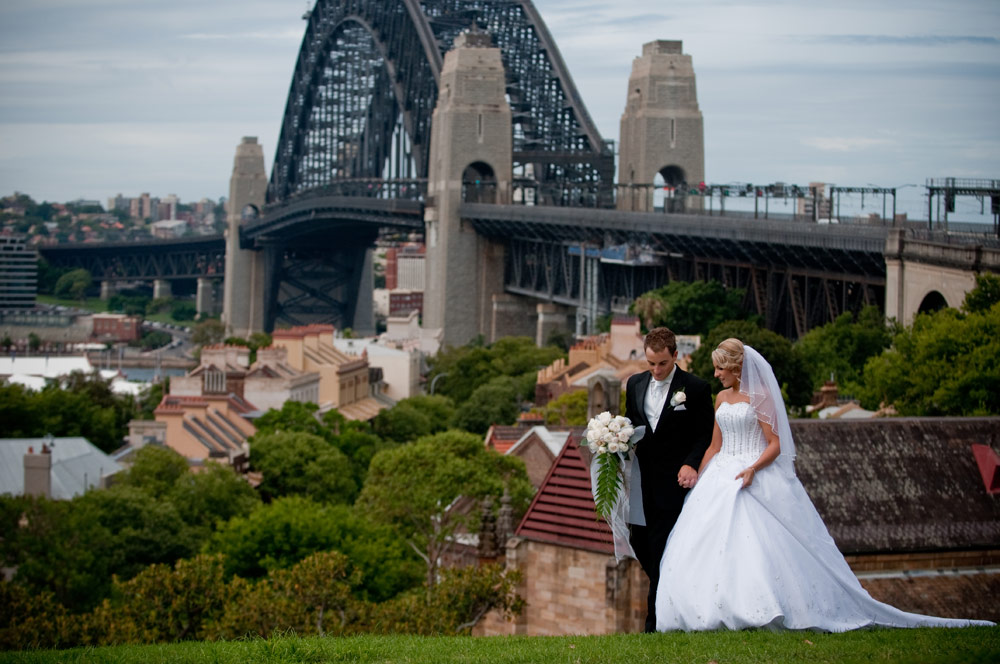 Mrs Macquarie's Chair
1d Mrs Macquaries Rd, Sydney NSW 2000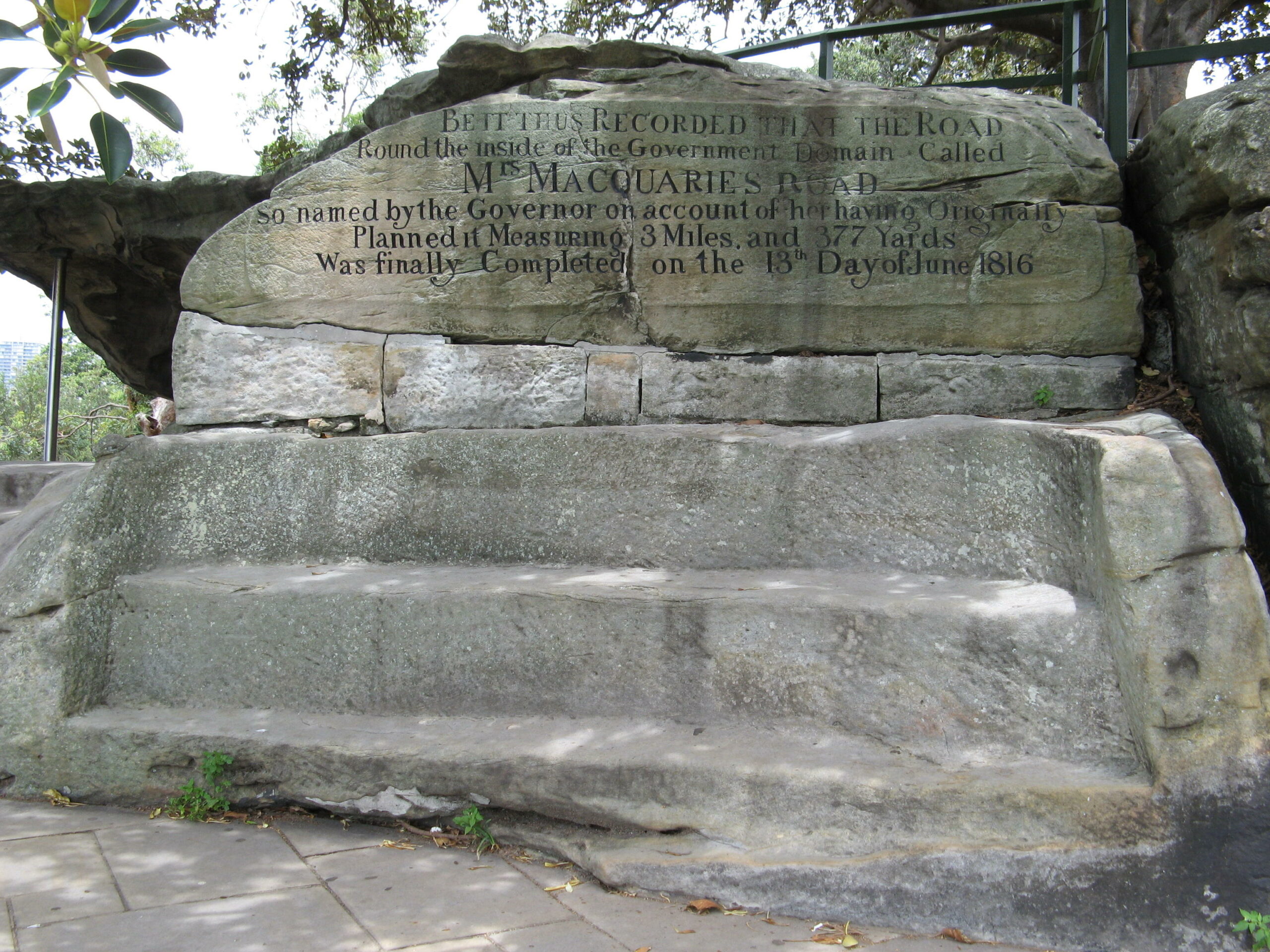 Hand carved by convicts from sandstone in 1810 for Governor Macquarie's wife Elizabeth, Mrs Macquarie's Chair is an exposed sandstone rock cut into the shape of a bench. It is said that Elizabeth used to sit on the rock and watch for ships from Great Britain sailing into the harbour, enjoying the panoramic views of the harbour. And she was right – the view from Mrs Macquarie's Chair is simply spectacular!
This location is perfect for those wanting to include the iconic Sydney Harbour Bridge and The Opera House in their wedding photography without getting too close to the hustle and bustle of the tourist attractions.