It can be a struggle for boyfriends, or girlfriends for that matter, to come up with the perfect proposal. Often, they look for out of the ordinary ideas that will surprise and stagger their true love.
Australian soldier Nathan hit the nail on the head with the surprise of proposing on national television and shock of spelling Ashleigh's name wrong on the handwritten sign!
Nathan says when using an opportunity on Channel Ten's The Project to pop the big question, he was flustered. The show had broadcast written Christmas messages from Australian soldiers in Afganistan. "I was a little stressed out. I only had a short time to write her name down and have the photo taken," explains Nathan.
"I had no idea that I spelt Ashleigh's name wrong [he transposed the 'i' and the 'e'] and of course the first person to tell me was Ashleigh herself…that was just before she told me 'yes' should would marry me."
Ashleigh Coombes and Nathan Collier, both 28, had their park wedding on August 4, 2013 at Sydney's Hyde Park followed by a reception at Italian Village.
"Our photos were taken on the walk from Hyde Park to The Rocks, where our reception was held and it was a great laugh as we got to run around the city all dressed up," smiles Ashleigh.
You can watch the proposal video via The Project here.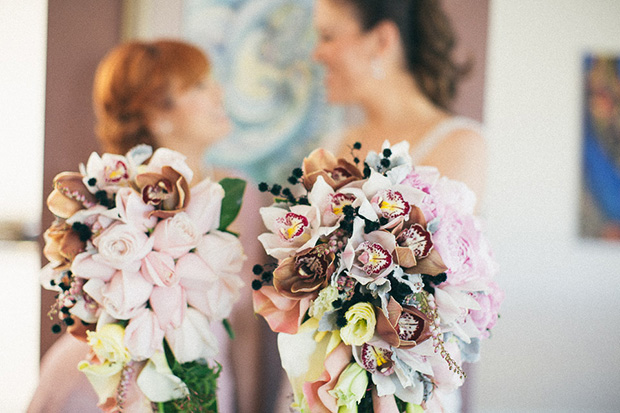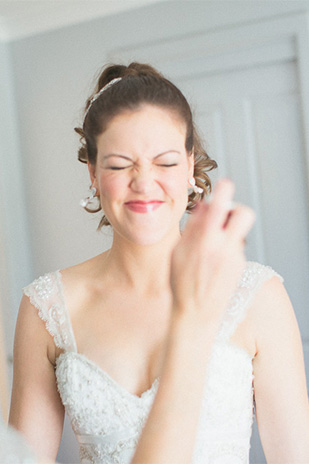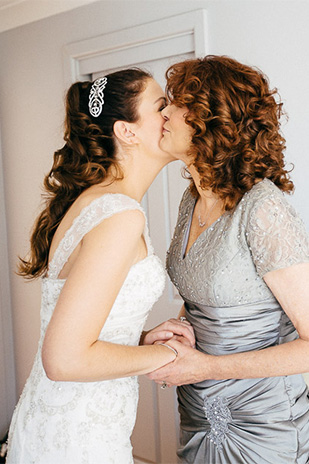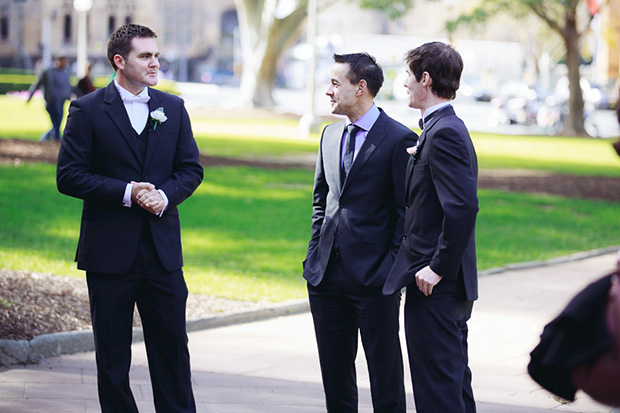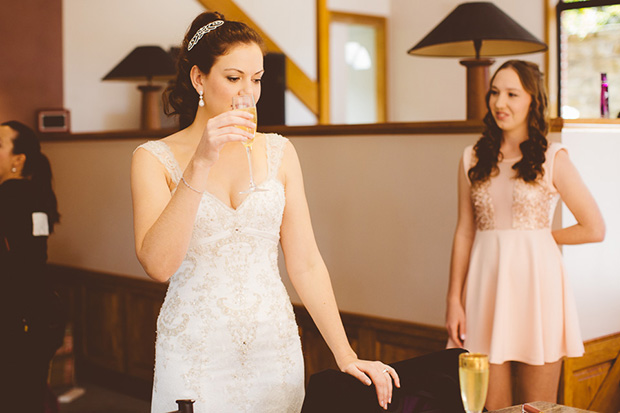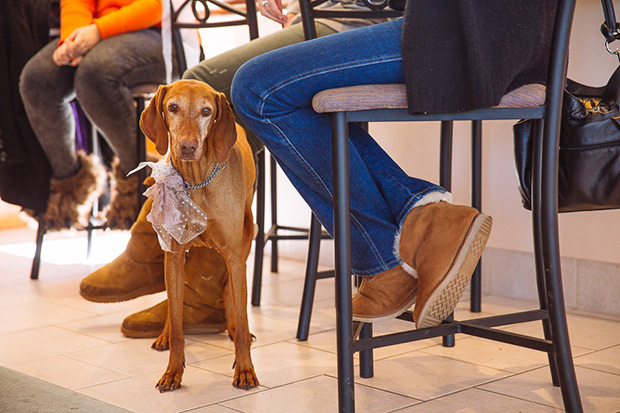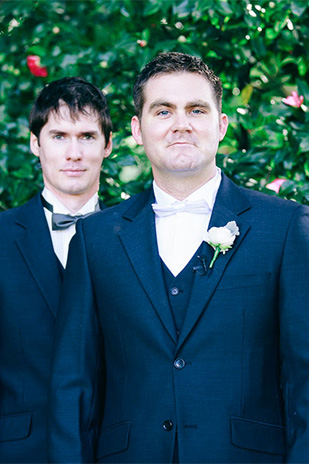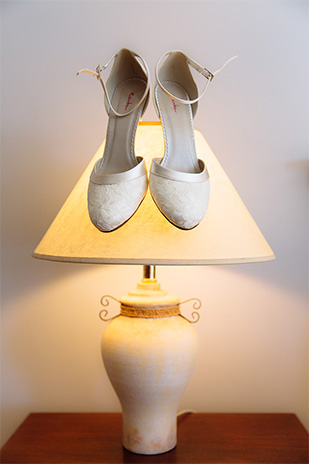 Ashleigh's shoes were a Mary Jane style in ivory. "A two piece shoe covered in ivory lace with a sleek satin overlay and ankle strap," she describes.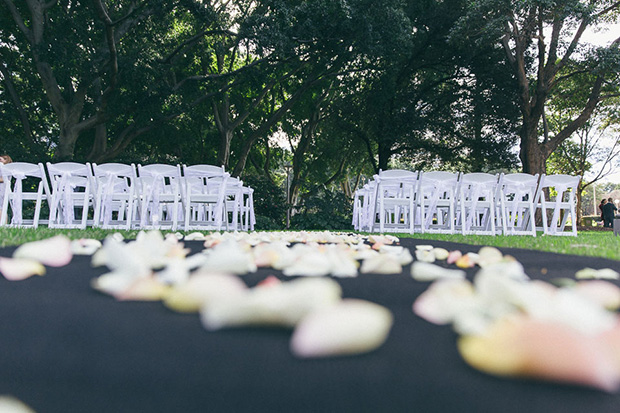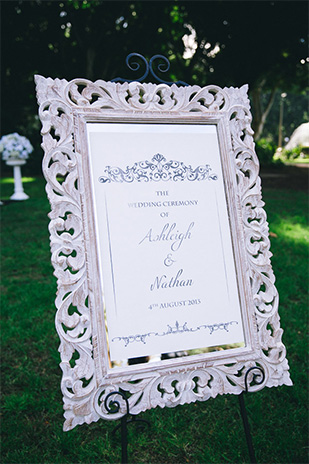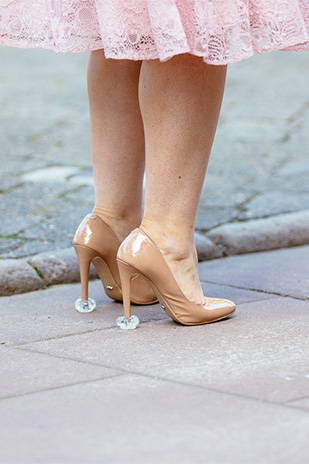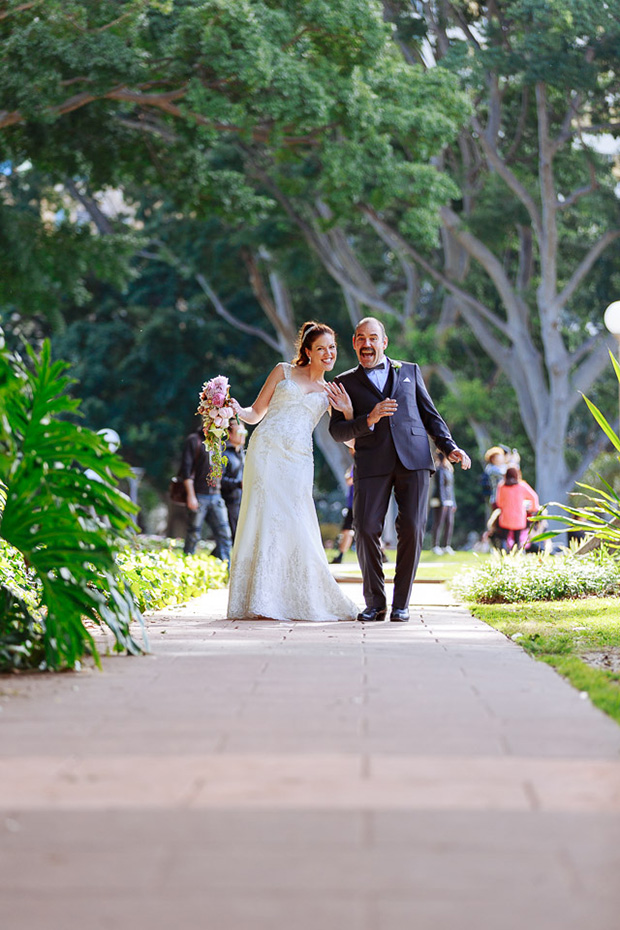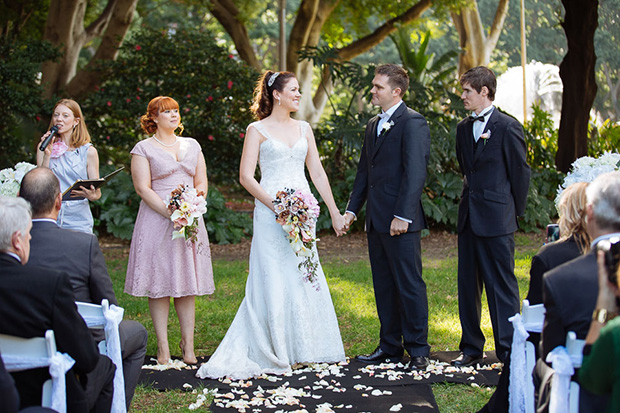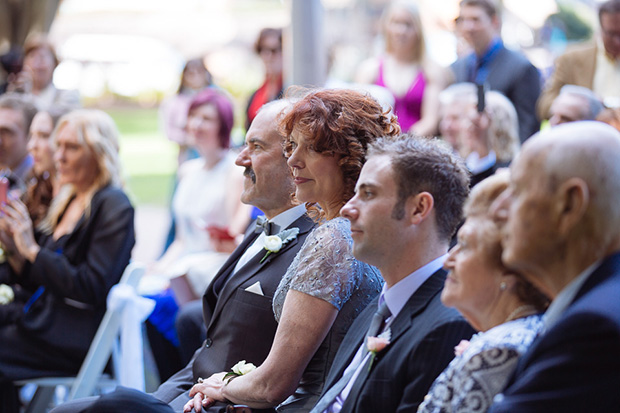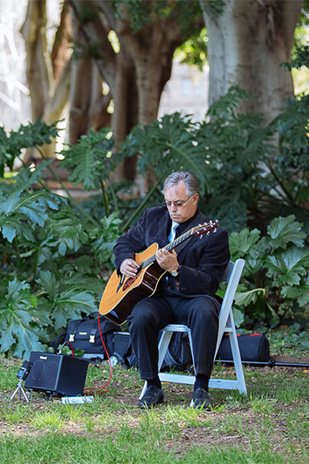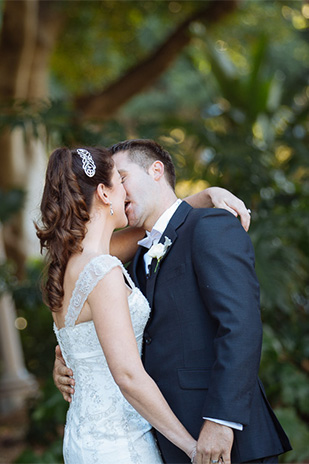 "We both adore the city with its old buildings and thought the setting would be perfect," Ashleigh says of choosing Sydney.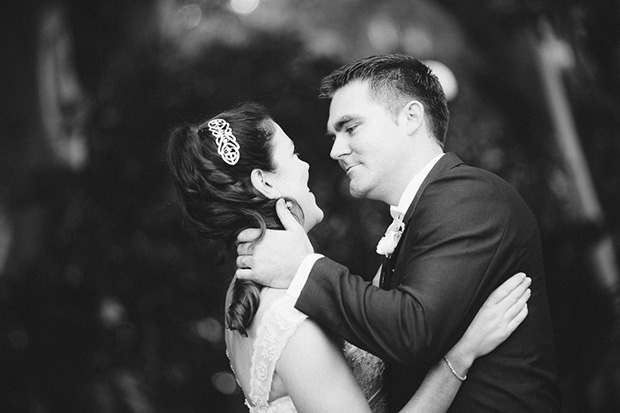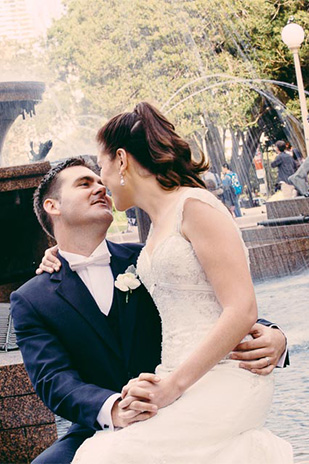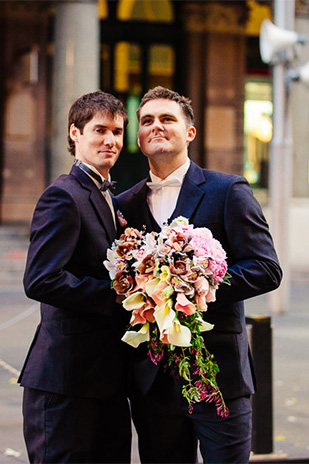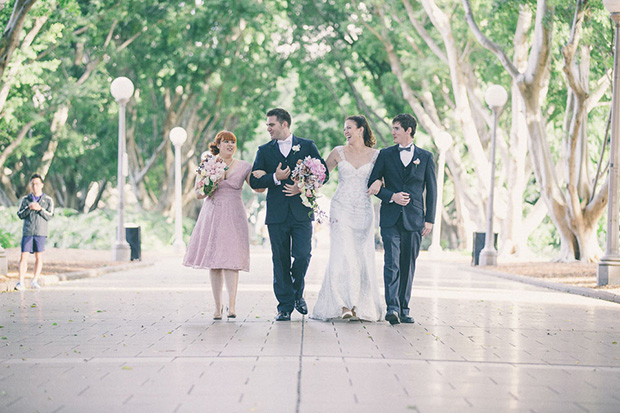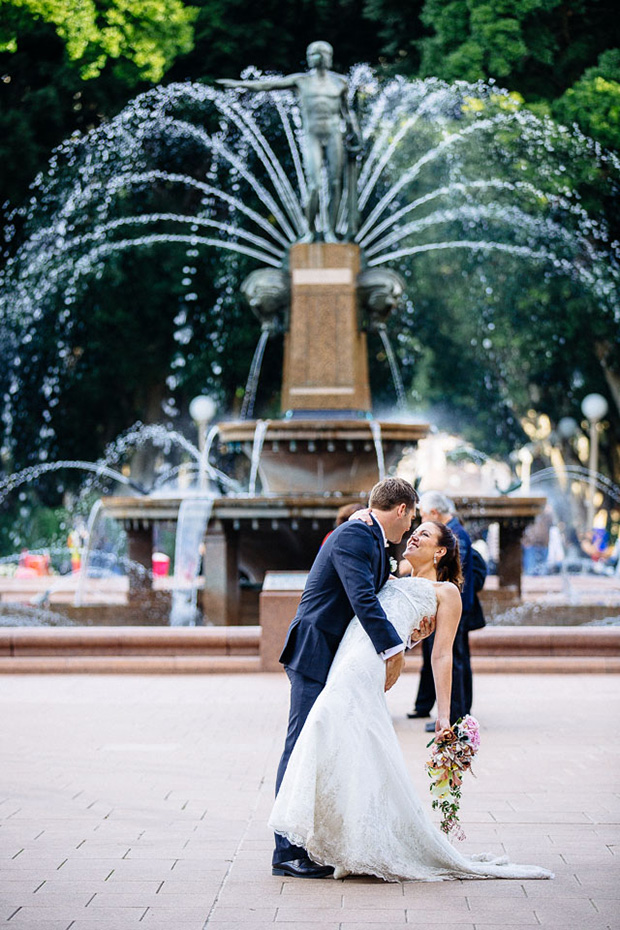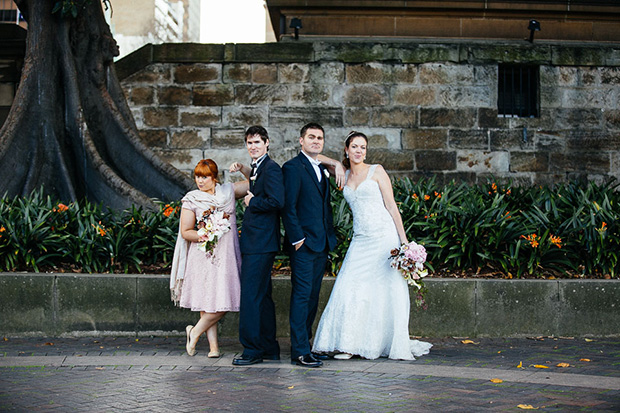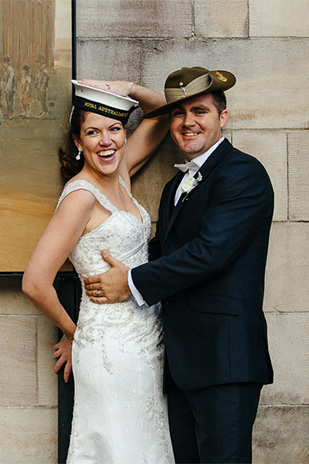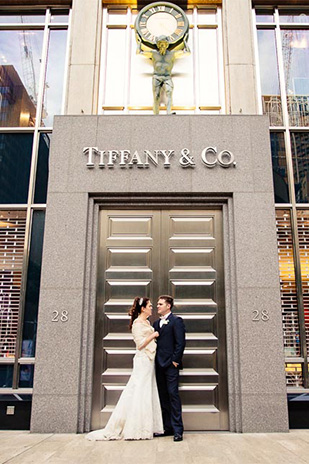 Ashleigh is a sailor with the Royal Australian Navy.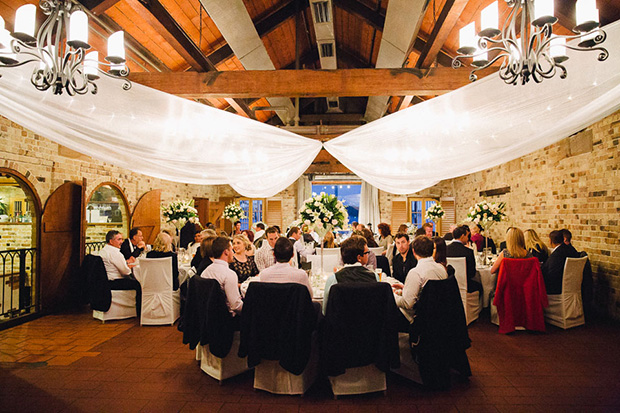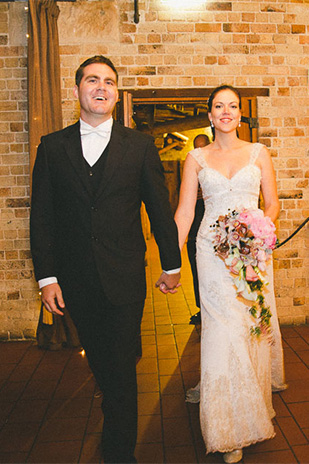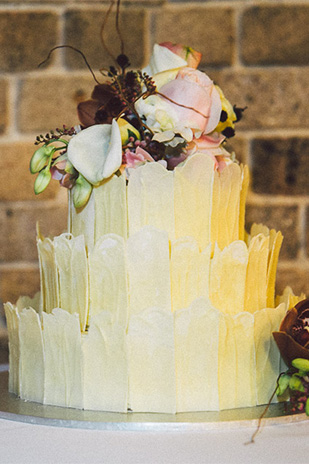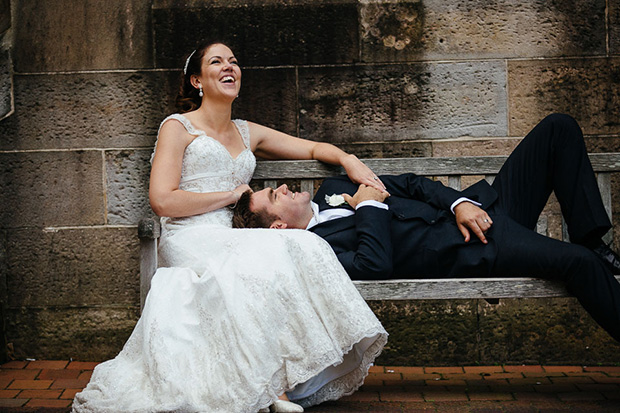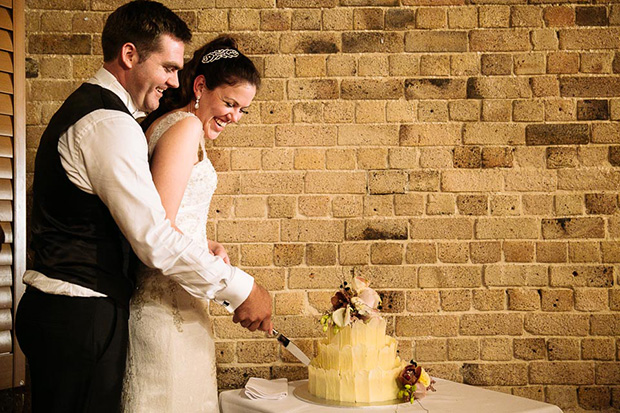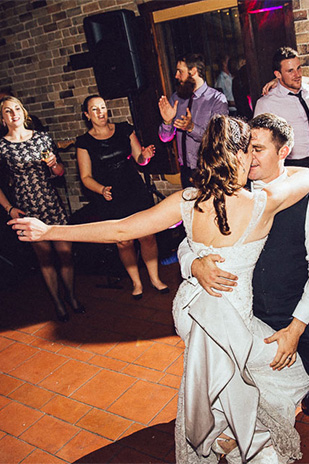 "With our loud and energetic families there was never a question of not having good music," explains Ashleigh. "With a live band we all danced the night away and started our life together with the best company and a fantastic vibe!"
Photos courtesy of Dan Luke Photography.