It's been 6 months since Pantone announced their 2020 Colour of the Year as Classic Blue, and we've got to say, we're still a little curious about the result.
Classic Blue is exactly what it sounds to be. Classic. This traditional blue colour stands between the deep blue of a navy and the brightness of a royal blue. Navy has been a hugely popular blue for the past few years, so it will be interesting to see how weddings take on this lighter colour to make it their own.
Weddings are usually one of the later styling elements that we see influenced by a branded Colour of the Year. We're only now seeing the 2019 colour Living Coral pop up into weddings as a more regular appearance, so we think it will be sometime closer to the end of 2021 and 2022 when classic blue really takes off as a wedding colour.
But for now, if you're thinking of planning your wedding with the 2020 Colour of the Year, here are some ways you could incorporate it into your wedding colour palette.

How to incorporate Classic Blue into your wedding day
Classic Blue is a traditional colour that can suit many different weddings and style types. Depending on what theme you are having for your big day we recommend using classic blue as the darkest or lightest colour in your palette, rather than having it as a middle colour.
If you're going for a moody theme you could have classic blue as the lighter colour mixed with rich blacks or burgundies for an elegant or boho theme. Or, if you're going for more pastel tones you could use classic blue as the darkest colour to be paired with bright corals or whites for a romantic or rustic setting.
Formal Wear
Your formal wear is going to be one of the easiest ways to incorporate a classic blue colour into your big day. But that doesn't mean that a classic blue suit for your wedding party is the limit to what you can do with your blue formal wear.
Look at different patterns and details for your suits and ties to make your blue stand out and give a bit more occasion or flair to your big day. You can even look at having a splash of blue in your pocket squares or buttonholes. We love the groom's feature tie and the groomsmen's buttonholes at Danielle and Brayden's romantic wedding.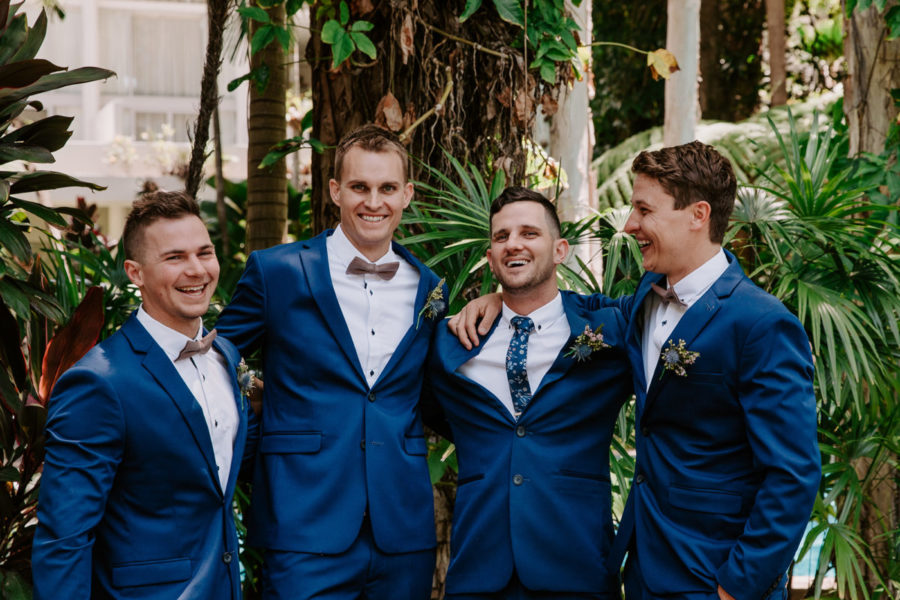 Bridesmaids
Bridesmaids are going to be another easy area to incorporate classic blue into, particularly with your bridesmaid's dresses. While navy has been particularly popular over the last few years, consider going a few shades lighter to get those brighter blue tones.
We love how Fiona and Matt opted for these mixed white lace and blue bridesmaid's dresses for their rustic wedding.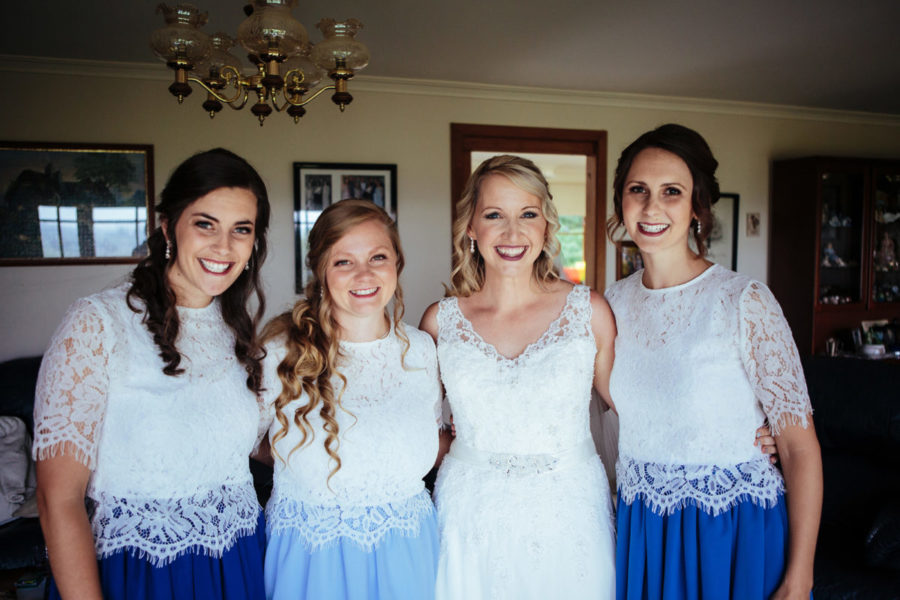 Decor, styling and signs
Incorporating any major colour into your styling palette can be done in many different ways. From centrepieces, signage, chair features or covers, table settings or the actual venue itself, blue is a versatile colour that can go with almost any other palette.
Depending on whether classic blue is your primary, secondary or tertiary colour palette, you can feature it as little or as much as you want in your overall decor.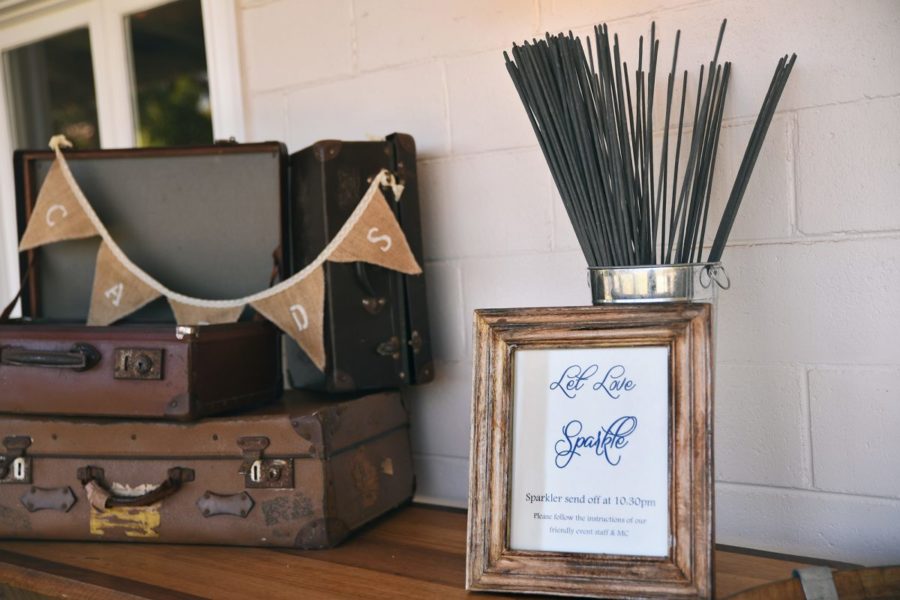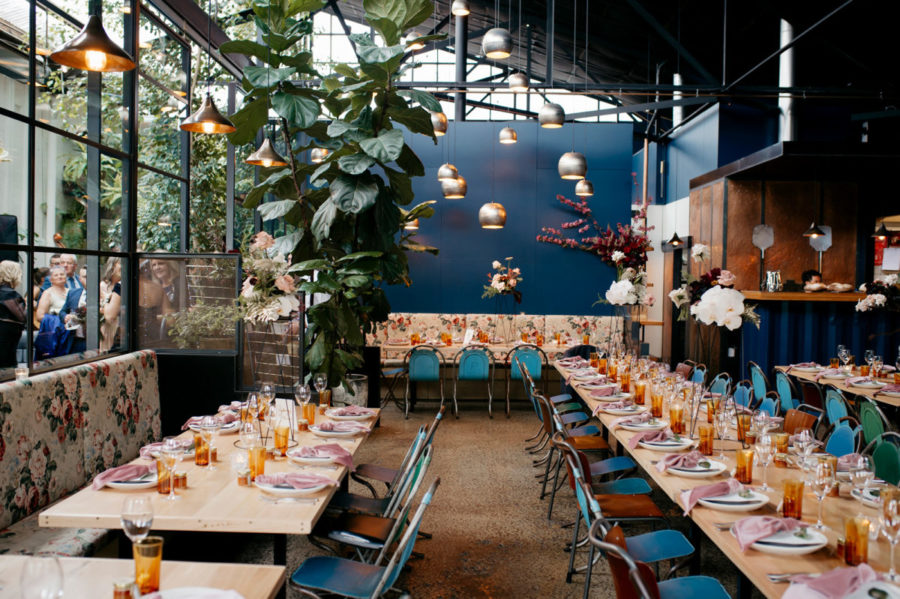 Photography
If you want to incorporate more blue into your wedding day, then why not go seeking it? Your wedding photographer will be able to chat with you about locations nearby that will bring a striking classic blue into your images and memories from your big day.
Like Patcharee and Adam who used traditional Melbourne graffiti to create some memories of their wedding and add the colour further to their wedding day palette.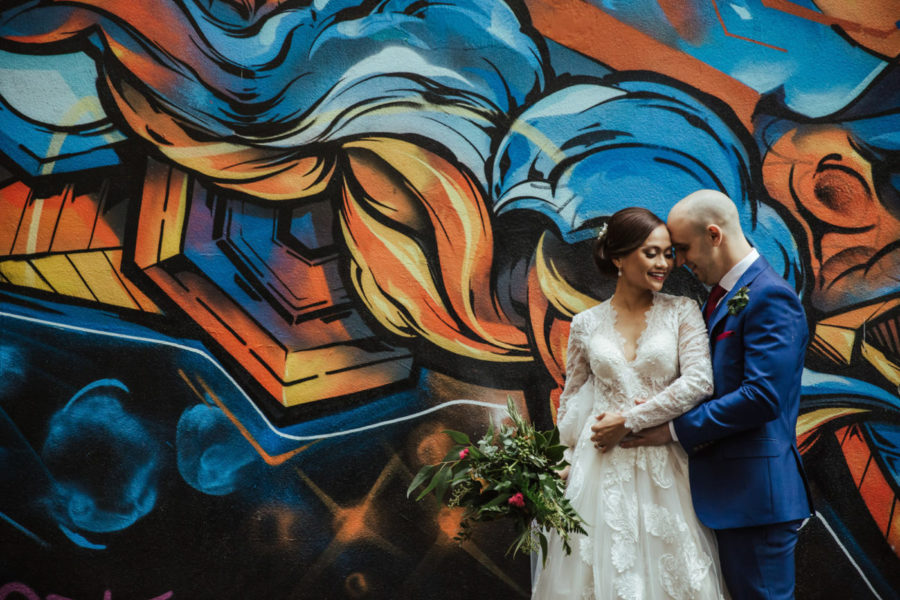 Socks, shoes or jewellery
There's the old wedding saying of 'something old, something new, something borrowed, something blue.' Traditionally, this saying (plus the sixpence in your shoe!) came from Victoria-era England and was to give a bride good luck on her wedding day. But nowadays, it's something fun for brides and grooms alike to incorporate into their wedding day attire (if they so choose).
Classic blue is the perfect 'something blue' to add to your wedding outfit! This could be with a standout feature of blue shoes, something hidden like your socks, or a subtle jewellery feature. It's a great way to incorporate the colour of the year into an old tradition.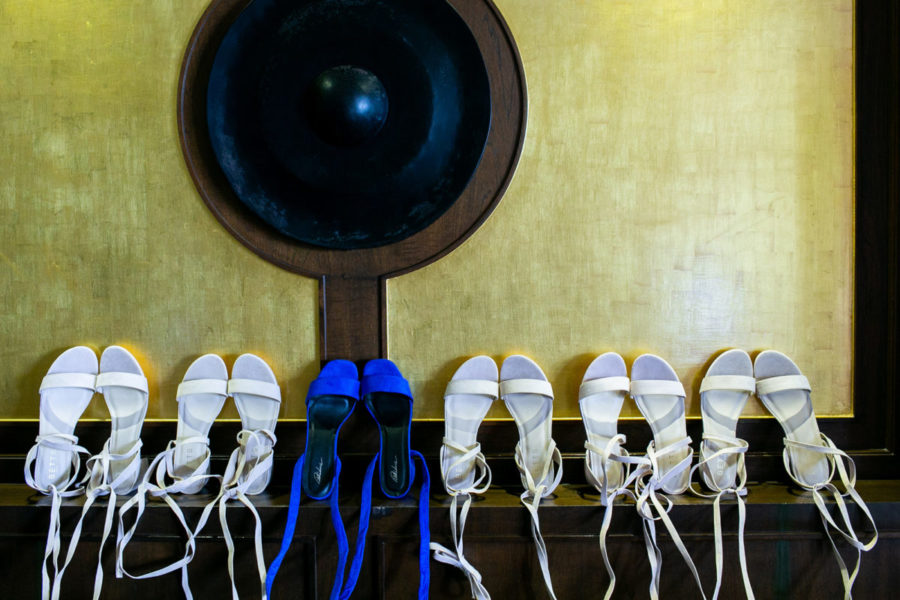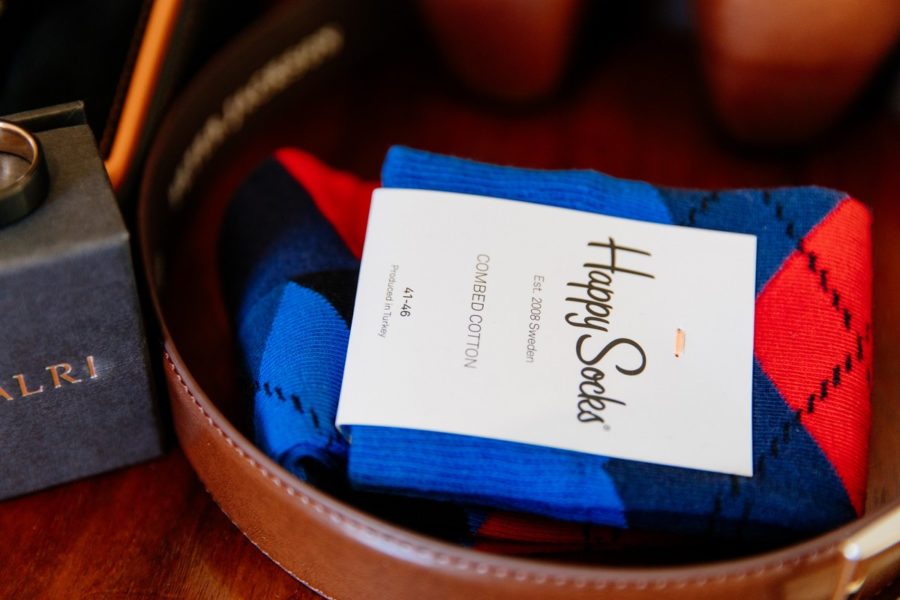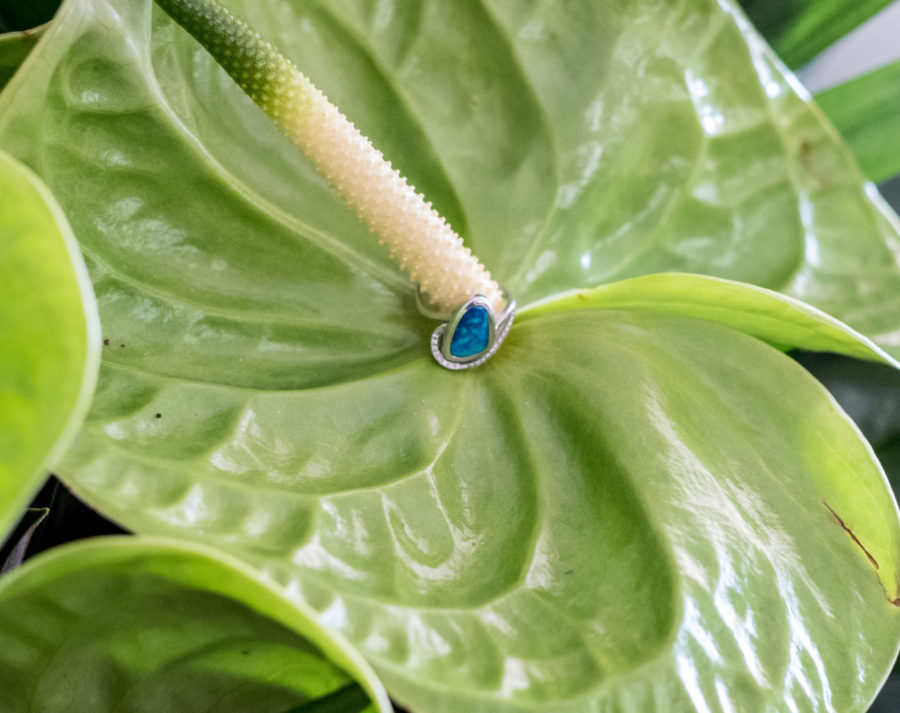 Transport
No, we're not talking about piling into a blue commodore. When choosing your wedding transport you still want to arrive (or leave) in style!
There are plenty of different transport options when it comes to classic and modern cars, and you can work these into your wedding theme as you want. We love how Kathy and Chris went for a subtle blue feature for their wedding cars. But we just can't look past this fun tractor from Fiona and Matt!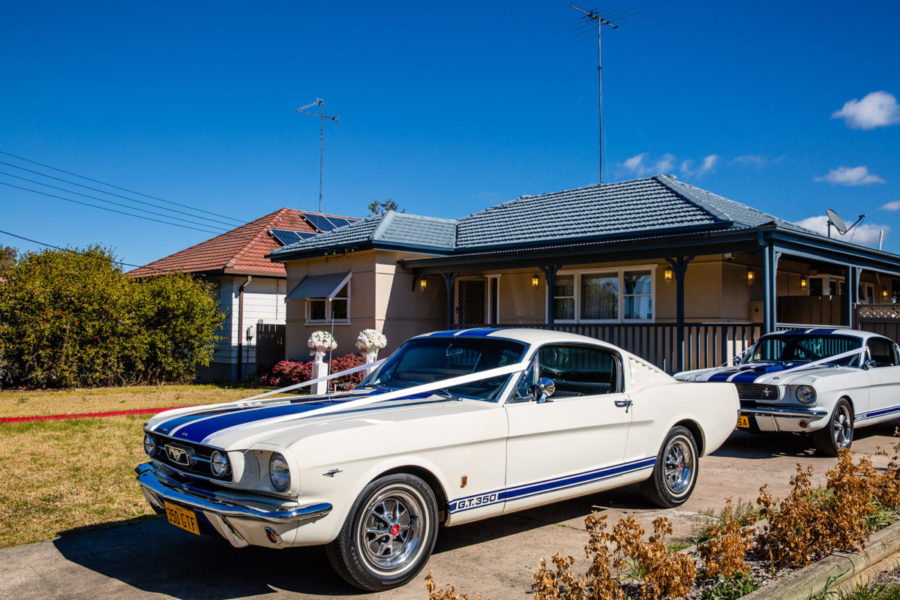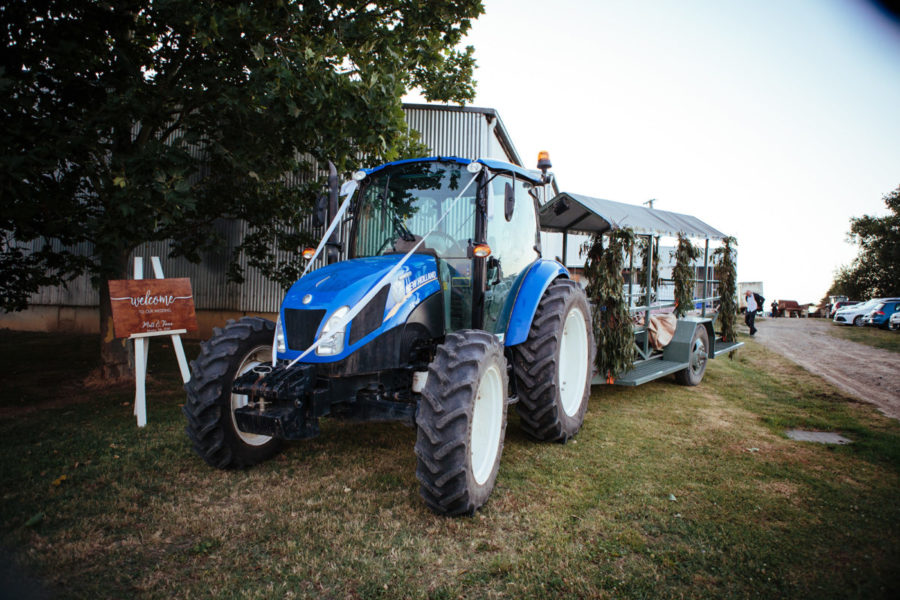 Other 2020 colours of the year
Though not as popular, Dulux and Behr also named a Colour of the Year each for 2020. And while they are both different from Pantone's Classic Blue, they are interestingly quite similar to each other.
Dulux named the cool-shade of green Tranquil Dawn as their colour of the year, which almost has a bit of a mint element to it. Behr also chose a green shade with Back to Nature, which is a bright green hue somewhere a little lighter than an olive colour.
Again, we're seeing these green colours make their way into weddings a little bit at the moment but they haven't quite taken over as popular colours just yet. Only time will tell how popular they become over the next two years.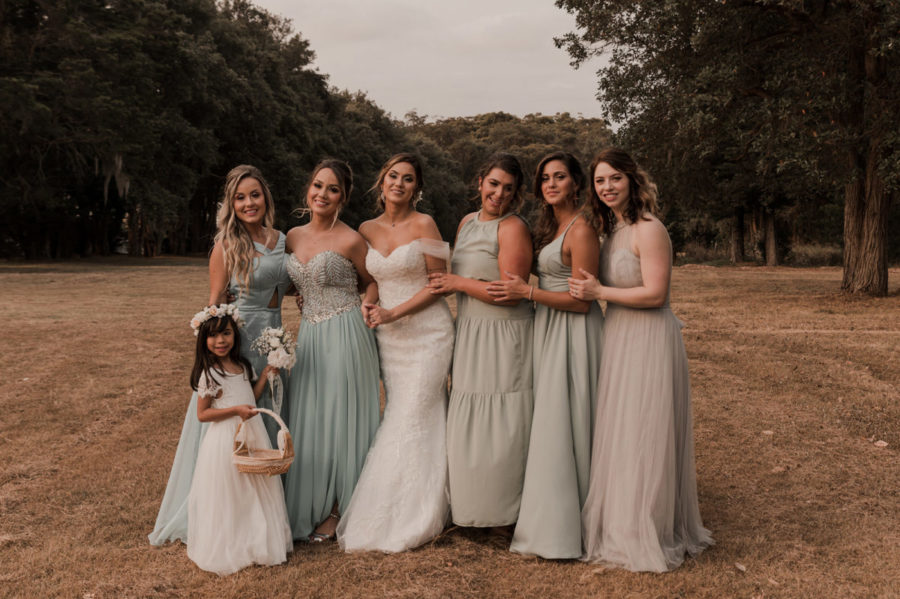 Want more colour inspiration? Download our app for iPhone or Android to take our free Style Quiz for your very own wedding colour palette!