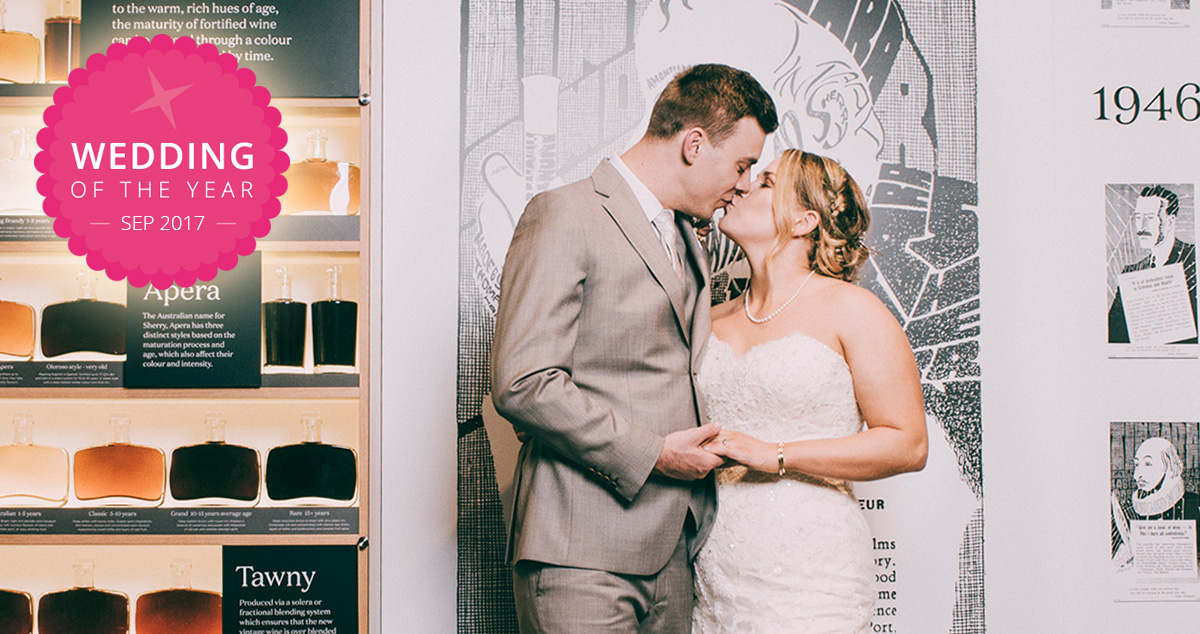 Congrats to Shauna and Sean who've been crowned our September Wedding of the Month winners! They are in the running for a luxe Thailand honeymoon with Melati Beach Resort & Spa.
Soon after Shauna Wheeler started seeing Sean Draper, she nearly ran for the hills.
"Sean is a winemaker and when we first got together, it was right before the long days of vintage," she explains. Vintage, in winemaking, refers to the picking of grapes and turning them into the finished product – wine.
Shauna, 30, says that the period of barely seeing Sean, 31, during their first few months together almost made her jump ship.
"Something told me to stick it through and I couldn't be happier that I did," says Shauna. "Every year for two to three months, I wear the 'vintage window' badge as an honour, and I'm extremely proud of what my better half does."
The American bride says that because of Sean, she has built a great appreciation for wine and now also works in the industry. "It's a passion for both of us and something that bonds us."
The South Australian pair even moved to upstate New York so Sean could work a year in the wine region of the Finger Lakes. "We survived two-month long road trips together, which was the point where we knew if we could manage that, we could make it through anything!"
After an intimate proposal with no ring and "no theatrics", Shauna and Sean exchanged vows on July 7, 2017 at their rustic winery wedding in McLaren Vale, SA.
"Our wedding day was a beautiful blur. We both had a blast and it was amazing to see all of our friends and family having so much fun! We can't believe it has come and gone so quickly," says Shauna.
Photos courtesy of Soda Street Productions.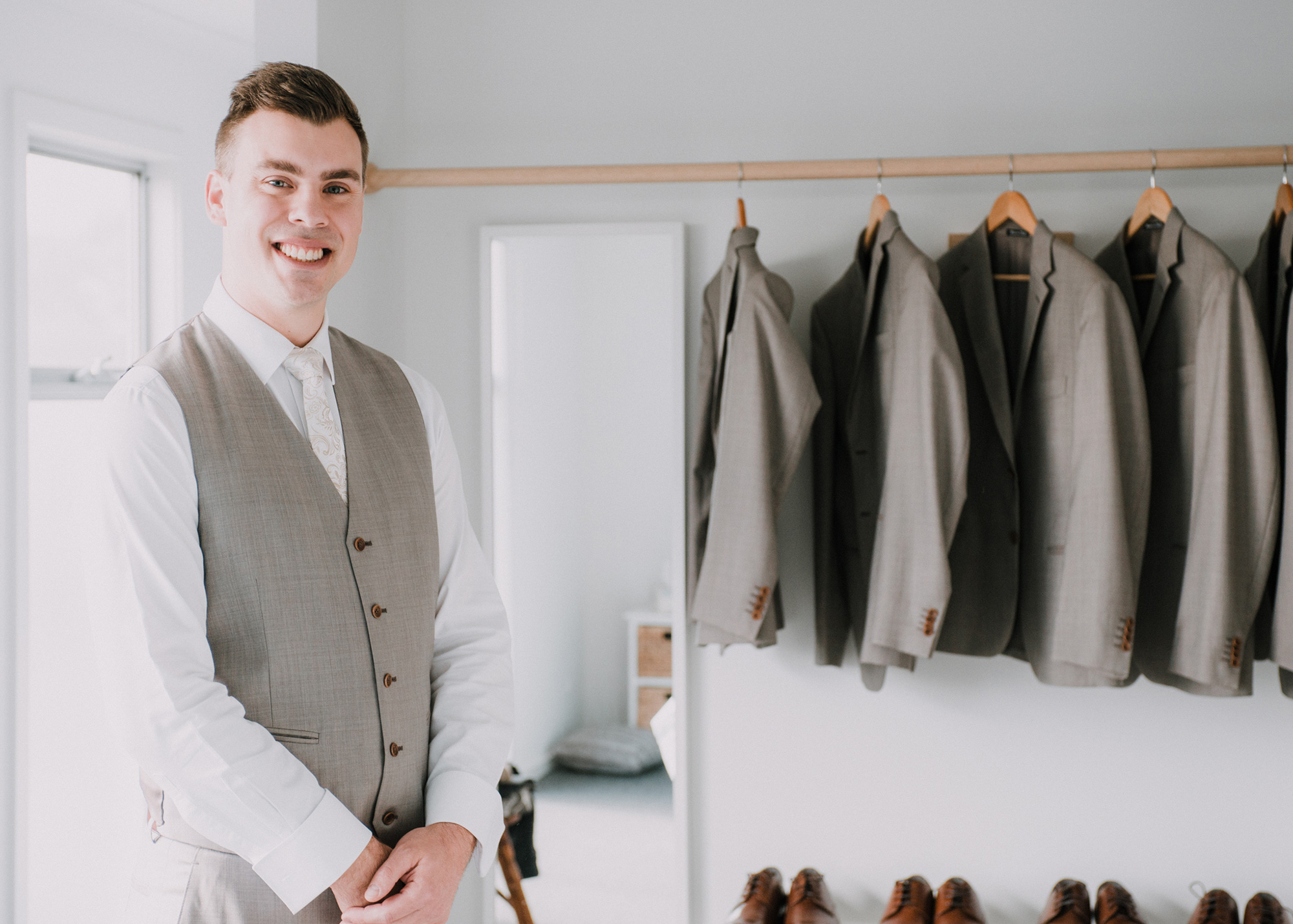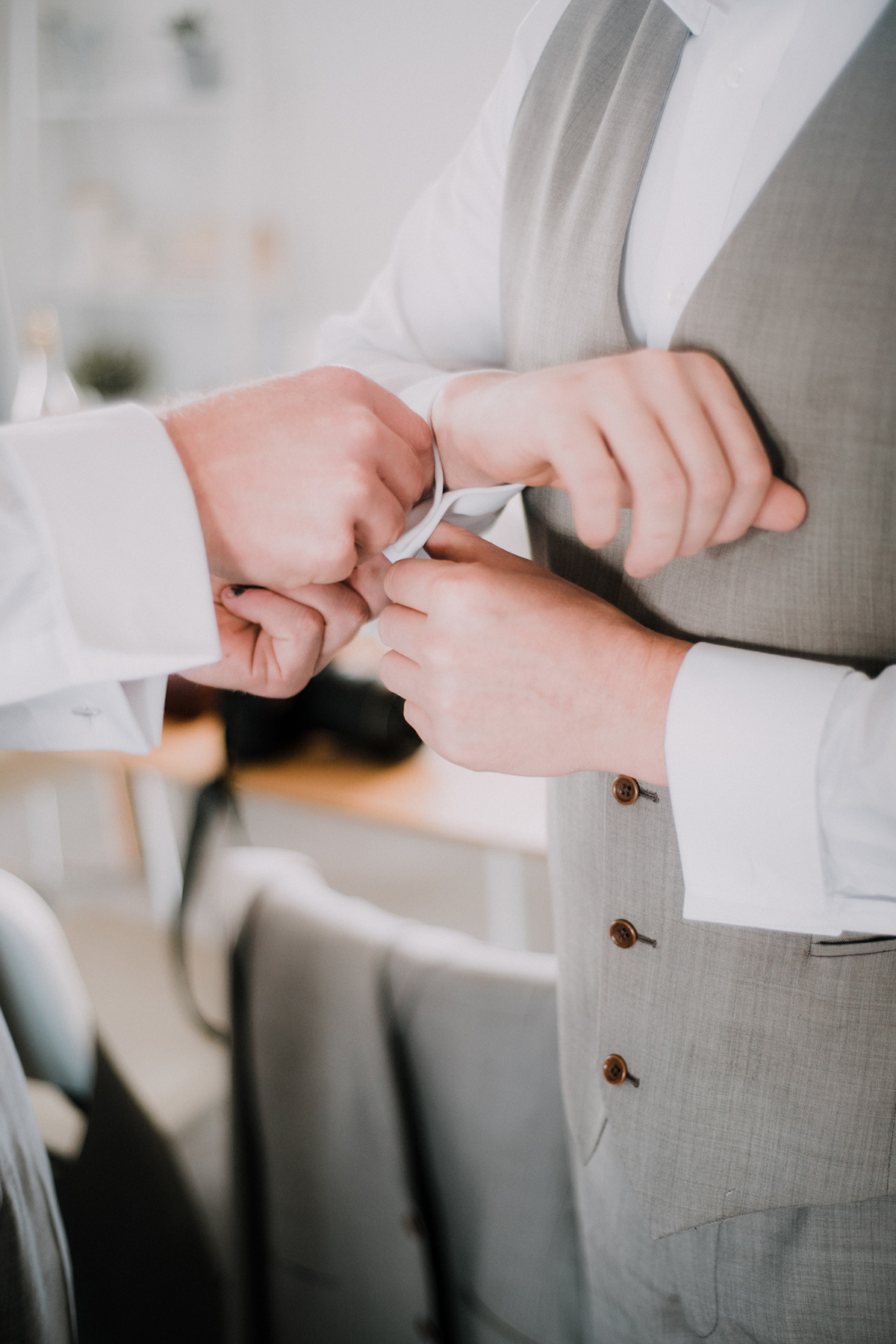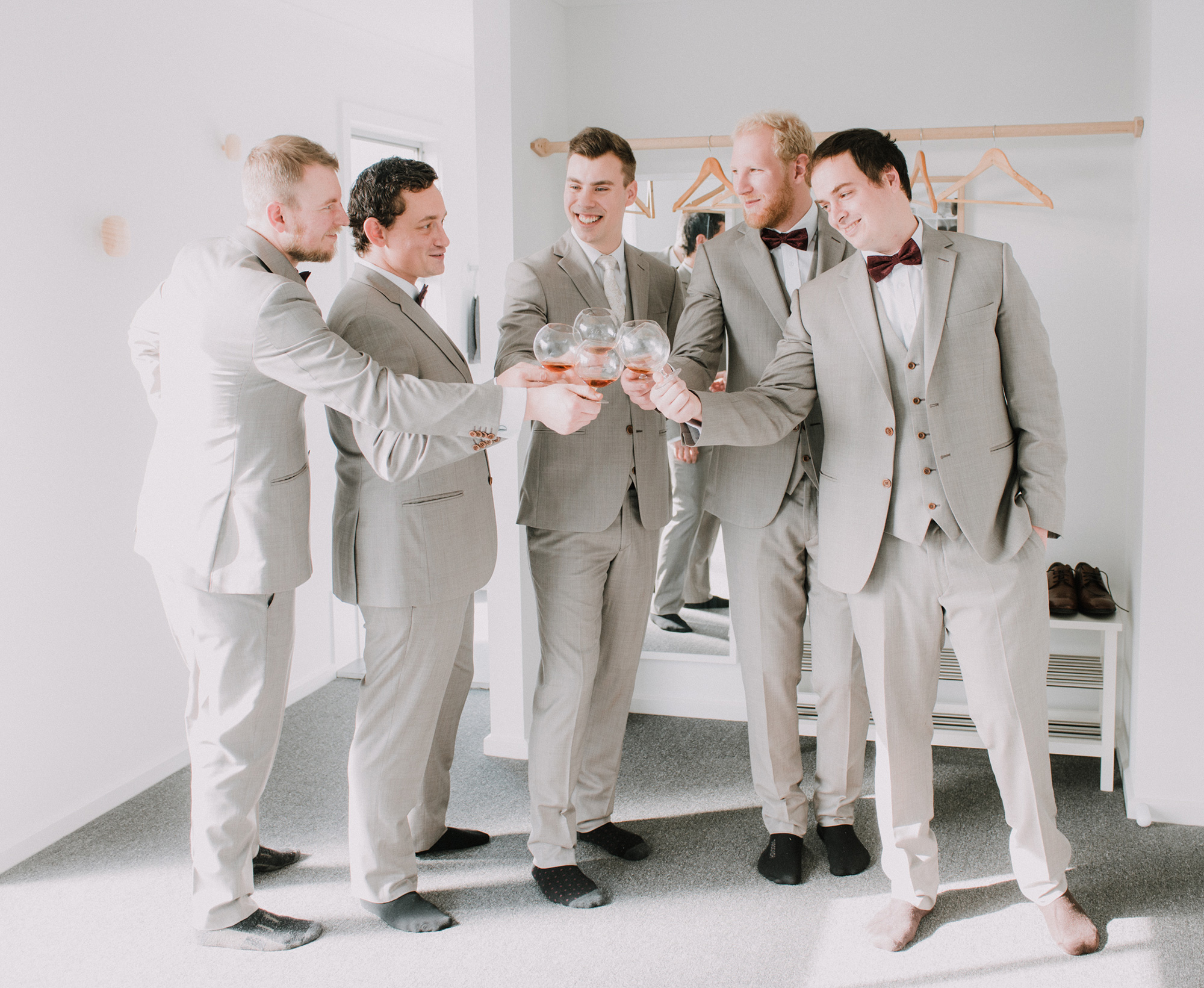 Sean and his groomsmen looked incredibly dapper in their light grey three-piece suits sourced from Jenny & Gerry's Bridal Centre. Even the bow ties were wine themed – in burgundy floral.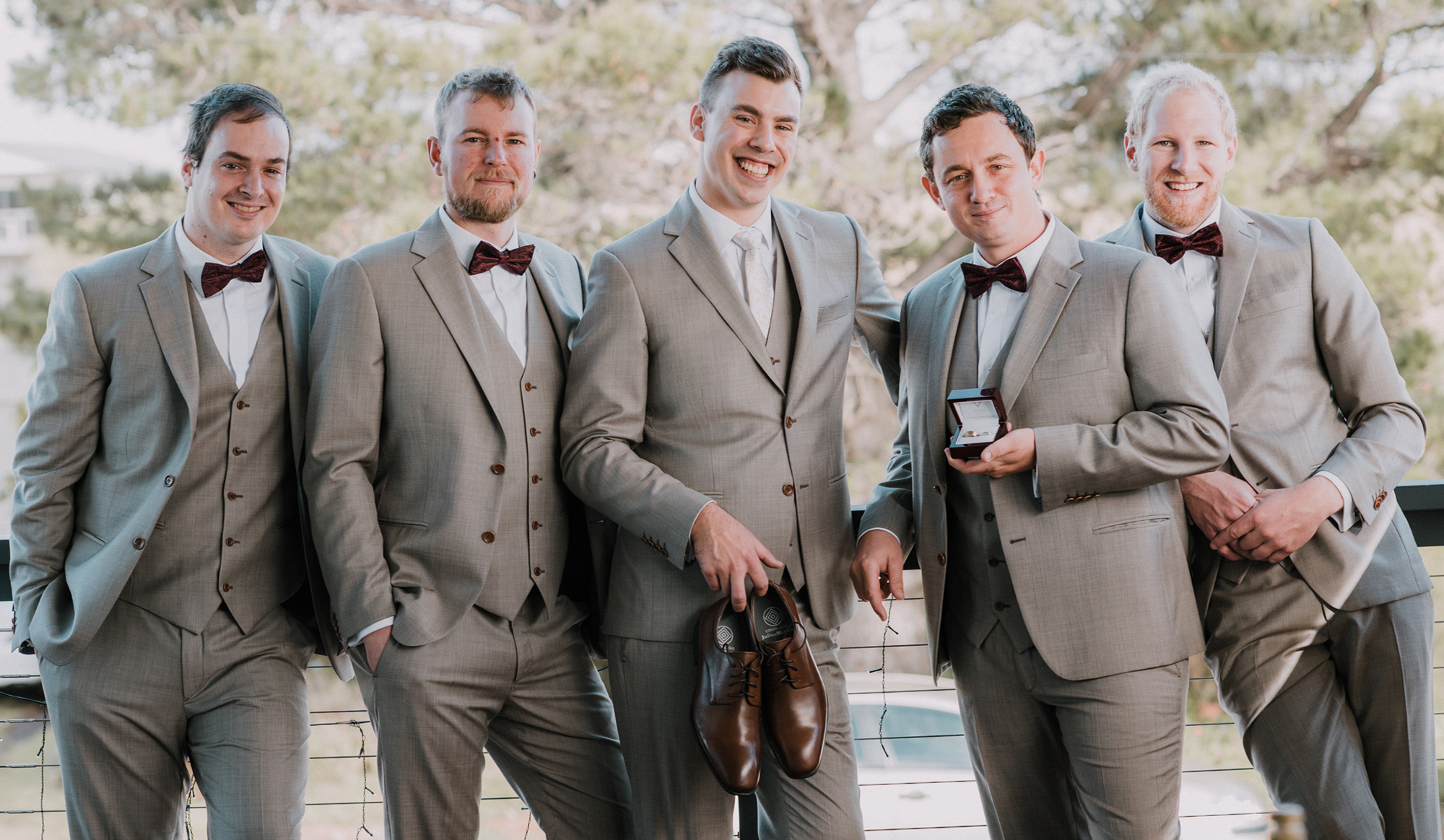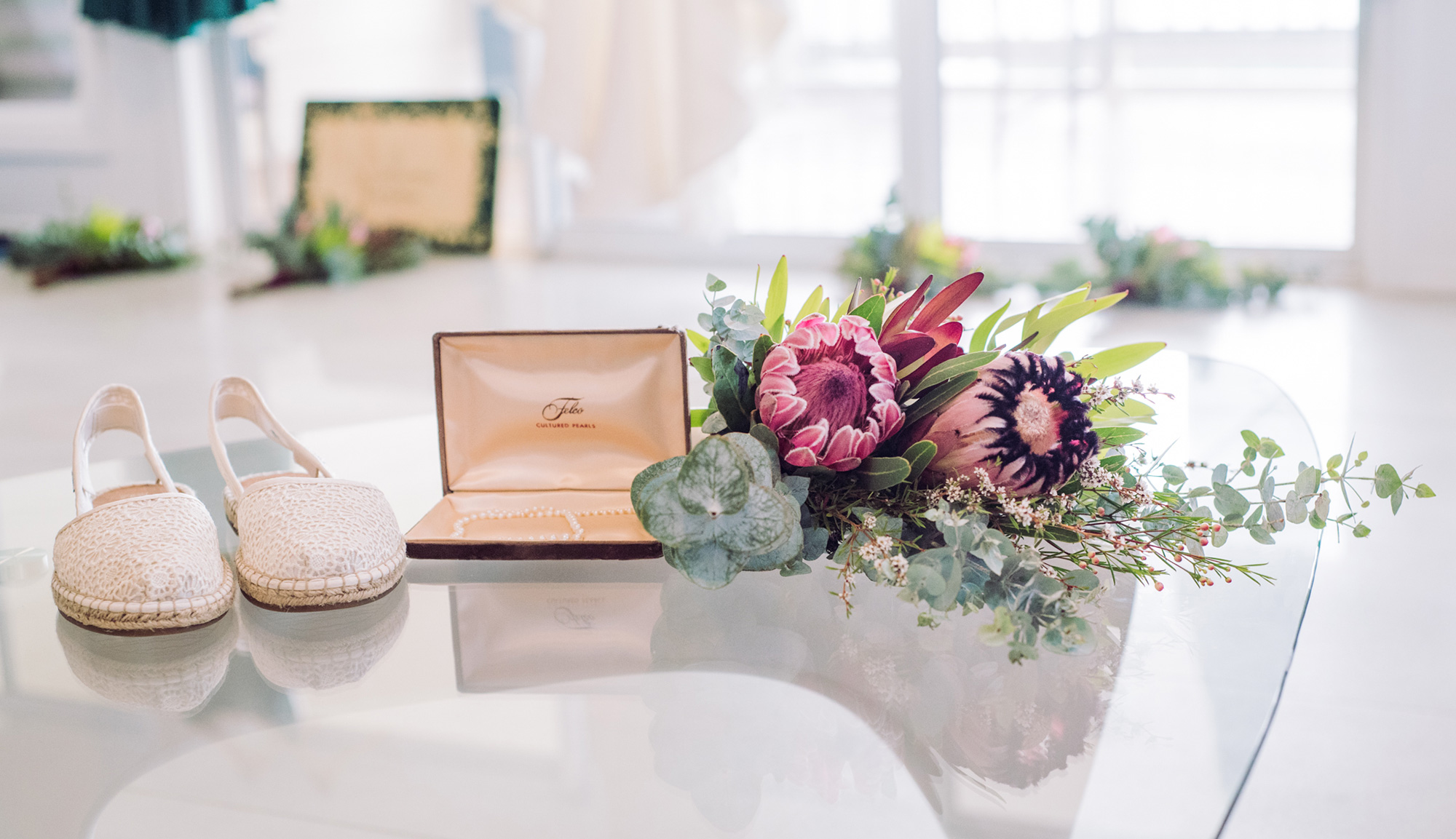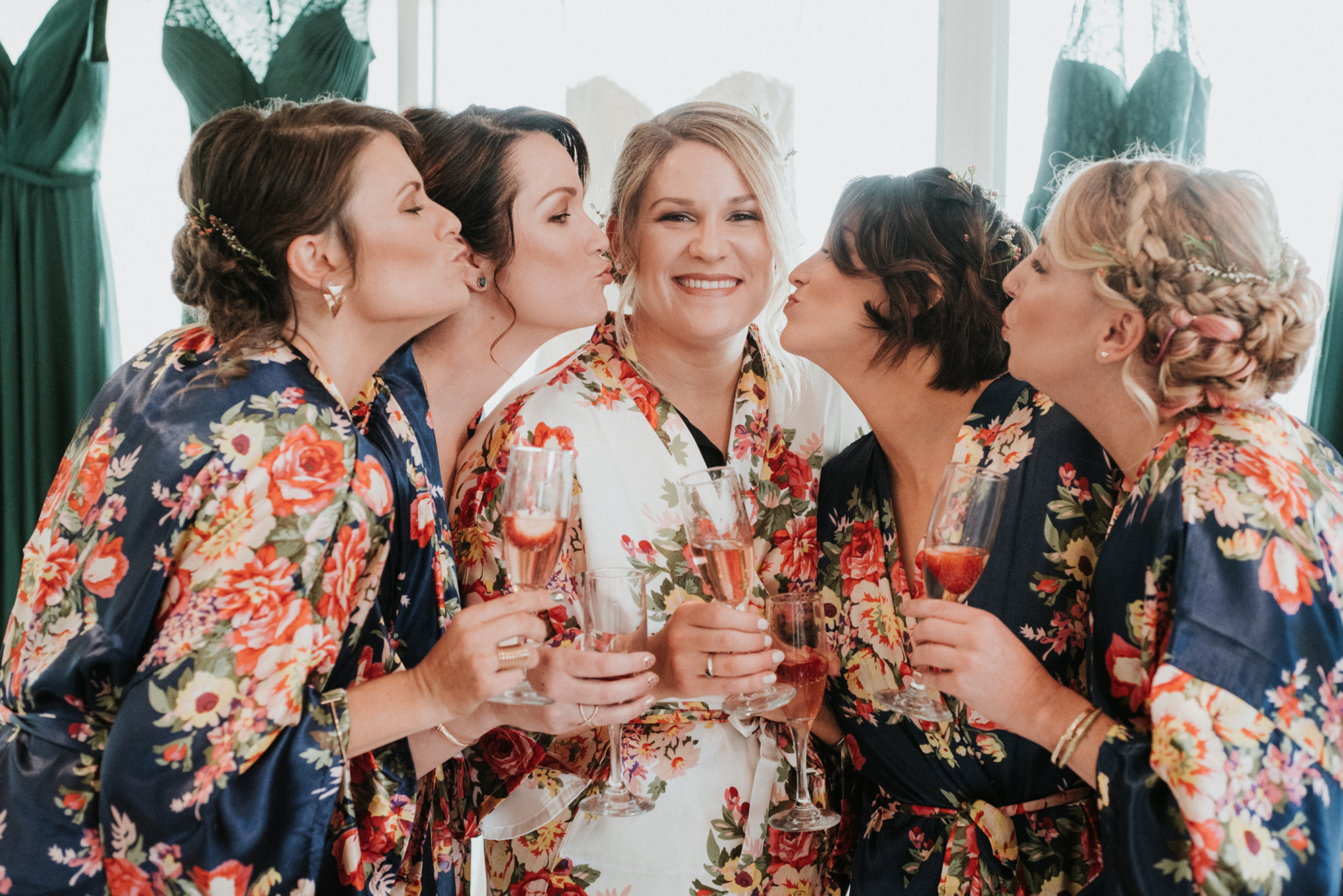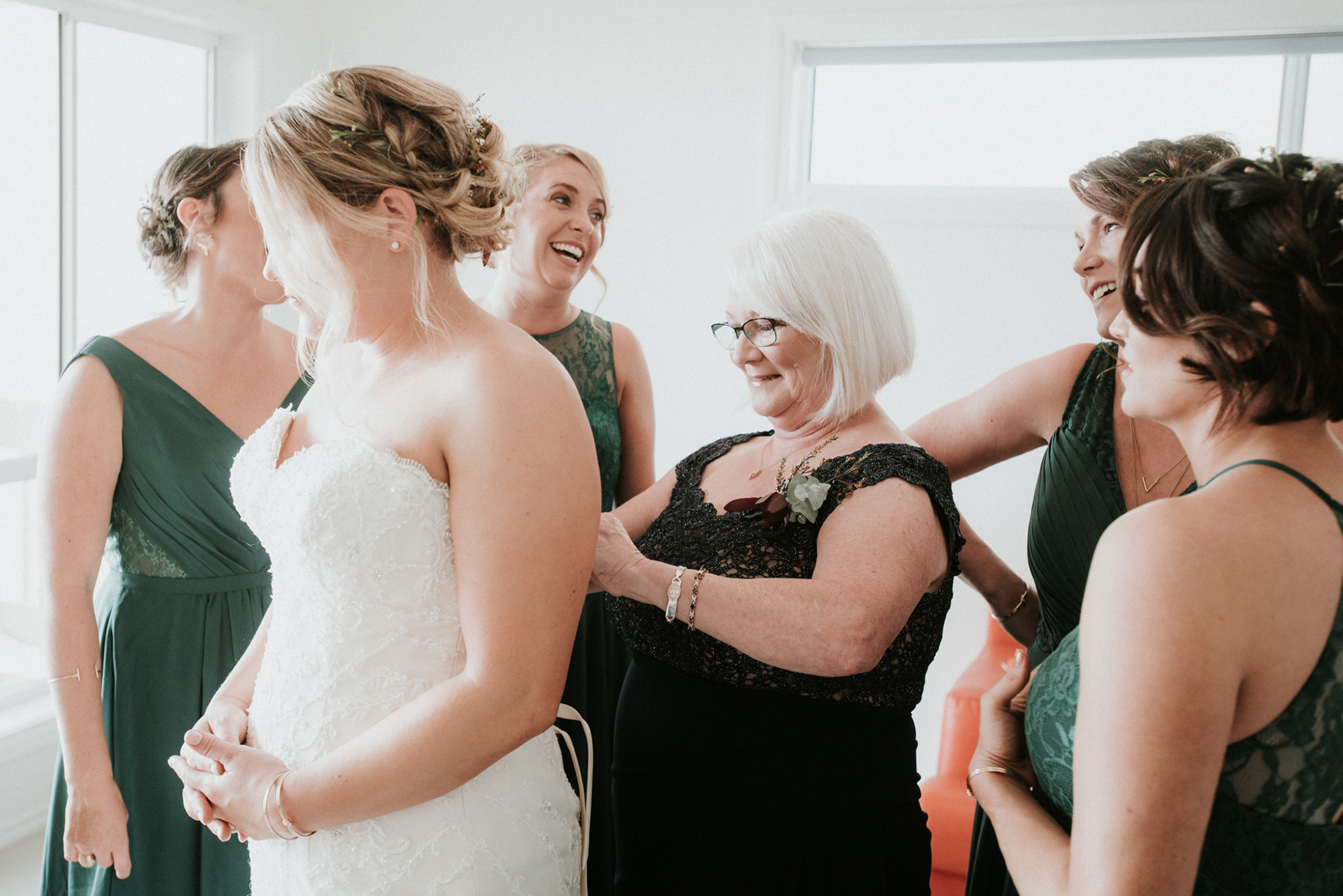 Shauna wore a gorgeous ivory lace Christina Rossi design, also purchased from Jenny & Gerry's Bridal Centre.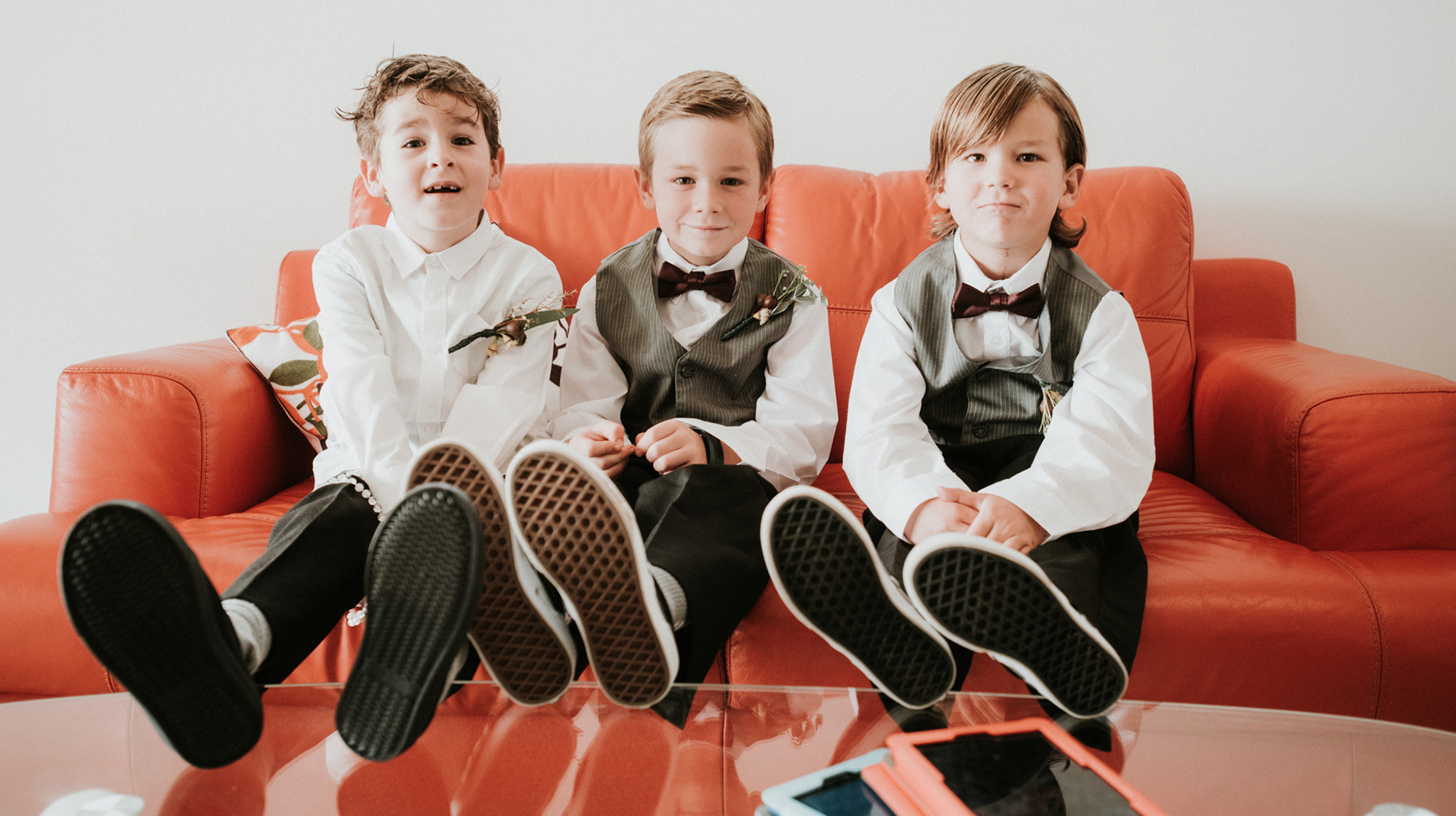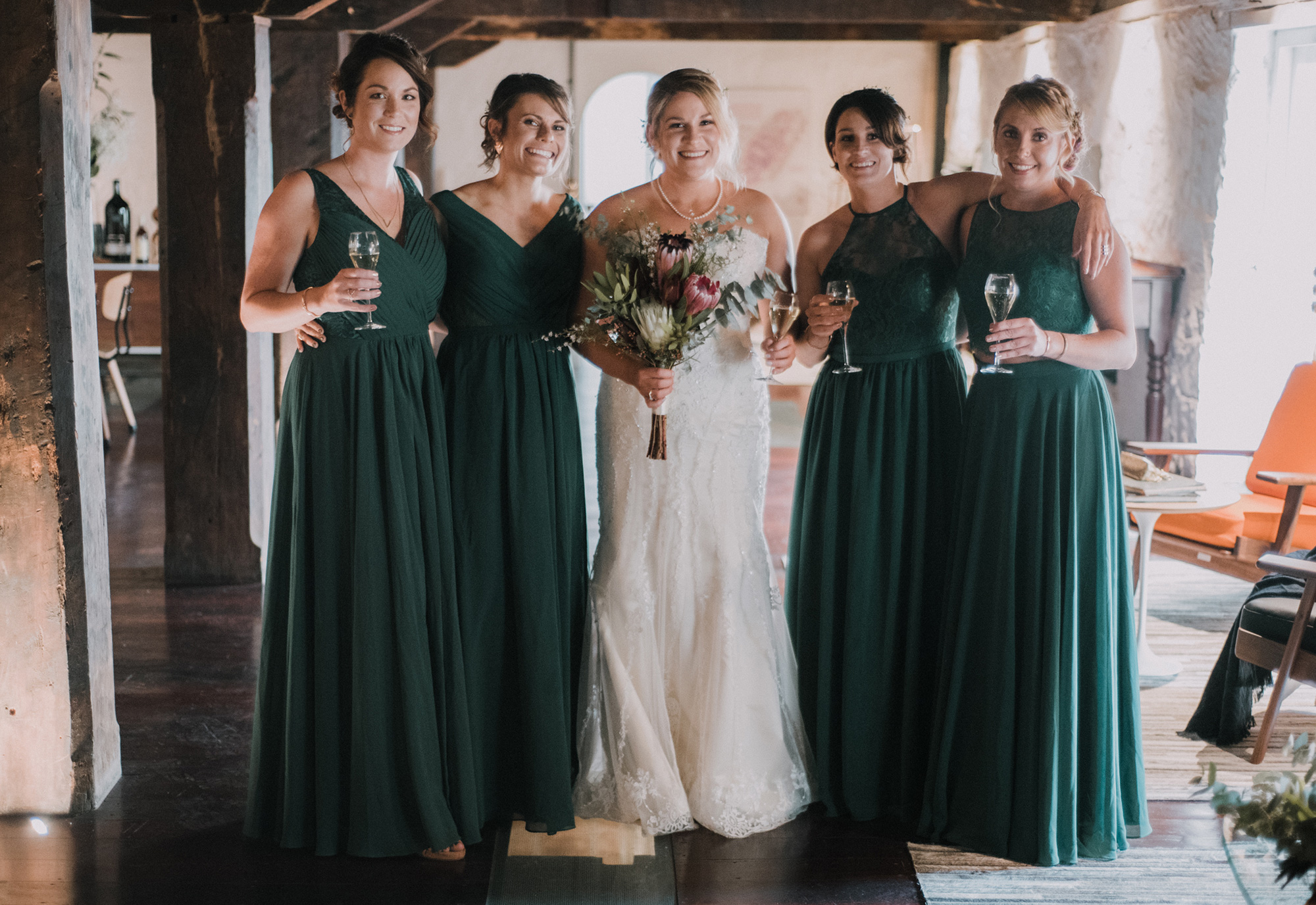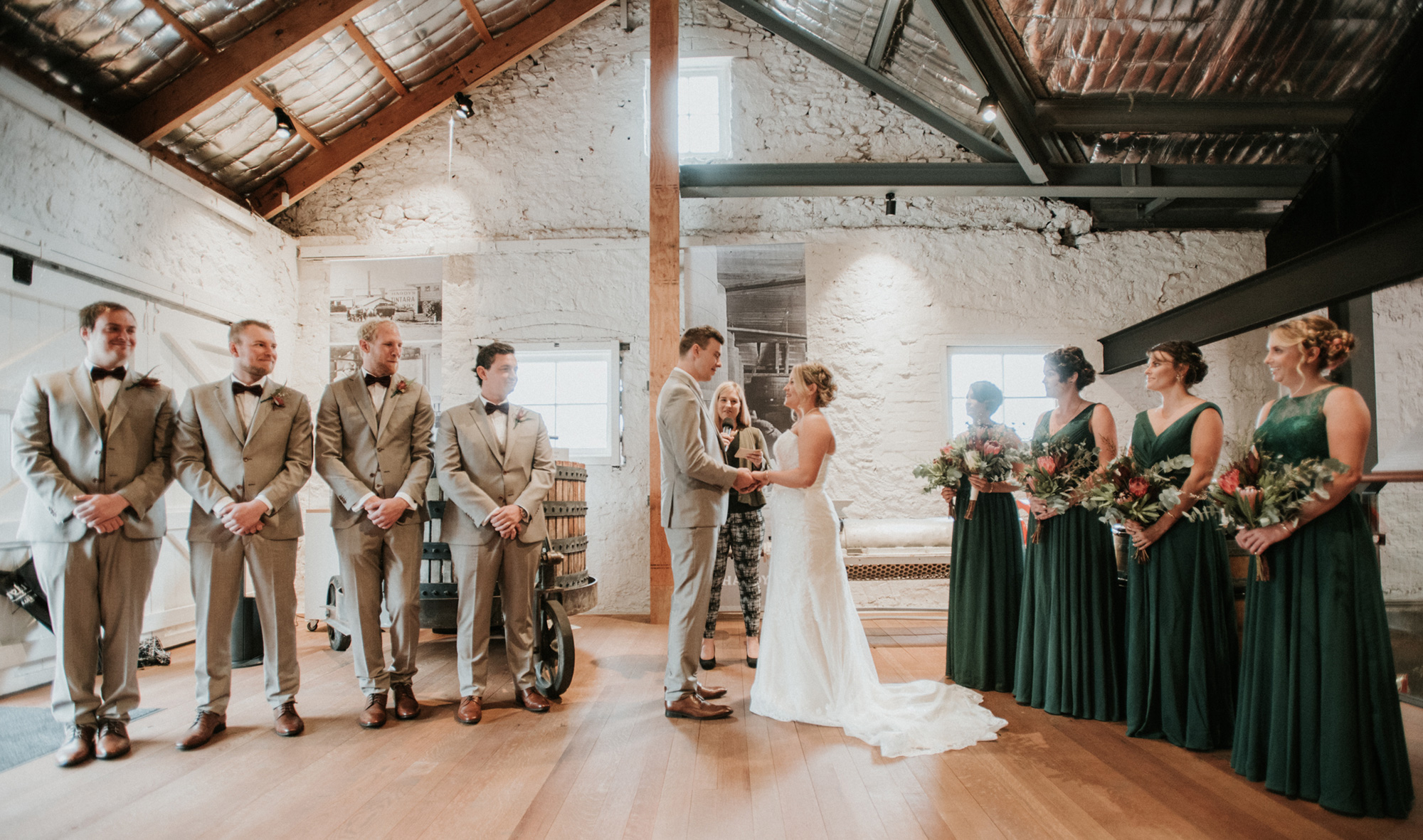 Shauna and Sean asked their celebrant to make a point of acknowledging that the pair do not approve of Australia's current marriage legislation that forbids same-sex marriage.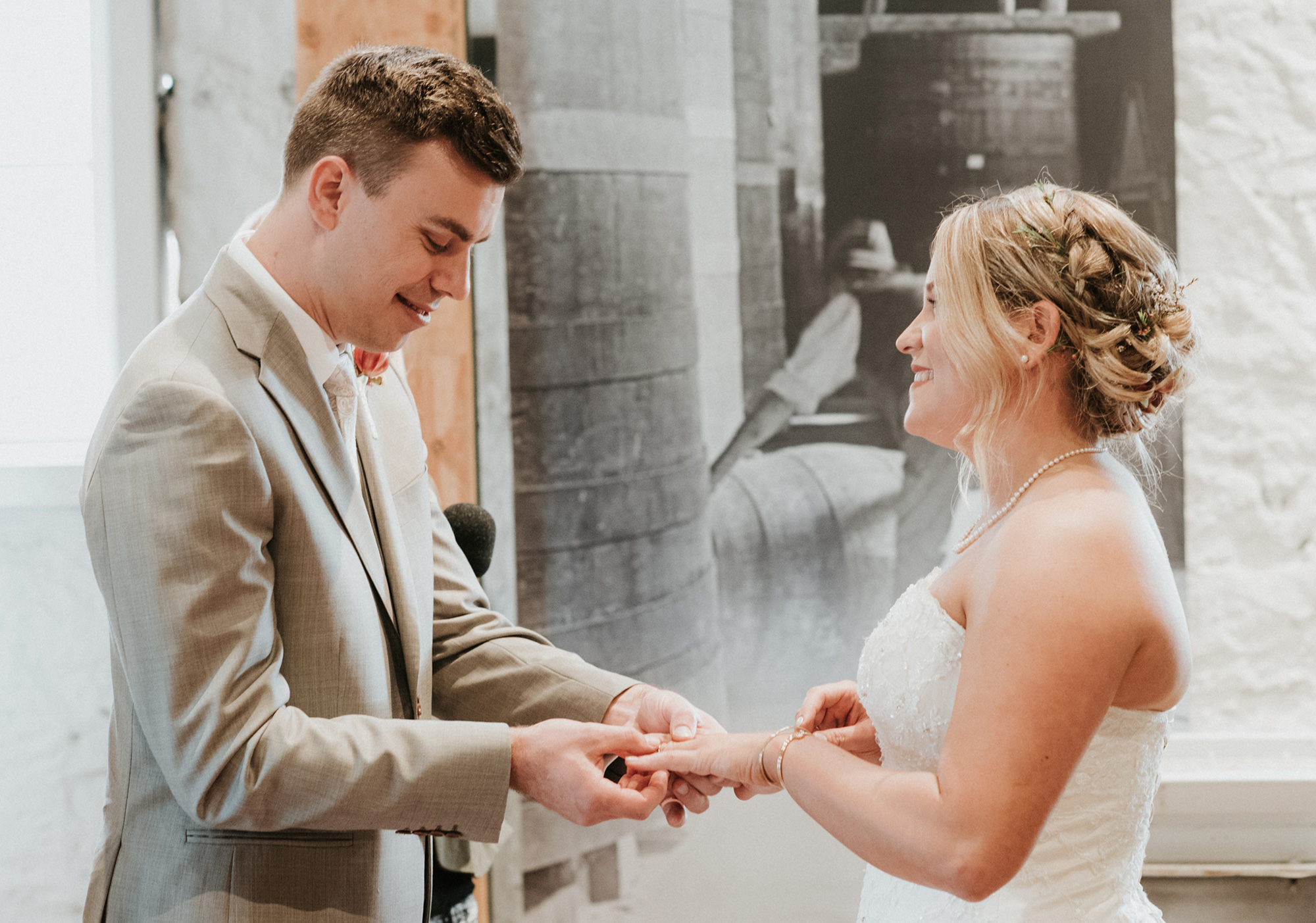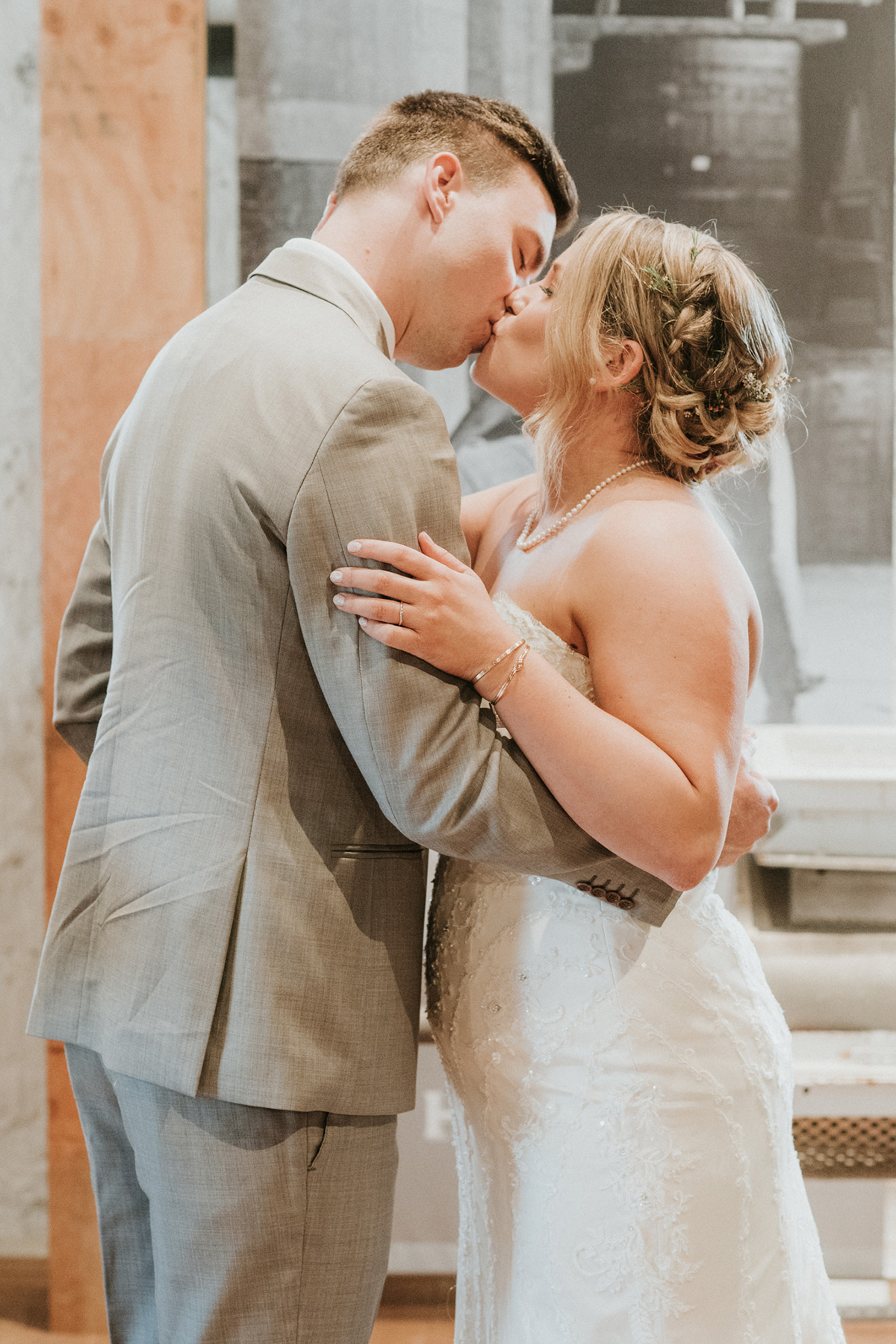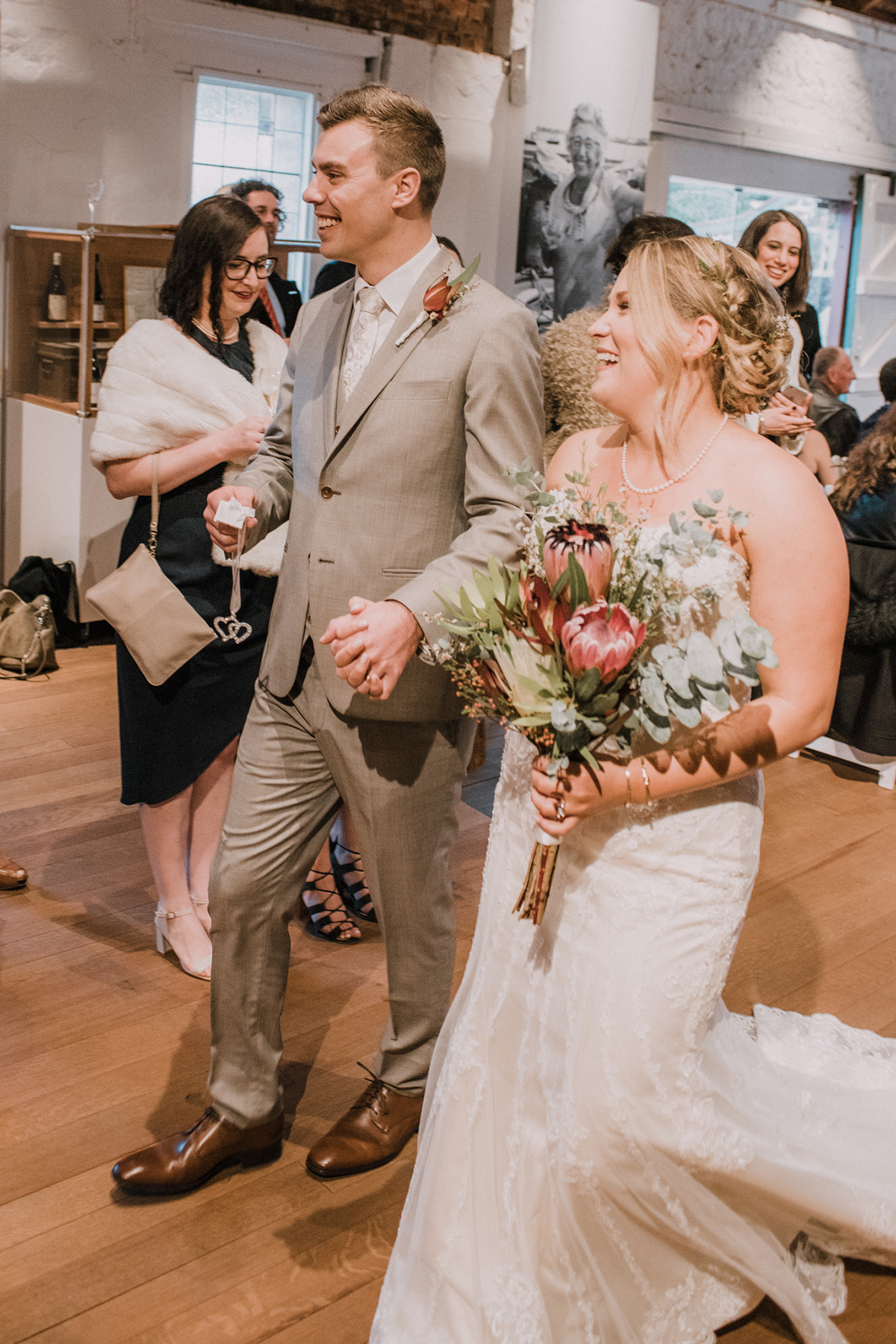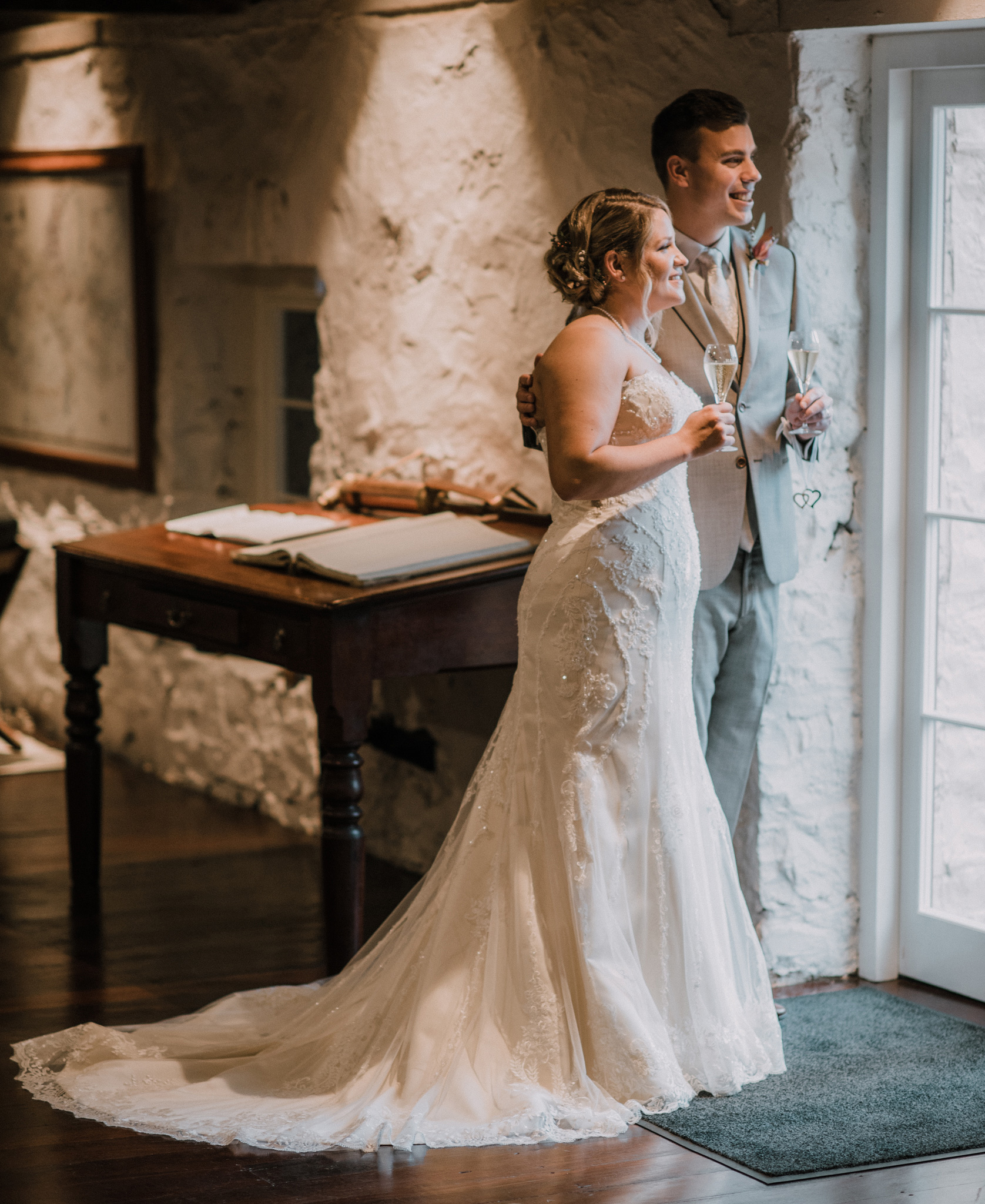 The pair invited Deviation Acoustic to set the romantic mood for their ceremony.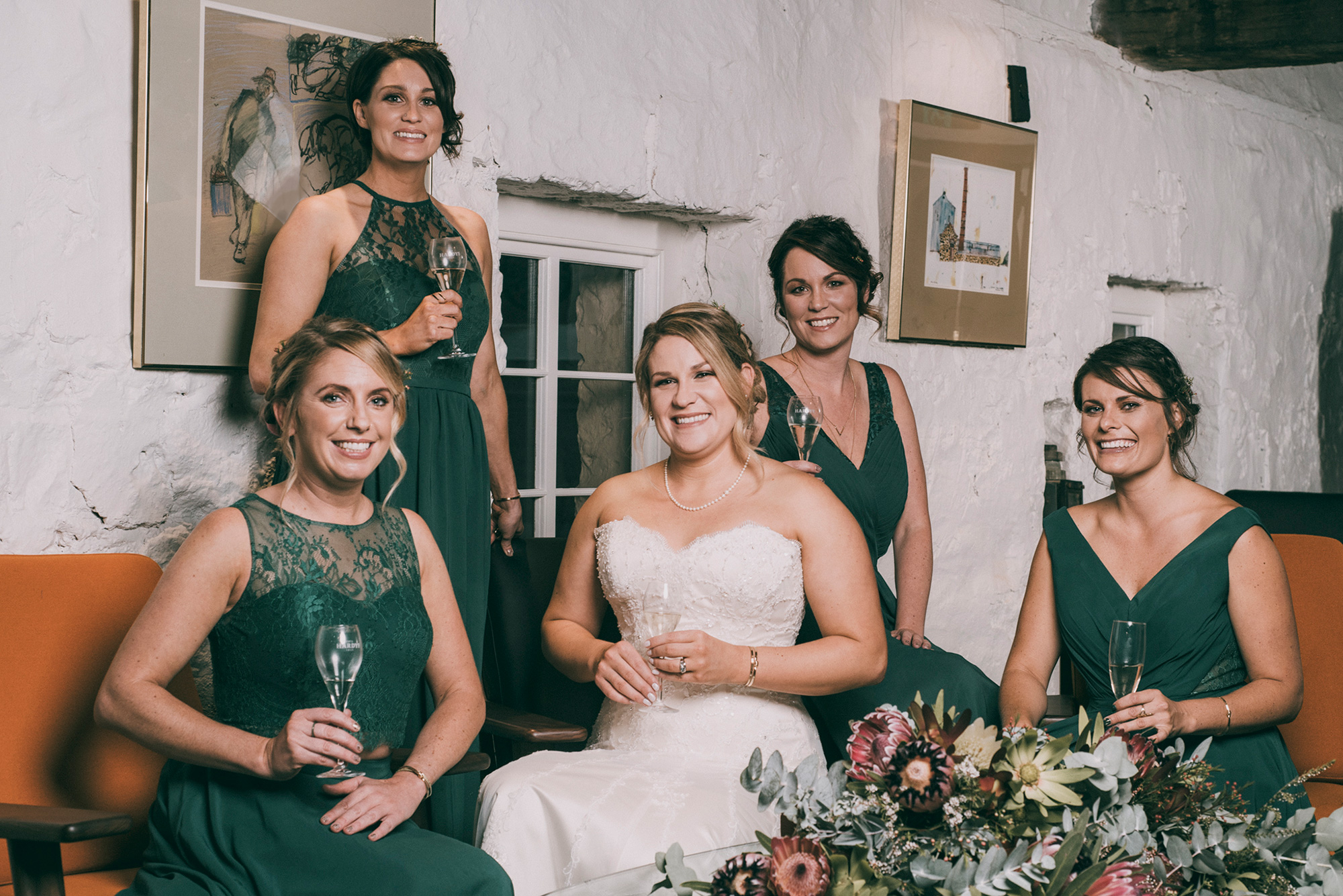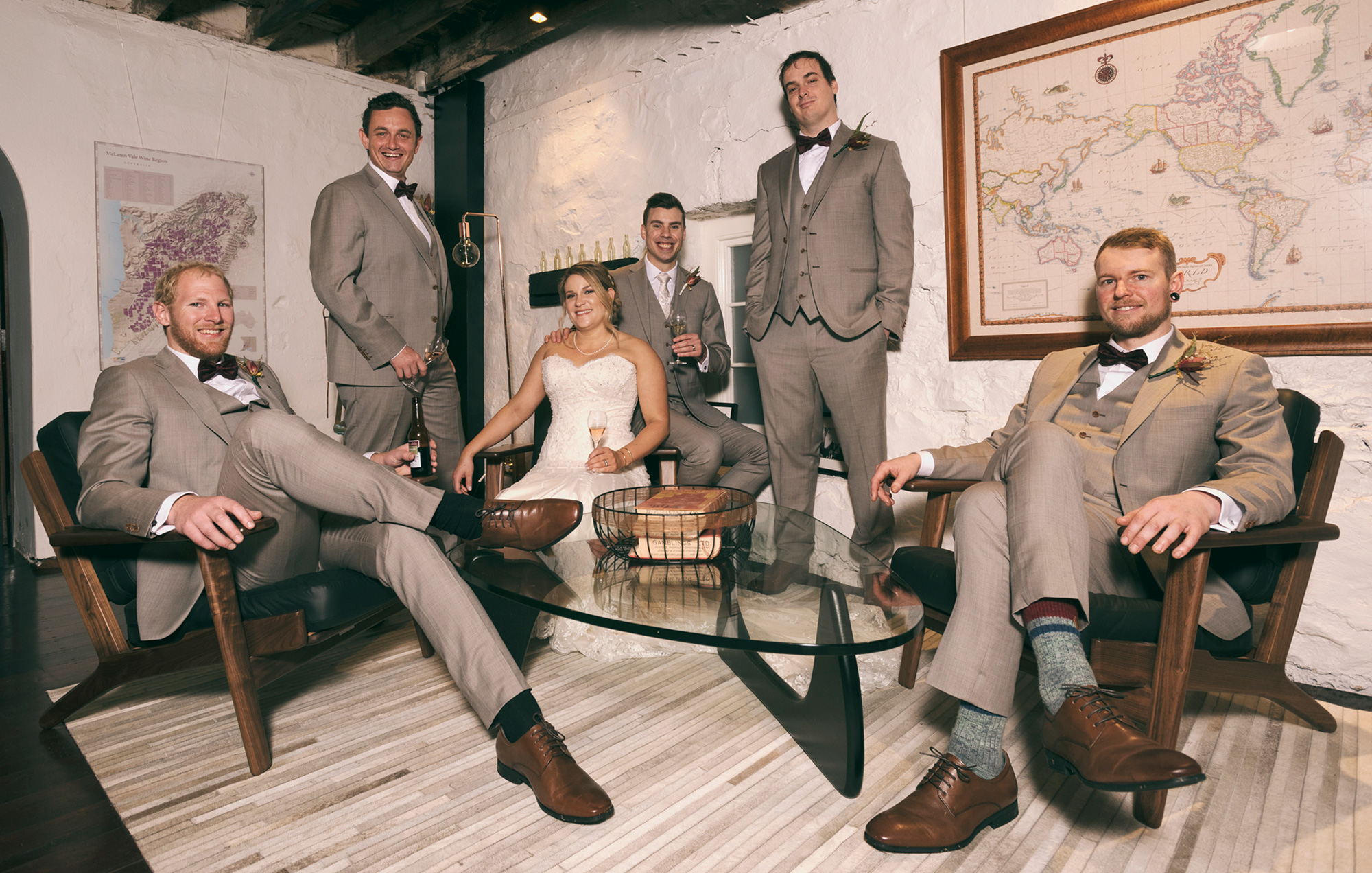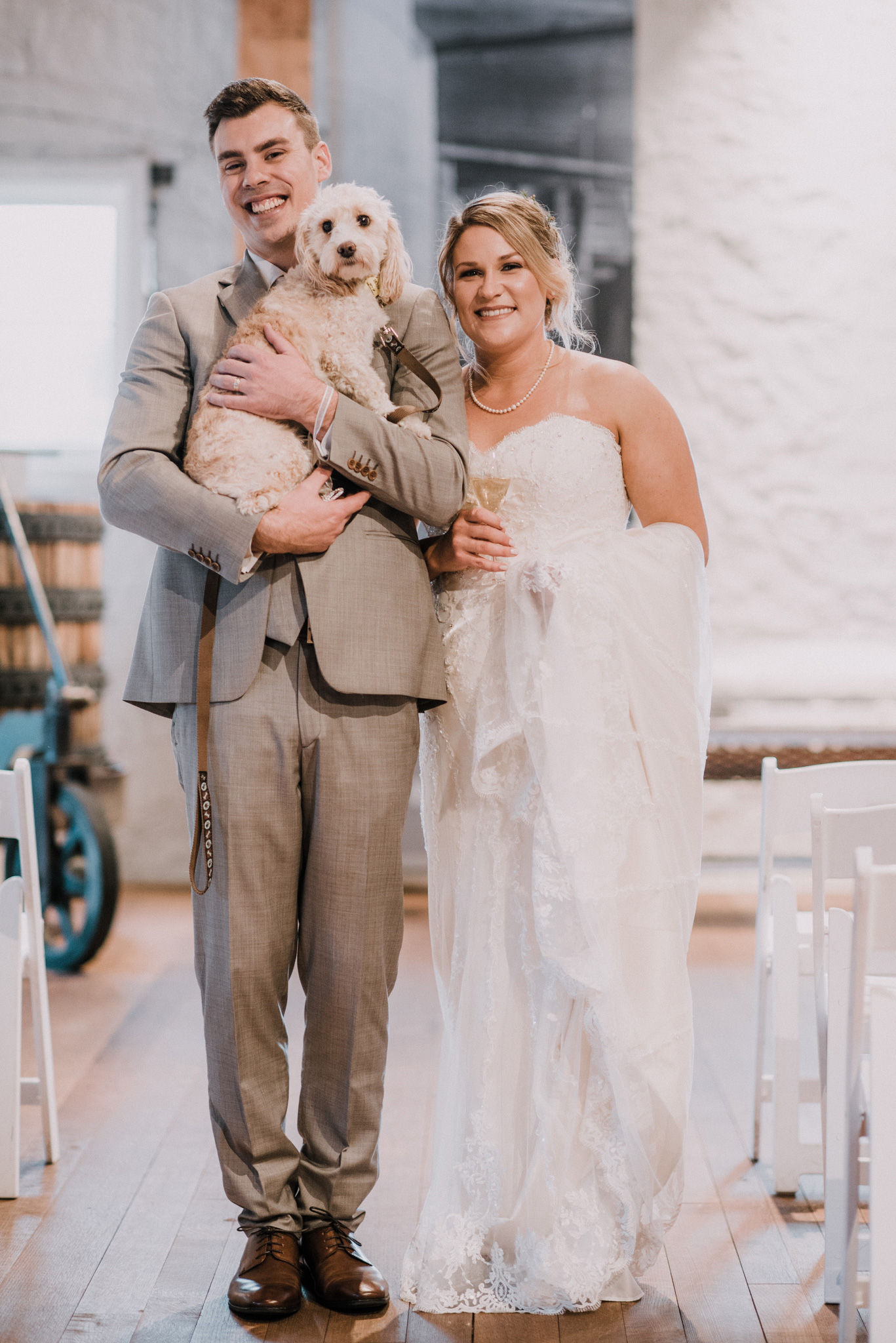 The couple currently has one extra member in their young family – a fur baby named Rio.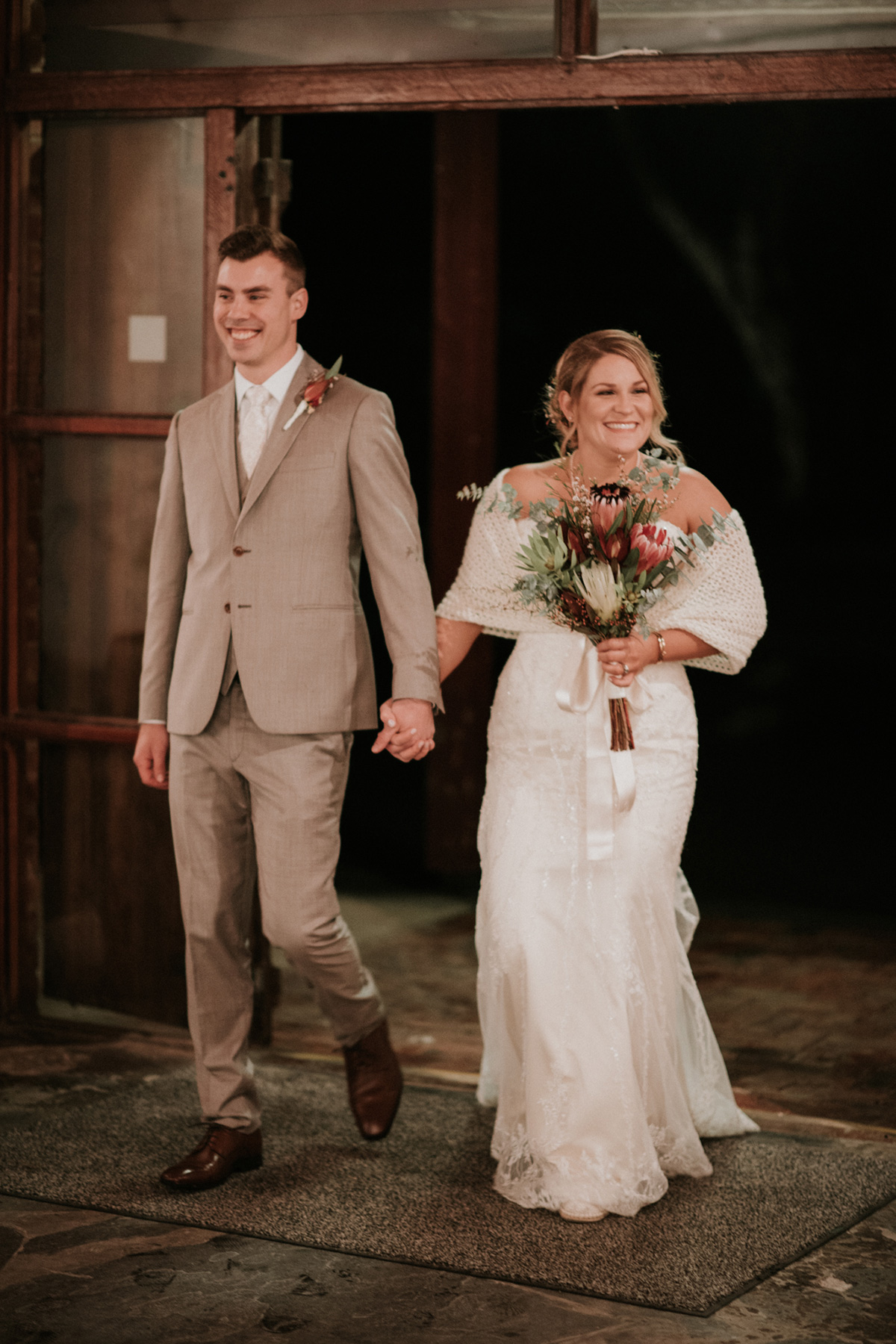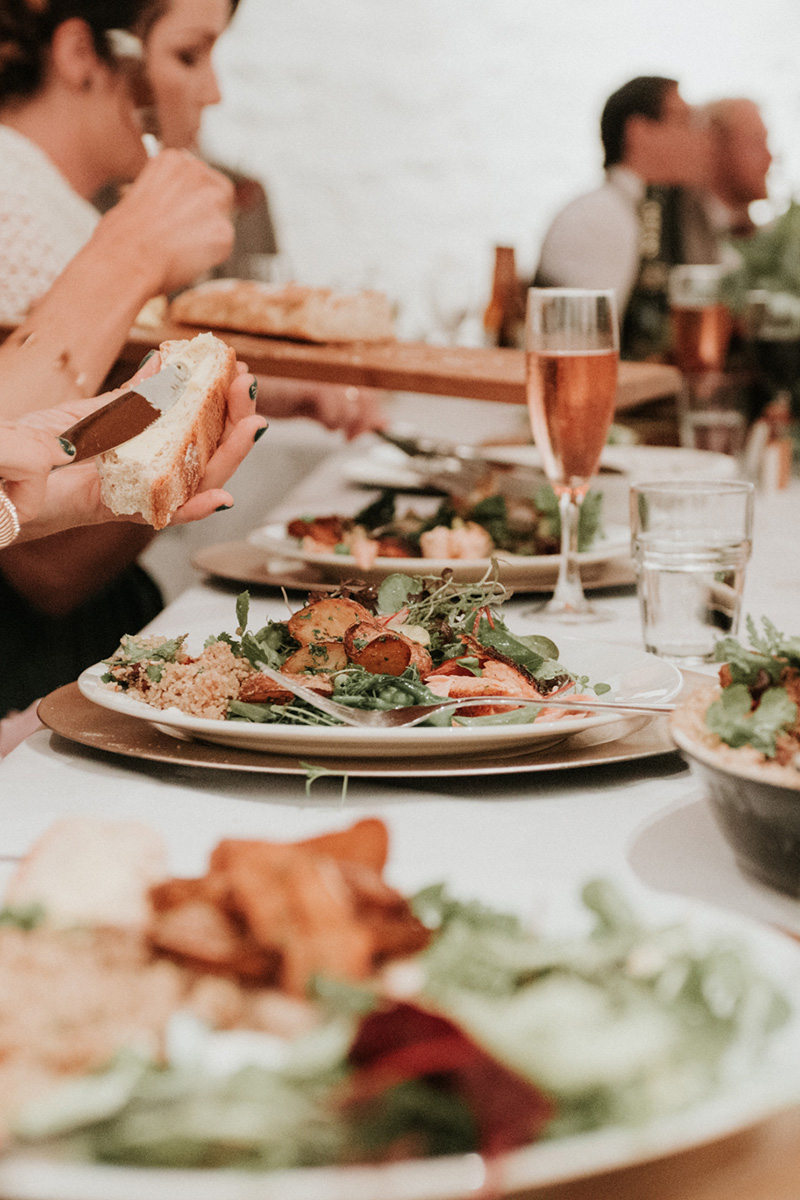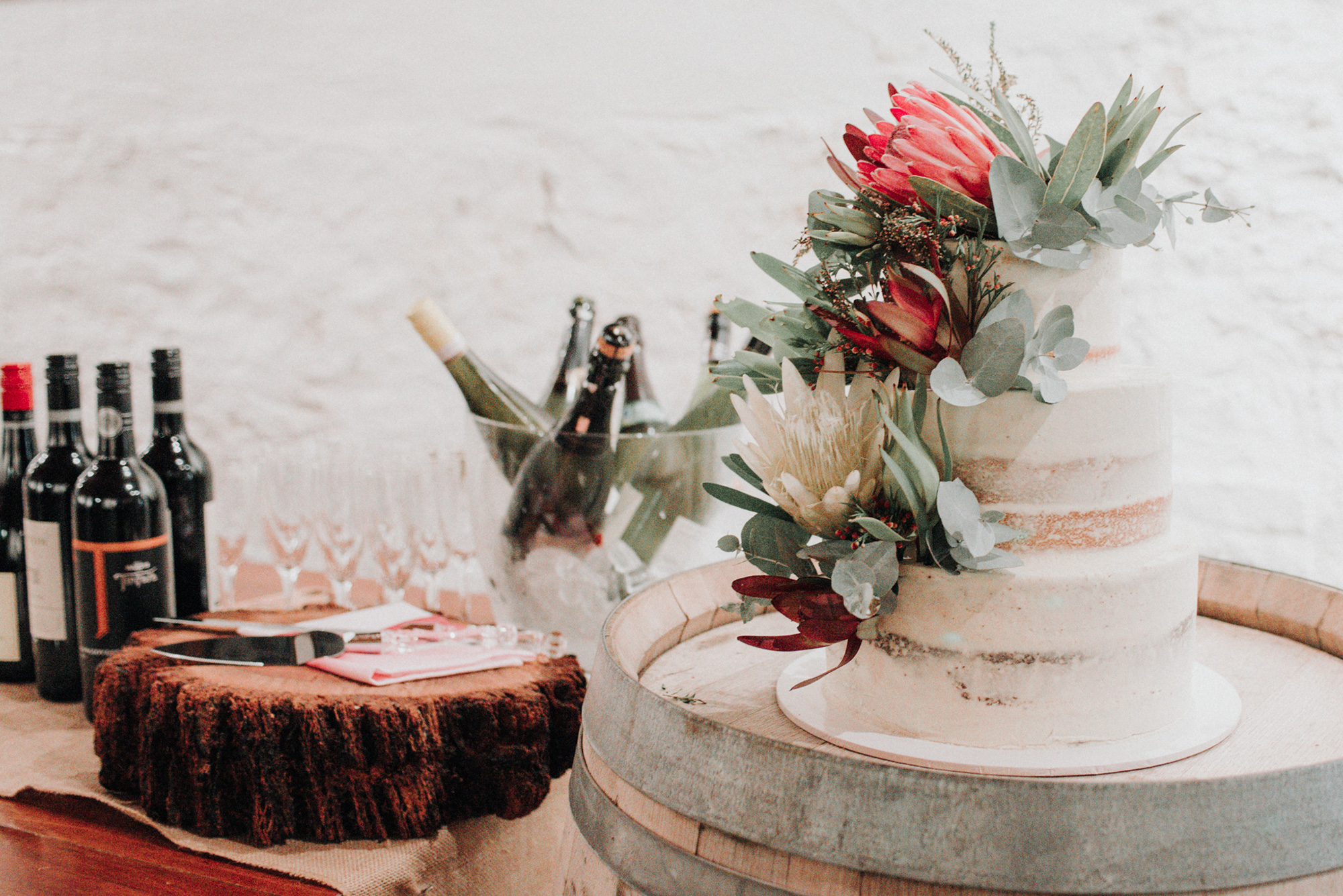 Sean and Shaun decorated their reception venue themselves with two long tables in front of the bridal table. "Simple flowers and small touches here and there was all that we needed."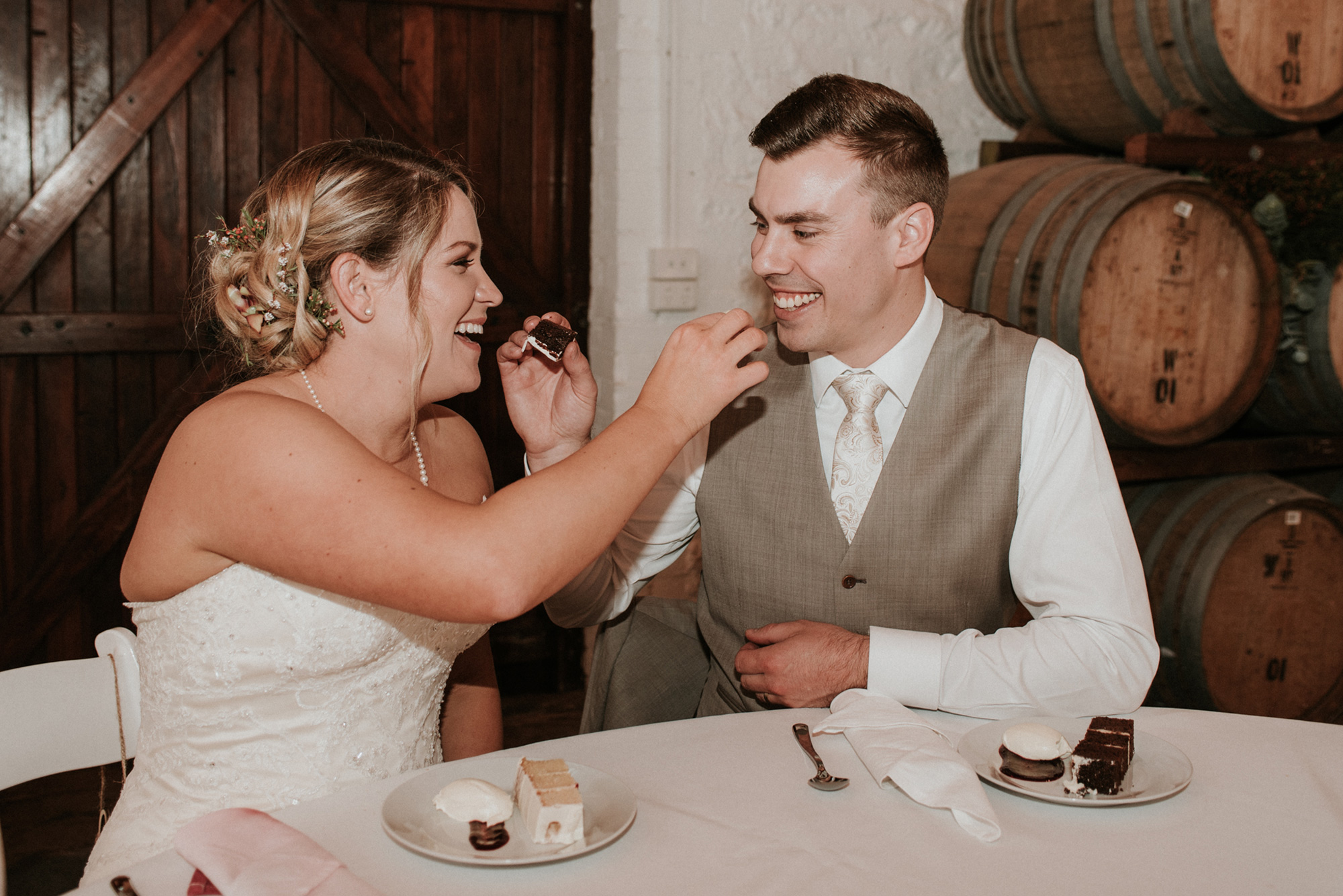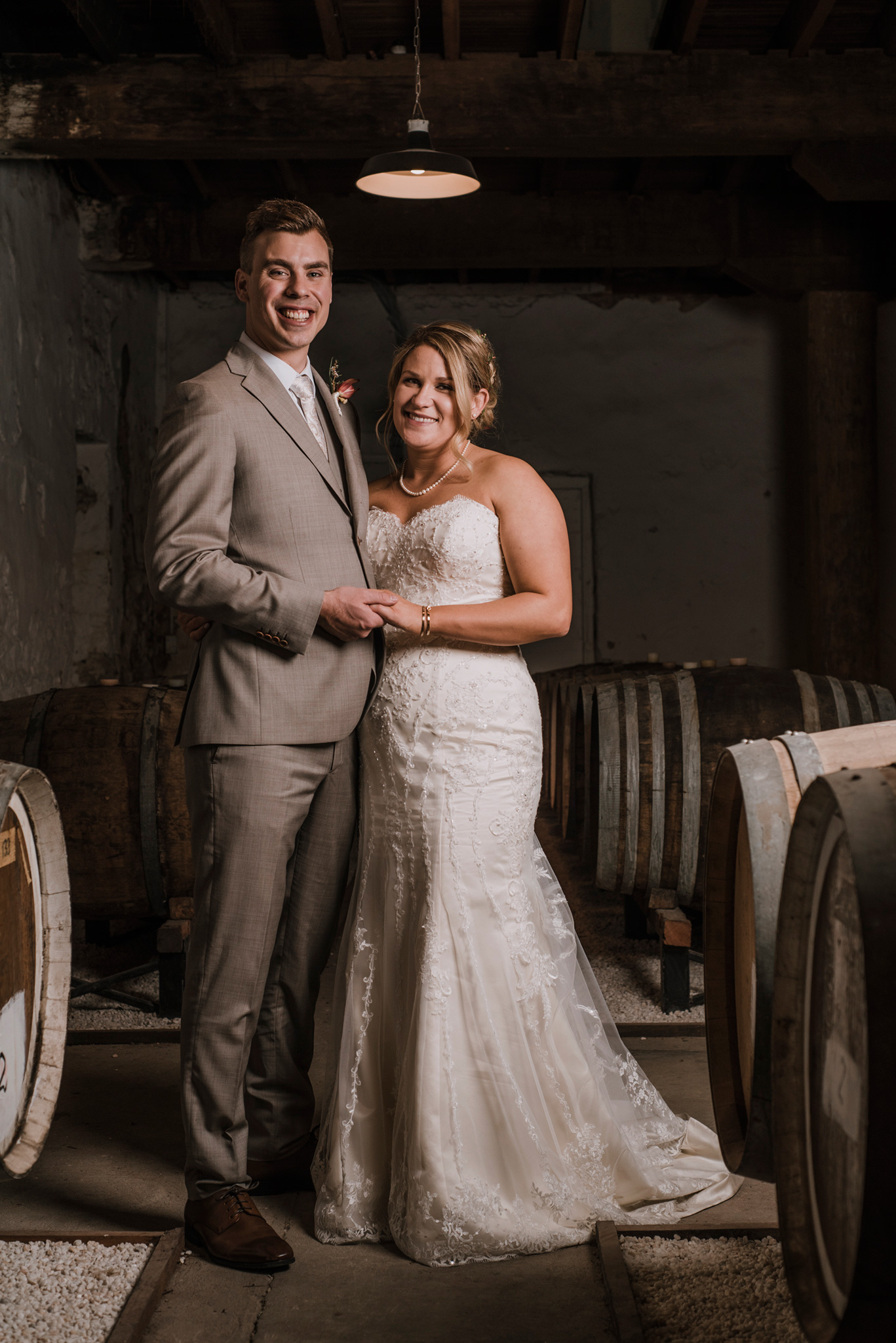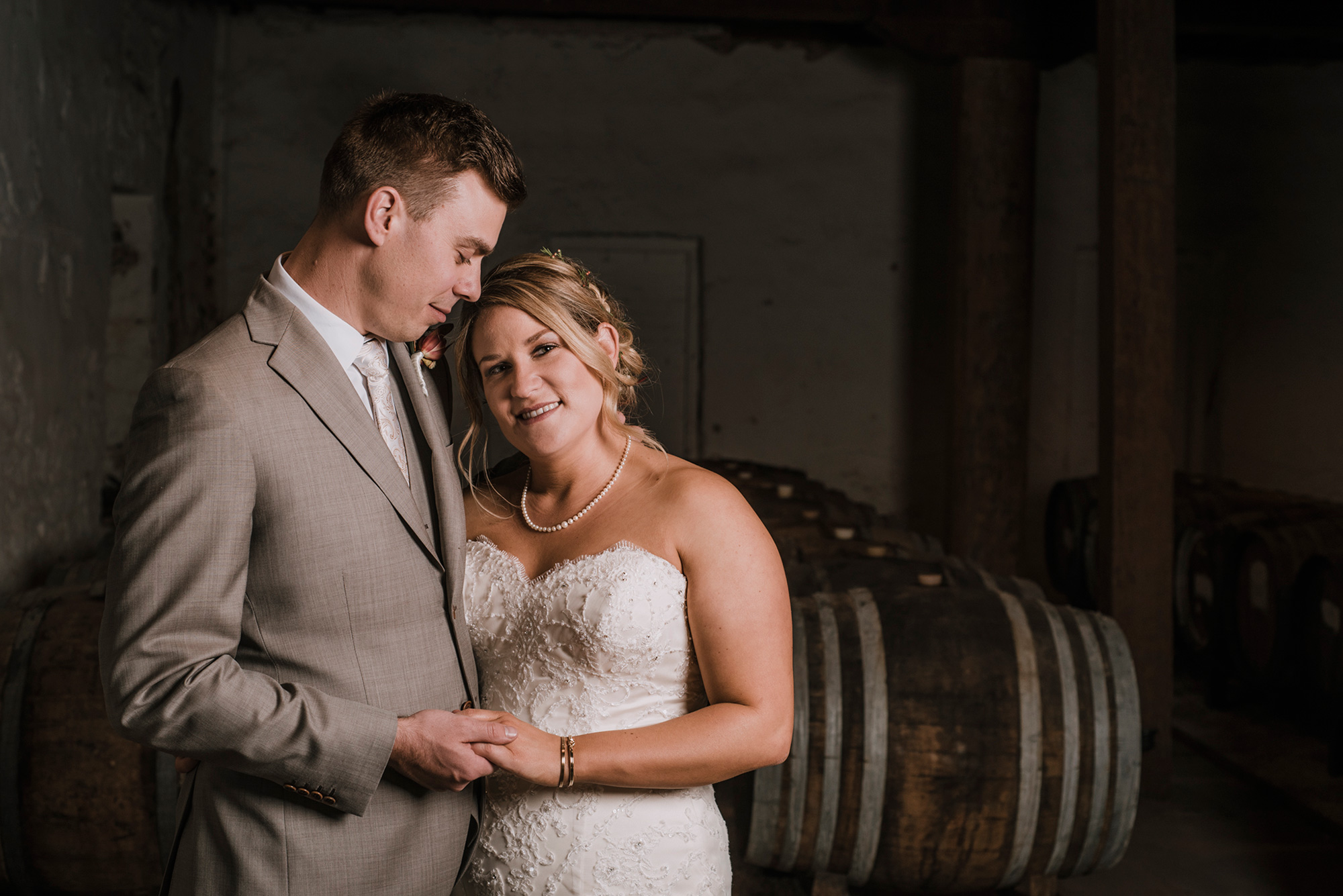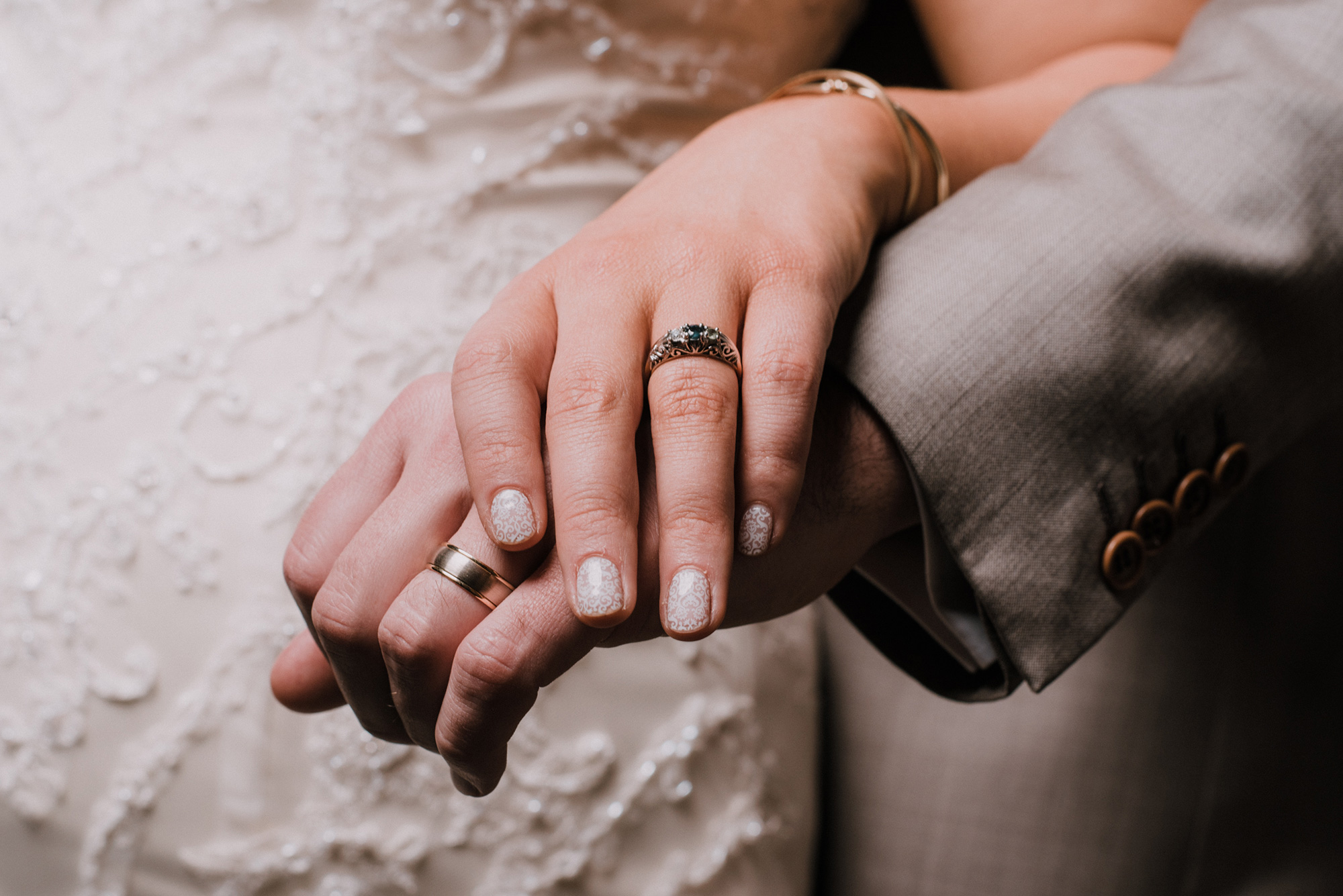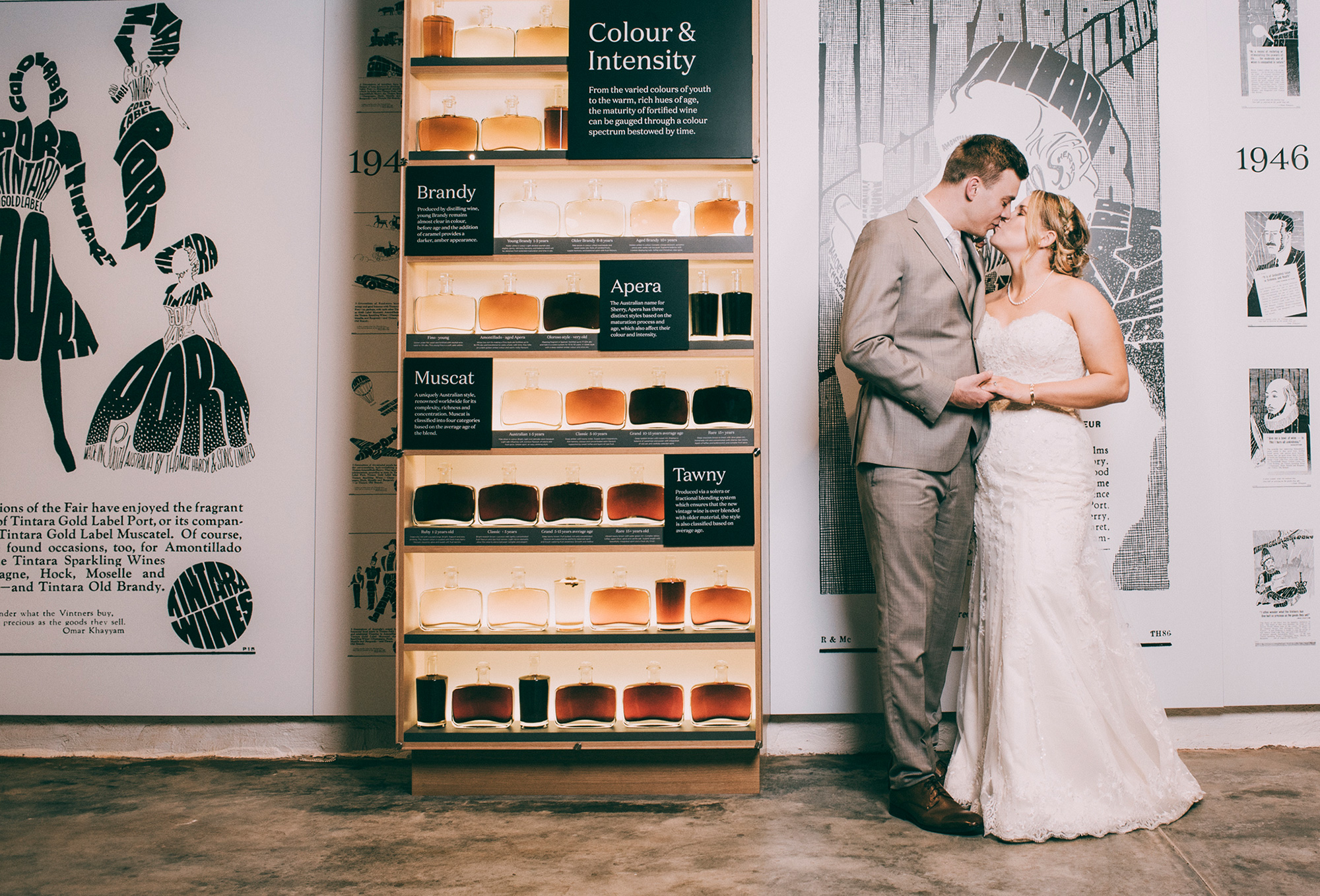 "Amazing food, great wine, and killer music made our wedding unbeatable."
---

Shauna and Sean are in the running for a luxe Thailand honeymoon with Melati Beach Resort & Spa.
---