Vanessa and Stuart fell in love with the relaxed pace of rural life while they were dating, so when it came to planning their country vineyard wedding, they knew exactly where to go.
"Despite both growing up in Sydney, we love the relaxed pace, friendly people and gorgeous scenery that country towns like Mudgee have to offer (not to mention the delicious wines)," Vanessa, 36 says. "So when we came to planning our own special day, Mudgee seemed the perfect choice."
Vanessa and Stu, 43, say they wanted their big day, celebrated on December 9, 2017, to be relaxed, fun and memorable.
The bride says Mudgee's Burnbrae Winery and Vineyard was the perfect location to pull that off.
"We were married amongst the vines in a really personalised ceremony, with our 106 guests heading straight over for drinks and canapes afterwards whilst we did a quick photo session," Vanessa says.
"We then re-joined our guests in the courtyard before moving on to the verandah for a family-style share platter meal.  After a few hilarious but heartfelt speeches it was time to cut the cake and open the backyard dance-floor."
Live music kept many of the guests on their feet, but the couple also had some vintage couches and wine barrels around the yard for those wanting to chill out and catch up.
"The whole day was more incredible than we could ever have imagined – and we felt super grateful to friends and family who provided or created the flowers, wedding cars, photo-wall, artworks, signage, place-cards and table runners for us," Vanessa says.
"We threw the rulebook out the window which allowed us to have a truly magical day that really embodied our personalities and relationship. Relaxed. Fun. Full of love. And laughter, lots of laughter."
Photos courtesy of Jazelle Venter Photography.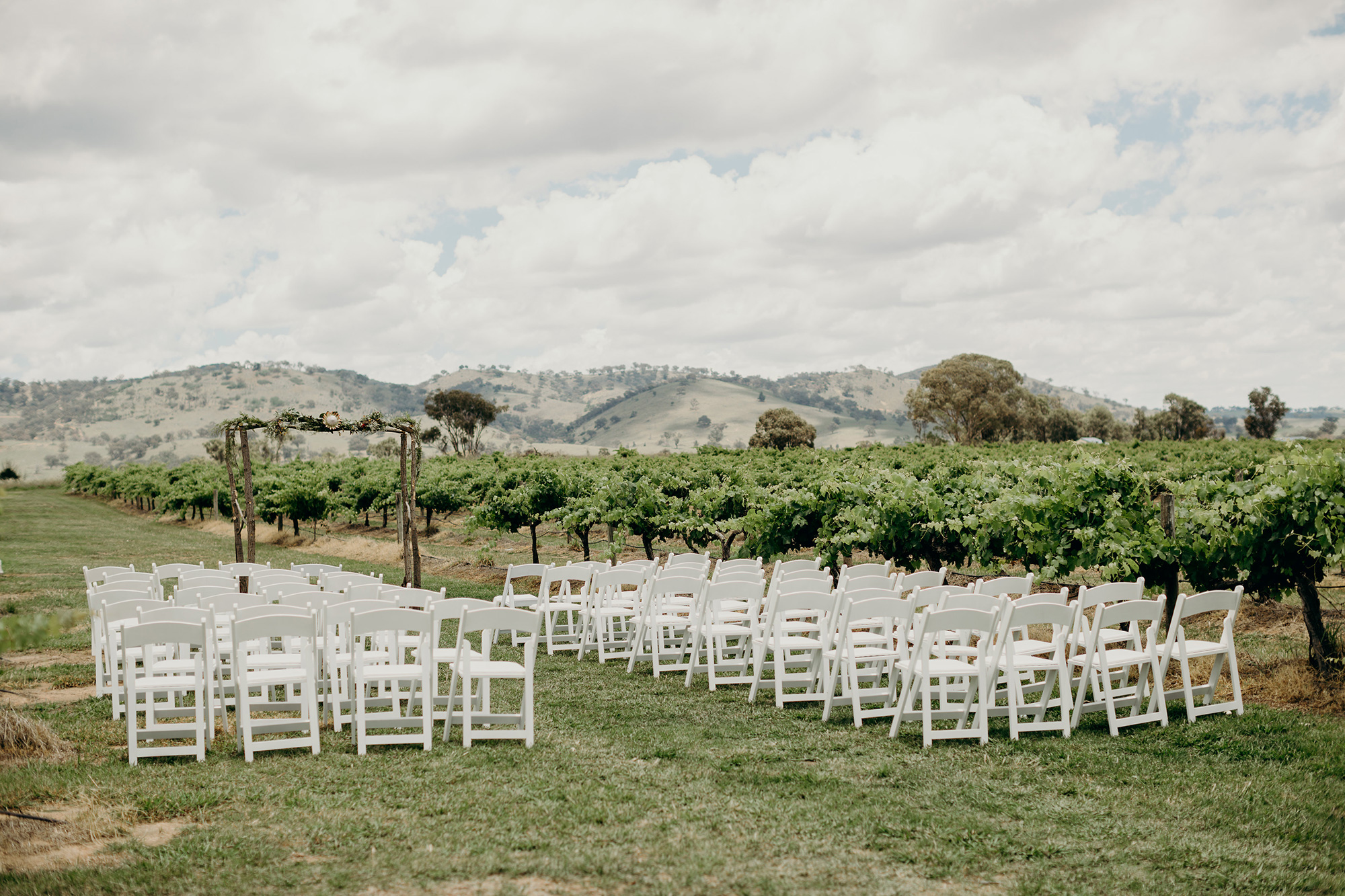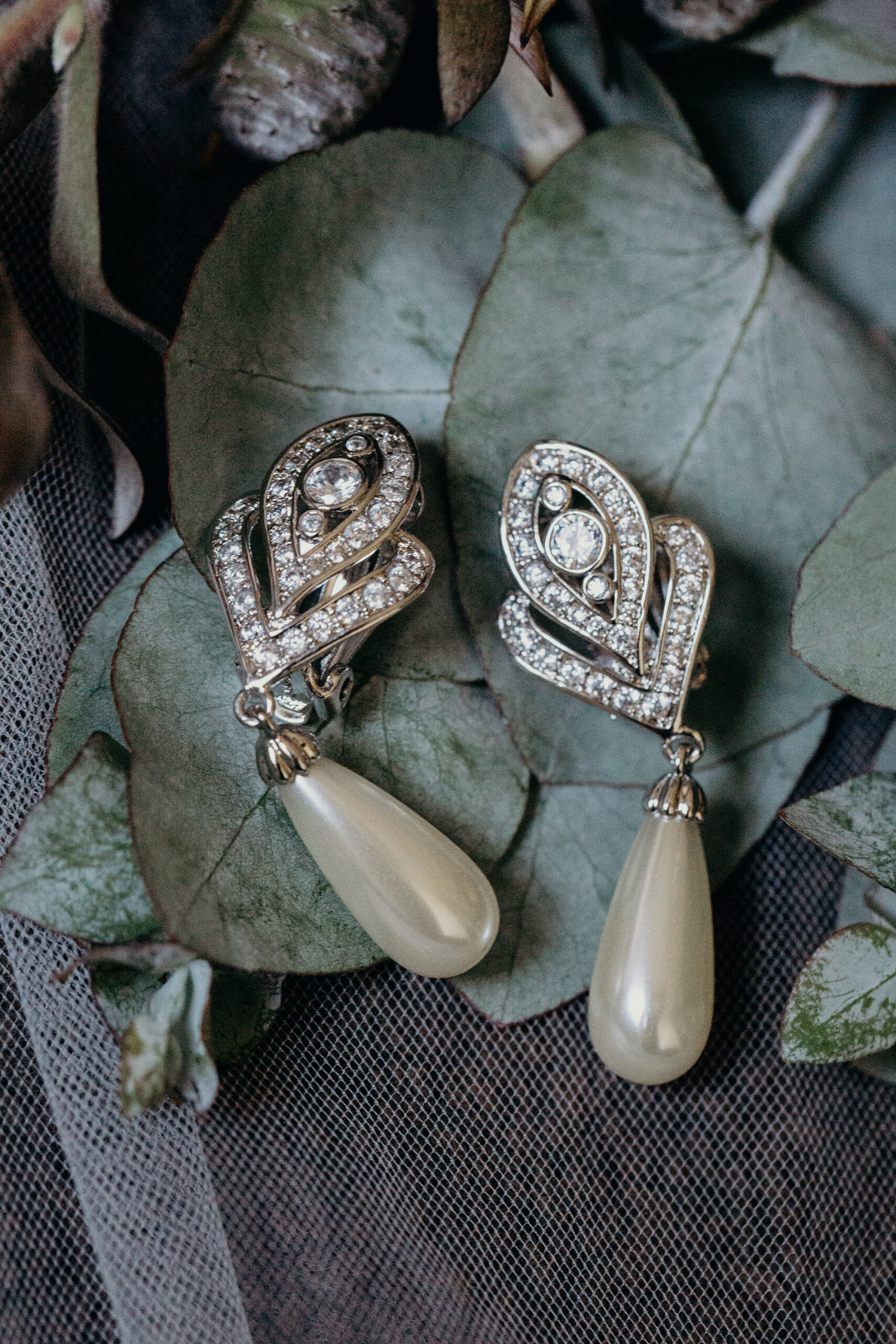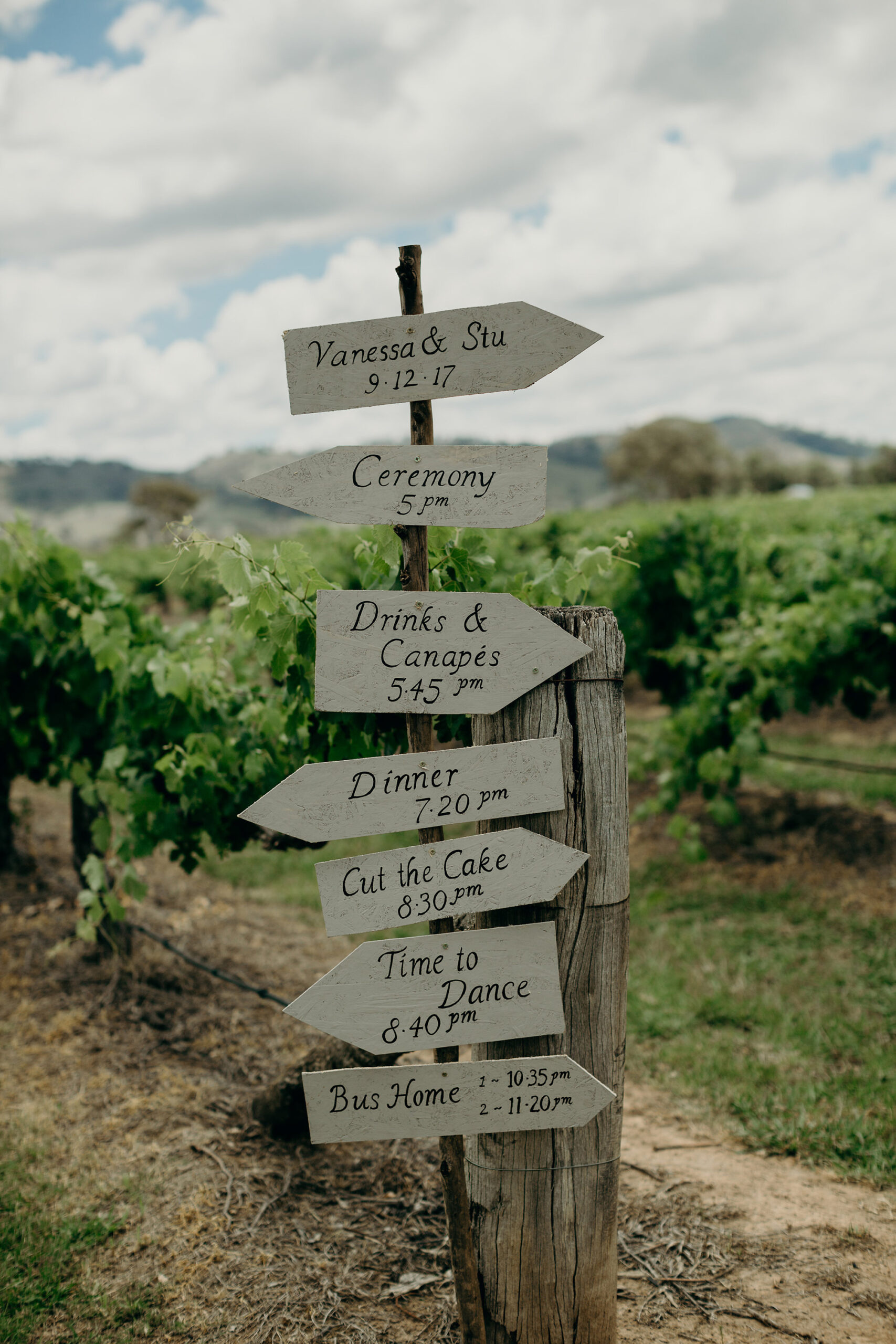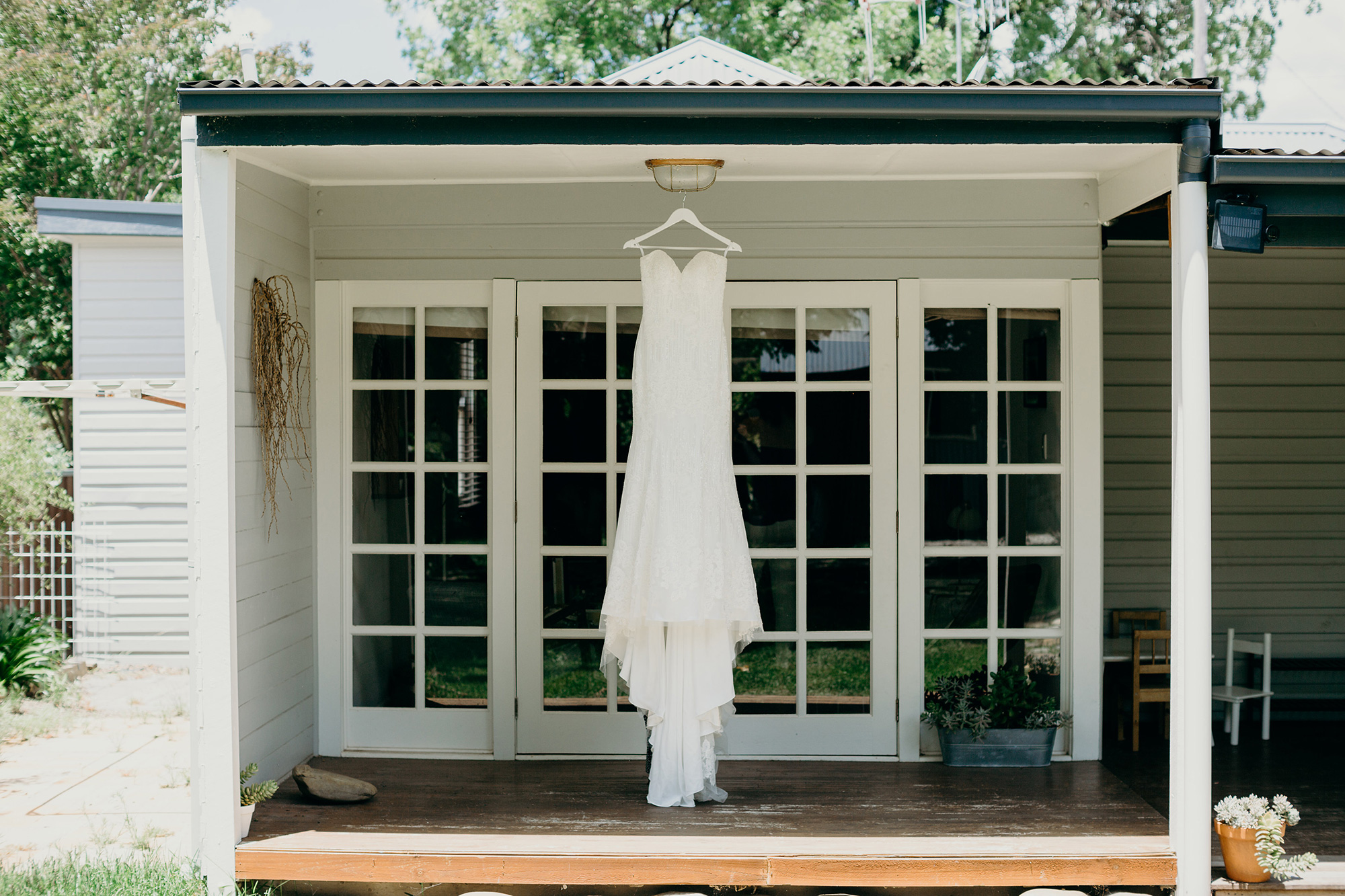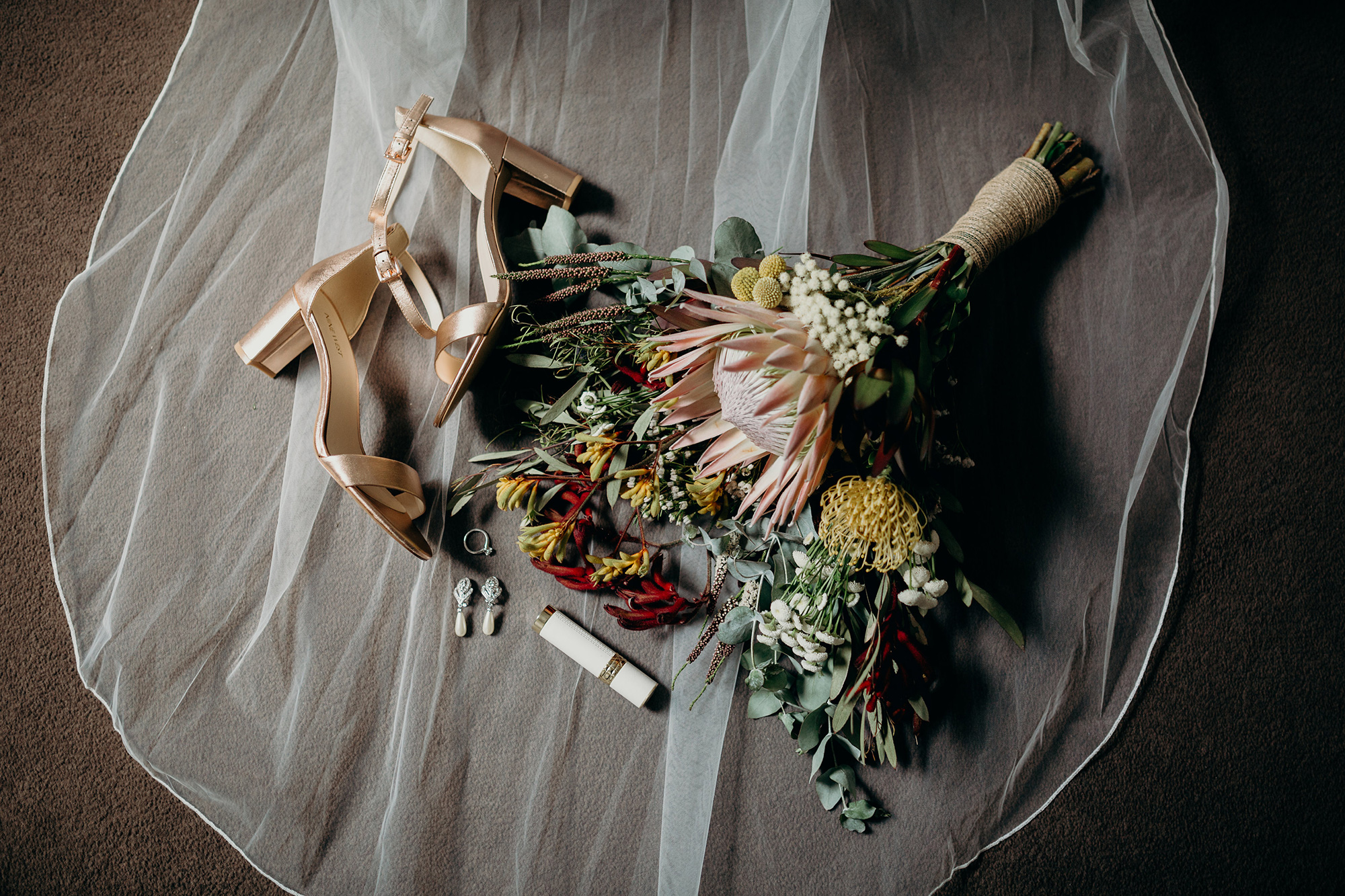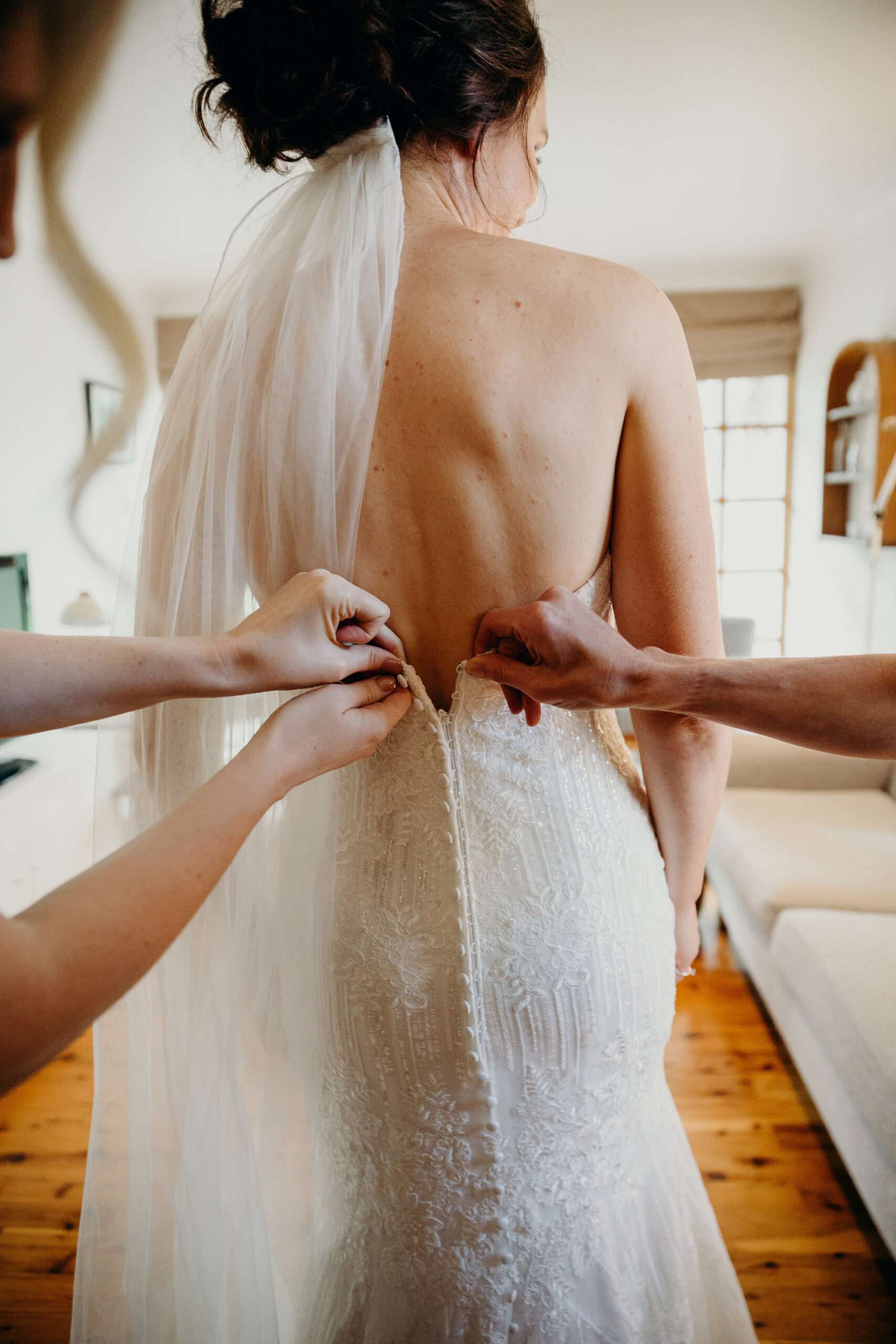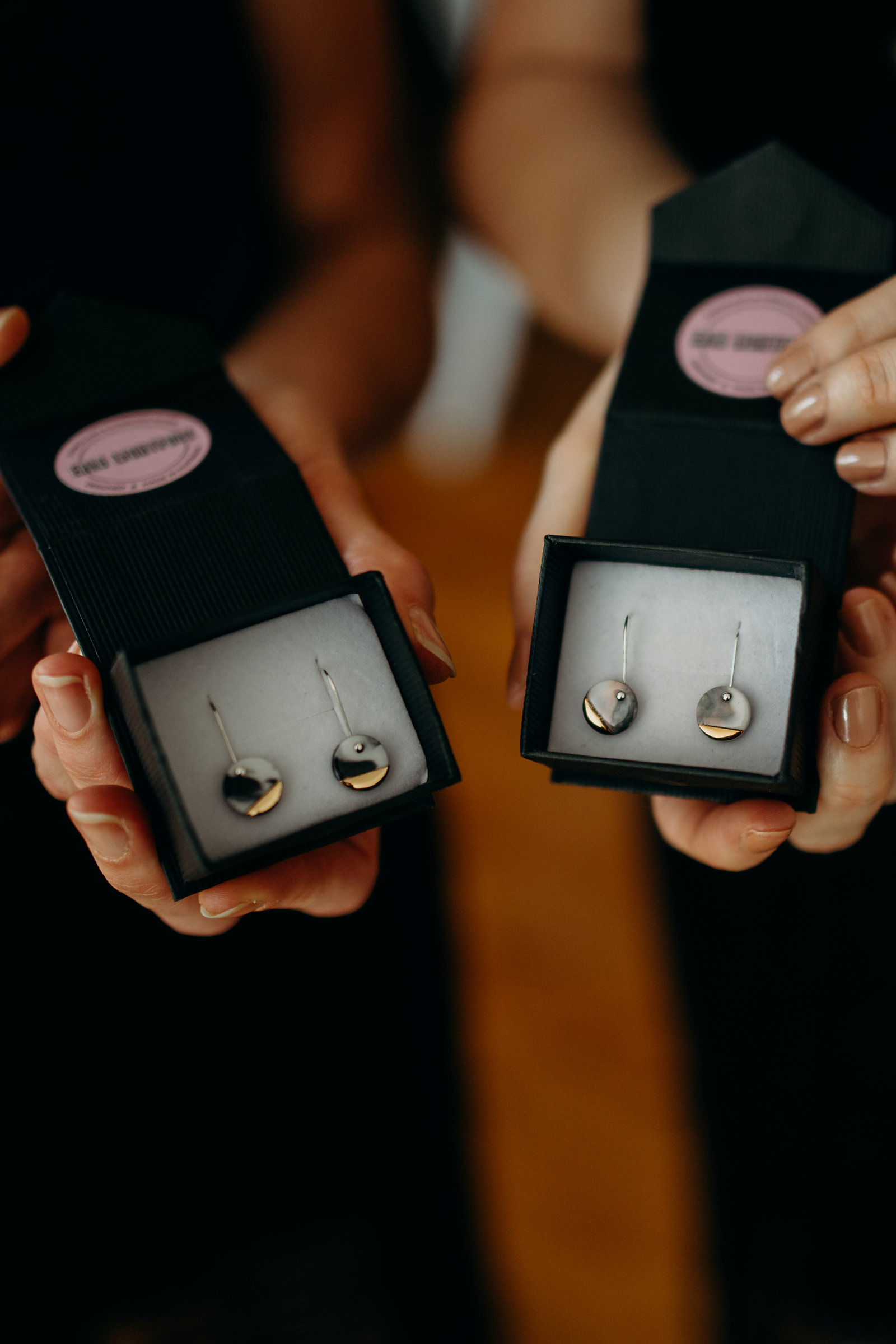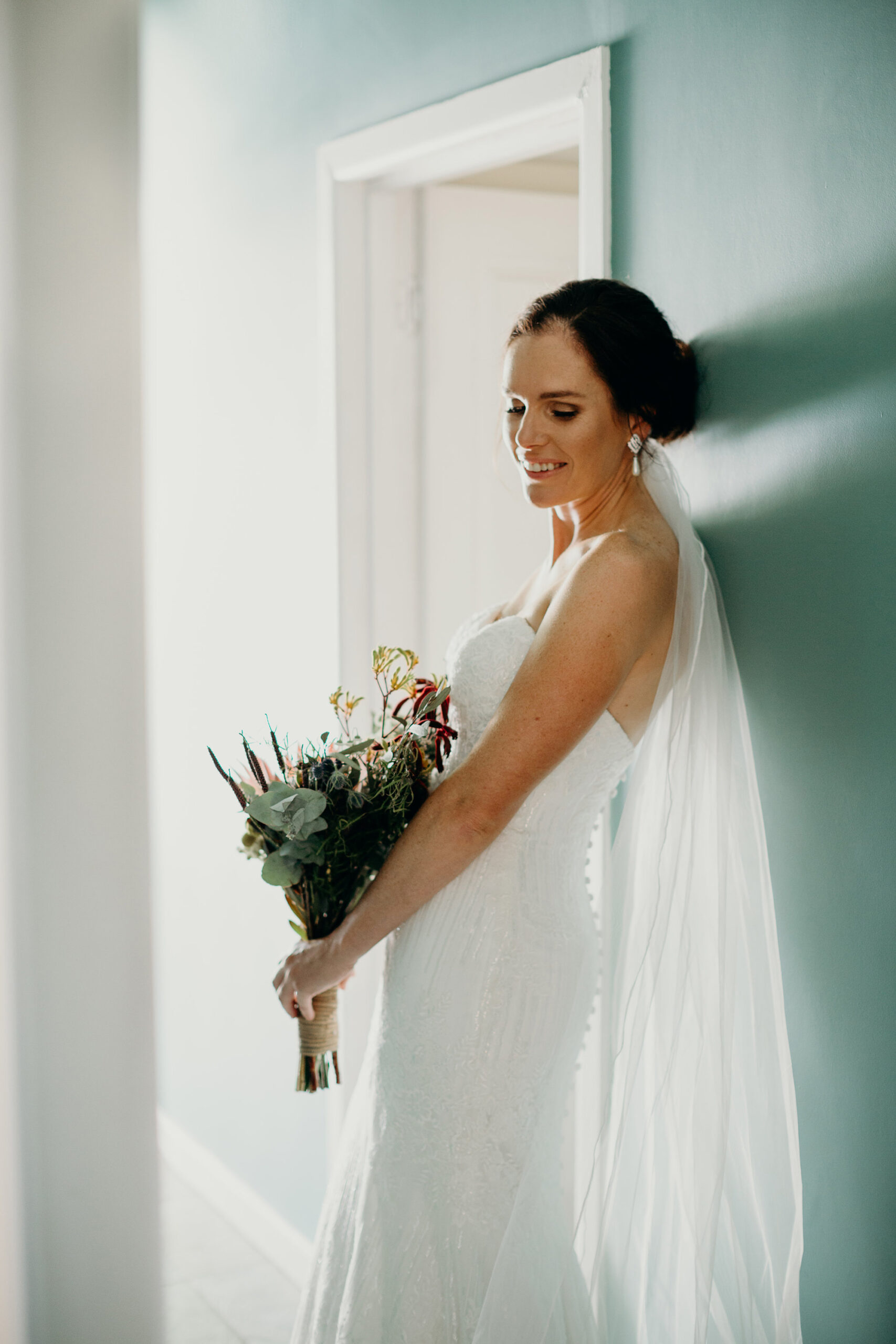 Vanessa knew she was after a simple dress style with some wow factor when she found the perfect strapless ivory dress at Brides of Beecroft.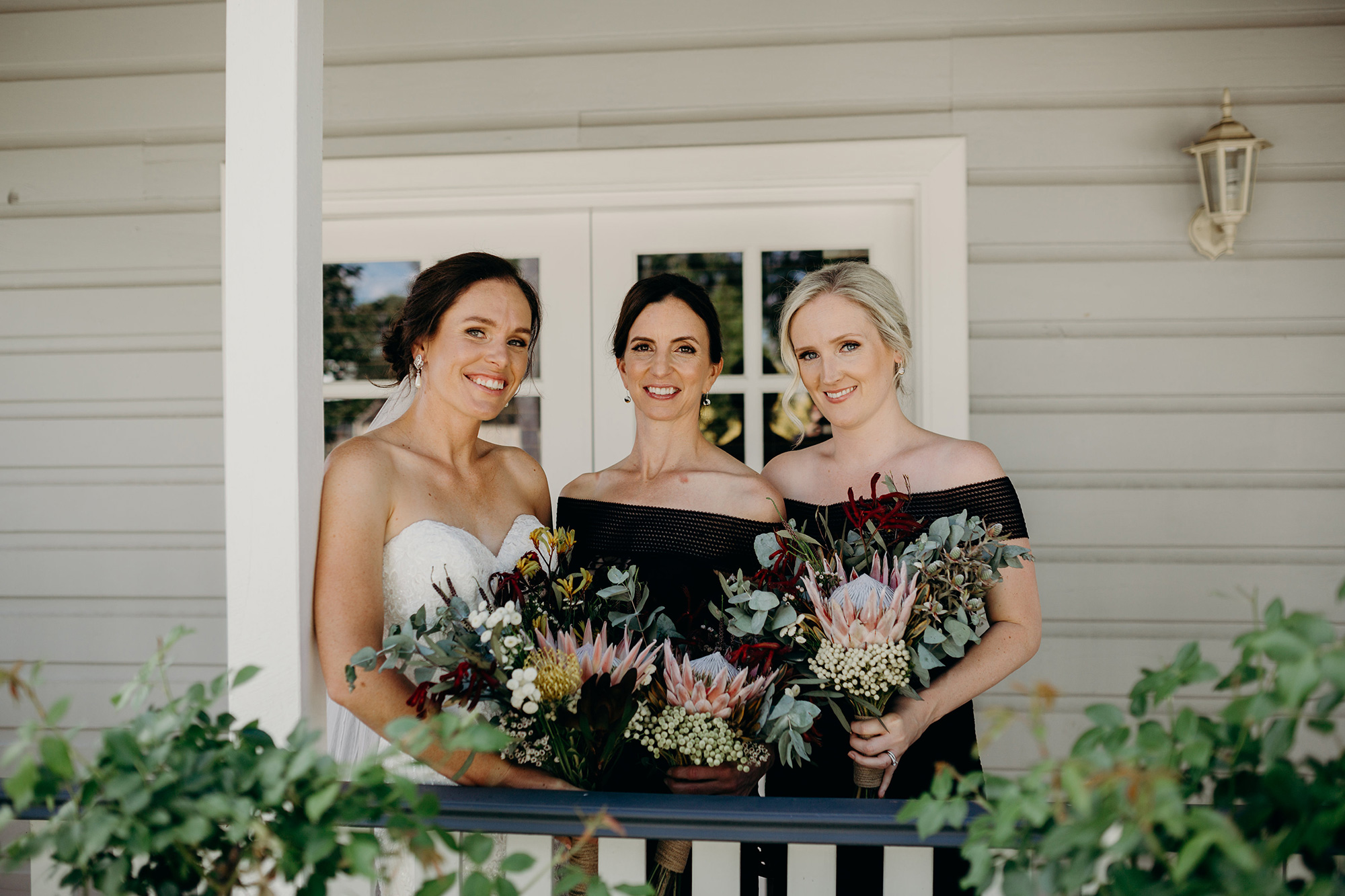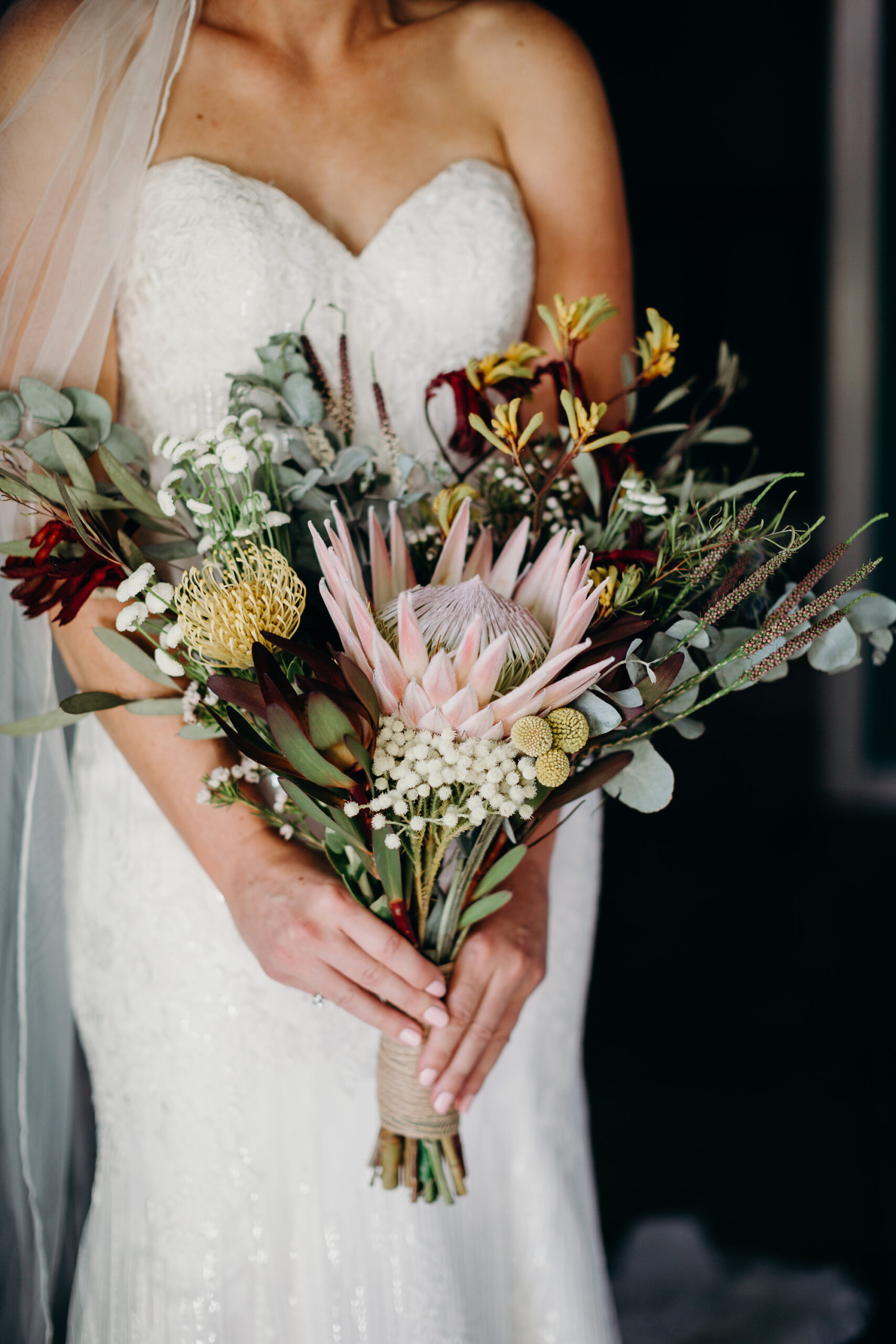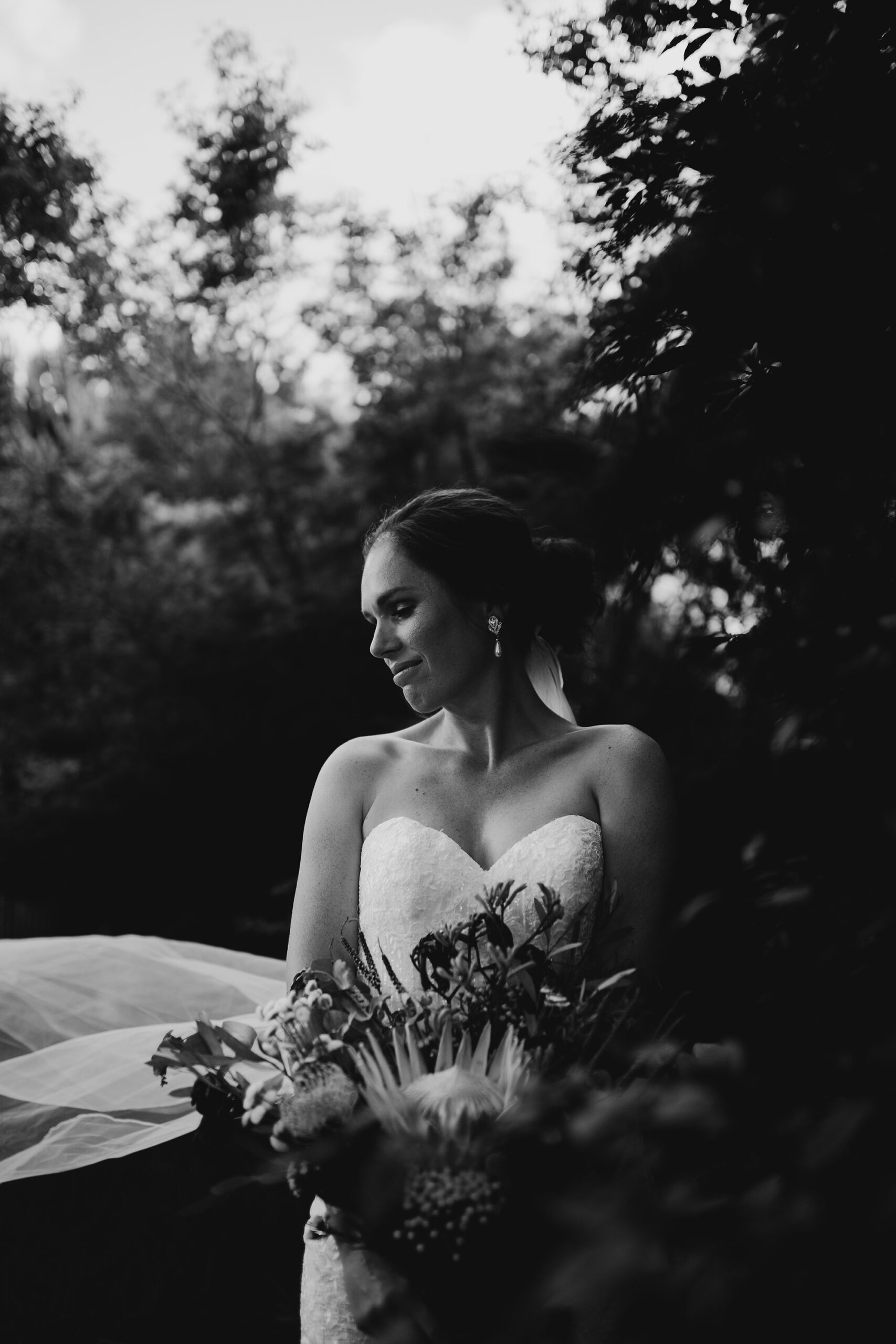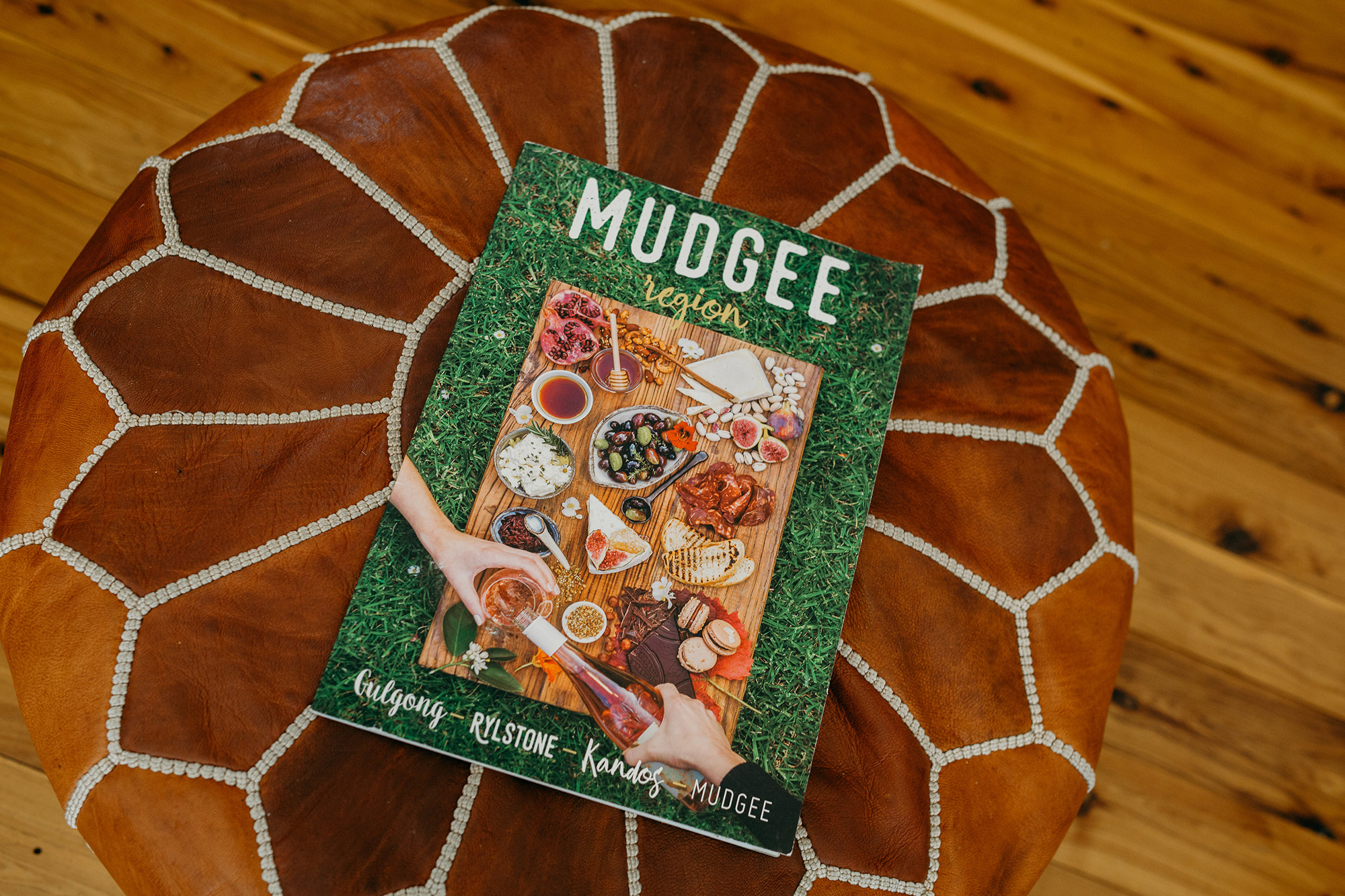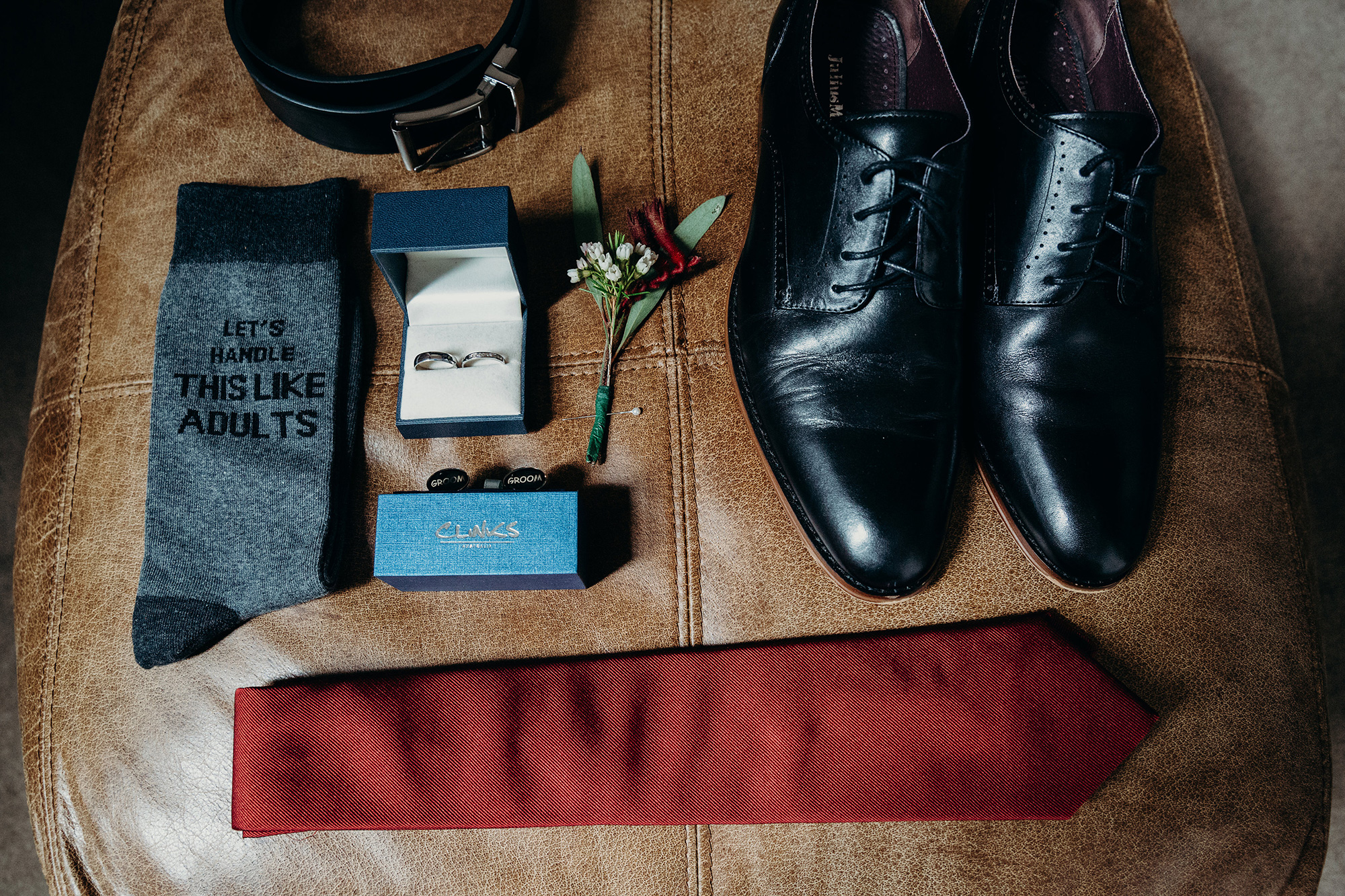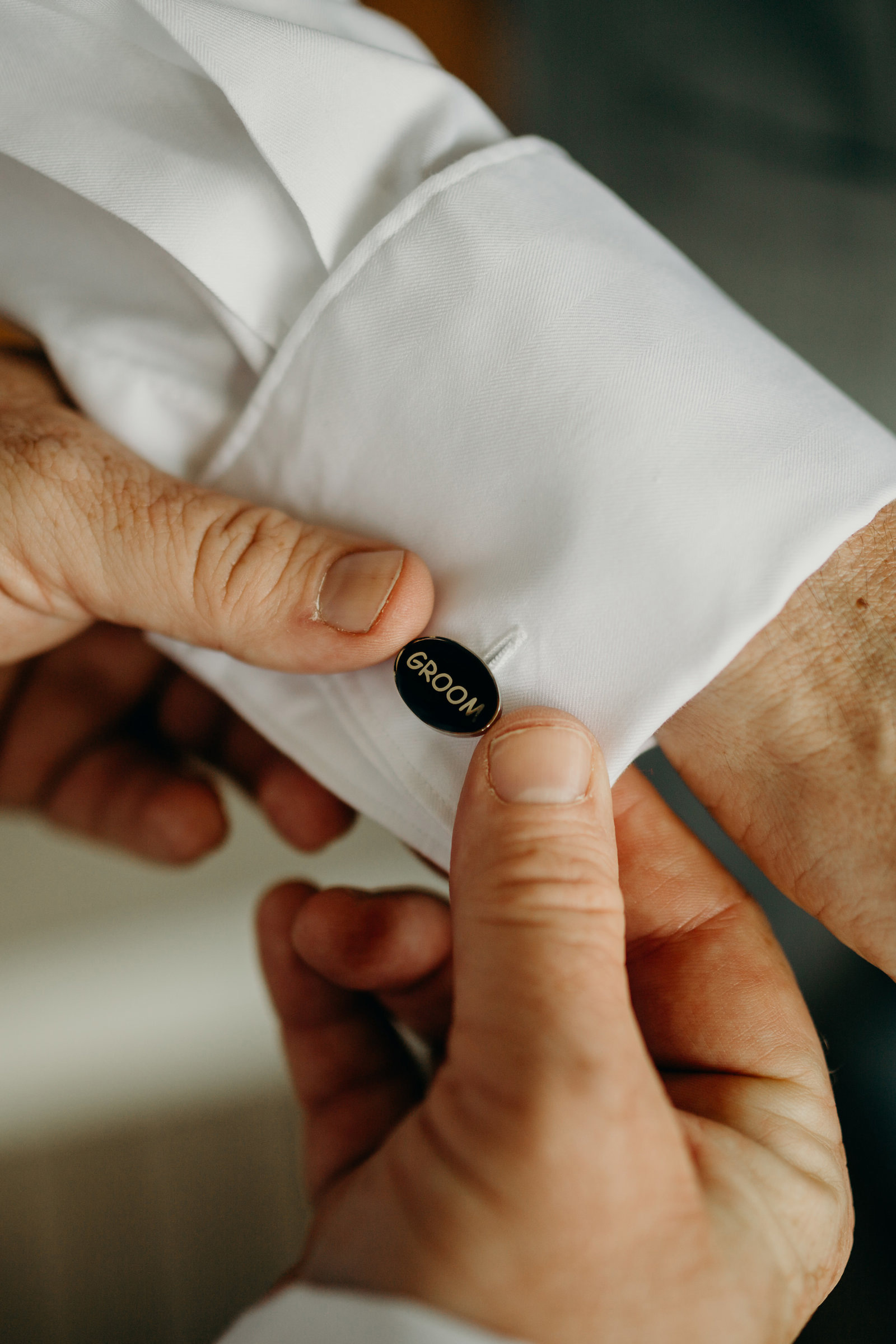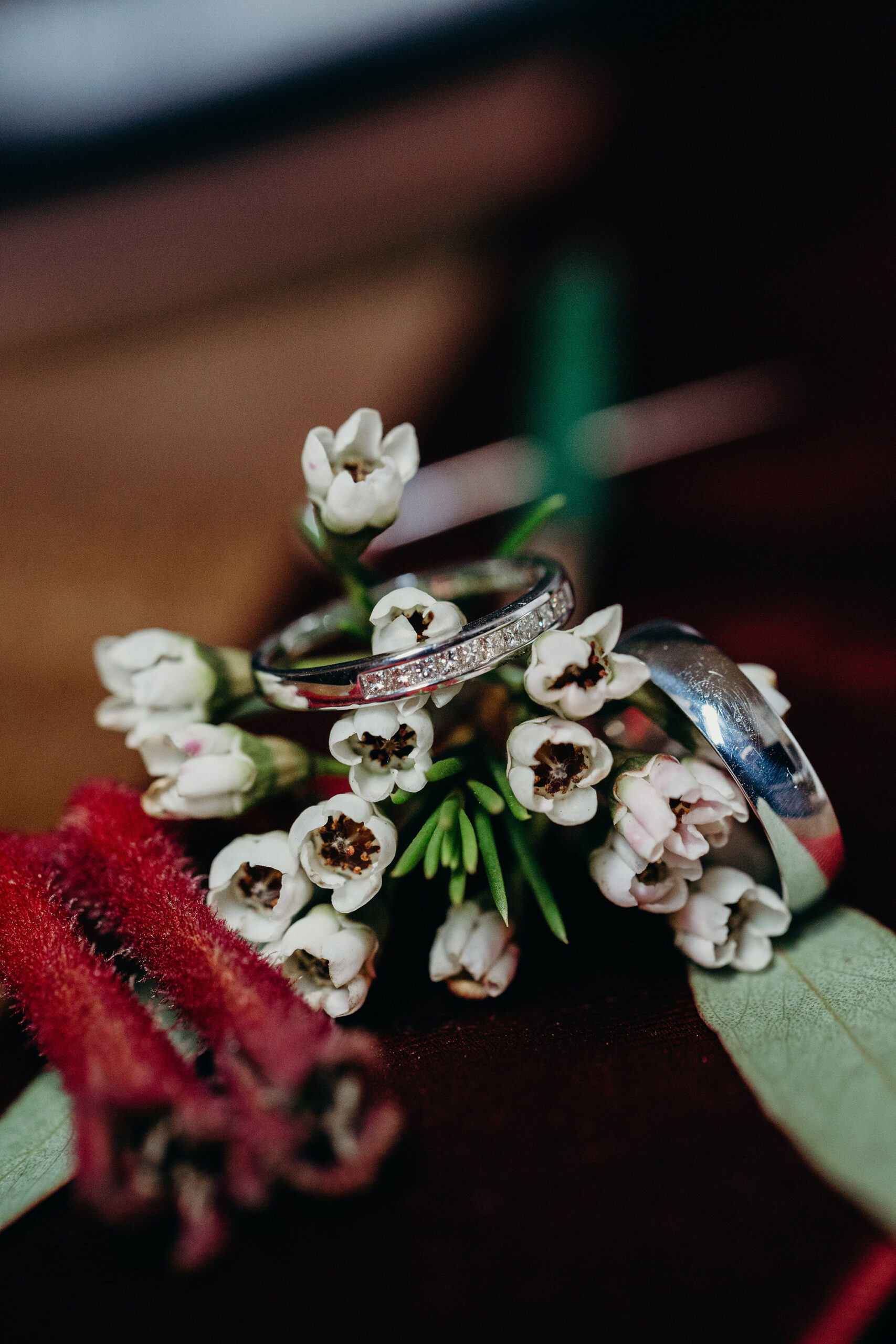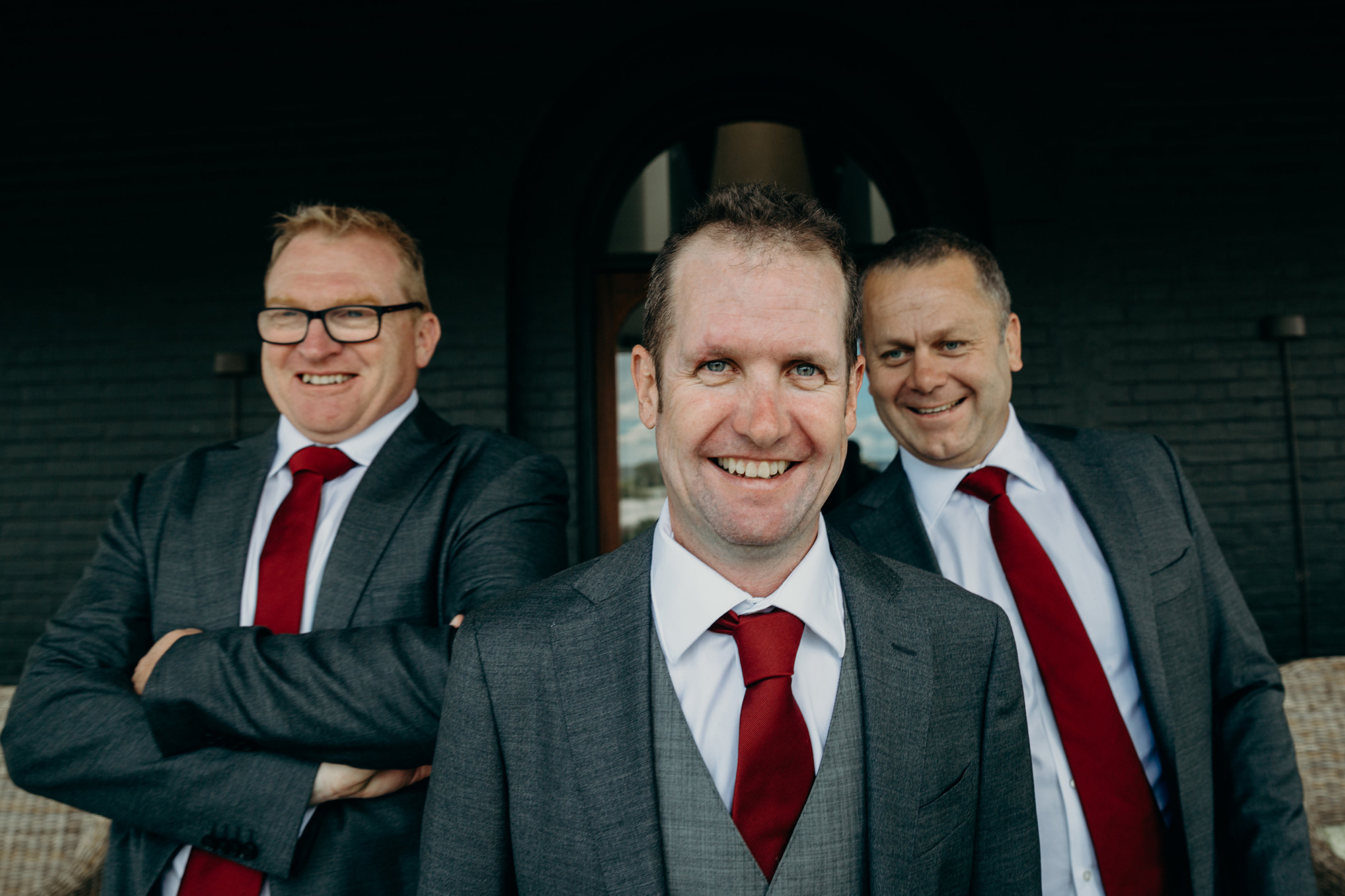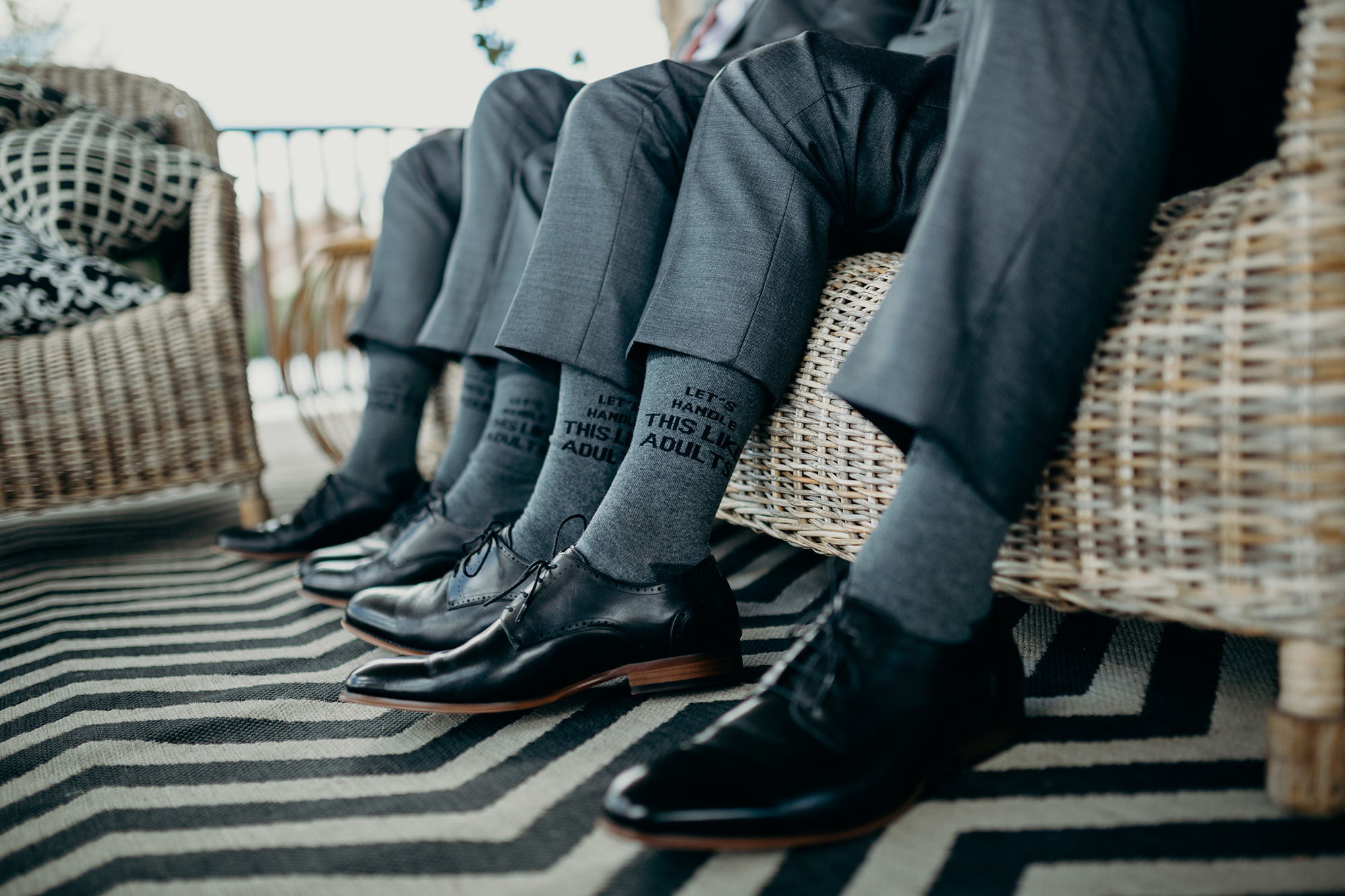 There were no style faux pas among the well dressed groom and his groomsmen, with the trio adding a light touch with some matching novelty socks.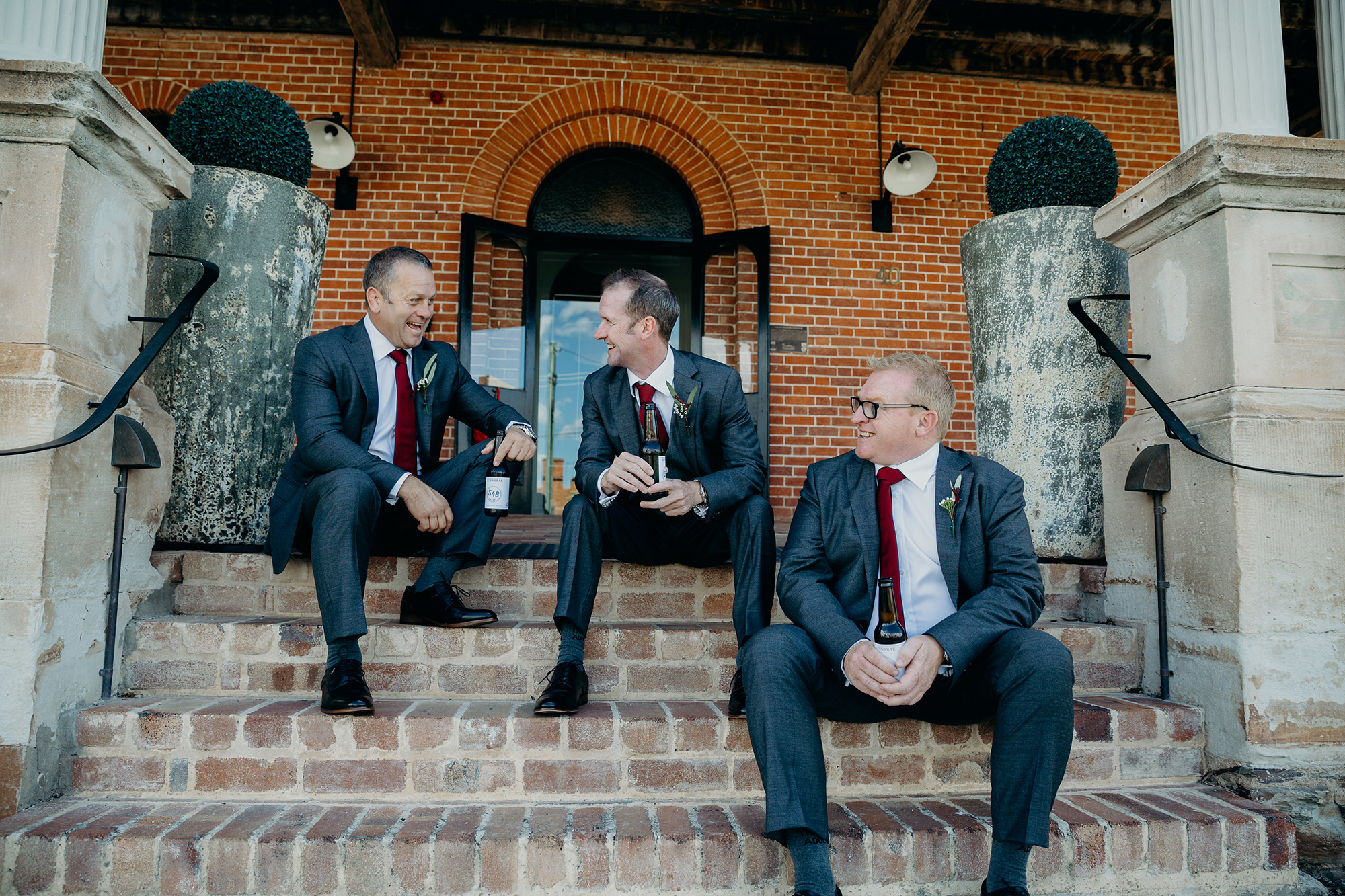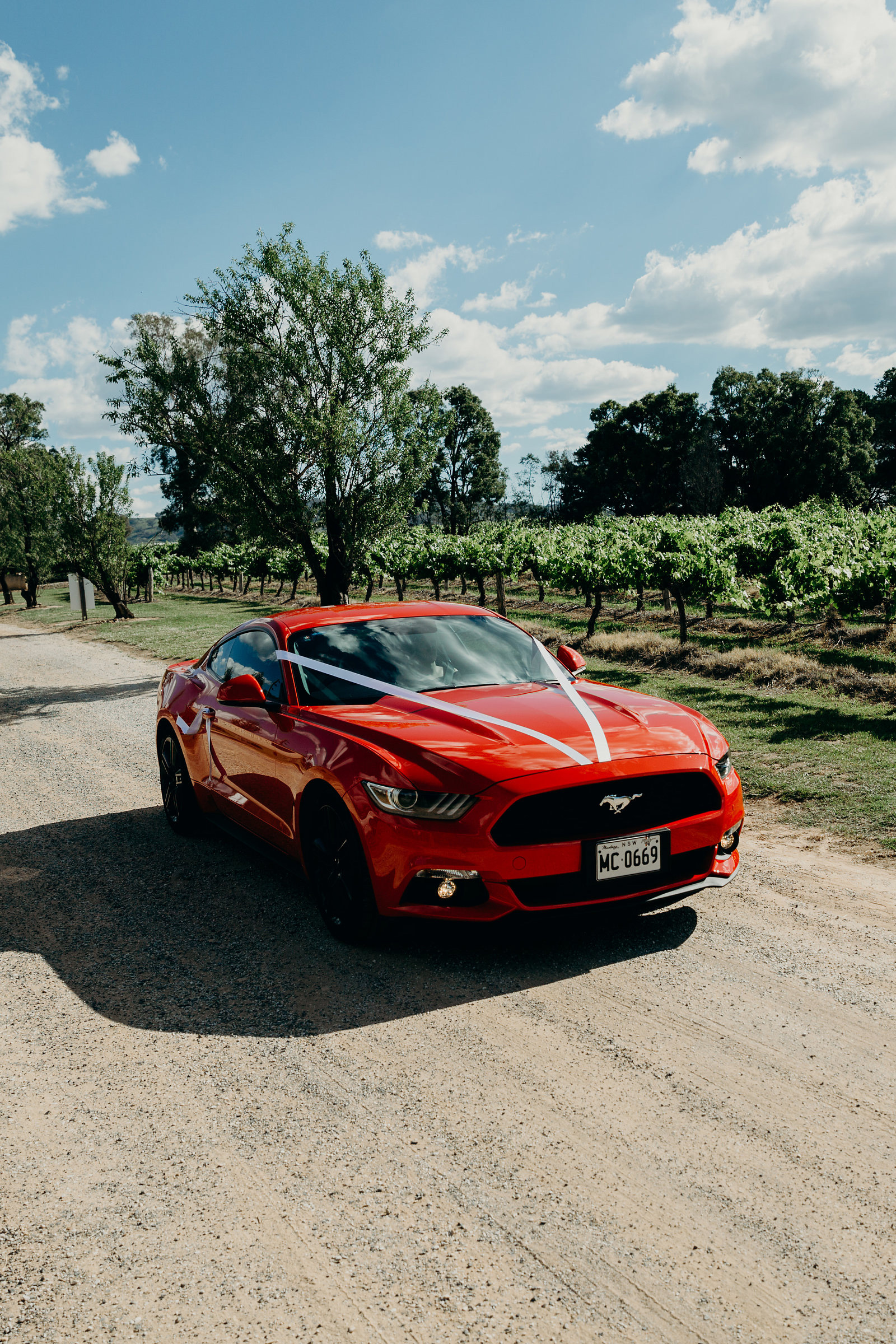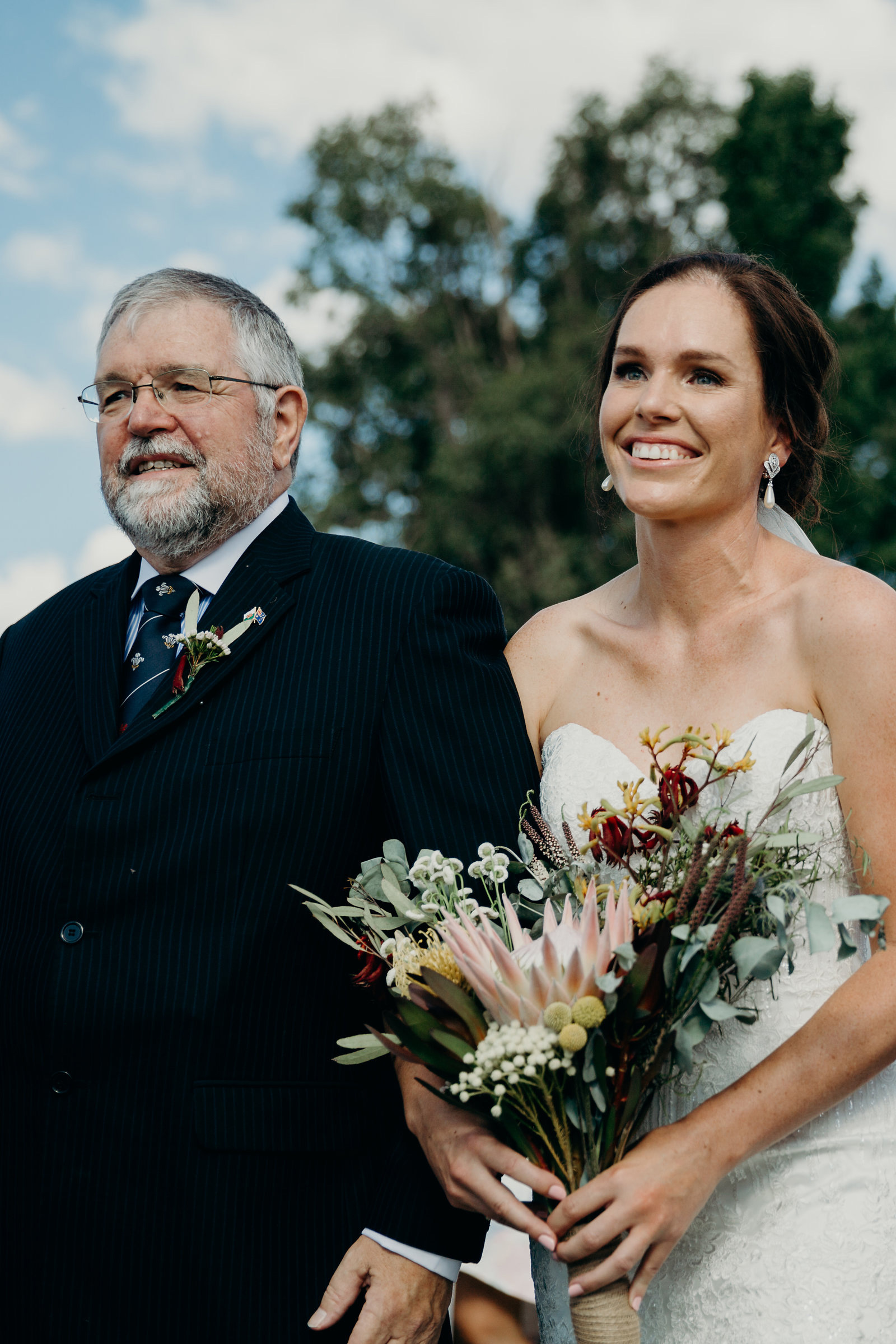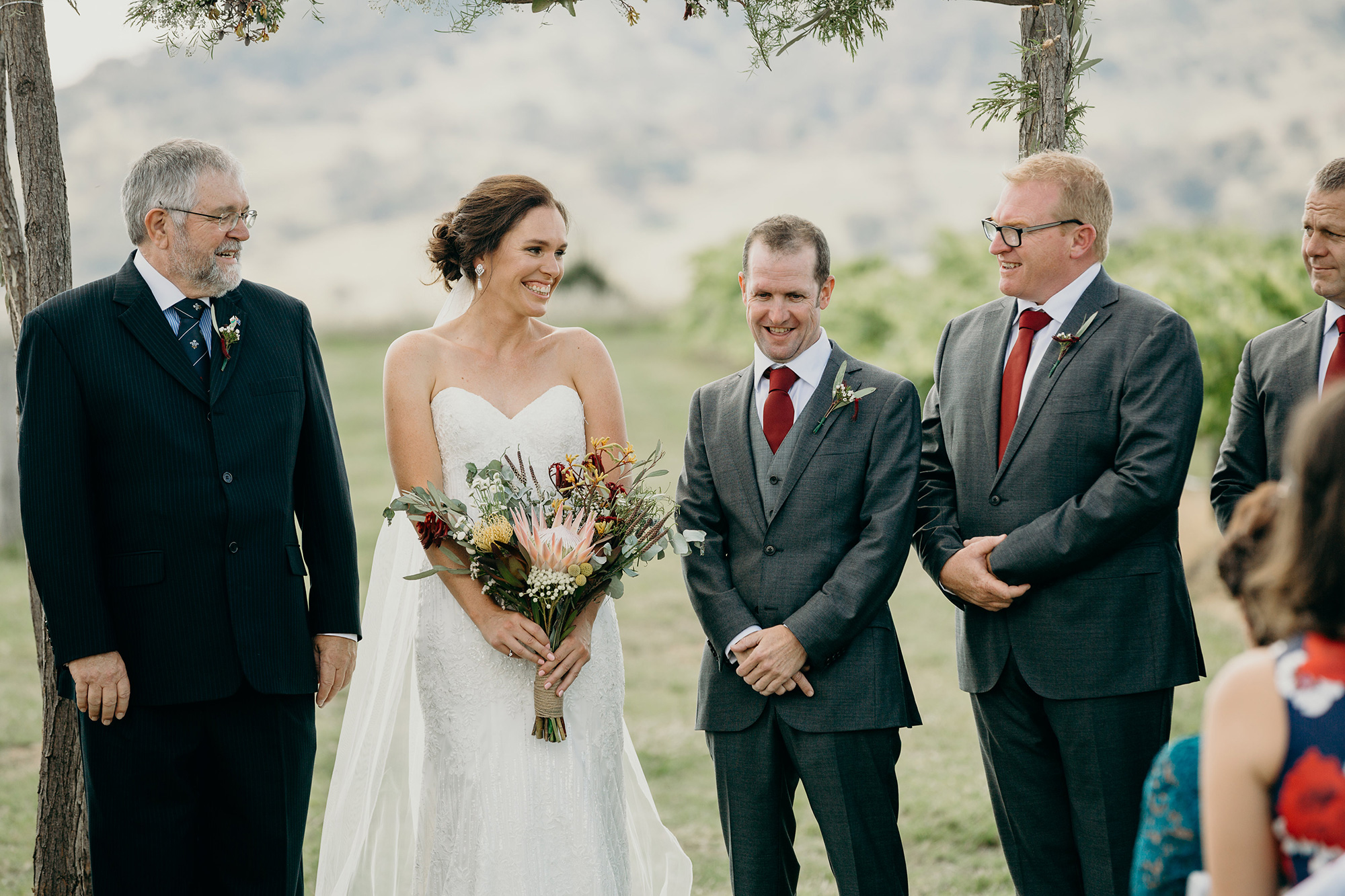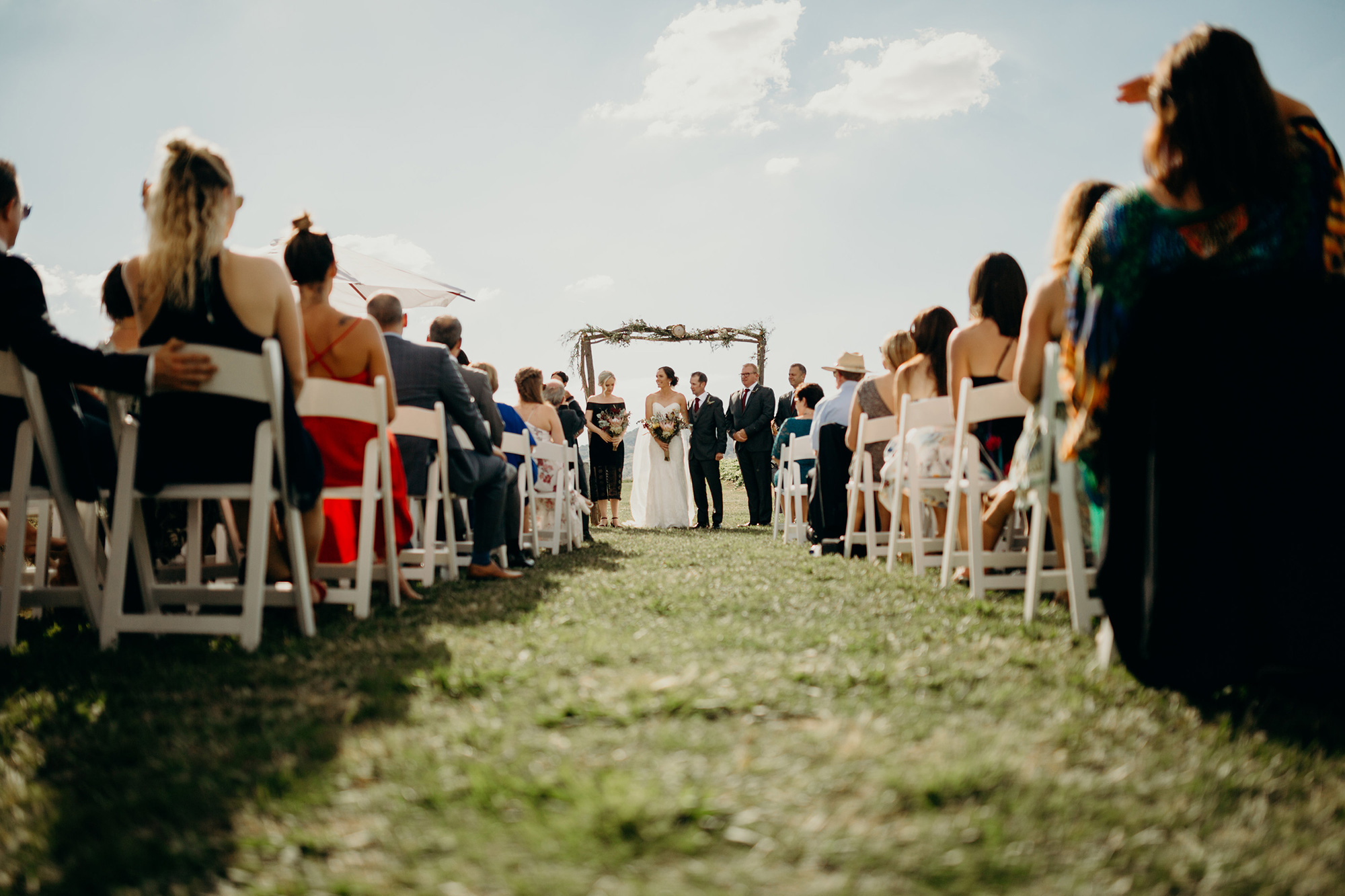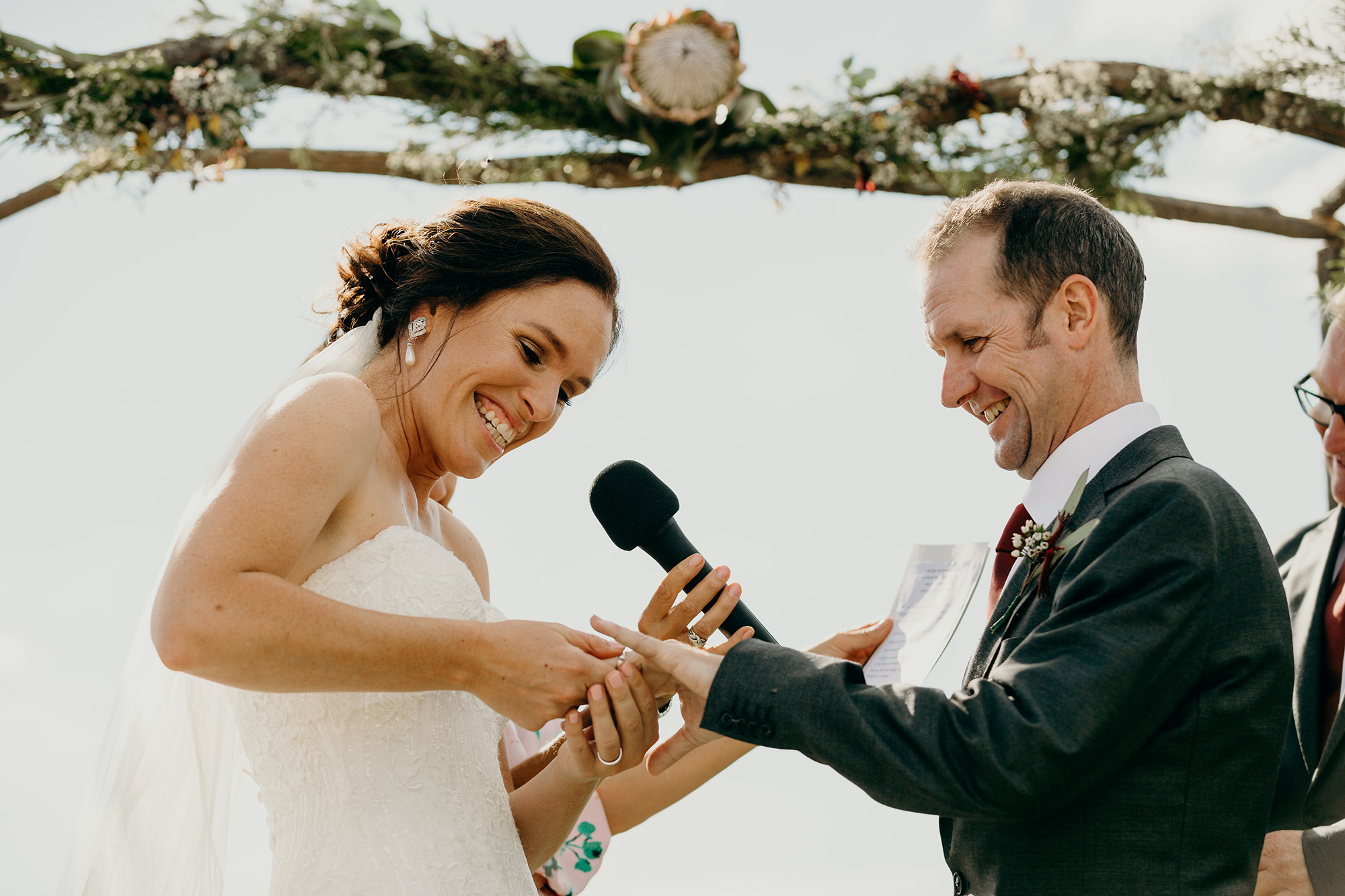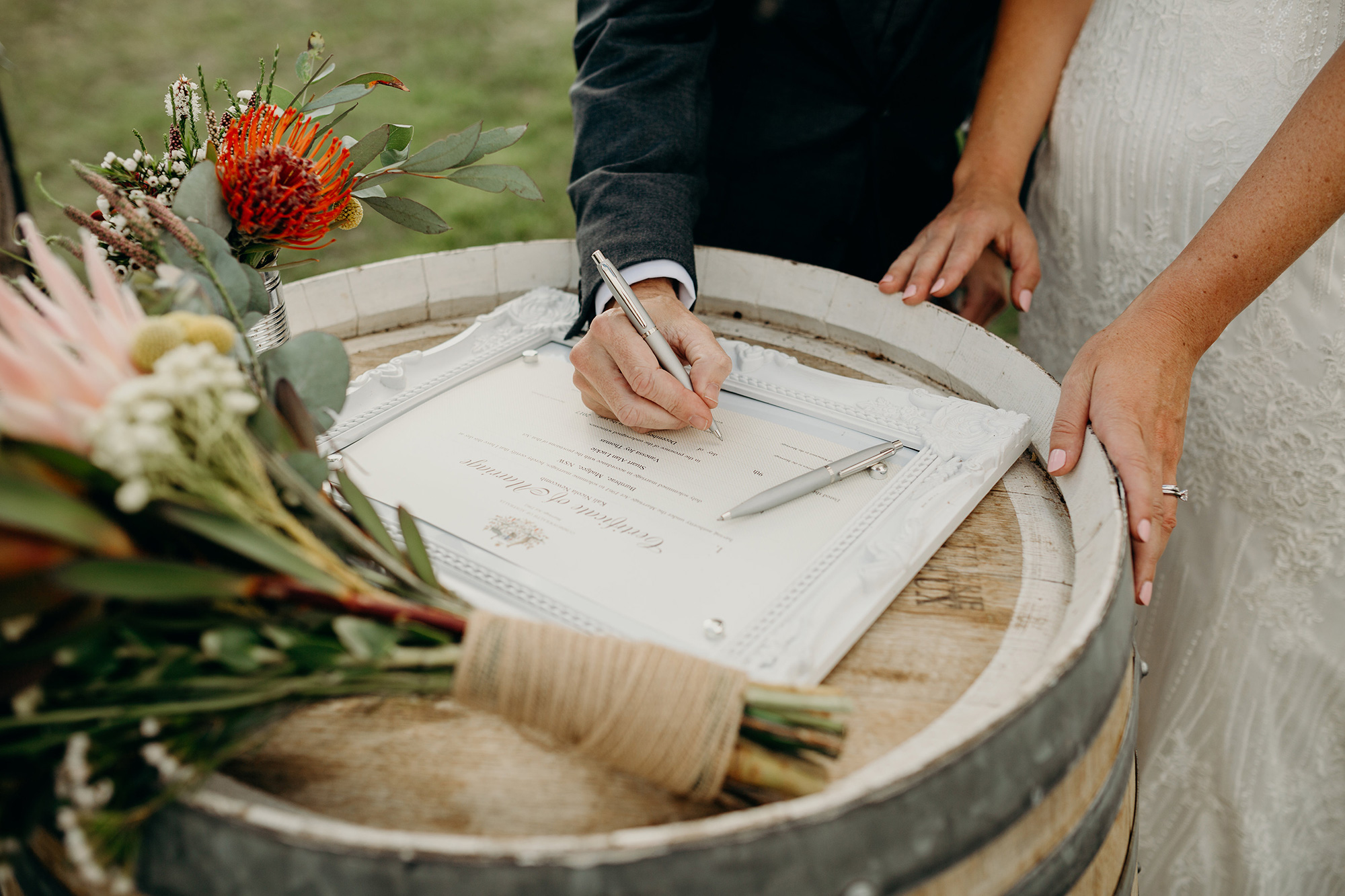 Vanessa kept with the rustic country style with her native Australian bouquet.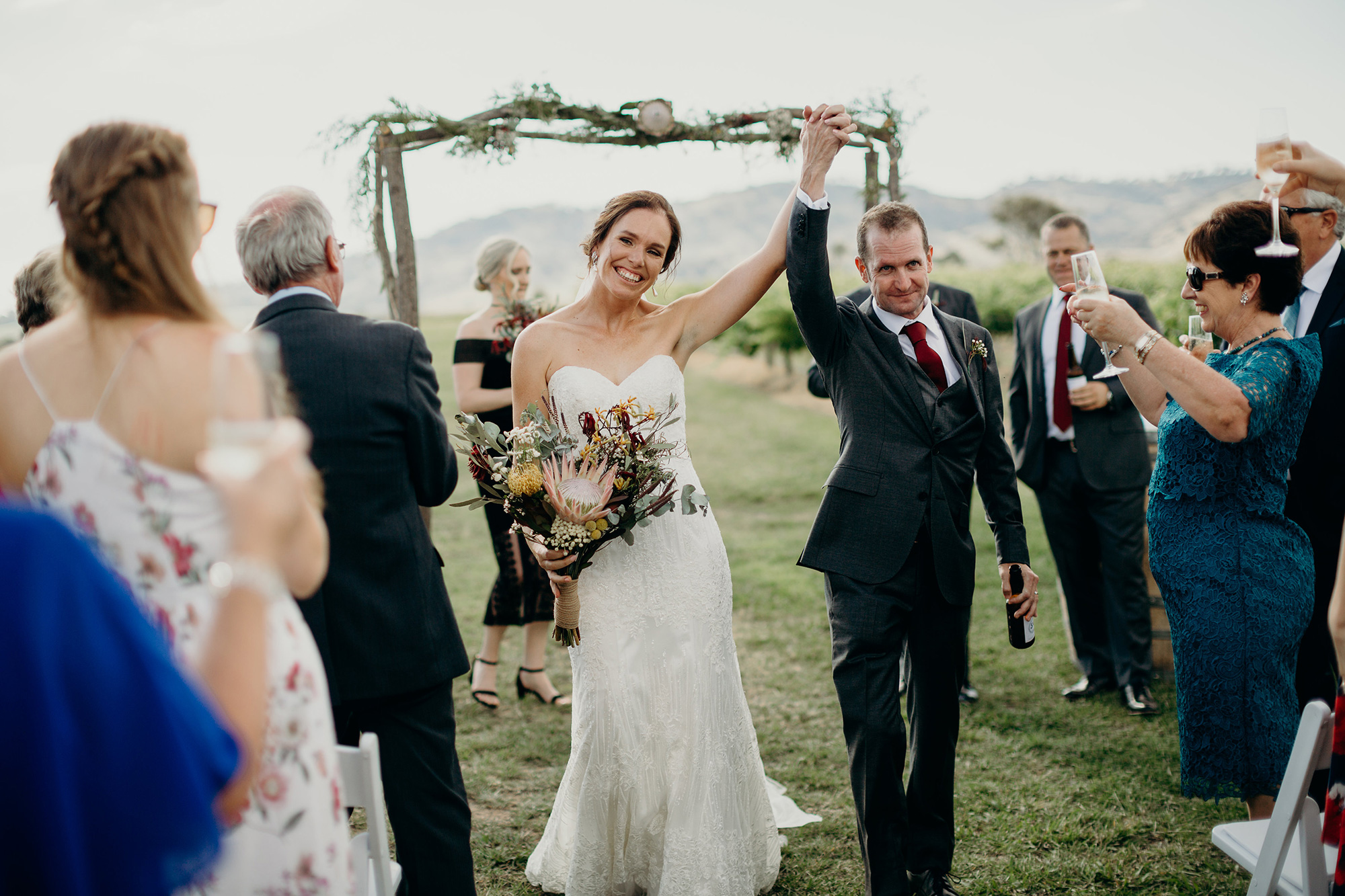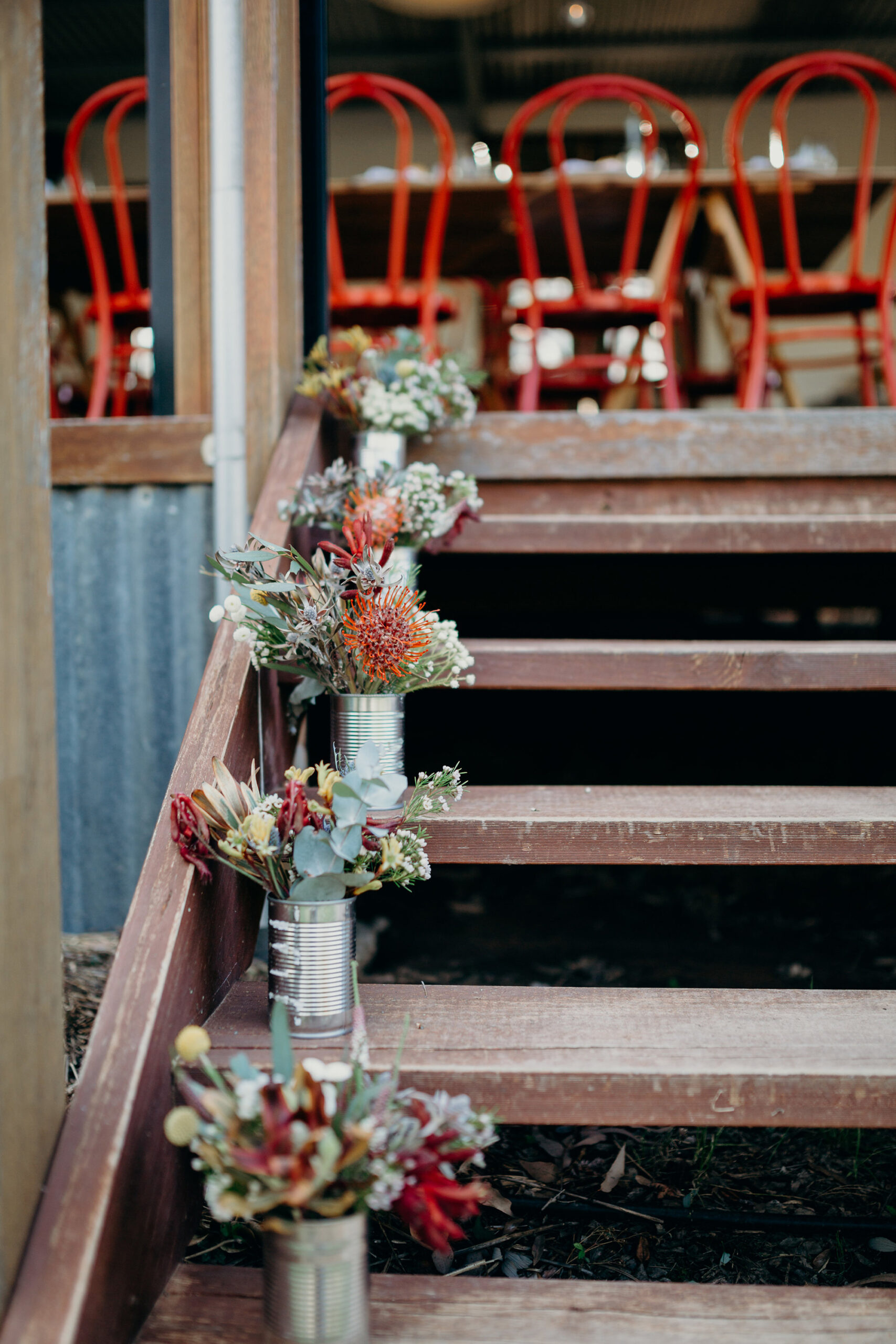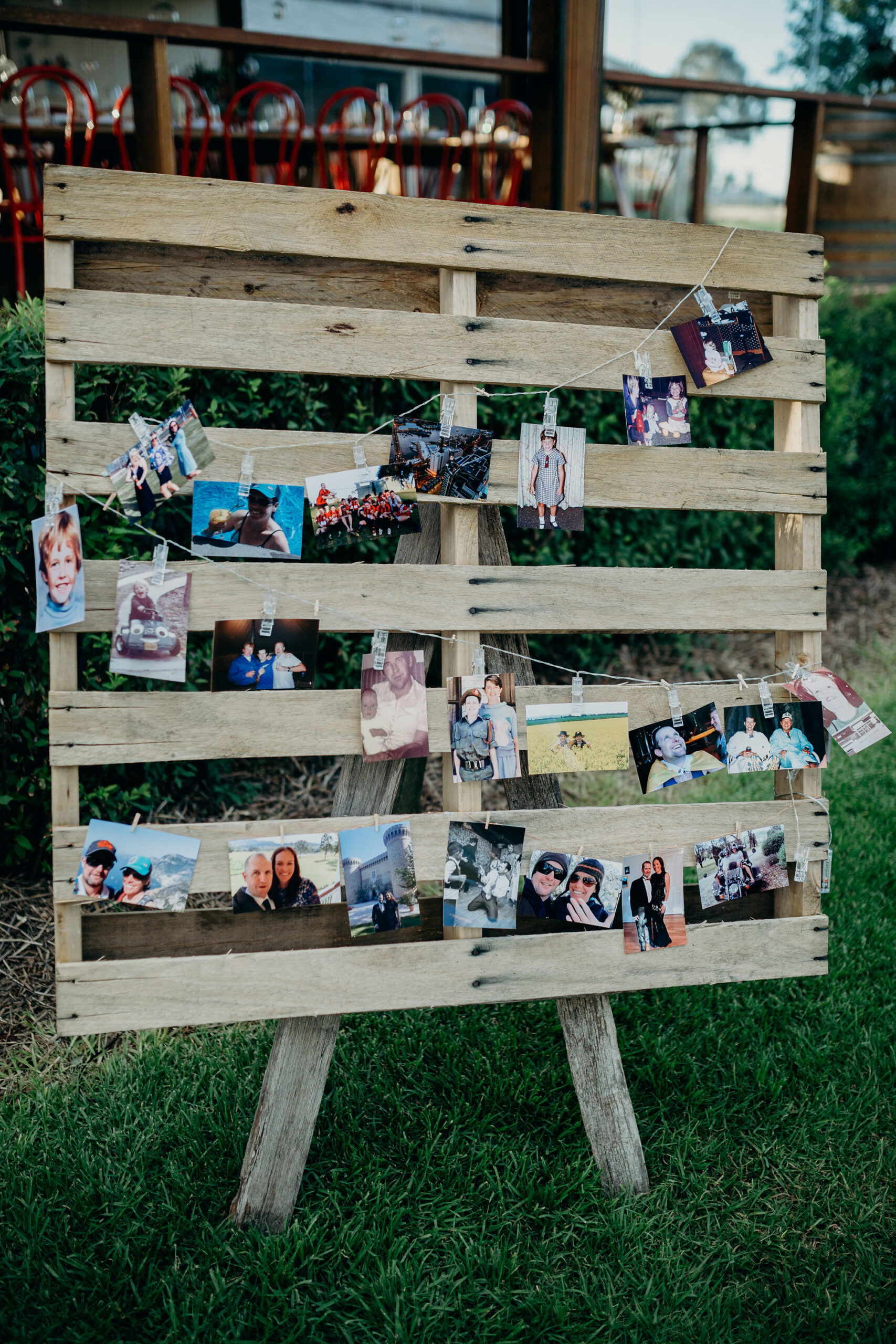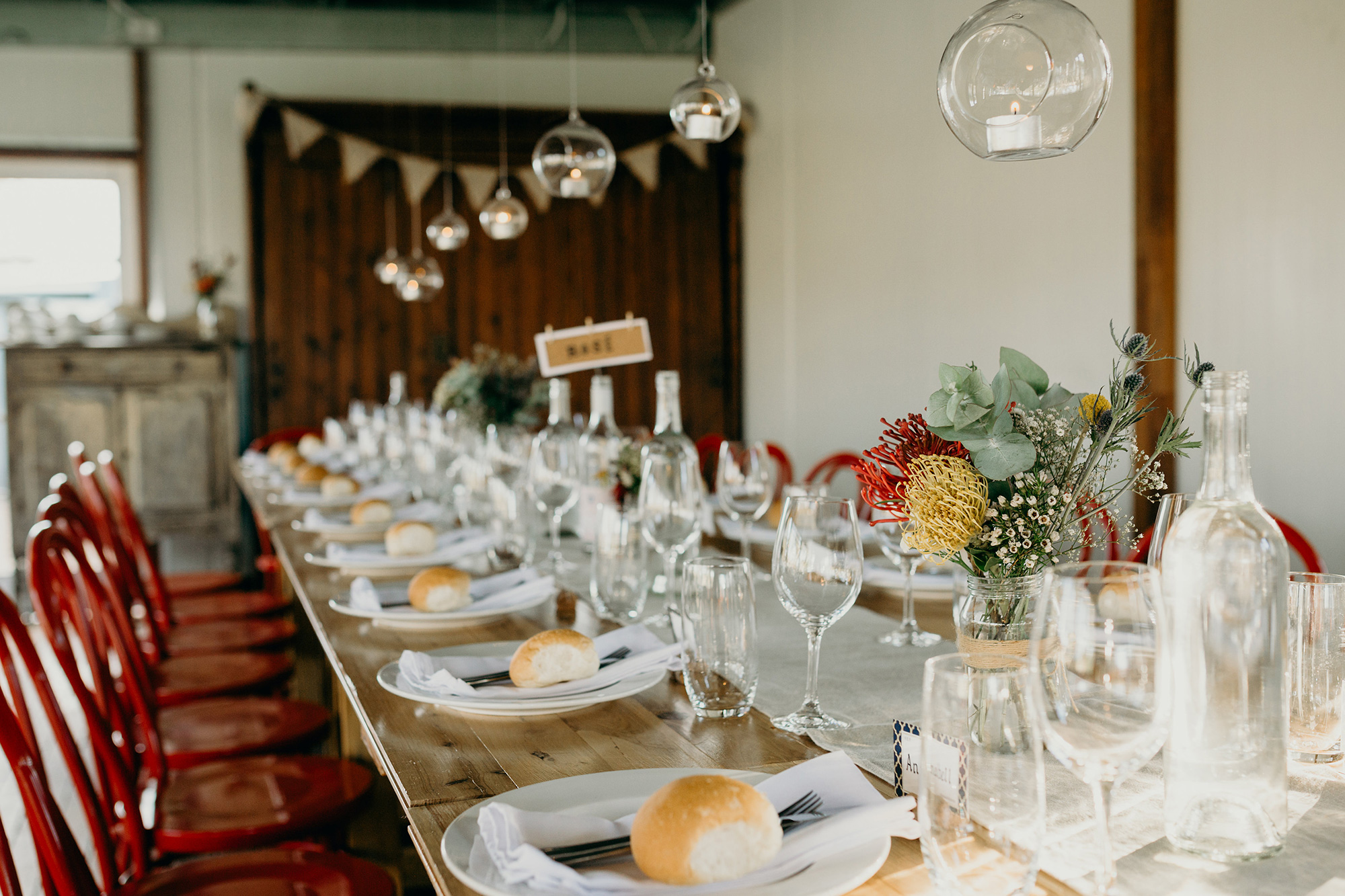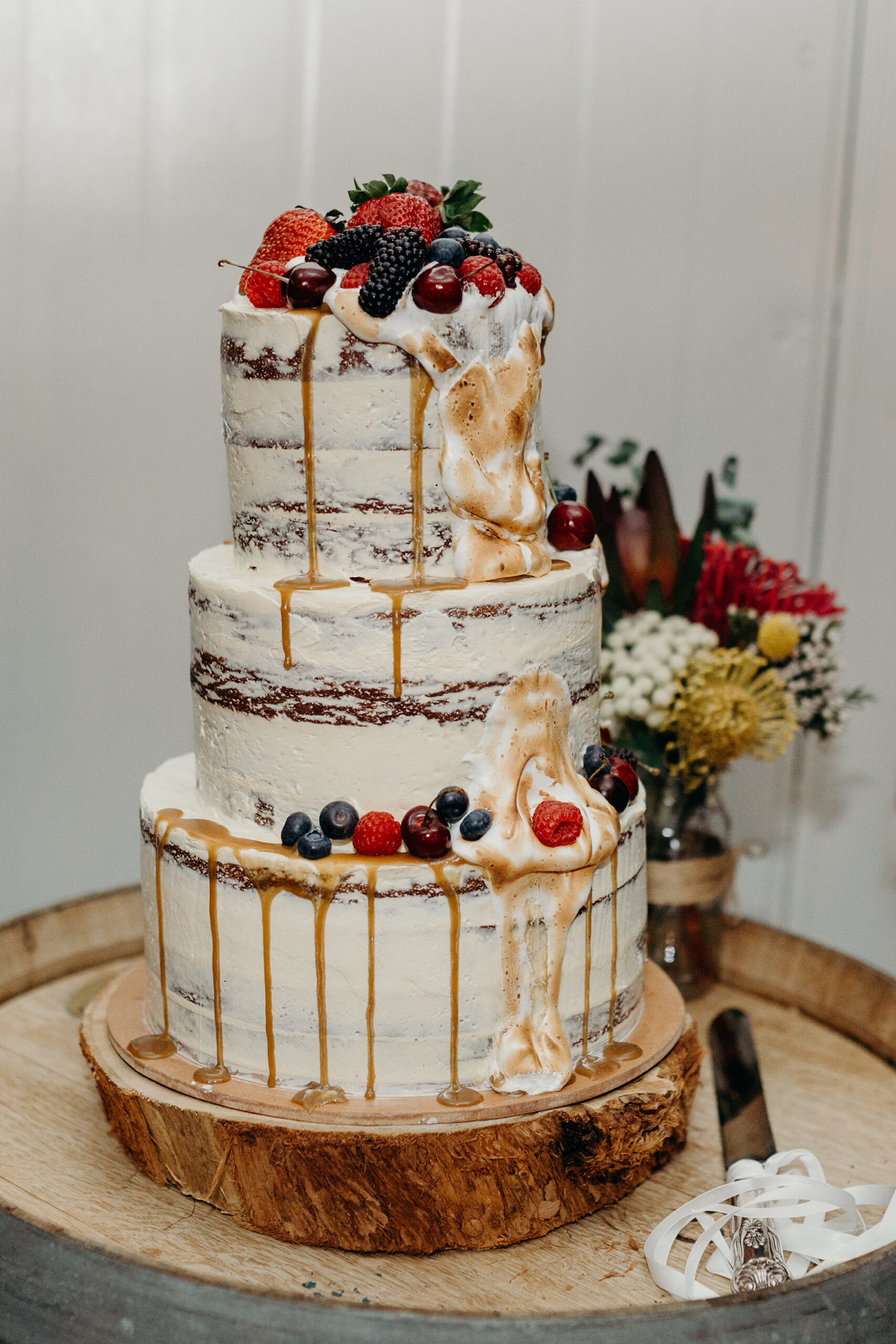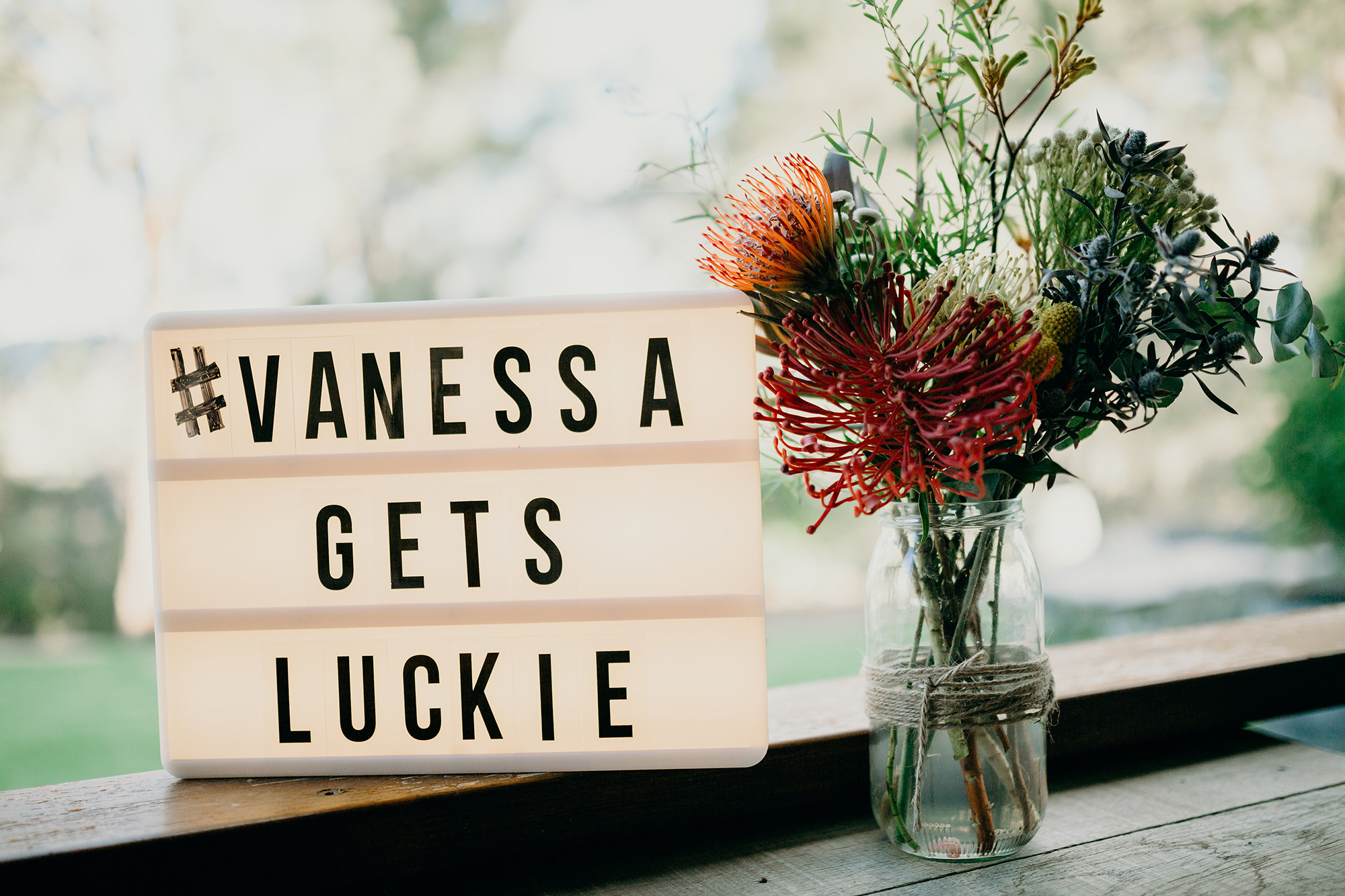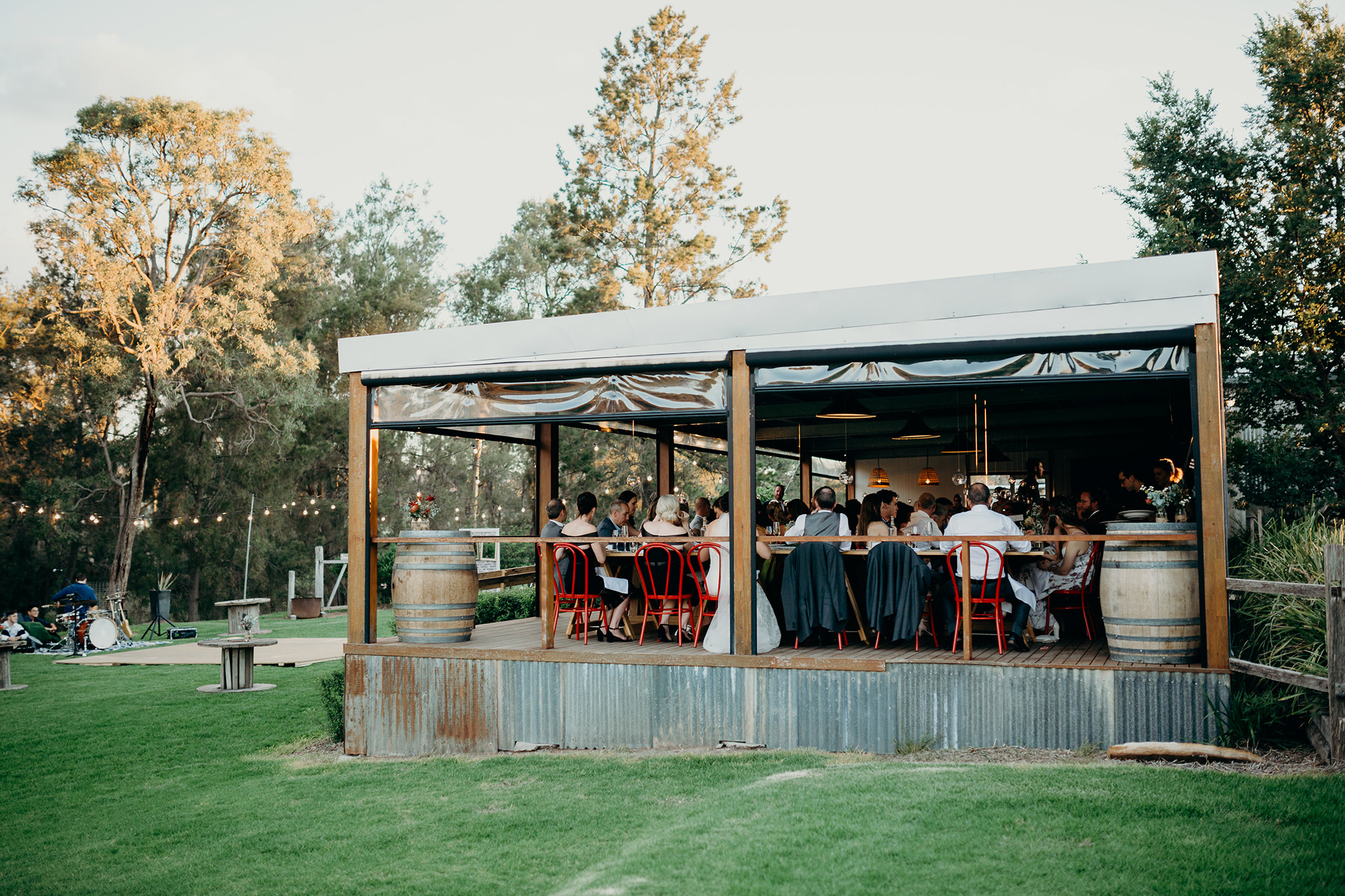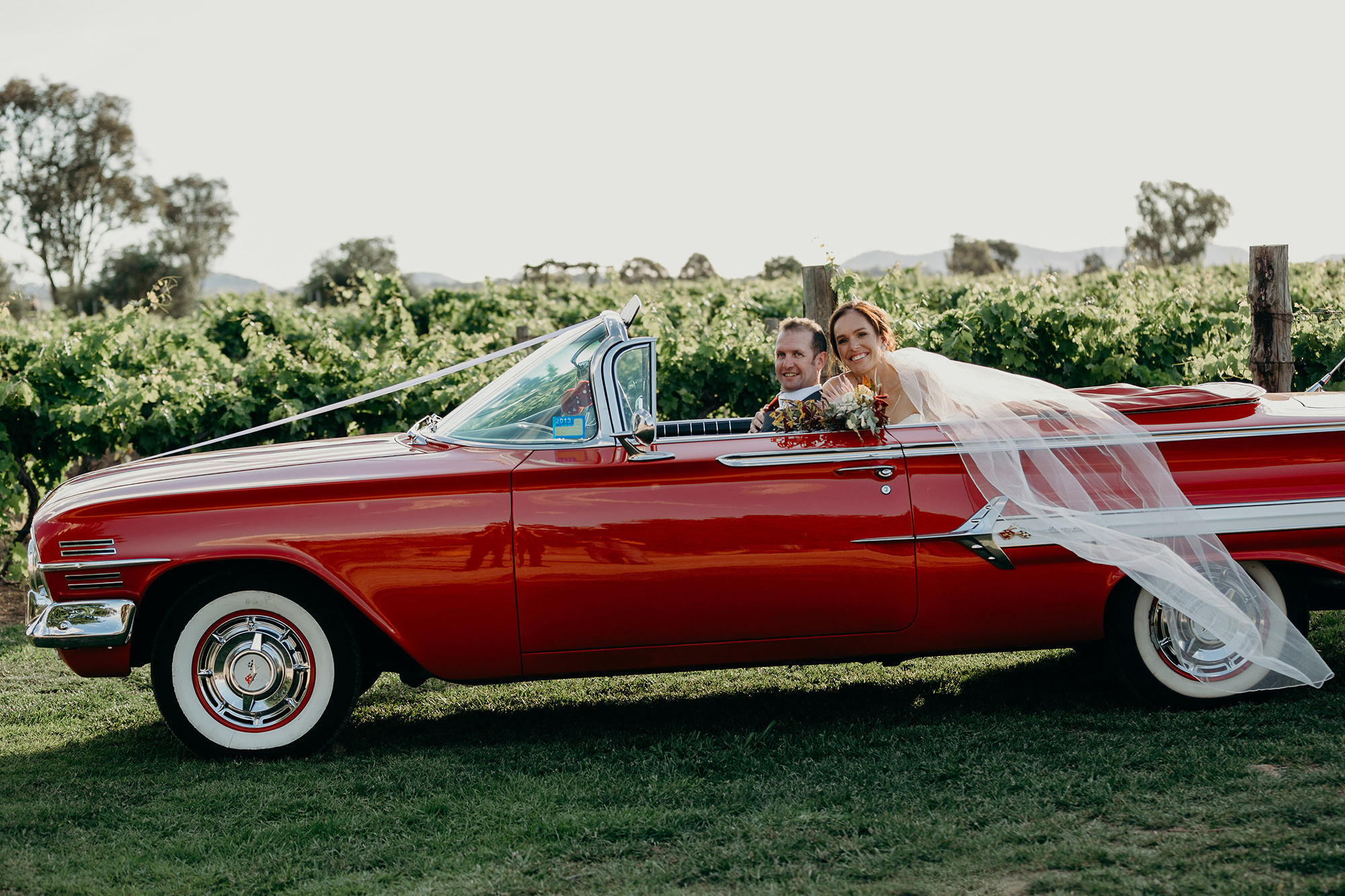 The couple met online in 2014 and Vanessa says they "quickly hit it off".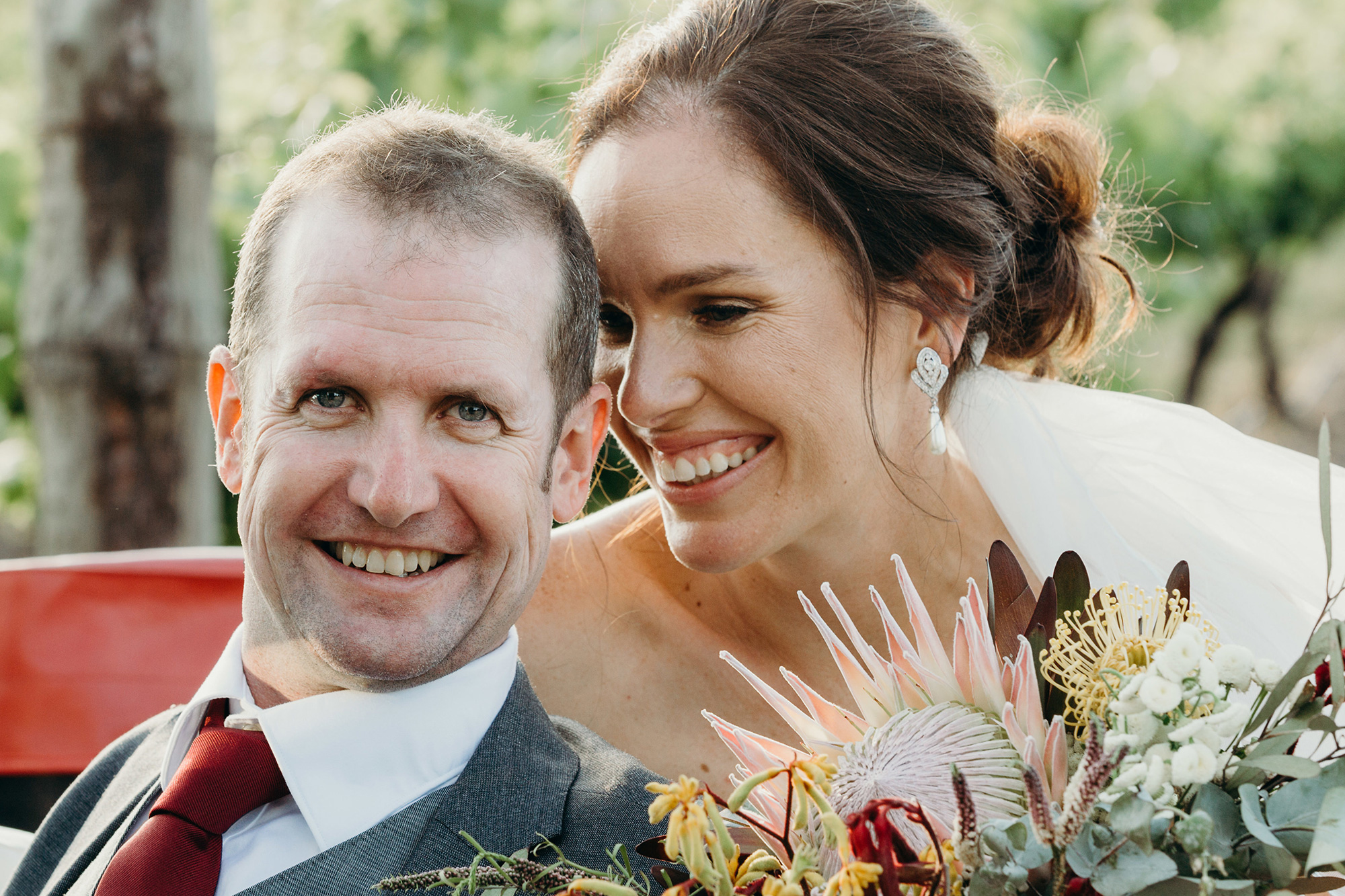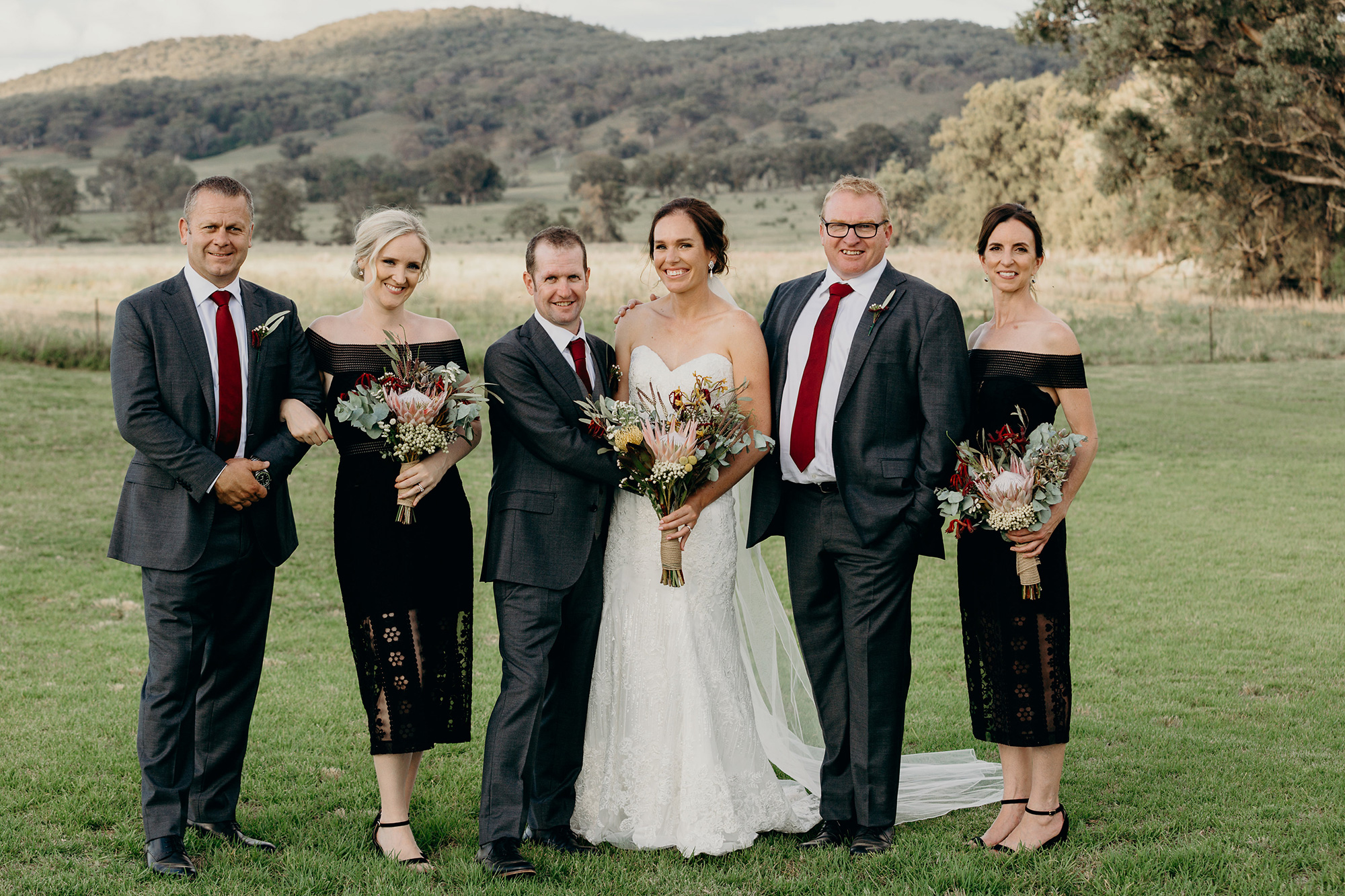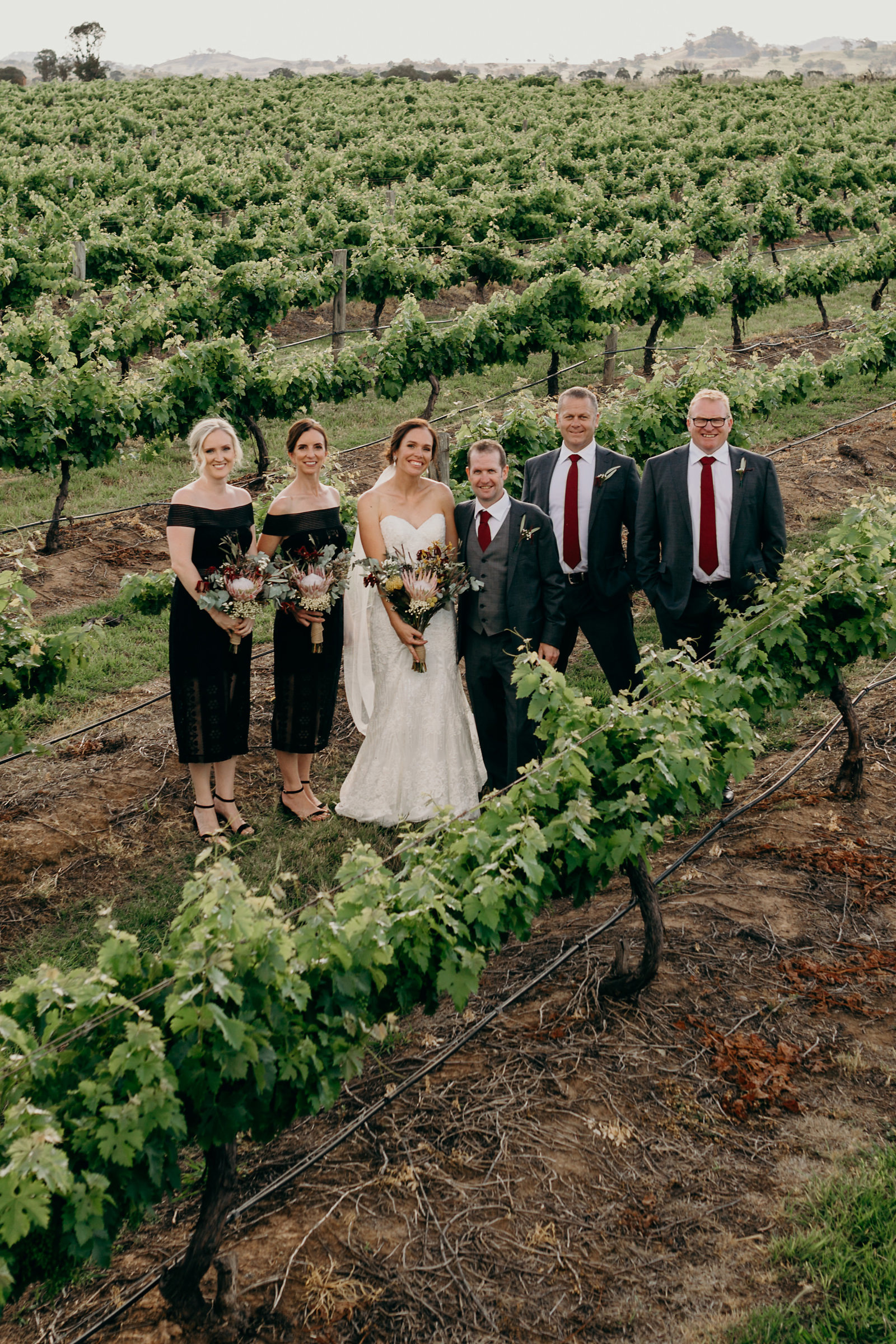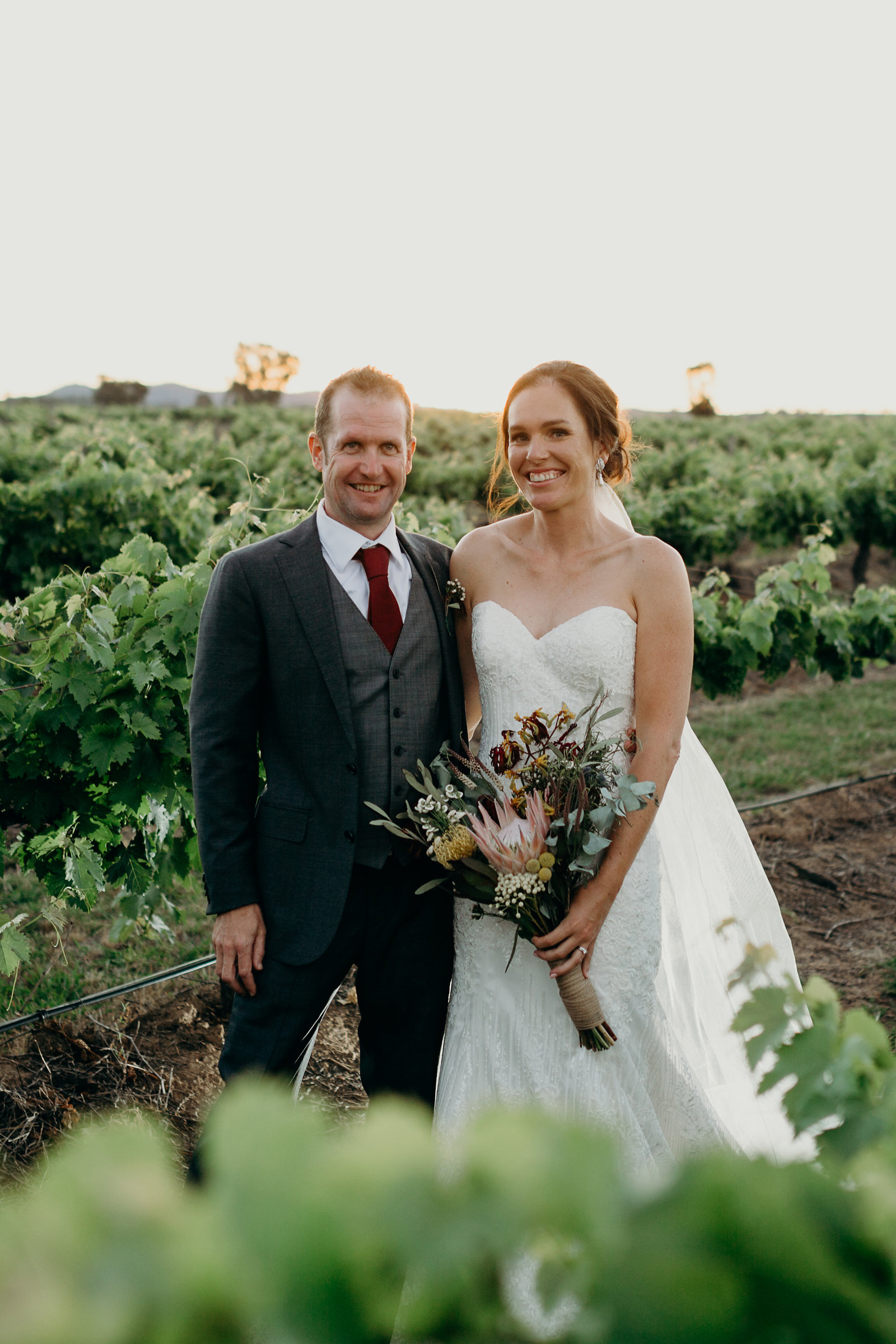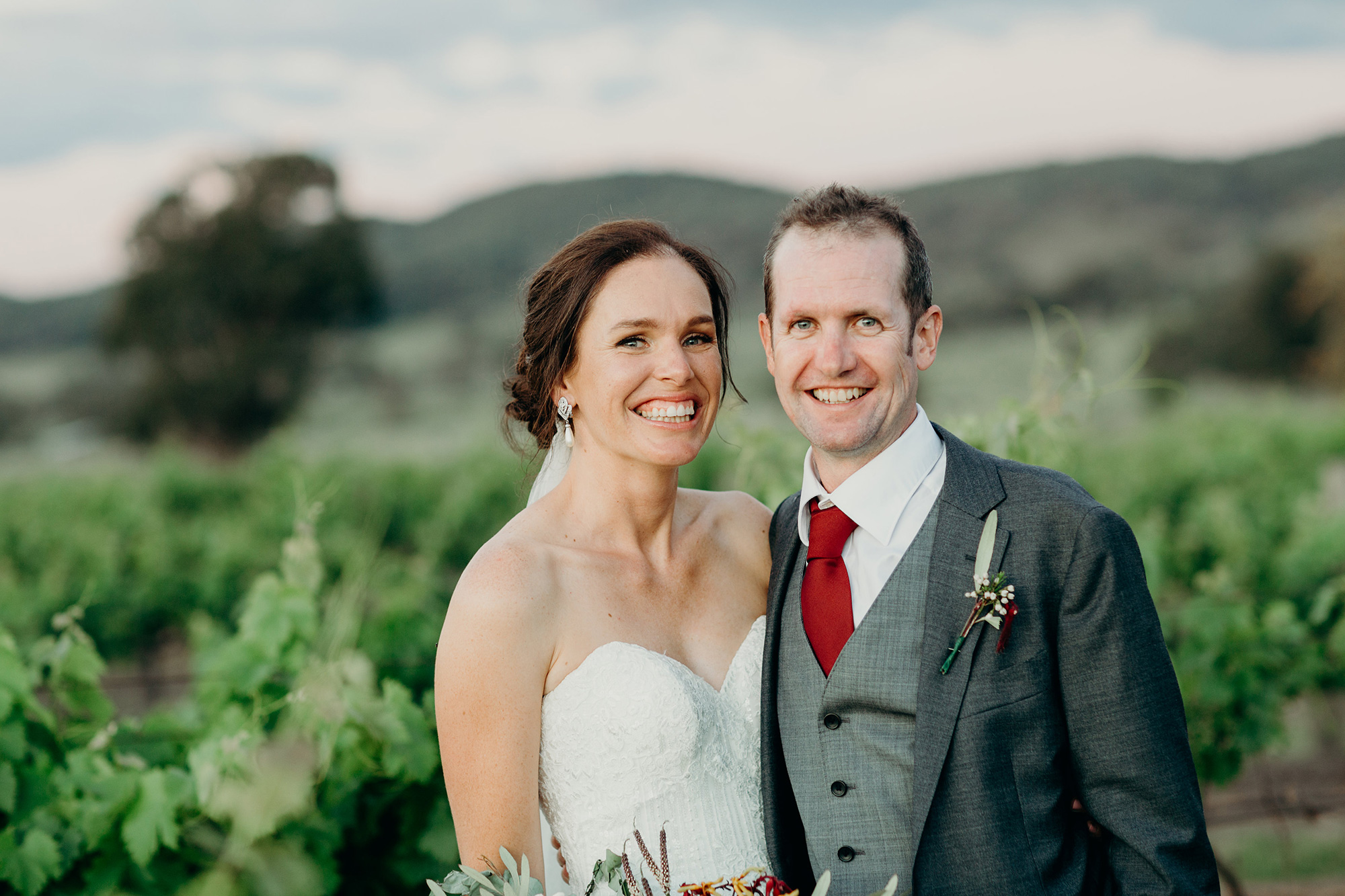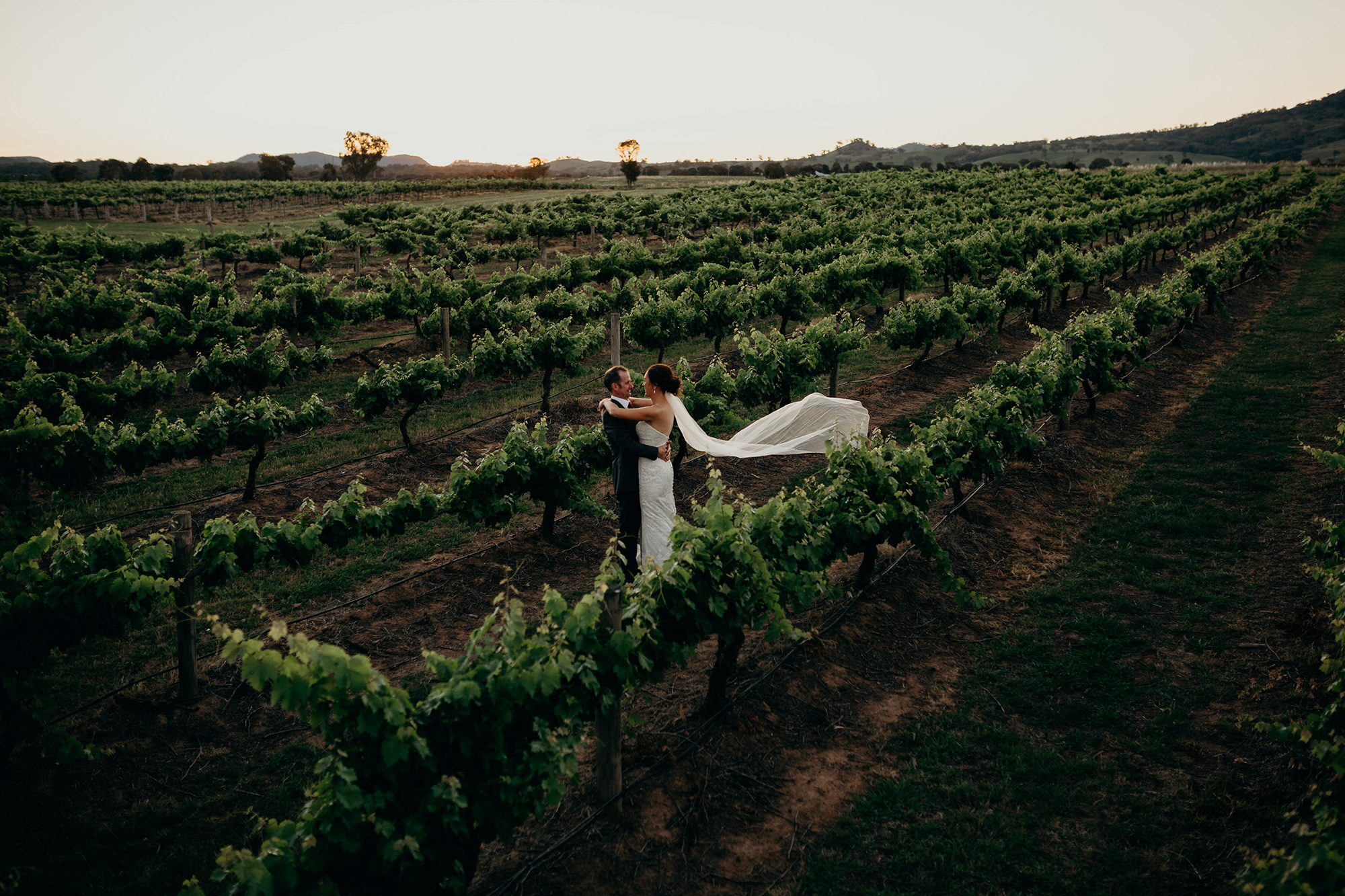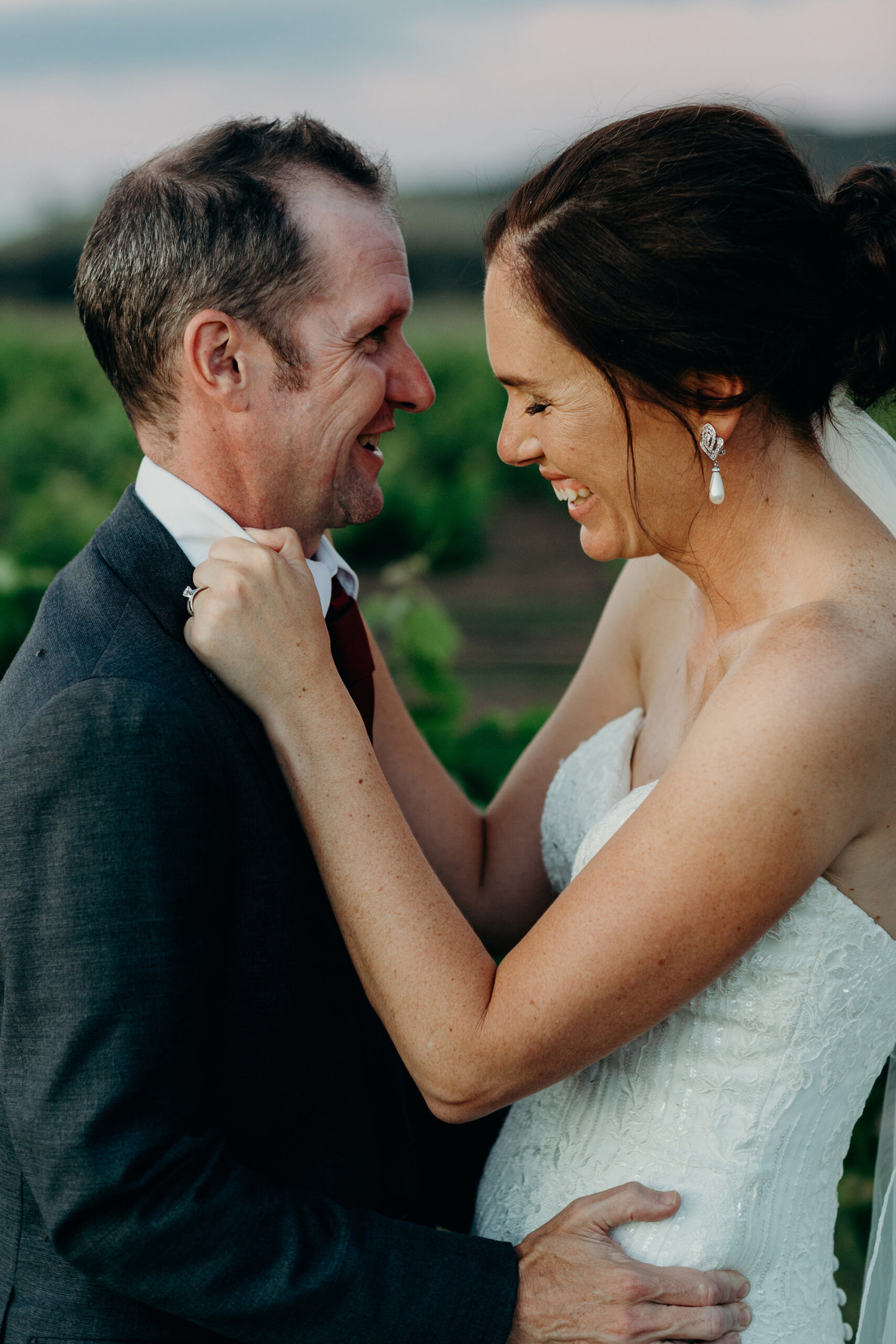 "Accepting offers of help from family and friends is a great way for people to feel involved, to make the wedding more personal, and for the task-list to seem less daunting," Vanessa says of planning their country vineyard wedding.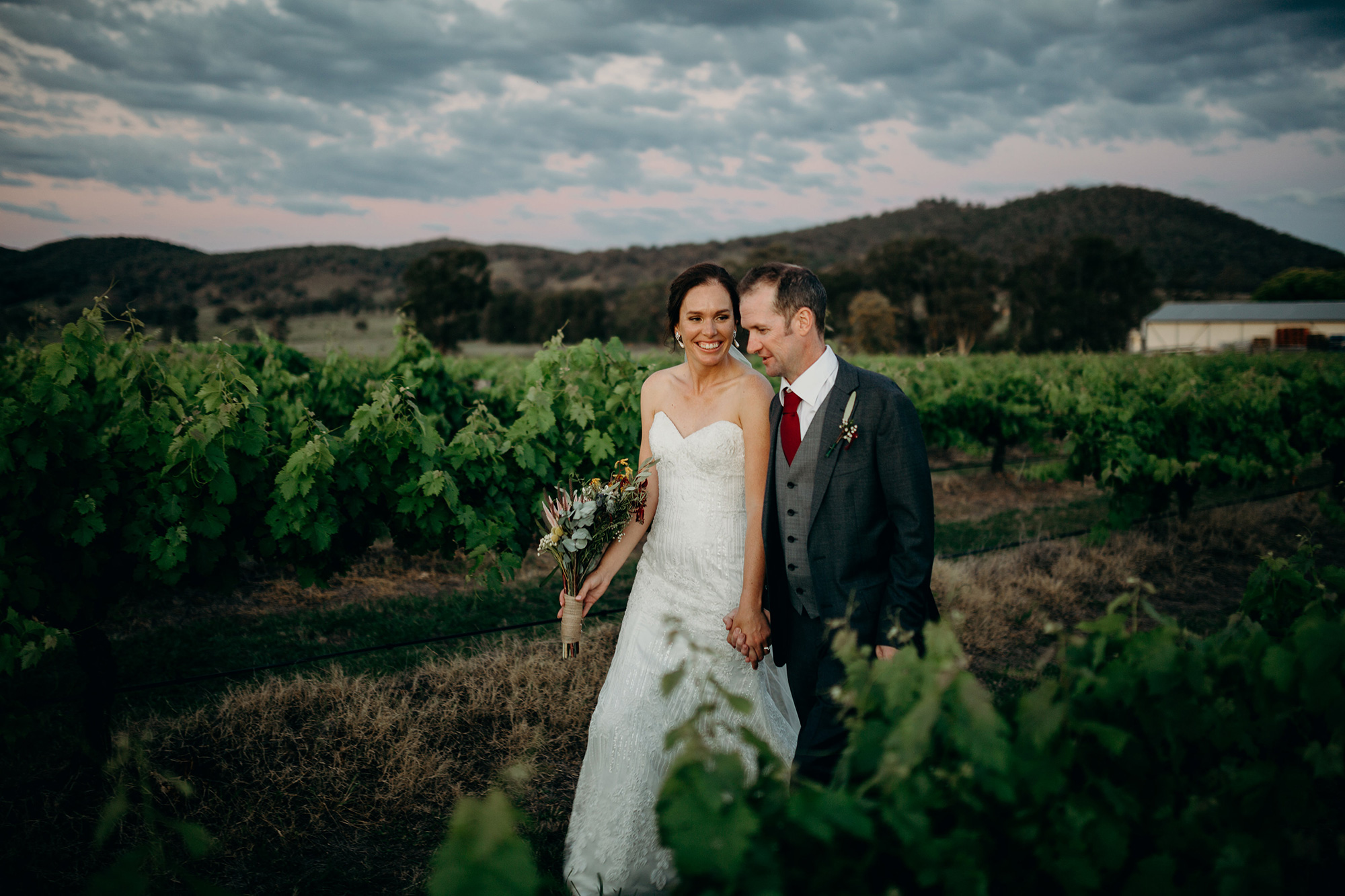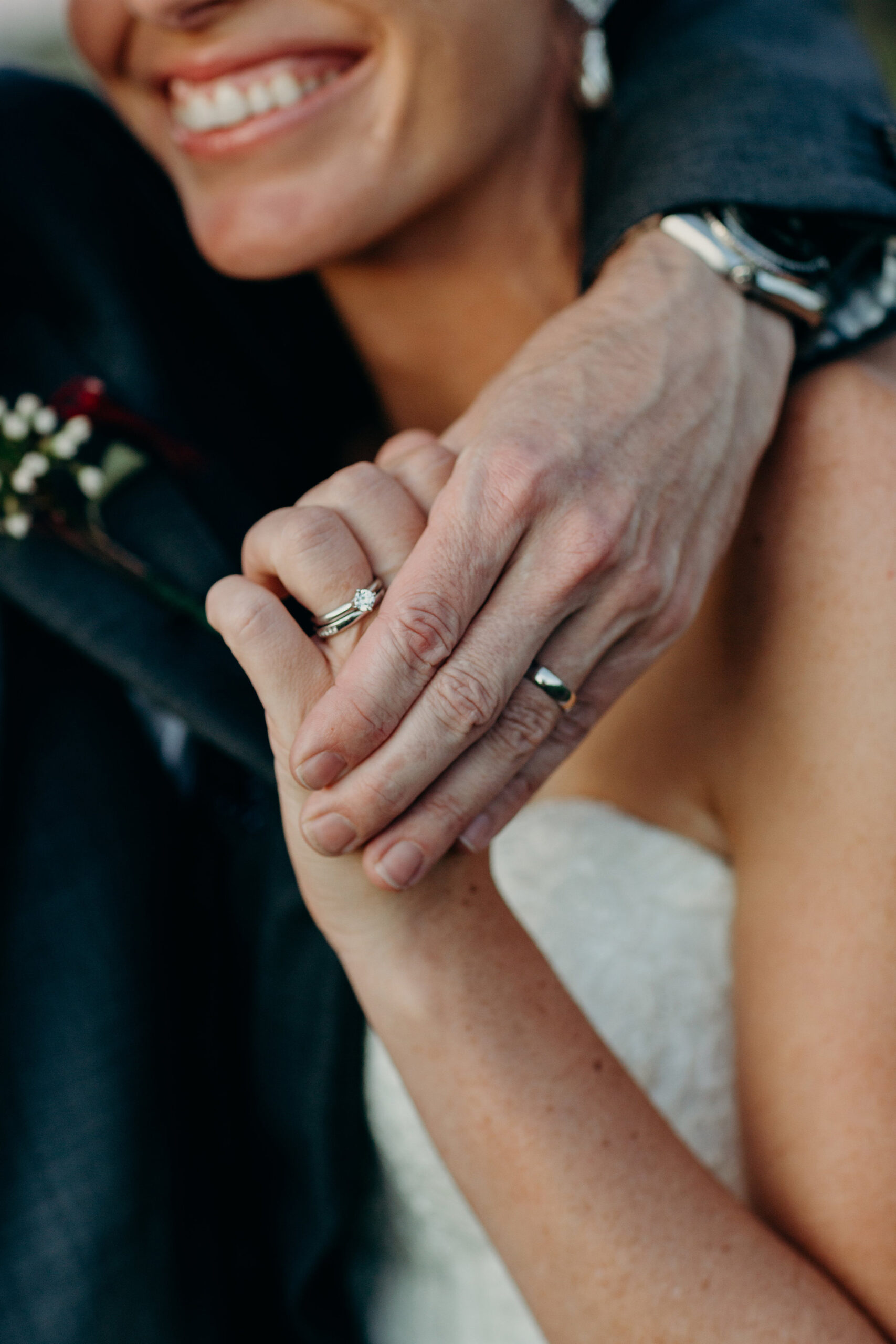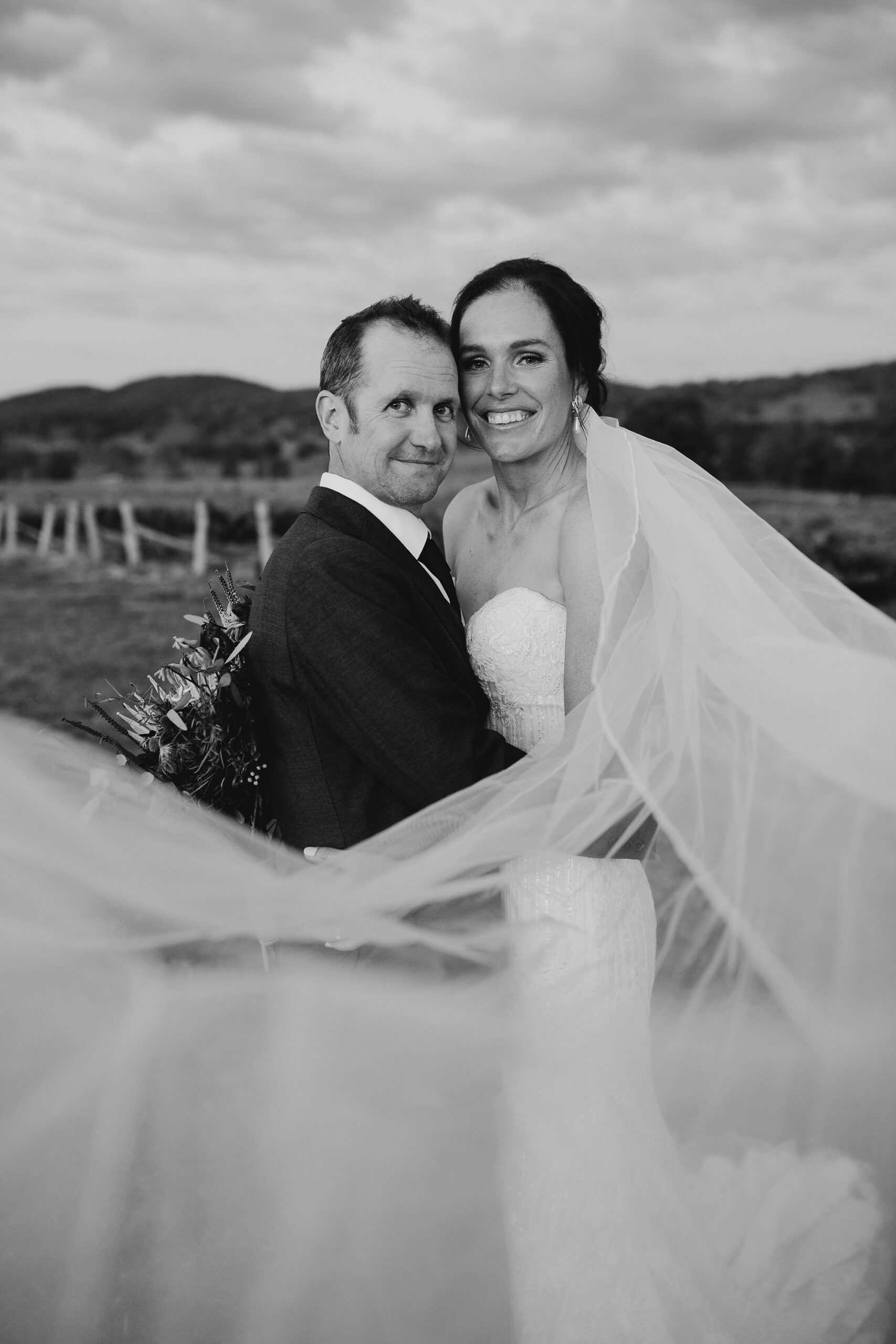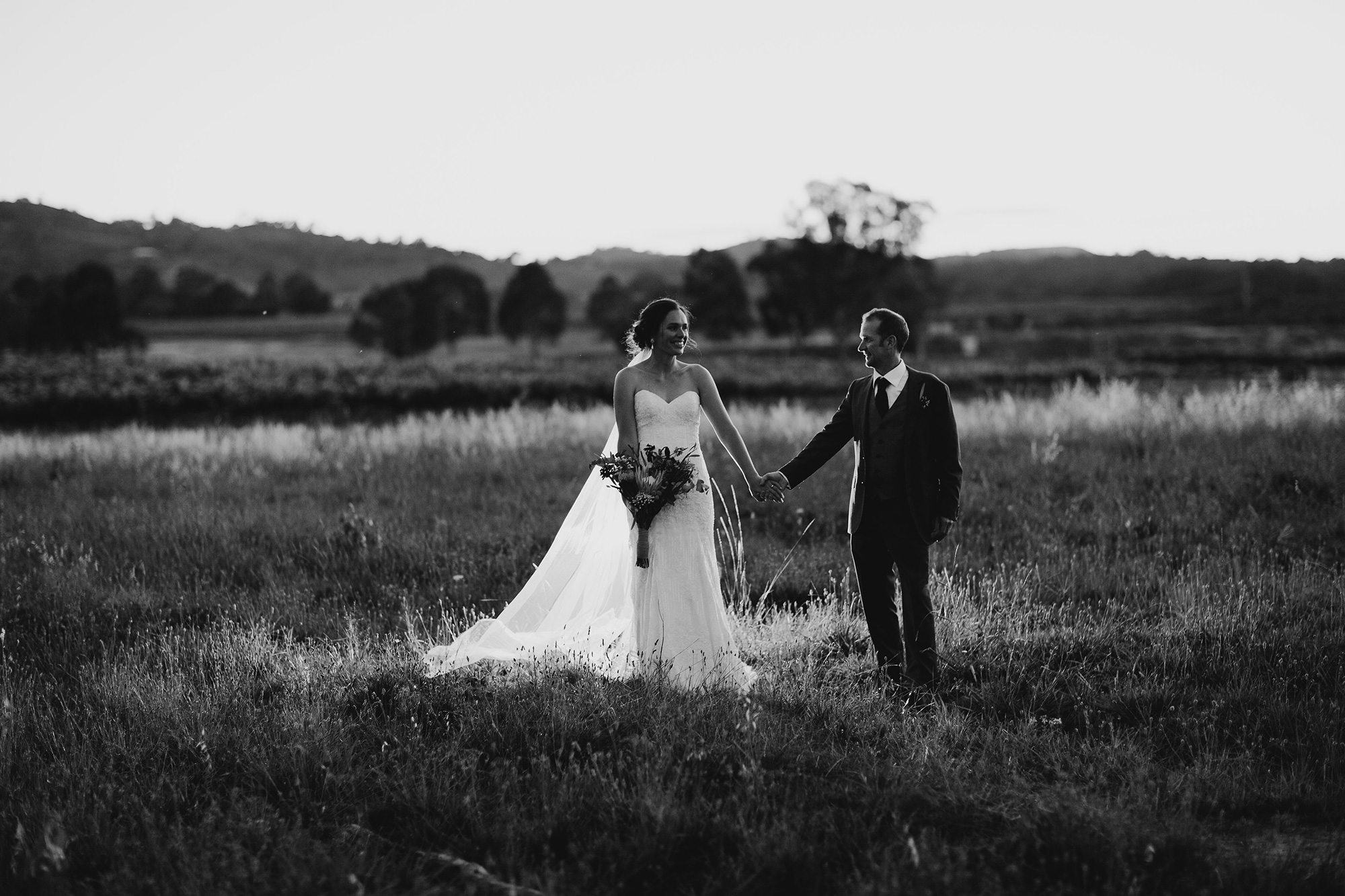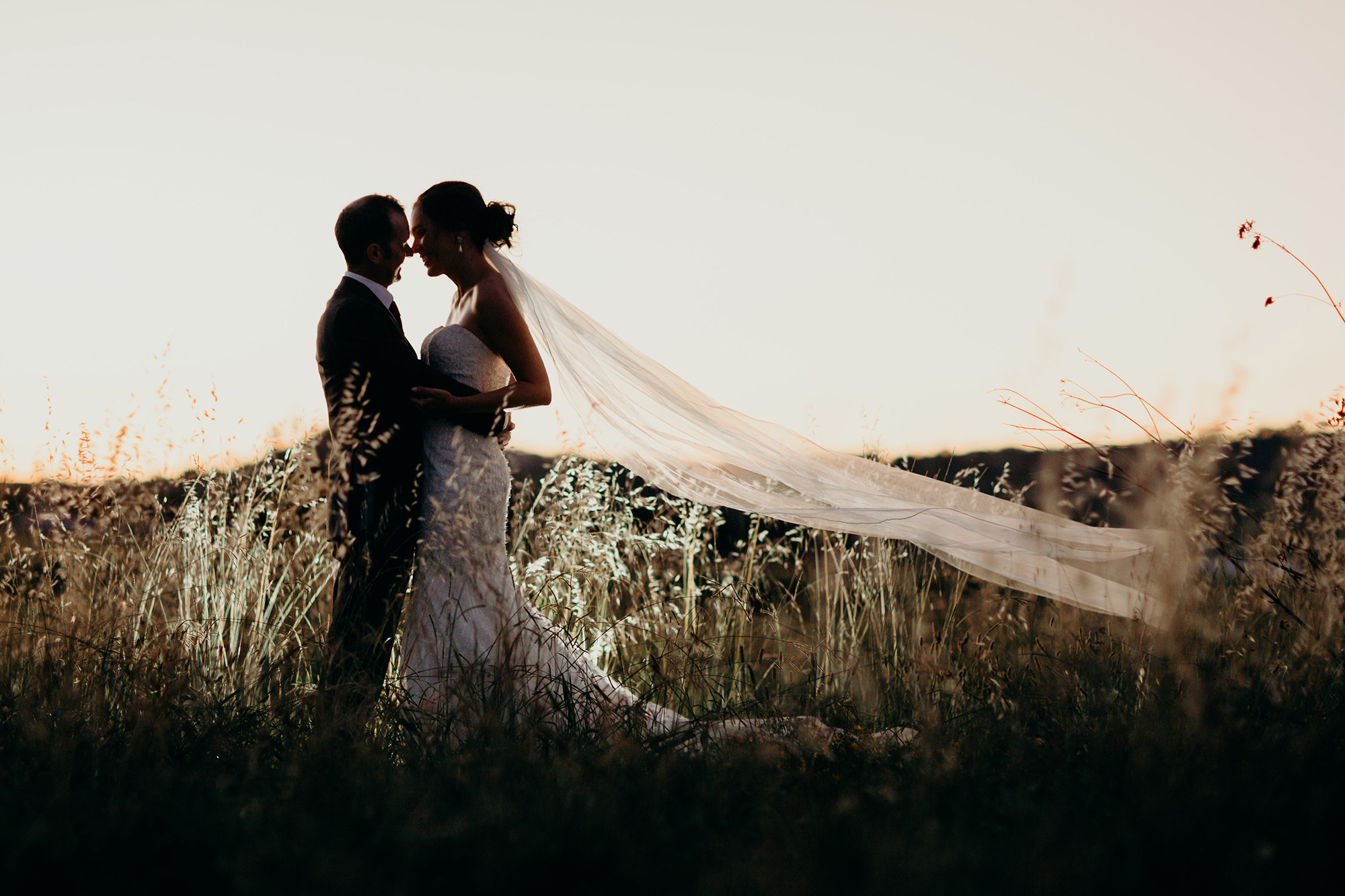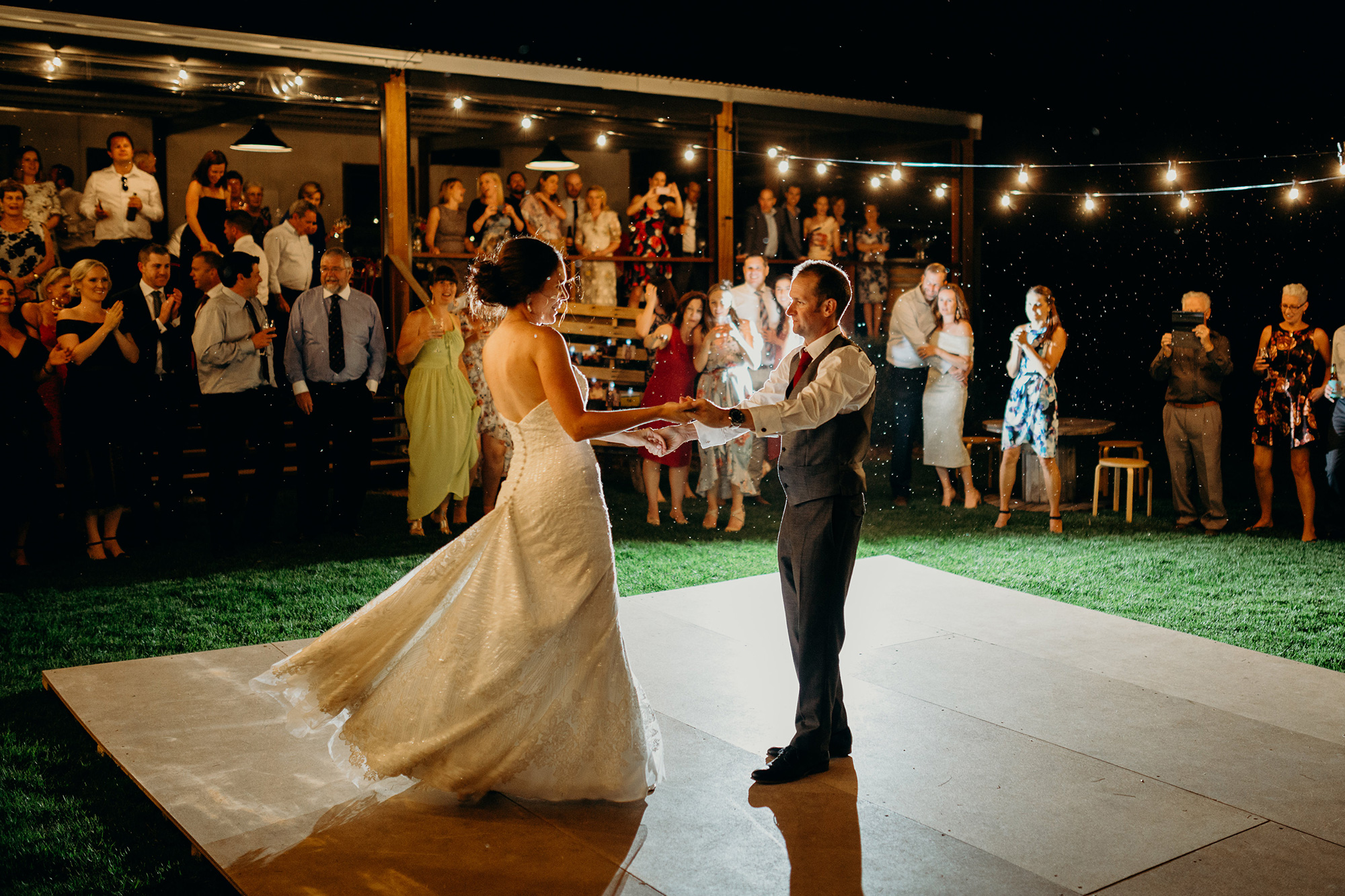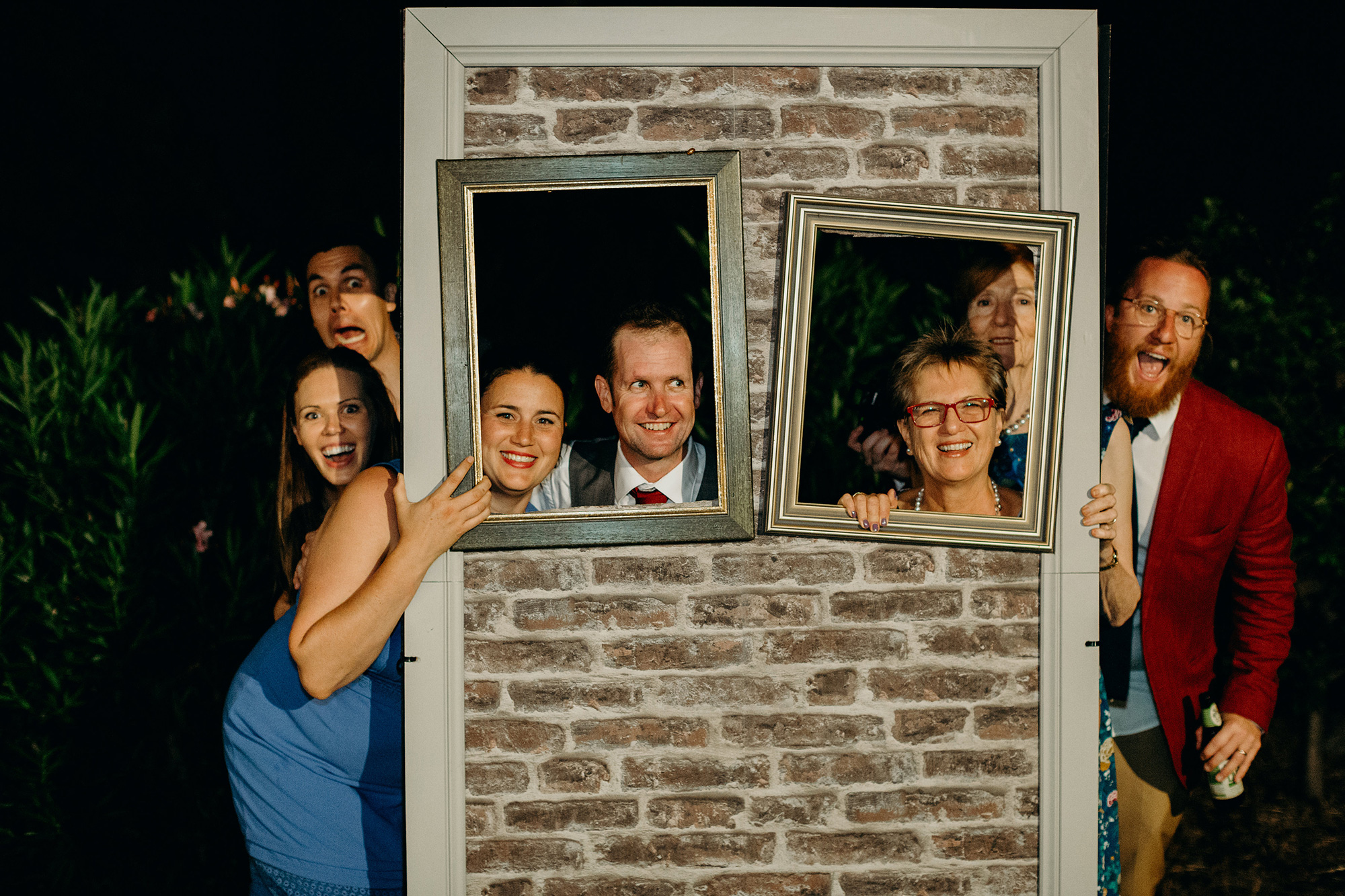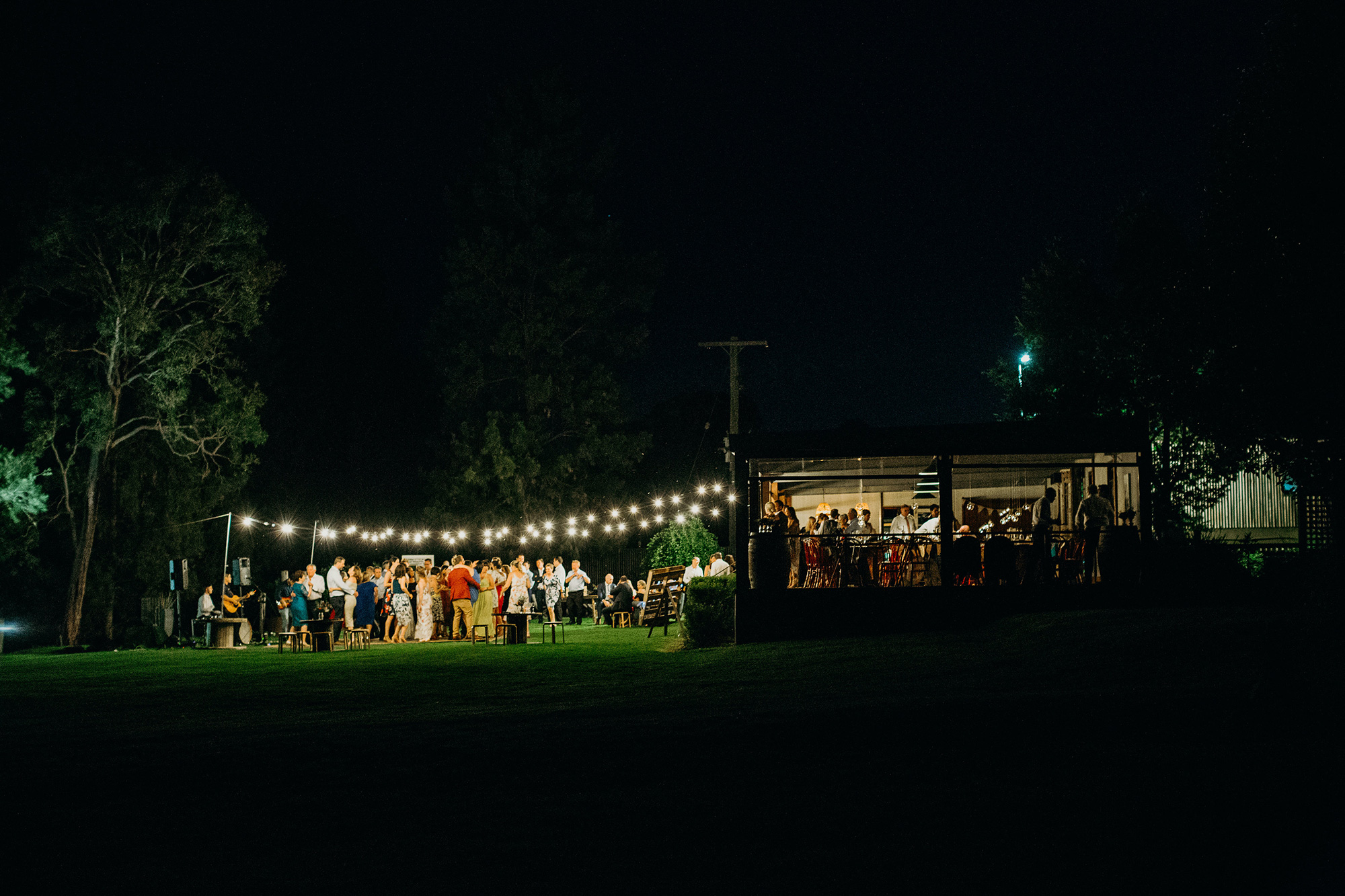 Vanessa praises the wedding photos received from Jazelle Venter Photography. "Such beautiful and warm people and their pictures are incredible!"