It is possible to meet your match at another couple's big day, just ask Sydneysiders Vanessa and Adam.
"Adam and I met at a family friend's wedding in 2014," Vanessa, 23, explains. "Little did we know that our parents had been friends years before we were even born."
By the end of the evening, Vanessa put her number in Adam's phone ("followed by a princess emoji, of course"), and the rest is history.
Just under two years later Adam, 27, whisked Vanessa away for a dawn picnic overlooking Sydney Harbour.
"Just as the sun was rising, he asked if I wanted to start eating (knowing I'd of course say yes, because who turns down food, ever?) I opened the picnic and there were a bunch of roses," Vanessa recalls.
"Laughing, I took them out, because hey, I'd just woken up and I was starving. But to my surprise, there was no food. There was just a little black box. I took it, opened it up and looked up at him, shocked to see him in front of me on one knee."
The couple returned to the same venue where they met – Doltone House Sylvania Waters – for their classic black tie wedding on February 3, 2018.
The ceremony was held at Holy Name of Mary Church in Hunters Hill in front of 250 friends and family.
"After all the chaos and stress of planning, I wouldn't have done it any other way," Vanessa says.
"When I walked in to our room it took my breath away! Our wedding was perfect in every way, and I would do it all over again in a heartbeat."
Photos courtesy of D'Amico Photography.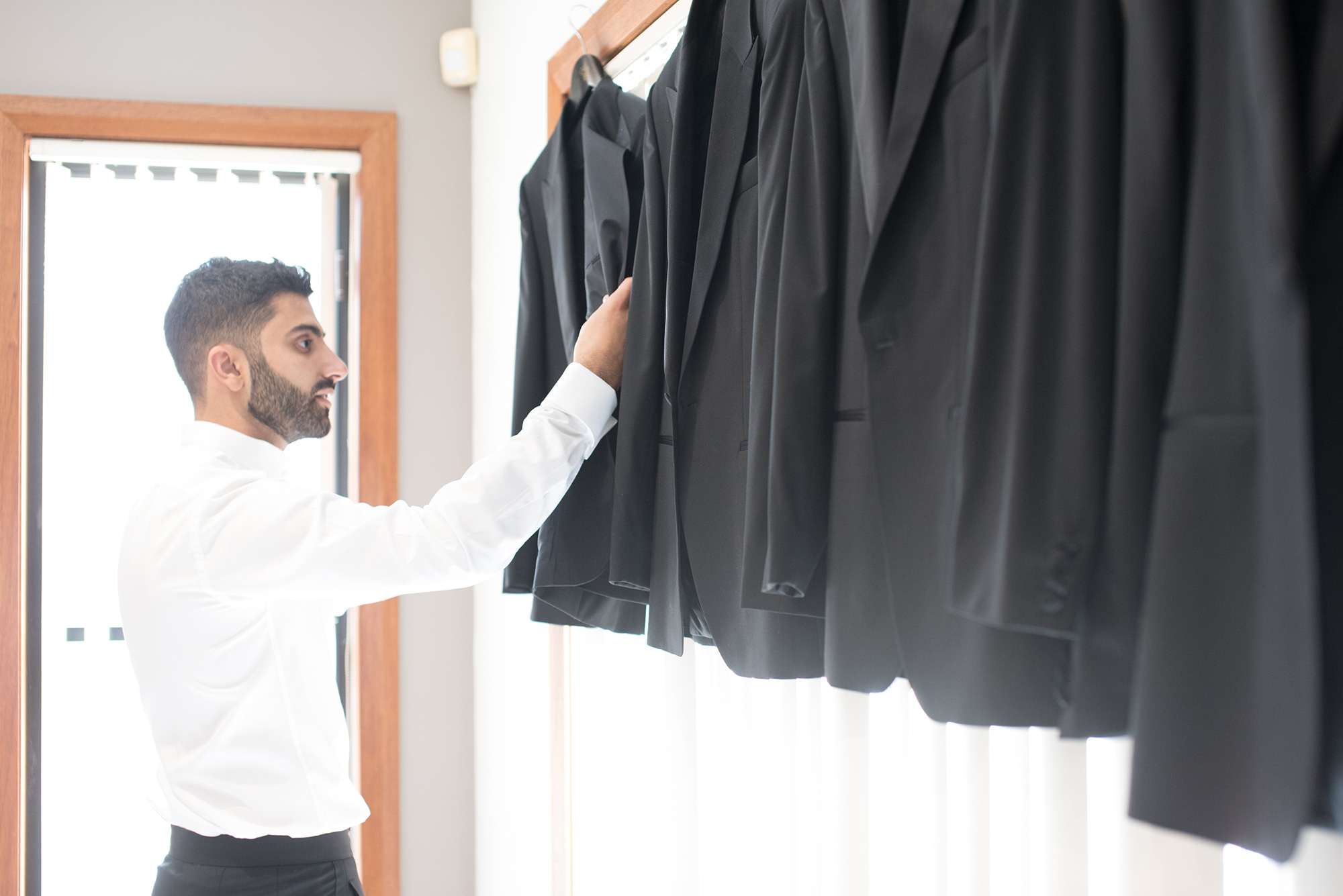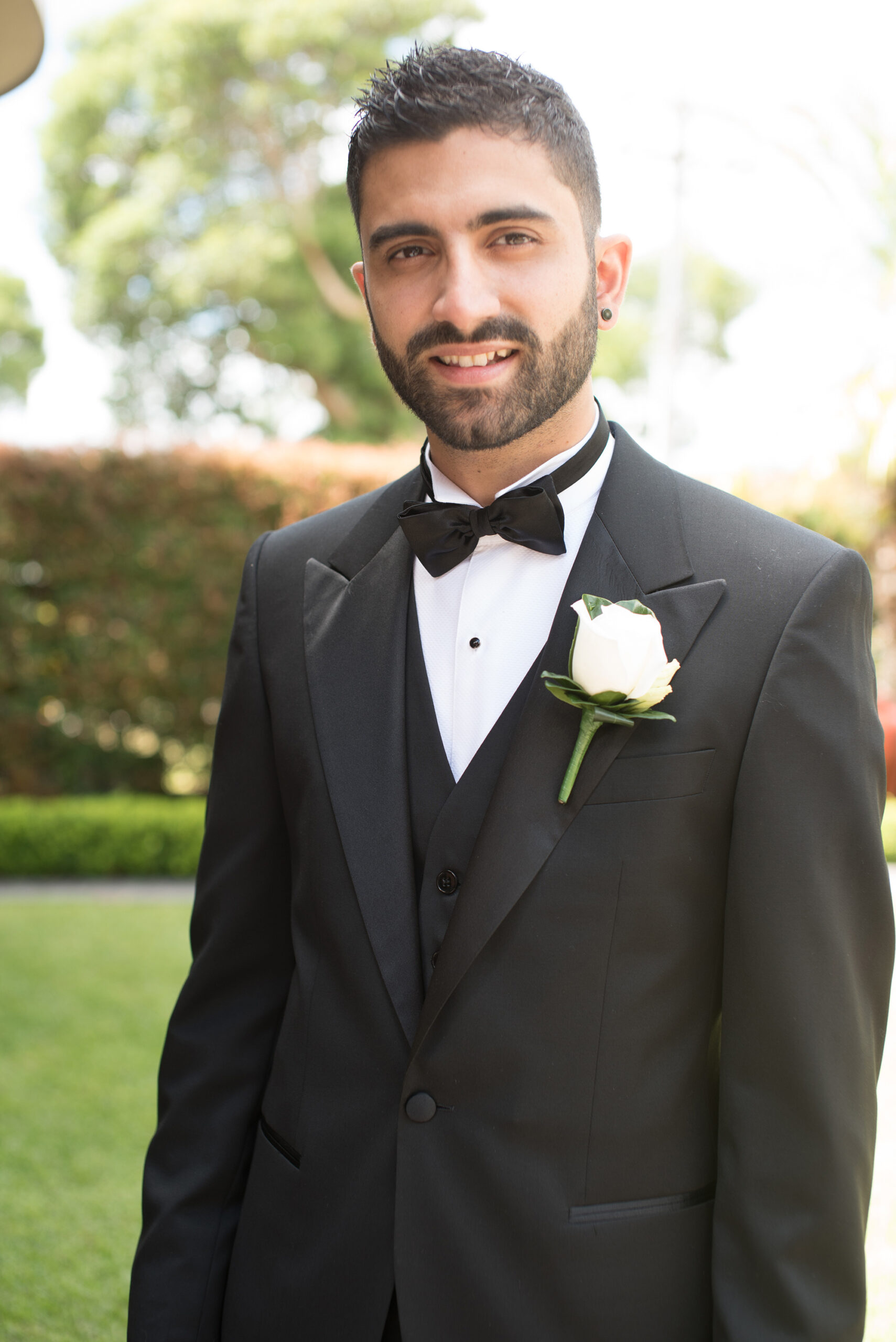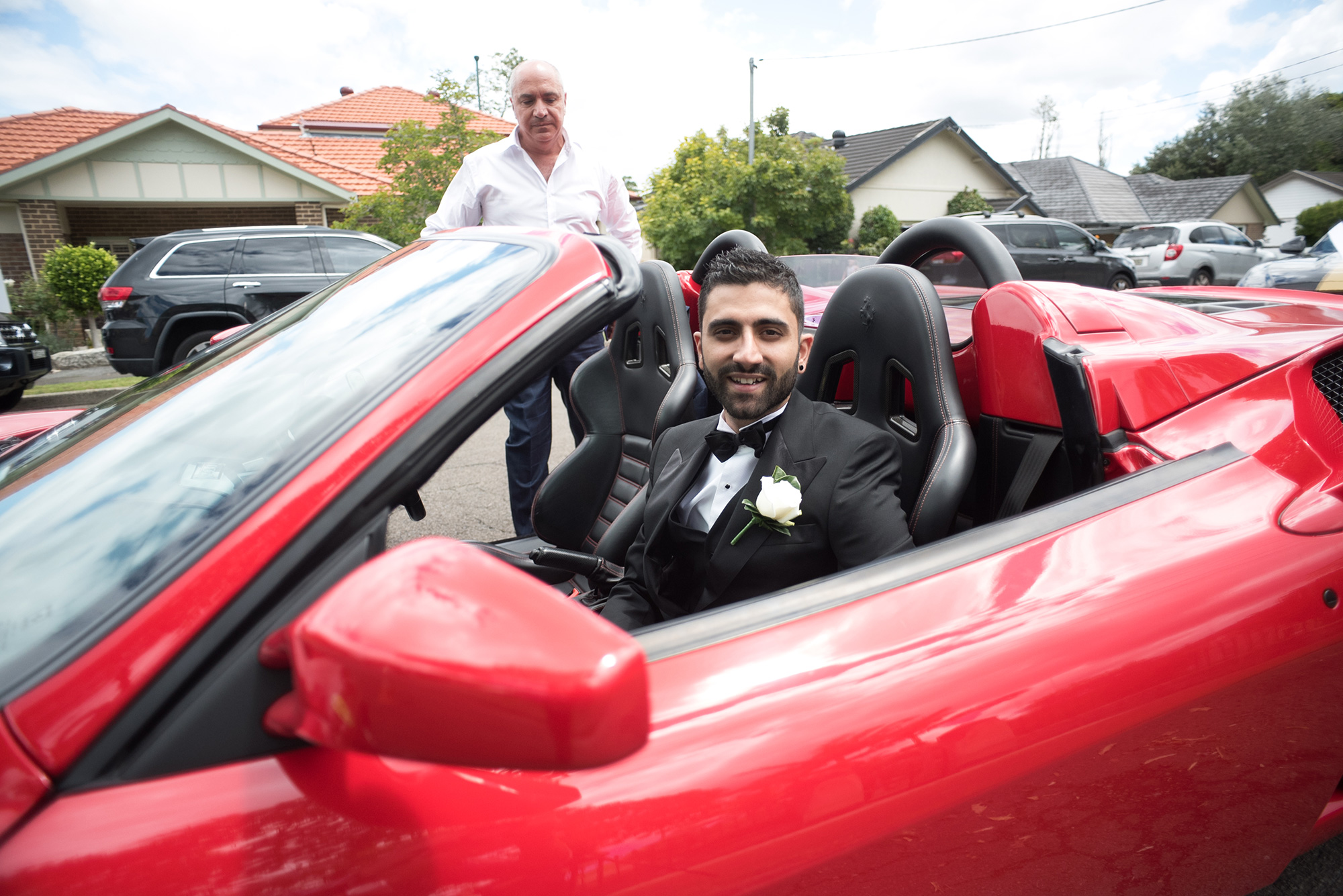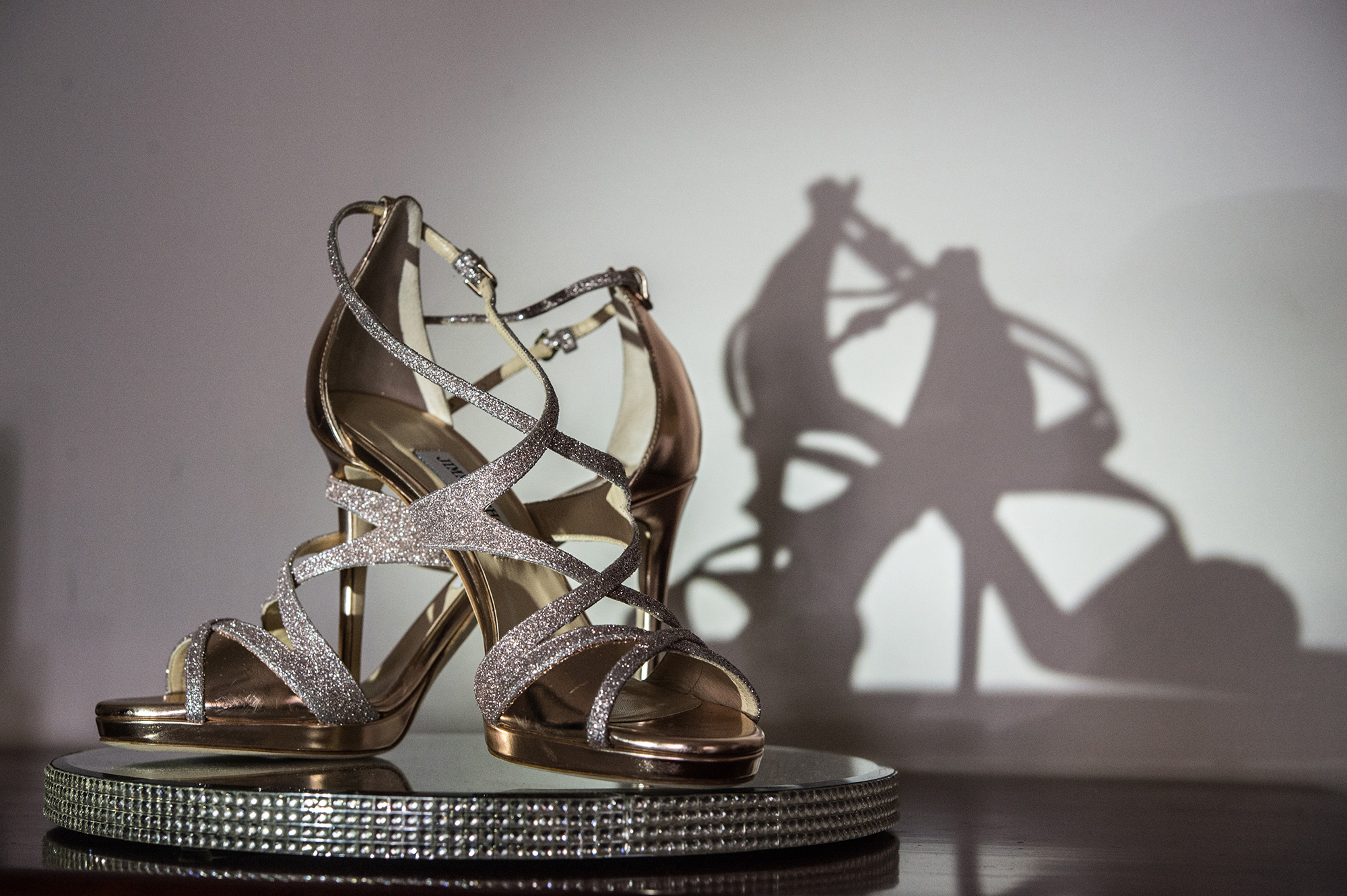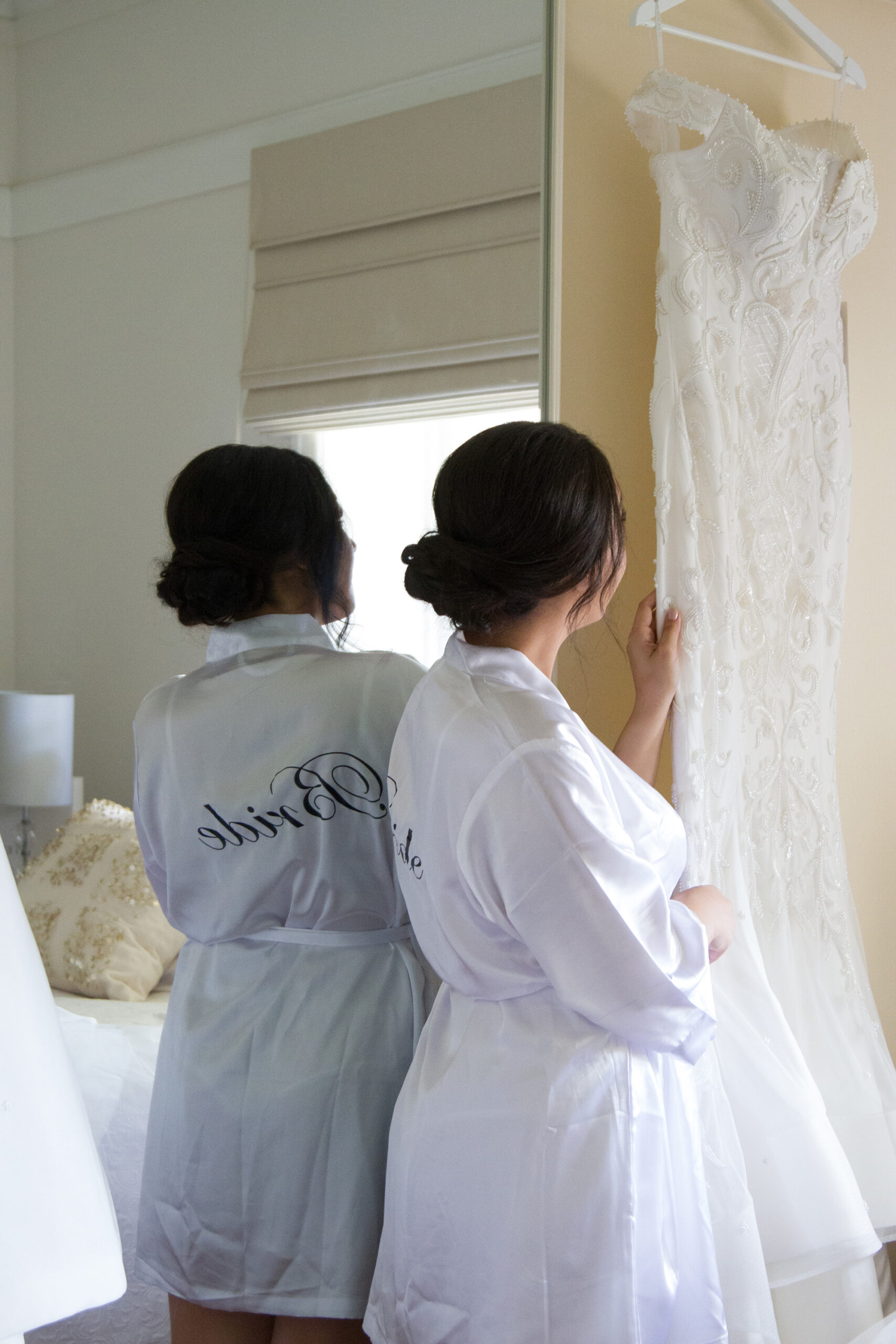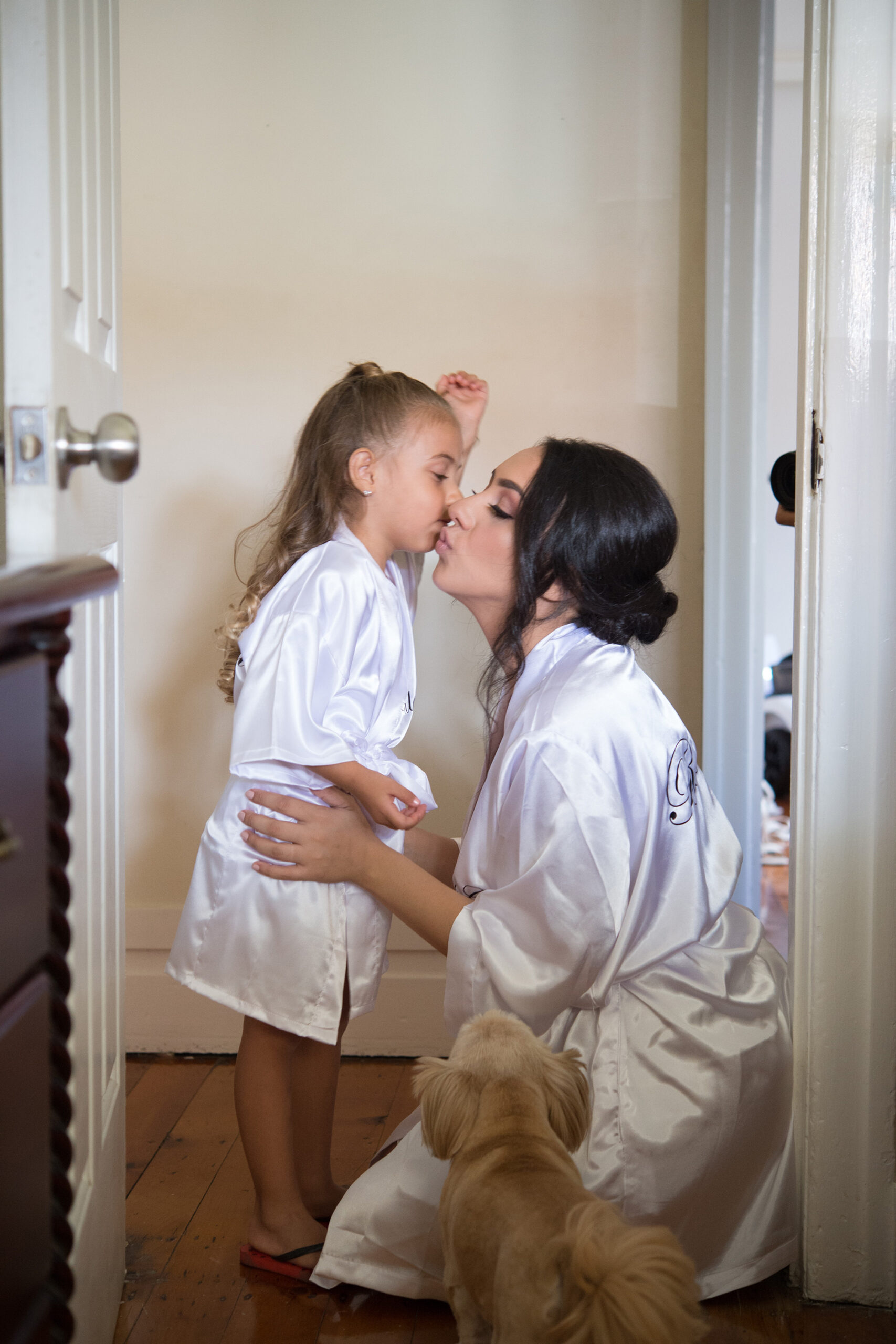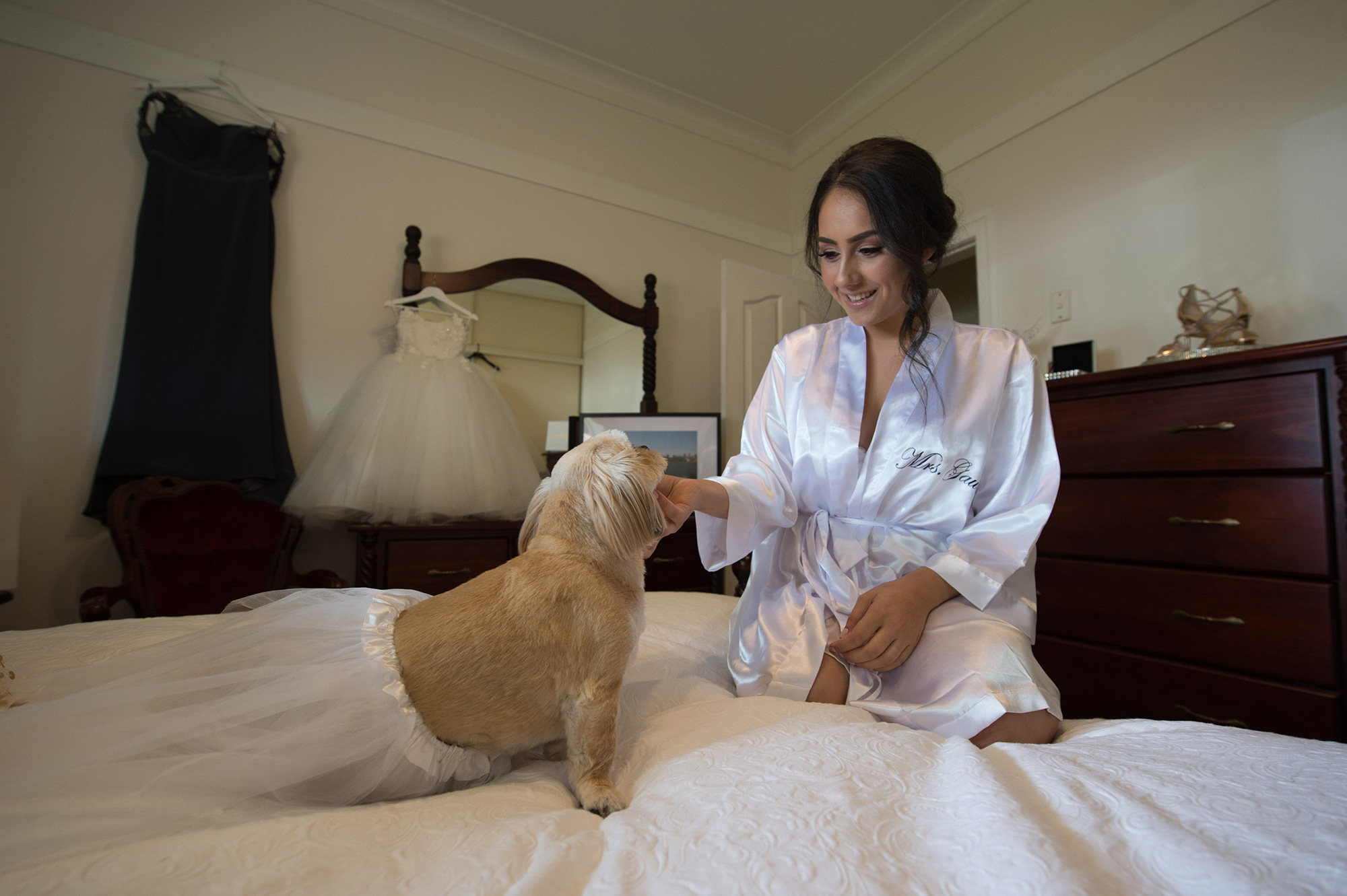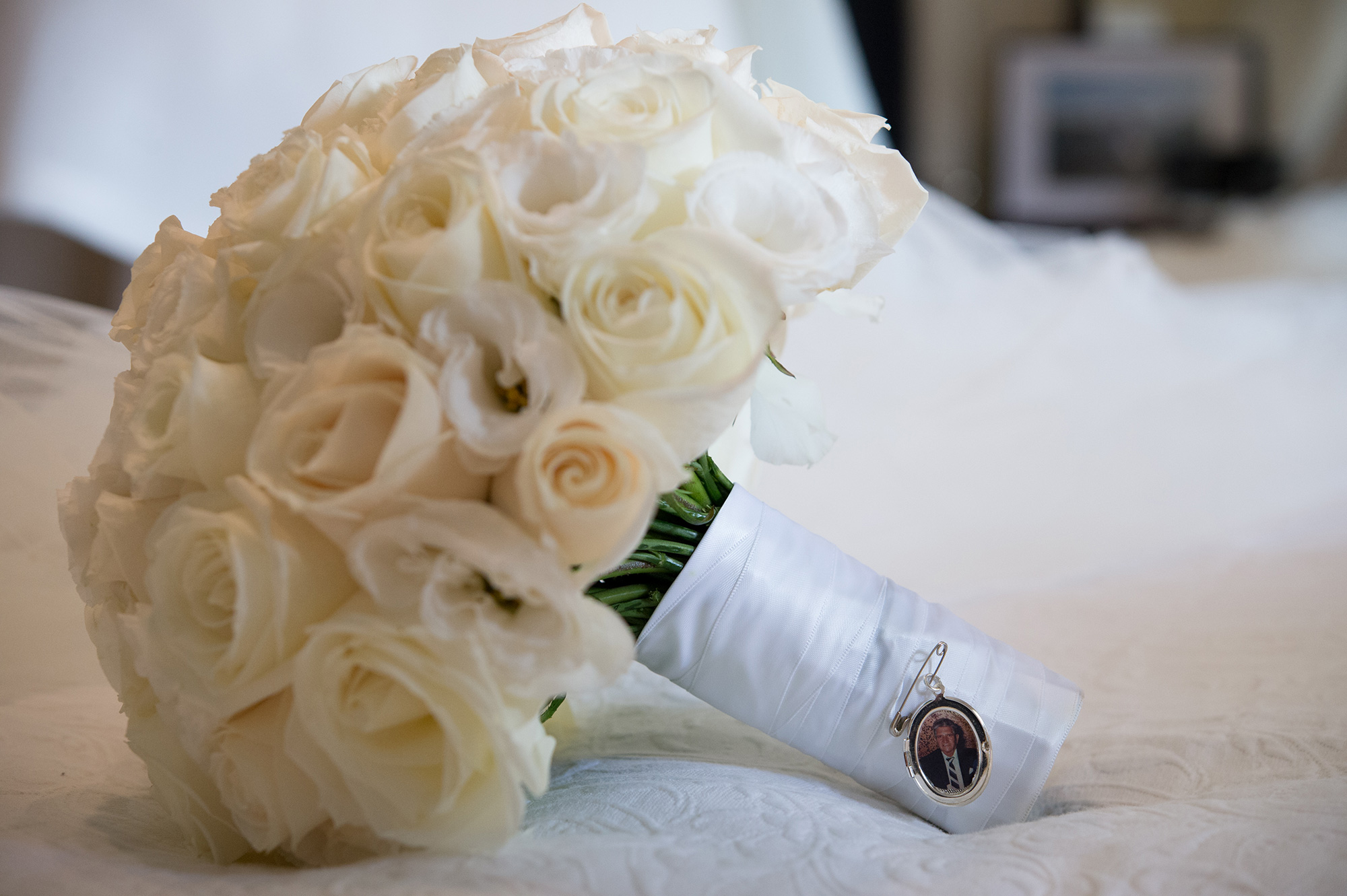 "I spent all day trying to surround myself with my grandfather so I could feel his presence. He was like my second father and practically raised me and we lost him one year before the wedding," Vanessa says. "We had a bracelet made which was a rosary, and my husband surprised me with a Saint Michael pendant with my grandfathers initials 'GM' carved on the back. I wore it all day along with a pinned photo of him on my bouquet."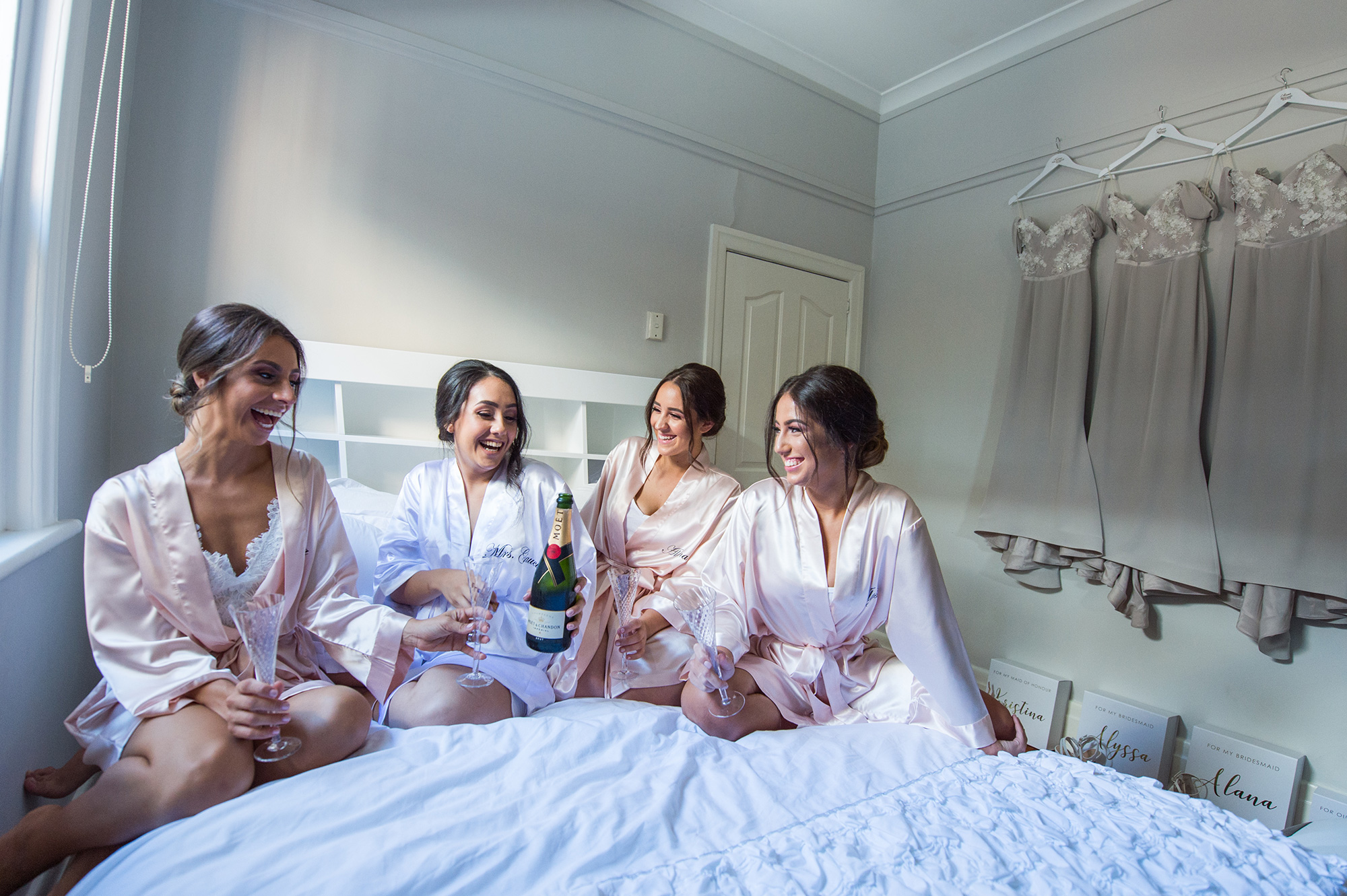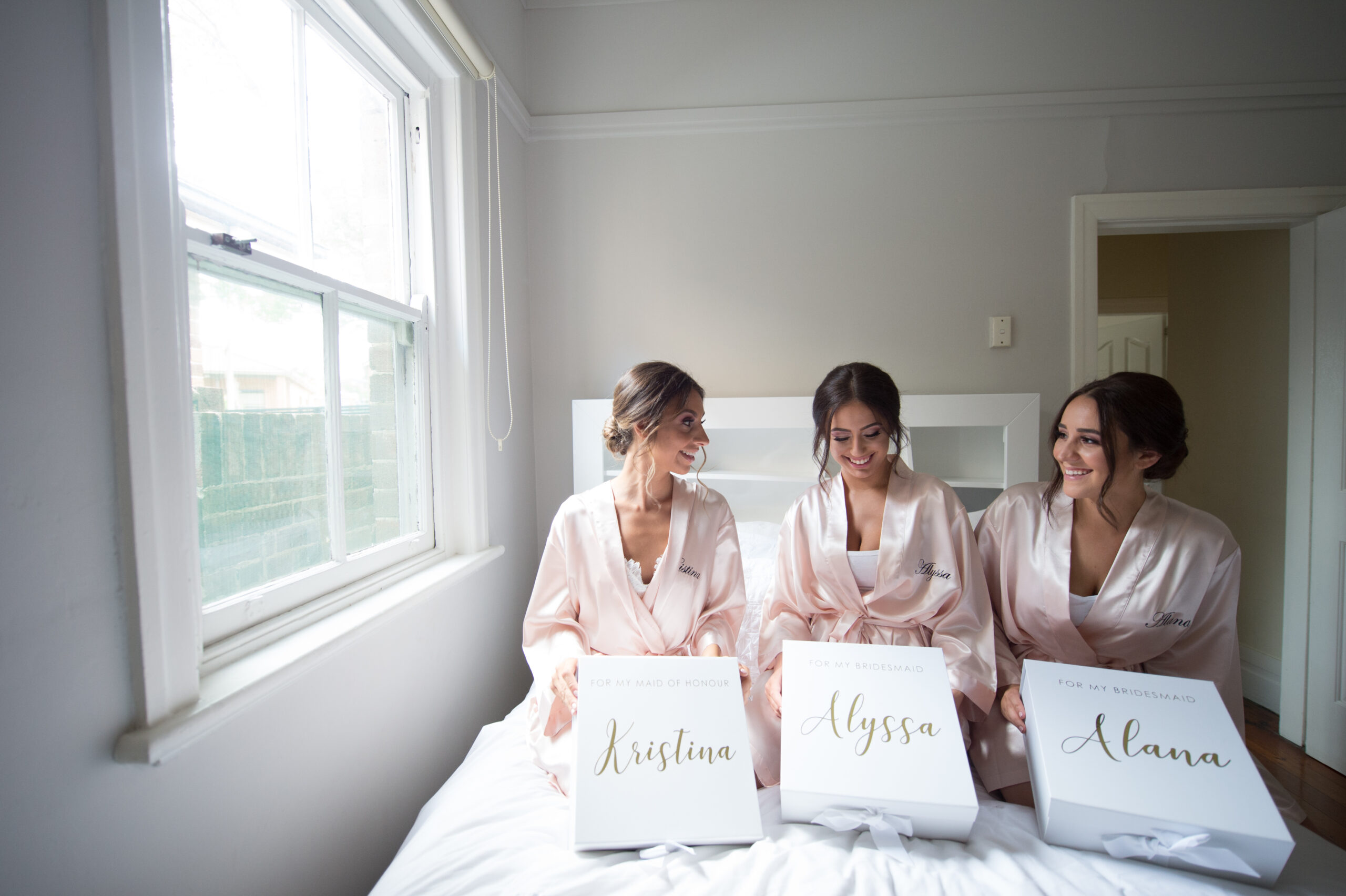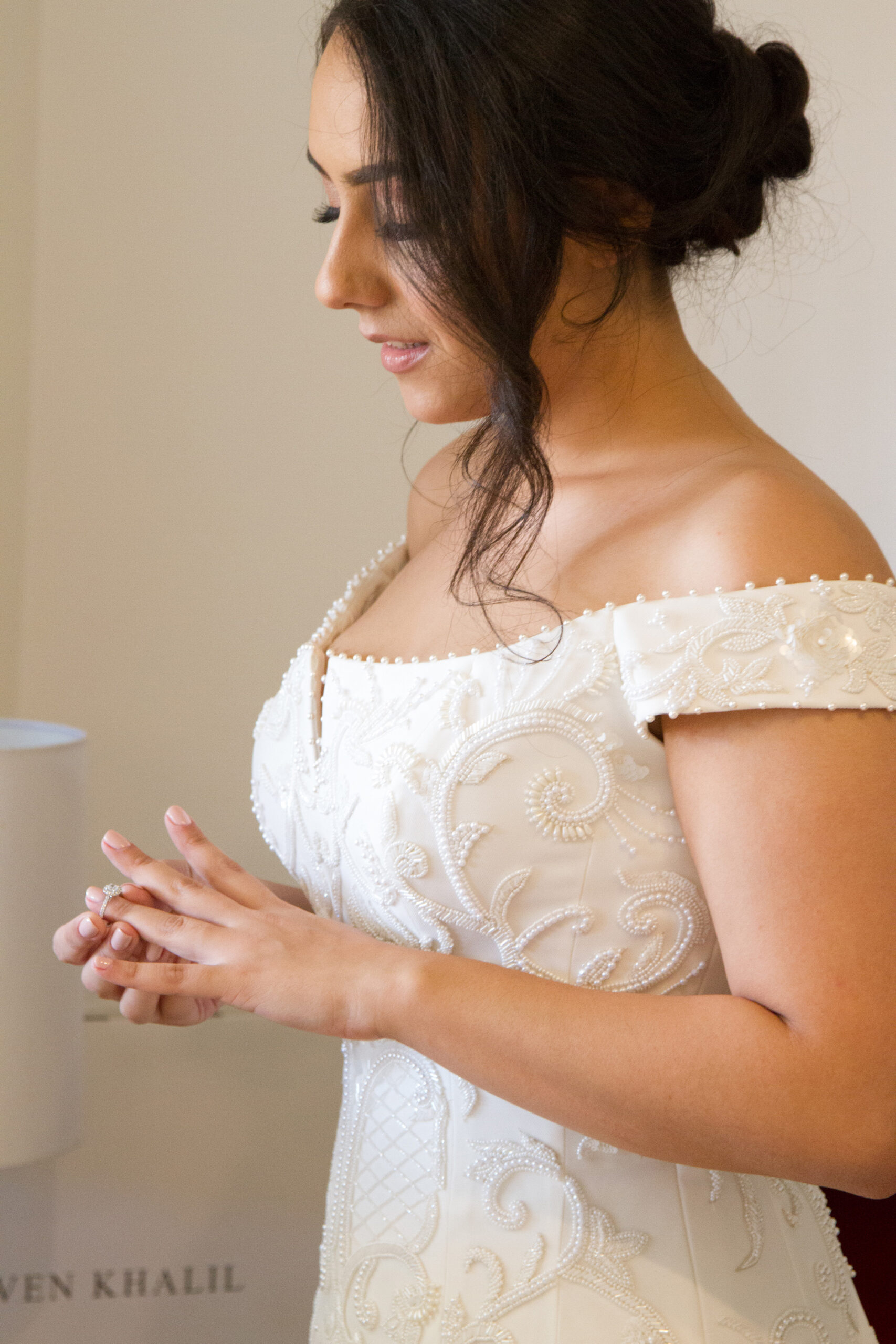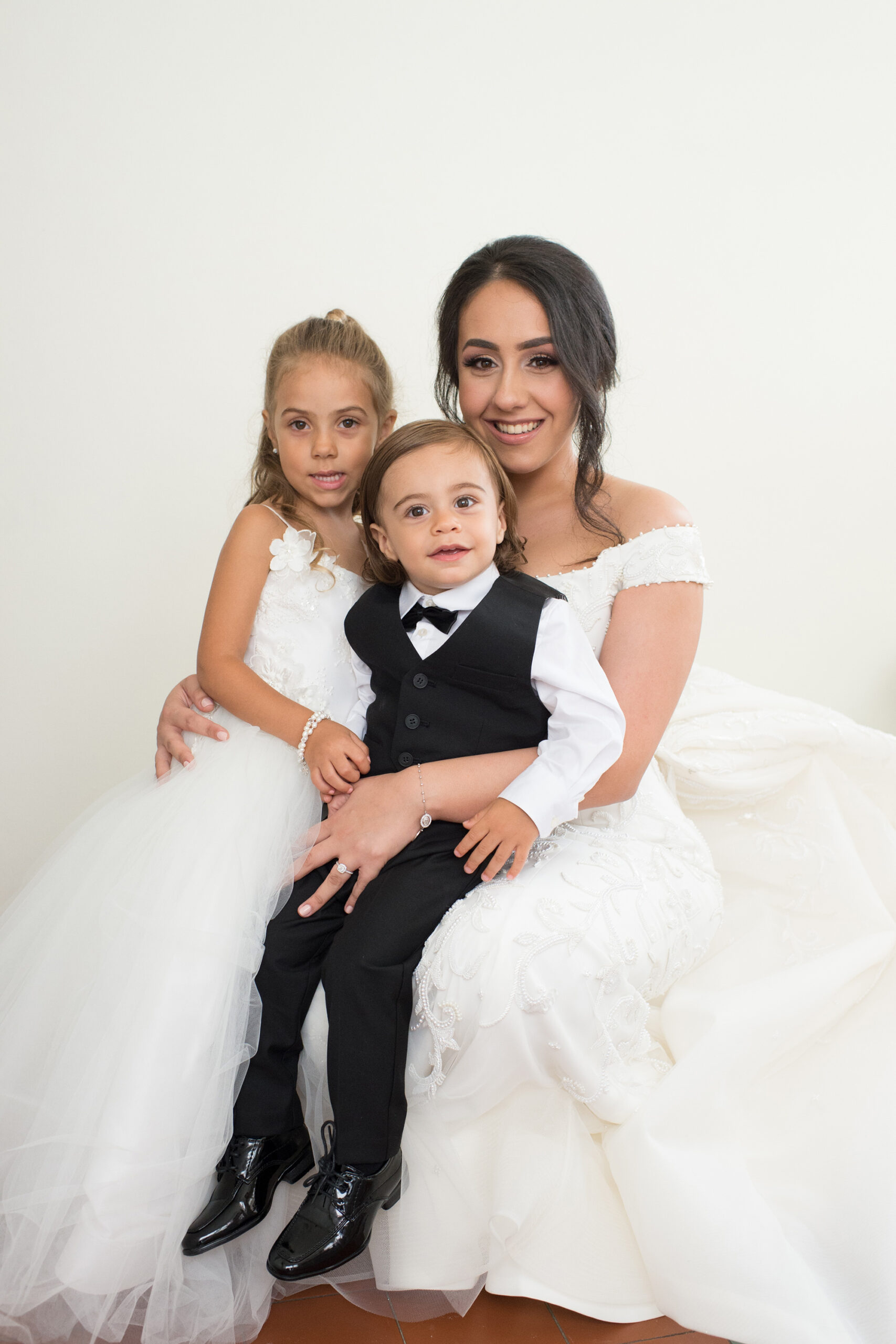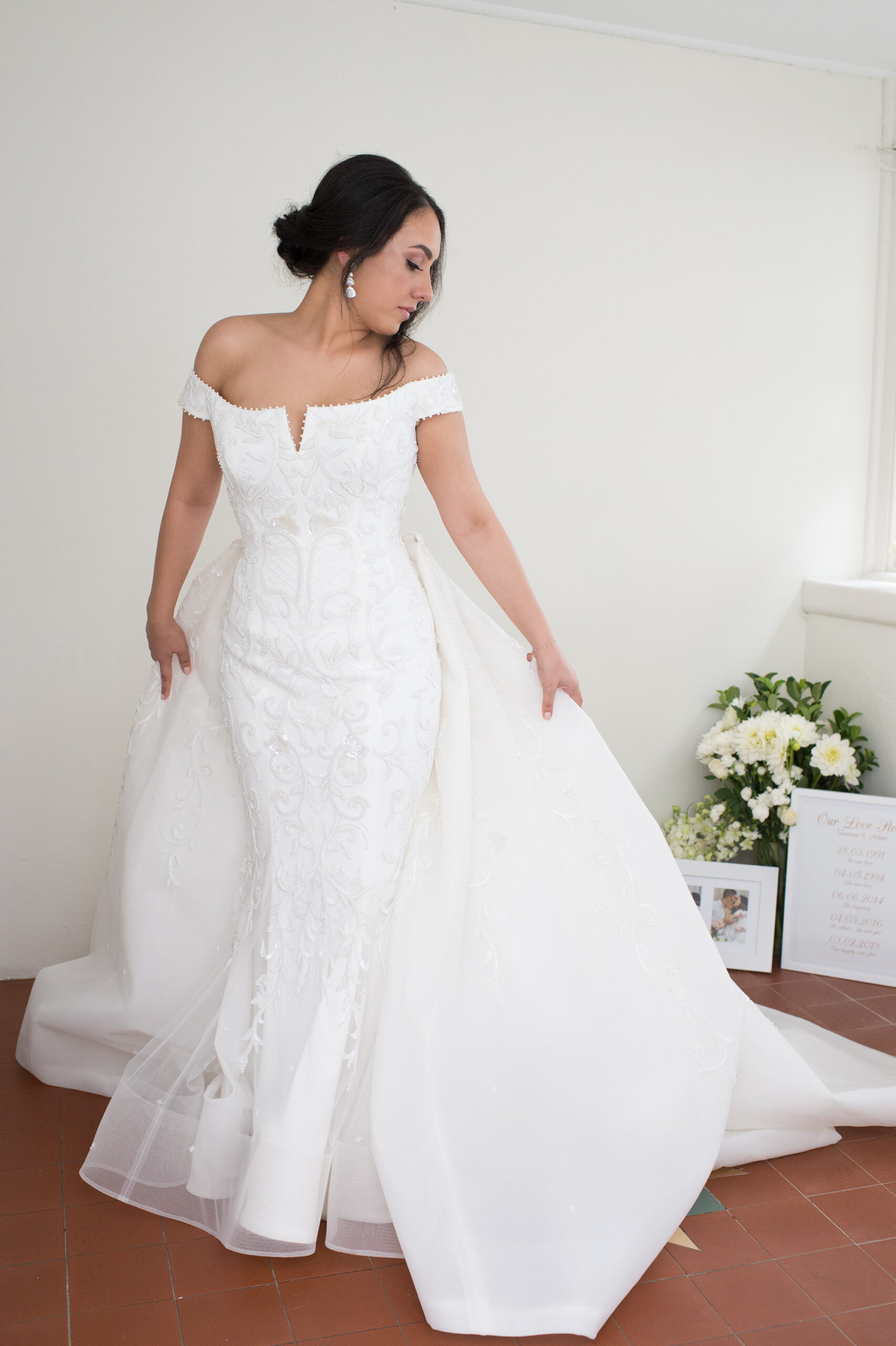 Vanessa opted for a convertible wedding gown, by designer Steven Khalil, giving her a full skirt for the church ceremony and a more fitted silhouette for the reception. "I was in love with it," she says.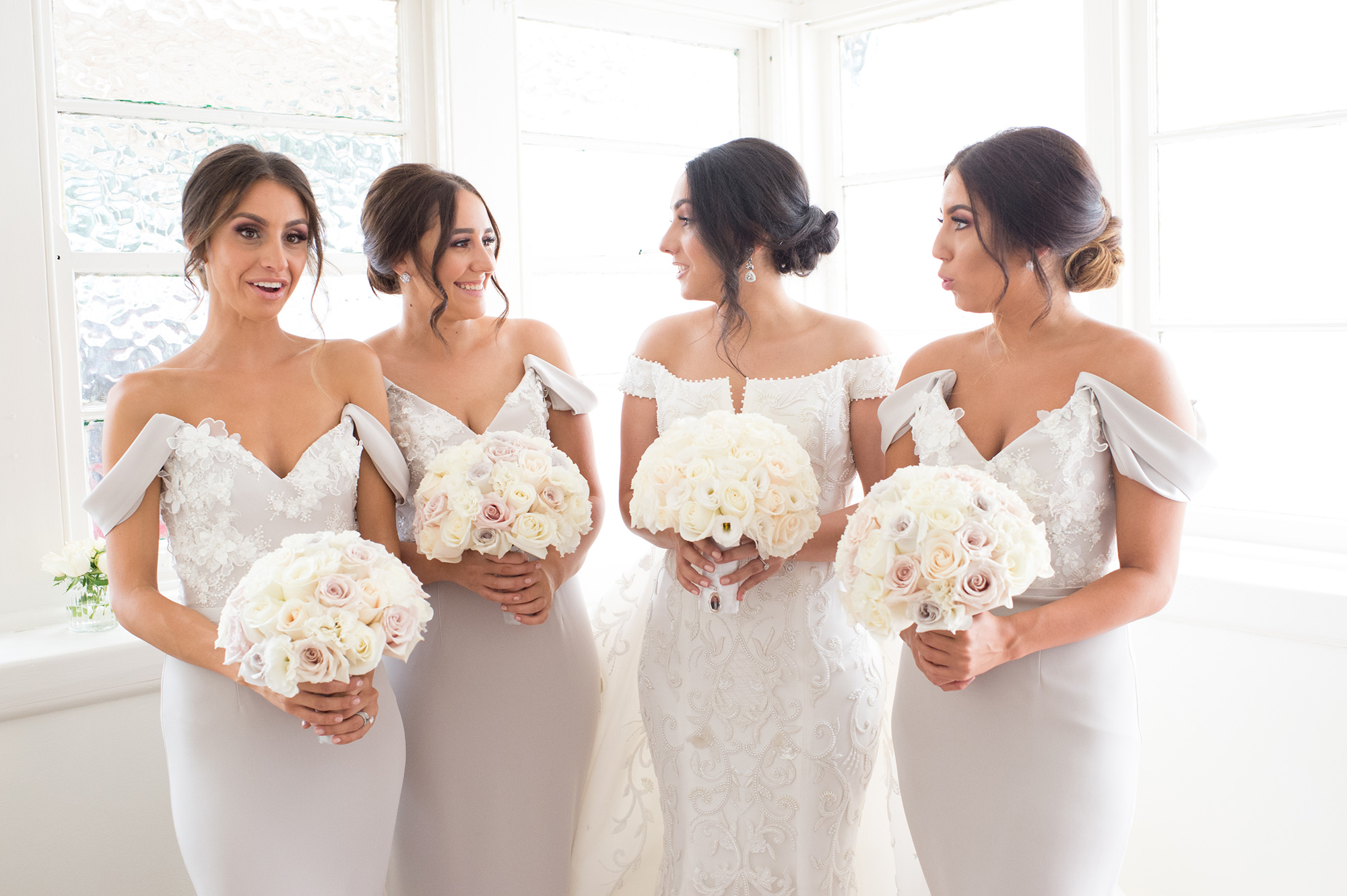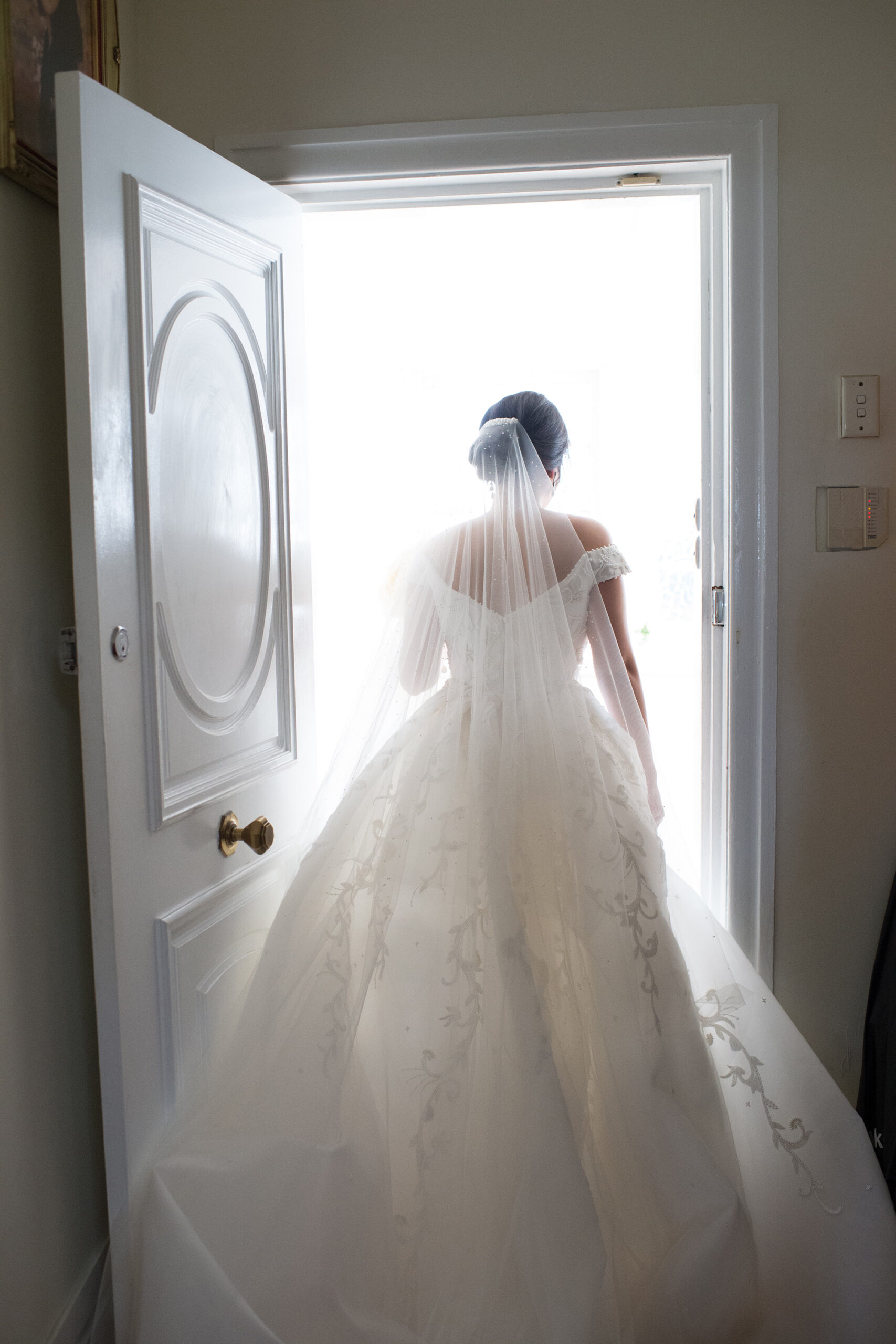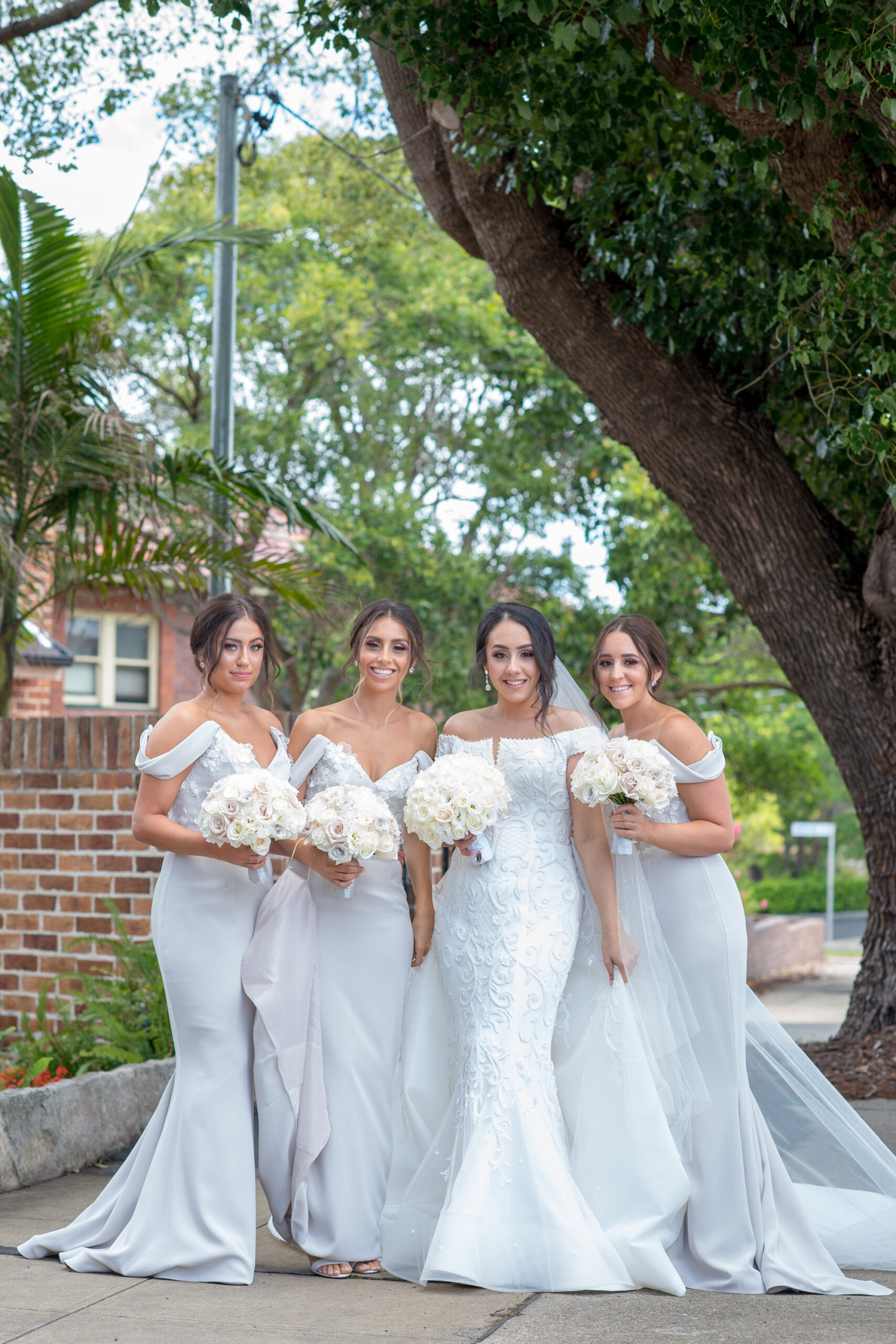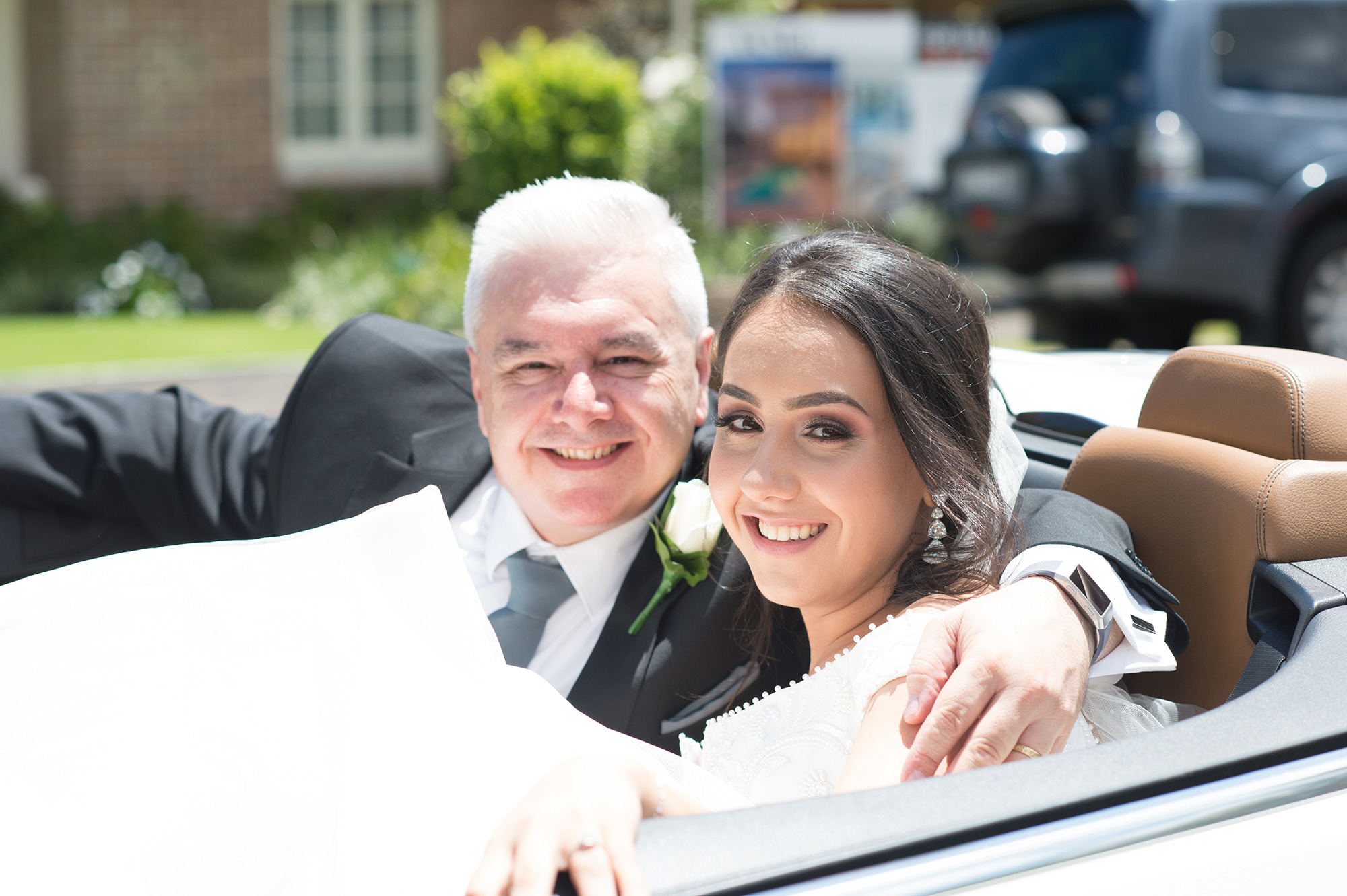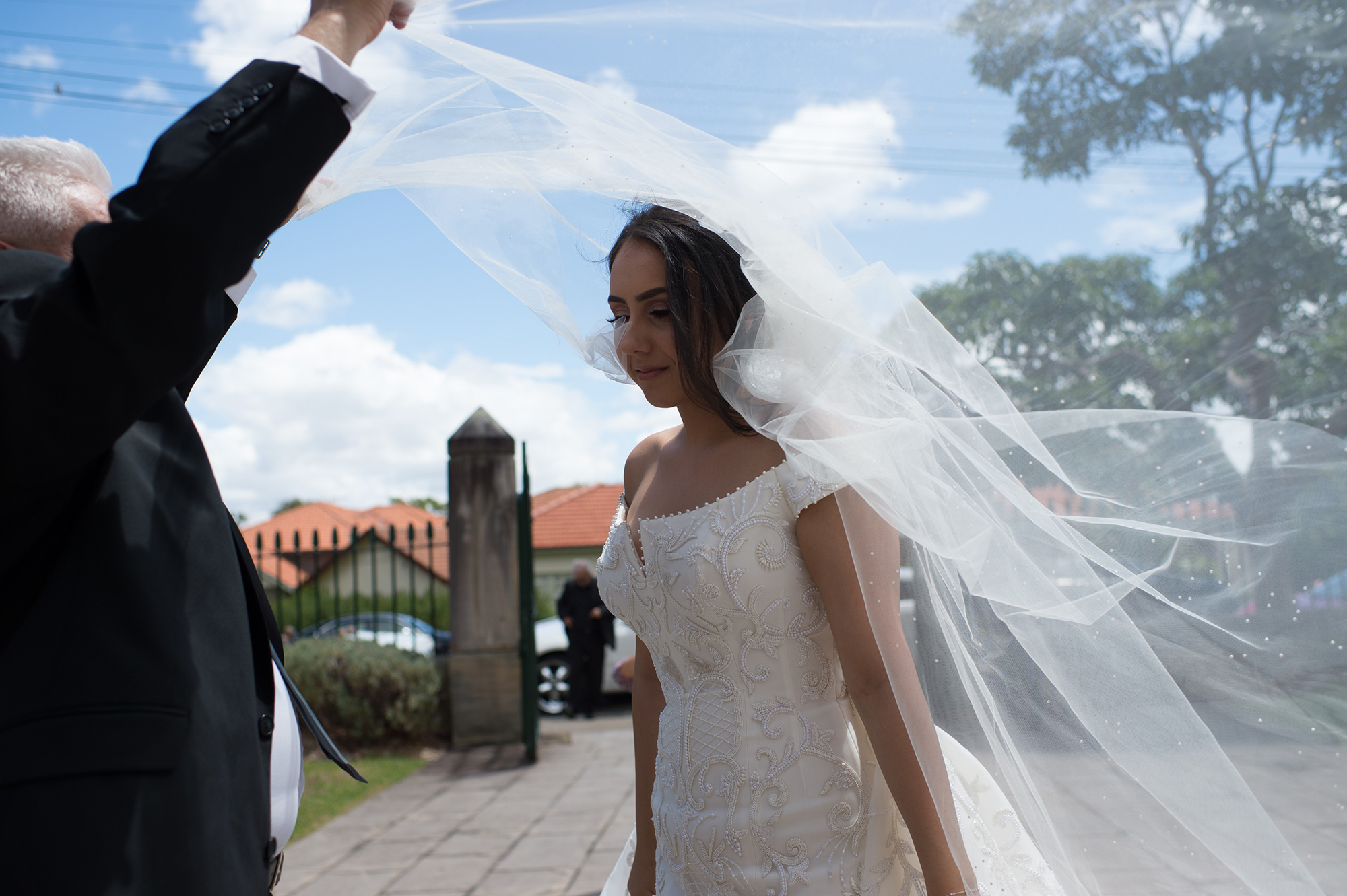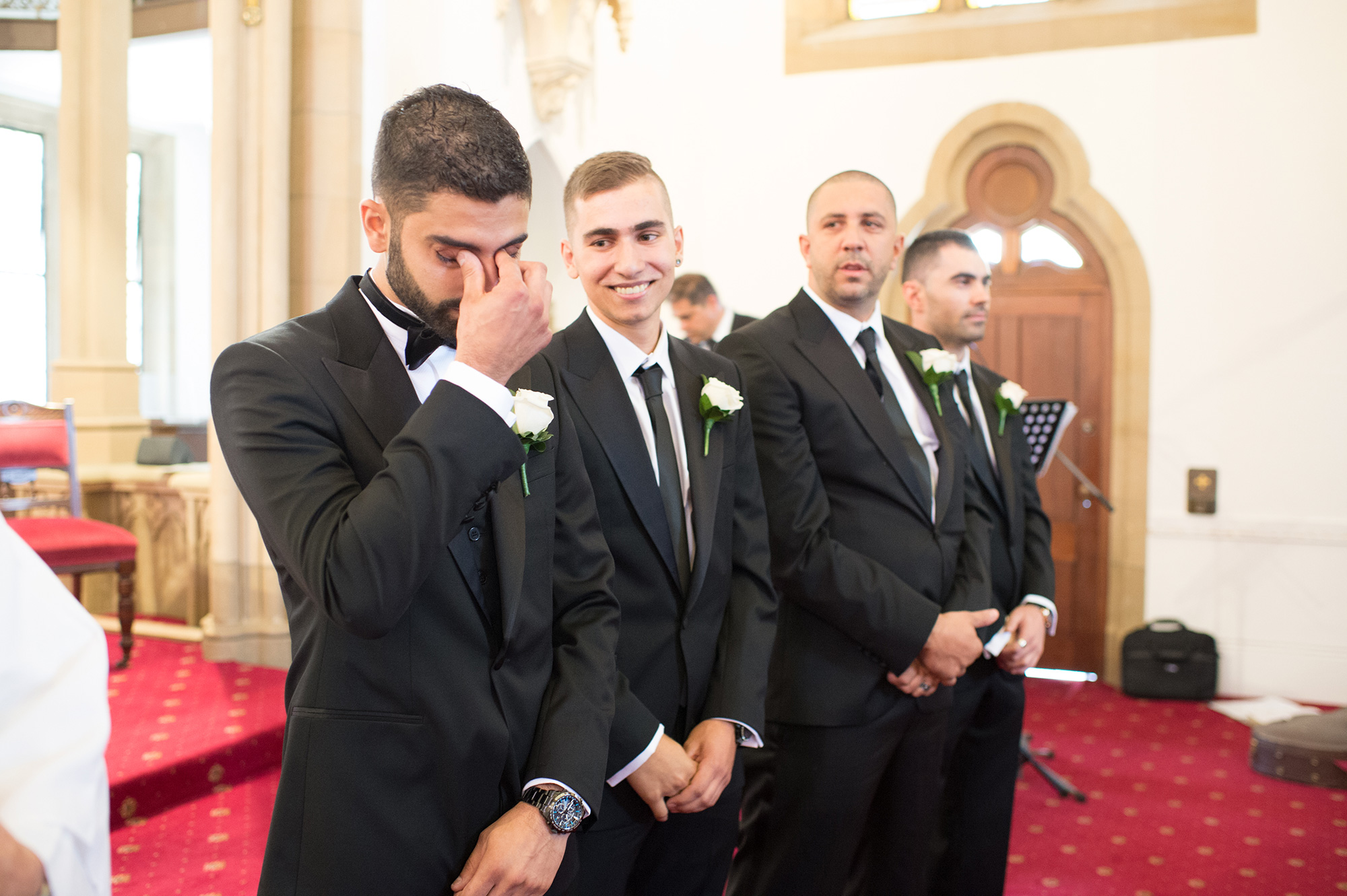 Adam says, "Even though I said I wouldn't cry, I'll admit that I just couldn't help it!"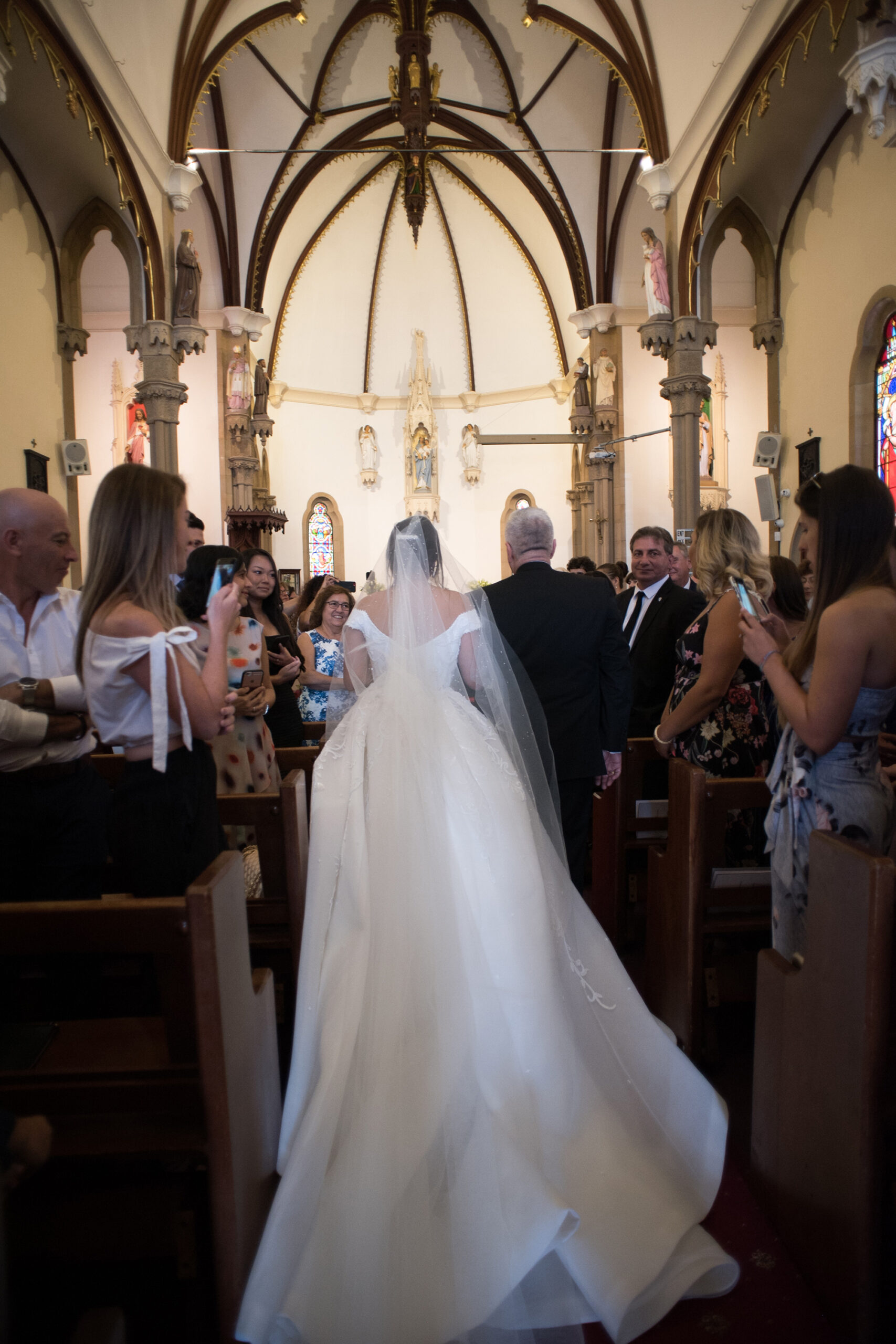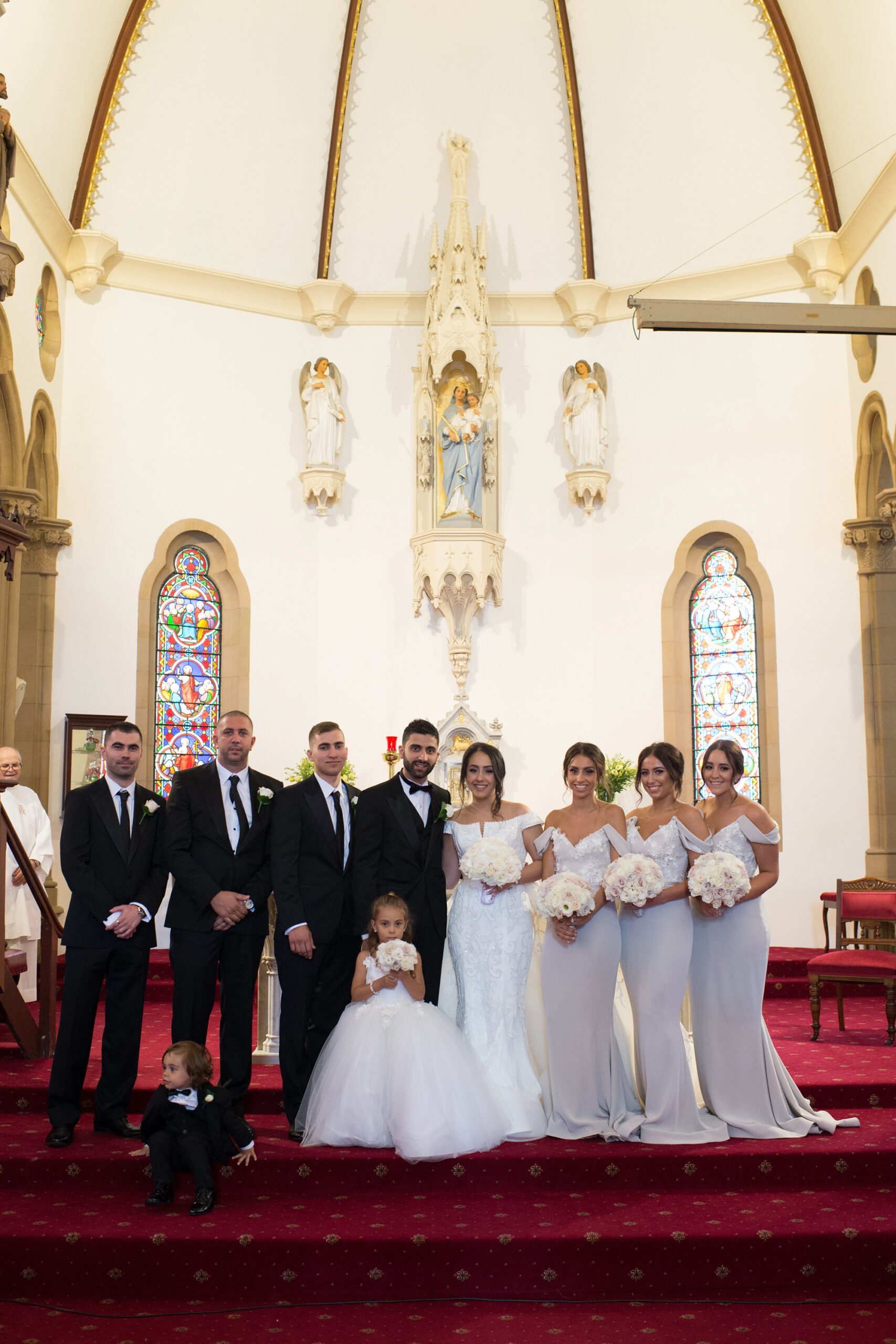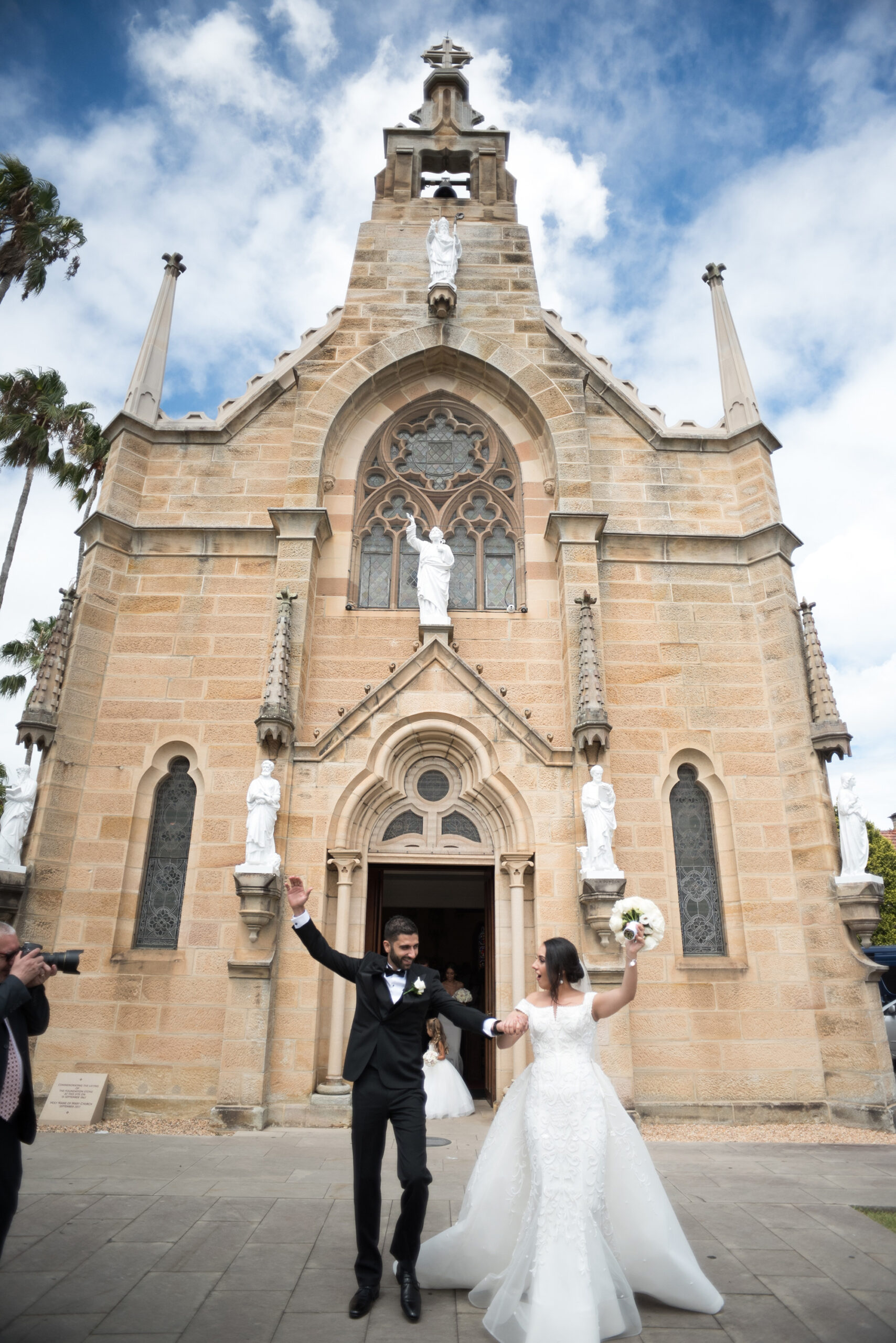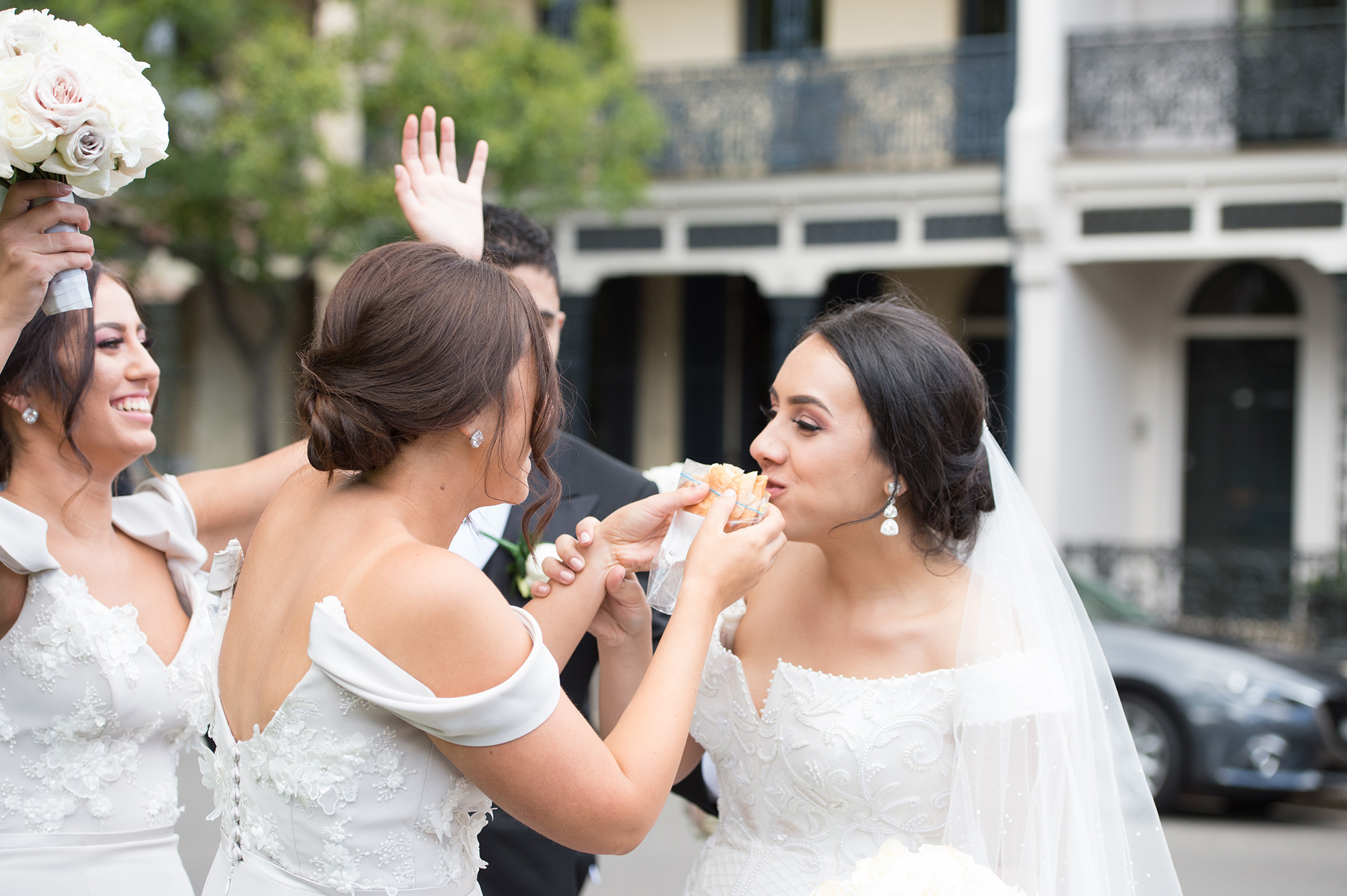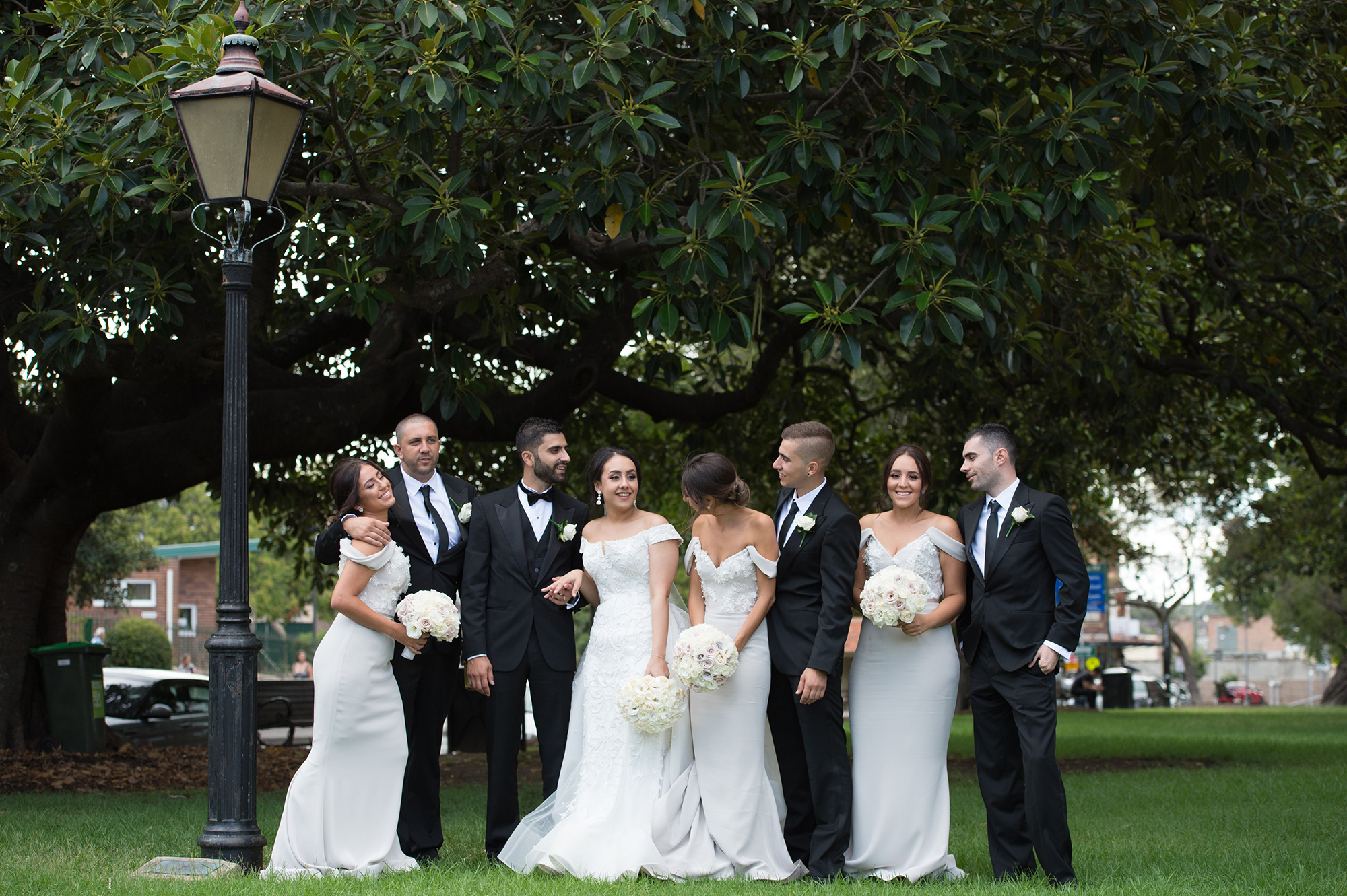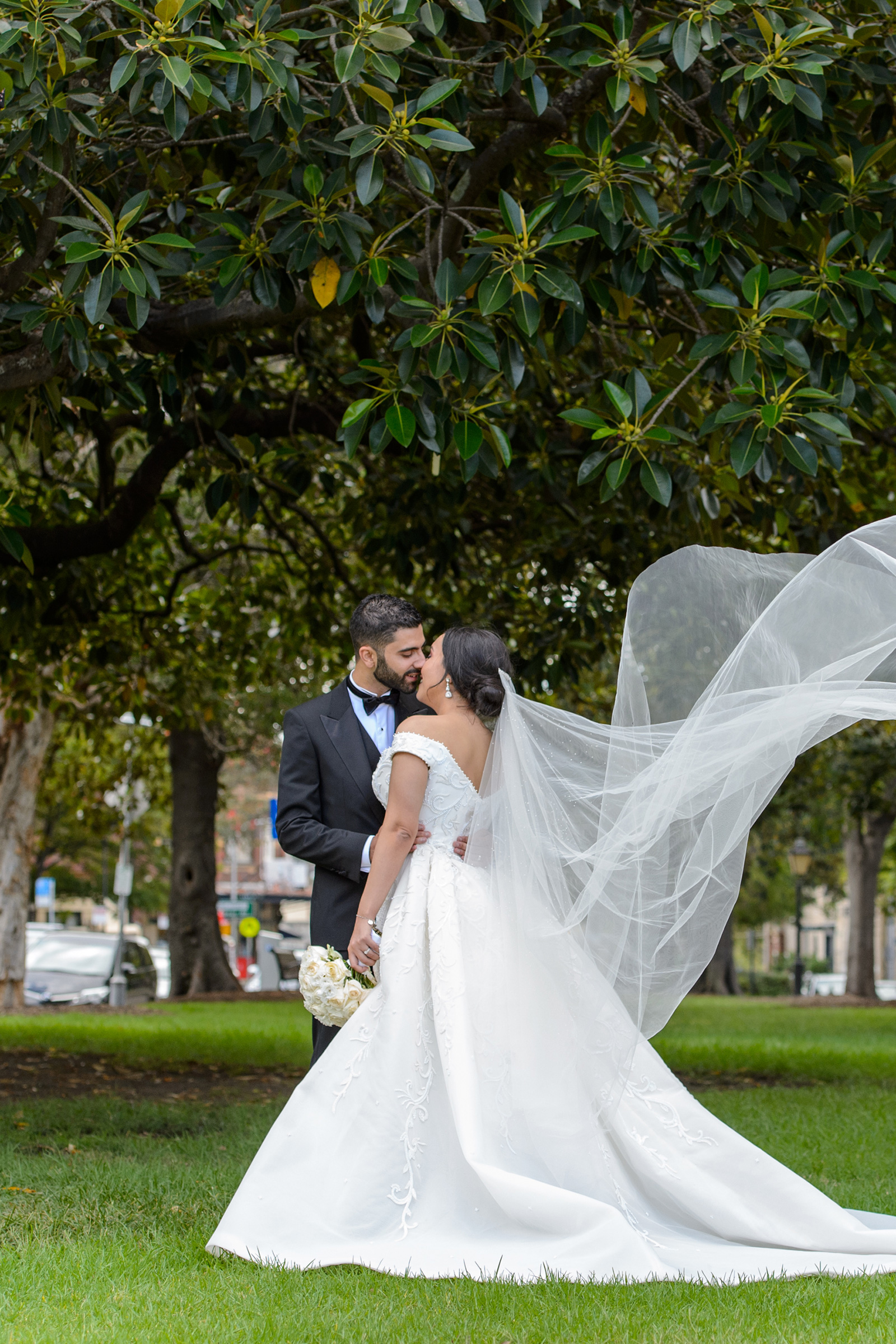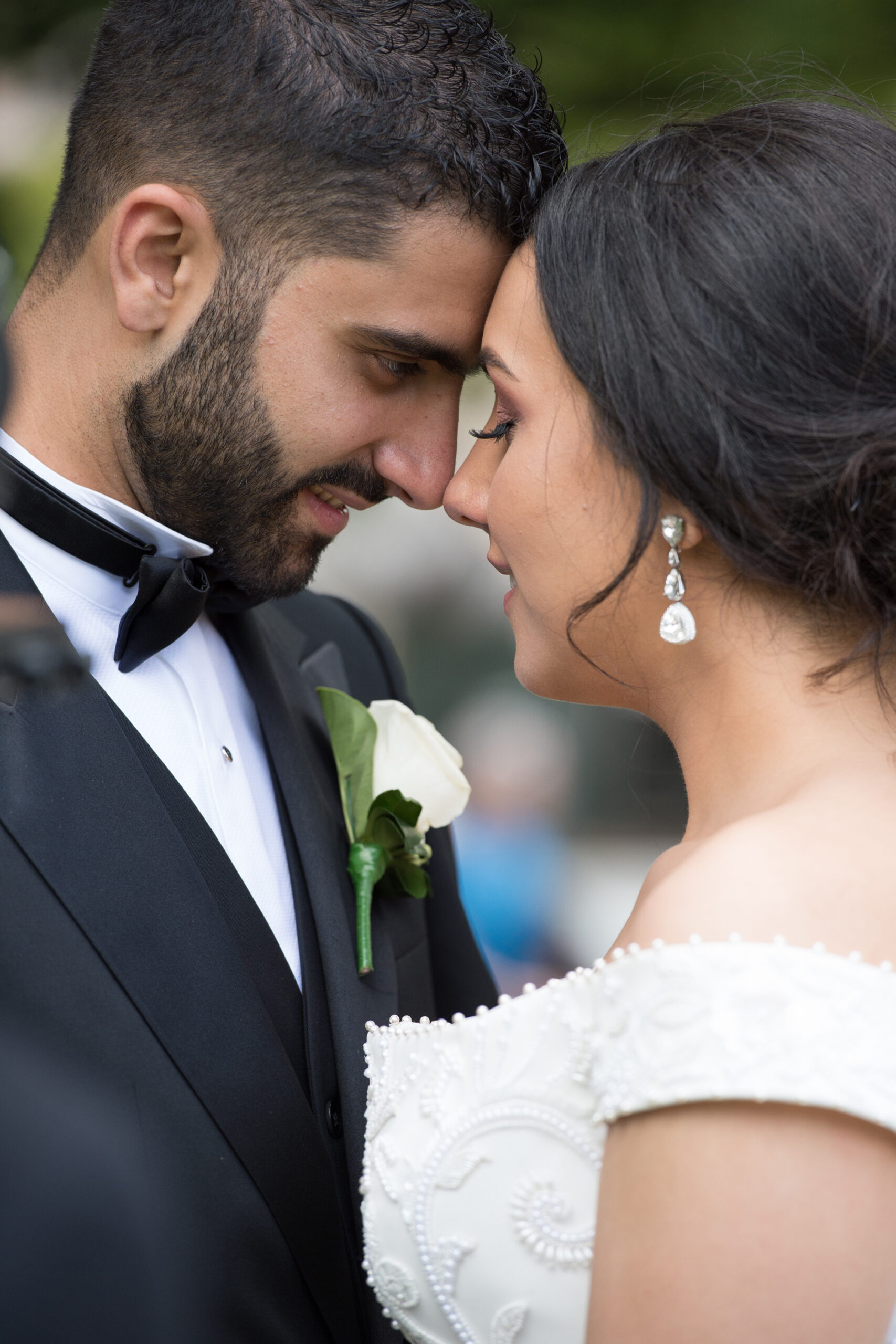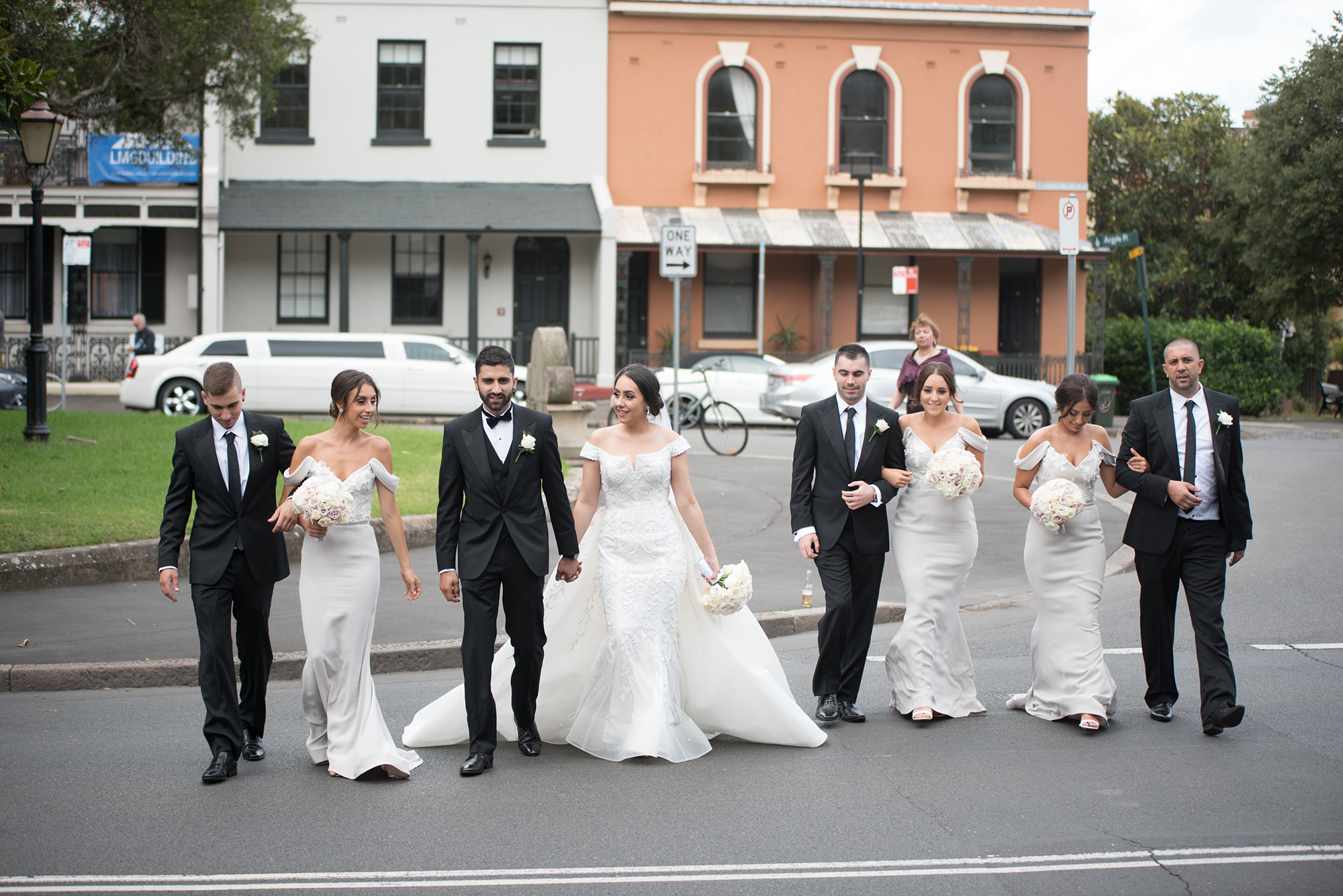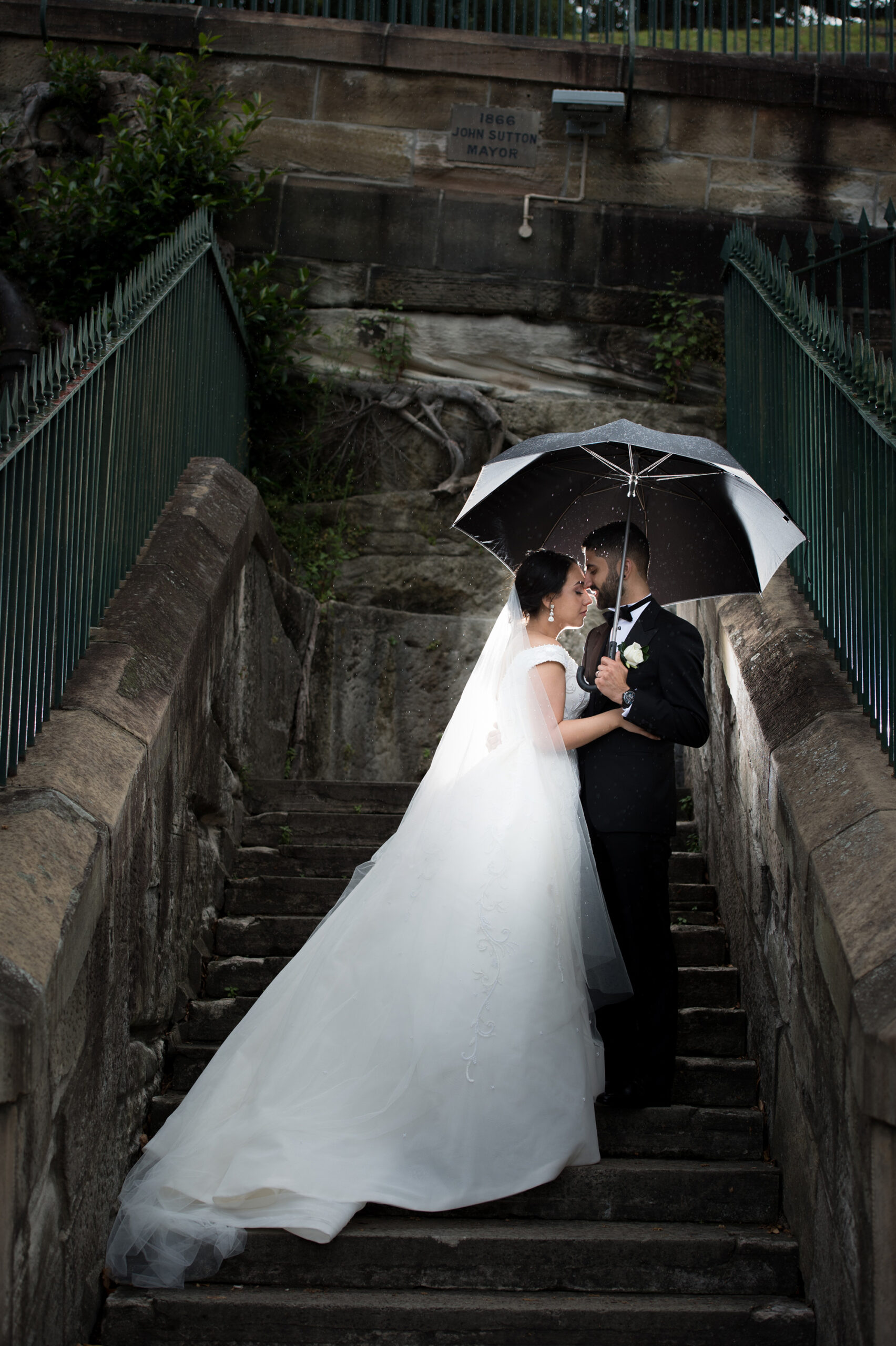 "Adam is the kindest, most warm-hearted and caring man that I've ever known in my life. He has always put my wants and needs first from day one and he lives each day doing little things to make me smile," Vanessa says.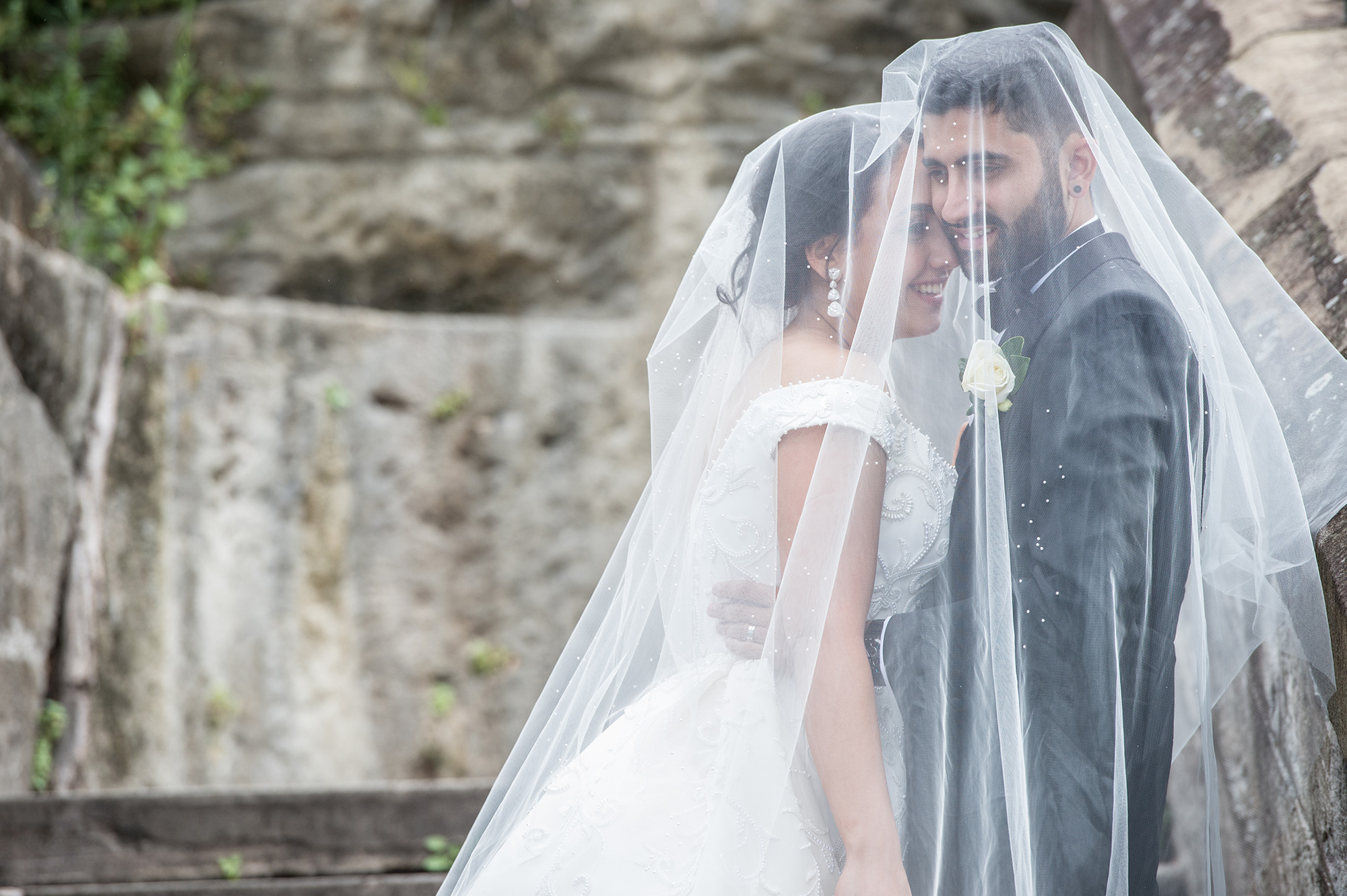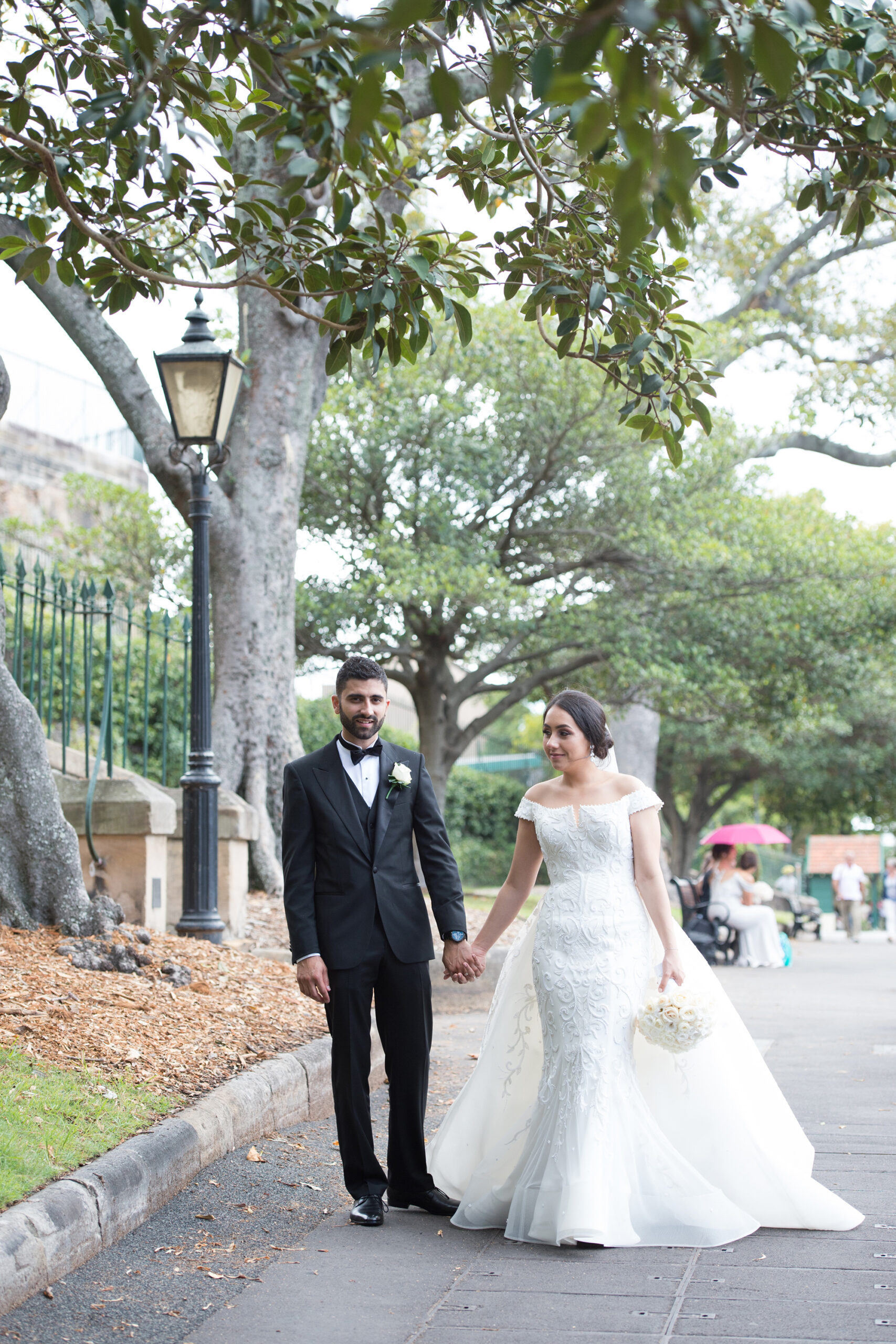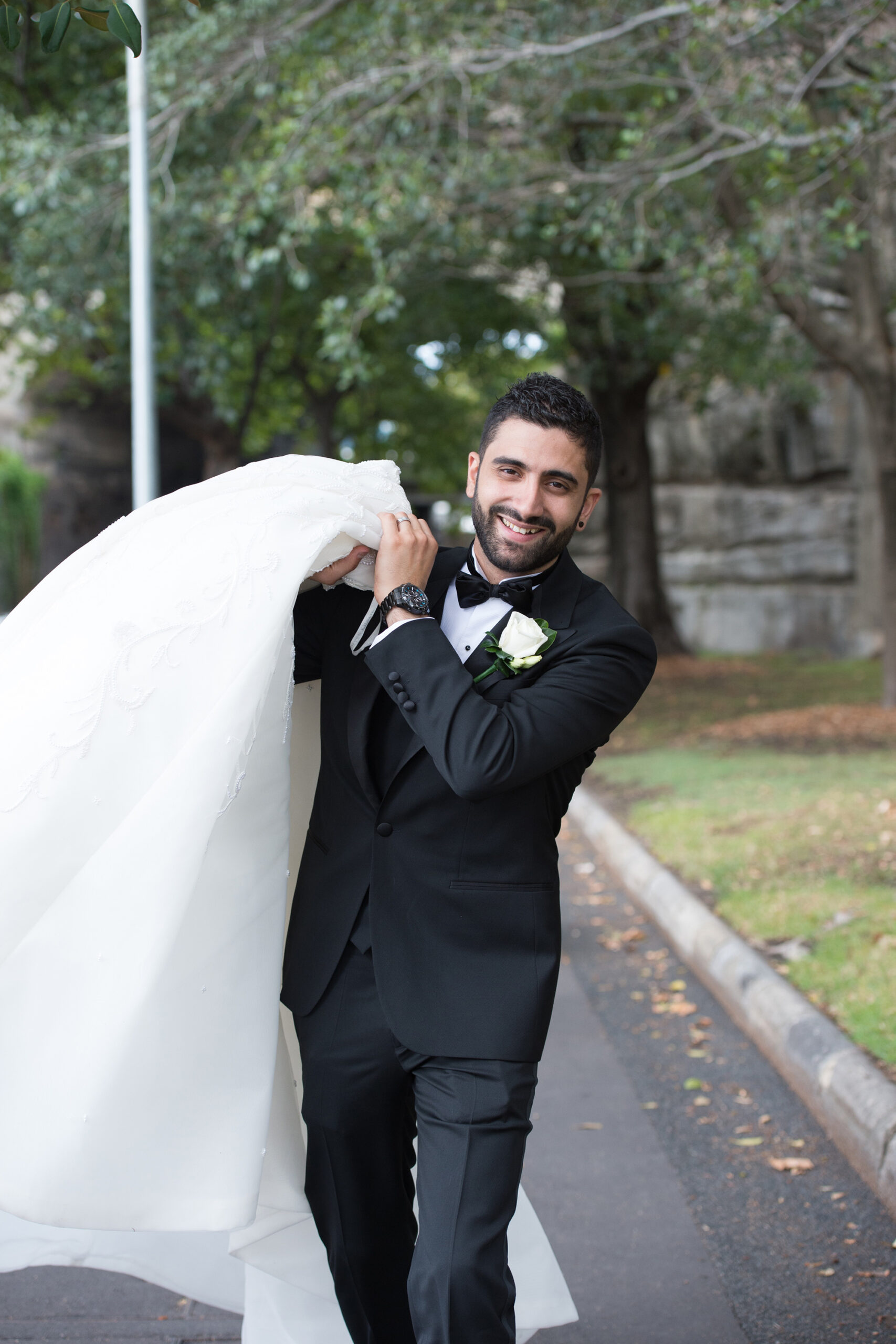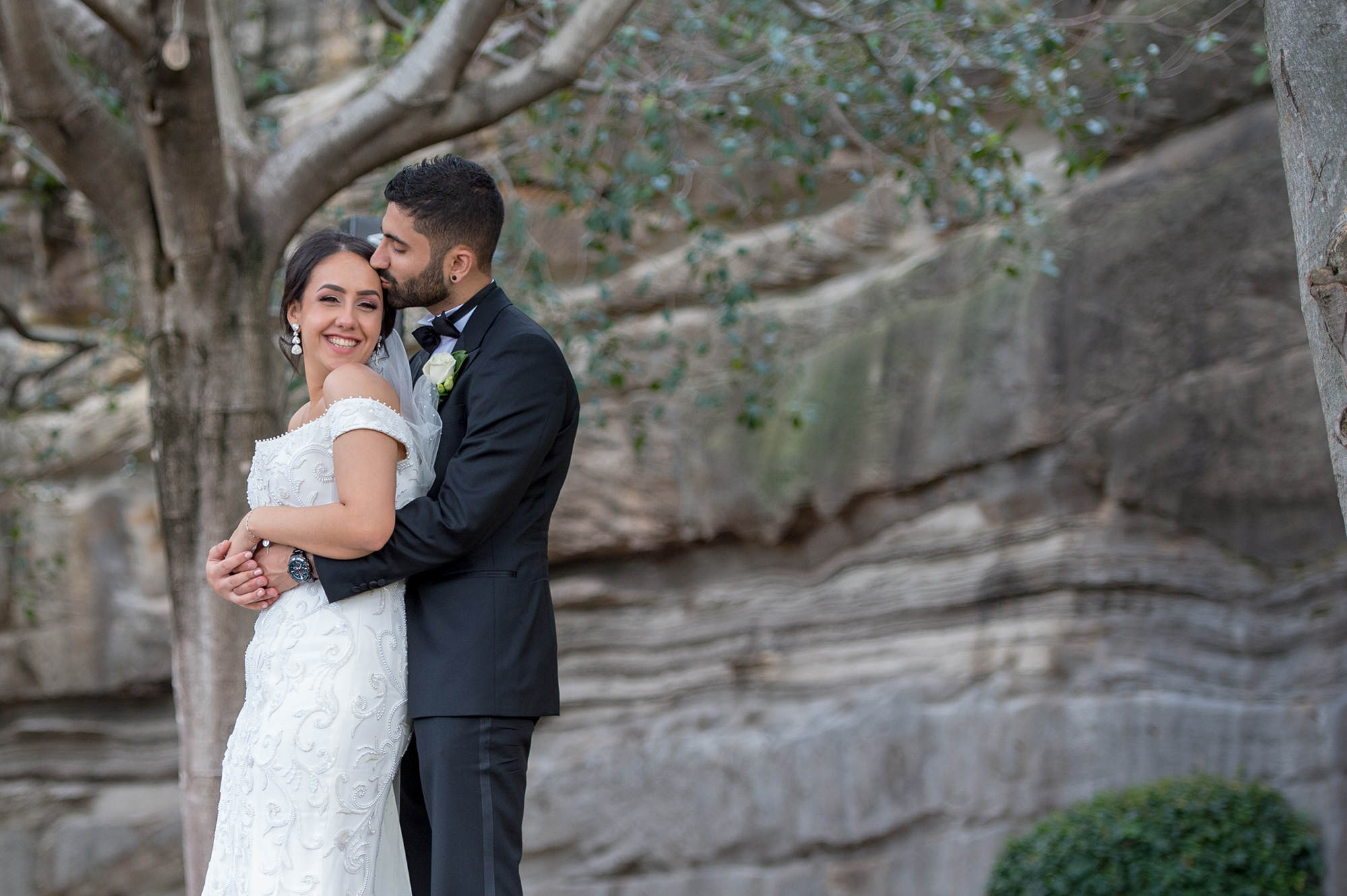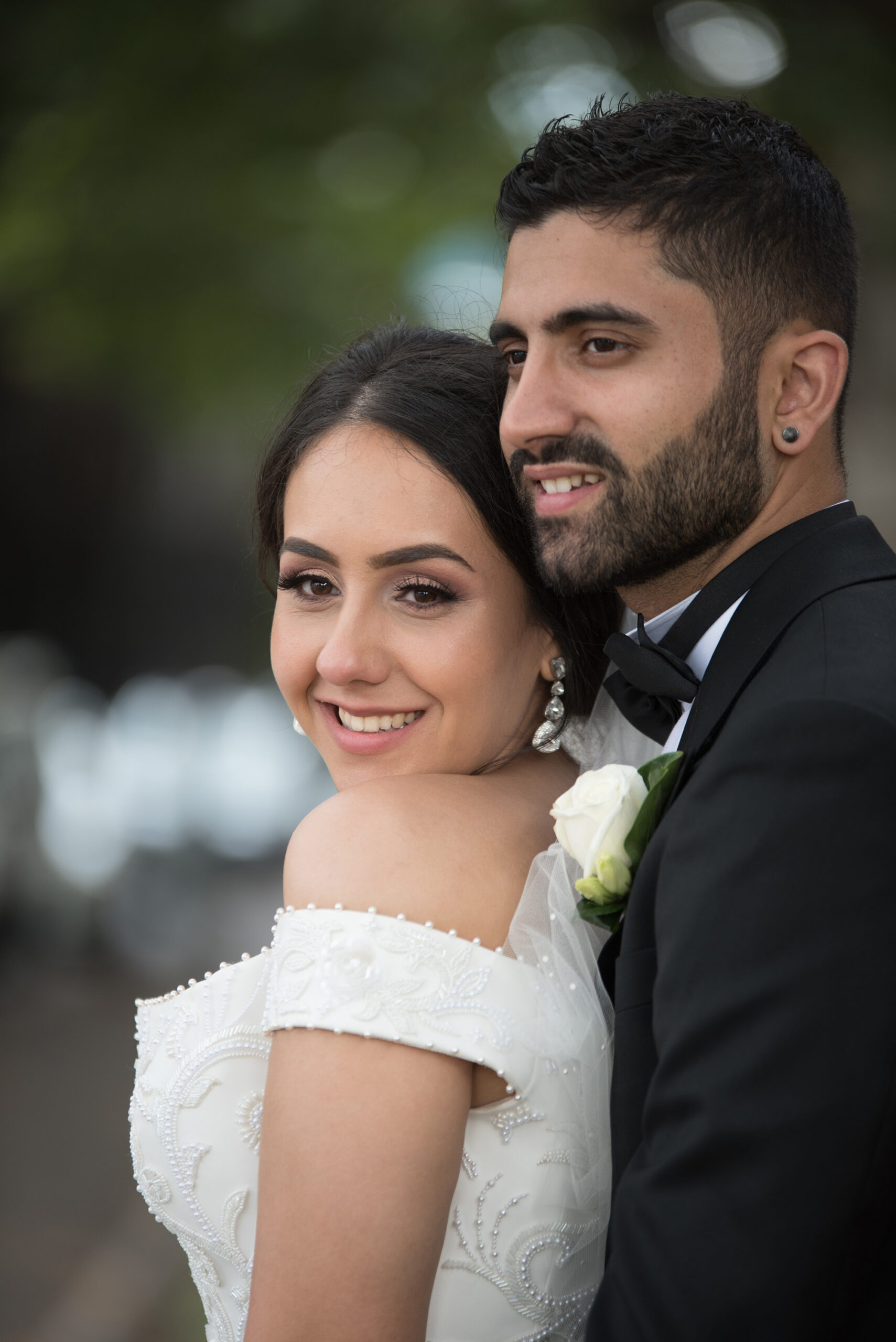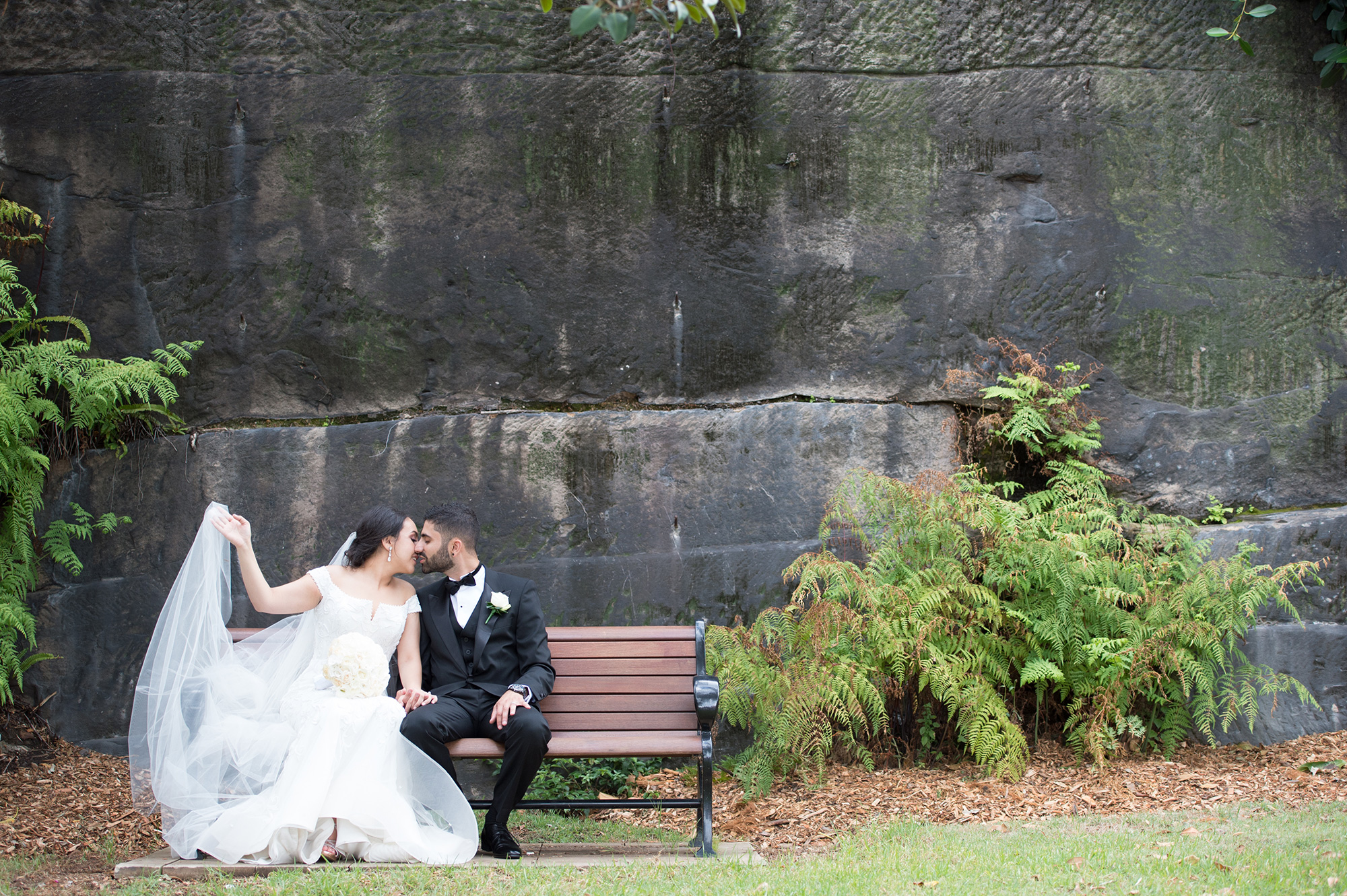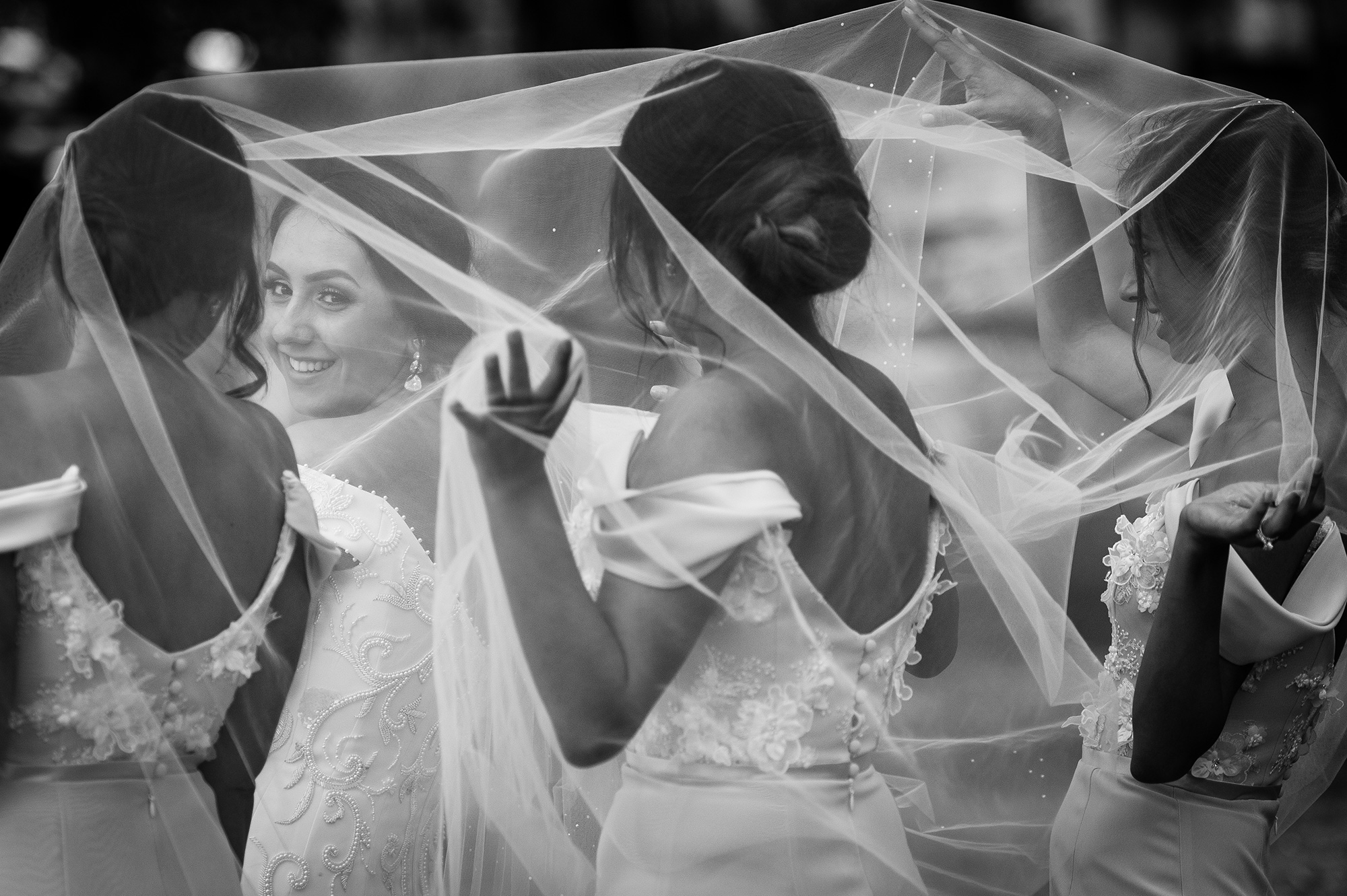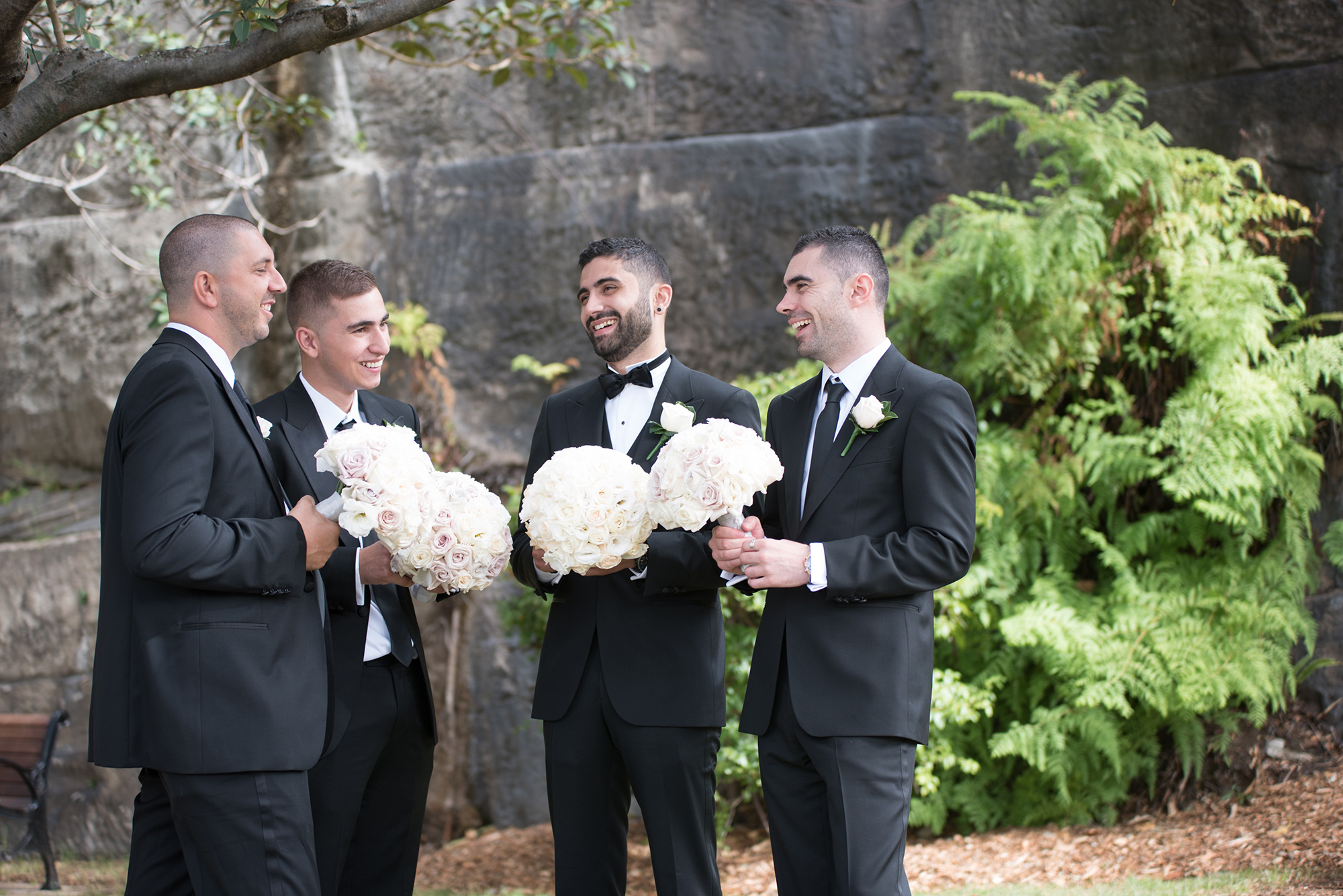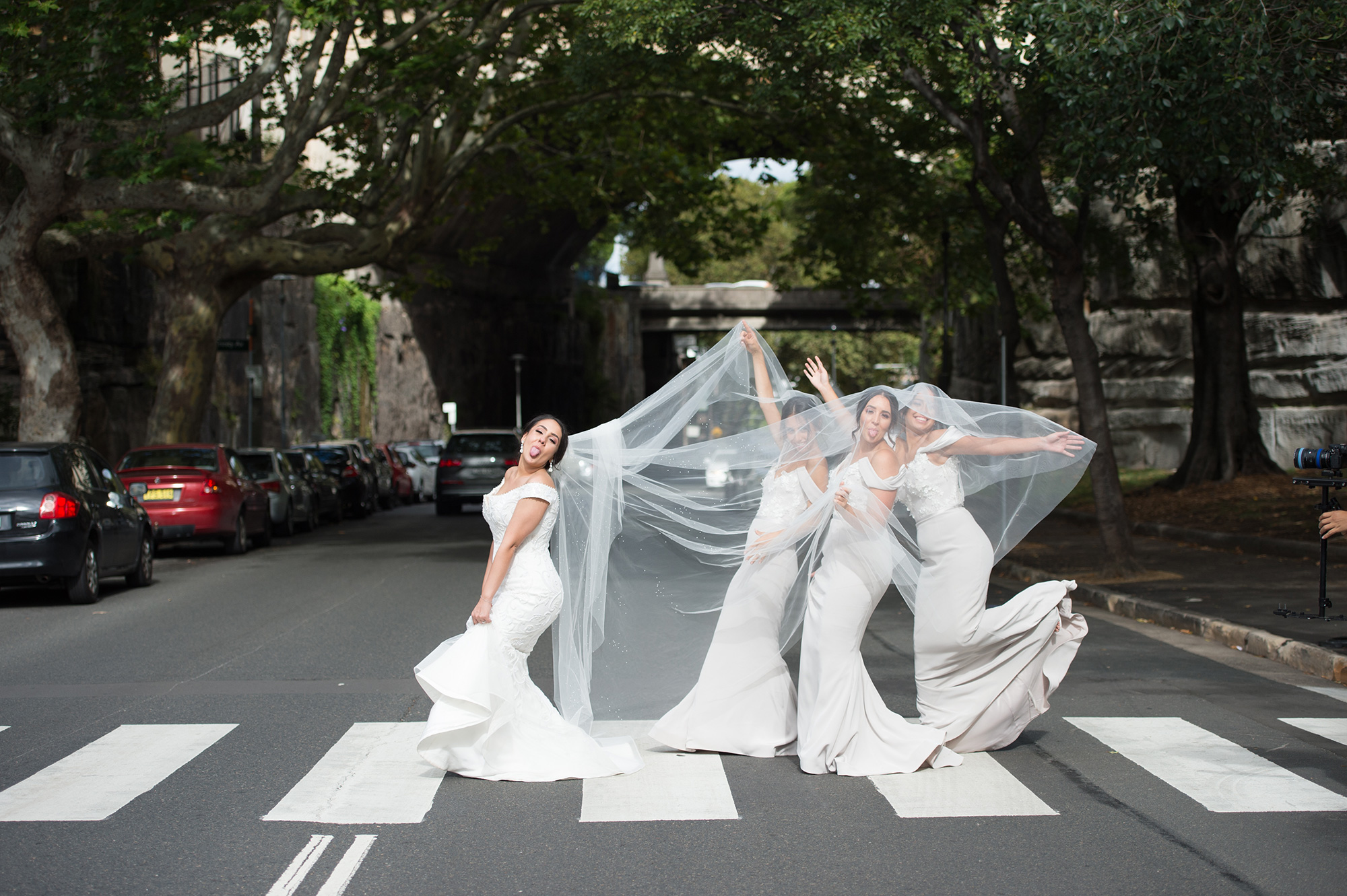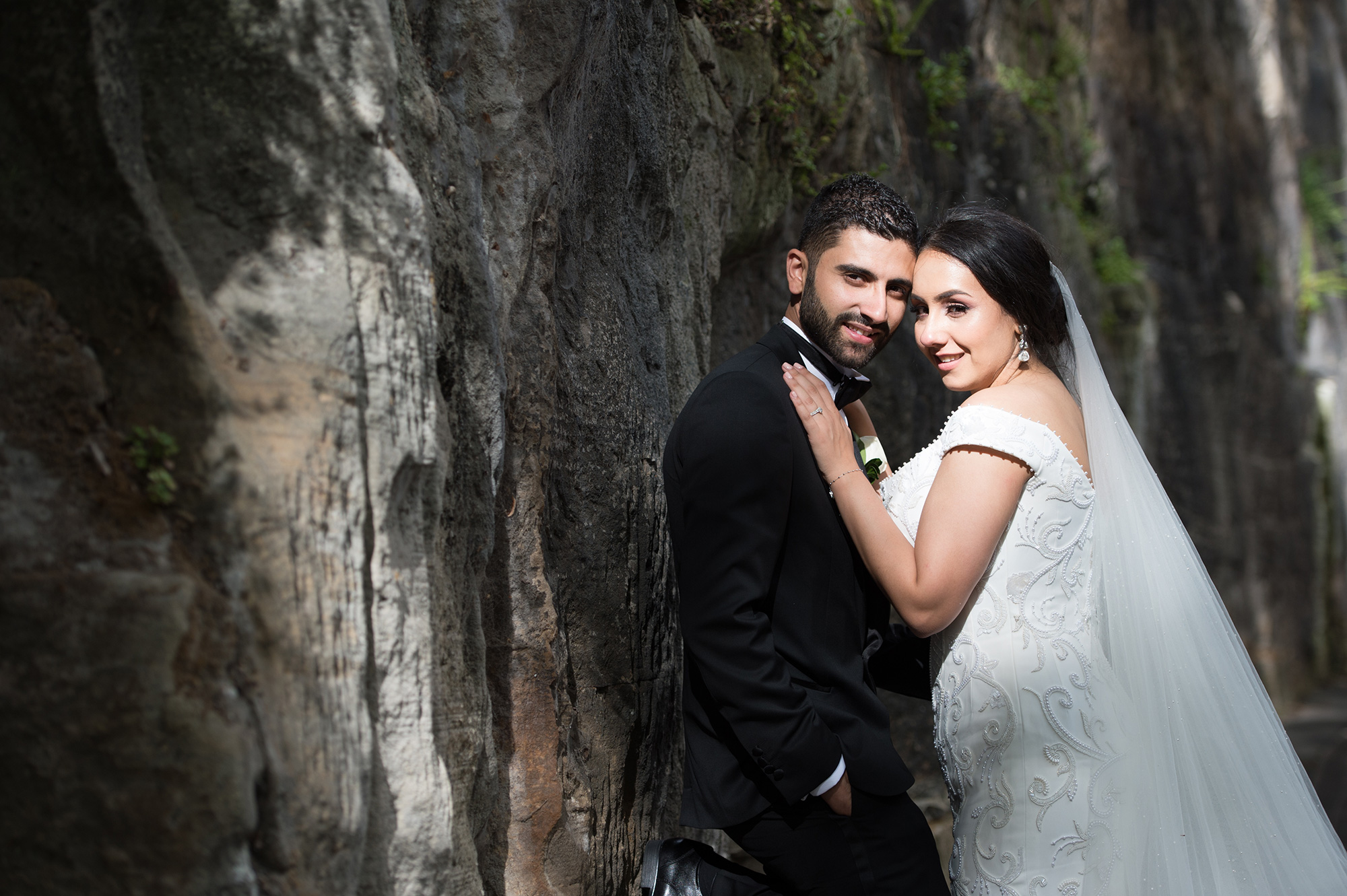 At Doltone House, guests enjoyed a menu of gourmet antipasto, seafood platters, pasta, chicken prosciutto and veal scallopini, Bailey's creme brûlée and sticky date, as well as wedding cake, coffee and biscotti!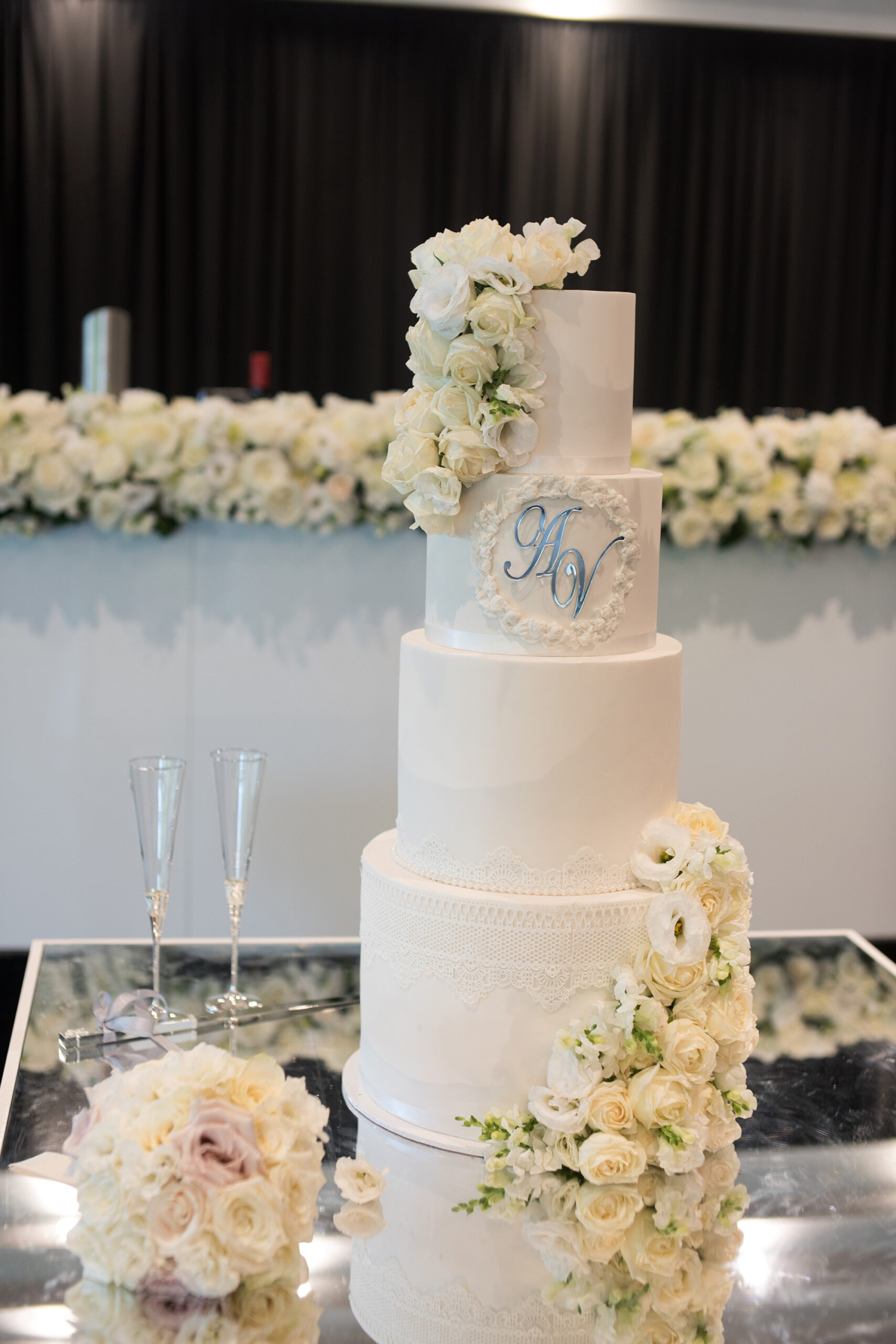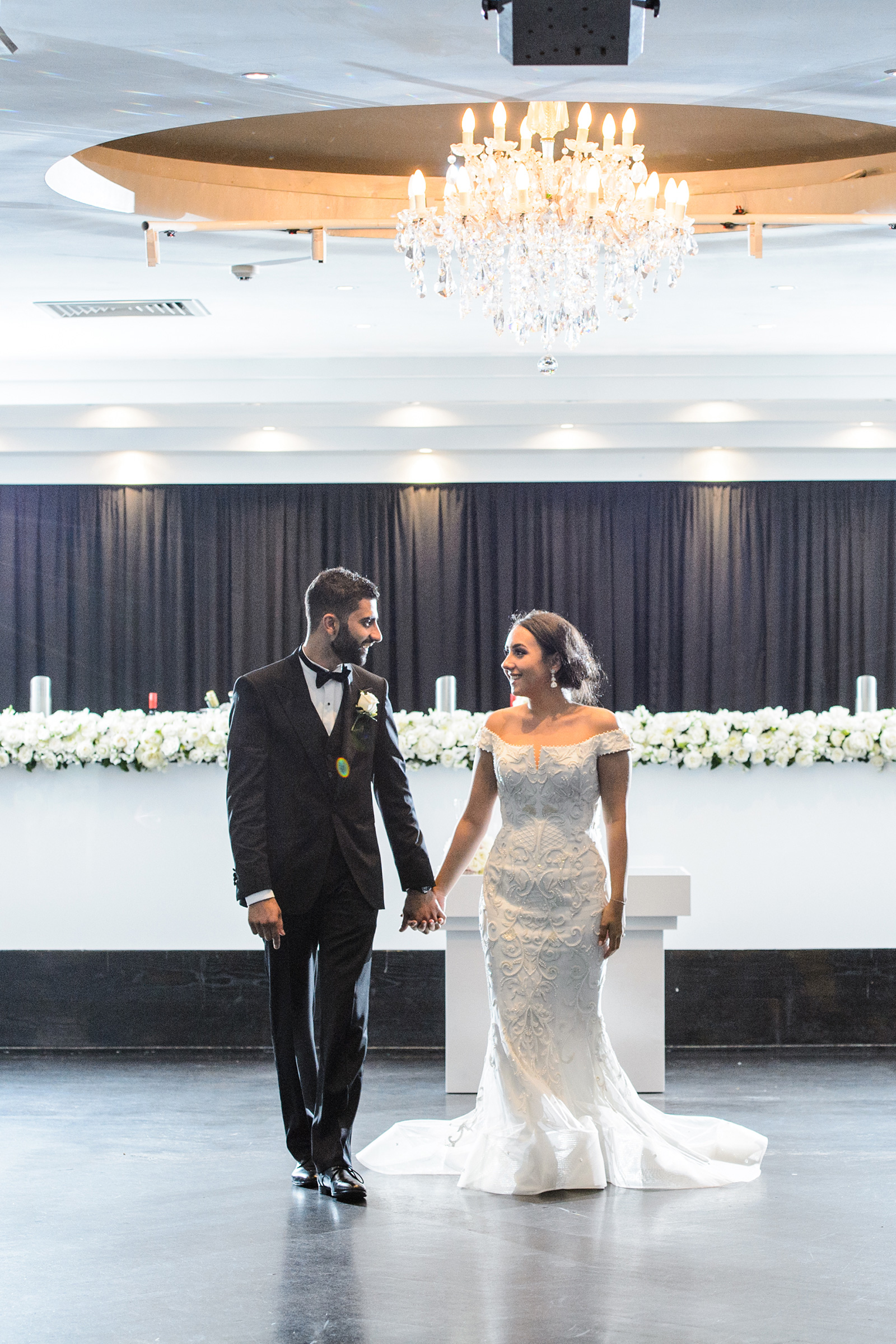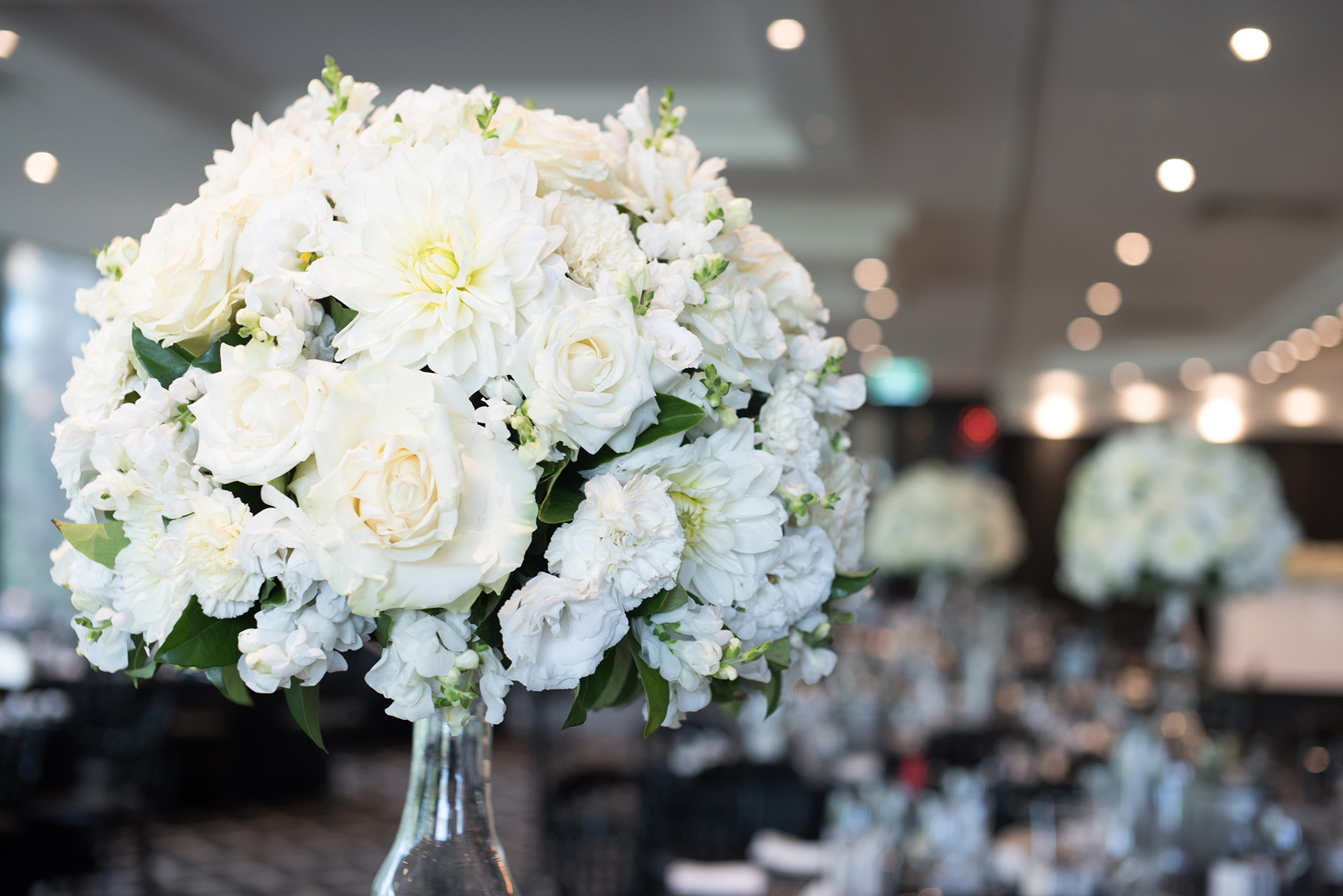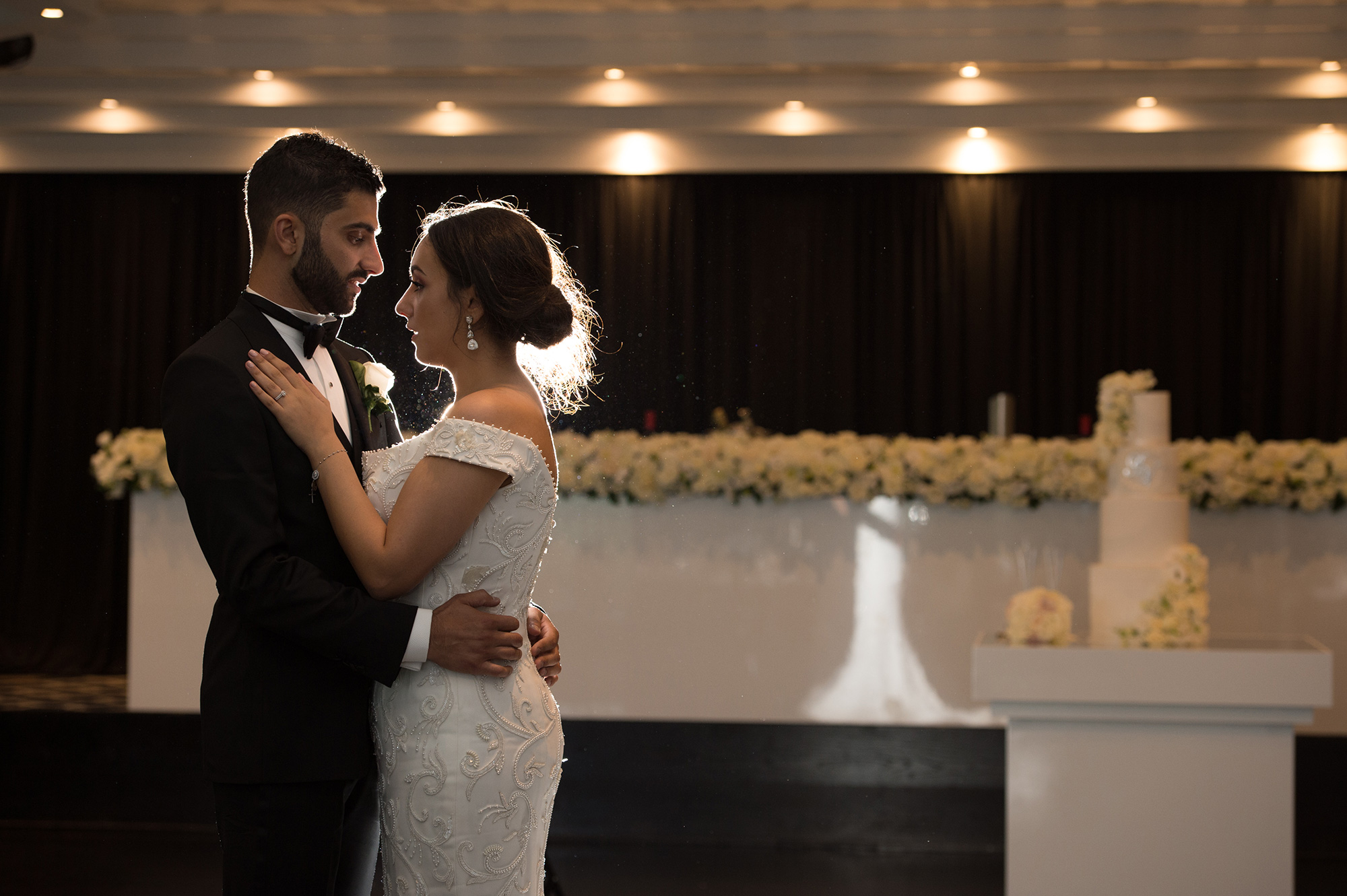 The couple opted for a black and silver colour theme, in keeping with a black tie wedding. Vanessa did all the wedding planning herself, hiring some pieces from White Label Hire.