It took a year of online chat and another two years of waiting before Georgia Howard and Johnnie Inches became a couple.
"We would talk on the phone and MSN every day about every single thing but we didn't meet face to face for about a year," explains Georgia, 23. After finally meeting, they knew it was fate, but it took this bride a little while to come around to the idea of being together. "Johnnie [25] hung in there waiting for me to come to my senses and I am grateful every day that he did."
The Brisbane couple were married at Sirromet Winery in Mount Cotton on March 7, 2015. Their white wedding was styled with varying shades of the traditional wedding colour. Julie Vine helped with the styling which included a bold LOVE sign up in lights at the reception.
Georgia's big sister gave a speech at the wedding in front of 80 guests, which the bride says sums up the couple nicely. "This prince had loved the fairy angel from afar for some time now. He was a bit of rough, but that was the fairy angel's style," it read. "Over the years they grew together and ruled their kingdom. Their love was true and it was something of greatness and to this day they live together happily ever after, for always and forever."
Photos courtesy of Bayleigh Vedelago Photography.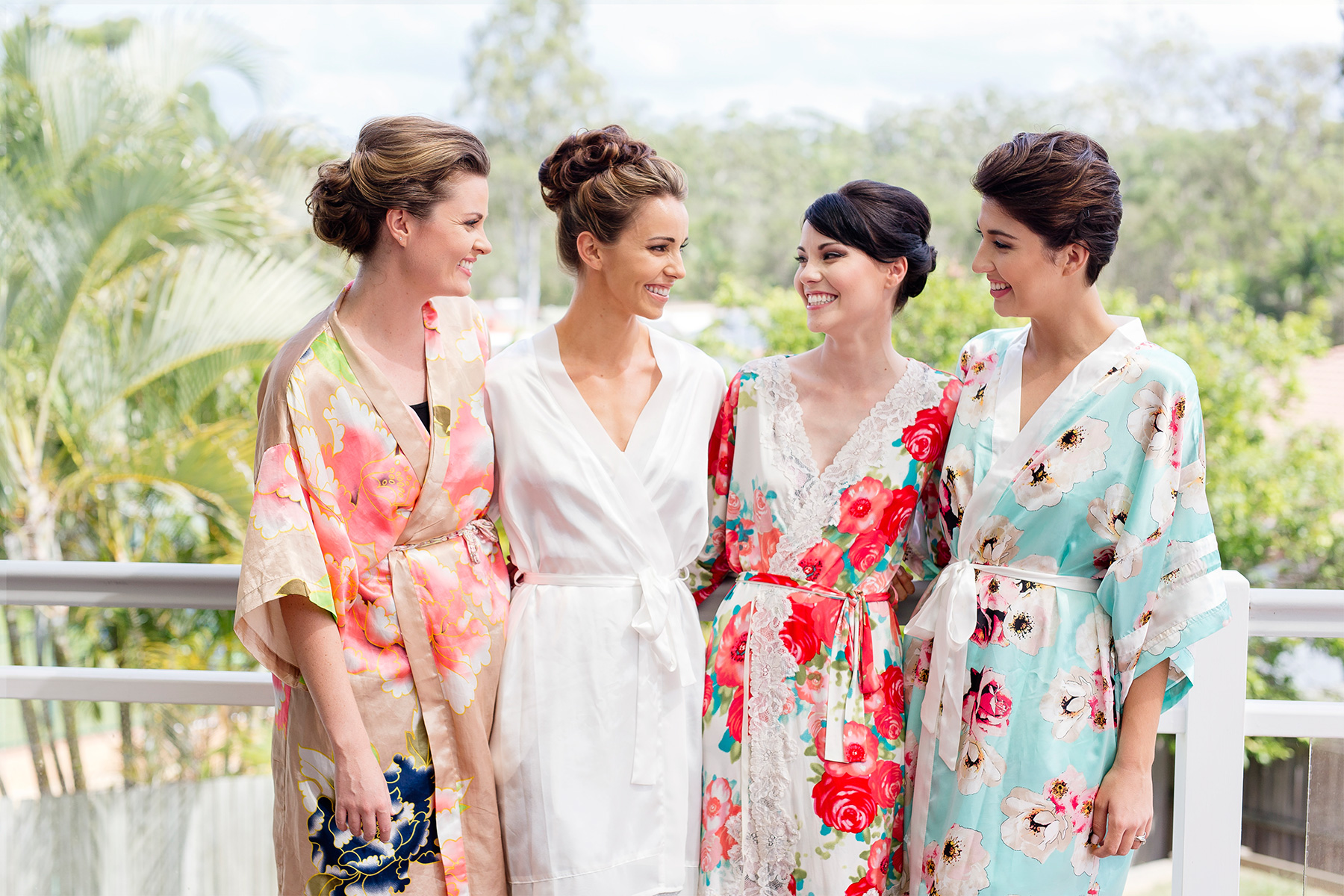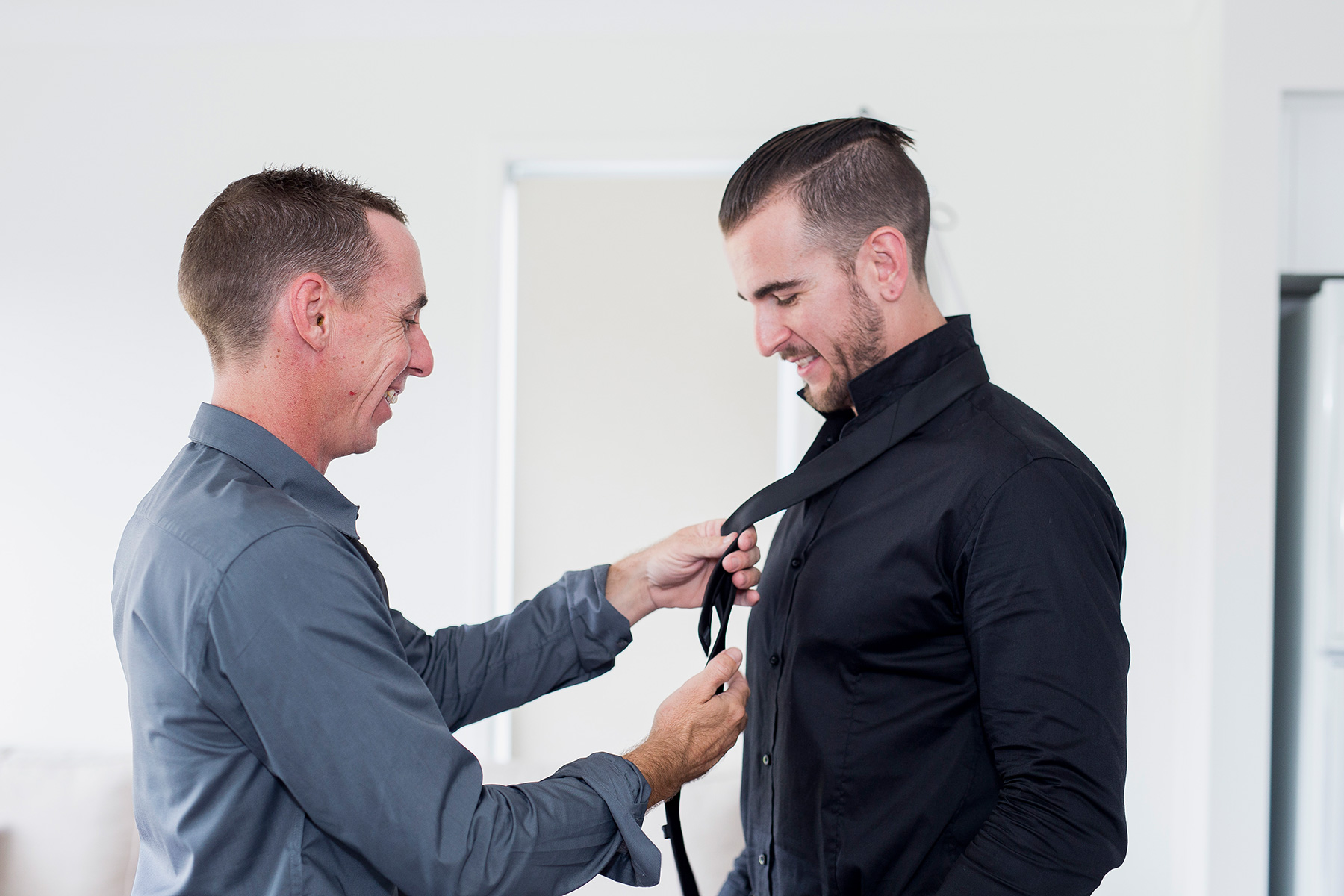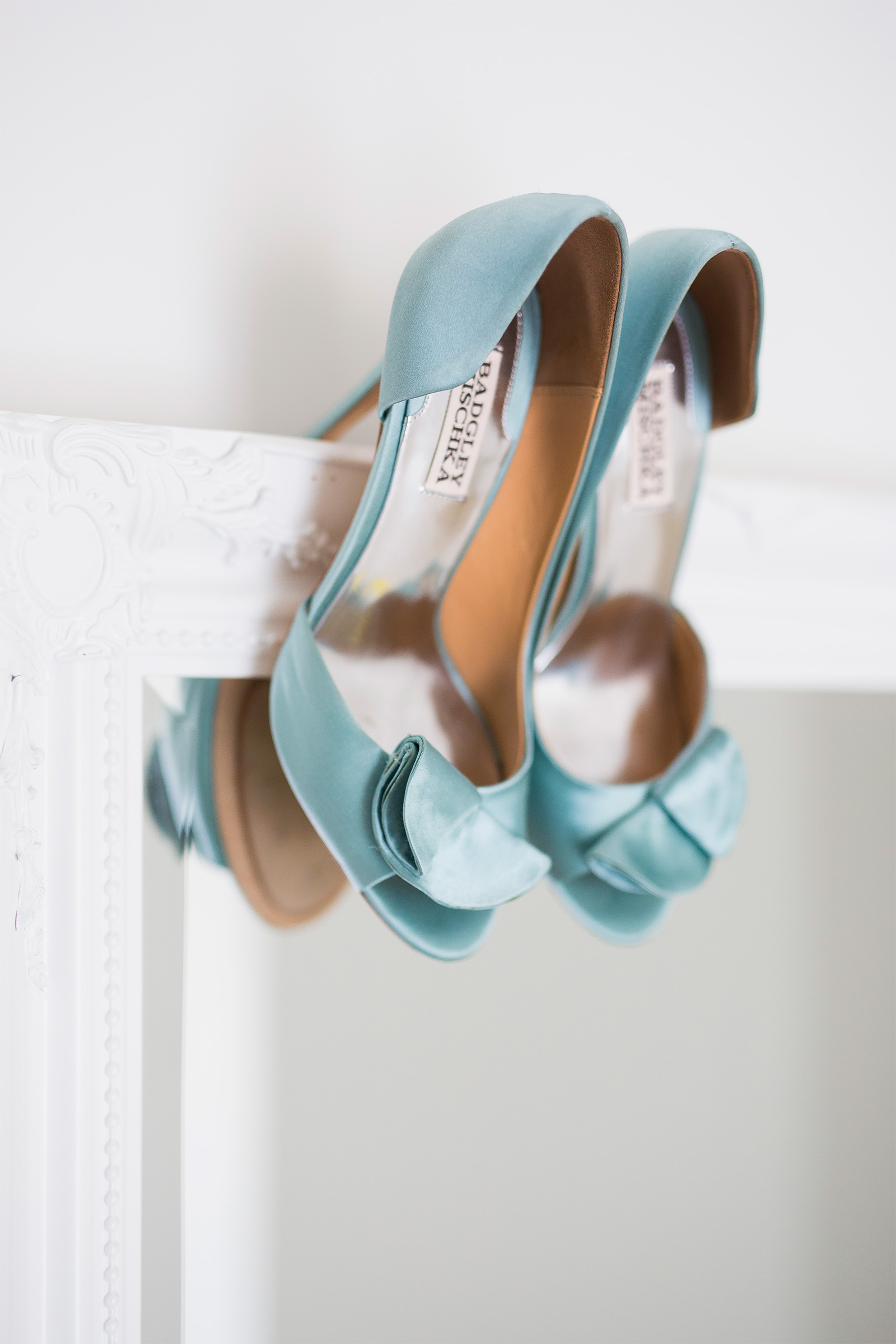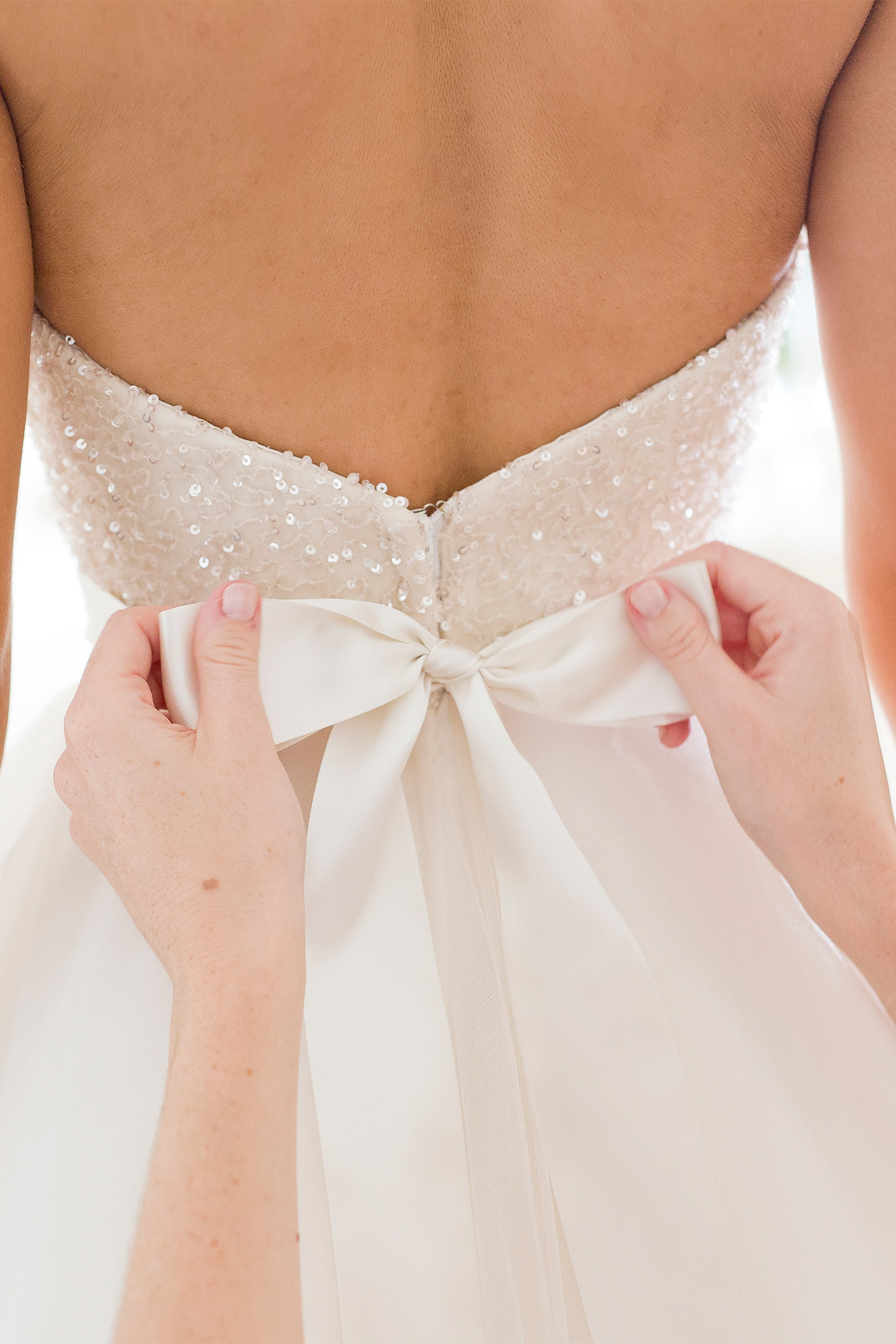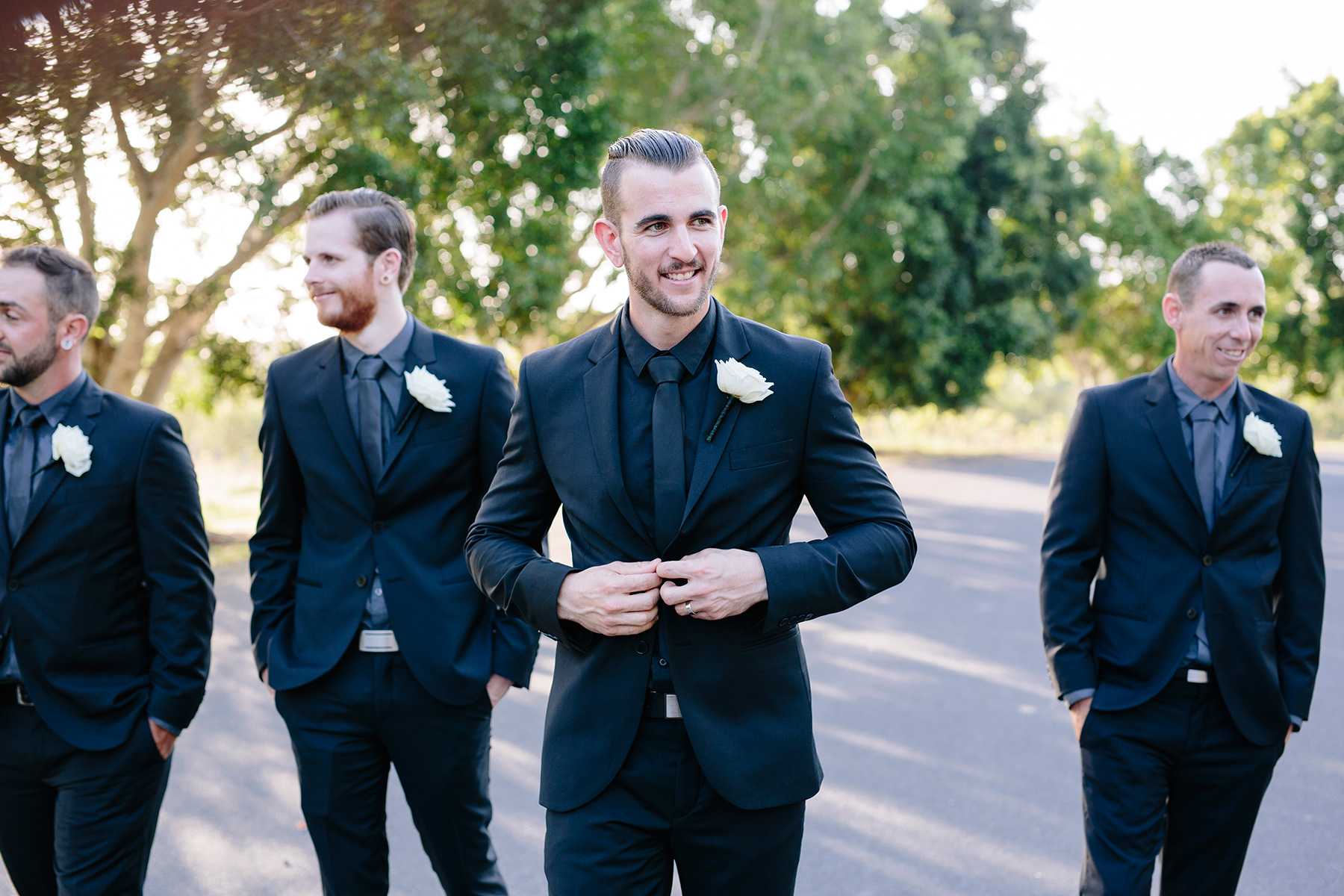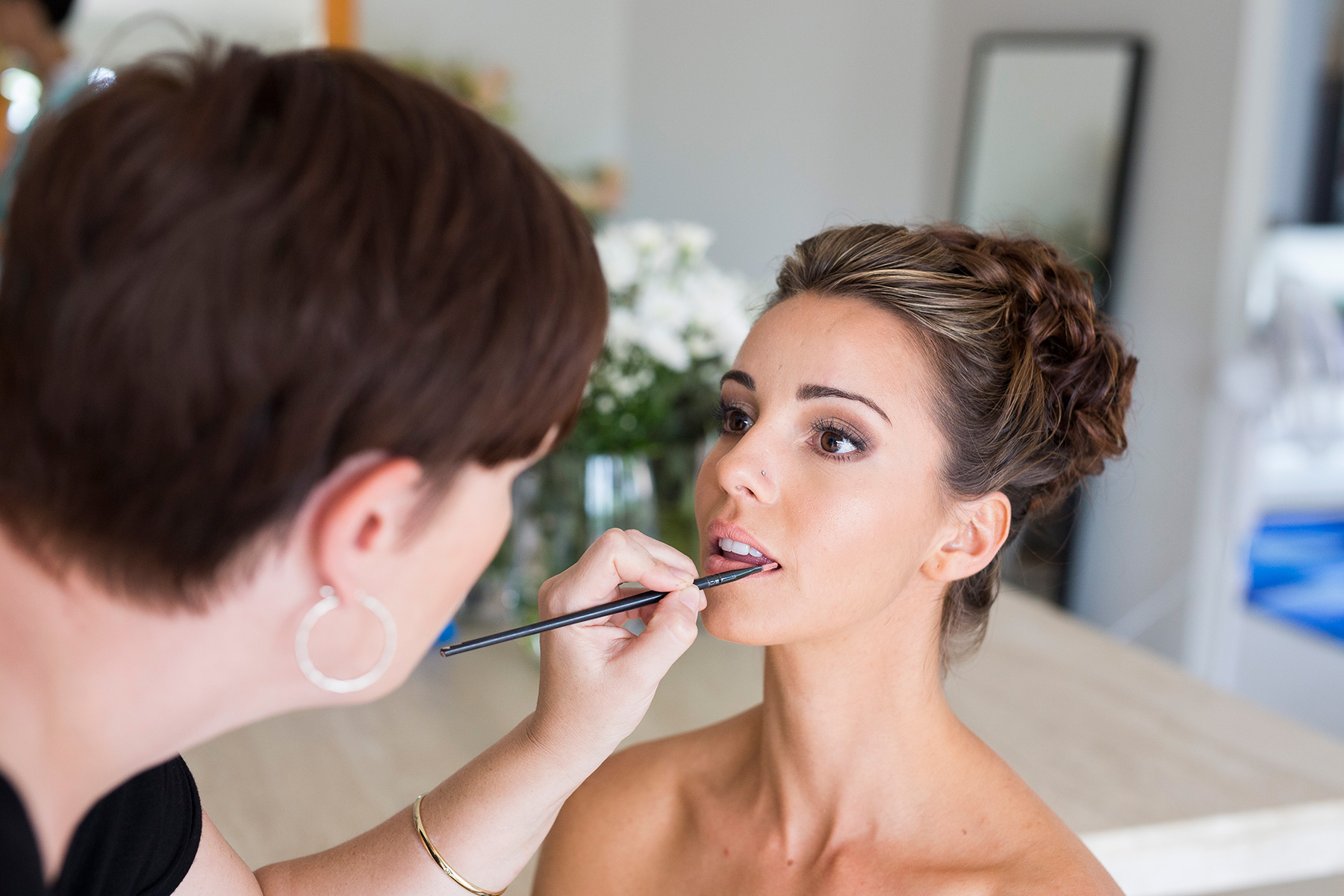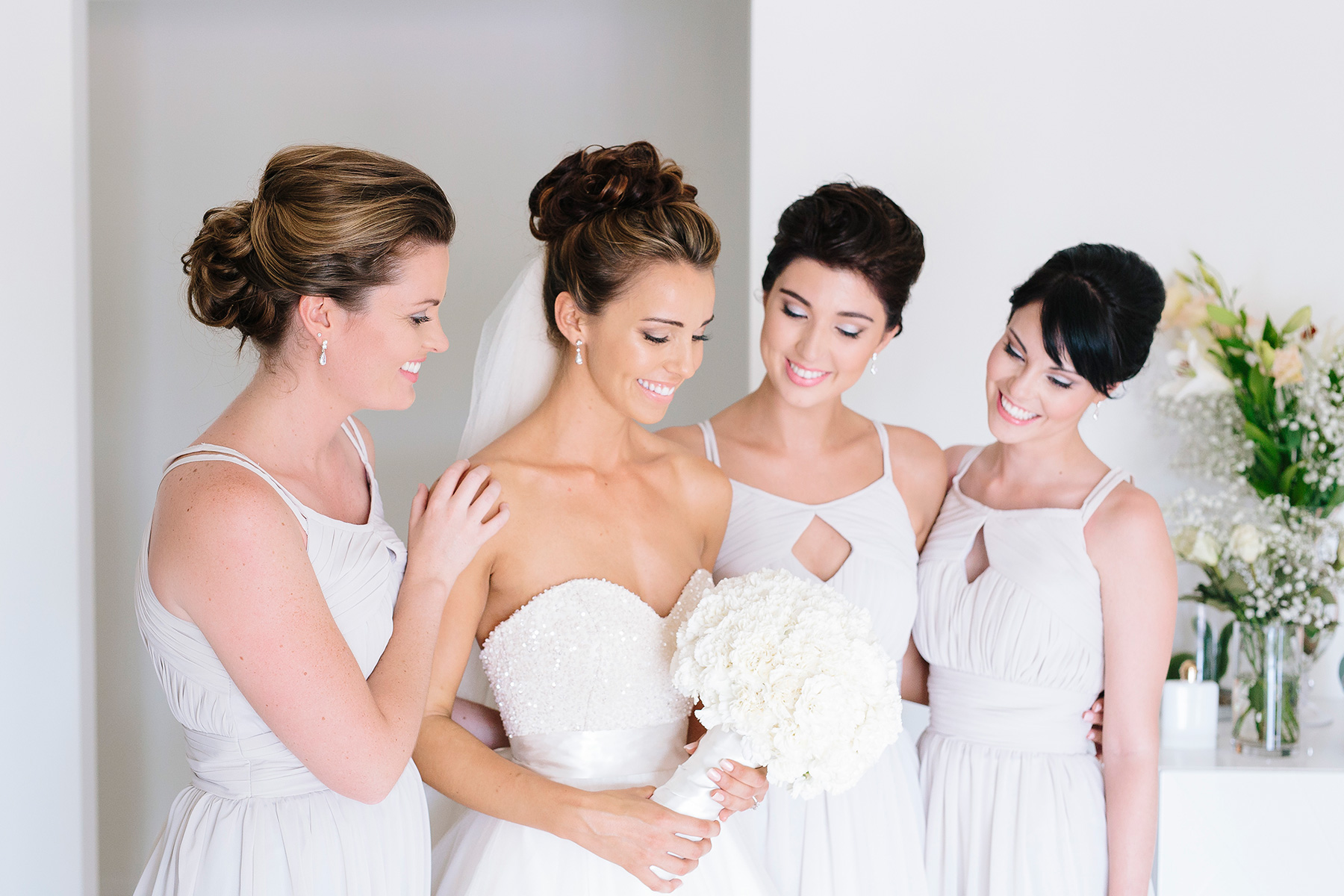 Georgia's princess gown was purchased from Hilde Heim Designer Bride & Cocktail.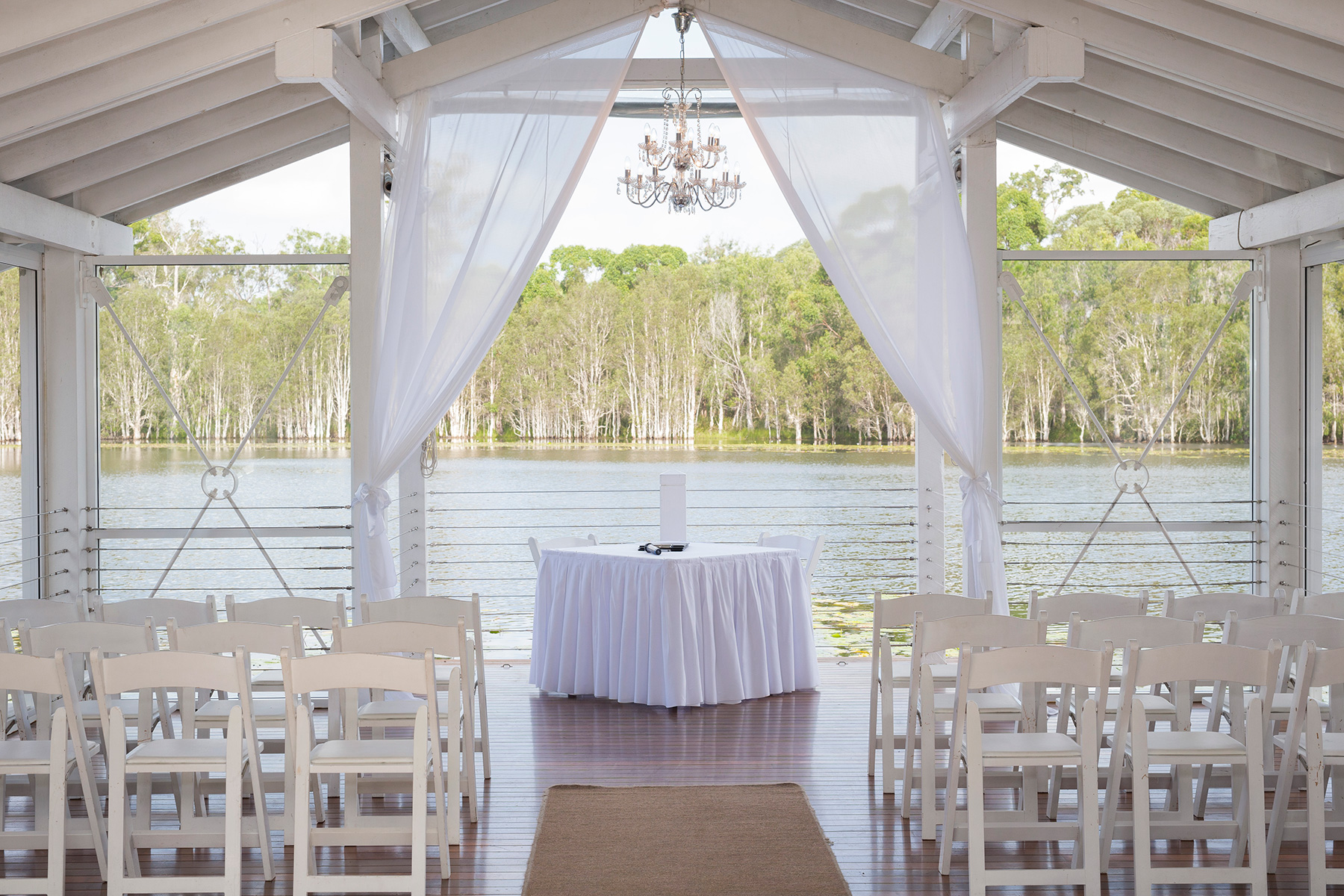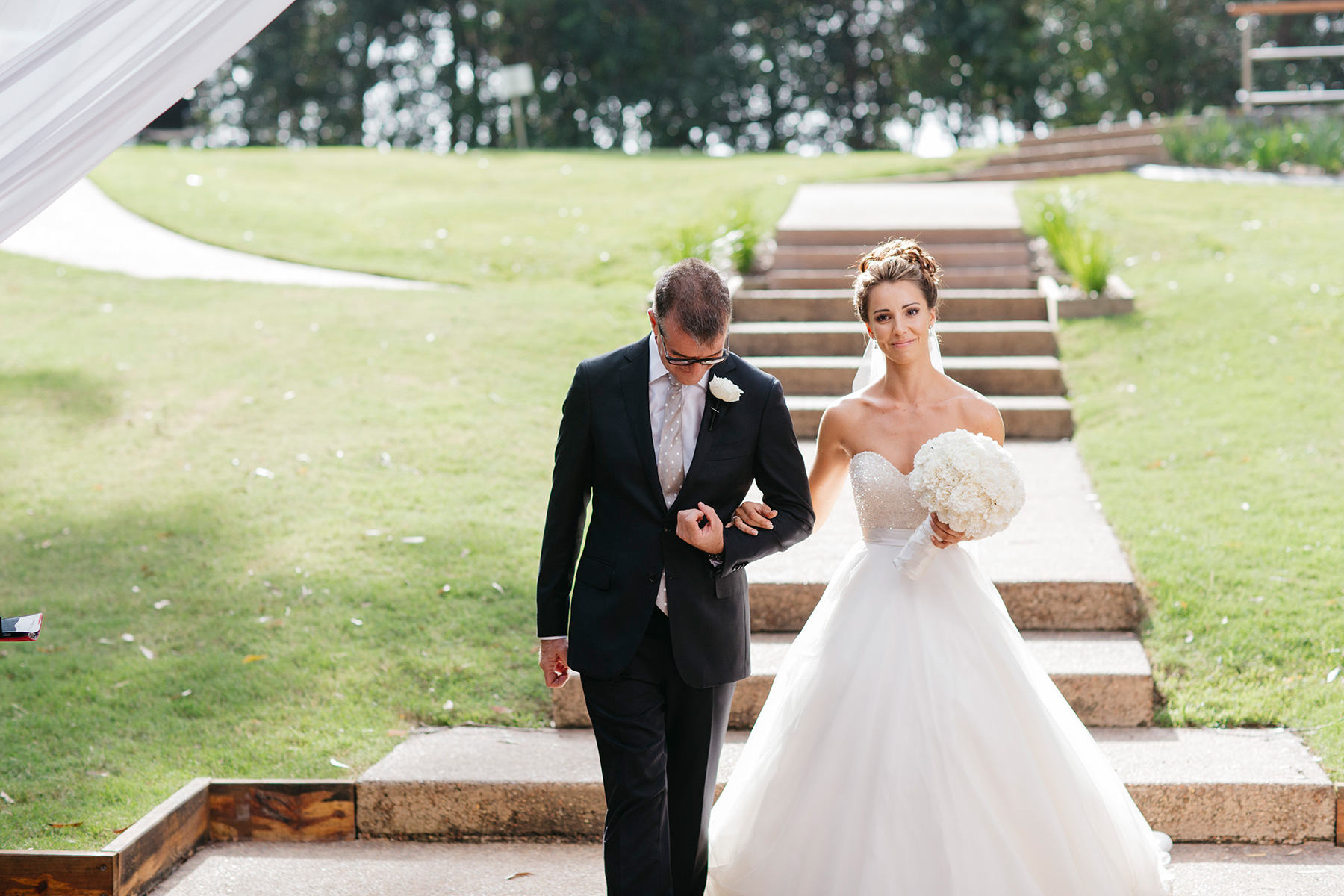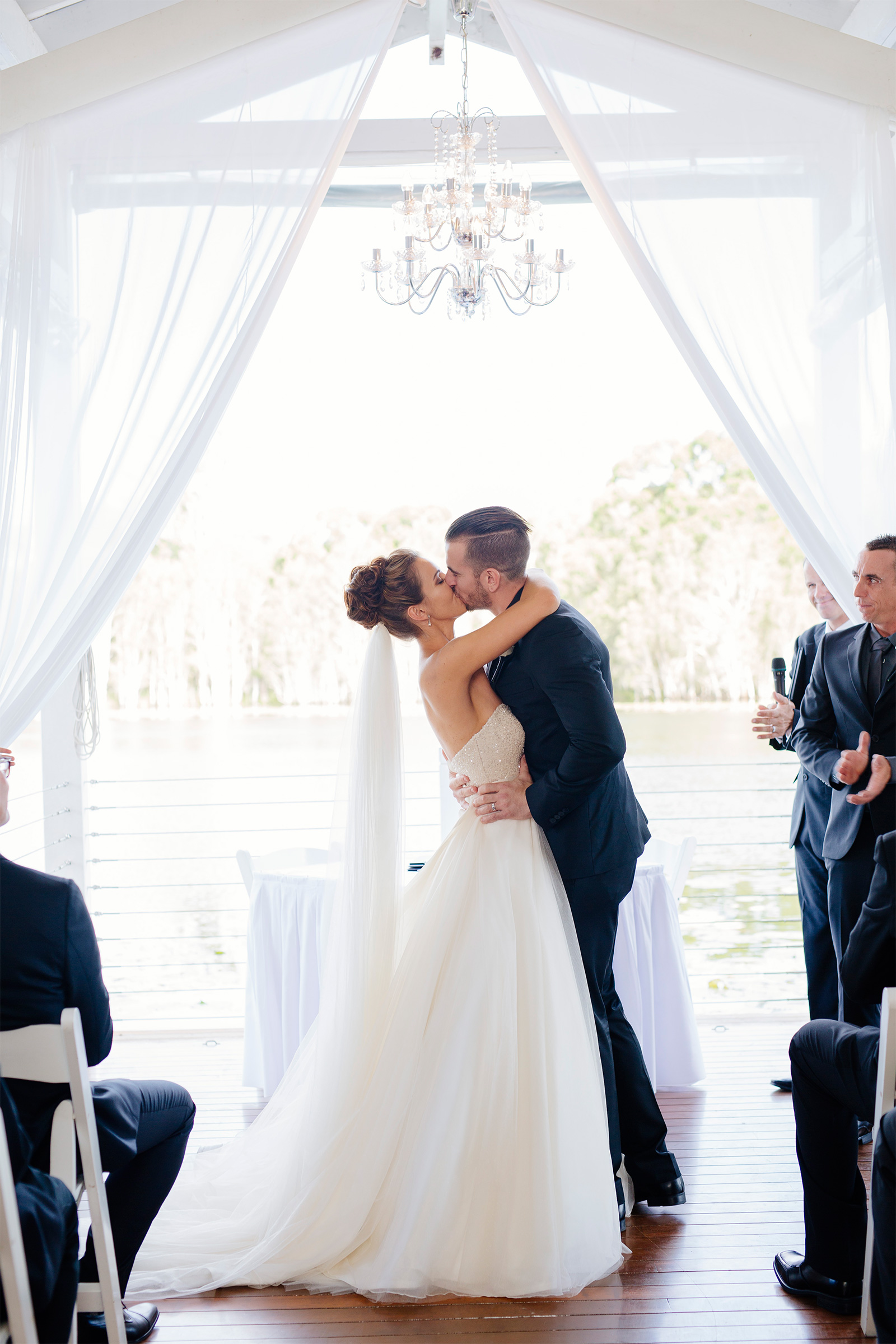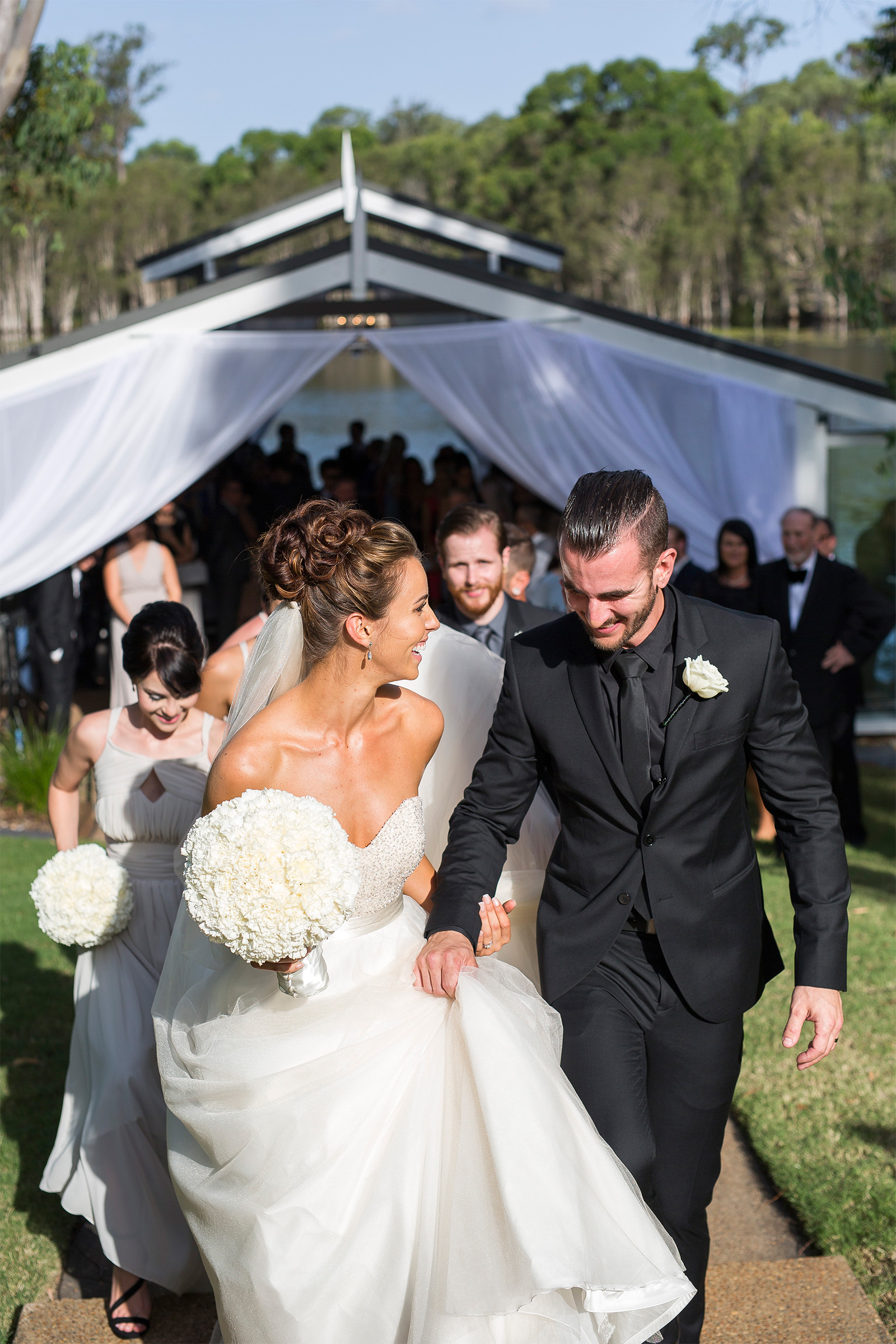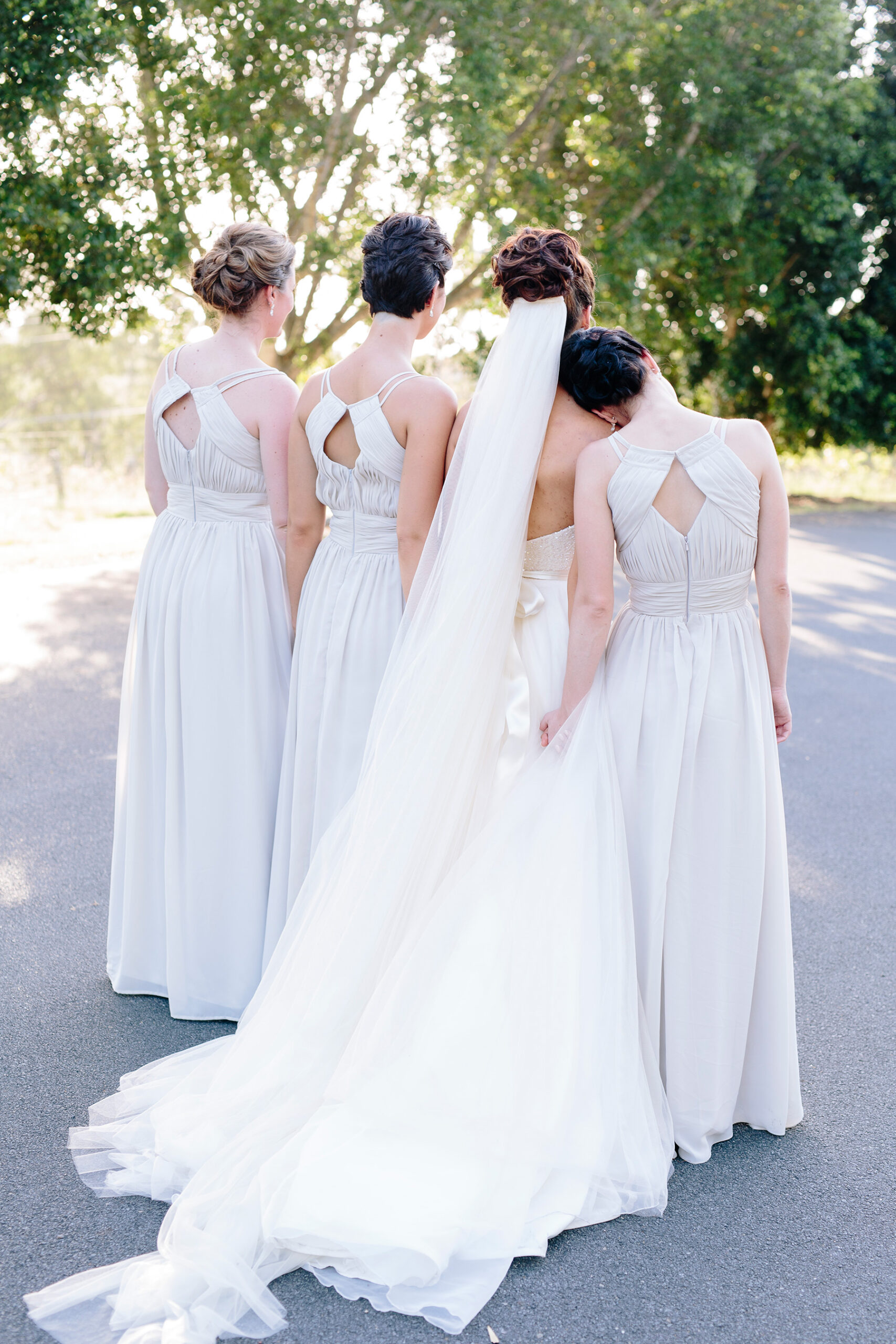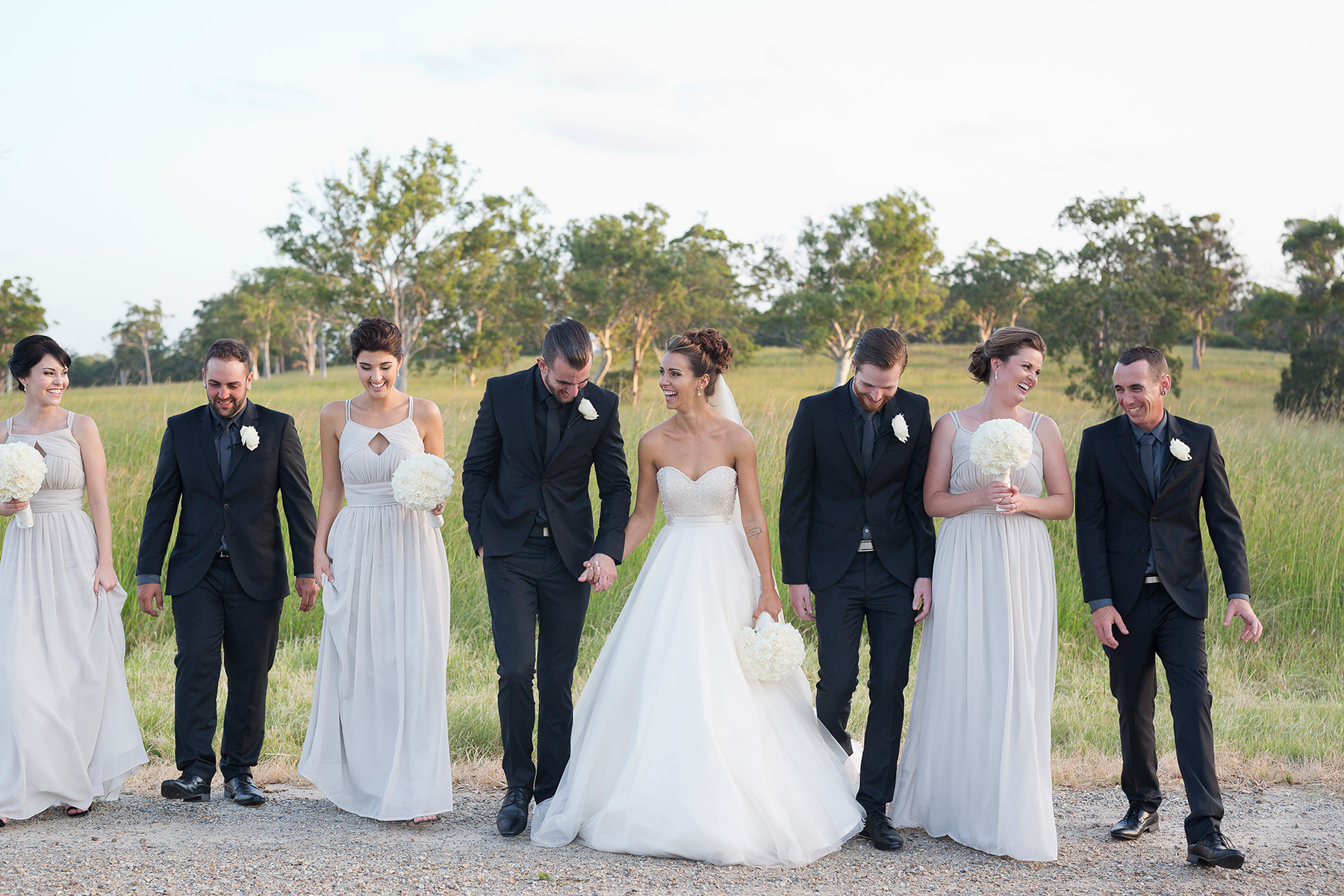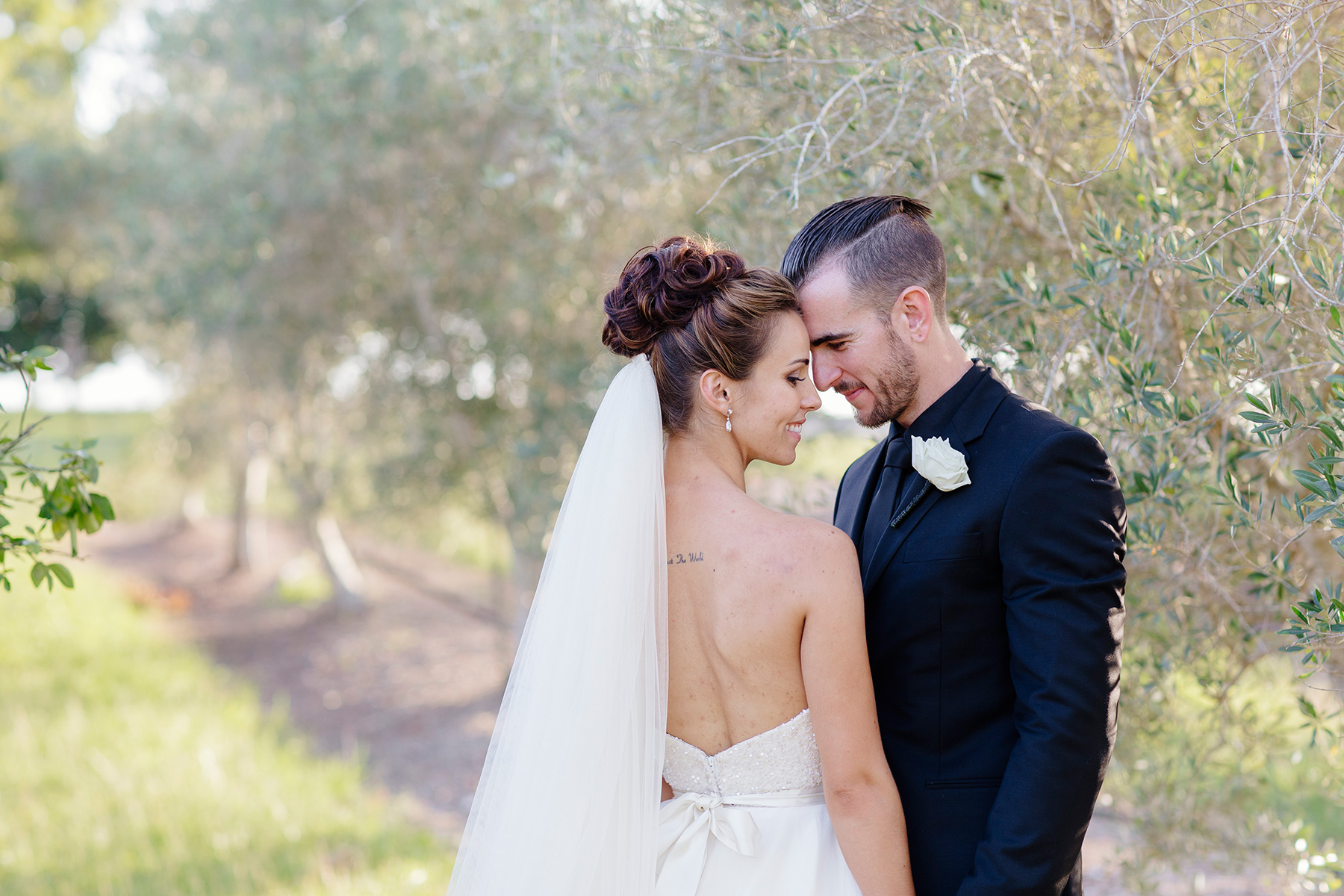 "He is my best friend in every way," this bride says of her groom.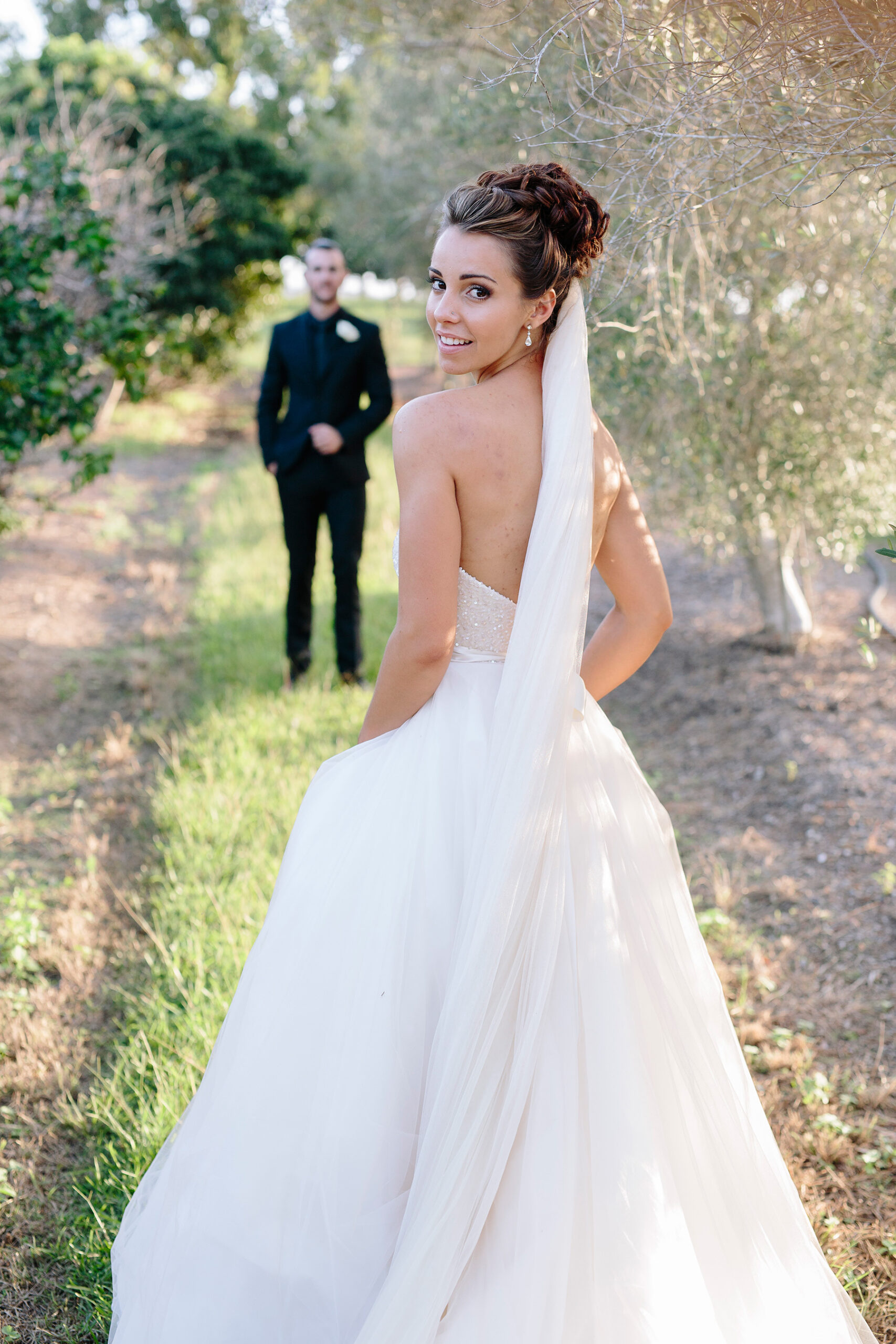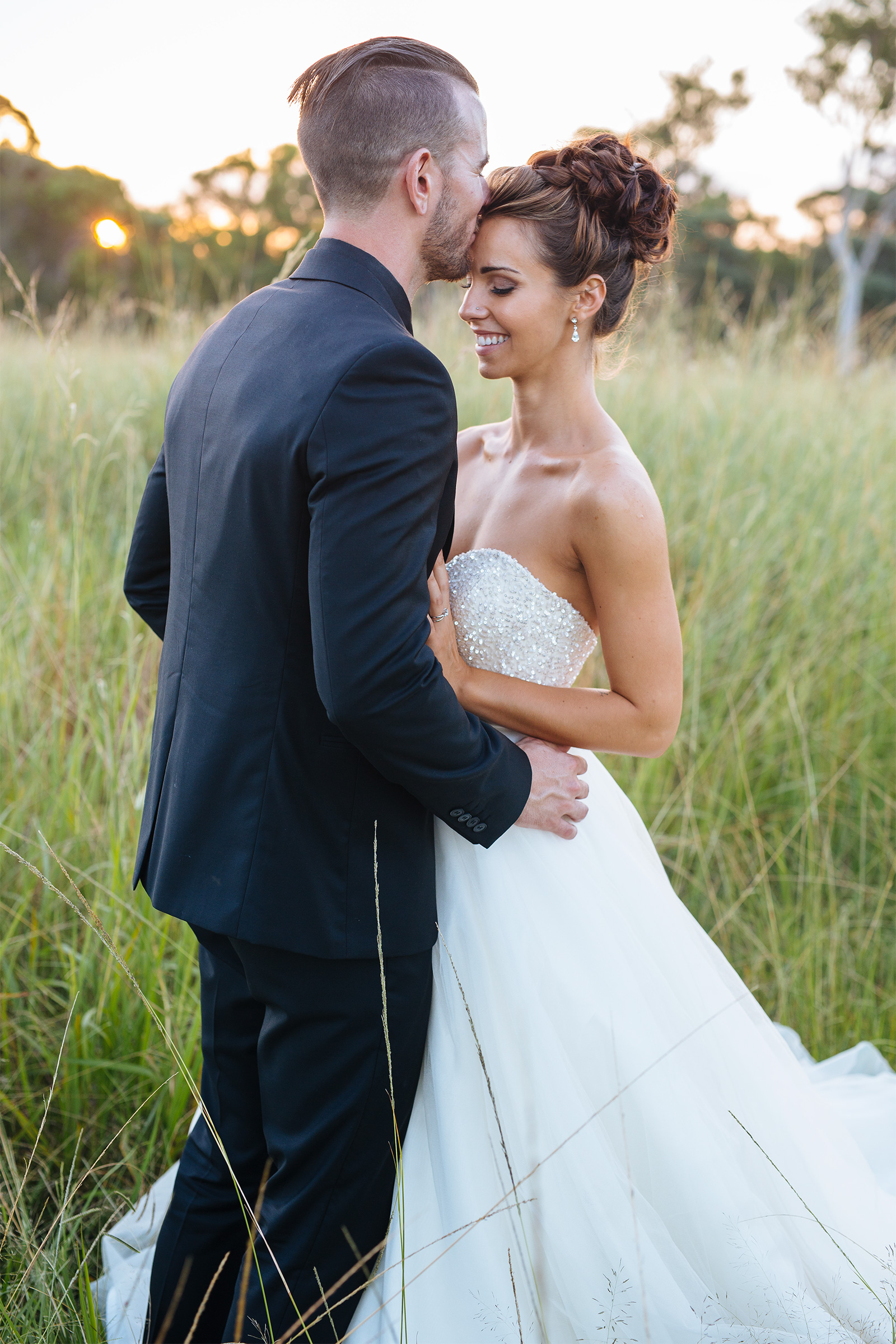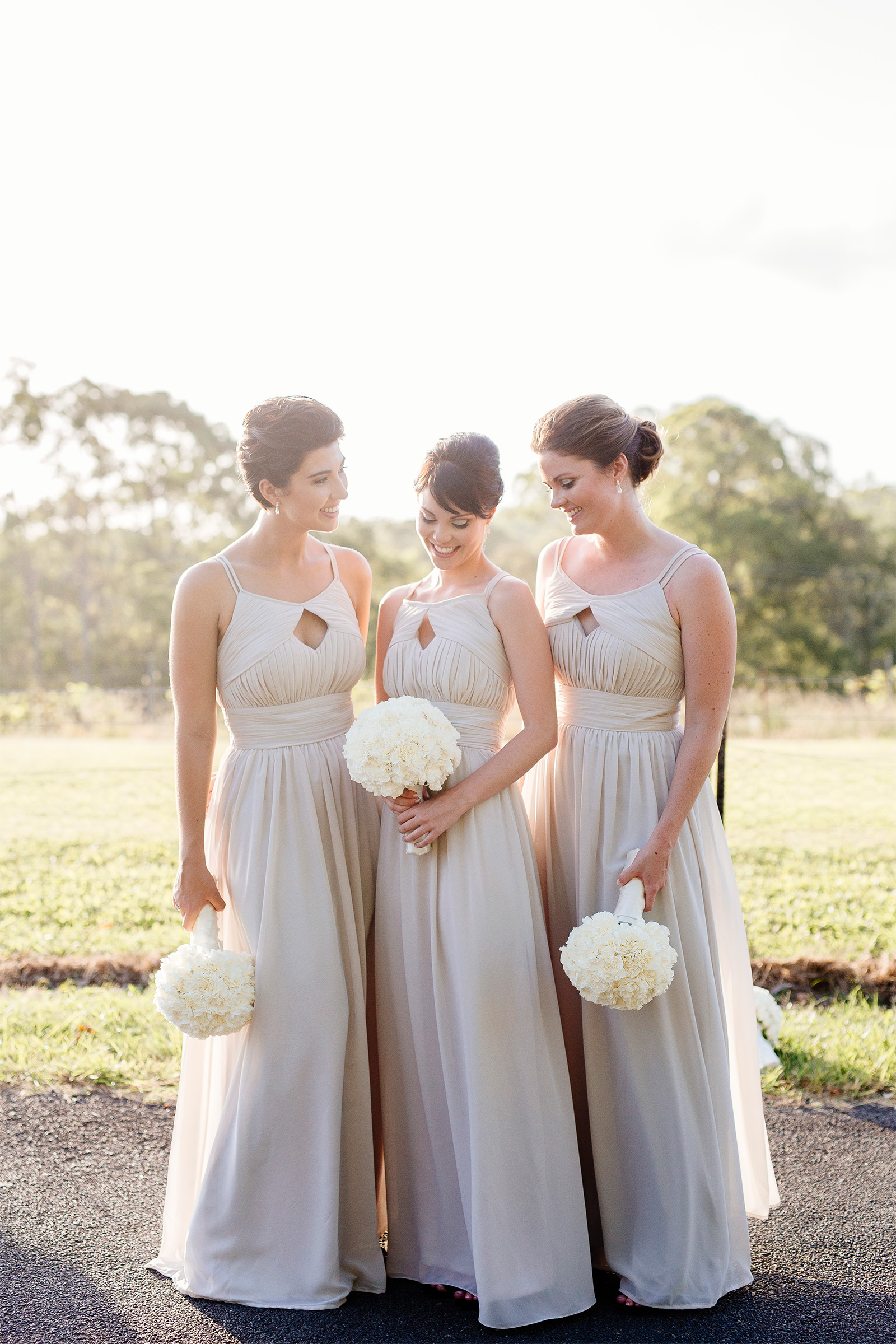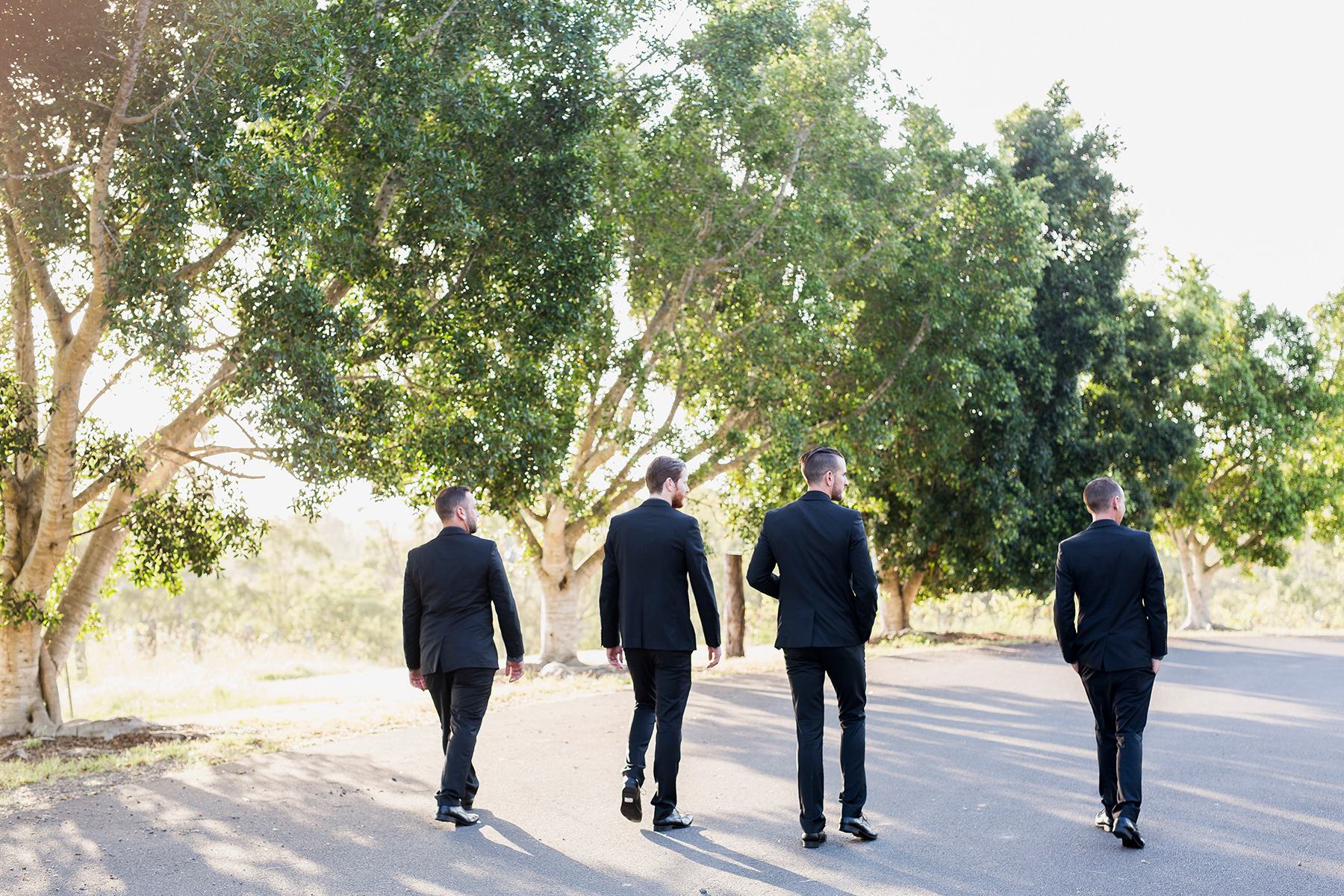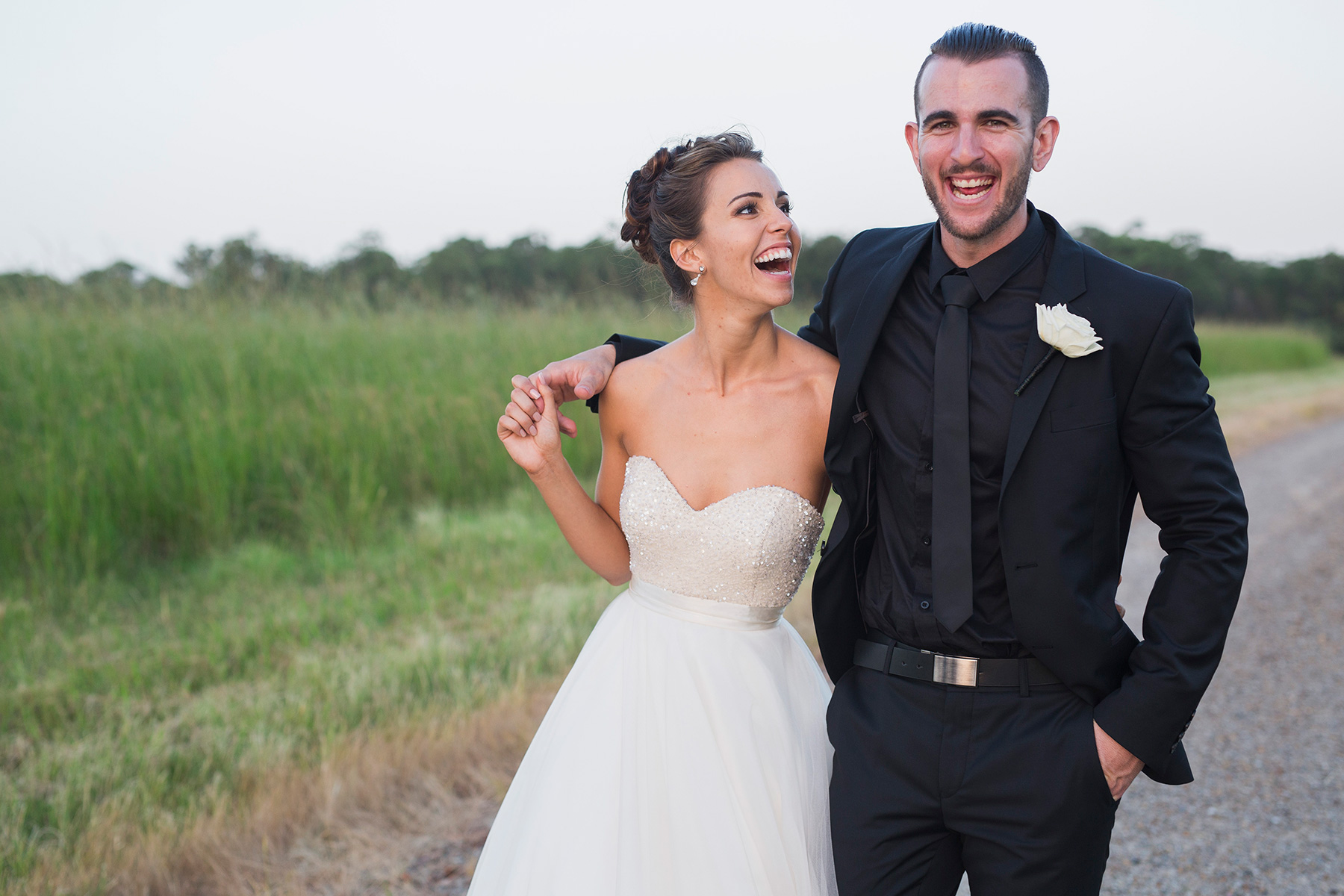 Georgia says Johnnie makes her laugh till she cries.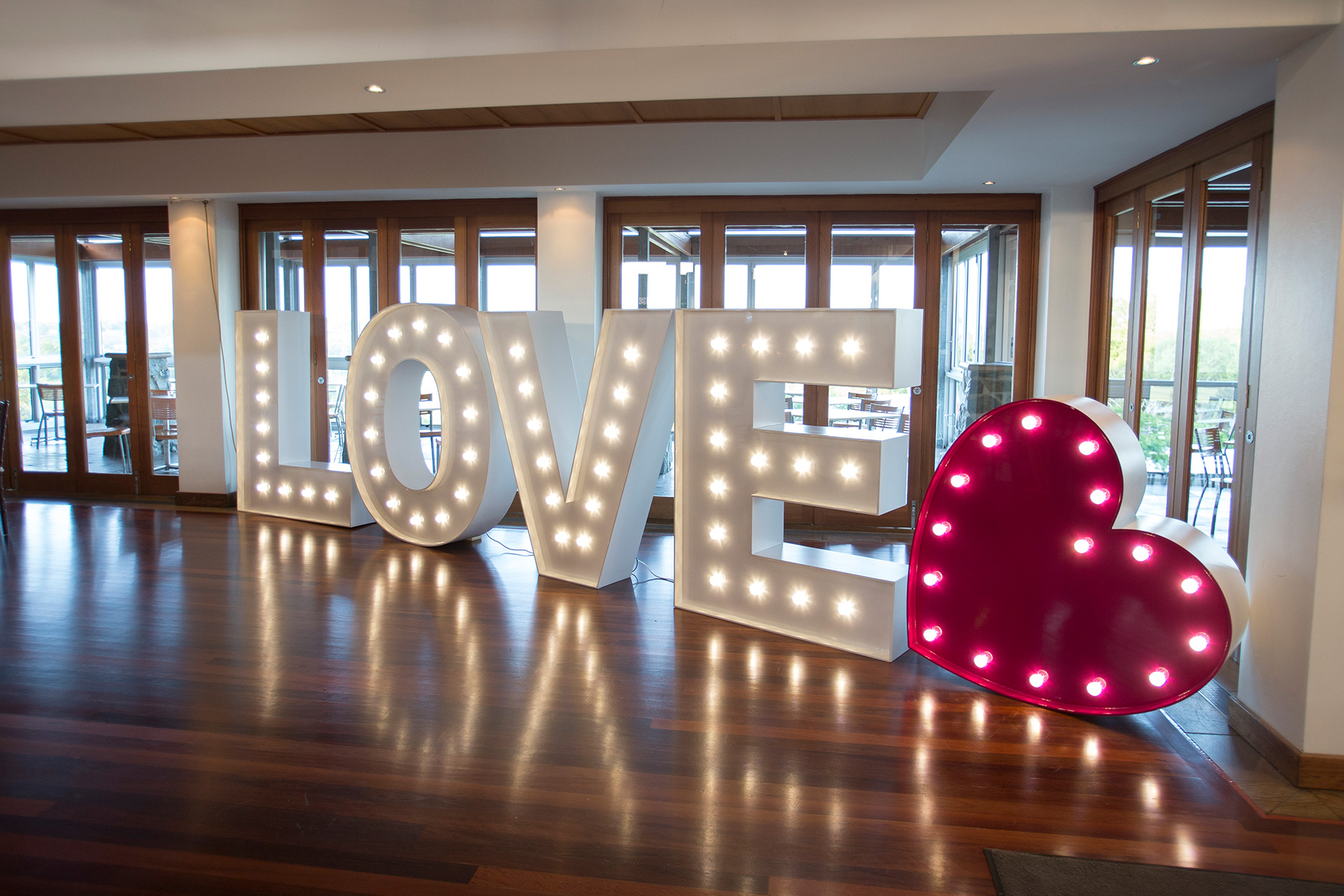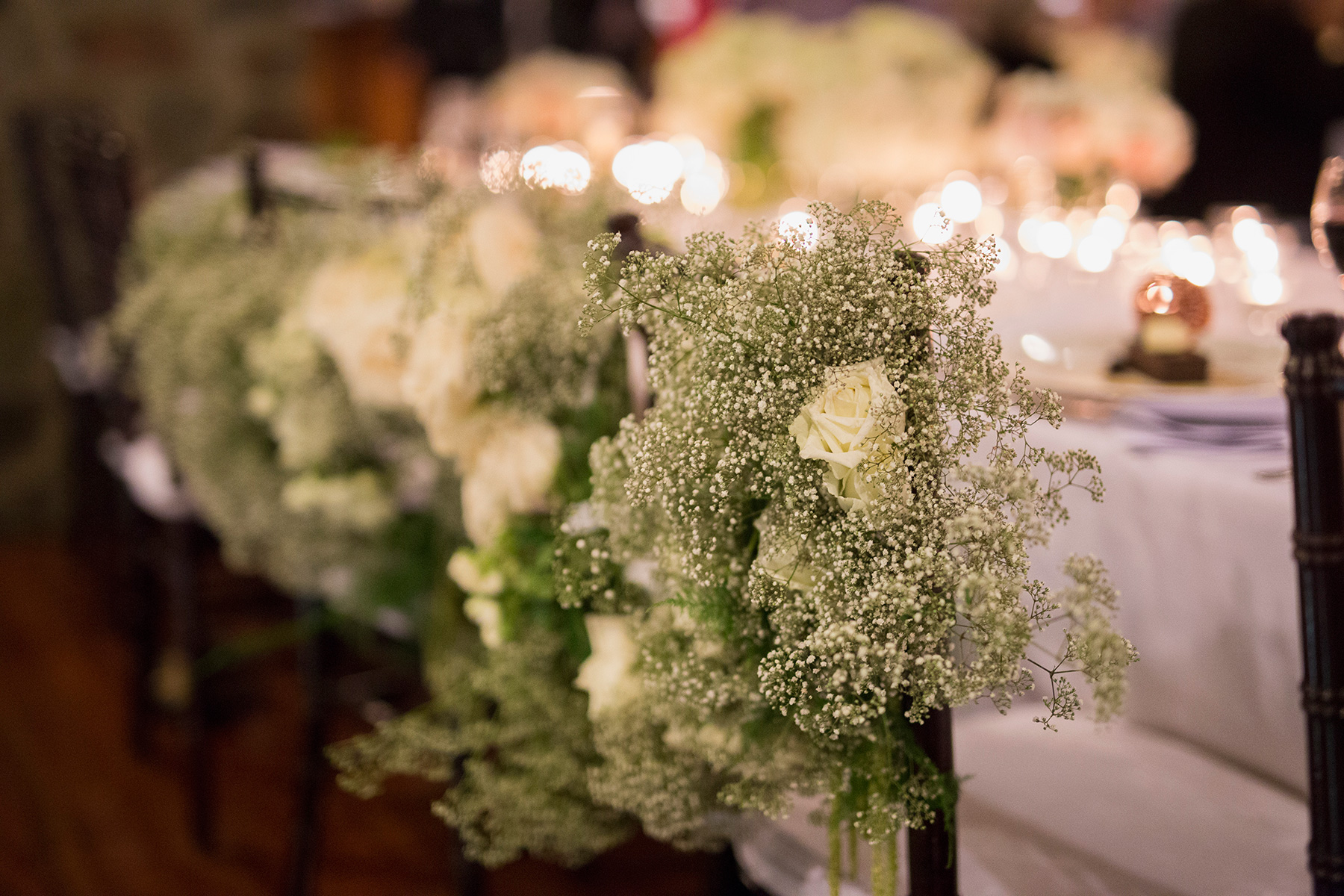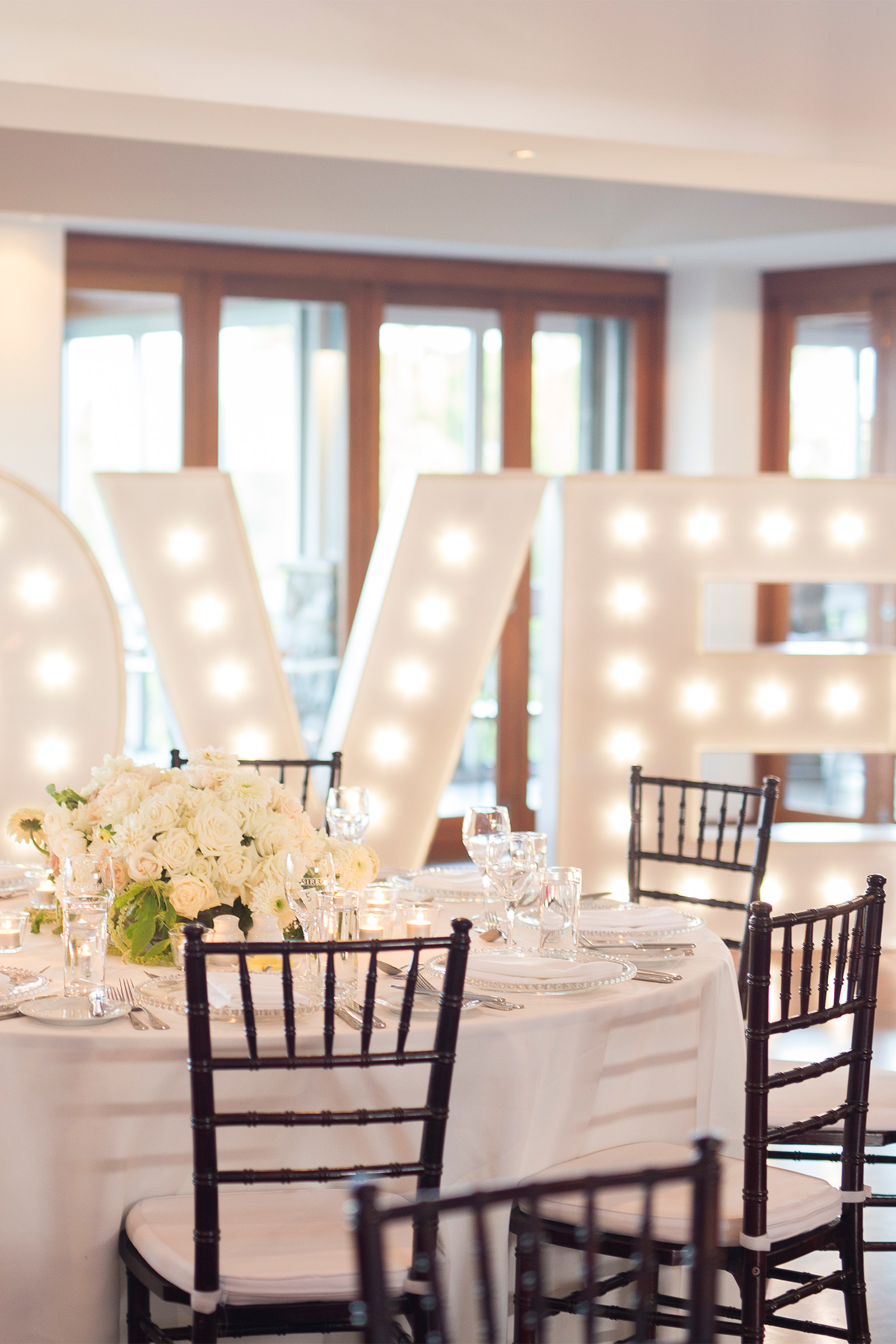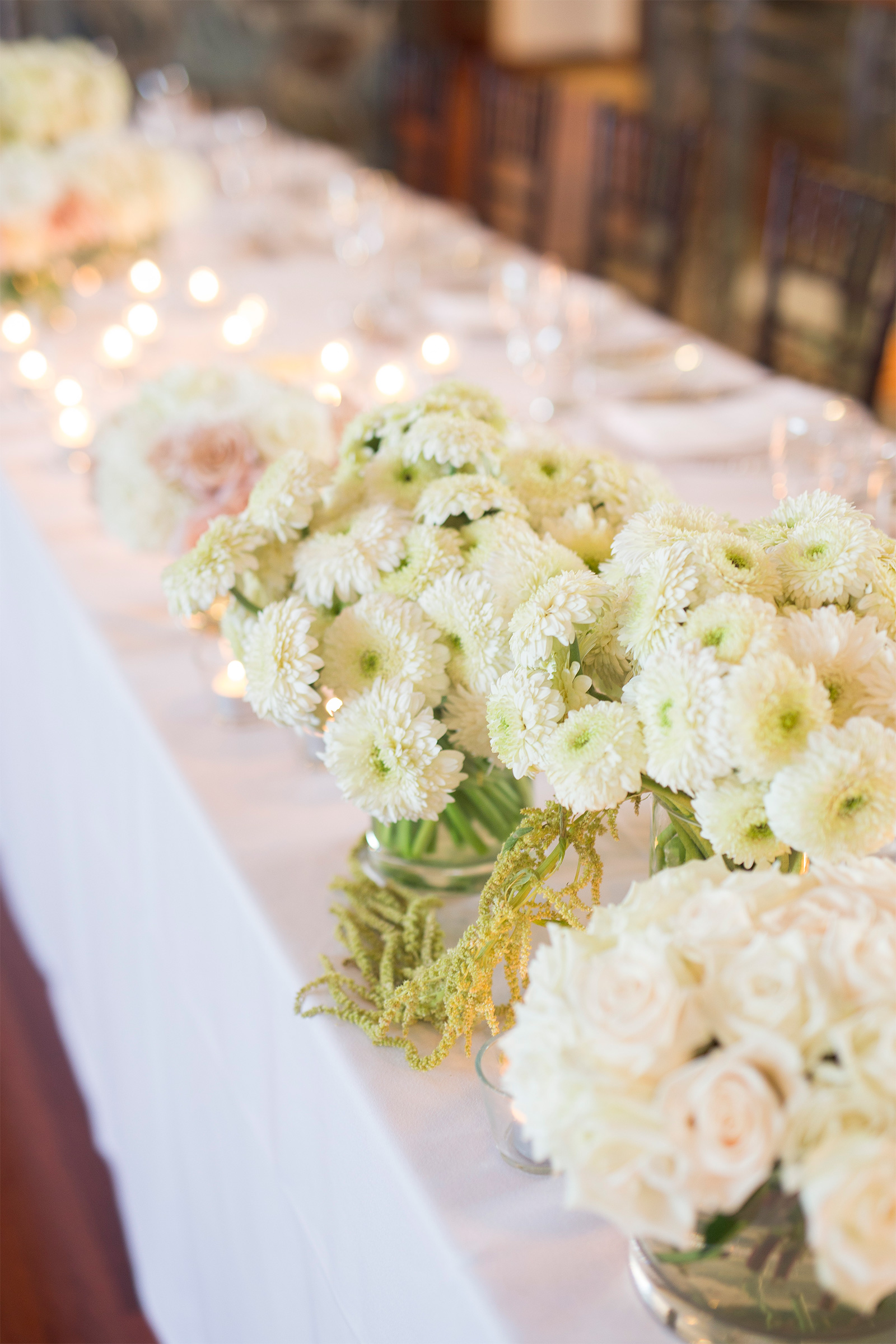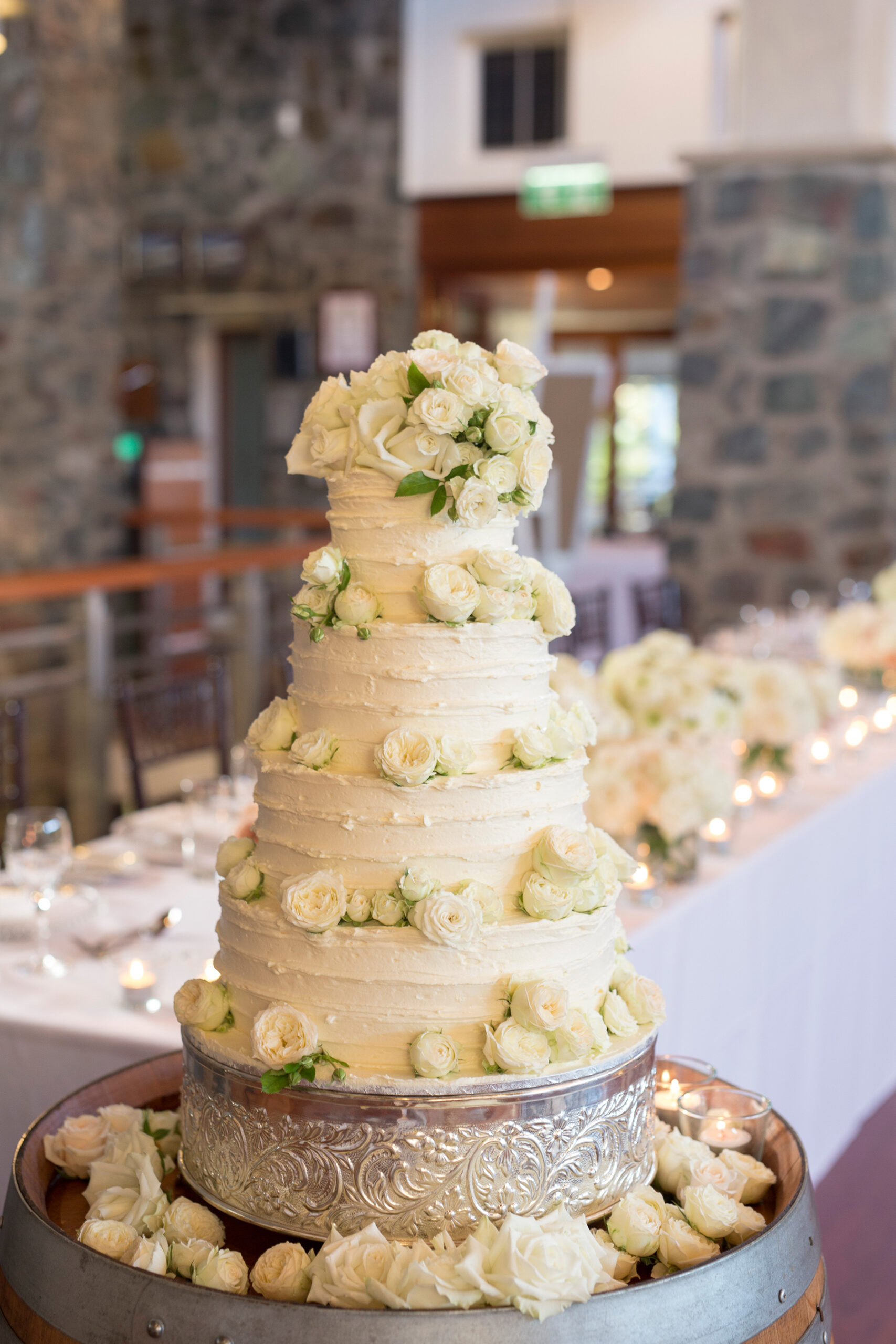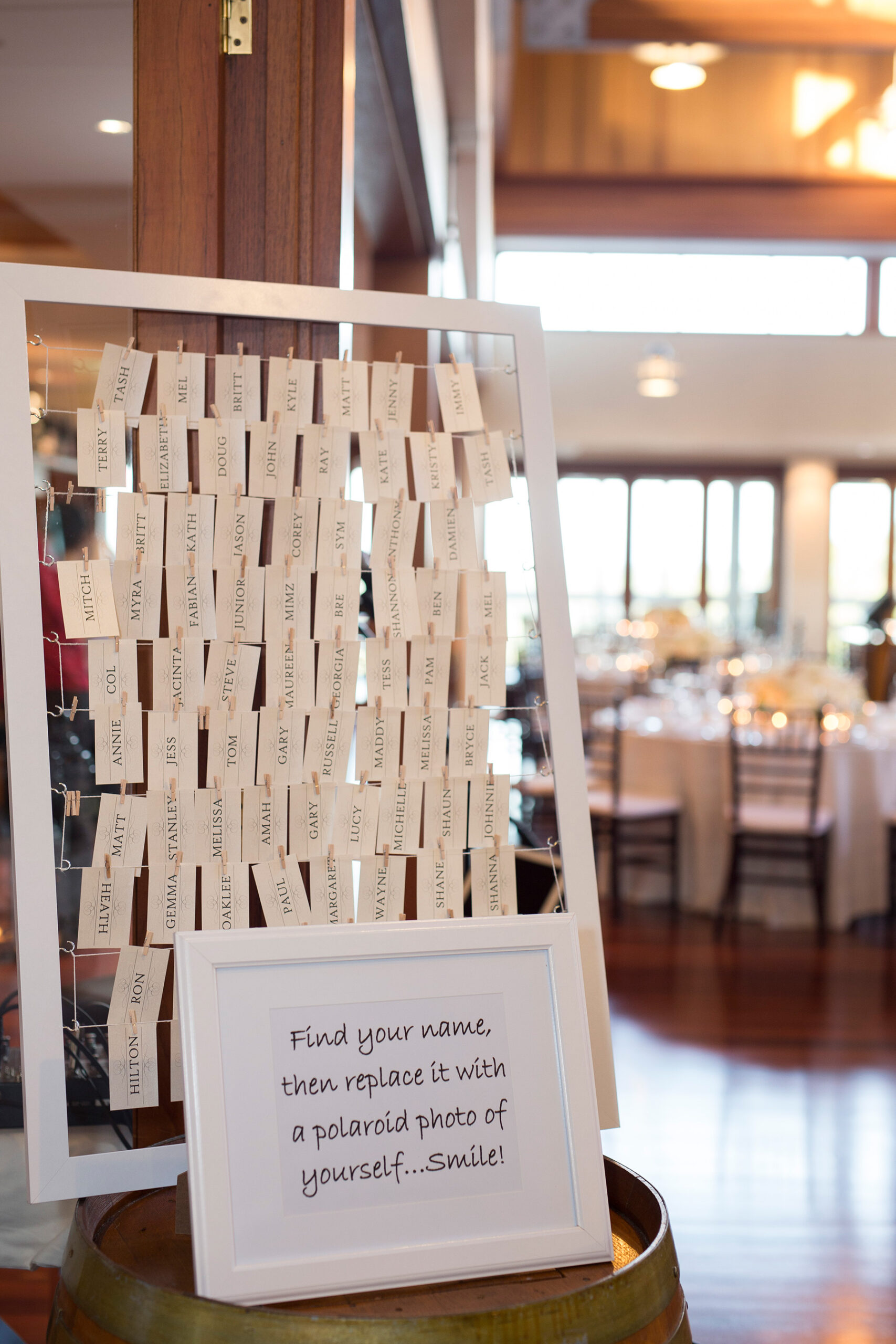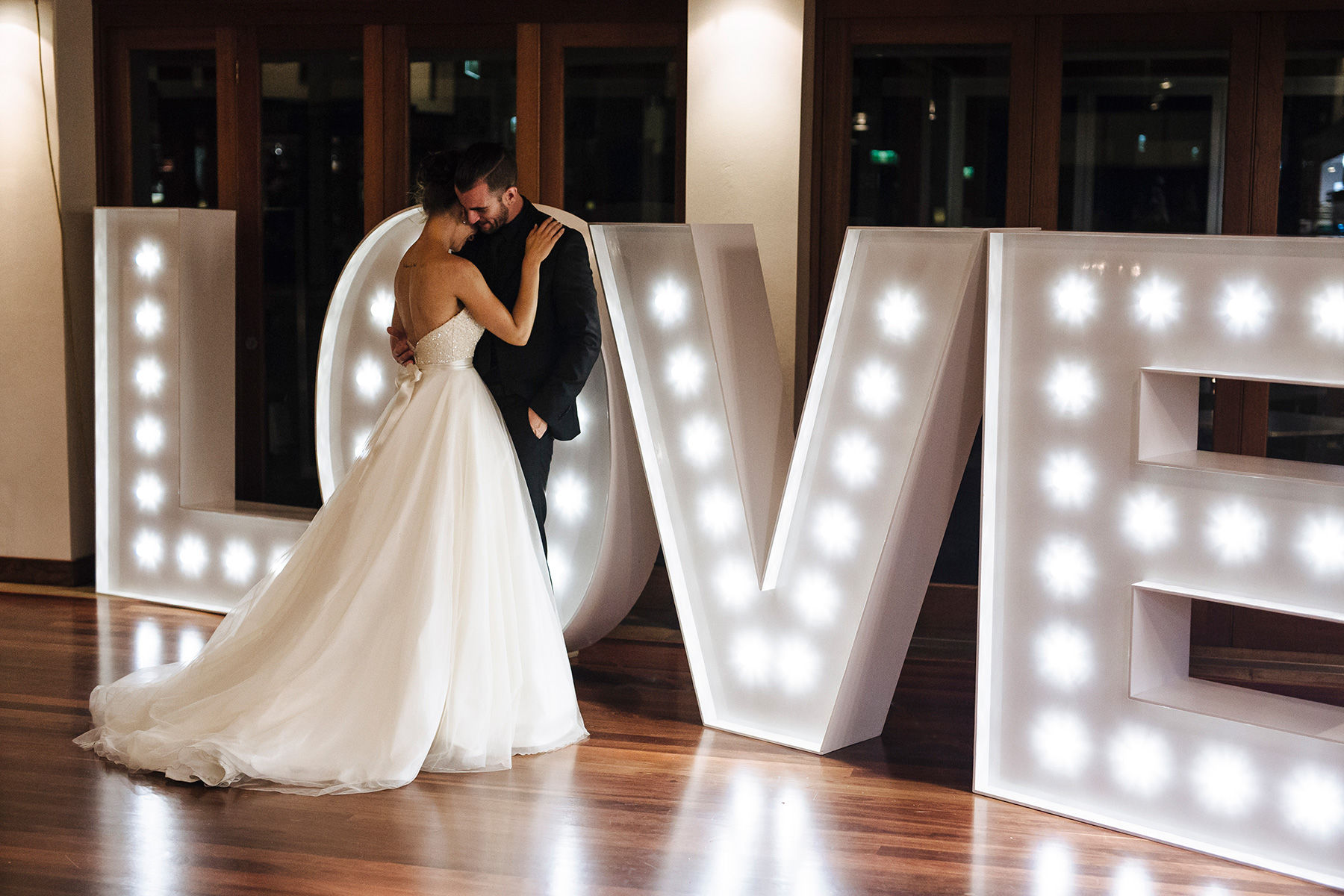 Video by Wrapped Up Media.