Constantina Sourounis and Andrew Brown were lucky enough to secure their three-year anniversary as their wedding date.
Their Curzon Hall wedding on June 12, 2016 celebrated not only their future, but three years of blossoming love. The couple met at Sydney's Vivid Festival and bonded over their love of music. "Our mutual taste in music brought us together and, our ability to make each other laugh and have conversations that last for hours built the foundations for our relationship," smiles Tina, 25 of her beau, also 25.
Eighty-five guests attended the winter wedding in Marsfield, NSW, where the ceremony and reception took place in the one location. "Our ceremony was in the Garden Chateau with our reception following in the Agincourt Room," explains Tina.
They were blessed with good weather and a gorgeous sunset. "The reception was fun-filled with great food, such as the chocolate and poached pear pudding, which the guests raved about, and lots of dancing – including some Greek dancing, too," smiles Tina.
The day ended with the couple staying at the Shangri-La Hotel. "It has views overlooking the Harbour, which was lit up for Vivid Festival, bringing us full-circle," says Tina.
Photos courtesy of Phoenix Photo & Video.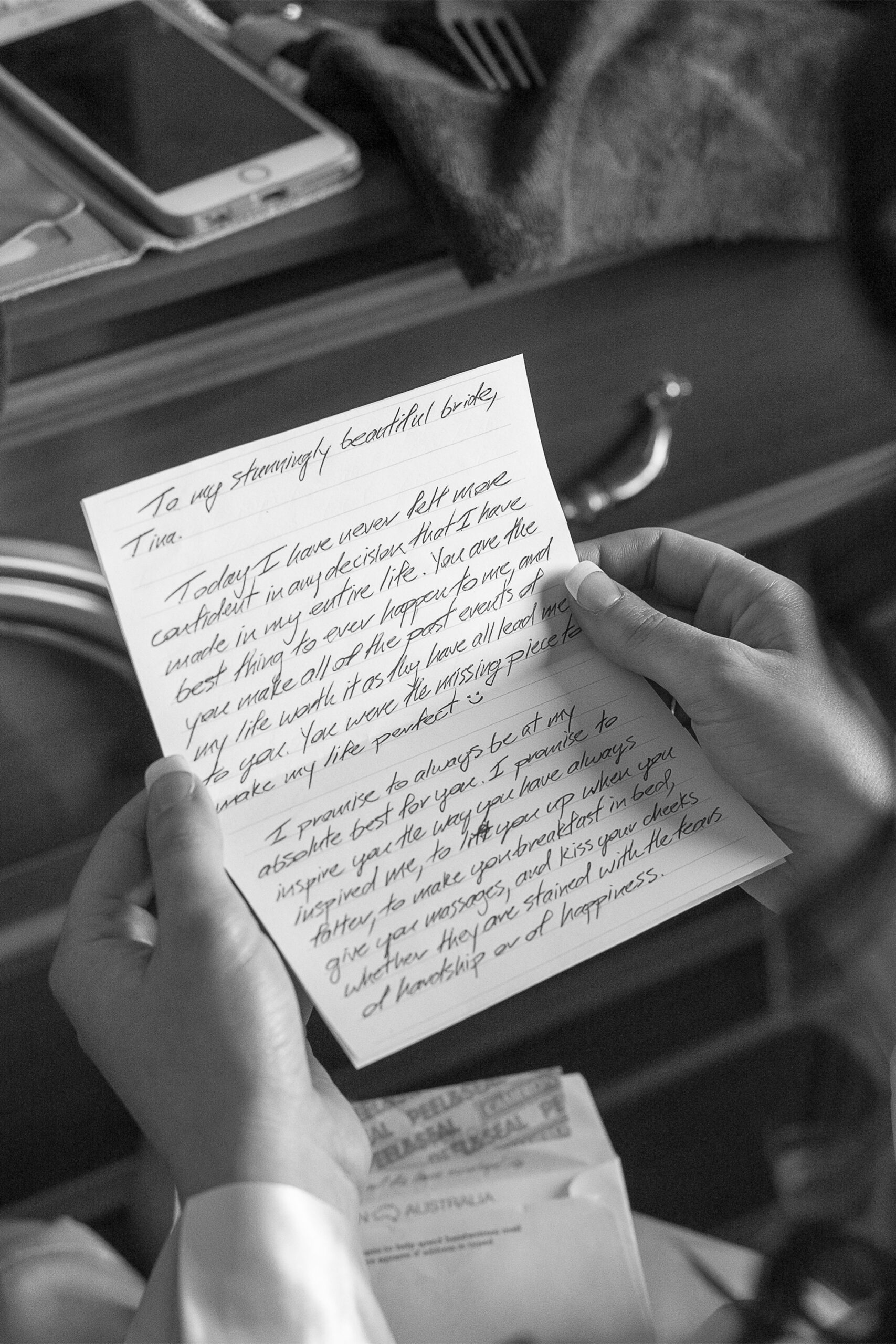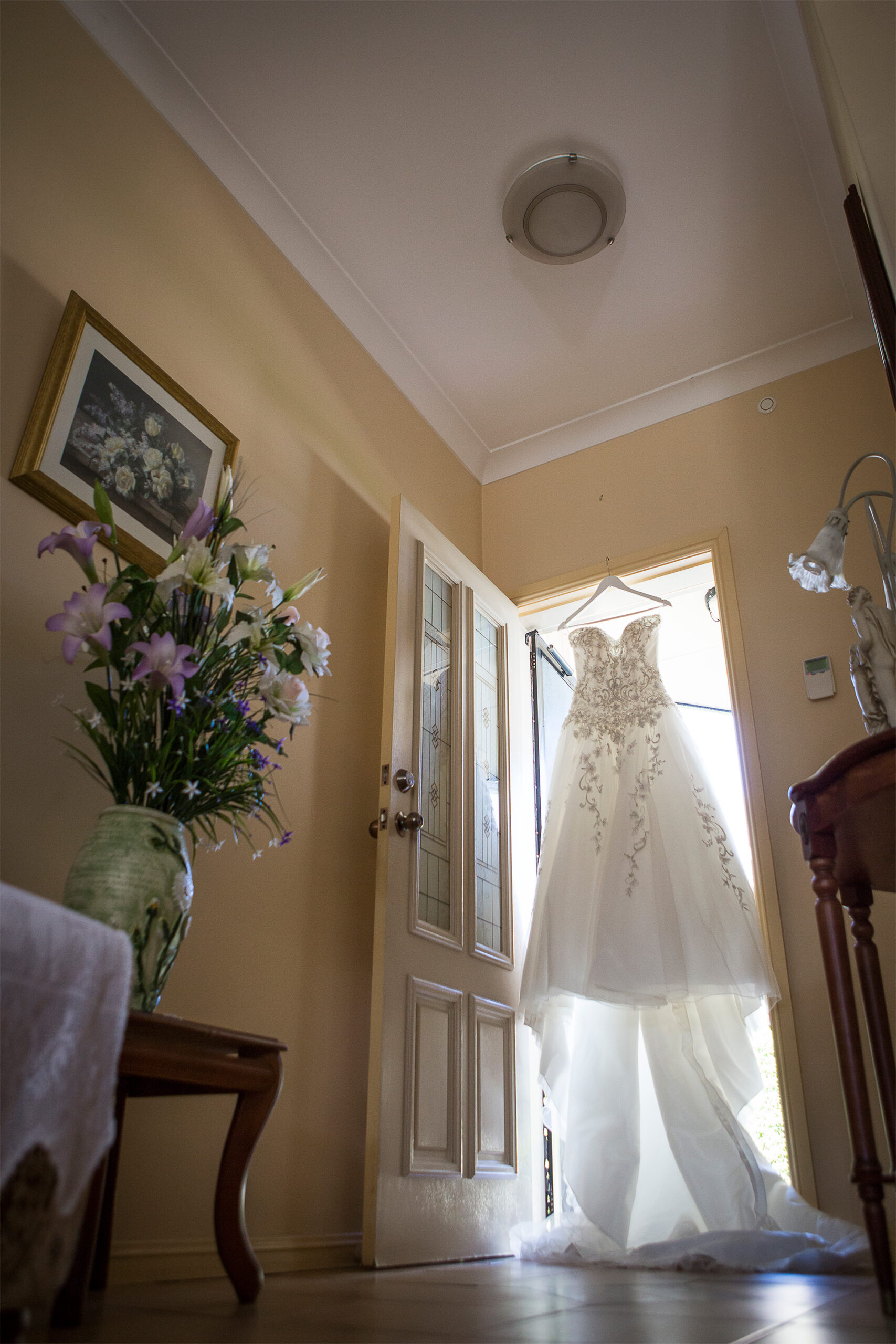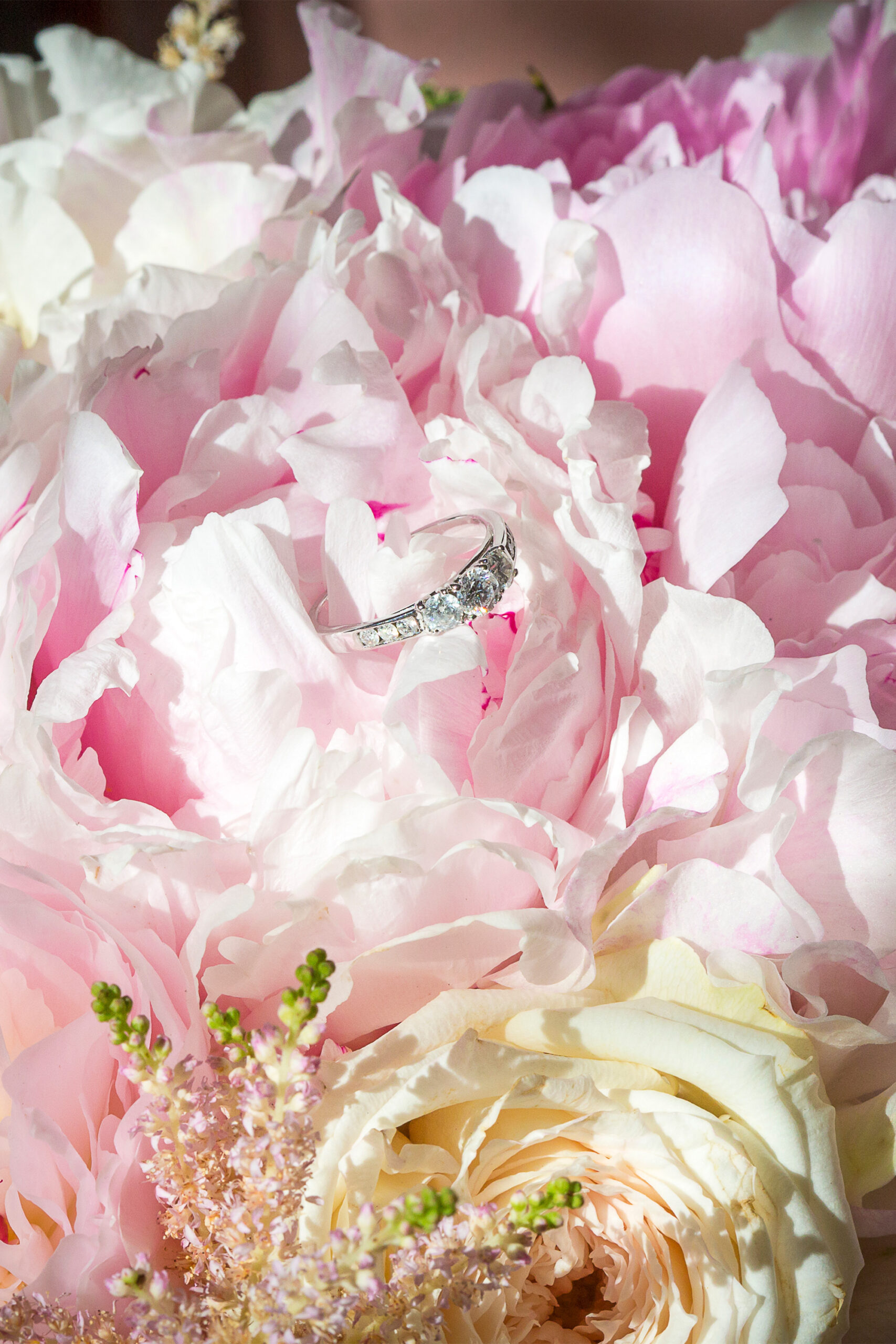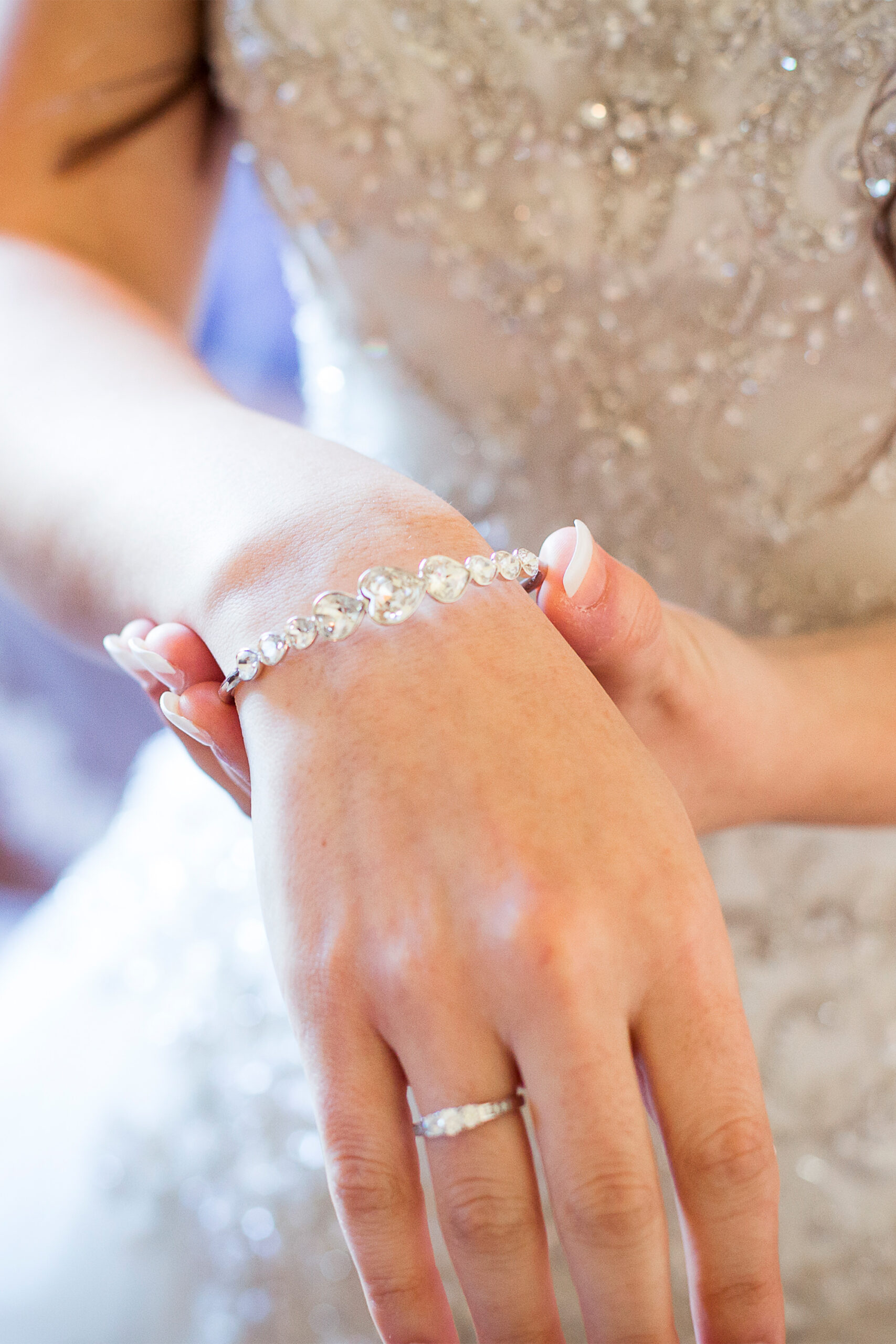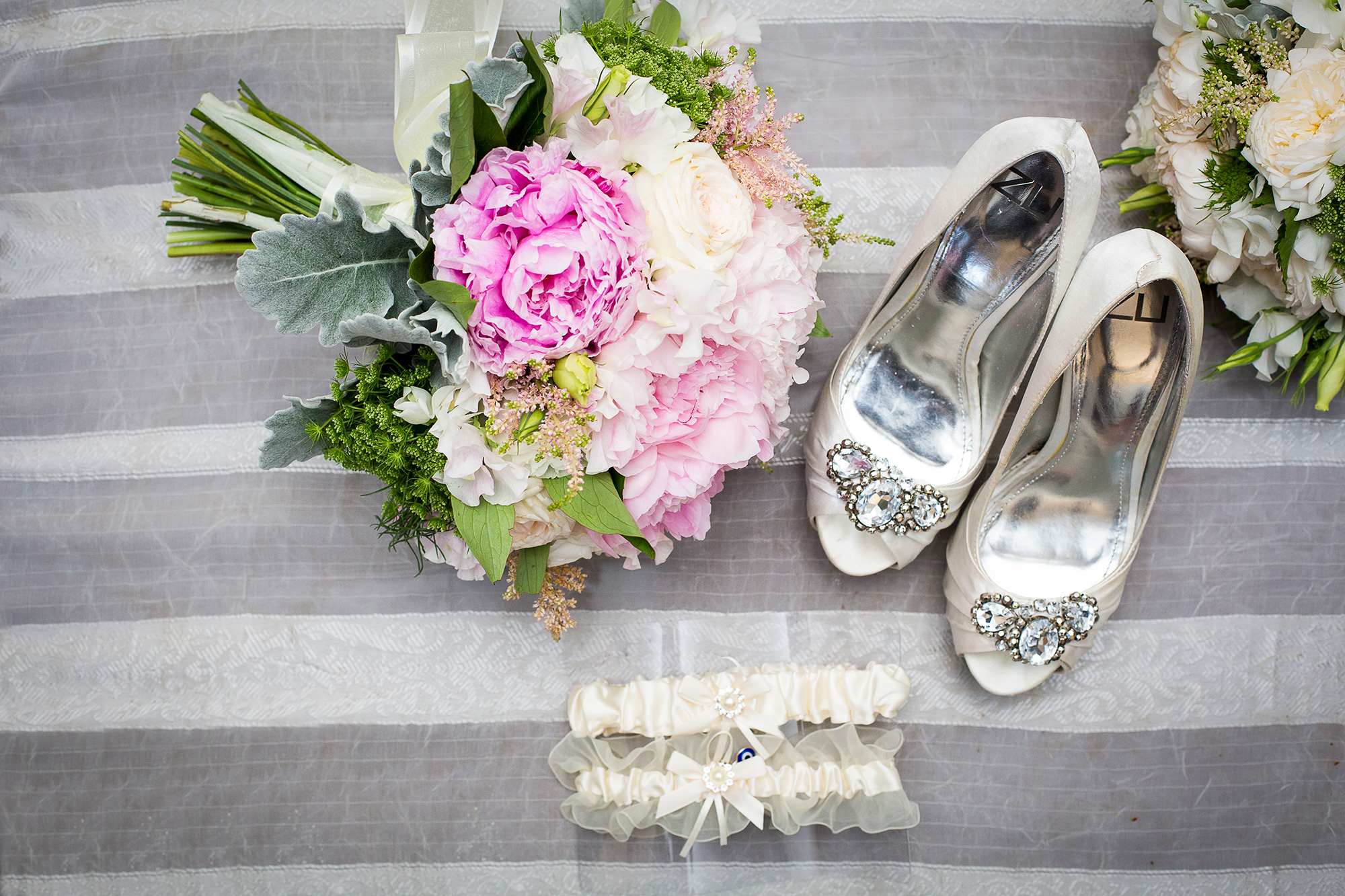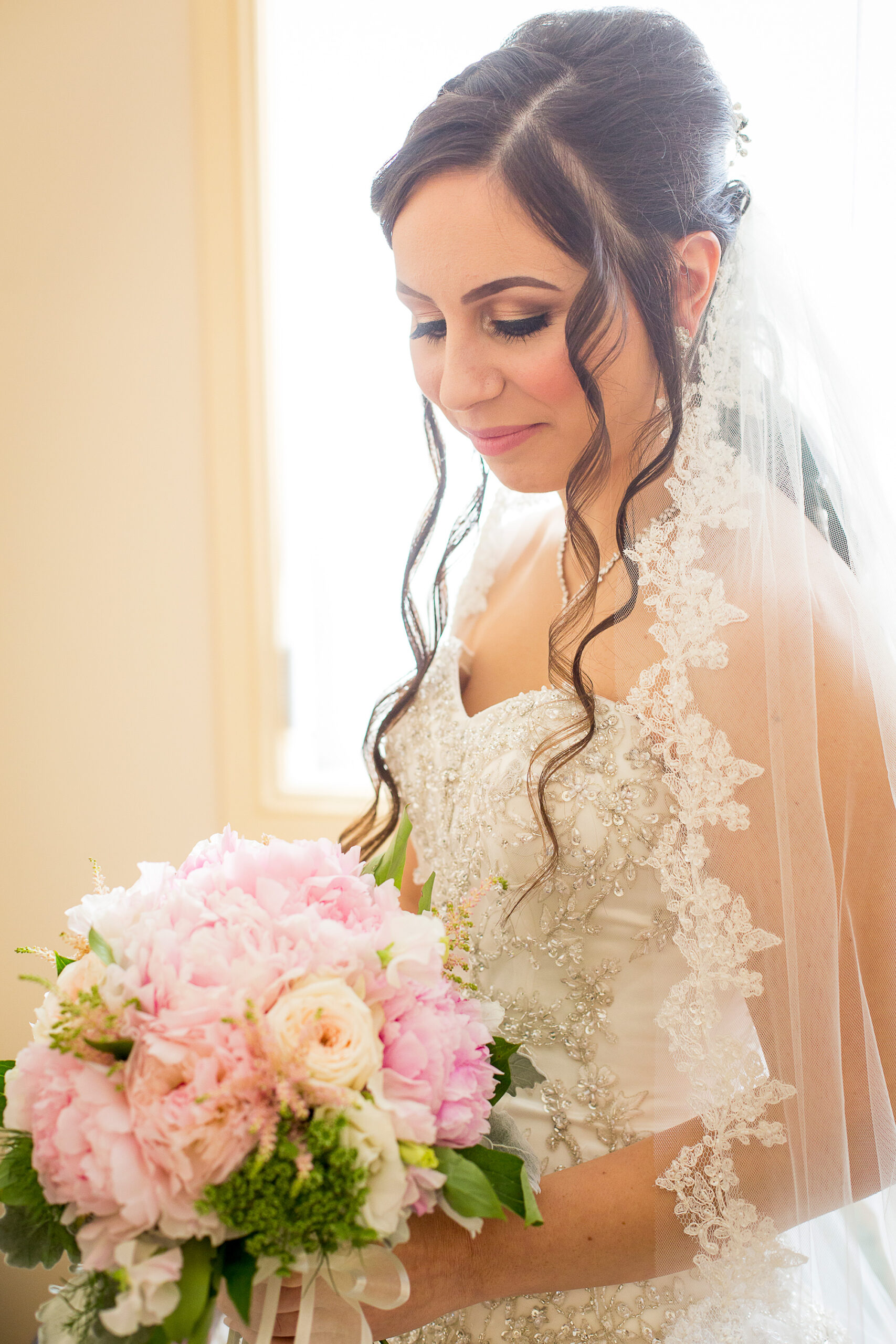 "My dress, purchased from Brides of Beecroft in Epping, was a beautifully beaded, ivory ball gown with a sweetheart neckline and a long train," describes Tina.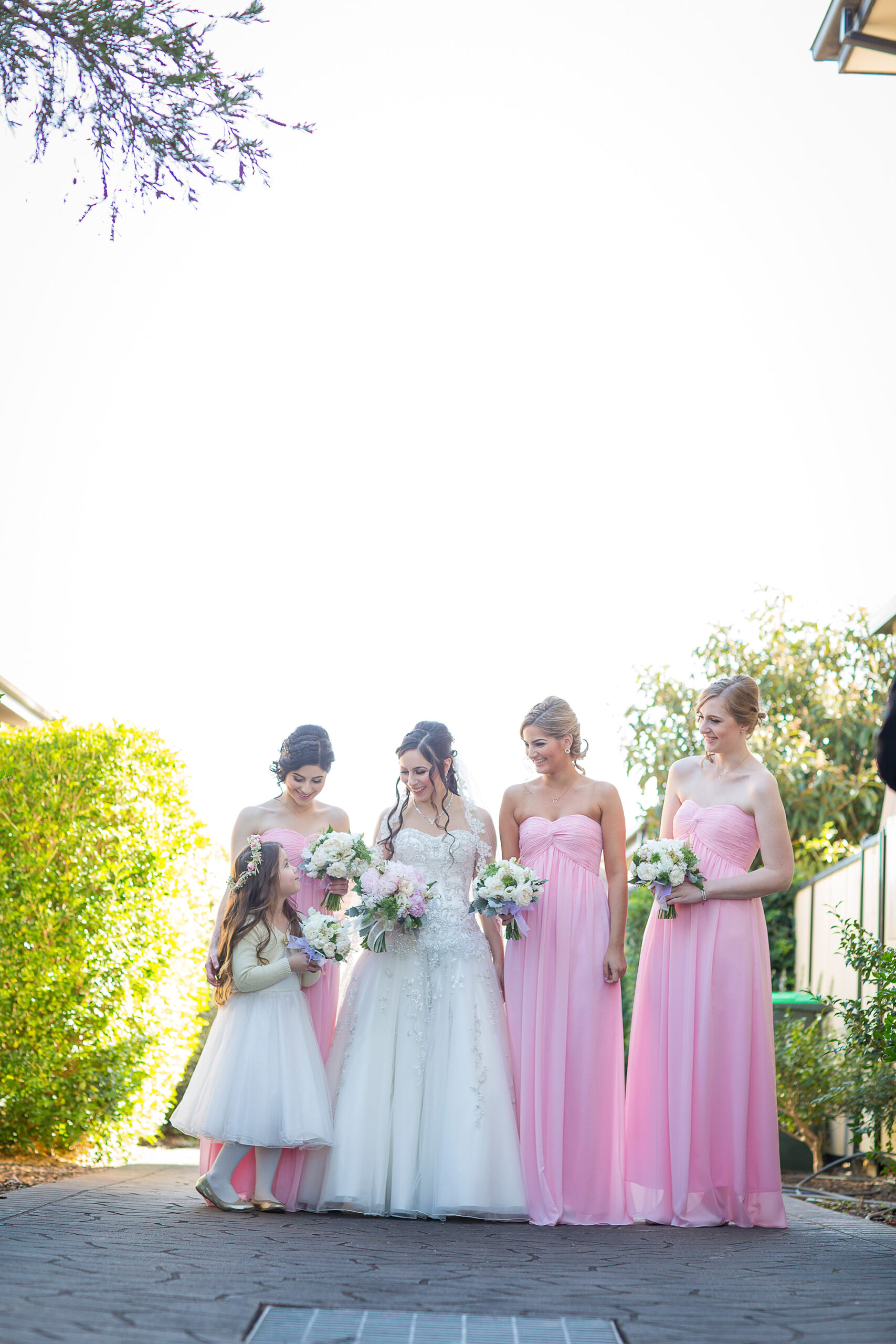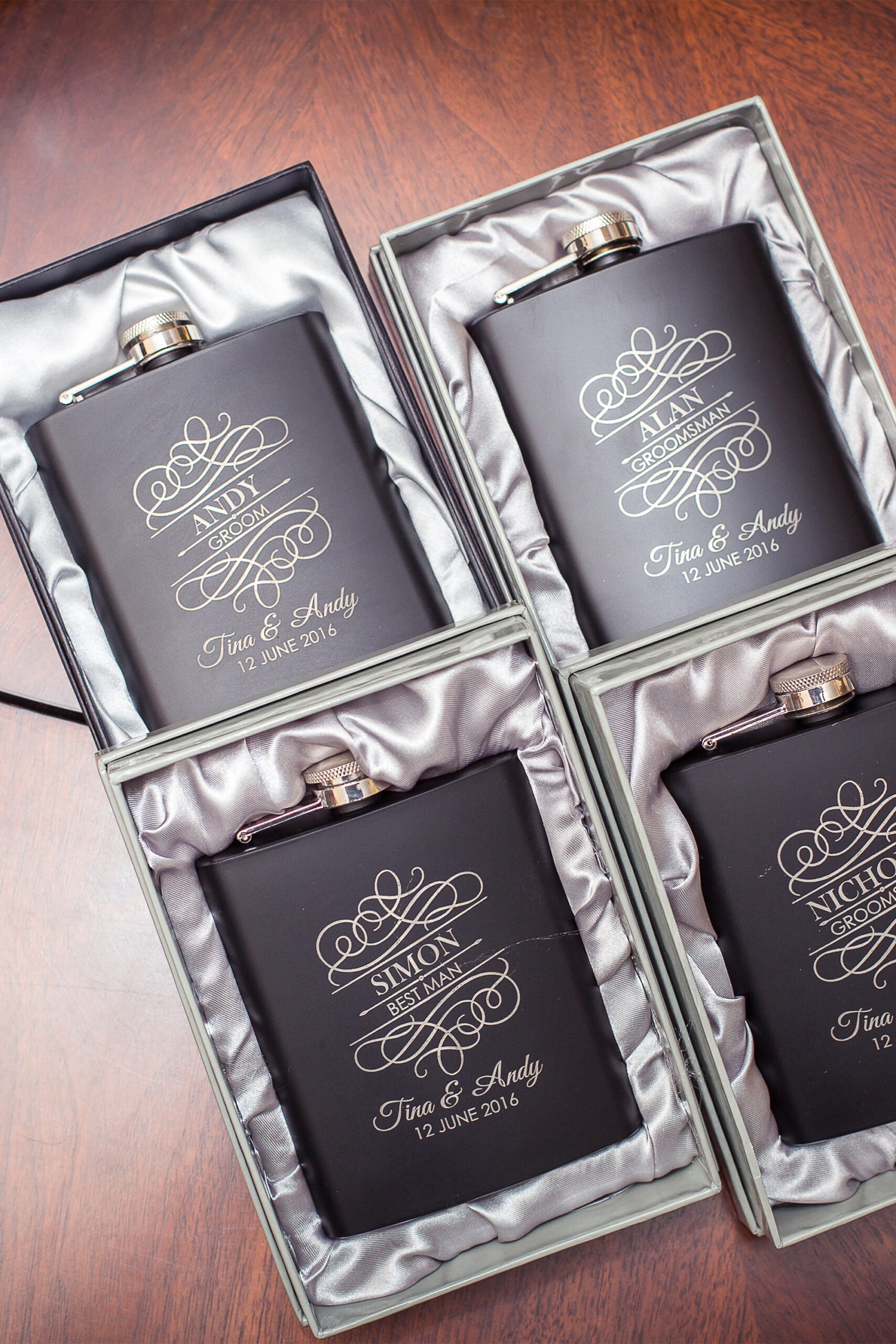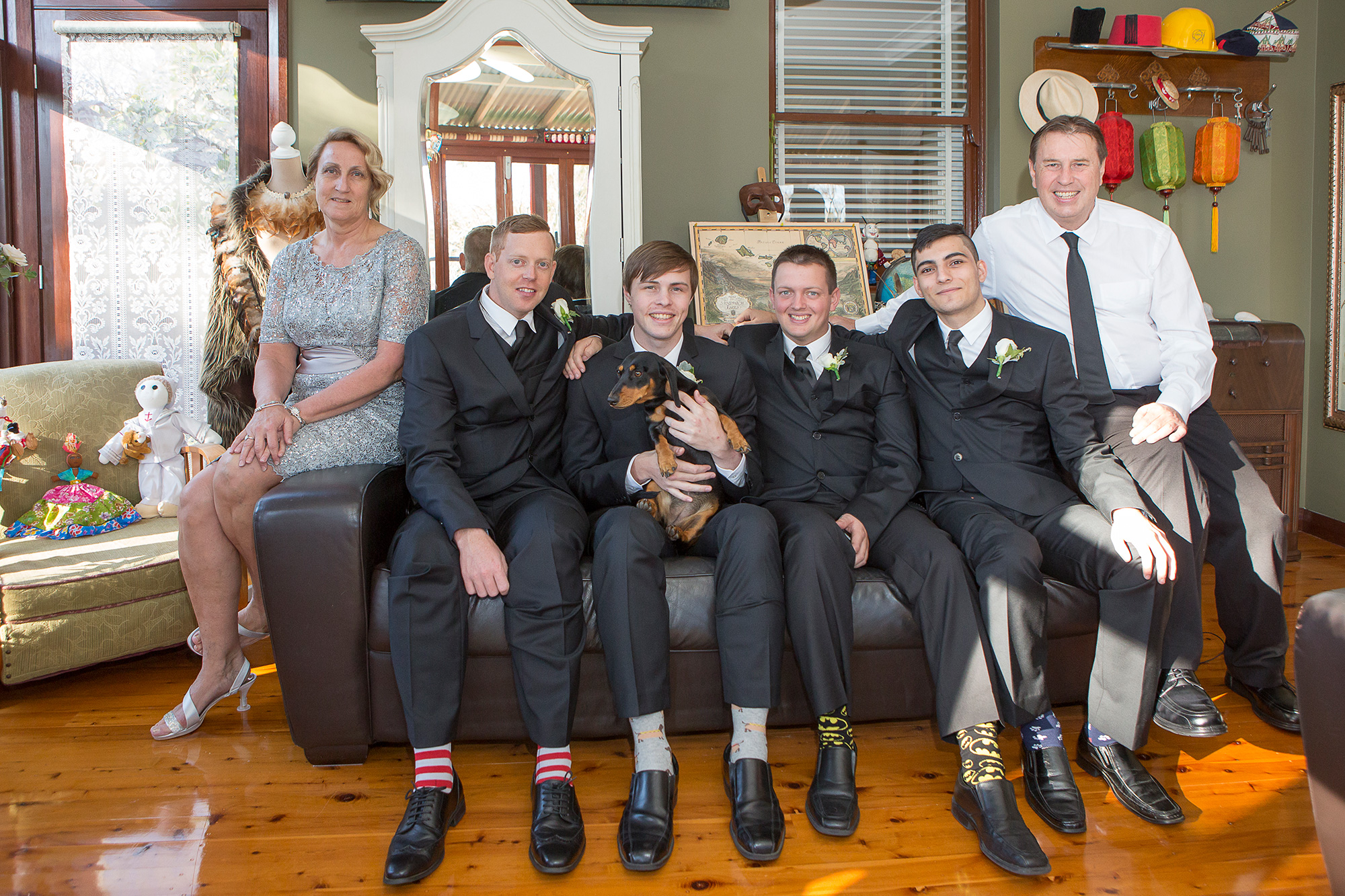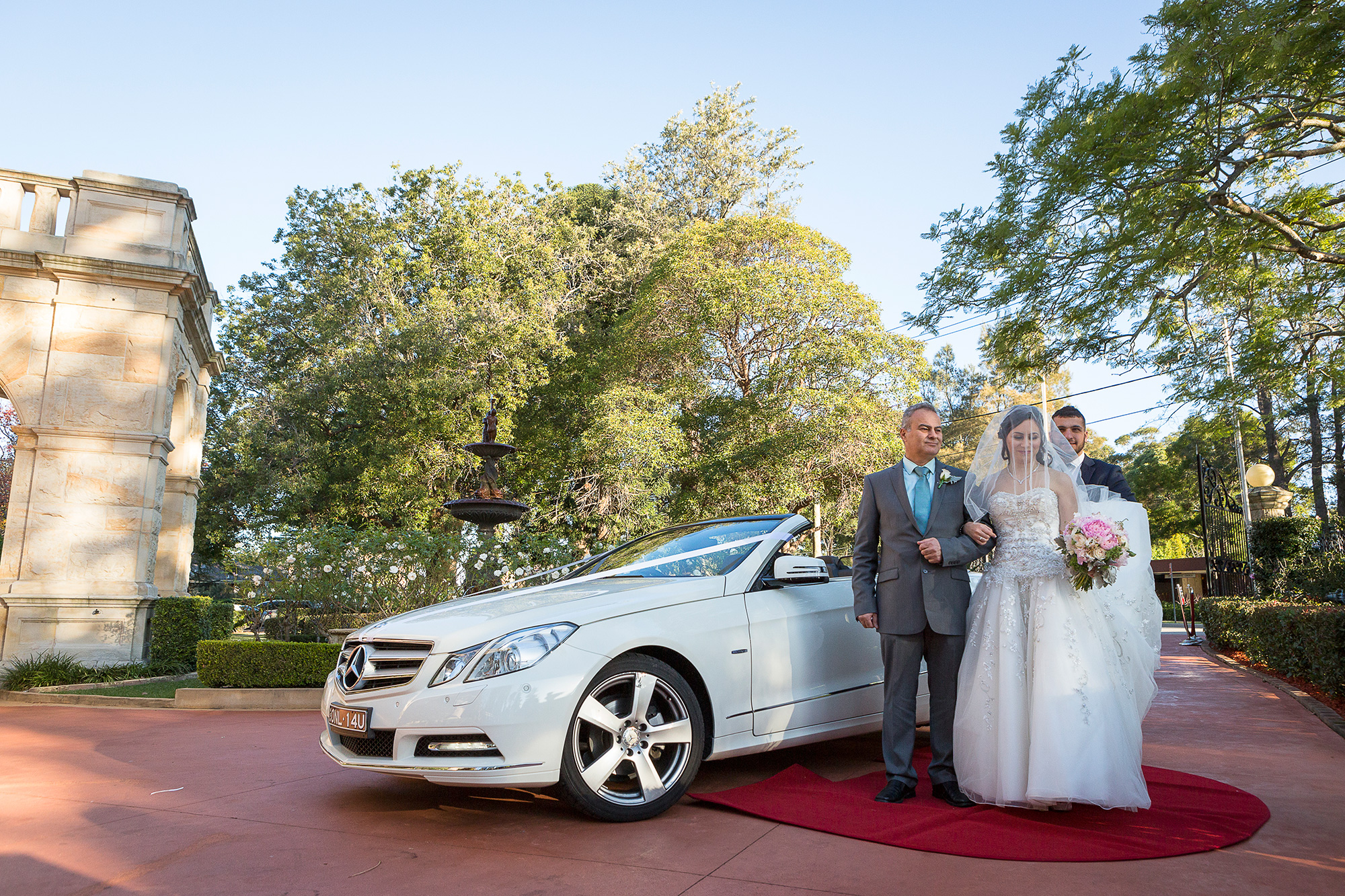 Tina arrived to the garden wedding in a white Mercedes convertible provided by HF Wedding & HIre Cars.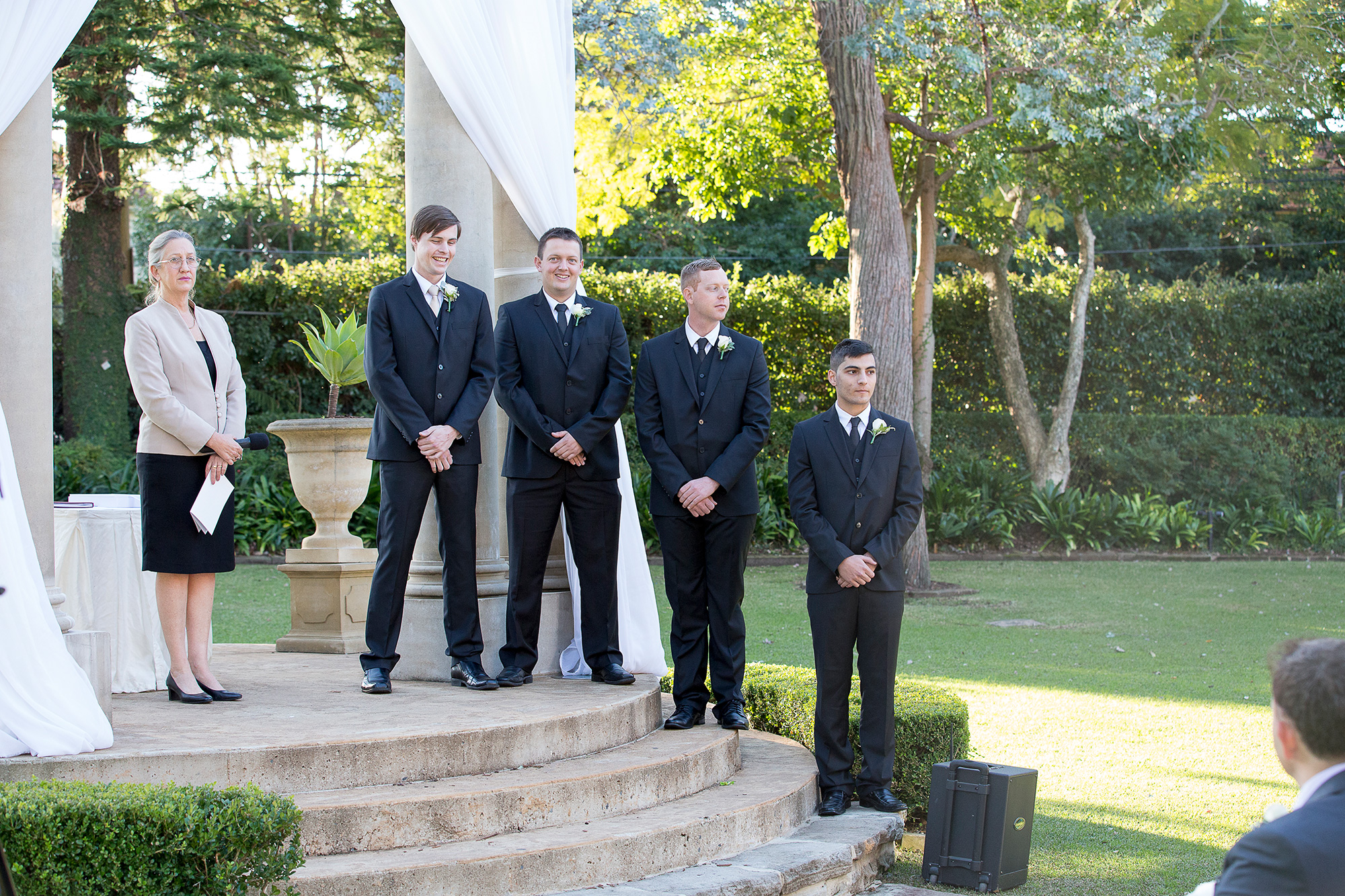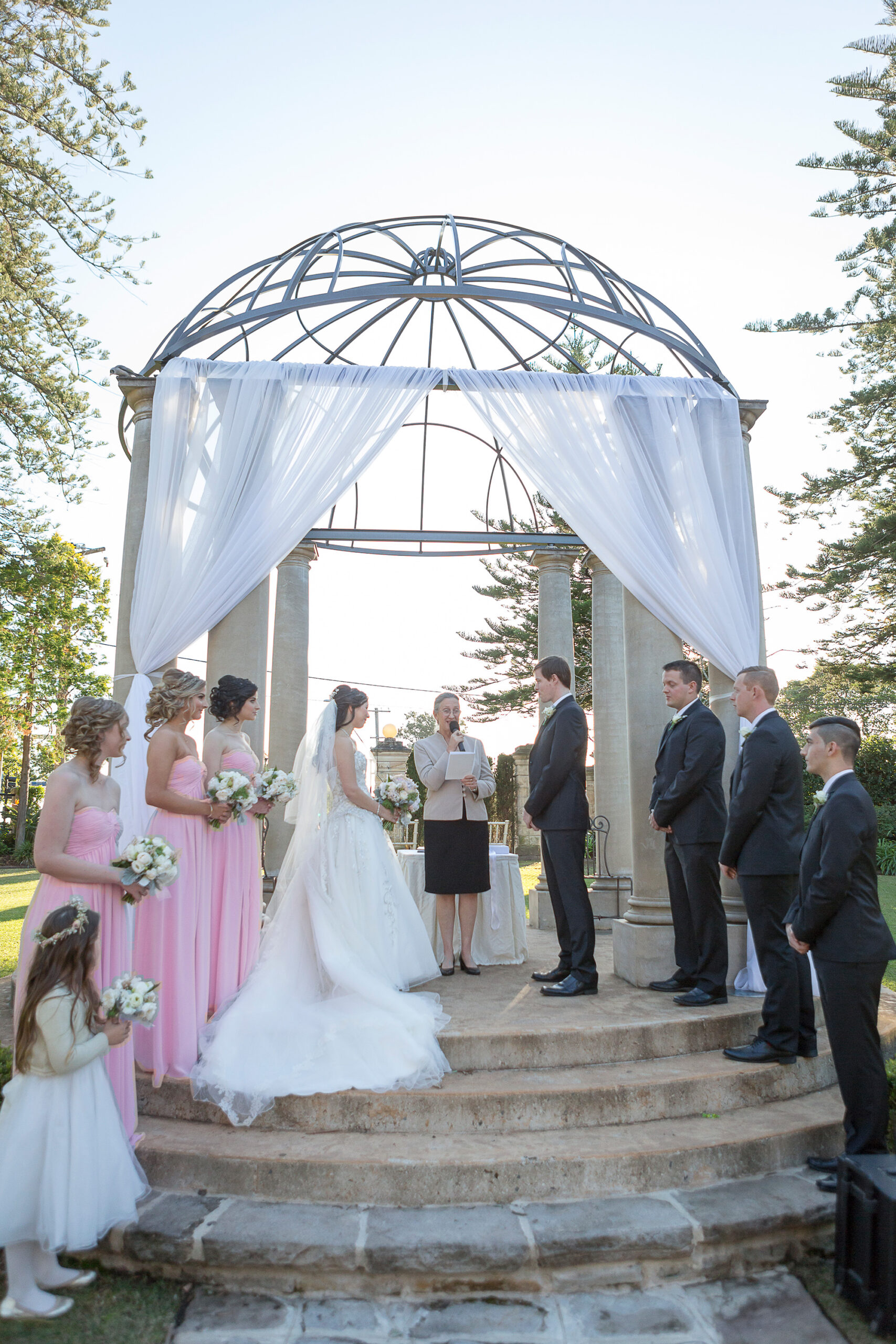 "We had beautiful long flowing draping hanging from the sandstone columns, and flowers decorating the aisle seats," Tina says of the ceremony space.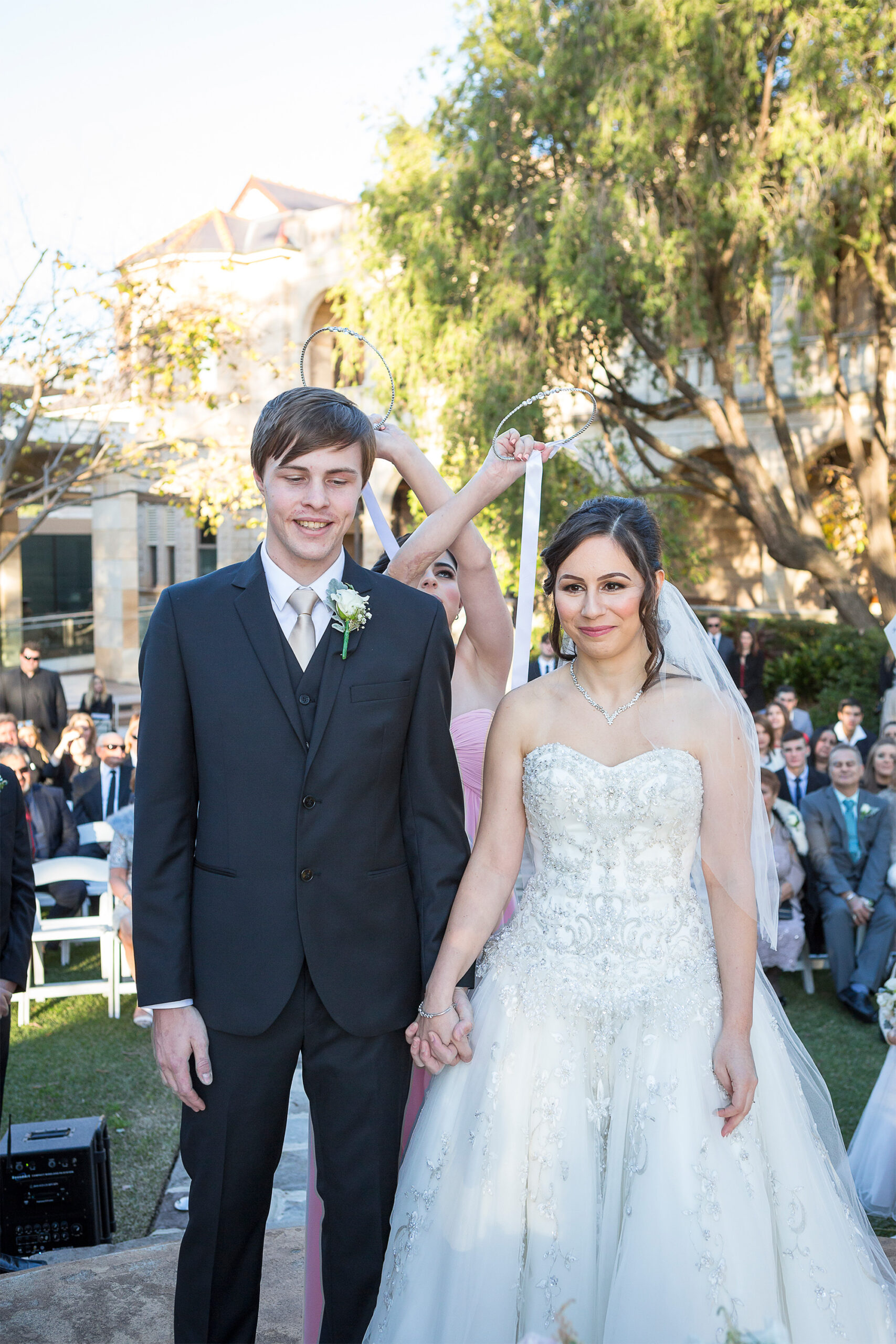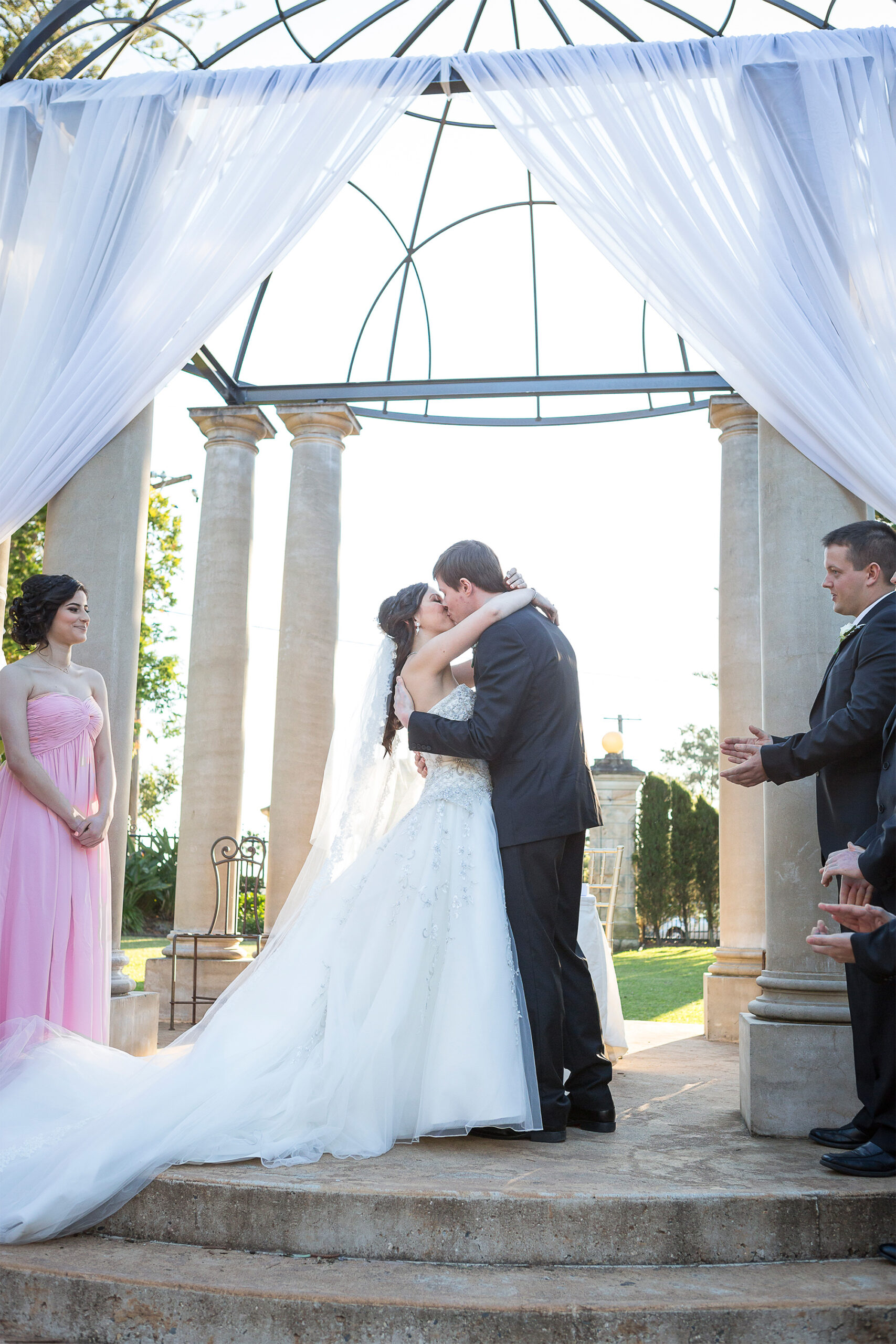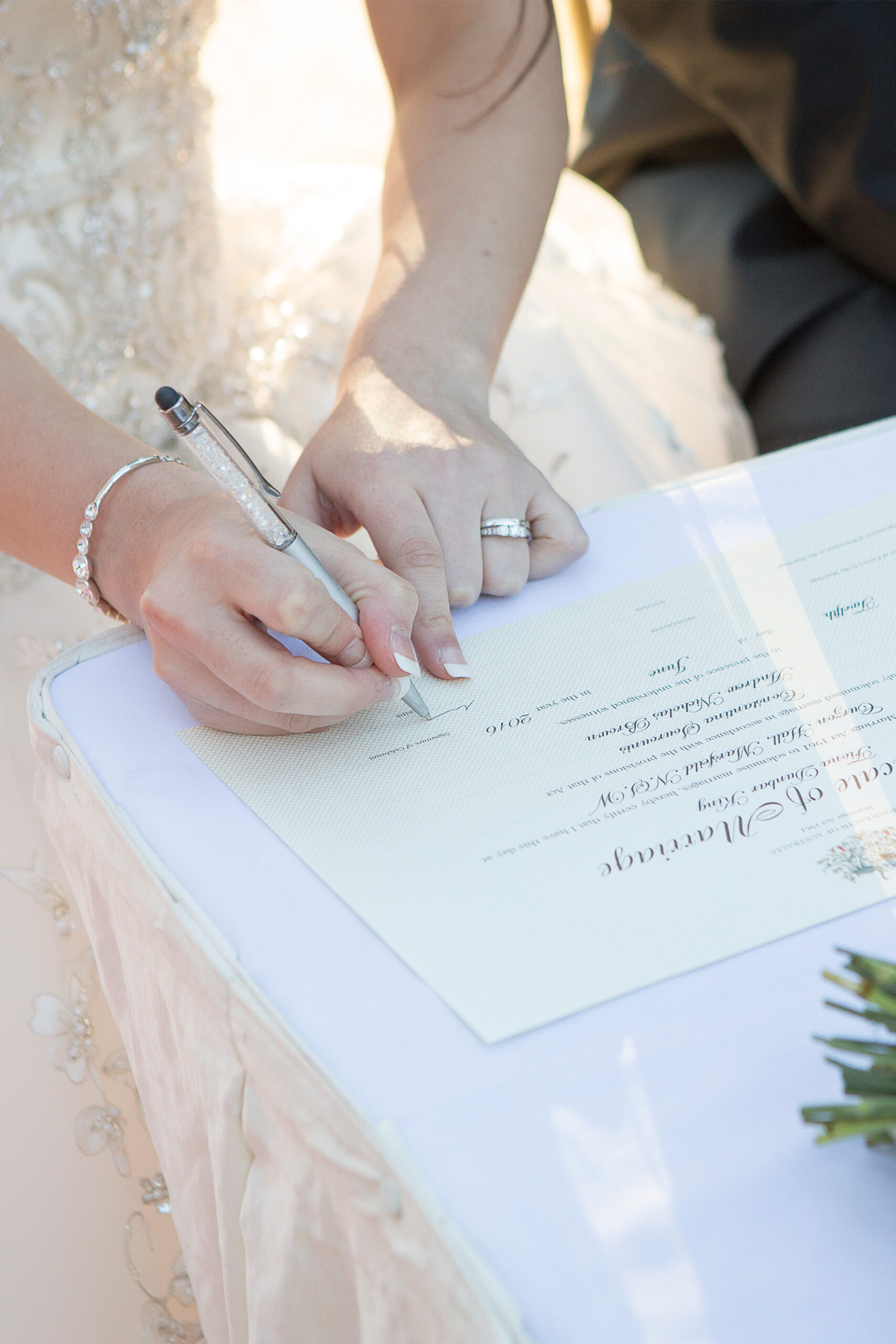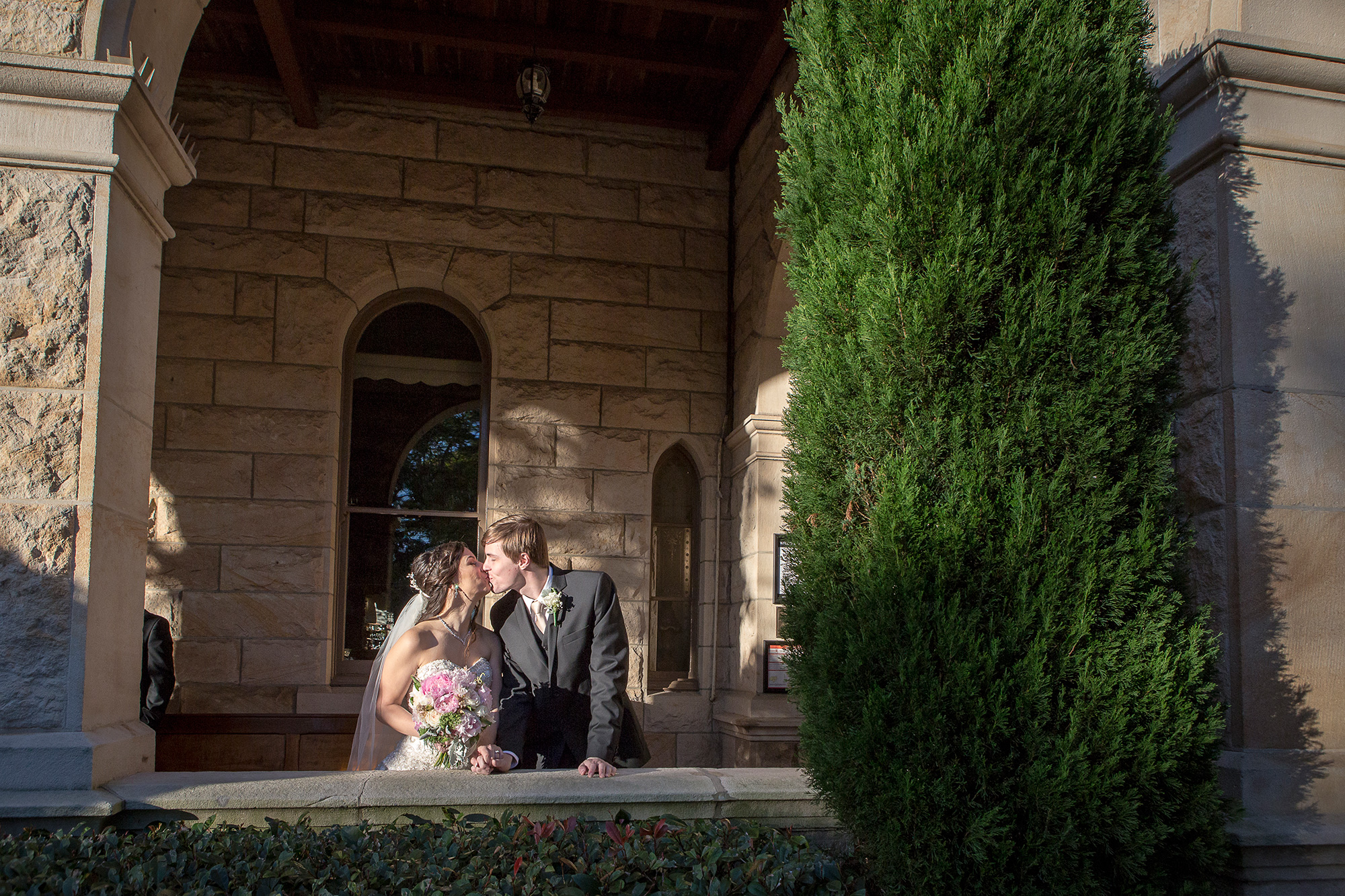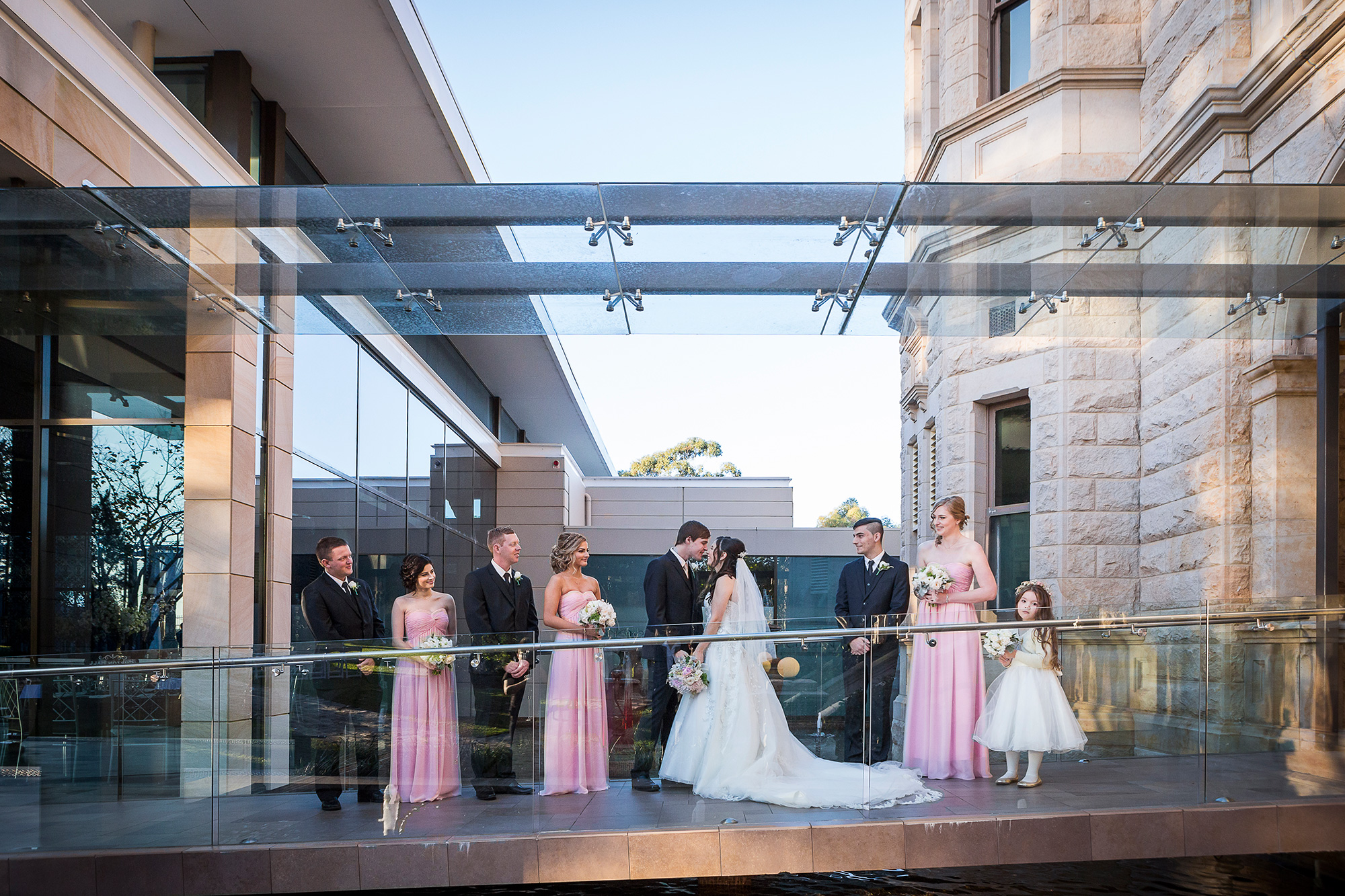 Blue Sky Kids Land dressed the couple's flower girl in a sparkly white dress with a tulle skirt, which she teamed with a dainty flower crown.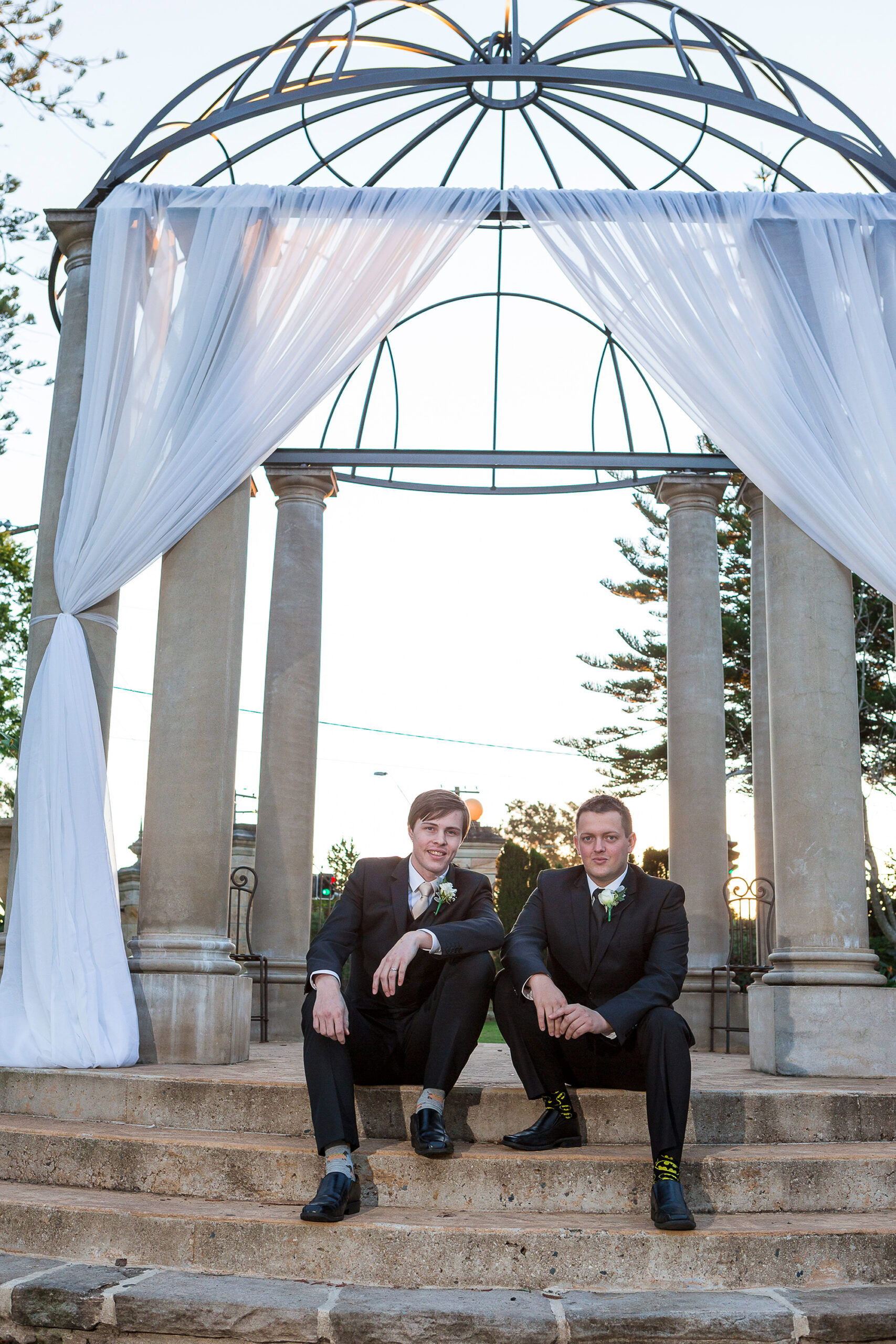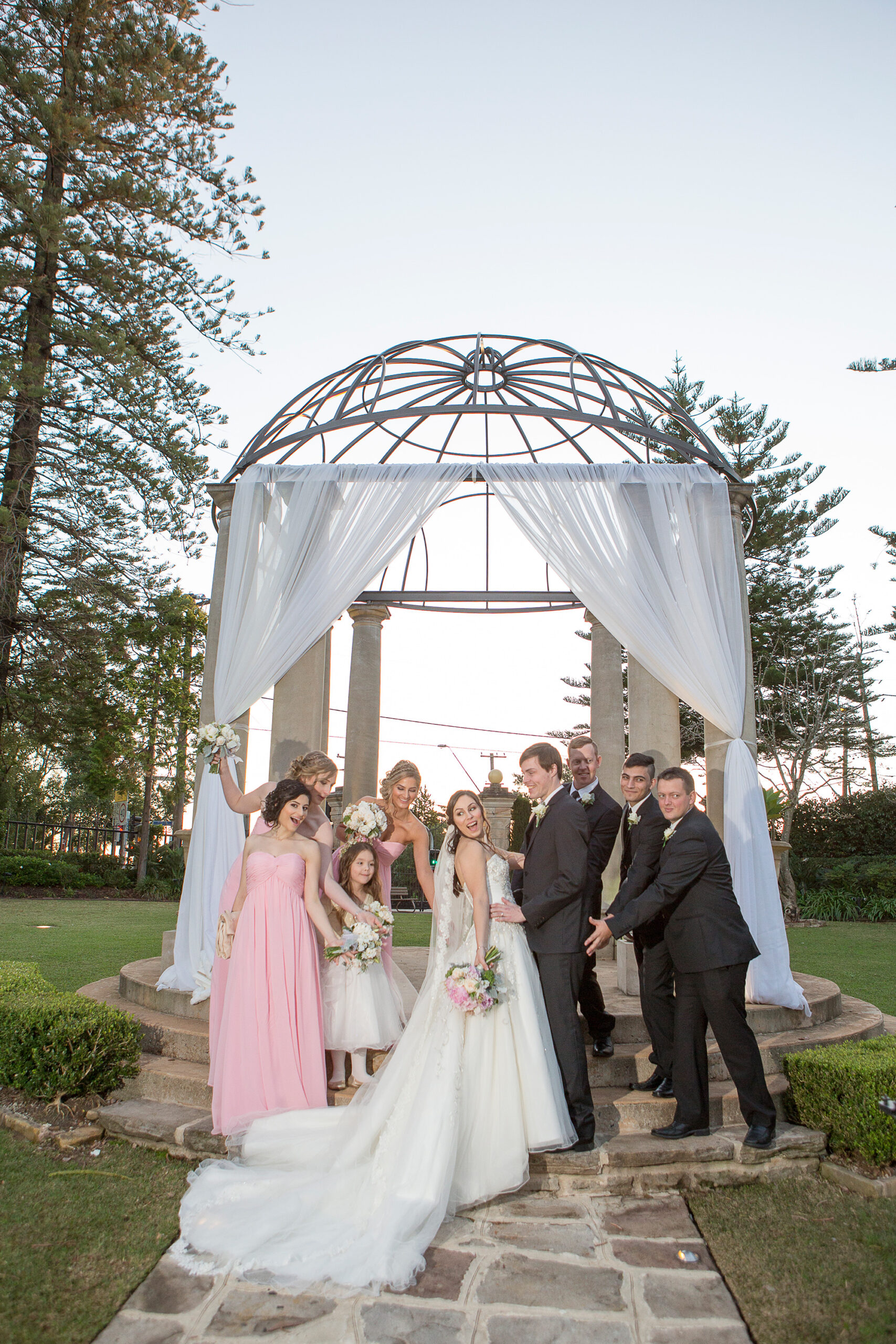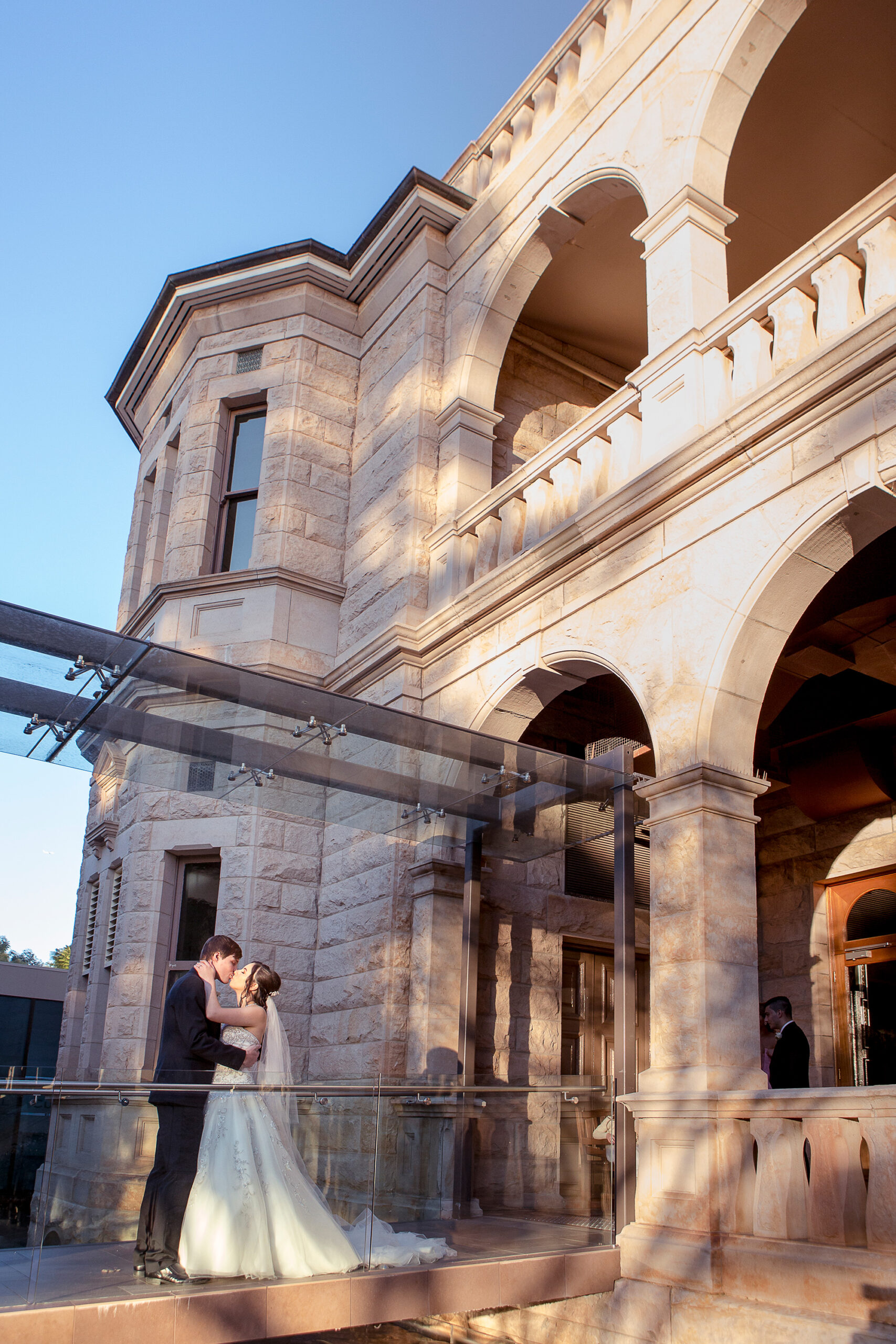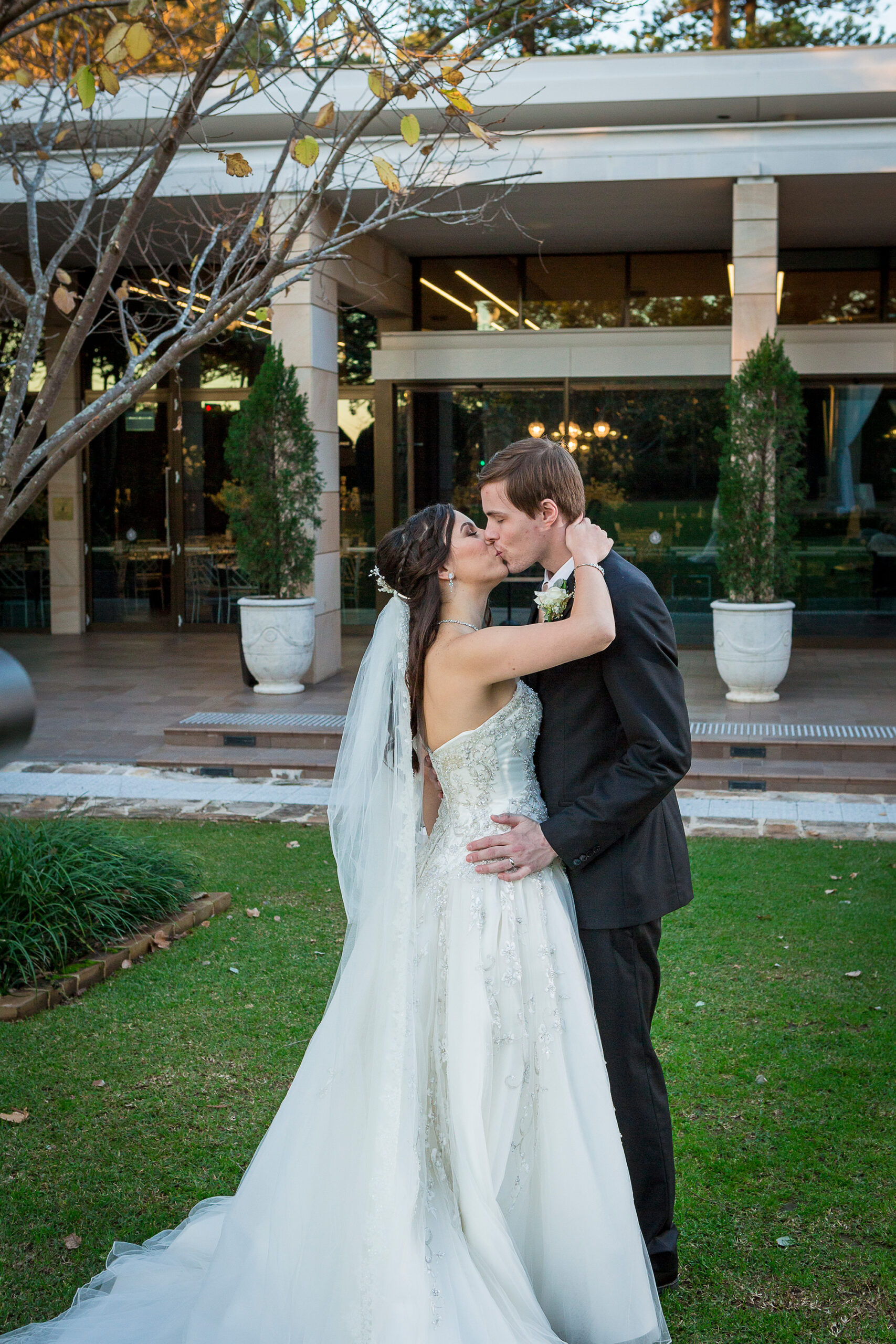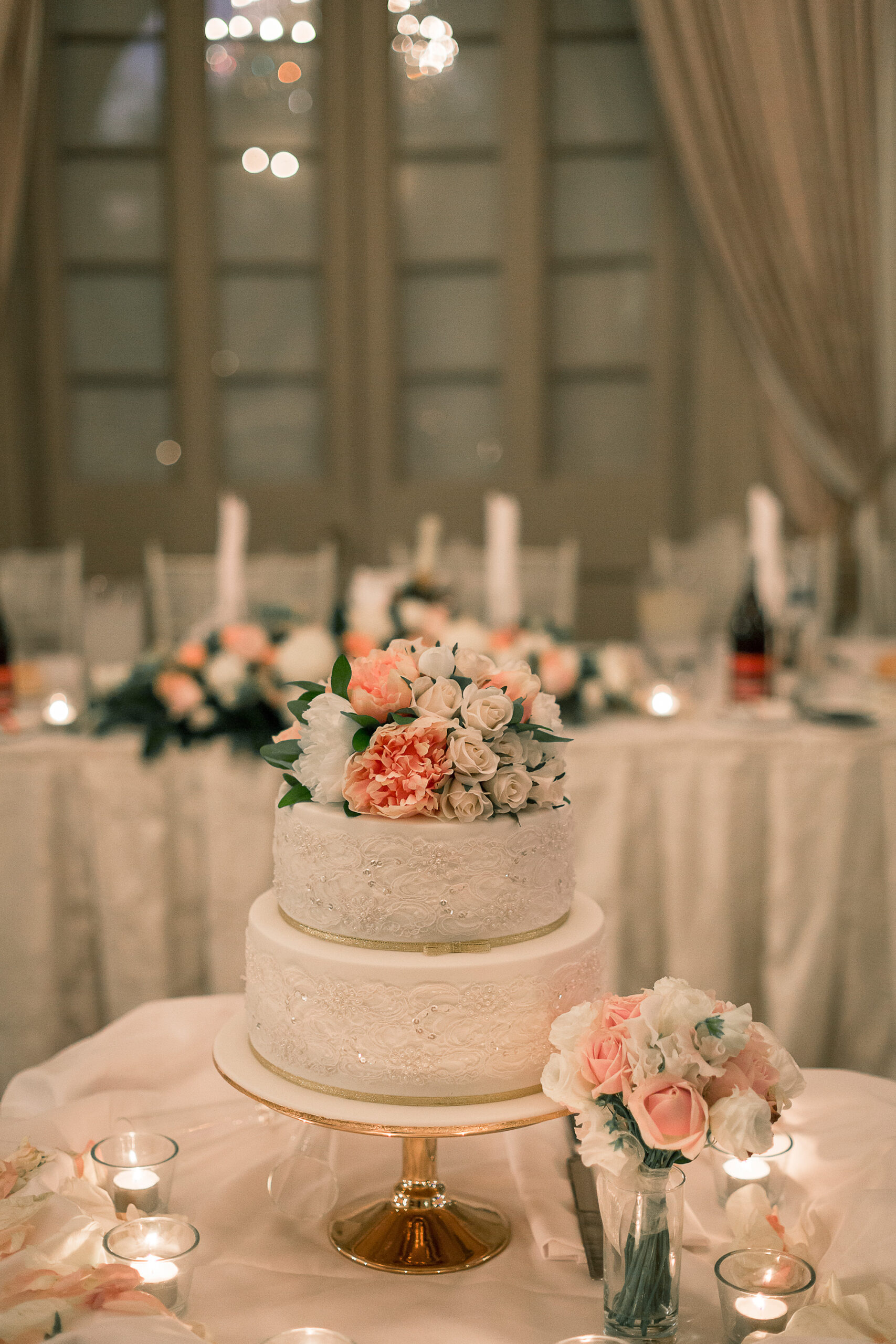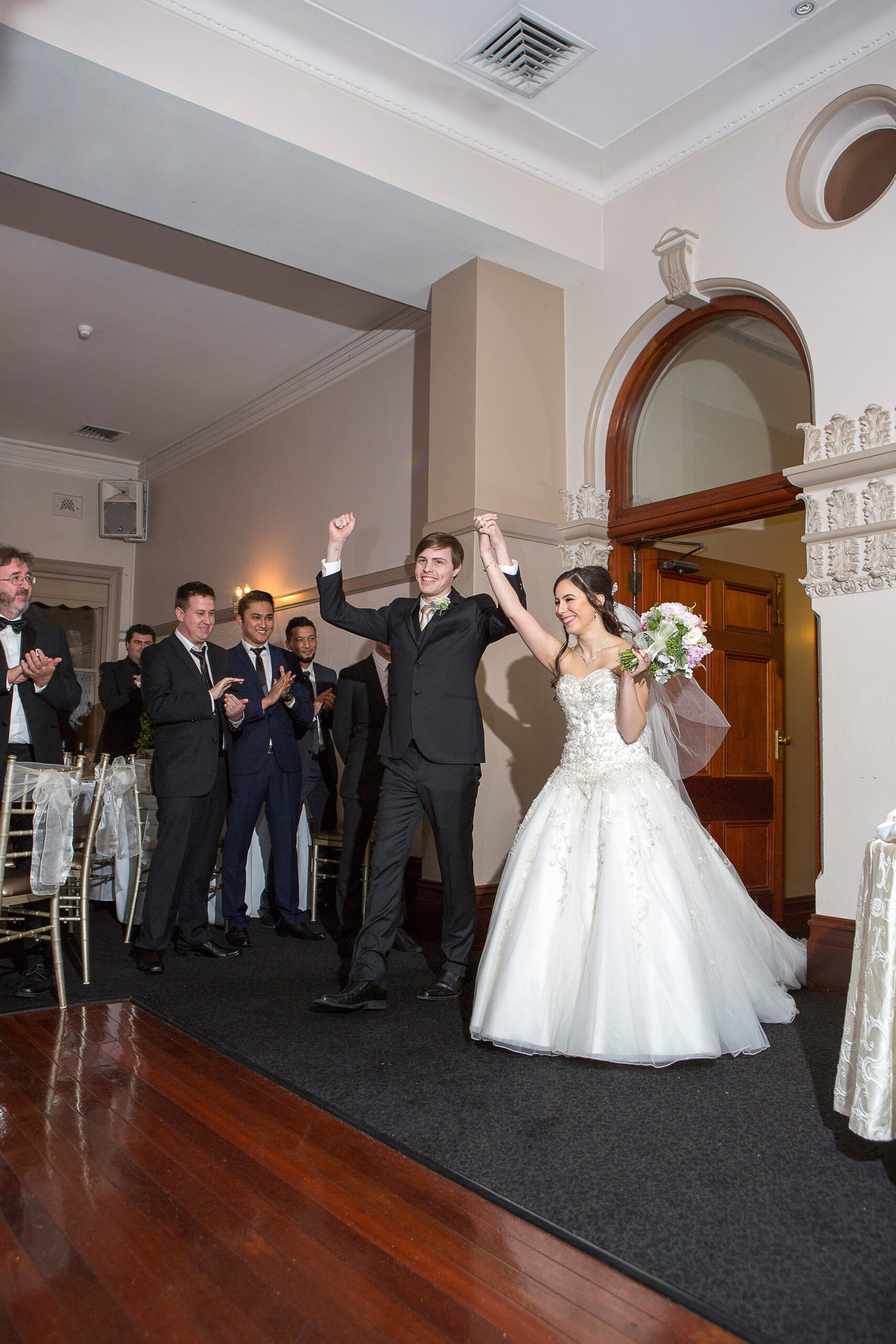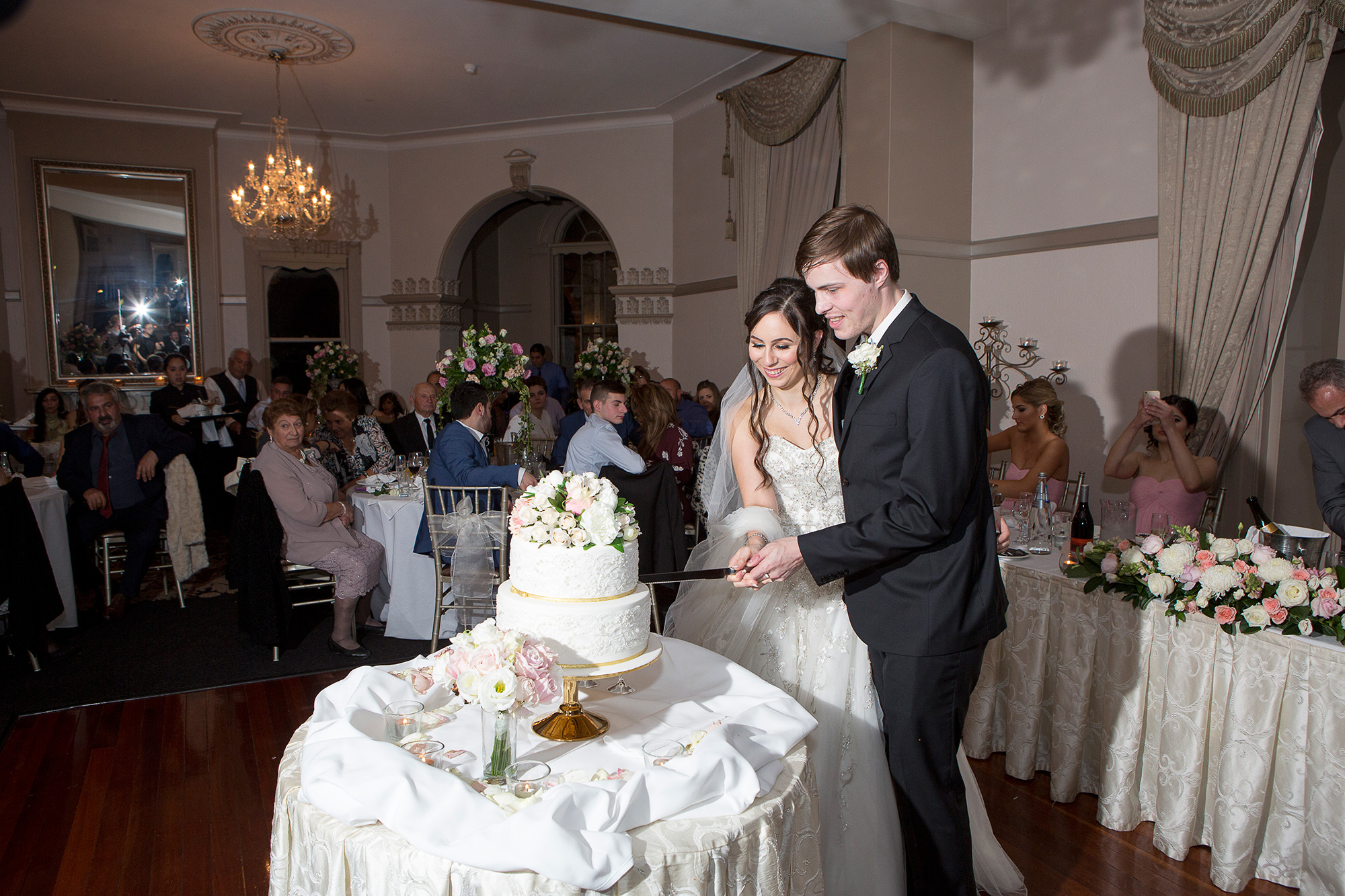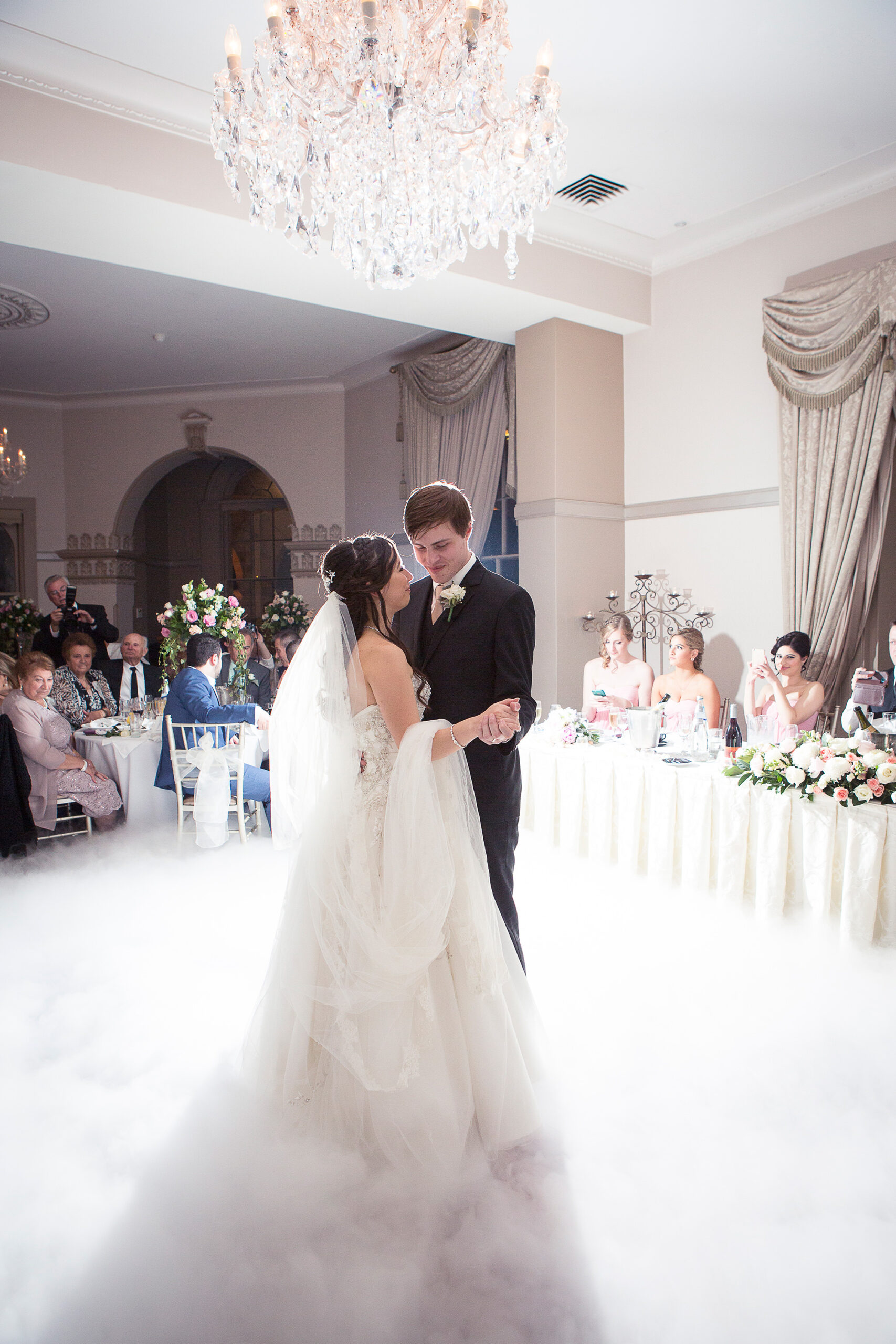 Cue smoke machine! They make for fabulous first-dance photos.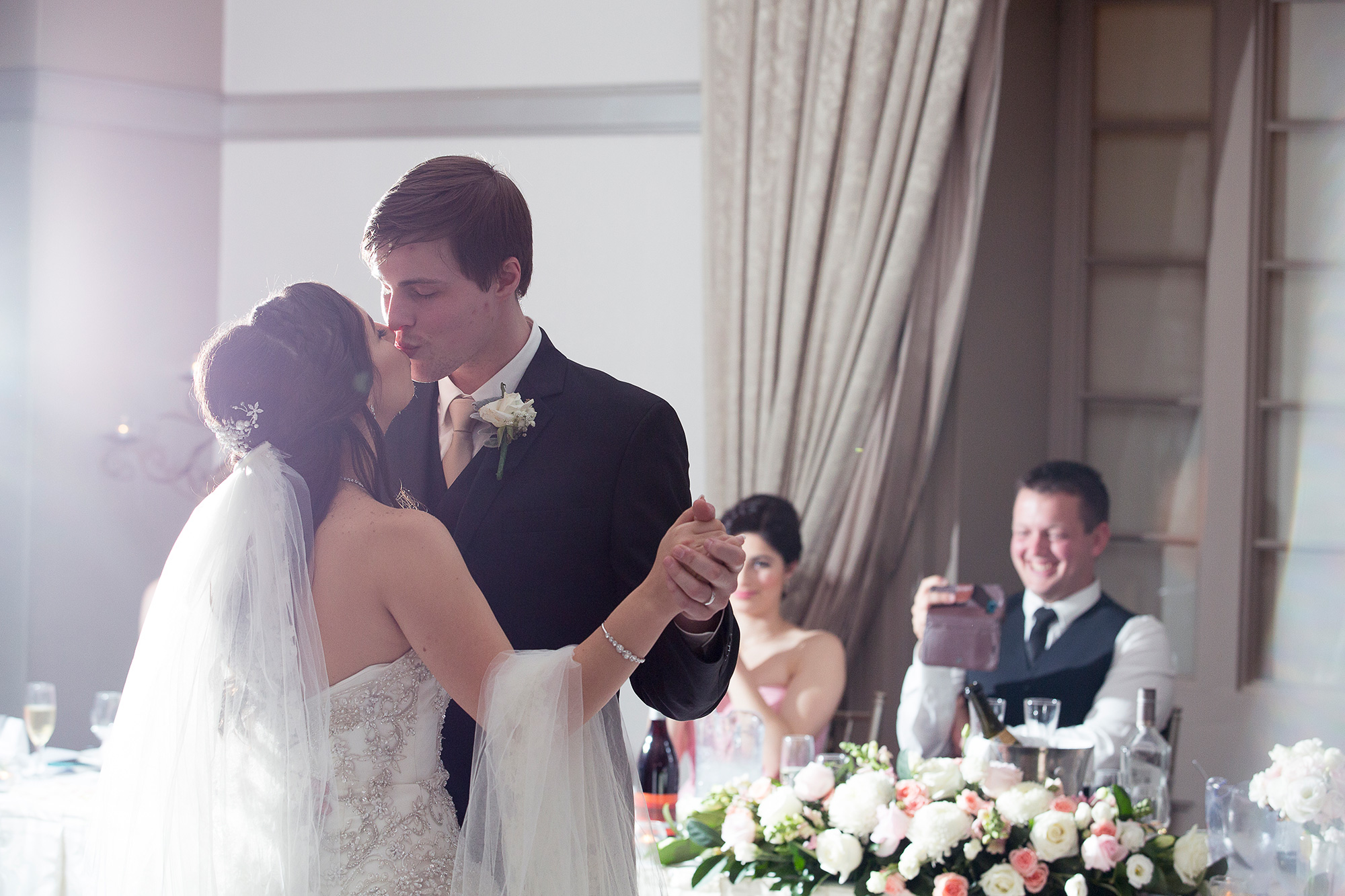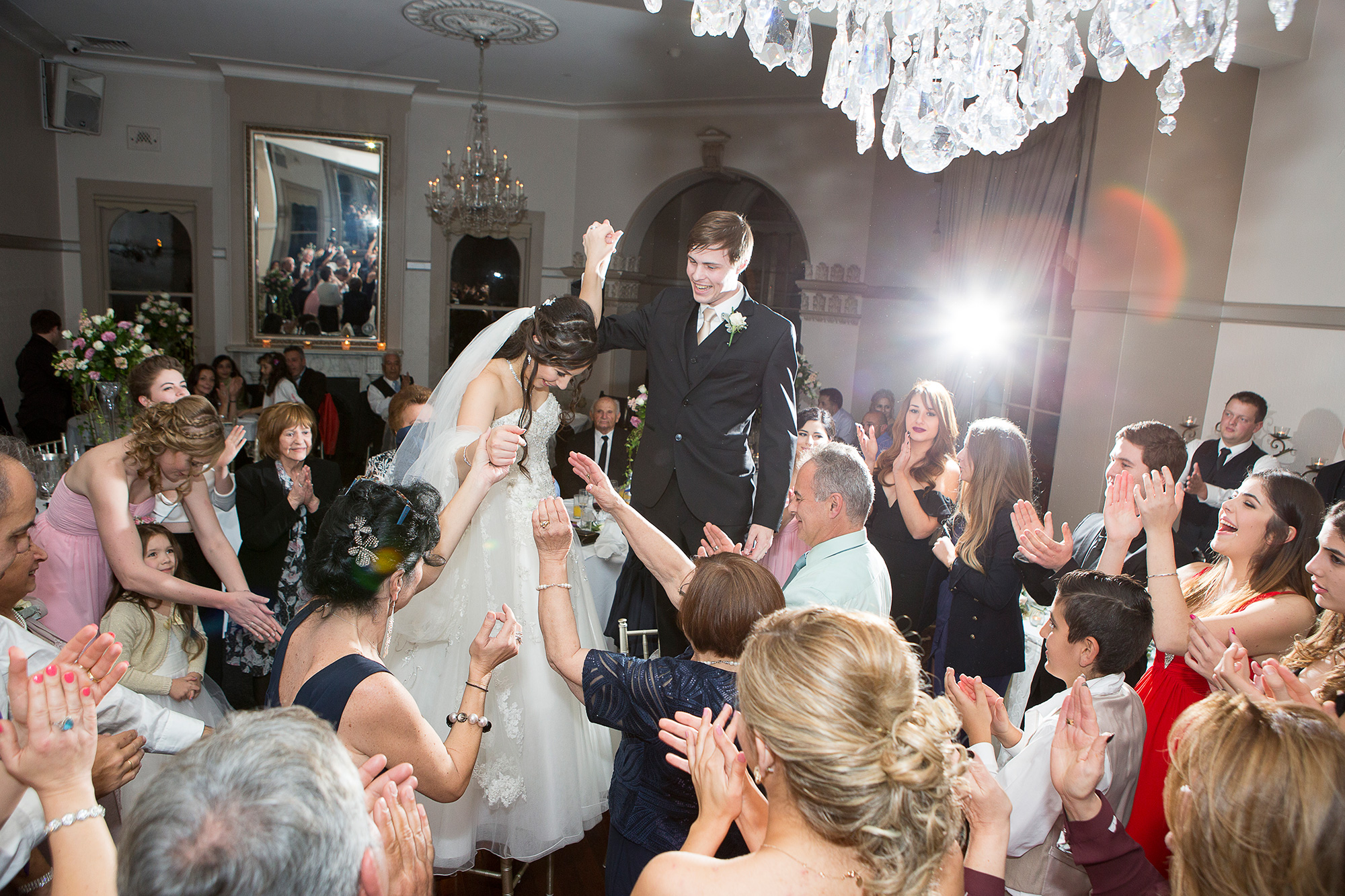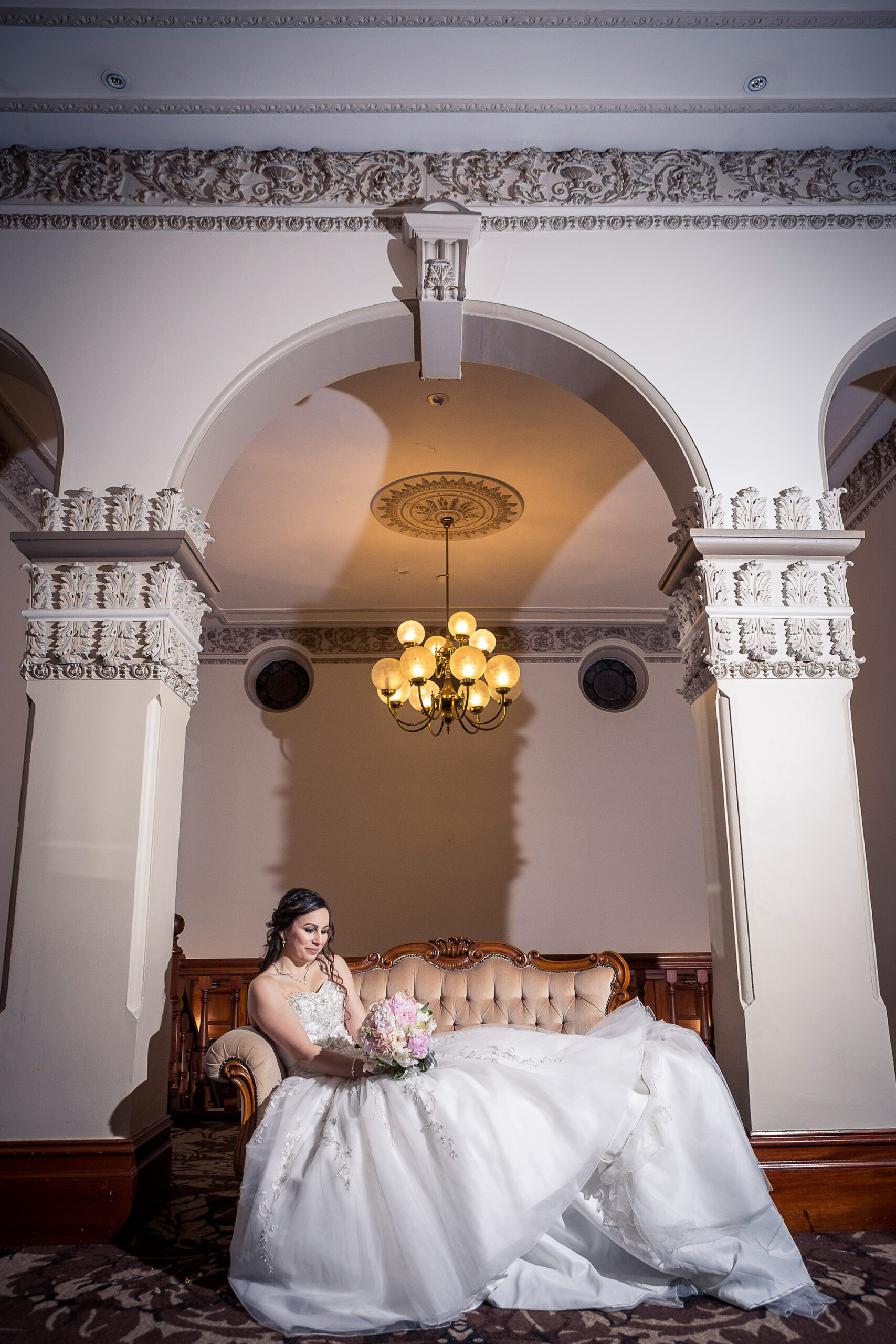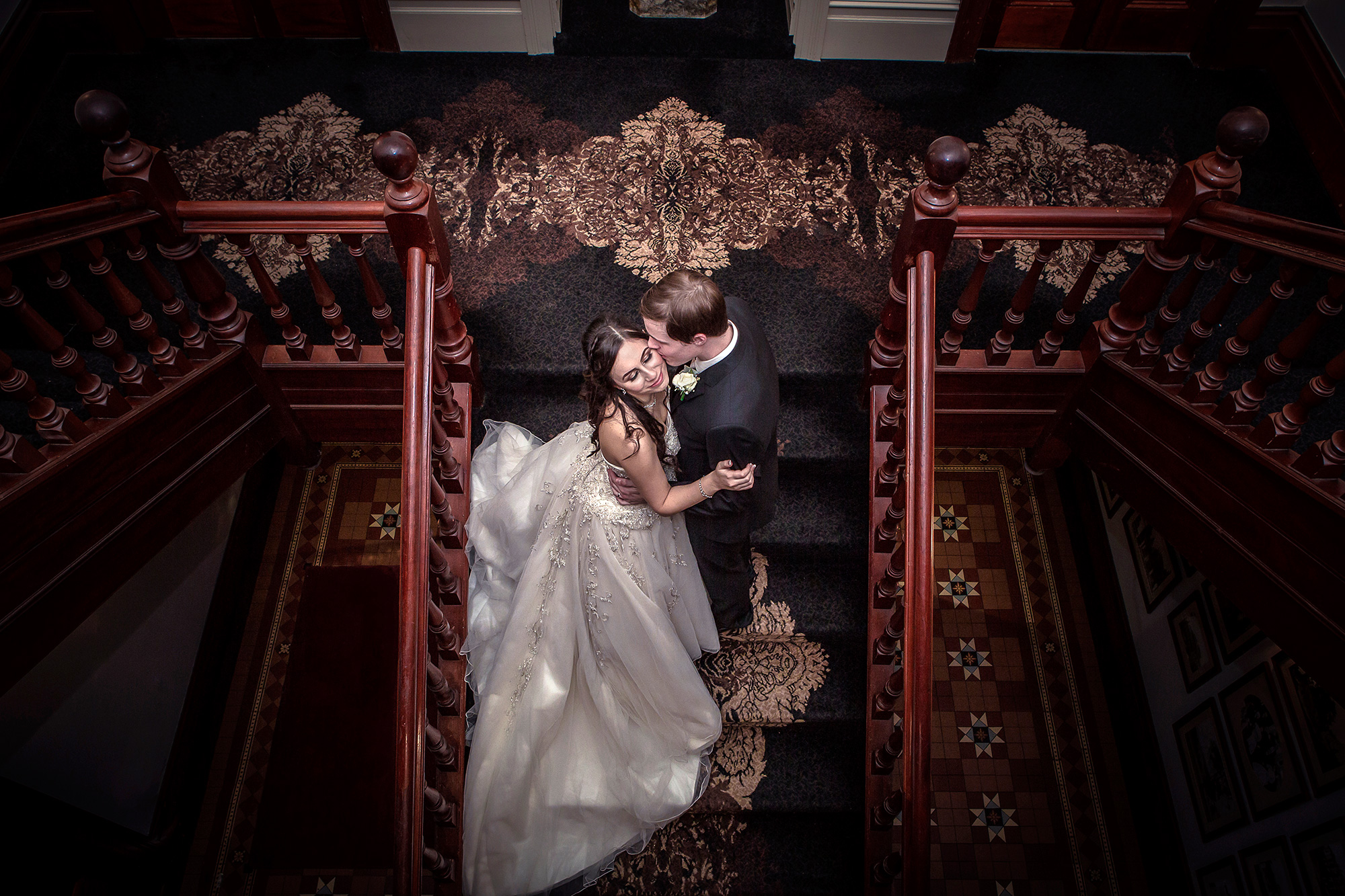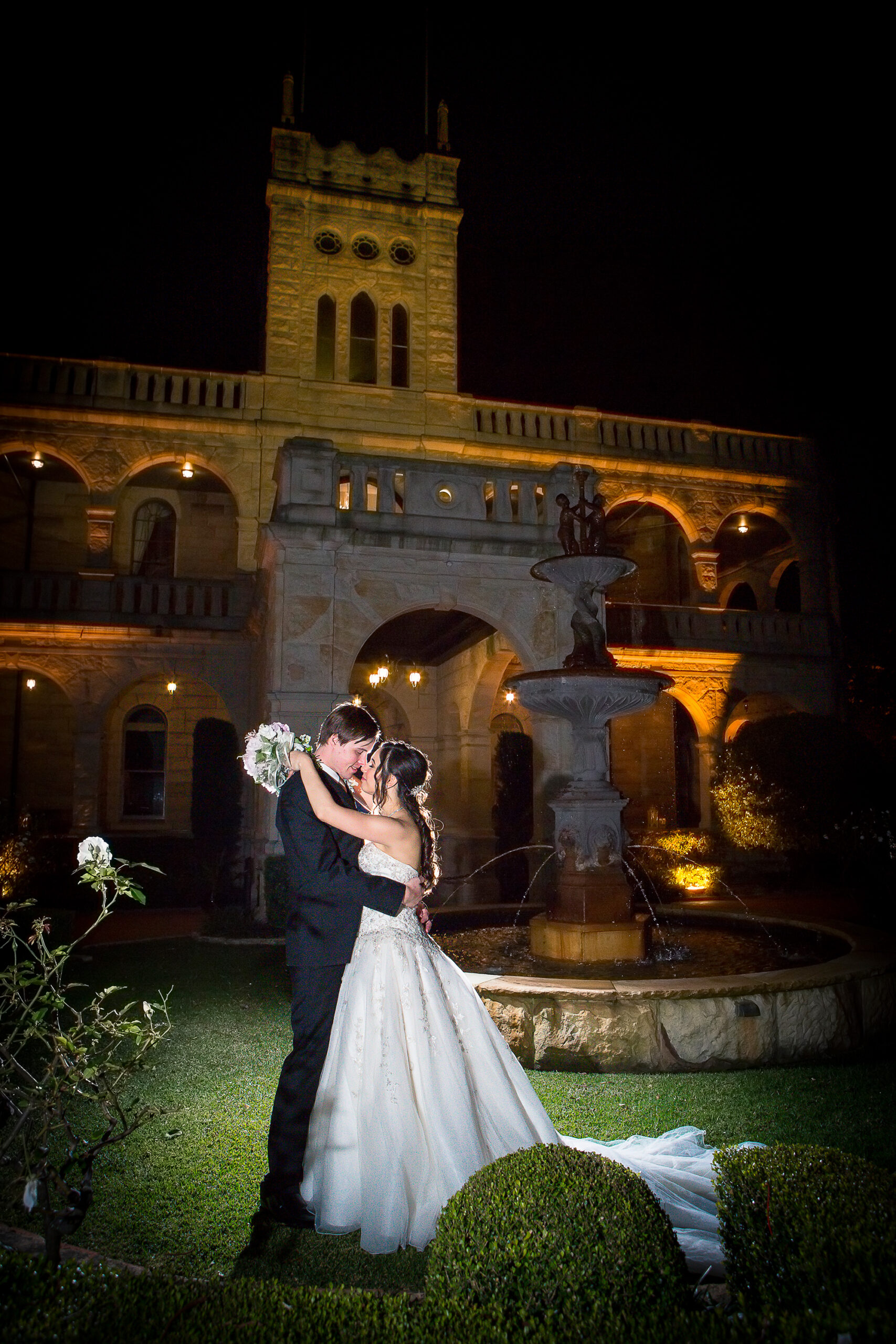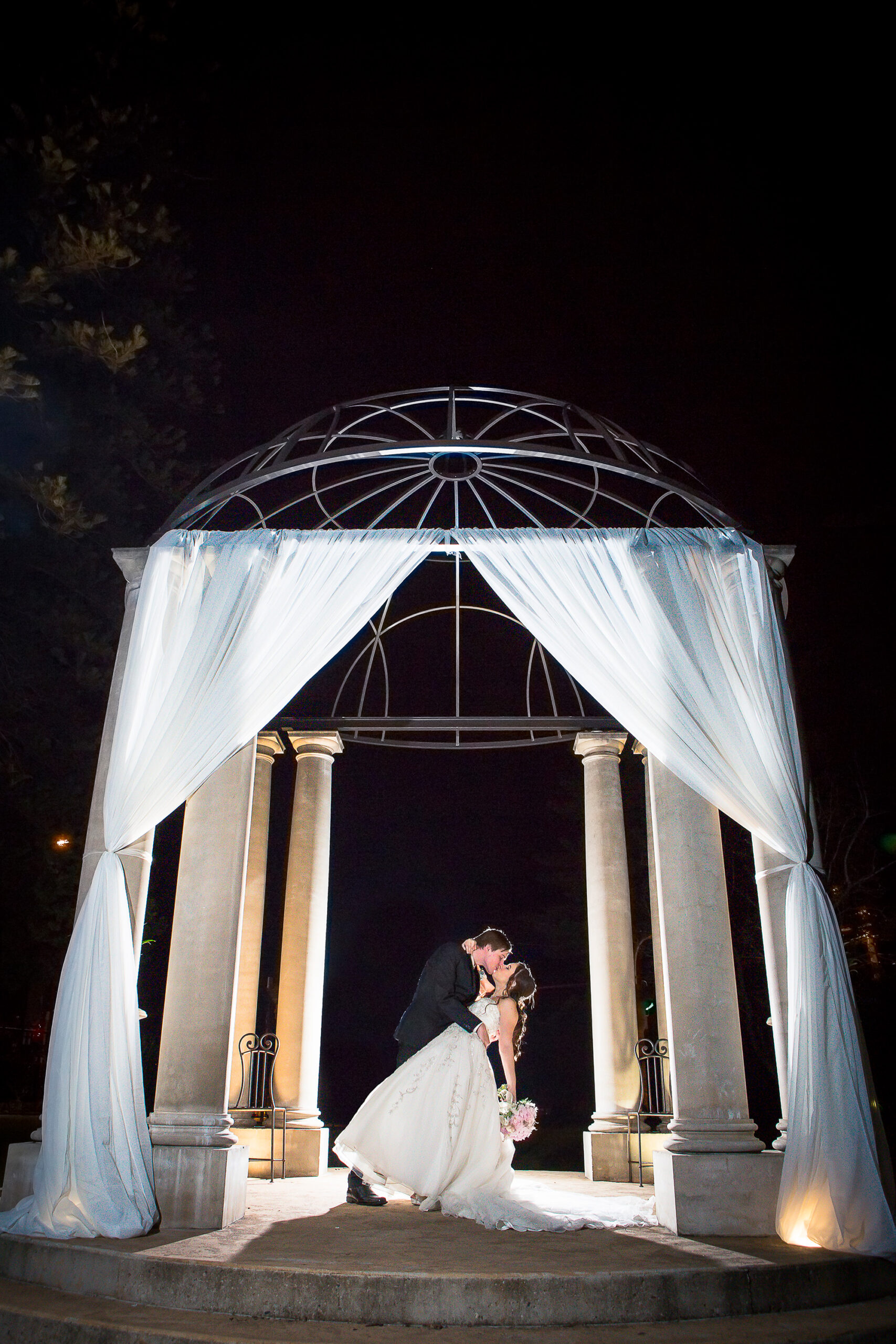 "We are planning on going to Europe for a month mid-next year for our honeymoon," says Tina.
Video by Phoenix Photo & Video.