Sallie was walked down the aisle by her brother, three-year-old son, and… a handful of sticks.
"My son picked up two sticks before the wedding and refused to put them down," laughs the bride. "So while I am trying to graciously walk down the aisle, through gritted teeth, I tried to tell him to put down the sticks and bribe him with 'You can have whatever you want, just put down the sticks!'"
She says it was nothing to worry about though. "I actually loved that he did it. As it was raw and exactly what a three-year-old would do when at a park. Mummy's wedding made no difference in his world."
That park was Kamesburgh Gardens in Brighton, Victoria where Sallie married her beau Tai on January 11, 2020. Their reception followed at Showtime Events Centre.
"It had the perfect combination of blank canvas with already amazing features that would complement my wedding theme so well, such as the art-deco-style bar and the beautiful wall-to-ceiling white drapes," says Sallie.
As the bride's dad had passed away 10 years ago, she honoured his memory on the day by placing a bouquet at his grave before the ceremony. "I always knew I wanted to incorporate him into my wedding in any way possible," she says.
Photos courtesy of Black Avenue Productions.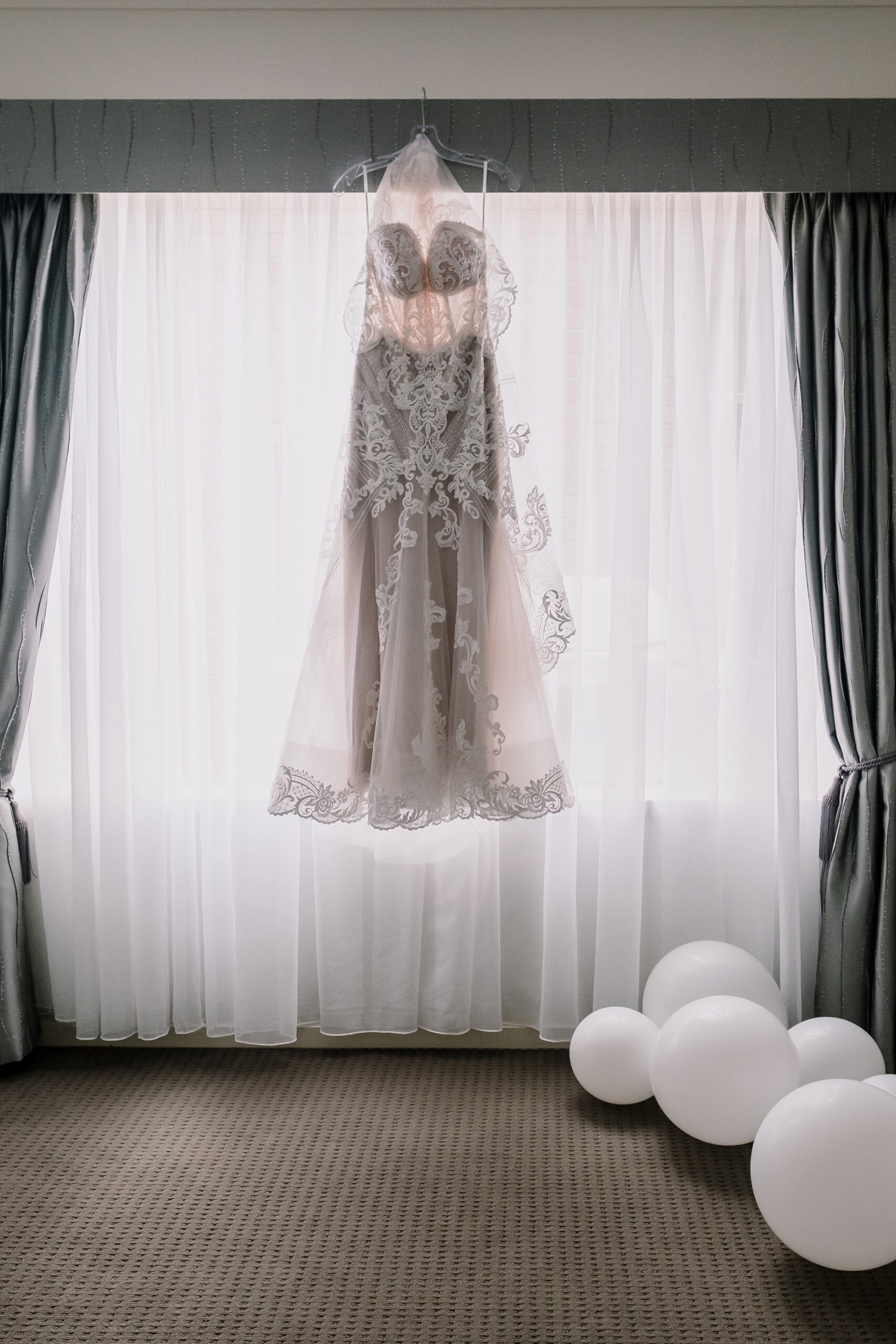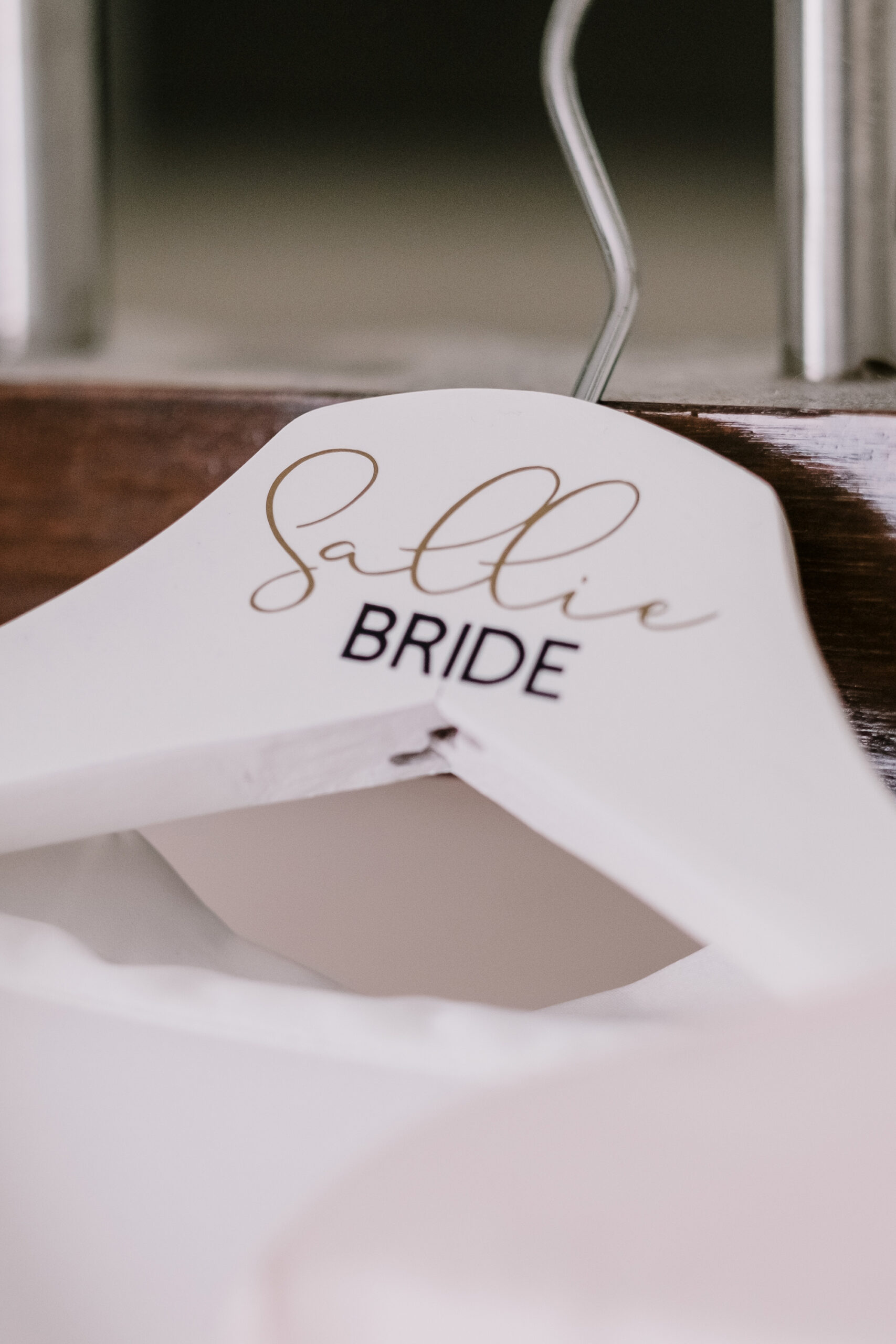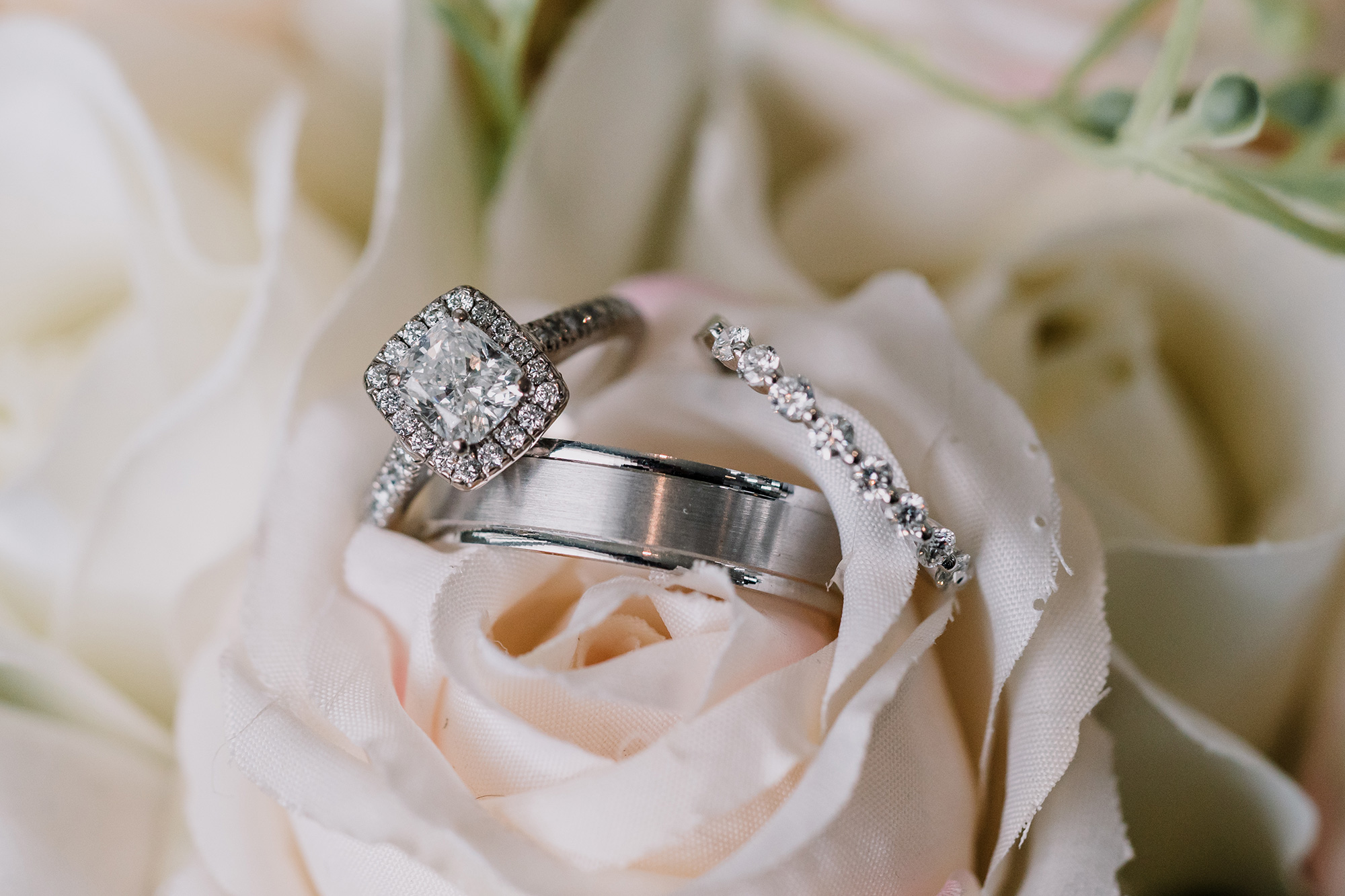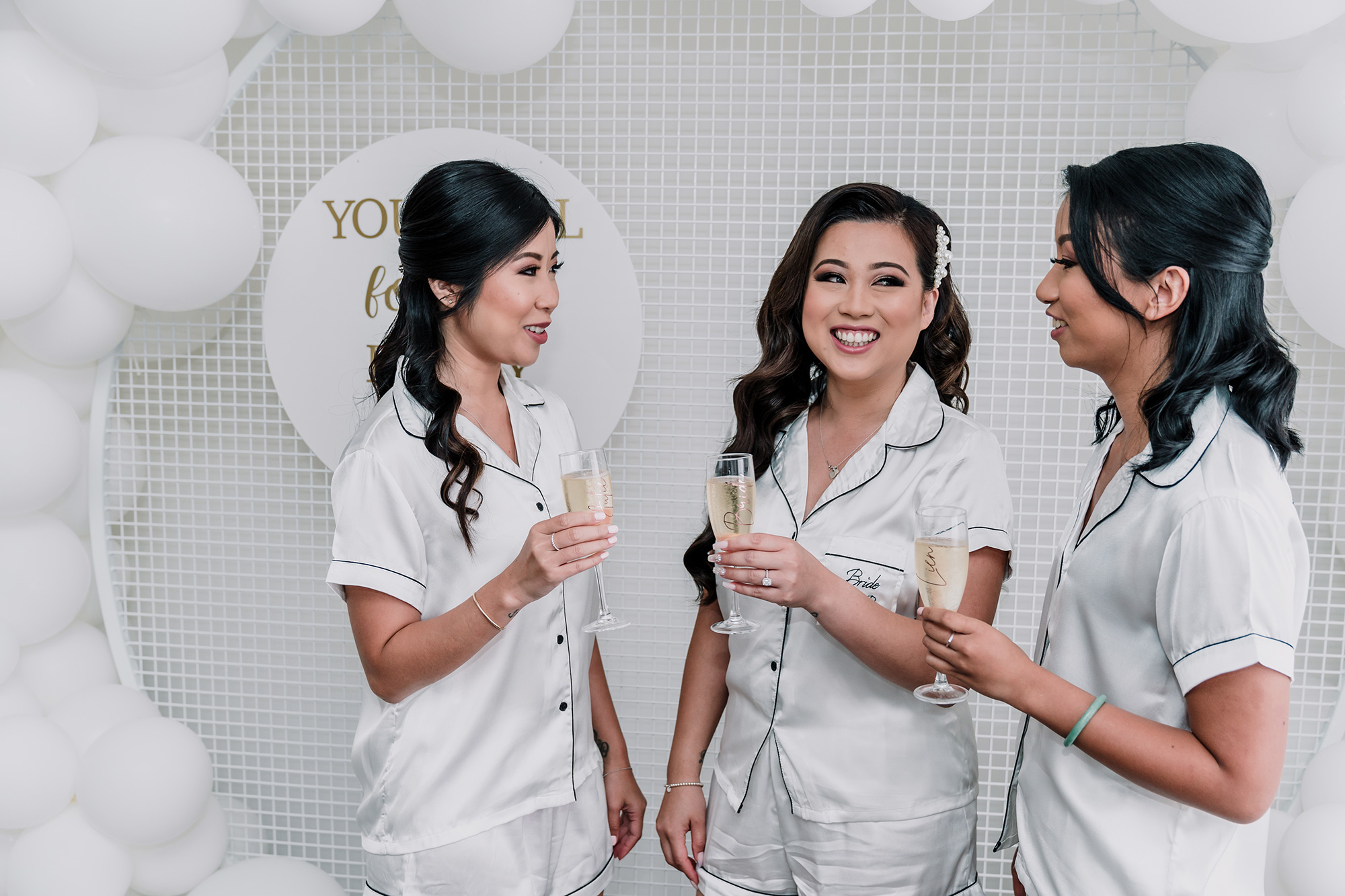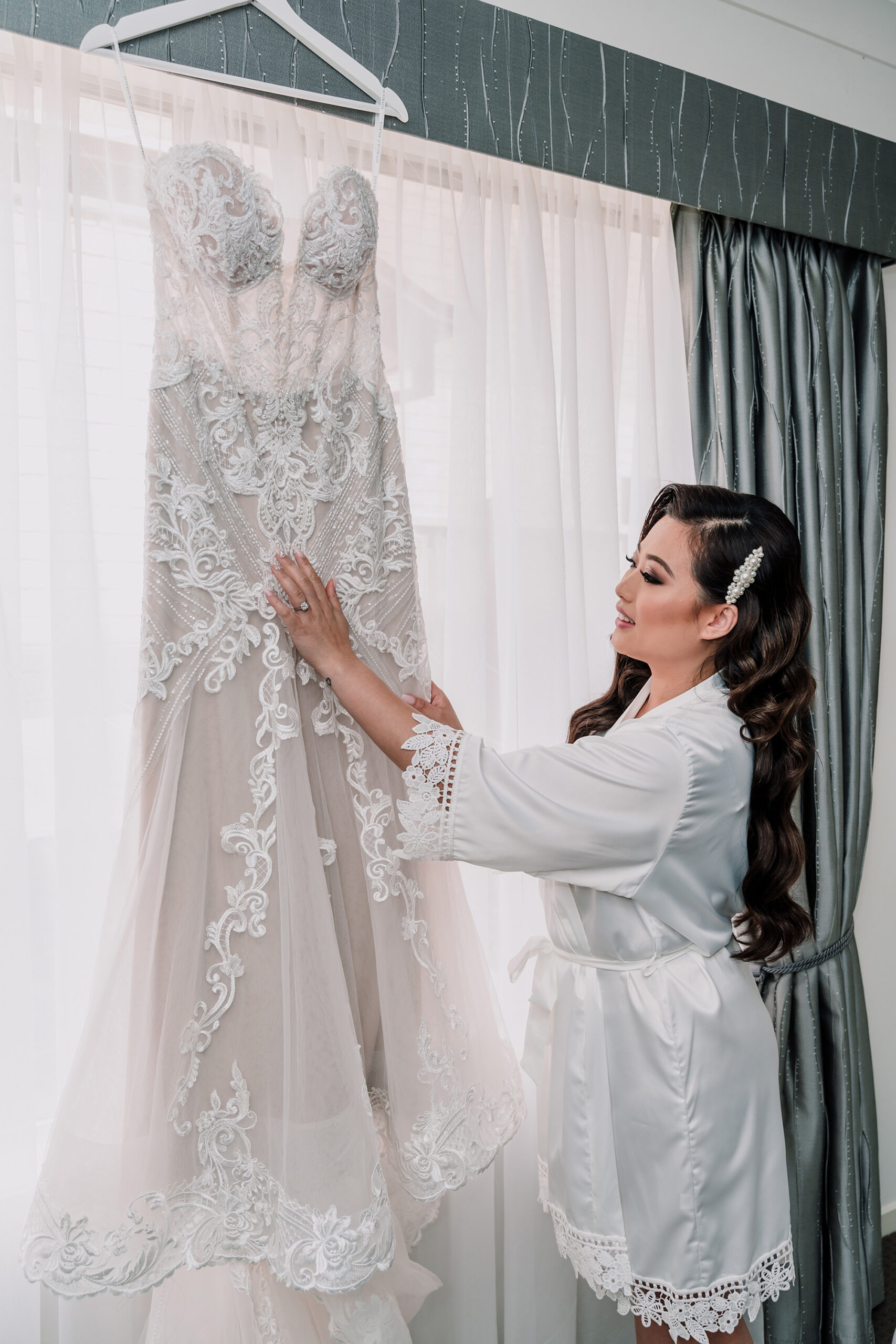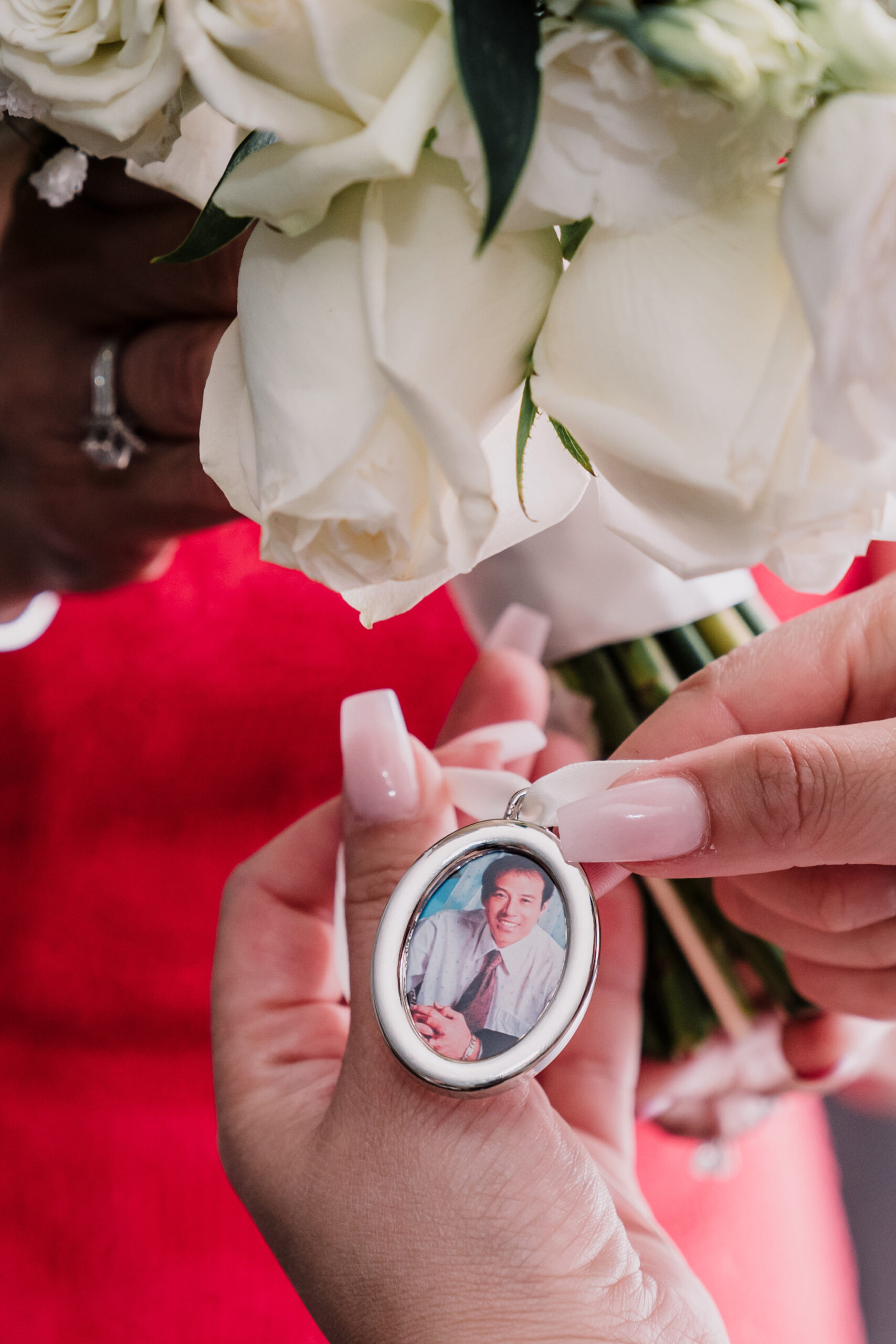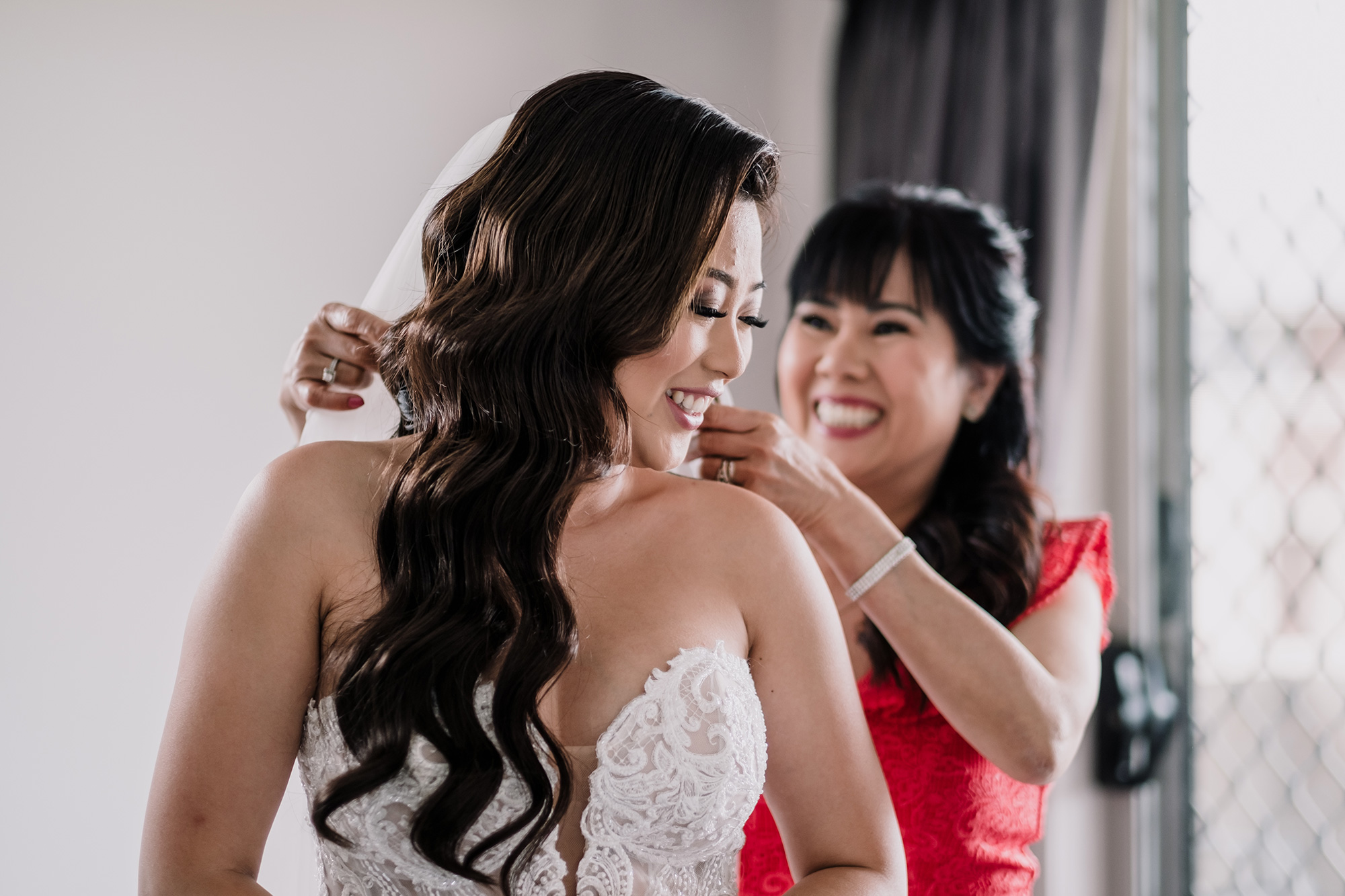 The bride purchased her strapless fit and flare gown from Fairytales Bridal Boutique.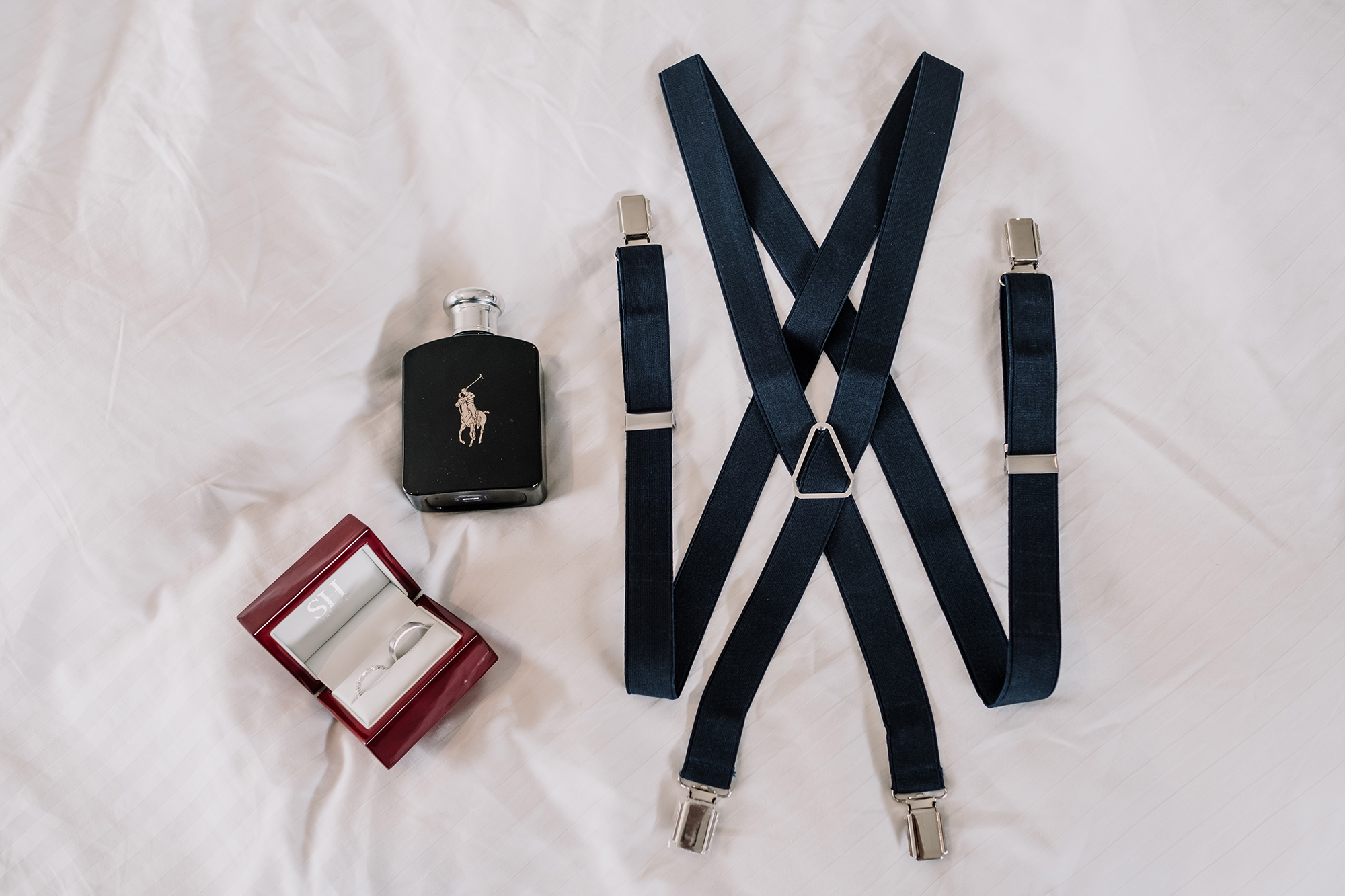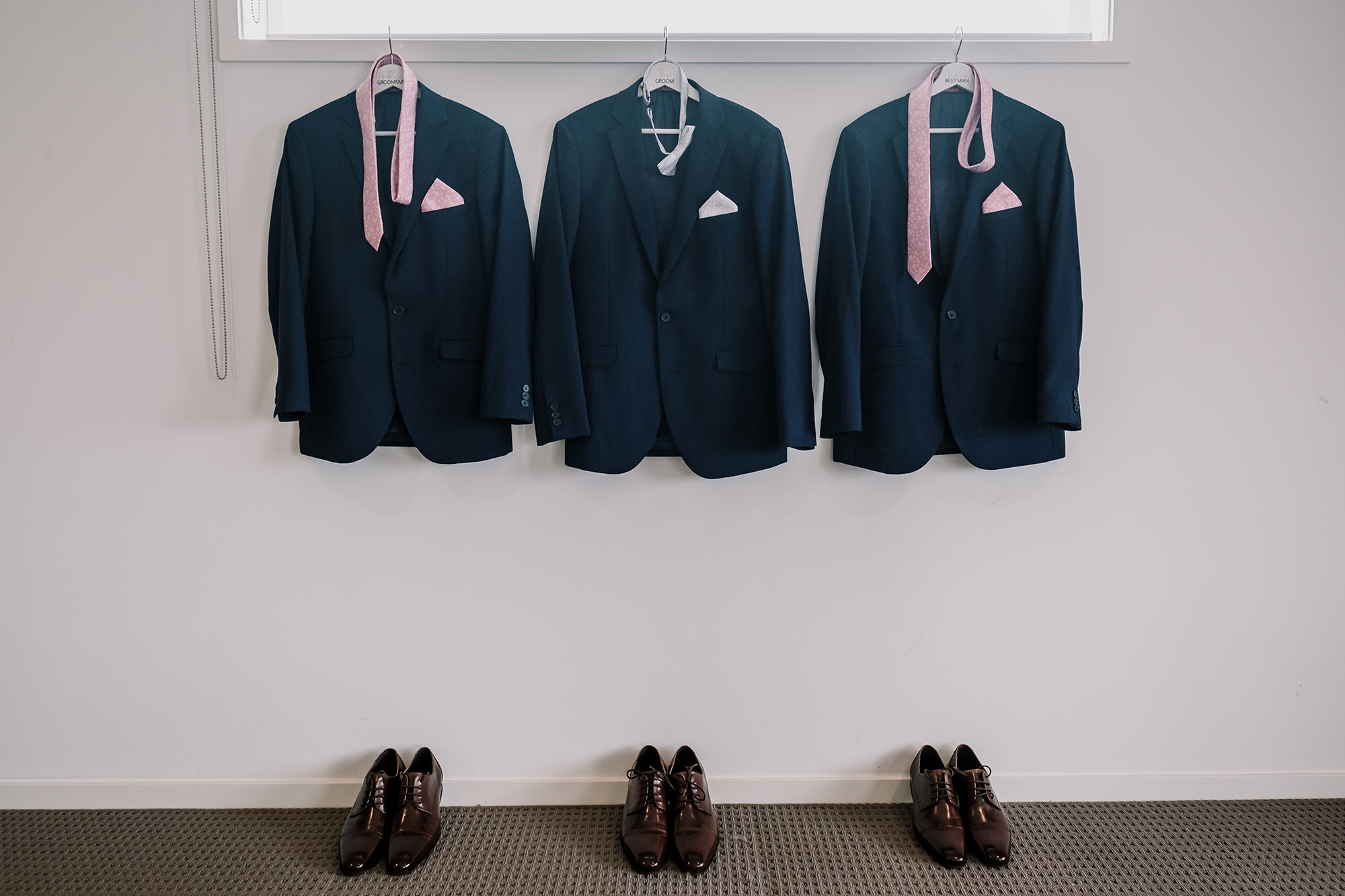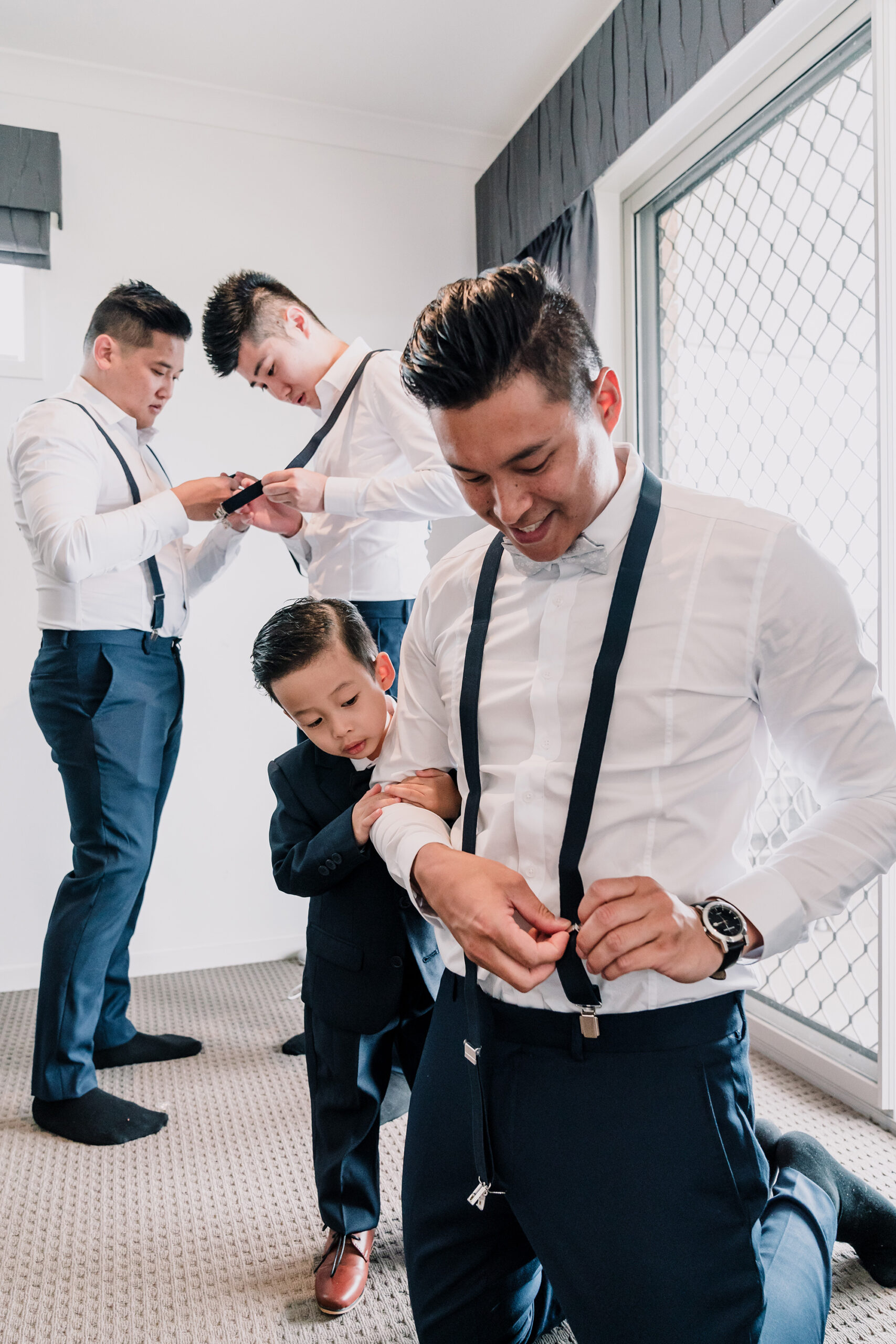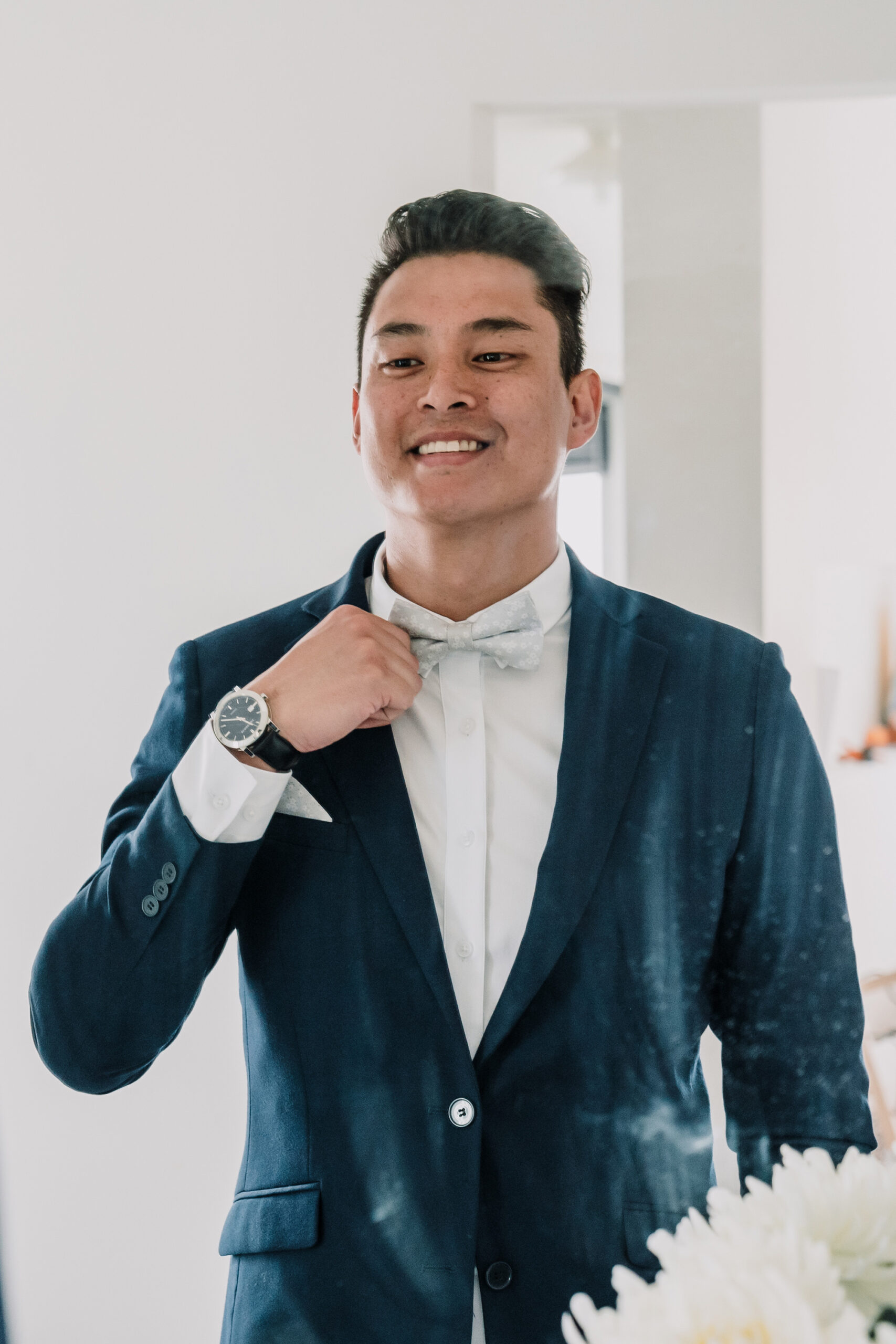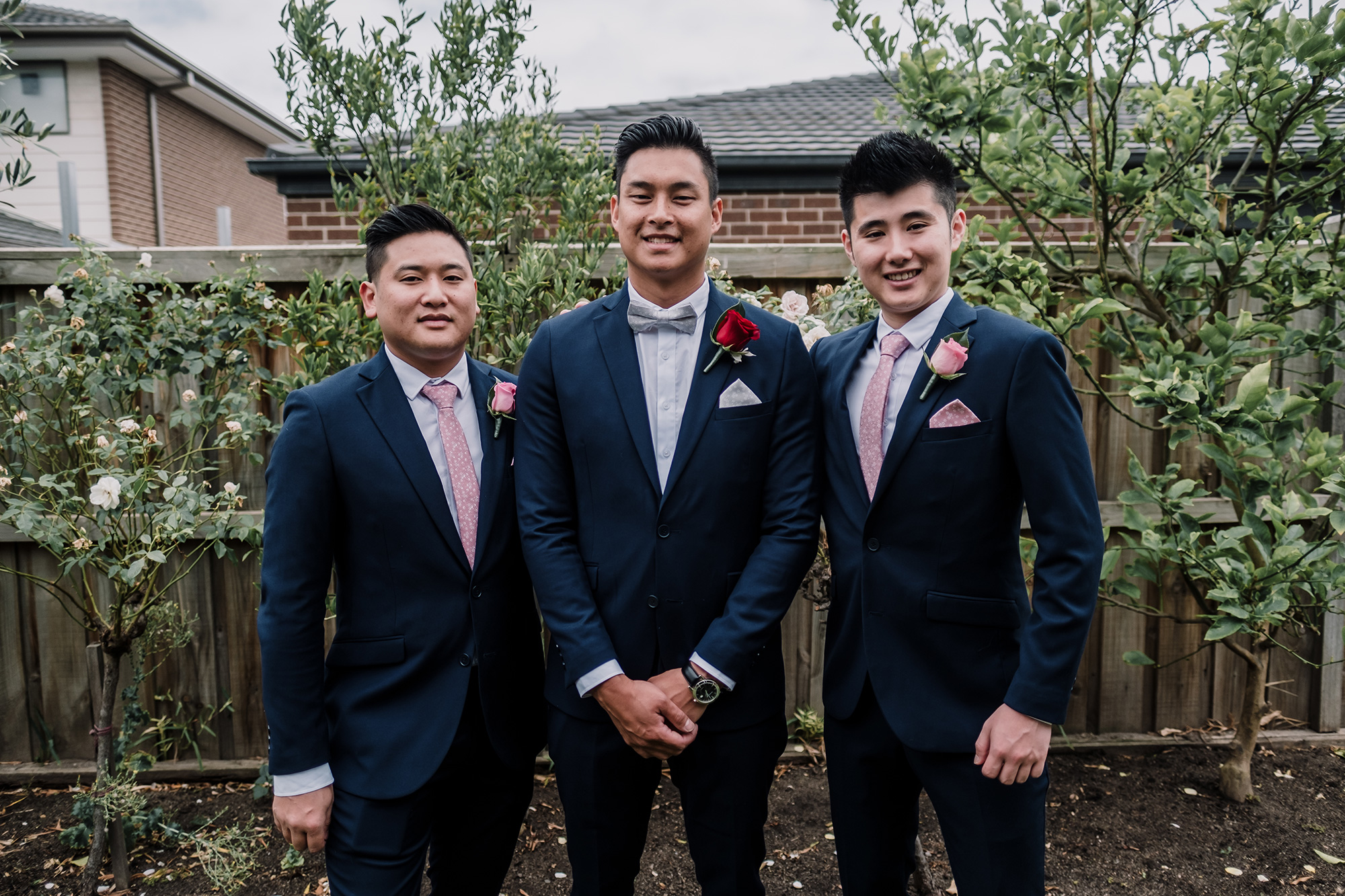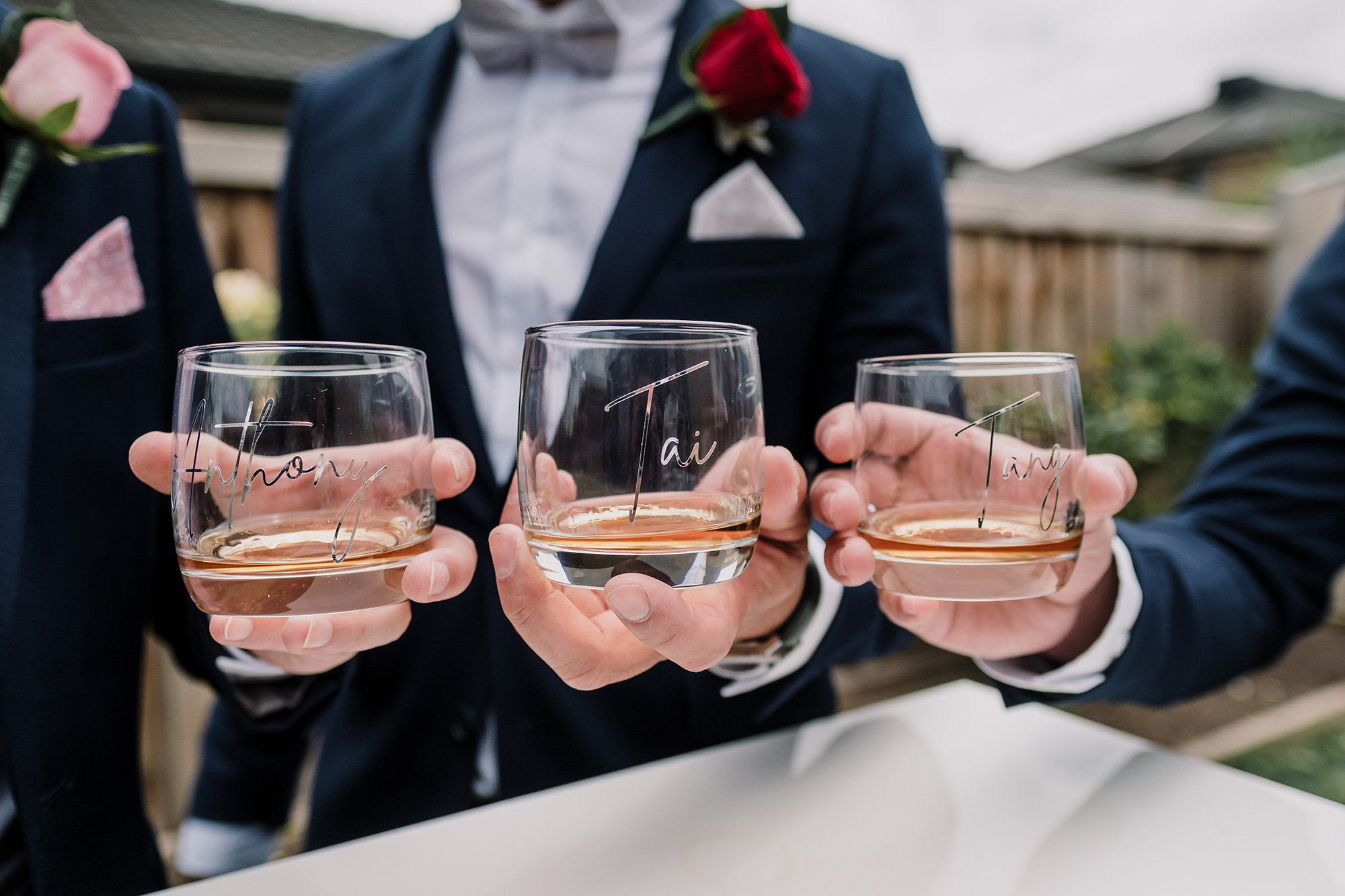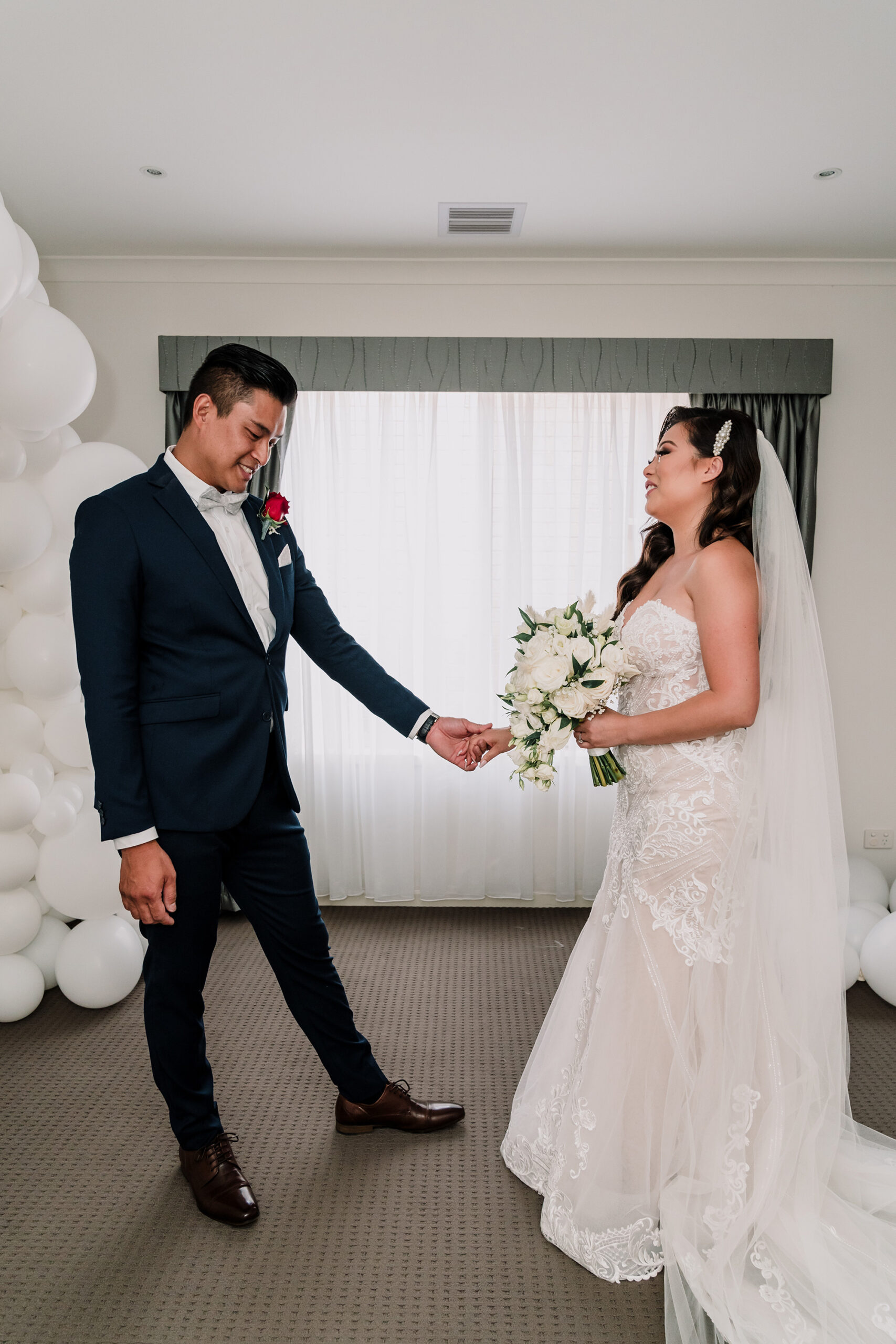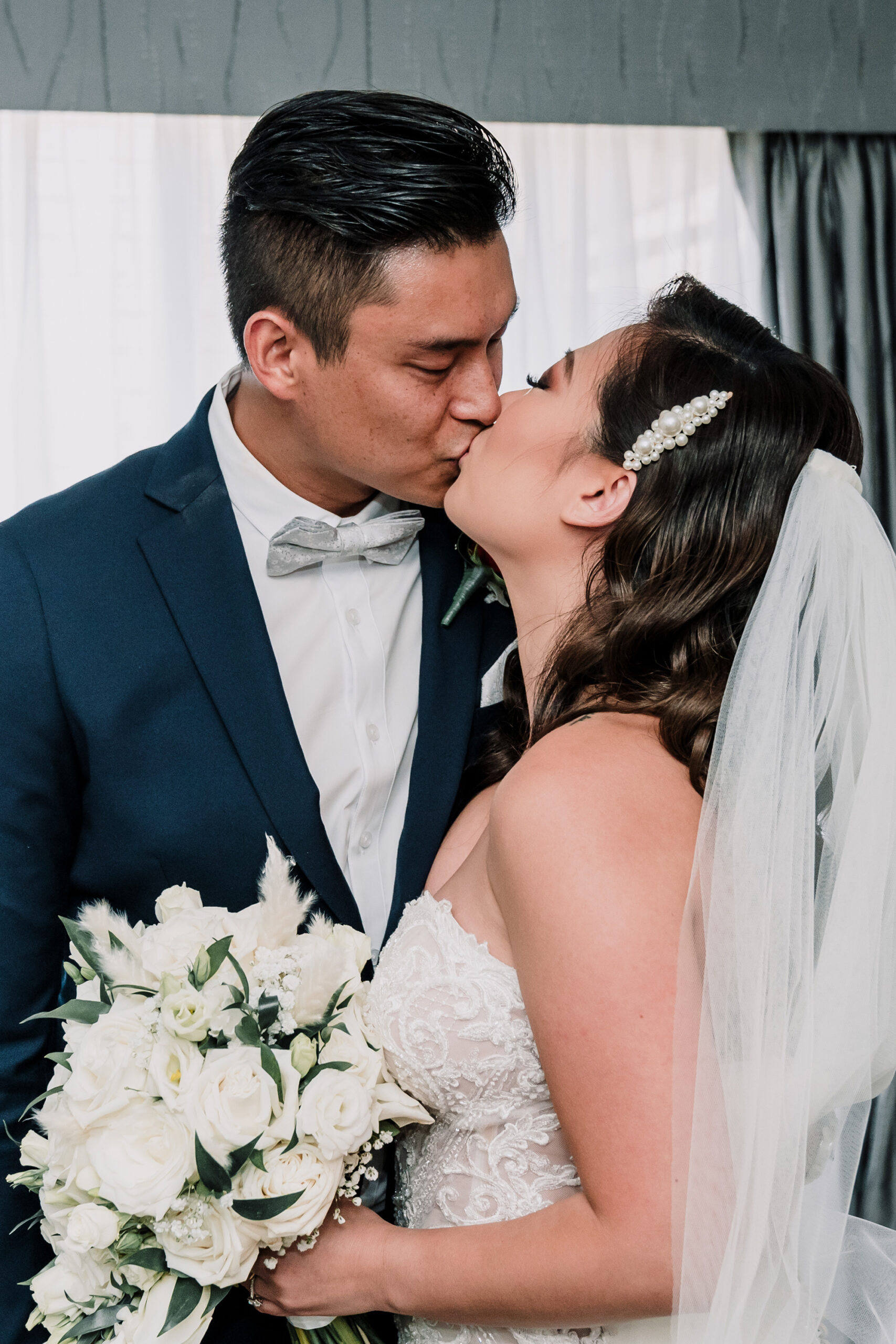 The couple had a first-look at home before the wedding. Sallie said Tai was in tears.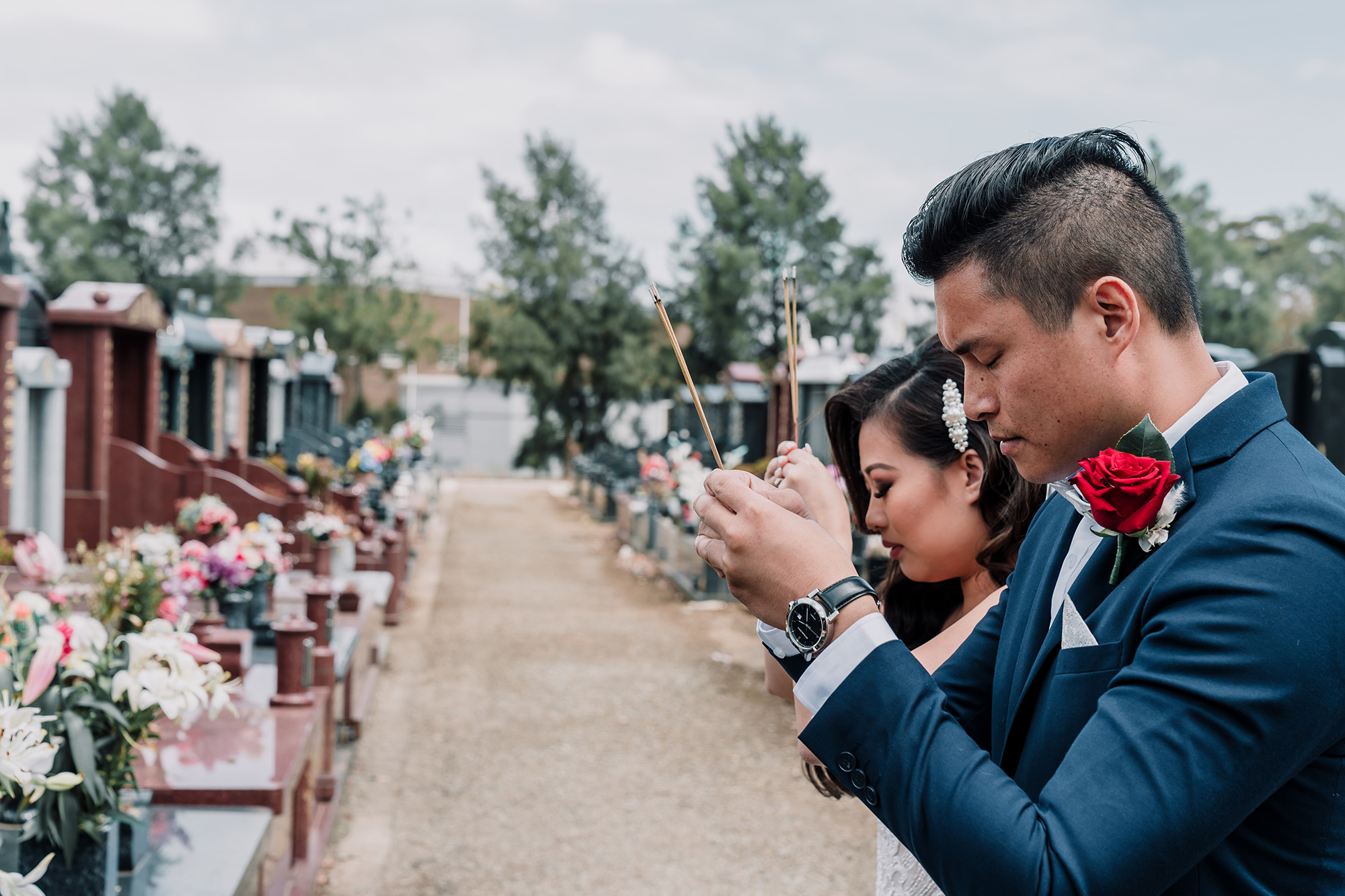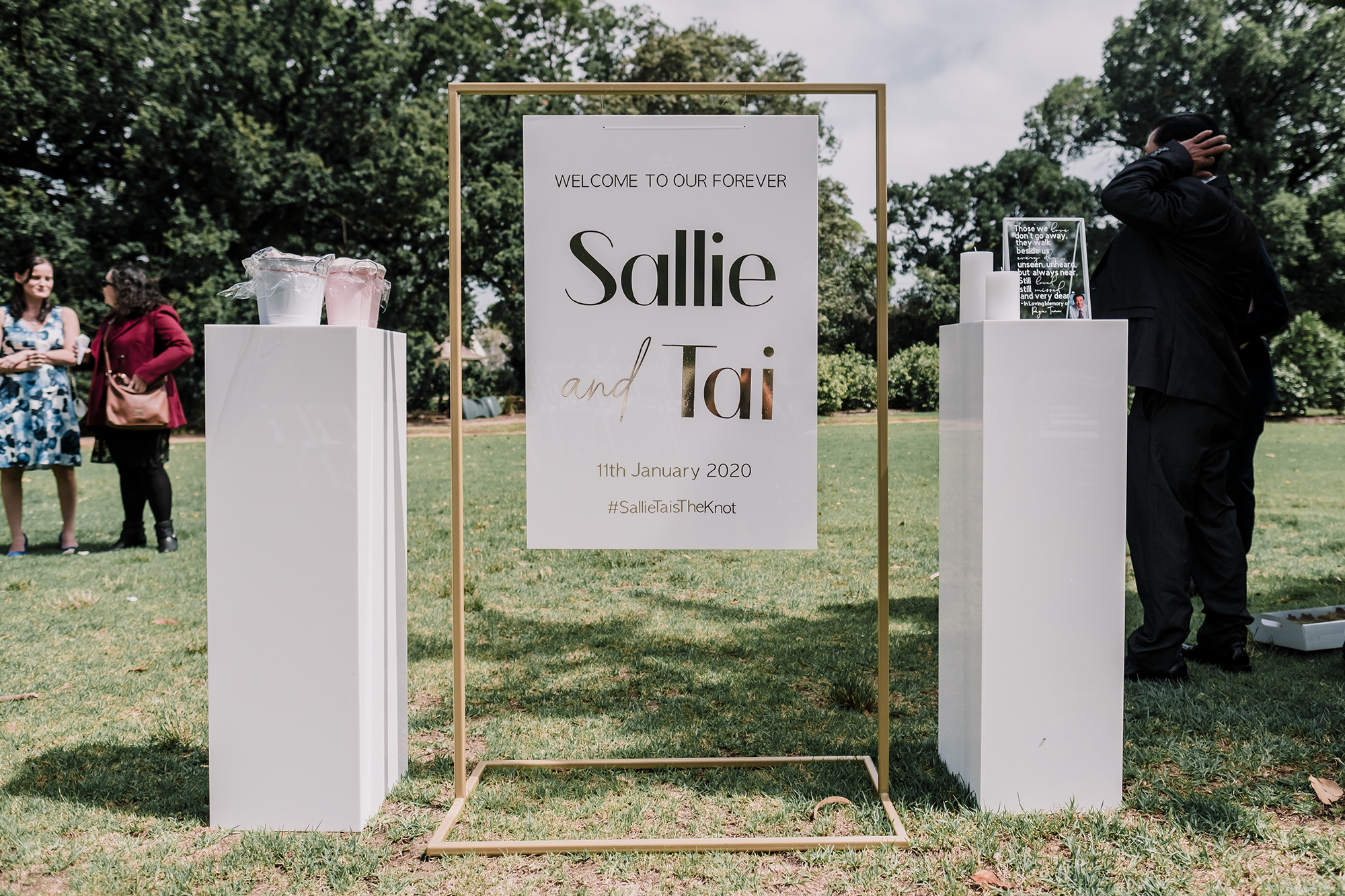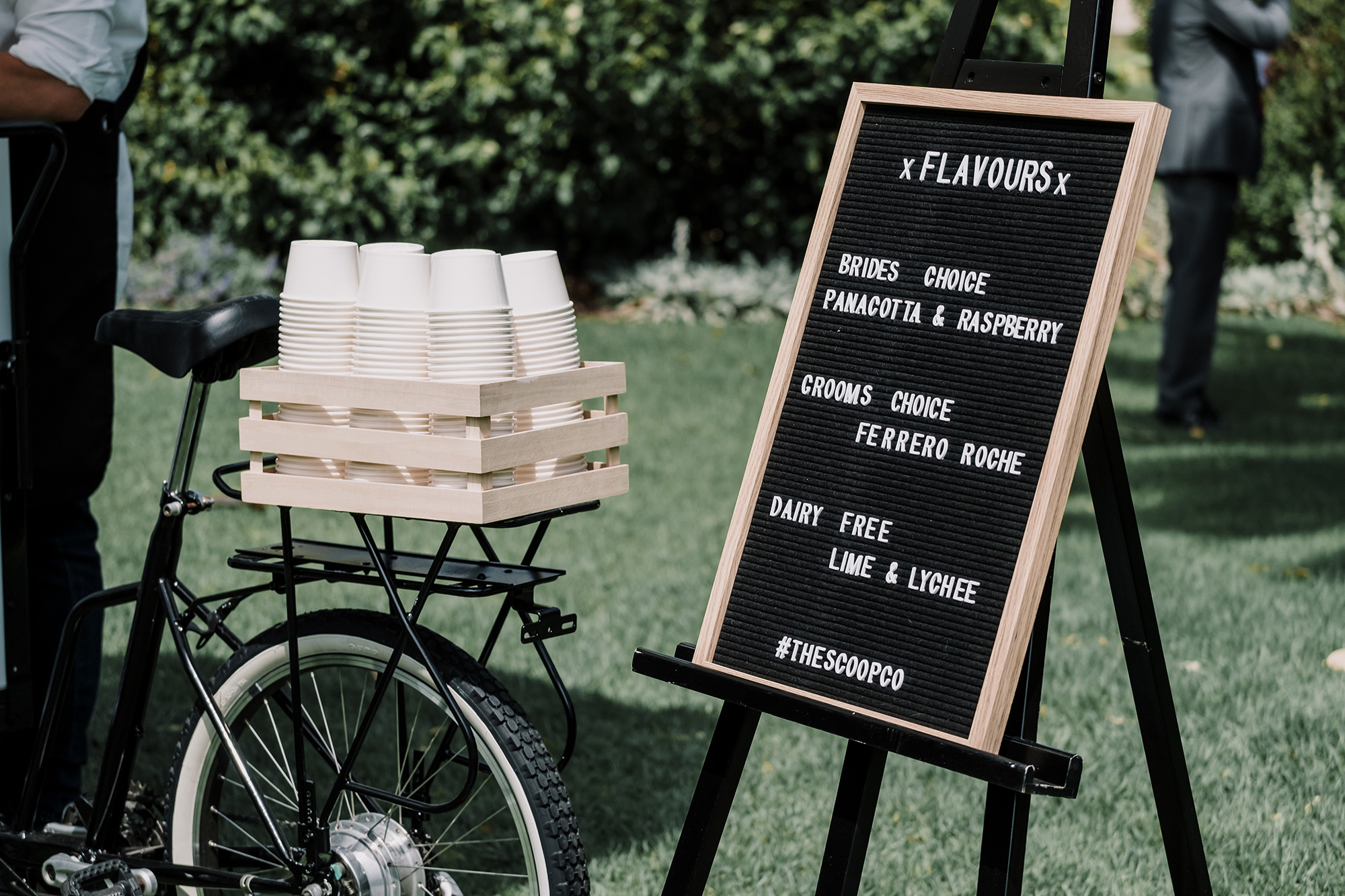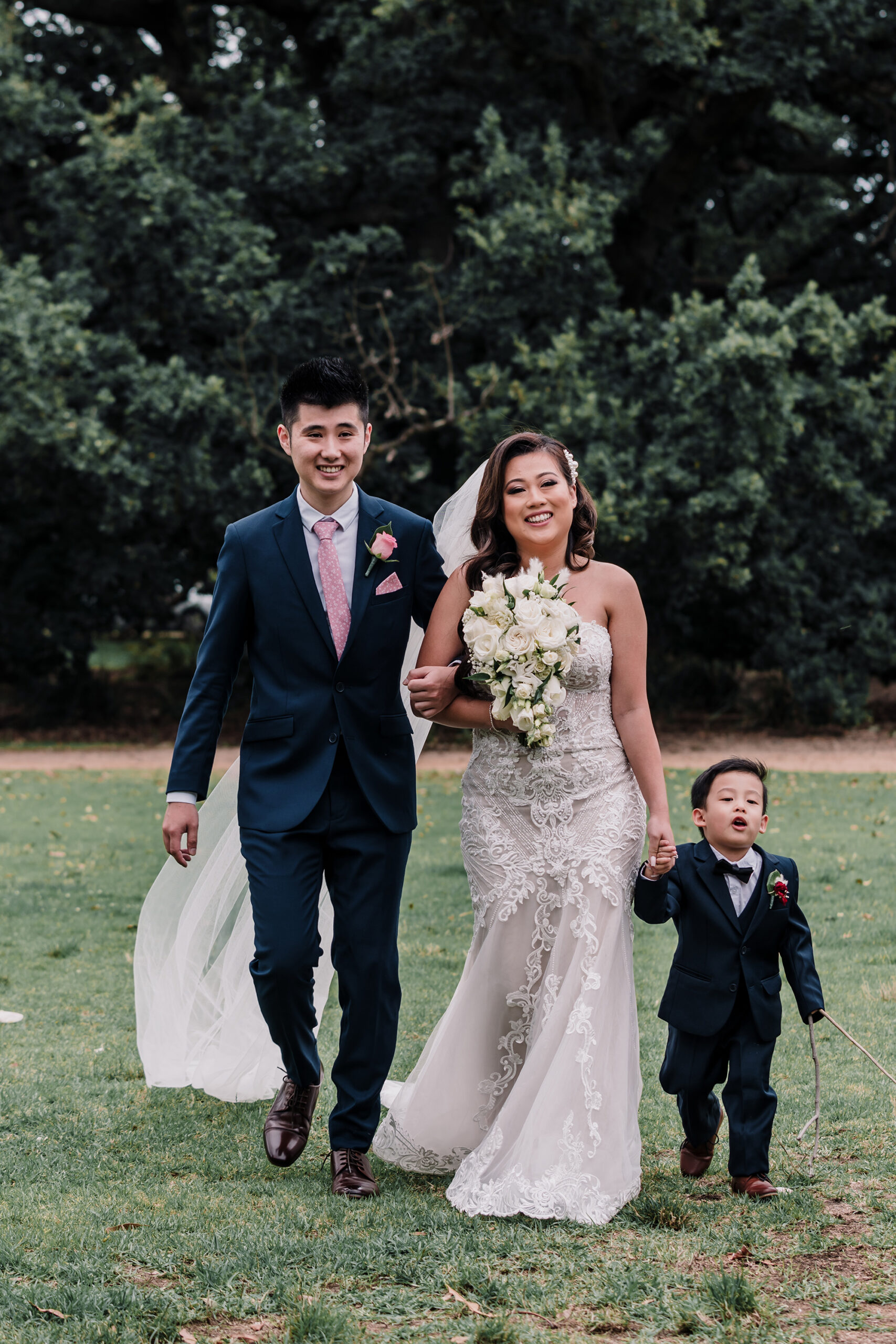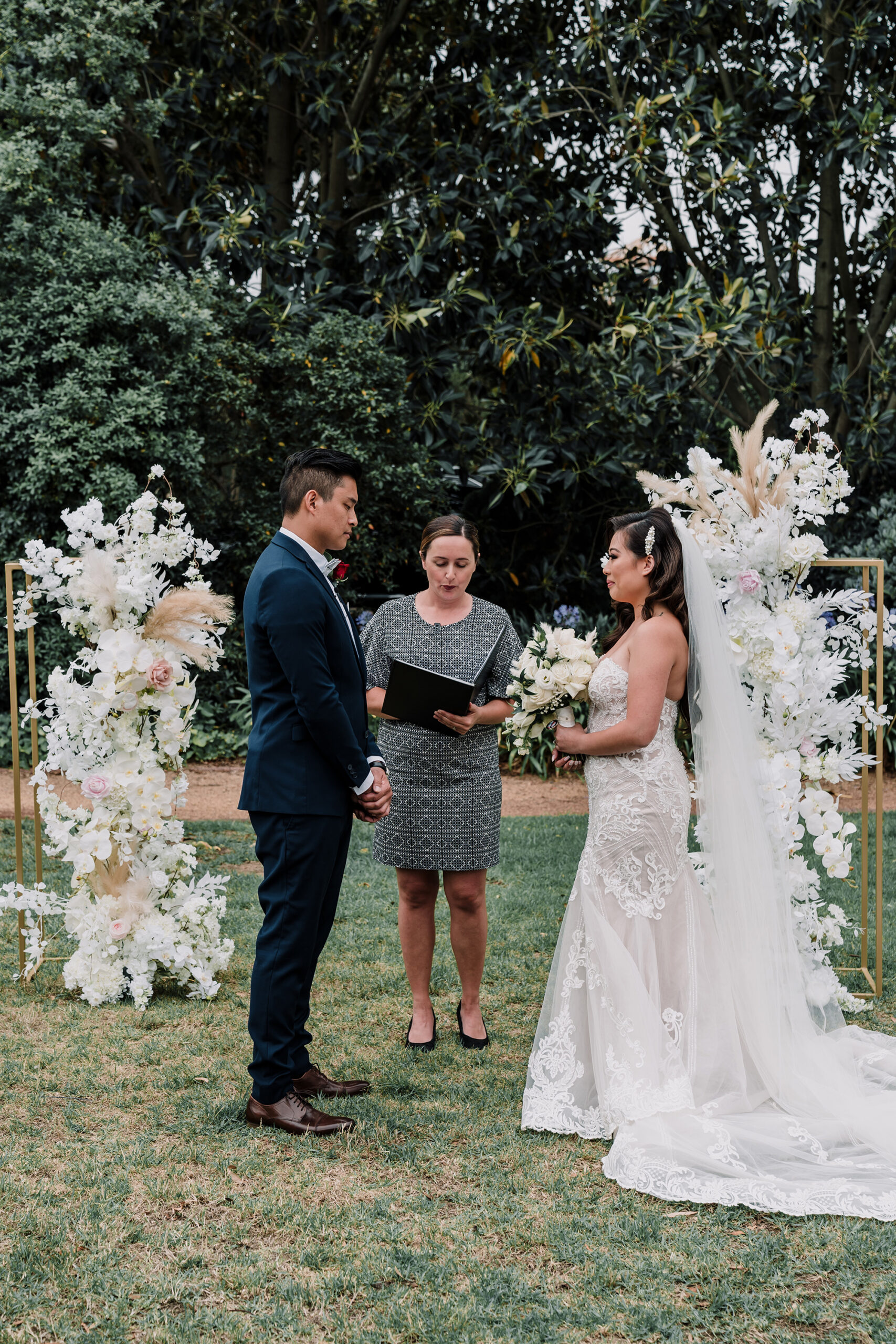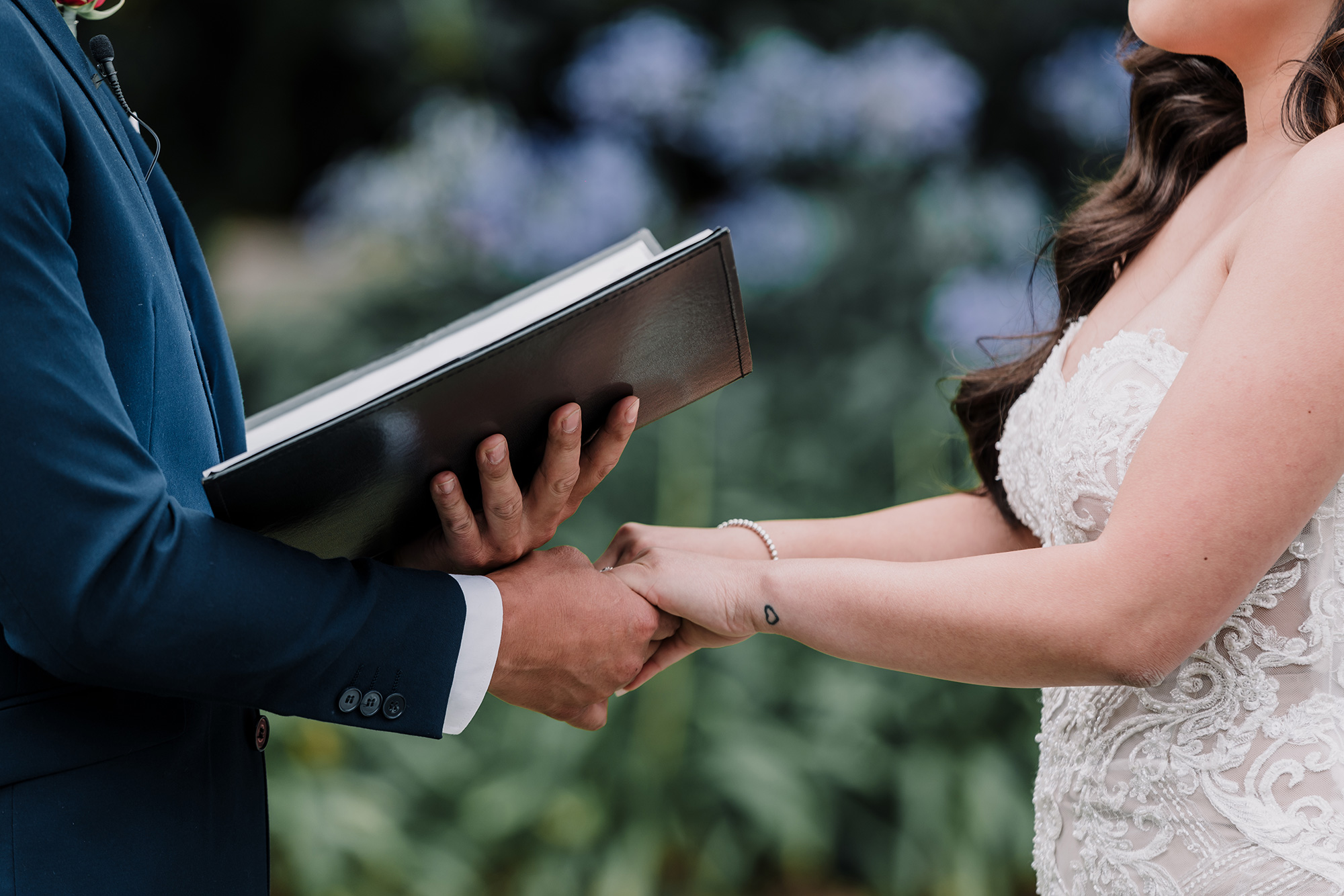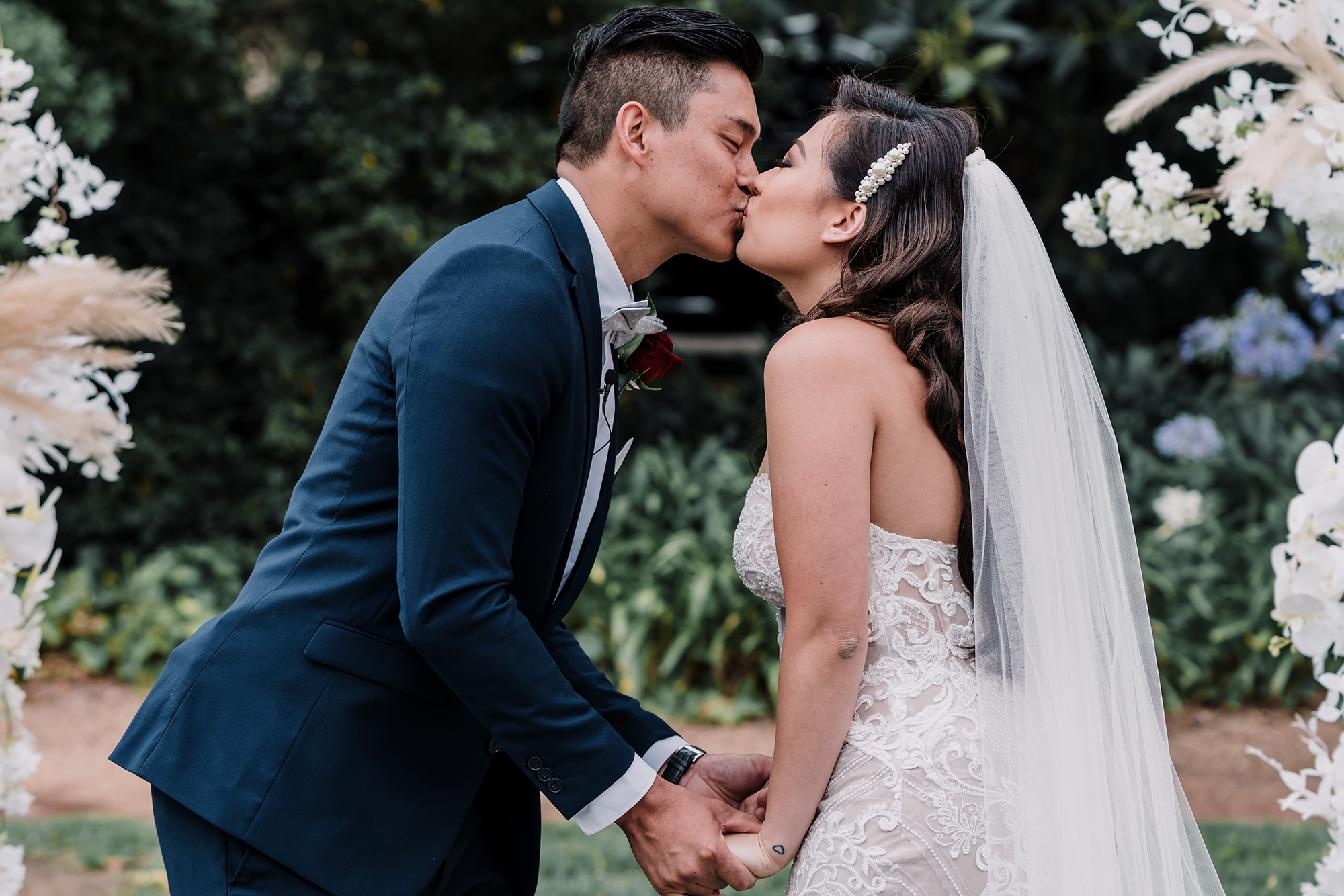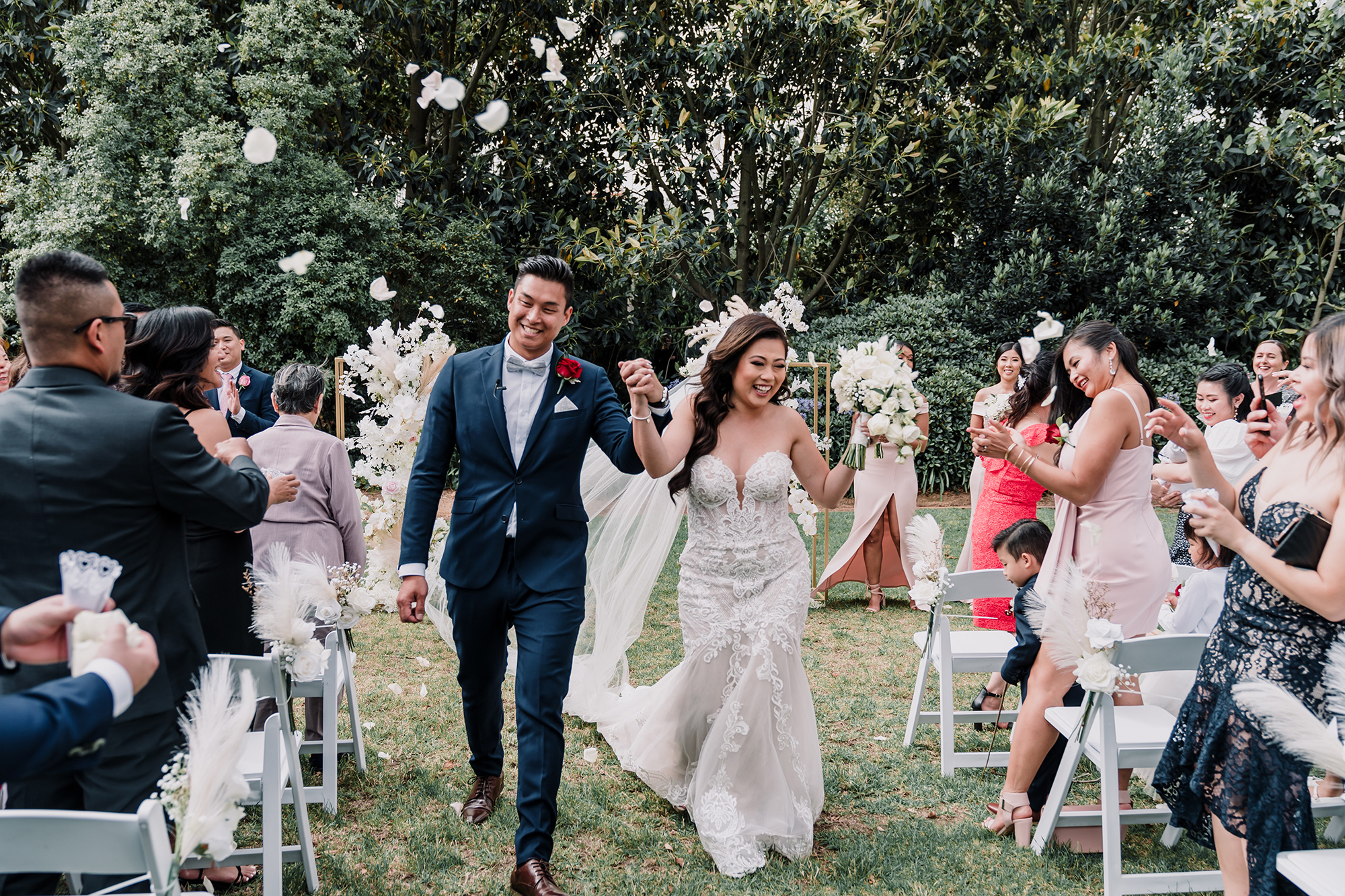 "Every element of my wedding was equally as special as the next, from tying my late fathers photo key ring onto my bouquet, to having my  son and brother walking me down the aisle," beams the bride.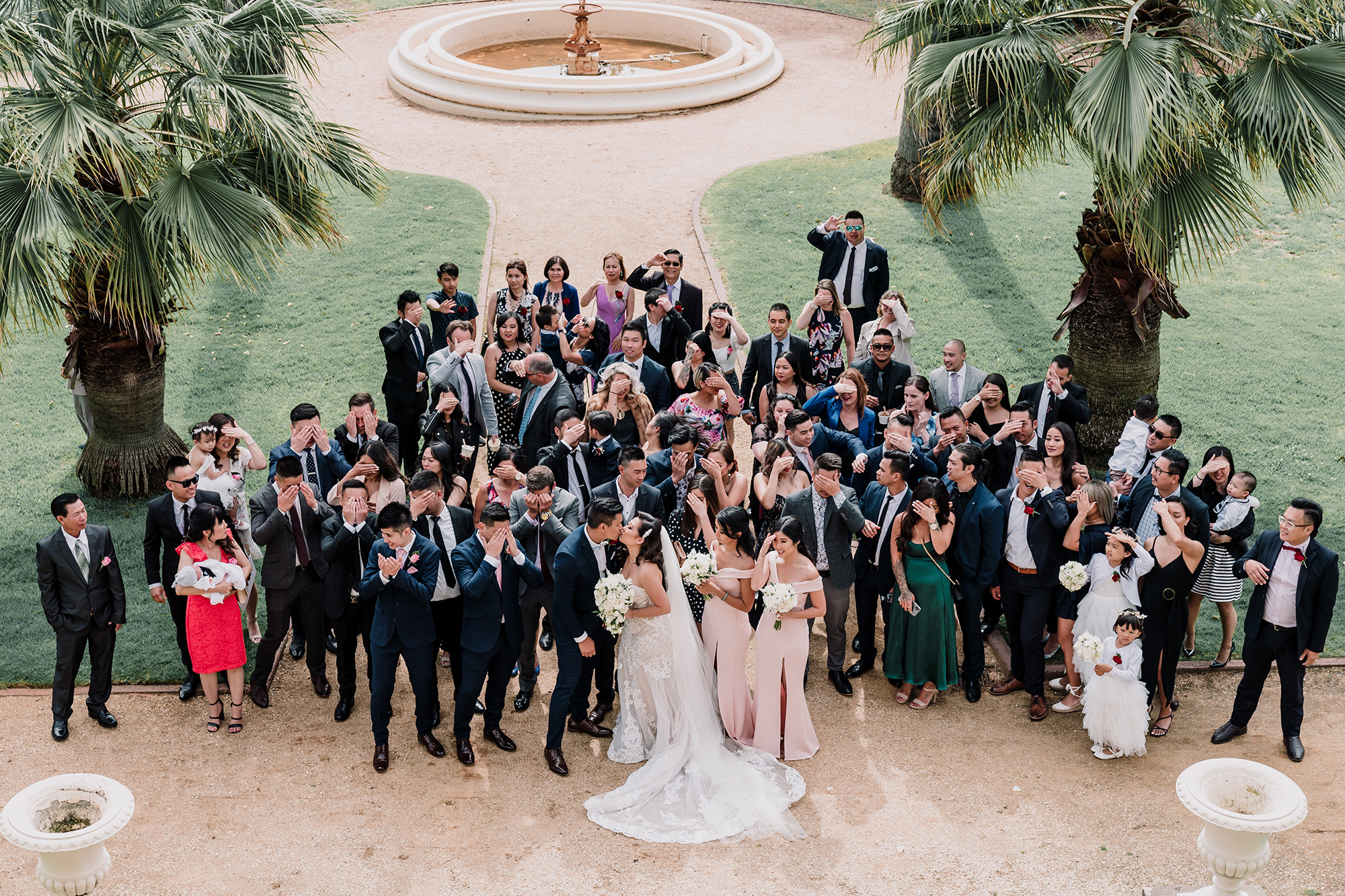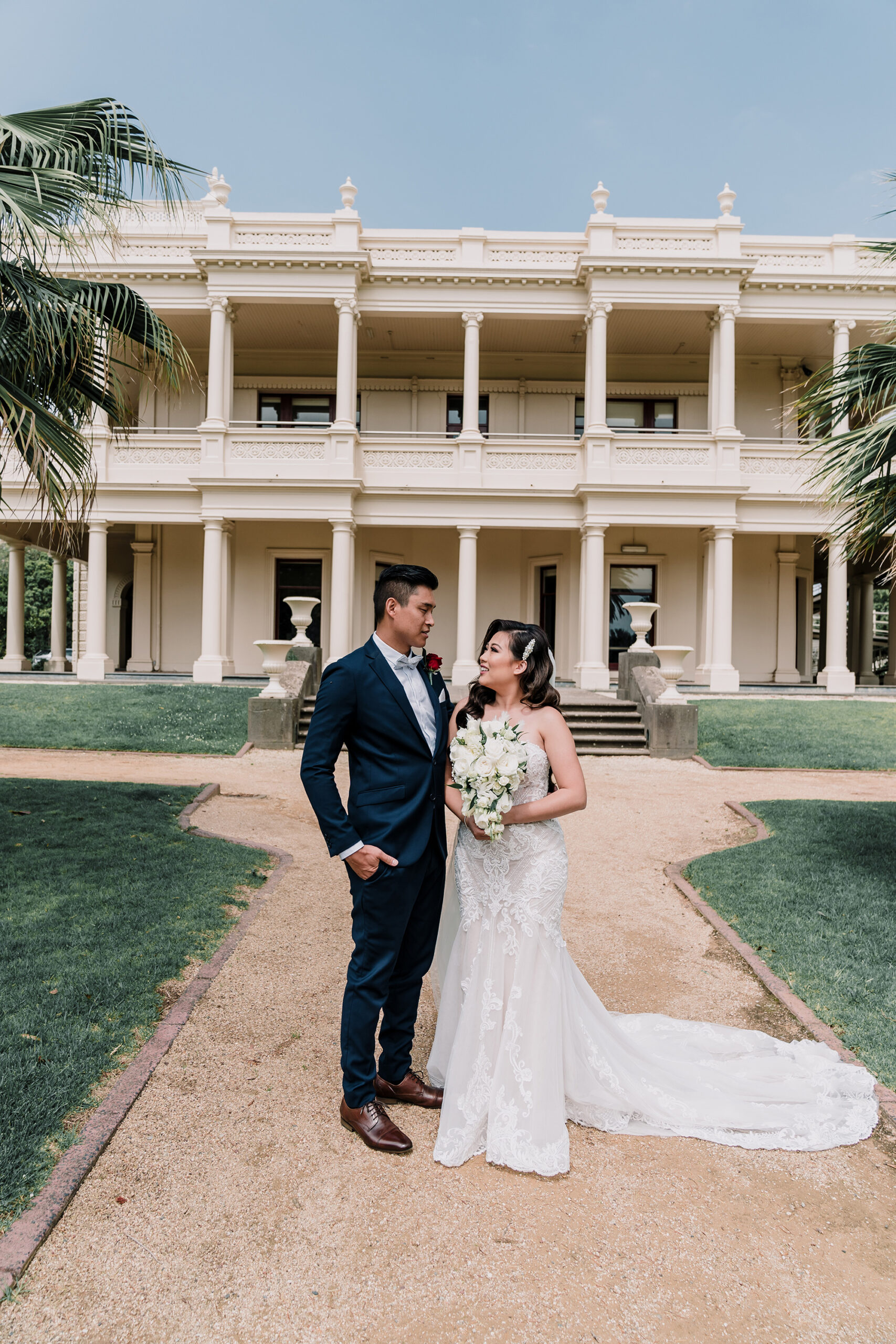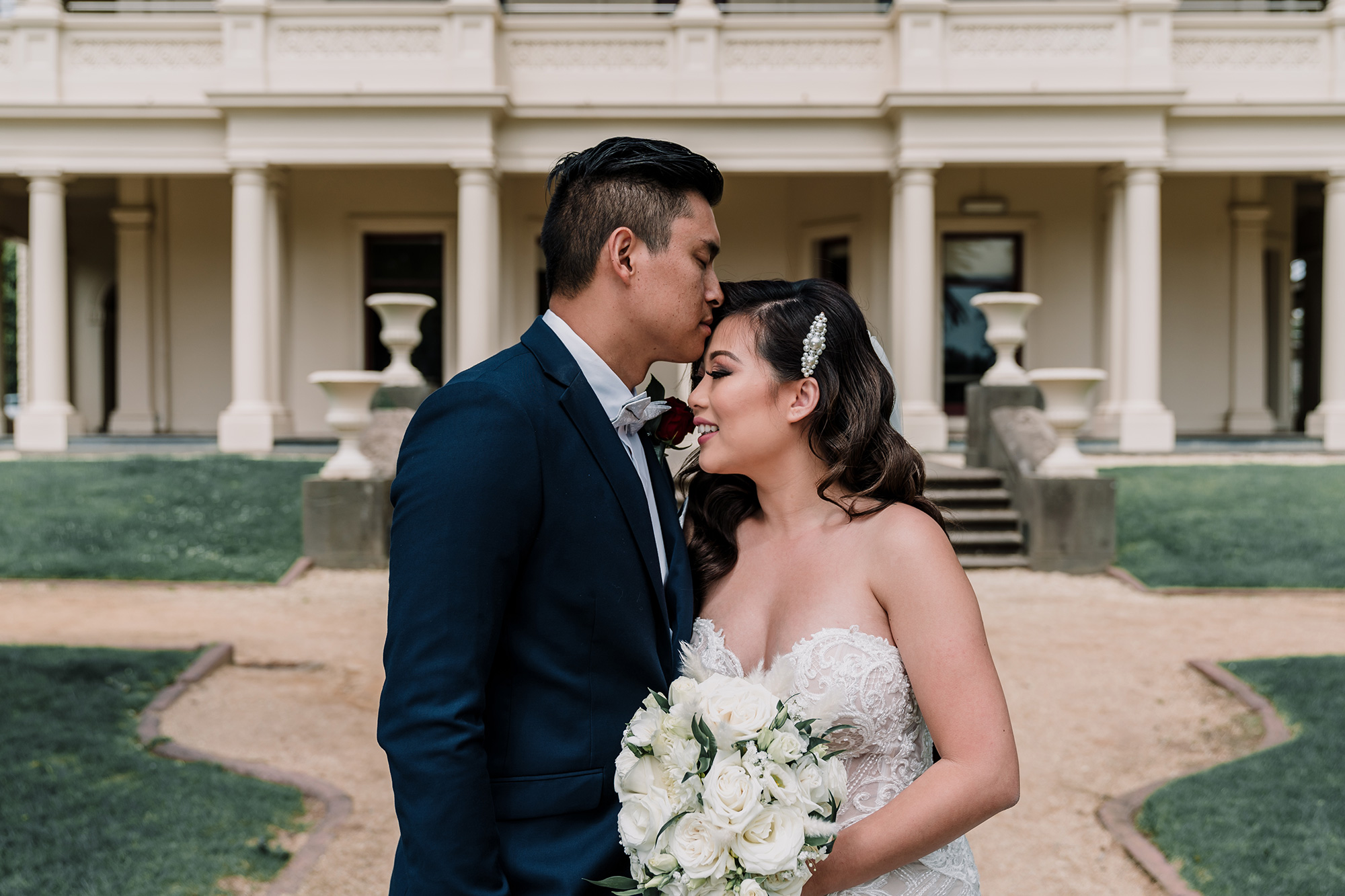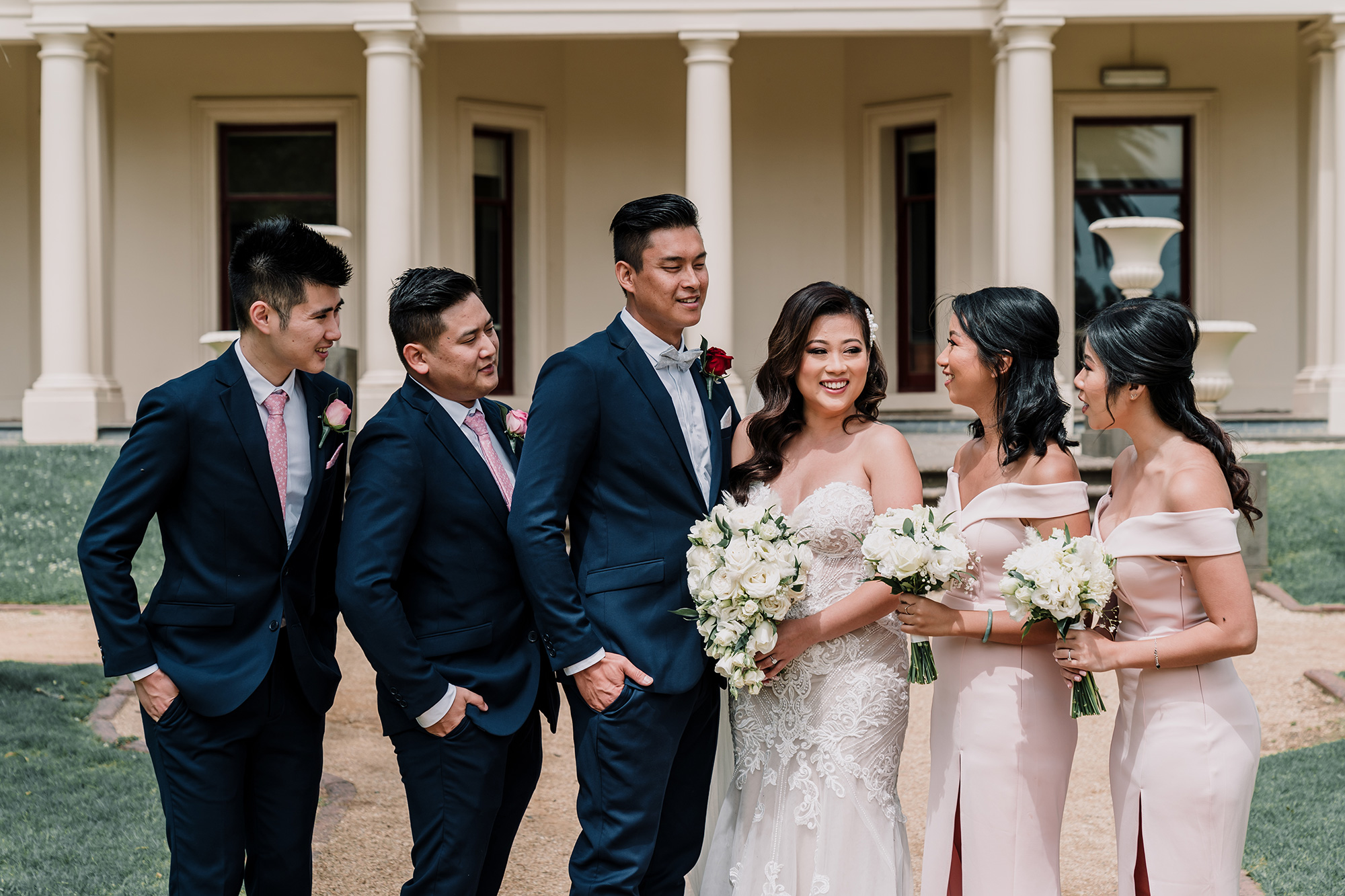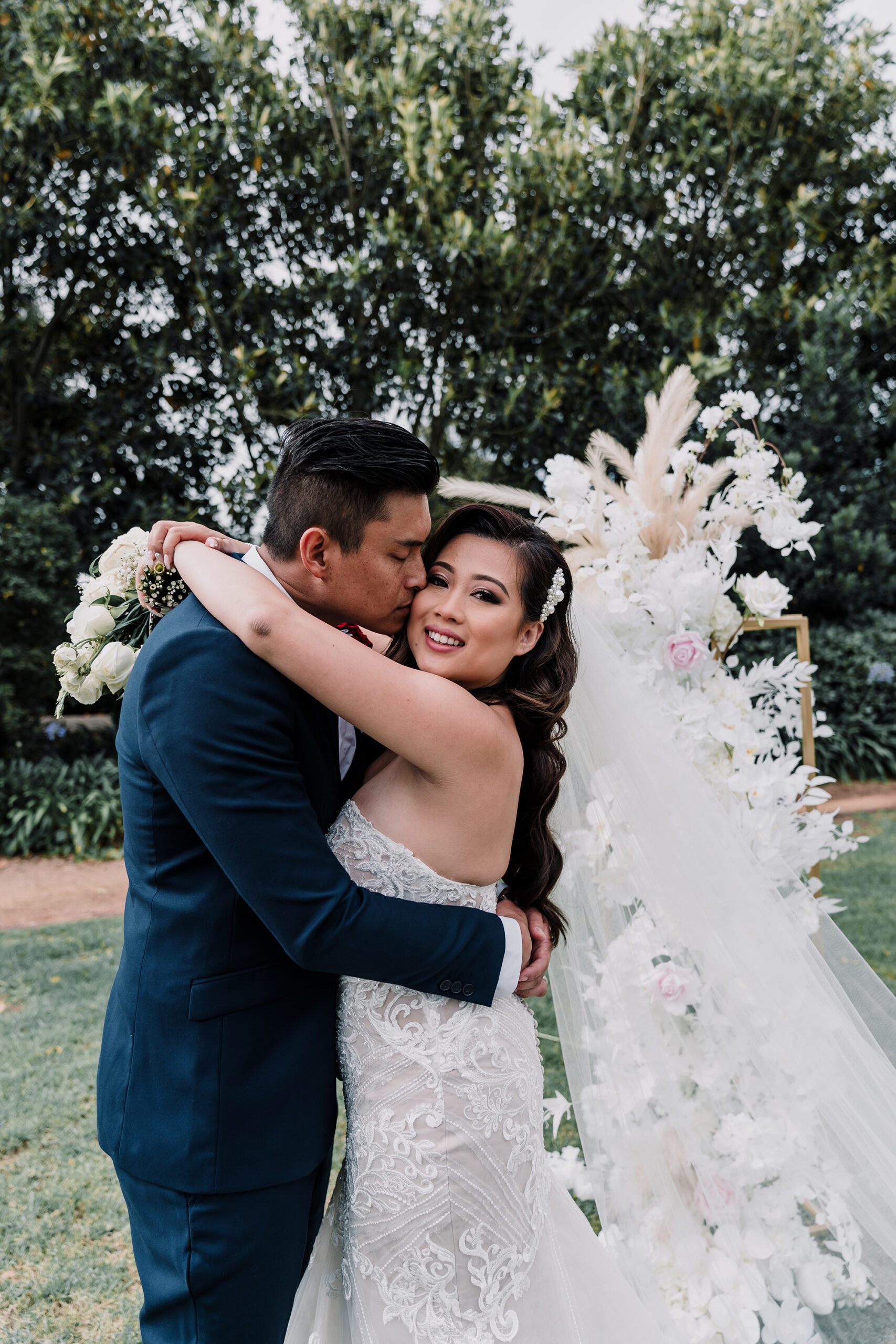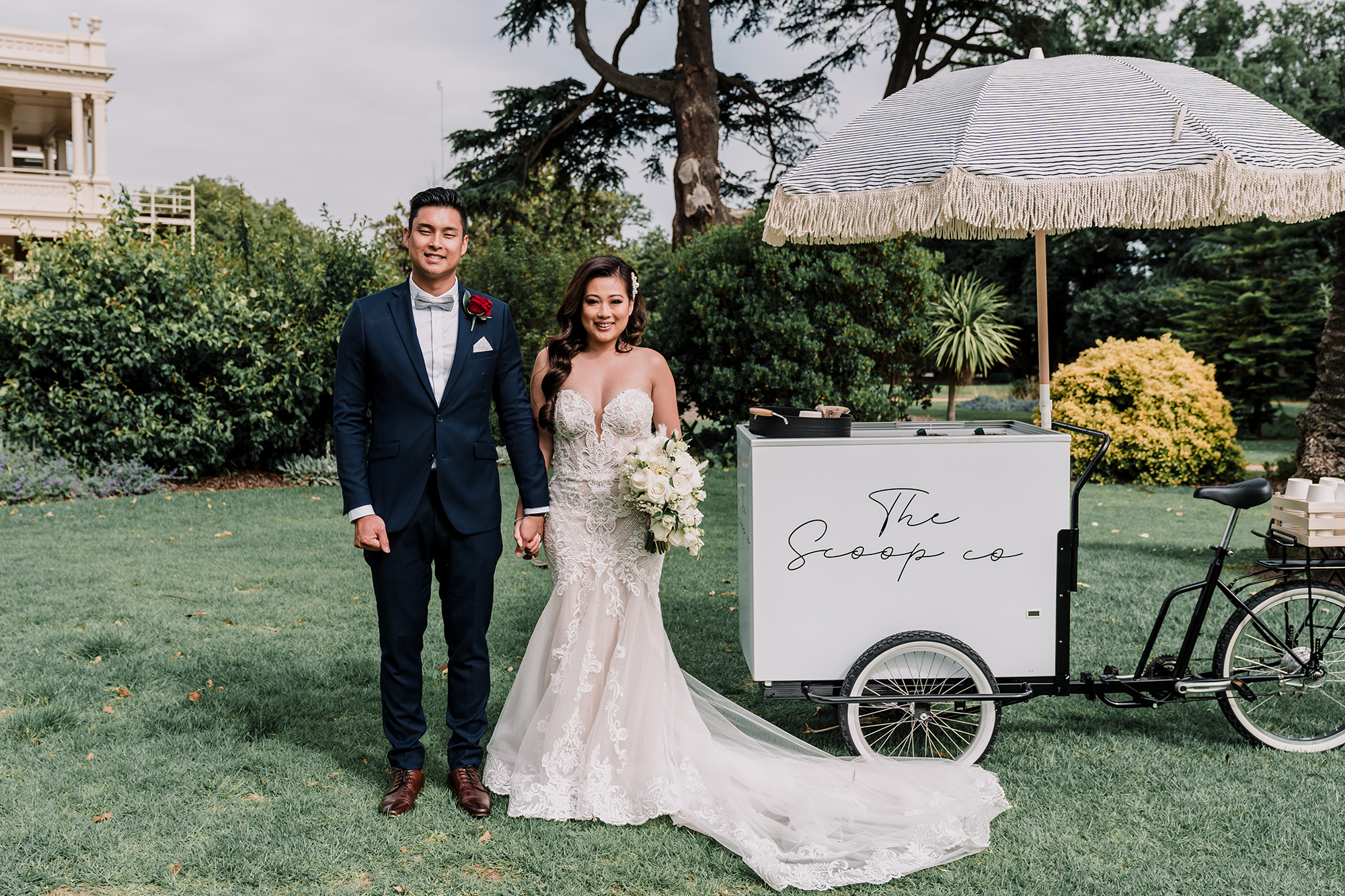 The pair hired an ice-cream cart for their guests.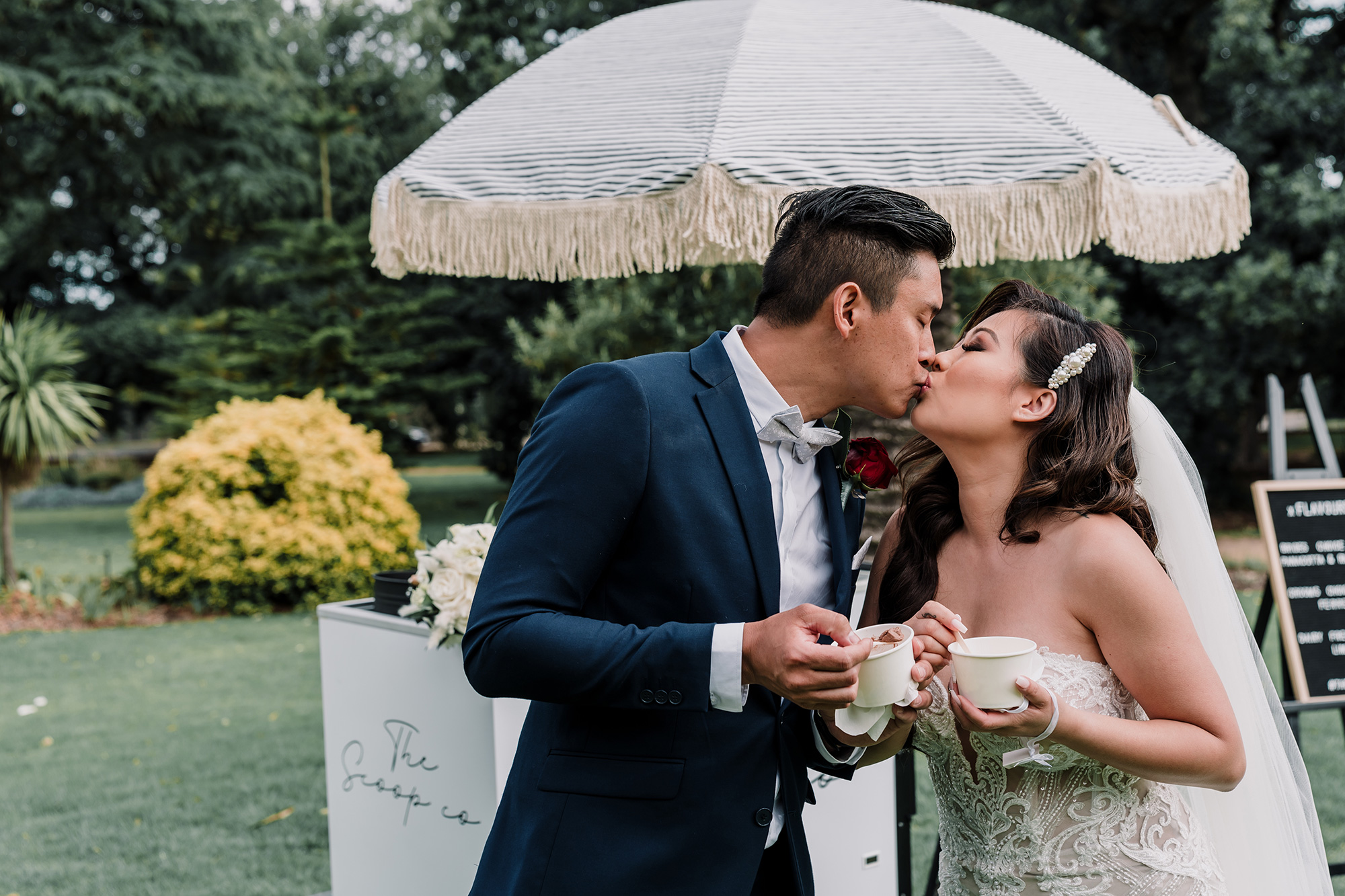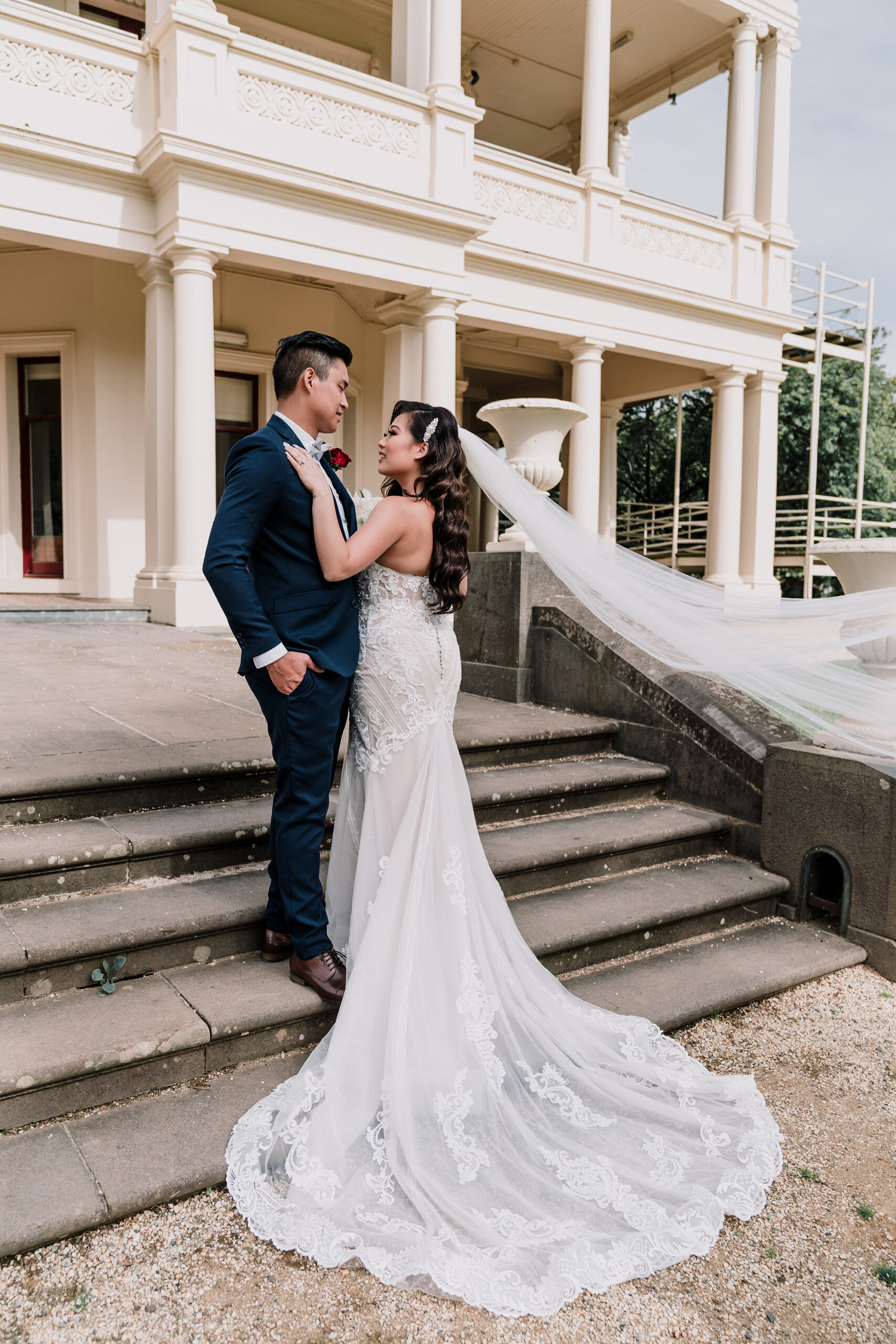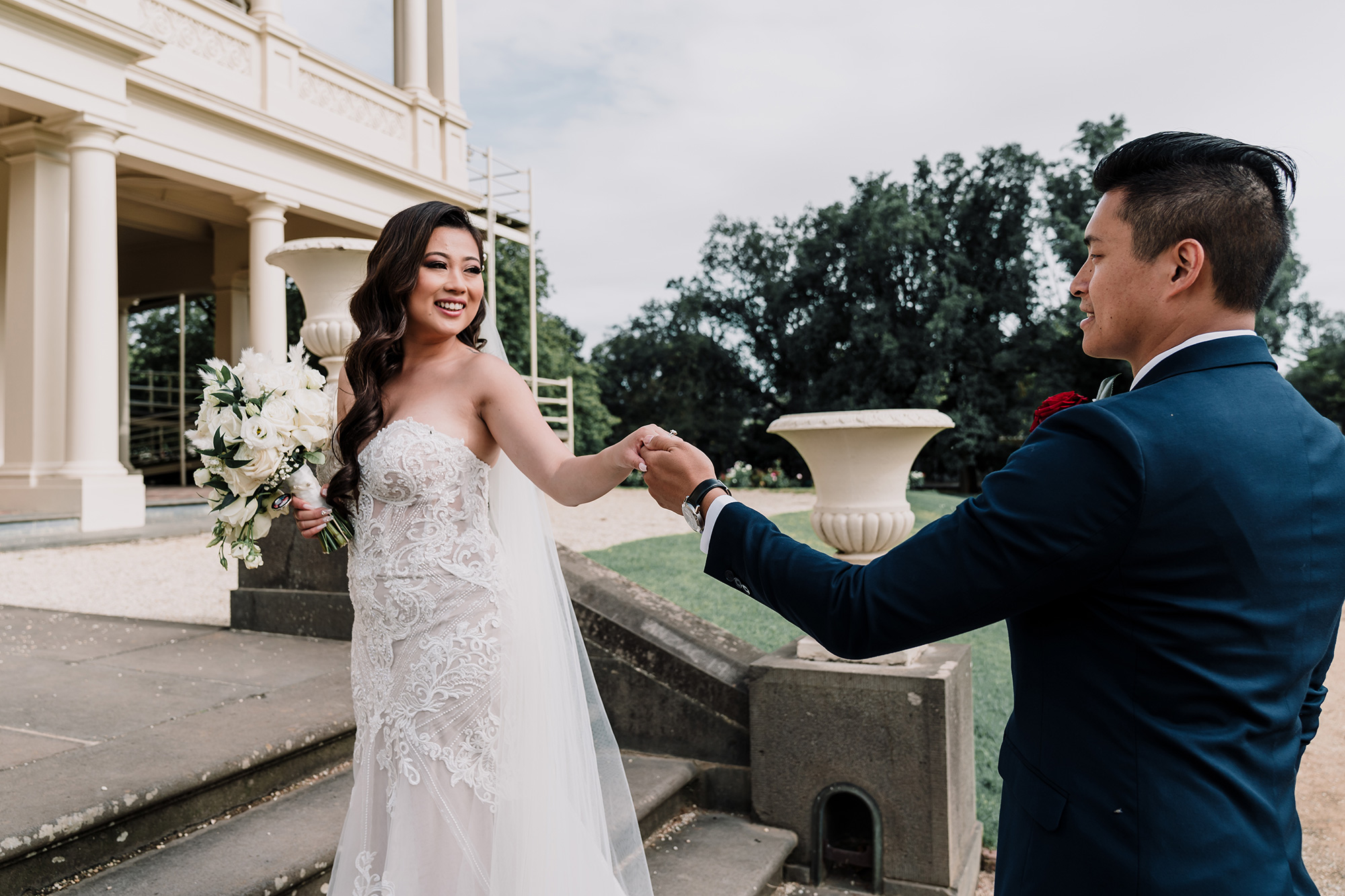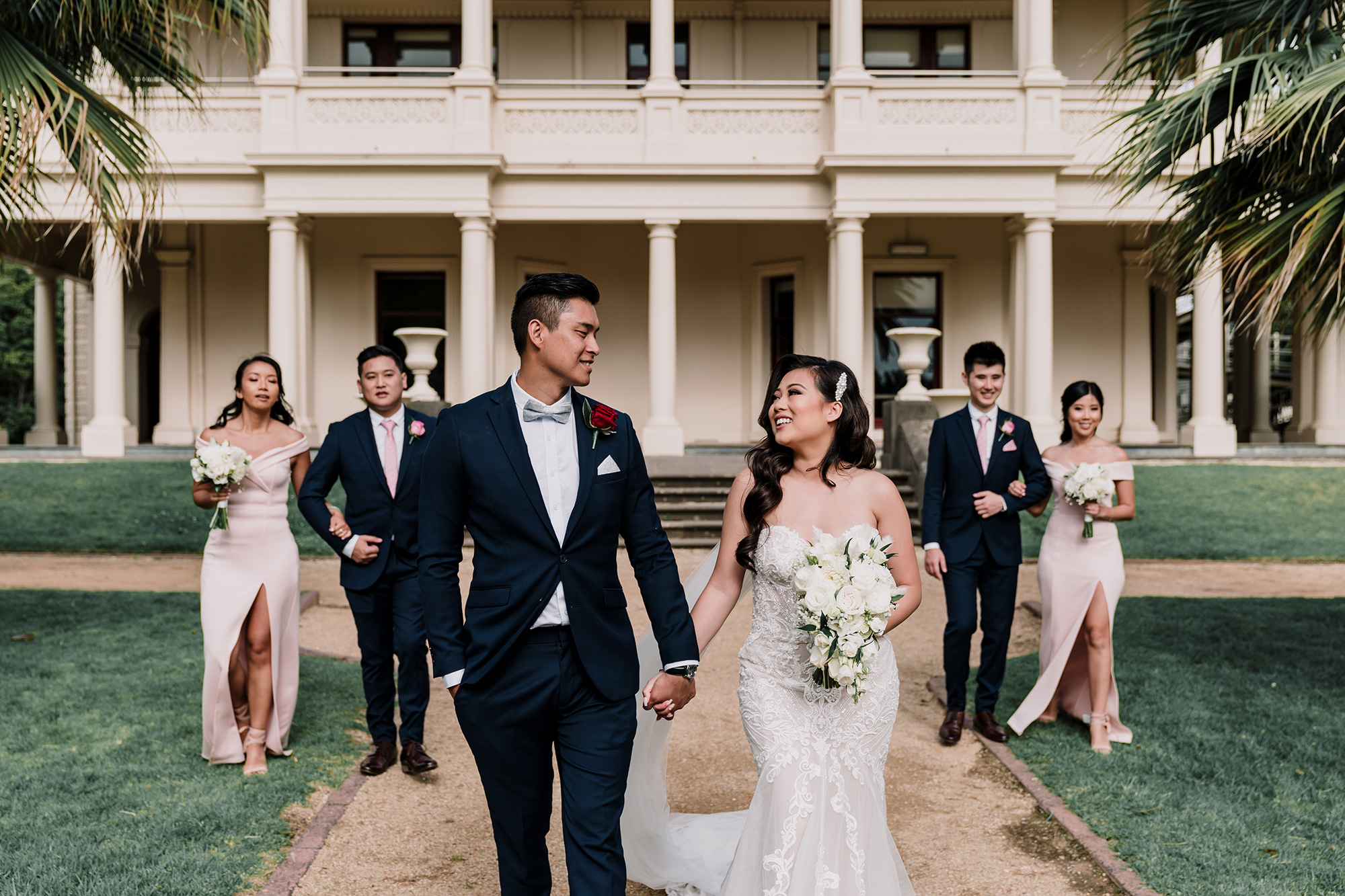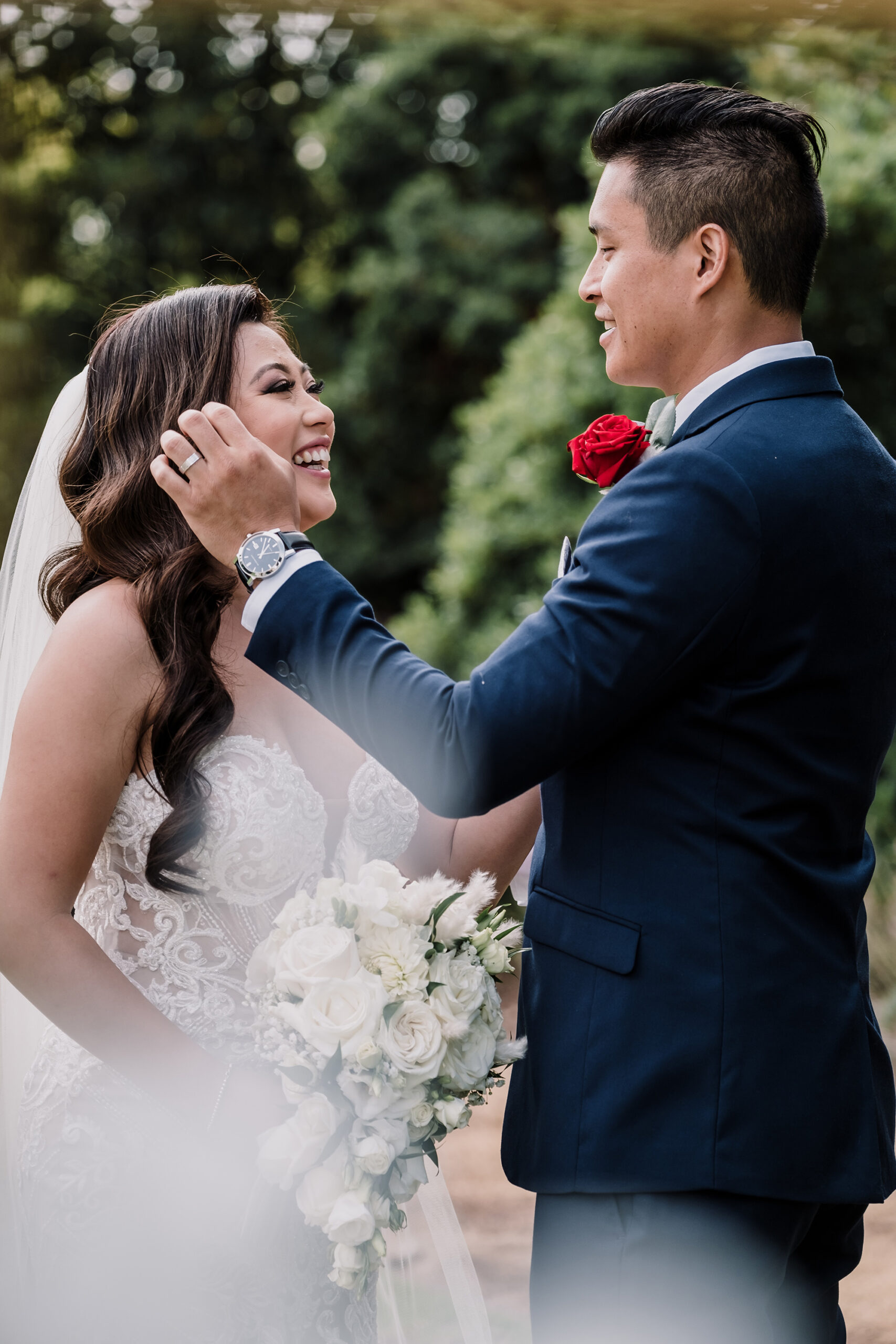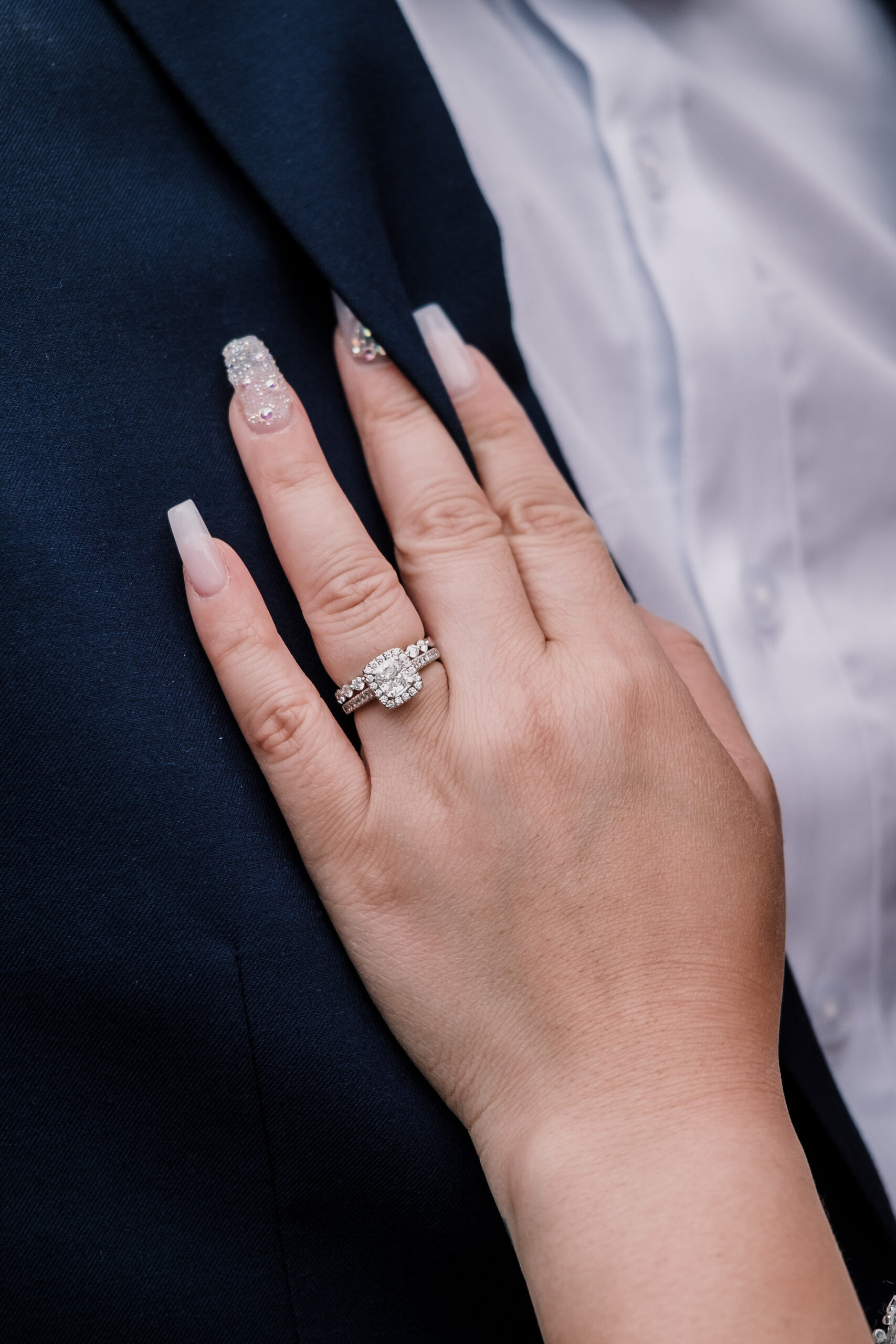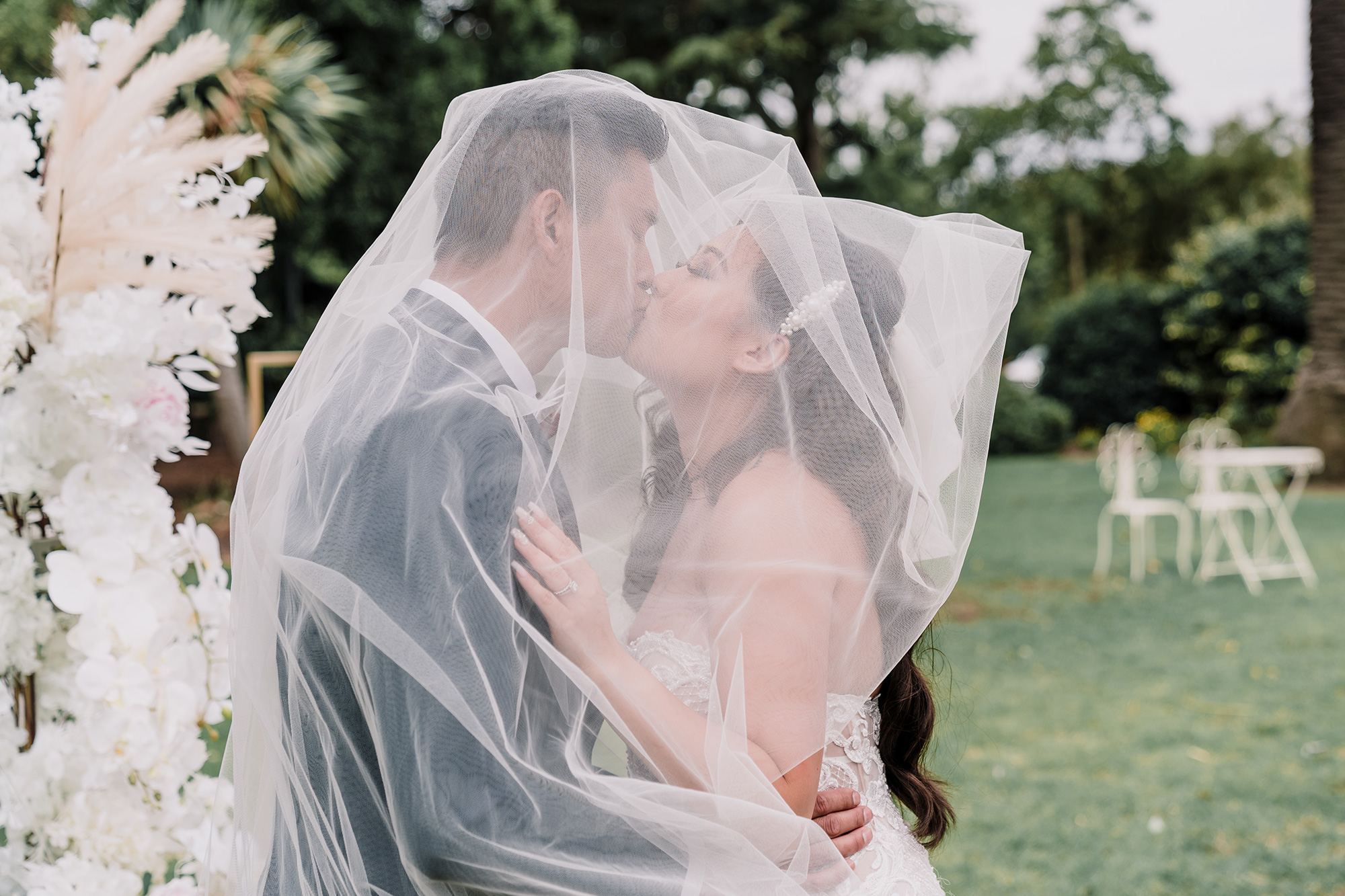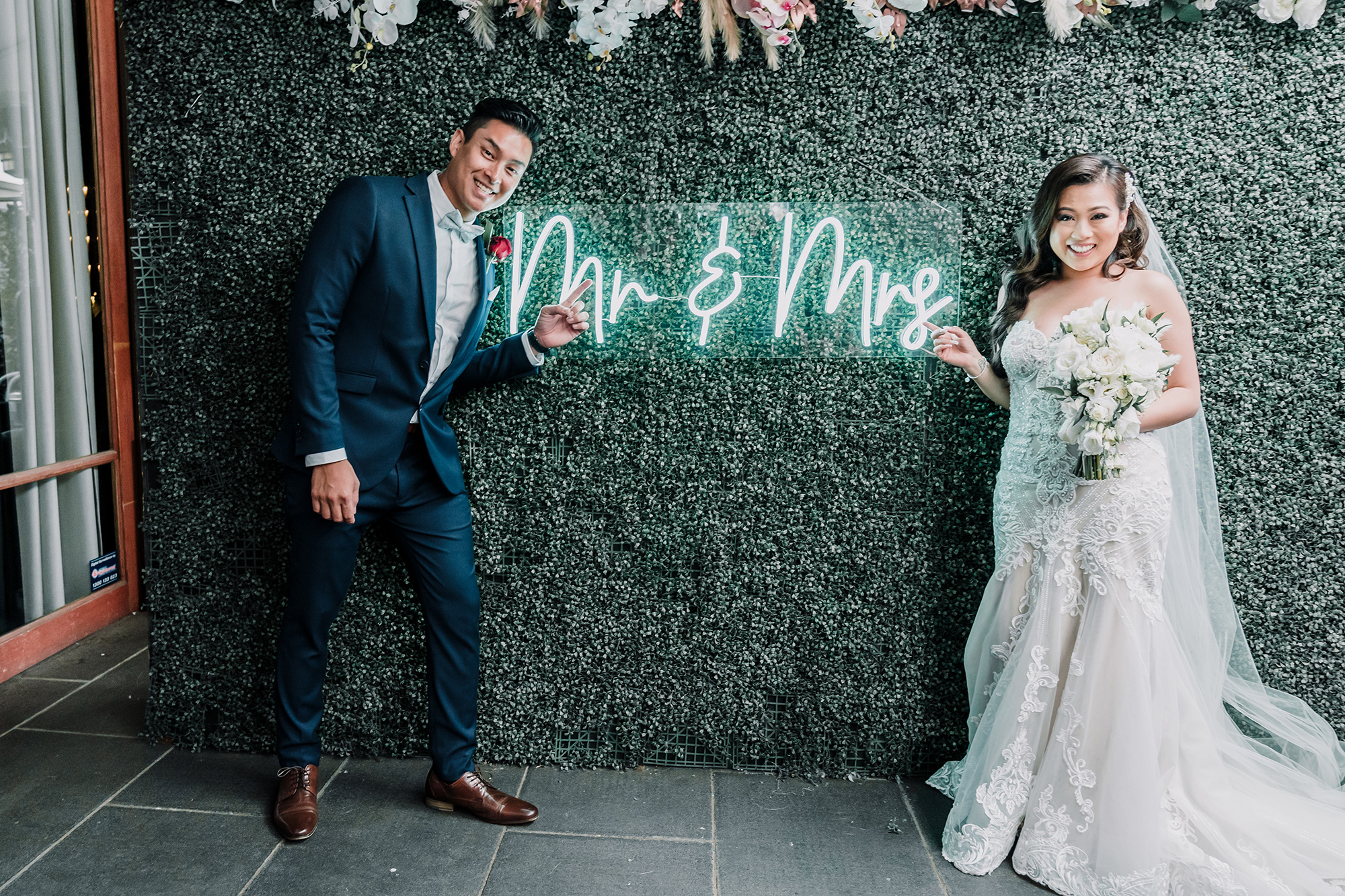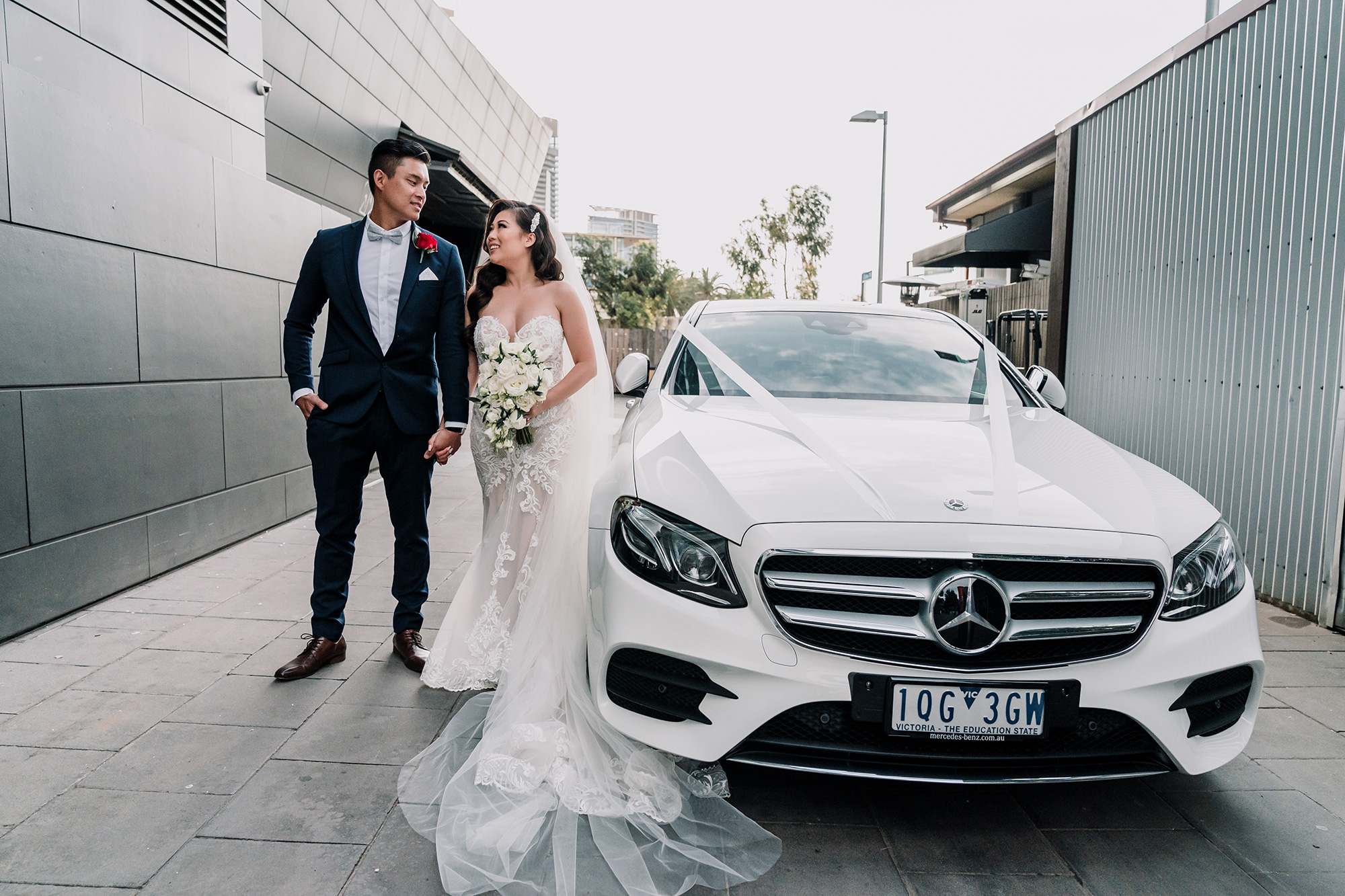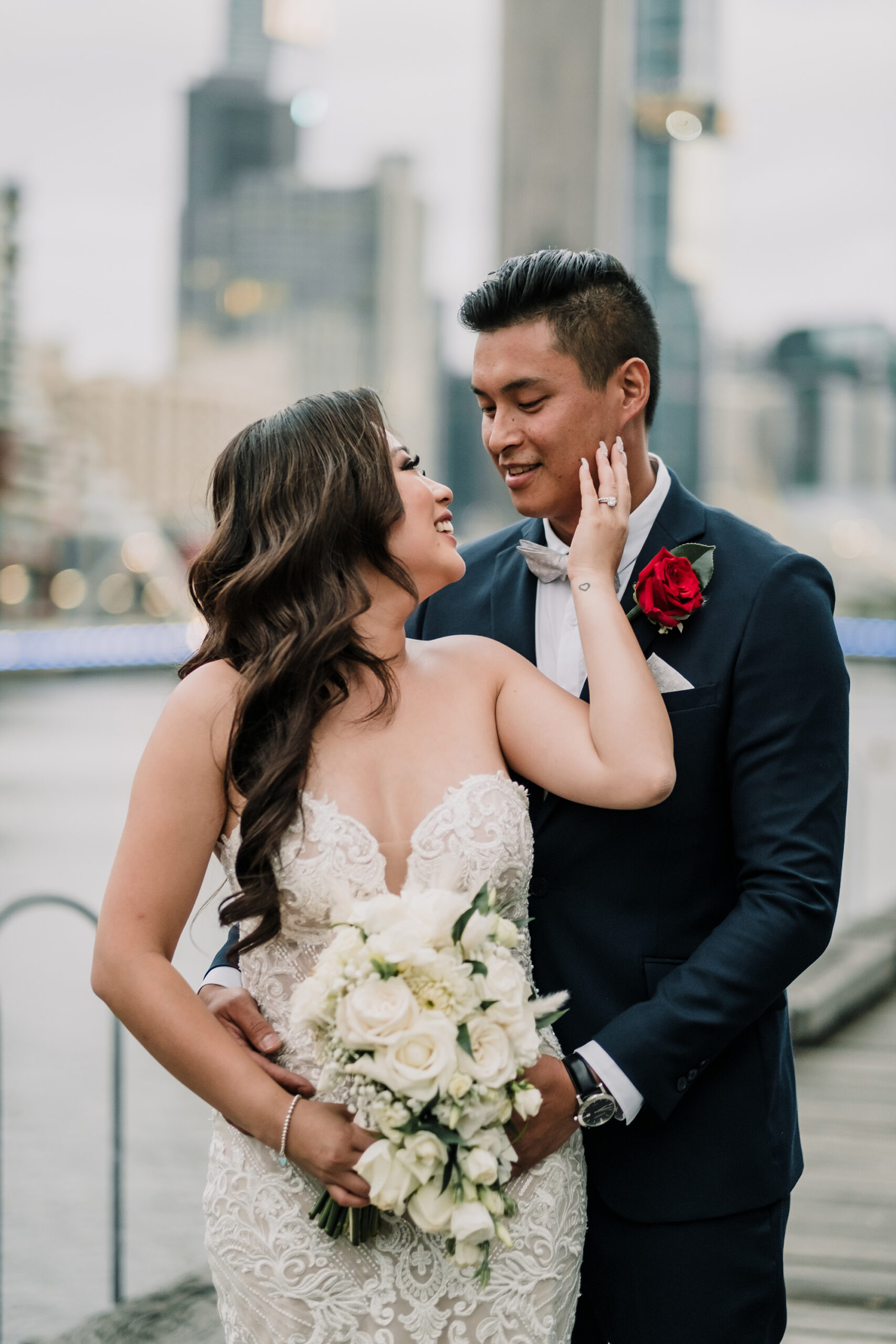 "Make time for the both of you to just stop, look around and bask in all that is around you," says Sallie to others planning to wed.