Knowing when the clock struck 12 they'd be back in lockdown, Tegan and Shaun and 75 revellers made the absolute most of their wedding at The Farm Yarra Valley.
After enduring two Melbourne lockdowns and on the eve of a third, all Tegan and Shaun wanted for their Yarra Valley wedding on February 12, 2021, was for it to reflect them and their love, and to include those they cared about the most. This meant giving special roles like speeches and blessings to their grandparents; and asking Tegan's brother, who has a serious disability, to be ring bearer.
Taking advantage of The Farm's lush lawn area and spacious undercover verandah, the couple's reception was enjoyed mostly outdoors. Acoustic tunes by live duo Brendan & Sabrina set the scene while guests tasted antipasto, sipped cocktails and played lawn games. The delicious, locally-produced menu was a mix of small bites and more substantial meals including gluten-free options for coeliac bride Tegan.
I think what contributed to the vibe being so good was everyone knew we were heading into lockdown number three at midnight!

It just made everyone super happy and appreciative to be there celebrating with us.

Our reception was relaxed and largely outdoors. We aimed for a fun, chilled vibe with acoustic live music, which carried right through the evening.

Due to density limits we couldn't have everyone inside at one time so we did our first dance on the lawn under the festoon lights – it was pure magic.

Other than the looming lockdown making things a bit rushed (we had to finish an hour earlier than planned ) we wouldn't change a single thing!
Tegan & Shaun
---
This laidback modern classic wedding at The Farm Yarra Valley was captured by Love & Other Photography.
VIEW LOVE & OTHER'S PROFILE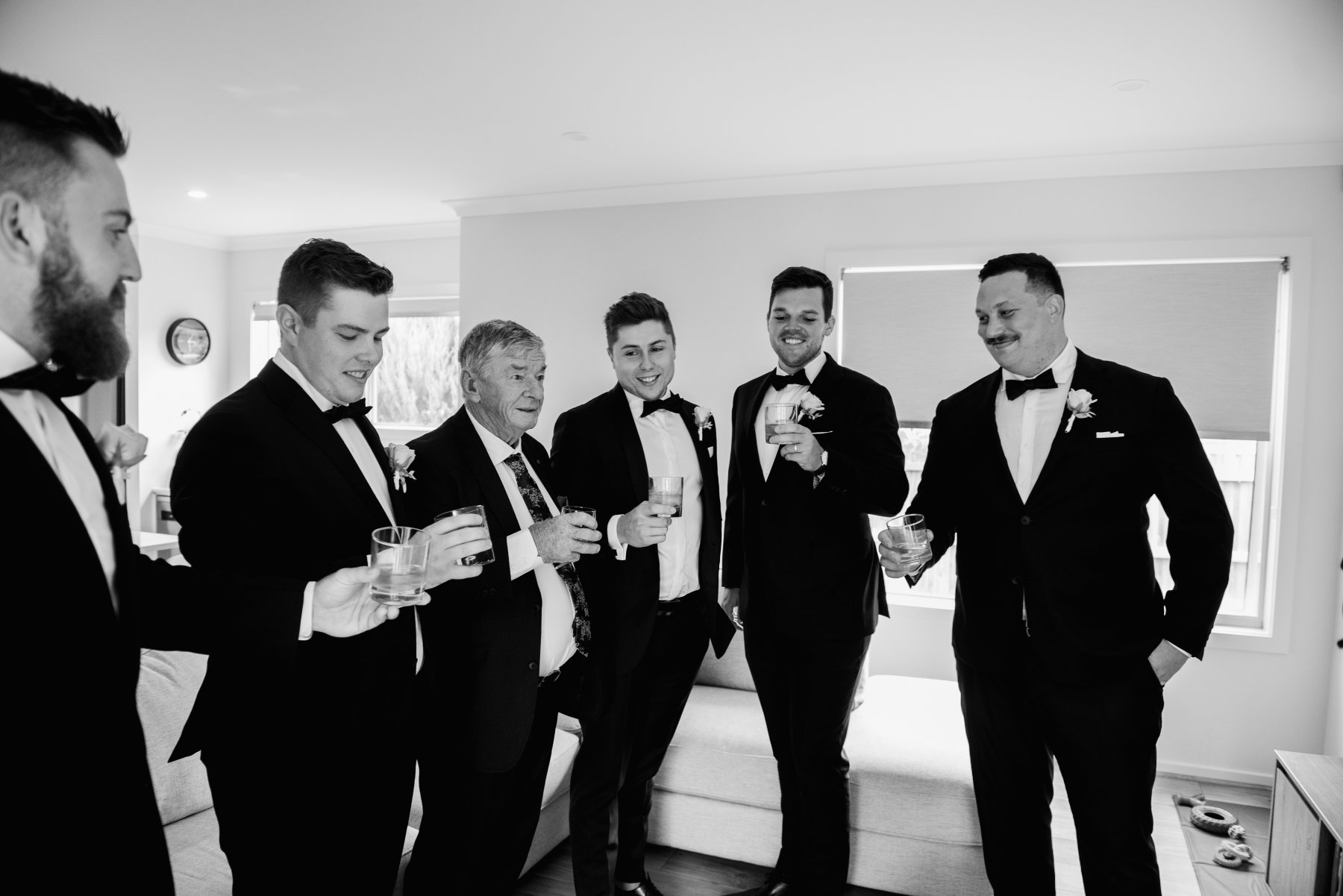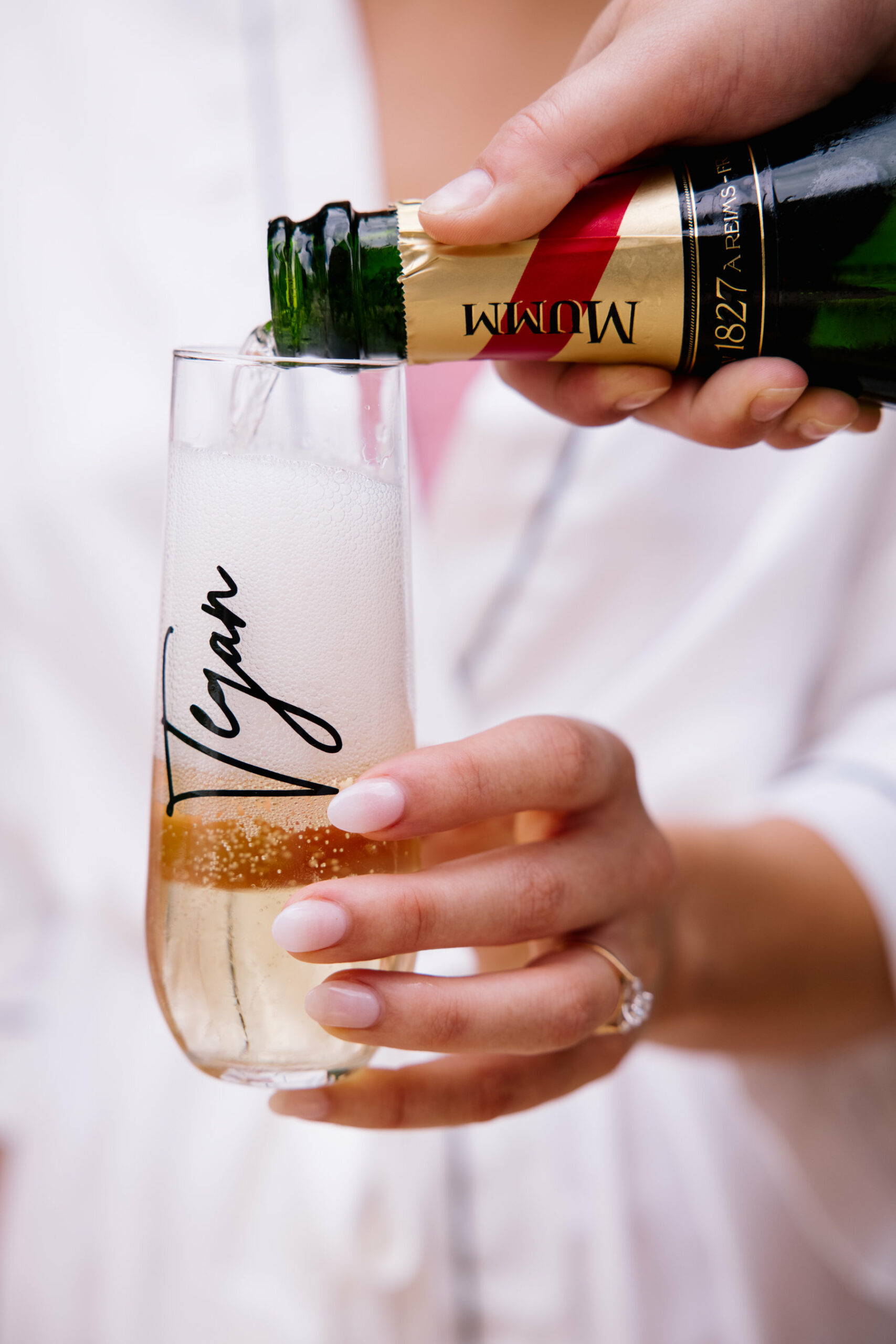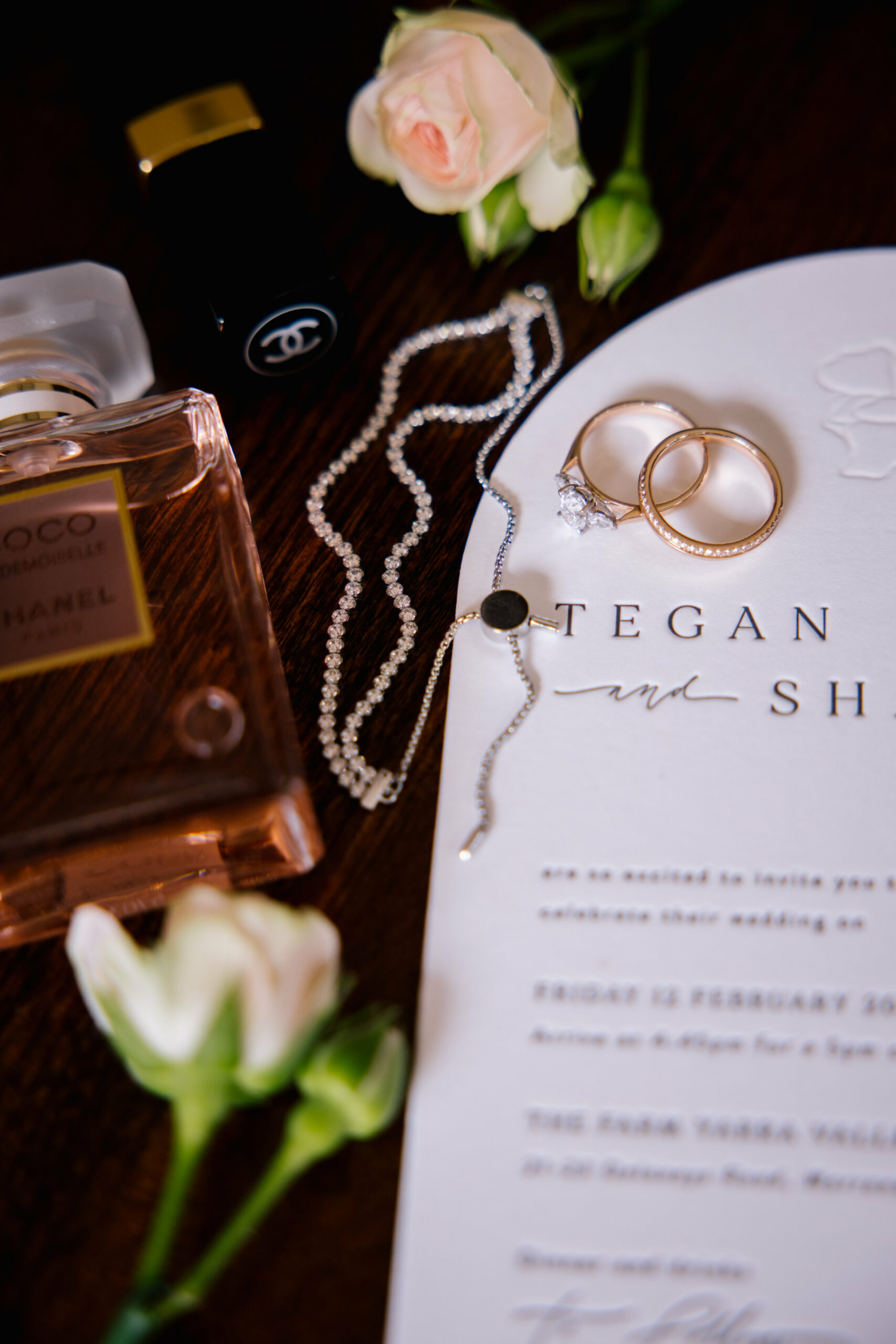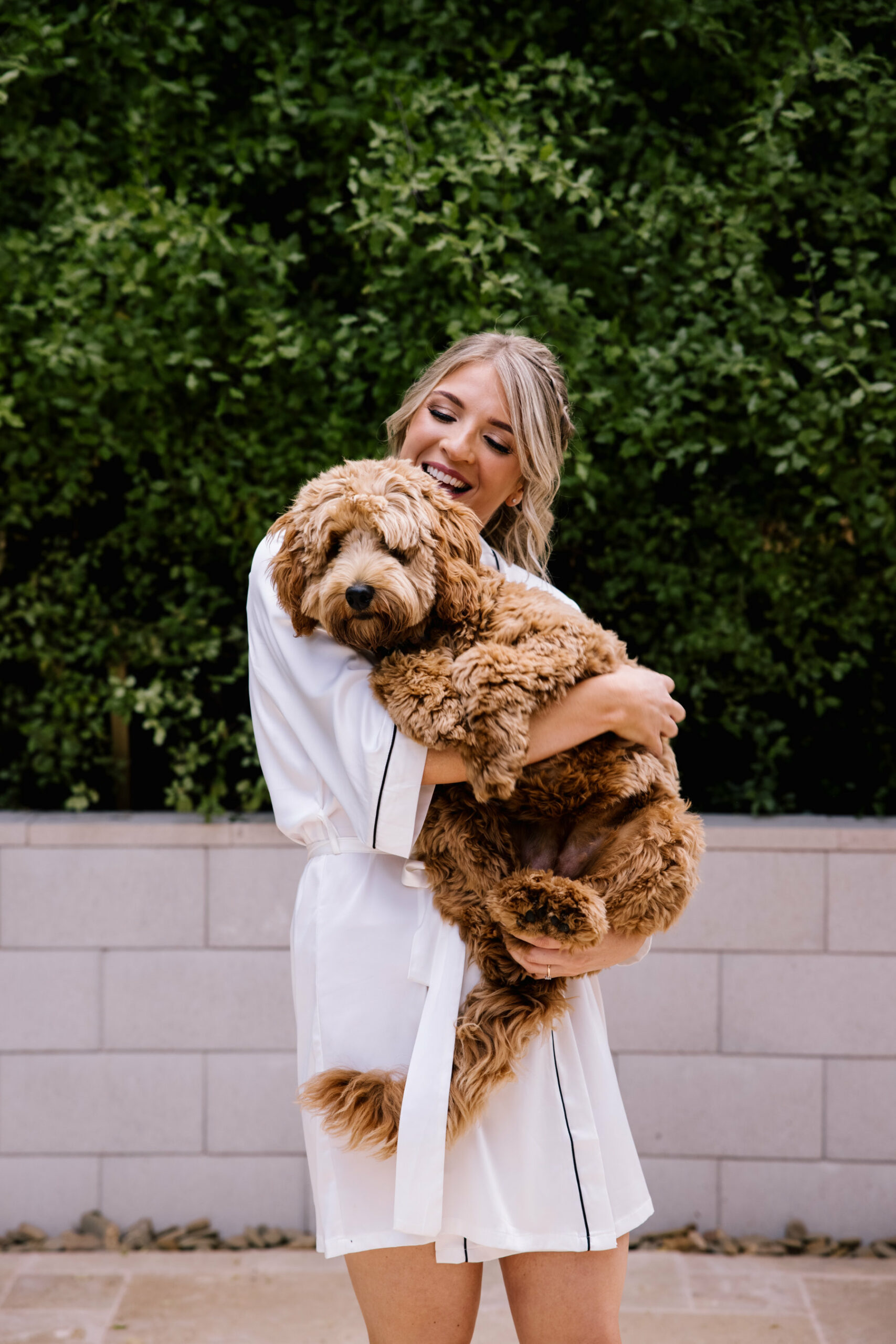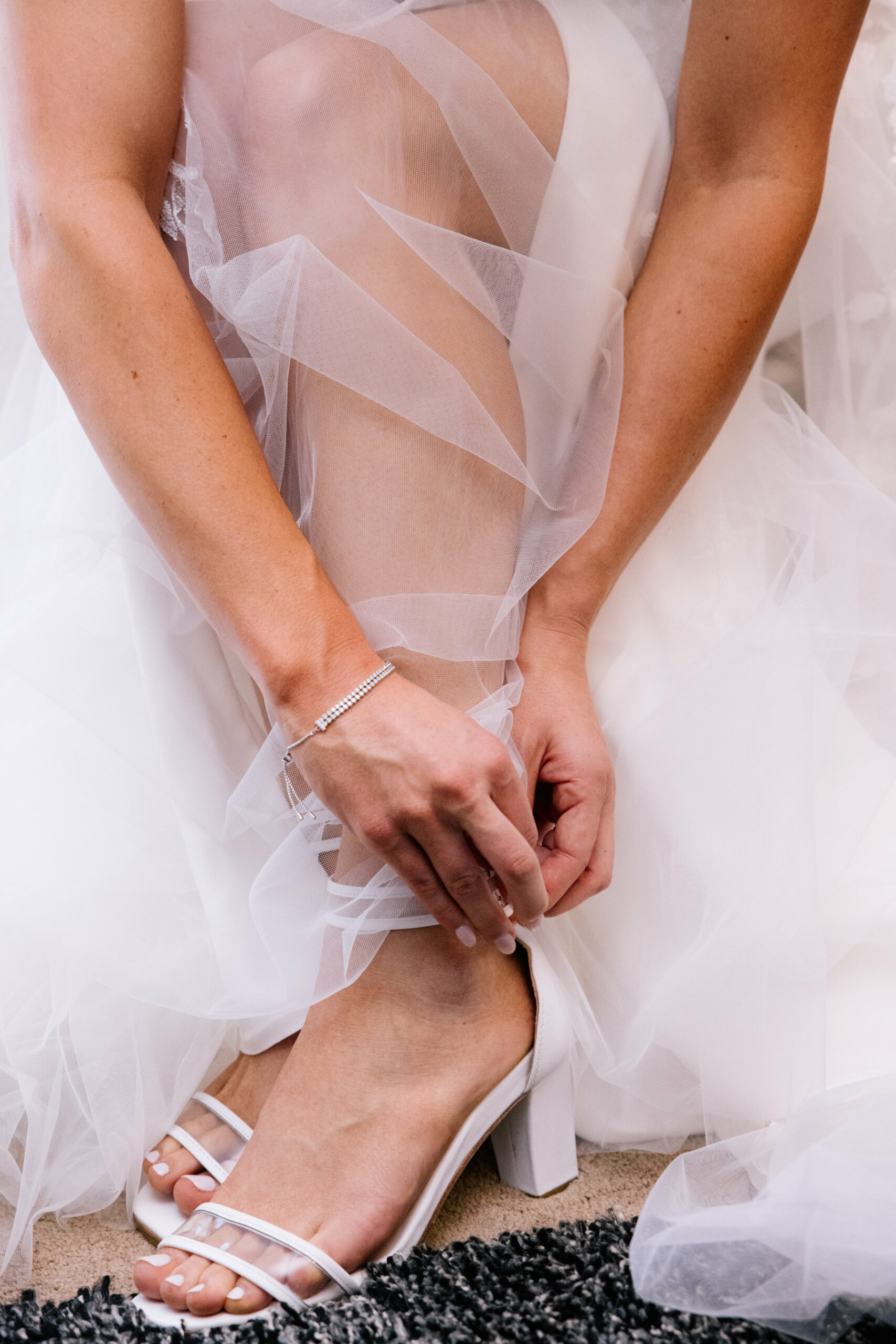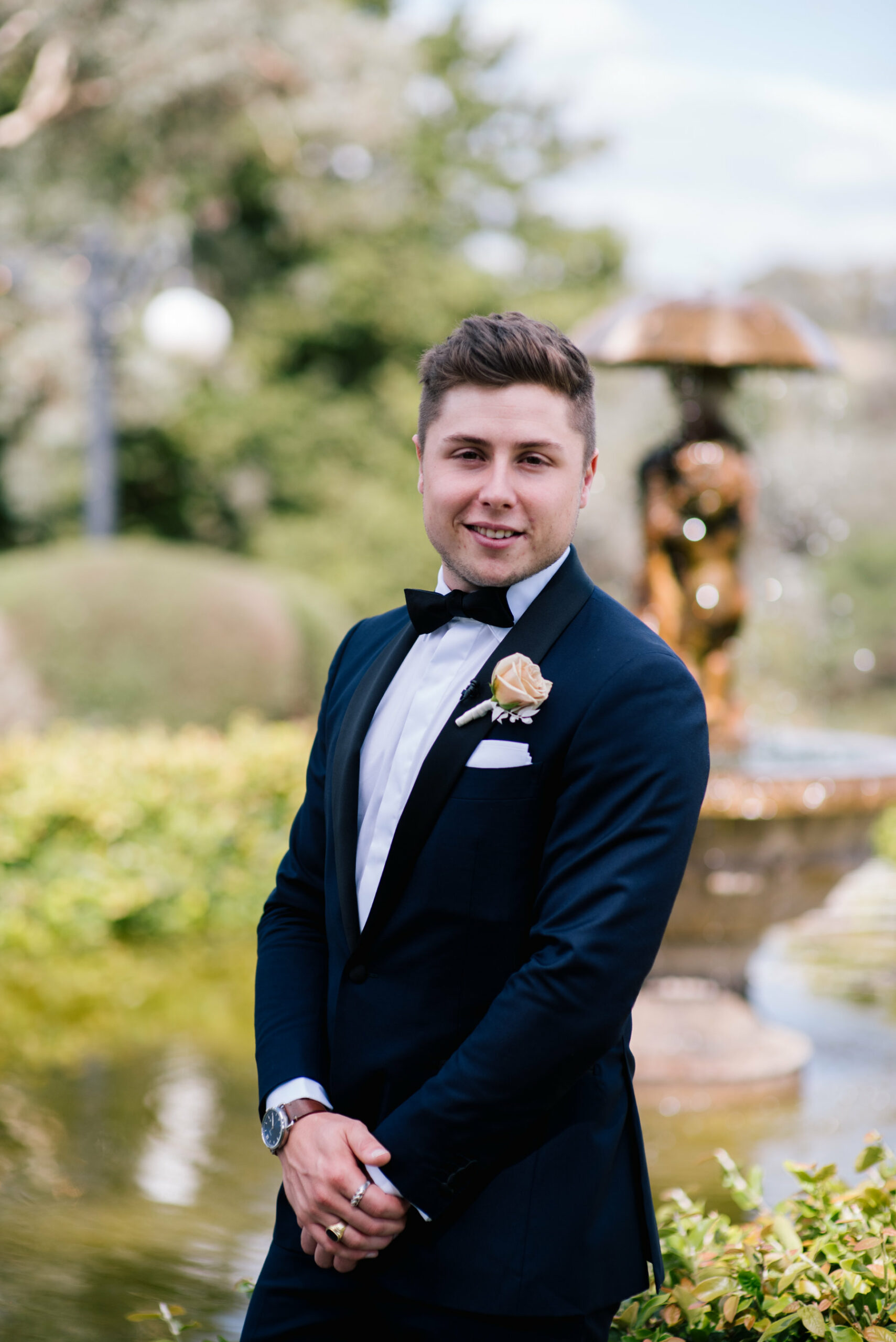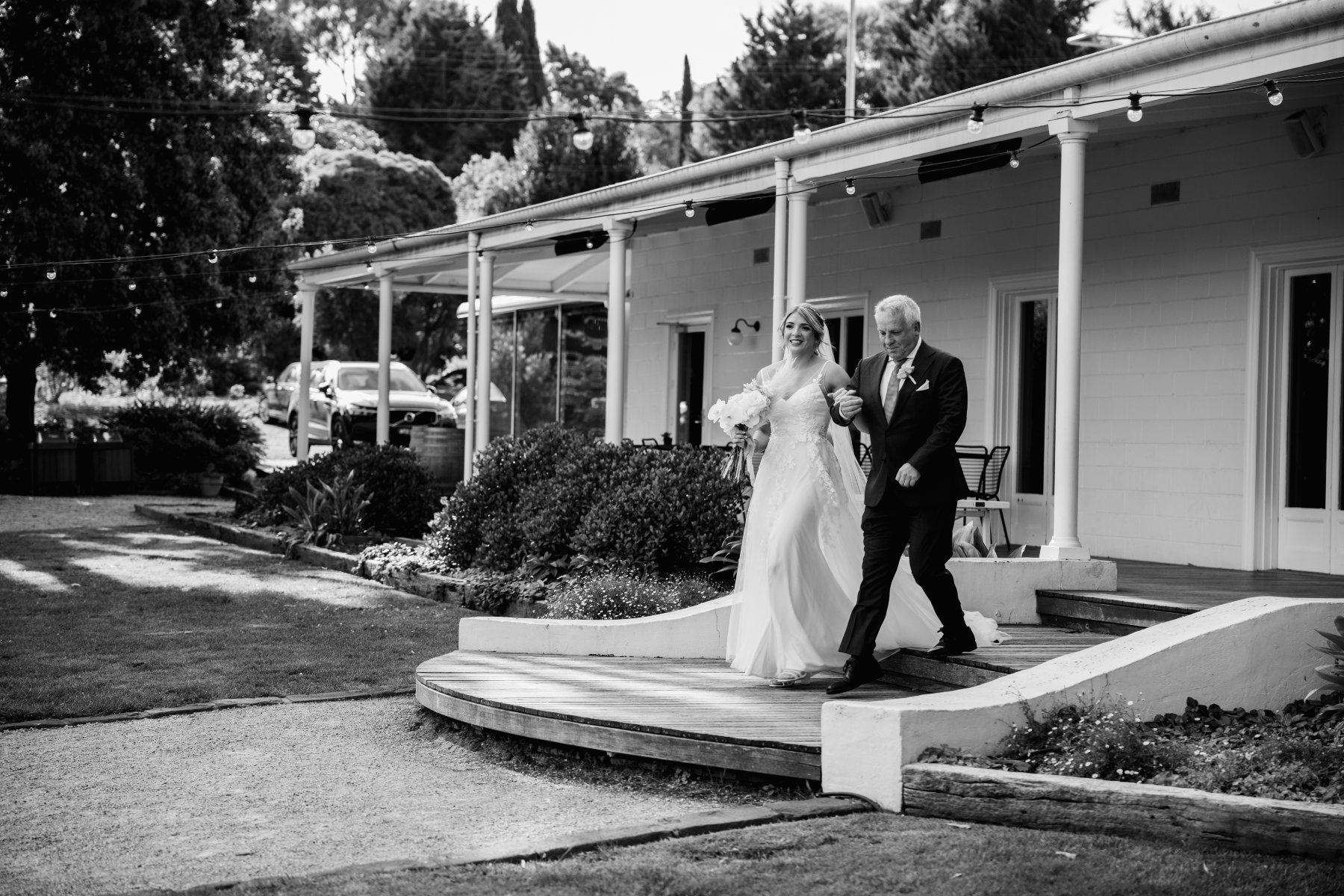 Tegan highlights the role that the right marriage celebrant plays in making your wedding ceremony more than just vows and legalities.
Our celebrant Kate Mac was particularly amazing. She made the whole process so fun and chill. She was happy to help us create our ceremony to be whatever we wanted it to be – even including my brother Mitchell who has a severe disability as a our ring bearer, and just rolling with him and how he is. It was truly amazing!
Tegan
FIND YOUR PERFECT CELEBRANT HERE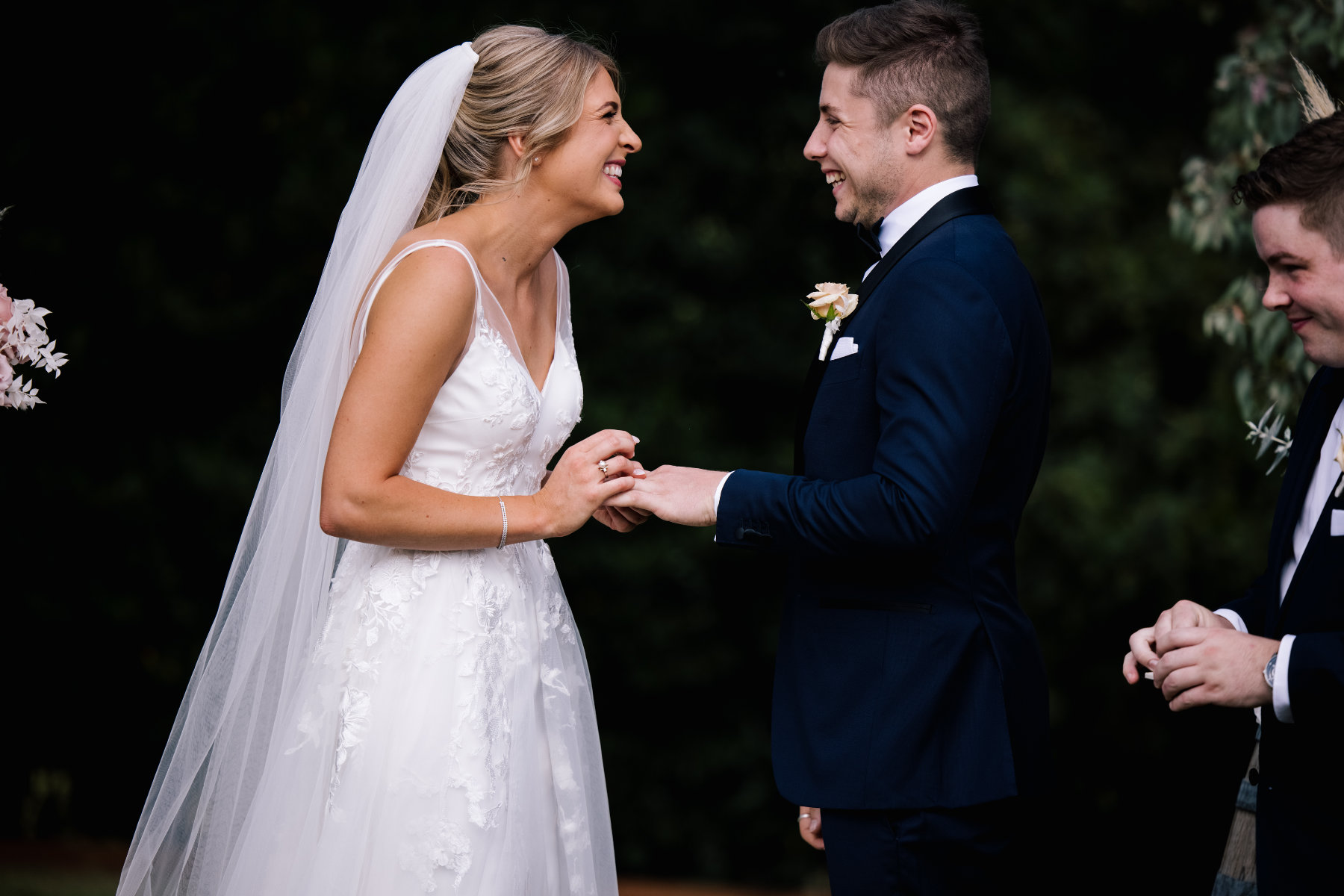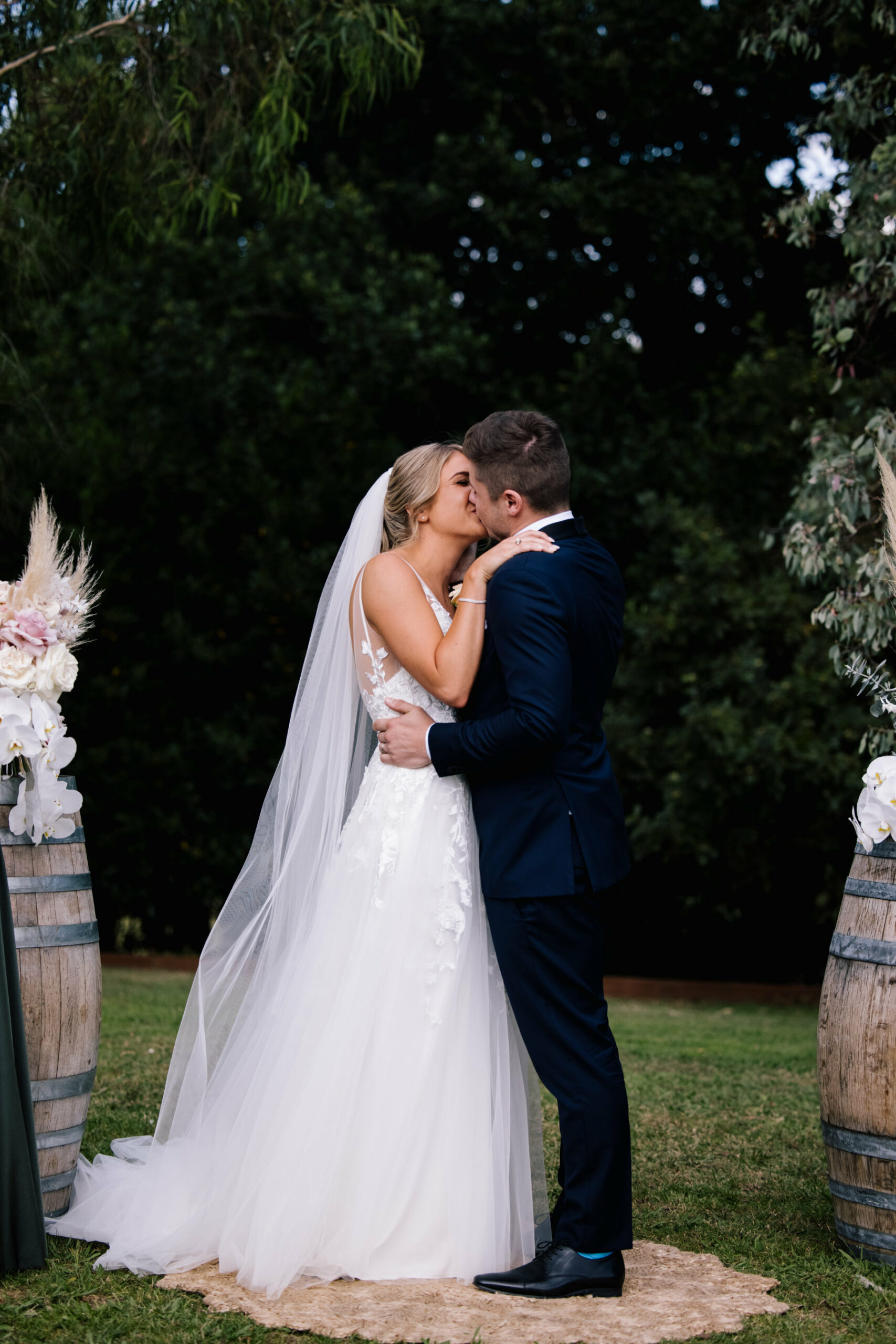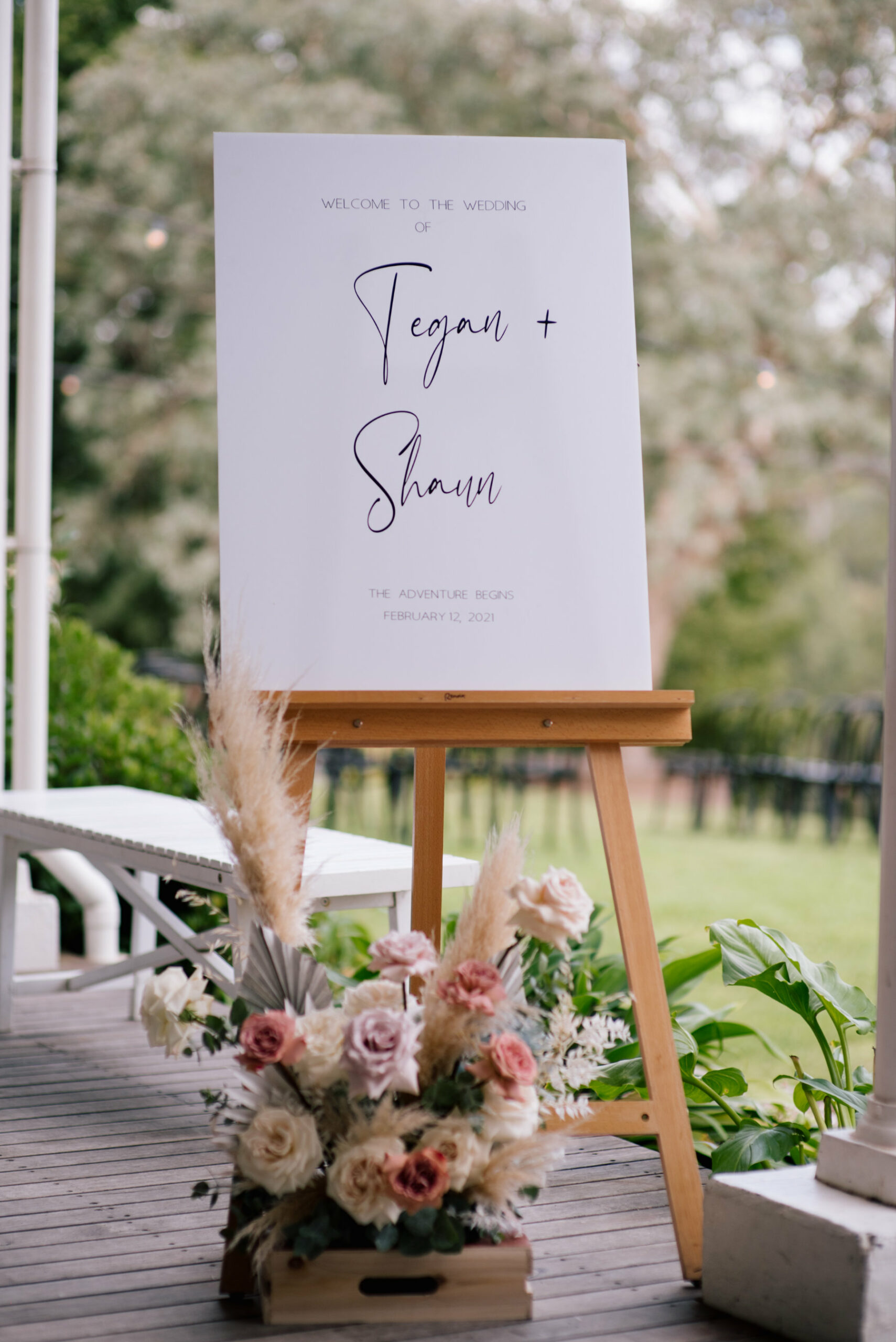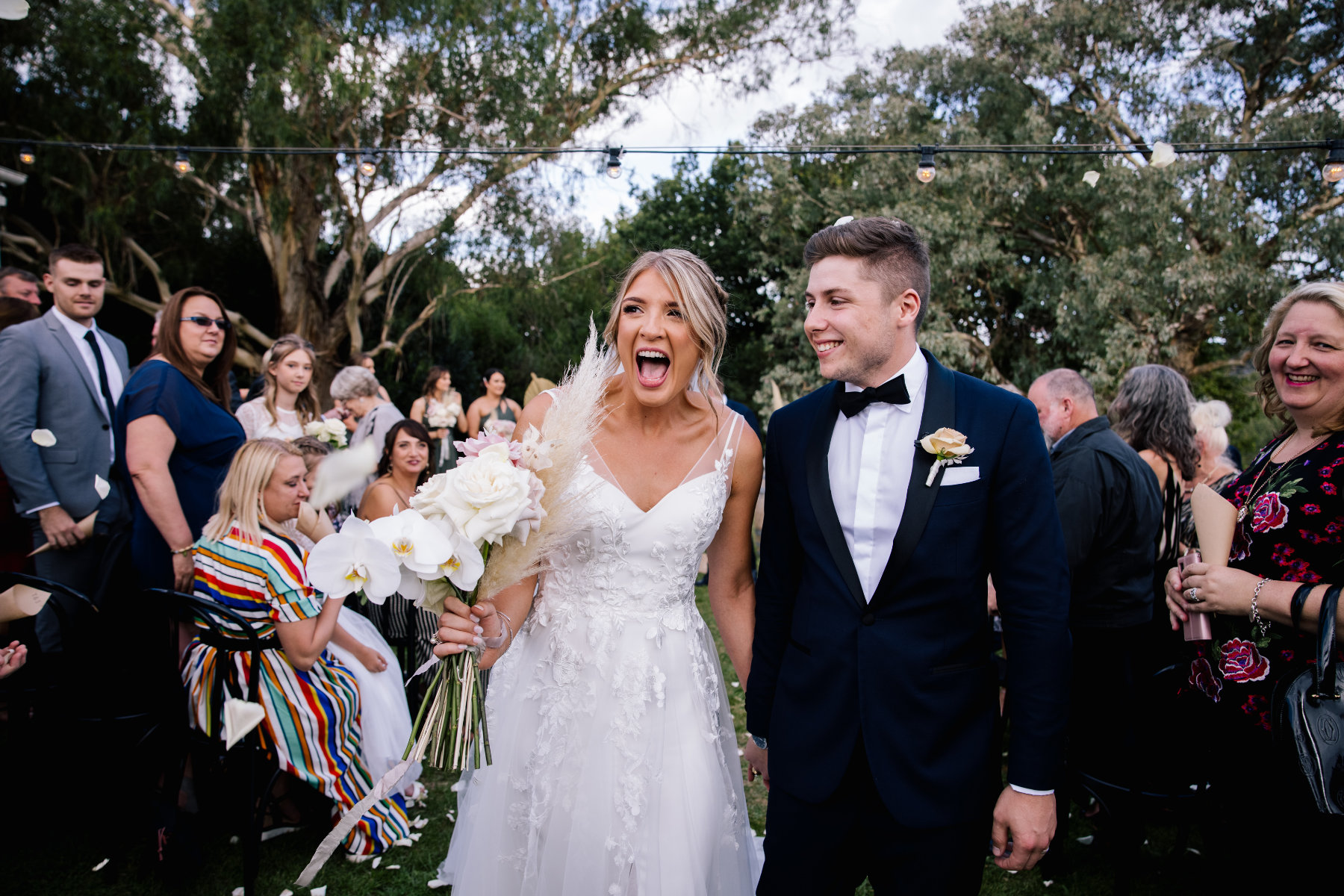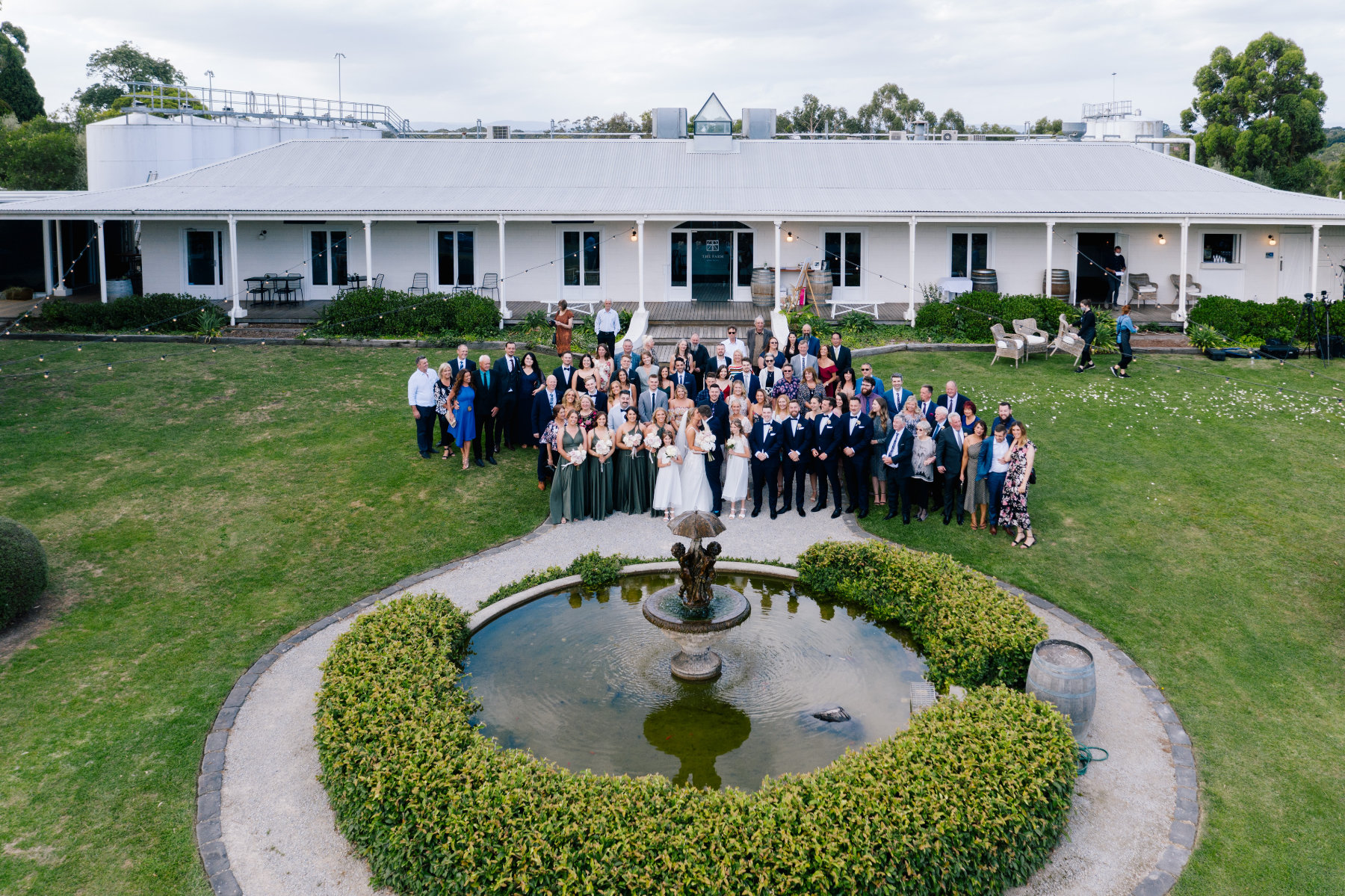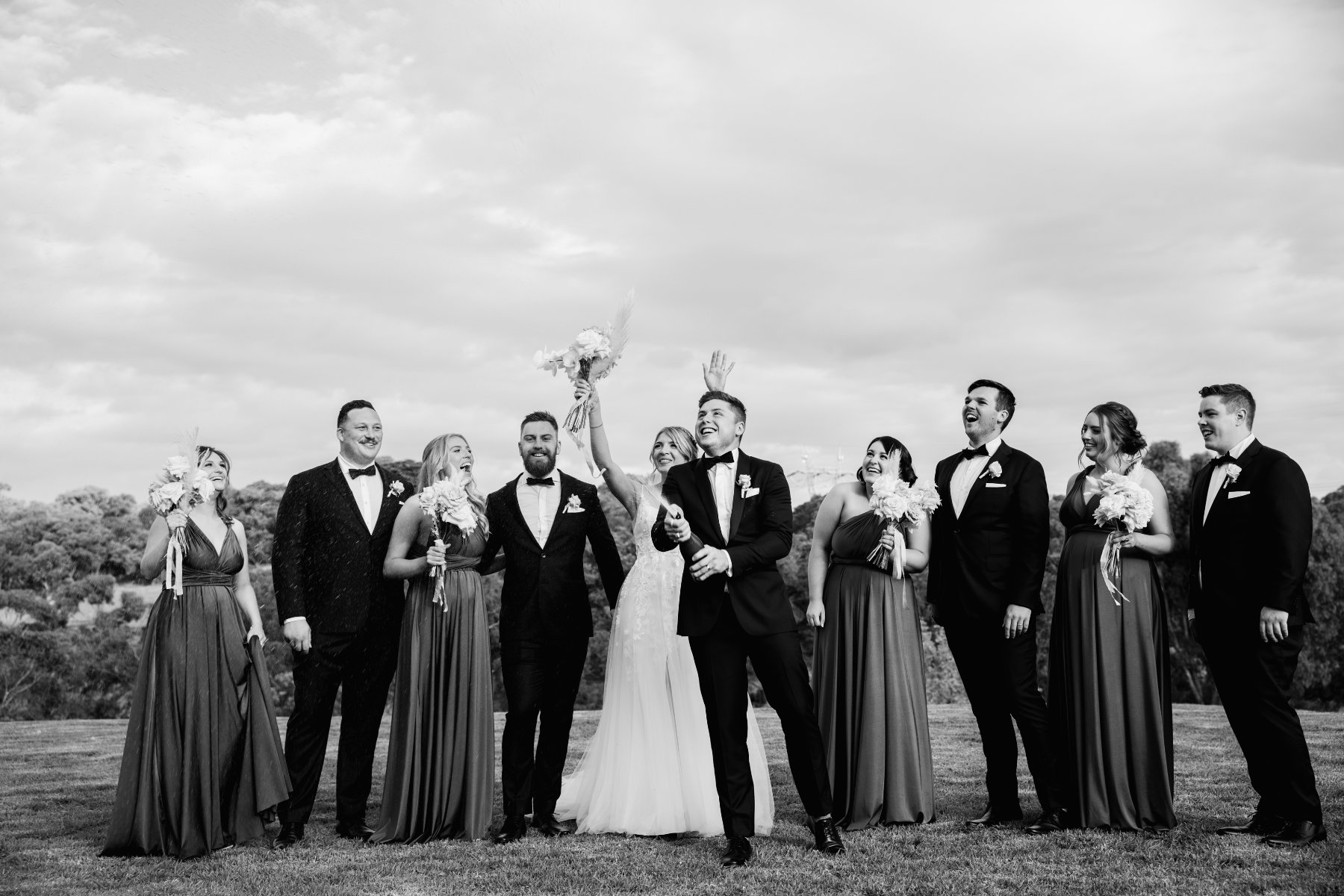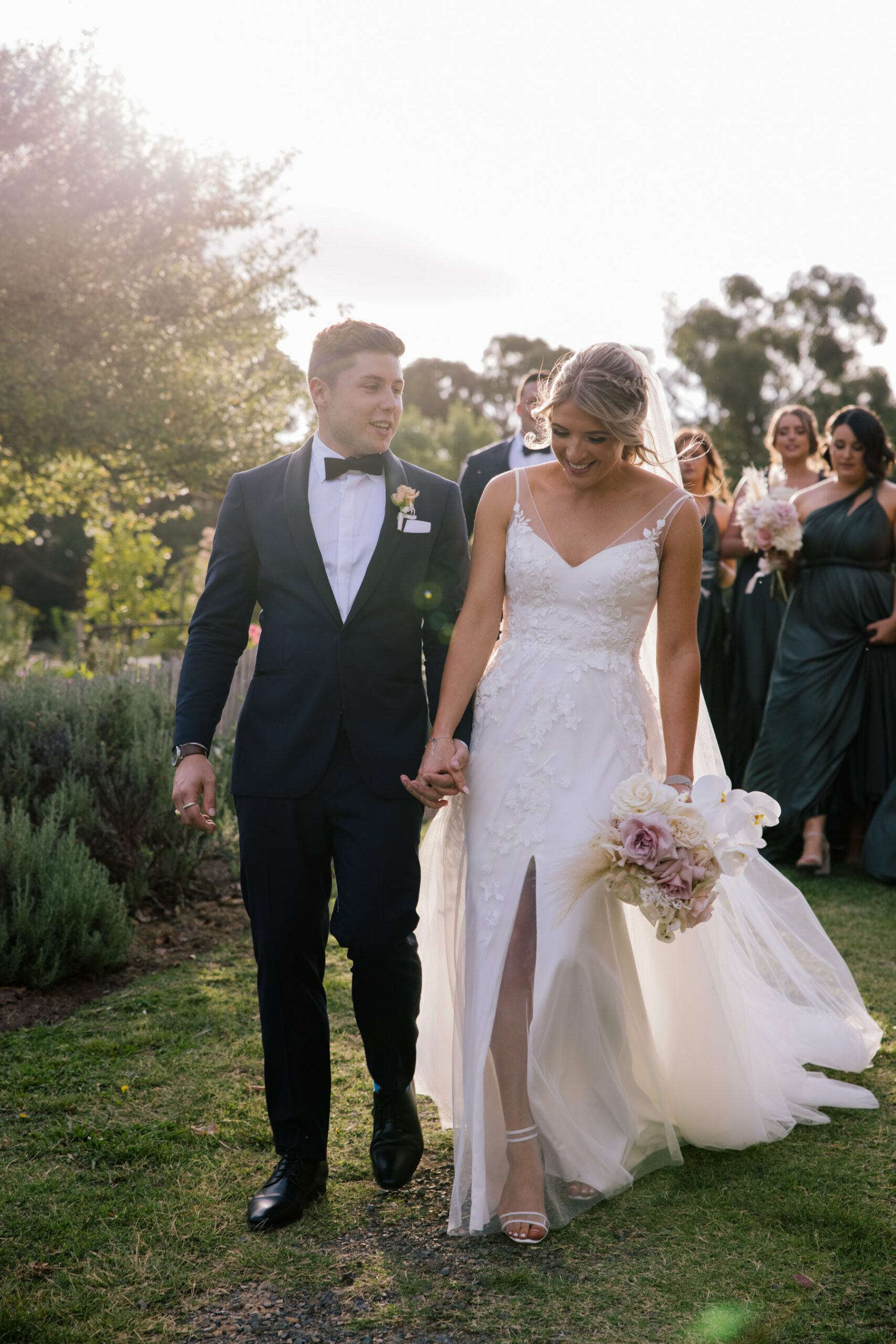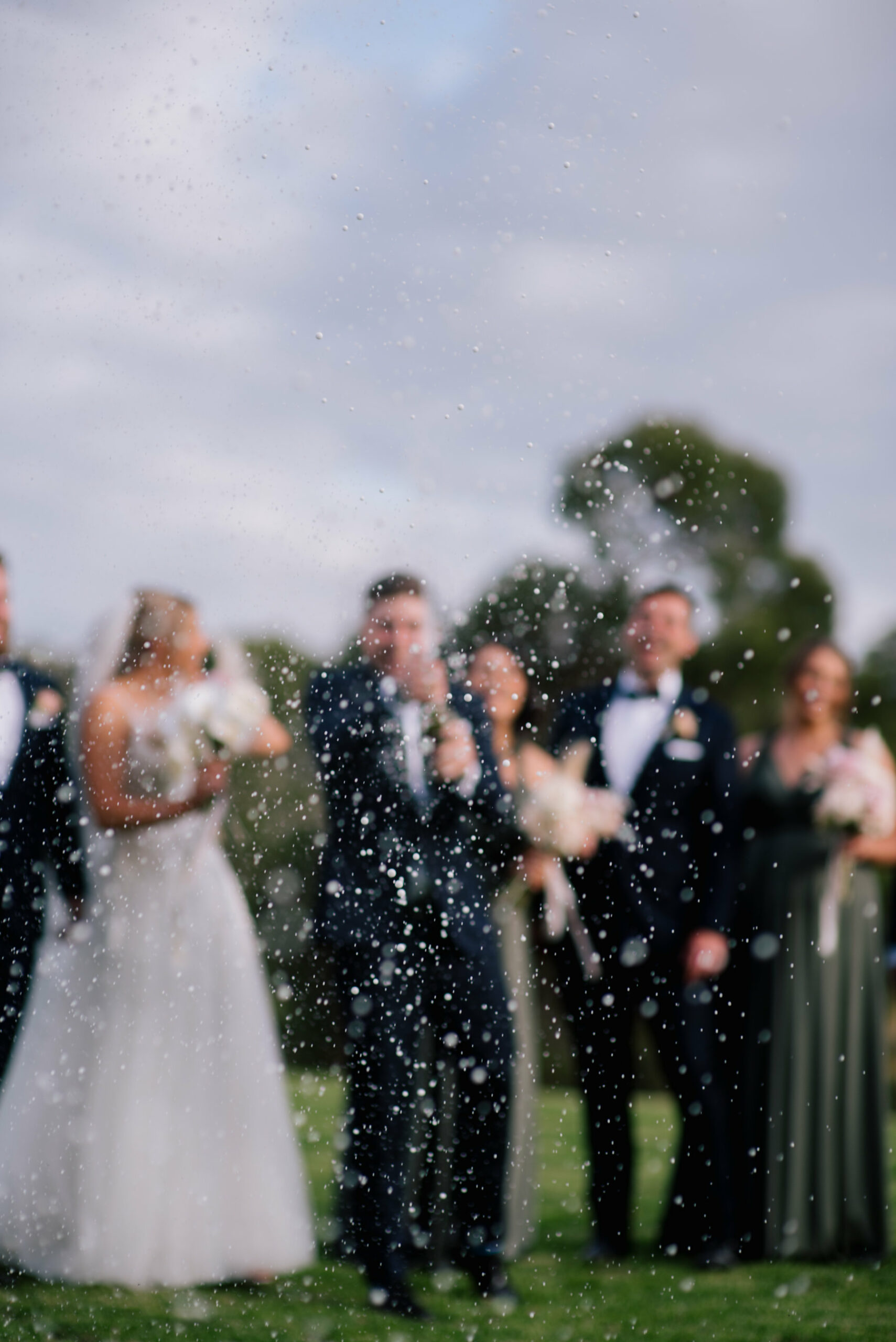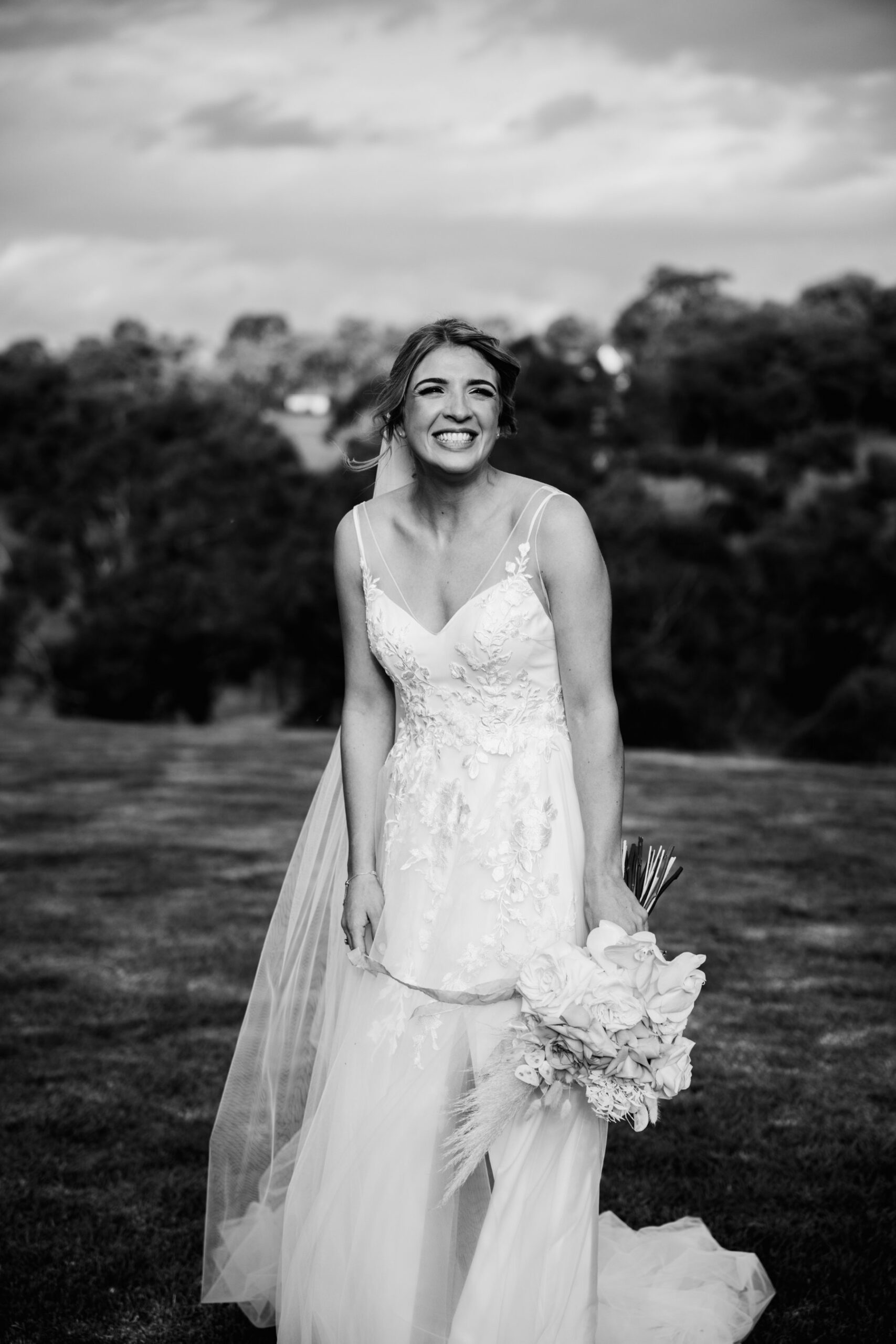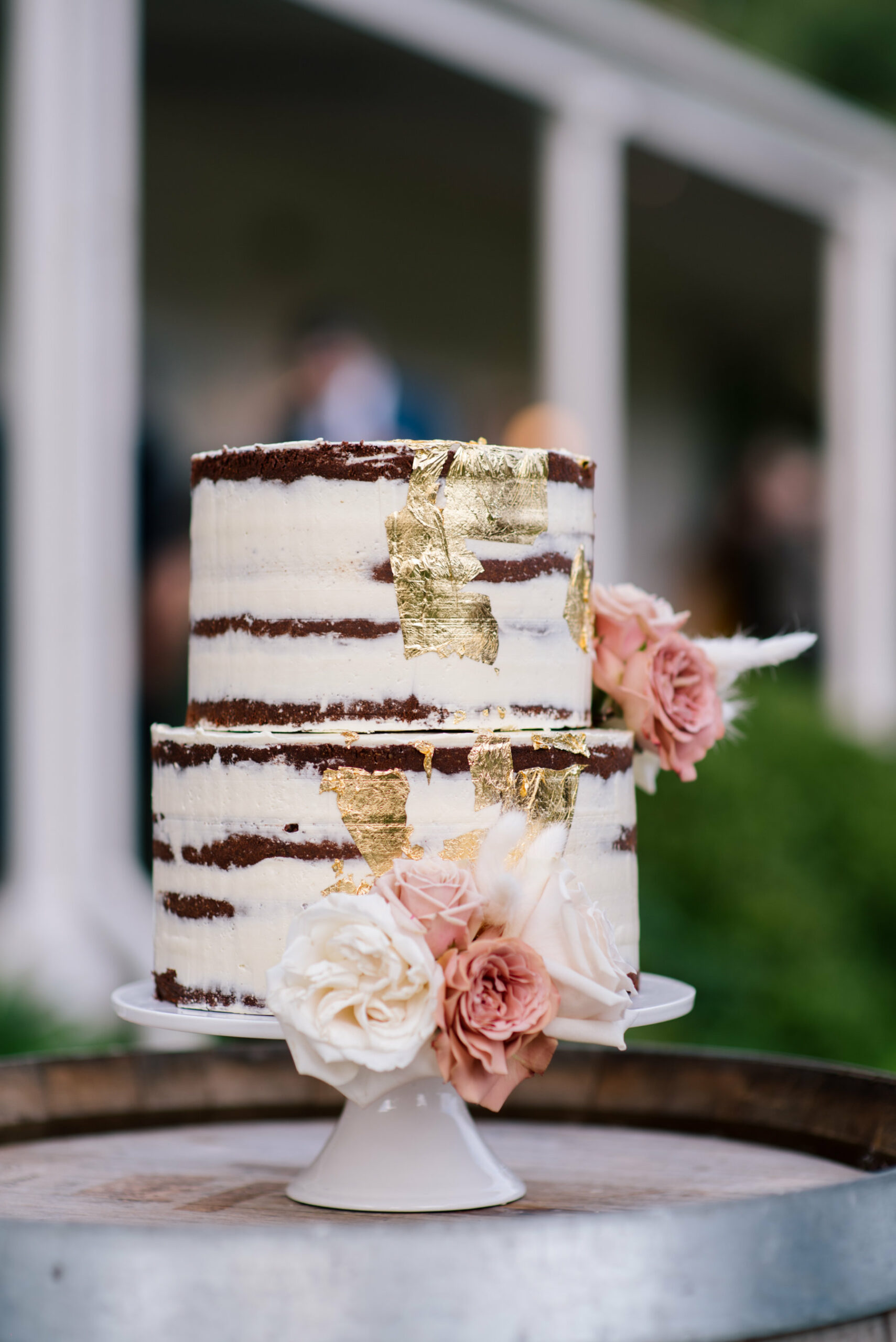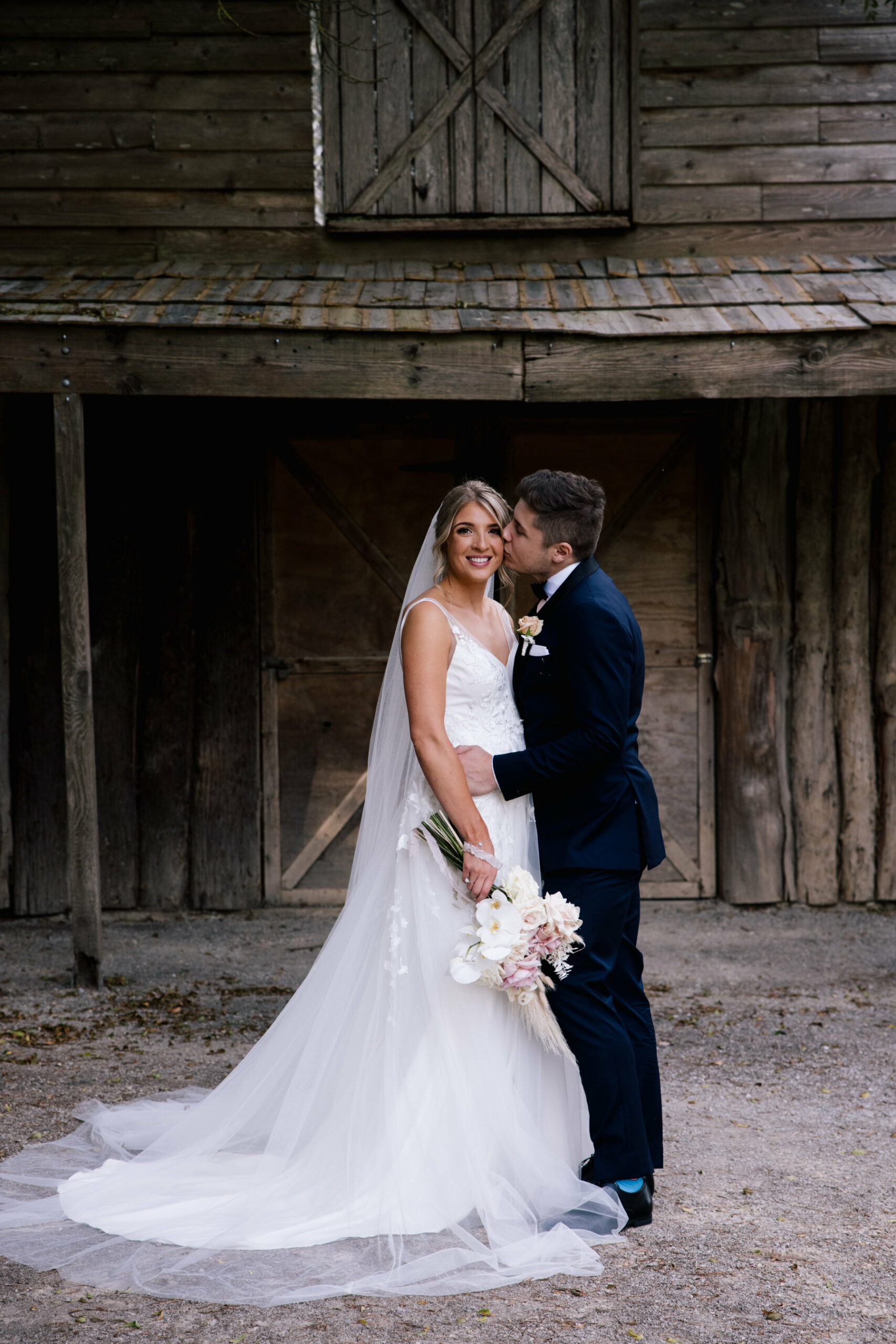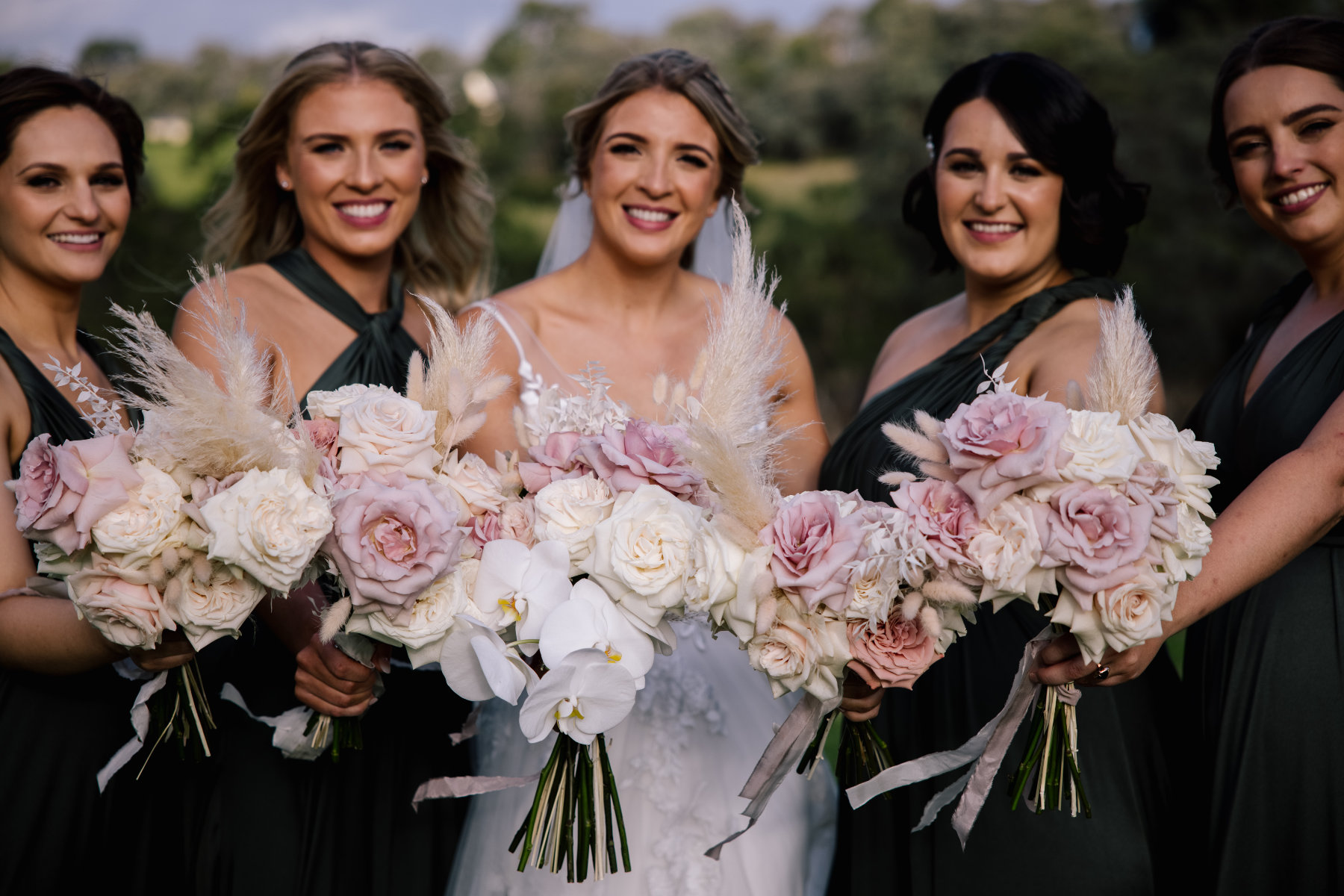 Yarra Valley wedding florist, Seed & Sowed, crafted the gorgeous floral arrangements for Tegan and Shaun's modern romantic wedding.
Our colour palette was blush, white and green with navy suits for the boys. For our flowers, we went with classic bouquets, roses, orchids and pampas grass. For the ceremony, we had two barrels with larger arrangements that we could then re-purpose for our reception. They were also a great gift for each of our mums after the day.
Tegan
CHECK OUT SEED & SOWED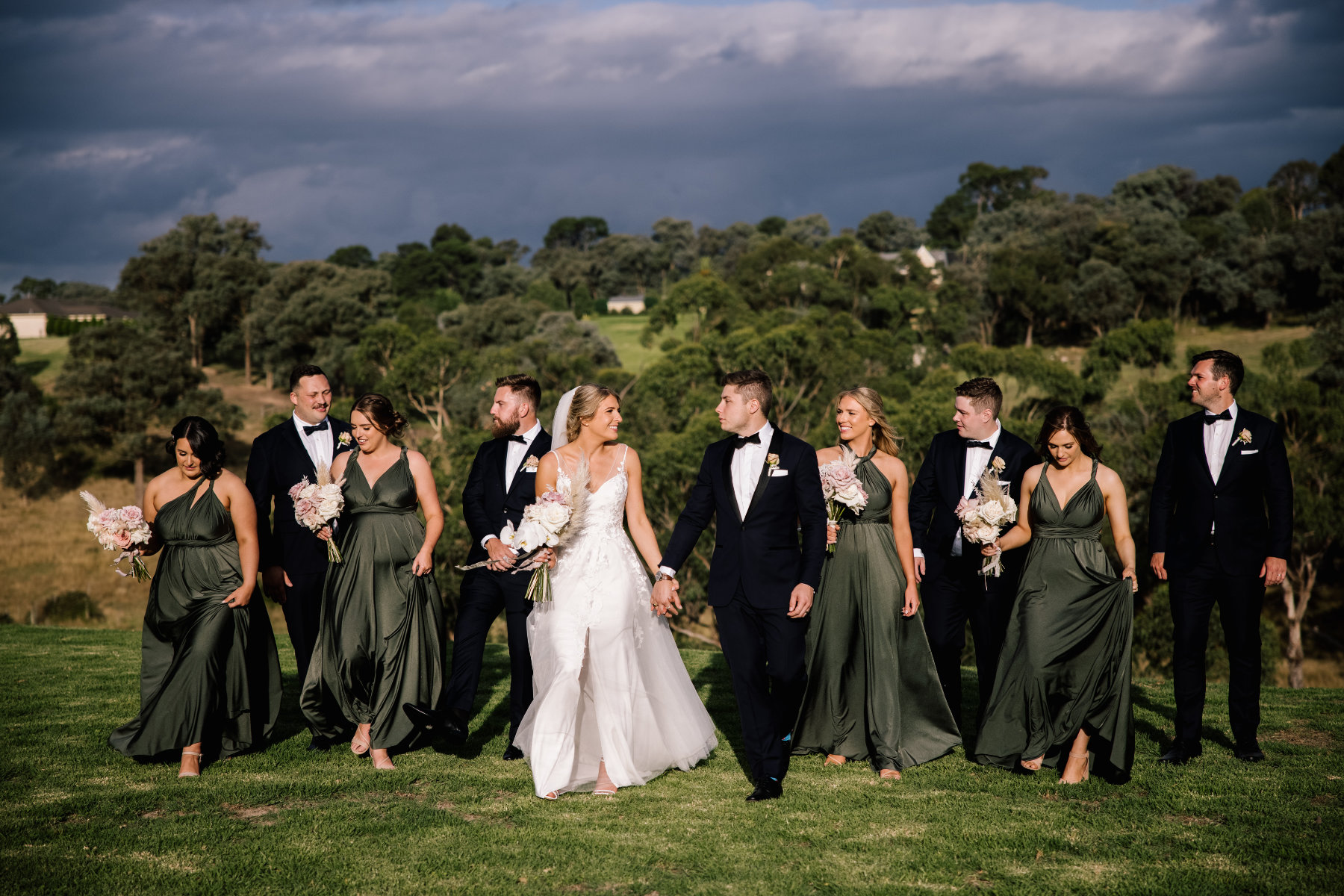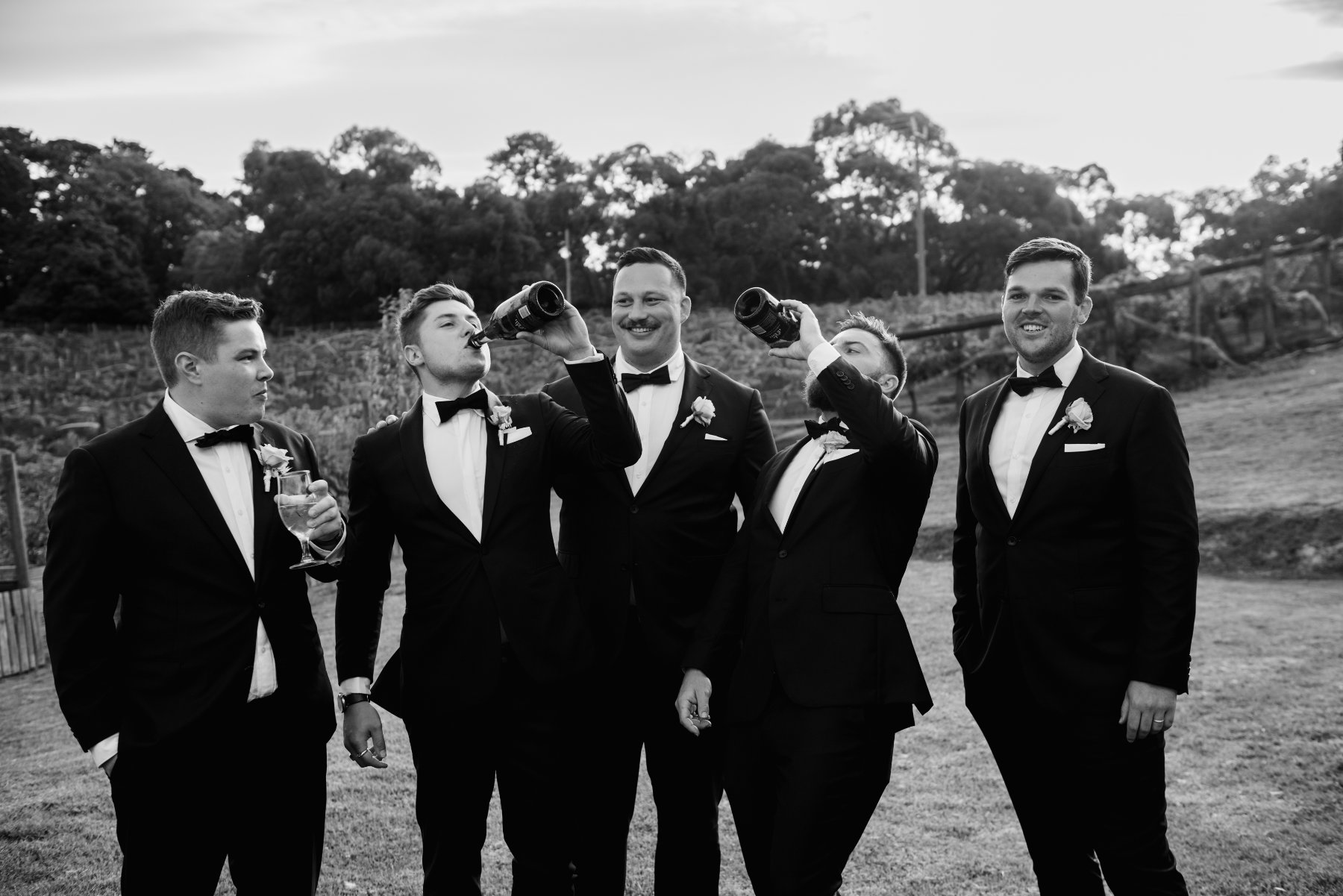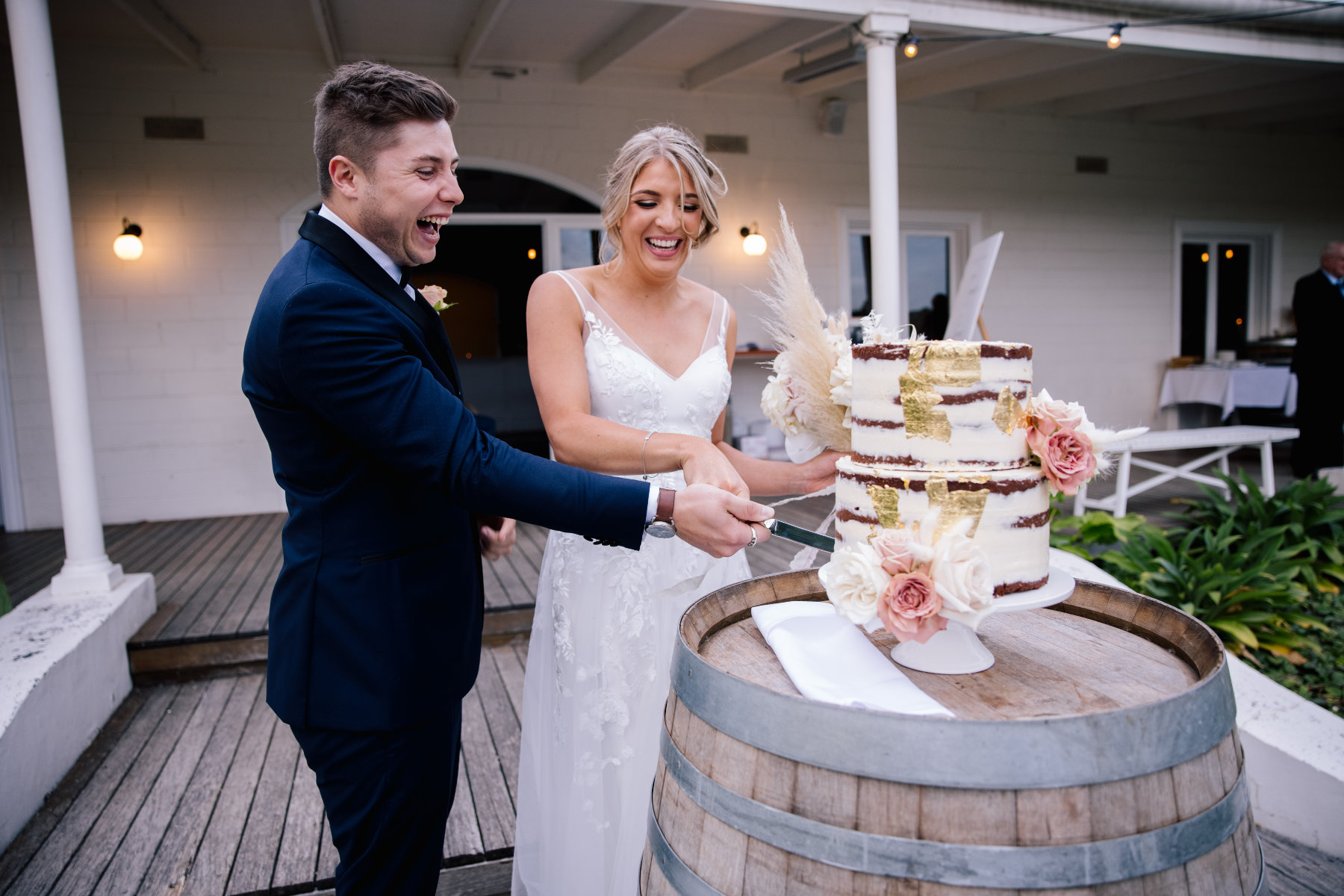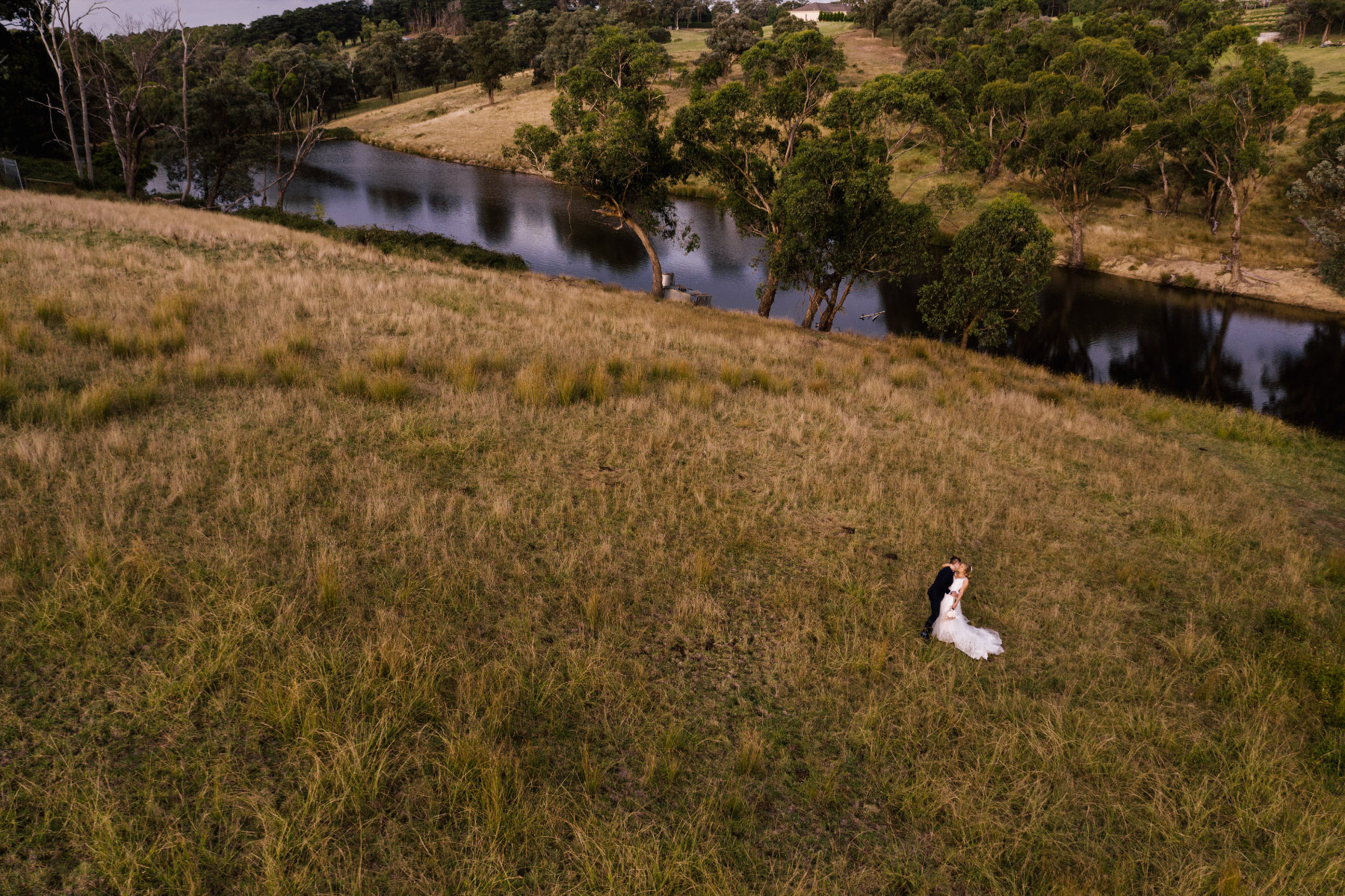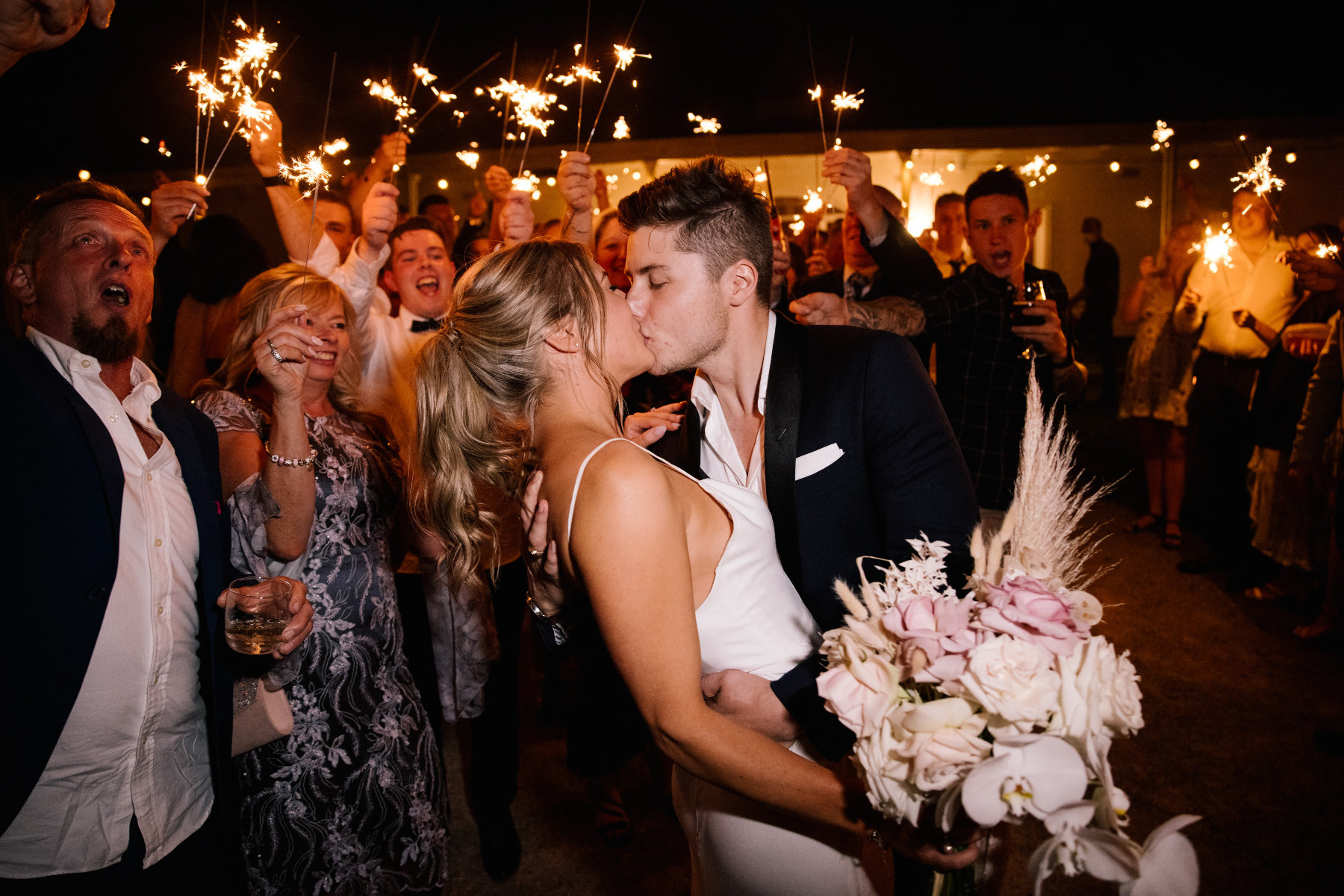 Loving the vibe of this Yarra Valley wedding? Check out these Yarra Valley wedding venues and start planning your own Yarra Valley wedding today.
MORE YARRA VALLEY VENUES THIS WAY