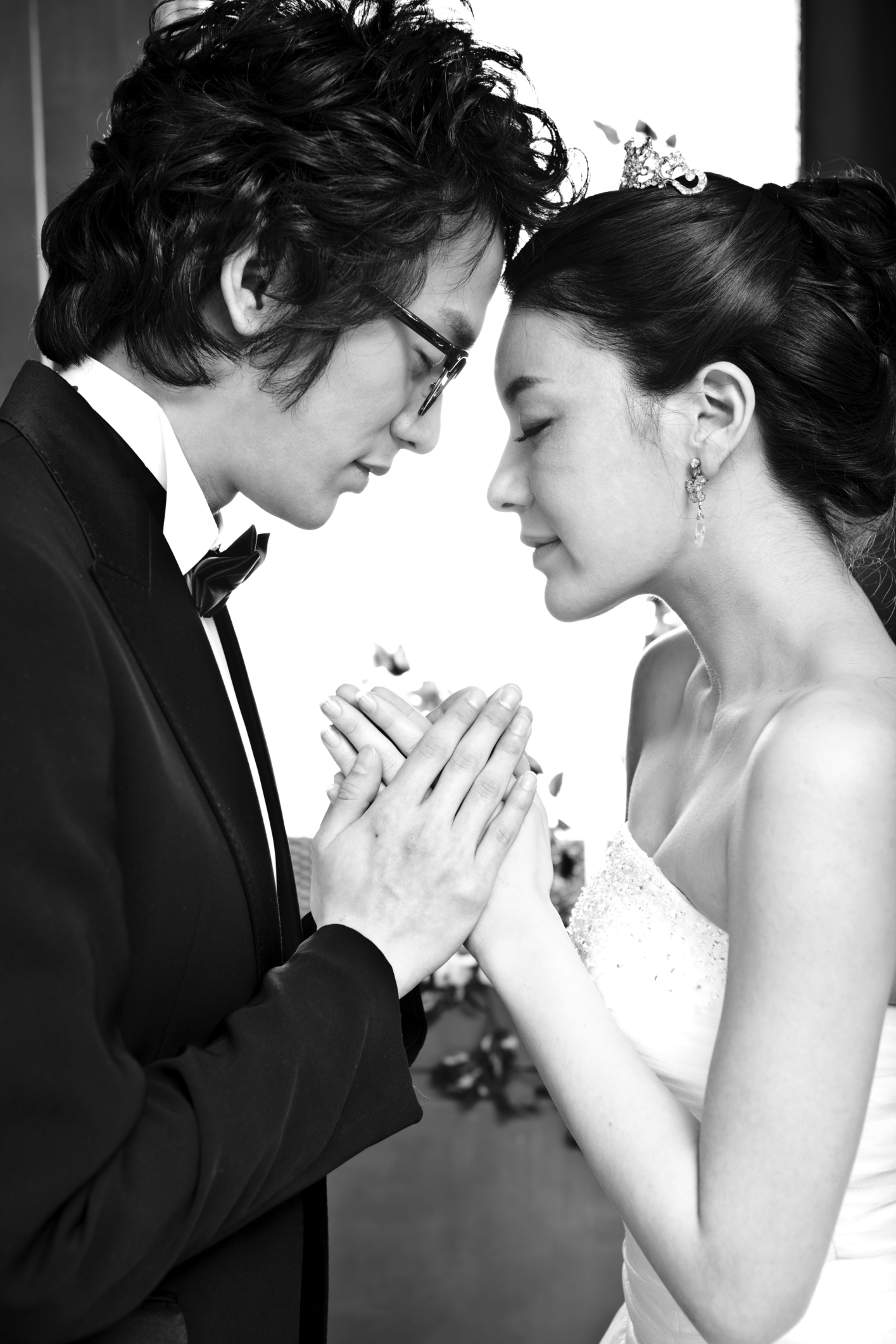 The giving of a wedding blessing or sharing of a wedding prayer is an ancient tradition in many parts of the world, especially as part of a religious wedding ceremony.
While some couples receive a blessing from their priest or other religious officiant during their wedding ceremony, for others, it comes via their MC or a family elder, who will lead guests to share in a wedding blessing before the main meal.
Here are some wedding blessing options, if you're looking for a little spiritual inspiration:
Longtime Sun, a traditional Irish wedding blessing

May the longtime sun shine on you;
All love surround you;
And the pure light within you;
Guide you on your way;
Akal, Akal, infinity….
Akal, Akal, no end
Seven wedding blessings
Because you have chosen a life together,
May your joy deepen;
May your wisdom increase;
May your passion for life and each other intensify;
May your compassion for yourselves and others expand;
May our support and gentleness toward each other grow;
May your generosity to yourselves, each other, and your community be enhanced;
May goodness abide with you always and may you flourish and prosper together.
By Davi Walders
A Christian blessing
Dear Lord,
We have come before you this day to give thanks for the love you have shared with these two people.
We ask that you help <insert groom's name> and <insert bride's name> to always remember when they first met and to remember the strong love that grew between them.
To work that love into practical things so nothing can divide them. Please help them find words both kind and loving and hearts always ready to ask forgiveness as well as able to forgive.
Dear Lord, we put this marriage into your hands.
Amen
A native American blessing

May the sun bring you new energy by day;
May the moon softly restore you by night;
May the rain wash away your worries;
May the breeze blow new strength into your being.
A short traditional Irish blessing
May God be with you and bless you;
May you see your children's children;
May you be poor in misfortunes and rich in blessings;
May you know nothing but happiness;
from this day forward.
A traditional Hebrew blessing
Blessed art thou, O Lord our God, King of the universe, who hath created joy and gladness, bridegroom and bride, mirth and exultation, pleasure and delight, love and brotherhood, peace and friendship.
May there soon be heard in the cities of Judah, and in the streets of Jerusalem, the voice of joy and gladness, the voice of the bridegroom and the voice of the bride, the jubilant voice of bridegrooms from the wedding canopy, and of youths from their feasts of song.
Blessed art thou, O Lord, who gives the Bridegroom joy in his bride.