Separated by thousands of kilometres, it was 500 emails that brought together Xiaowen Lei and Stephen Cox.
They met through a mutual friends and built a connection over a few years while Xiaowen was living in China and Stephen, Australia. Communication wasn't easy to begin with, however!' "Stephen sent me a birthday wish over Facebook," explains Xiaowen, 38. "But I couldn't reply to the message because China blocks Facebook."
But emails began and then after Stephen, 43, paid Xiaowen a visit in China, they began using a web chat application. "We exchanged photos to show our daily life, voice messages and later on, video calls," the bride says.
After meeting her family and friends at a later date, Stephen popped the question! "In June, 2014 Stephen came to China to collect me. He passed drinking tests set by my friends," Xiaowen laughs. "It's kind of a Chinese tradition that a man has to pass a drinking test to be able to take his bride away."
They were married with an outdoor wedding on October 26, 2014 in Brisbane's Newstead Park. "Champagne gold sashes used for both ceremony and reception connected the two venues," says Xiaowen.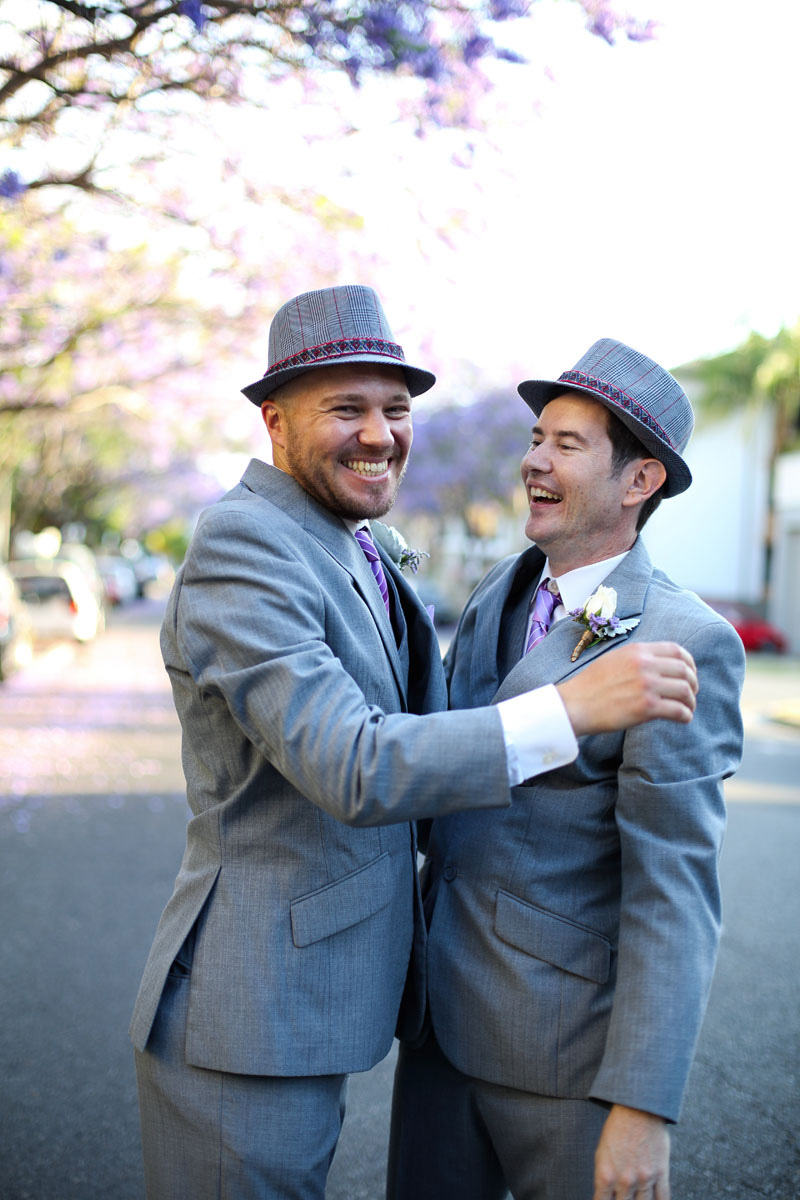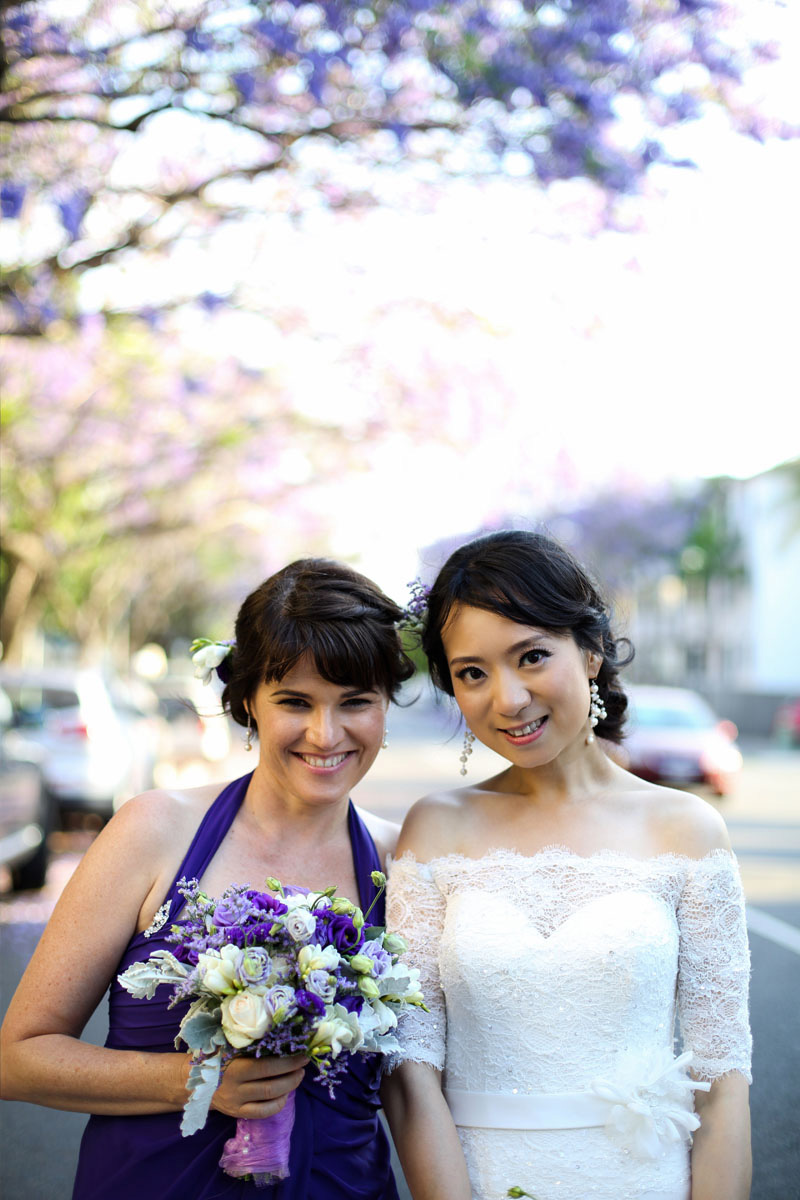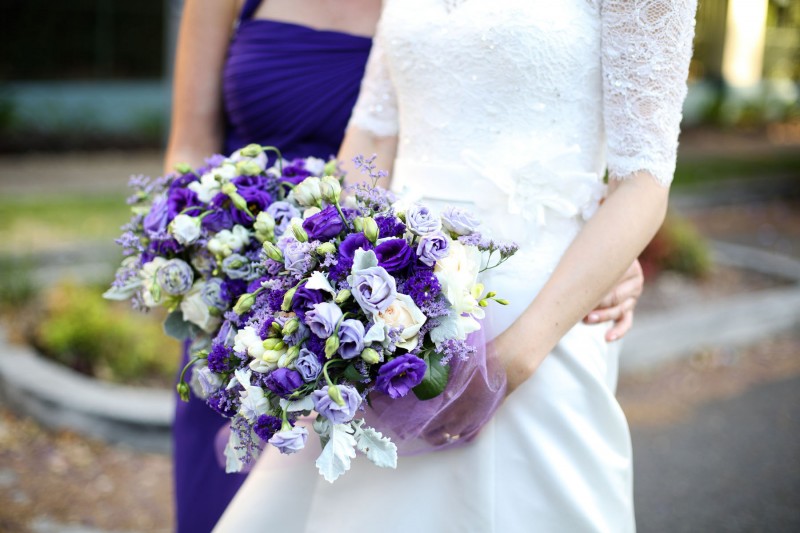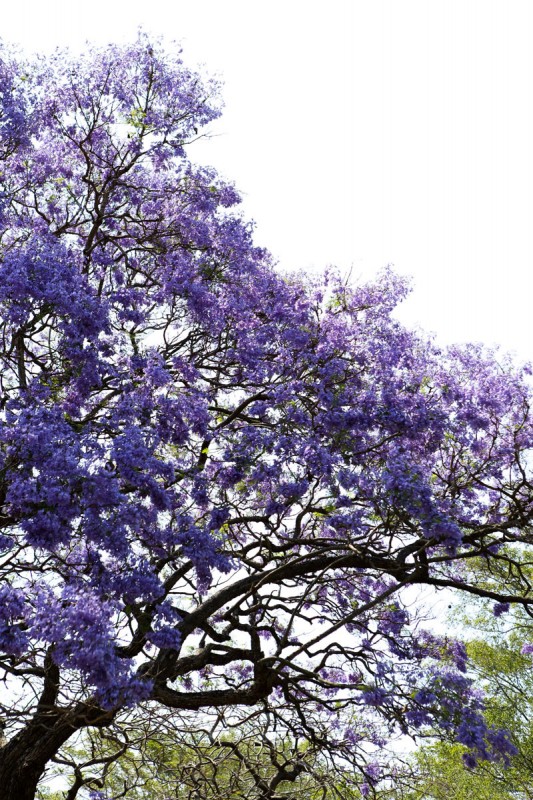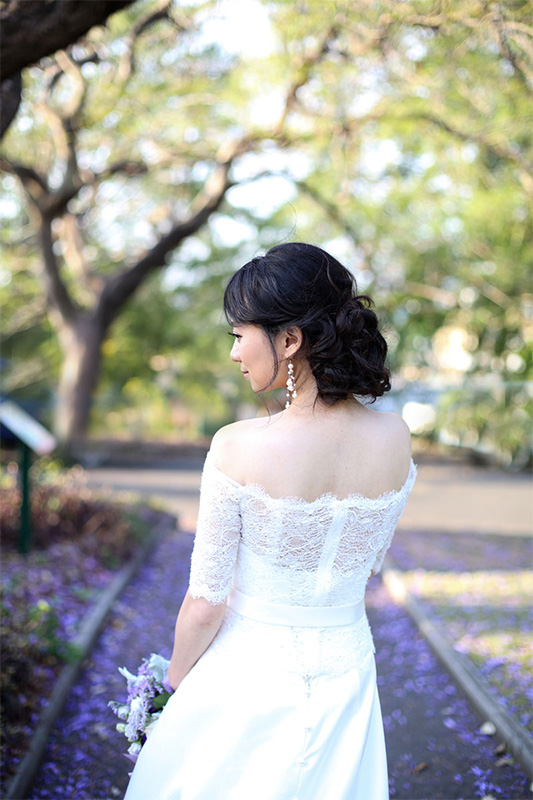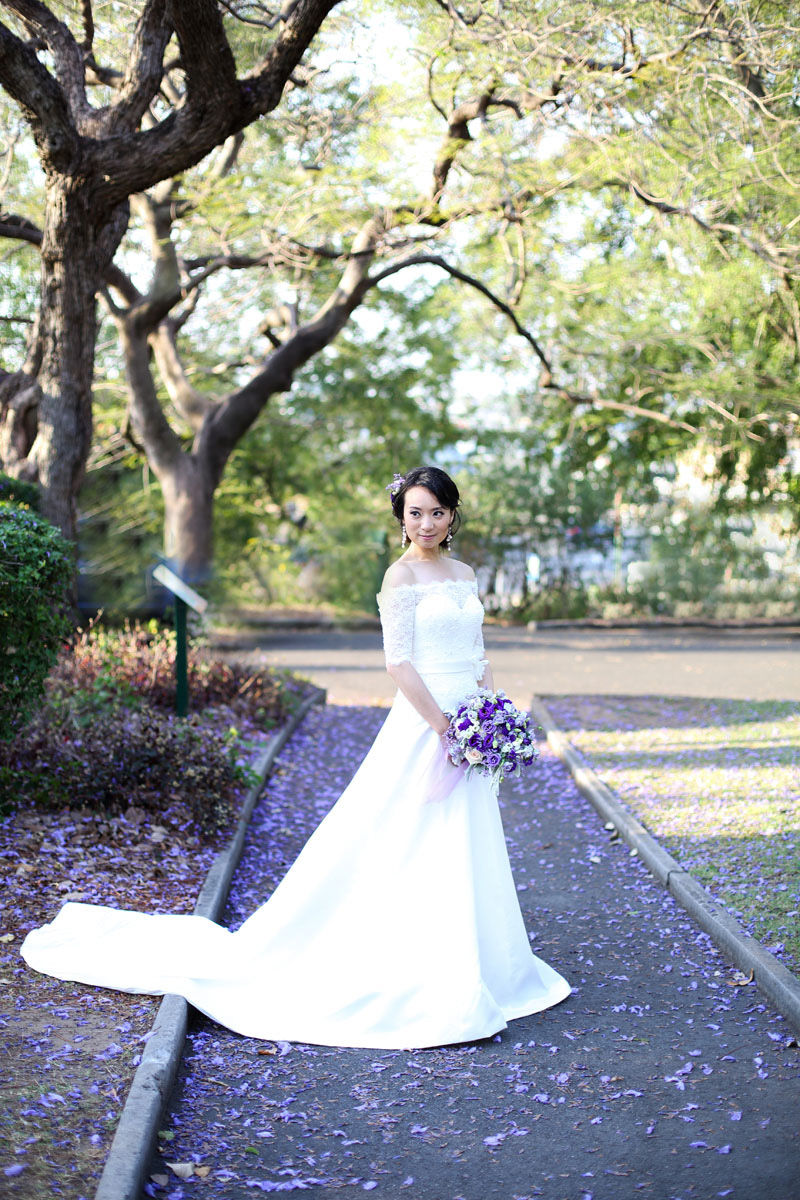 Xiaowen's gown was a gift from a close friend.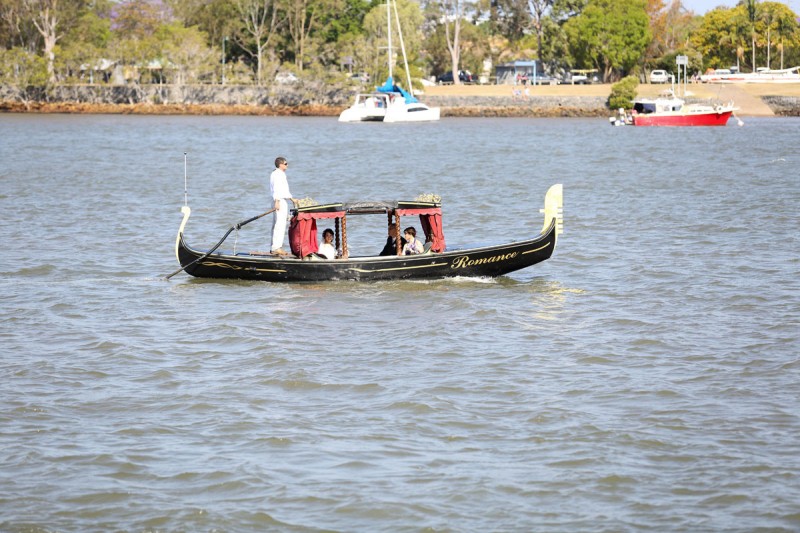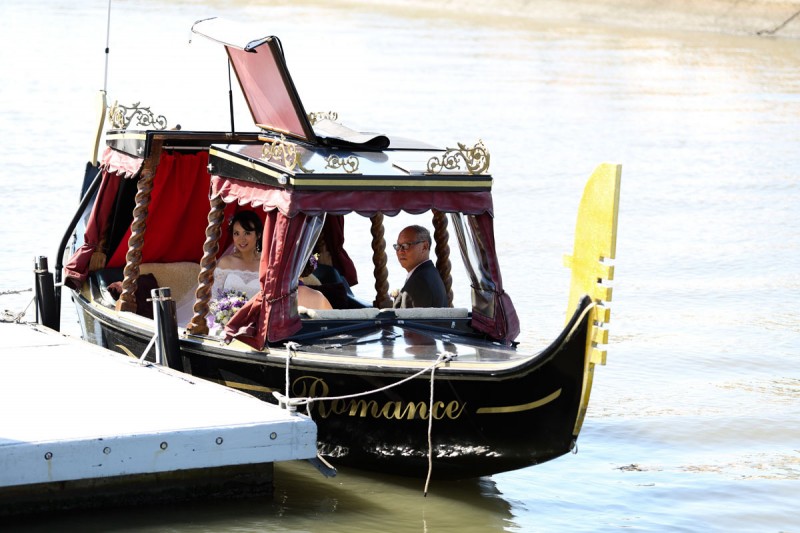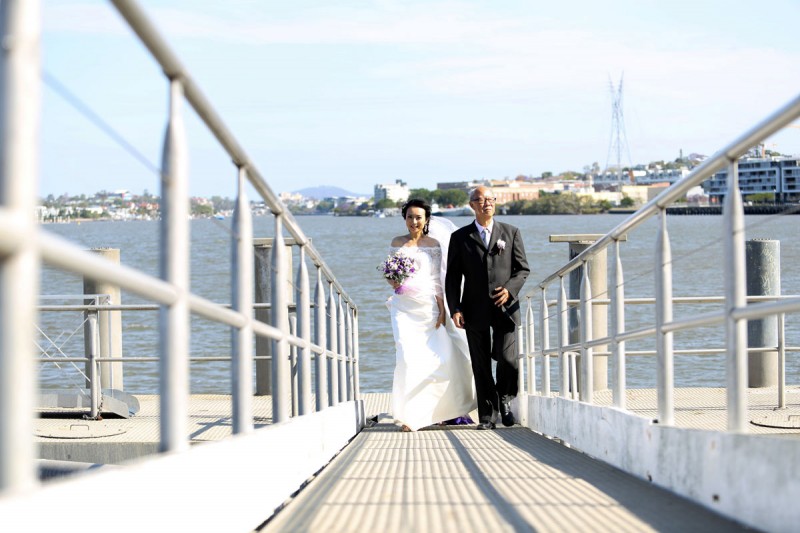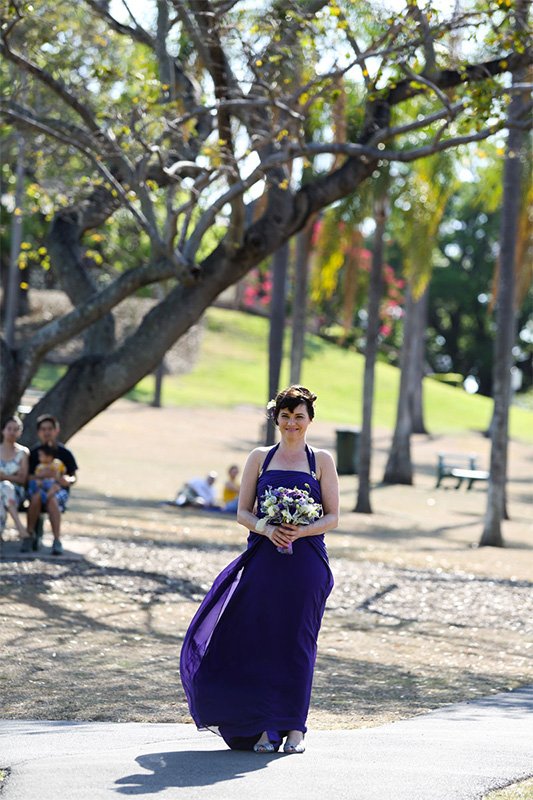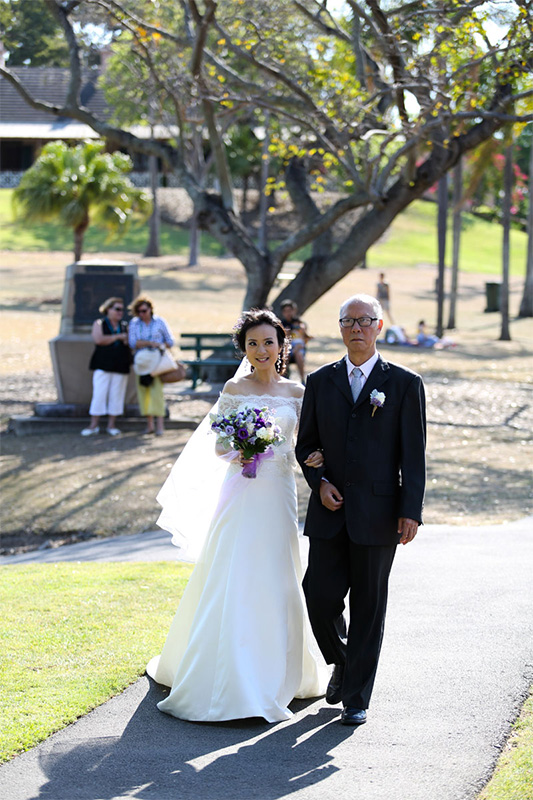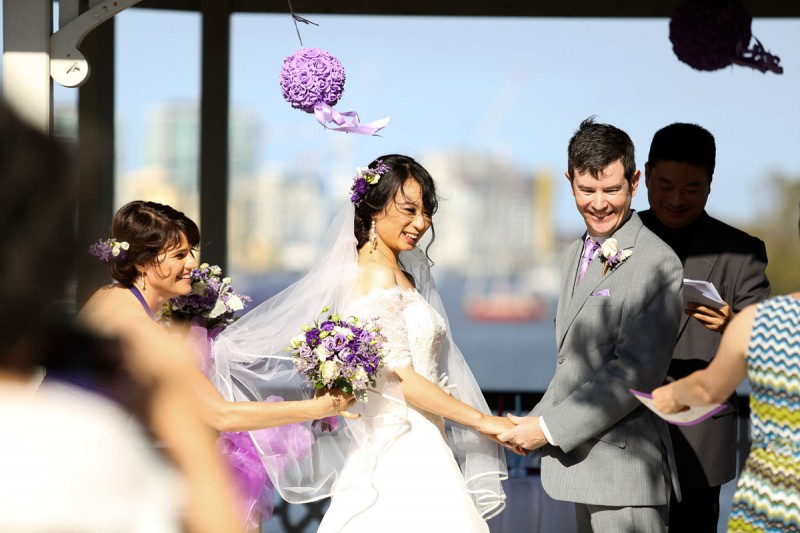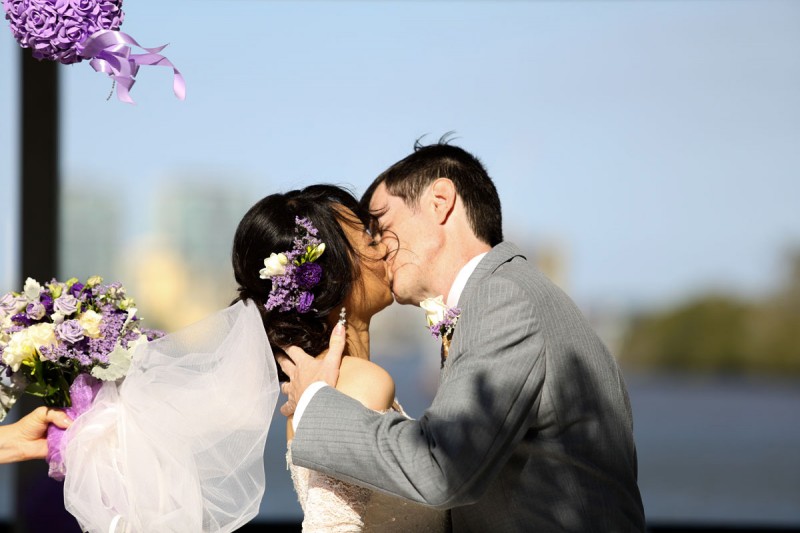 "It was a pleasant sunny – but windy – day in Brisbane when we married," says Xiaowen.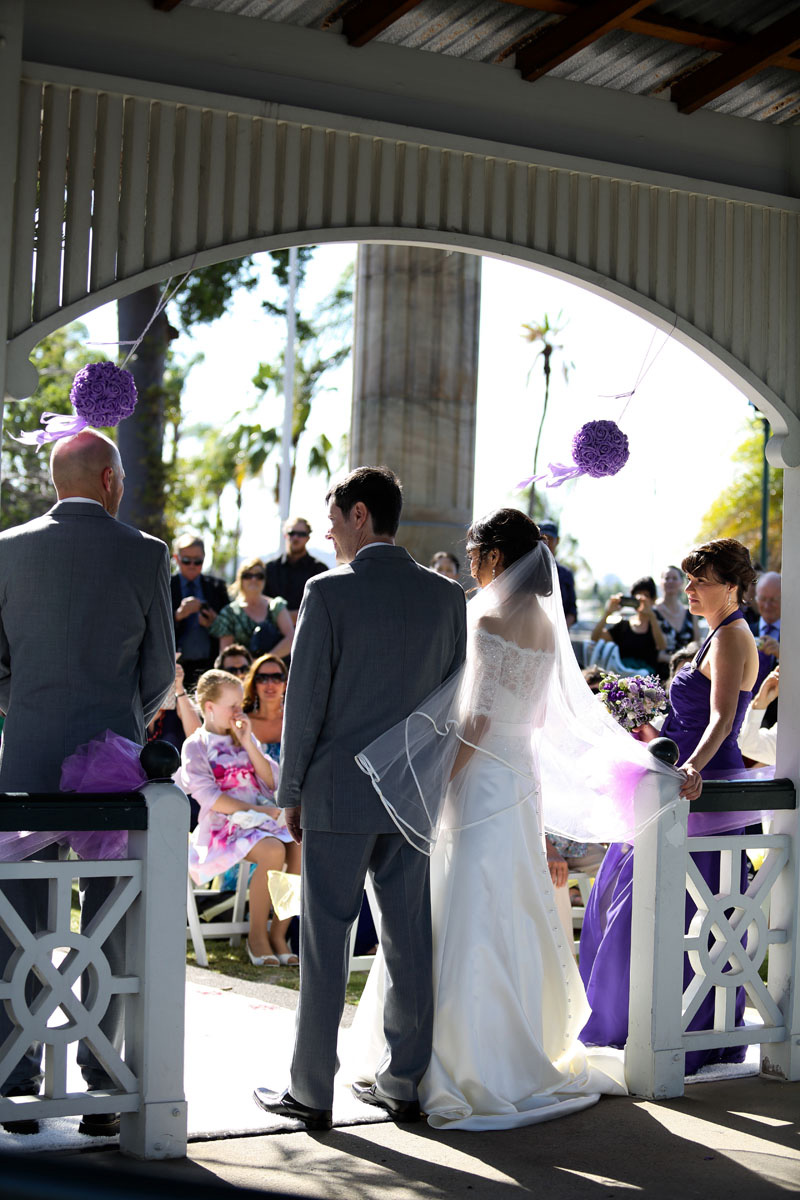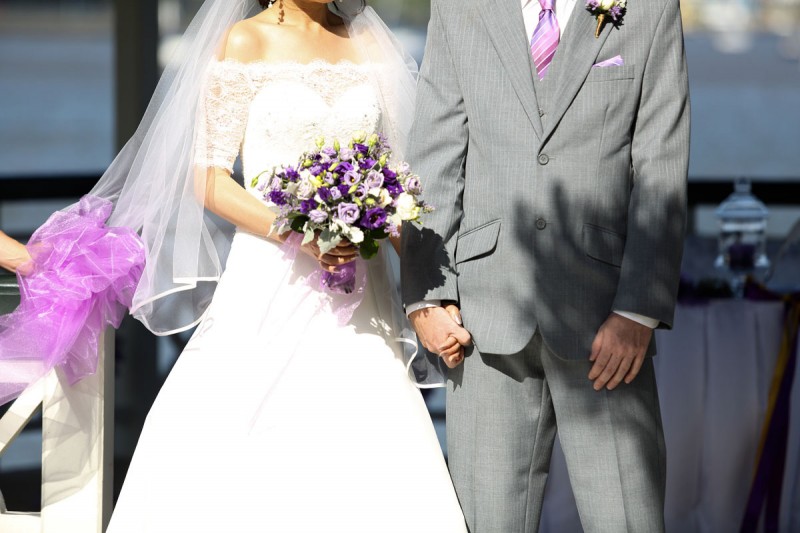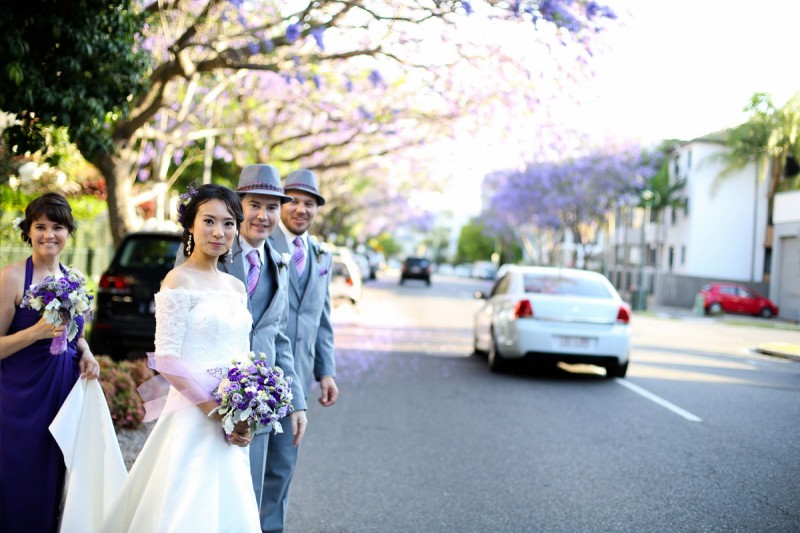 The colour theme was purple and white, fitting for the surrounding Jacaranda trees.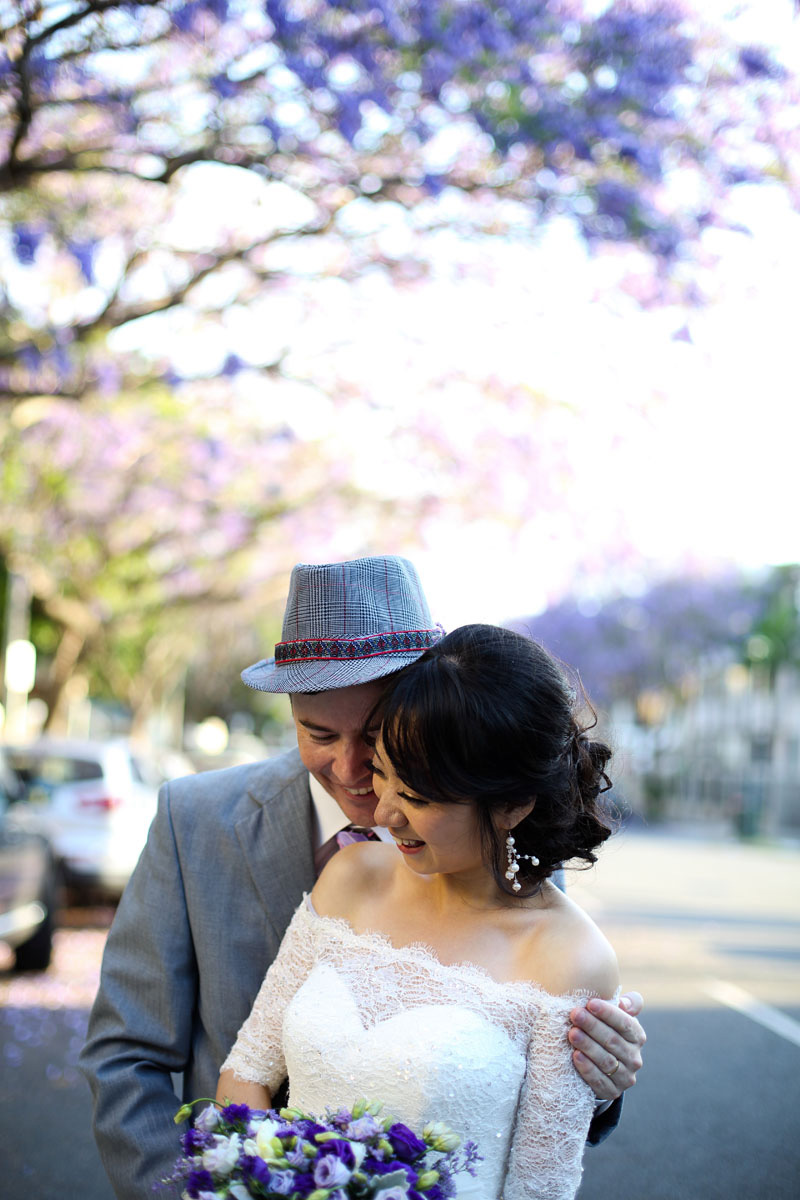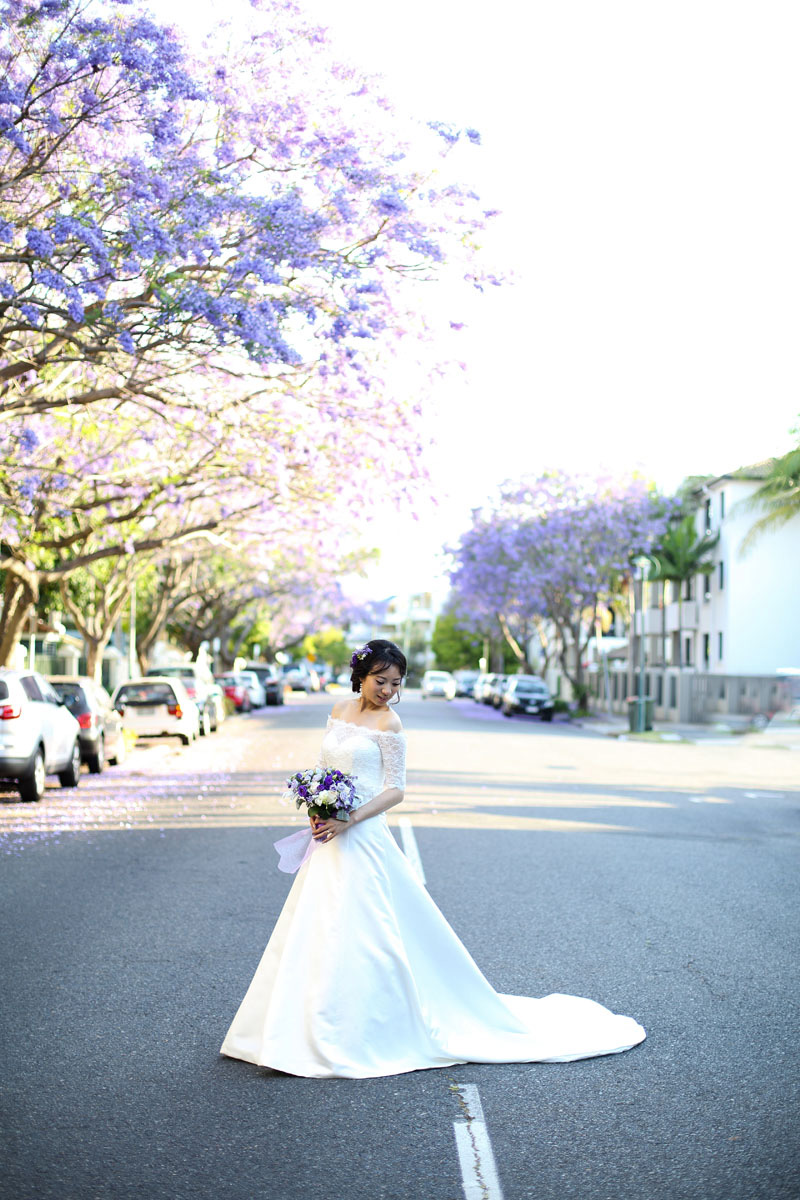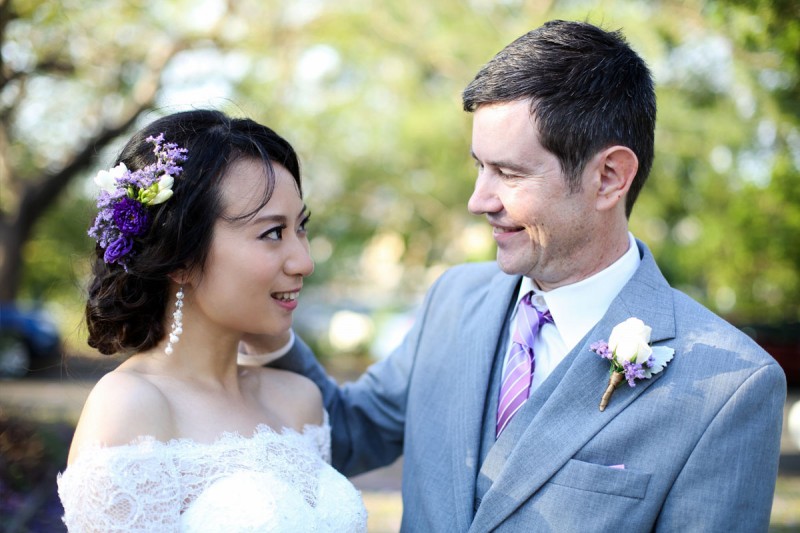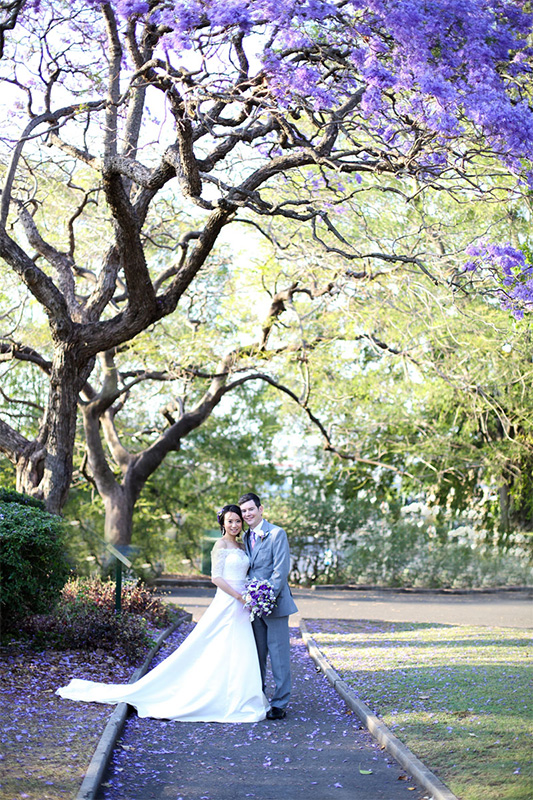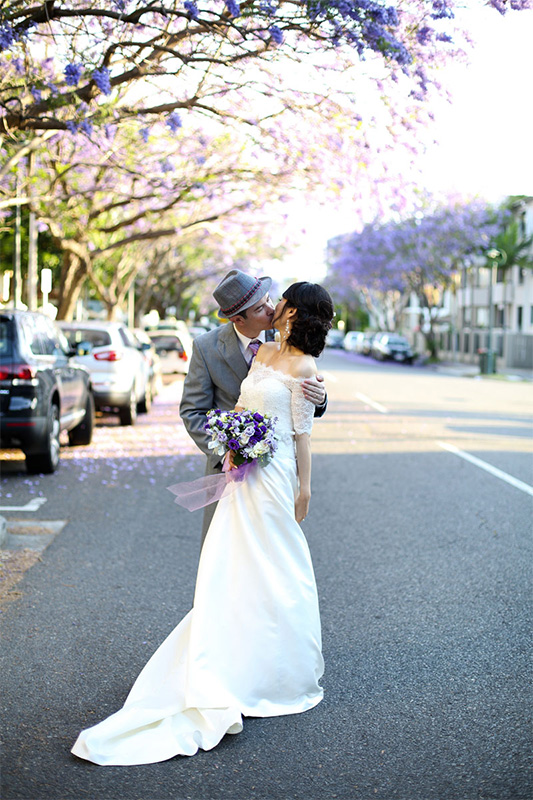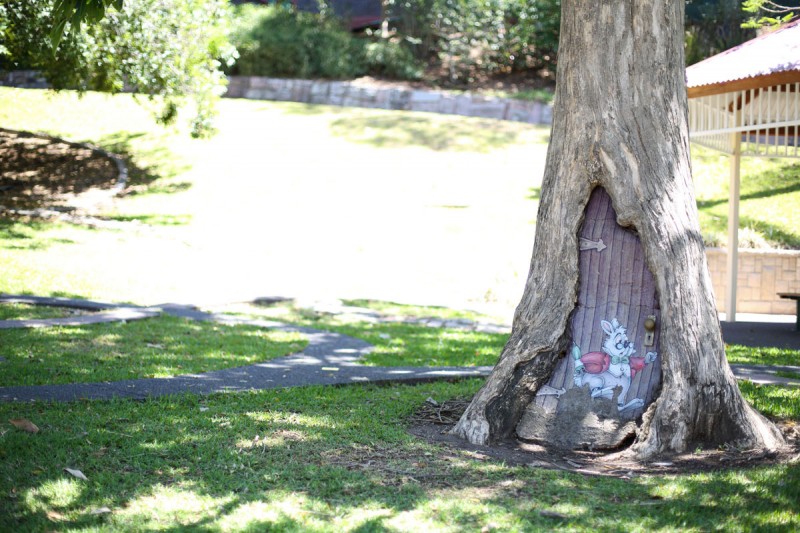 "Don't try to construct a perfect wedding day but instead try your best to create a fun and relaxing day for you and your guests," Xiaowen says to brides-to-be.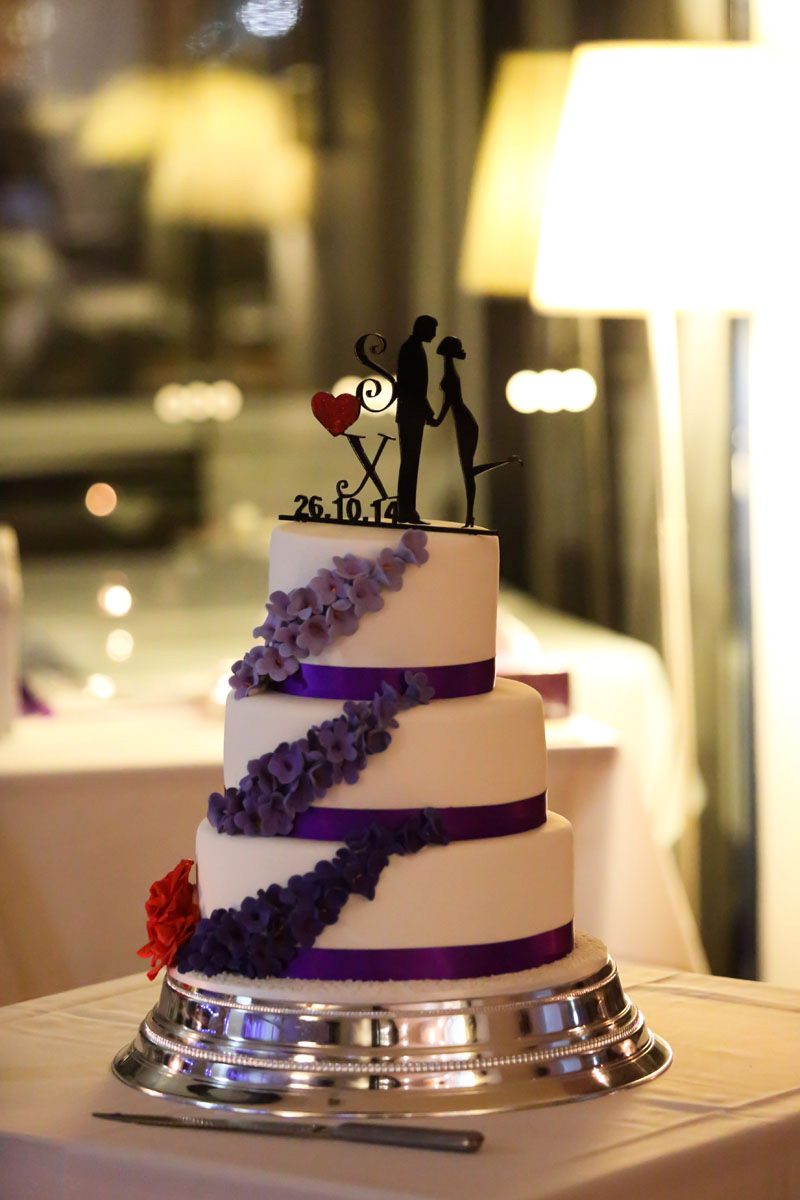 Photos by Tania's Photography.
Featured Suppliers:
Brides Gown: Overseas / Brides Shoes: Jo Mercer / Bridesmaids Dresses: Online / Cake: Sugarcoatme / Celebrant: Bernadette Hammar / Ceremony Music: Own playlist / Ceremony Venue: Newstead Park / Flowers: Daisy Days Florist / Grooms Attire: Ferrari Formalwear & Bridal / Grooms Shoes: Julius Marlow / Groomsmen Attire: Ferrari Formalwear & Bridal / Groomsmen Shoes: Julius Marlow / Hair: Solace Hairdresser / Honeymoon: Byron Bay / Invitations: Bride's friend / Photographer: Tania's Photography / Reception Venue: Aqualinea Restaurant / Rings: Wallace Bishop / Transport: Golden Gondola Cruising / Venue Decor: DIY, Beautiful Weddings, Styled Events / Videographer: A family member / Wedding Night Accommodation: Goldsborough Hotel