Silvia and Leo, both 34, chose the grand Doltone House, Hyde Park for their modern wedding on January 1, 2019.
It followed a ceremony with 275 people at St Peter Chanel in Hunters Hills. "Leading up to our wedding day, we didn't really have any priorities, we just wanted to make sure everyone would have a great day and enjoy themselves," says the bride. "We kept things simple and tried to not go too over the top."
St Peter Chanel is a "beautiful, exclusive and historic" church, says Silvia, that provided an intimate space for their guest list. They chose Dolton House as not many of their loved ones had seen it before. "It was grand and stunning," recalls Silvia. "The detail in the big windows, to the carpet, I knew we needed to have our party there."
The couple ran with the gold and black the venue offered, opting for black tablecloths and napkins, and gold cutlery and charge plates. "For the guest tables, we had oval and king's tables. On the oval table's we used gold candelabras, tea lights and posies. Whereas on the king's tables we used gold urns and gold candles running down the length of the table."
Photos courtesy of In A Maze.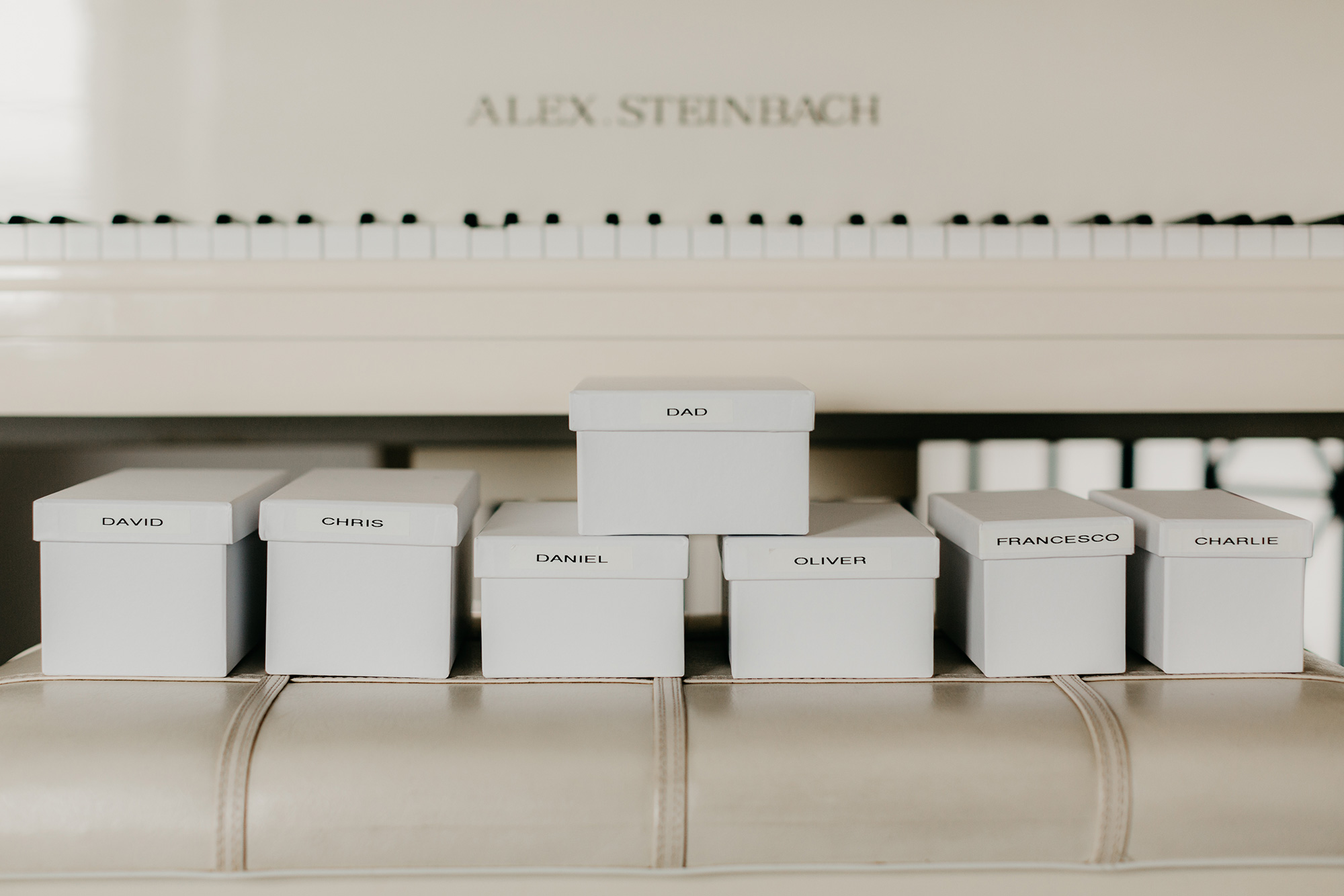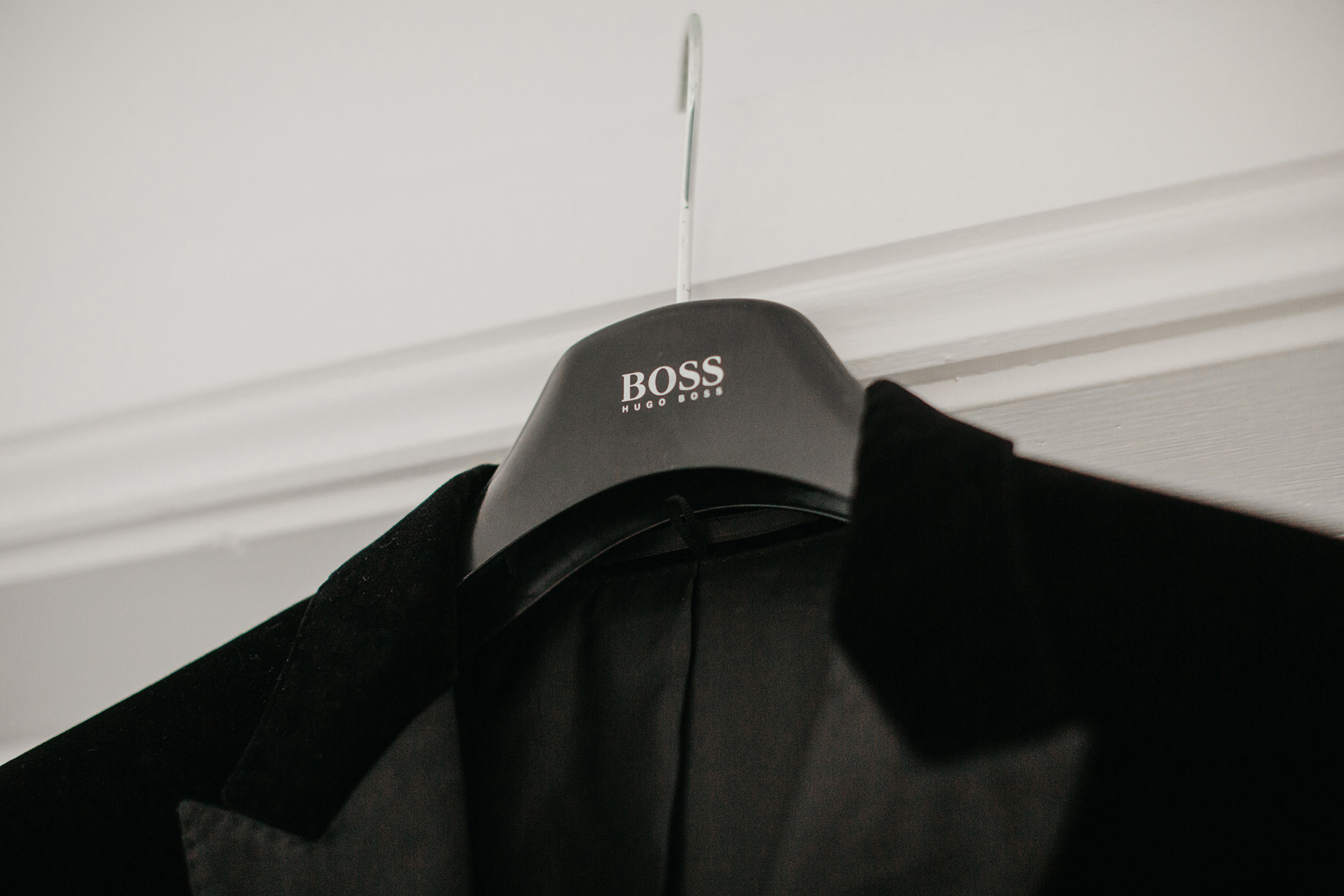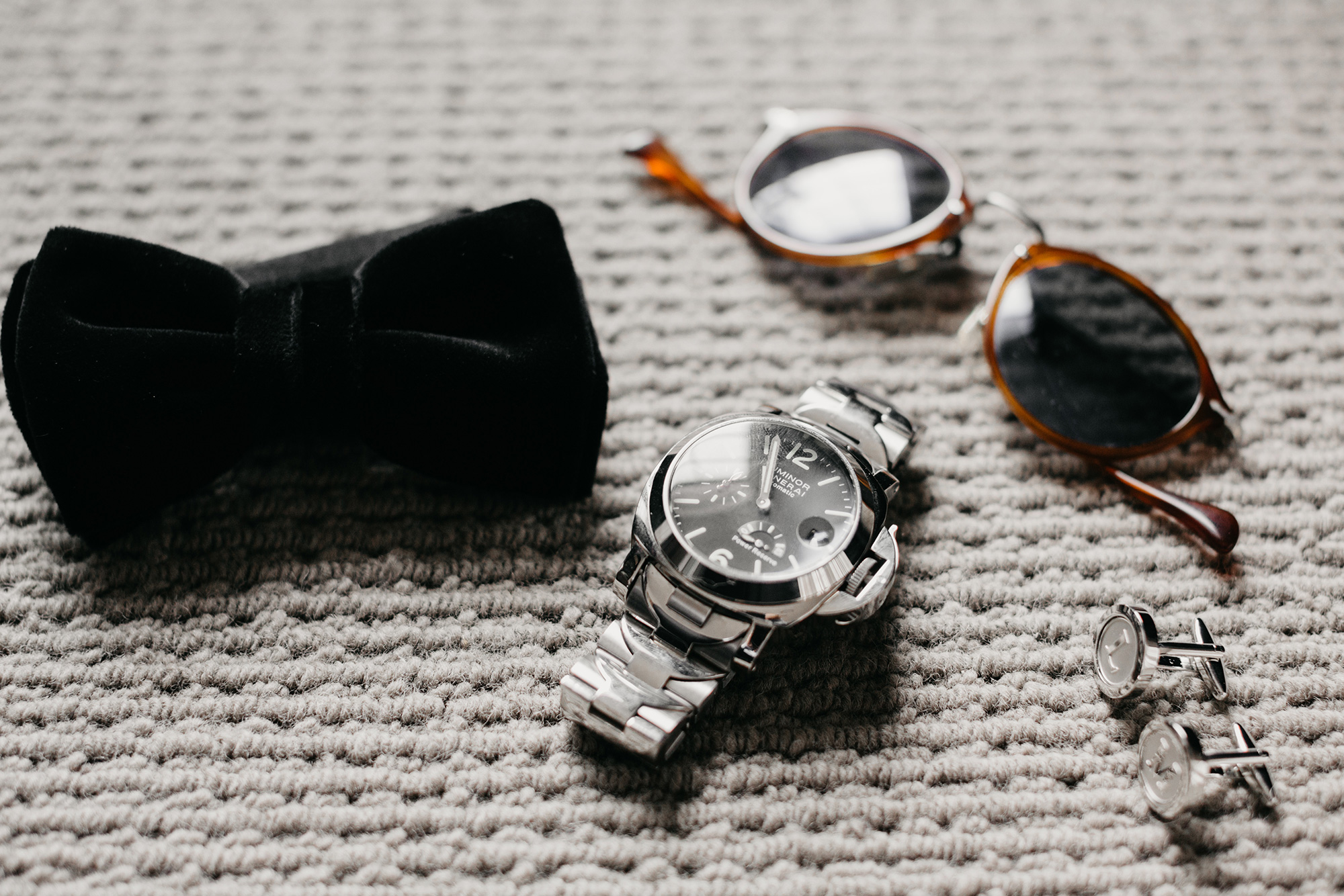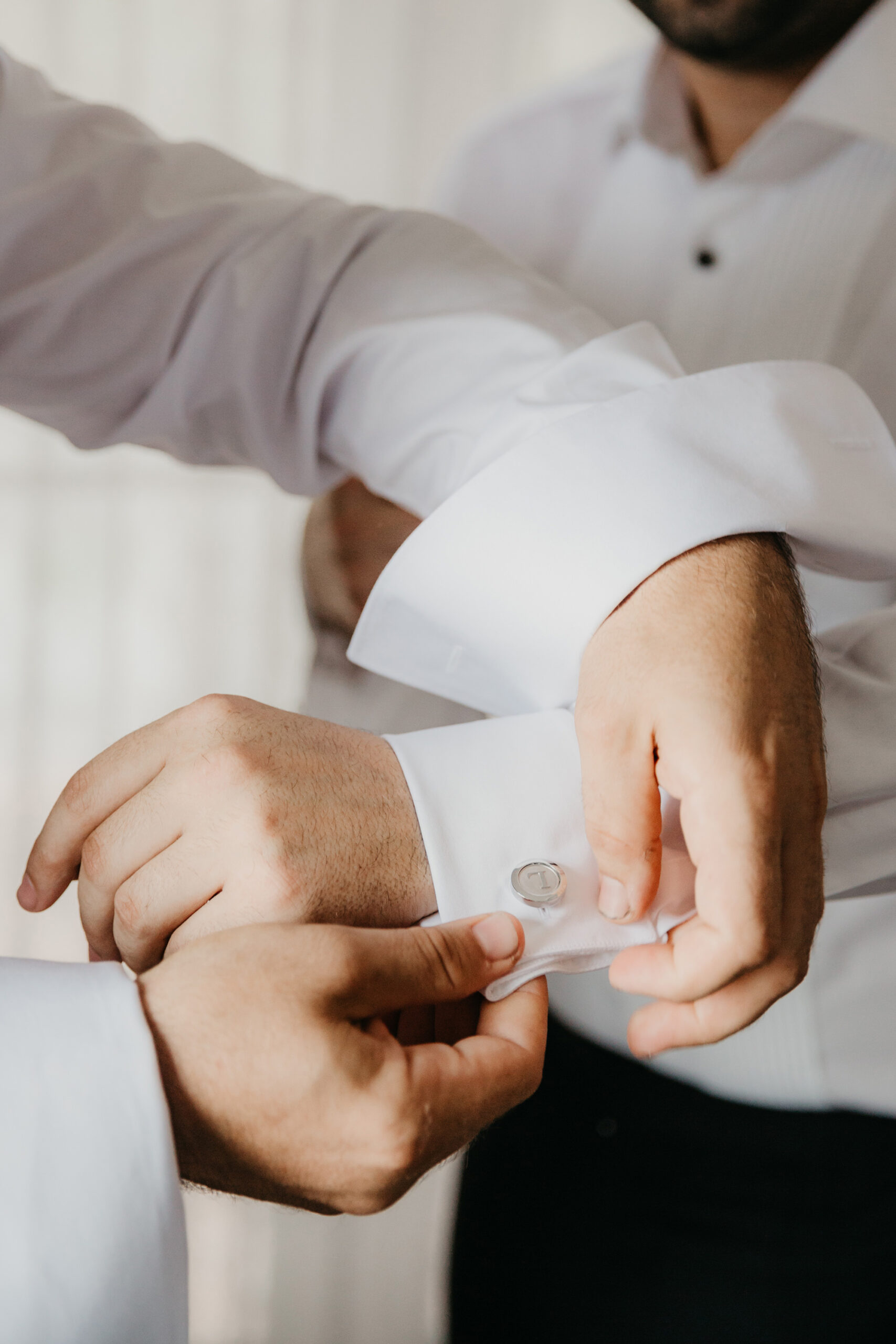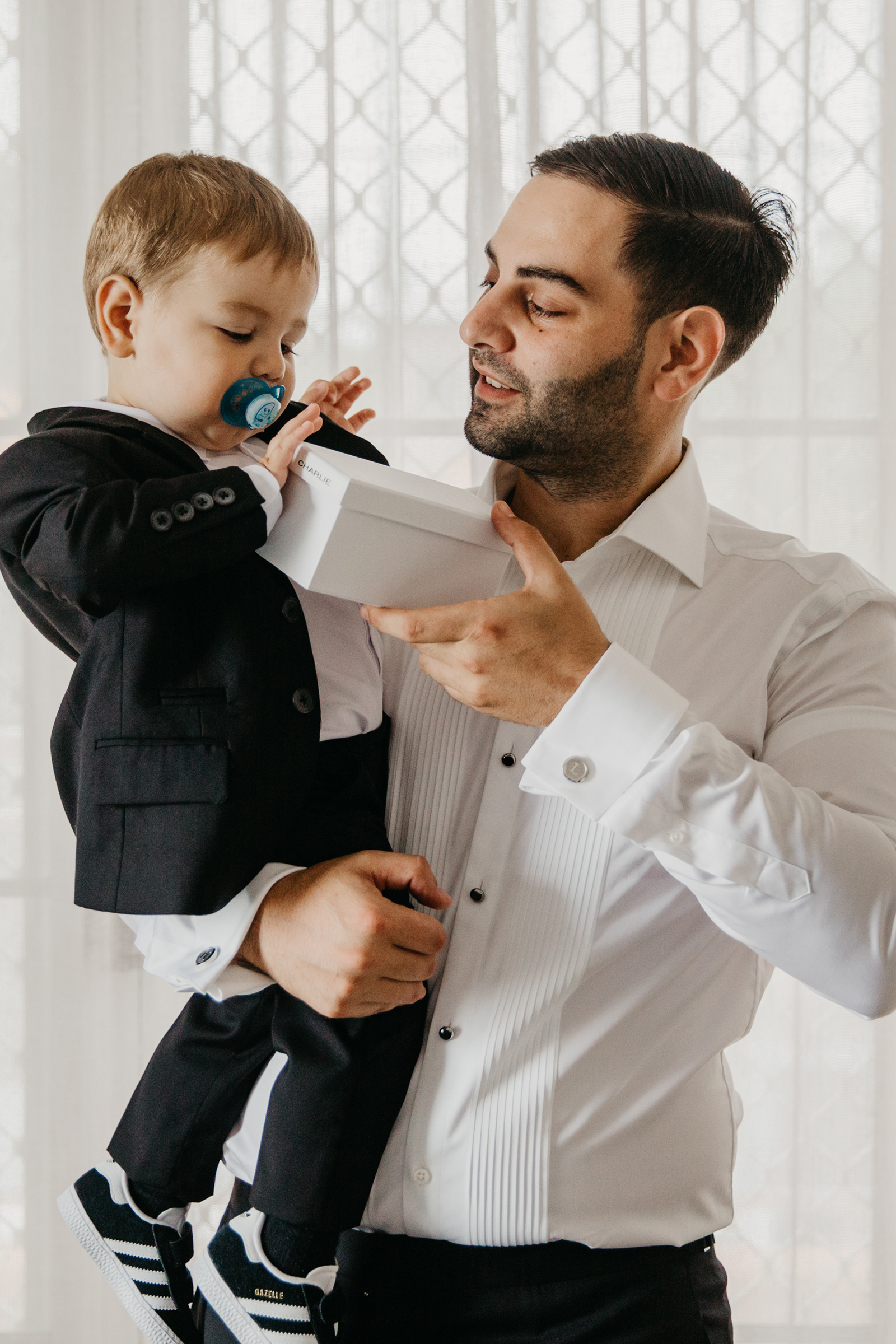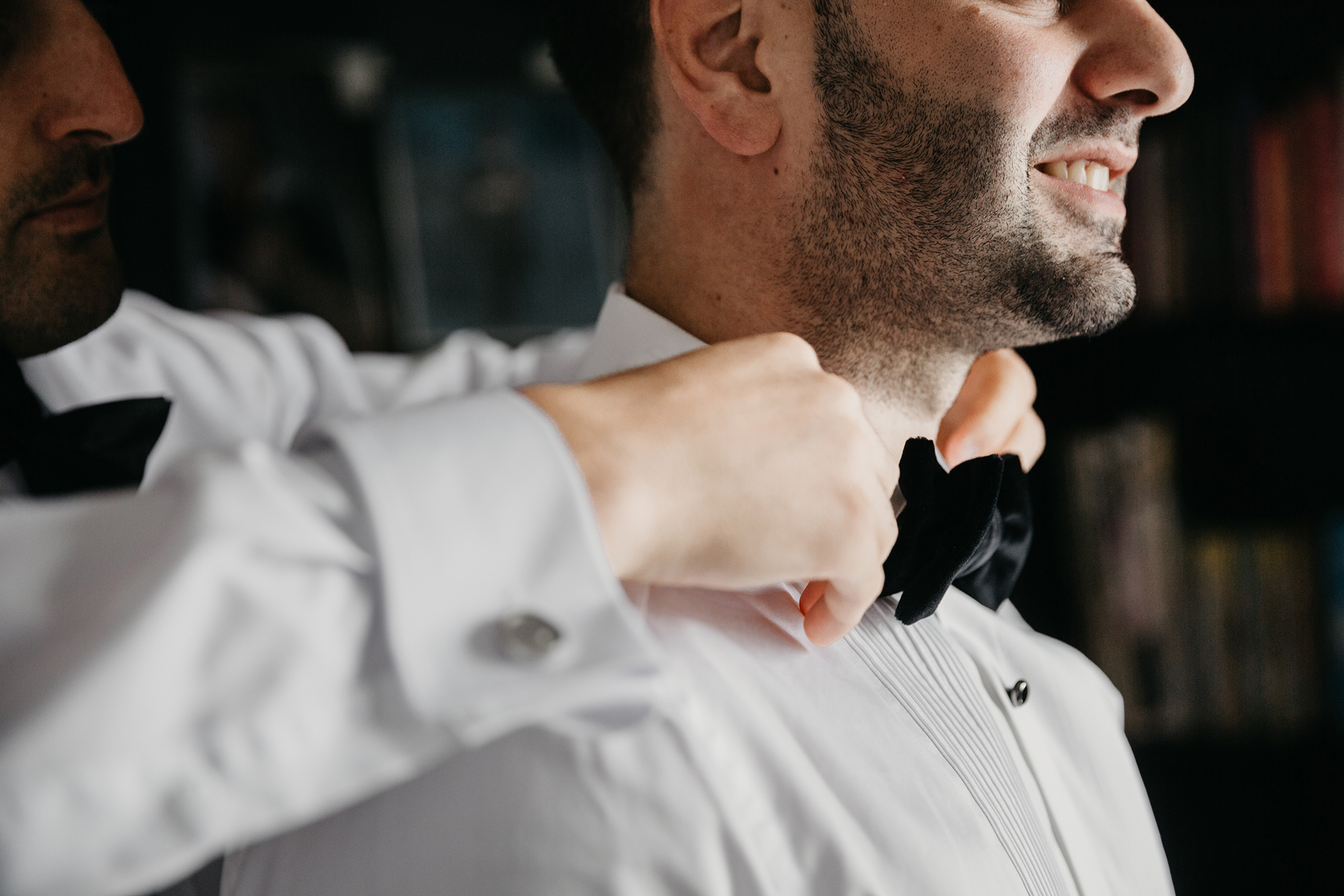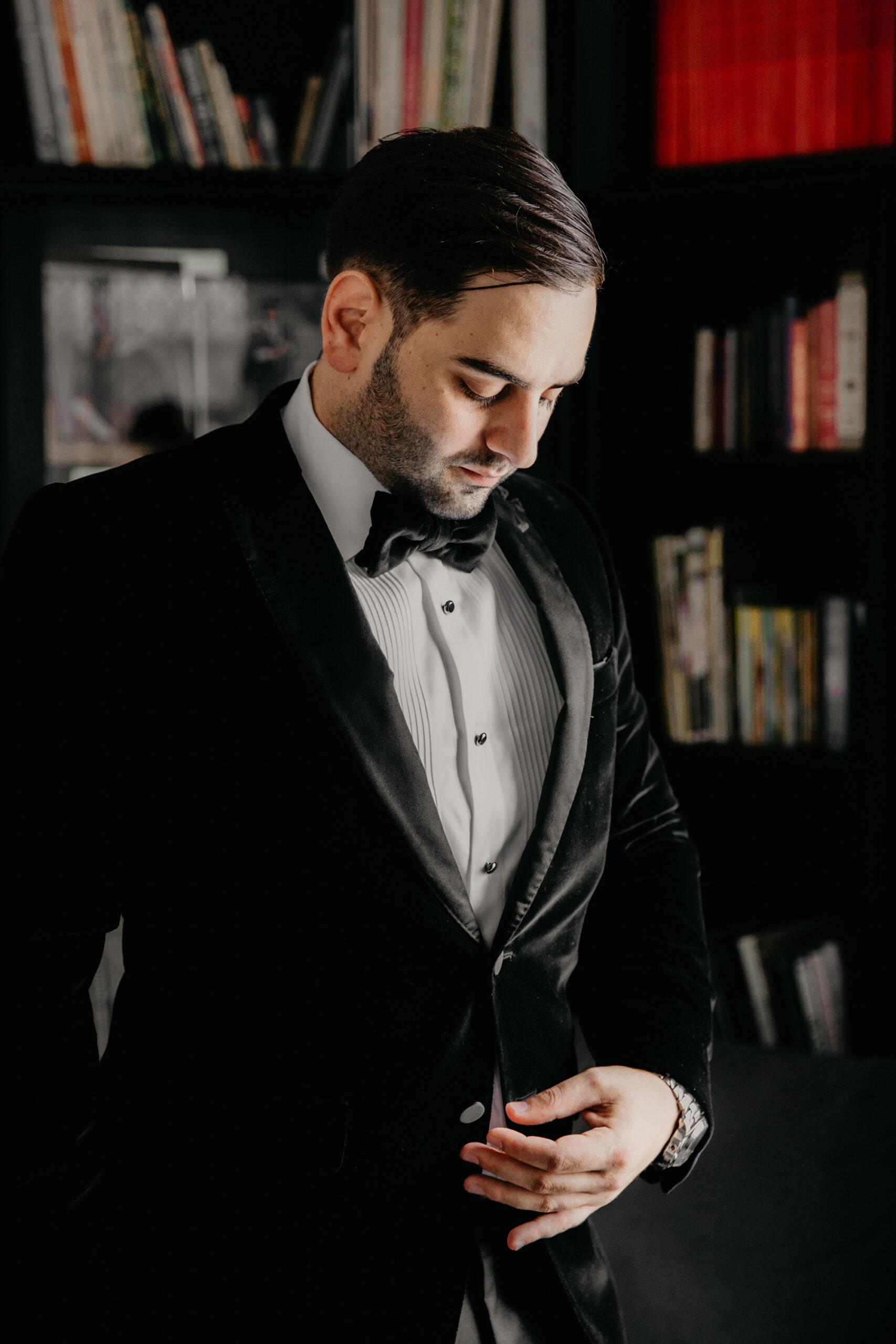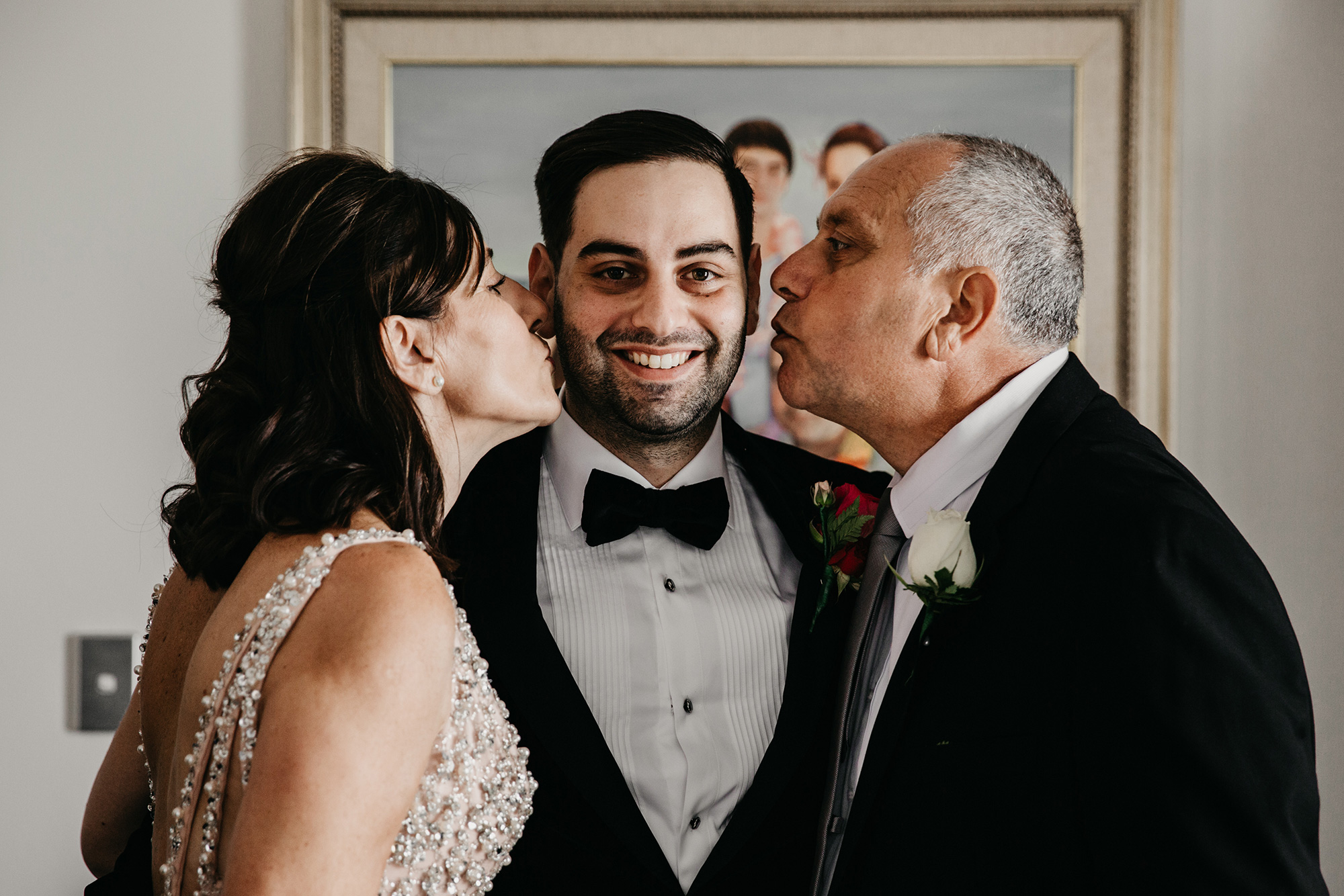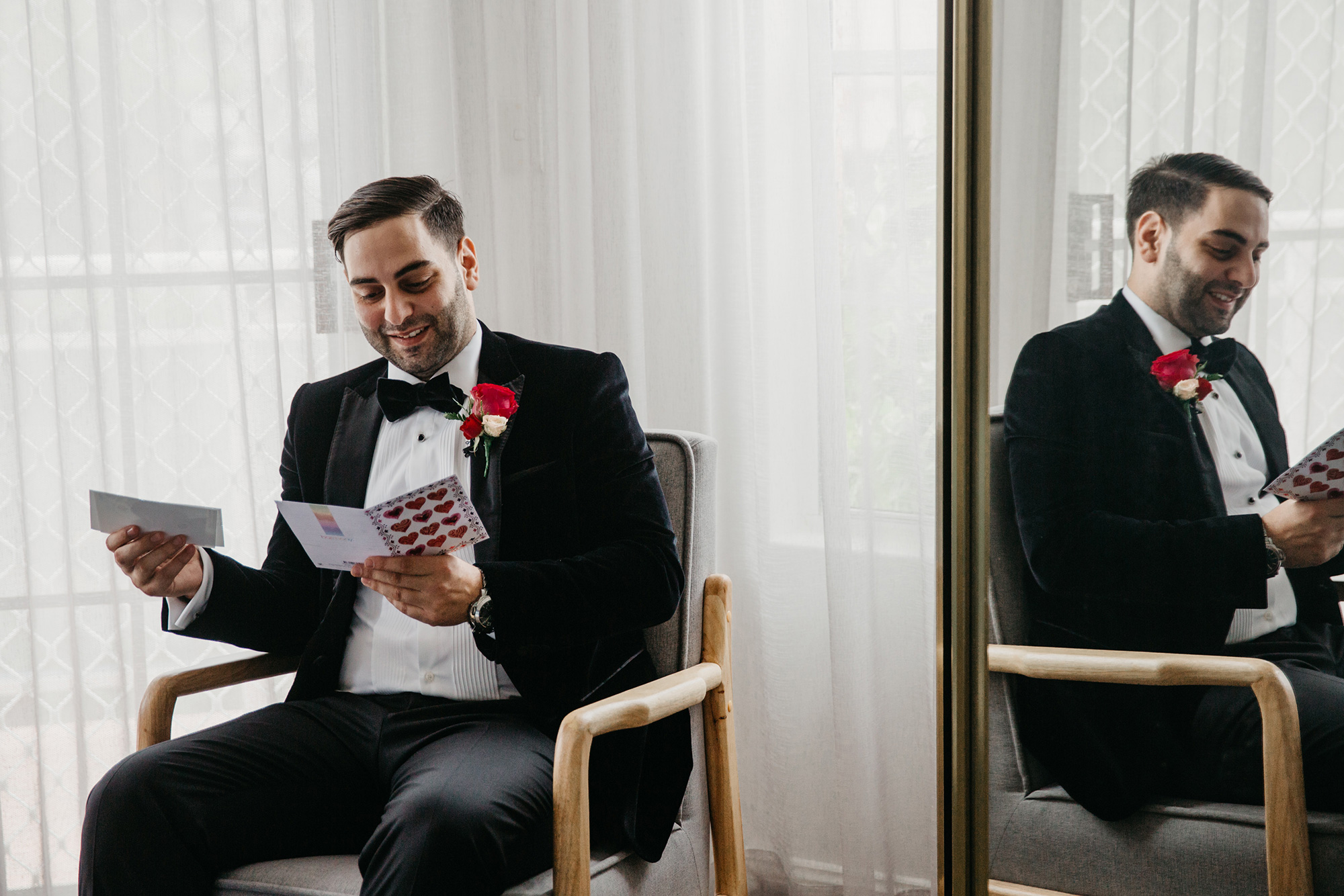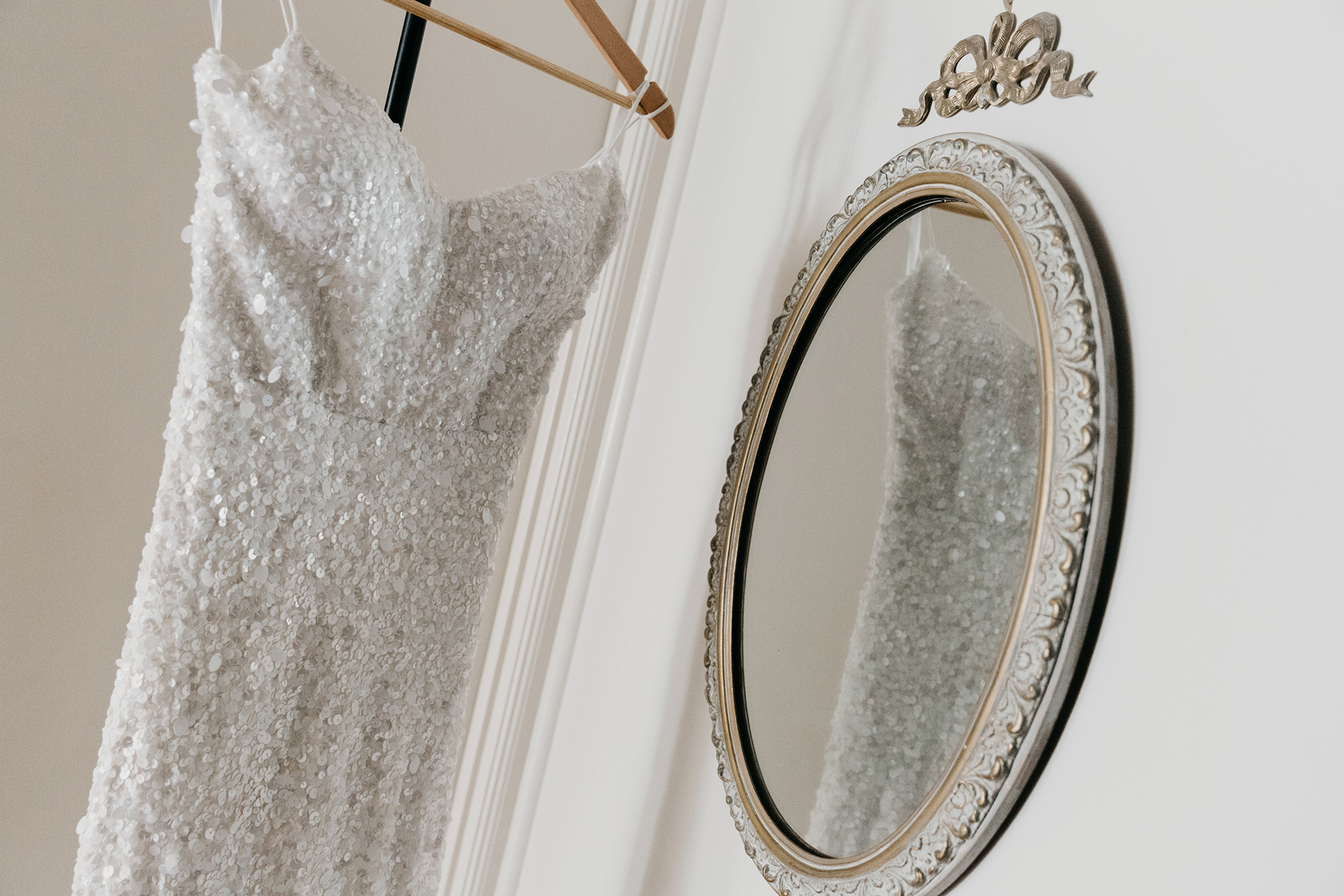 Silvia's stunning gown had a detachable train.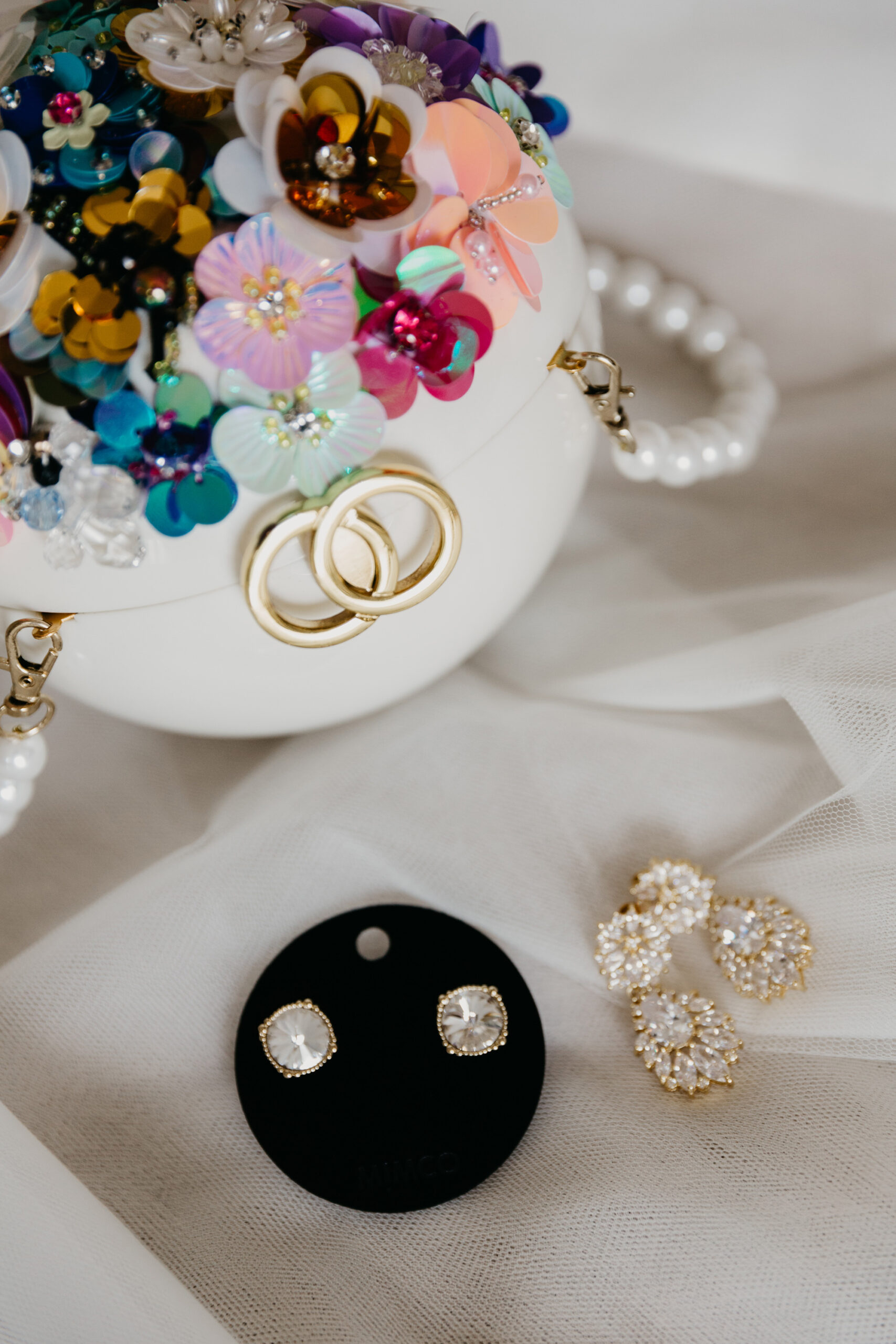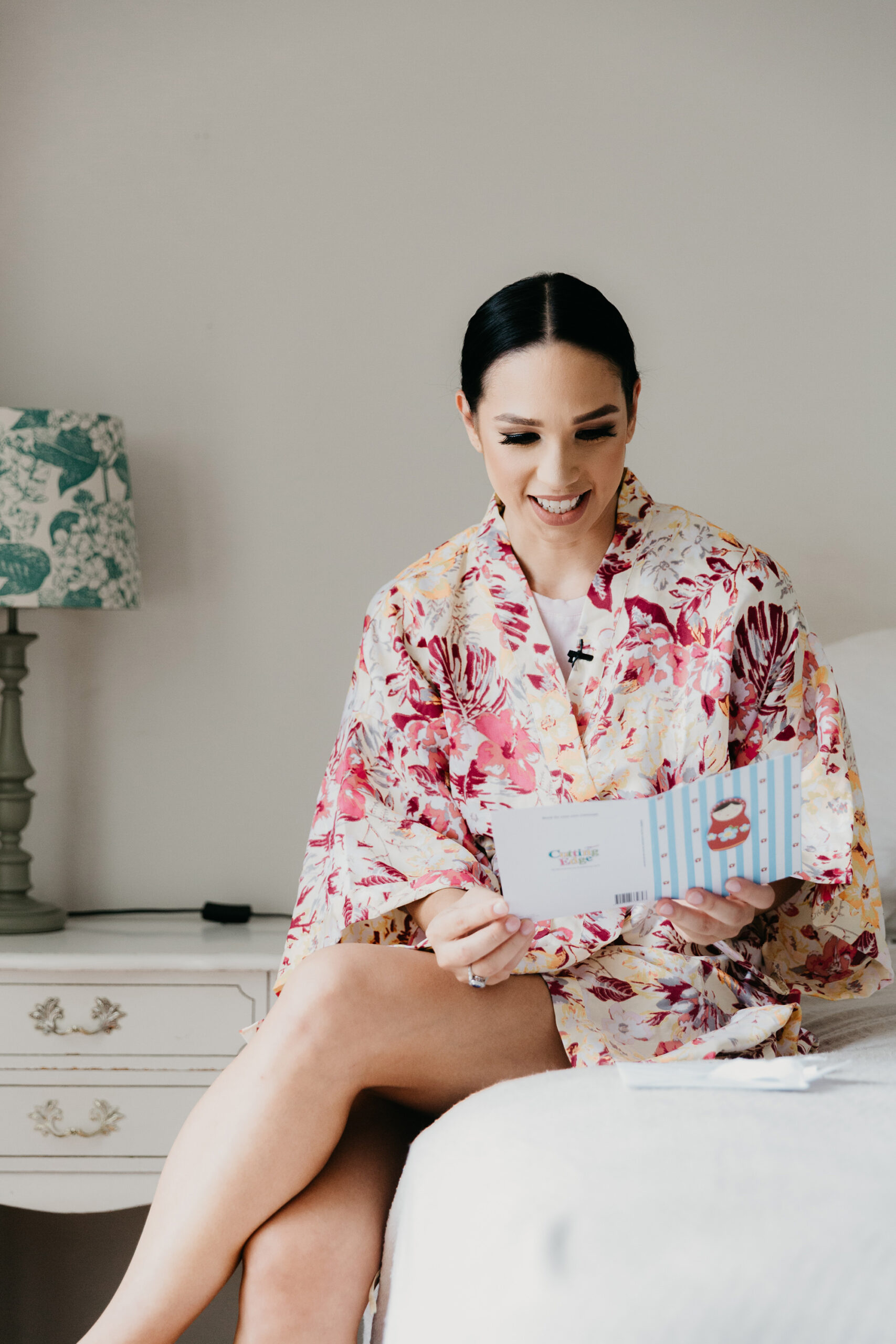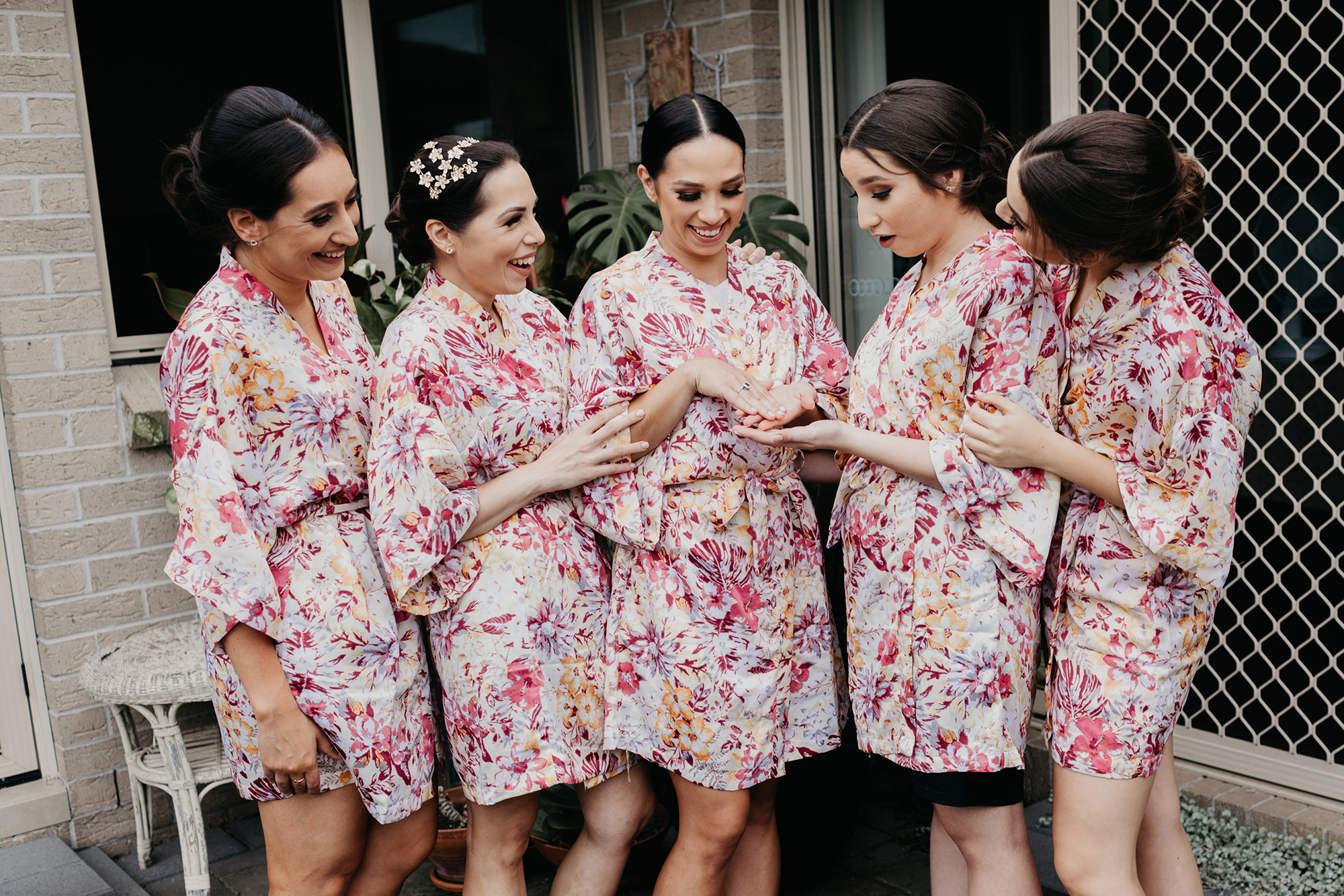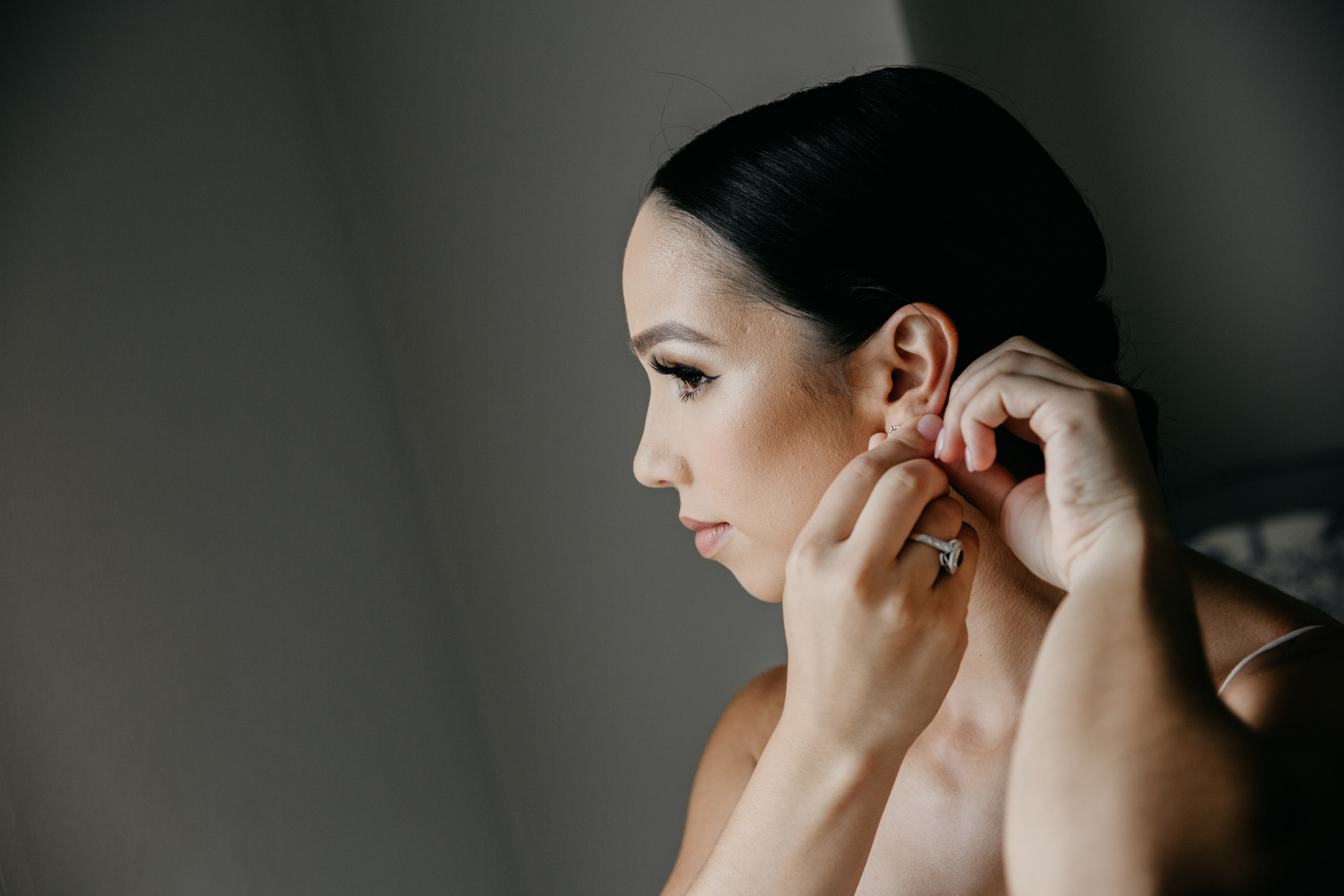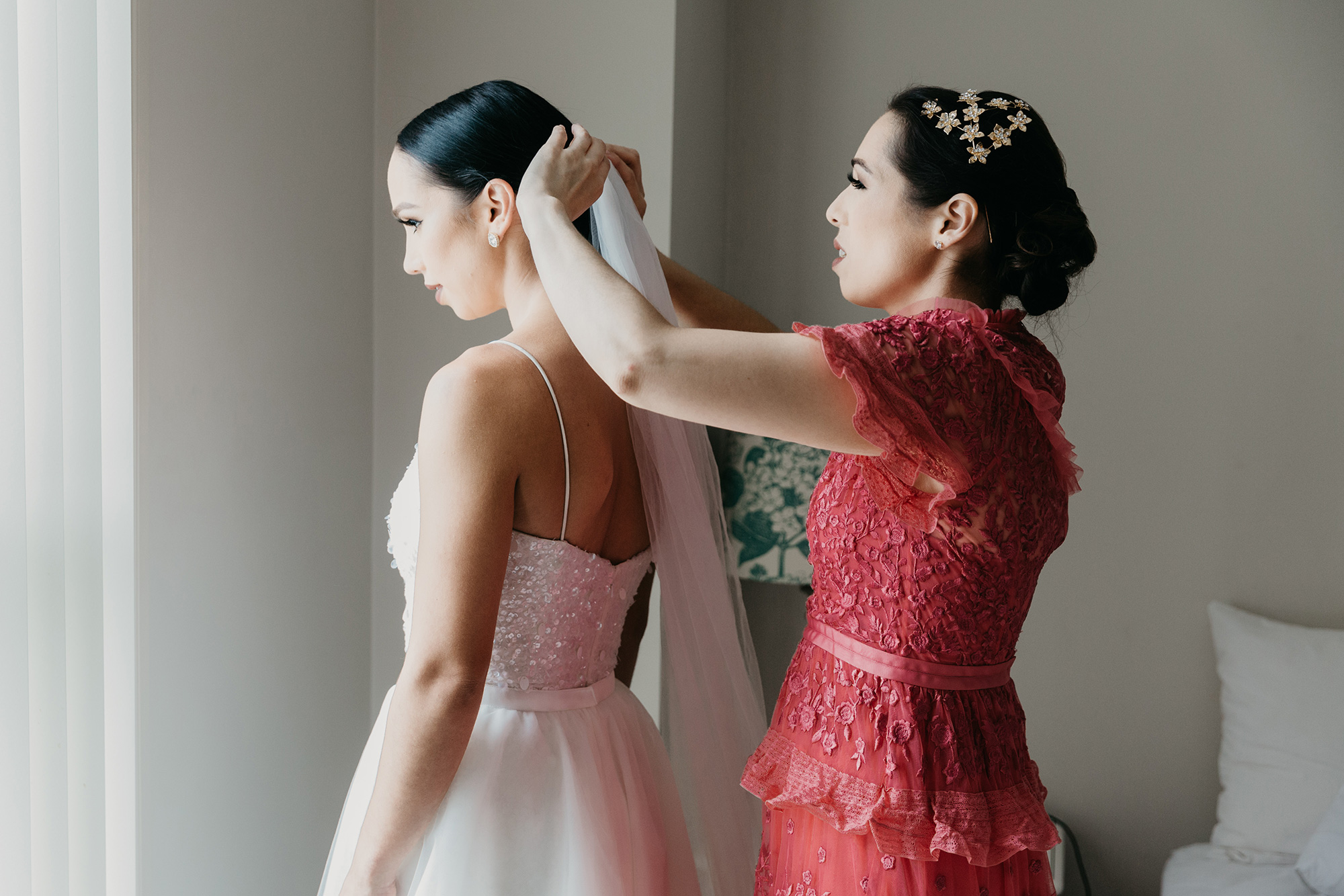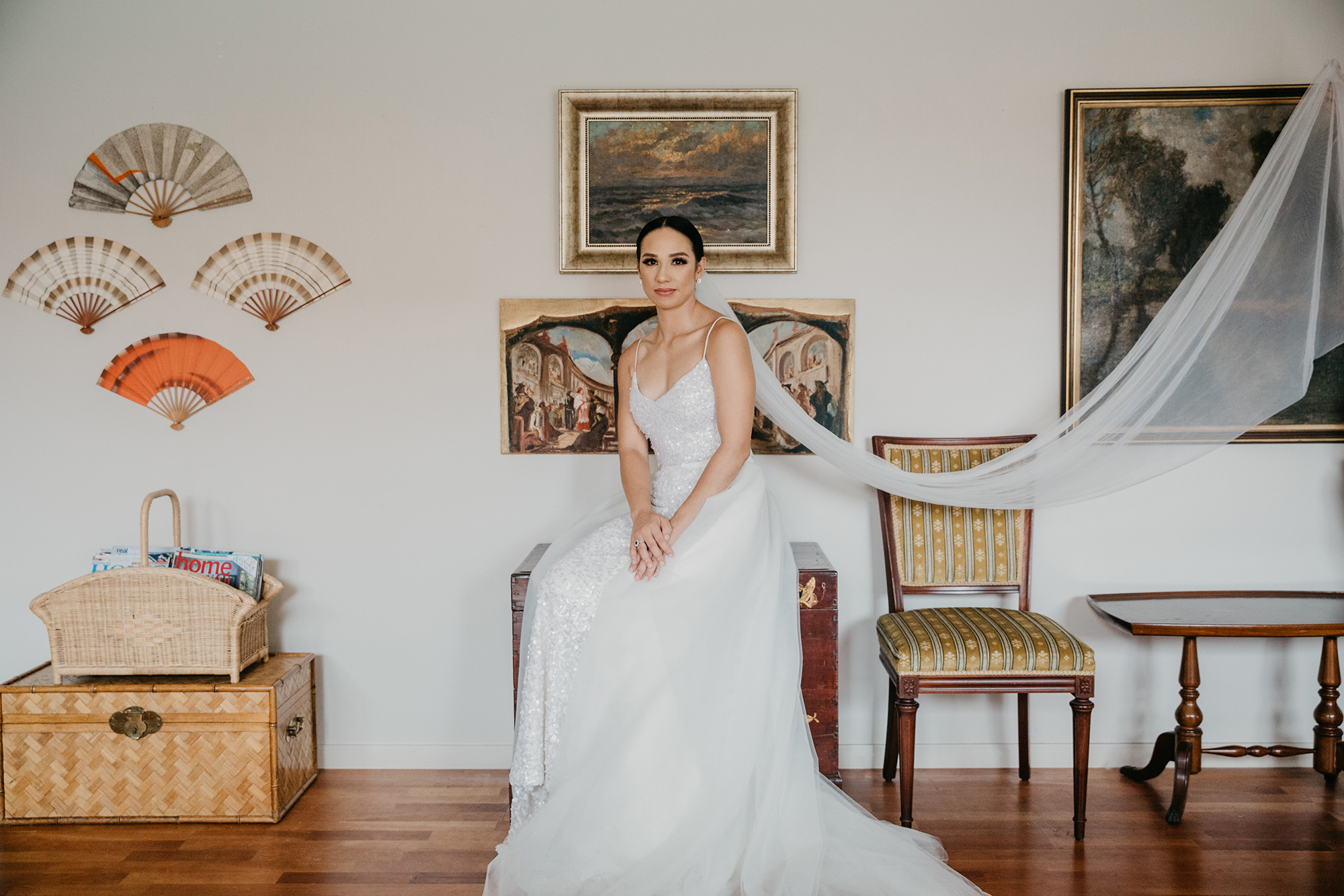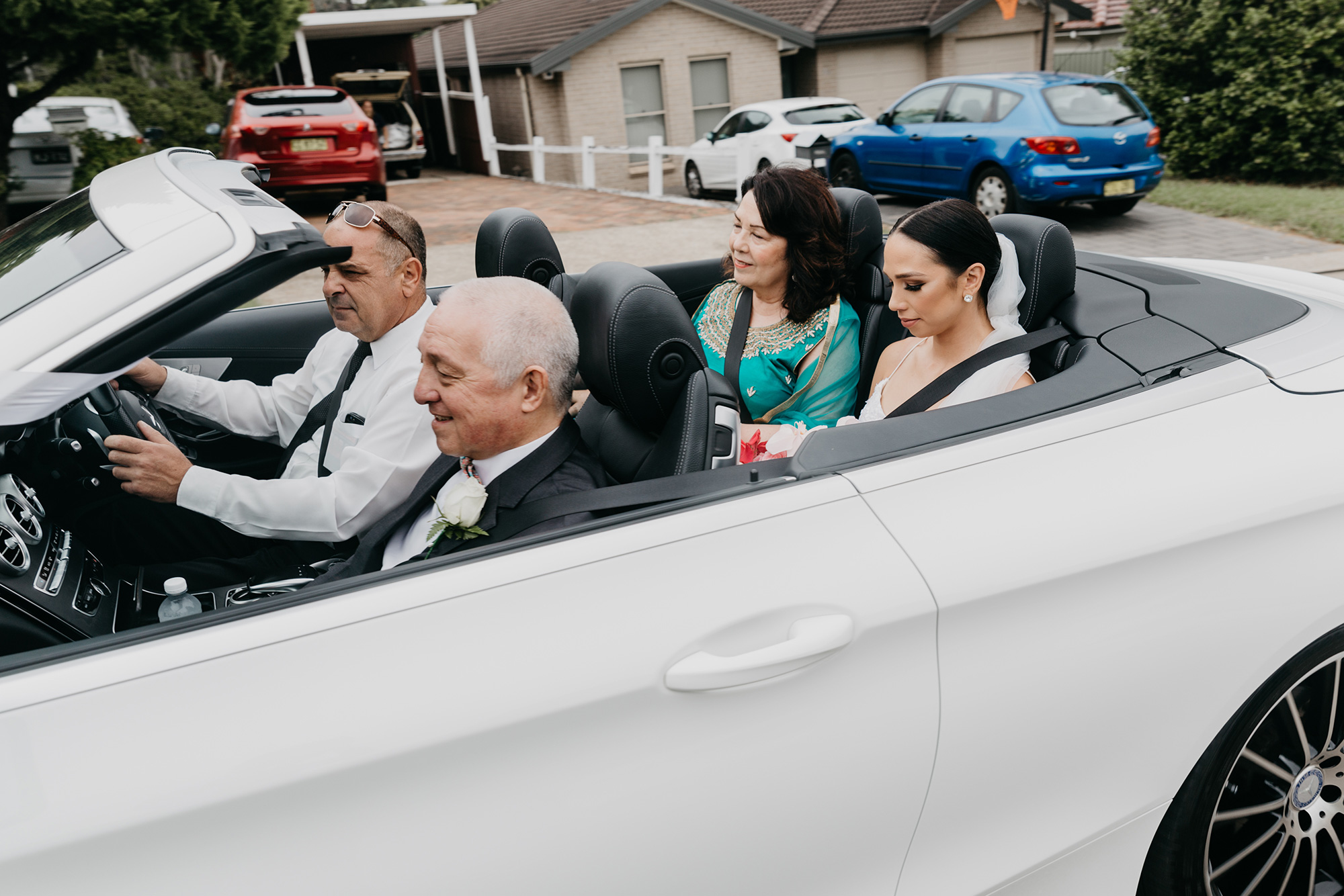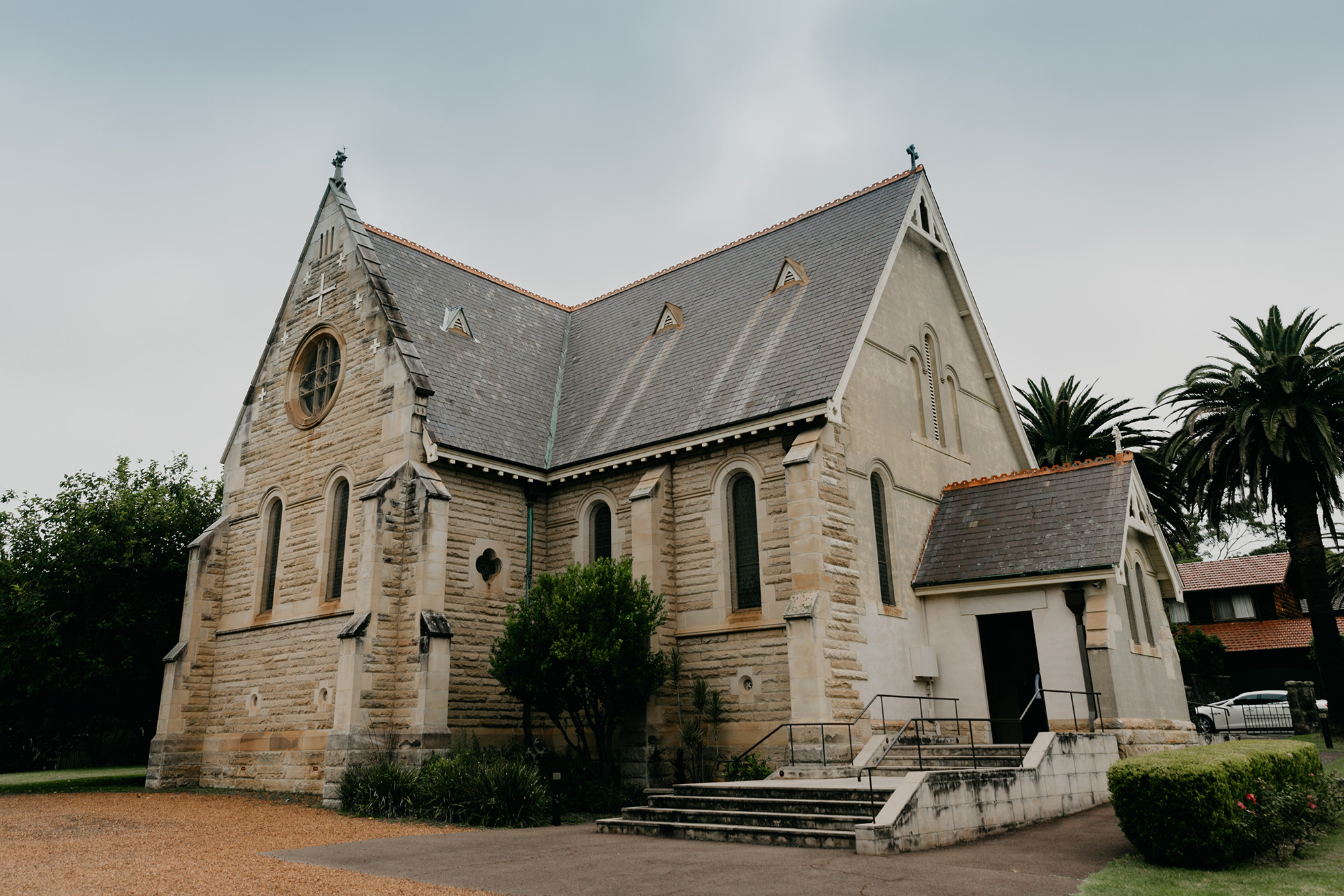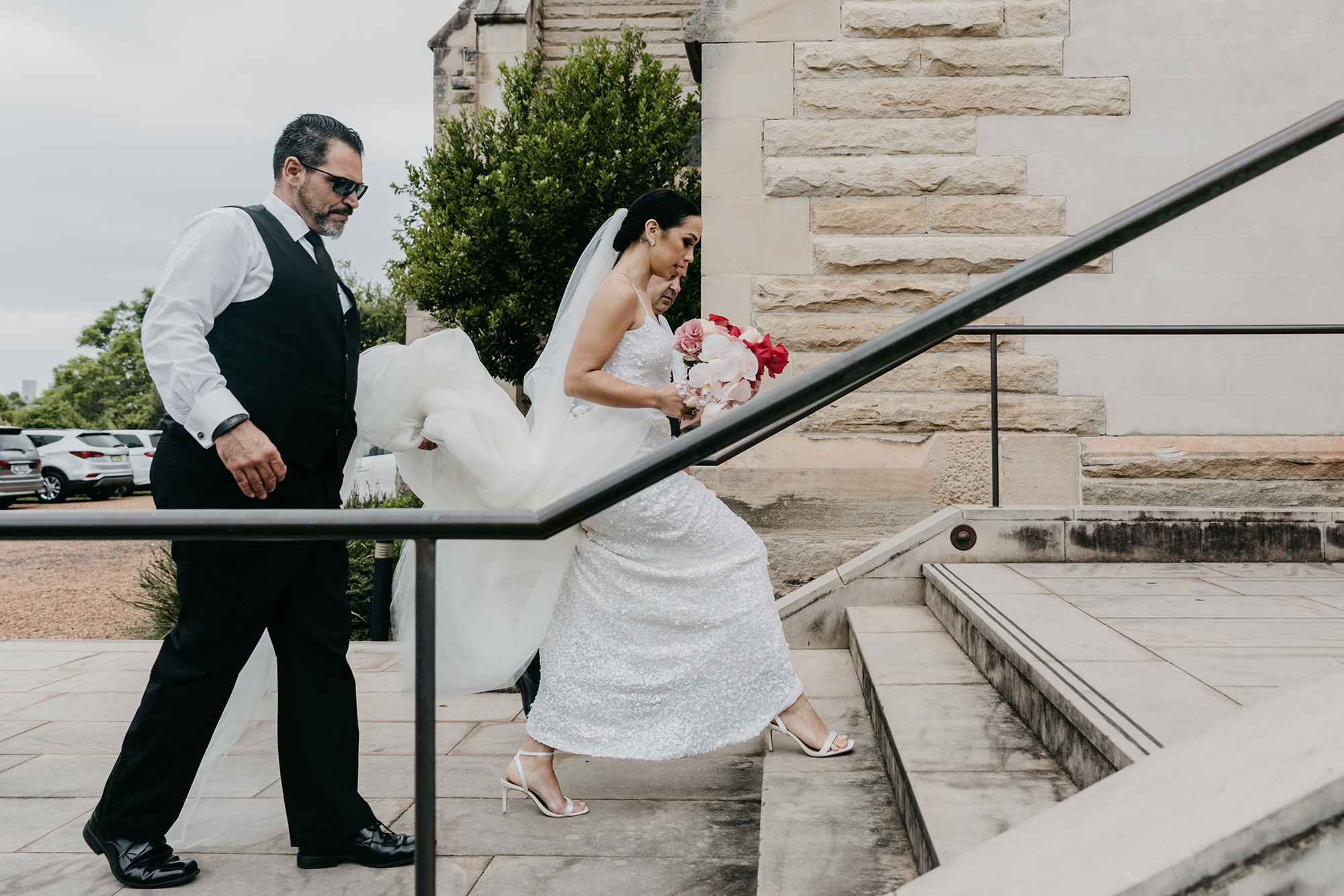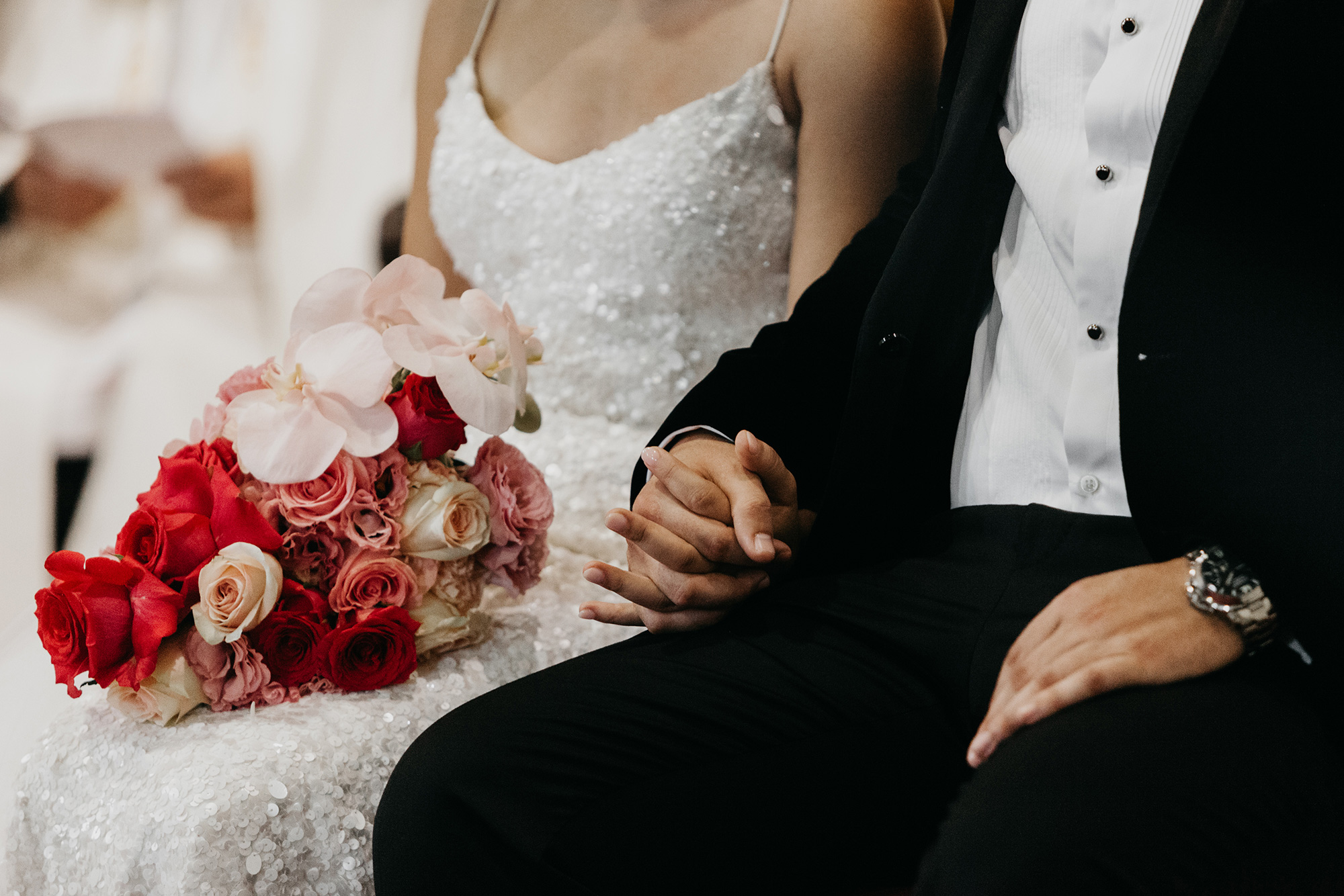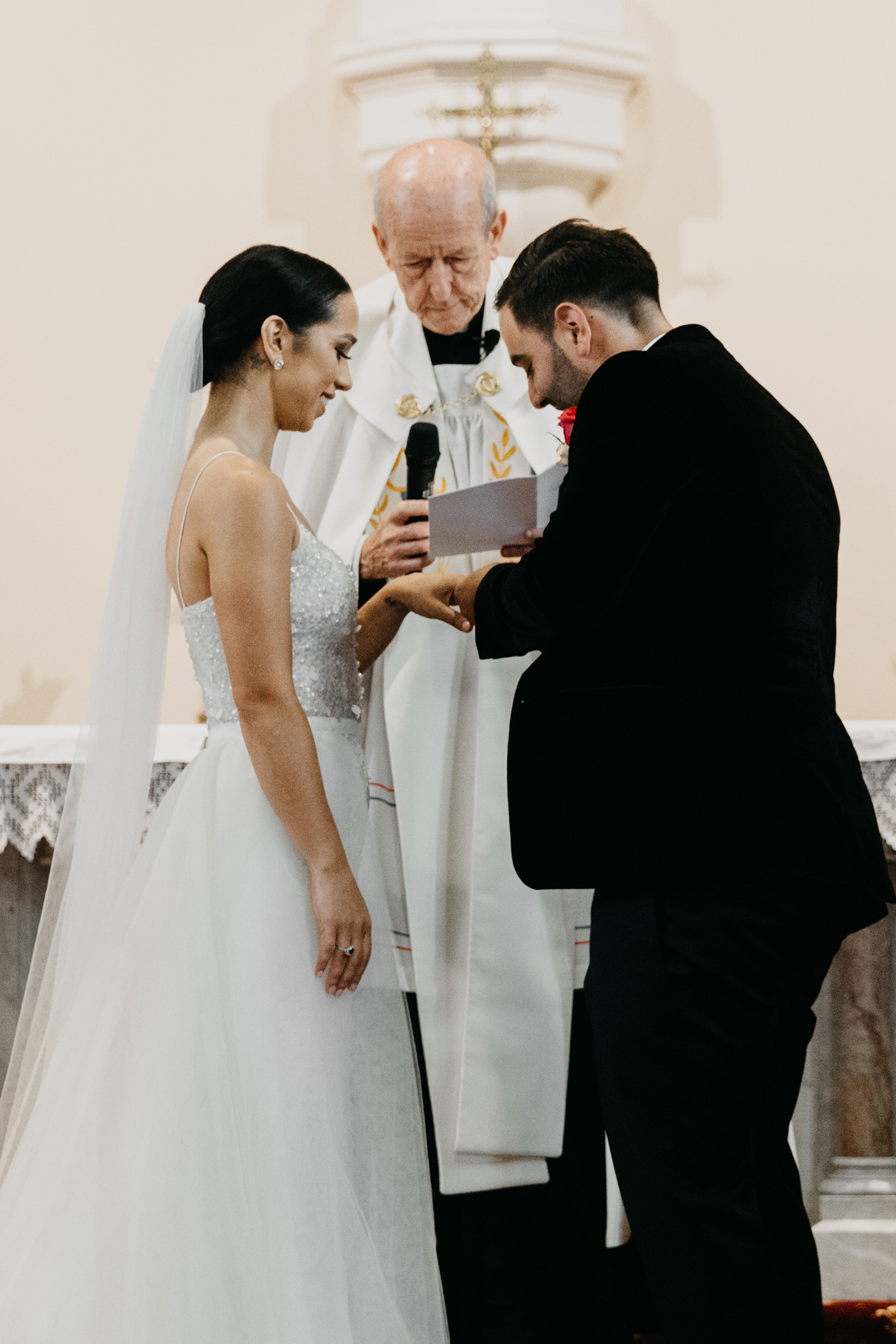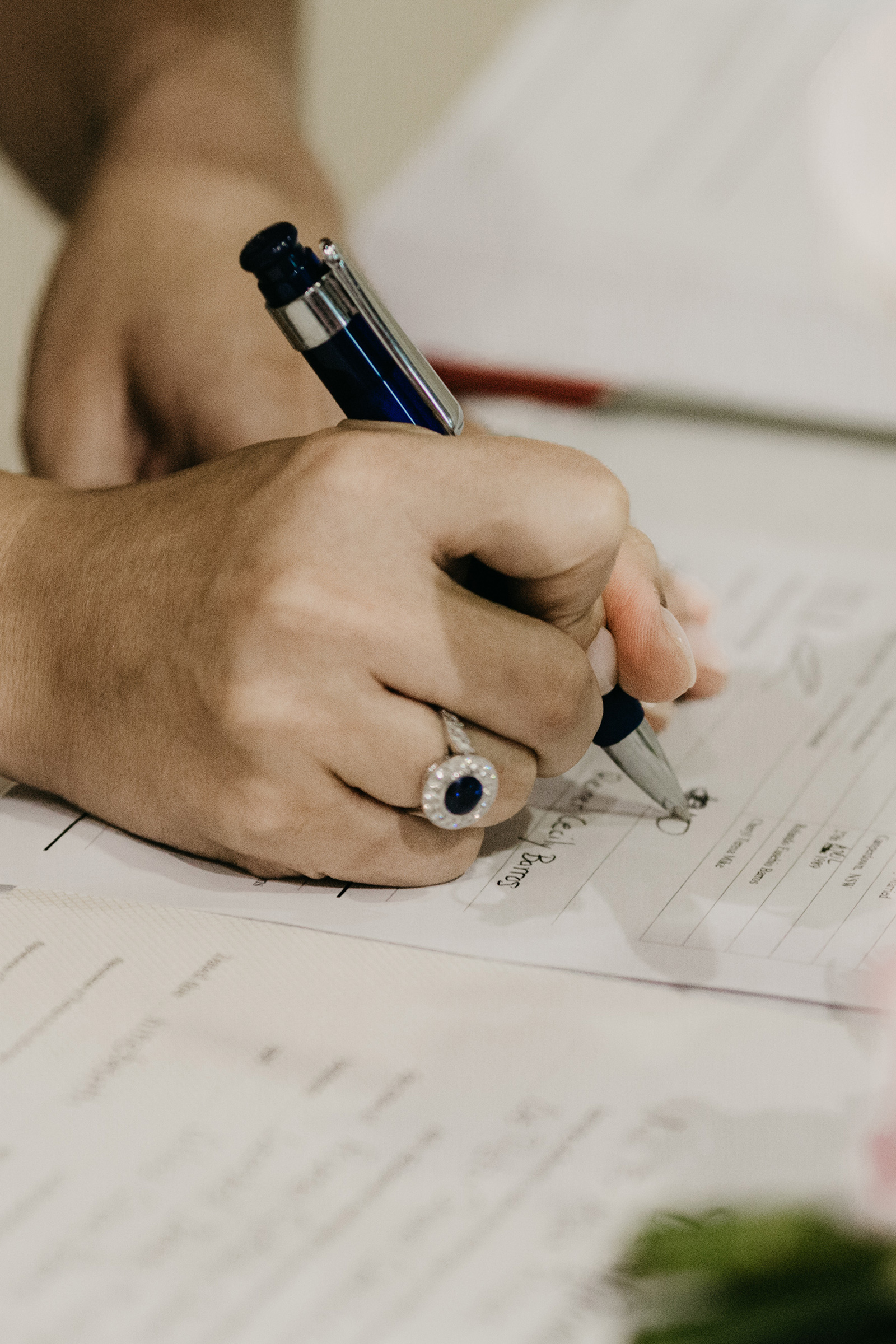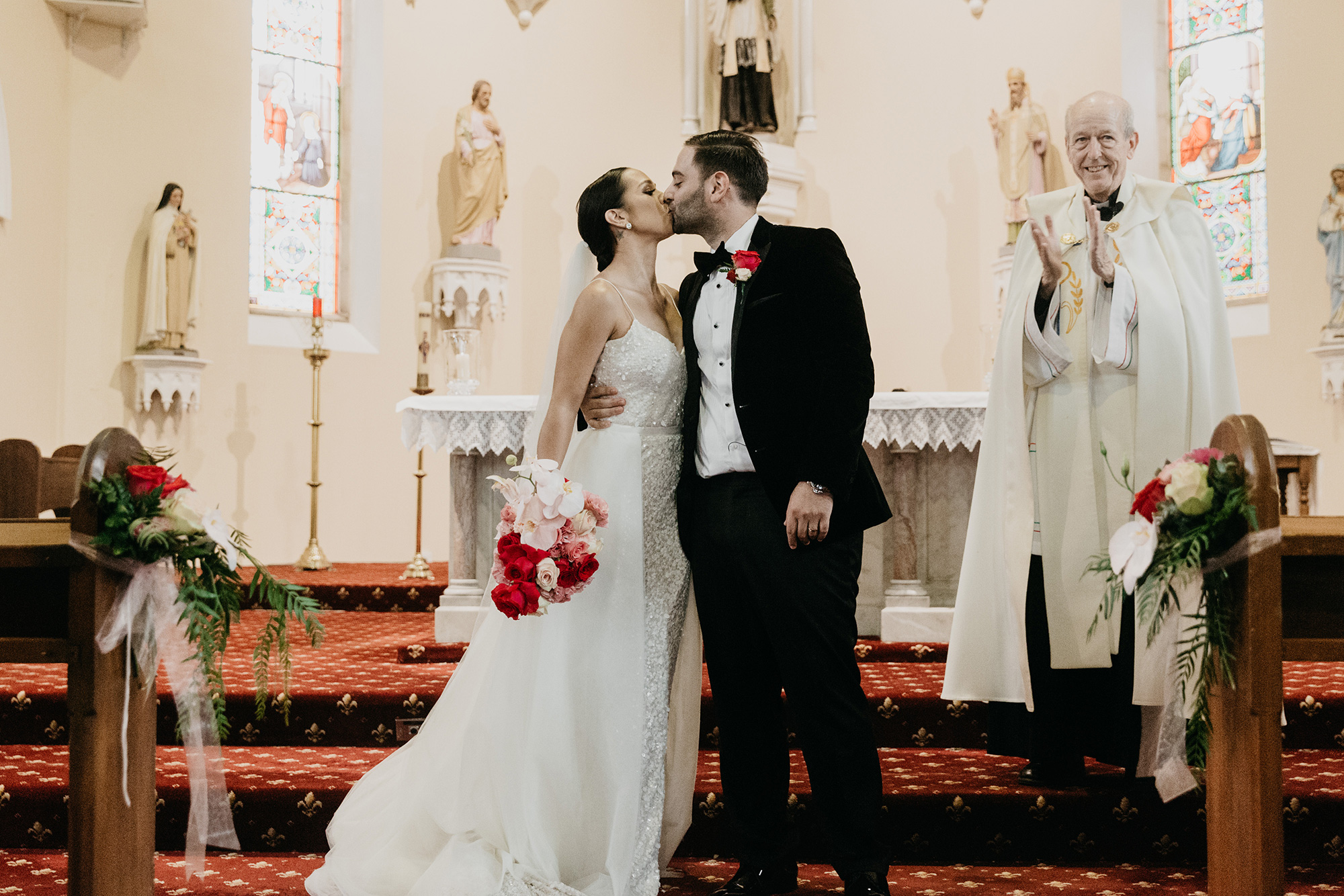 St Peter Chanel is a beautiful, historic building in Hunter's Hill, NSW.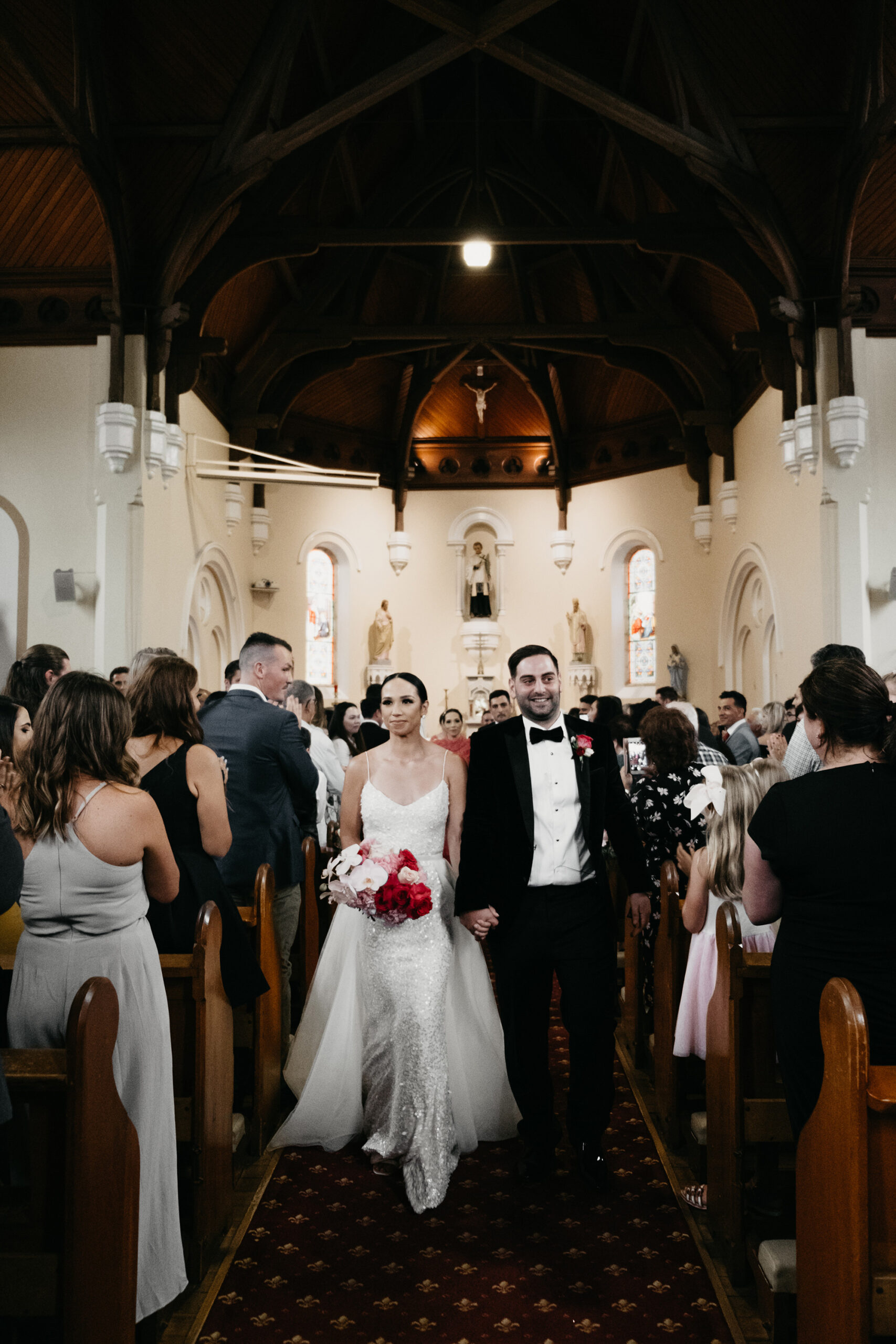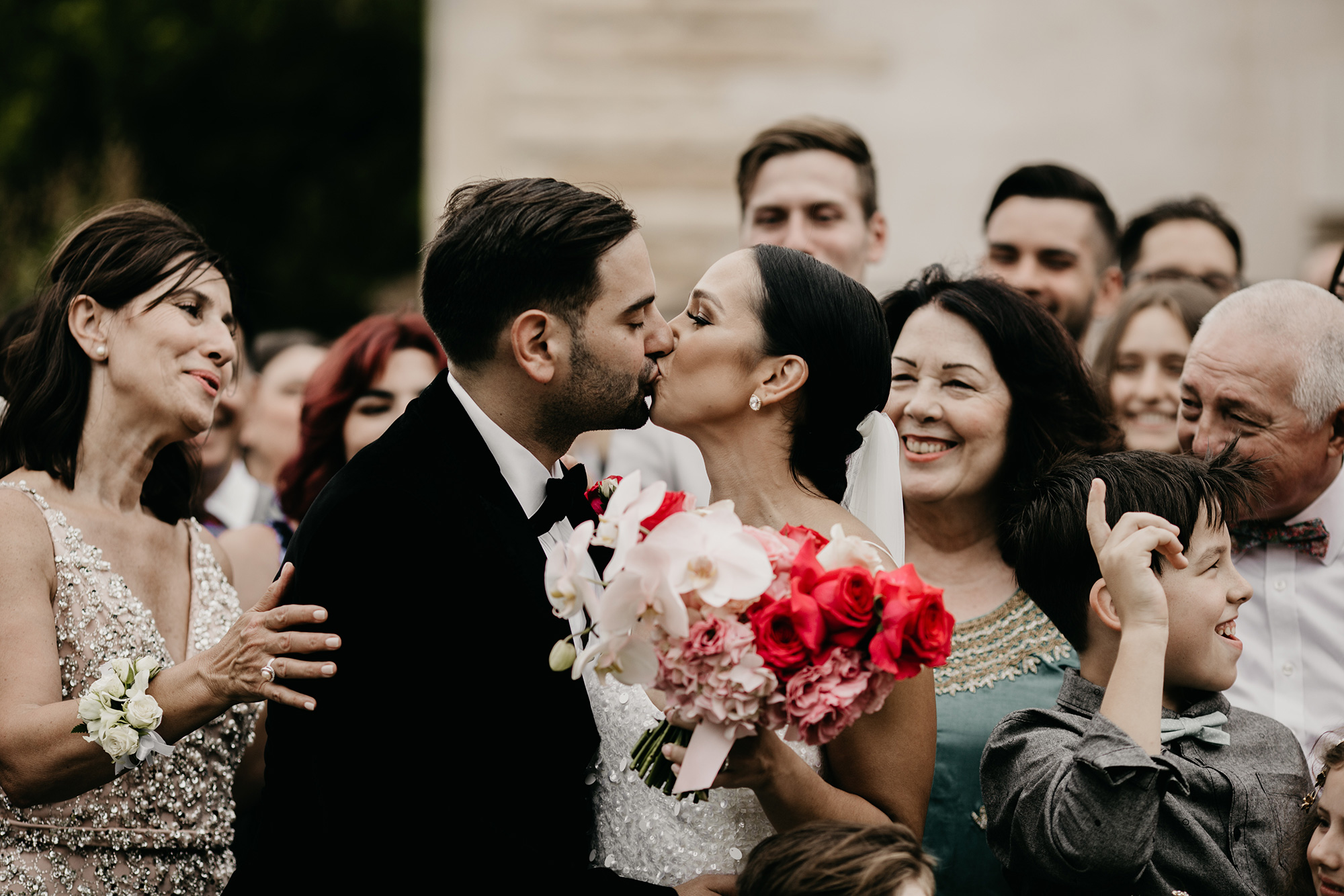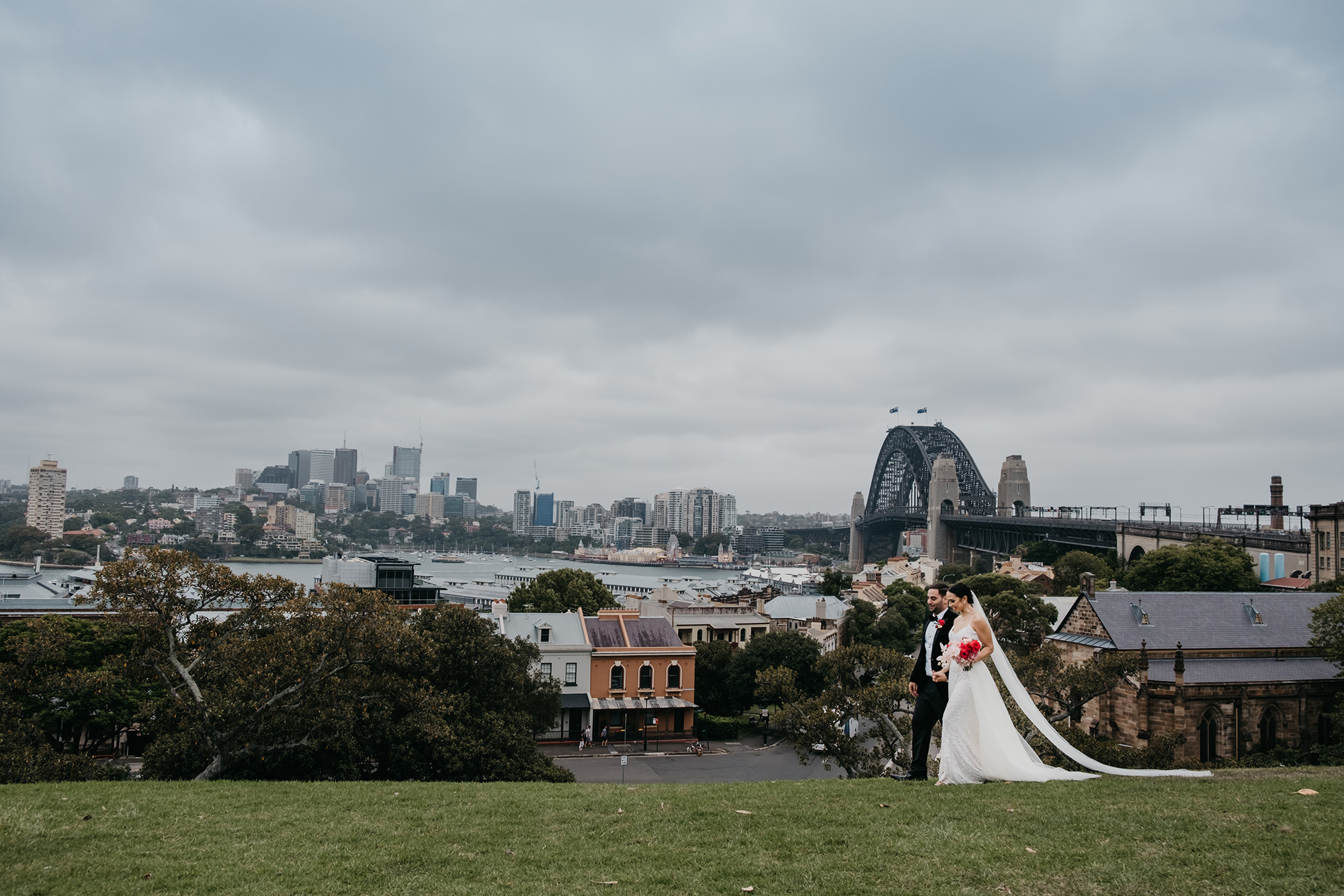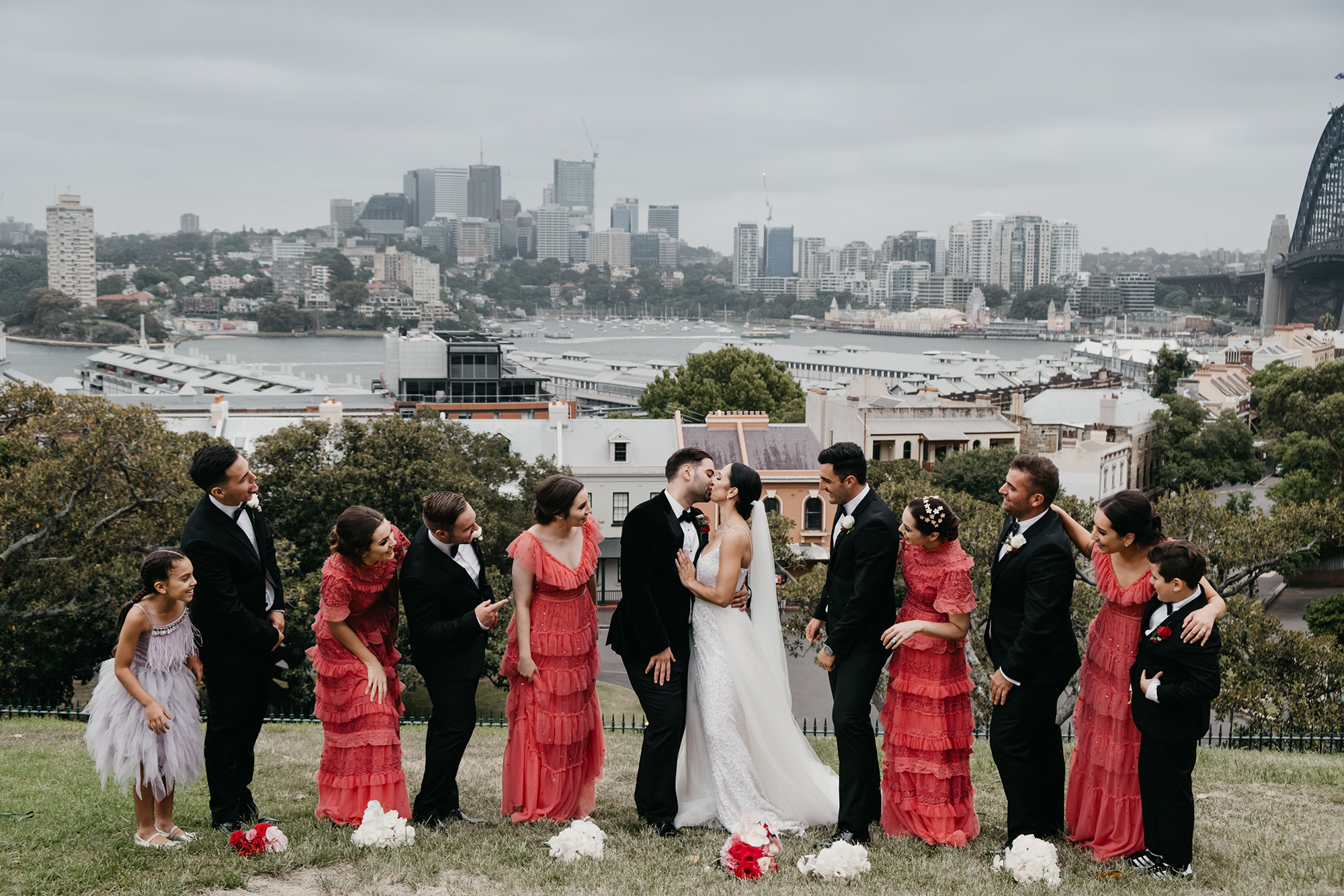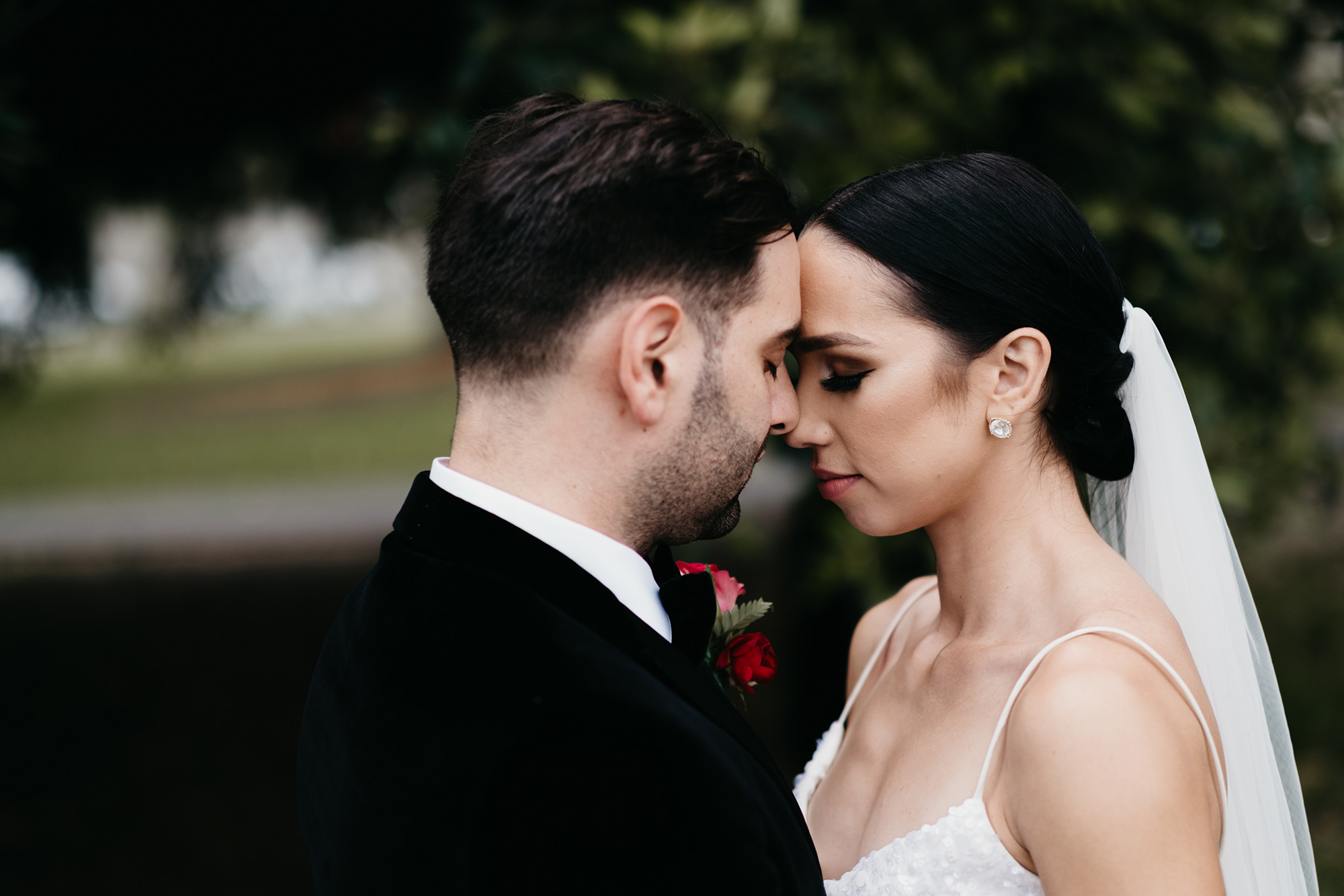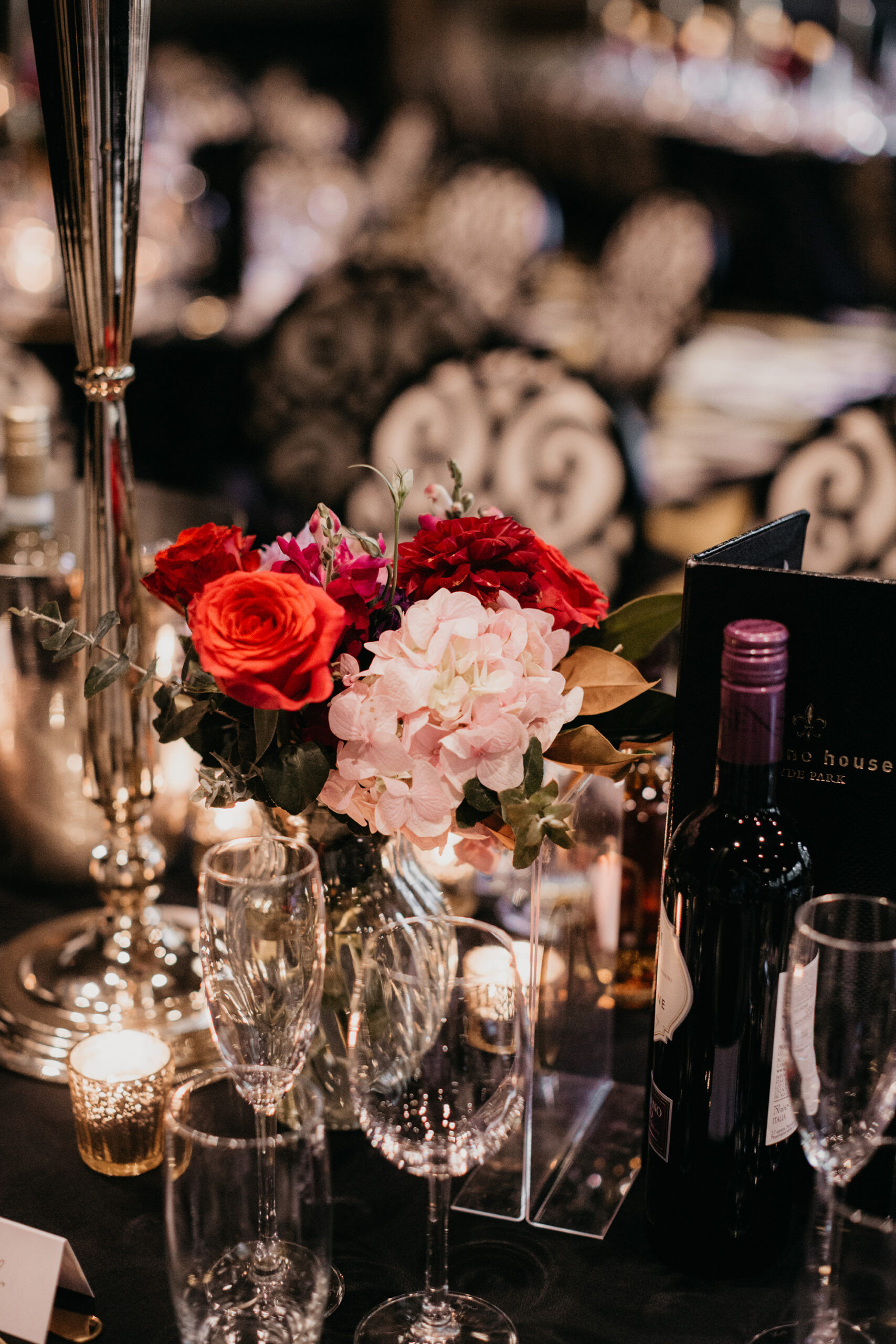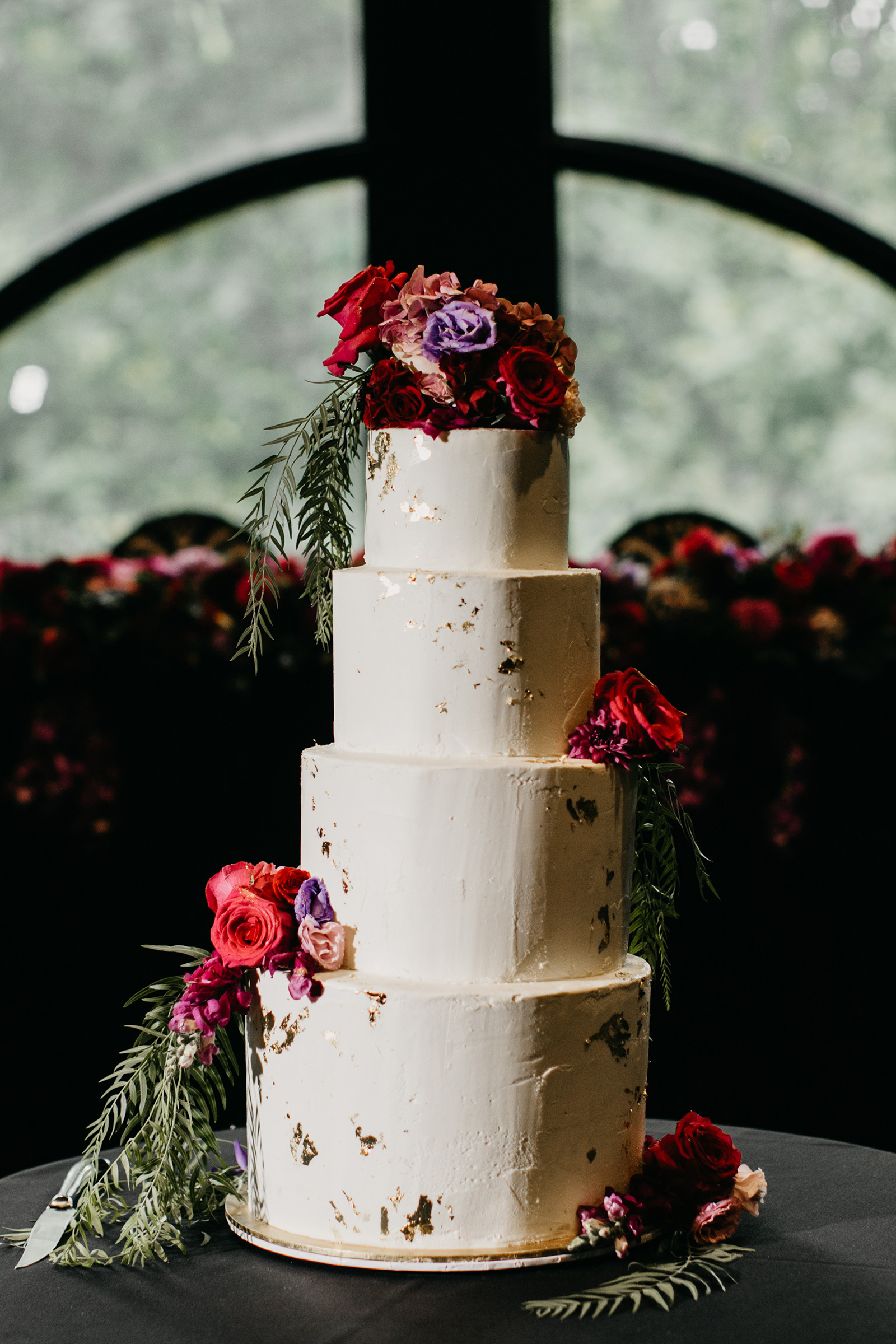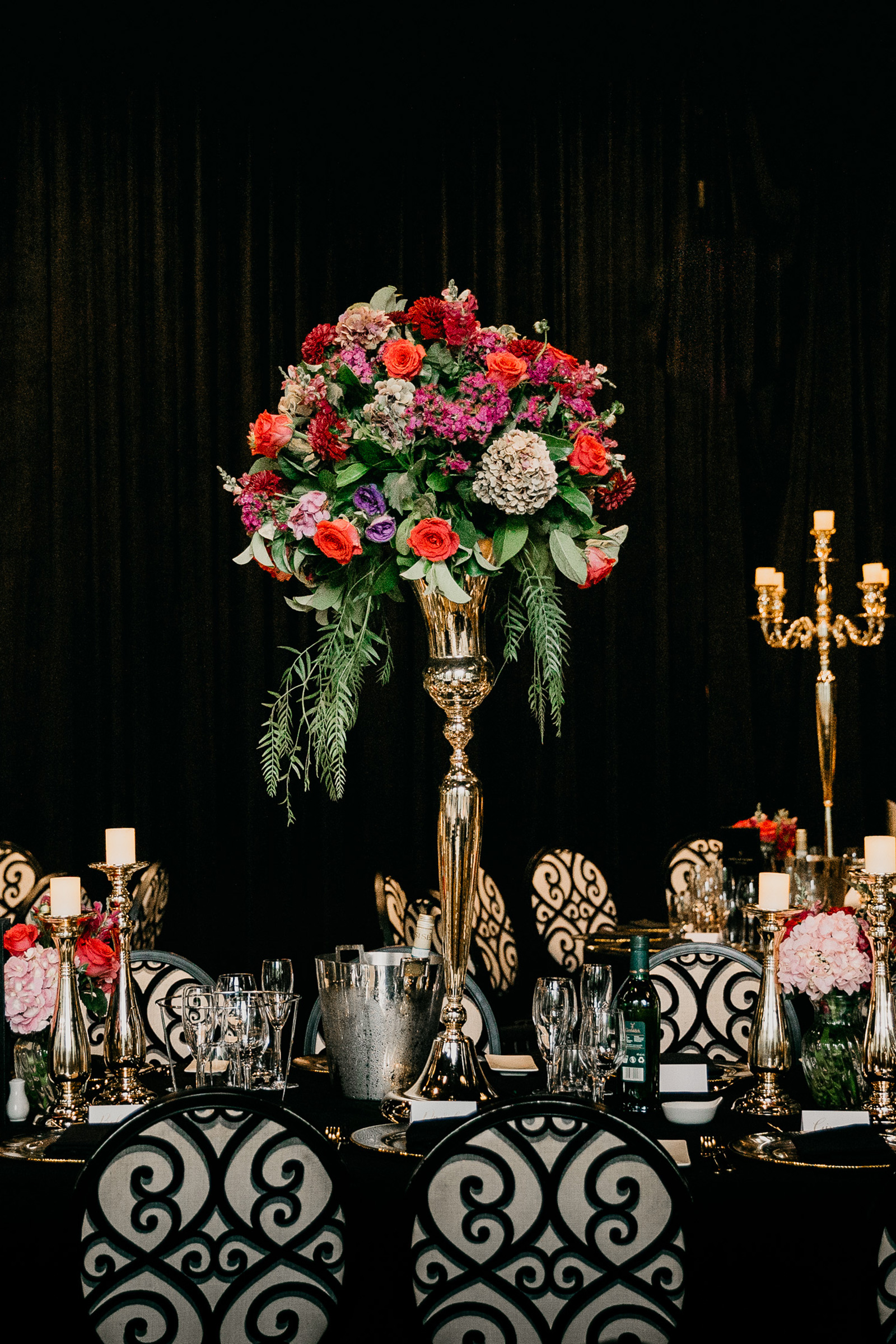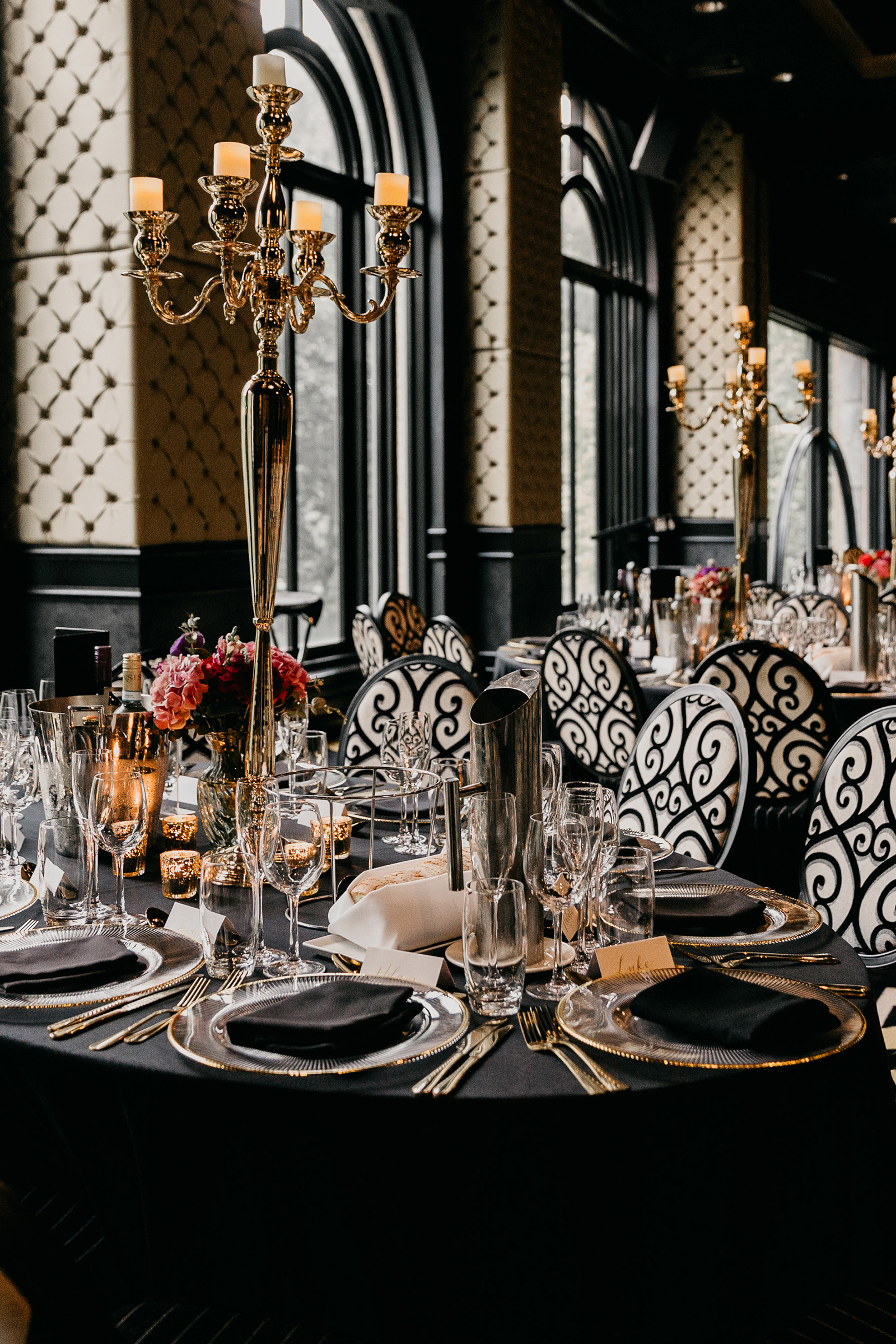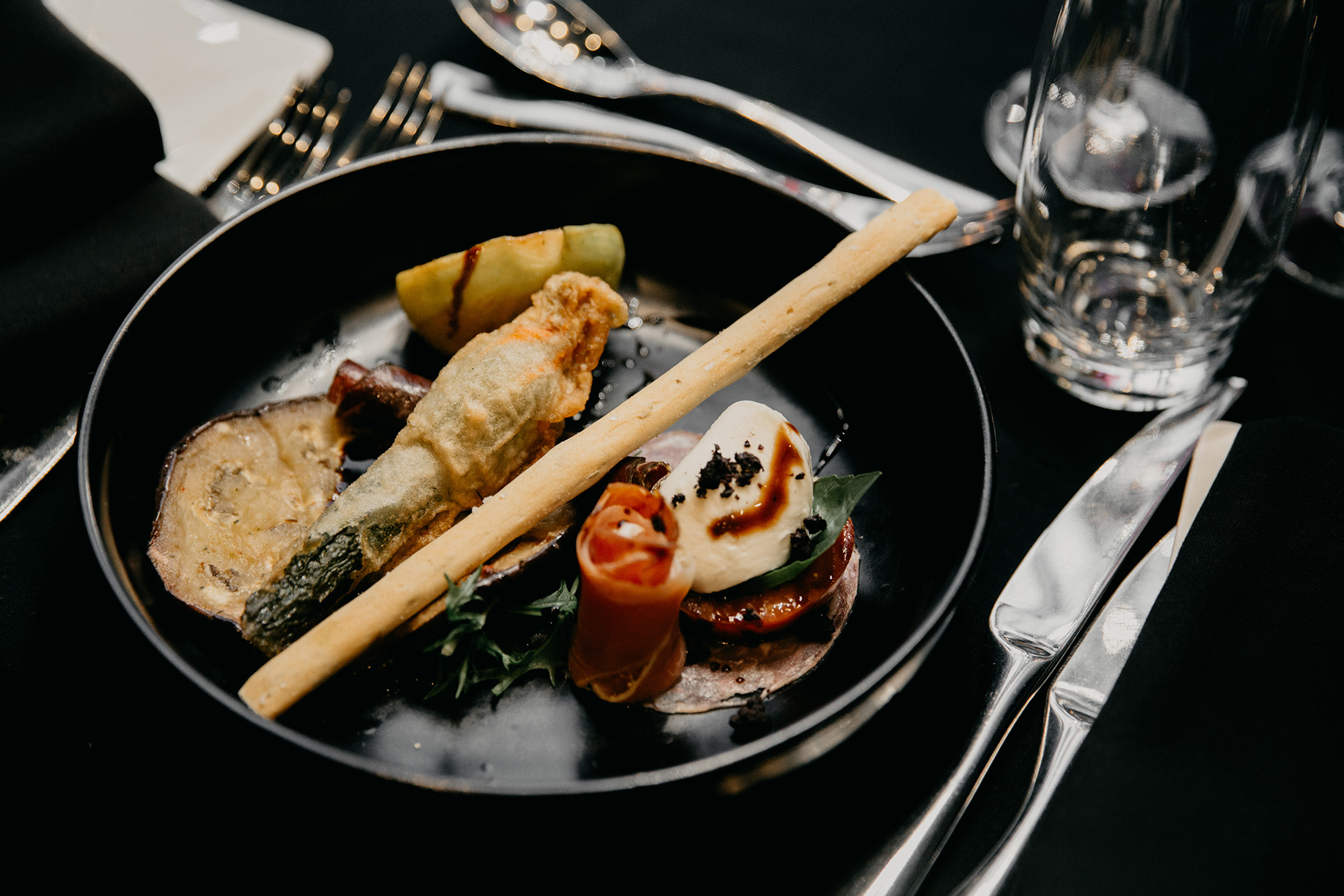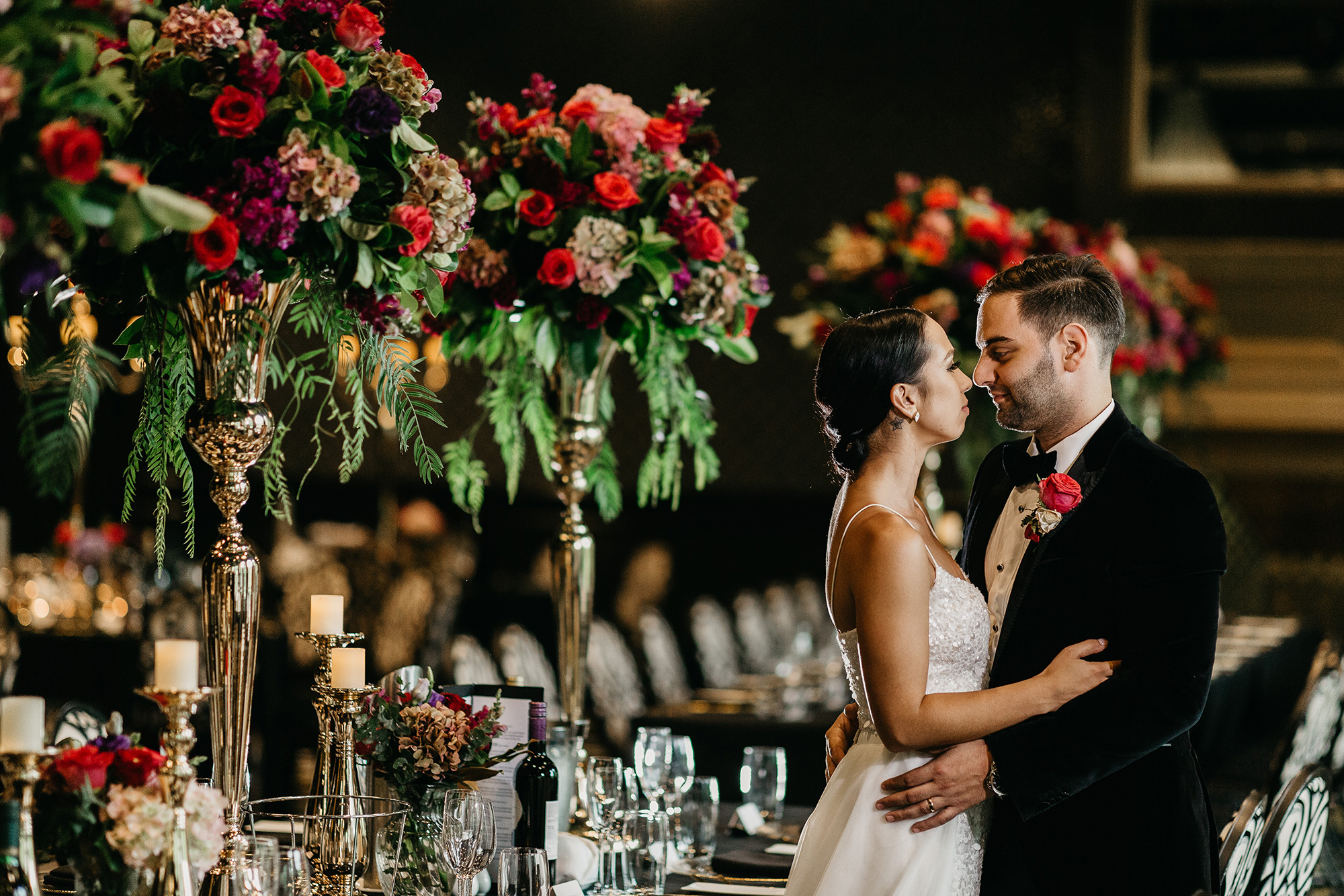 "For flowers we really wanted to bring some colour into the room, and we did so by using pinks and purple with some greenery," says the bride.