Because a black wedding doesn't necessarily mean a goth wedding! Black is one of the most elegant, timeless, chic, formal and sophisticated colours, so why not use it as part of your wedding colour palette? For all those black colour lovers, we gathered some black wedding inspiration for you.
A black wedding can be whimsical, ethereal, modern, elegant, boho, minimalist or whatever you want it to be! It all comes down to the styling and the elements that you choose to incorporate in your theme.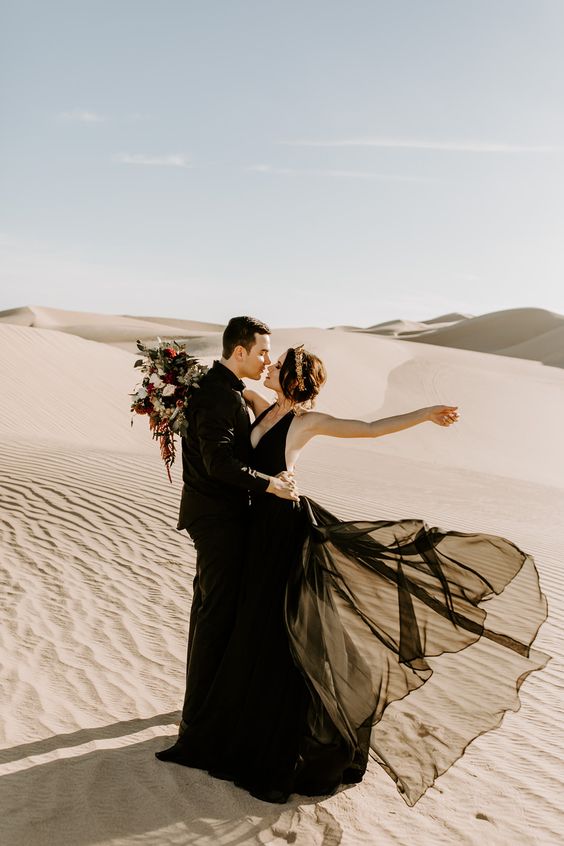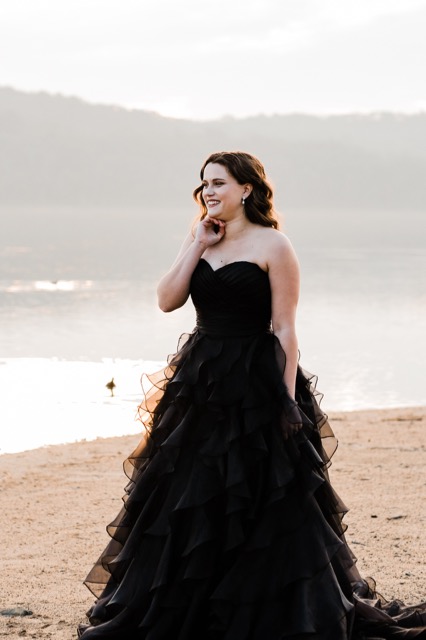 Break the tradition and bring the wow factor with this beautiful wedding dress by Leah S Designs. Gentle organza ruffling through the skirt pulls your waistline and gives you an amazing shape.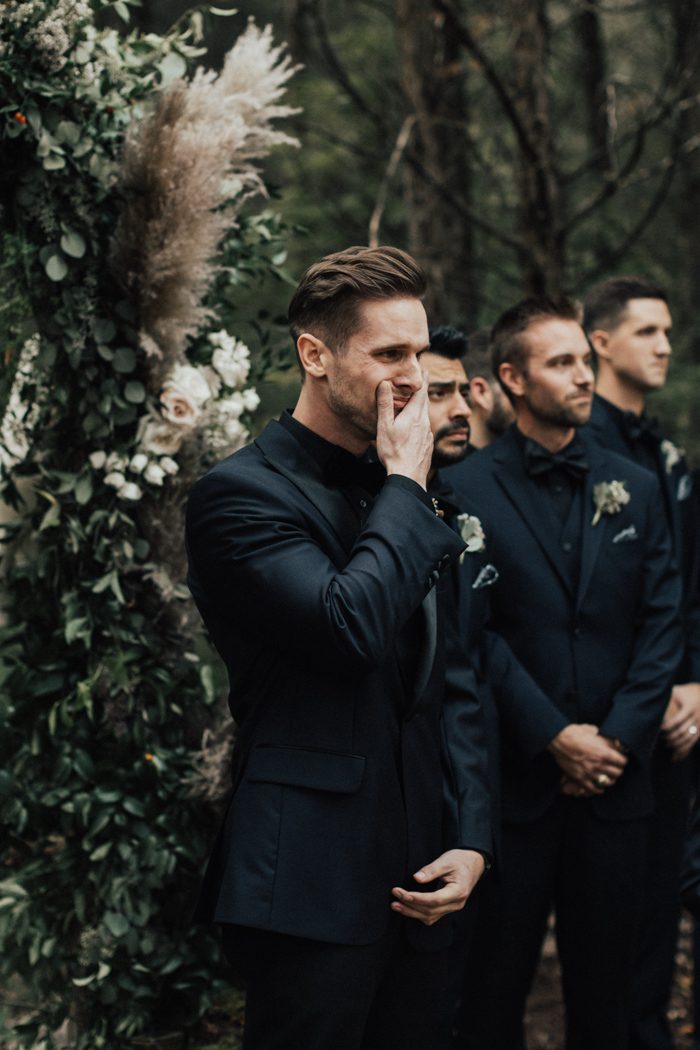 A black on black look for the groom and the groomsmen will make them look both elegant and chic.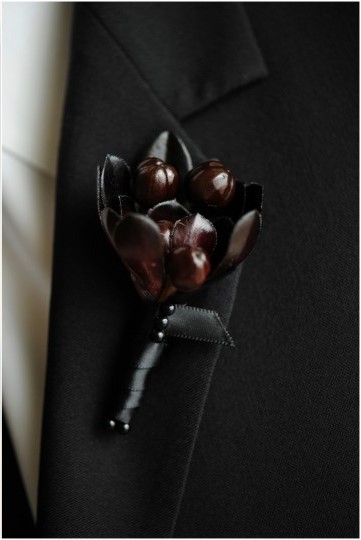 This little button idea brings a touch of burgundy to the table. A creative and unique accent to the groom look.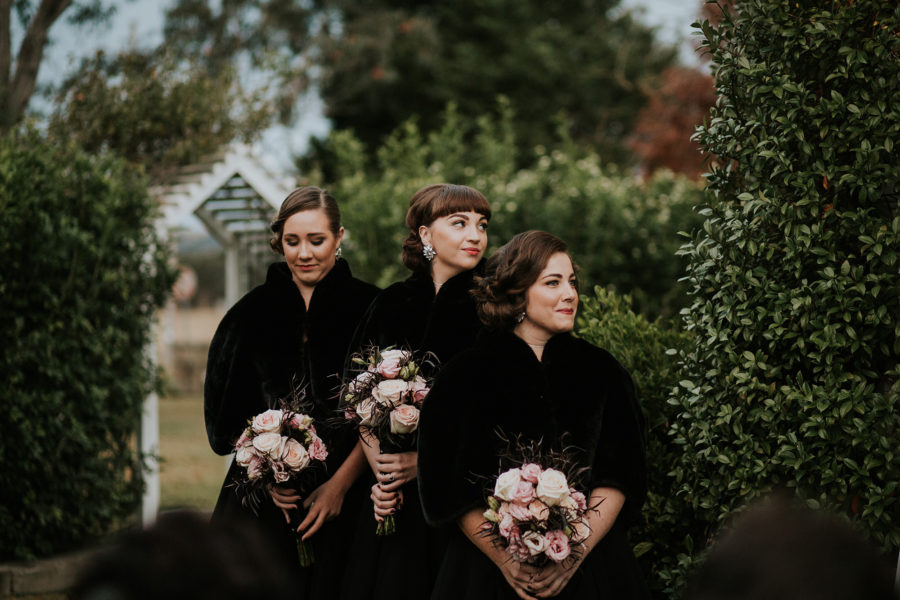 A lovely example of an elegant look incorporating a faux fur bolero and paired with dusty pink bouquets, these winter bridesmaids looked stunning and sophisticated.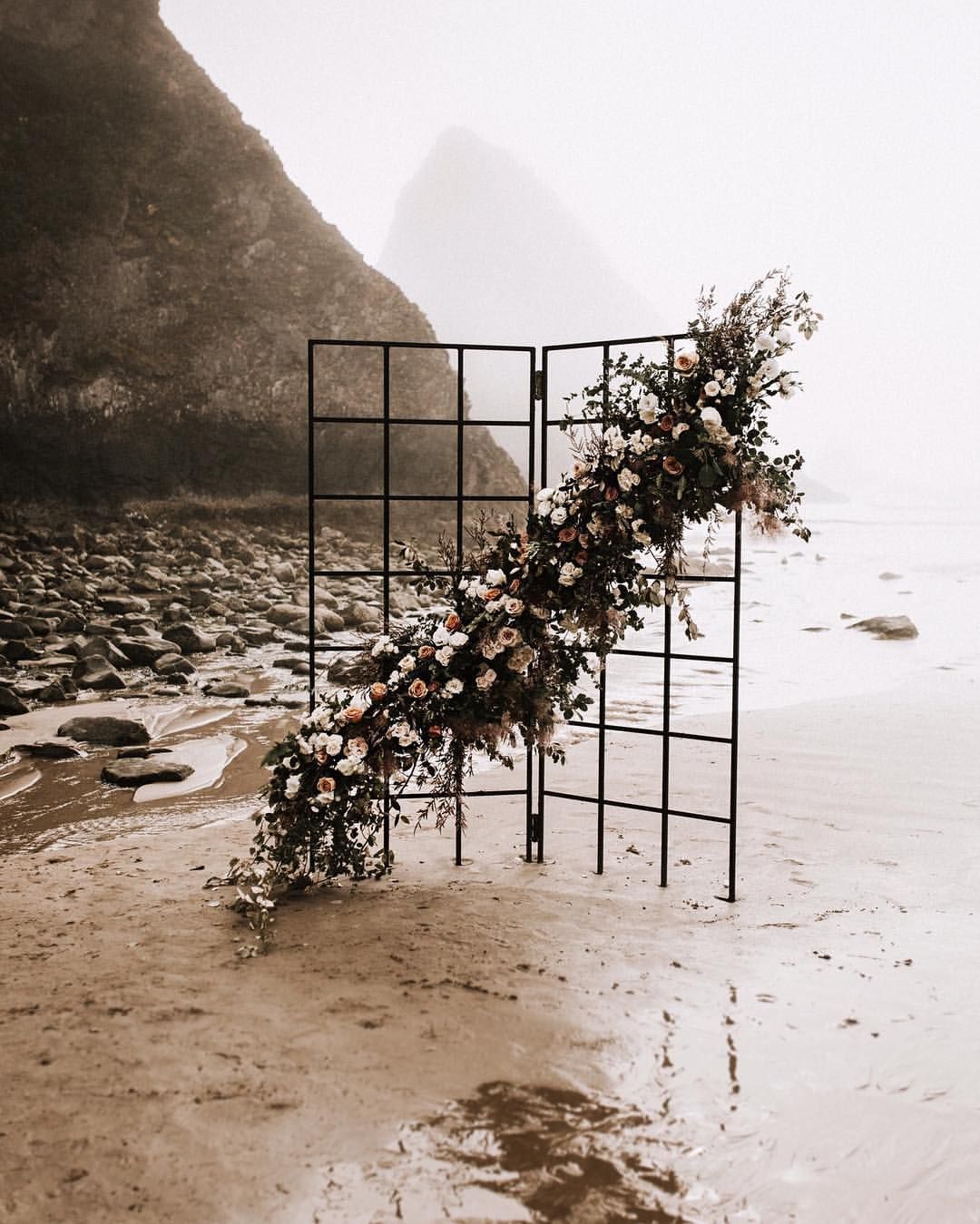 Your backdrop plays a protagonistic role in your ceremony, it will be part of your 'I do' photos and will function as the frame for your first kiss as a married couple, so this idea could be a great way to incorporate black, without being too dramatic.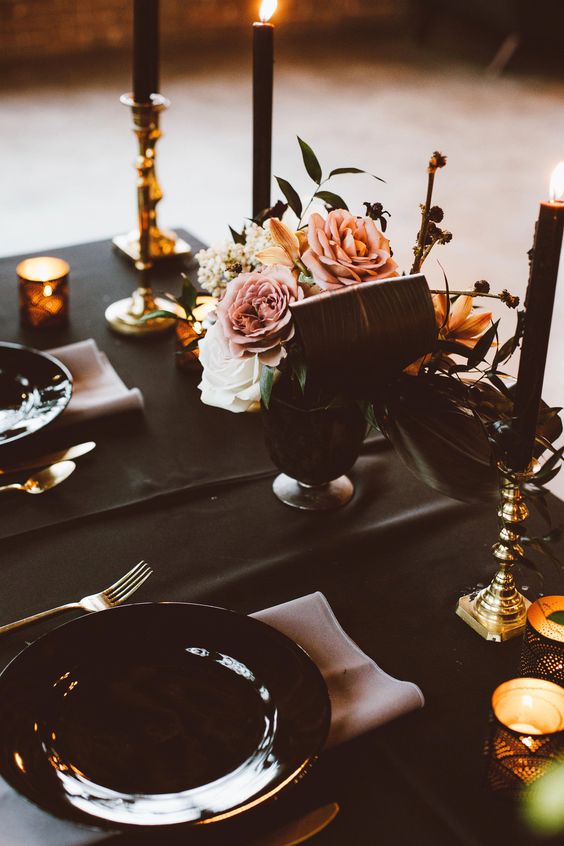 This table set-up combines black with golden elements and dusty pink flowers, creating a moody yet elegant atmosphere.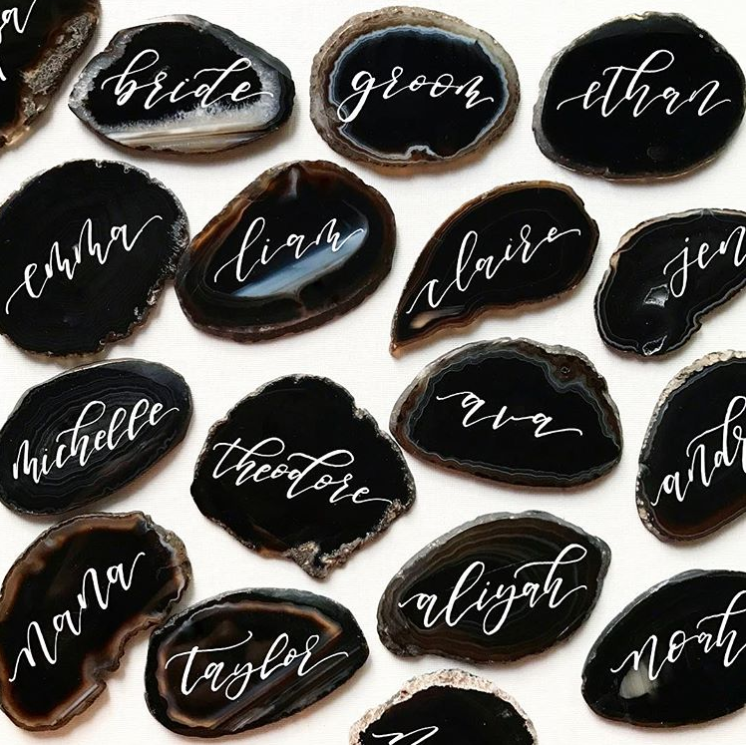 These agate calligraphy place cards are both functional and good looking, also they can be a perfect custom made bomboniere item for your guests to take home.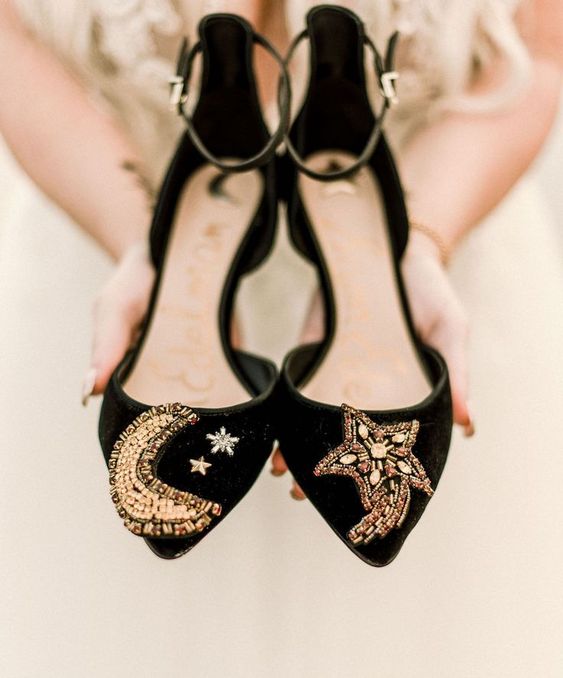 The cosmic theme is one of our favourite themes to combine a black or dark colour palette. Celestial details will instantly pop while creating a cosmic atmosphere.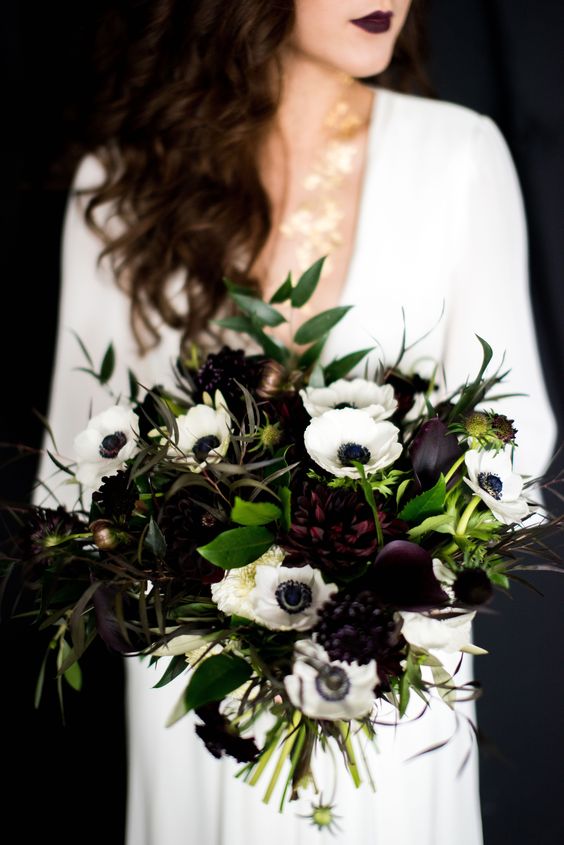 The best thing about black is that matches every colour and this a beautiful example of how to incorporate foliage and non-dark flowers to your bouquet.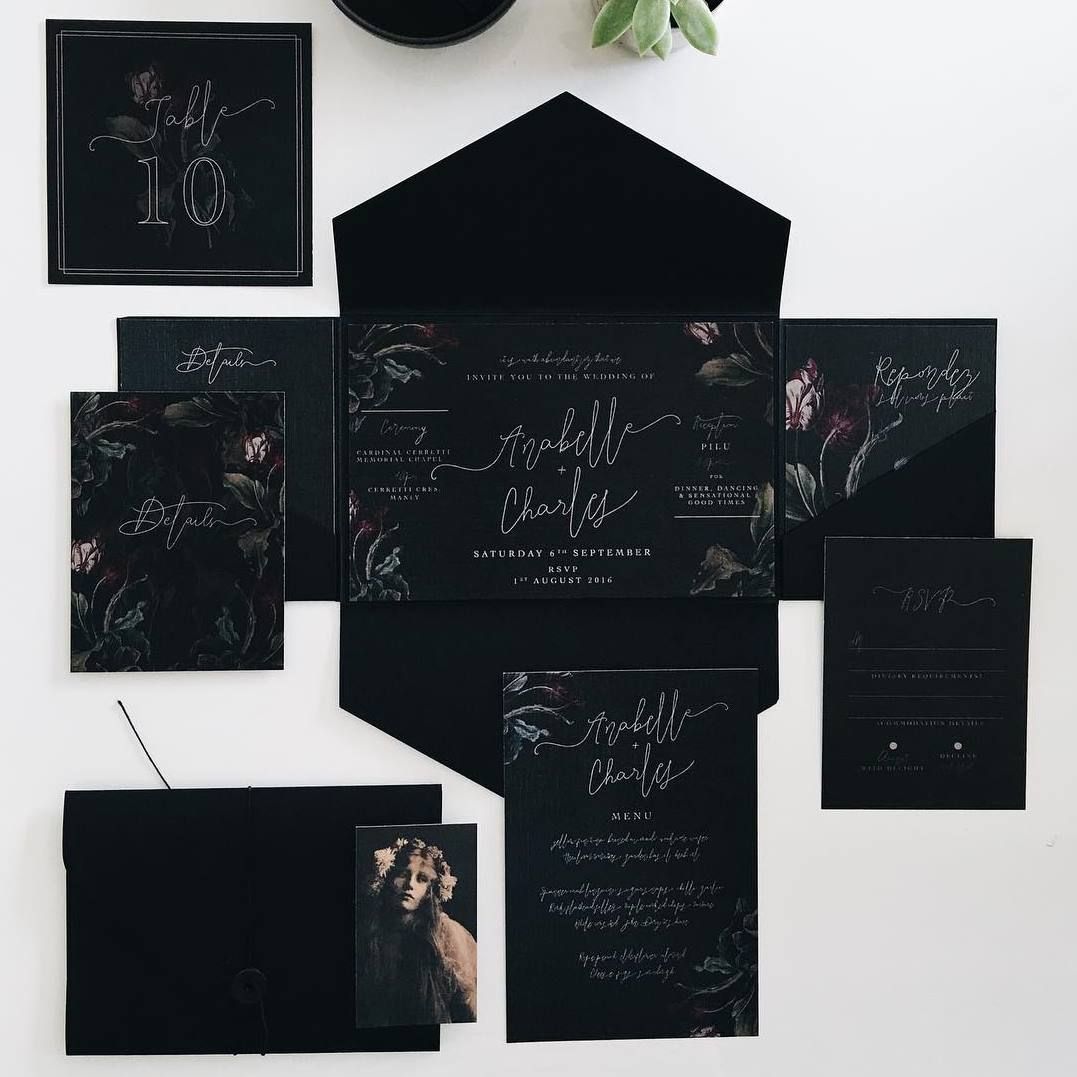 Your invitations and stationery should embrace your wedding theme like no other item. This black design with dark floral patterns looks stylish and modern.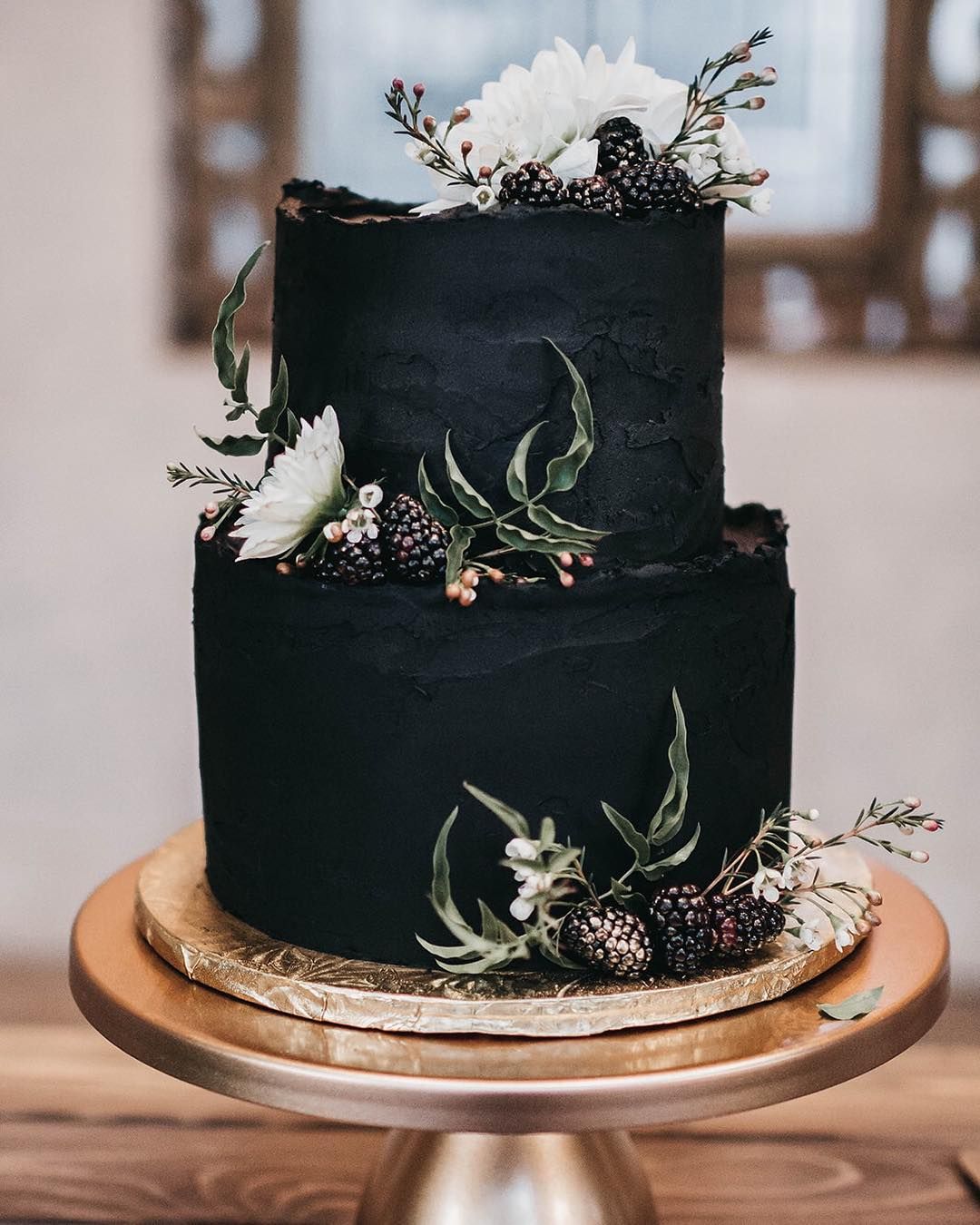 This beautiful wedding cake featuring blackberries and incorporating flowers and golden elements is a great example of how elegant your black wedding cake could like.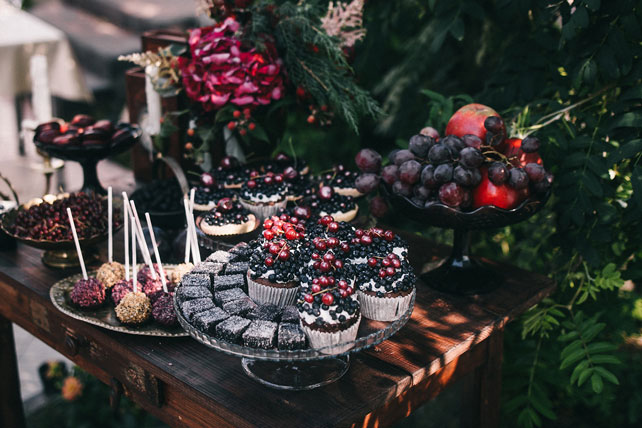 Once more burgundy is a beautiful colour to match black with, and you know what the best part of a dark dessert table is? Chocolate!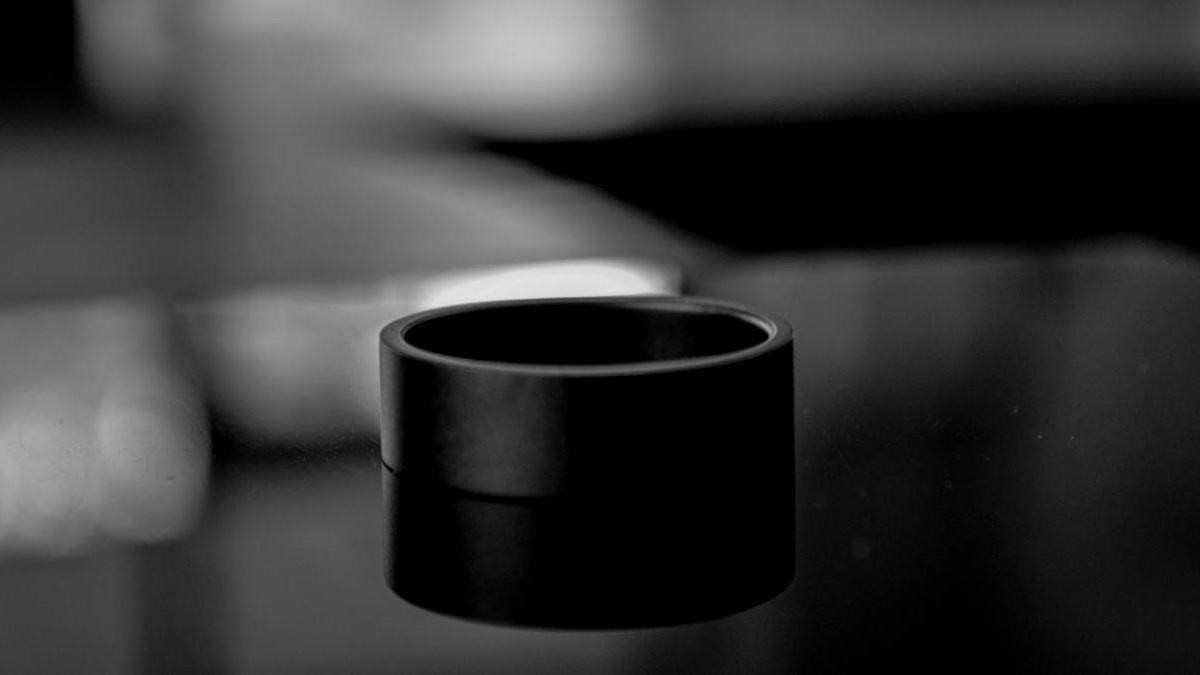 And if you really love black, this matte wedding band could be the perfect match for you!