Sarah says her relationship with Francesco was "love at first swipe".
The couple met on a dating app, and Sarah says it was like they had known each other forever. "We both left our date feeling, could this be the one?" They were engaged three years later and began planning their classic elegant wedding for October 5, 2019.
"Planning our wedding was an exciting and fun experience as we both came together with our ideas and created our special day," recalls the 25-year-old bride. "We wanted a modern wedding with some classic elements. With the help of Natalie at Bling Events, we created our 'all-white' theme with touches of gold."
Francesco's grandfather died a week before the wedding at Doltone House, but Sarah says his presence was felt. "He had dementia but always remembered the wedding and kept asking 'How long? How long?' He was watching down smiling on us both."
Photos courtesy of Splendid Photos and Video.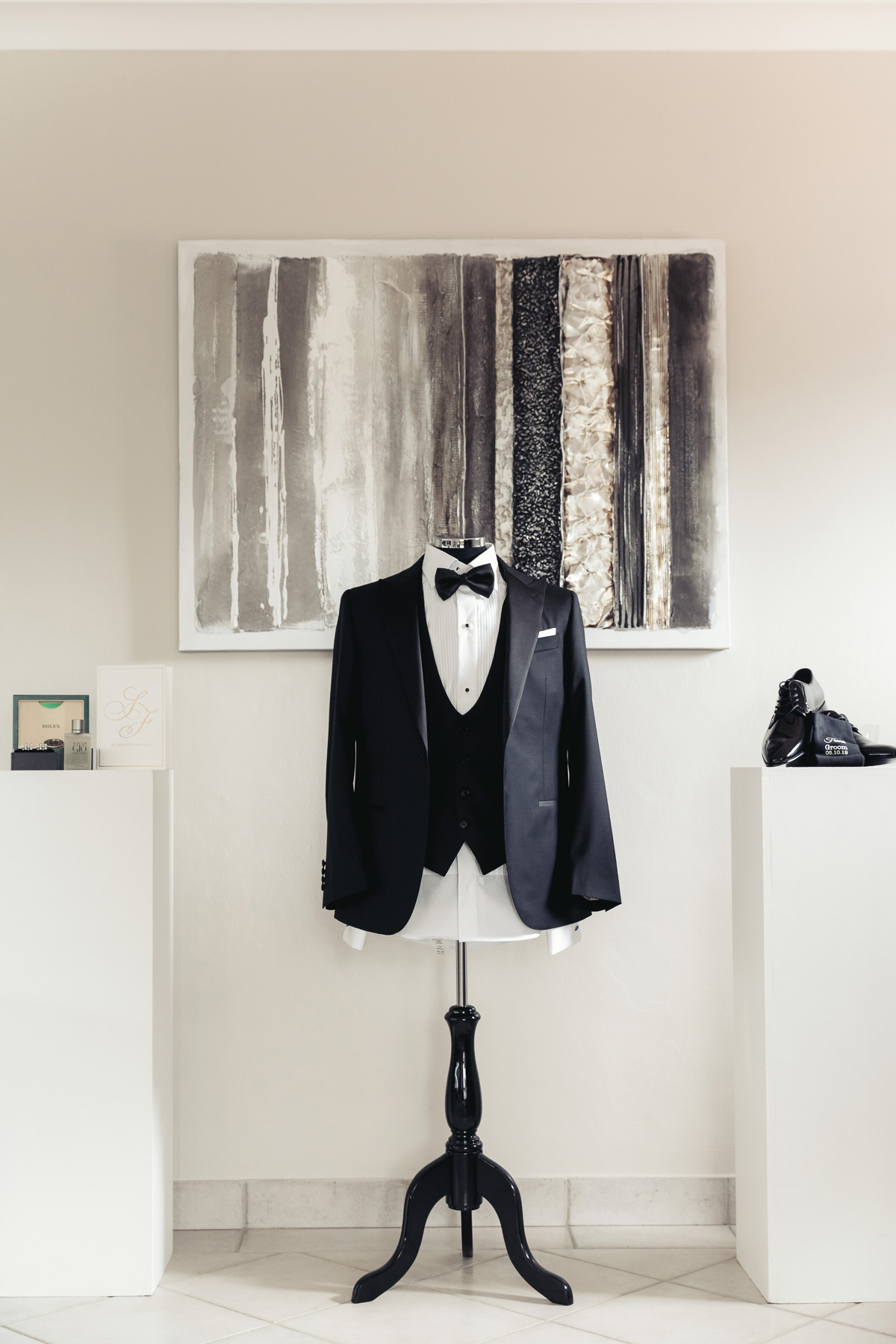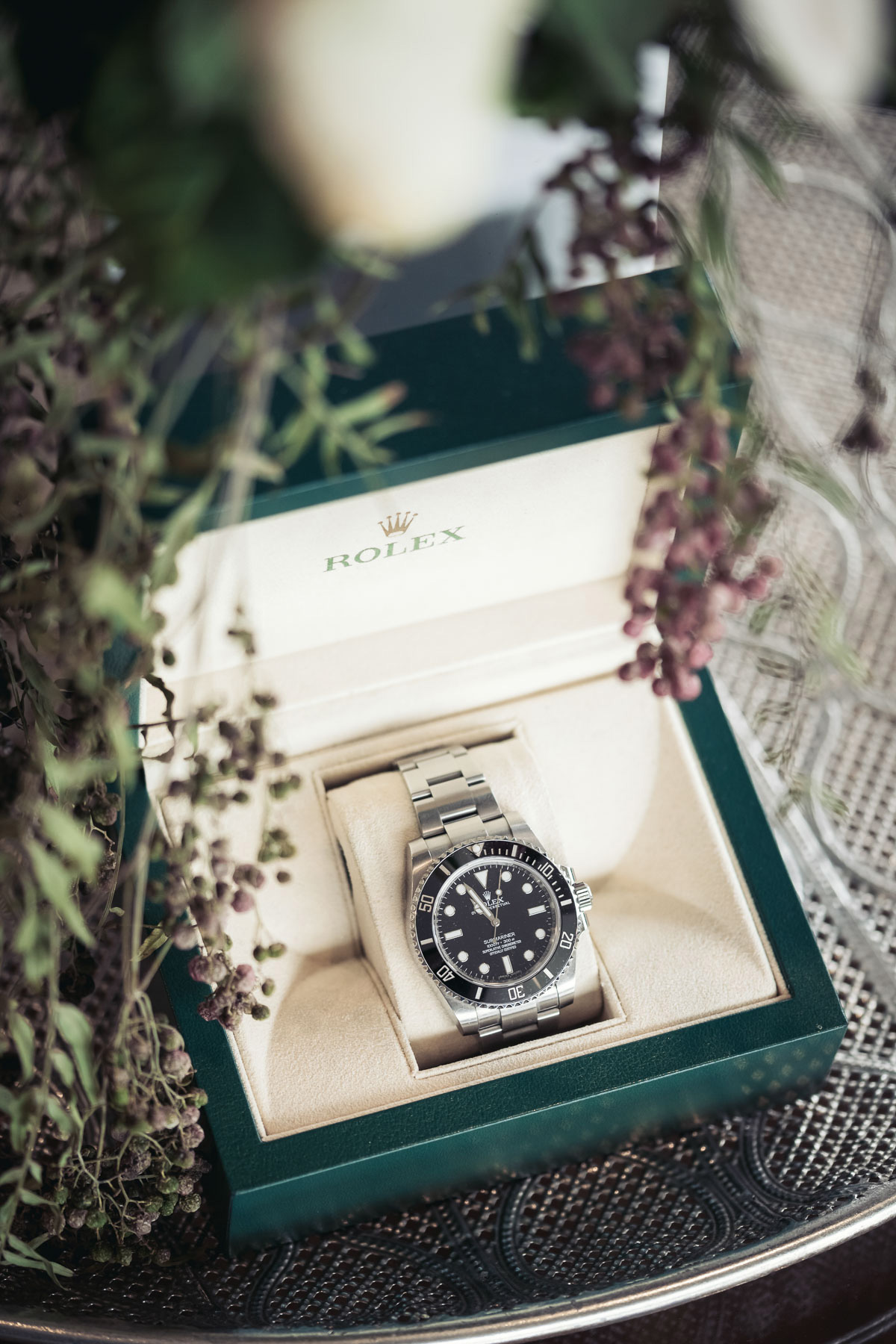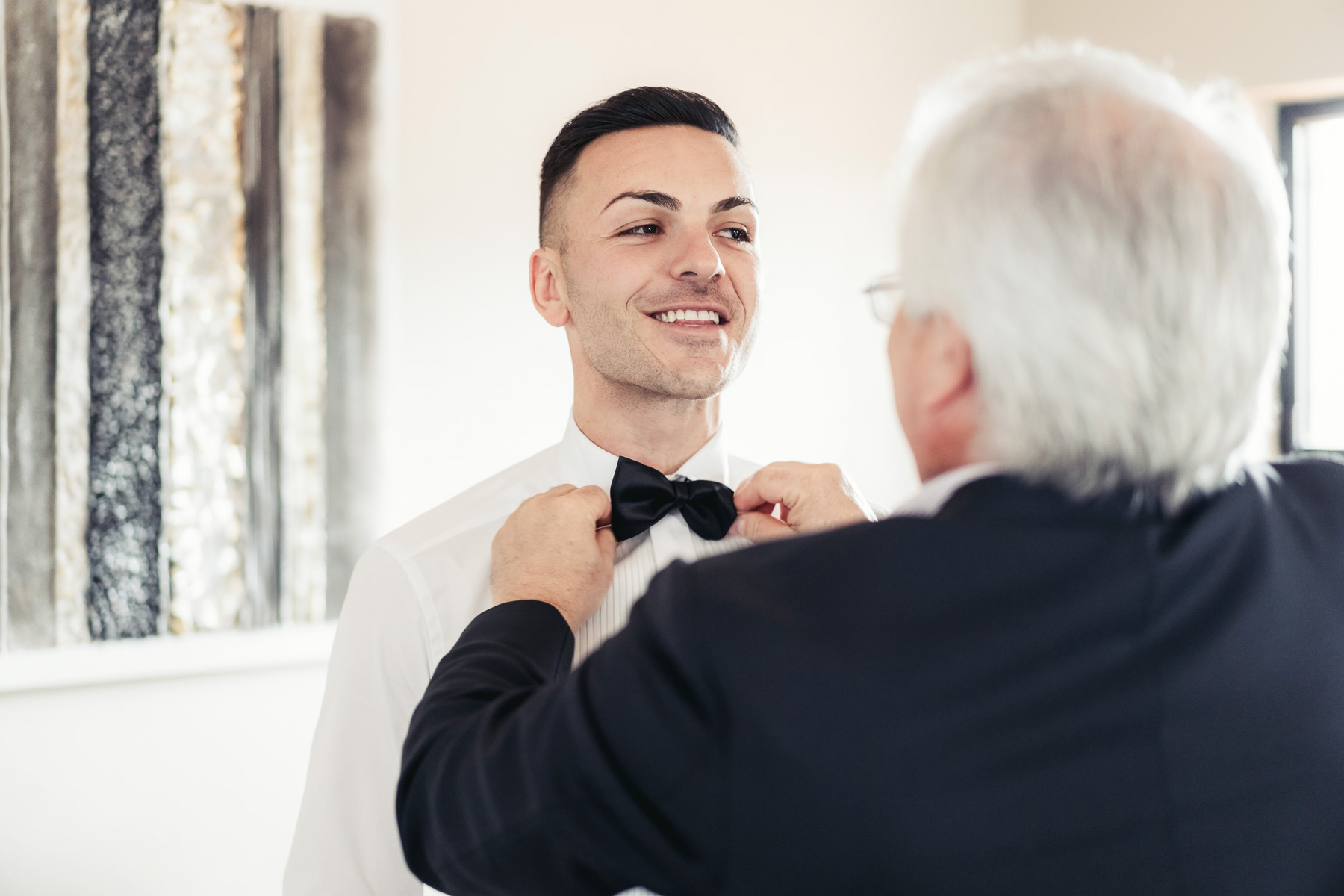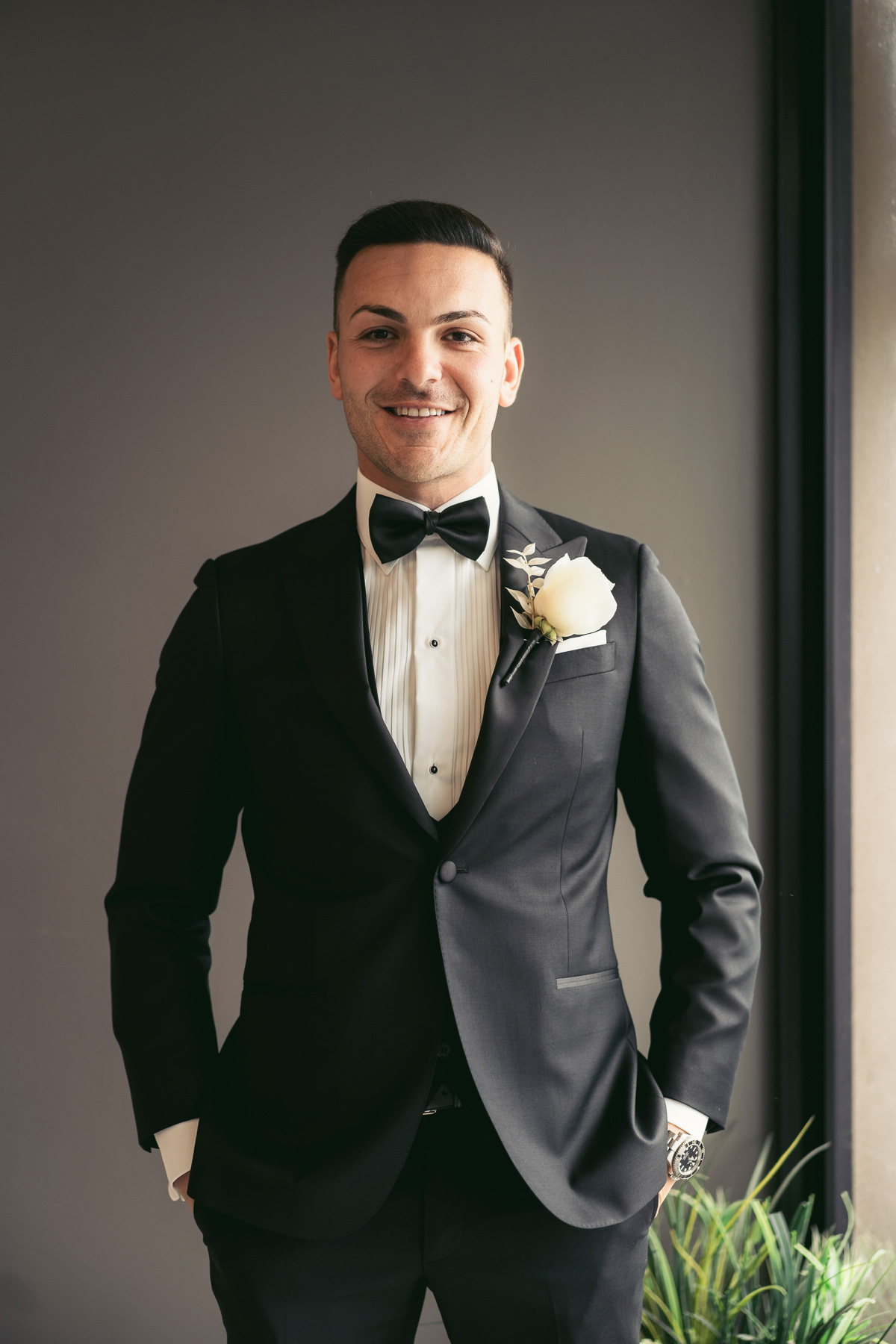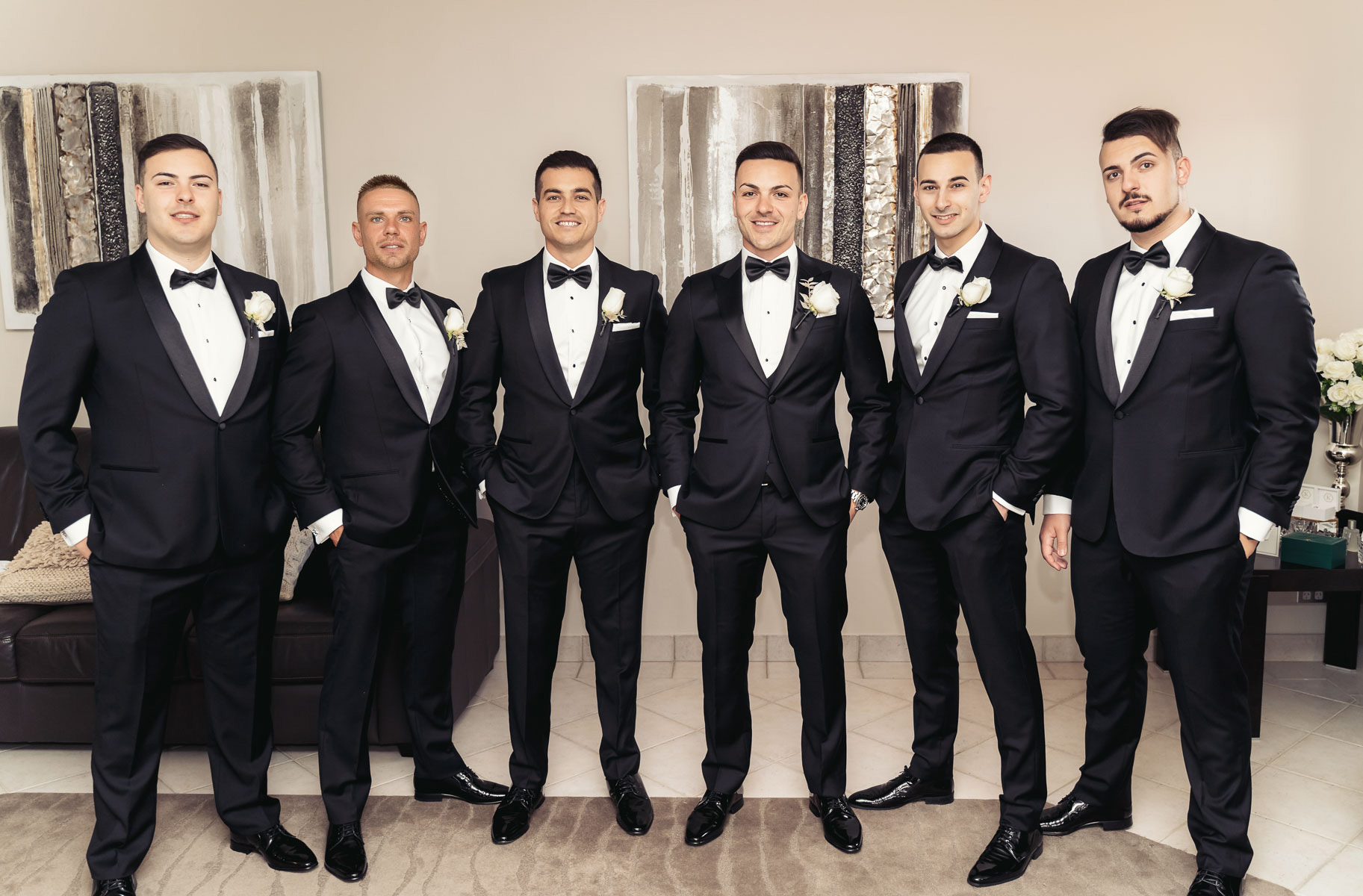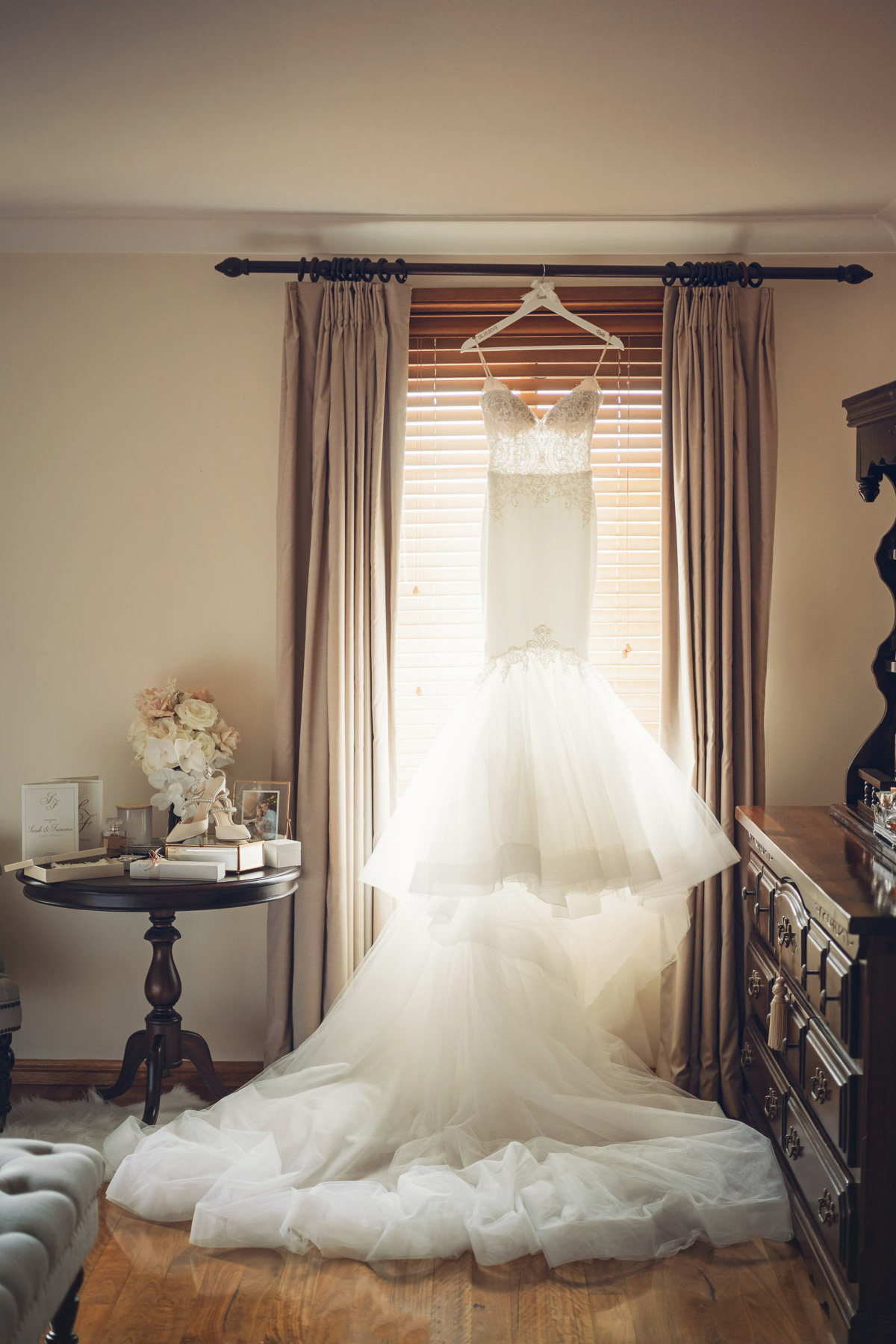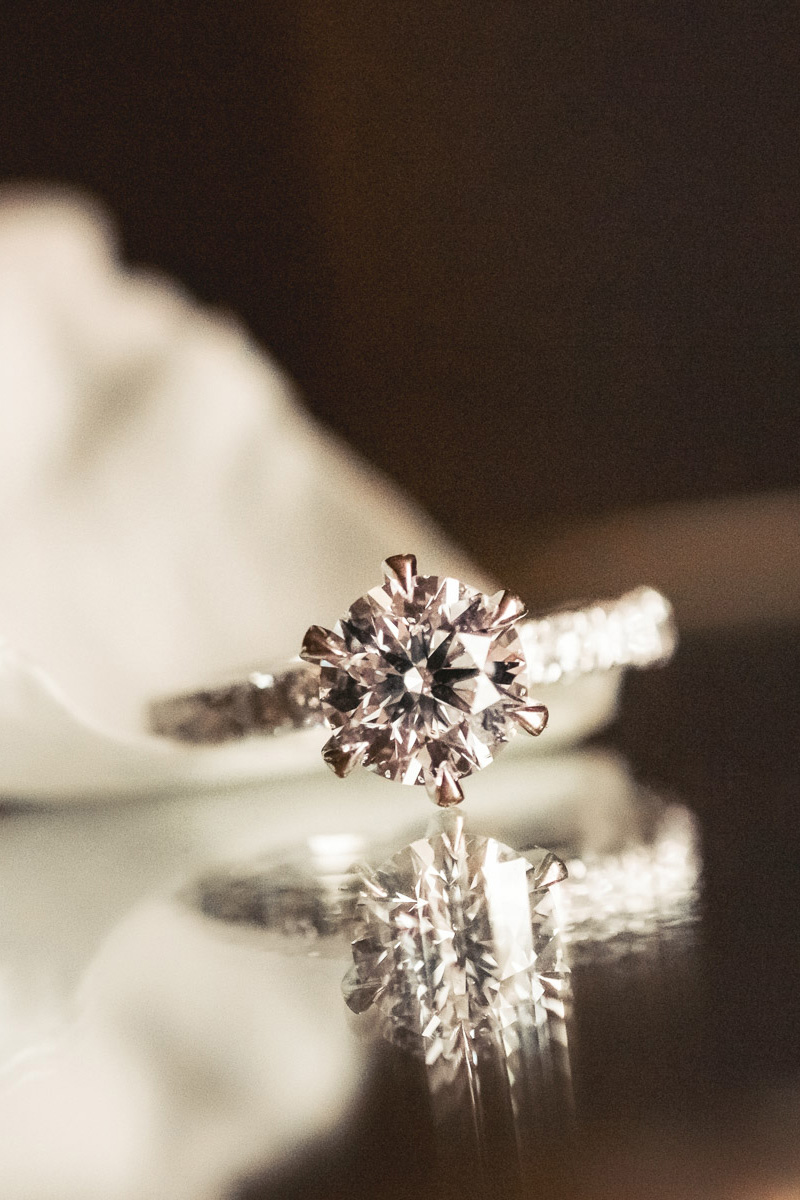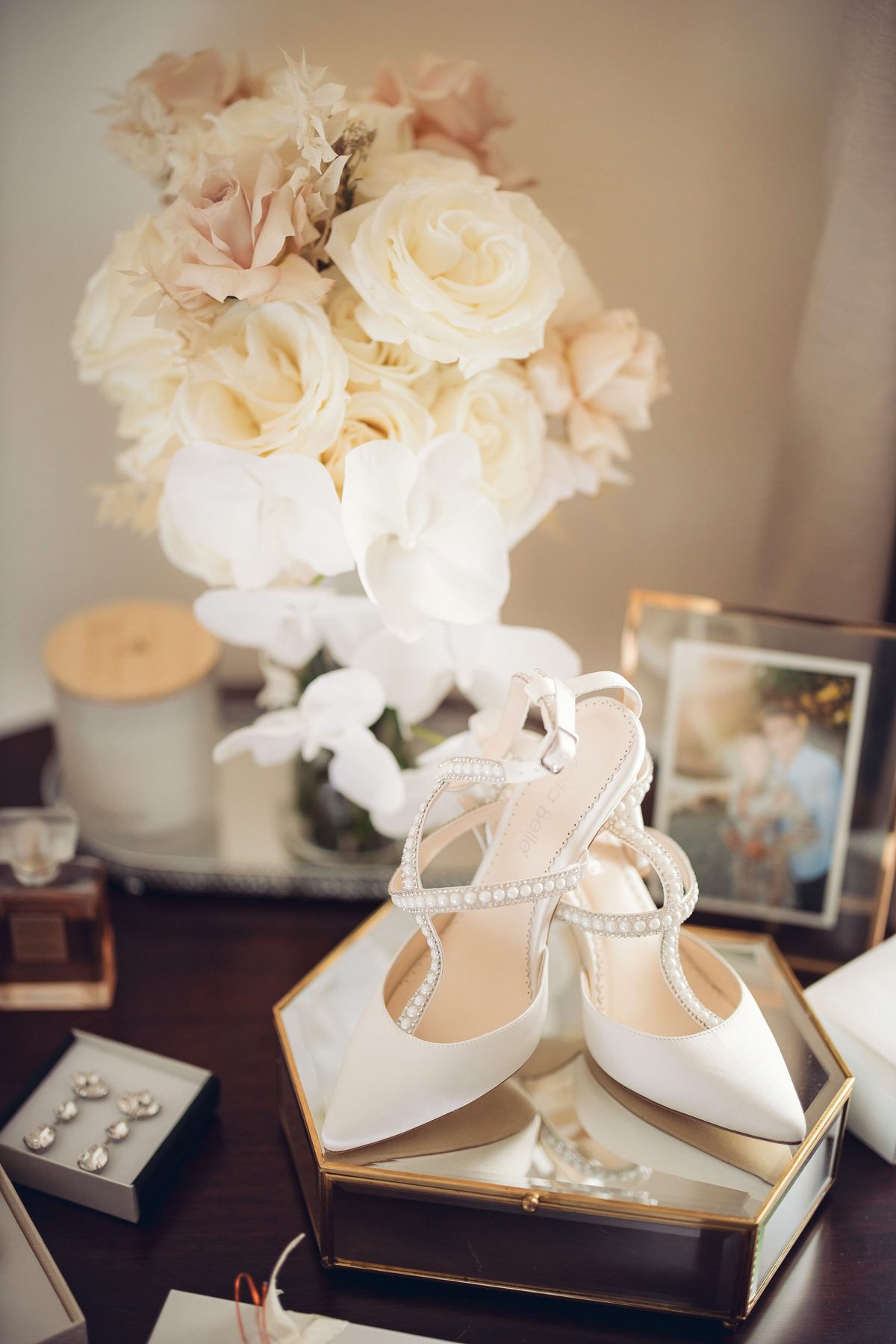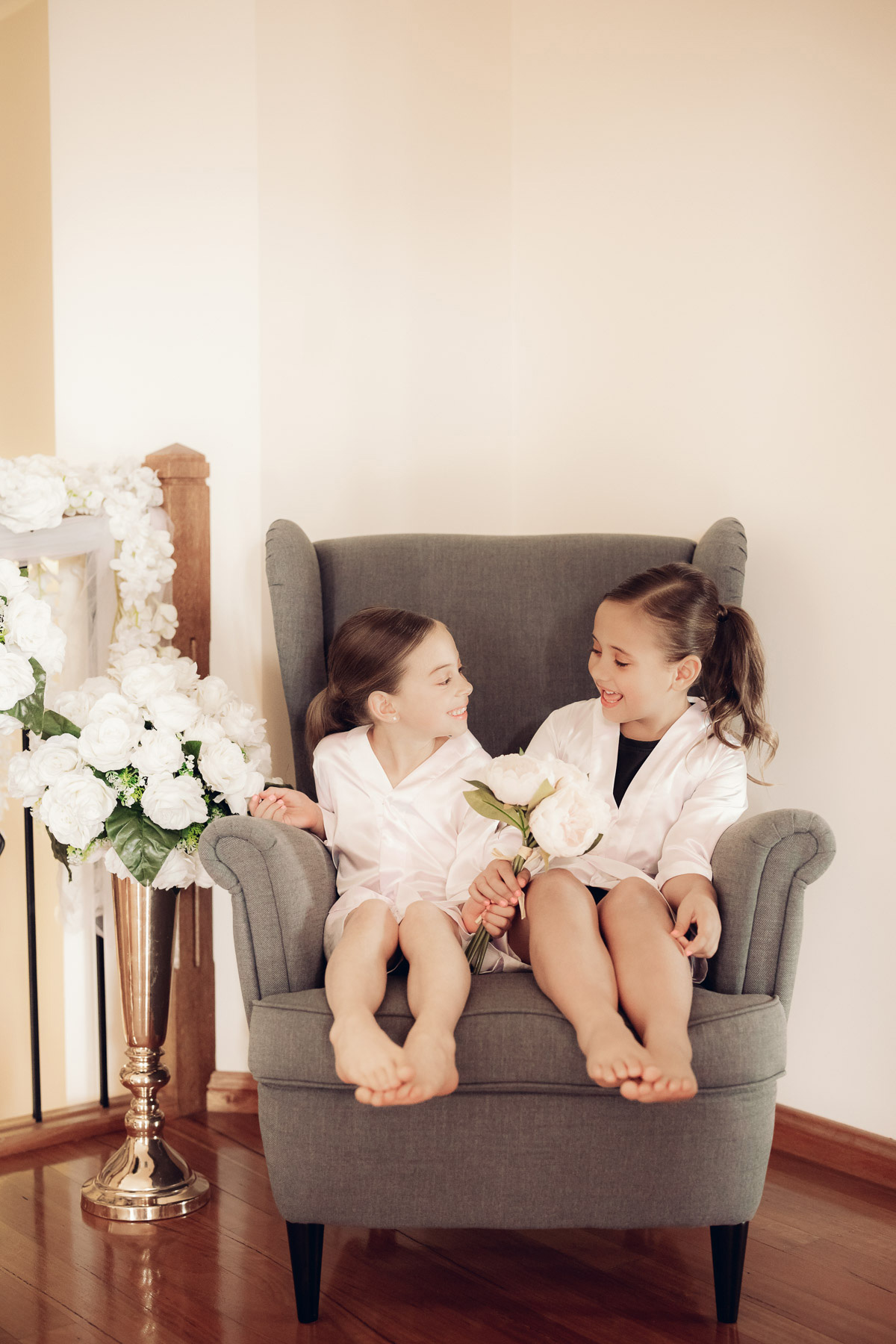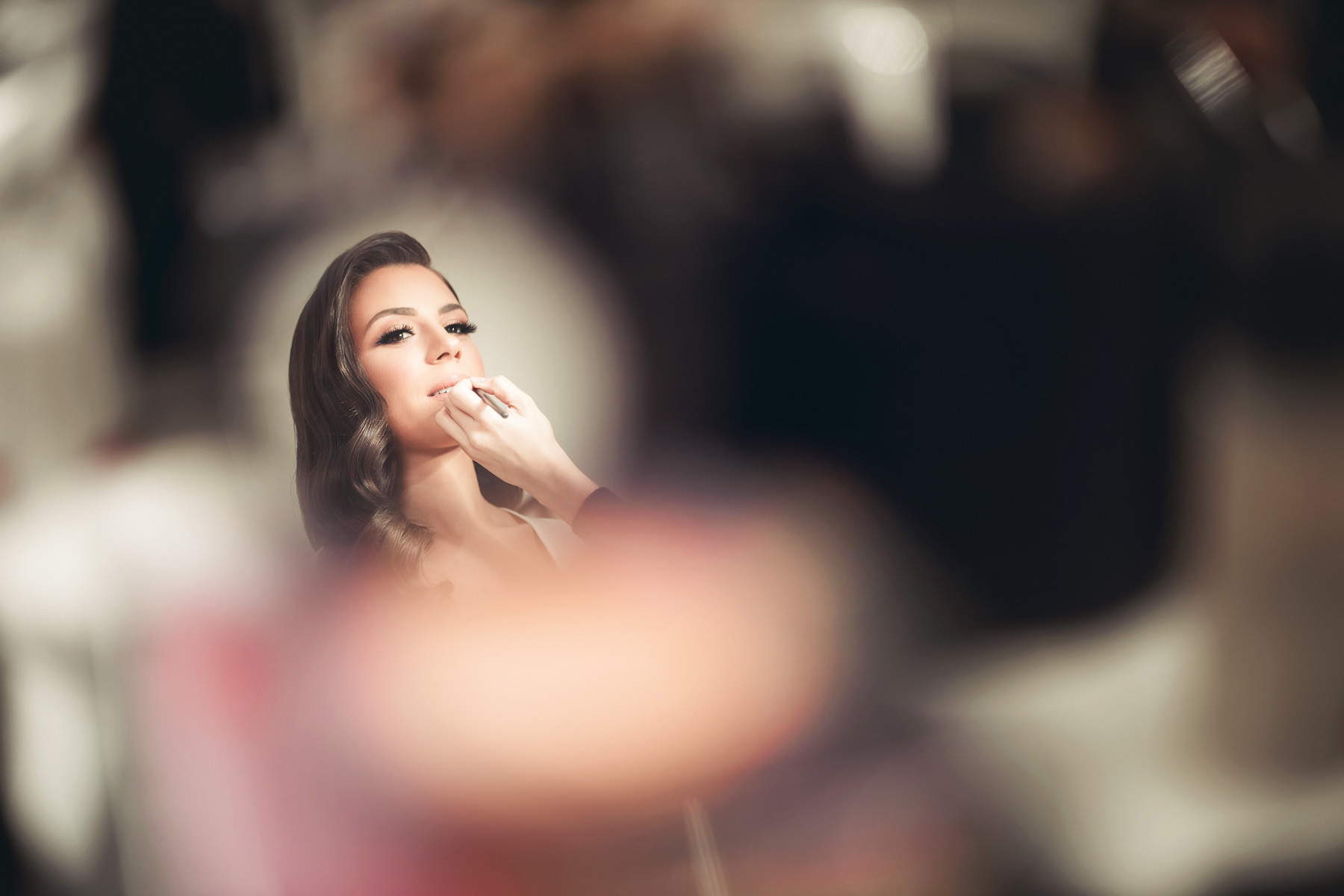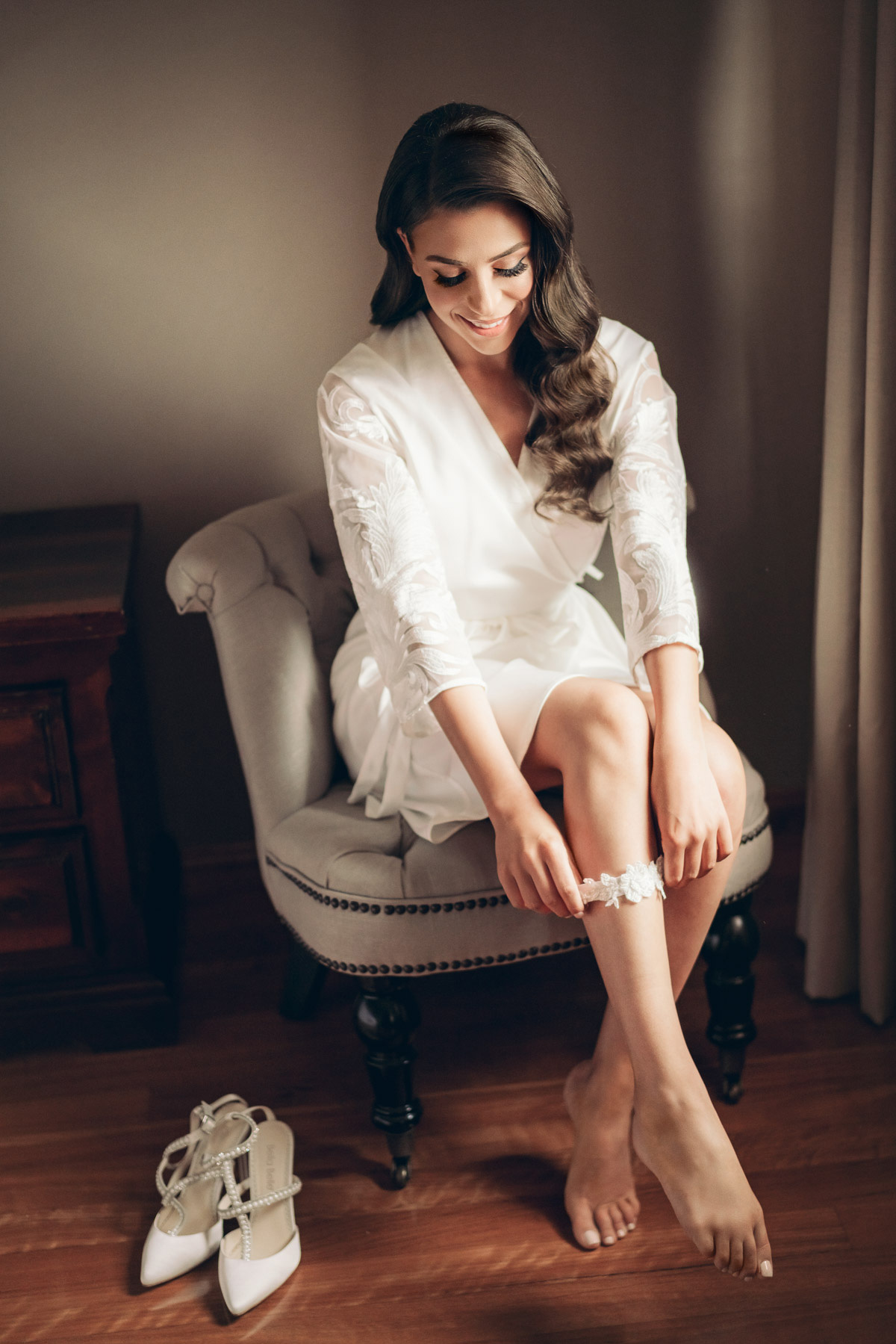 The bride opted for romantic curls swept to one side.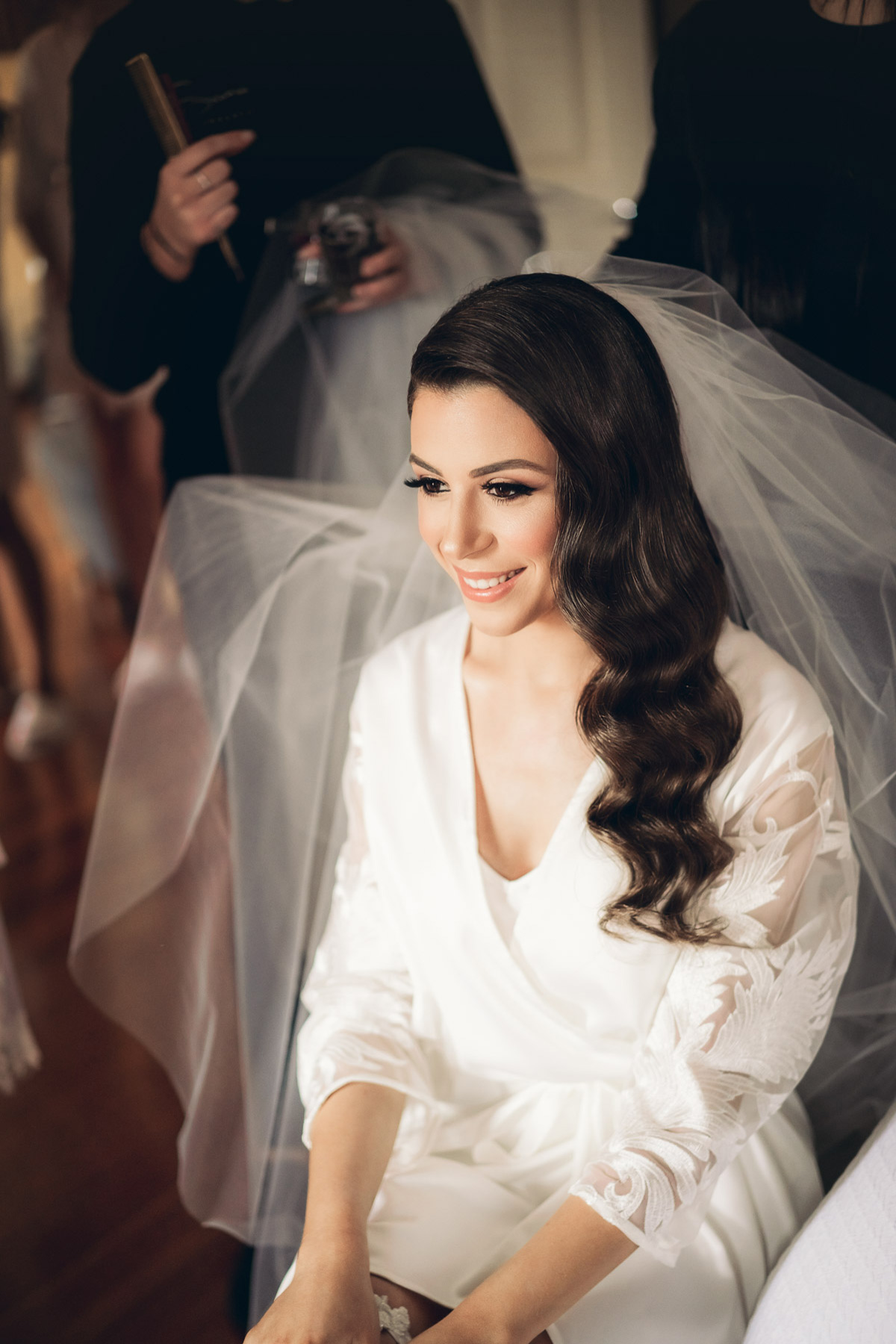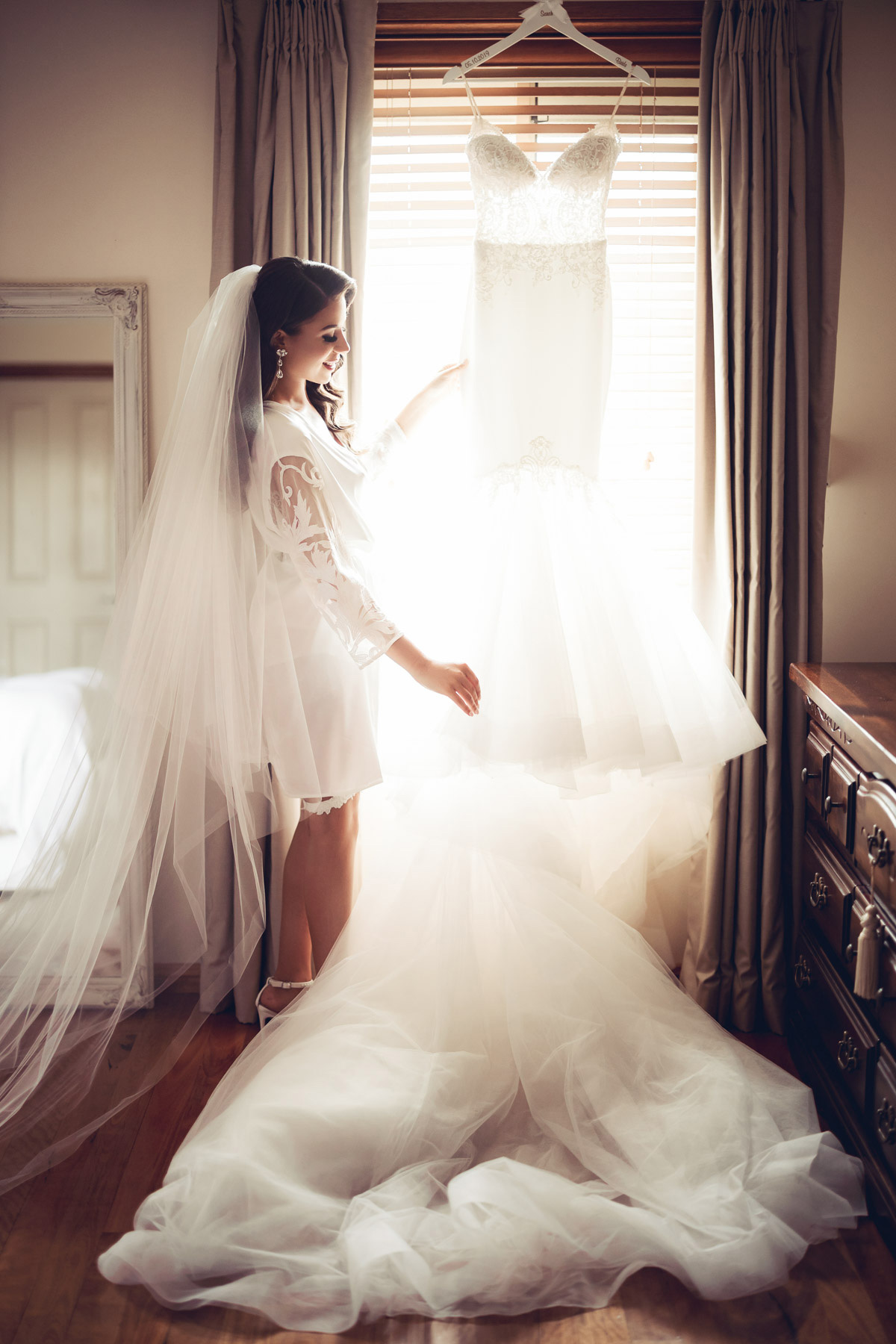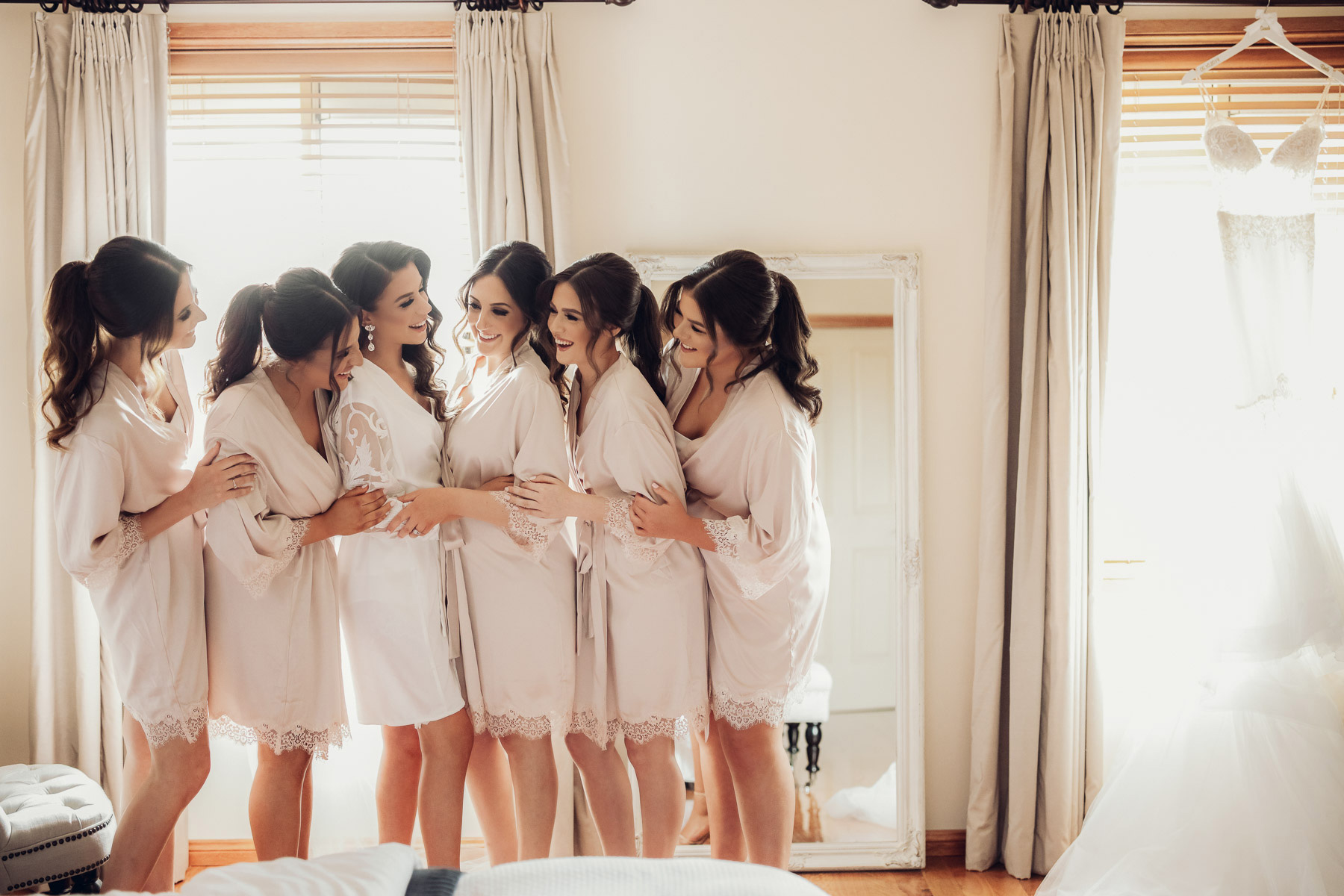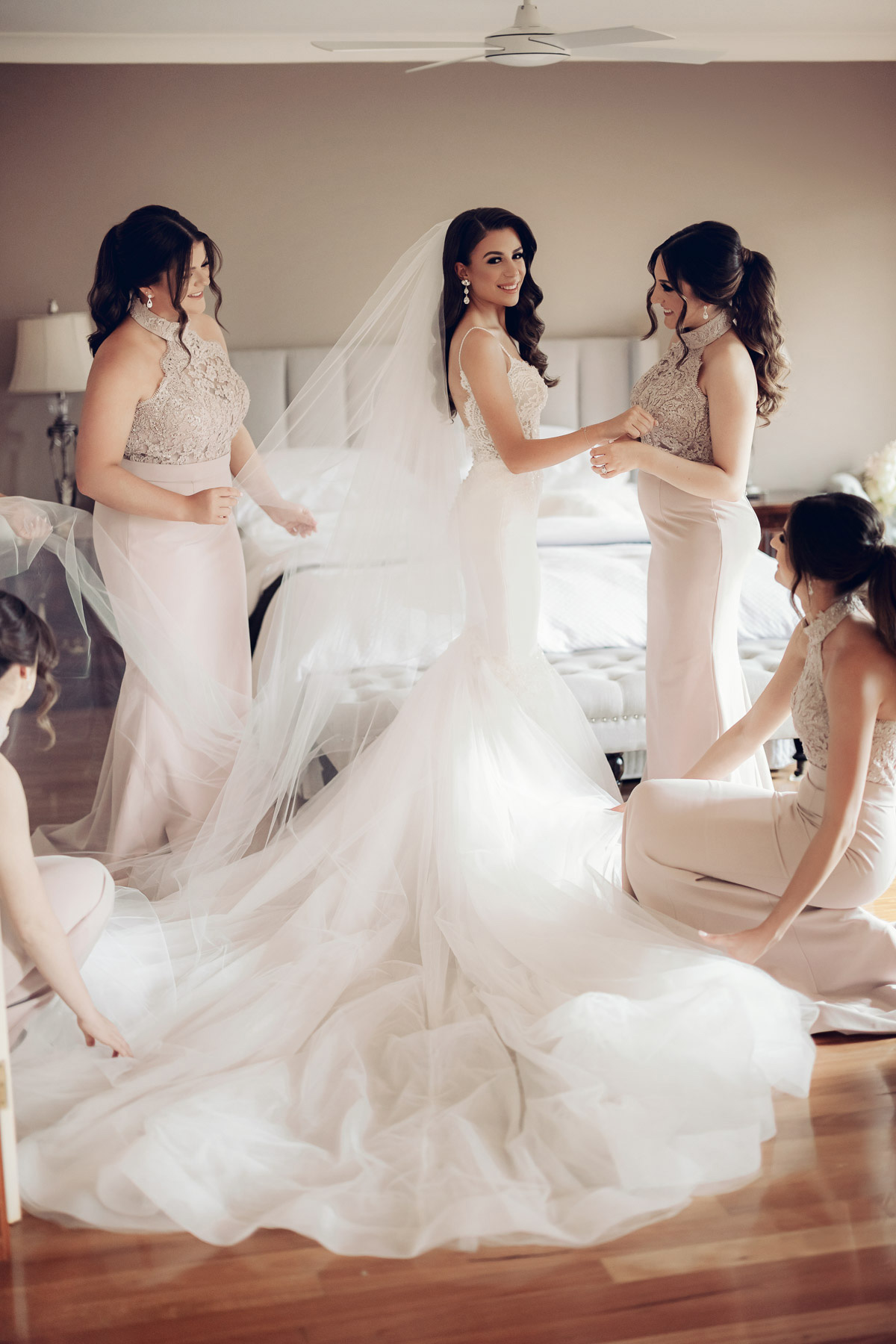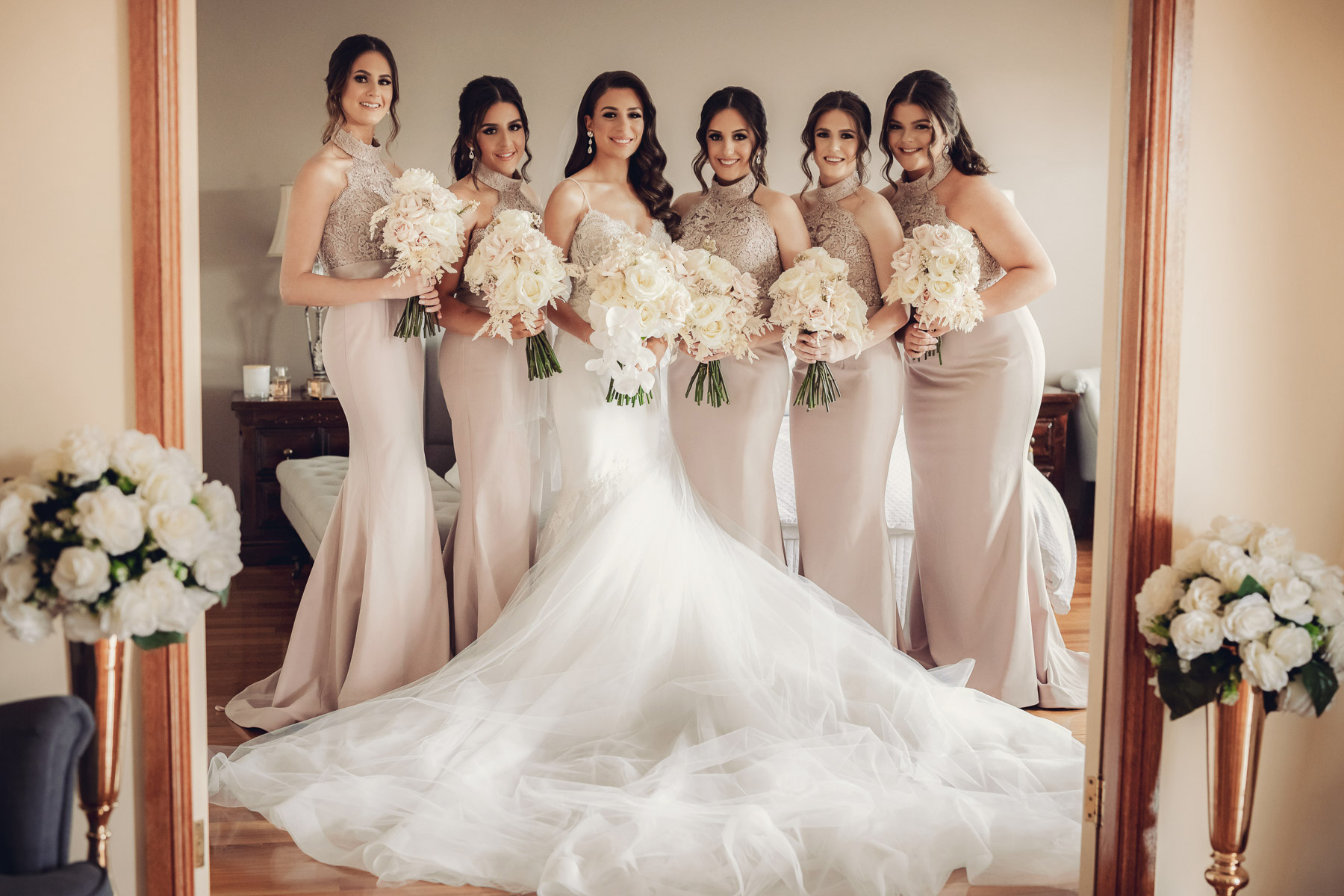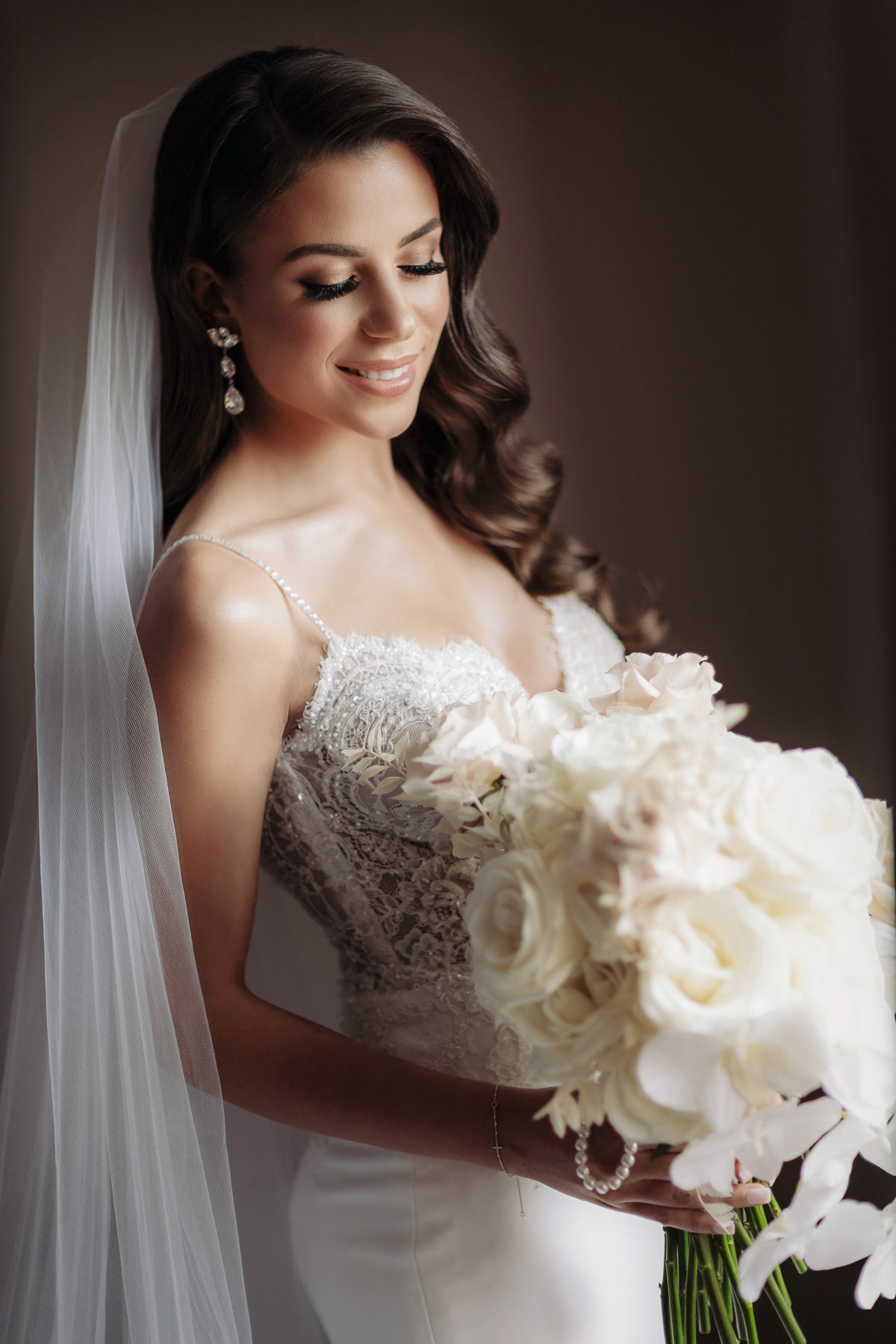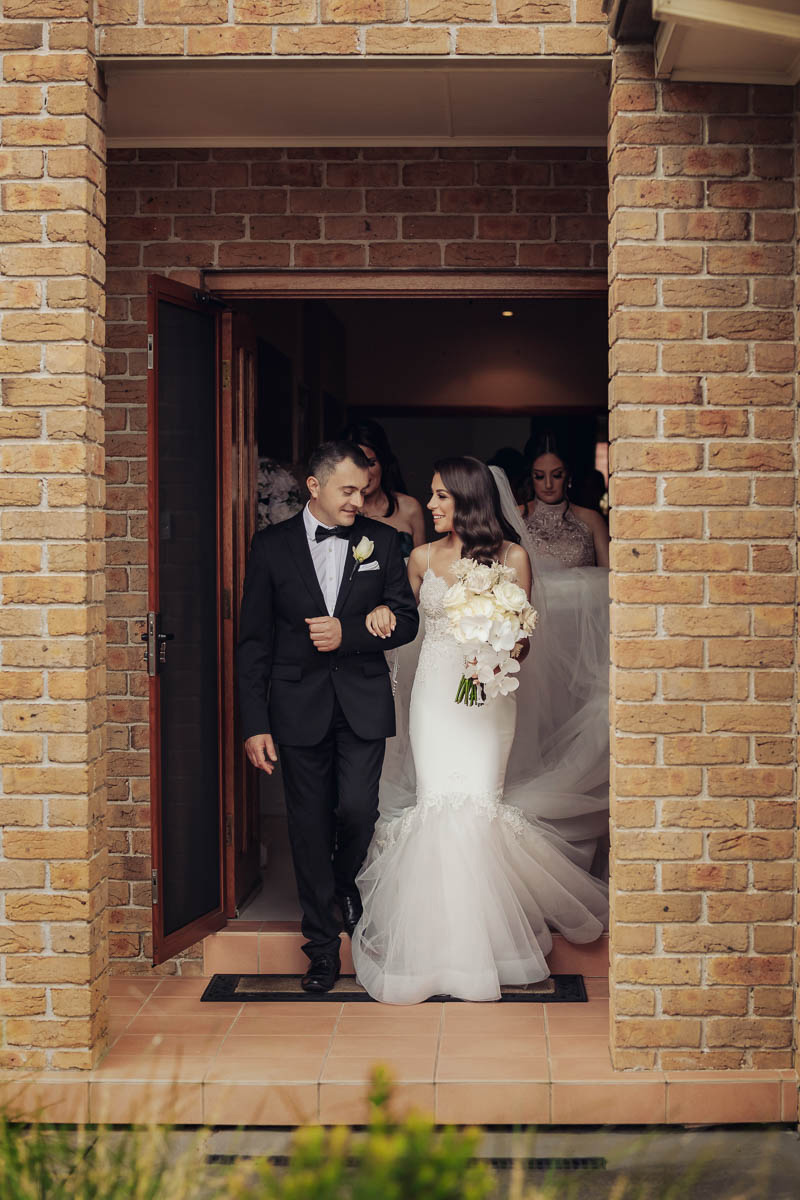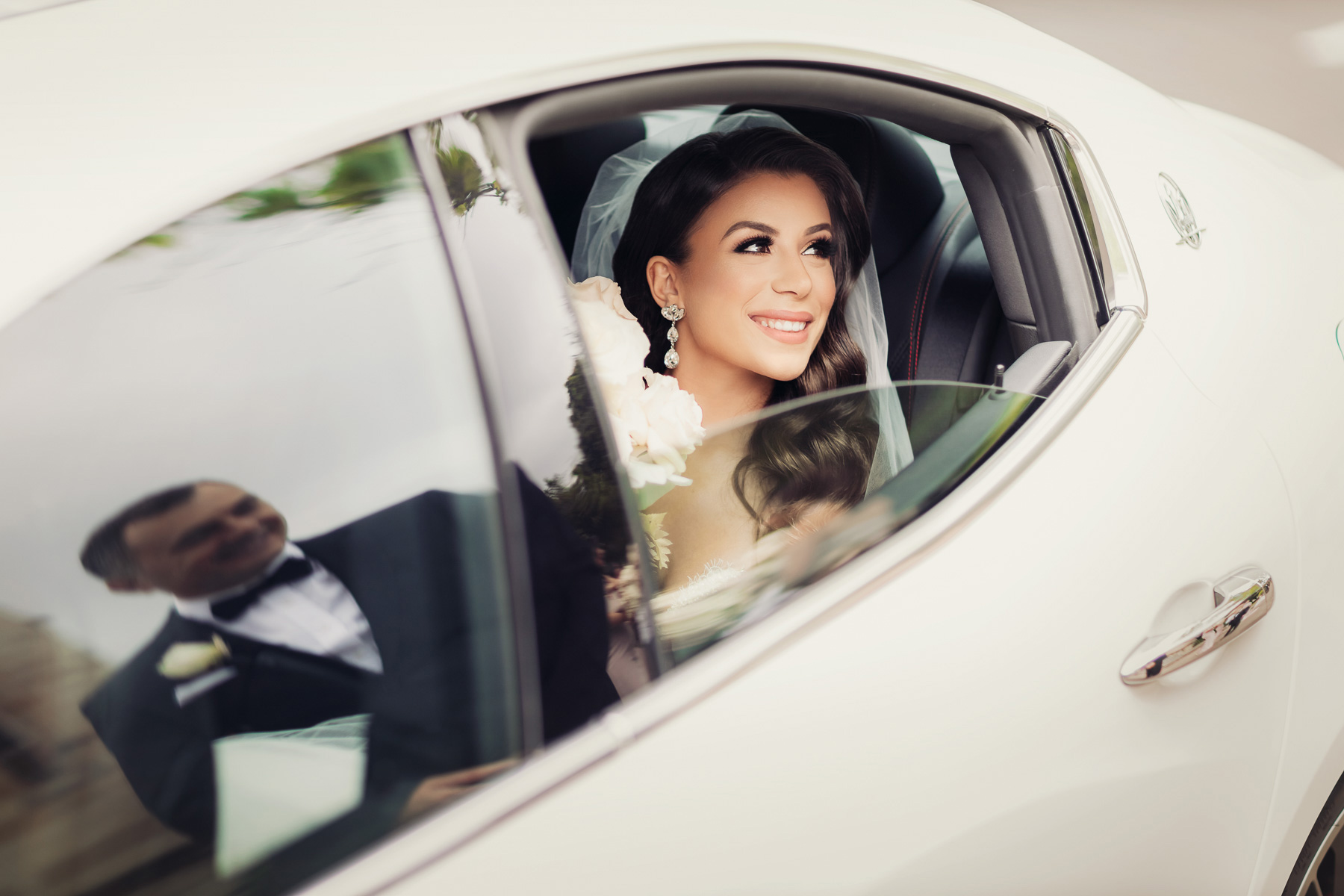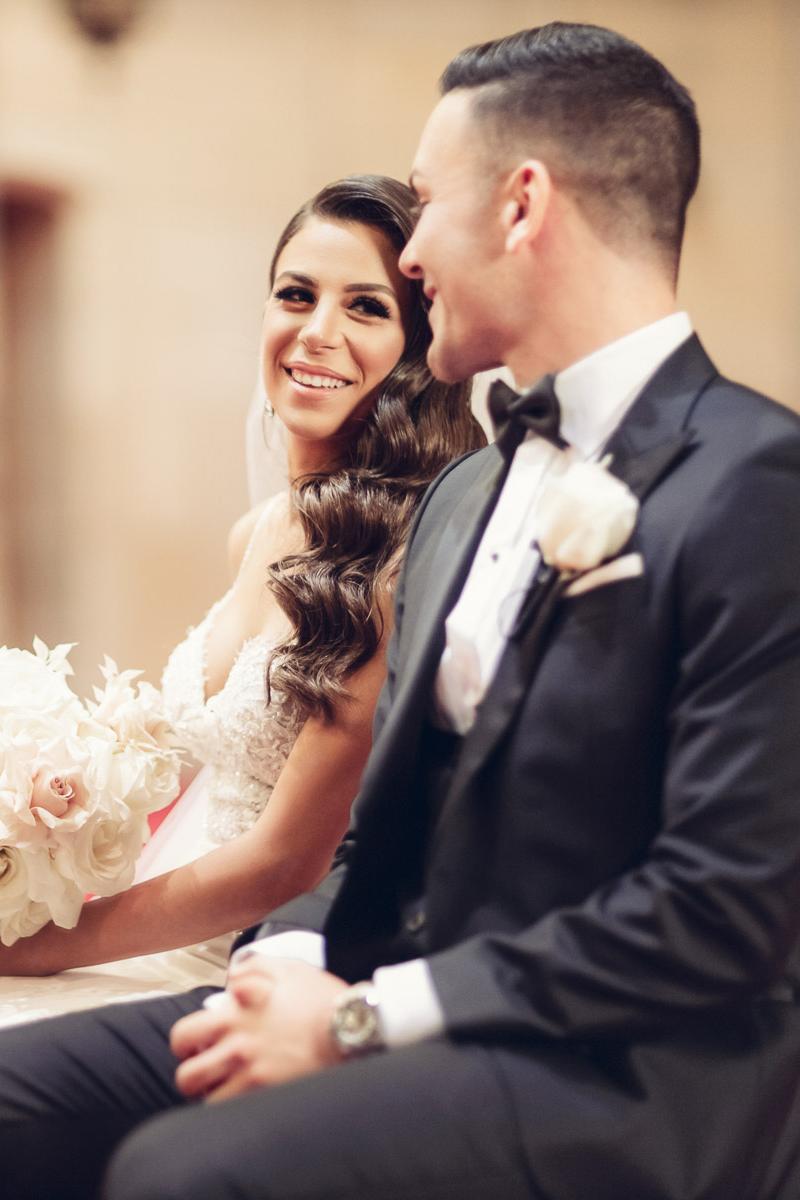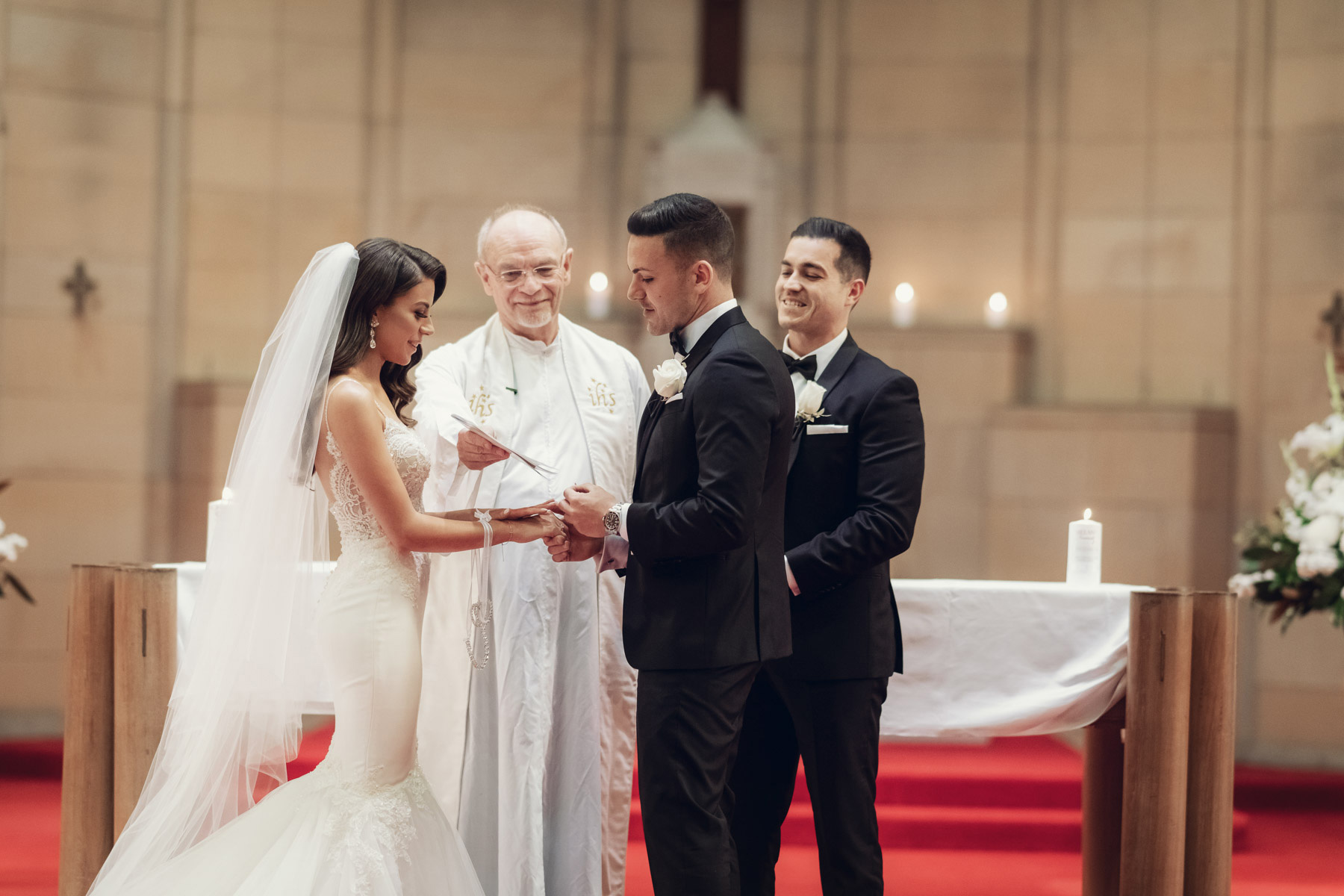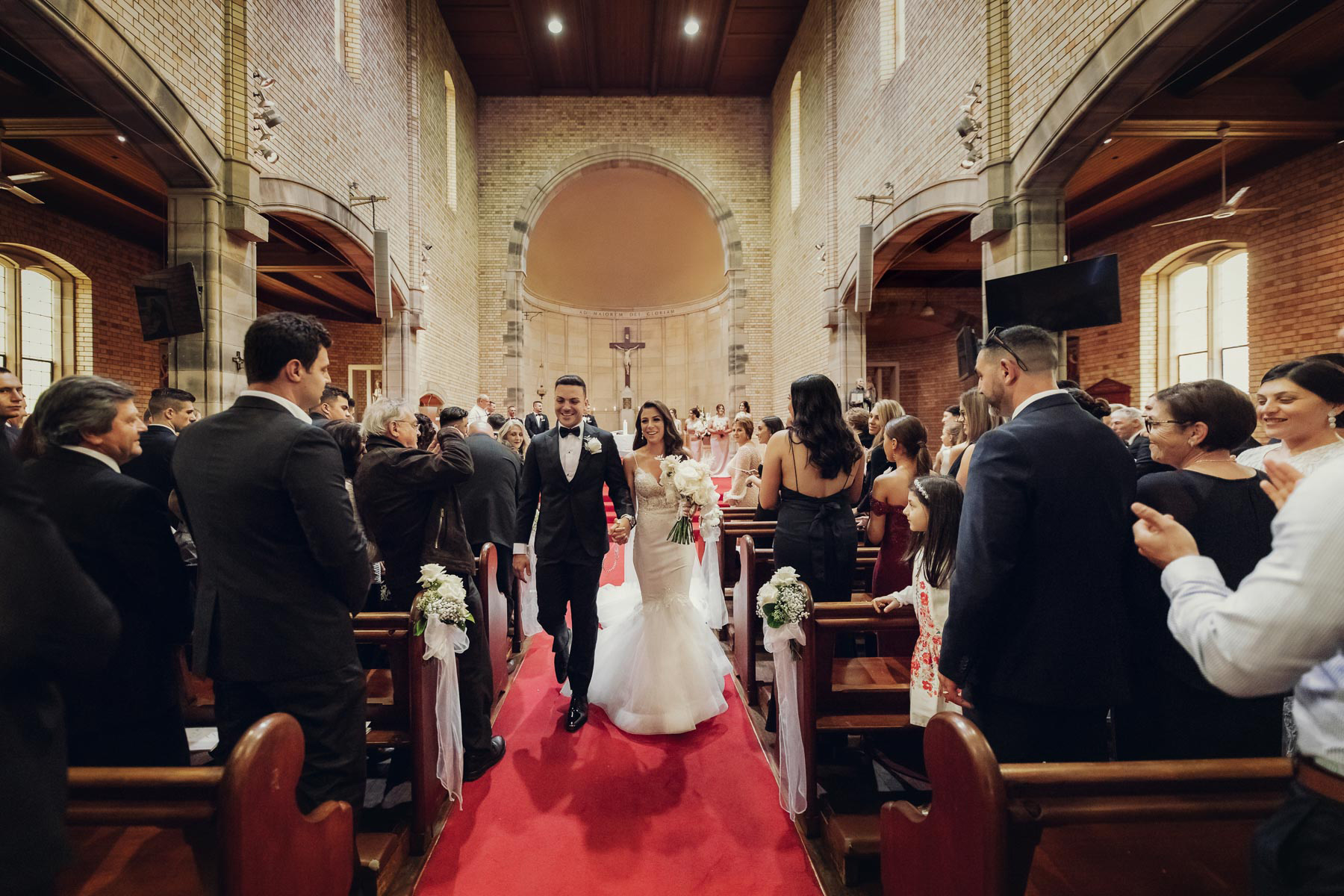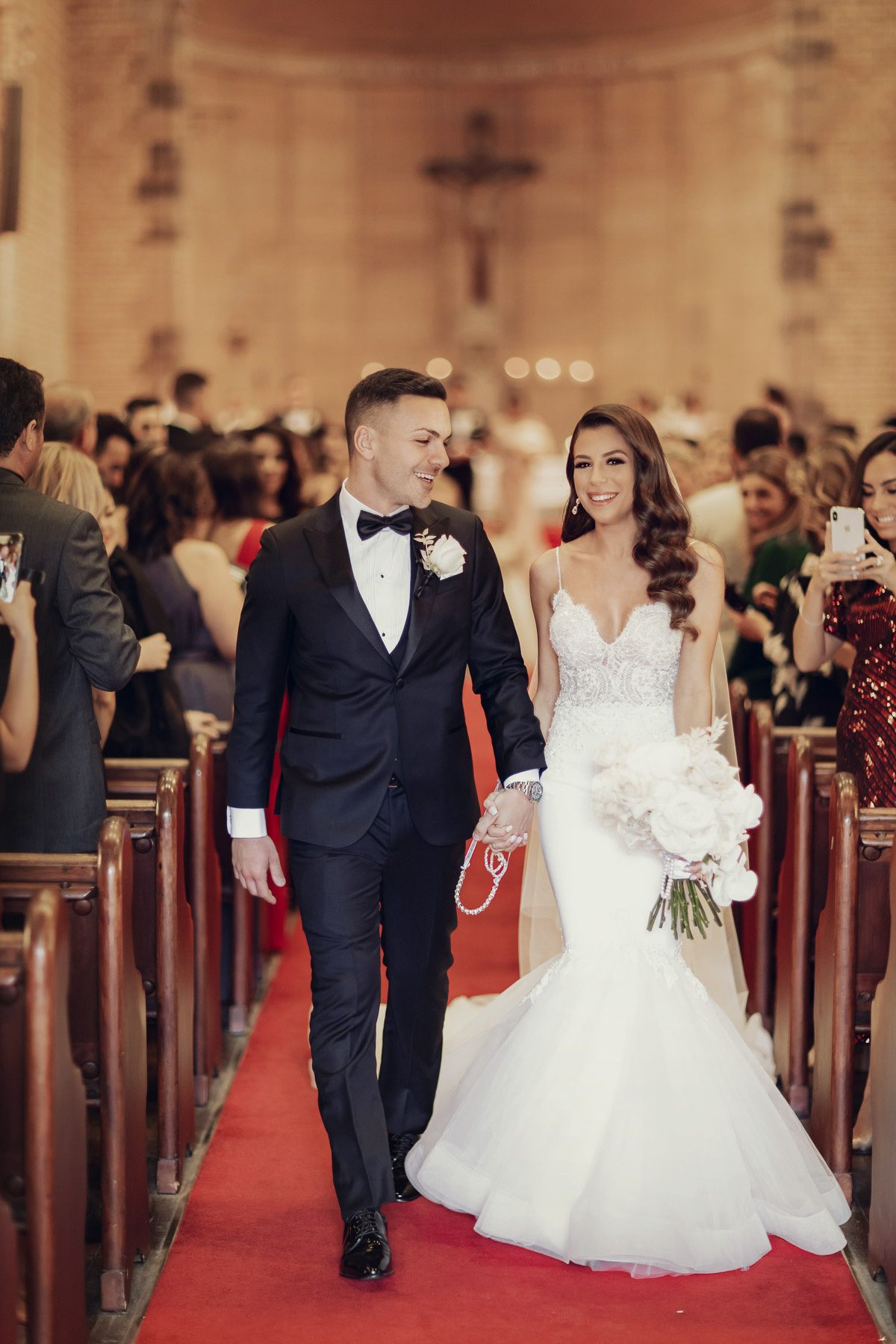 "The first time we met we spoke for hours and it was as if we had known each other forever," smiles Sarah.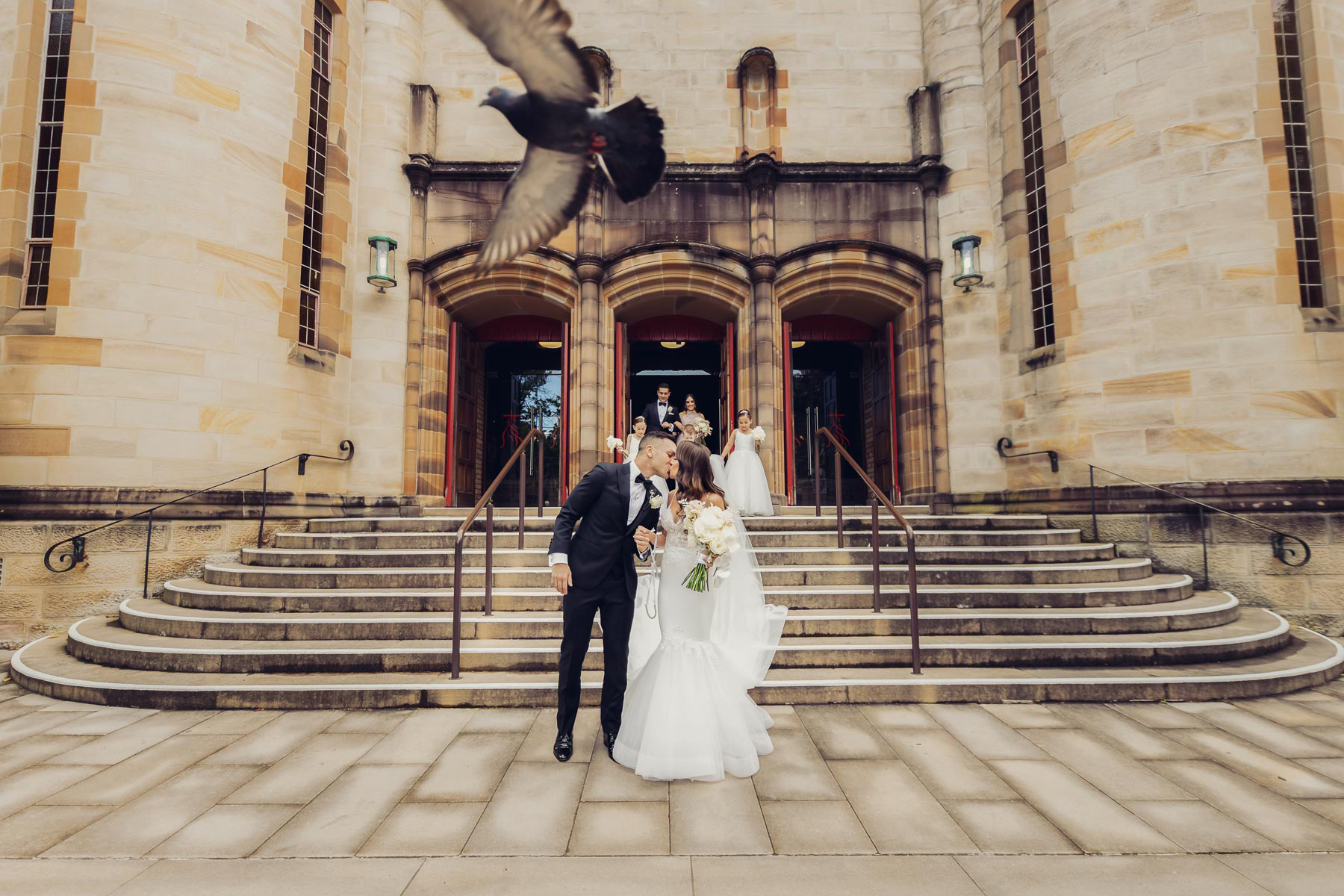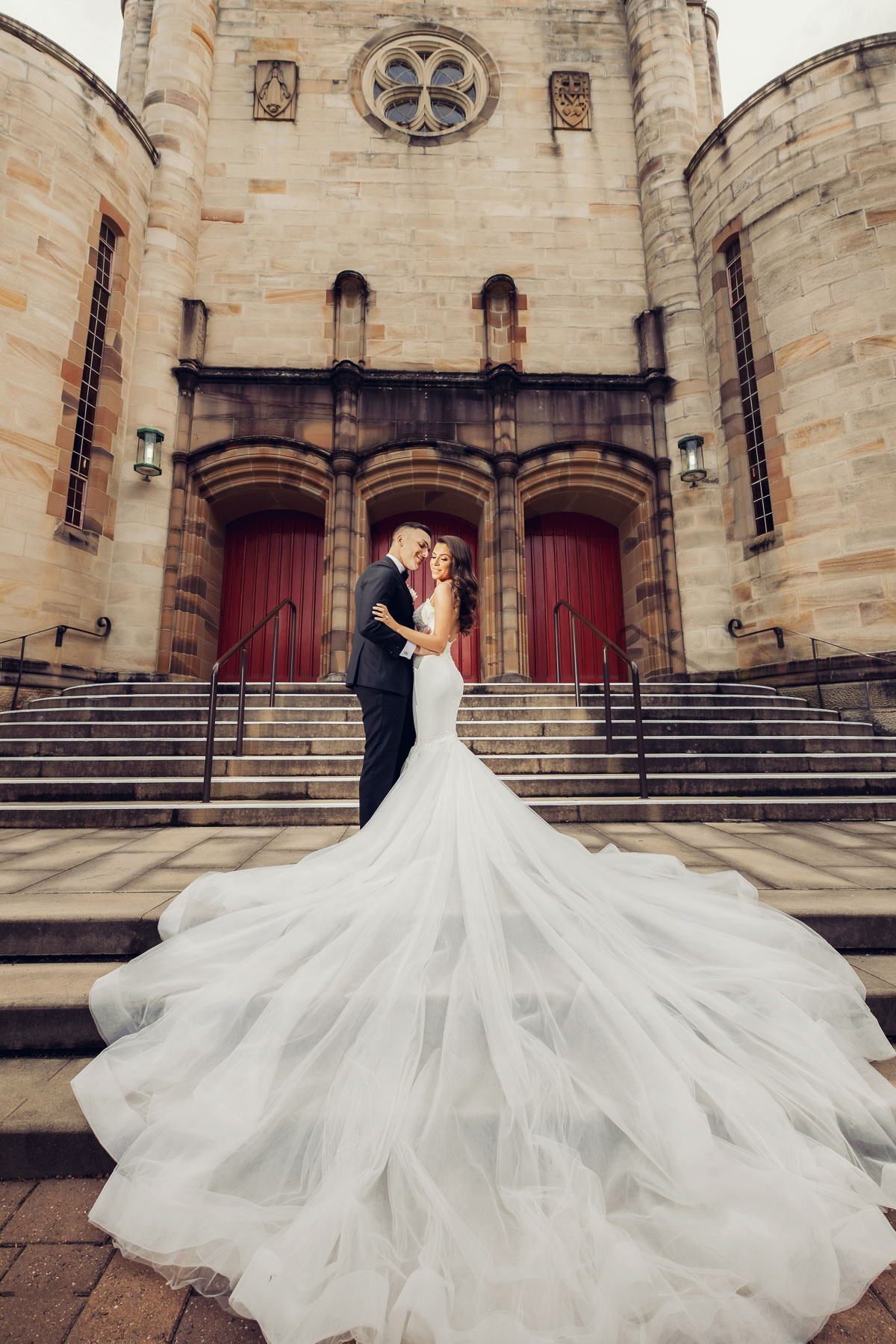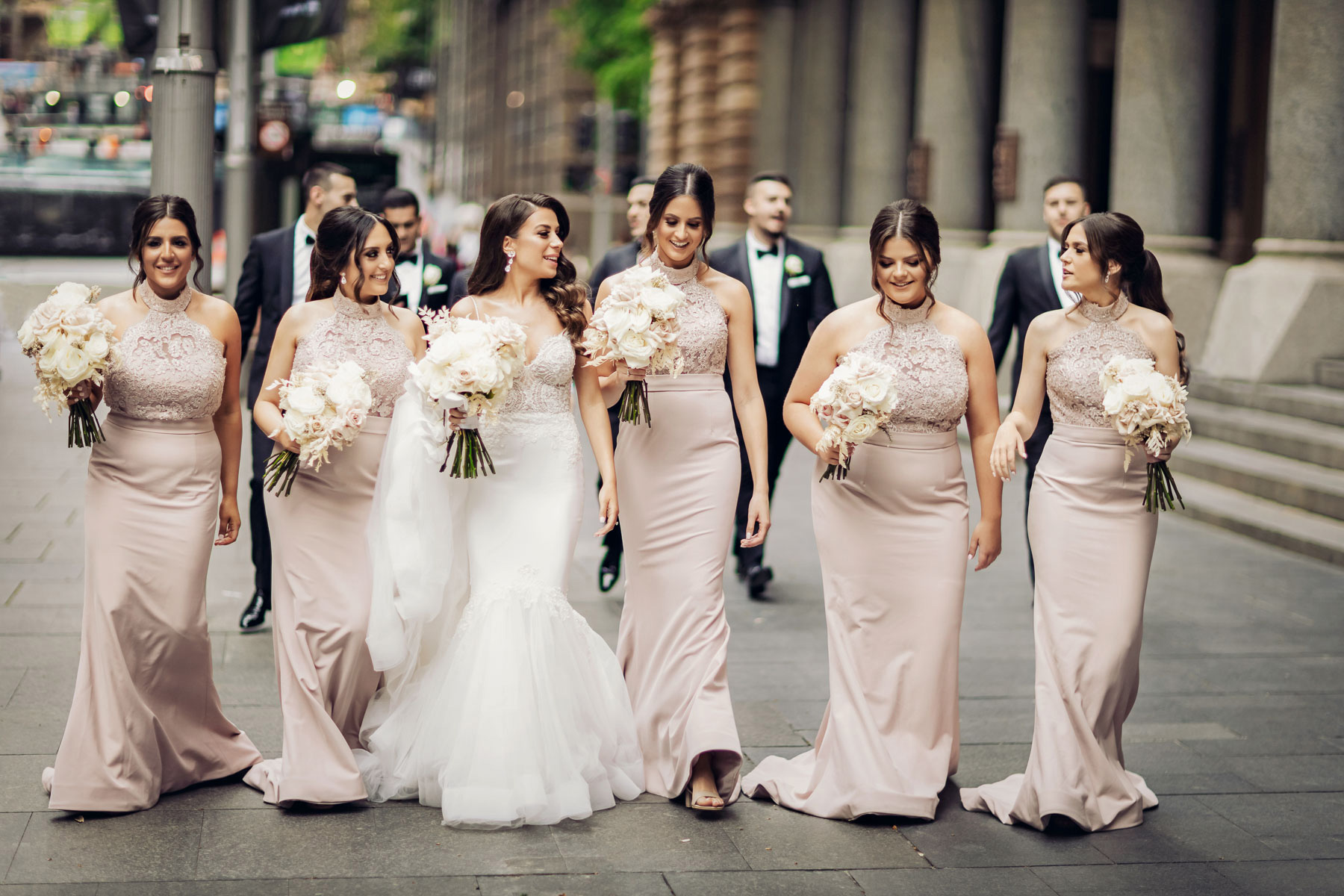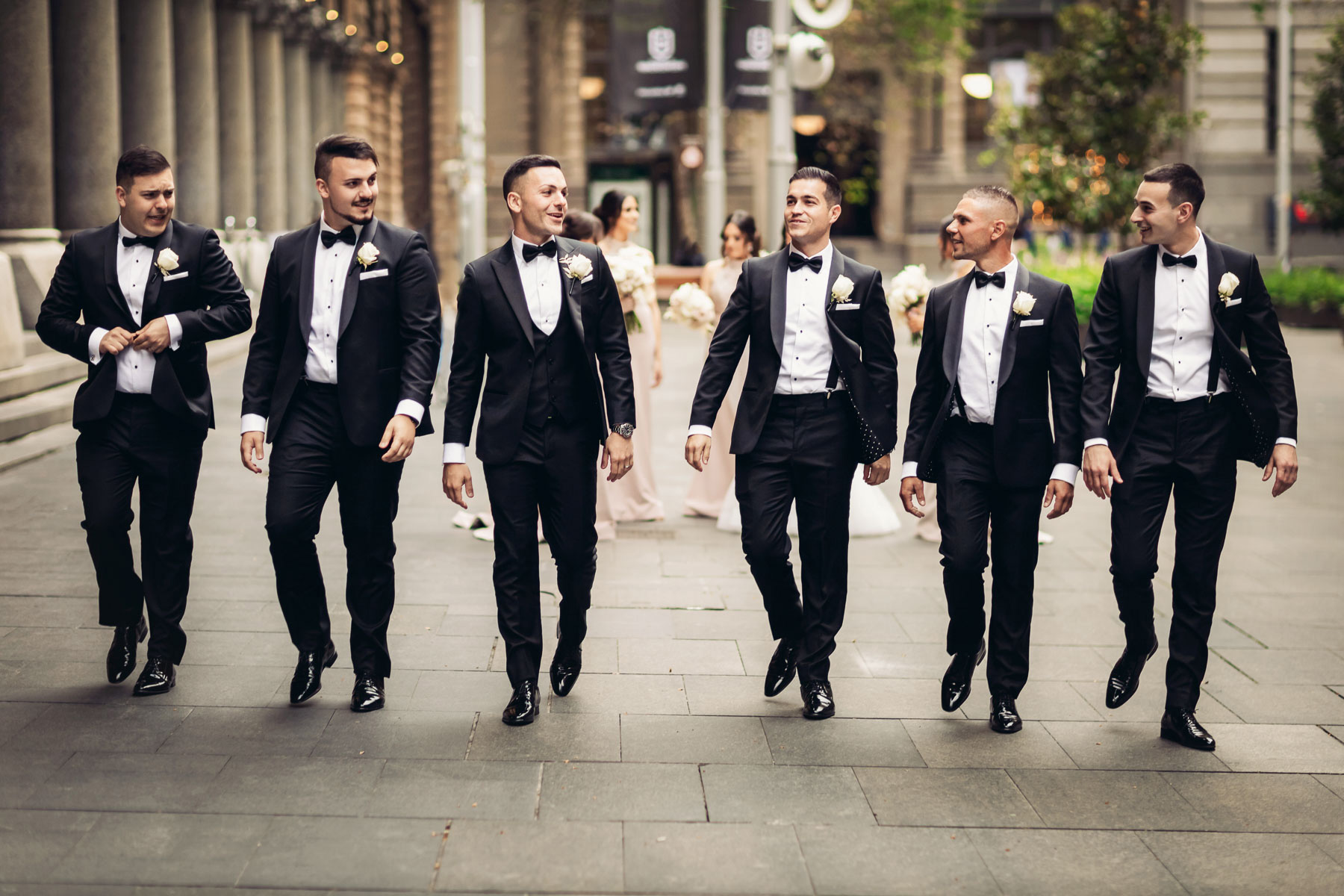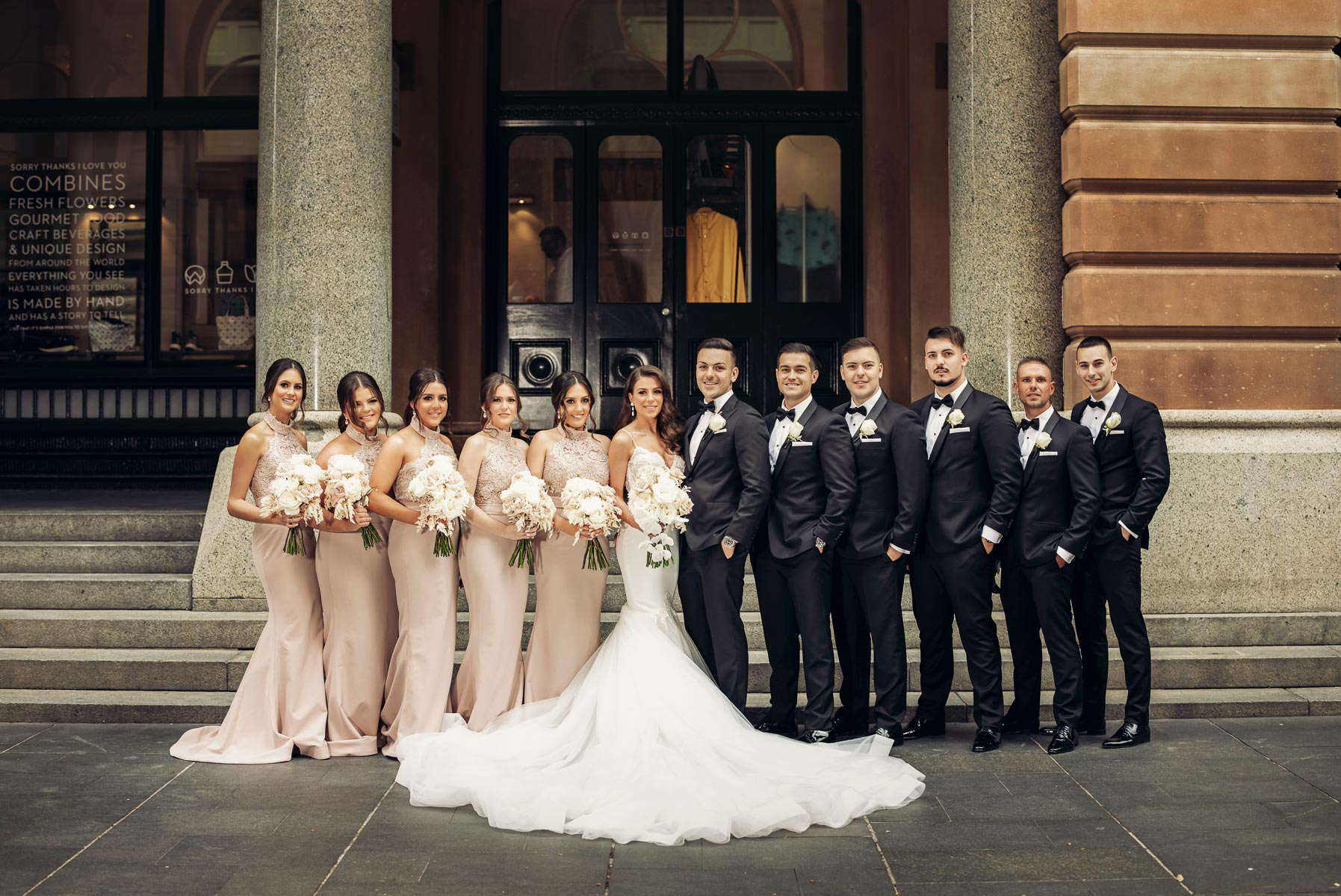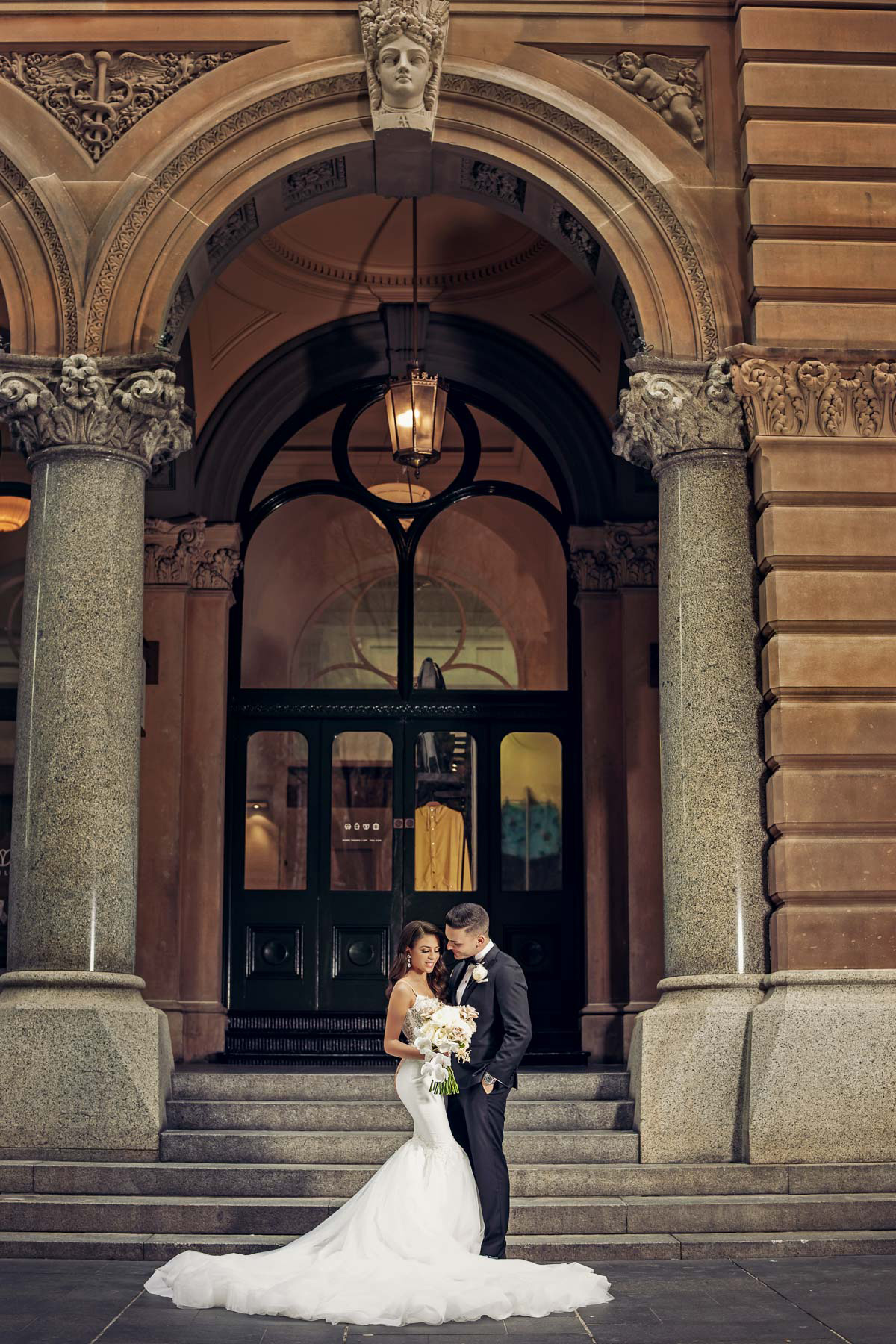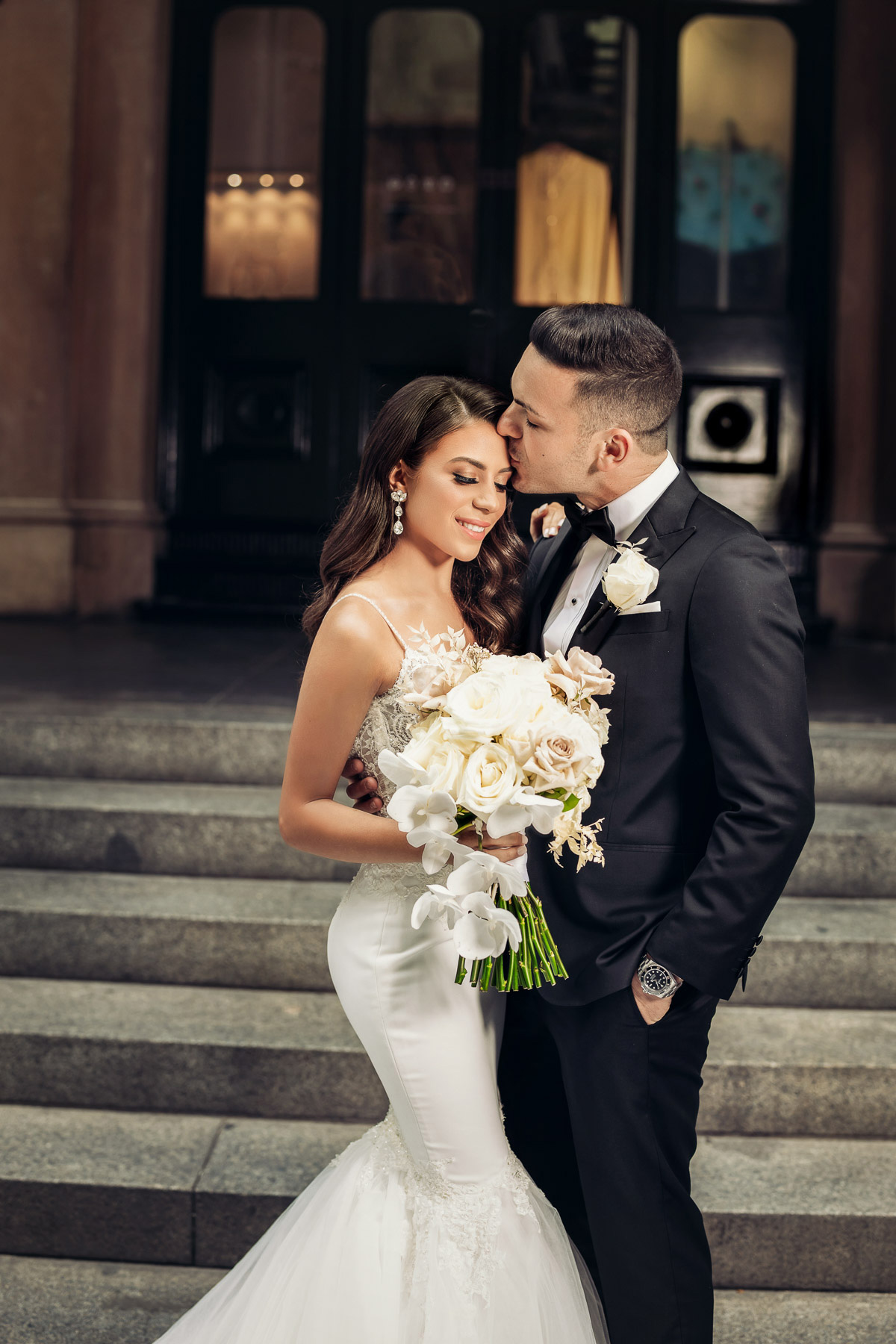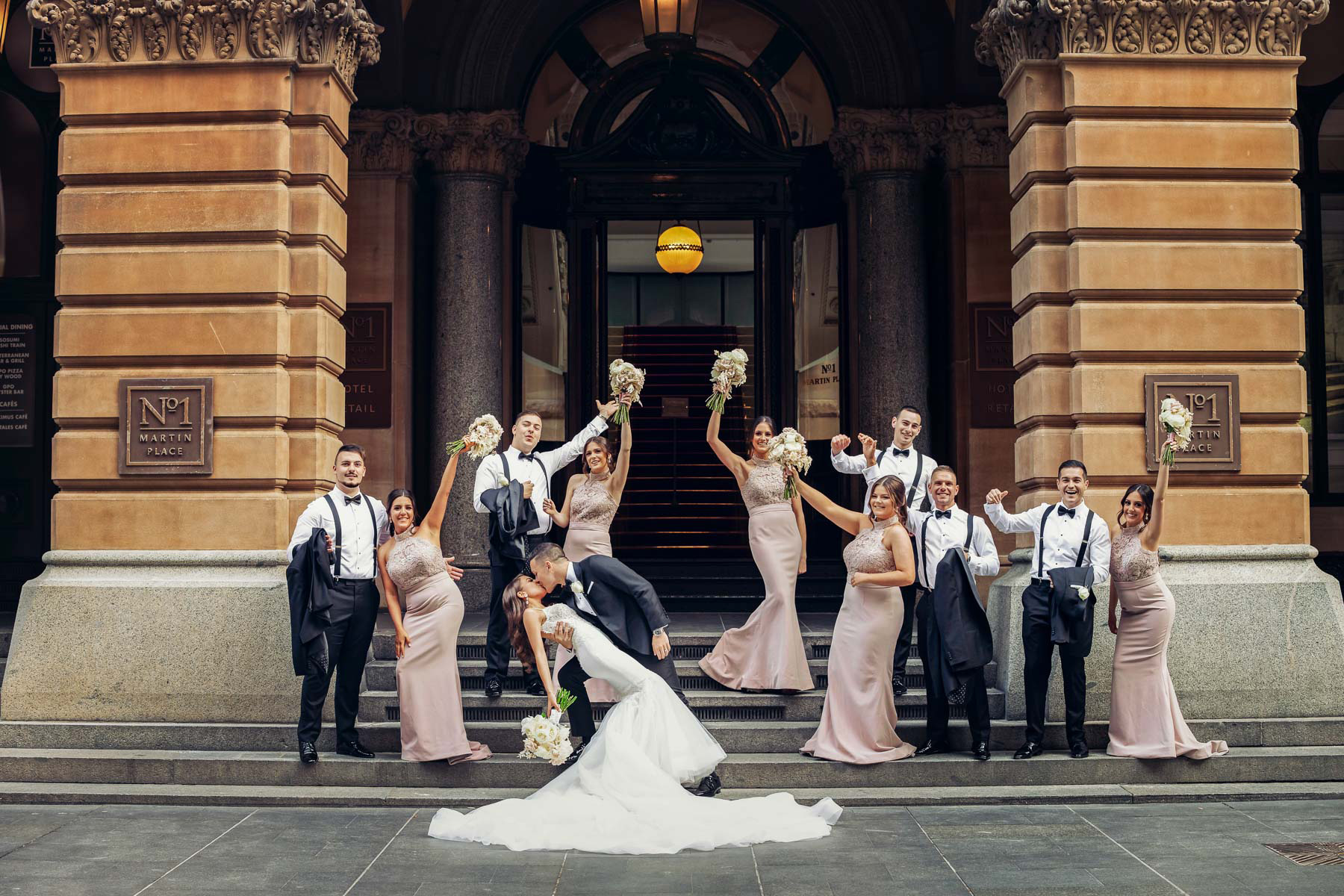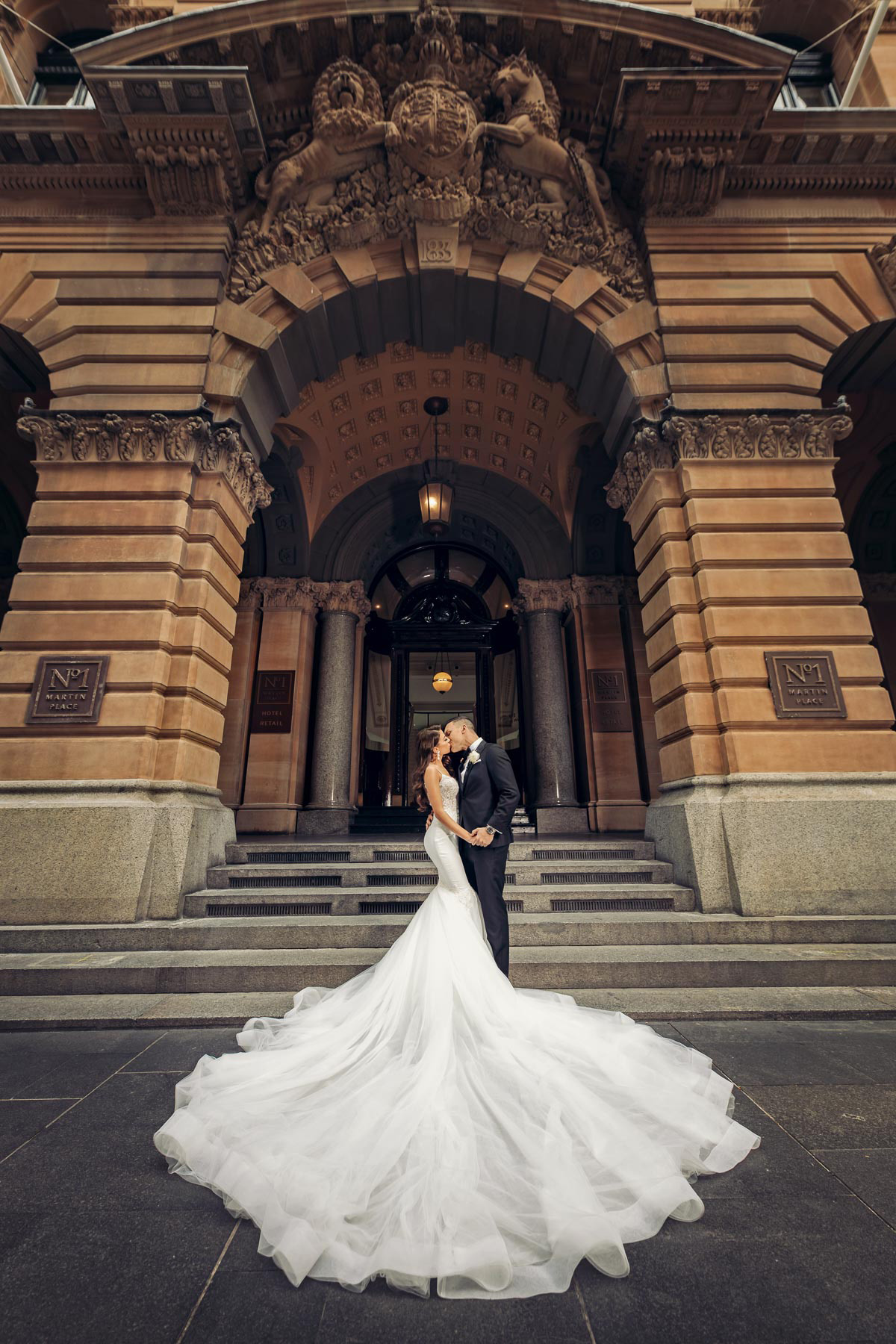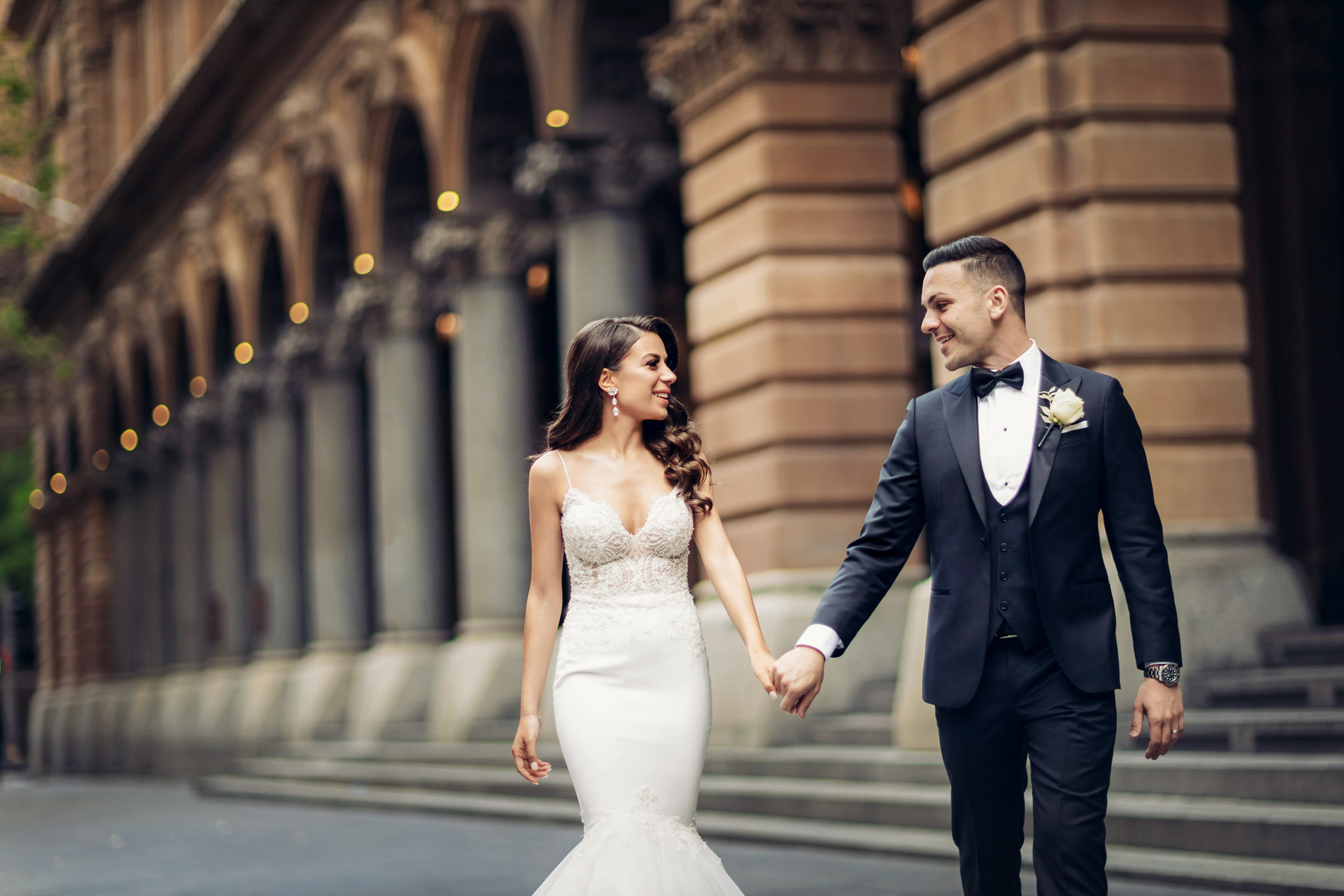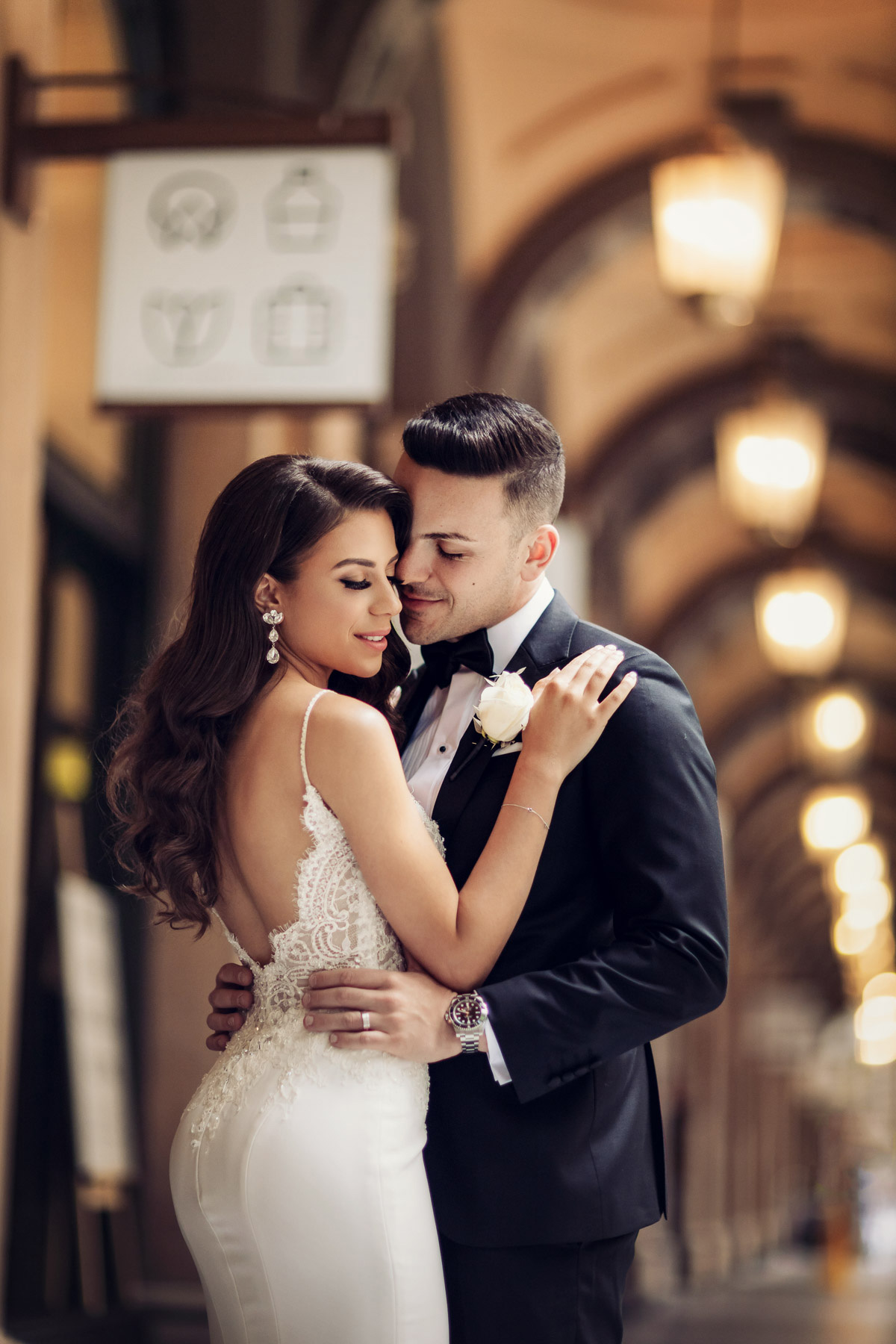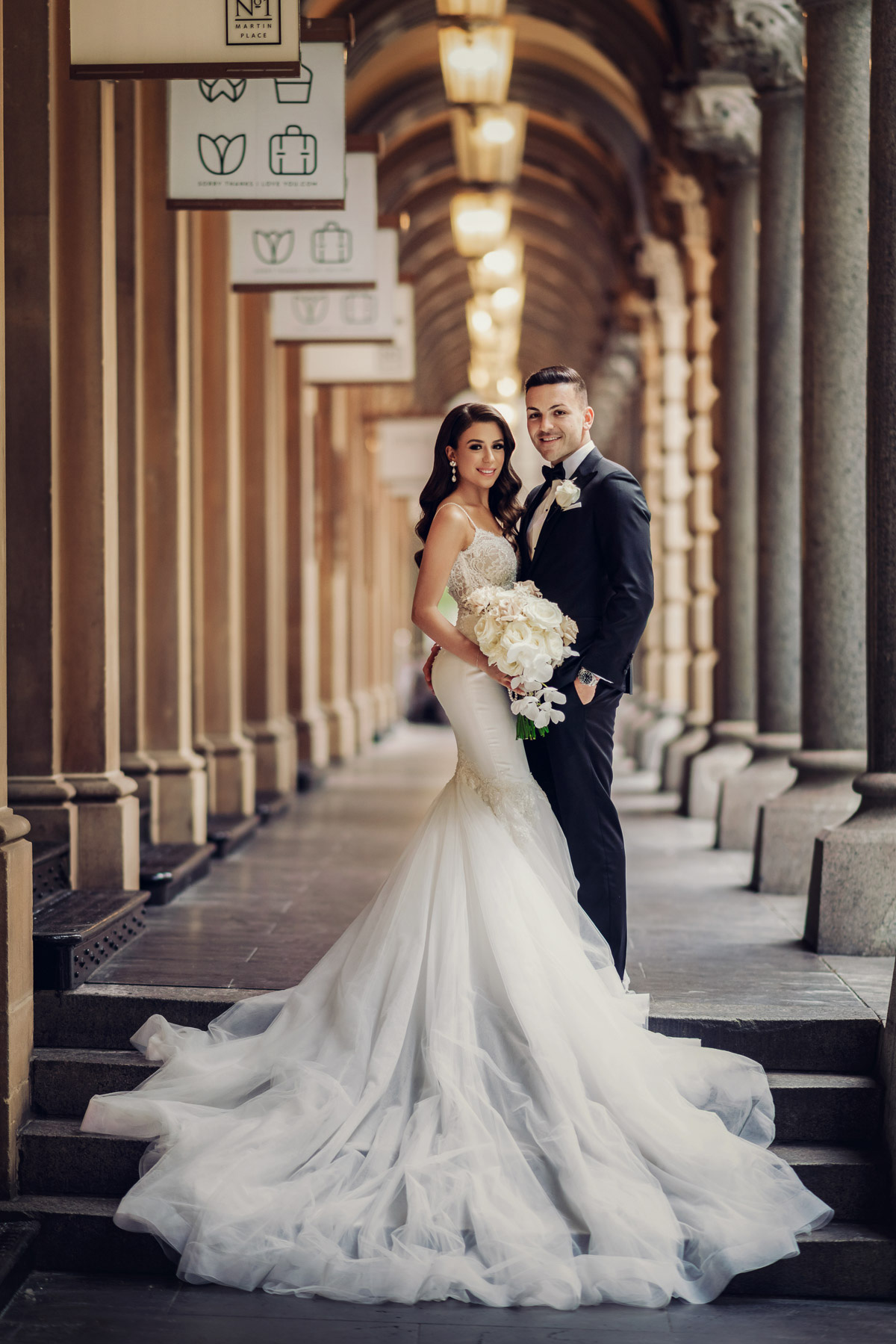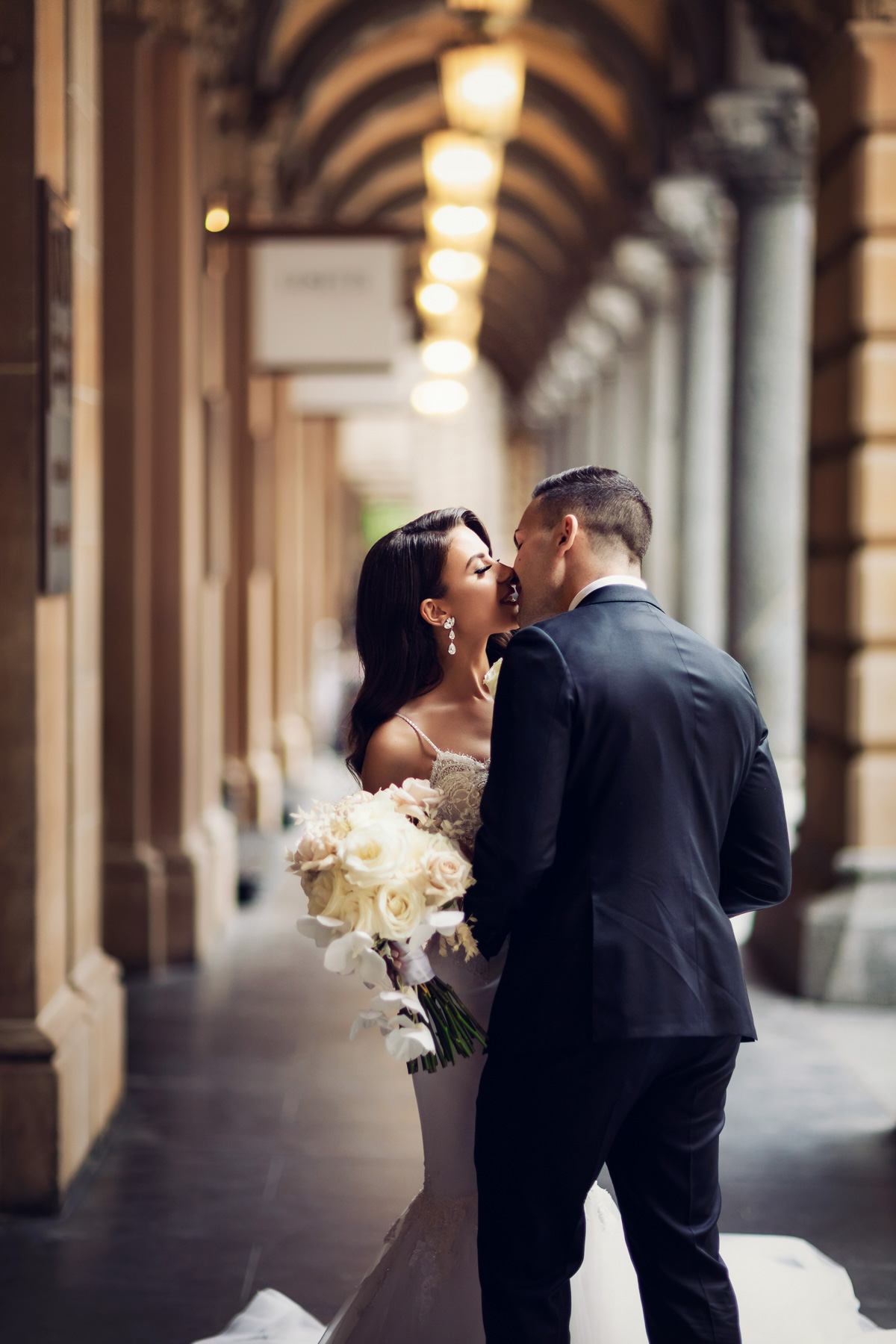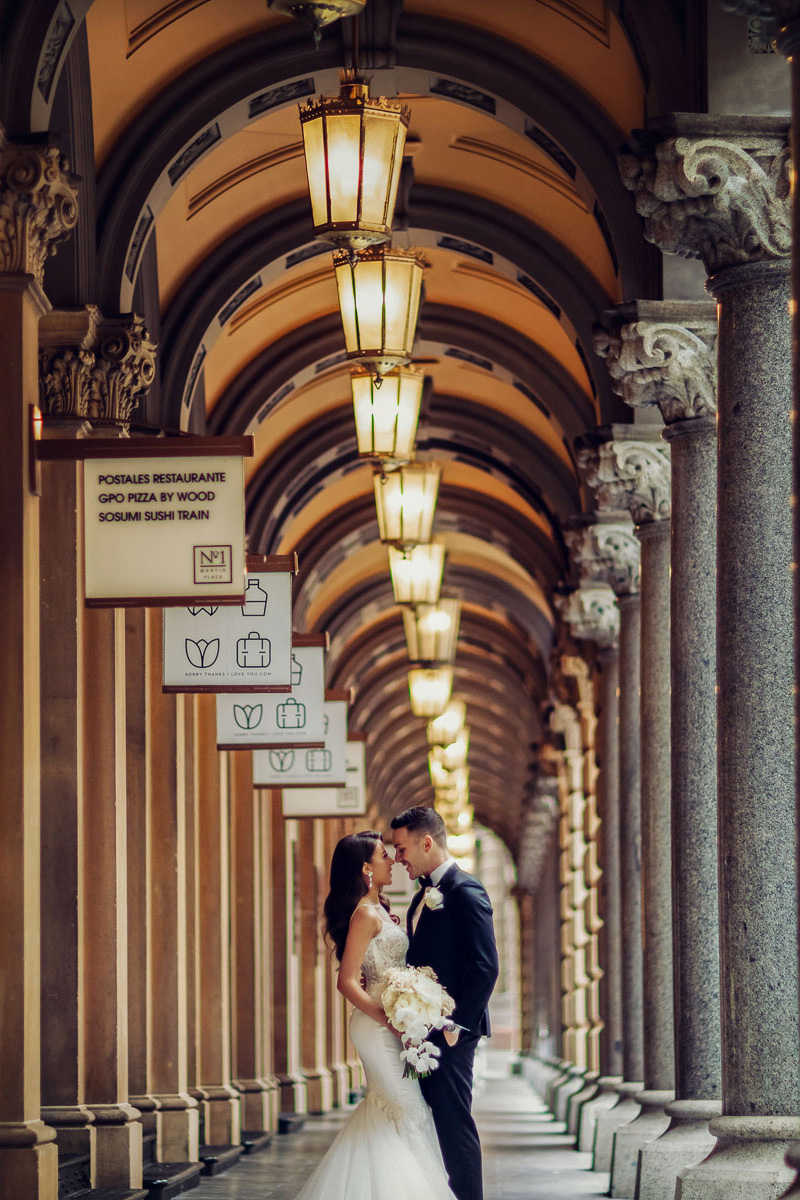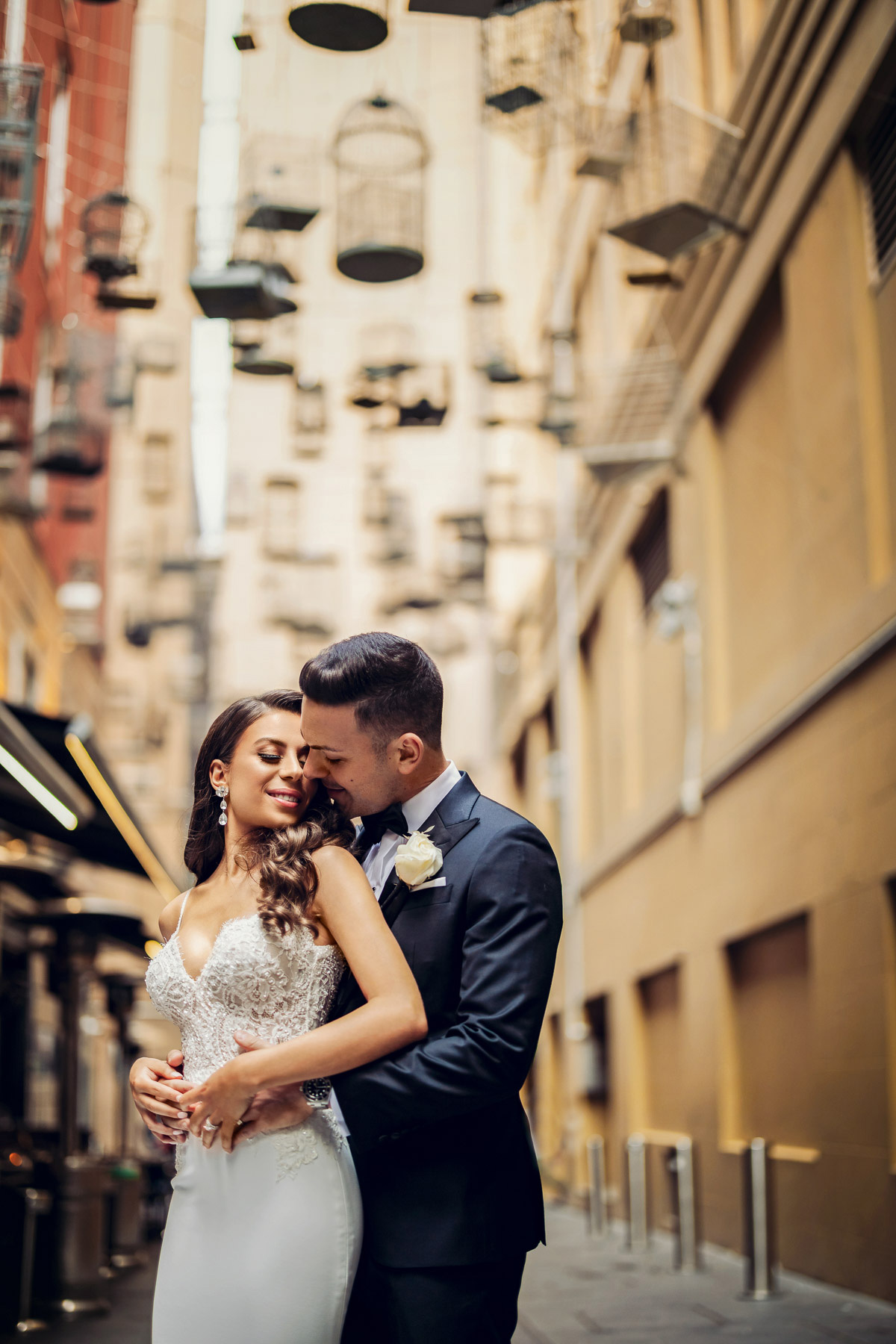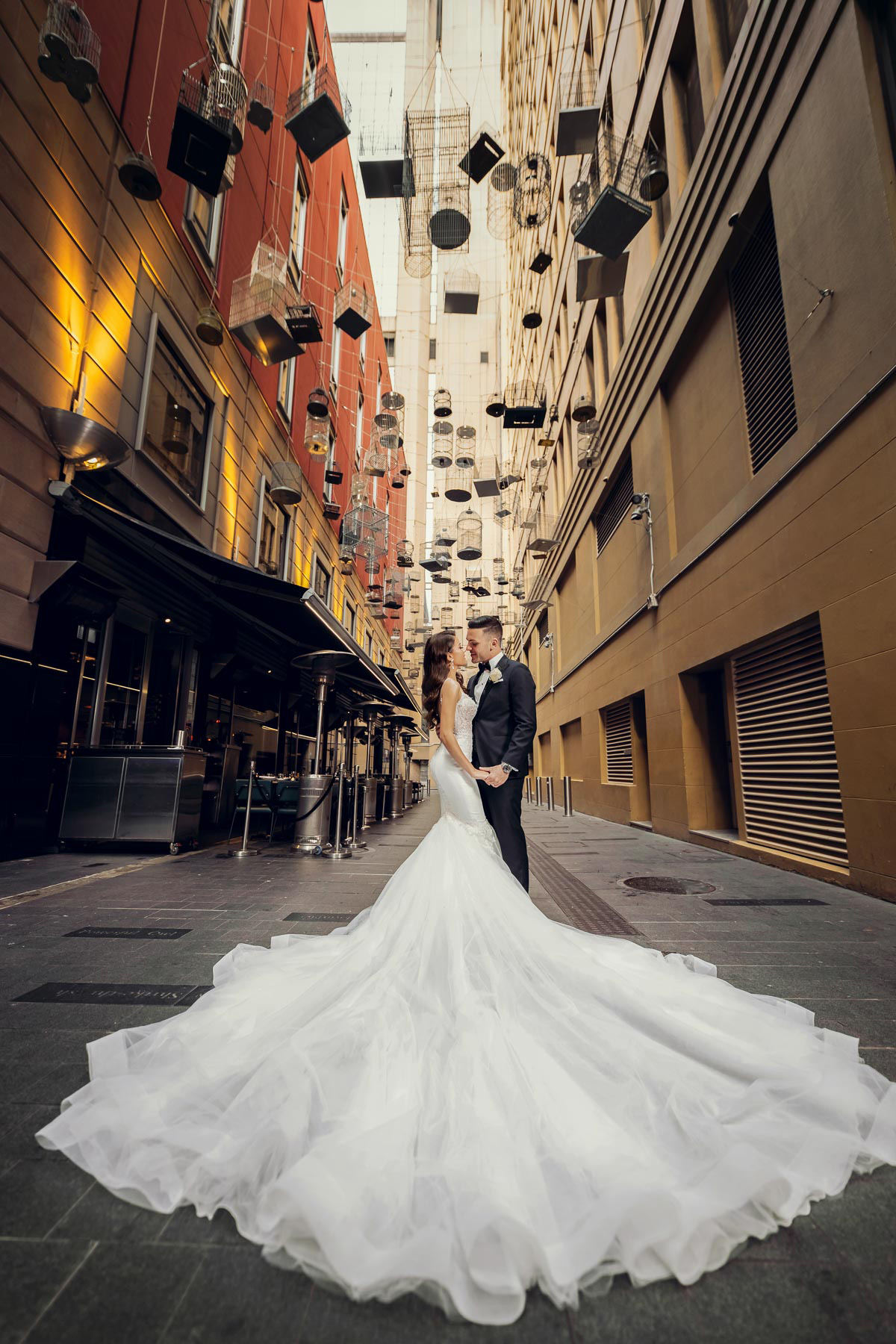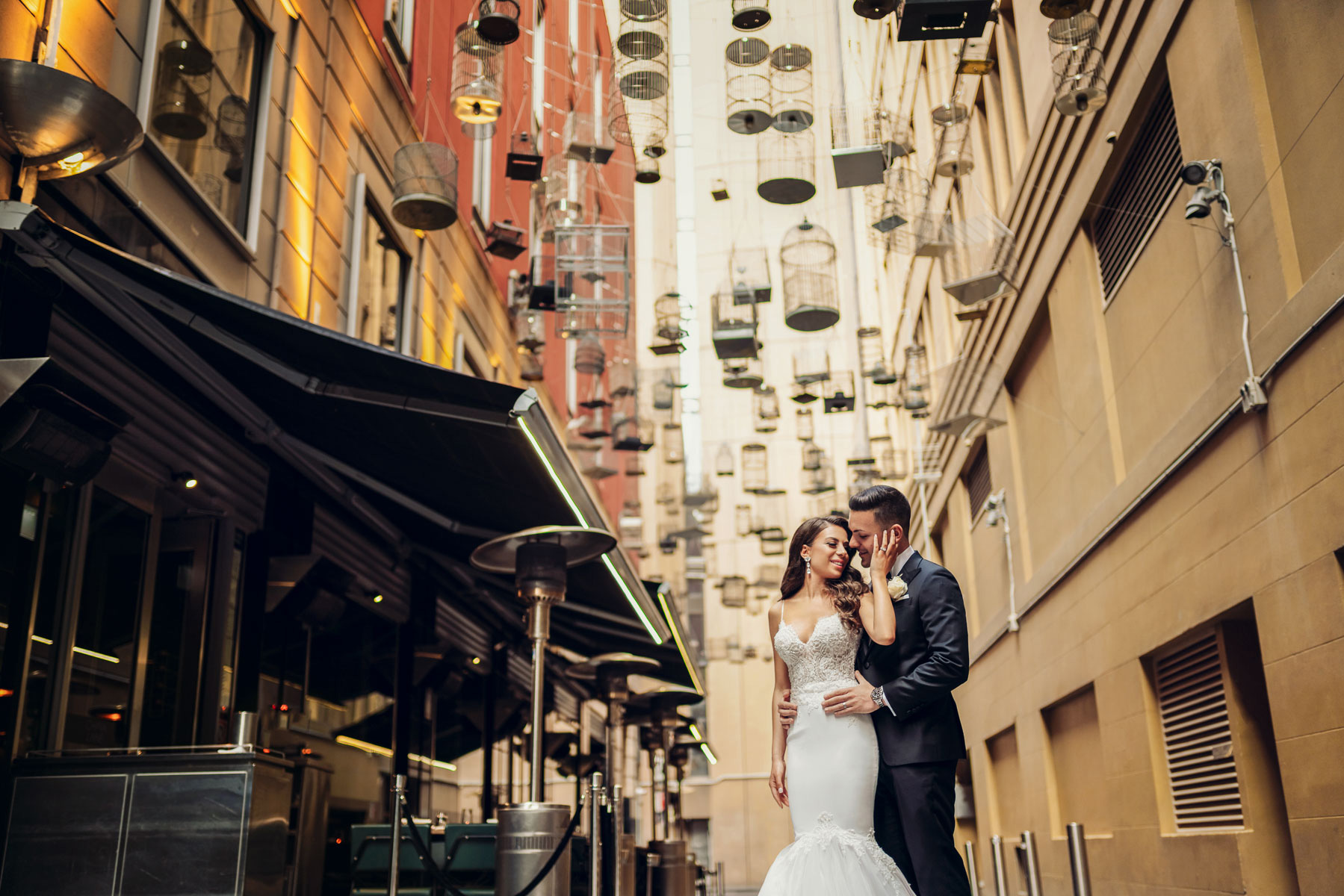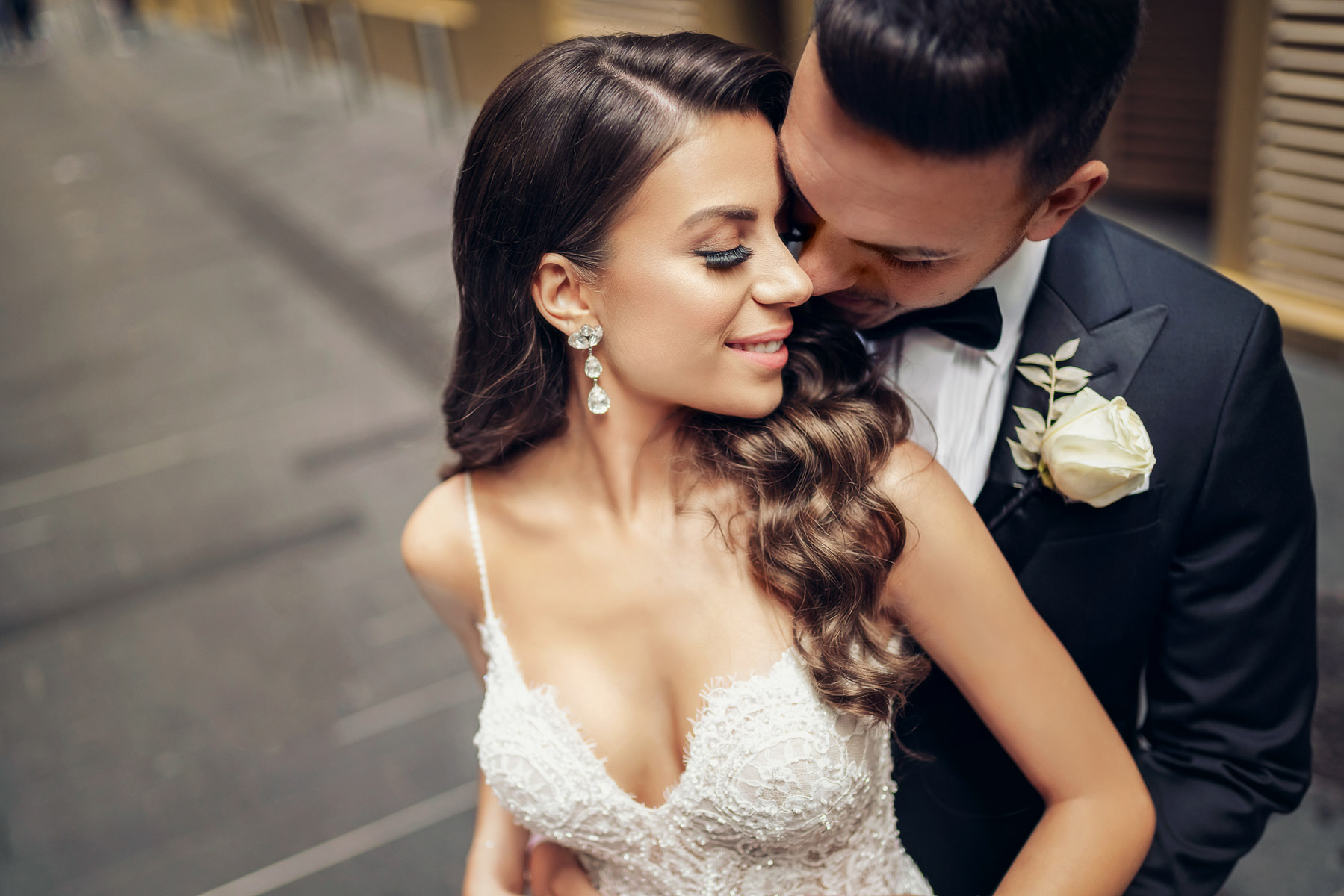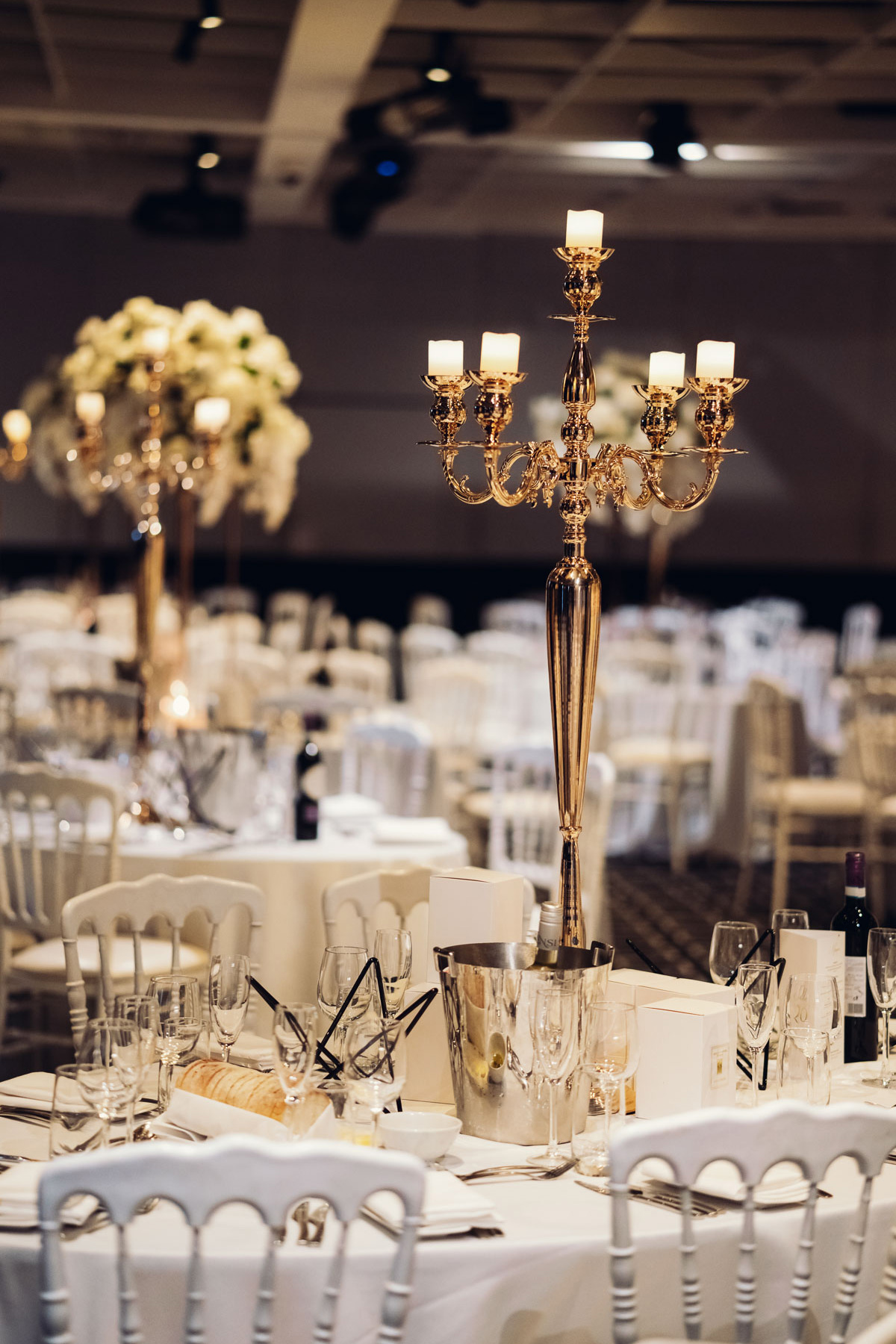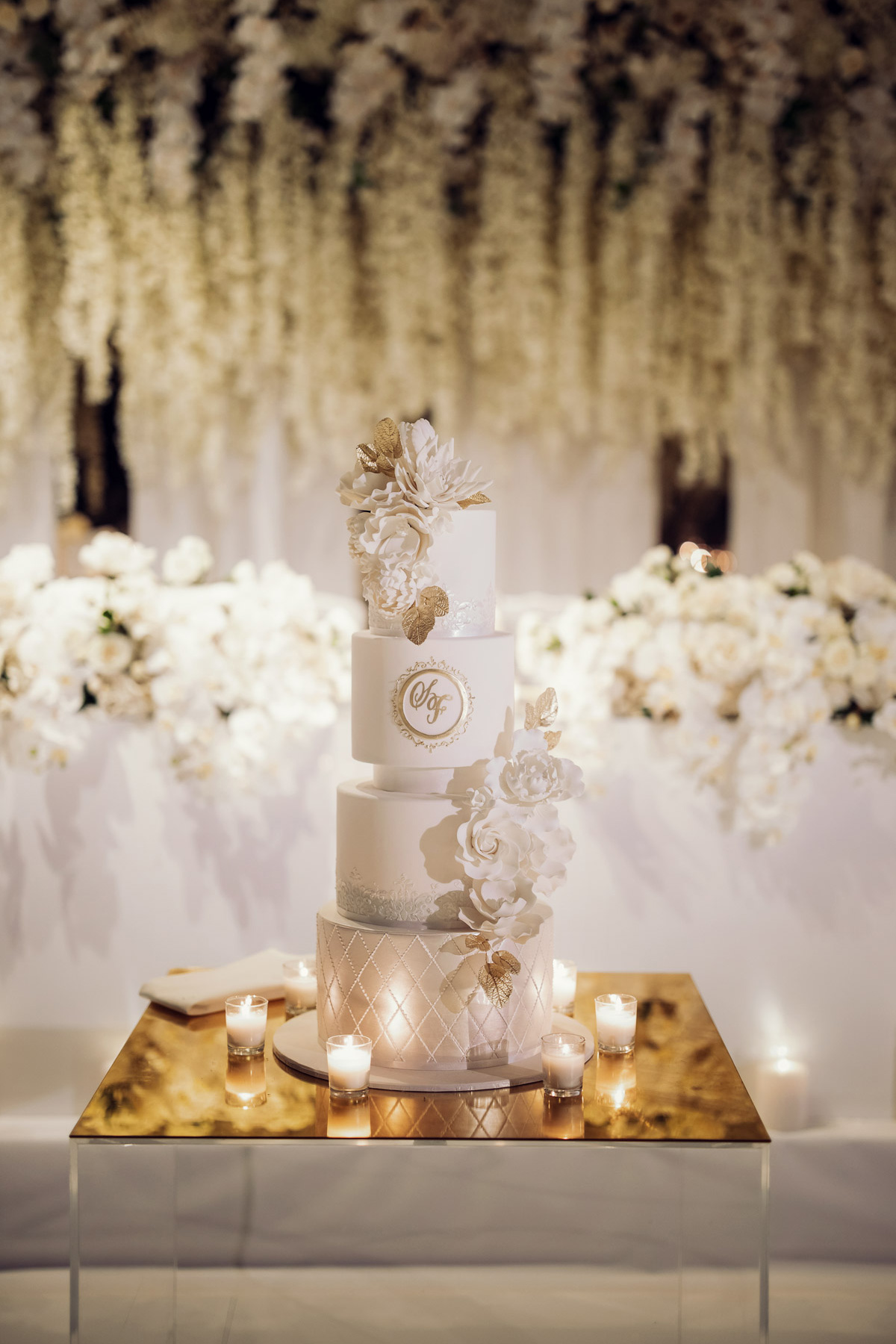 "I showed her a photo of what I wanted, and customised with gold elements," Sarah says of the cake.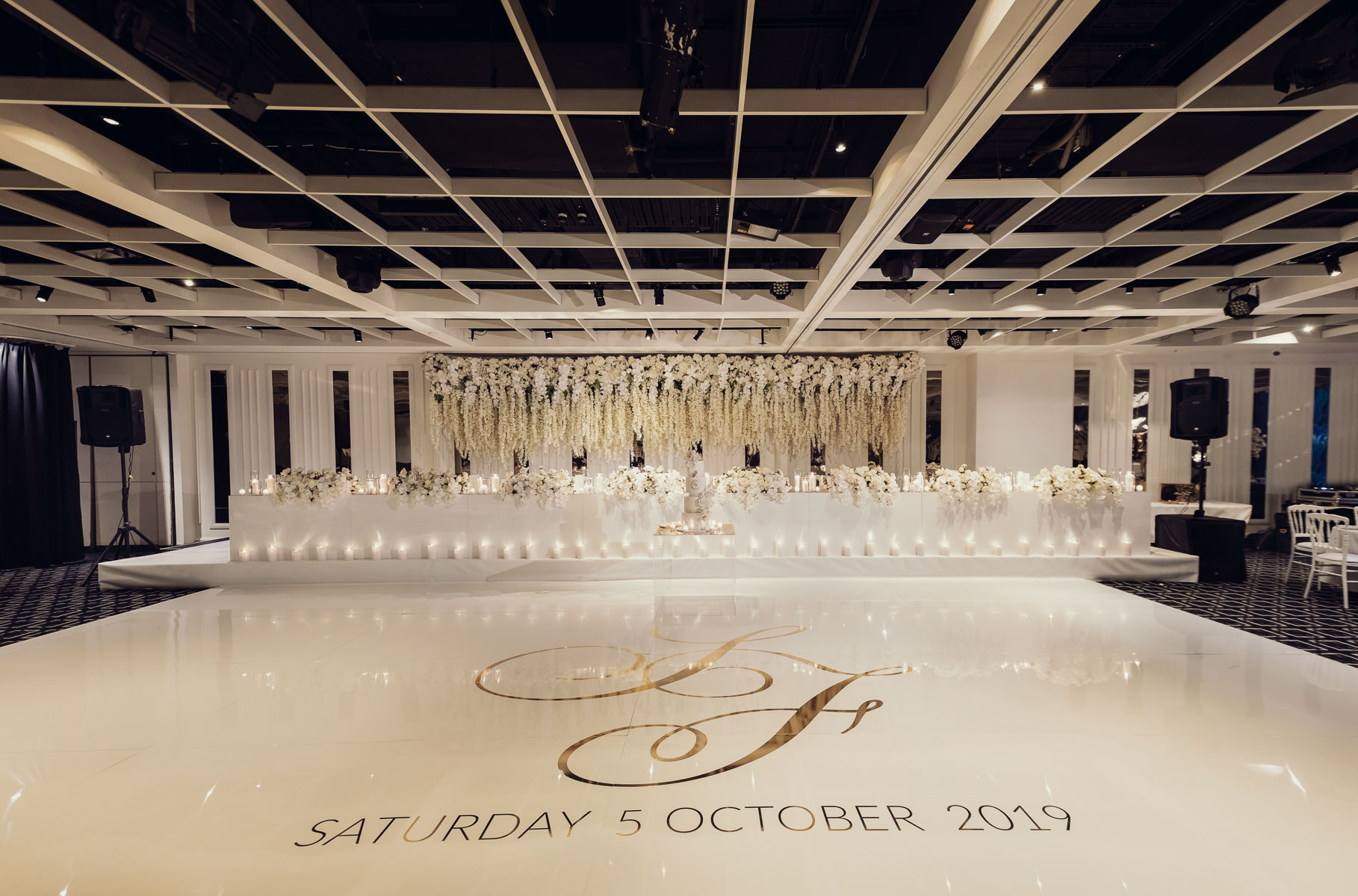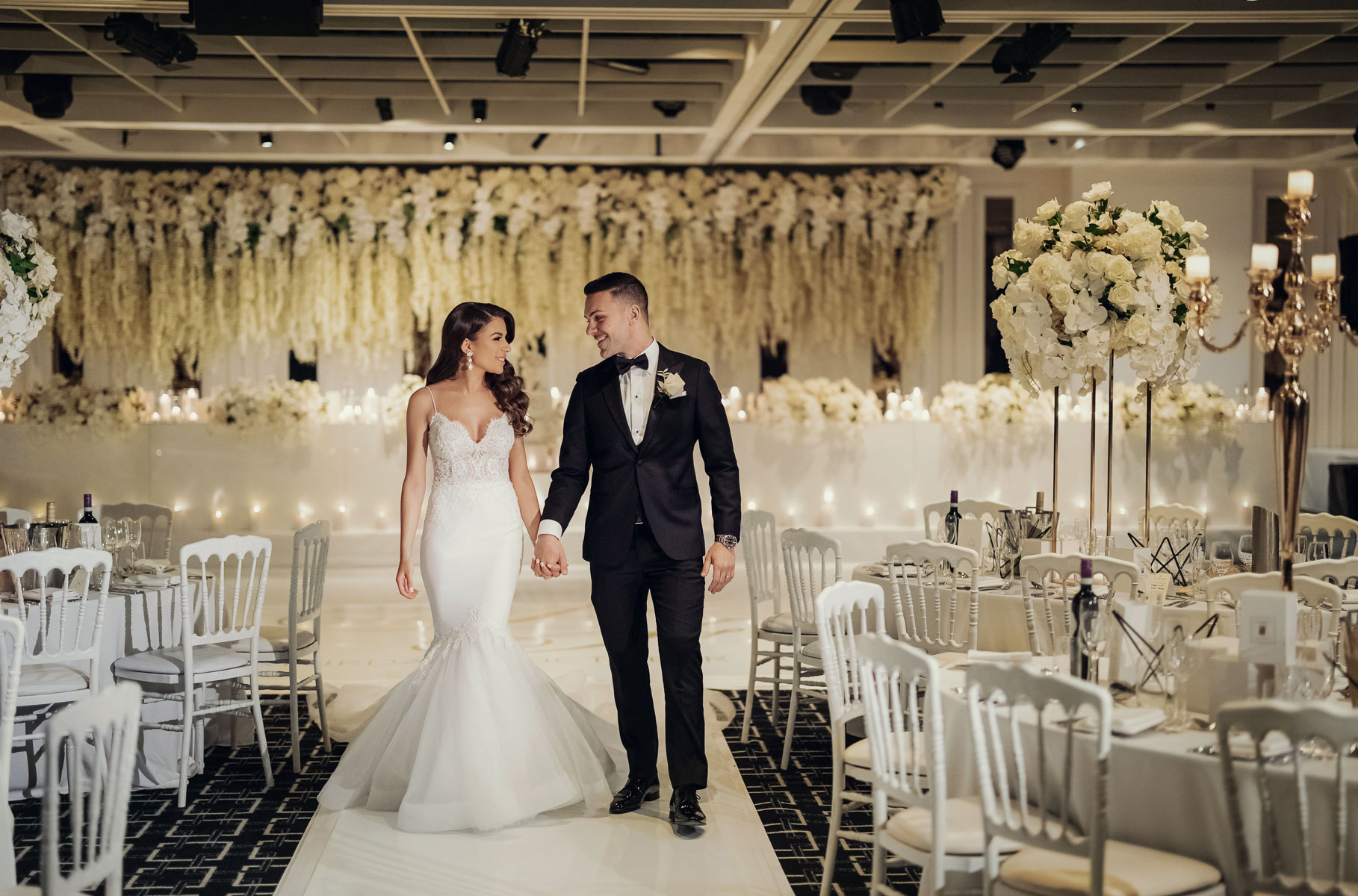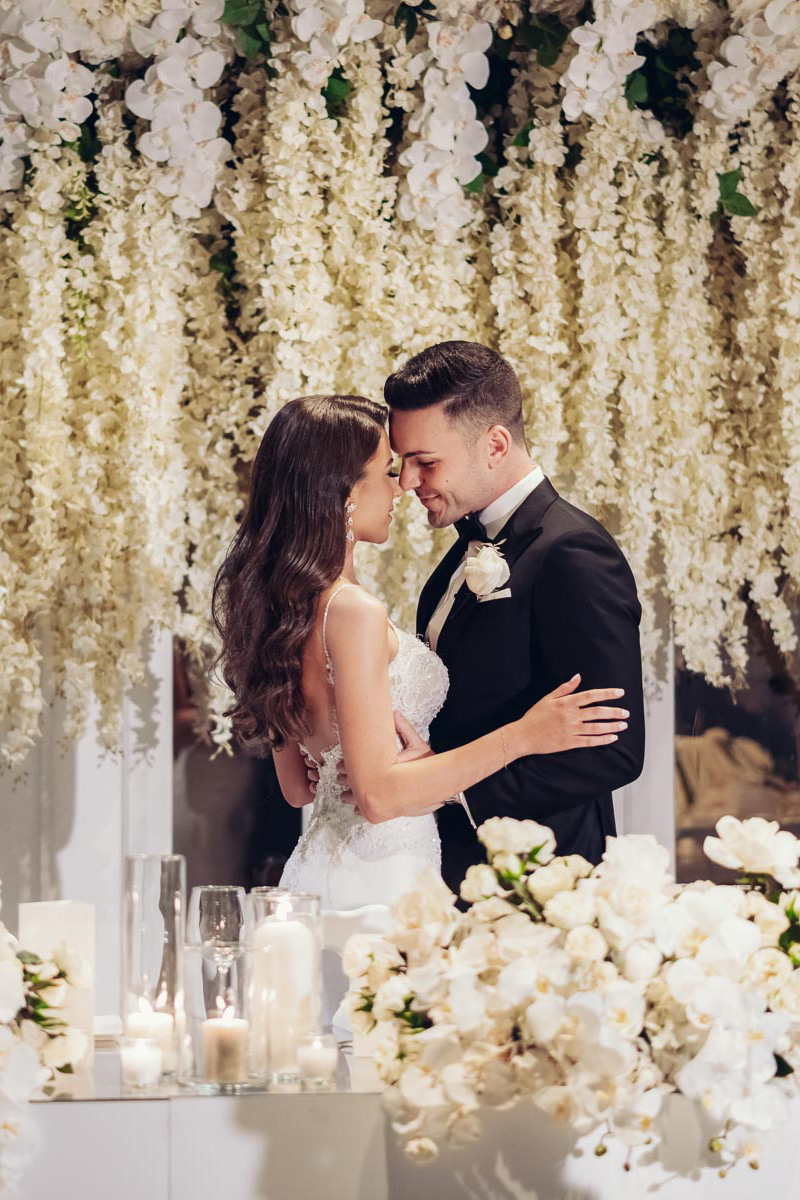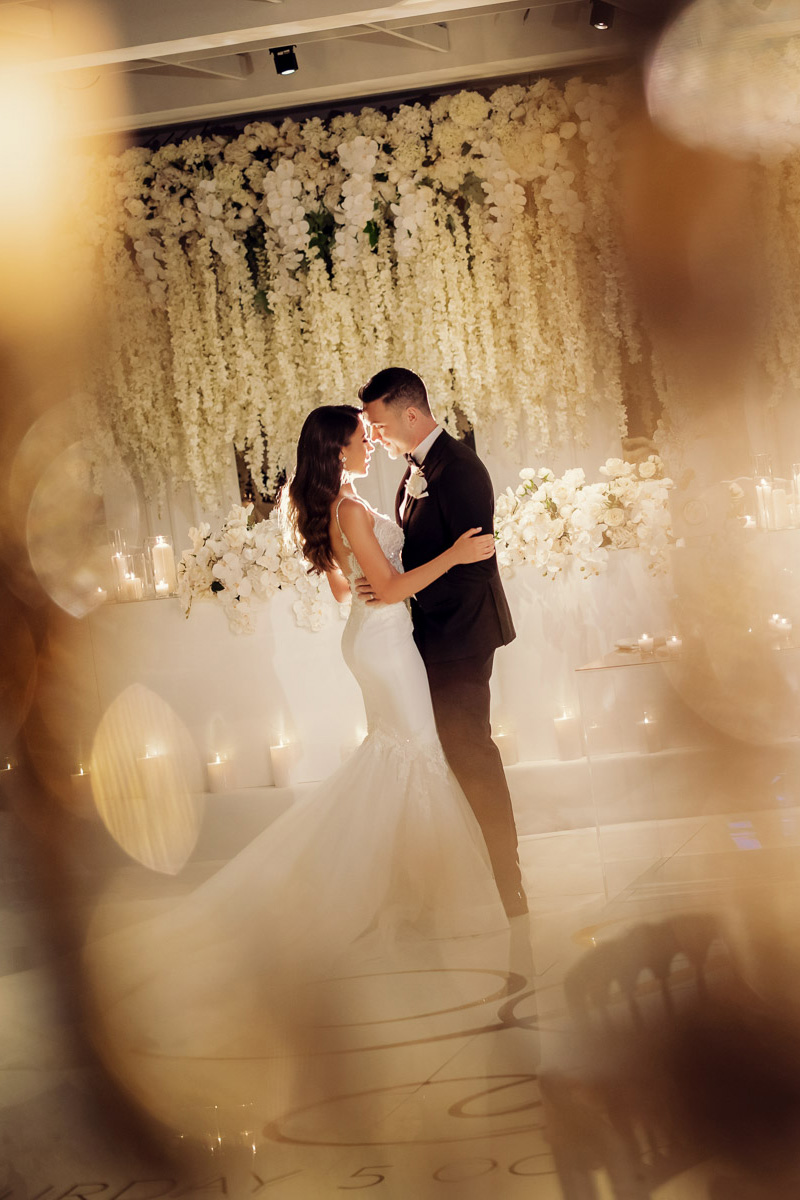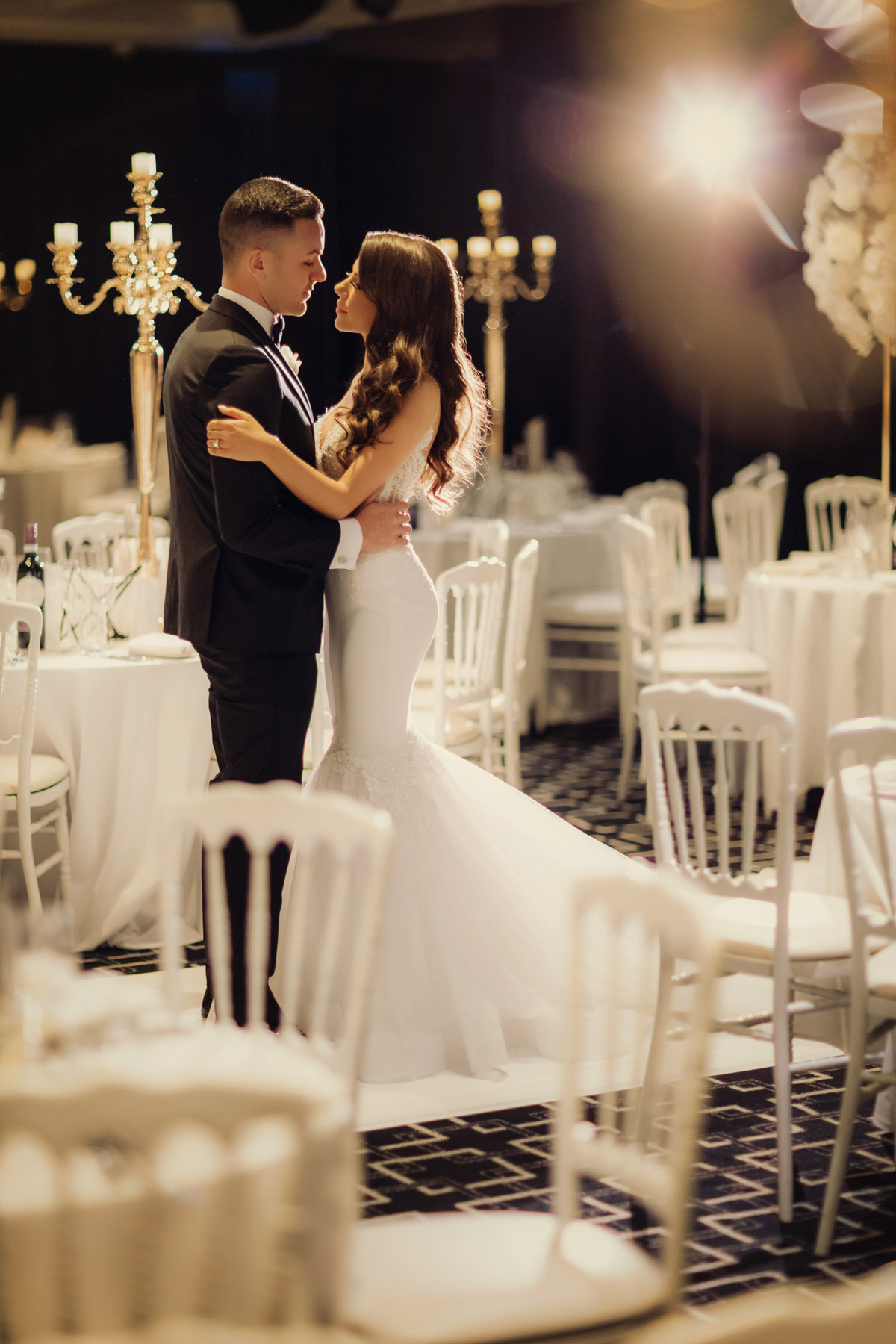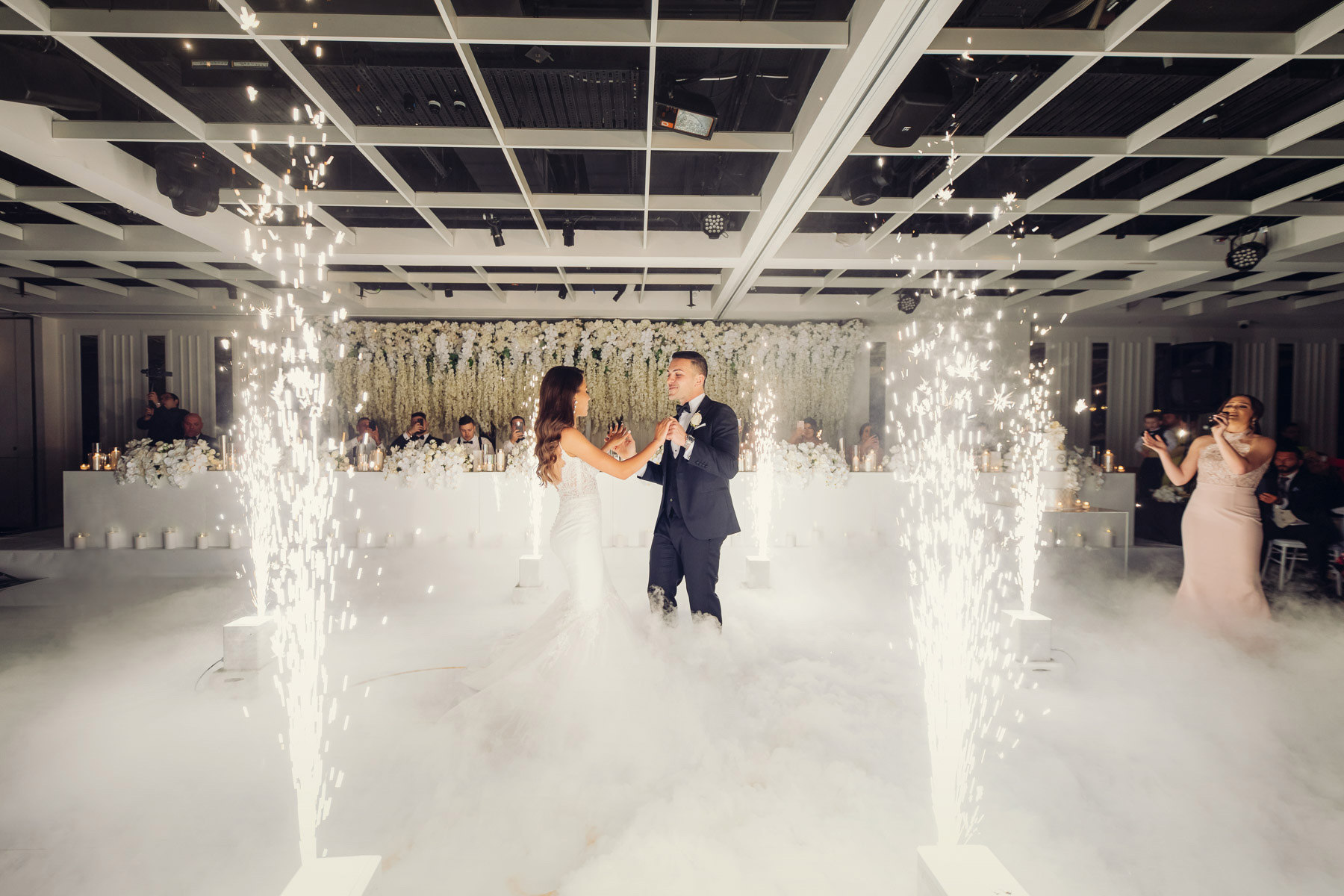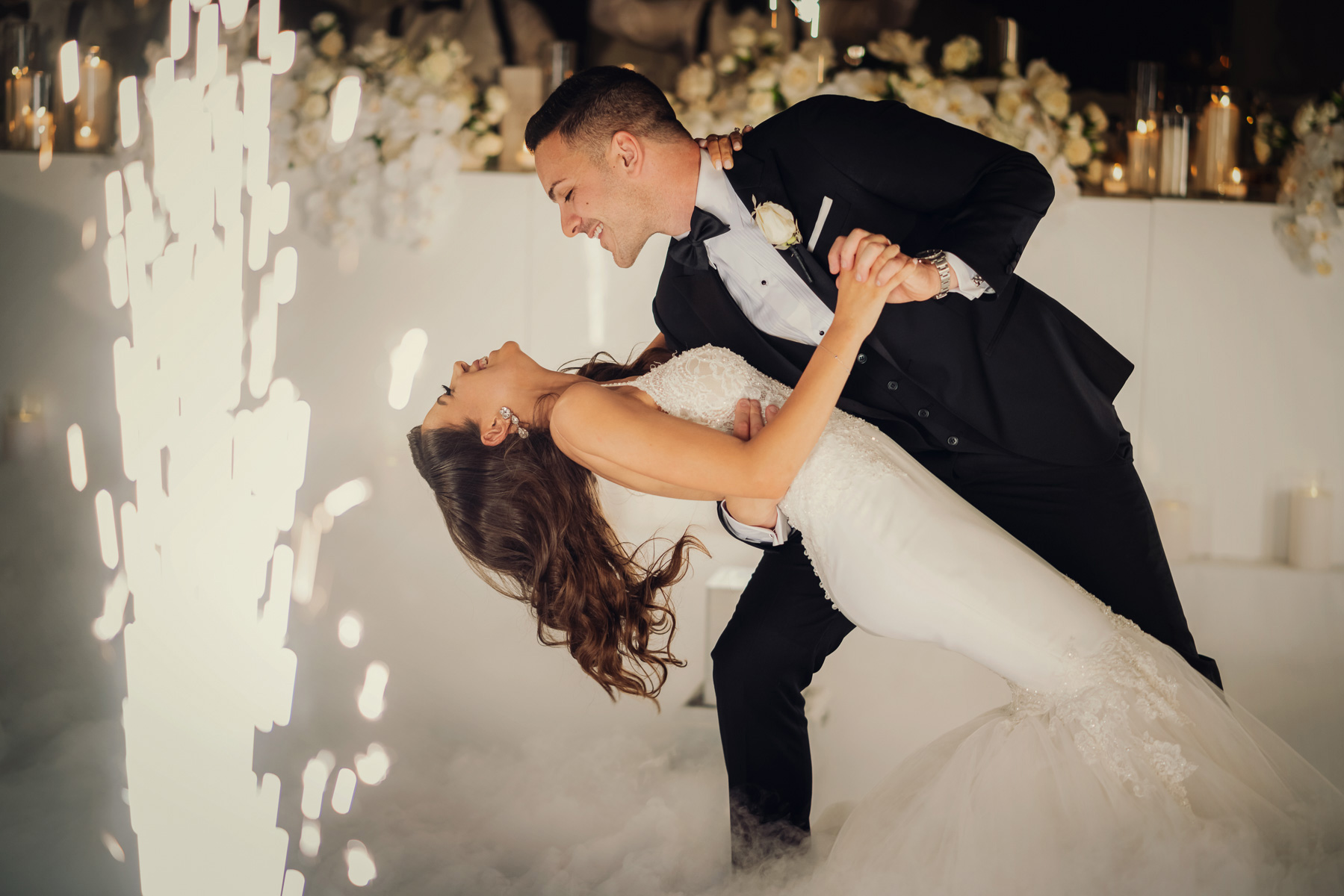 "We are a couple that loves to have fun. We wanted a wedding that represented that by ensuring we had plenty of good food and drinks, live music (sung none other than by Jacob Hacklany) and lots of dancing," describes the bride.