"We wanted to design a day we were 100% happy with, so we planned the entire wedding before we invited anyone."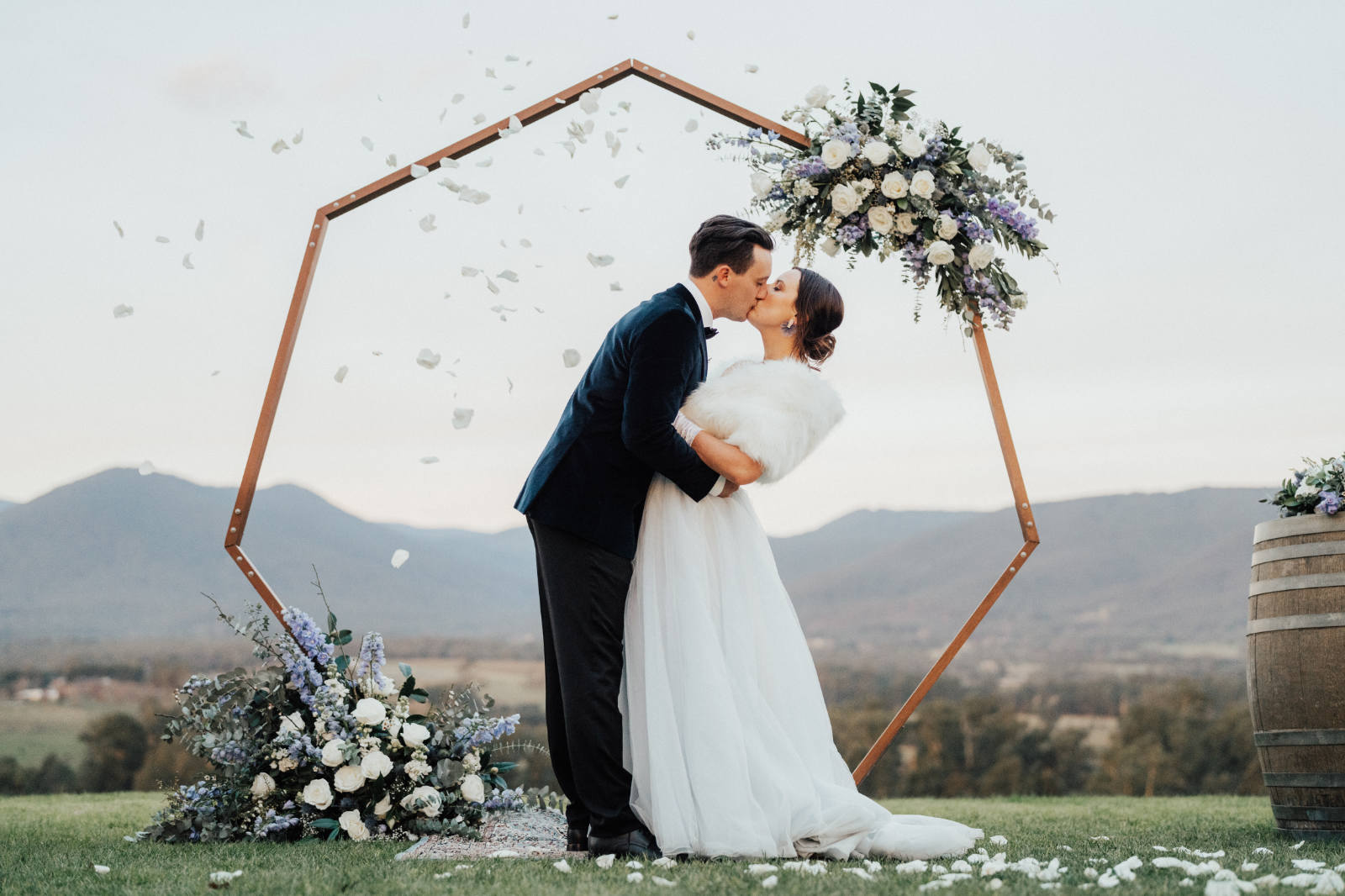 Exactly one year after they had to postpone their July 12, 2020 wedding, Ashleigh and Nathan held their Riverstone Estate wedding in Victoria's Yarra Valley — and it was exactly as they envisioned it.
Fast forward to July 12, 2021, on their 13-year anniversary, the couple who met as teens during Year 10 work experience tied the knot on a crisp winter day between Melbourne lockdowns.
In the 365 days between save-the-dates, Ashleigh and Nathan made the most of the extra planning time, saving to make their wedding "a bit more fancy." This included a gorgeous classic car from Sherbrooke Hire Vintage Cars and live music from Melbourne Entertainment Co.
Seventy guests and their pup, Percival, joined the duo for the outdoor ceremony set before lush rolling hills and a beautifully adorned hexagonal arbour from Always Eventive. Styled with a nod to the roaring 20s, the elegant vintage aesthetic photographed beautifully among the winter elements.
We fell in love with the whole vibe of Riverstone Estate, we didn't even consider another venue. It ticked all the boxes of delicious food, epic views of the Yarra Valley, and incredible staff who looked after everything for us. They were extremely supportive during all the postponements.

Our wedding was so much fun, we couldn't wipe the smile off our faces all day! Every time we looked around to take in the energy of the day, people were just smiling, eating, laughing and dancing. It was pure joy!

We would do everything exactly the same way again. Focusing on what we wanted for the day and not worrying about anyone else was the best.
Ashleigh & Nathan
CHECK OUT RIVERSTONE ESTATE
---
This winter vintage wedding at Riverstone Estate was captured beautifully by Rick Liston.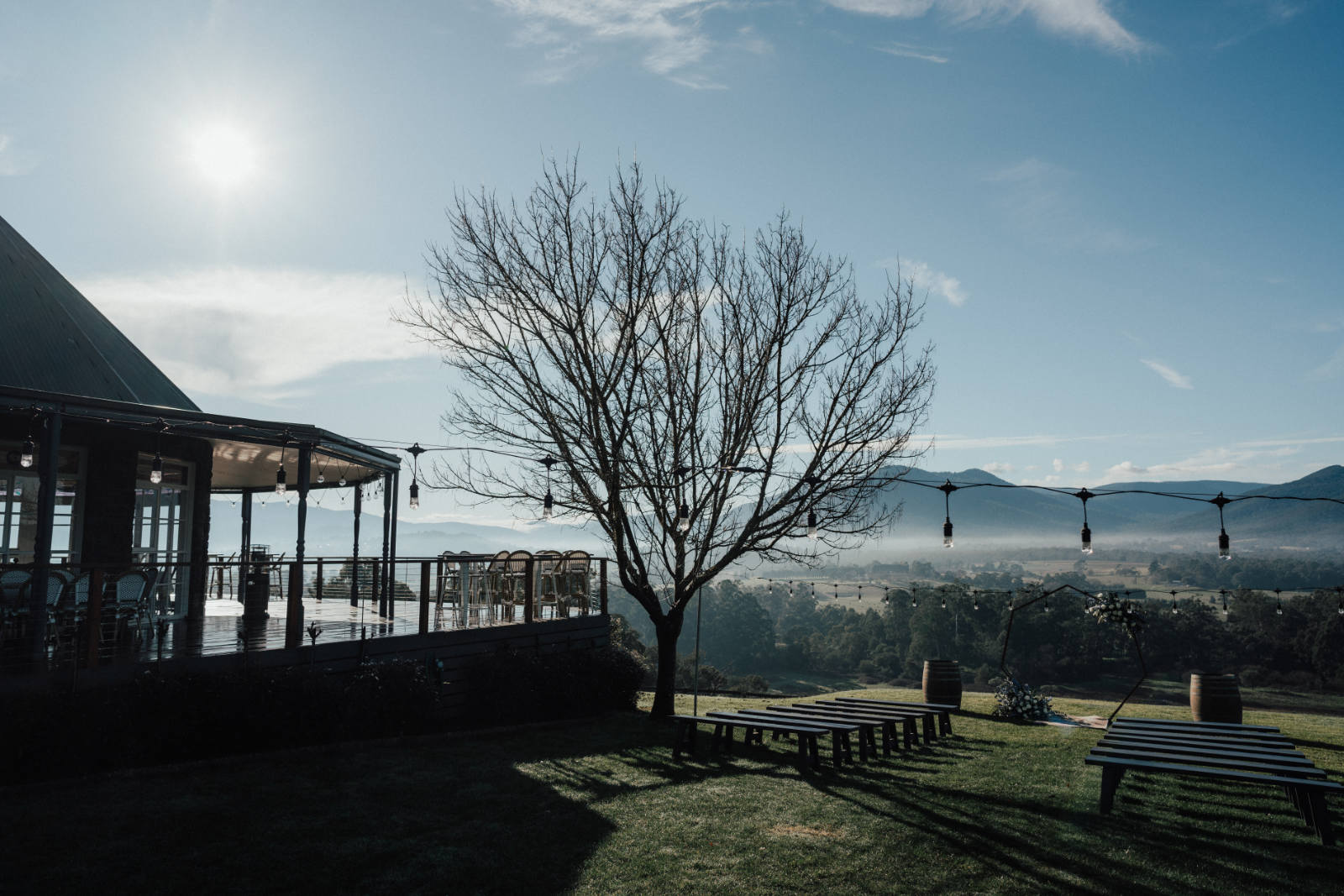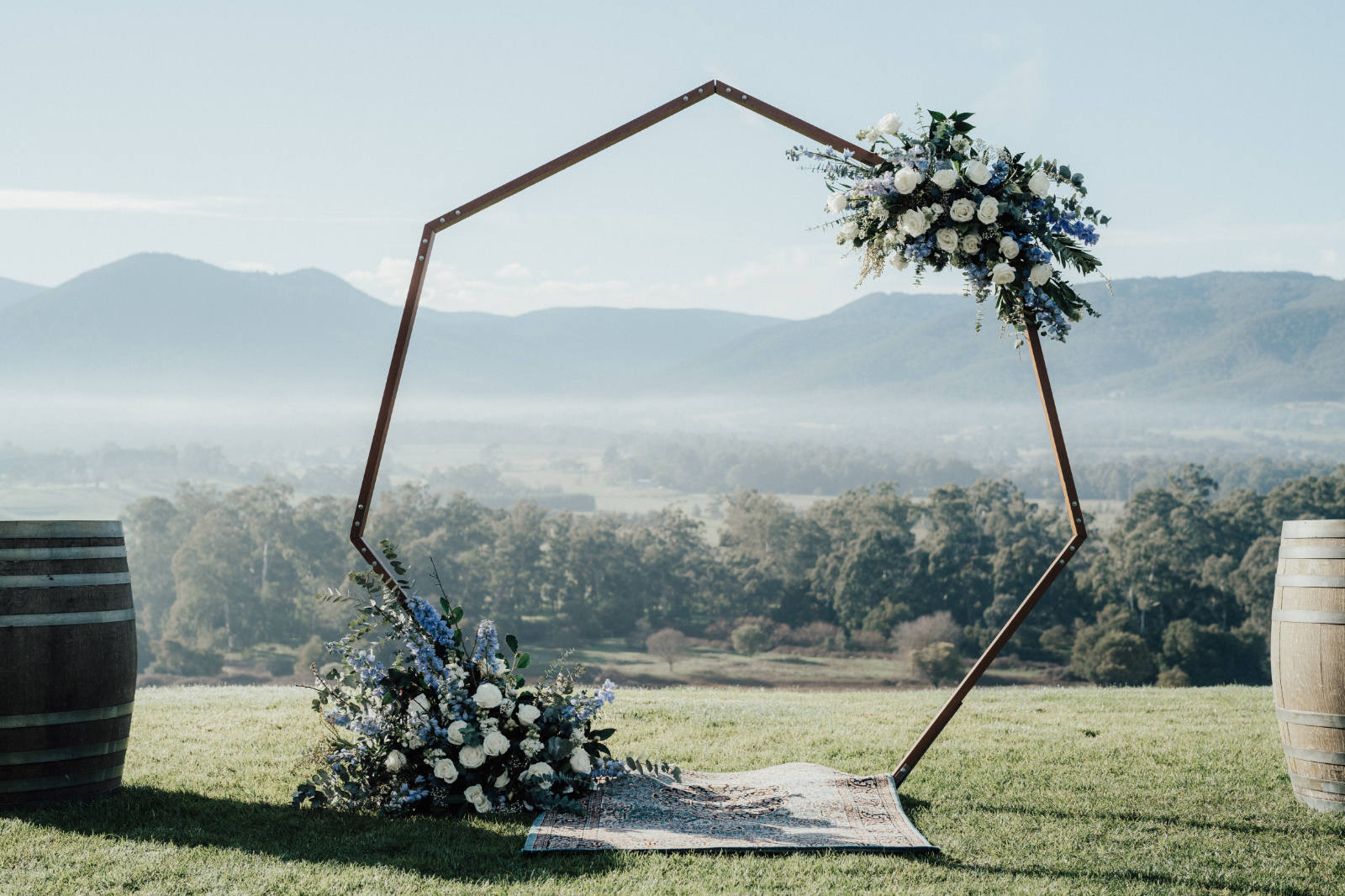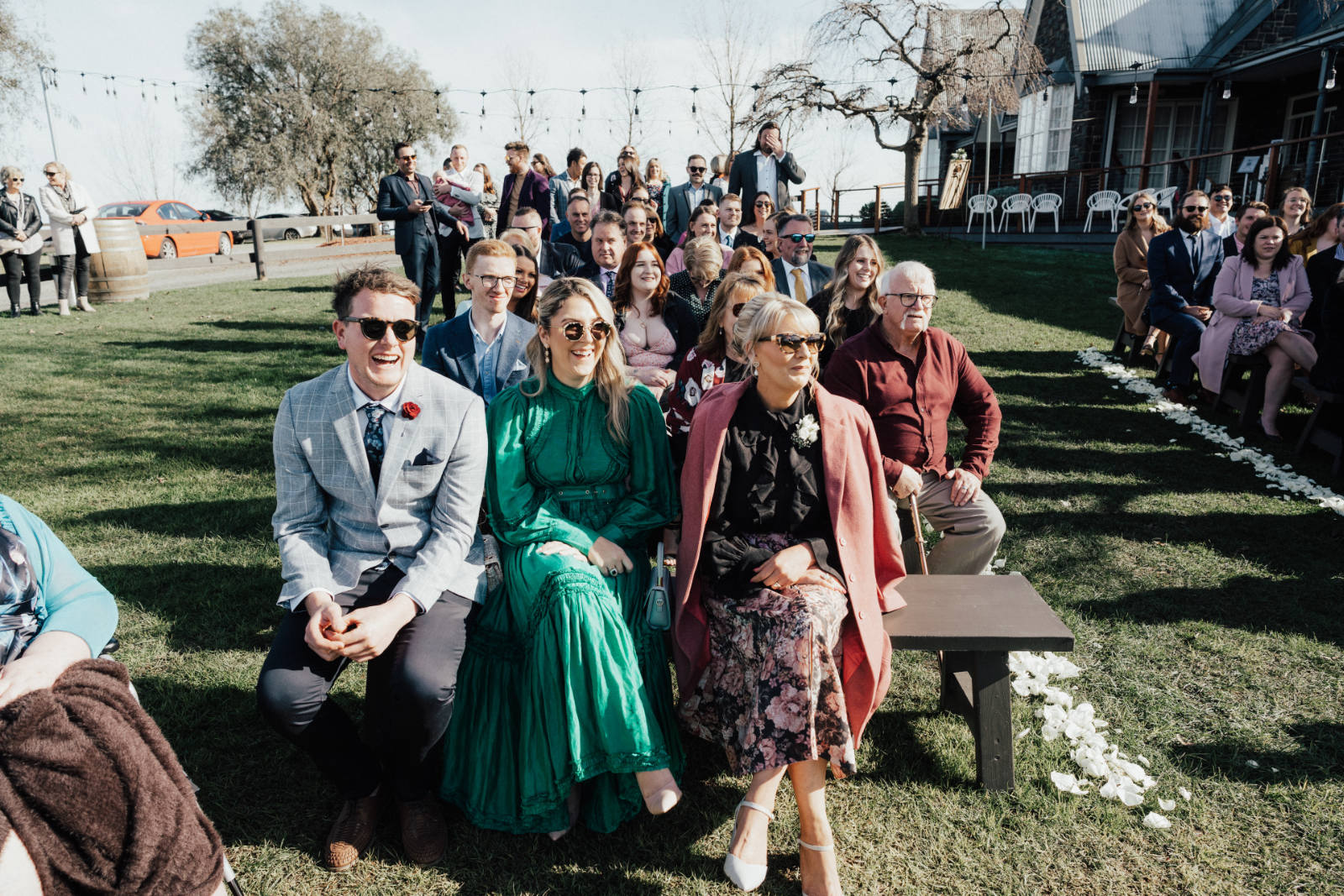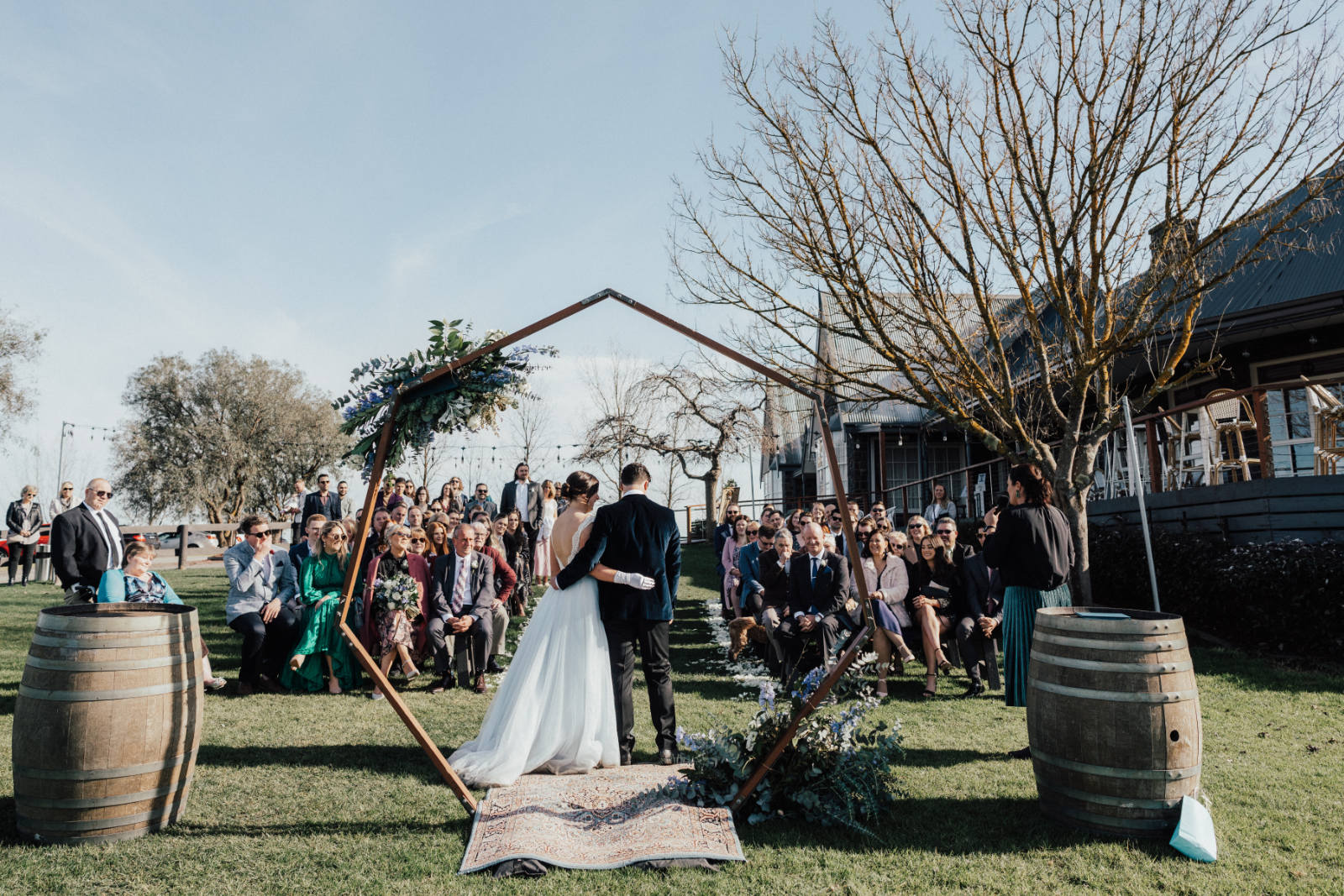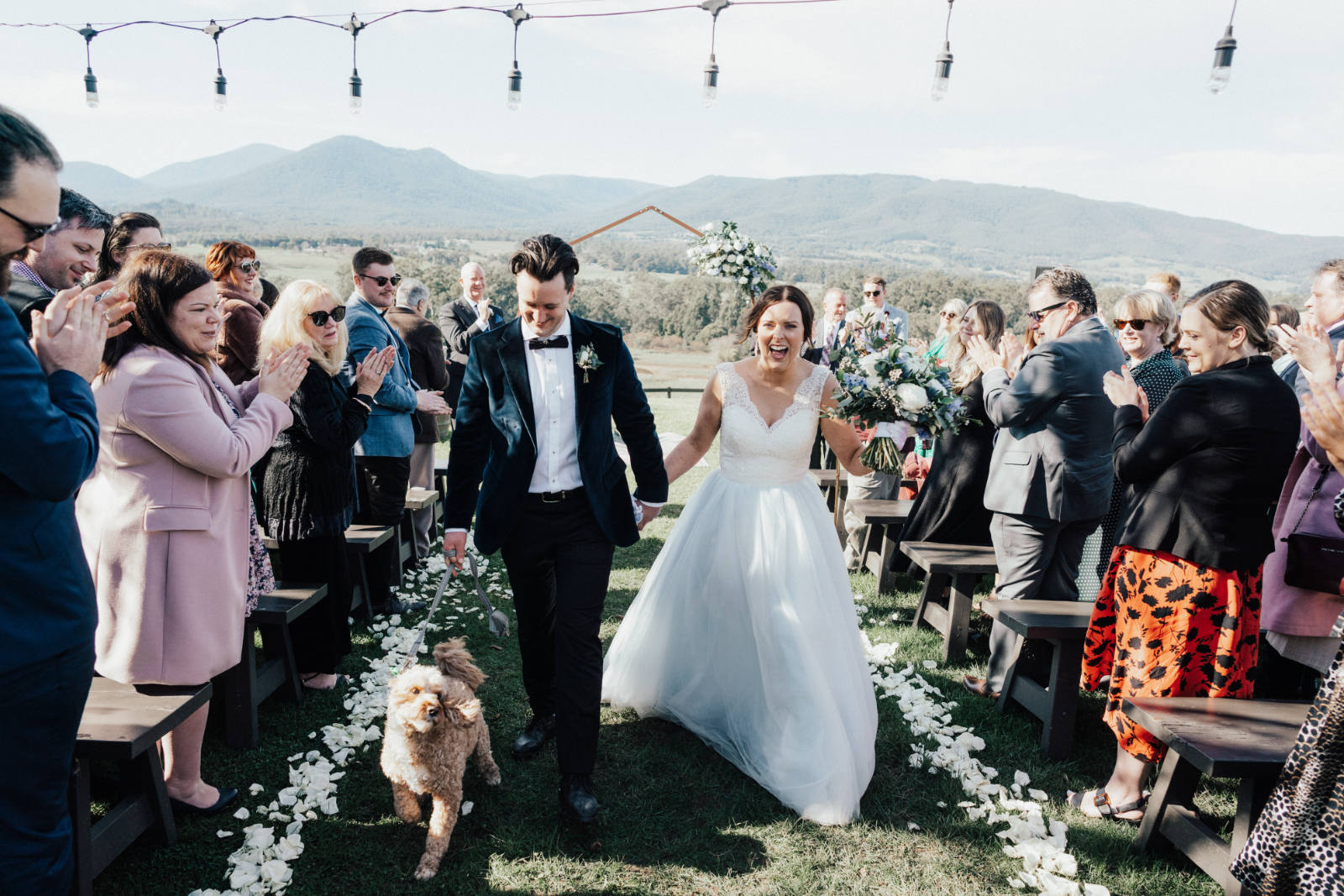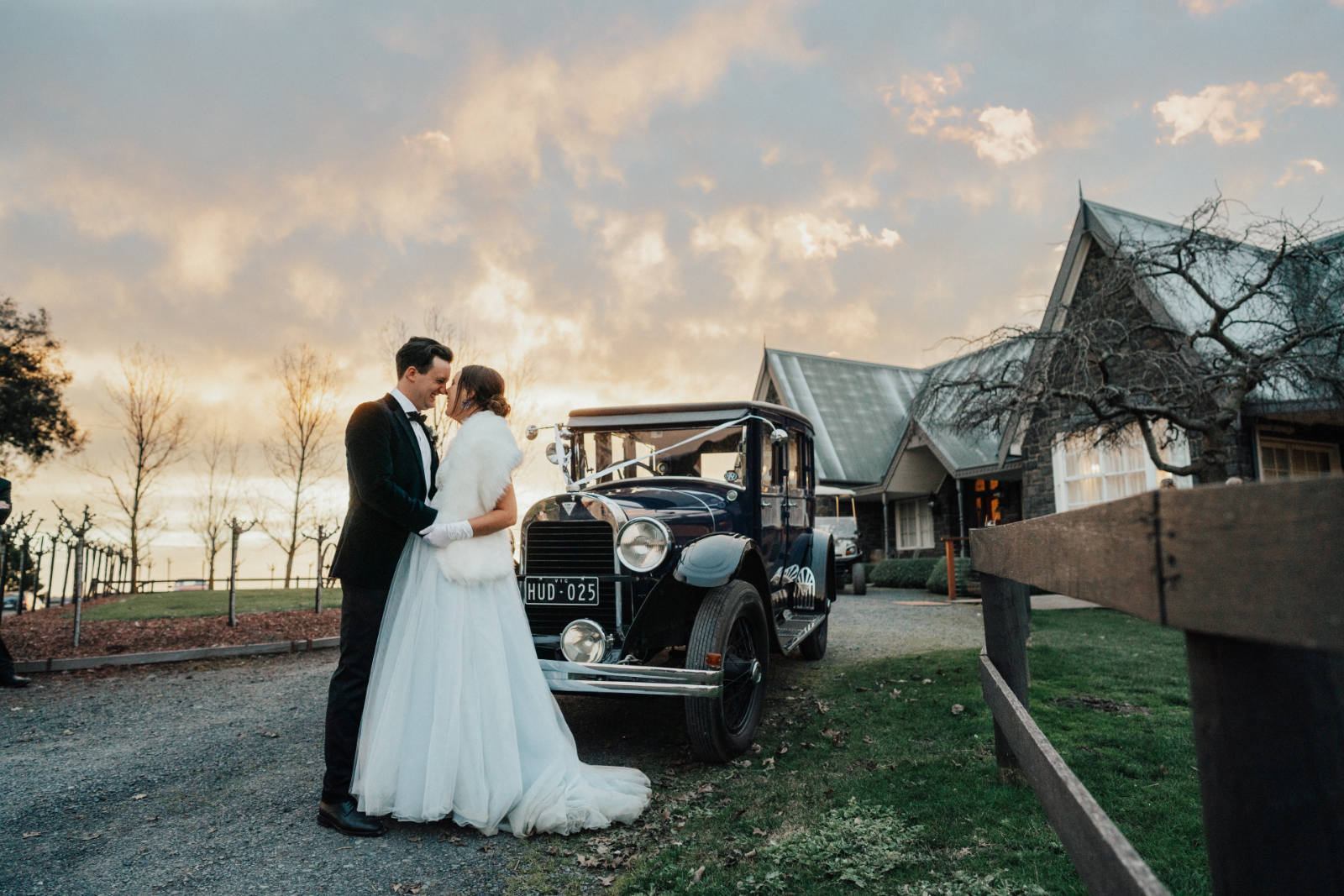 "The postponements ended up being silver lining for us."
With our extra wedding budget, we hired lush car transport – a gorgeous 1920s vintage car from Sherbrooke Hire Vintage Cars. It was amazing."
Ashleigh
CHECK OUT SHERBROOKE HIRE VINTAGE CARS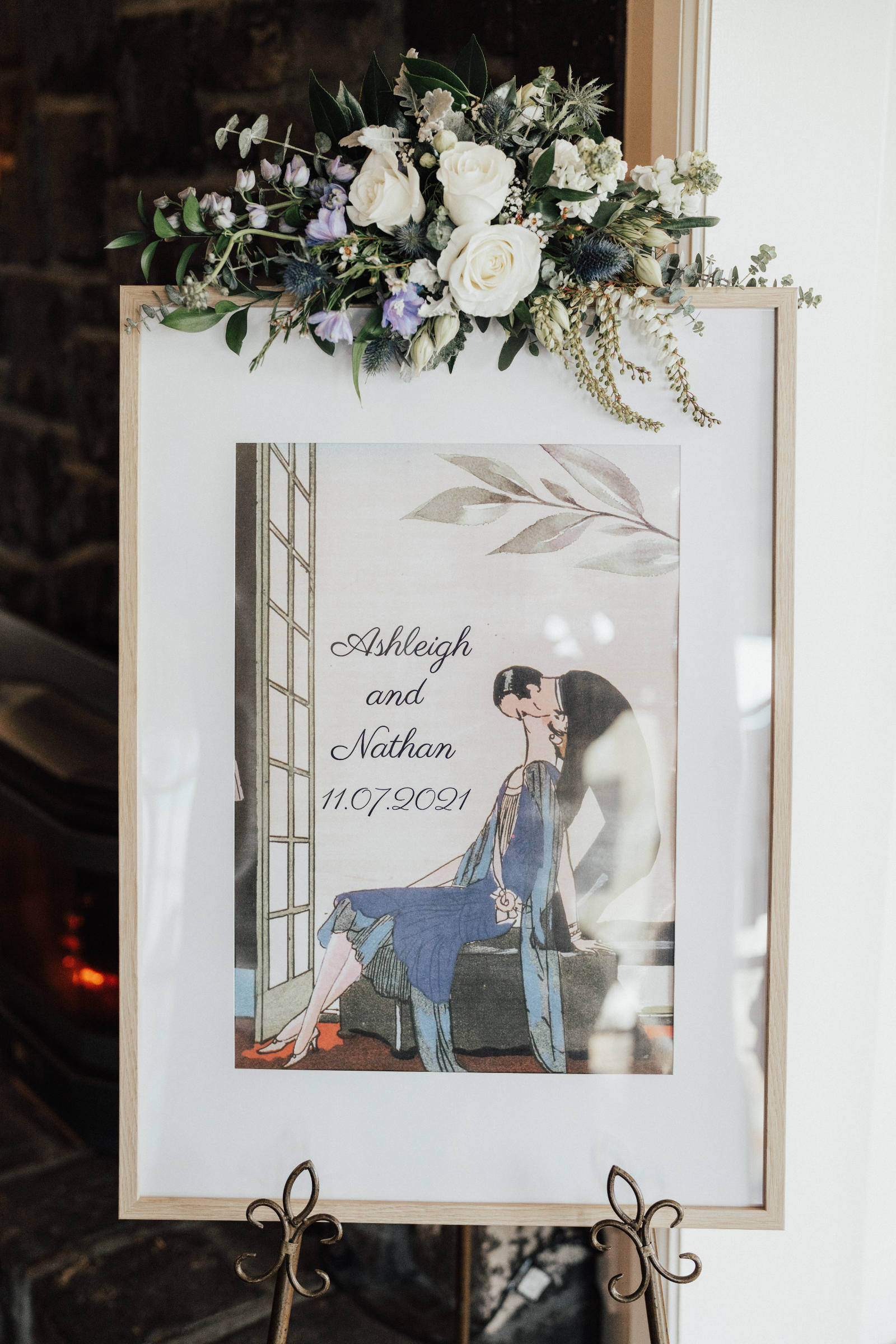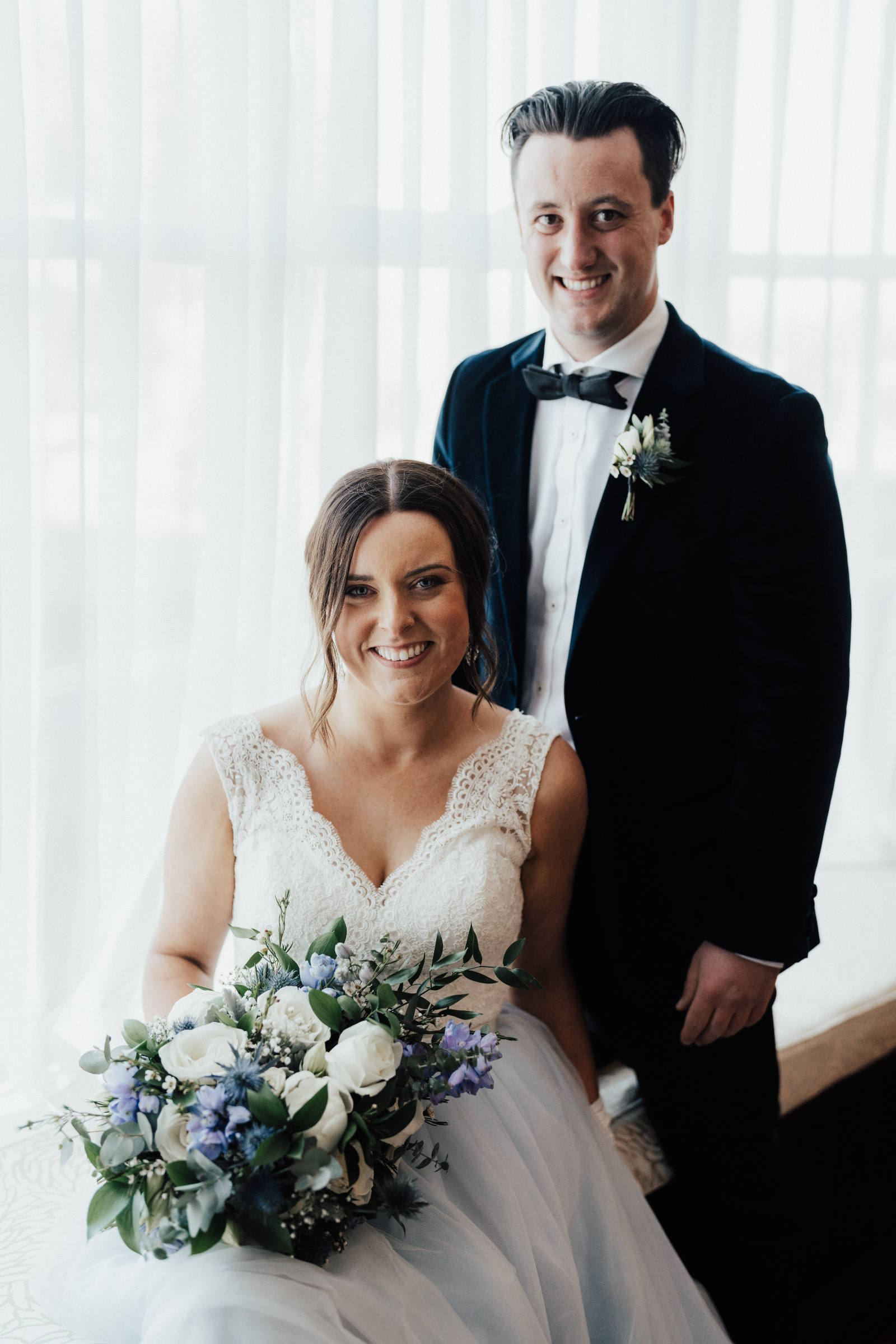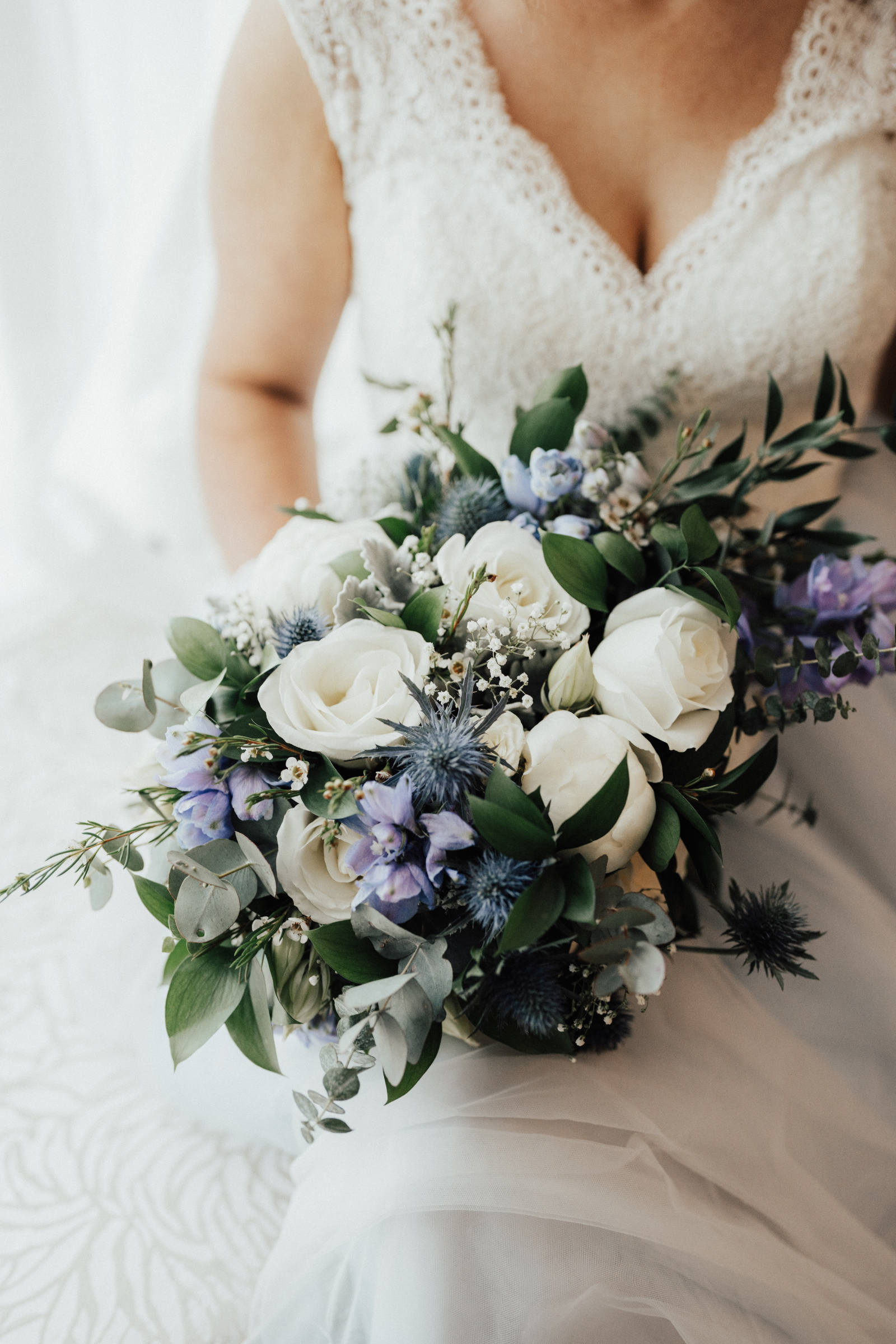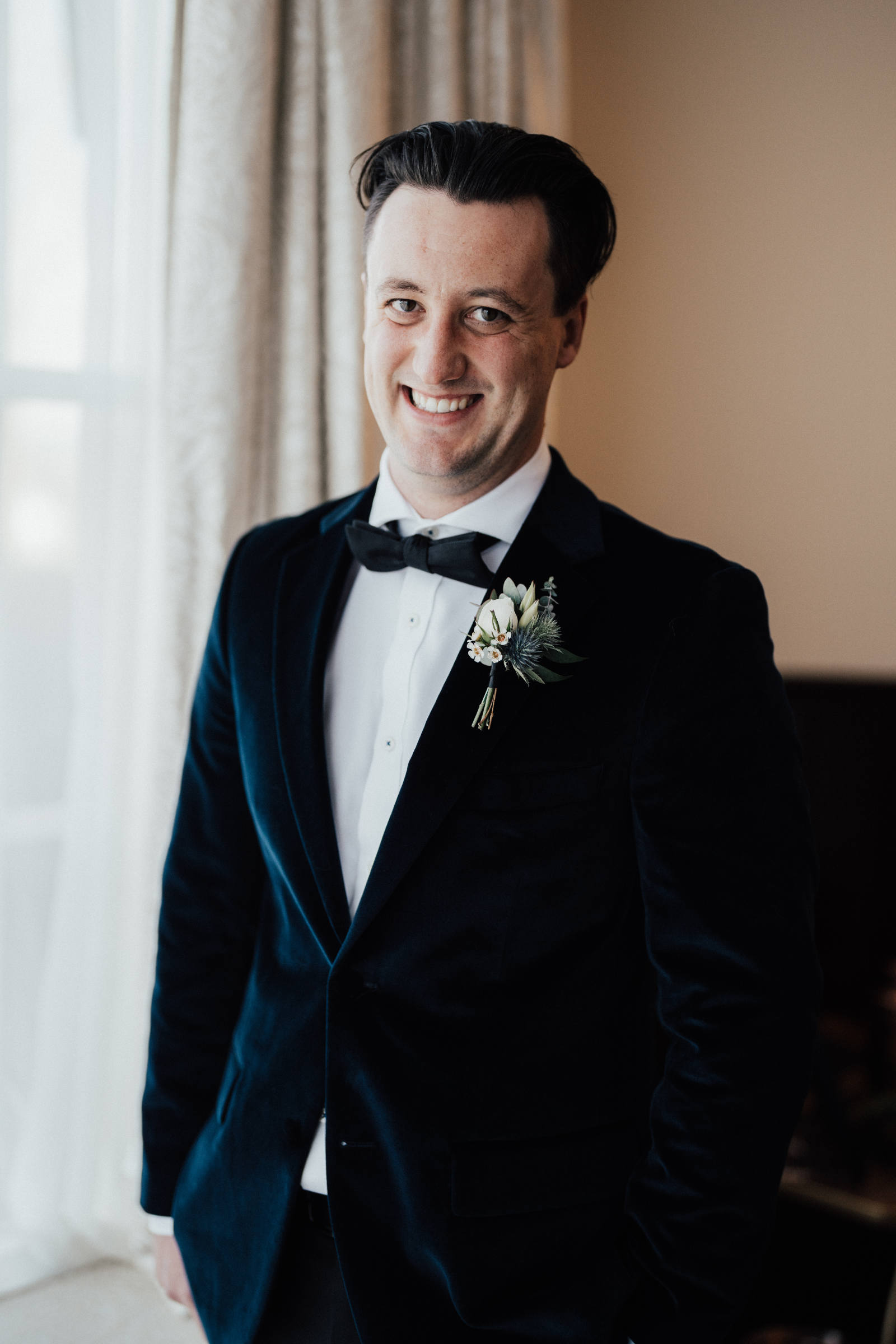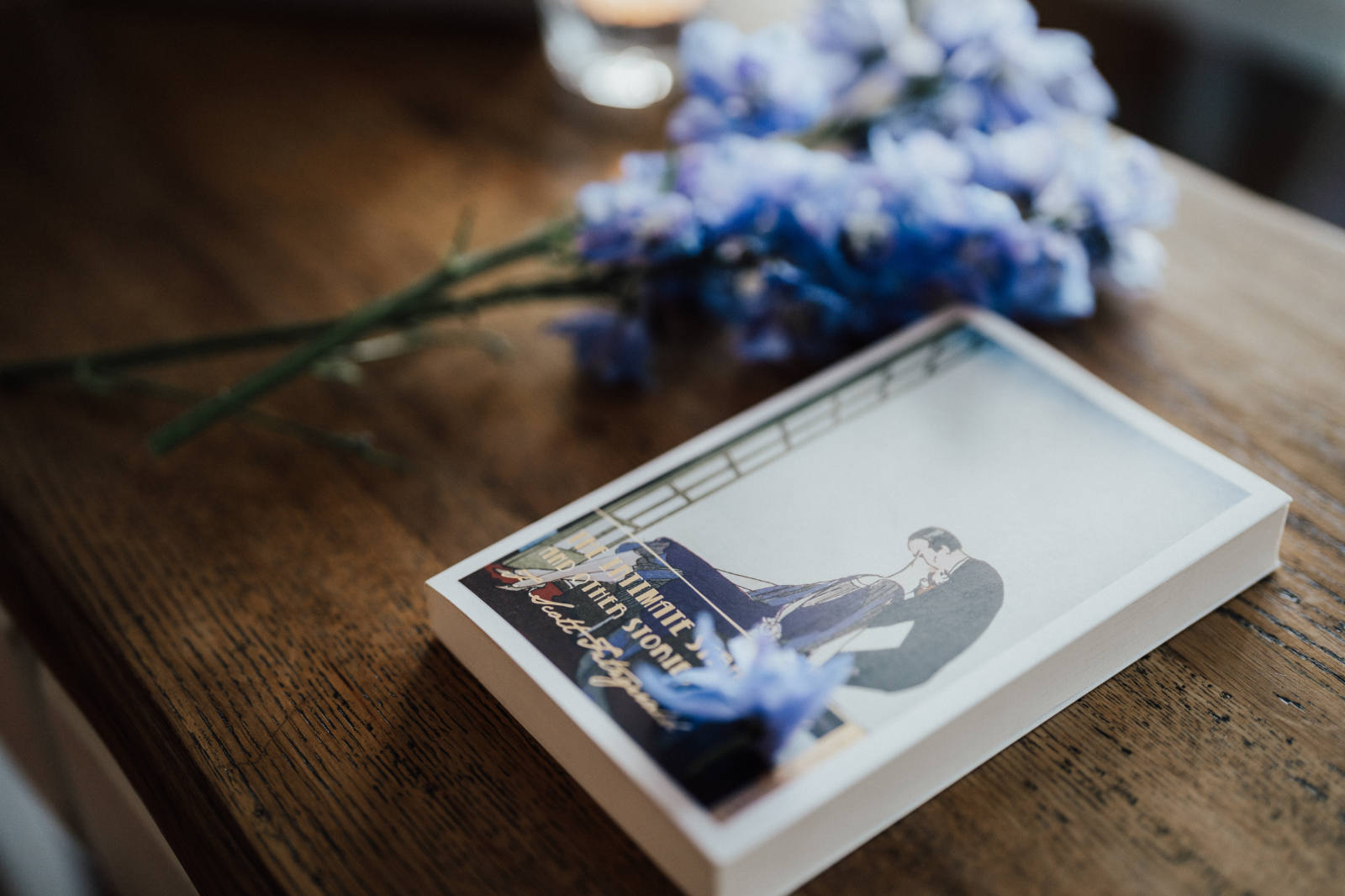 "We'd envisioned a 1920s-inspired wedding."
I found this incredible book of short stories by F. Scott Fitzgerald called 'The Intimate Strangers' and was obsessed with the artwork on the front. We used the picture for our invitations and welcome sign, and replicated the artwork in the bridal suite at Riverstone. The picture inspired our look for the day as well.
Ashleigh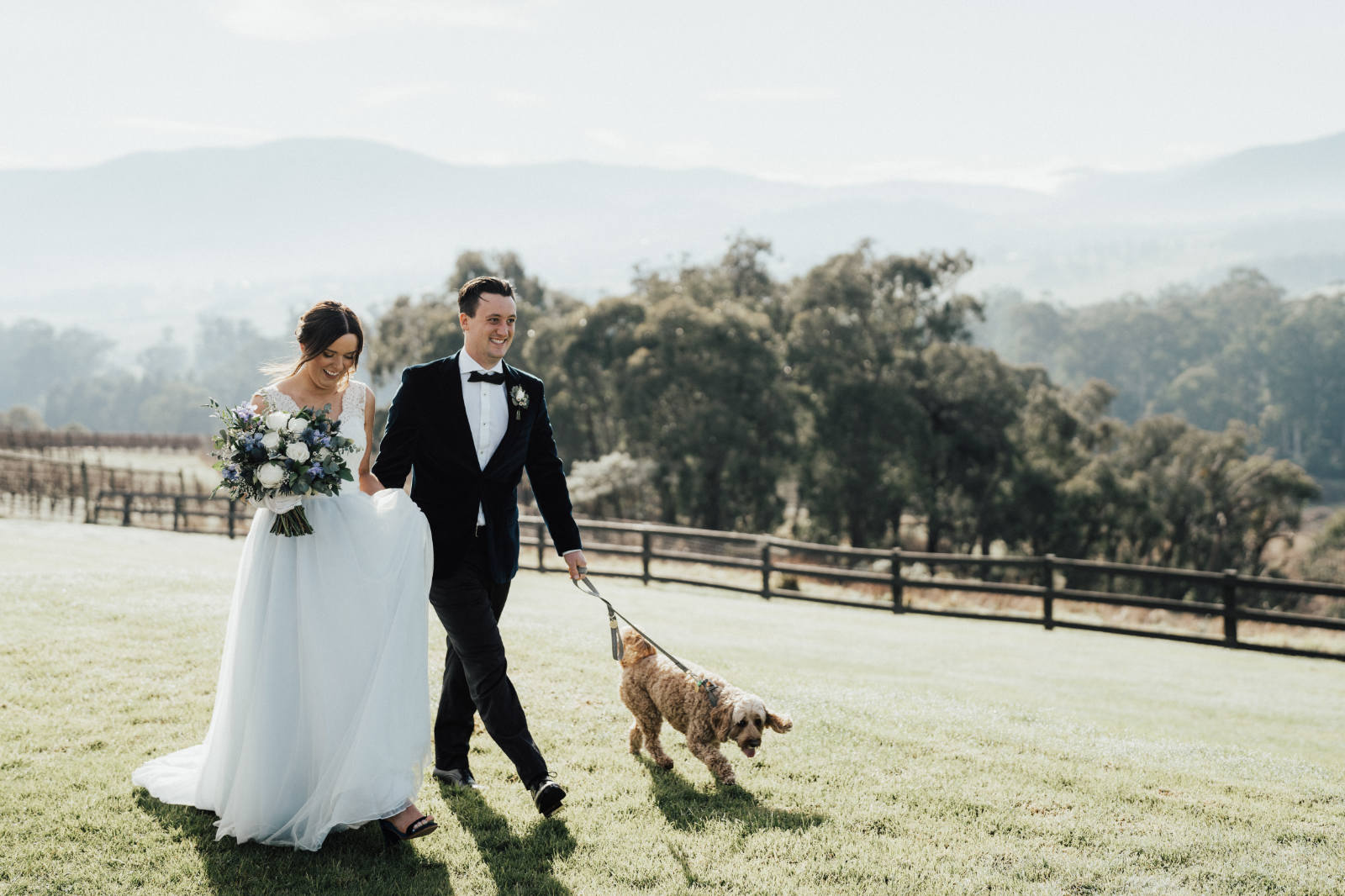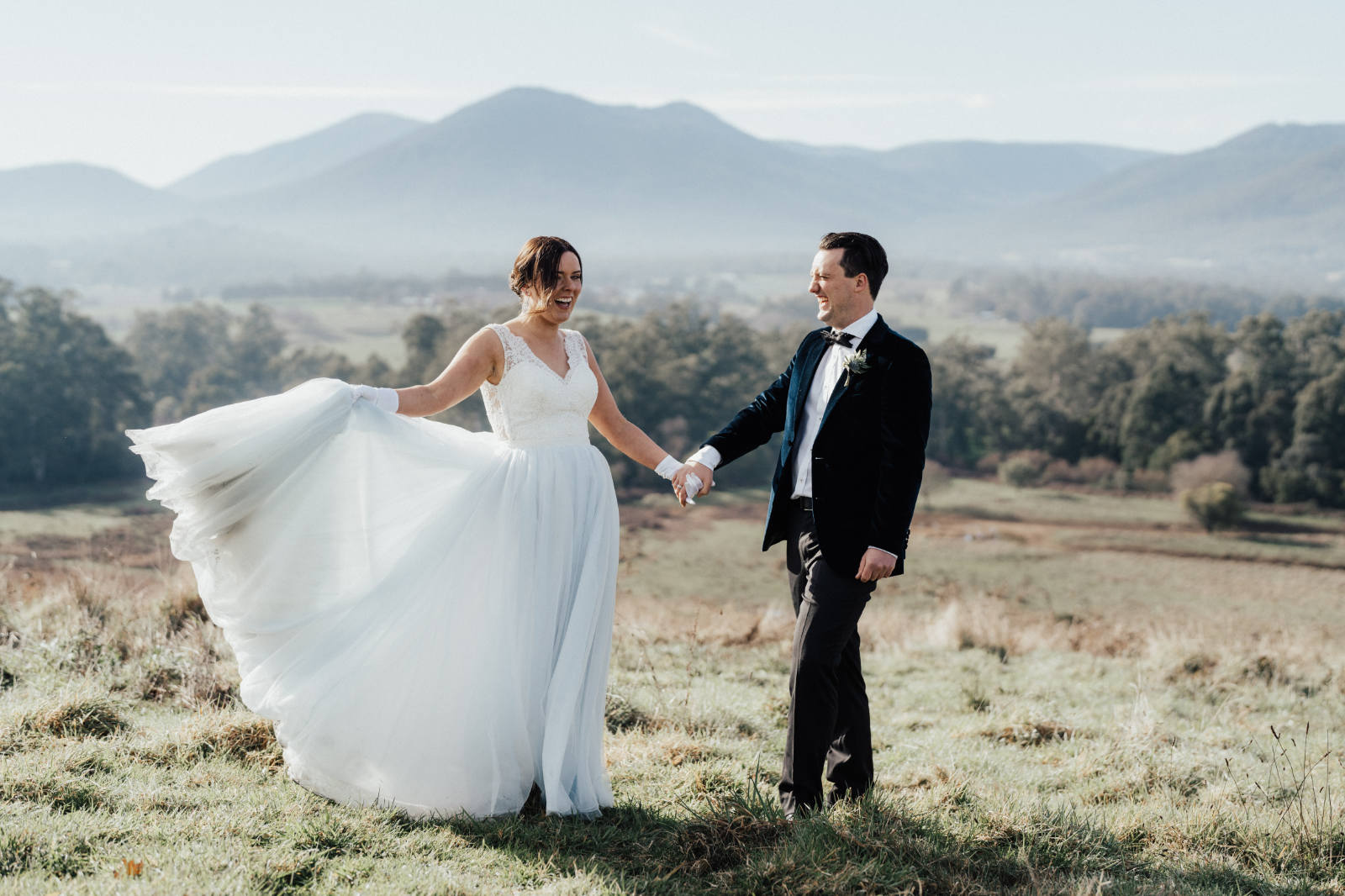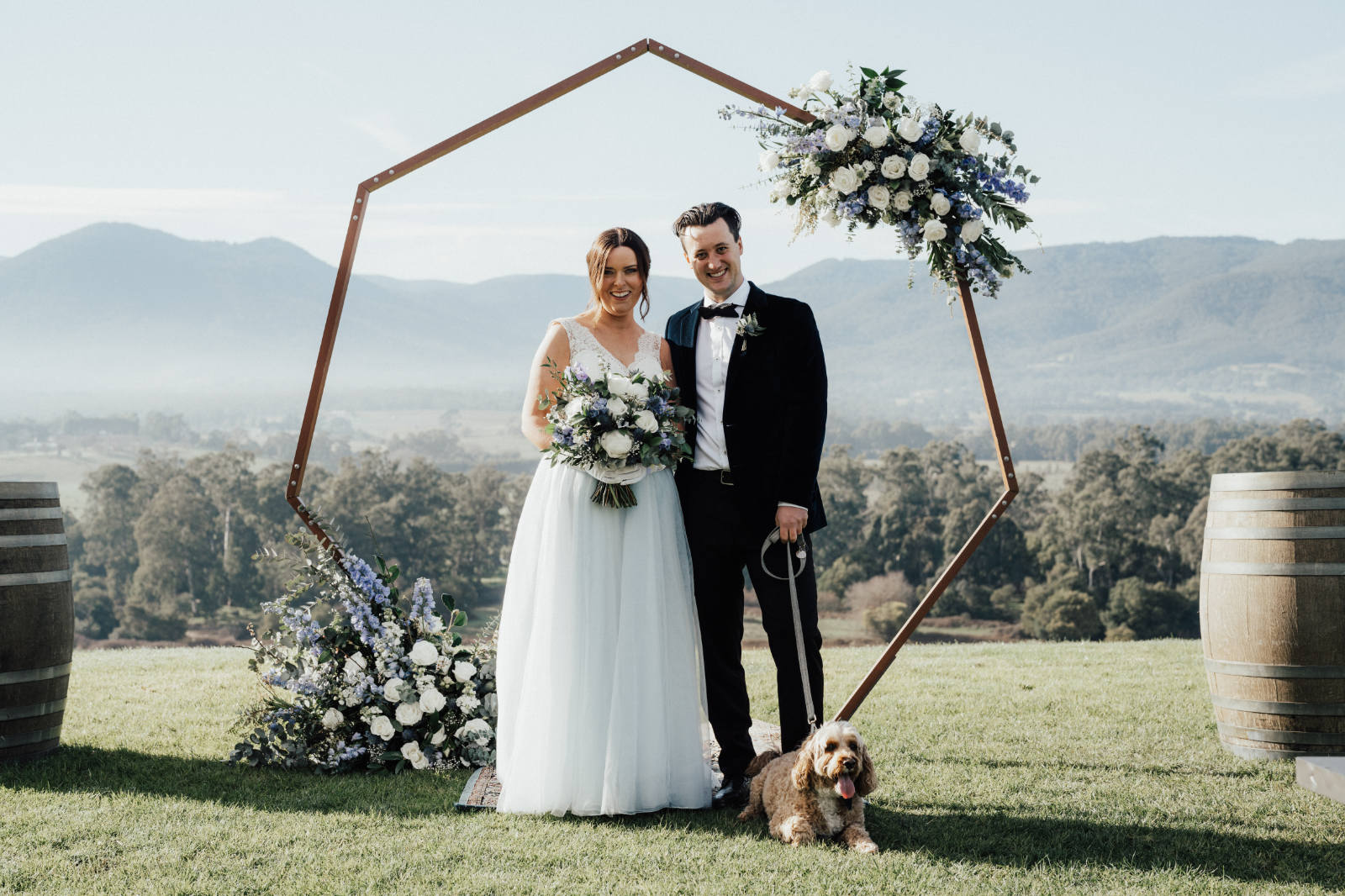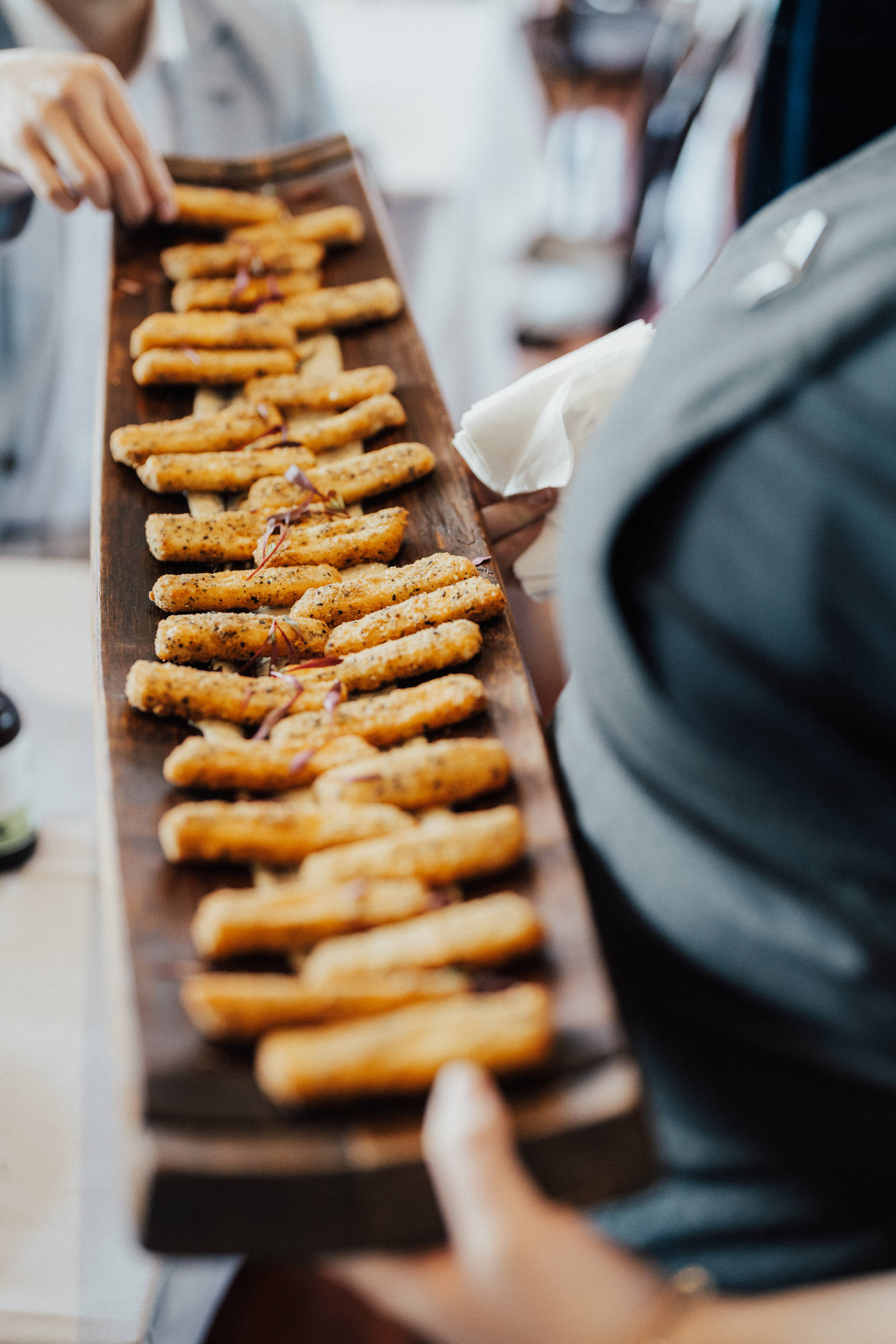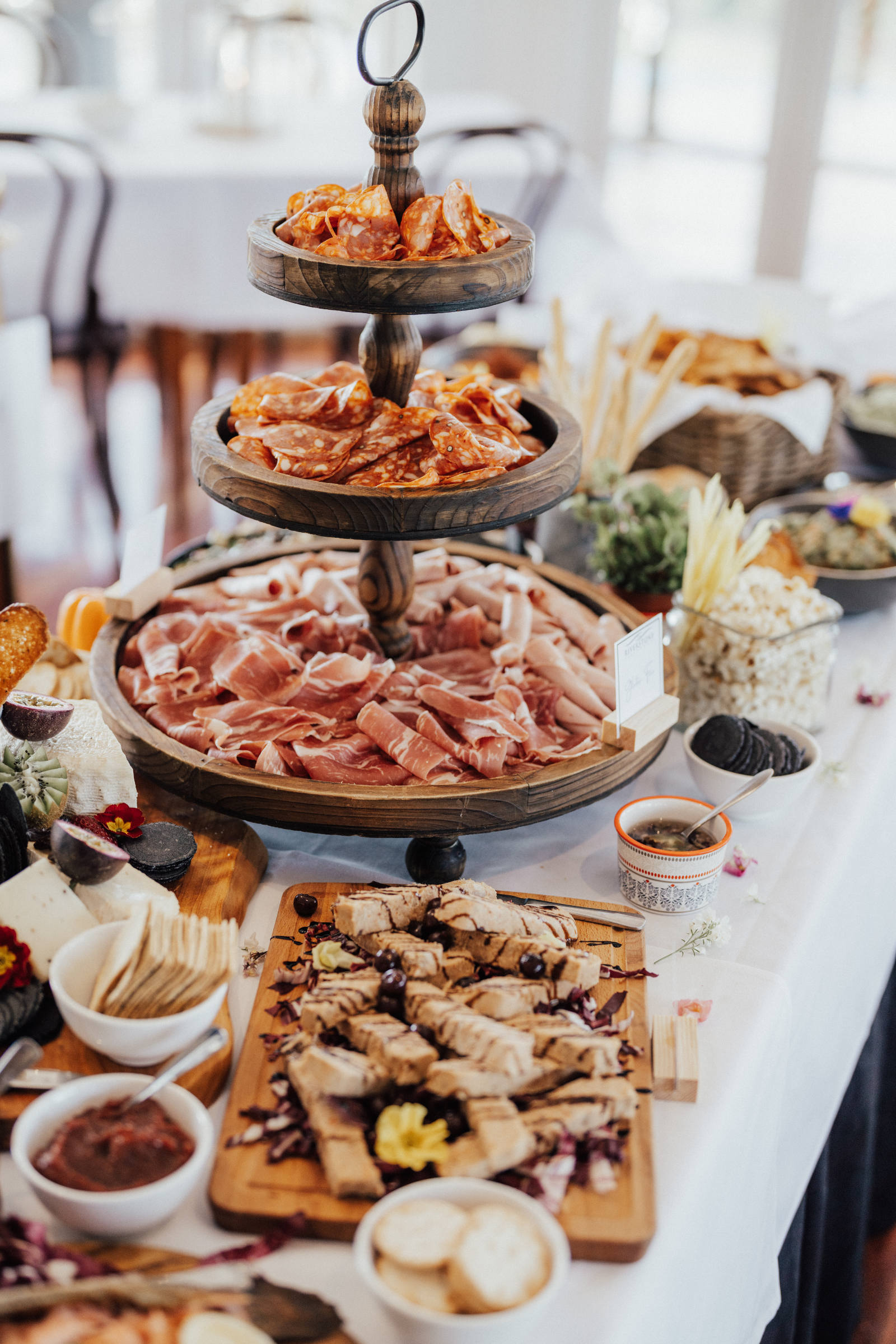 "It's safe to say that none of our guests went home hungry."
We had the grazing table and full set menu at The Riverstone Estate. The menu included:
Arancini – Pumpkin, blue cheese and sage

Beef medallion – Wrapped in prosciutto with Dijon mustard

Duck – 'Conchiglie' baked shell pasta filled with savory duck mince

Halloumi – Crumbed with sesame and honey

Parmesan biscotti – Beef carpaccio with Dijon

Sliders – Crumbed chicken with slaw

Gnocchi – Potato gnocchi with Napoli and parmesan

Brownie – Macadamia brownie

Bombolini – Mini Italian donuts rolled in cinnamon sugar served with nutella cream

Brulee – Vanilla bean crème brulee

Tart – Lemon meringue

Wafer cone – Dark chocolate cone with white chocolate mousse and raspberry
Ashleigh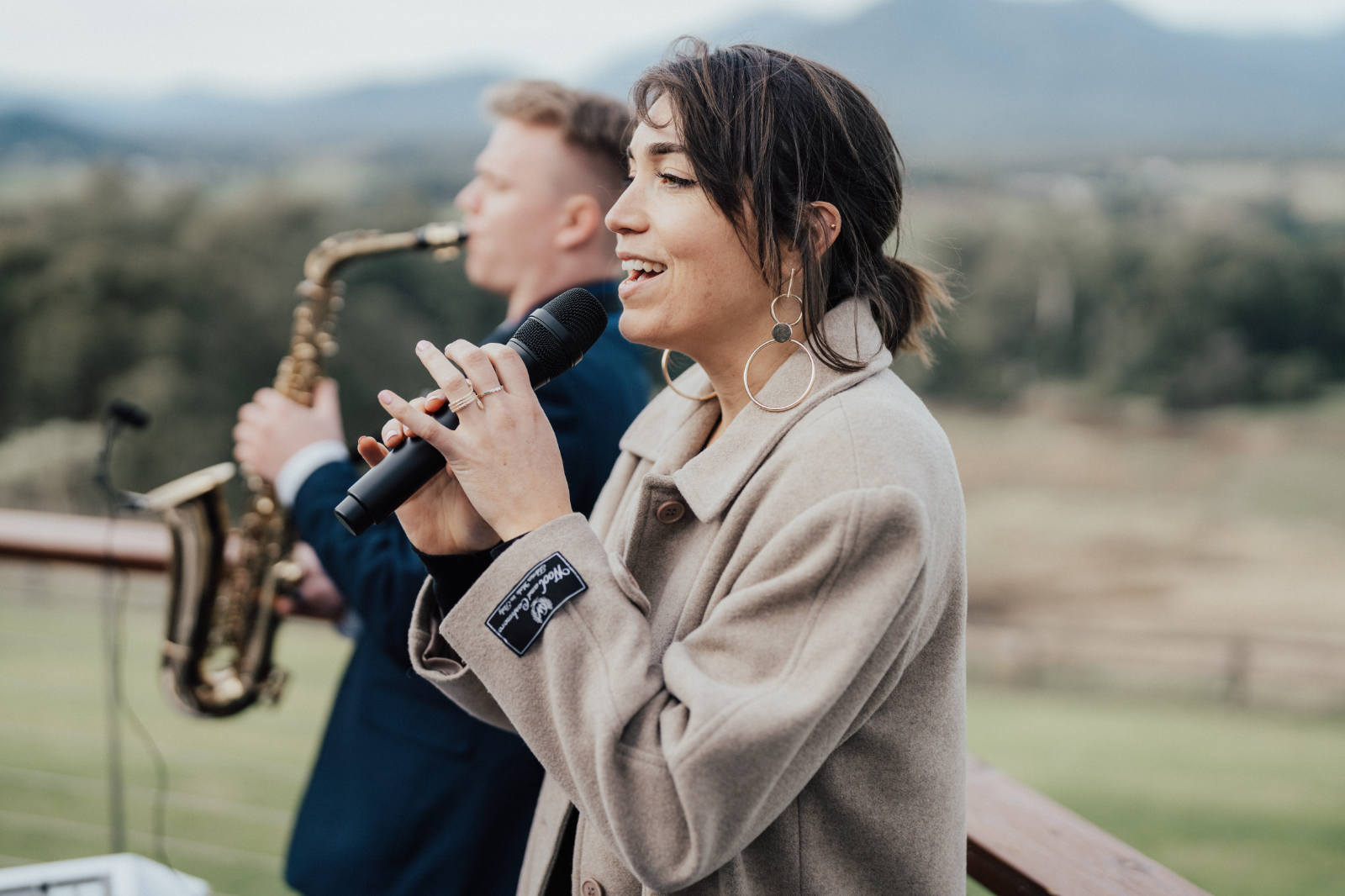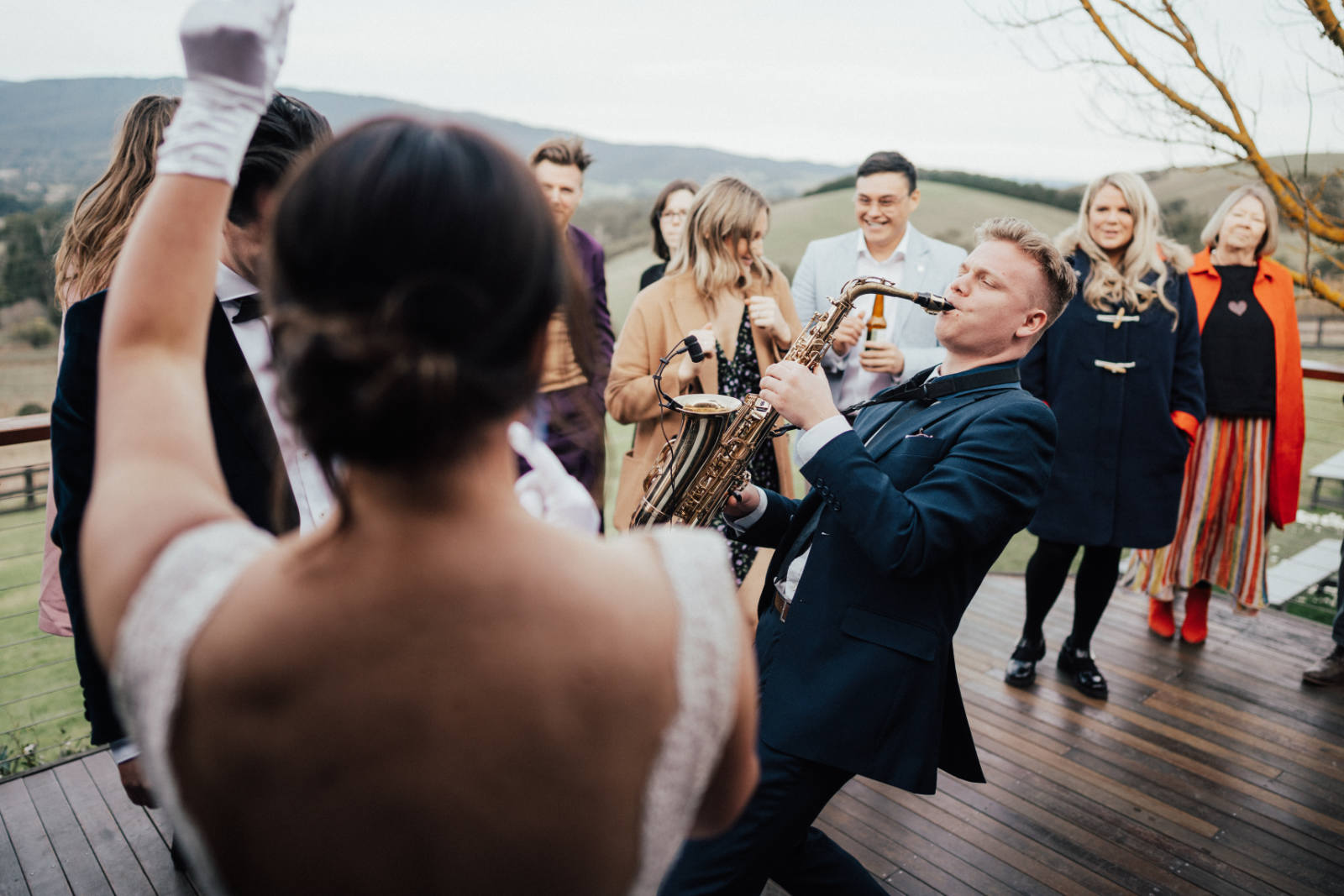 "Our guests loved the fun vibe."
We booked Melbourne Entertainment Company and had an acoustic singer and hybrid DJ-Saxophonist. This was one of the extras services we spent money on after having two postponements and it was SO WORTH IT! Our guests loved the fun vibe and it was the weekend where dance floors had just been approved for 50 people at a time!
Ashleigh
CHECK OUT MELBOURNE ENTERTAINMENT CO.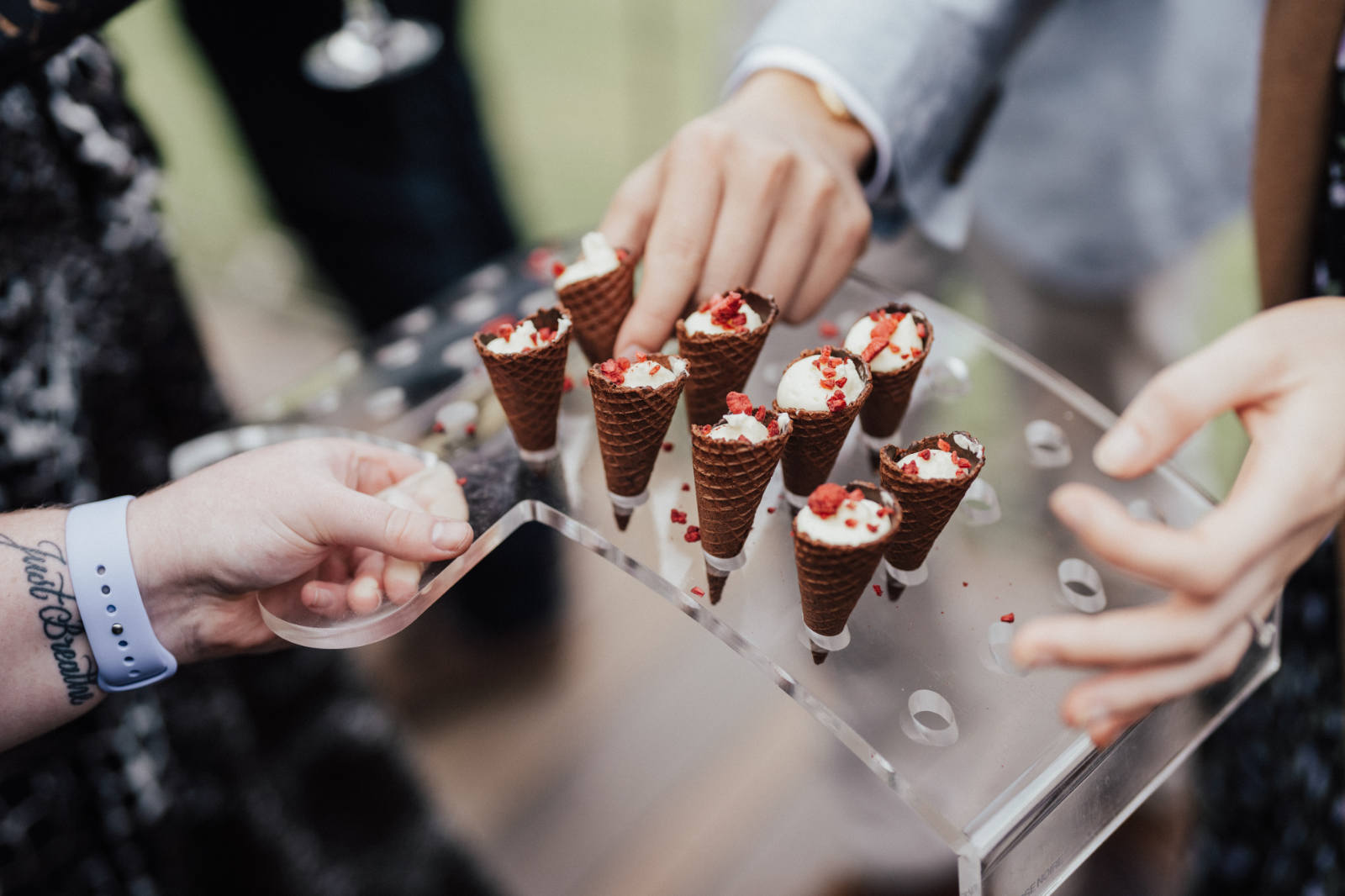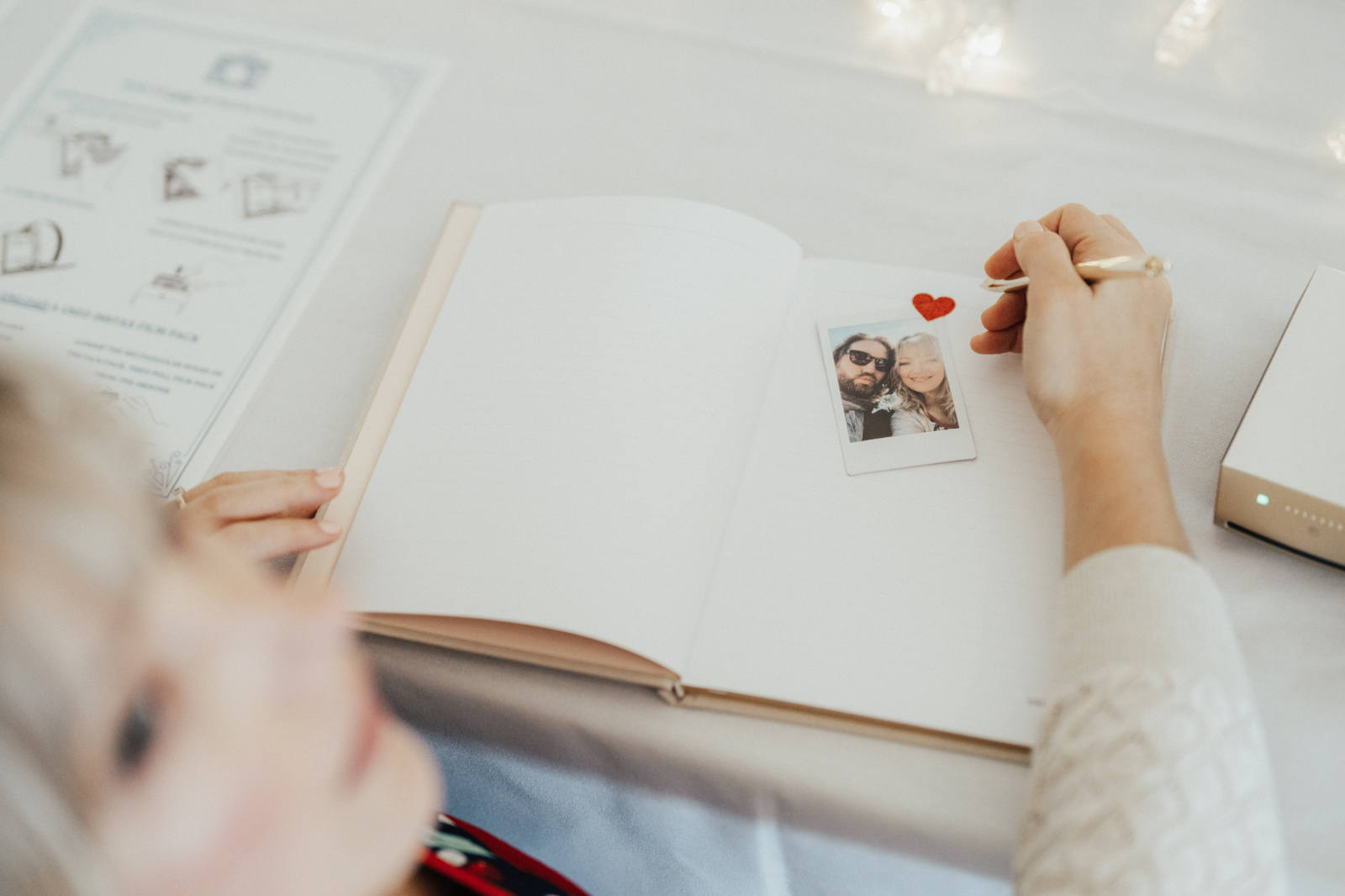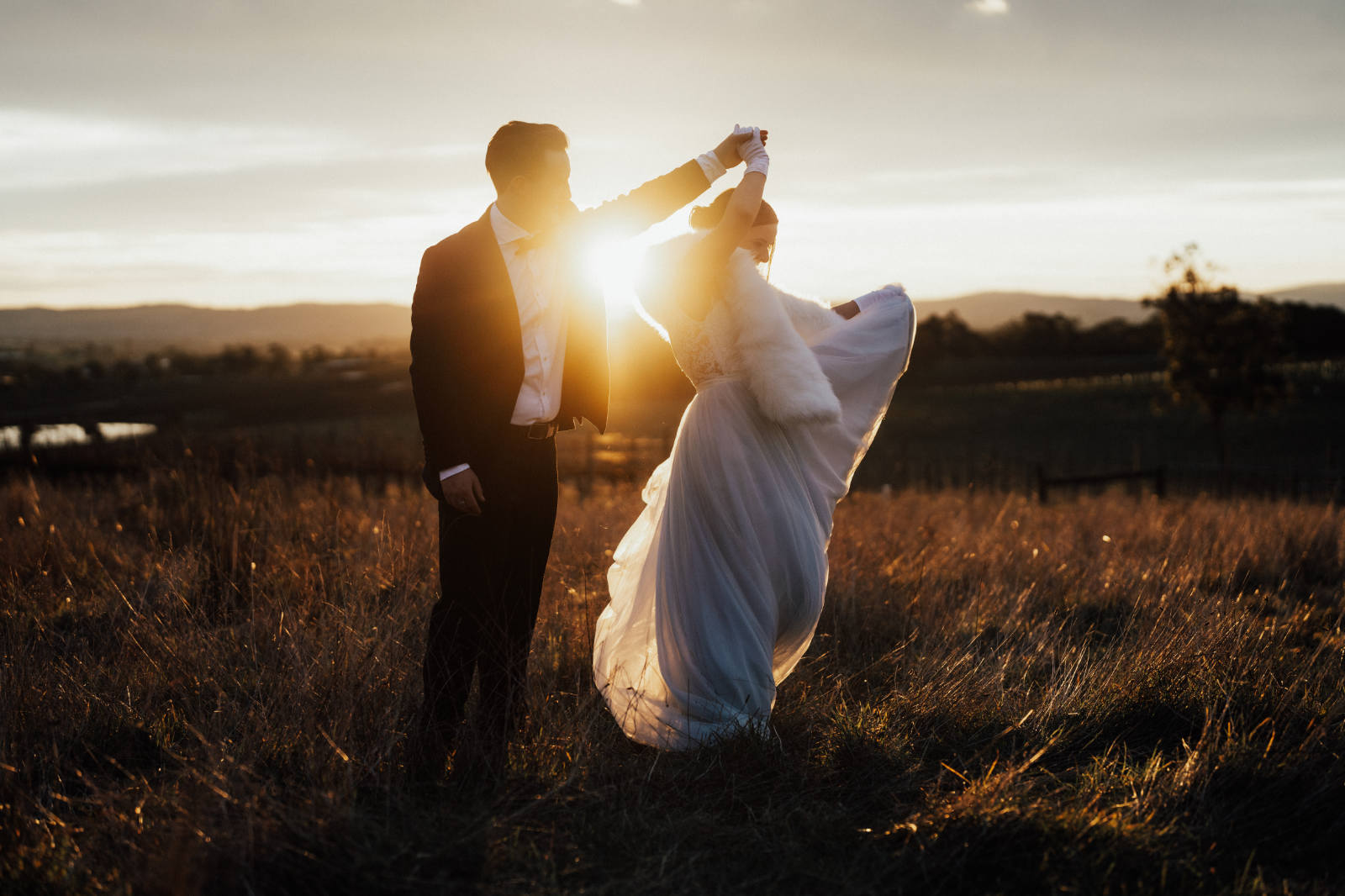 "Rick Liston was incredible."
He went the extra effort to get to know us and make us feel extremely comfortable with all our photos. We can't get over the quality of the photos taken on the day and how quickly they were sent through.
---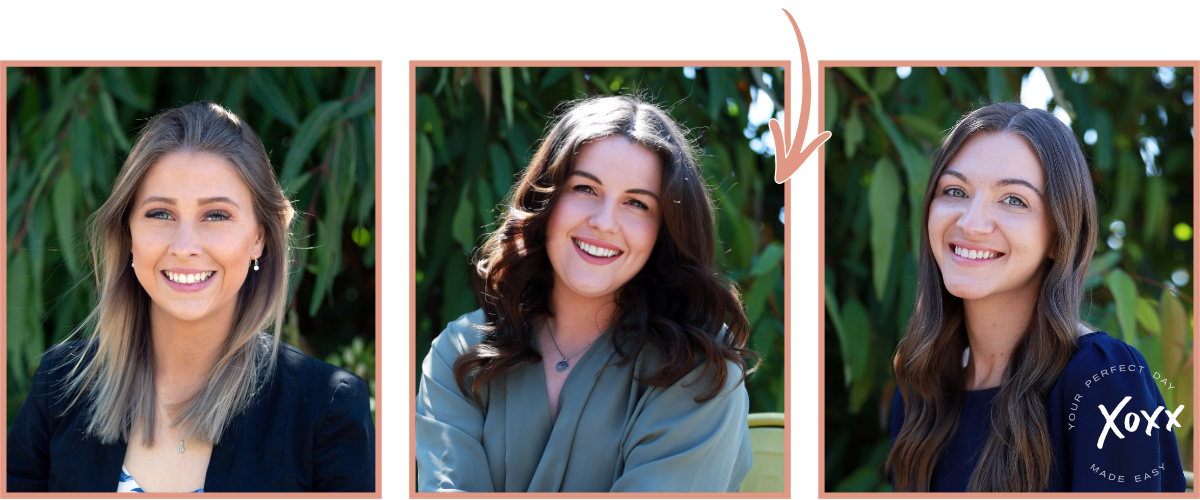 SPEAK TO A PLANNER HERE