On Renae Mills' birthday, Ben Crawford took her on their first date to a lookout over Piccadilly Valley in the Adelaide Hills.
Almost seven years later, Ben, 28, popped the question in the exact same location. It was here, after a romantic dinner, Ben read a poem he'd written himself, and got down on one knee and asked Renae to marry him.
"I have to say, it was well worth the seven-year wait!" says Renae, also 28.
The pair said 'I do' on November 25, 2016 among 87 guests at their romantic garden wedding held at Mount Lofty House, in South Australia. The location was of sentimental value, overlooking Piccadilly Valley where Renae and Ben had also shared their first kiss, and where Ben proposed.
The couple were known for spending their weekends exploring the Adelaide Hills, and were always up for good food with a good view.
"I'd always joked about getting married at Mount Lofty House when we would drive past," says Renae. "We never thought that it would actually become a reality!"
In planning the wedding they wanted to have, it was important for Renae and Ben to stay true to themselves.
"We made our day all about our friends and family. We personalised the ceremony so it was sentimental and meaningful to everyone around us. And we chose to have little formalities at the reception so we could spend the time celebrating with our closest family and friends."
Photos courtesy of Lucinda May Photography.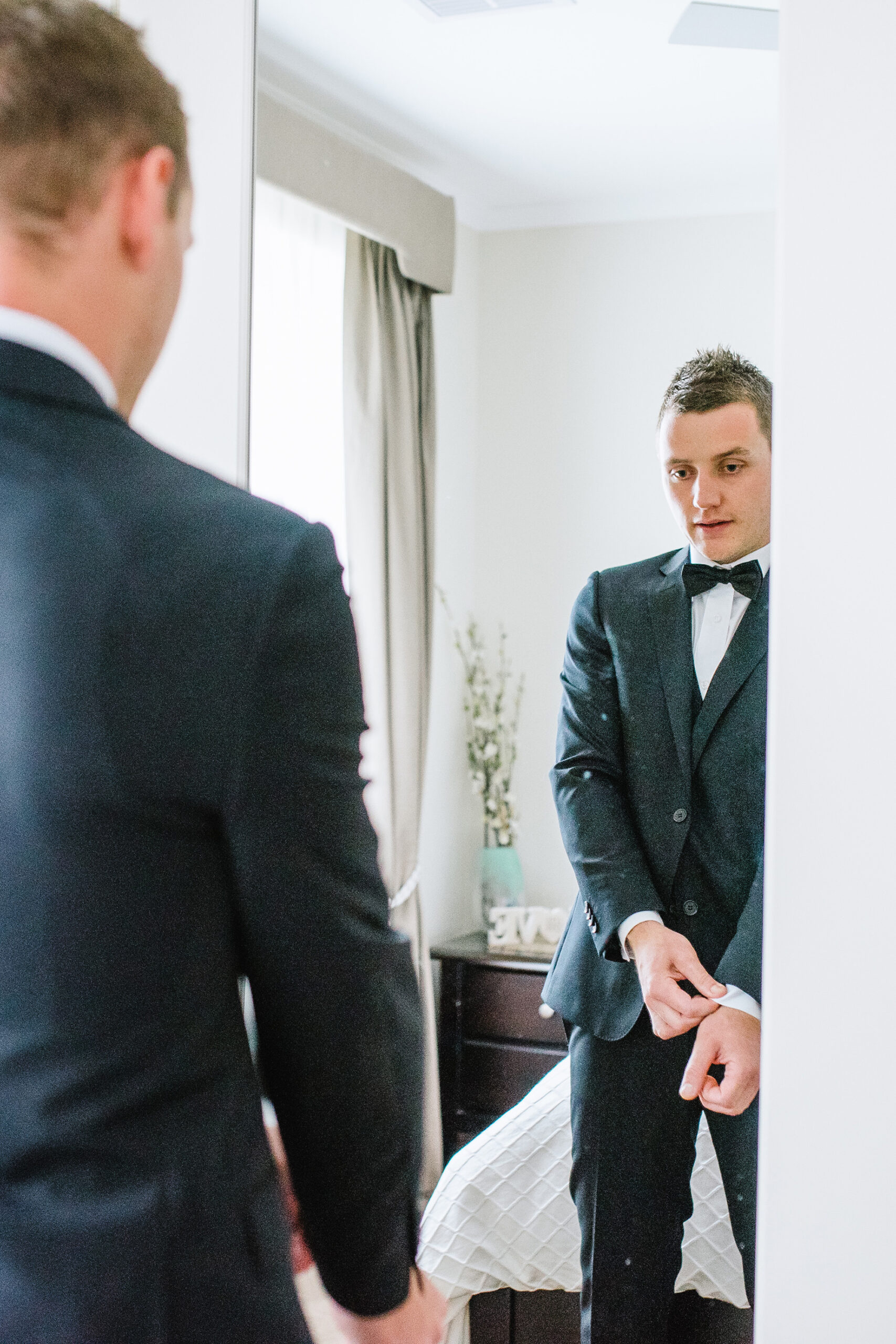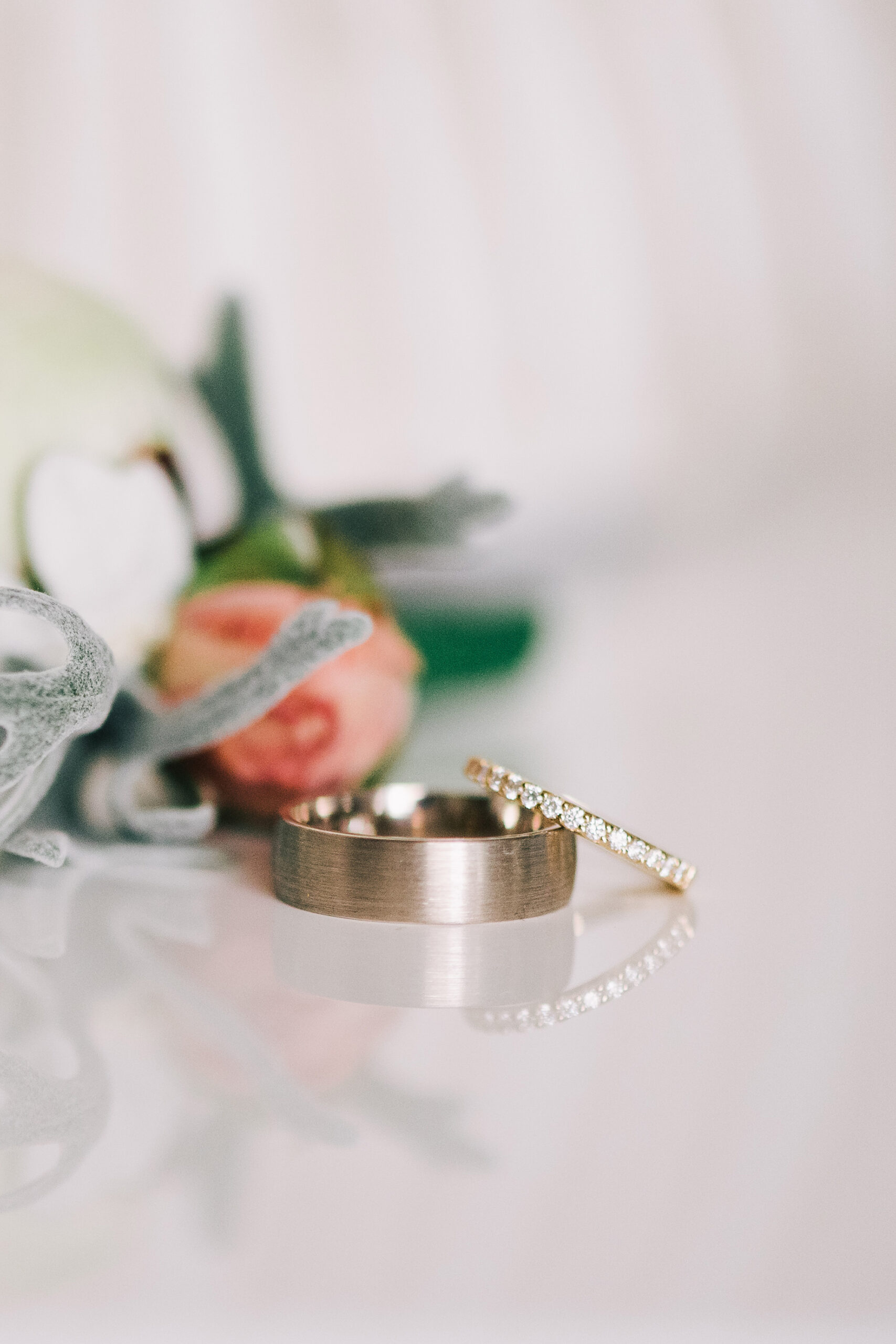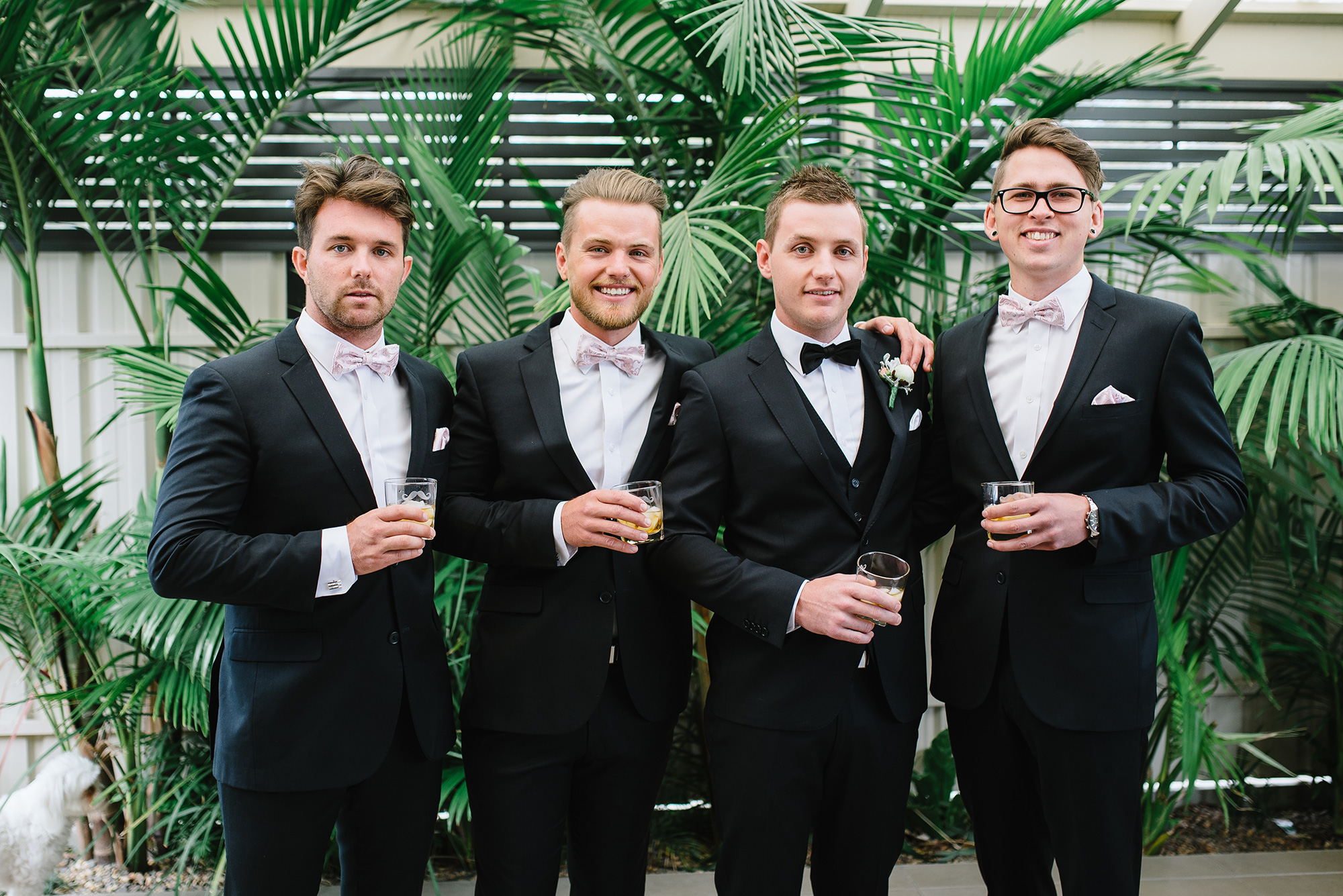 Ben and his groomsmen looked impeccable in their Peter Shearer suits. While Ben completed his look with a black bow tie, his groomsmen wore blush pink to match the bridesmaids.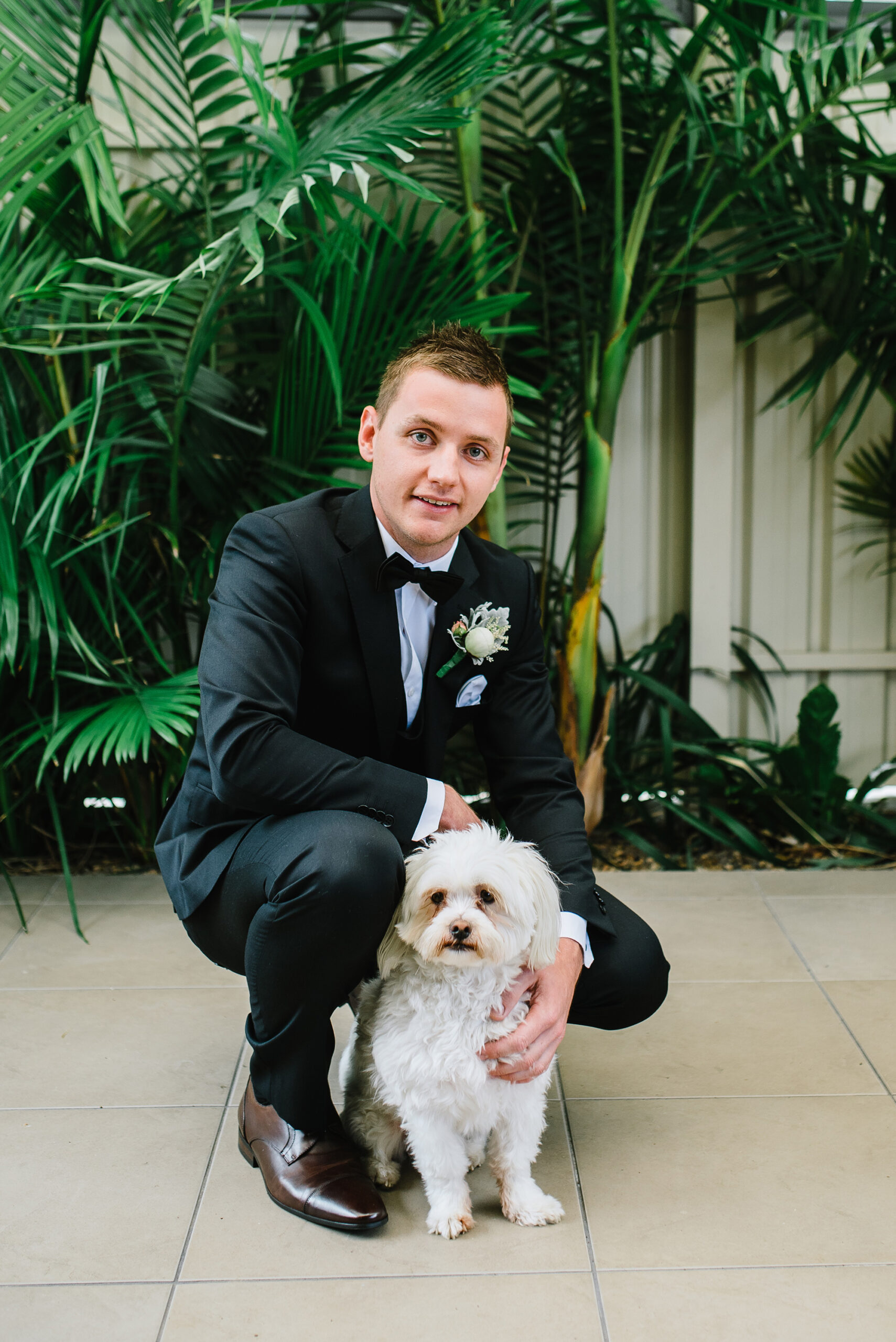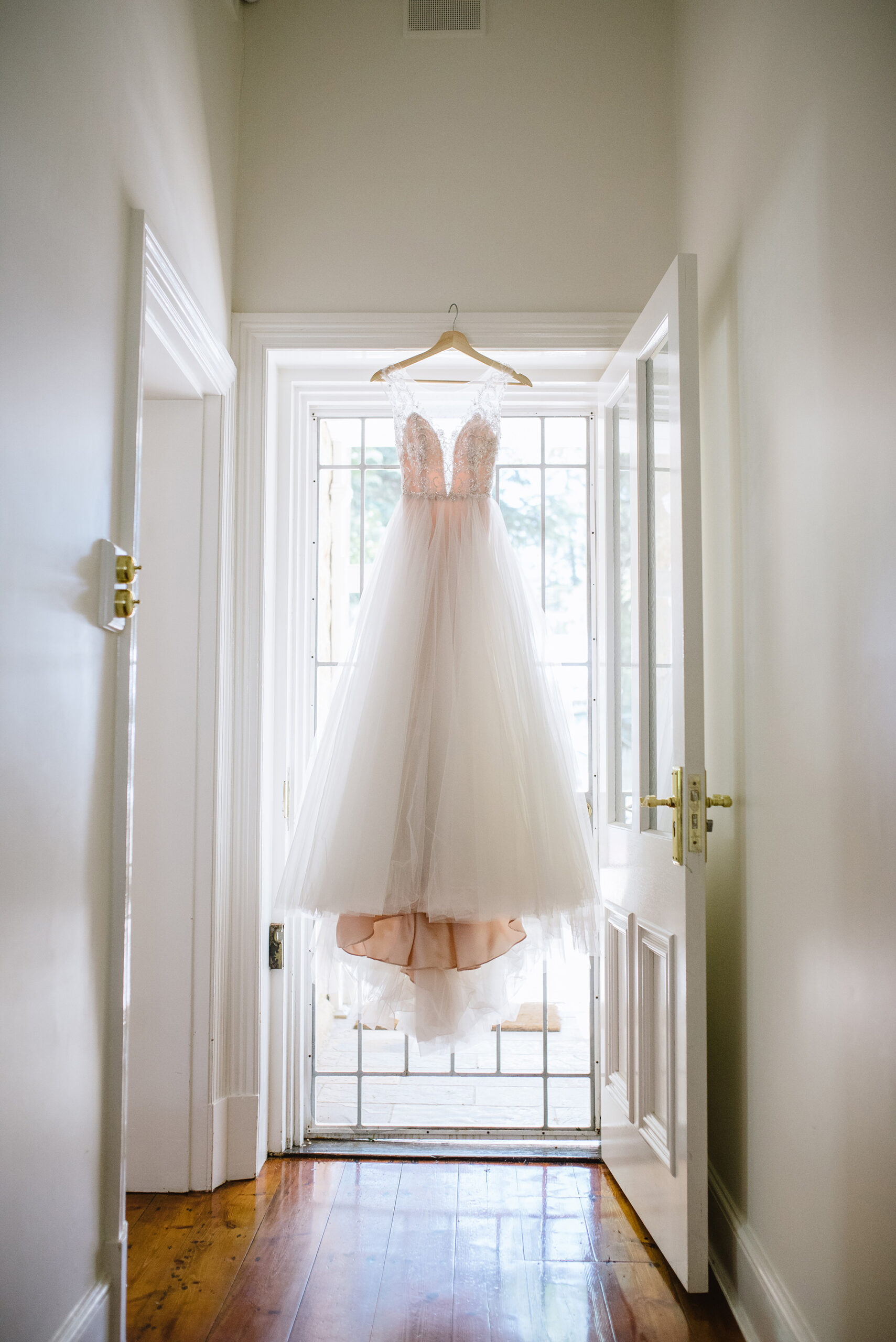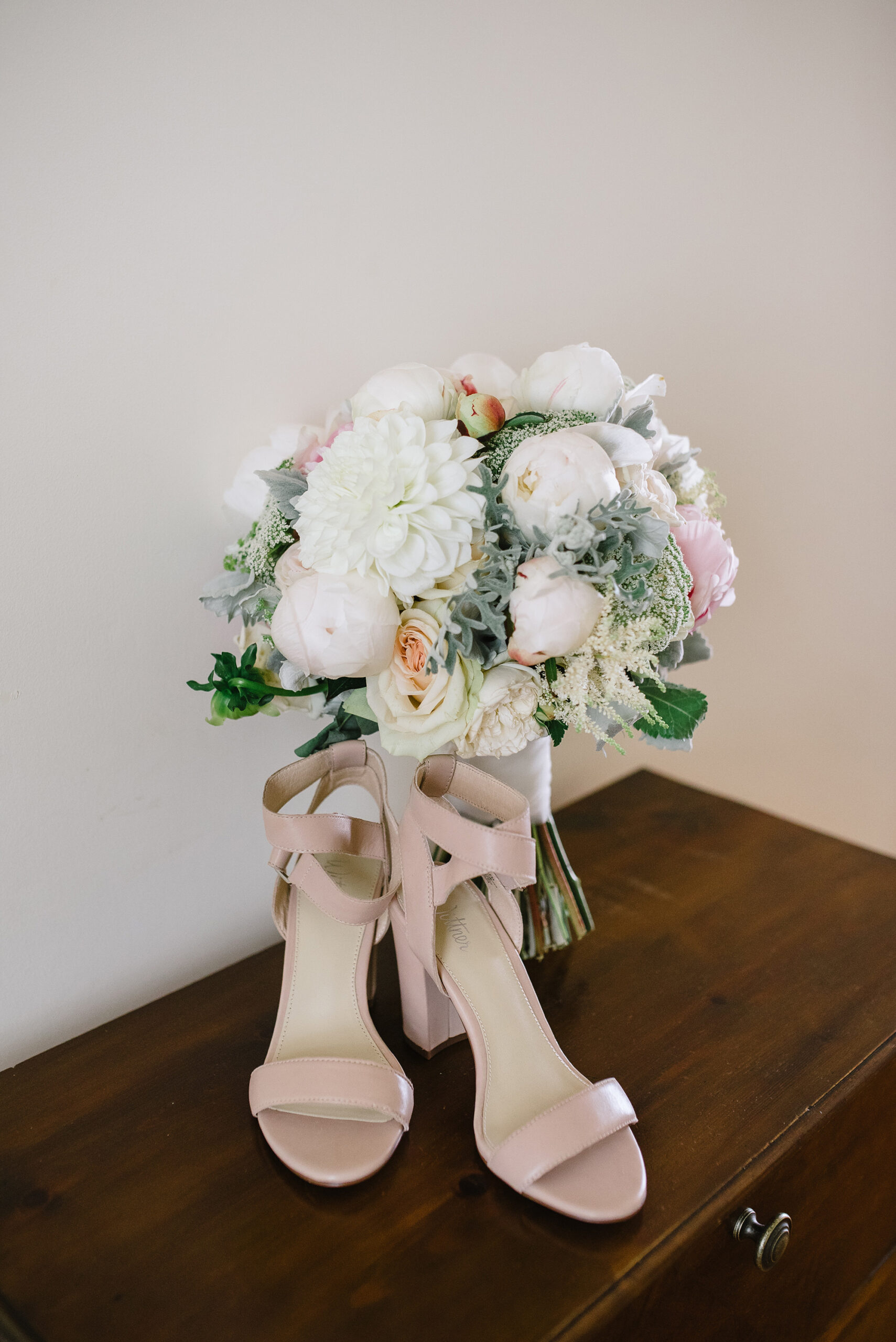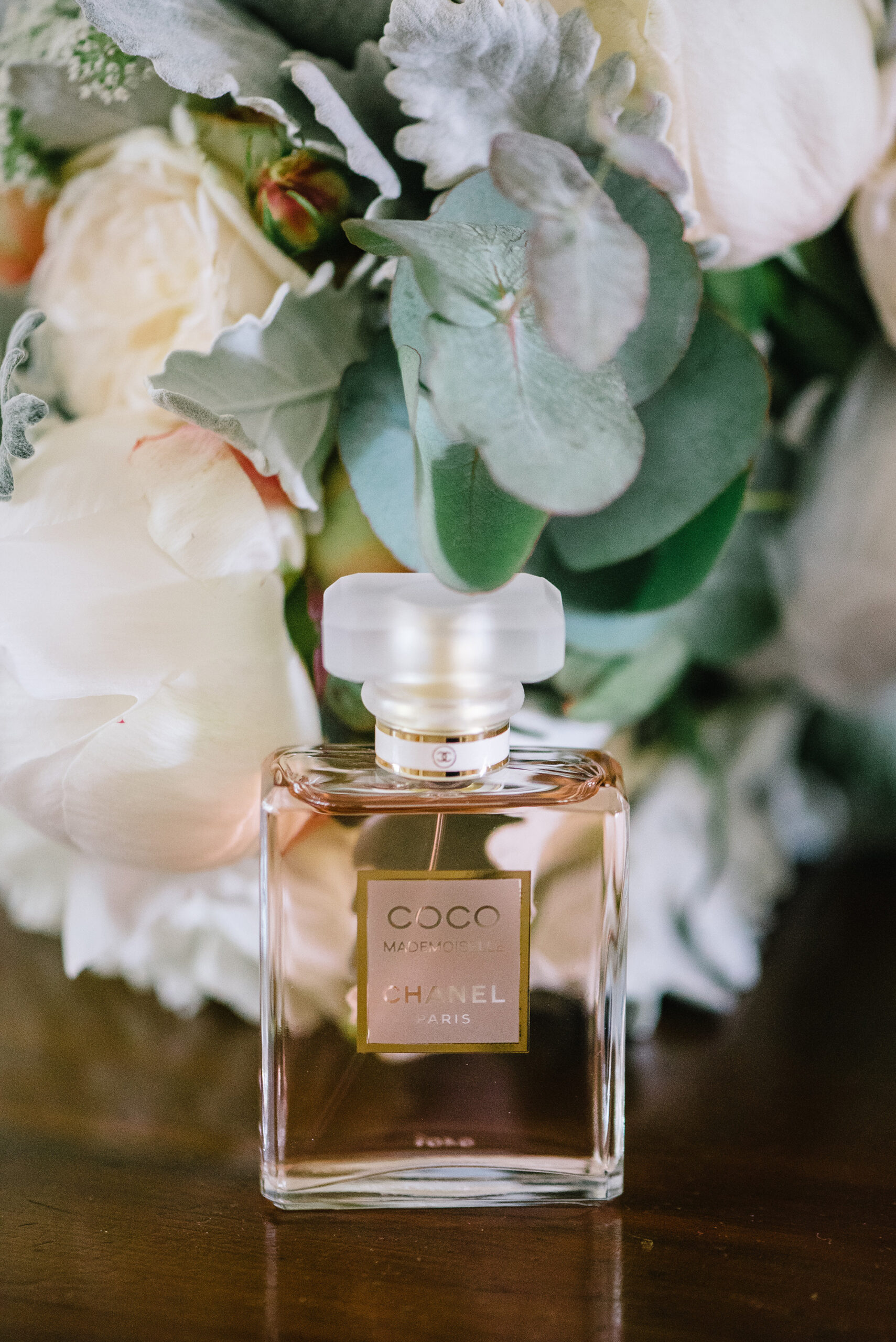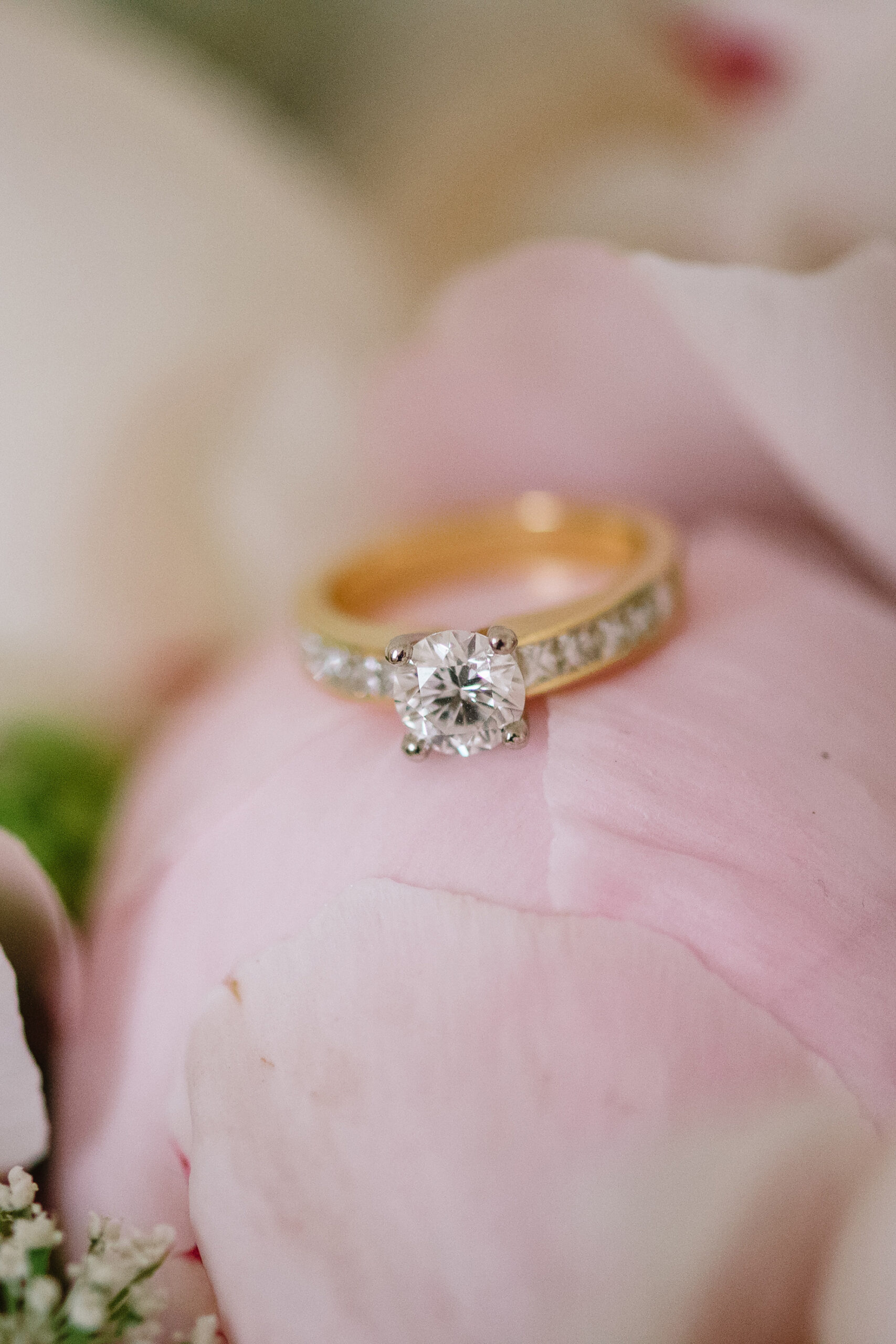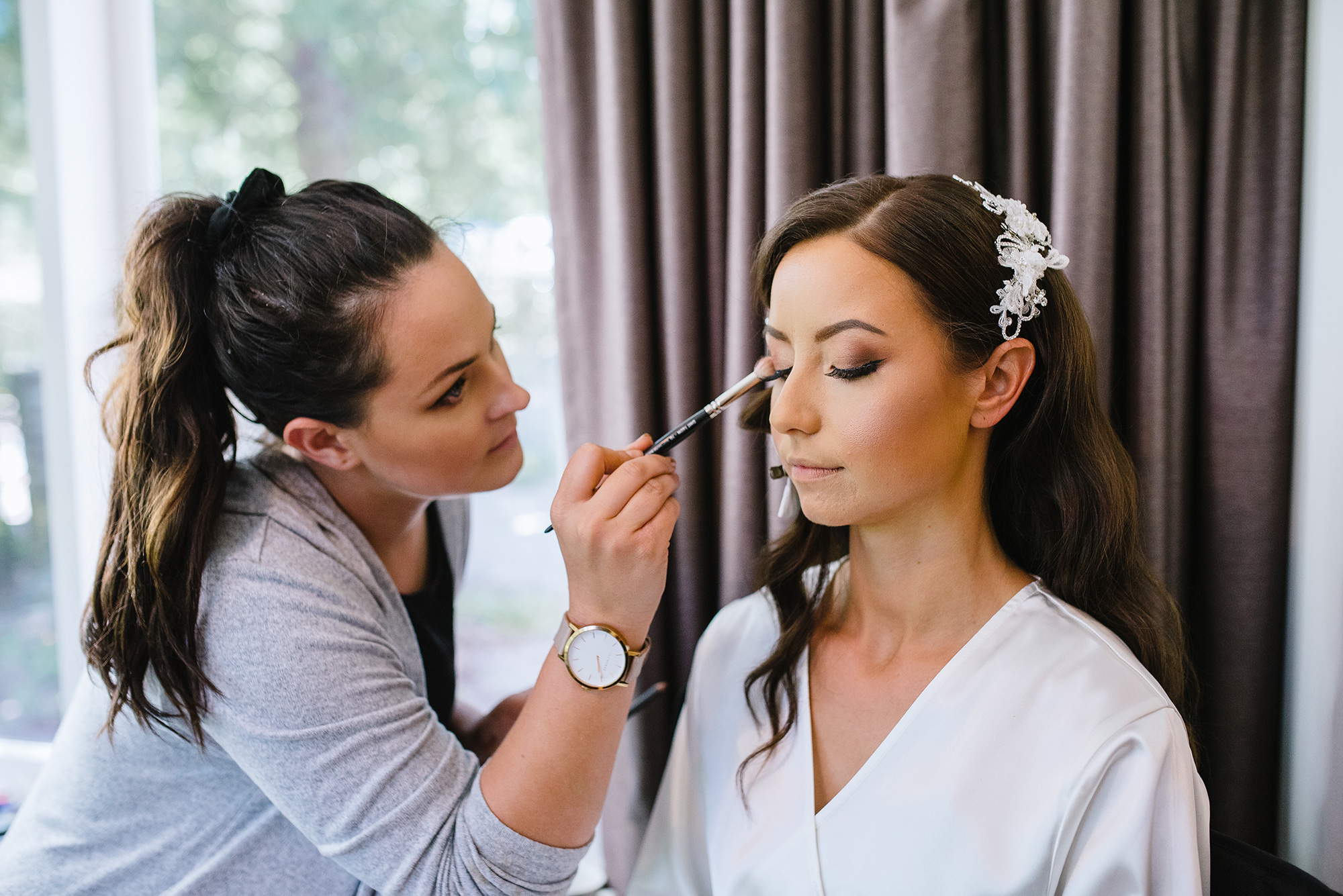 "Danika is absolutely incredible," says Renae of make up artist Danika Maree. "She takes so much pride in her work and it really shines through. I was blown away."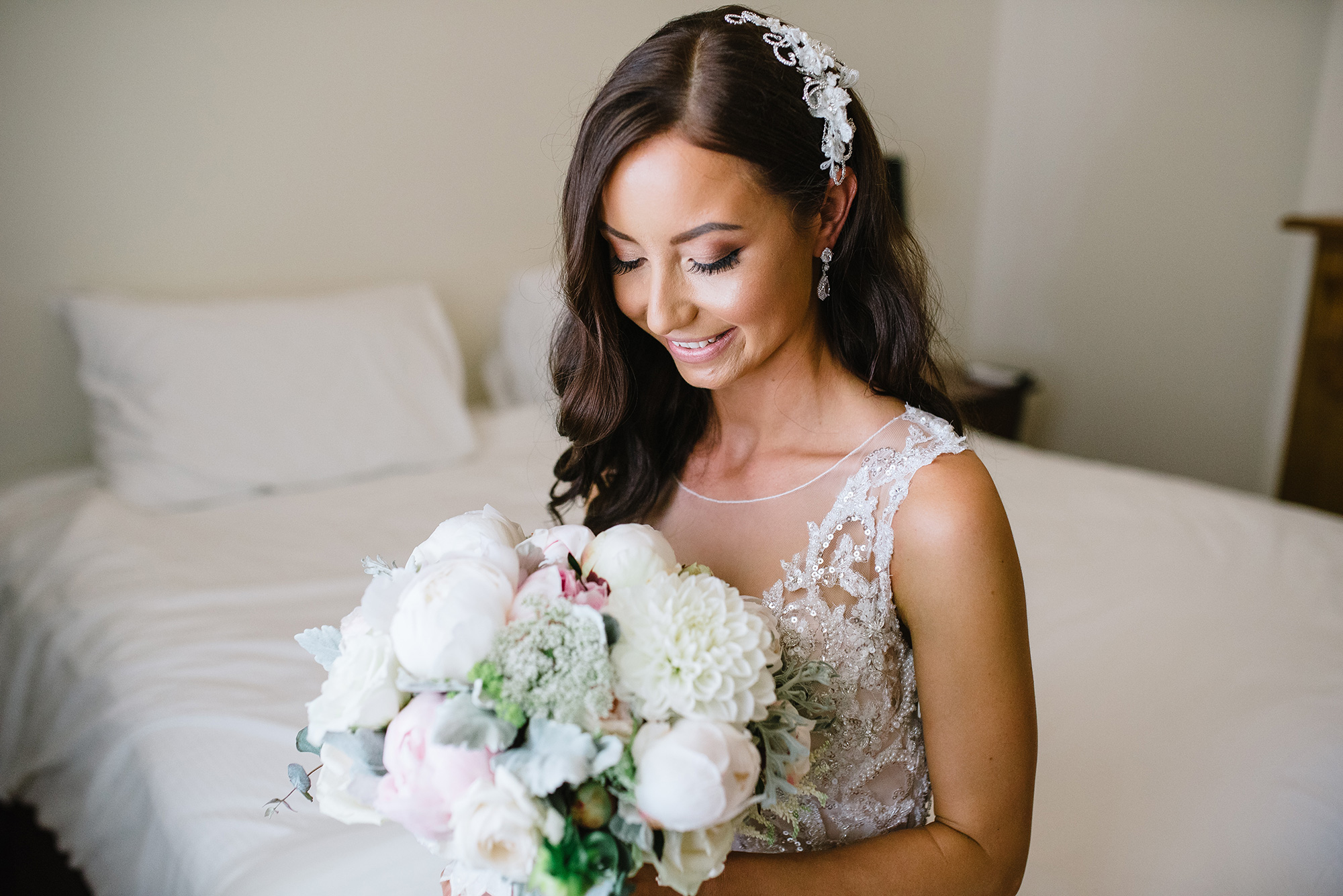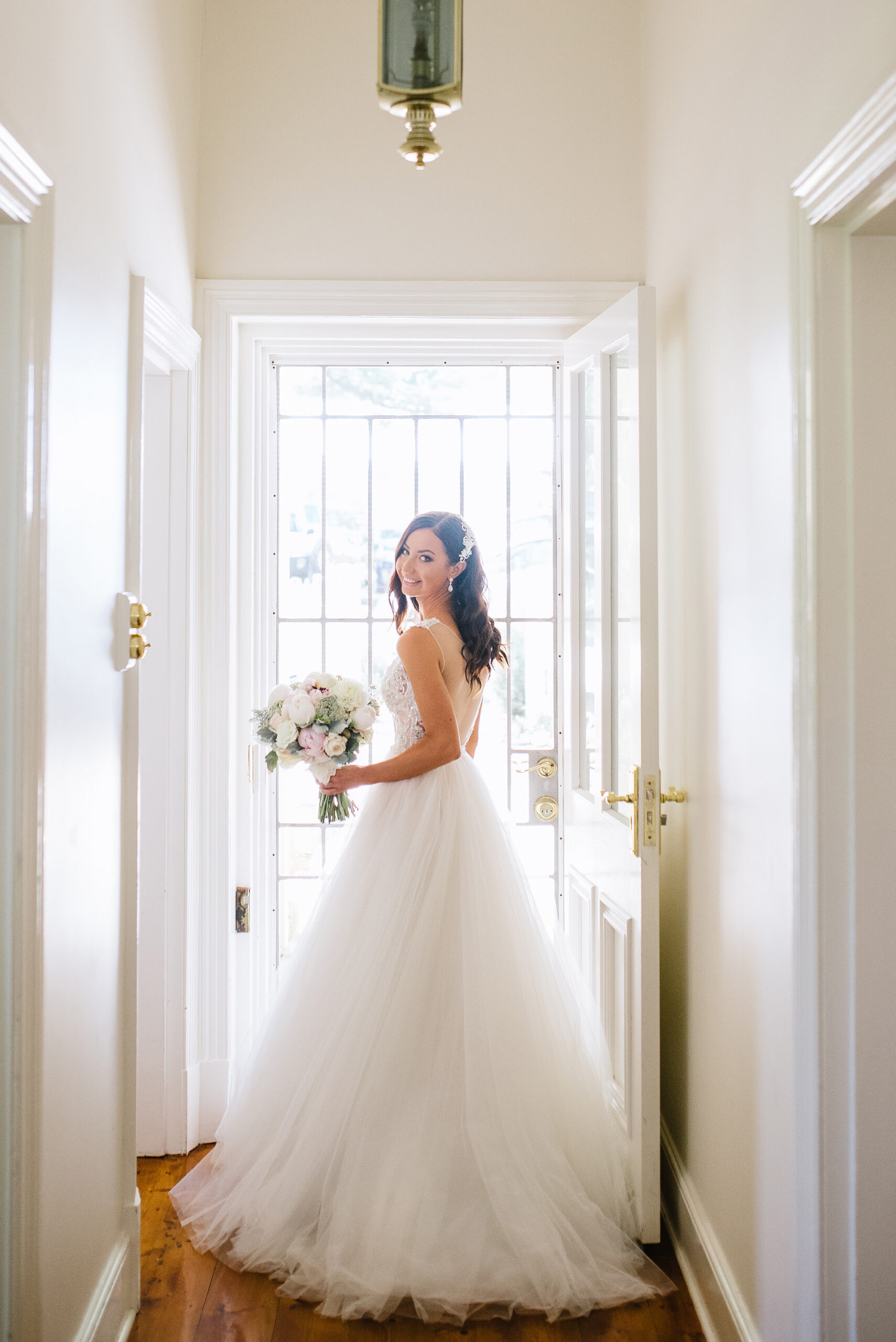 Renae's gorgeous ballerina-inspired Wtoo by Watters gown, sourced from Jenny & Gerry's Bridal Centre, was nothing like she'd imagined herself in! "I expected a fitted dress with delicate lace and a long train – and ended up with the opposite!" Her dress was the first Renae tried on however, and she says "When you know, you know!"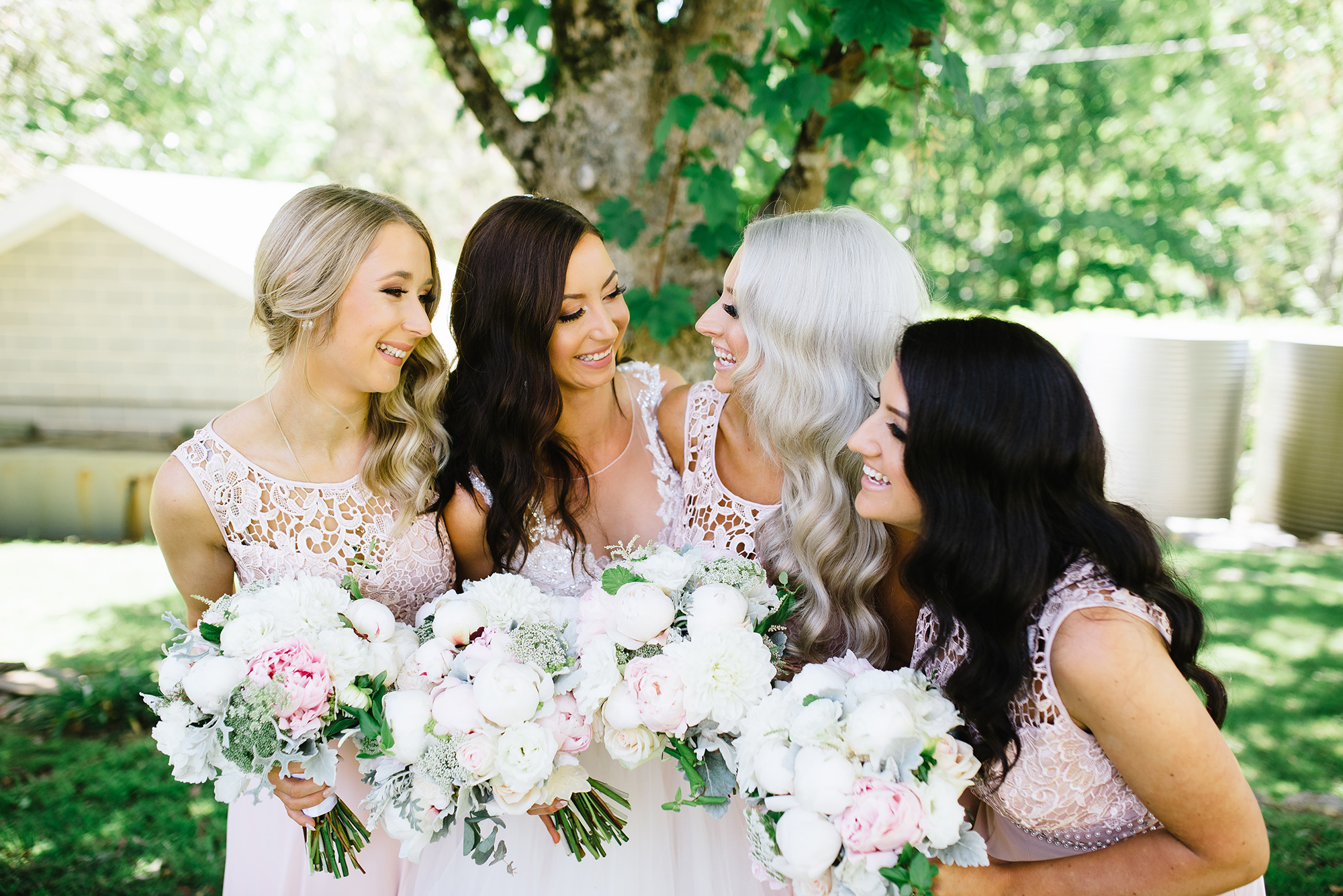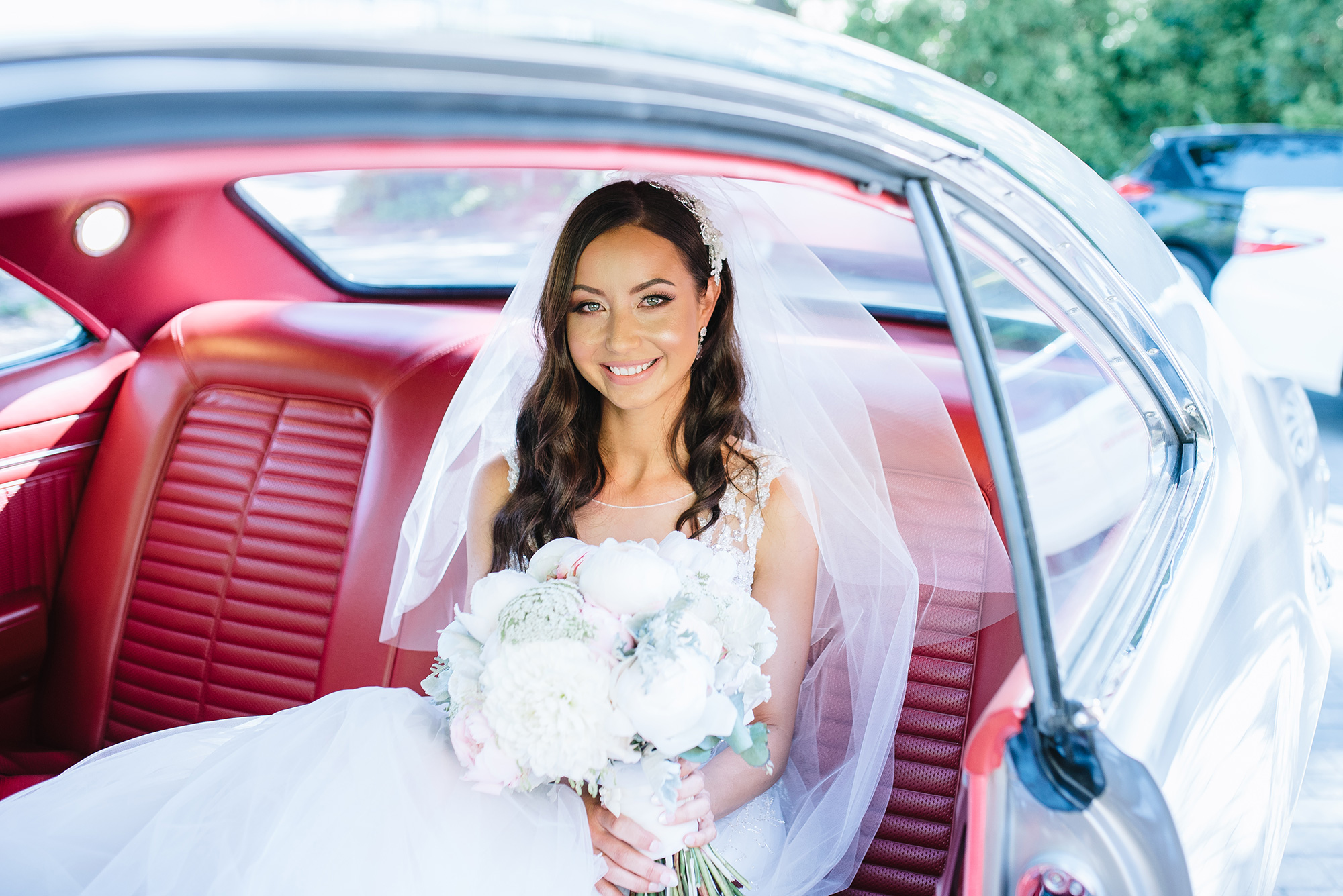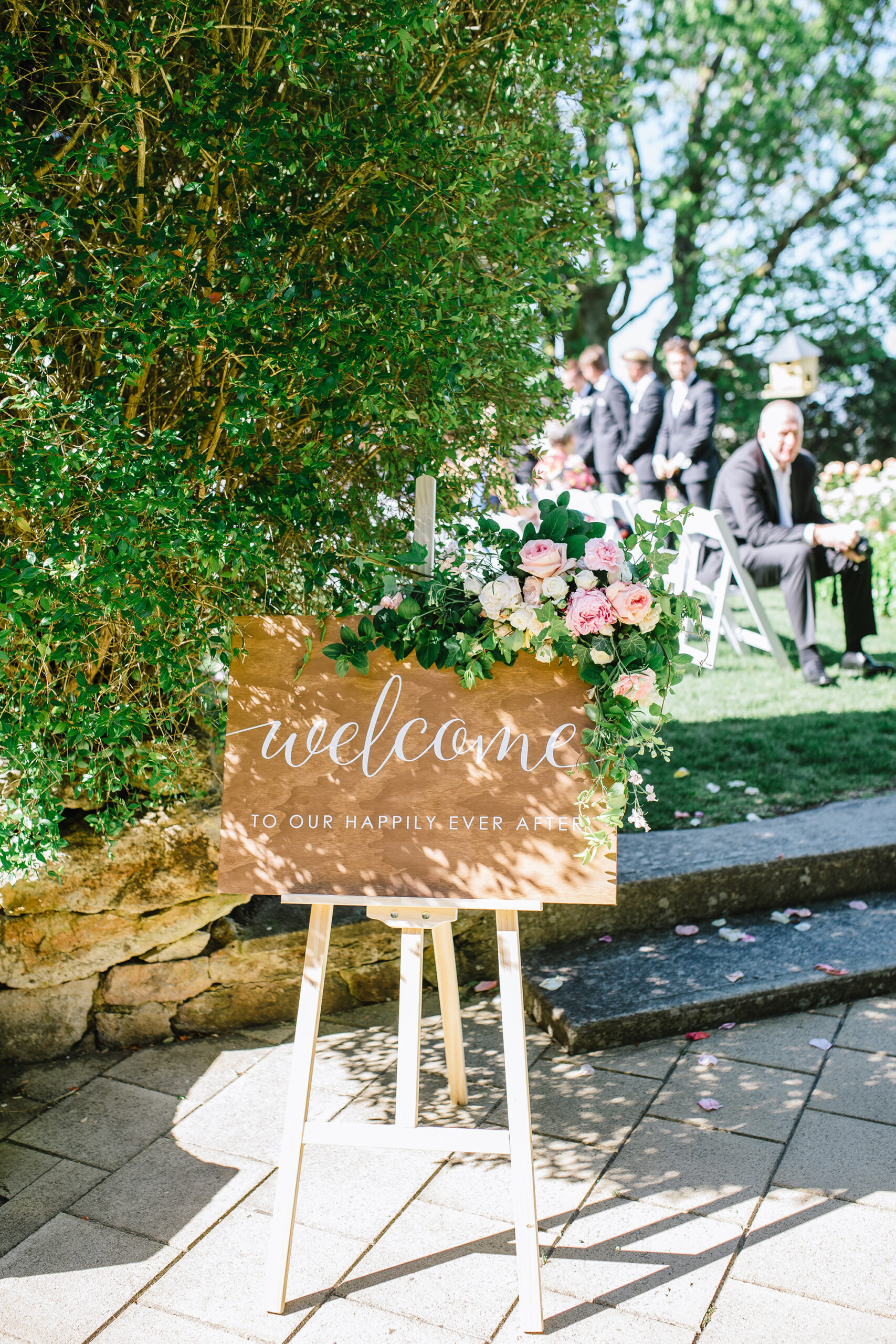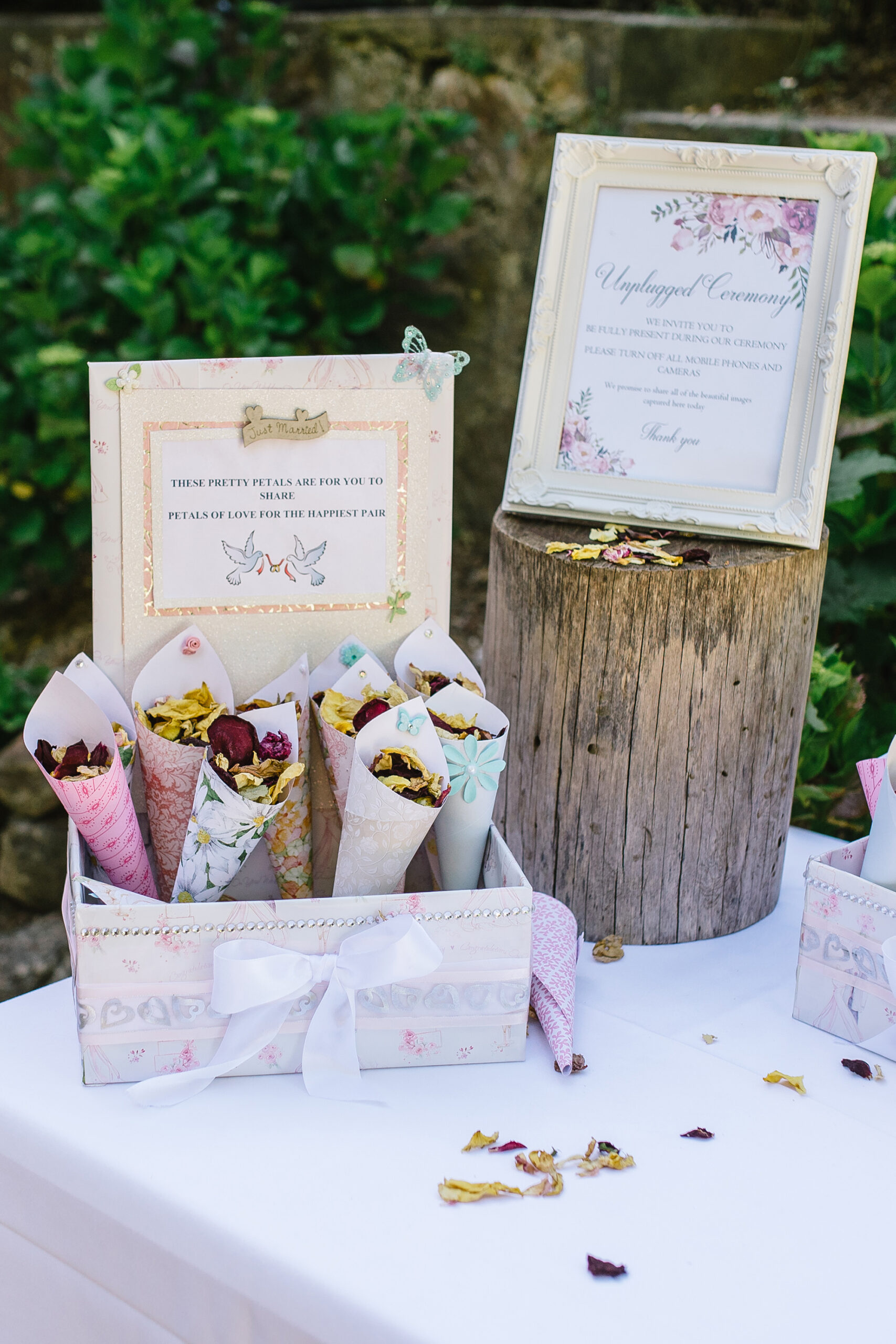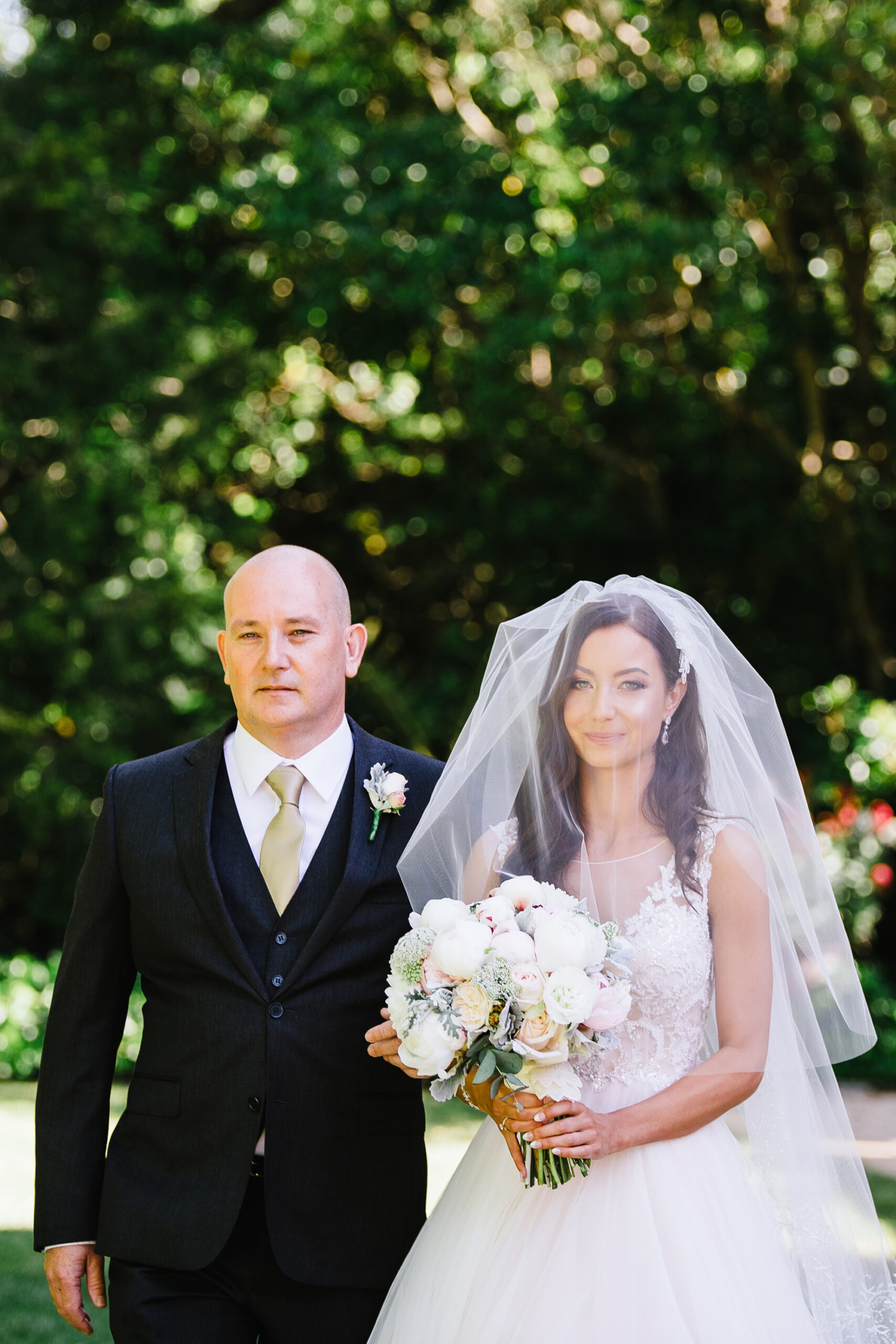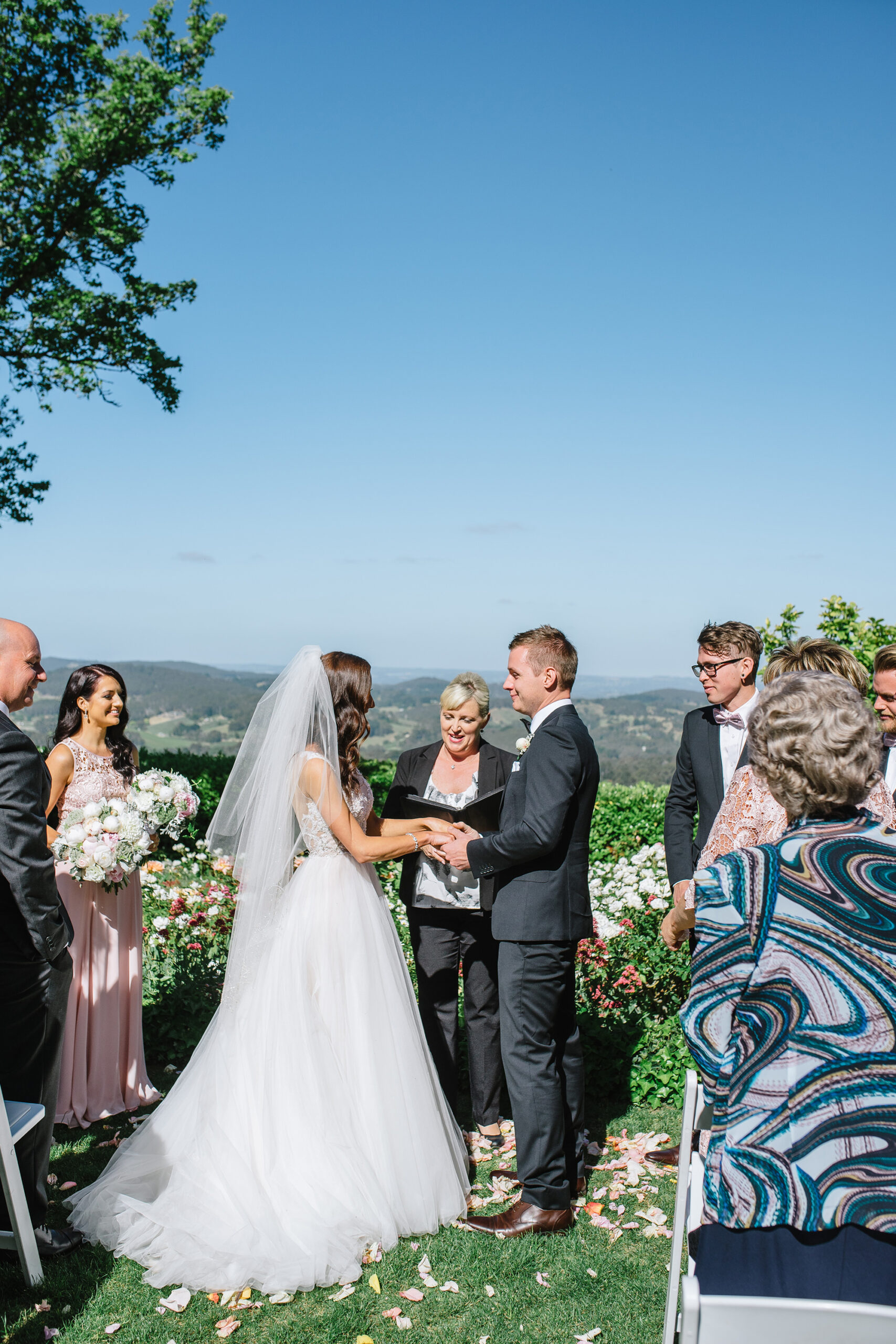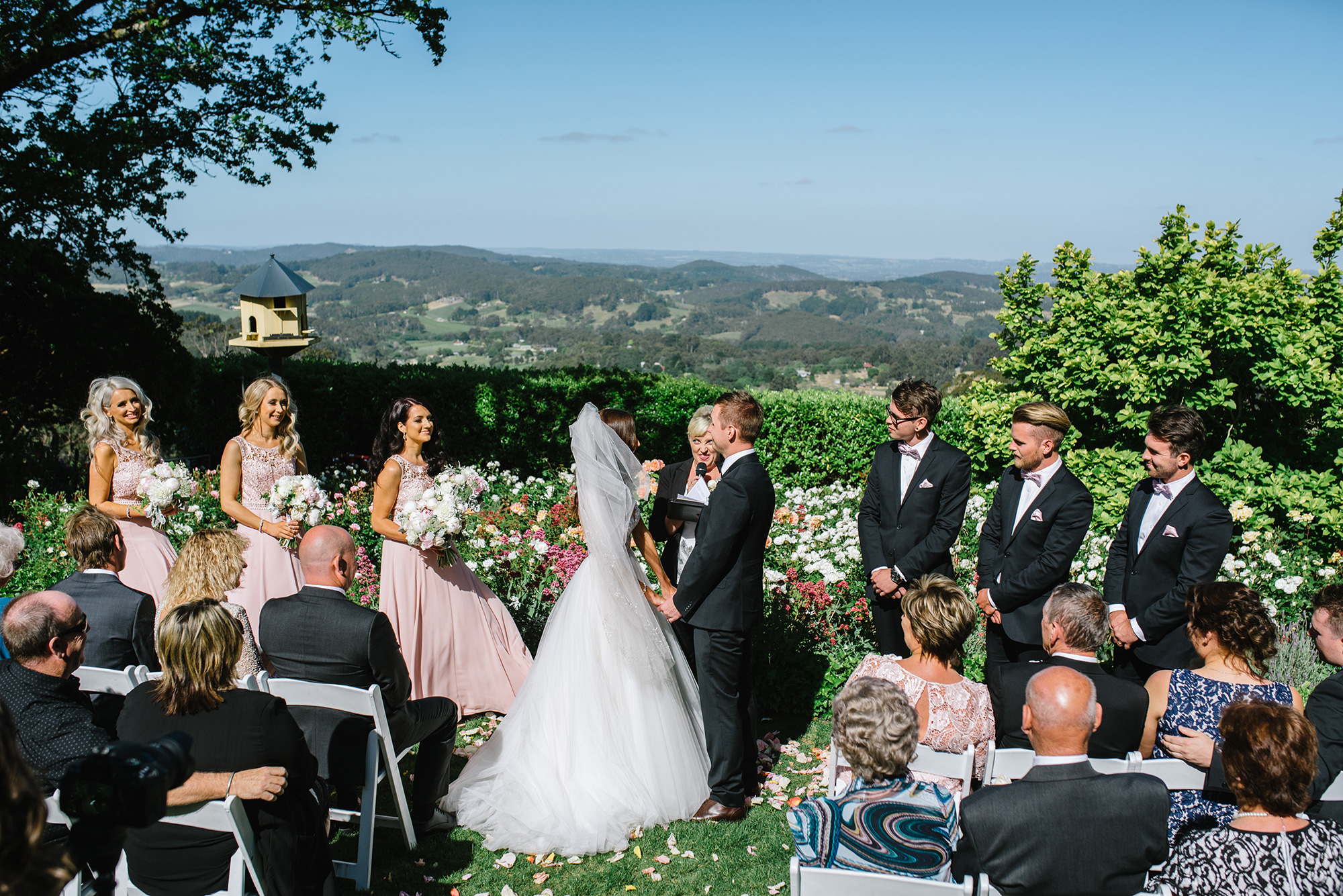 Civil Marriage Celebrant Amy Harrison officiated the pair's ceremony. "We worked with our amazing celebrant, Amy, to personalise the non-legal parts of the ceremony," says Renae. "It was such a beautiful moment."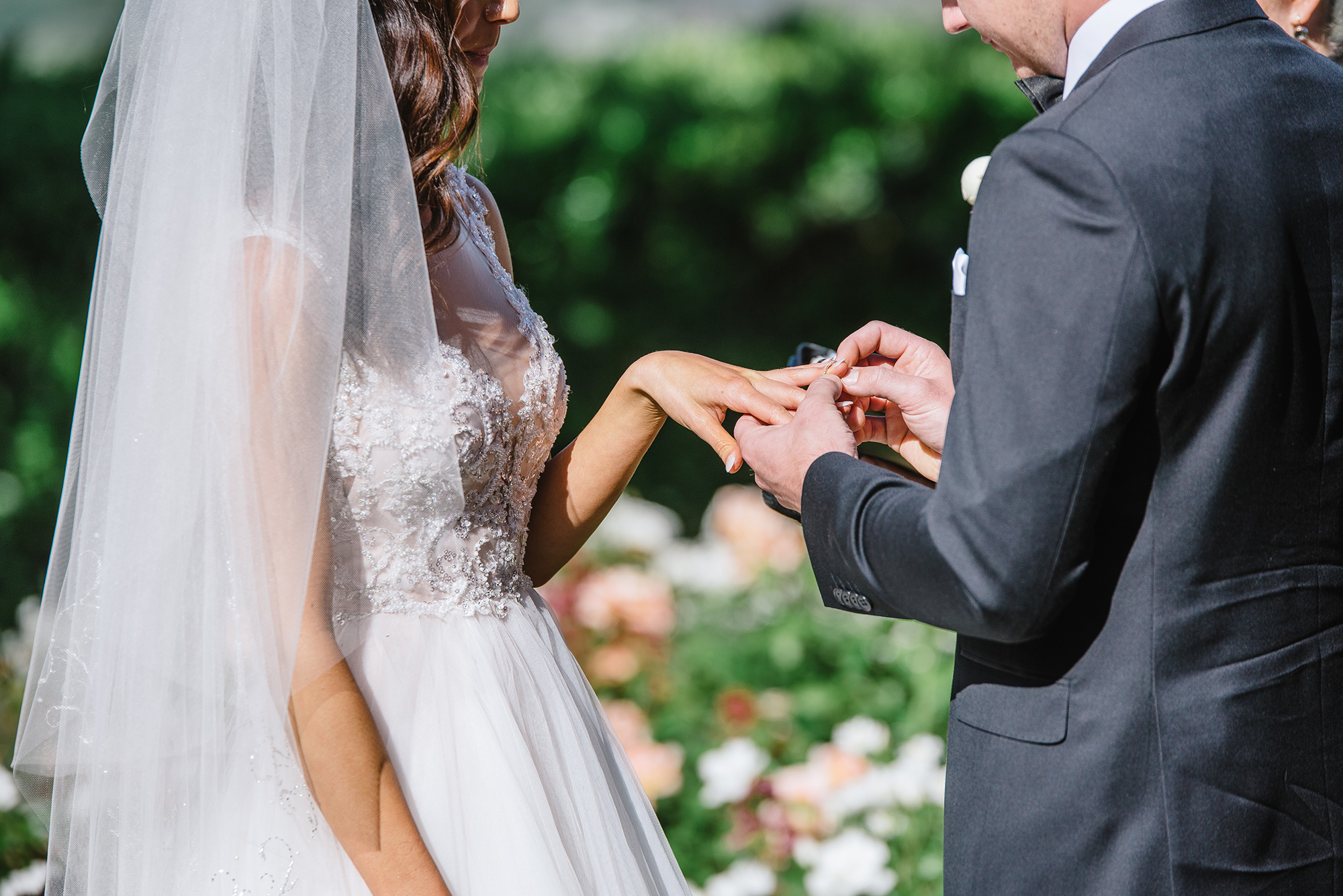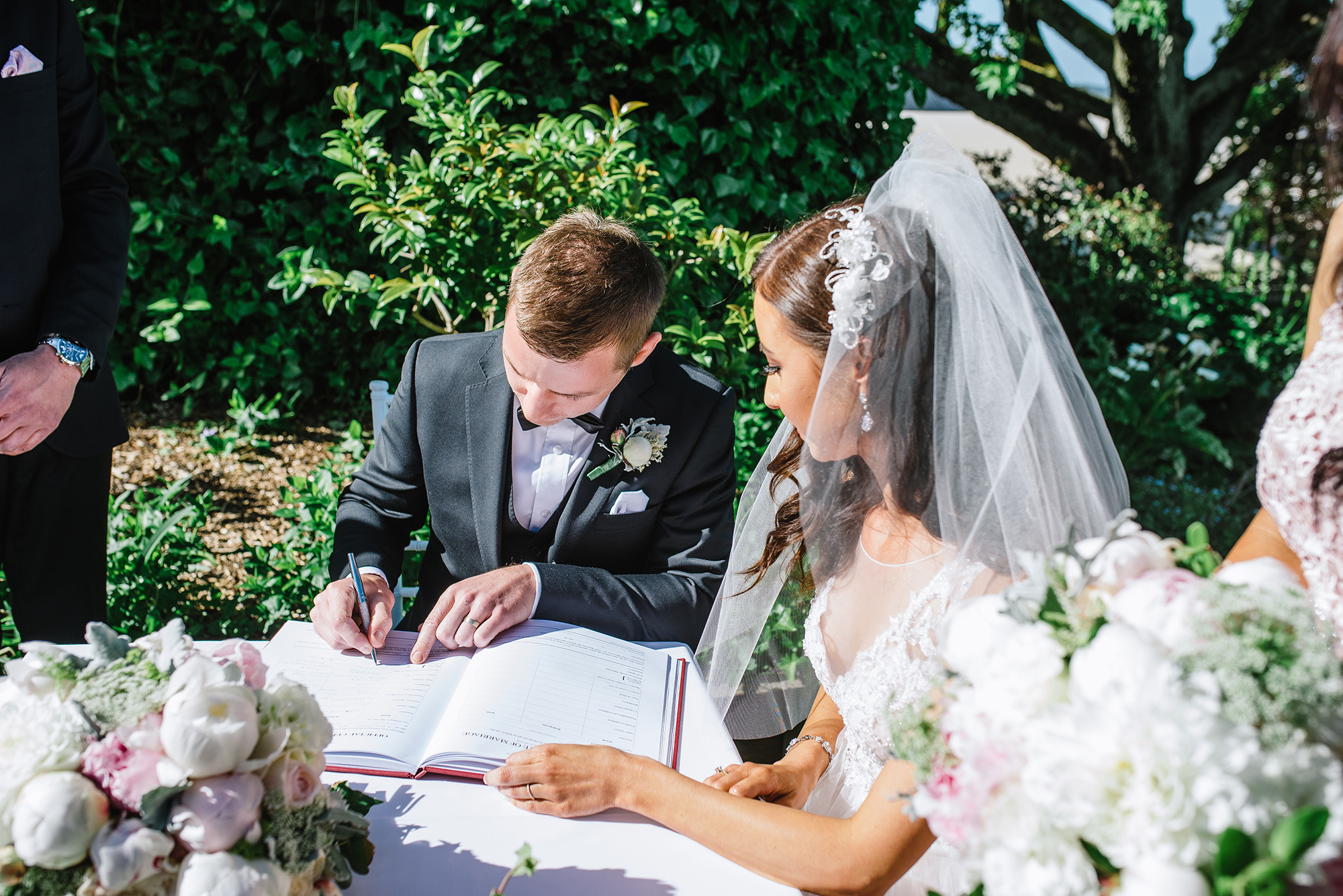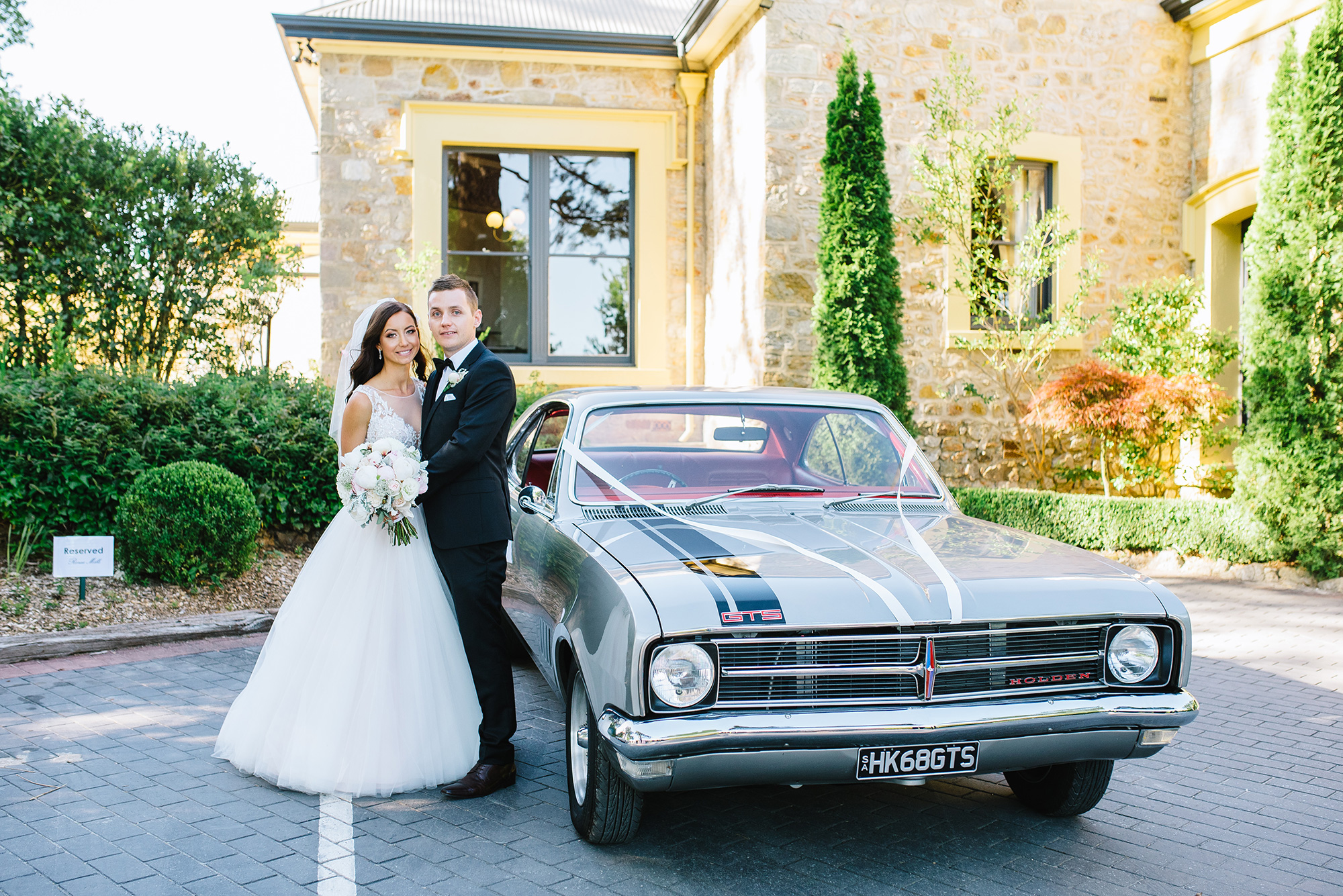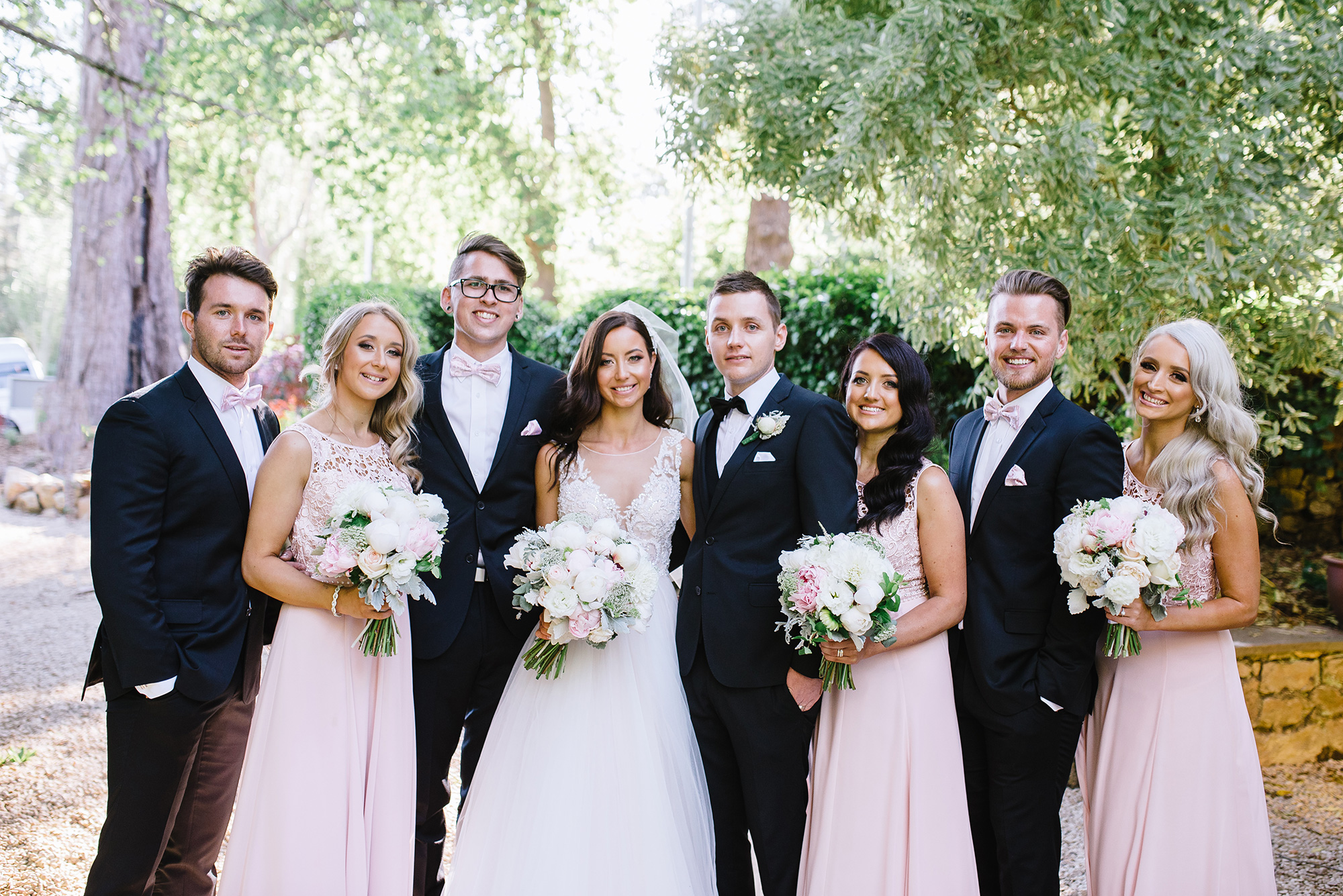 Renae wanted her bridesmaids to be comfortable, so she let them choose their own dresses! The result was beautiful blush pink gowns, which perfectly complemented Renae's wedding dress.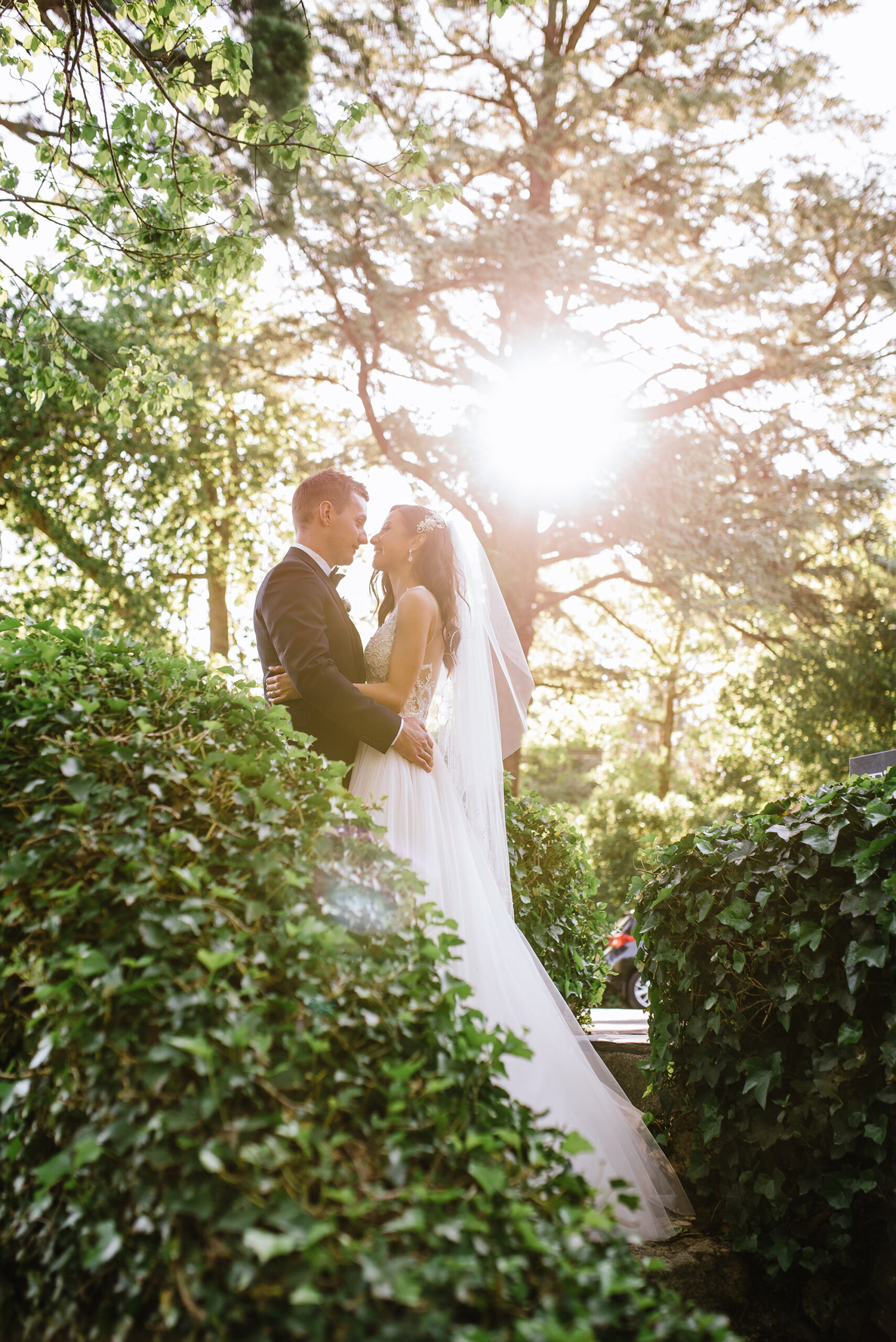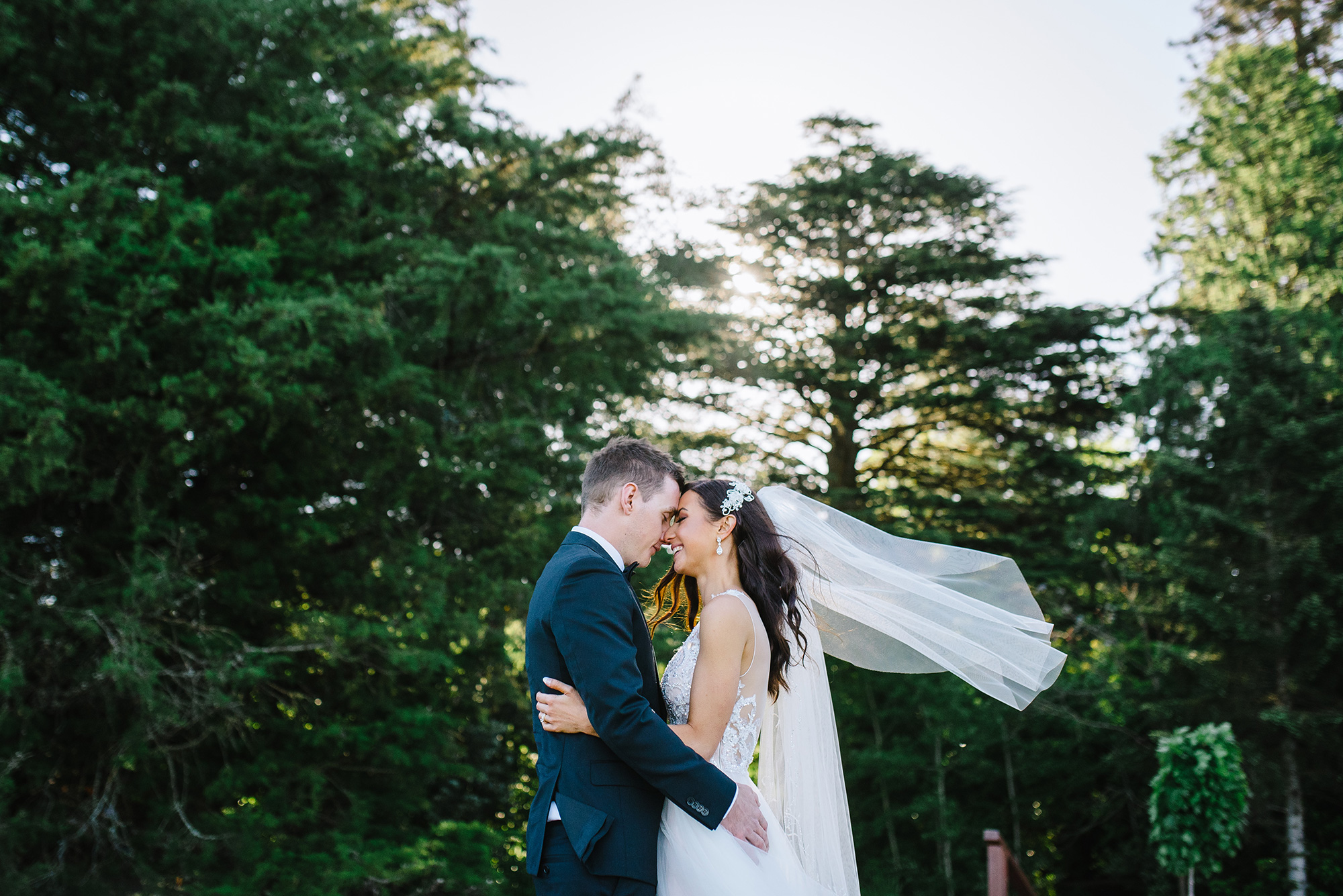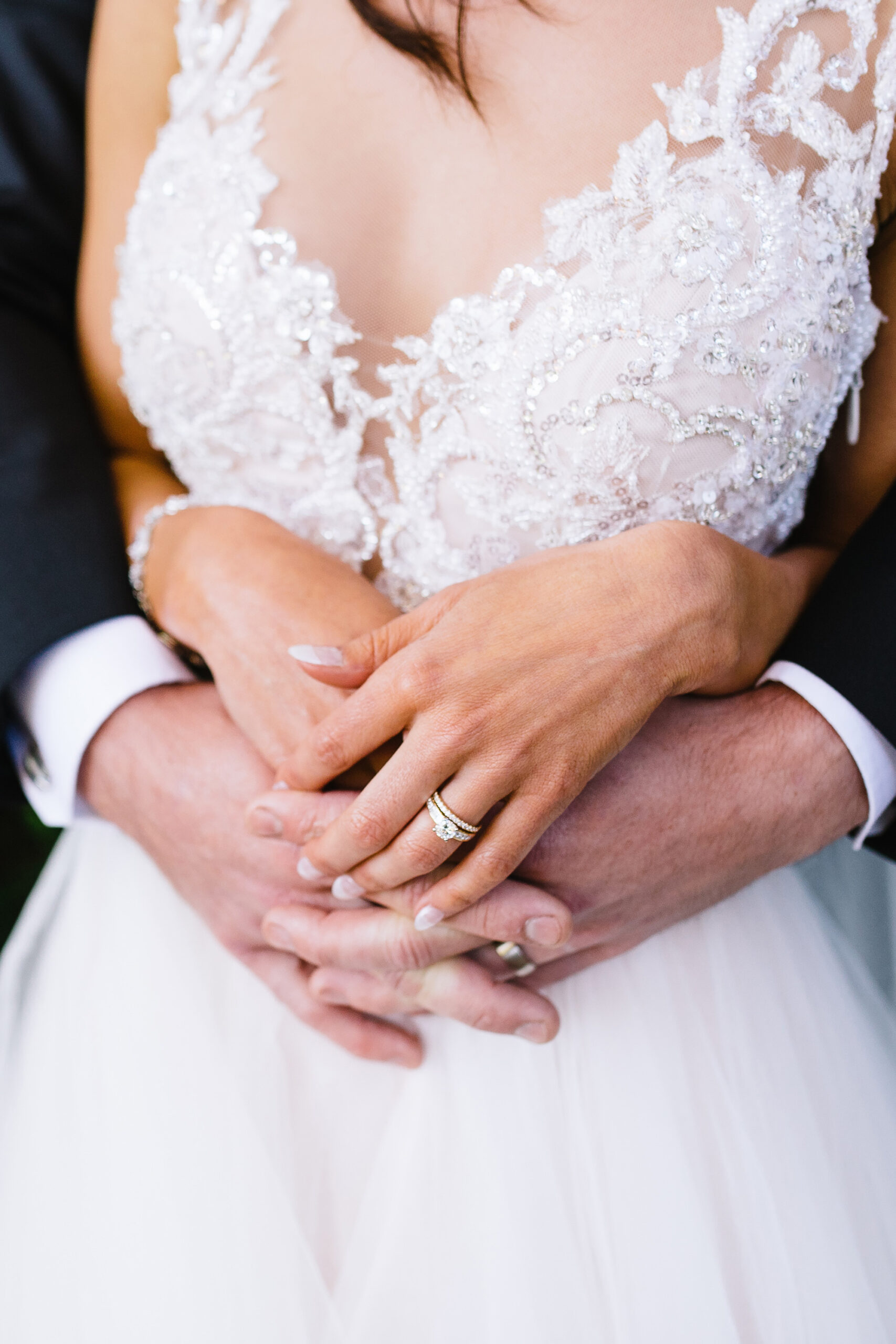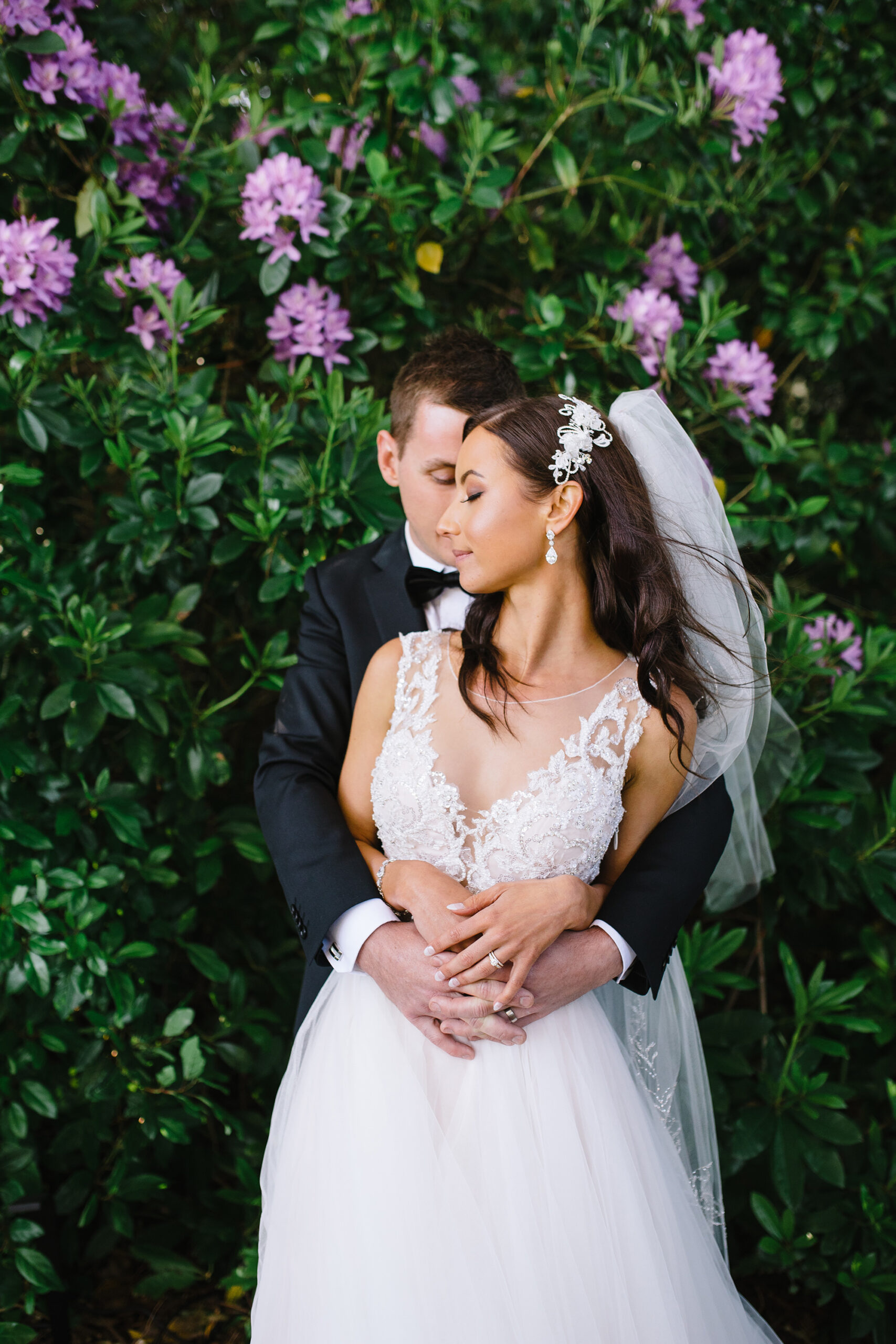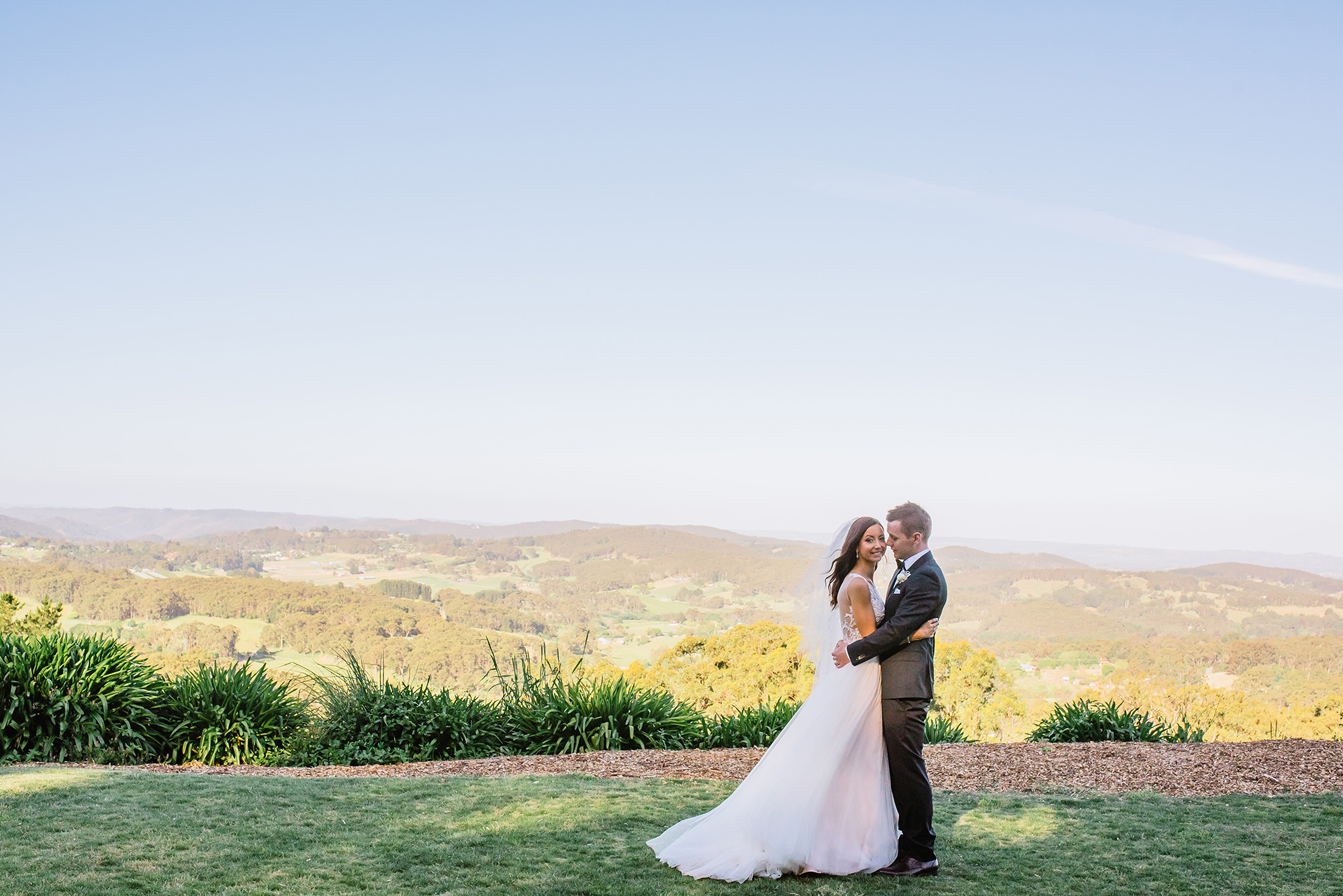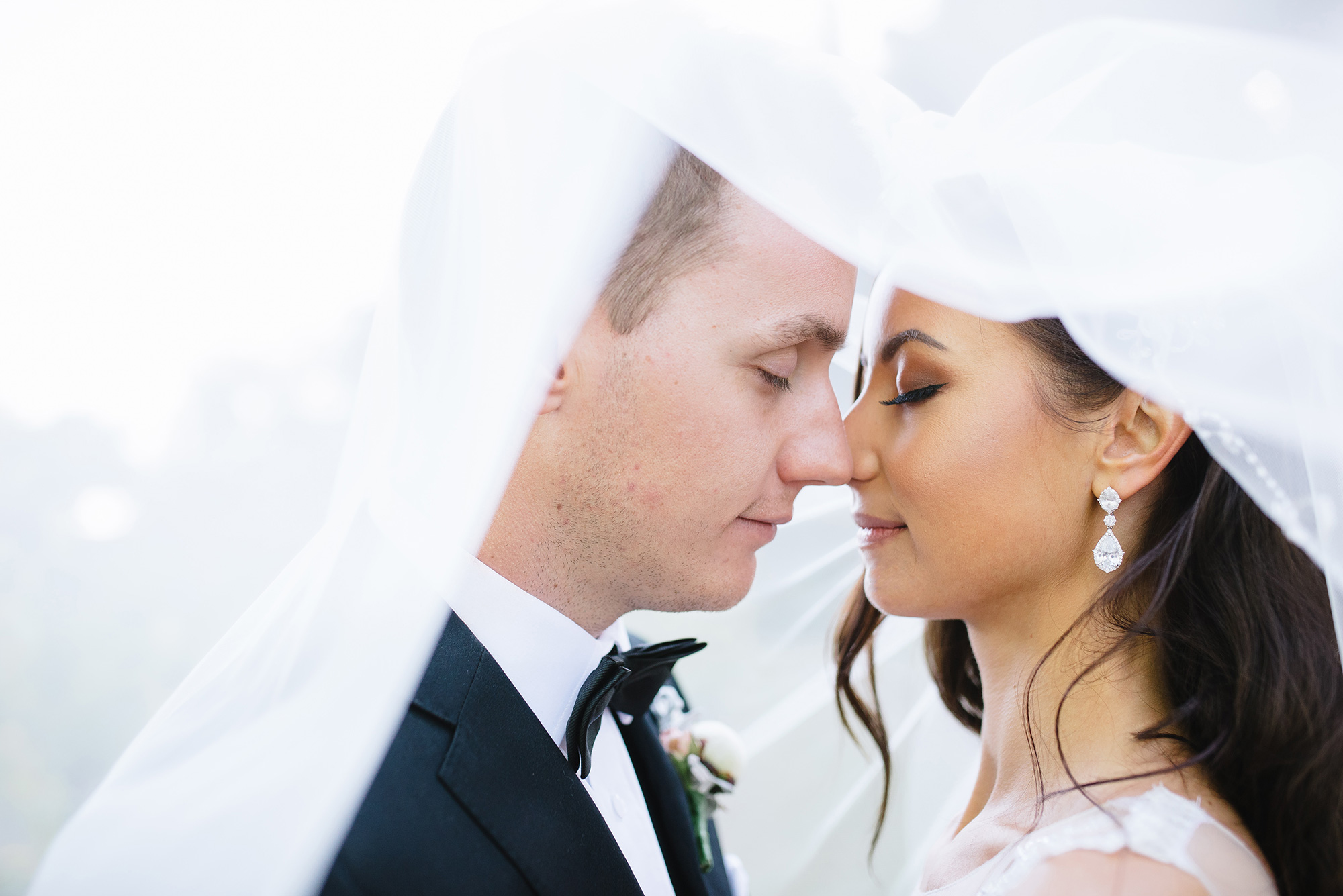 The couple praise photographer Lucinda May for capturing beautiful photographs without any "awkward poses."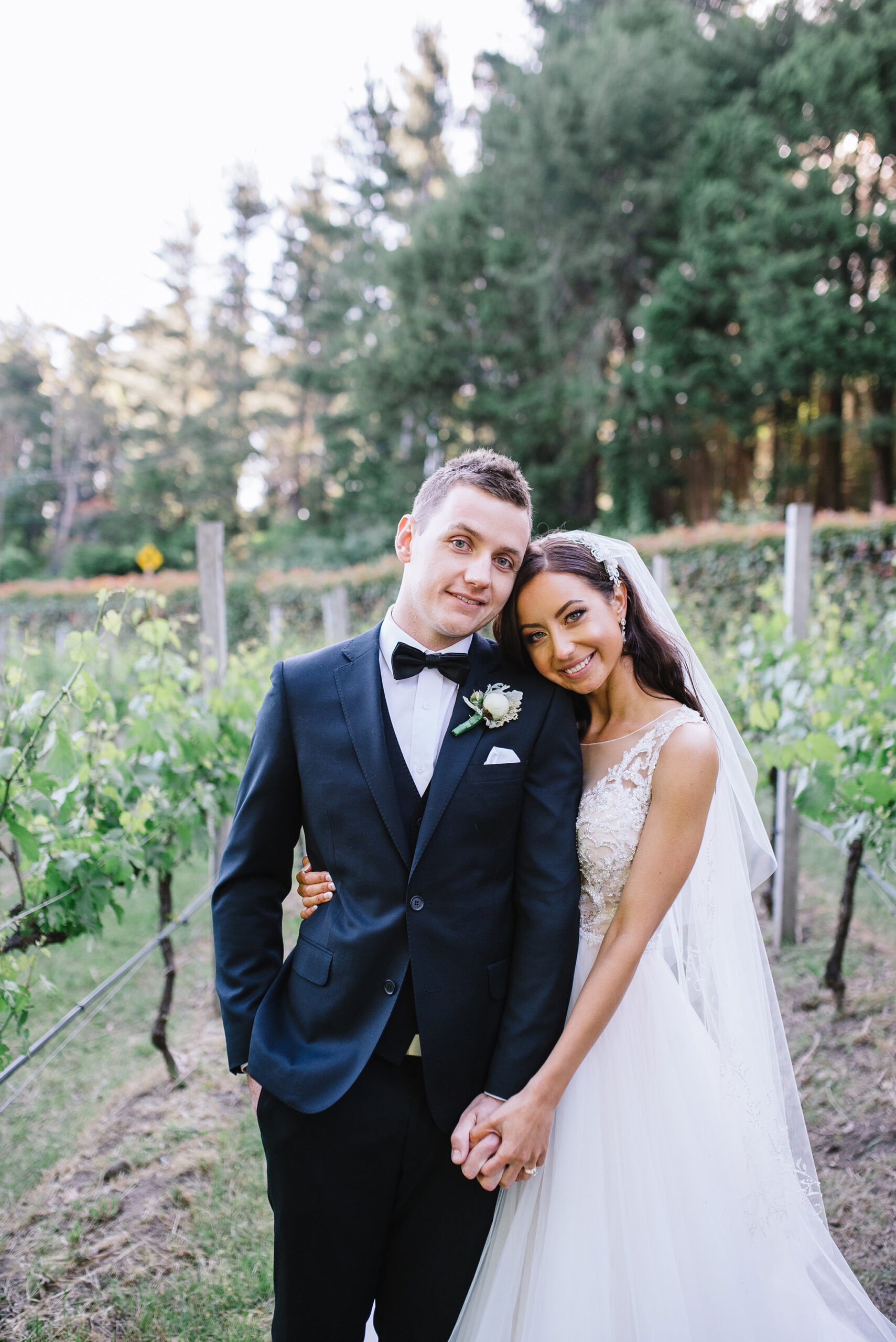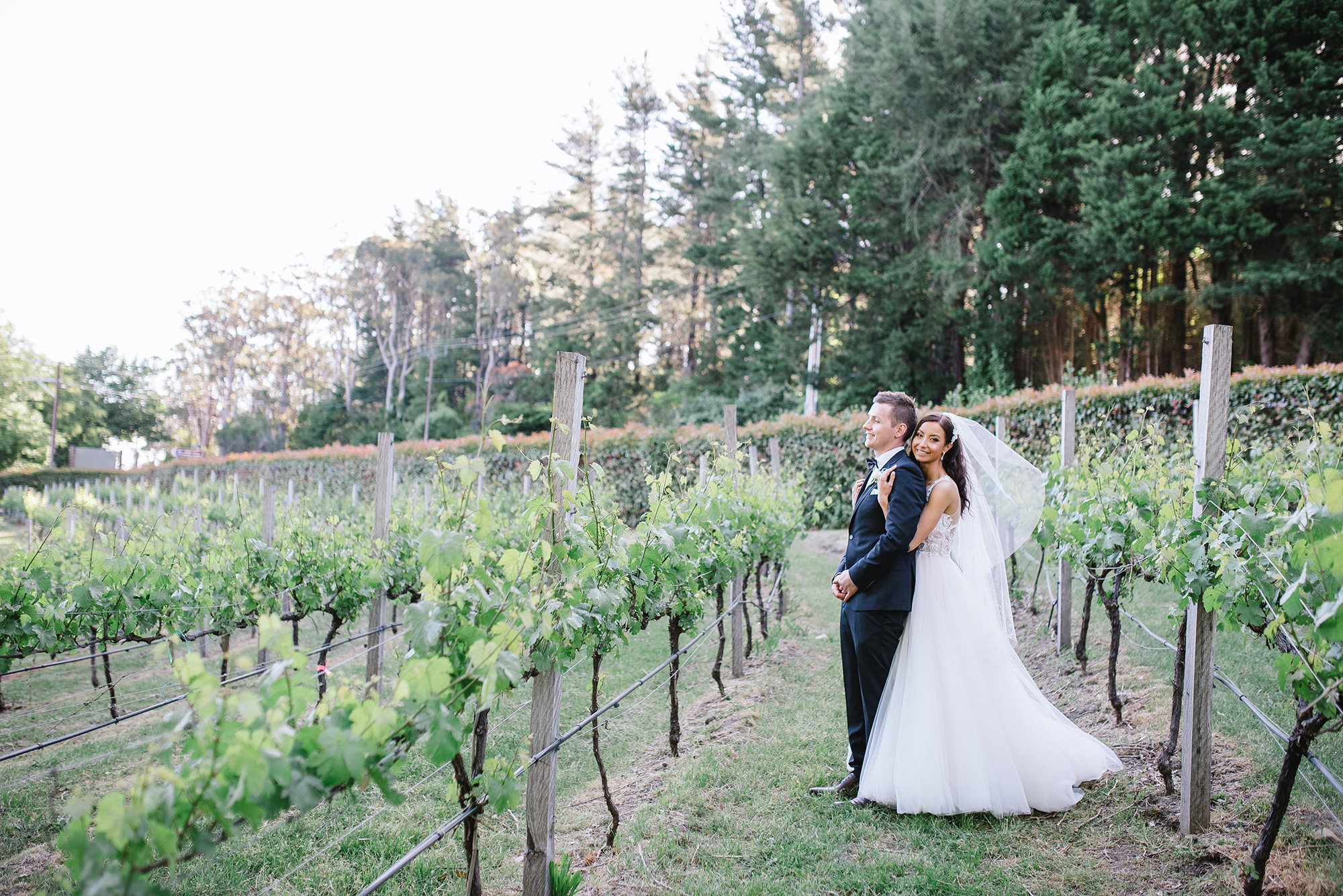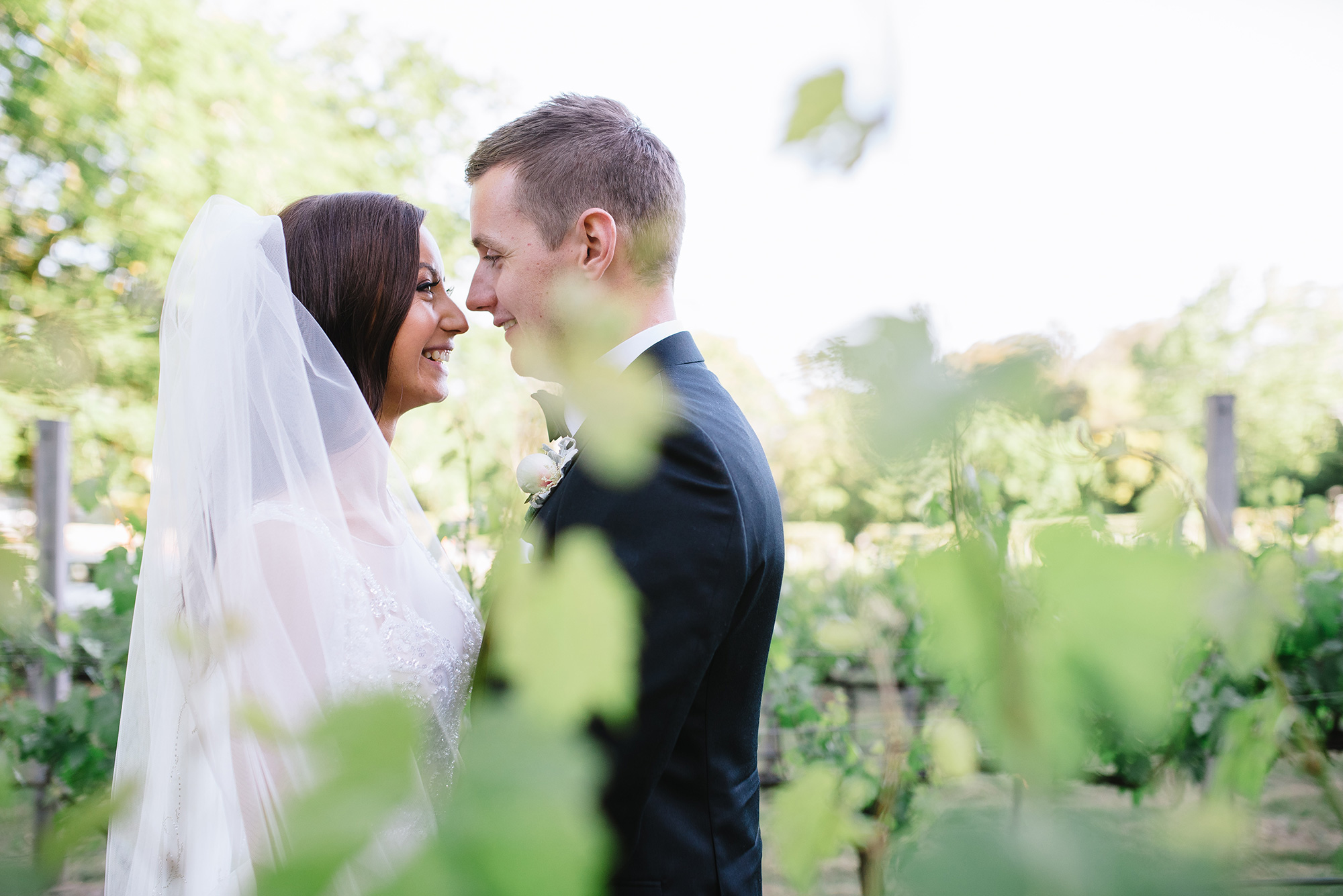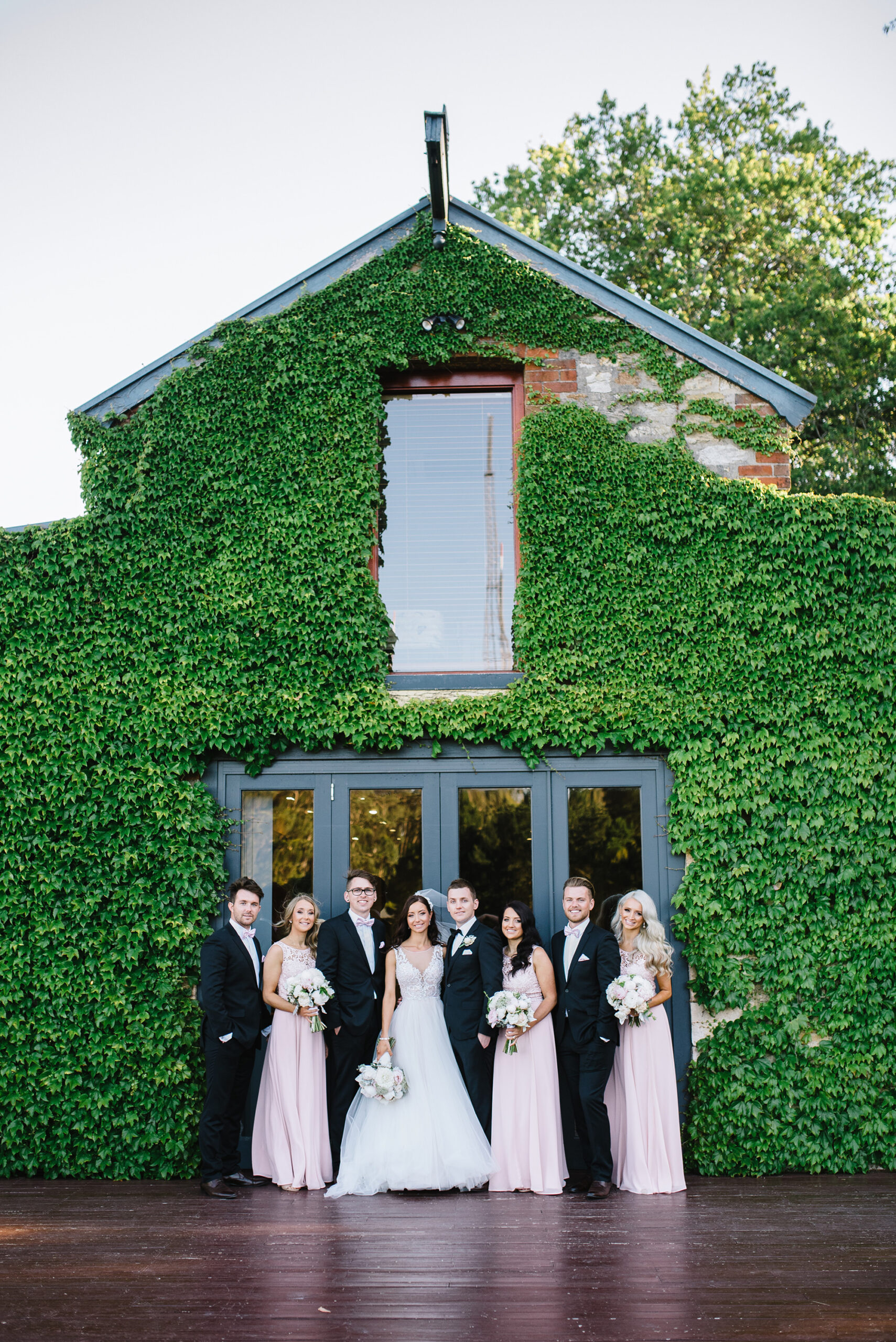 If given the chance to do it all again, Renae would make a point to hire a videographer. "It's my only regret," she says.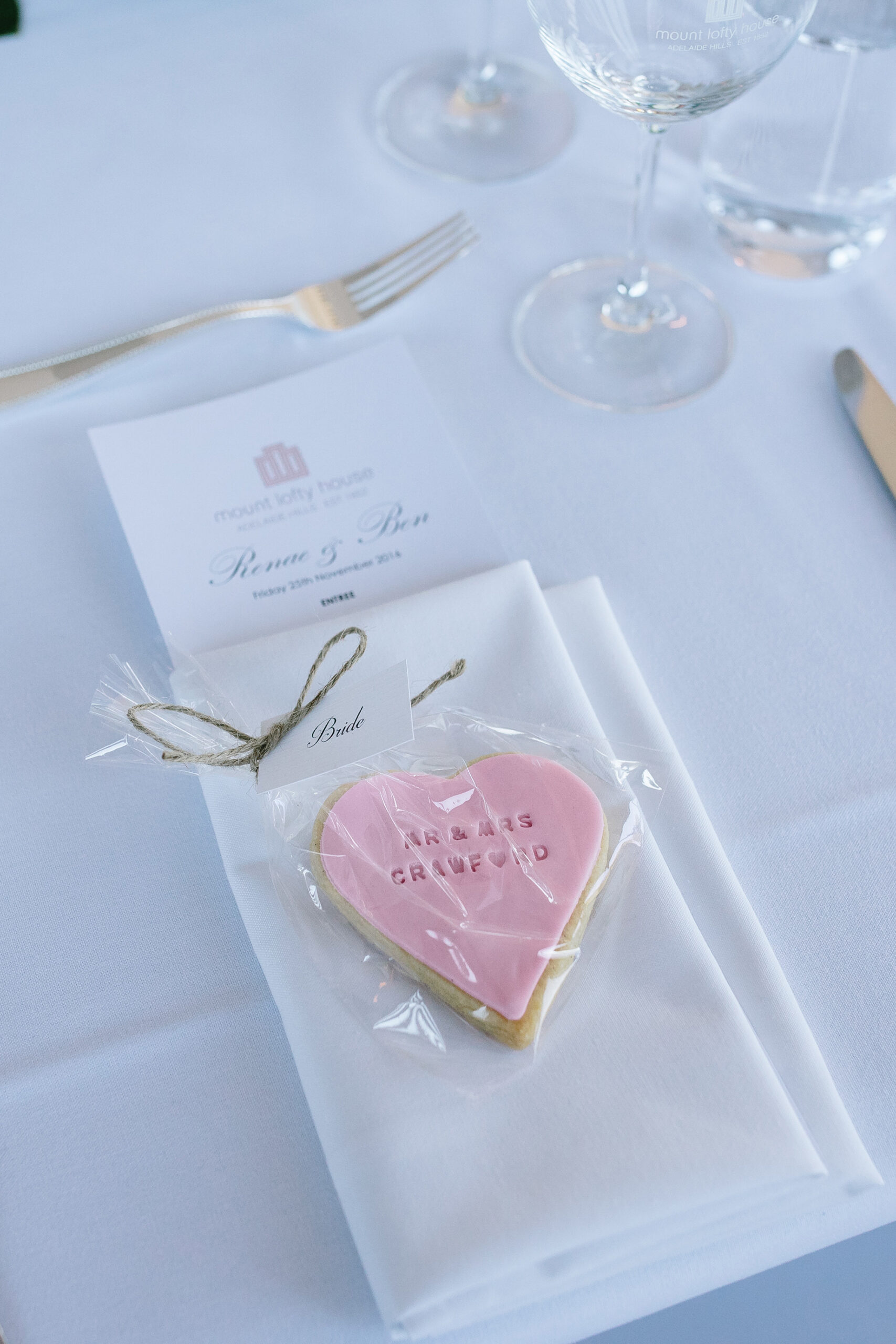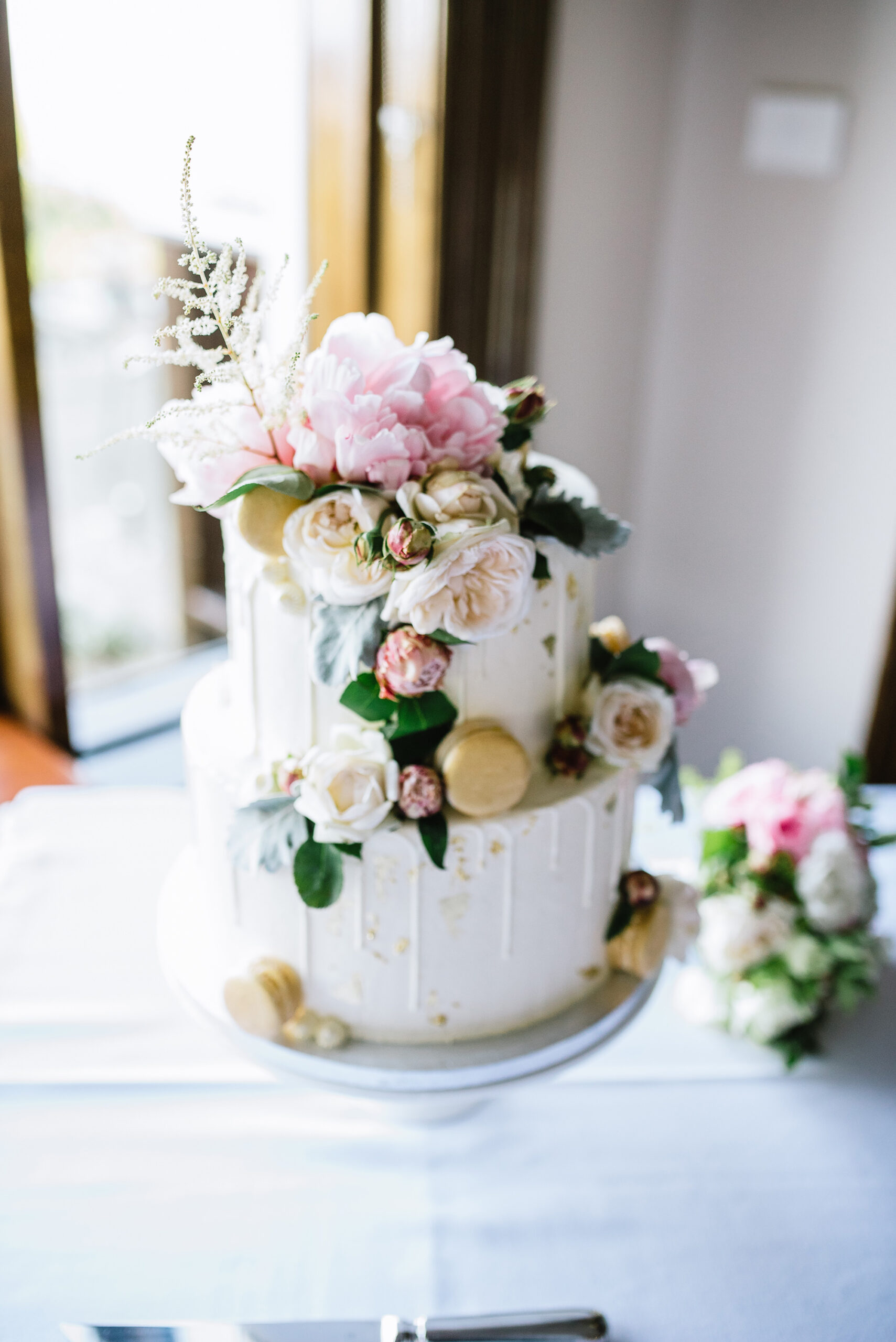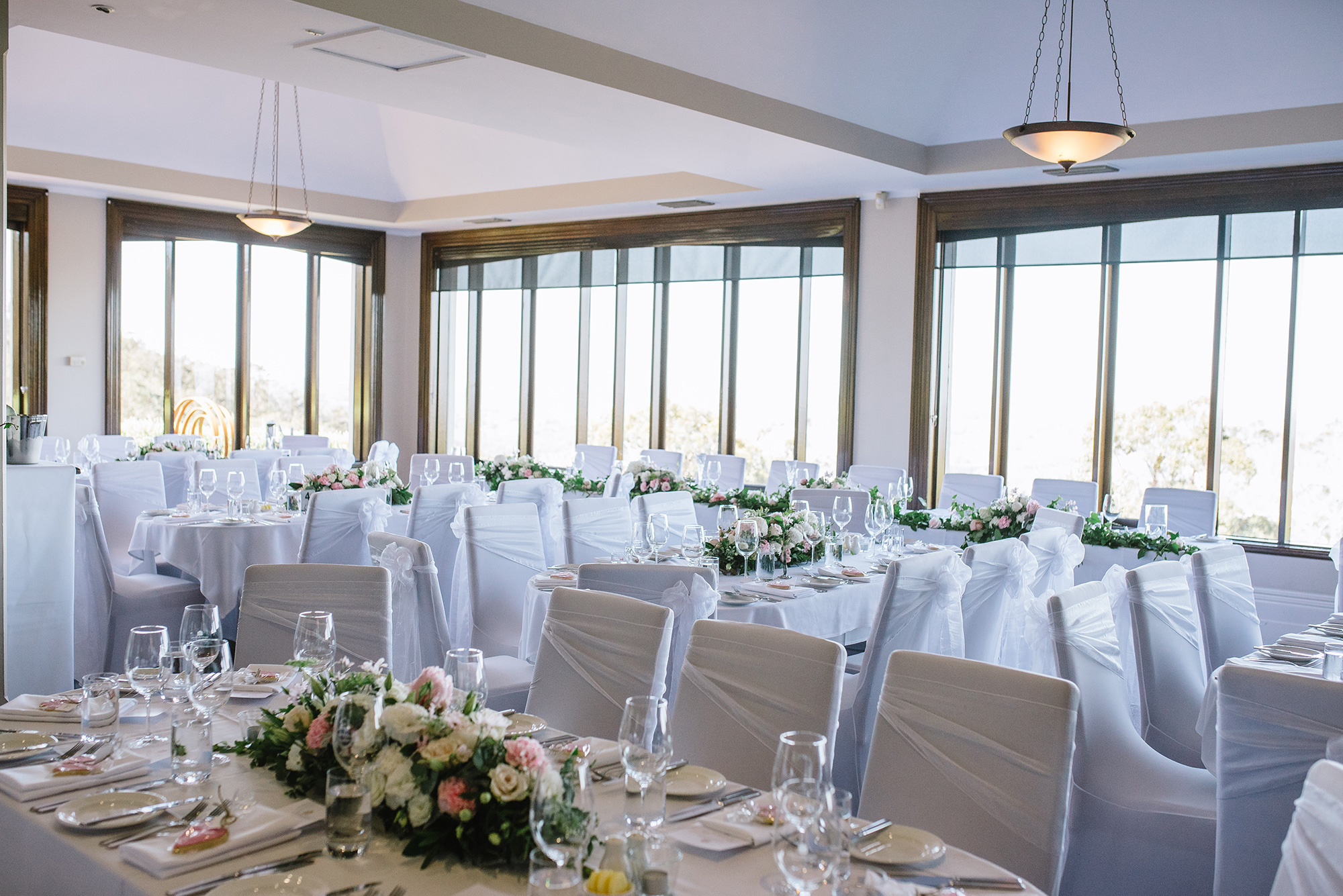 "We couldn't have been happier with the service from start to finish," says Renae of the staff at Mount Lofty House. "Impeccable."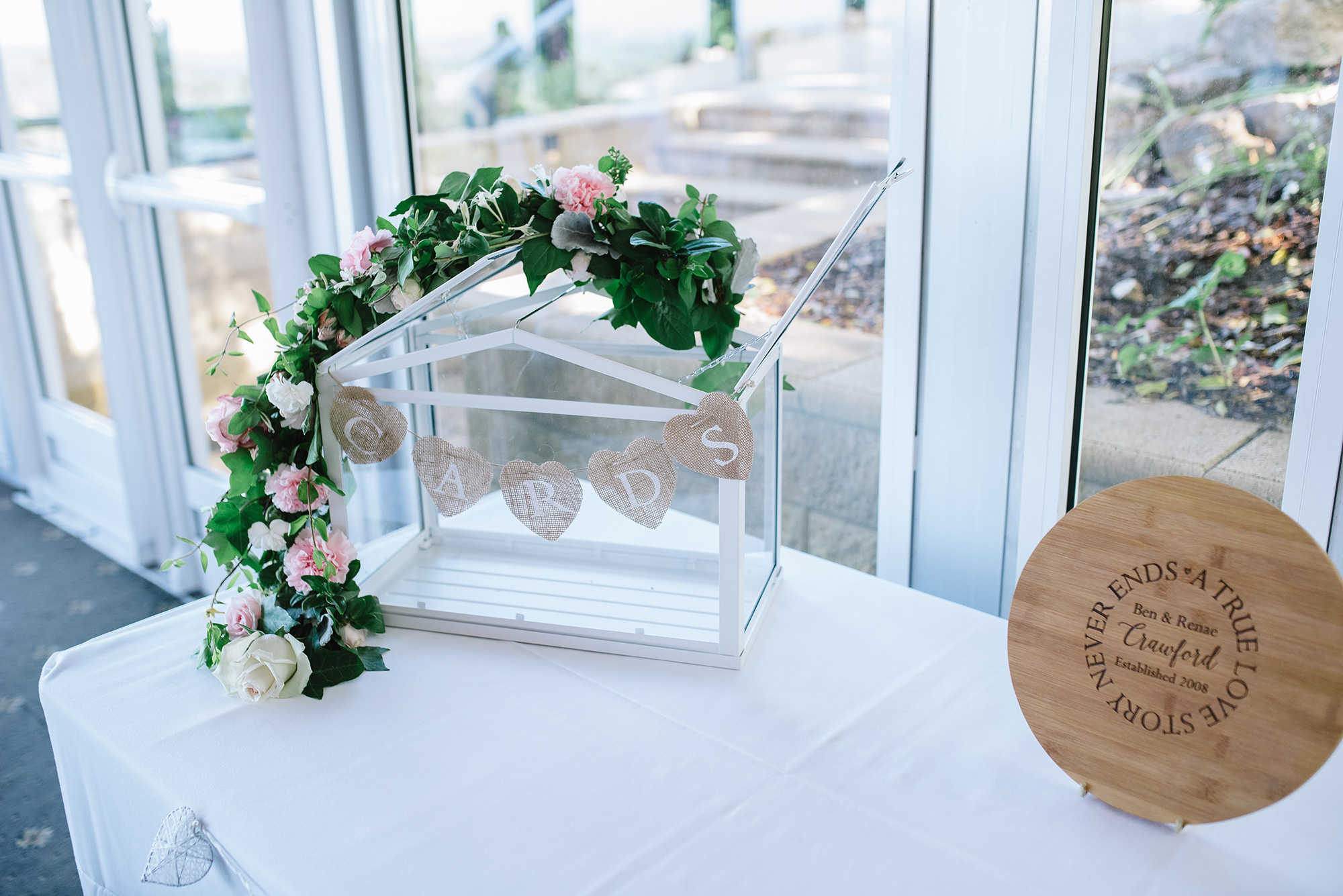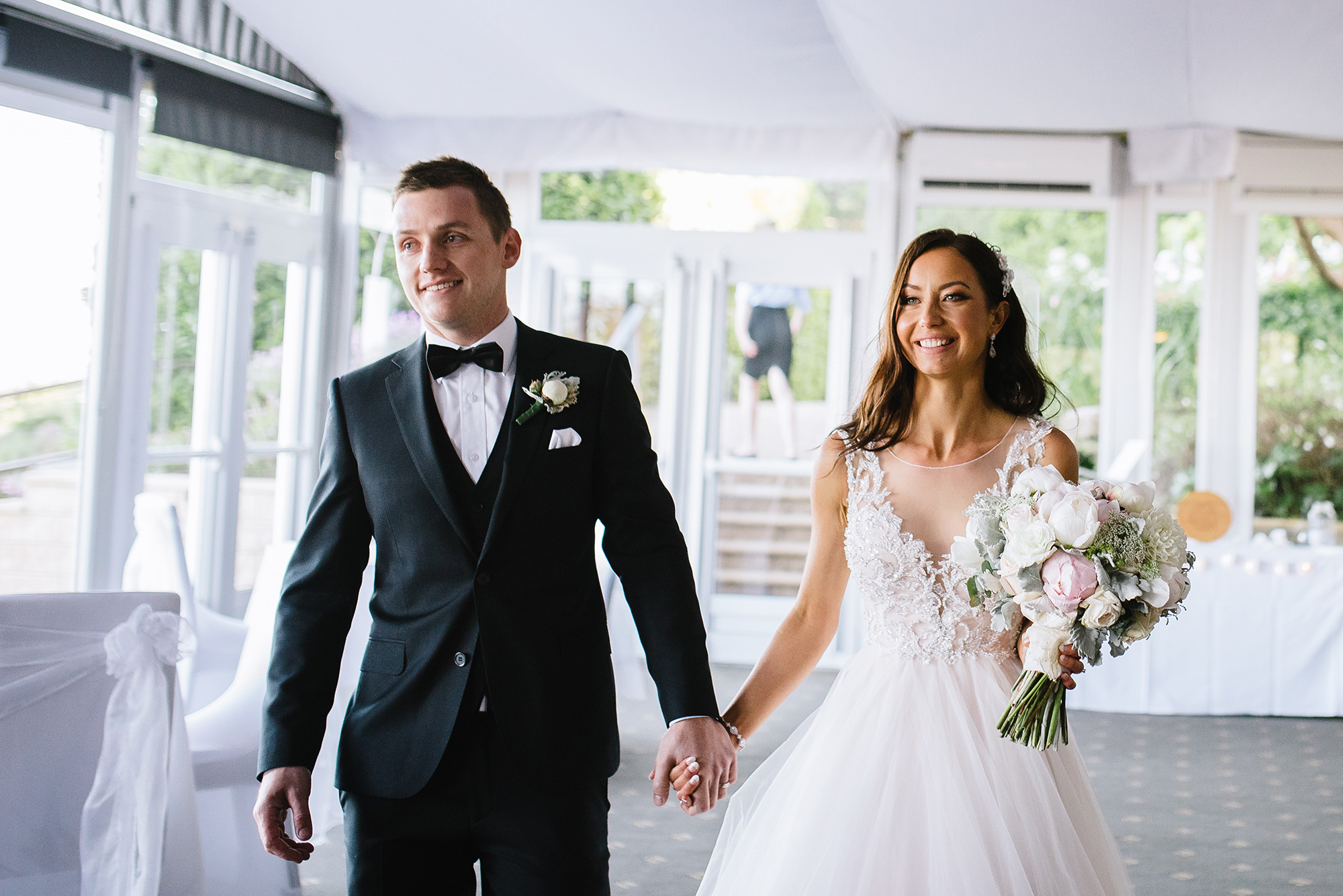 "Our story is very special to us," says Renae. "We're so blessed to have been able to get married where we shared our first date."