As James always loved being by the ocean, it was clear to Caitlin and James the Northern Beaches of Sydney would be the perfect setting to mark their commitment to one another.
As soon as they walked into Moby Dicks Whale Beach, and saw the spectacular views through floor-to-ceiling windows, the pair were sold. The relaxed, seaside location was everything Caitlin and James wanted out of a venue reception, and in theory it paired perfectly with their private beach wedding ceremony at semi-secluded Snapperman Reserve near Palm Beach.
What nobody anticipated, however, was the unrelenting rain in the days leading up to October 6, 2018.
"The day before was the highest day of rainfall for the month," recalls the bride. "And it continued to rain the morning of the wedding, before the clouds began to clear as we started to get ready."
Despite the less than ideal beach conditions, Caitlin and James pushed ahead with the outdoor ceremony. James, his family and his trusty groomsmen worked to clear large puddles of water along the footpath to Snapperman Reserve before the ceremony, and the rest of the day went off without a hitch.
"It was a beautiful day filled with love and the happiest of memories, despite the literal black clouds that loomed," laughs the bride.
Photos courtesy of Milenko Weddings.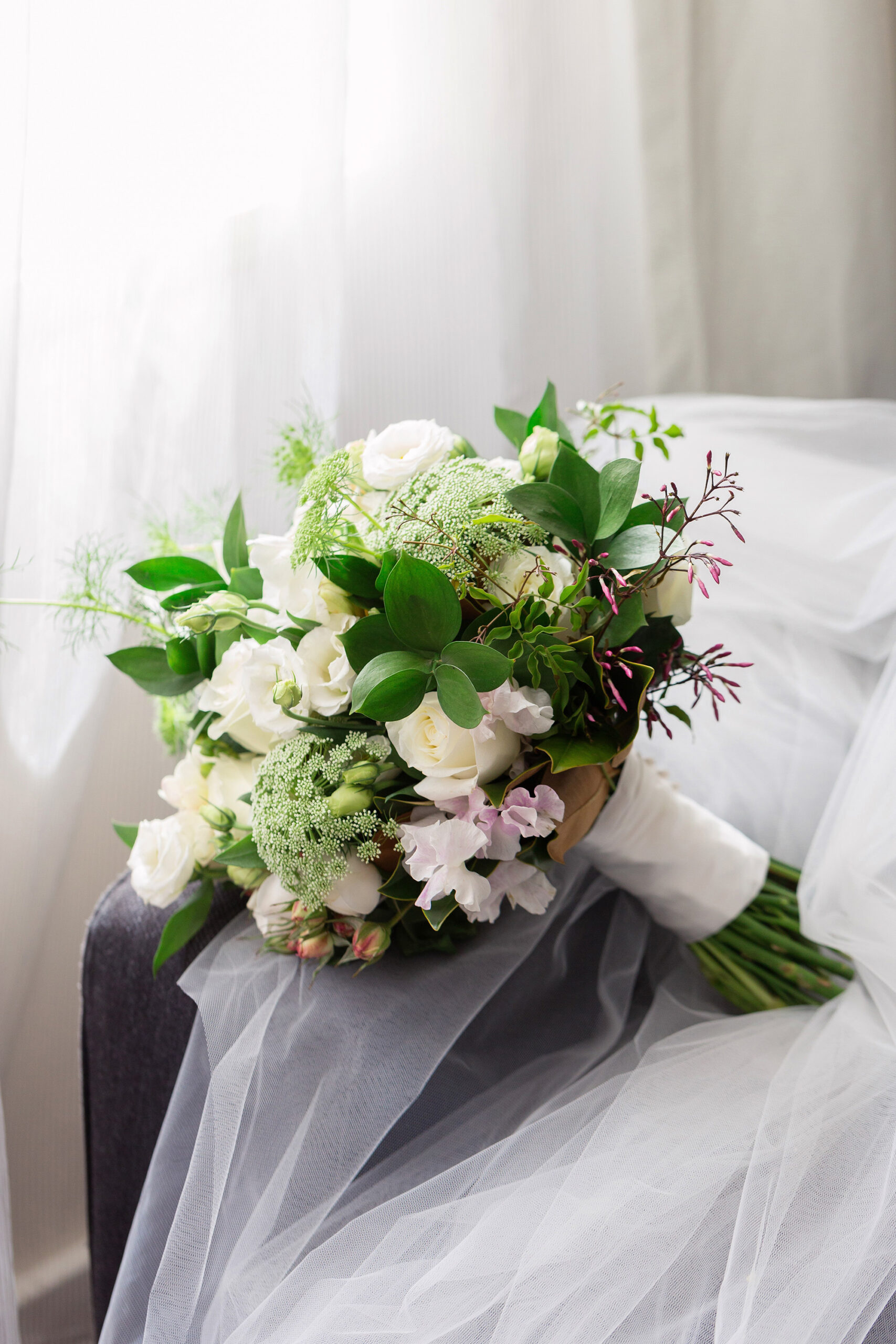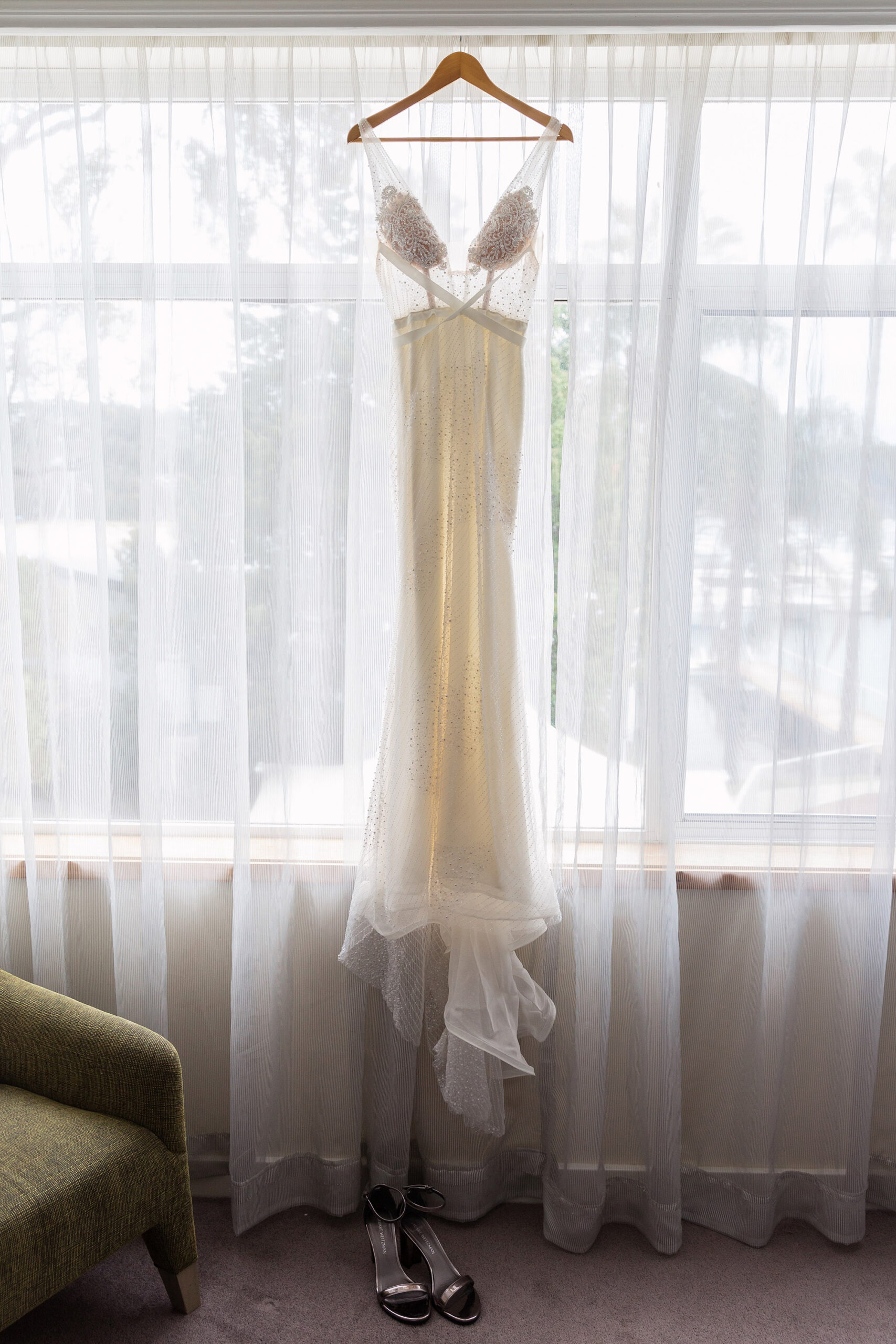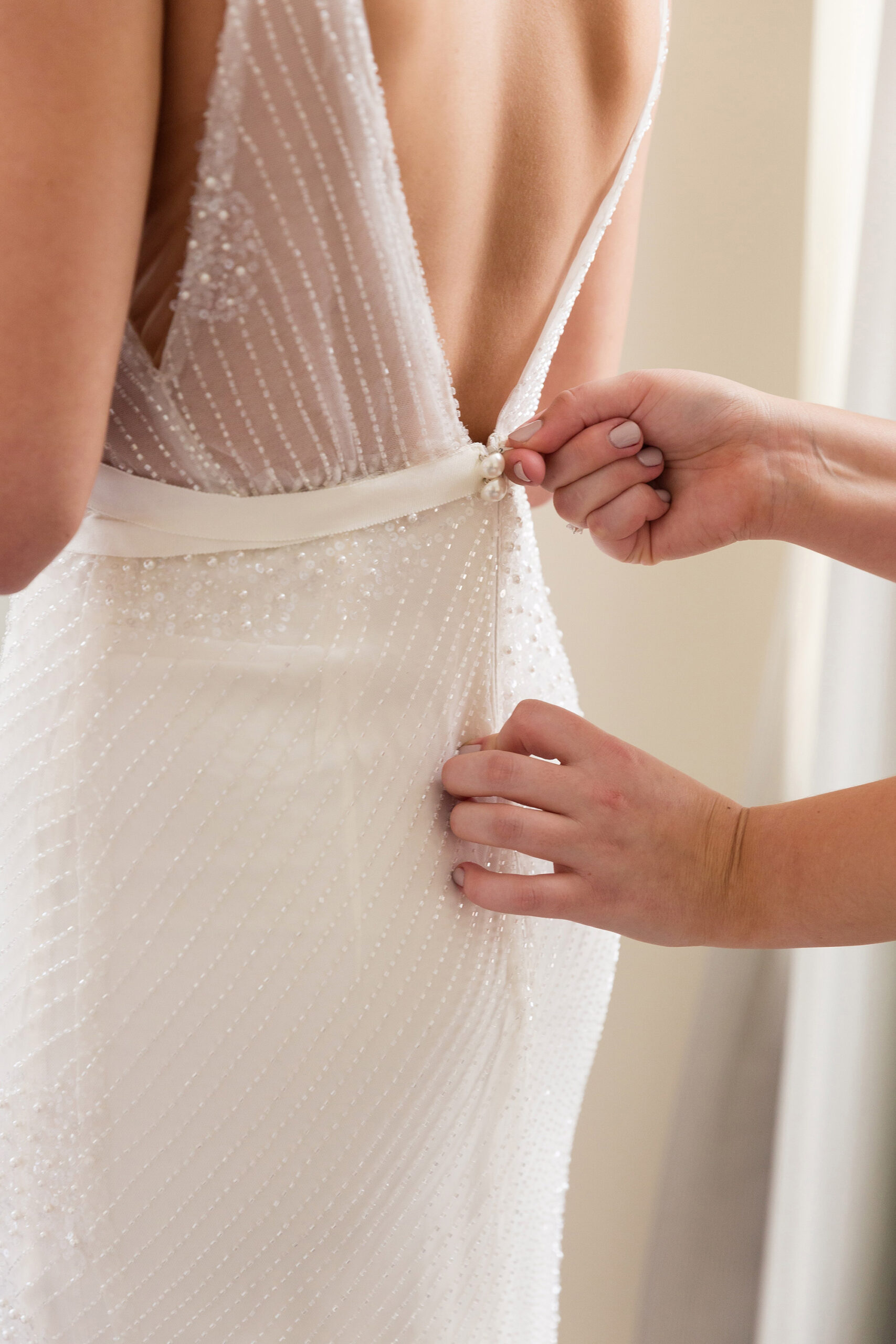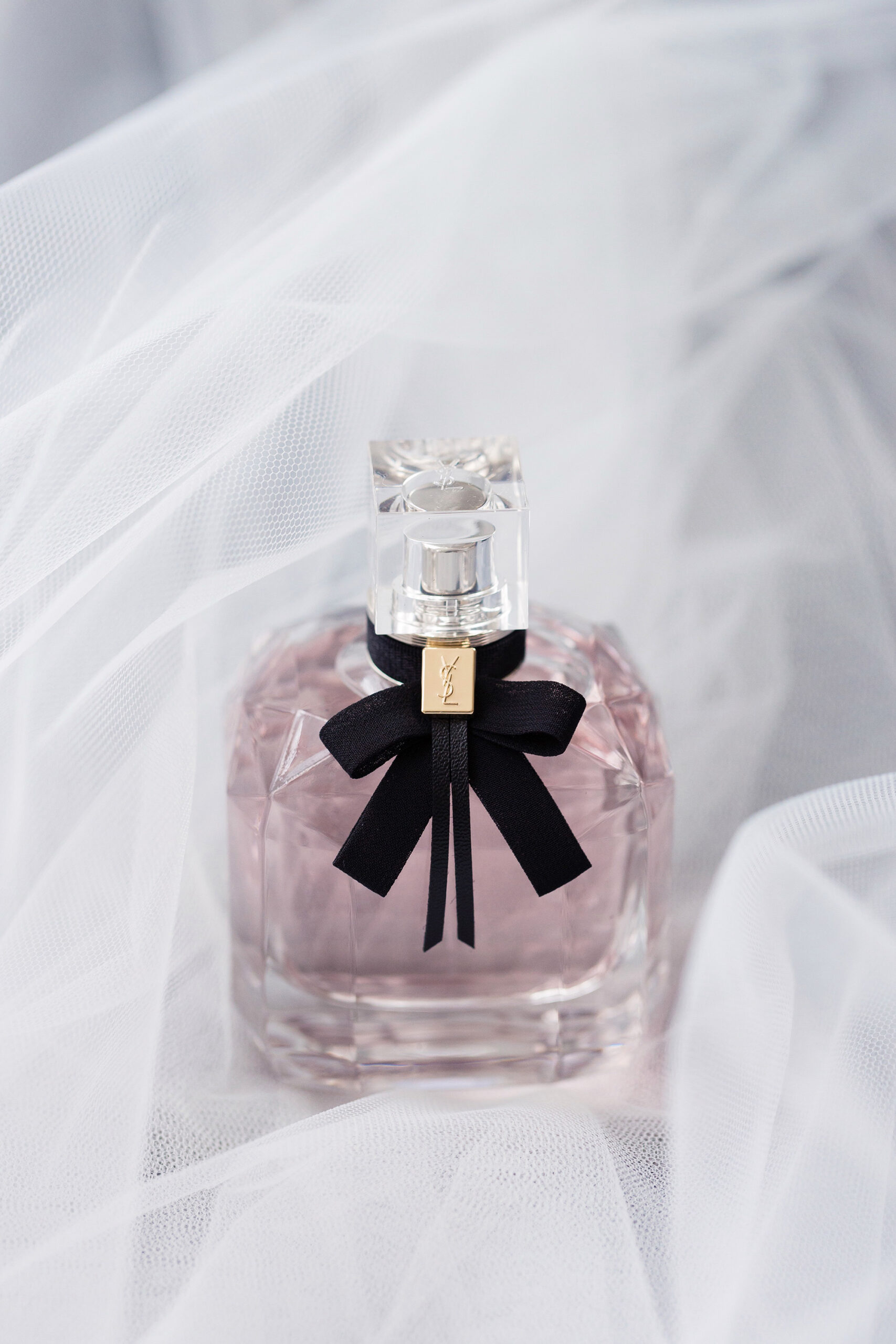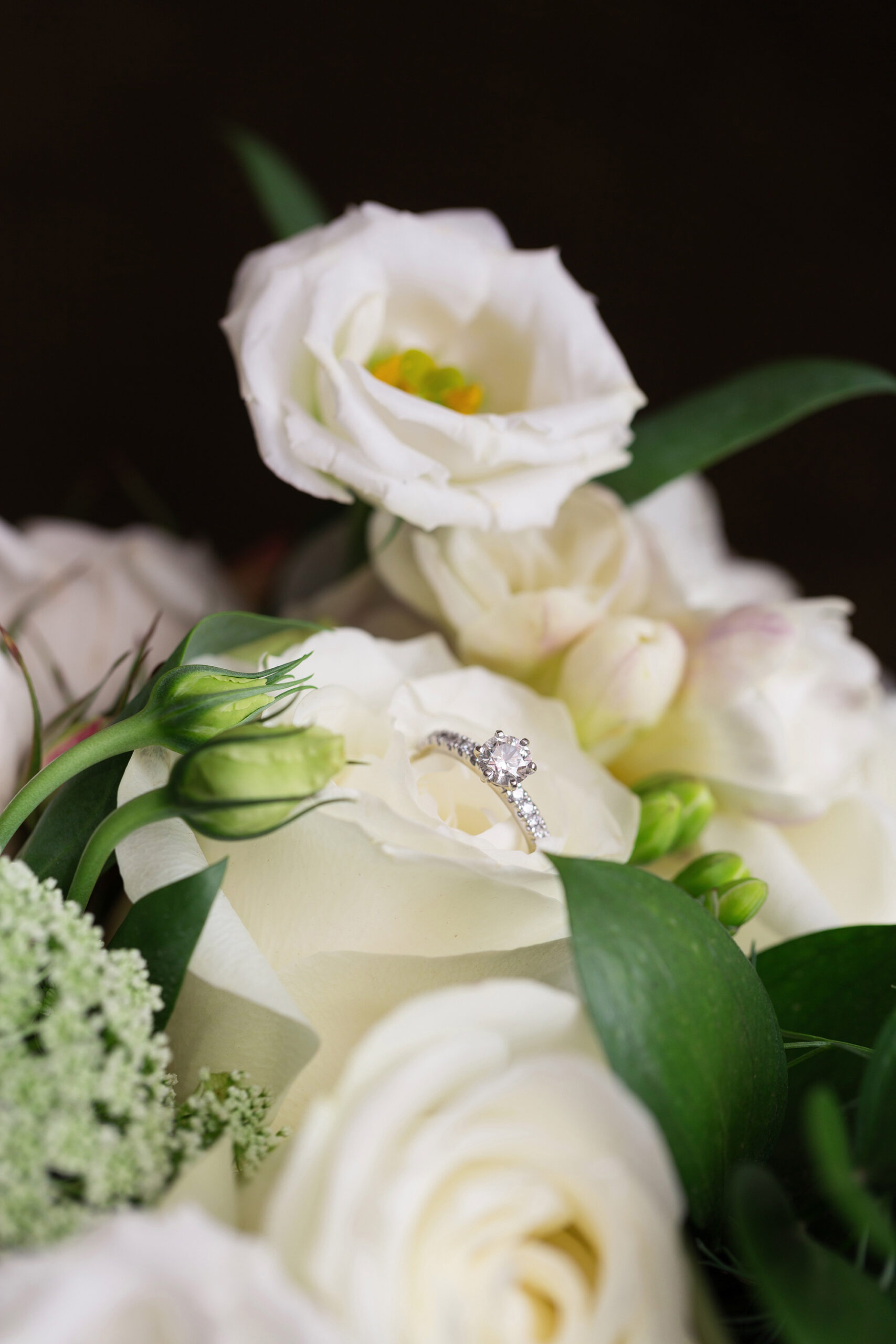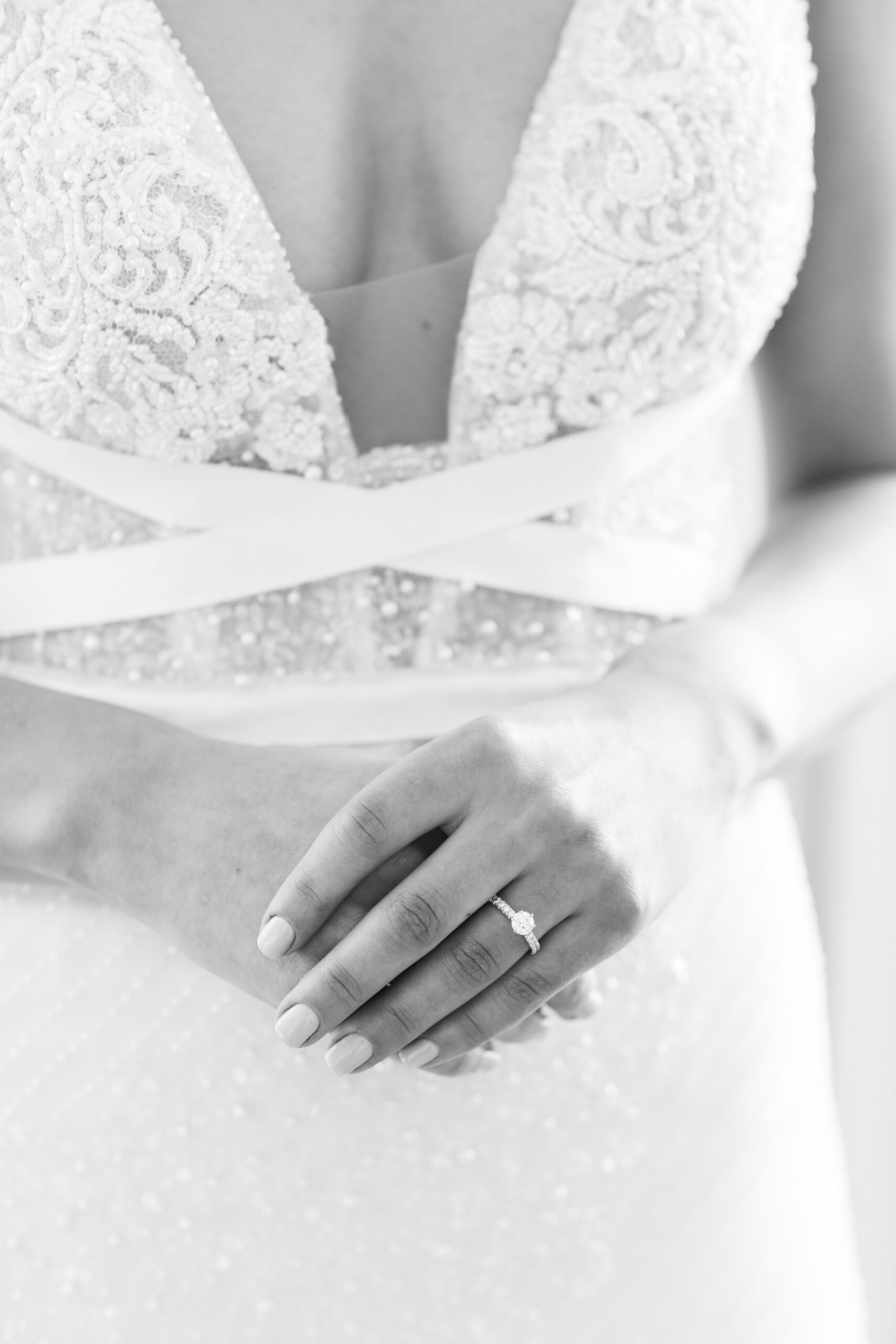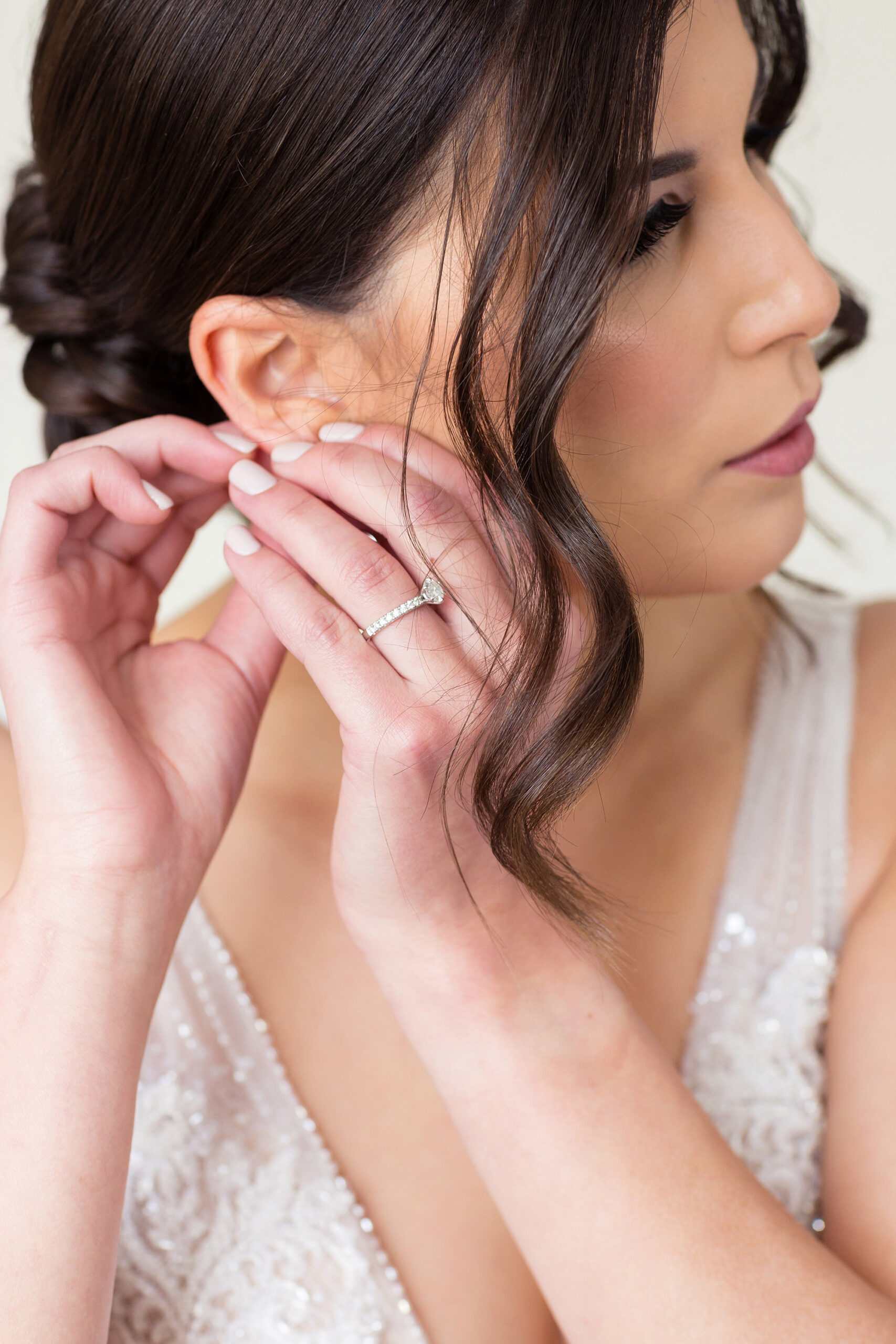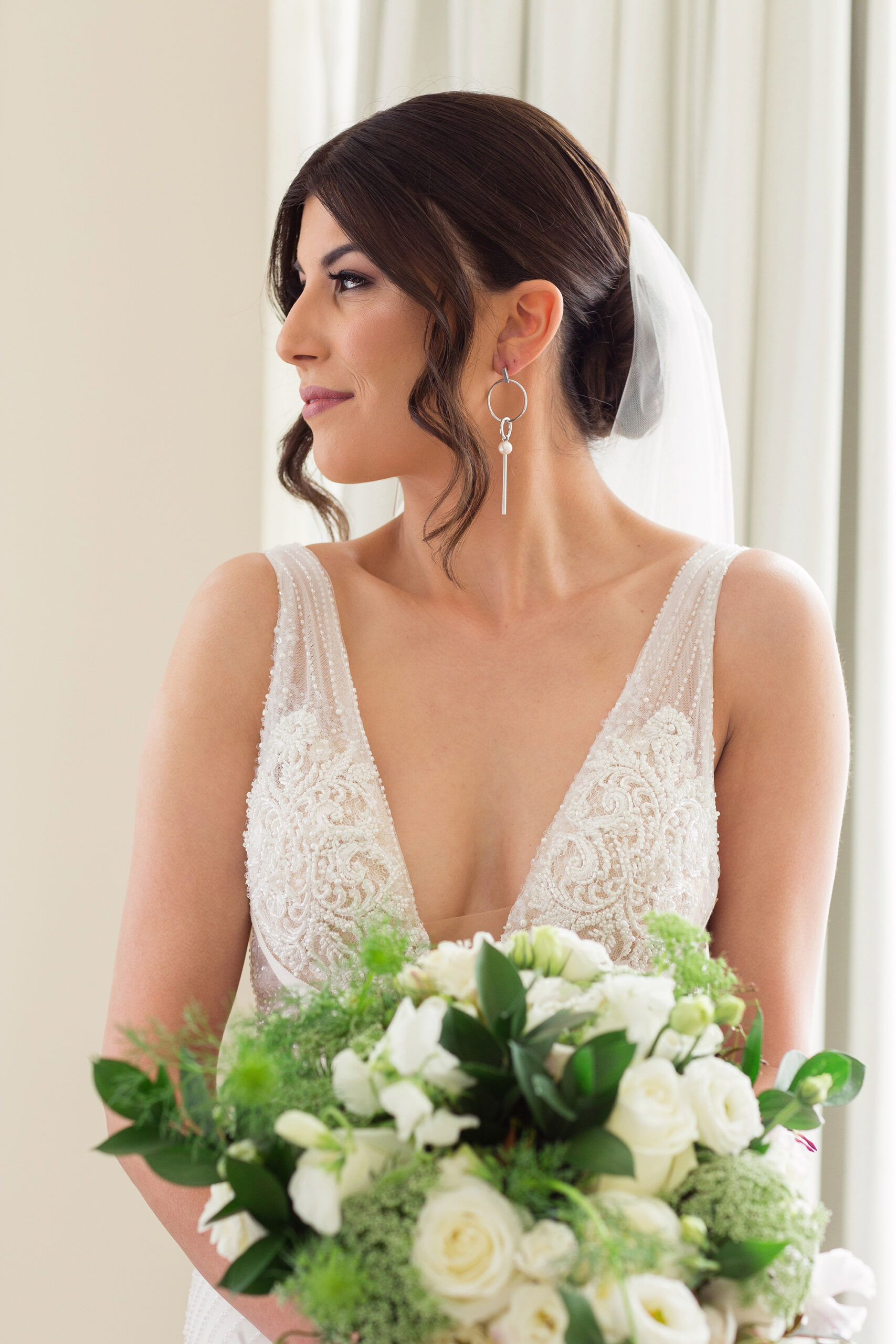 As her official wedding transport cancelled the day-of, Caitlin caught an UberBlack to her ceremony!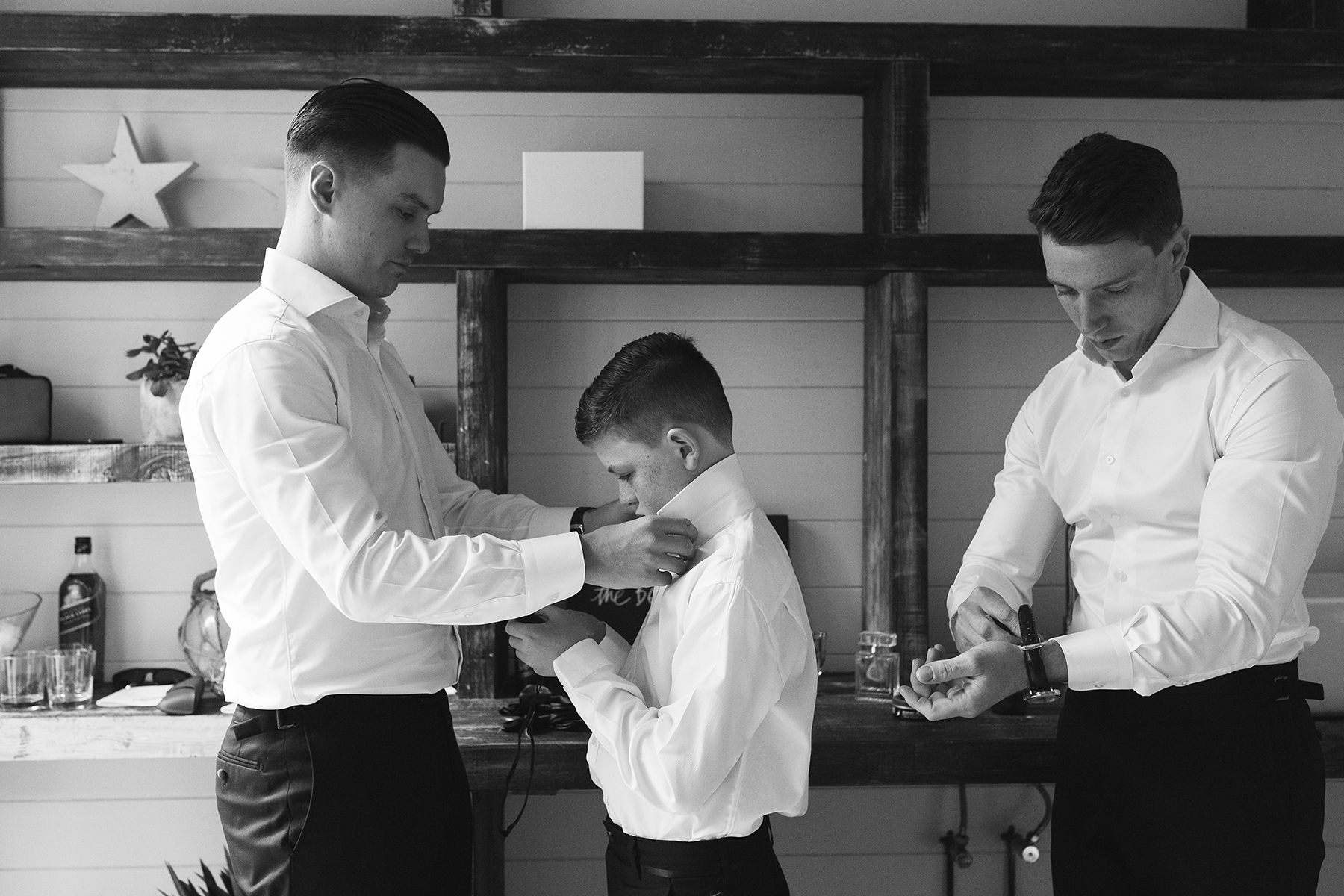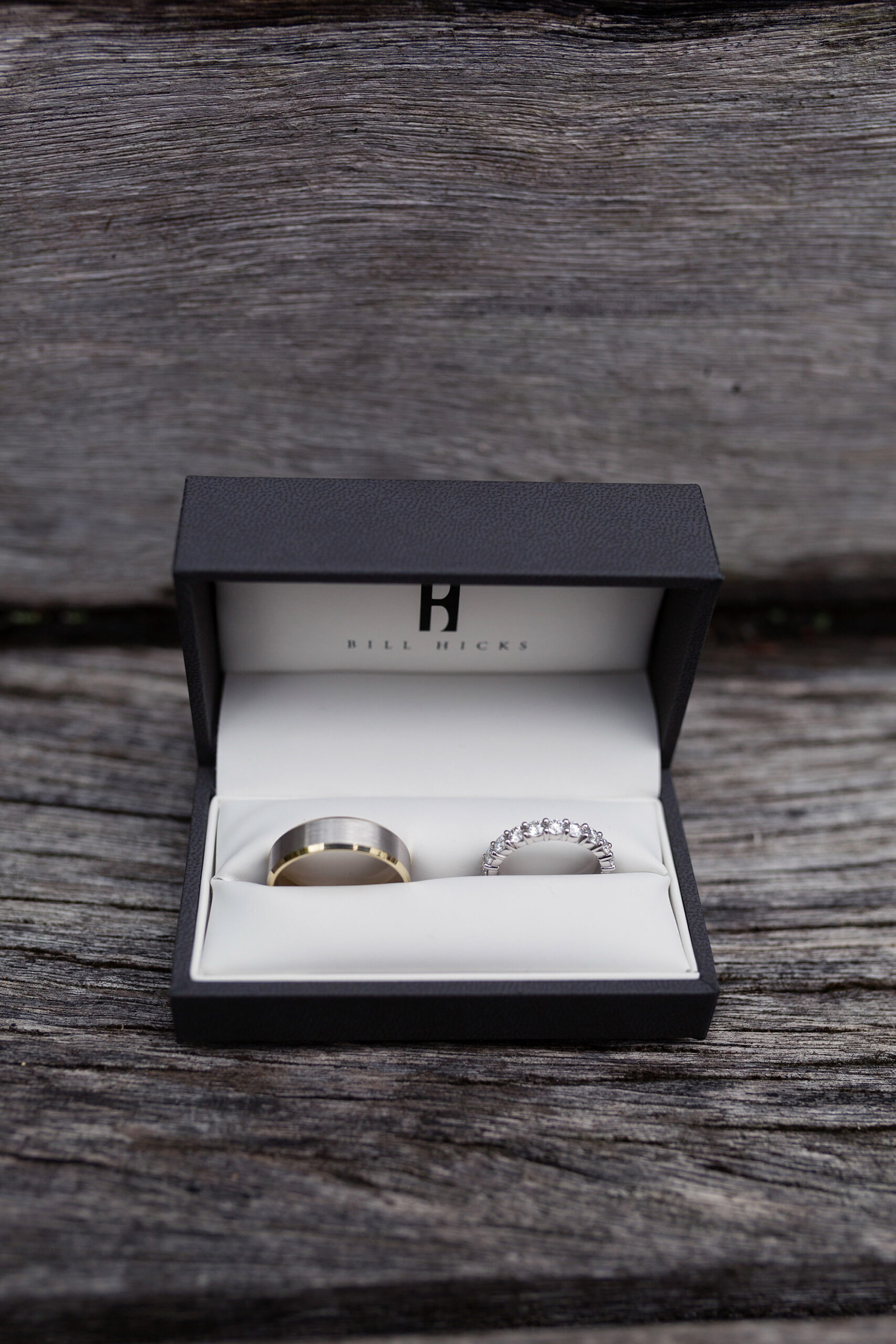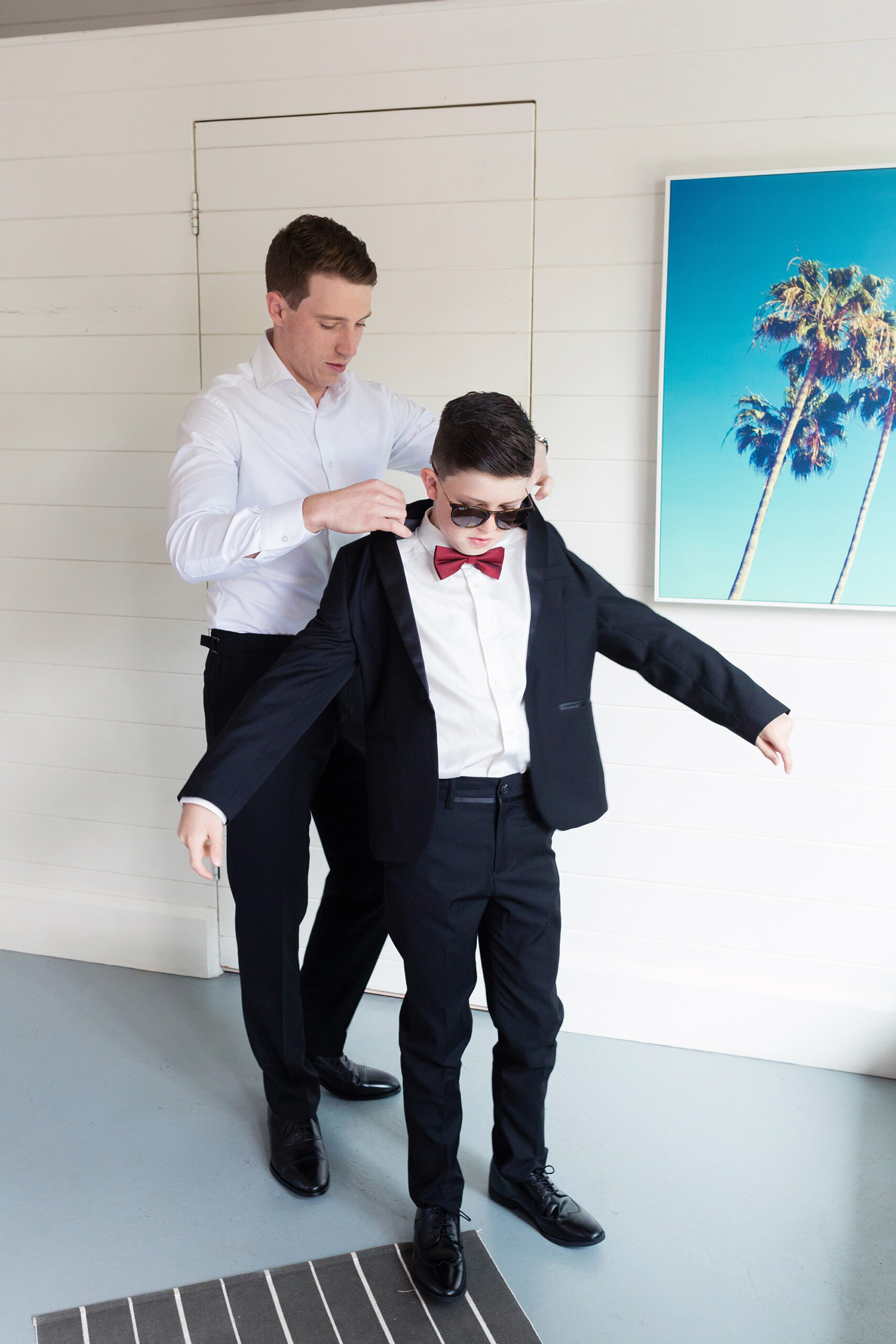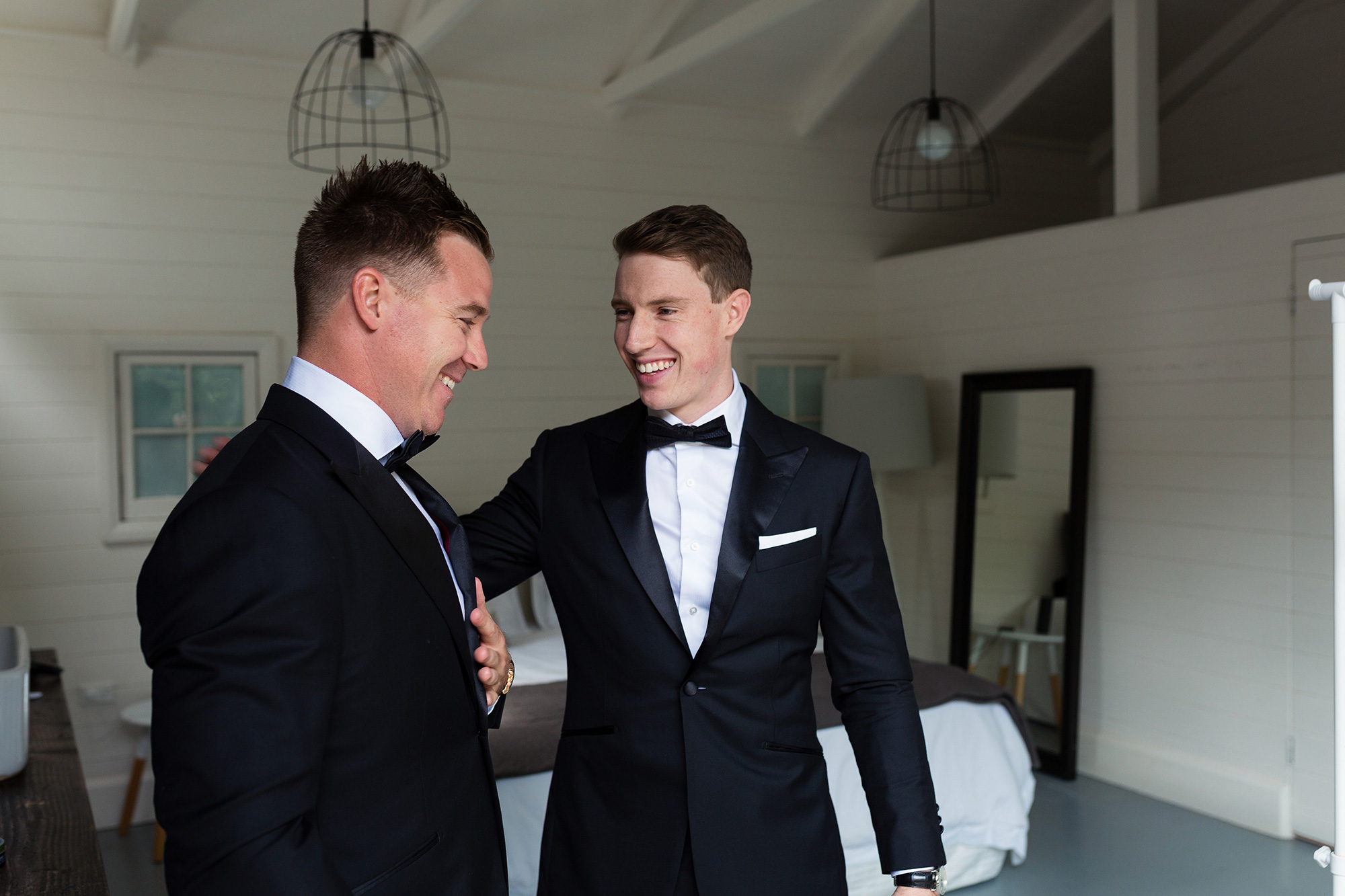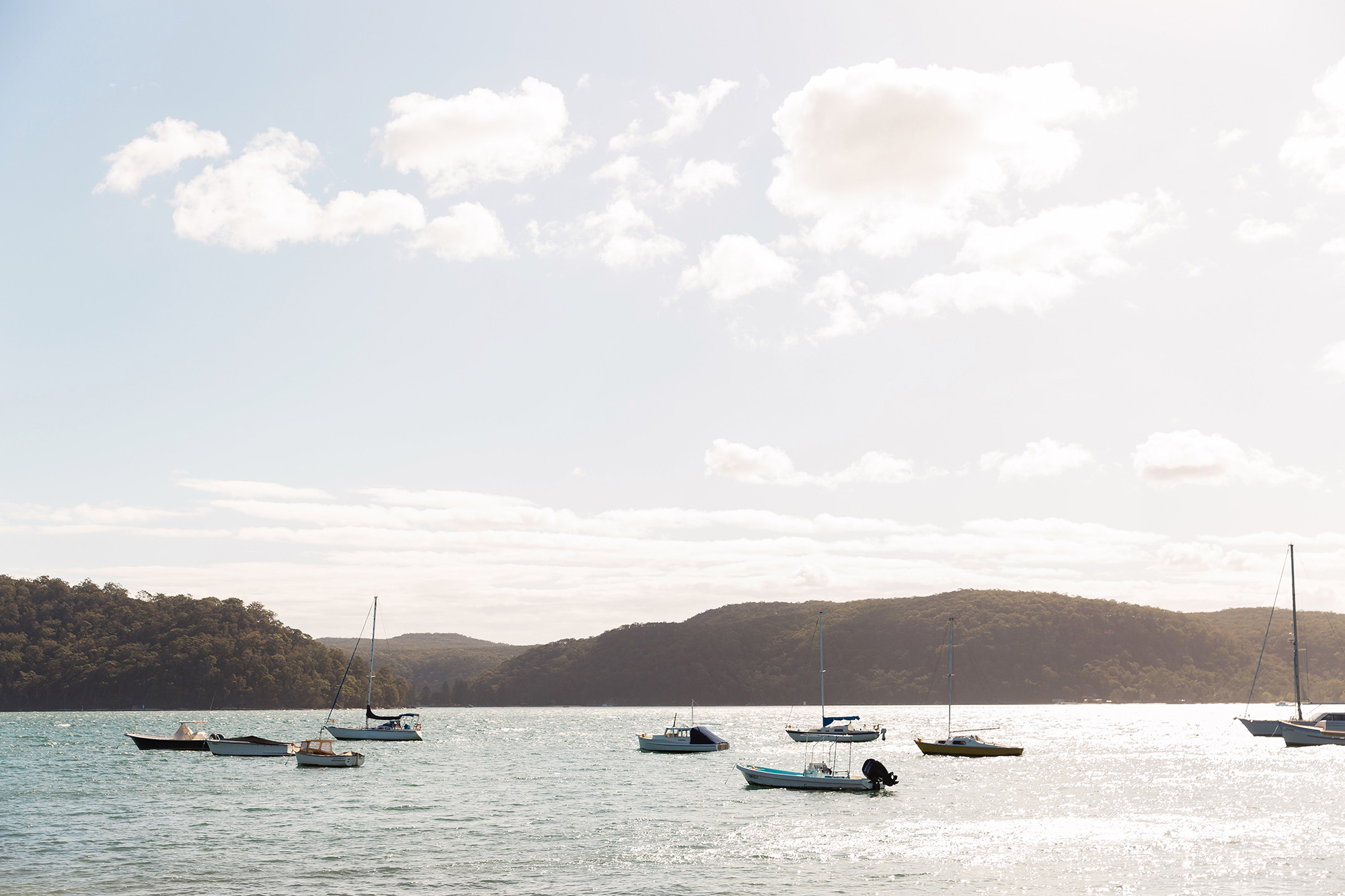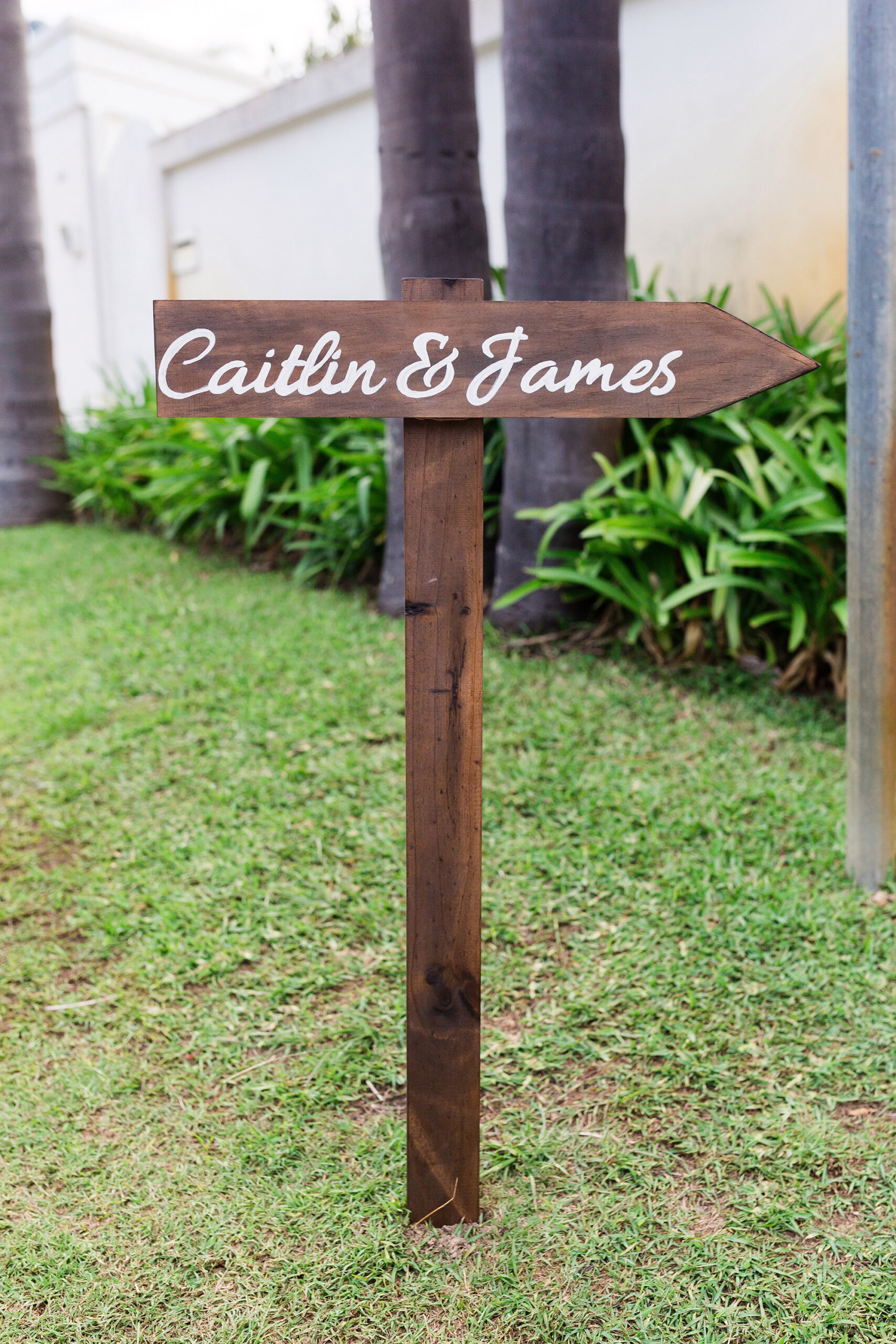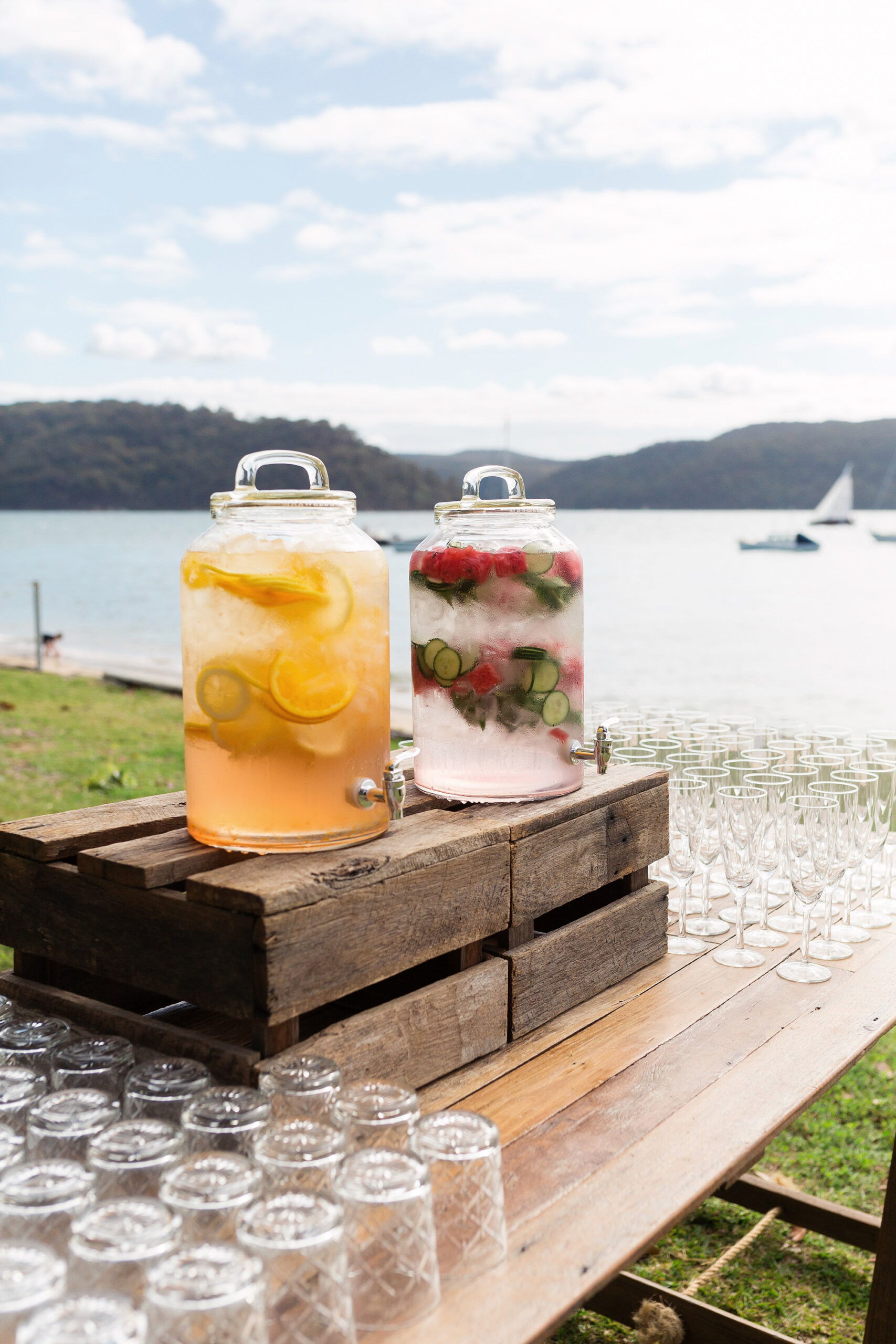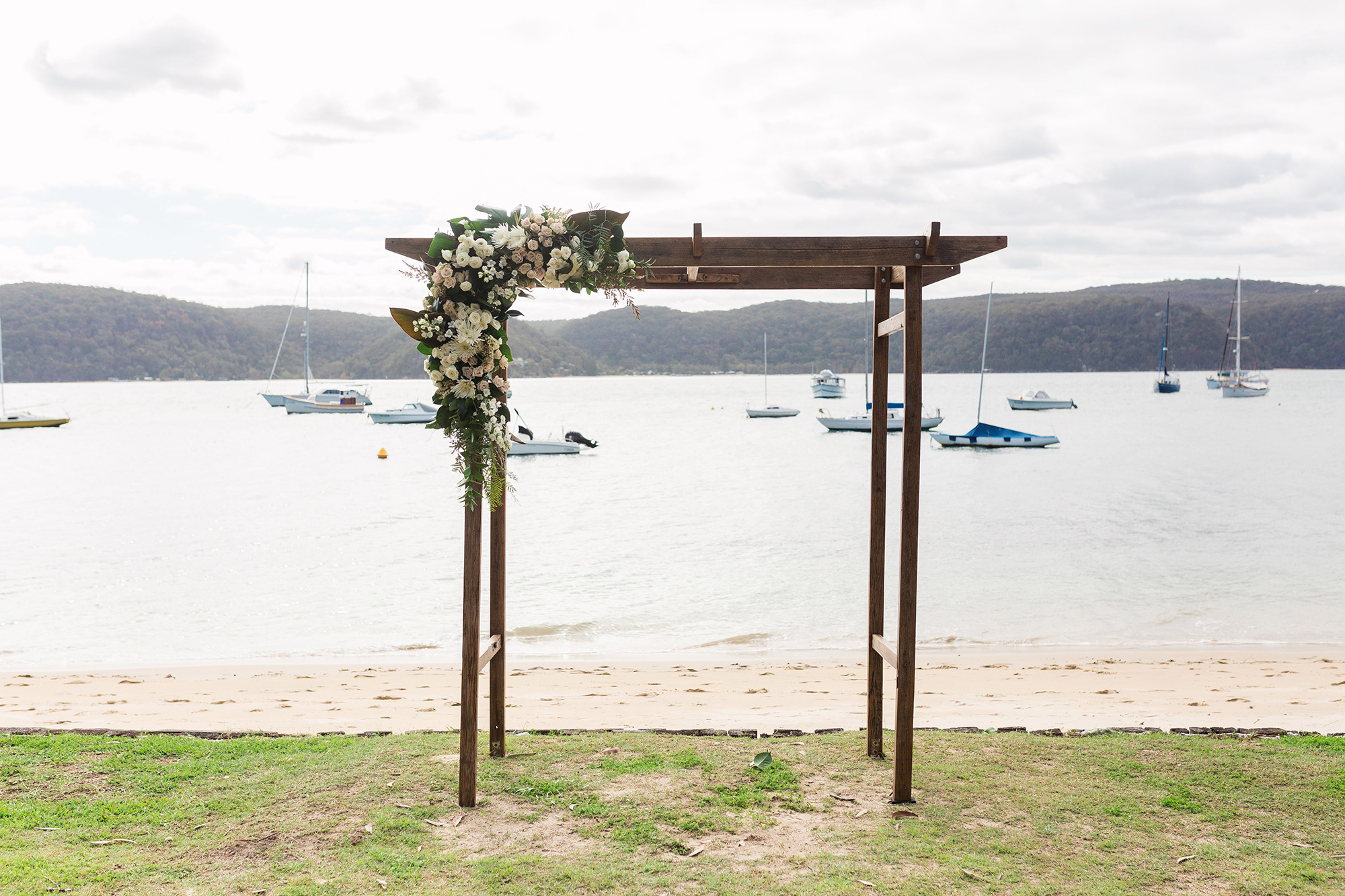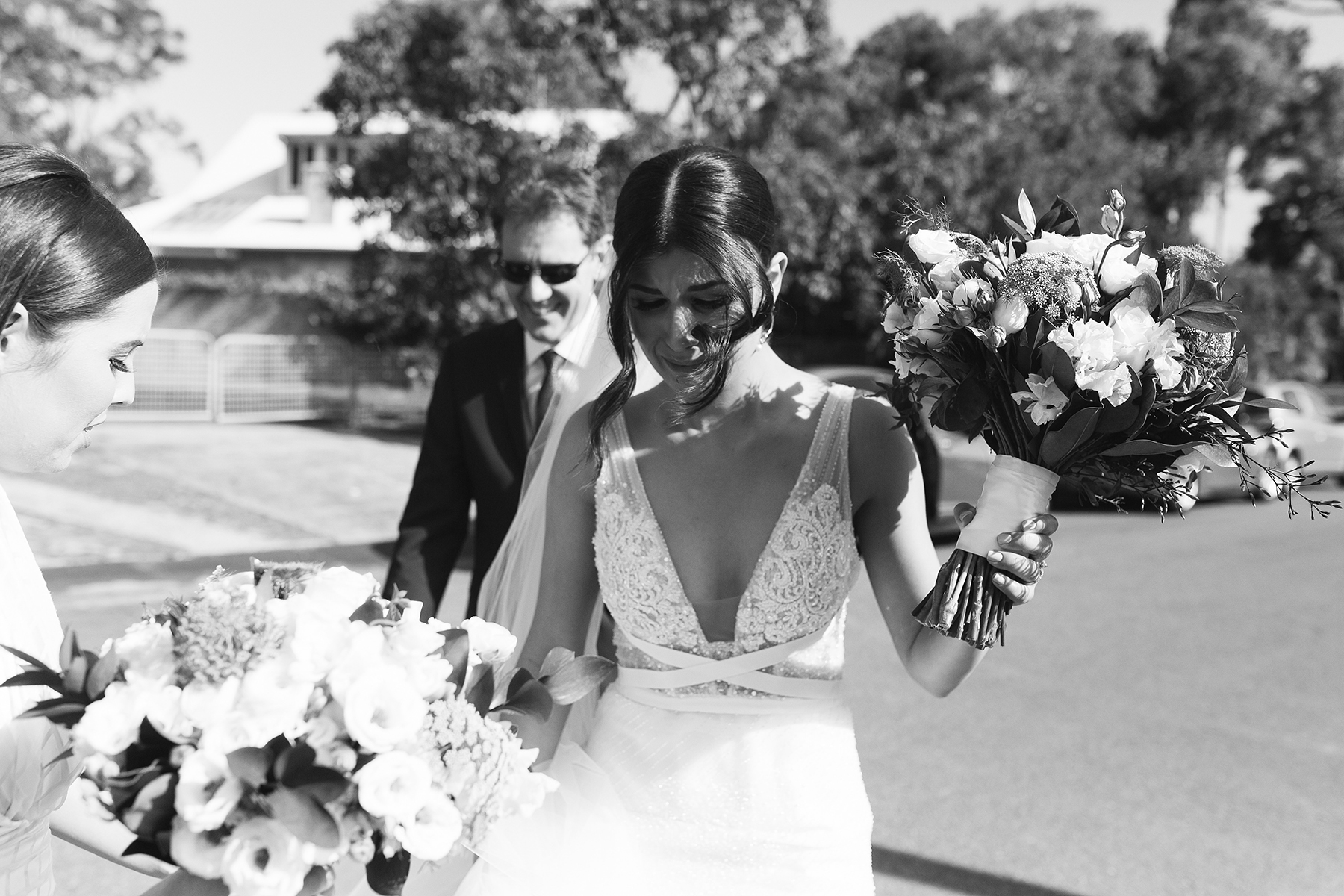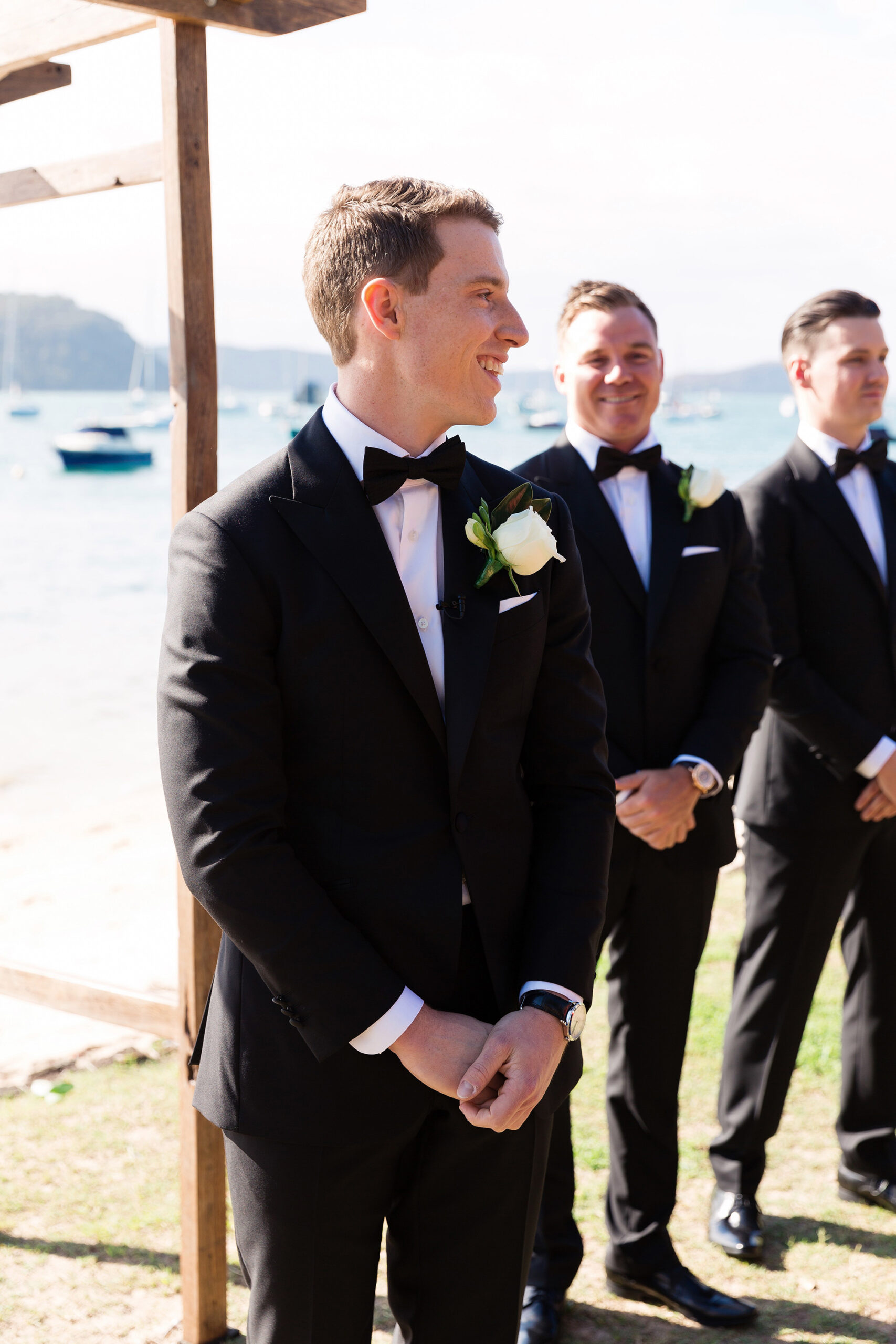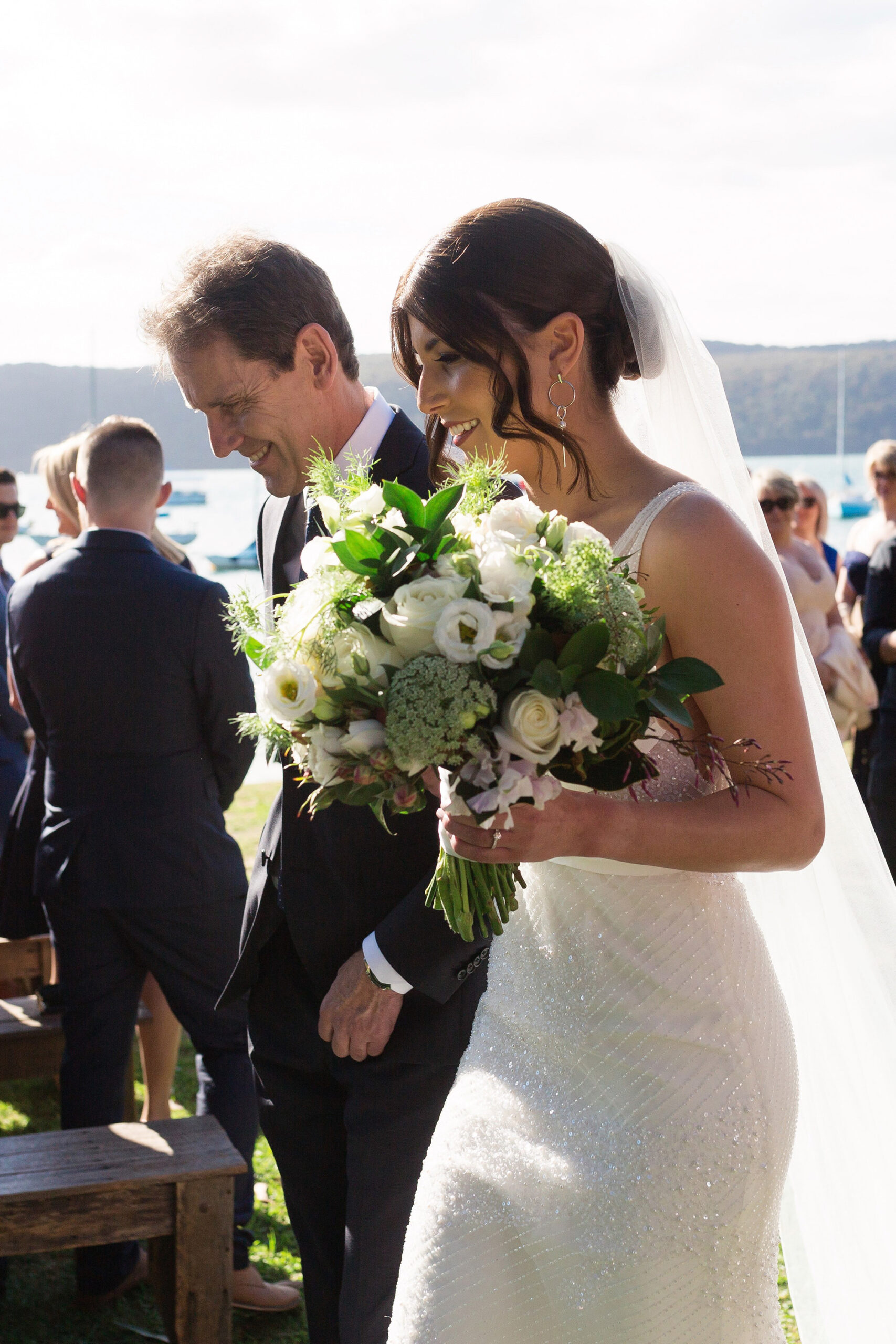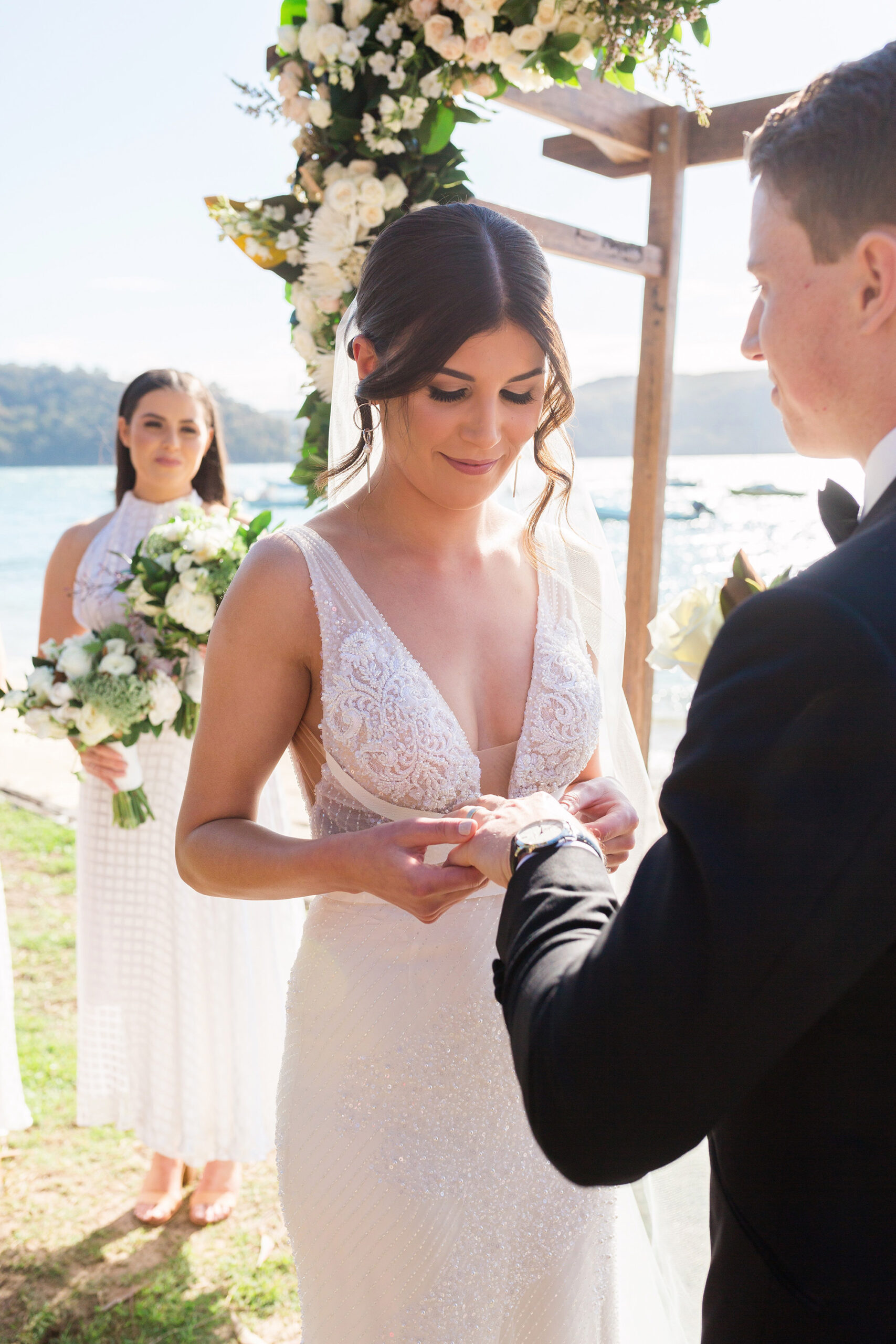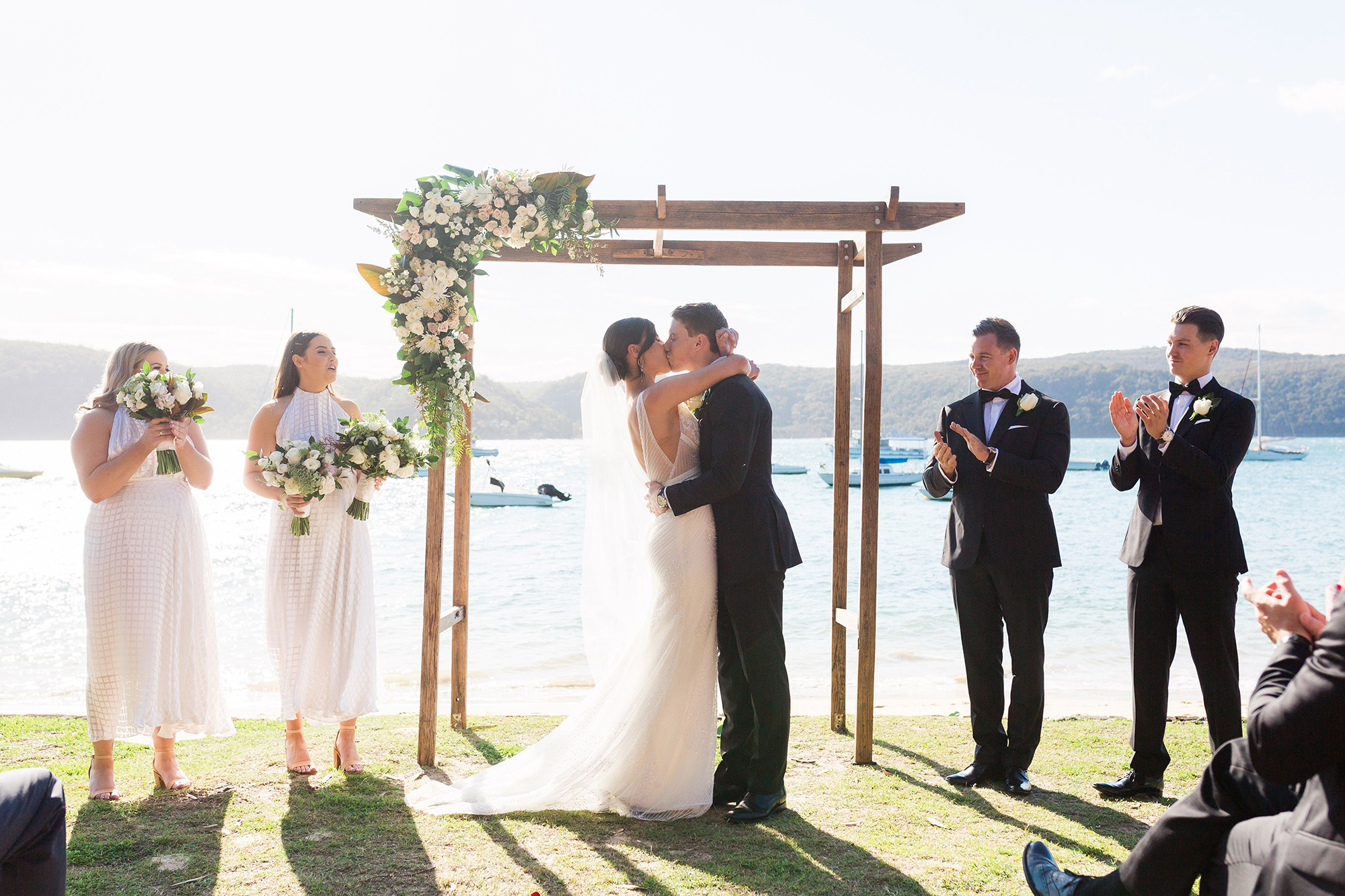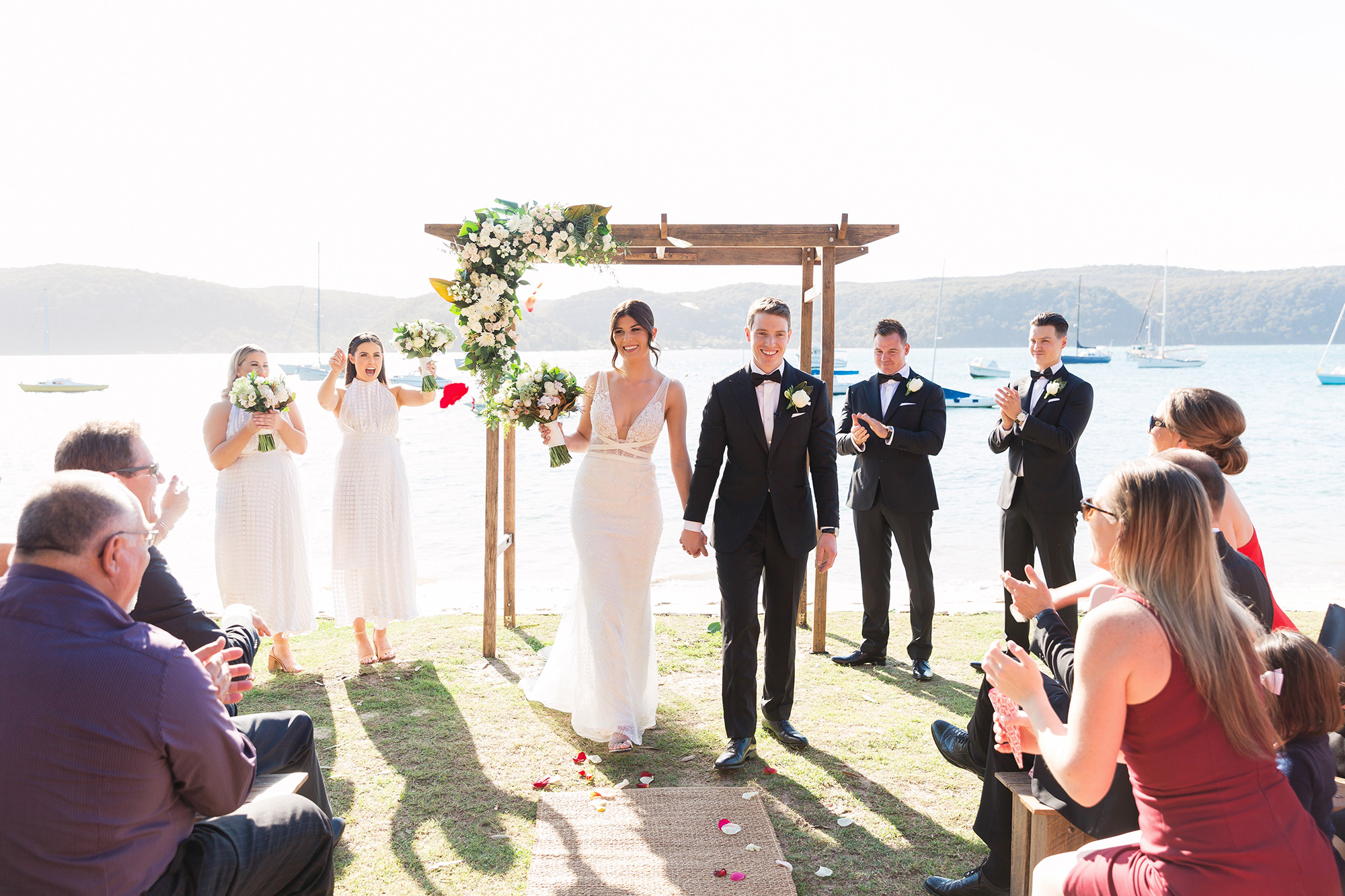 Just in time, the sun finally came out from behind the clouds.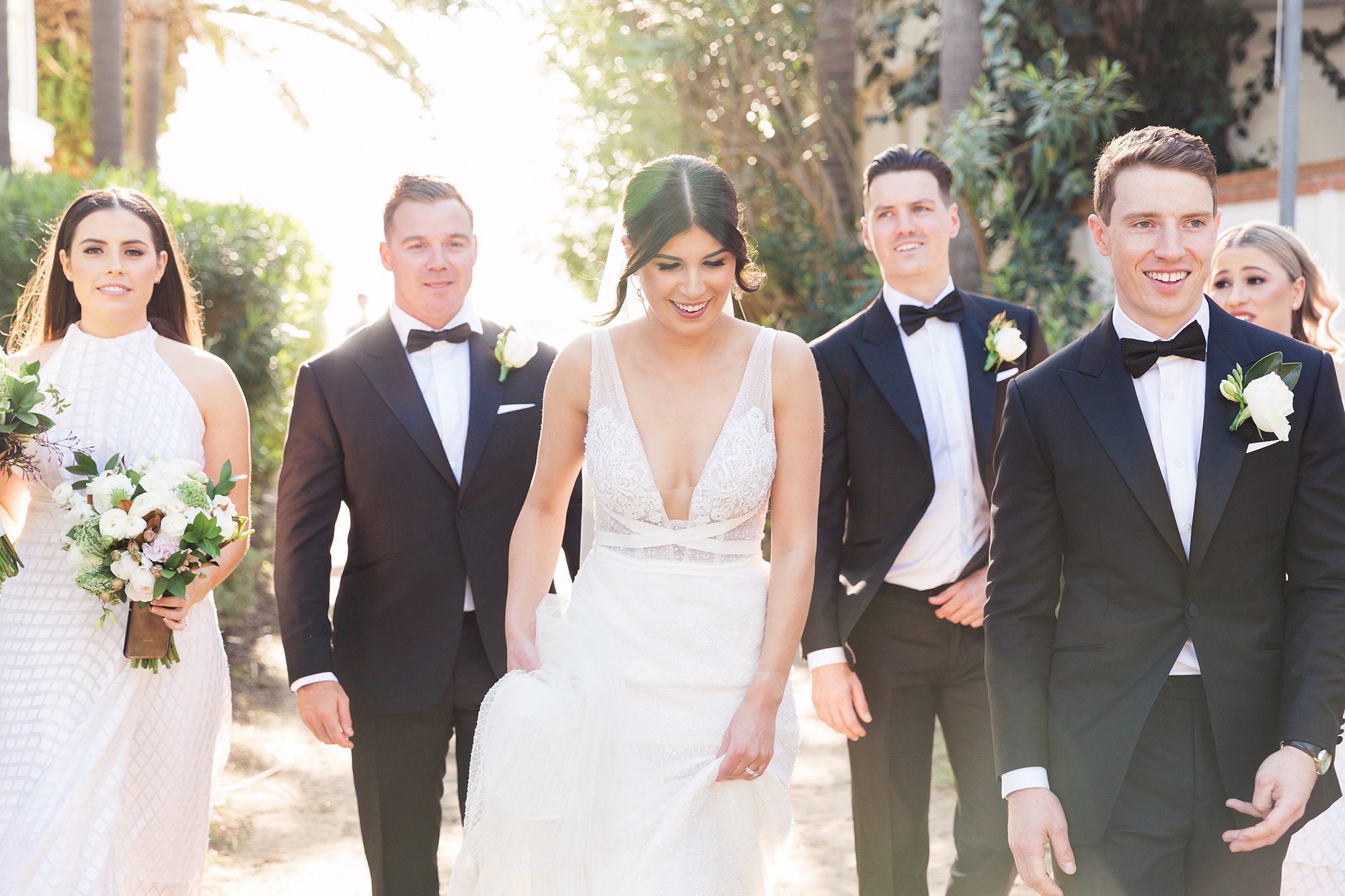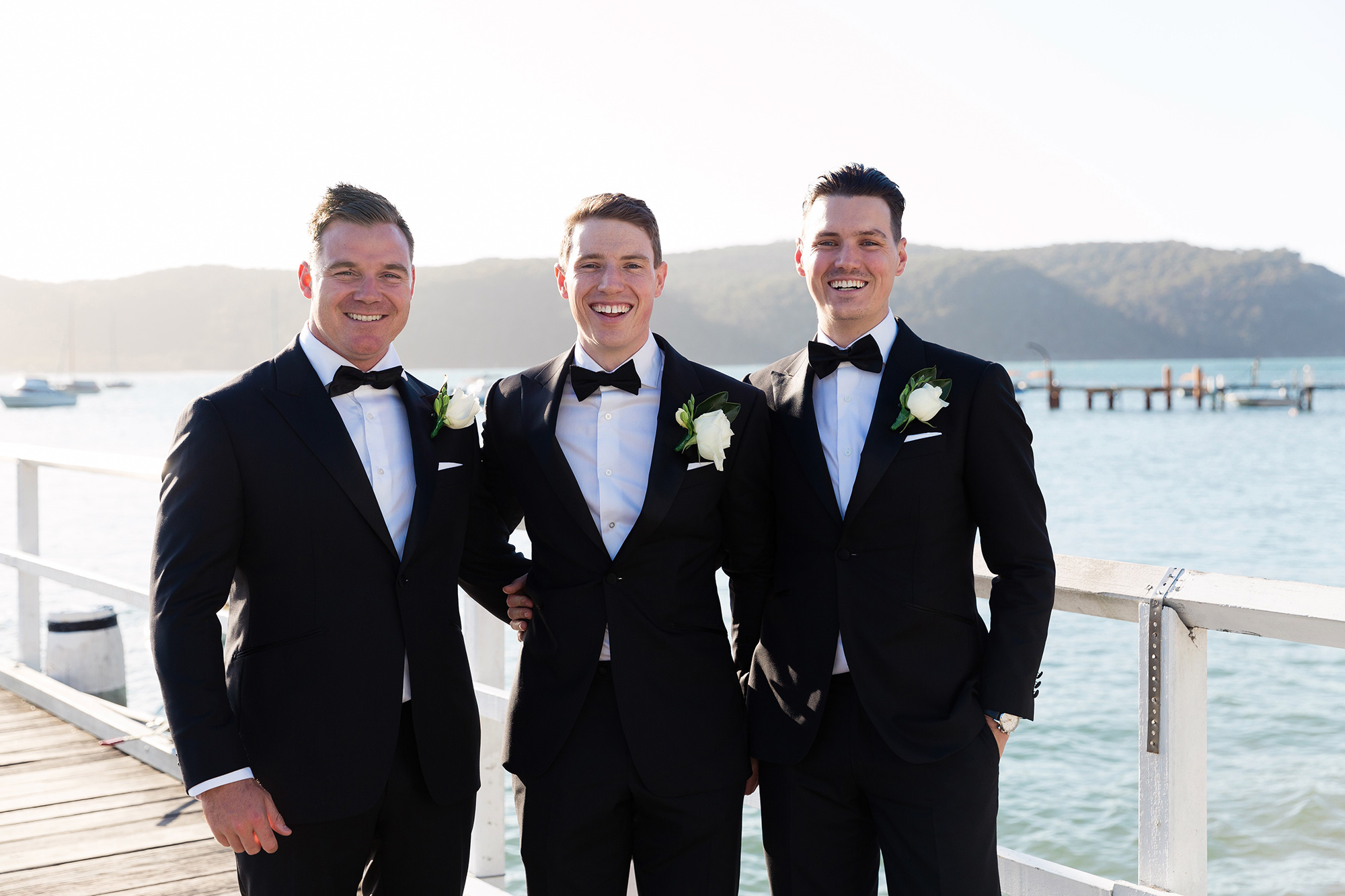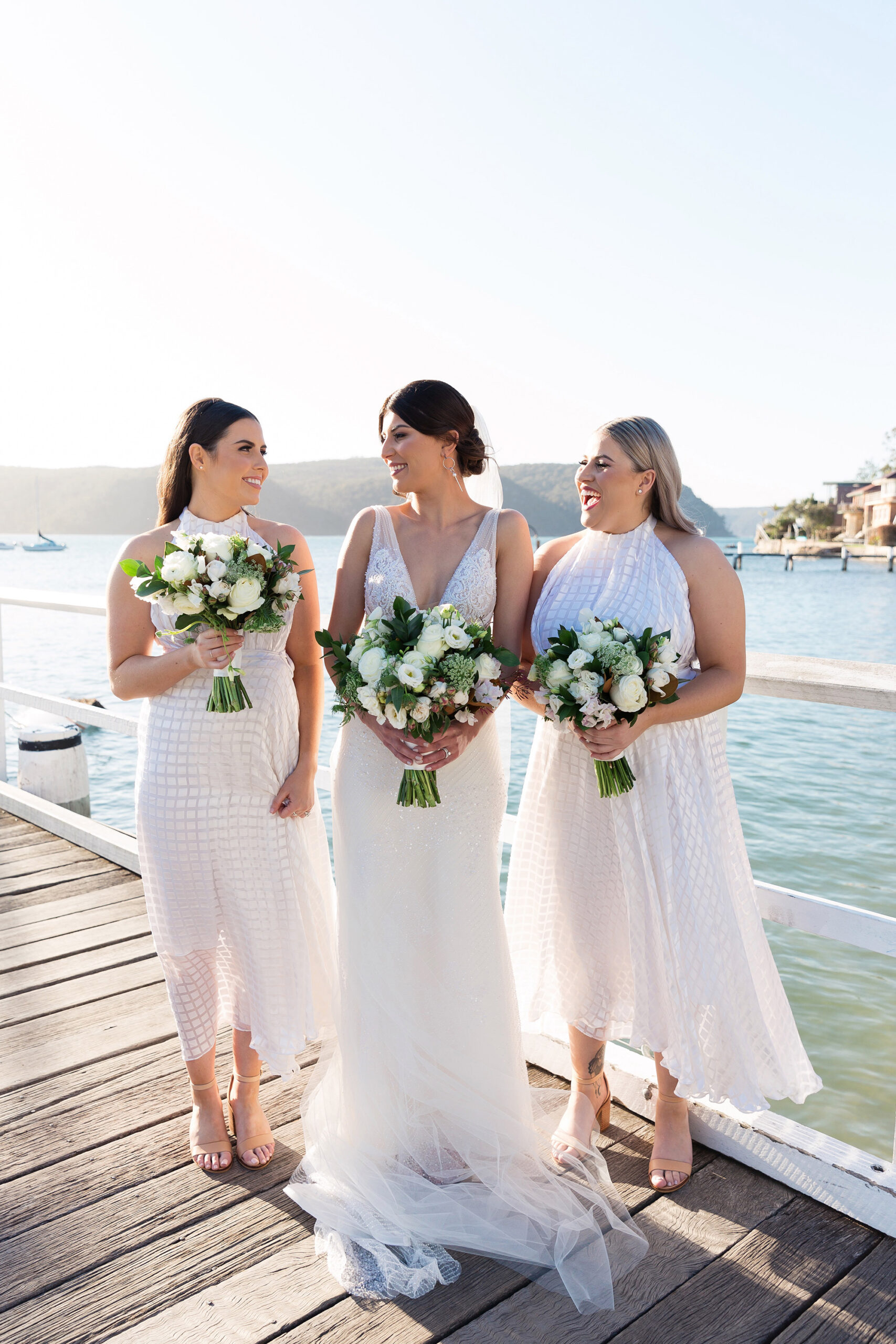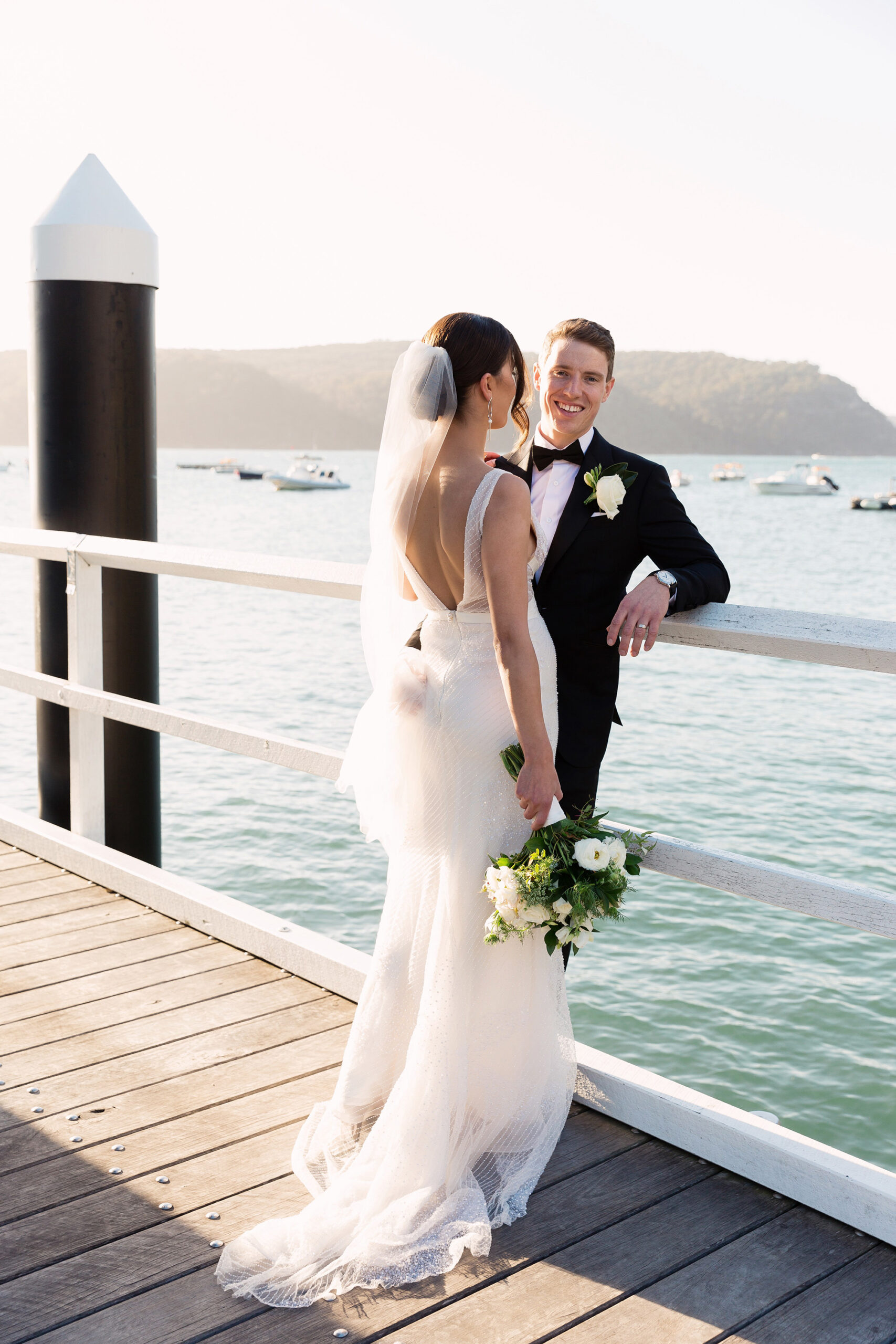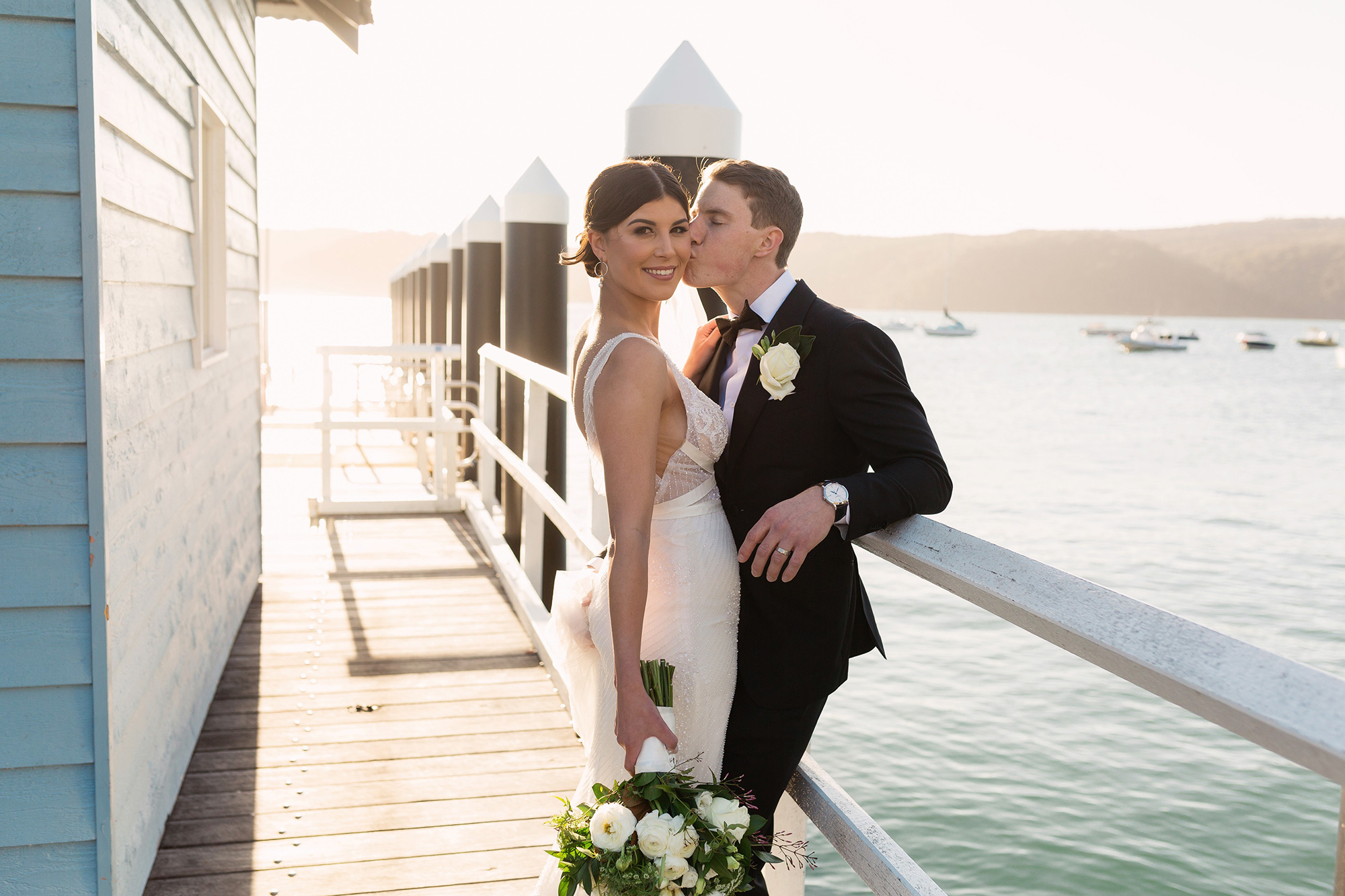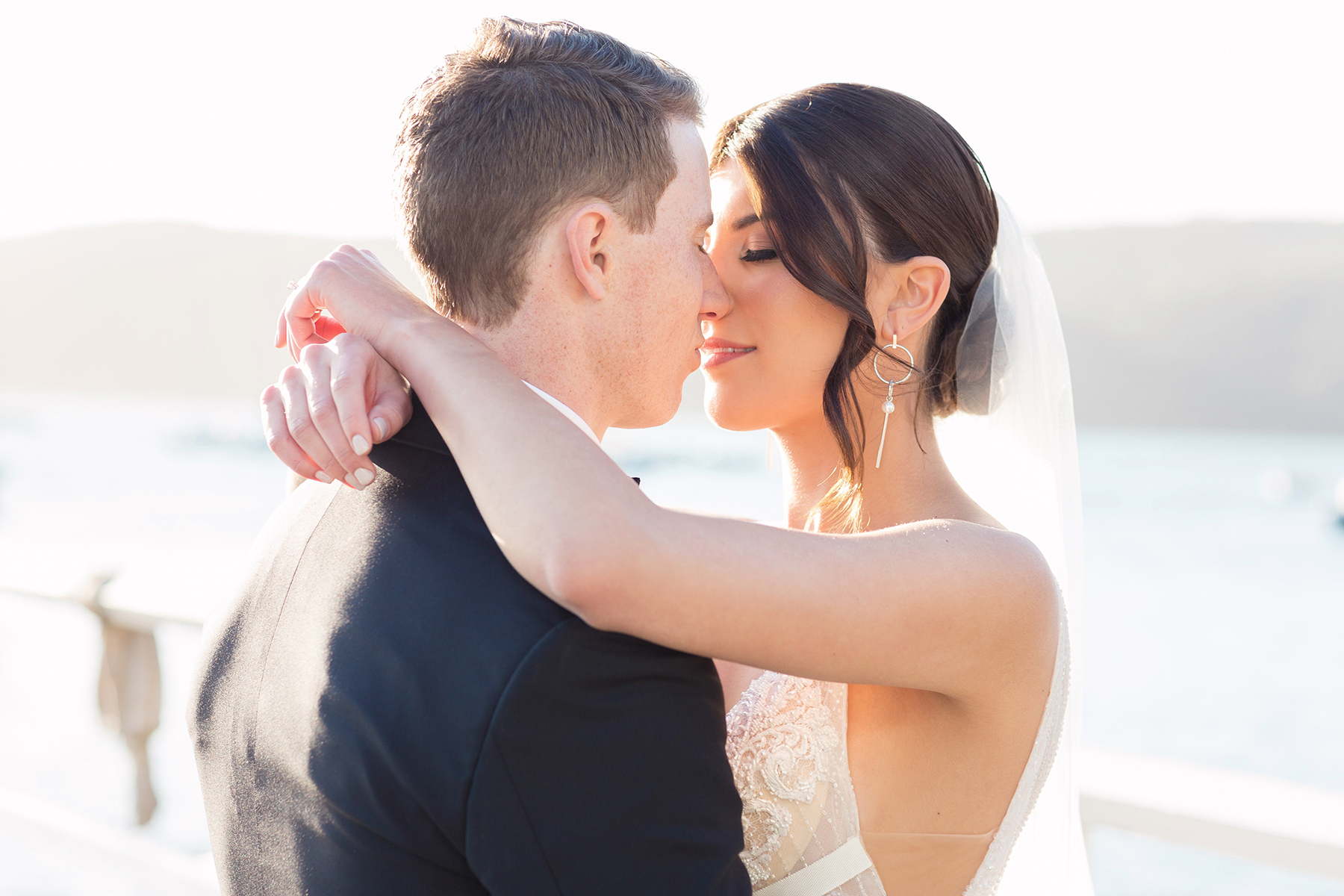 James proposed to his bride on top of a mountain during a ski trip to Japan.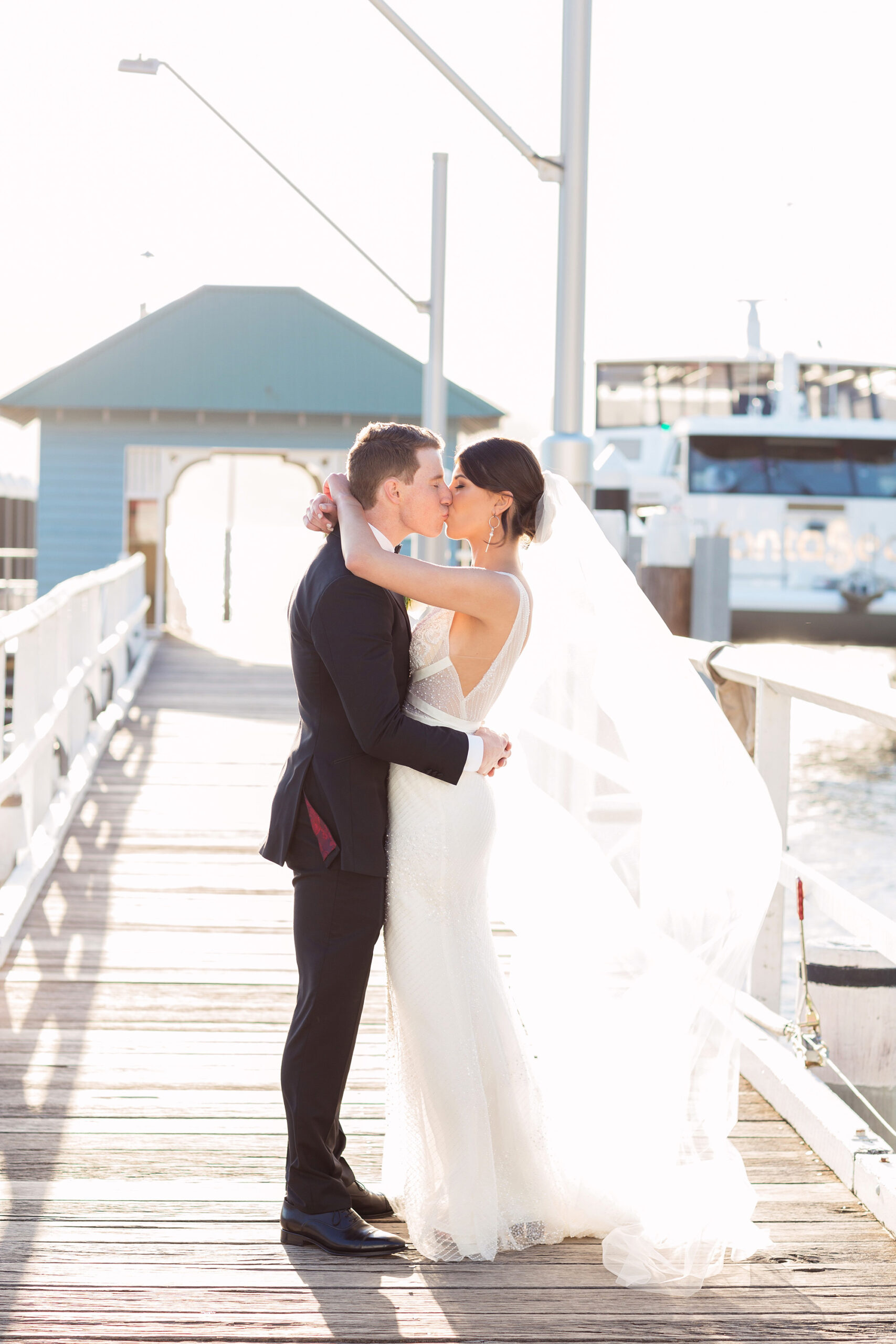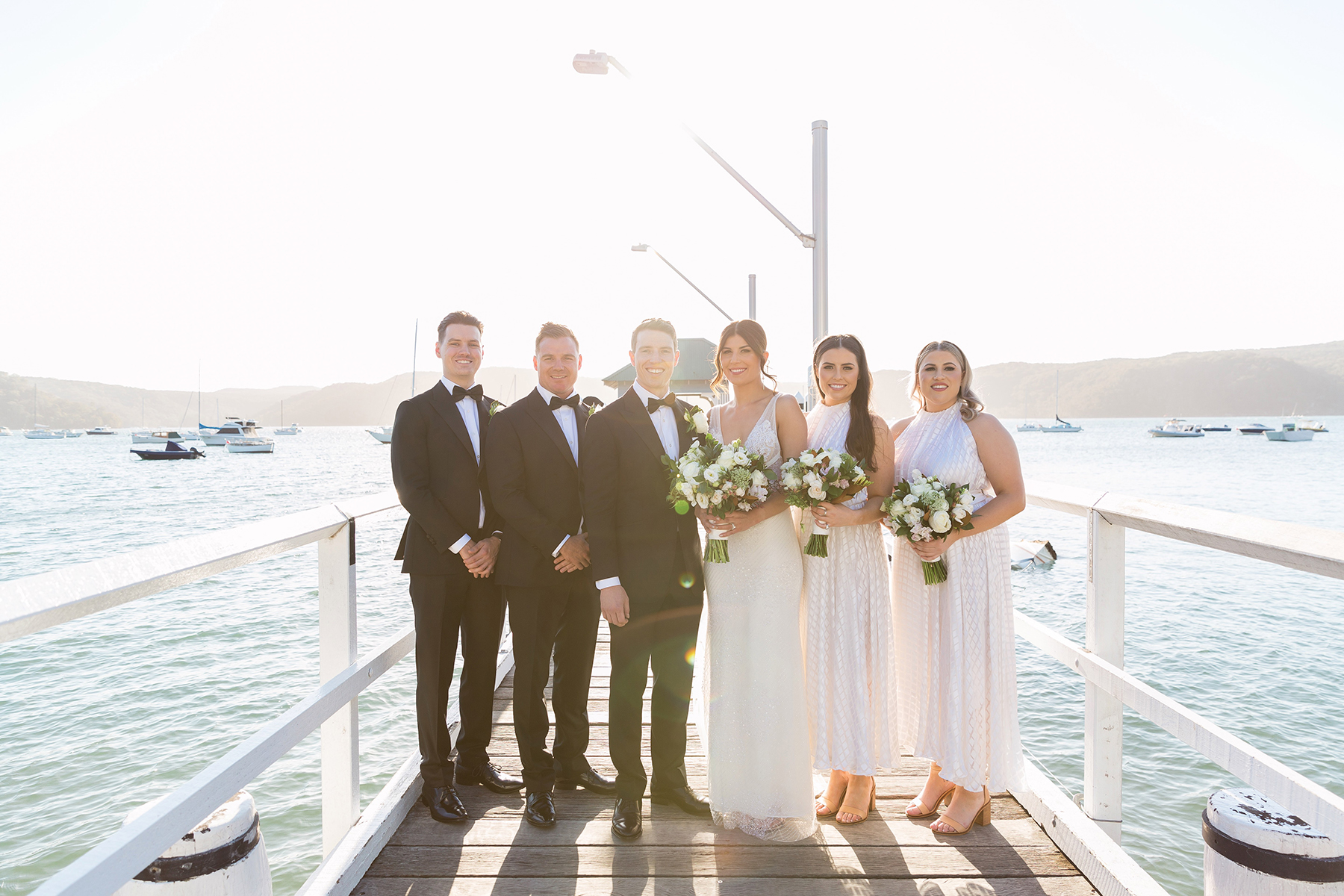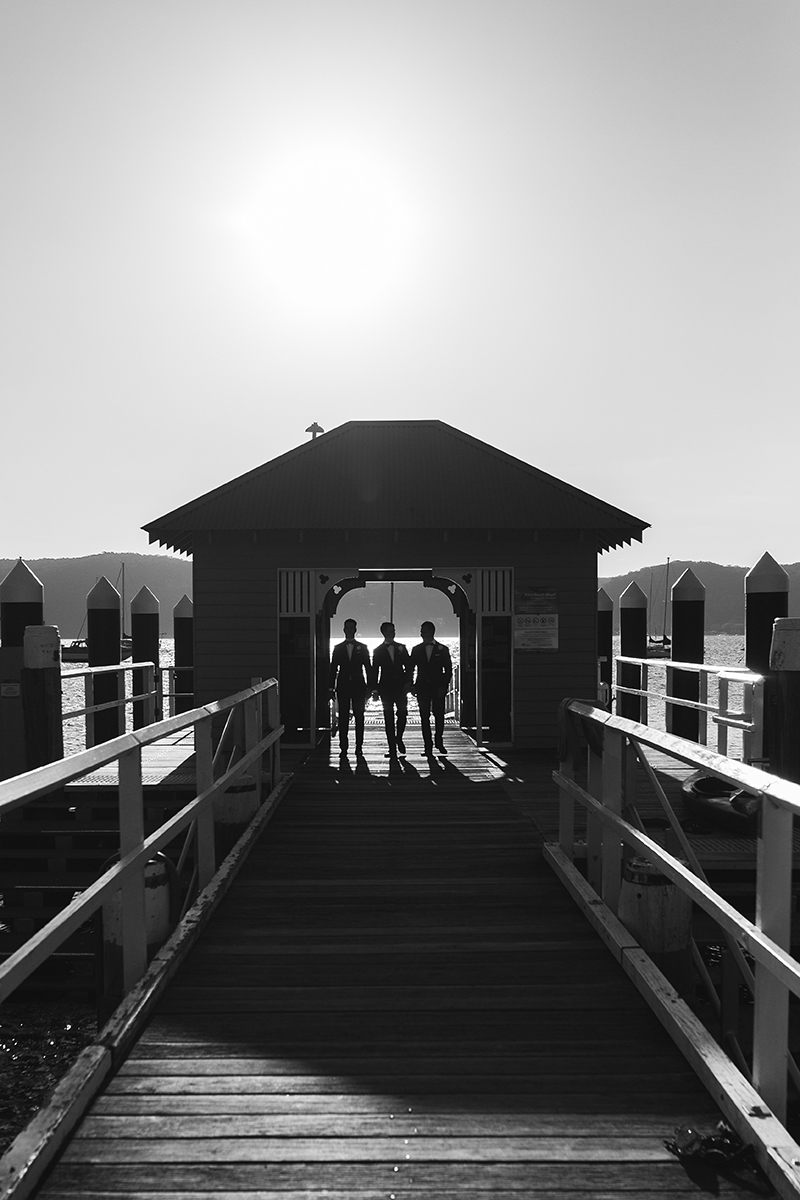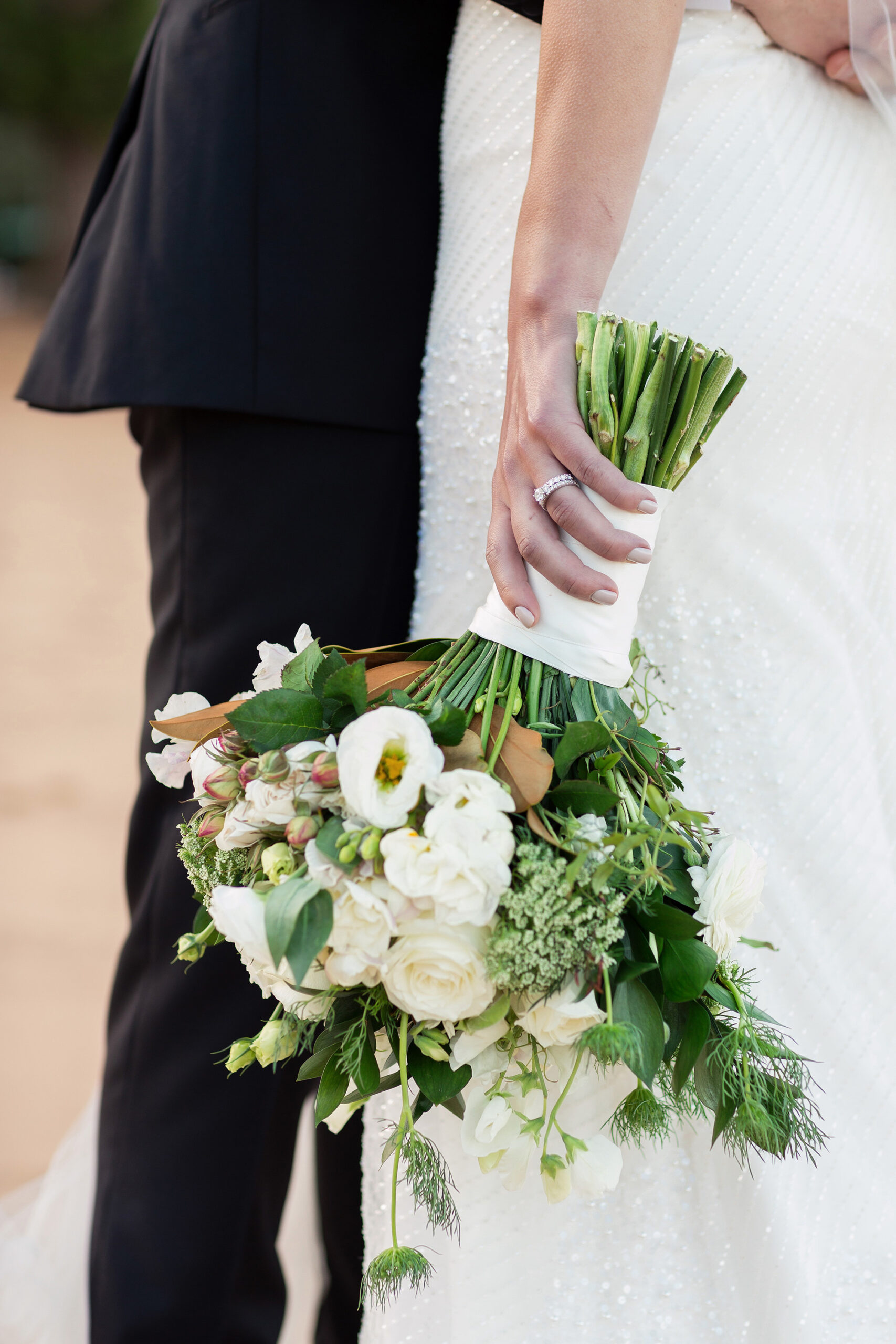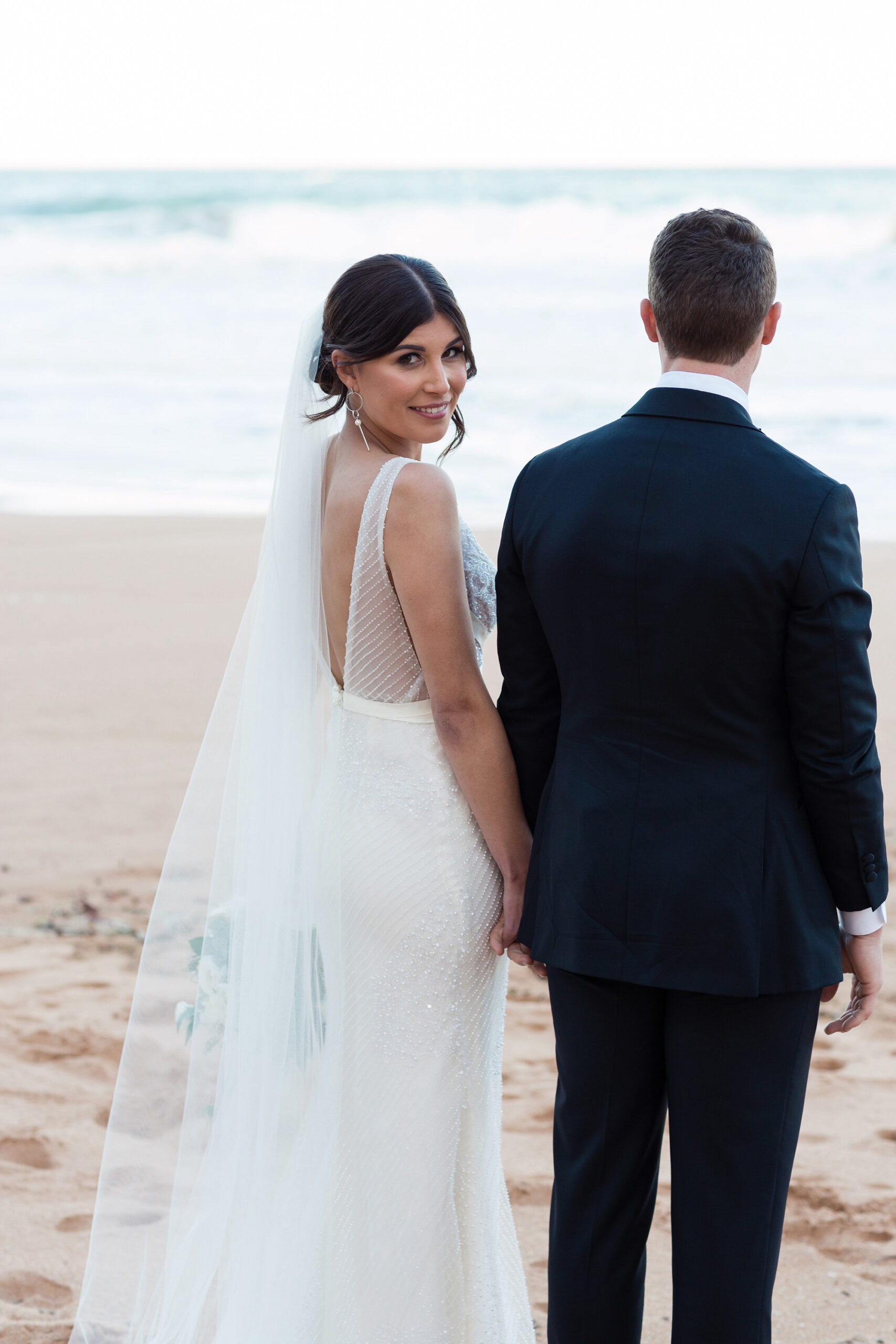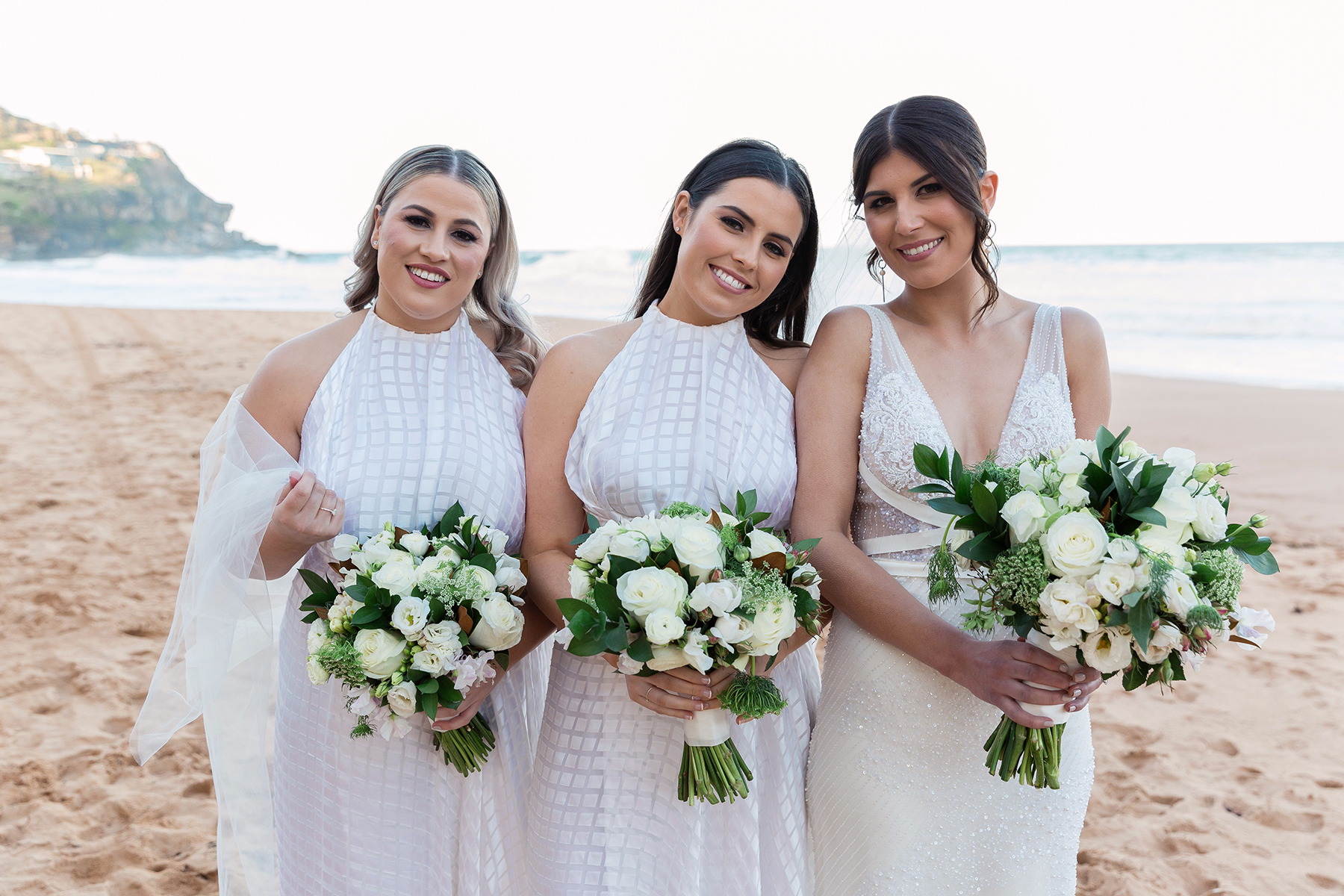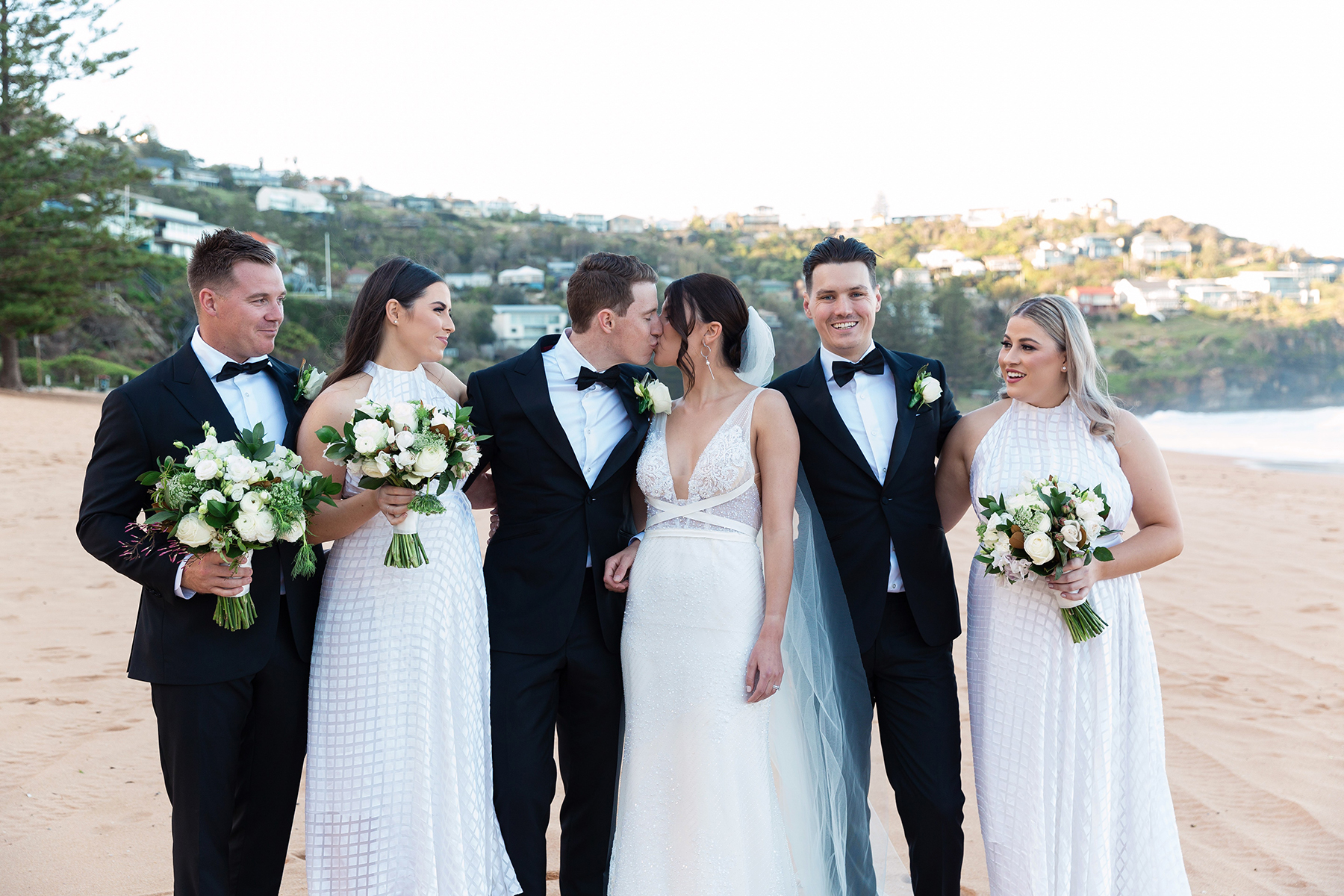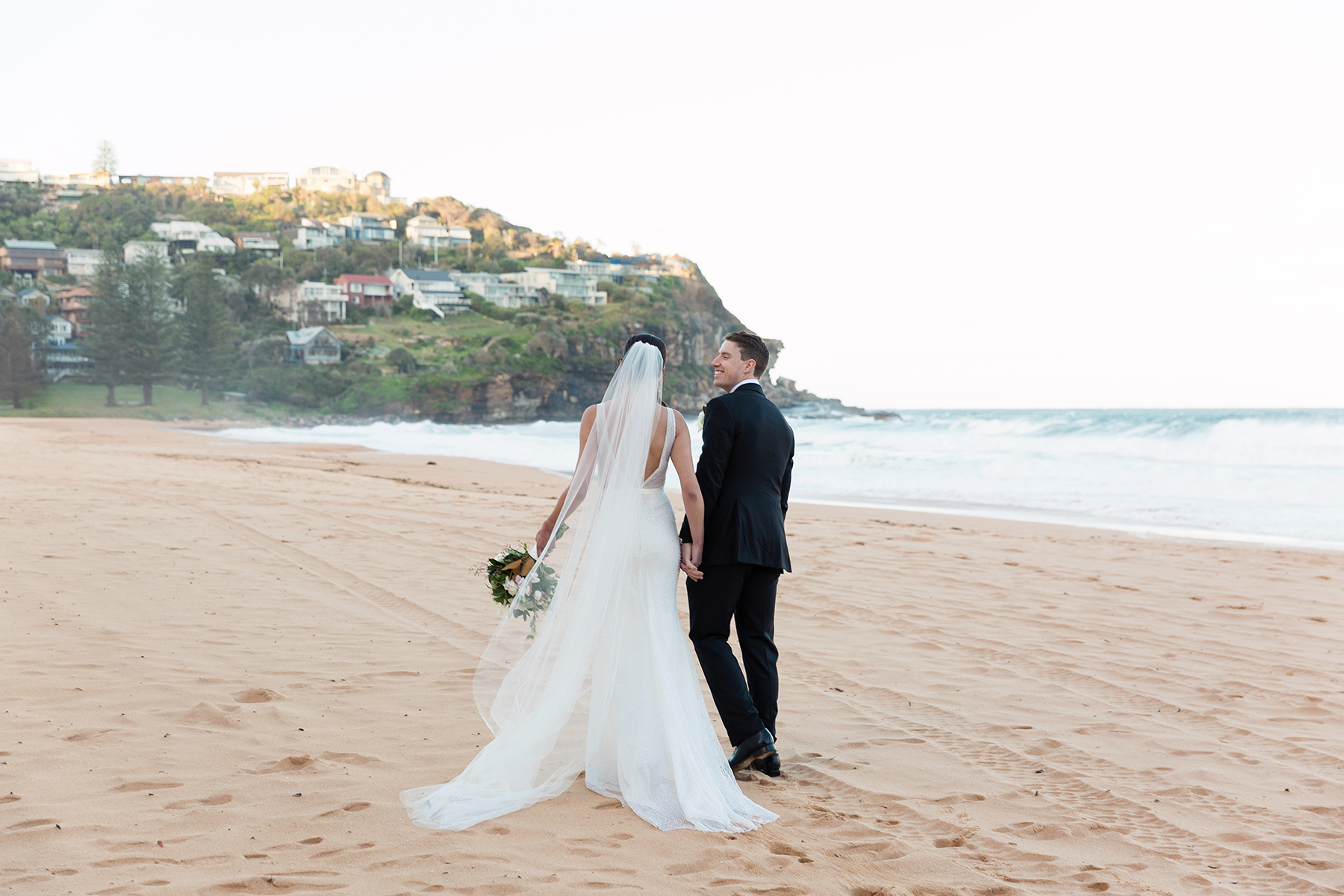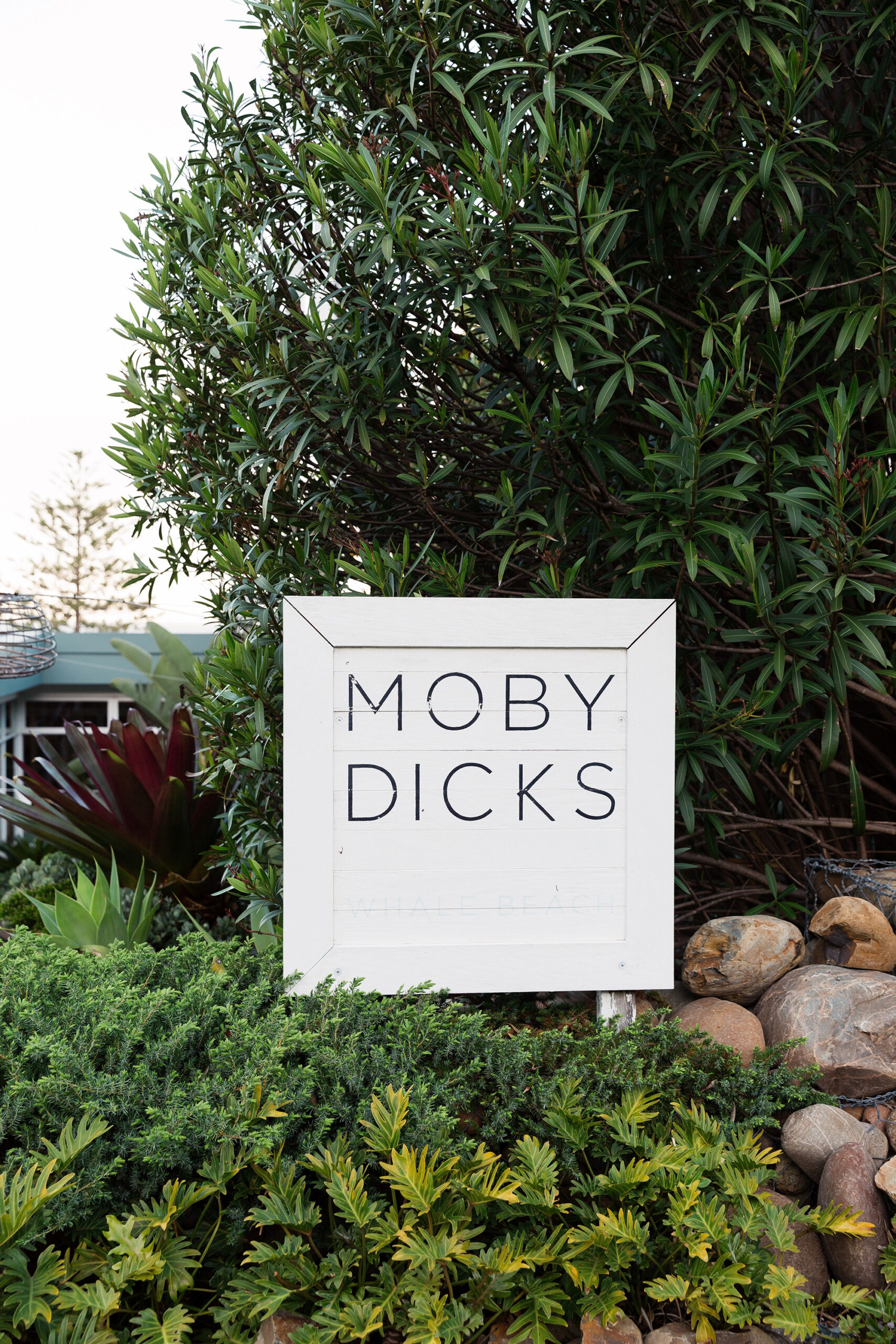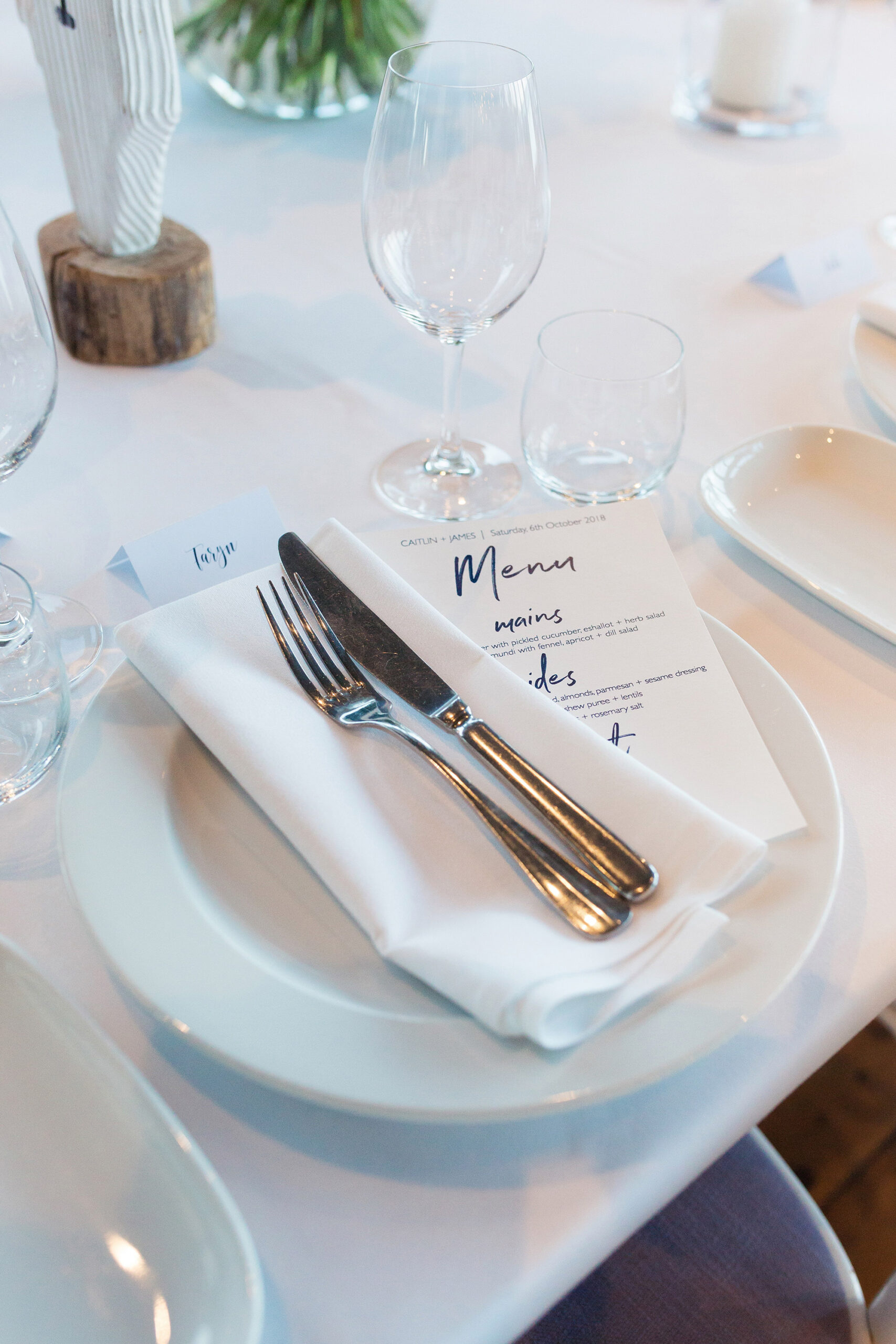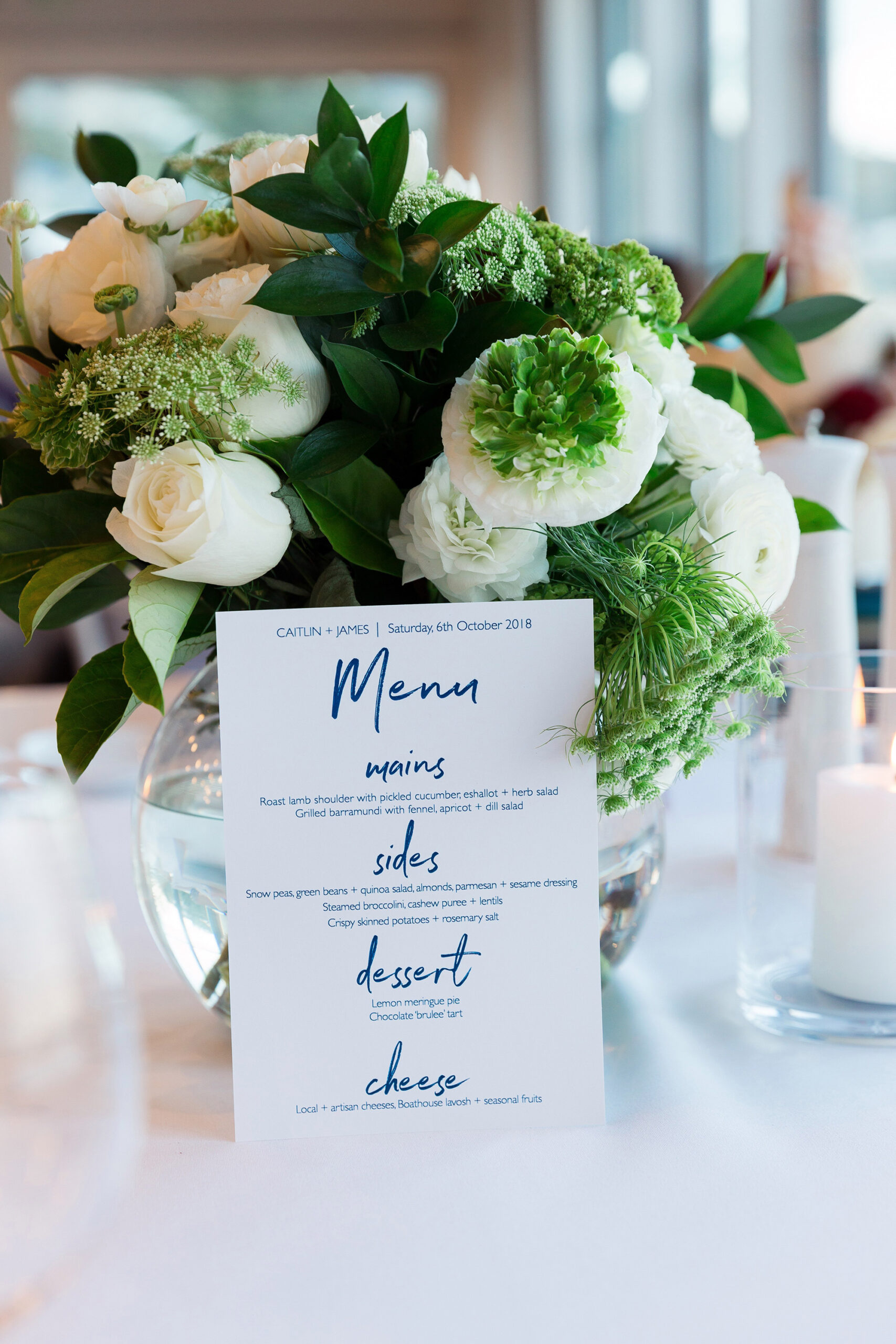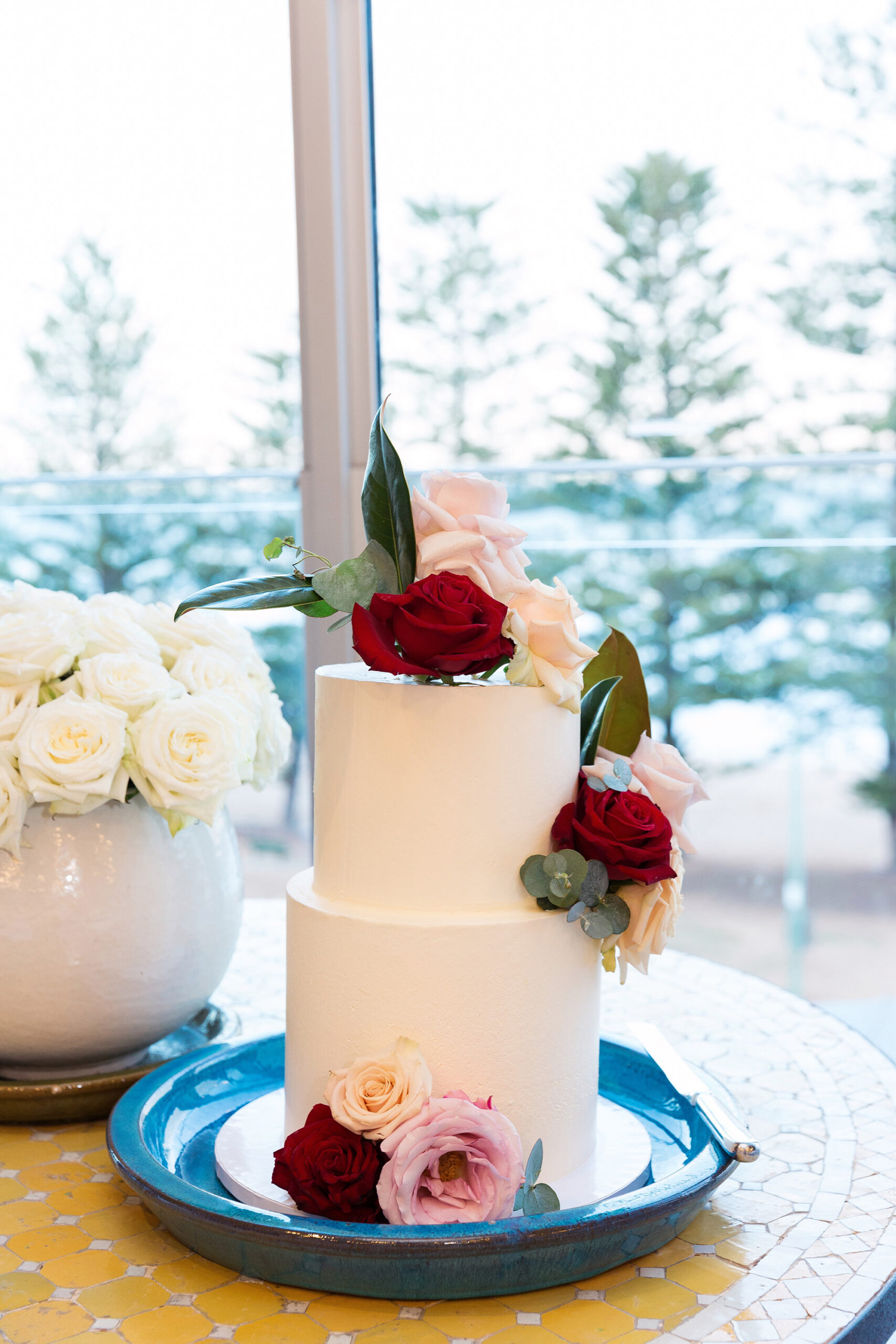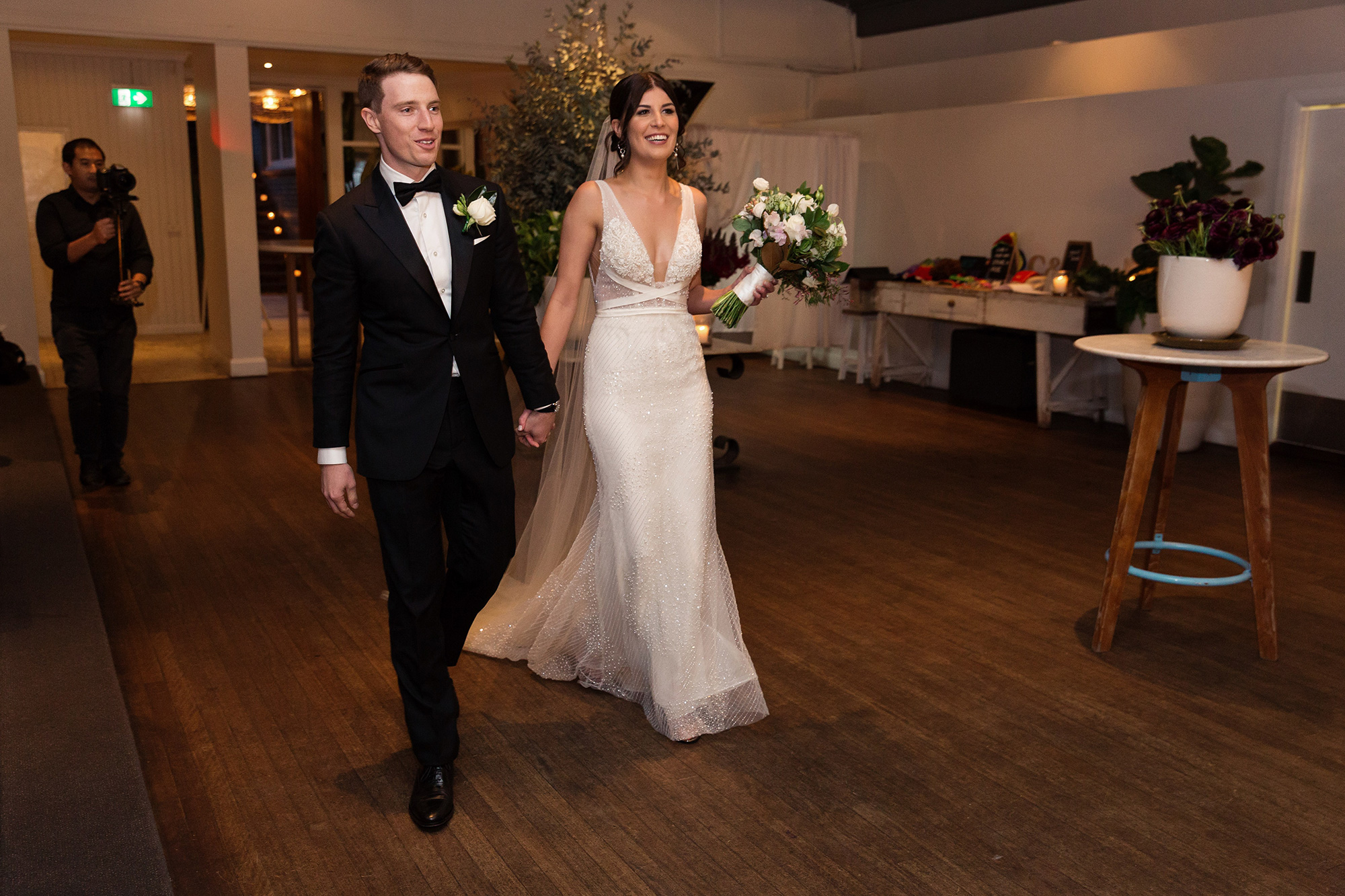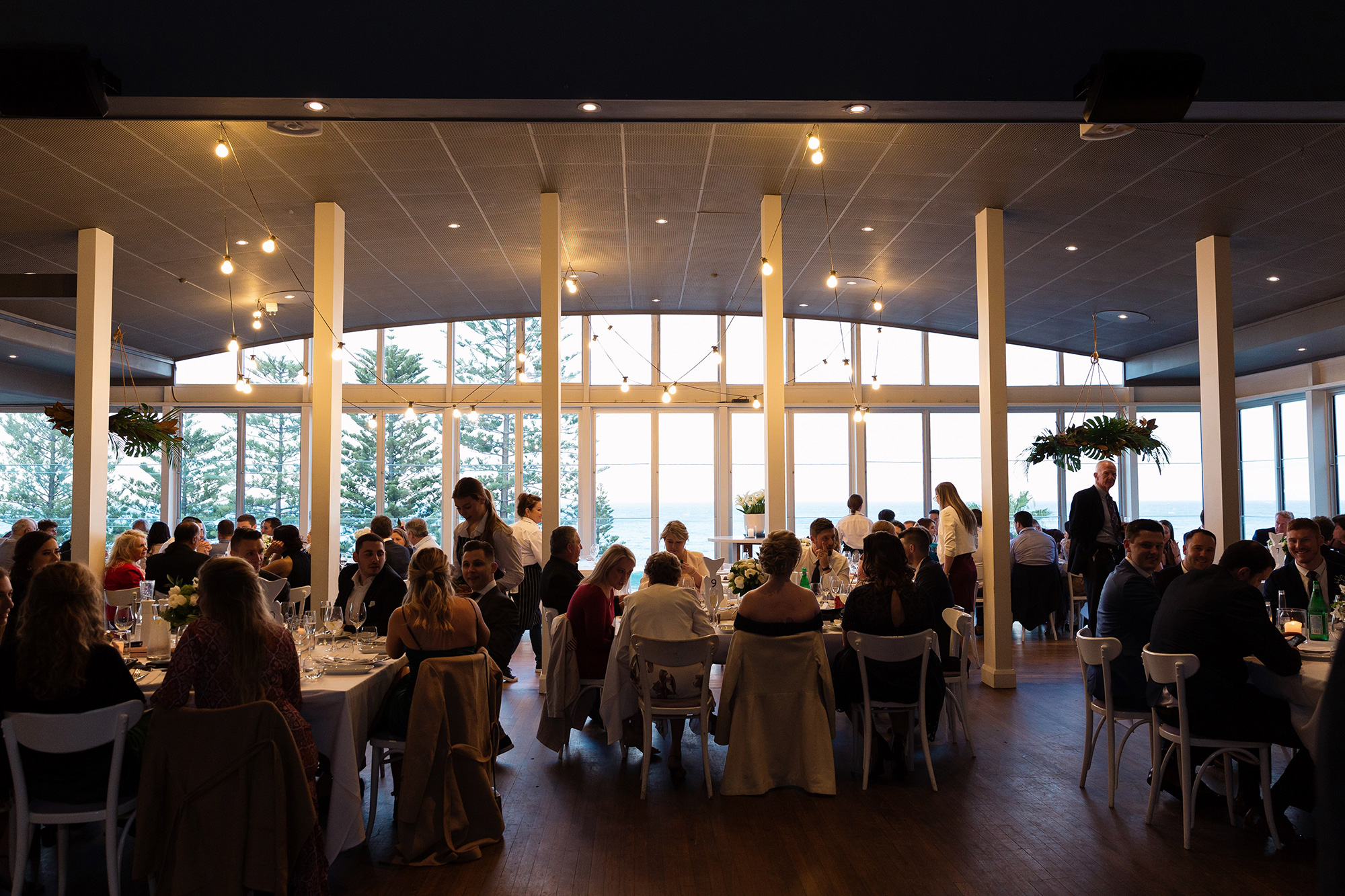 Guests were kept entertained with heartwarming speeches and live music performed by Lily Road Band.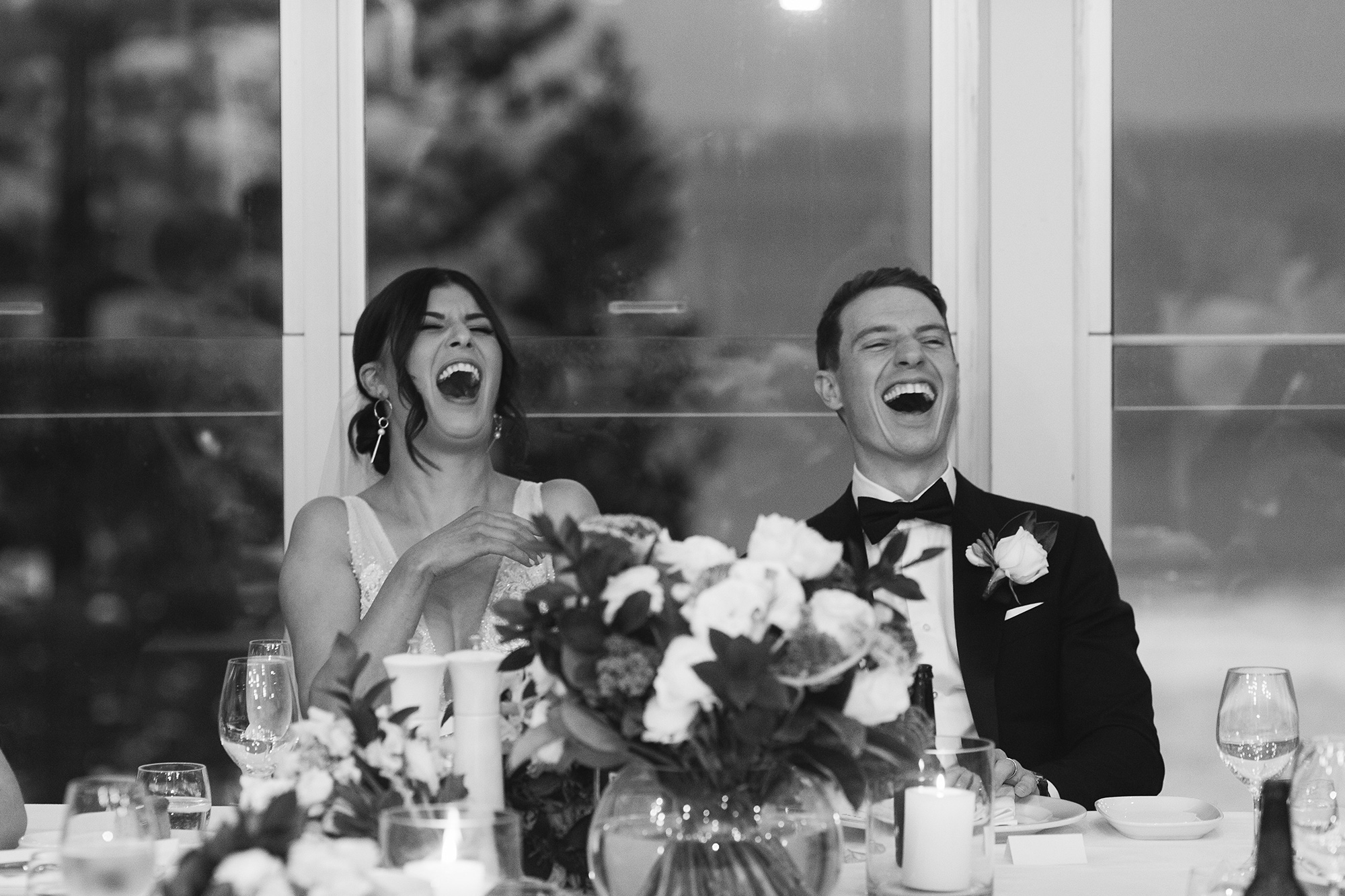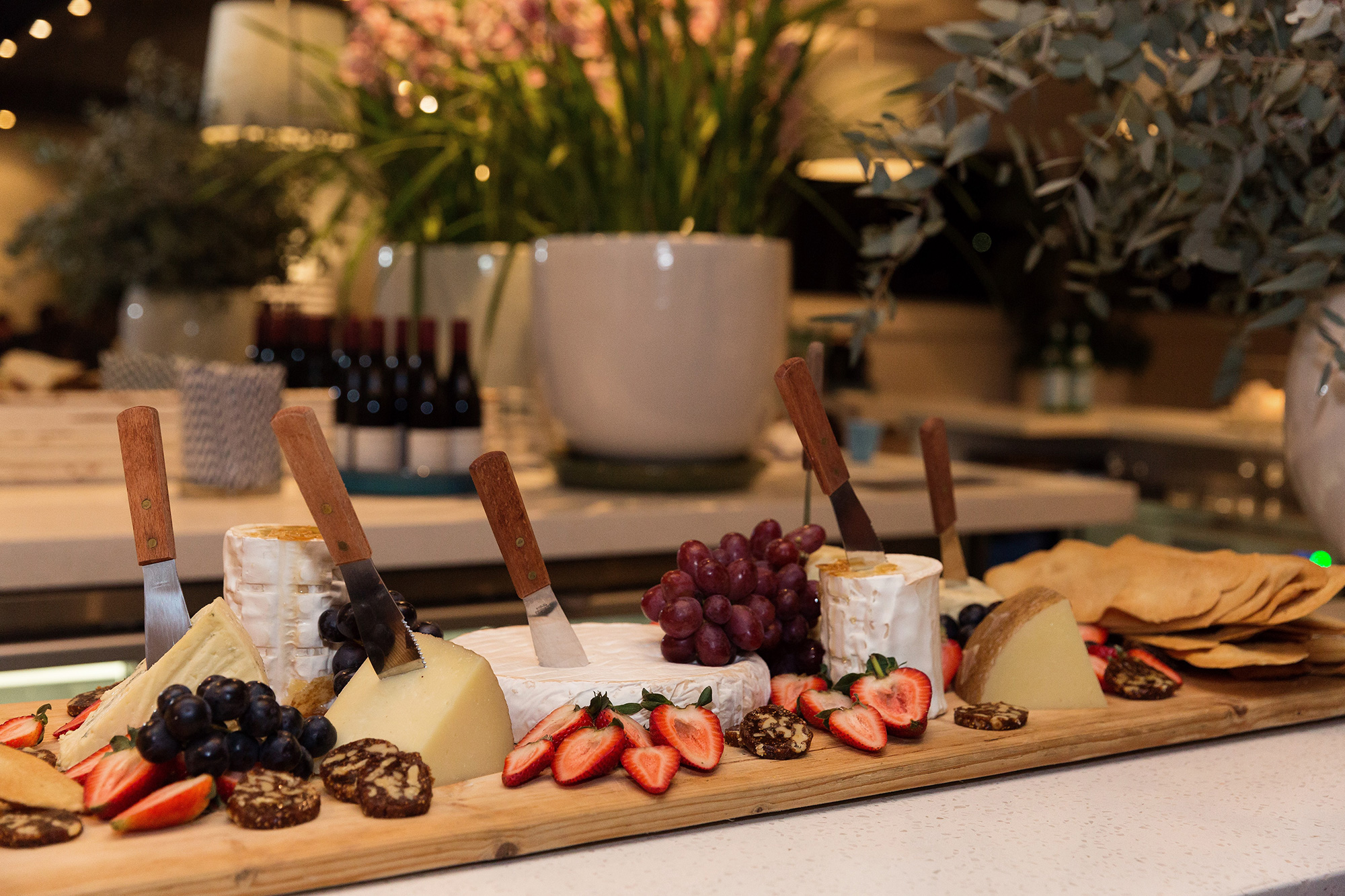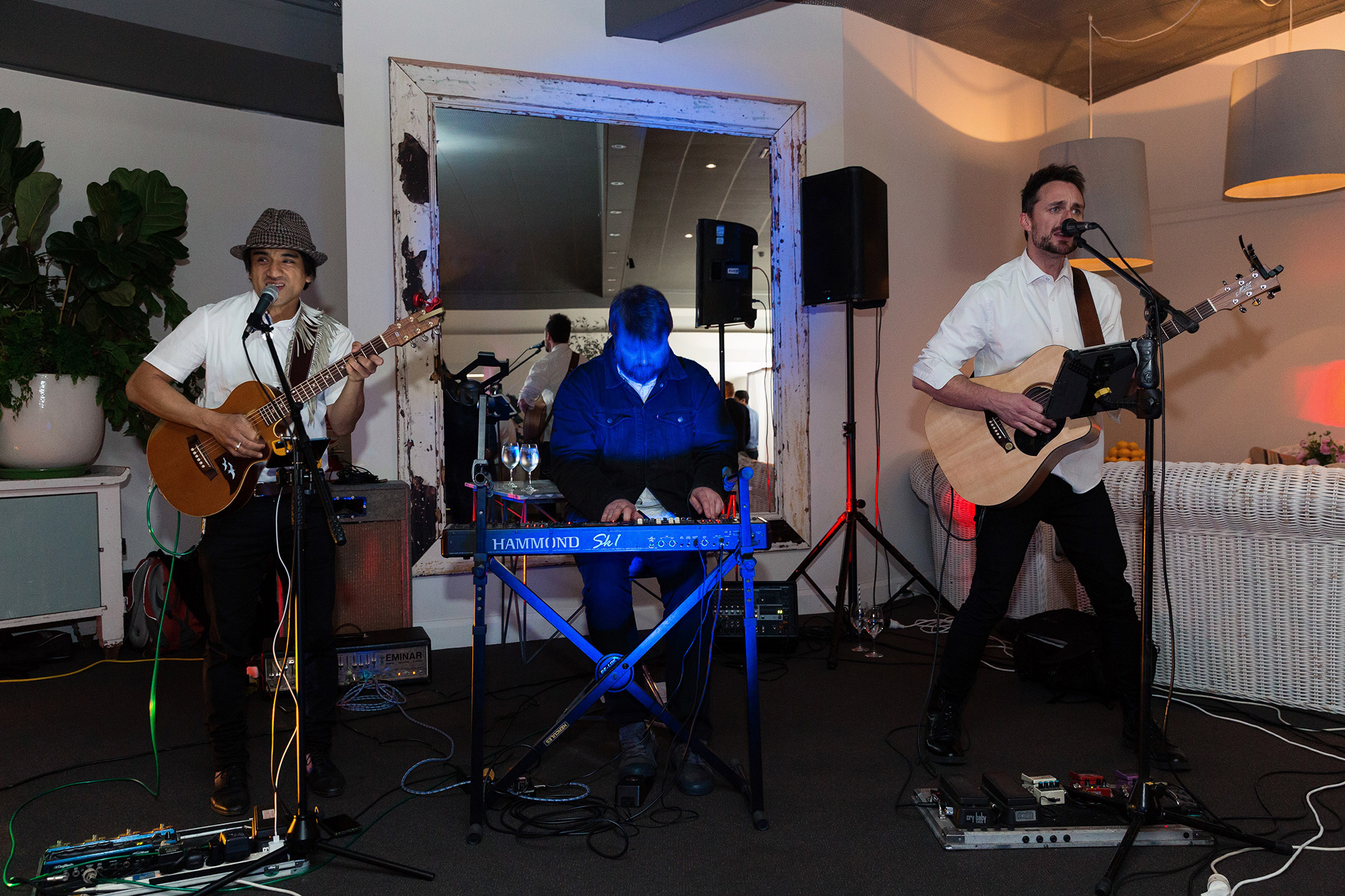 Video by Black and White Colour.