The fig tree grove at Brisbane Botanic Gardens holds a special place in the hearts of newlyweds Prue Harvey and Clayton Warner.
They shared their first date at the picturesque location, it was where Clayton, 32, gave Prue, 29, her custom-designed engagement ring, and it was the spot Clayton got the first glimpse of his beautiful bride.
"We wanted to have a special moment just for us so we planned a first look before the ceremony in our special spot," Prue explains.
"When he took off his blindfold, I watched a complete change of expression go across his face. I could see he was thinking 'Wow, that's my girl'."
A heartfelt waterfront wedding, which was held on an unseasonably hot day on April 18, 2015, followed in parklands at Riverlife, Kangaroo Point in front of 95 friends and family.
The reception was held in the venue's sunset marquee and was decorated in a country garden theme with touches of lilac, burlap and lace.
"The tables were overflowing with relaxed posies of country blooms in lilac and peach," Prue says.
A trivia quiz on the couple, a four-piece band and a vintage gelato van helped get the party started.
Prue says the day could be summed up by the simple note Clayton had written her on the morning of the wedding: Today is our day and we are going to soak it up and enjoy it. "He was right, we didn't let anything stress or upset us – we made it our day," she says.
Photos courtesy of Sarah Streets Studios.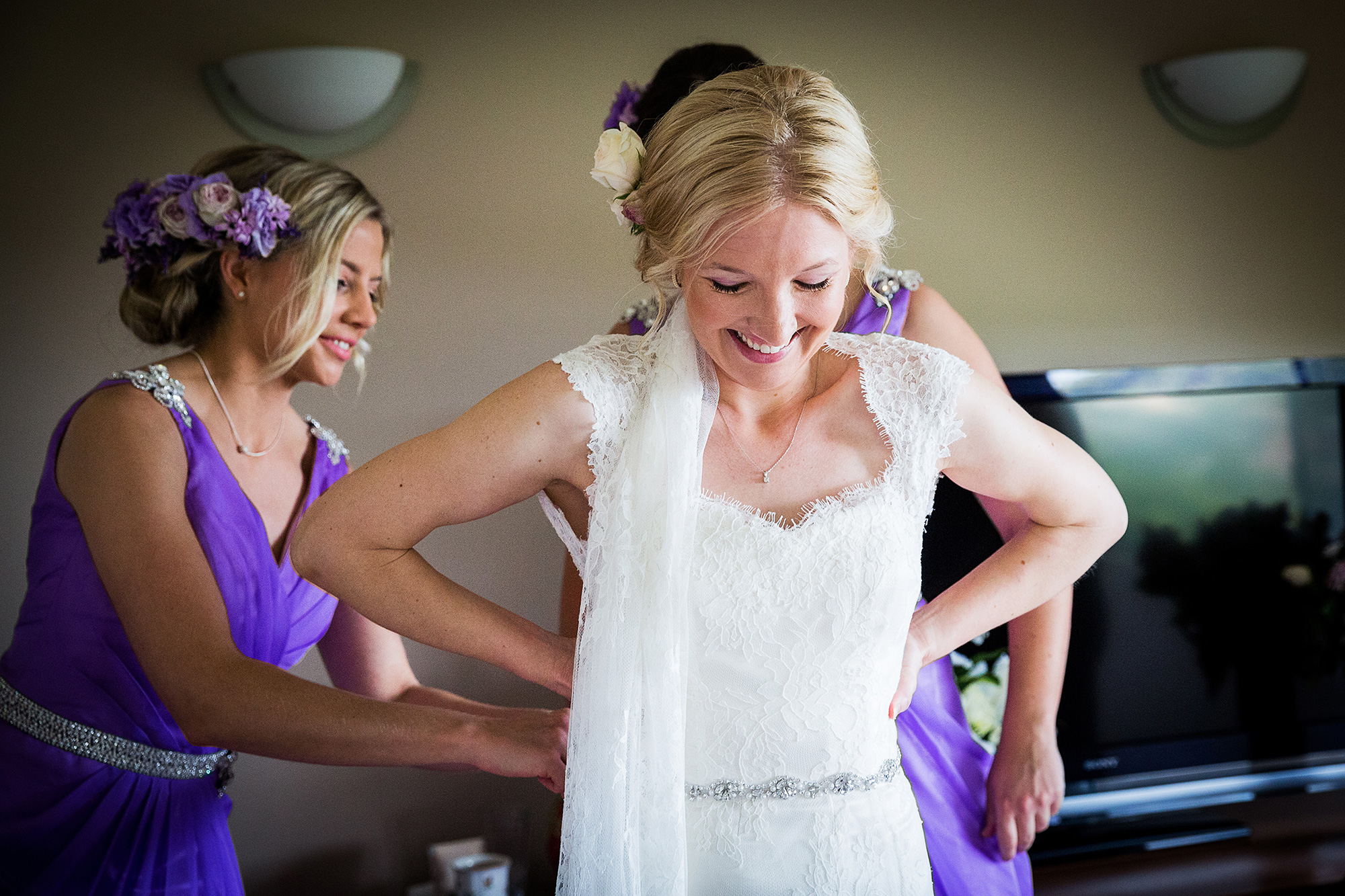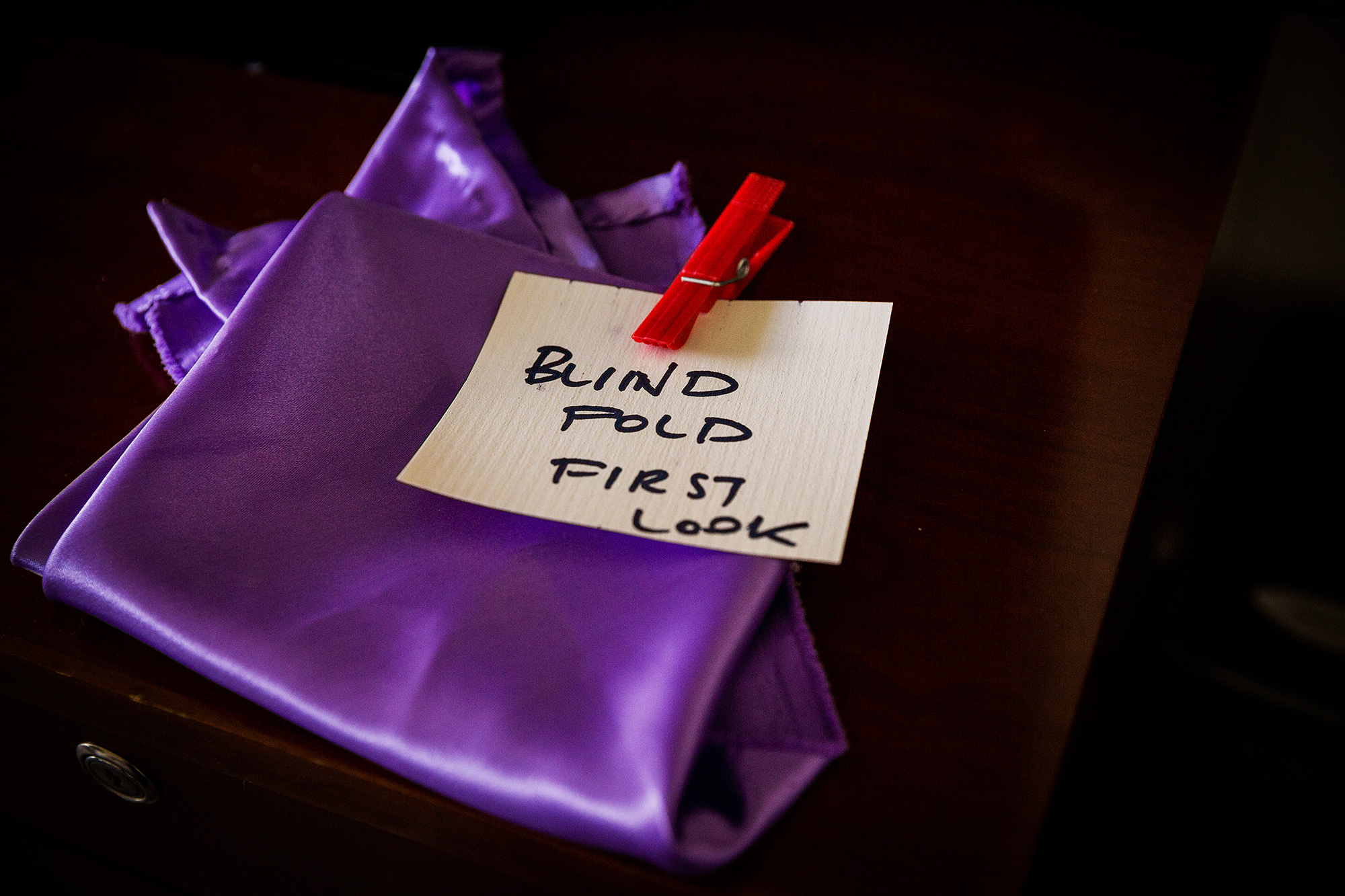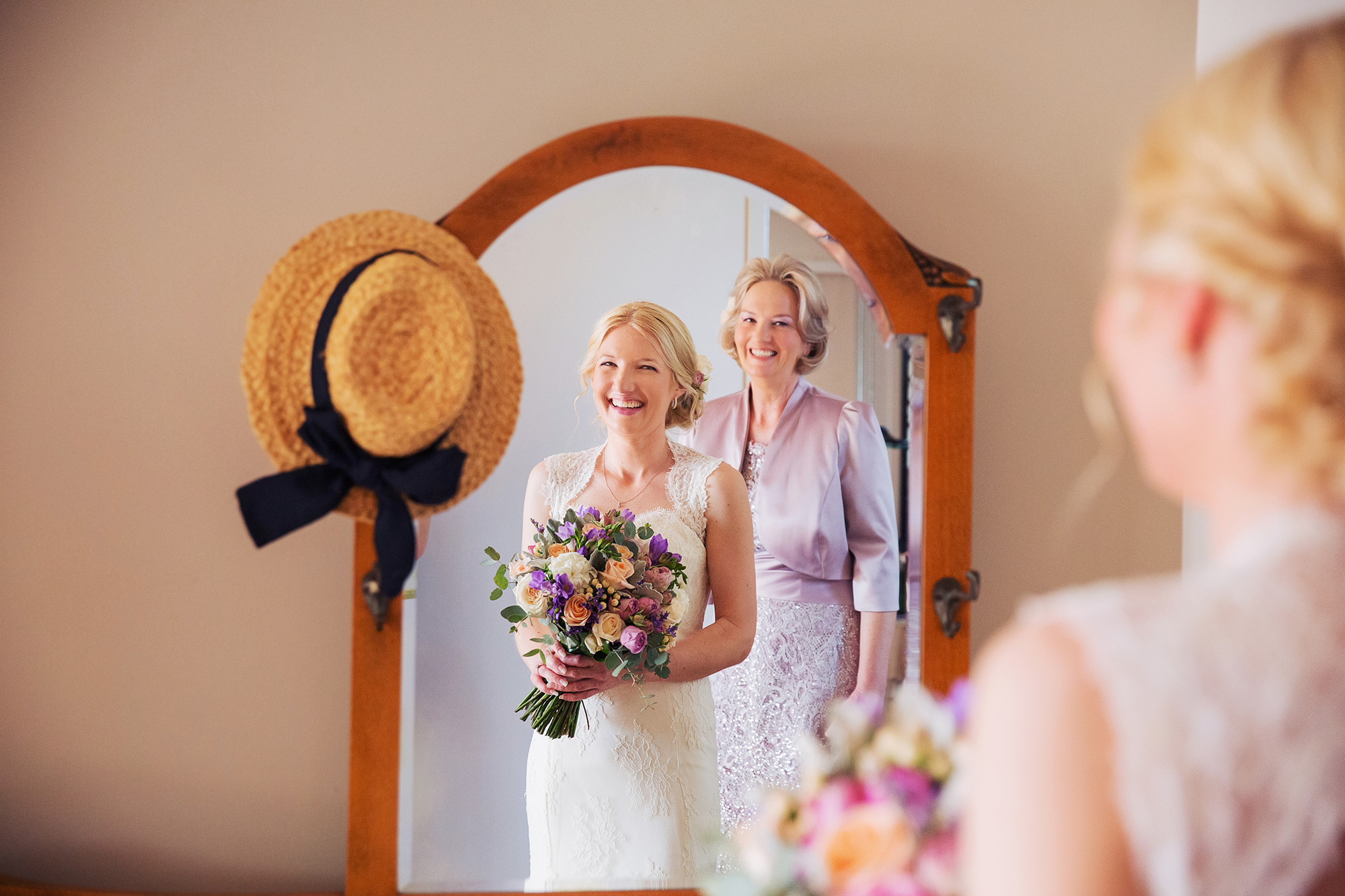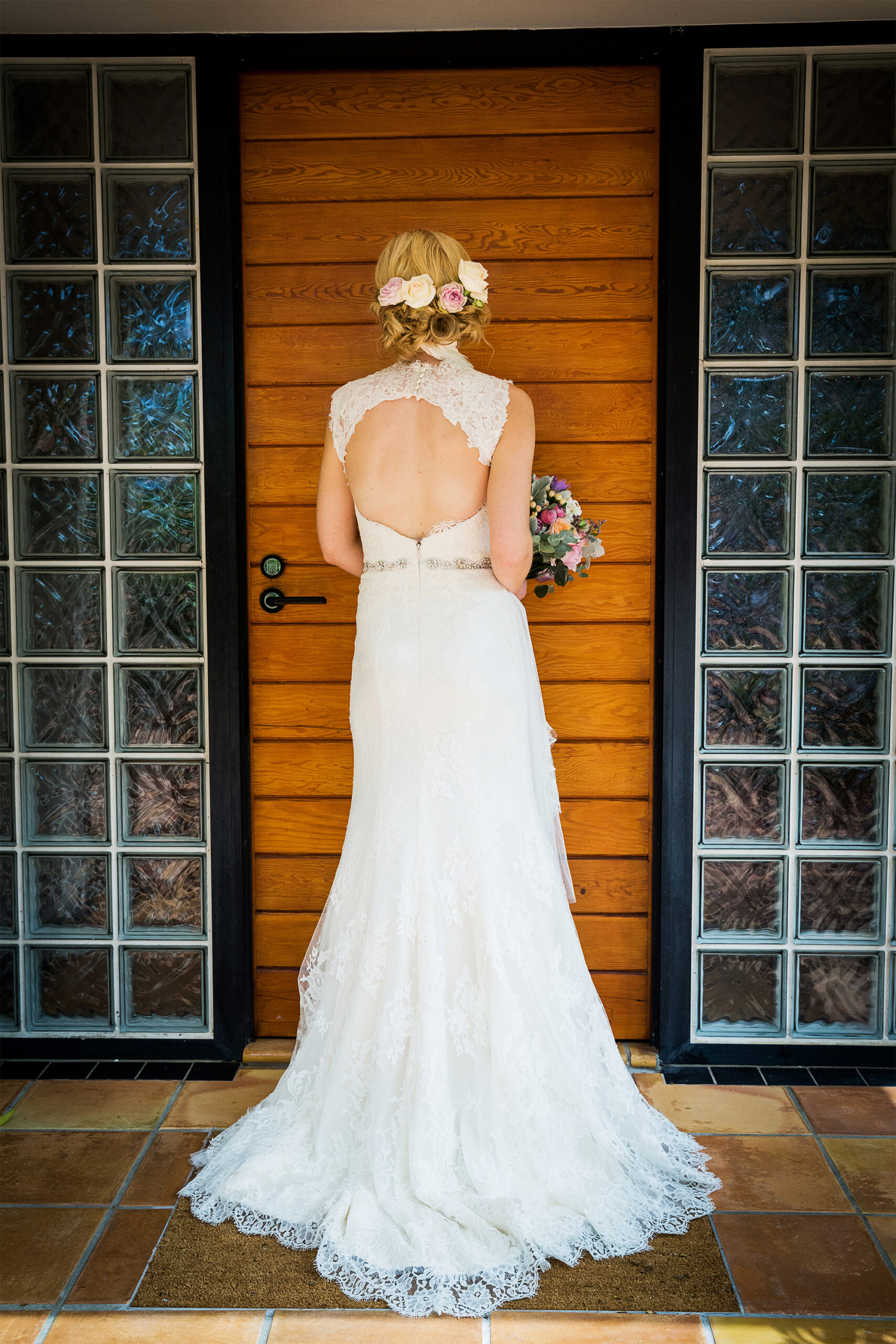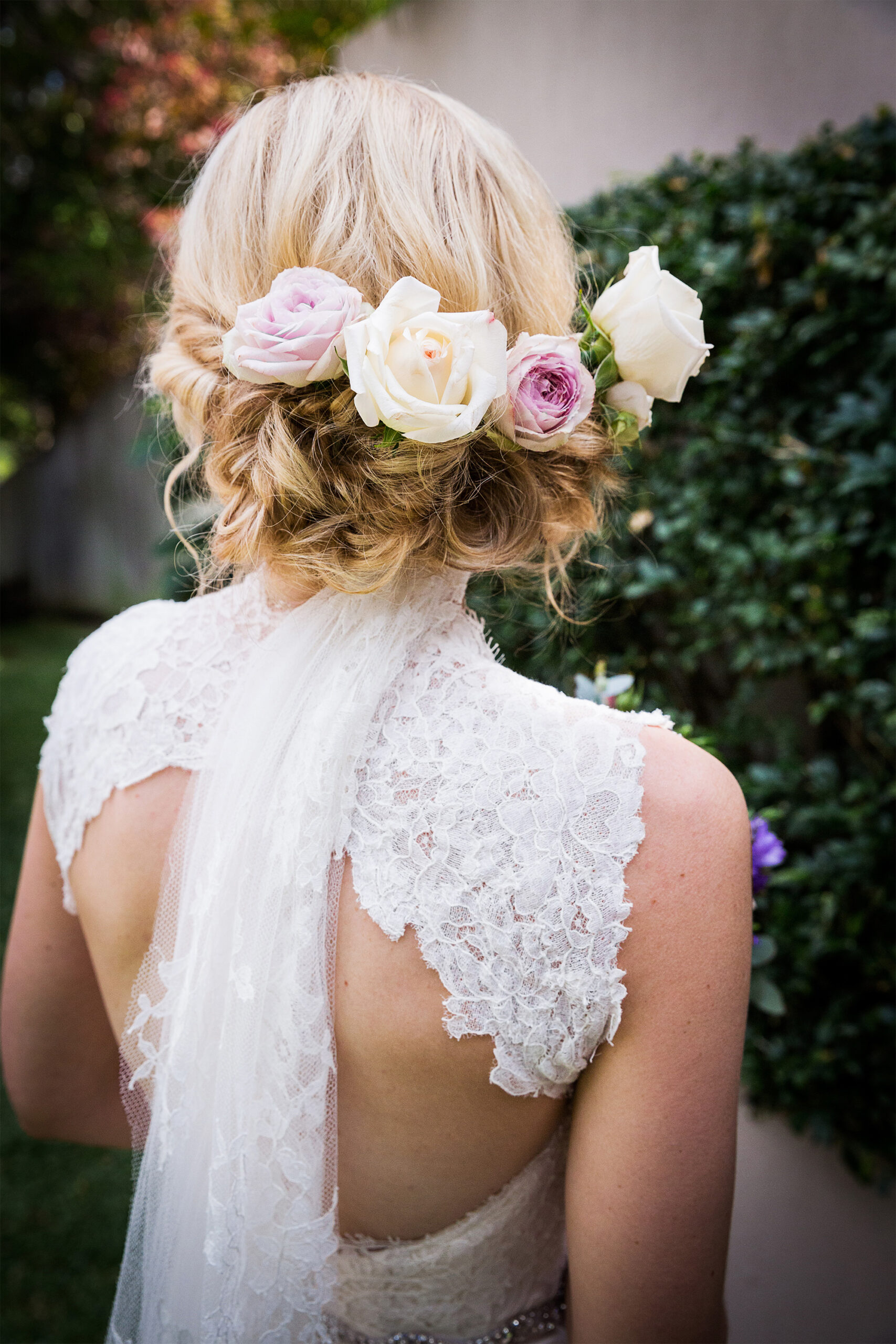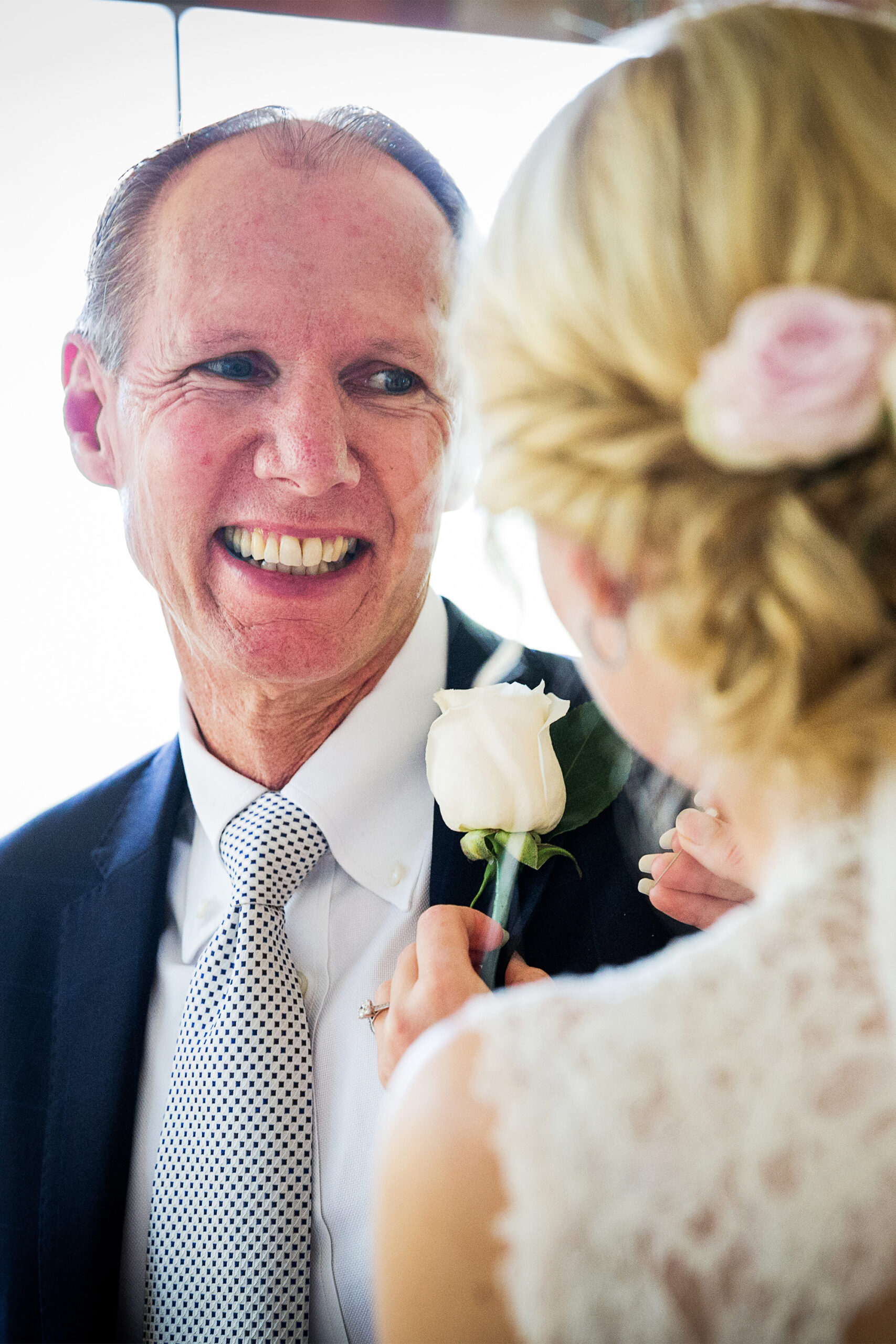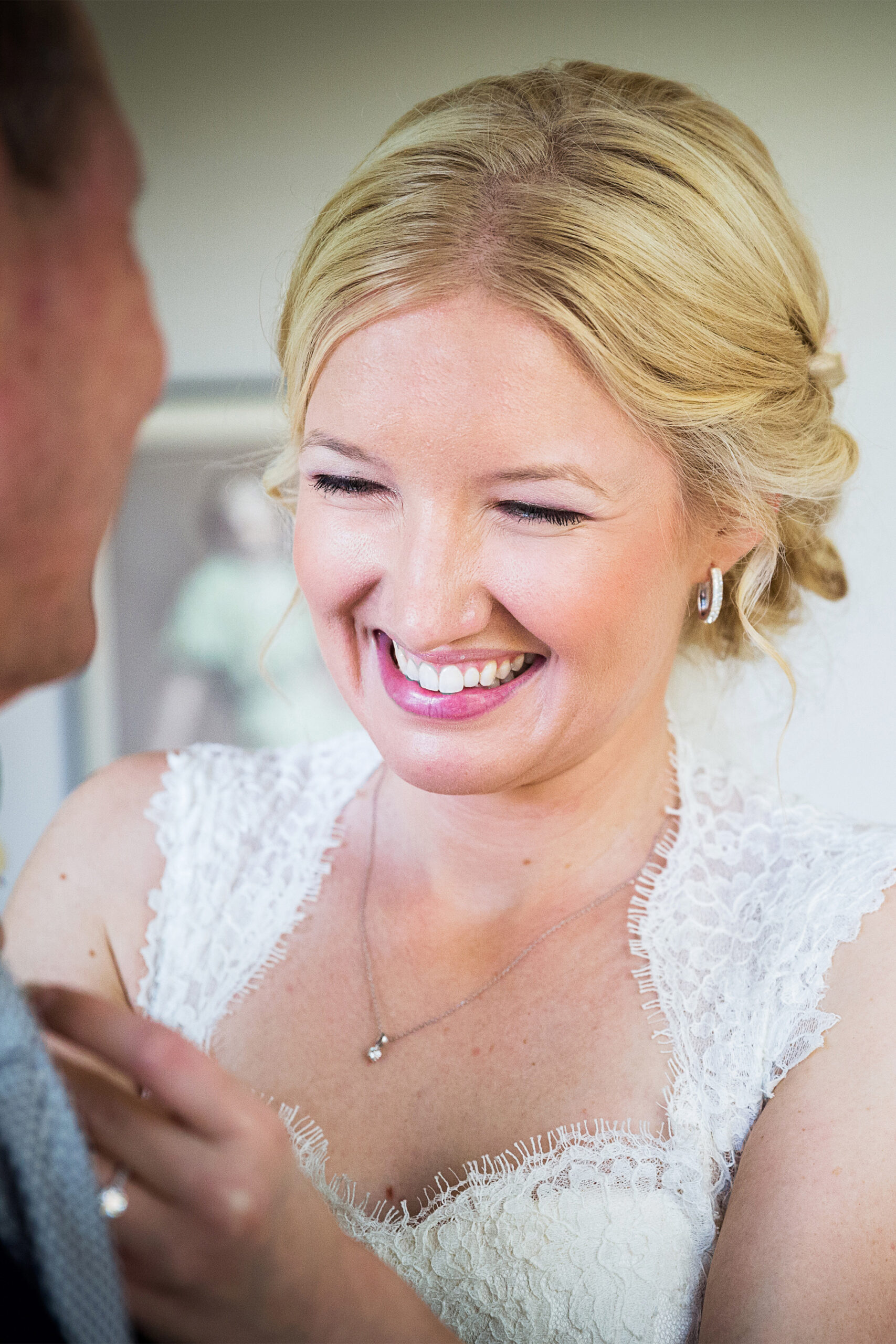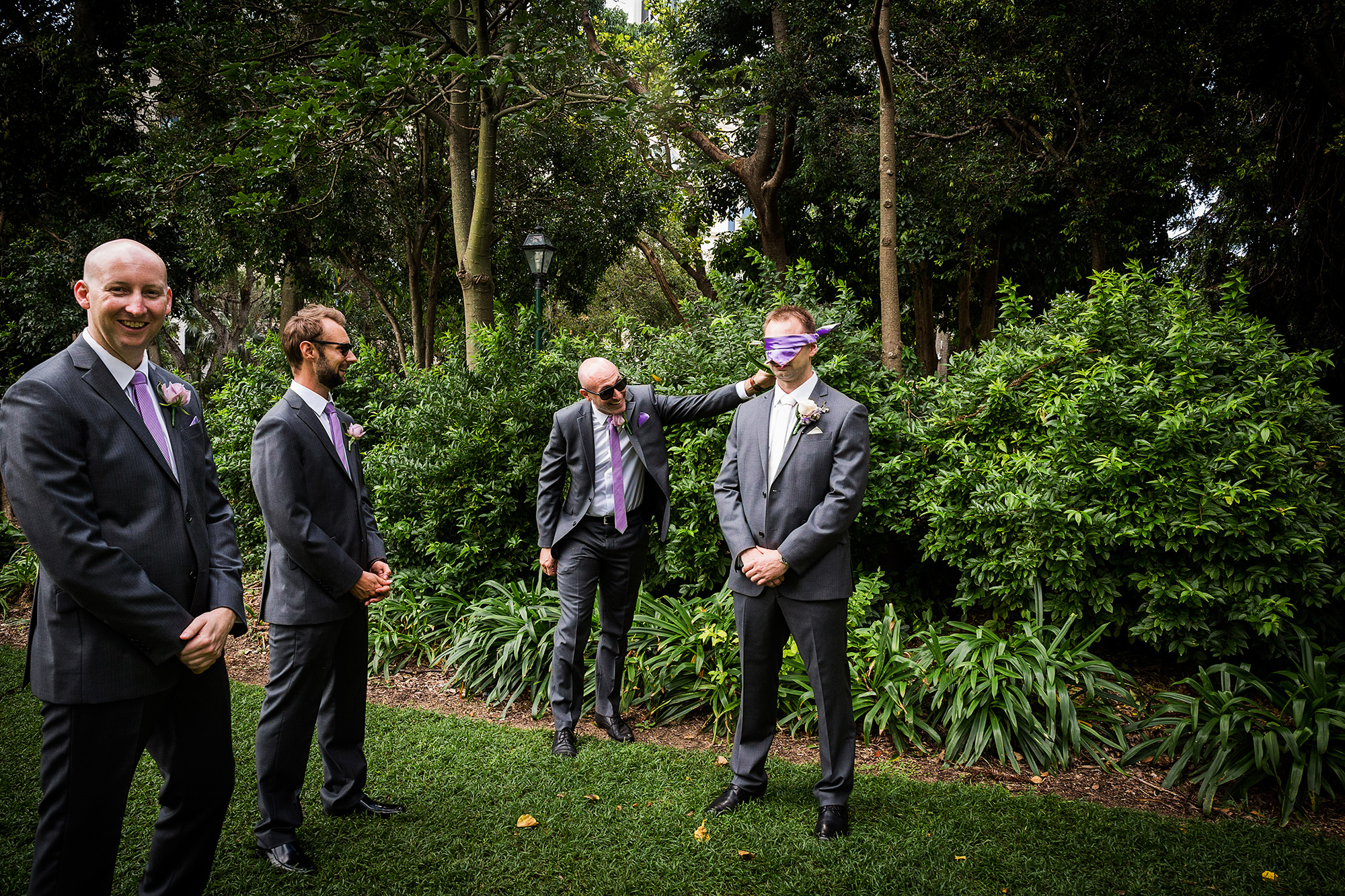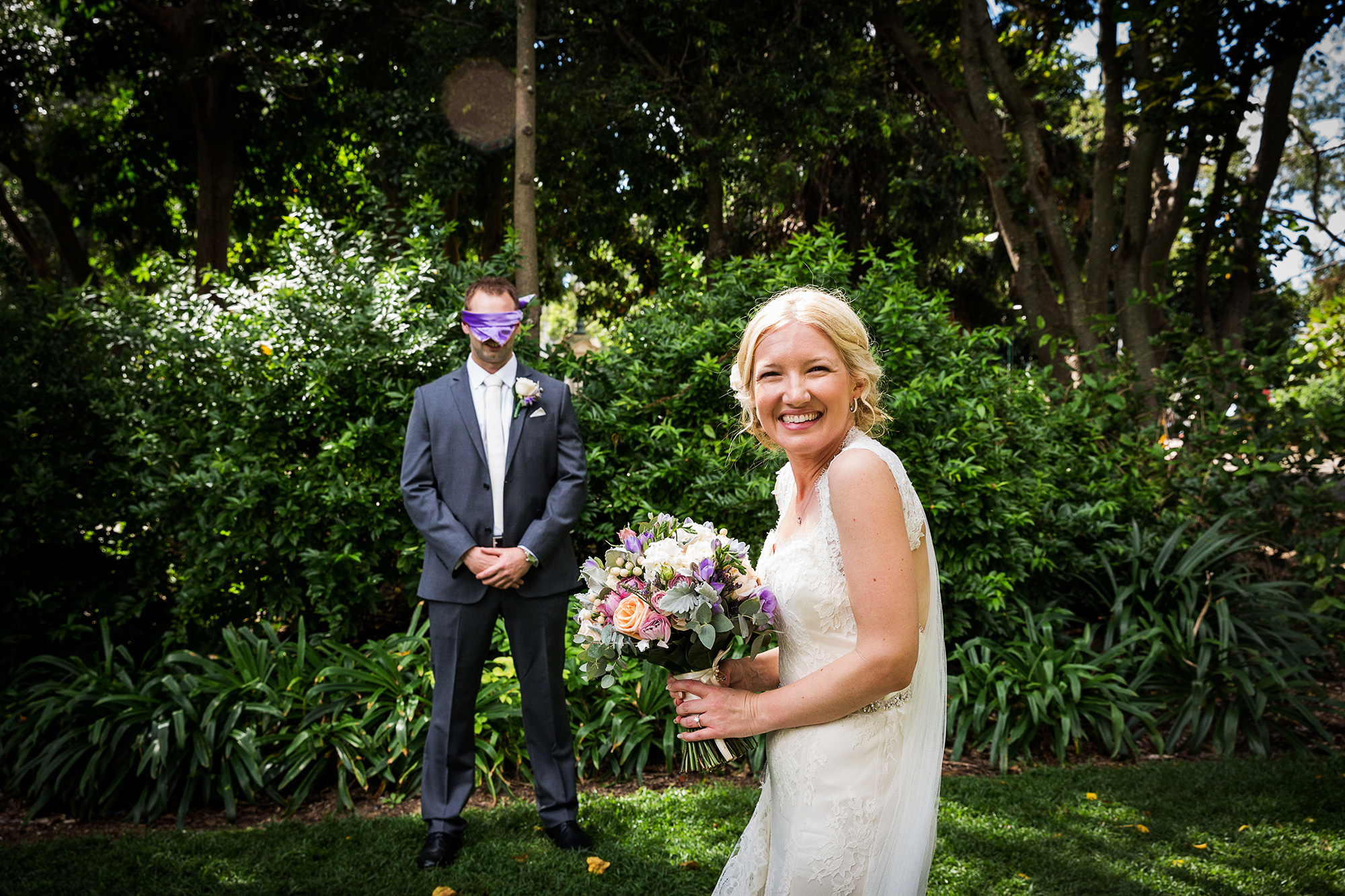 The couple met at an end-of-season hockey club event and shared their first date picnic at the gardens' fig tree grove, where they returned for their first look.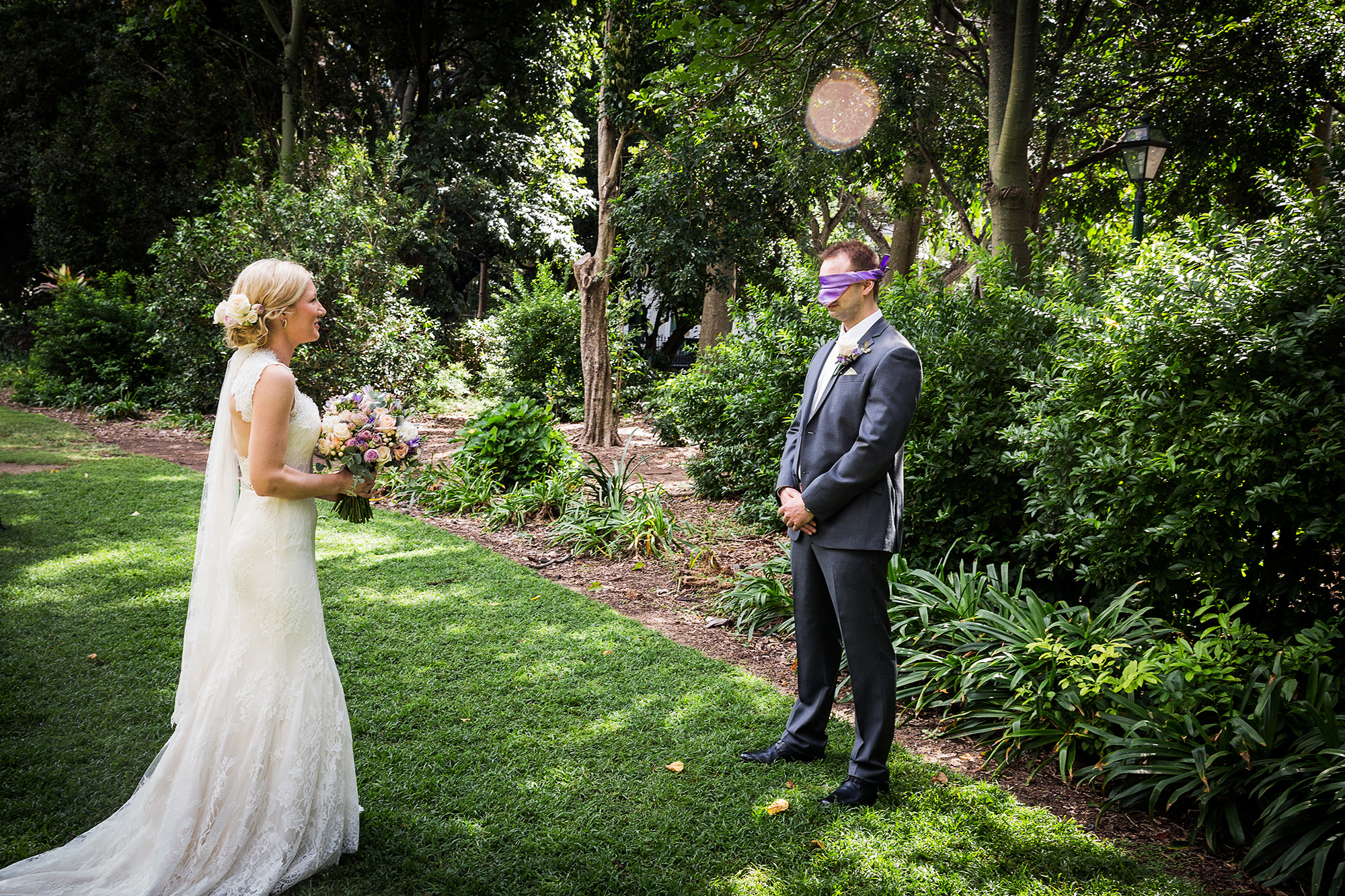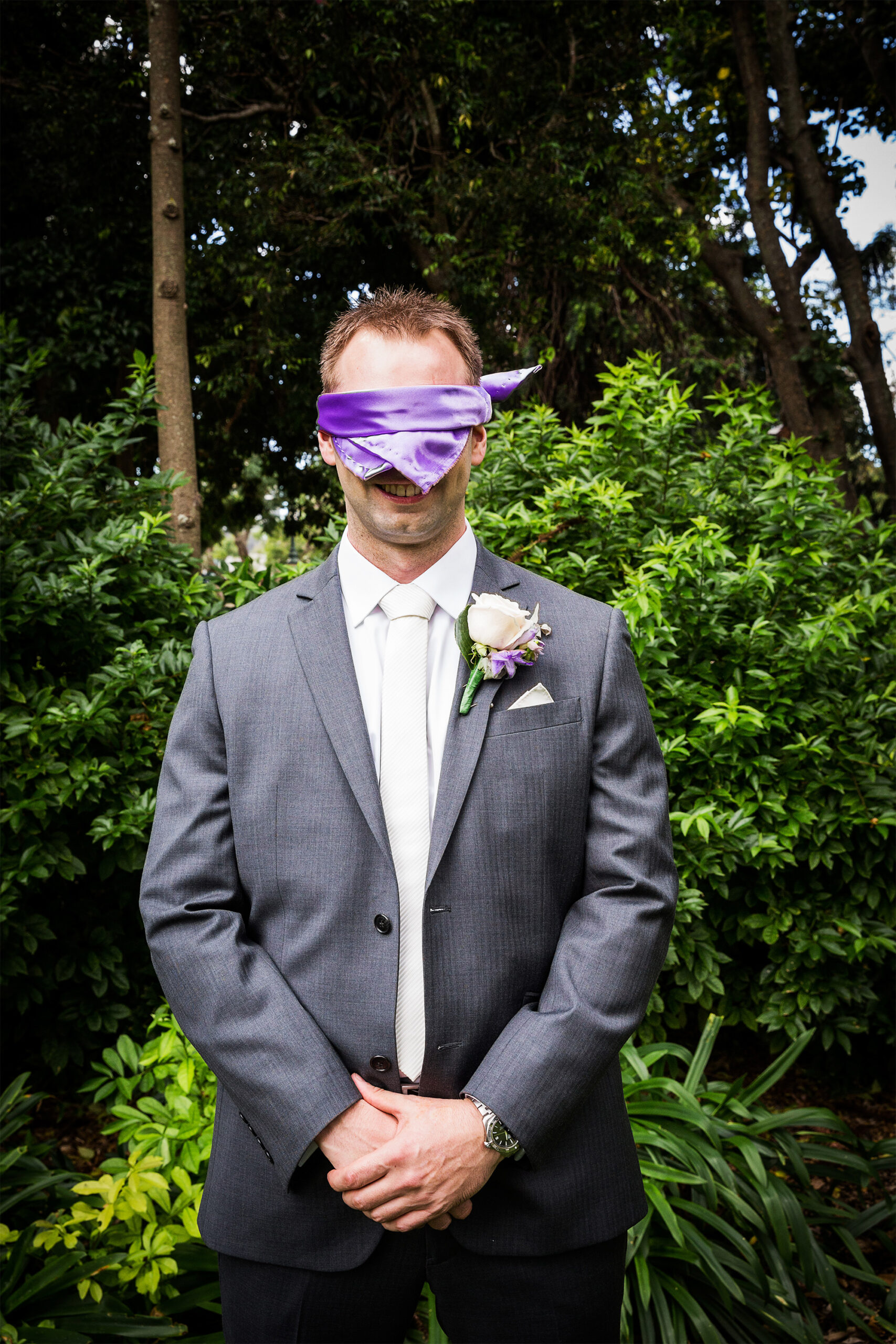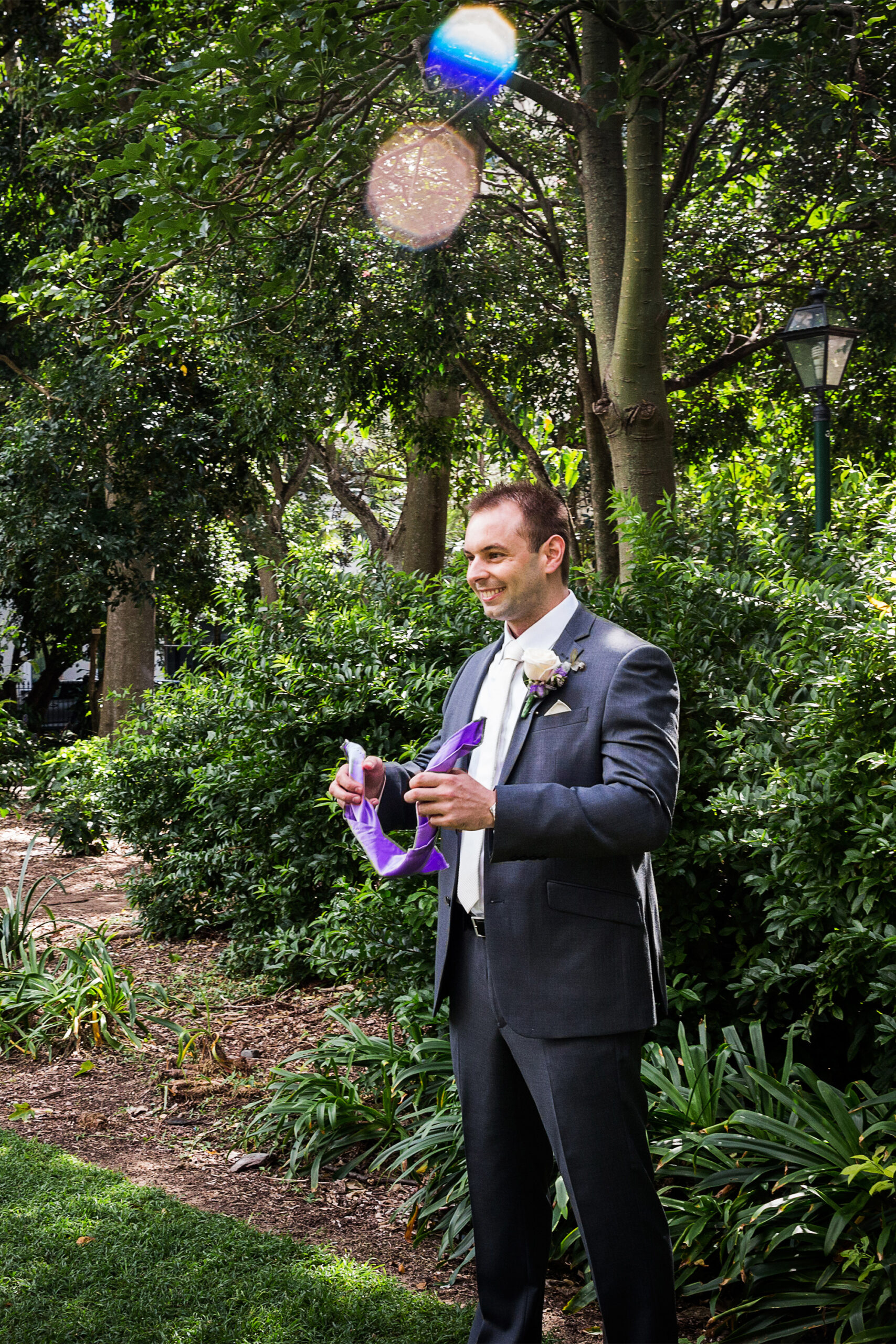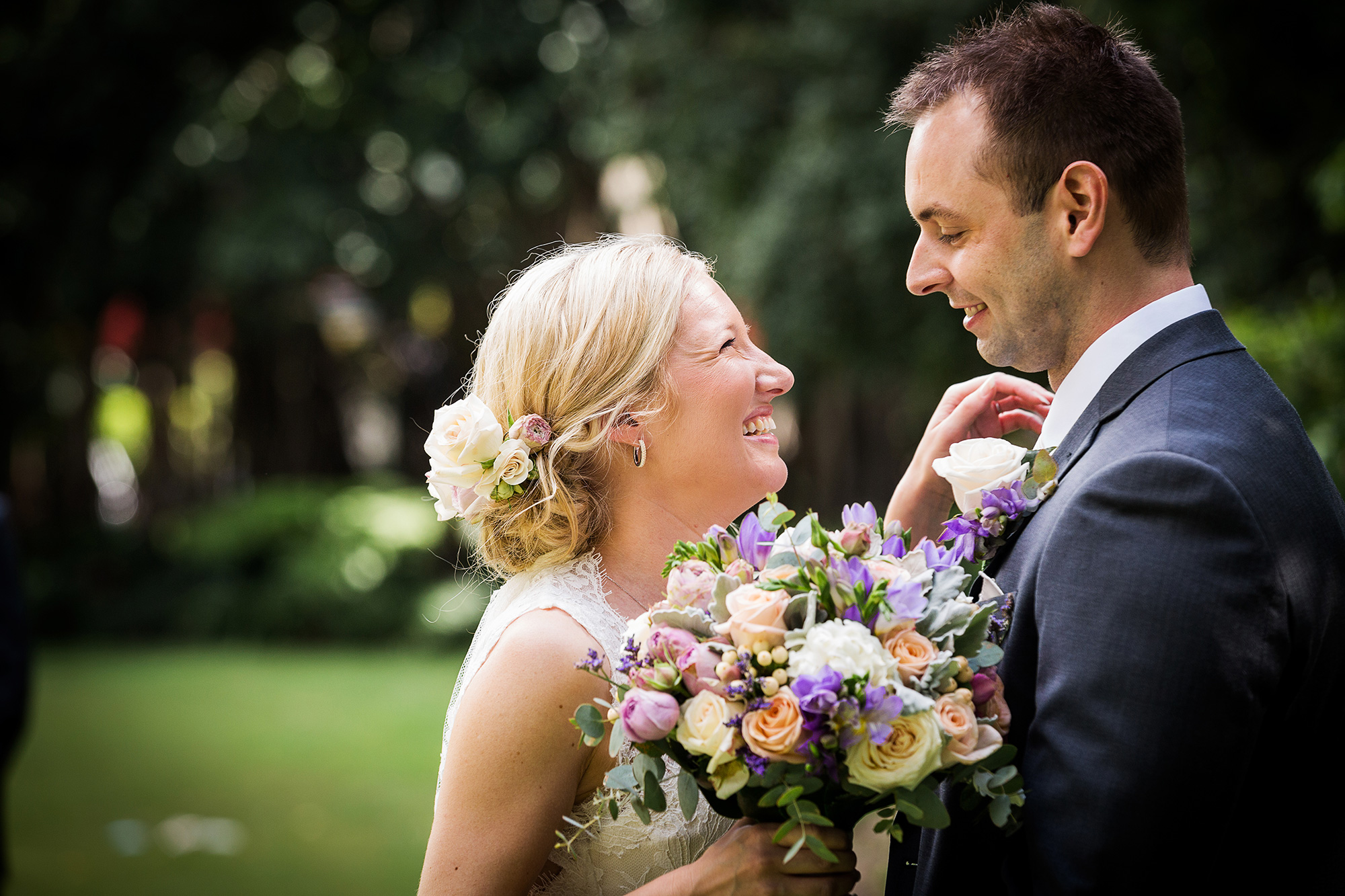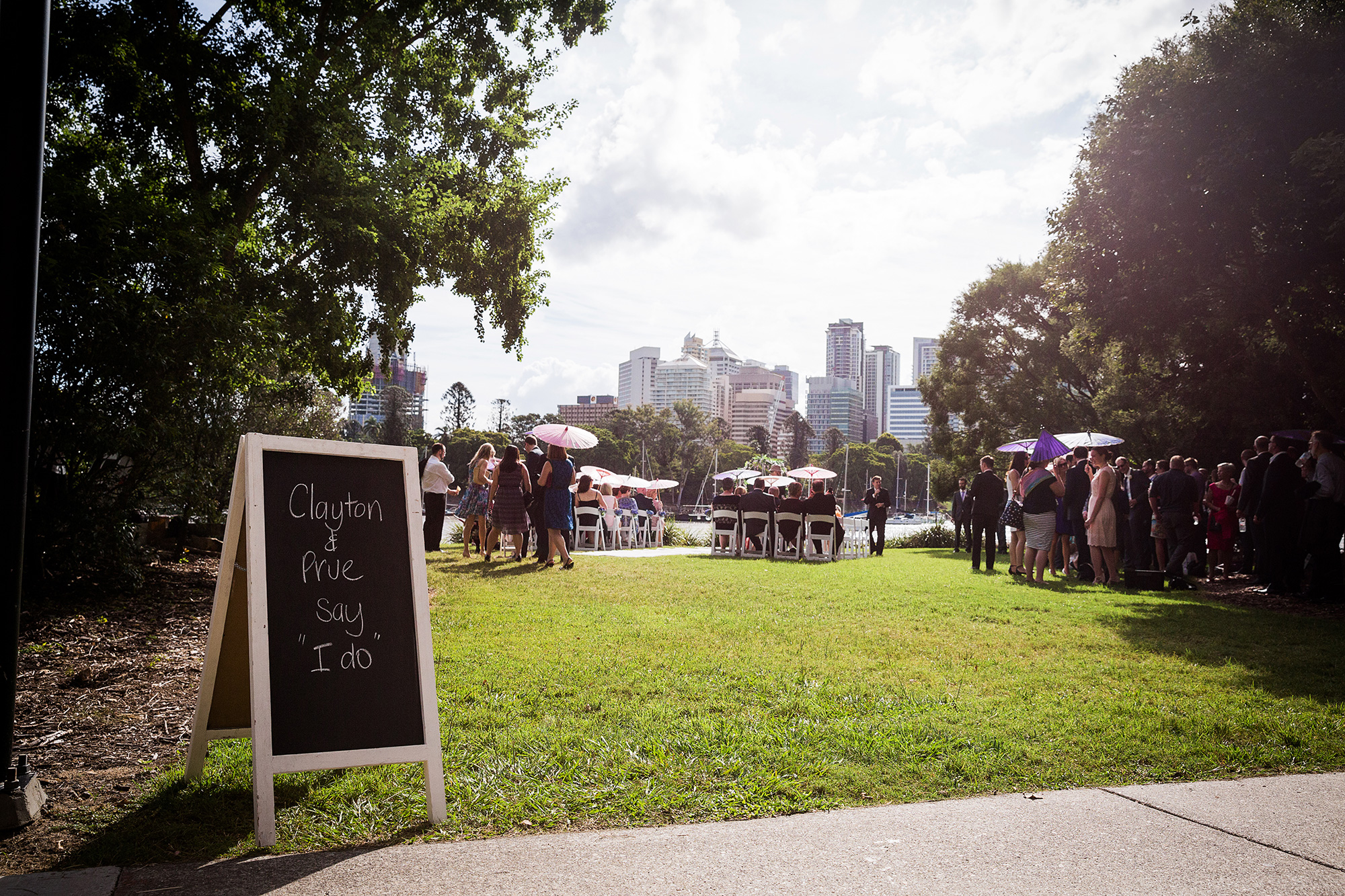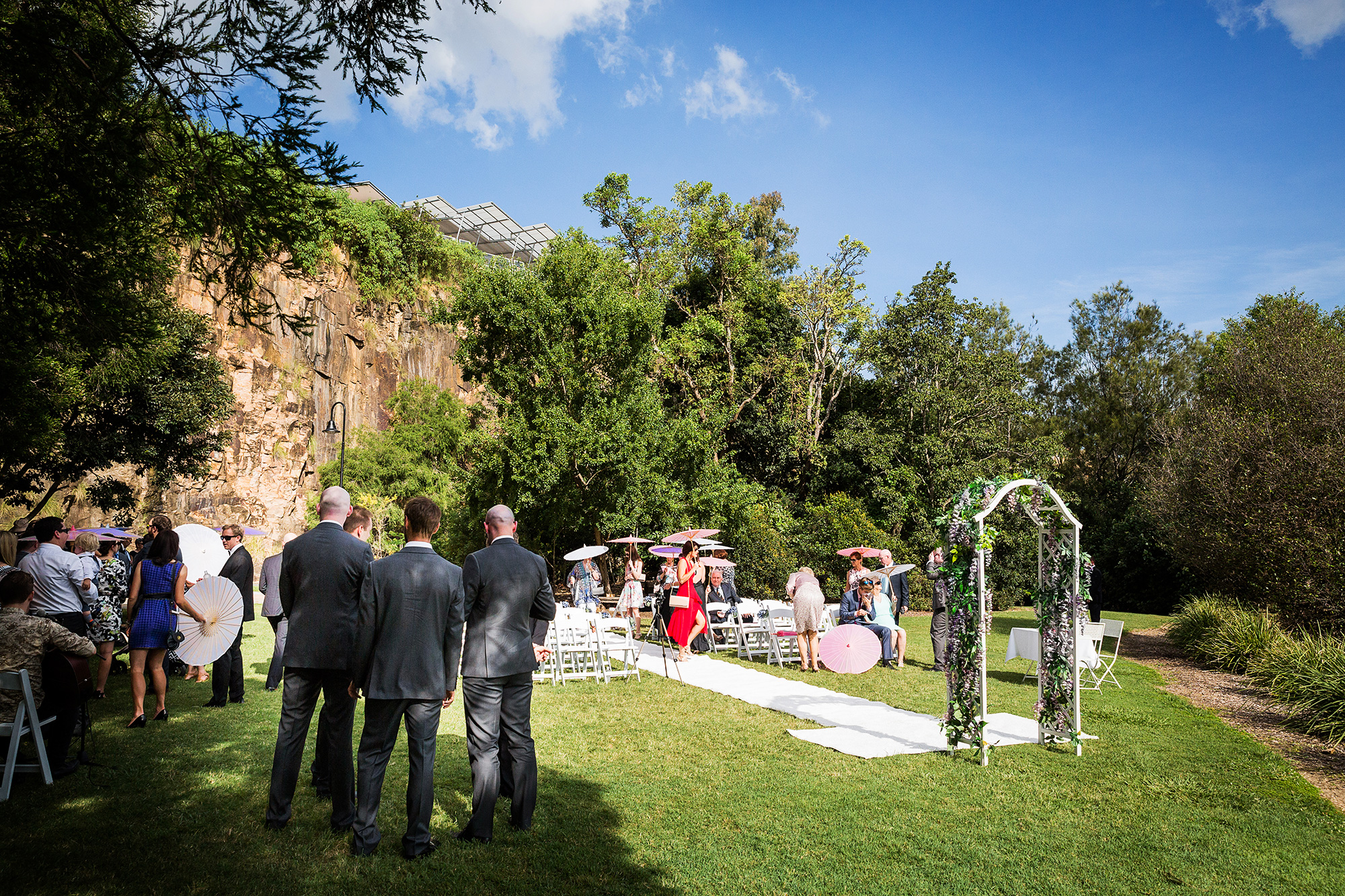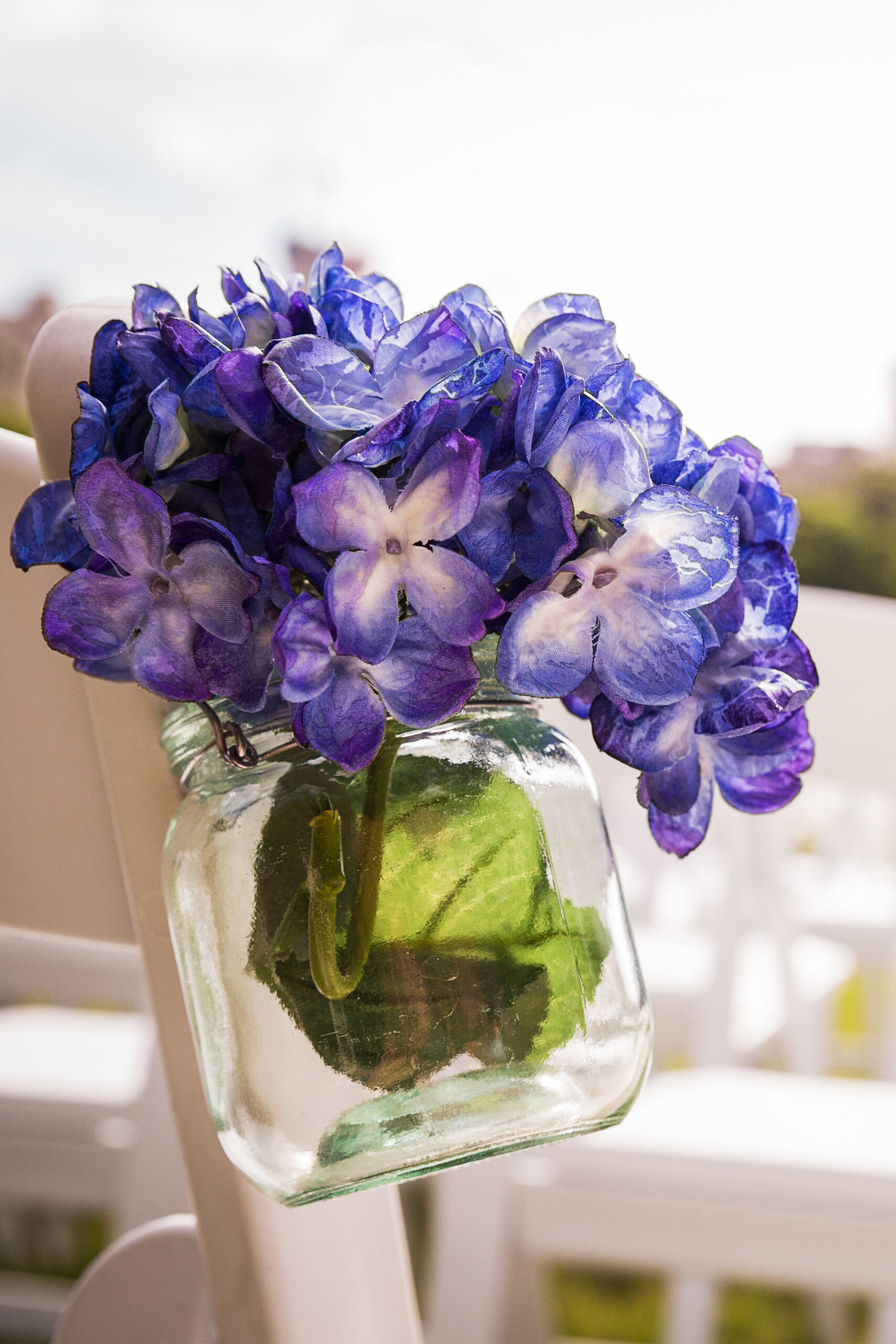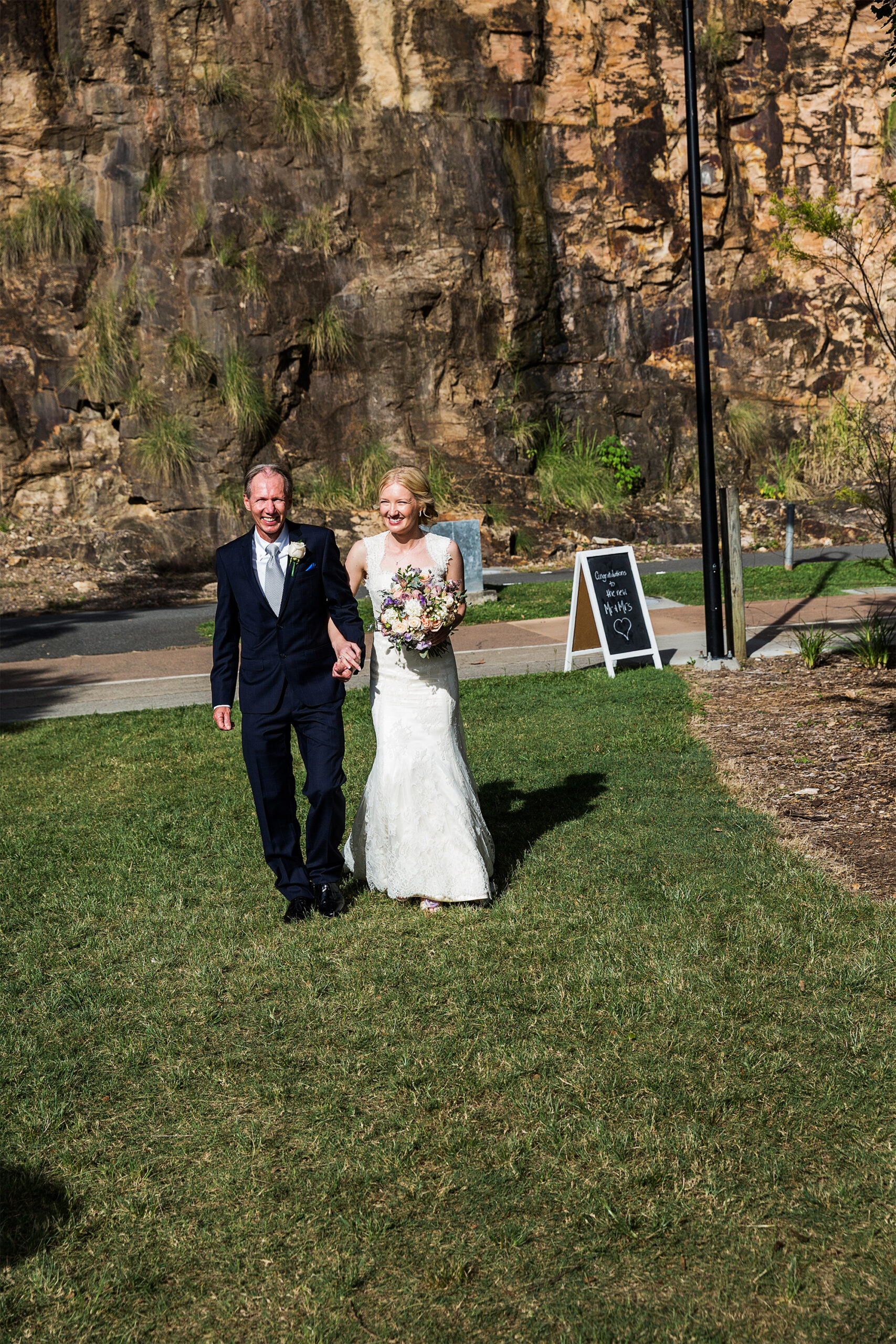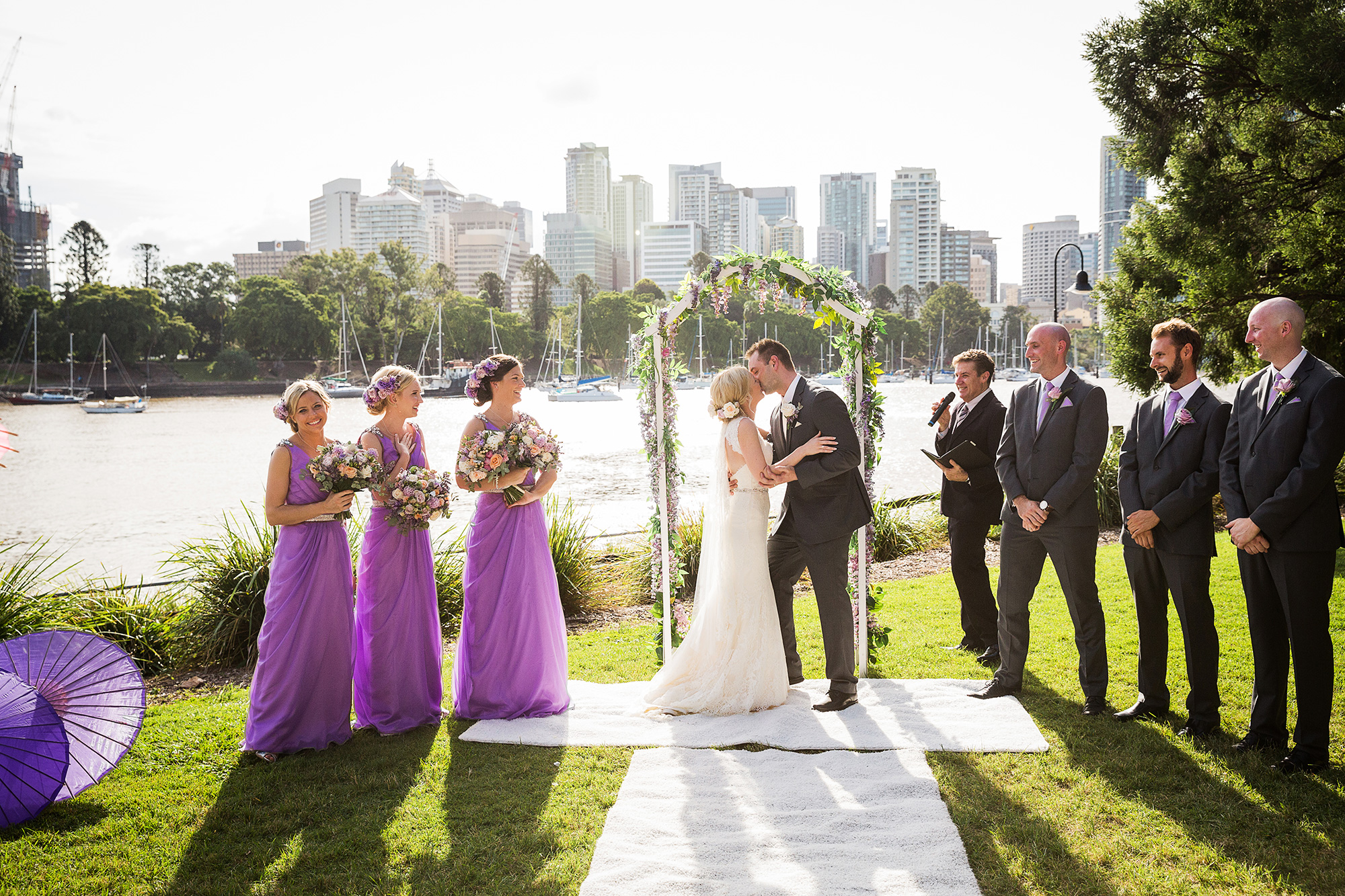 Prue's dad and brother constructed the wisteria-draped arch for the riverside ceremony, which perfectly matched the lilac wedding palette.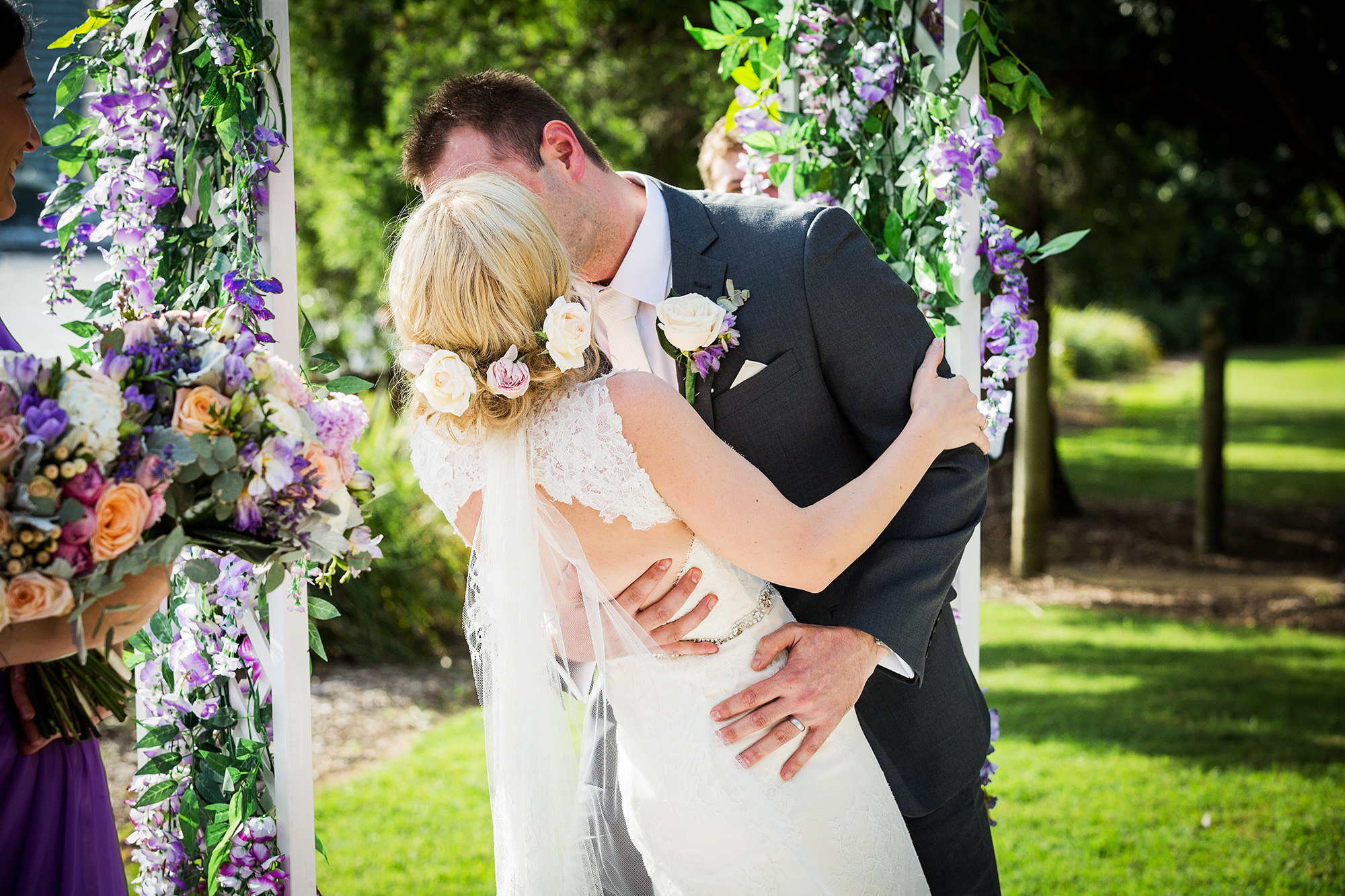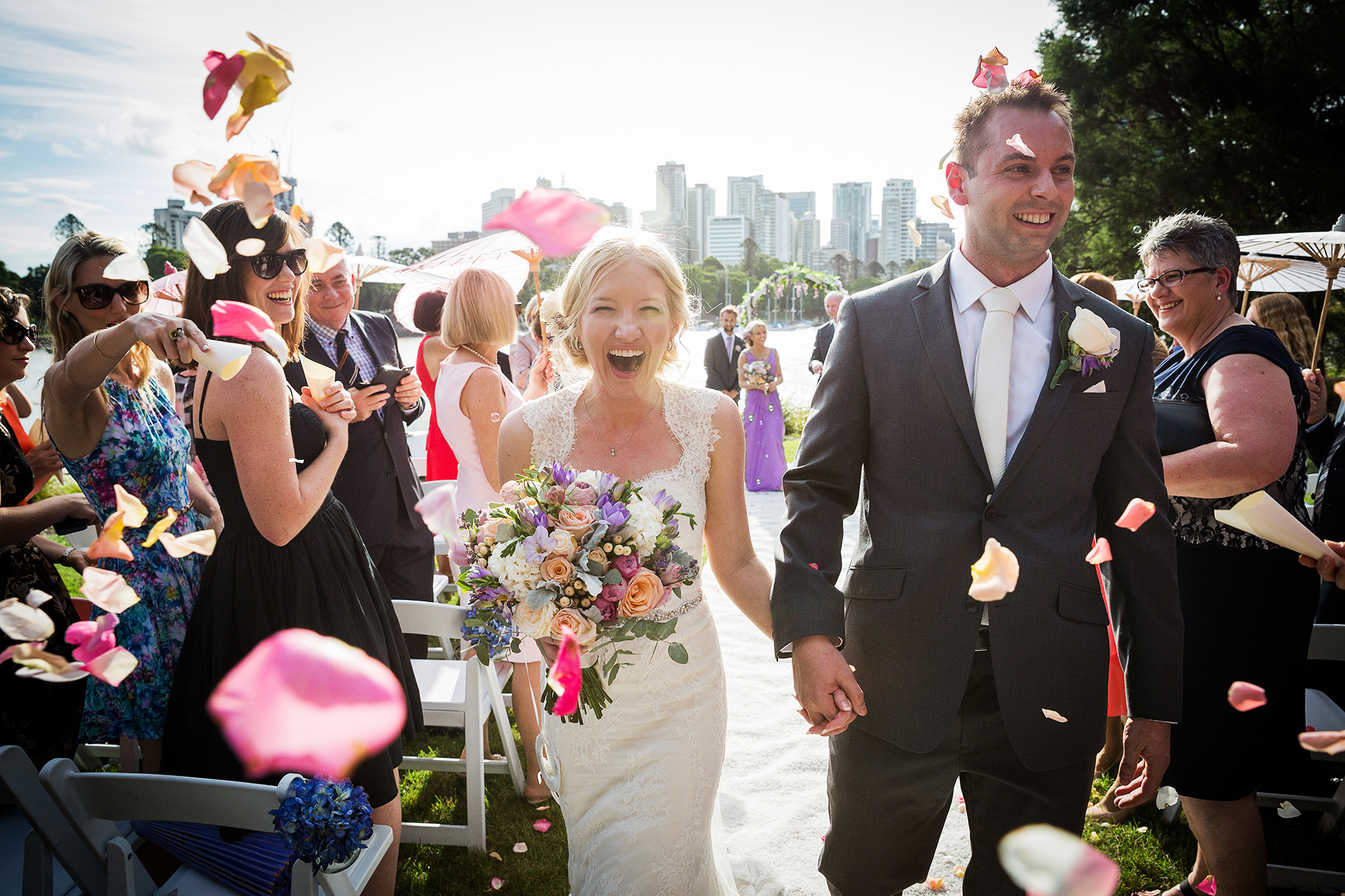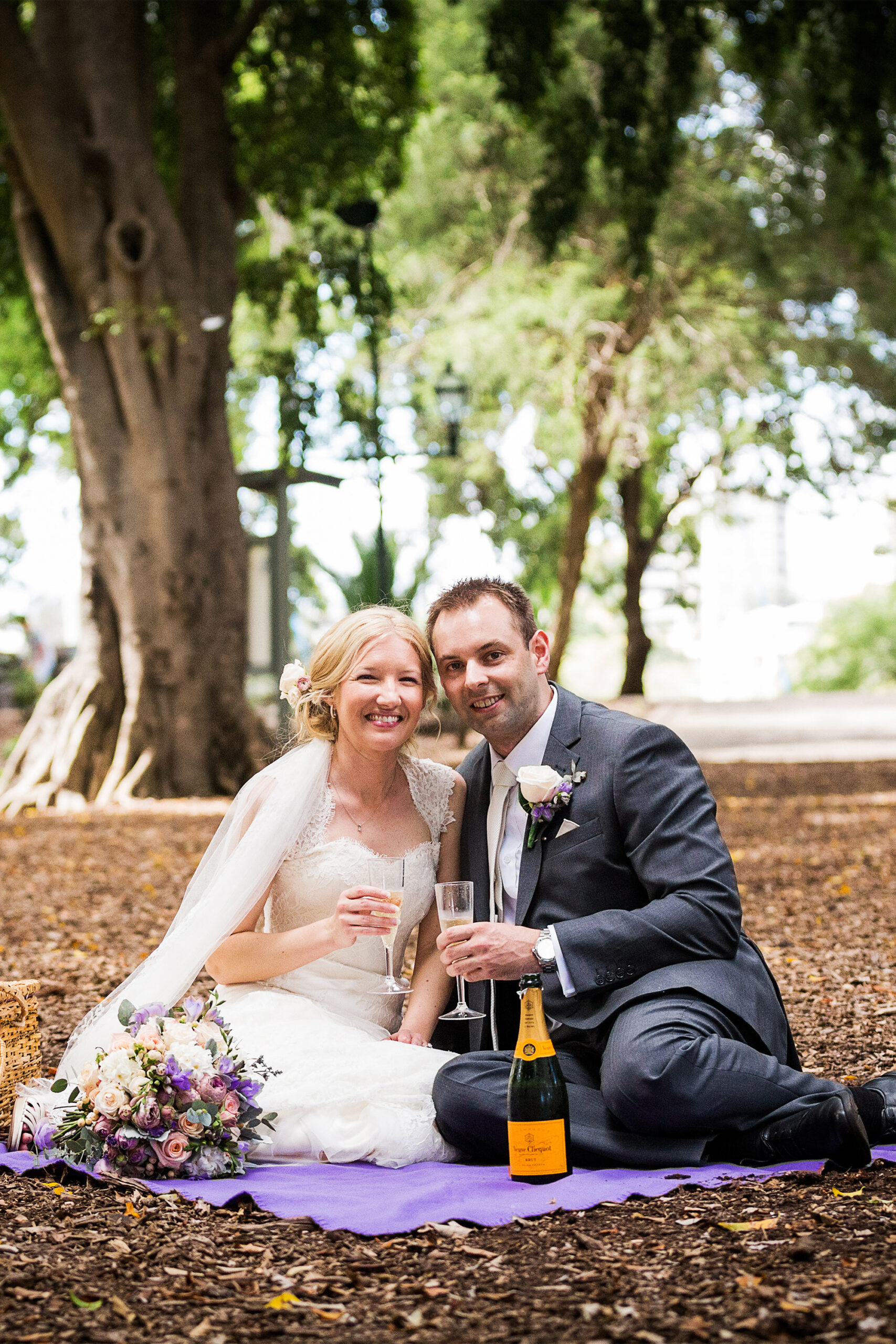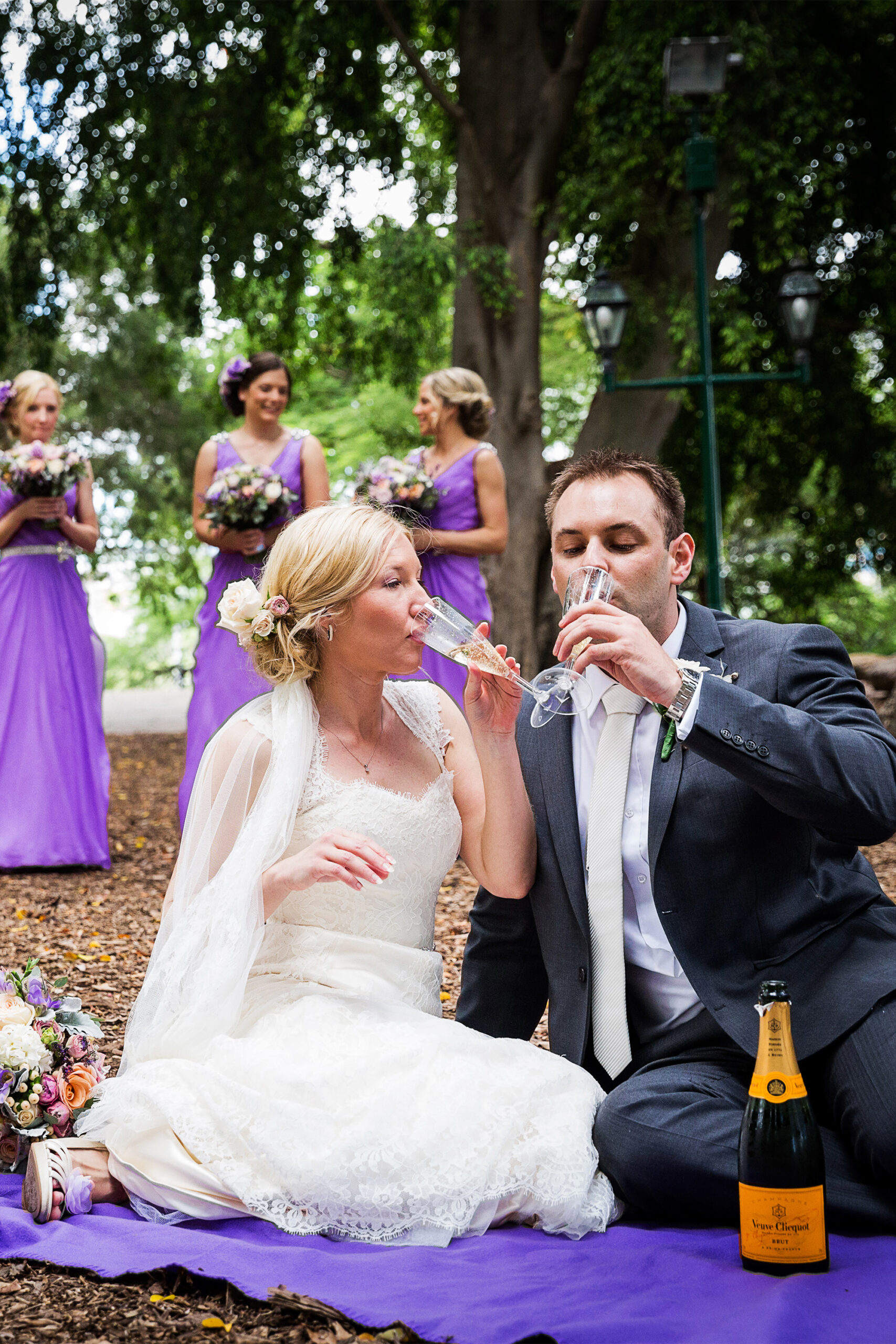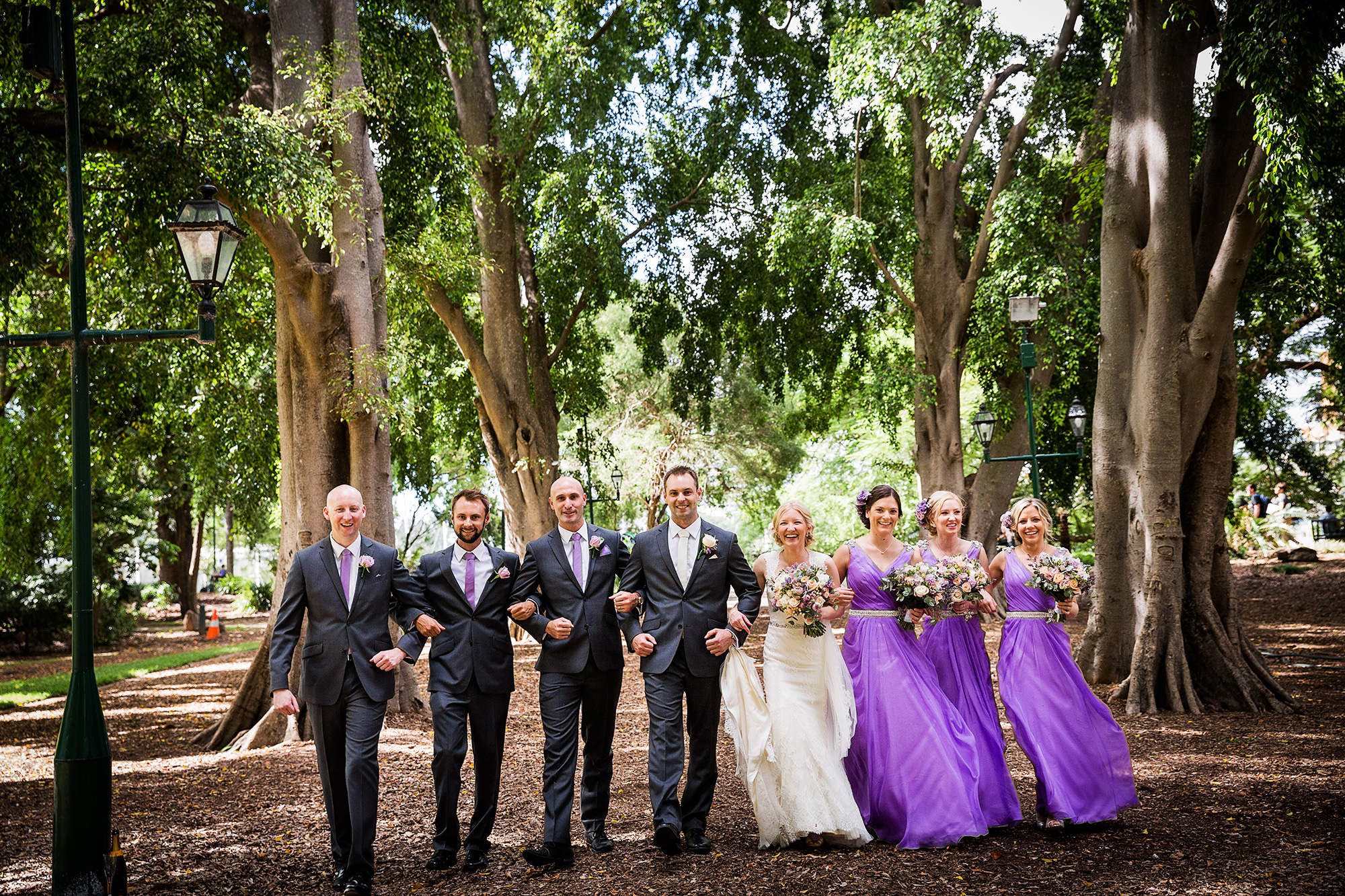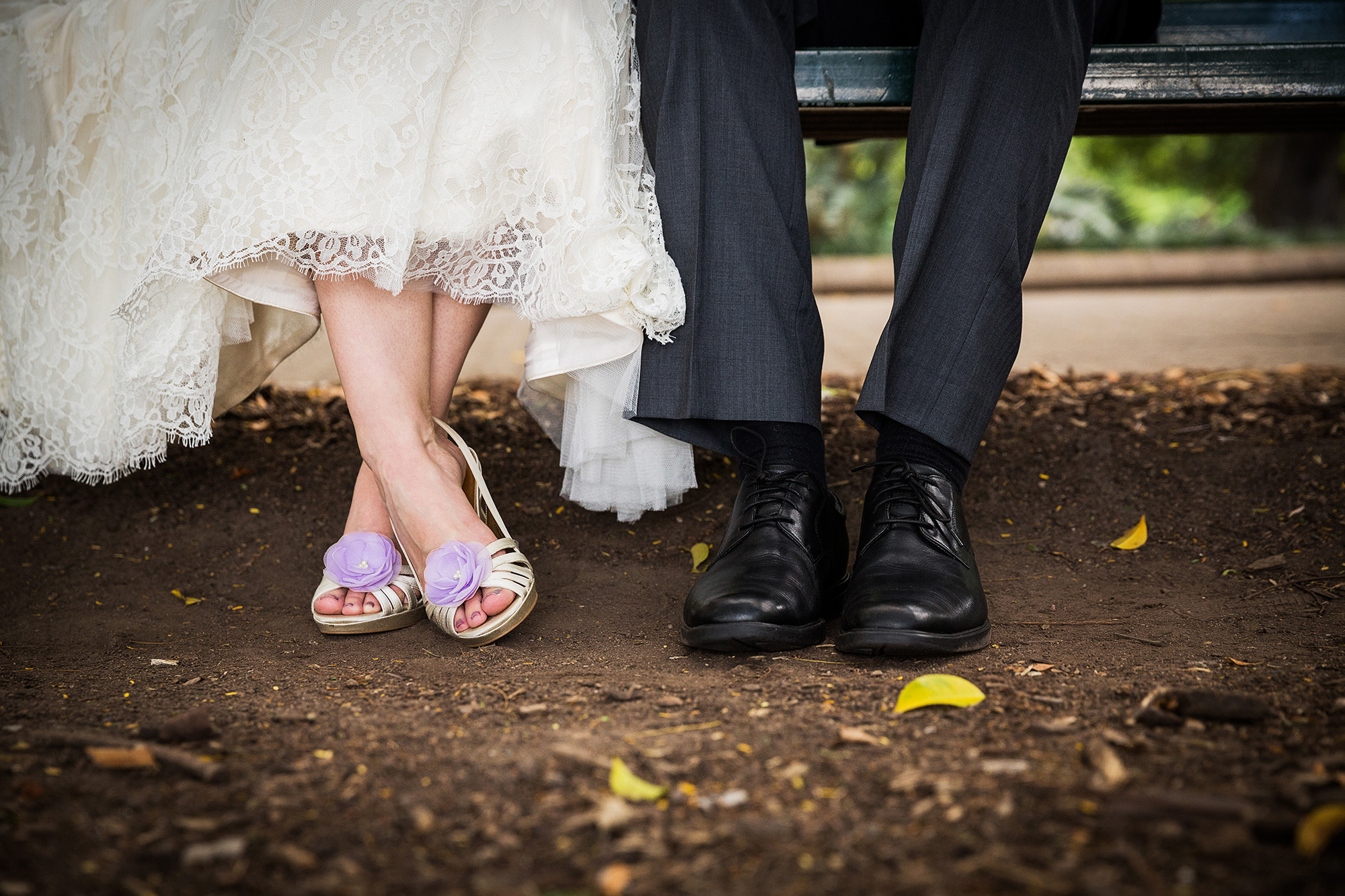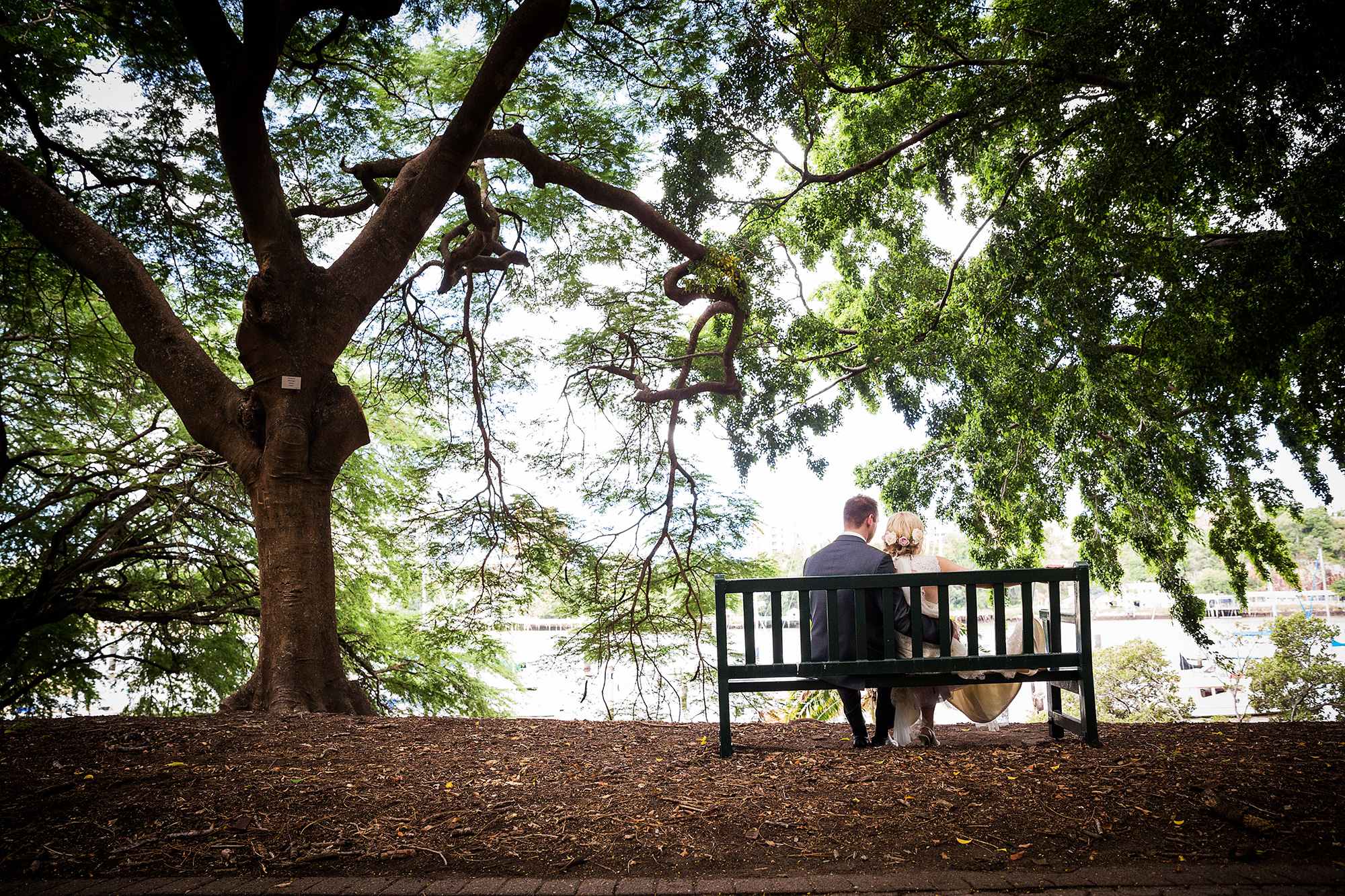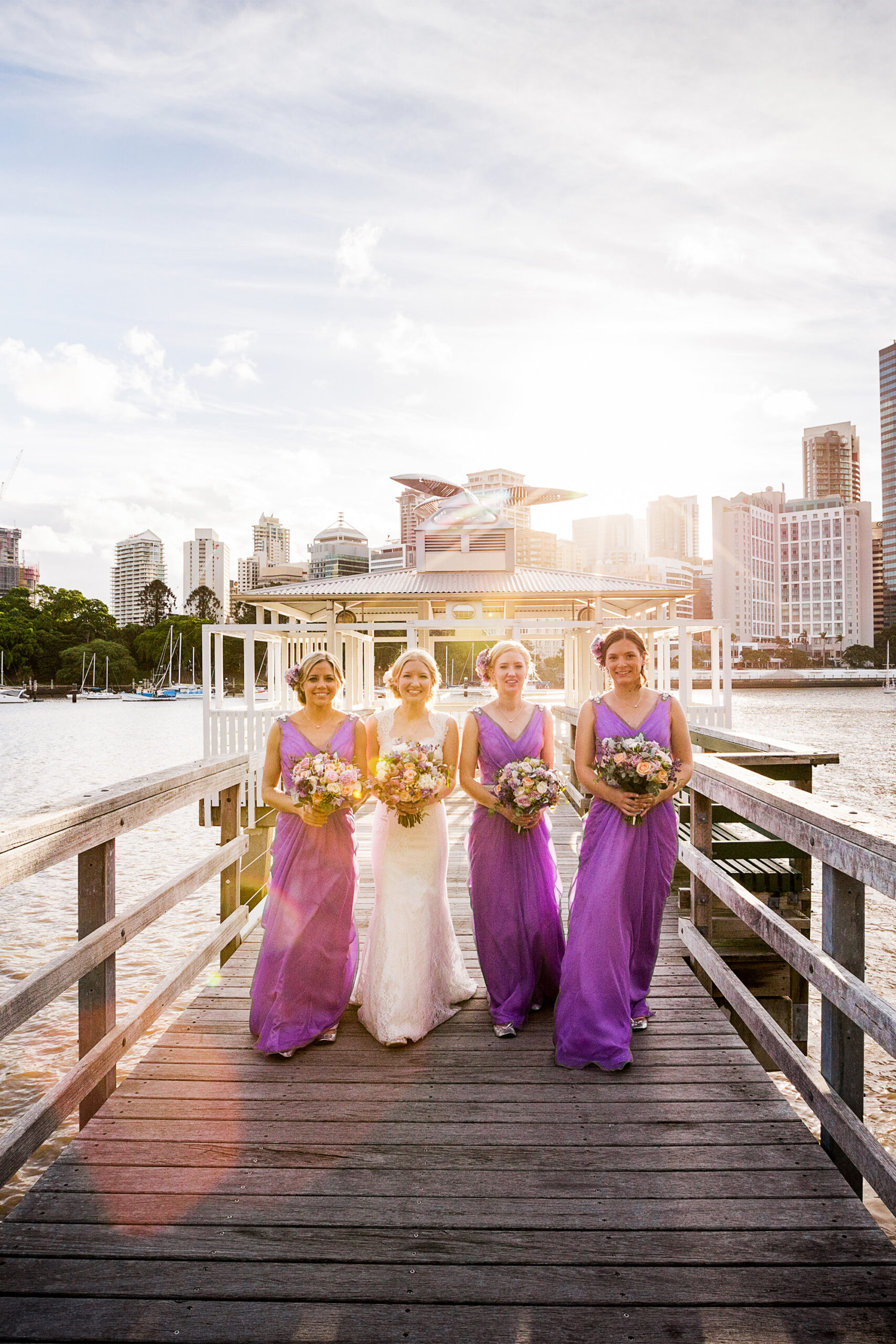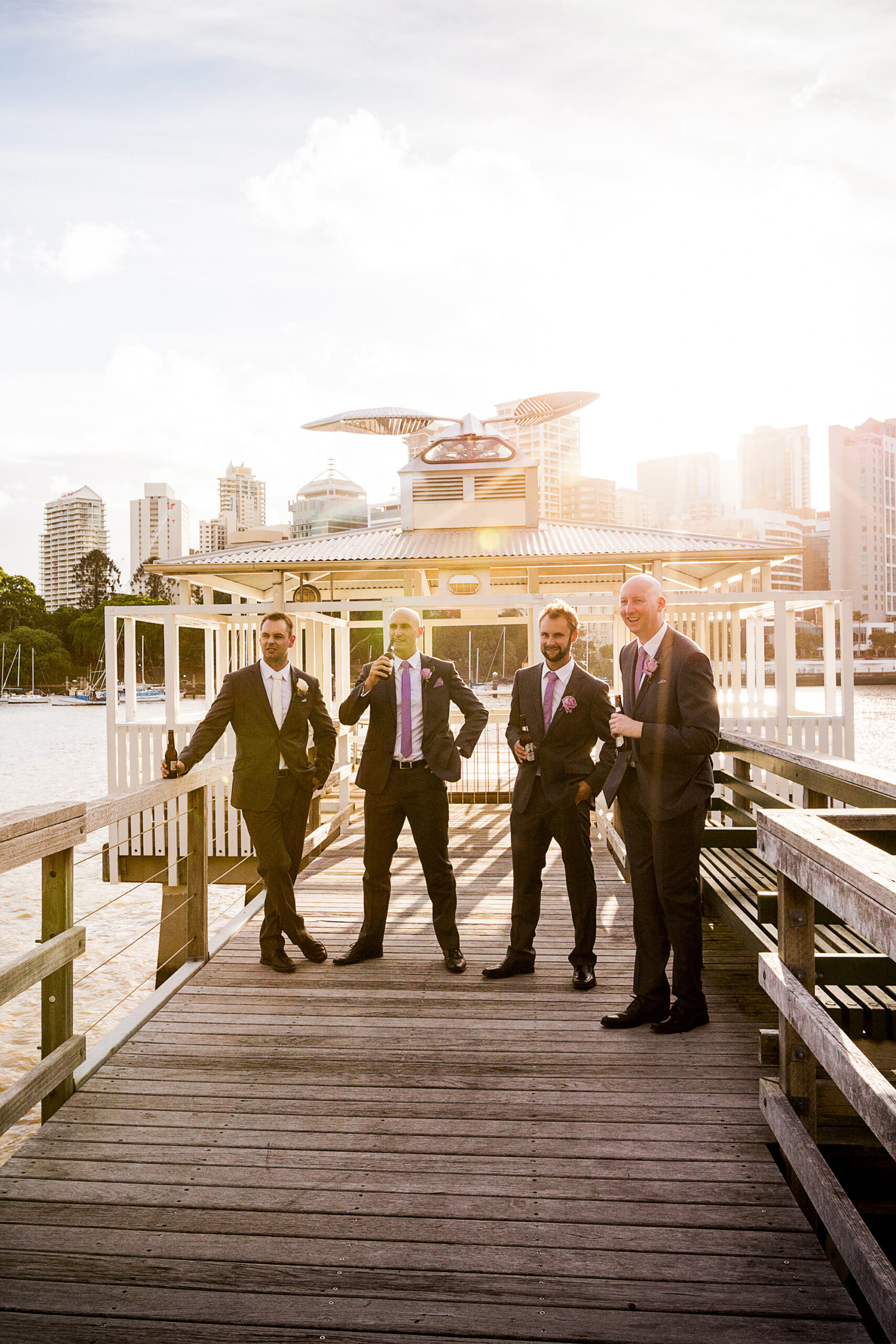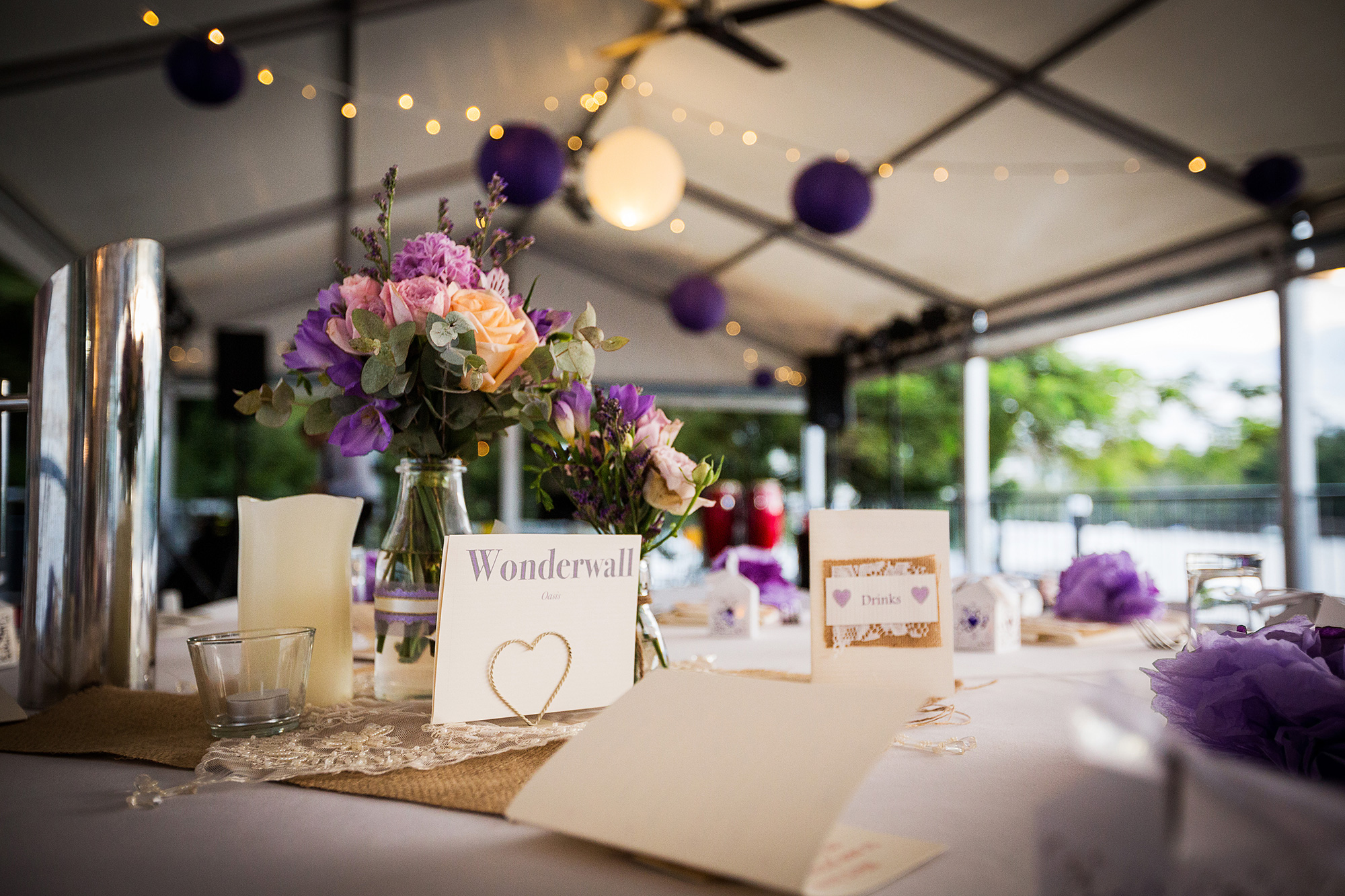 The country garden look was achieved in the reception thanks to Americana chairs, burlap and lace table runners and vintage-style jars overflowing with blooms.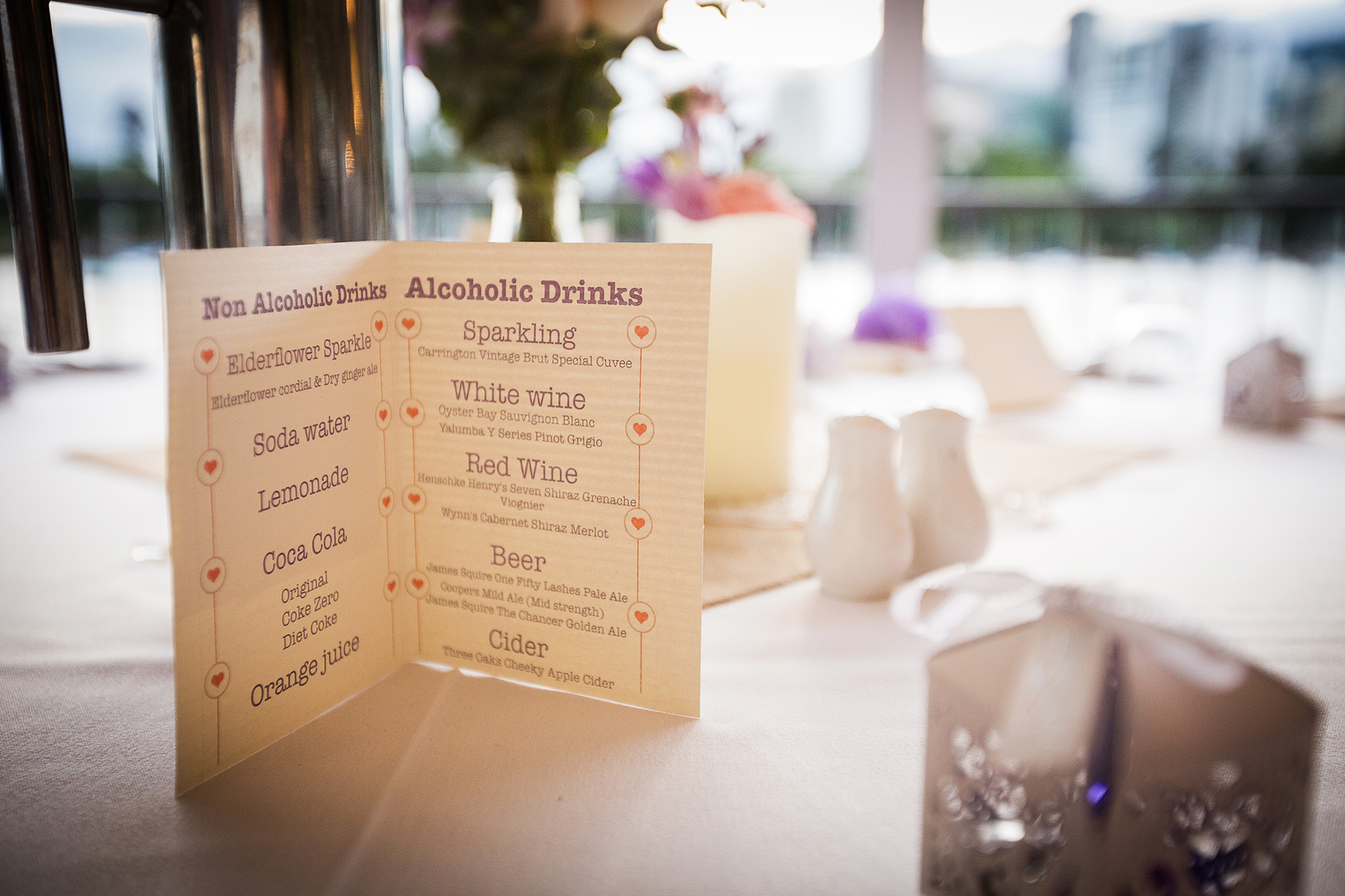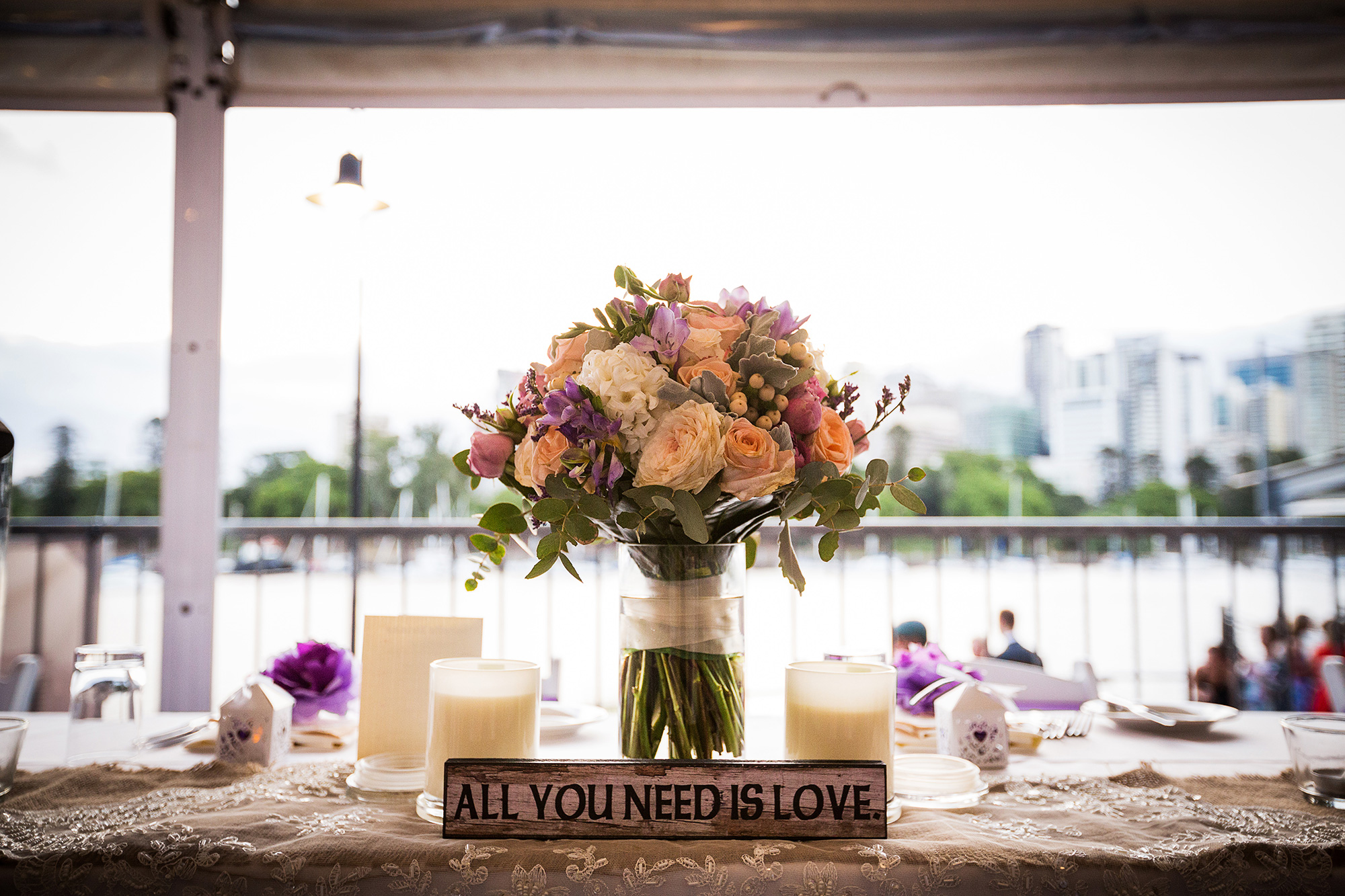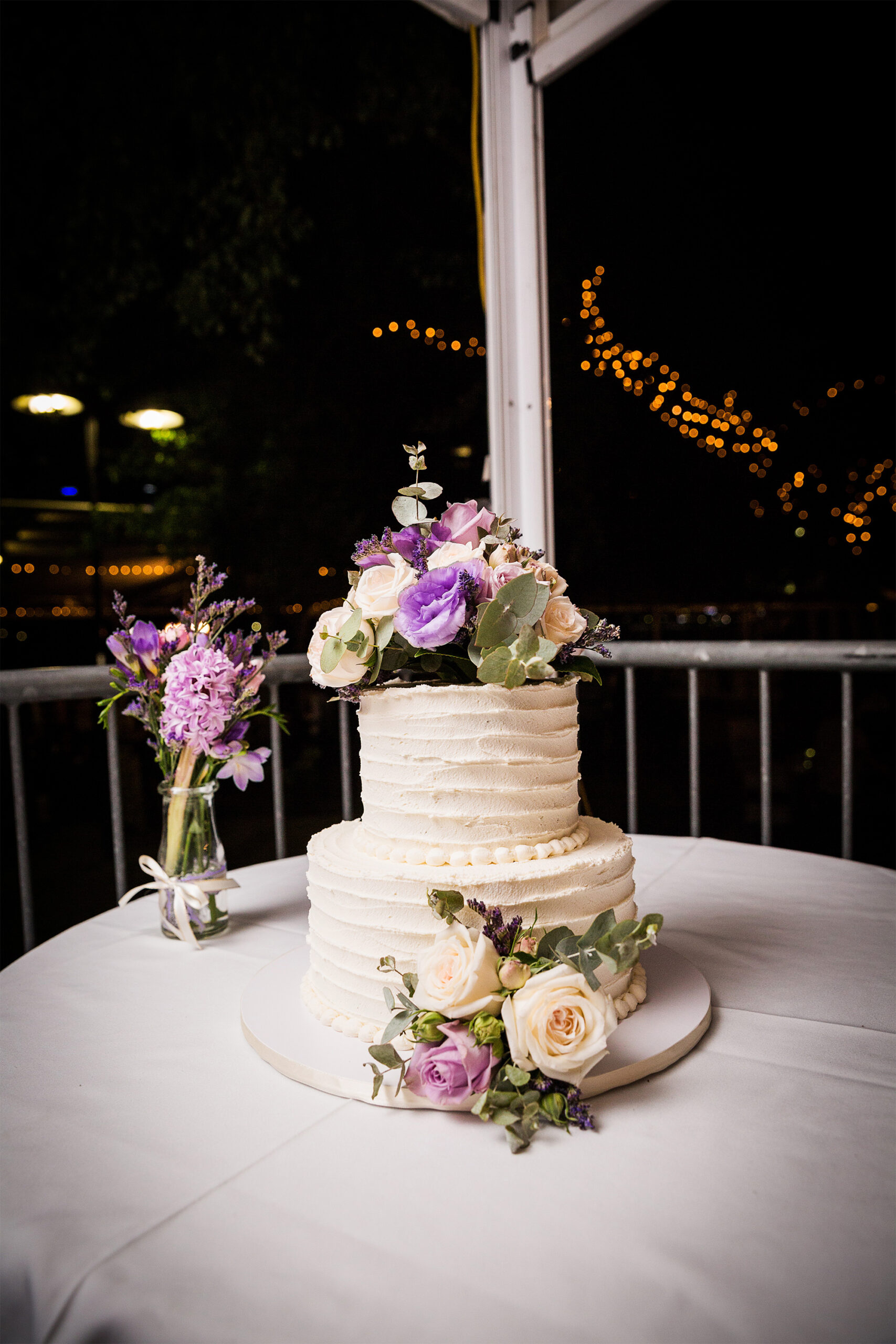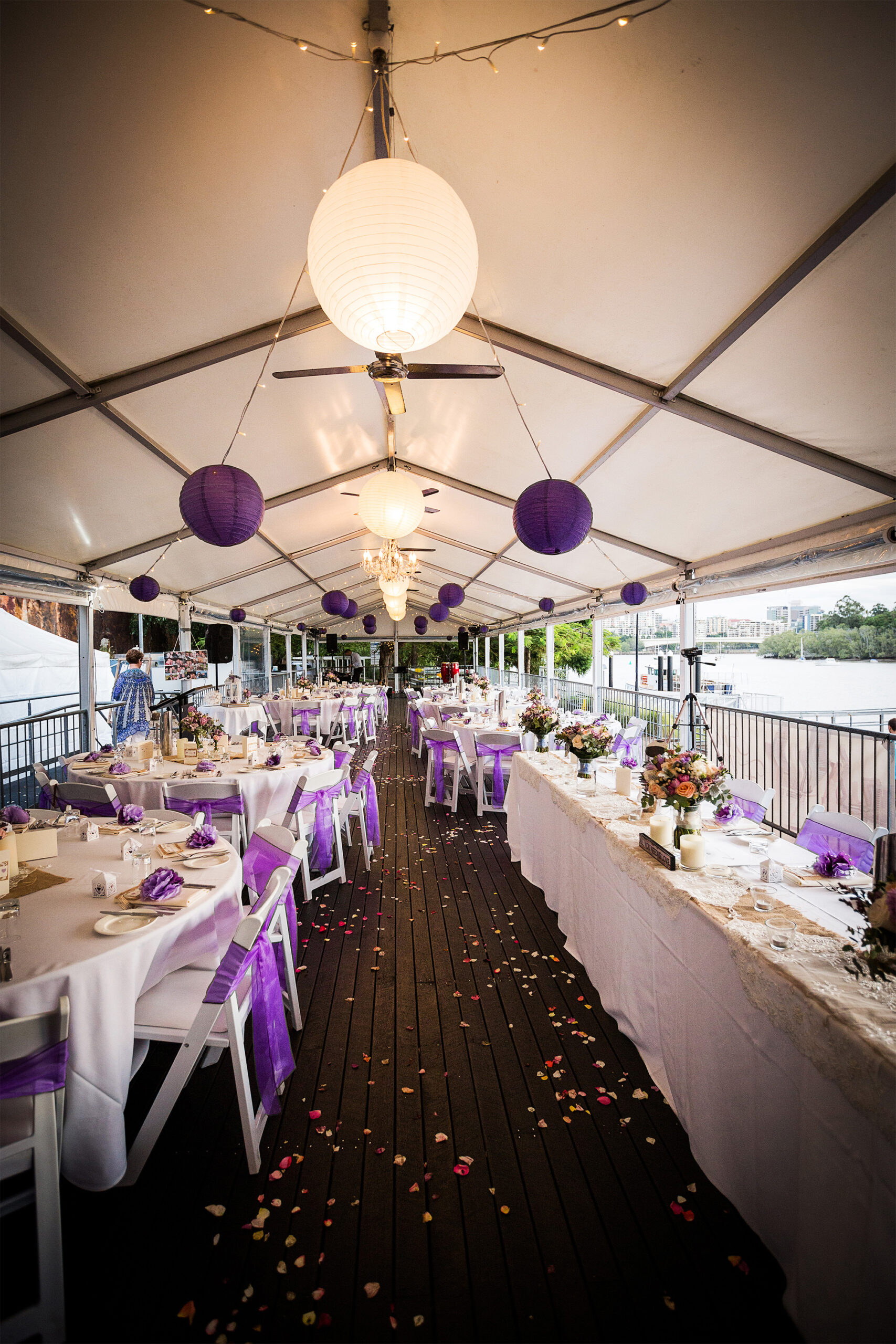 A simple two-tier mud cake draped in blooms kept with the classic country theme.