Nikita and Darryn are lucky enough to live nearby one of the world's wedding hot spots.
The Cairns couple, aged 25 and 24 respectively, married at their Port Douglas wedding on June 17, 2017 with 120 guests at beautiful Port Douglas. "We had our ceremony at a gorgeous location called Little Cove followed by our reception at the heritage-listed Sugar Wharf which was a dream of mine," says the bride.
Mother Nature came through for the newlyweds who were crossing their fingers and toes for good weather. "The weather was perfect, there wasn't a cloud in the sky or not even the chance of rain, and the shade of all the trees helped block the sun and its heat," smiles Nikita.
The bride's main accessory was not only very special, but also met the something old, something blue, something borrowed and something new! "I wore a special piece of jewellery that was originally my grandmother's eternity ring, and when she passed away it was handed down to my mother," says Nikita. "She redesigned the ring to include a sapphire."
Photos courtesy of Hyggelig Photography.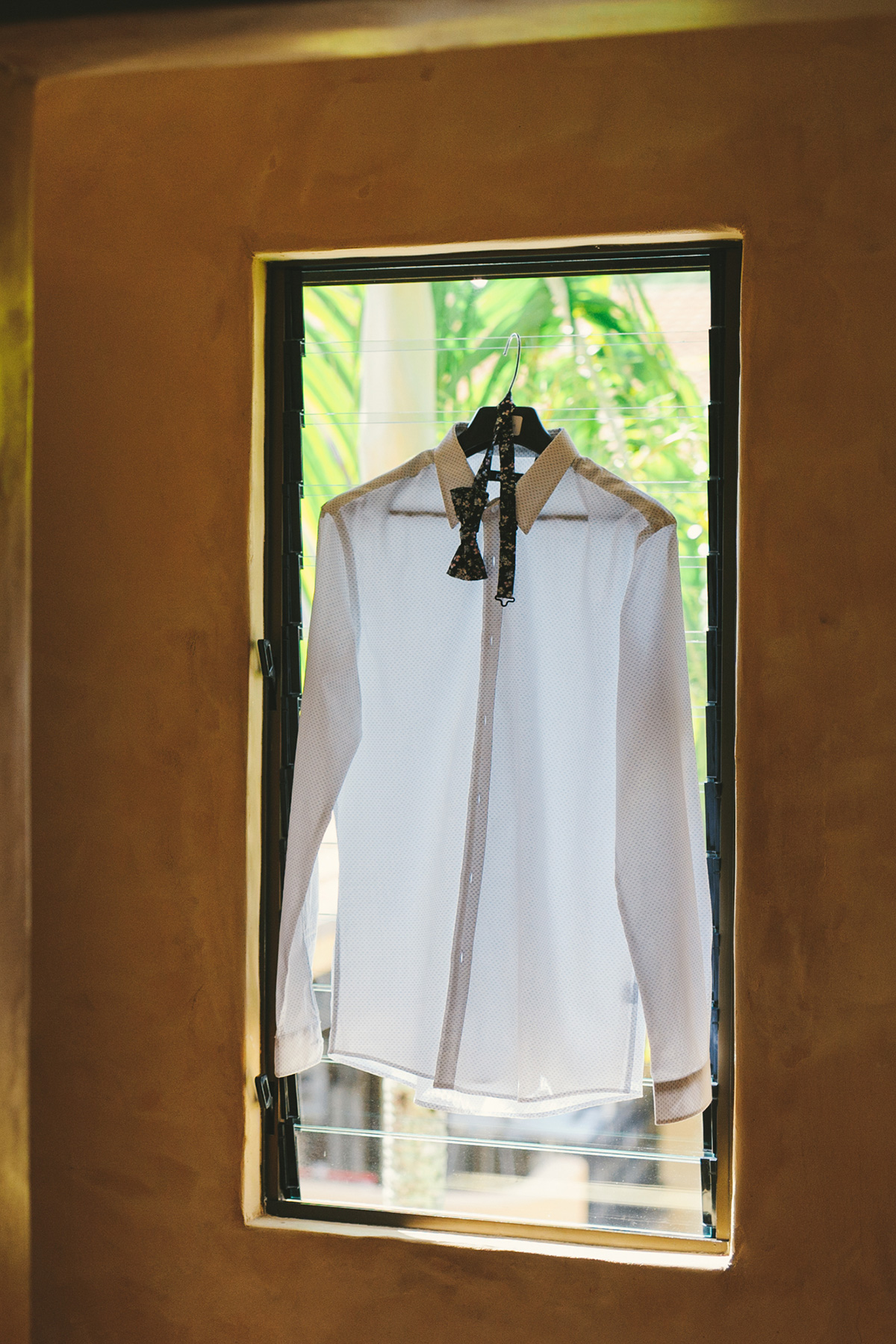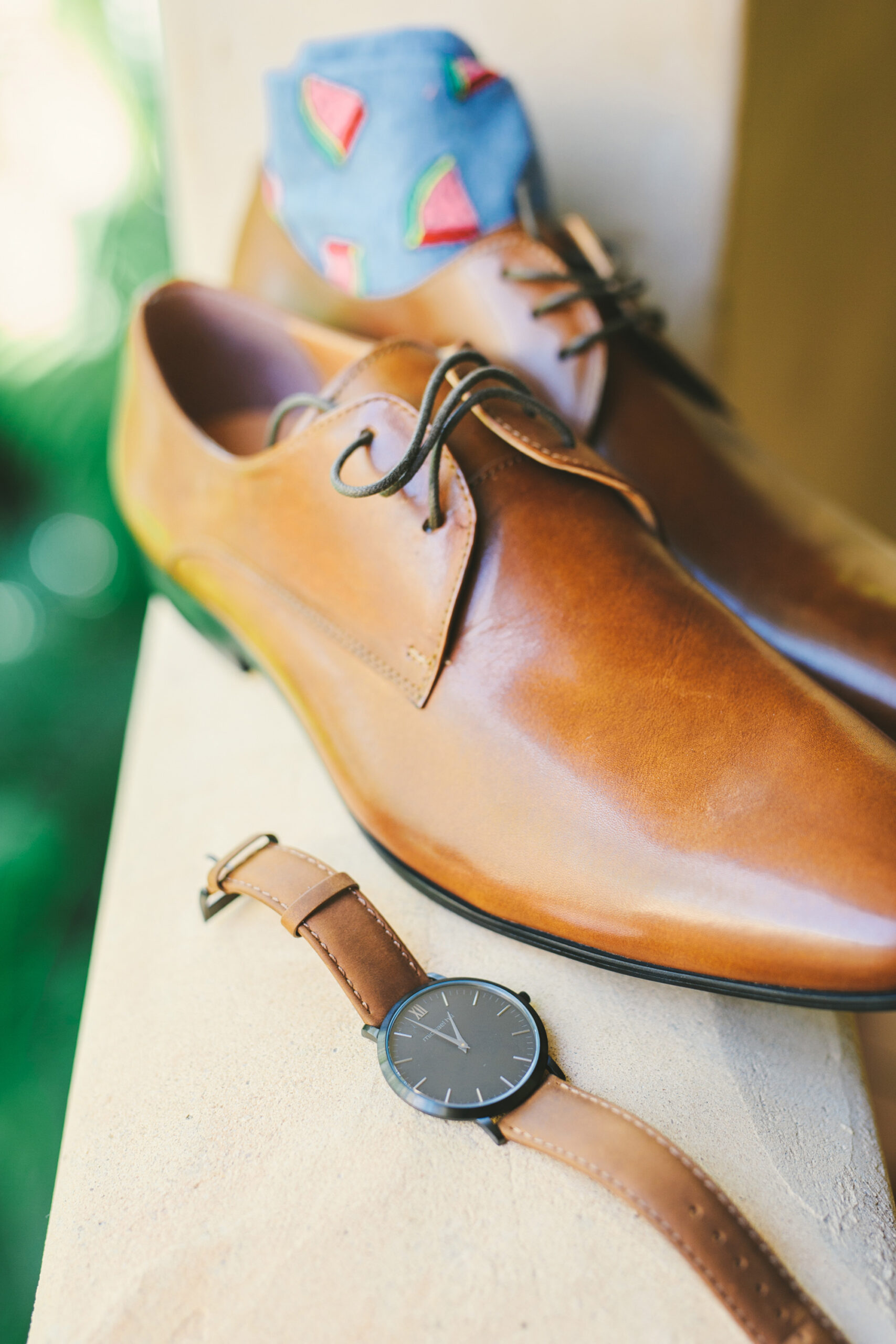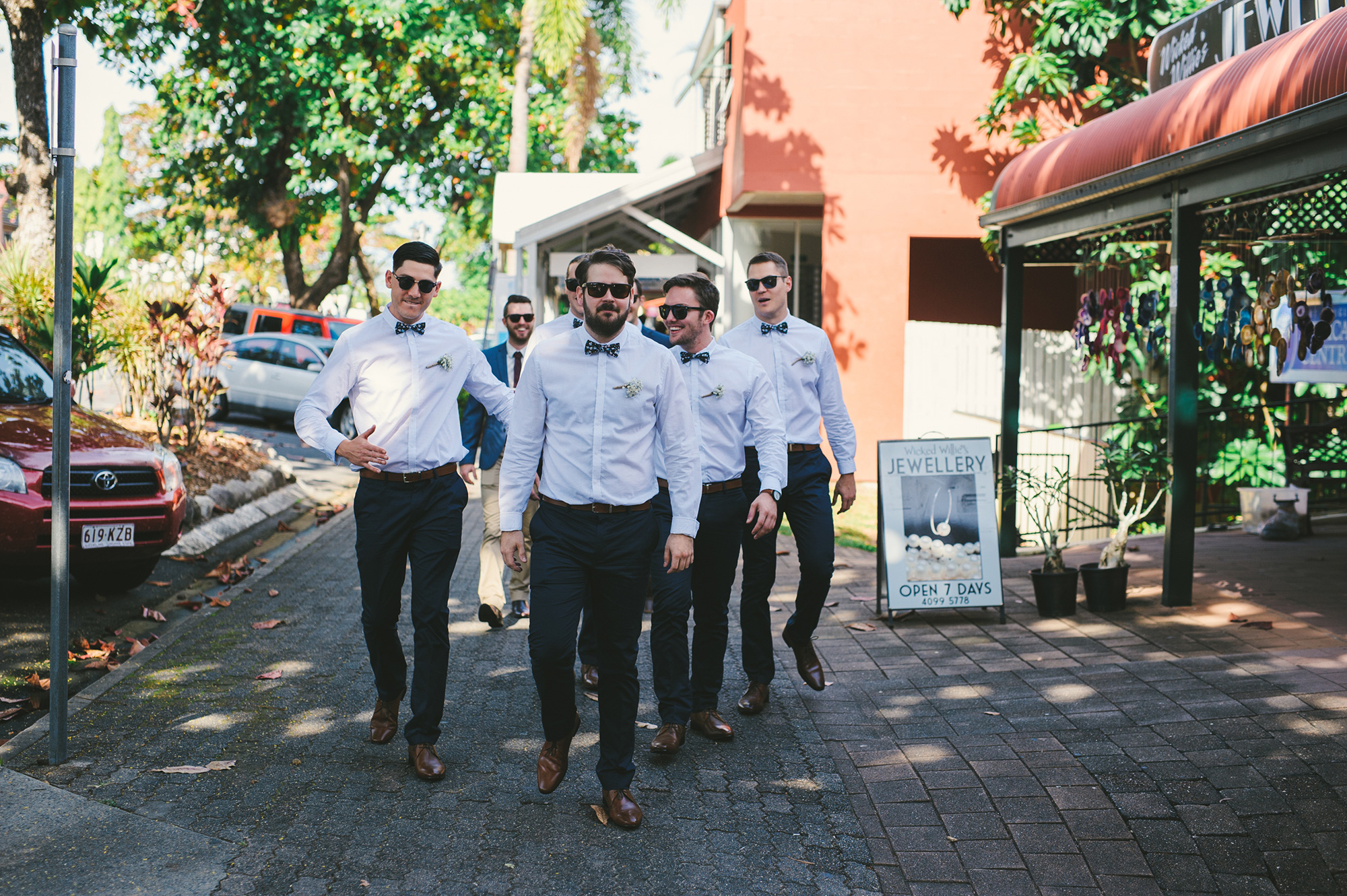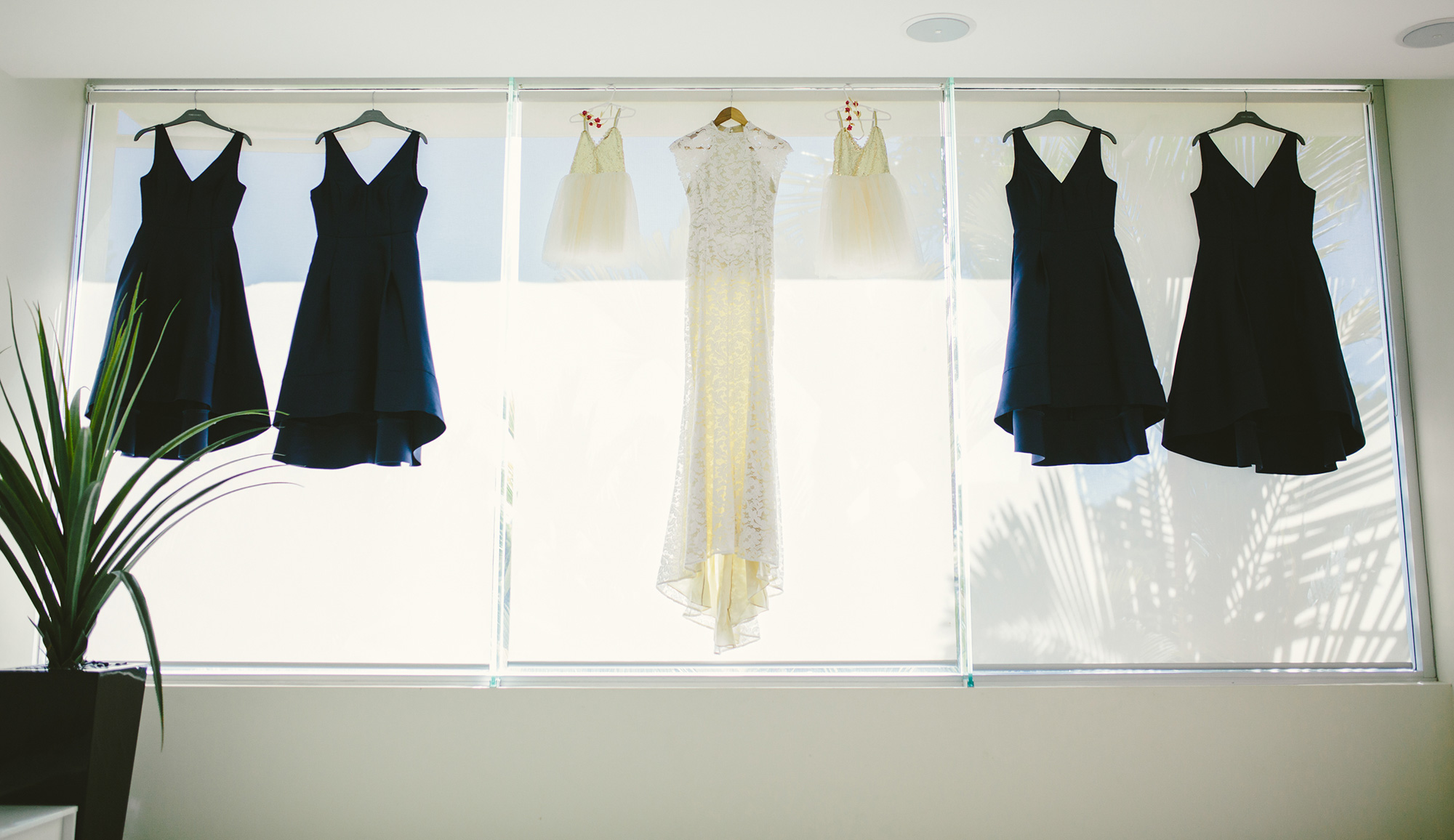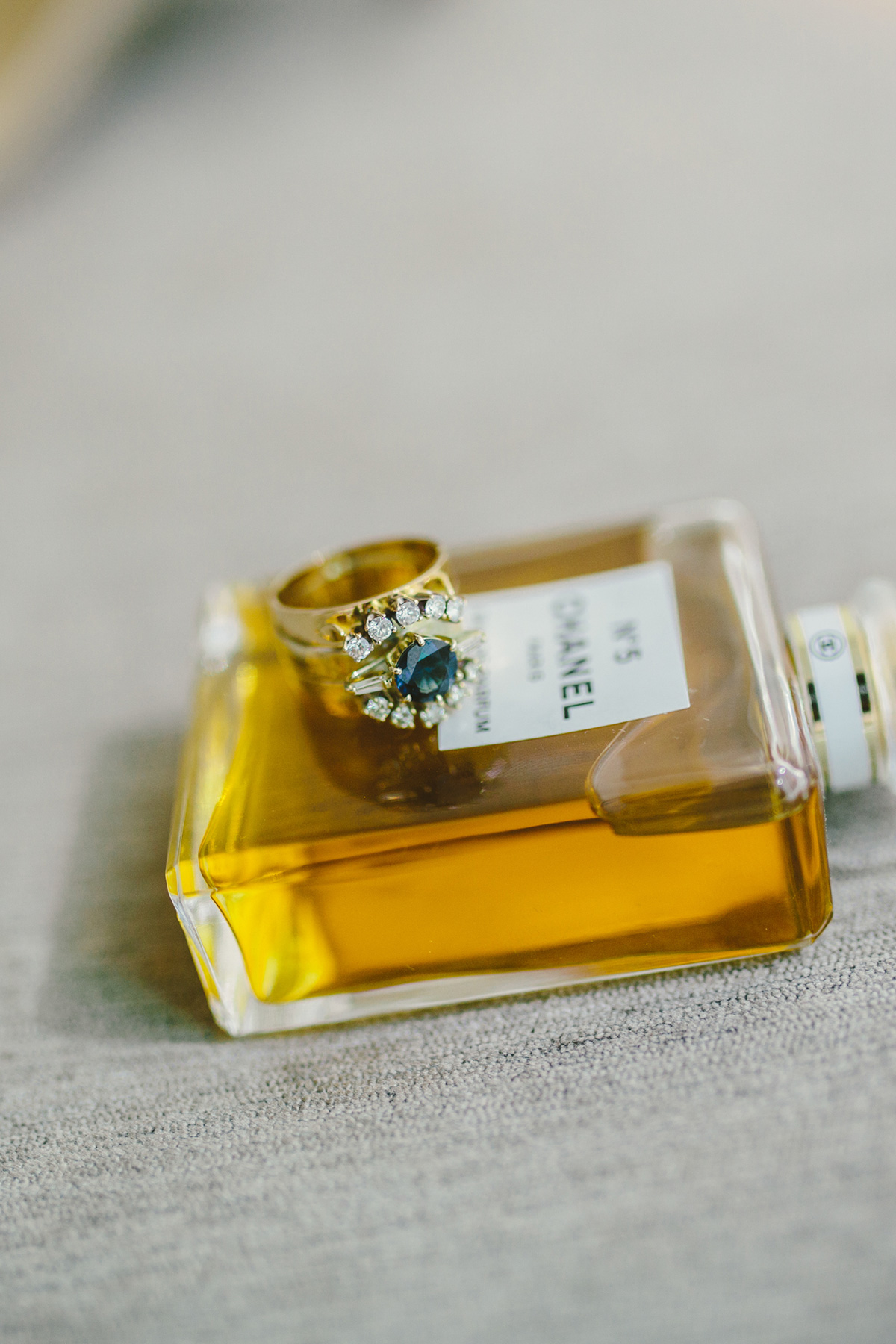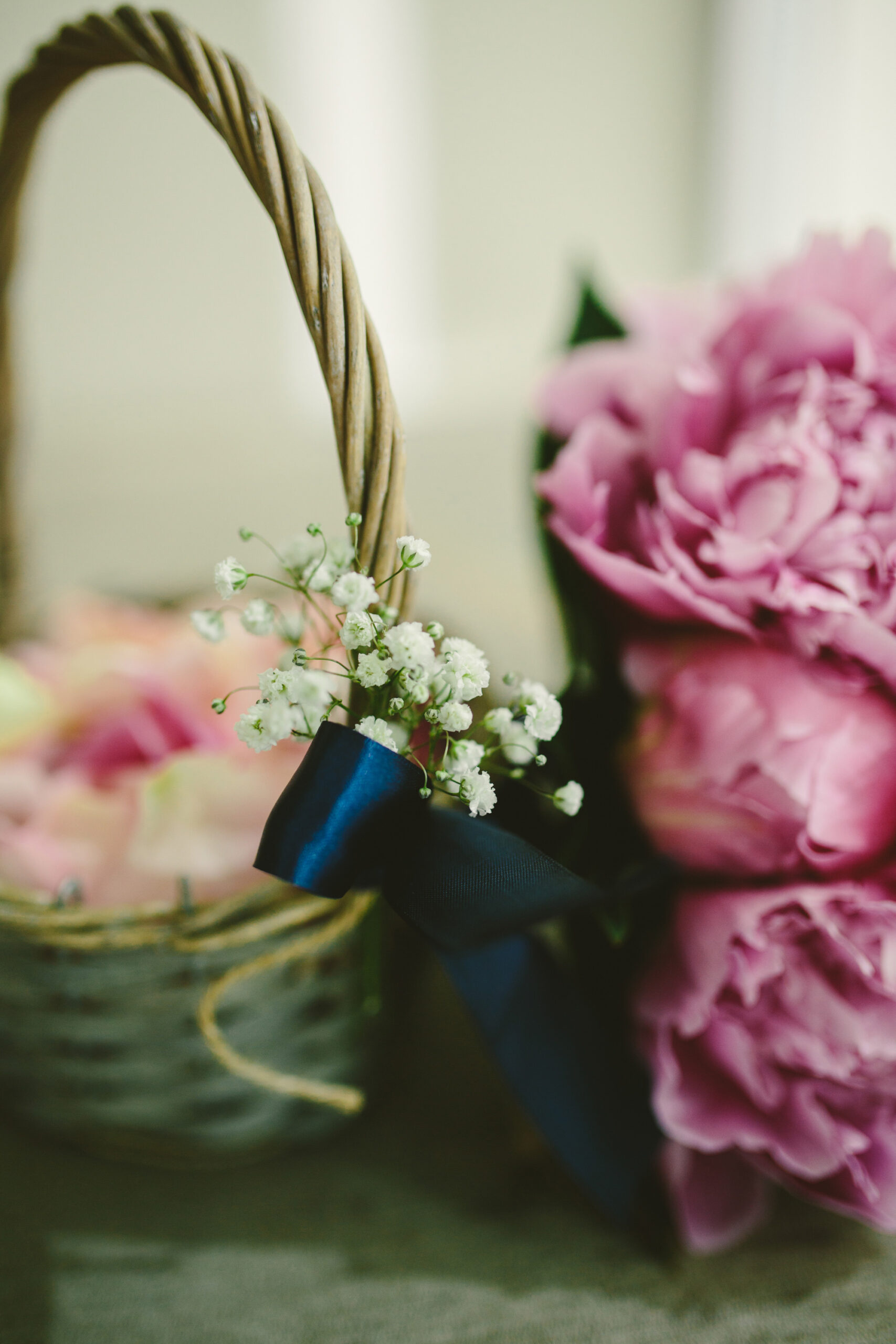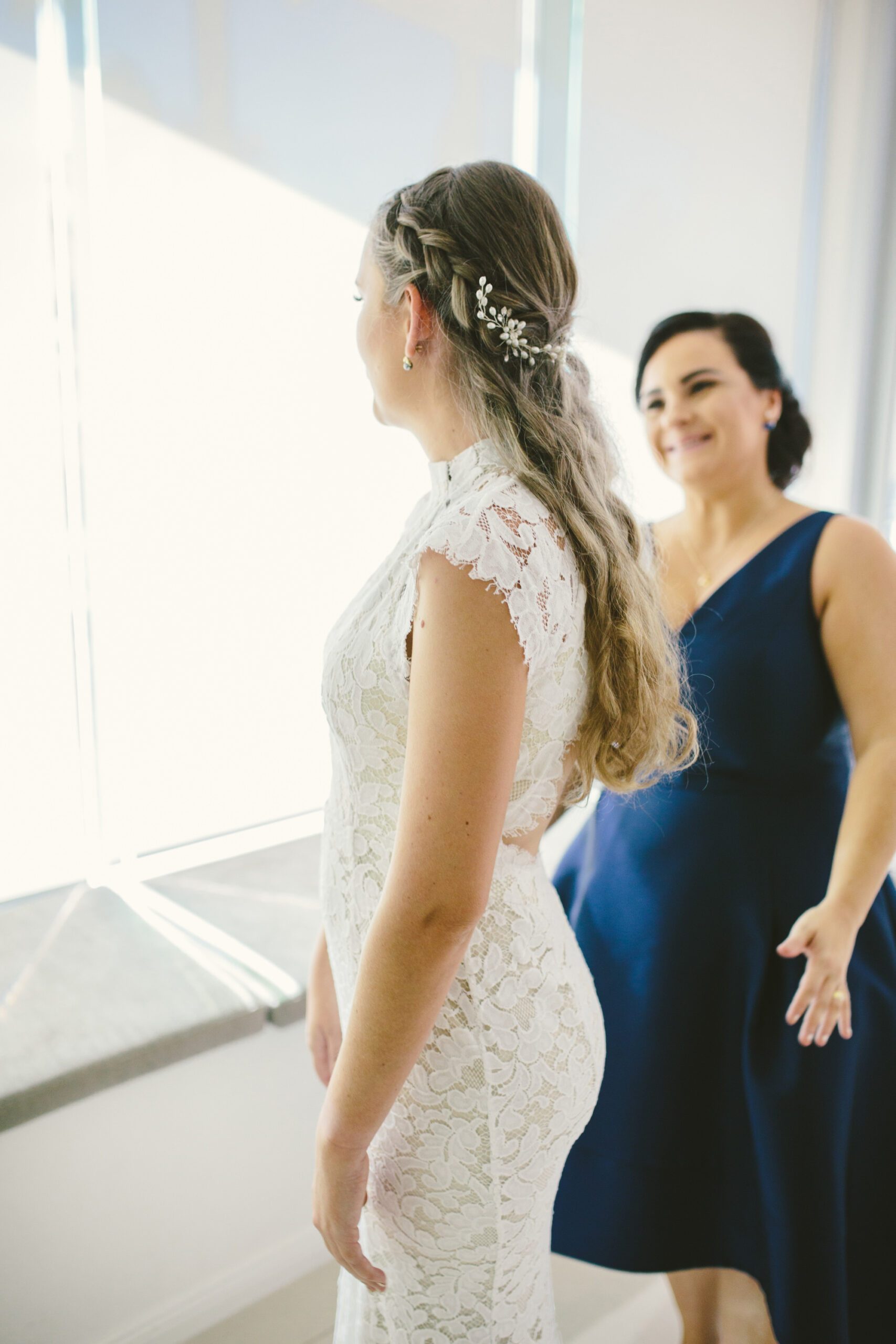 The stunning bride sourced her high-neck lace gown from Sydney label, Lover.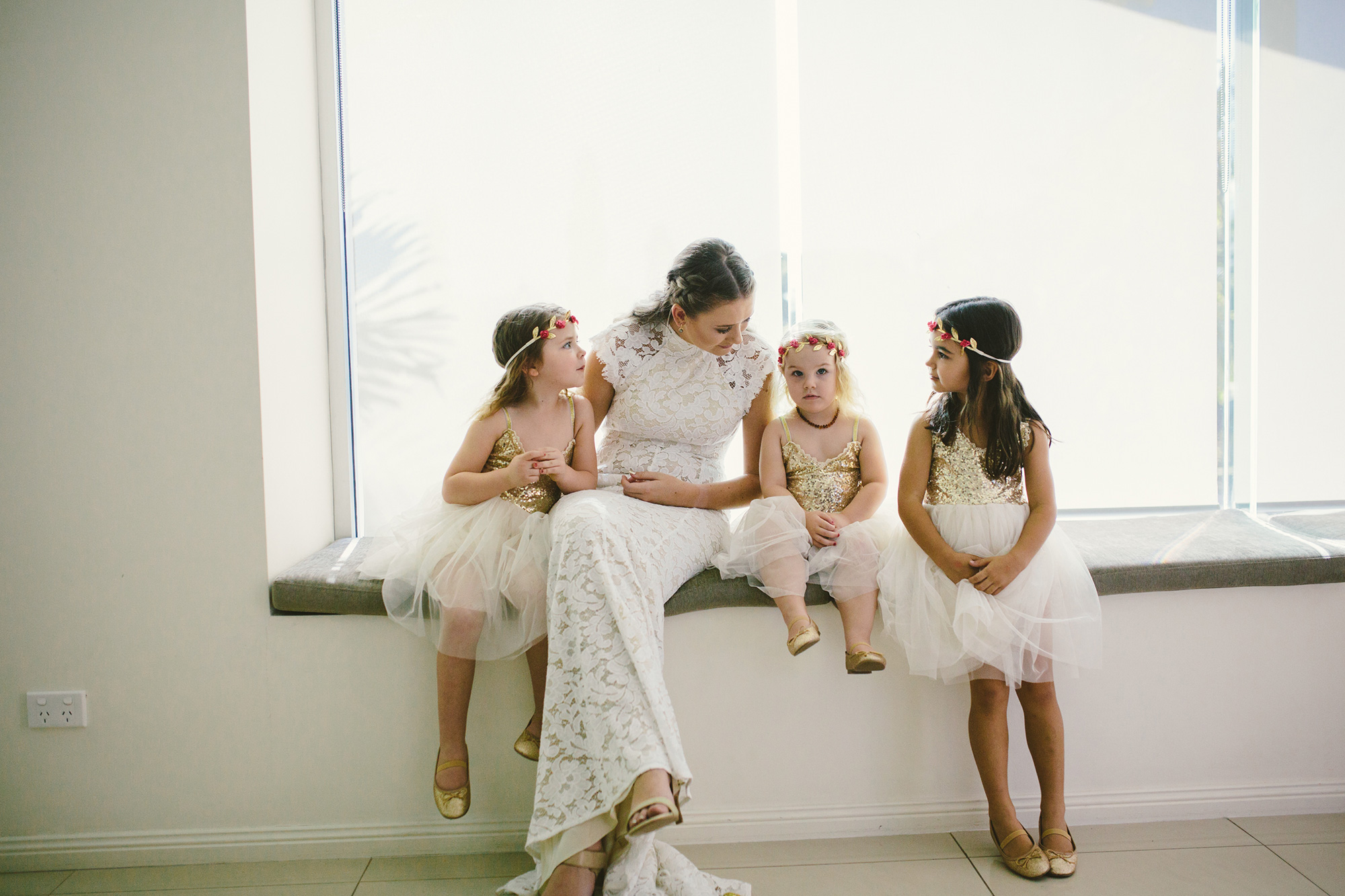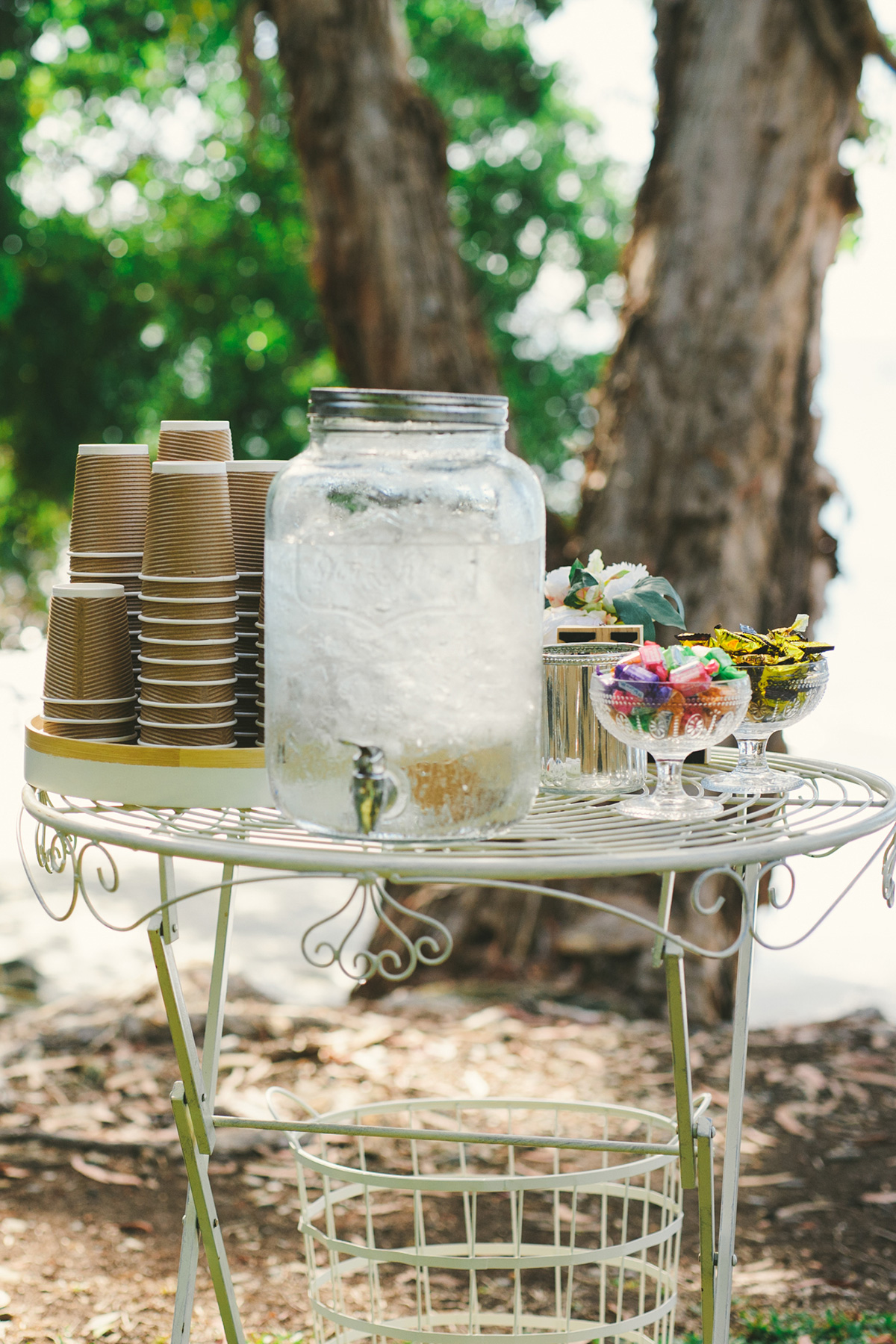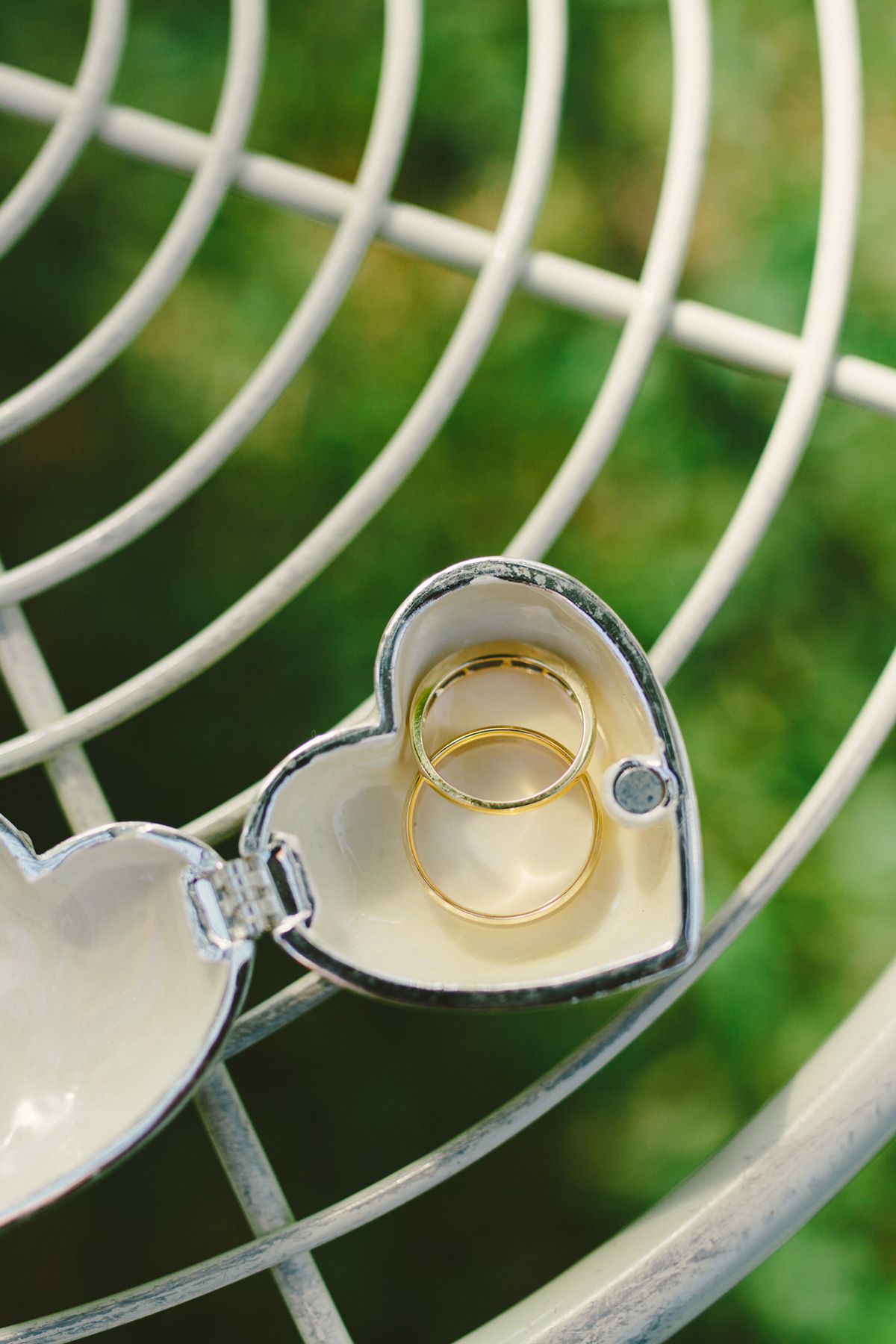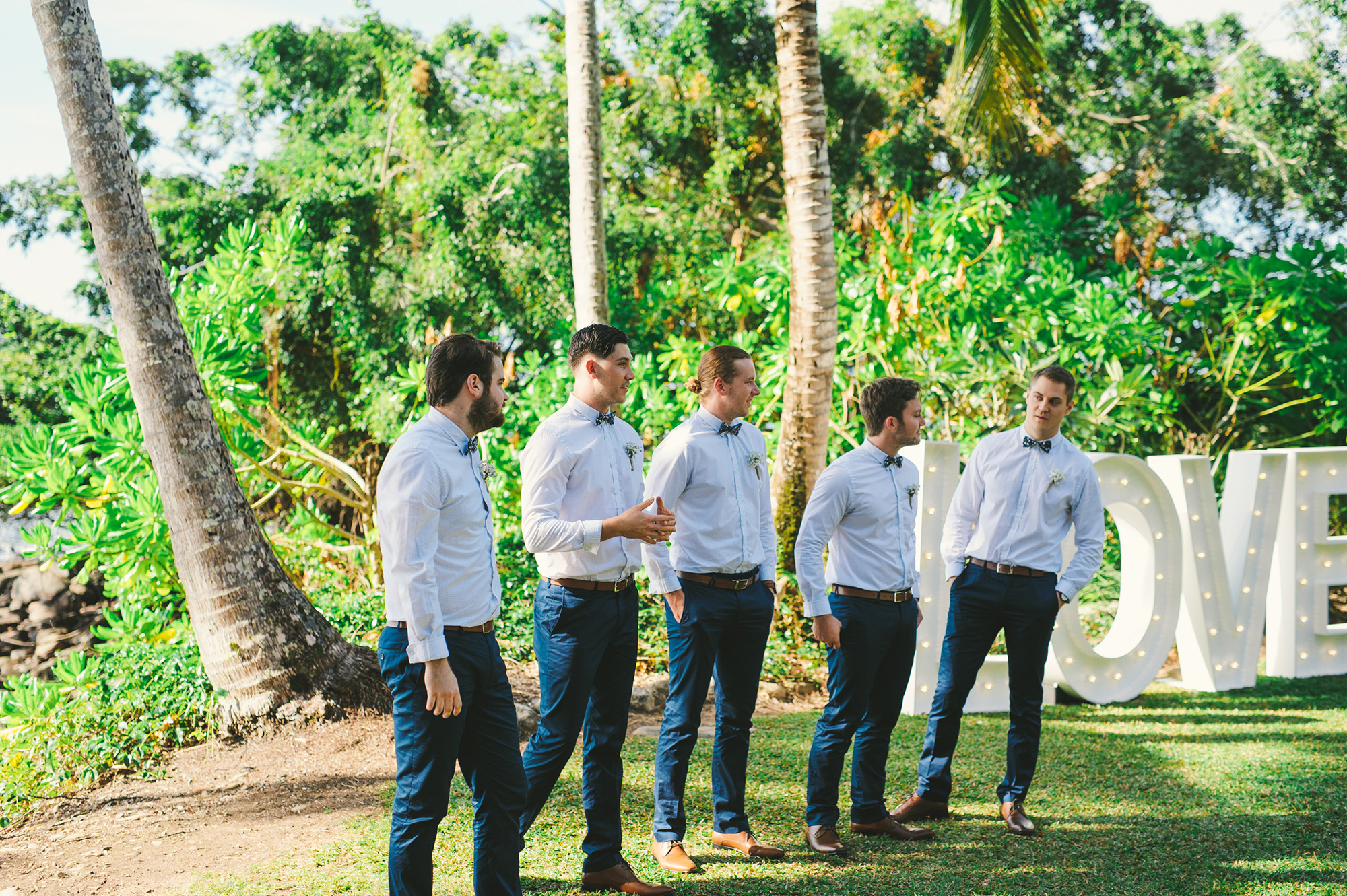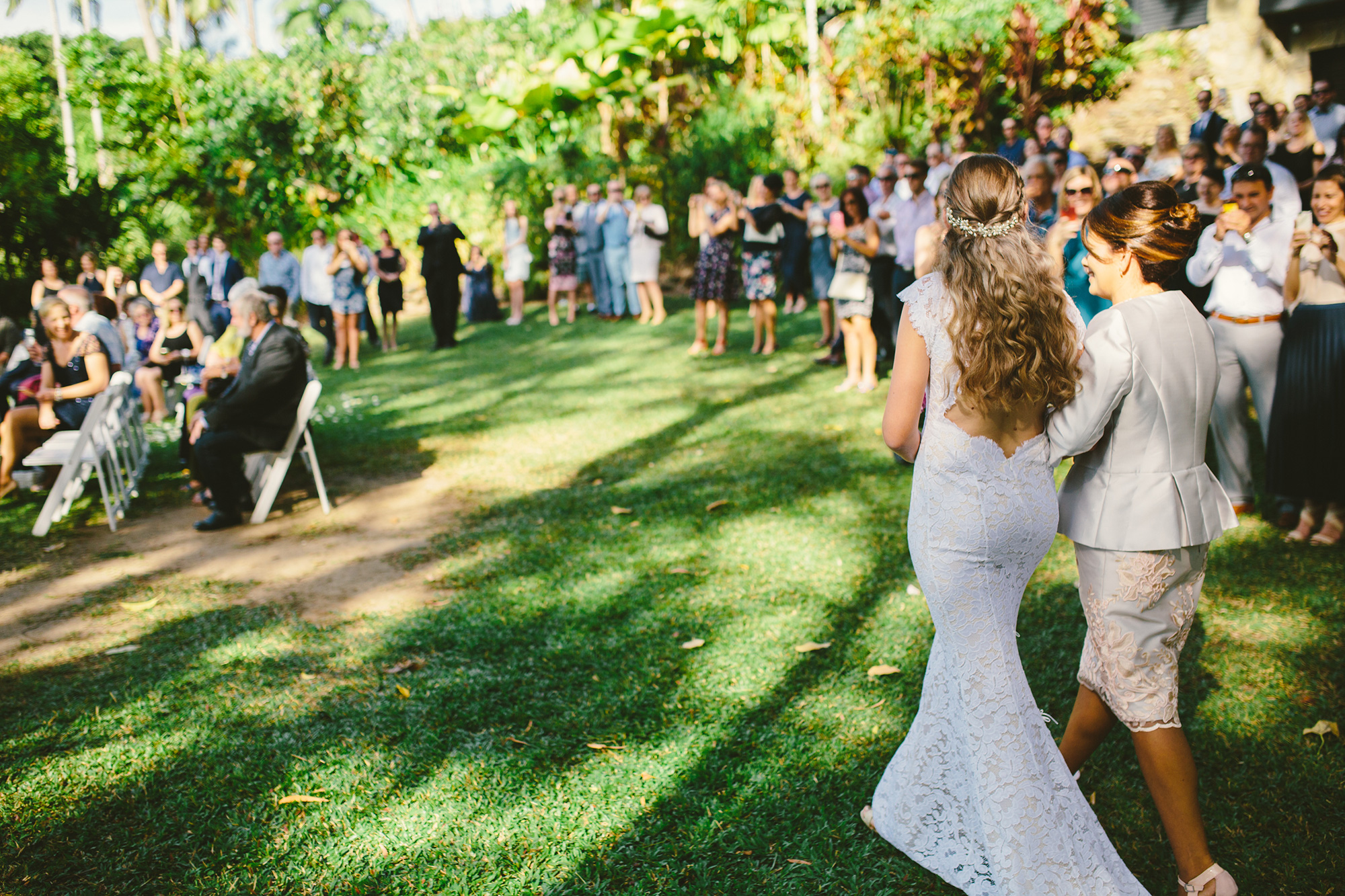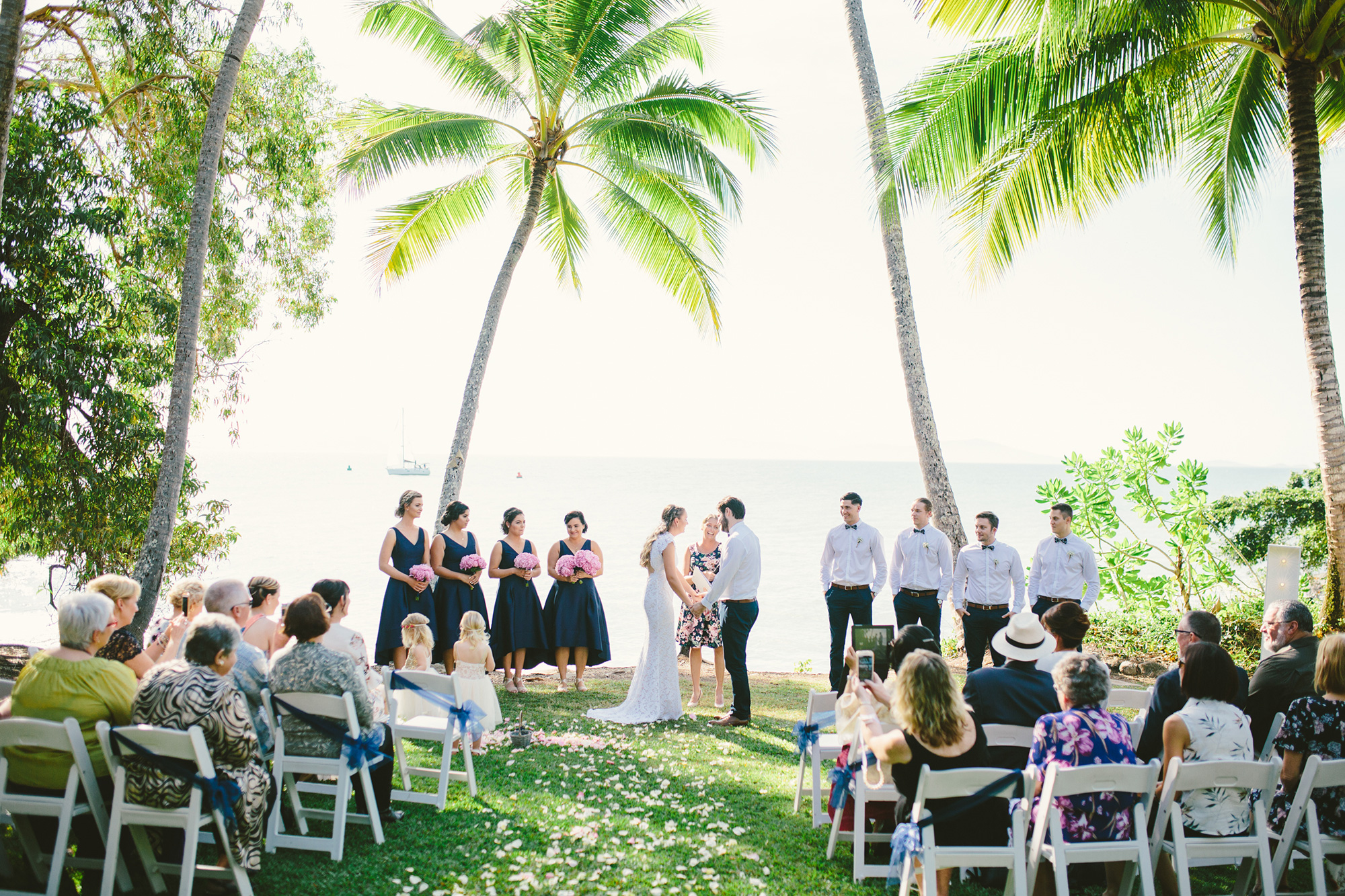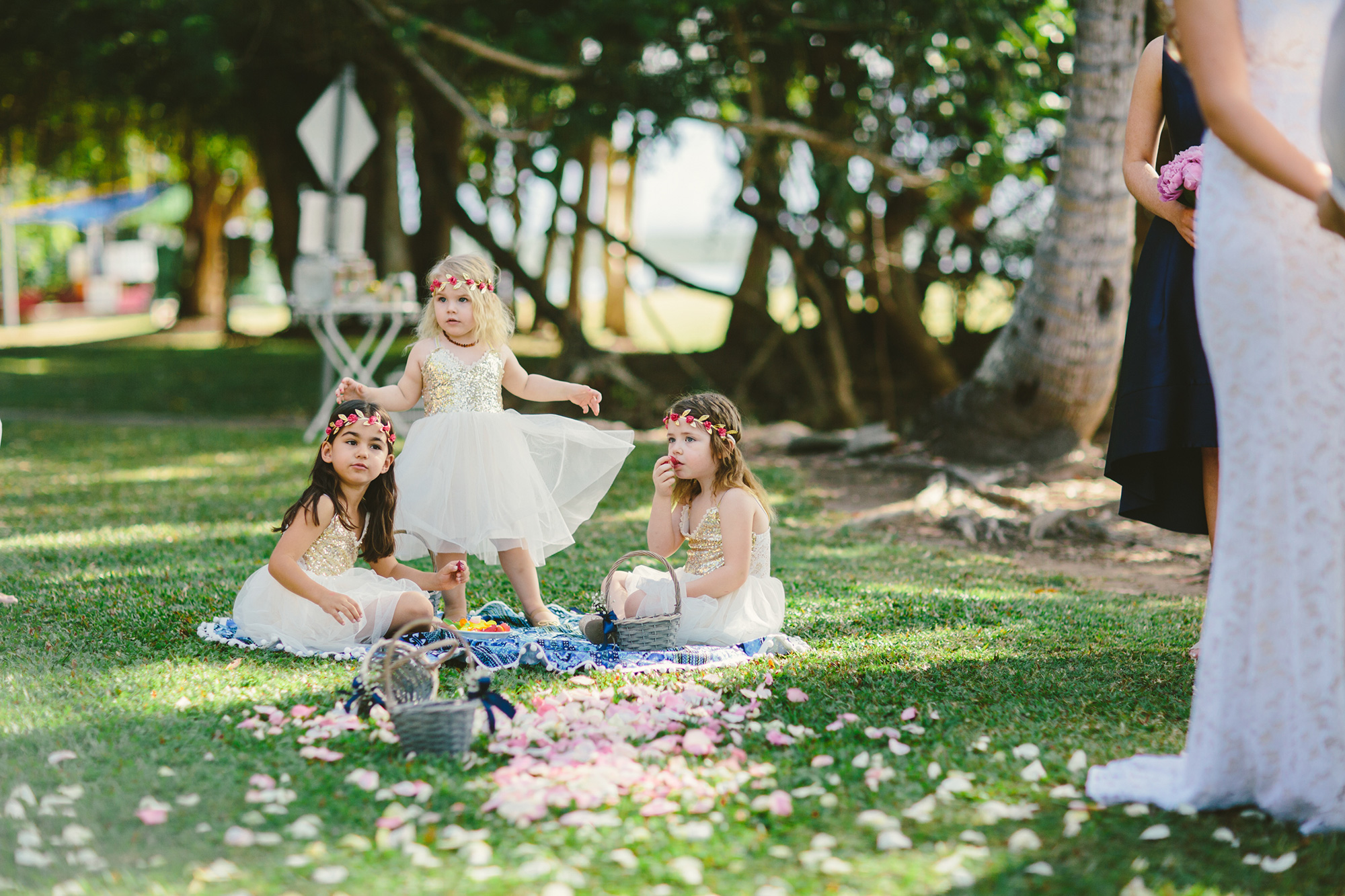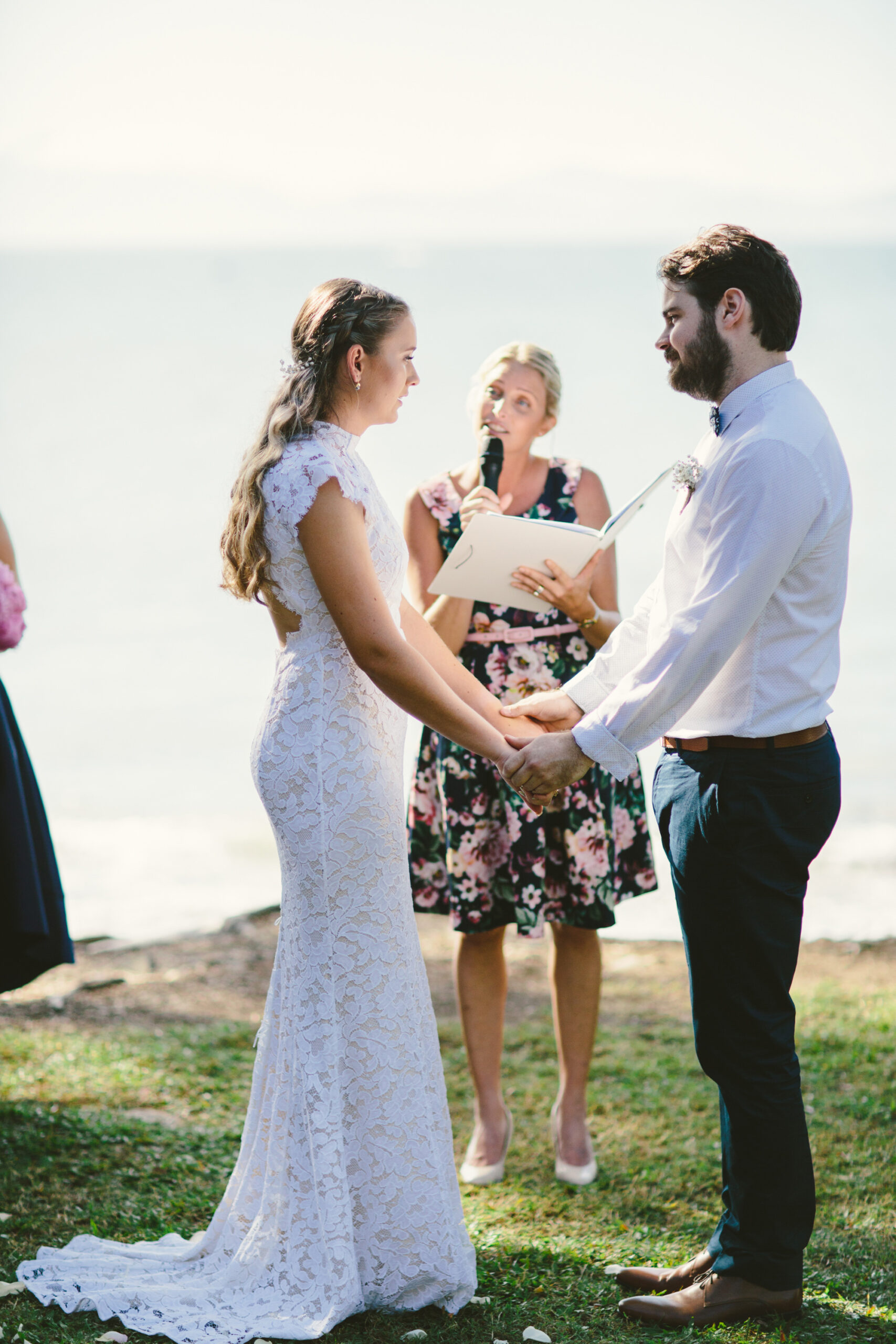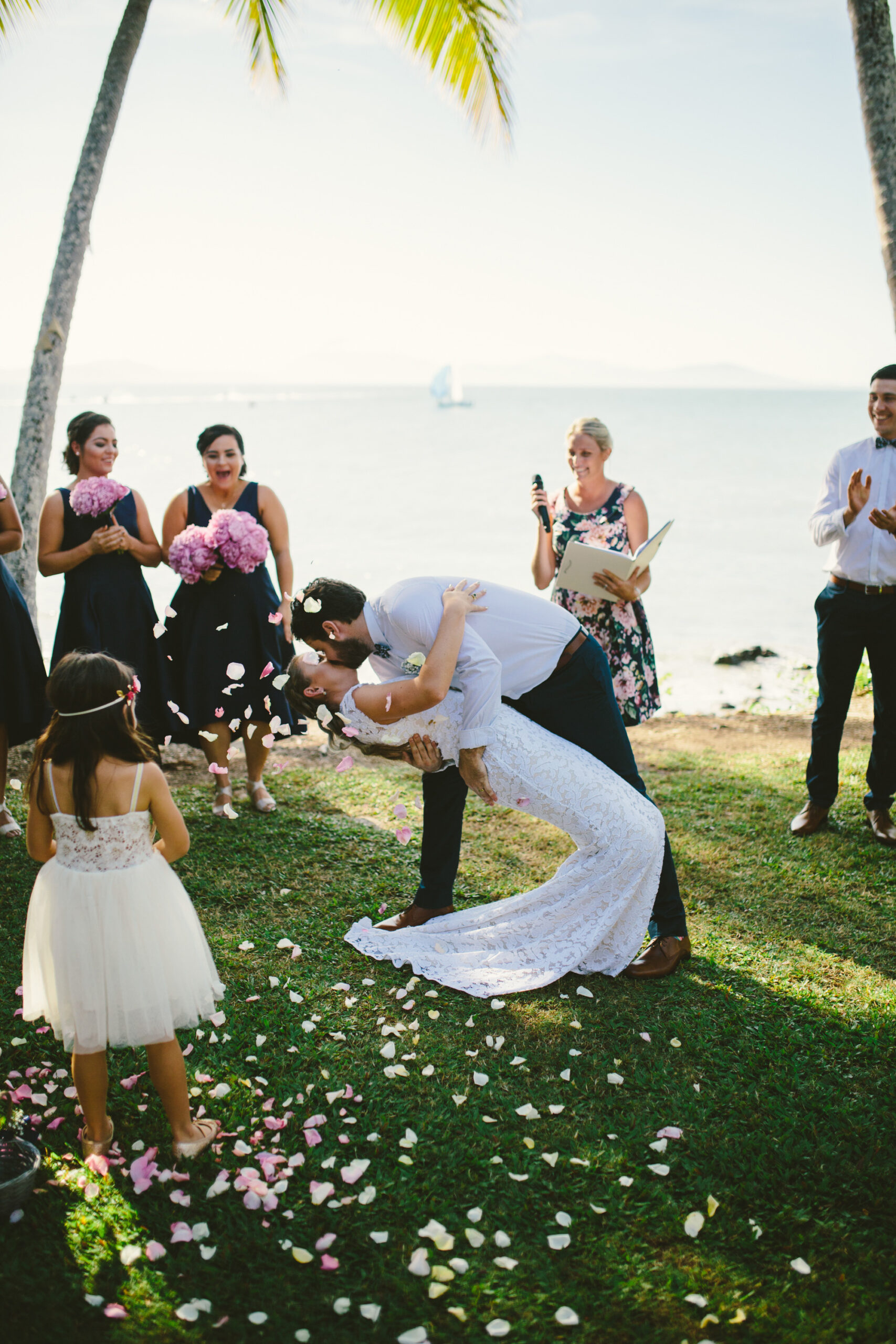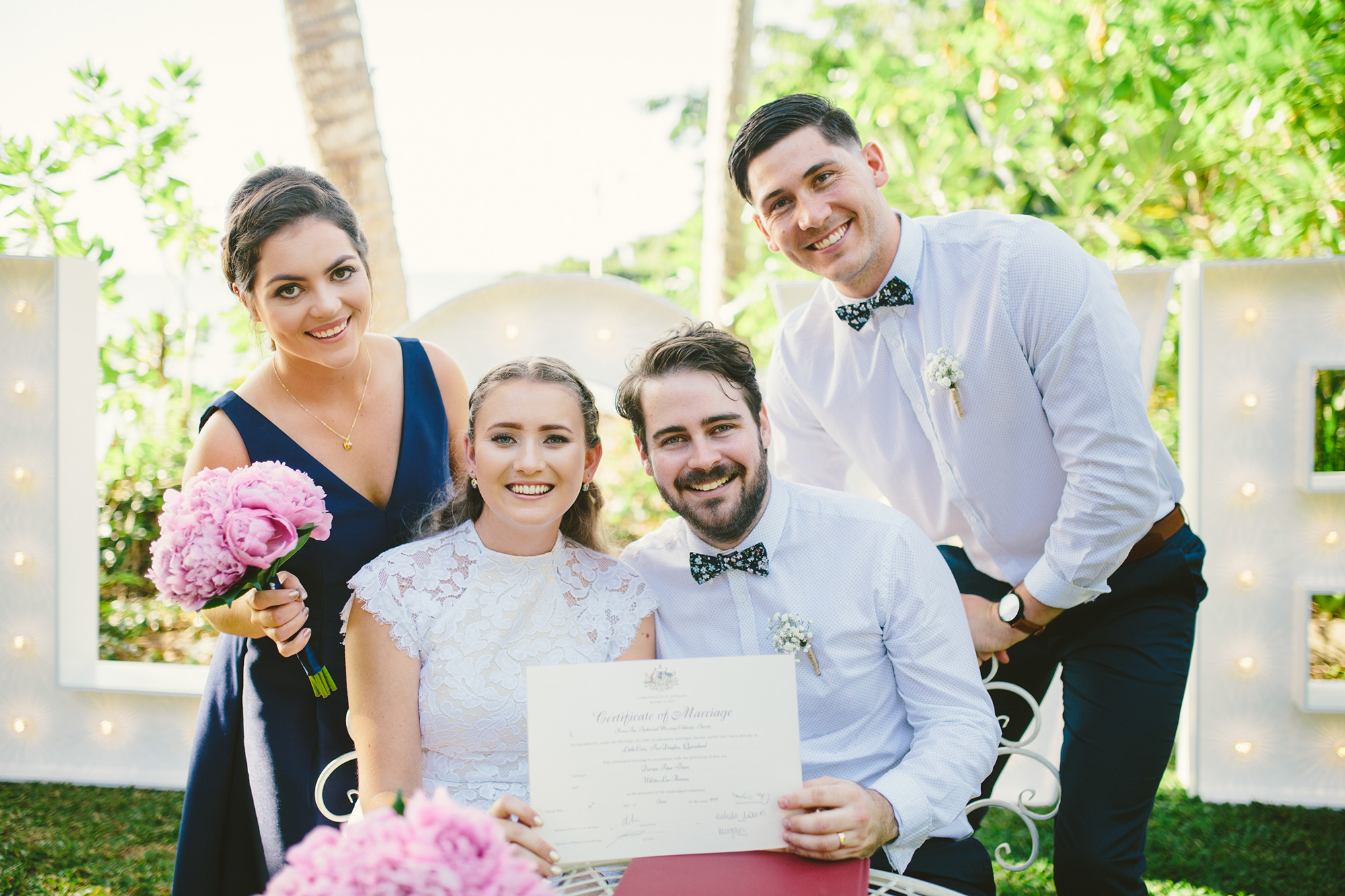 The boys kept things smart casual in their outfits from Roger David.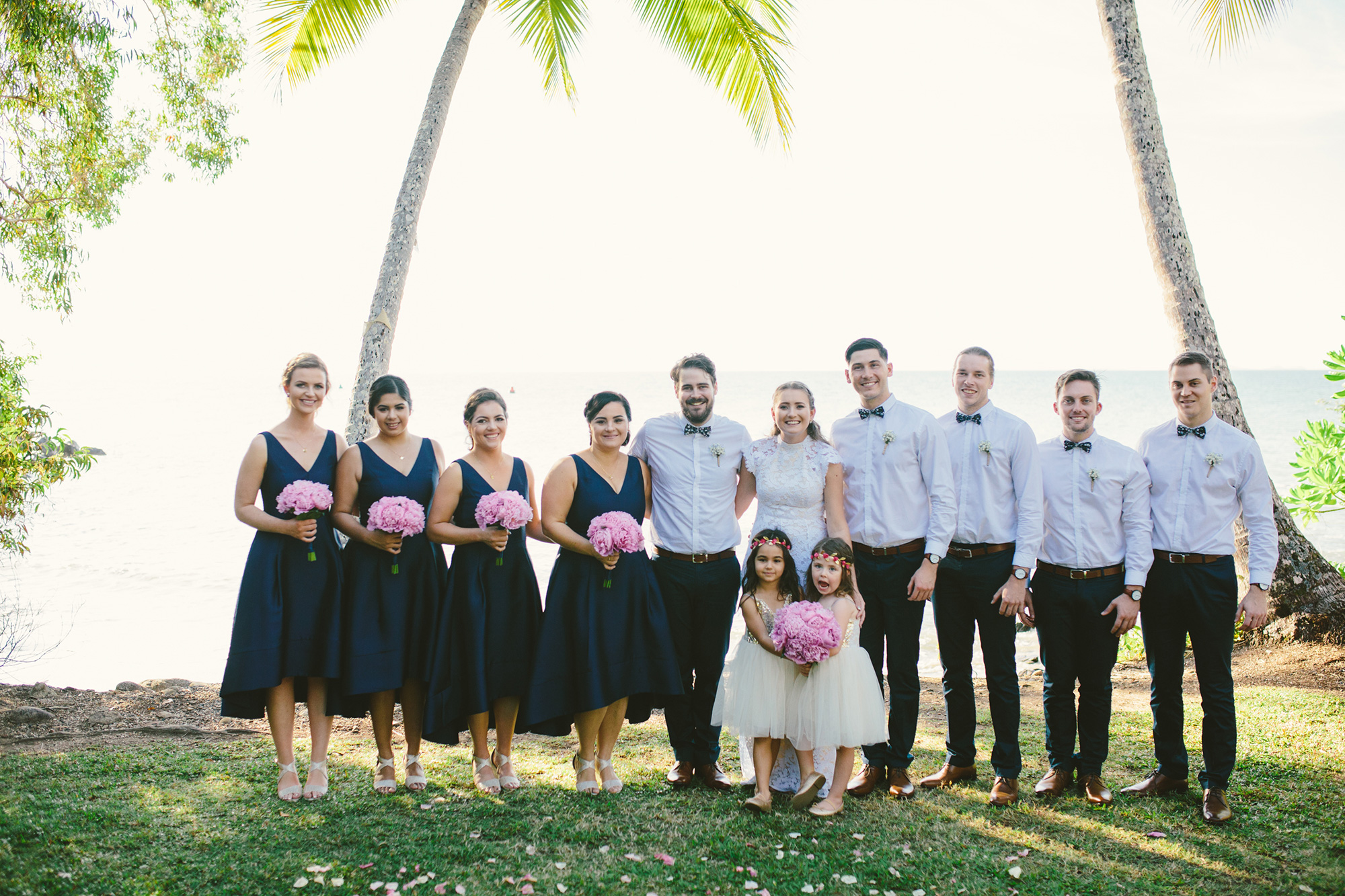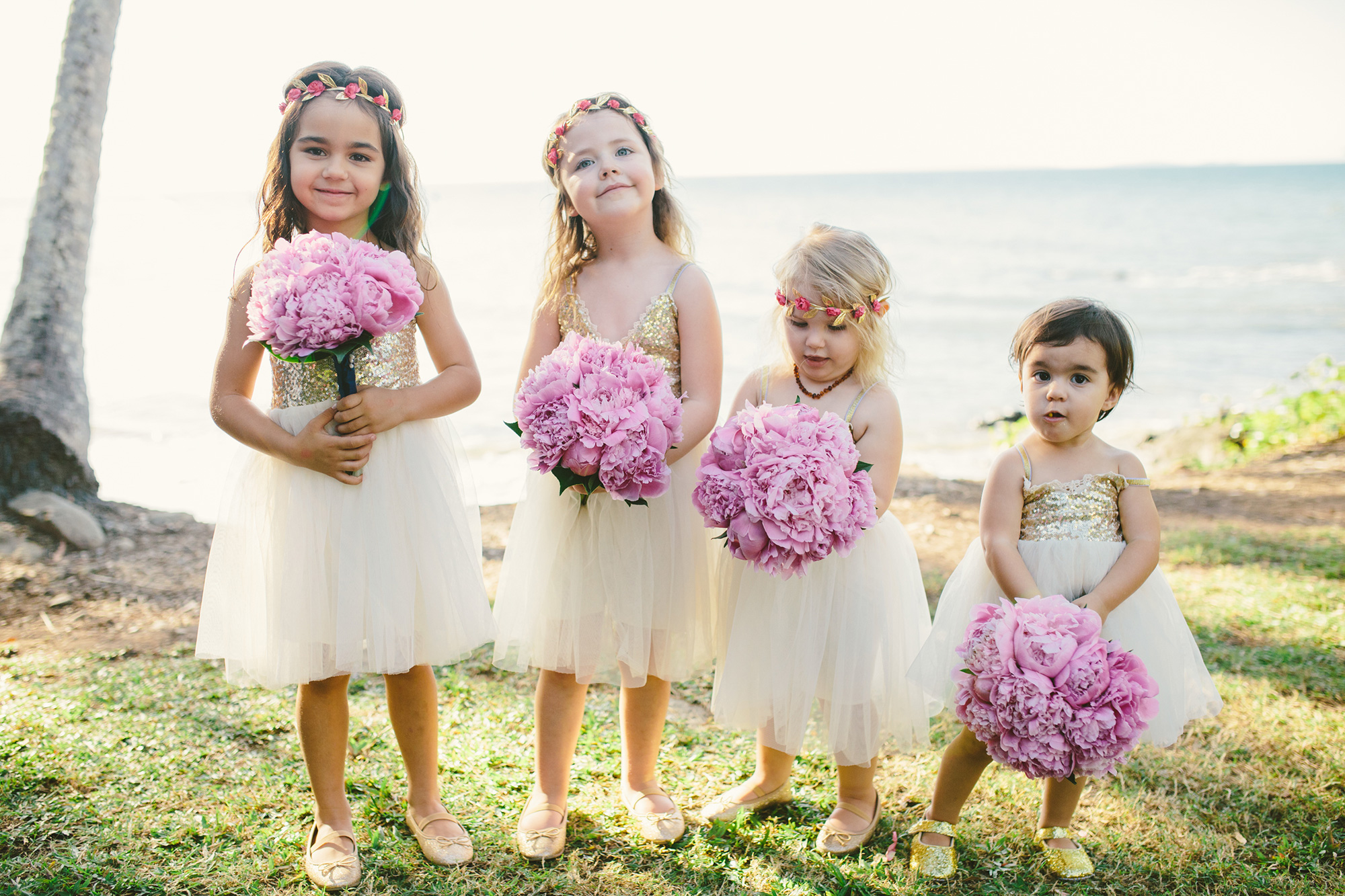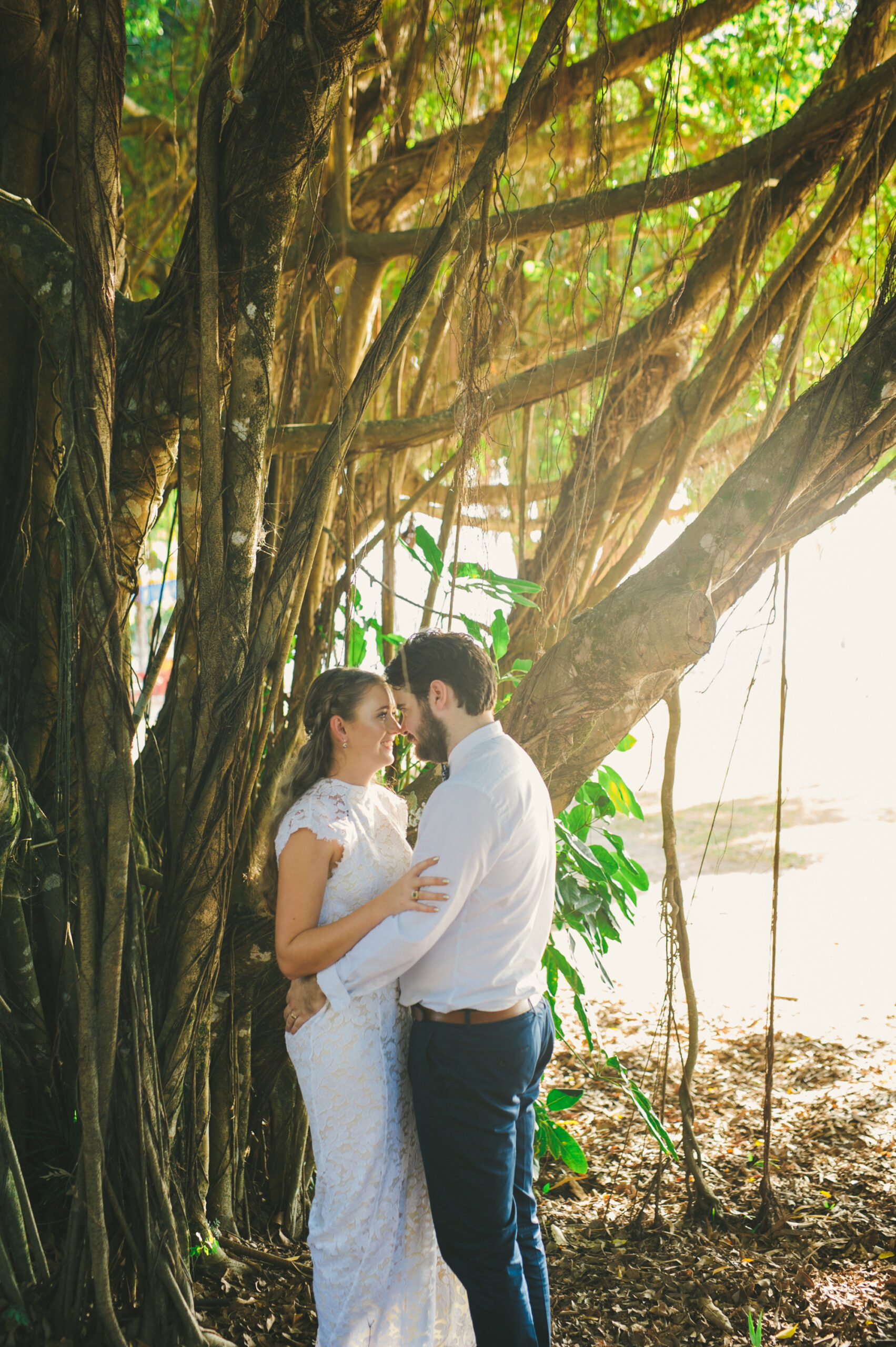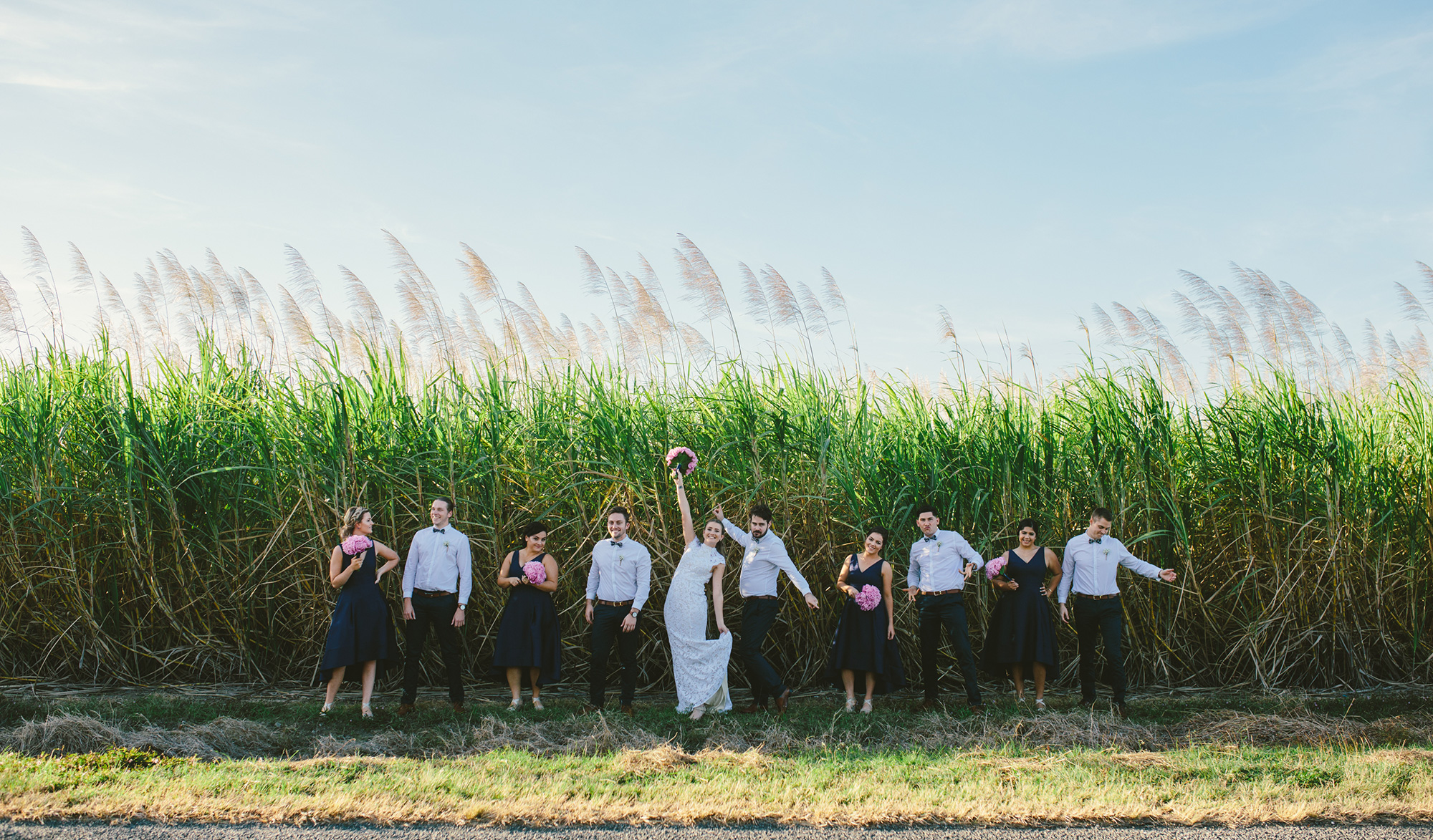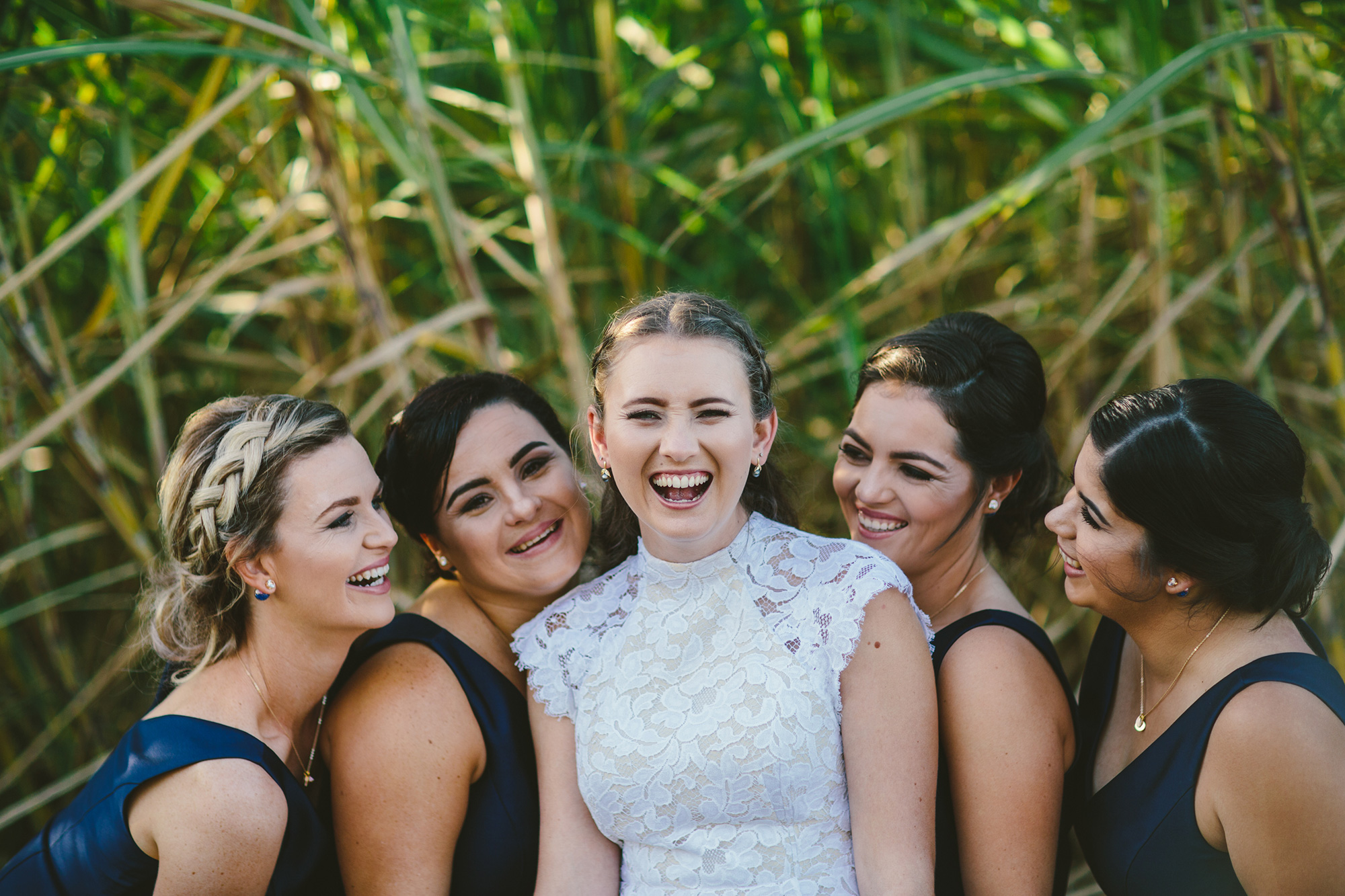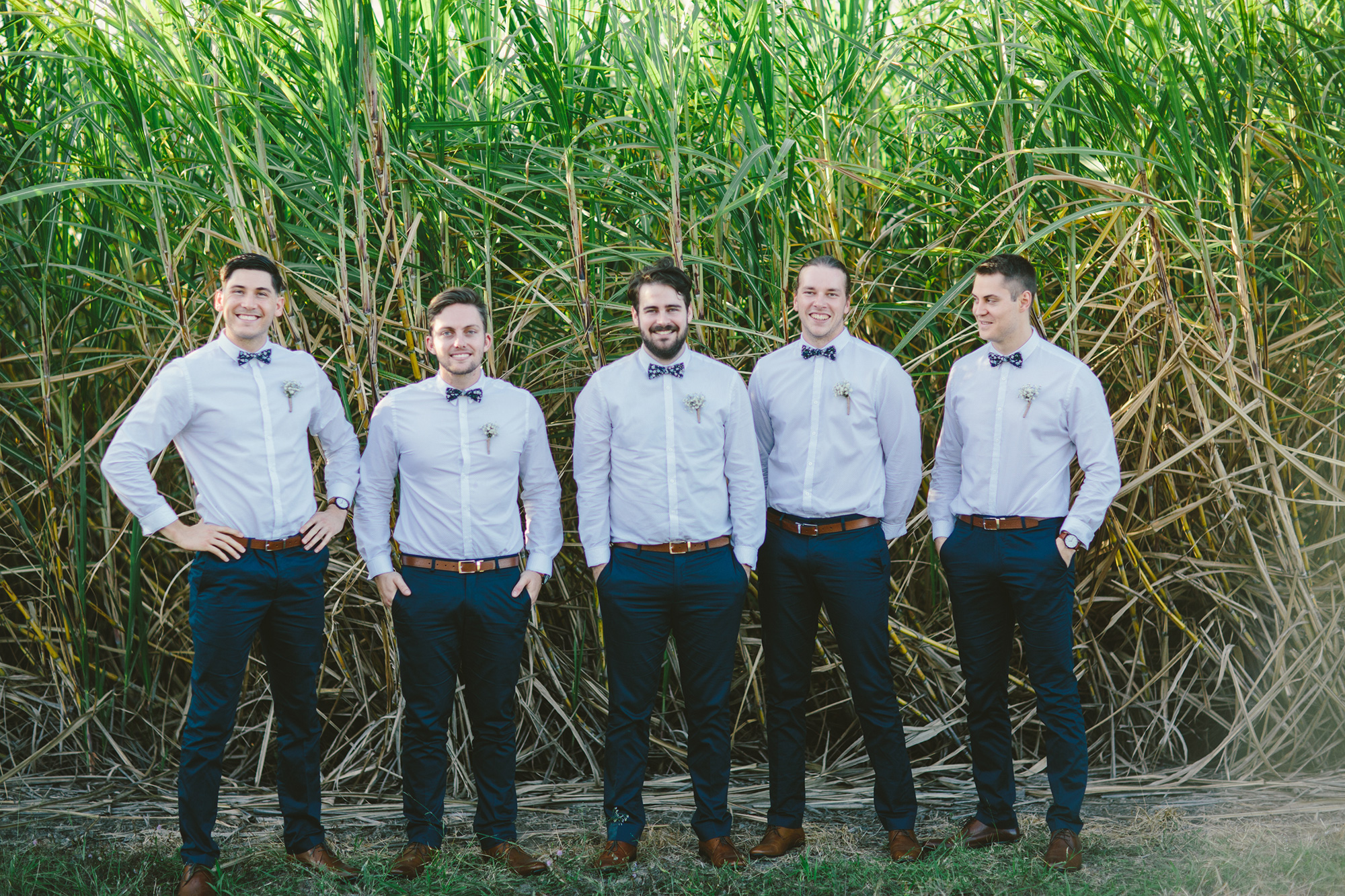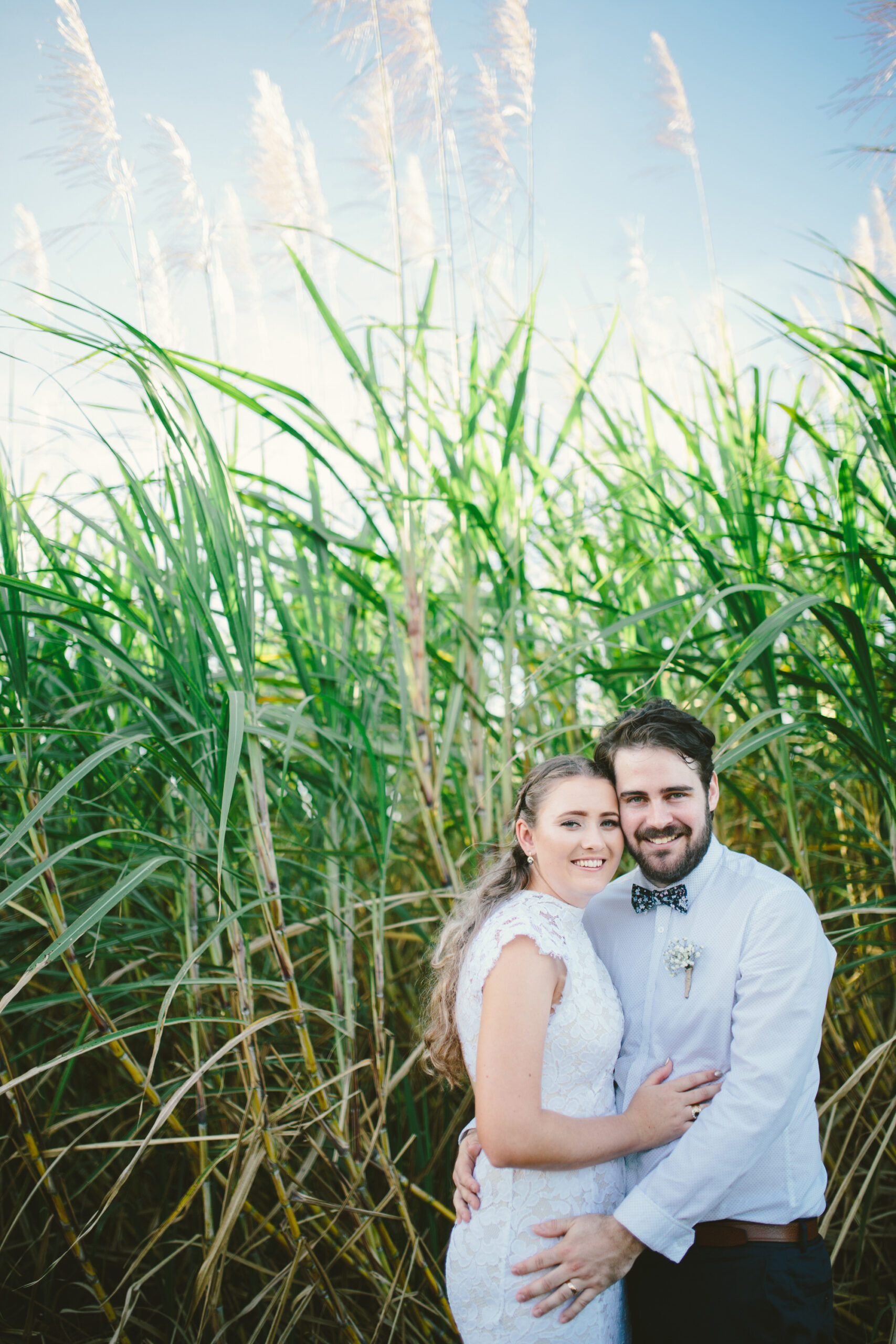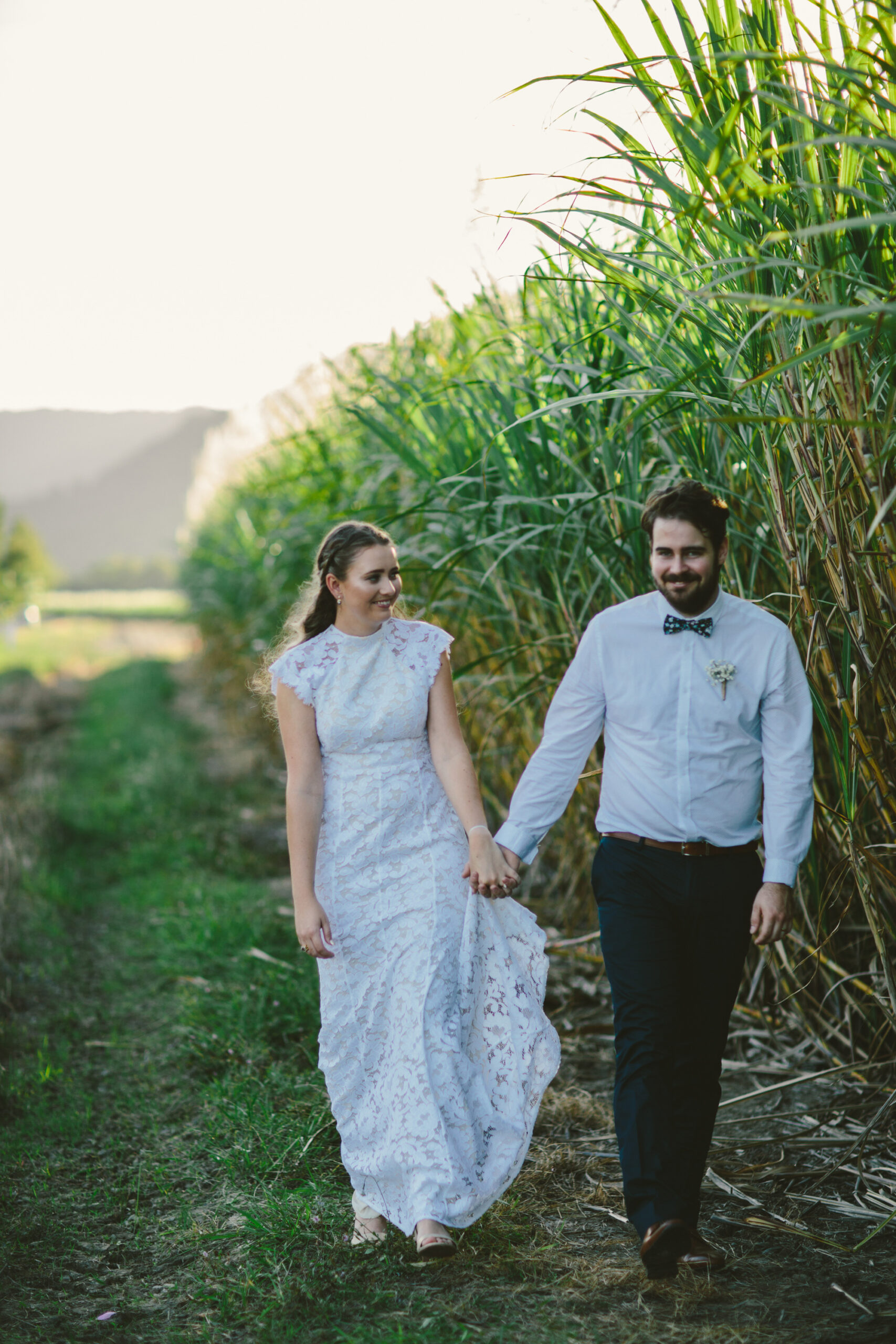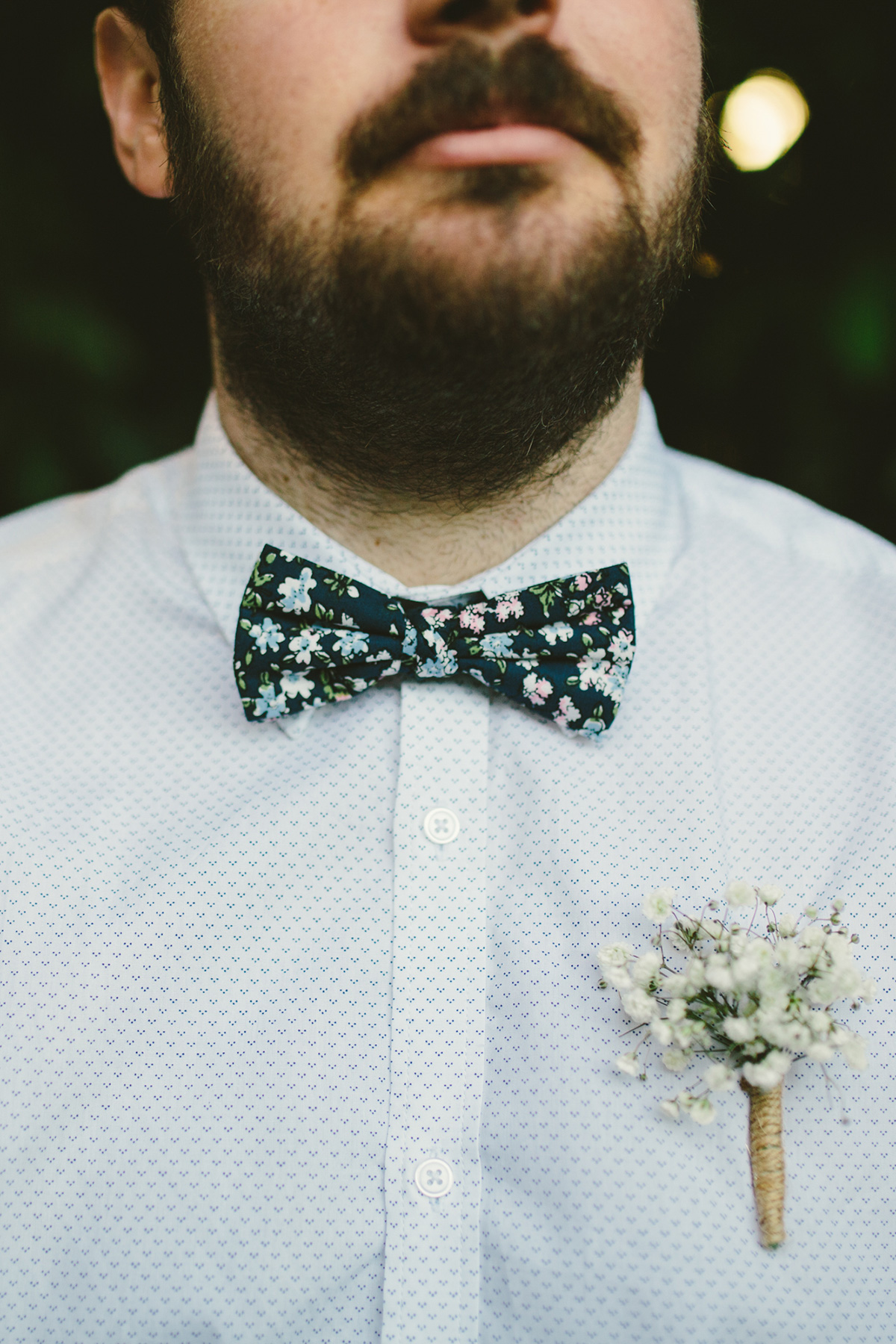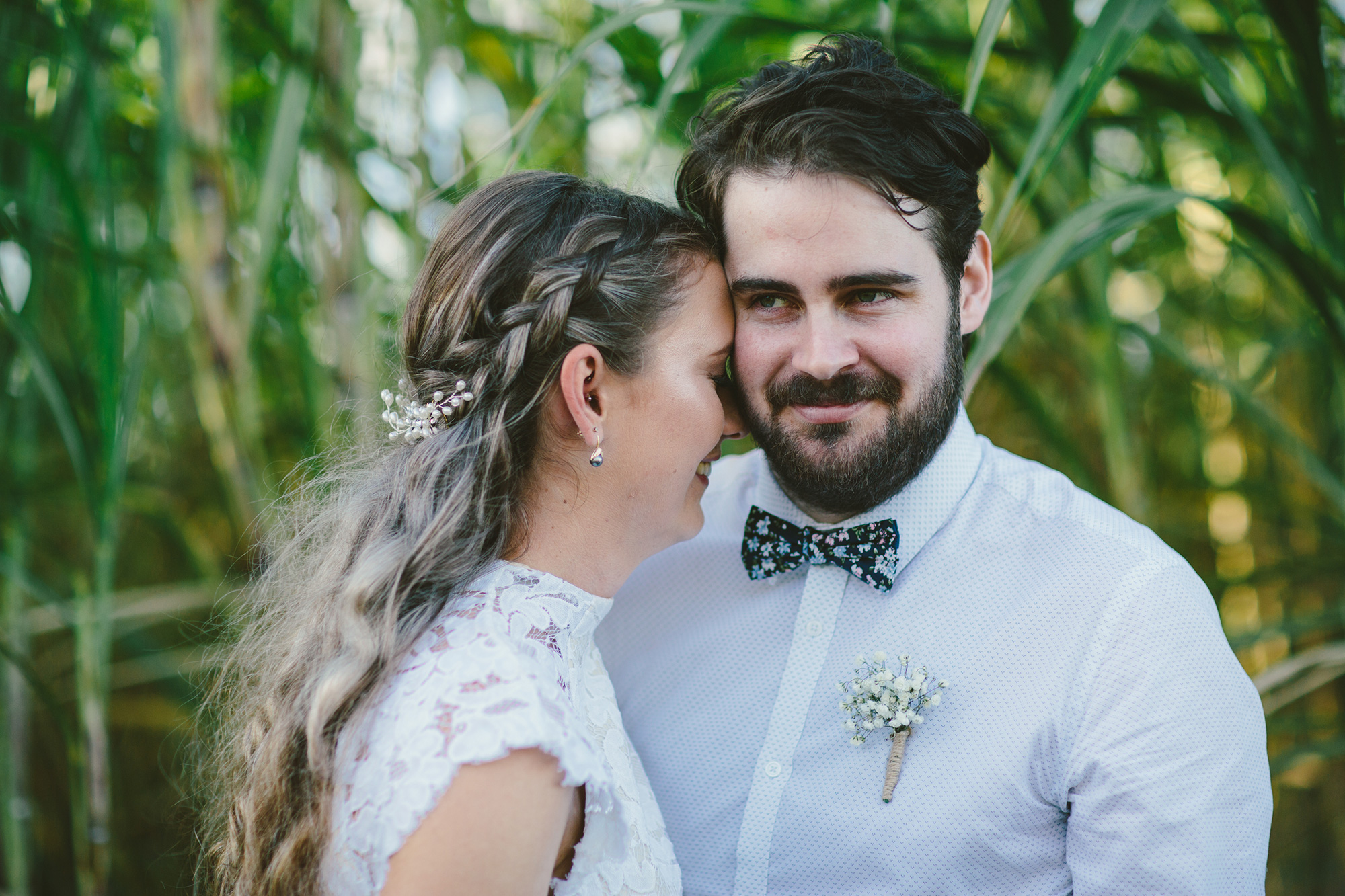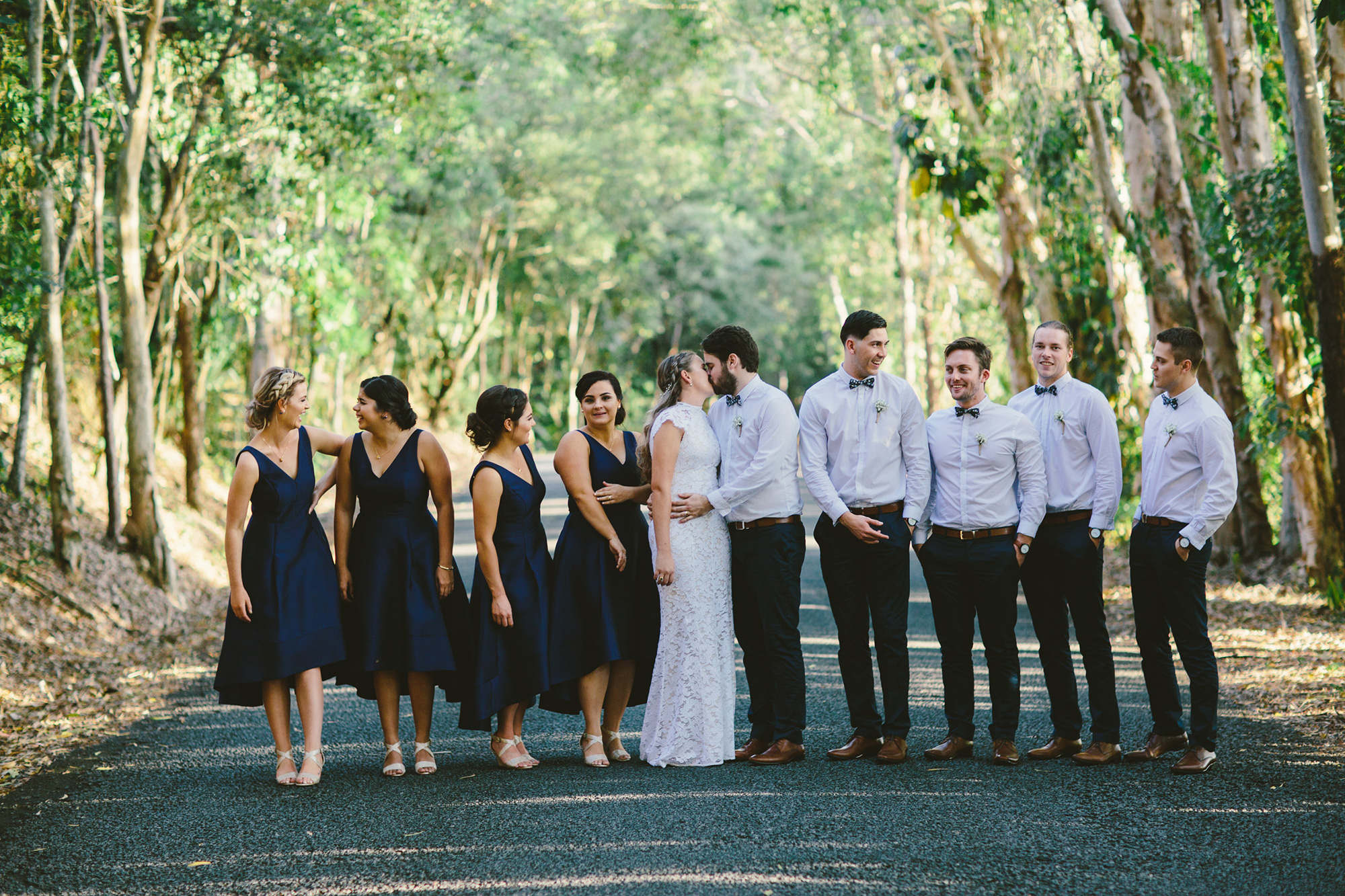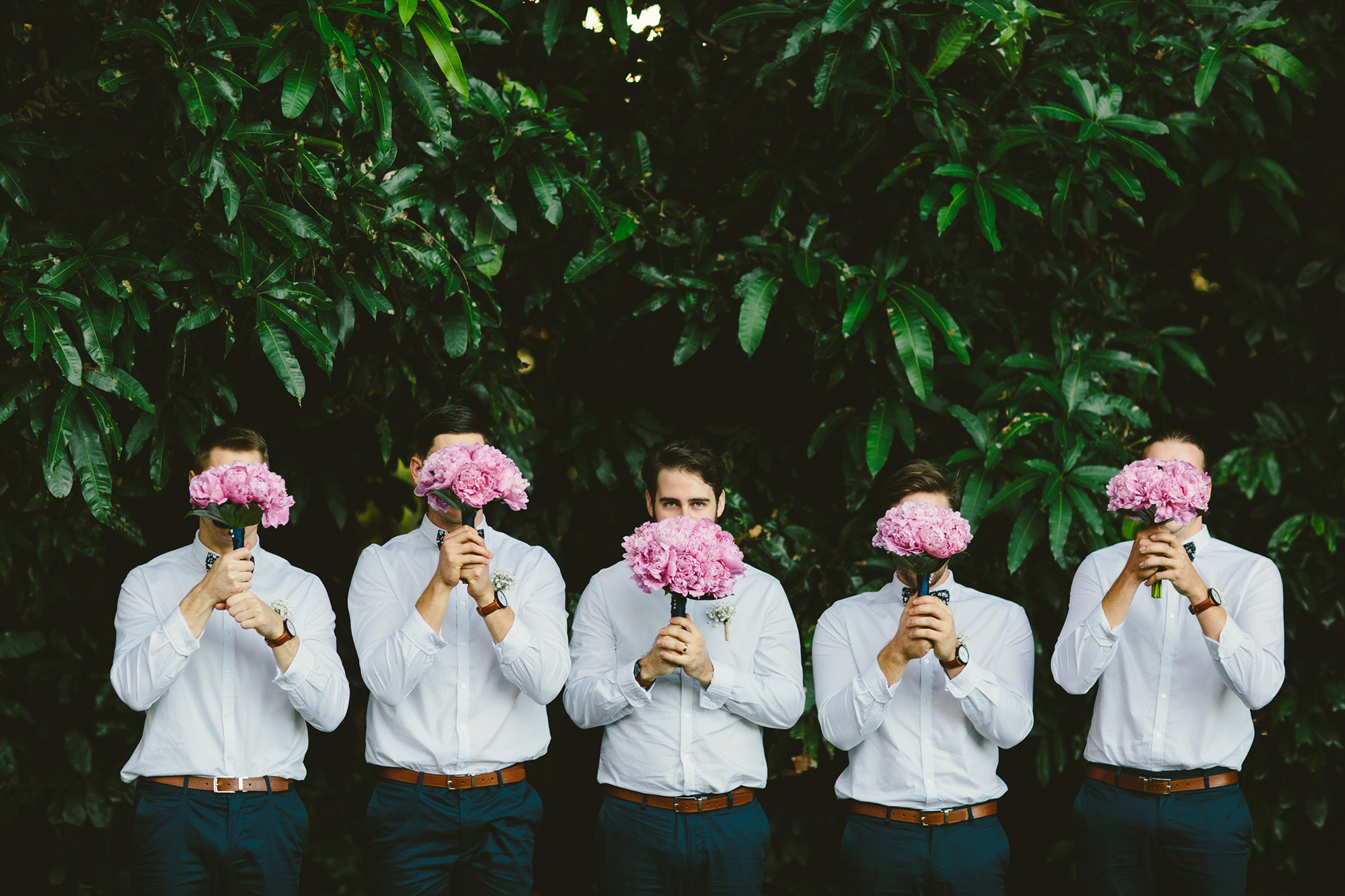 "Everything from the coordinating of the flowers to the caterers and the event's planning was a breeze," says the bride.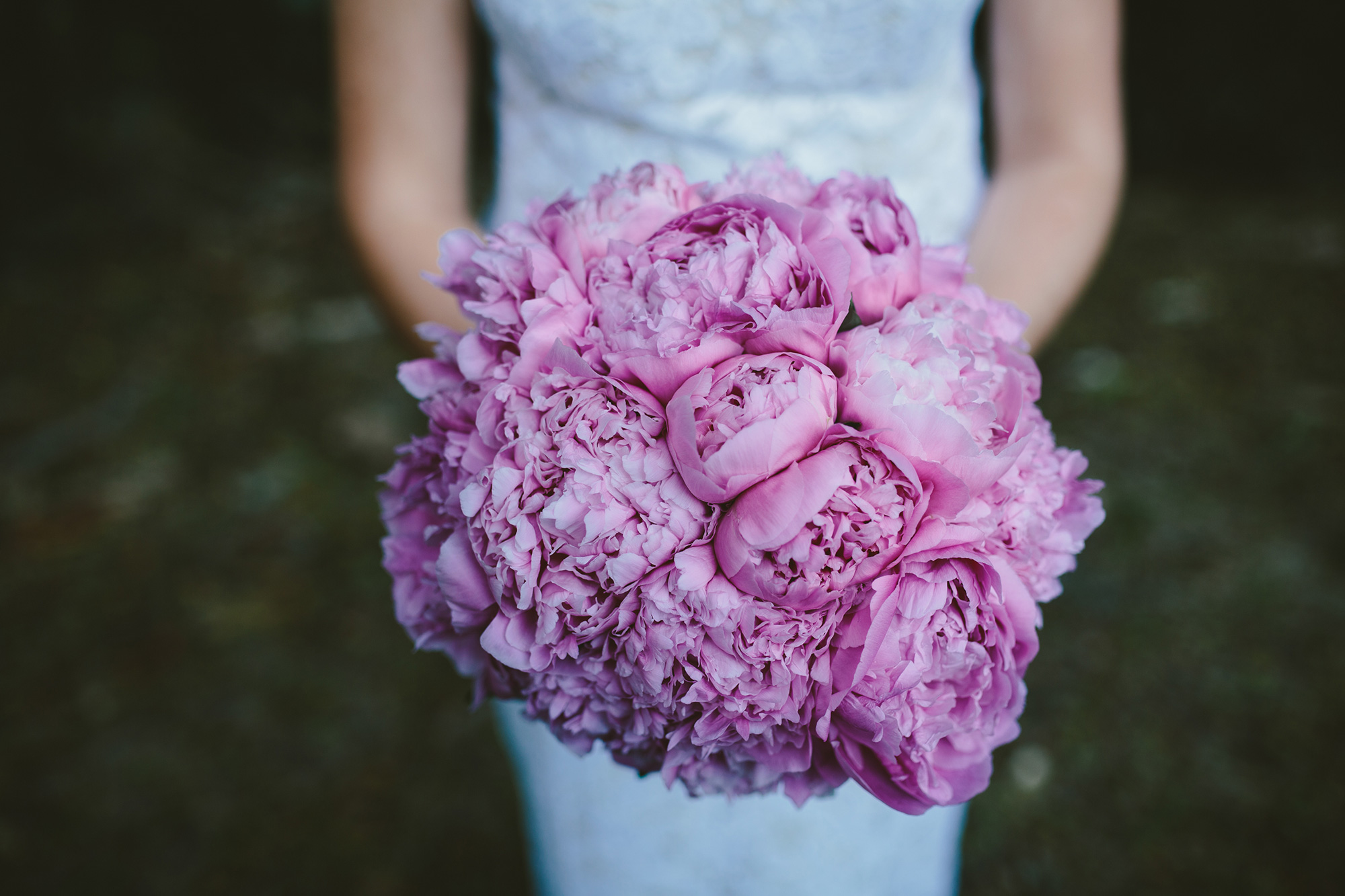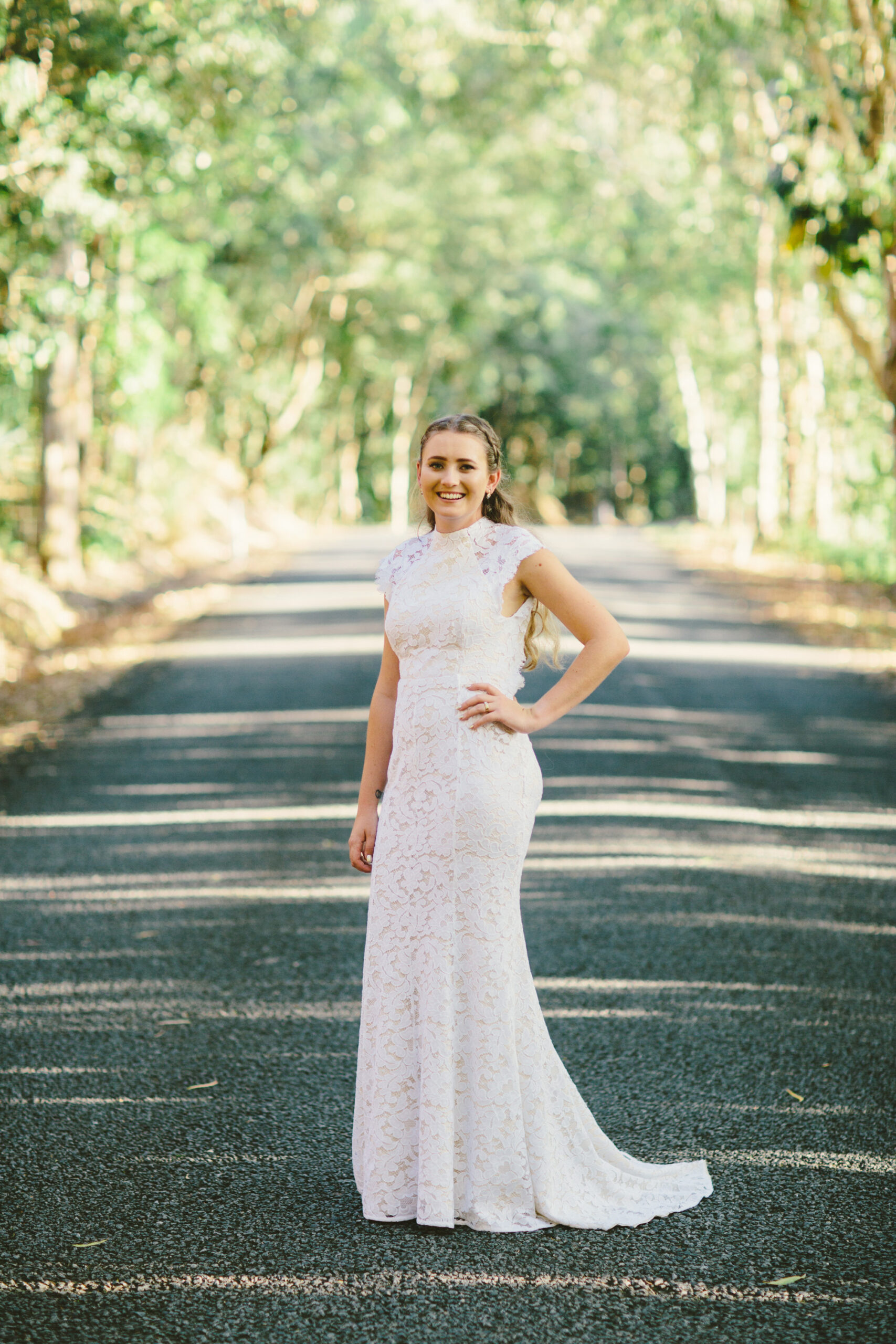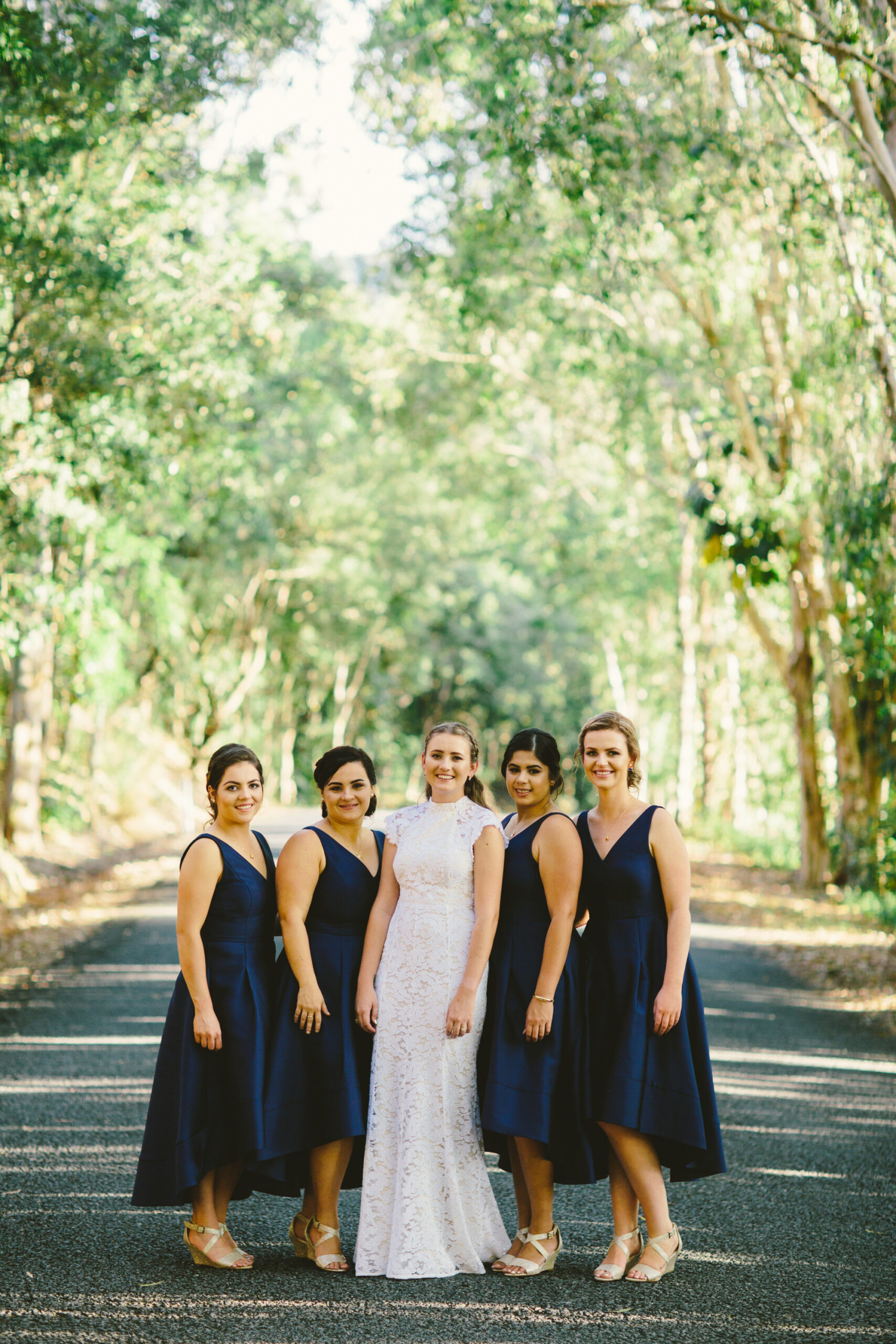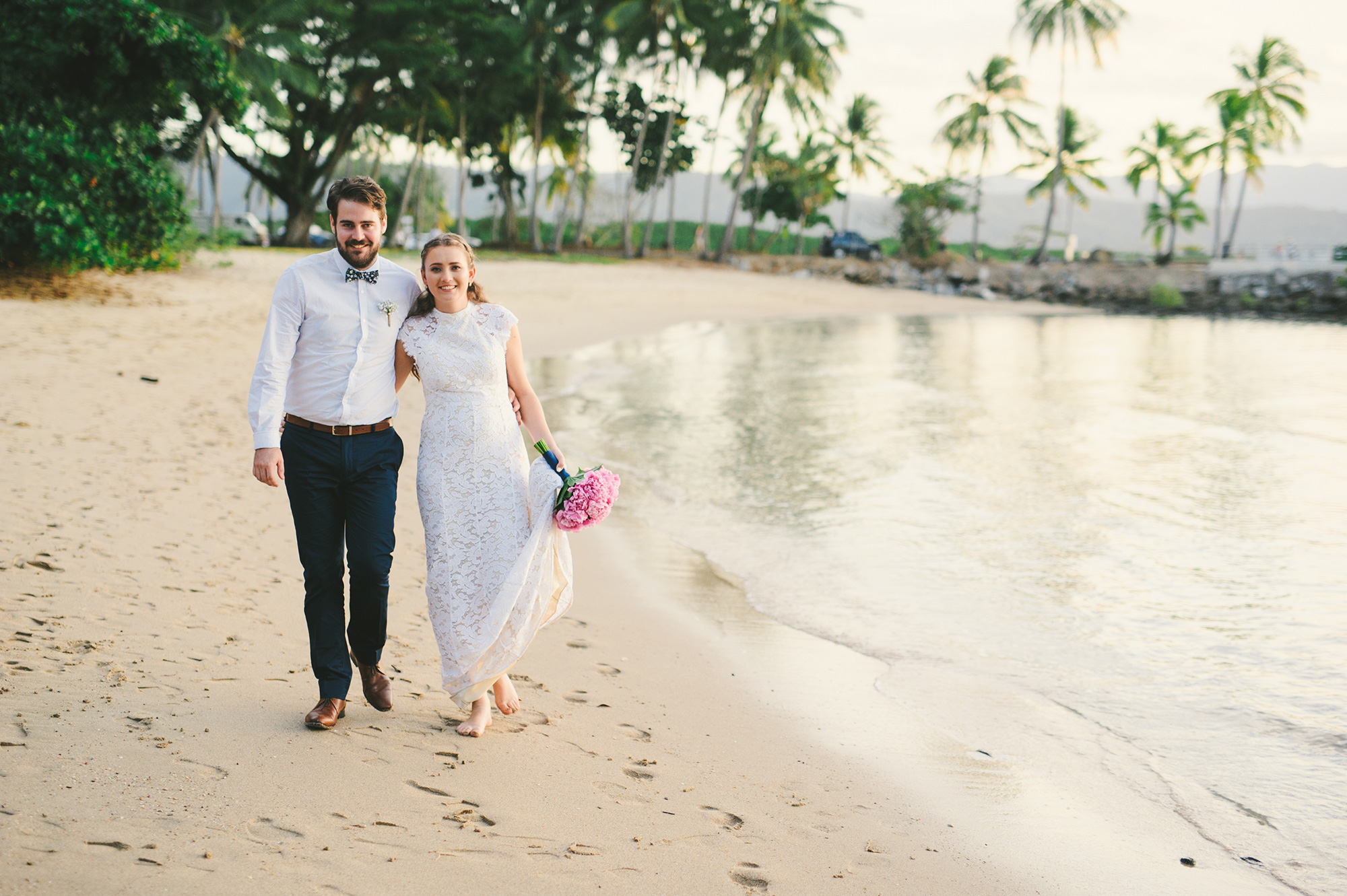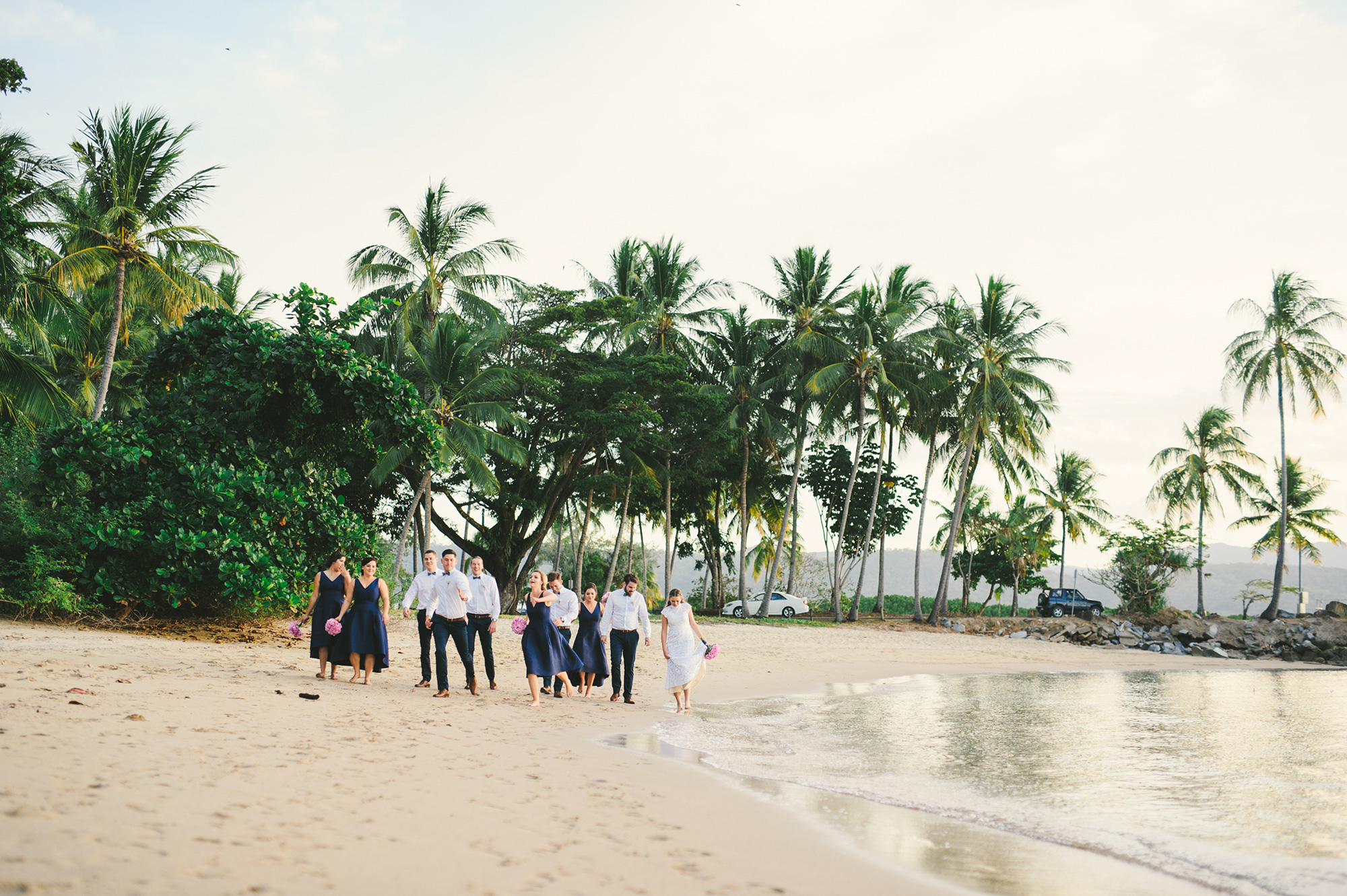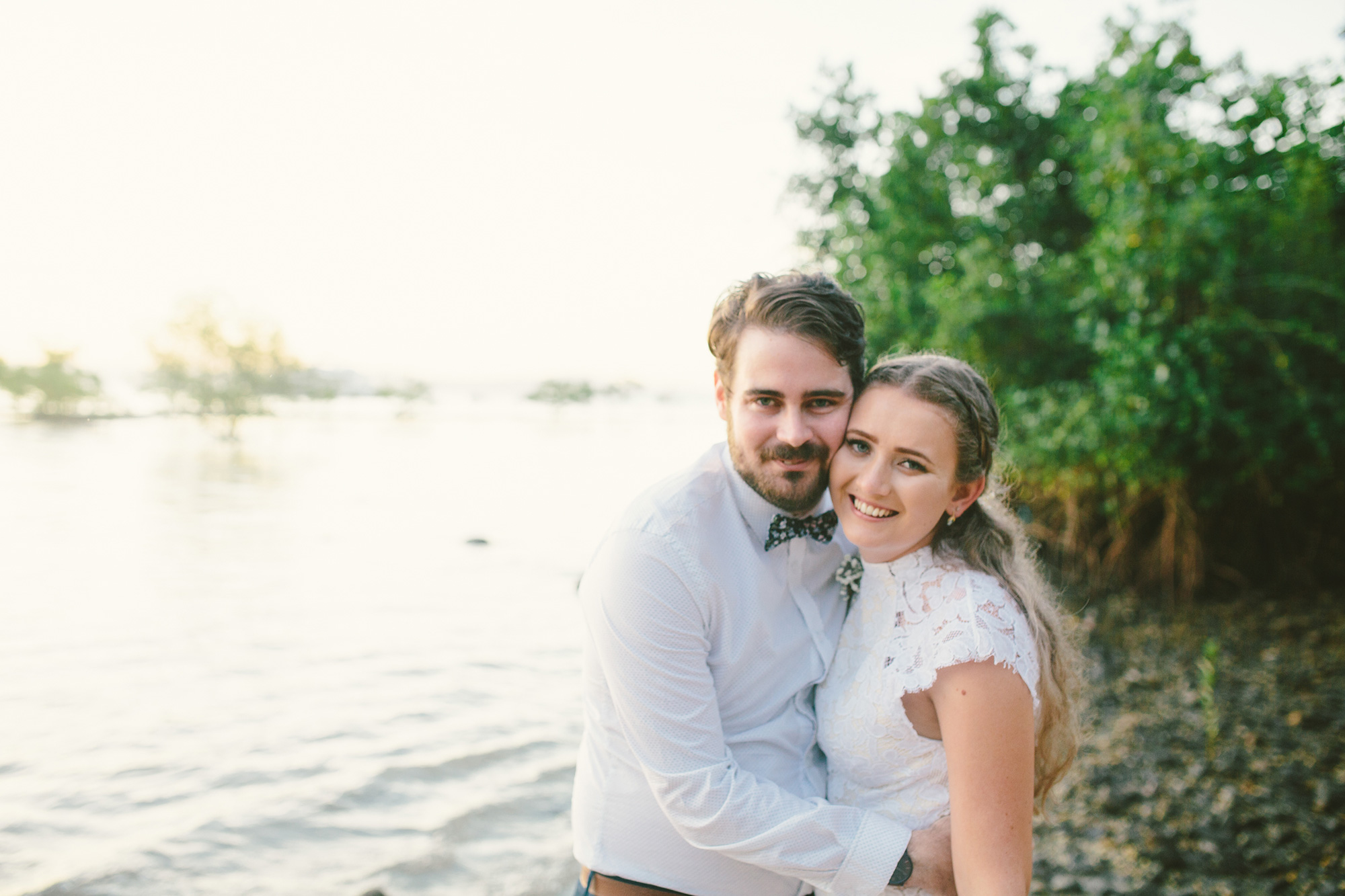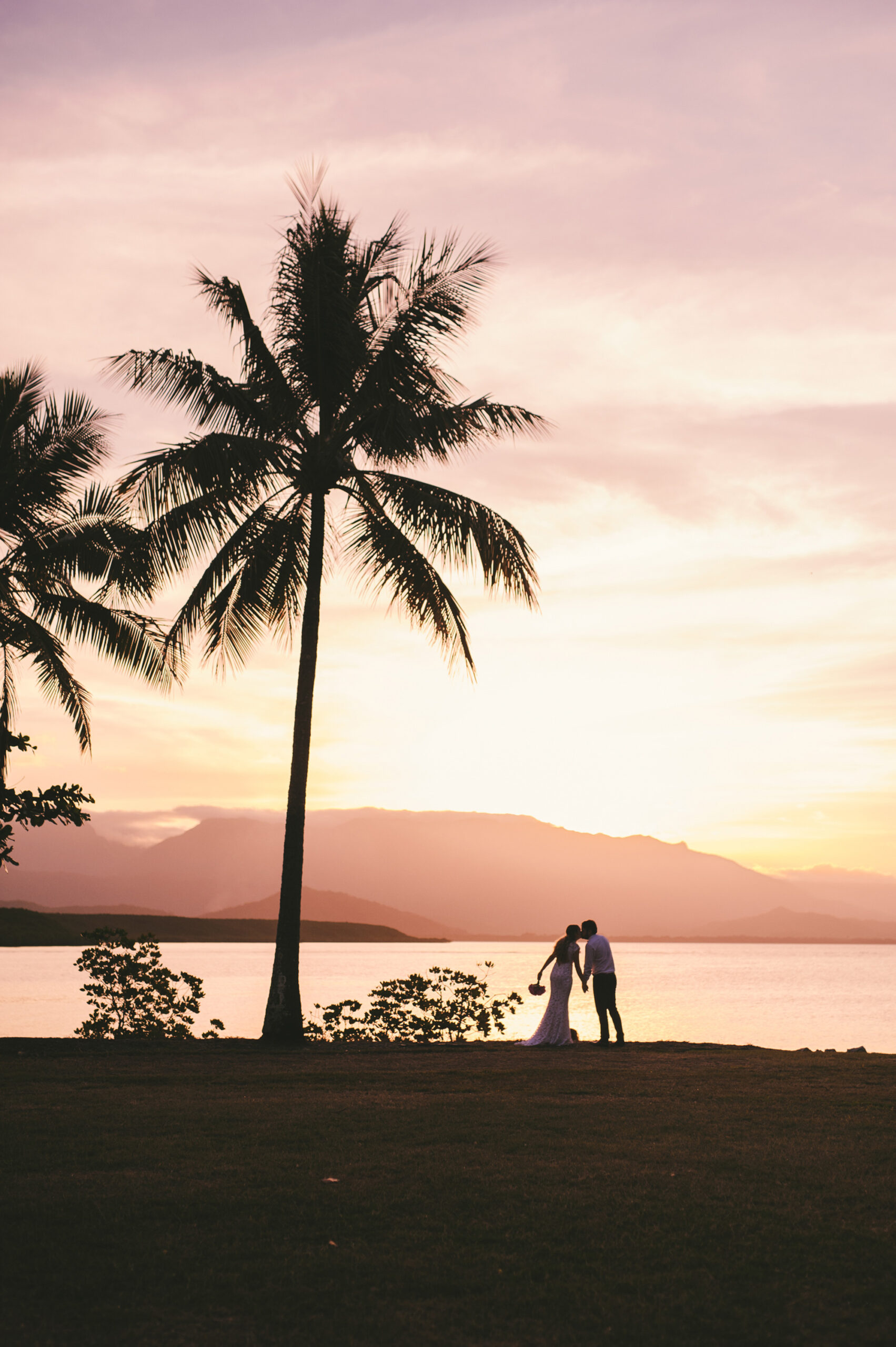 Cairns and Port Douglas are beautiful settings for photos.