Emilia, 25, and Kristian, 28, met in the Defence Force but it took a second chance meeting to spark their romantic flame.
"When Kristian posted to Townsville with the Army in 2013, I was working in the accommodation office on base and met Kristian while completing his move in room inspection," explains the bride. "I was immediately taken by this handsome guy who was so genuinely friendly from the start, and while I kept trying to drop hints, he says he didn't want to be 'that guy' and so we missed our chance."
A year later they crossed paths and it was then they realised they were "onto something". When Emilia enlisted in the Air Force they took on a long distance relationship, an experience this bride says brought them closer. "We took every chance we could get to visit his family in Hobart, sneak away for weekend trips, or pretend to be a normal couple, cuddled up on the couch at home. Somewhere between the flights, phone calls and I miss yous, we became even more appreciative of what we had."
Their elegant rustic wedding on April 7, 2018 included 75 guests and took place at The Old Woolstore Apartment Hotel in Hobart where they eventually plan to settle. "Let's be honest, the weather is far nicer than Townsville's humidity," laughs the bride. "One of our biggest wants for the wedding was to have a guest list small enough that we actually had a chance to spend time with and thank everyone for coming personally."
Photos courtesy of Olivia Brown Photographer.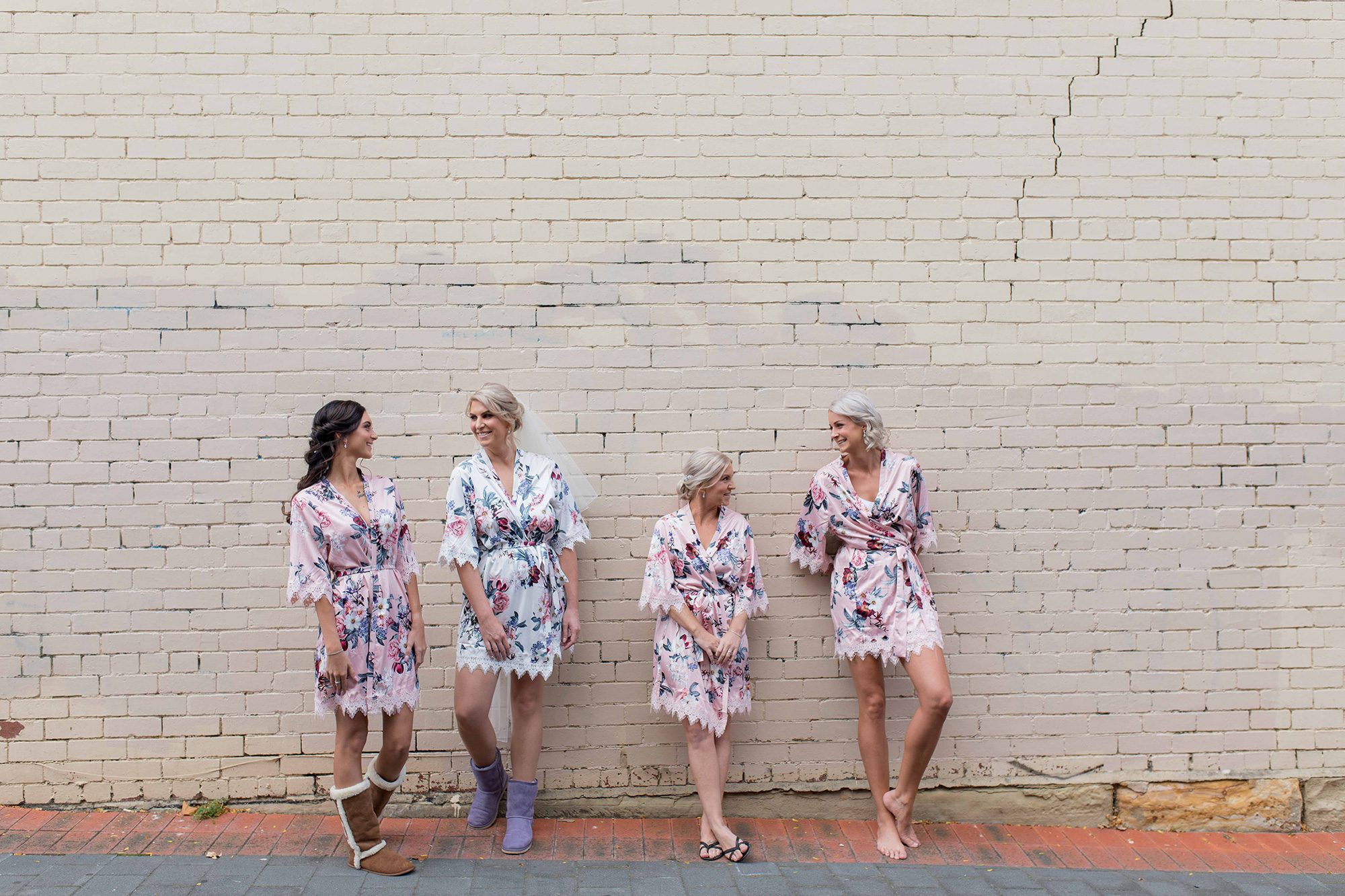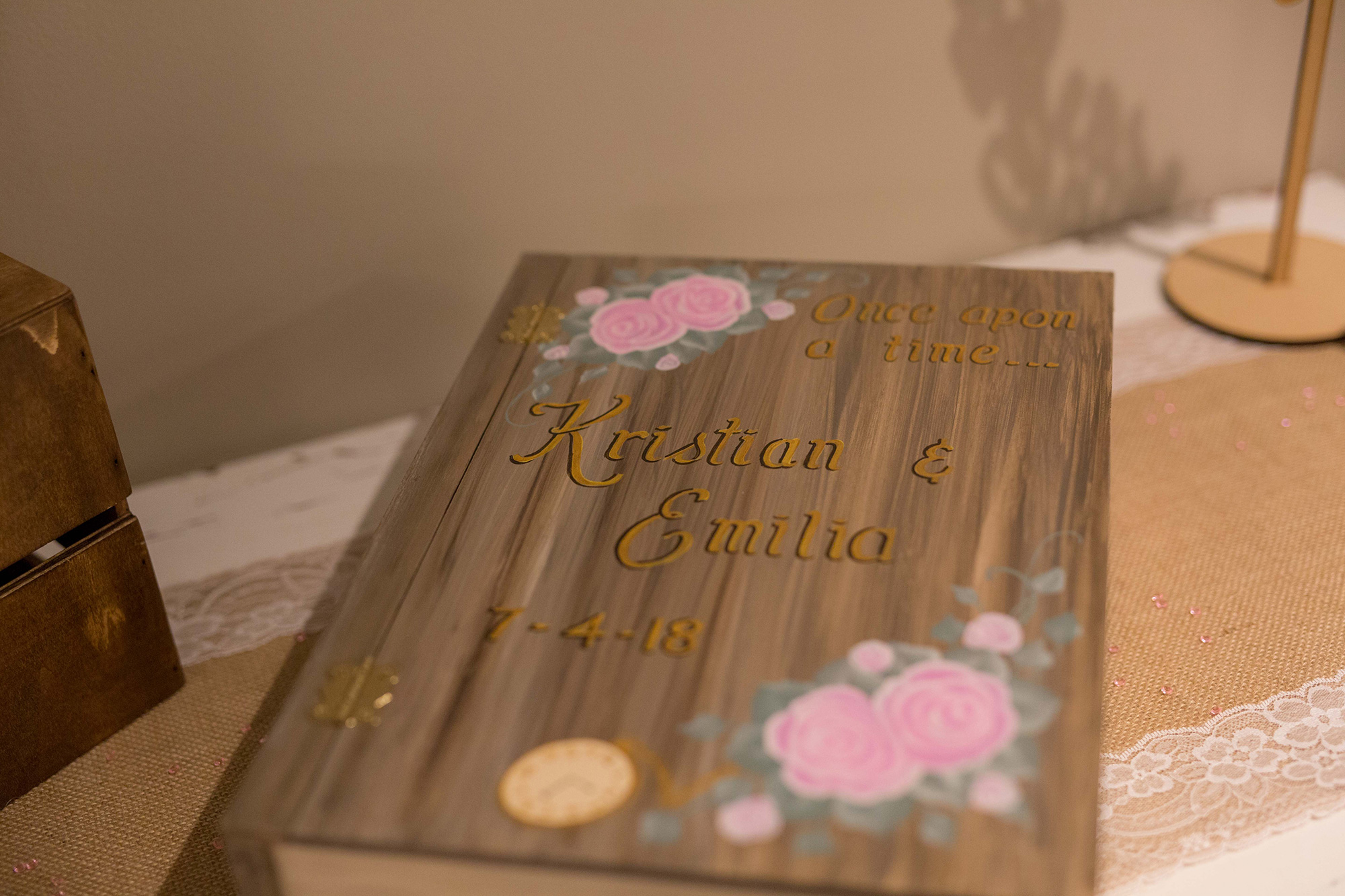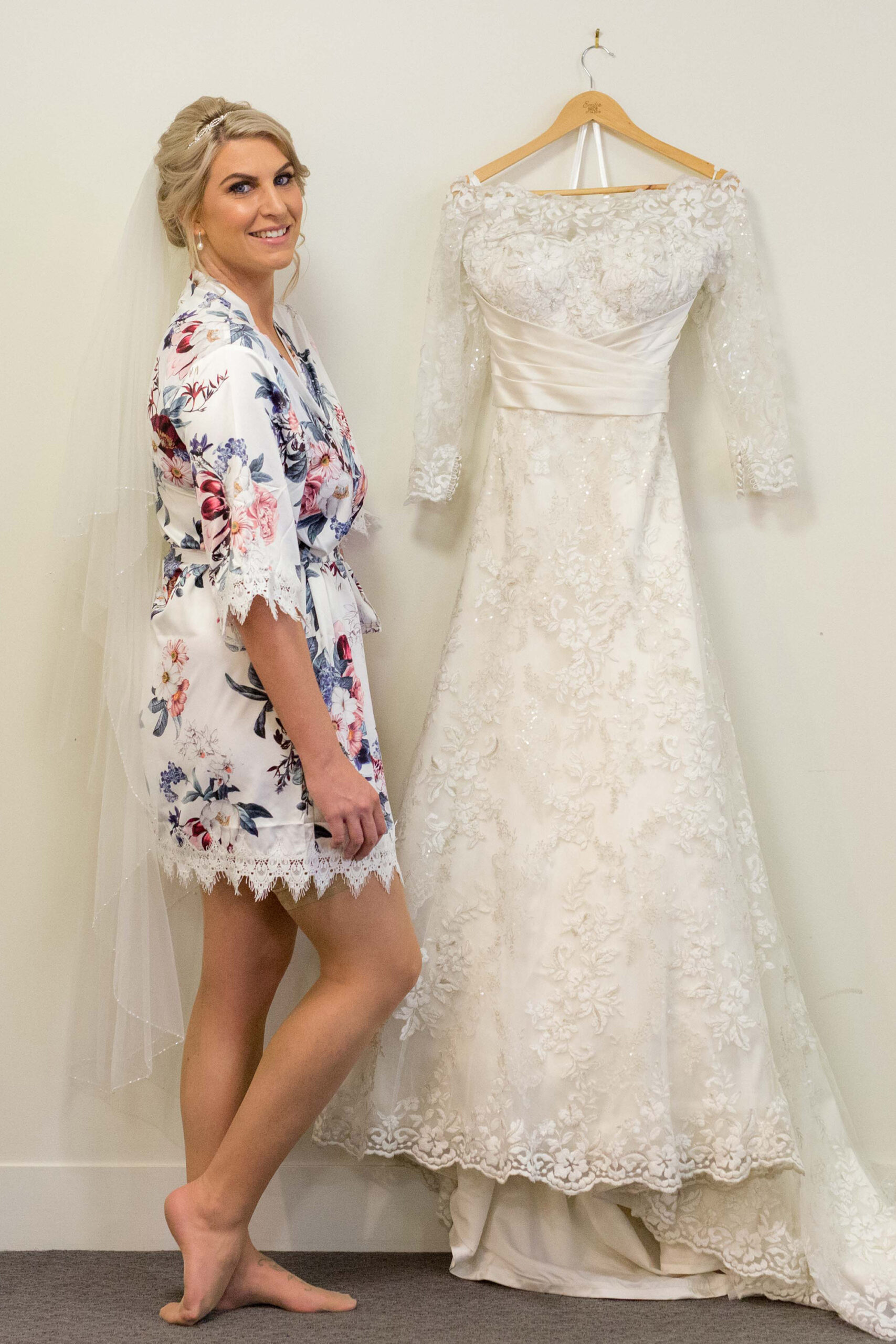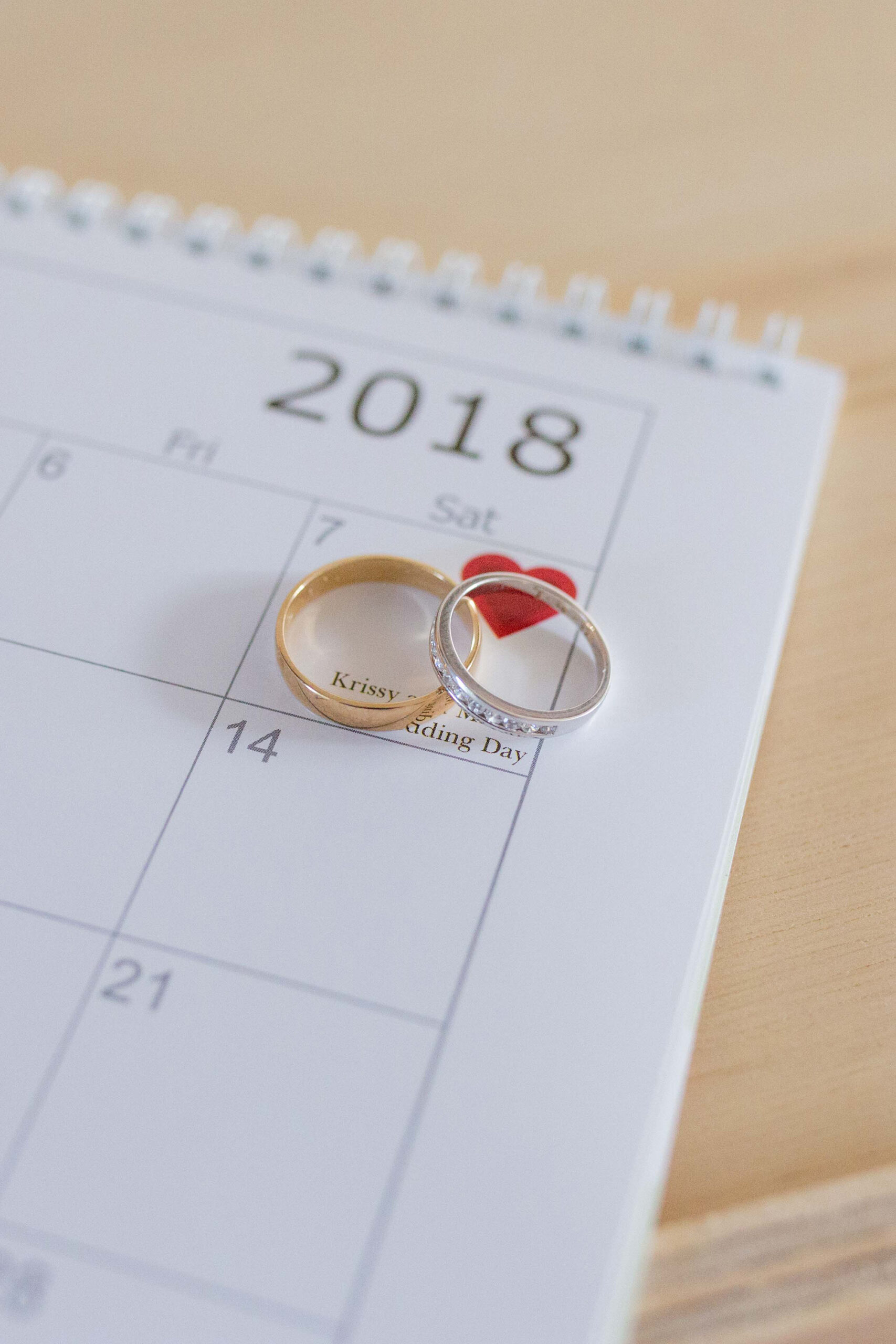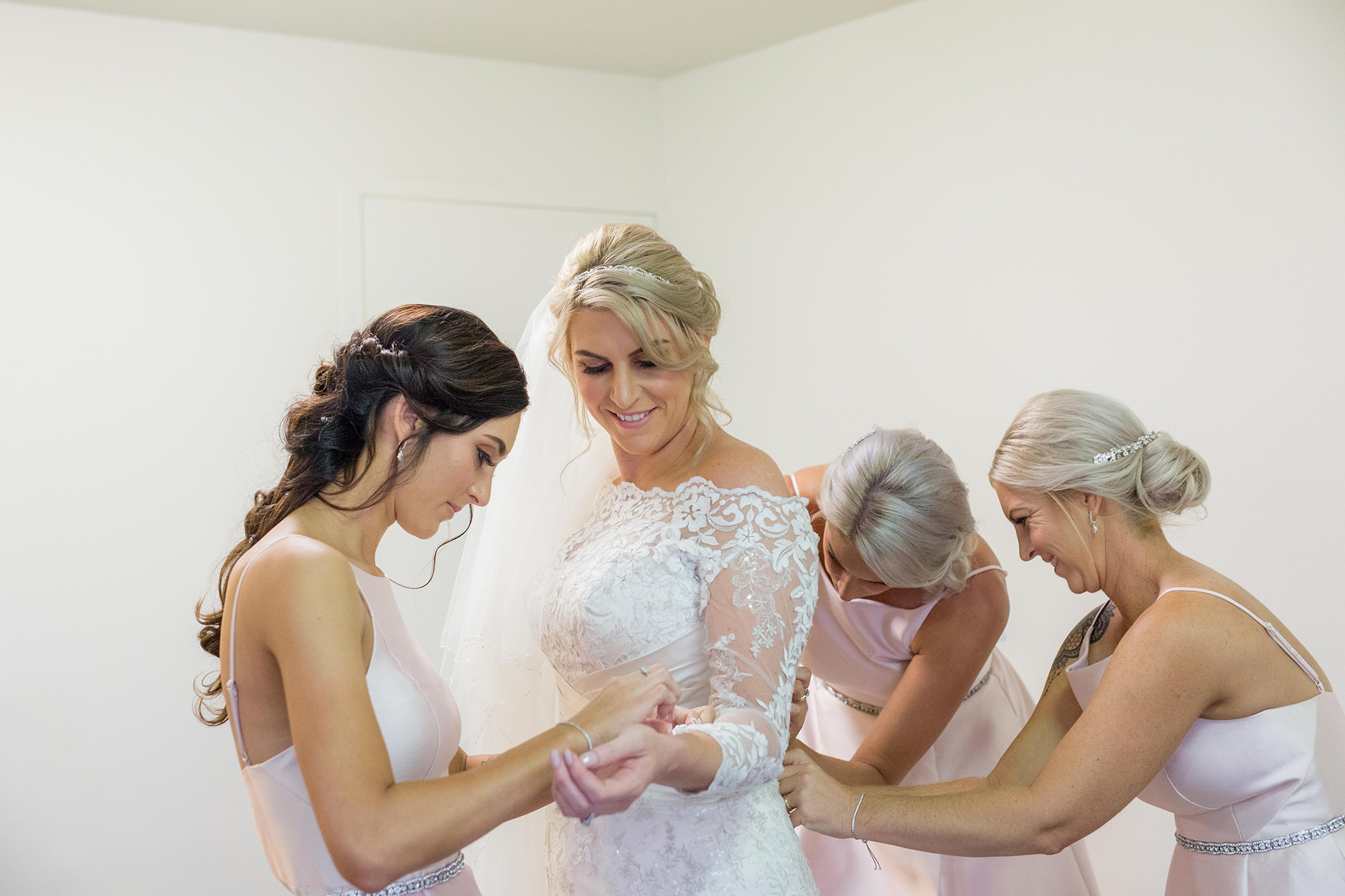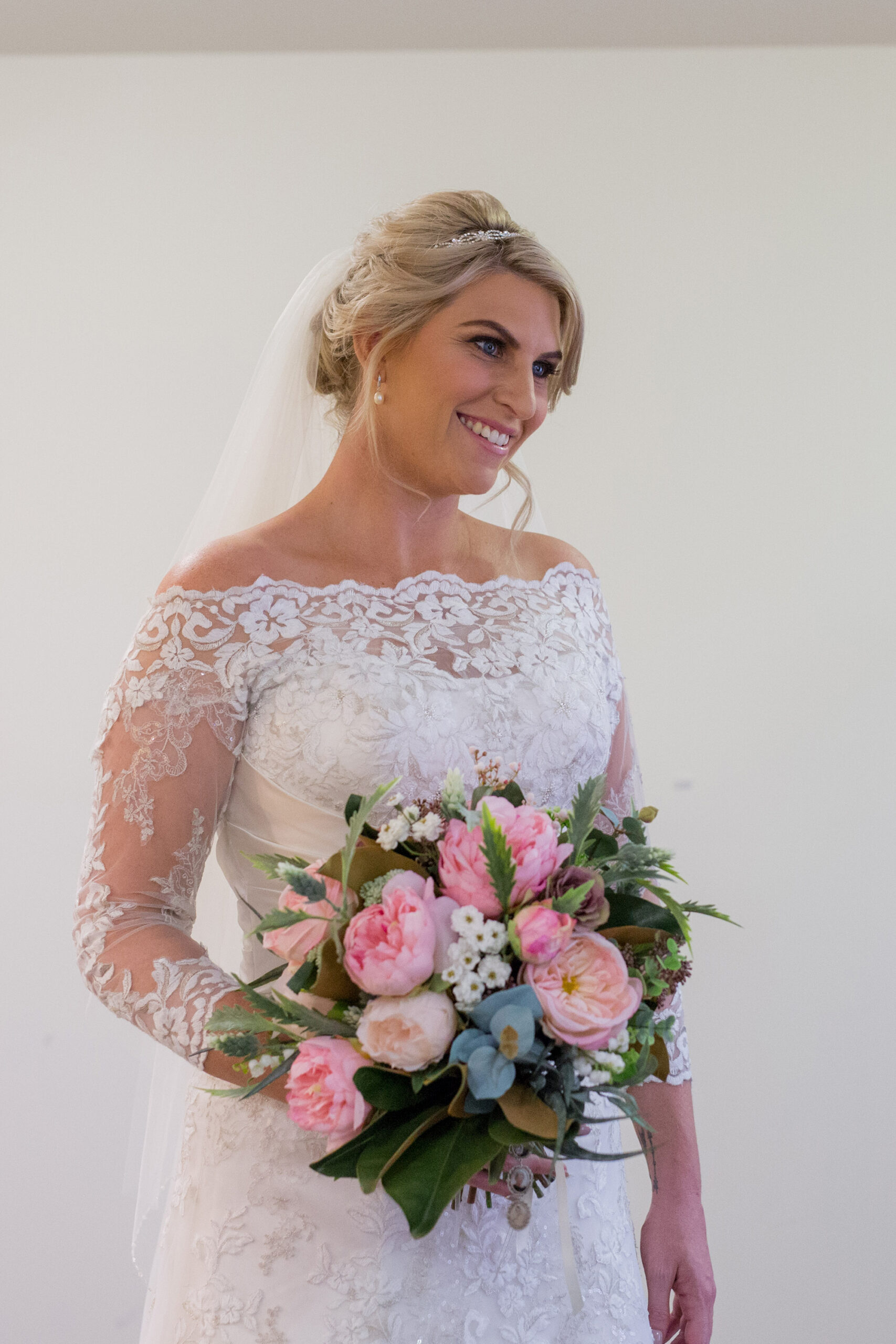 "I was adamant from the very start that I wanted sleeves on my wedding dress, however fell in love with a beautiful strapless dress covered in the most divine lace work. They allowed me to have the train removed from her floor stock dress to use the lace to create the off the shoulder sleeve look on mine," smiles the bride.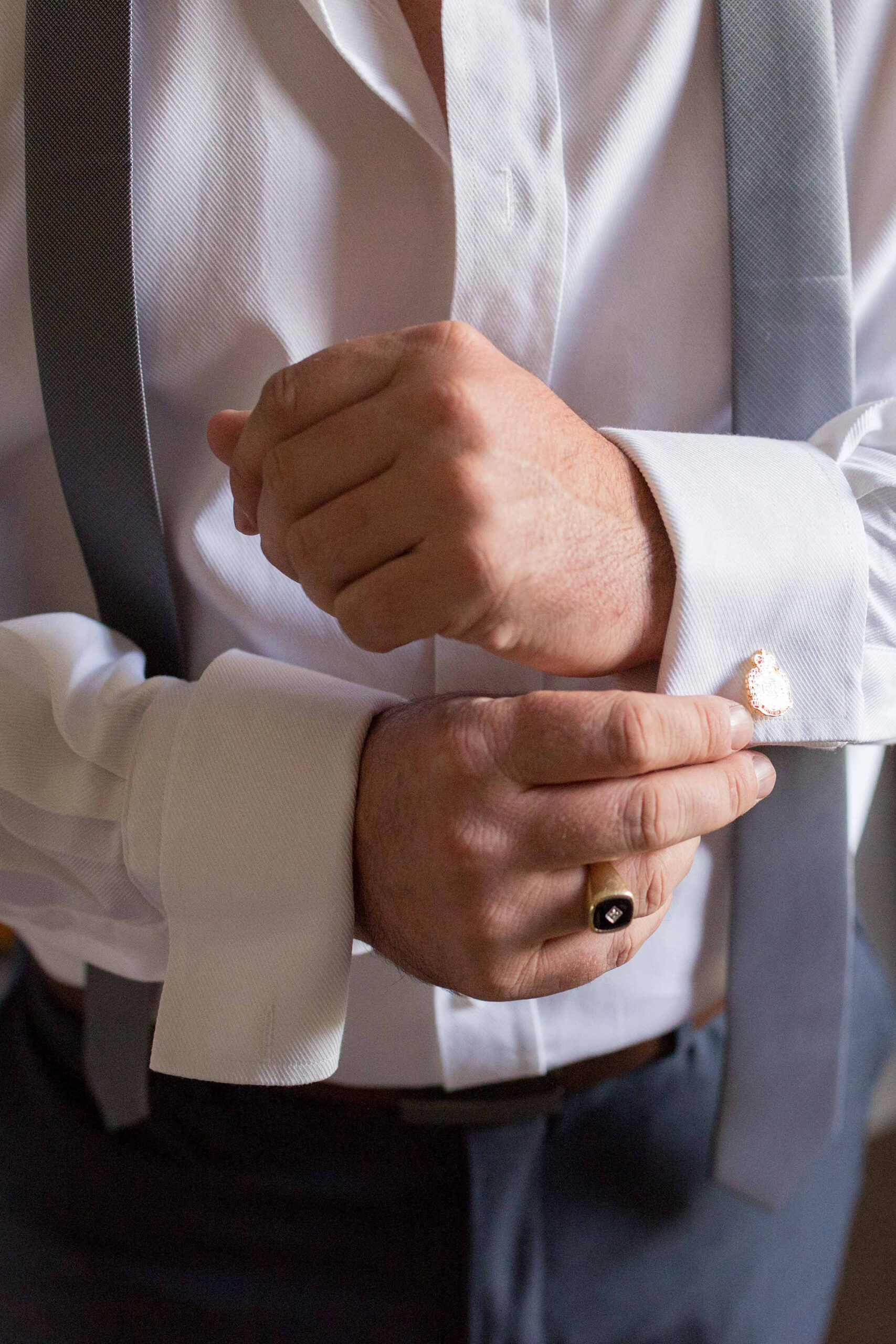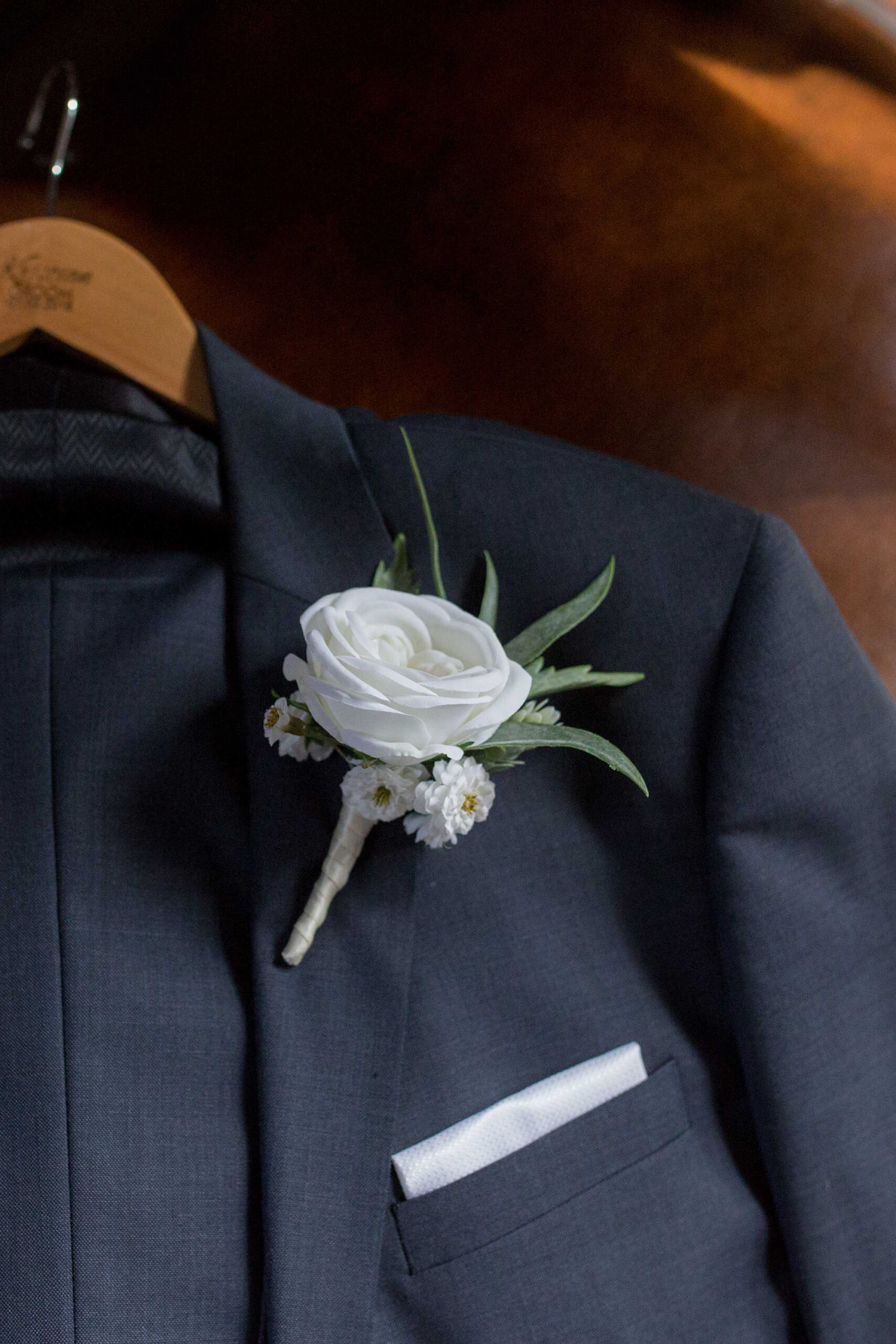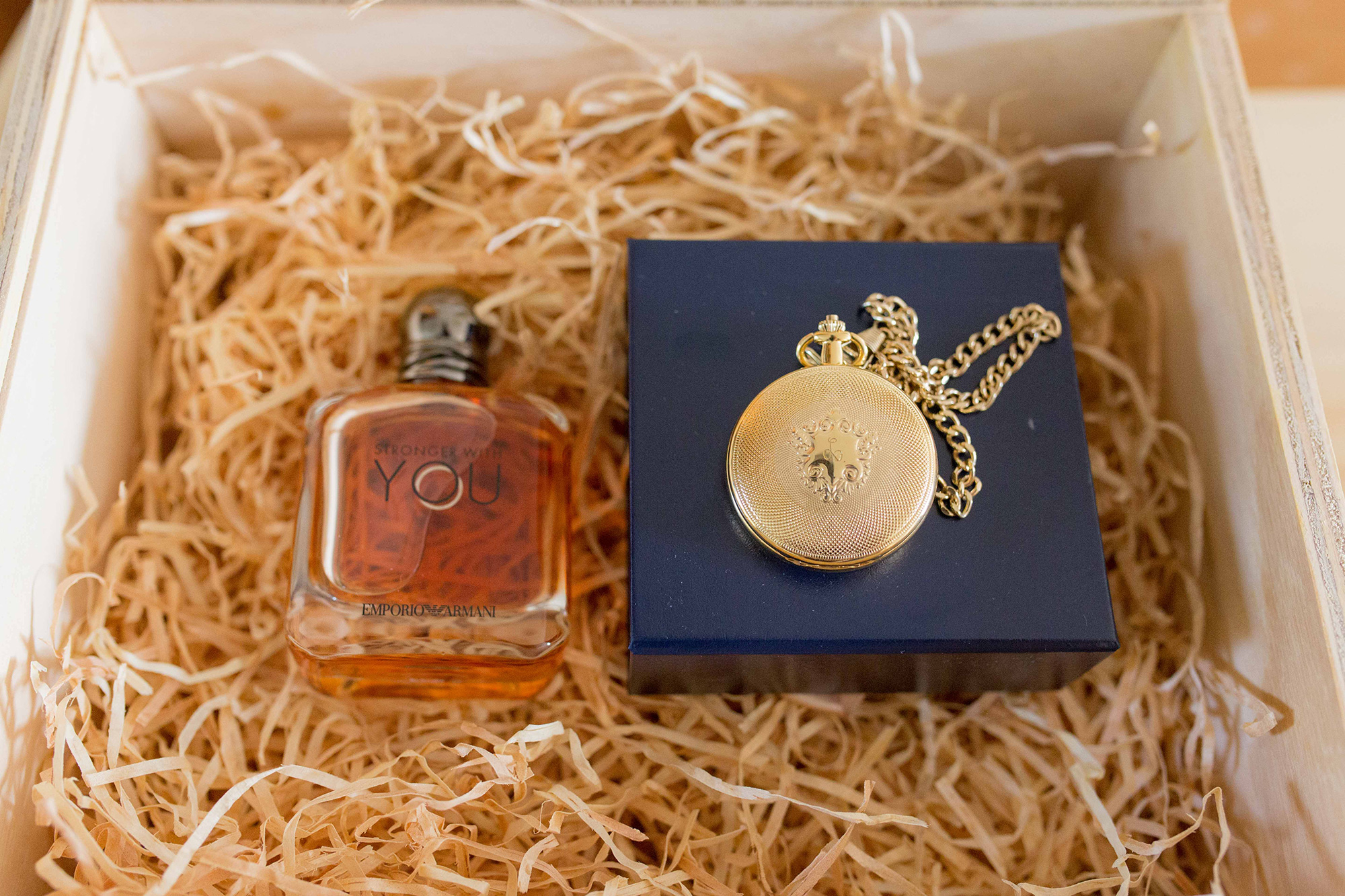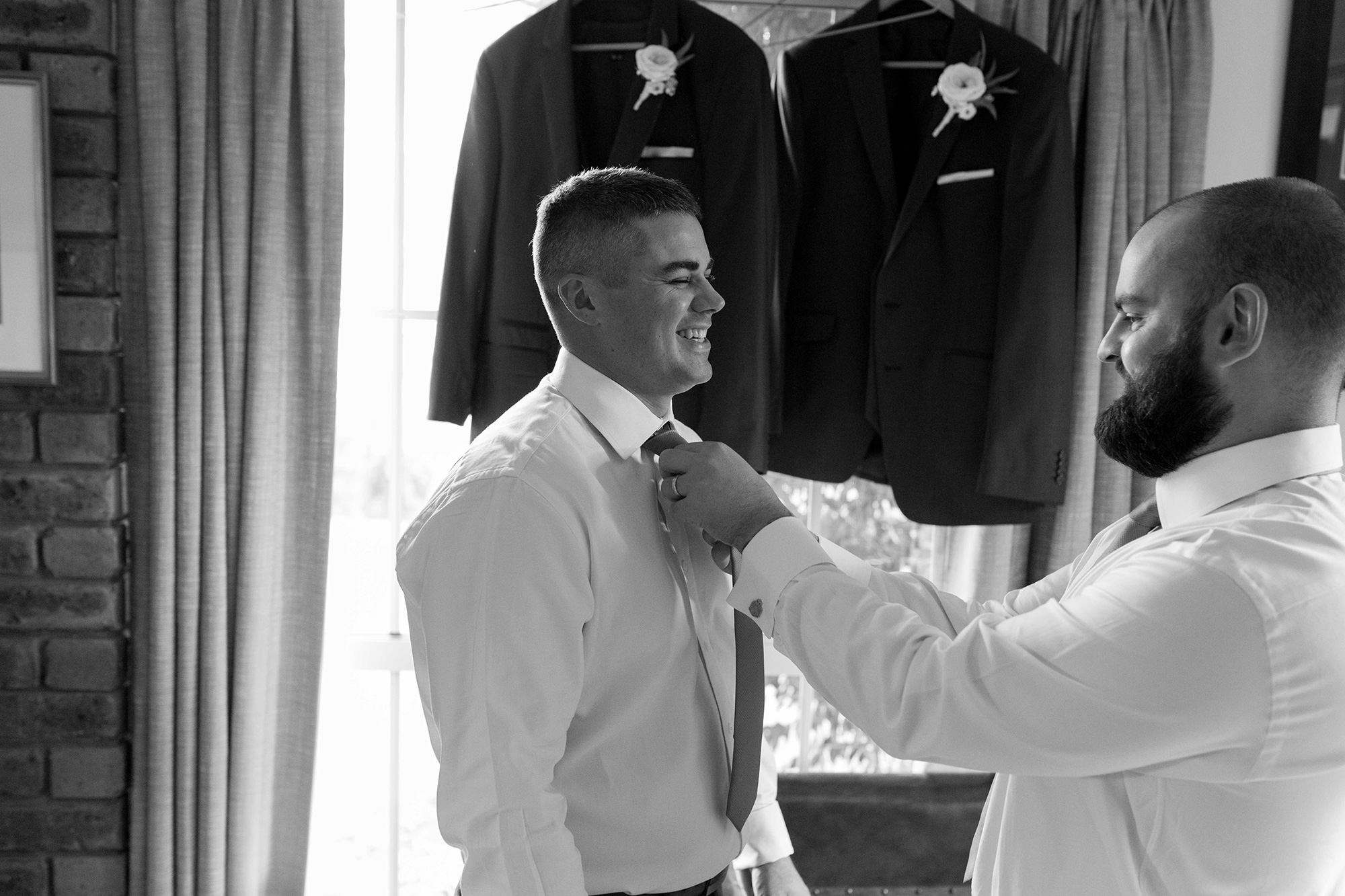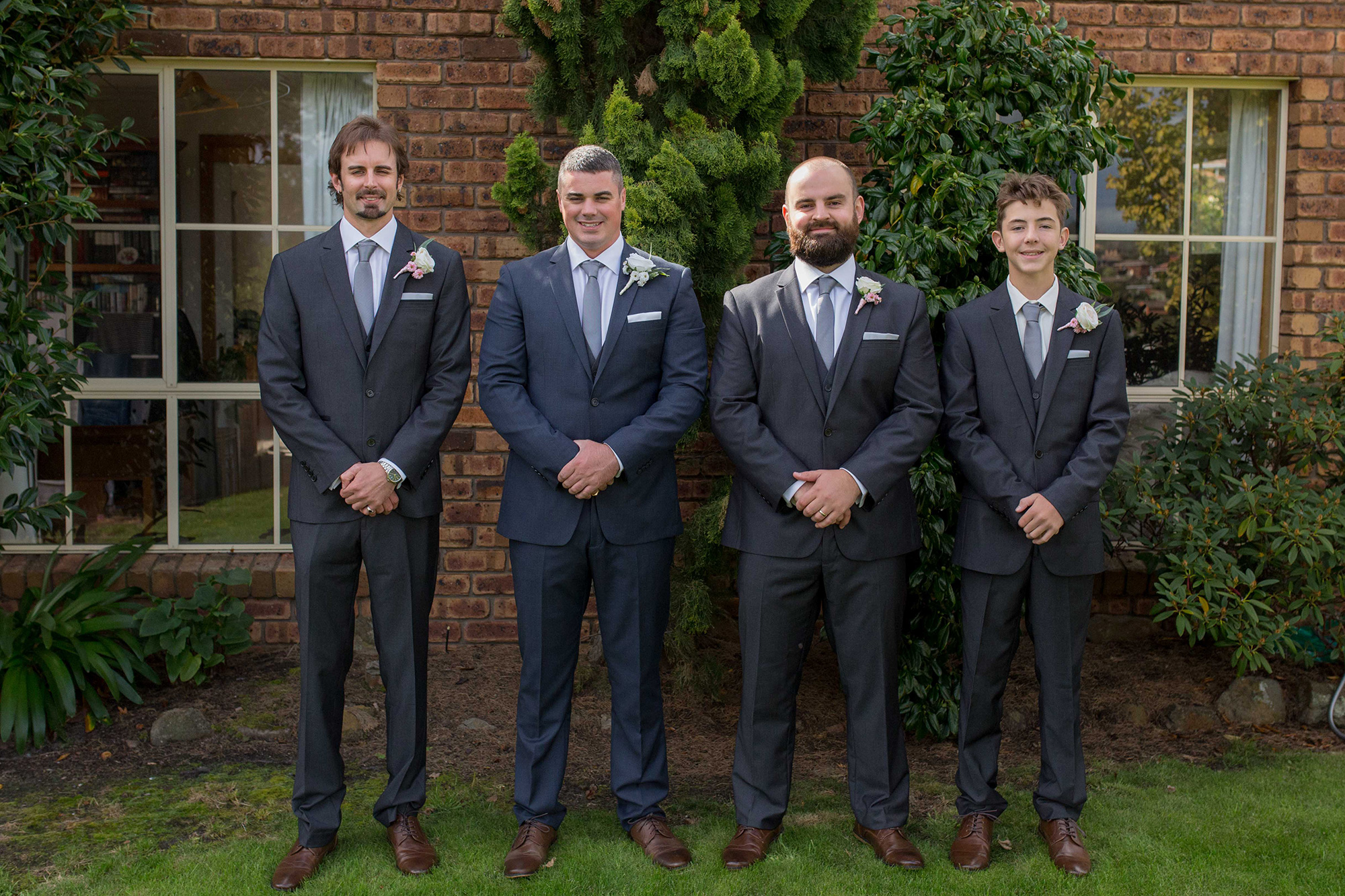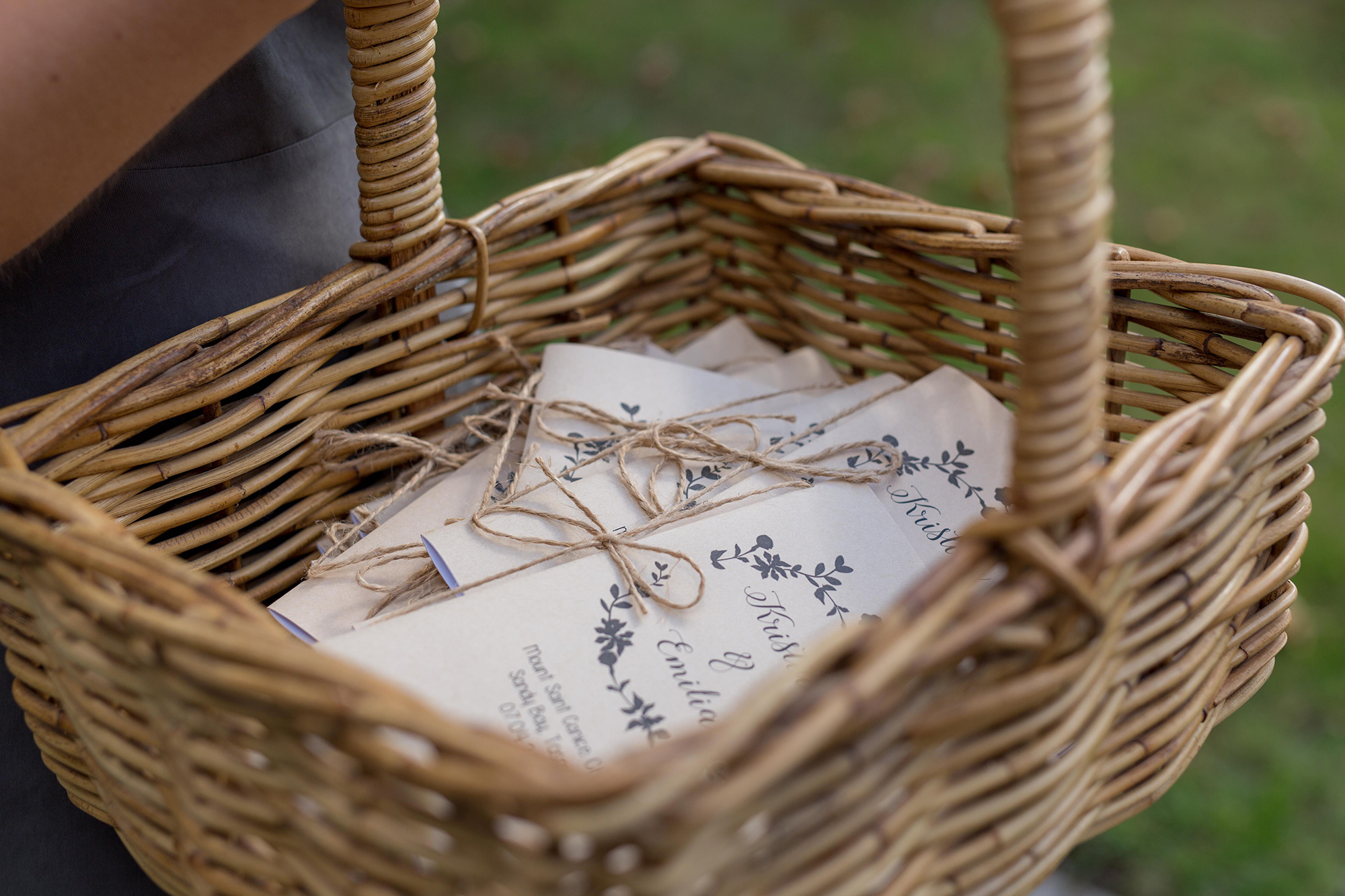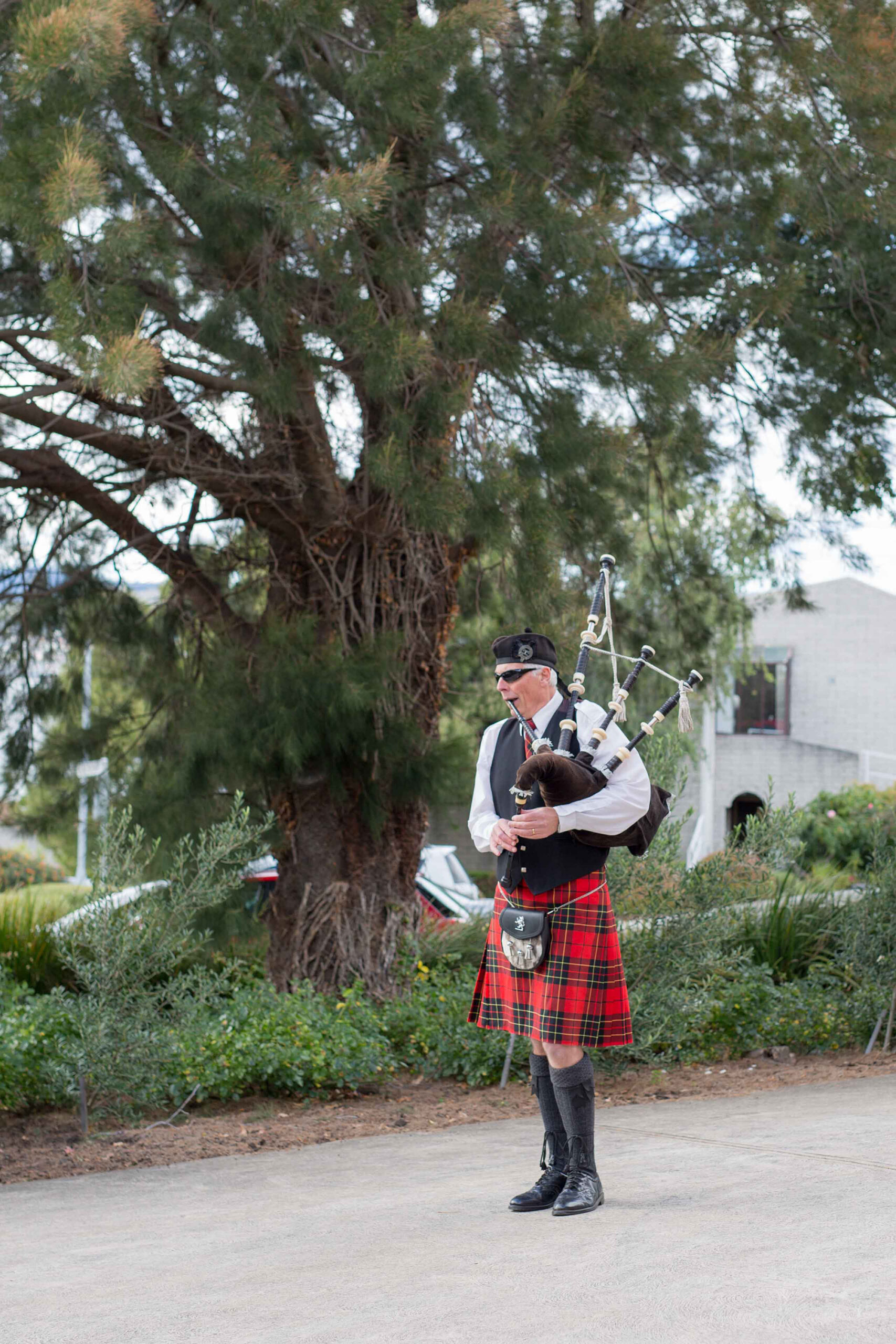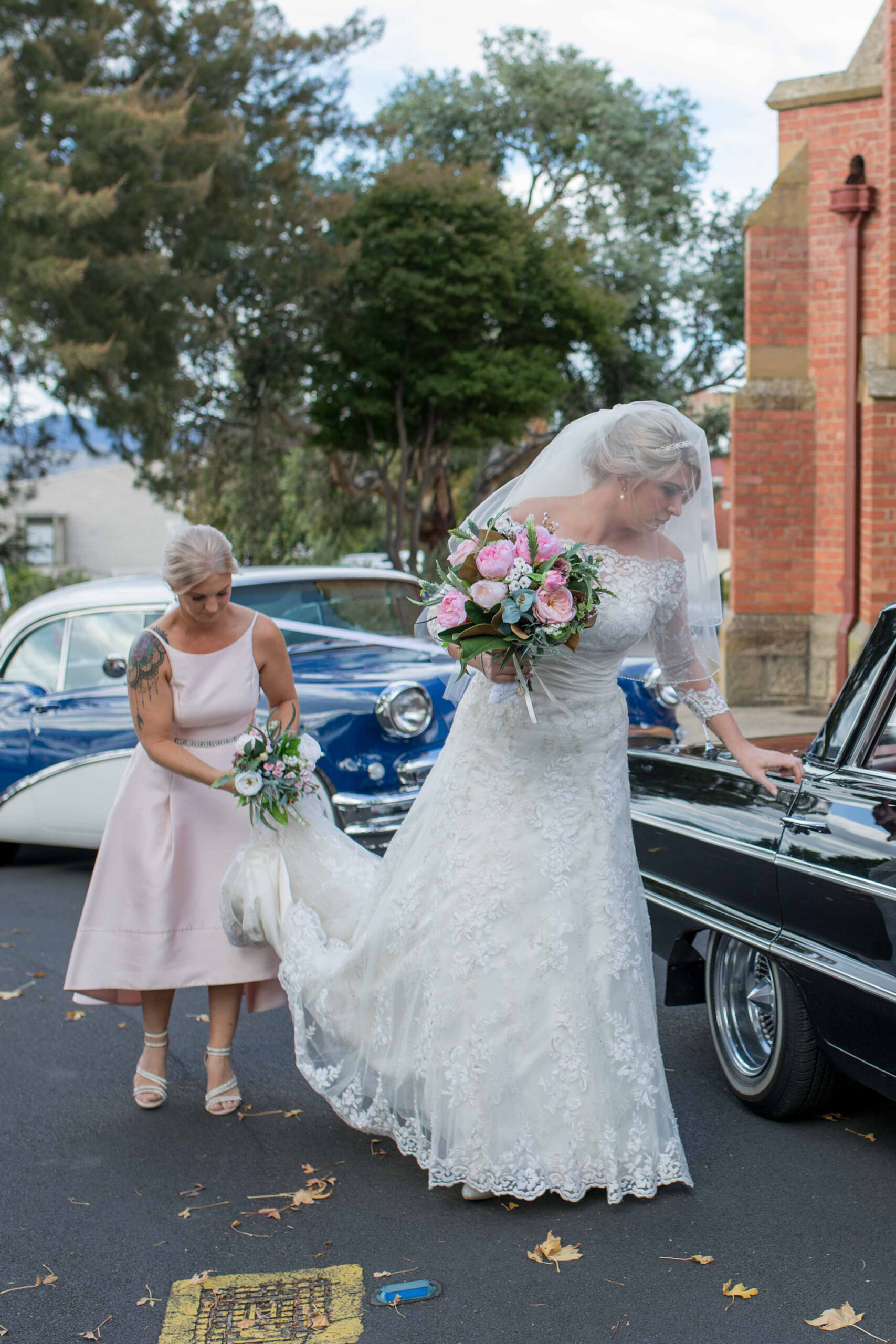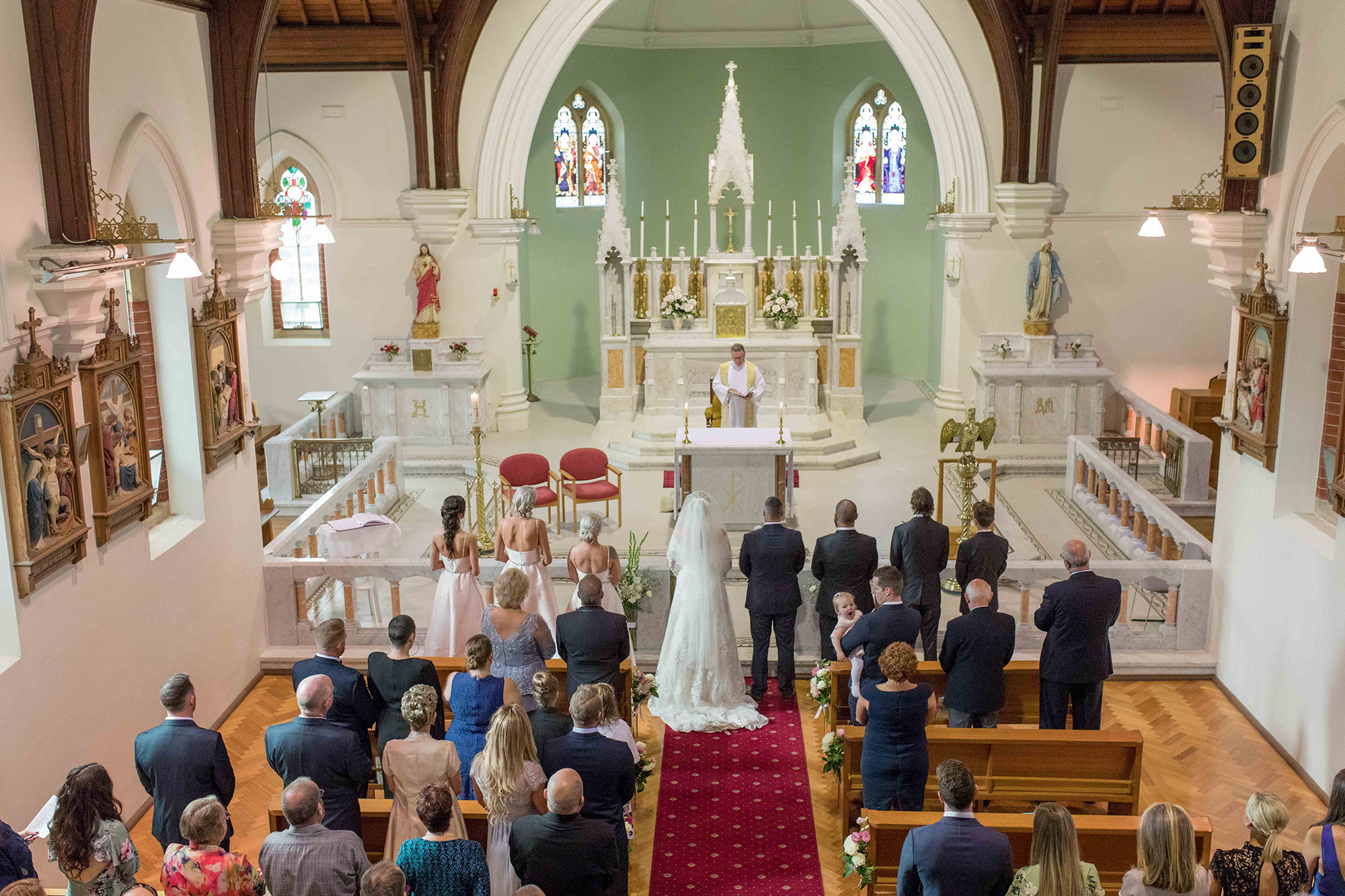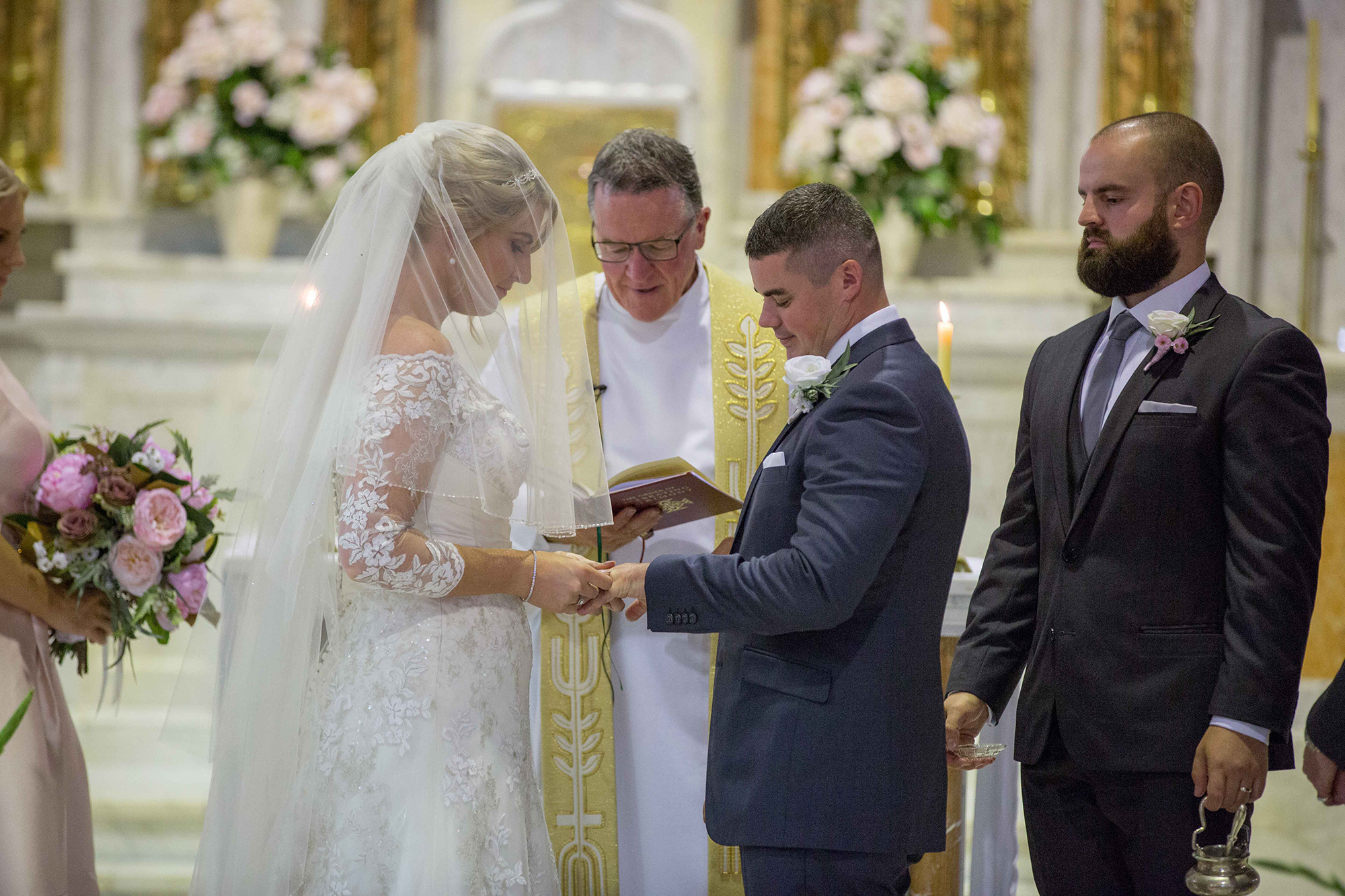 "This stunning church atop a hill in Sandy Bay, Hobart had breathtaking views of the Derwent River," says Emilia.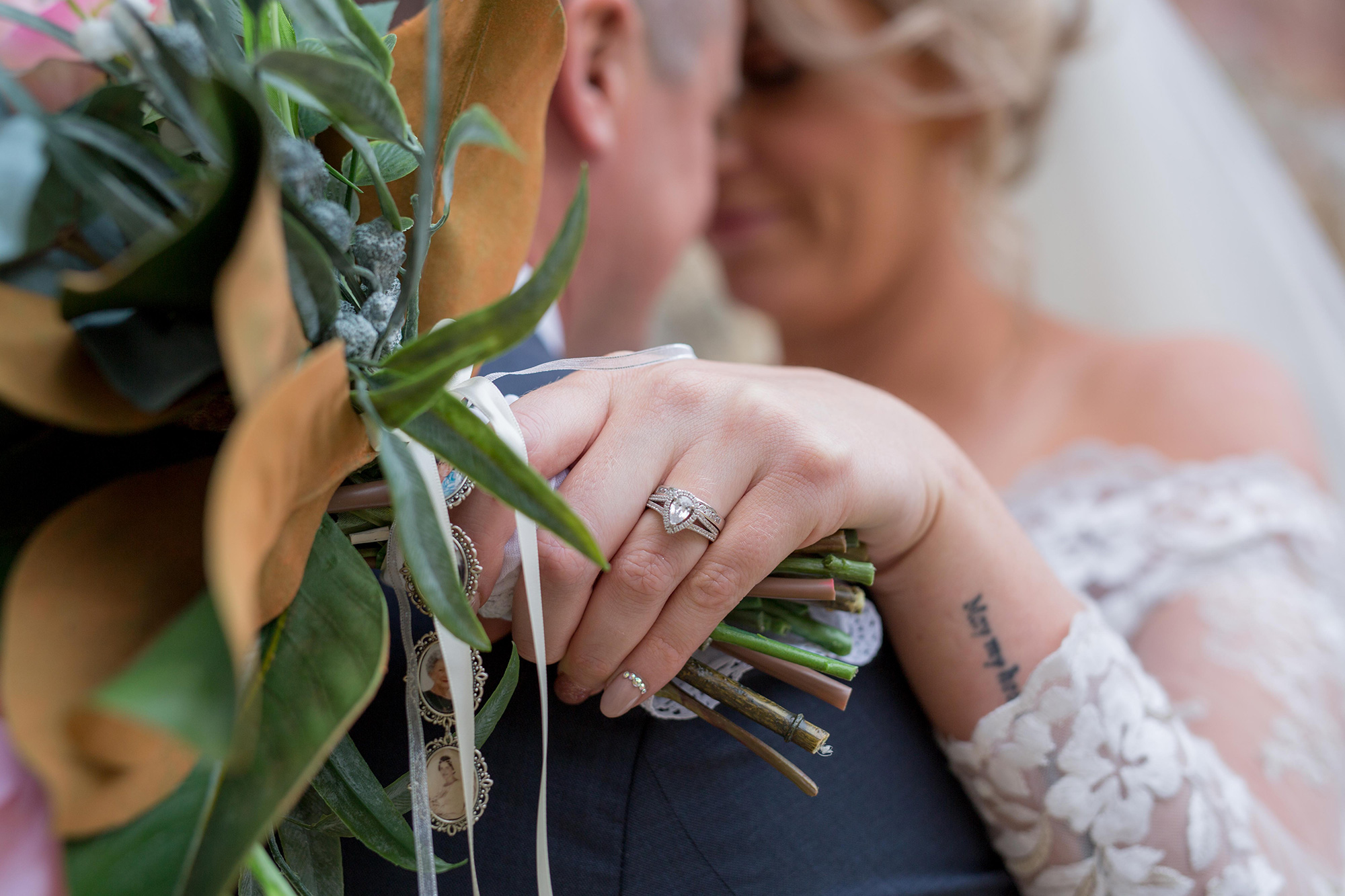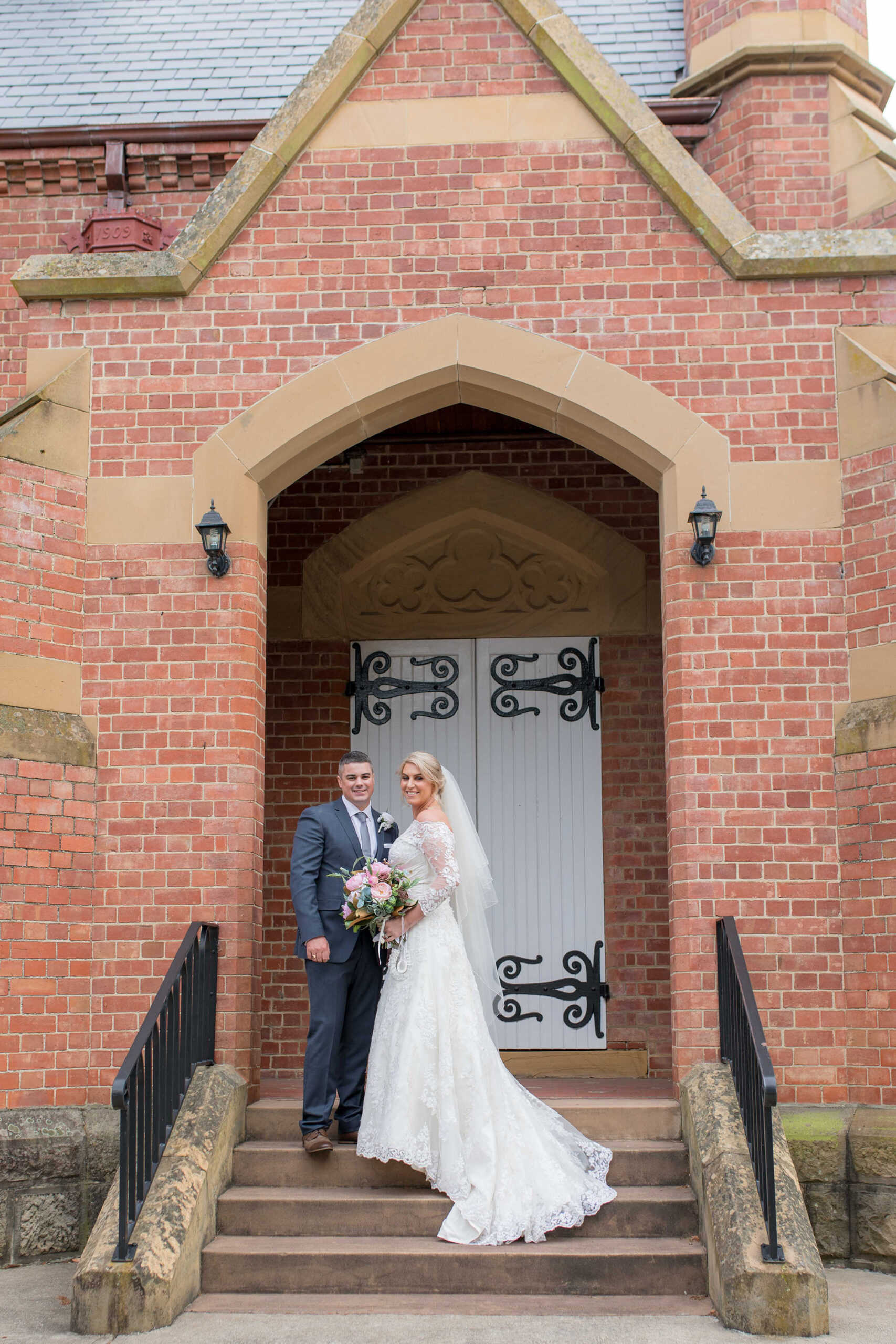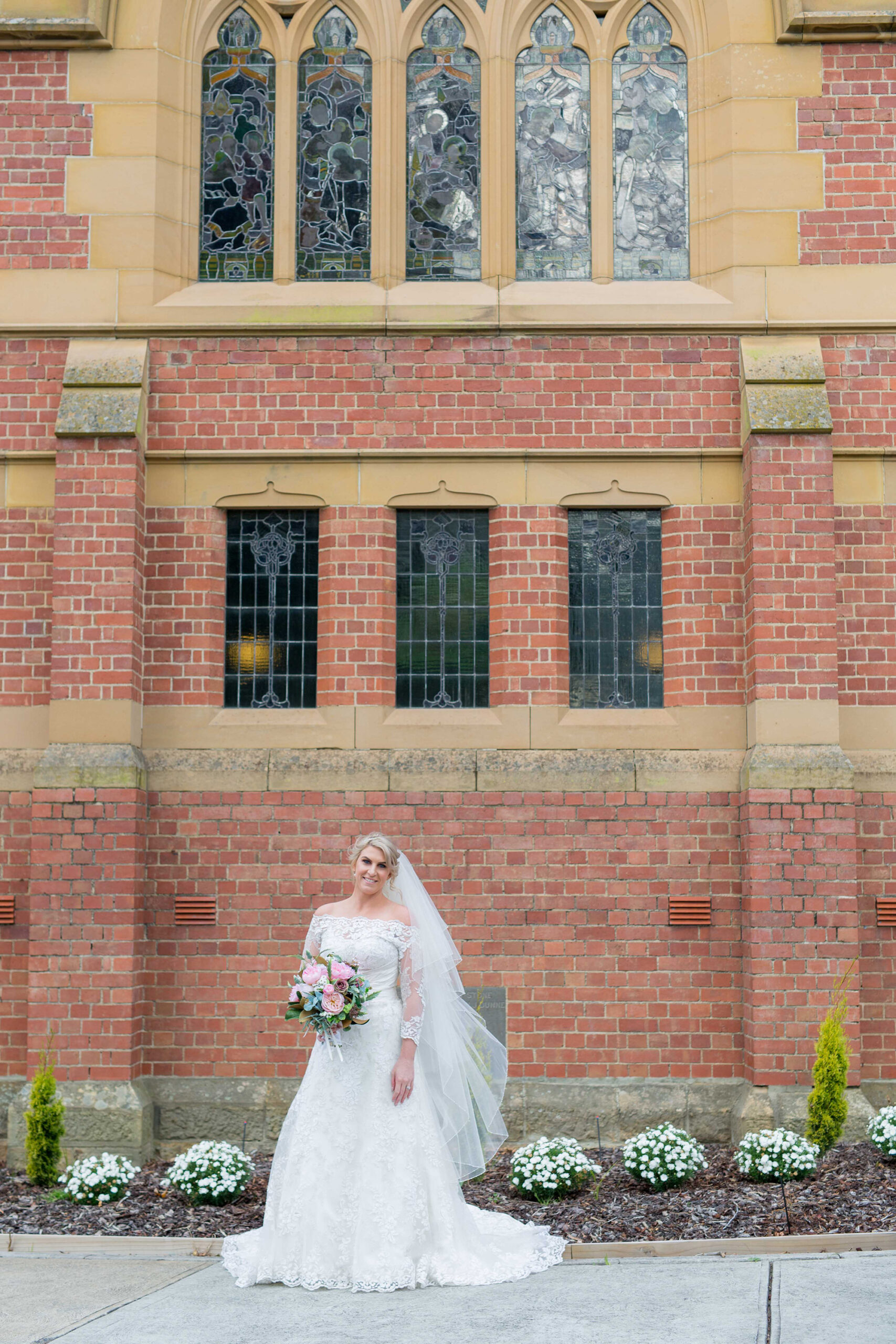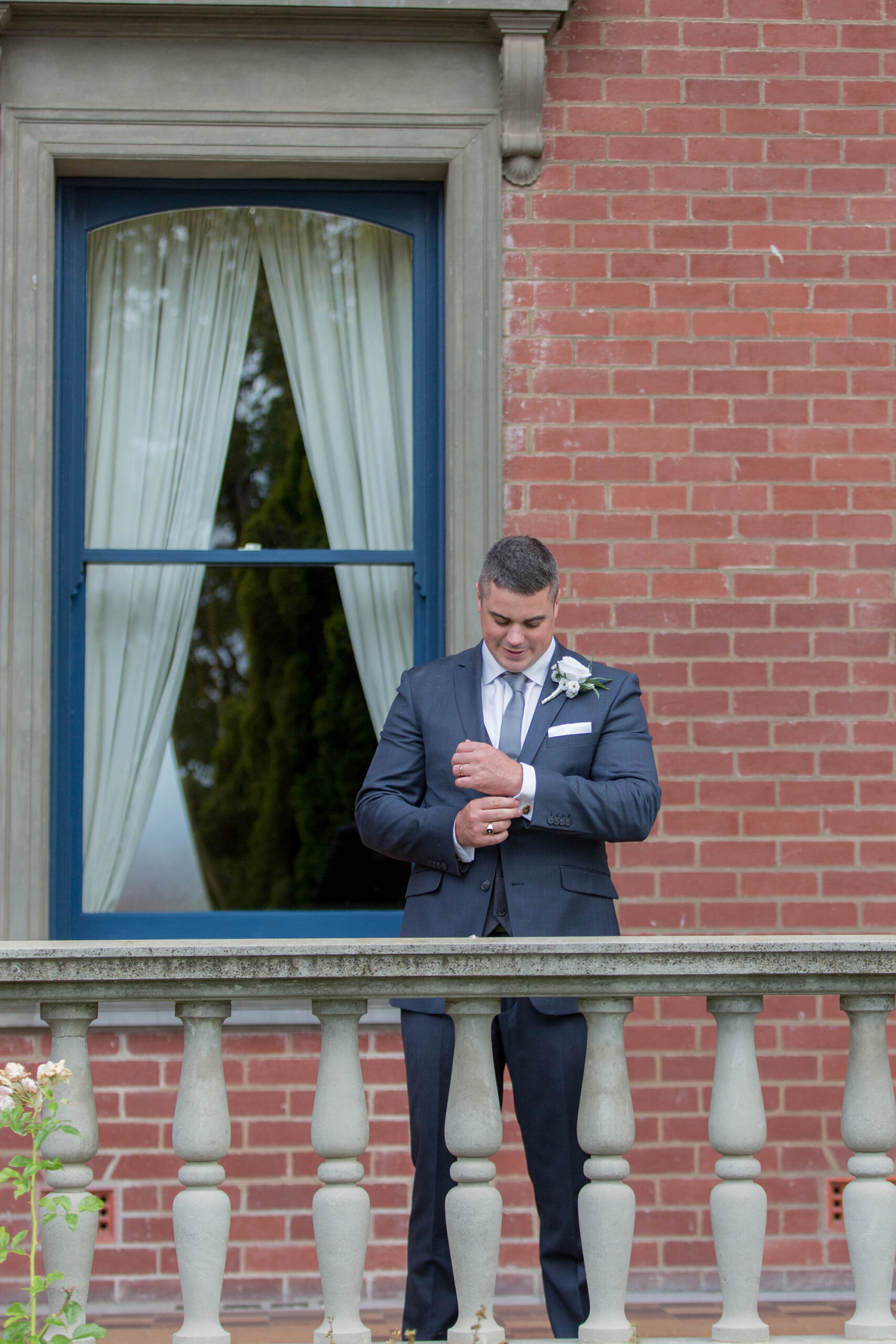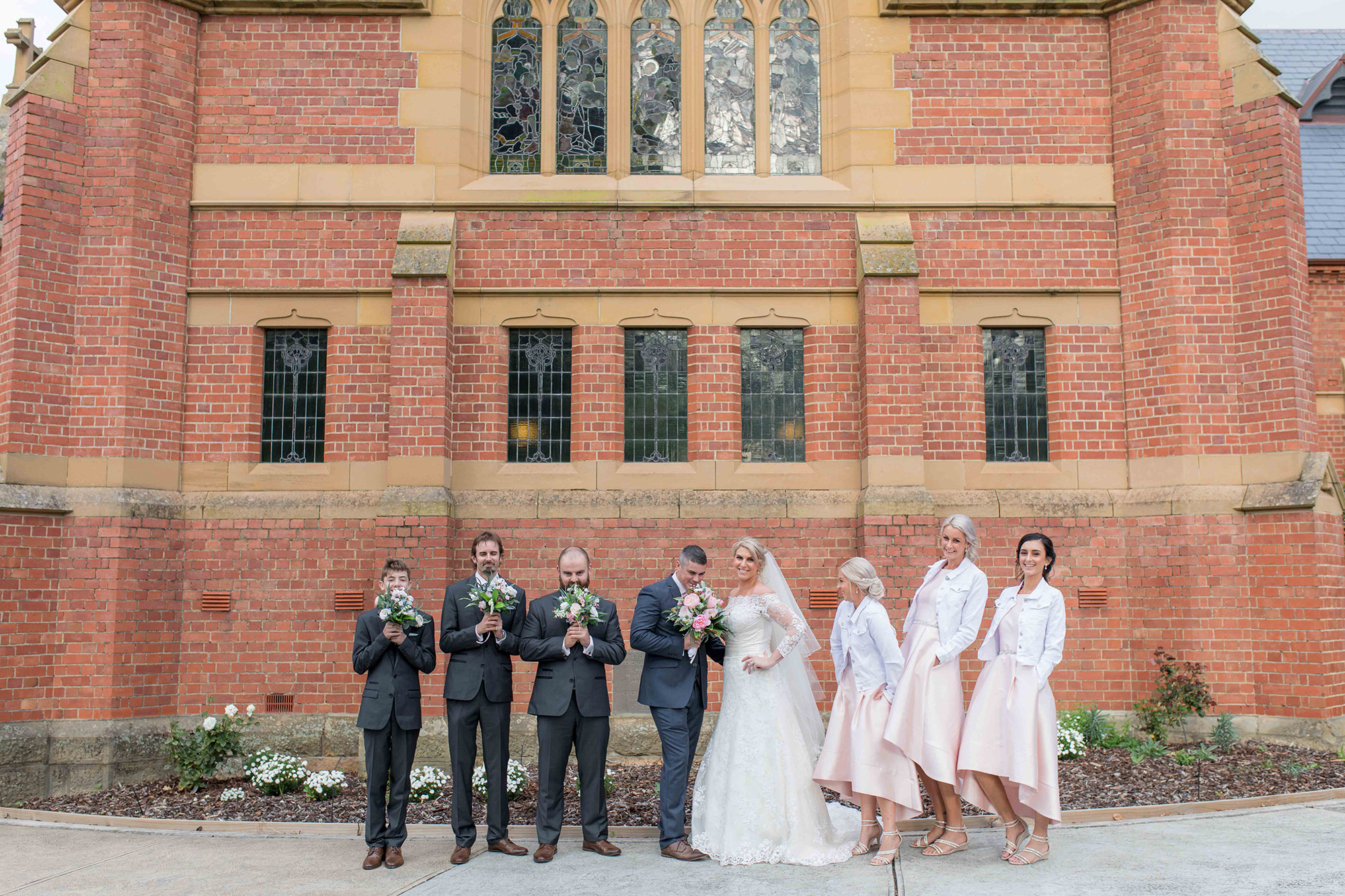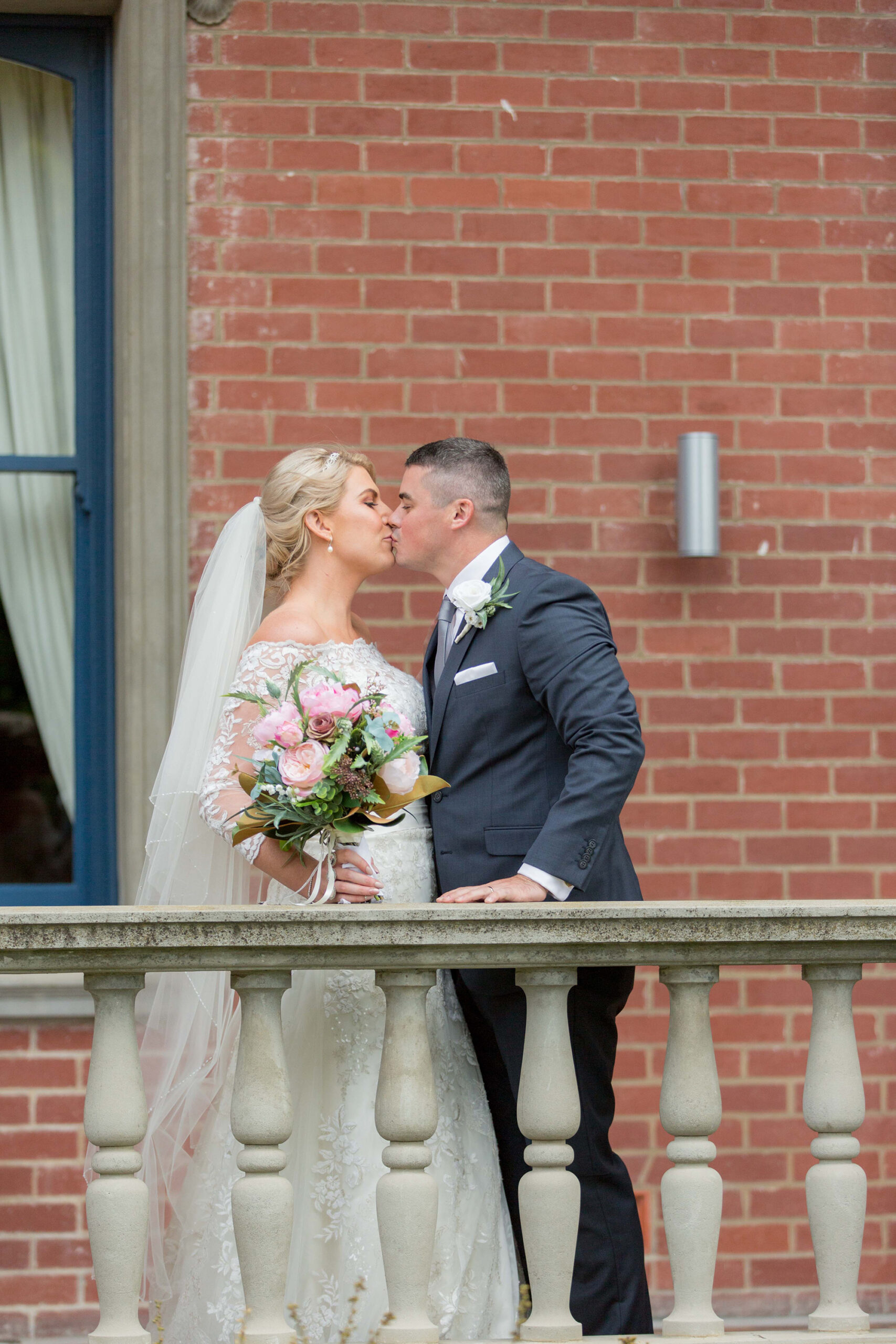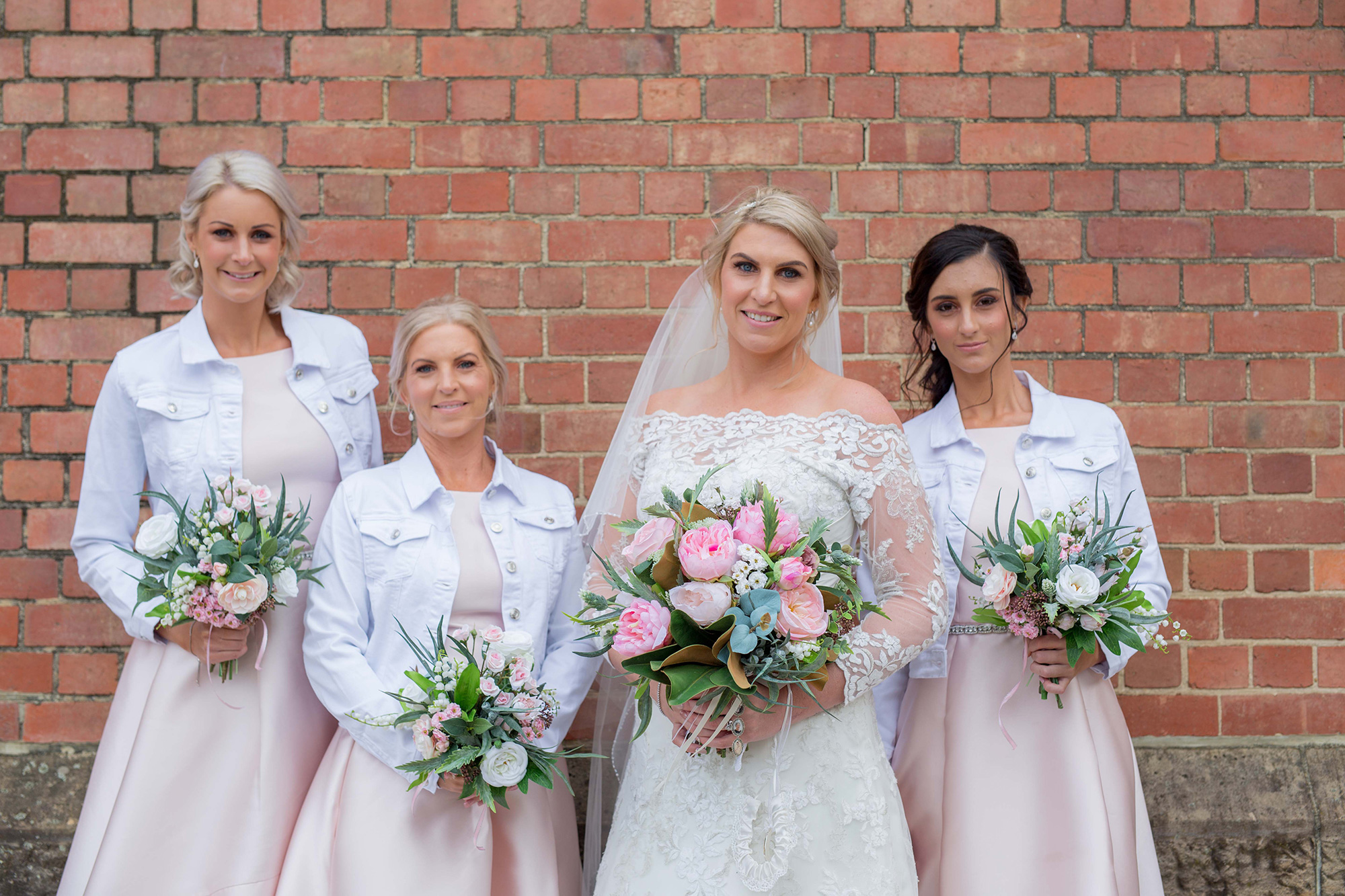 "To create a more relaxed feel, the bridesmaids and I opted for denim jackets and each of the guys had cufflinks selected to match their personalities," says Emilia.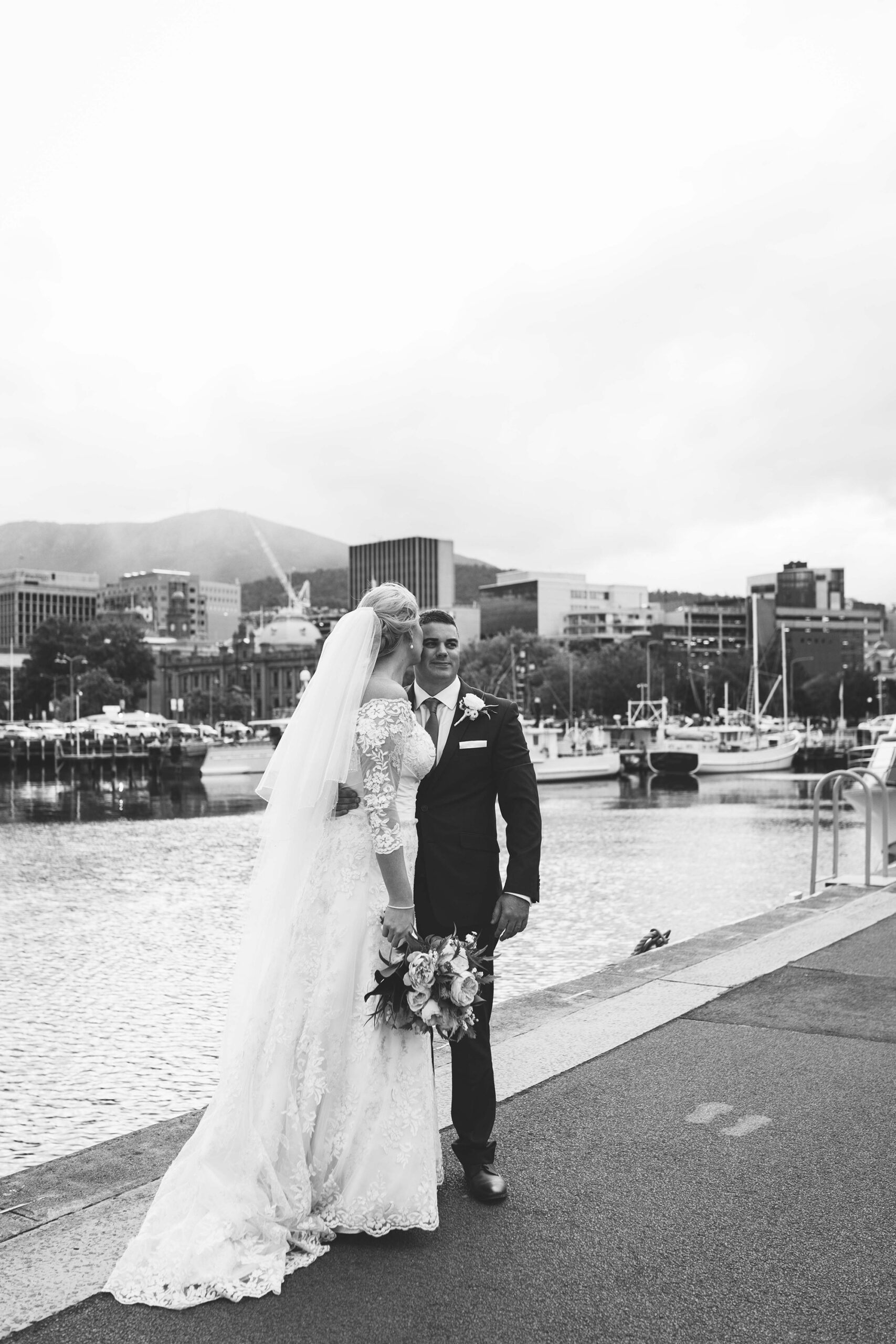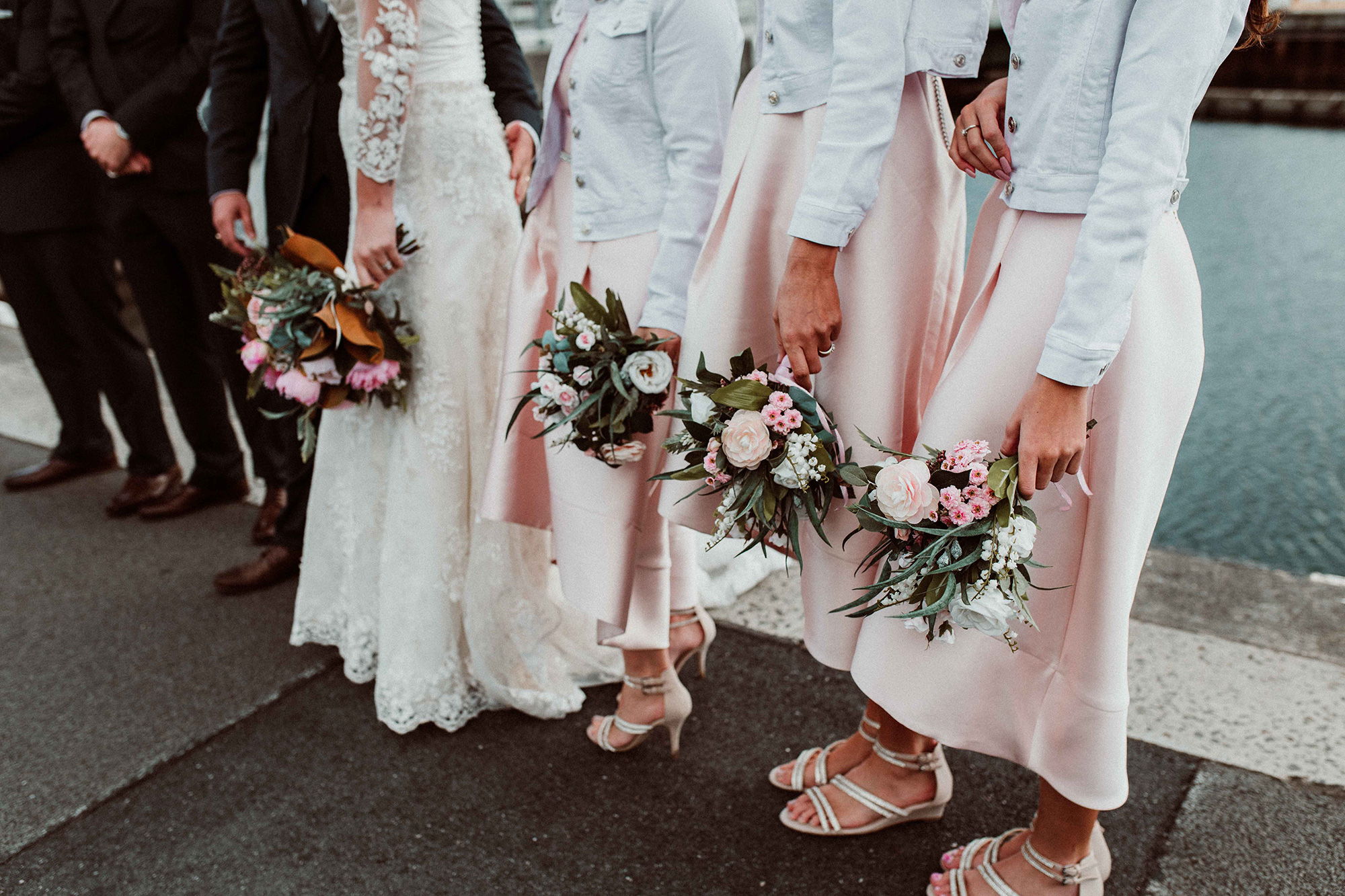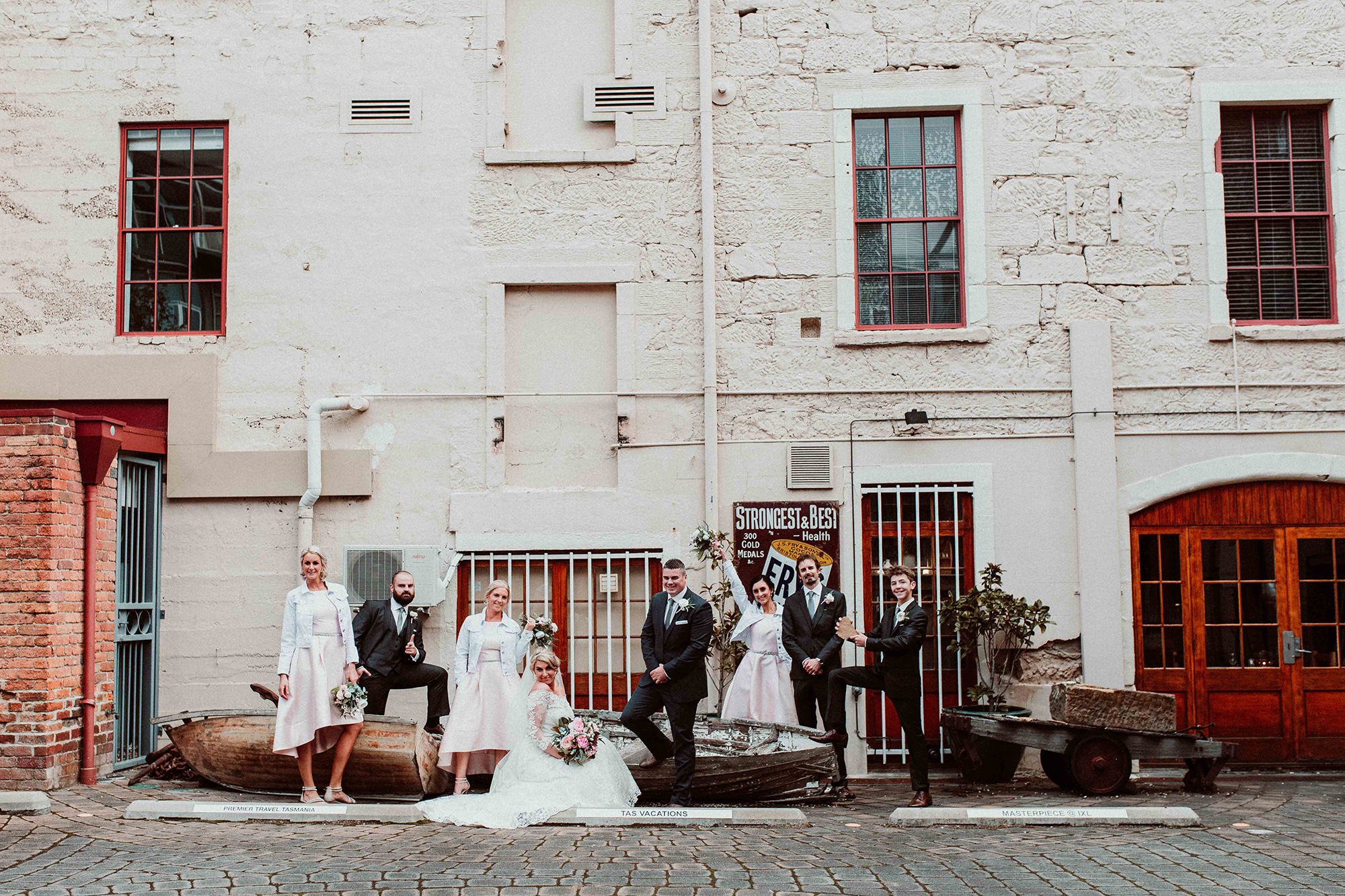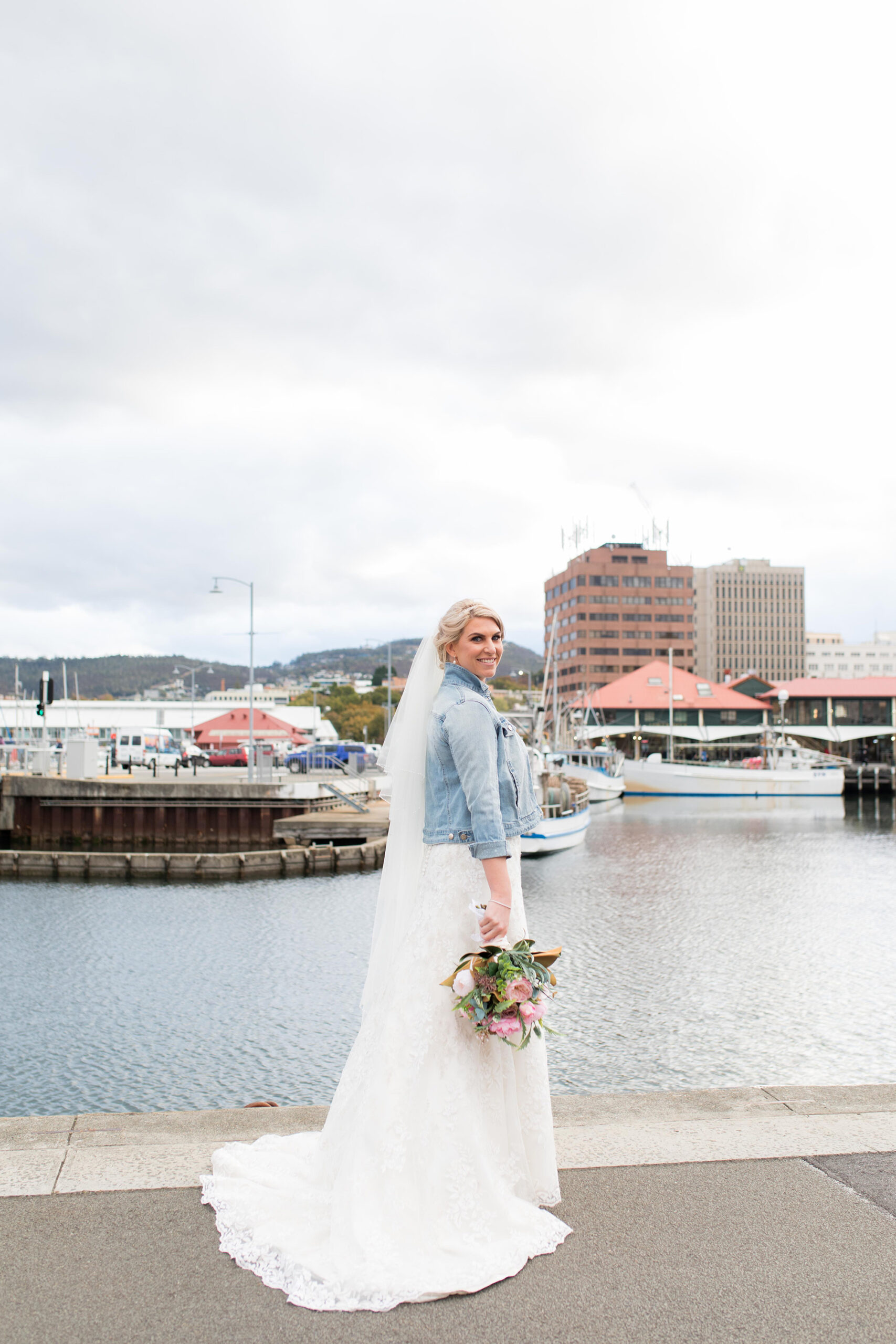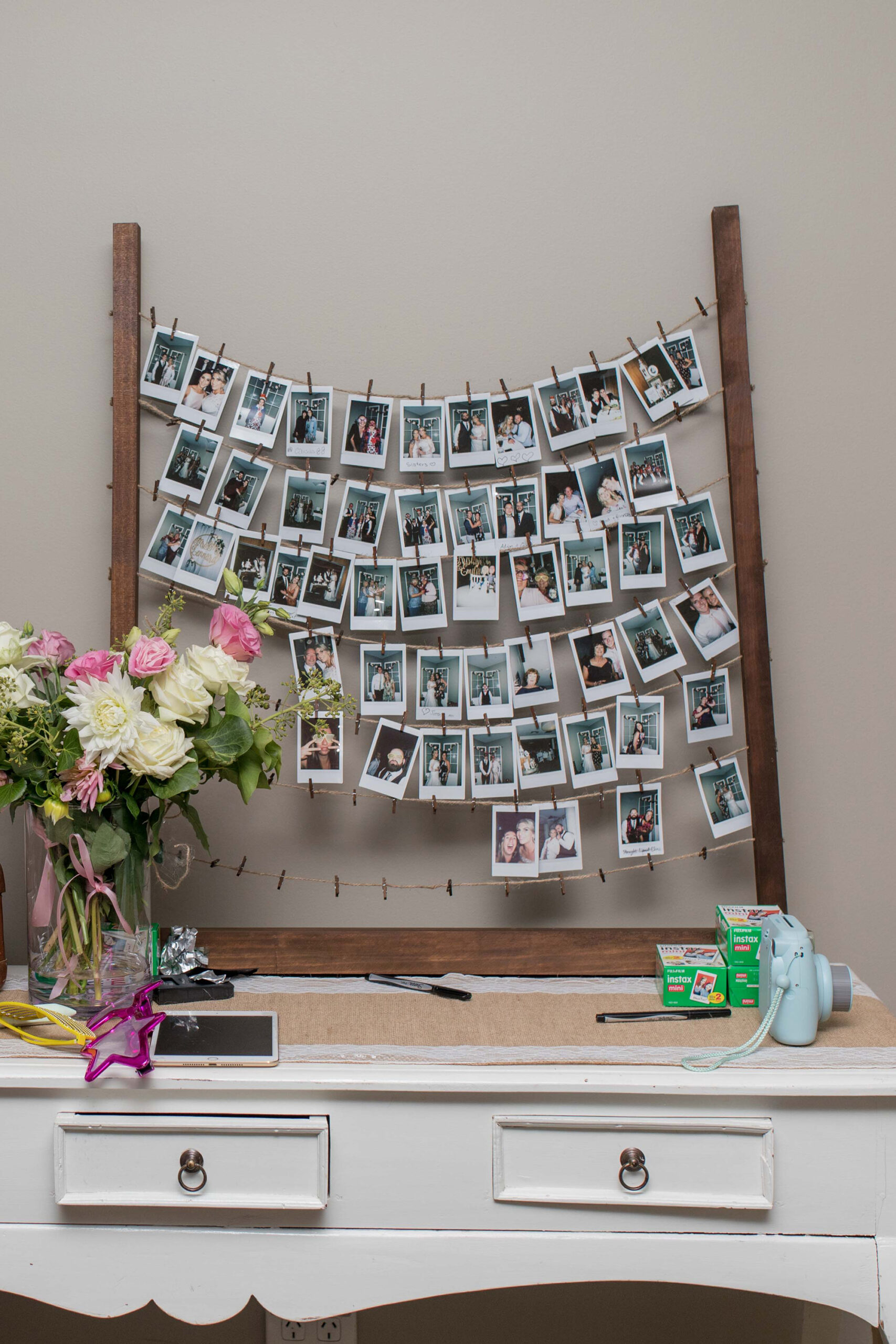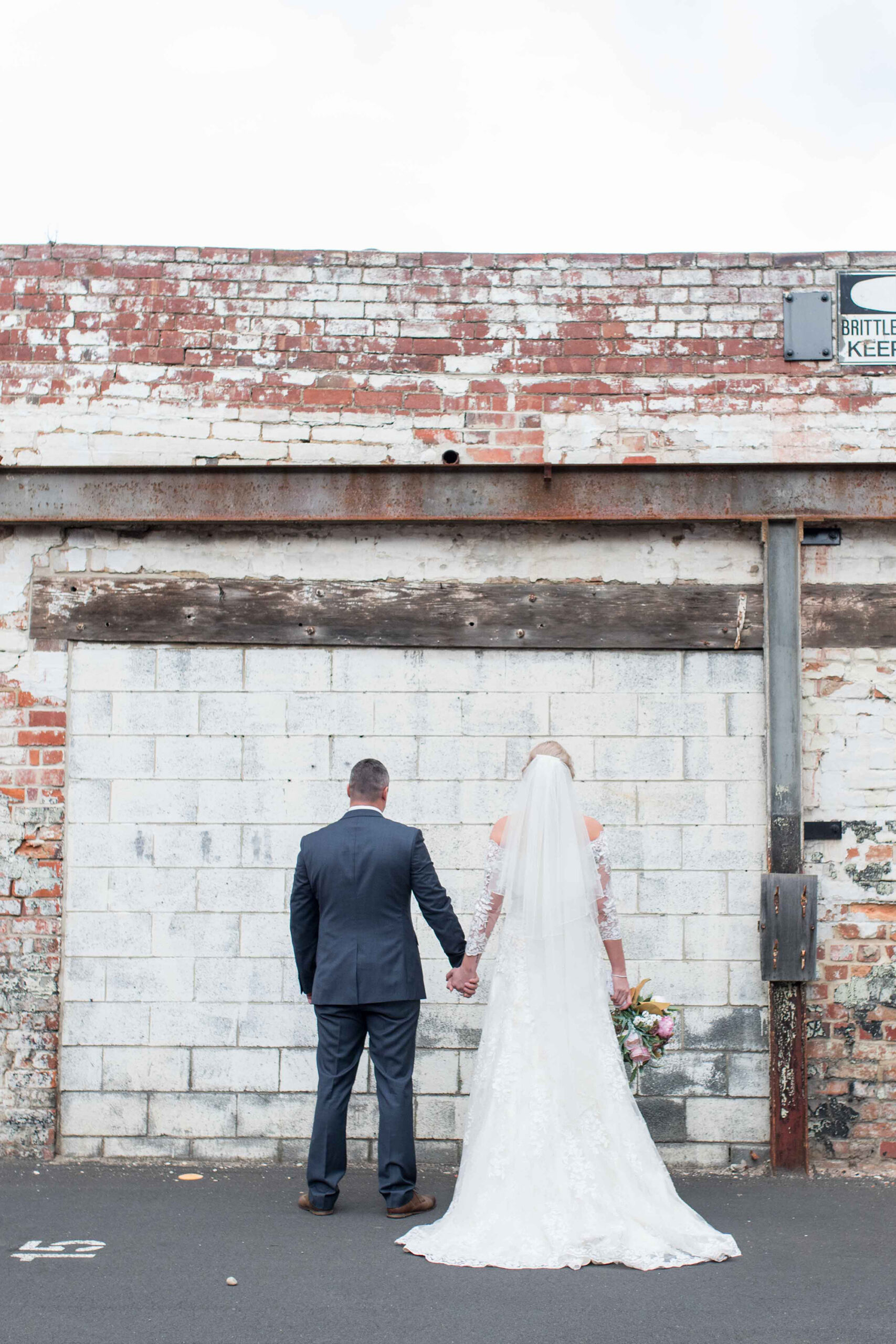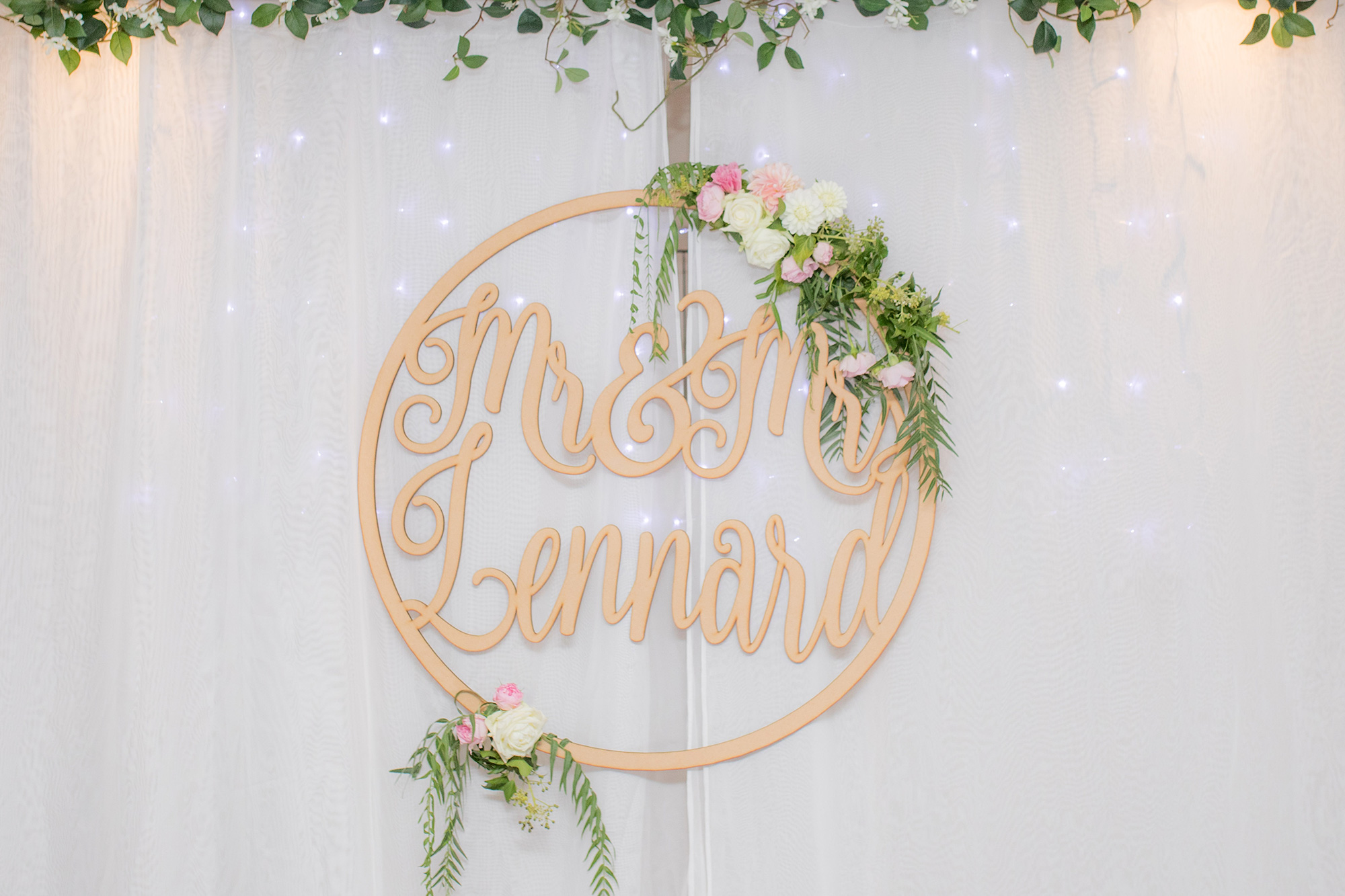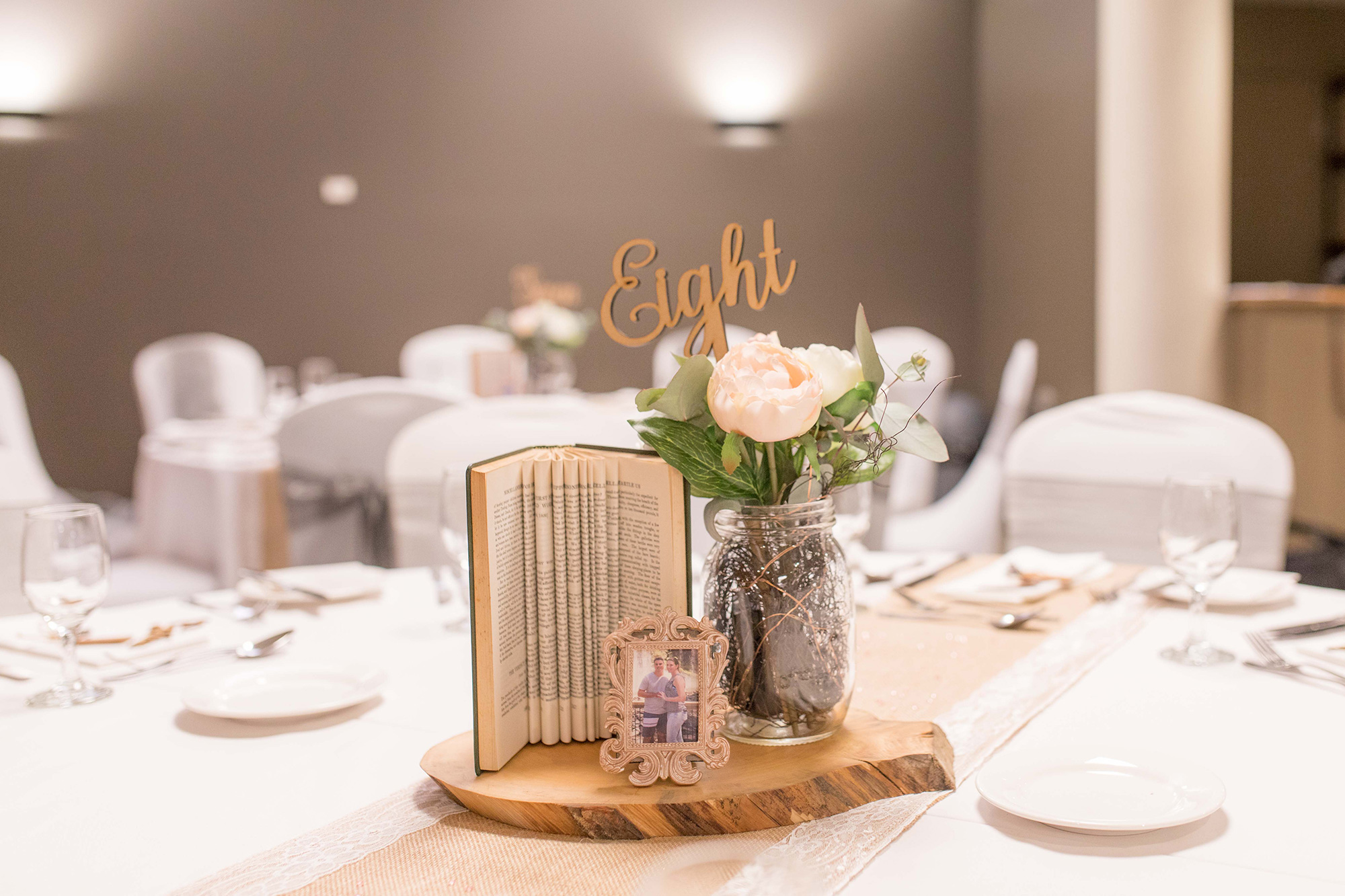 "The entire reception venue was set up and decorated by myself, my sister and my parents," says the bride.