At just 14, Daniel and Melissa became a couple after meeting at school camp by the beach.
"We share similar values and interests and life goals and aspirations. The beach is one of them," says Melissa, now 28. "We are both chilled out, easy going, fun loving people." That meant they wanted their wedding day to be relaxed, fun and memorable.
"After being proposed to on the beach, it was a no-brainer then to have a beach wedding where we could be us," explains the bride. "Daniel wearing shorts, me not having to wear shoes, the sun shining and the waves crashing. "
They married at their beach wedding on January 18, 2020 at Brighton Savoy in Victoria. "From umbrellas nearly flying off, to getting my veil hooked on the bush and ripping out my hair, that did not stop my smile from ear to ear," laughs Melissa.
Photos courtesy of Black Avenue Productions.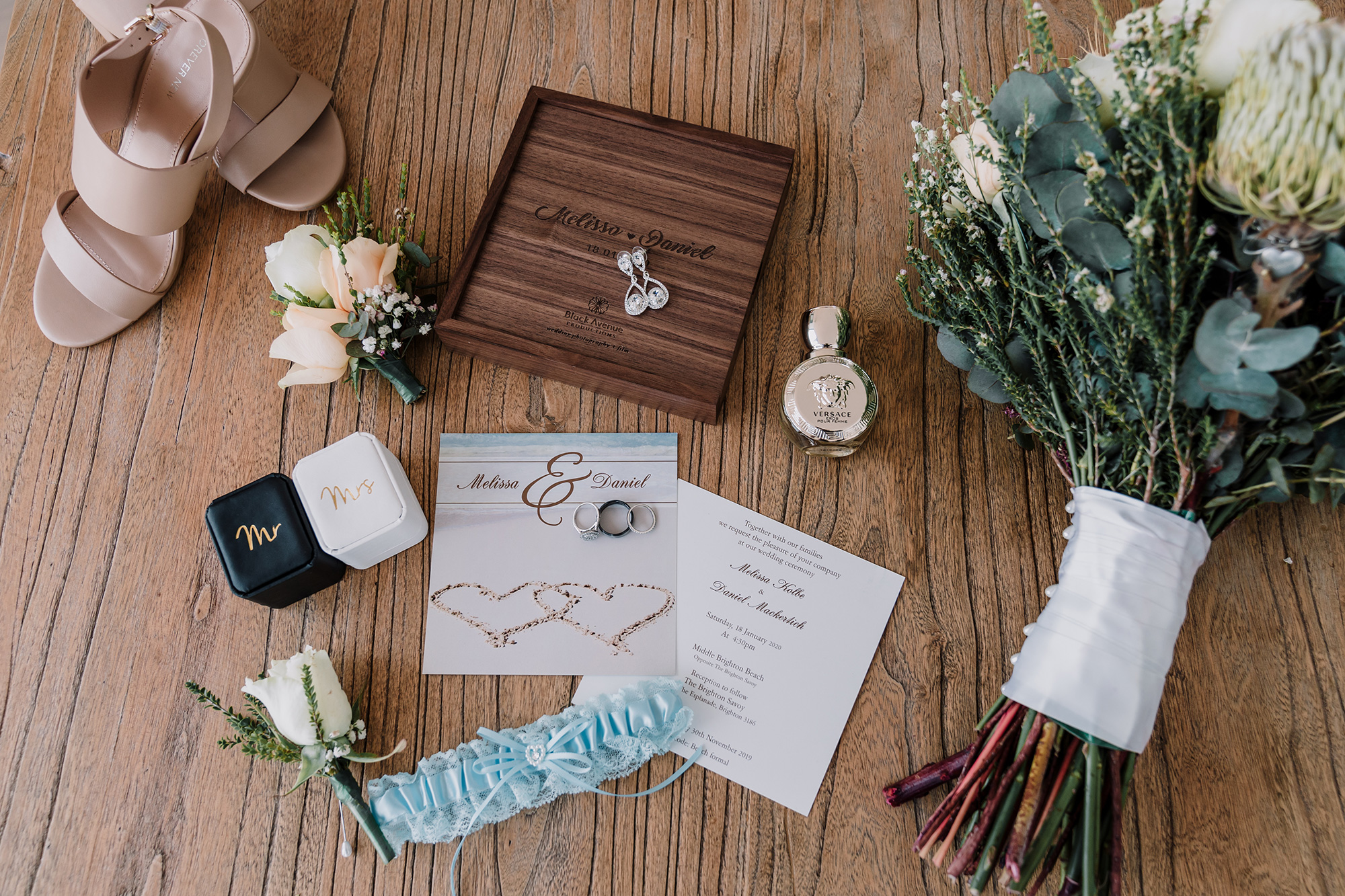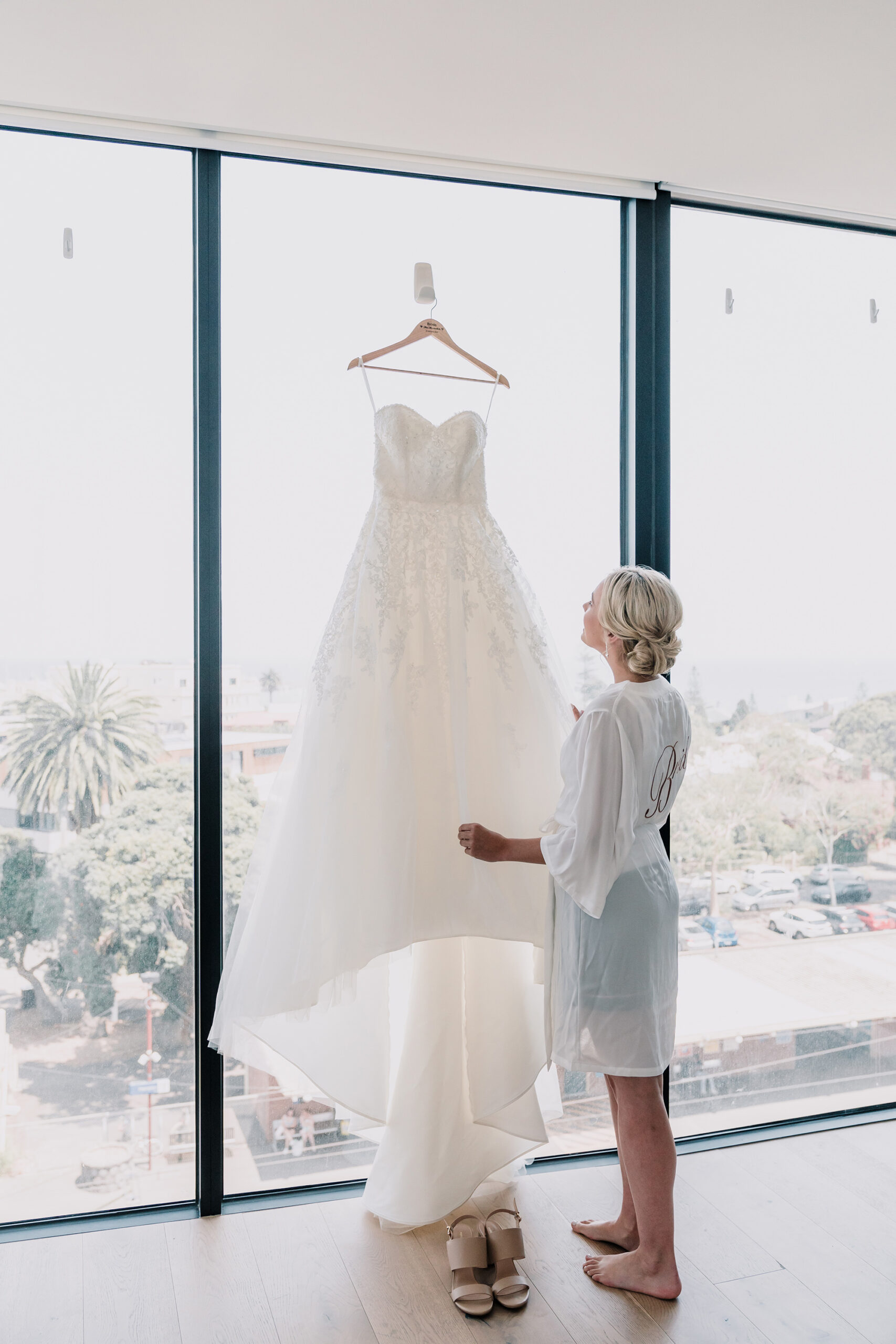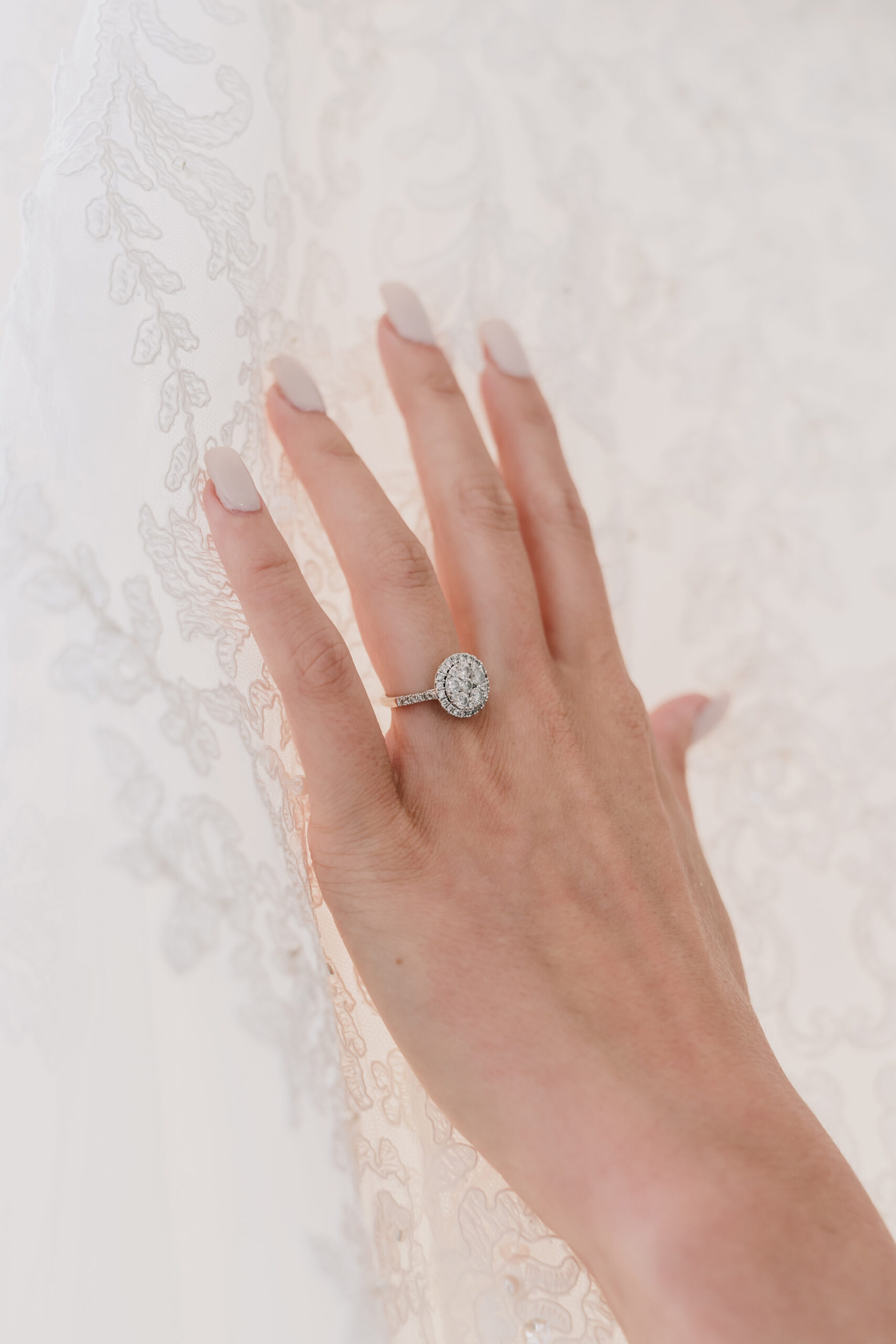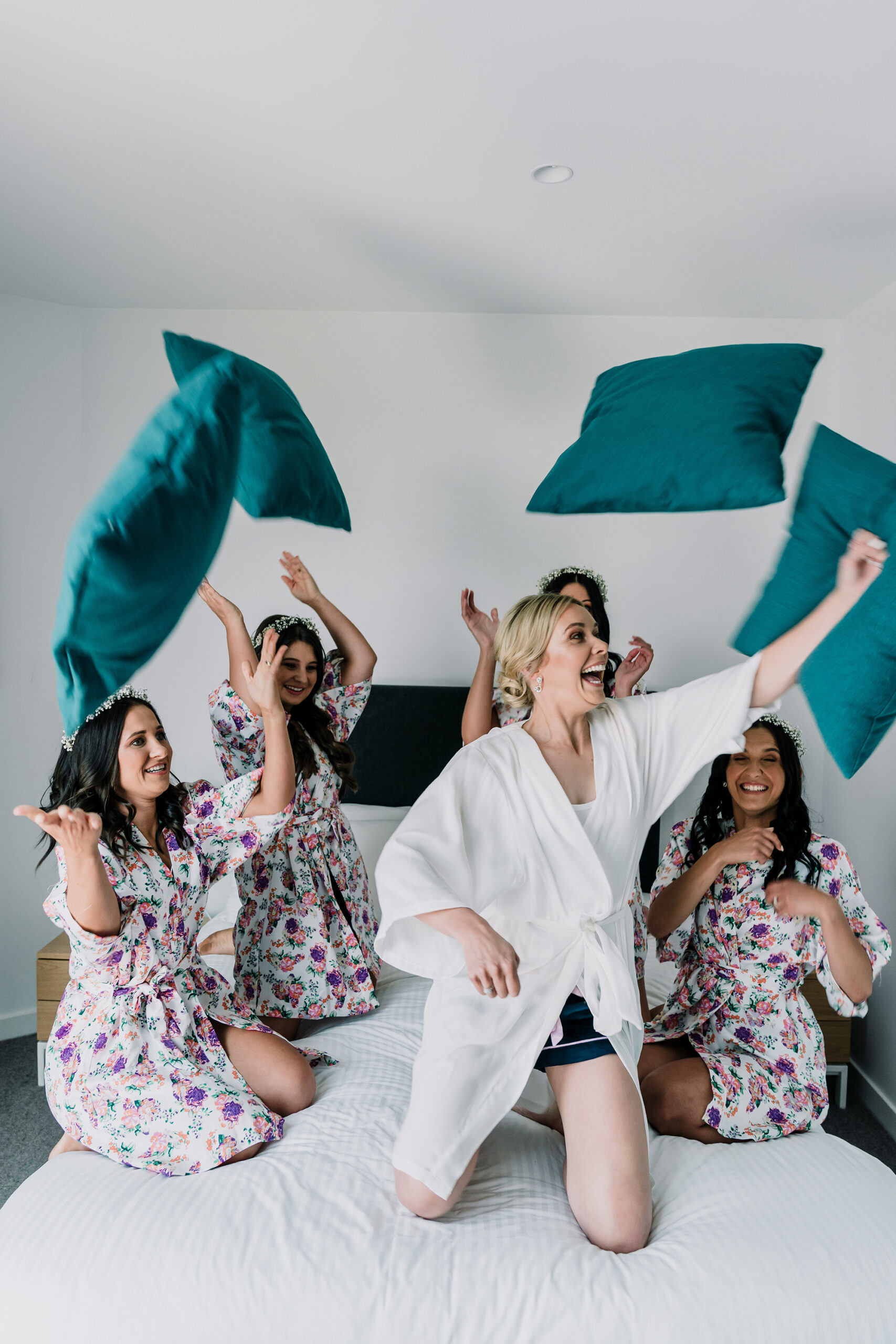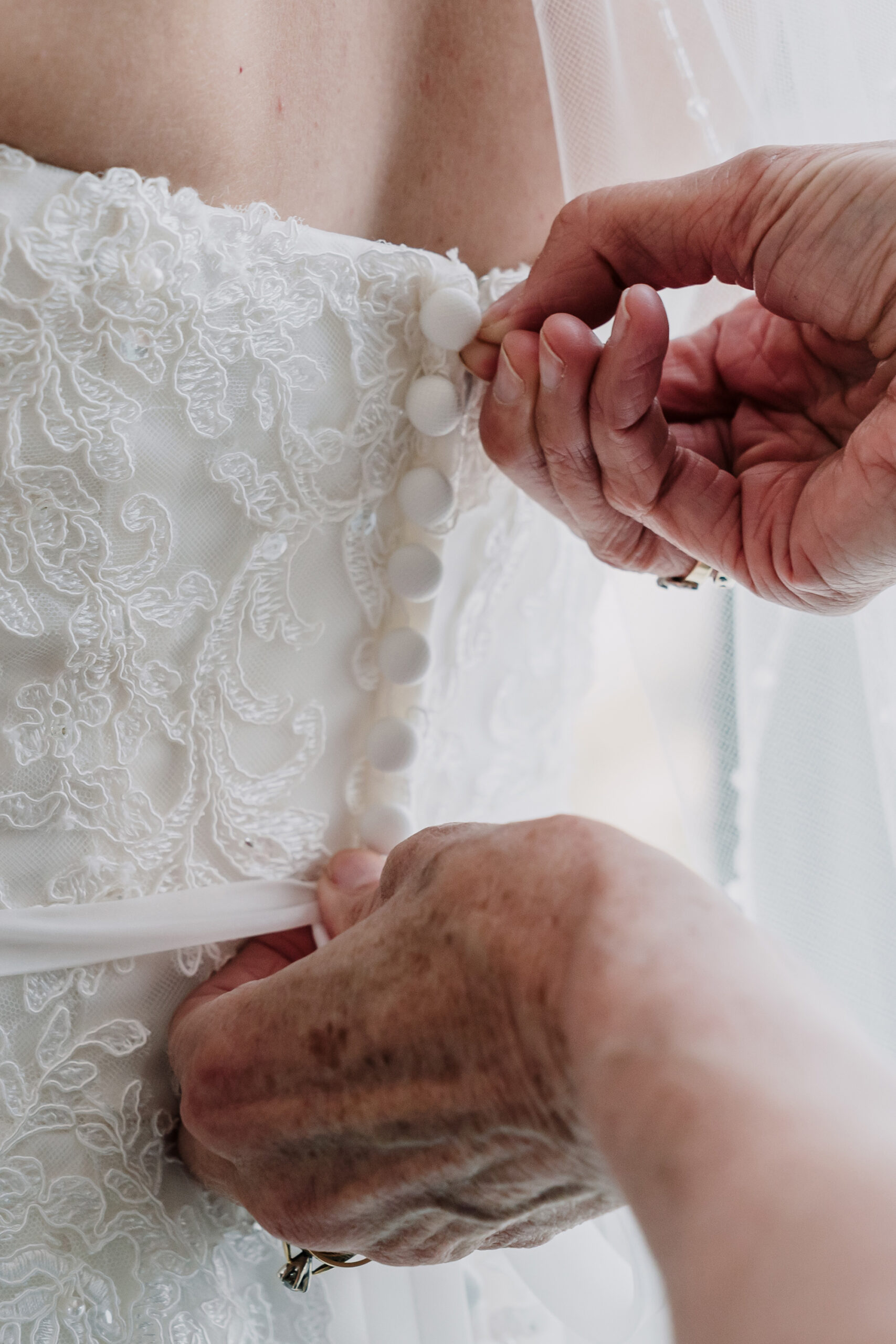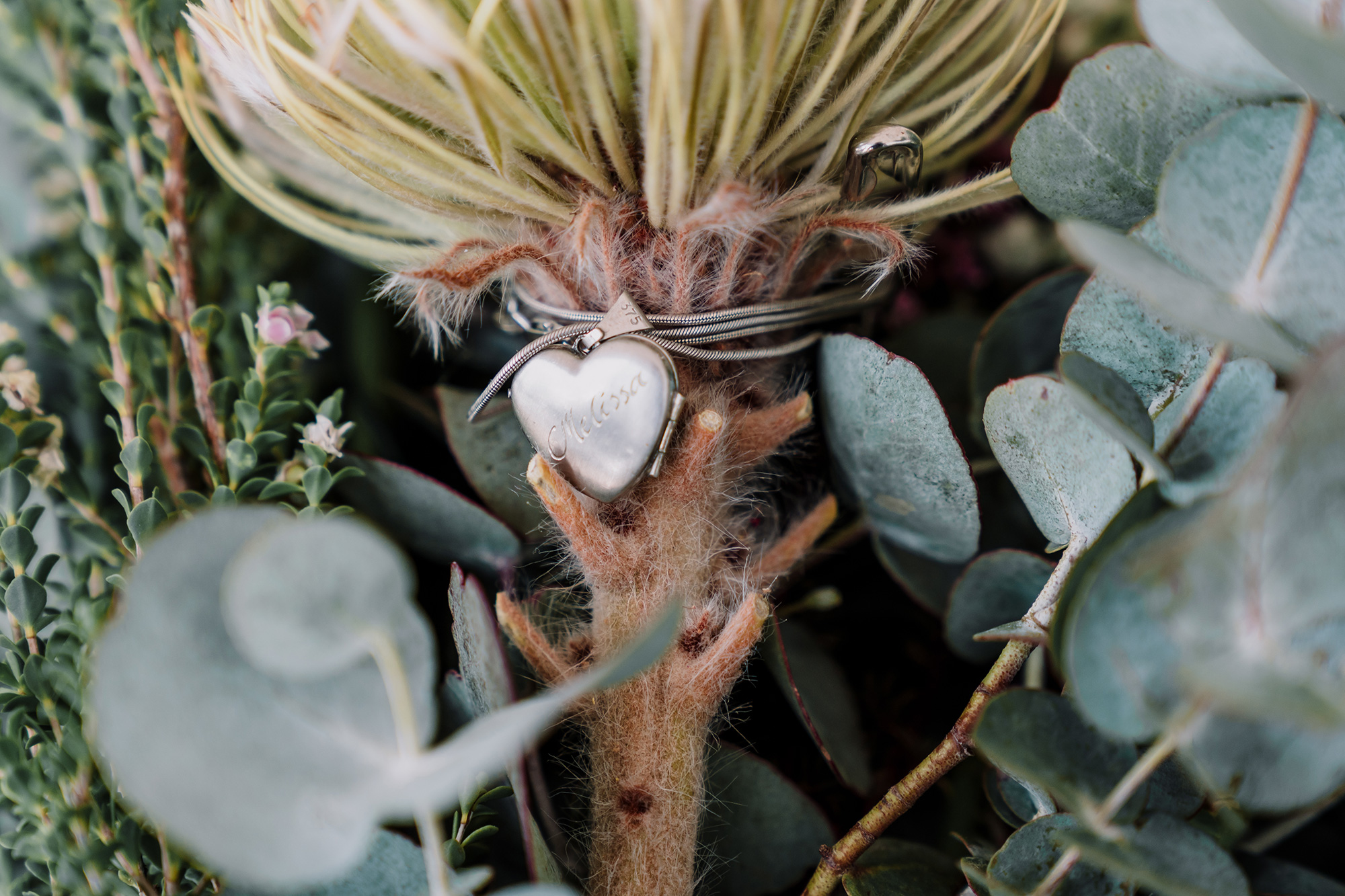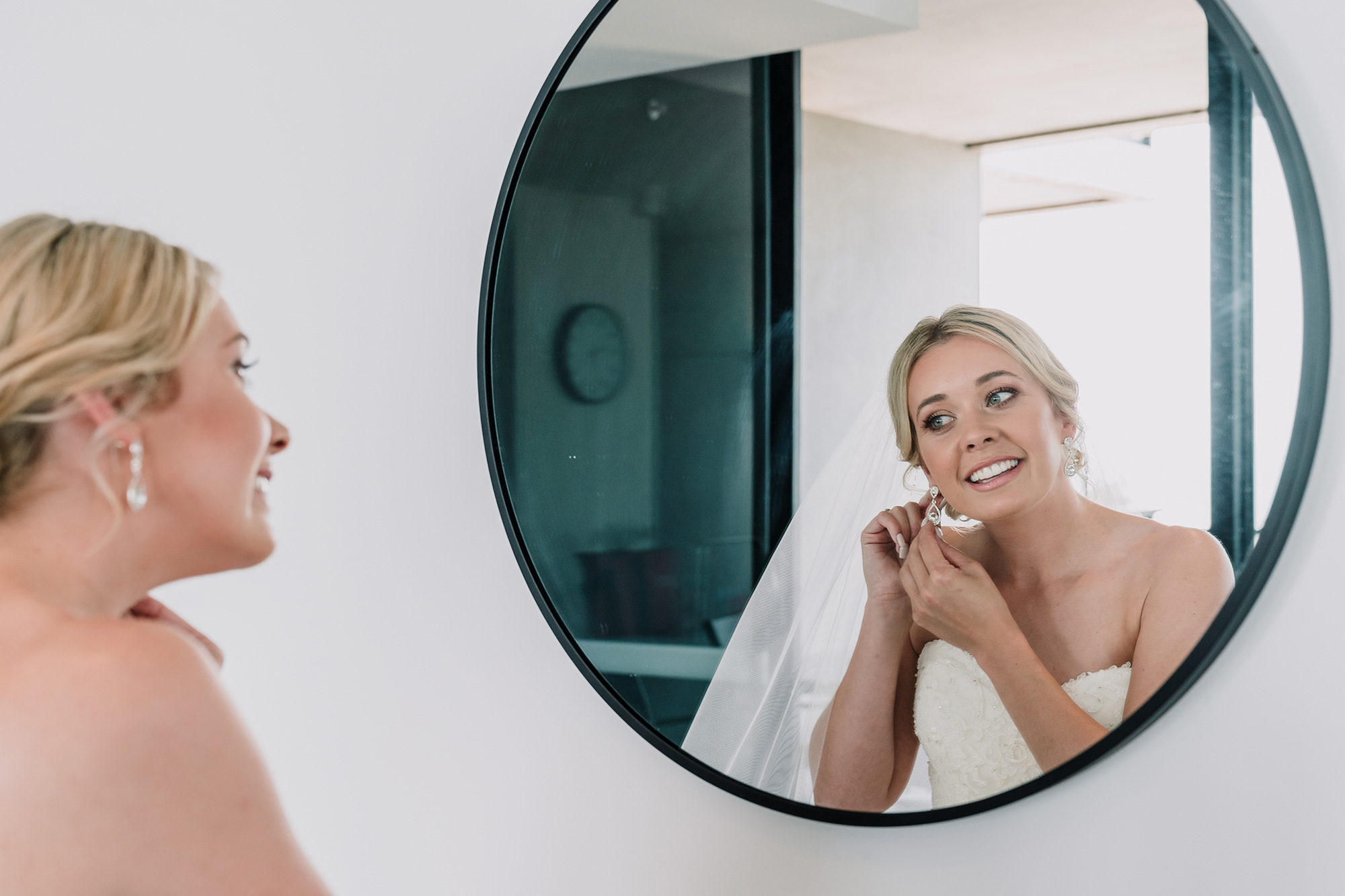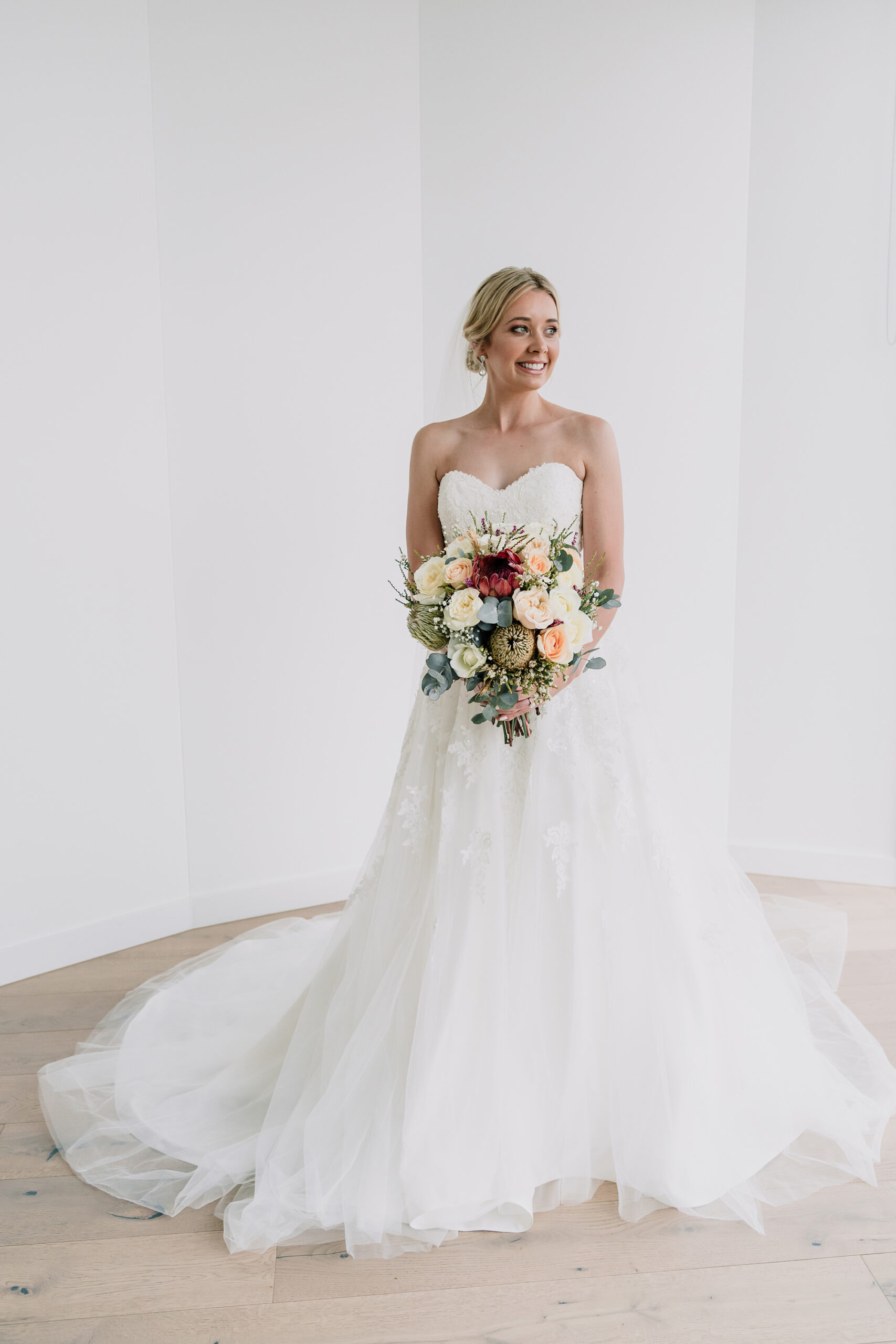 The bride found her stunning strapless gown at Luv Birdal & Formal.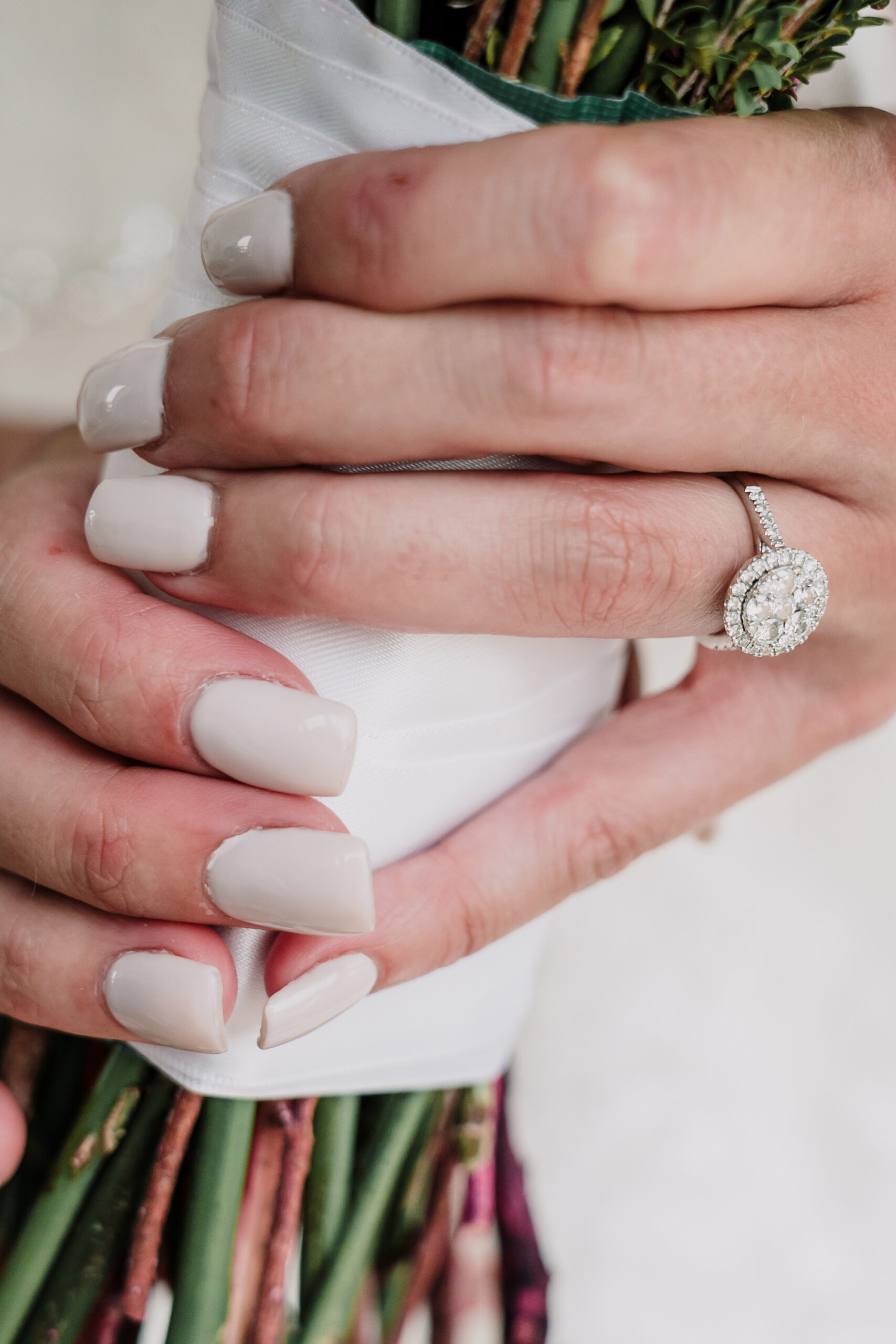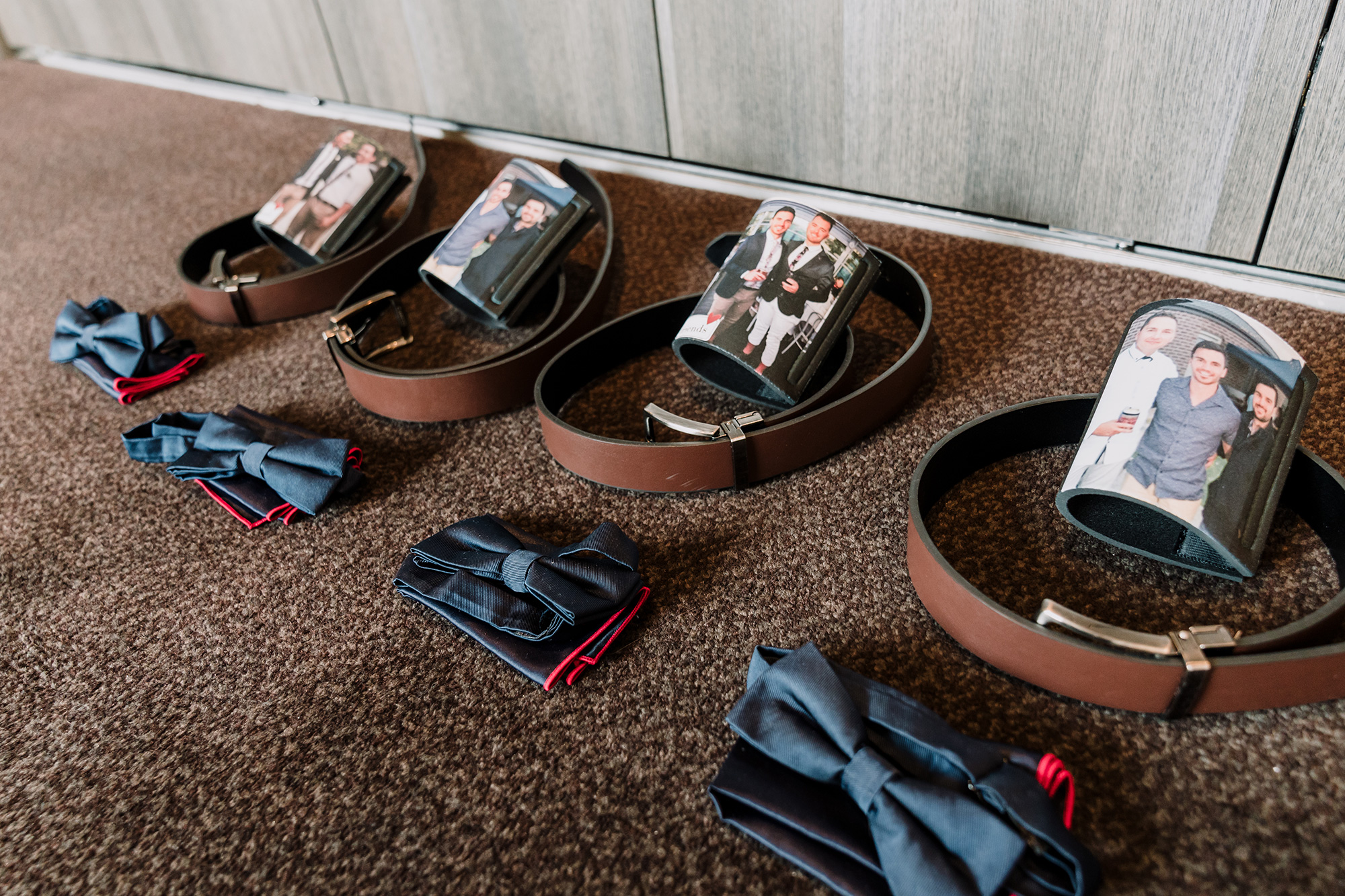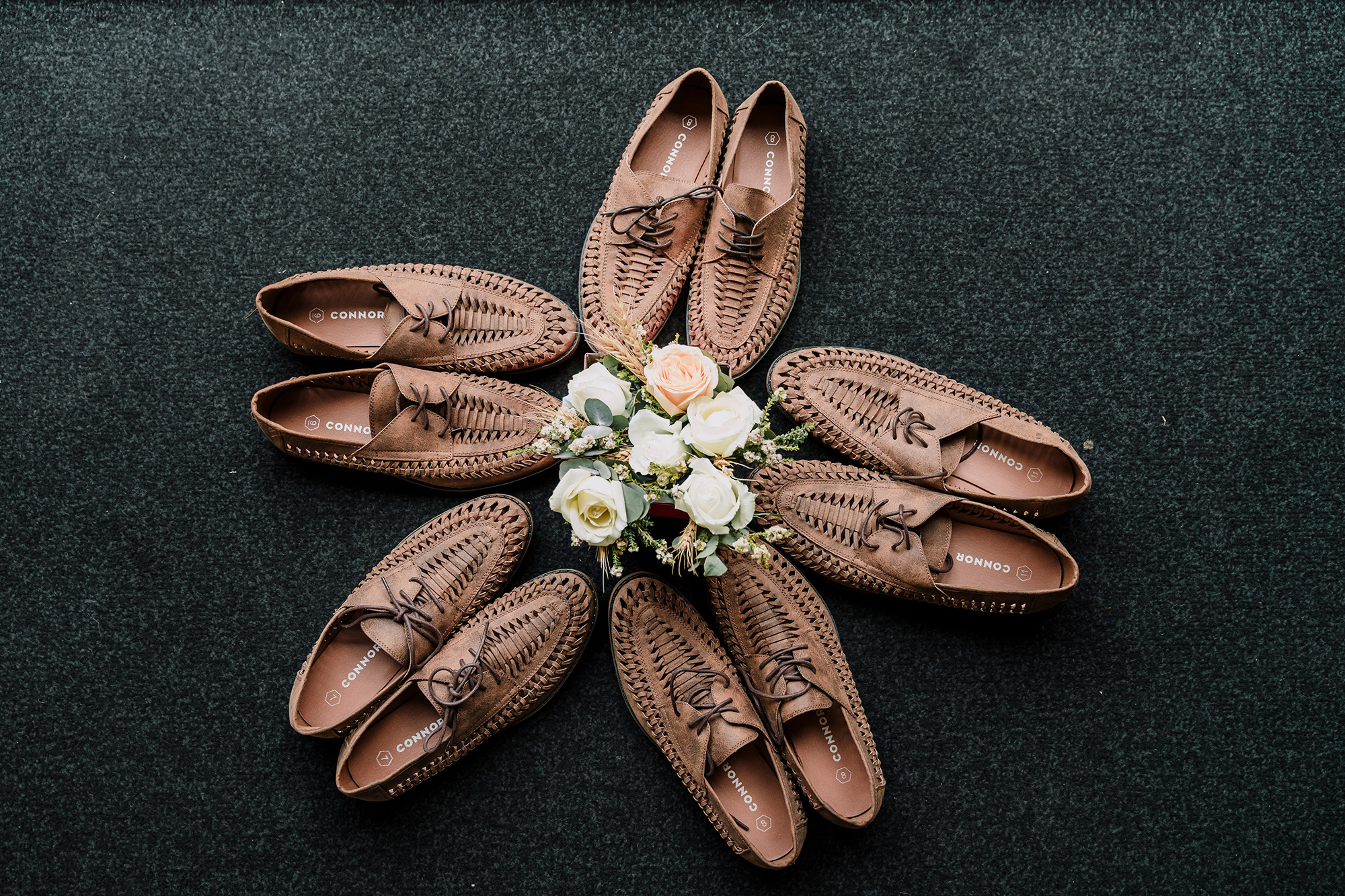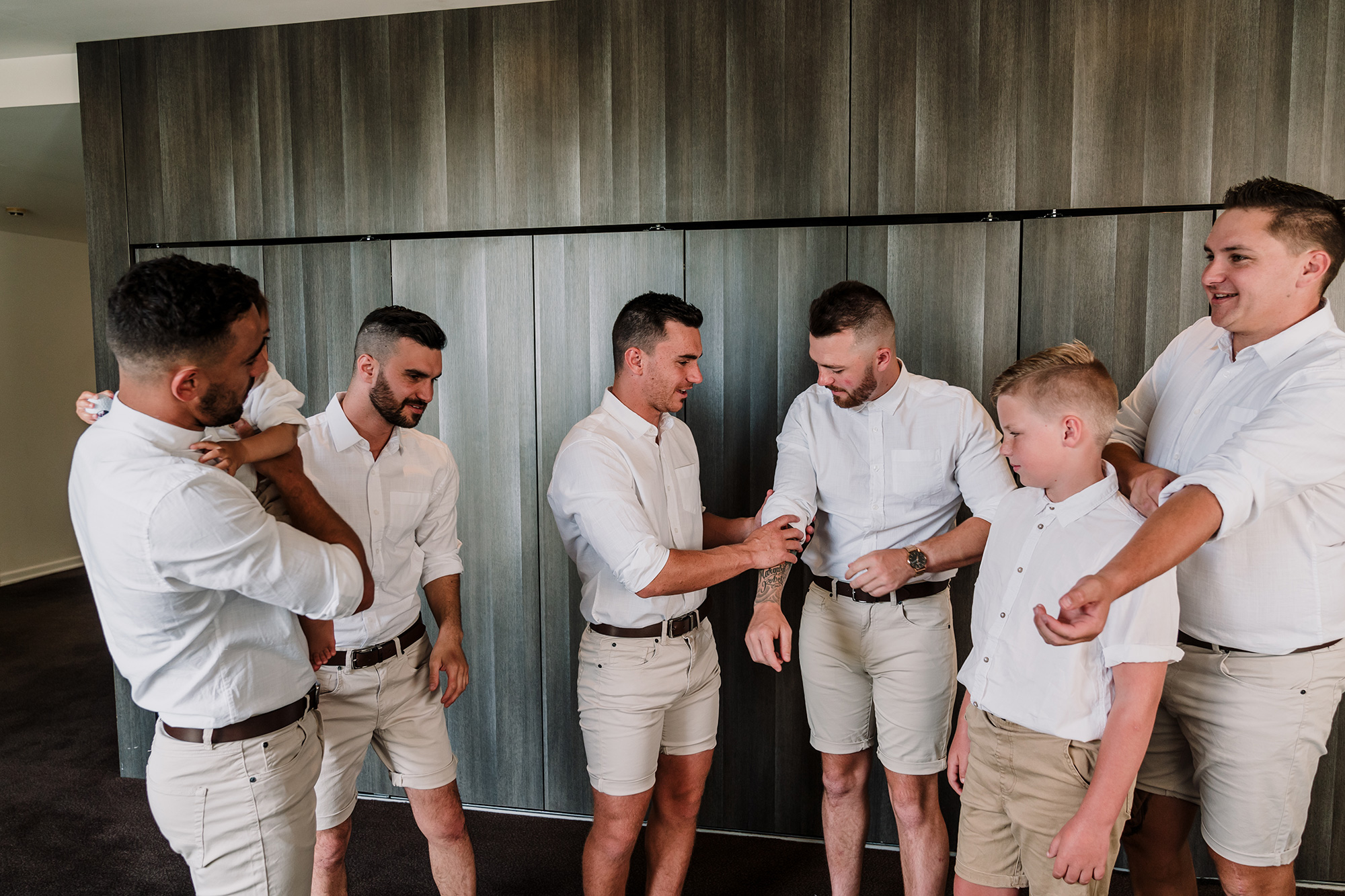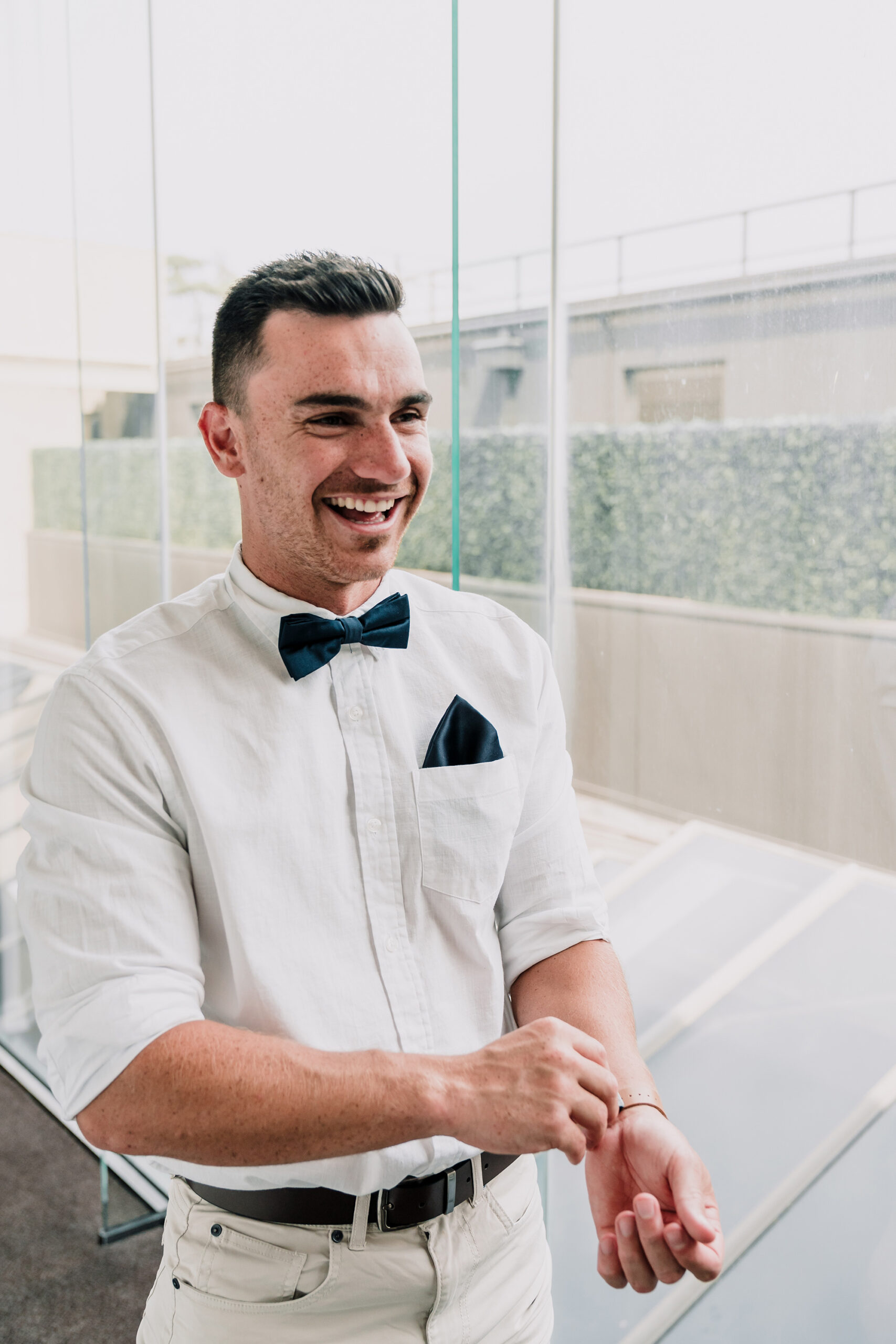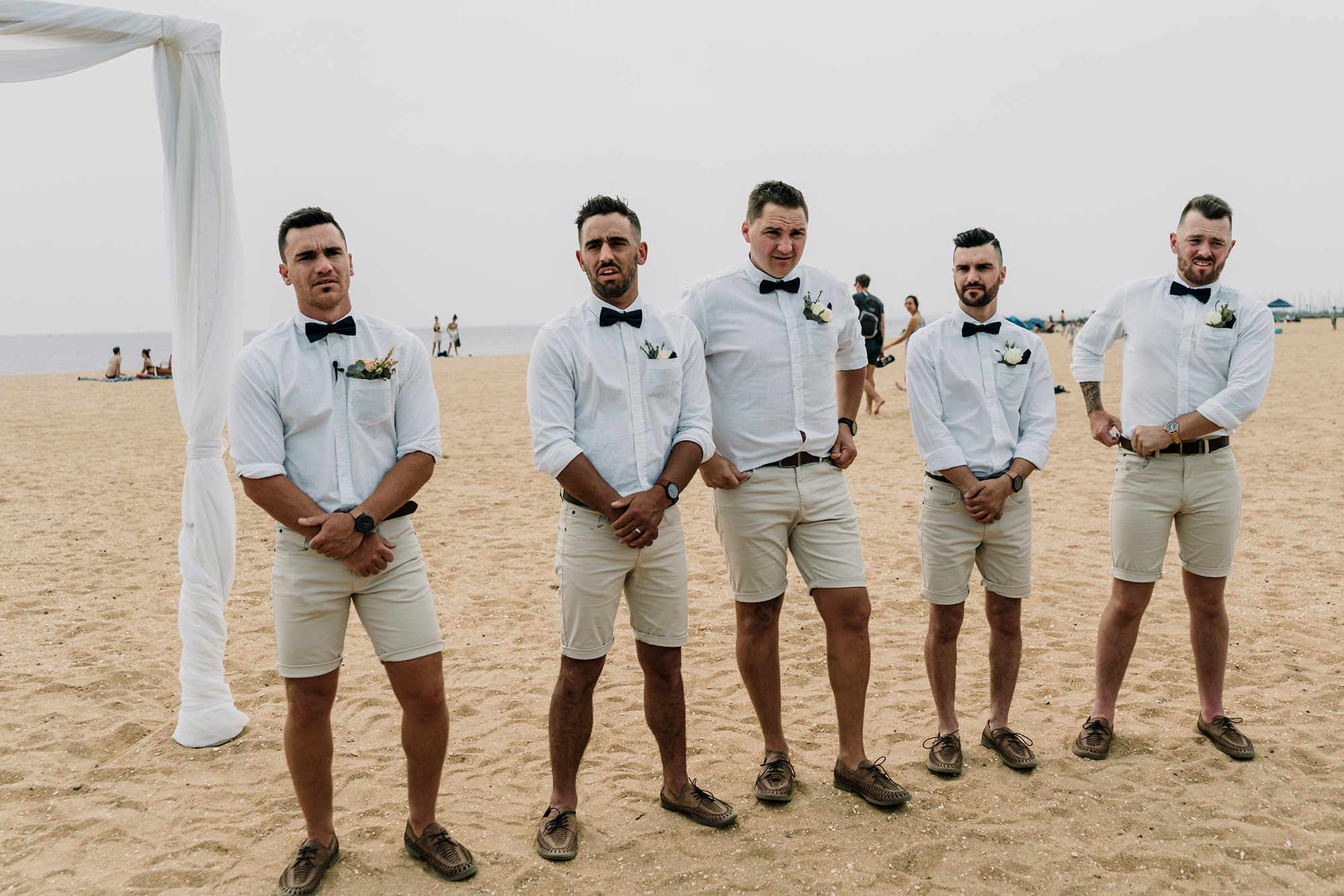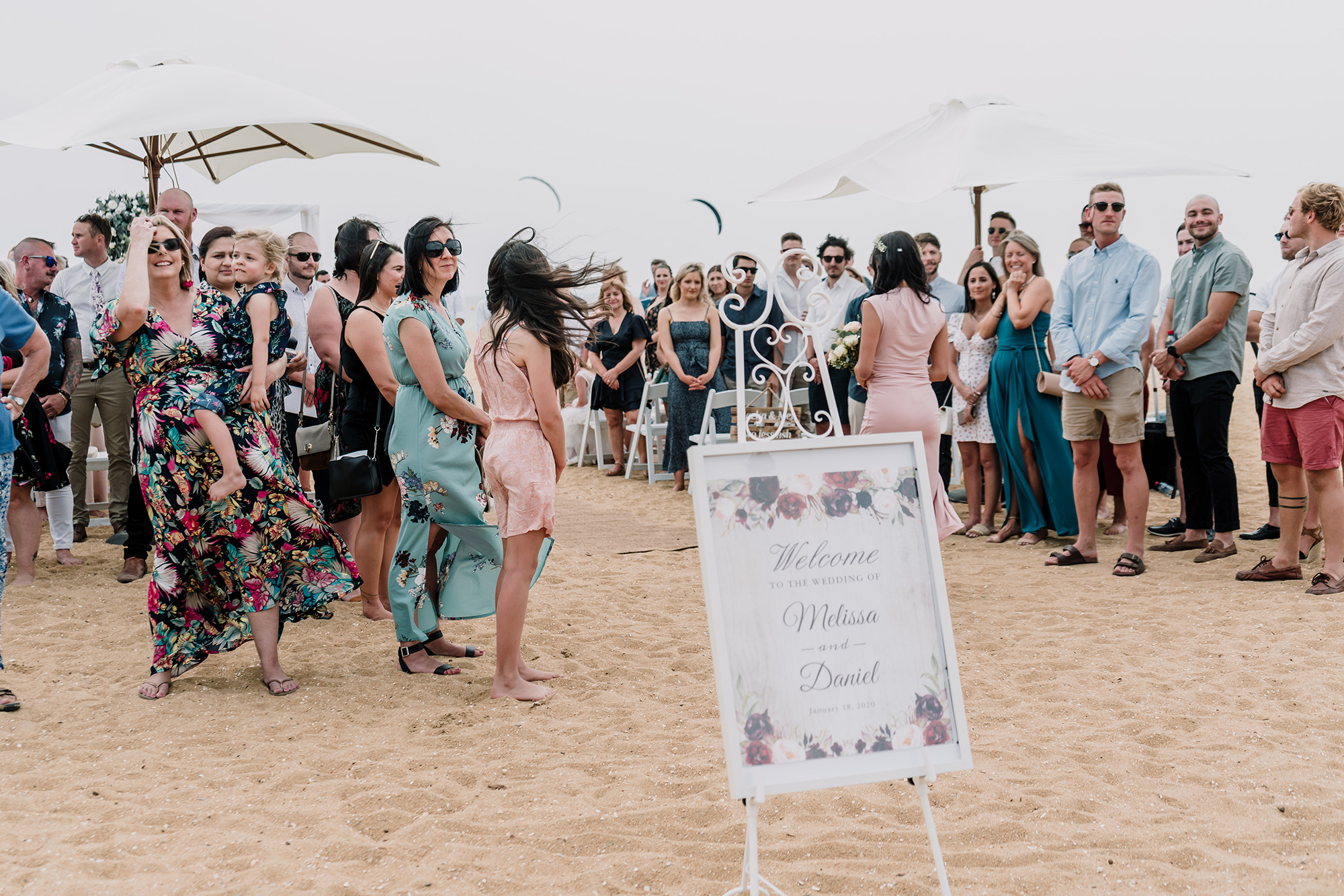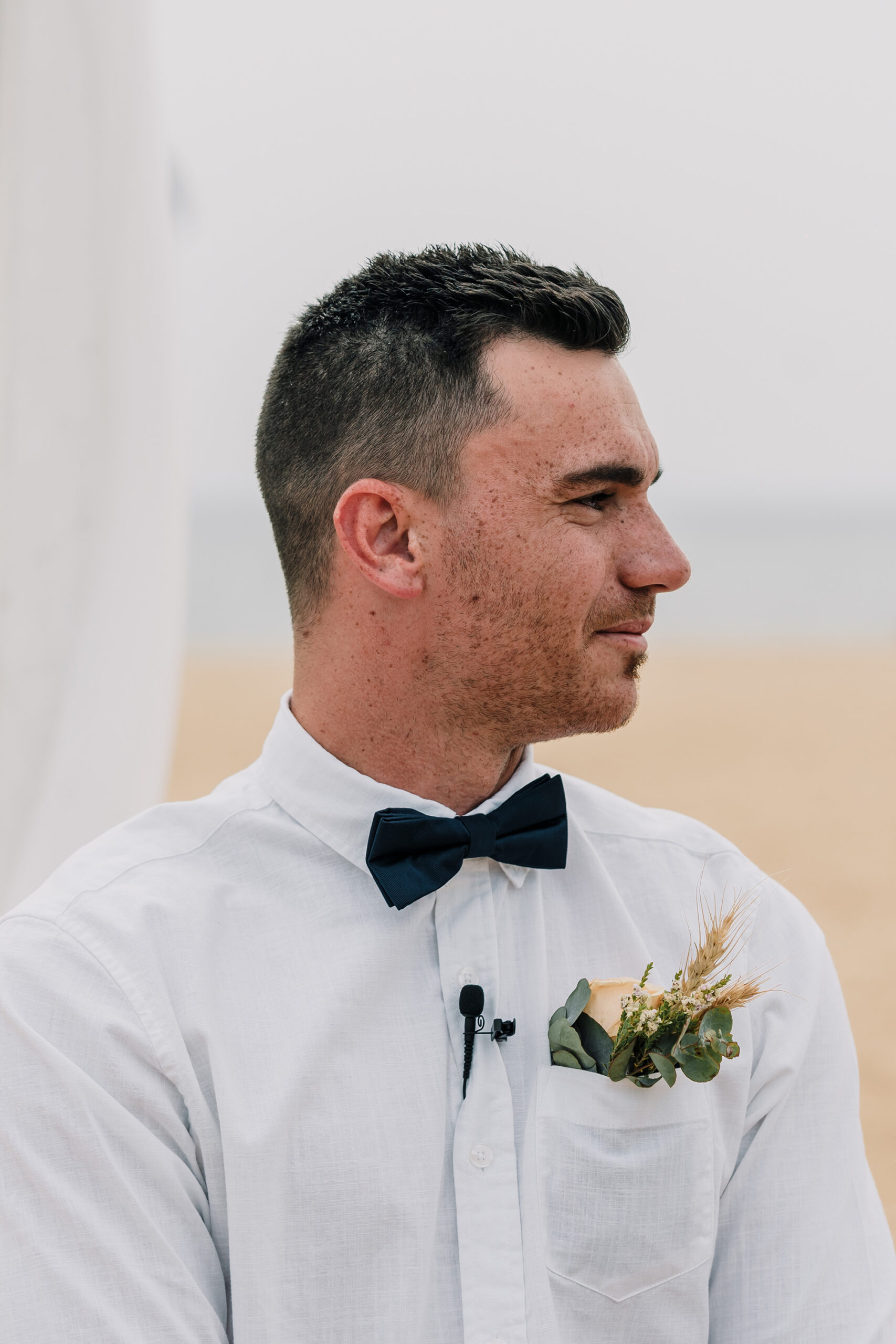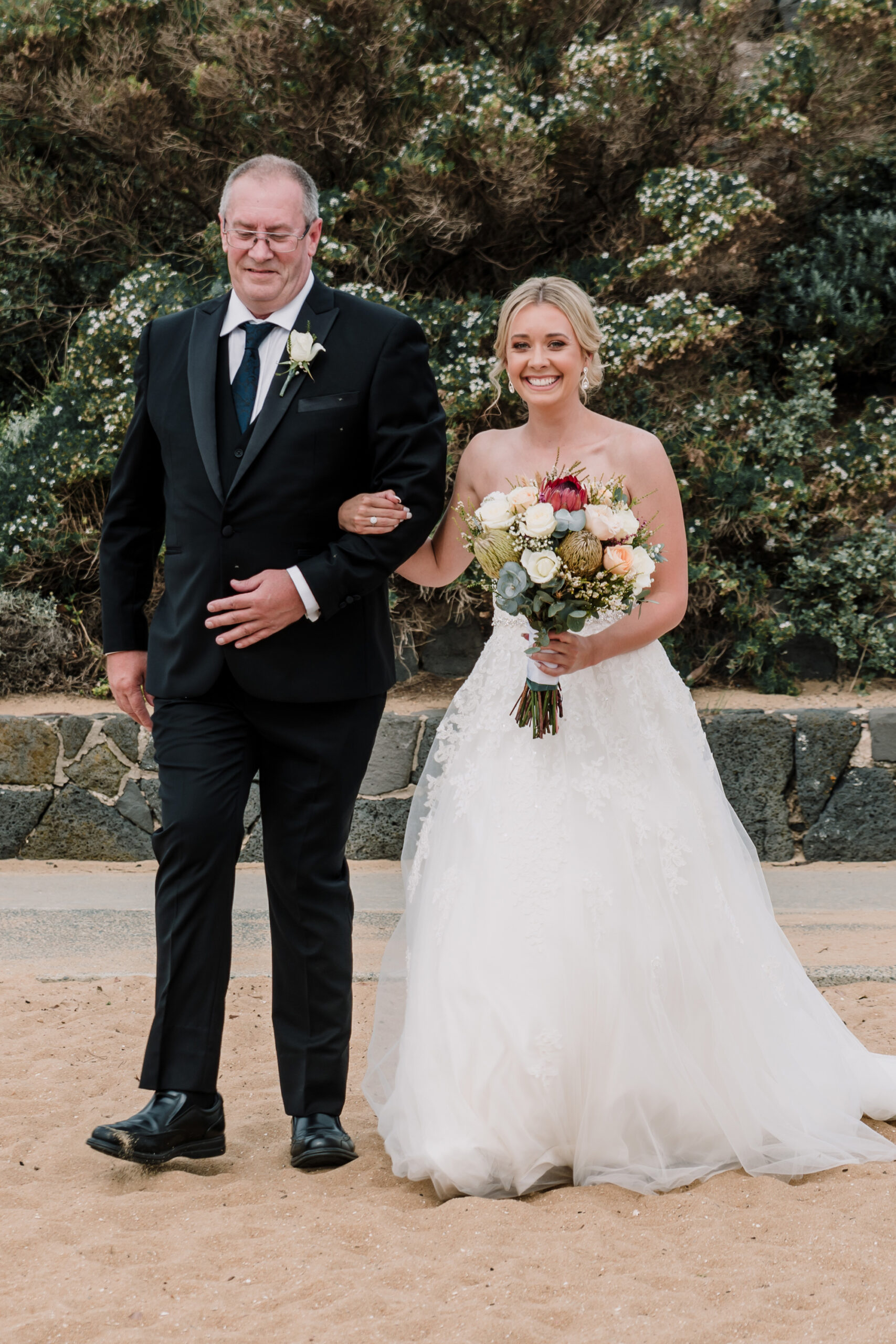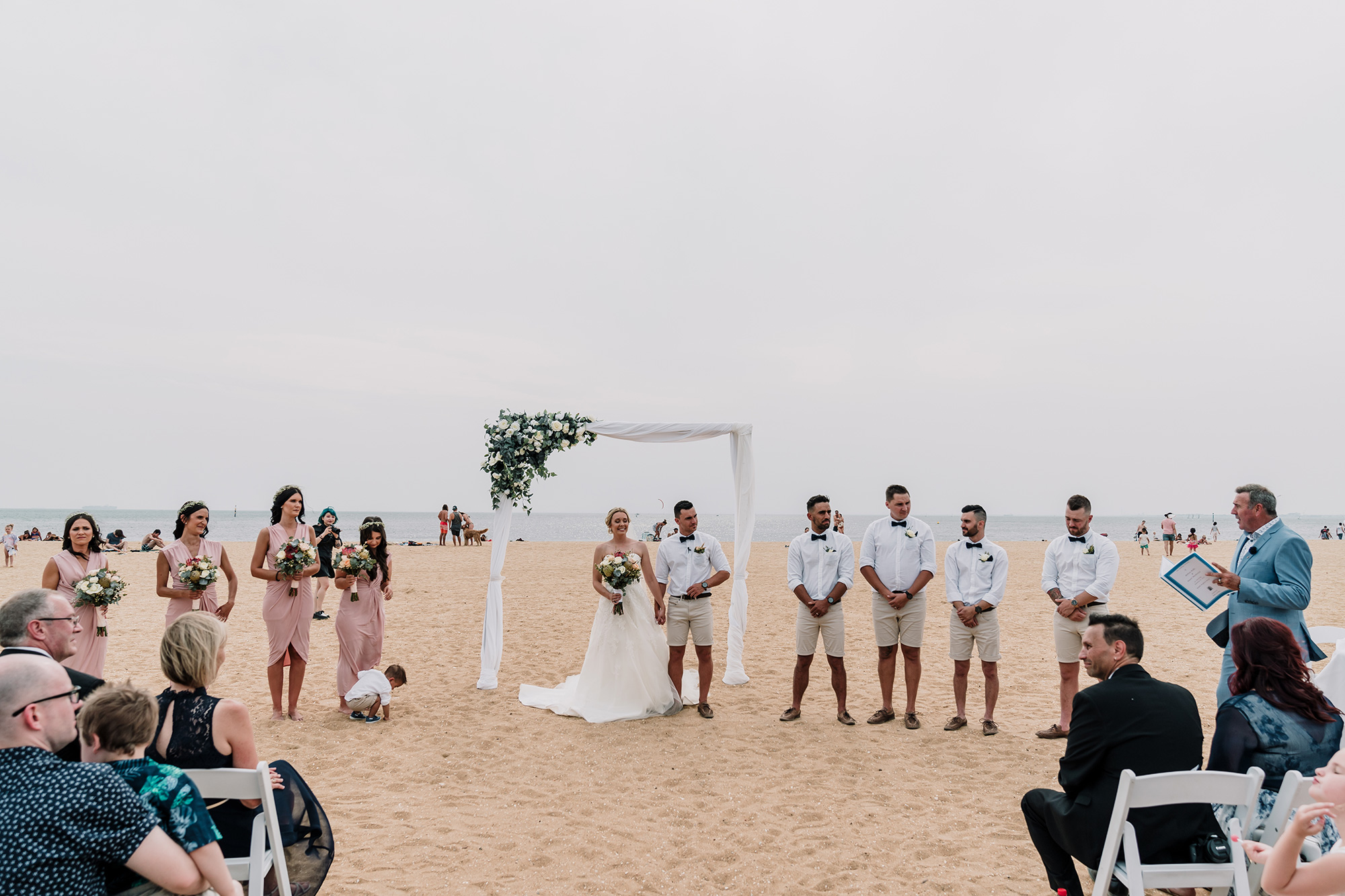 The couple met on the beach, were engaged on the beach, and consequently wed there also.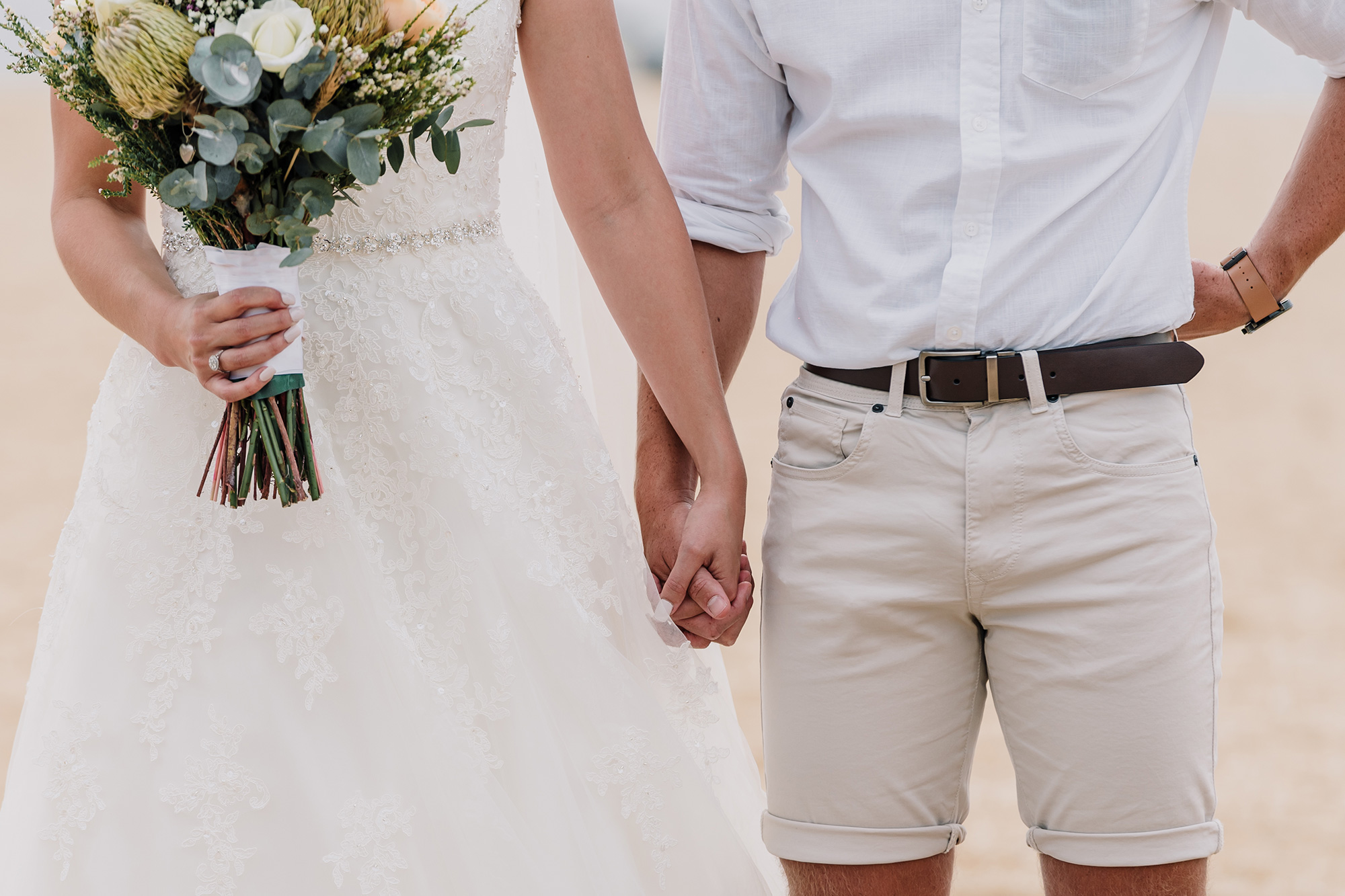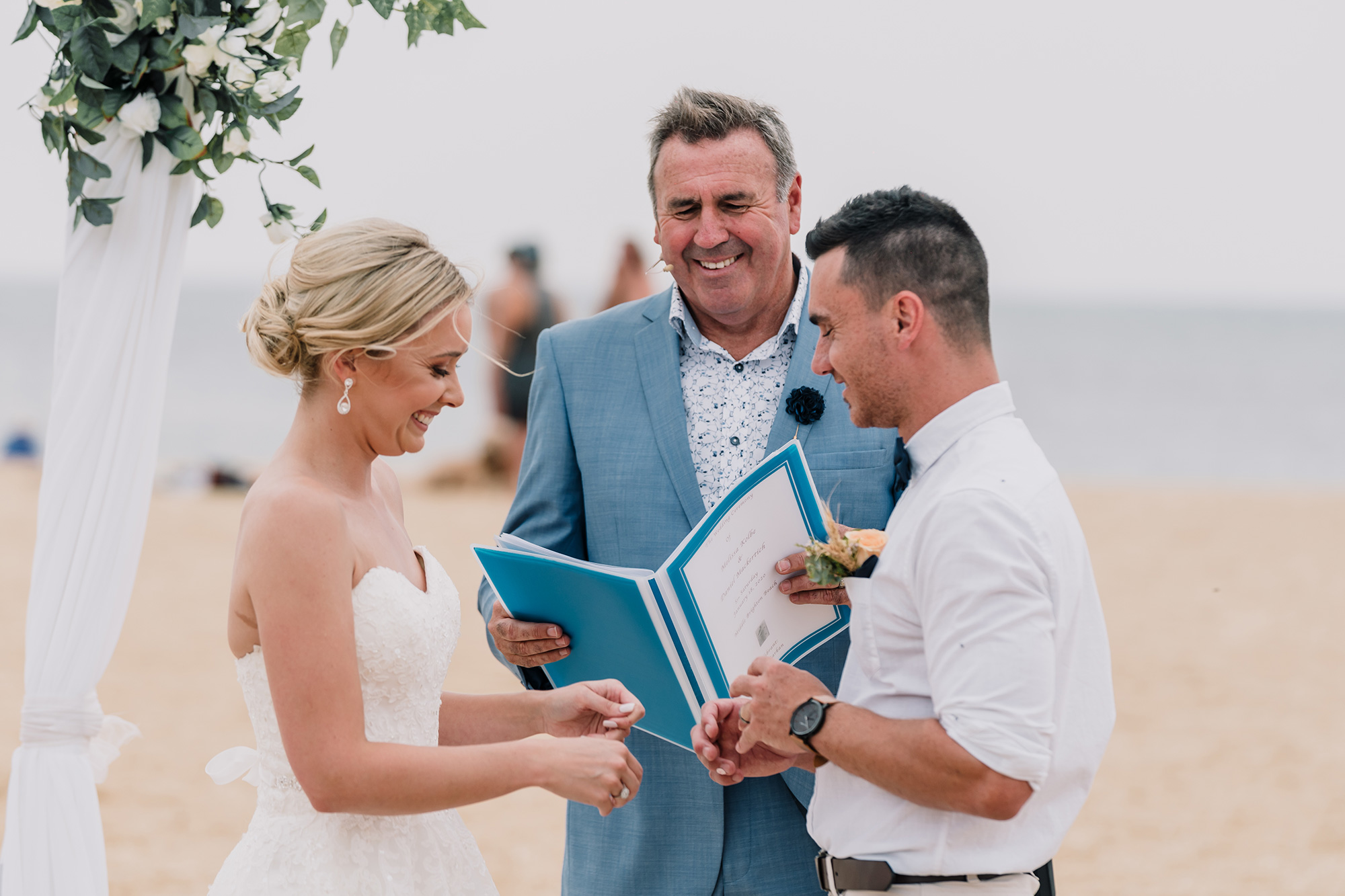 Celebrant Mike Larkan married the pair on the sands of Brighton Beach.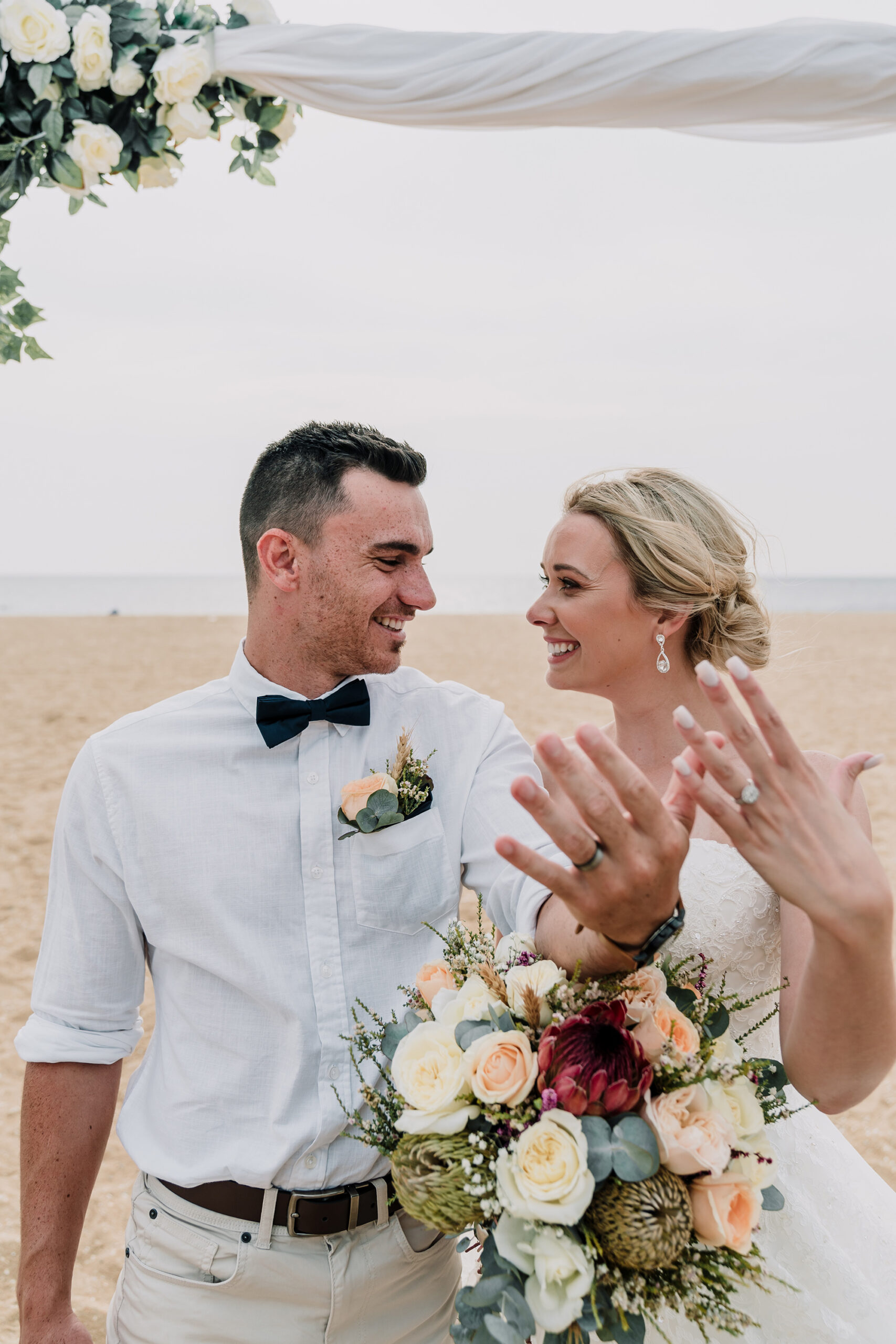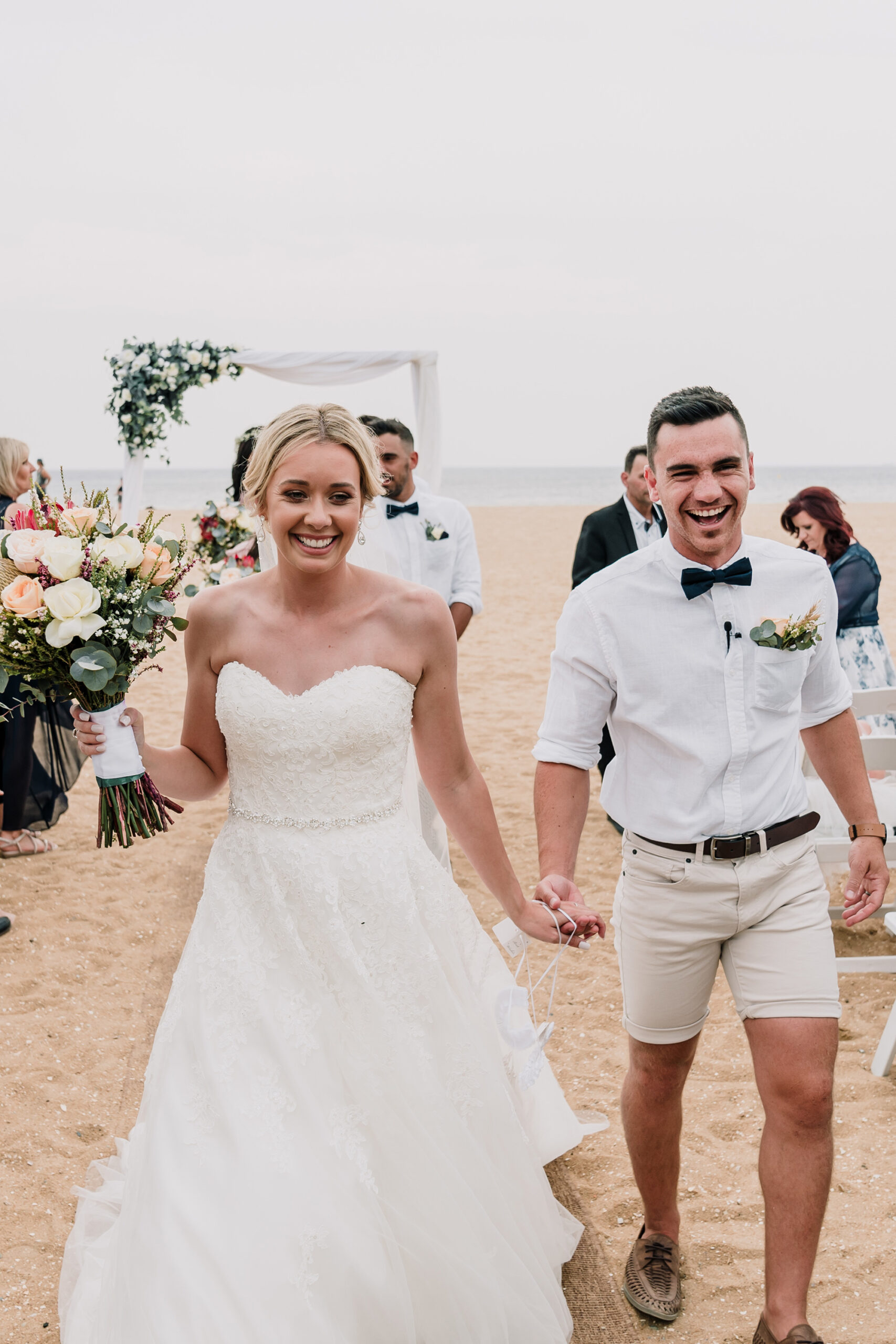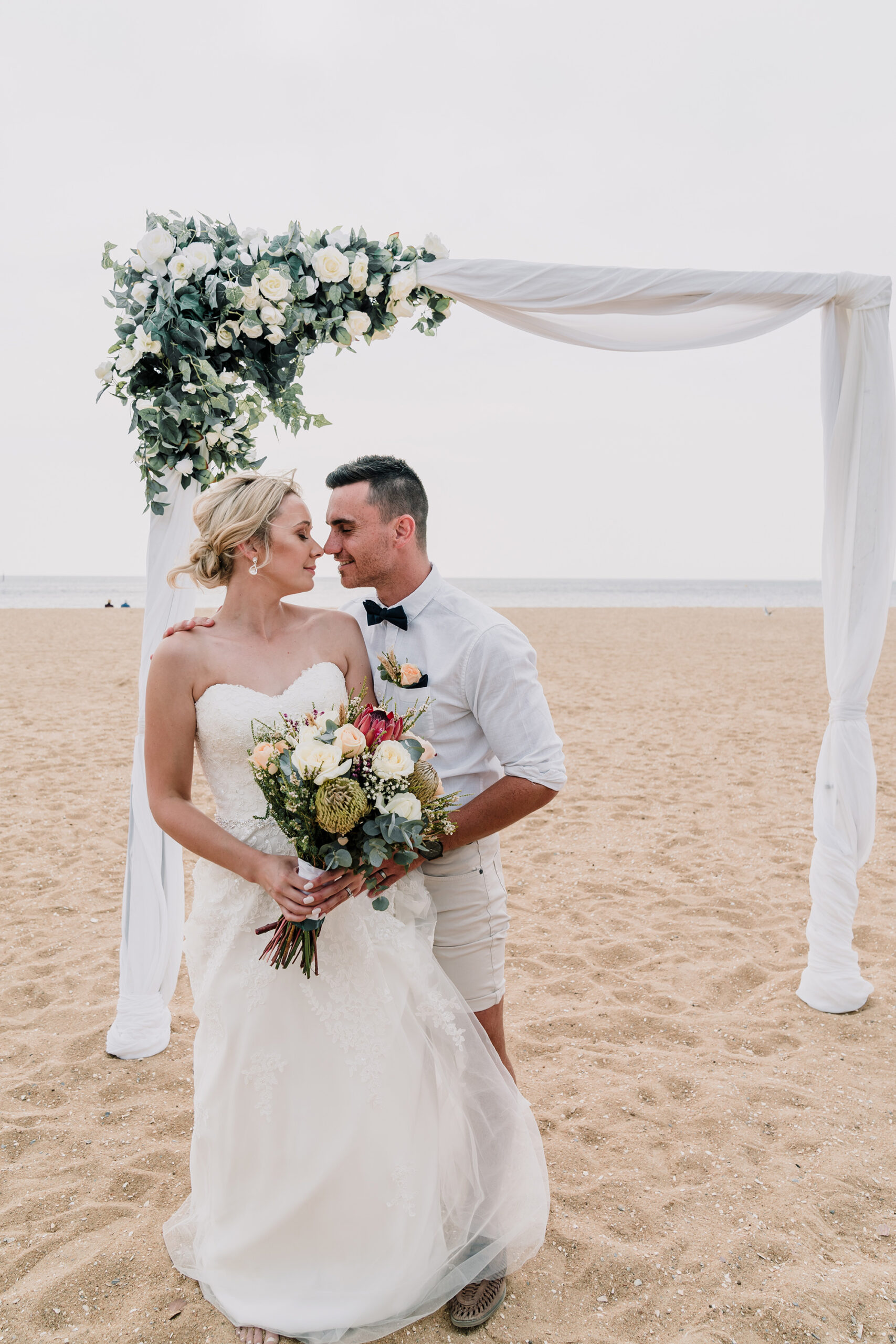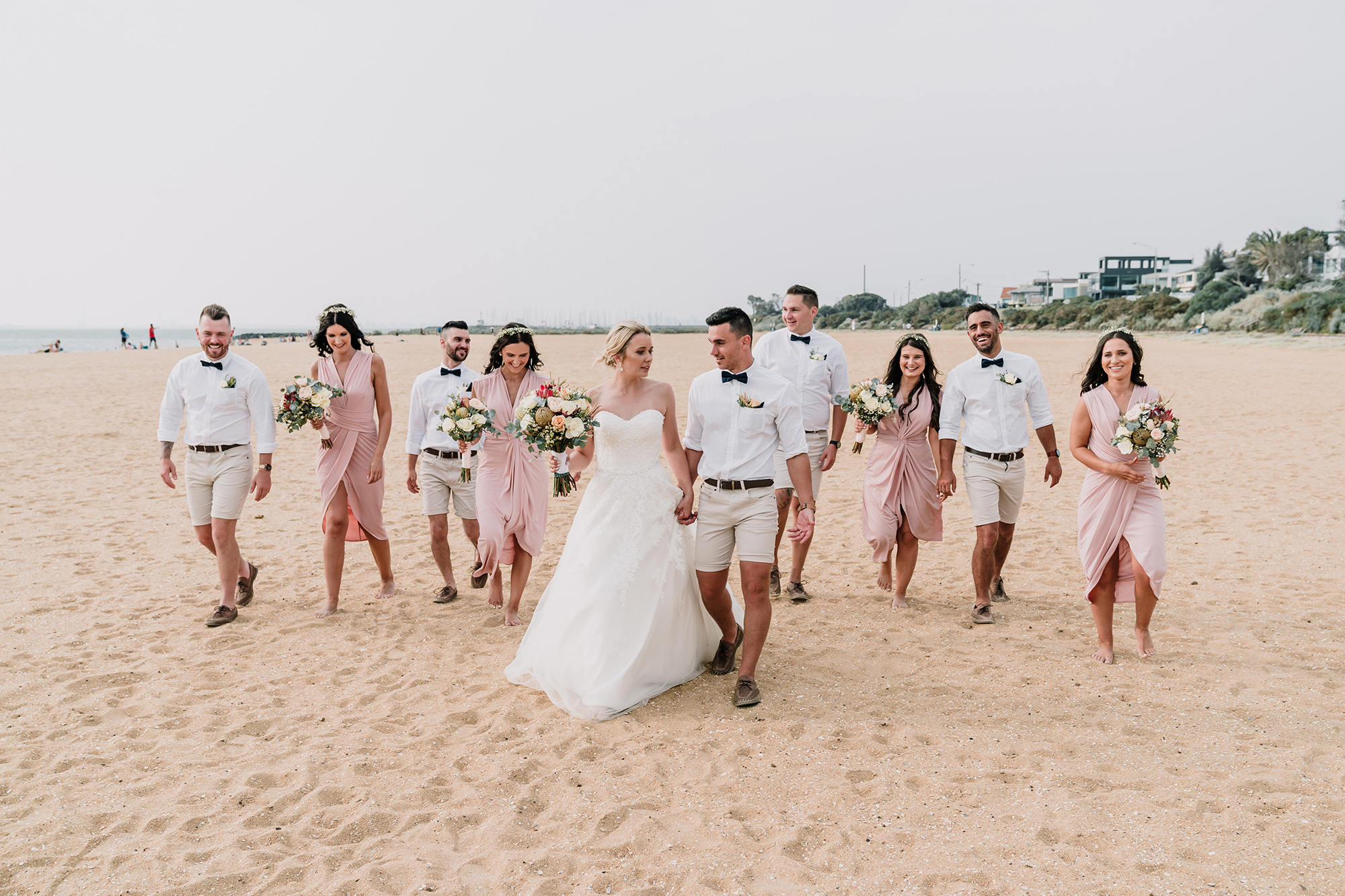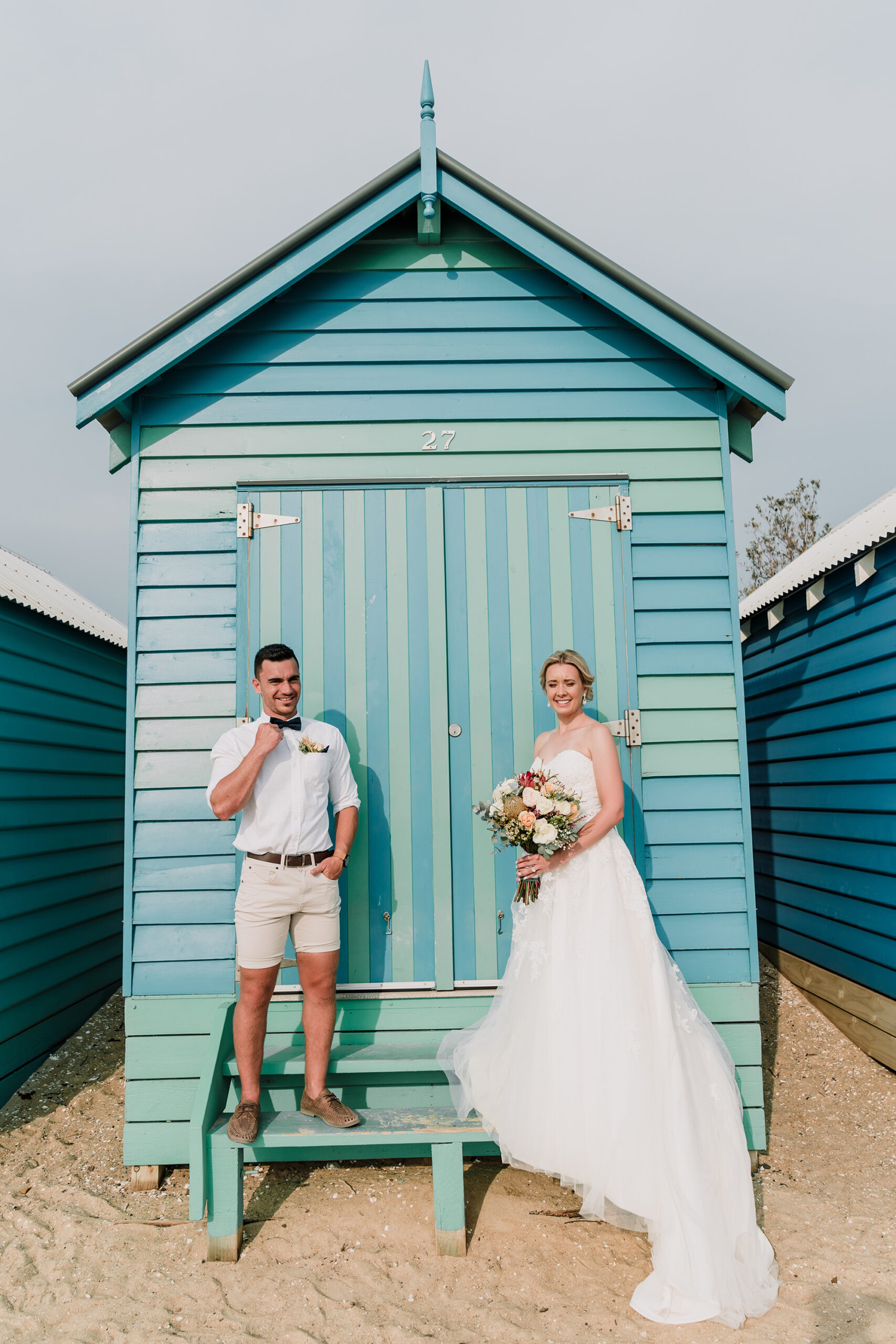 "The day was magical, surrounded and celebrated with all that mean the world to us and that is all we could ask for," smiles Melissa.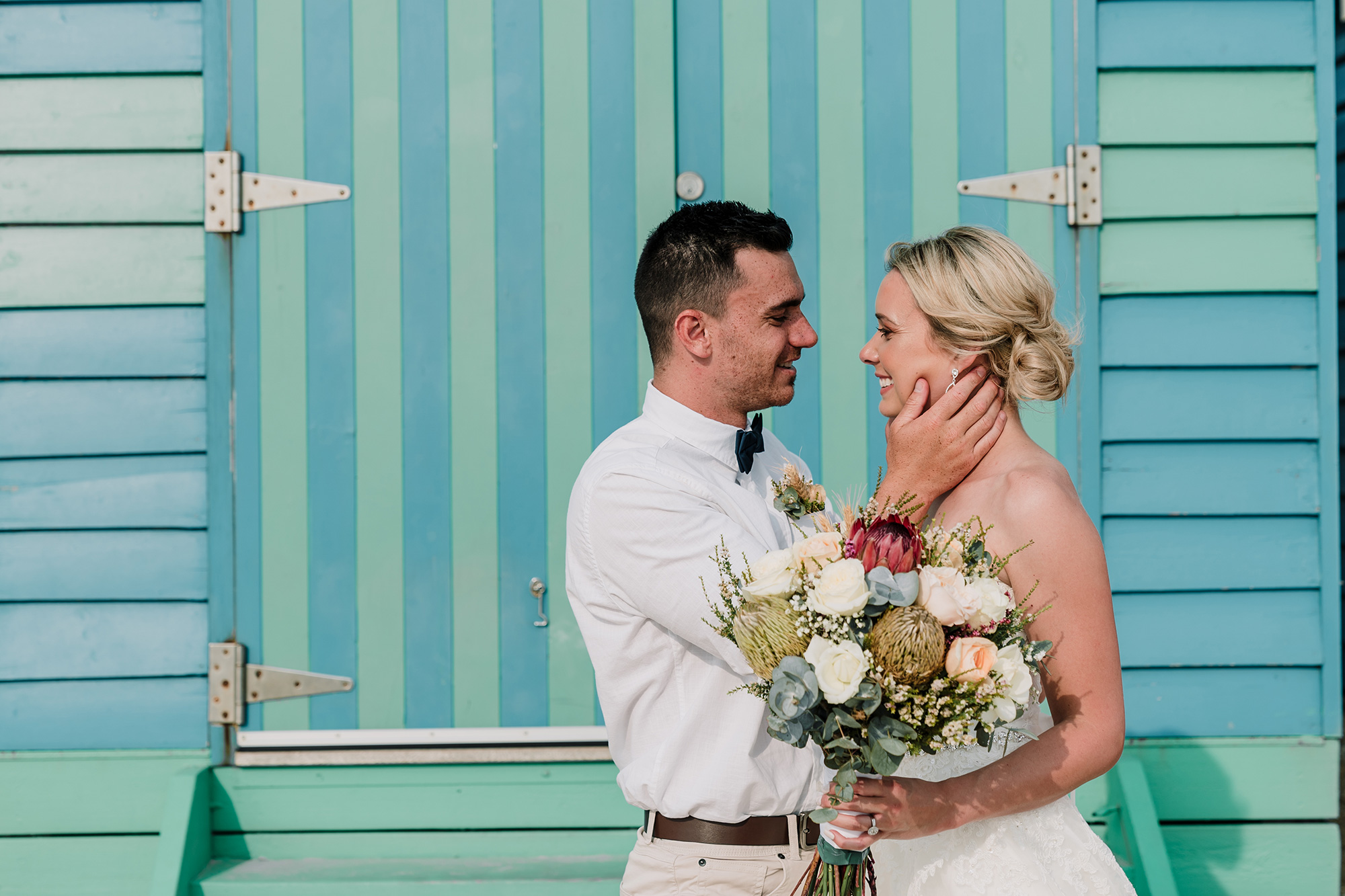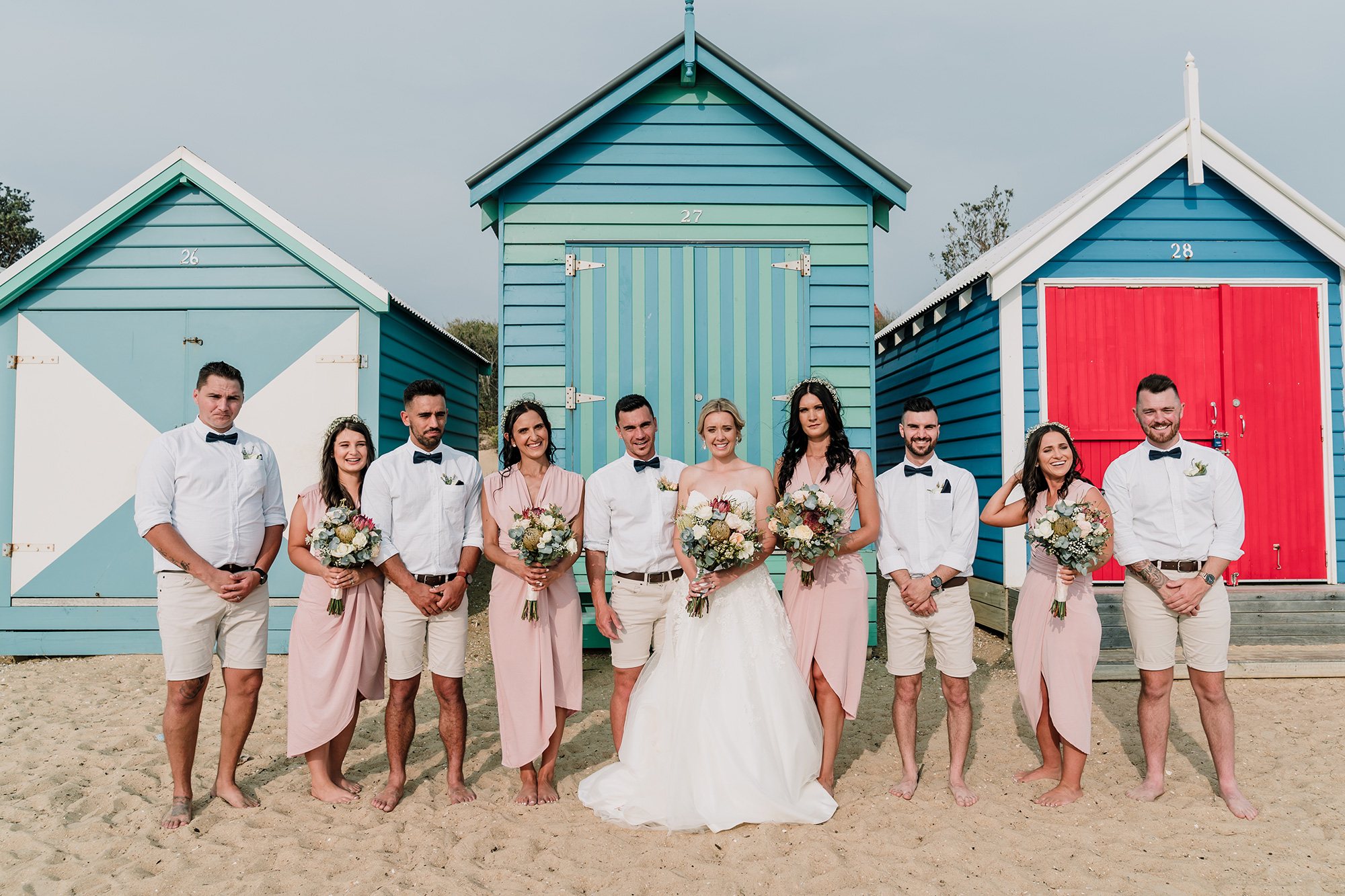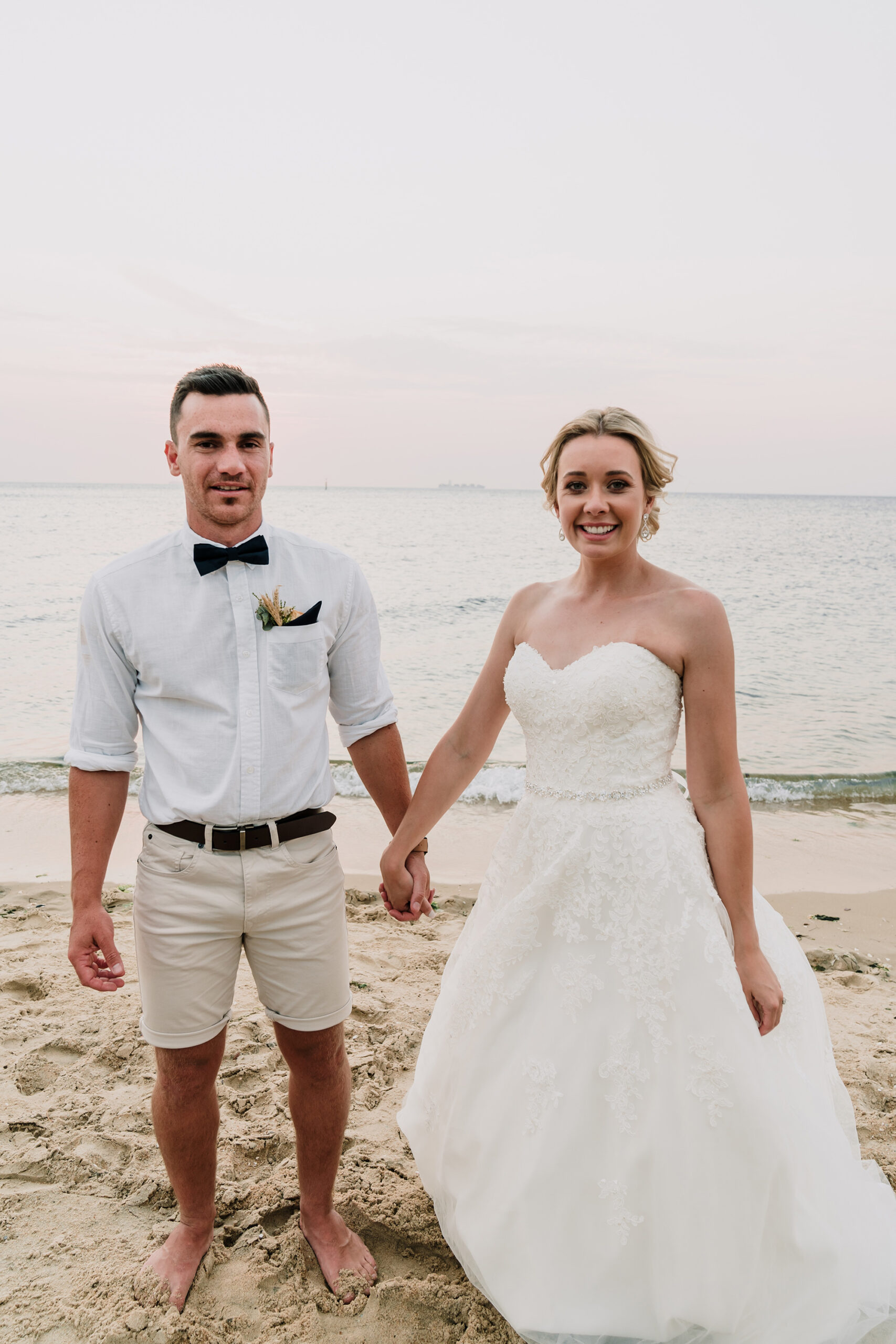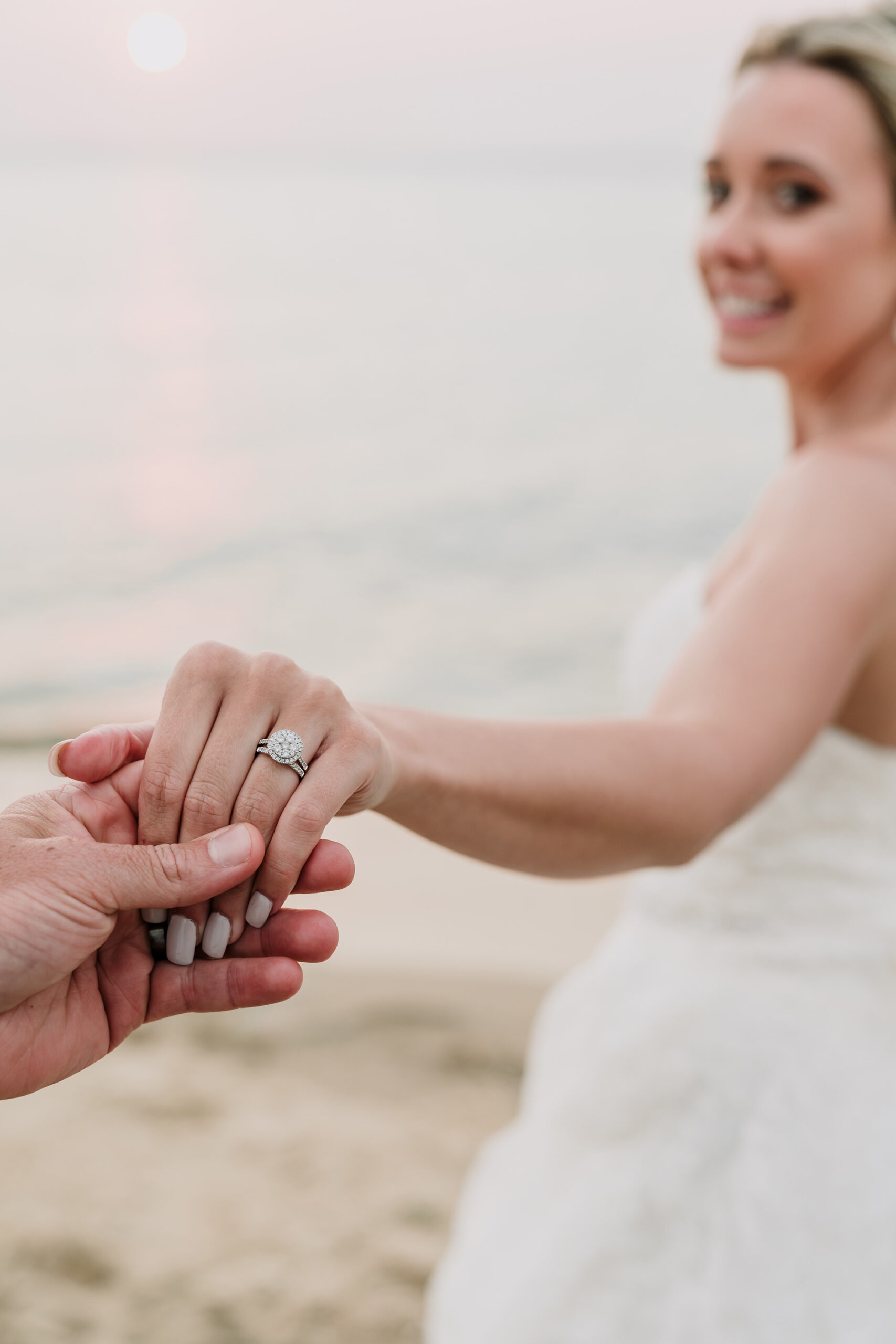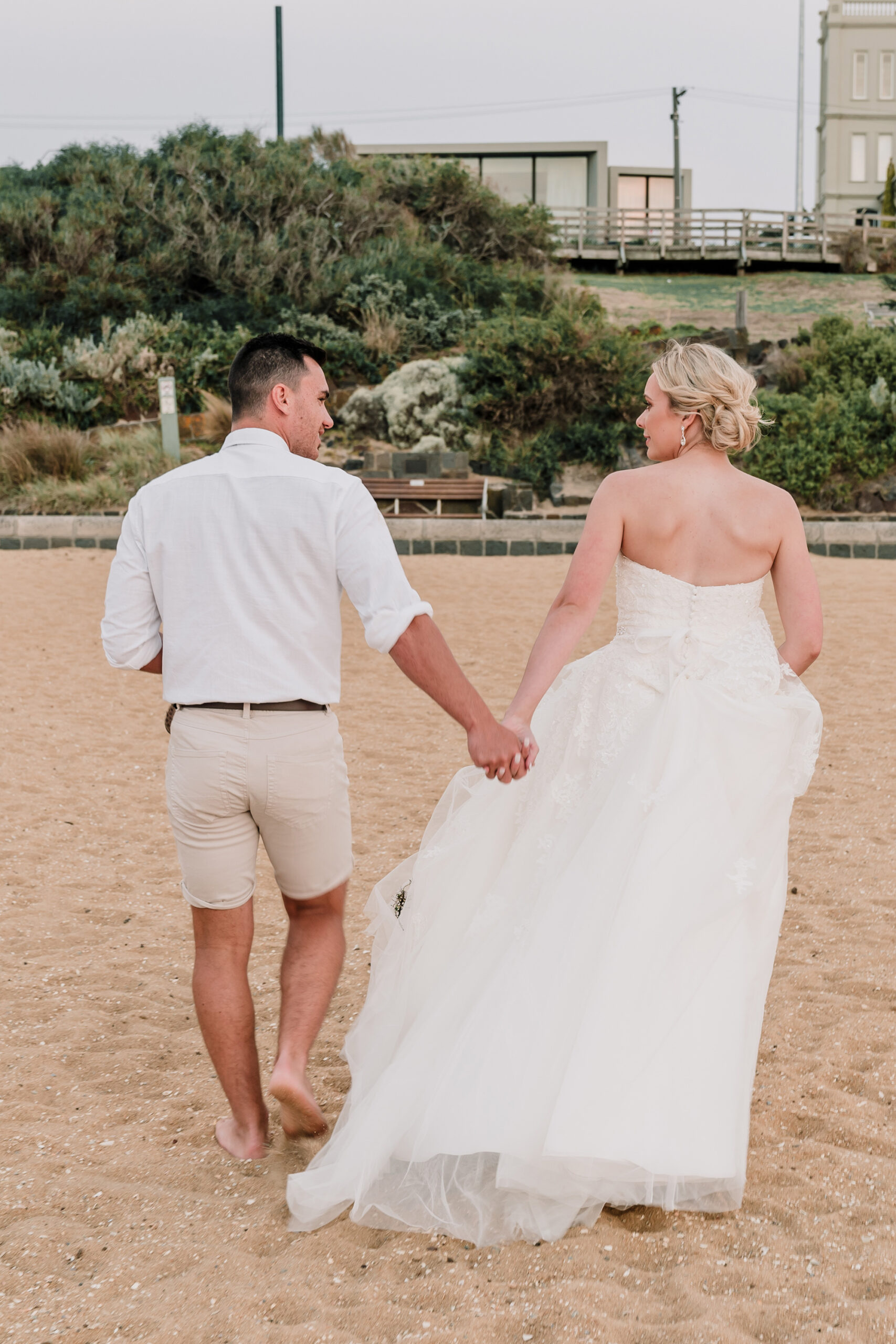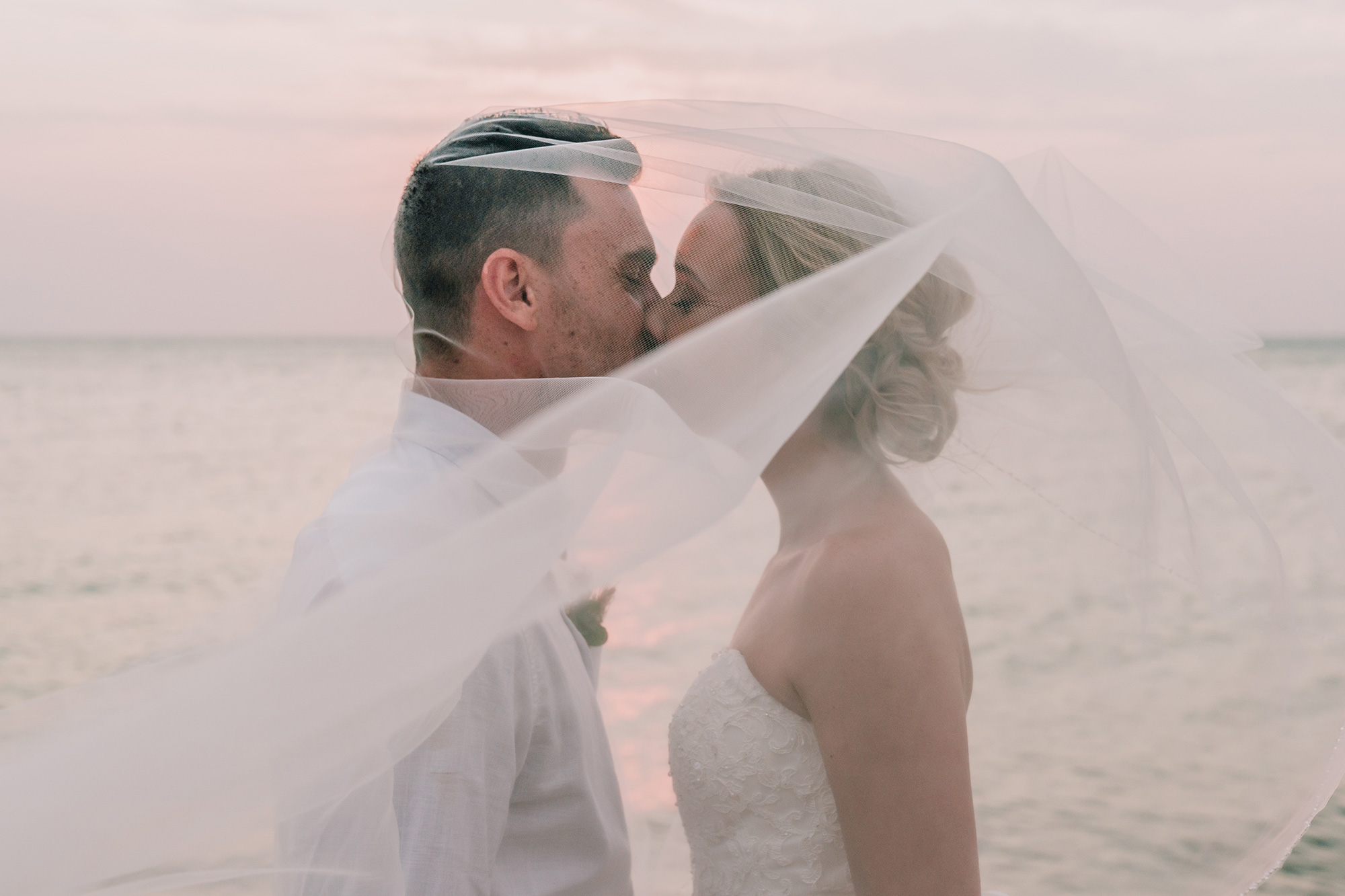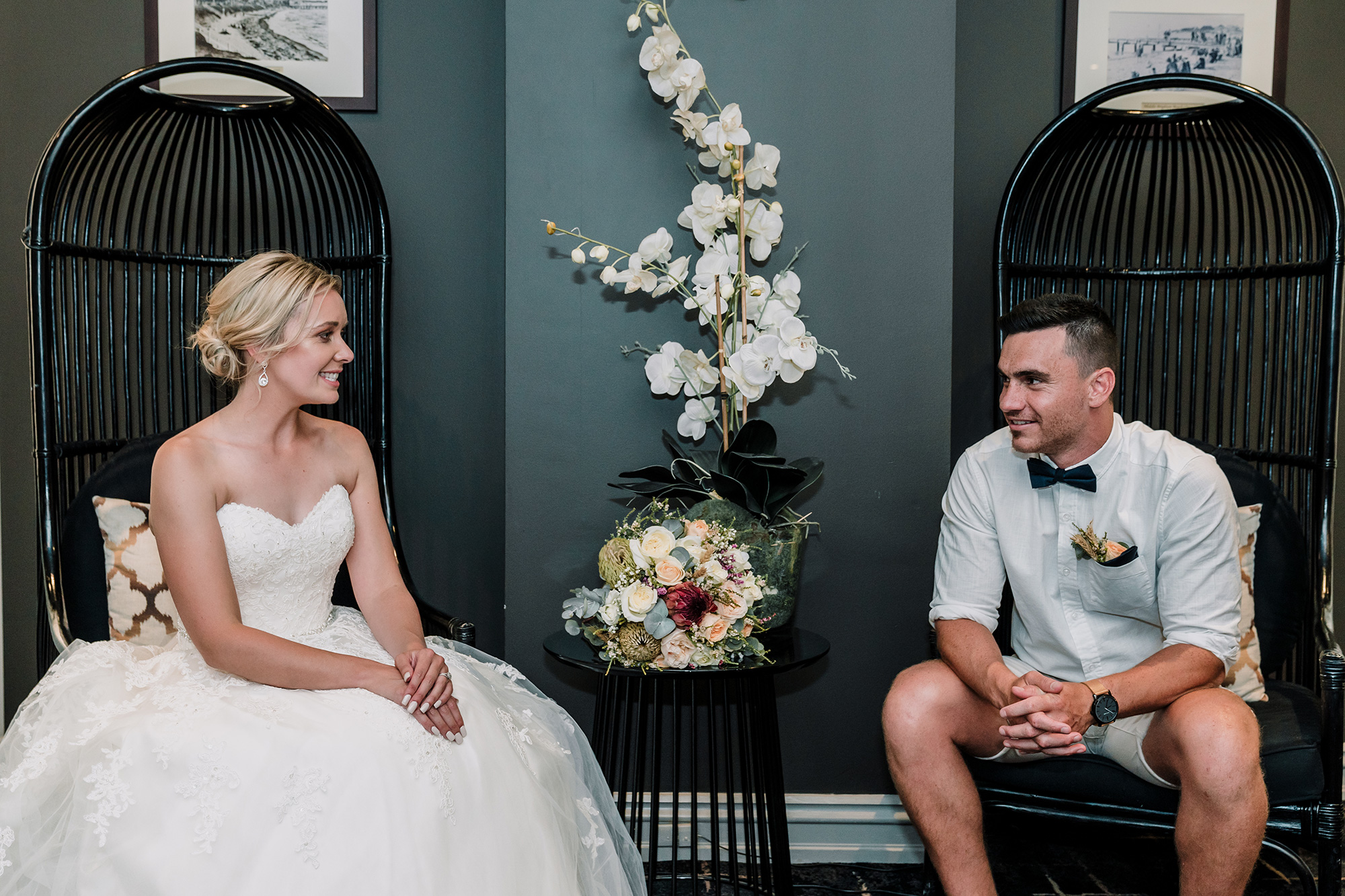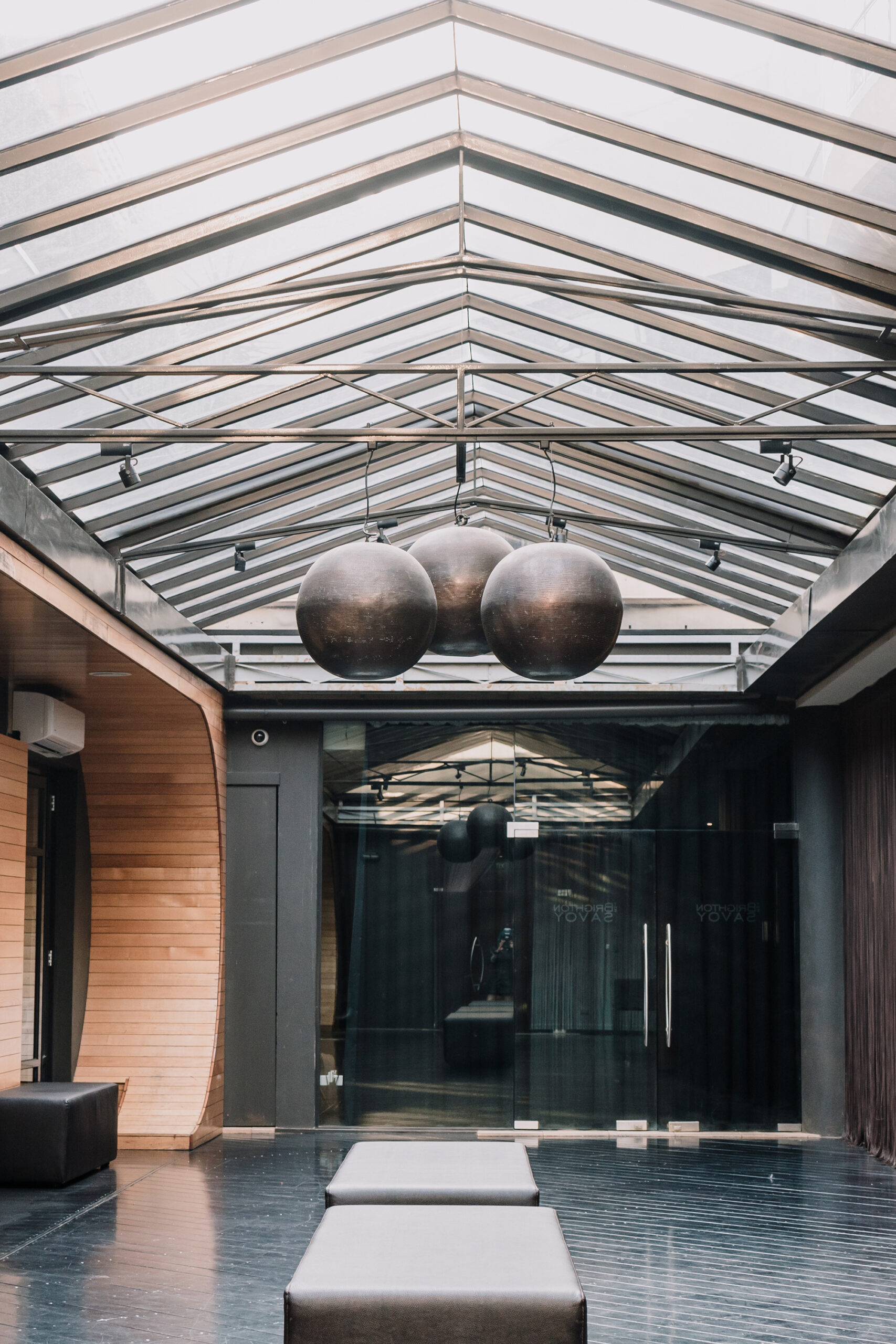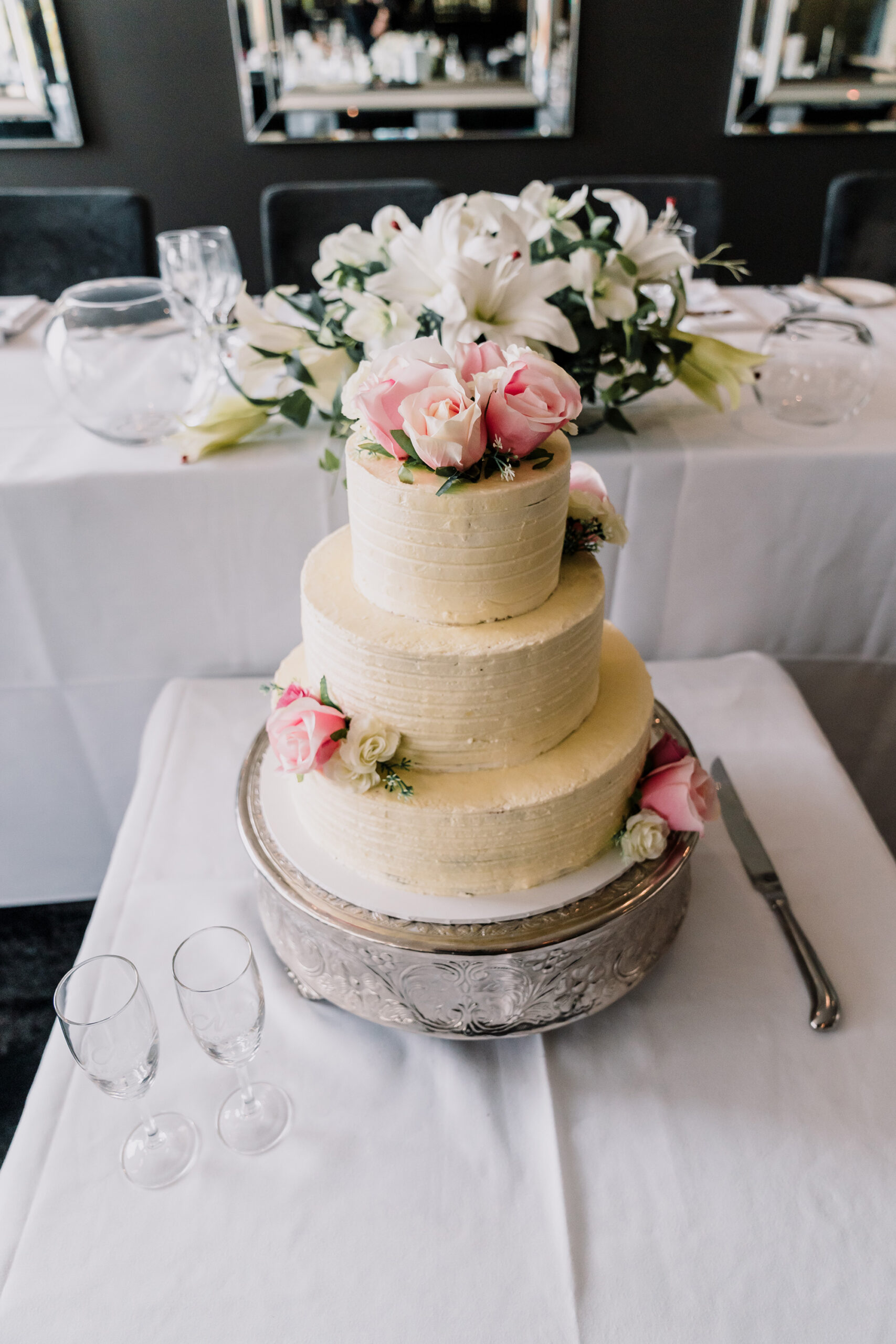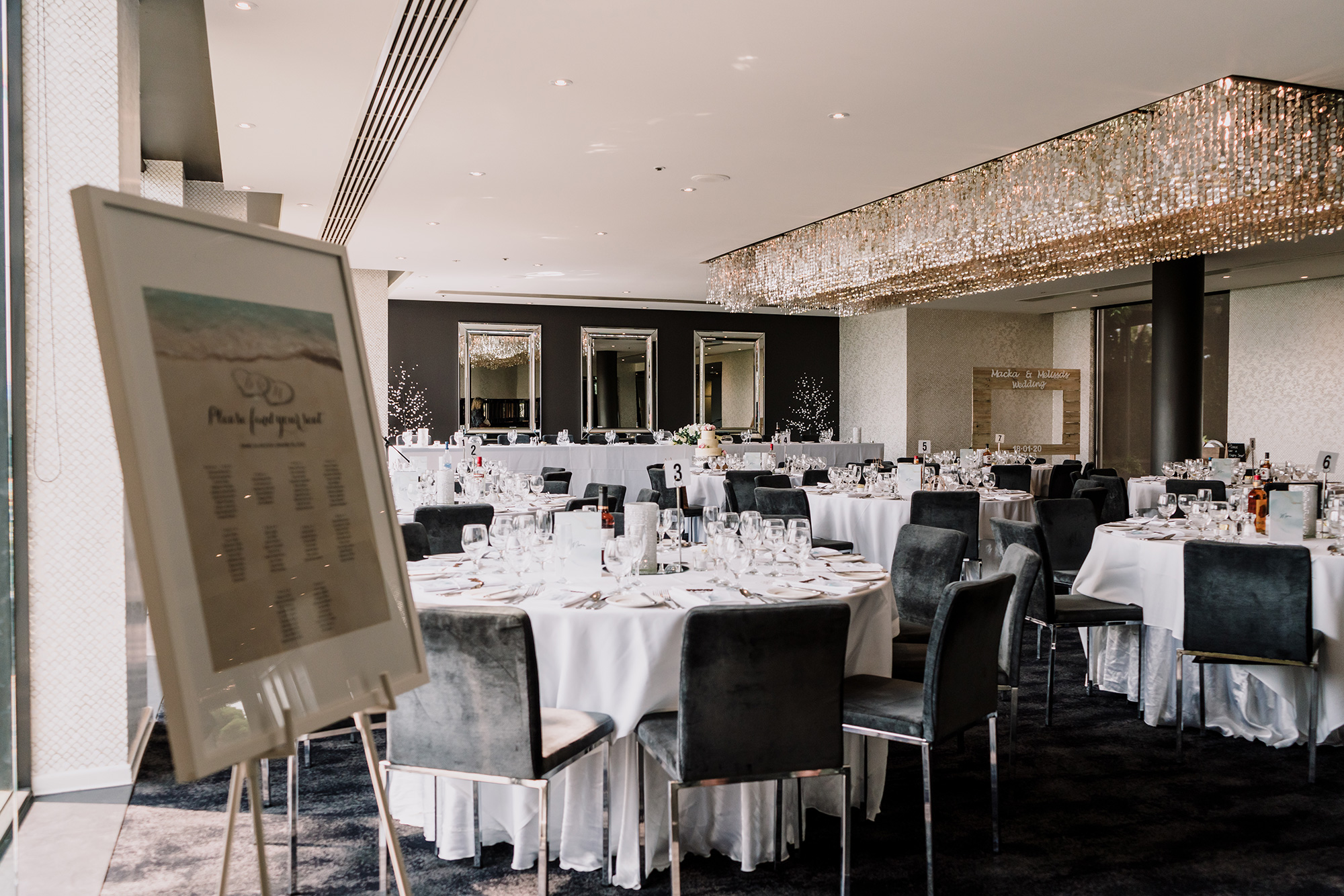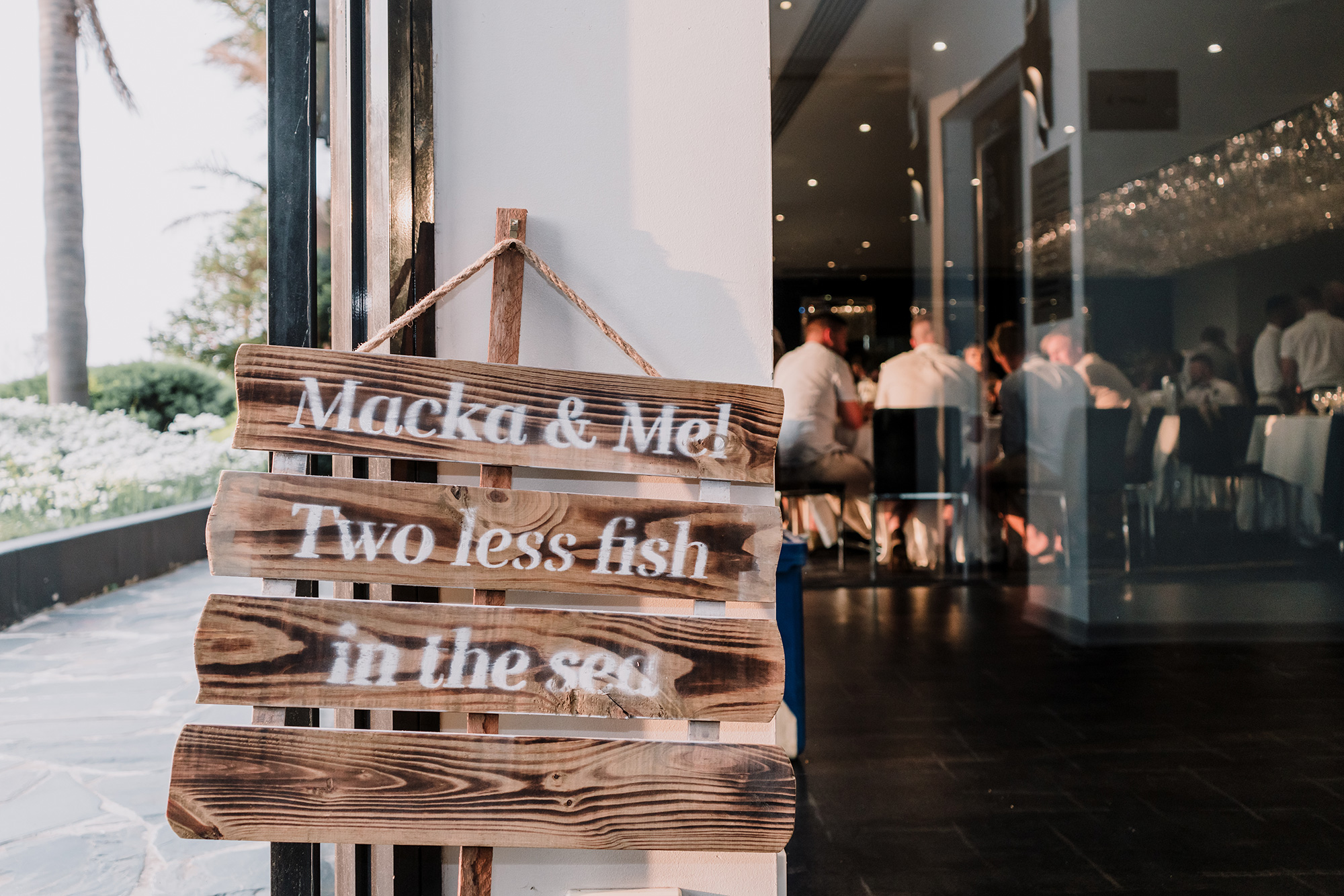 "Our top priorities were for us both to be us. Wear what we want to wear, do what we want to do and spread all our love with everyone," explains the bride.