Nichole and Patrick's love of retro style helped inspire their vintage classic wedding.
"Our wedding was an ode to the past and had a rustic/vintage feel to it. Both Patrick and I have a great fondness for history," Nichole, 29, says.
"We had lots of little touches paying homage to times past, ranging from photographs of our parents and grandparents on their wedding days, an antique cake knife; to postcards used as decoration dating back as early as 1901."
Nichole and Patrick, also 29, wed at Holy Cross Catholic Church, South Kincumber, Sydney on March 17, 2018.
The couple's 142 guests then headed to Gracelands, Forresters Beach for the vintage-themed reception.
"Despite having a fair few guests, our daytime reception was chilled and intimate, featuring lawn games, cocktails, delicious food and an epic grazing table," Nichole says.
Everything from the invitations, to floral arrangements, decorations and favours were put together by Nichole with help of family and friends.
The couple made the most of the festivities, hiring out a house for the weekend that hosted a pre-wedding barbecue the night before, as well as the afterparty.
"Our wedding day was simply perfect, it was living and breathing happiness," Nichole says.
"We were both calm and relaxed, we couldn't take our eyes off one another, nor the smiles off our faces. It was the most thrilling and electrifying experience."
Photos courtesy of Kevin Lue Photography.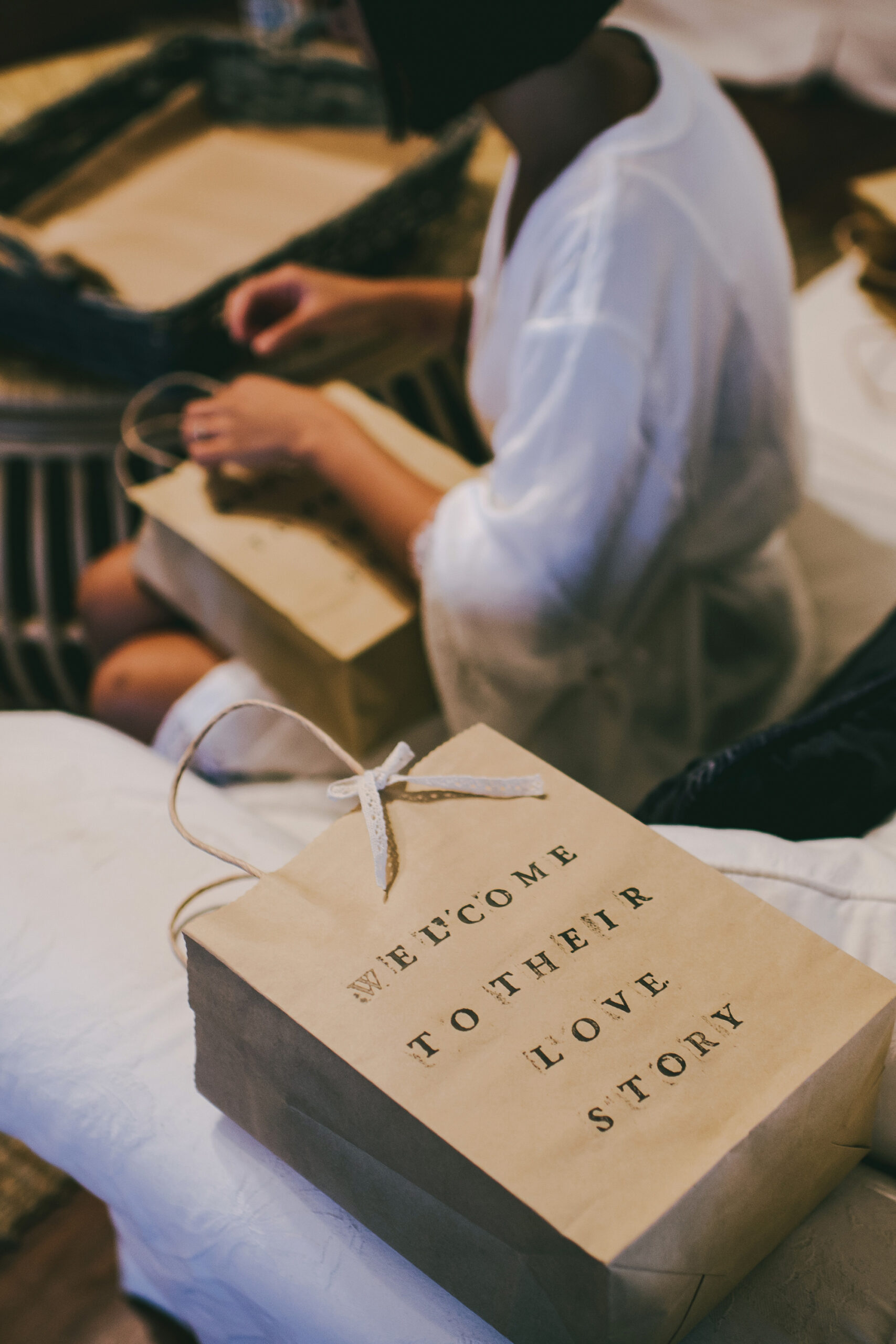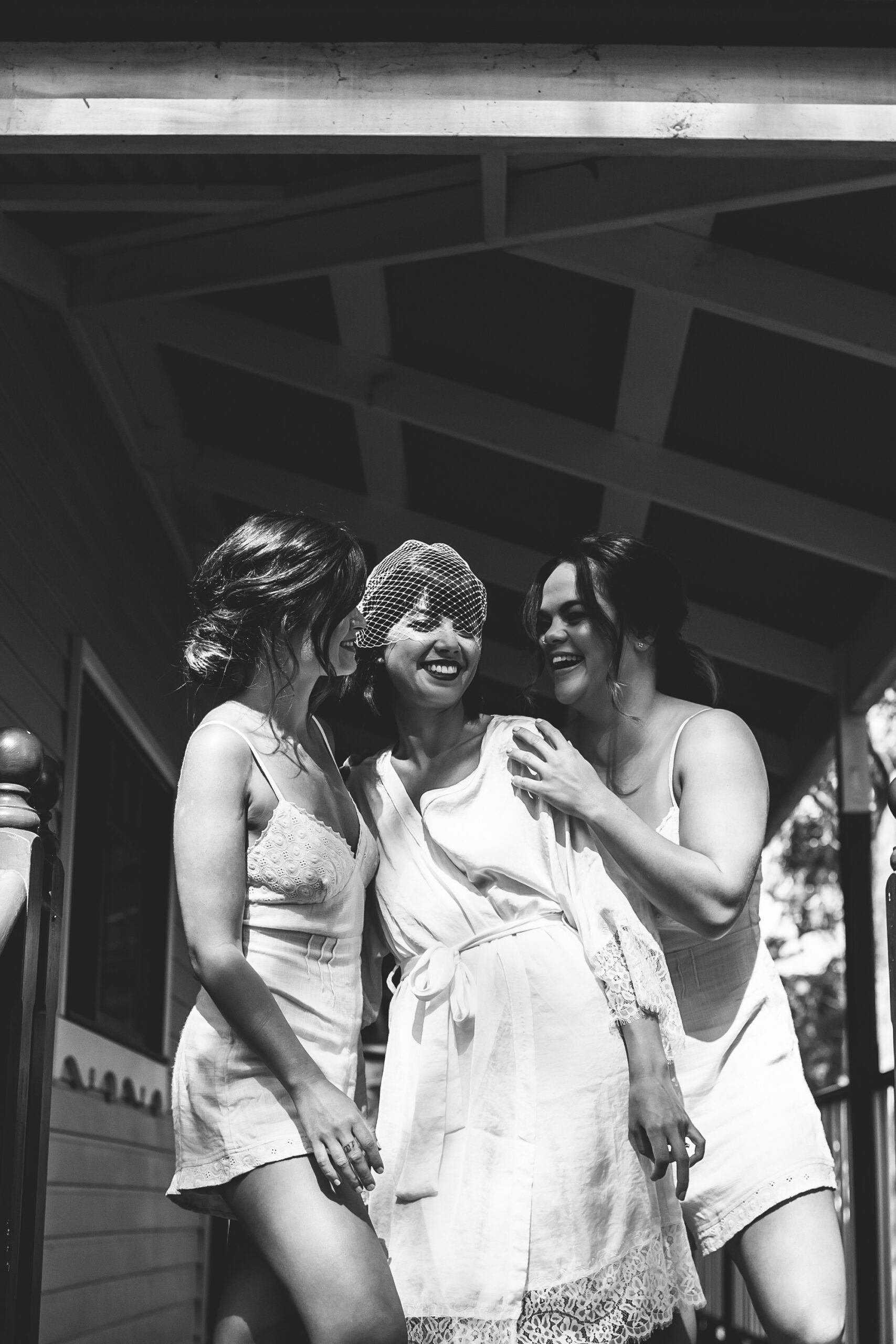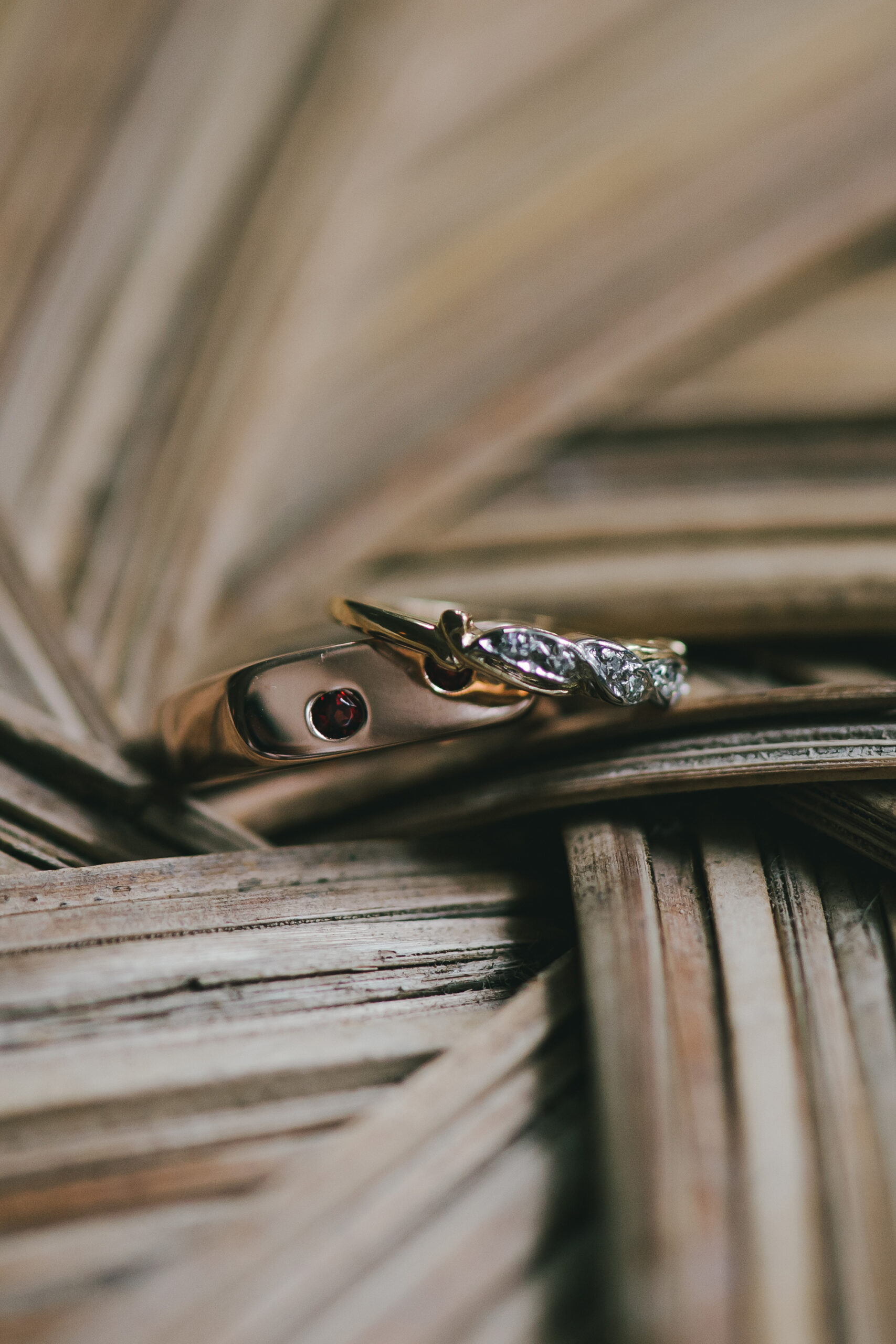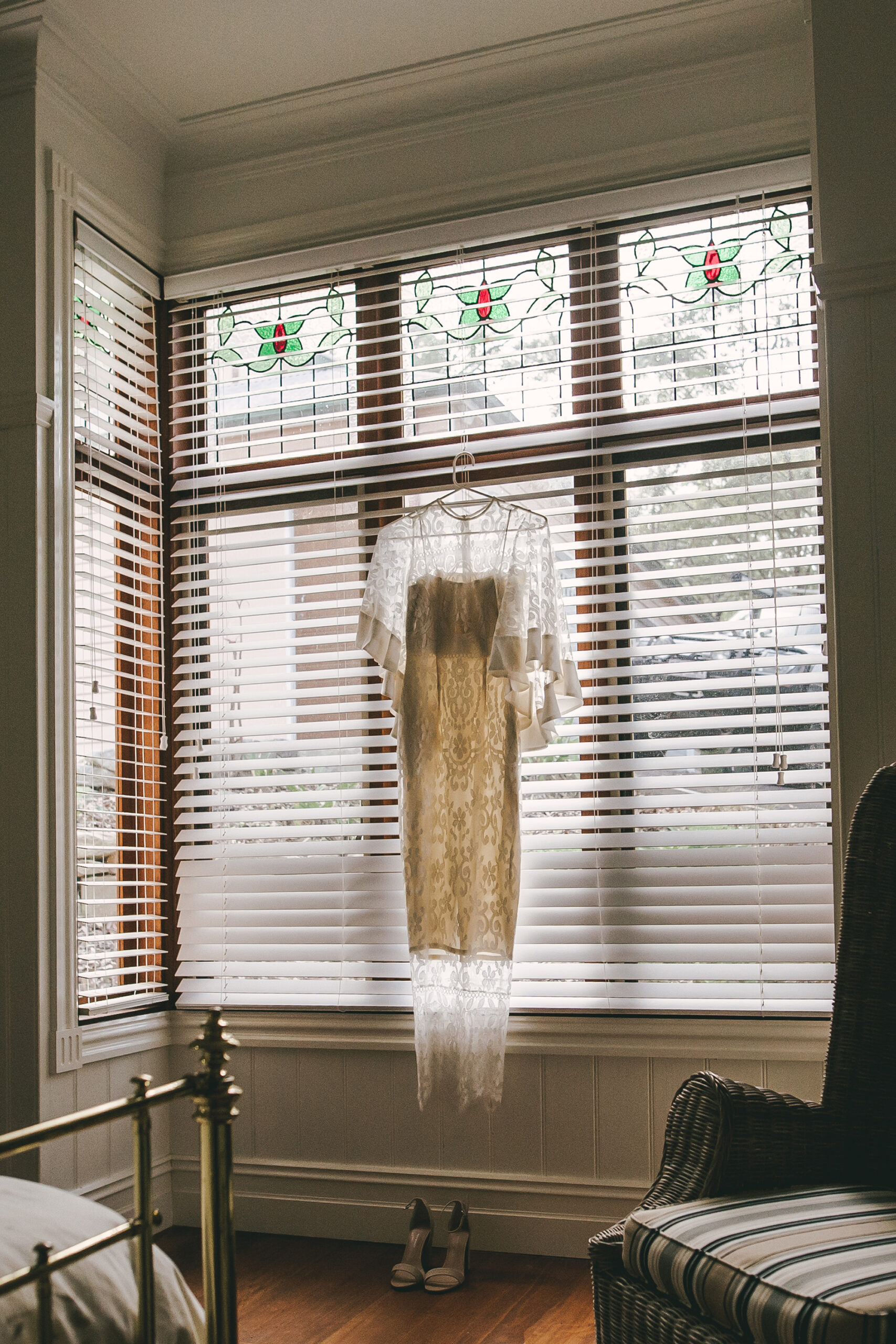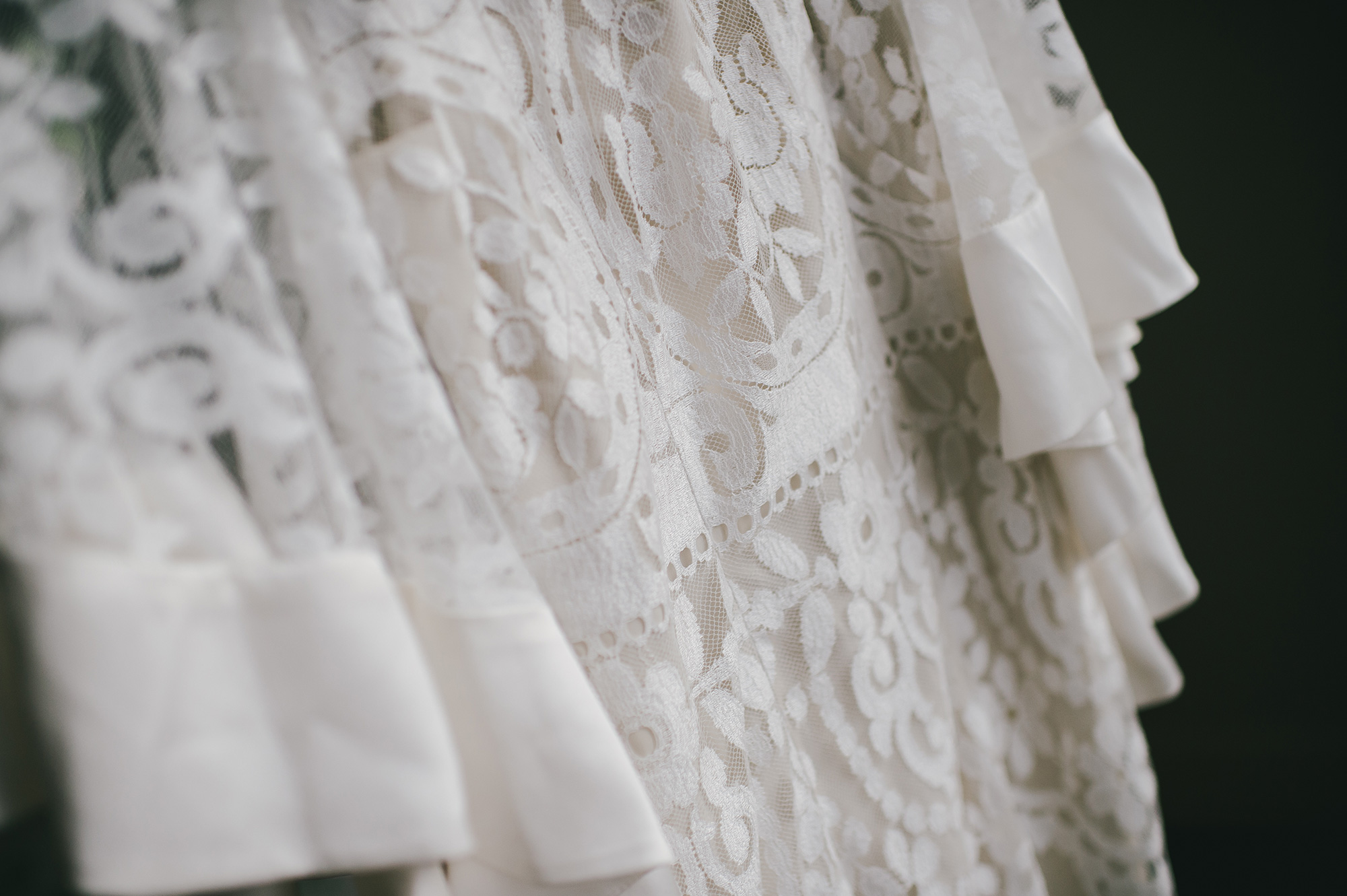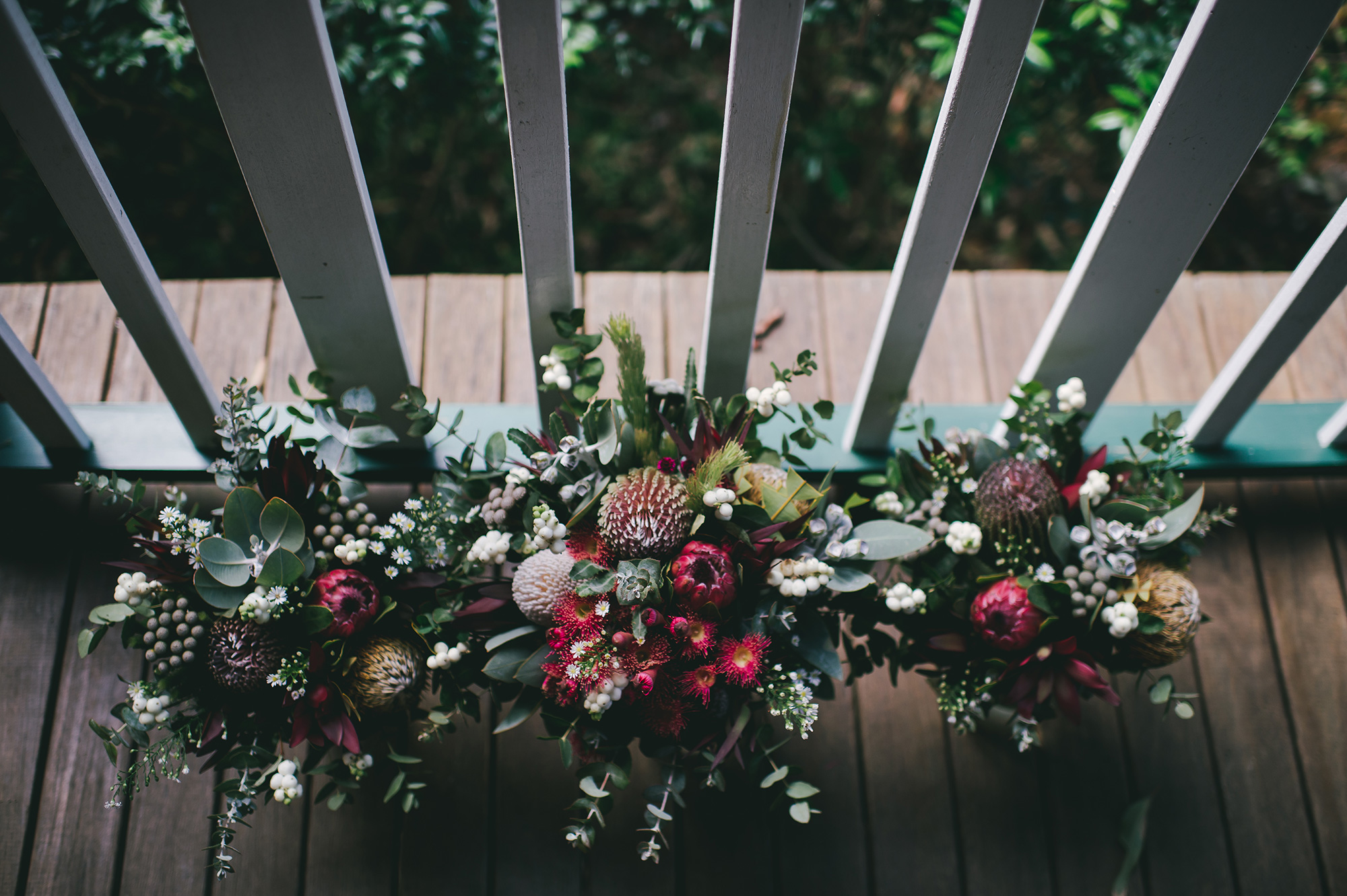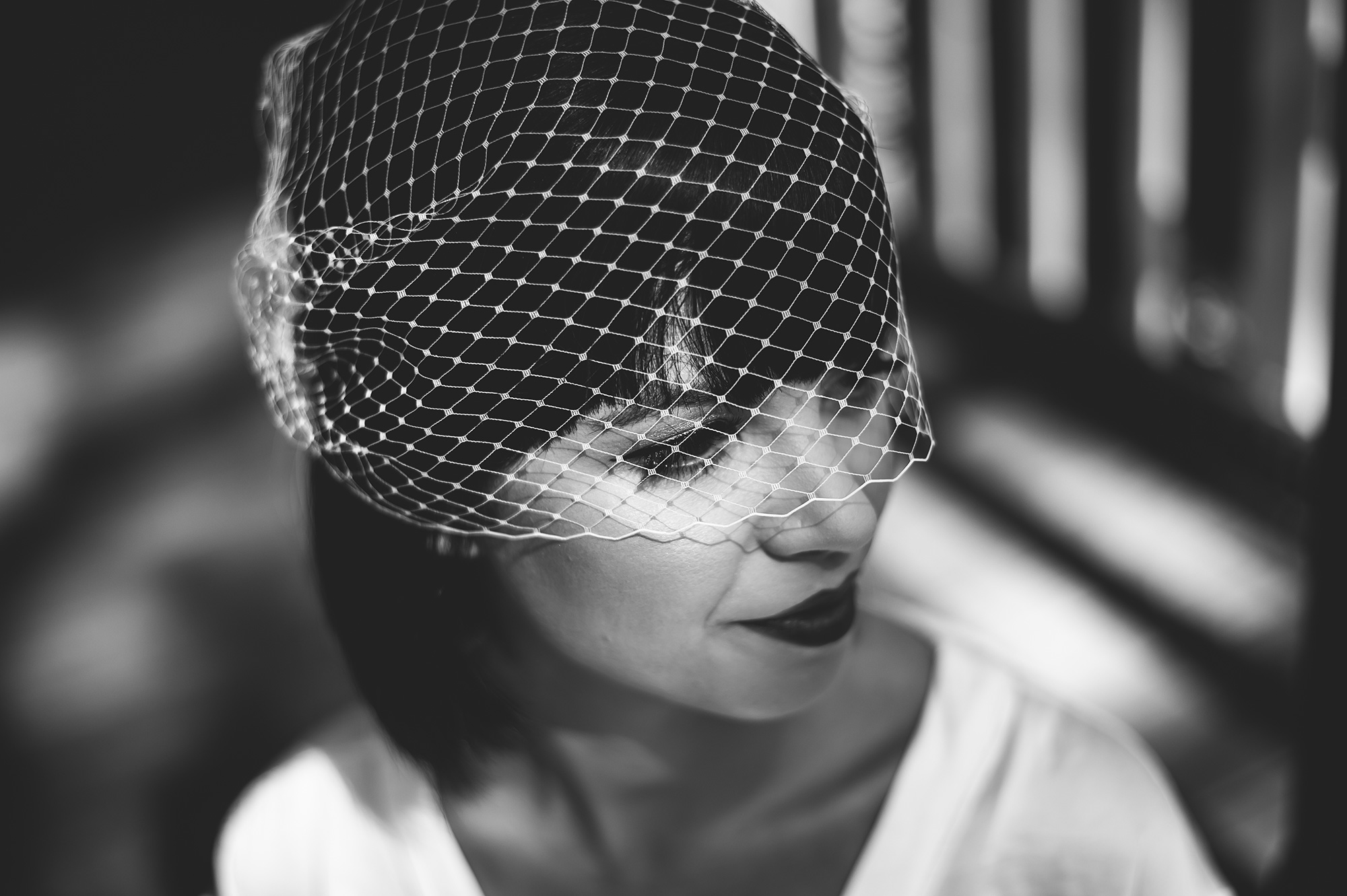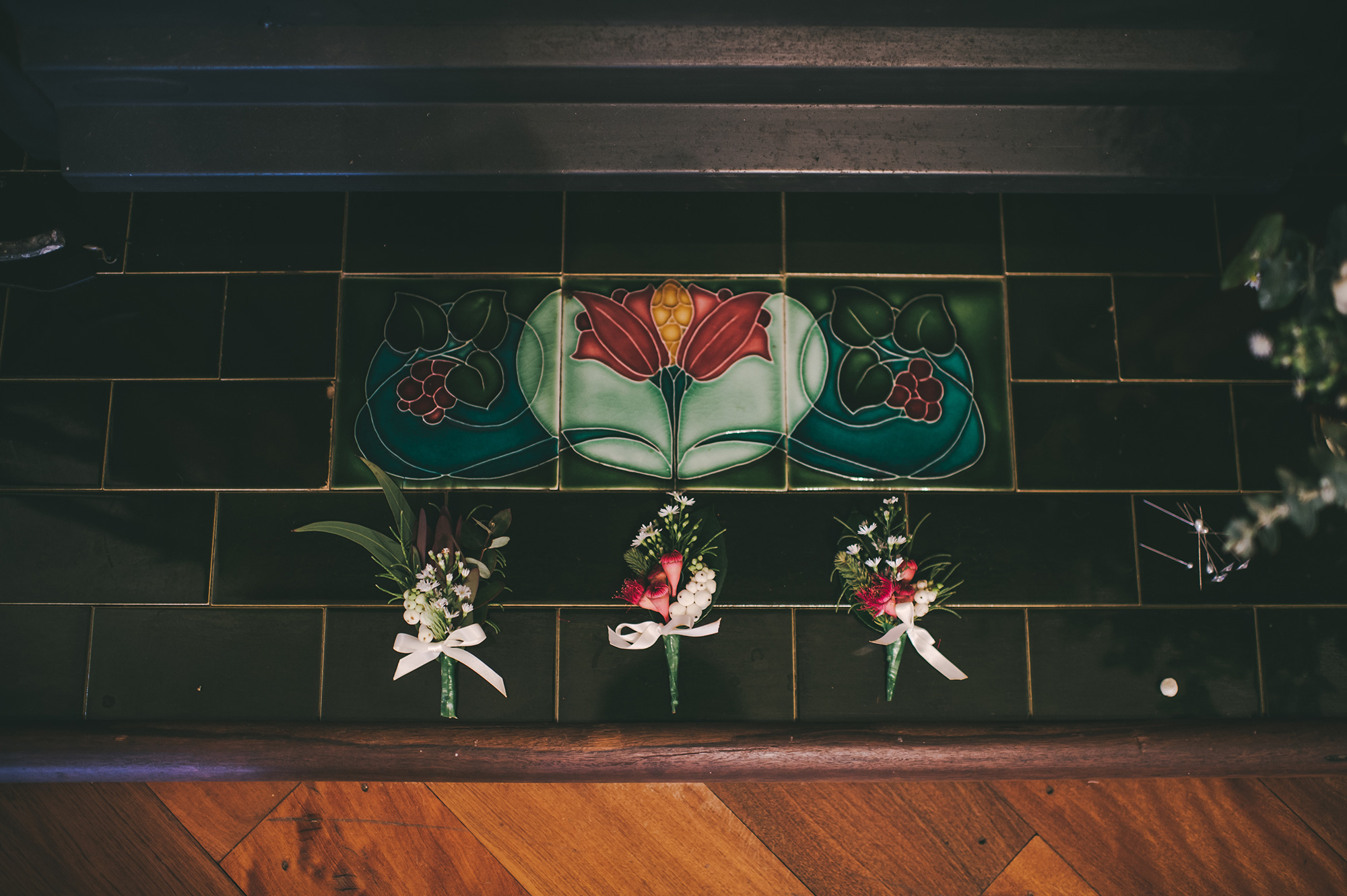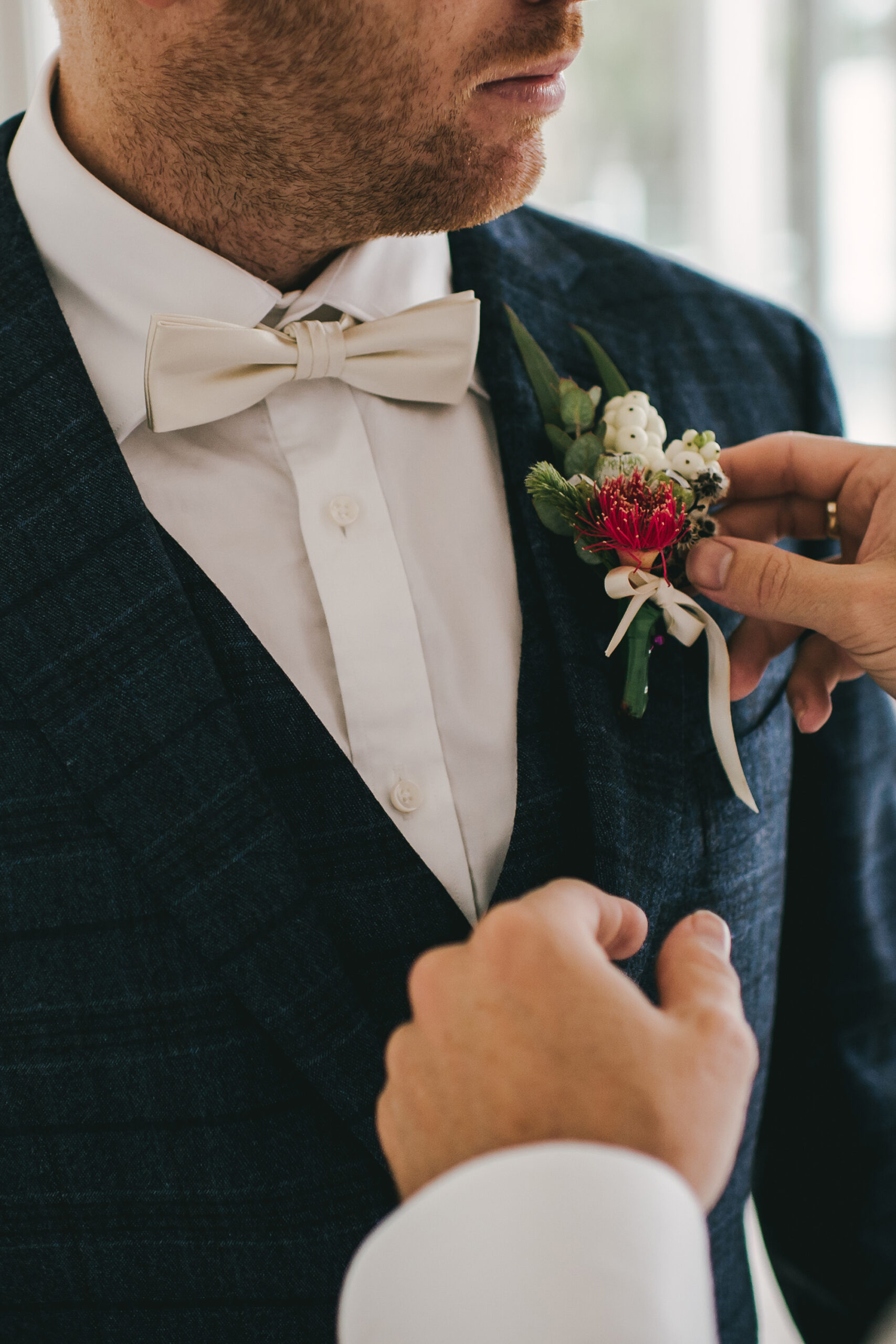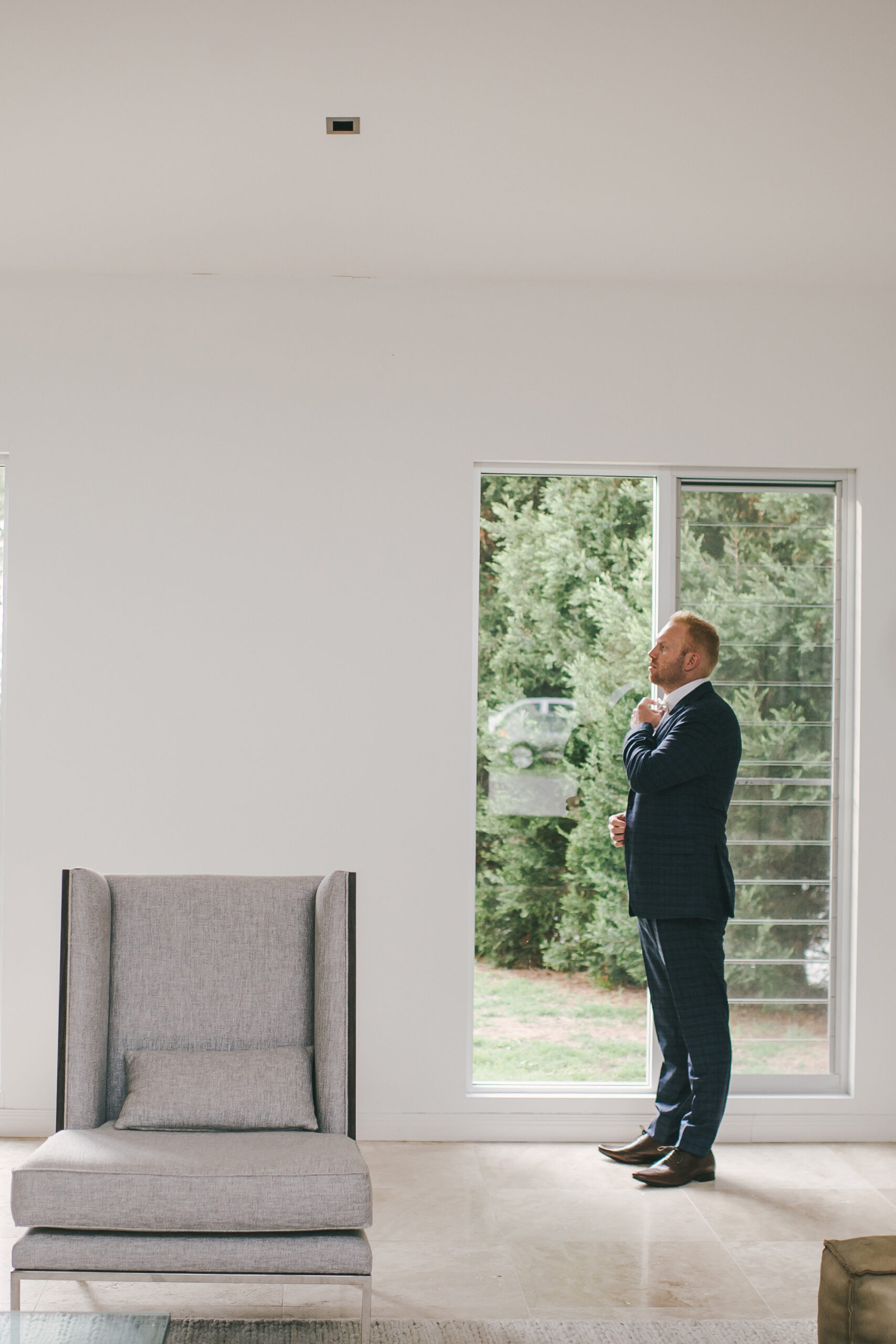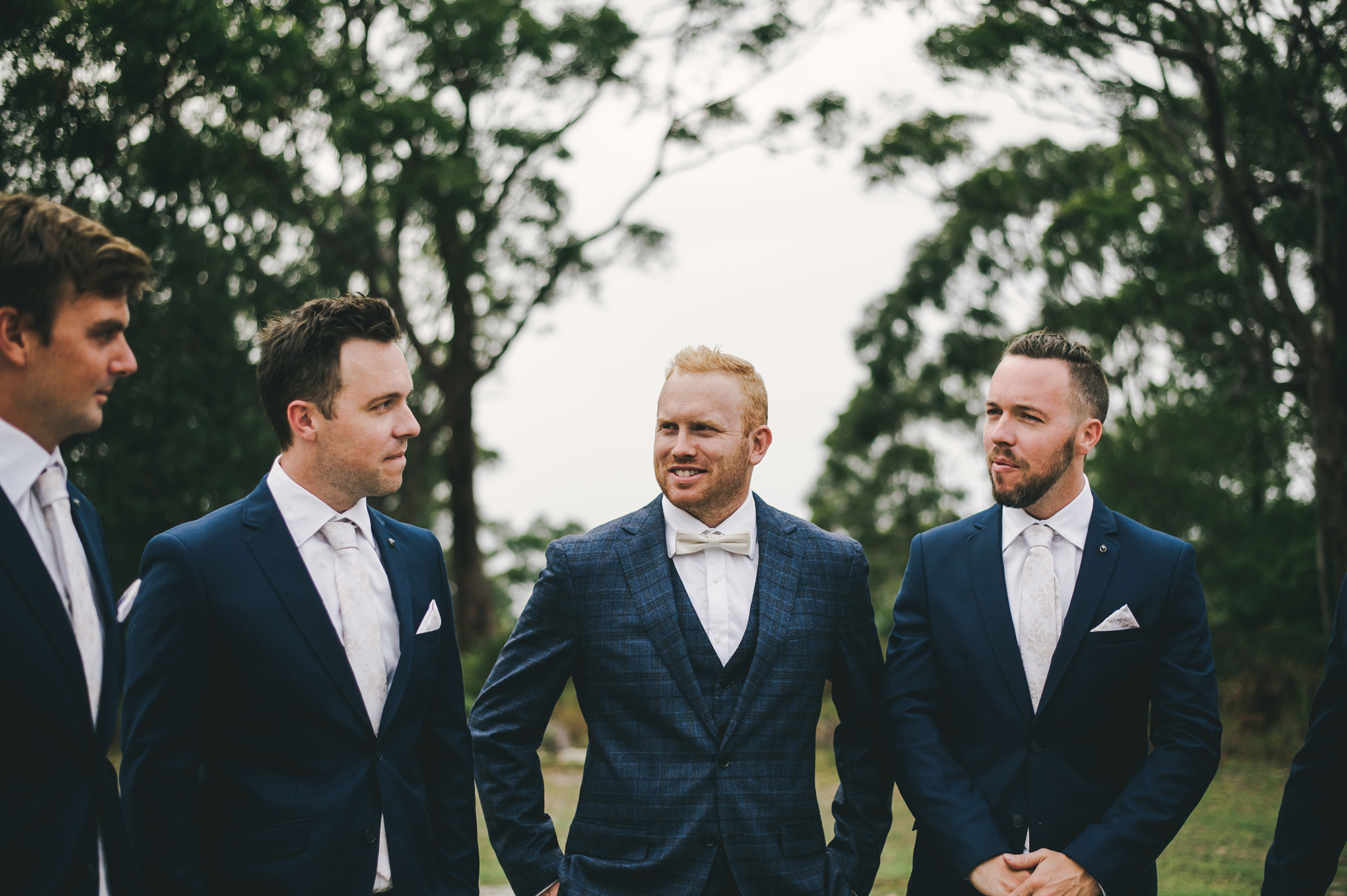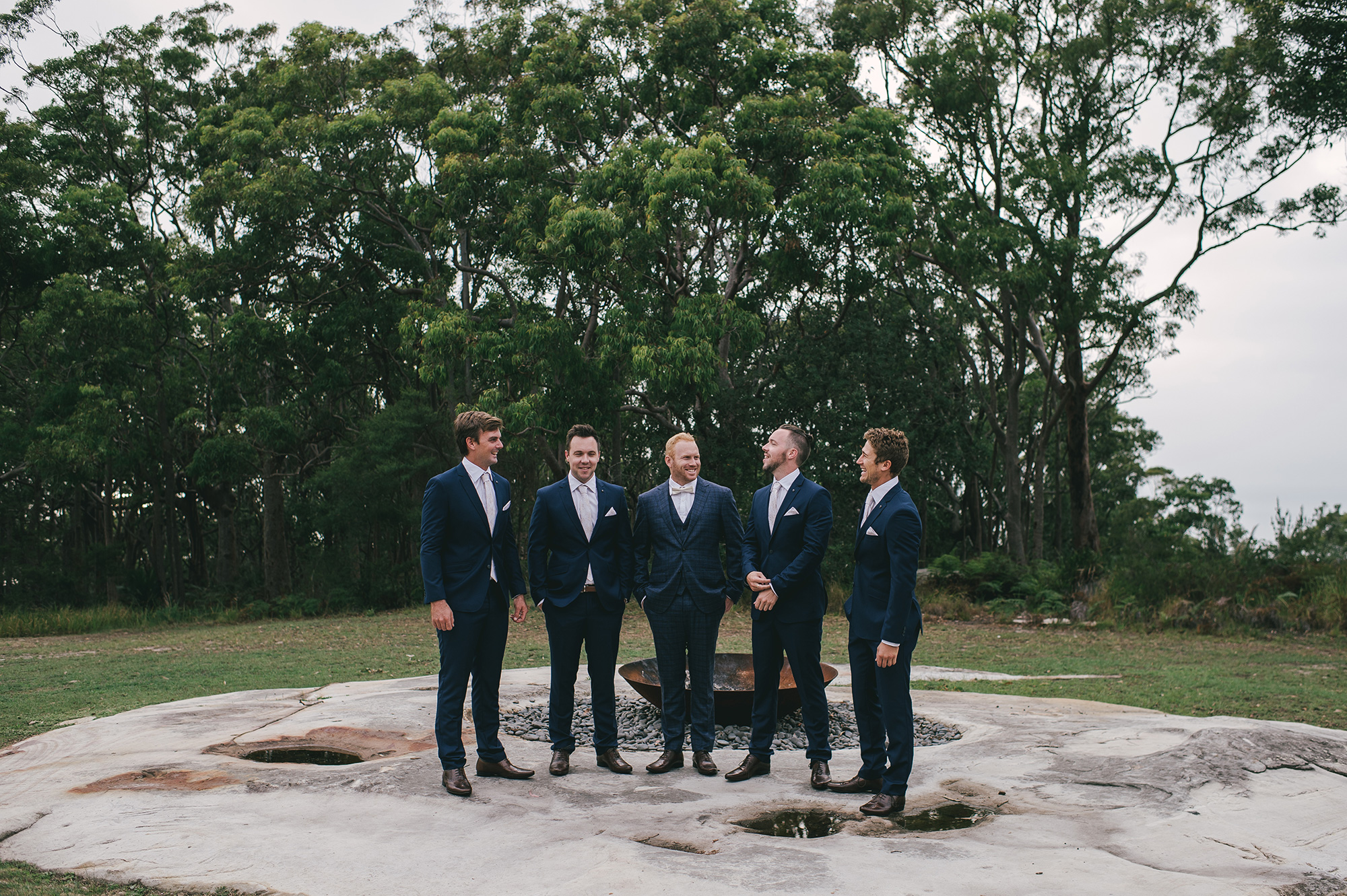 "Our wedding attire was reflective of a modern take on 1930/1940s fashion," Nichole says. Patrick dressed in a classic three-piece suit, while his groomsmen wore suits from Ferrari Formalwear & Bridal.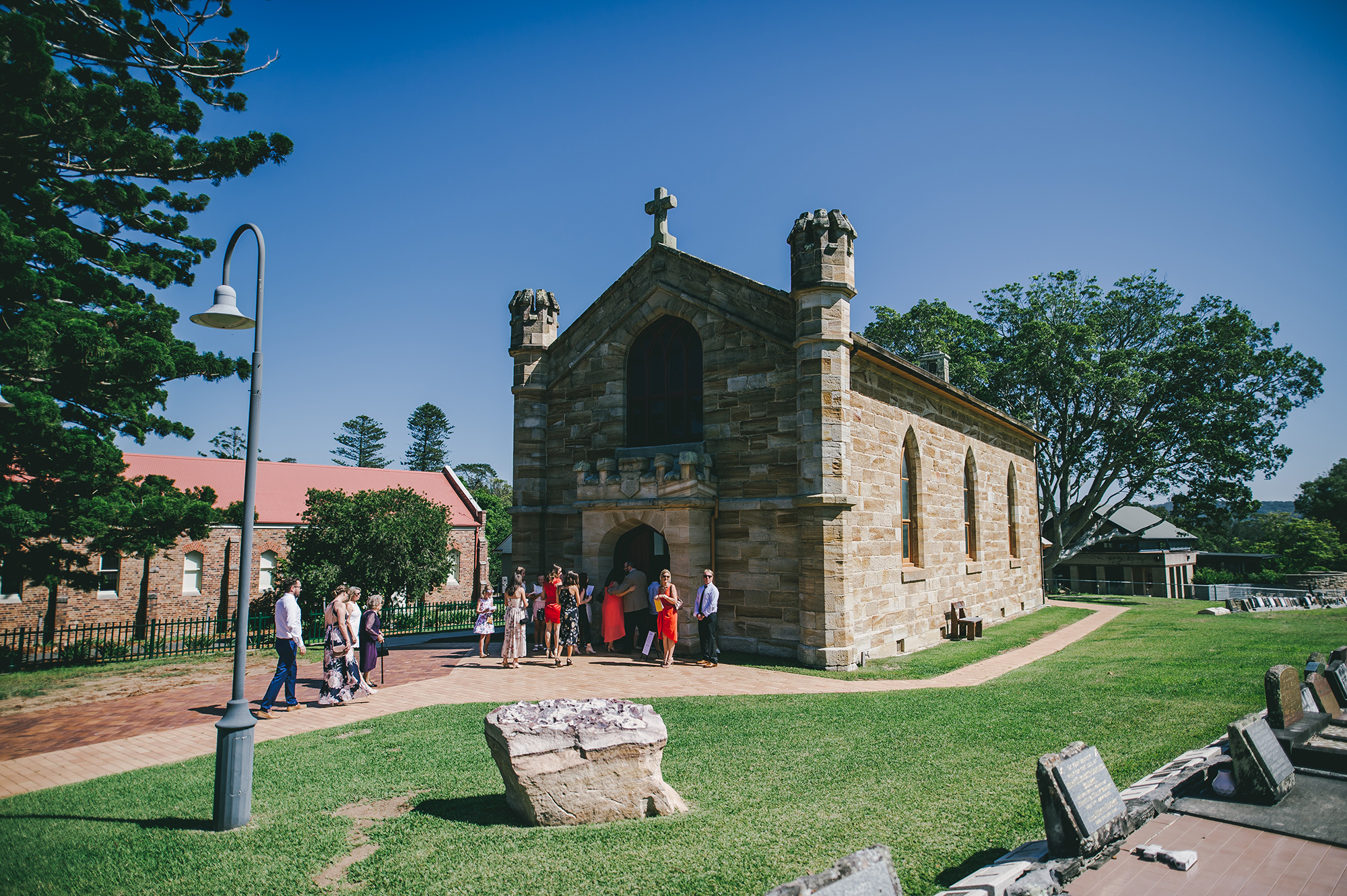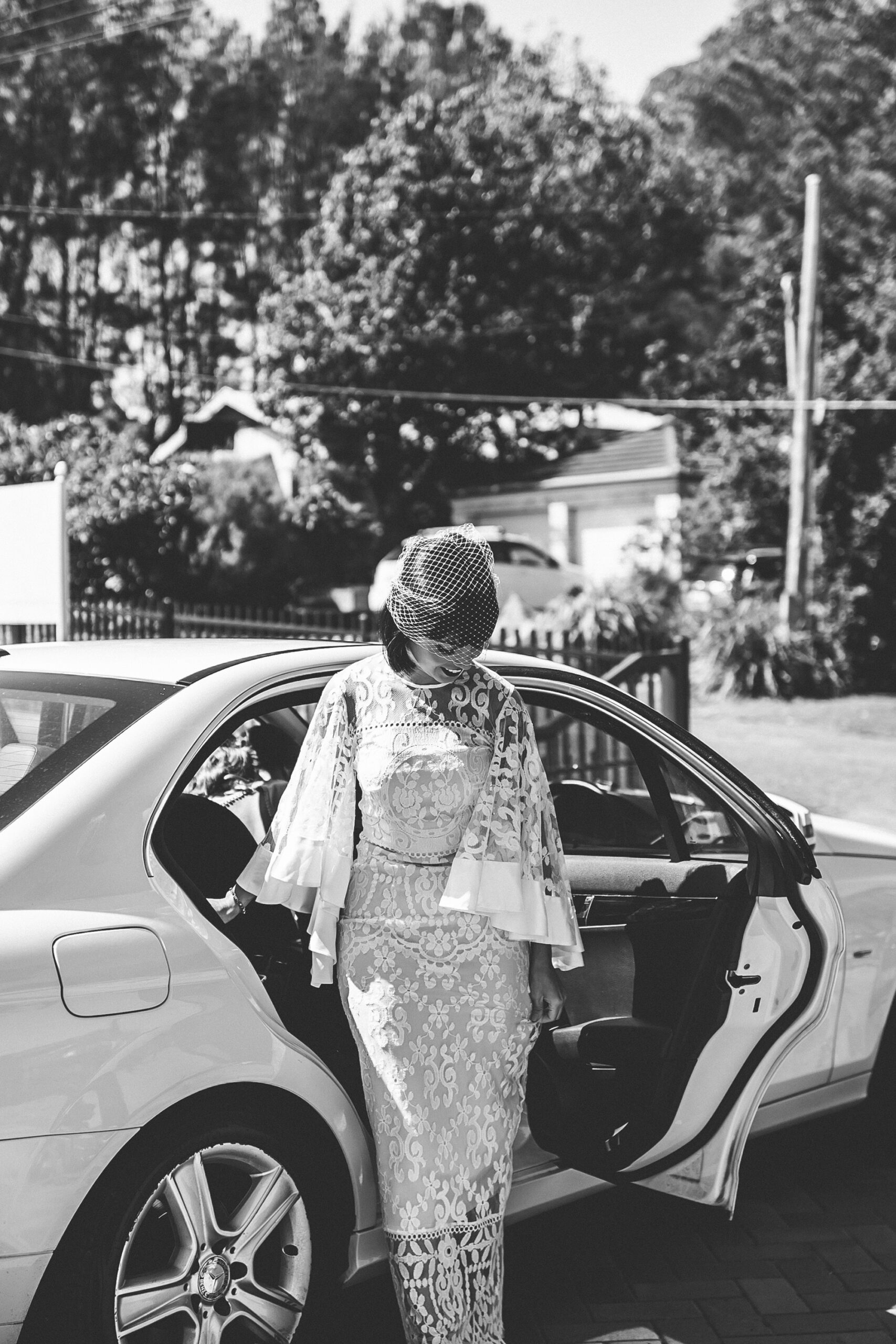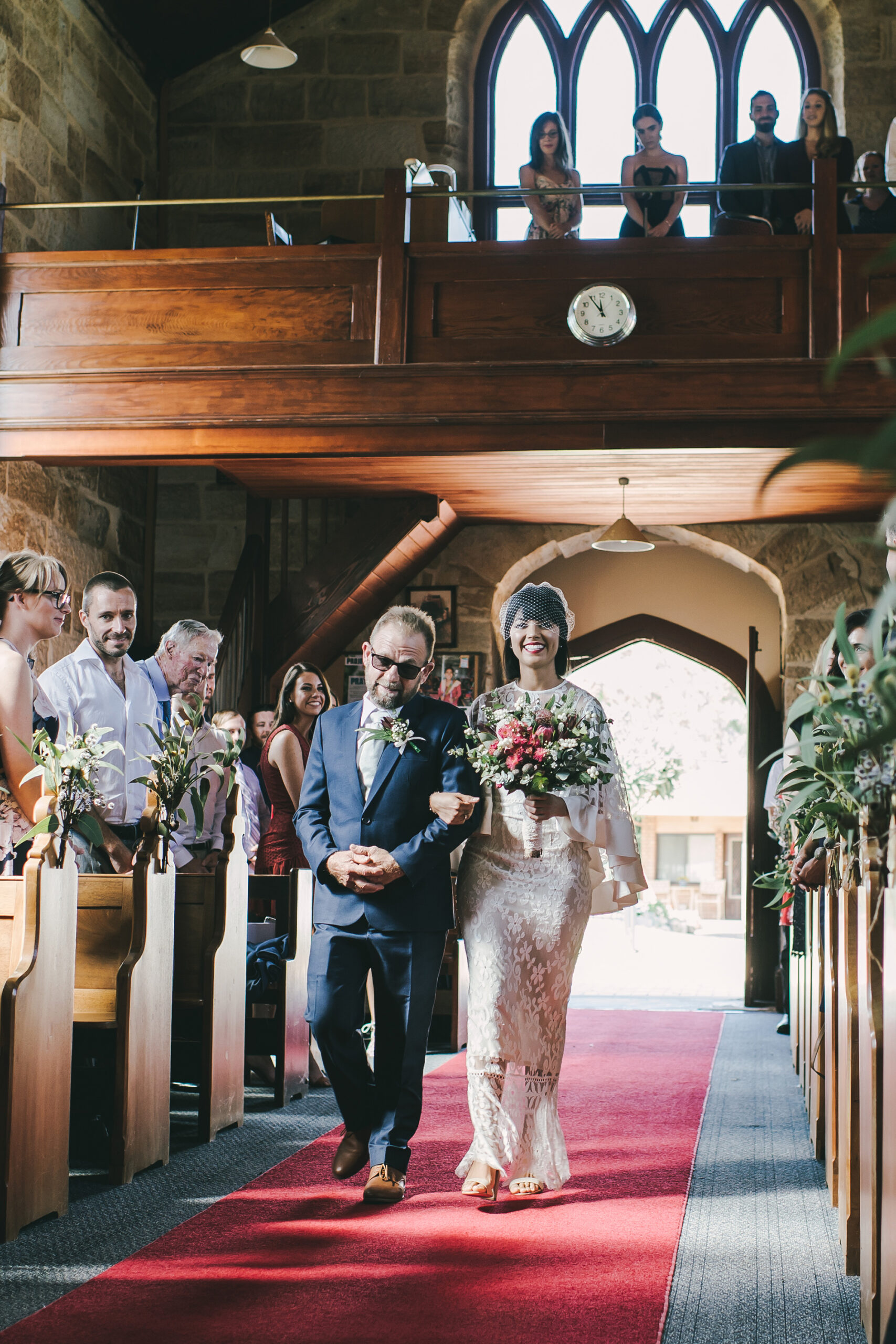 ]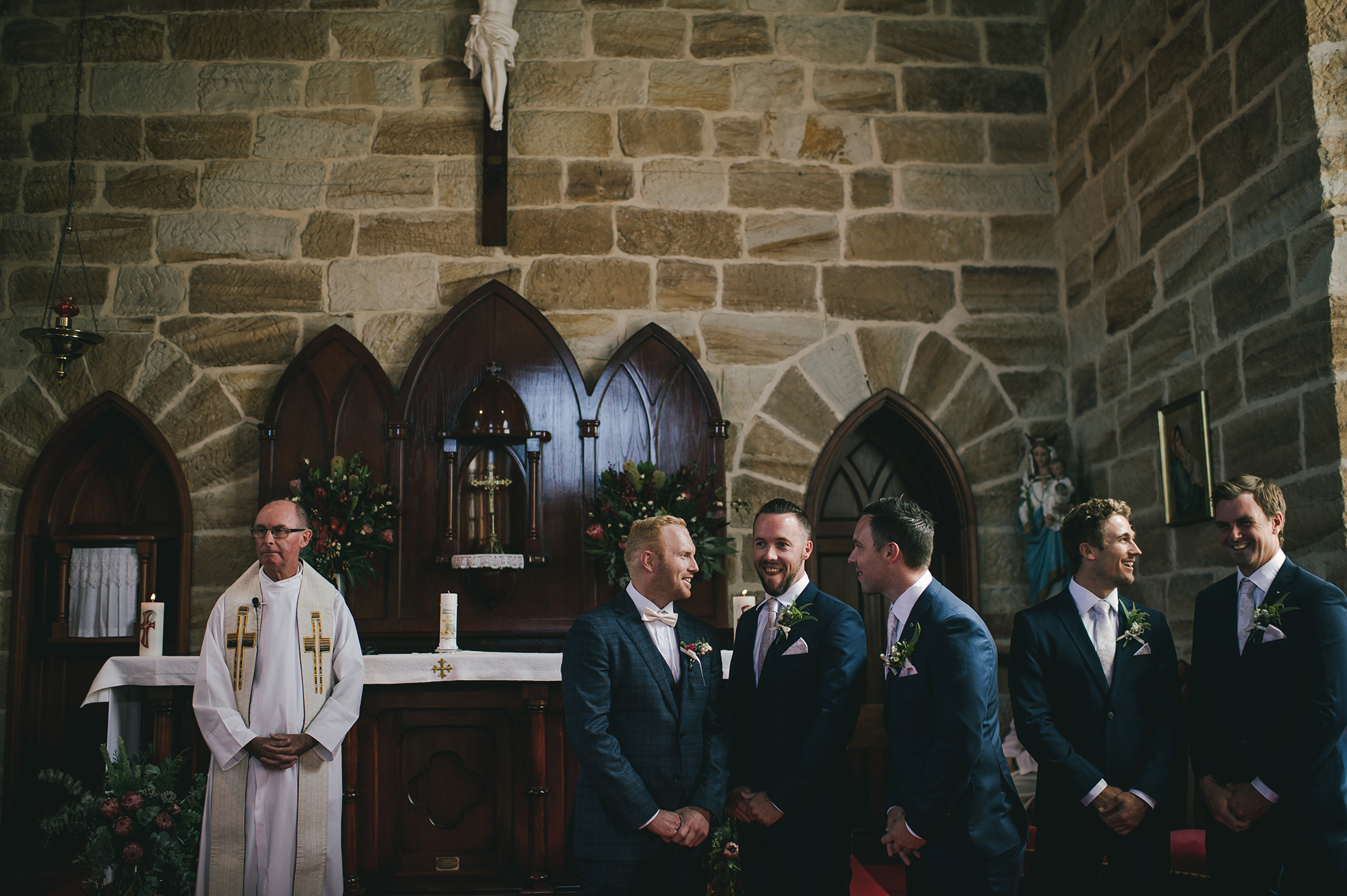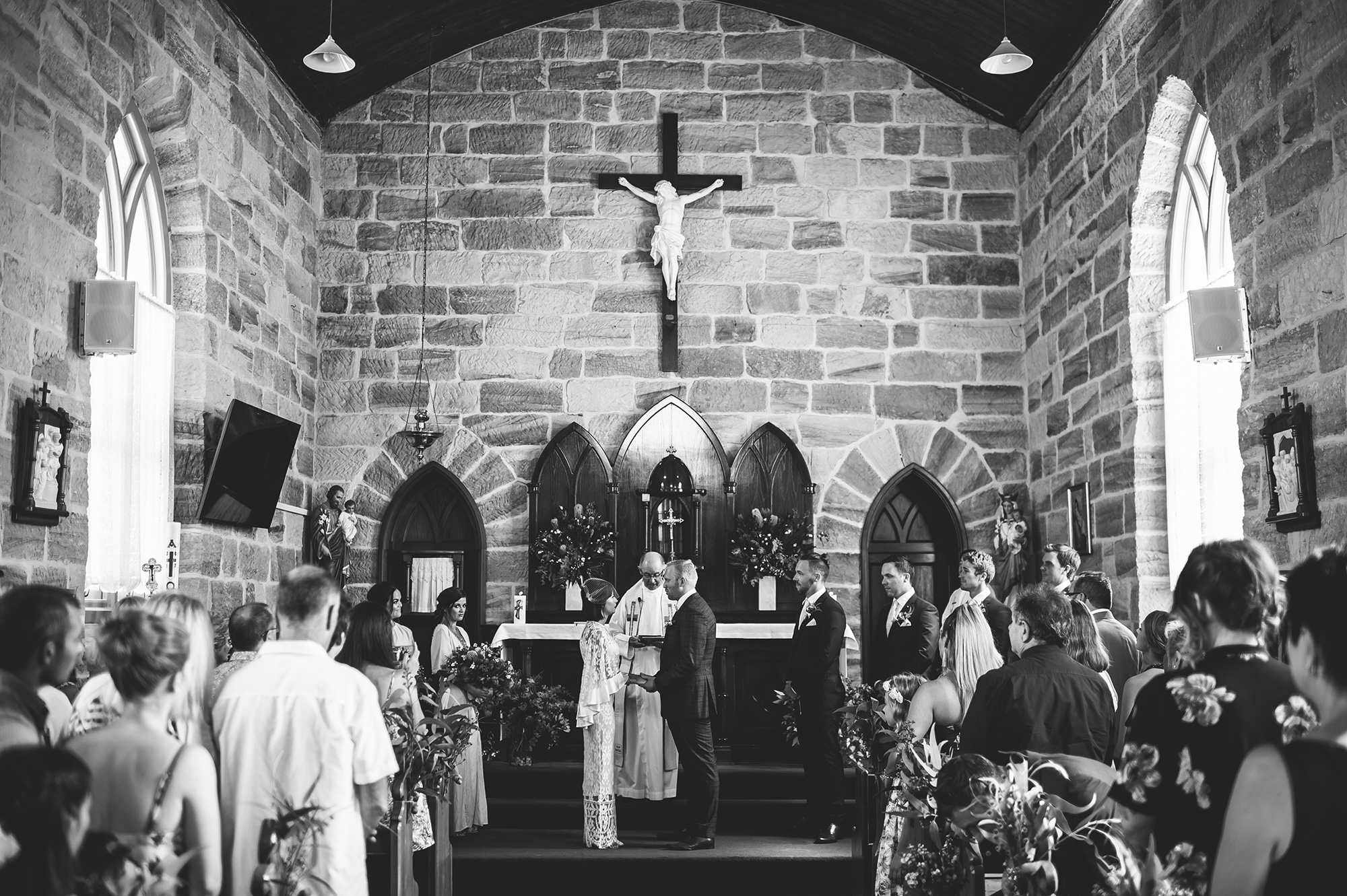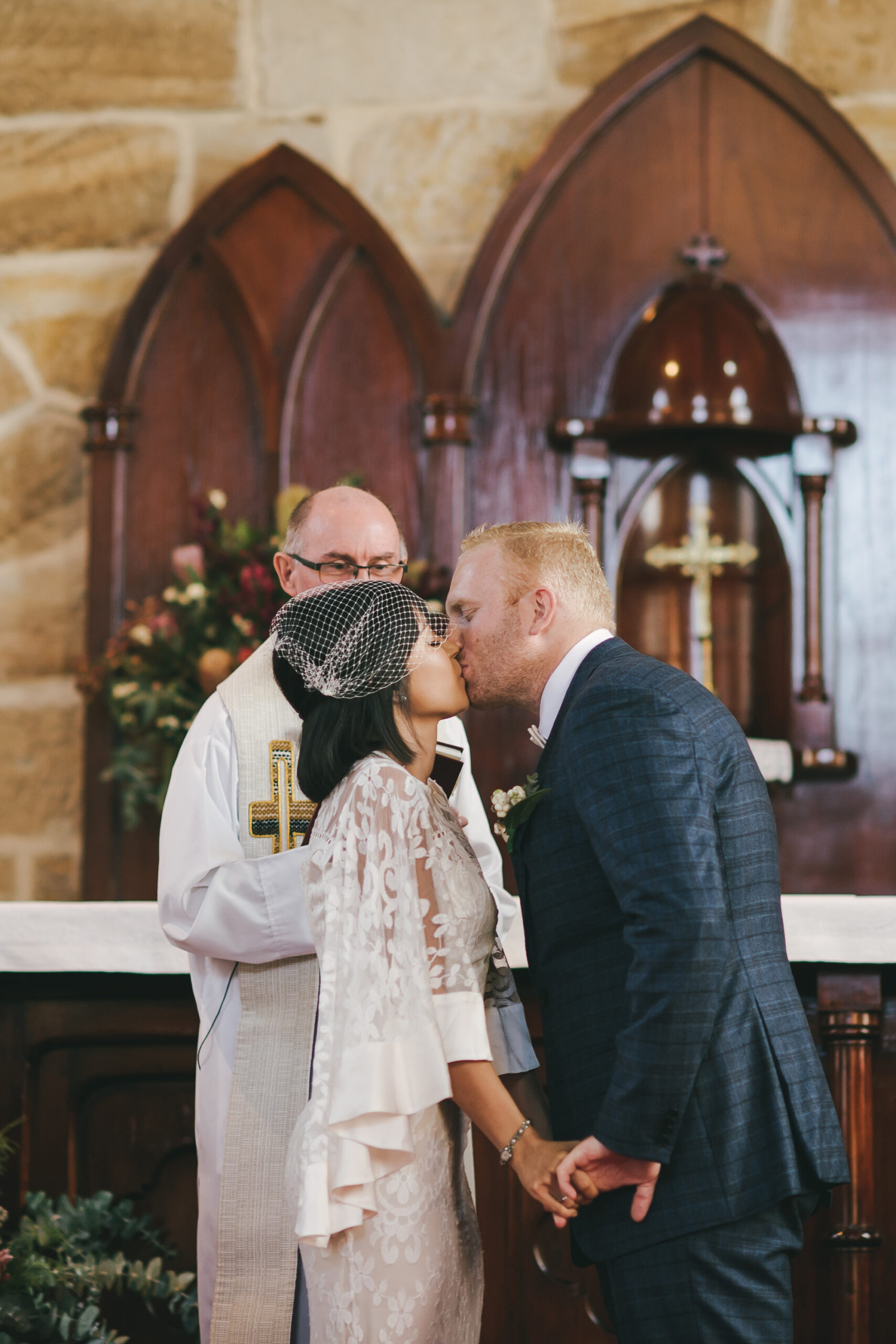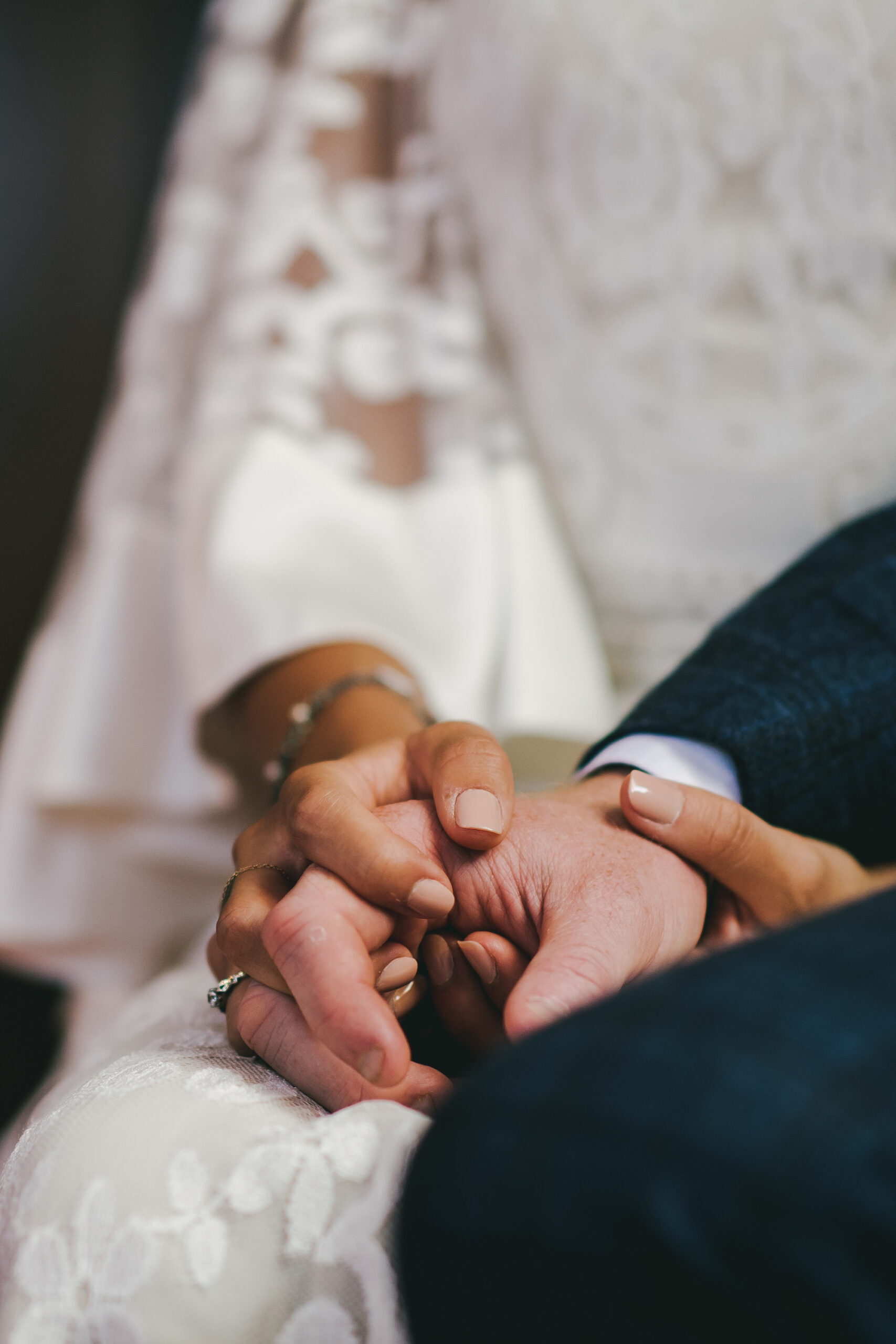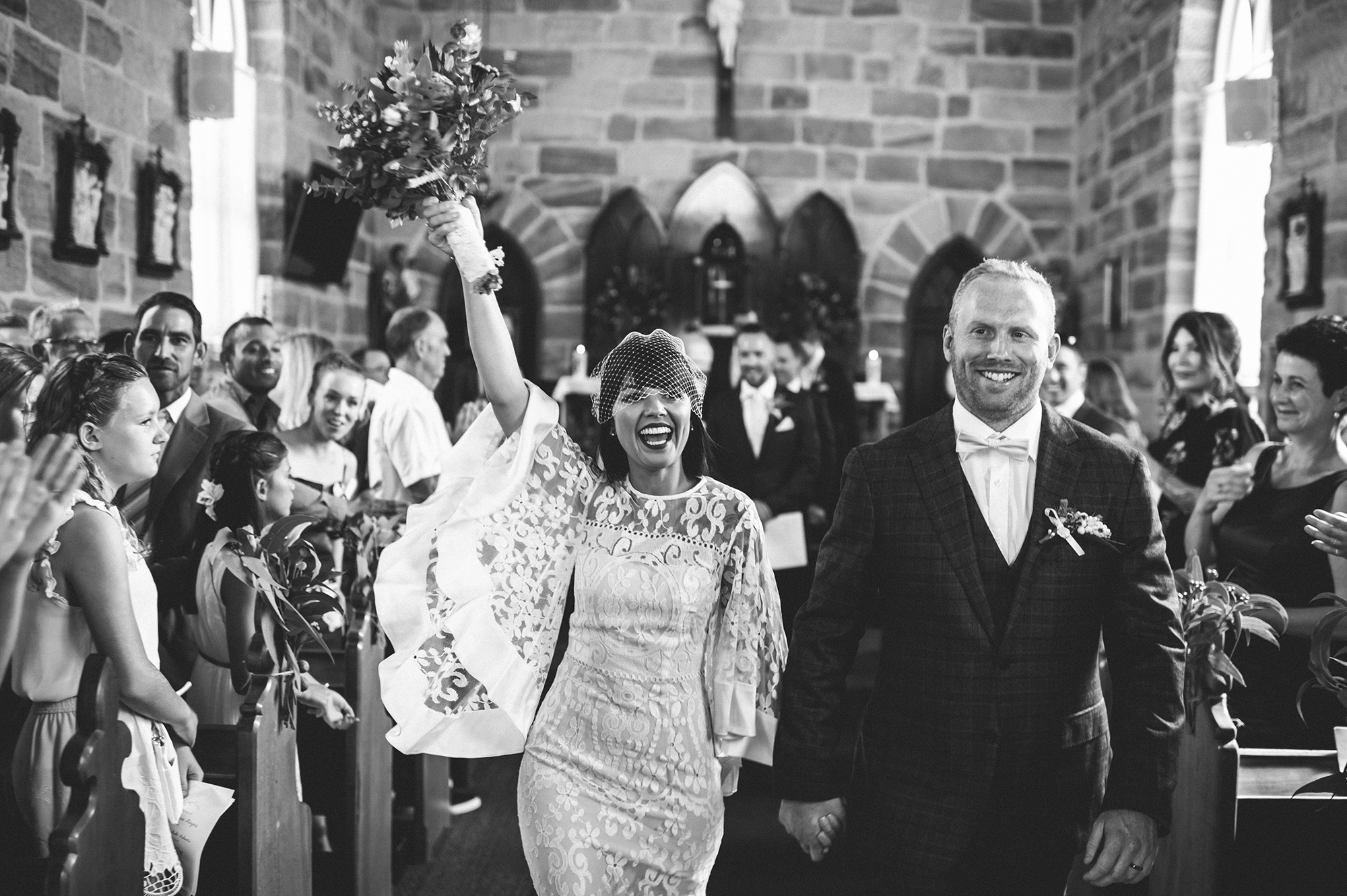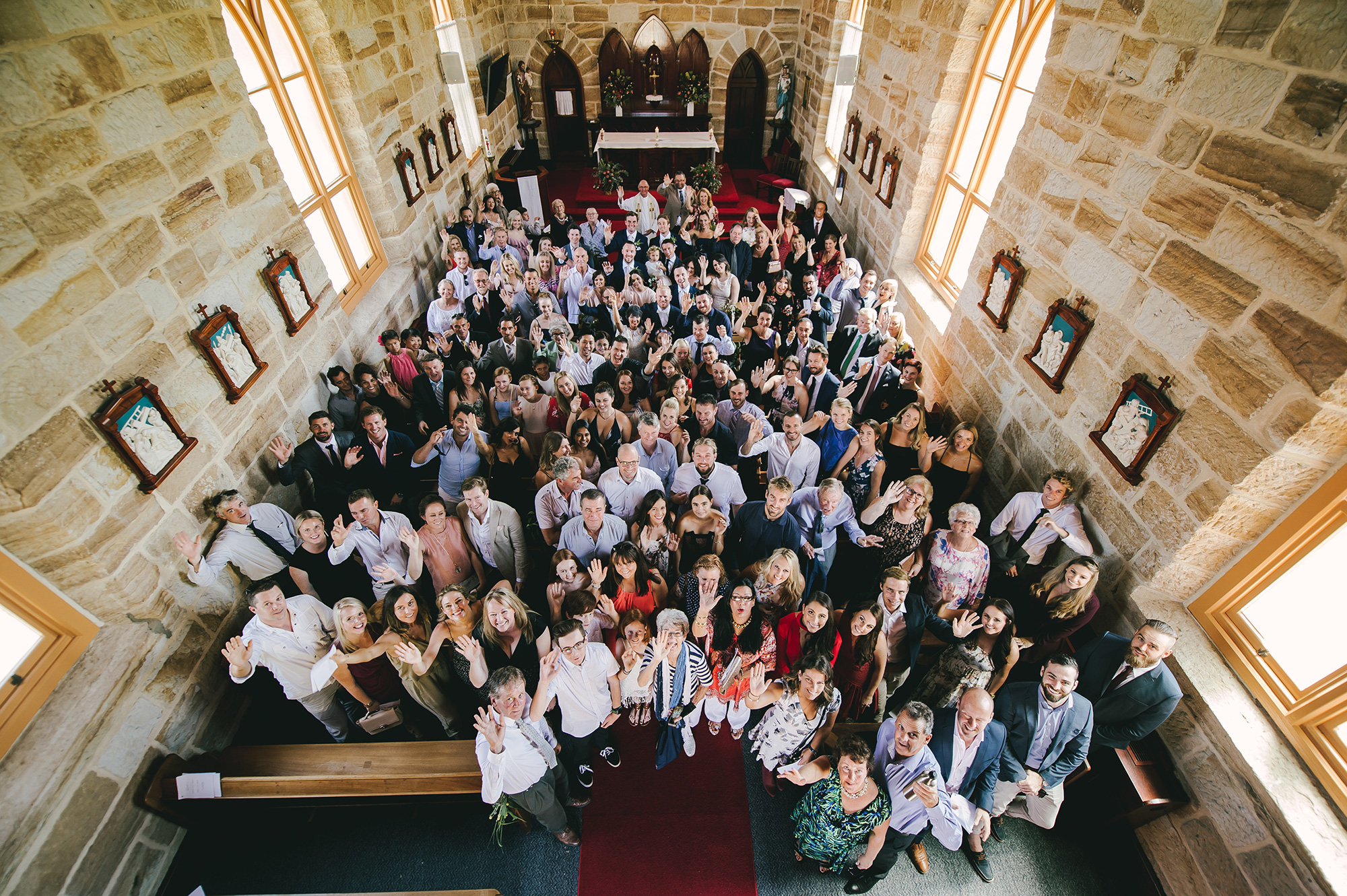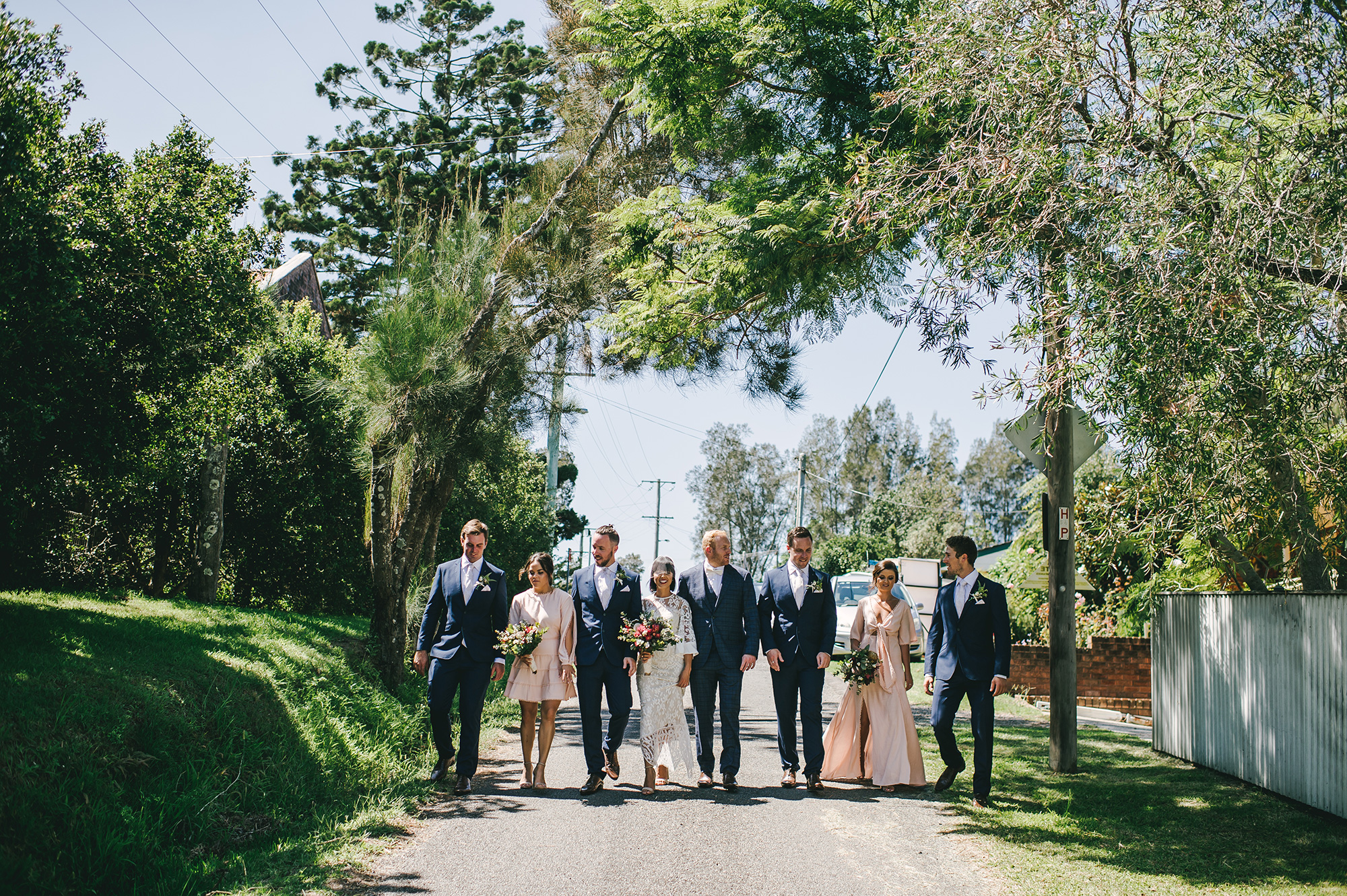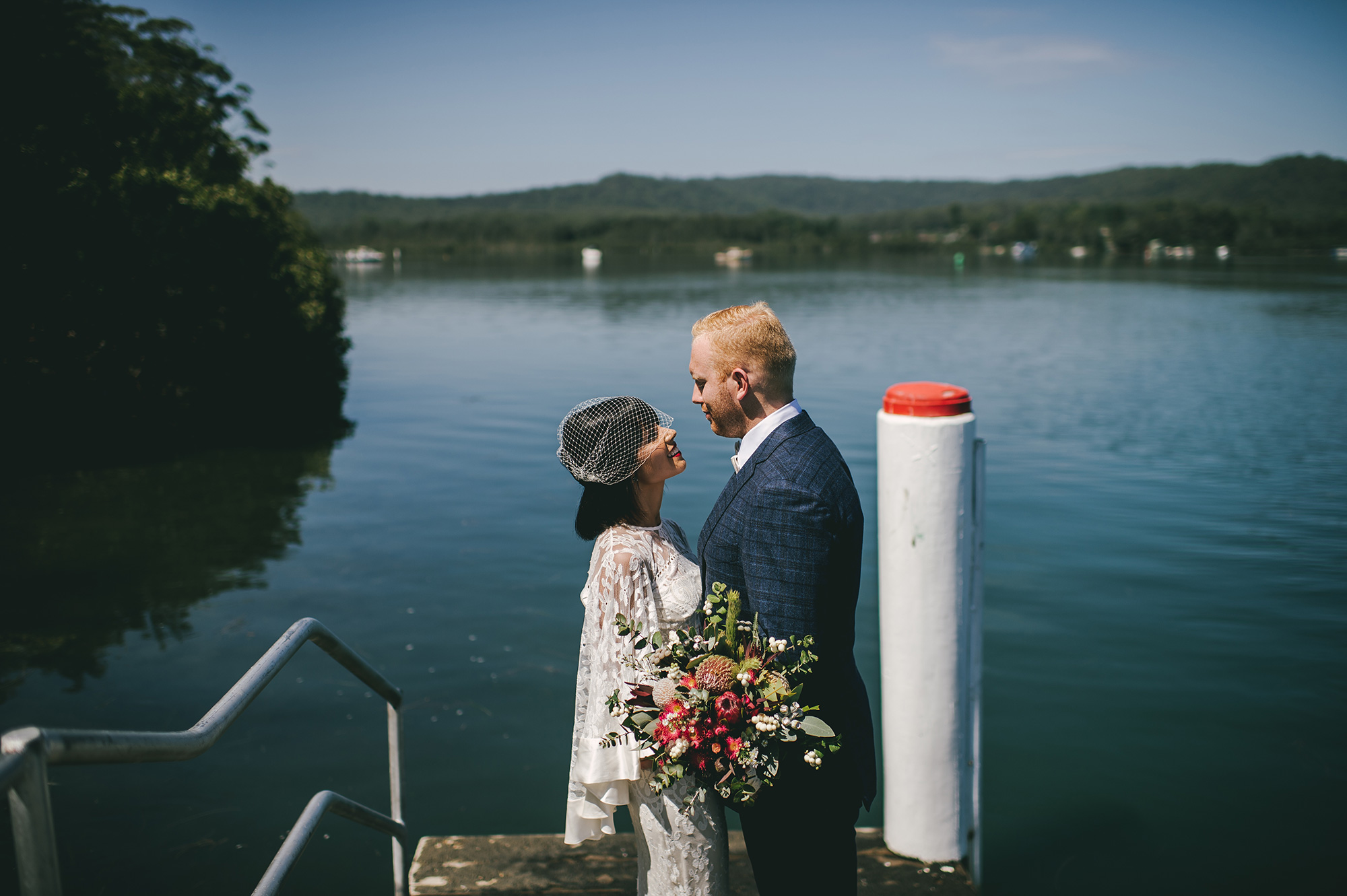 Nichole and Patrick met while on a fishing charter in 2013. "Our first date went for eight hours, simply us just chatting away," Nichole says.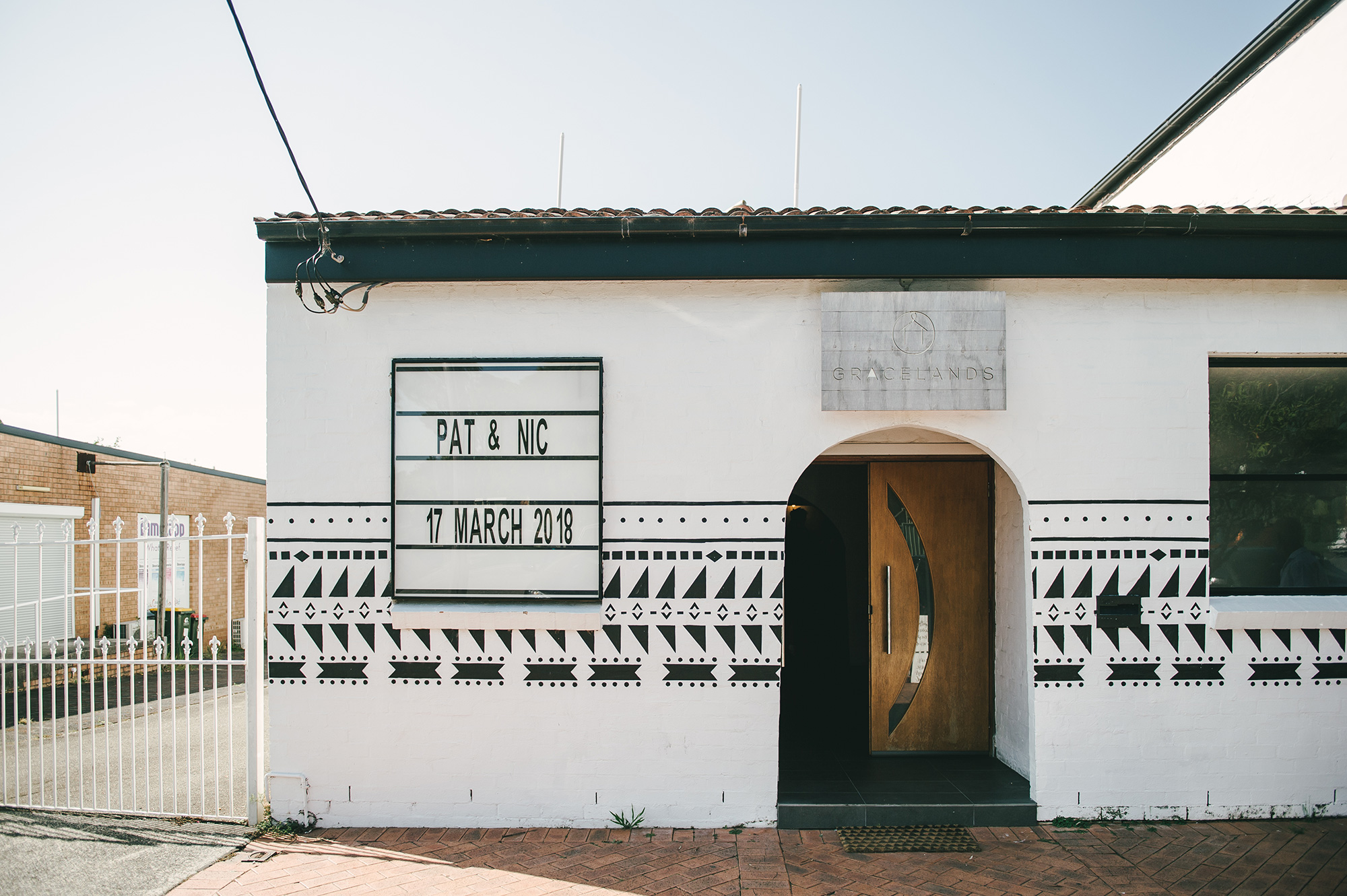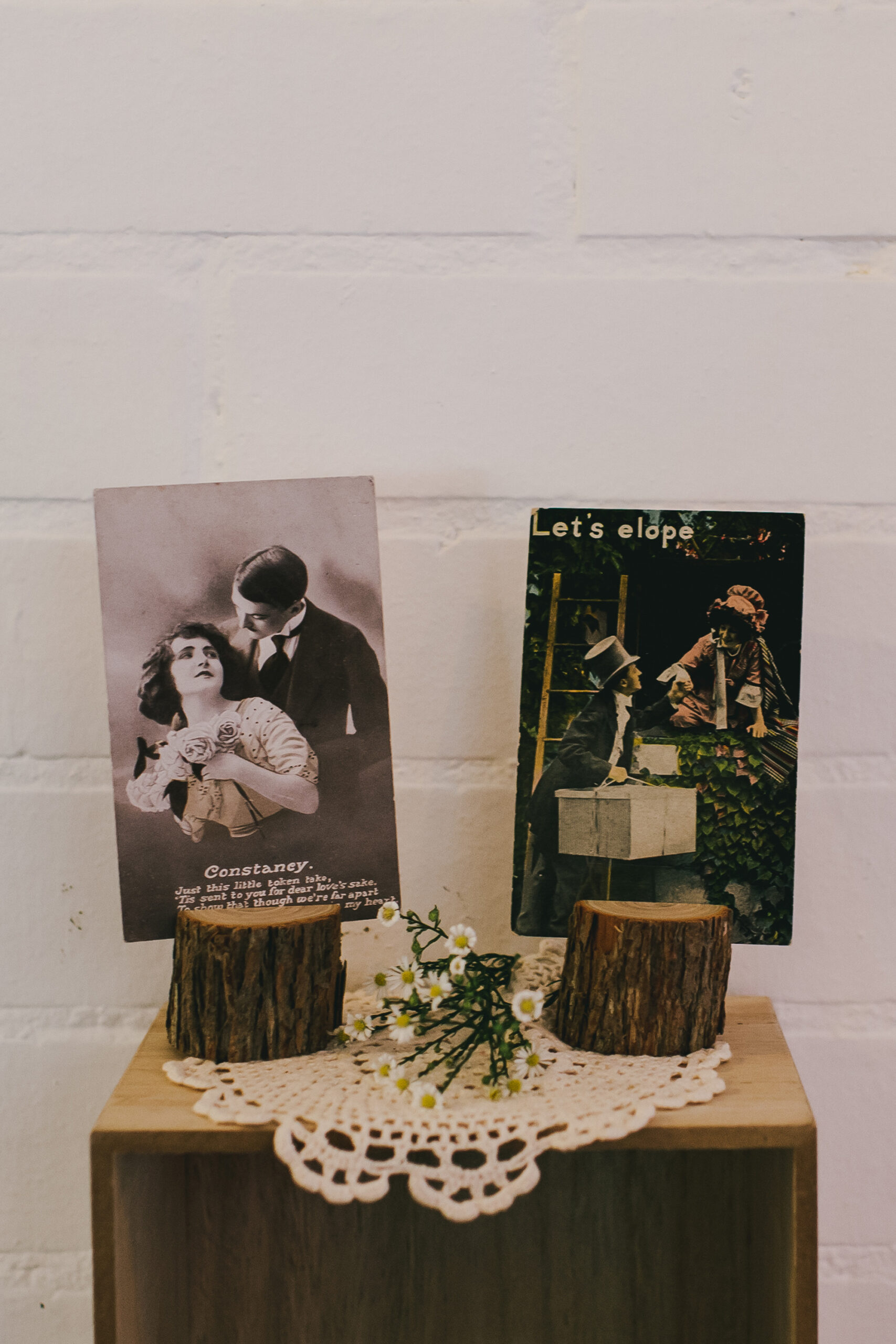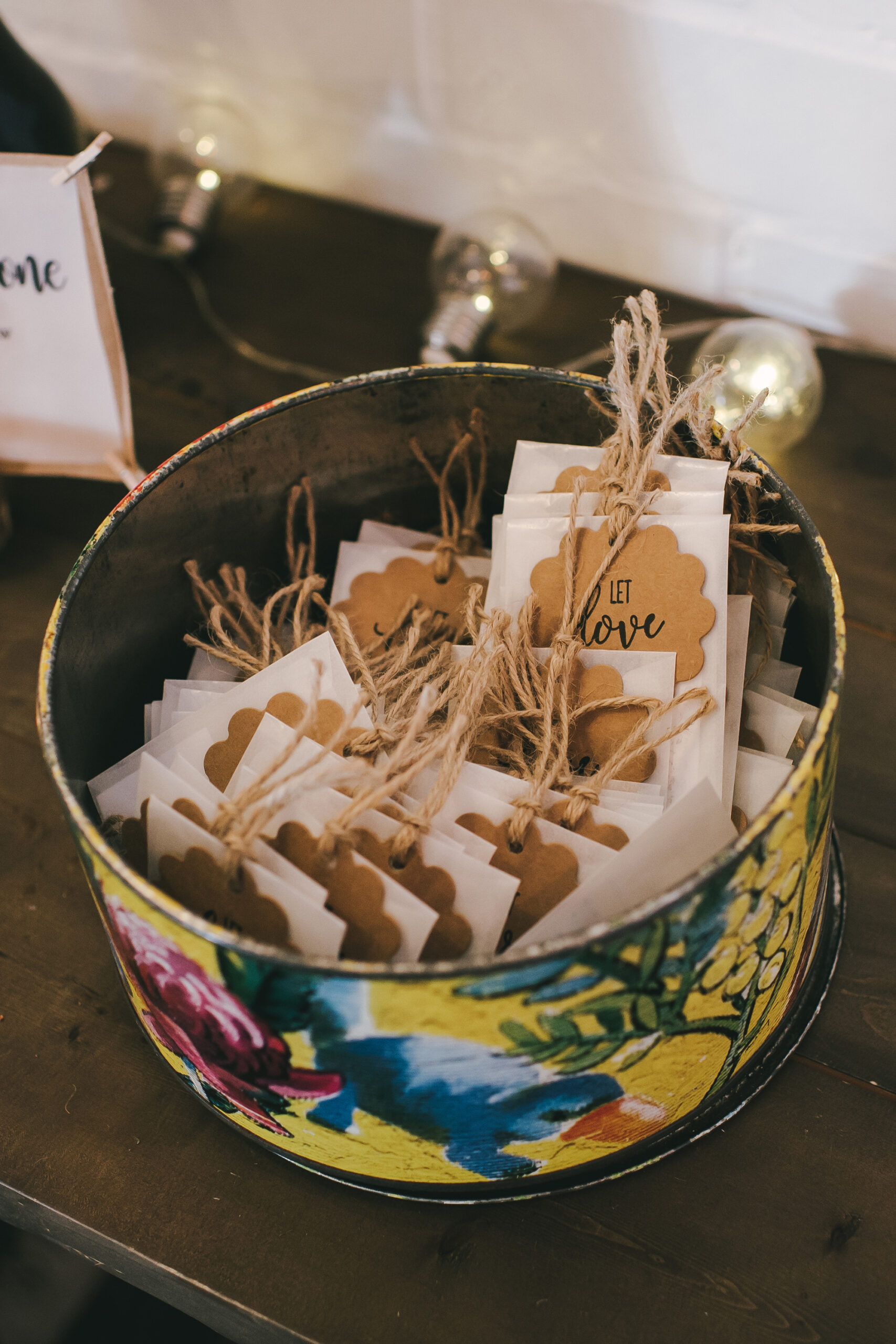 ]\