When their big day rolled around, Elizabeth and Jason felt like nothing else in the world existed except themselves and those helping to celebrate their classic wedding.
"Everything beyond the gates of Chapel Hill disappeared," Elizabeth, 29, says.
"Every little detail came together perfectly and we got to enjoy every second of it without stress."
Elizabeth and Jason, 27, met when they were both studying community welfare and what began as just a crush quickly grew into something more.
After nine years together, they celebrated their love in a classic wedding at Chapel Hill Retreat, Berambring, in front of 98 guests on June 3, 2017.
The venue was an easy choice for the Sydney couple, who instantly fell in love with the lush greenery and views over the Blue Mountains.
Personal touches included crocheted blankets knitted by the bride's aunties to keep guests warm, and a timber arbour draped in foliage and pink and burgundy blooms.
The elegant theme carried through to the reception, which was full of candles and blooms, including a dramatic suspended arrangement above the bridal table.
Elizabeth says the classic wedding has left them with lasting happy memories, captured by DC Images.
"When we think back to our day we remember the love, warmth and beautiful details that made it extra special," she says.
Photos courtesy of DC Images.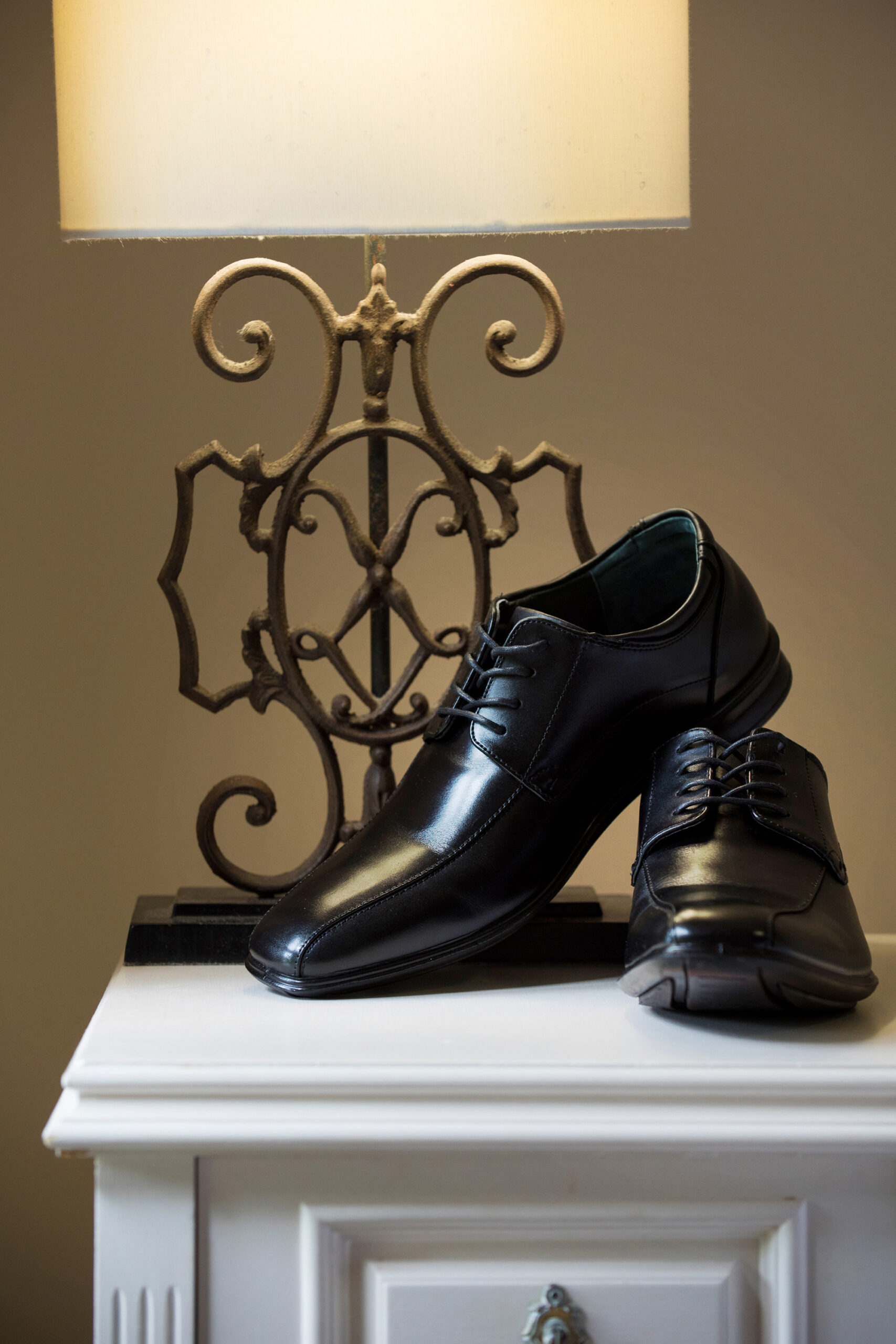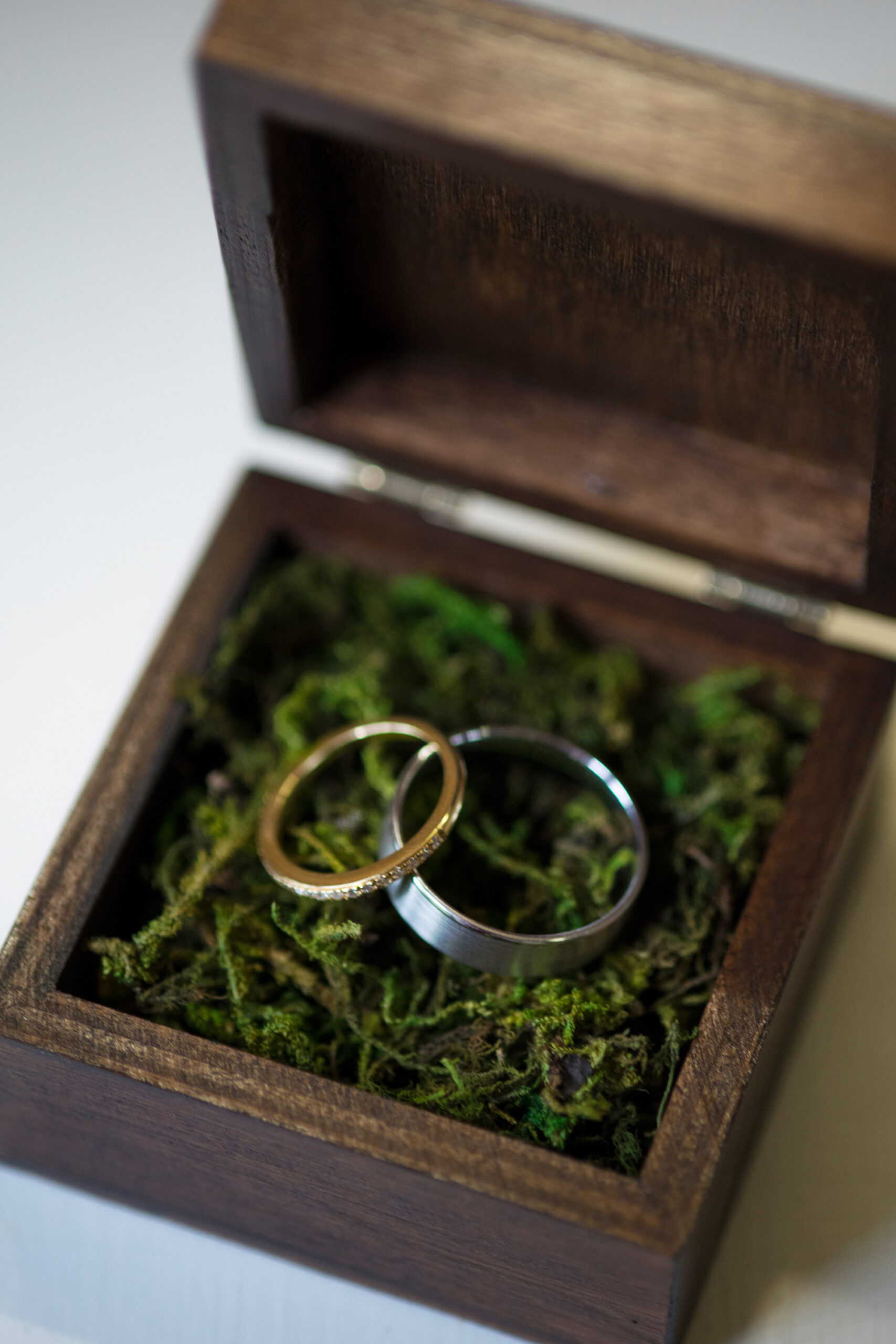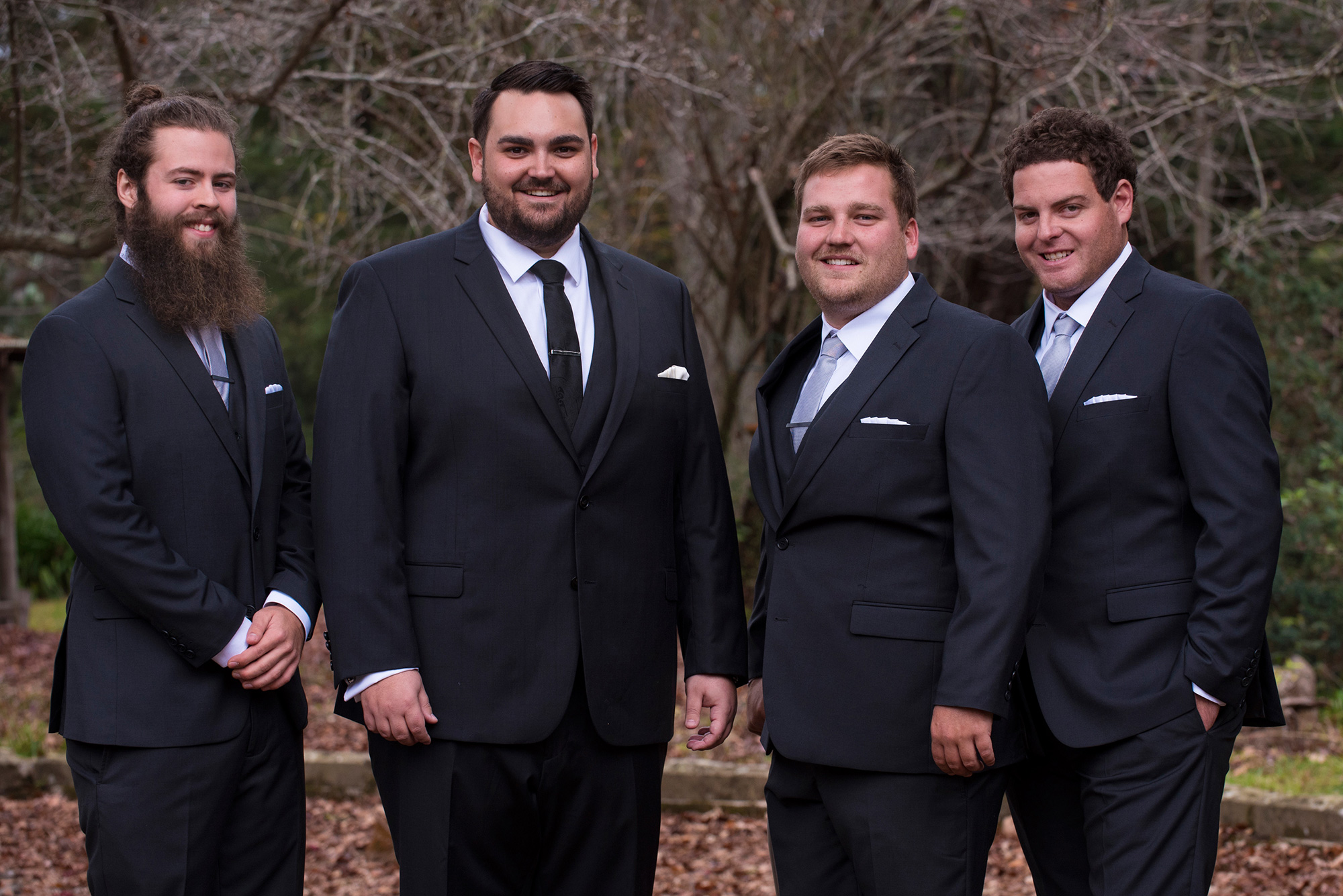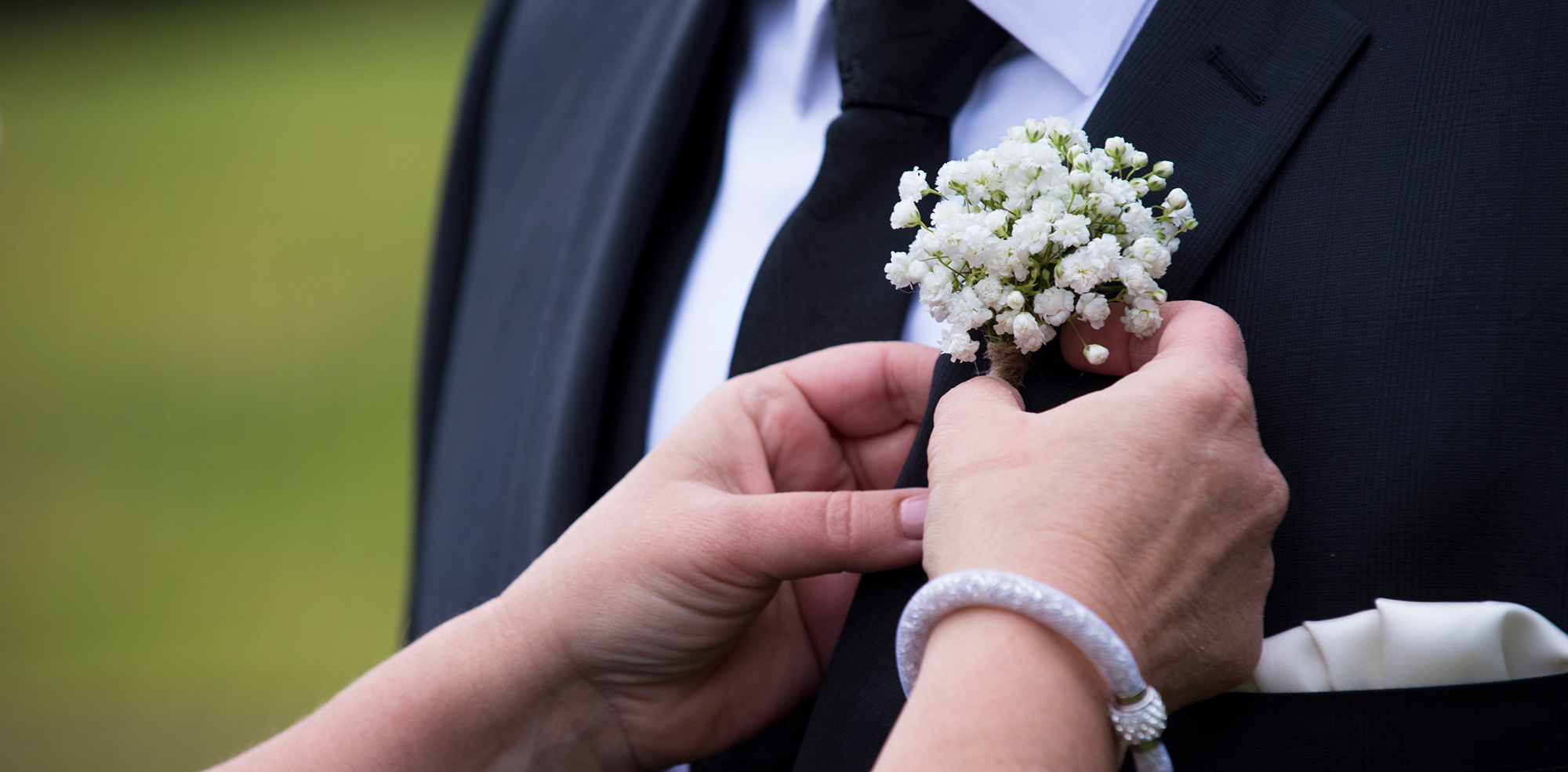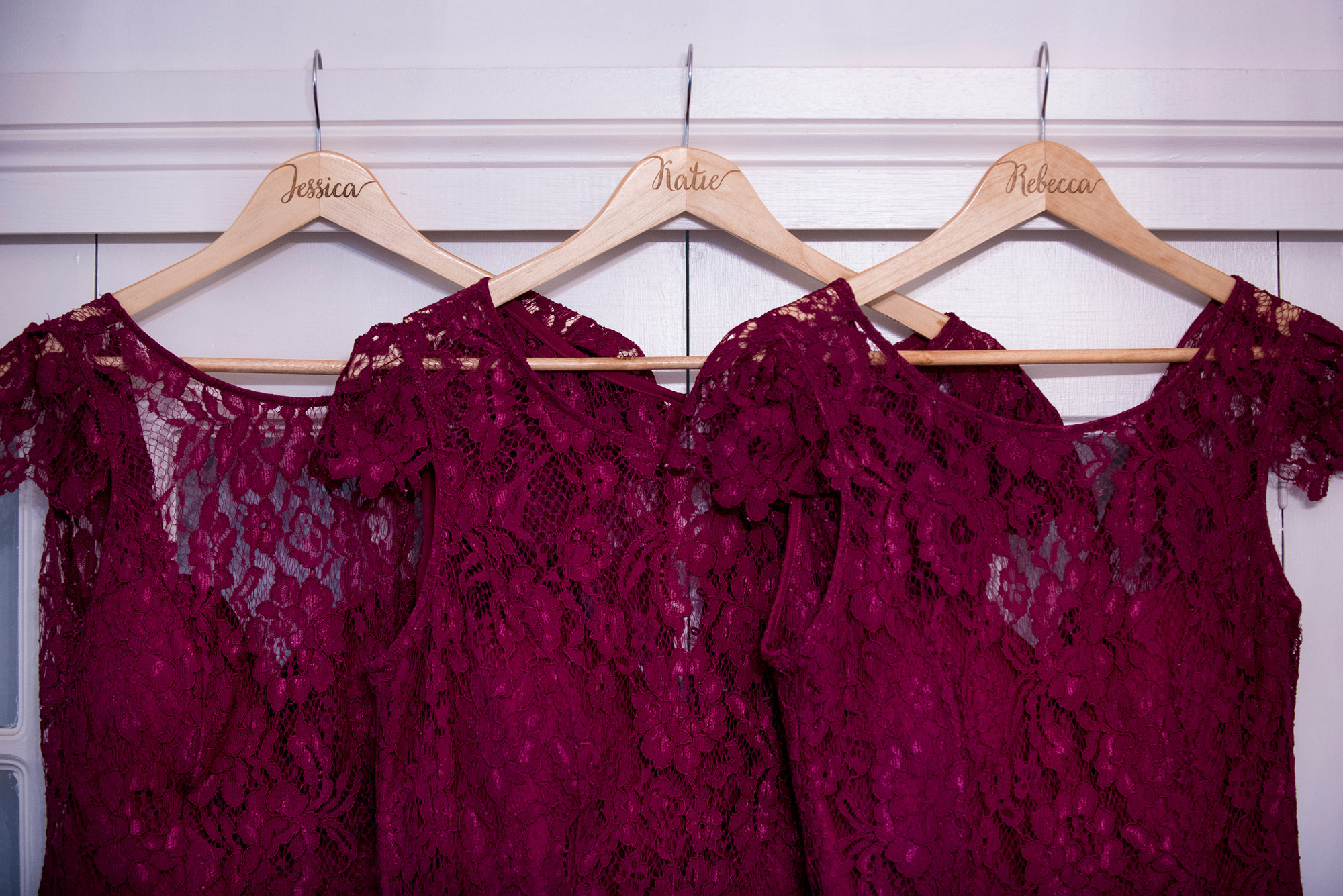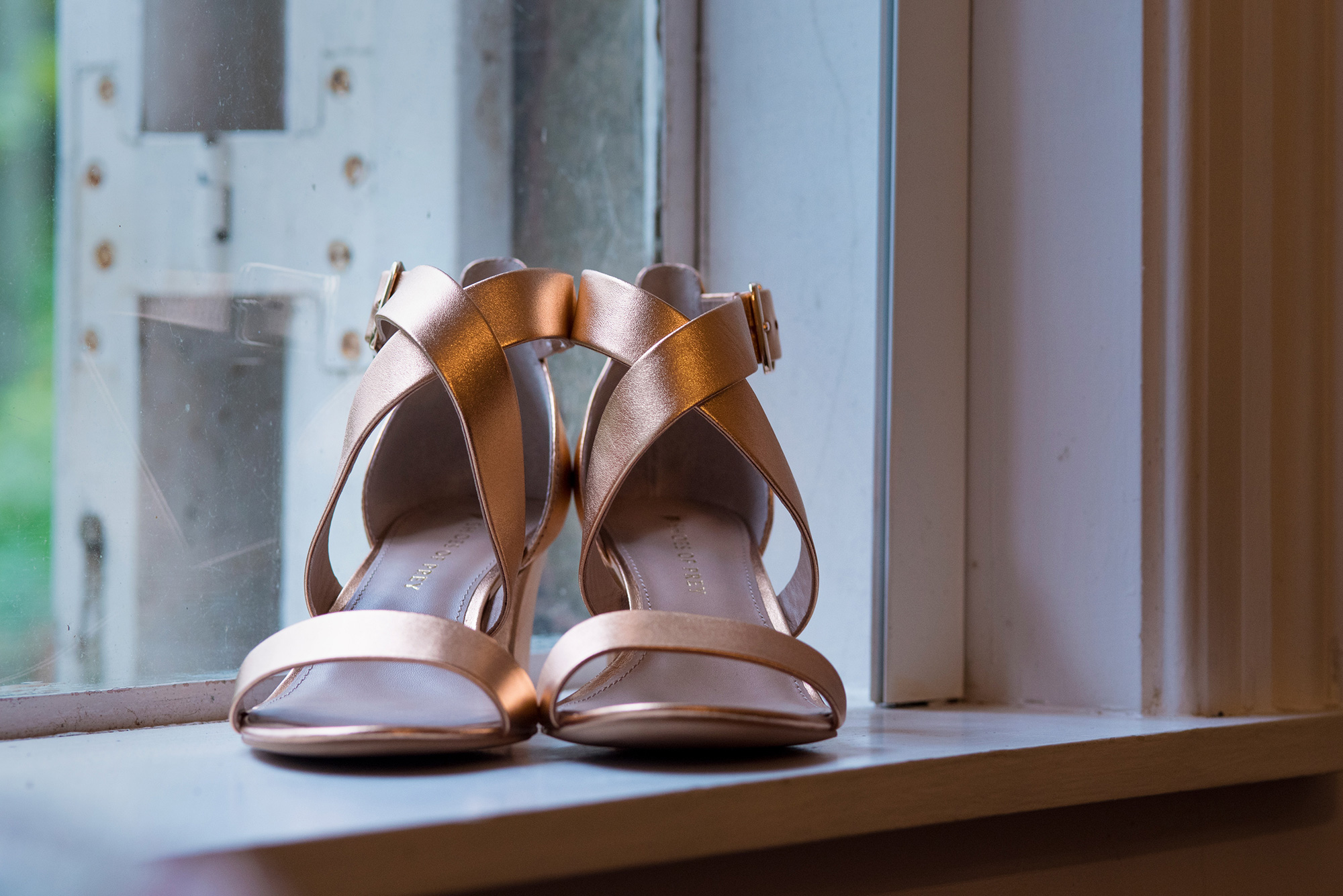 Elizabeth teamed her champagne-coloured gown with custom-made rose gold heels from Shoes of Prey.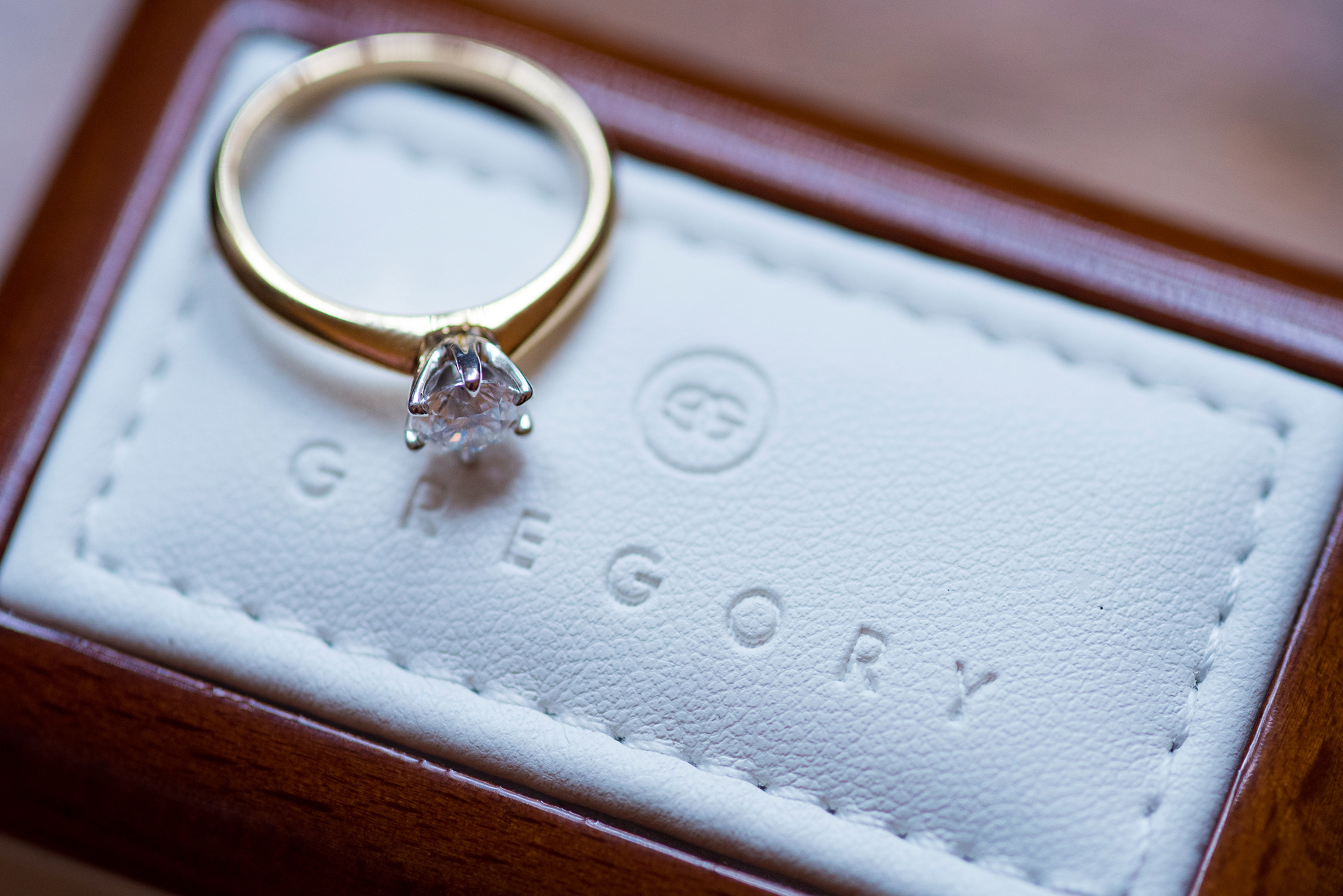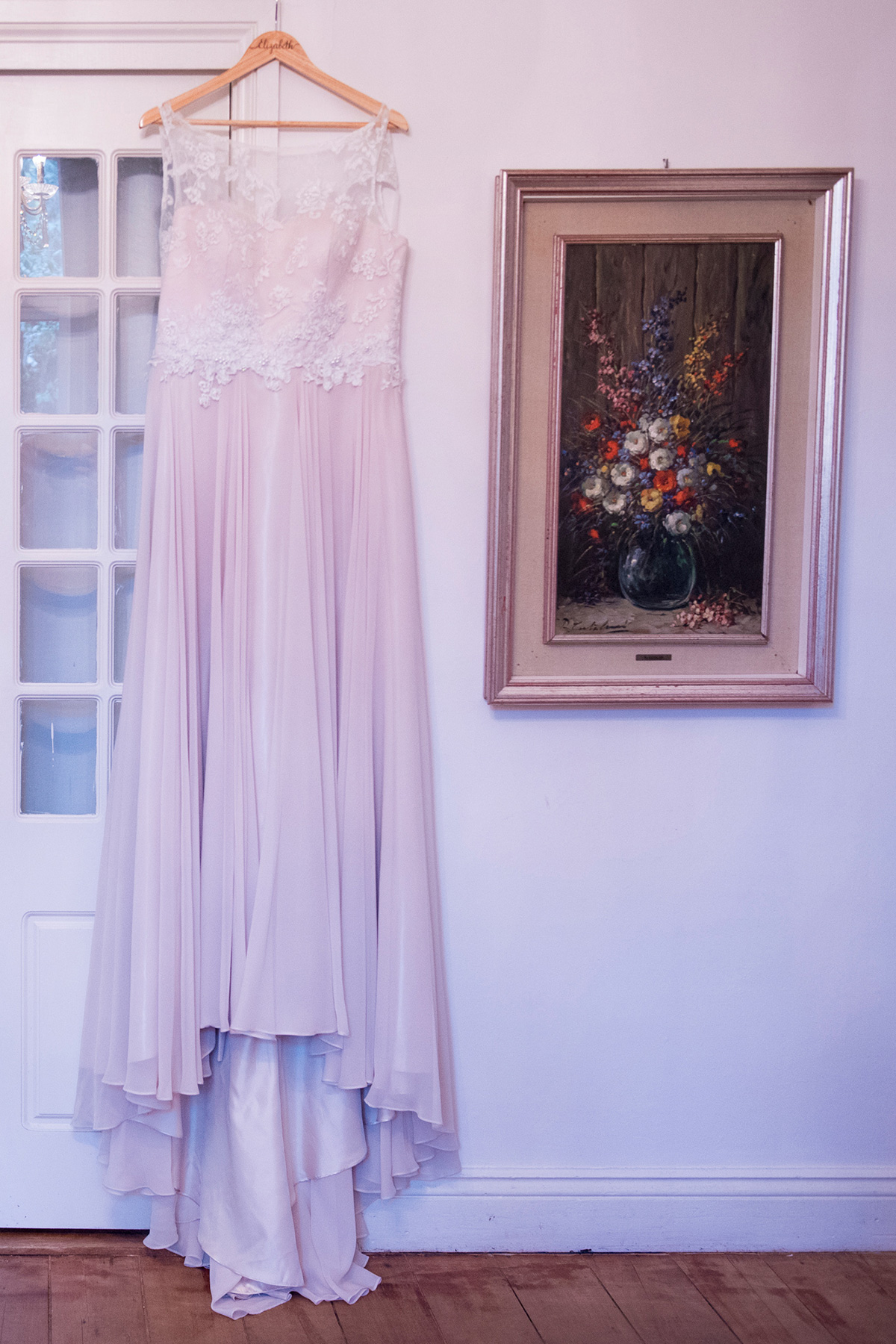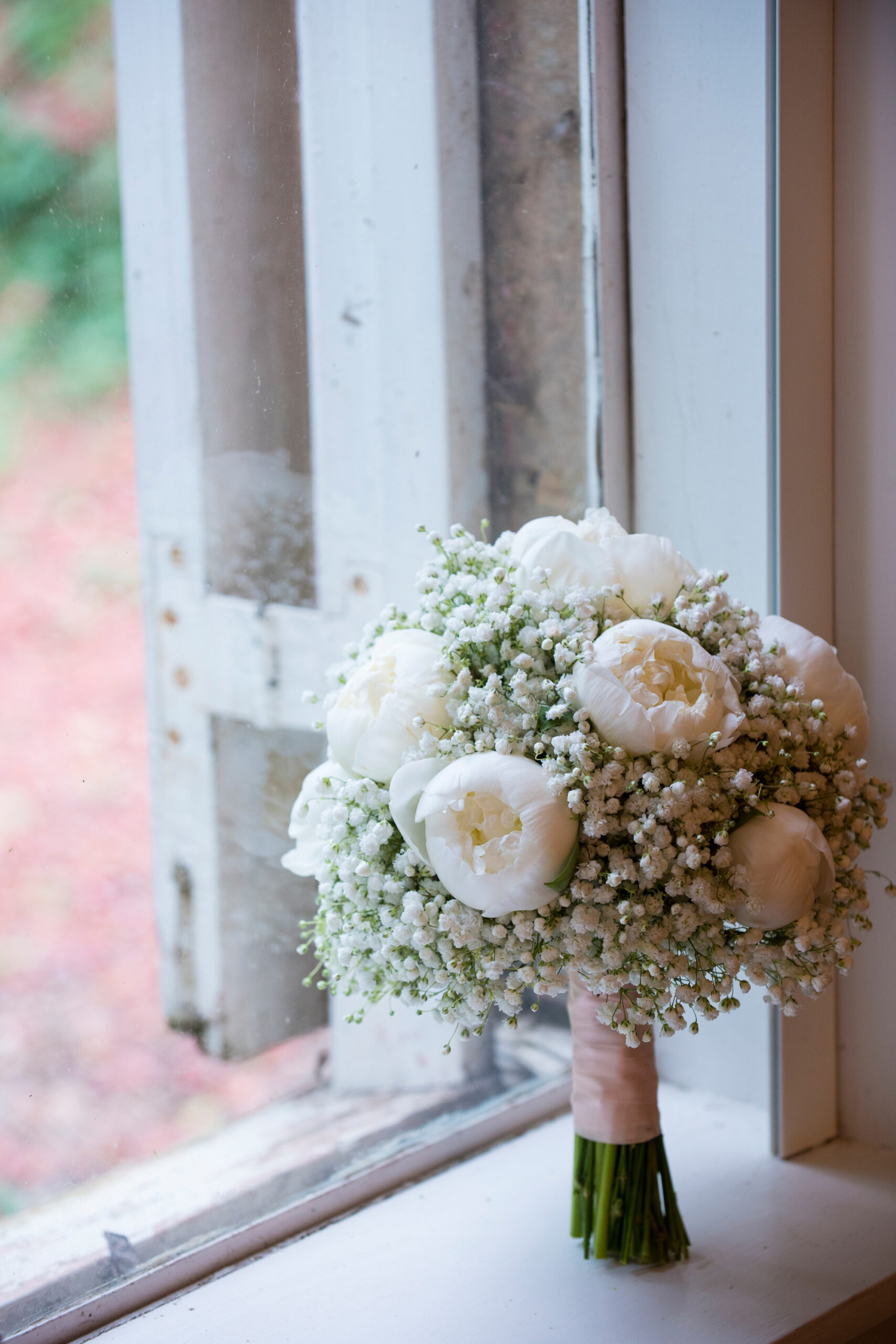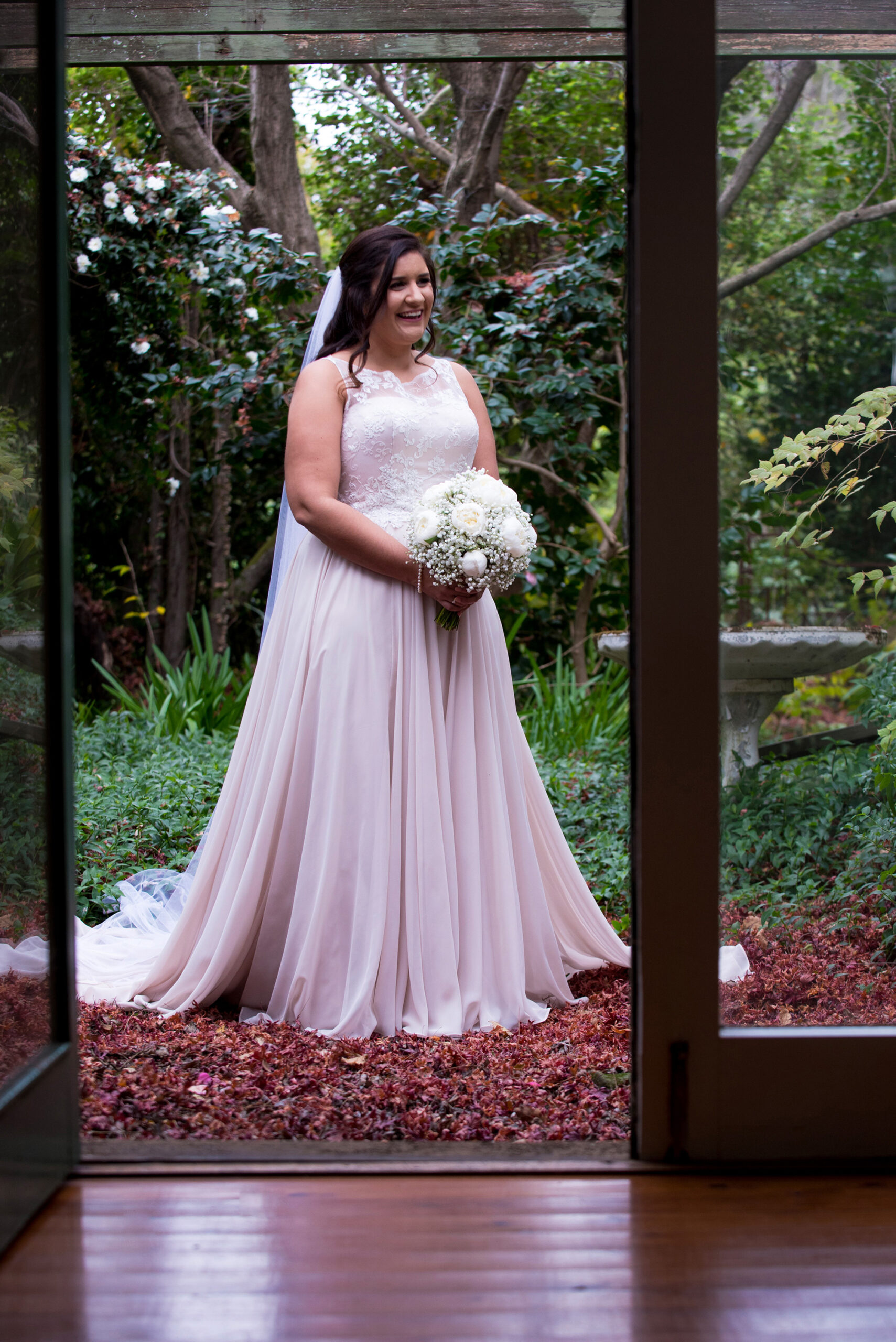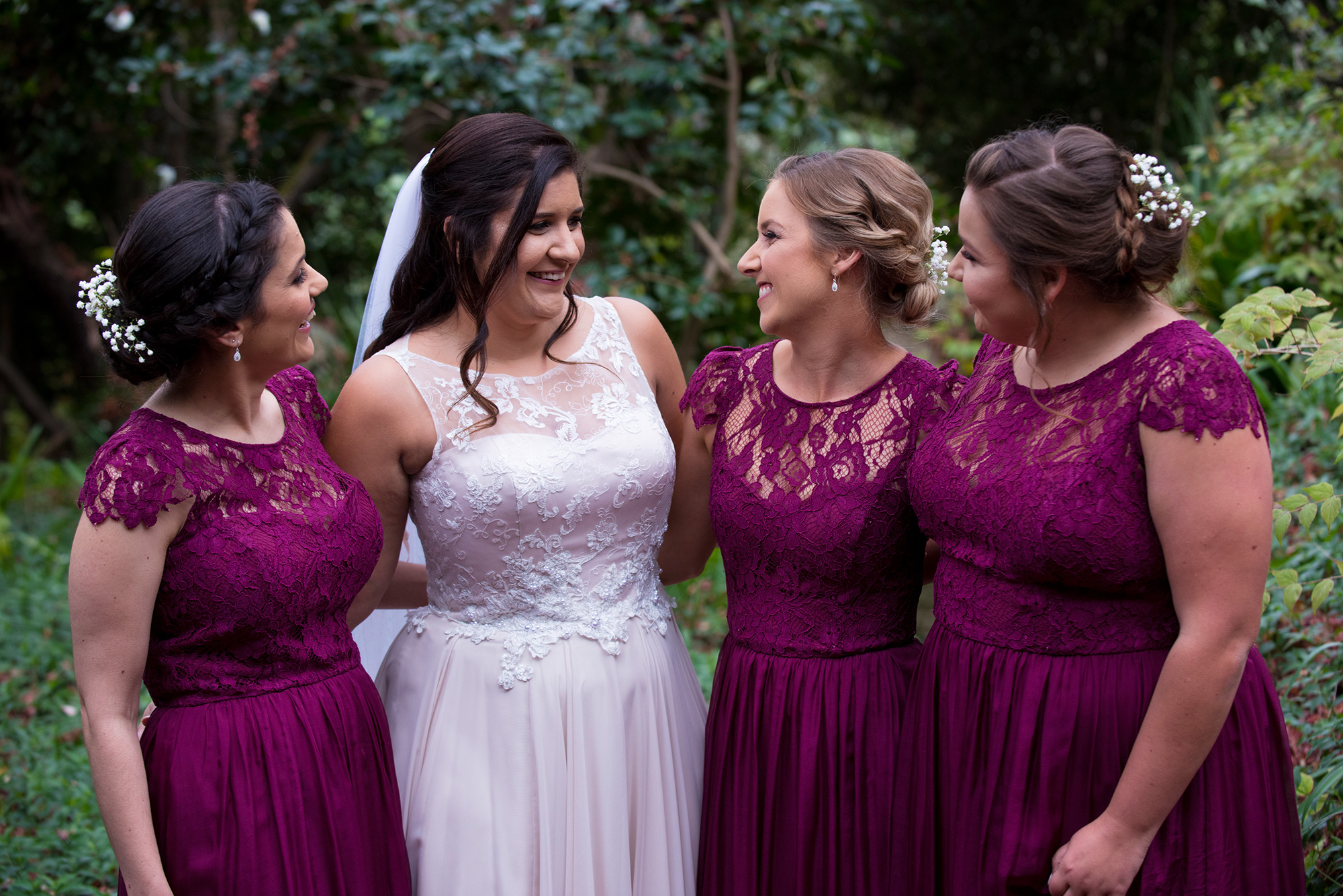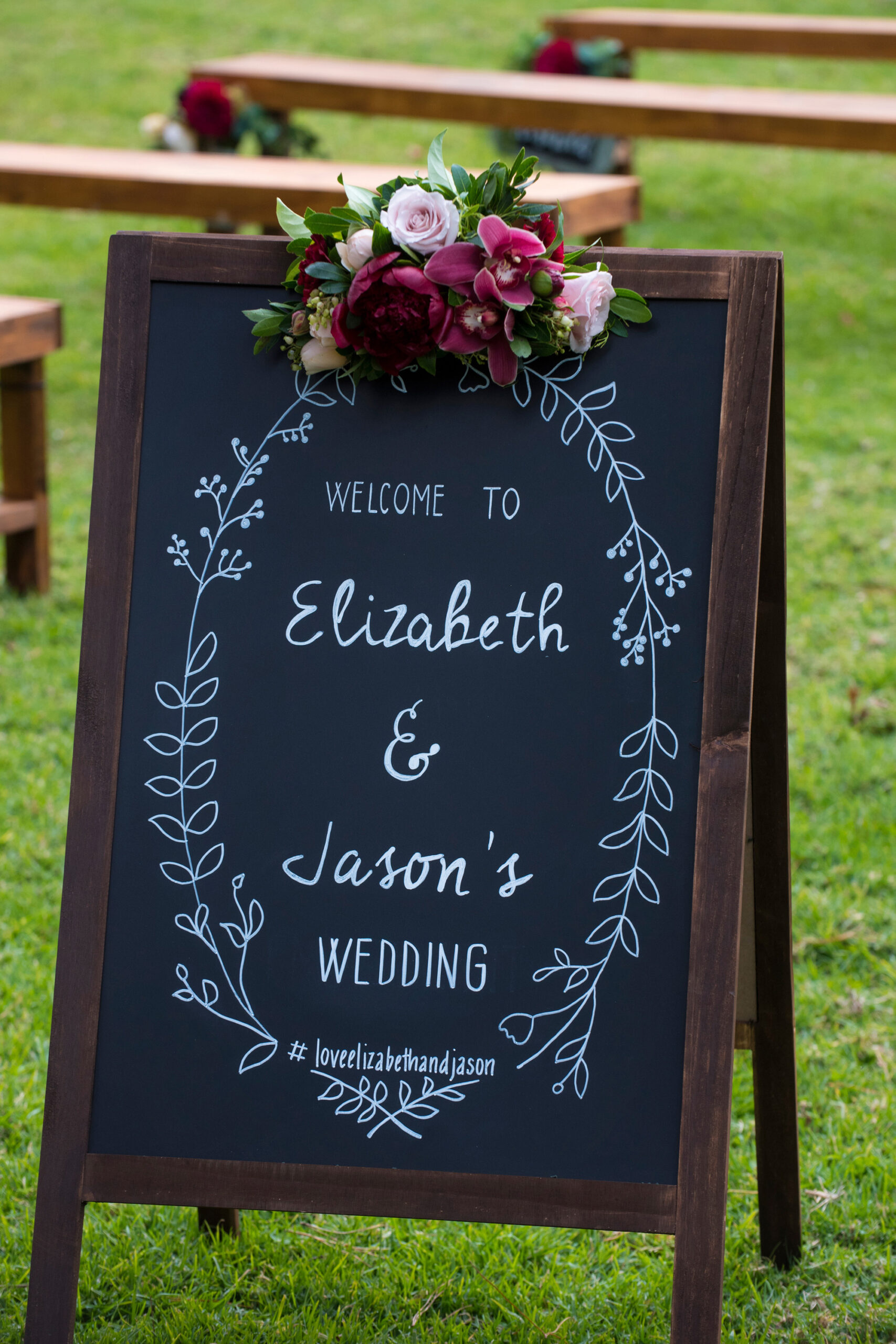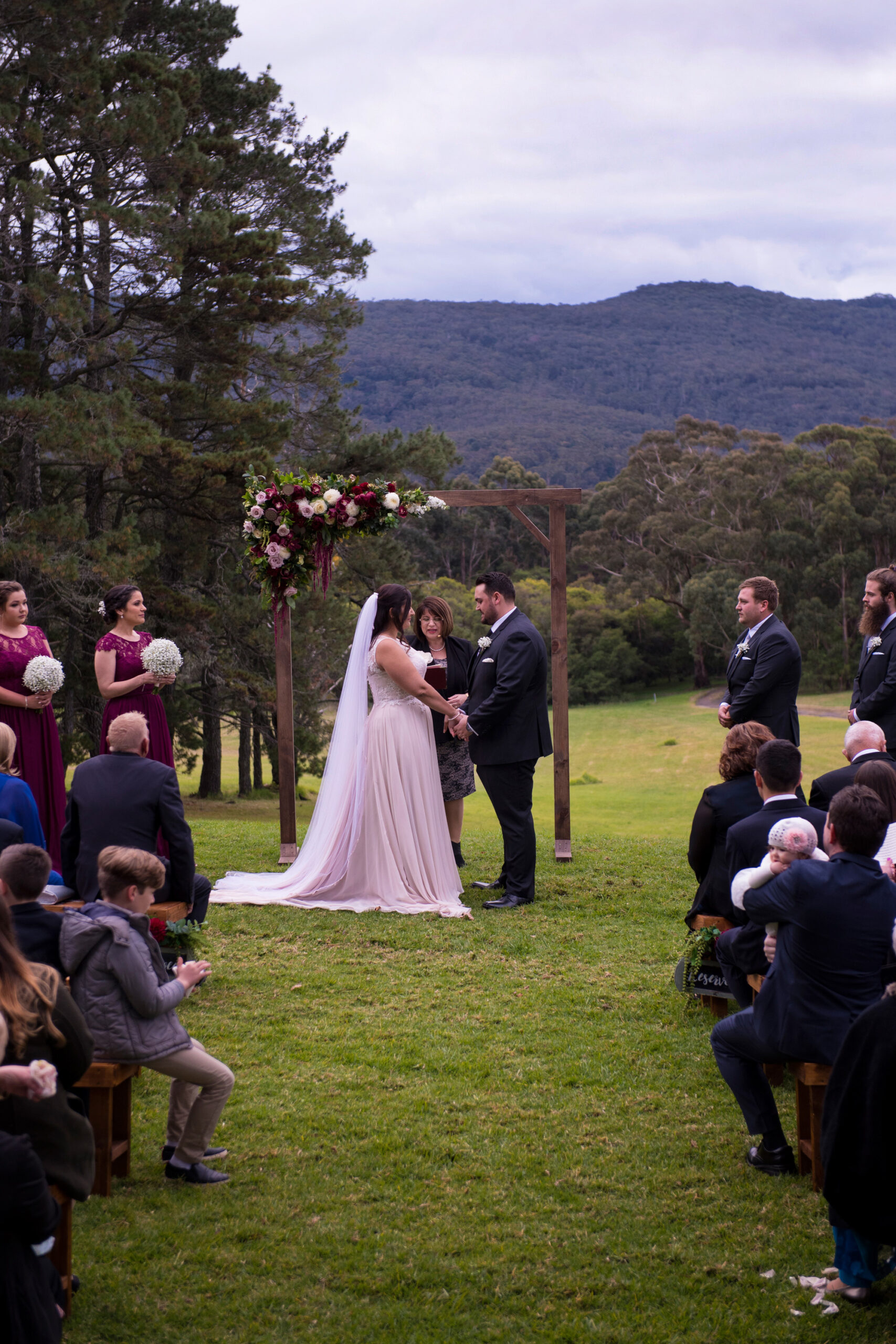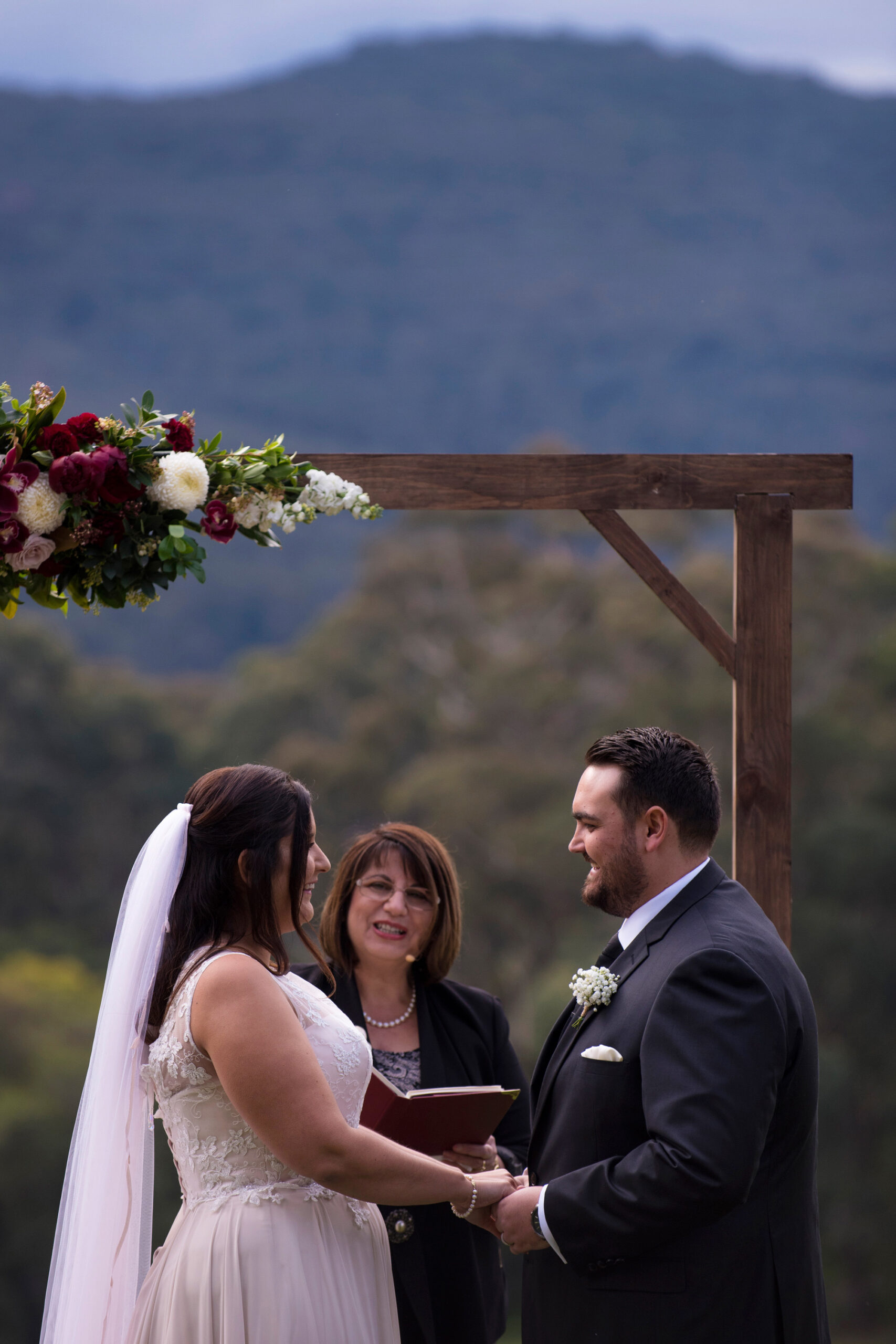 The ceremony was filled with sweet words and was performed by Rita O'Reilly of Divine Celebrancy. Liz and Jason describe Rita as like being married by family.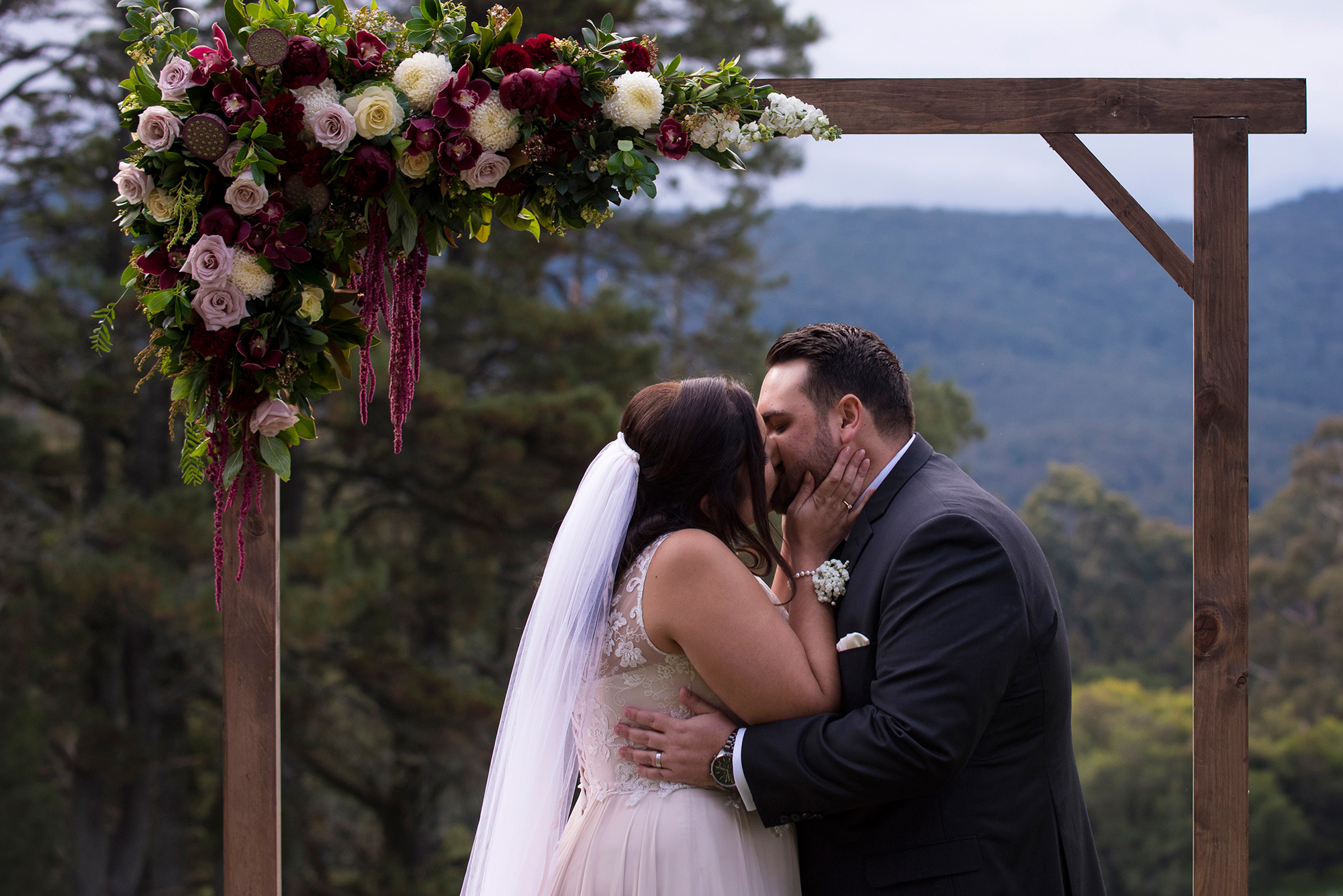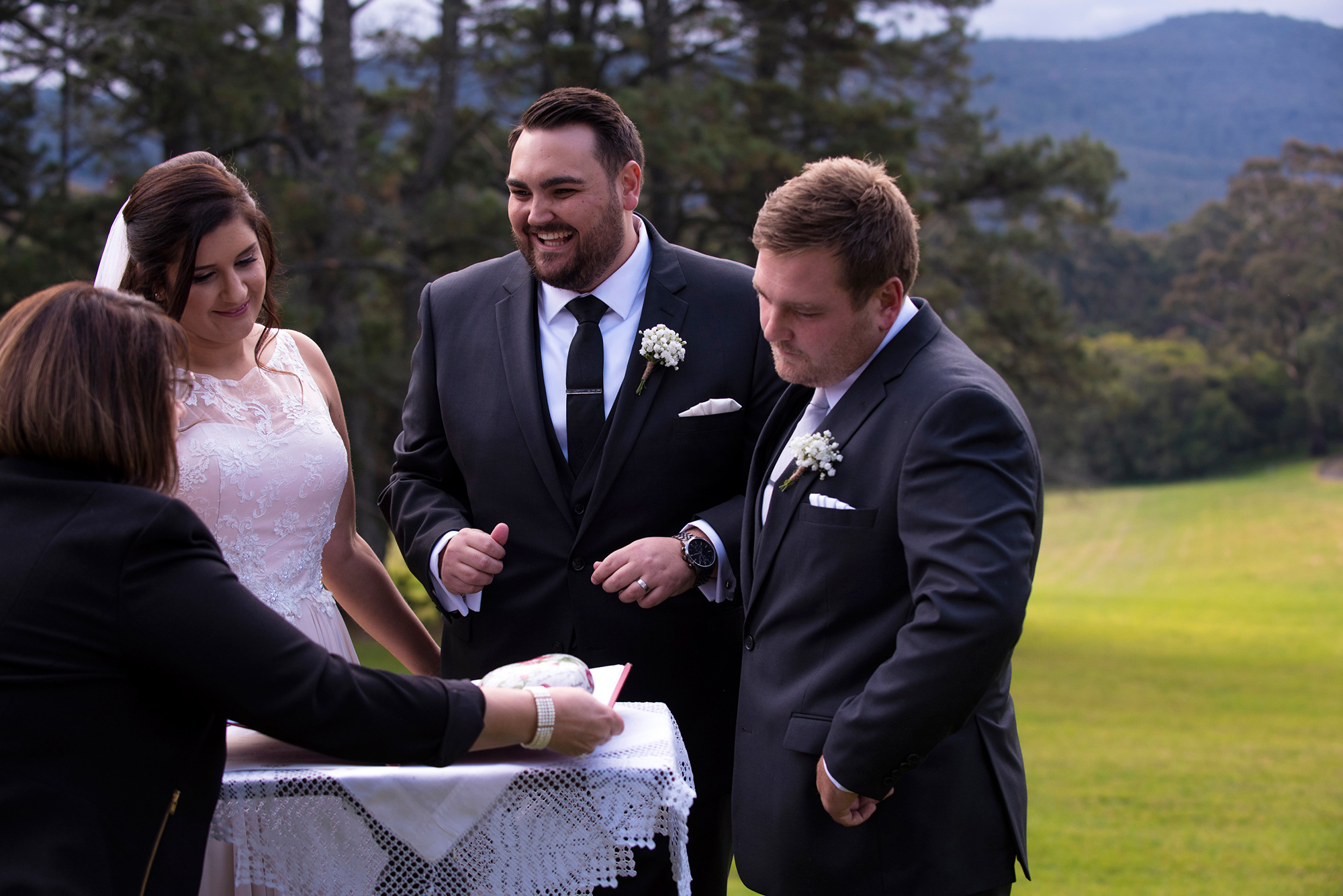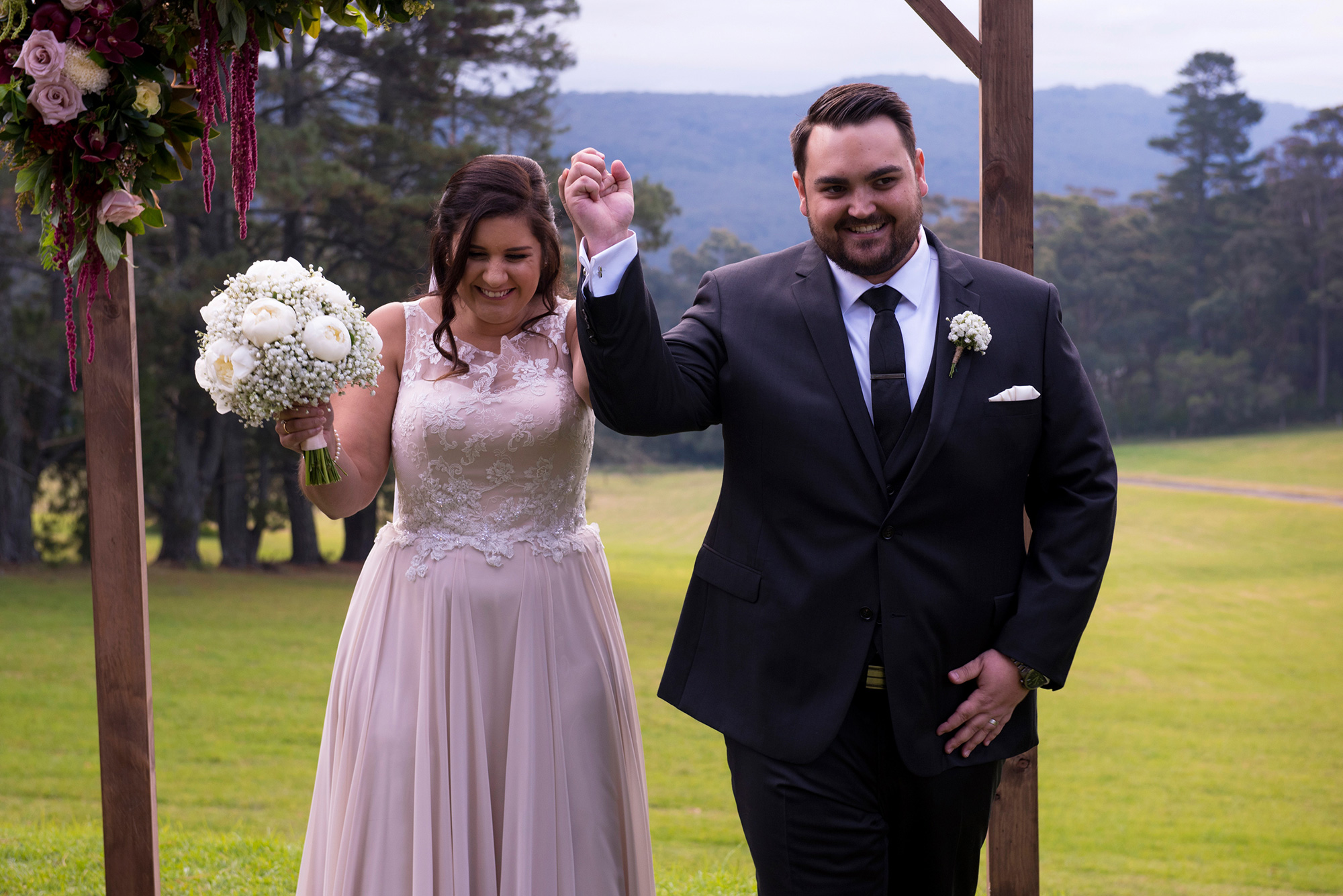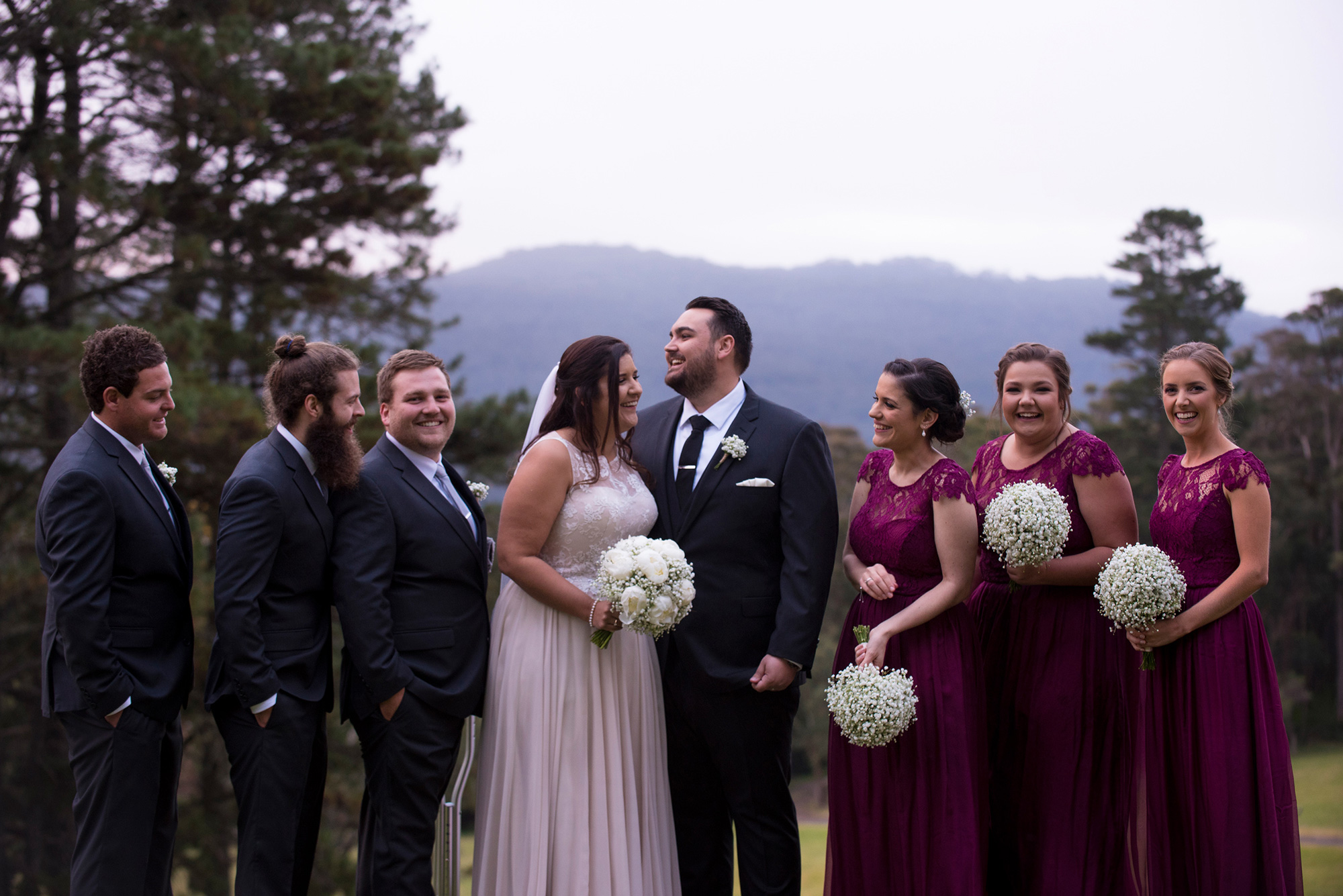 The men were dressed by Just For Him, while the bridesmaids wore burgundy dresses from Brides of Sydney.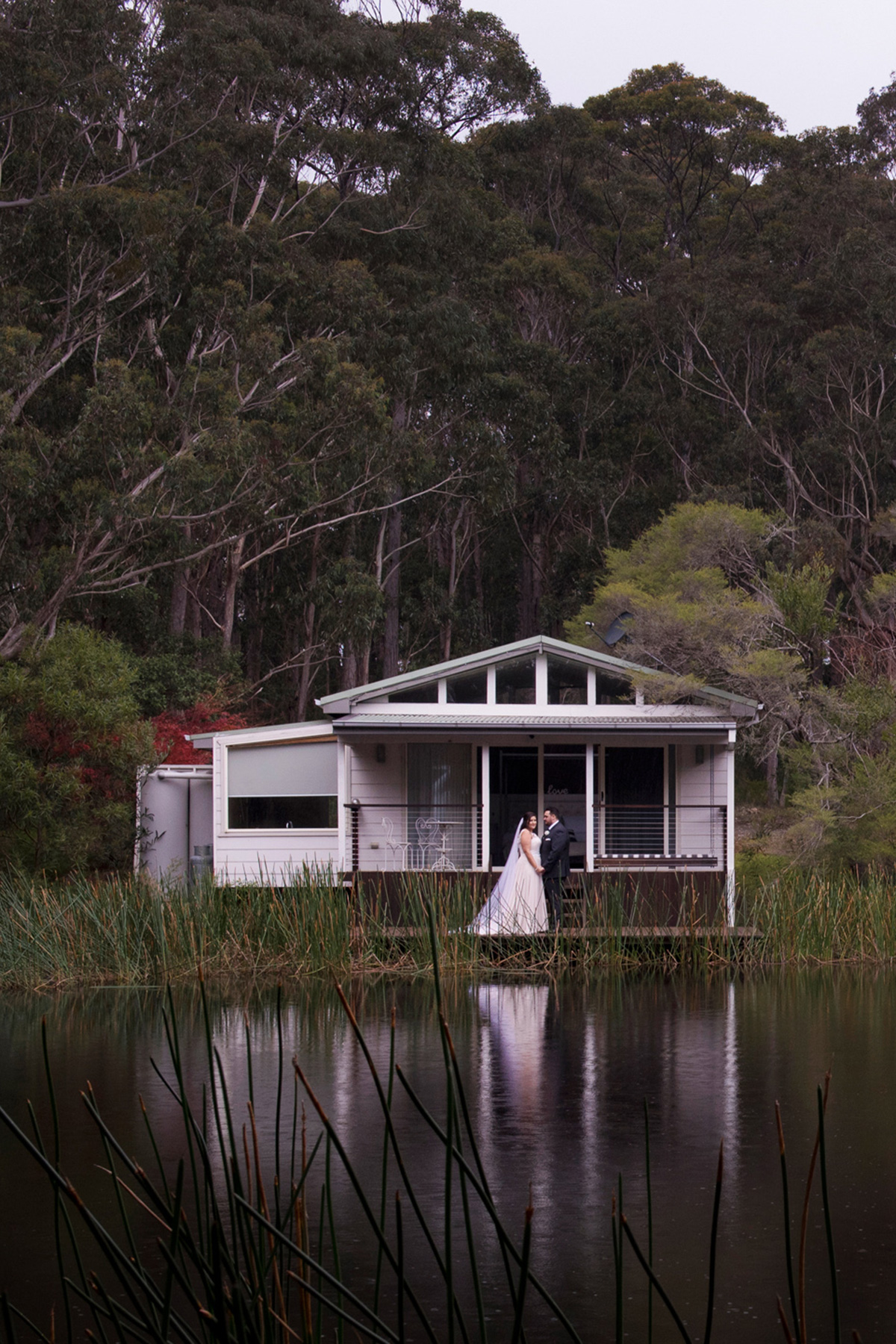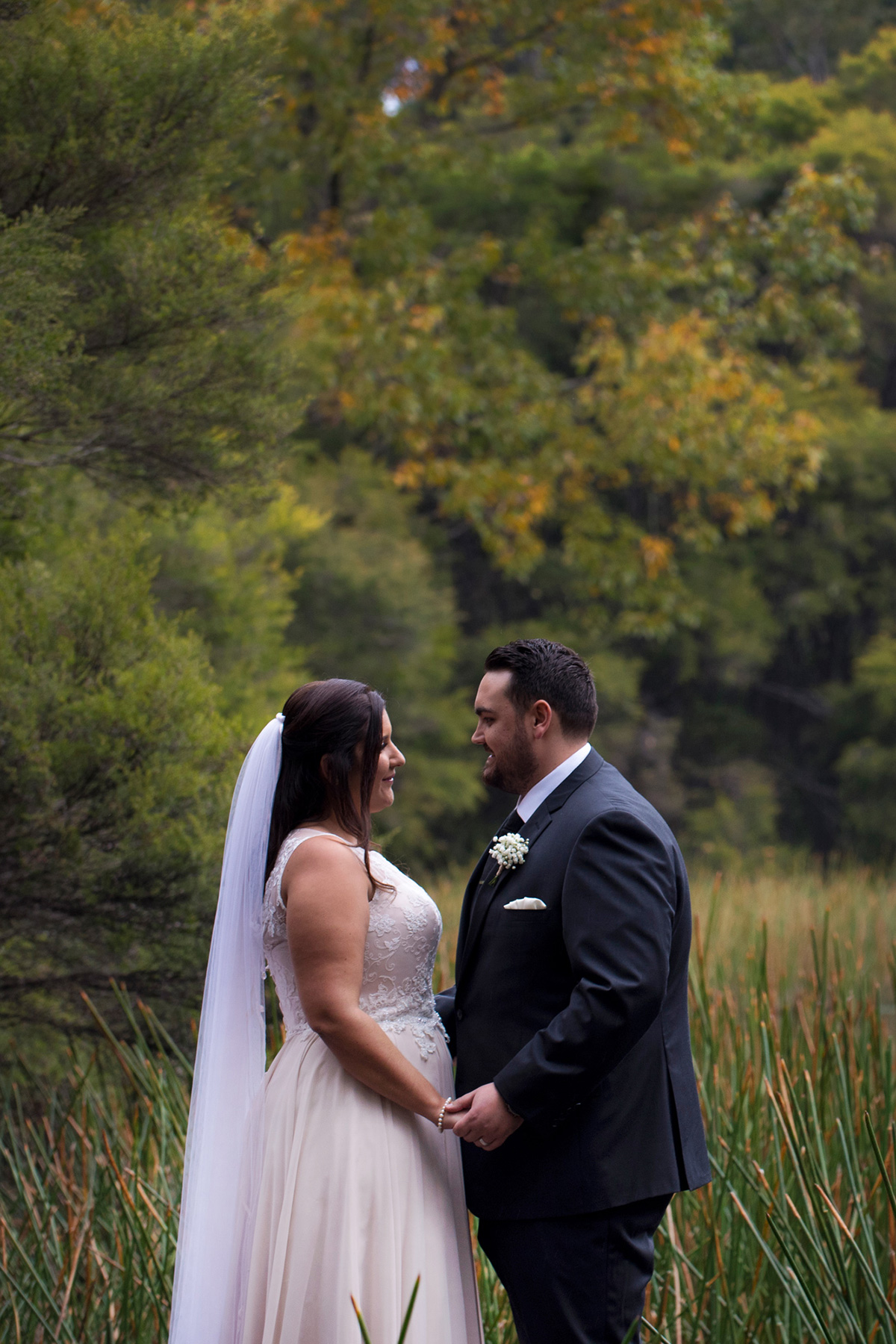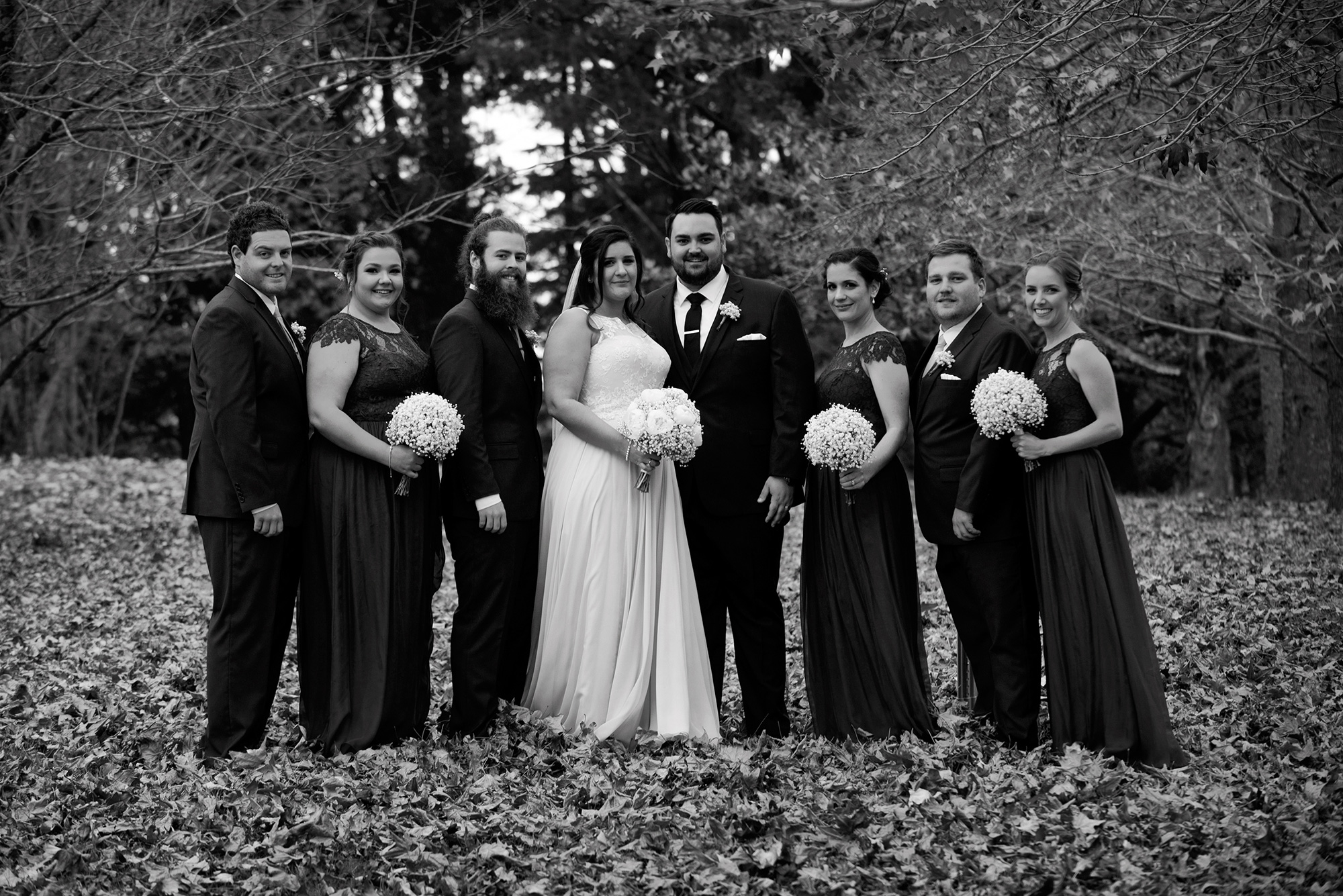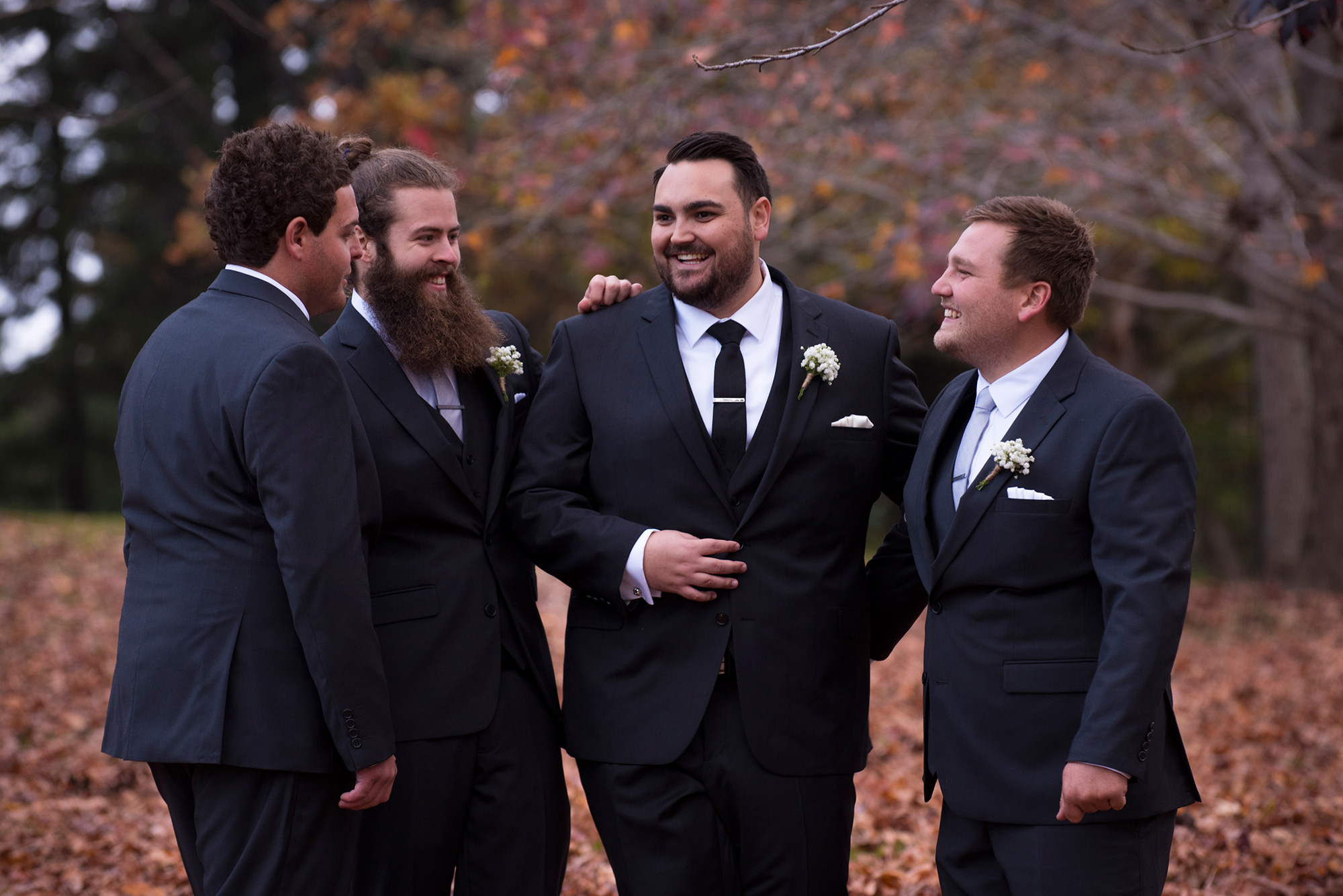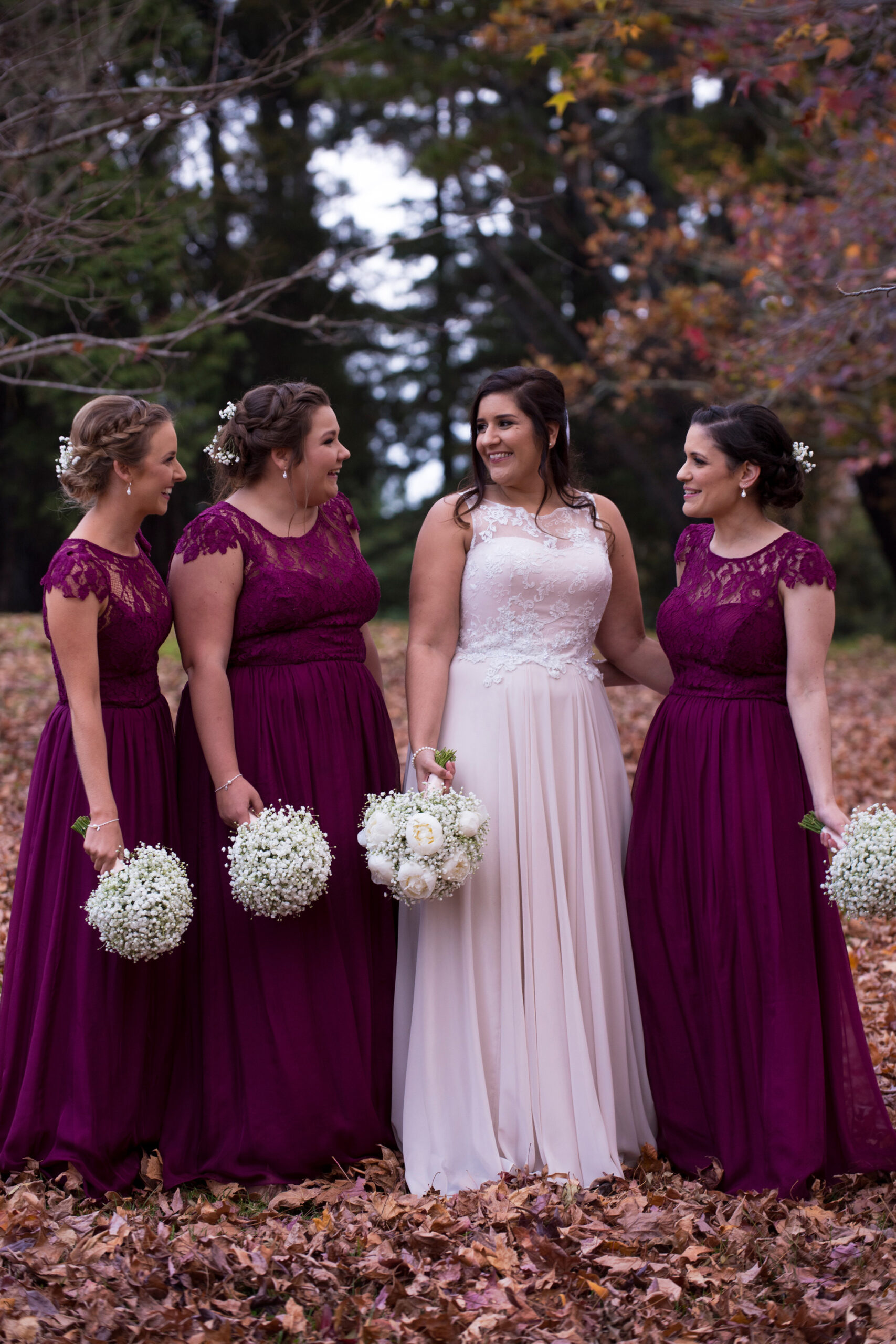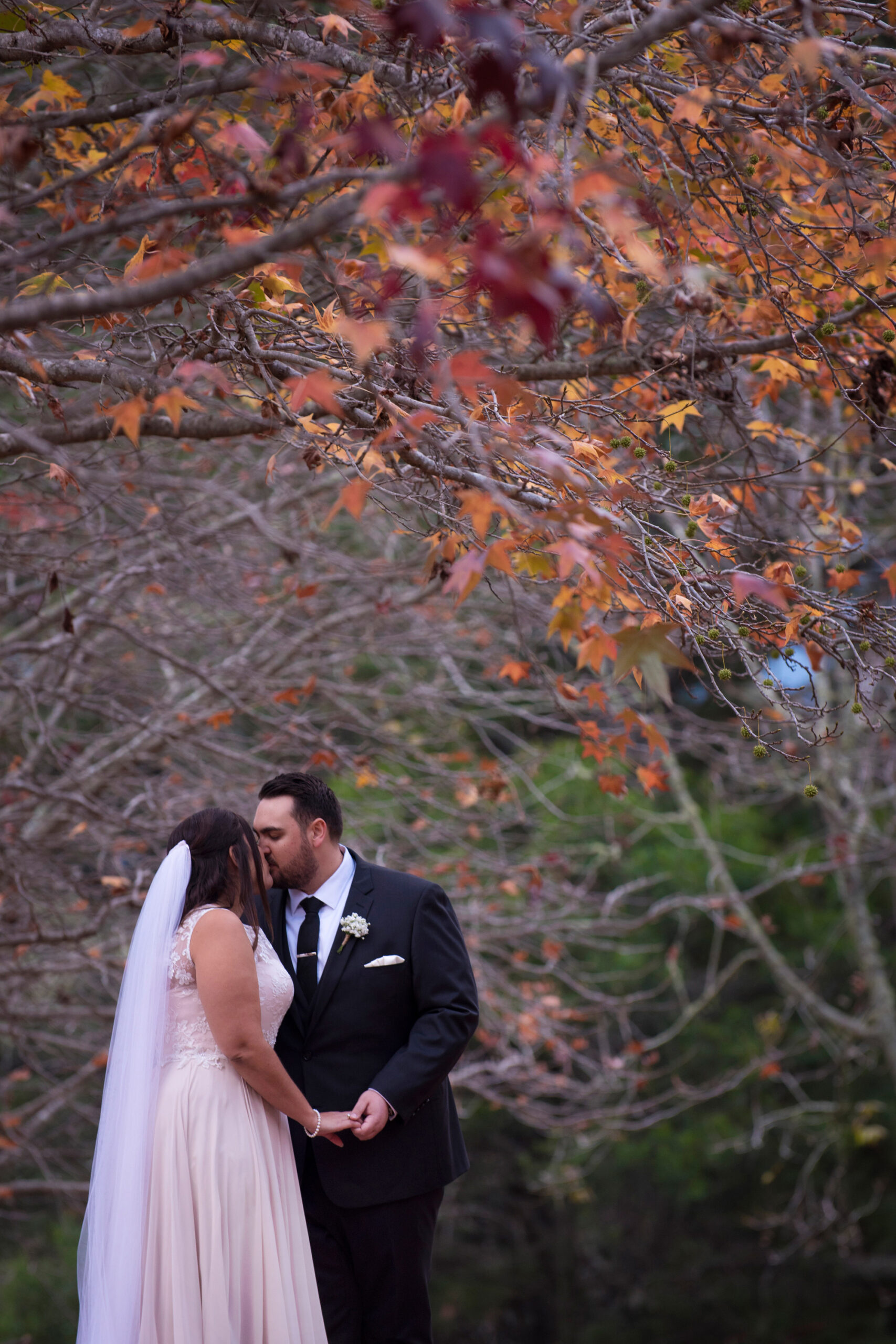 Elizabeth wore her mother's veil, which her sister had also worn on her wedding day.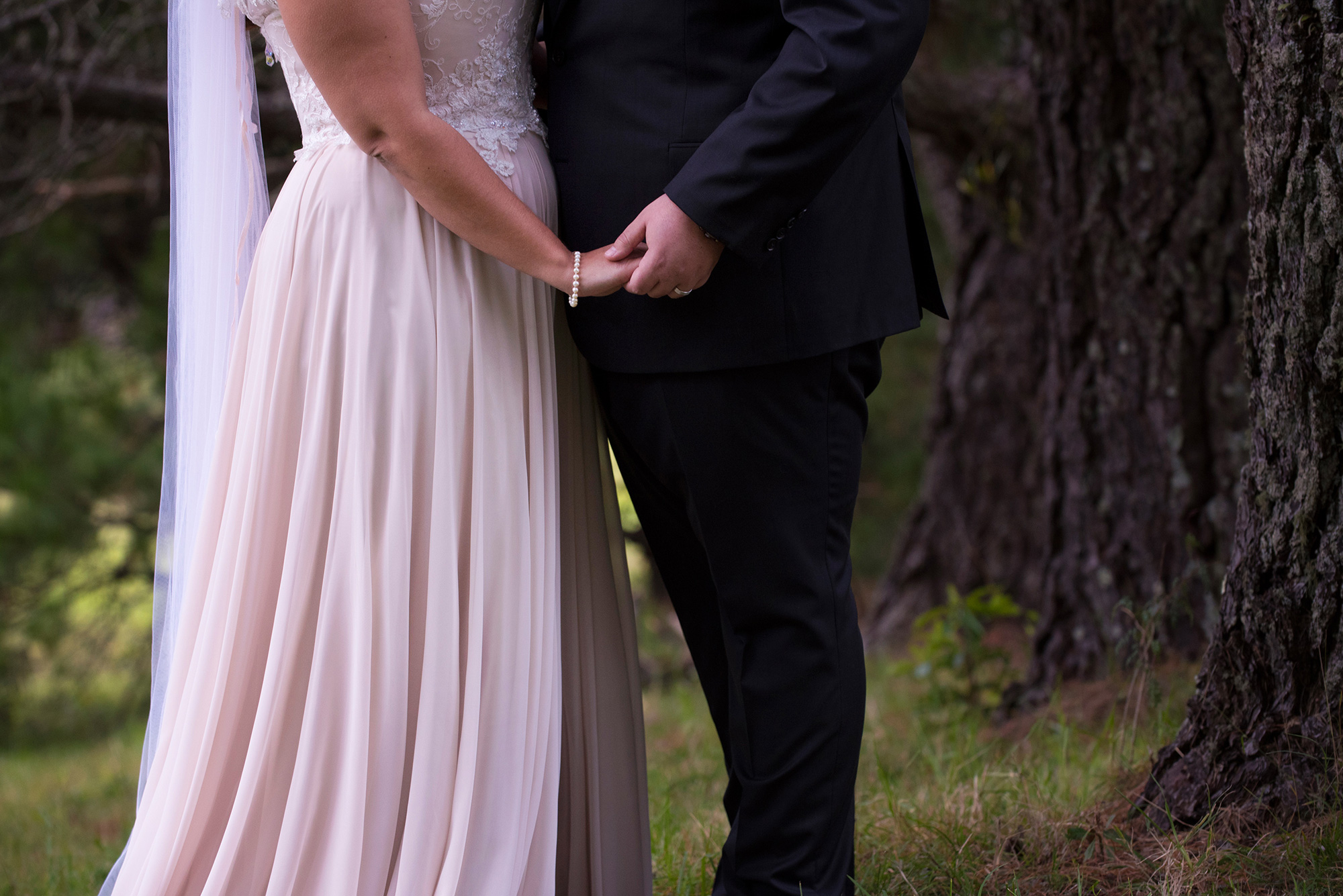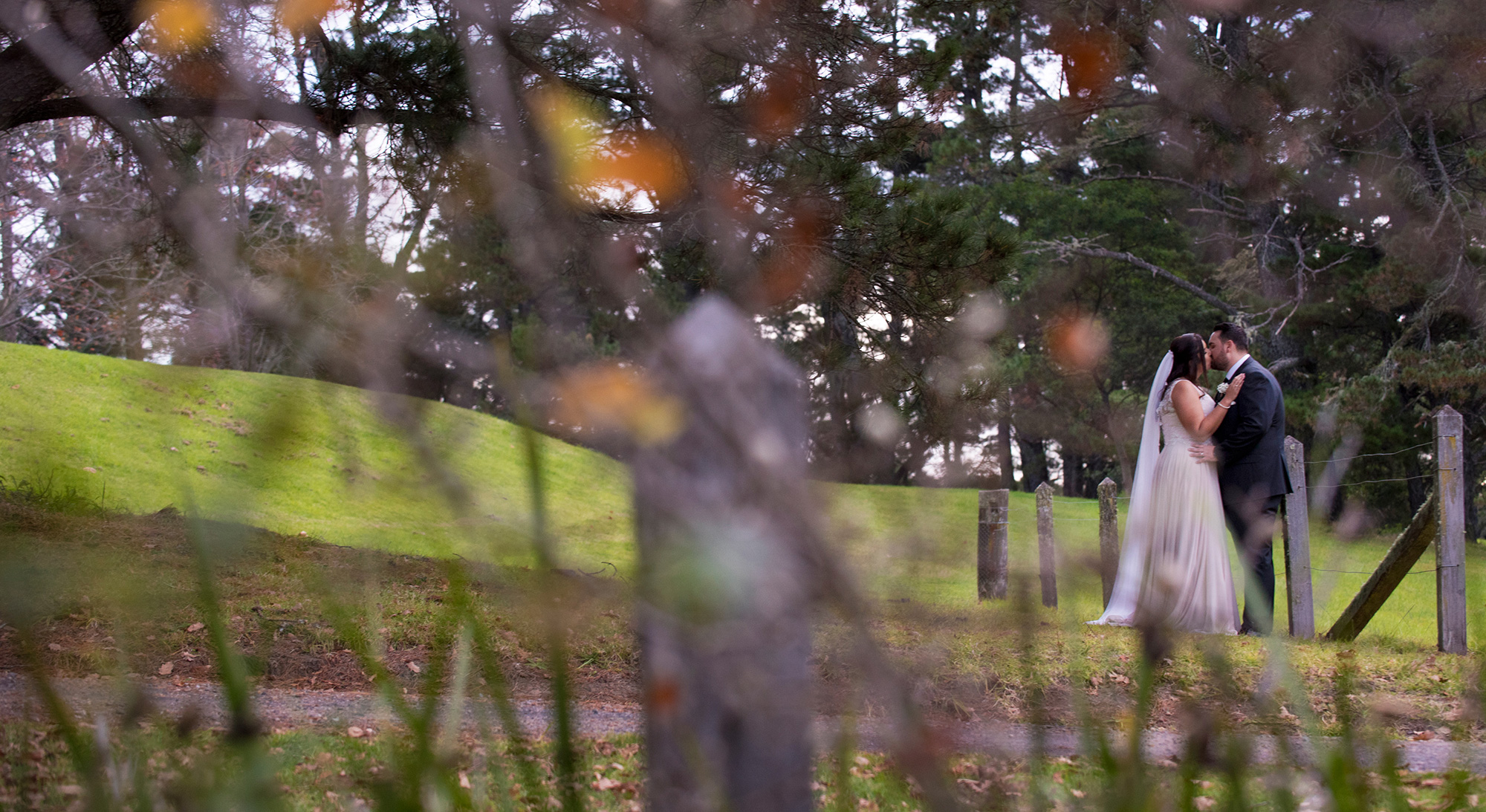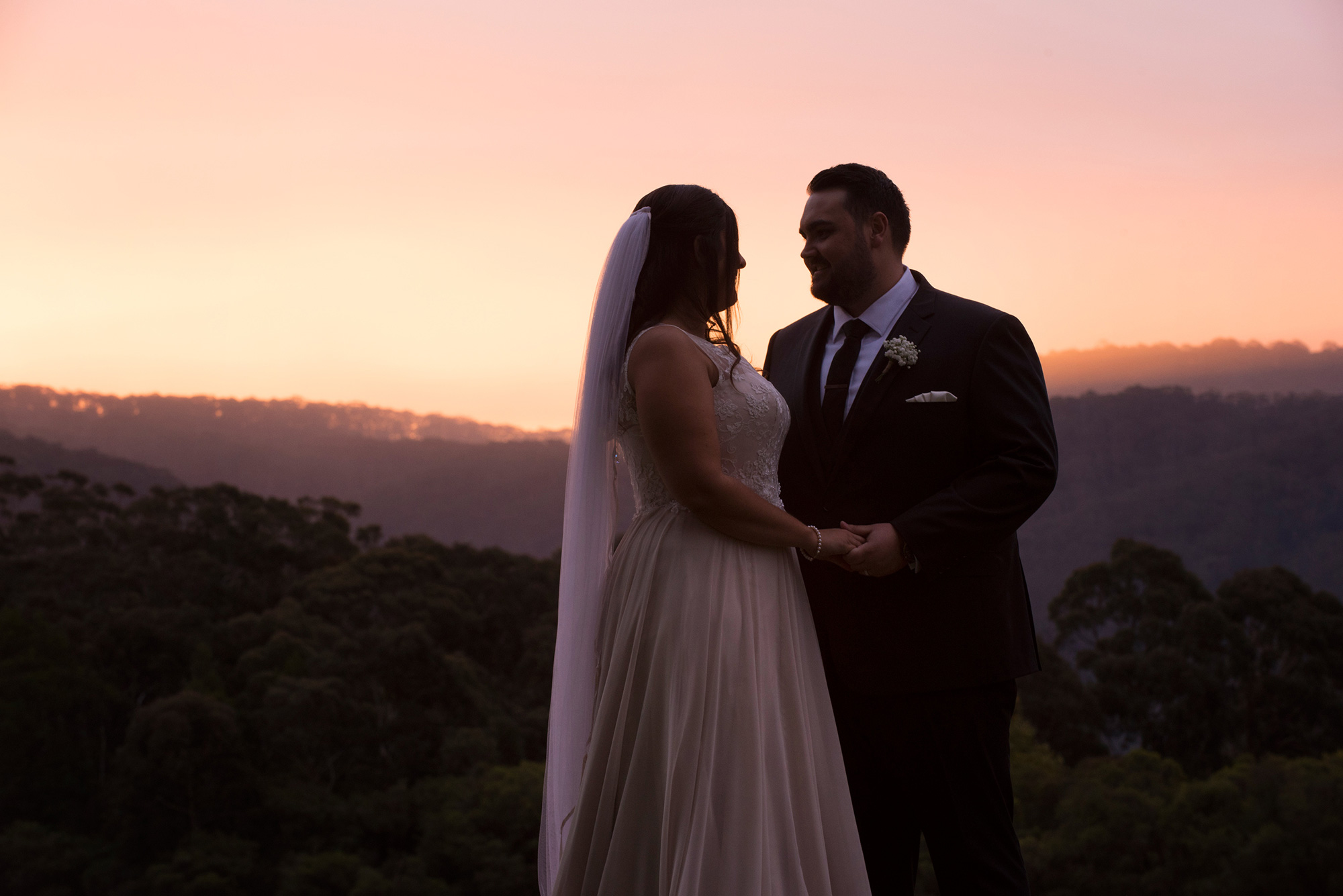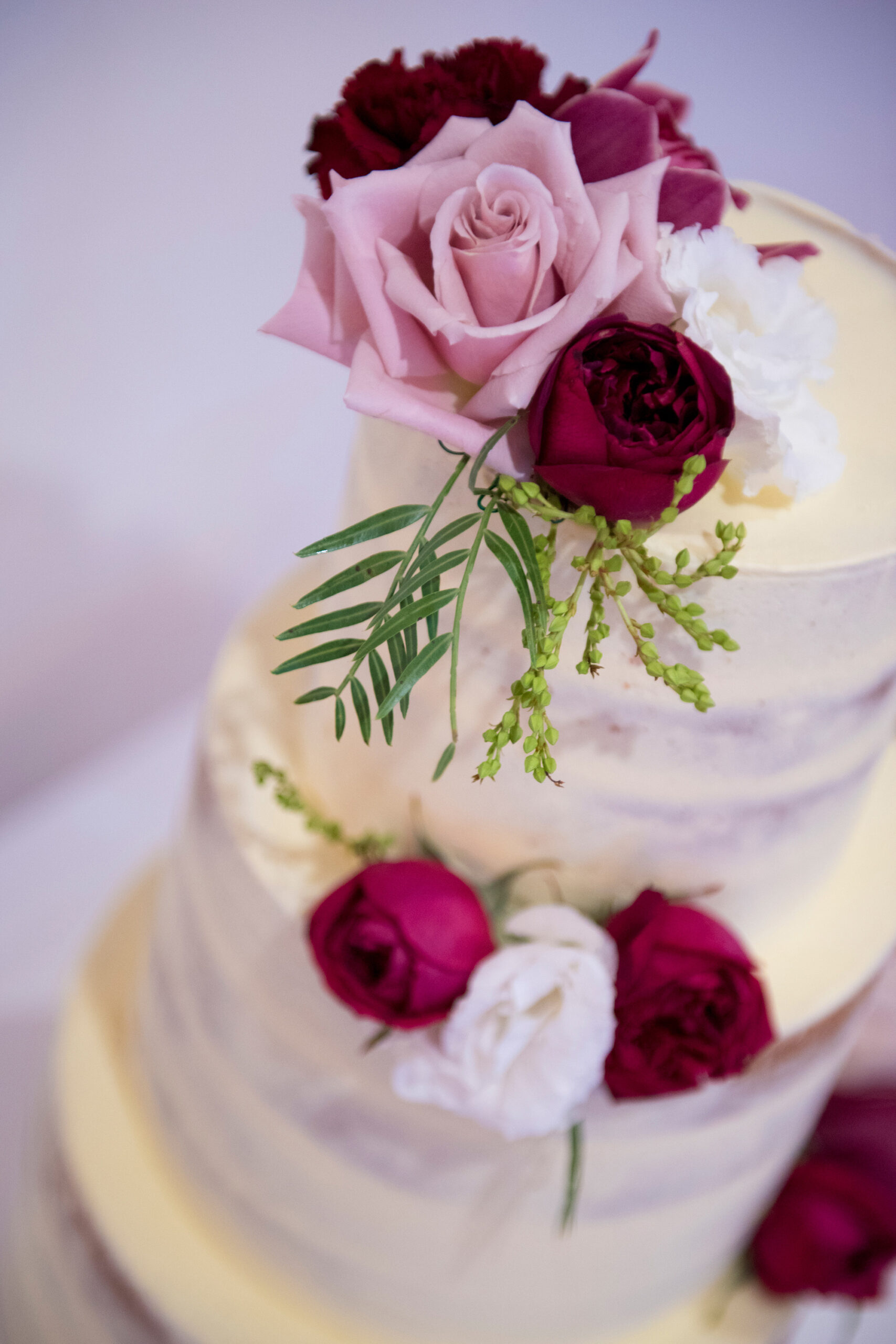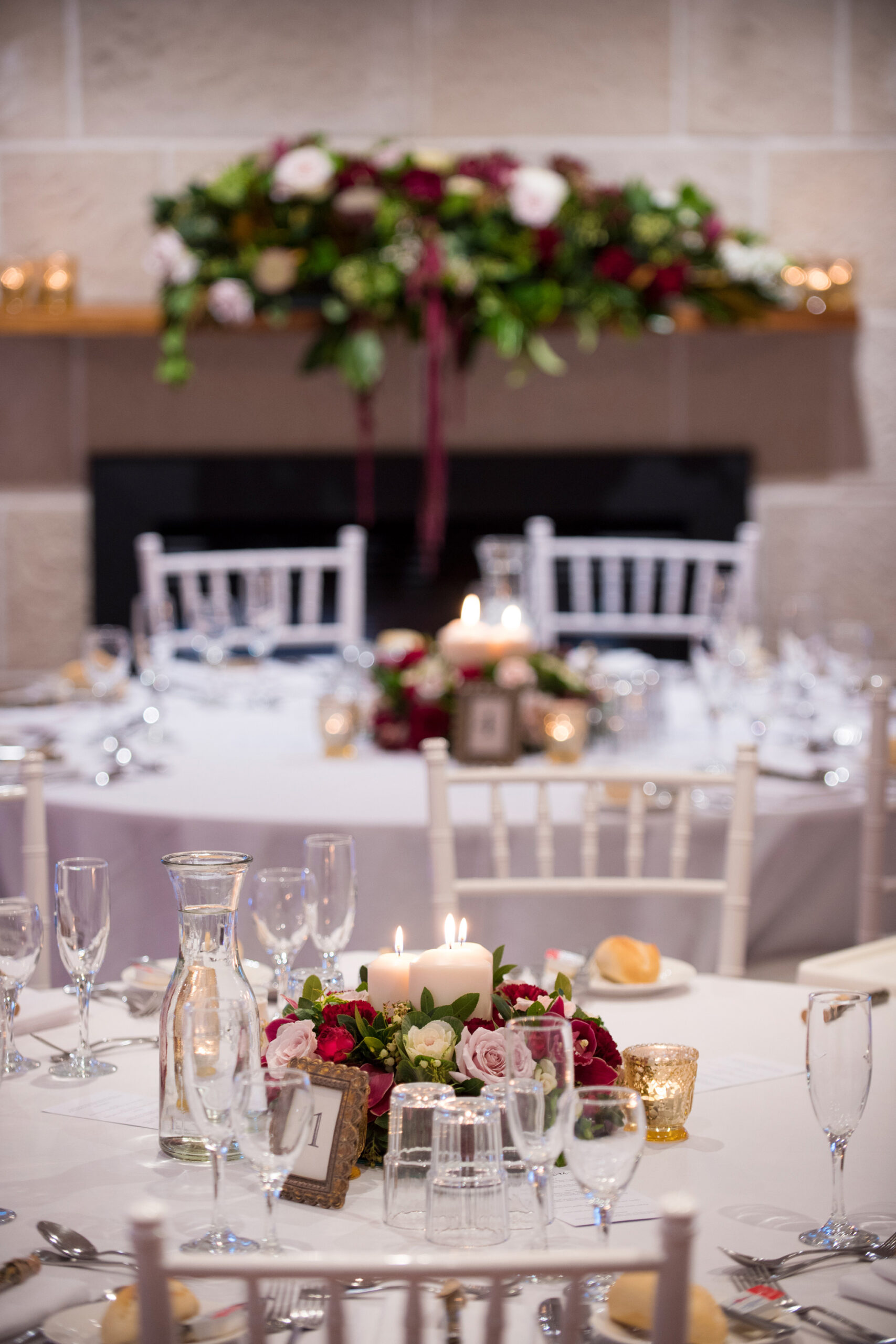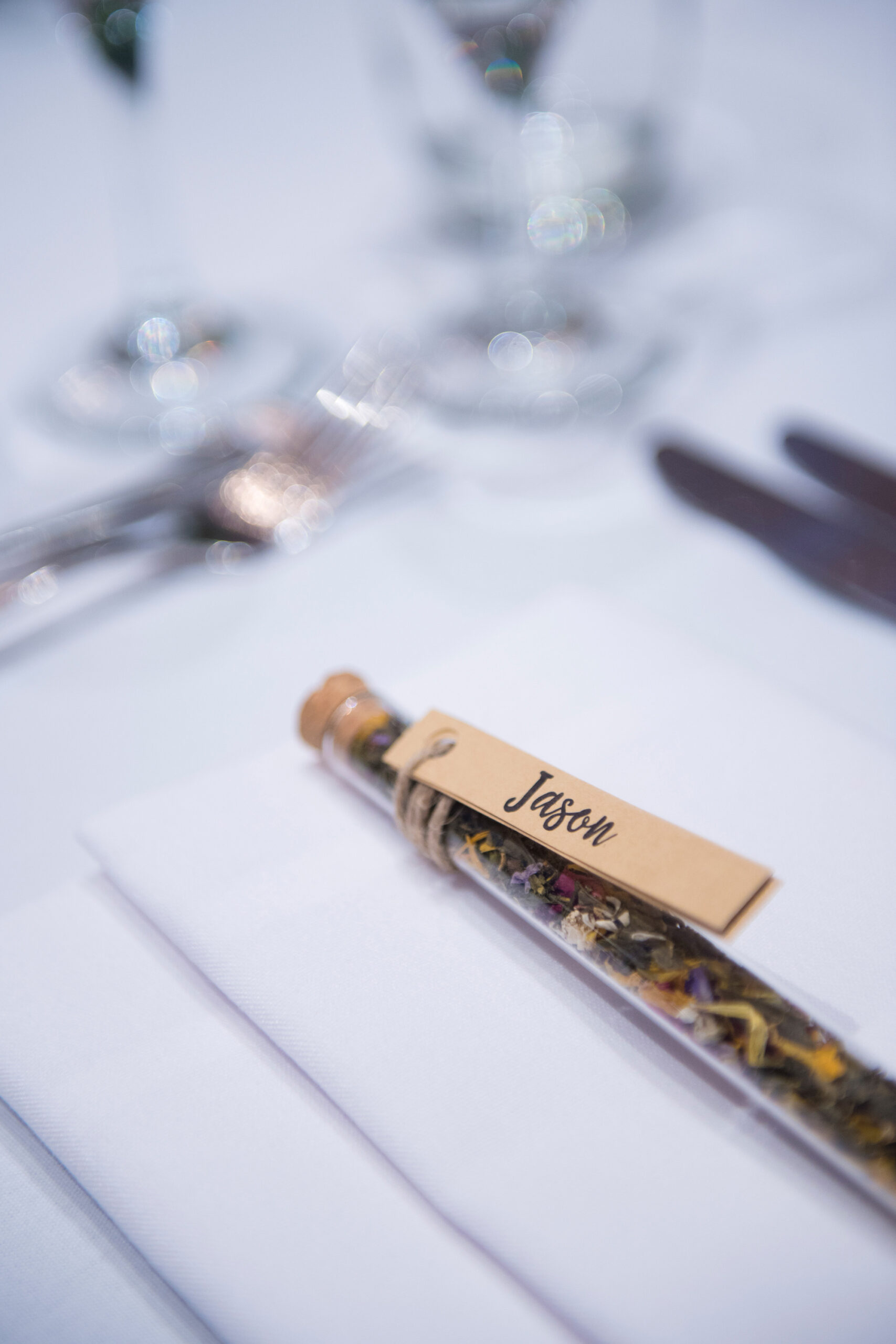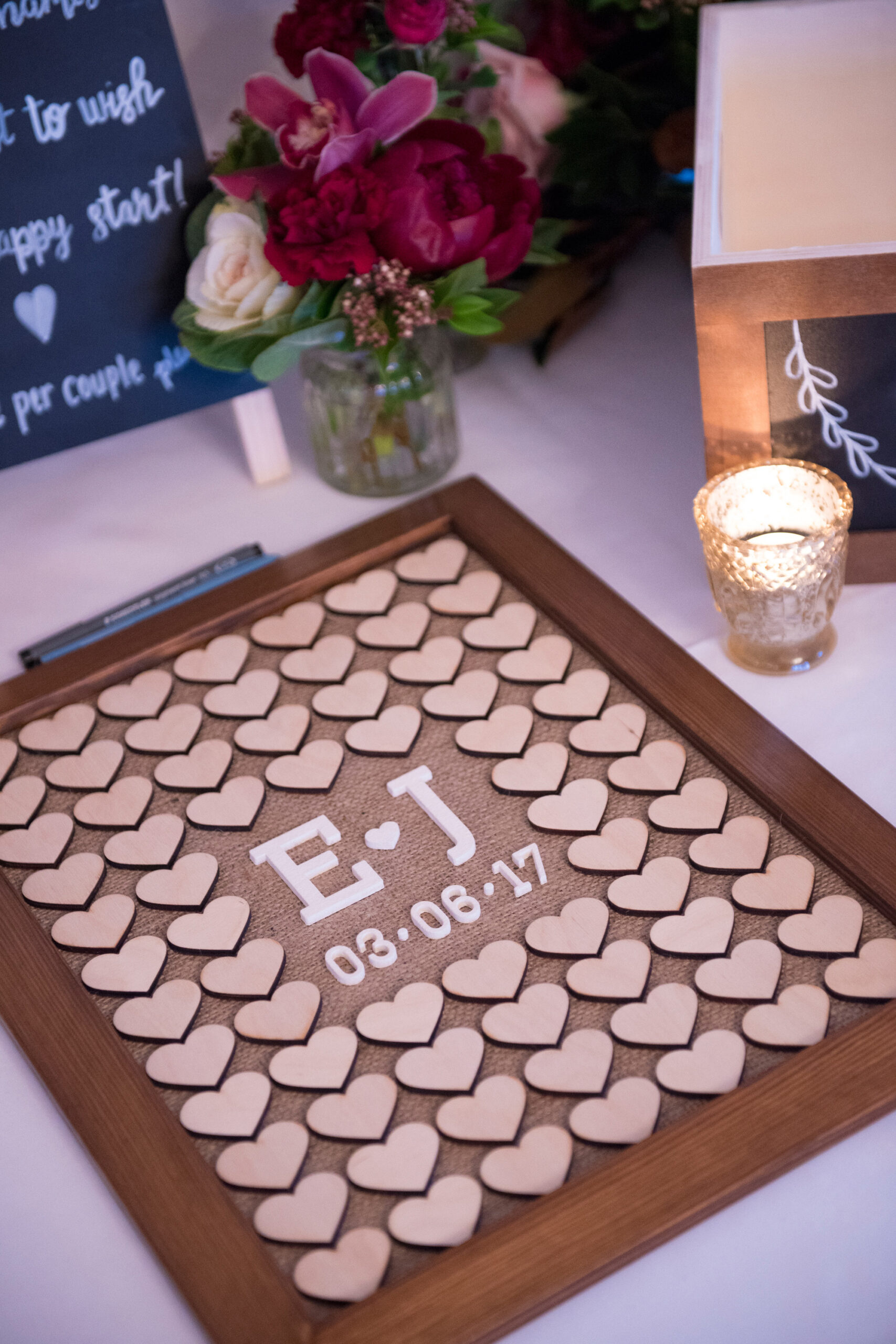 The guests were gifted glass test tubes filled with sencha tea with sunflower blossoms, chamomile flowers and rose petals, labeled "The Perfect Blend" and made by the bride and friends.