An unexpected knock at the door late one evening came with a proposal Phoebe Hill never saw coming.
It was Phoebe, 26, and boyfriend Travis Hutton's first night in their new Adelaide home when the knock came and Phoebe assumed Travis, 27, had locked himself out.
"Reluctantly, as it was 11 o'clock at night, I dragged myself to the door, and opened it; asking as I swung it open what he was doing. However, mid-sentence I was silenced as I realised Trav was kneeling down on one knee," Phoebe recalls.
The couple set the date for November 7, 2015, inviting 98 family and friends to join the celebrations at Woodstock Winery in McLaren Flat.
The pair exchanged vows under glorious sunshine, with the romantic vineyard wedding including plenty of the couple's DIY skills, with help from Covered Events.
"We could not have asked for a more perfect day, to be surrounded by the people we love the most, and have them witness us begin the first day of the rest of our lives together was simply magical, and a day that we will never forget!" Phoebe says.
Photos courtesy of Attic Designs.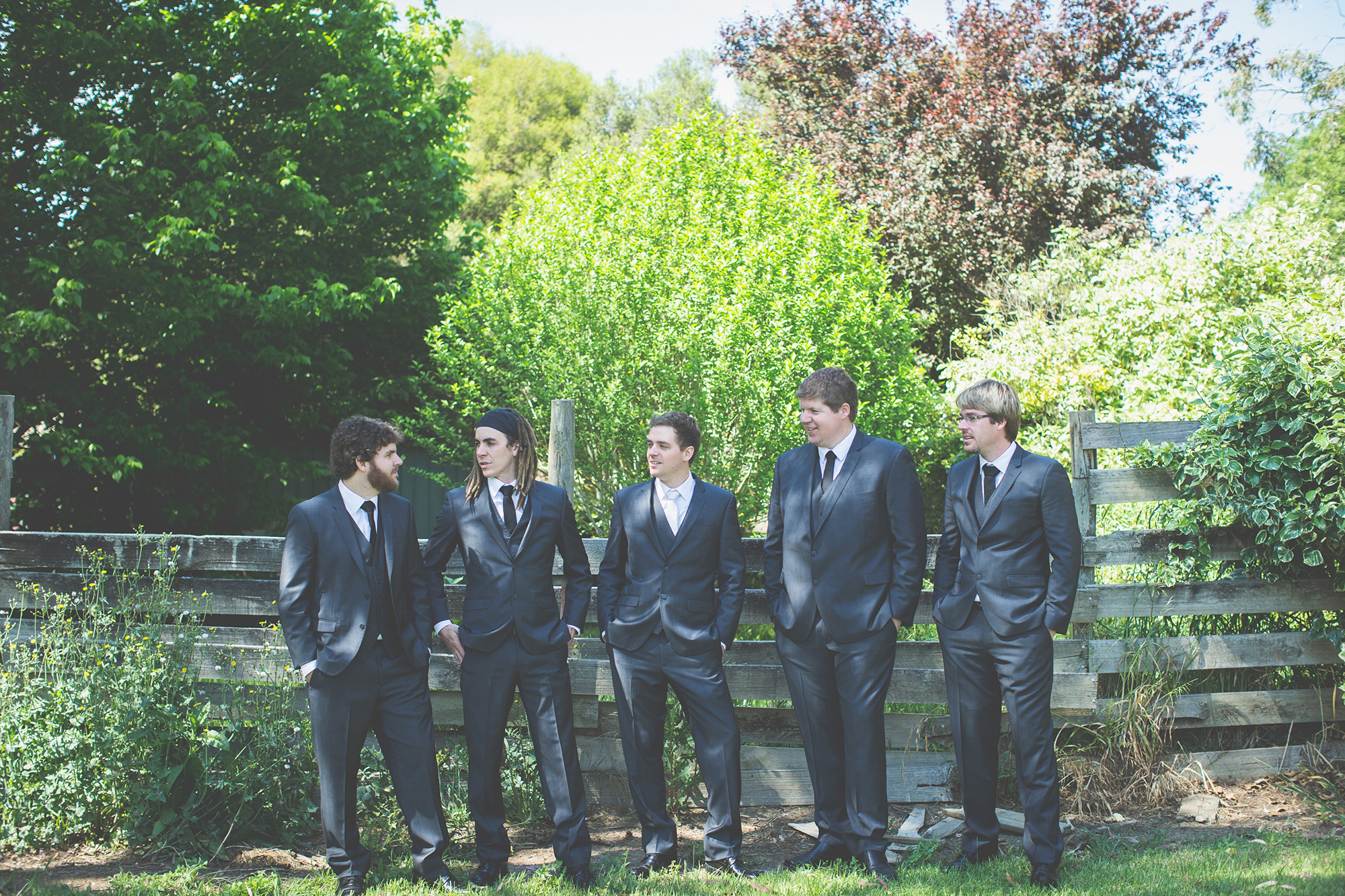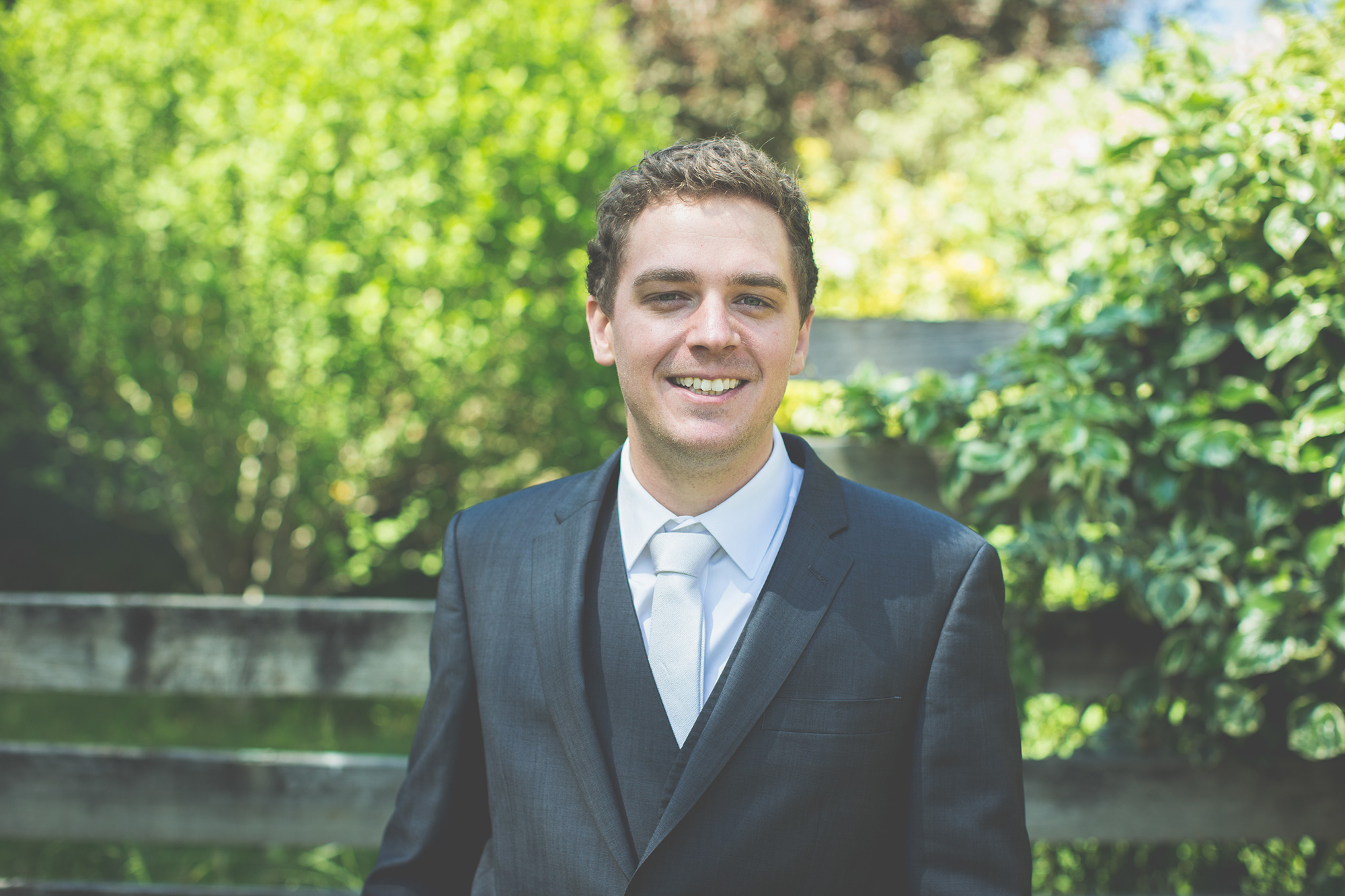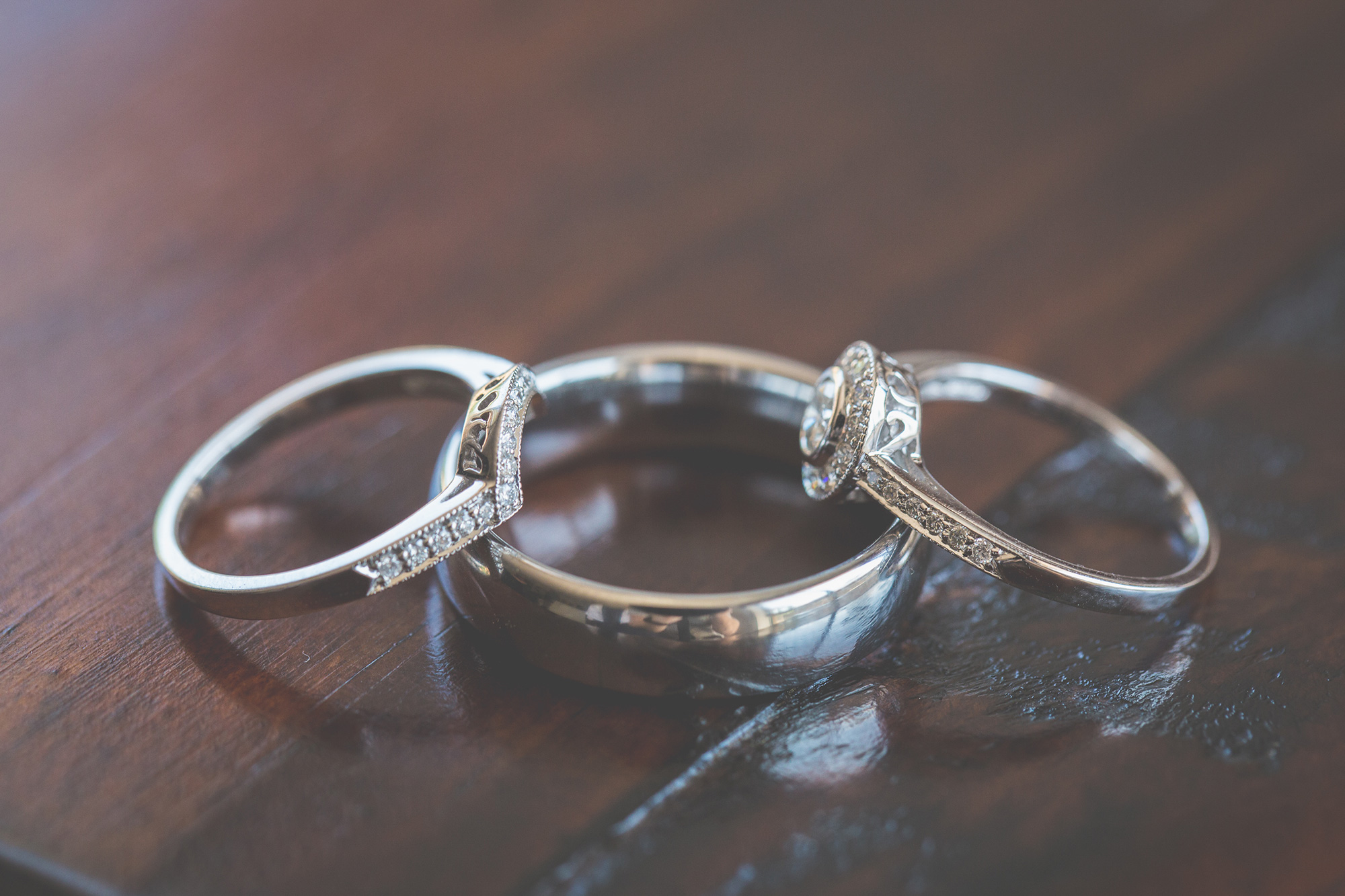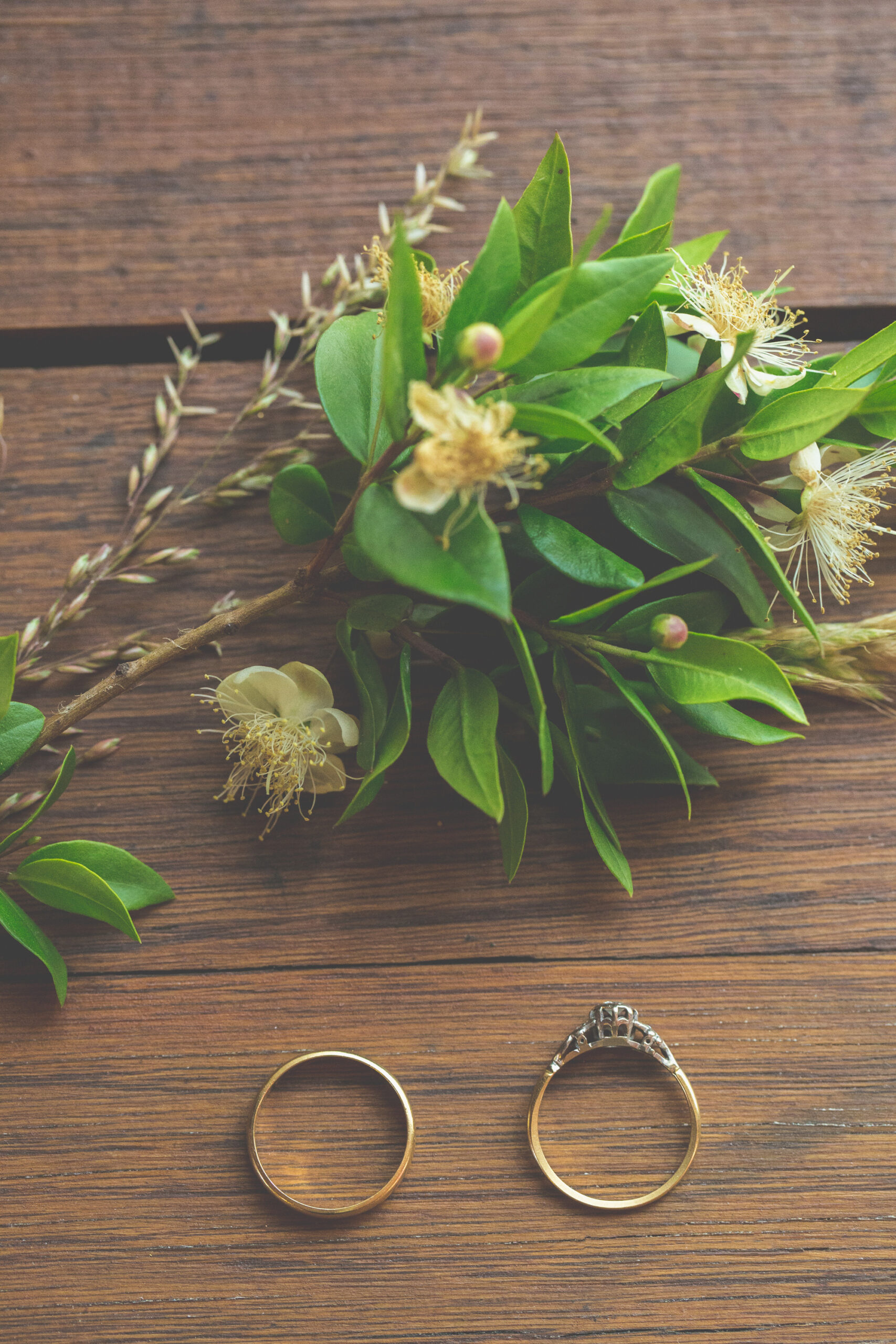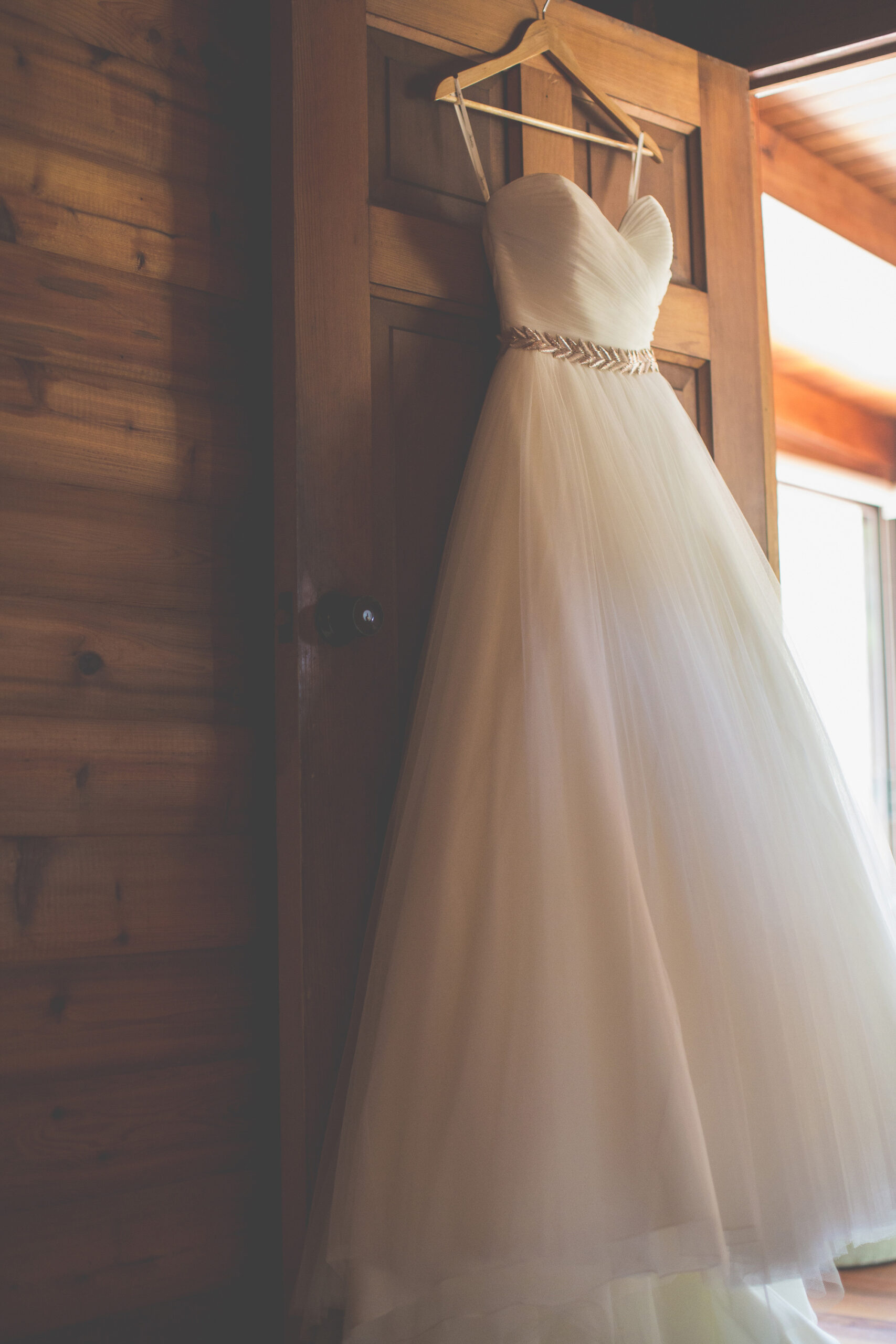 The couple's lovely rings came courtesy of Michael Hill Jeweller.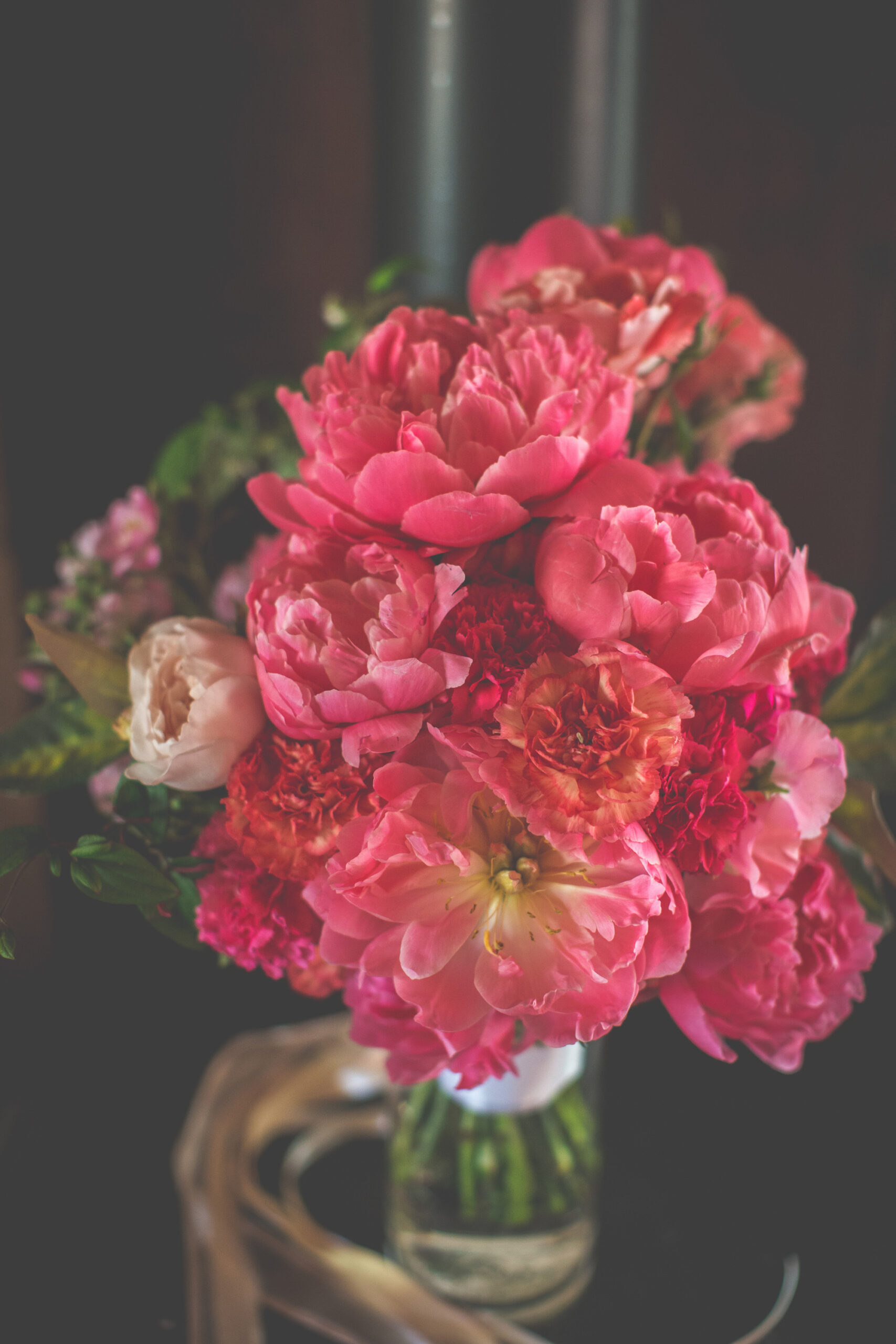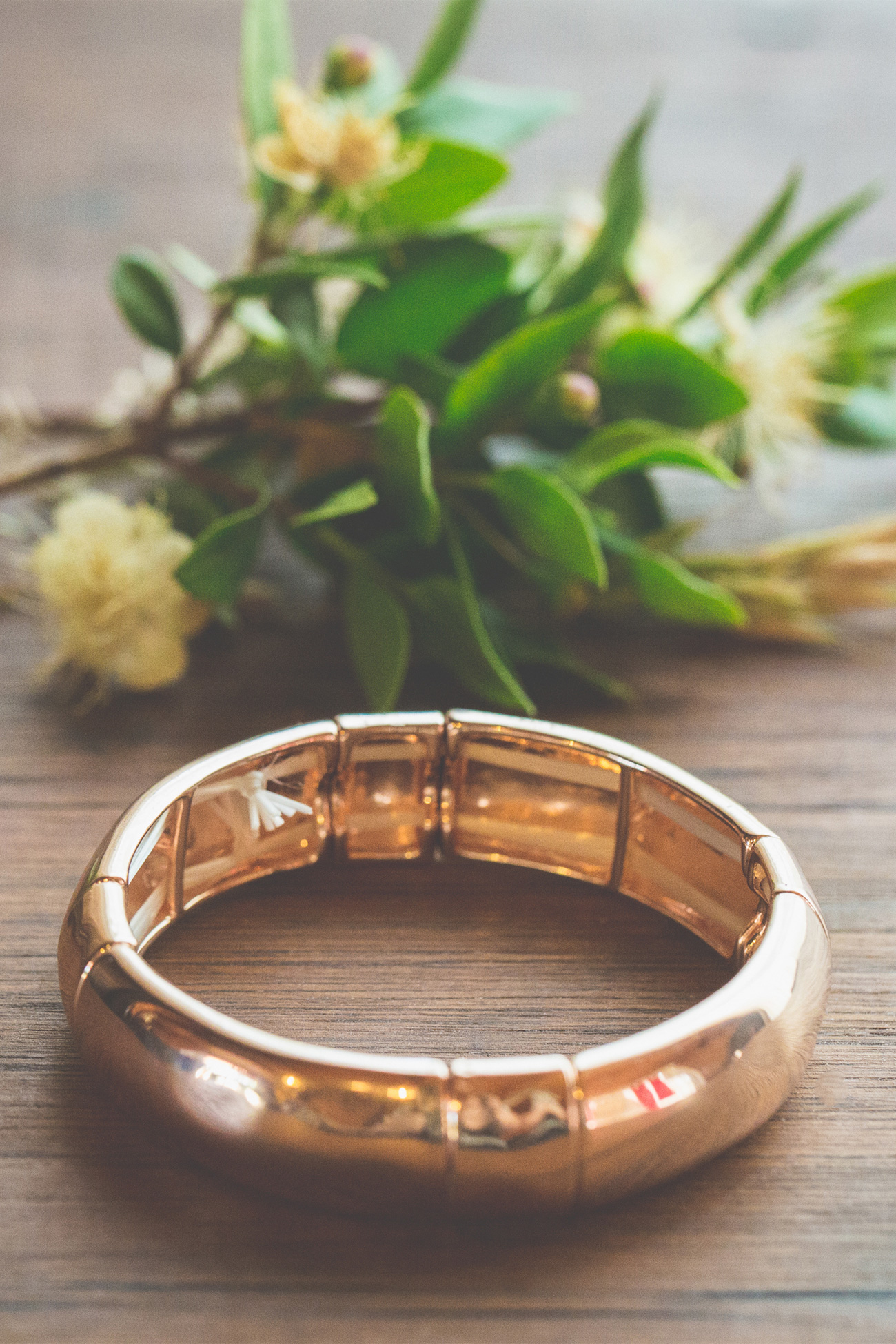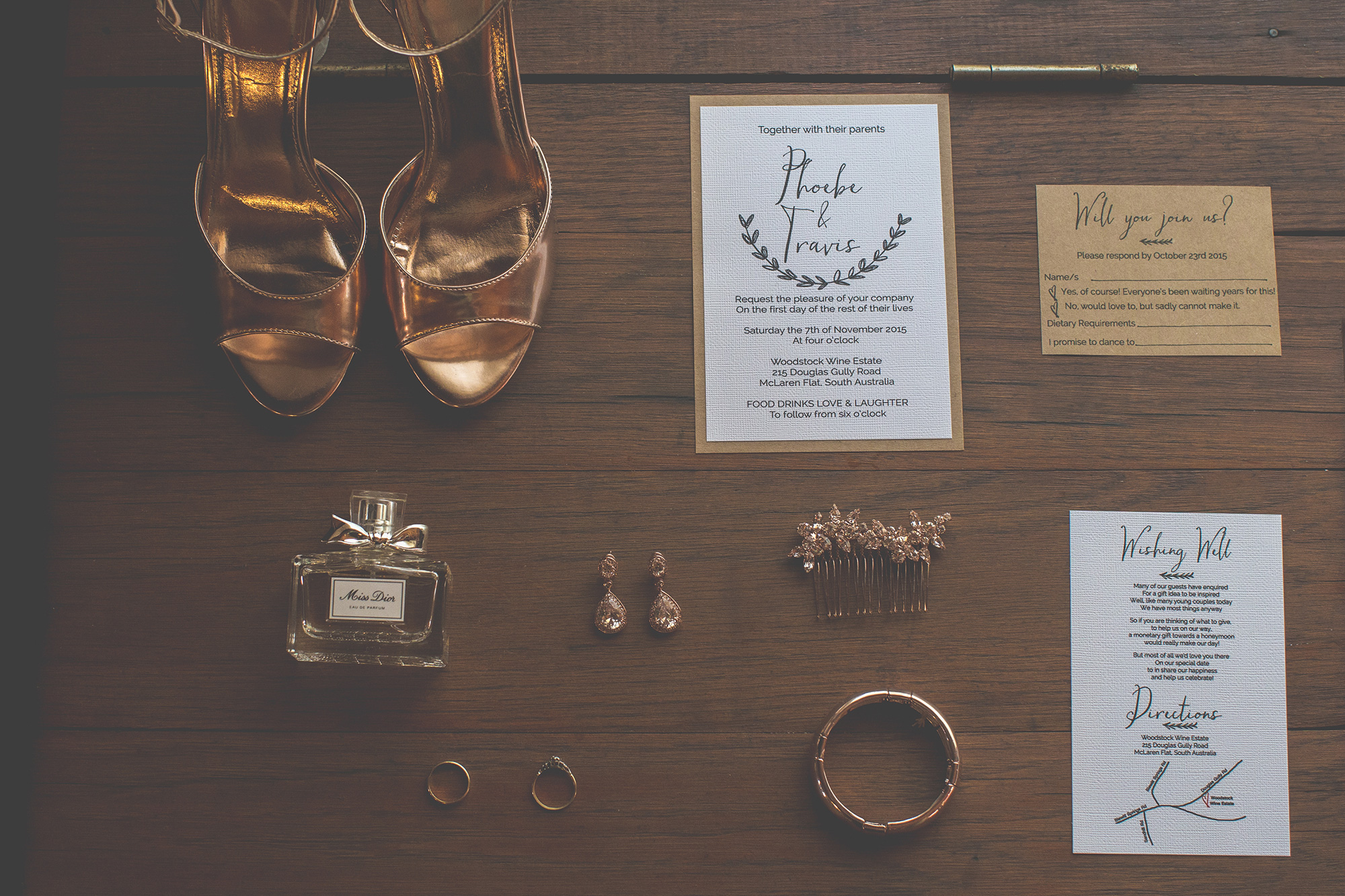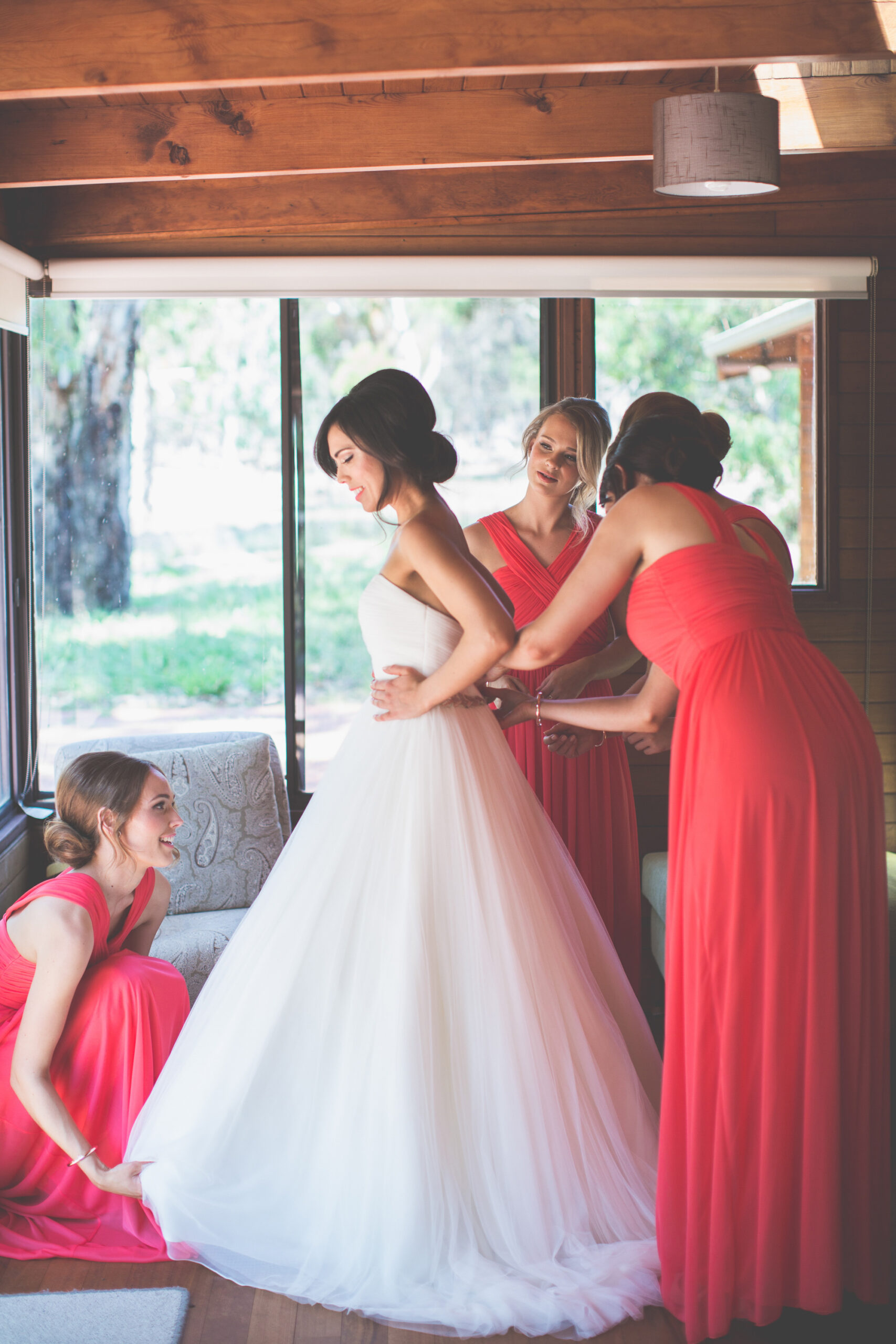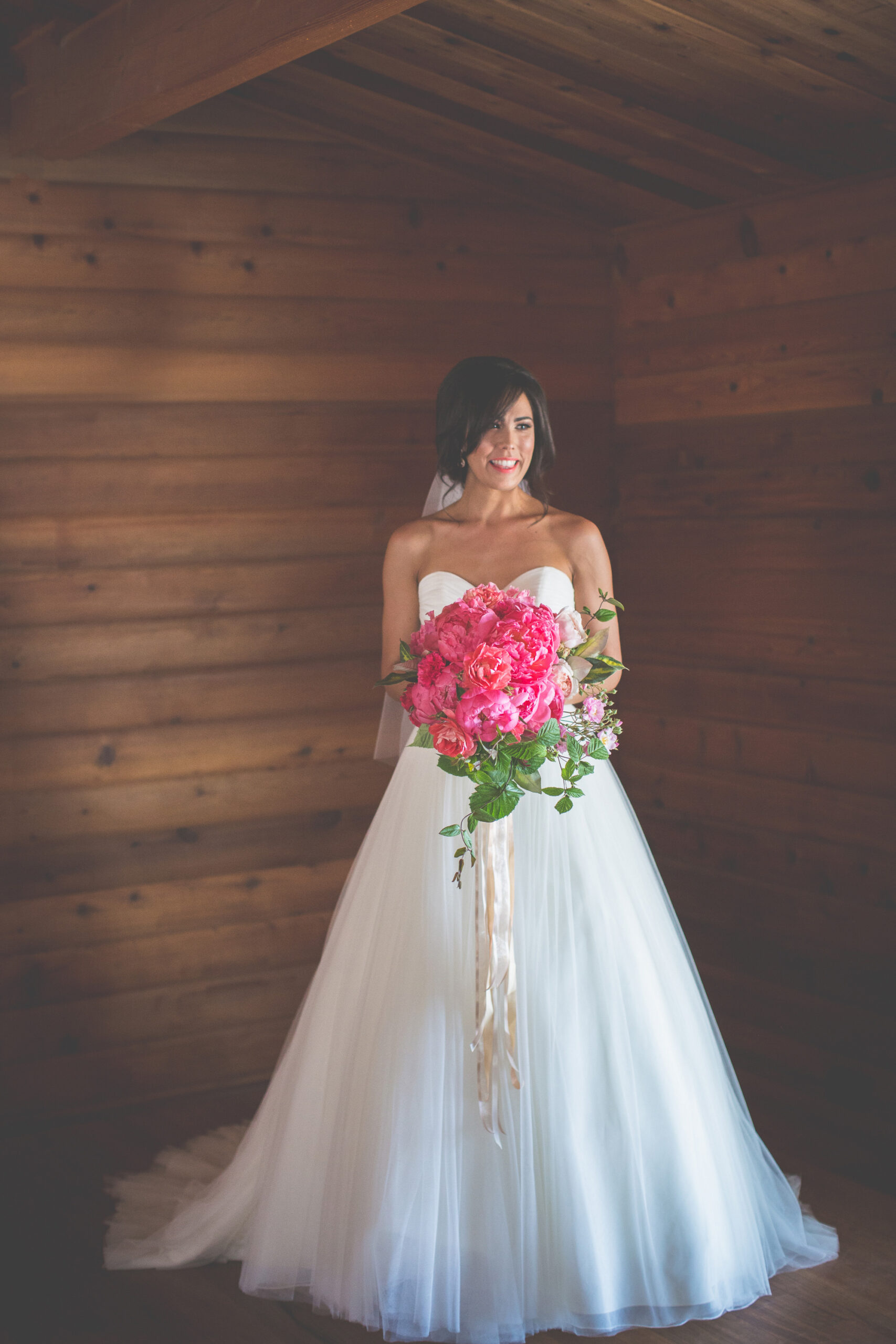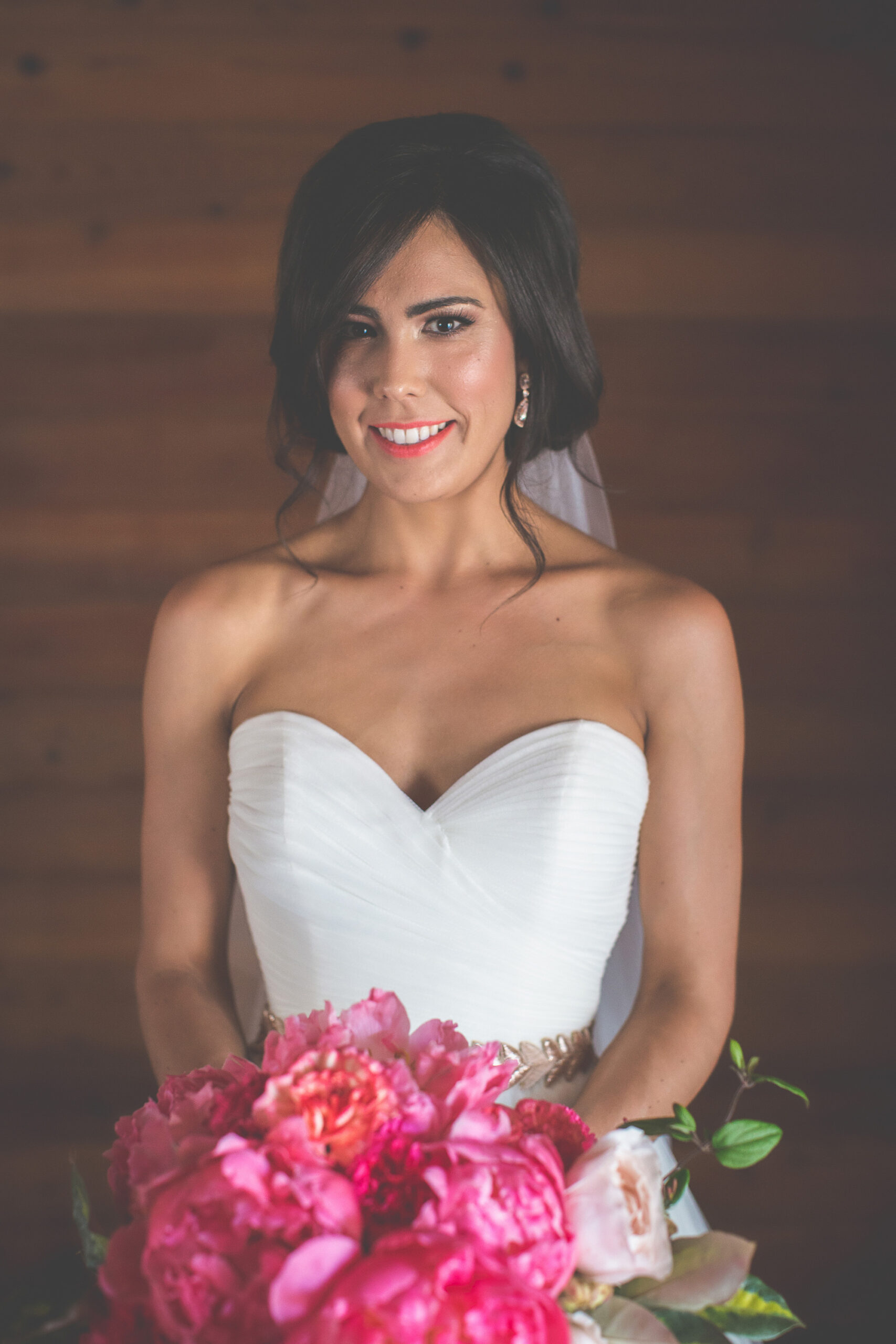 The couple first met in 2006 when Phoebe was working at Subway. "I would make Trav his subs and he would sit for hours in the dining room," Phoebe says.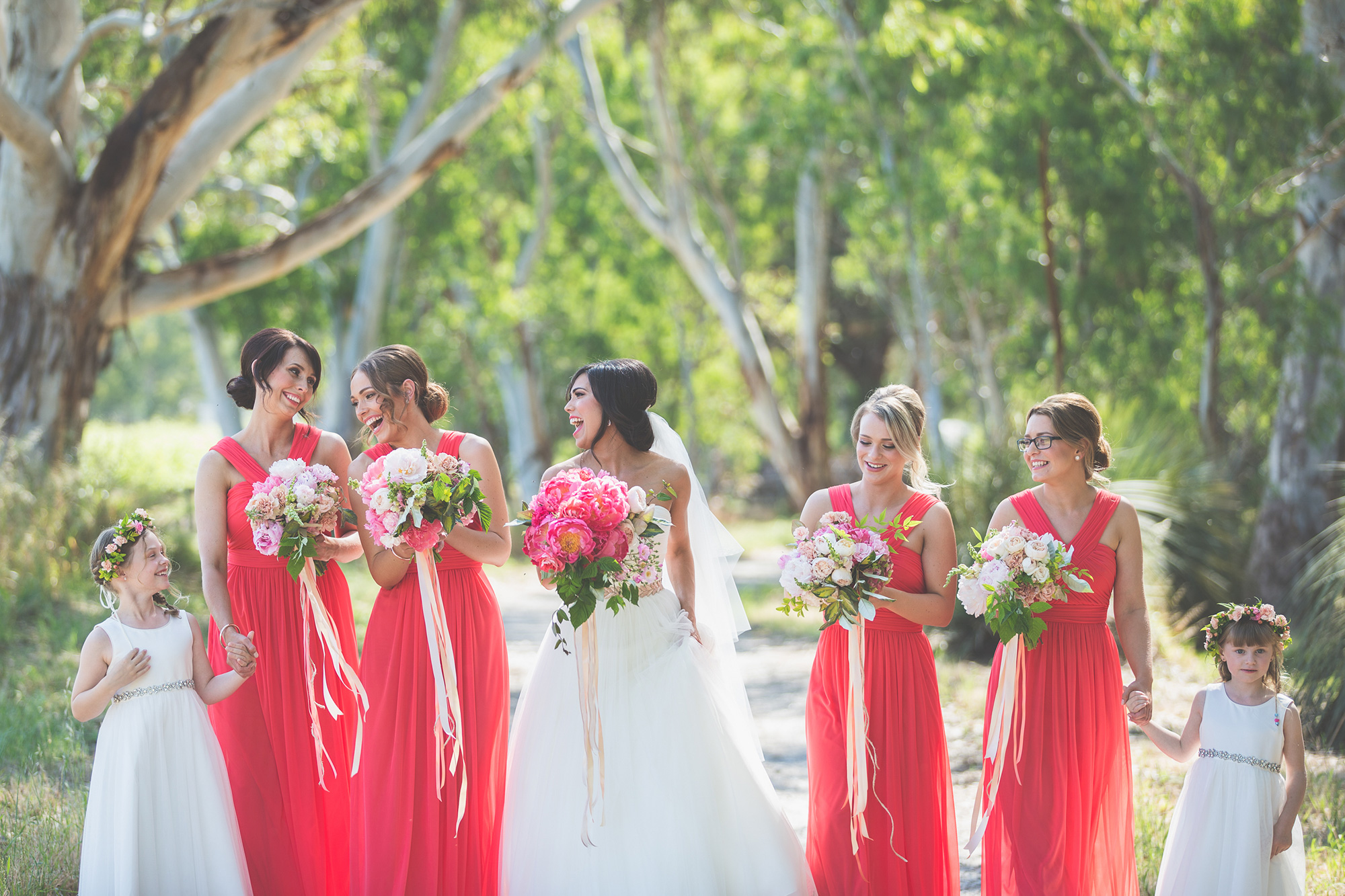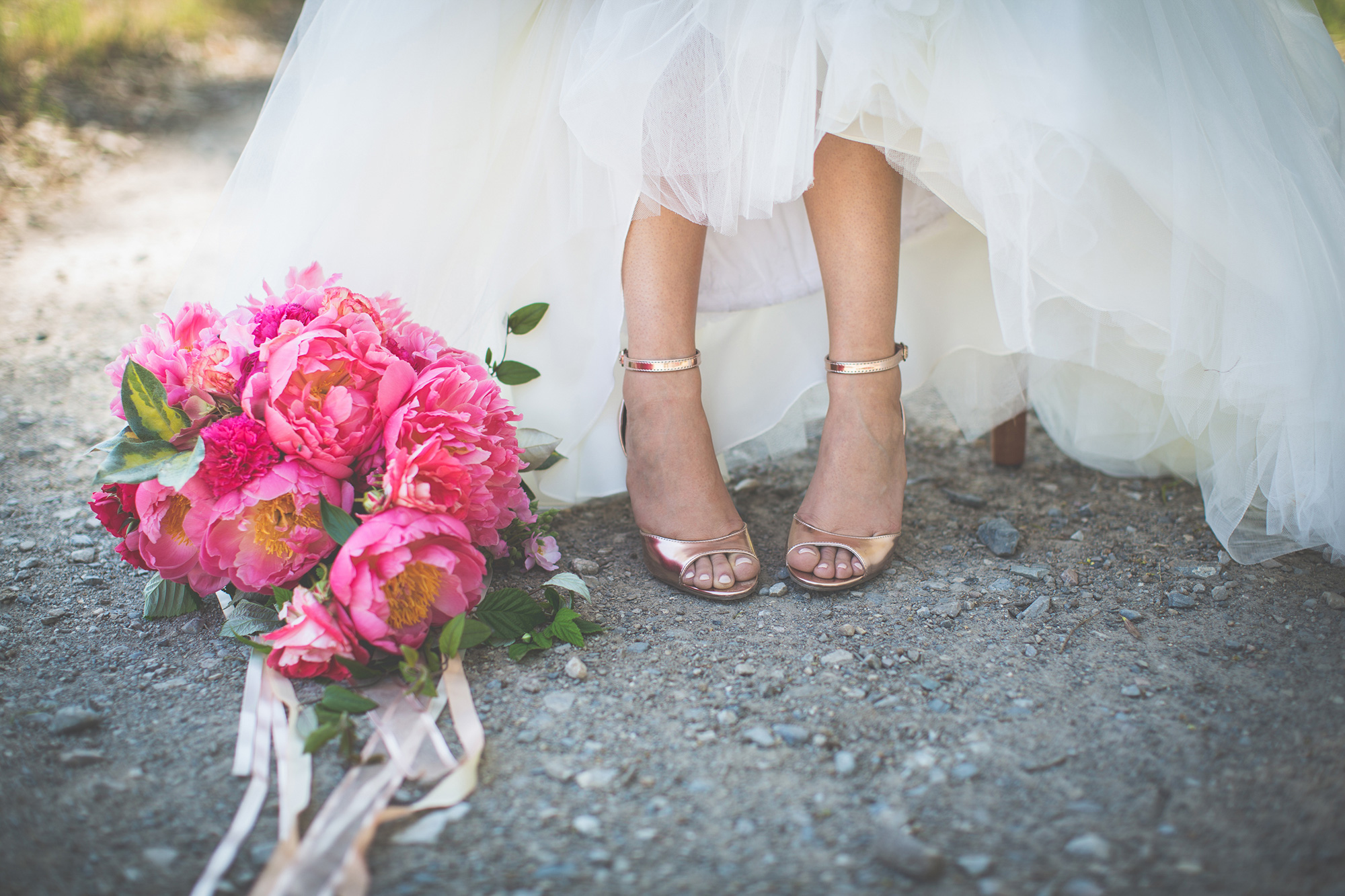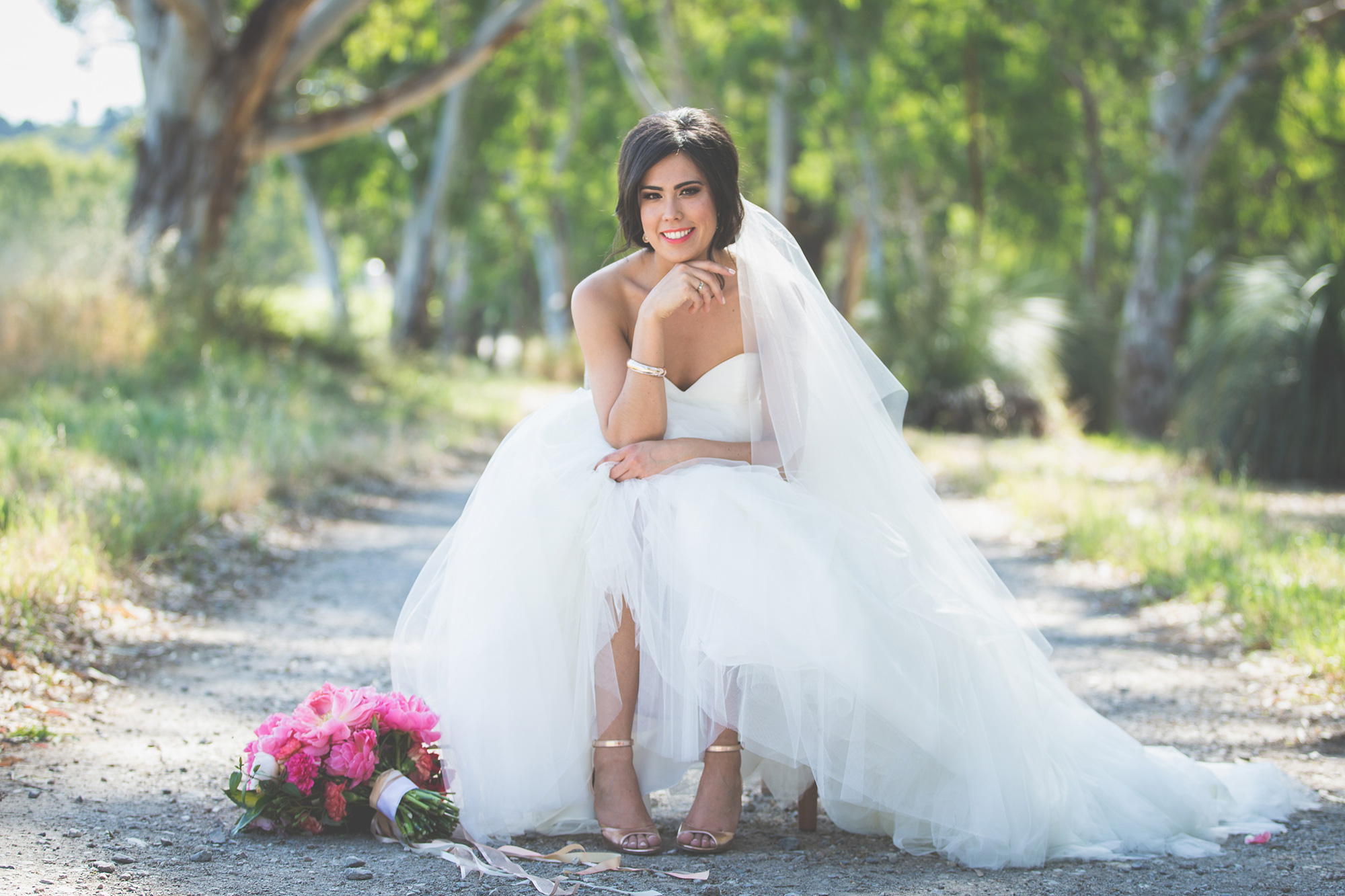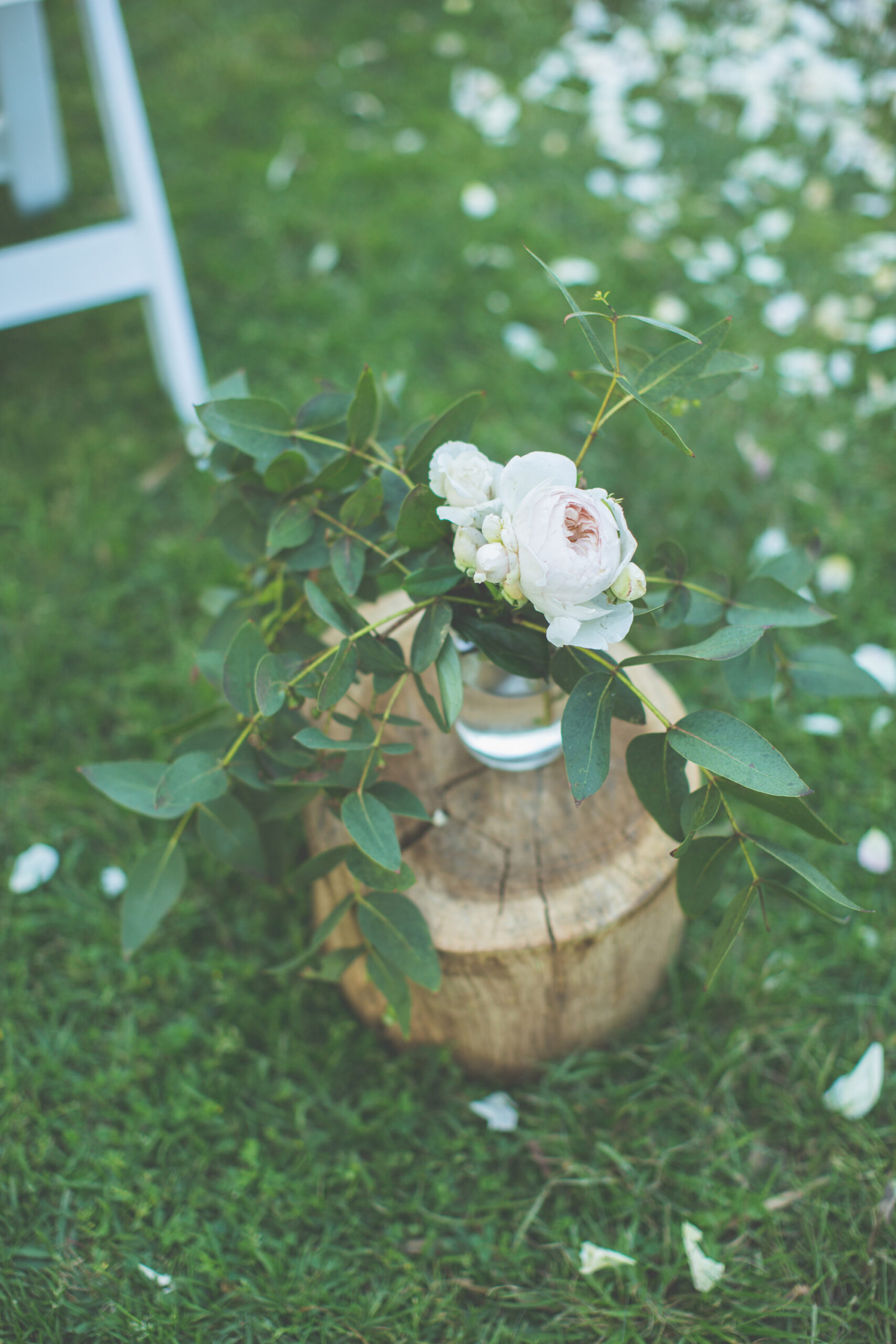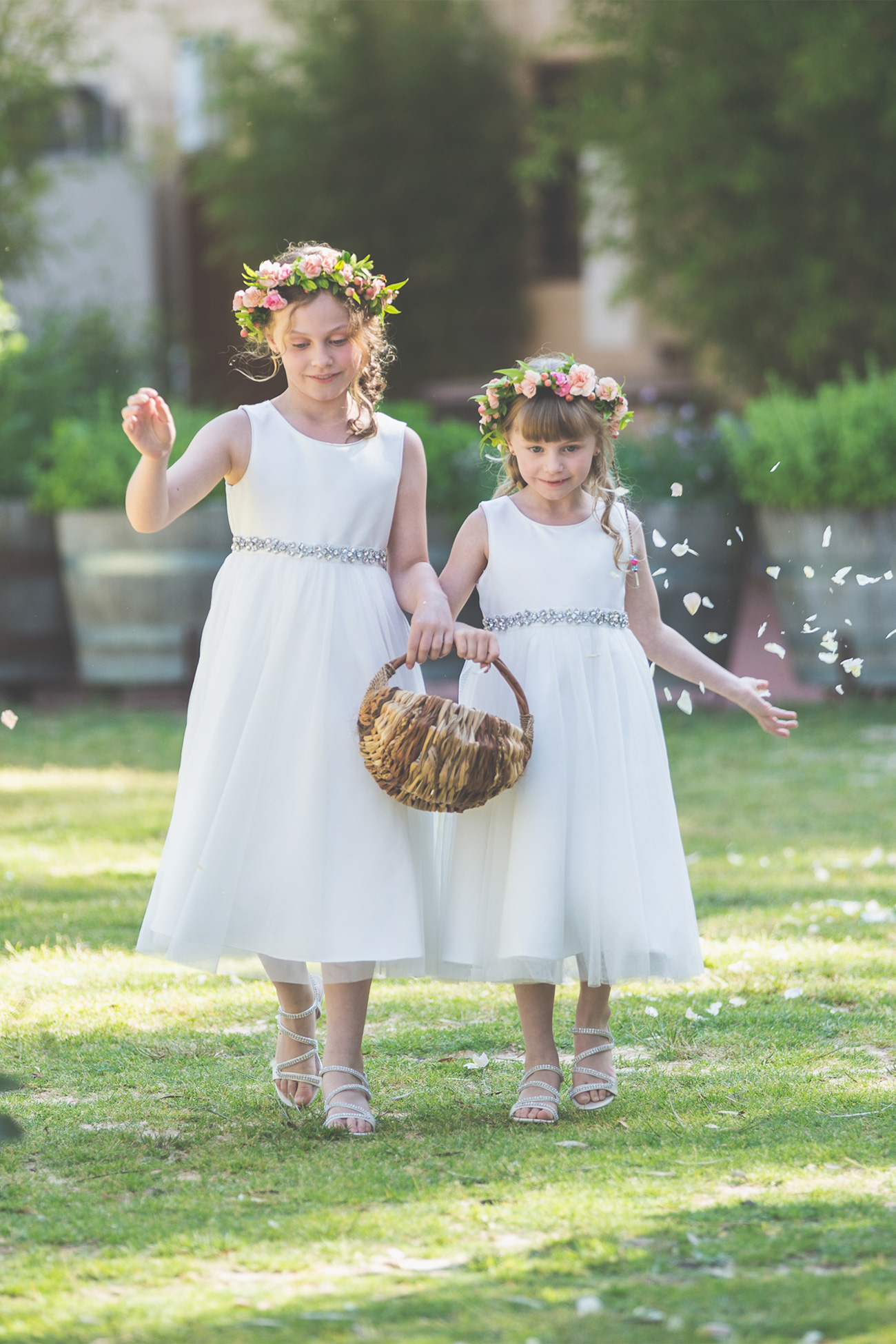 Phoebe's flowergirls looked cute as buttons in their satin and tulle dresses that complemented the bride's gorgeous ballgown.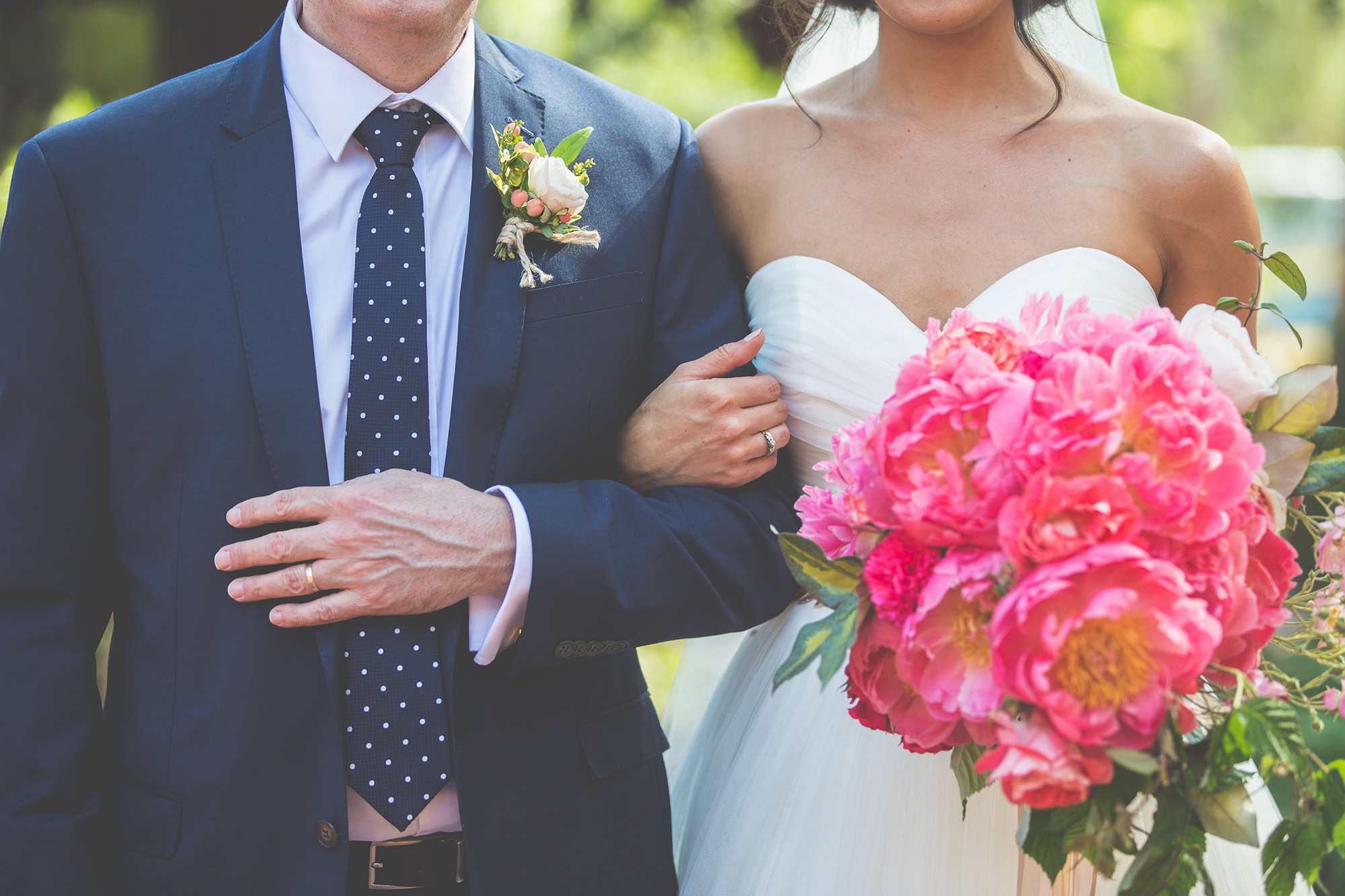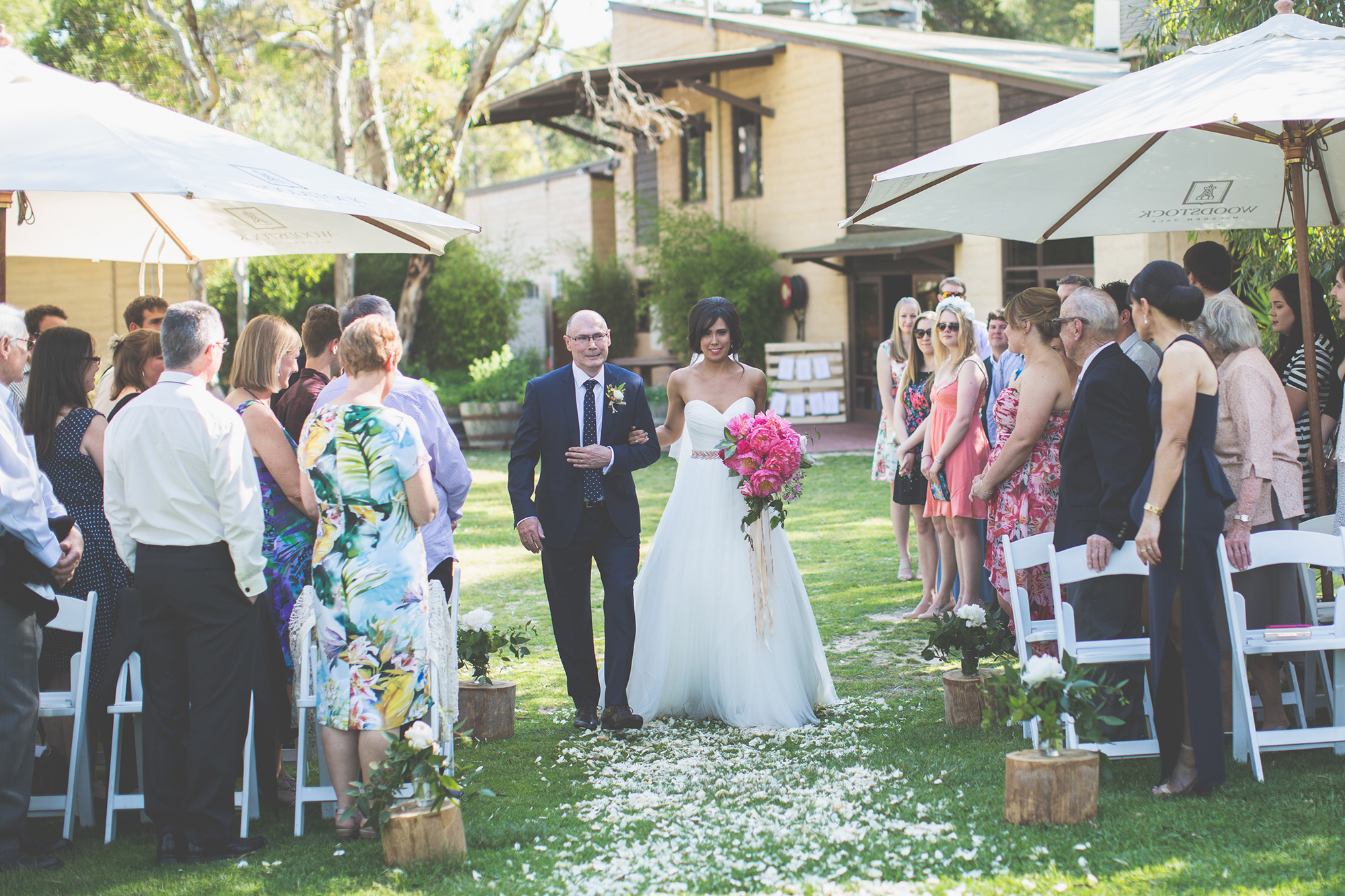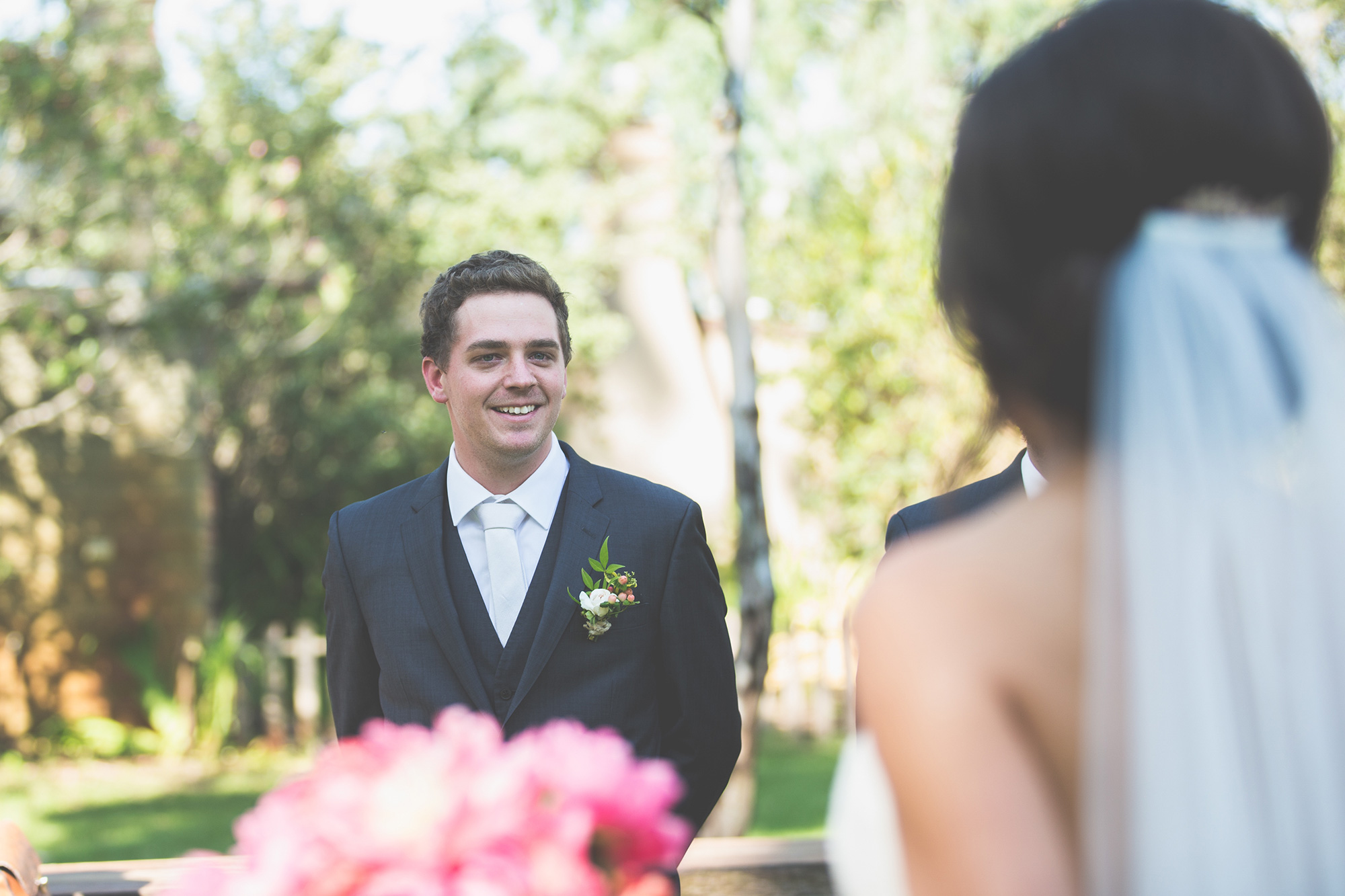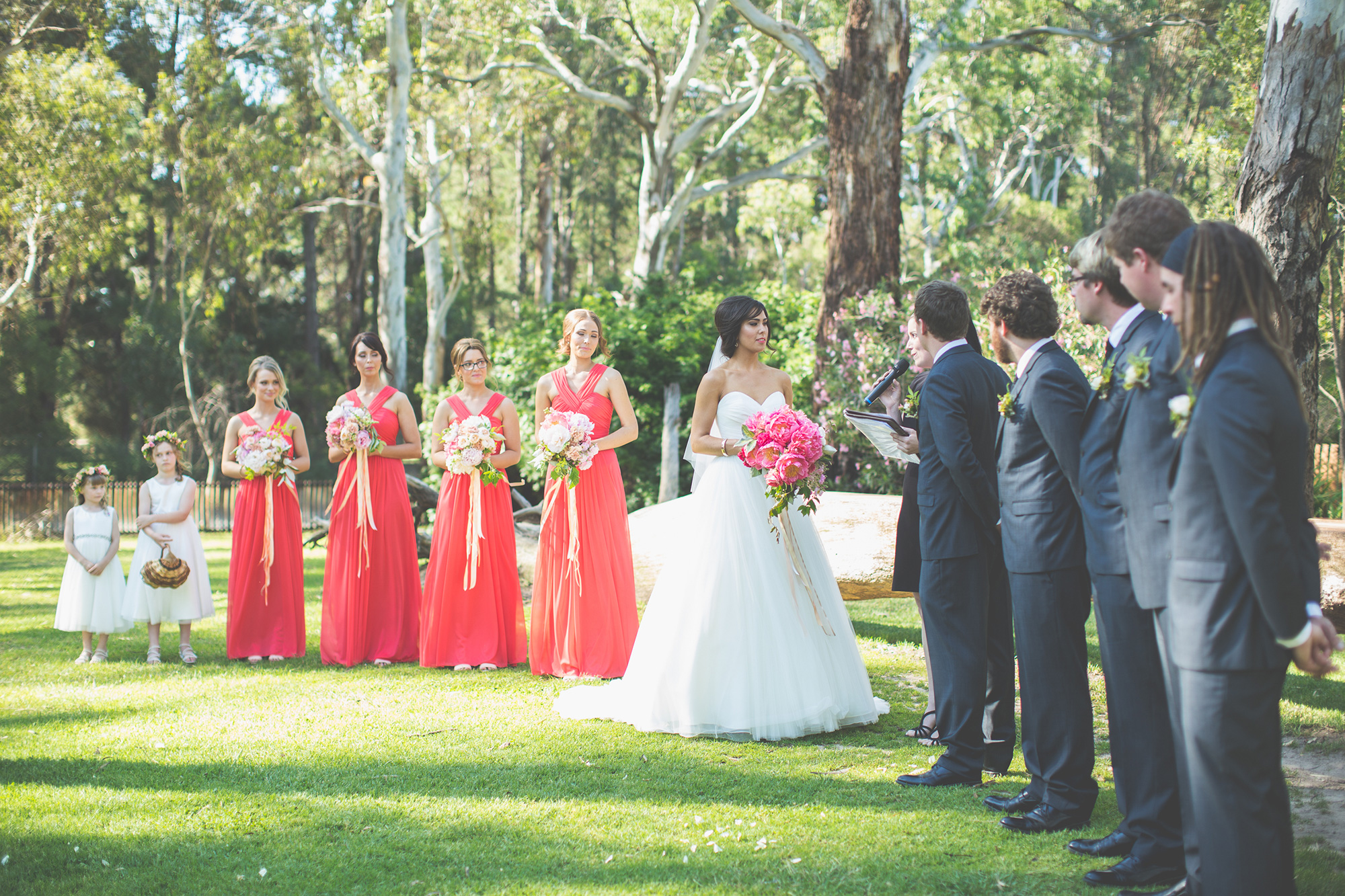 Travis and his groomsmen looked smart in outfits from Peter Shearer Menswear and Suit Hire, with beautiful bridesmaids in floor-length coral.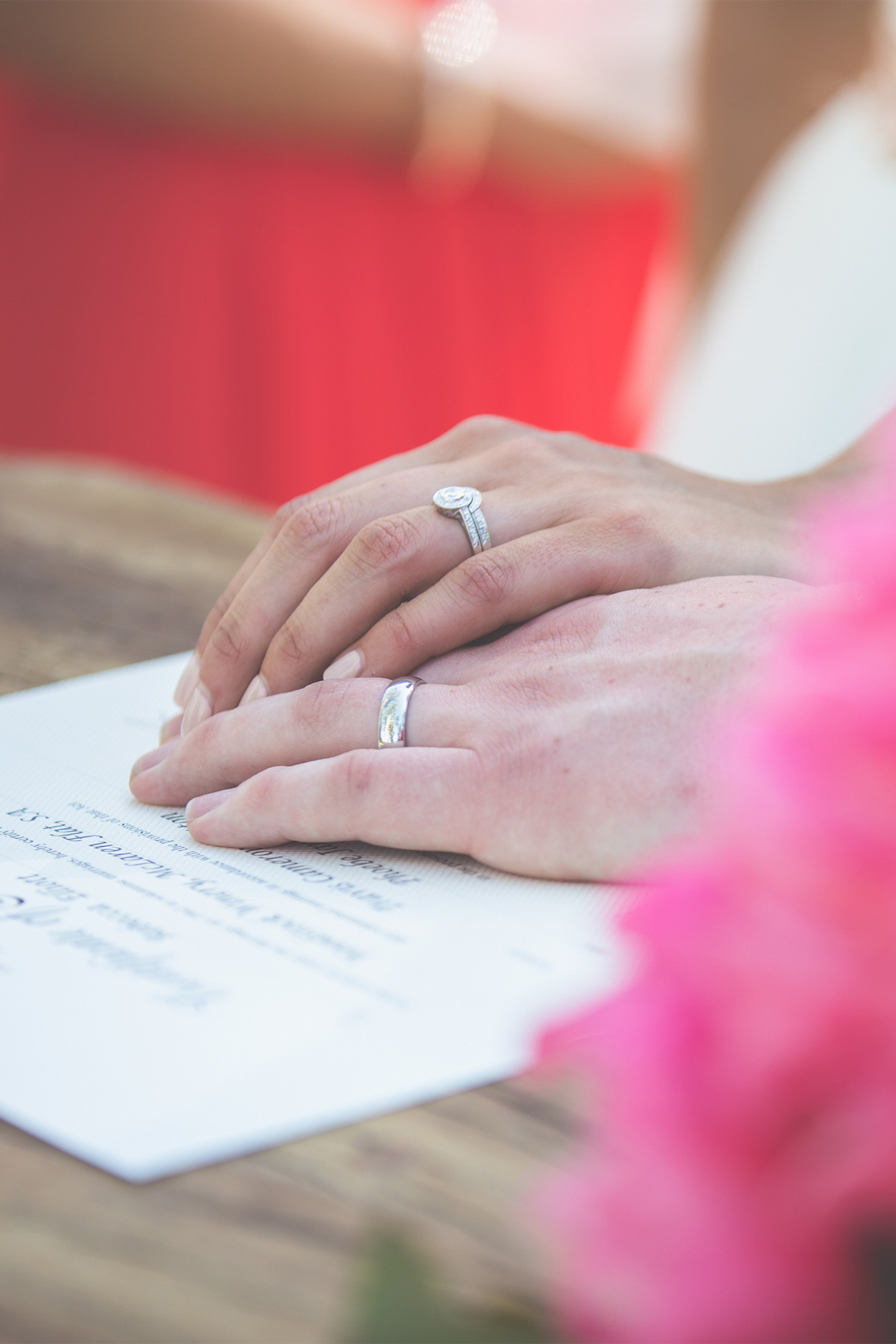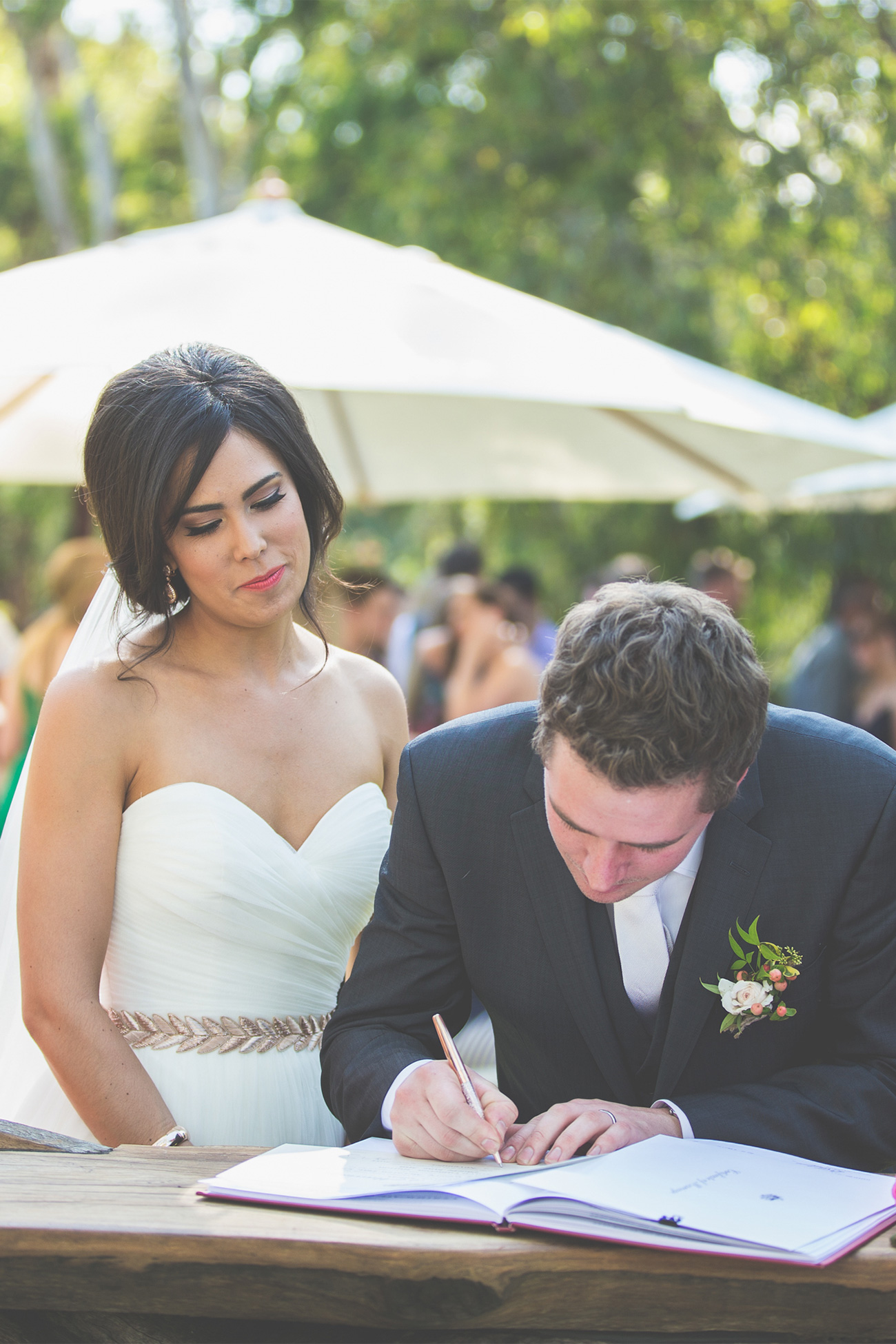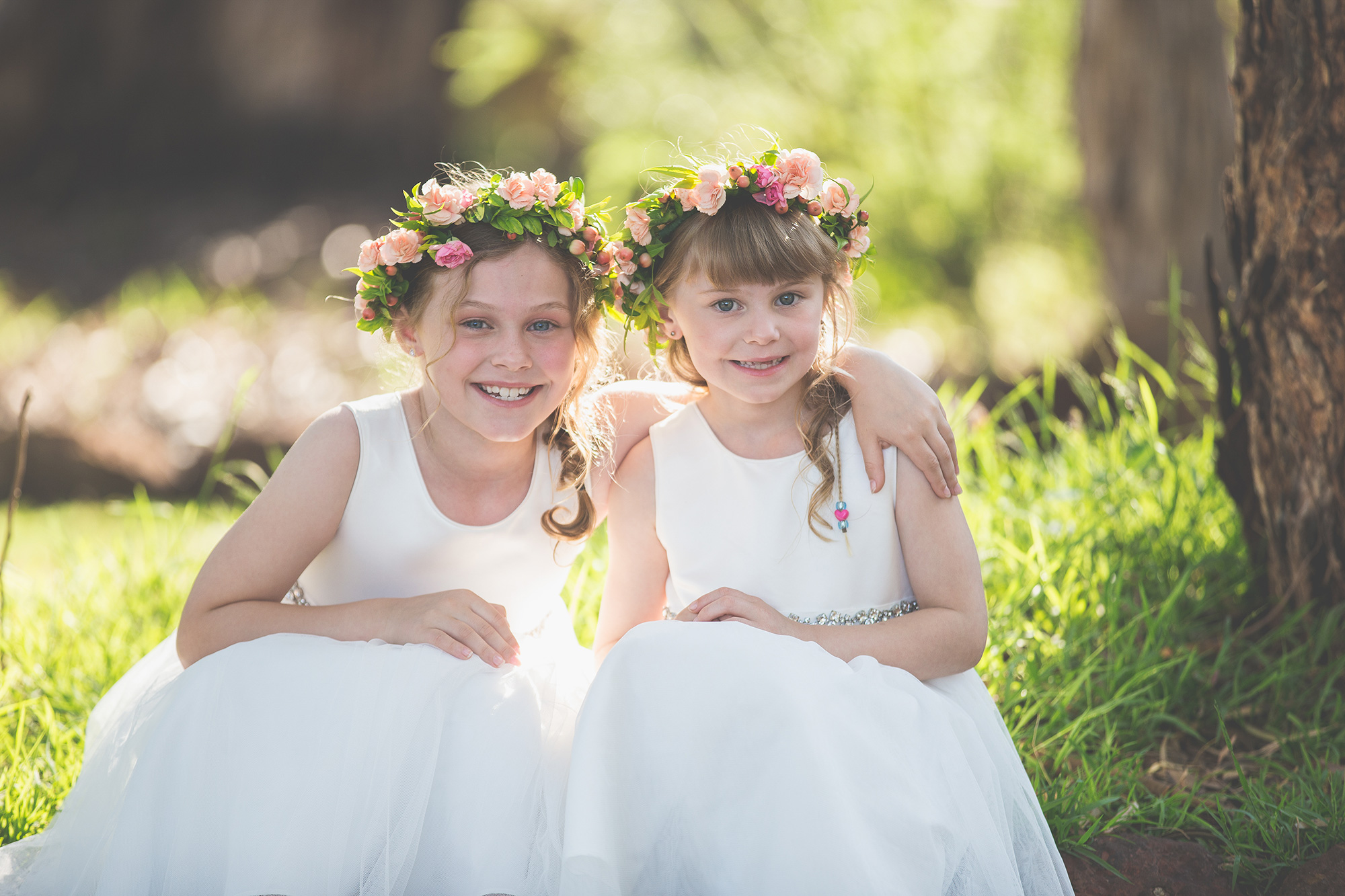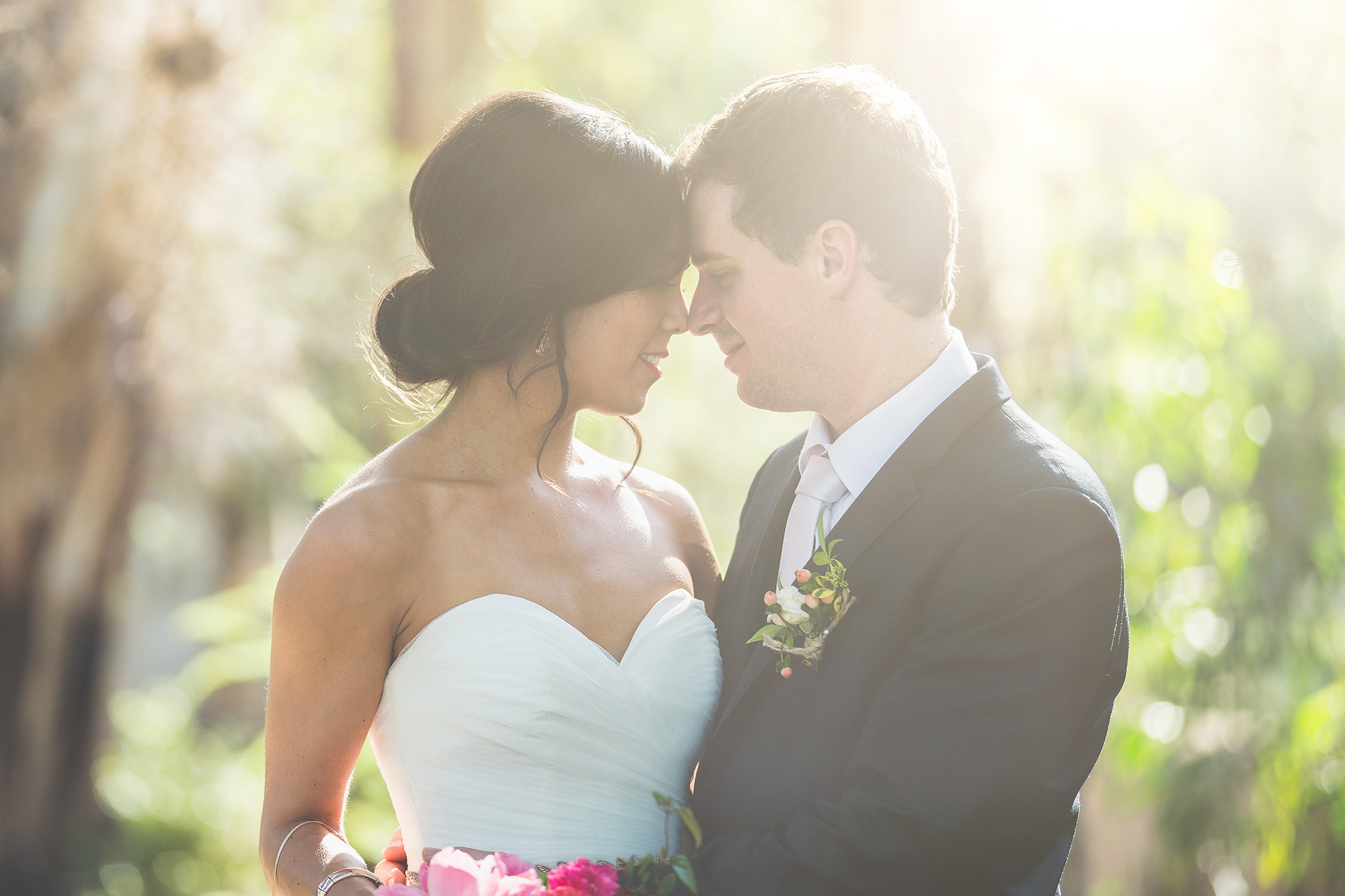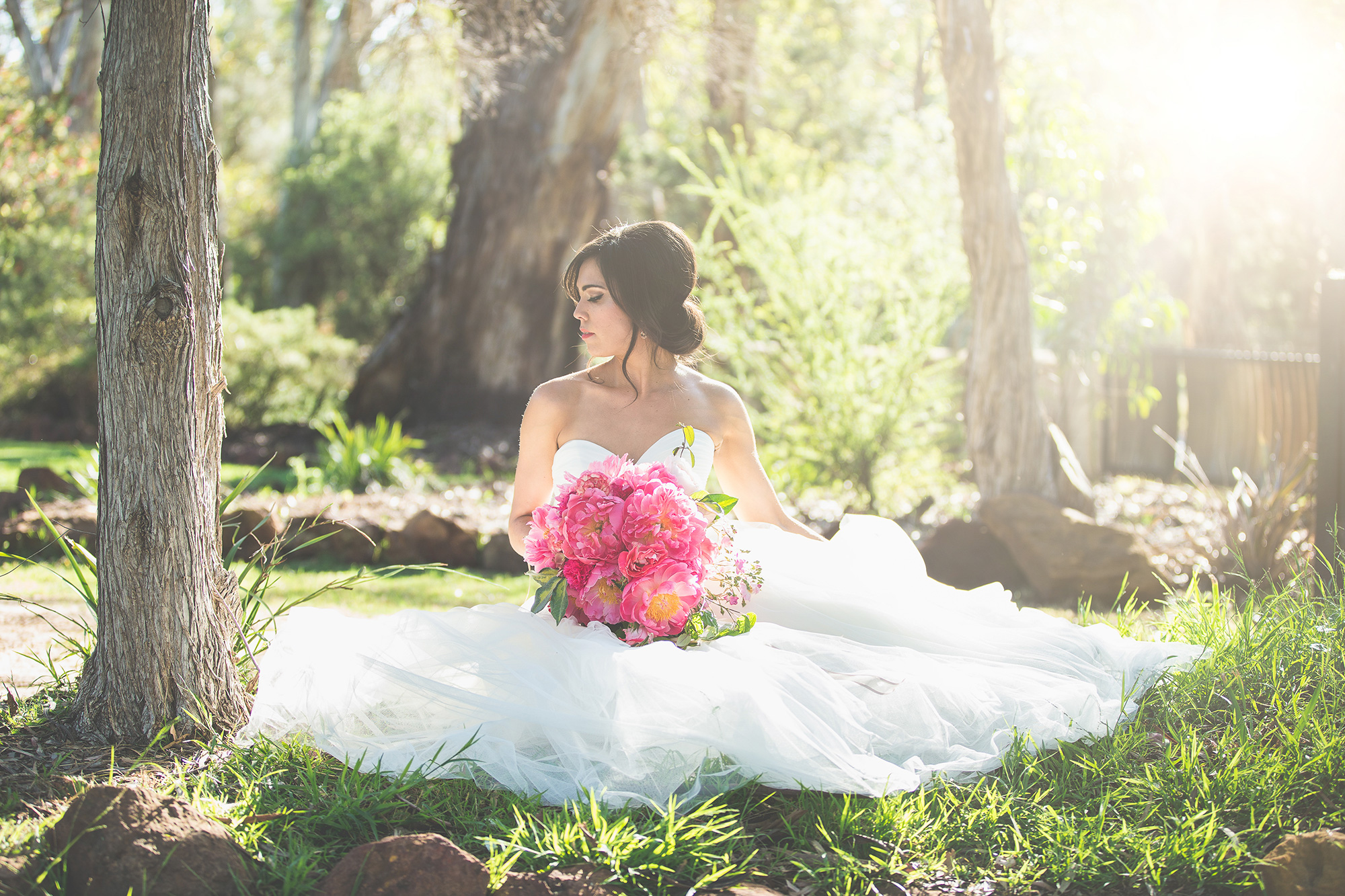 Phoebe says she loves how she can be herself with Travis. "I always feels at home when I am with him and I know that he will always be there for me no matter what."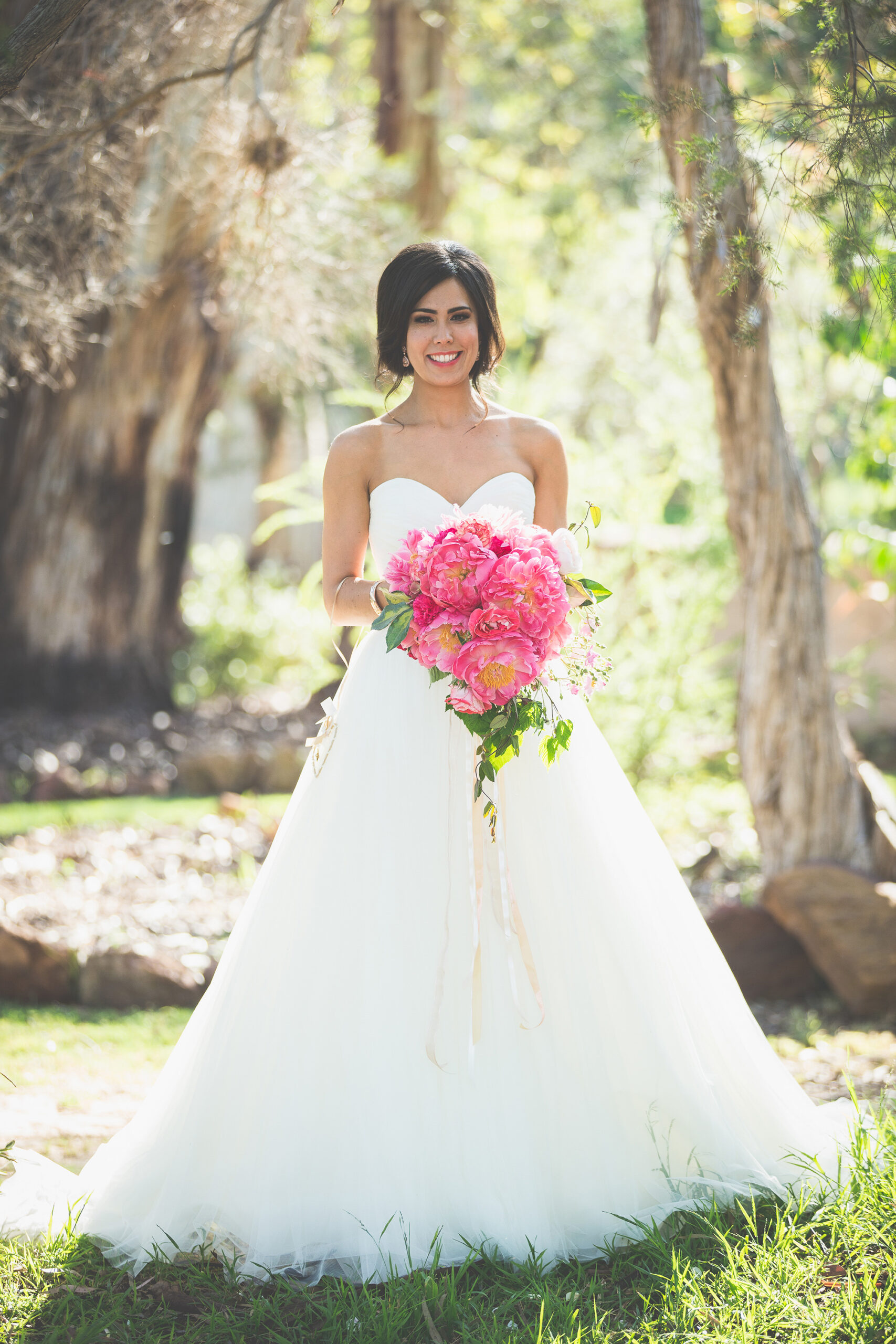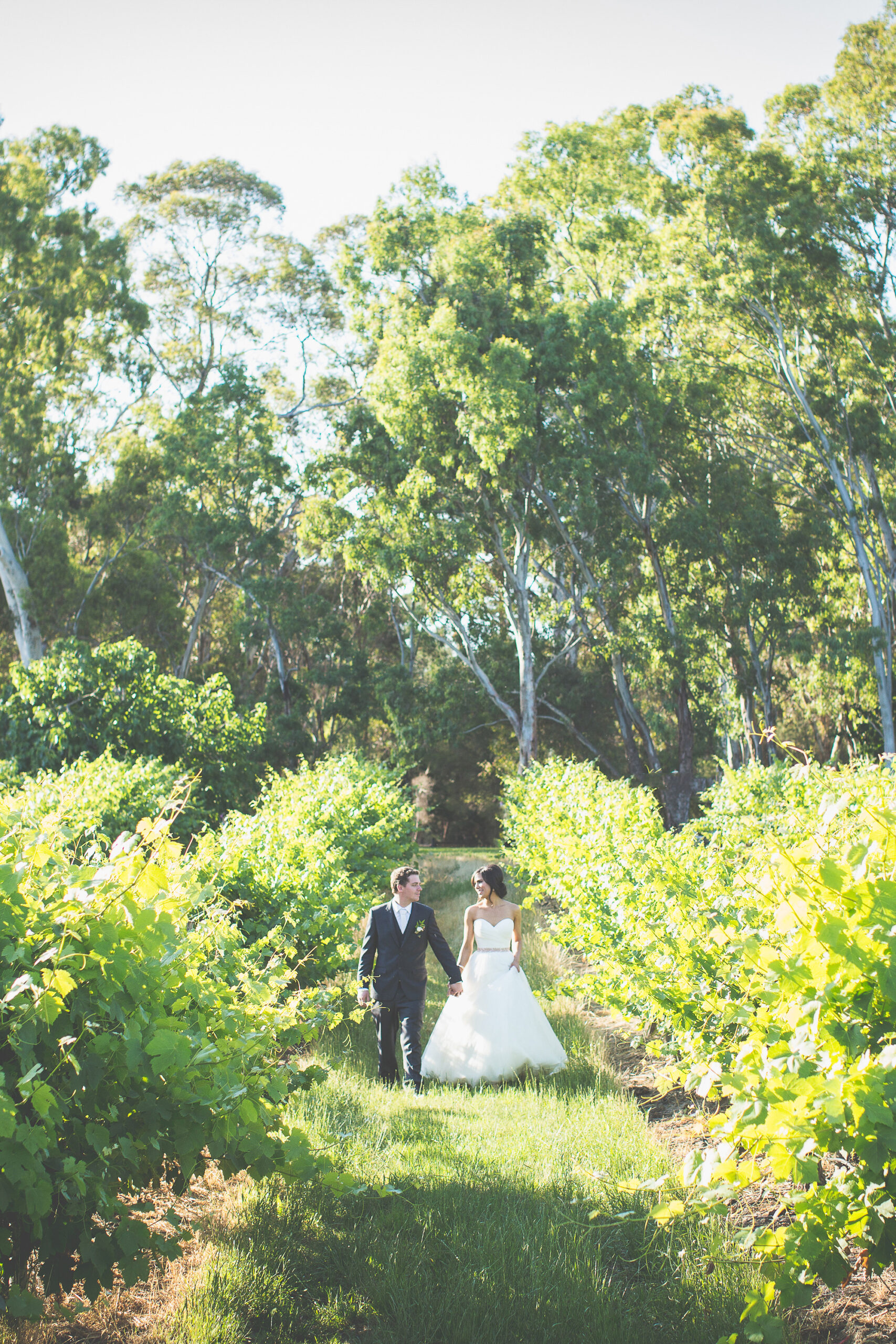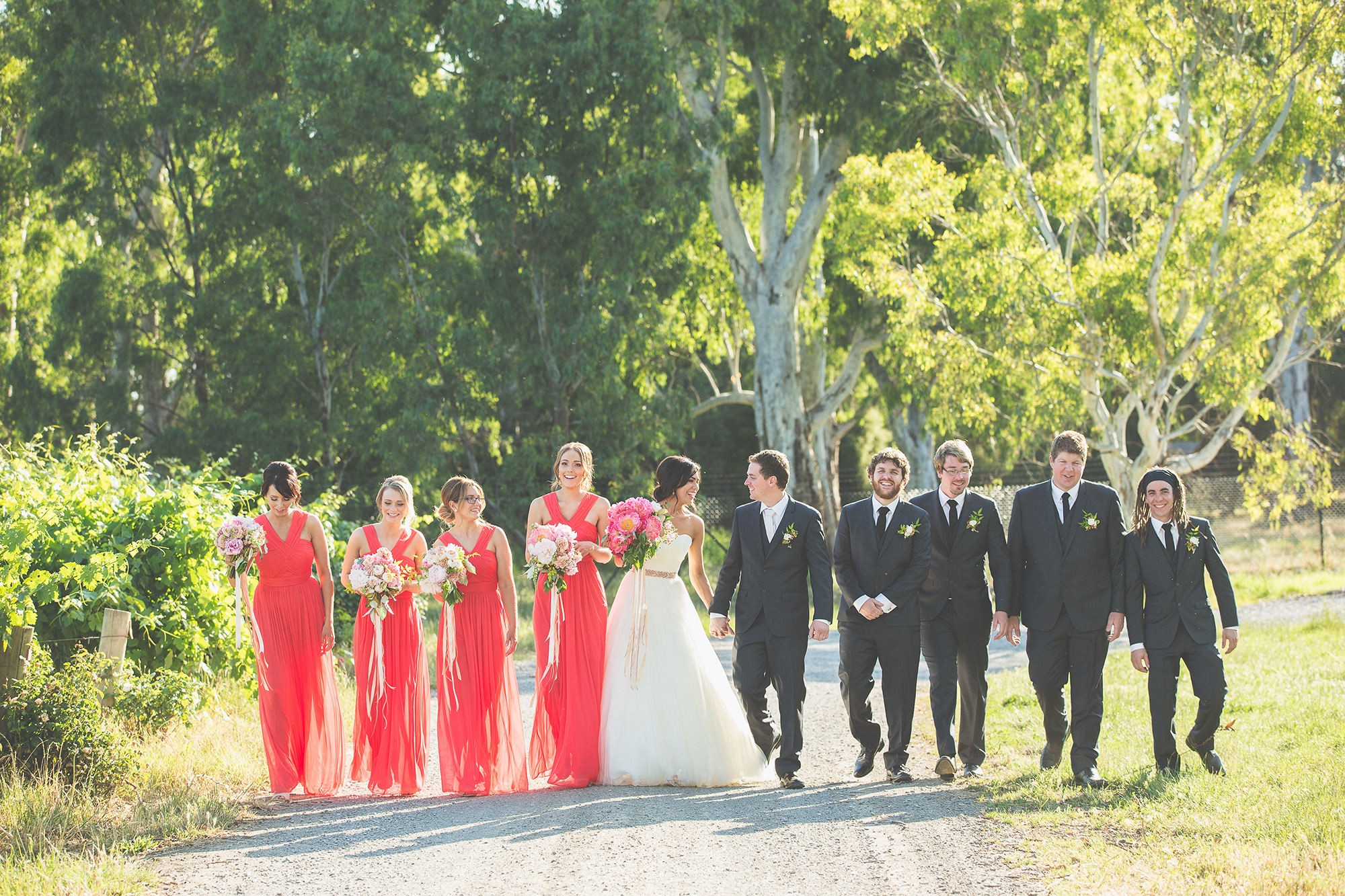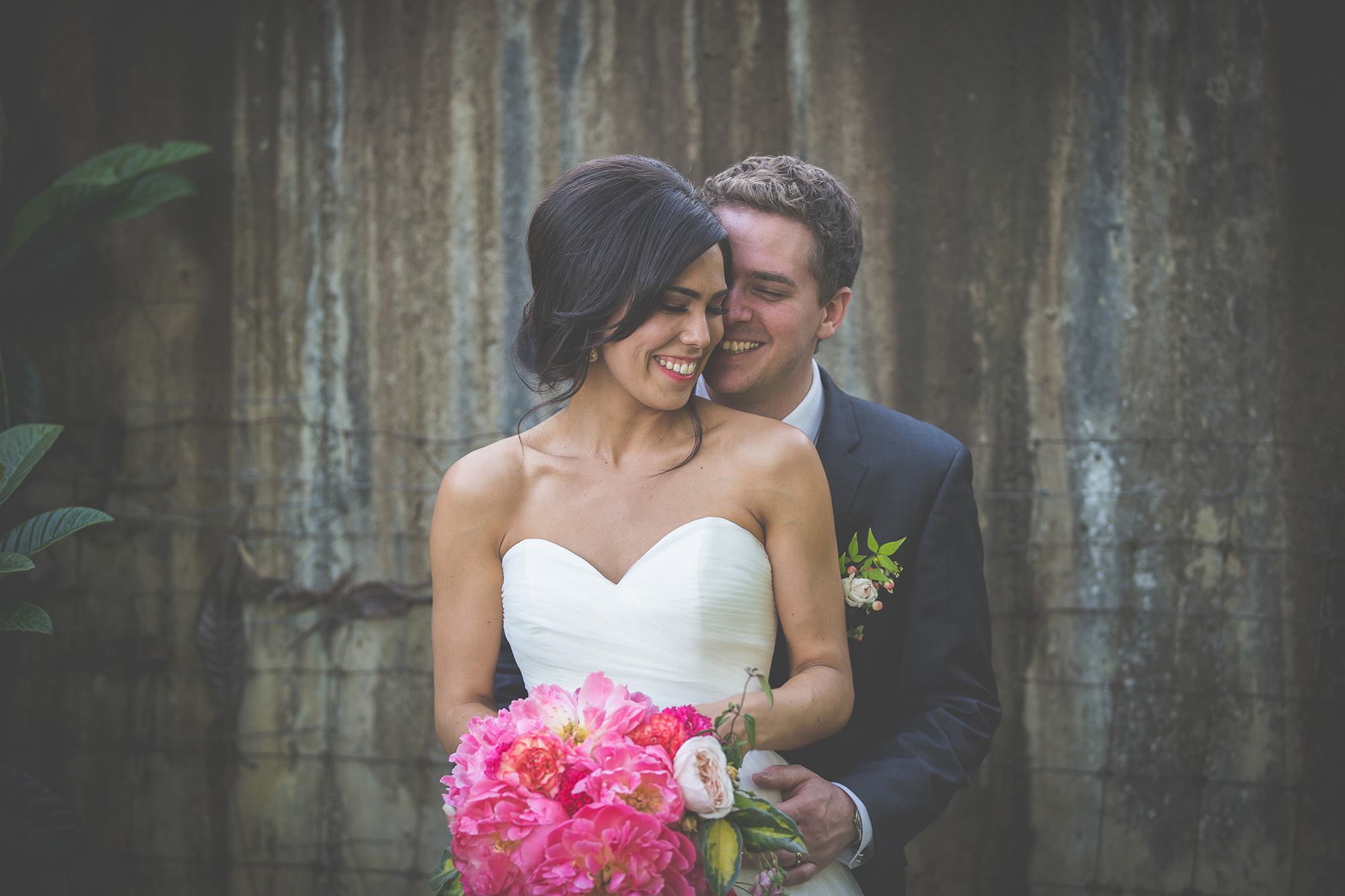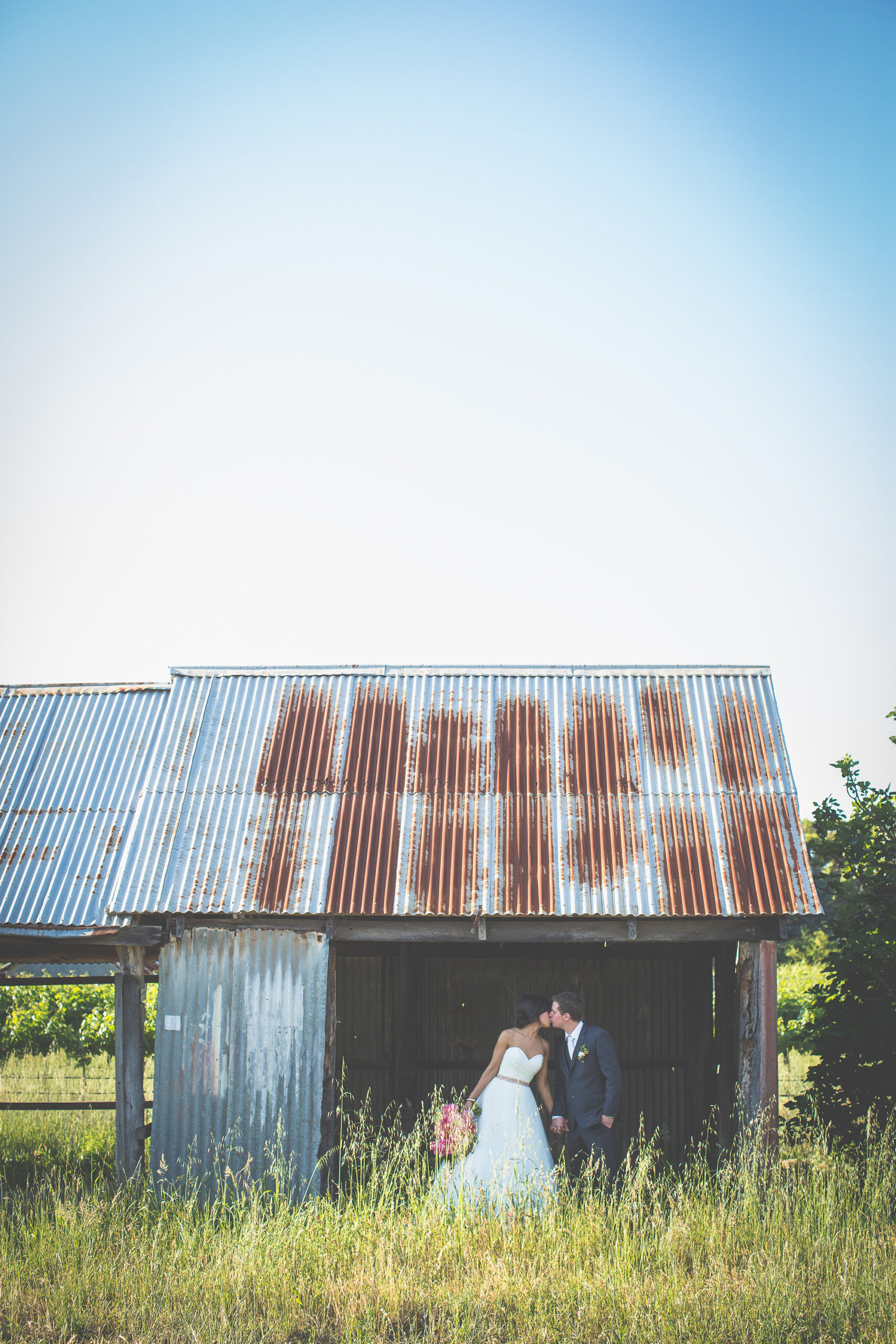 The couple's stunning country photographs by Attic Designs set a rustic touch for the vineyard celebrations.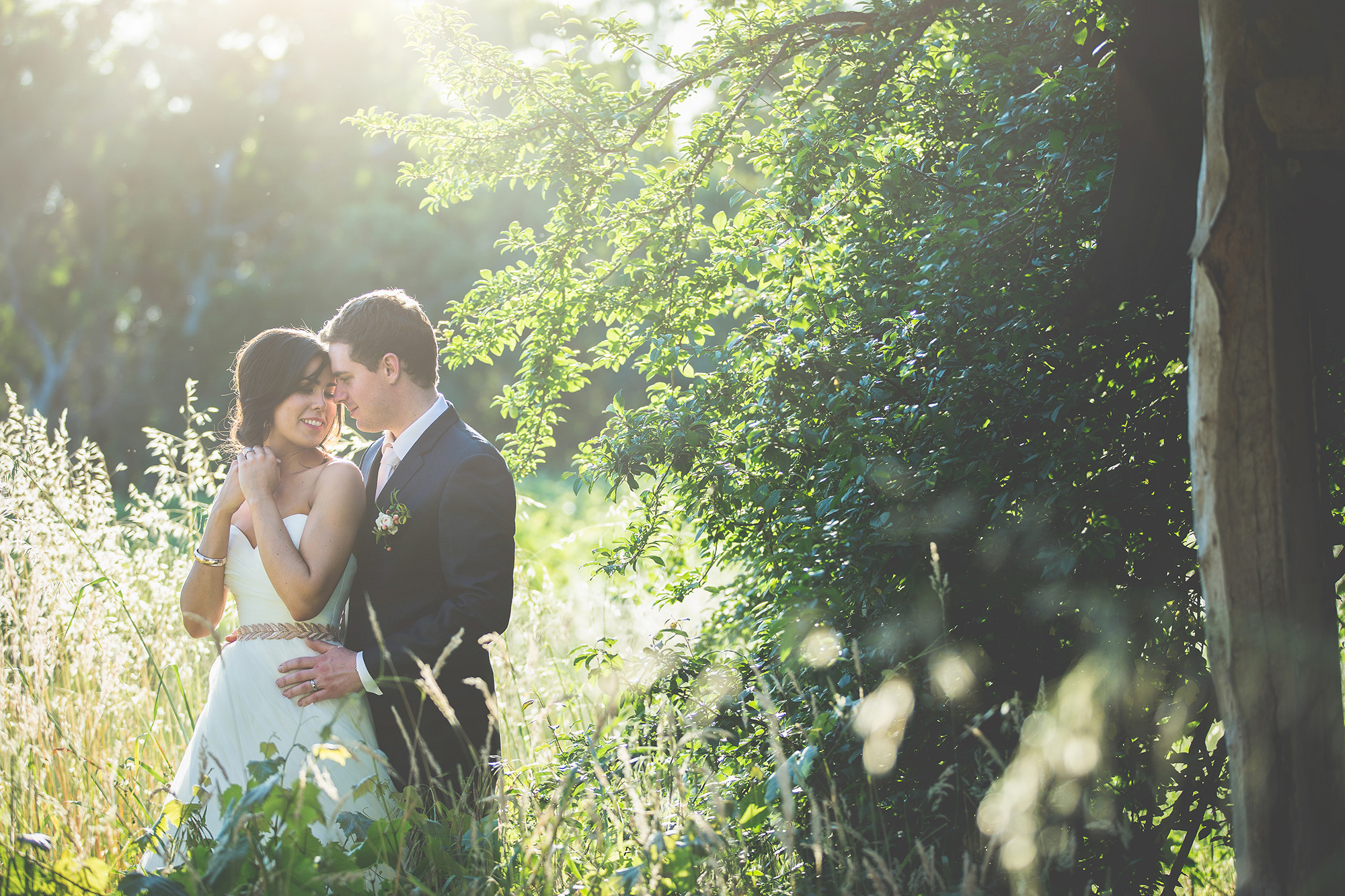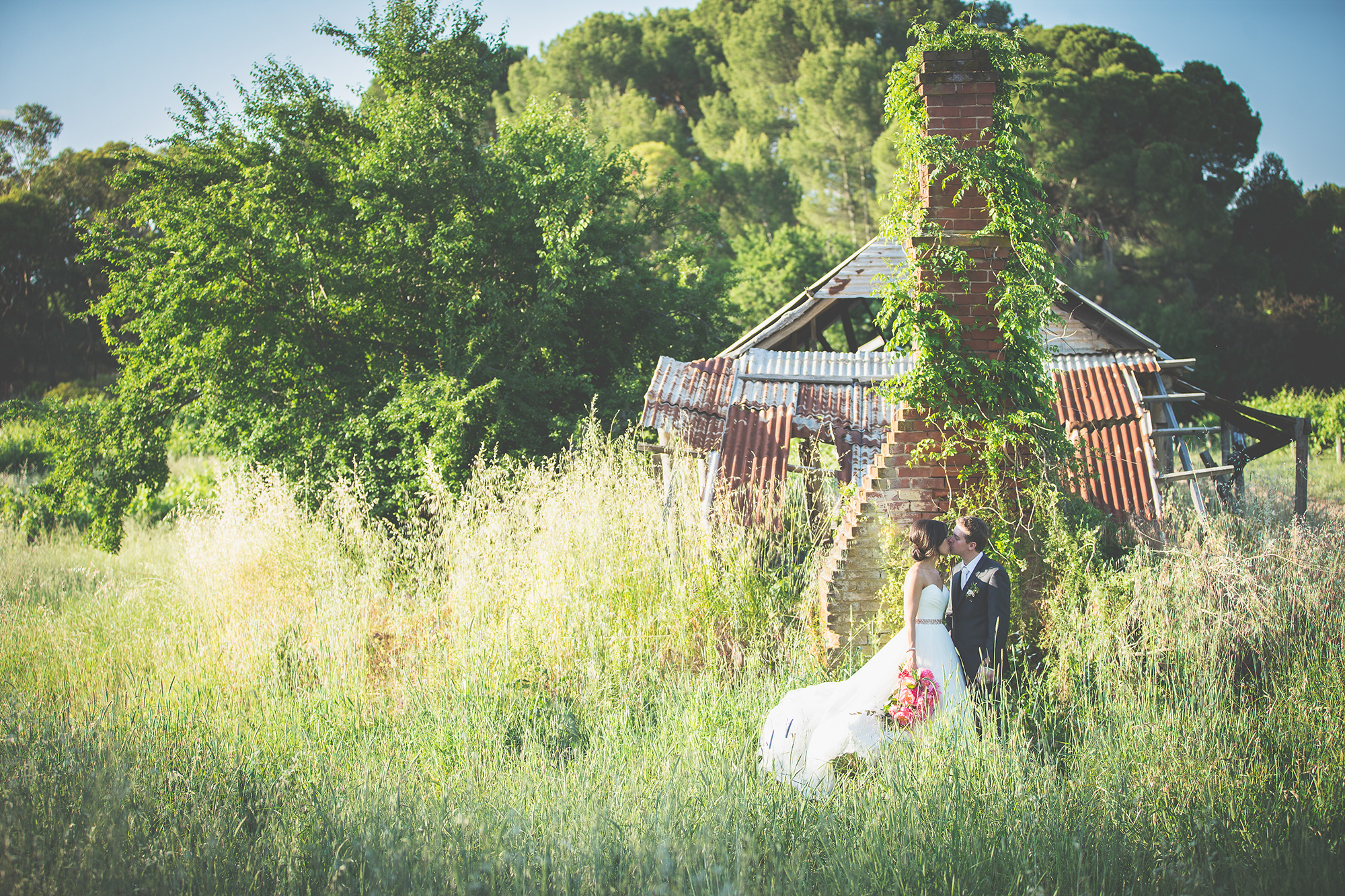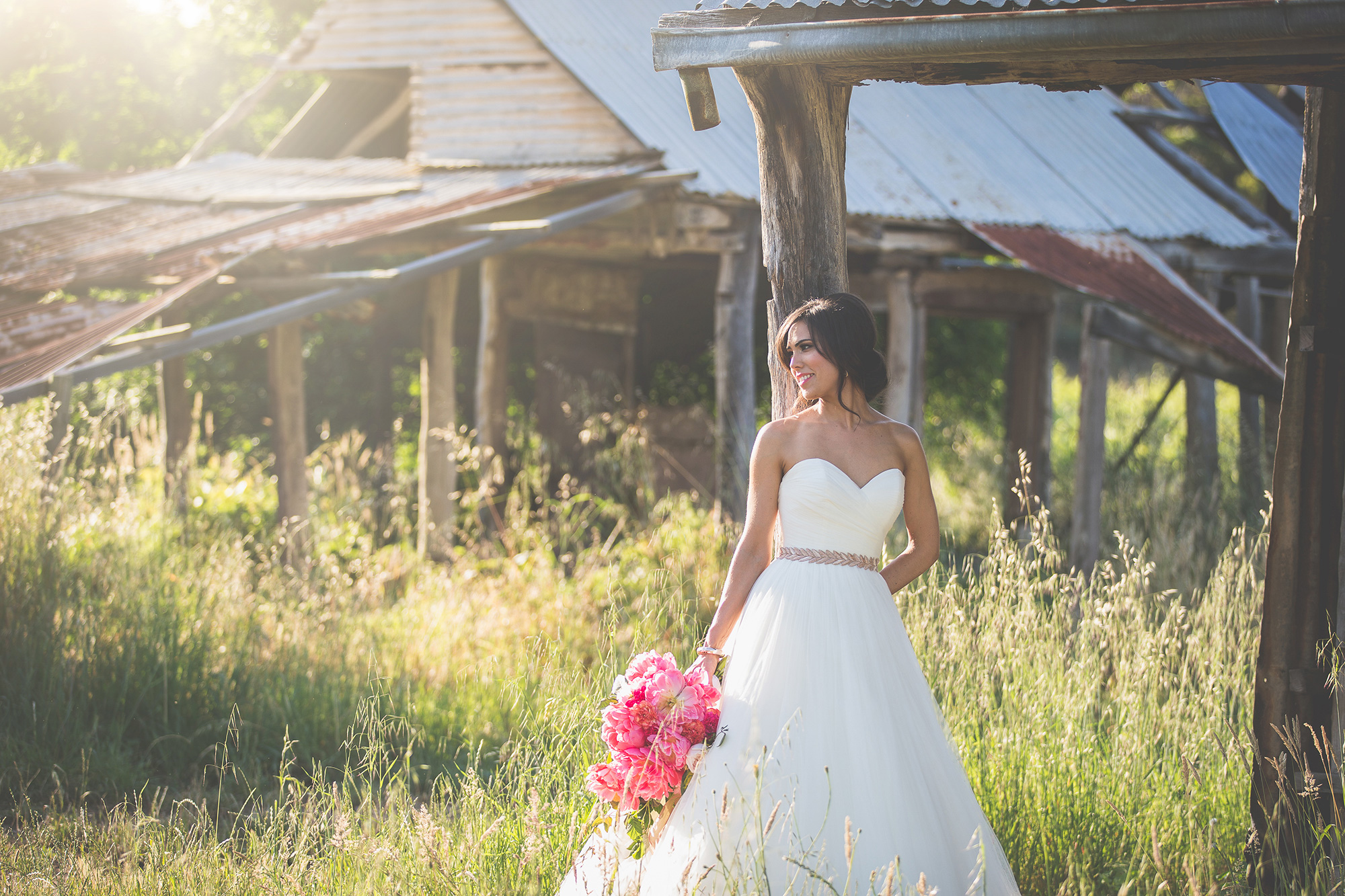 Phoebe's hair was arranged in a relaxed but elegant up-do for the big day.