Melbourne pair Sarah and Anthony are proof that sometimes the best relationships start out as "just friends".
The couple first met in 2013, but Sarah, 27, wasn't ready for a relationship.
Army man AJ, 28, was posted to Darwin, before a motorbike accident saw him return to family in Brisbane.
"It was after his recovery that we had realised there had been multiple occasions on his recent visits to Melbourne, where we'd wanted to kiss one another but feared ruining a friendship," she said.
"One day, this came up in conversation and so he vowed to kiss me on his next visit. I picked him up from the airport, he played a song we listened to the first time we hung out, got down on one knee and asked me to kiss him in the middle of the terminal."
Since then the couple has faced interstate moves from Melbourne to Brisbane and back, as well AJ's deployment to Afghanistan.
Knowing then that they could "handle anything", AJ popped the question in Byron Bay and the pair got to planning their boho beach wedding.
They chose Portsea Beach for their gorgeous outdoor ceremony on February 24, 2018 in front of 58 family and friends. The reception celebration followed at Norfolk Pines Ale House and Wine Store, offering the bespoke feel the couple was after.
"It was important to us to ensure that regardless of decorations or food or location, we maintained an intimate and relaxed feeling to our wedding day," Sarah says.
Photos courtesy of Josephine Lee Photography.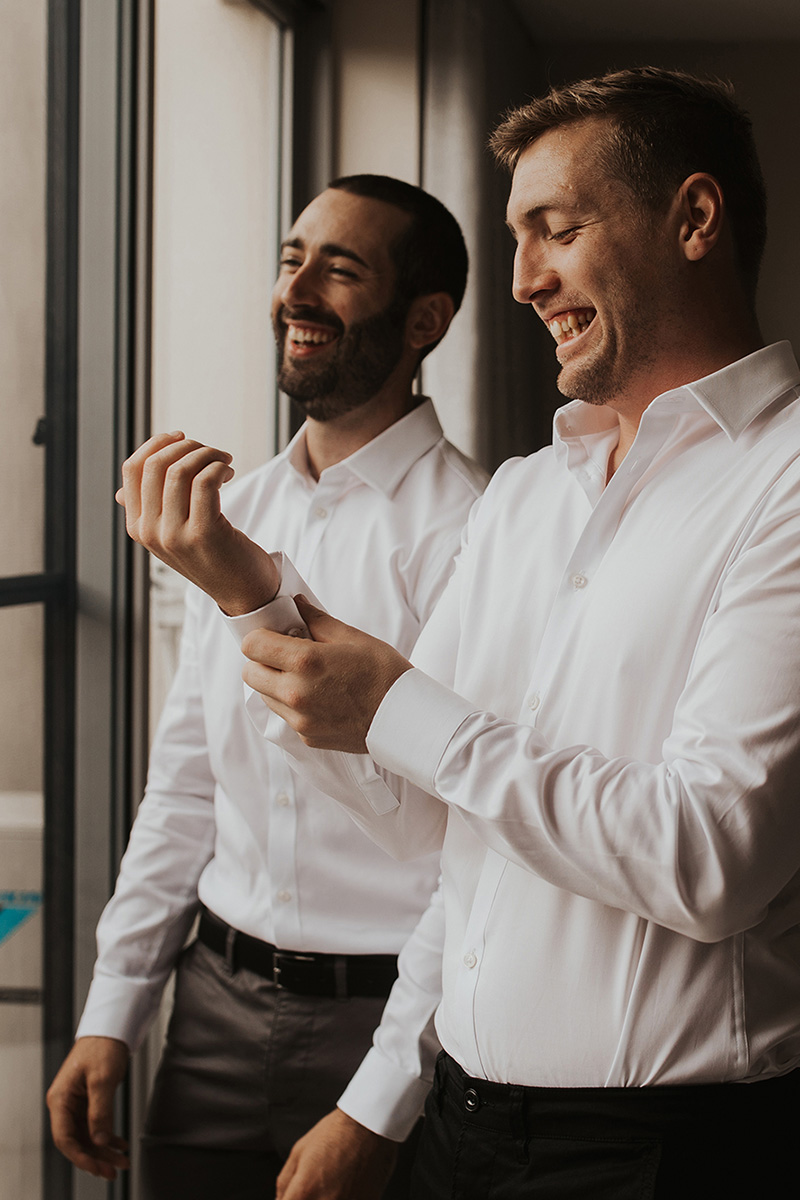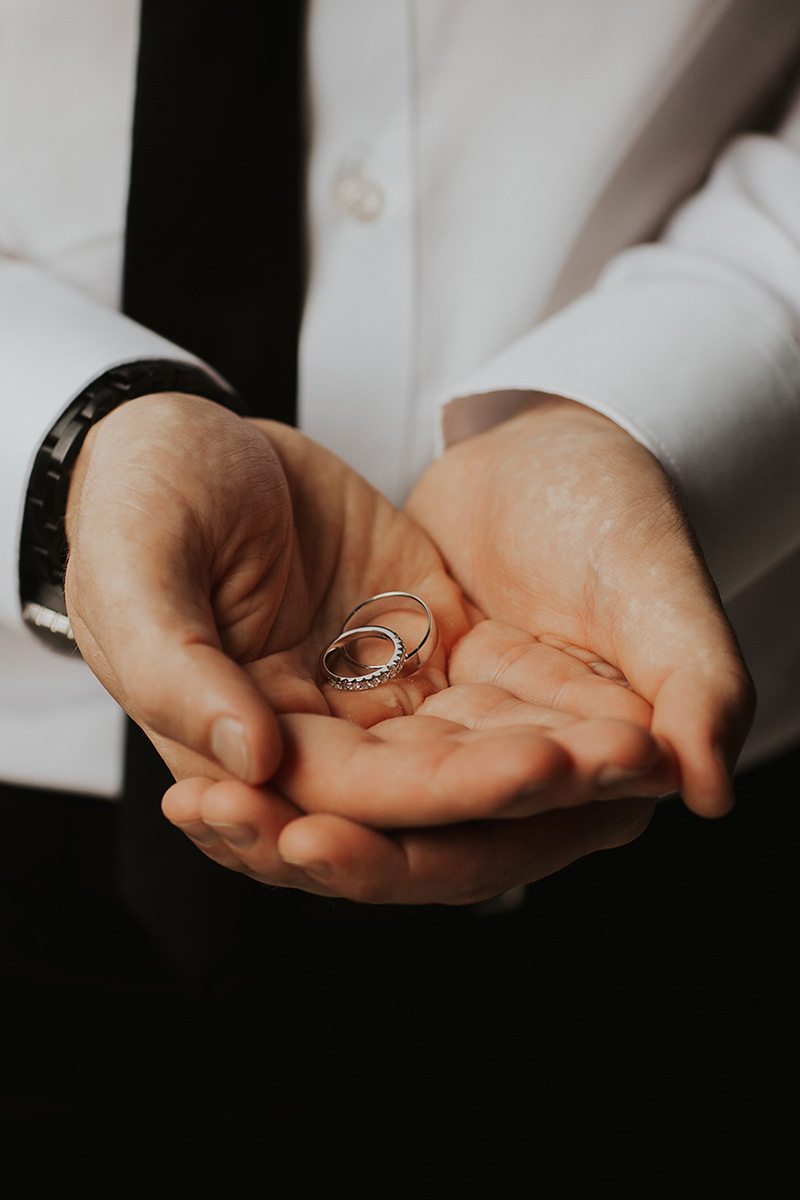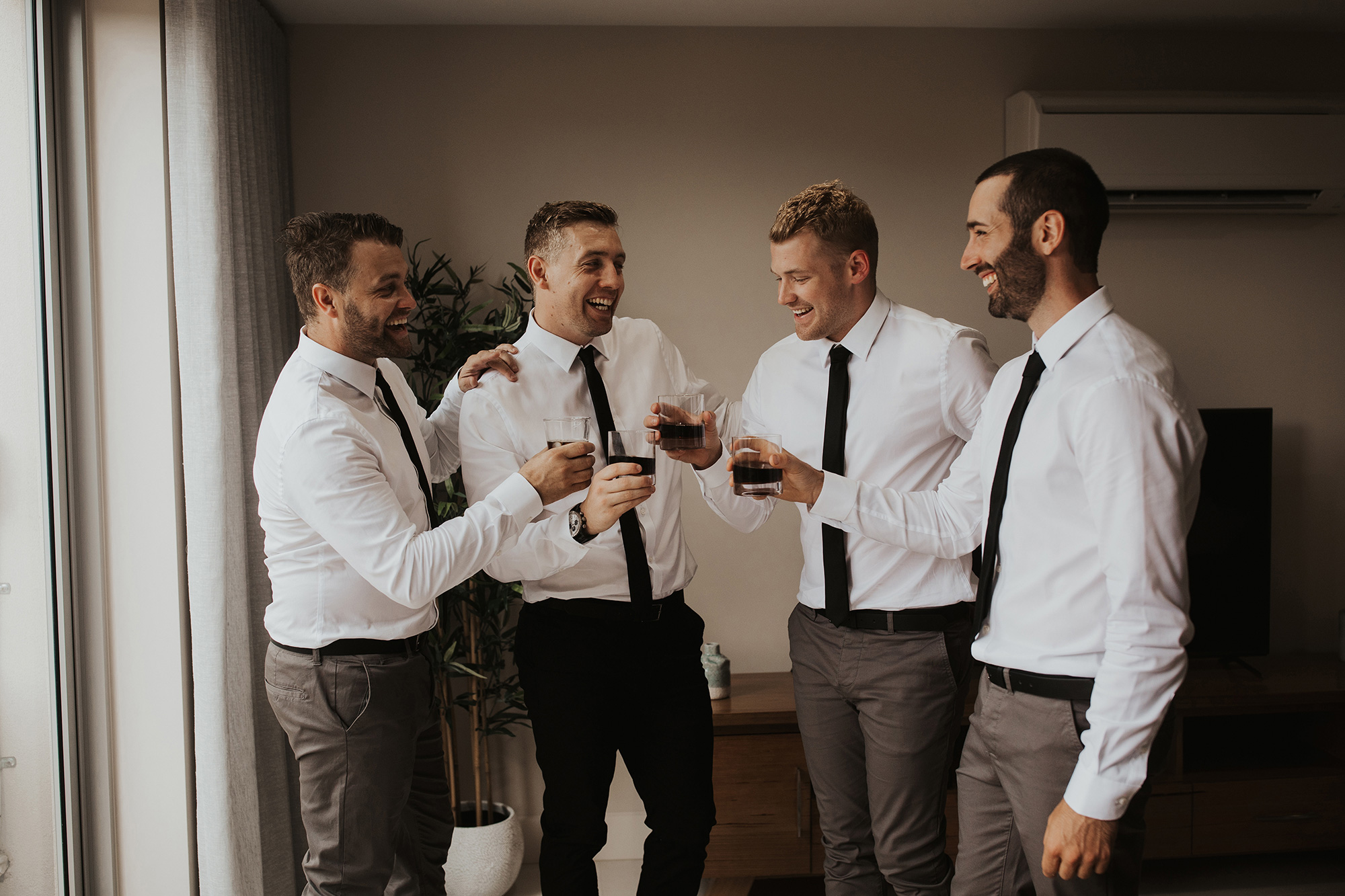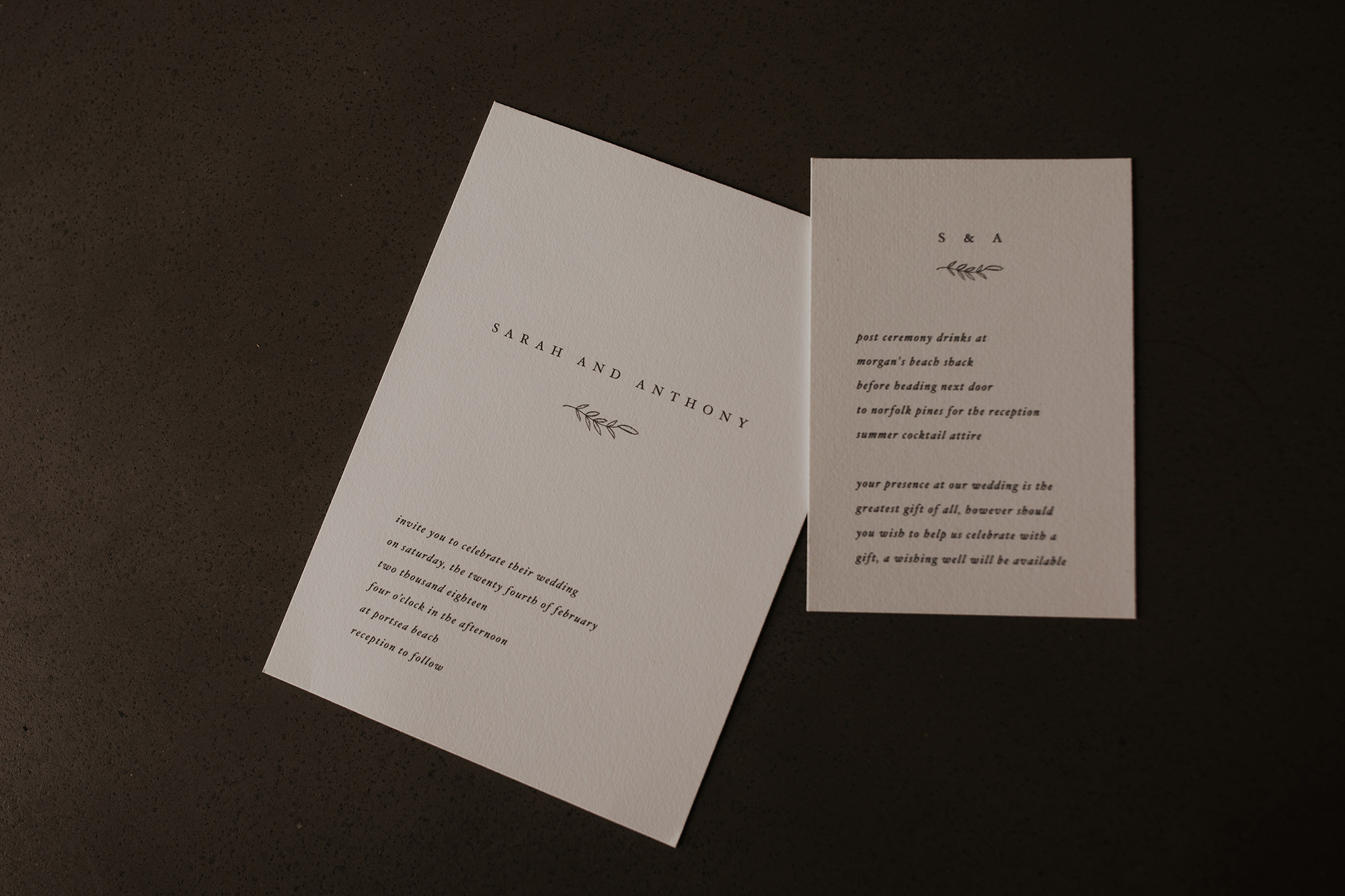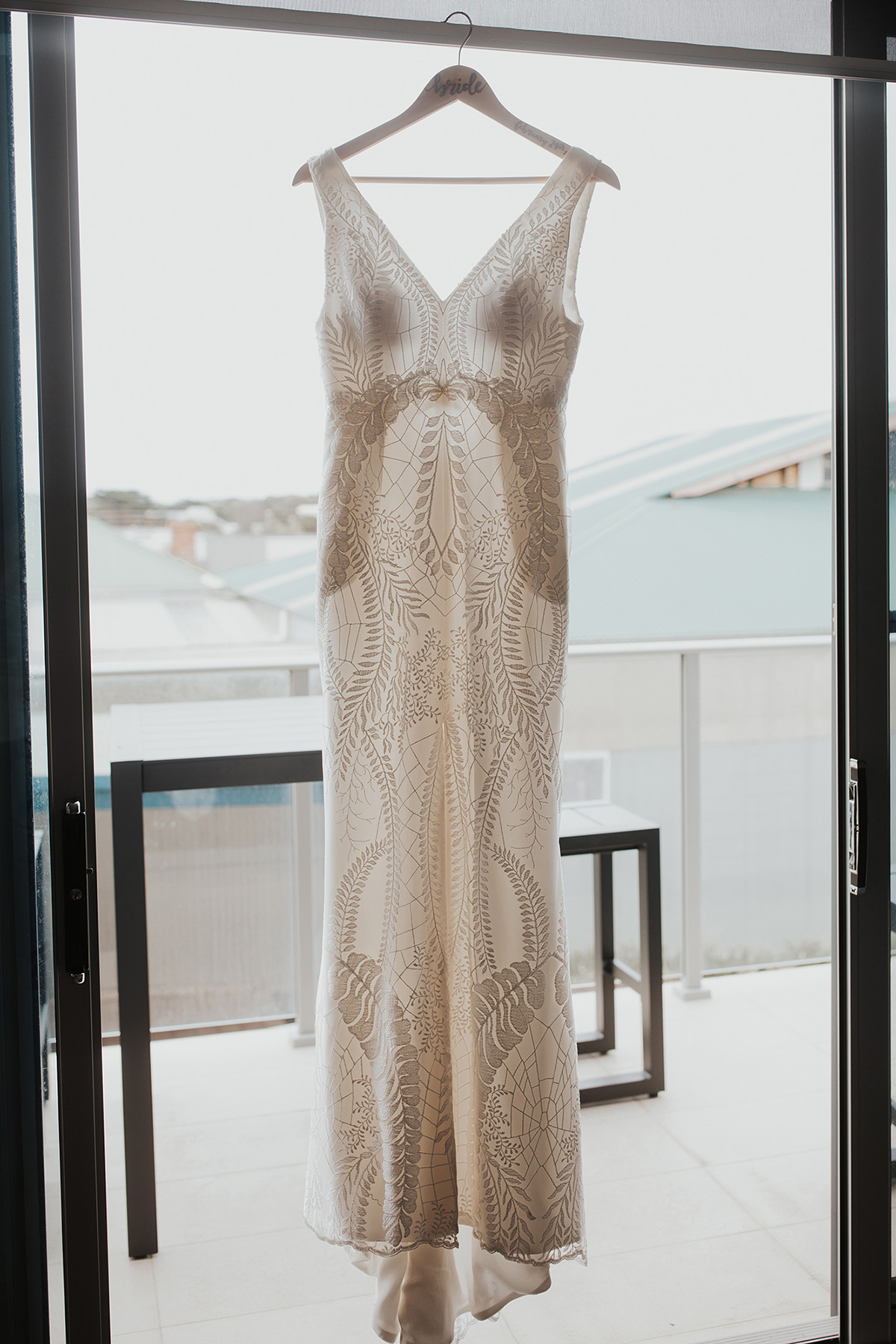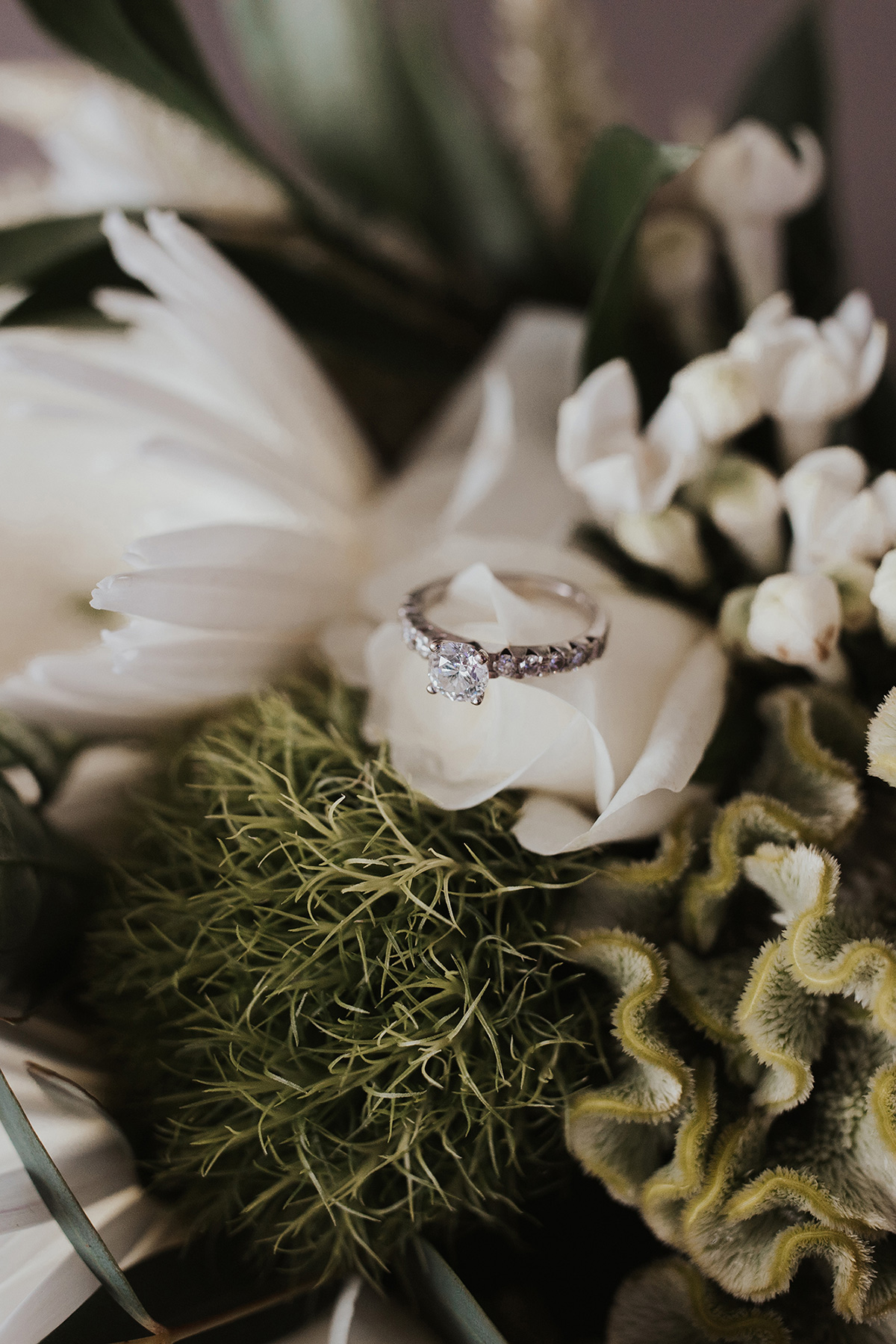 The couple sourced their classic rings from Michael Hill.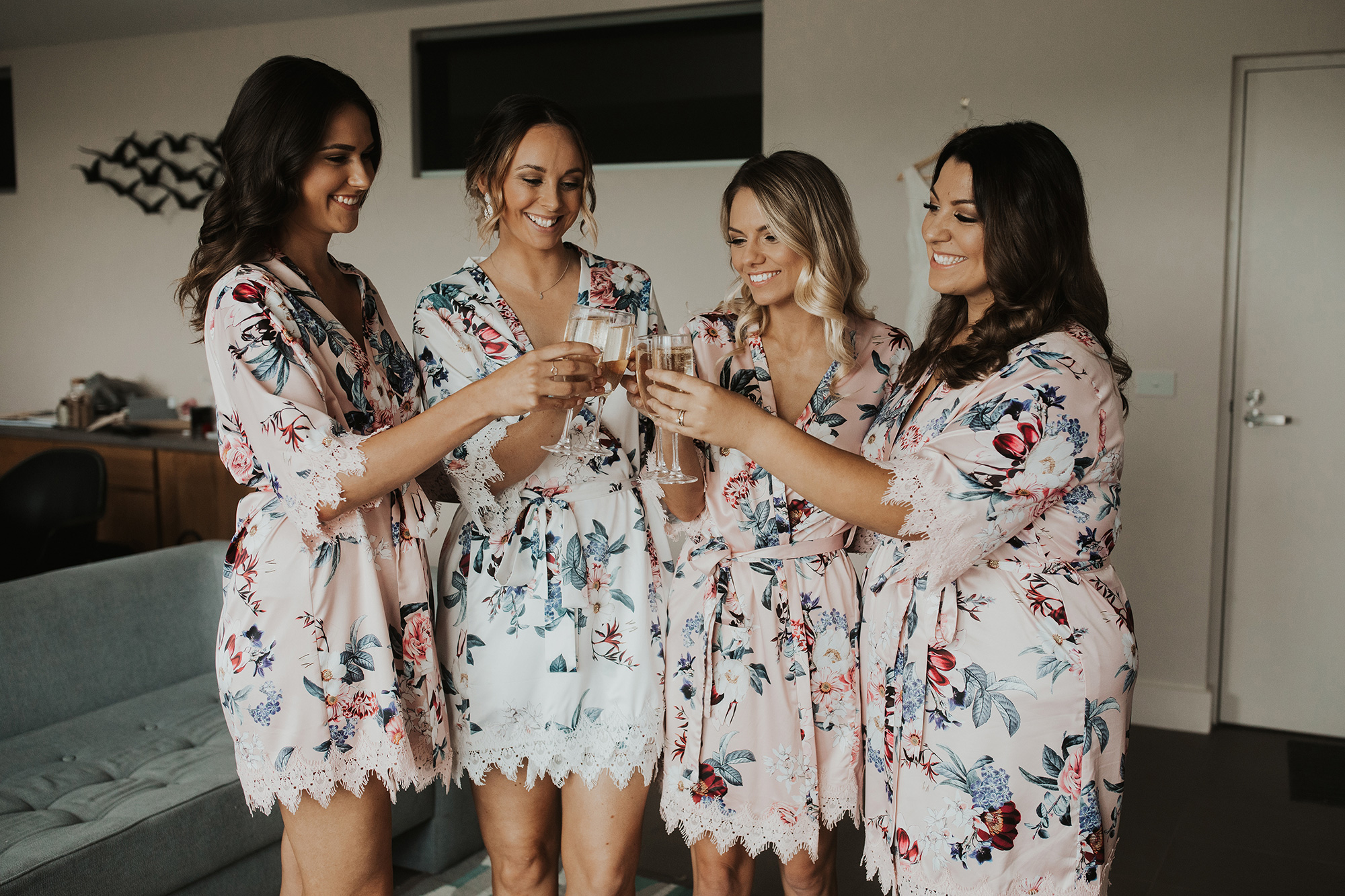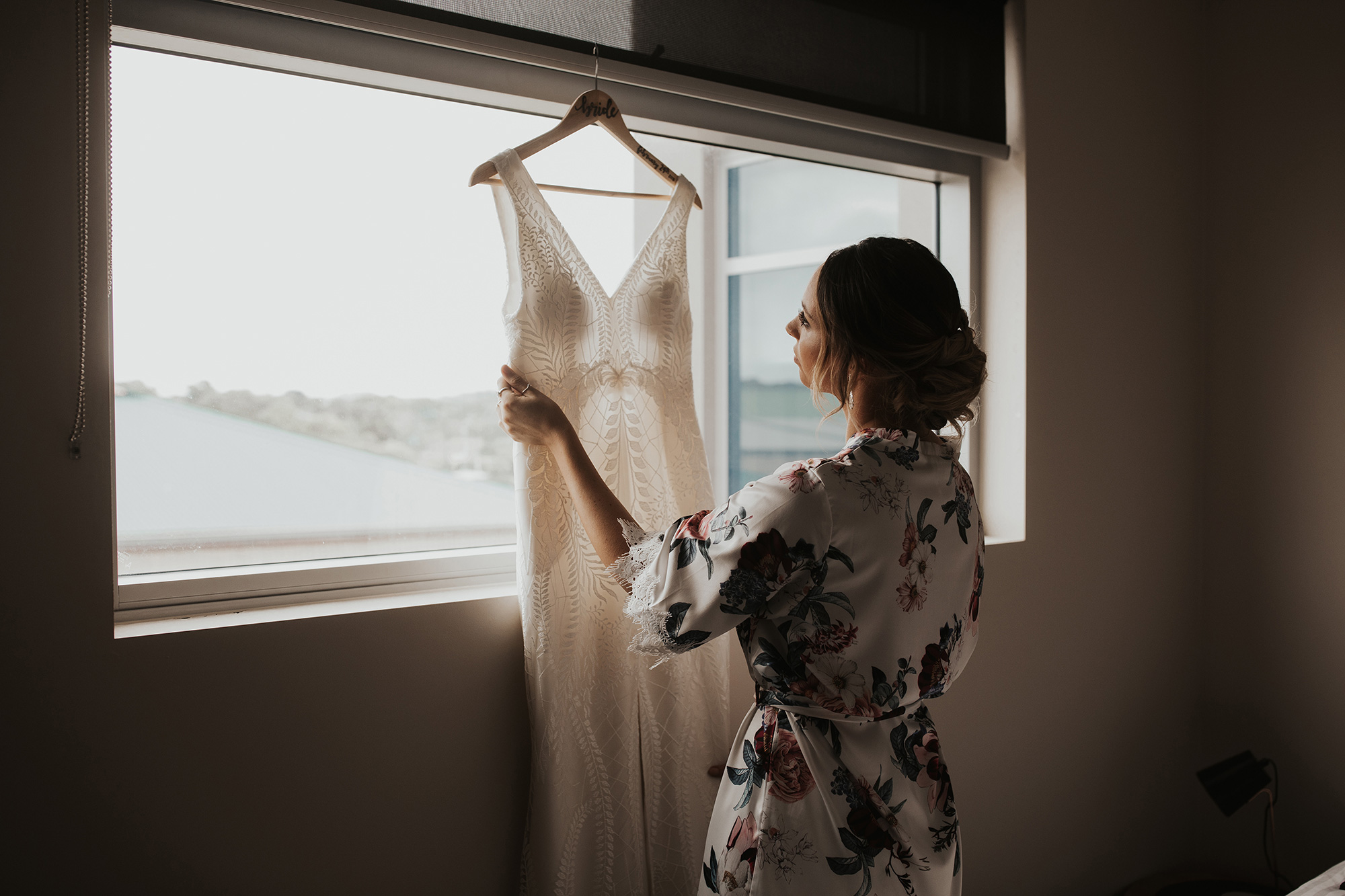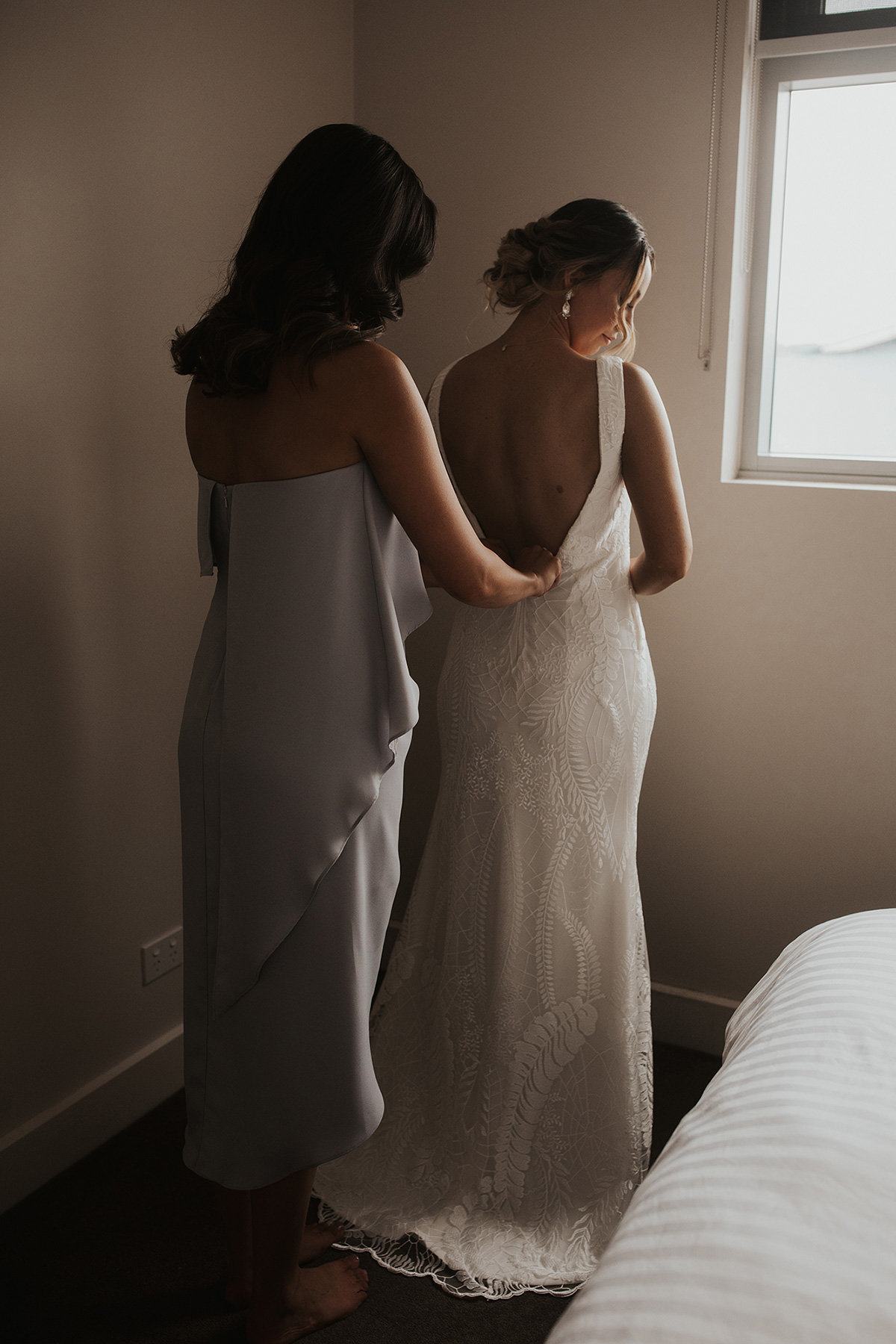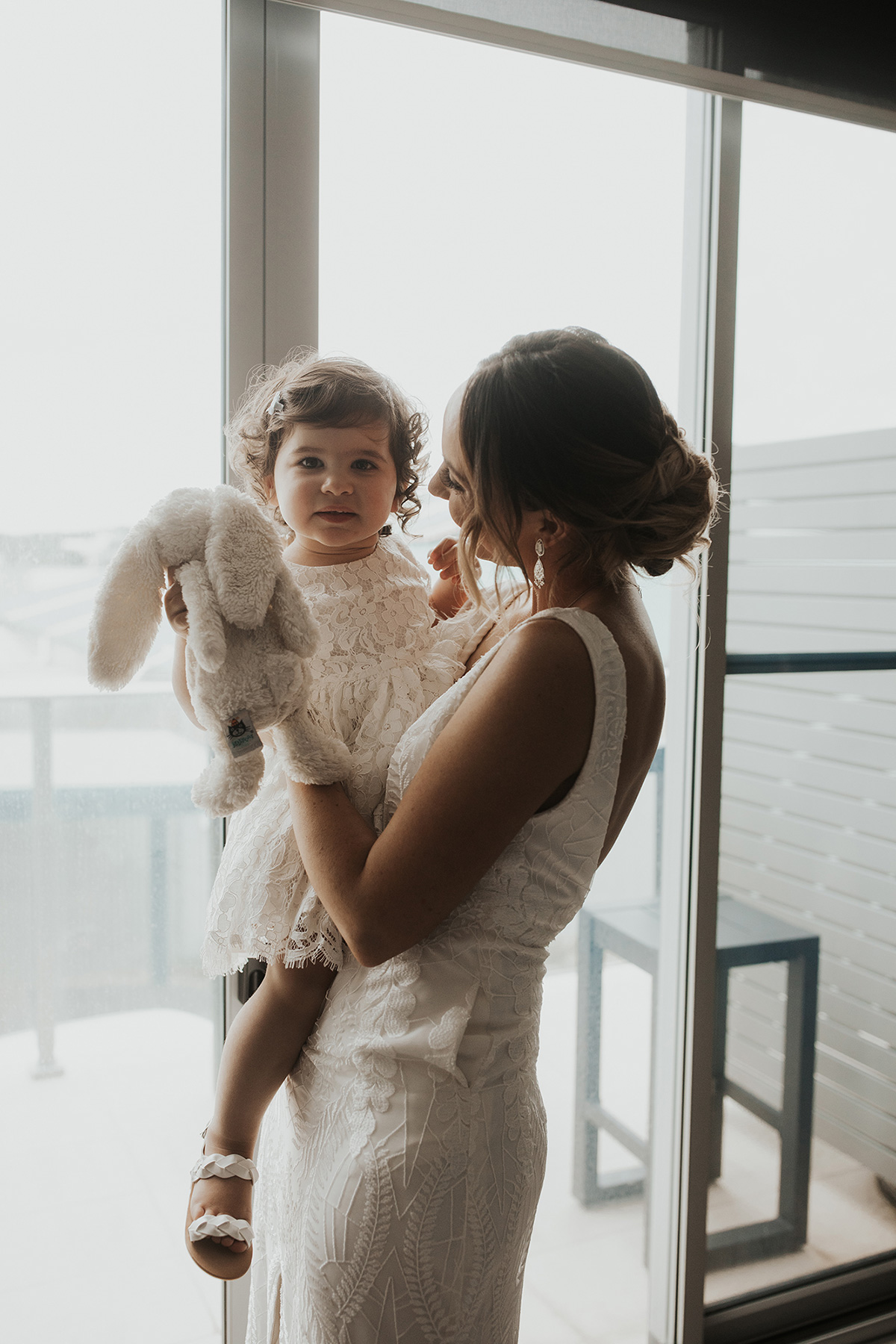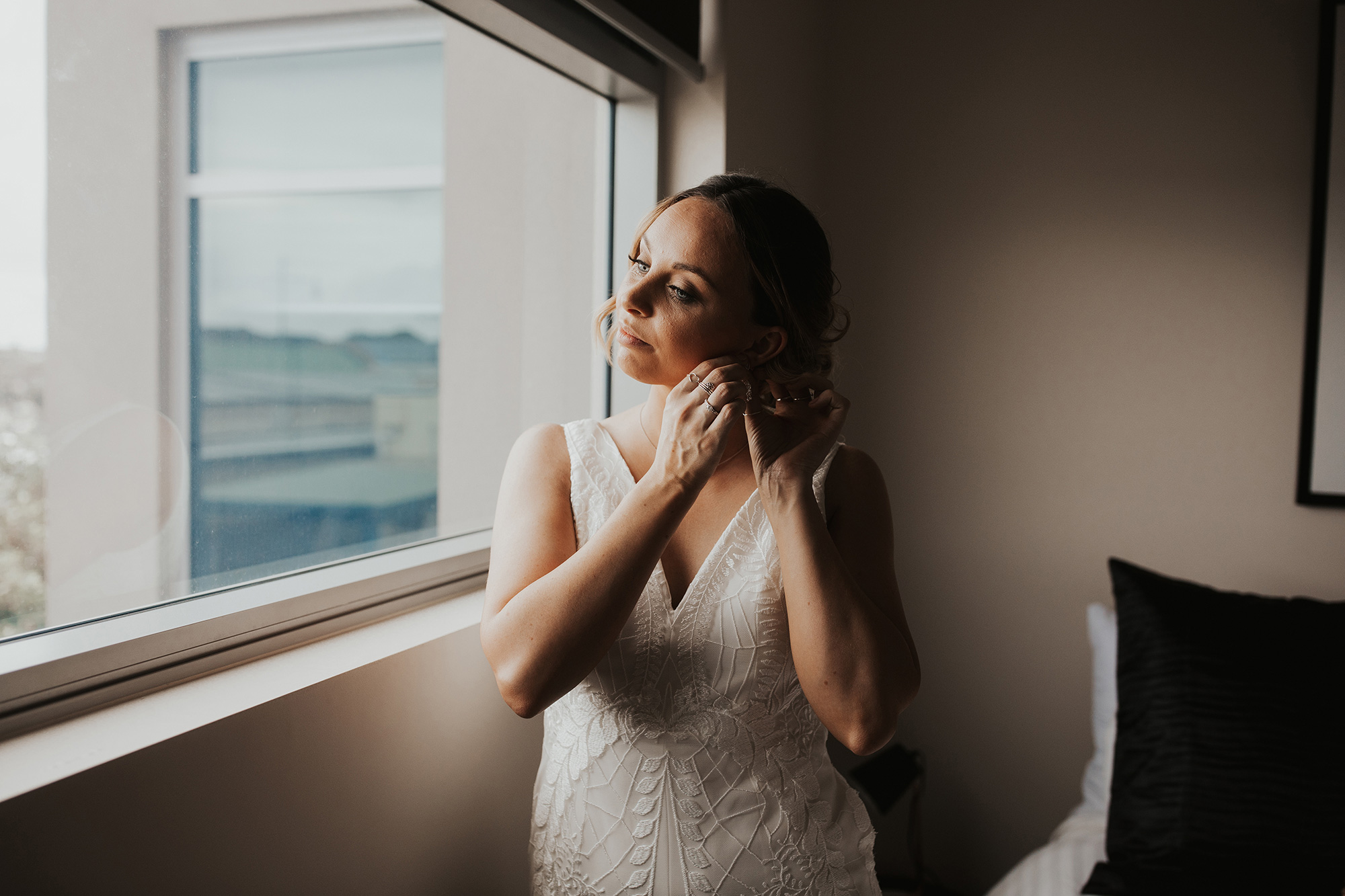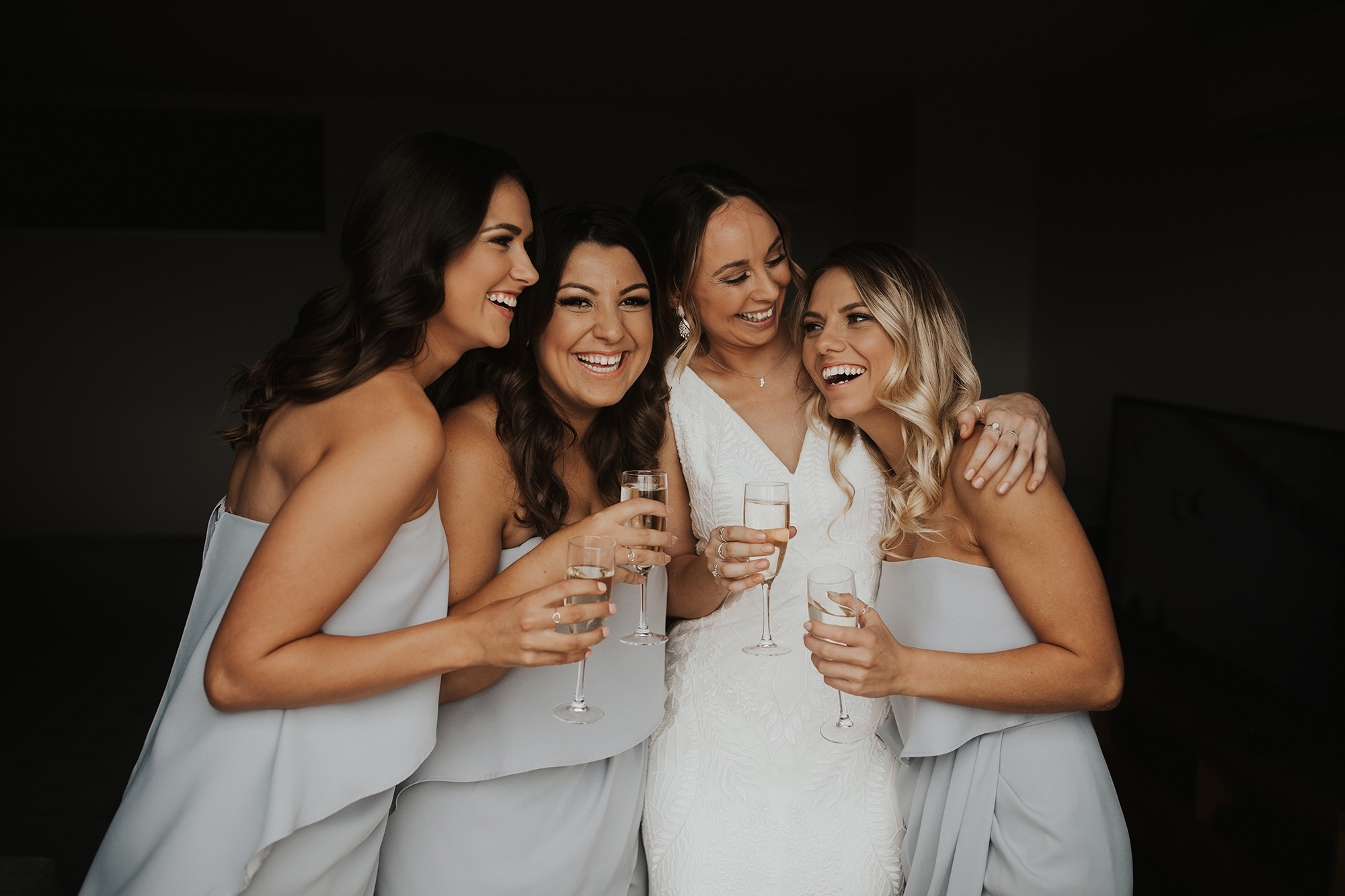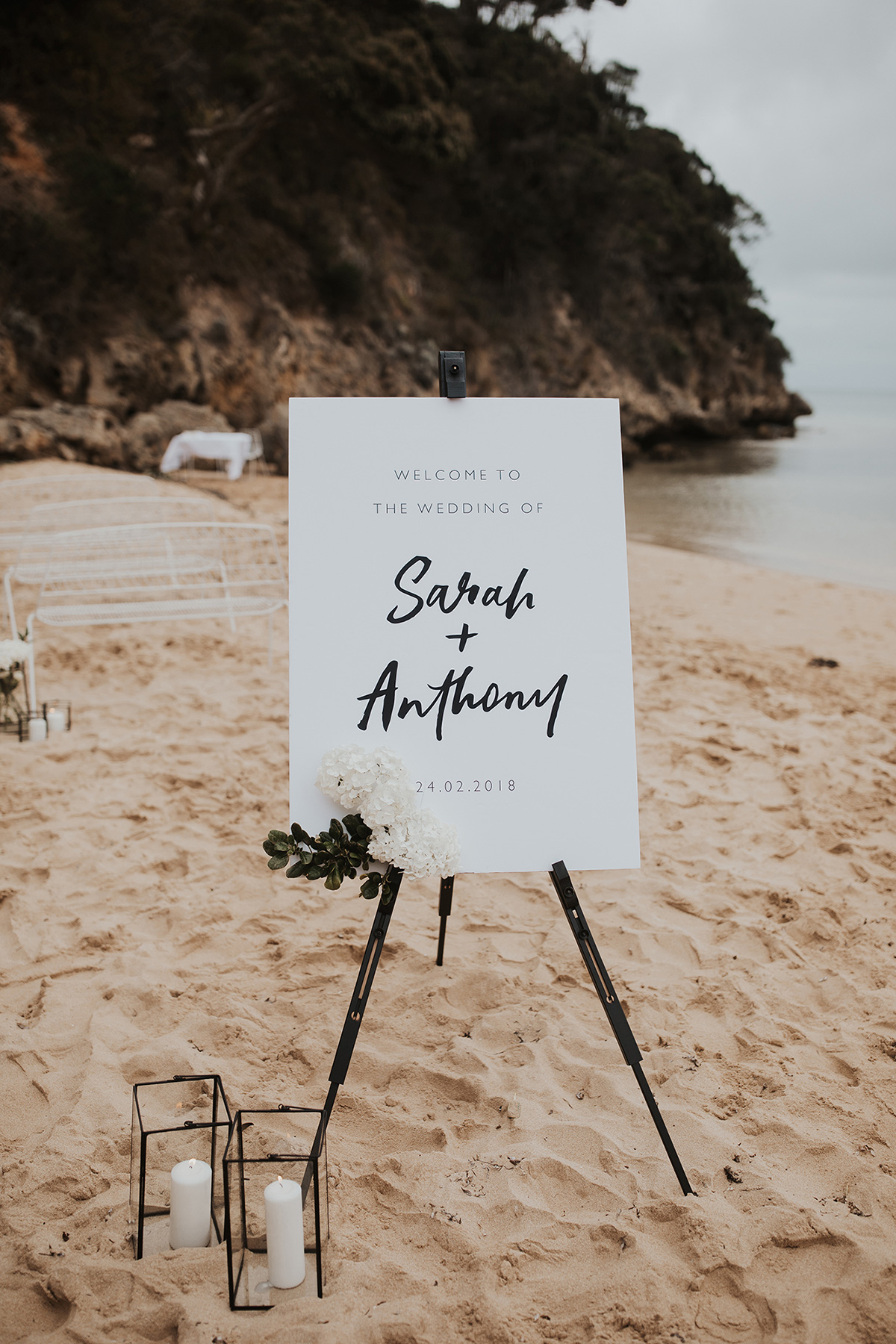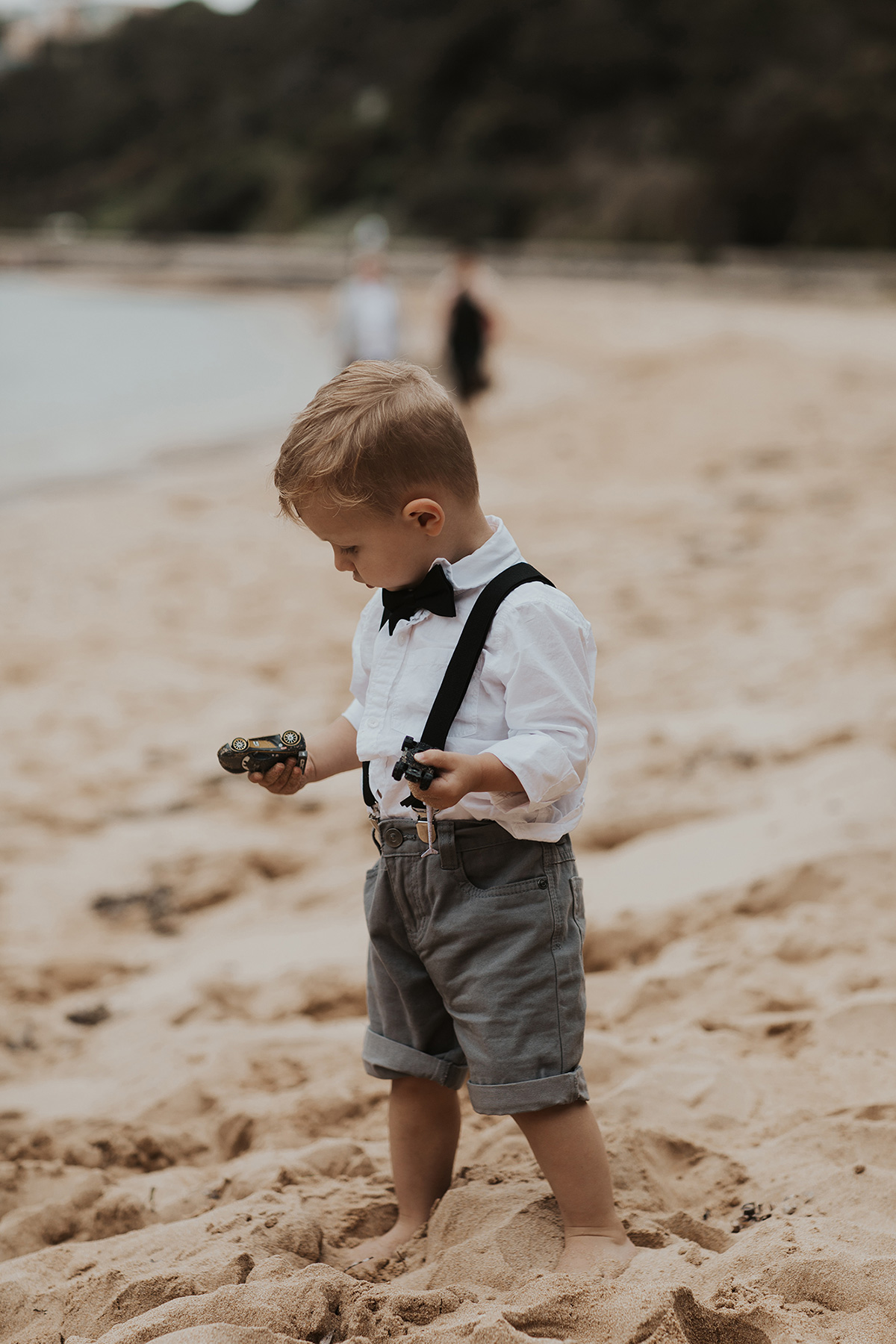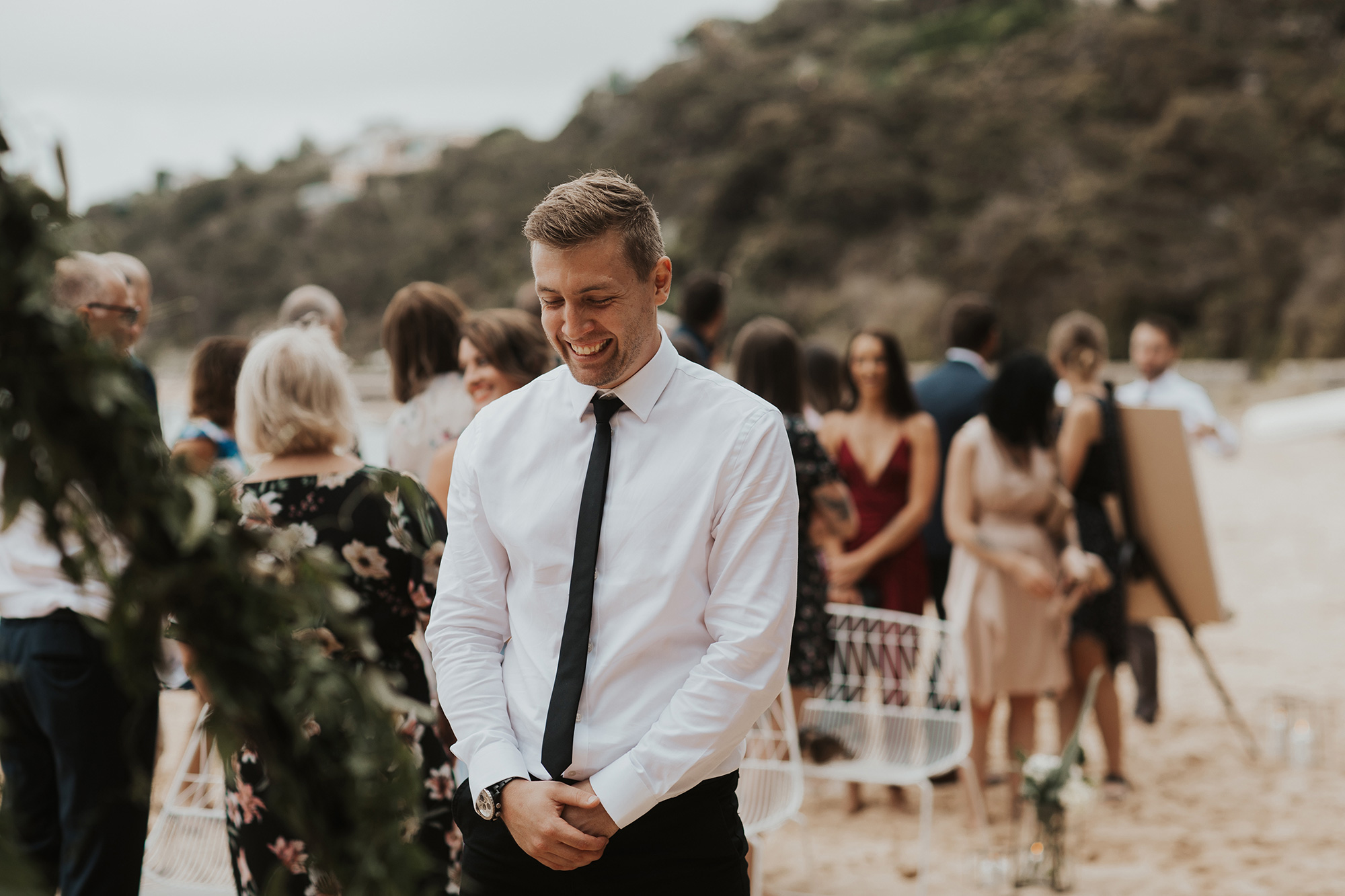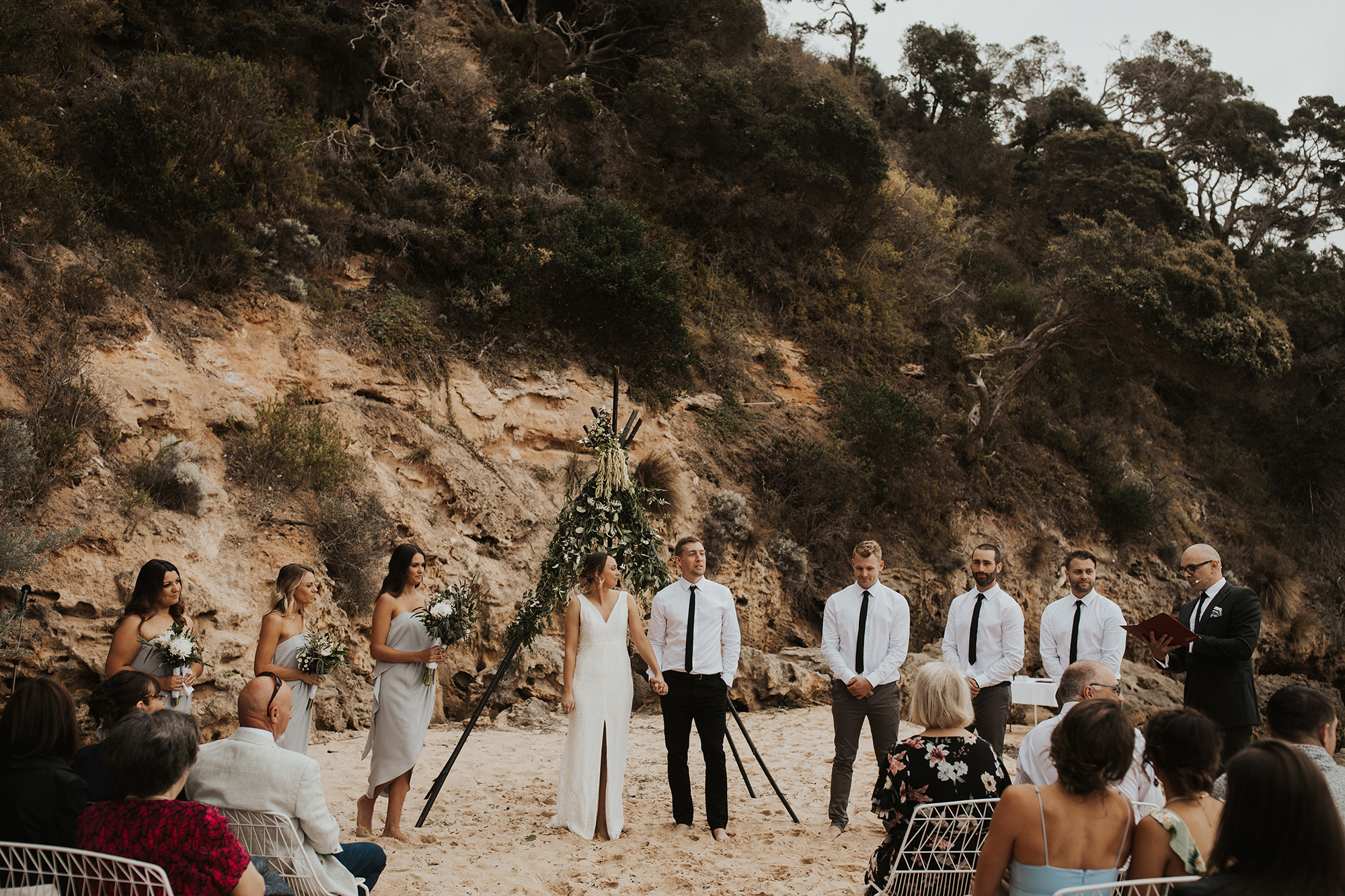 Marriage celebrant John Beck did the honours at the couple's beach ceremony with teepee arbour backdrop.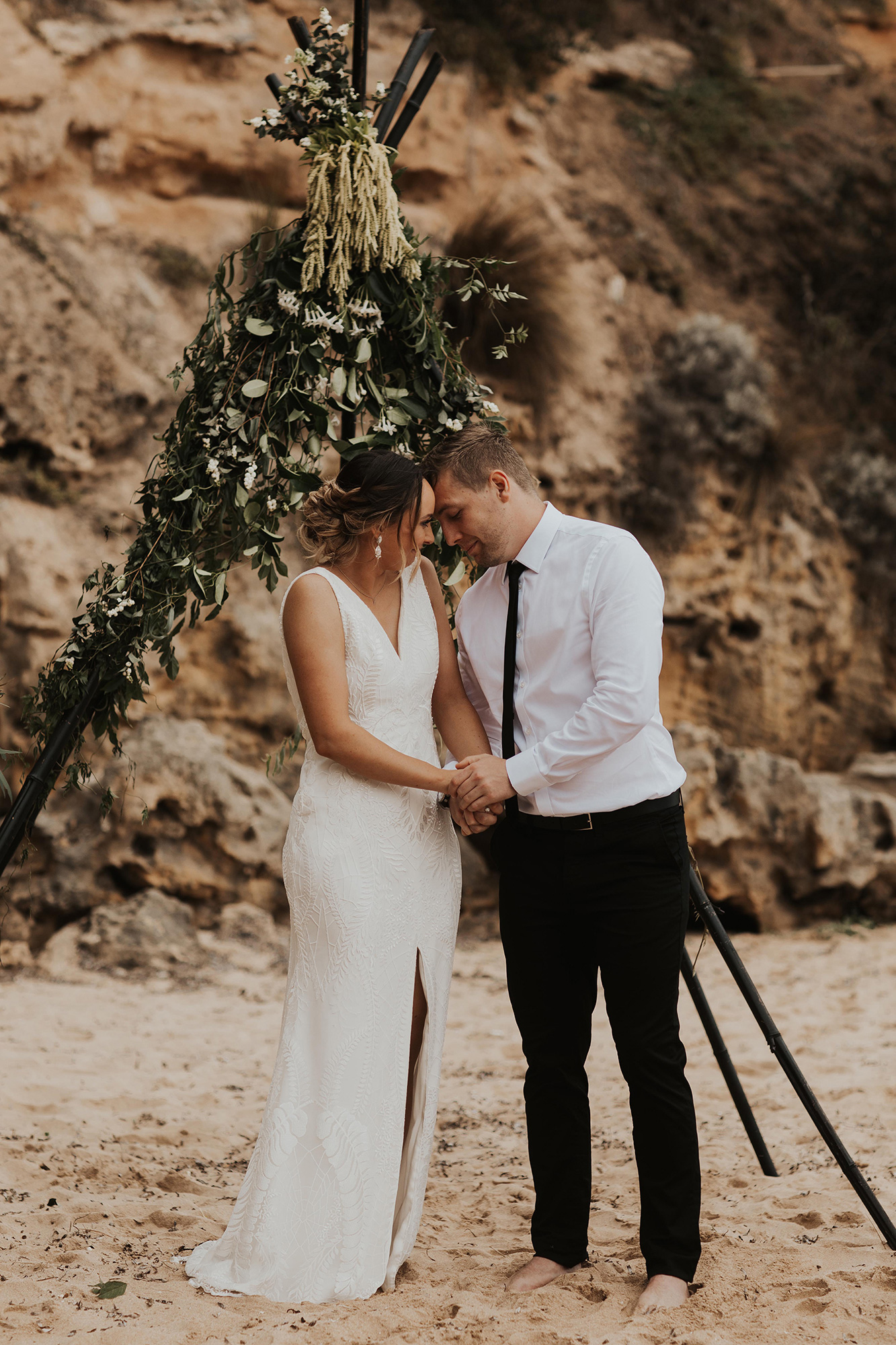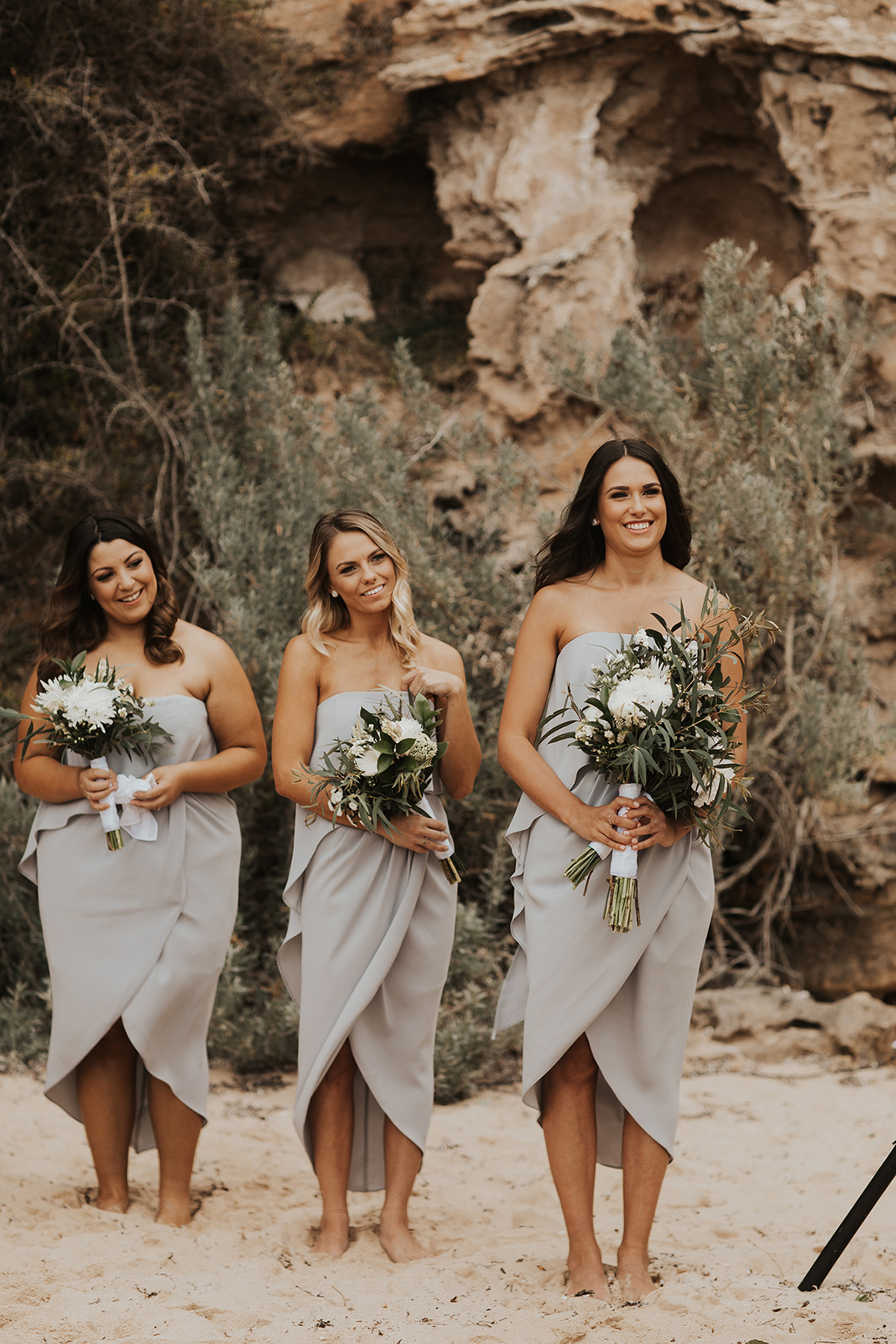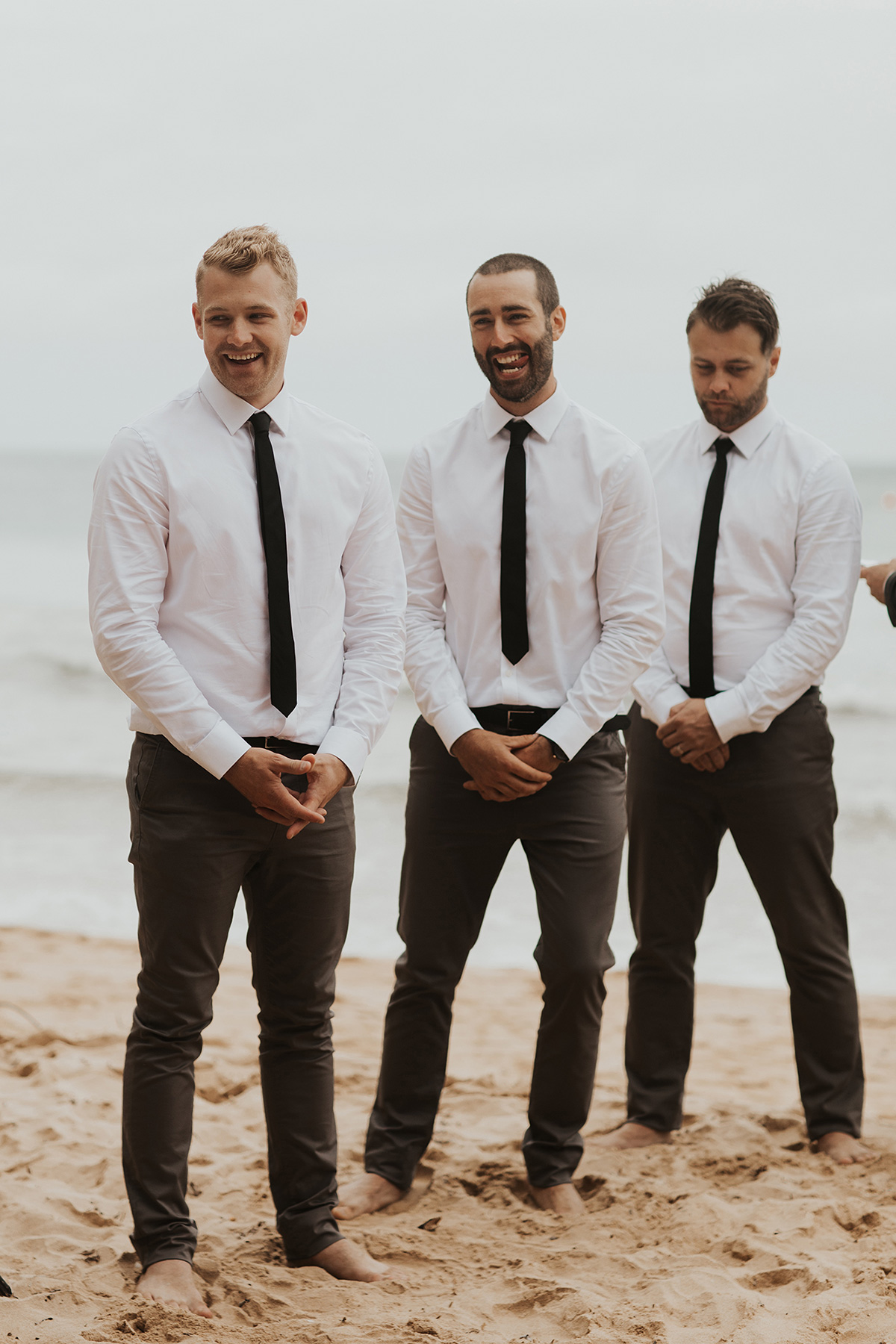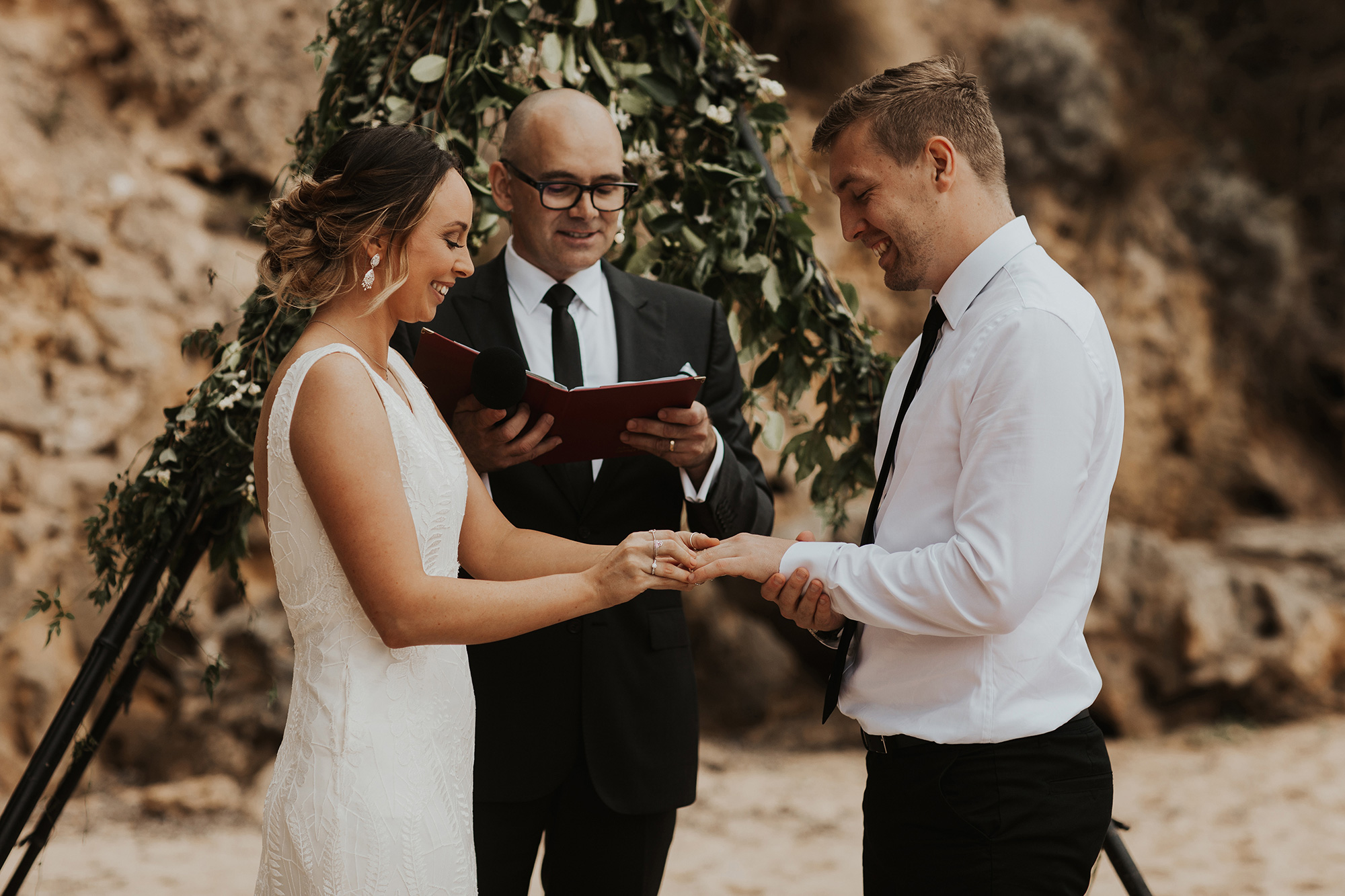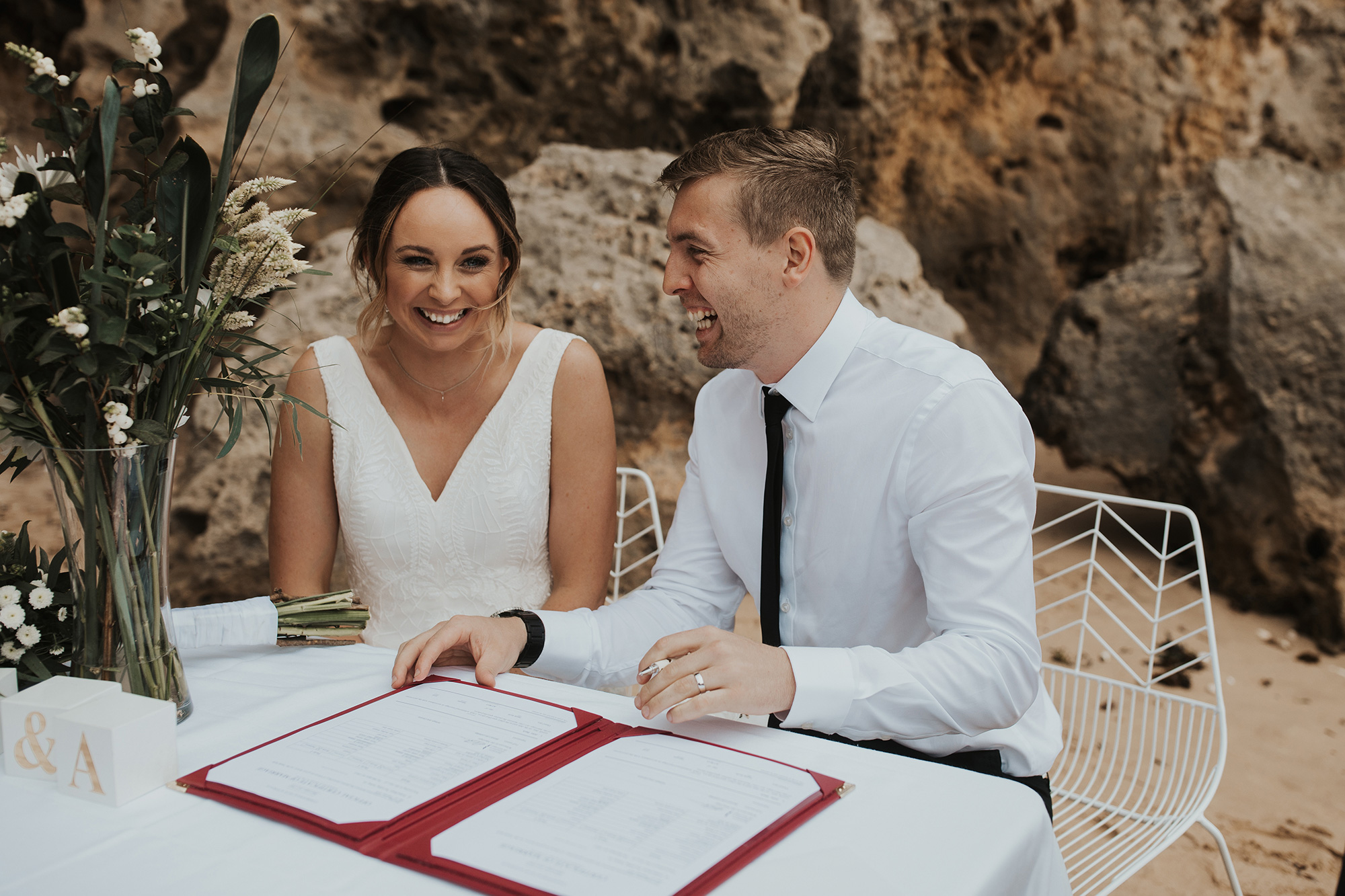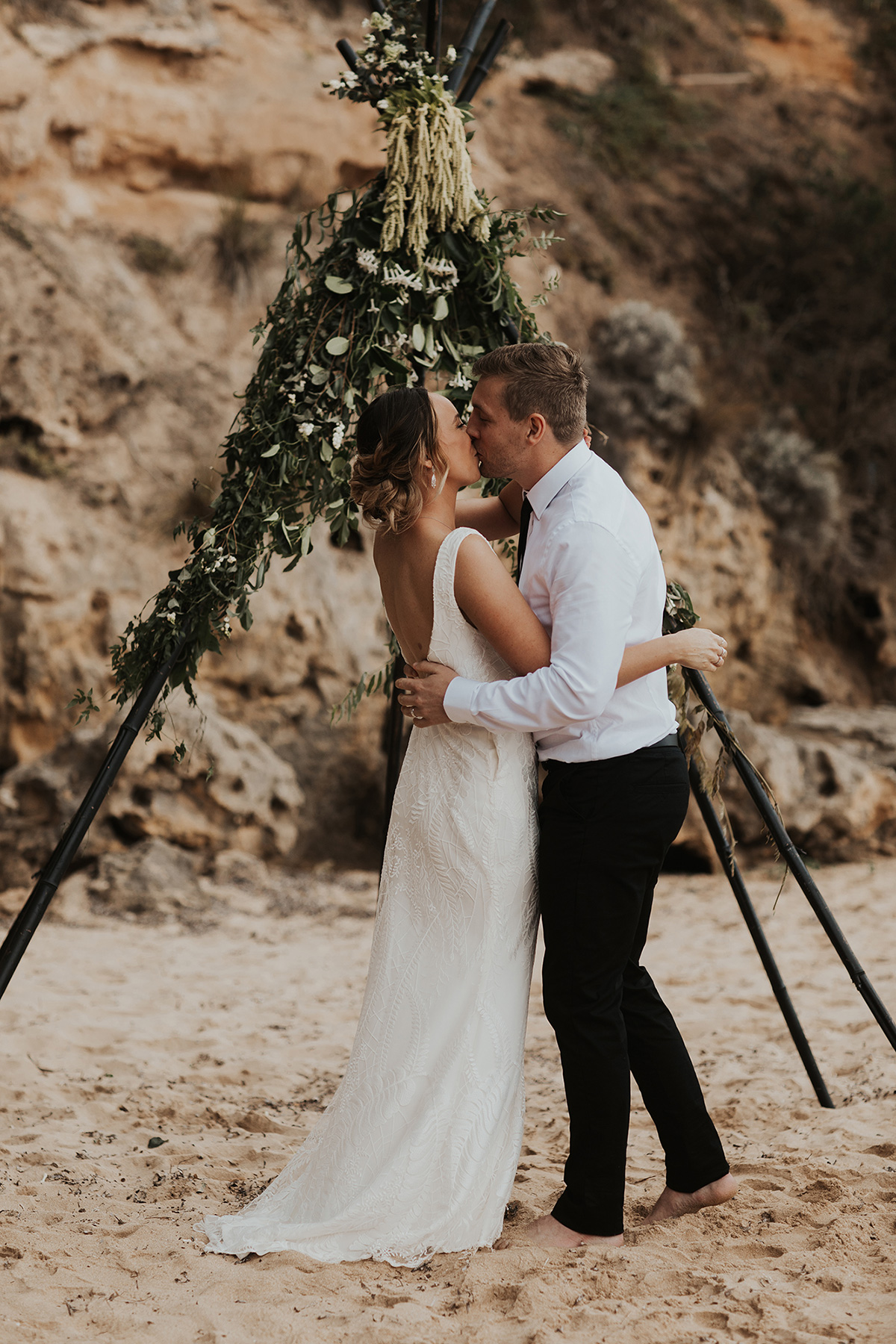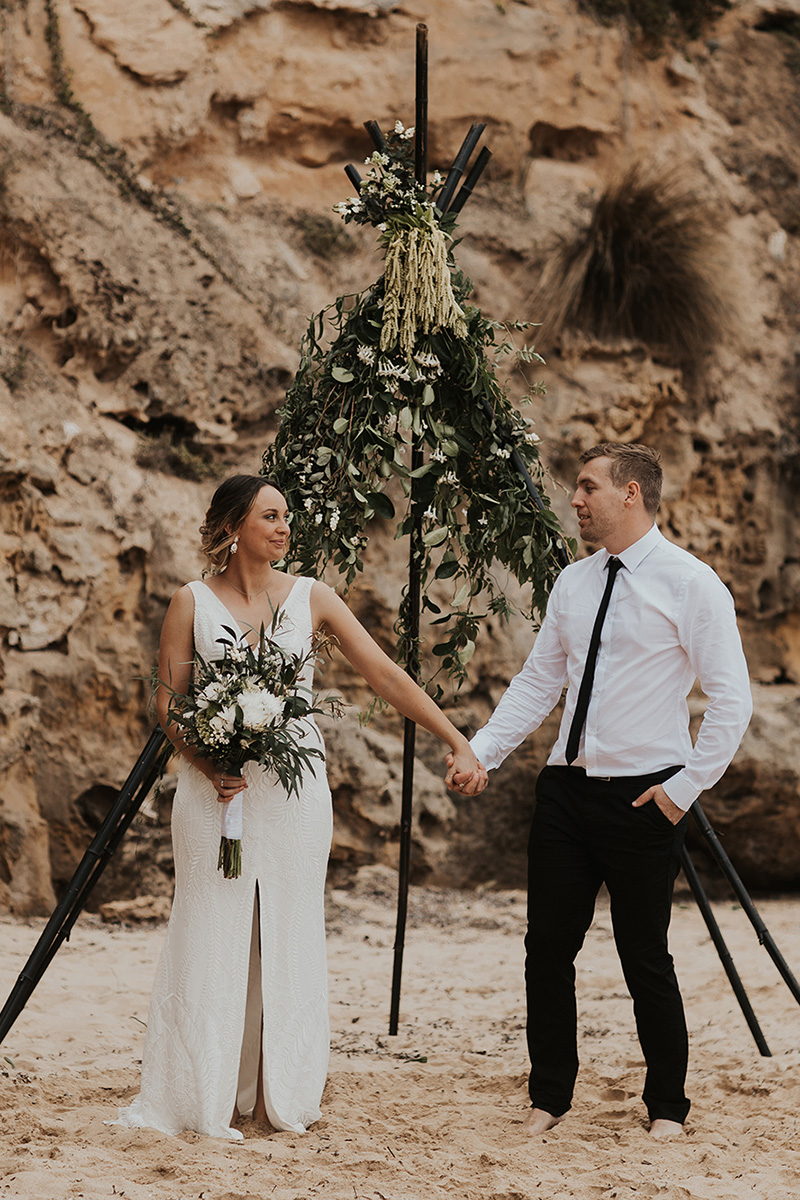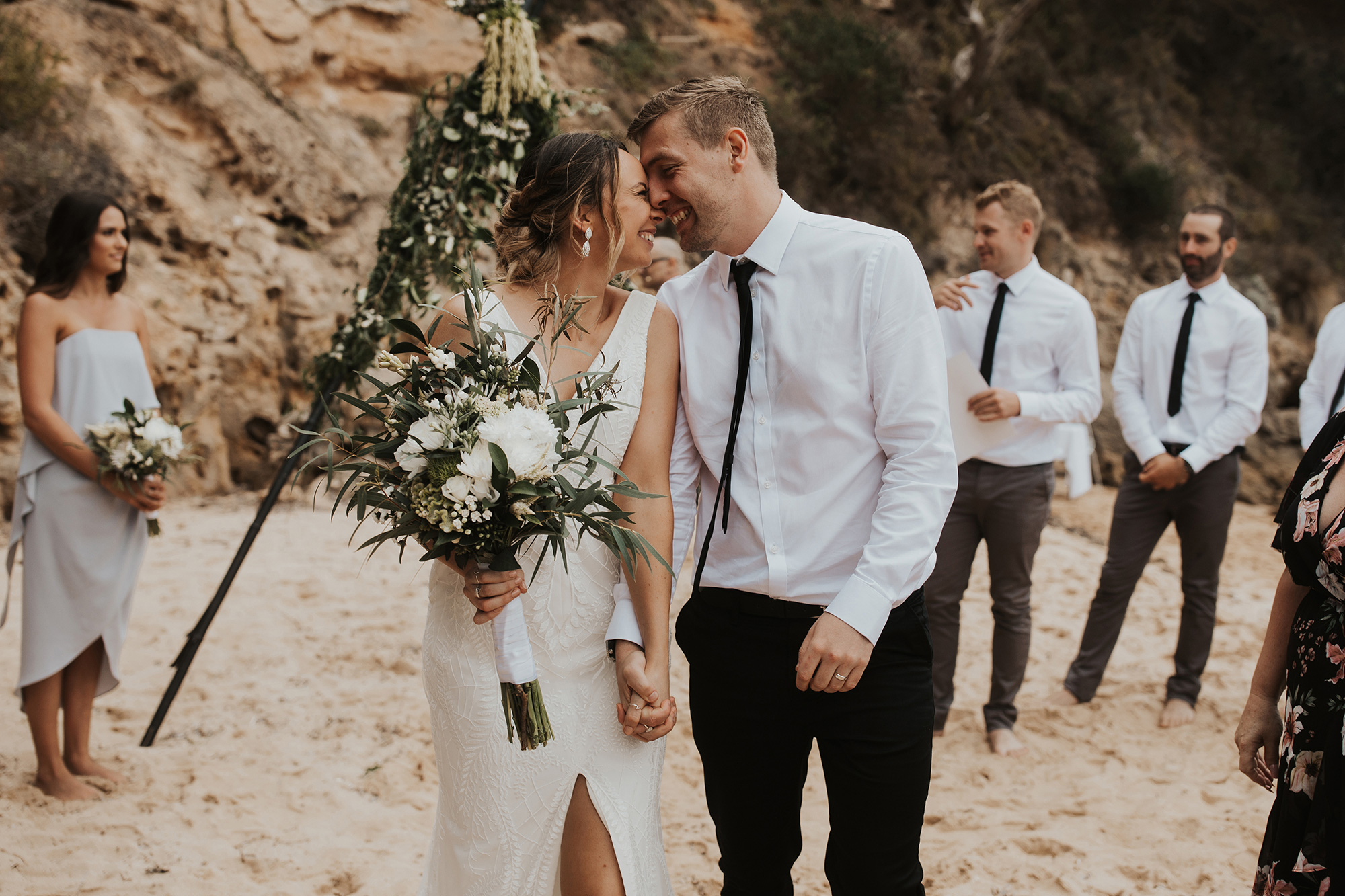 "By utilising the beach for the ceremony, we set the scene for a relaxing environment, and our florist filled the bar with greenery for our reception to continue the natural surroundings," Sarah says.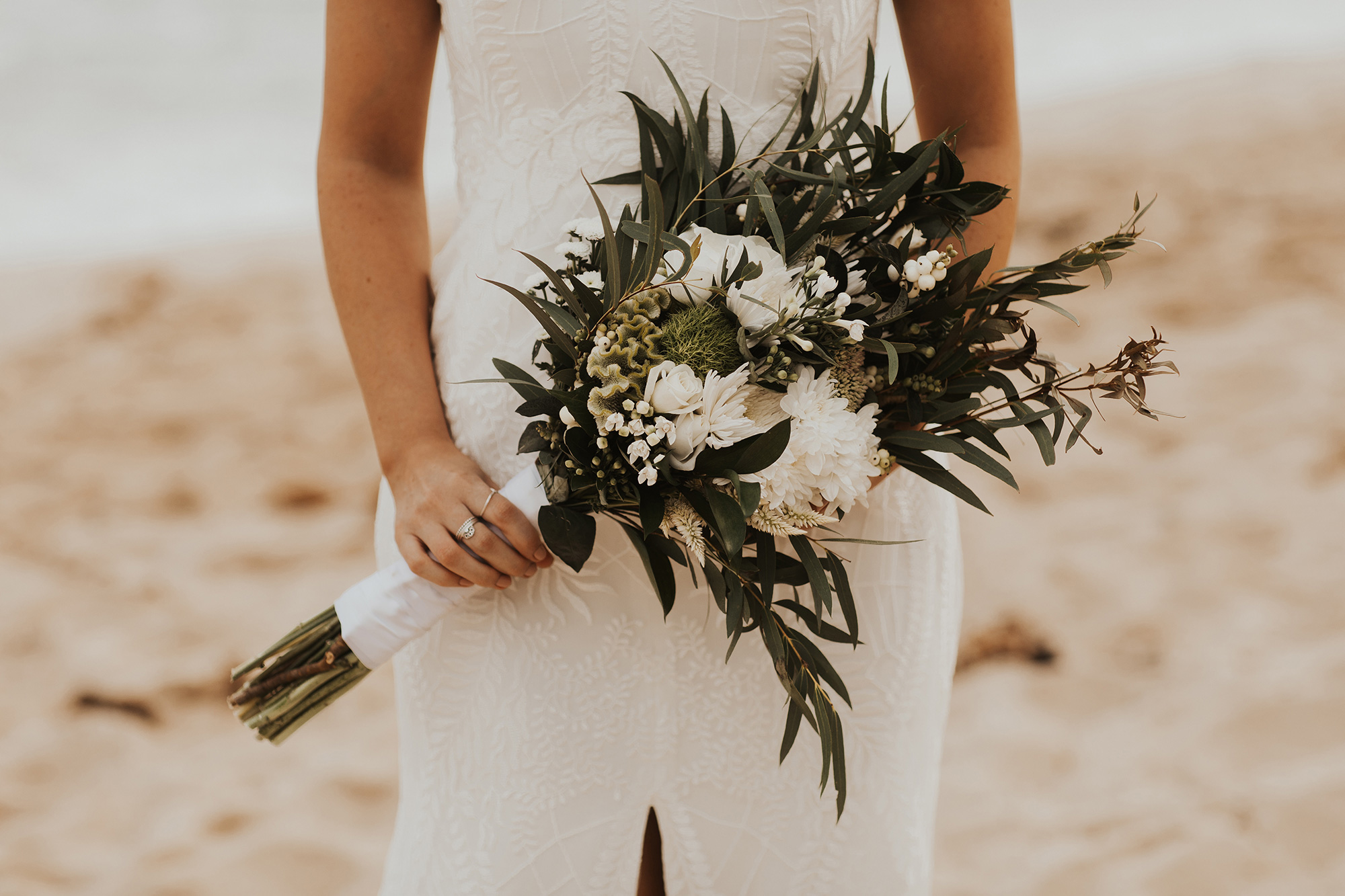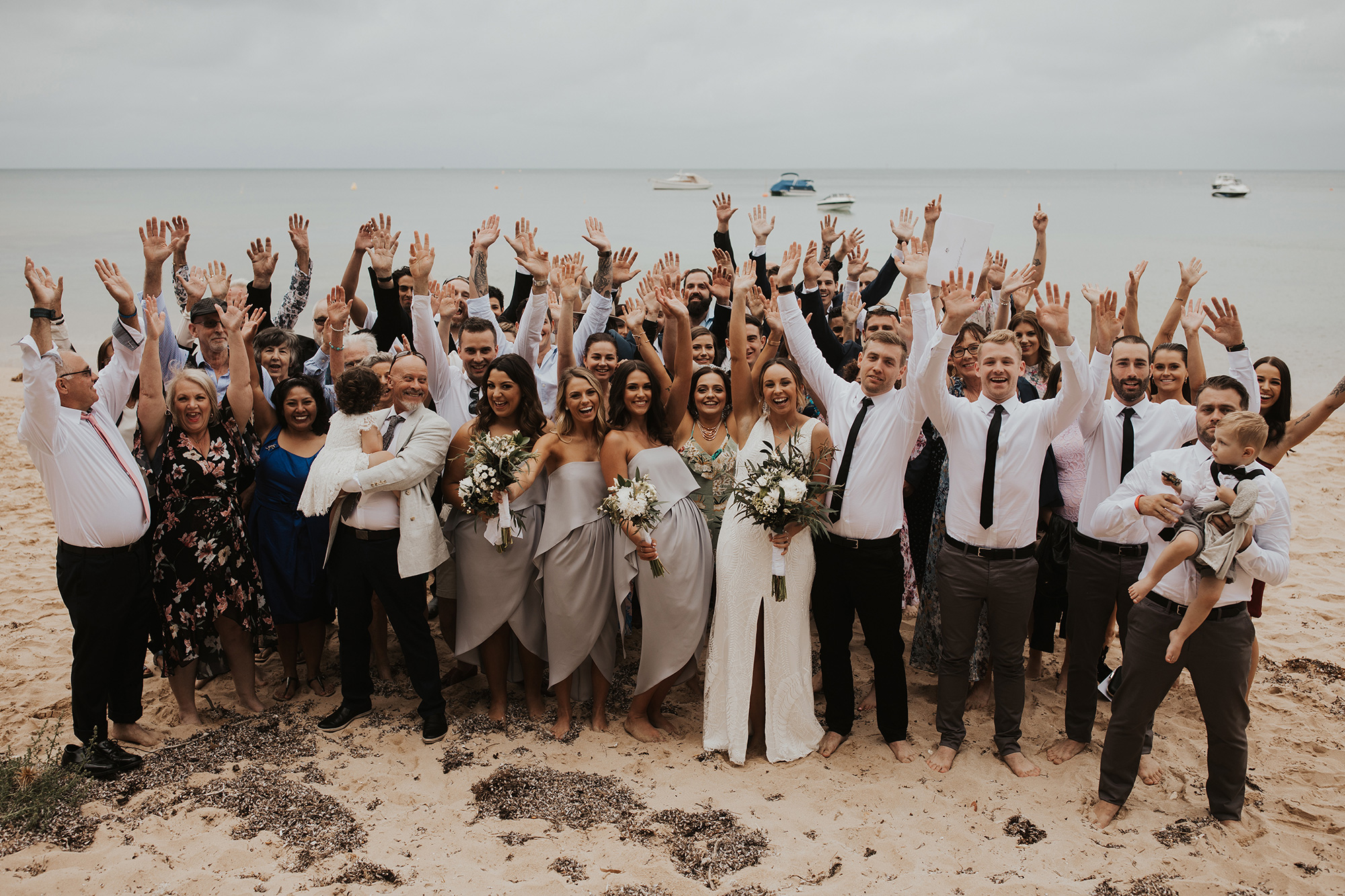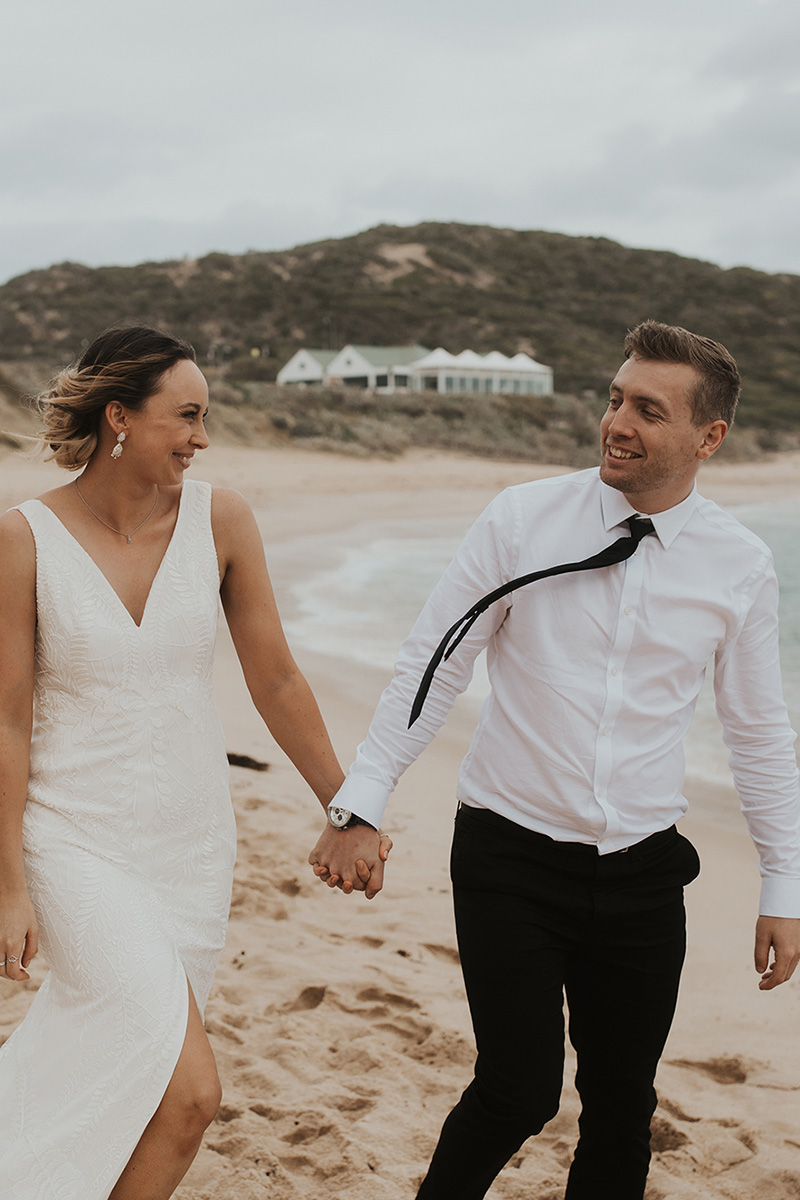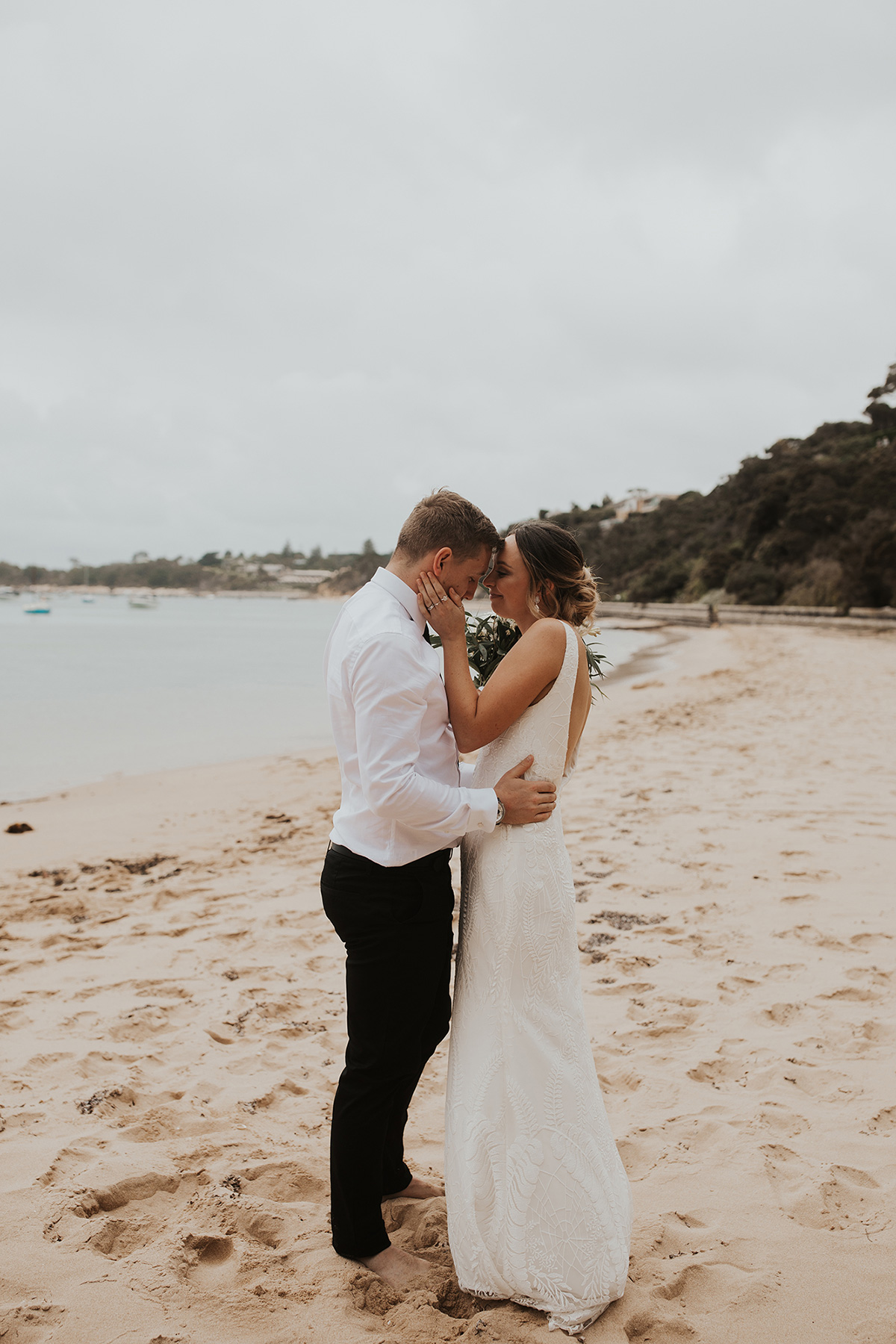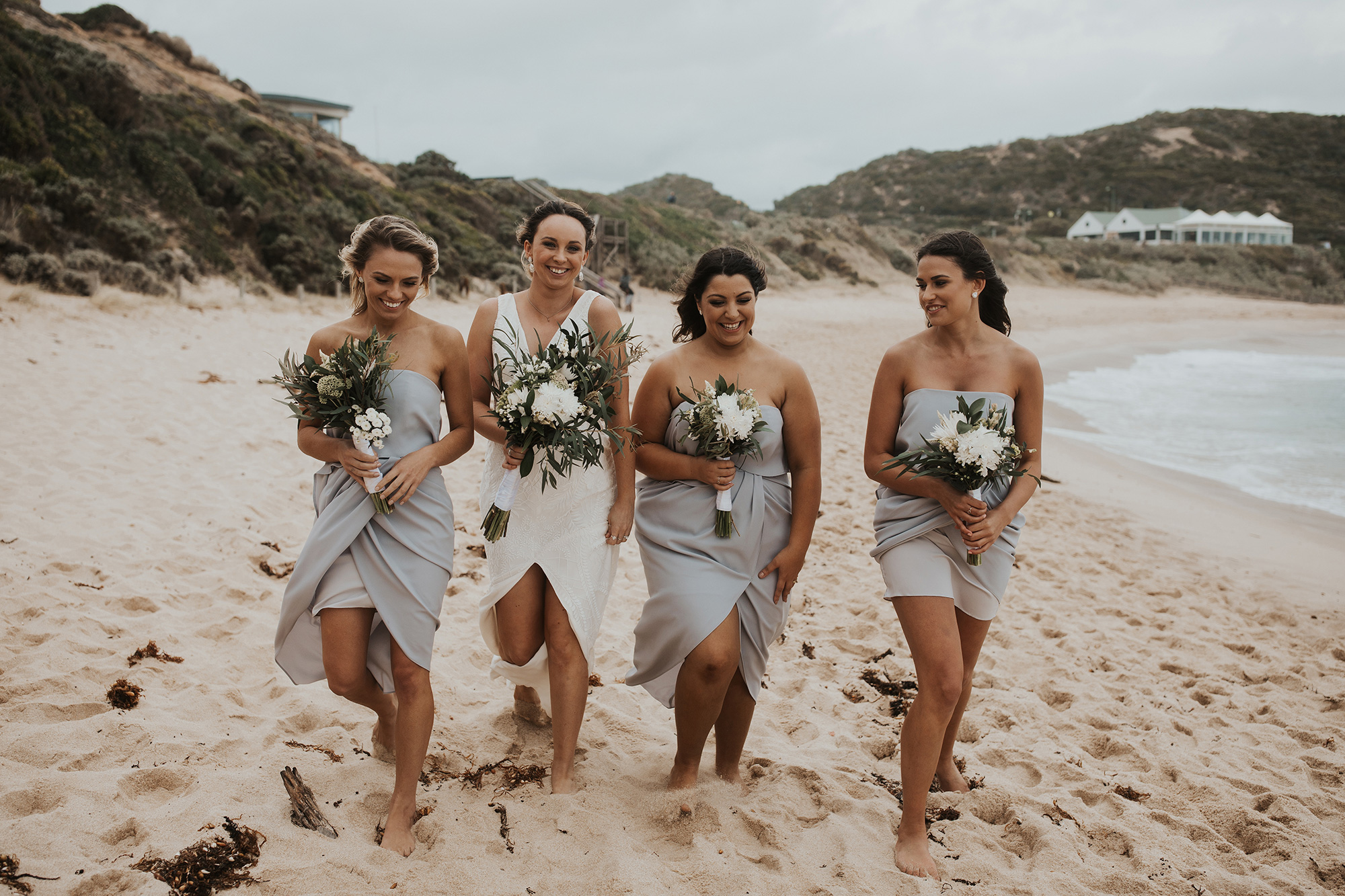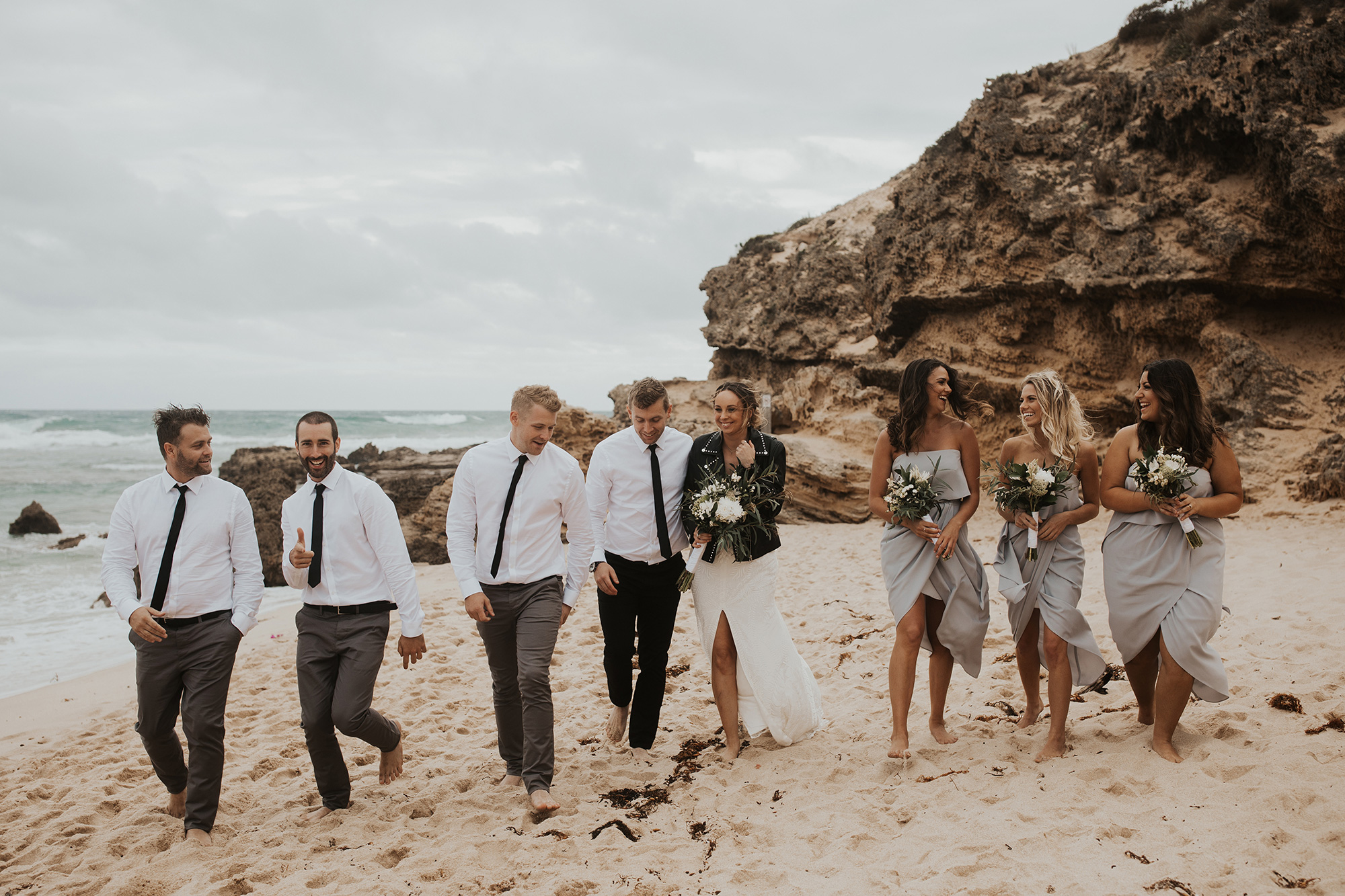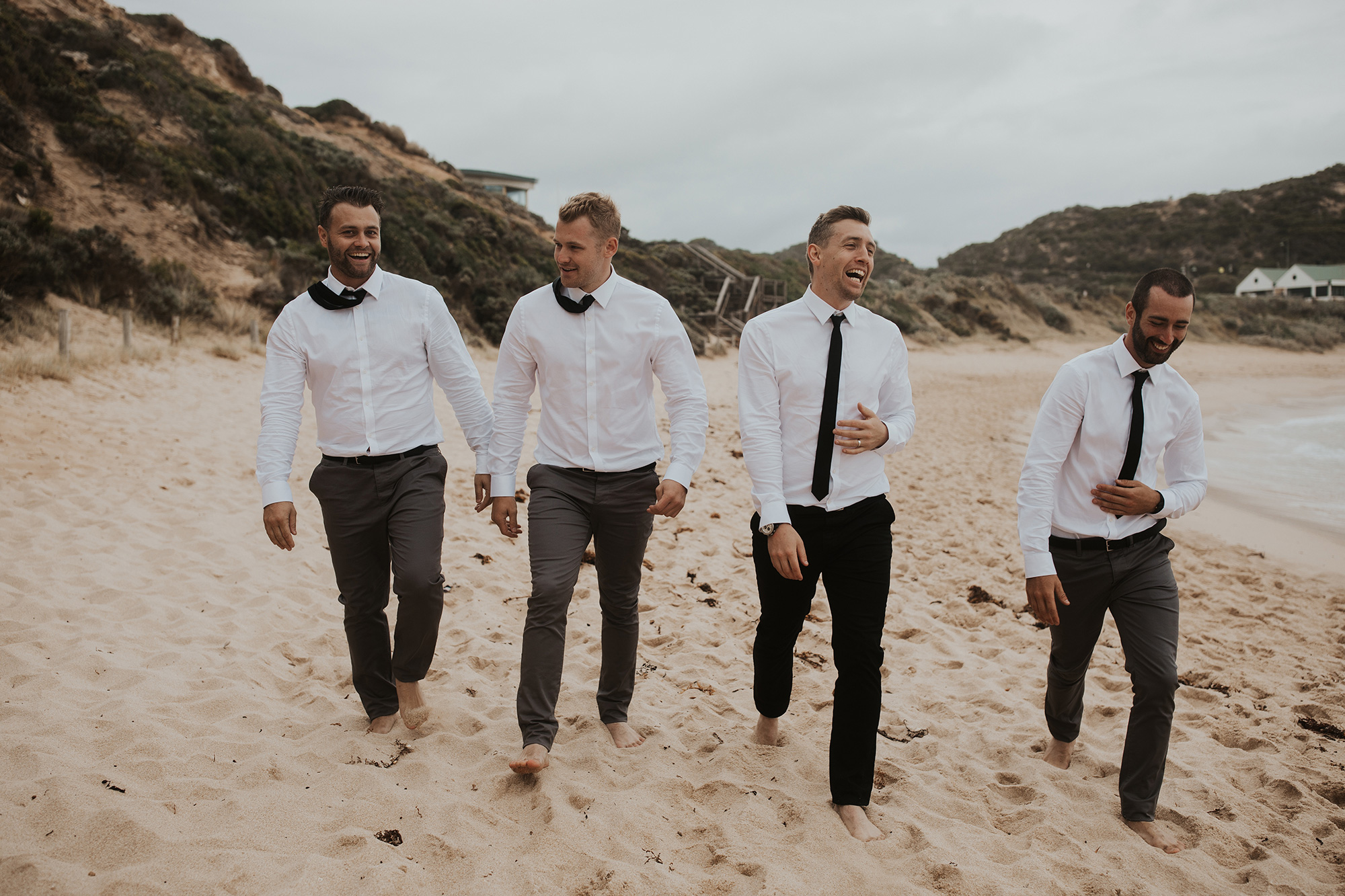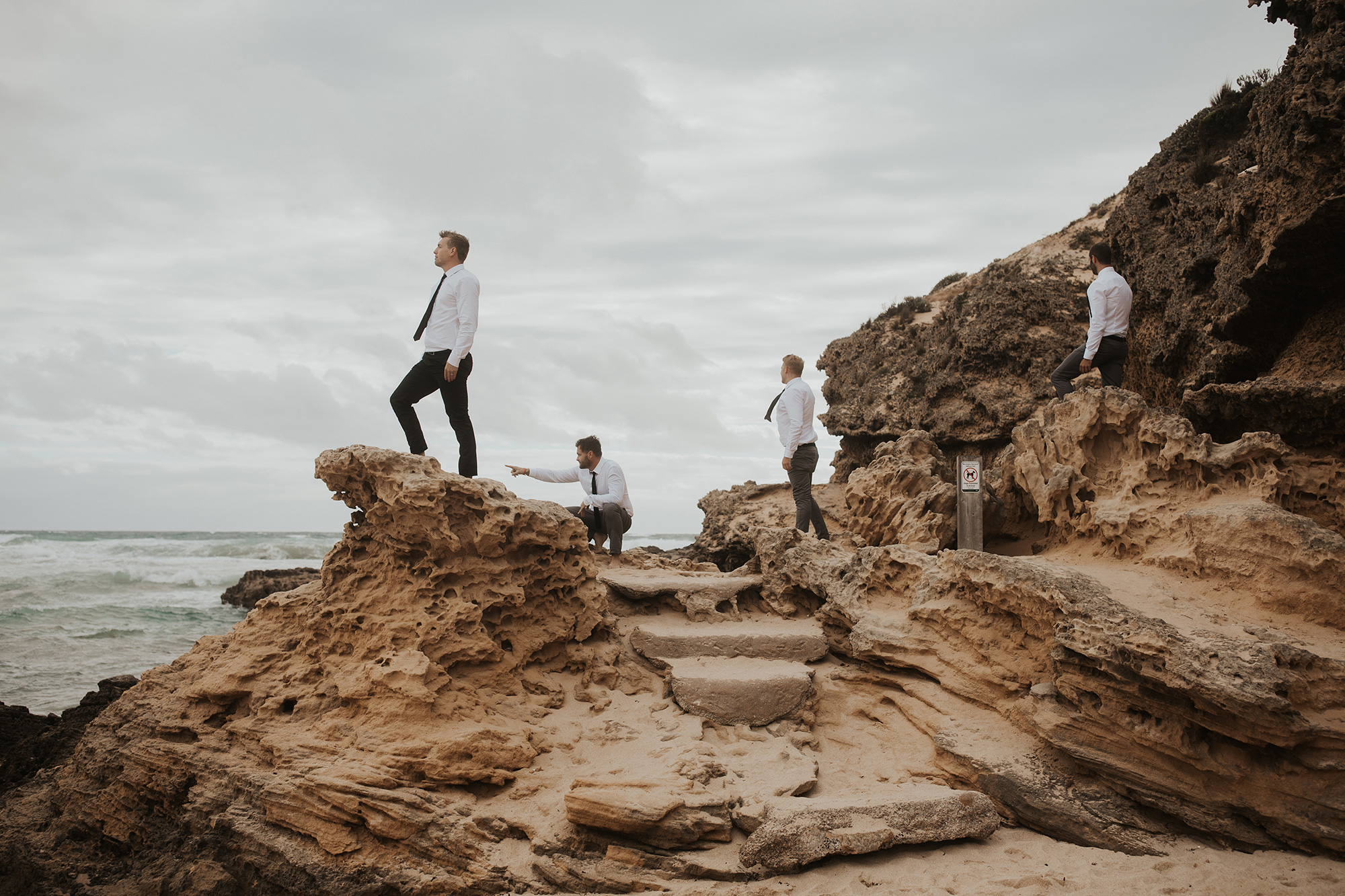 "We maintained a true sense of why you have a wedding. We kept it intimate and laid back, with our closest family and friends who we couldn't imagine the day without," she said.