Emma and Troy were best friends in kindergarten, and by eight years of age were already planning their wedding.
"I remember spending one lunch sitting in the playground organising our wedding, and he wouldn't let me go play until we figured out our bridal parties," laughs Emma. But they were separated when Emma moved away. Thanks to Facebook, they reconnected many years later and began dating. "It was like we never spent any time apart," smiles Emma.
The 29-year-olds married at their romantic country wedding on October 21, 2017 with 72 guests. Their ceremony and reception took place at the one venue – Blue Wren Winery in Mudgee, NSW. "As we are easy going people, we wanted our wedding to be the same, so it was very relaxed," explains Emma. "It was planned in 10 months and we had no wedding dramas. Our venue and vendors were all so wonderful and had the country hospitality."
They saved money choosing to do a lot of DIY, and brought decorations second-hand from wedding buy/sell pages. "Many of our guests have since returned to Mudgee because they loved it so much," says the bride.
Photos courtesy of Erin Latimore Photography.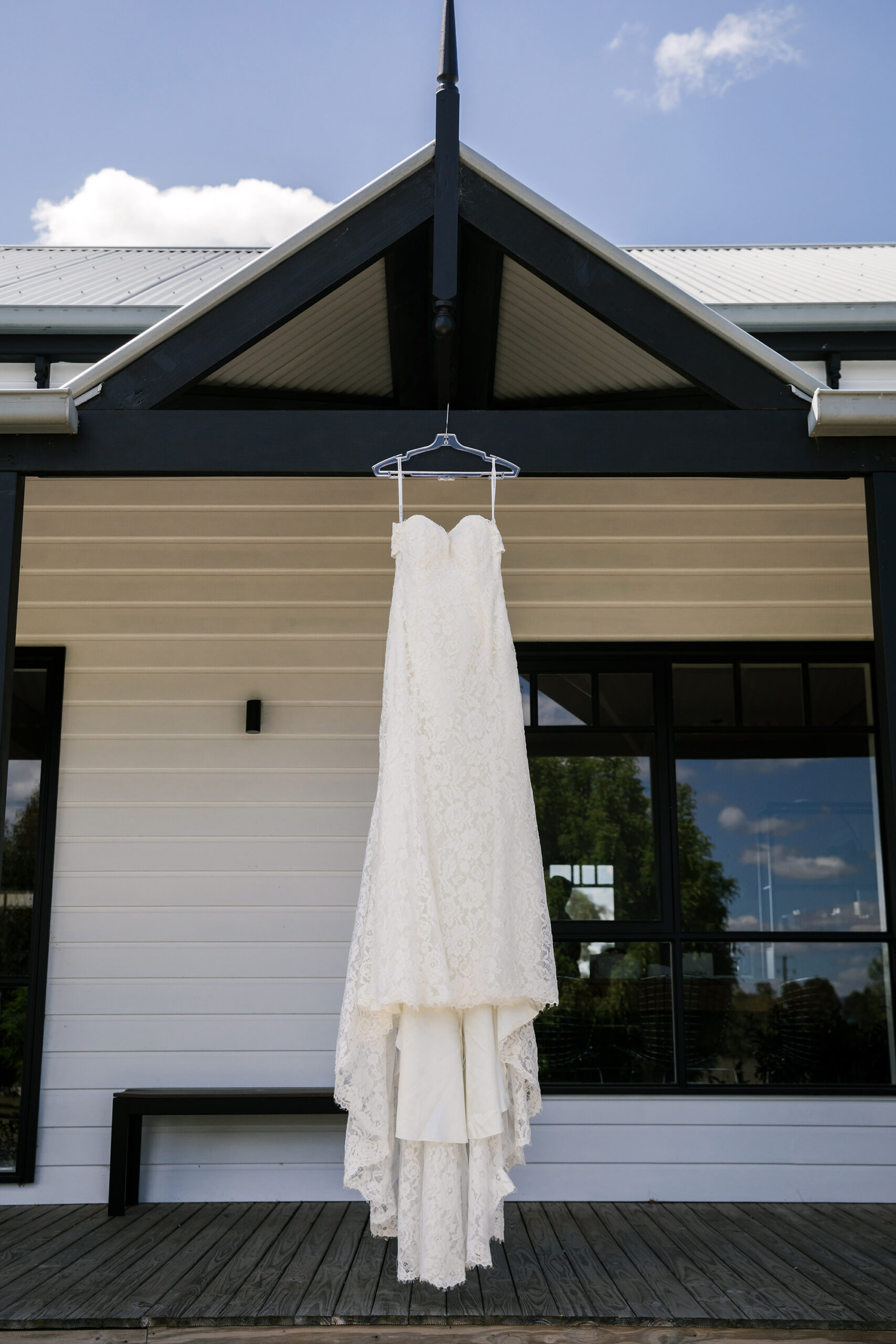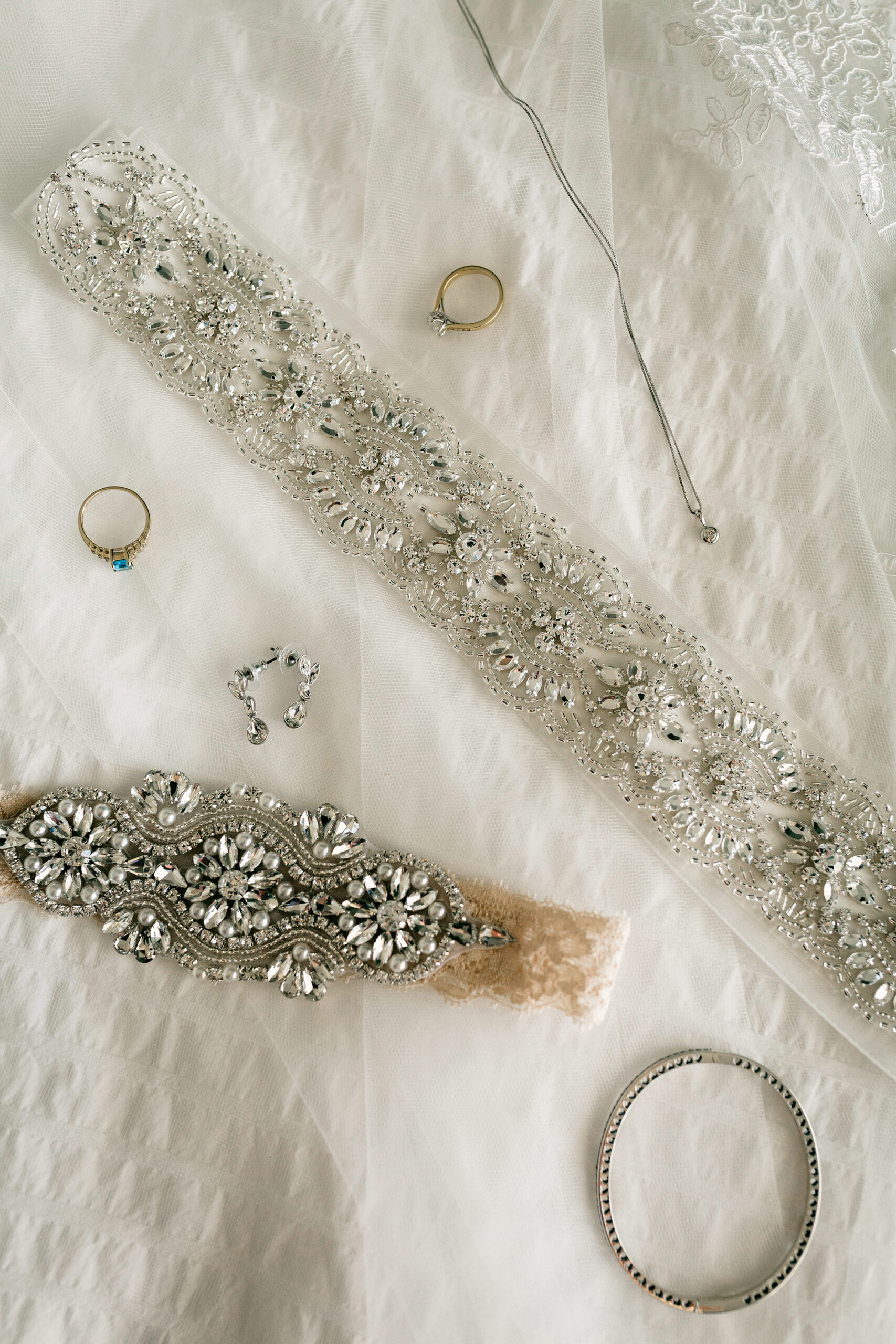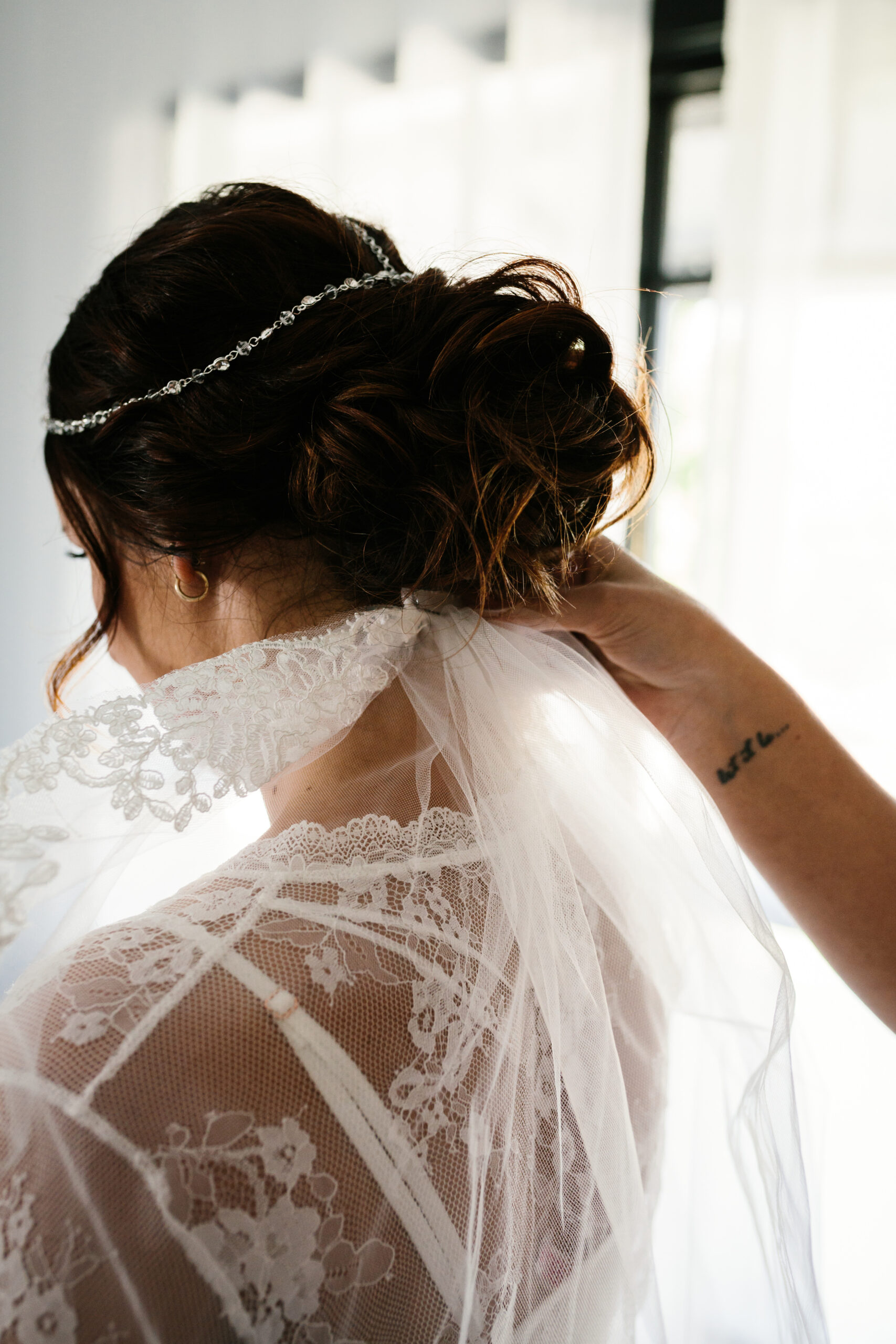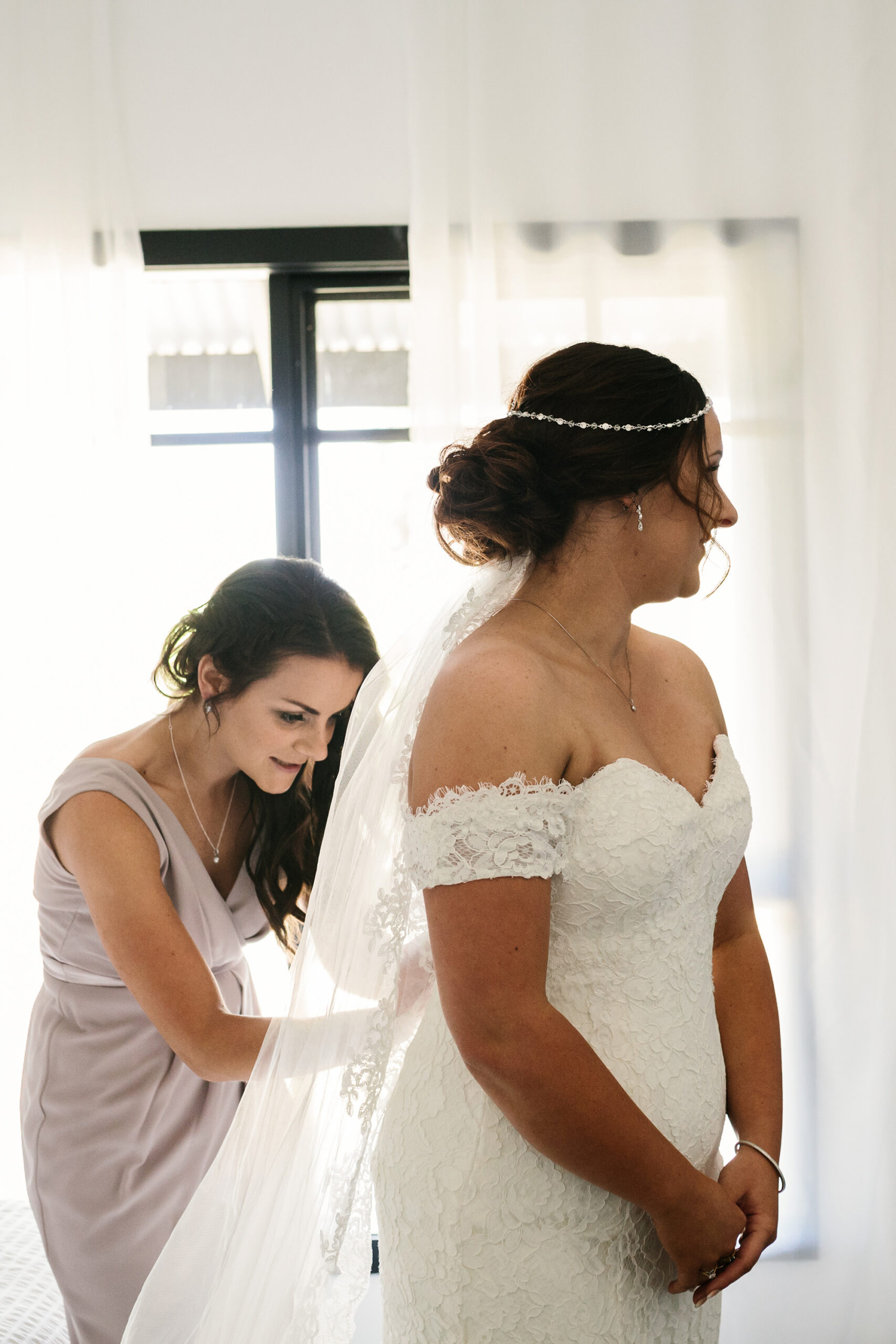 Emma's veil included intricate lace detail.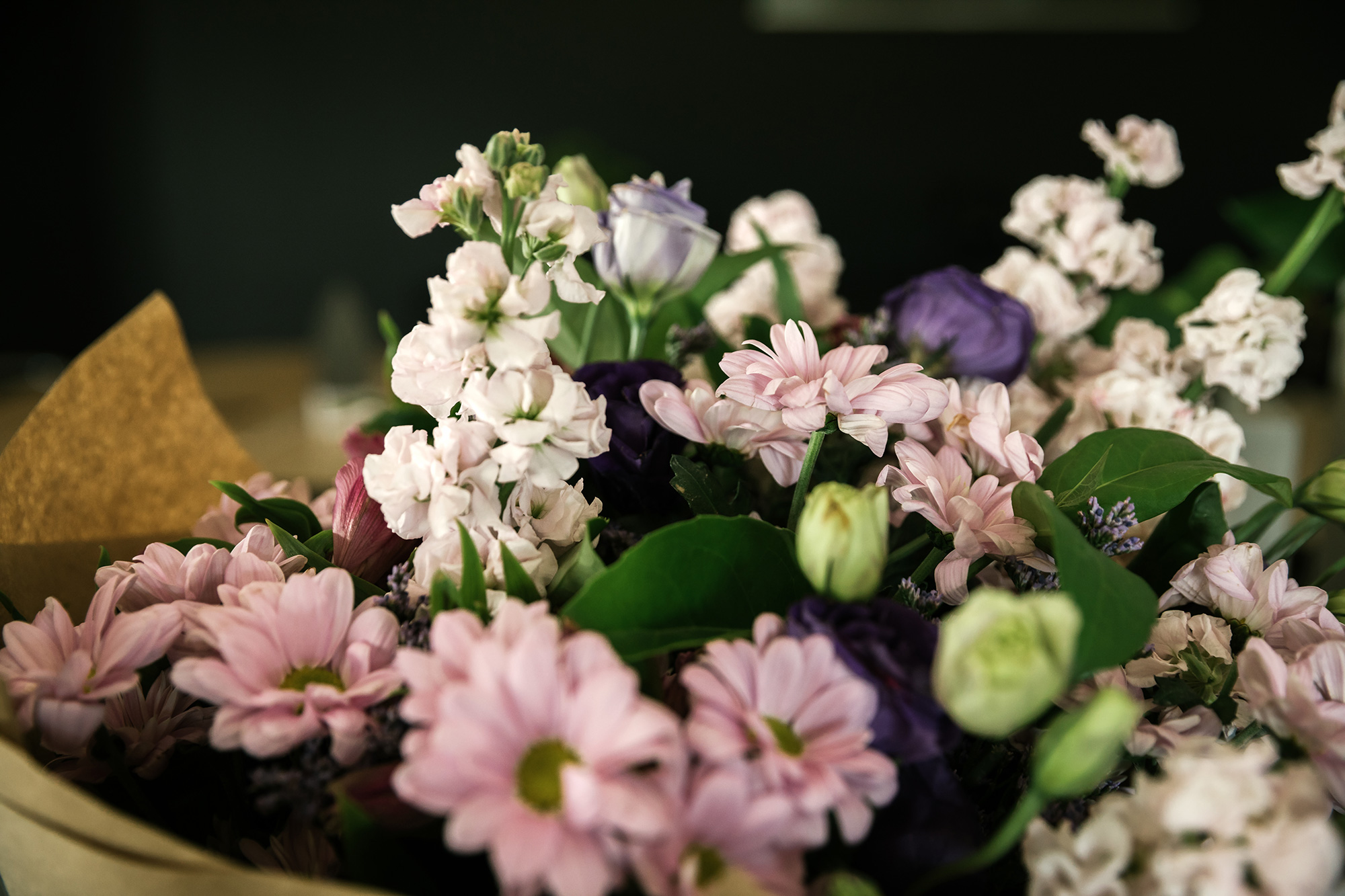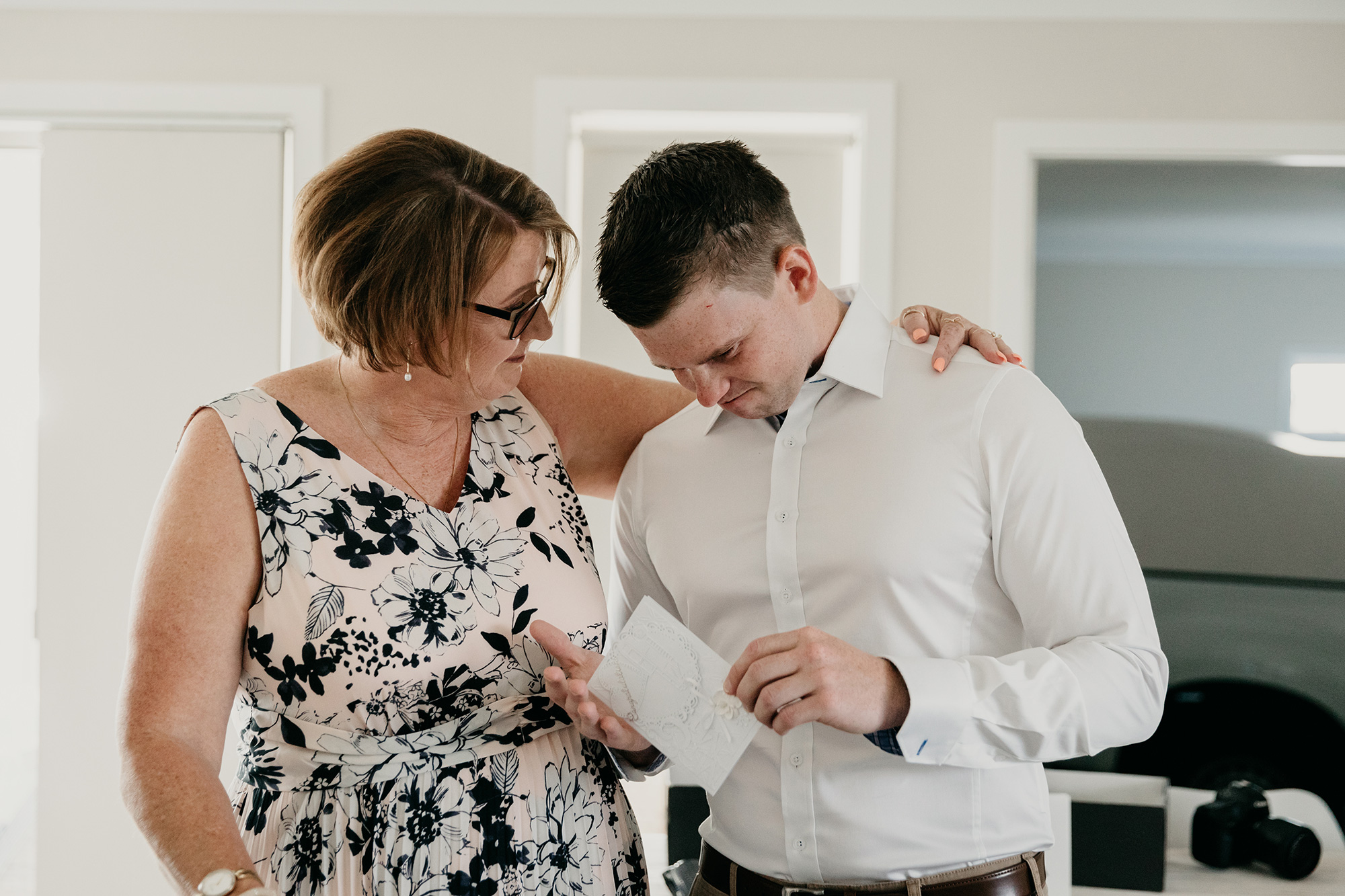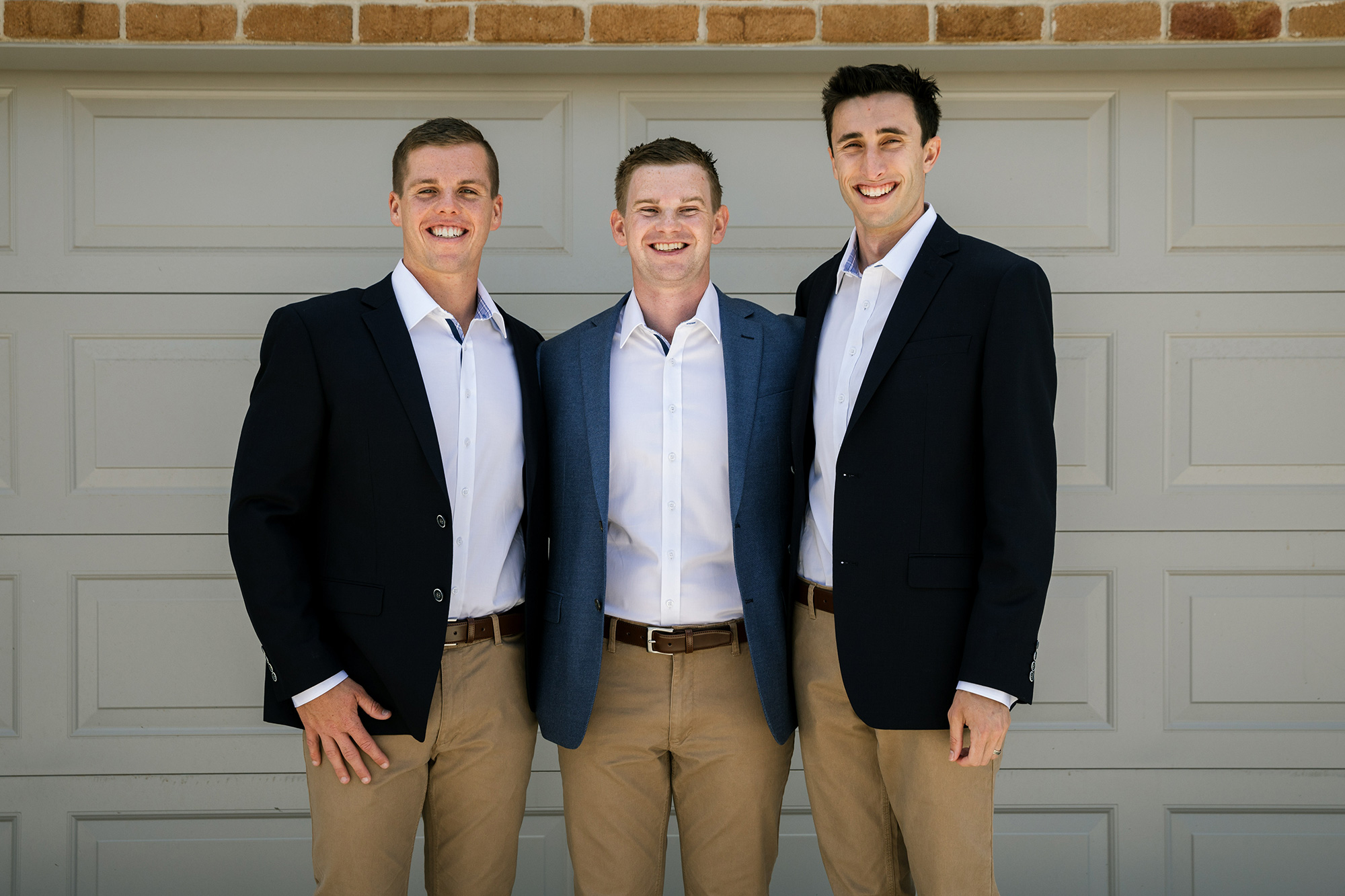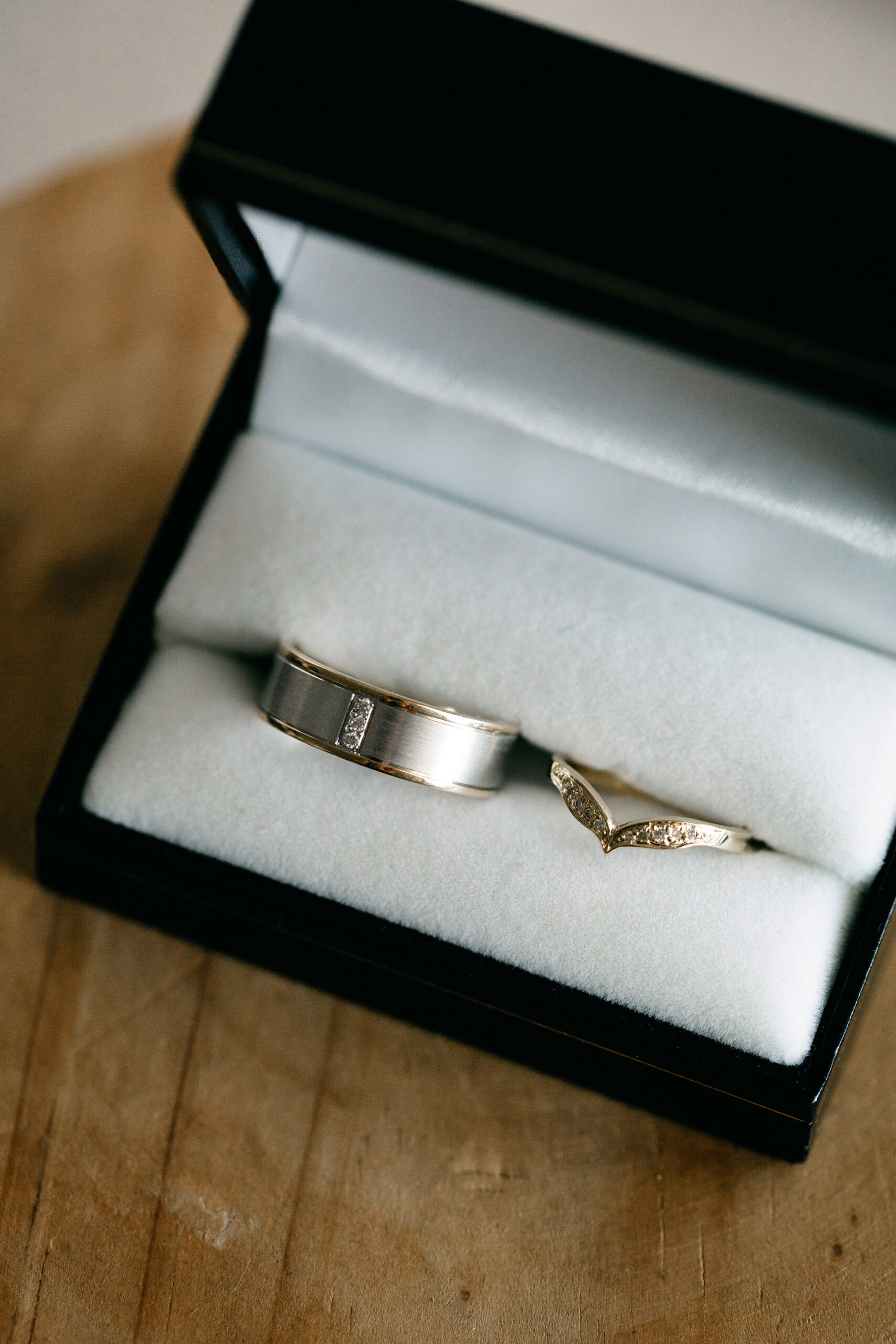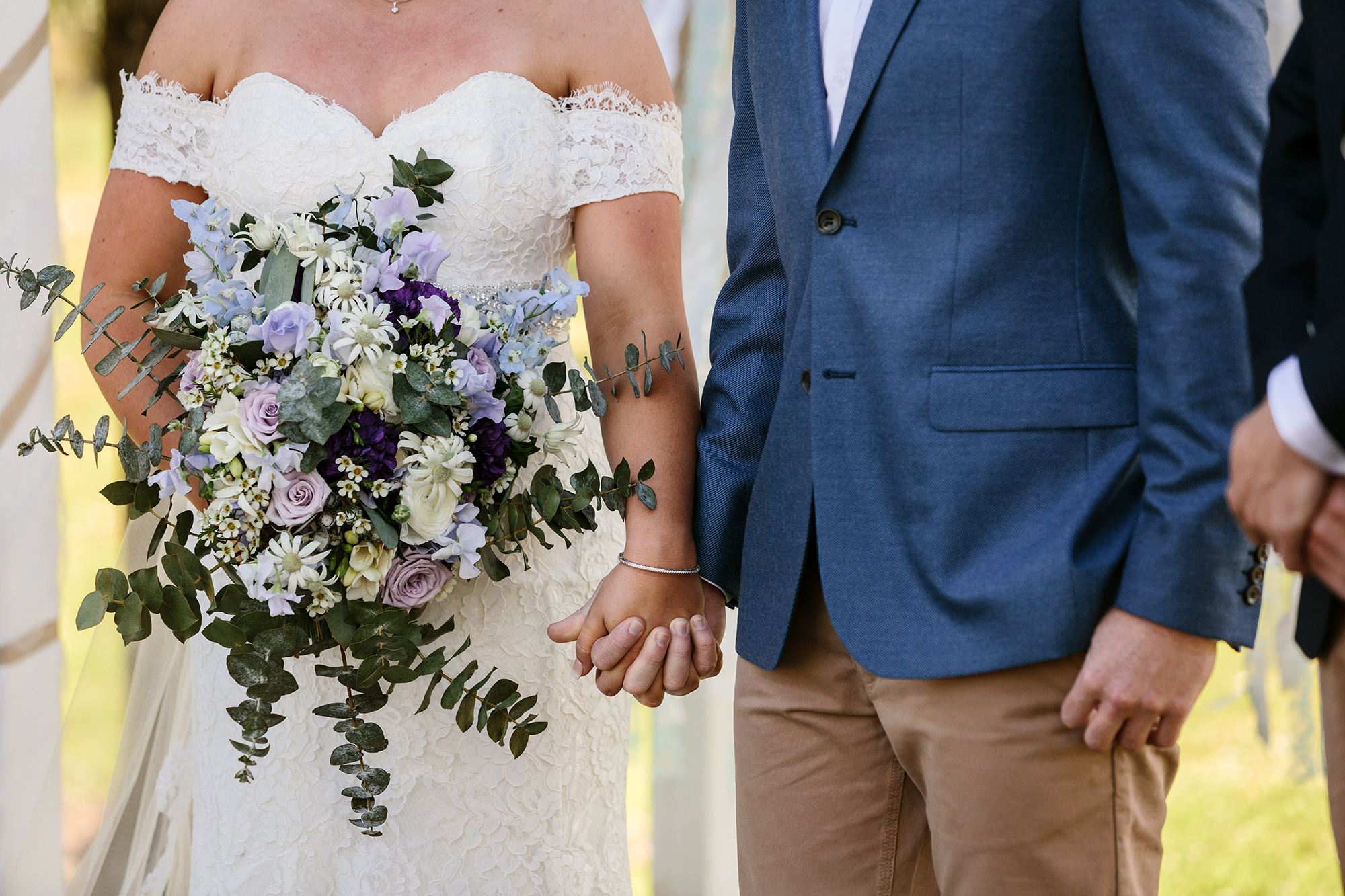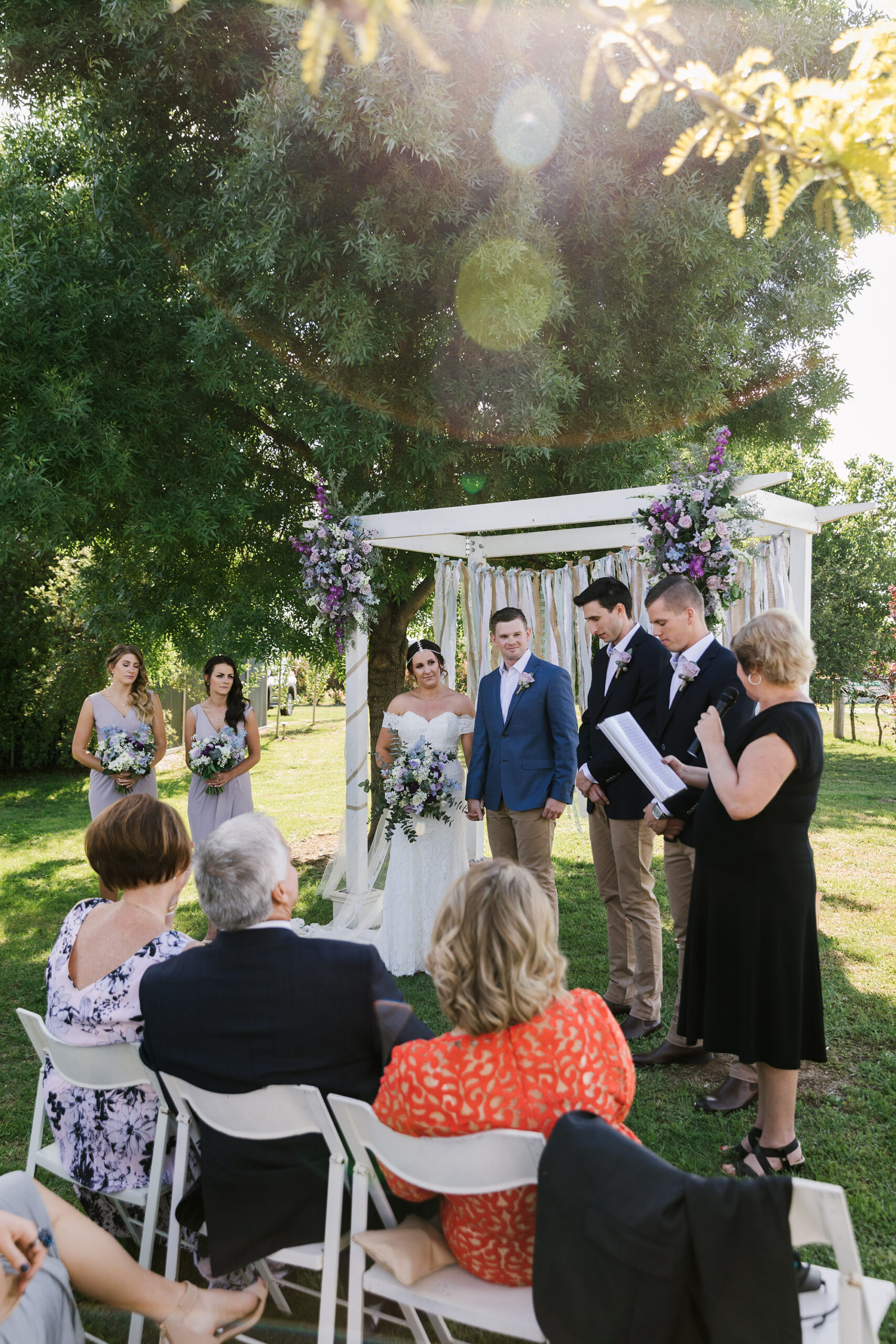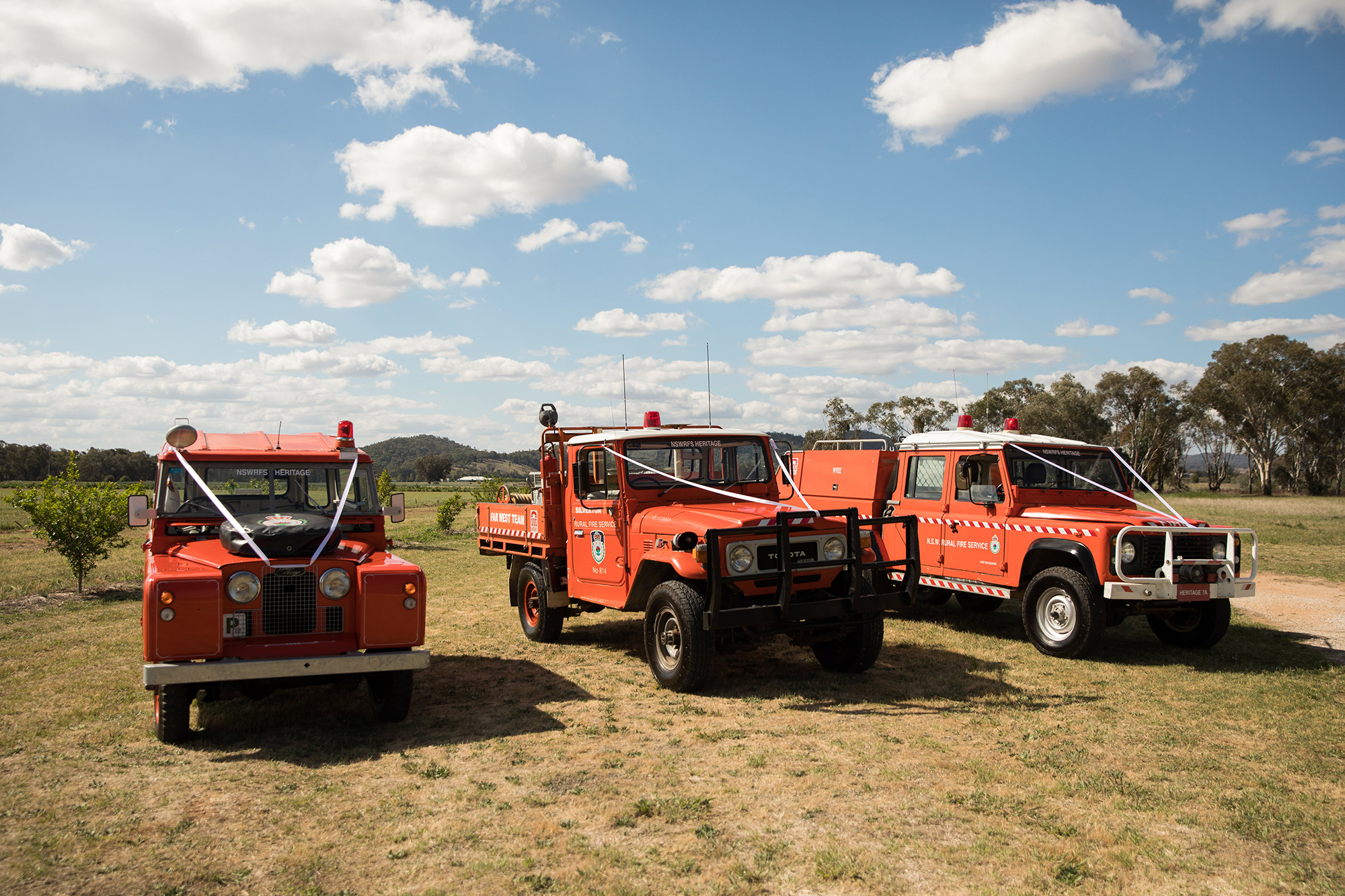 Fire trucks made for novel wedding cars! "As Troy is a firefighter, we used a range of new and vintage fire trucks and cars as our transport," says the bride.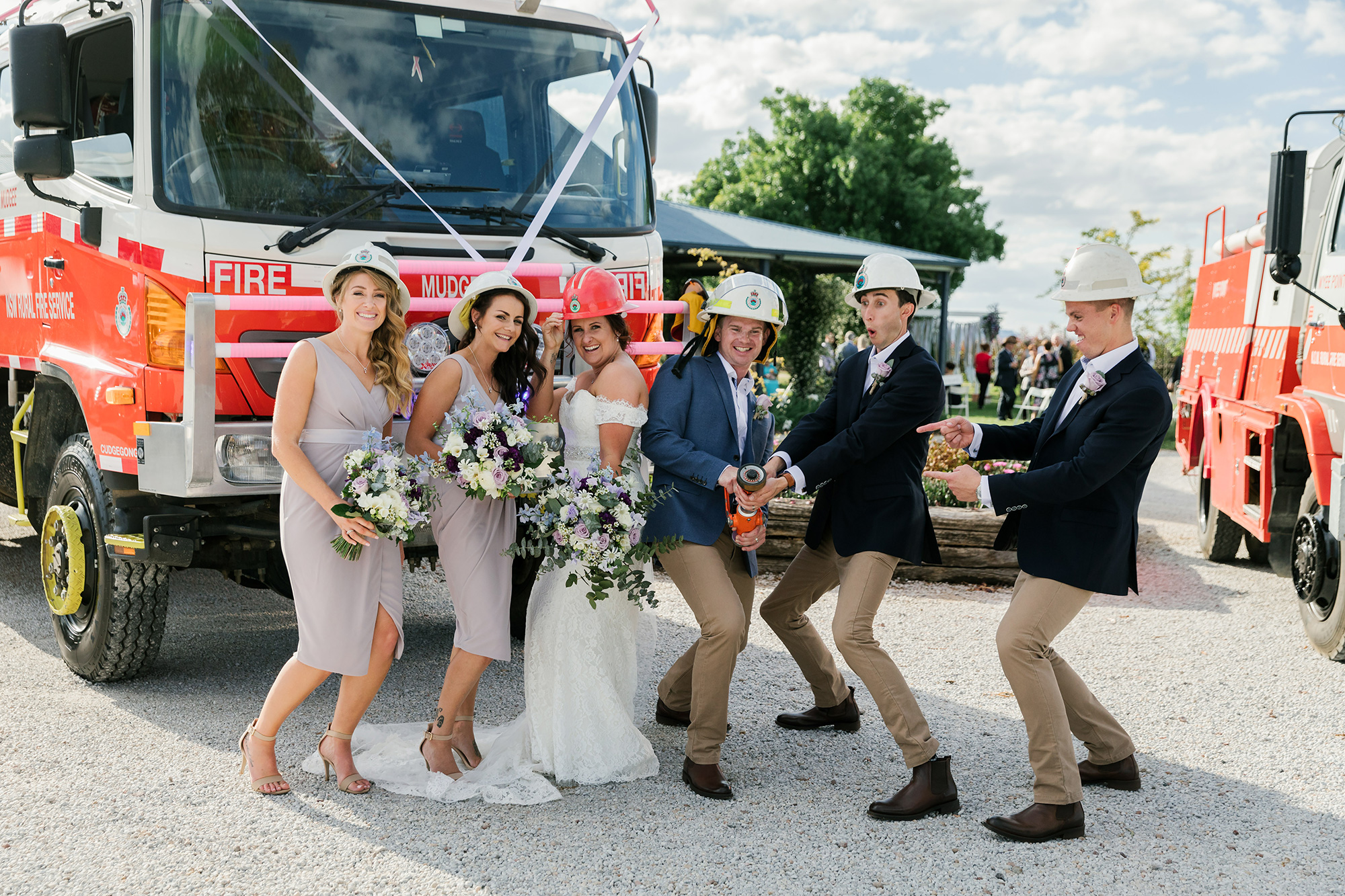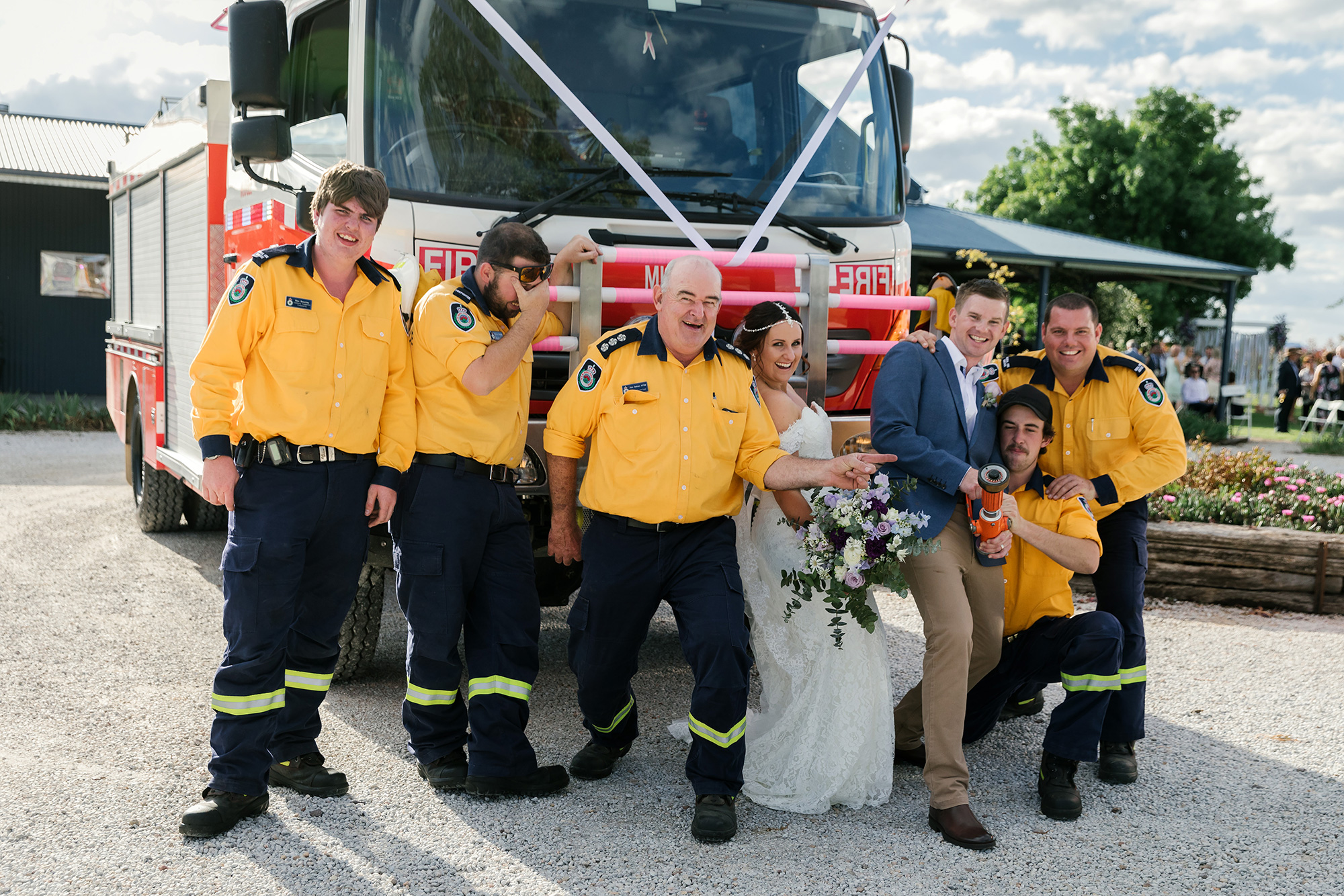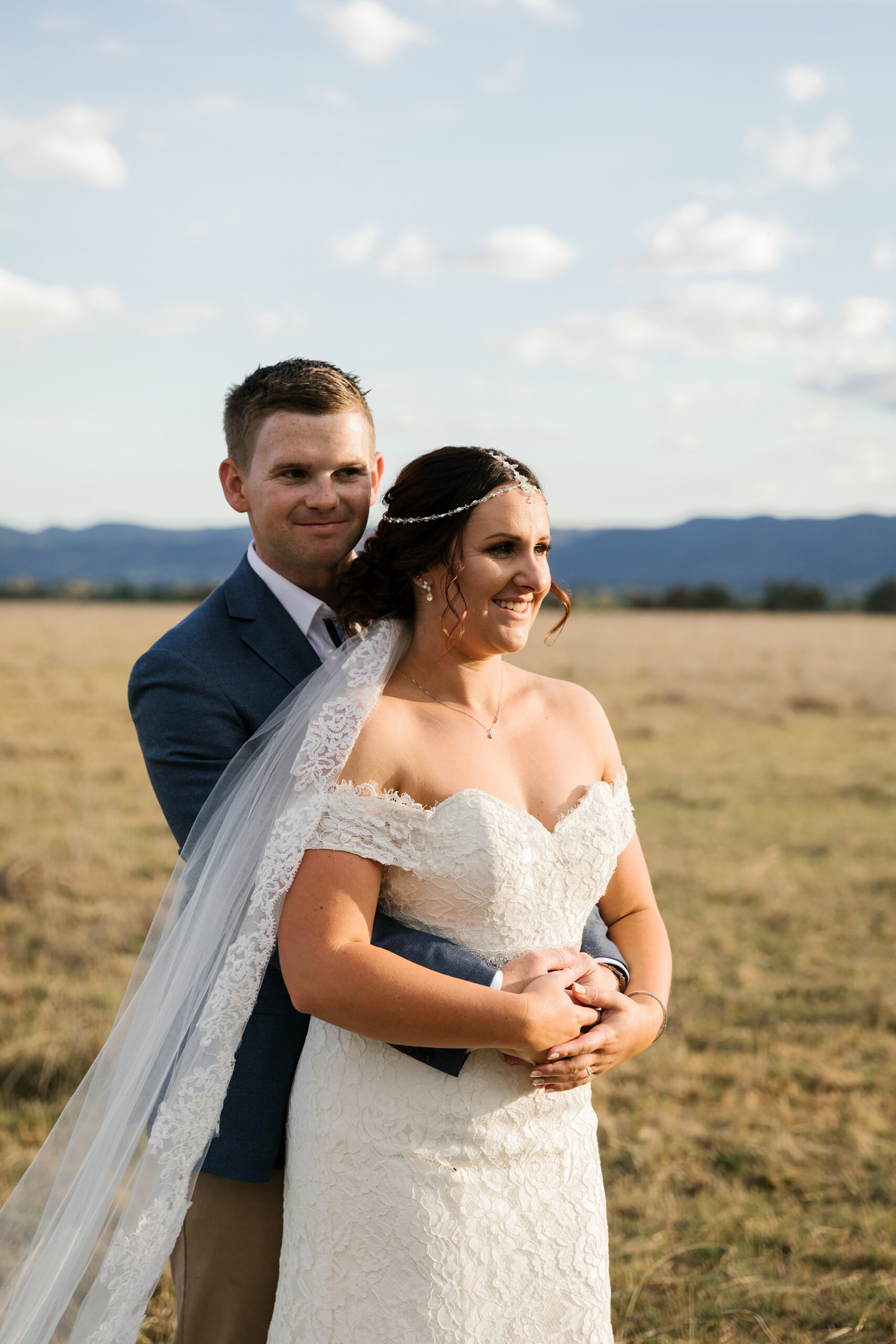 Emma's romantic off-the-shoulder lace gown from Luv Bridal & Formal had custom alterations.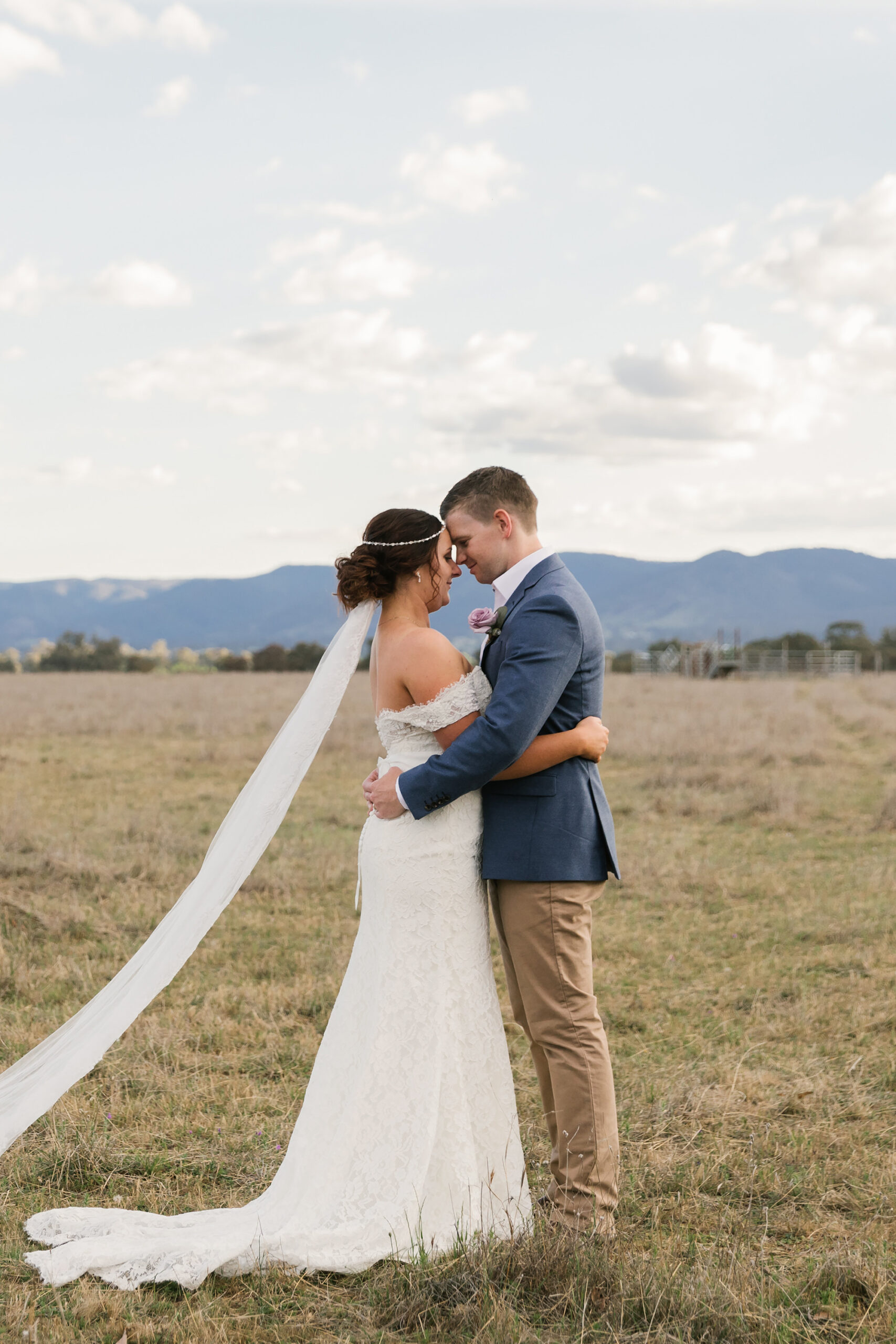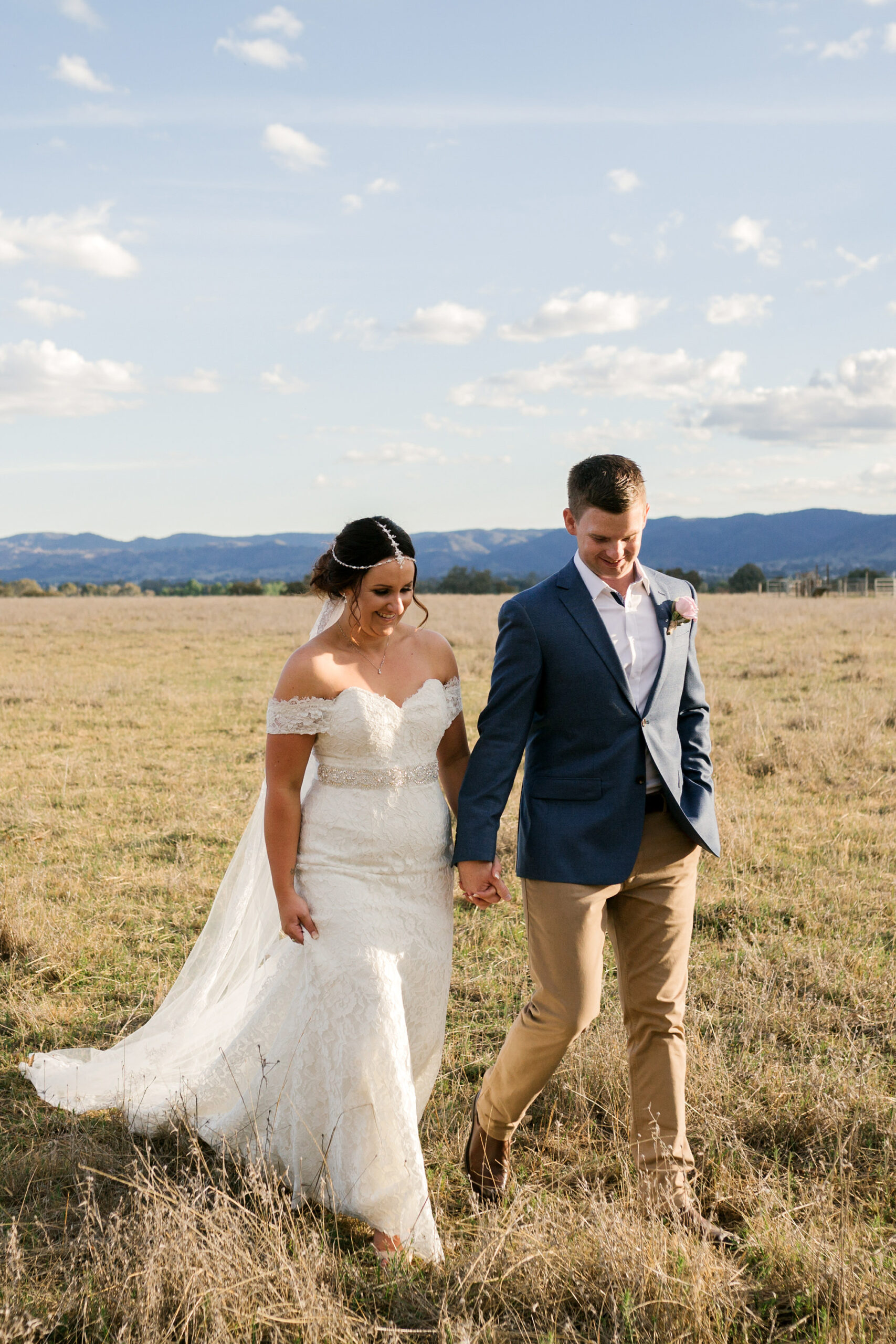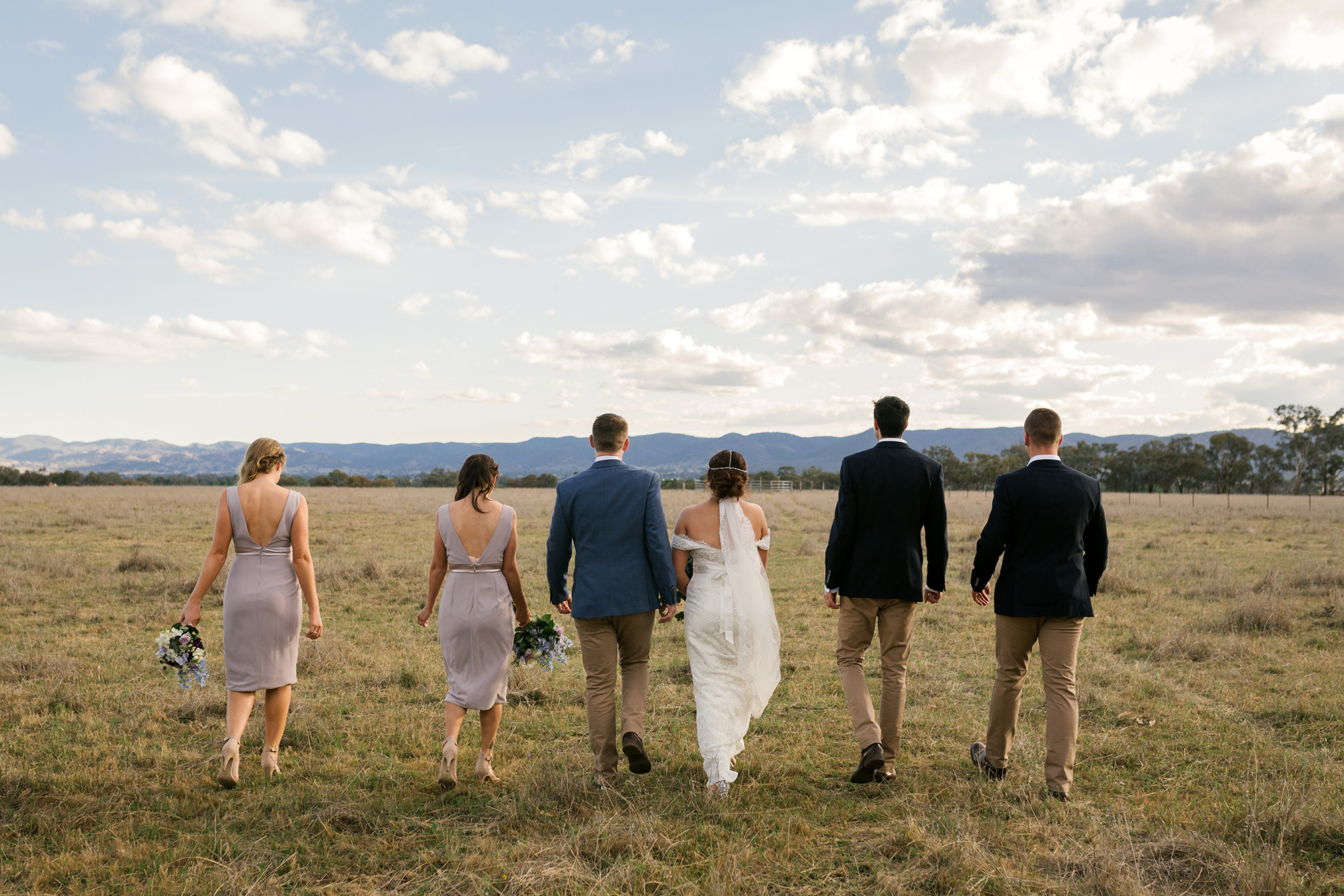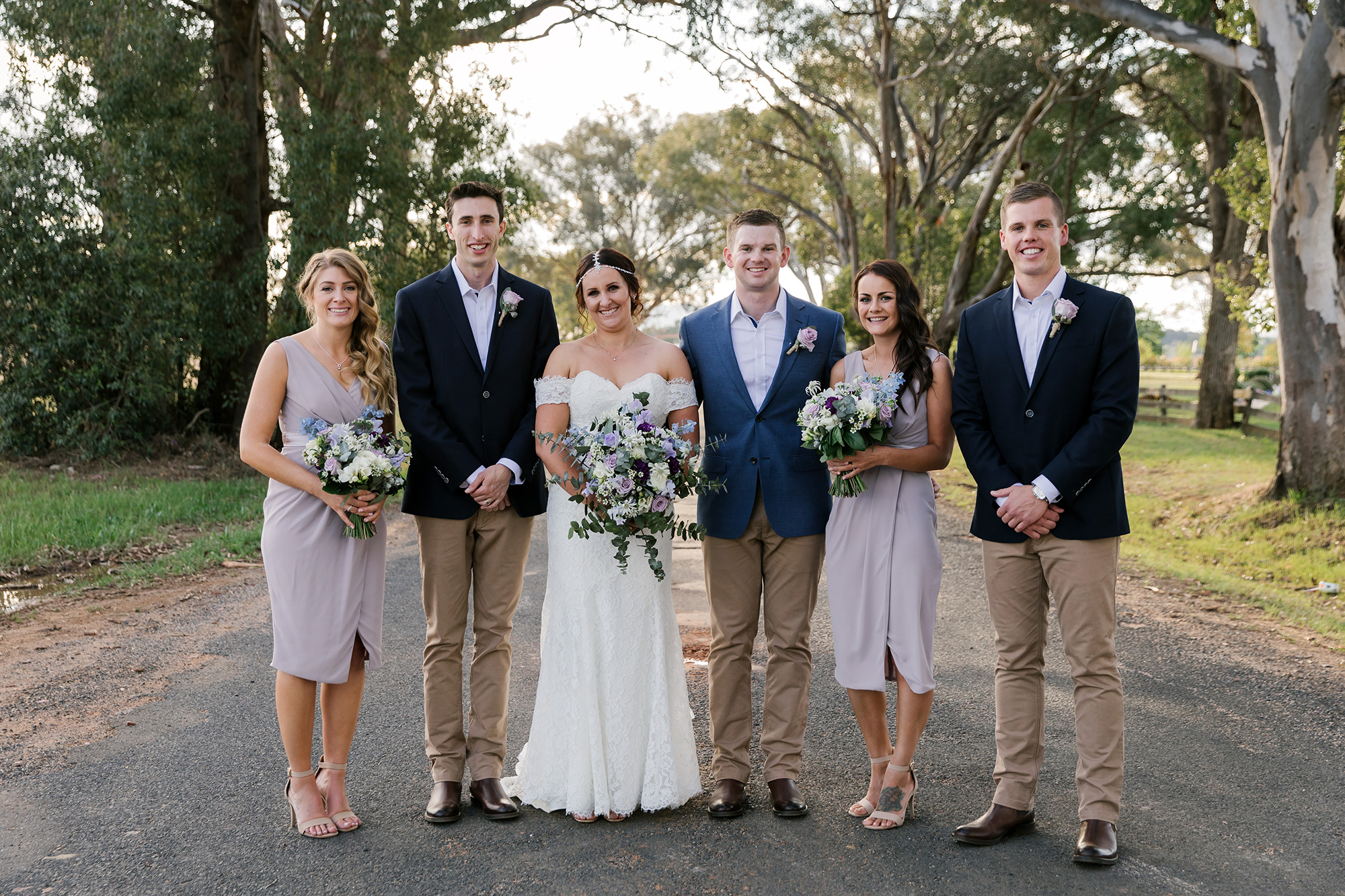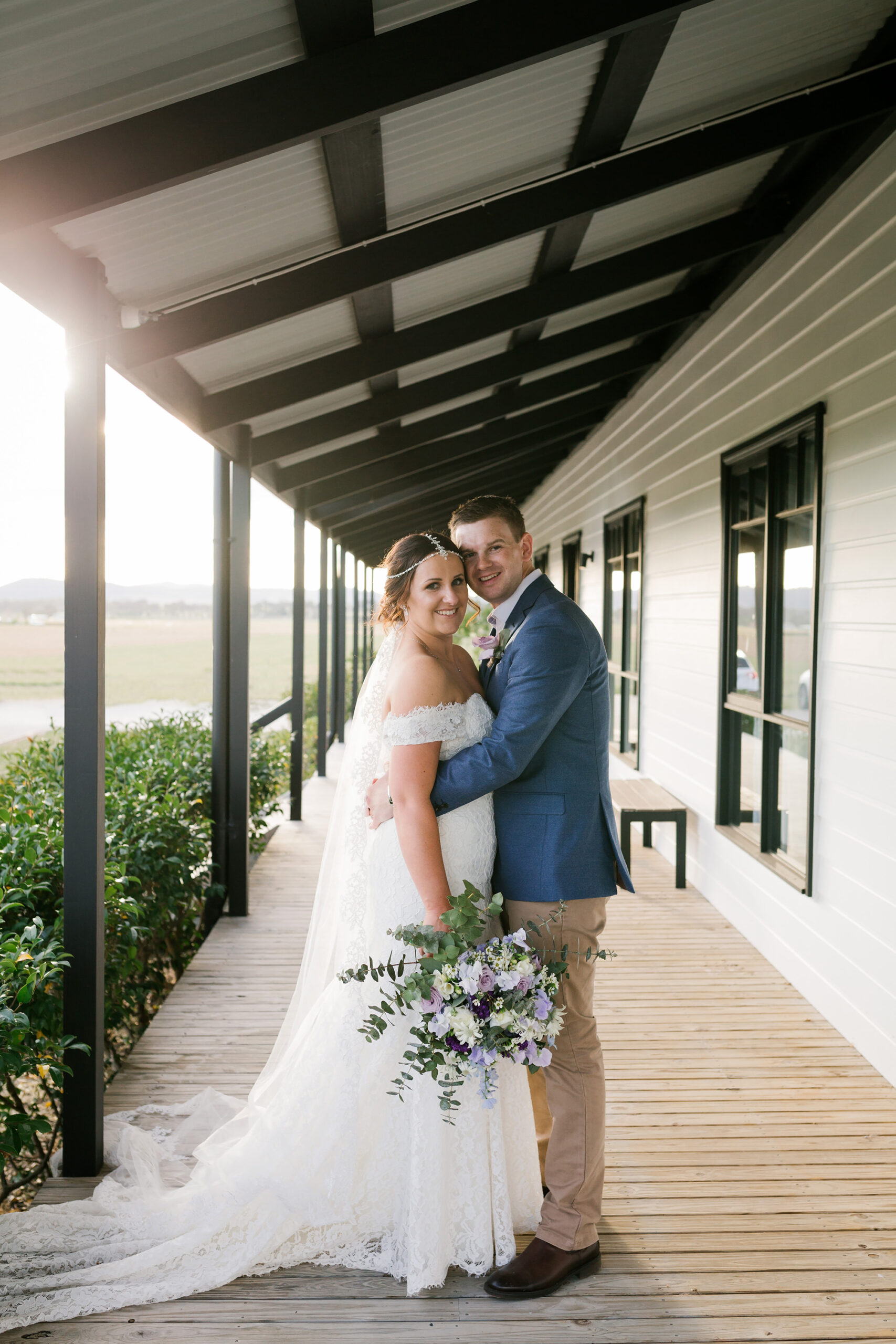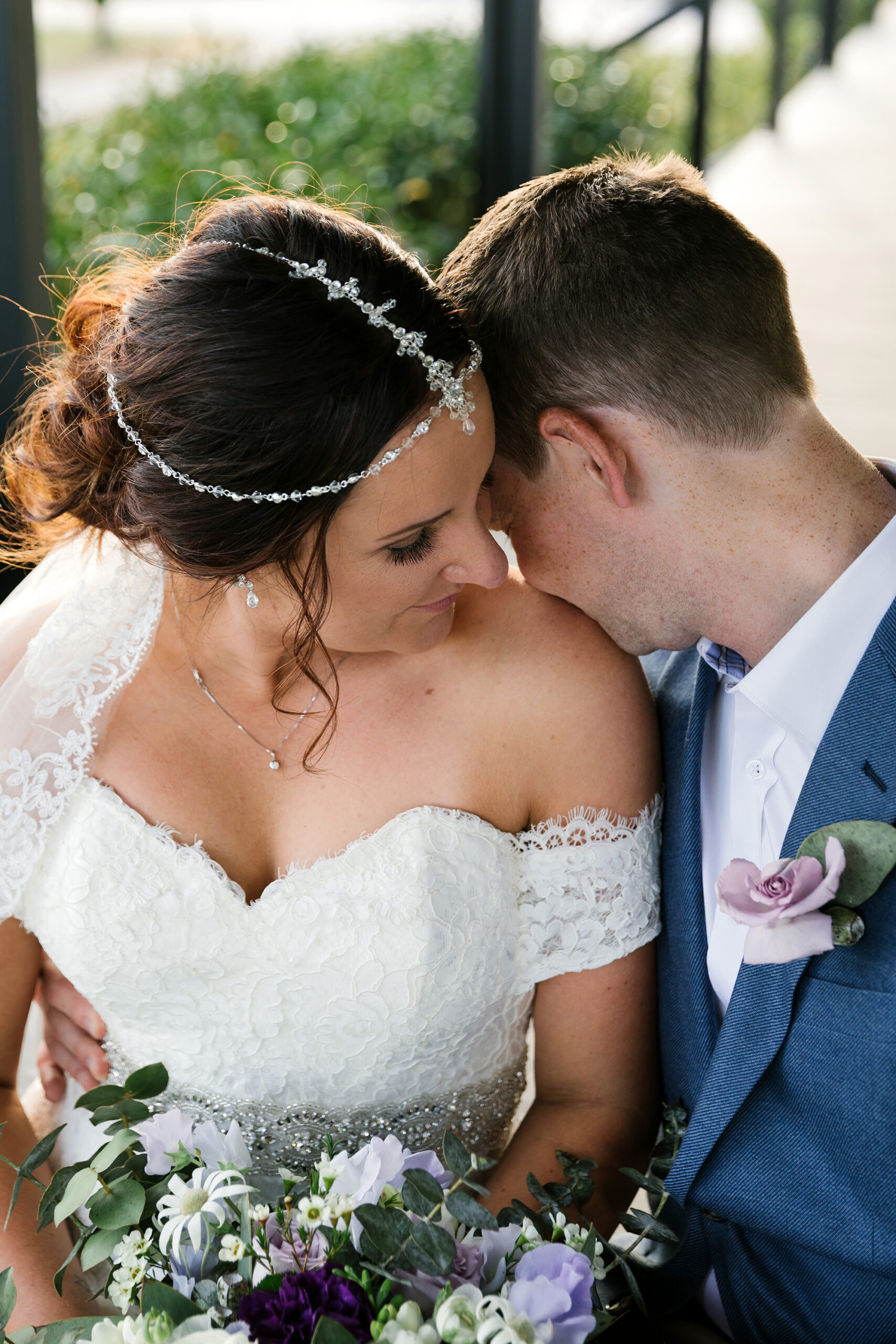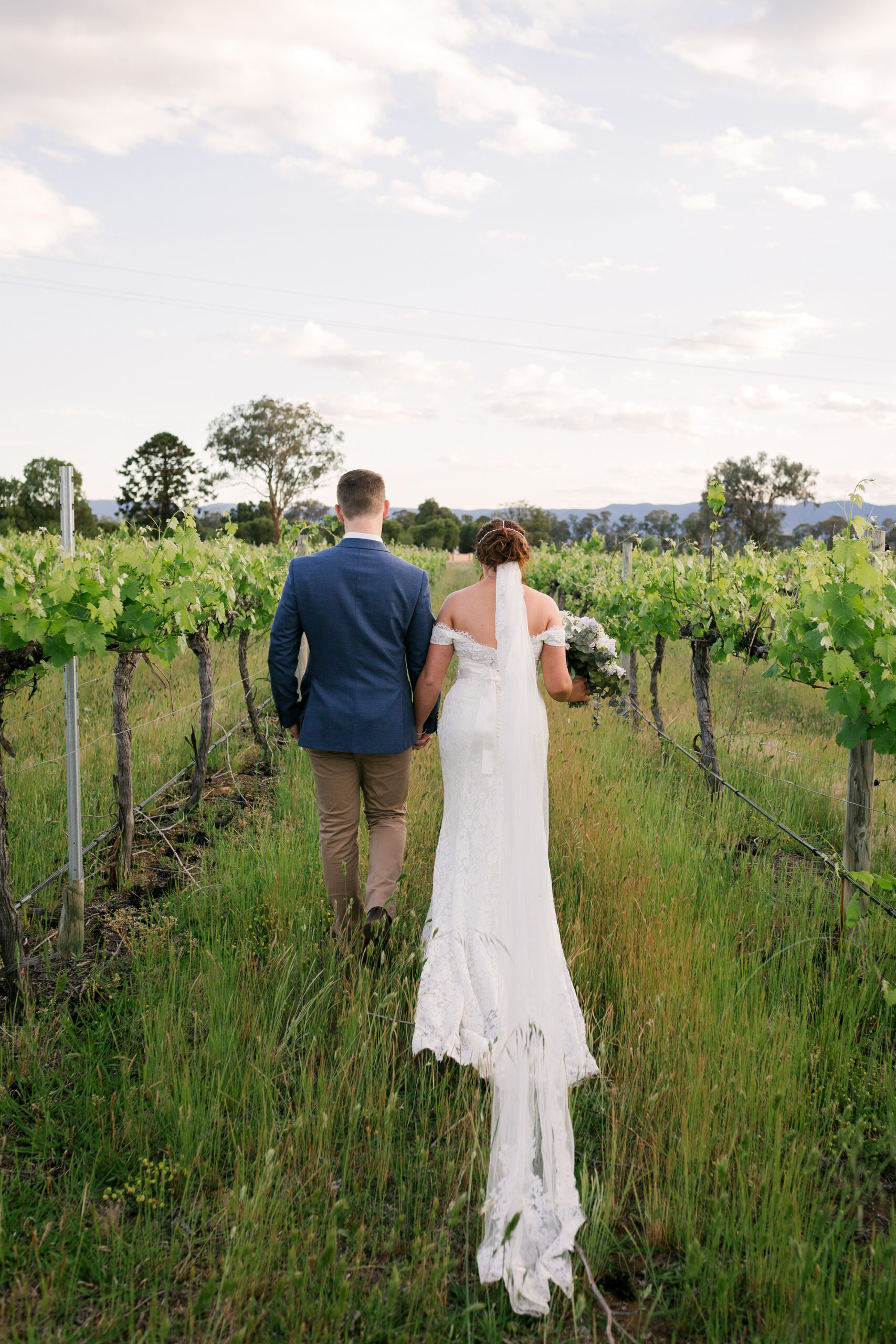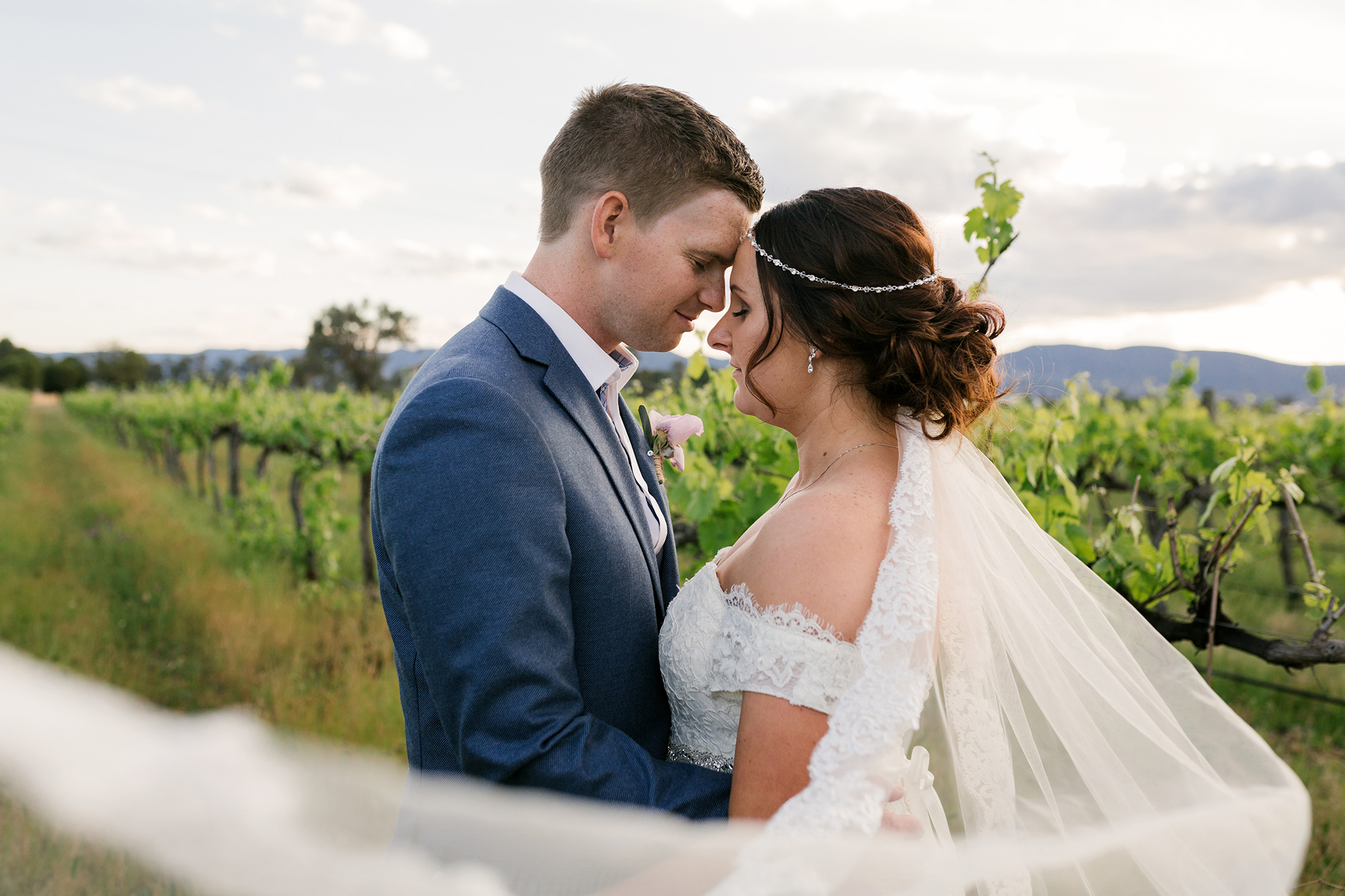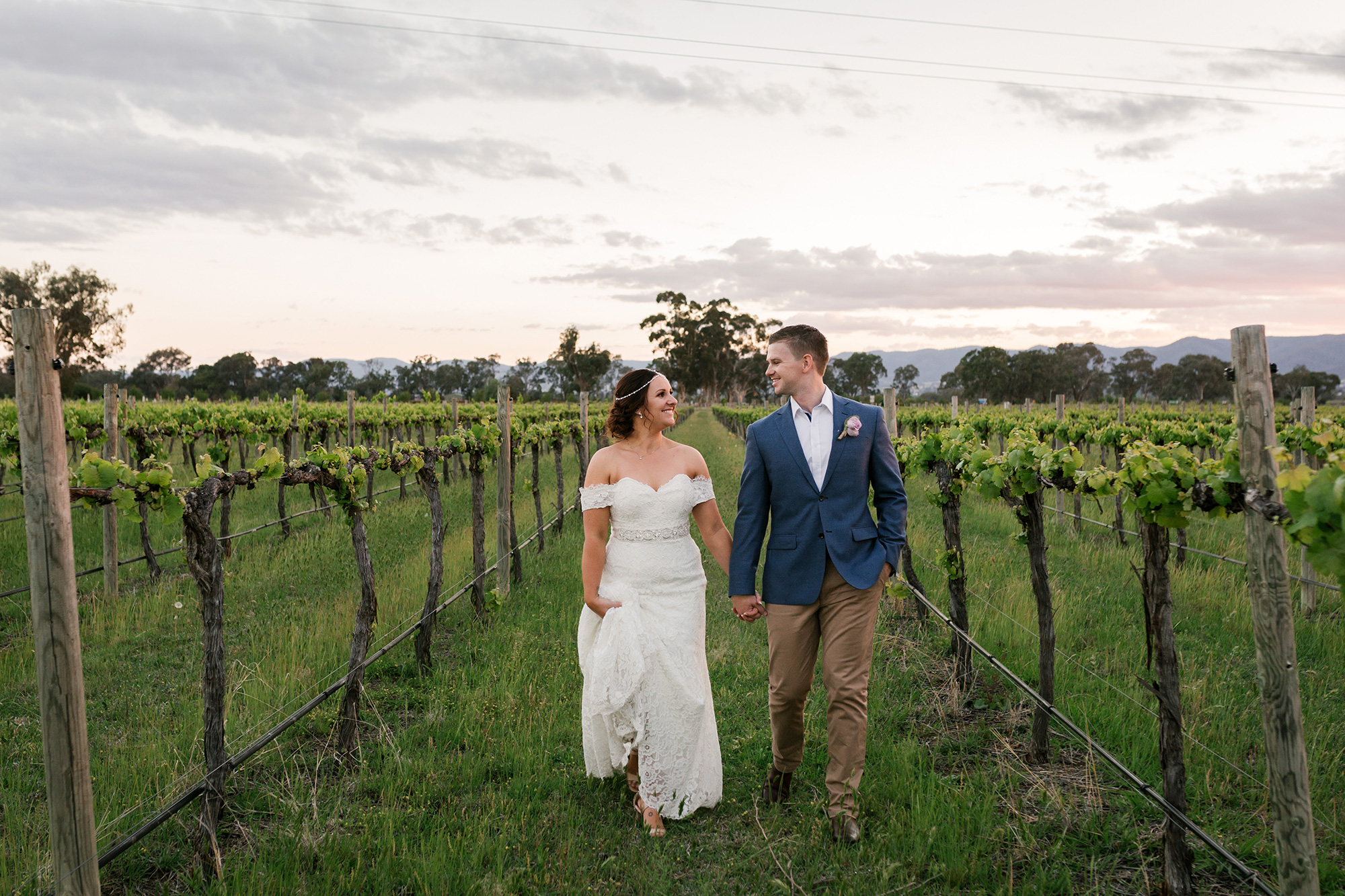 The vineyards at Blue Wren Winery made for stunning photos.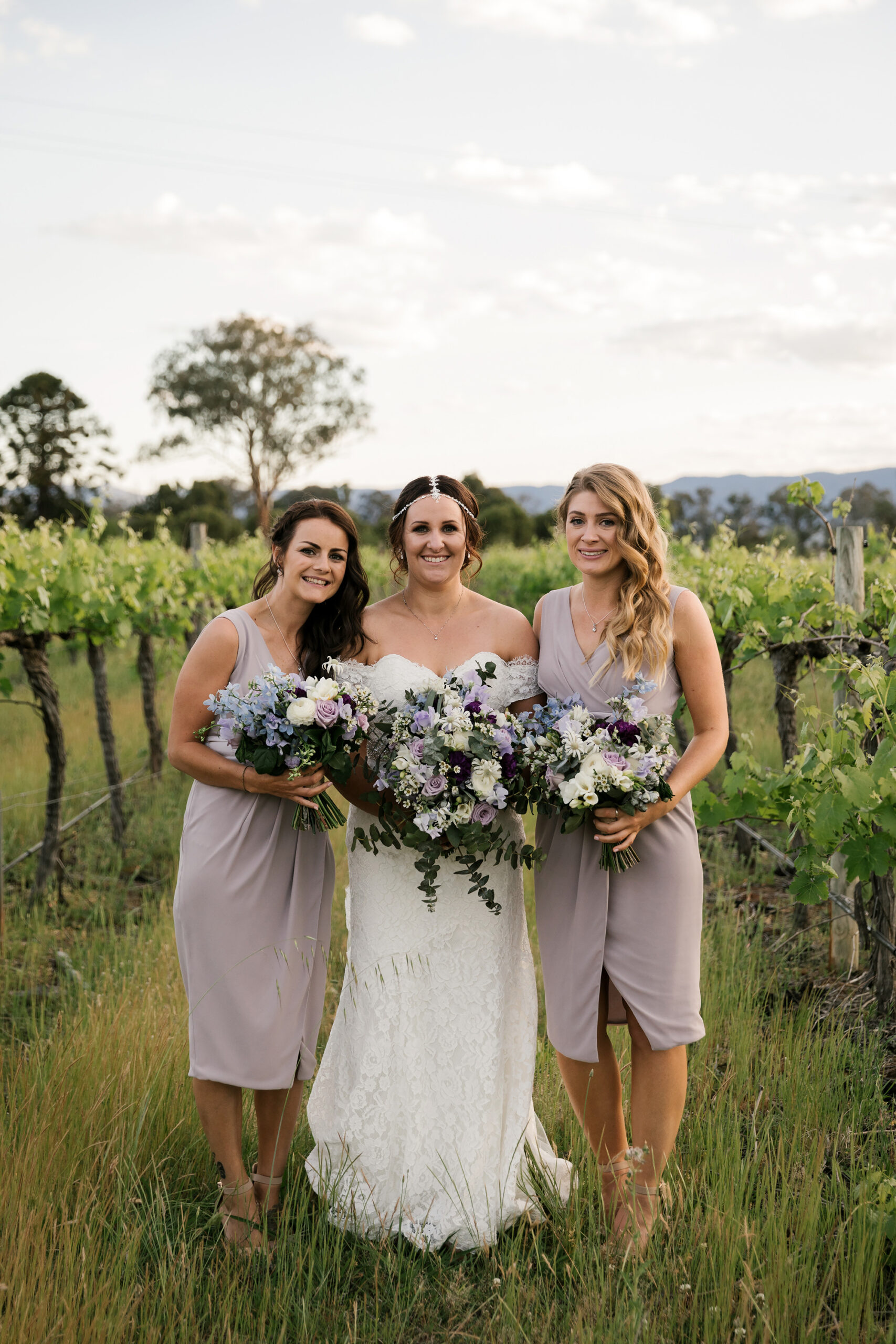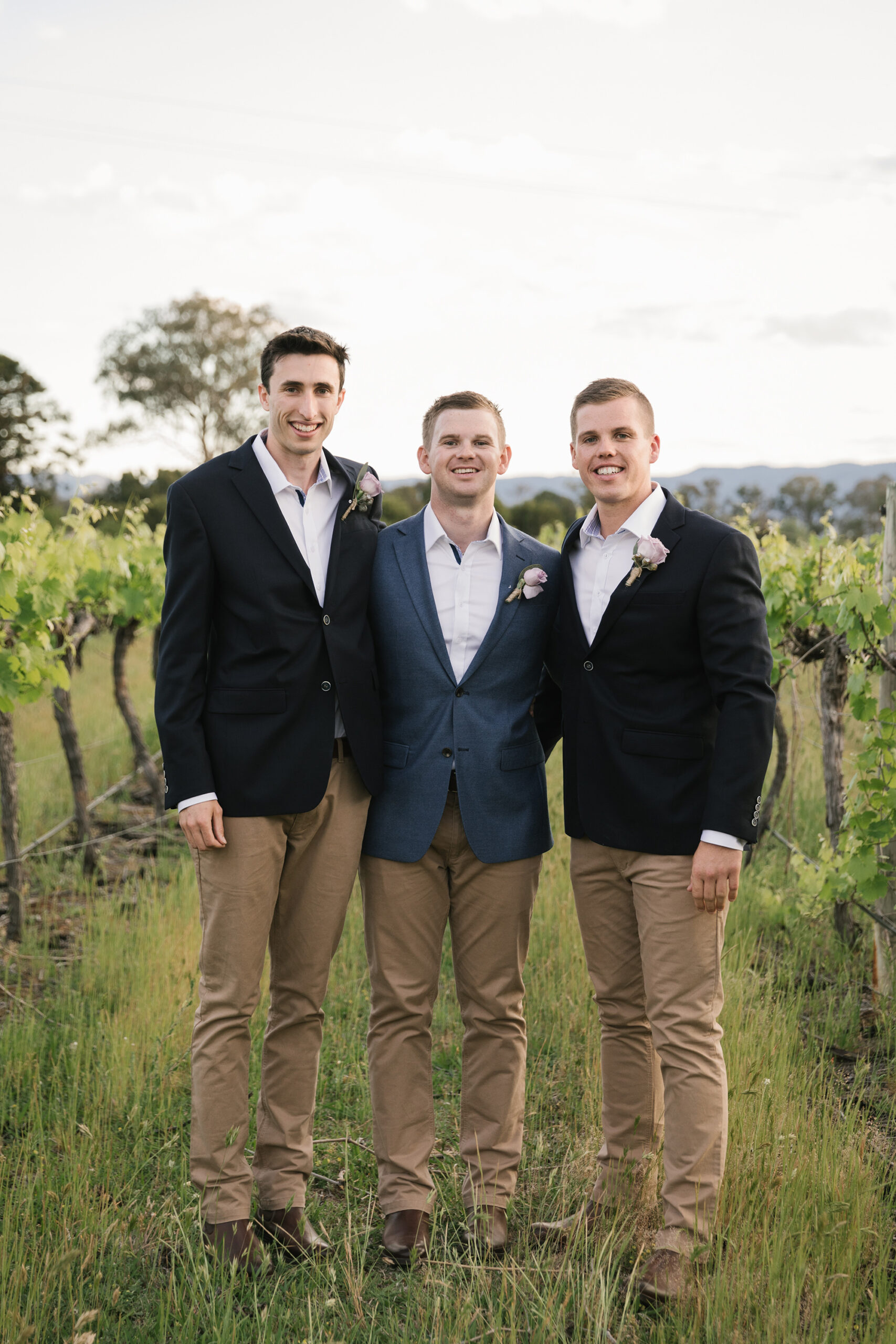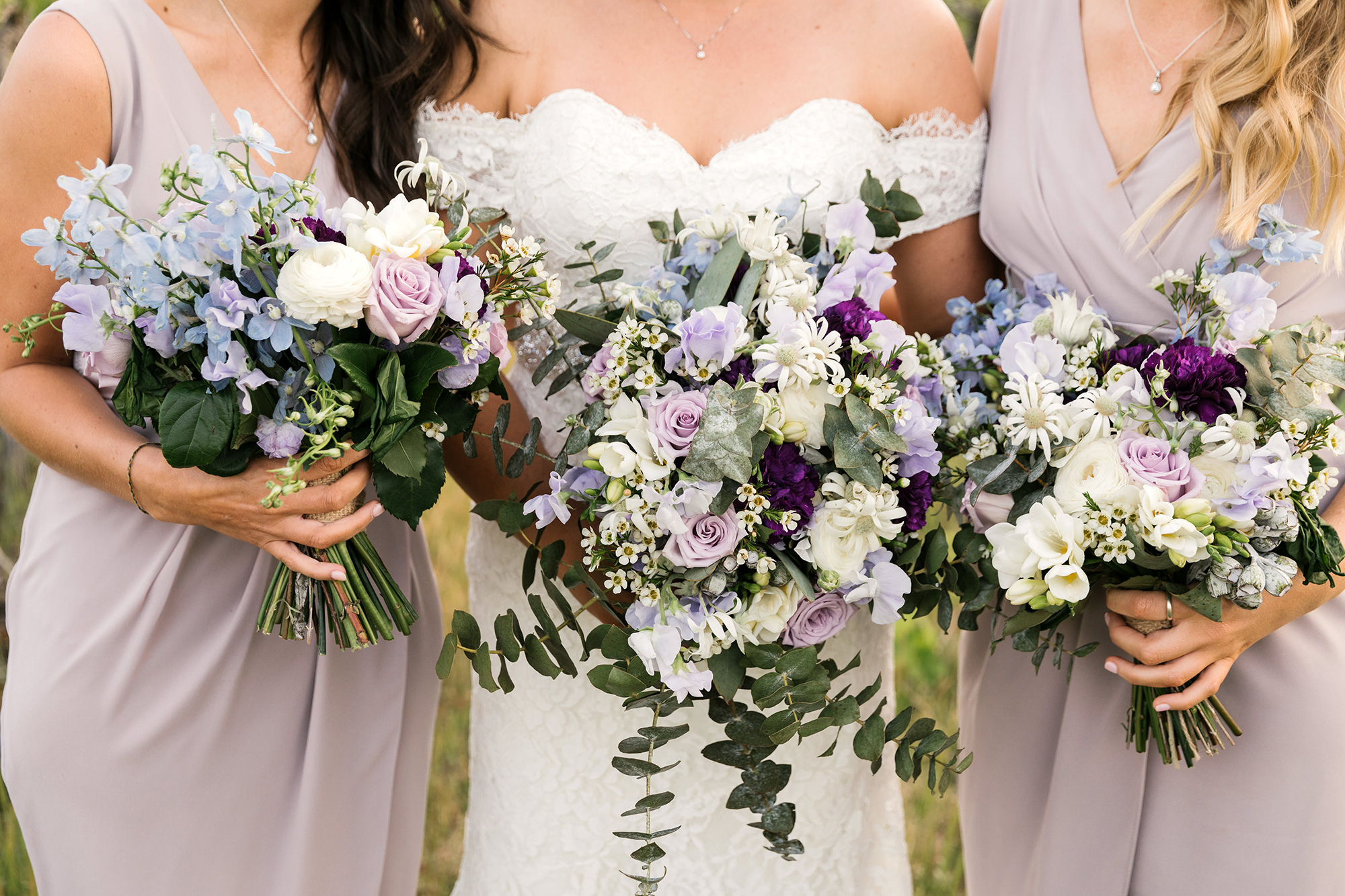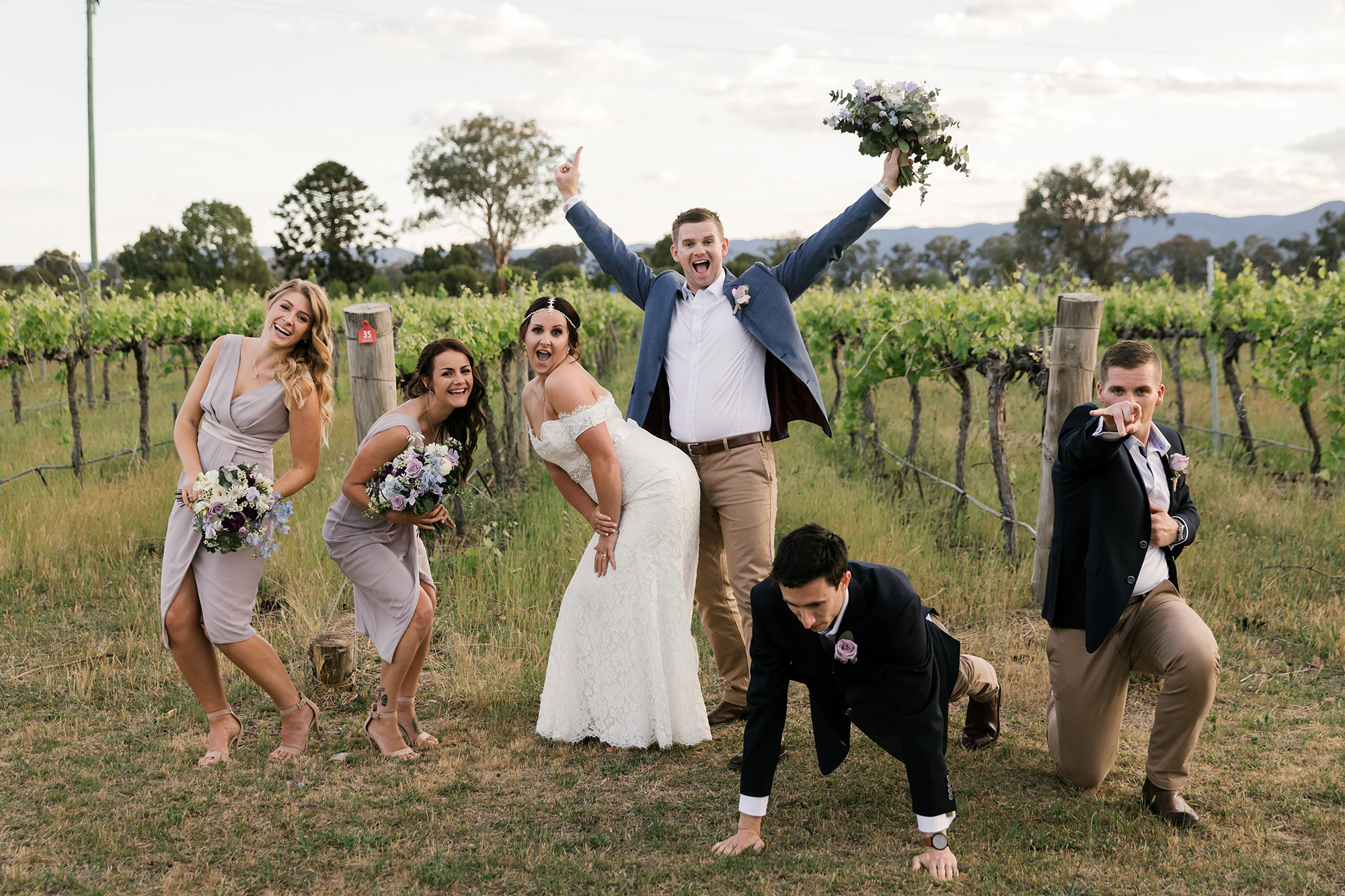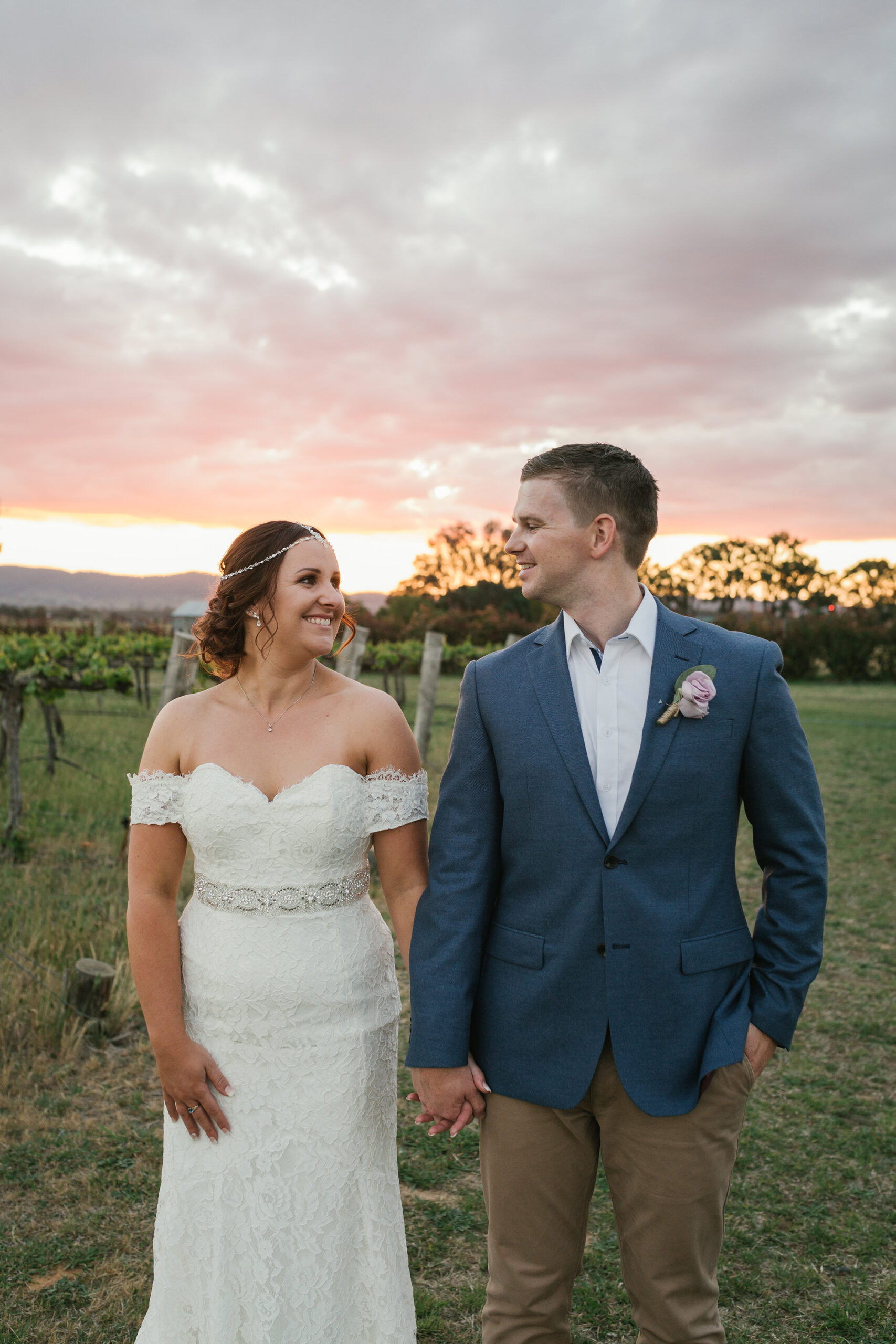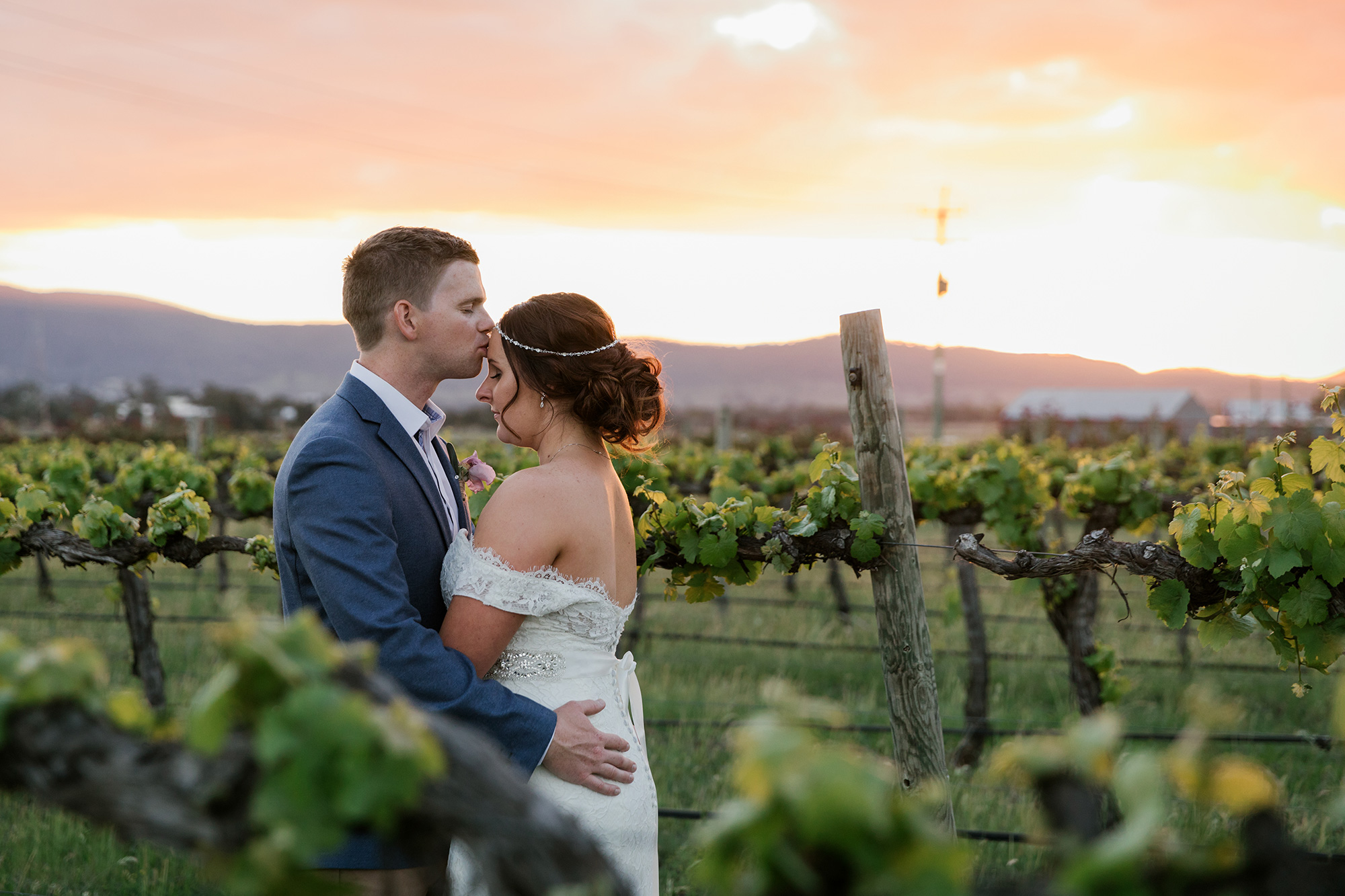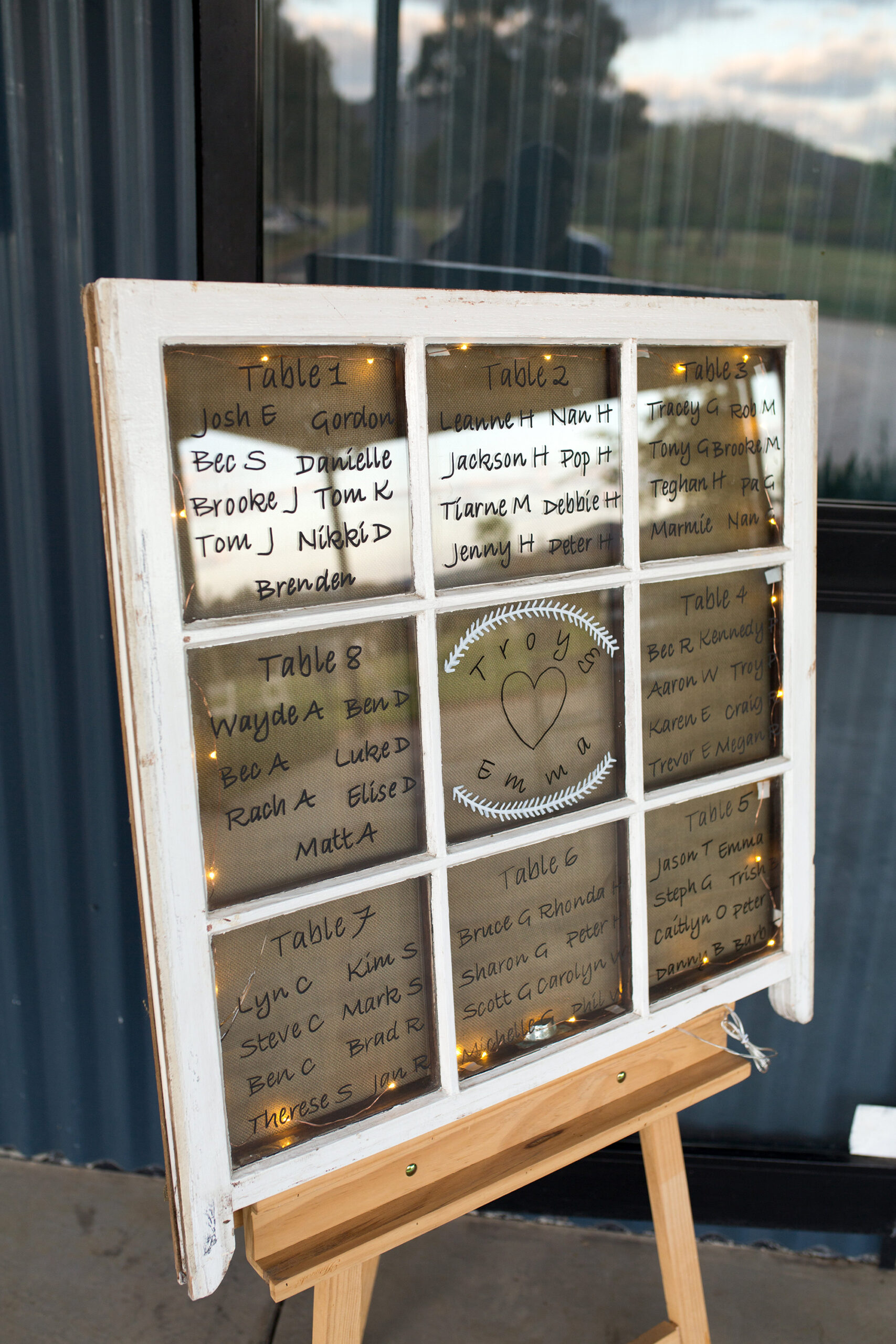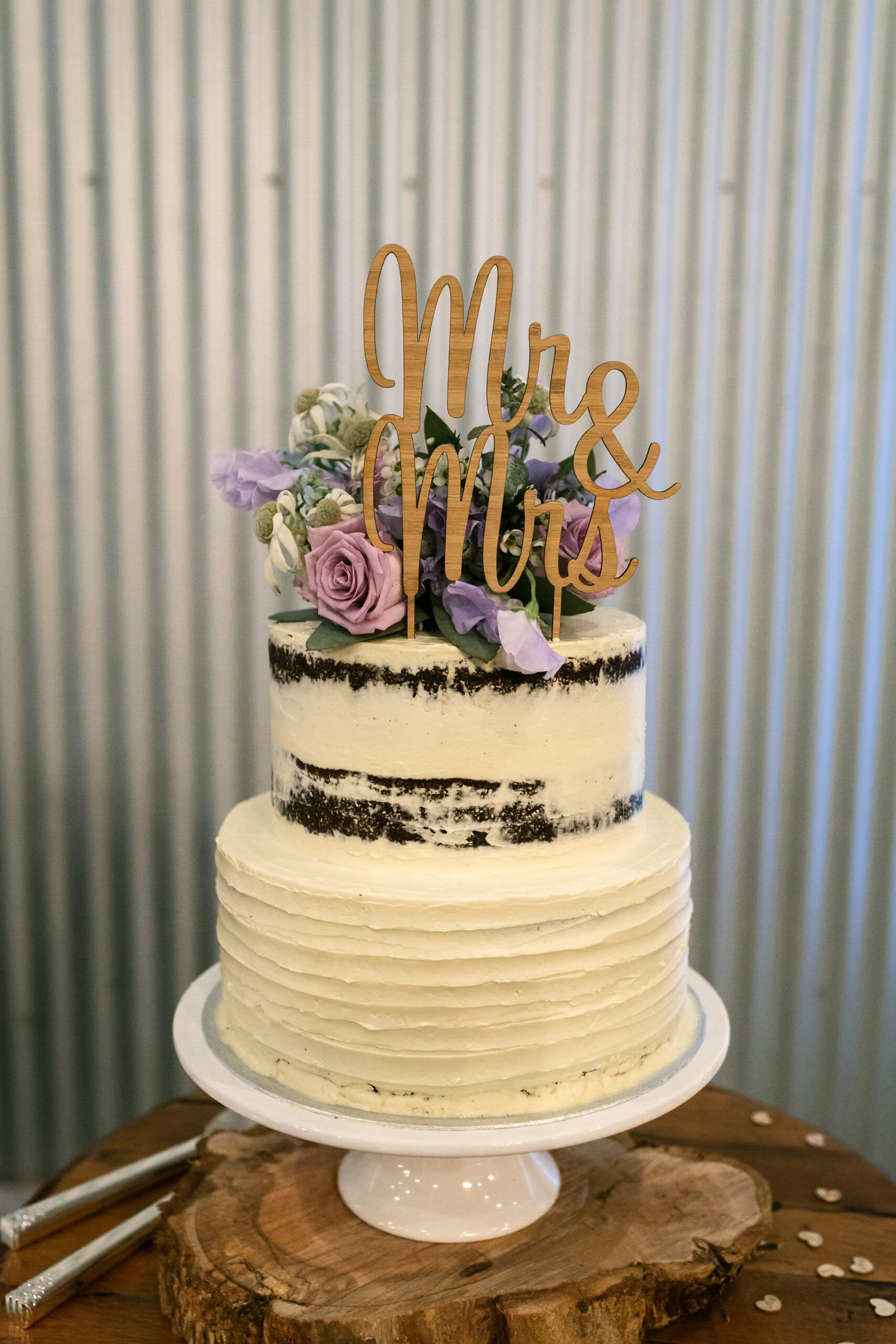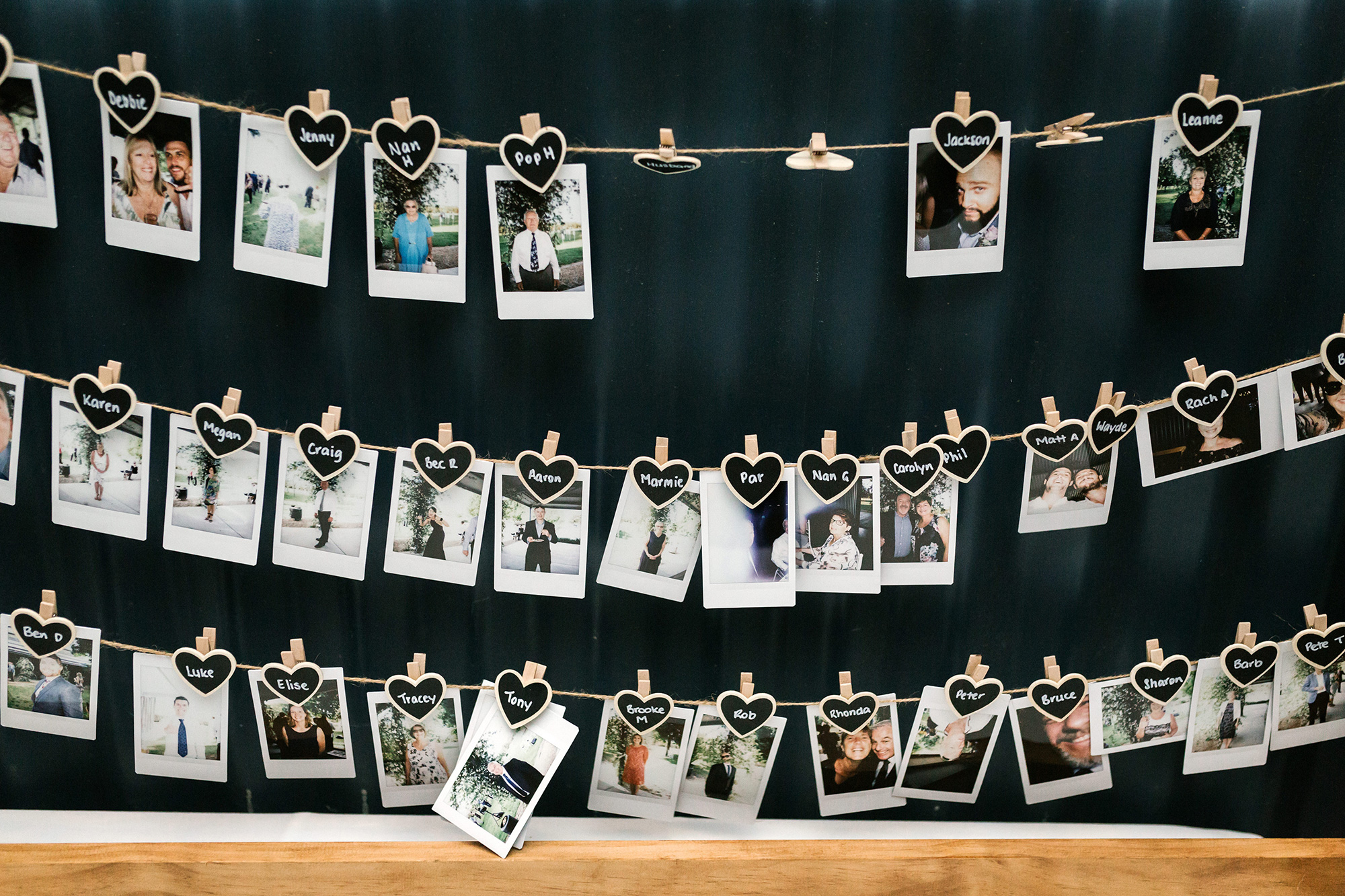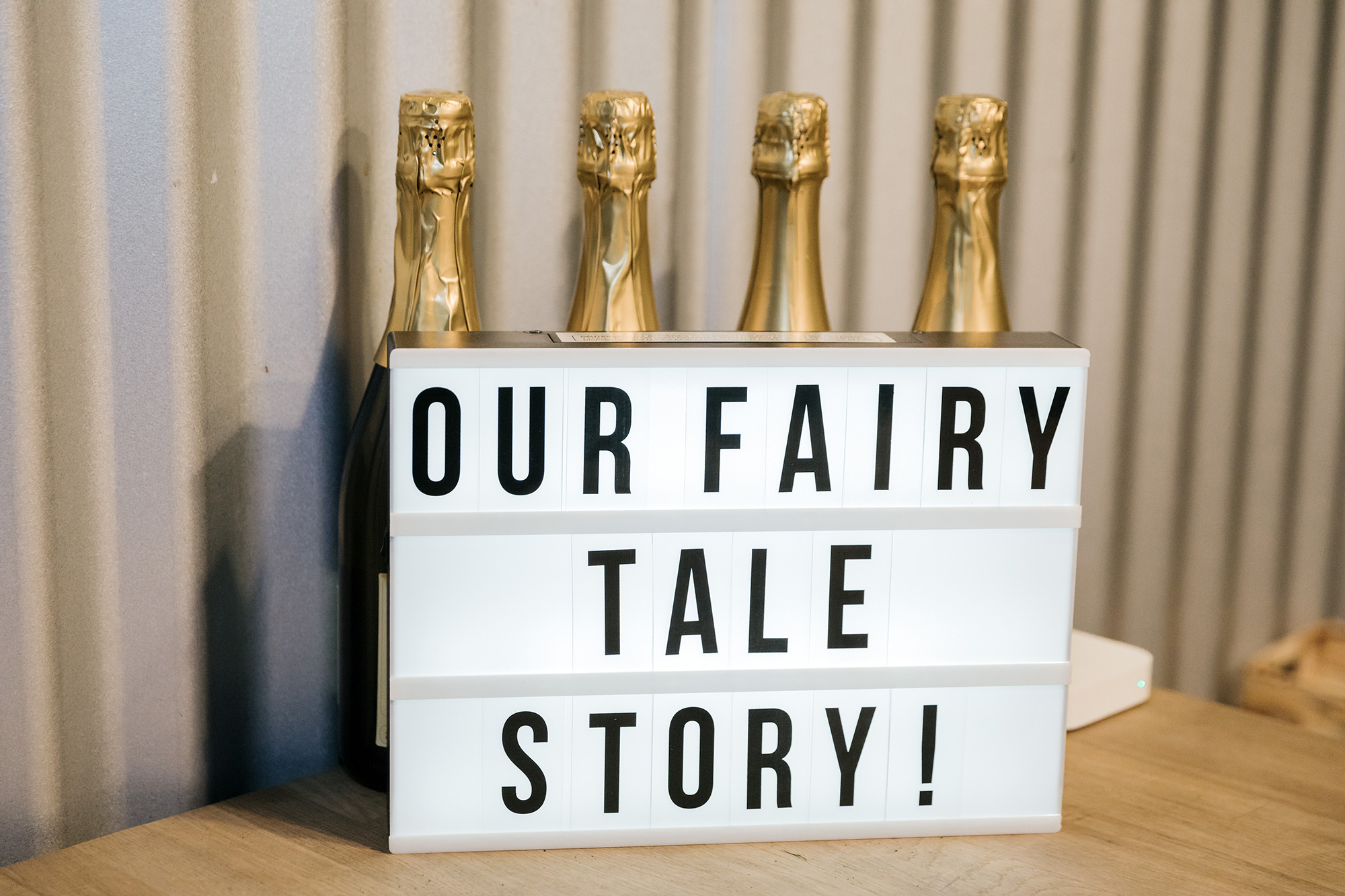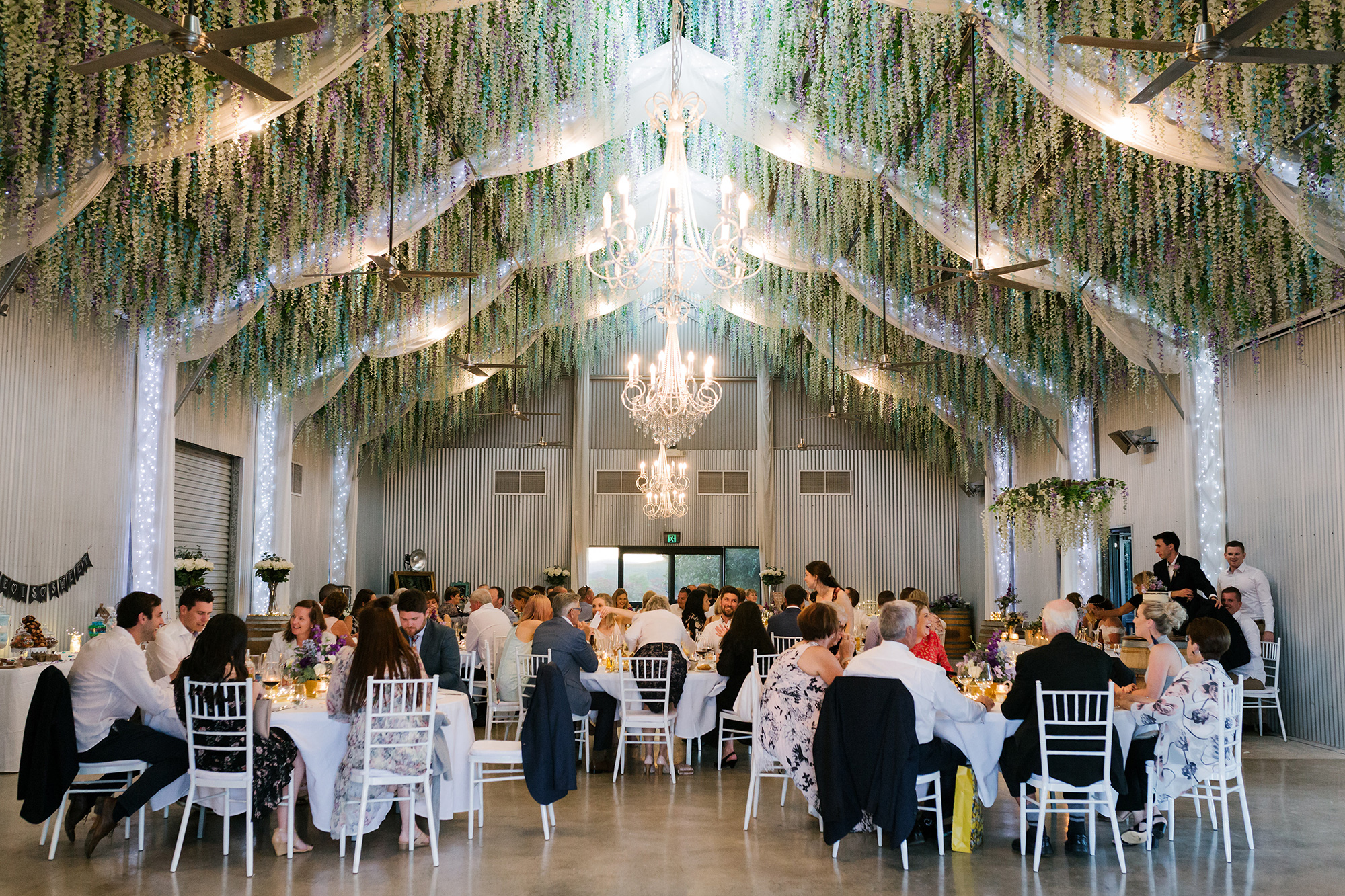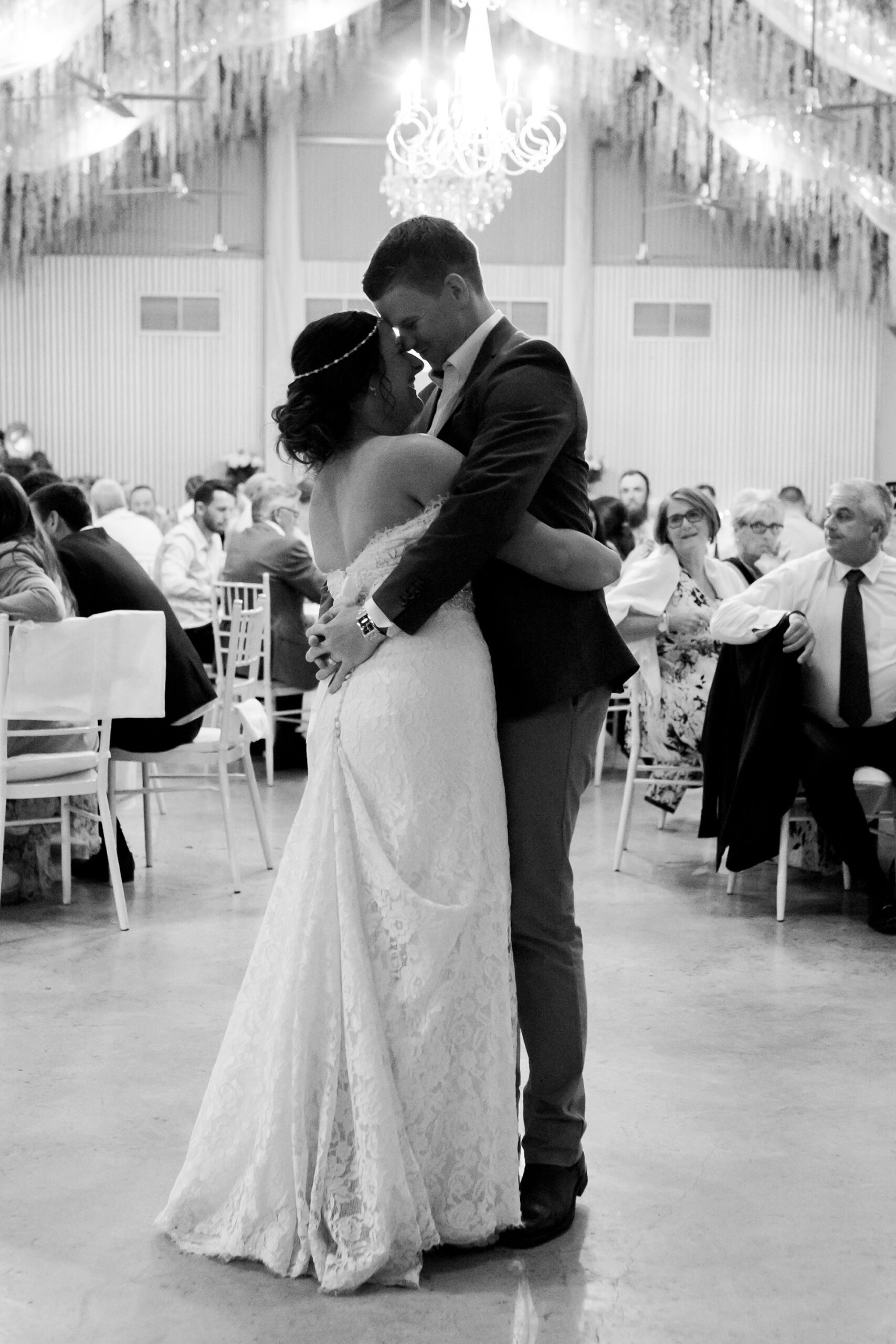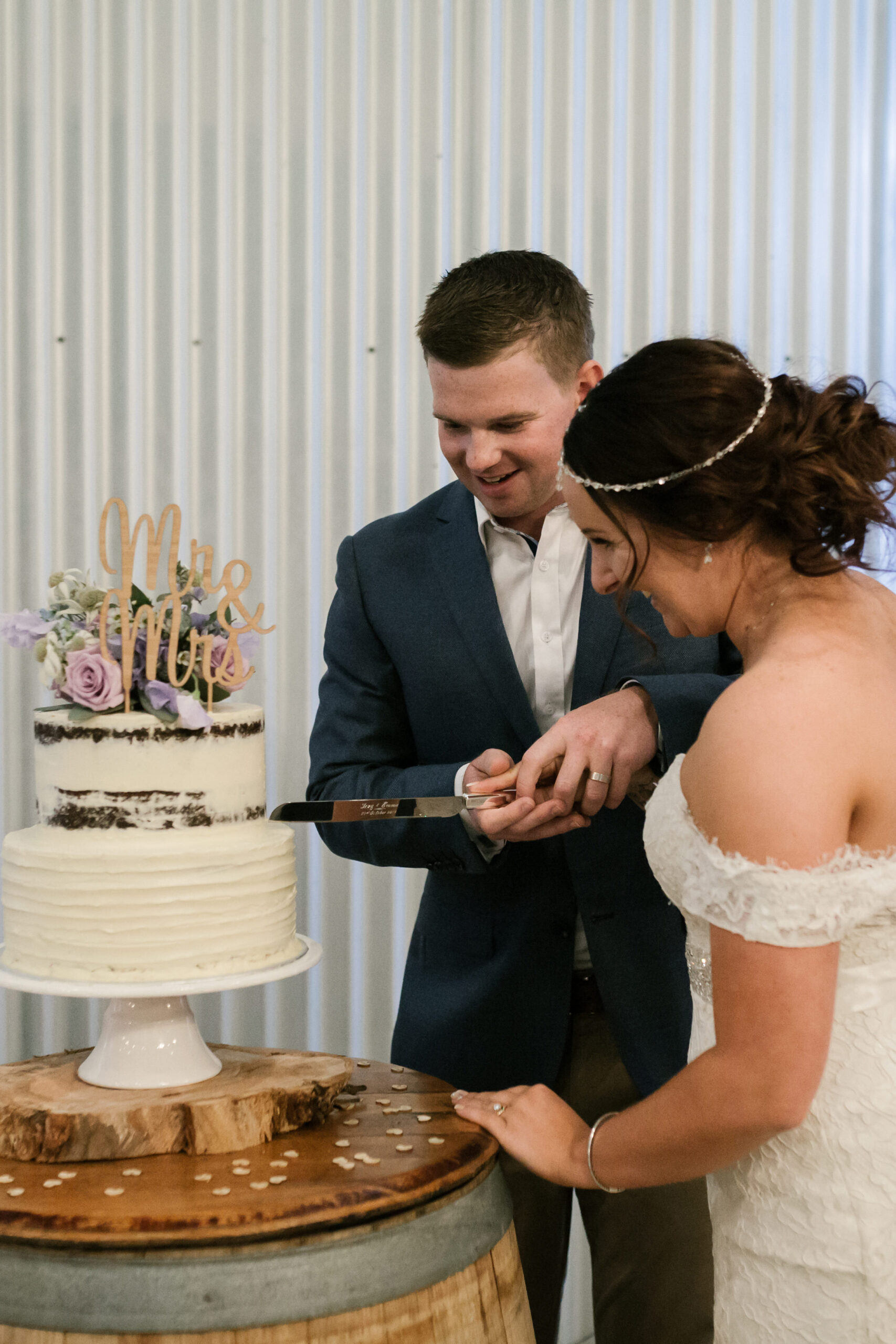 Wedding planning normally takes a year or two… for this couple they had been planning since kindergarten!