Kieta and Trent have traveled all corners of the world together, but after much deliberation settled on a small island just a ferry ride from home for their classic beach wedding.
Kieta, 29, describes their location choice, Rottnest Island off the coast of Perth, as a magical place.
"The beaches are stunning, the quokkas are so cute, the weather was perfect – it is just the most picturesque place to get married," she says.
Kieta and Trent, 32, wed on the sand at The Basin on April 7, 2018, with a very special celebrant doing the honours.
"To our surprise, mum came around one afternoon and informed us that she had just signed up to do the celebrancy course so she could marry us. We were over the moon! She has always been a great public speaker and she did the best job.," Kieta explains.
The celebrations with 138 guests continued in a marquee on the Geordie Bay tennis courts.
"From marrying the man of my dreams, spending time with my amazing family and enjoying the serenity of Rotto; I had the best weekend of my life," Kieta says.
"All the suppliers I used in the lead-up and on the day of our wedding were just so helpful,
professional and caring. I couldn't have asked for it to go any smoother."
Photos courtesy of OKMG.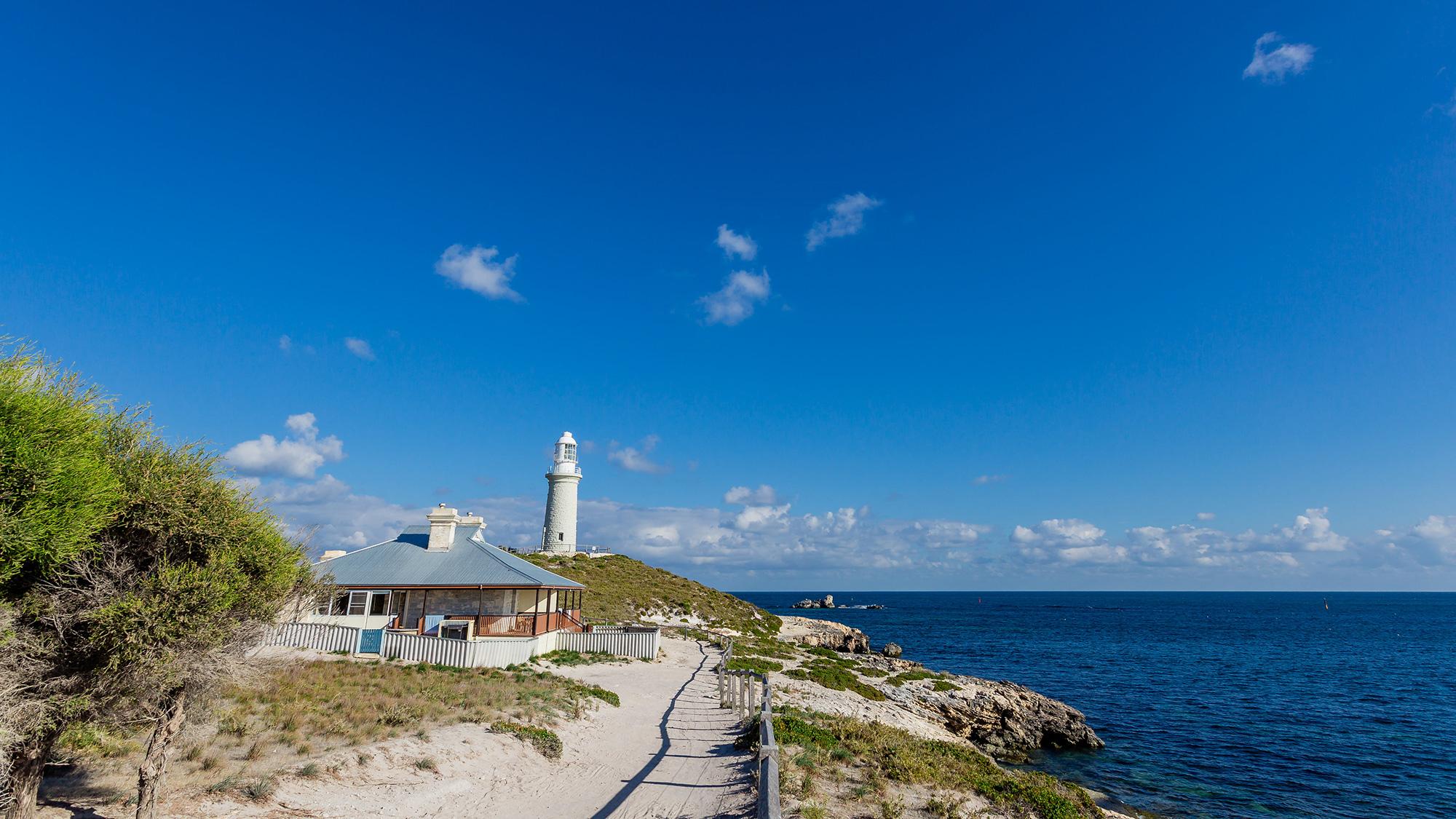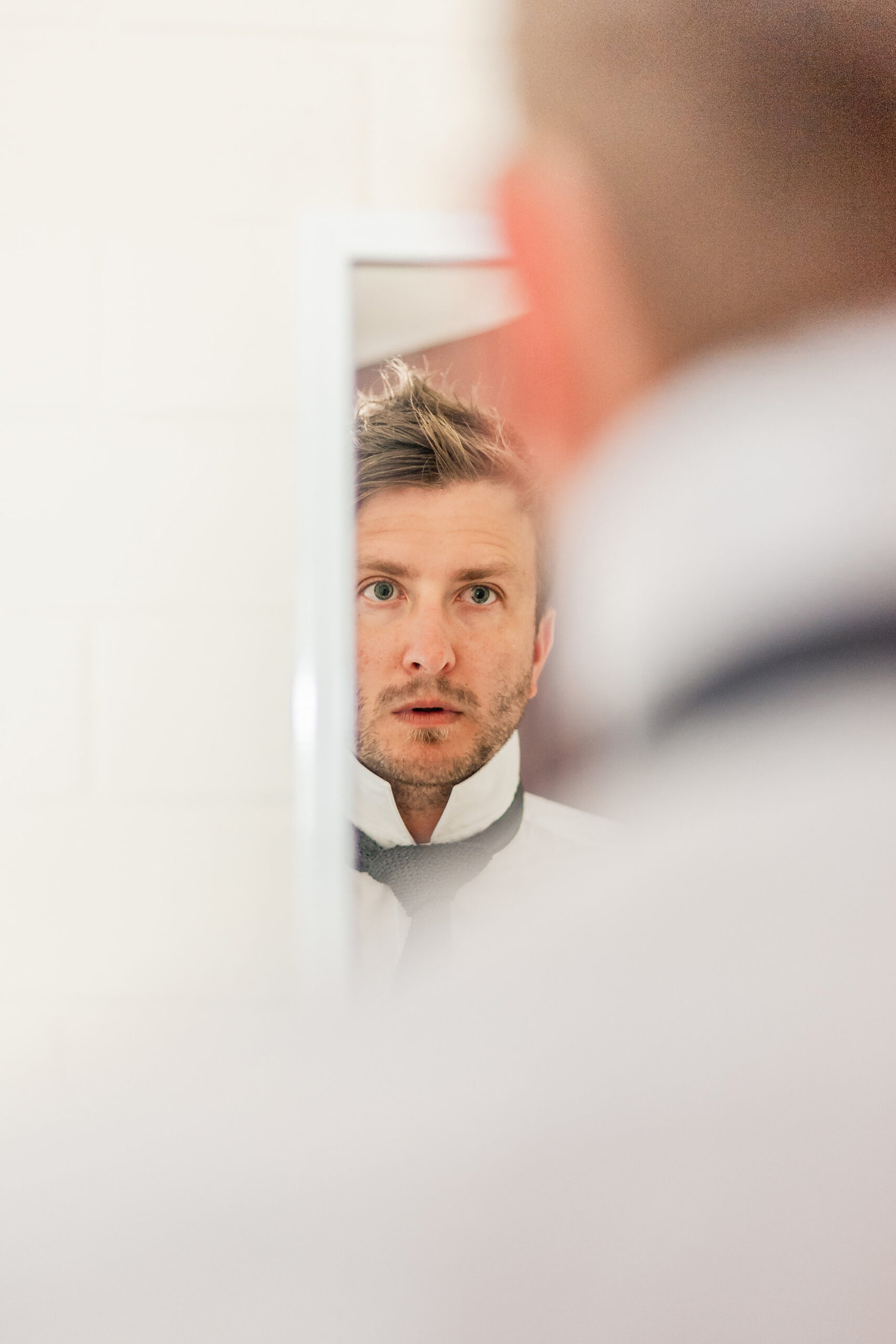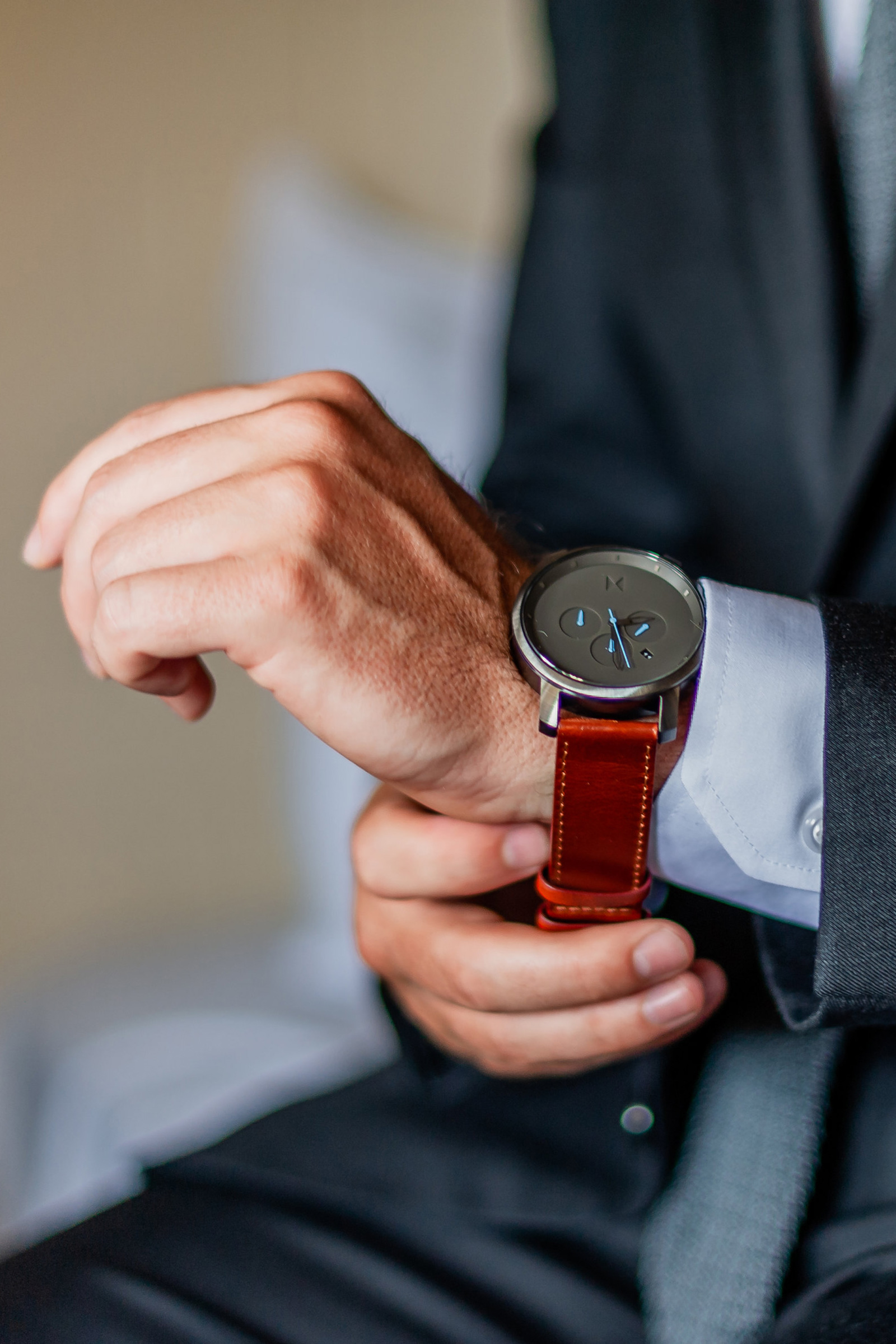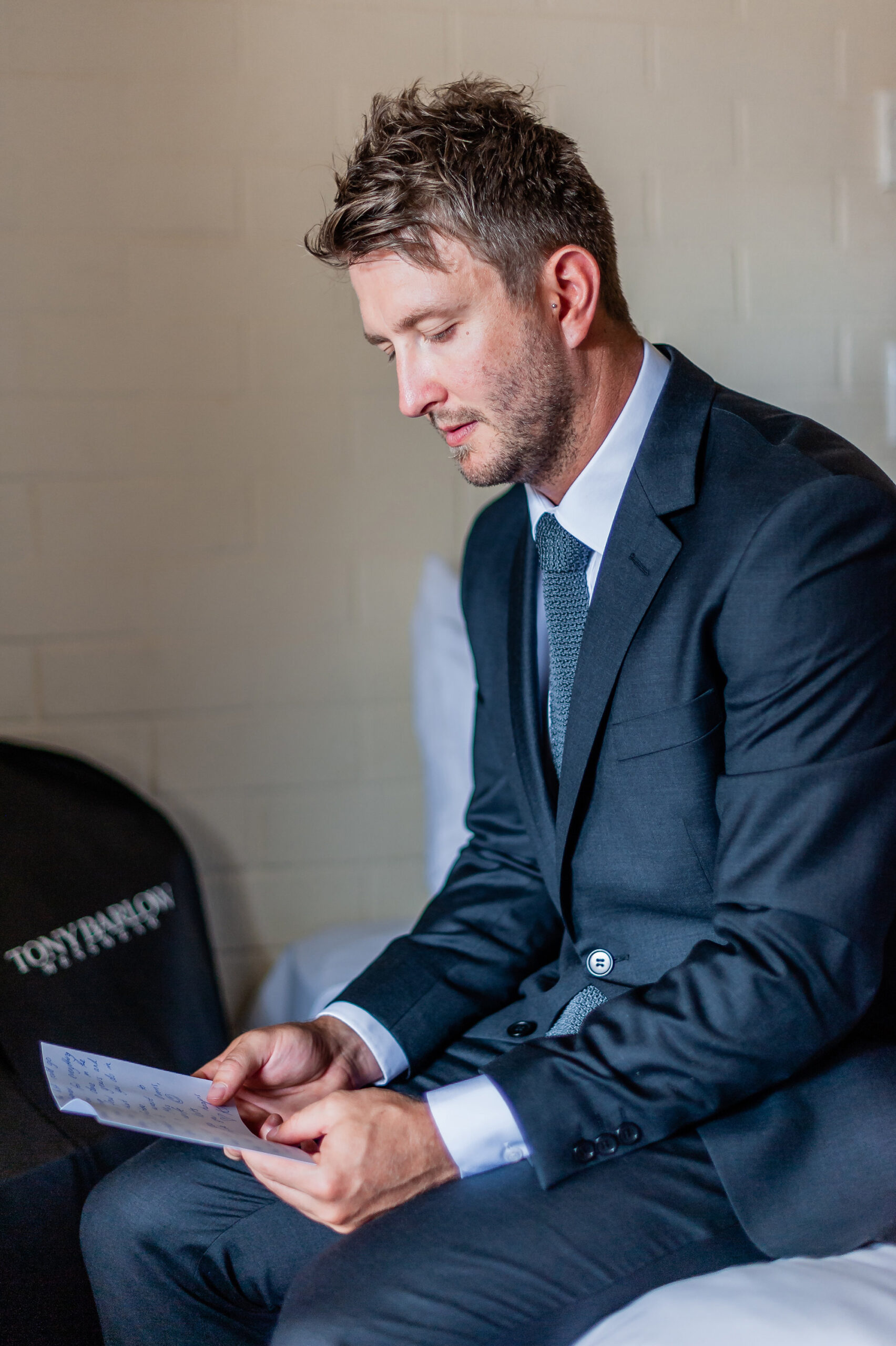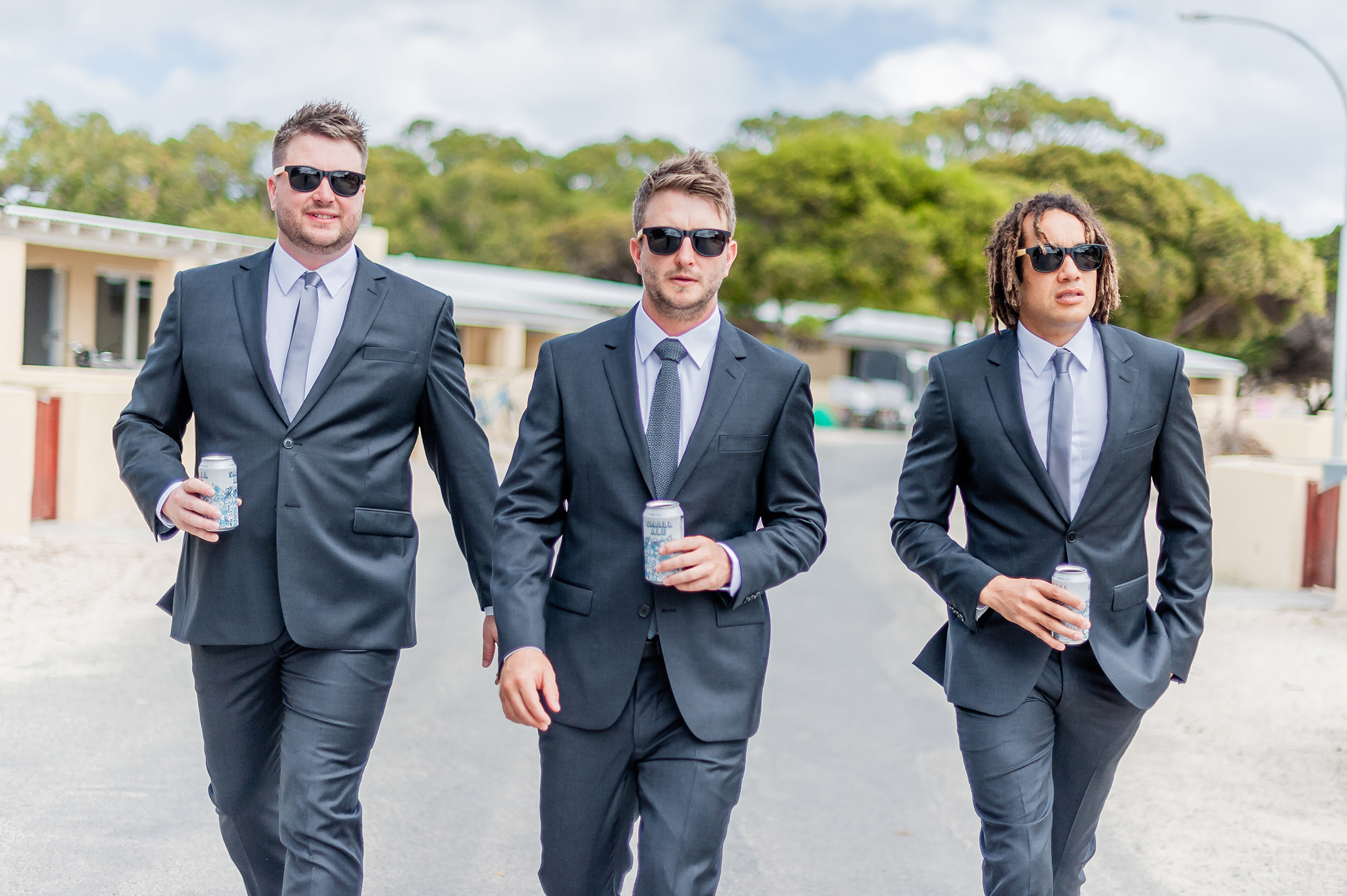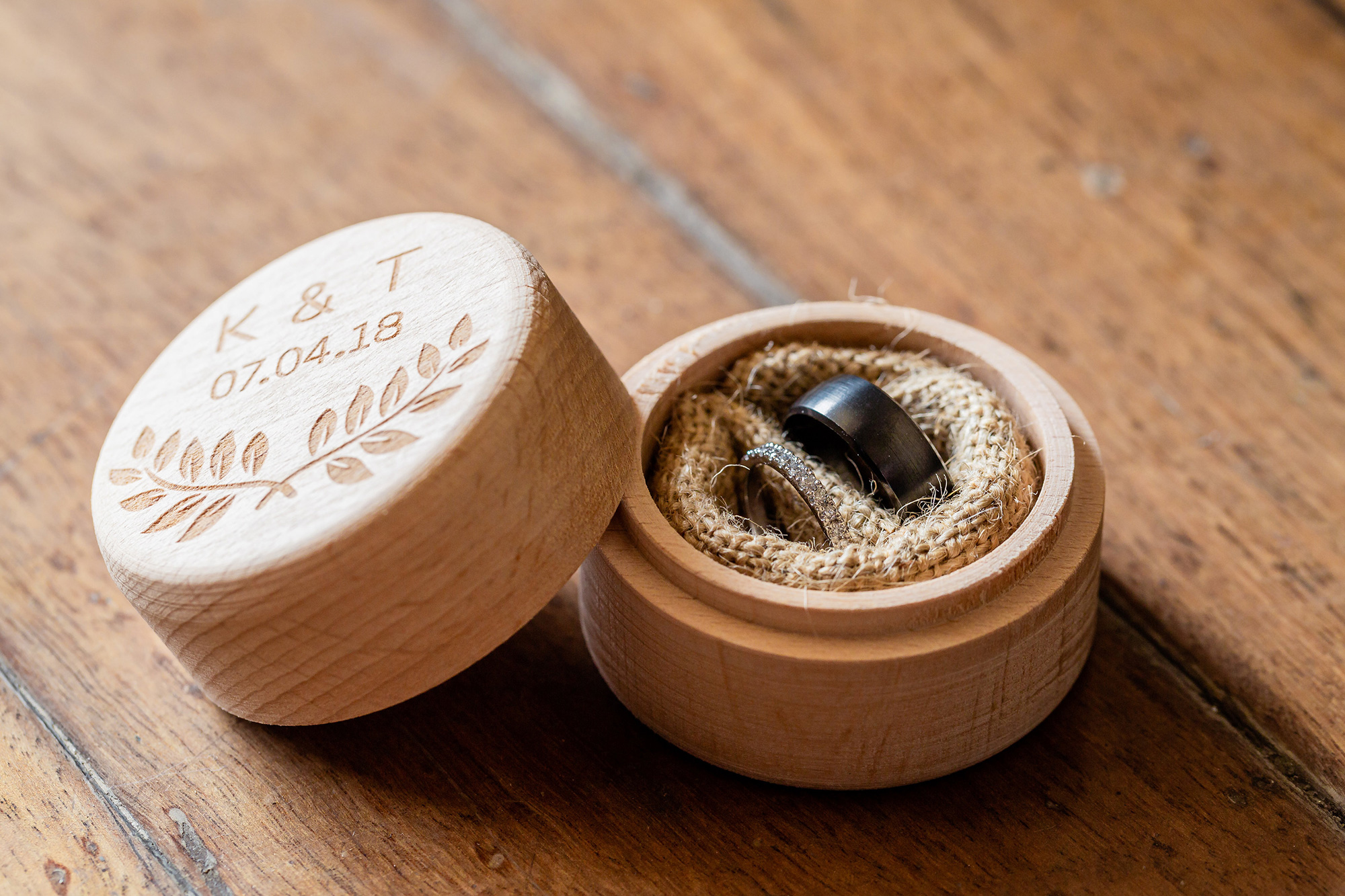 "Having my mum as our celebrant and just a small bridal party made our day so intimate," Kieta says.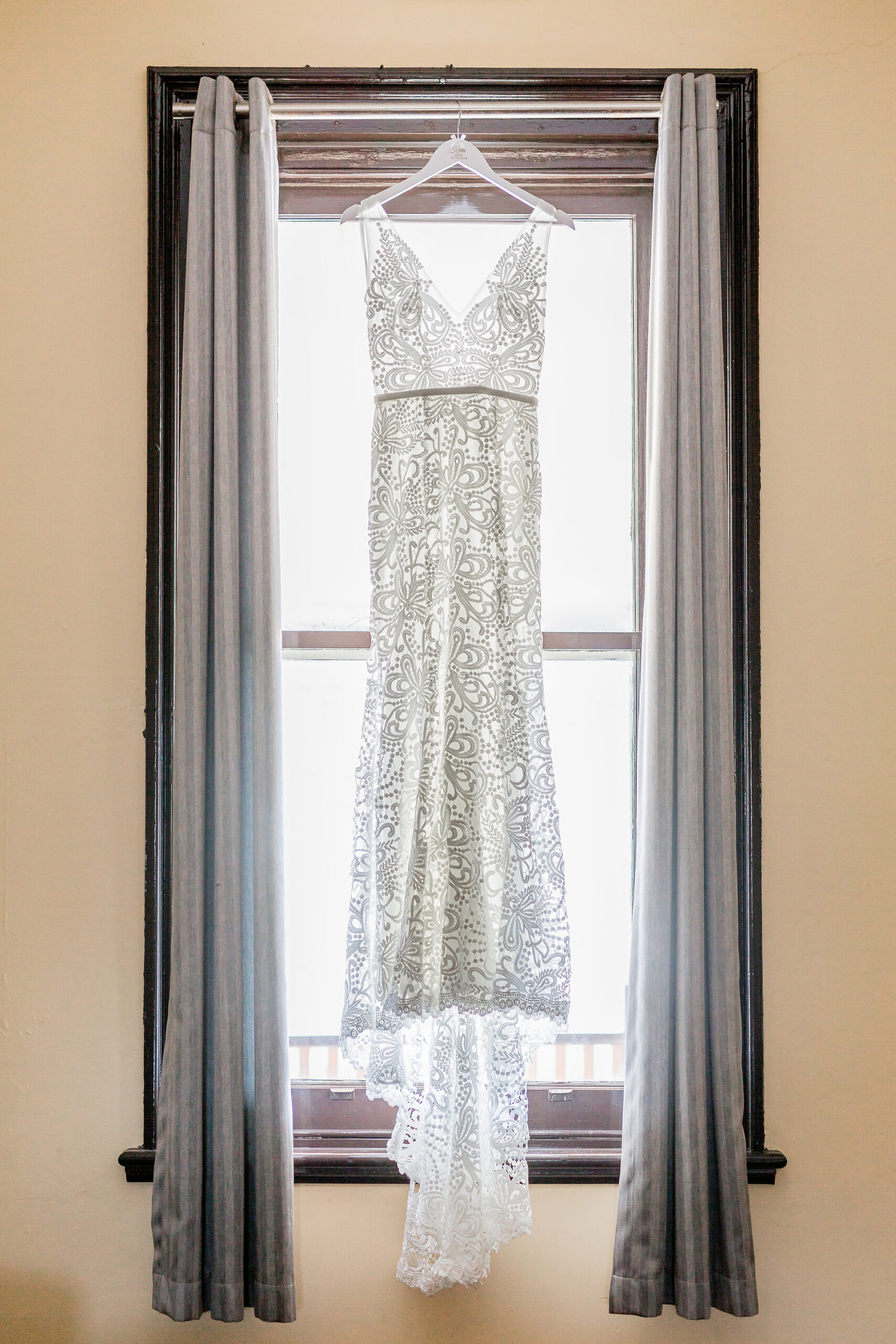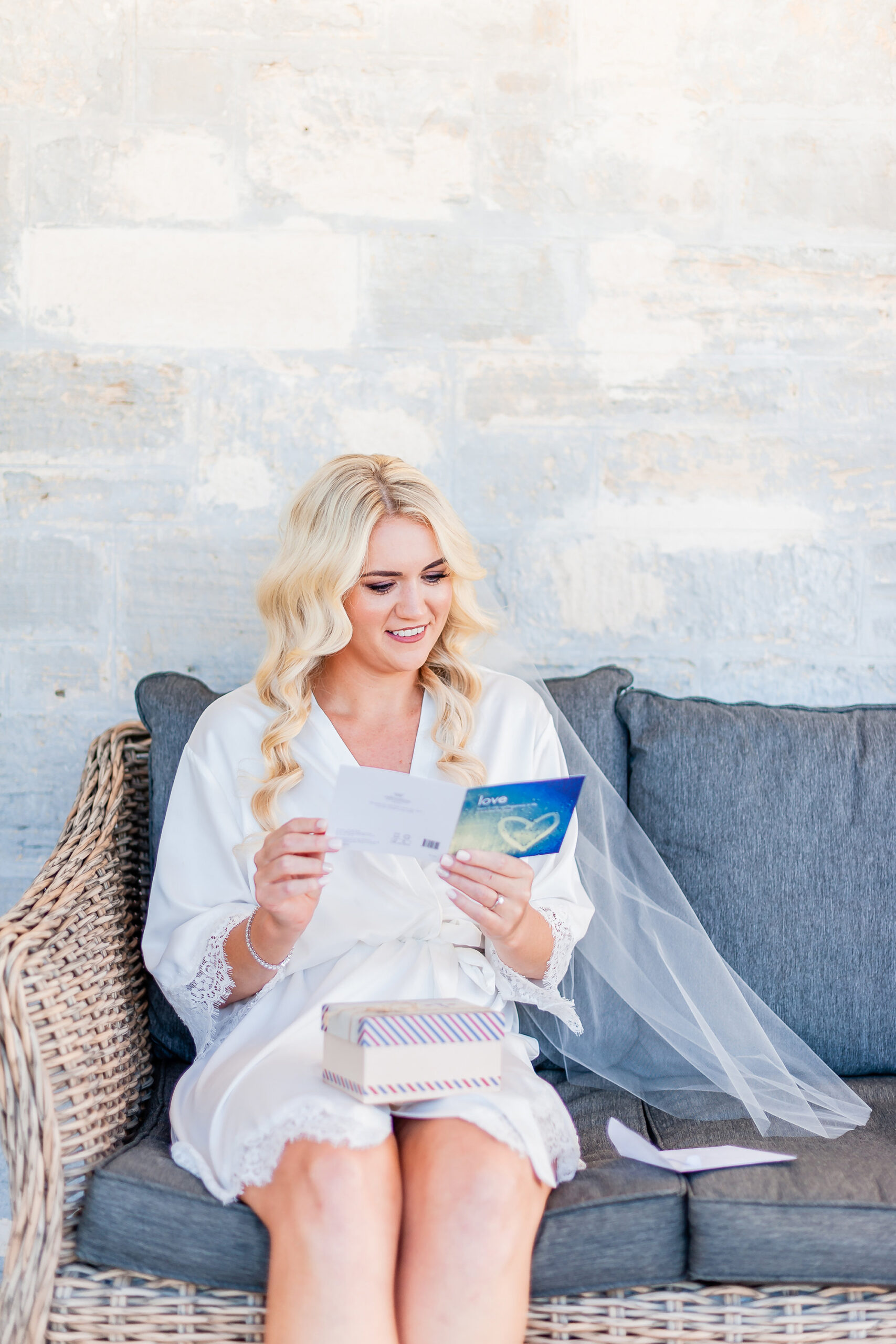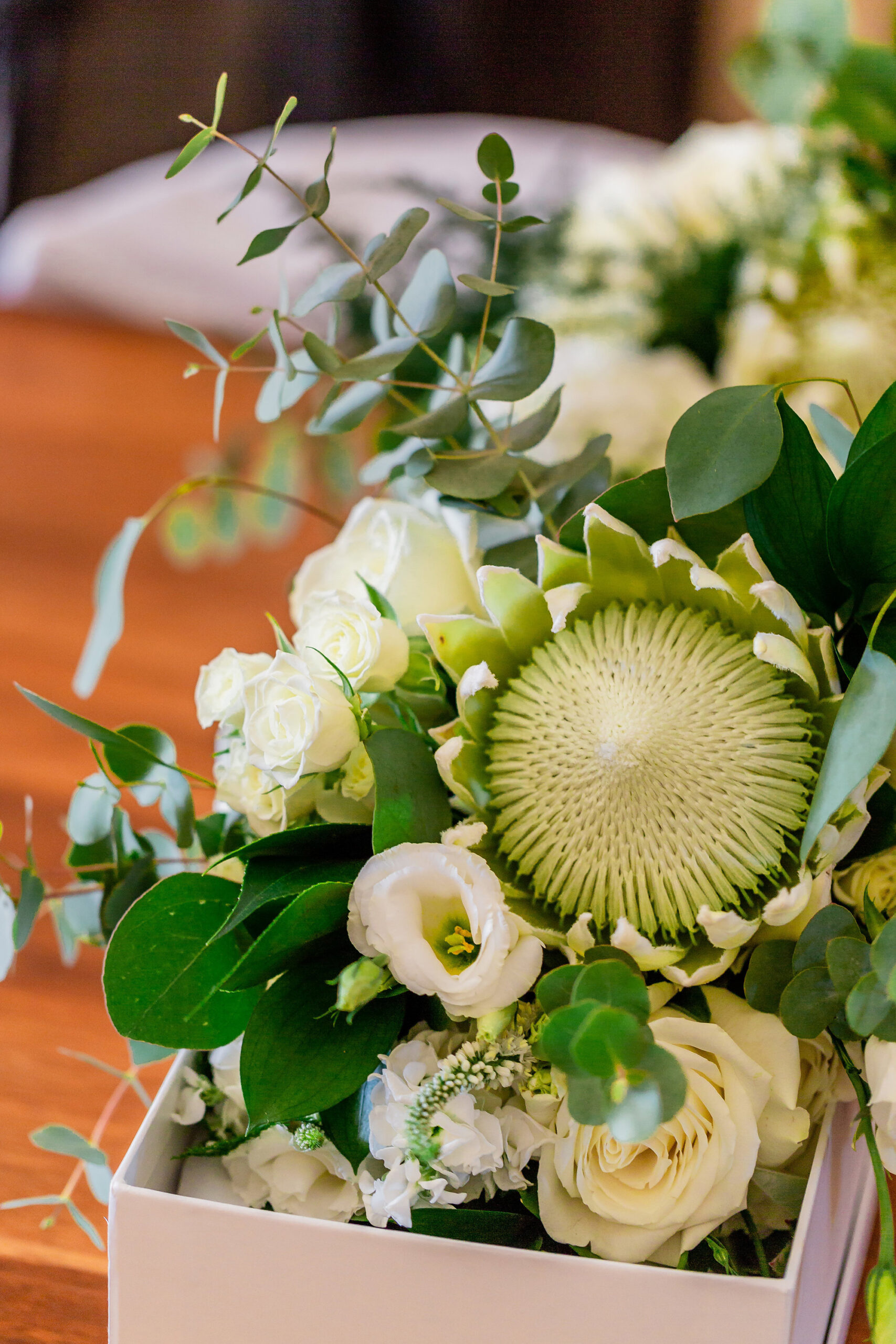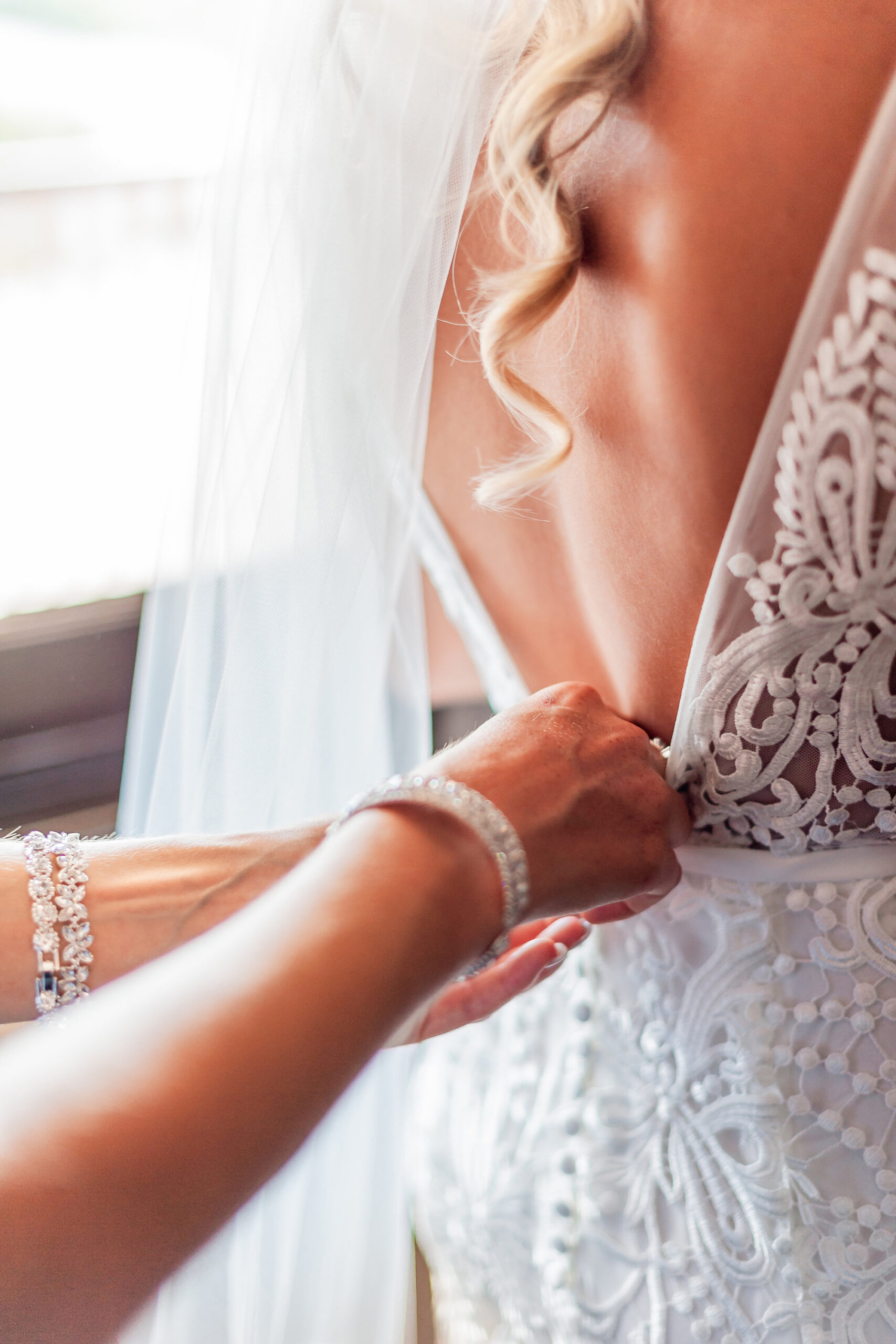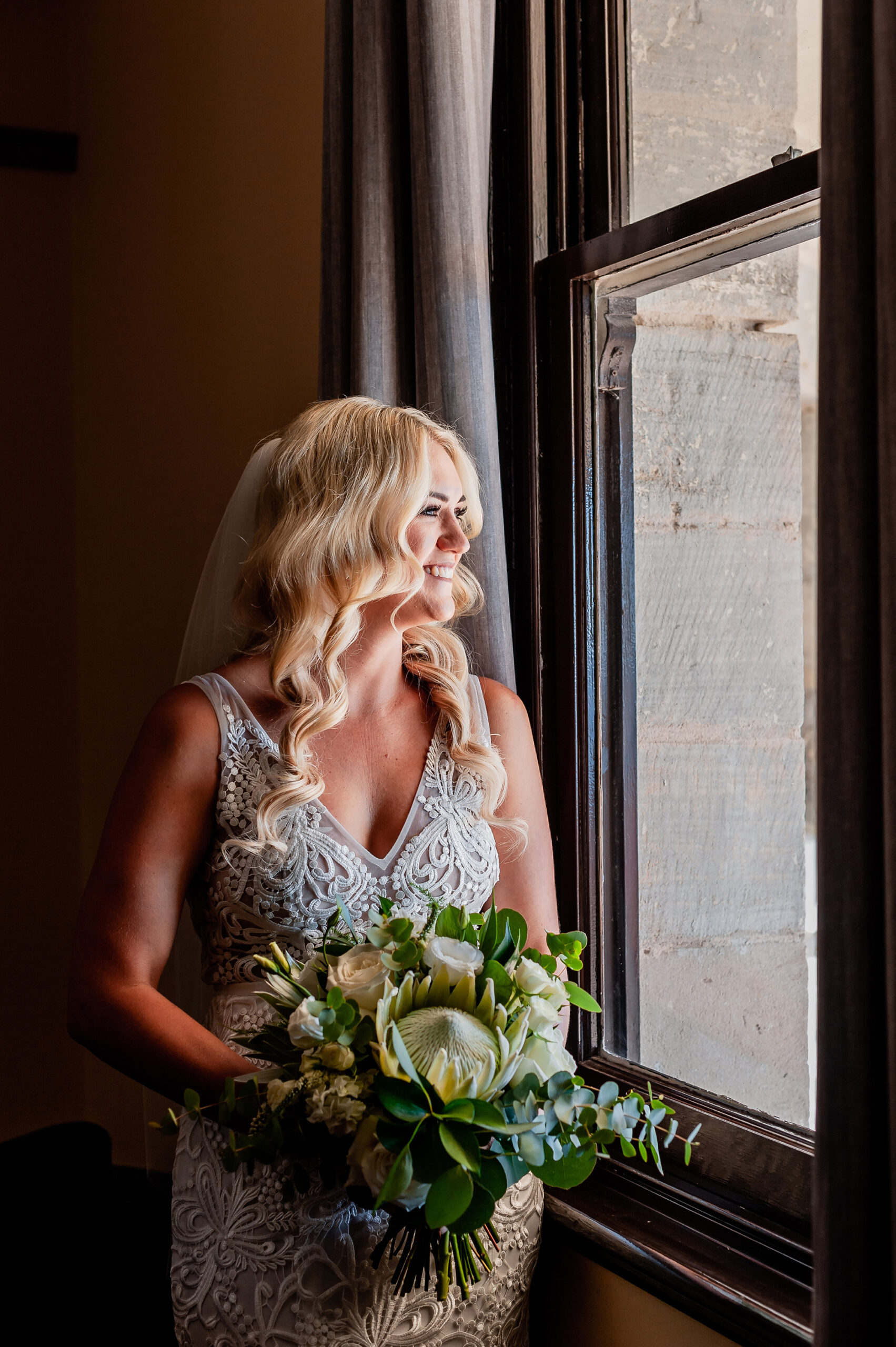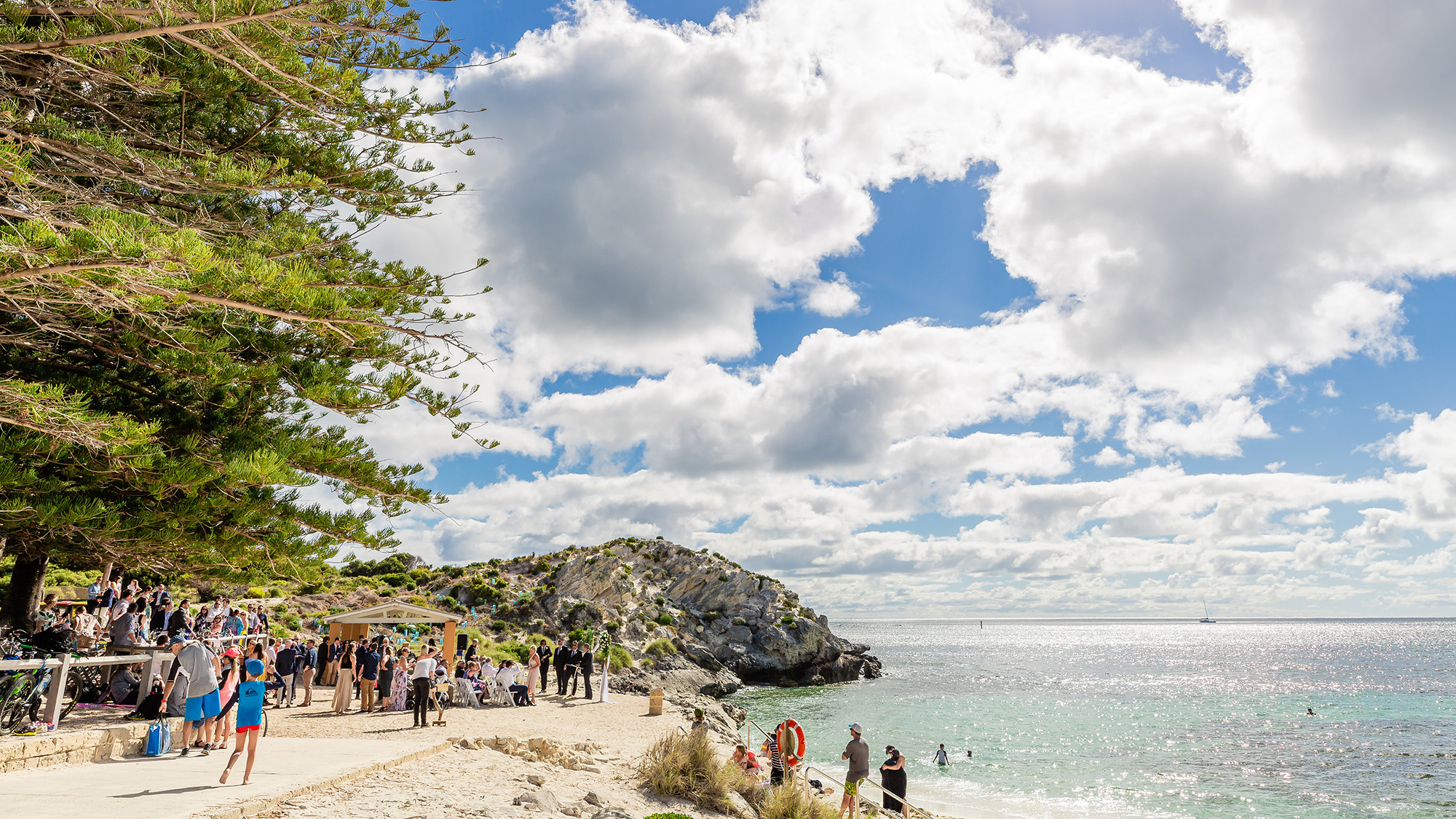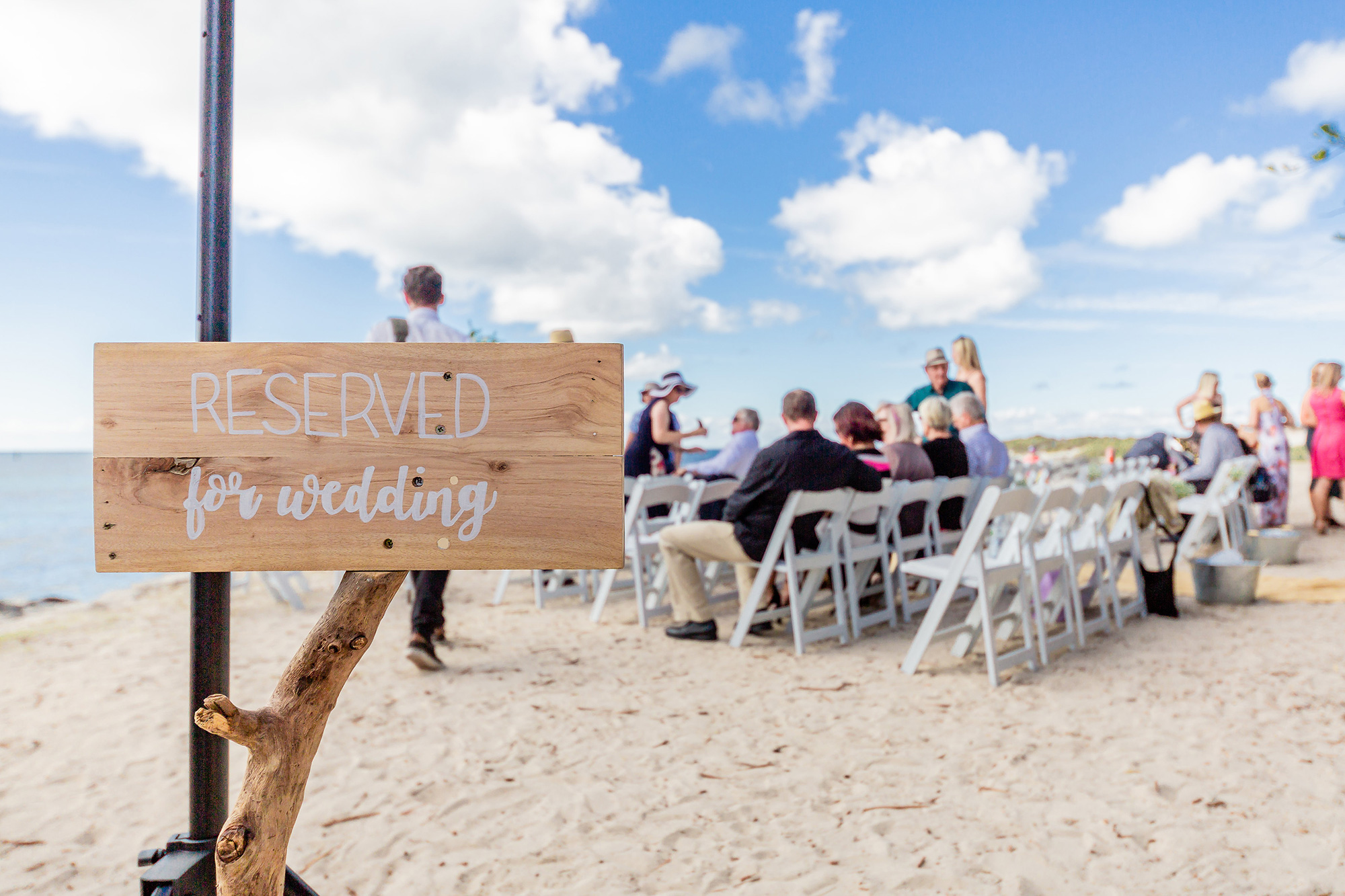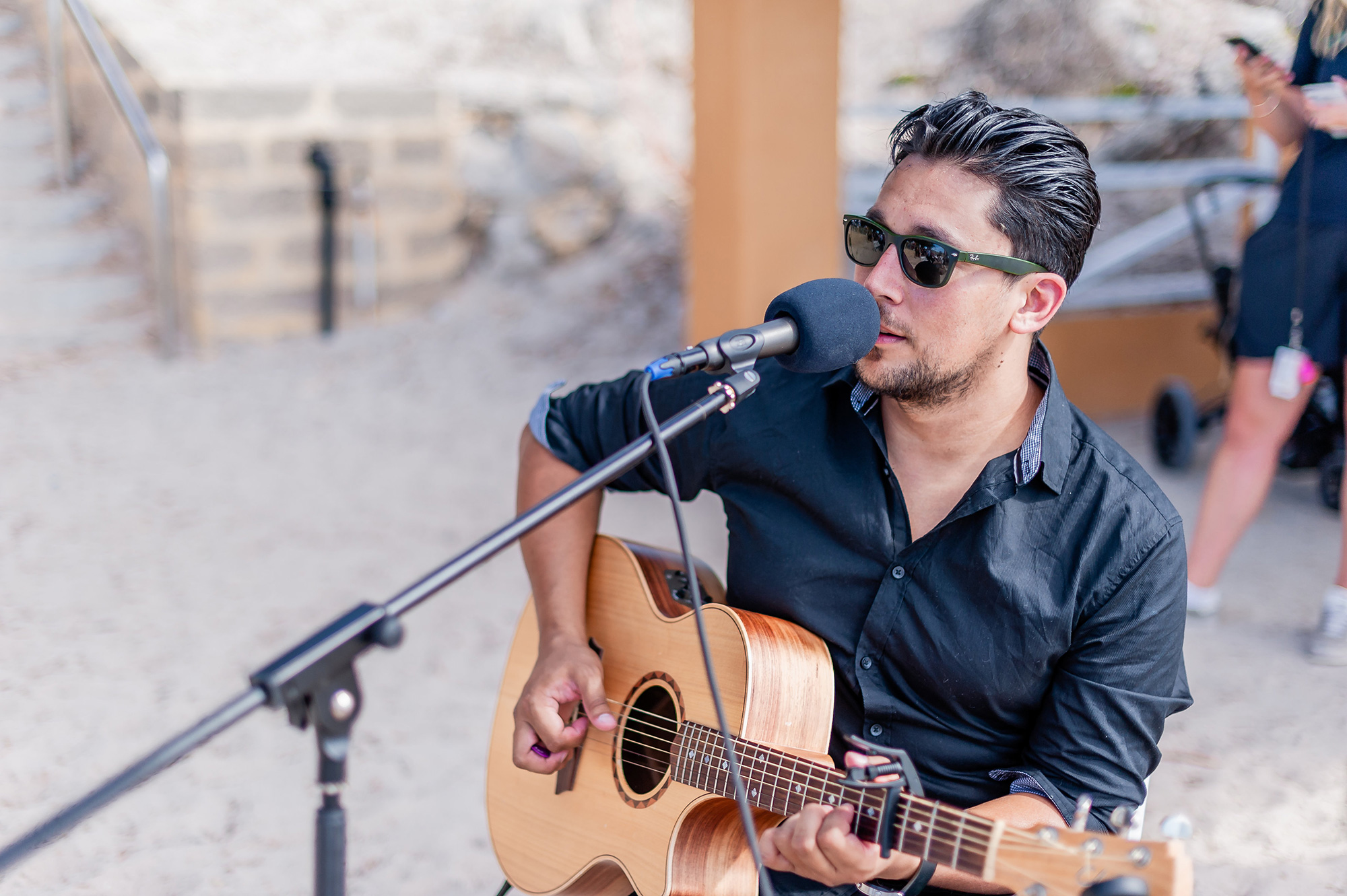 Live music set the scene at the couple's beach wedding.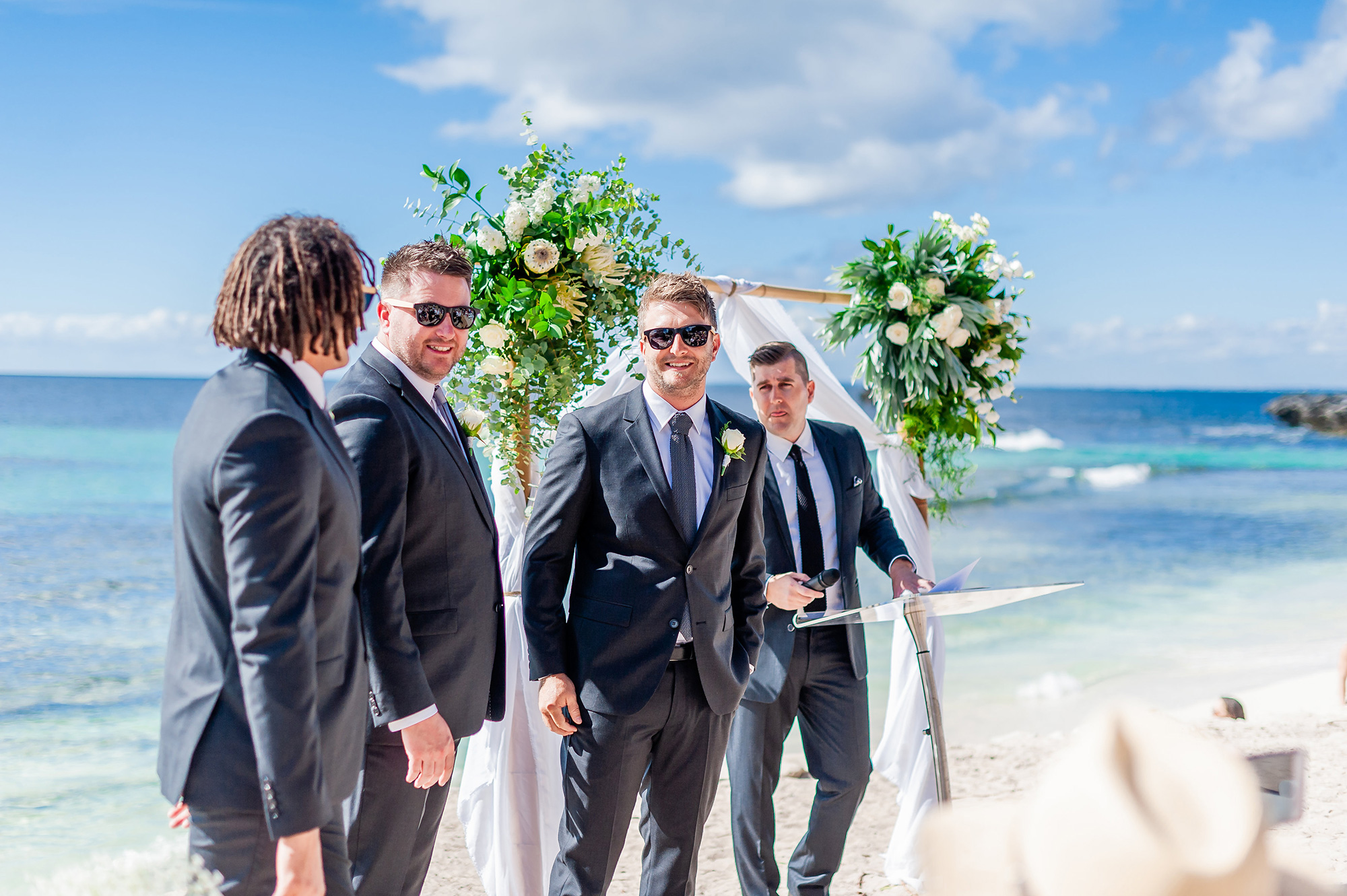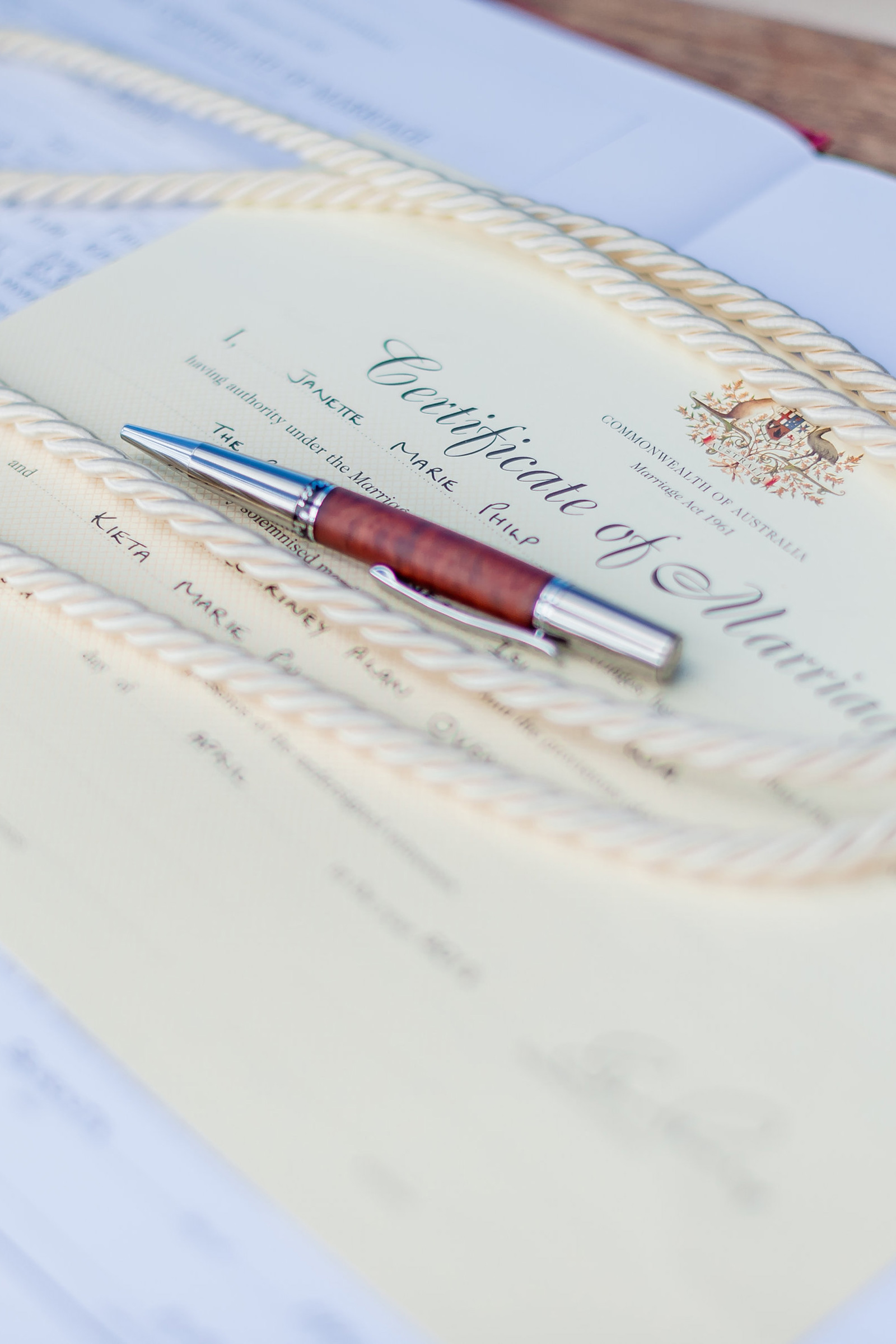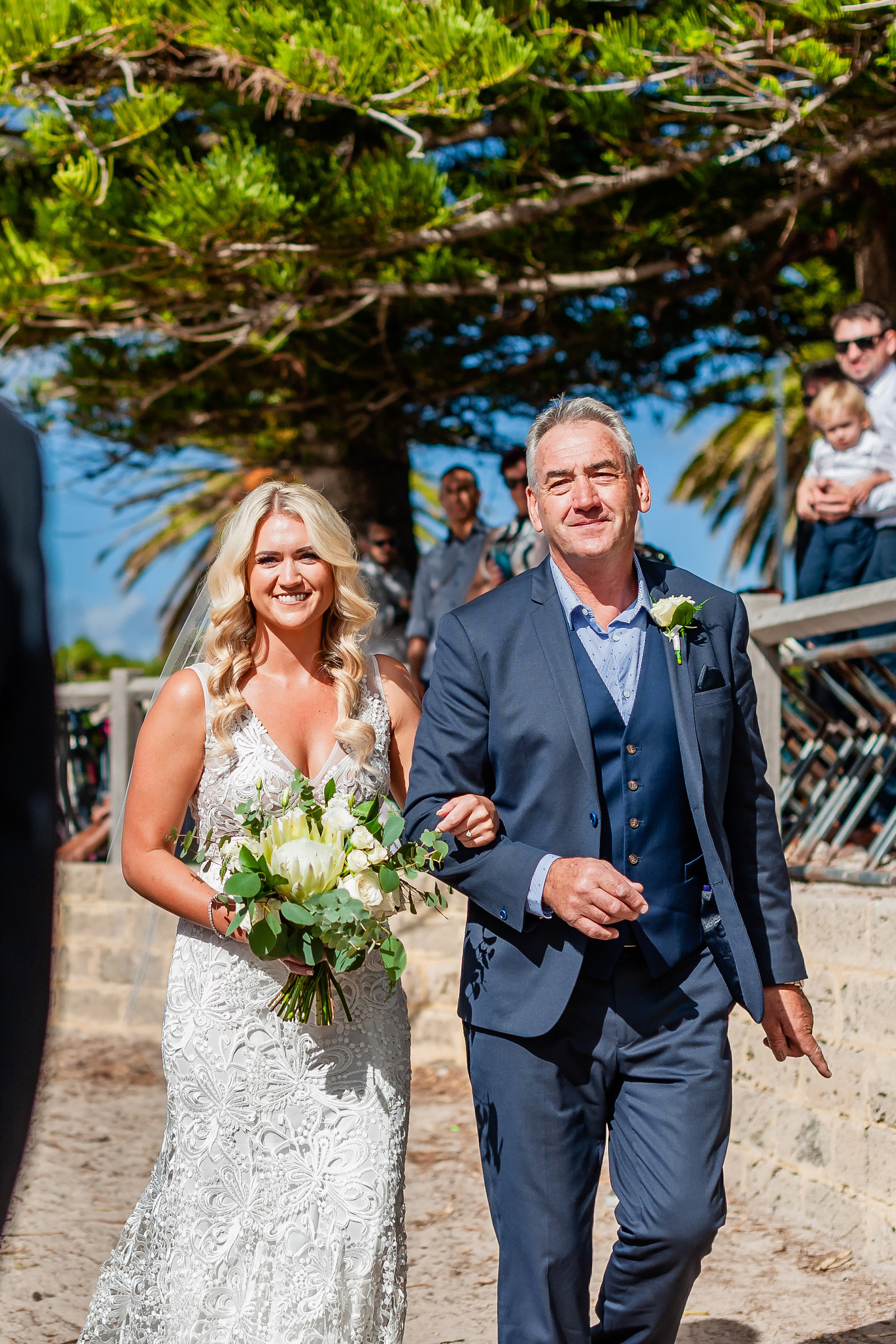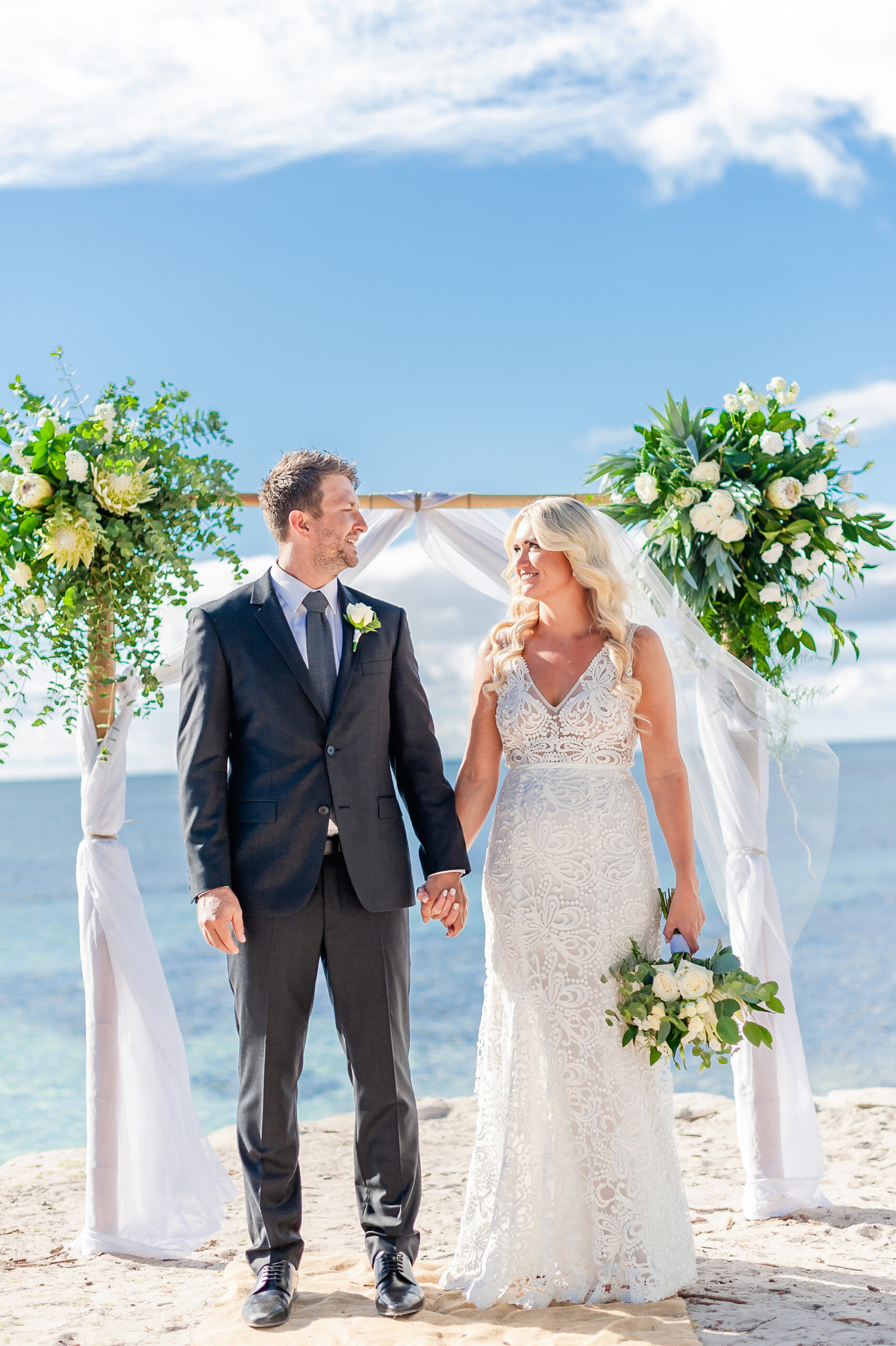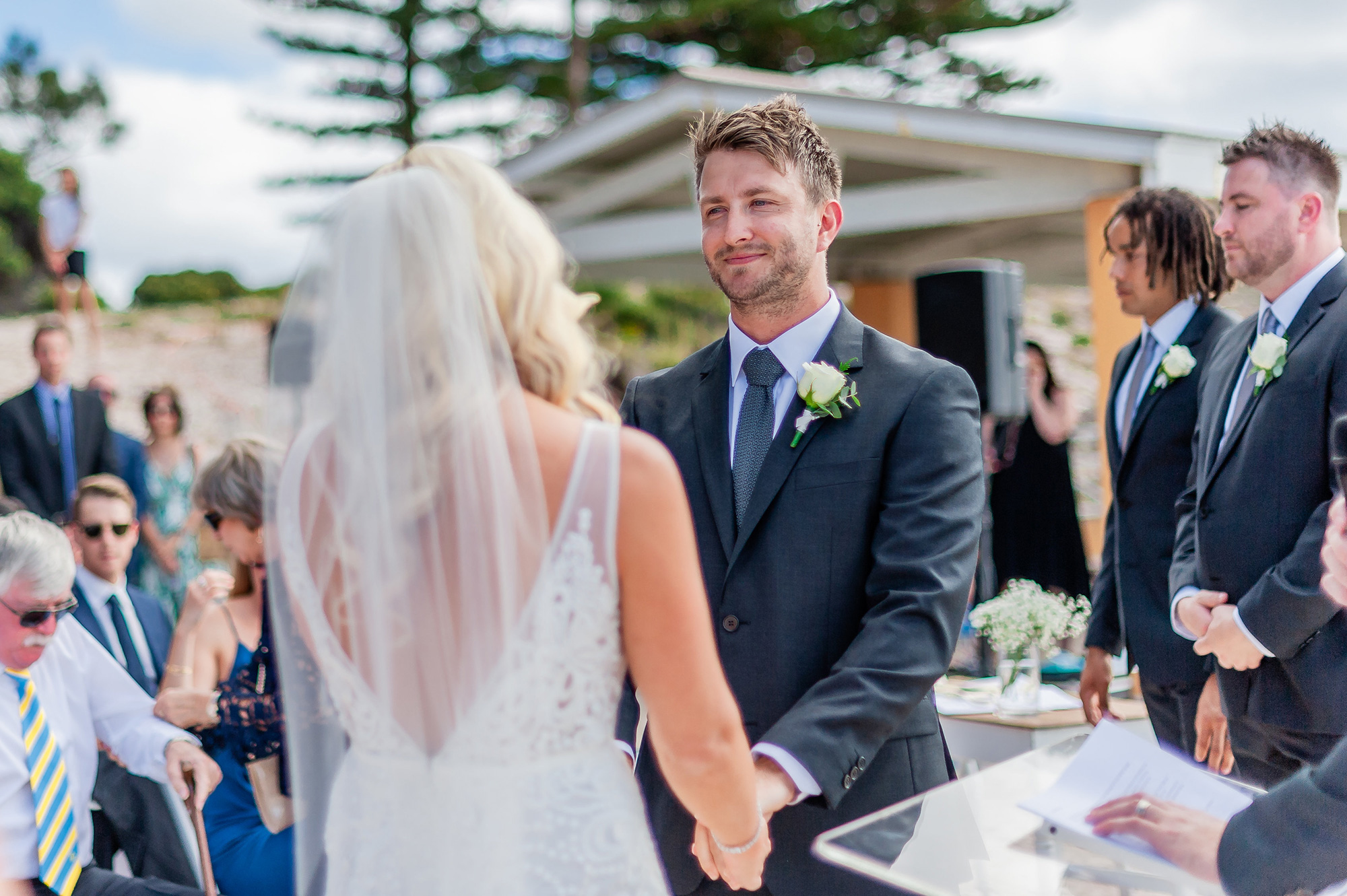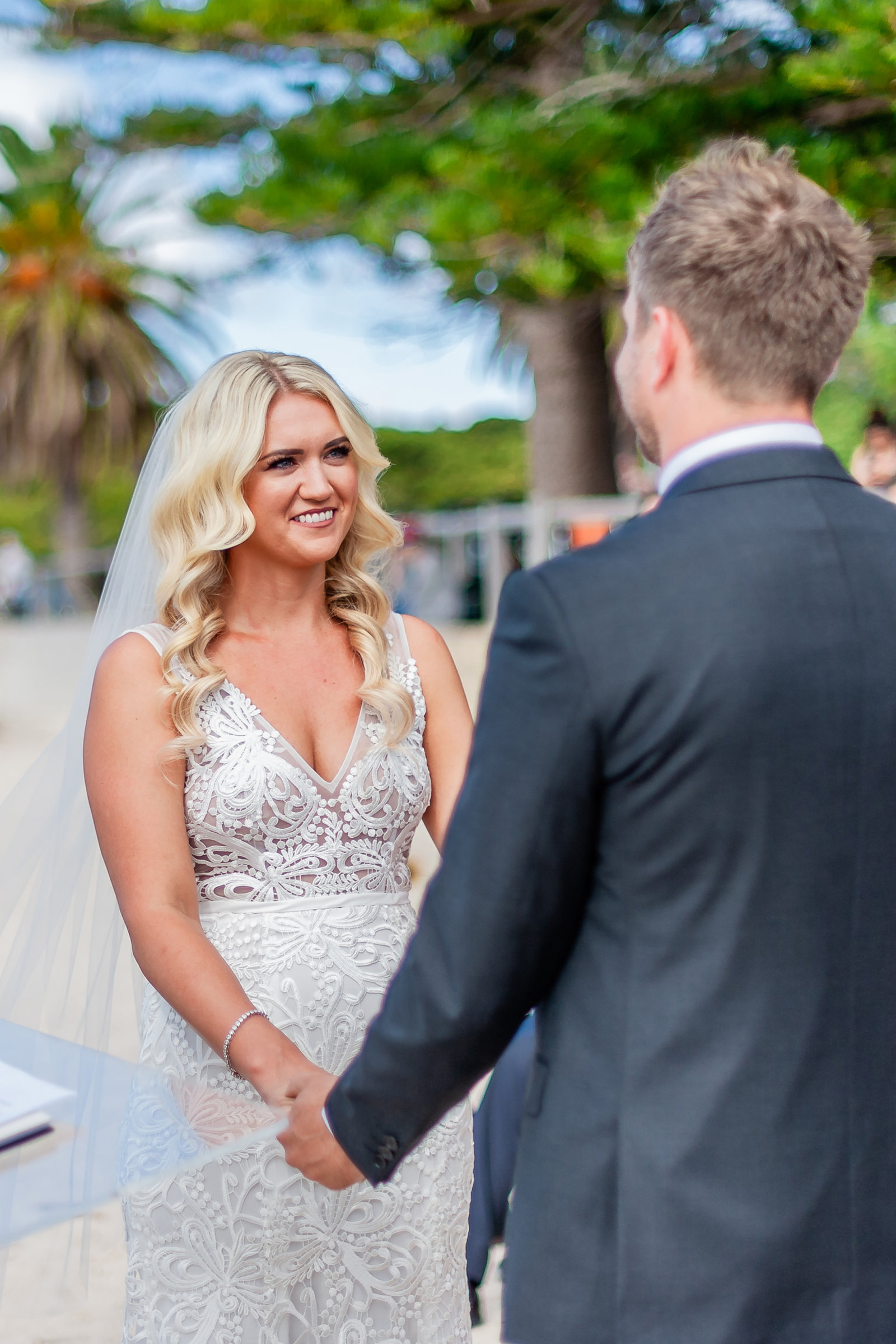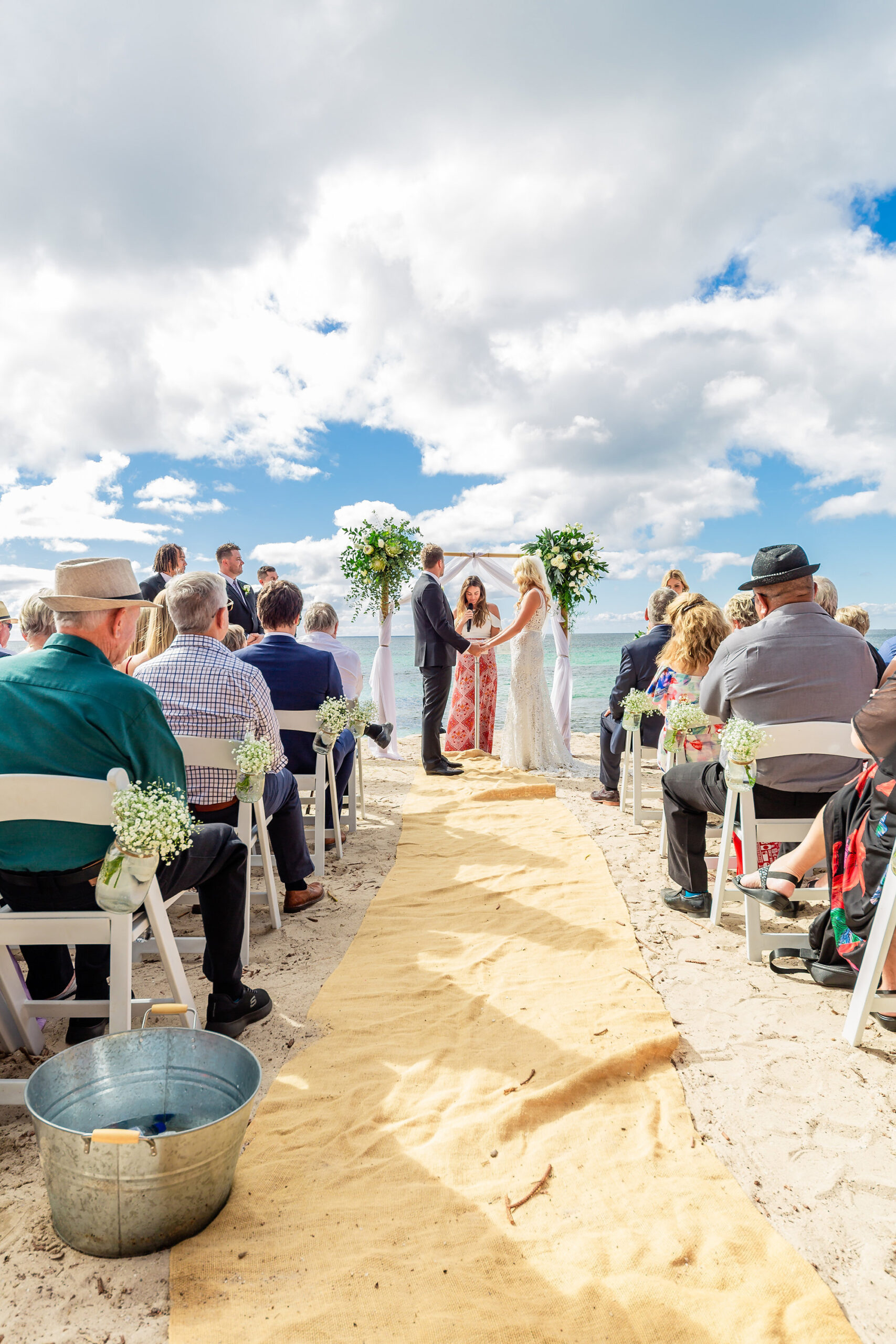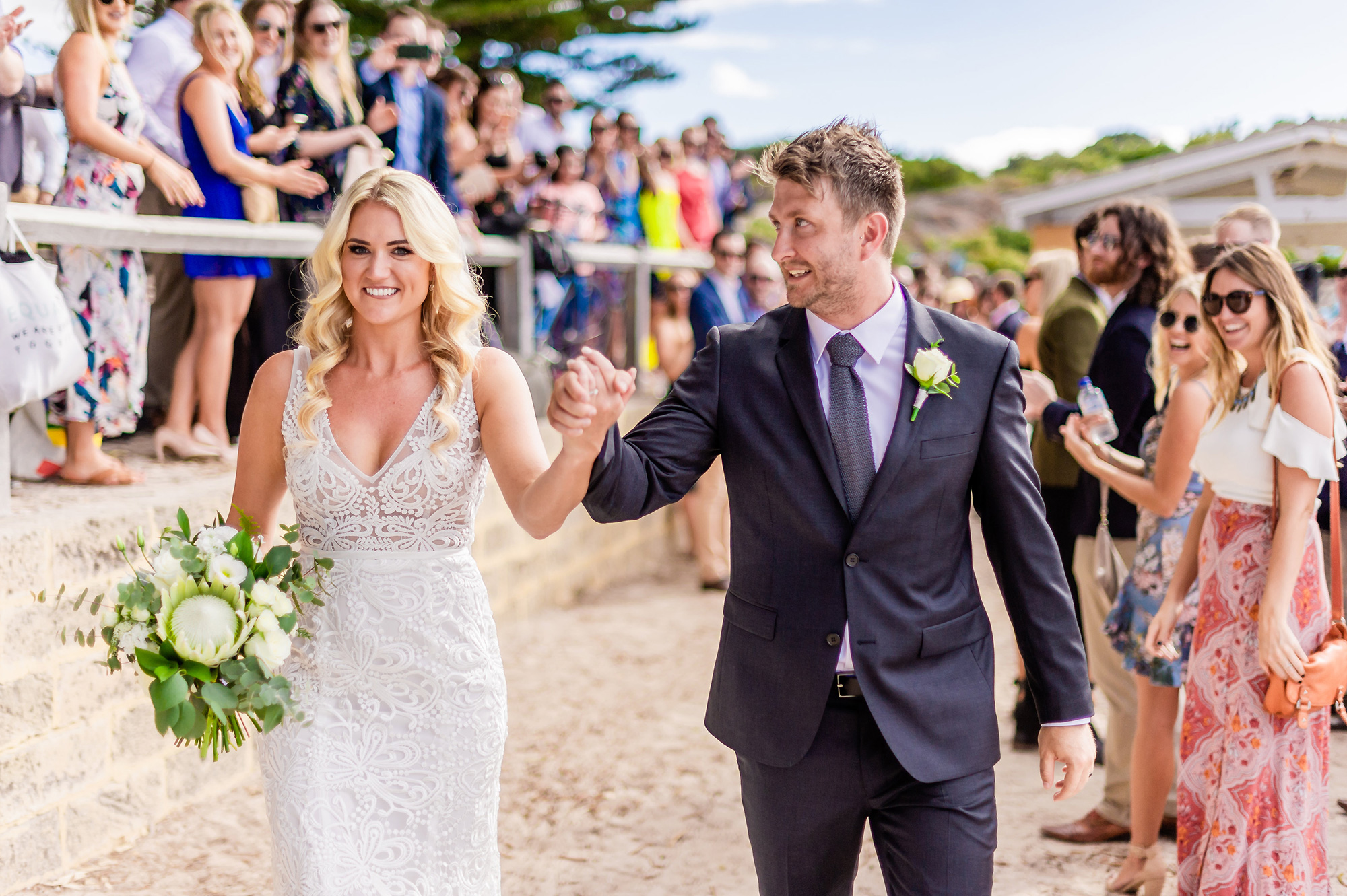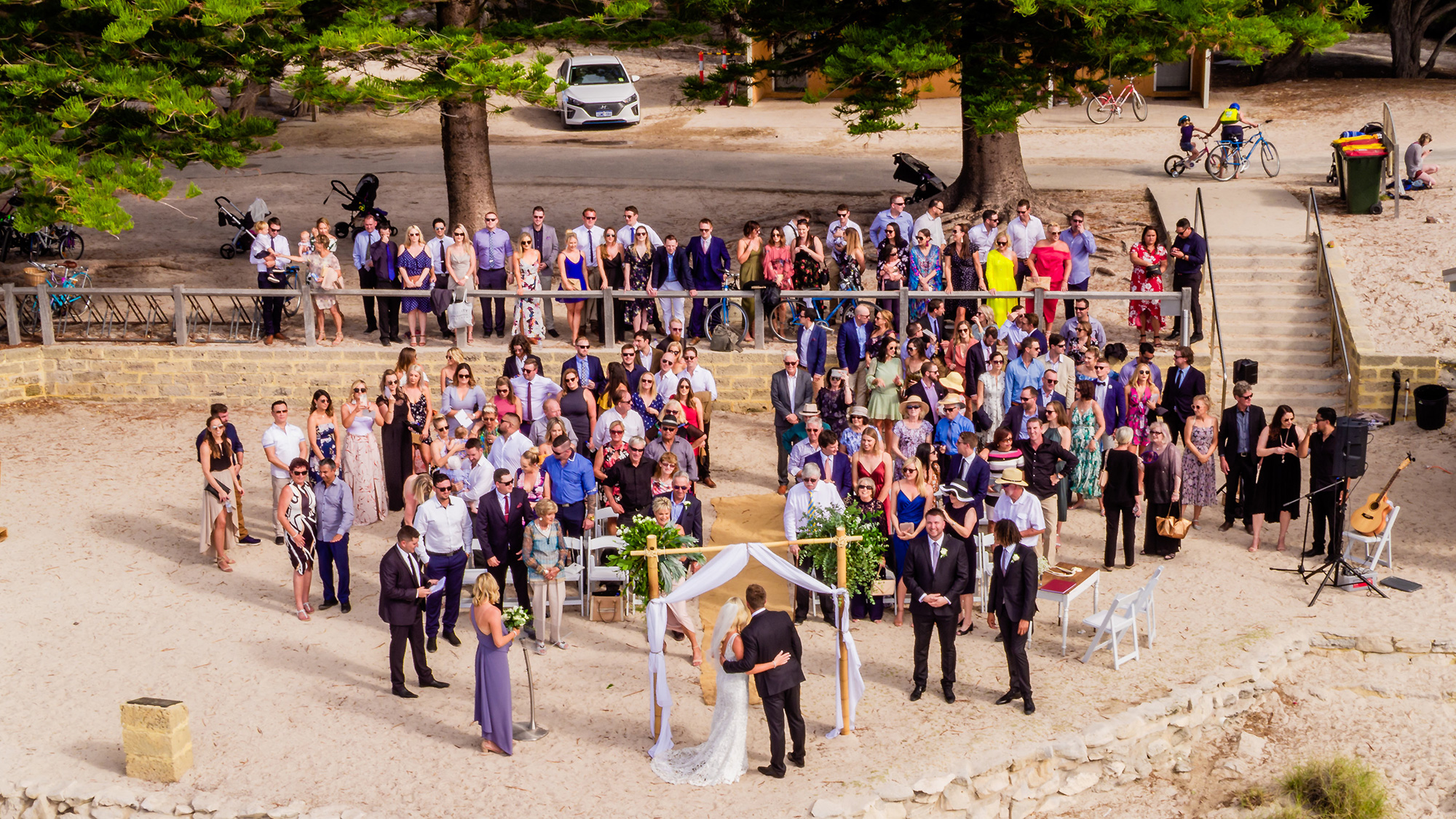 The couple met in 2013 as part of a "psychic set-up" radio competition. "After three amazing years Trent dropped the knee in Bali and then another two went by of planning and the special day finally arrived," Kieta says.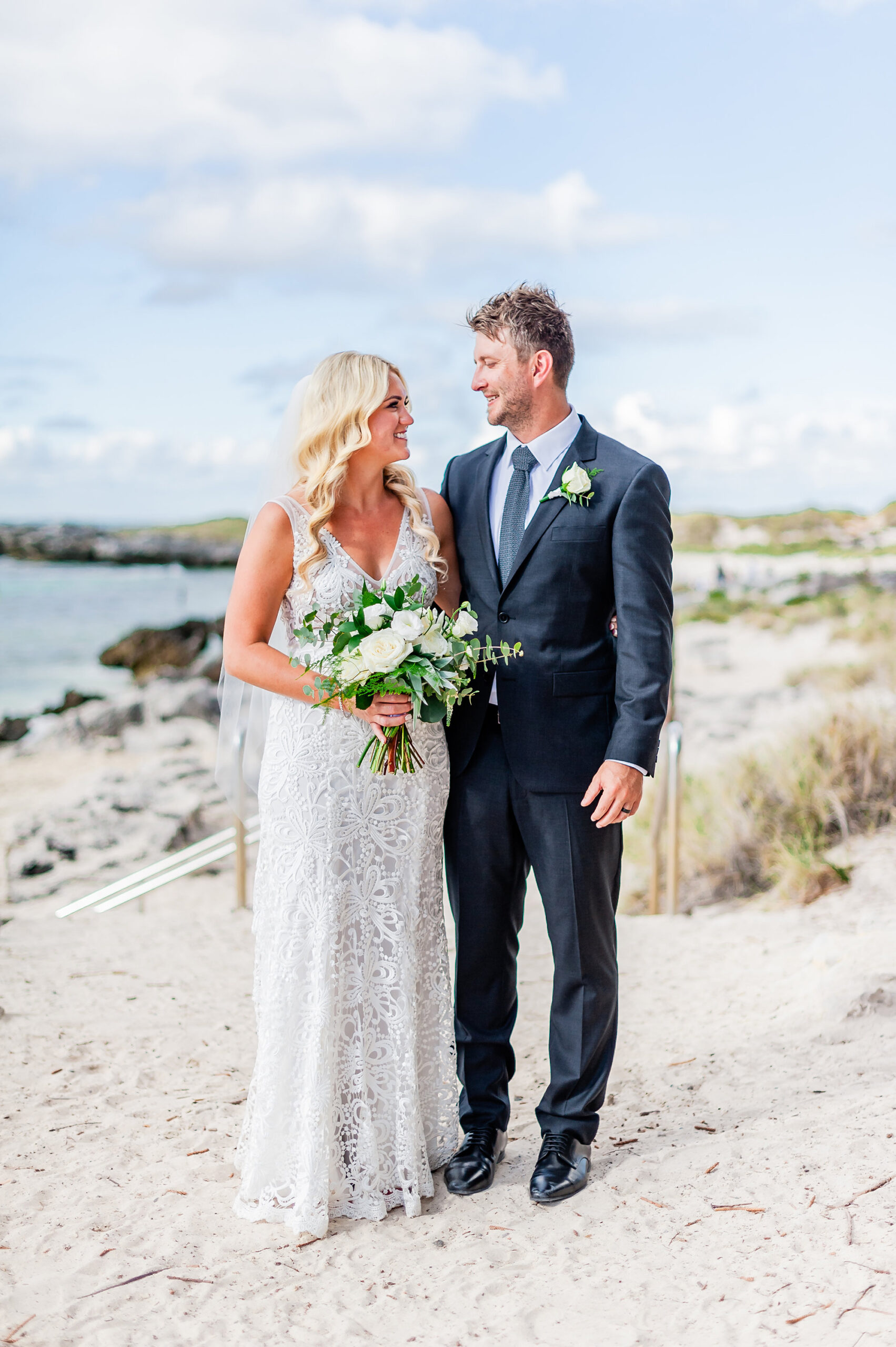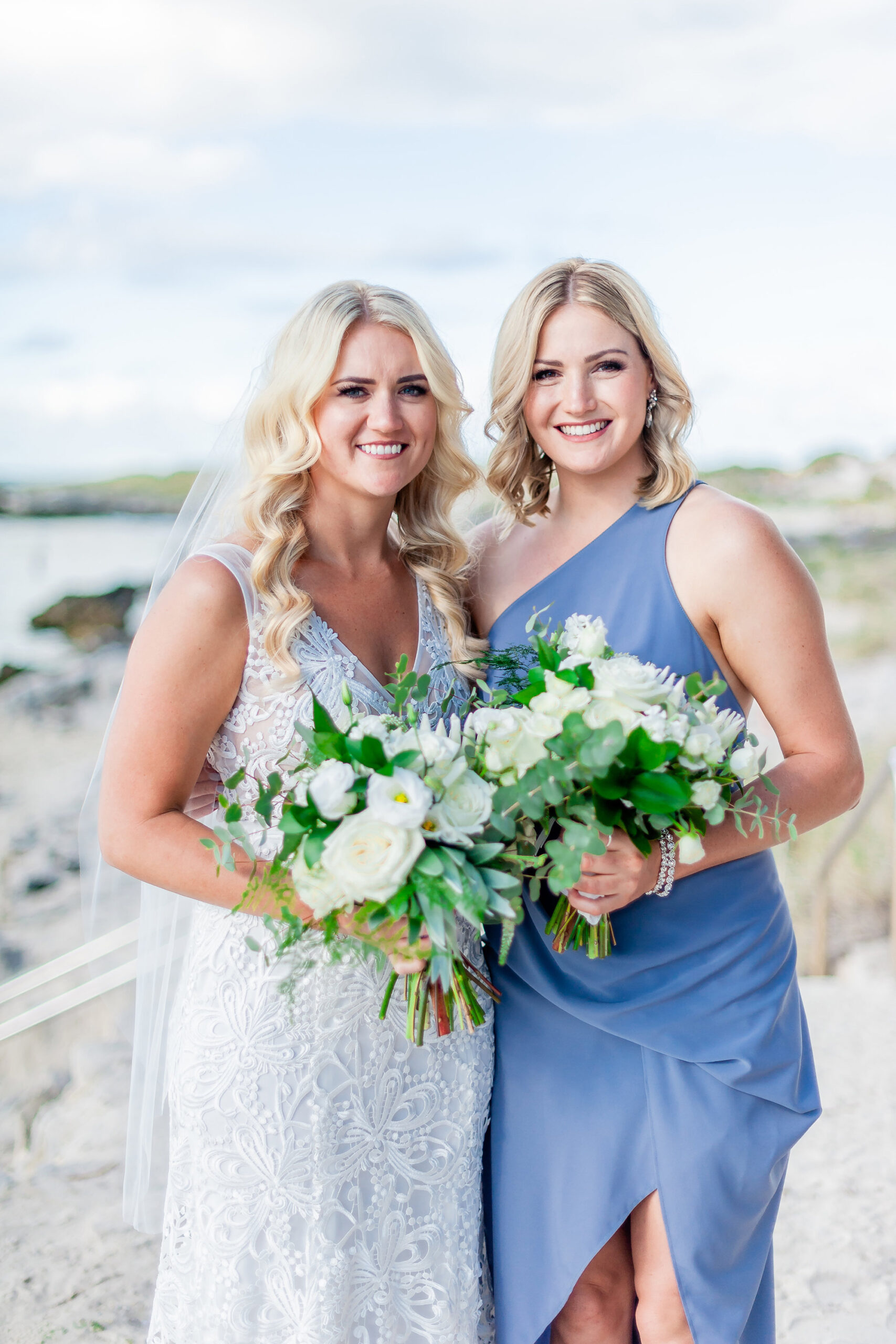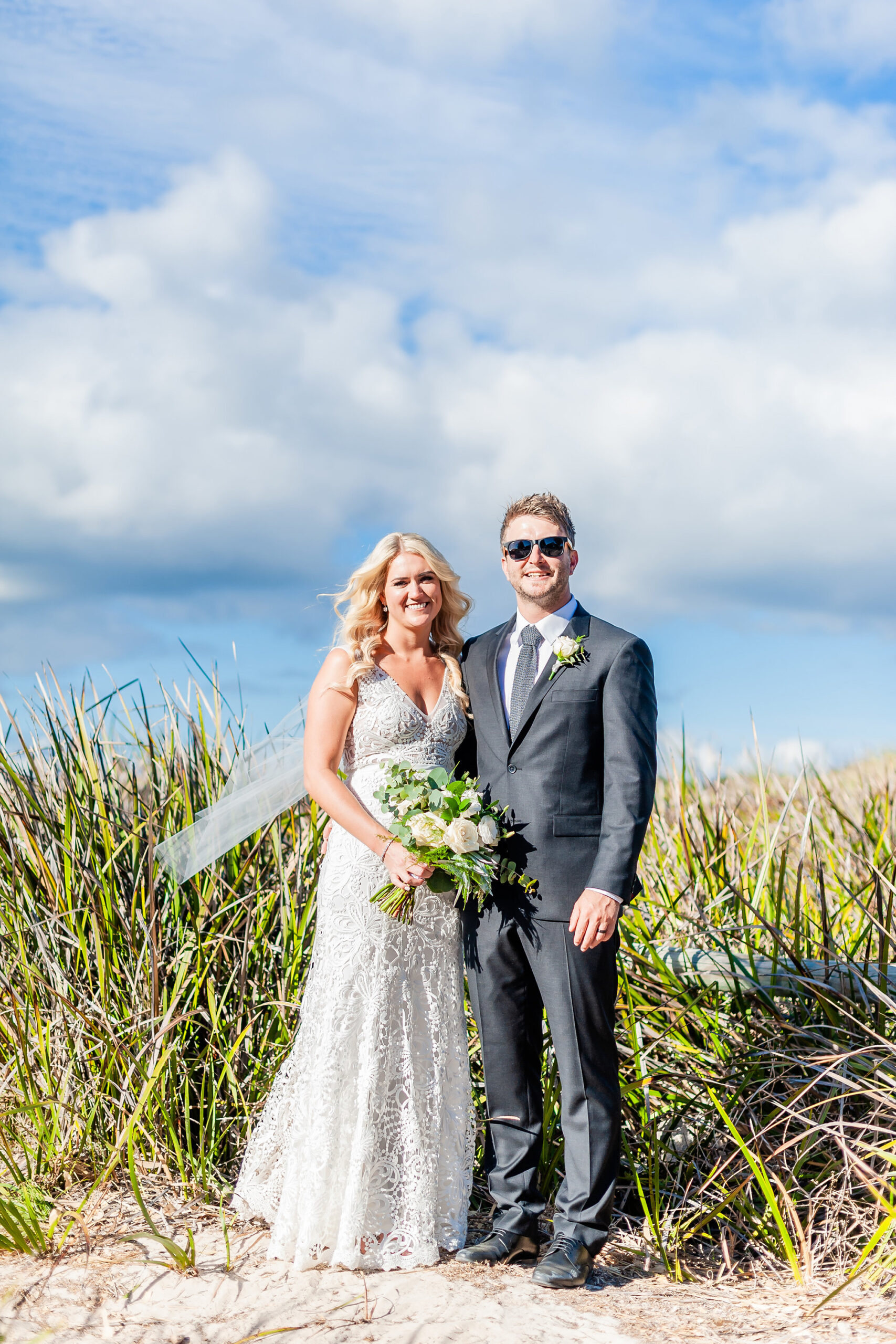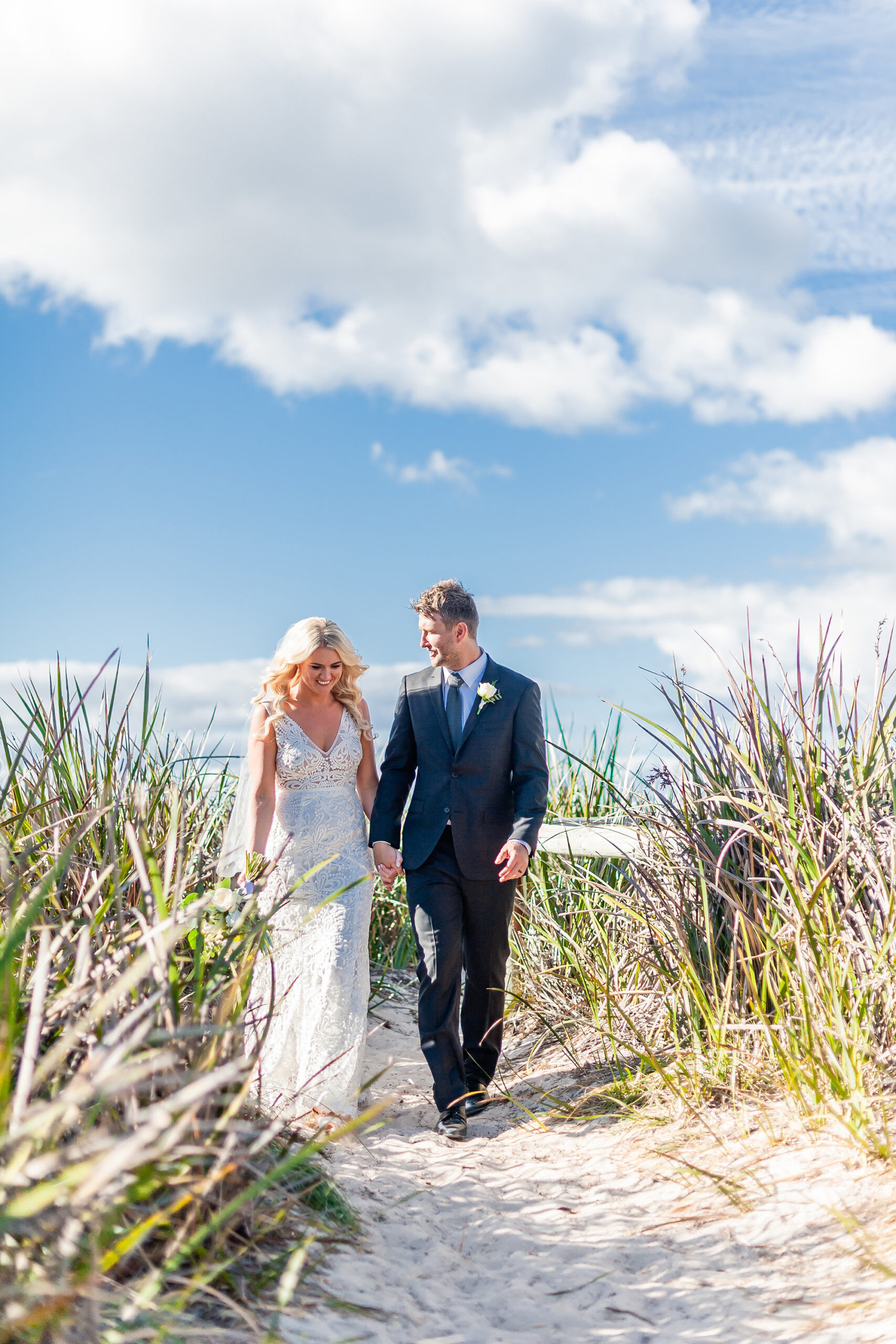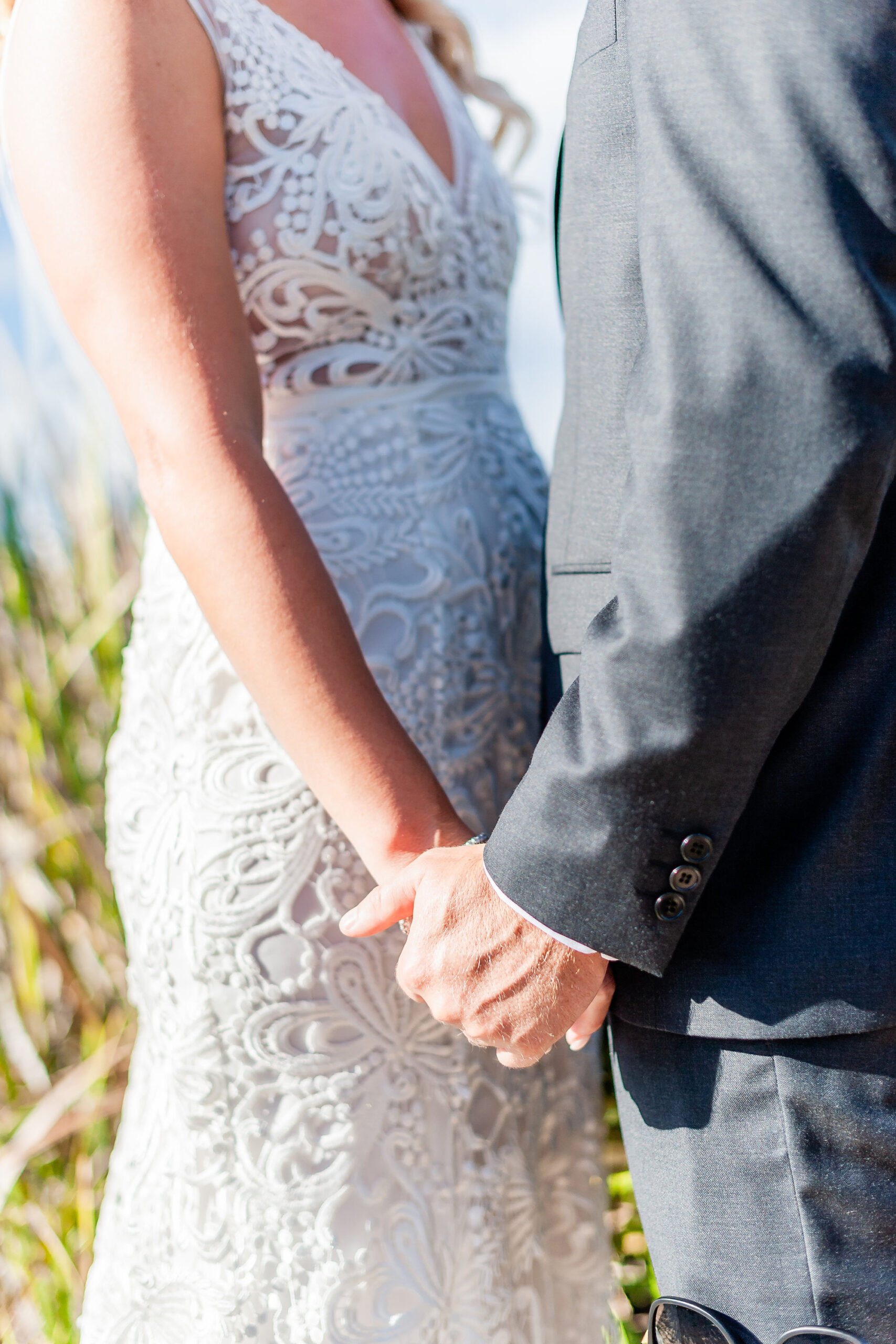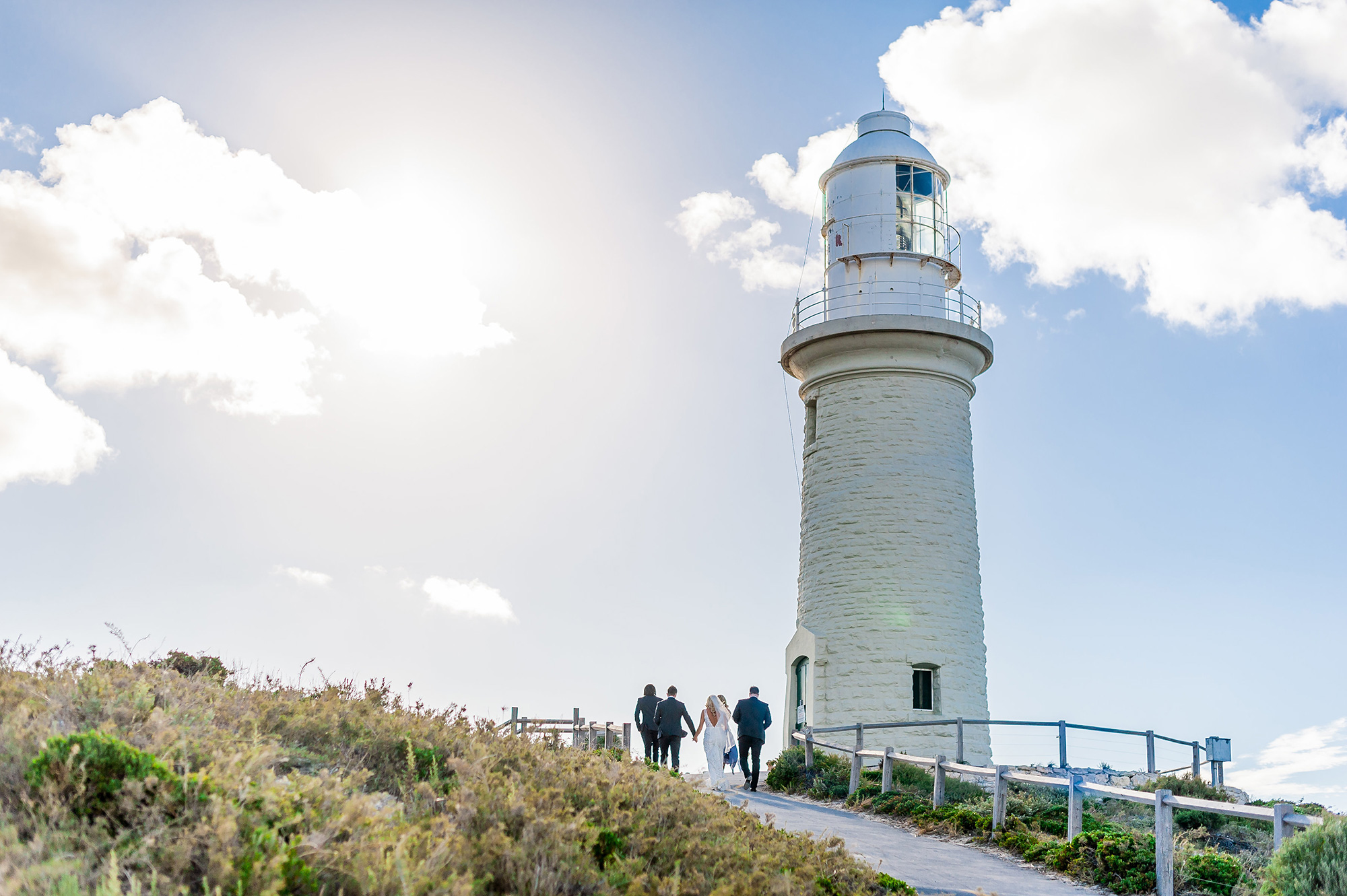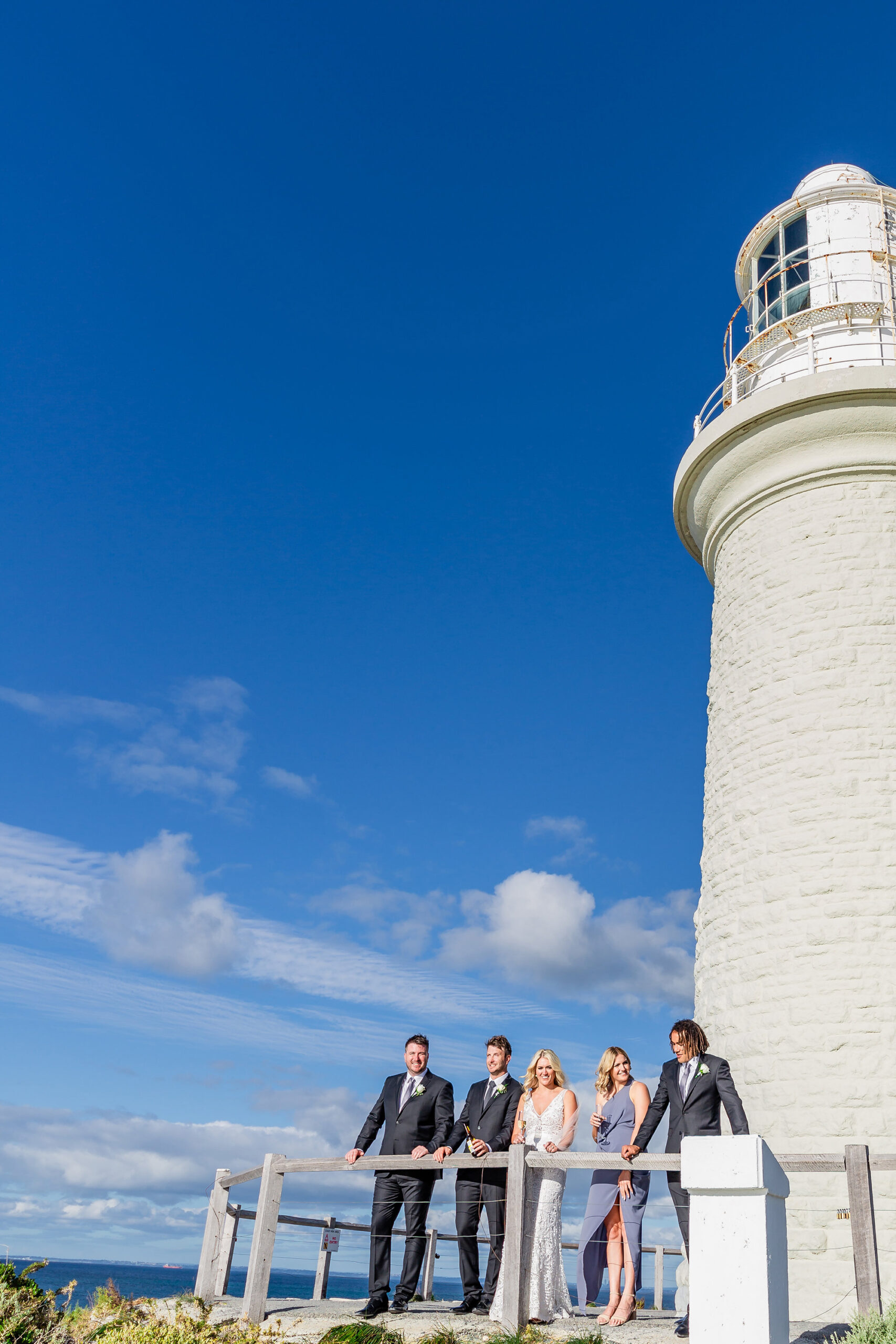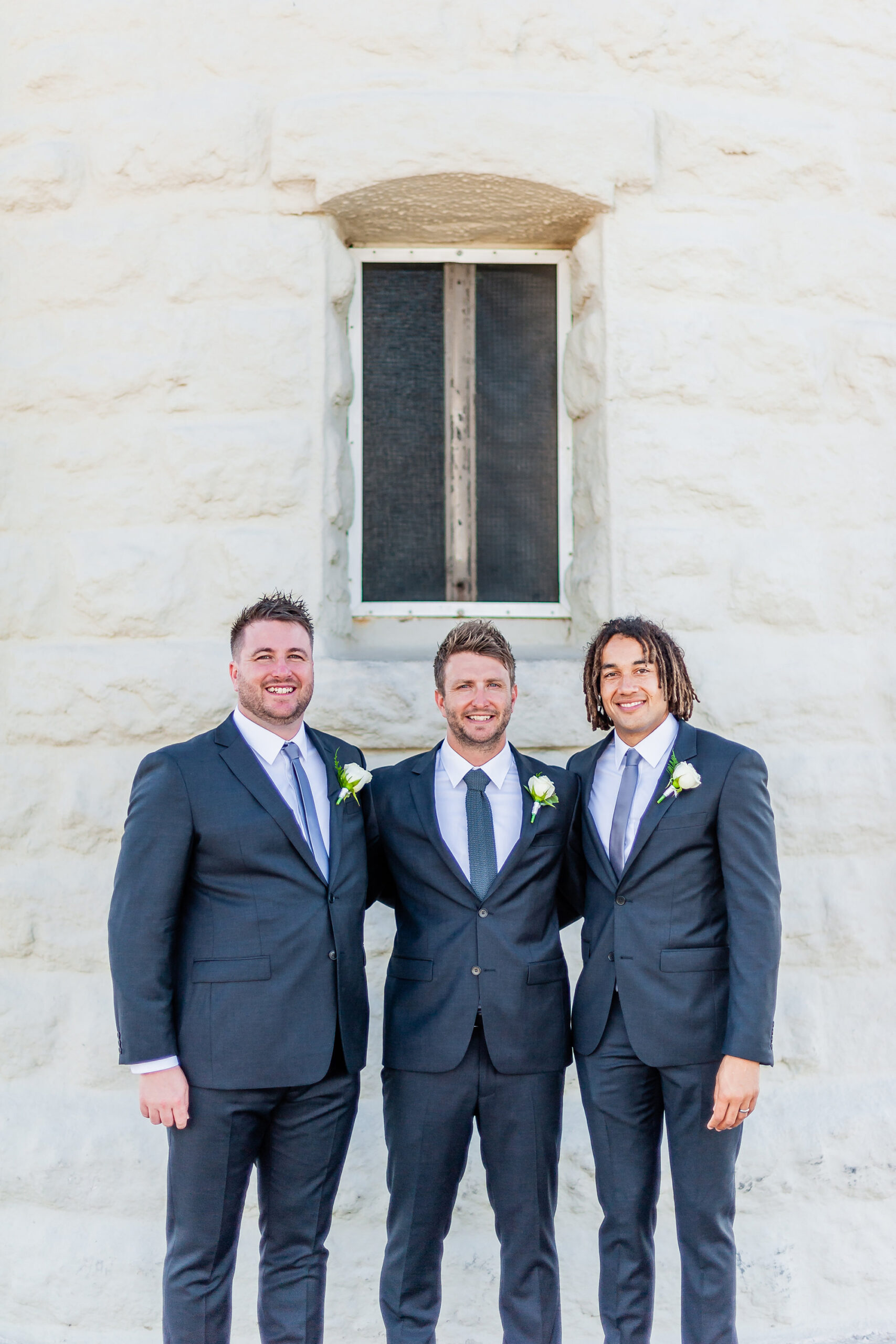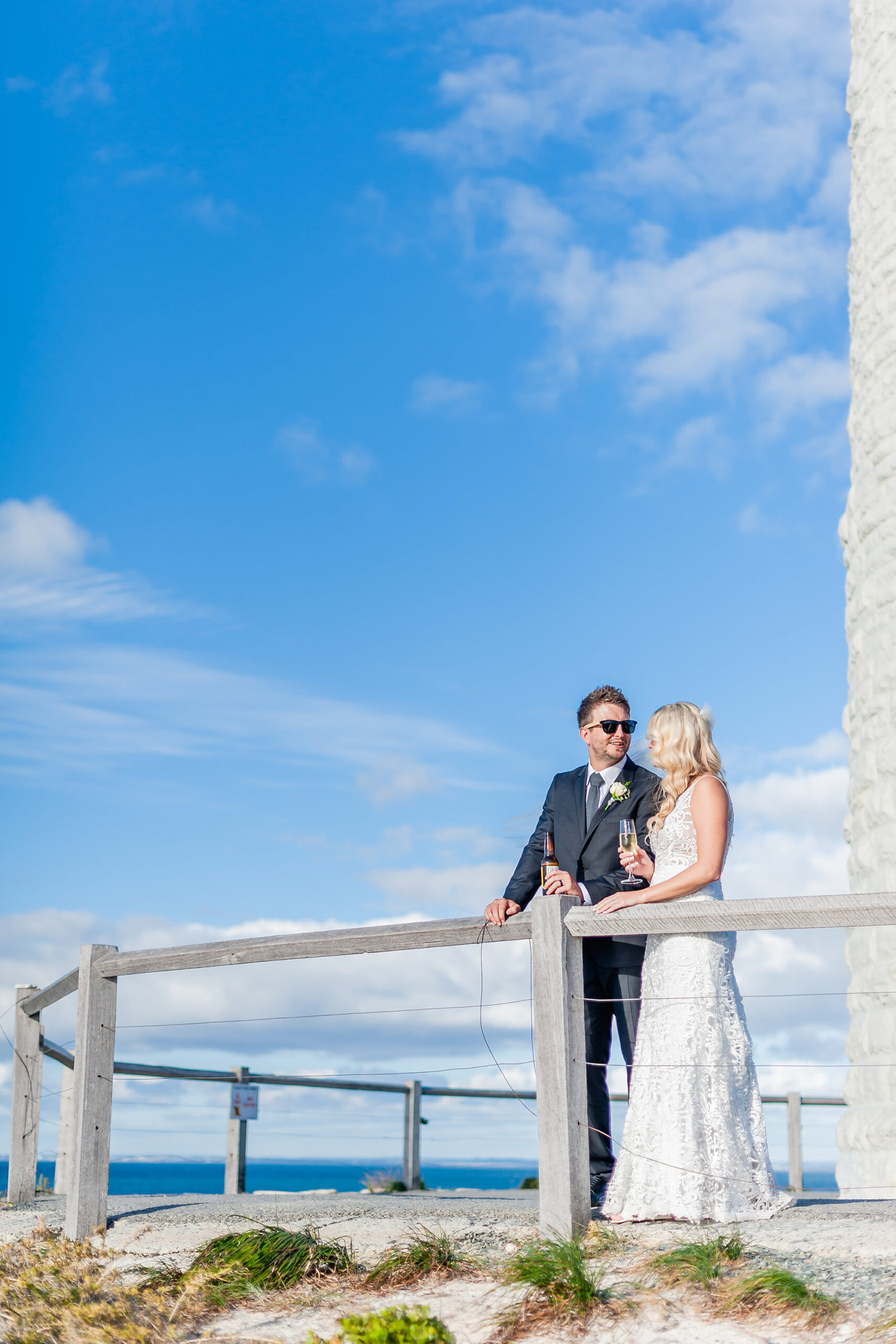 "I felt like a princess in my dress, you could not wipe the smile off my face all day," Kieta says.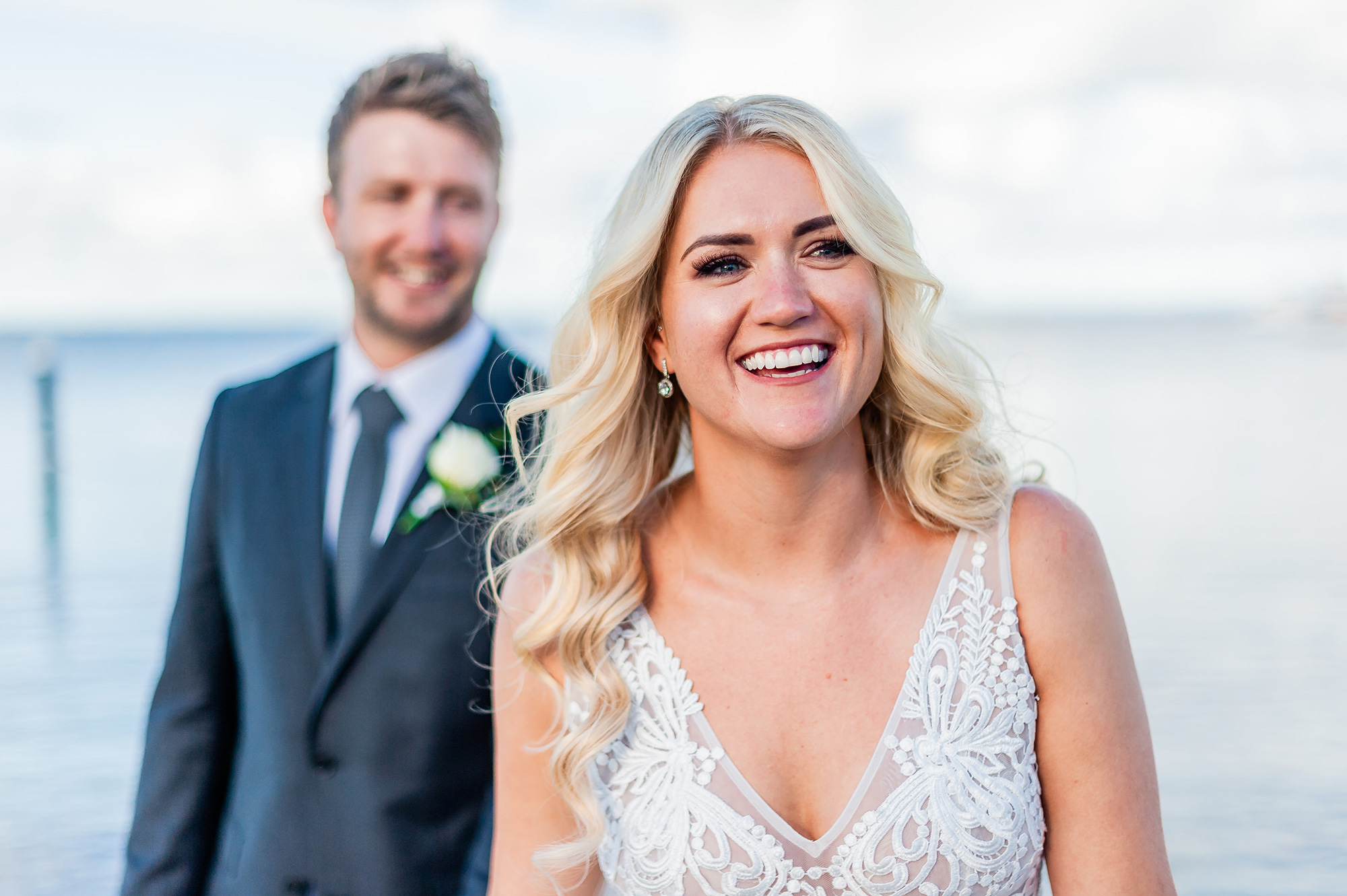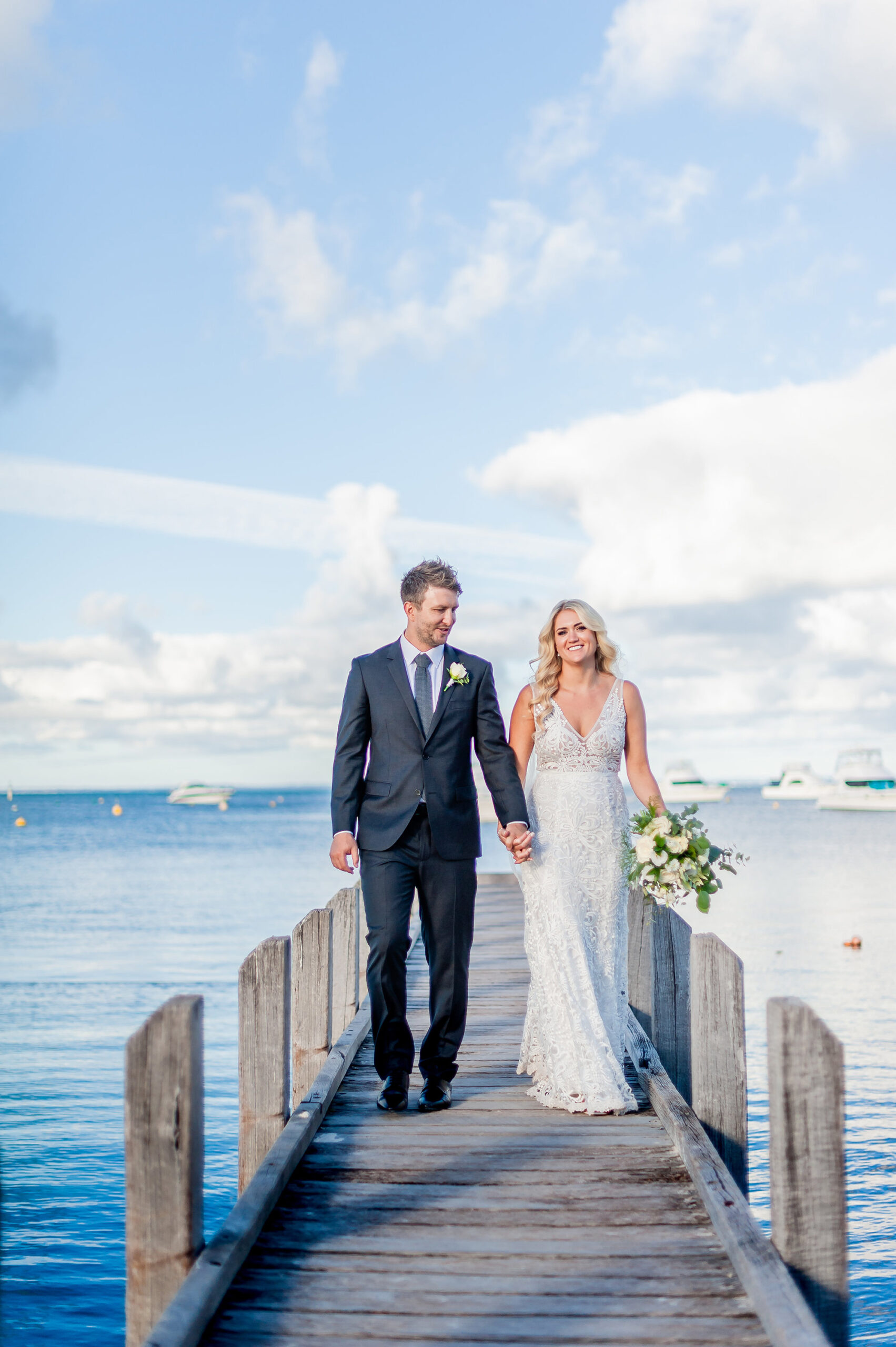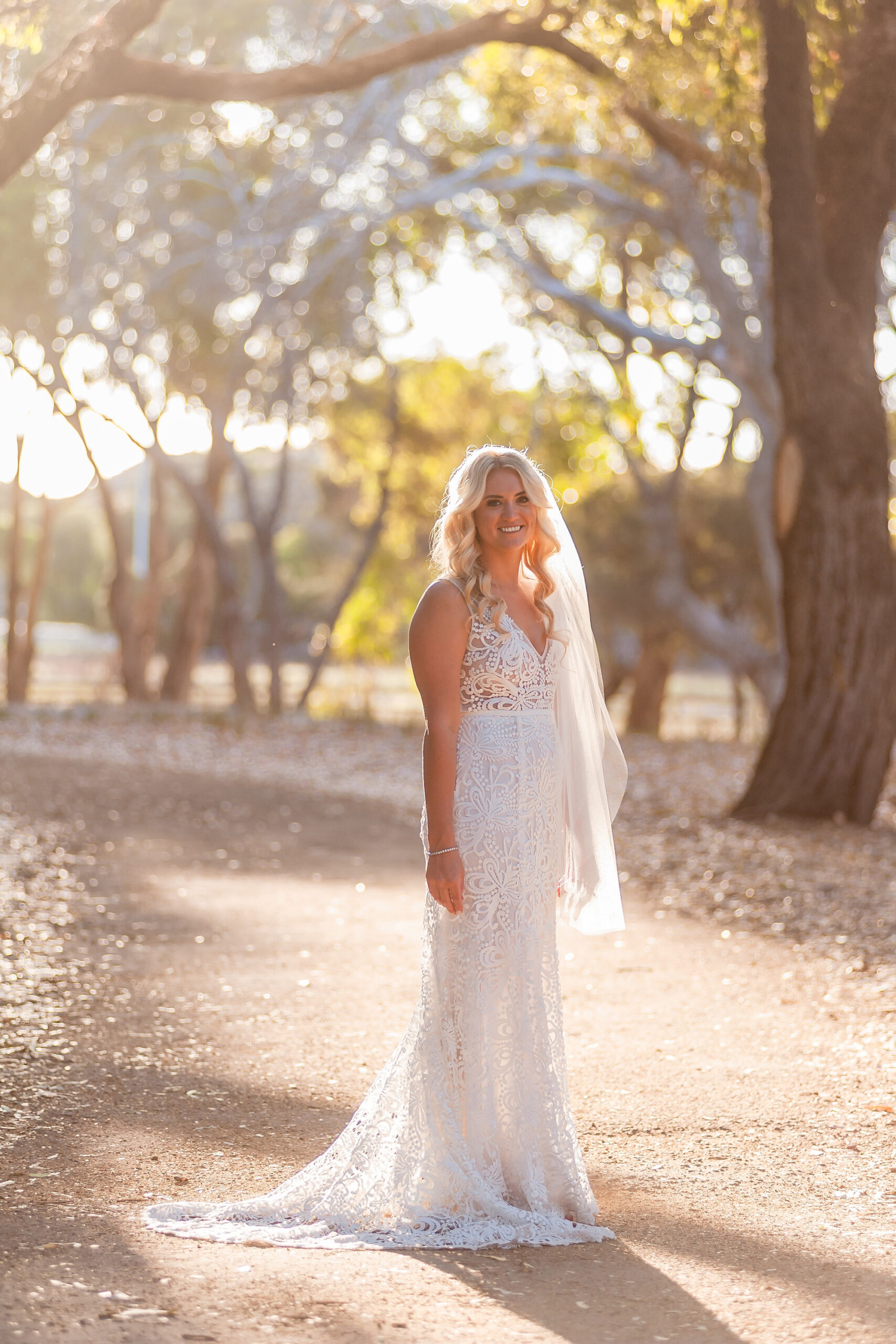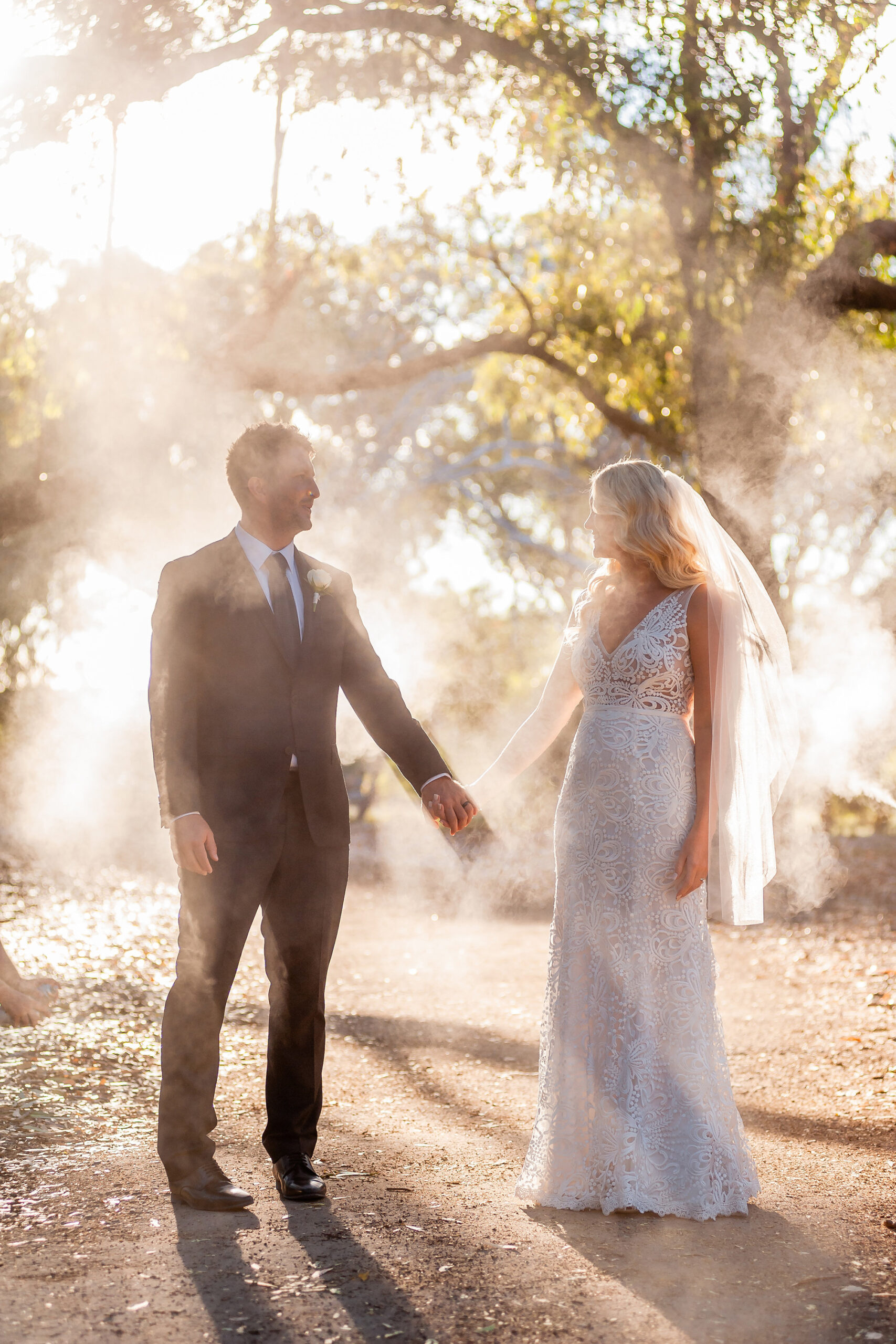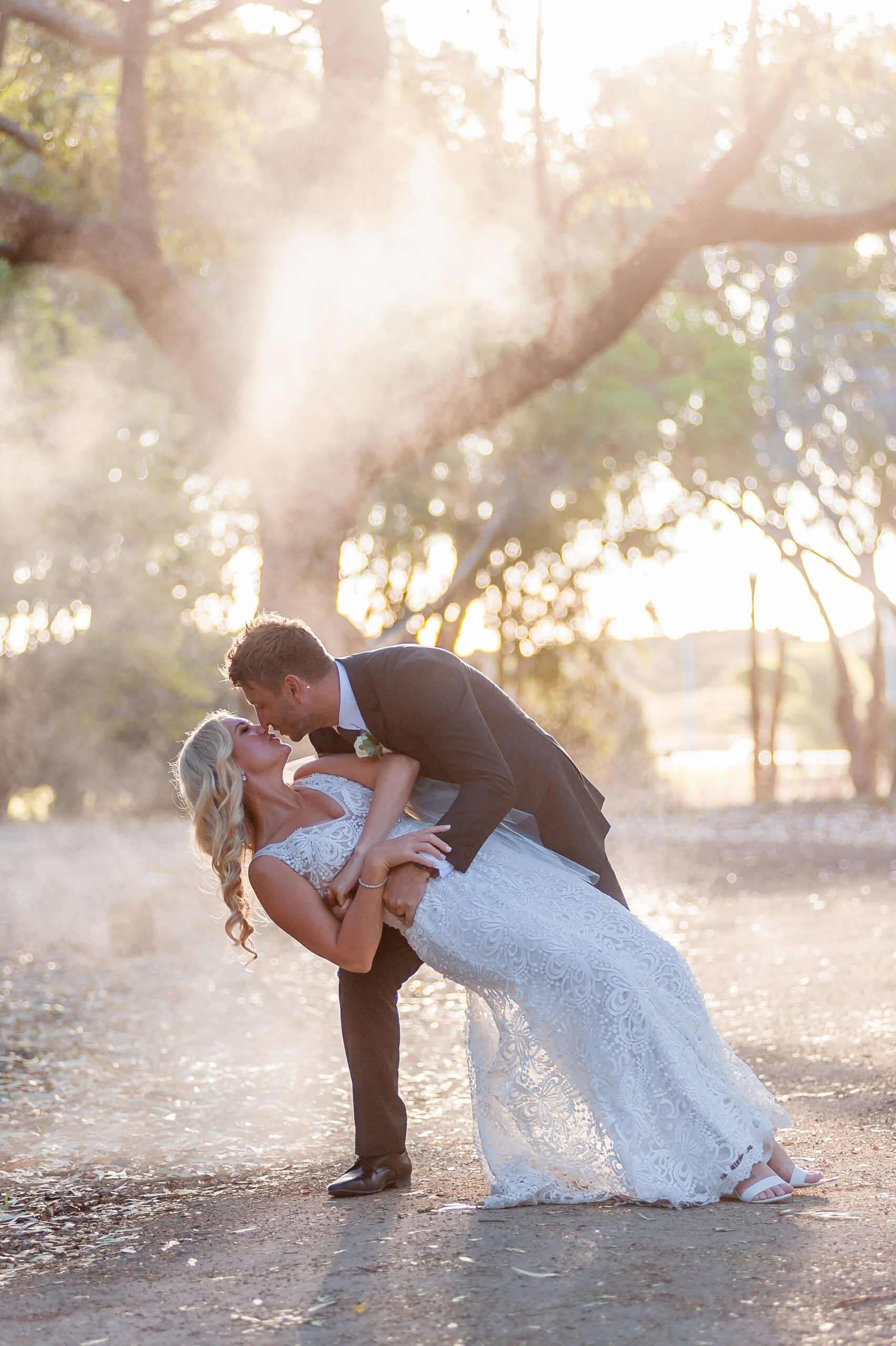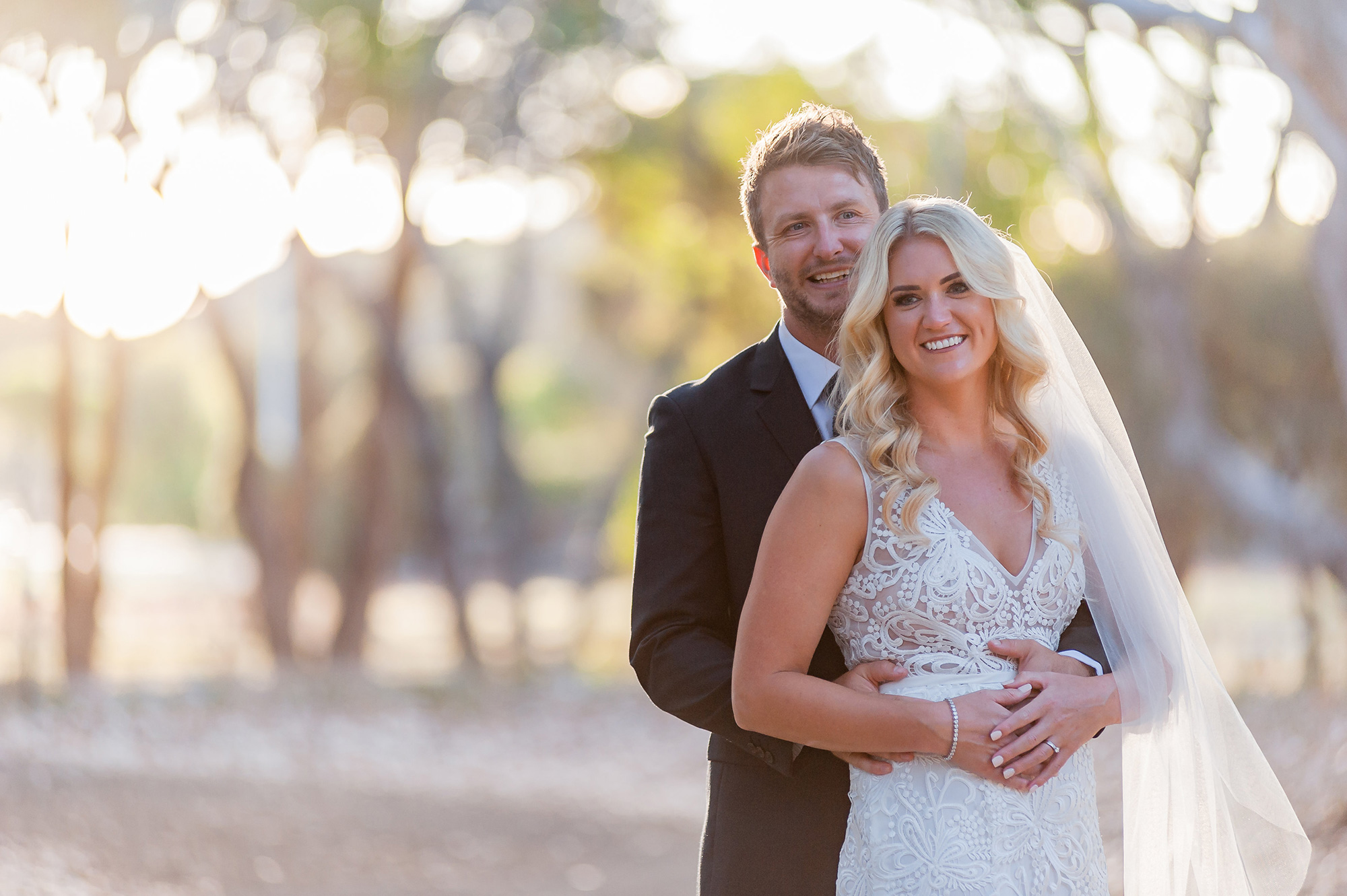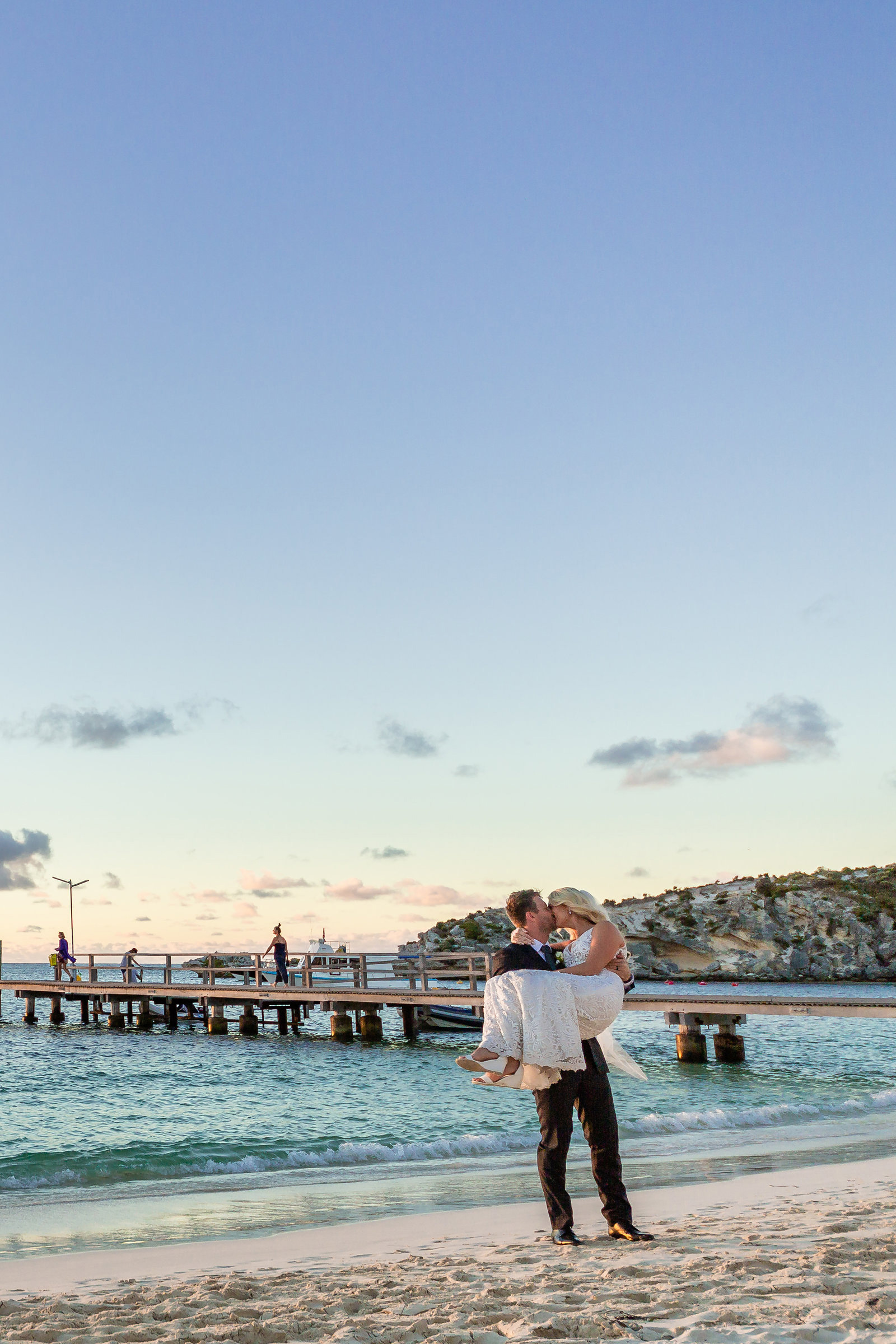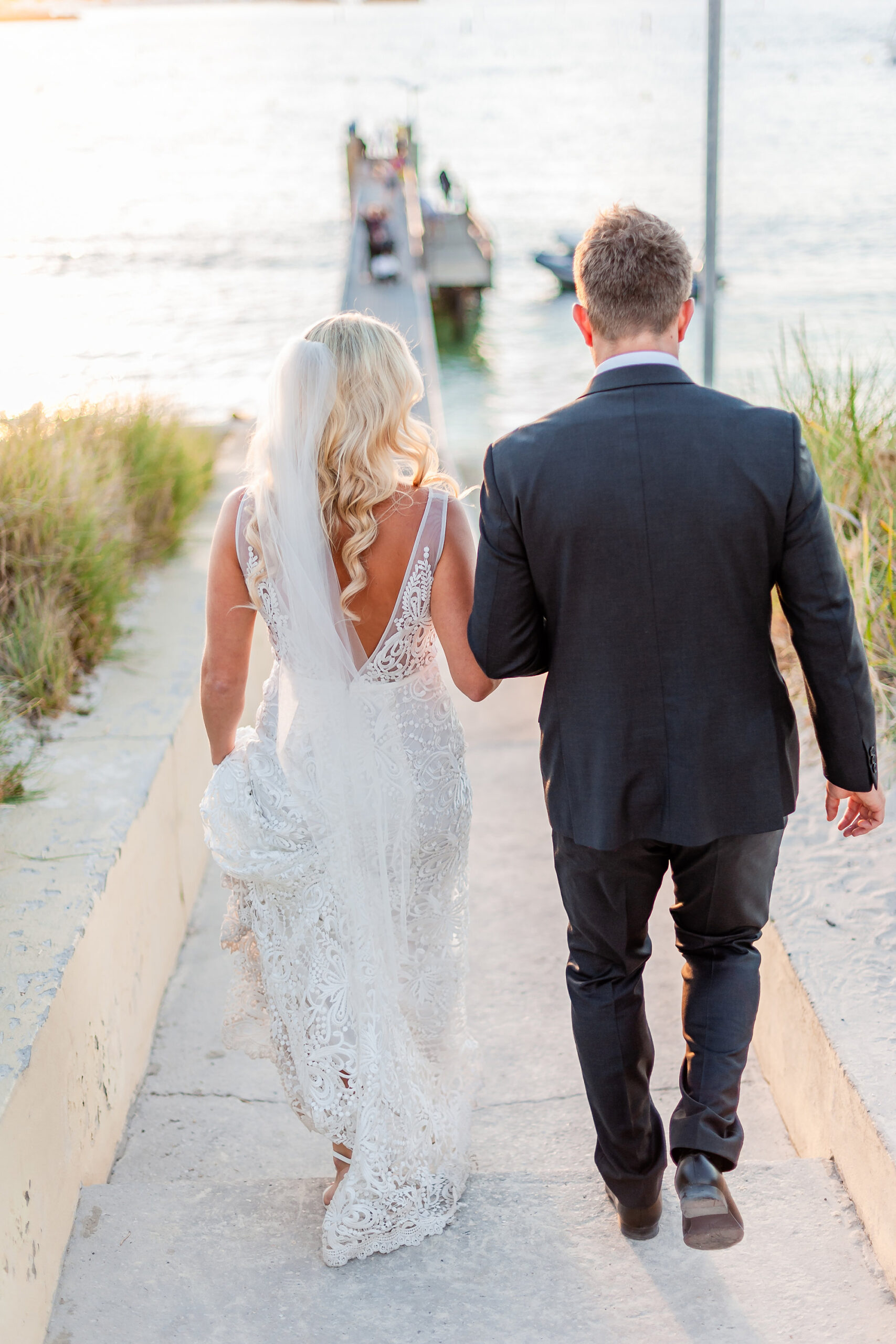 Kieta has a checklist for future brides. "1. Get lots of massages! 2. Do what YOU want to do. 3. Be different!" she says.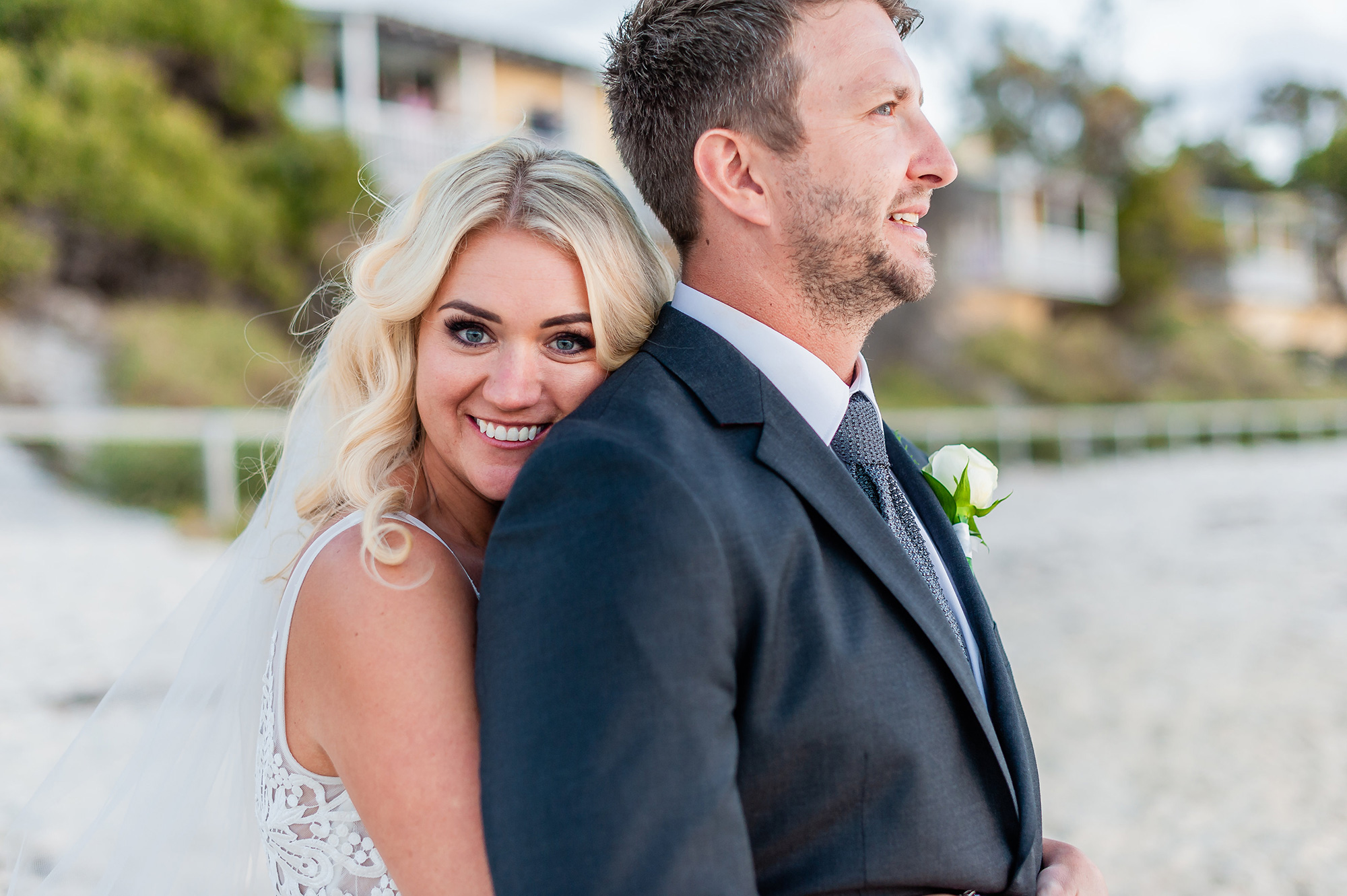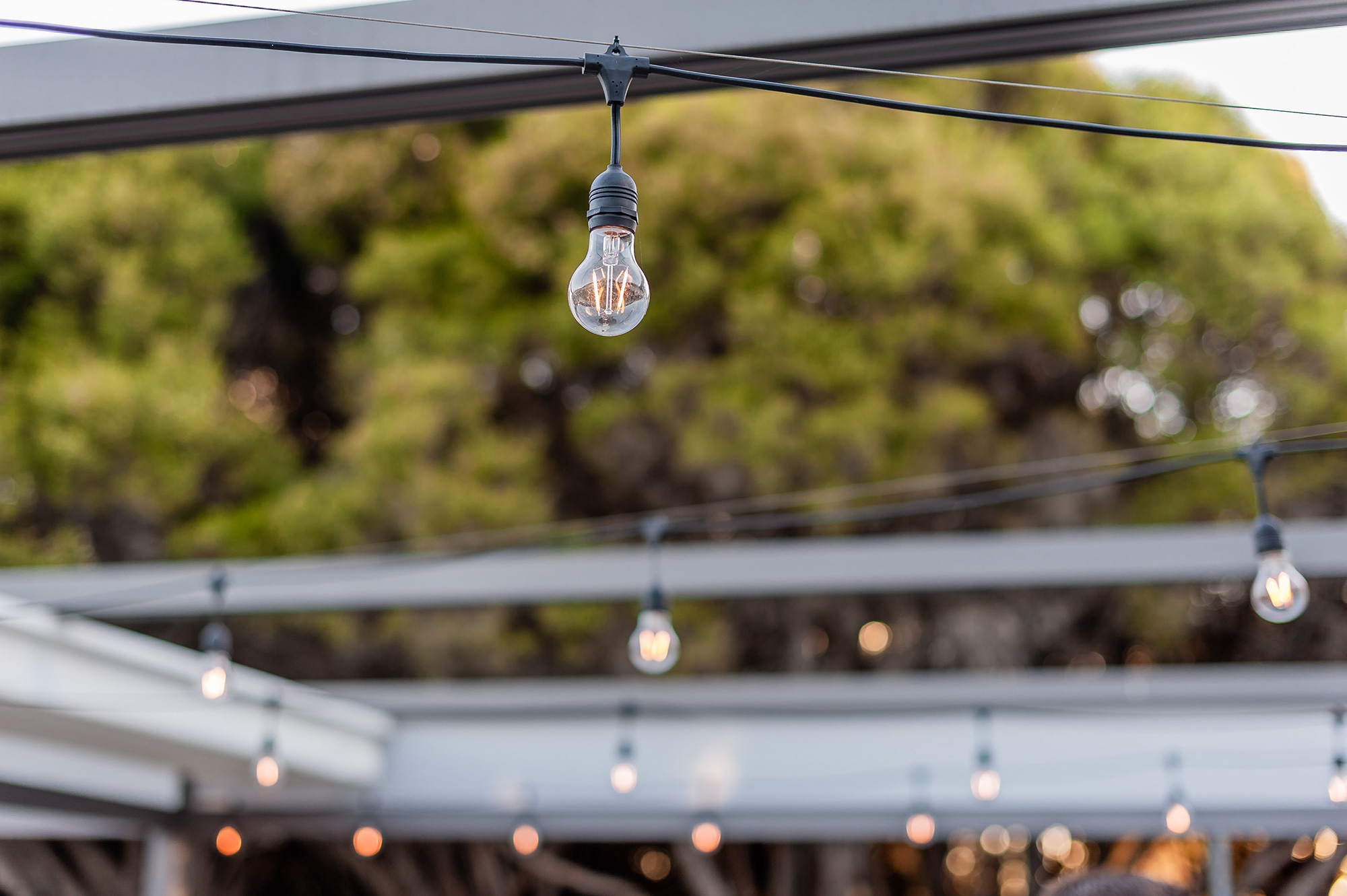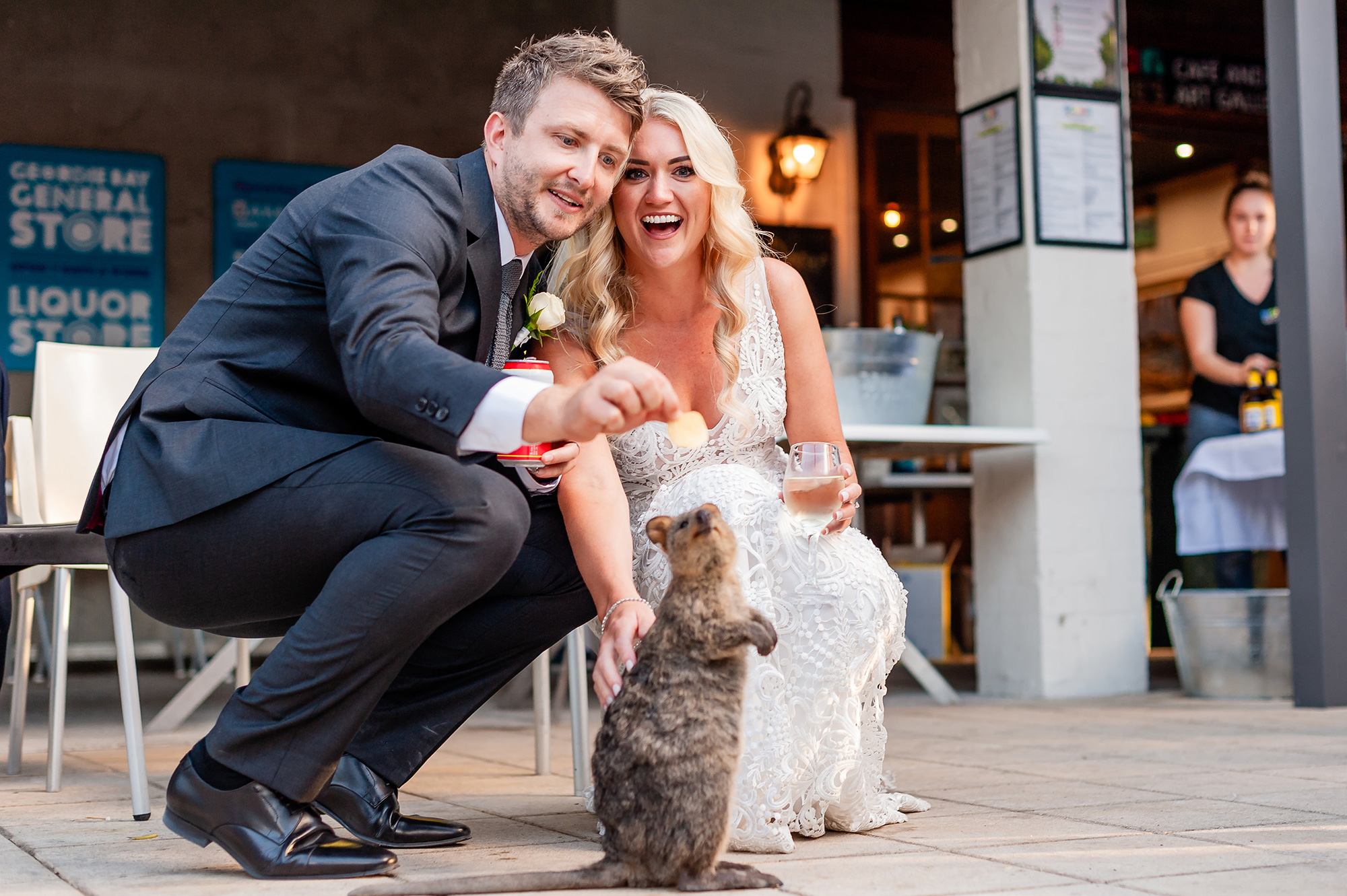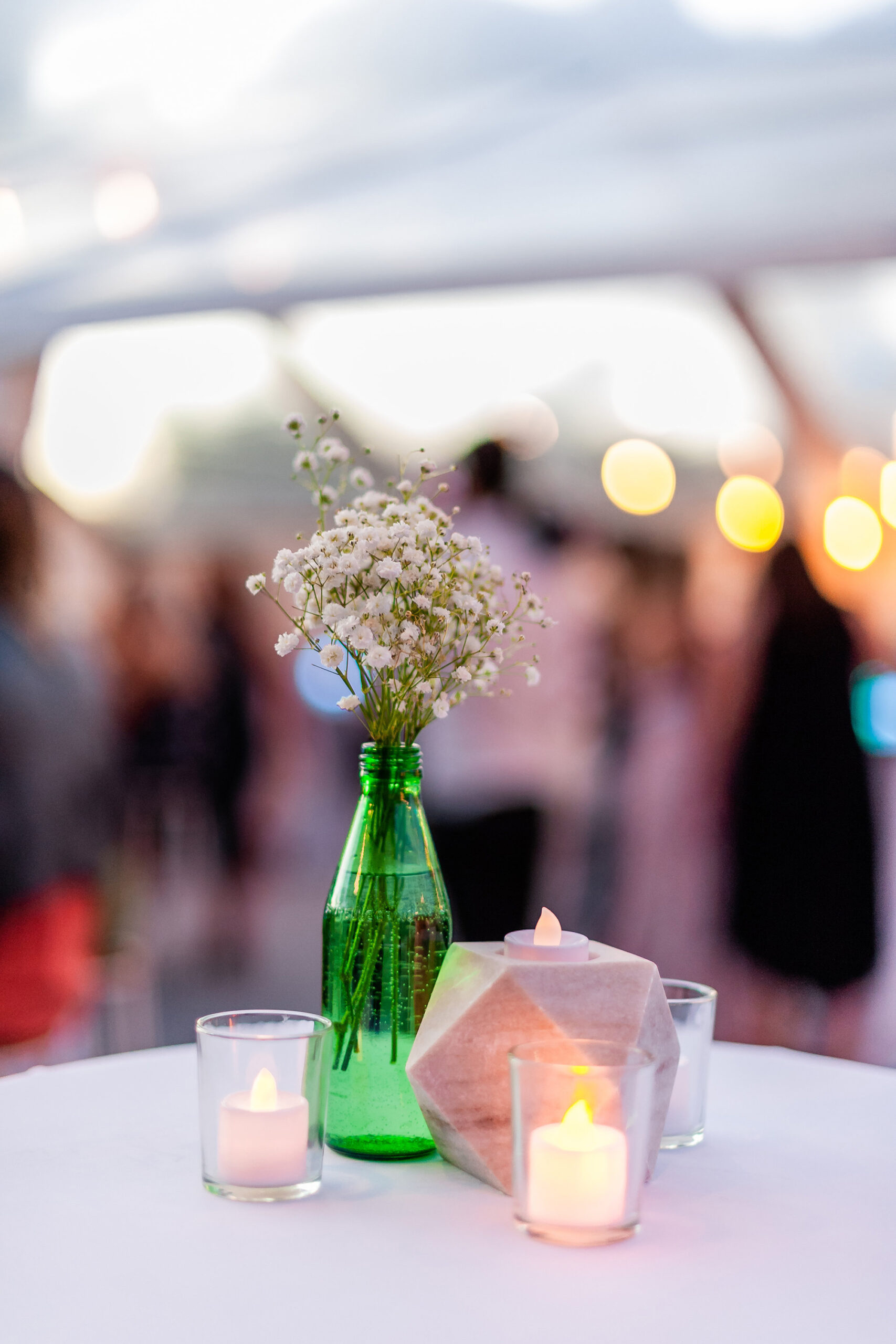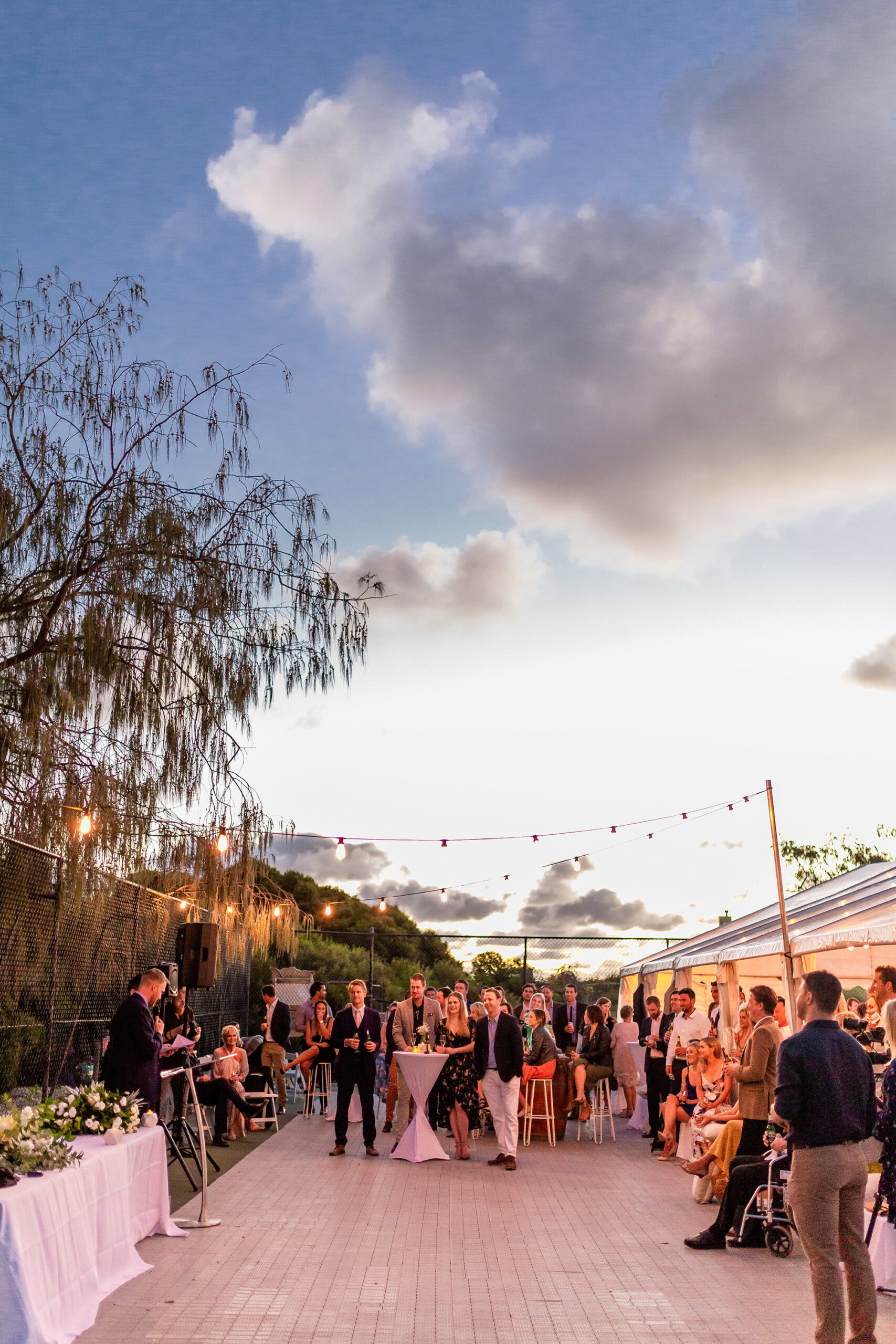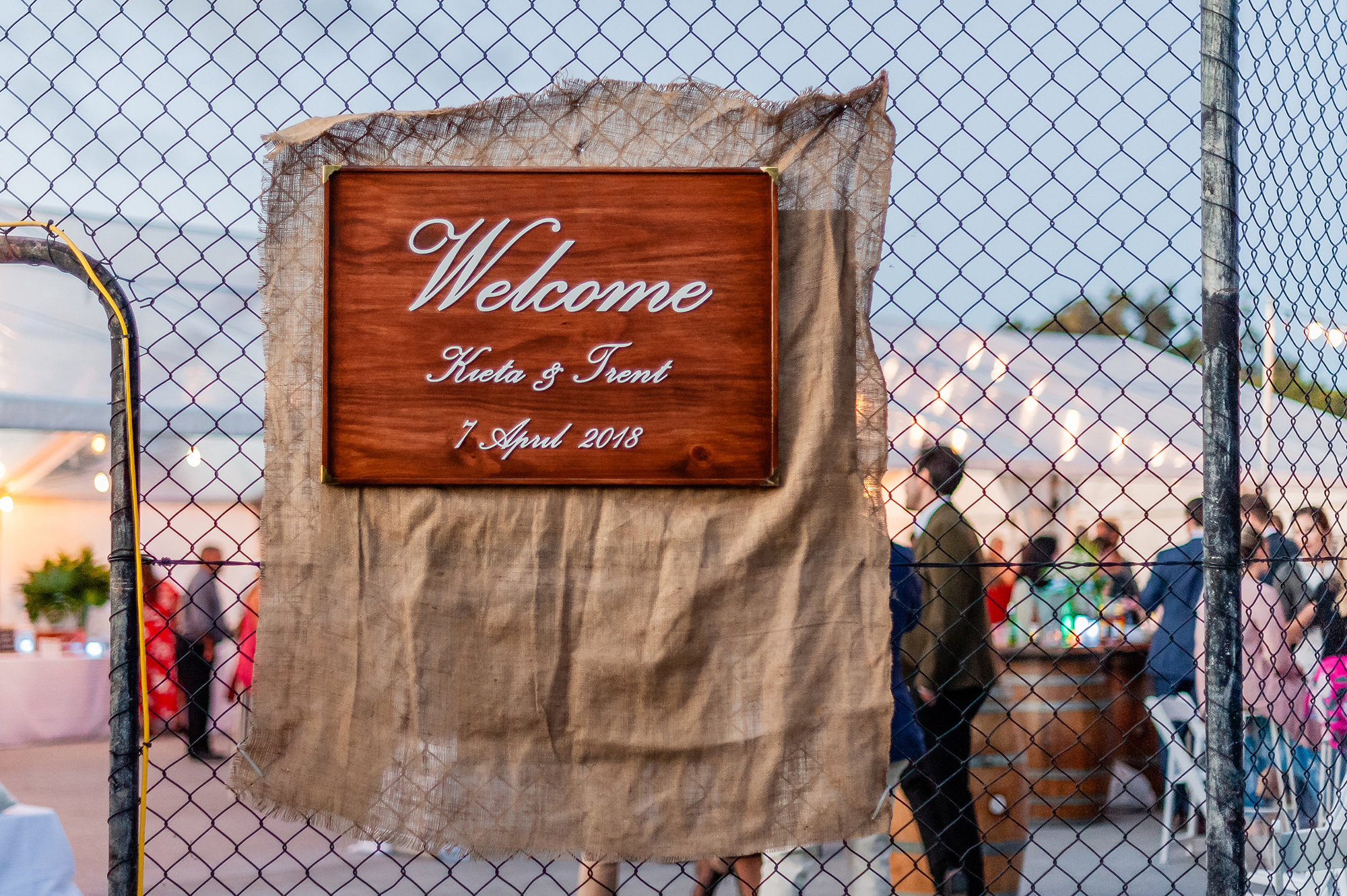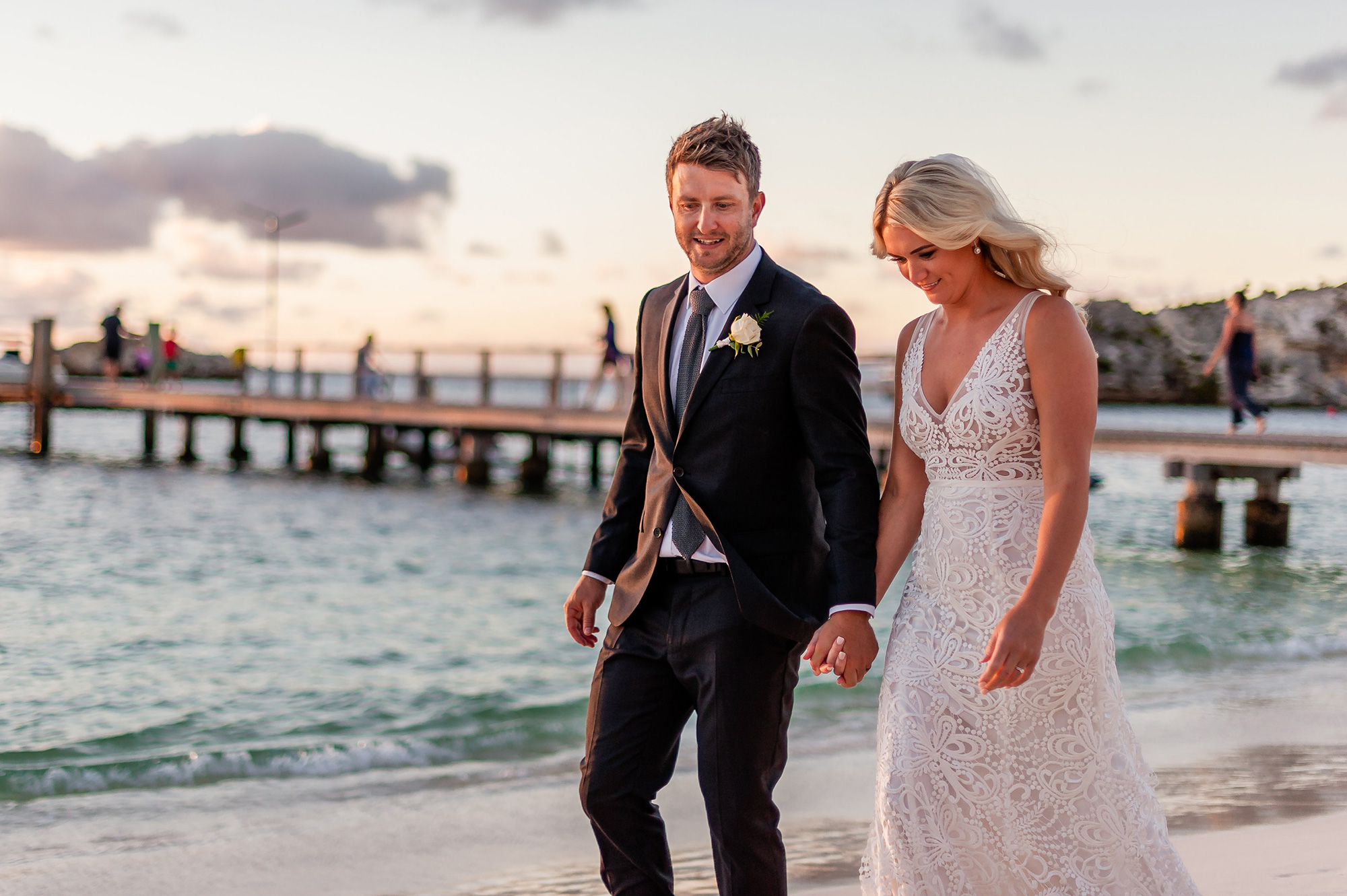 The couple says they loved every moment off their beach wedding.