Perhaps weather forecasters don't realise the impact they have on brides-to-be, but their predictions of storms and floods had Kayley McDowall in a tizz.
Her country vineyard wedding with Scott Parker, 28, was supposed to be a gorgeous outdoor setting at Laurance Wines on February 11, 2017. "As the day grew nearer weather reports began predicting a huge summer storm with floods… we were devastated," explains the bride, 25. "After frantically rearranging our decorating to have the entire wedding inside, we accepted that our outdoor winery wedding was not to be."
But miracles do happen, and on the day their 90 guests had attended to celebrate the couple's love, the rains cleared. "We were able to have the gorgeous outdoor wedding that we'd always dreamed of, and the clouds look amazing in the photos," beams Kayley.
The high-school sweethearts were finally married after almost a decade together. "I think marrying your childhood sweetheart really is something special, and Scott and I are absolutely made for each other," smiles Kayley.
Photos courtesy of Blakeney Photography.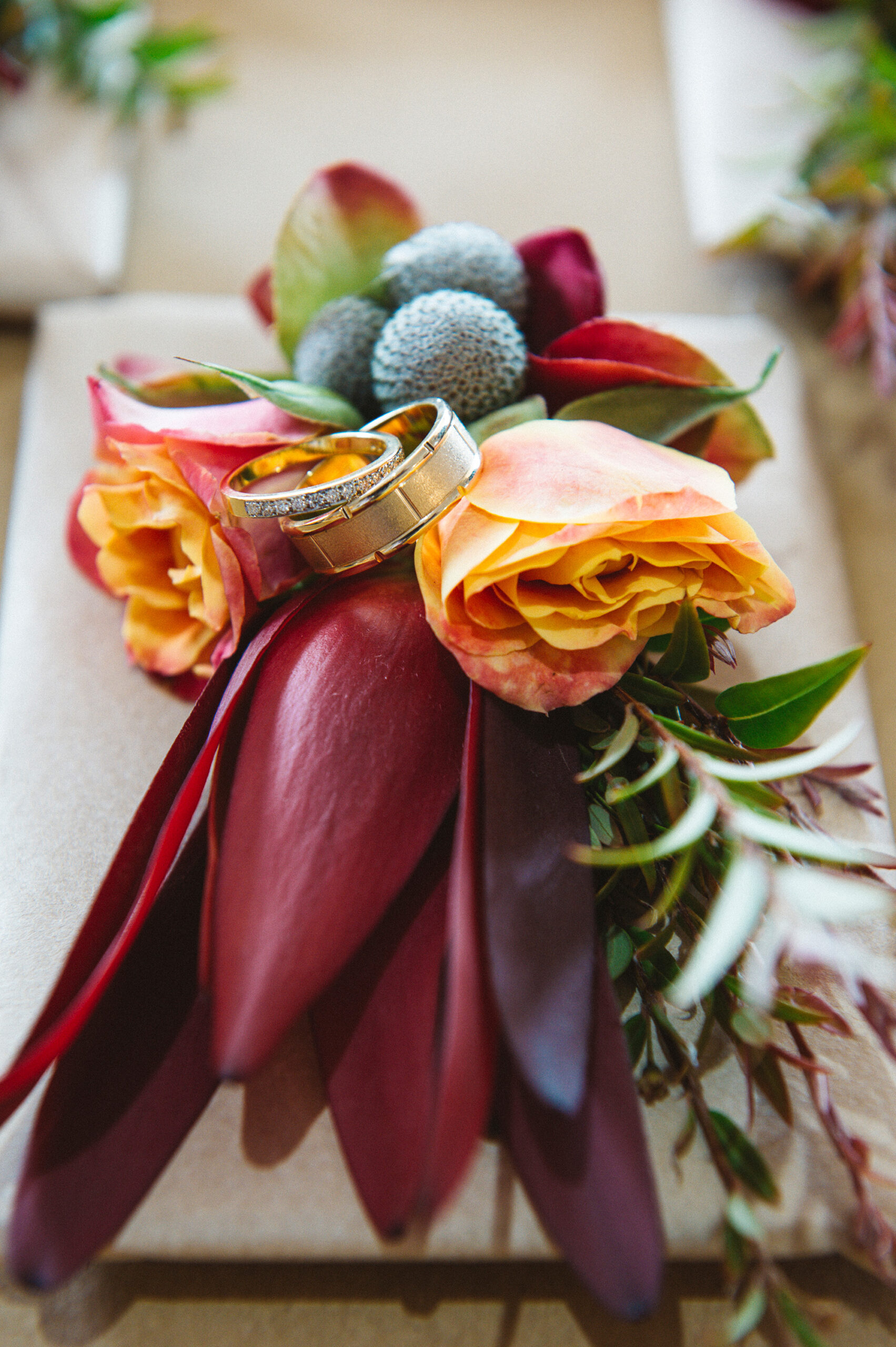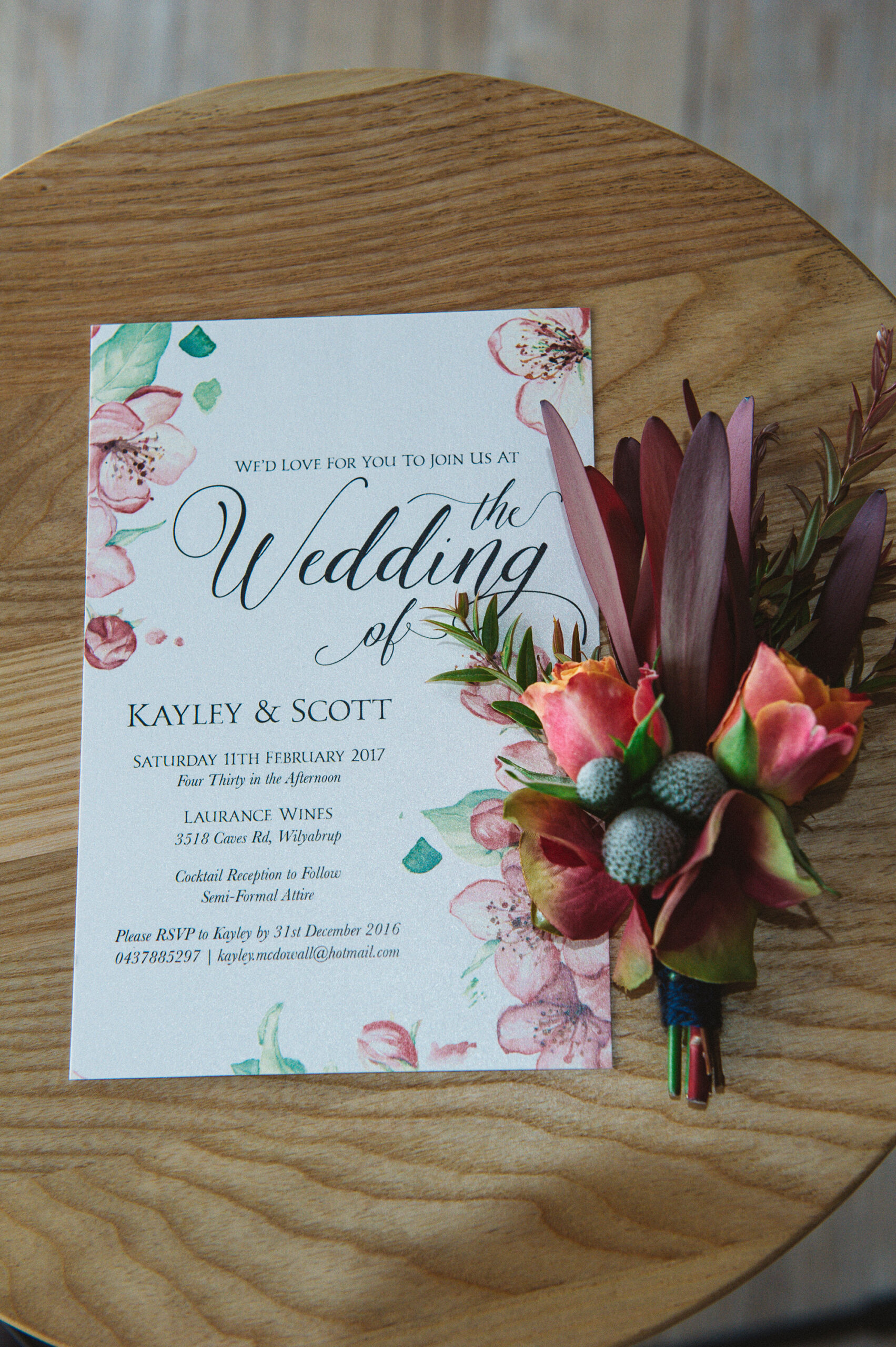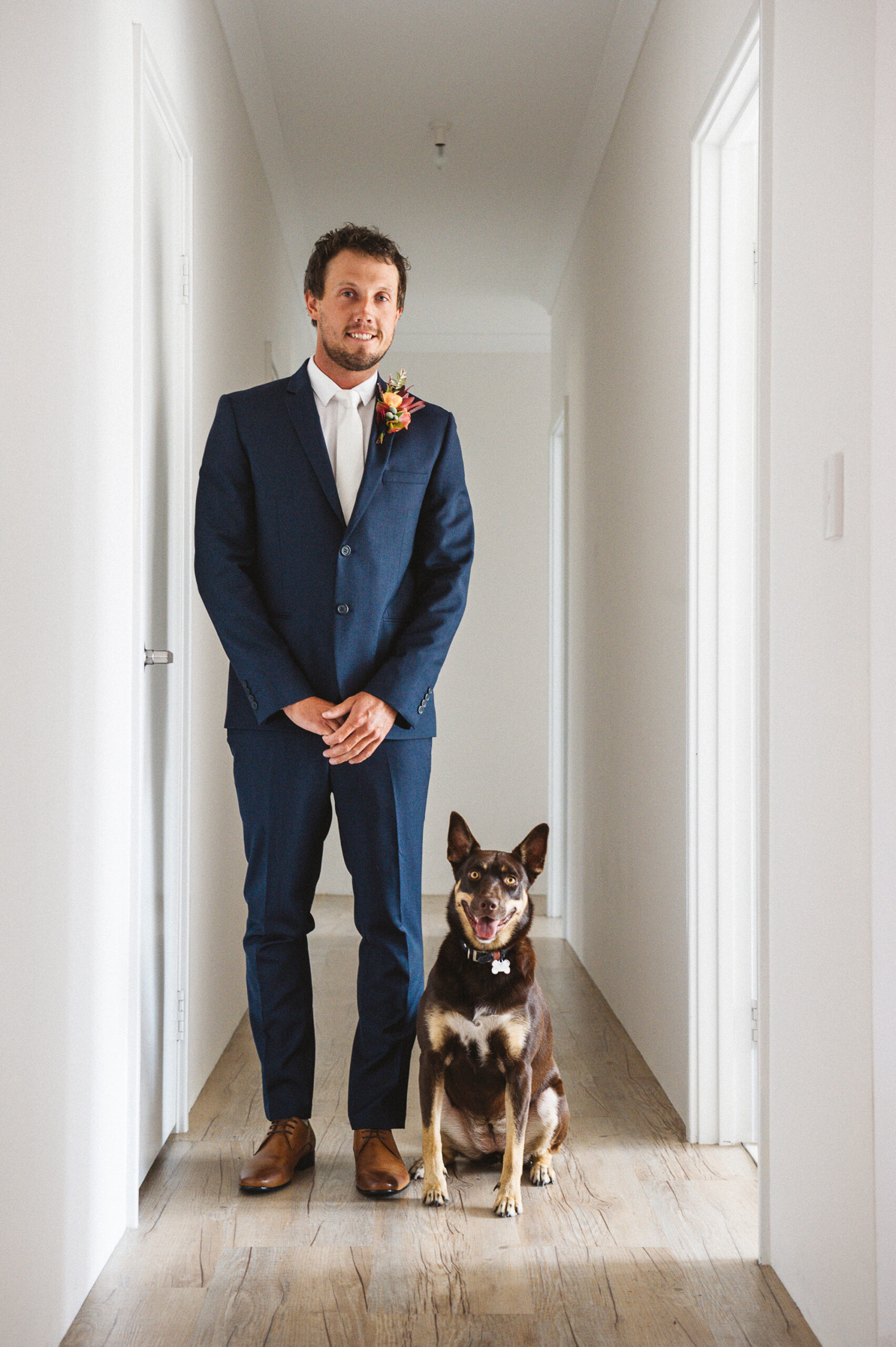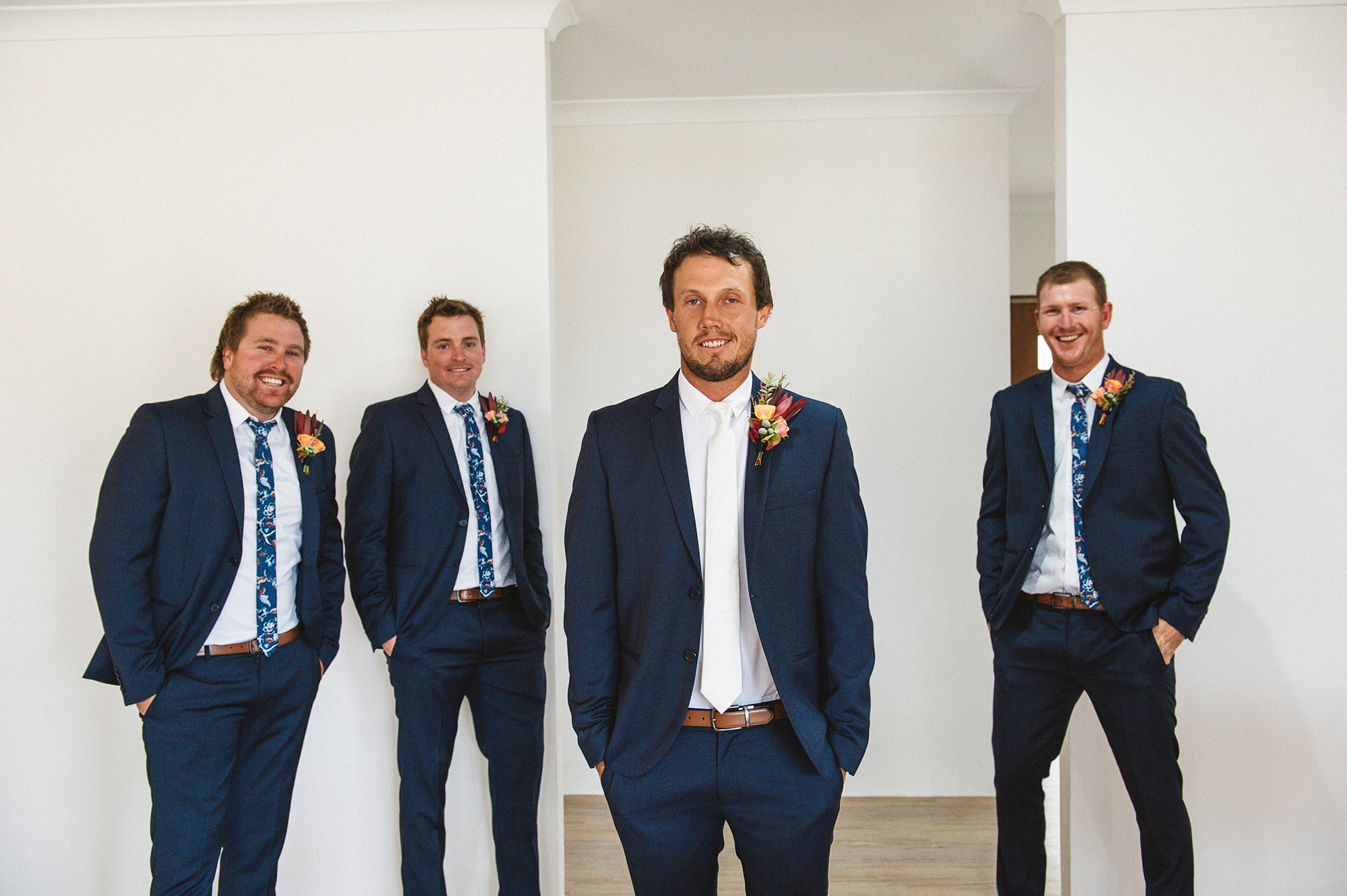 The men were suited up in navy blue and tan by Roger David.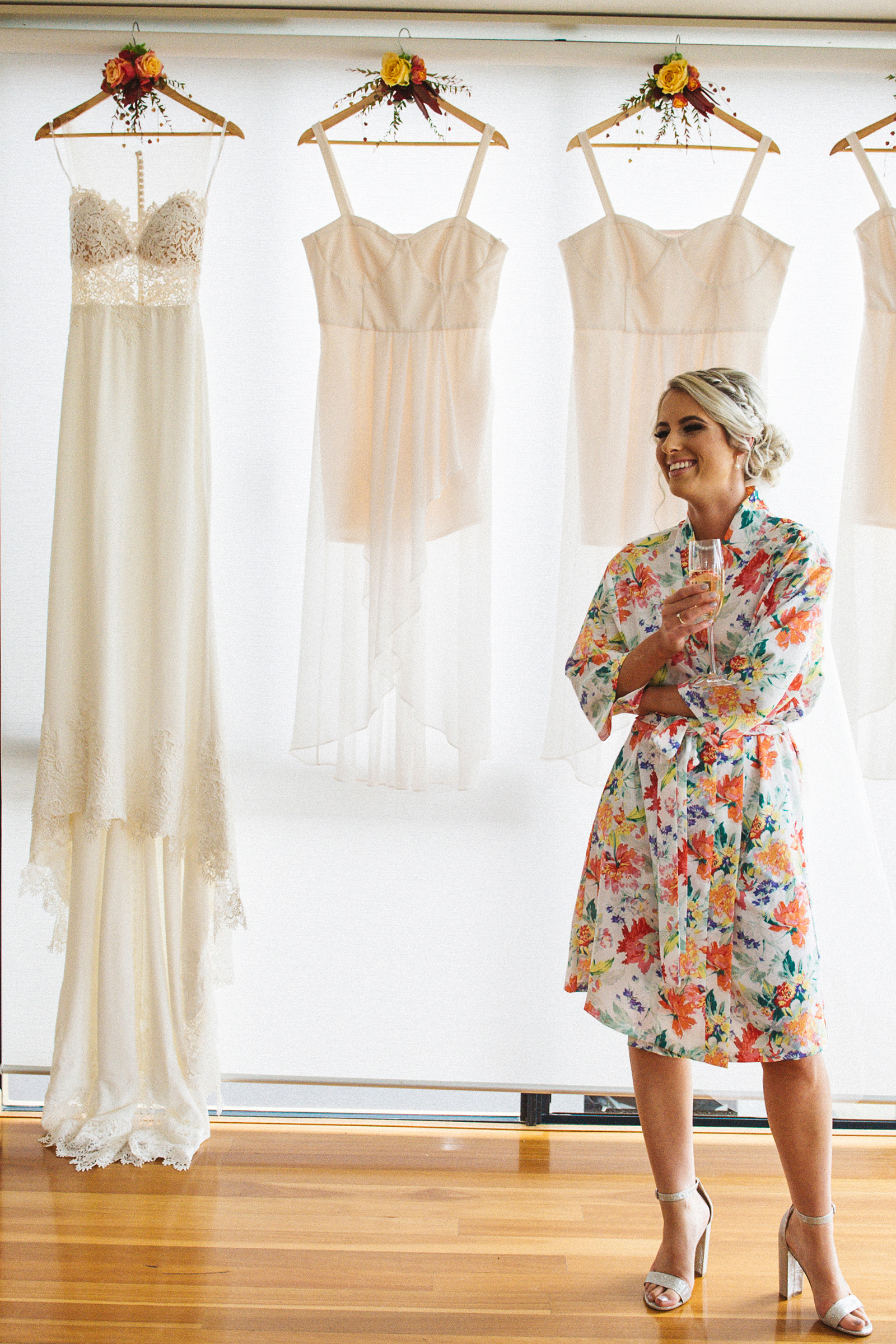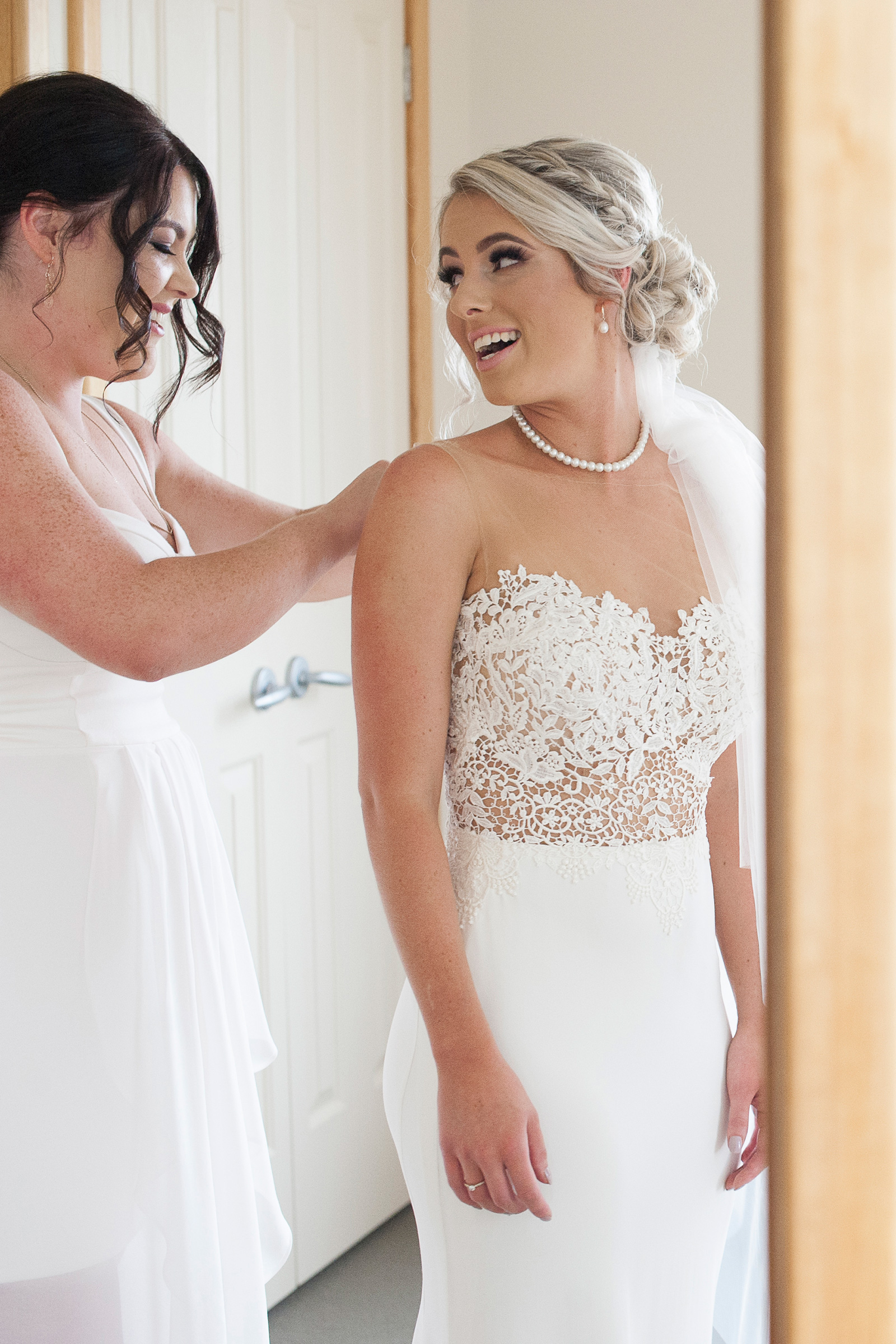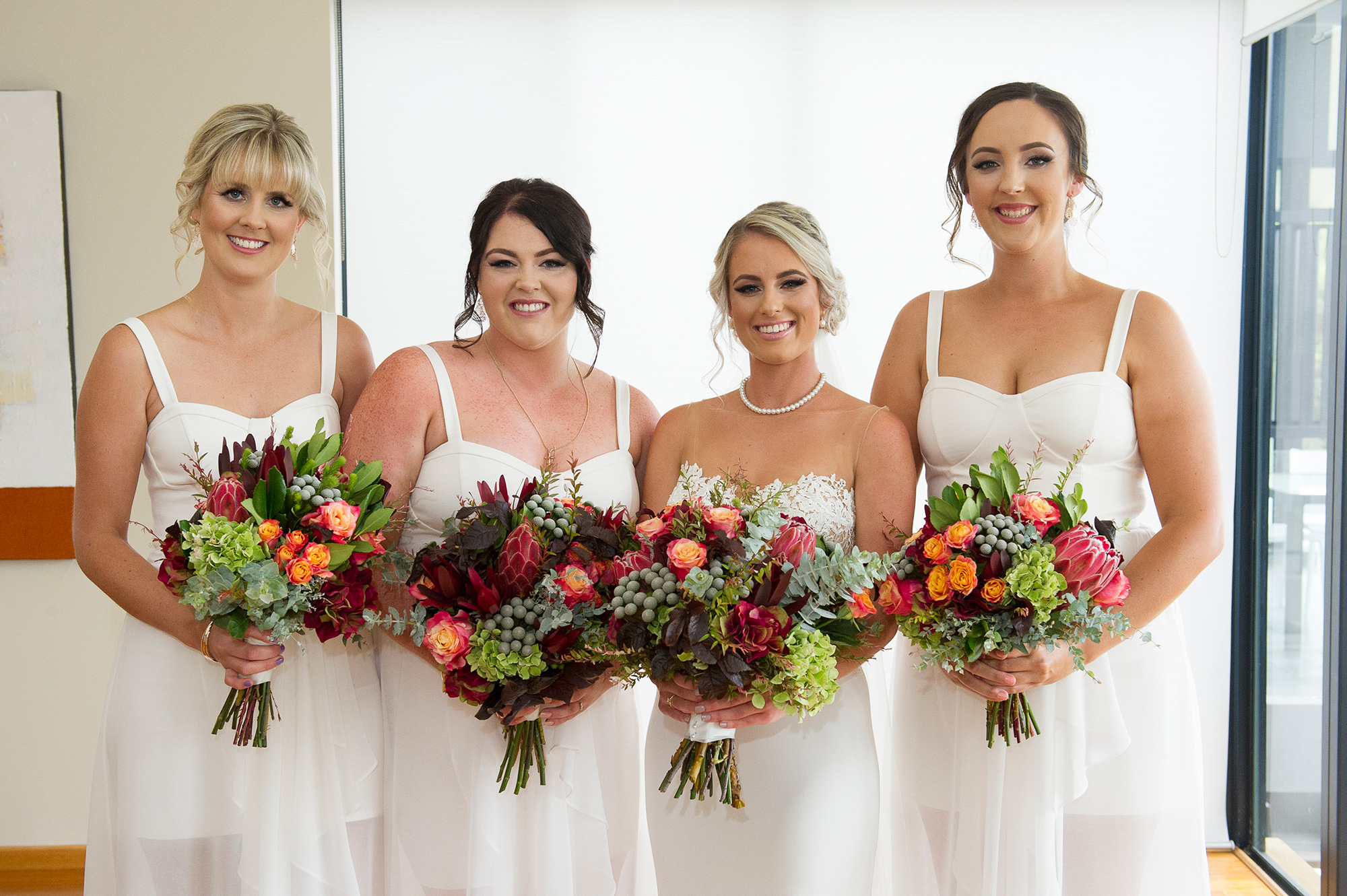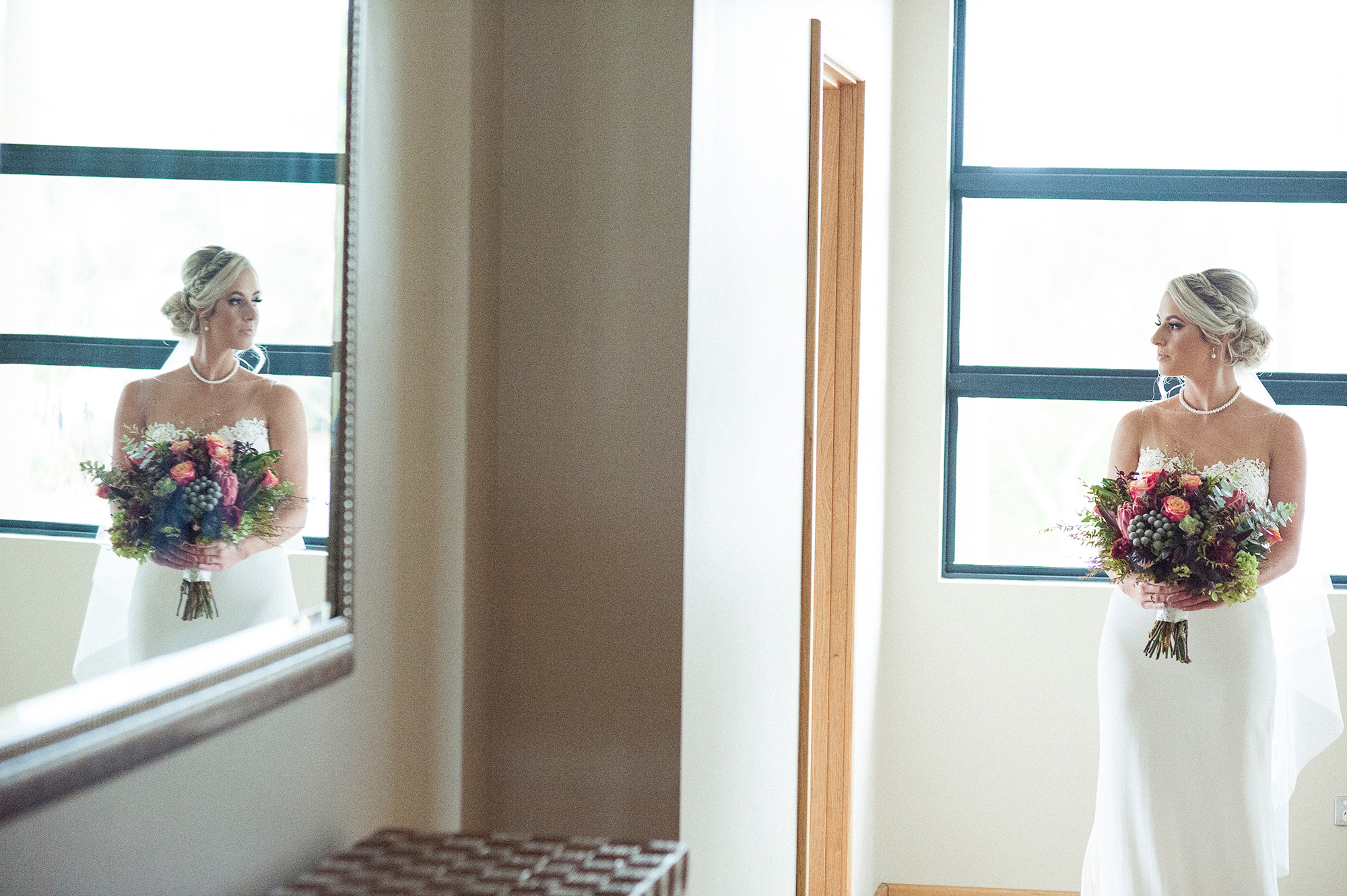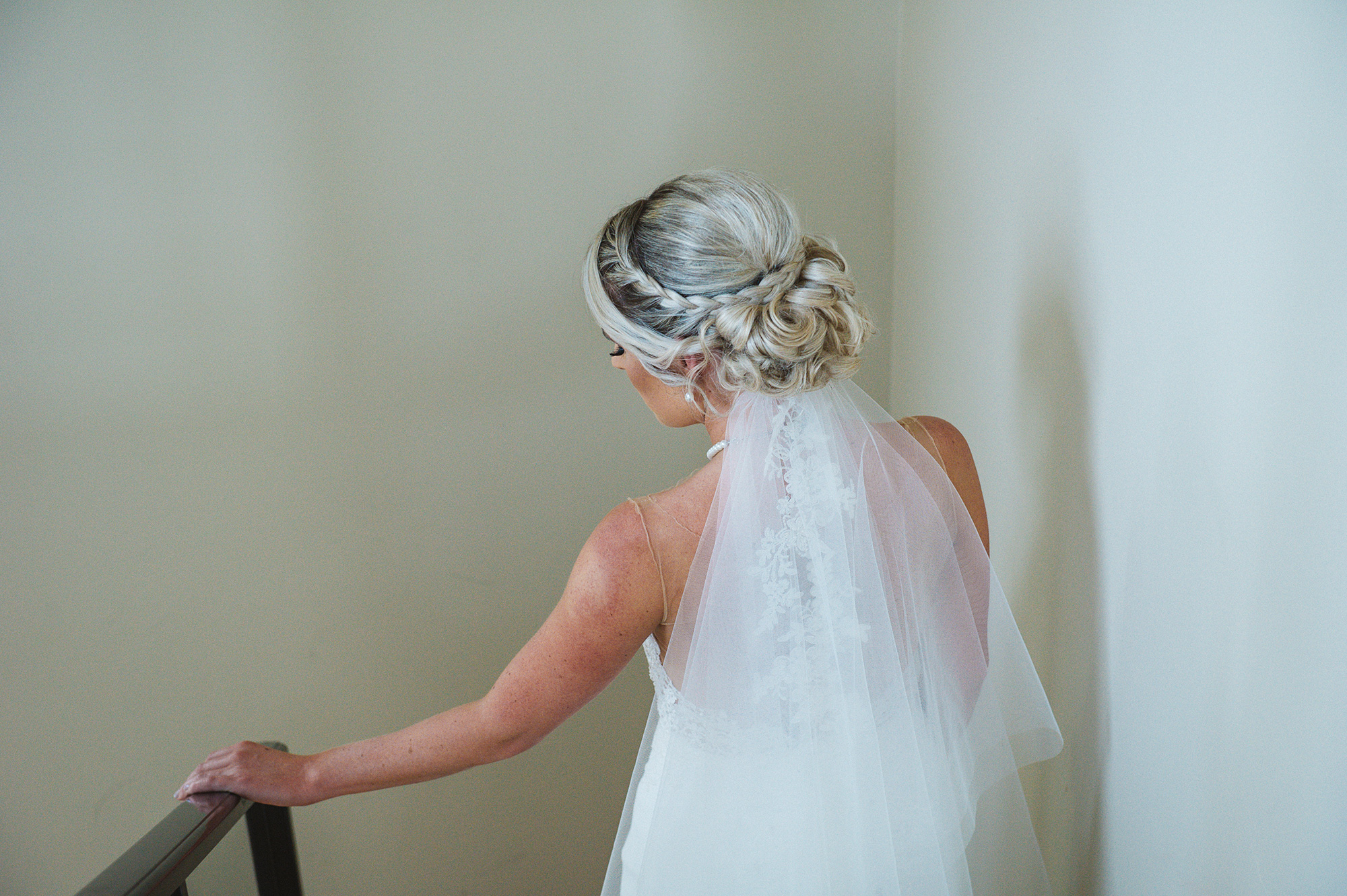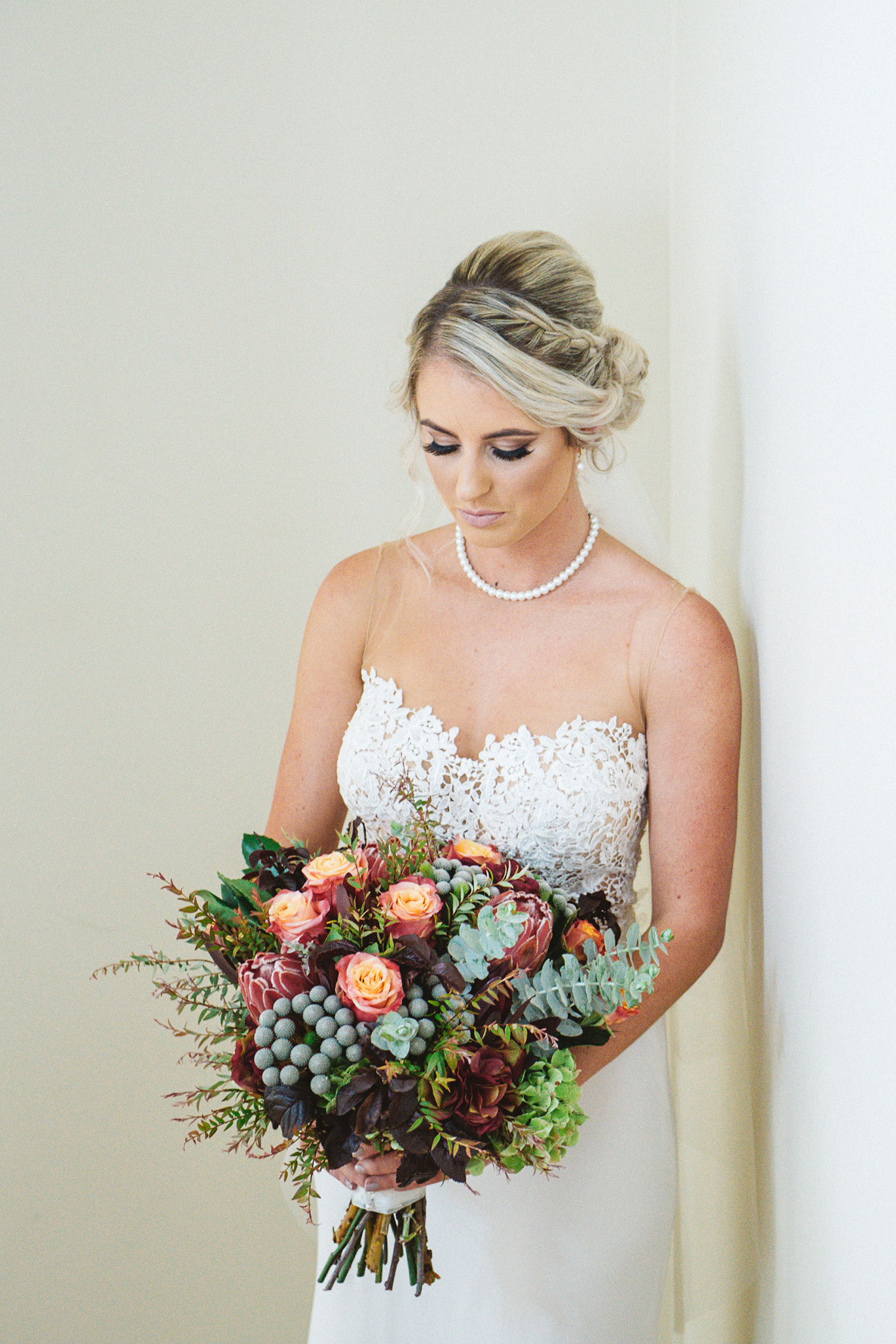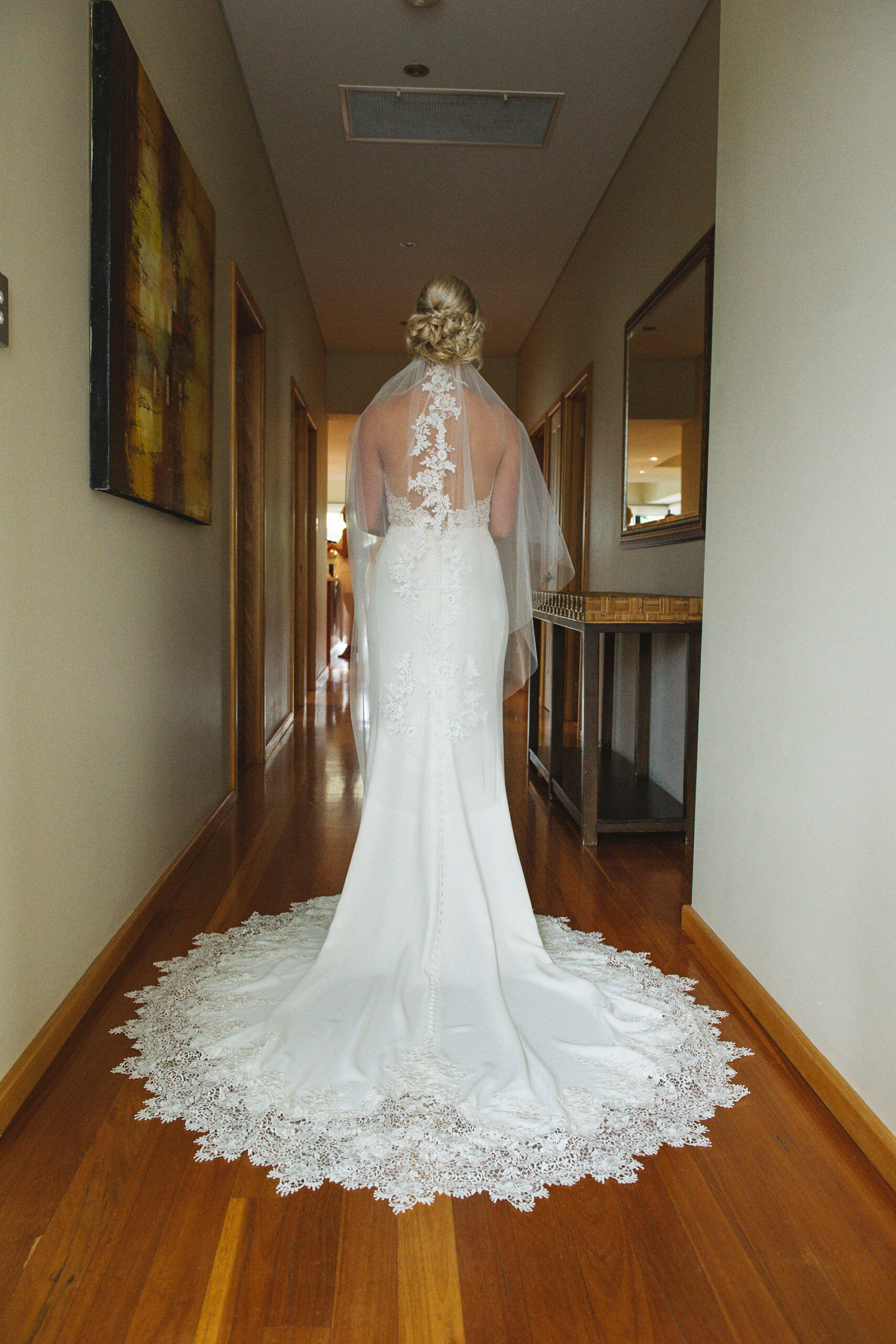 "It suits me perfectly and made me feel like a princess on the day," the bride says of her stunning gown with hidden straps.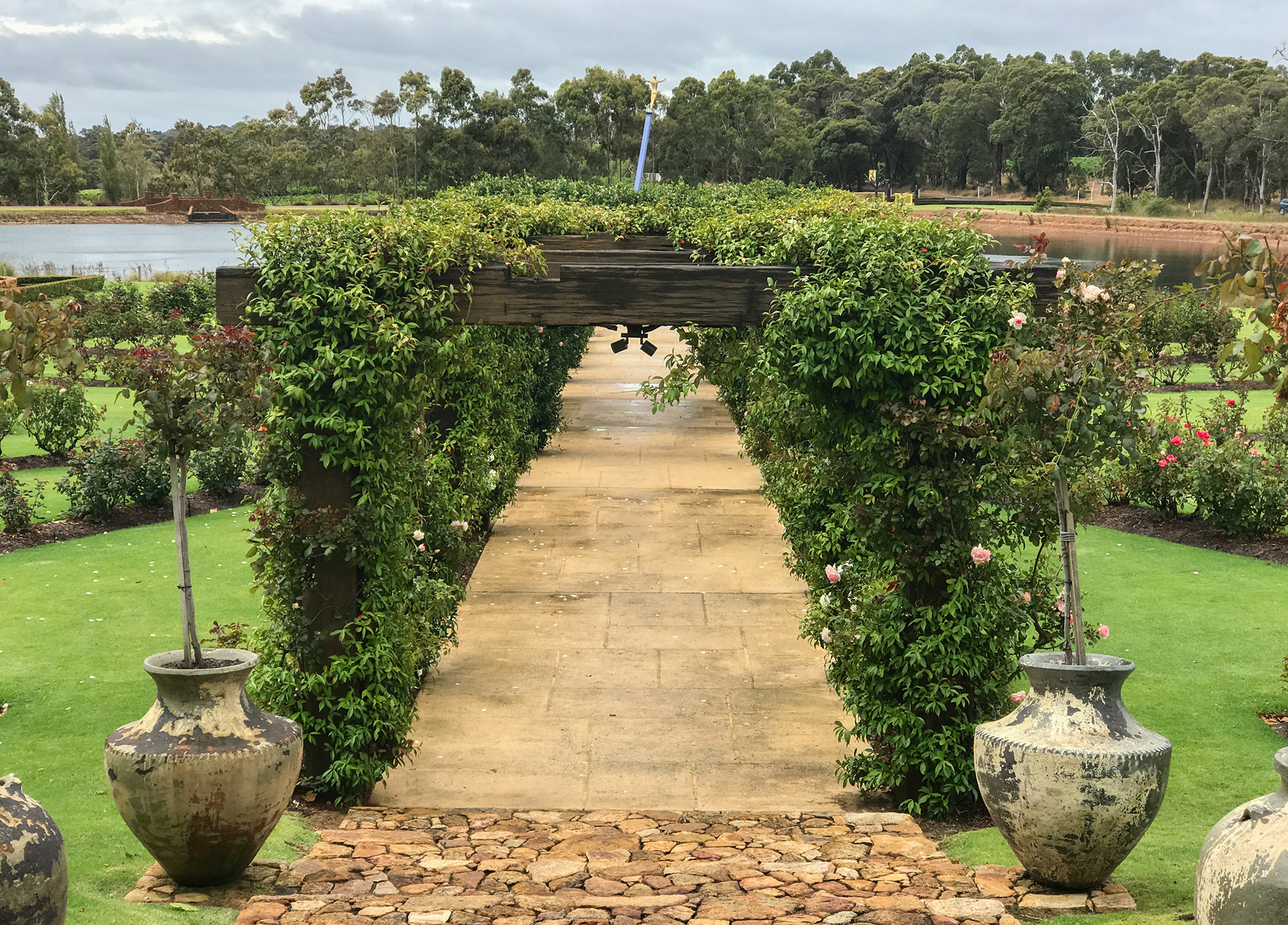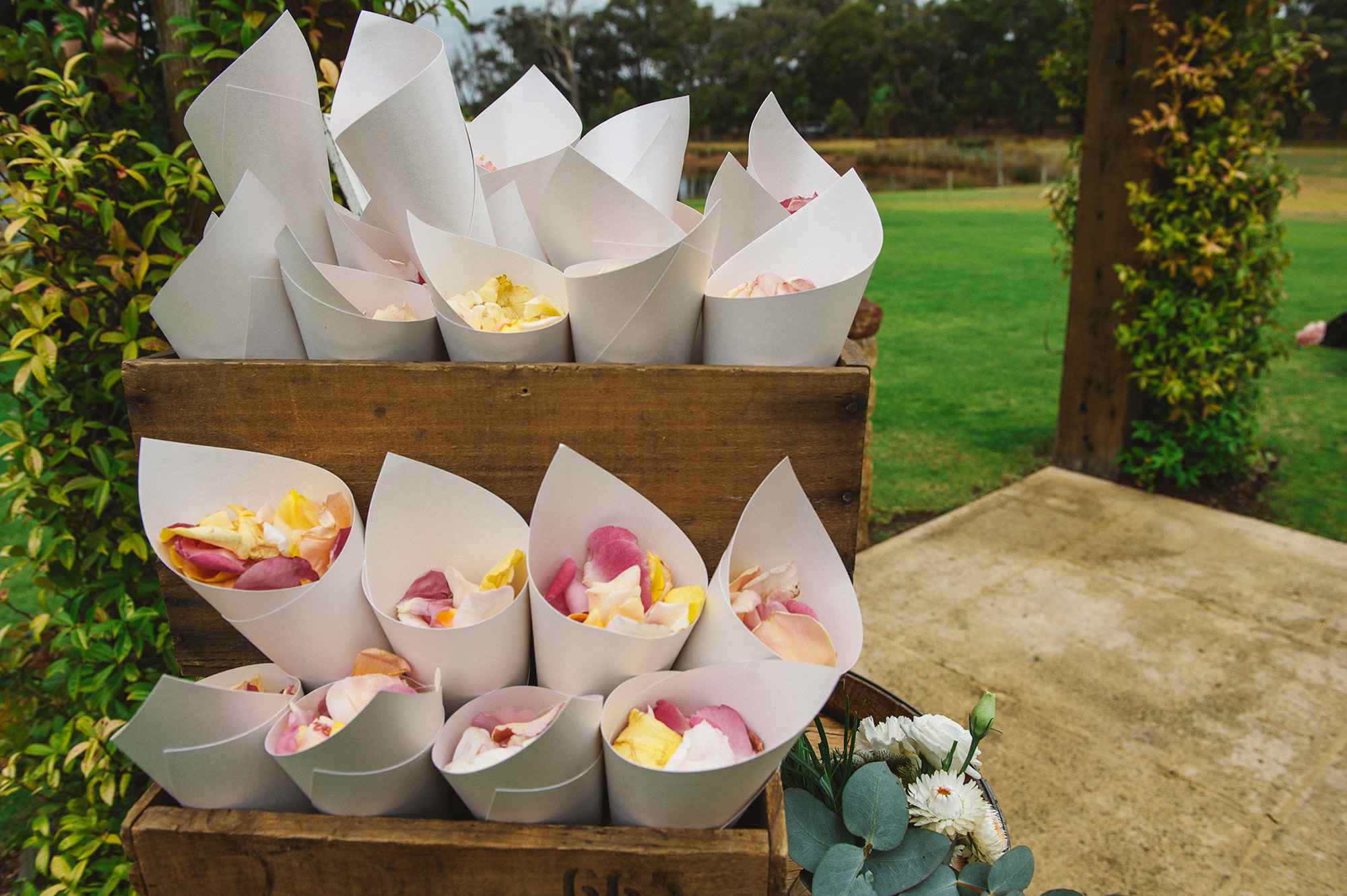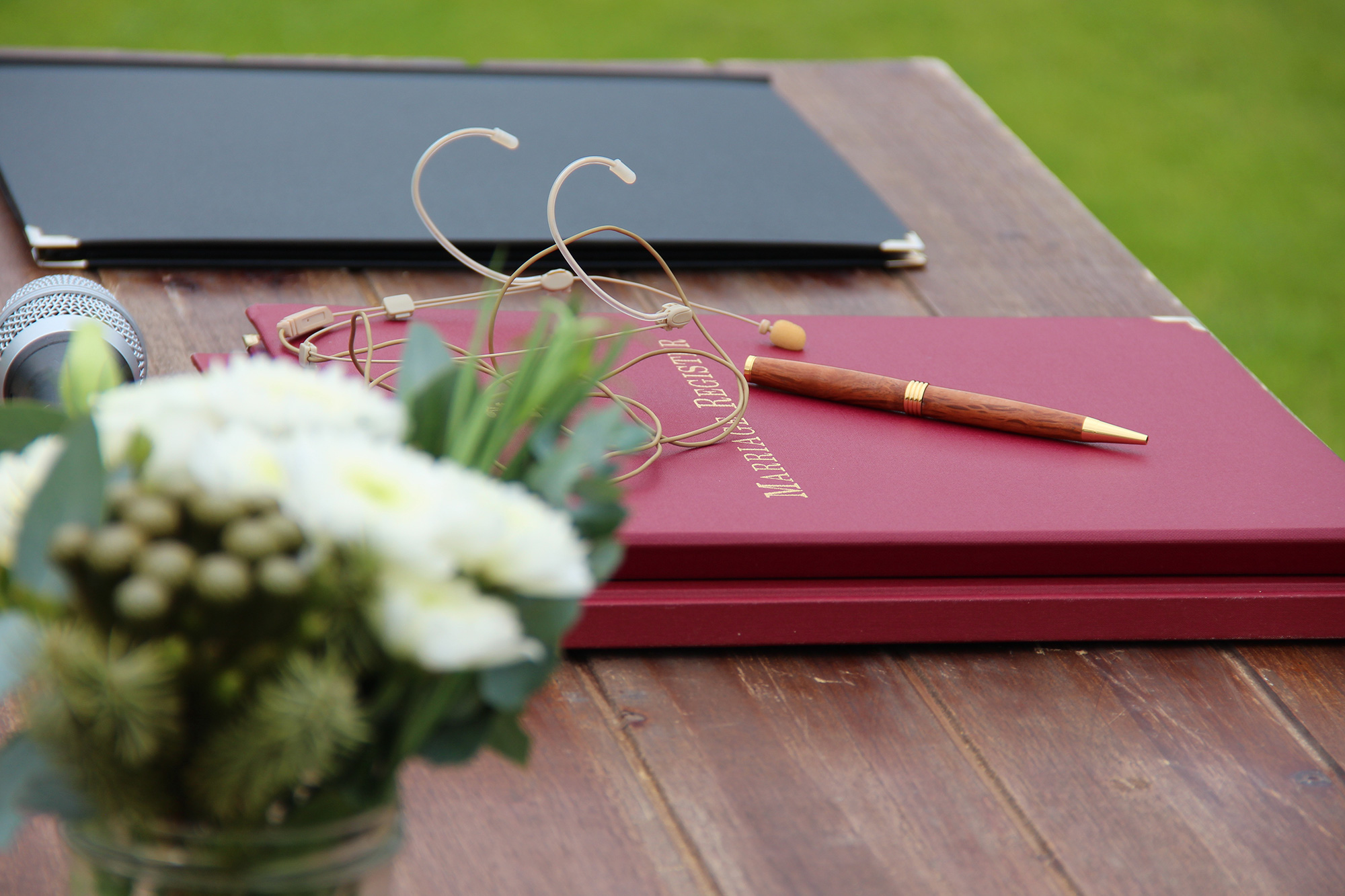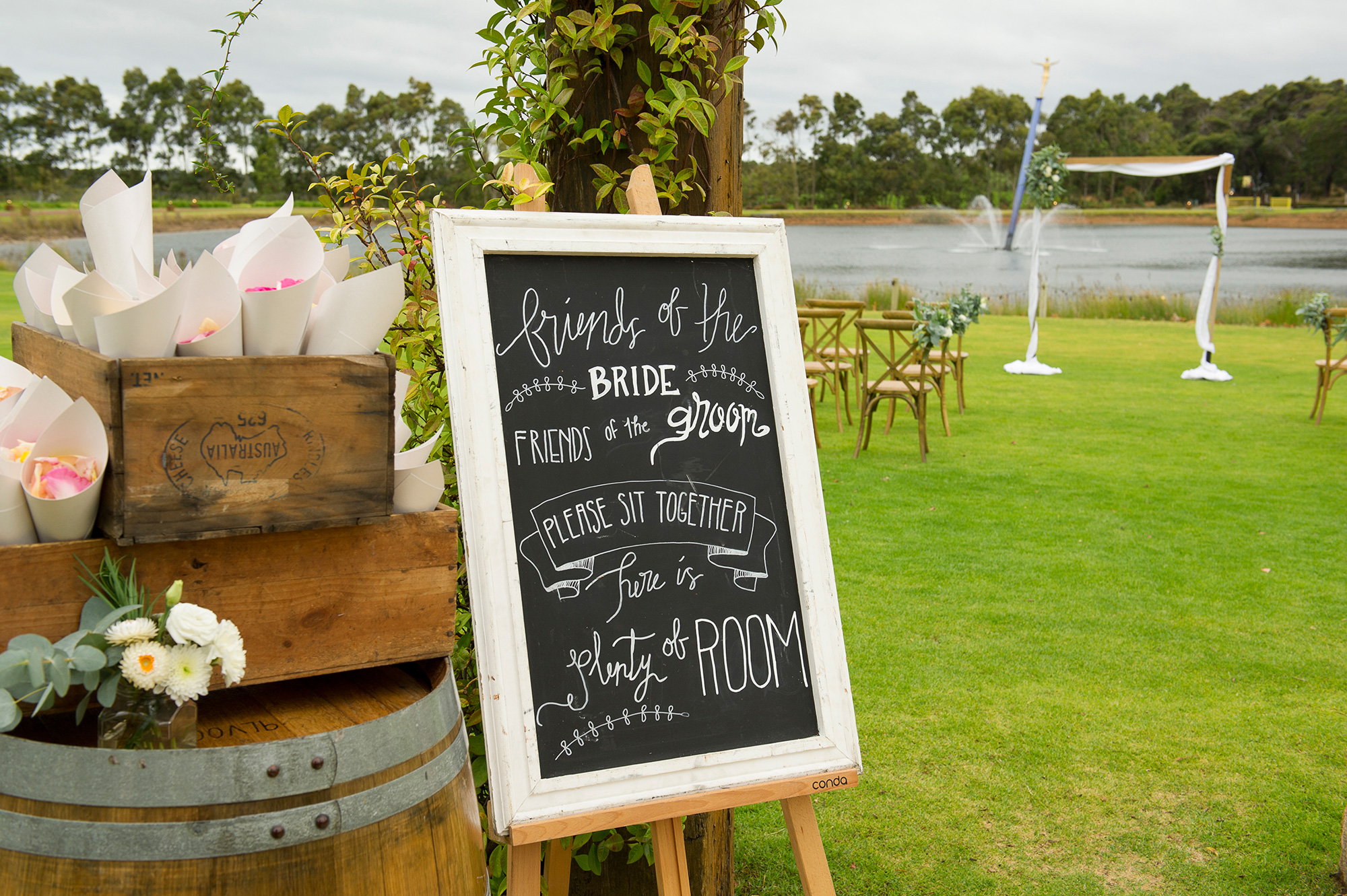 Ferguson Valley Events helped bring the couple's outdoor wedding to life with elegant rustic touches.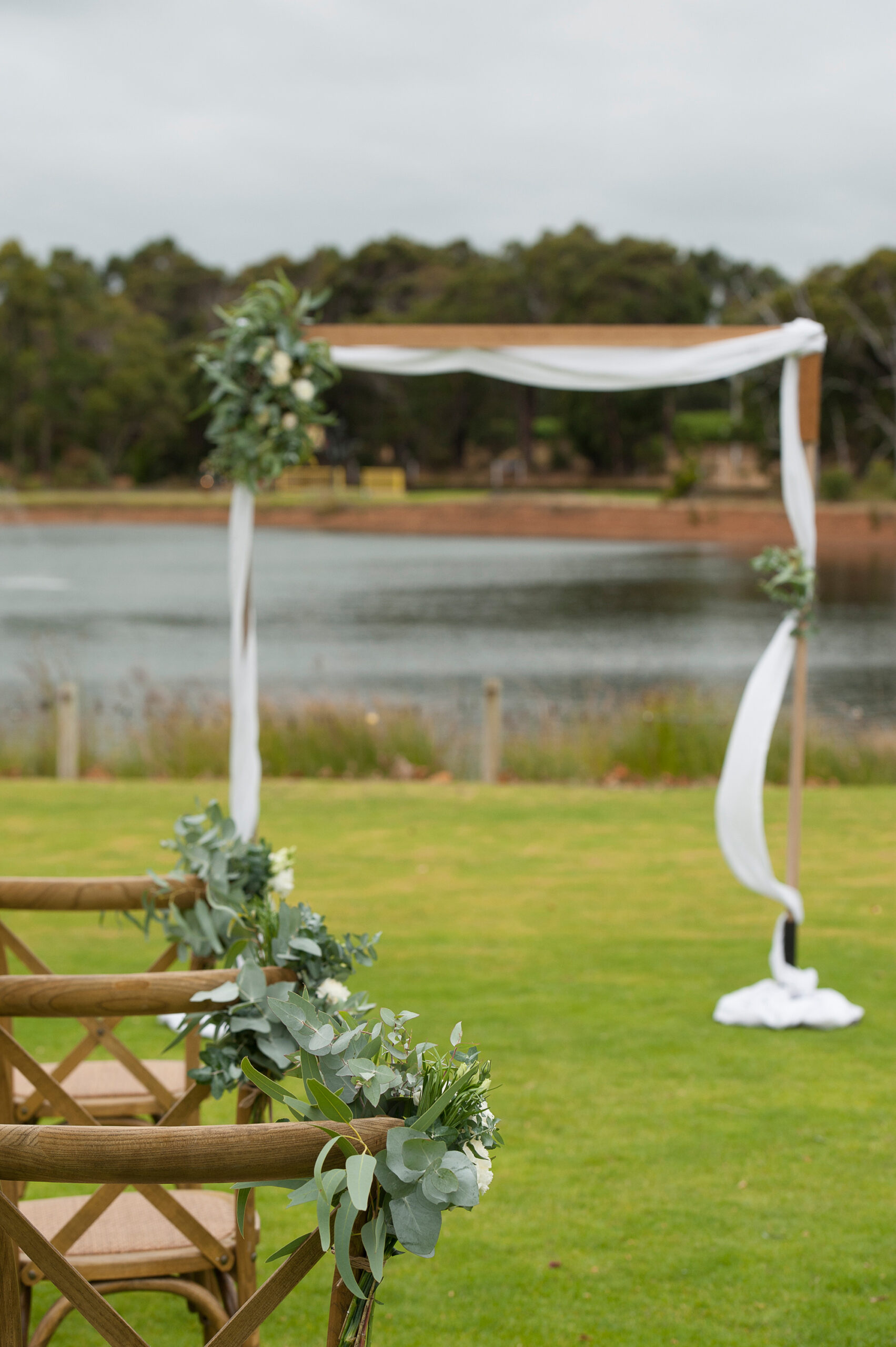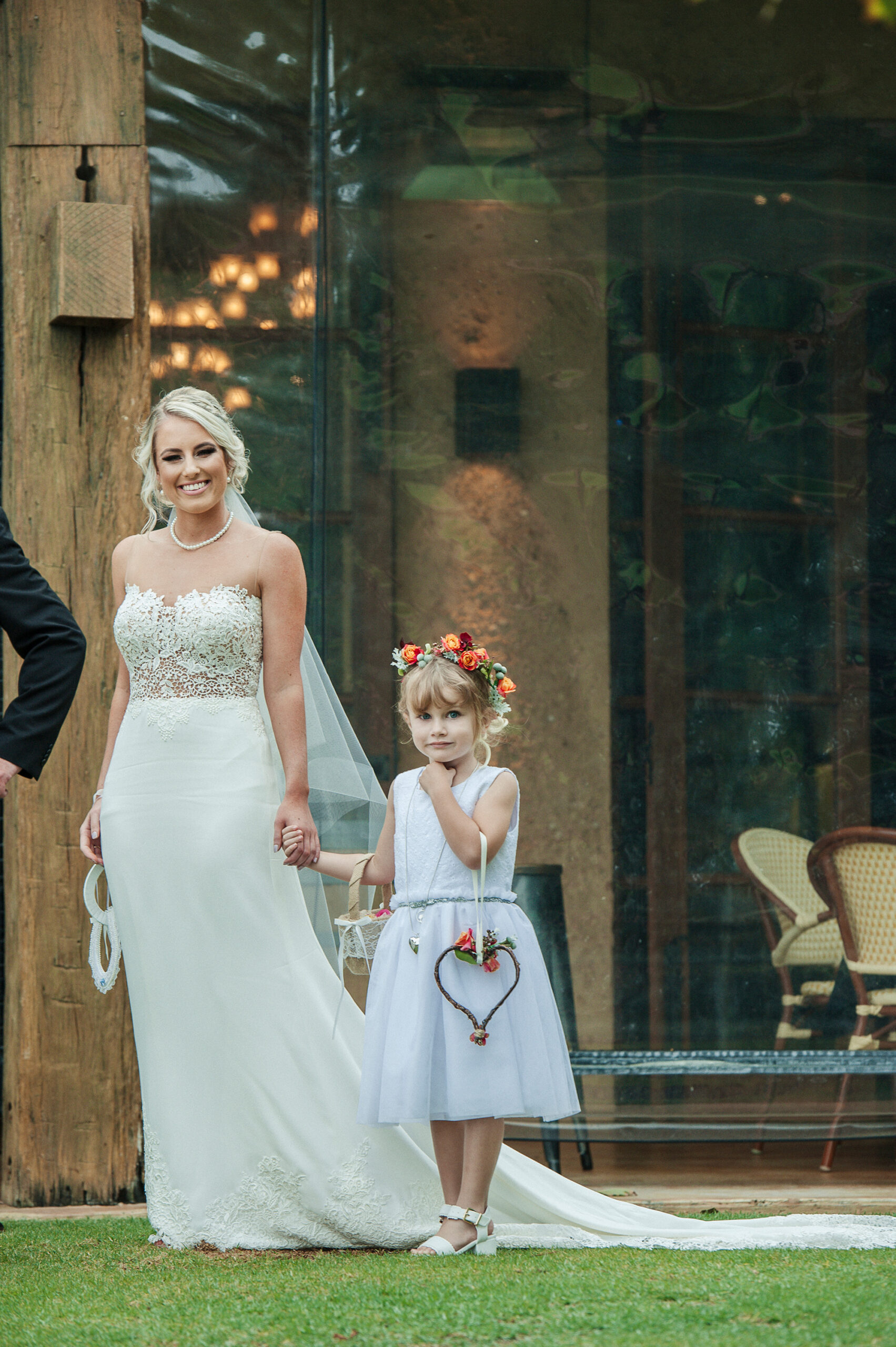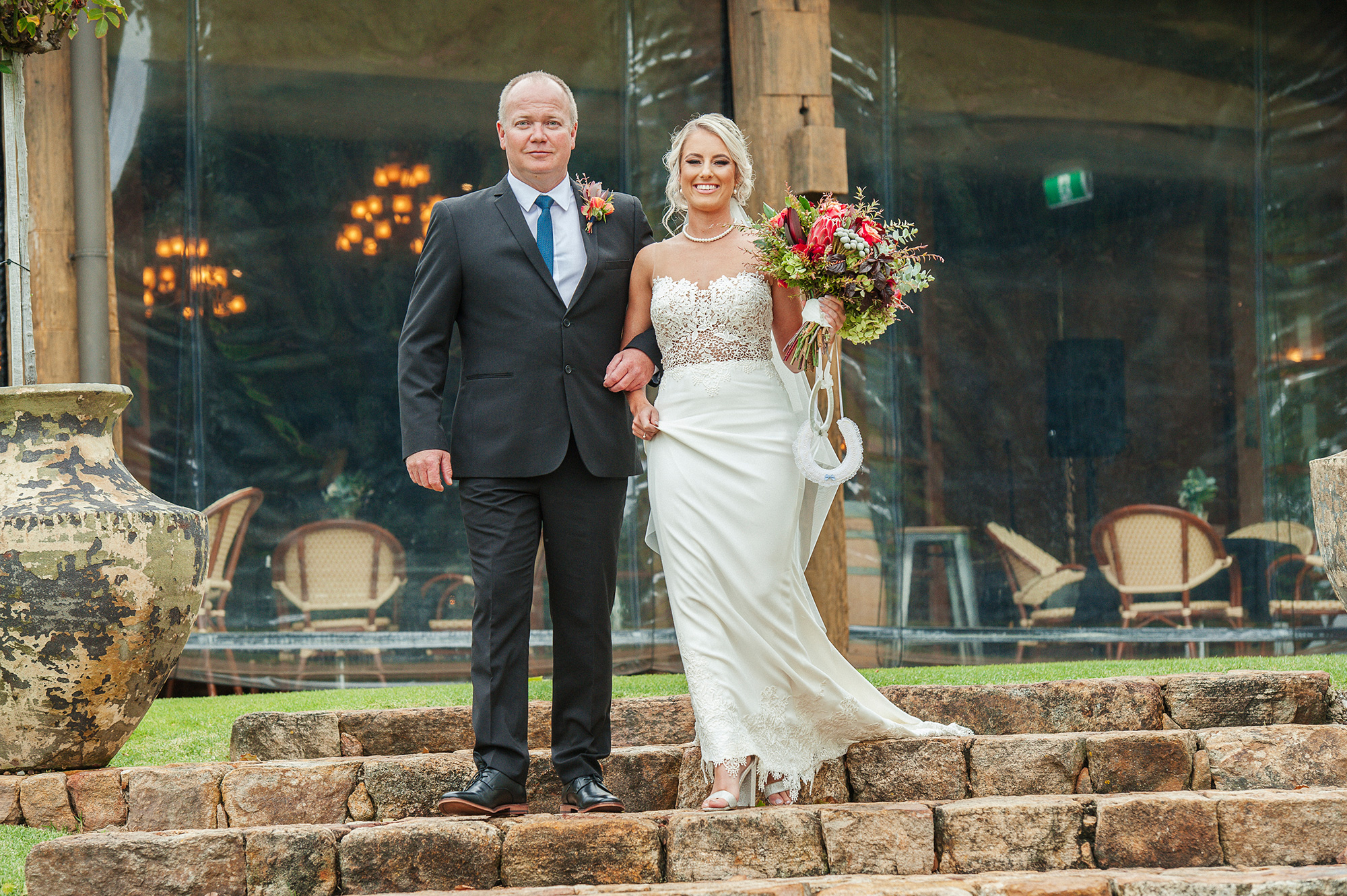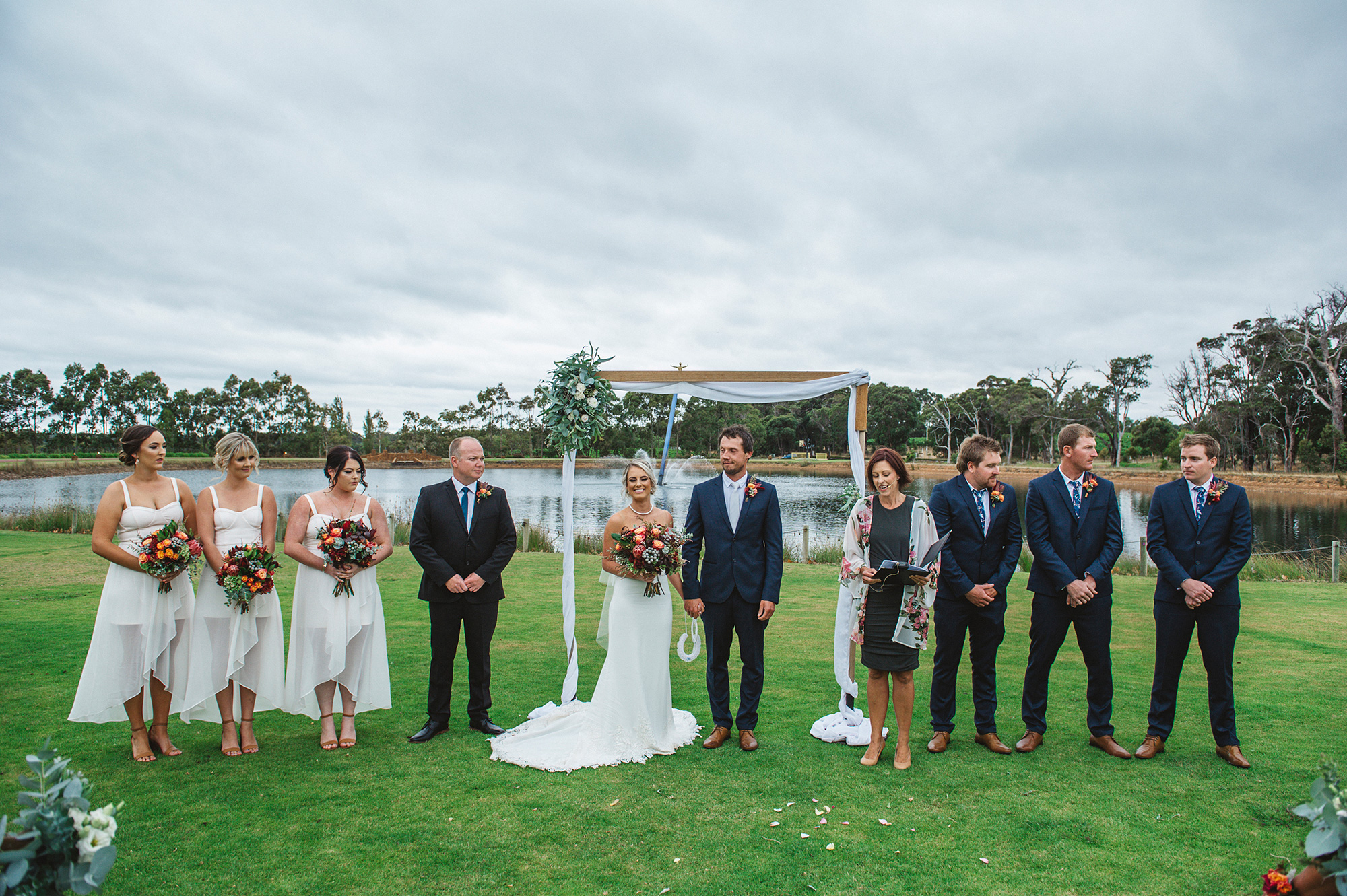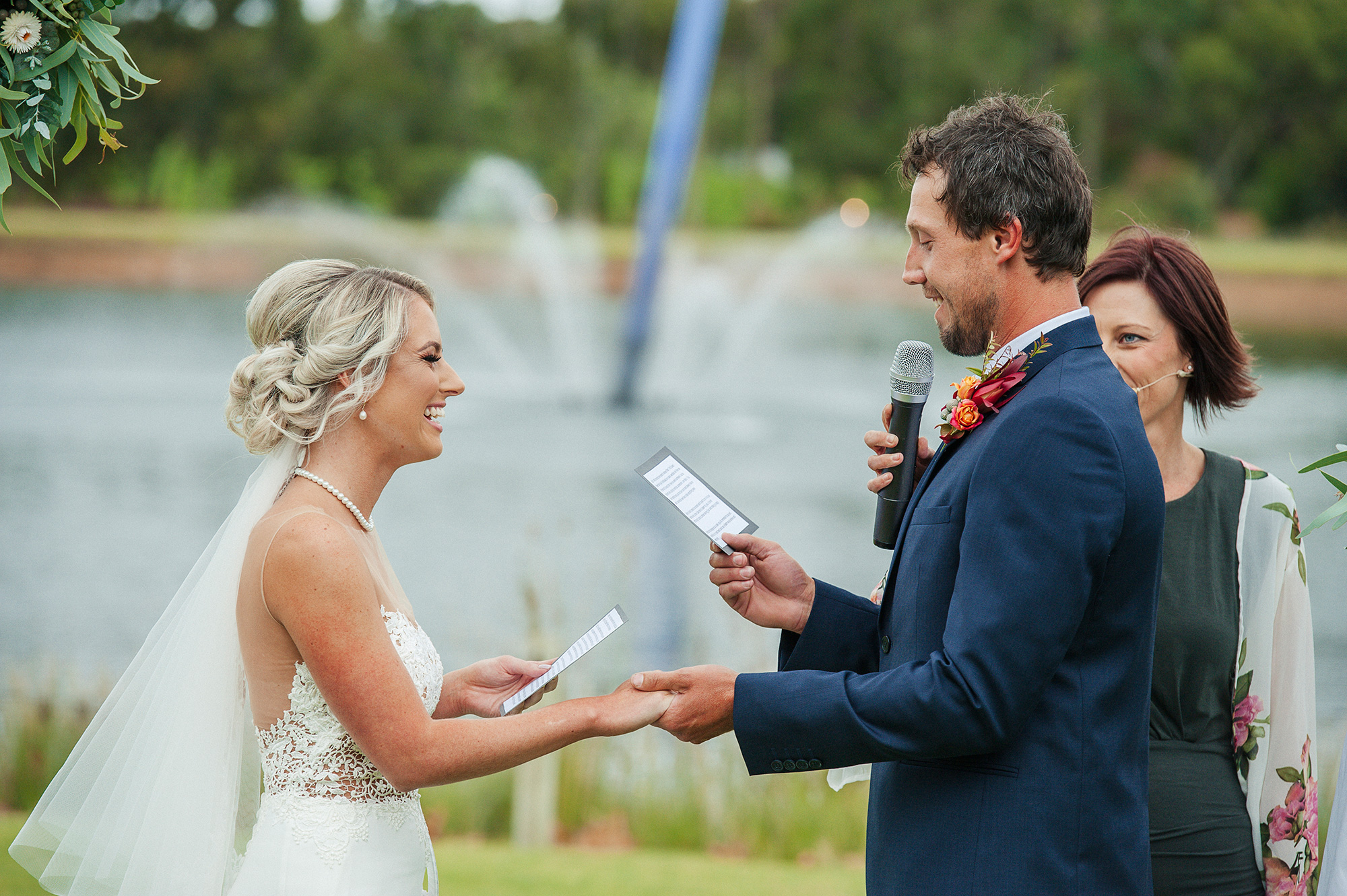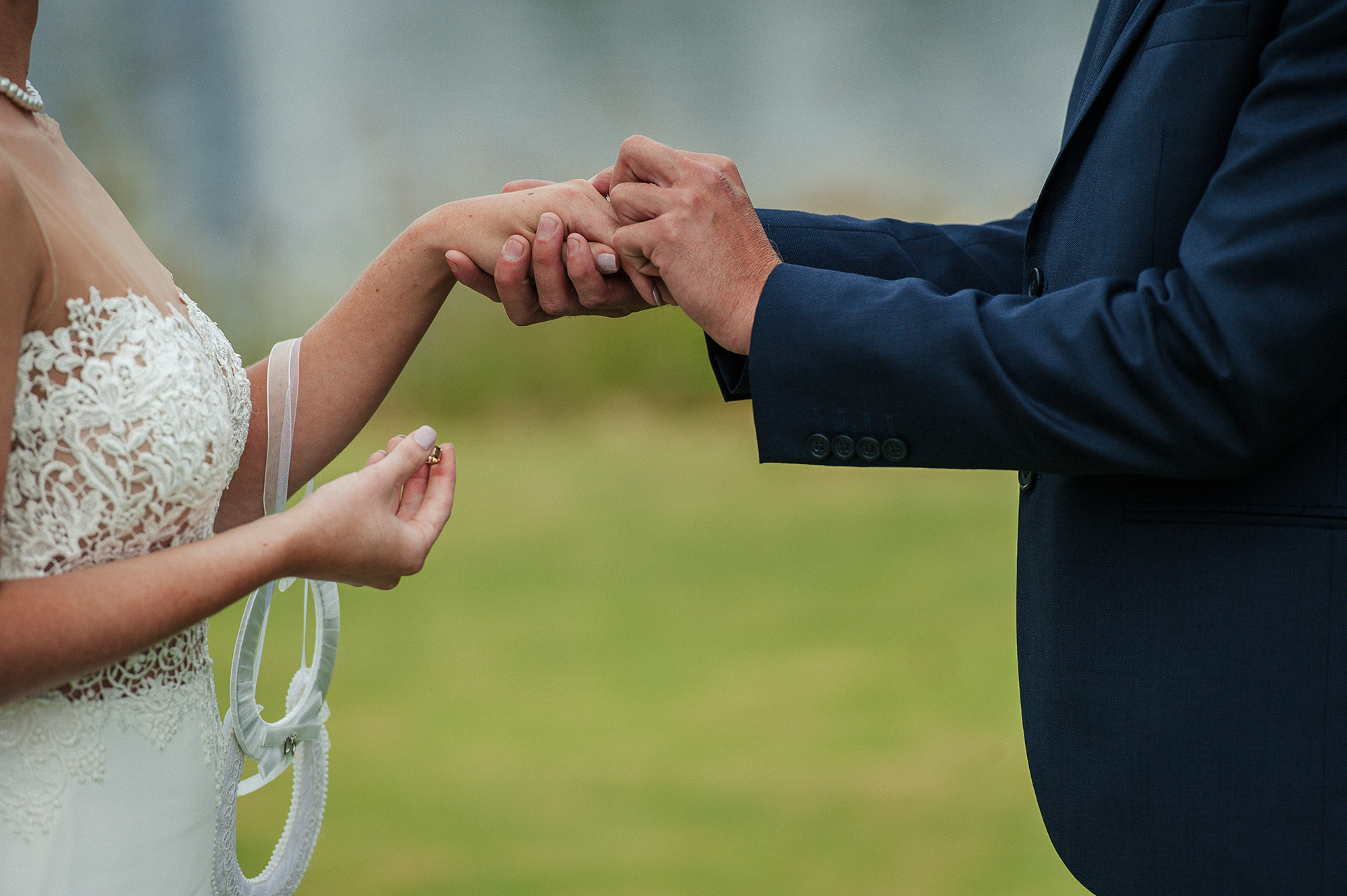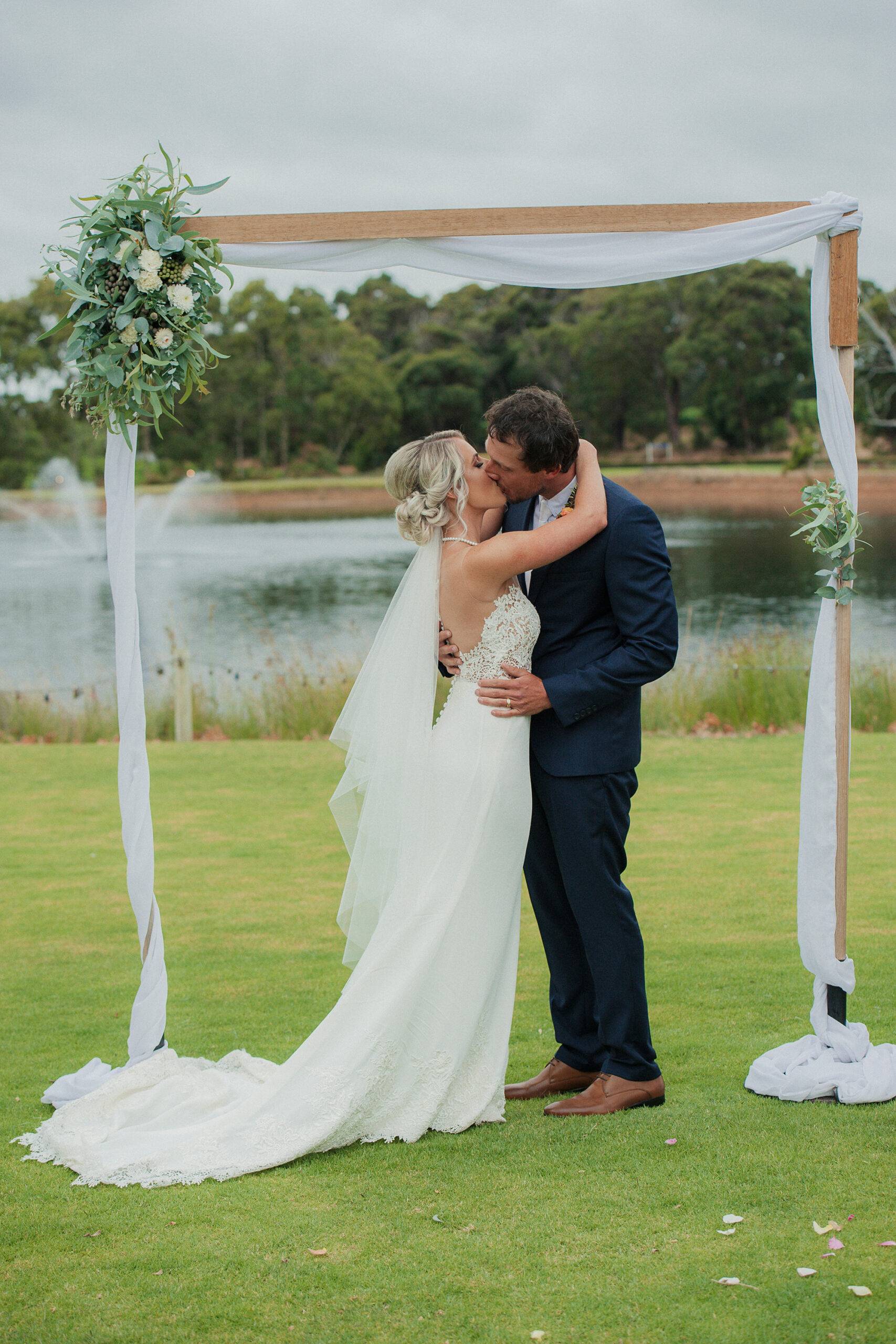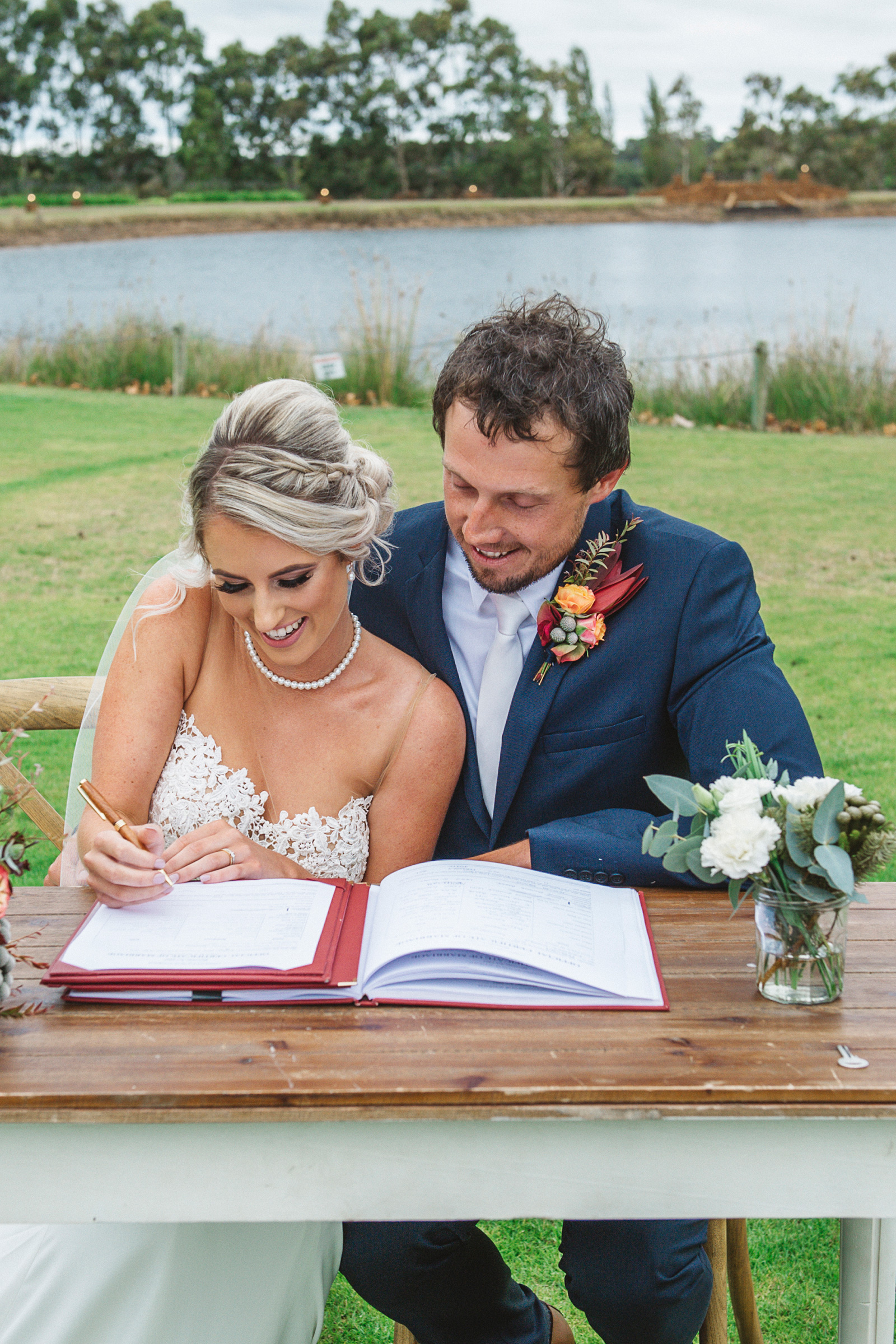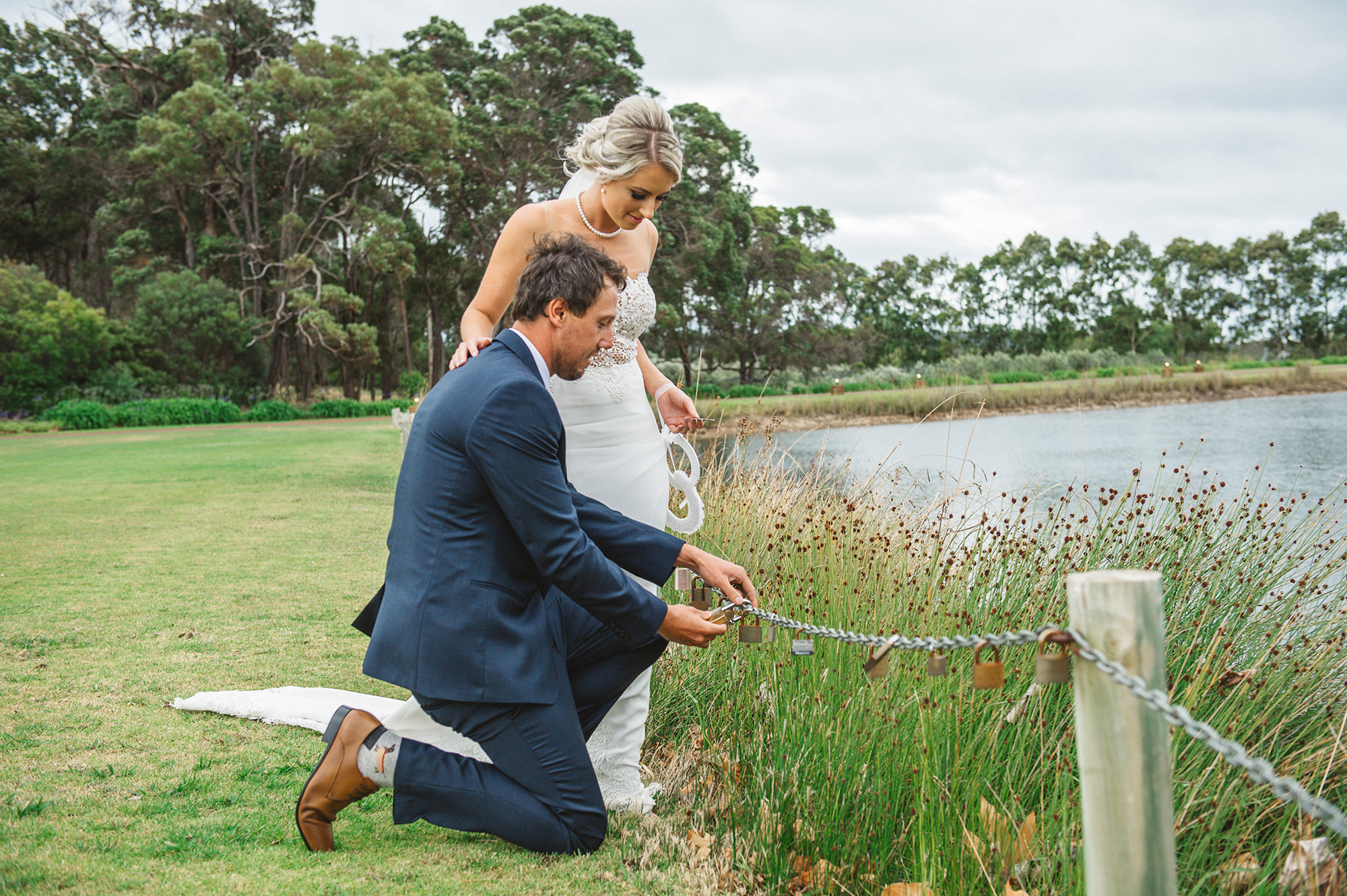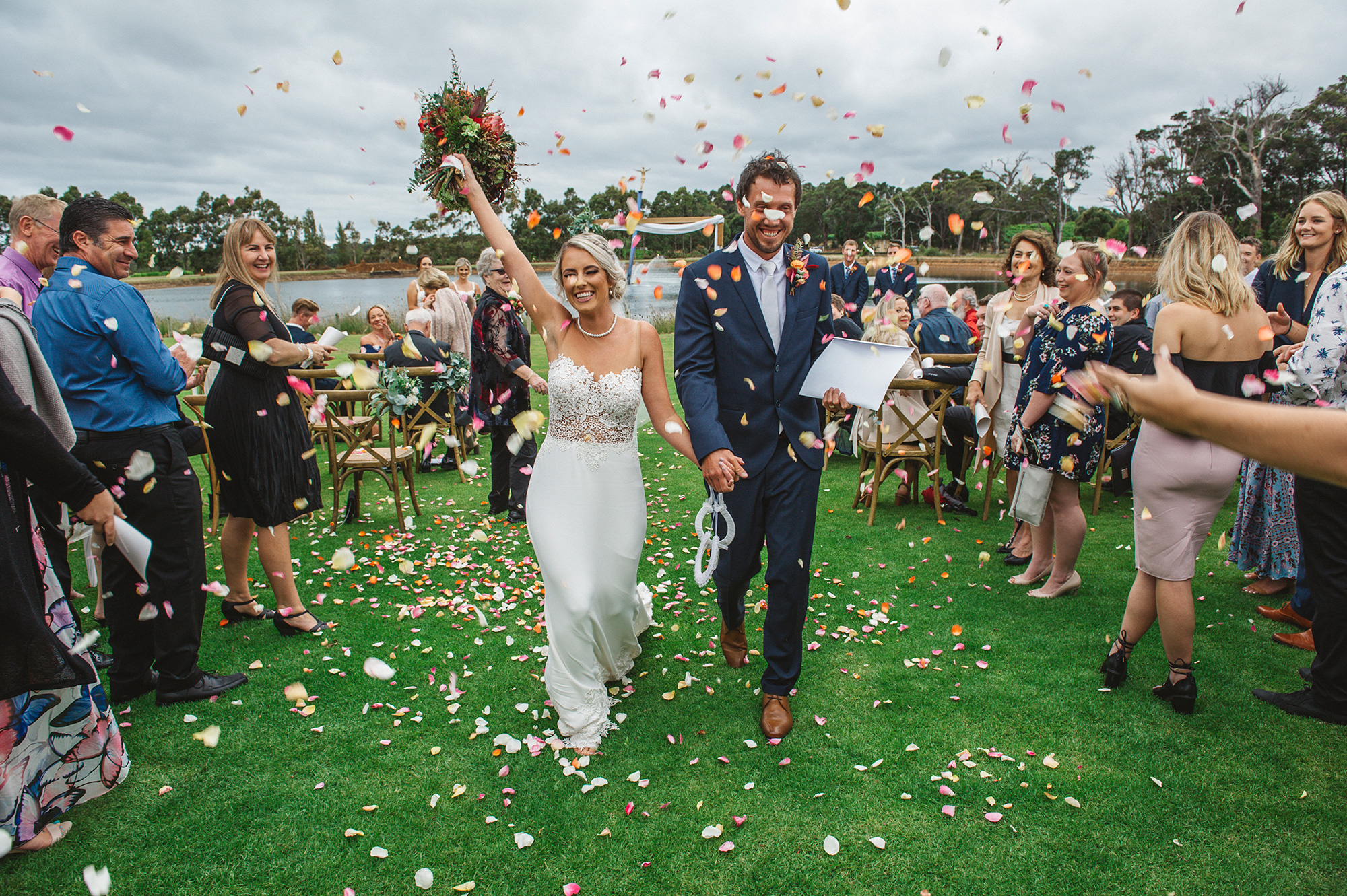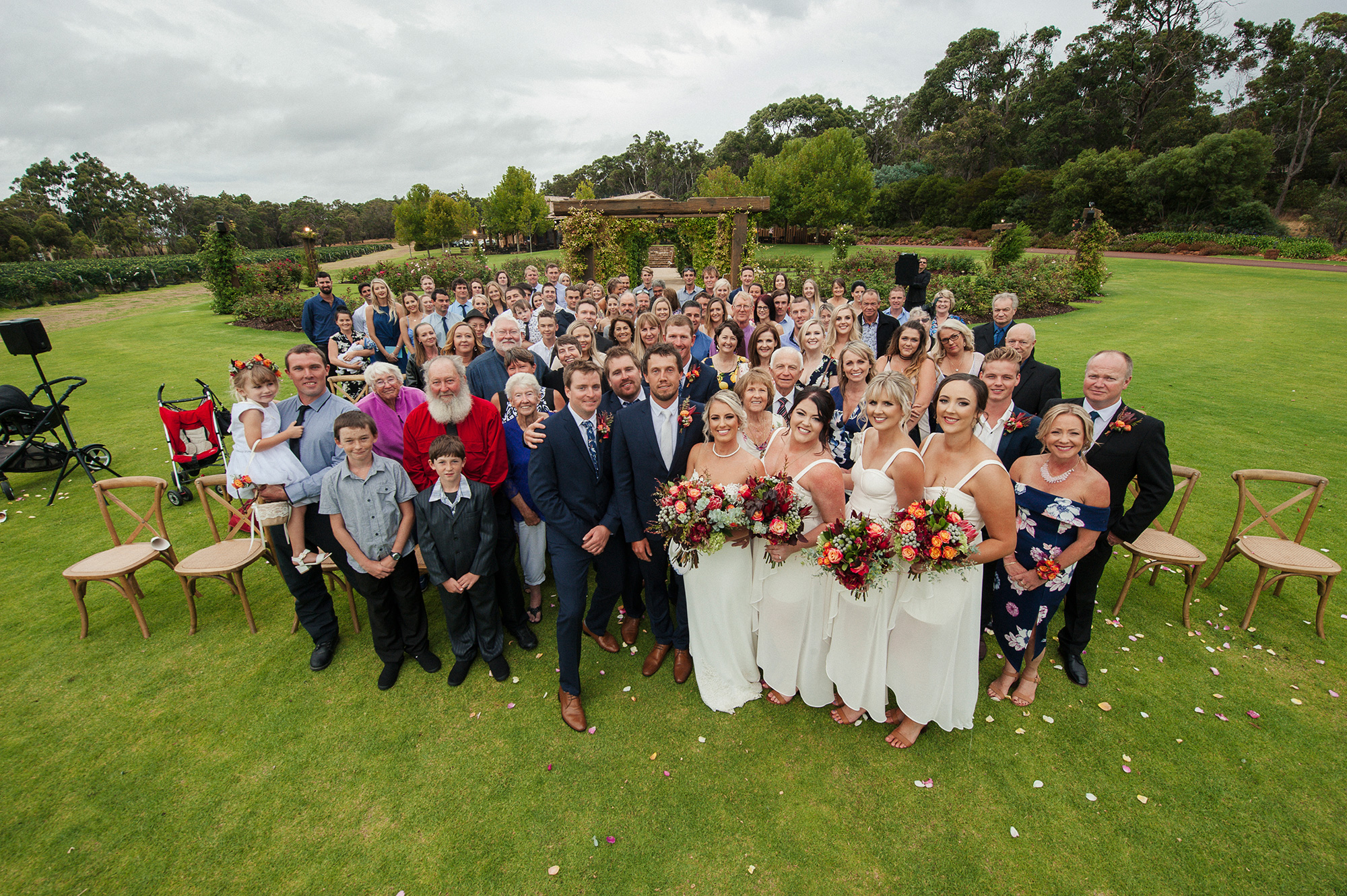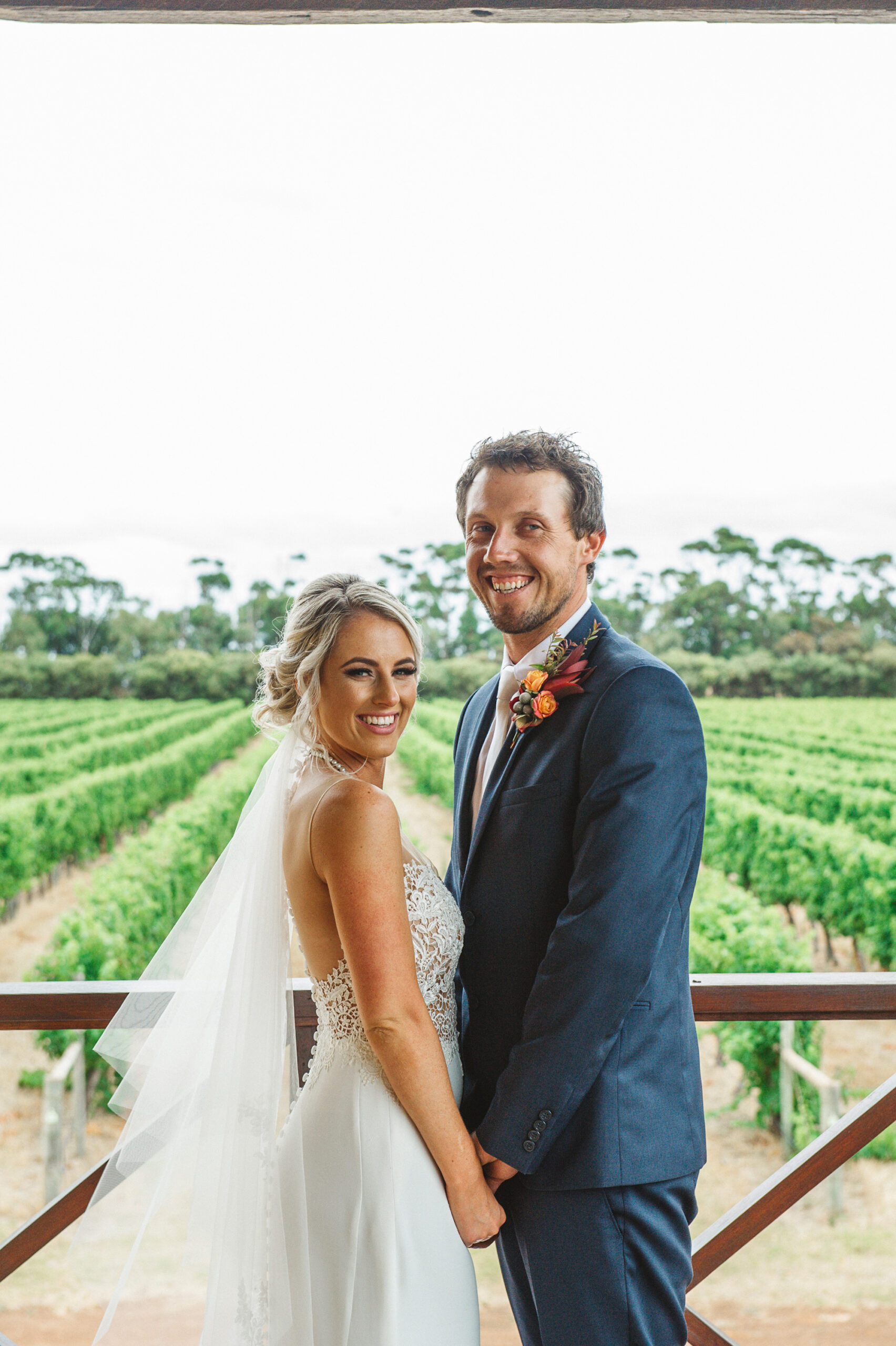 "Just look at the happiness on our faces," says the ecstatic bride.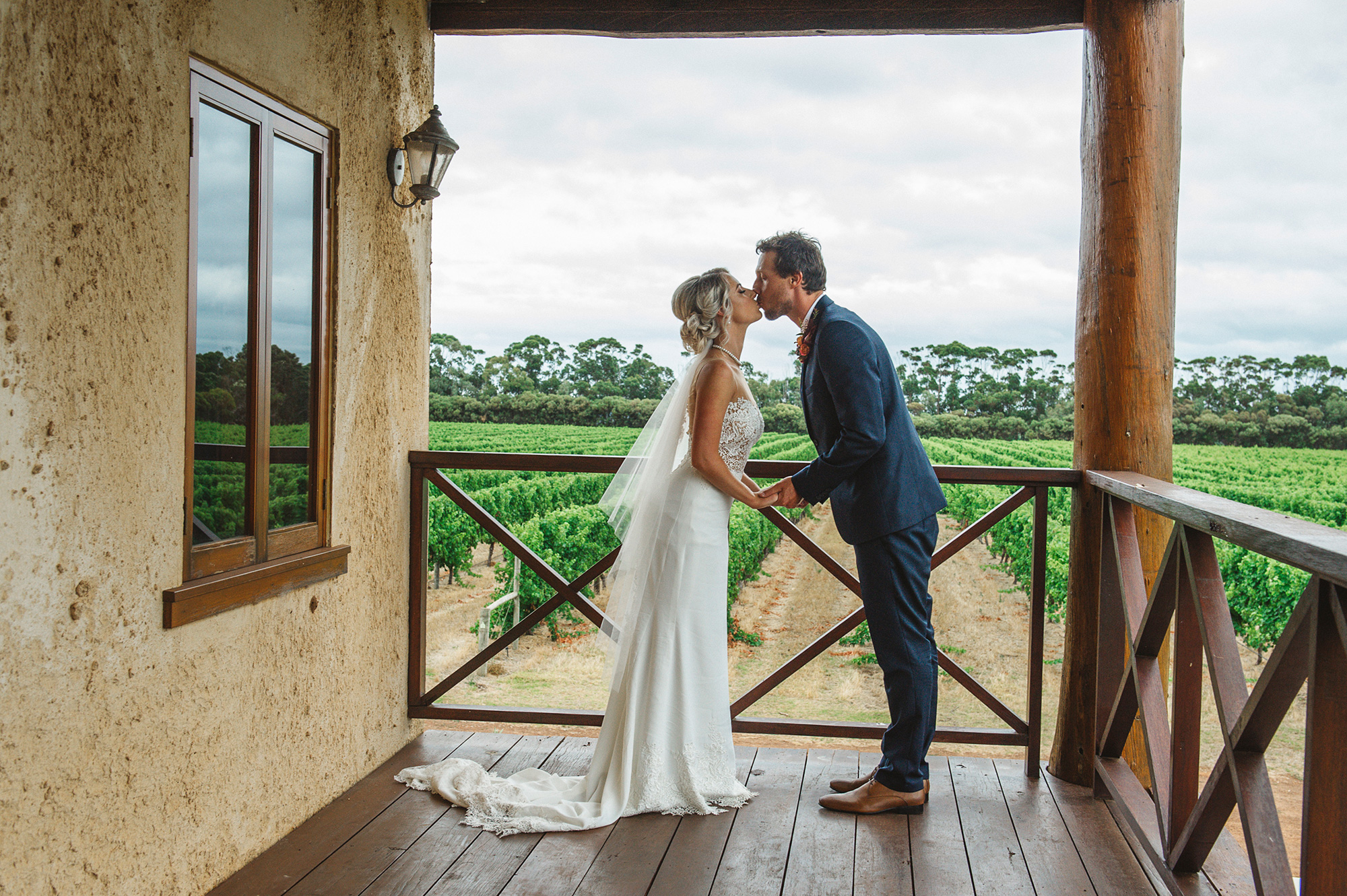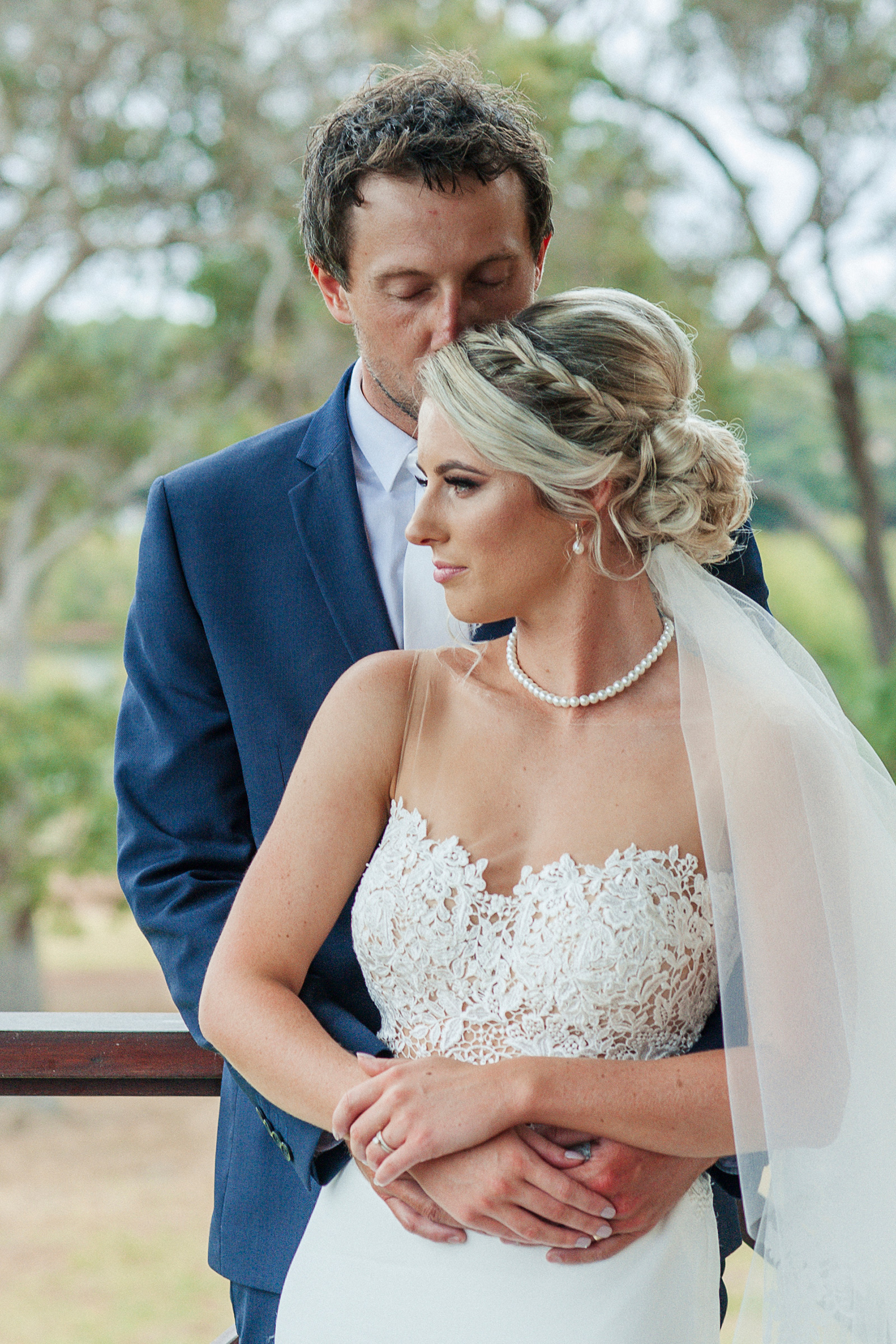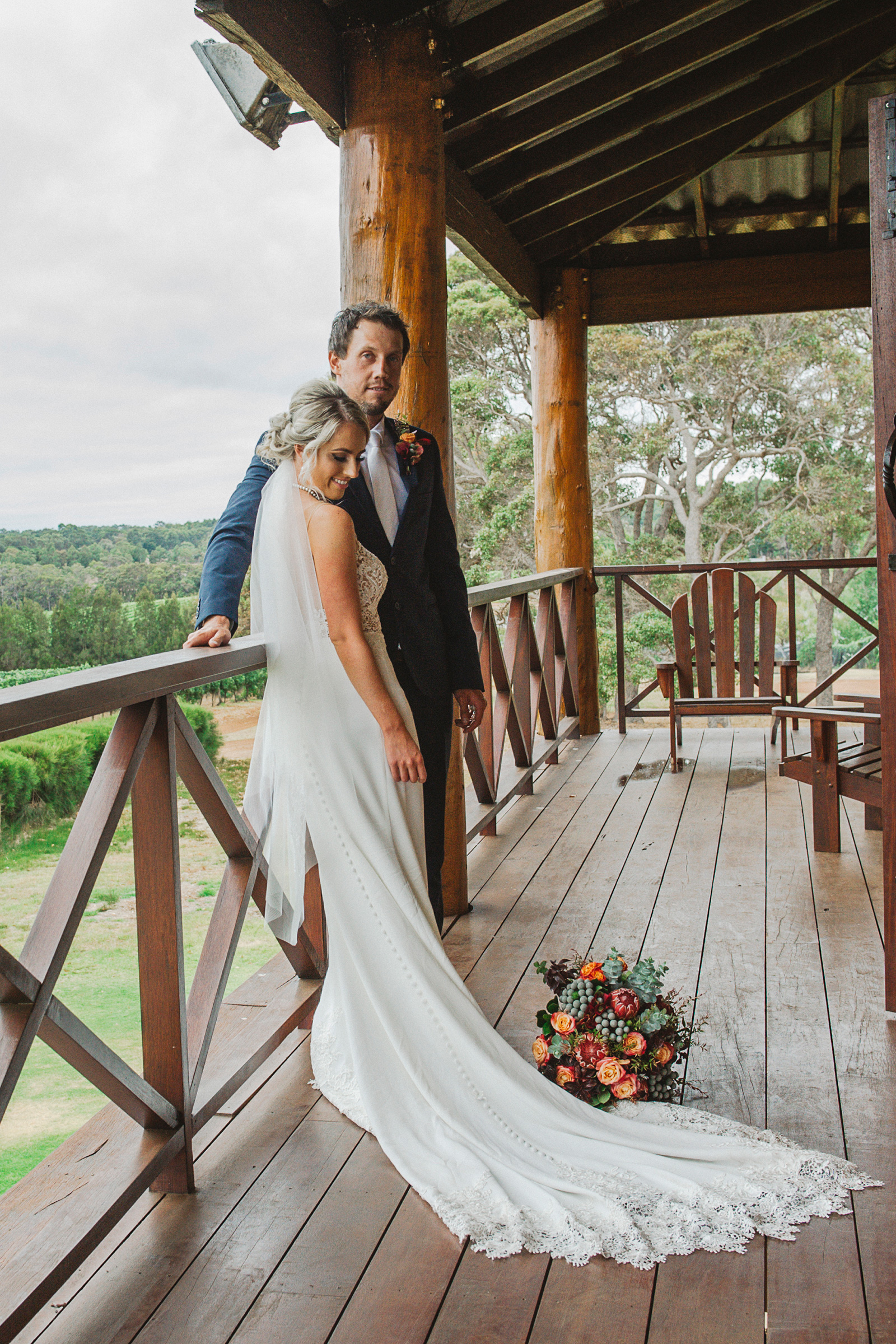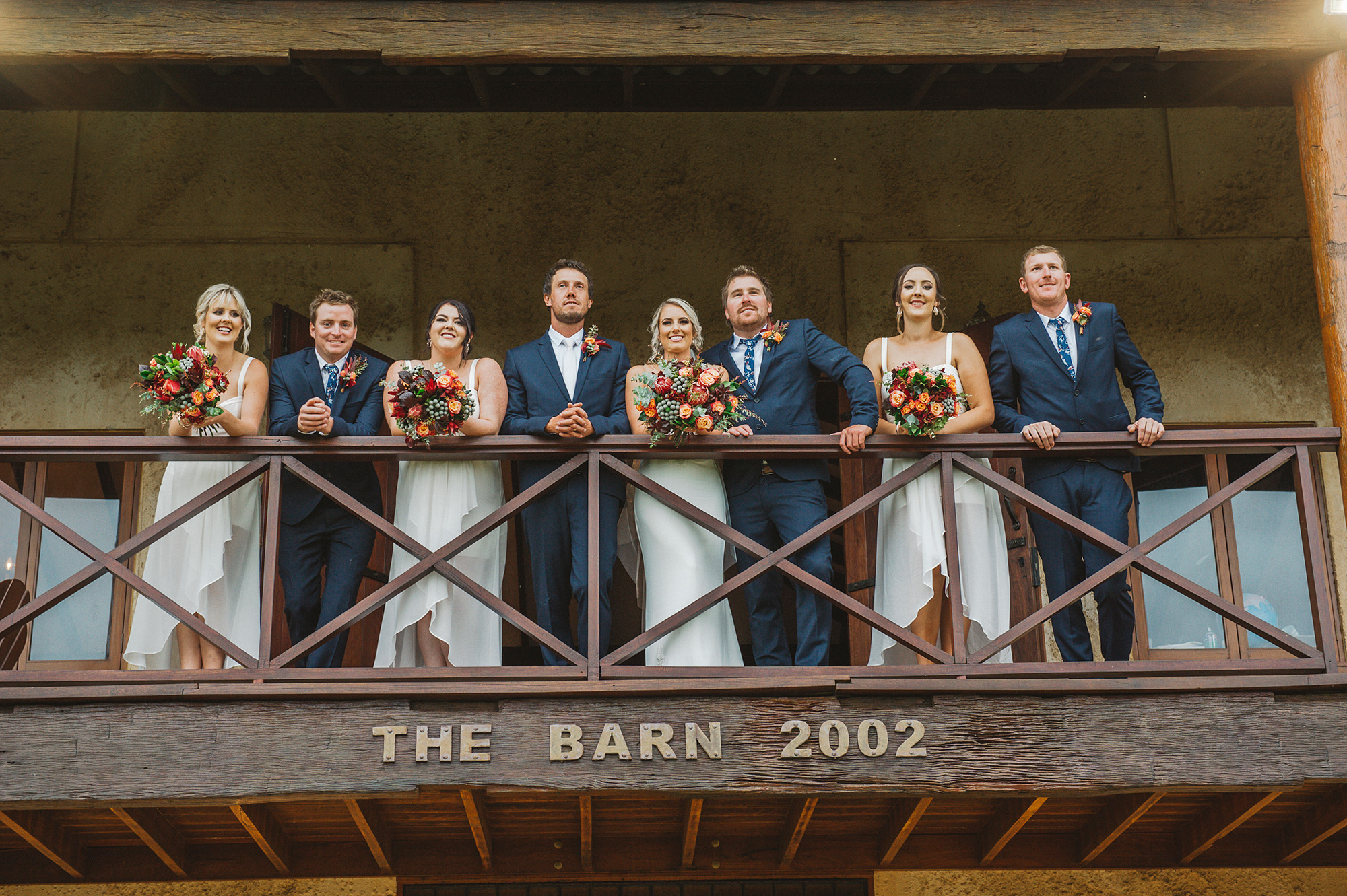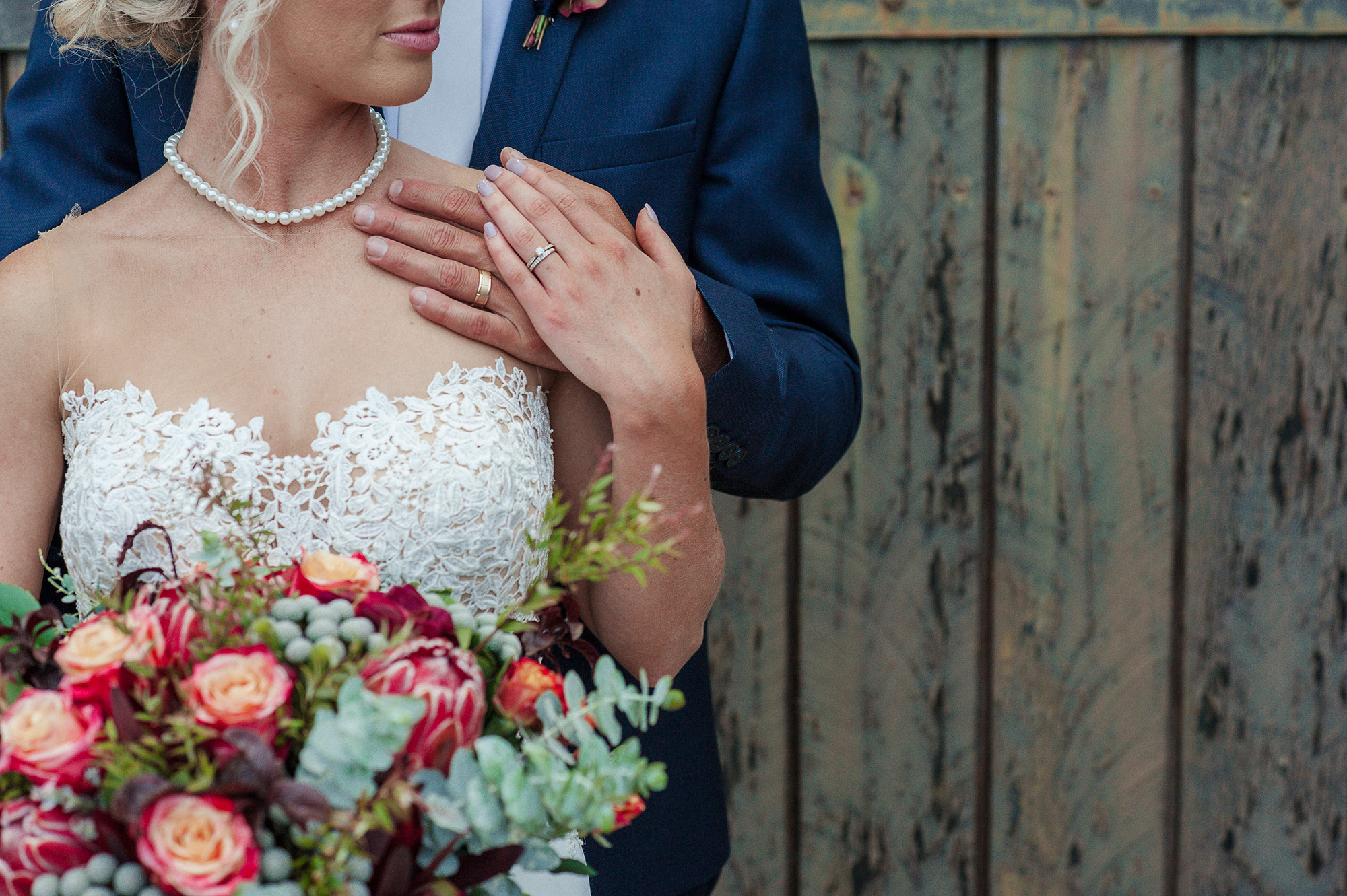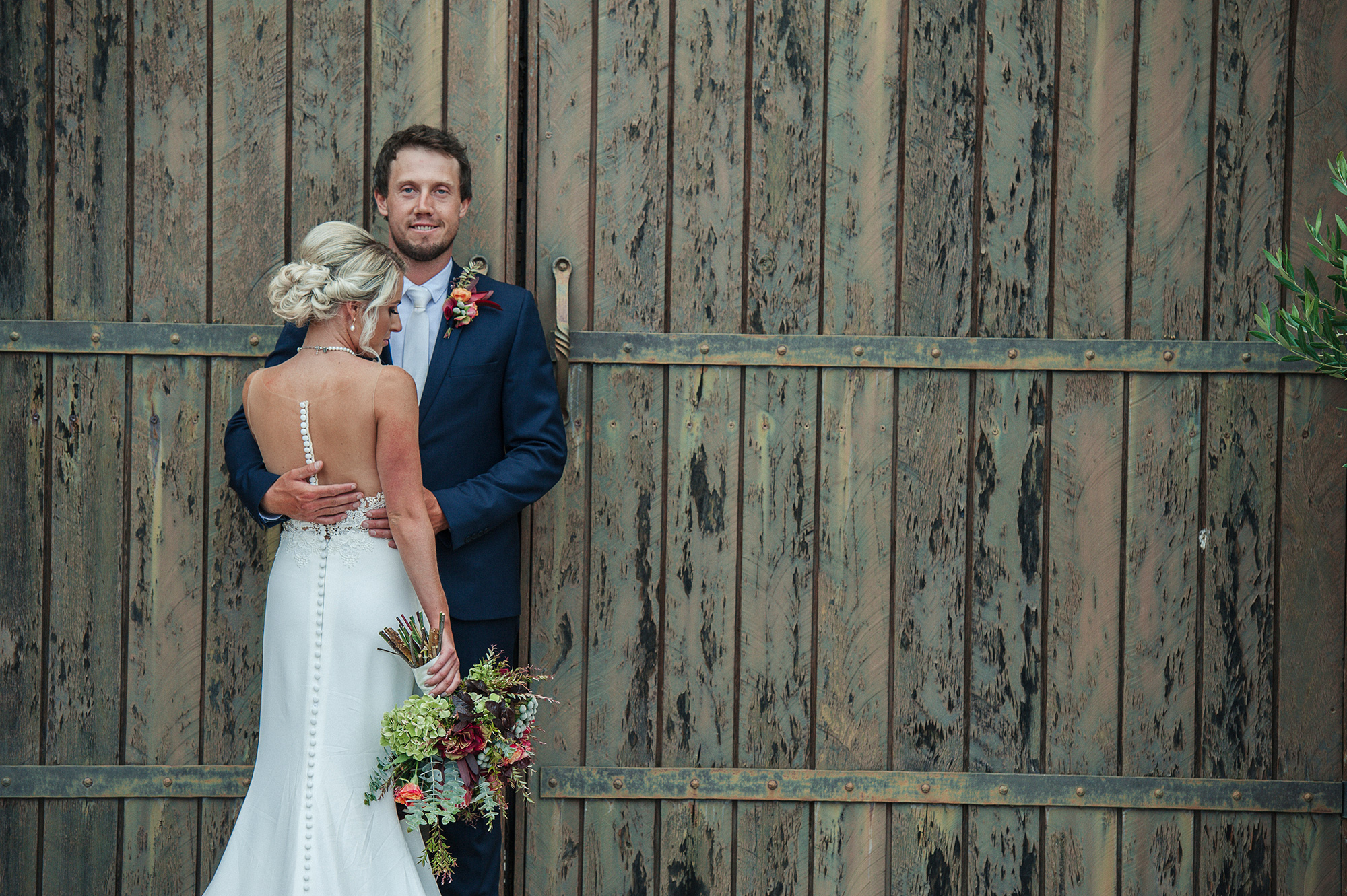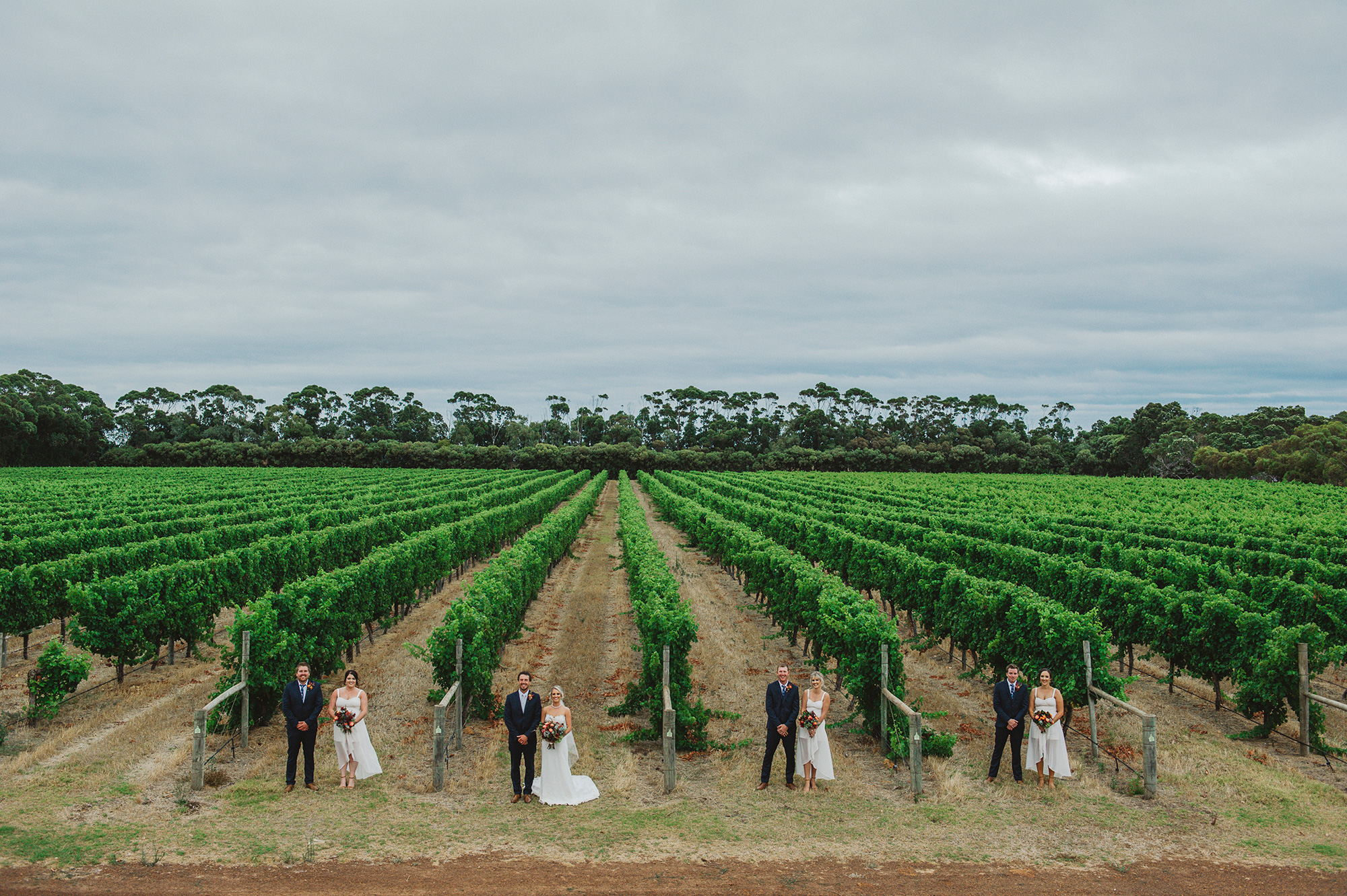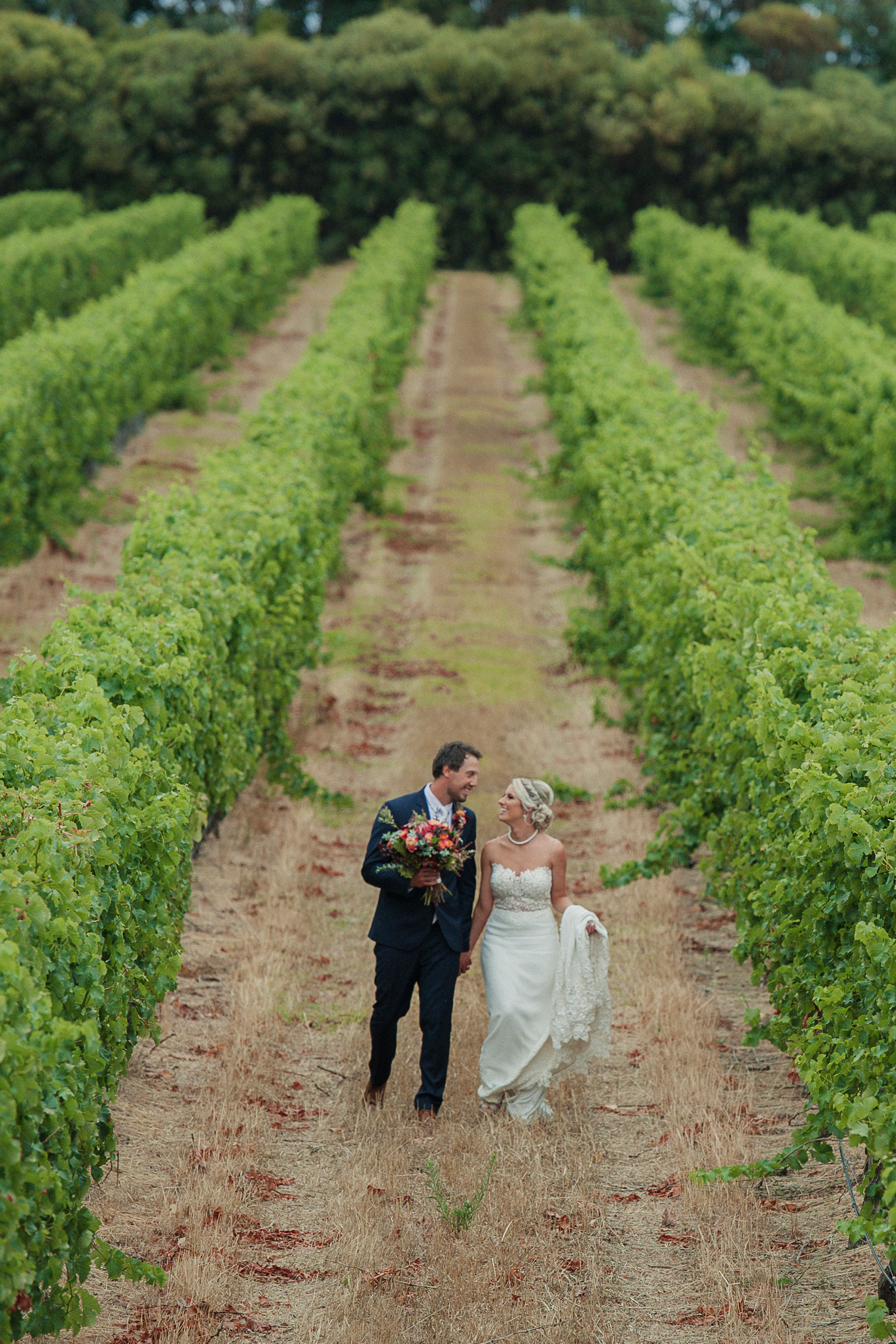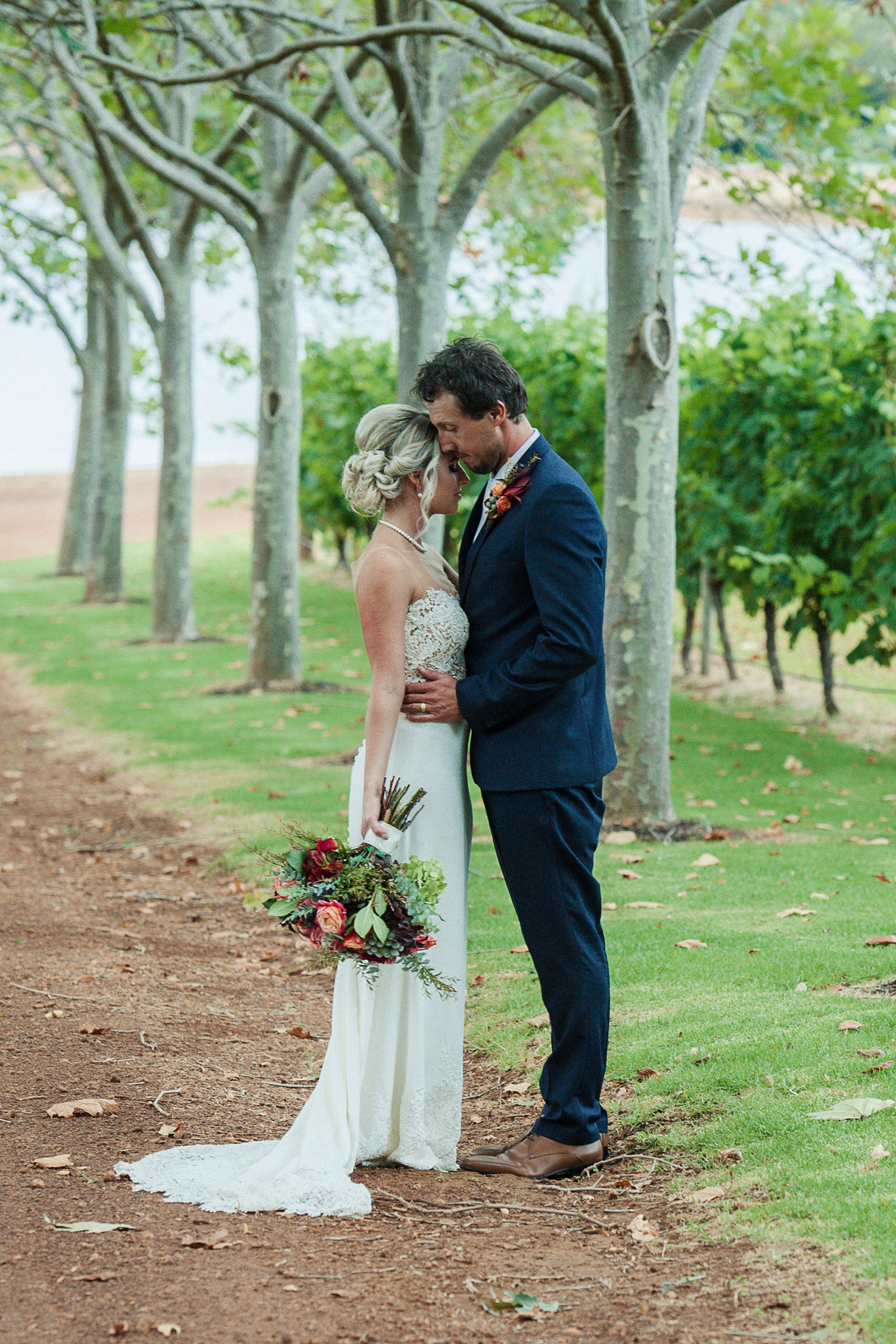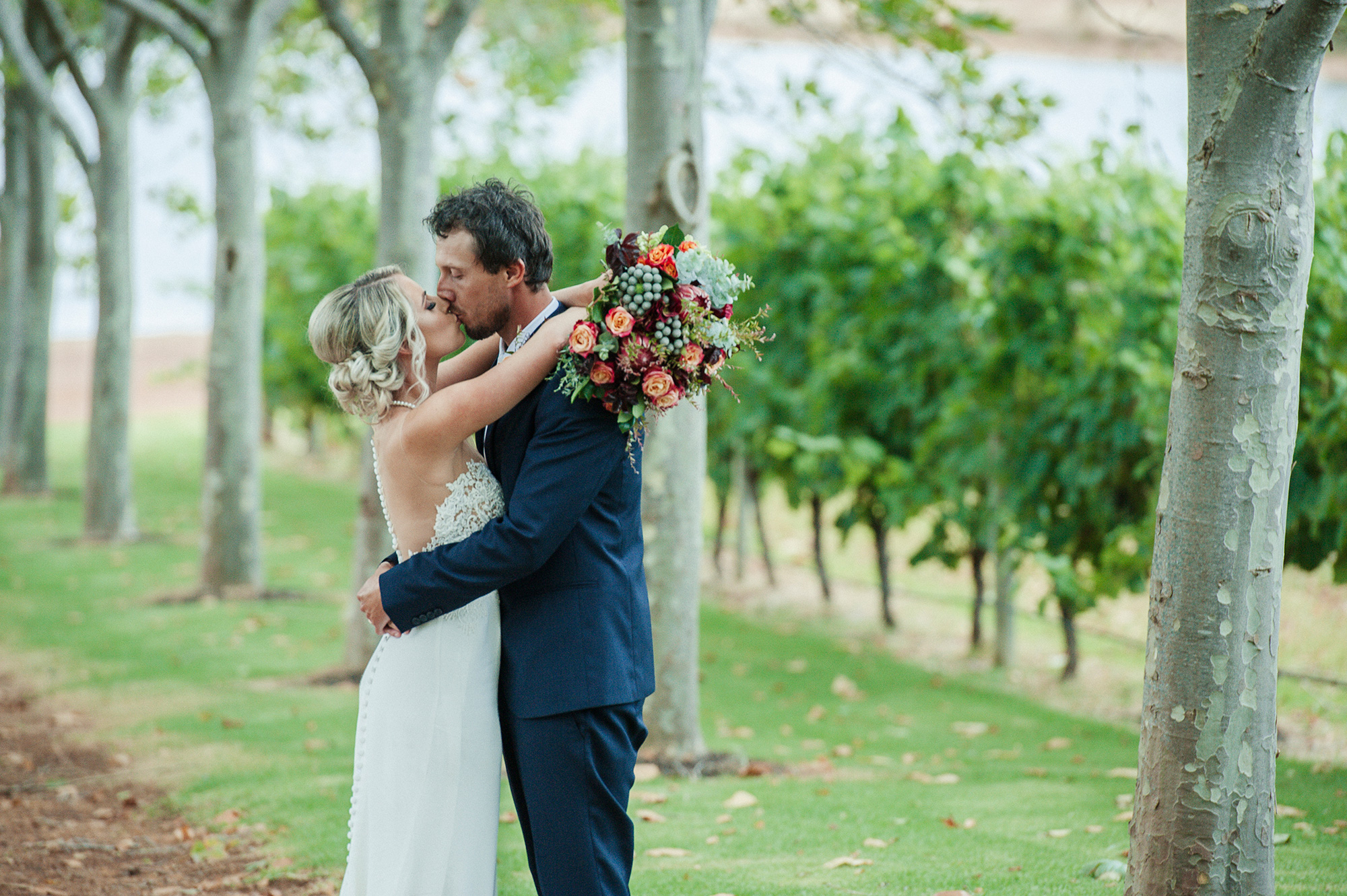 "I received numerous compliments from my guests about my bouquet," smiles Kayley.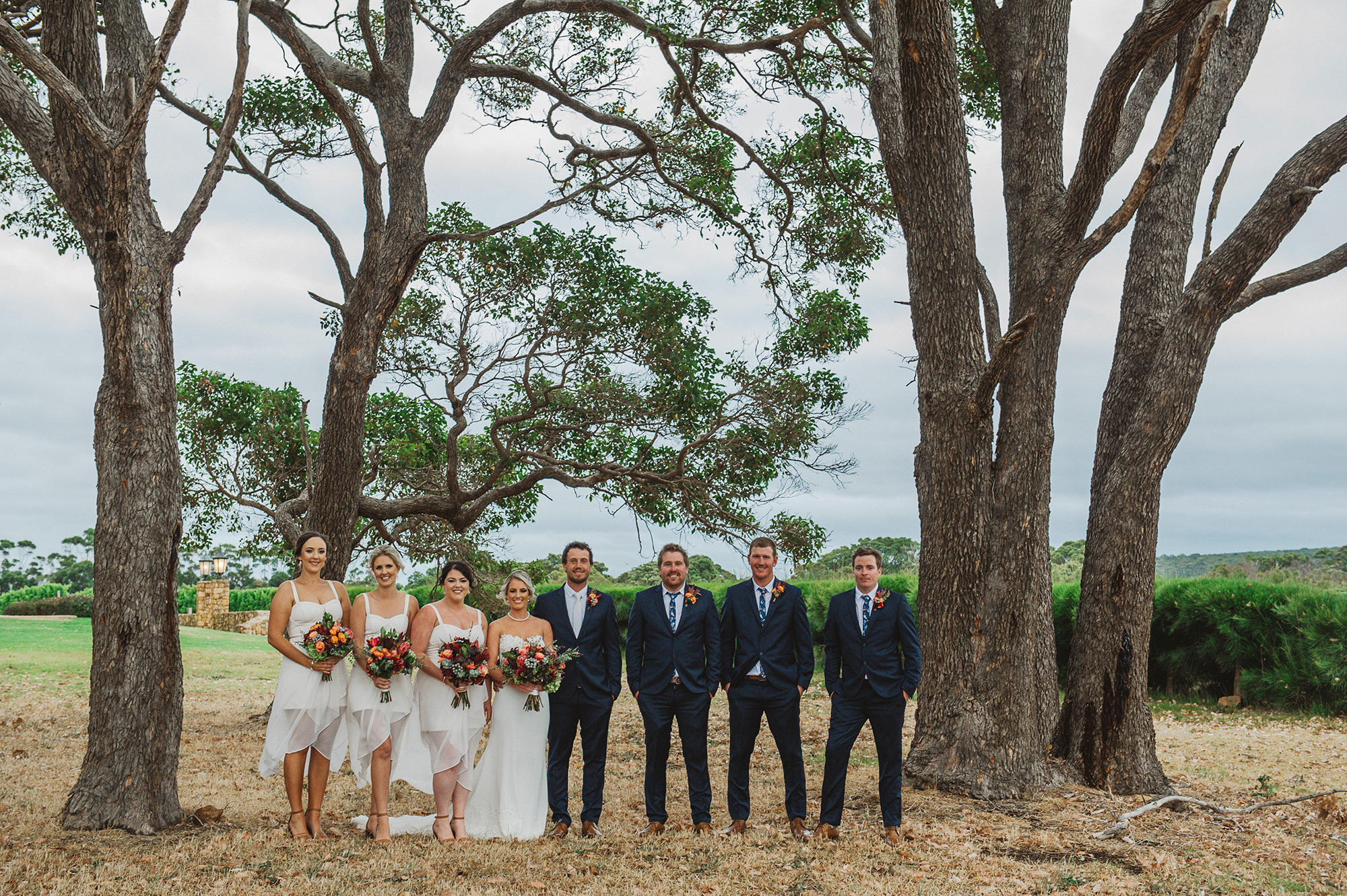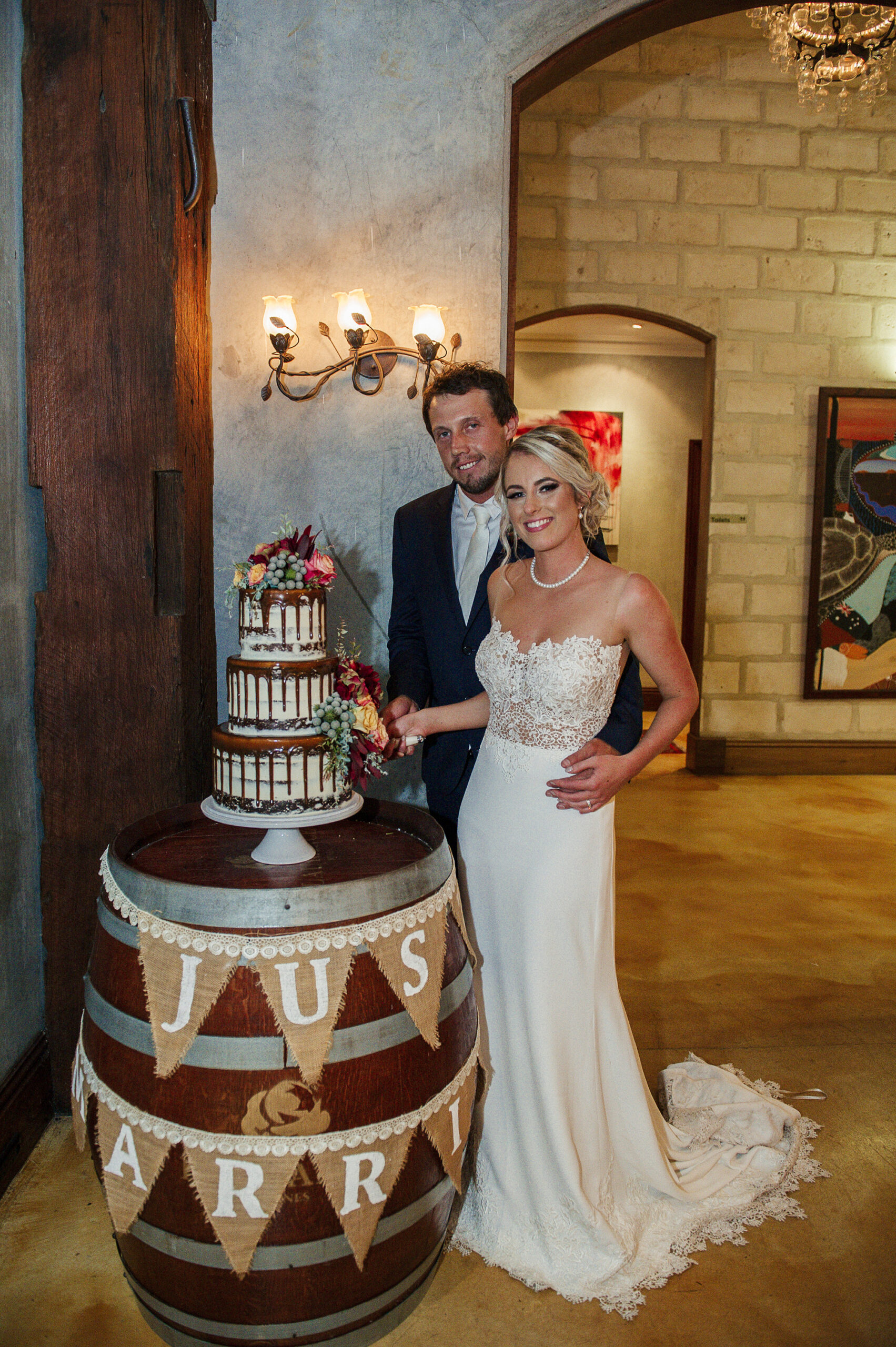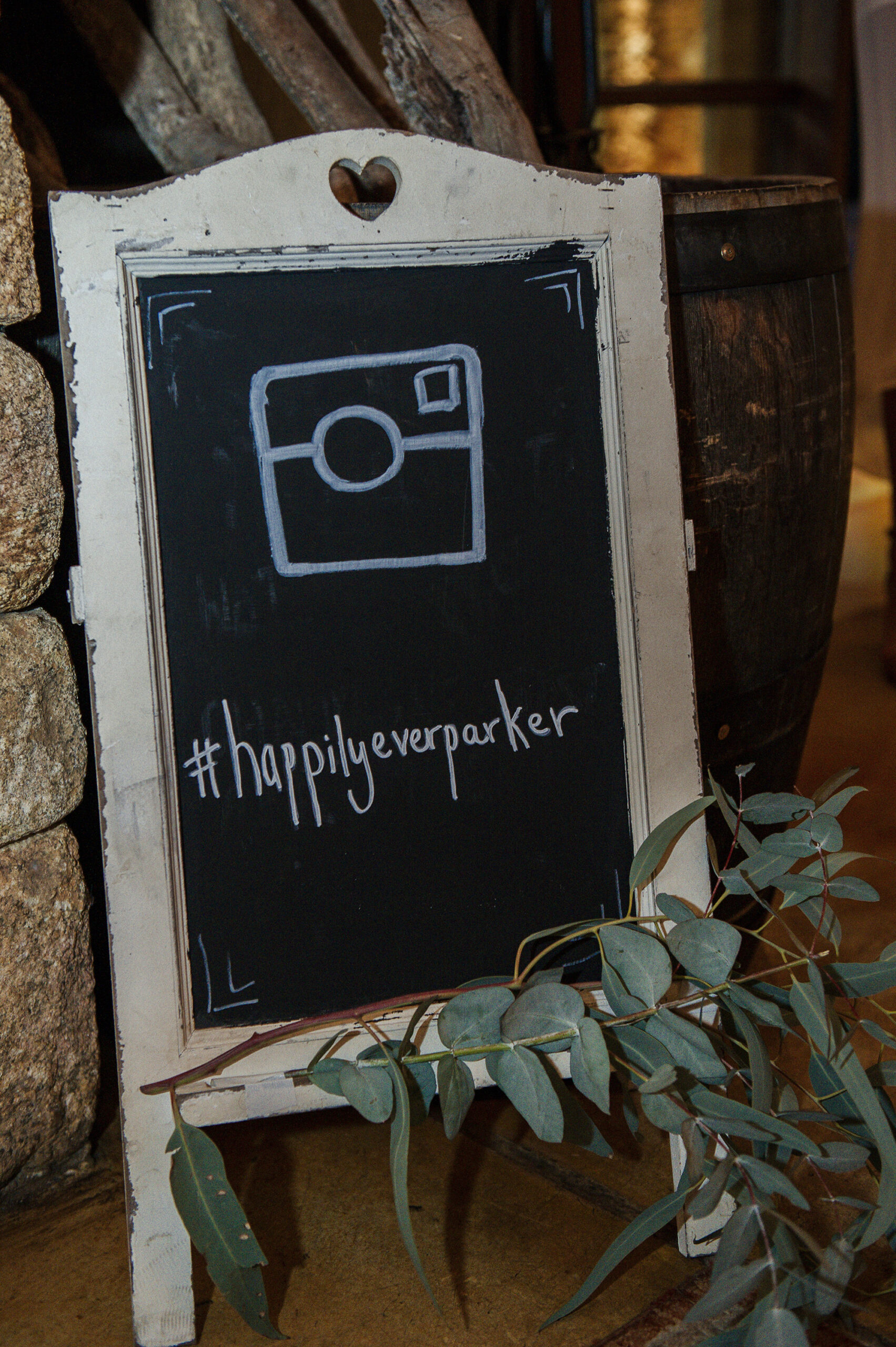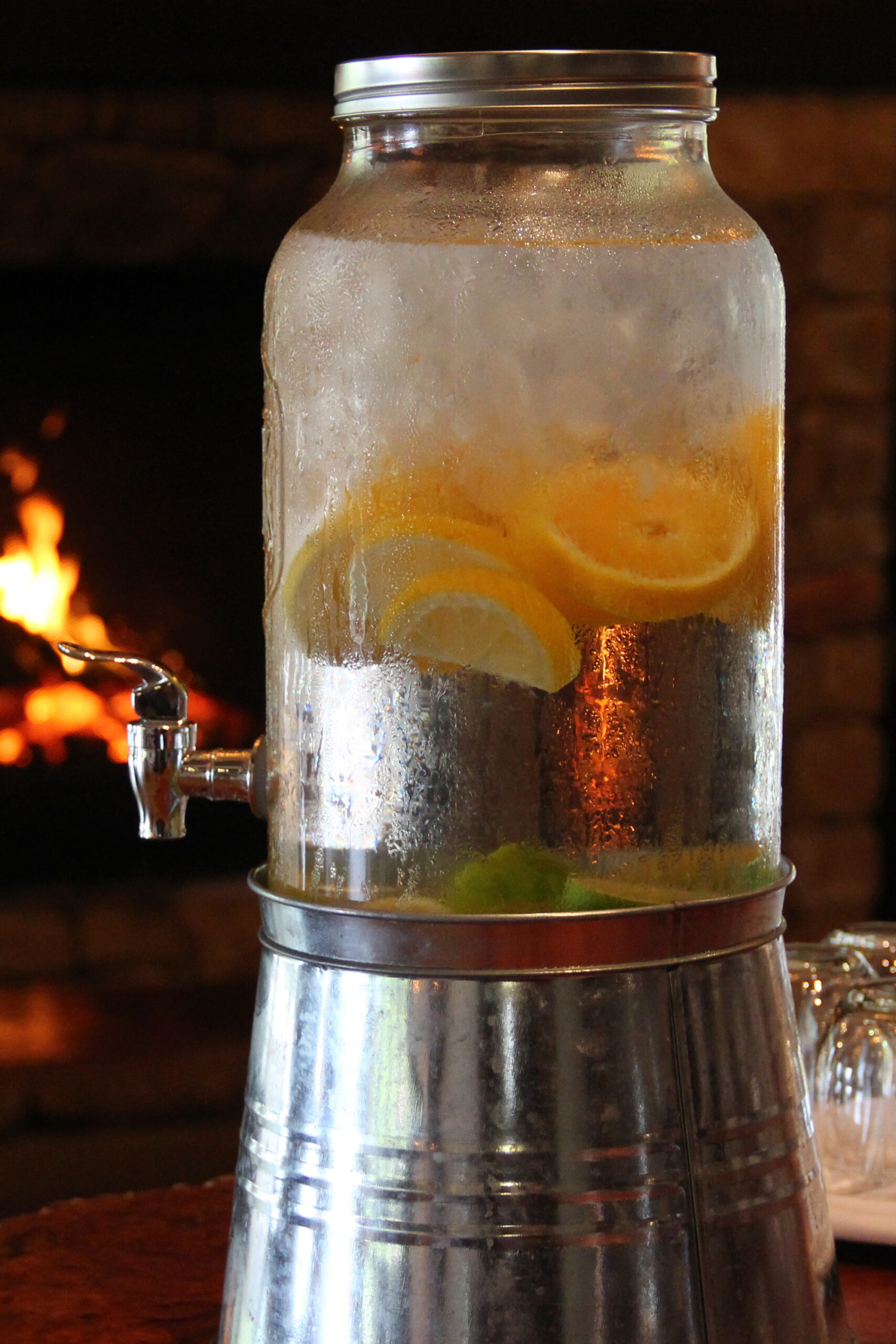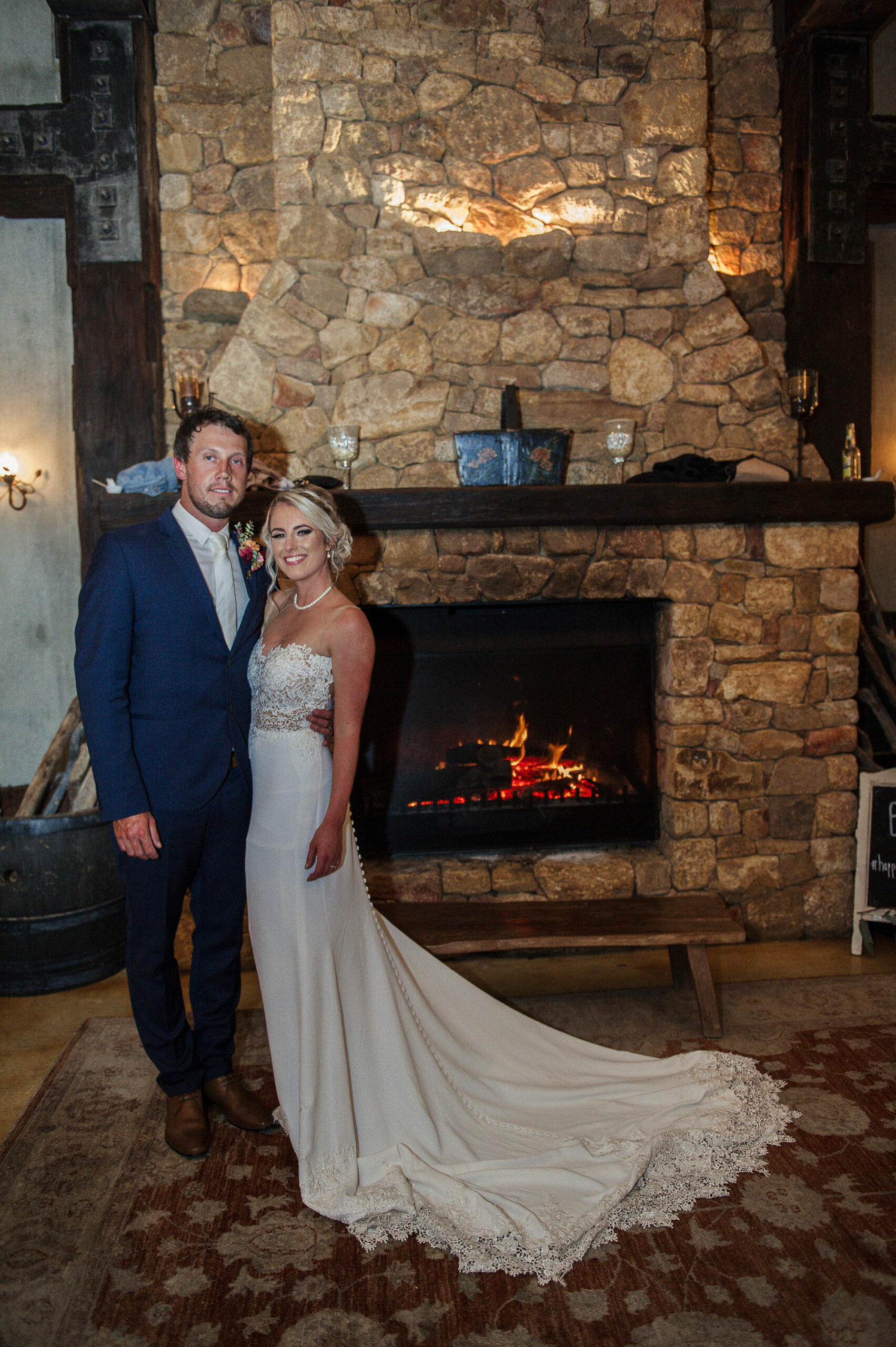 "On the night, make sure you take some time away from everyone with your new husband," says Kayley. Read more bride tips here.