Perth pair Rhiannon and John love all things vintage and retro, and this was reflected in their dream wedding in WA's south-west.
"We wanted a relaxed, fun vibe but with a luxurious twist," the bride says of their vintage bohemian wedding at Solitaire Homestead, Naturaliste on March 9, 2019.
The couple carefully planned their big day over 26 months, with the main priority being to immerse themselves in the beautiful environment around them.
"We wanted our family and friends to see us in our element," Rhiannon says of their 100 guests.
The couple wed in an outdoor ceremony in front of a giant gum tree, surrounded by the natural landscape, before an indoor/outdoor reception that allowed guests to spread out across the rustic venue.
The long engagement allowed boho bride Rhiannon to amass some décor treasures to make the big day their own.
"I collected brass mirrors, votives, vases and candelabras and an easel, as well as over 100 vintage crystal etched and embossed shot glasses for the B+G arrival toast on return to the reception," she says.
"I am a total boho girl at heart. Nothing about my style is conventional. We didn't need to decide on a look or style for our big day because that vintage-bohemian look is just us to a T."
Photos courtesy of Shannon Stent Images.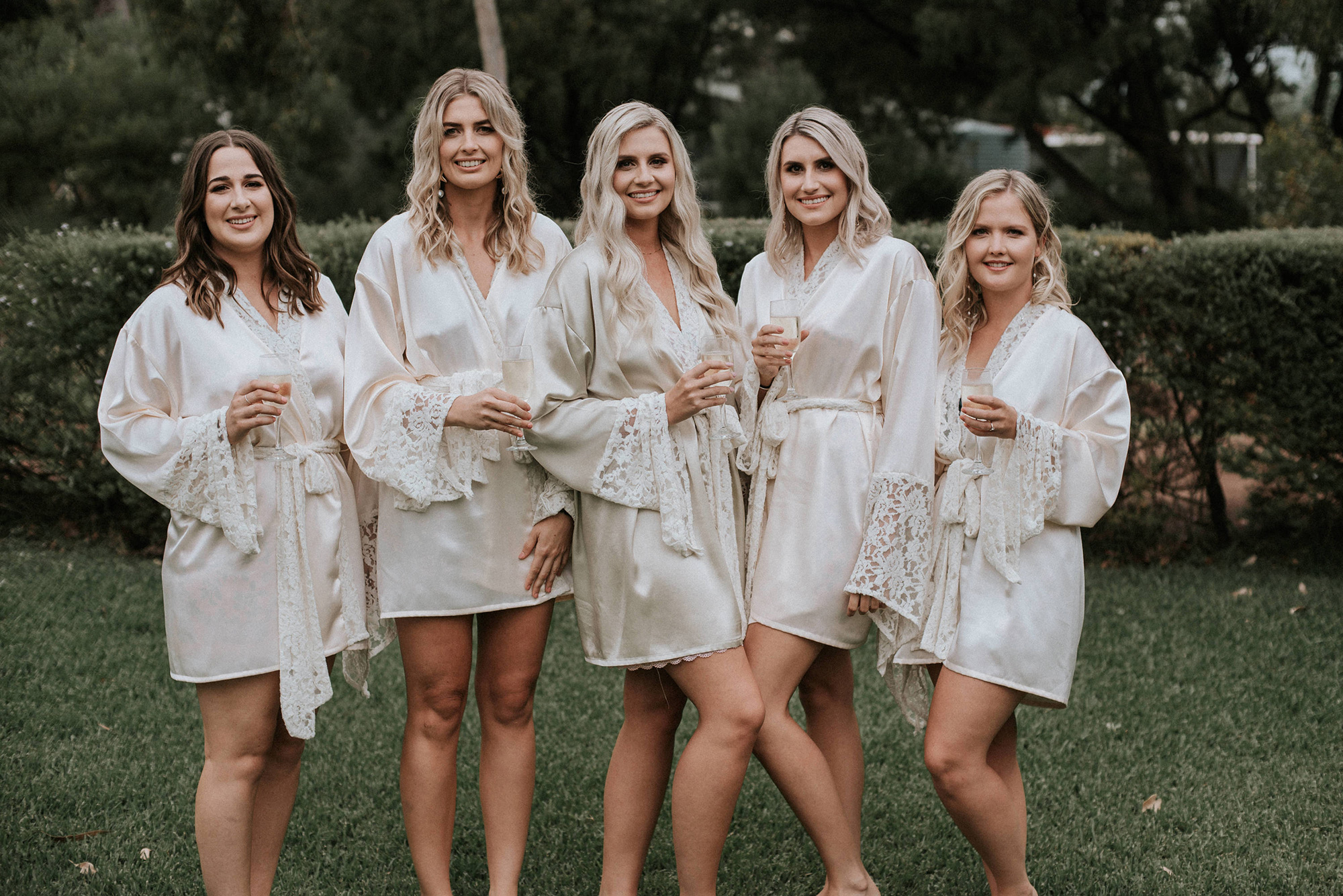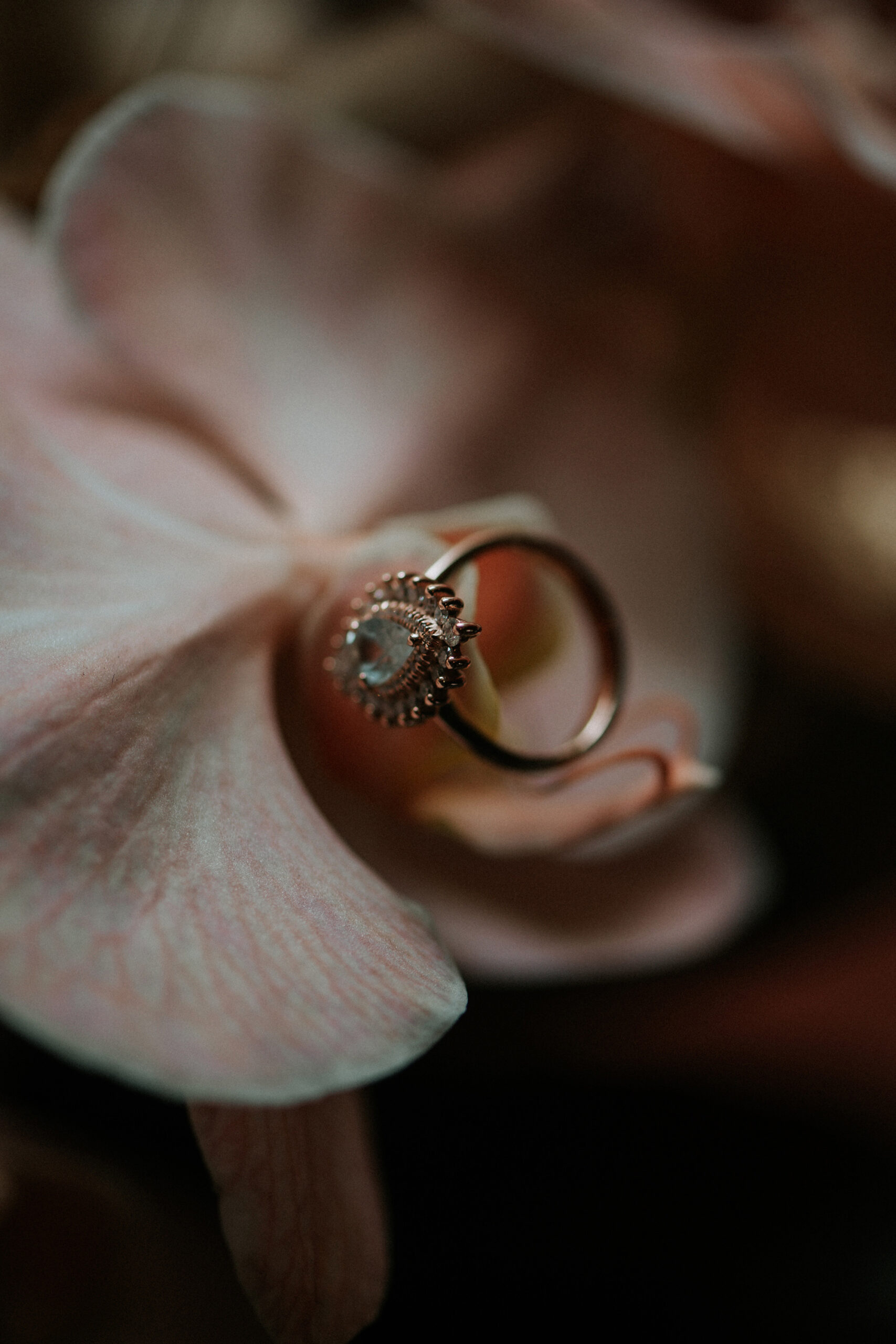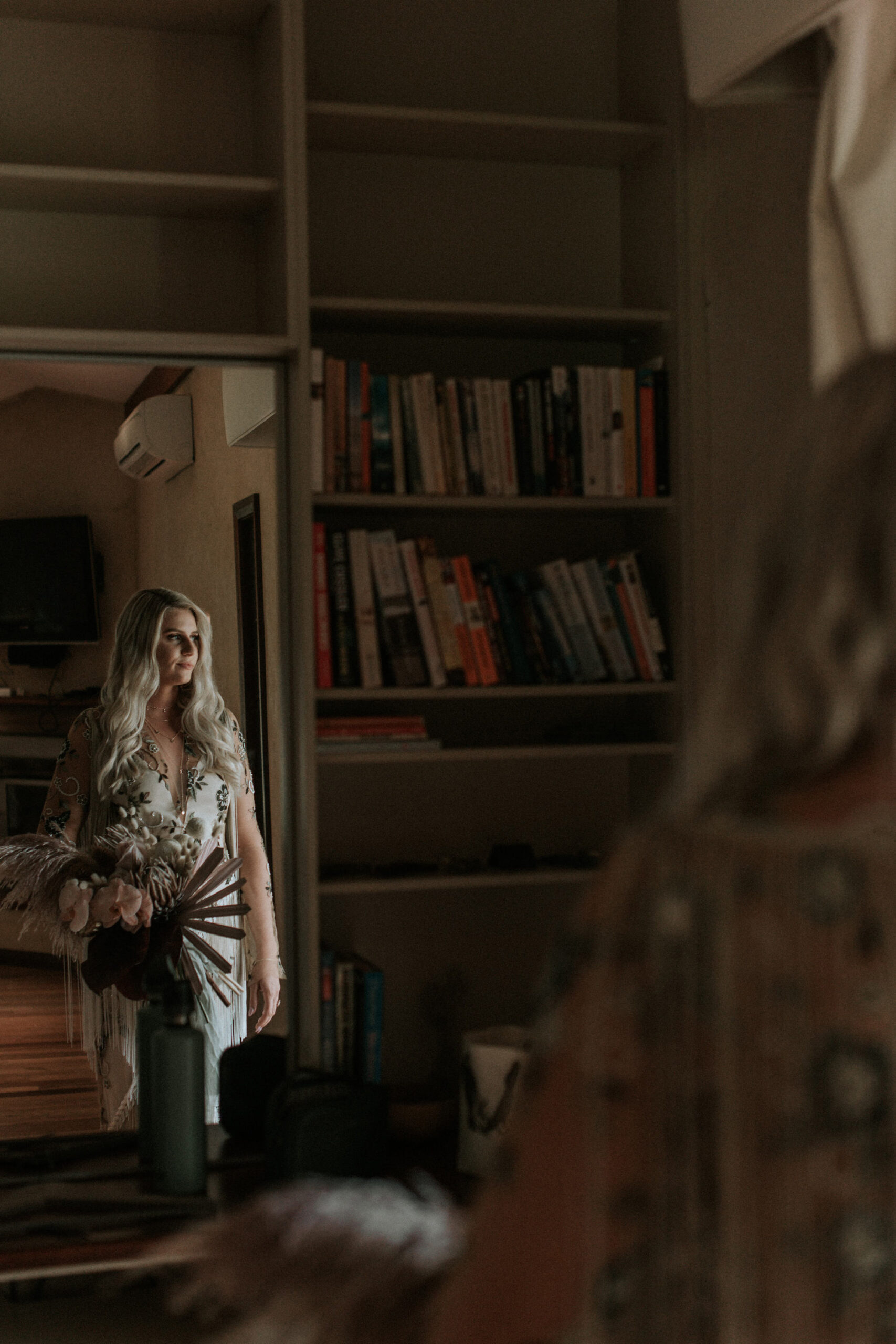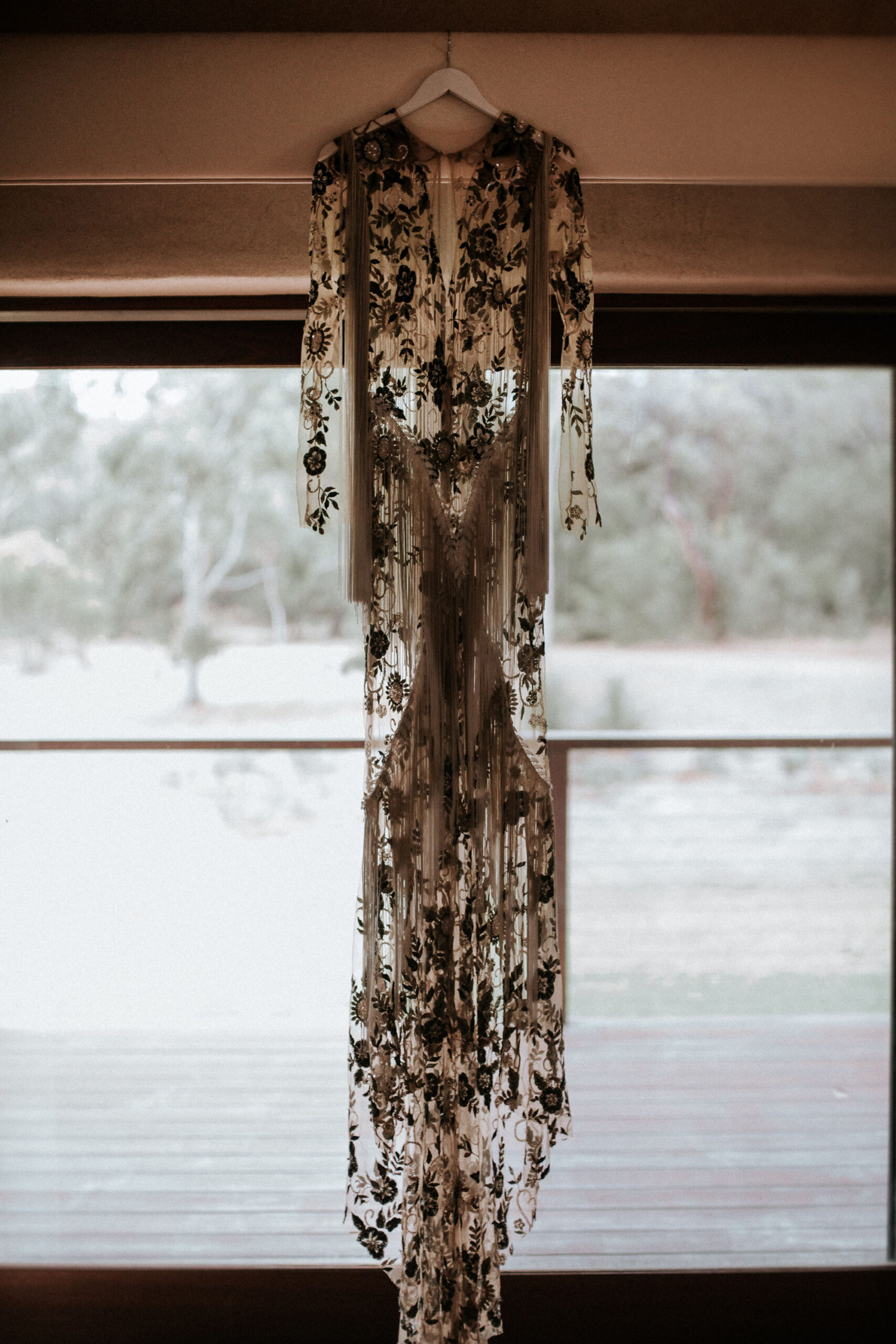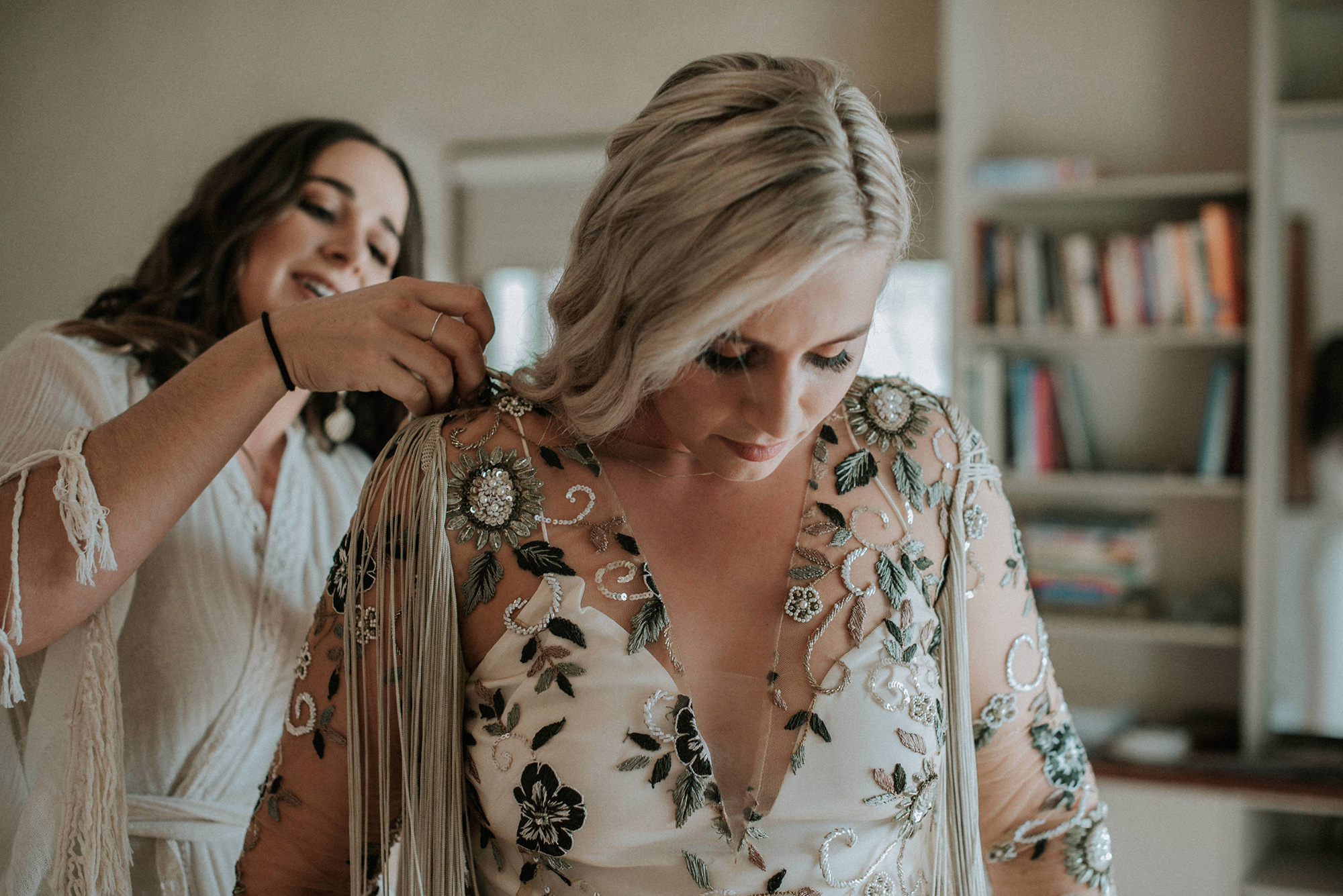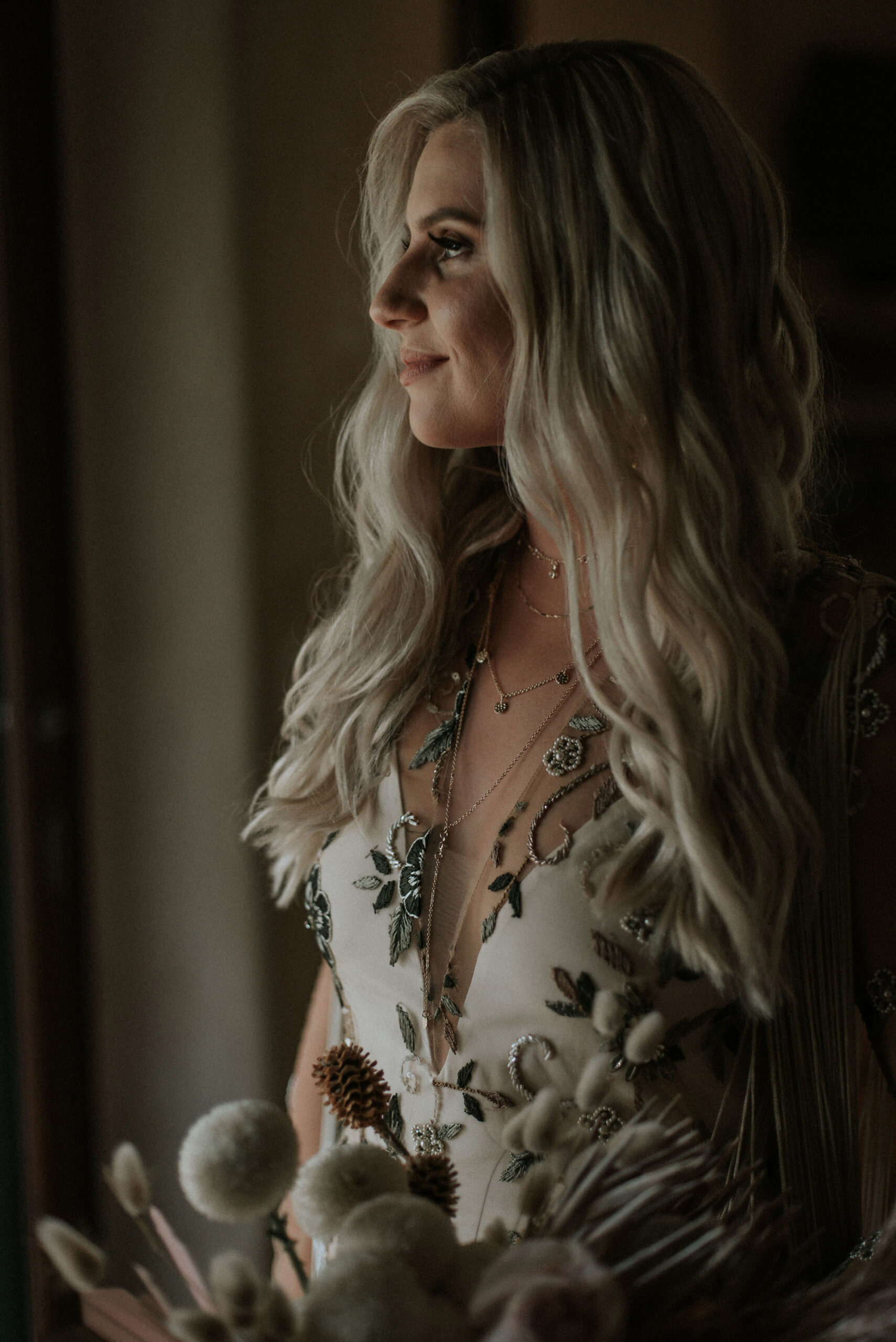 Rhiannon and her bridesmaids had their make-up by Hayley Johnson of Sitting Pretty. "If you're after a natural yet glam bridal look, she's your girl," the bride says.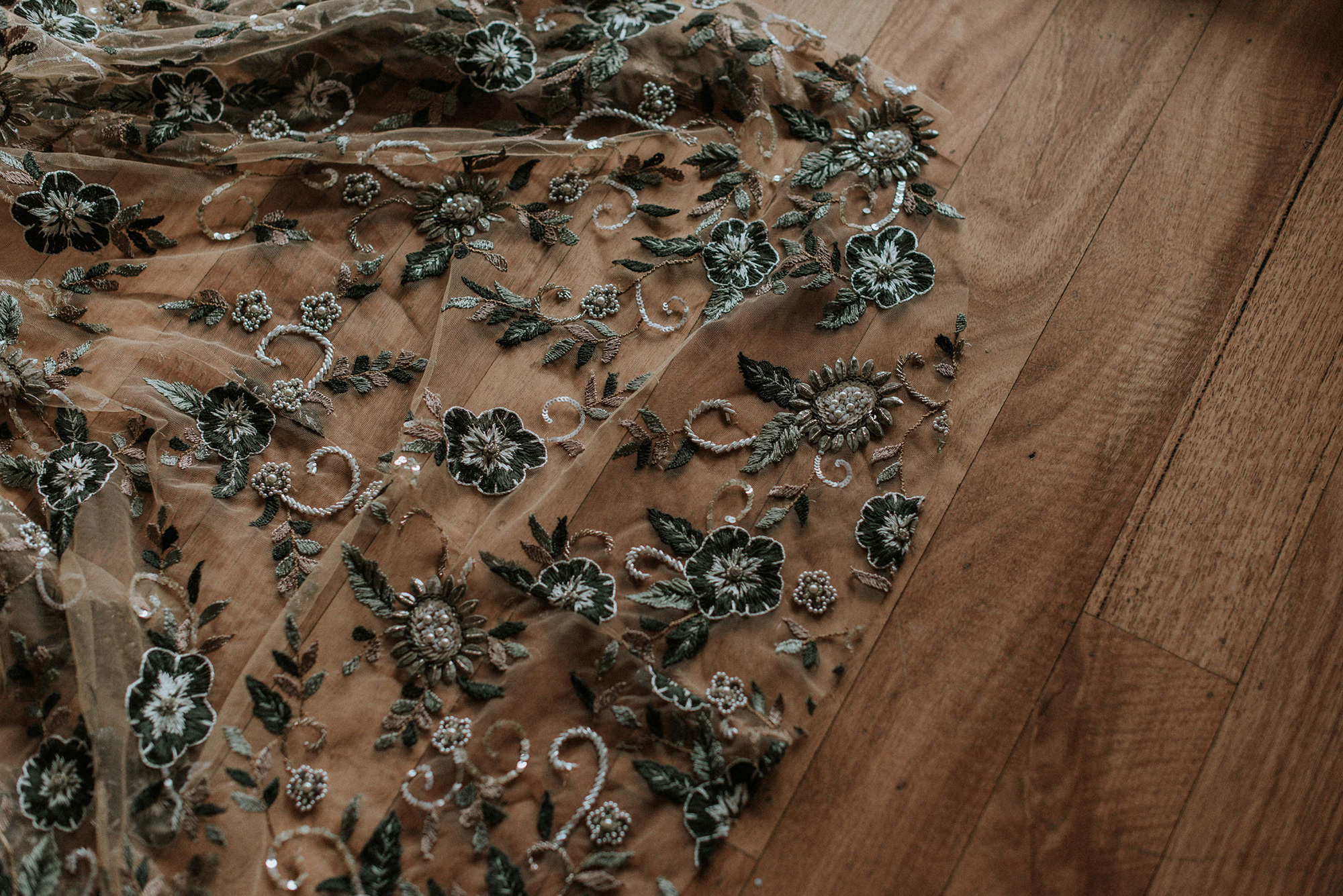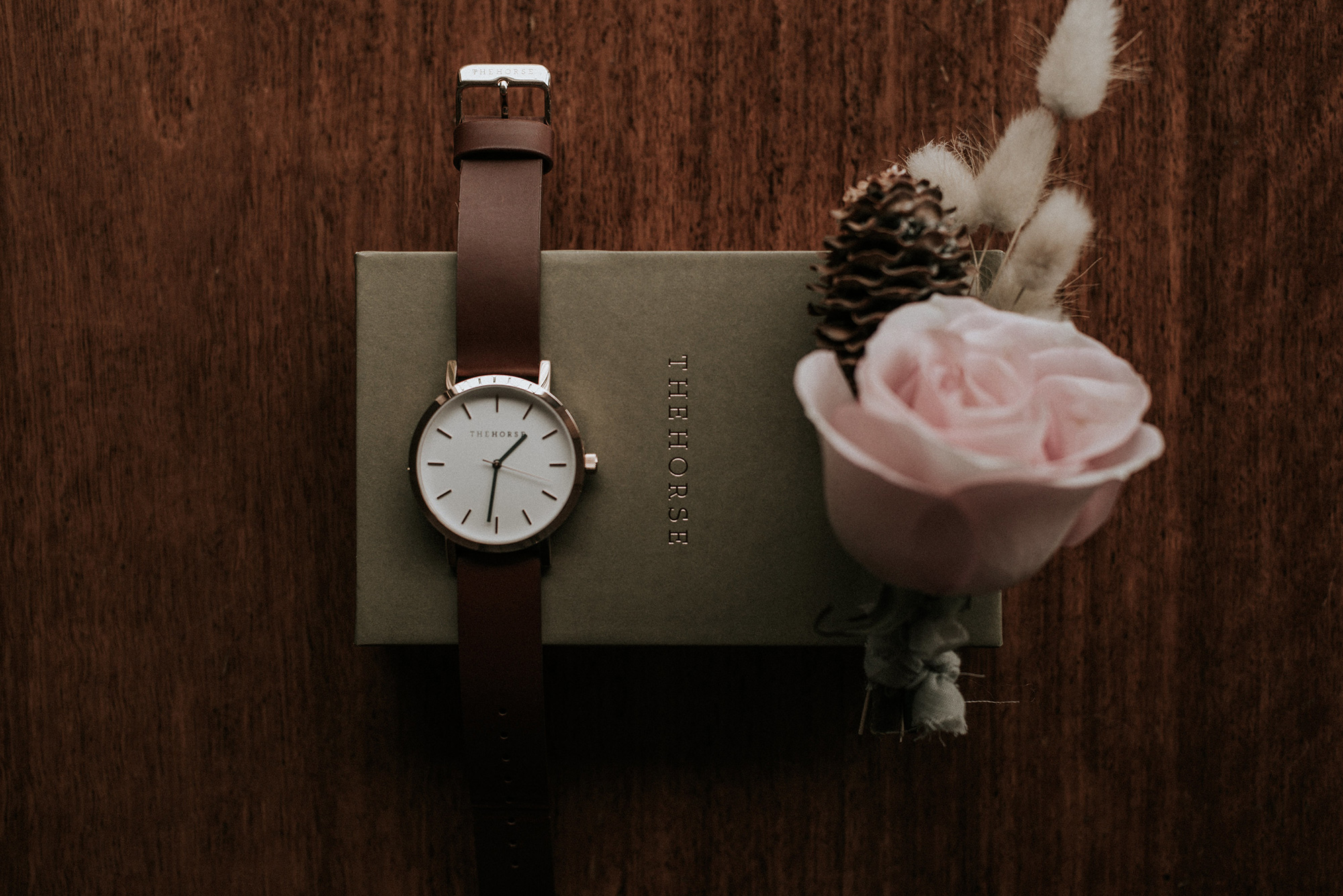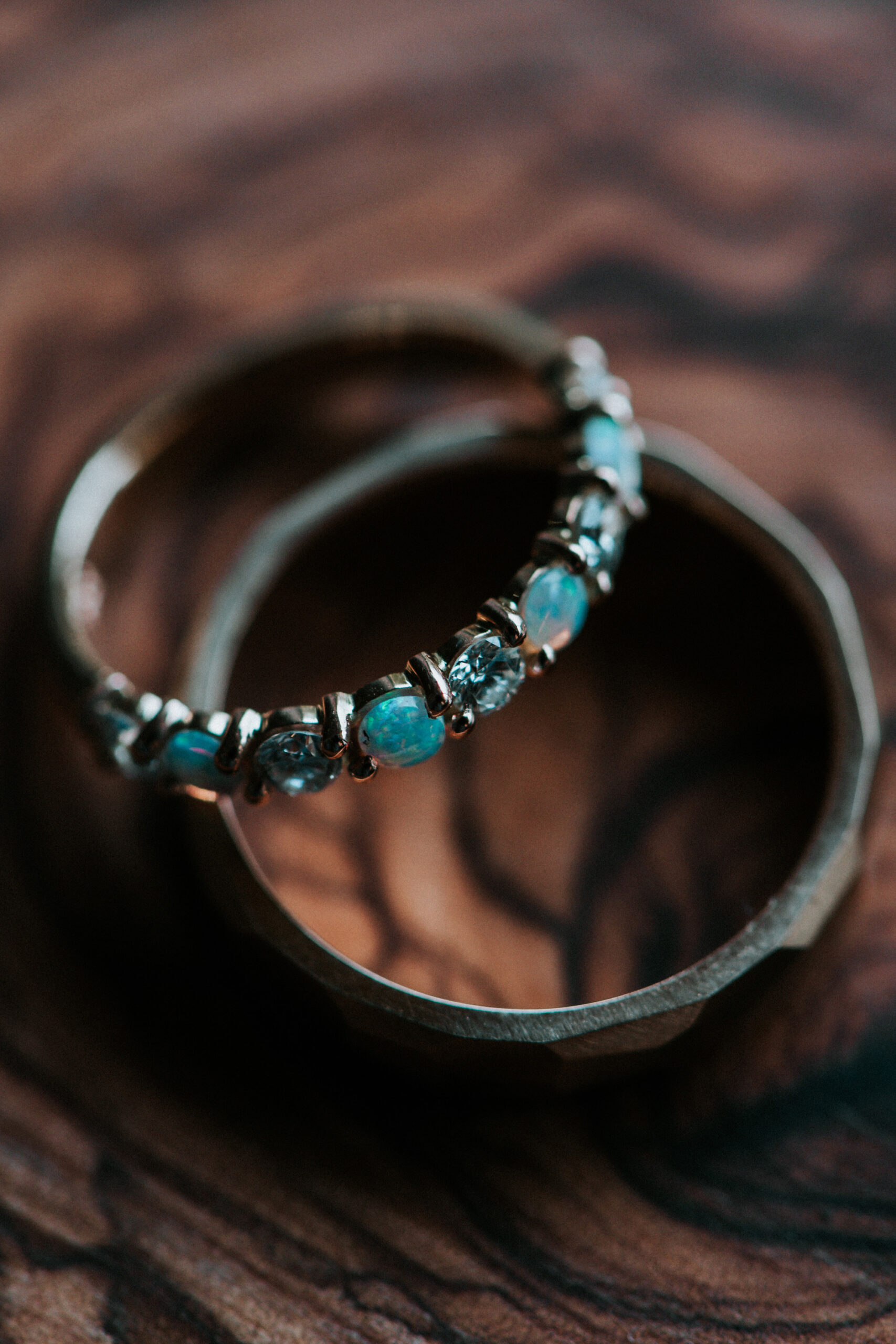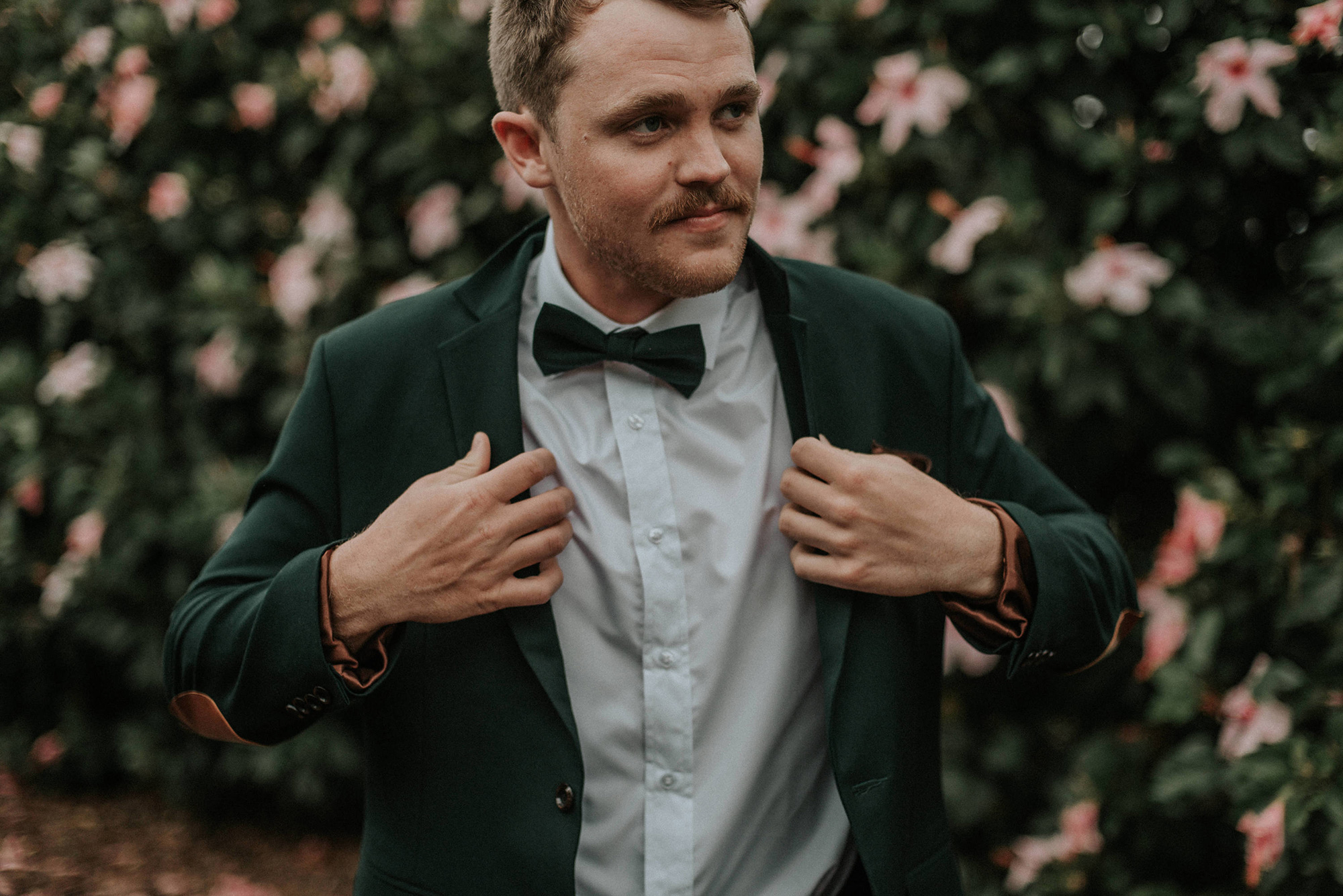 "He's such an old soul and a major romantic," Rhiannon says of John.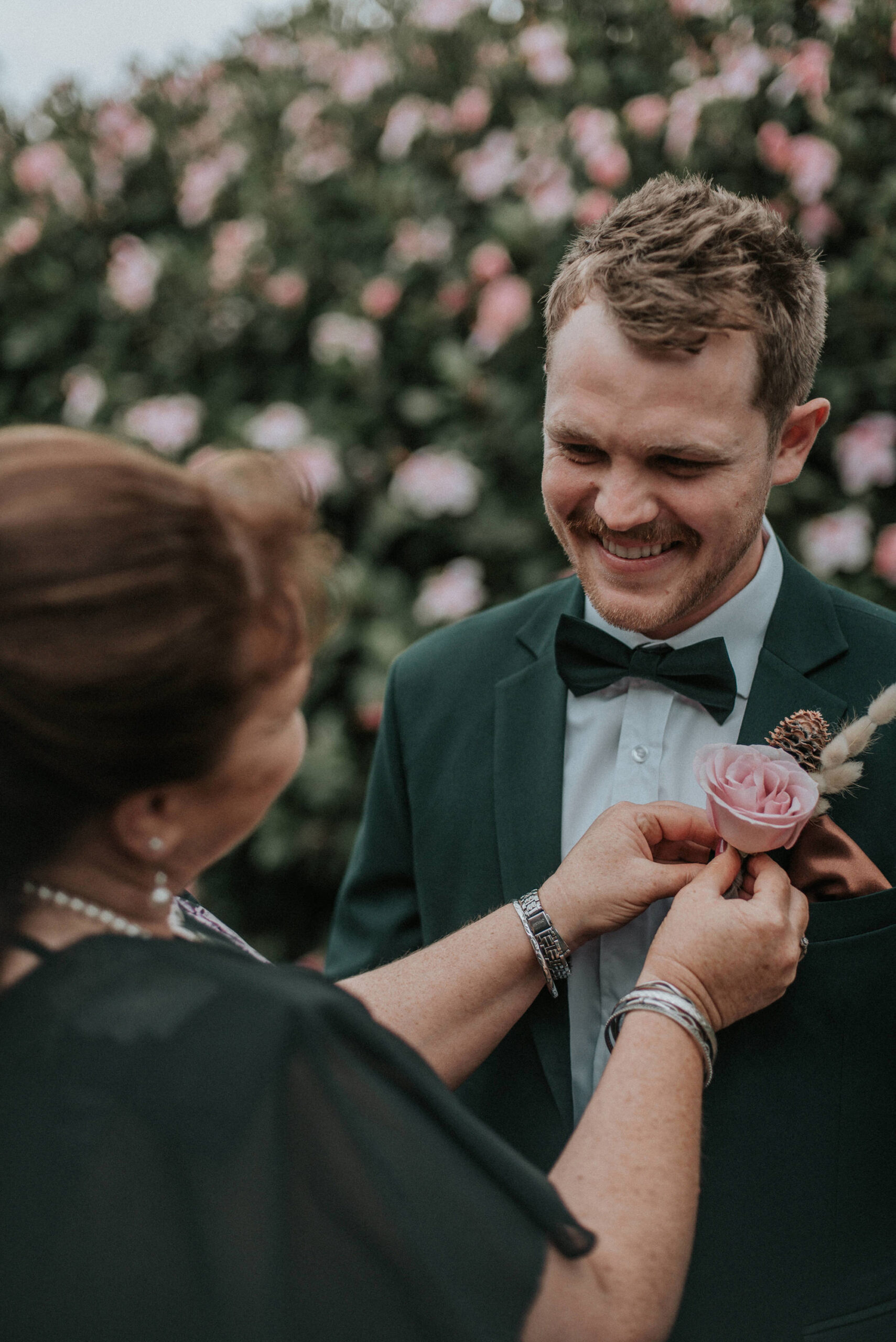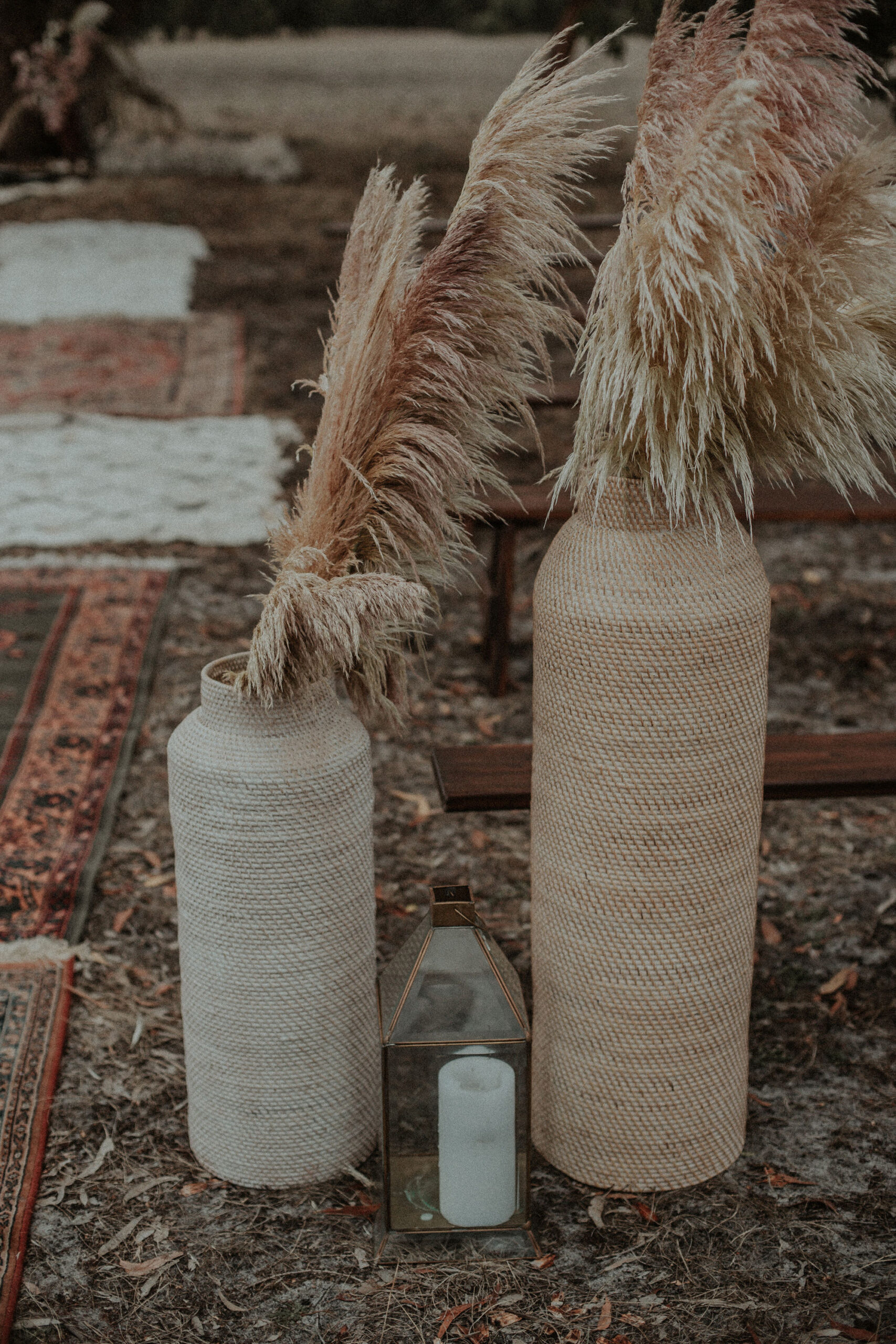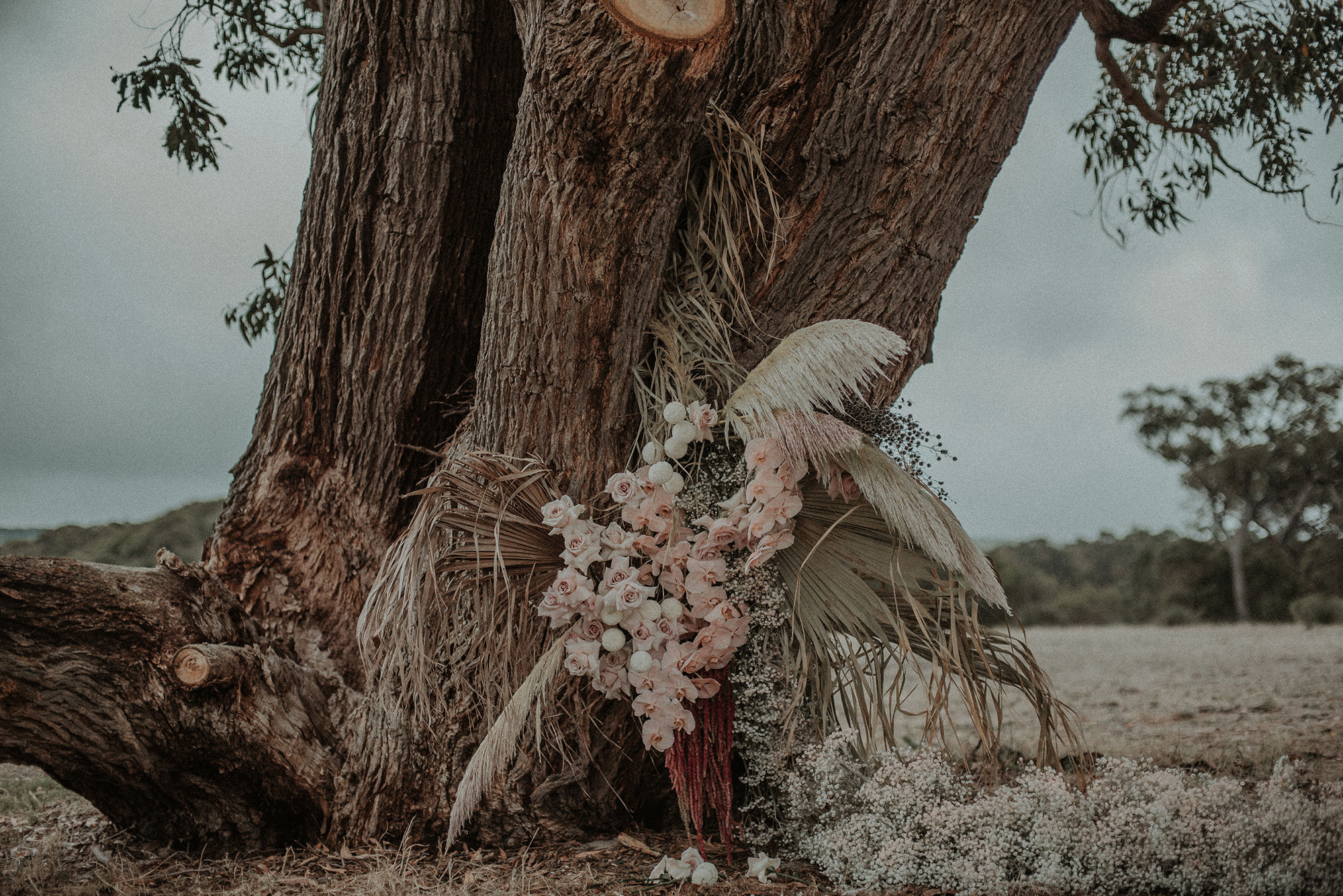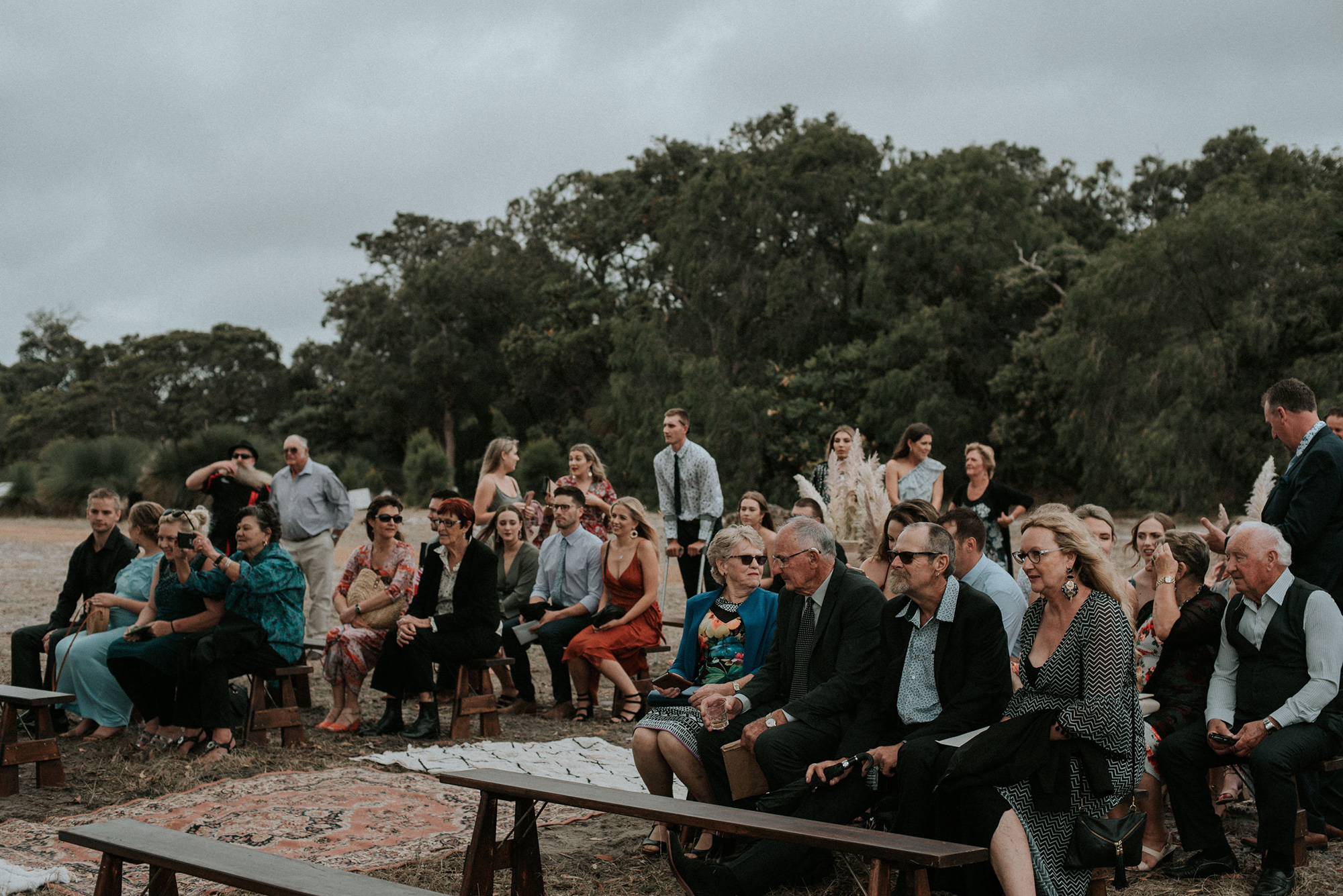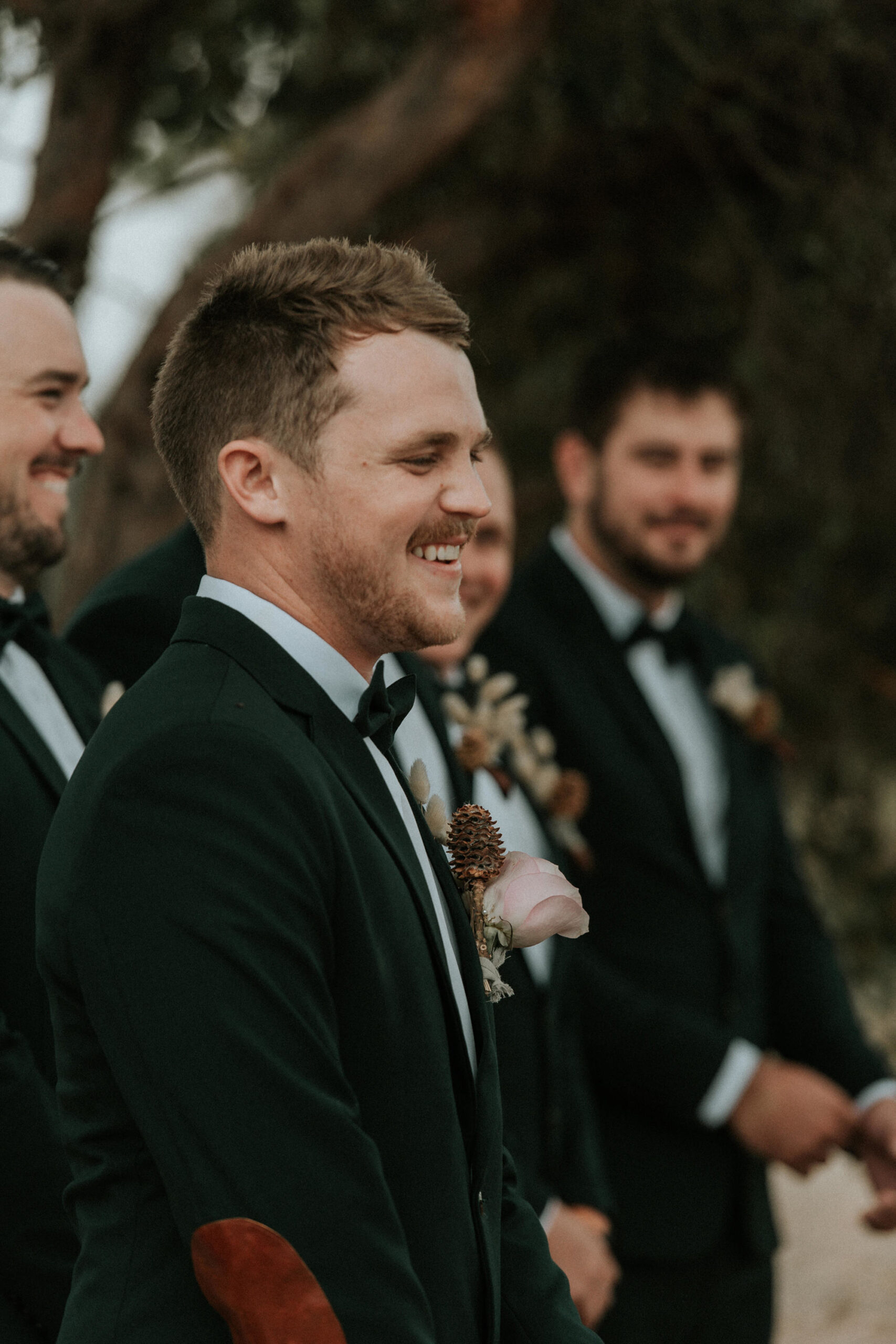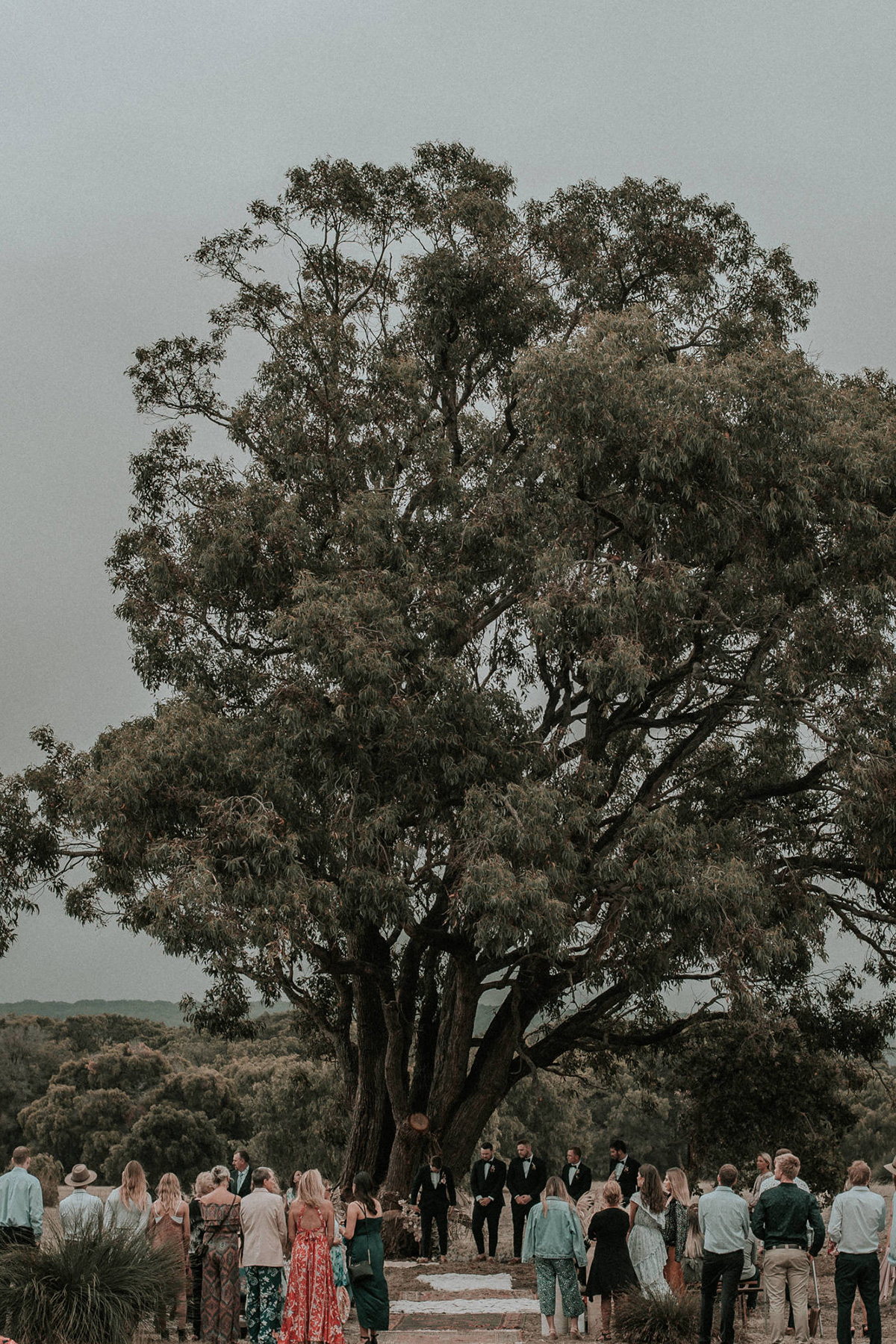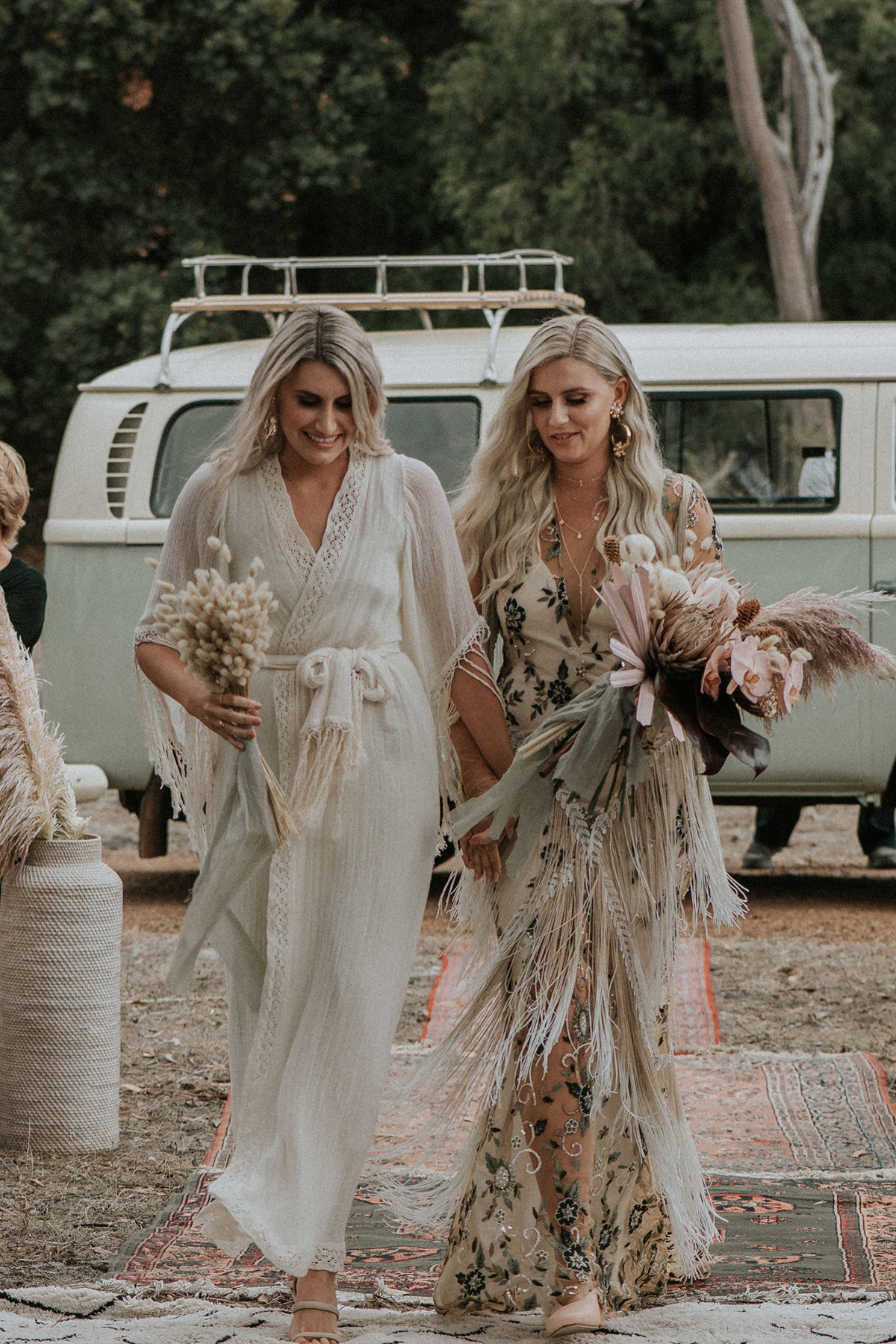 The couple have been together since high school. "John used to write me love letters and leave them for me to find in my locker. He asked me out via love letter and I happily accepted with my own. I've still got them to this day," Rhiannon says.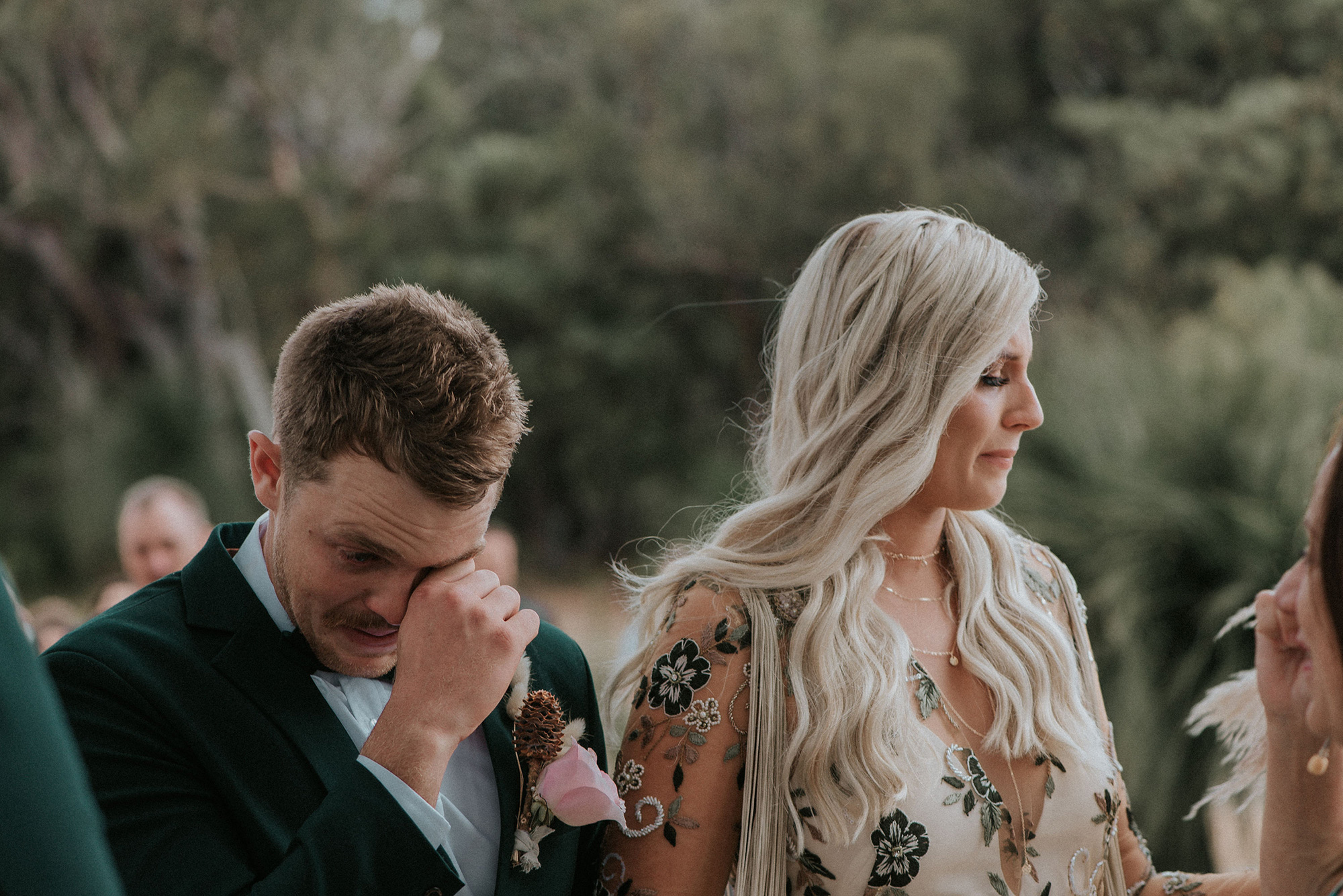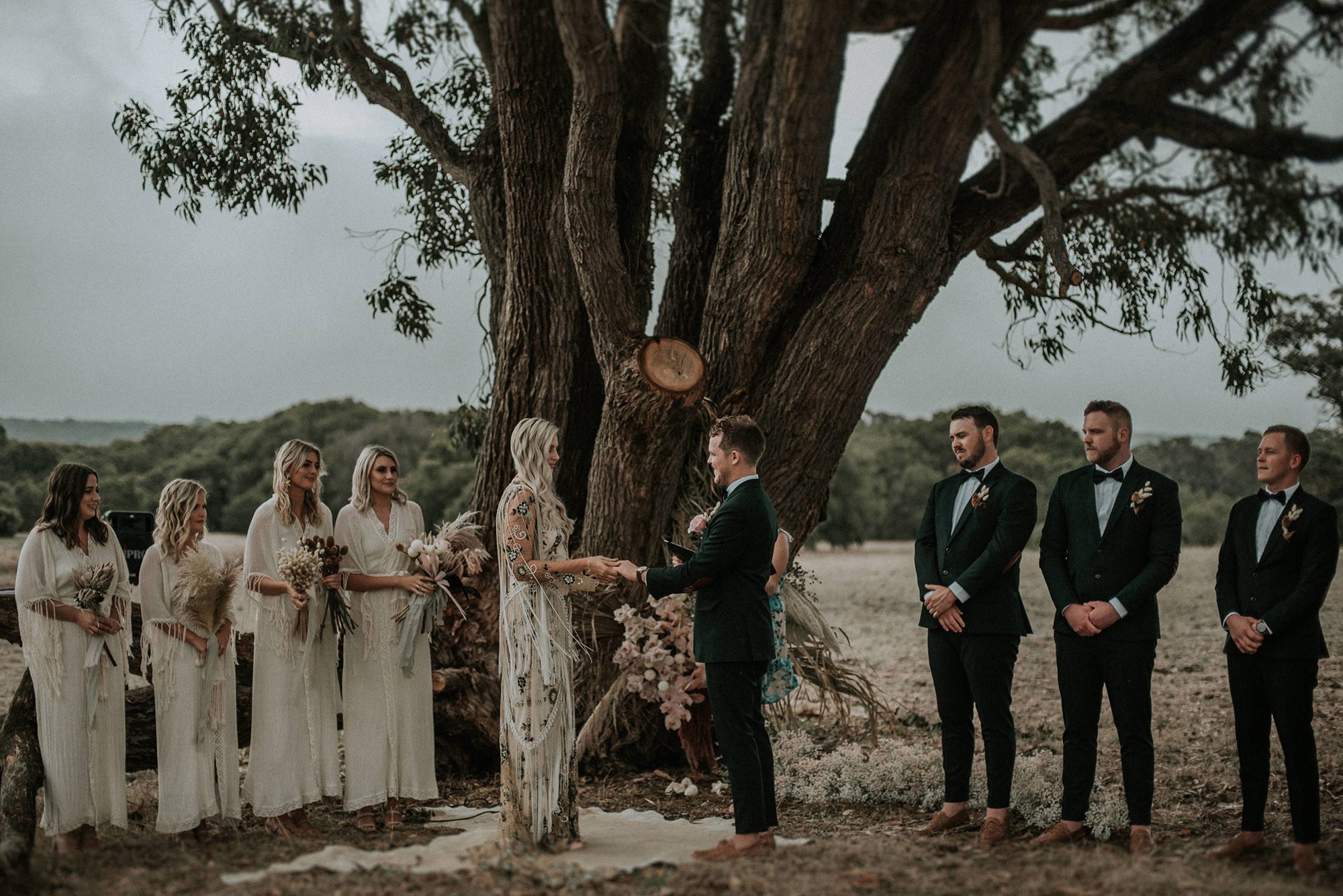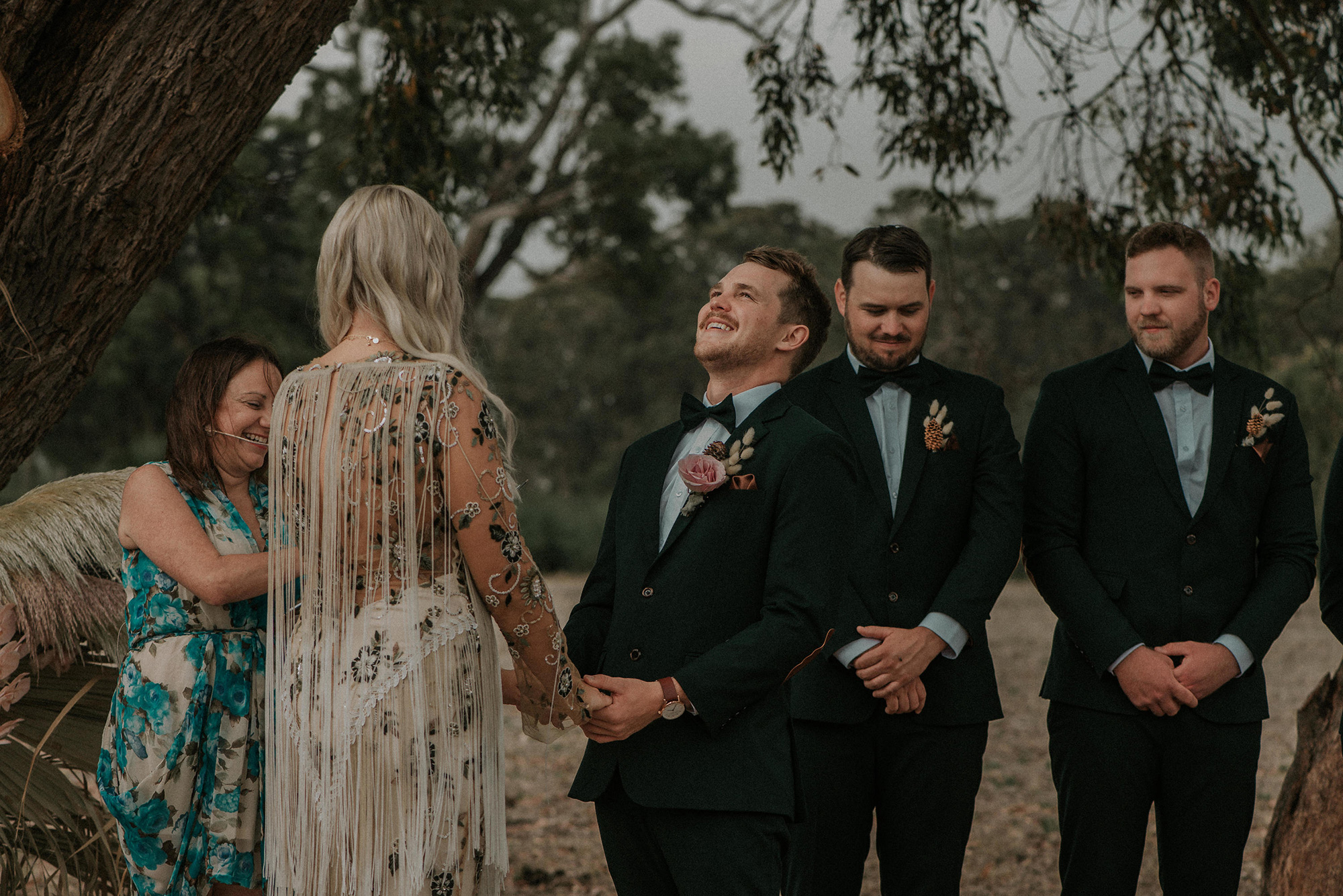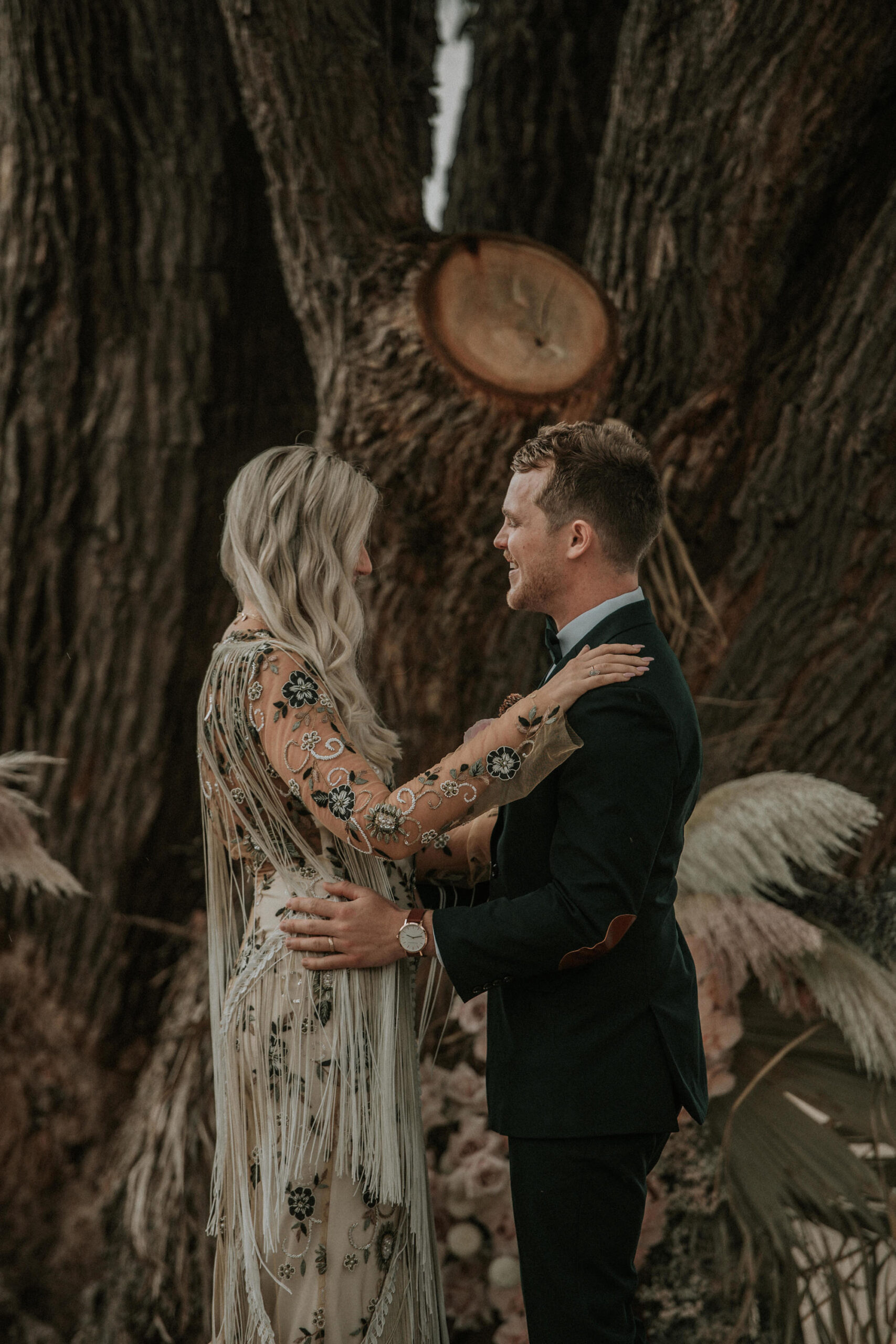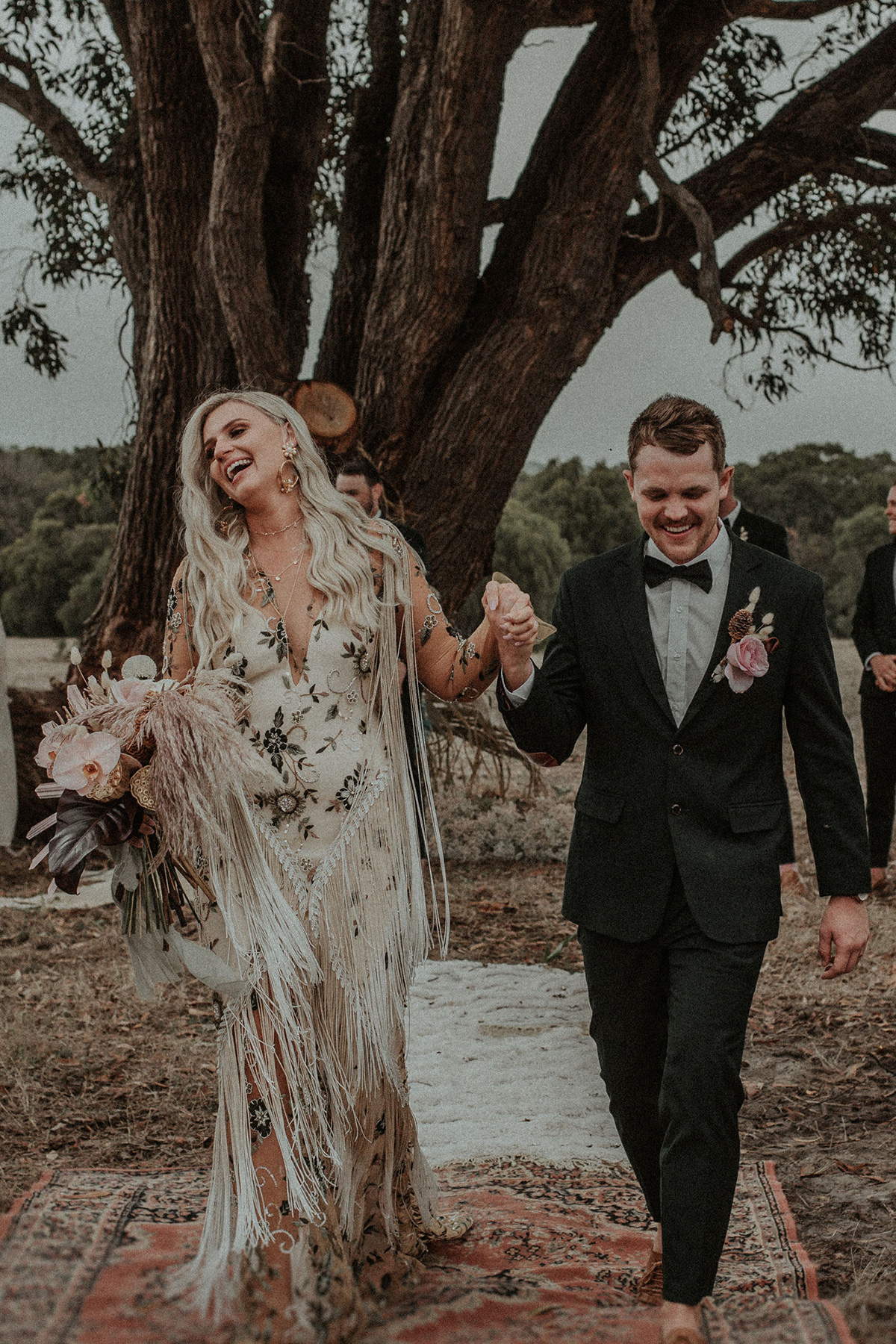 John popped the question while they were on the beach in his hometown, Esperance. "We were just sitting there perched on a rock, talking and looking into the ocean when he pulled out the most beautiful ring I've ever laid my eyes on. He told me that he had this huge speech prepared but because he was so nervous he had completely forgotten what he was going to say. It was very sweet. Everything he did say was absolutely perfect," Rhiannon recalls.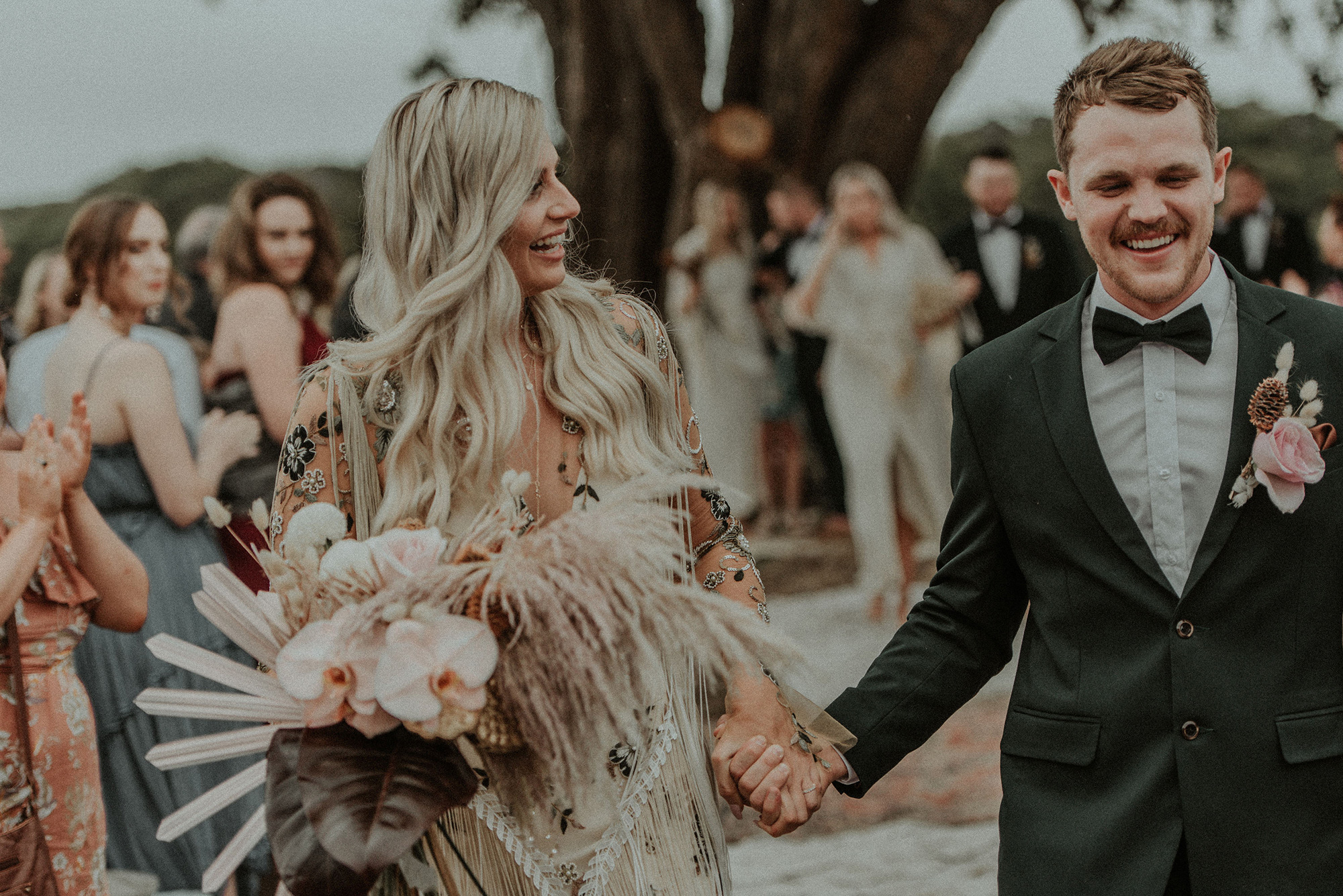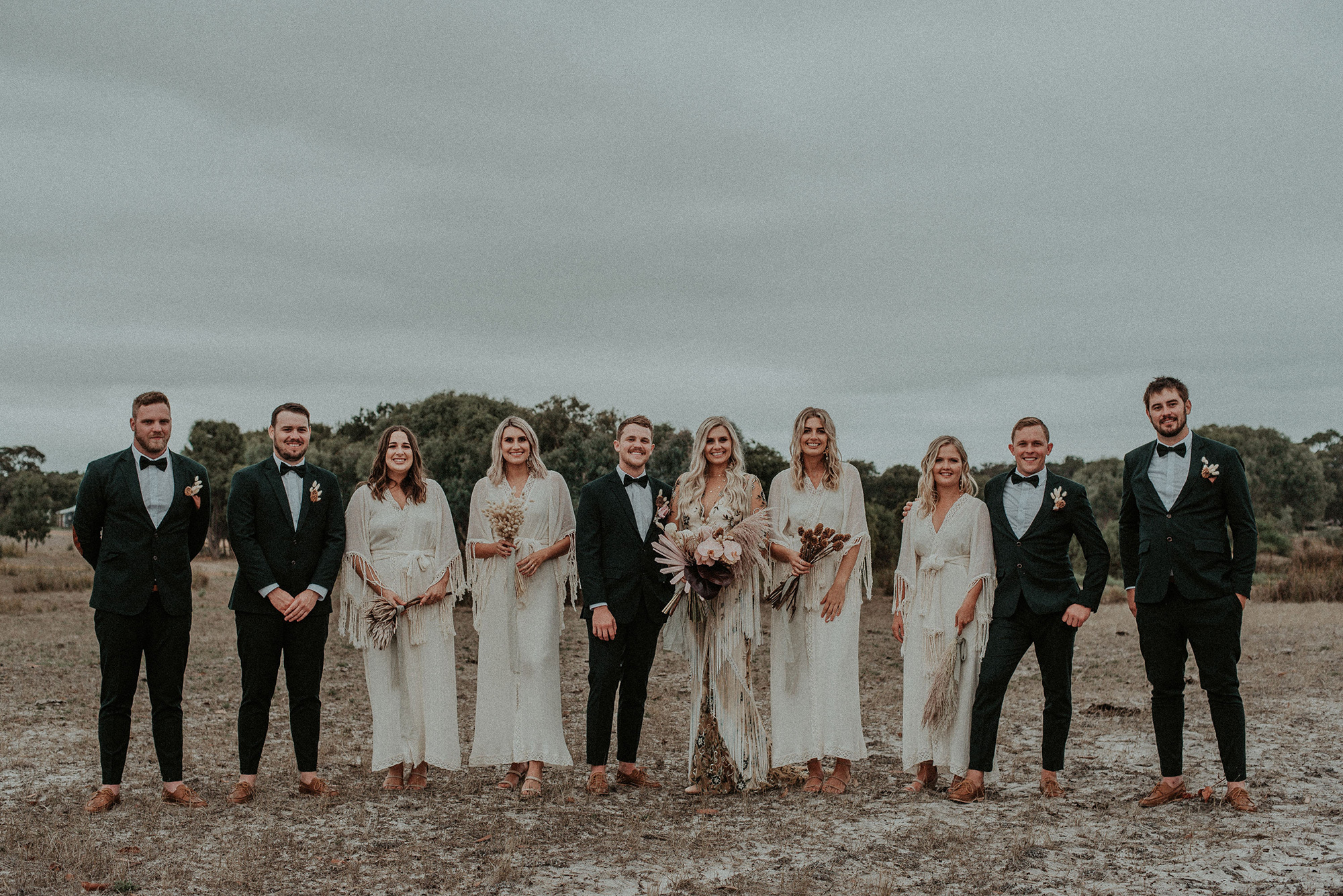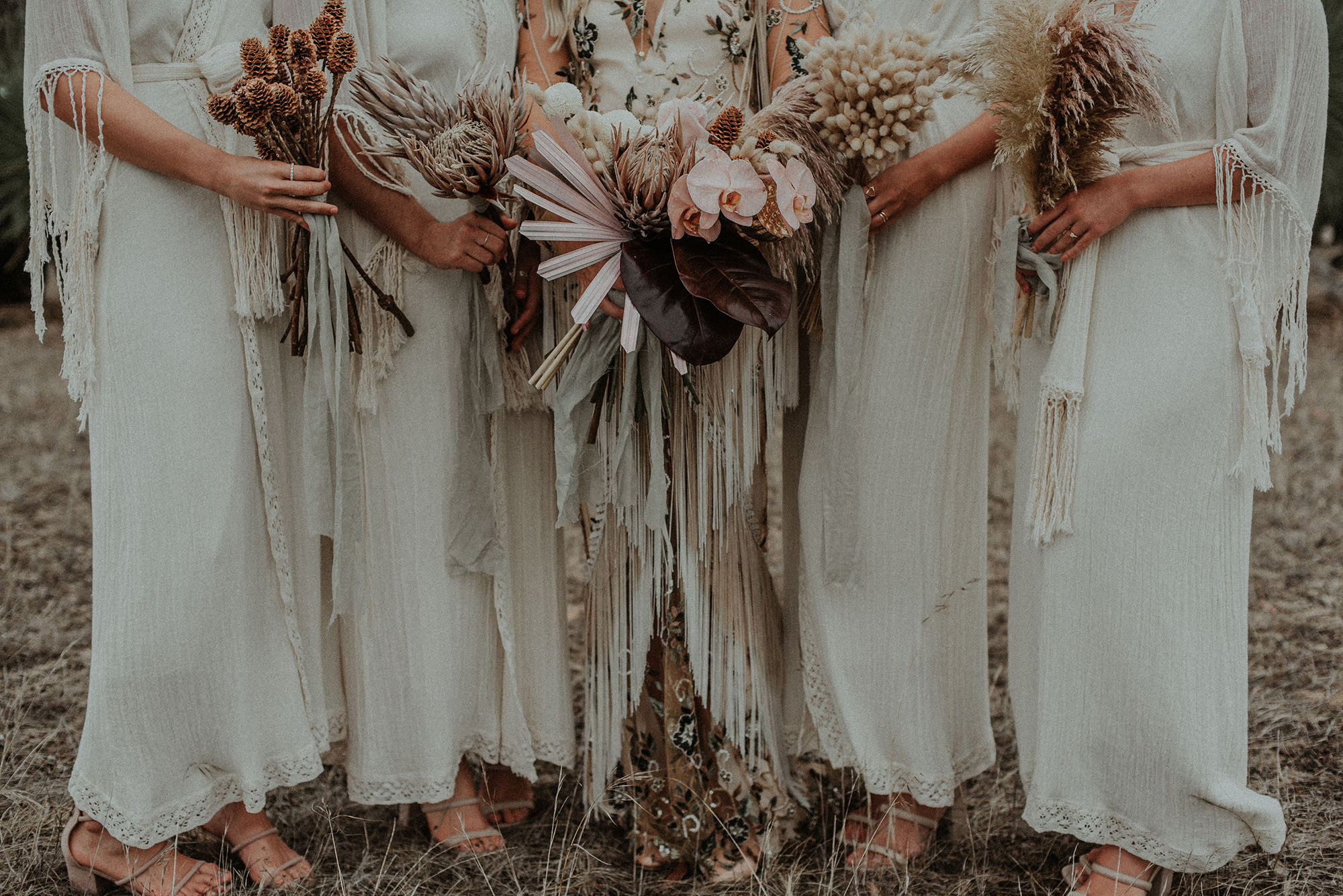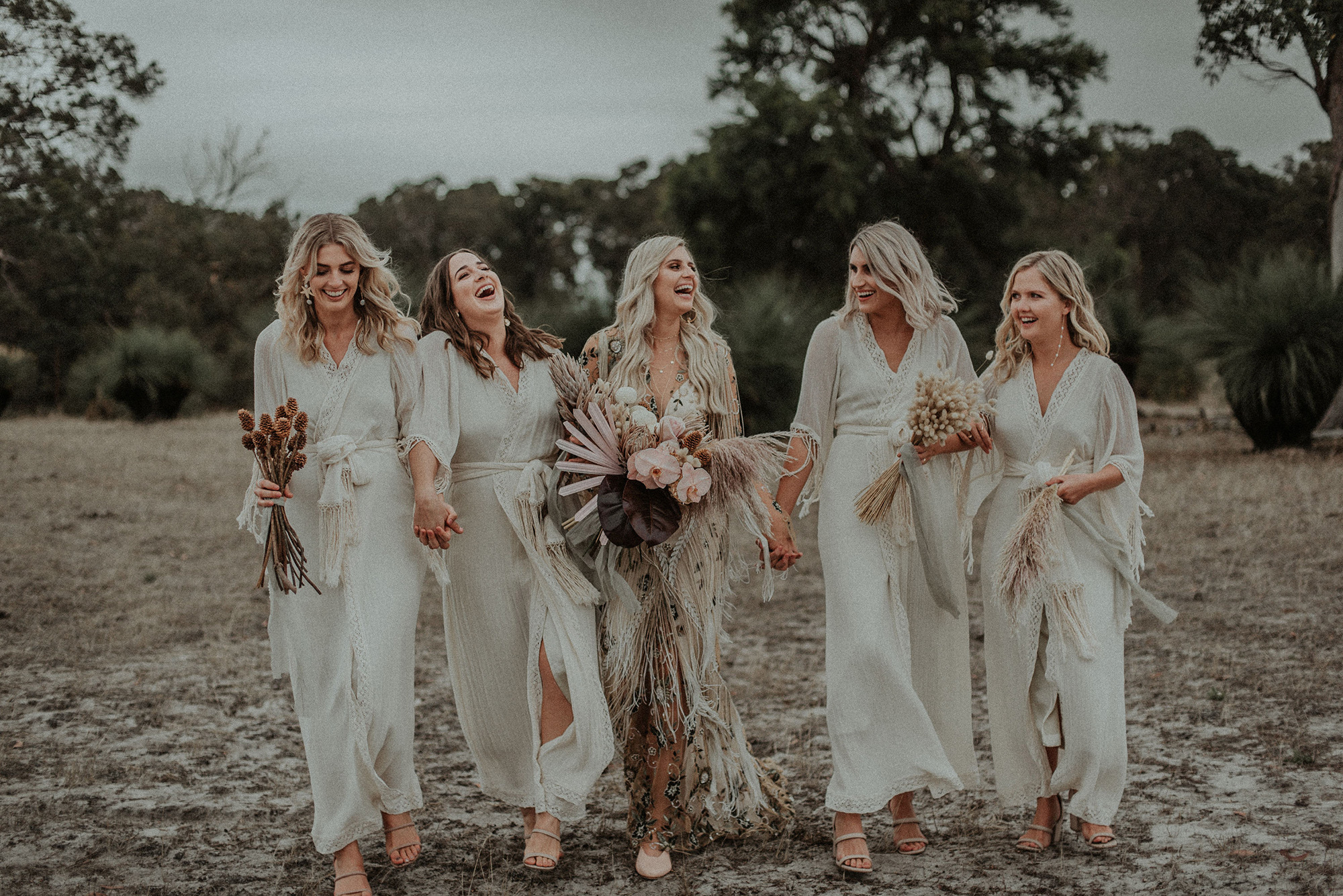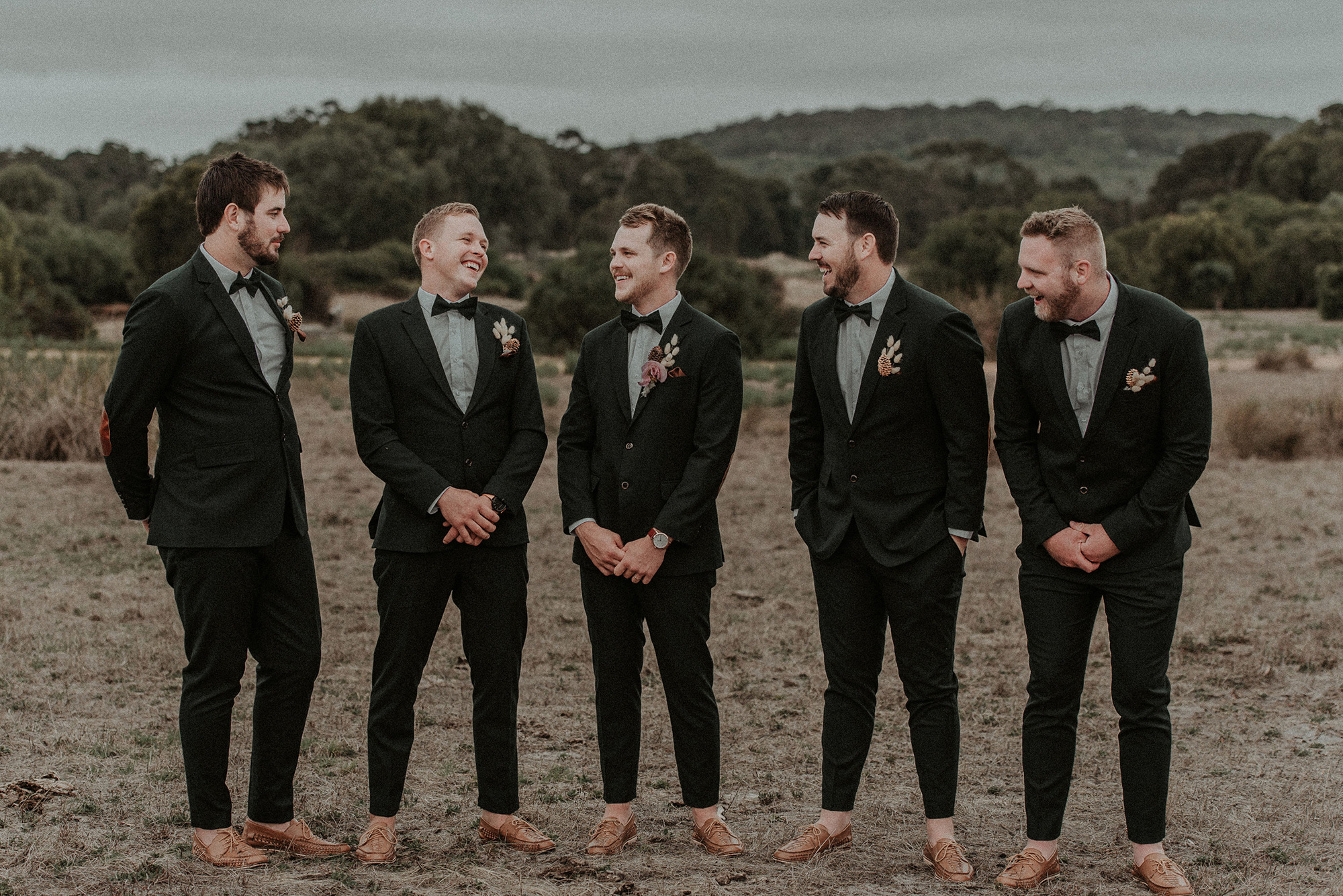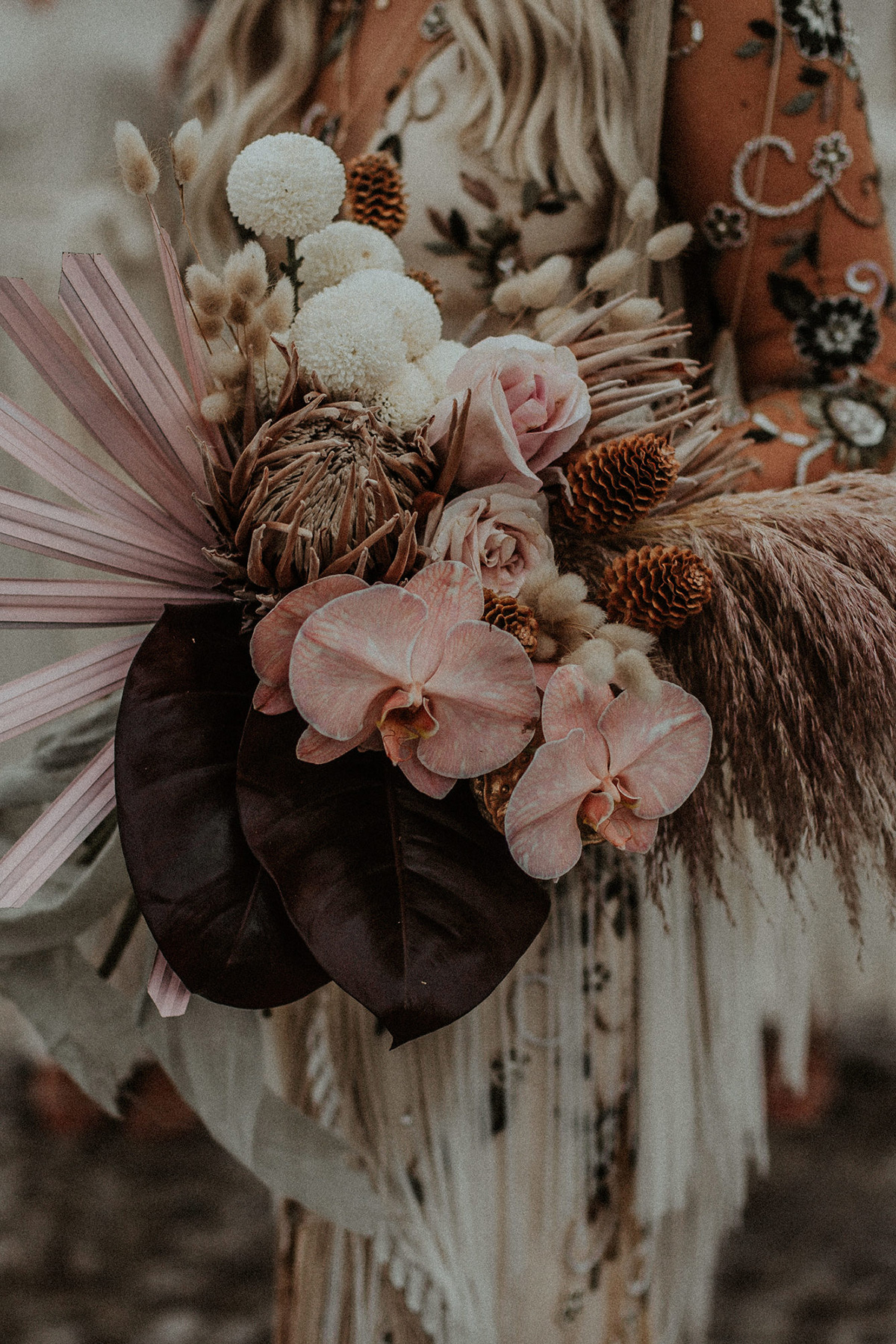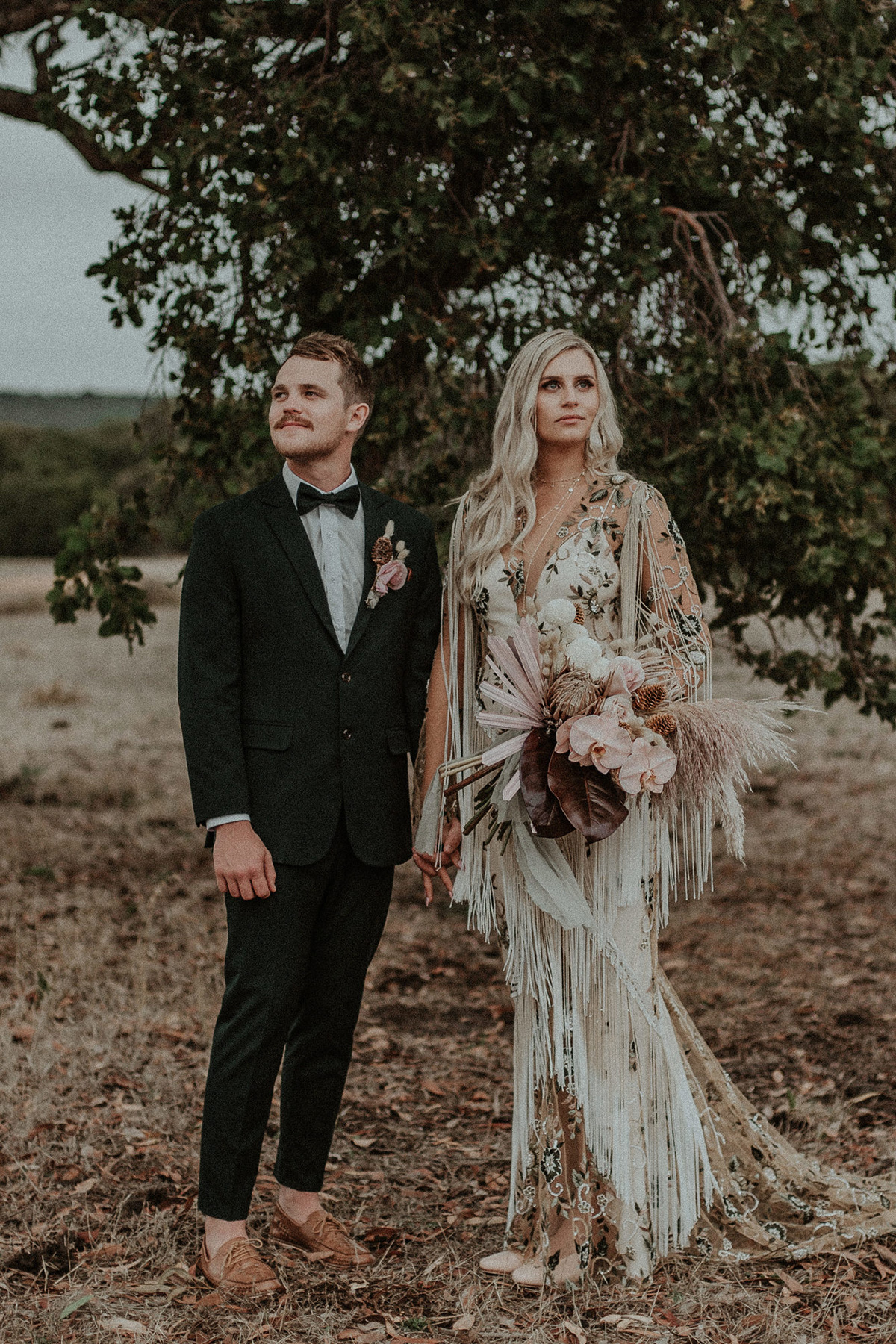 Rhiannon wanted to keep the colours of her unique wedding bouquet neutral so it didn't take away from her dress. "I really love textural florals, therefore I used pampass grass and dried flowers/leaves as my inspiration," she says.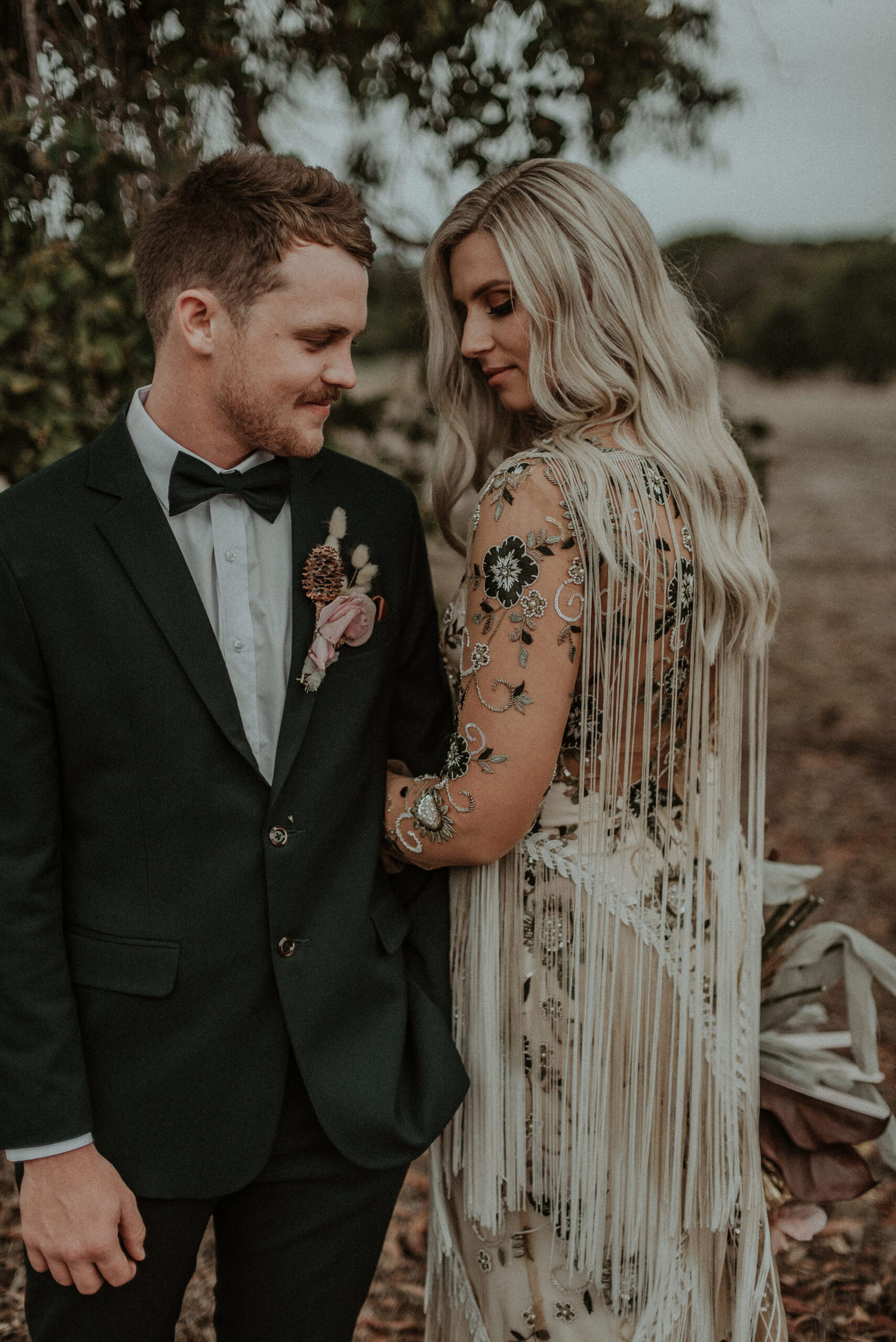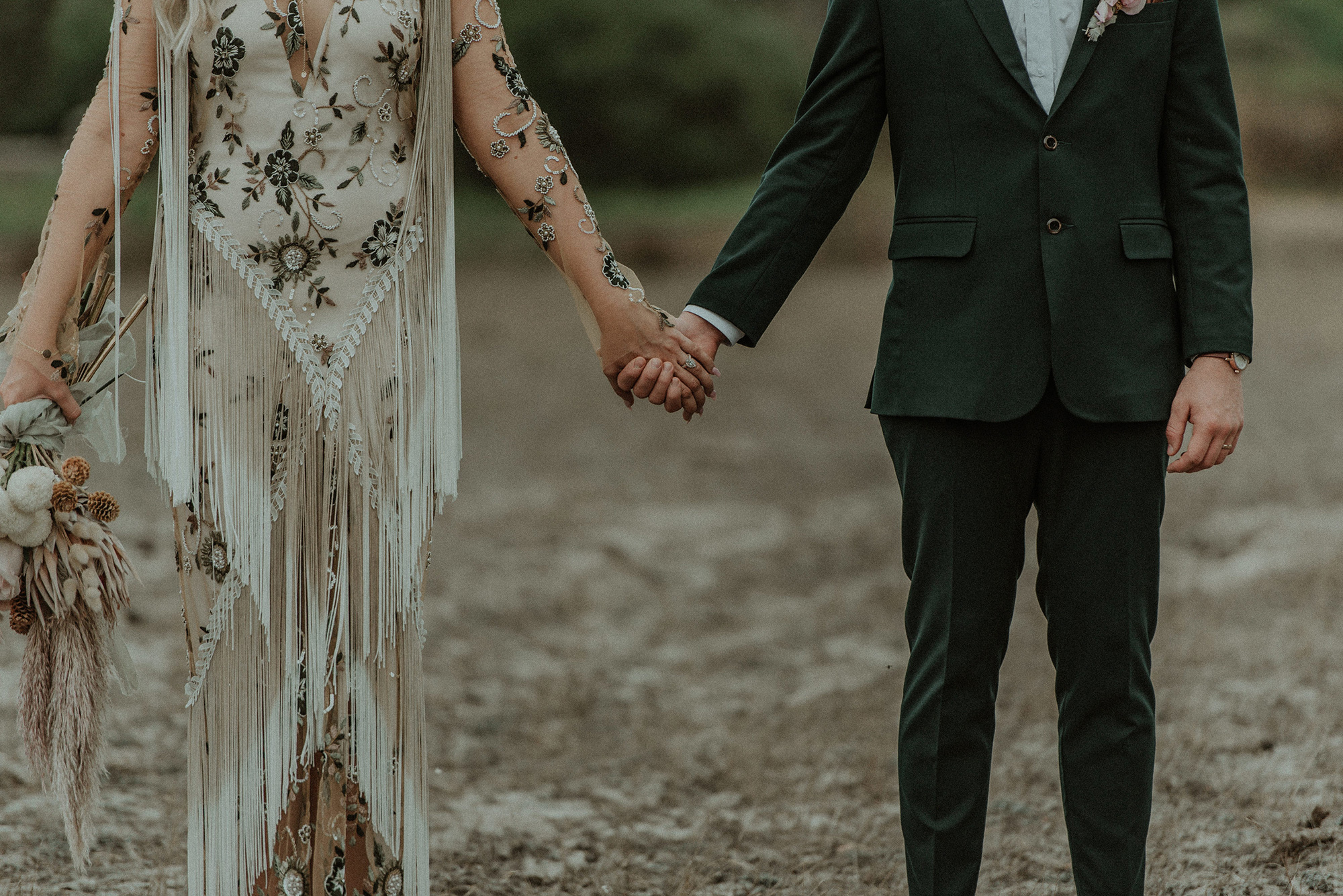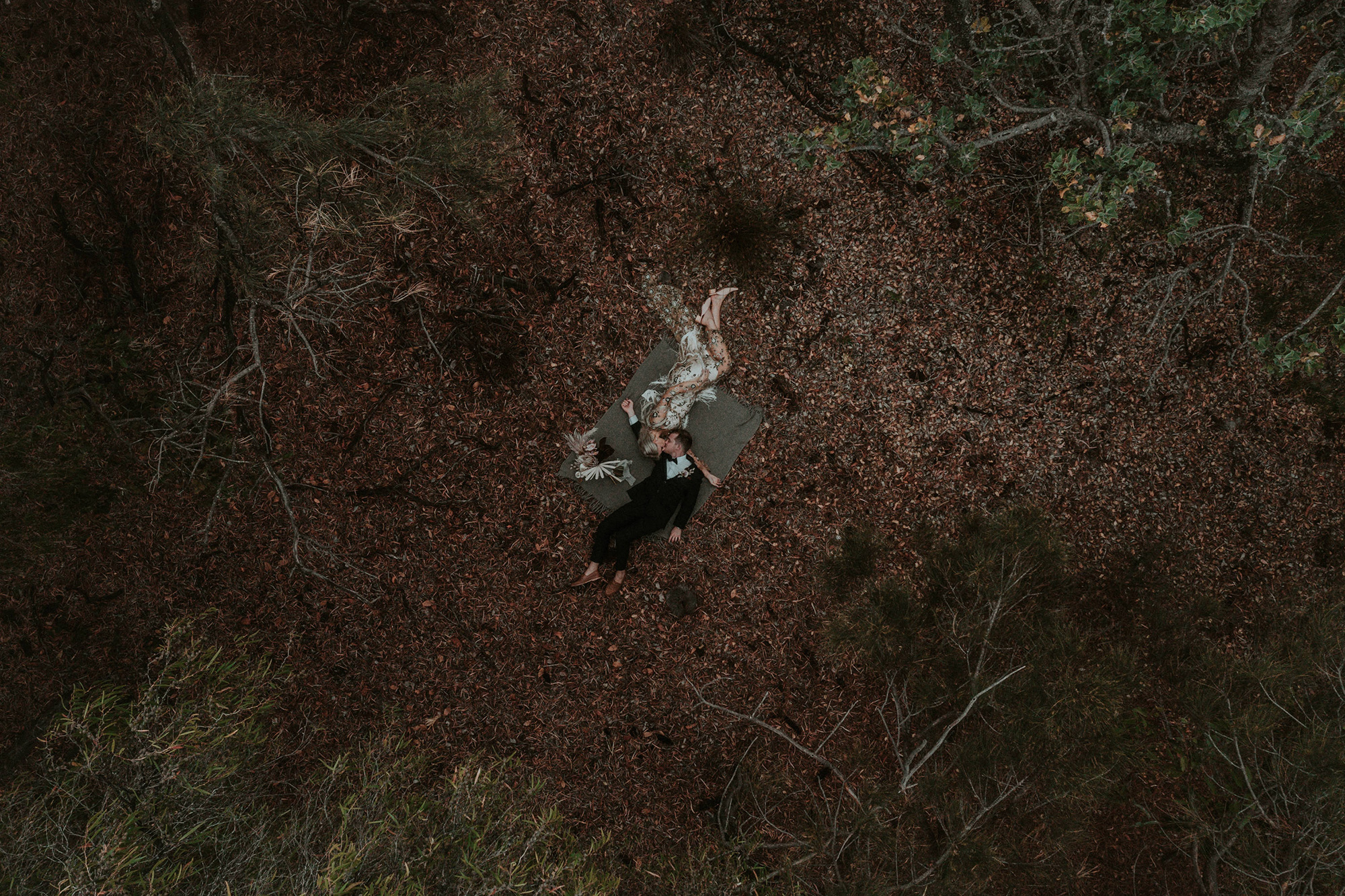 "It was a luxurious bohemian take on an Aussie bush wedding," Rhiannon says of their big day. "The day was a reflection our personal style and taste in beauty, which enhanced and complemented the natural setting rather than focusing on traditional wedding customs."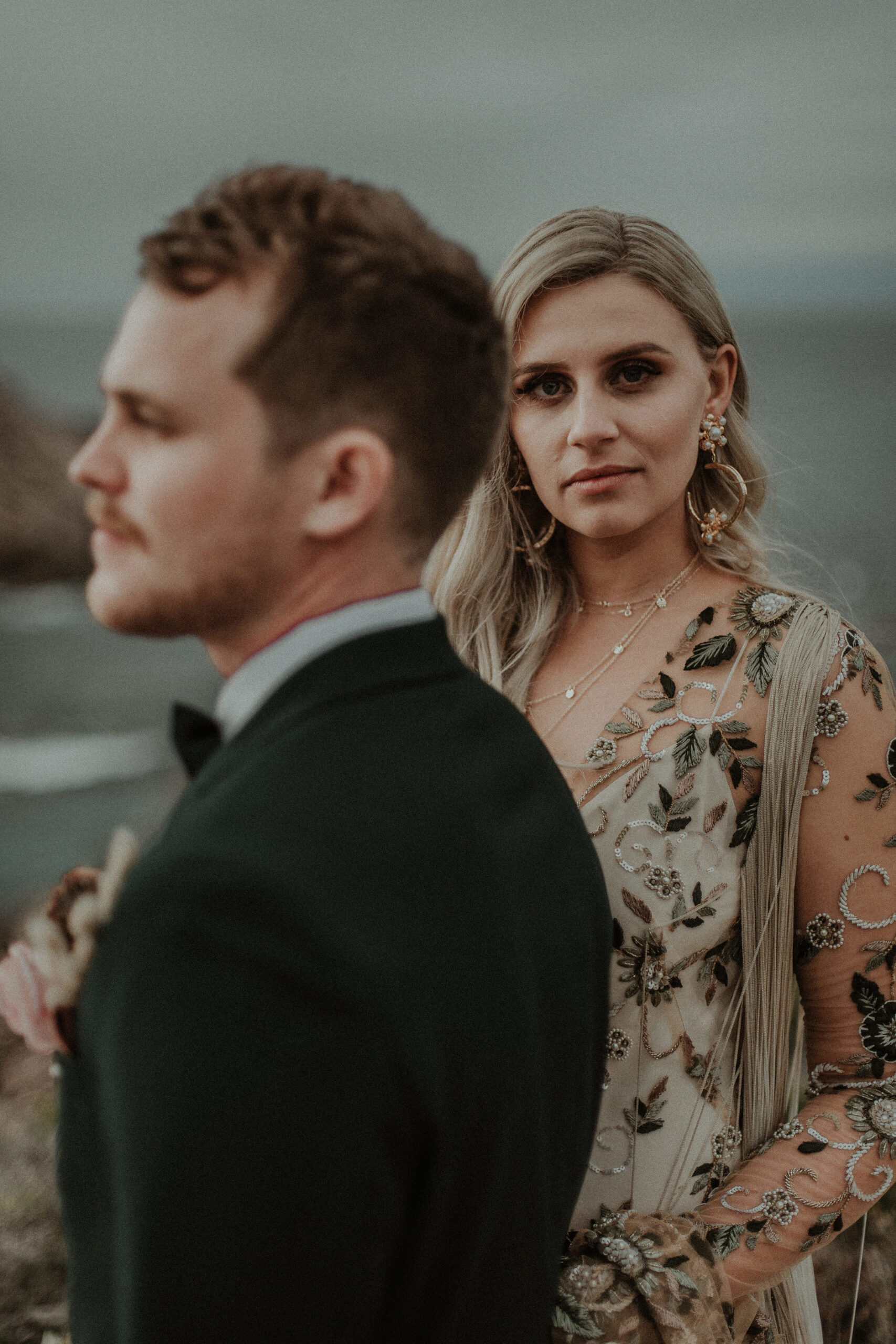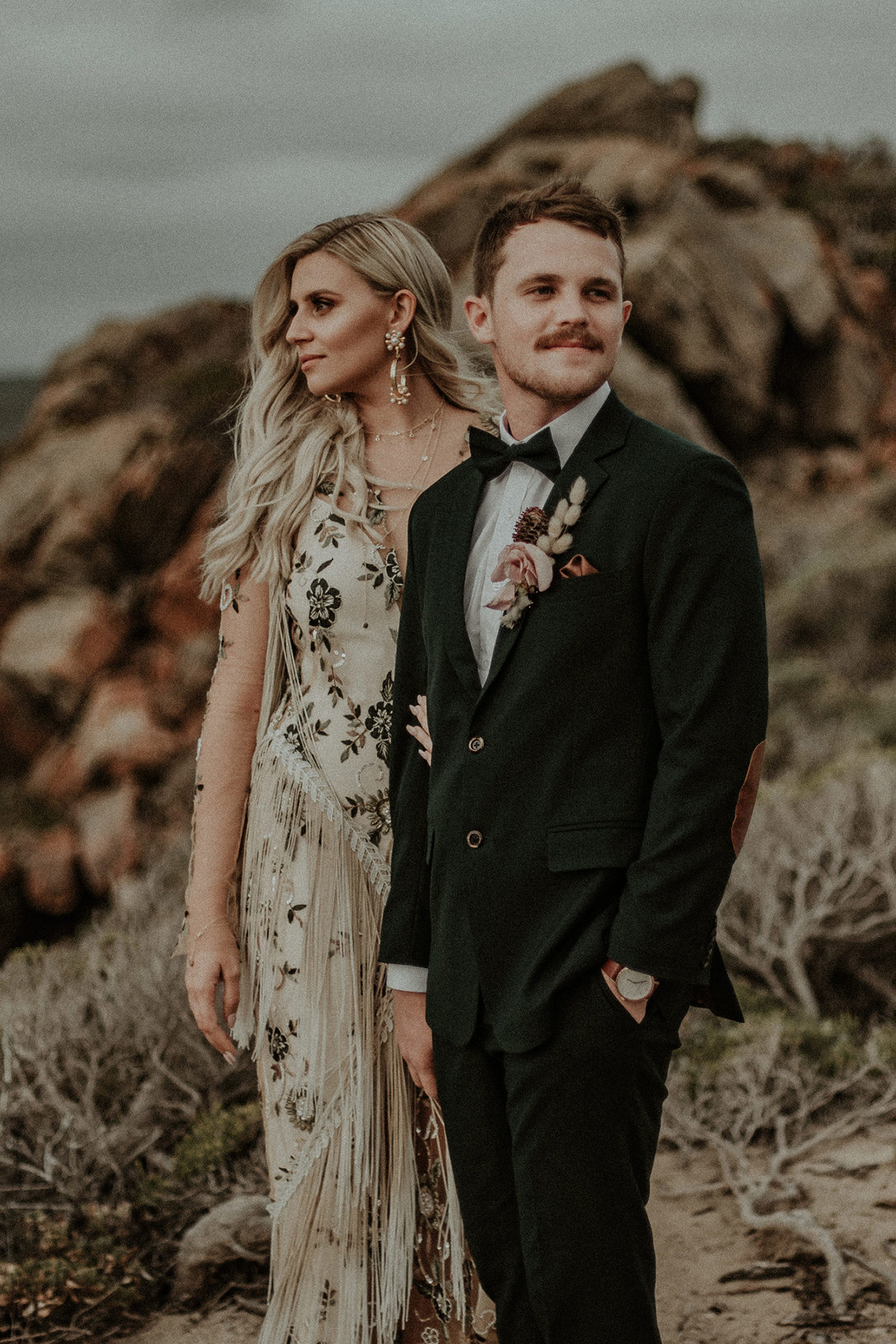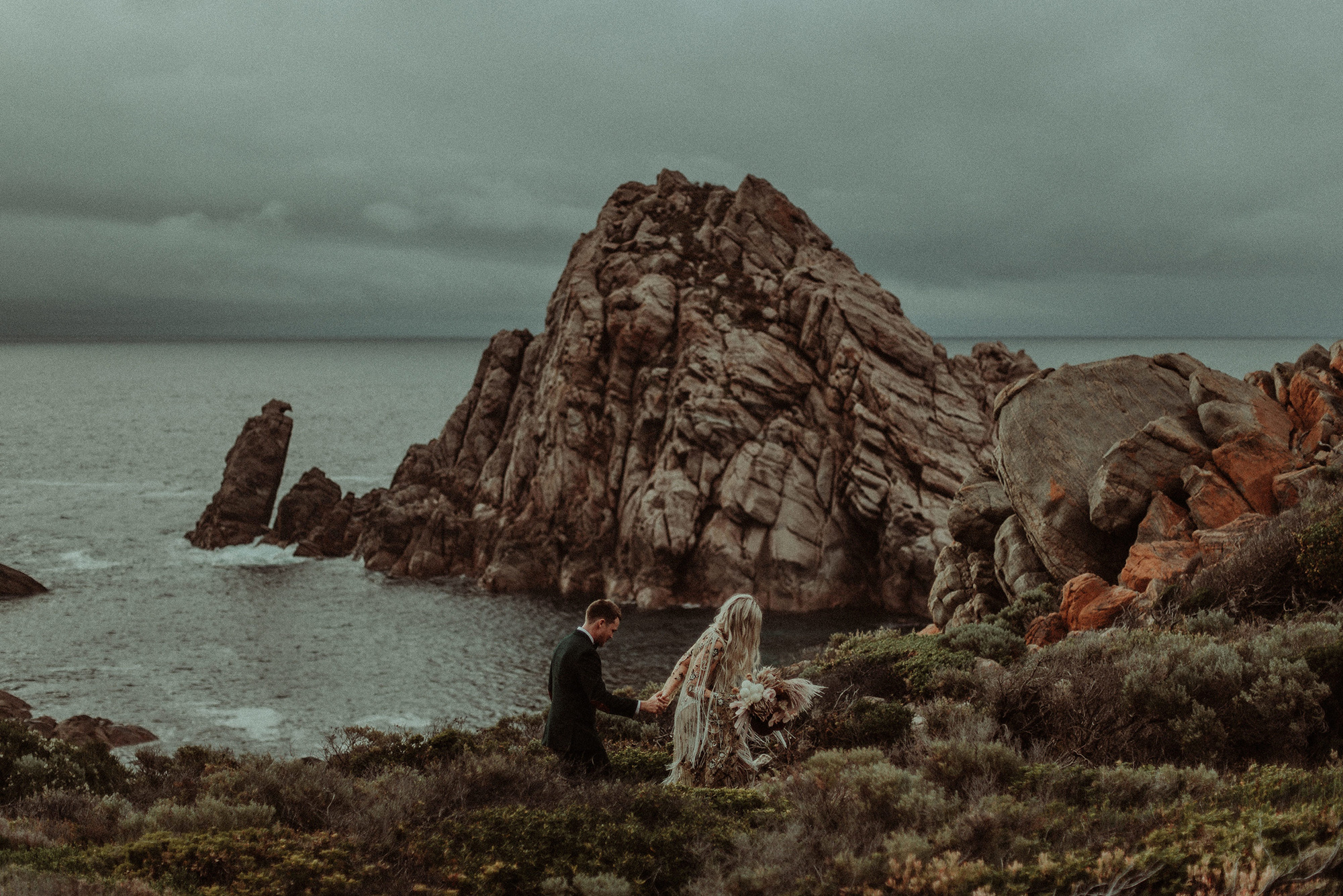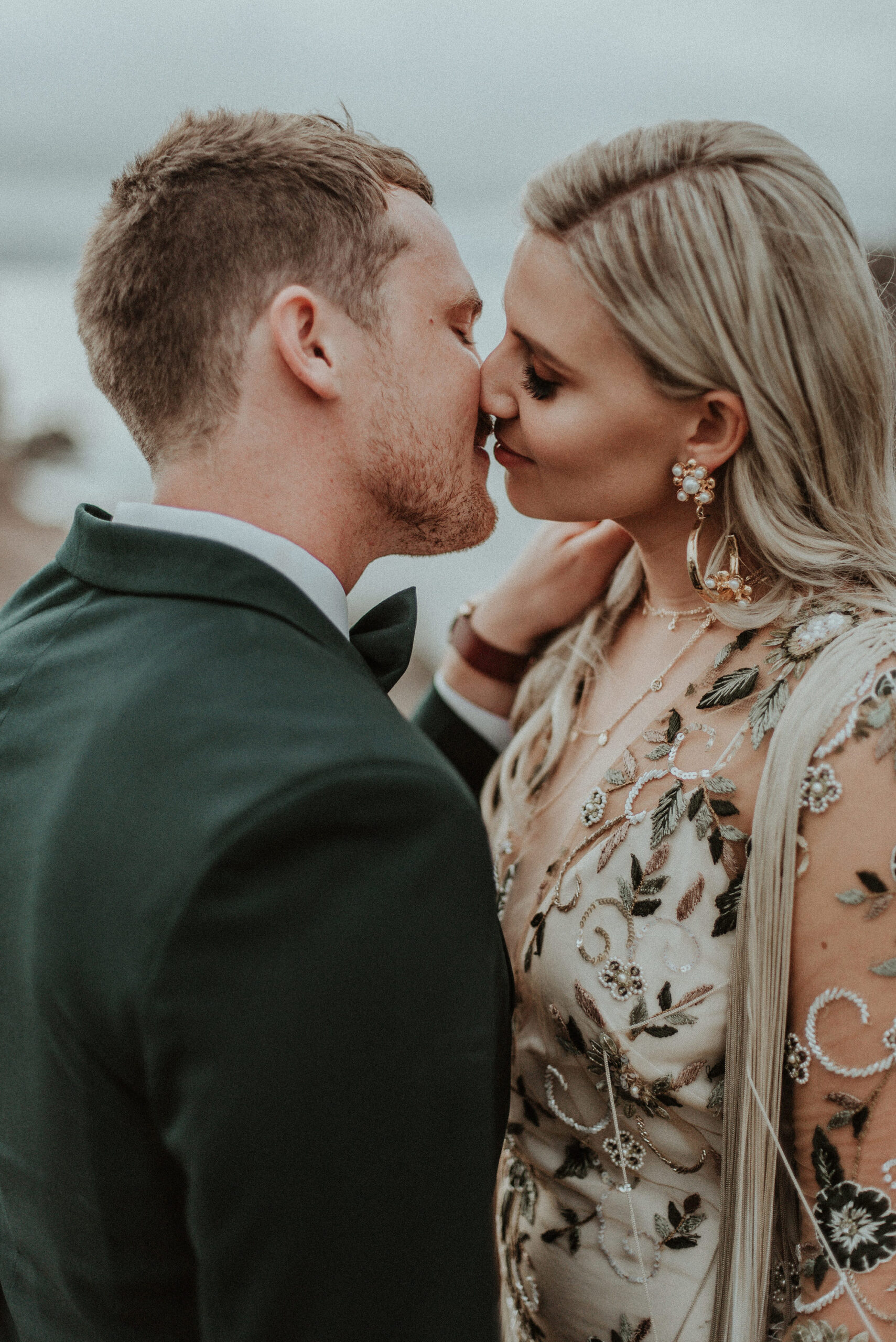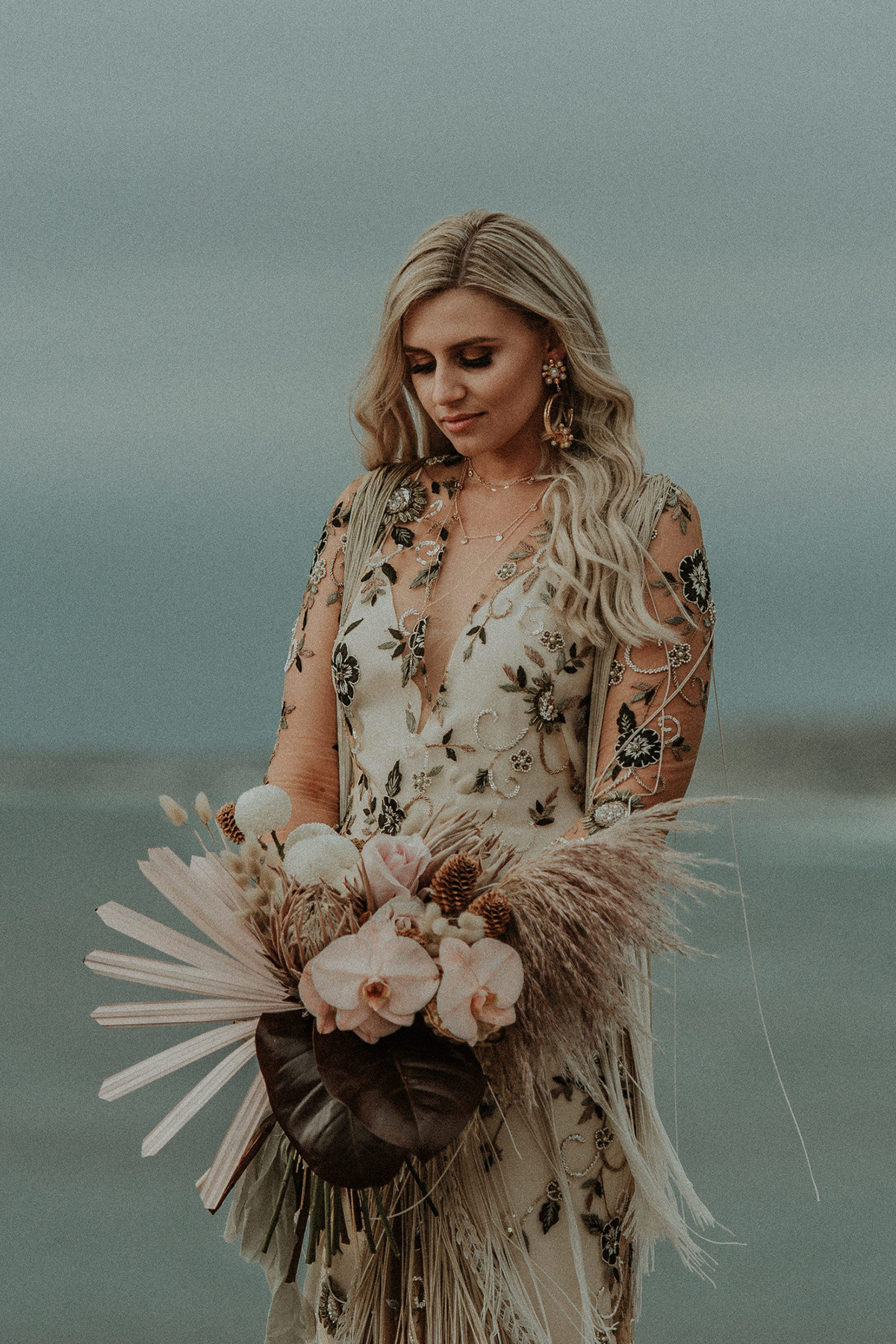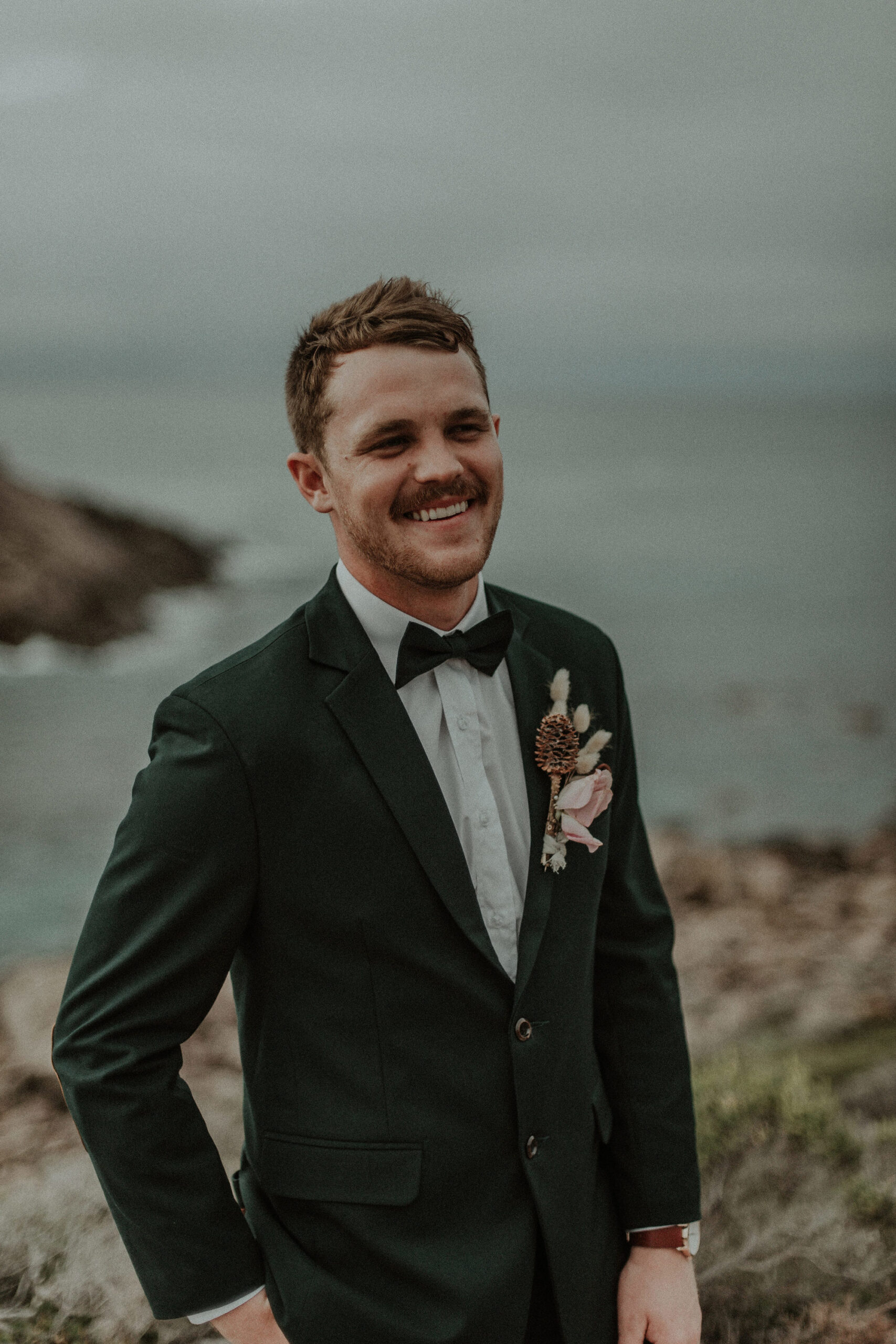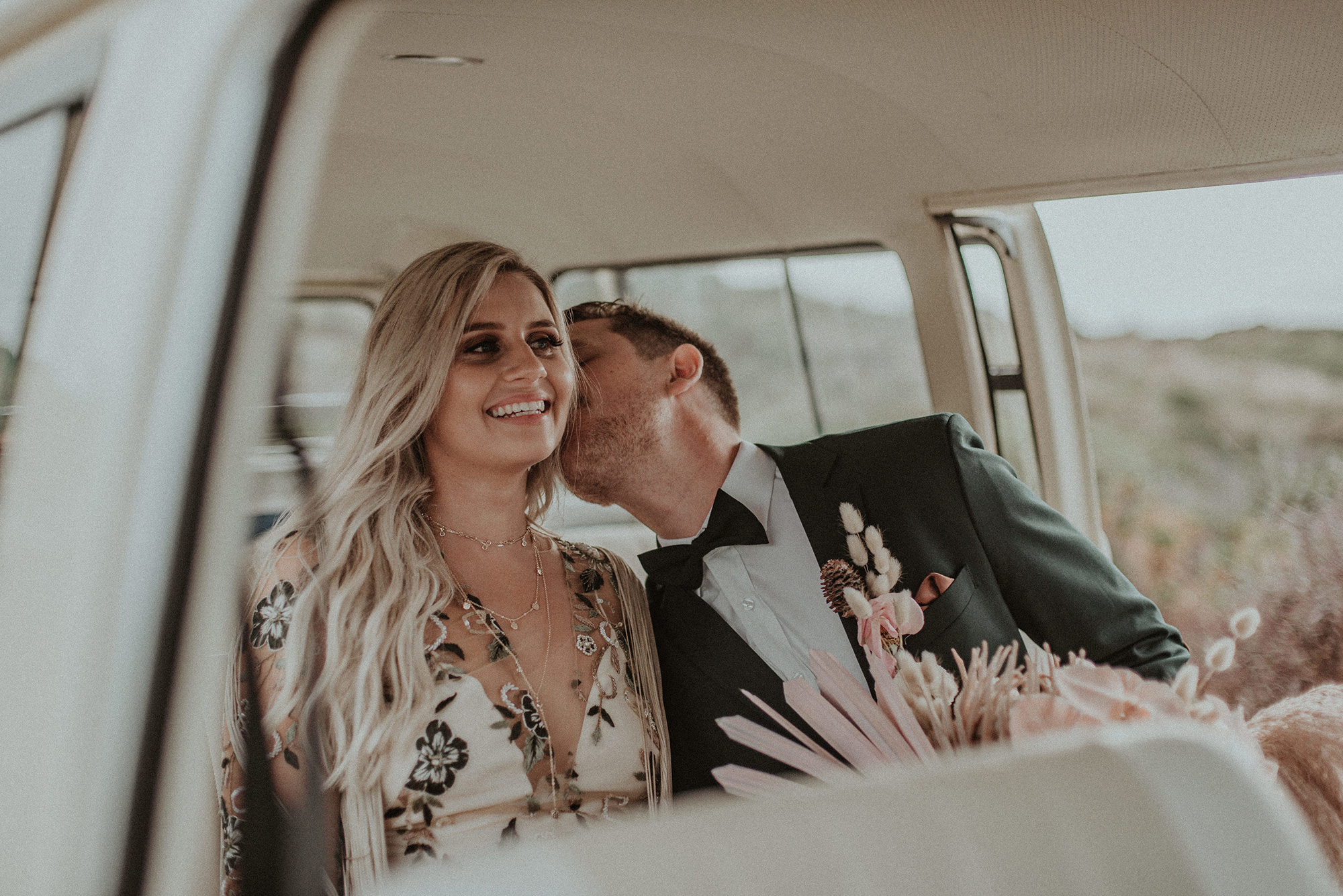 The boho couple travelled in a mint green Kombi.