An island wedding was the "to die for" setting Kassie Kinman and Reece Knight were chasing for their special day.
The pair, 27 and 28 respectively, chose North Stradbroke Island and invited 40 of their nearest and dearest for the September 6, 2014 wedding. "My beautiful bridesmaids and I spent the day getting ready in a stunning home located at point lookout with amazing views," says Kassie. "My husband spent the morning fishing with the boys."
Kassie wore a stunning Sensual Couture gown – a backless lace number. Her bridesmaids' Mr K dresses were found at Brisbane's Stones Corner. And if you're wondering how the bride managed on the sand, she chose wedges for her bridal shoes. "Perfect for the beach," she smiles. Reece's choice? White Havaiana thongs!
After exchanging vows on the beach, the newlyweds and their posse celebrated at the Stradbroke Hotel. "We ate, drank and laughed the night away," smiles Kassie. "We couldn't have changed a thing."
Kassie has some wisdom for future brides, "Don't be afraid to accept help."
The pair remained on the island for their honeymoon, renting a house.
Photos courtesy of Danielle D'Arcy Photography.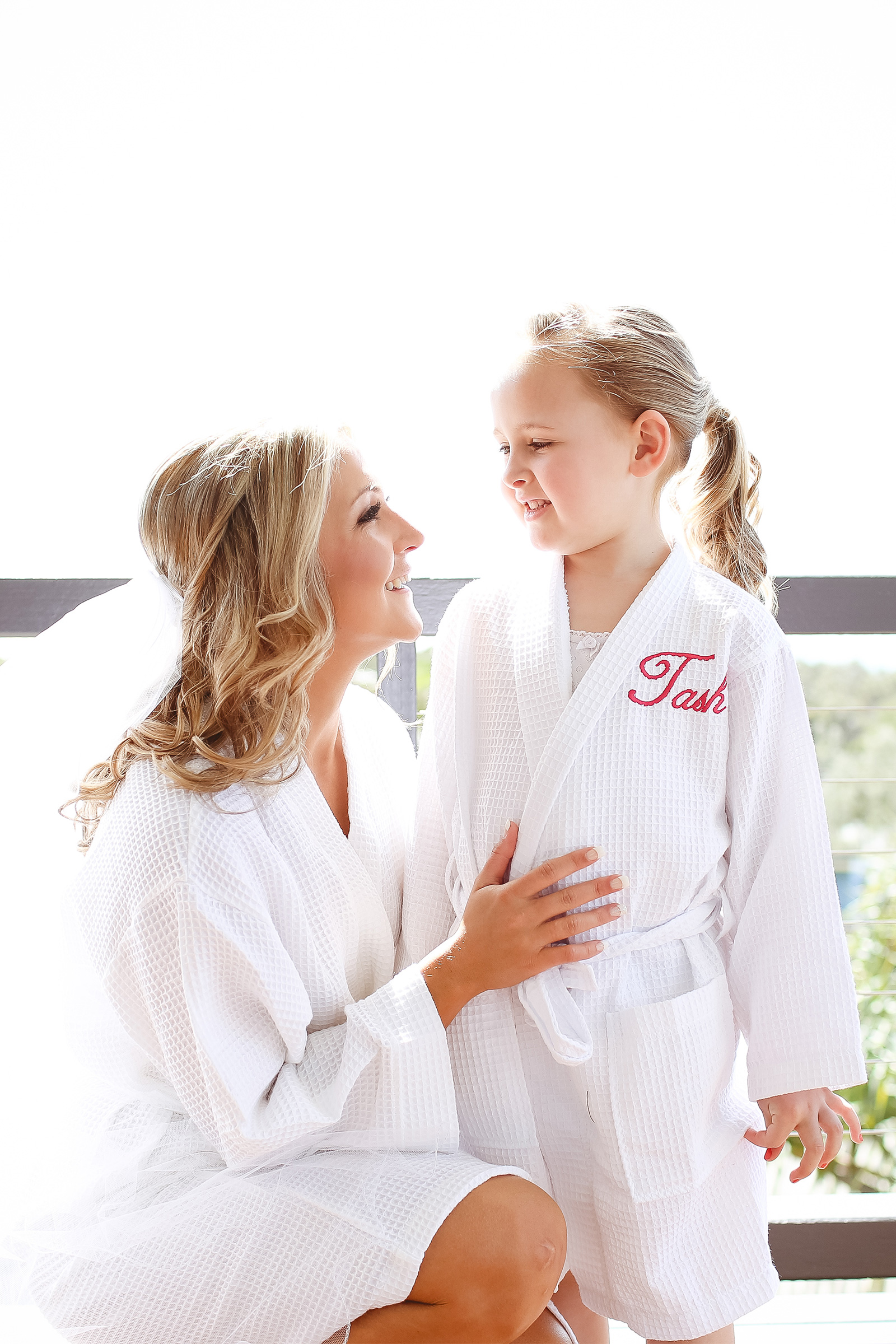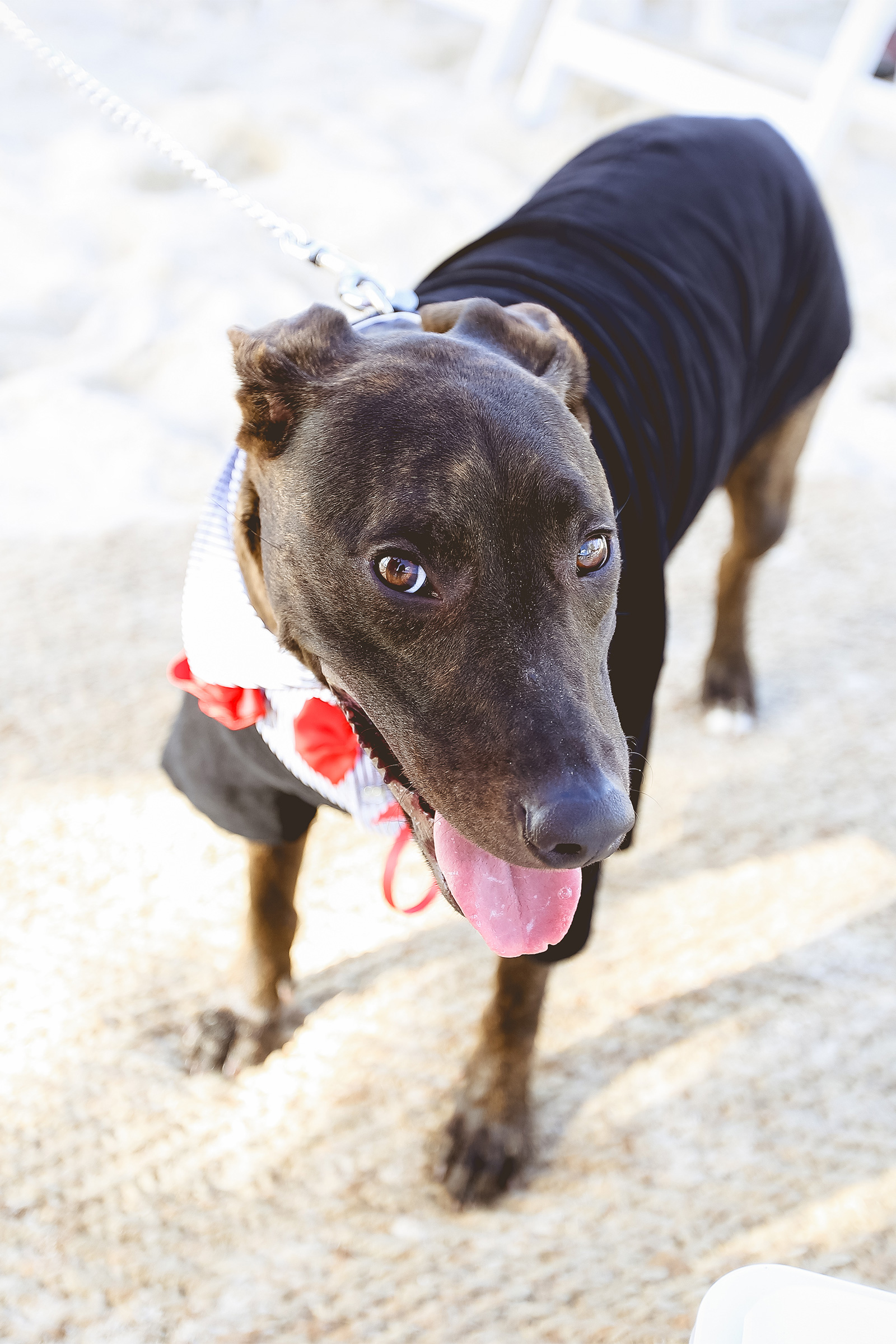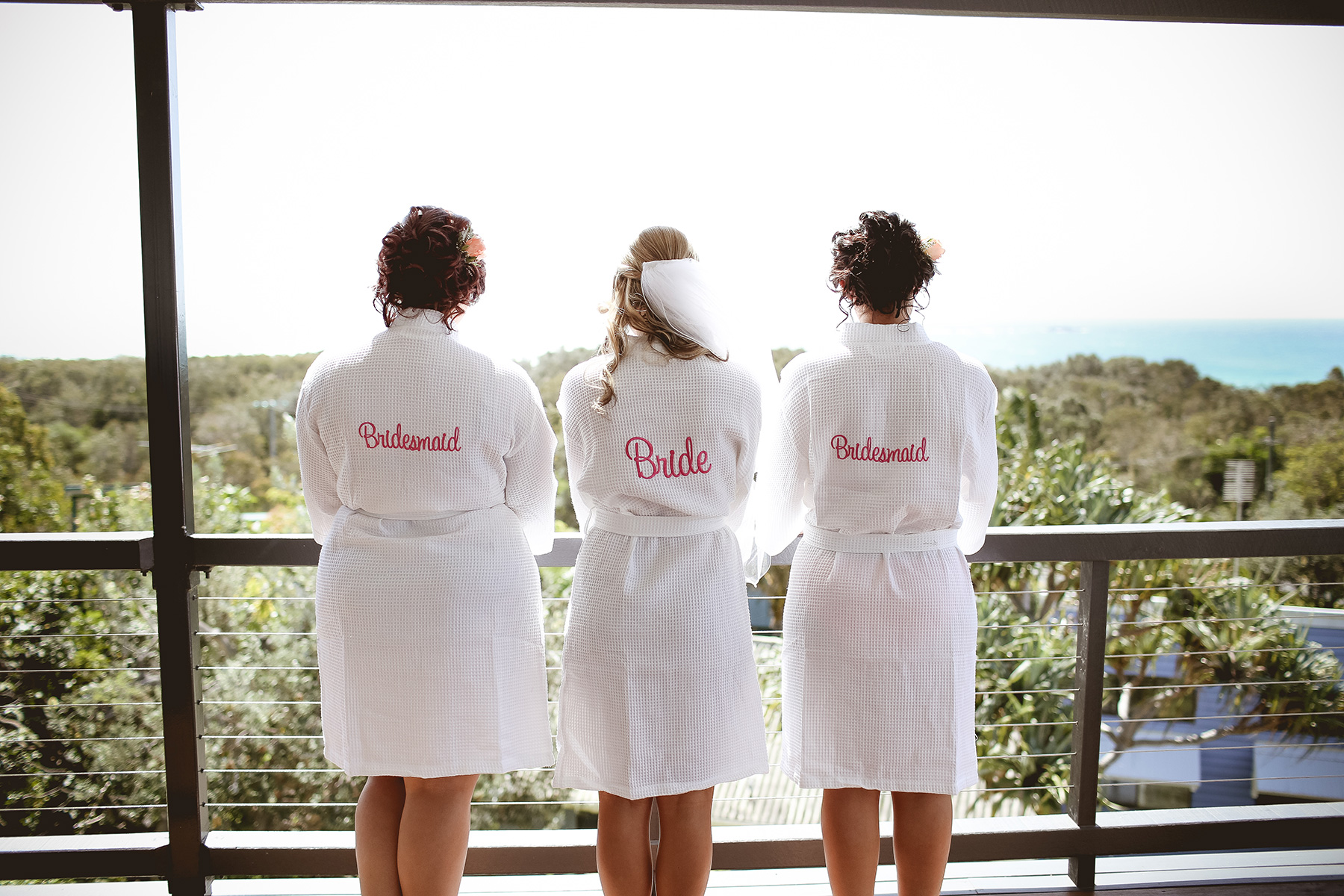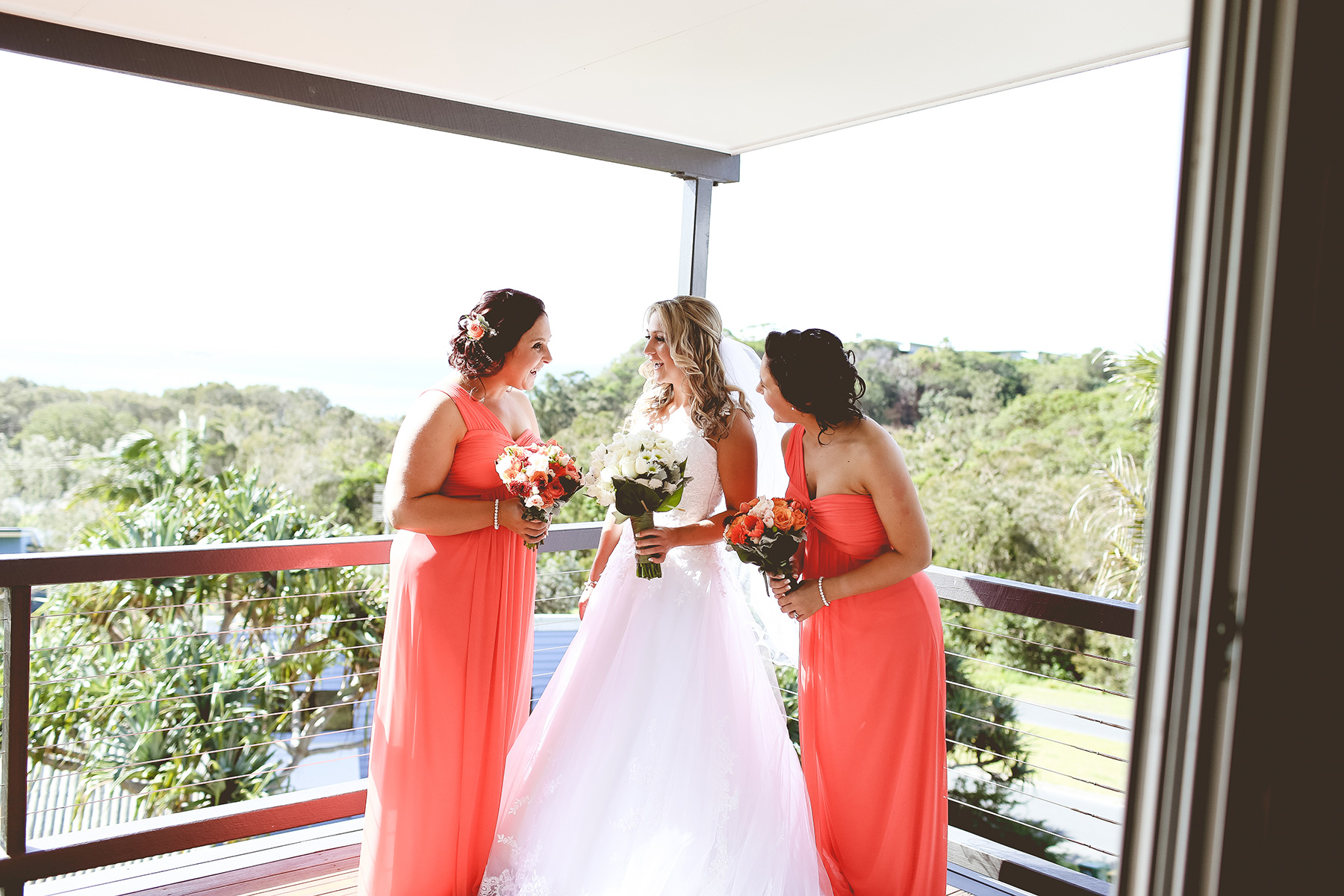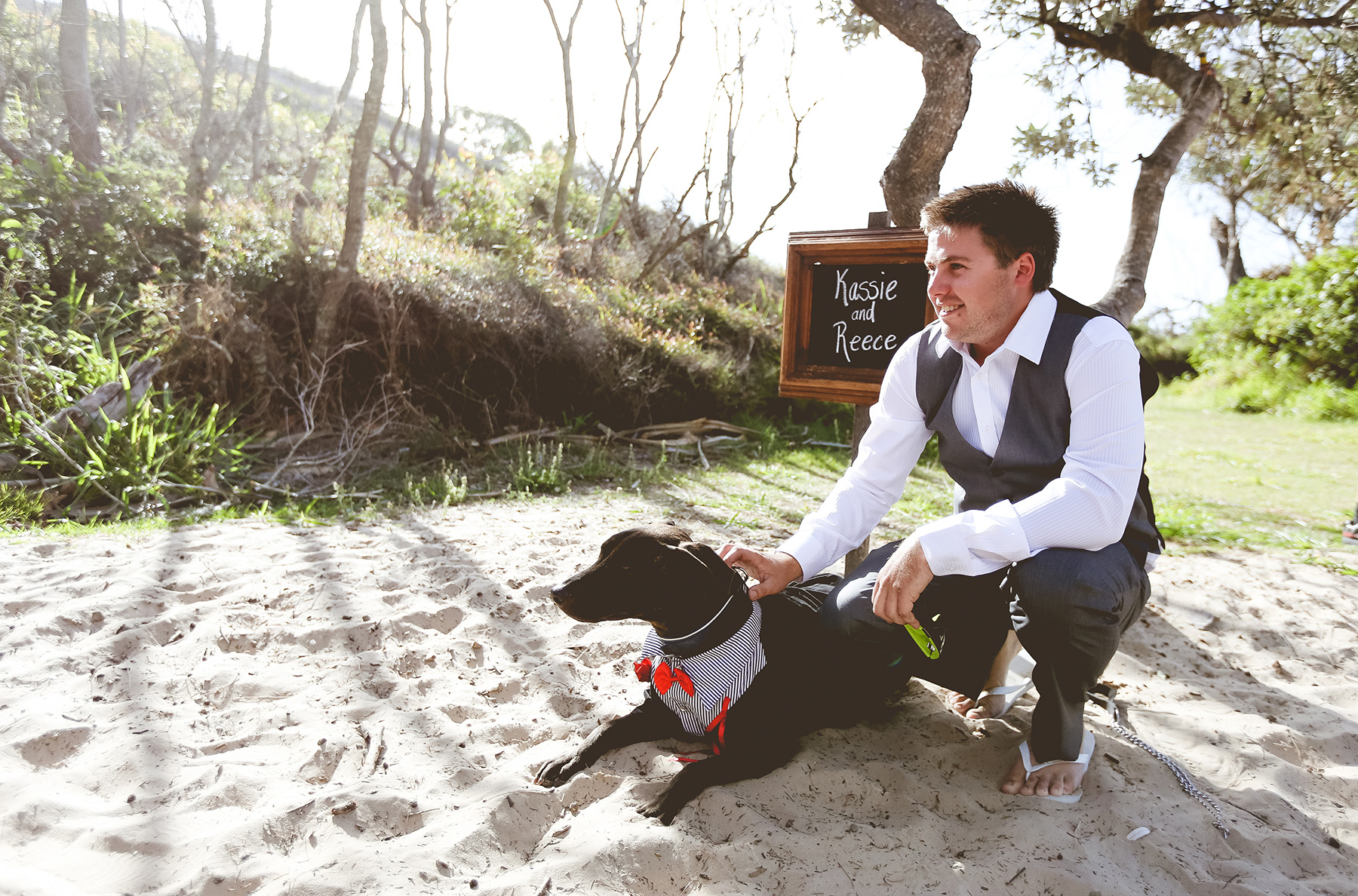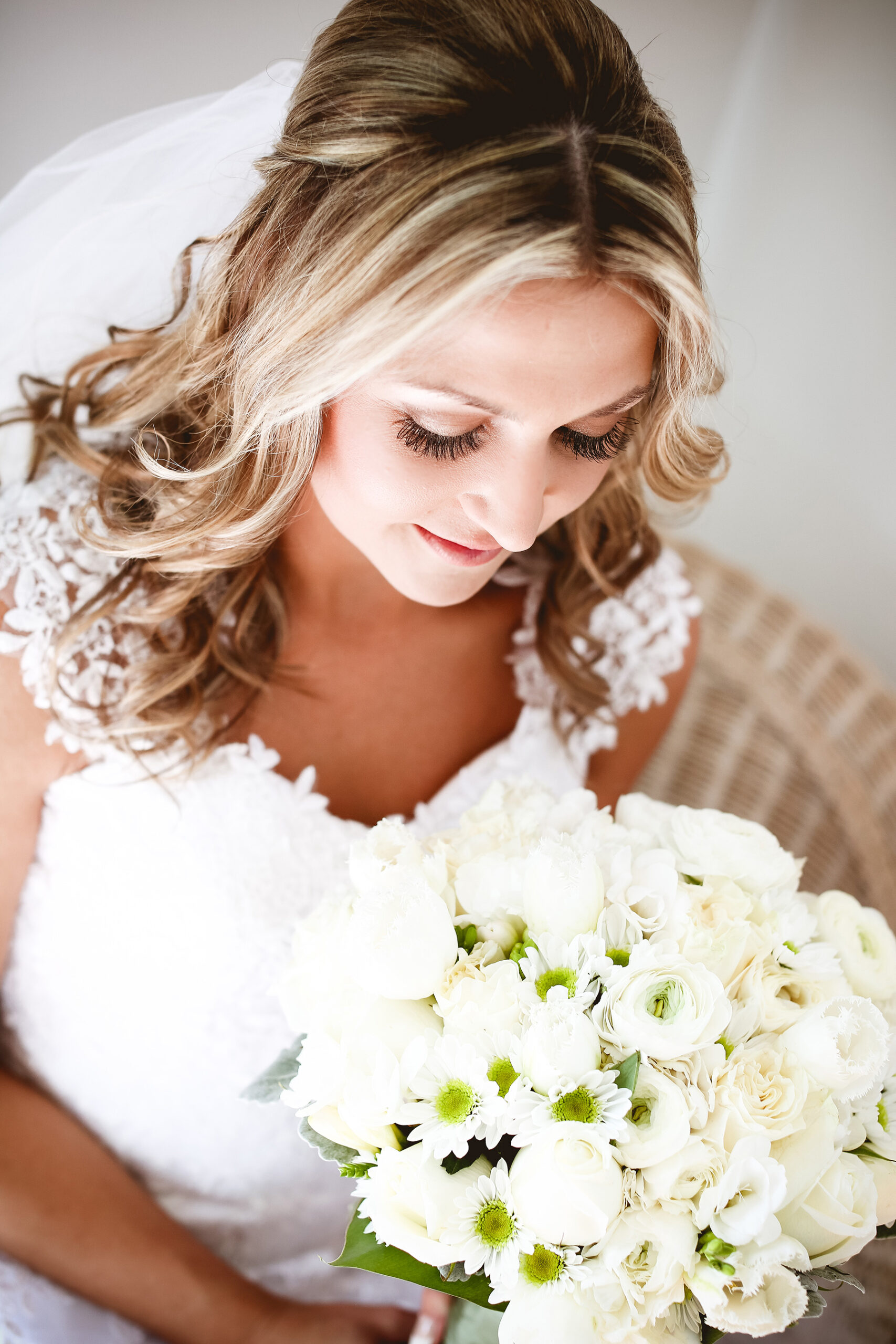 Kassie's bouquet was a mix of all the flowers in season at the time.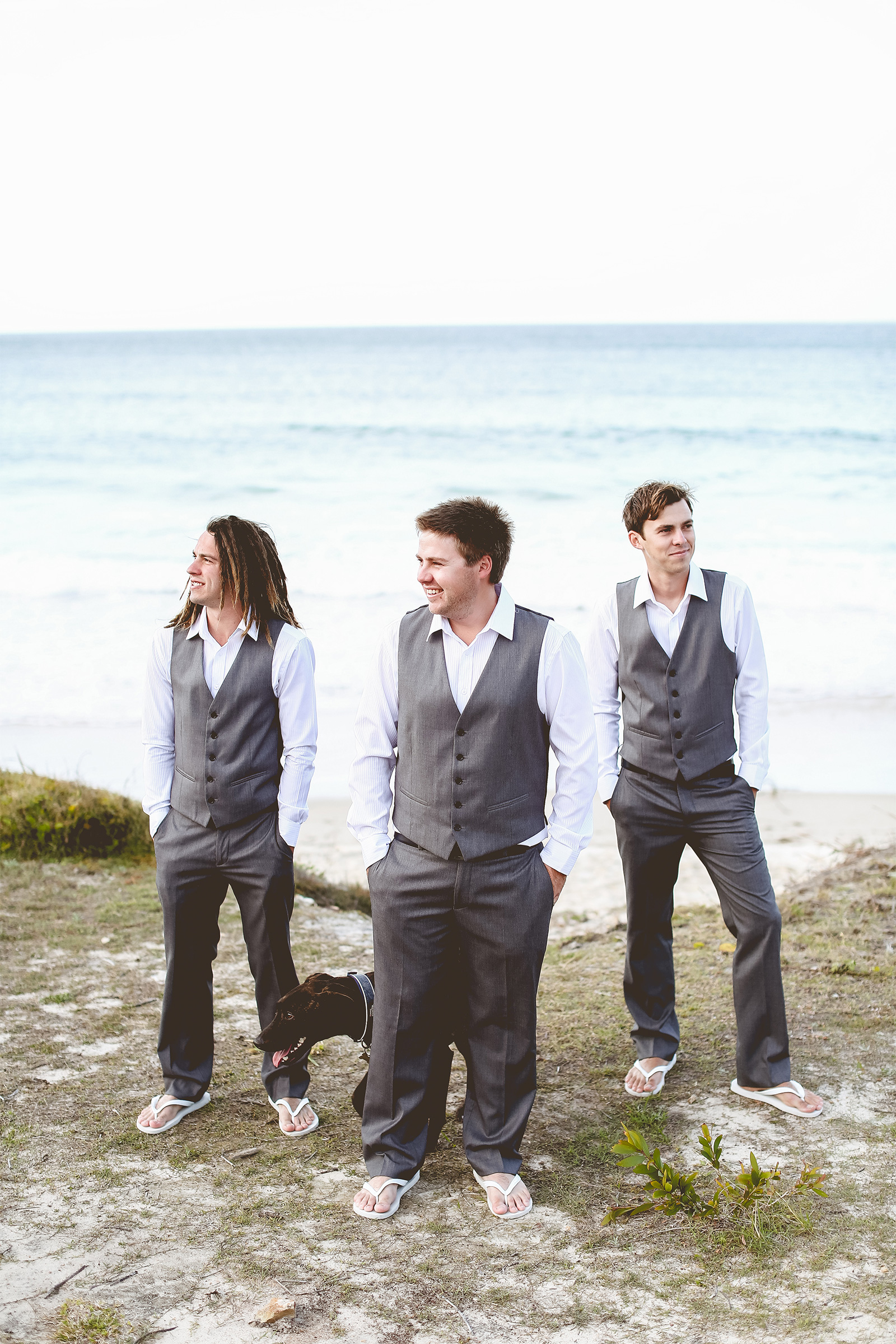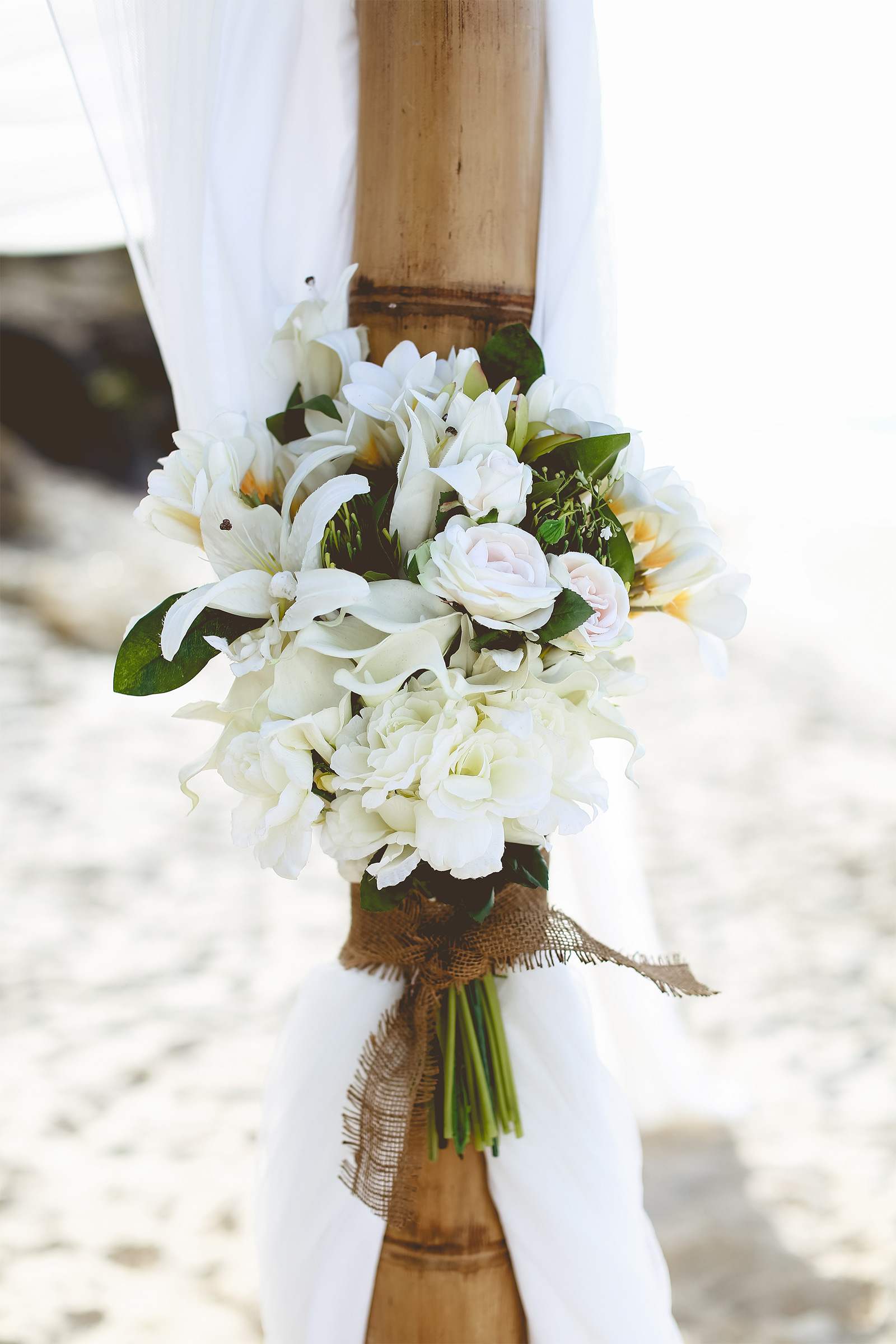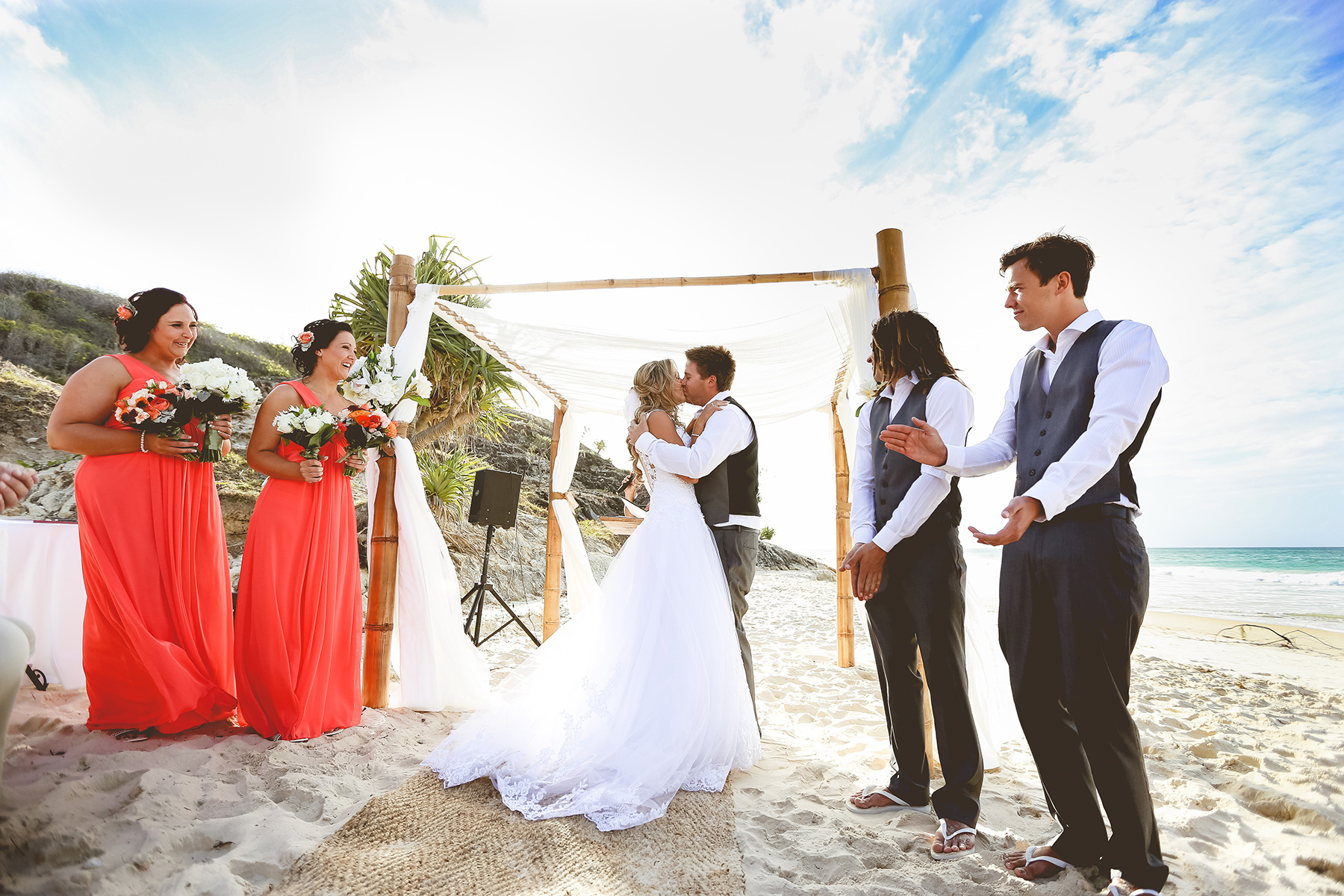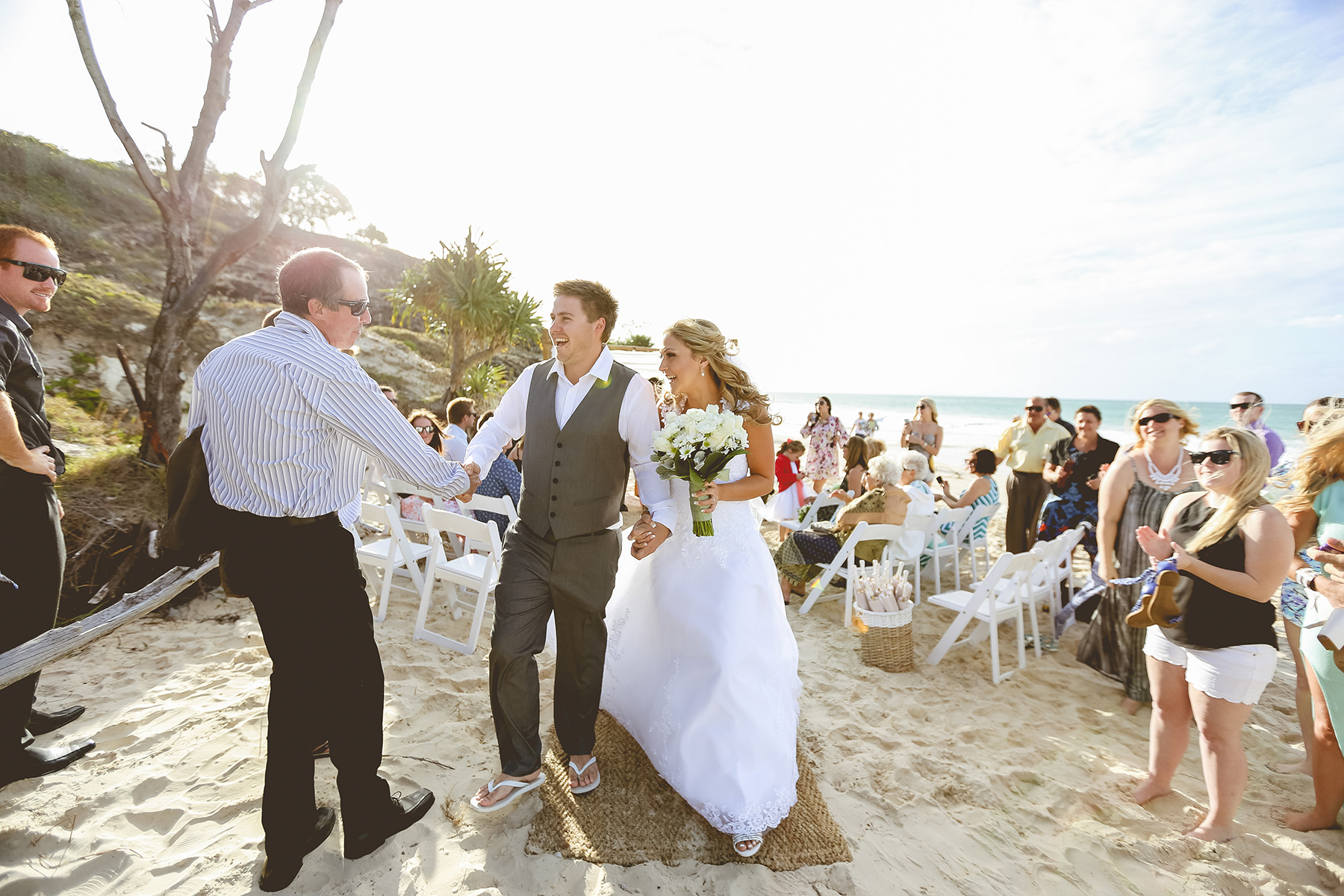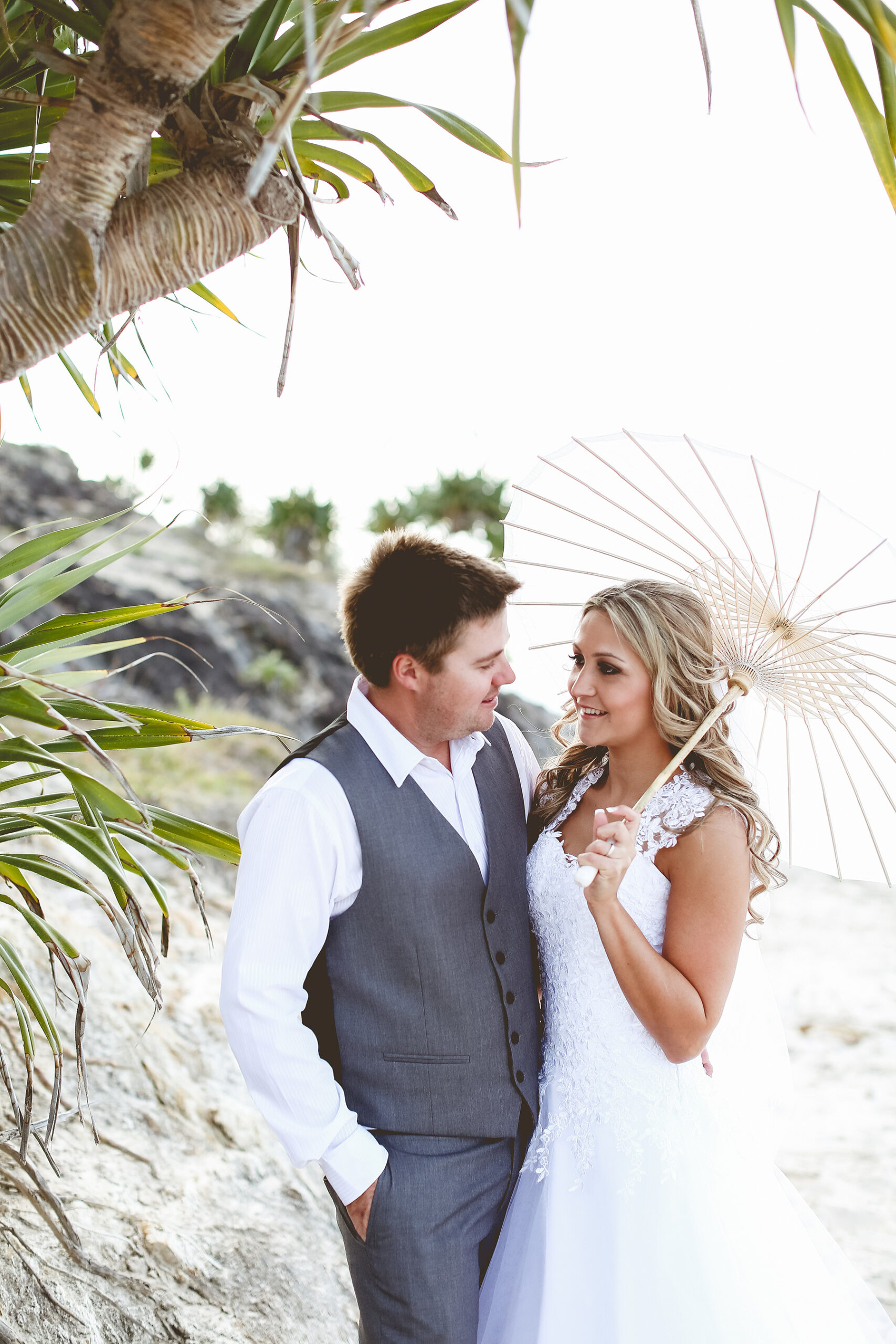 The pair say photographer Danielle D'Arcy made everything appear really "natural."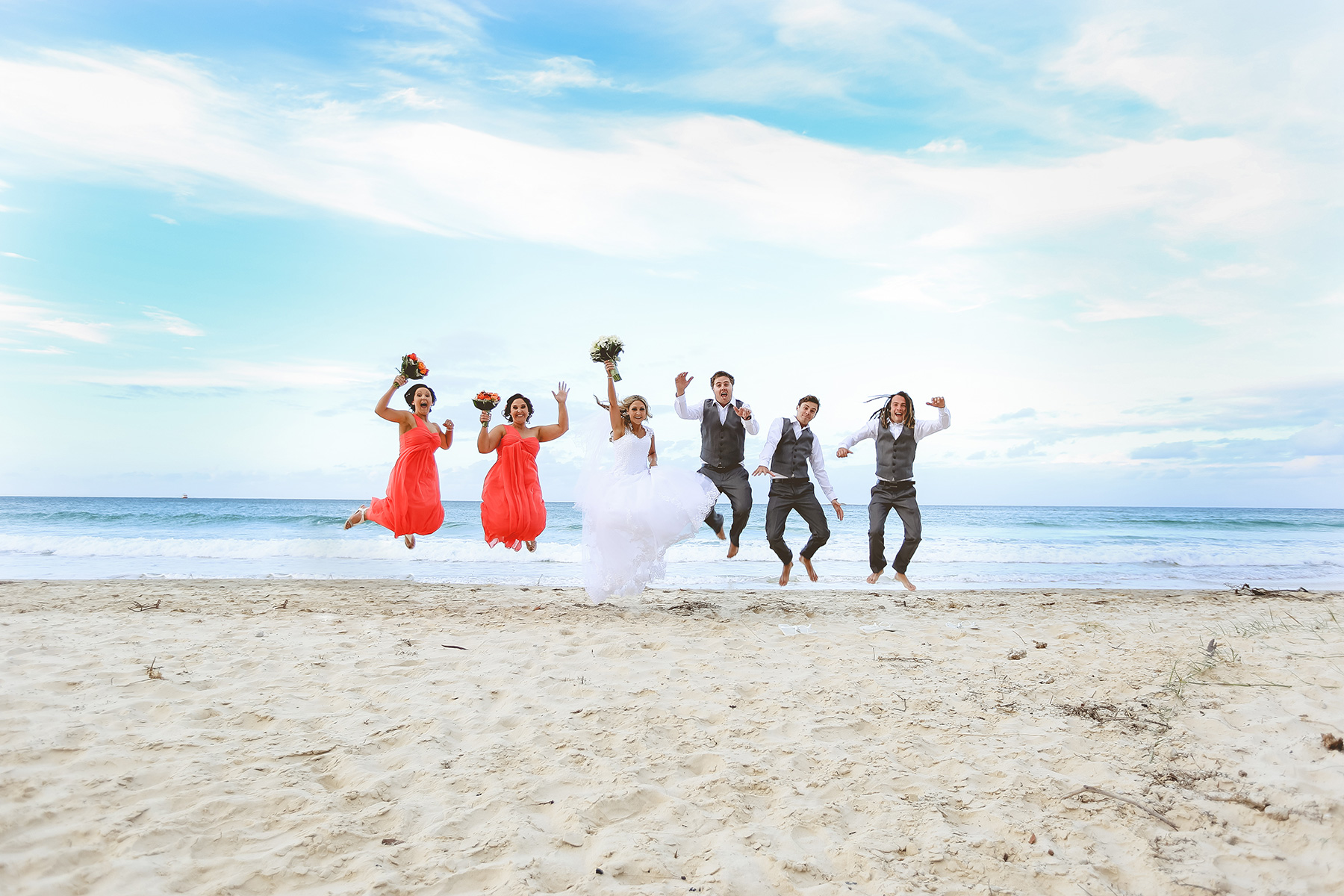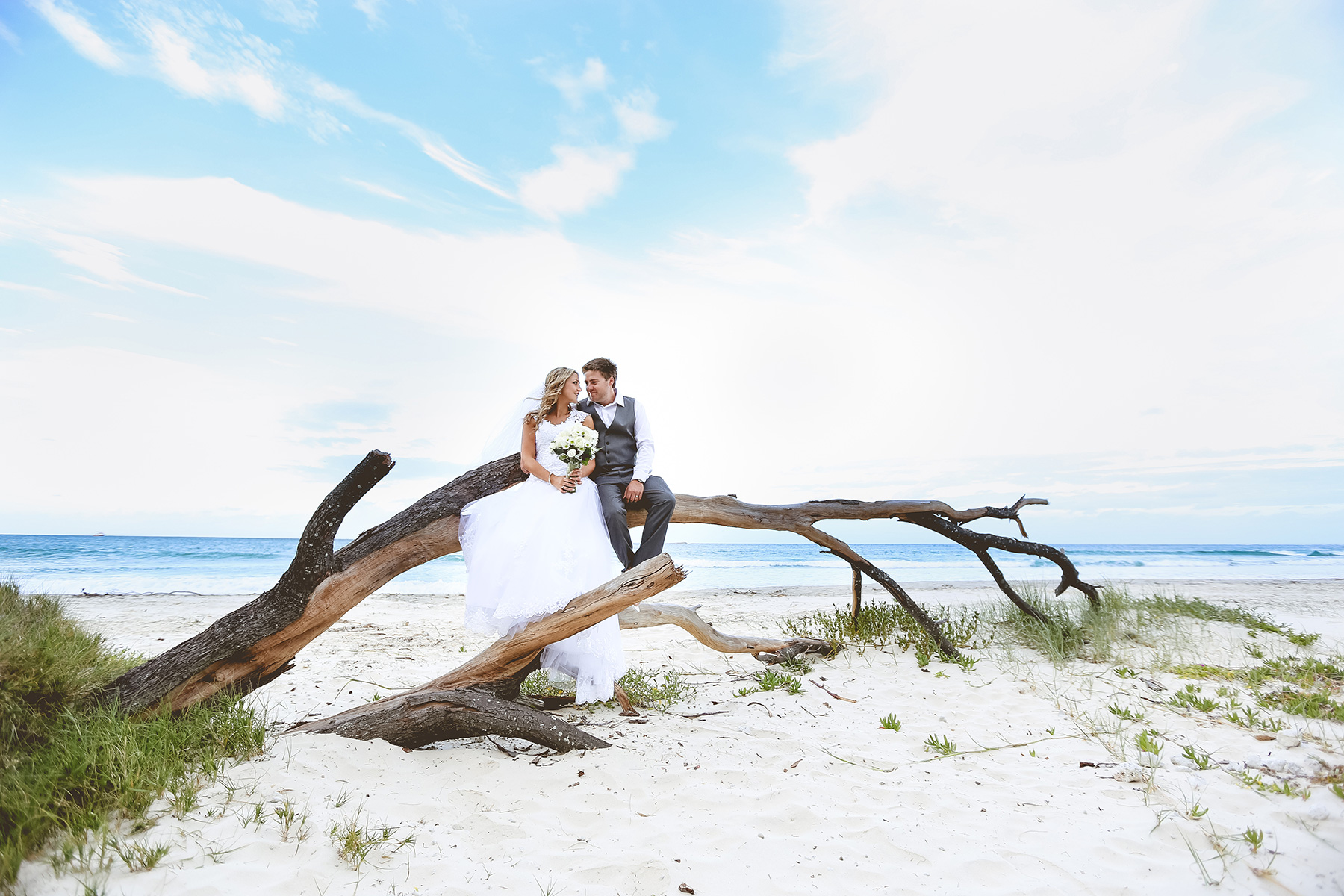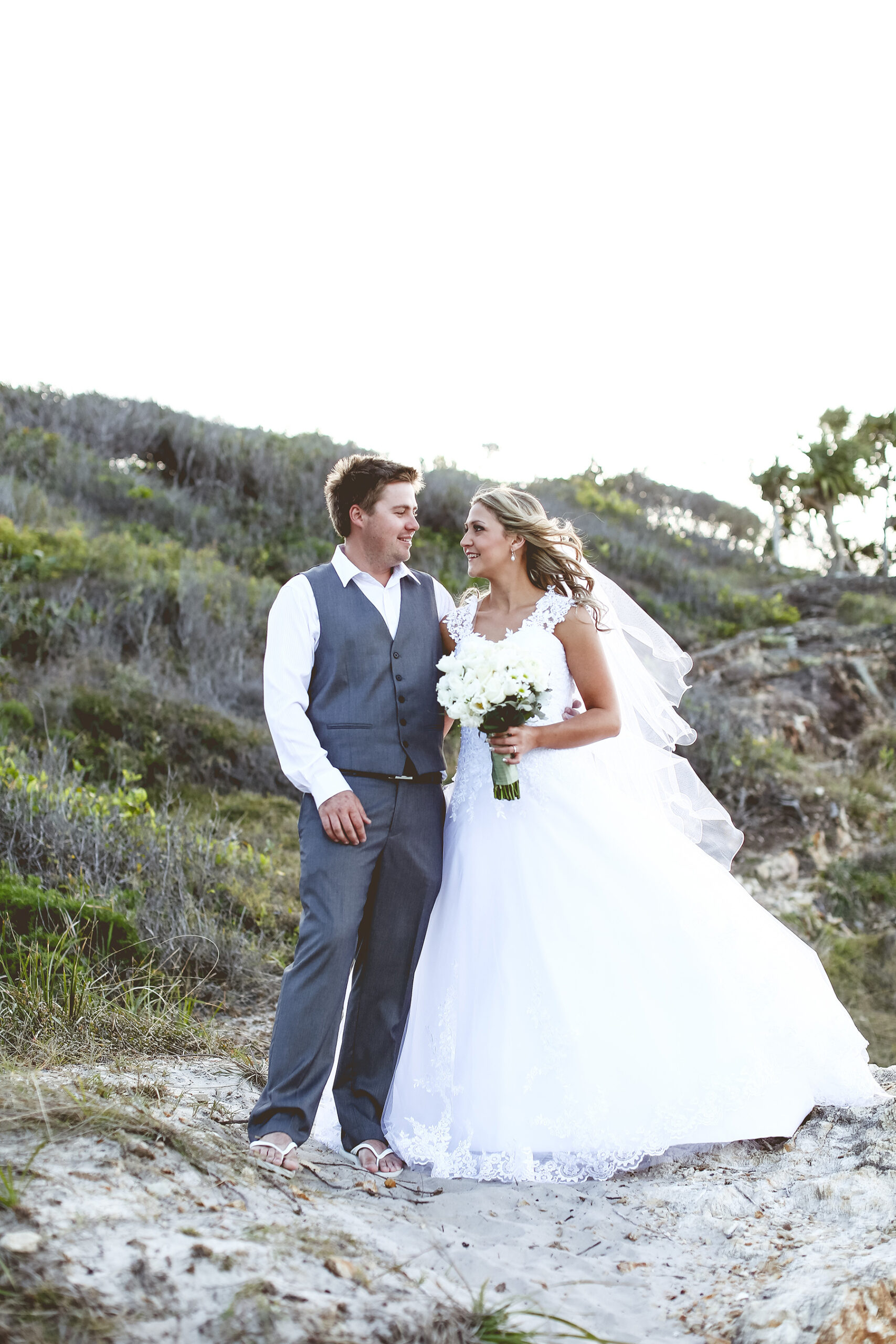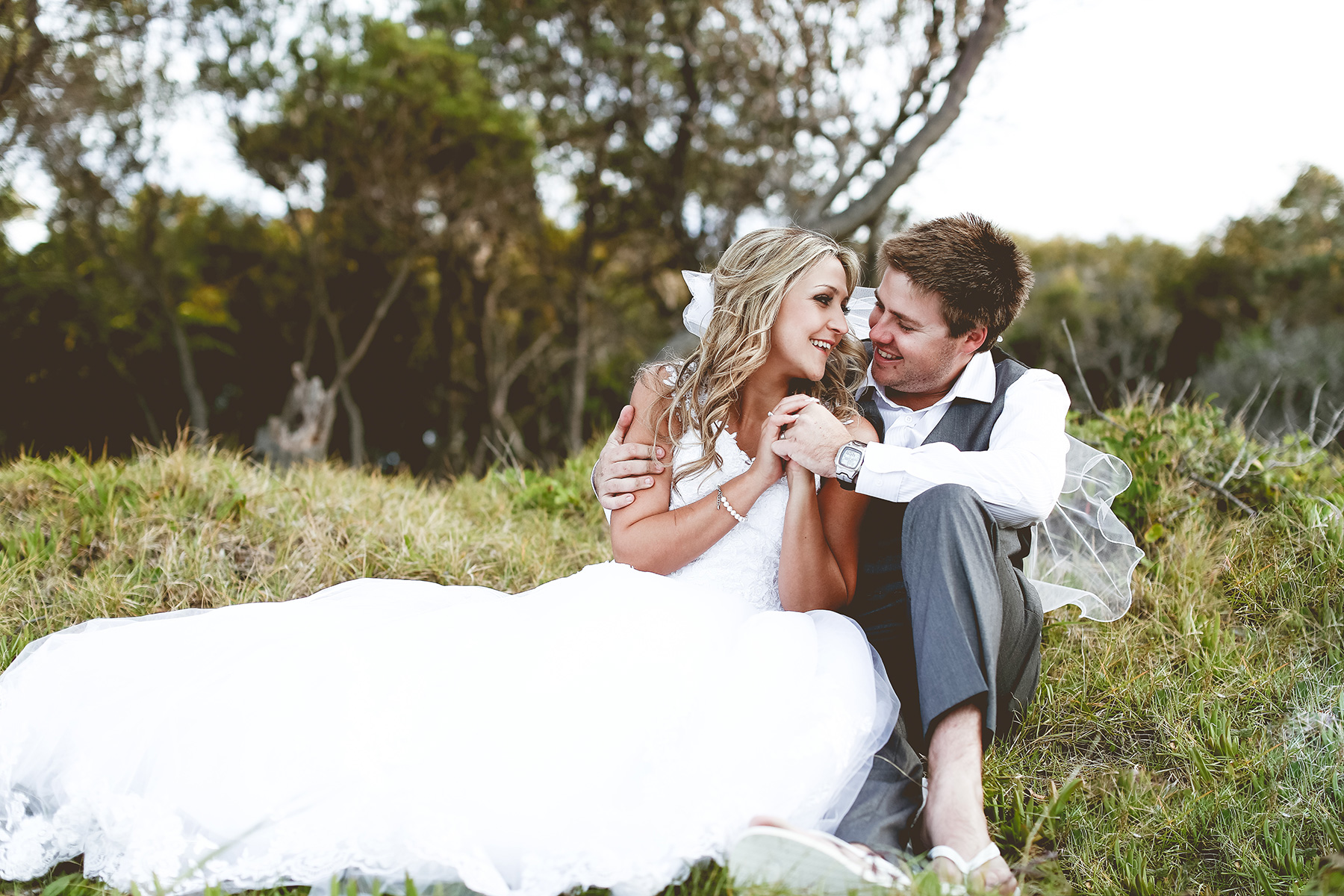 Guests took away spice jars with hard jubes, made by the bride.