Cairns expats Nicole Sinopoli and Matthew Moule decided to return to their hometown for a Palm Cove wedding.
The Brisbanites, aged 33 and 31 respectively, met while playing touch football. A quick renovation for Nikki's "bachelorette pad" meant the couple could then live together! They wasted no time making moves to spend their lives together, becoming engaged on their first anniversary.
"With both of us growing up in Cairns and now residing in Brisbane, we decided to plan our wedding at the beautiful Palm Cove as it holds many fond memories for us both," says Nikki. Family were enlisted to help create the perfect day of September 17, 2016 with their friend marrying them, Matt's mum creating the bouquets and Nikki's brother handling the music.
Their ceremony at a beach in Palm Cove was followed by a reception at the Reef House Resort. "The open plan feel and amazing moon that lit up the sky created the most amazing atmosphere," explains Nikki.
In memory of her late father, Nikki had a special brooch attached to her bouquet with his photo inside. "Dad still got the honour of walking me down the aisle … in his place my brother and uncle had the honour of giving me away," smiles the bride.
Photos courtesy of Stella Studios.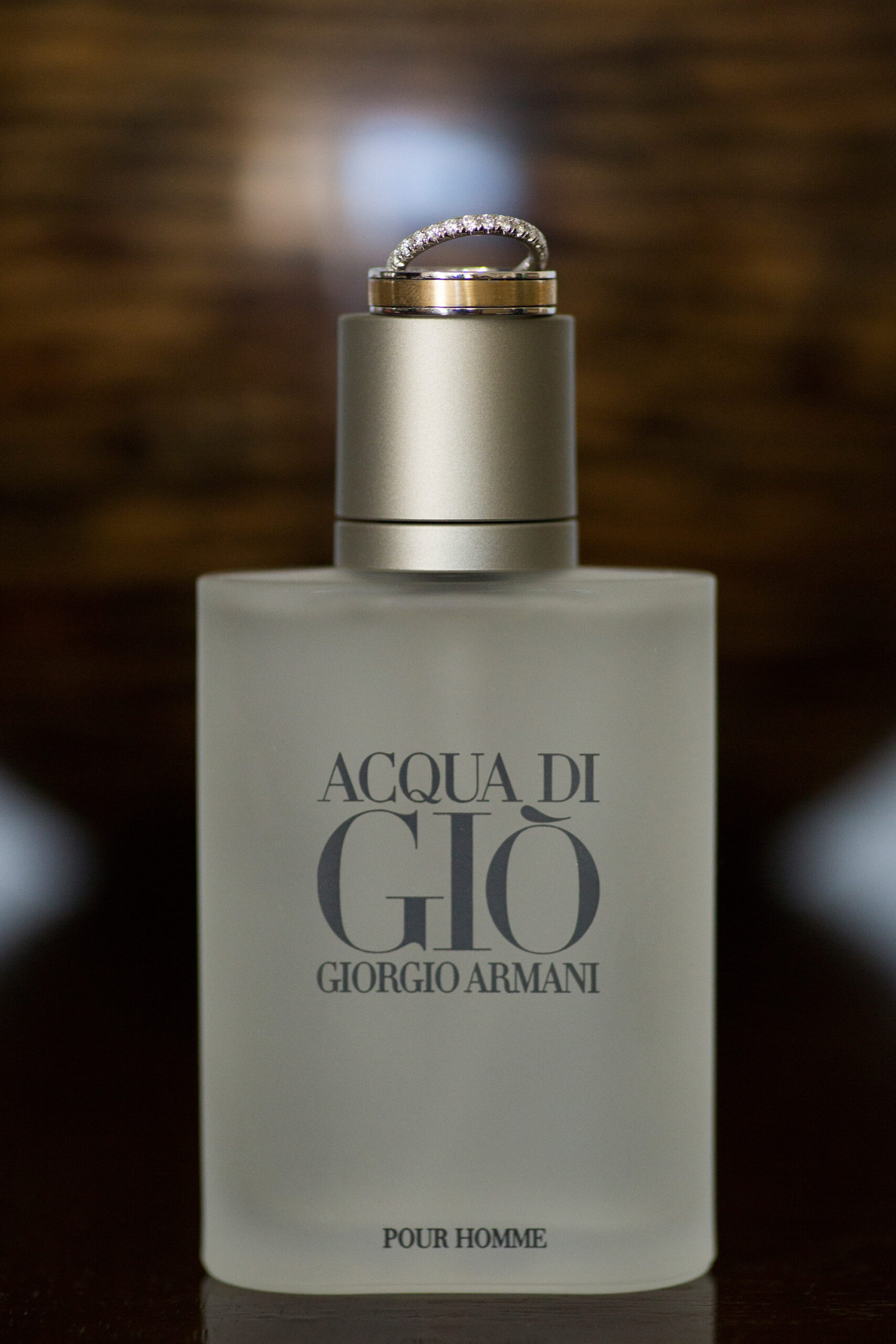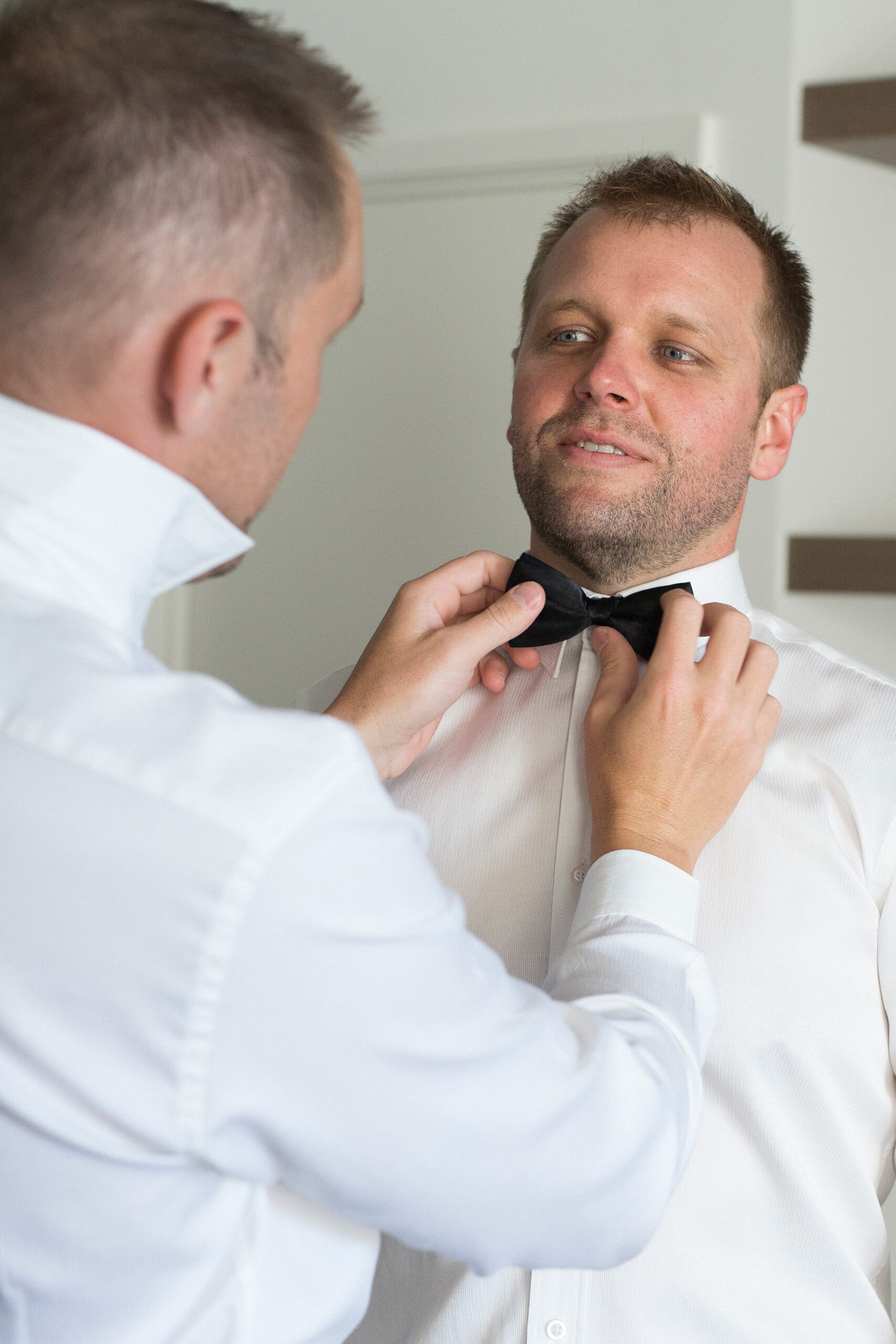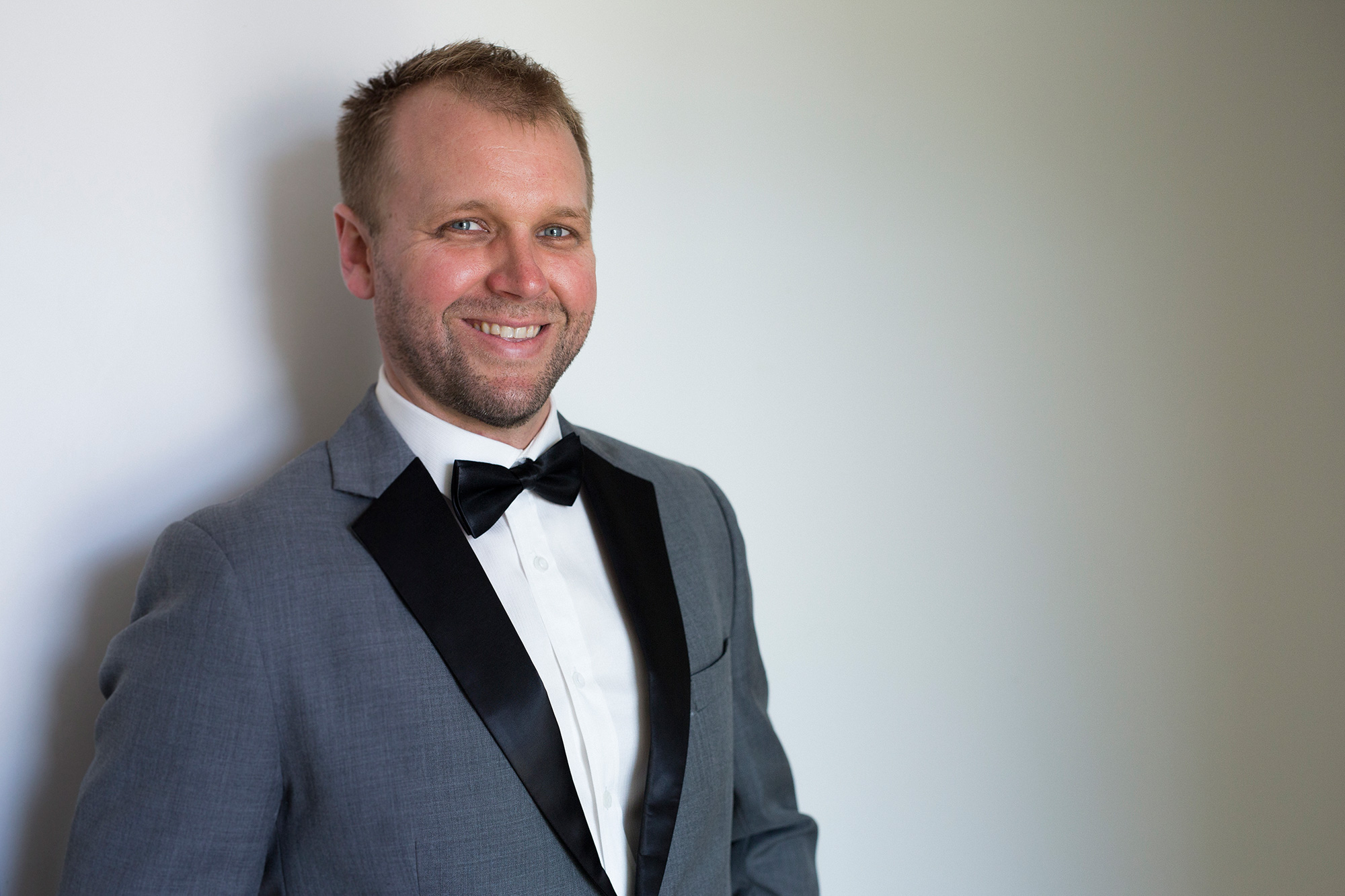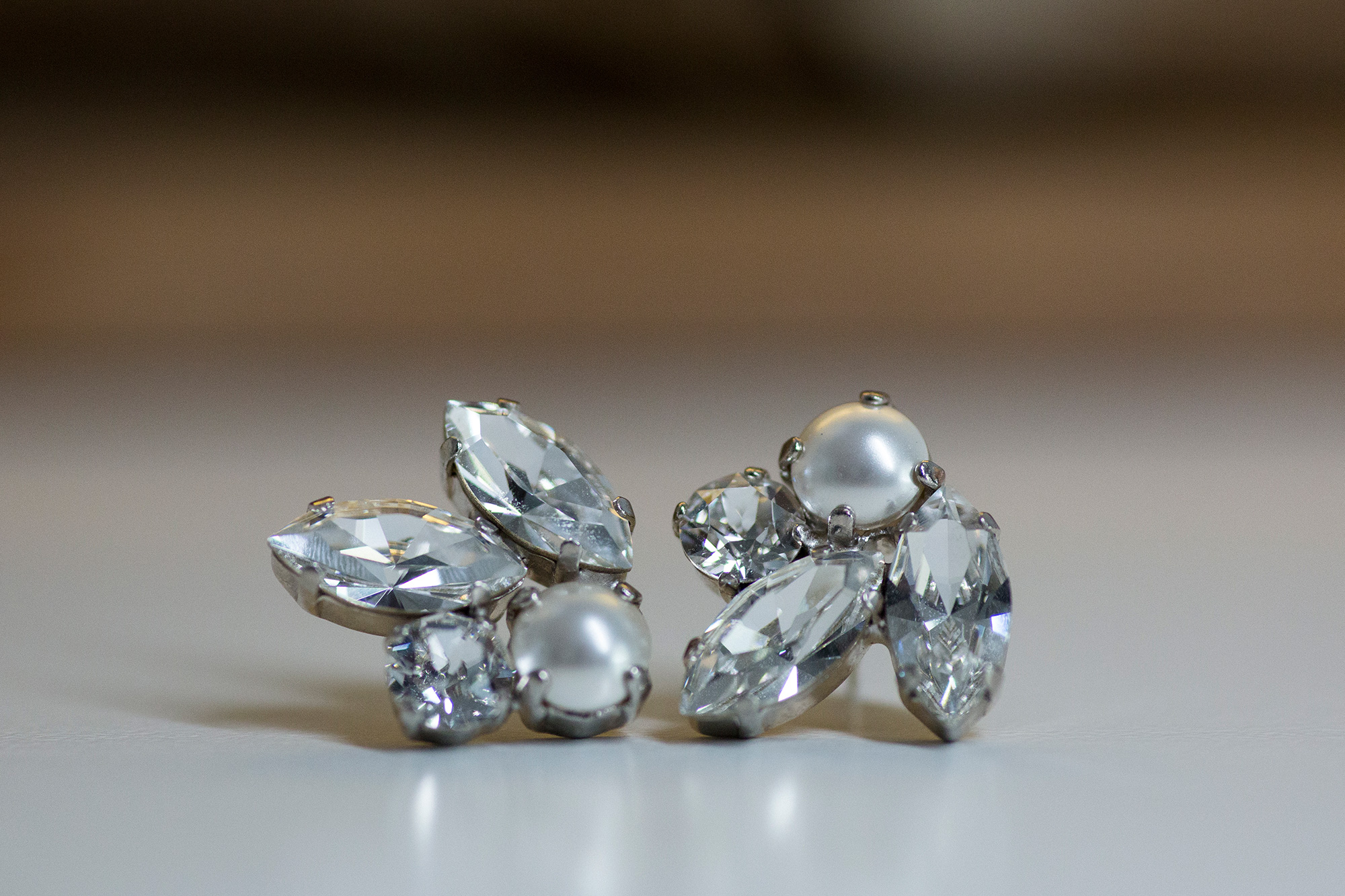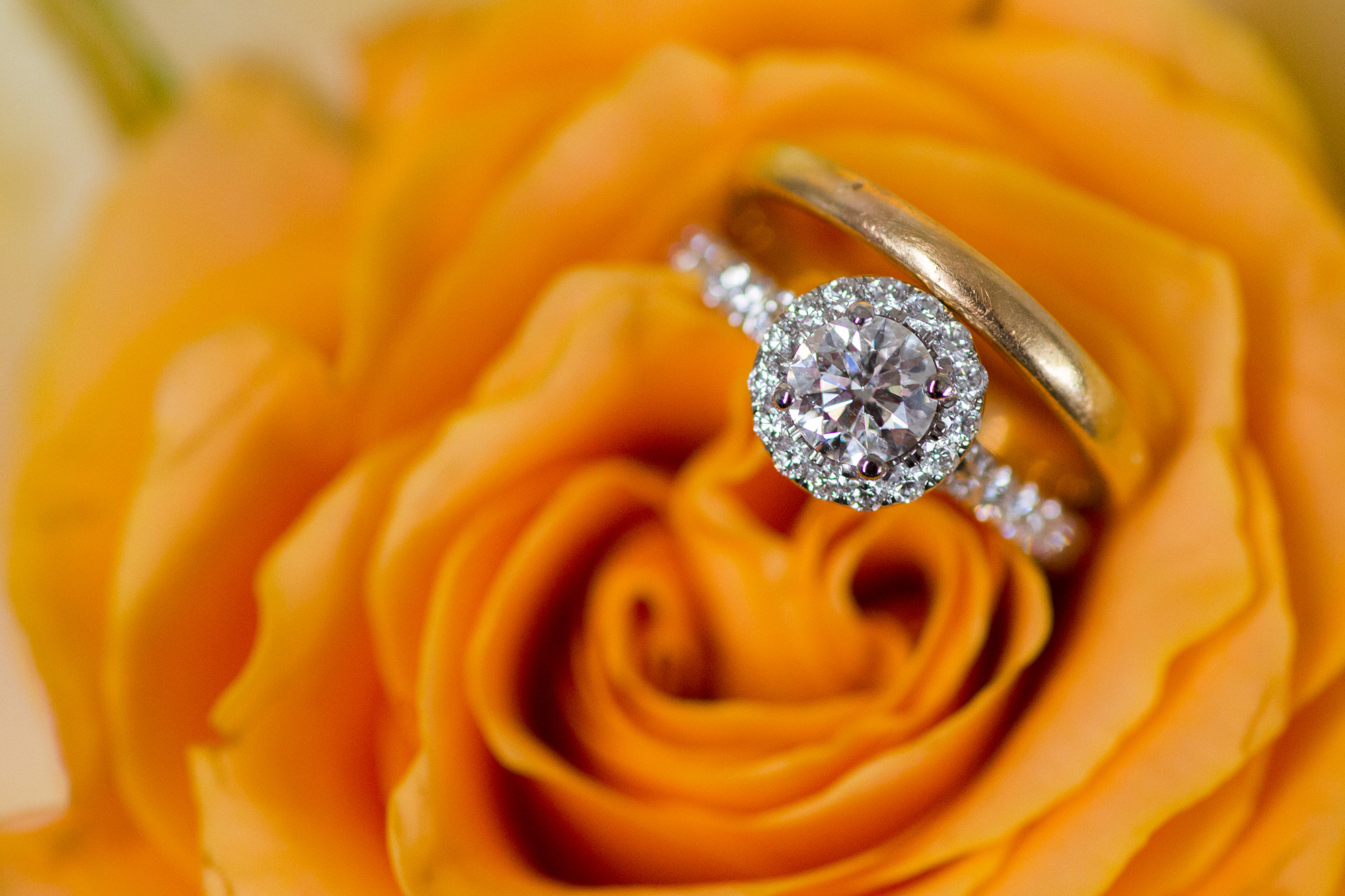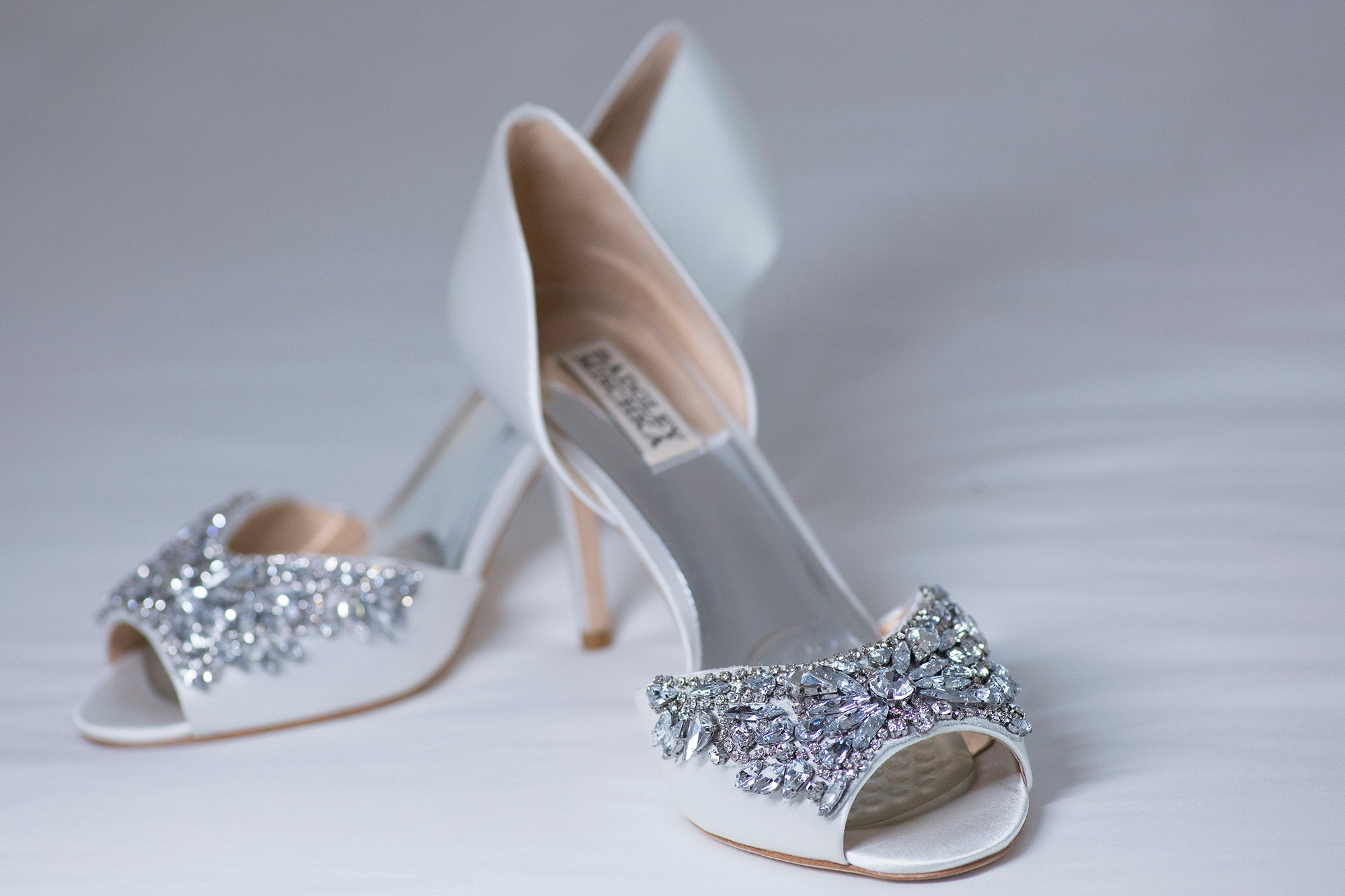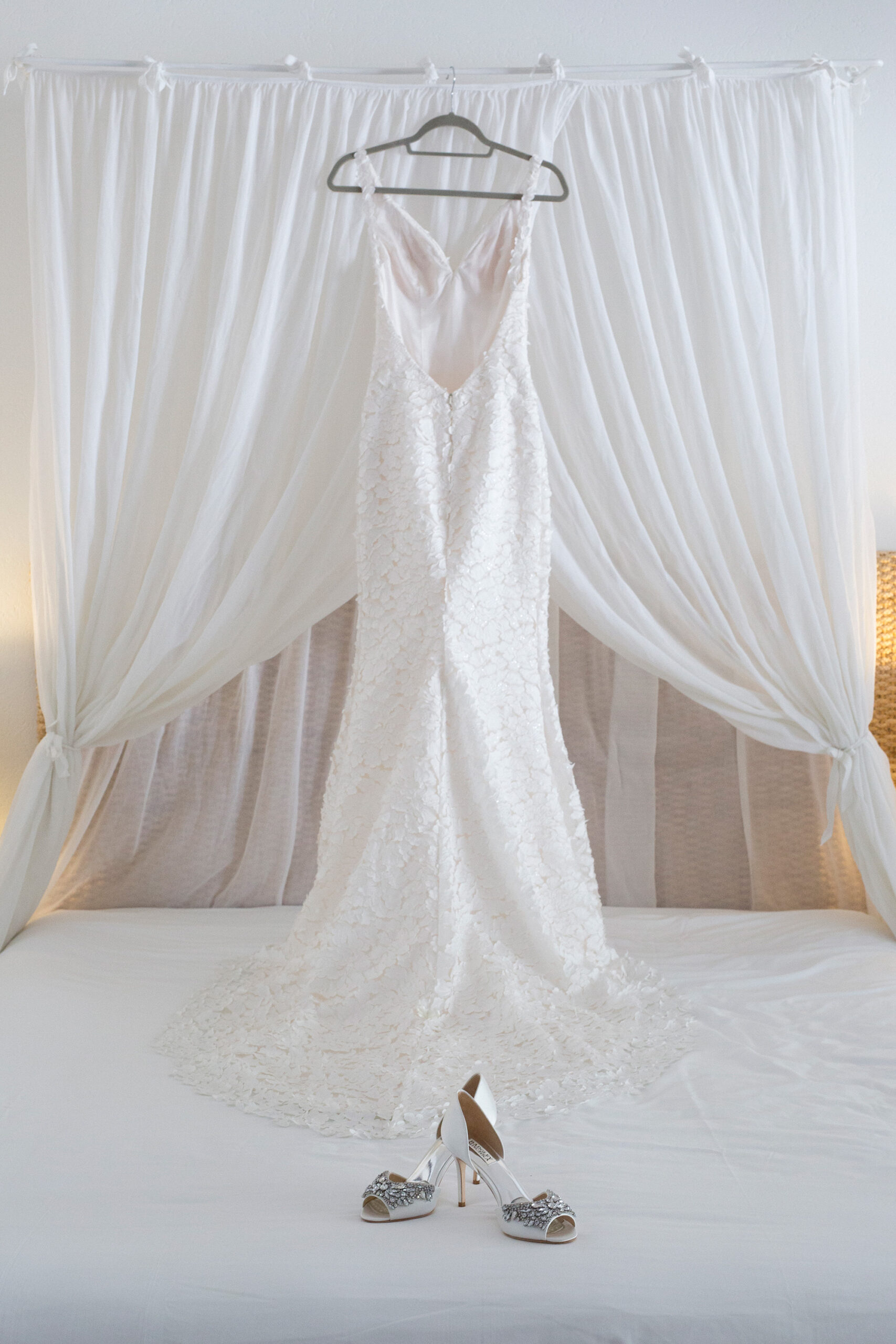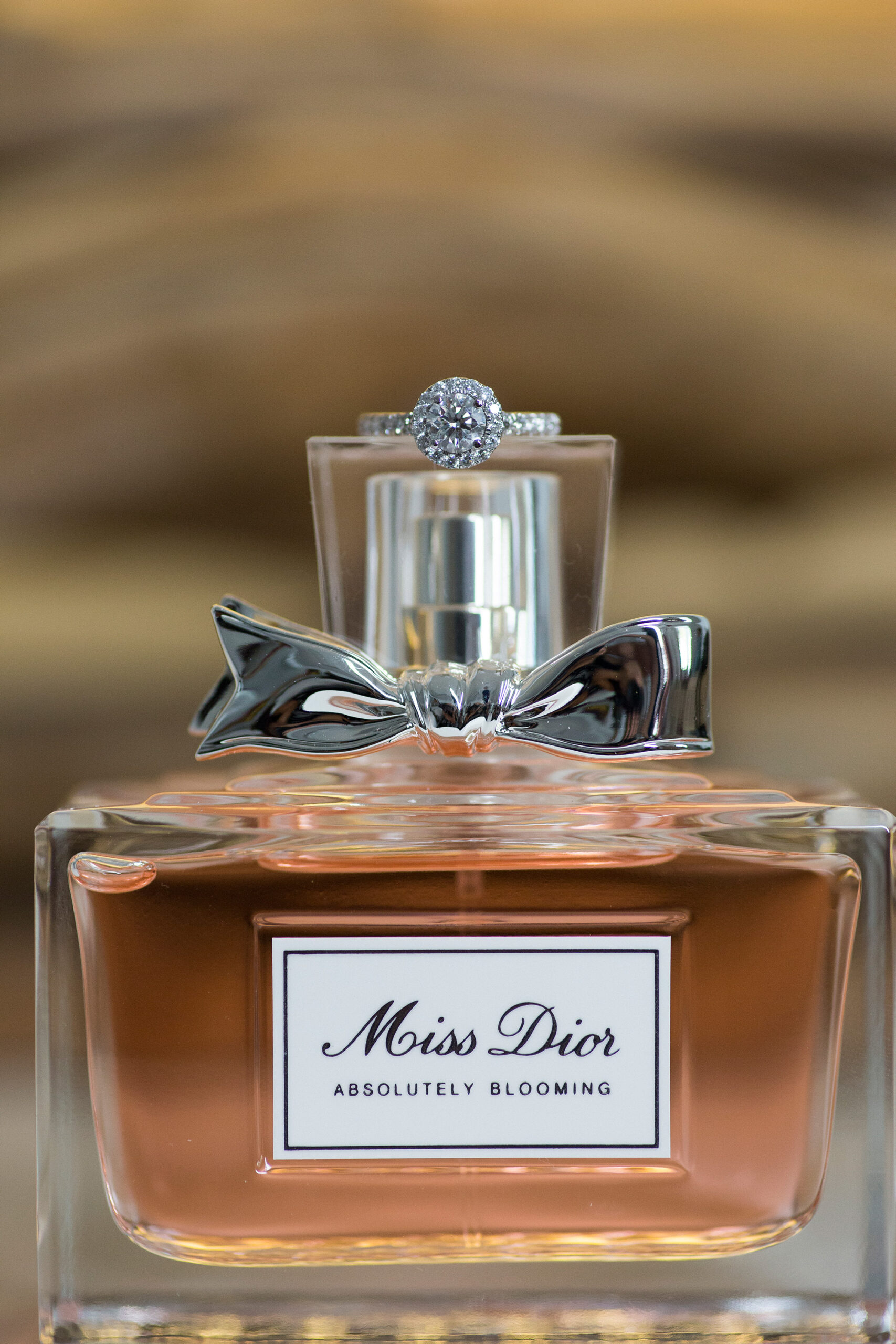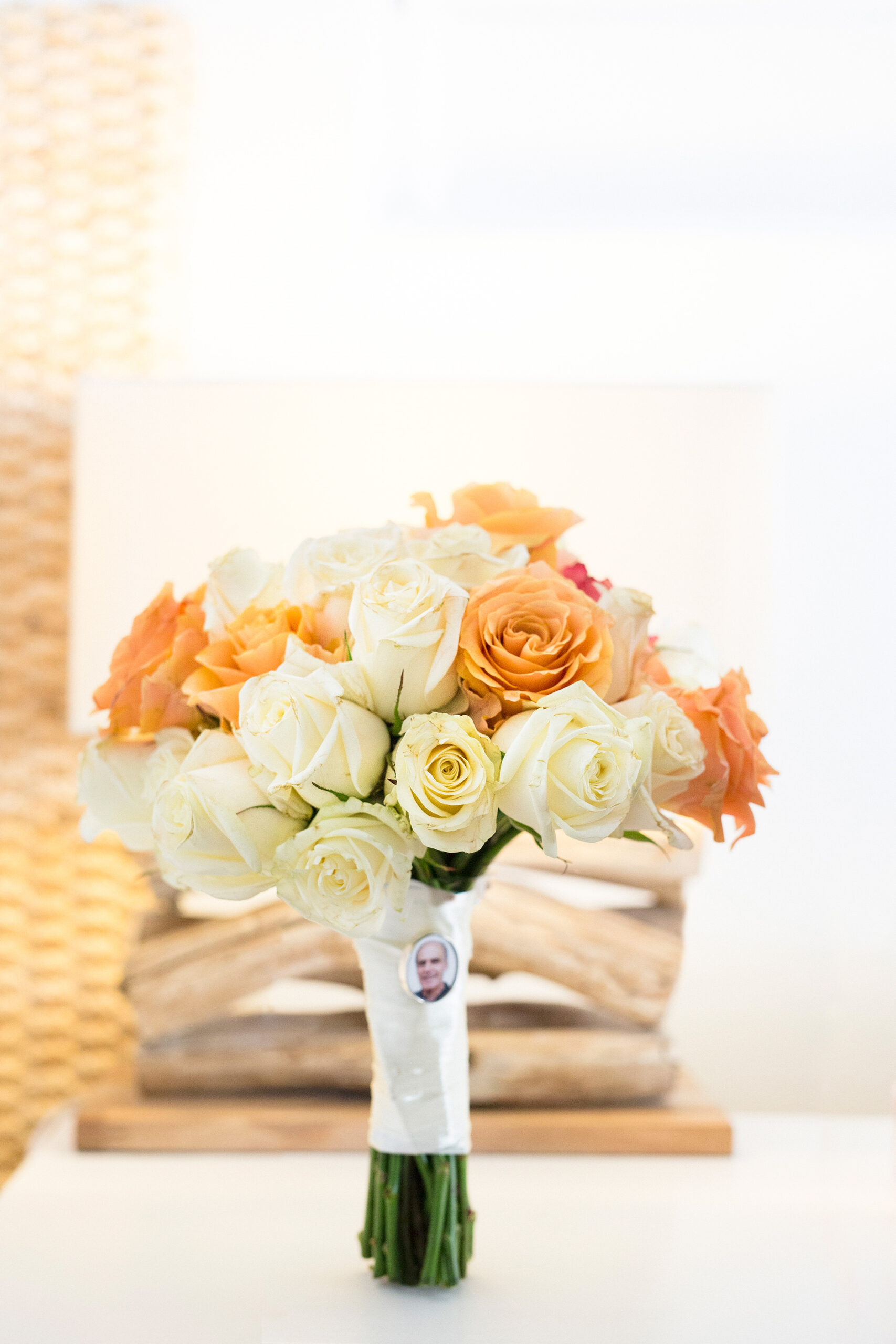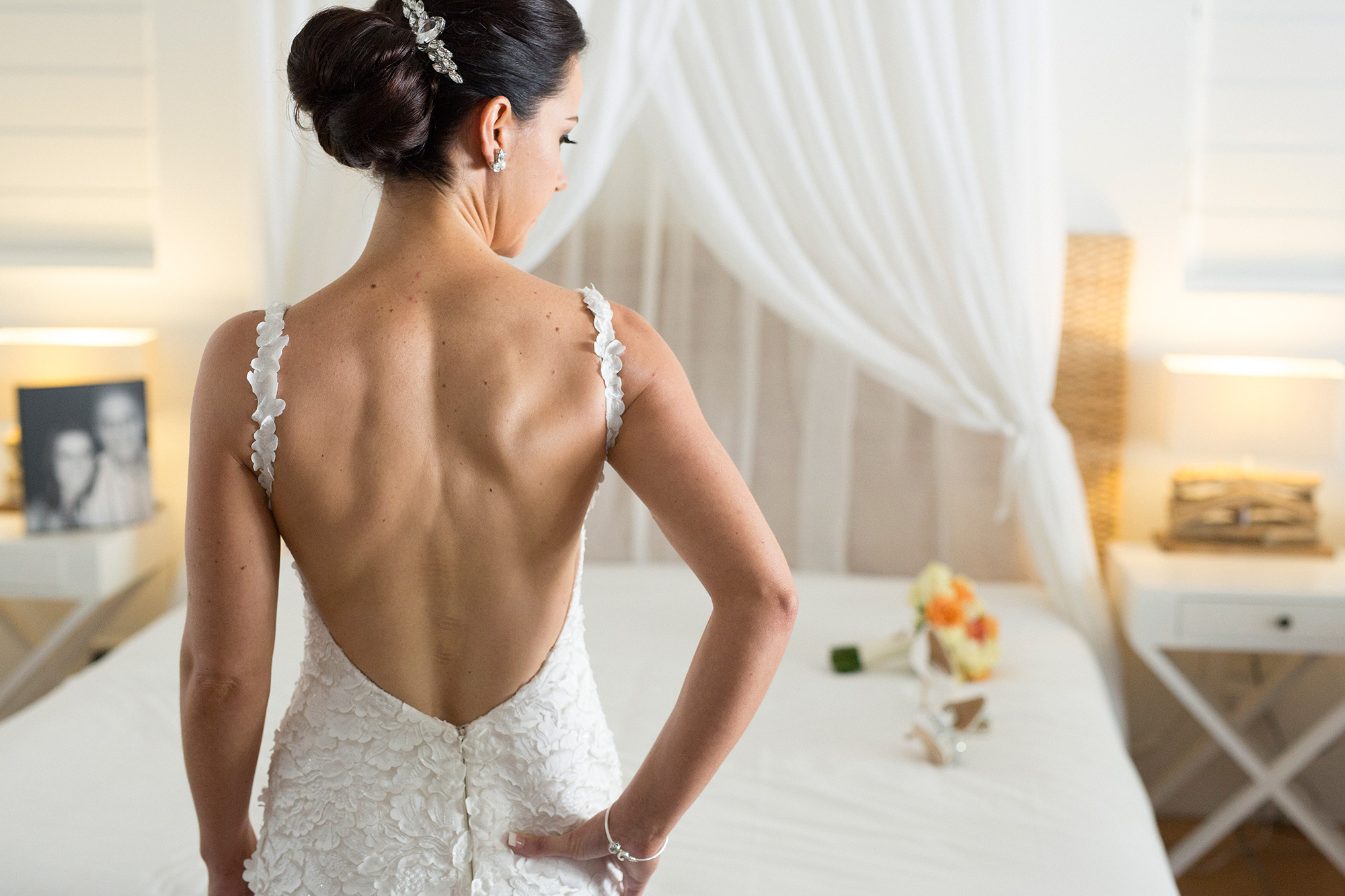 Nikki showed off her gorgeous figure with this textured Elizabeth De Varga low-back gown.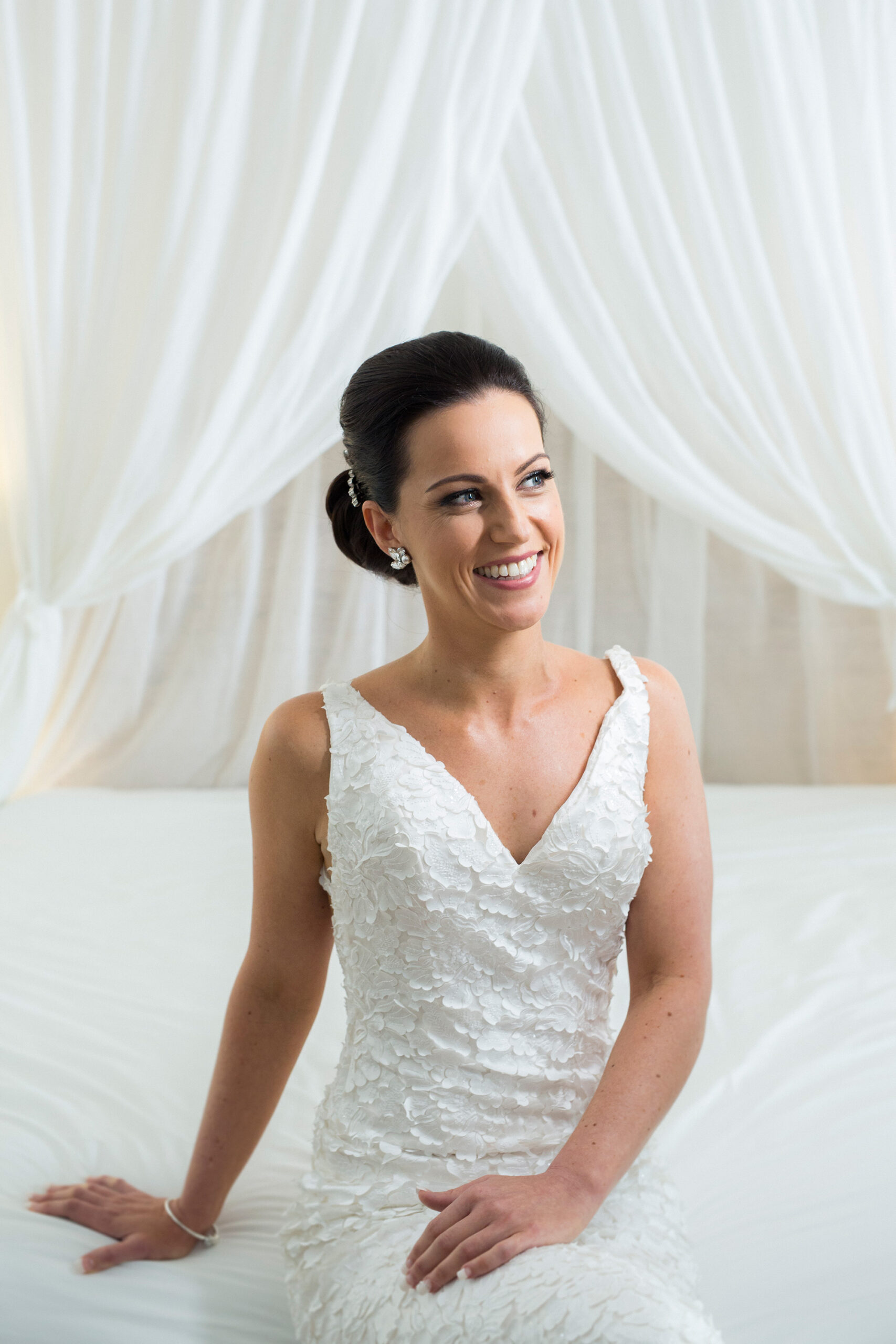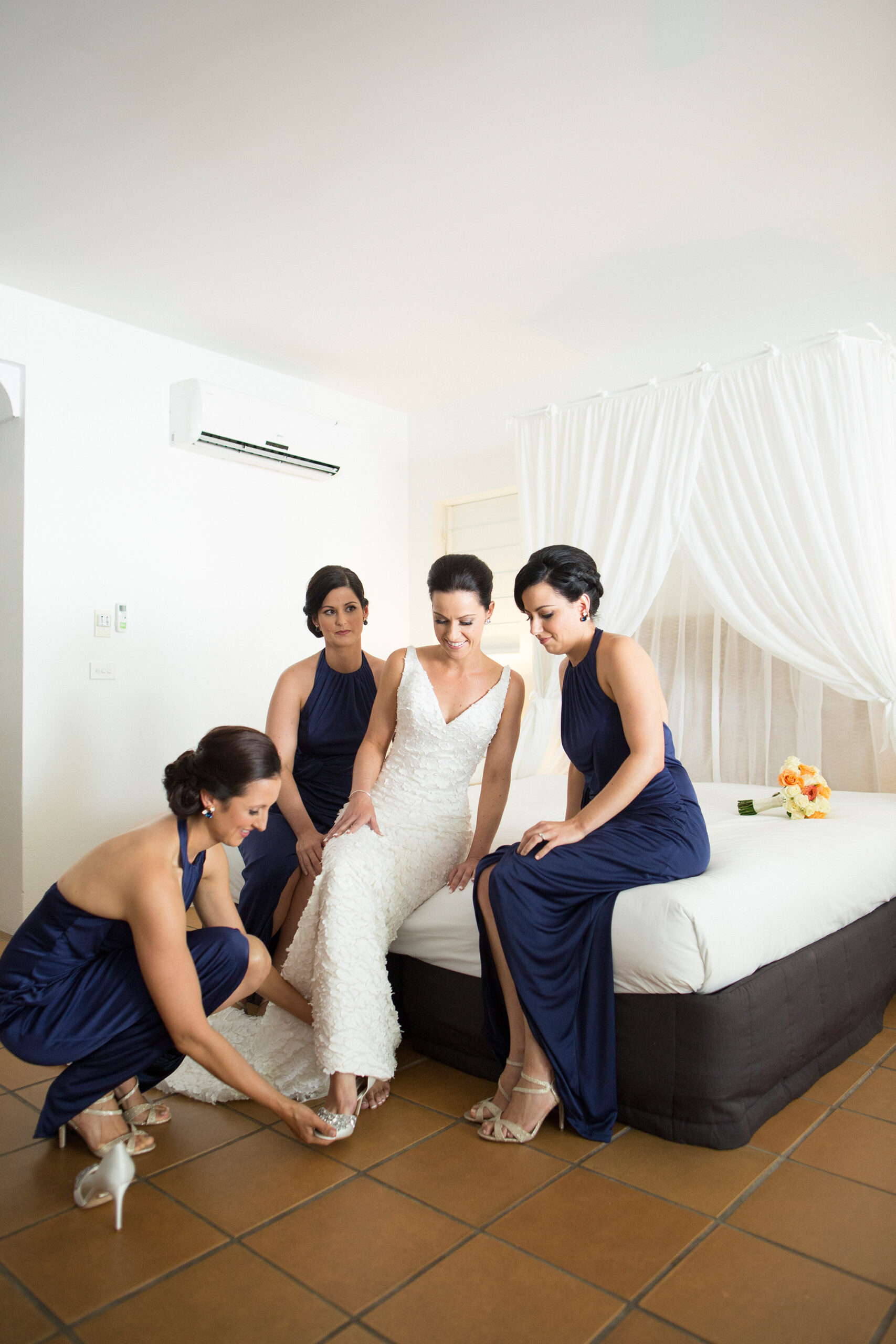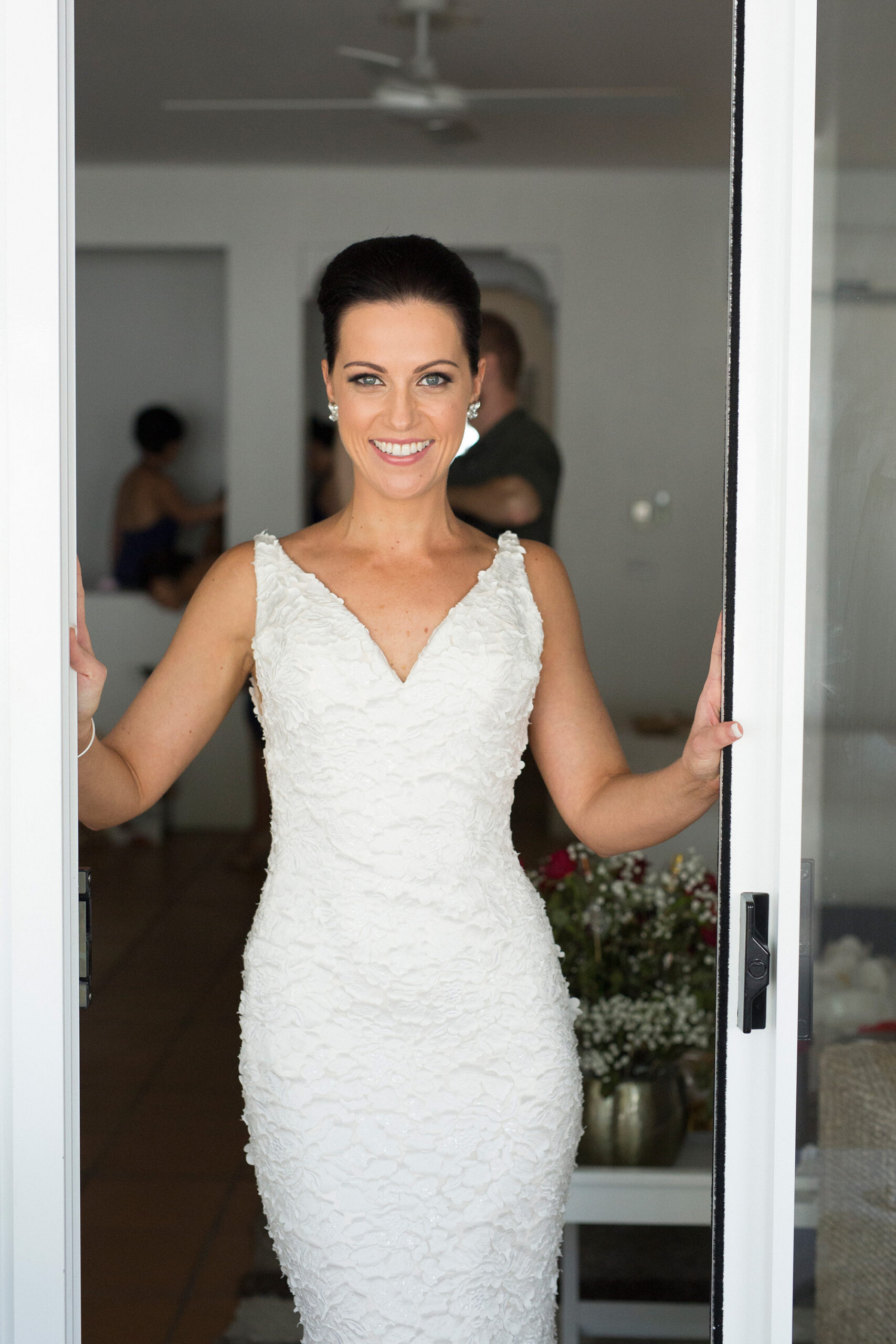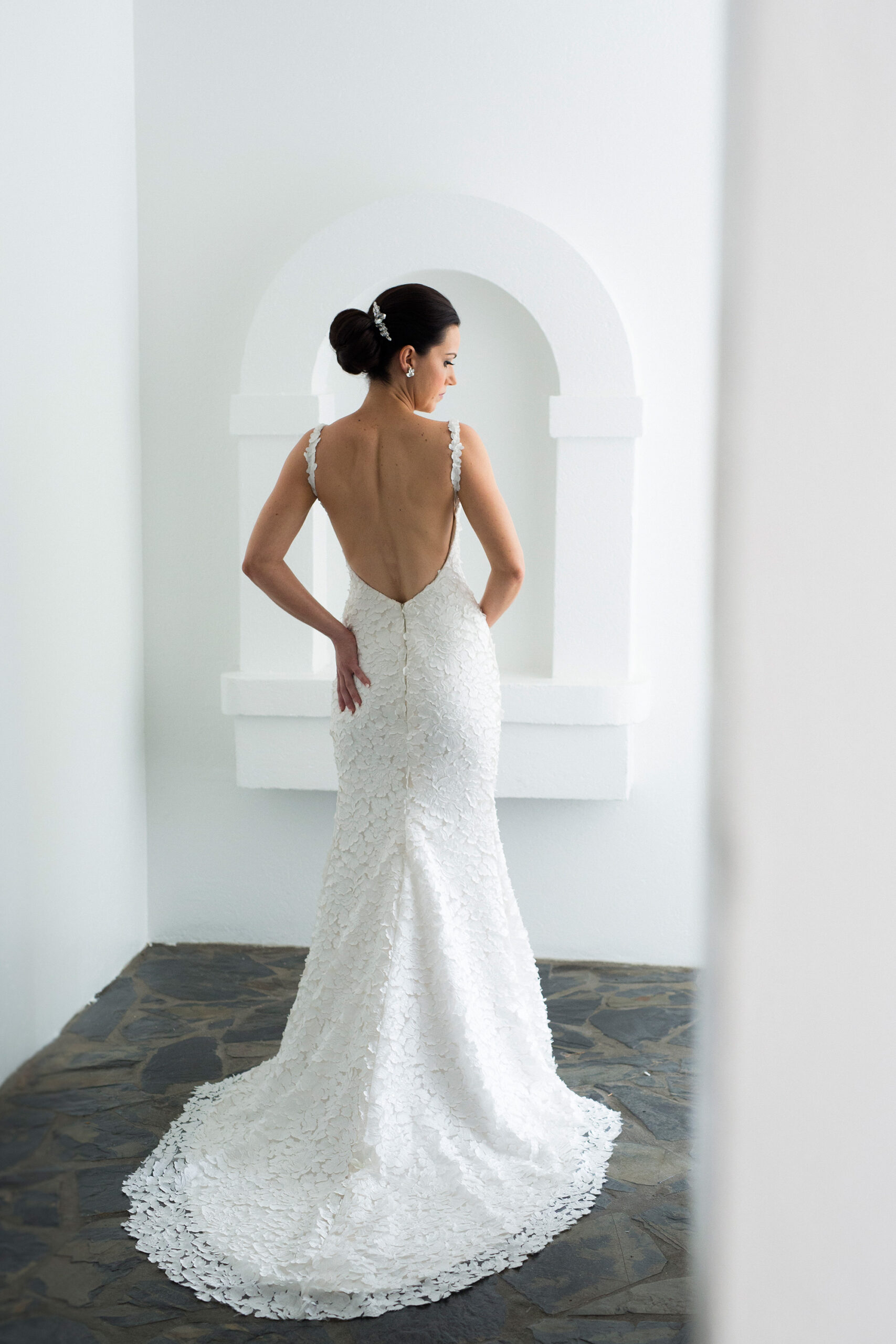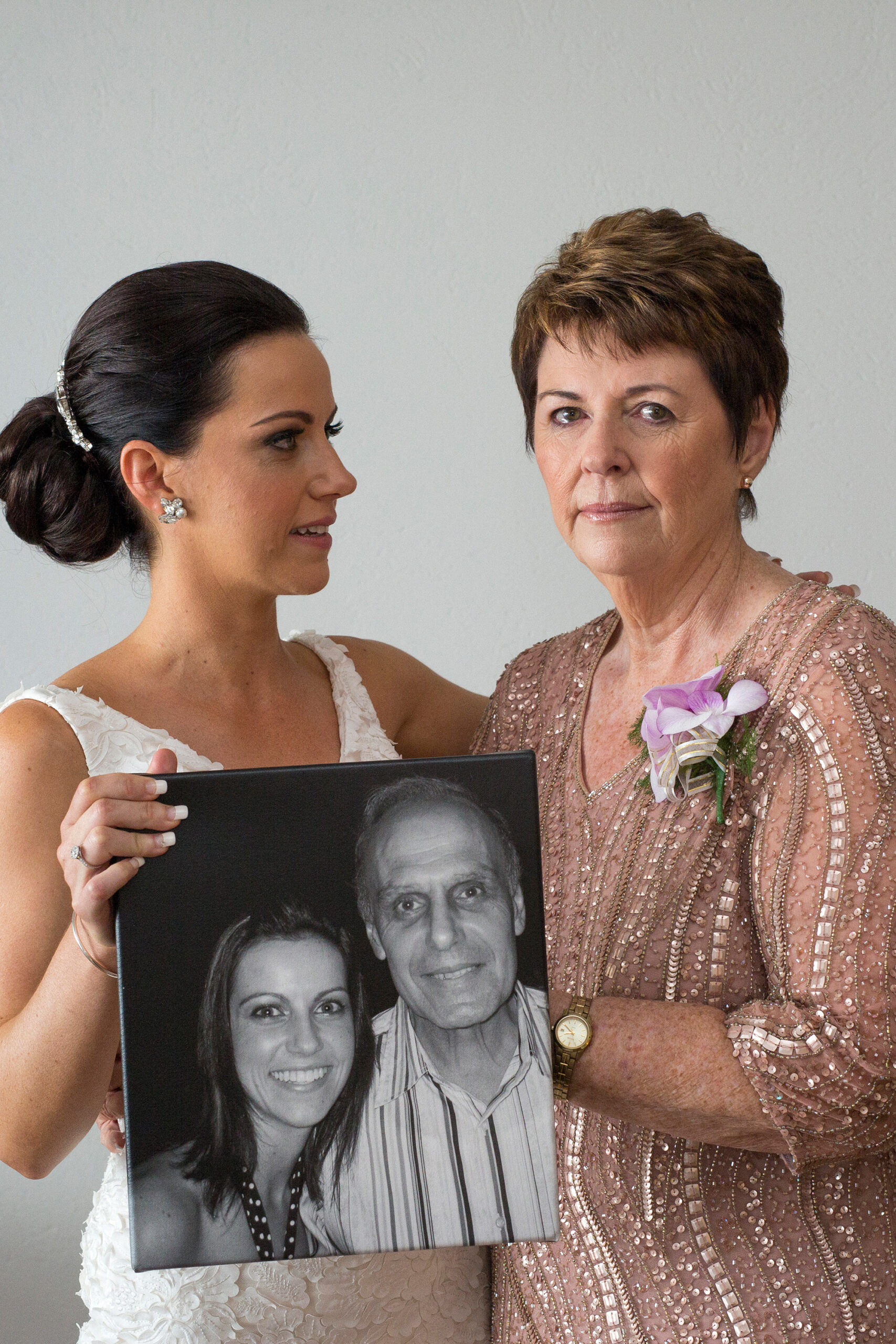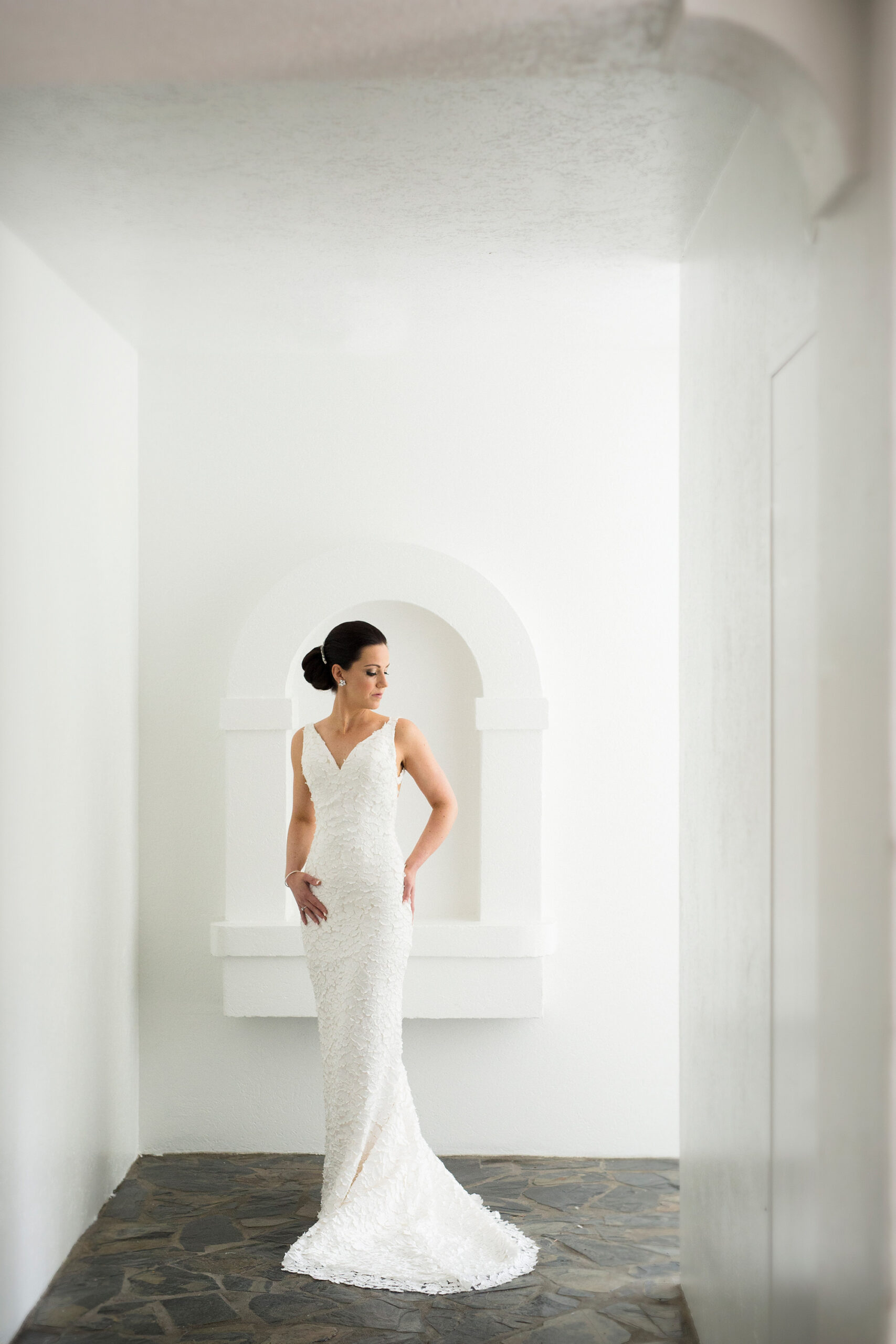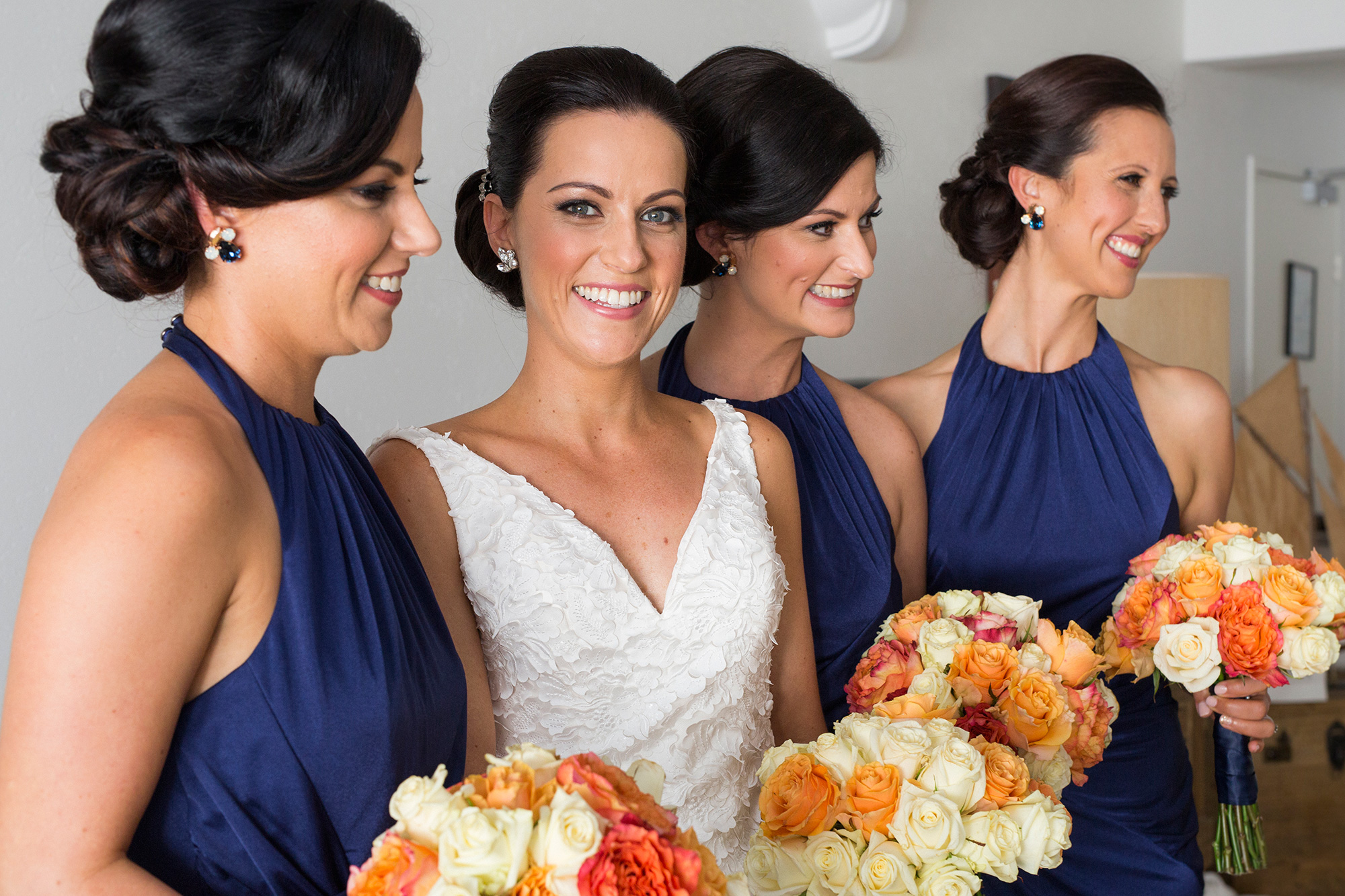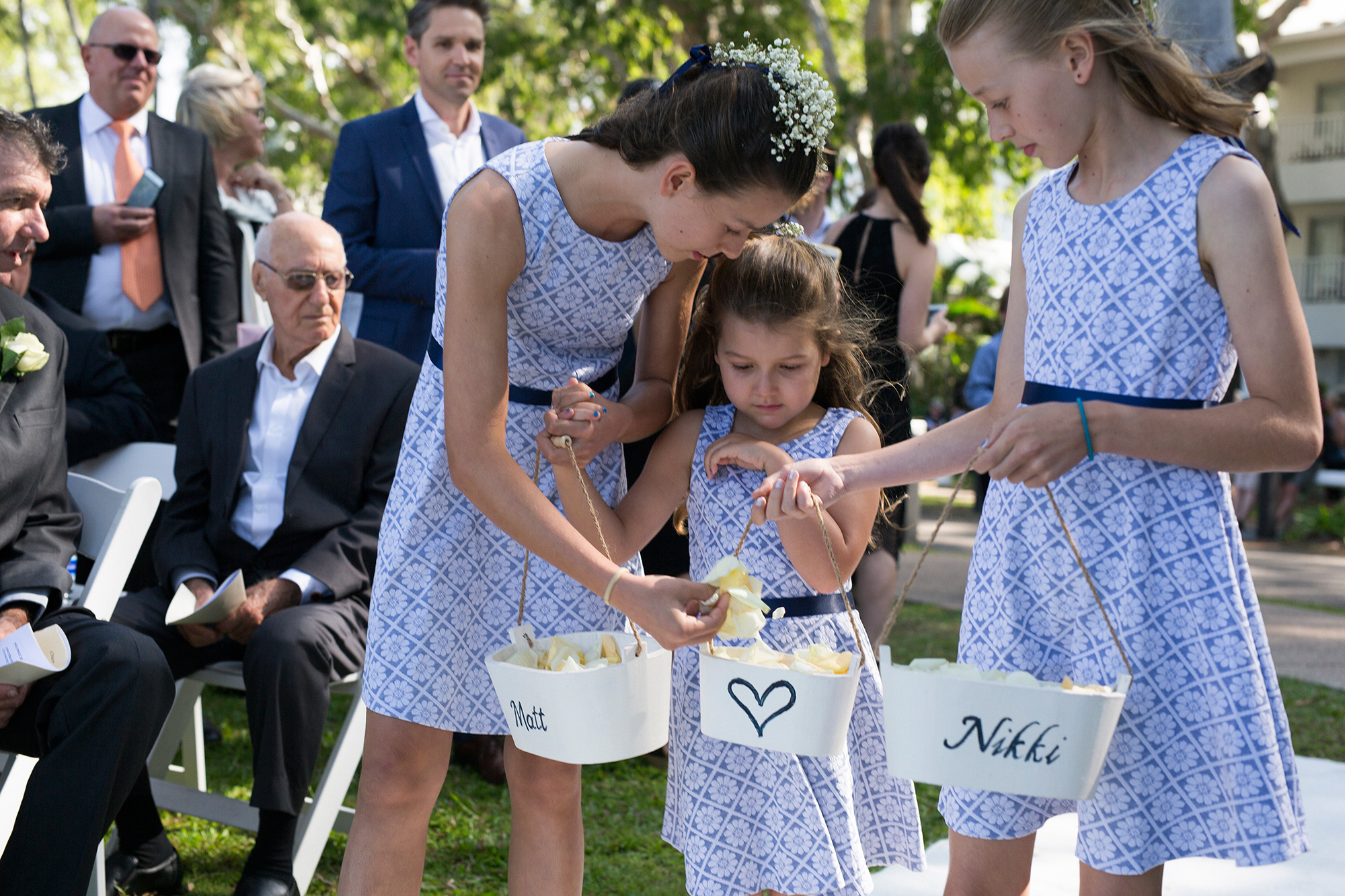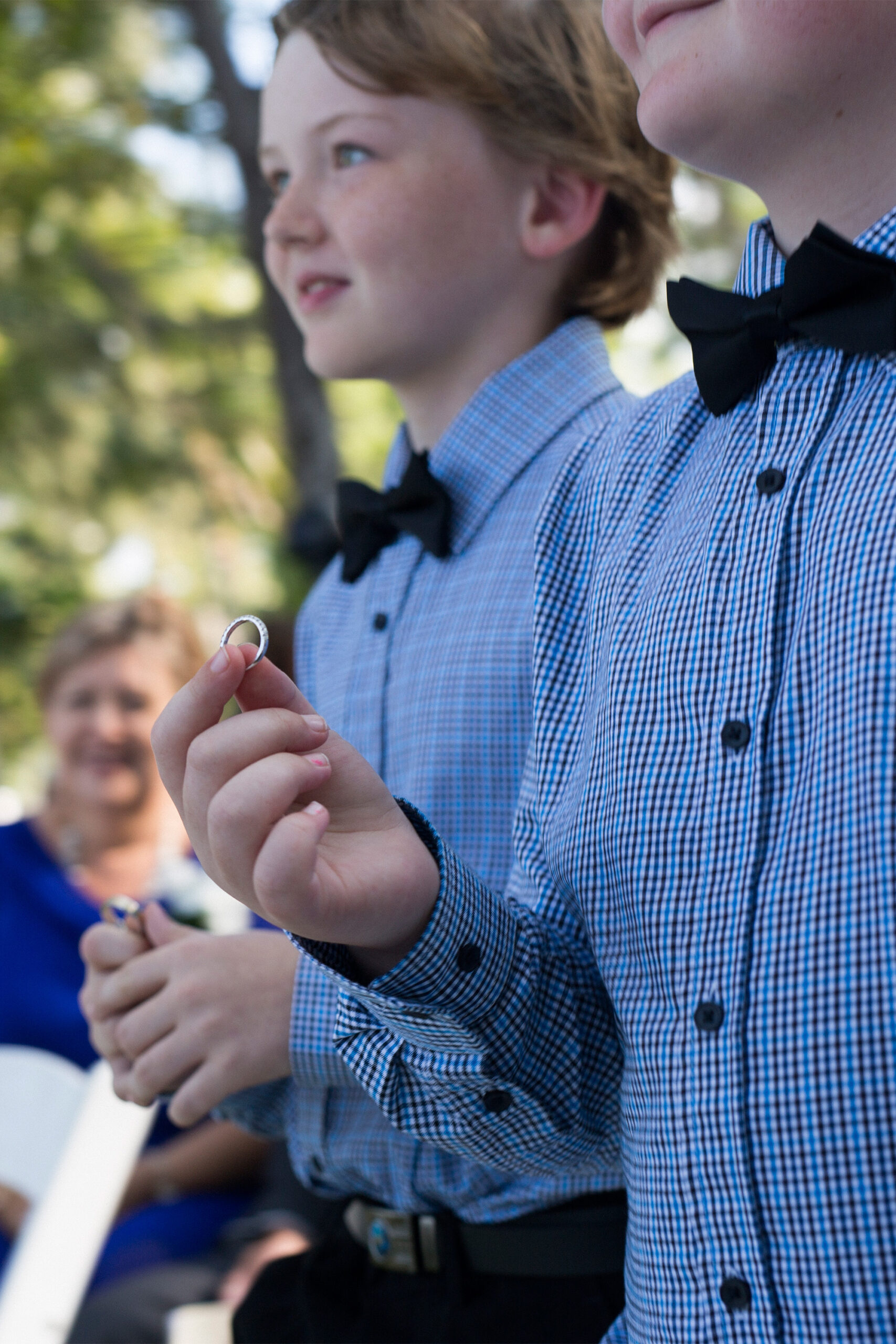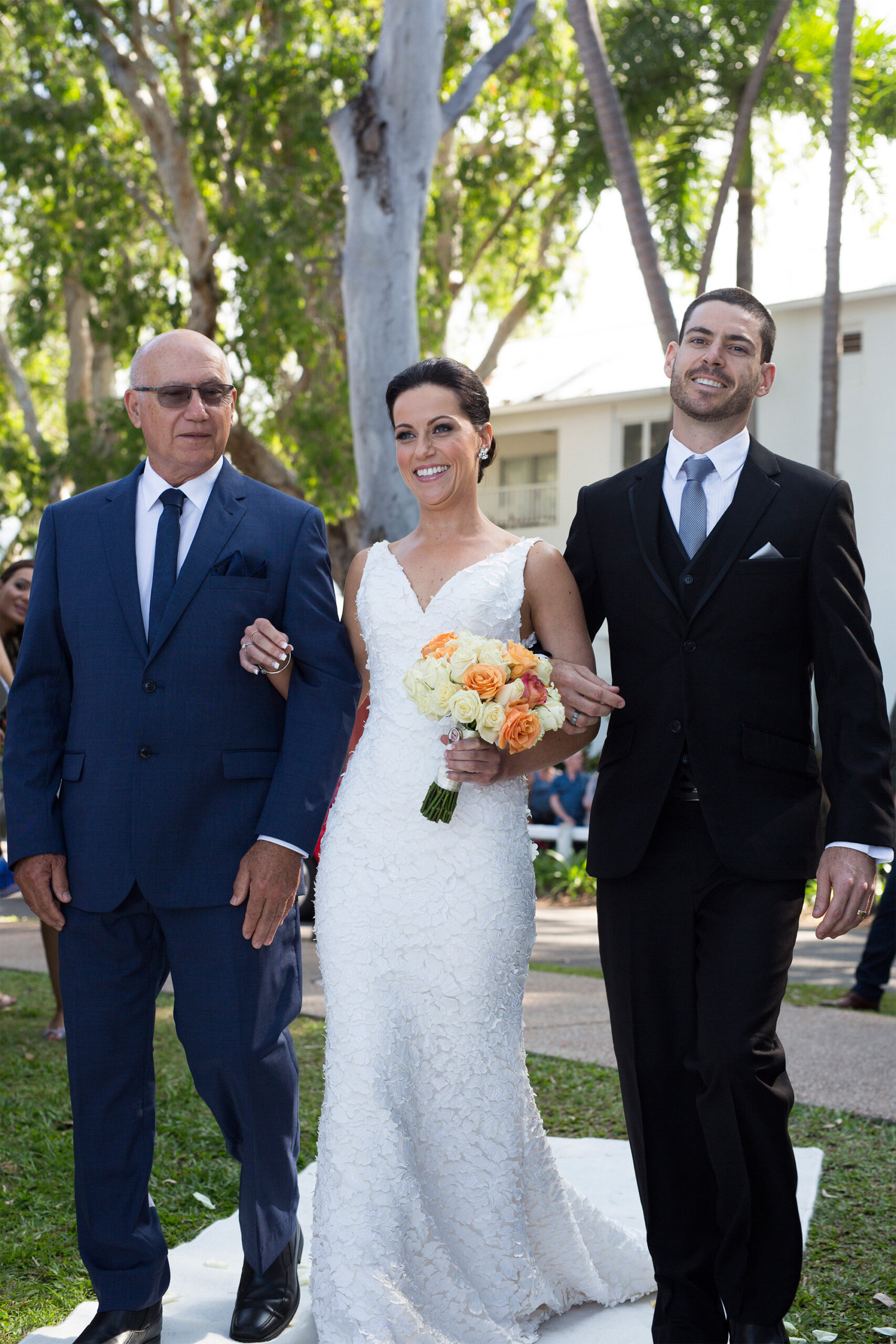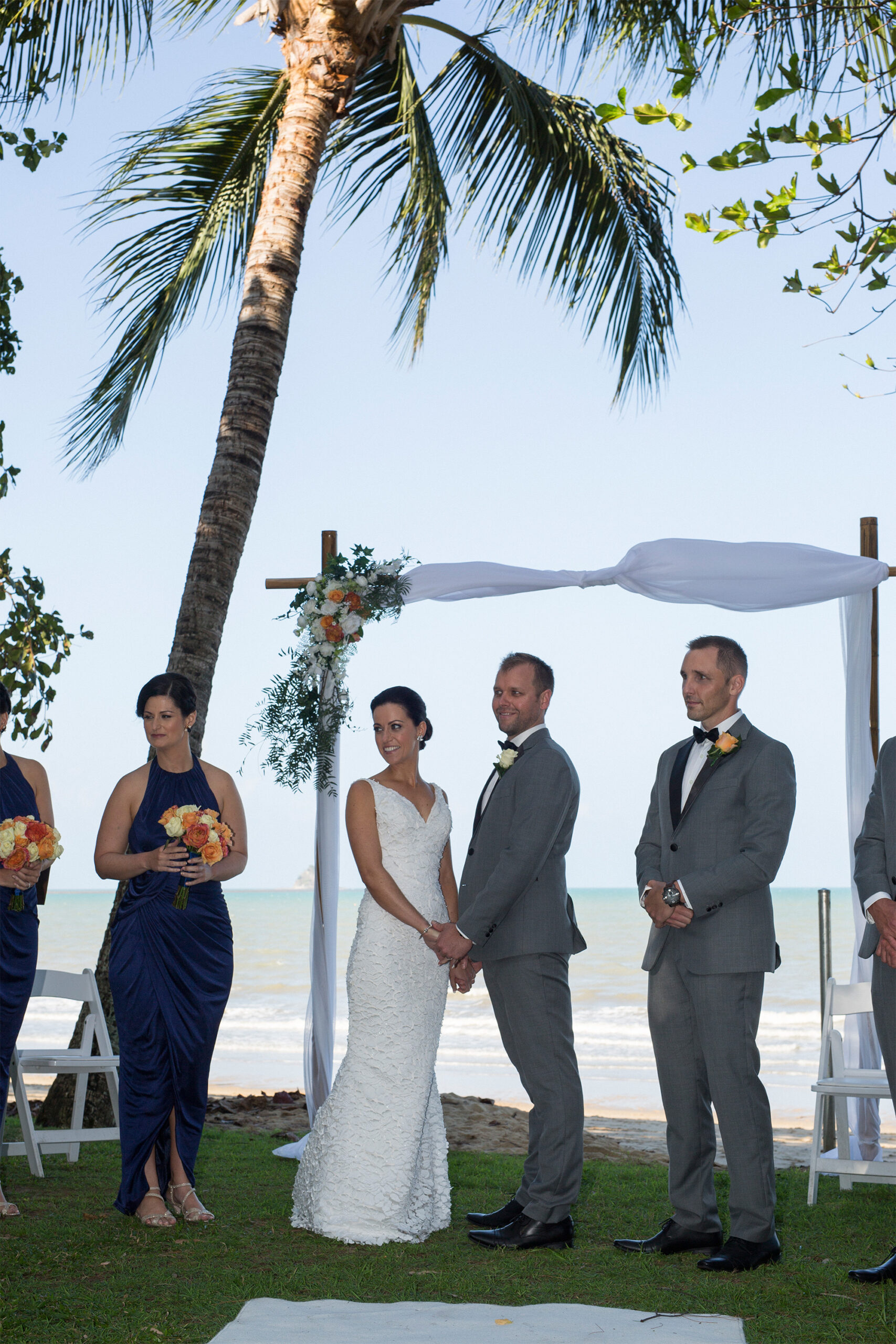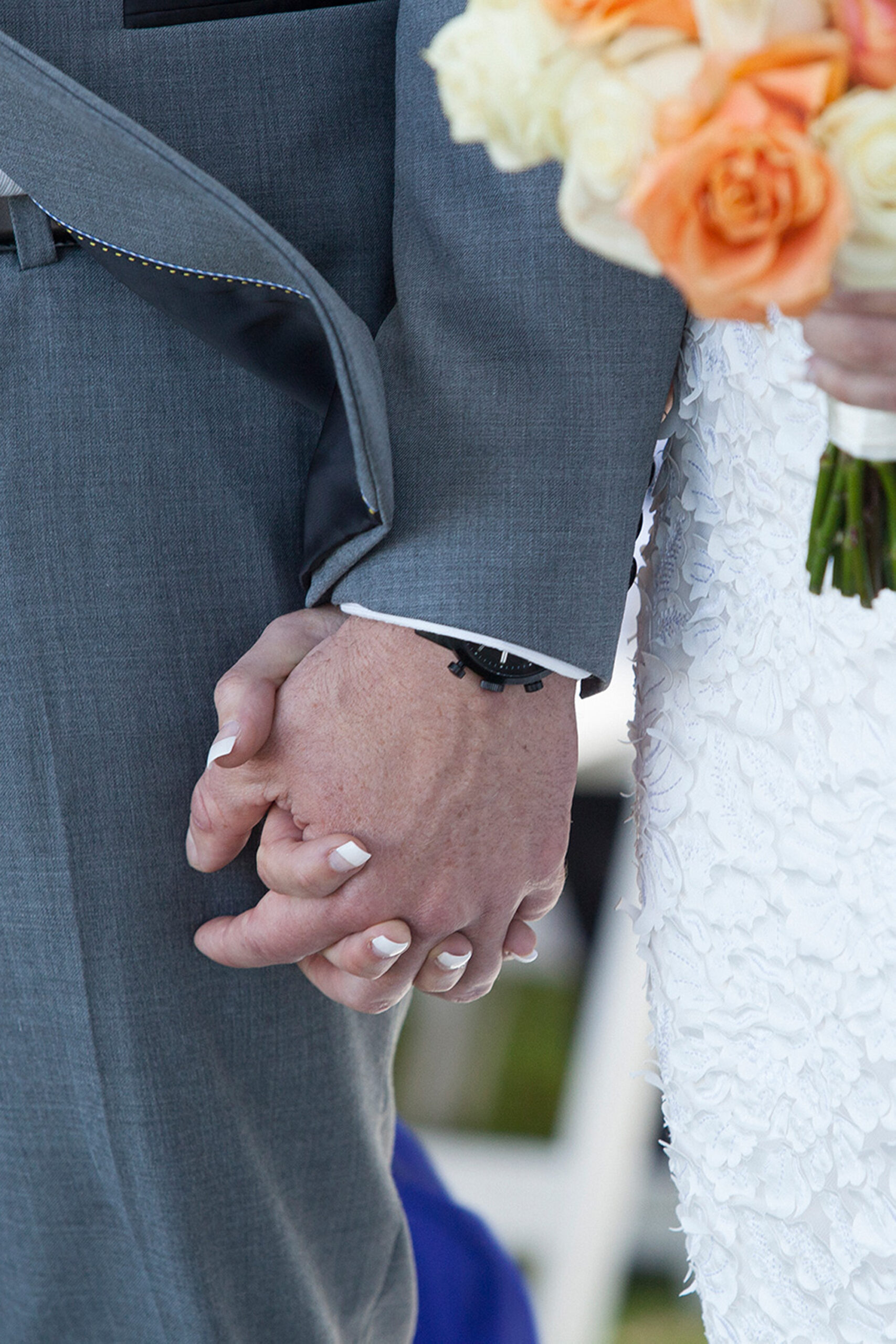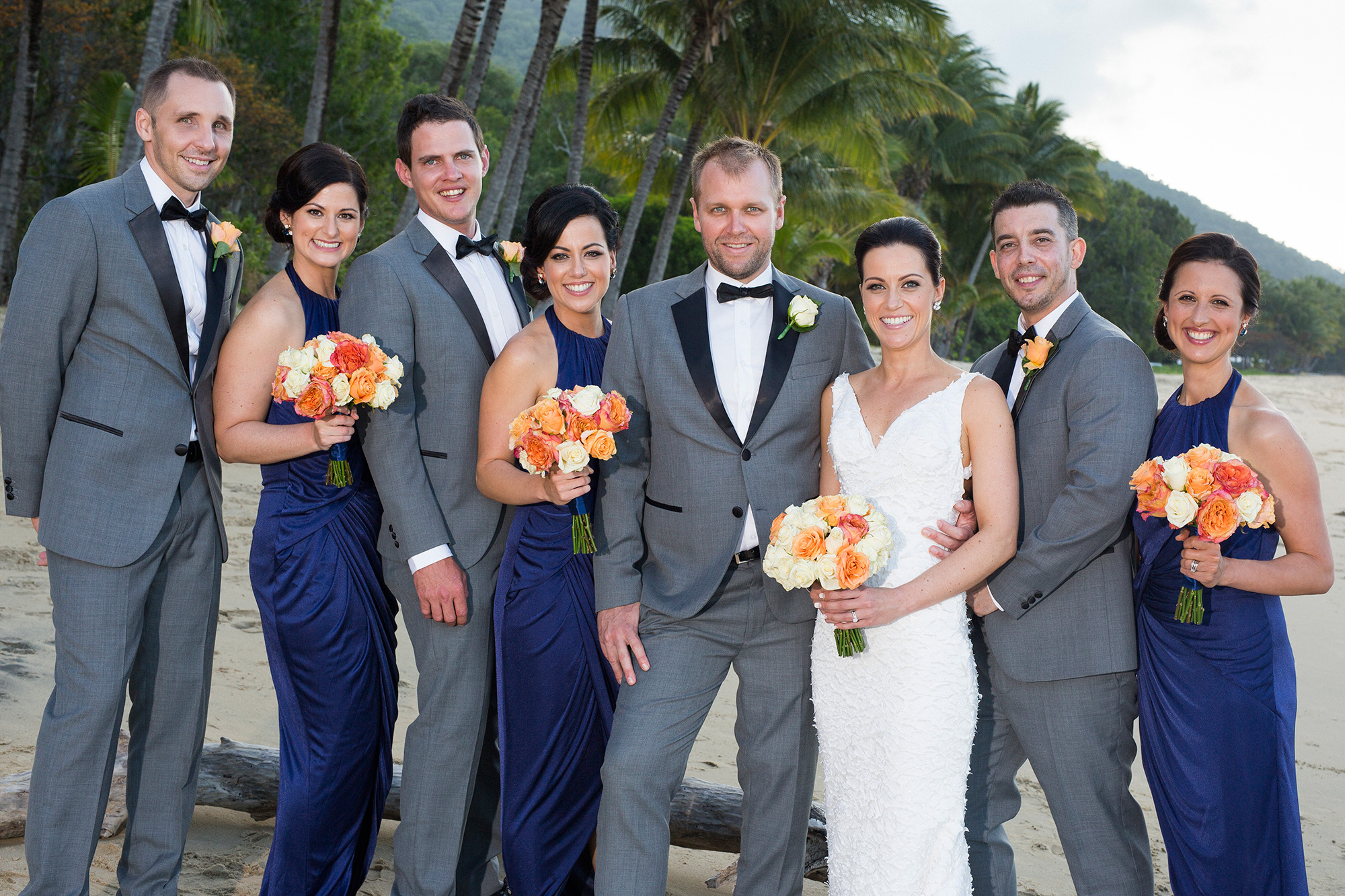 The couple went with navy blue colour theme which they contrasted with orange bouquets.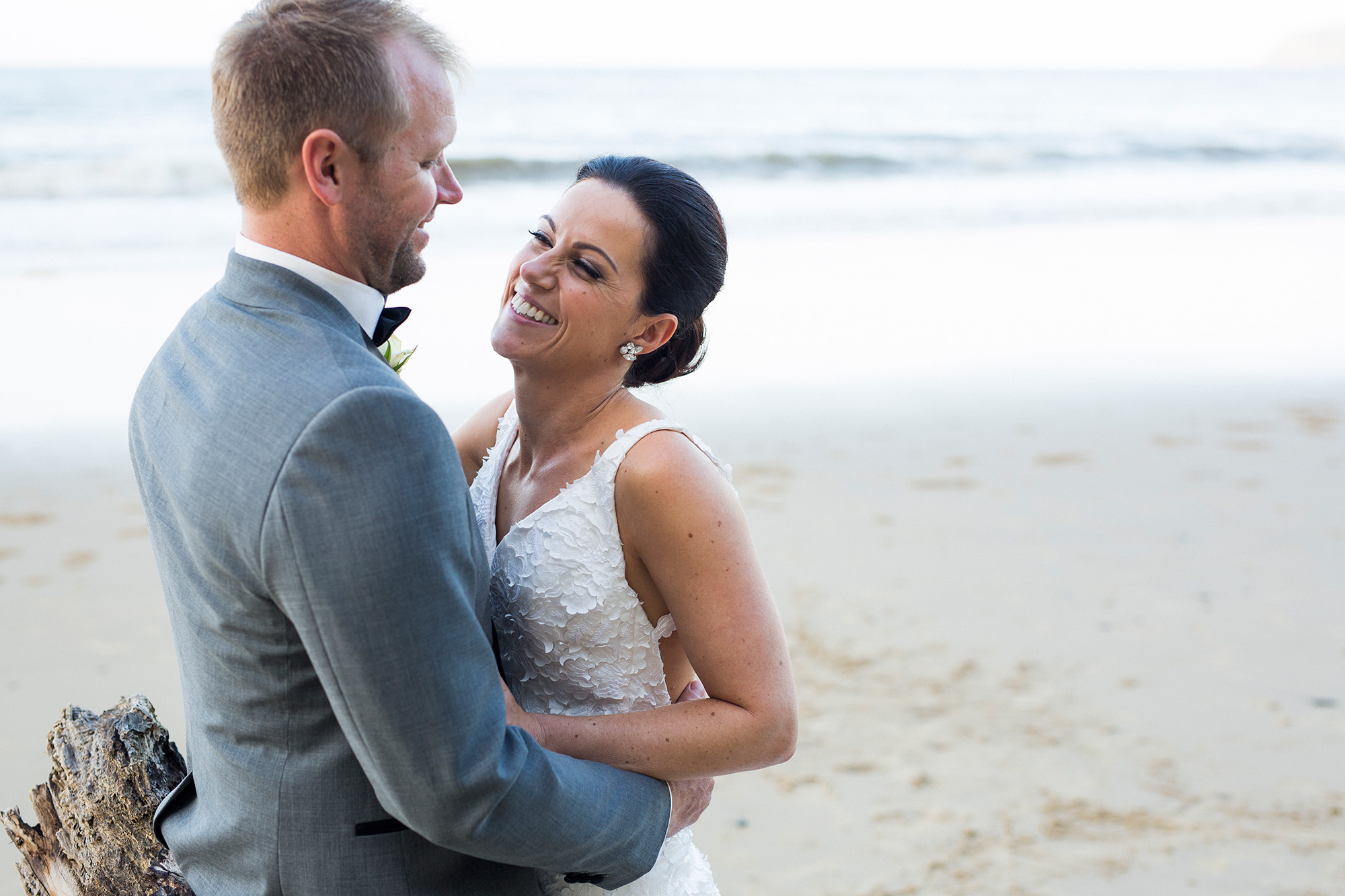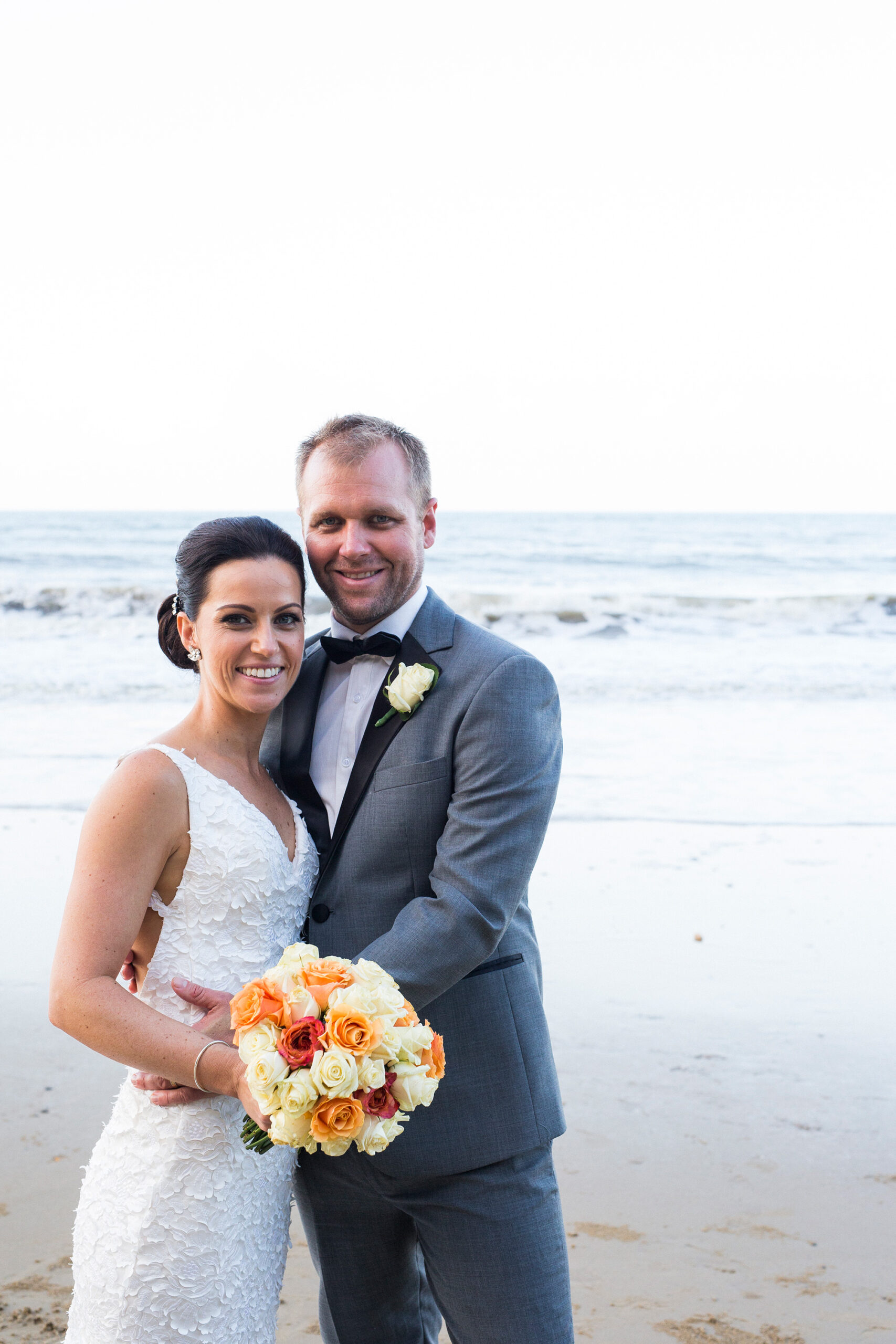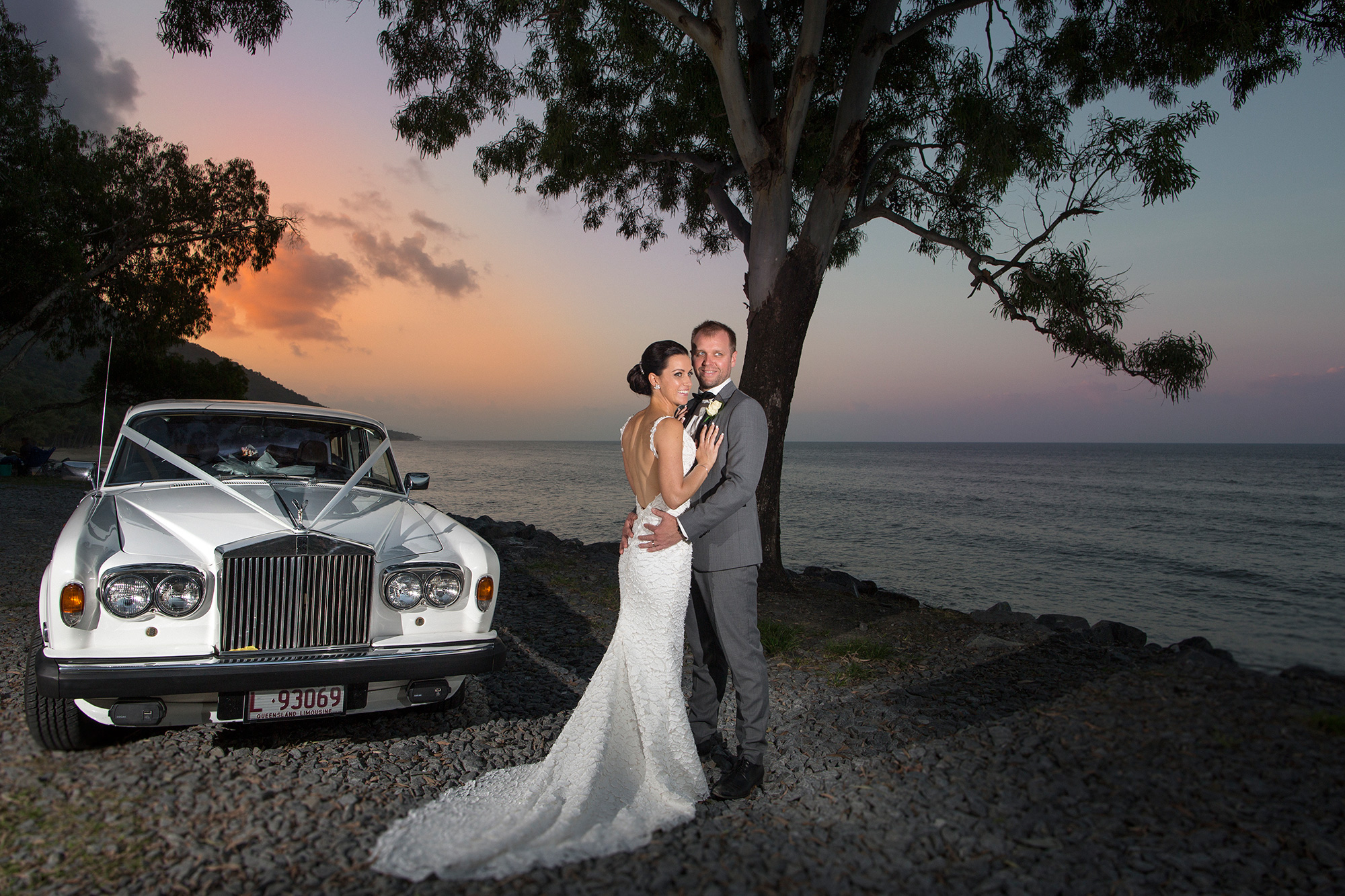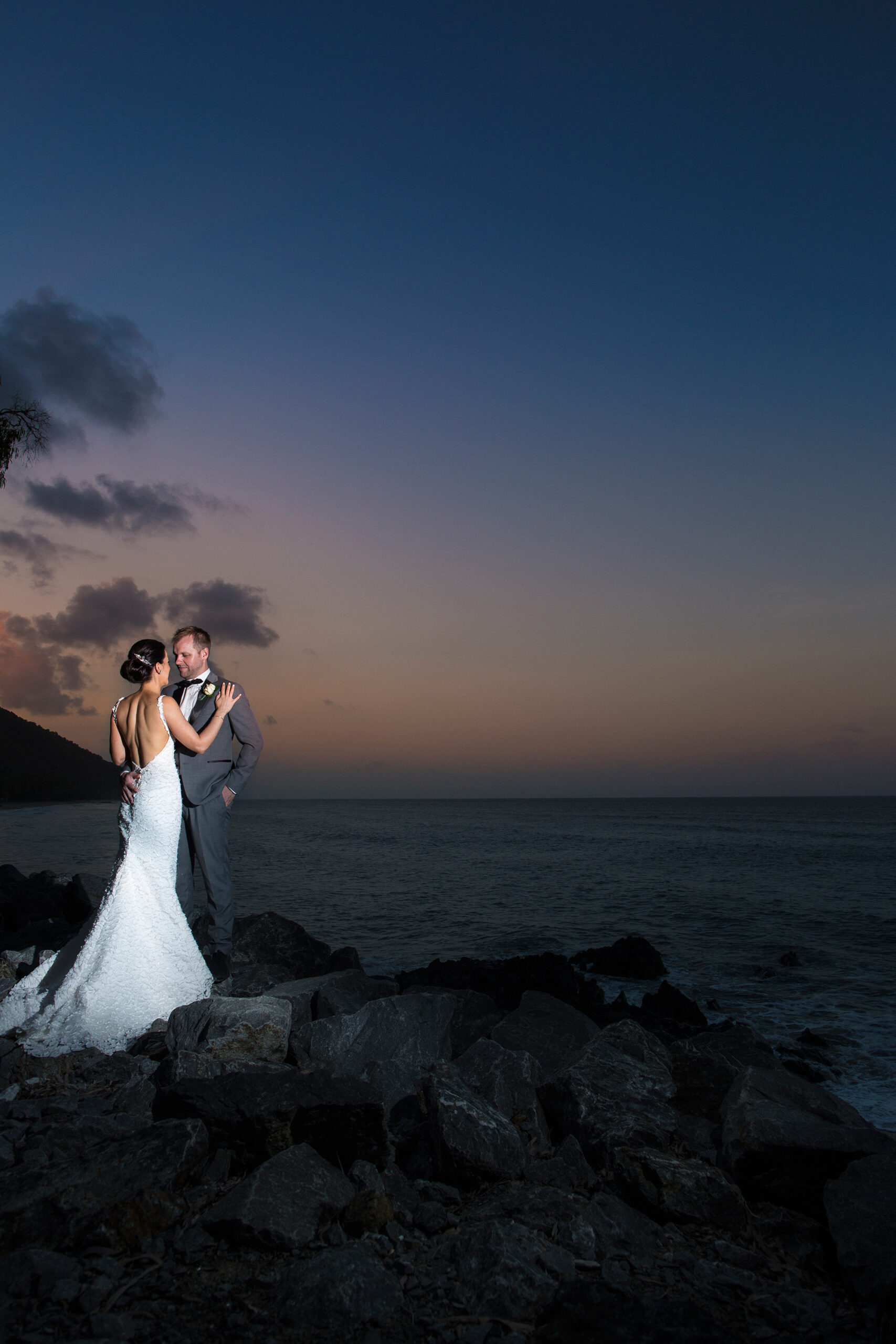 "Our photos were taken at the amazing location of Ellis Beach," says Nikiki.