Renee and Felicity still joke about the day they were literally hit by Cupid's arrow.
Their love story began at a paintball game in 2009 when Renee, 29, shot Felicity, 37, in the neck in the first round.
"The final round left us, the last two standing. Fliss inflicted as many shots on me as possible! We still joke that Fliss was hit with Cupid's arrow," Renee says.
"About six months later, Fliss told me she had feelings for me. I panicked at first and told her we would never be together because I was straight! The following day, May 2010, I drove to her place to see her and that was the beginning of history. We knew we'd met our soul mate."
Renee popped the question on a romantic trip to the Blue Mountains in January 2017. The couple talked about an "illegal" wedding, but by November that year same-sex marriage was legalised and the Wilton, NSW couple could begin planning the classic country wedding they deserved.
"The most important parts of planning our day were location, venue, season, food and
entertainment," Renee says.
The avid horse riders wanted to arrive on their steeds, so needed a venue that could also cater for that, settling on Waldara Farm, Edith, for their May 4, 2018 celebrations.
One-hundred family and friends watched on as the couple walked down the aisle together in the heartfelt outdoor ceremony.
The reception celebrations were held in the venue's barn, where the avid foodies treated their guests to a gourmet selection.
Renee says it was important their big day had a personal feel.
"It was important to us to have an intimate and unique wedding that would stand
out from others apart from there being two brides!" she says.
Photos courtesy of Pepper Image.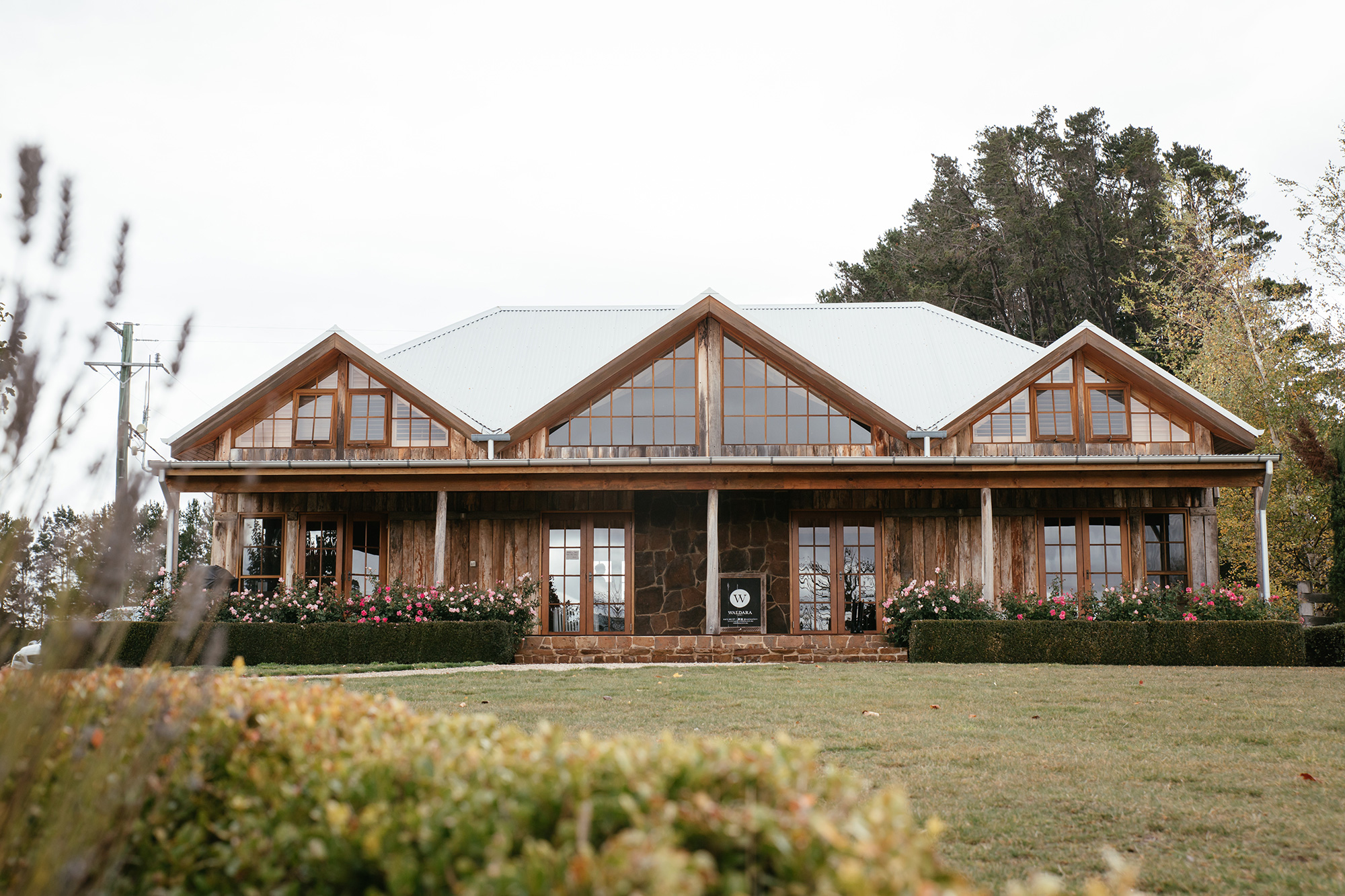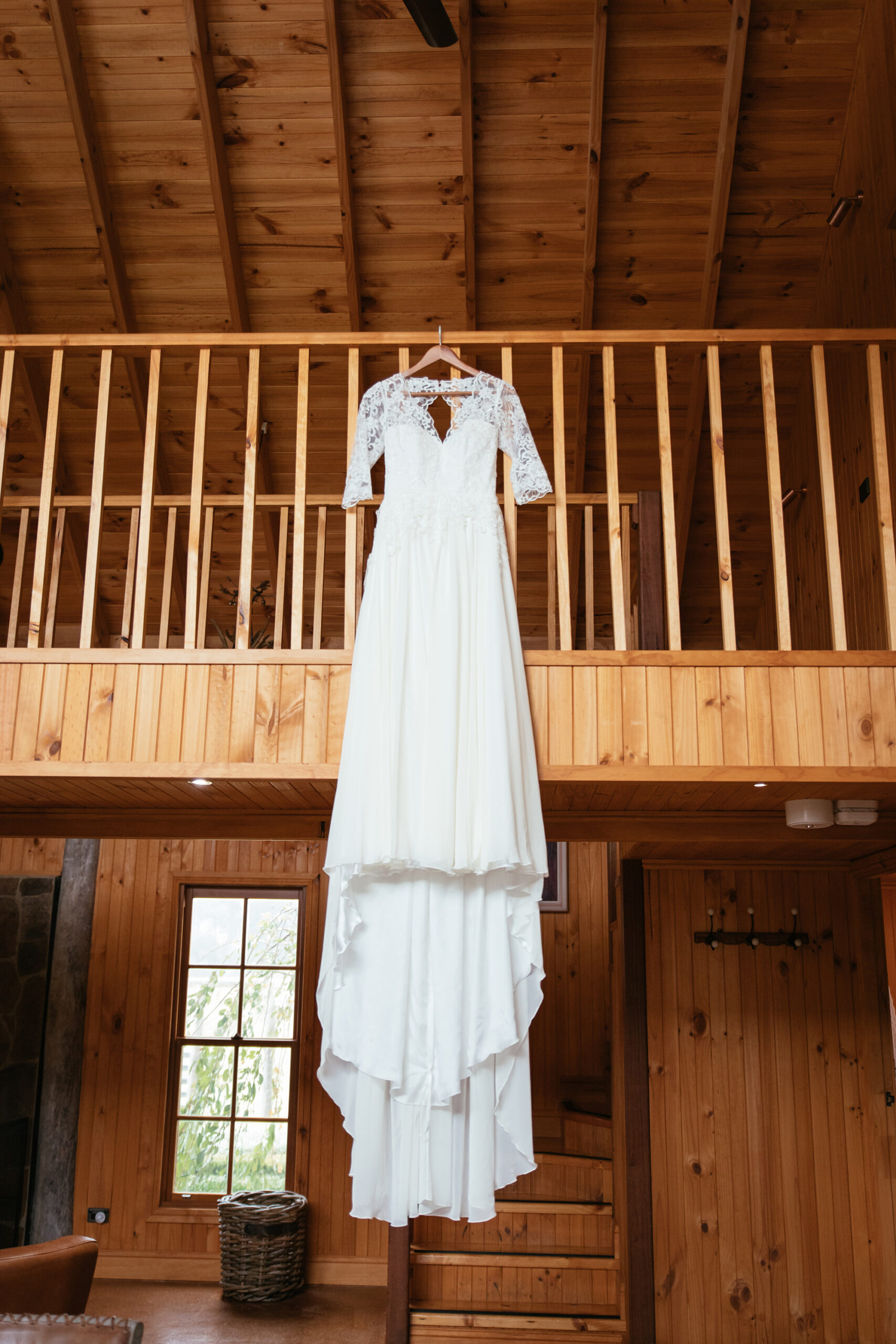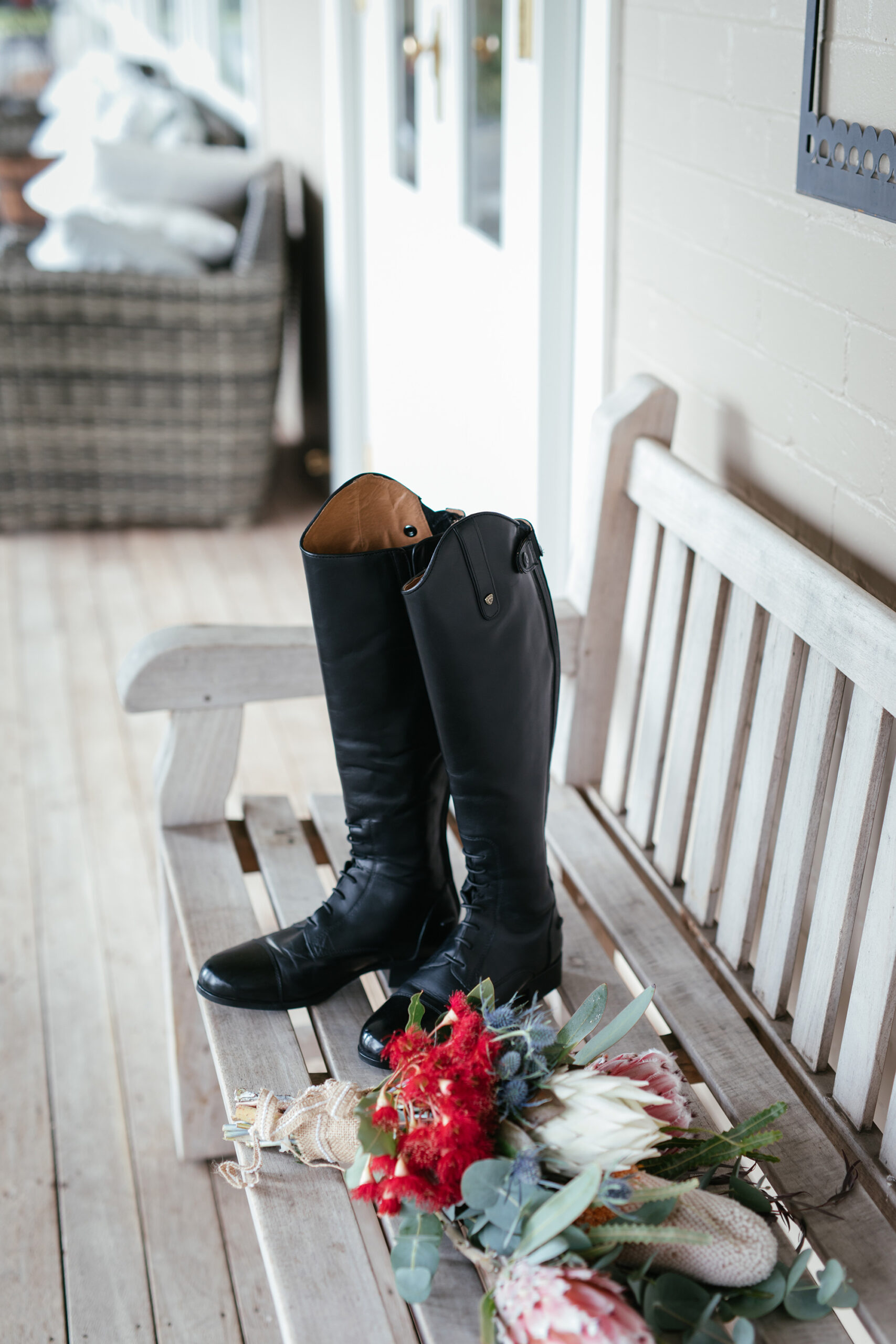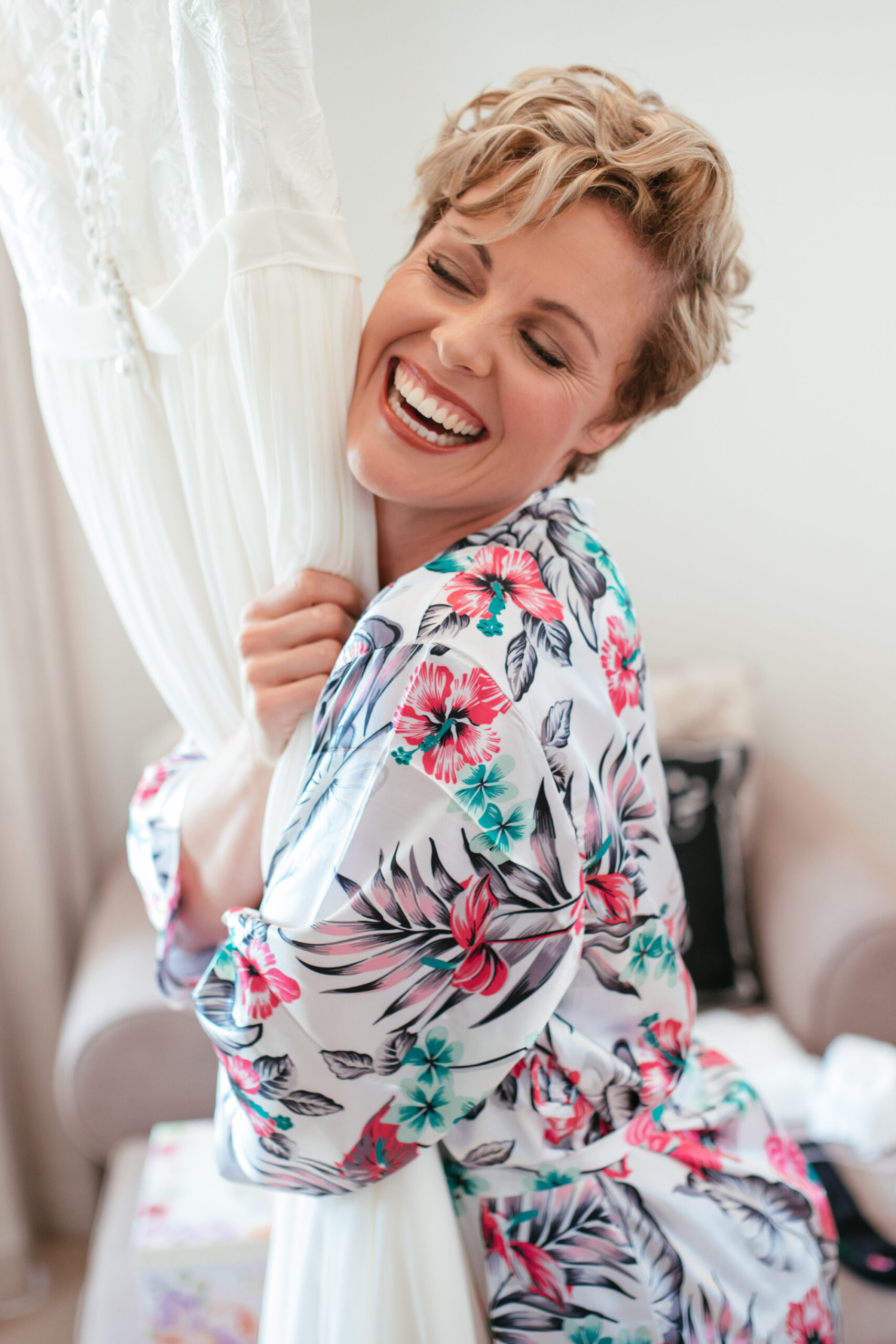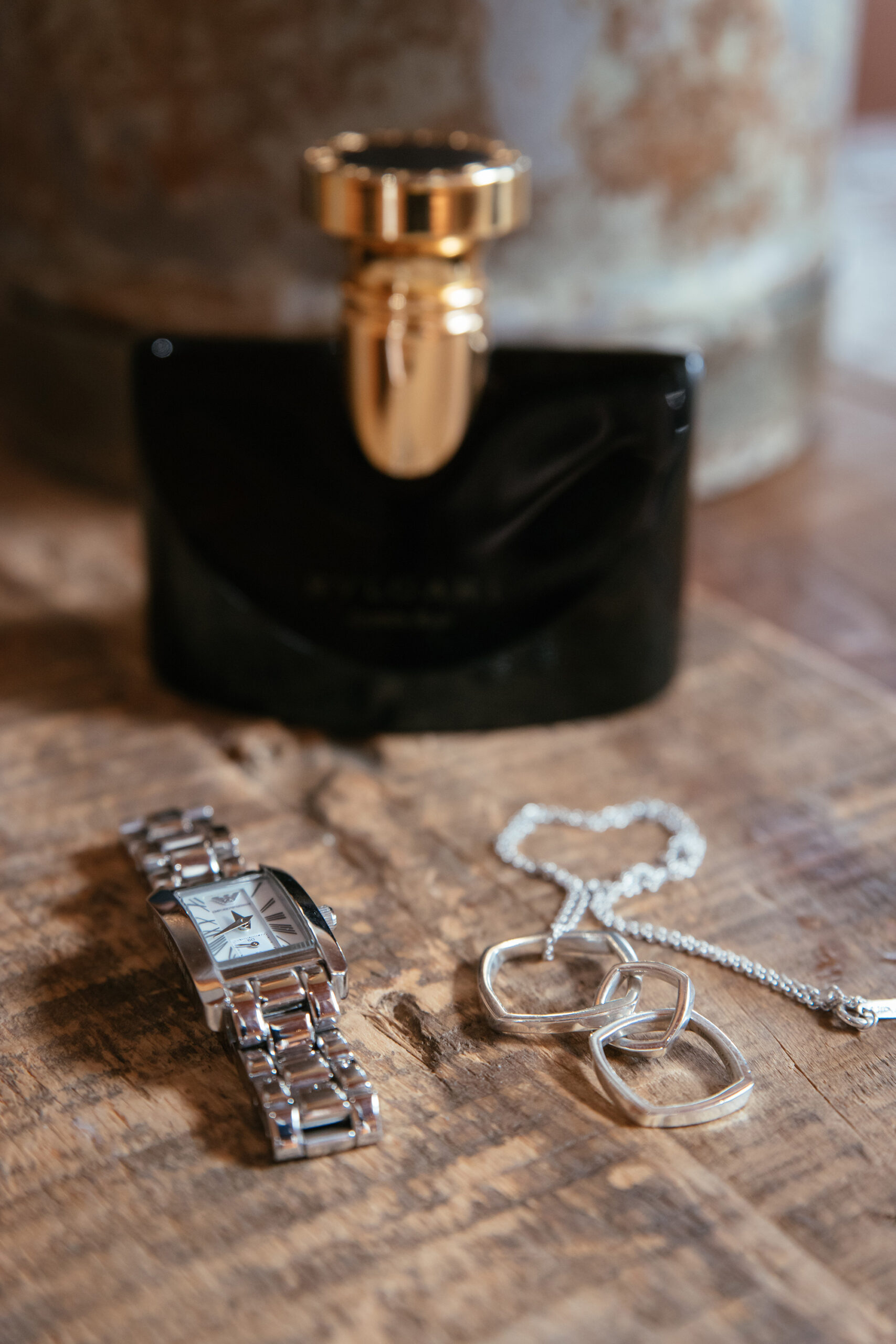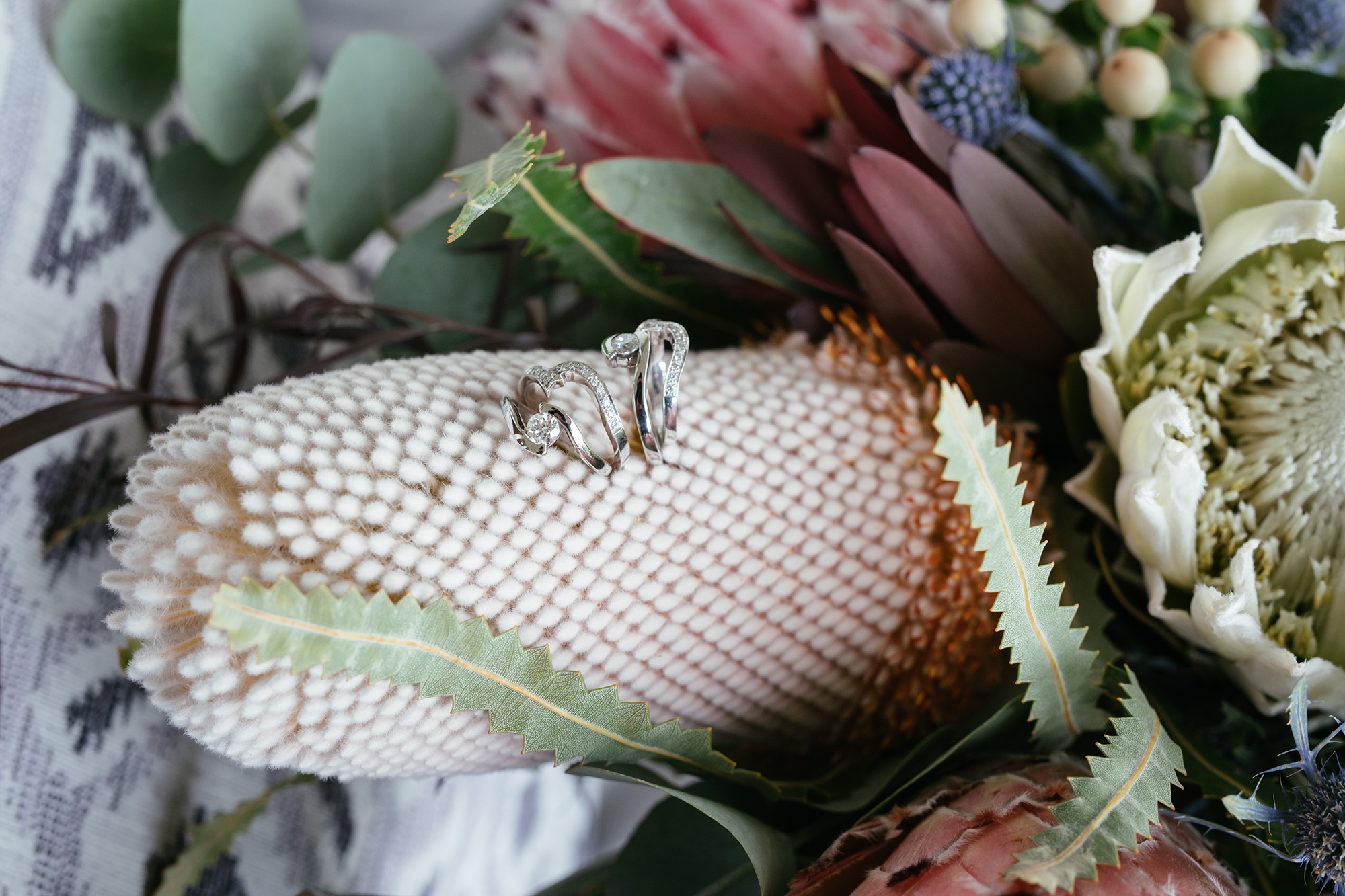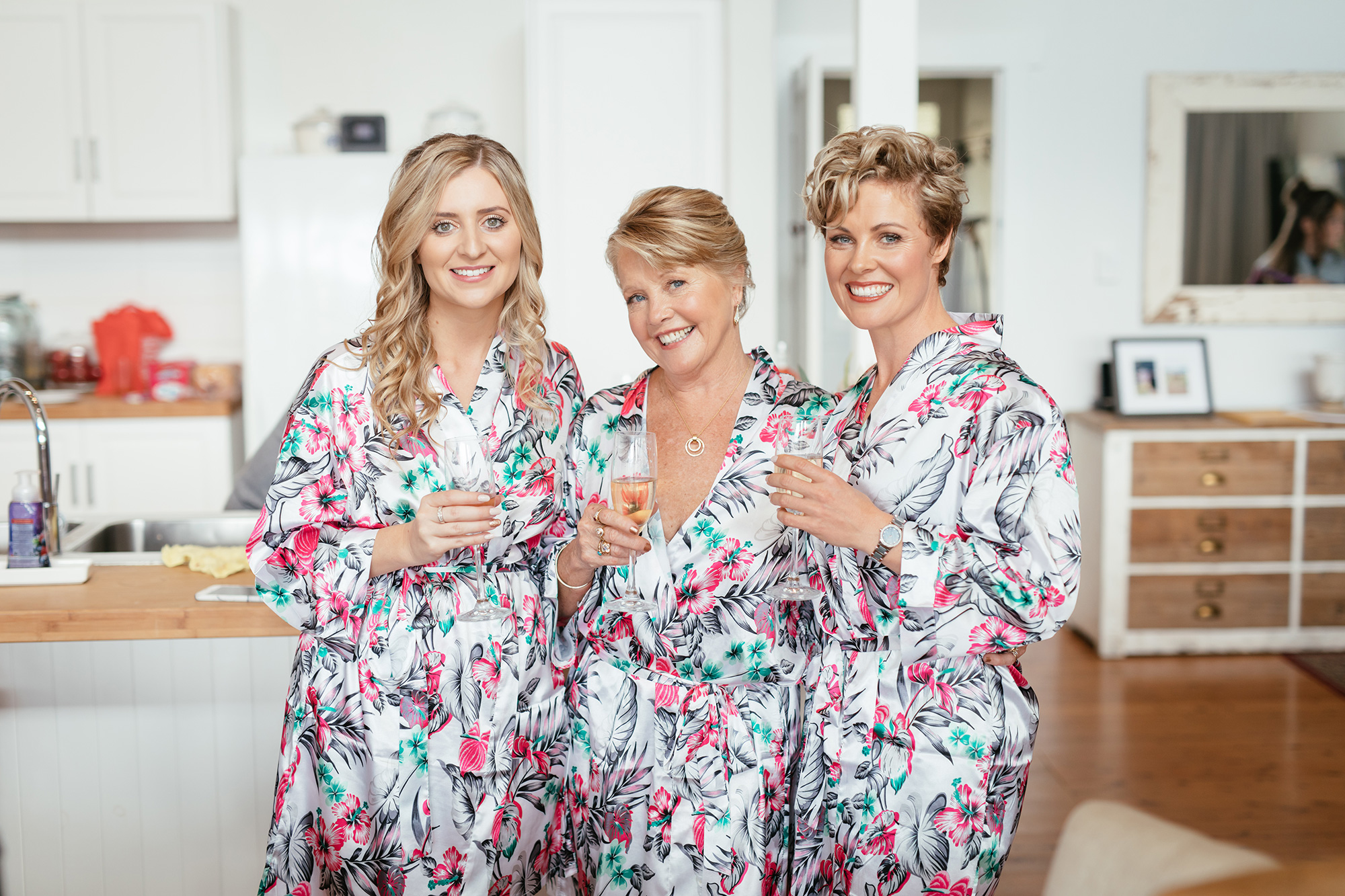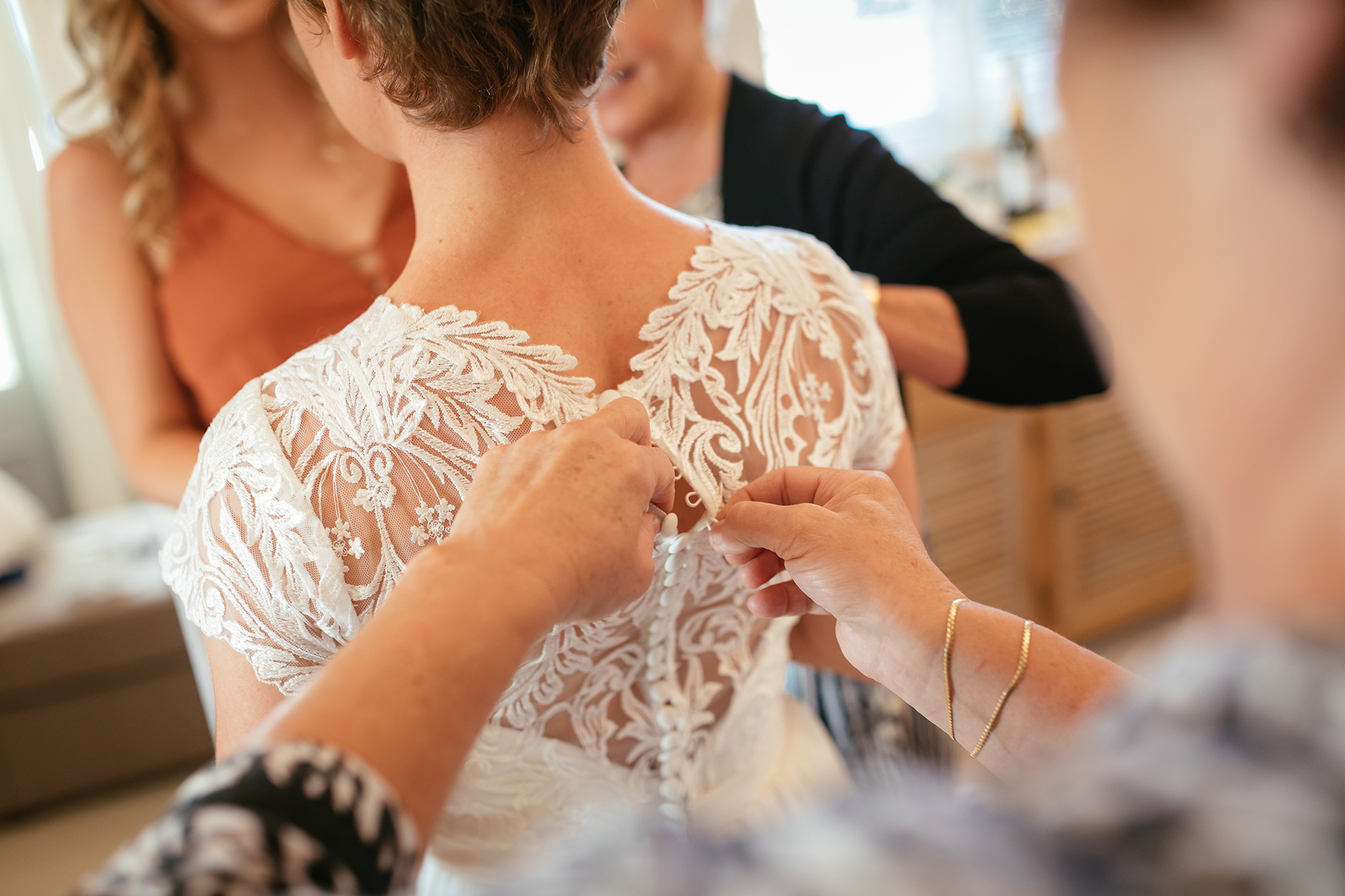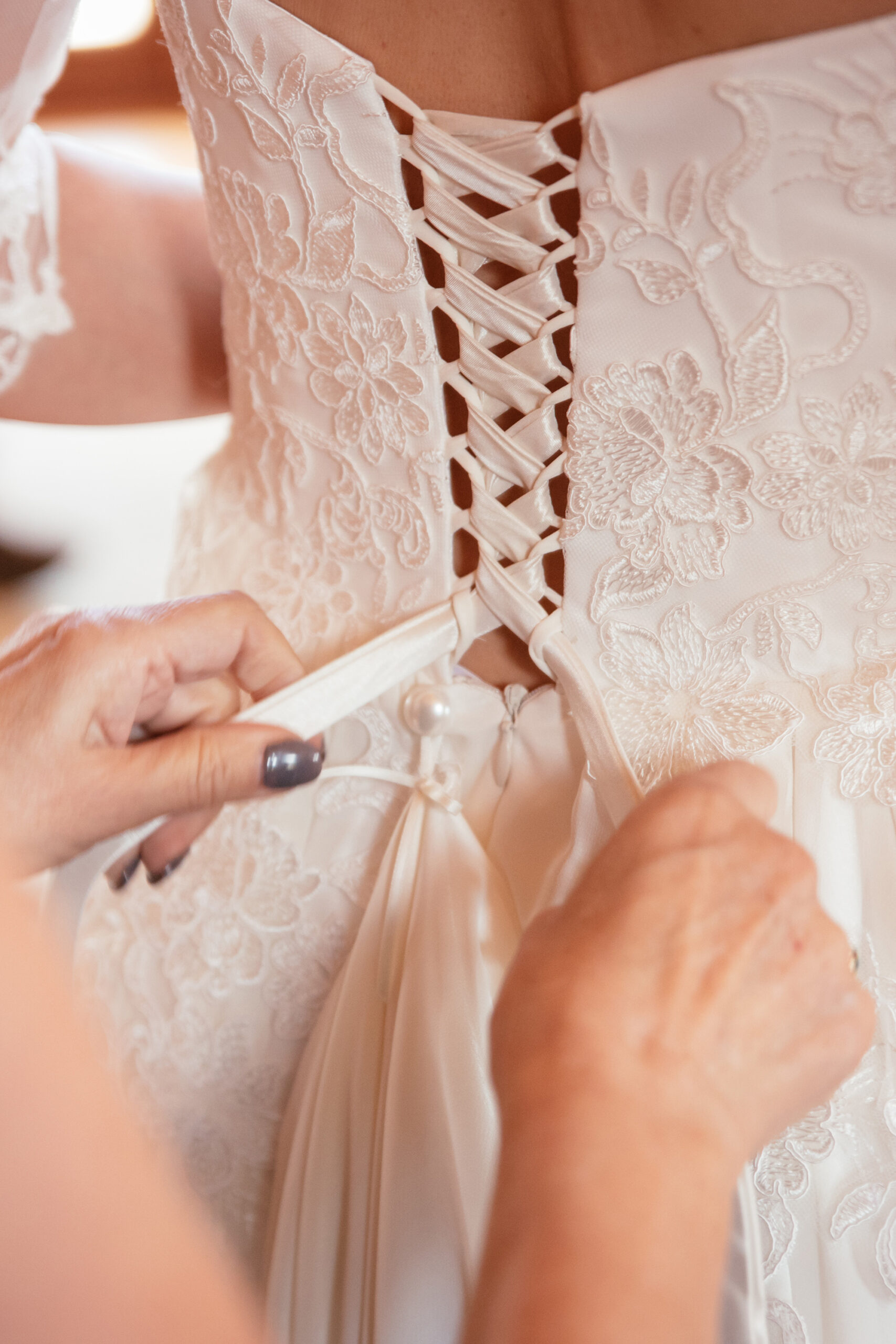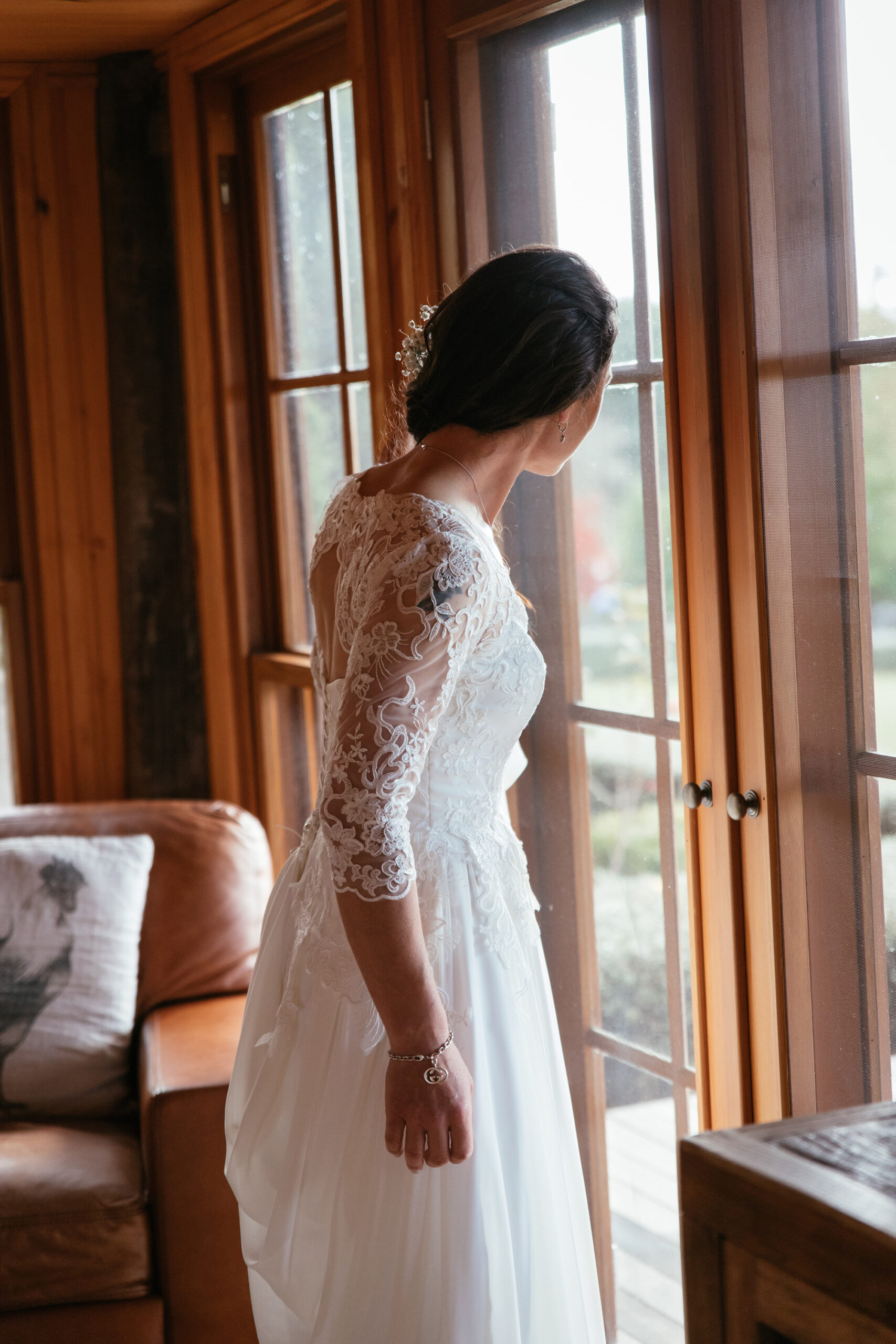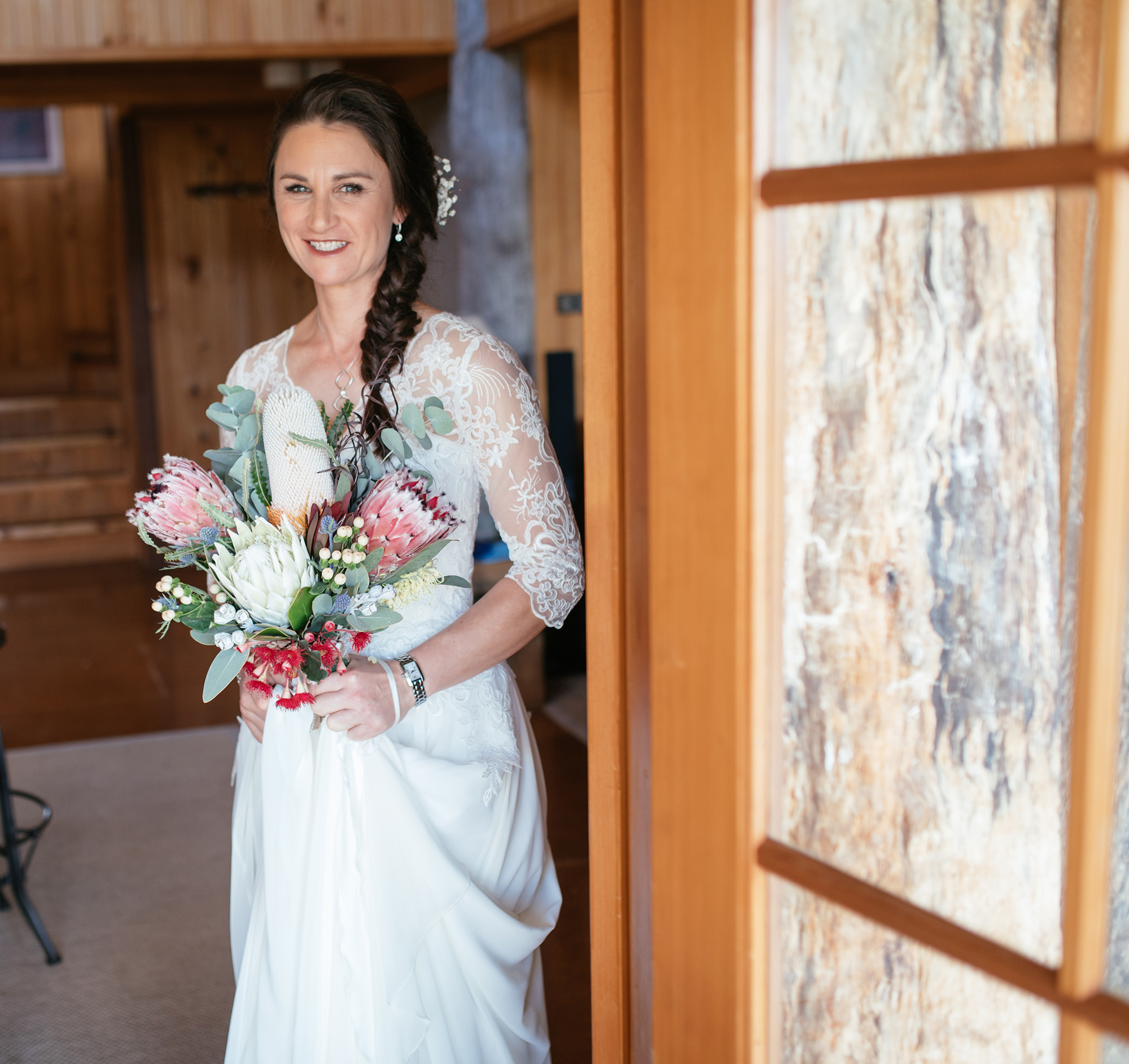 The couple's family helped by and create the couple's Australian native-themed bouquets.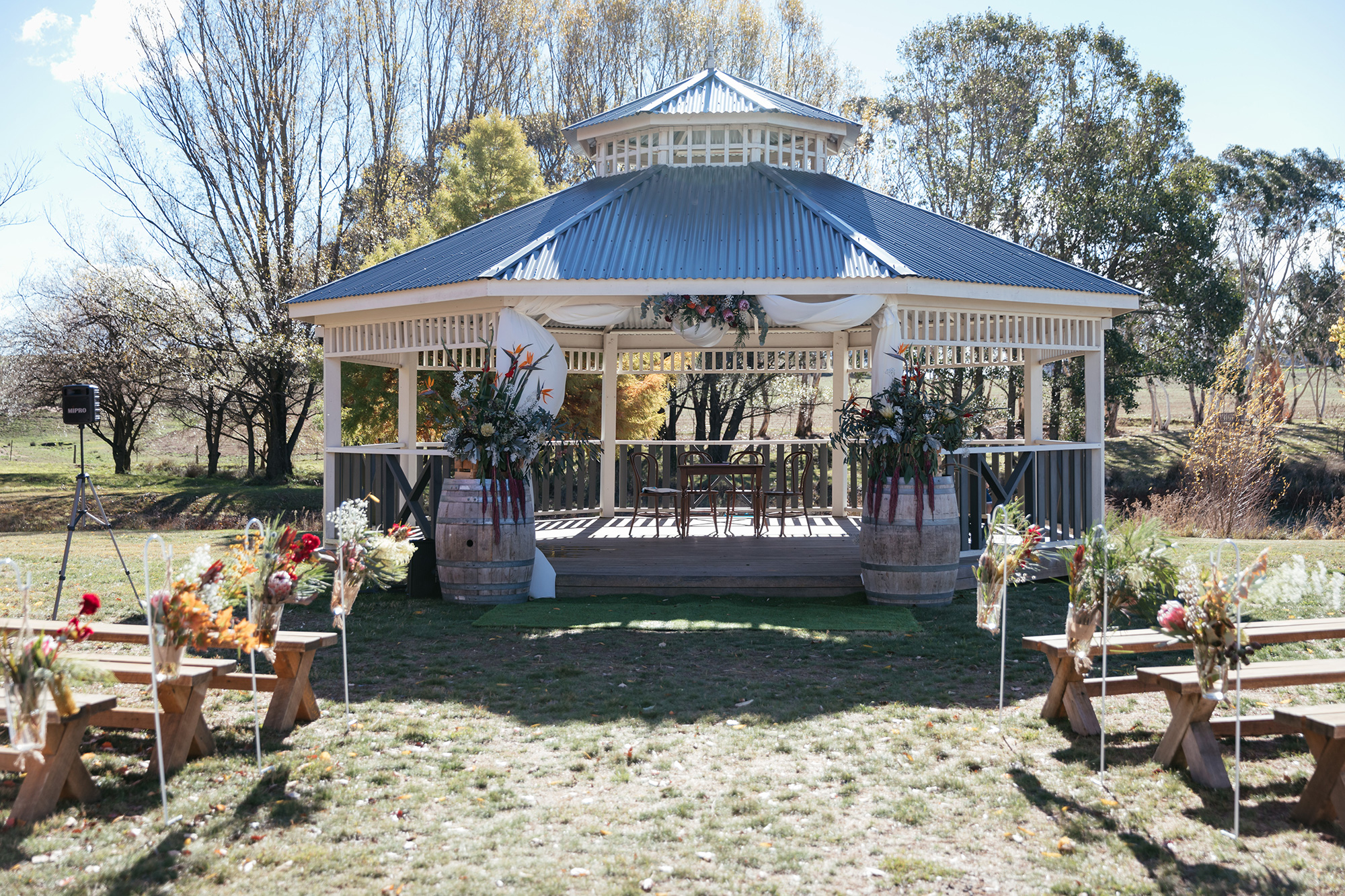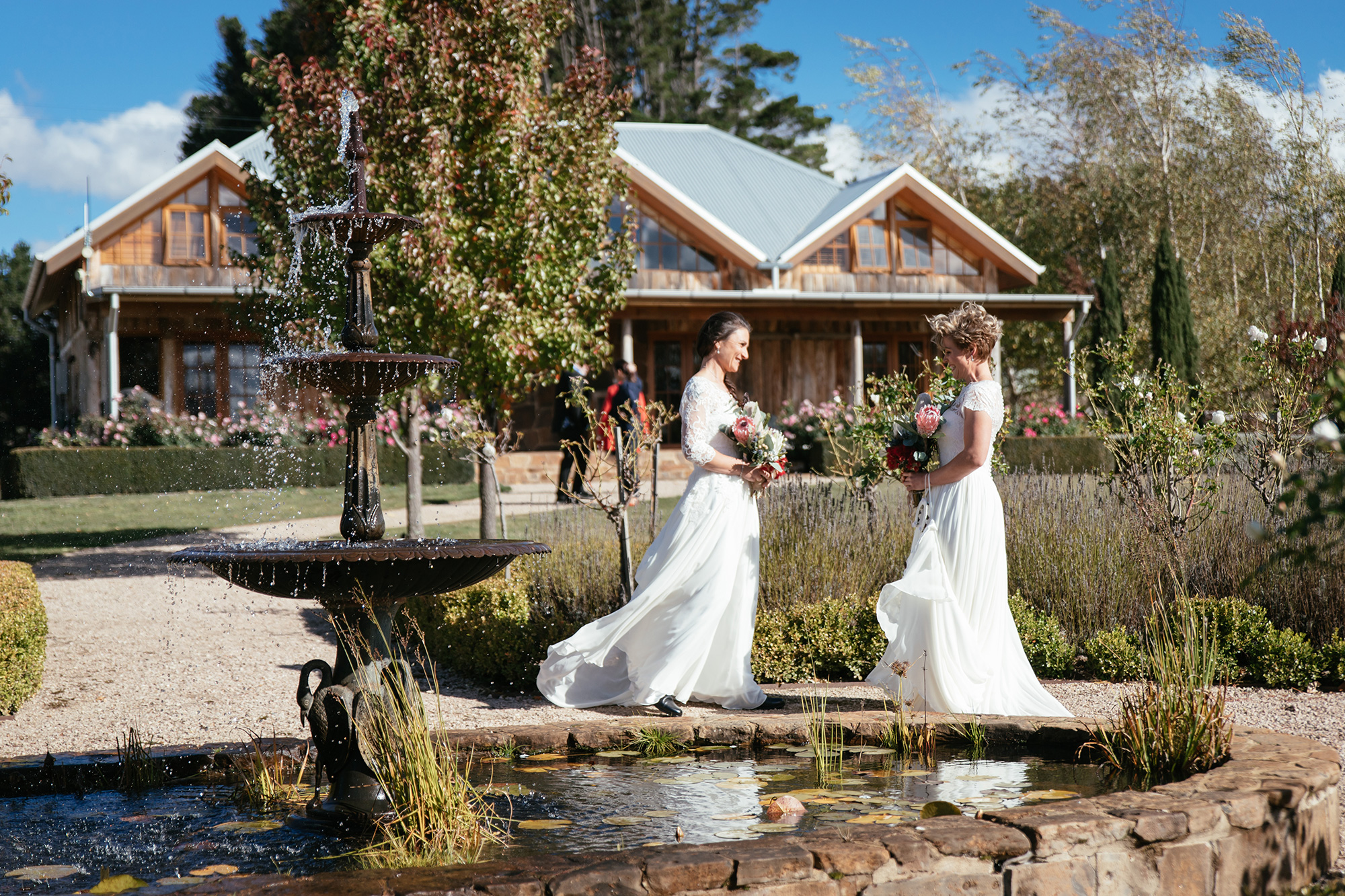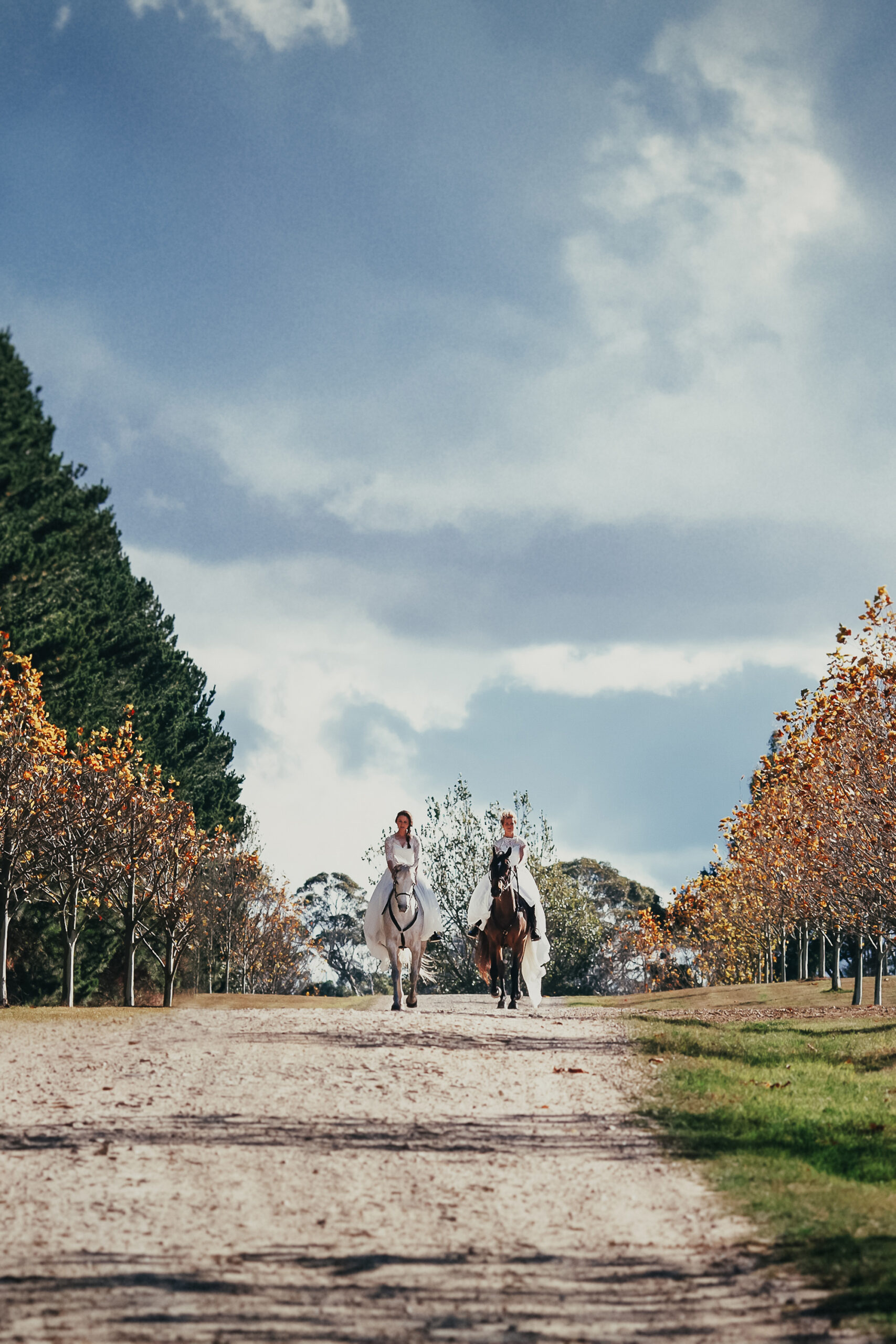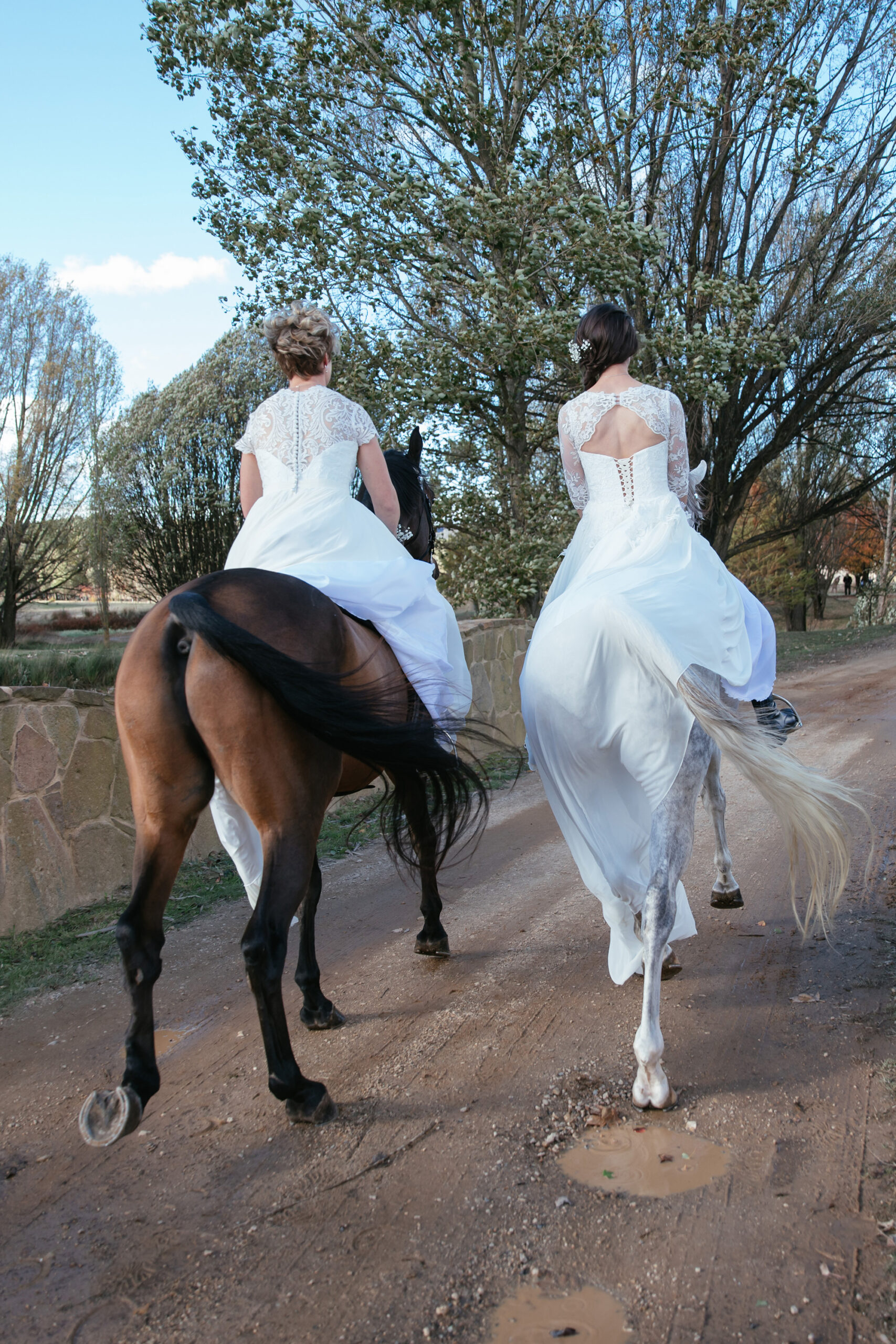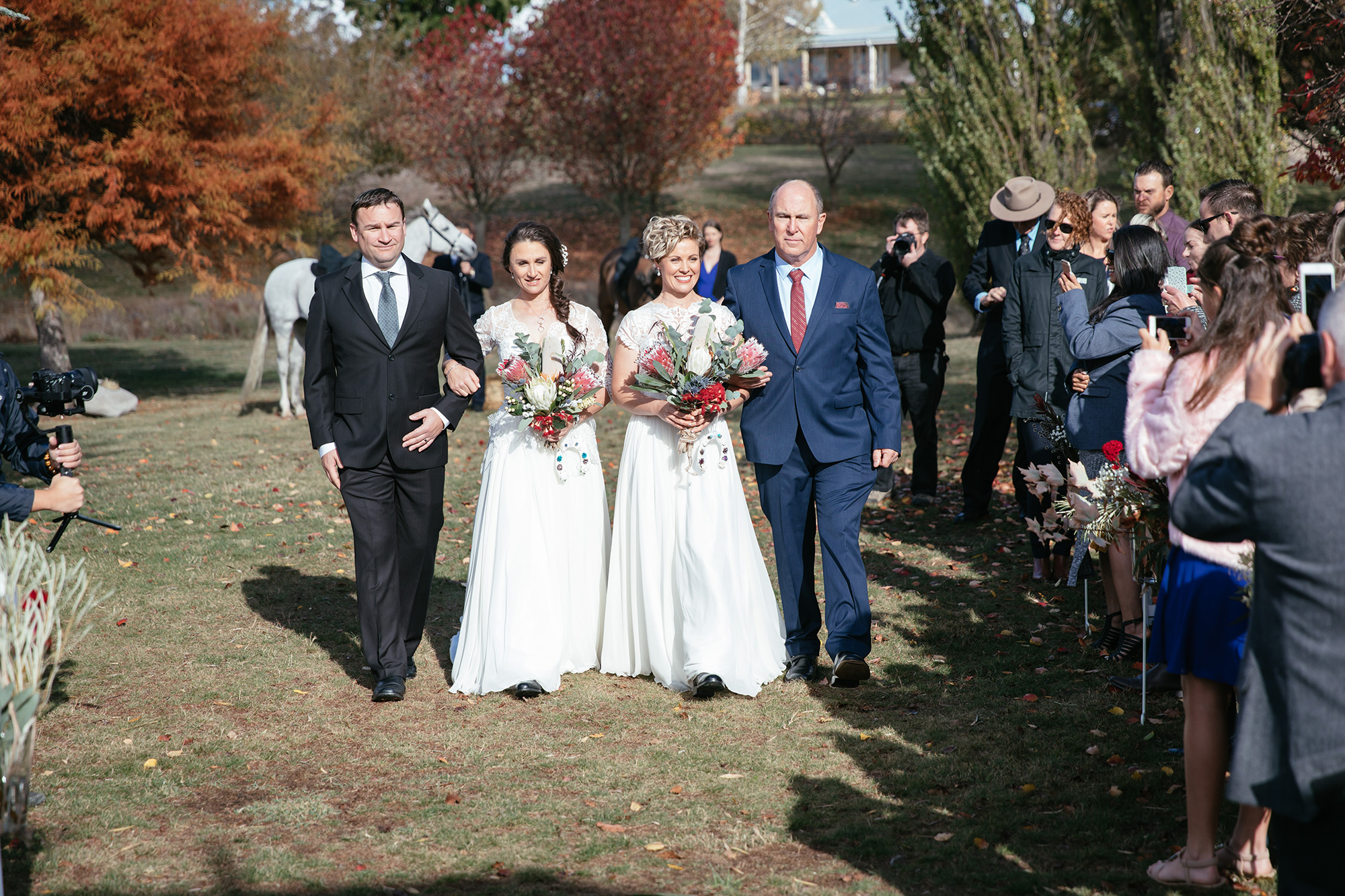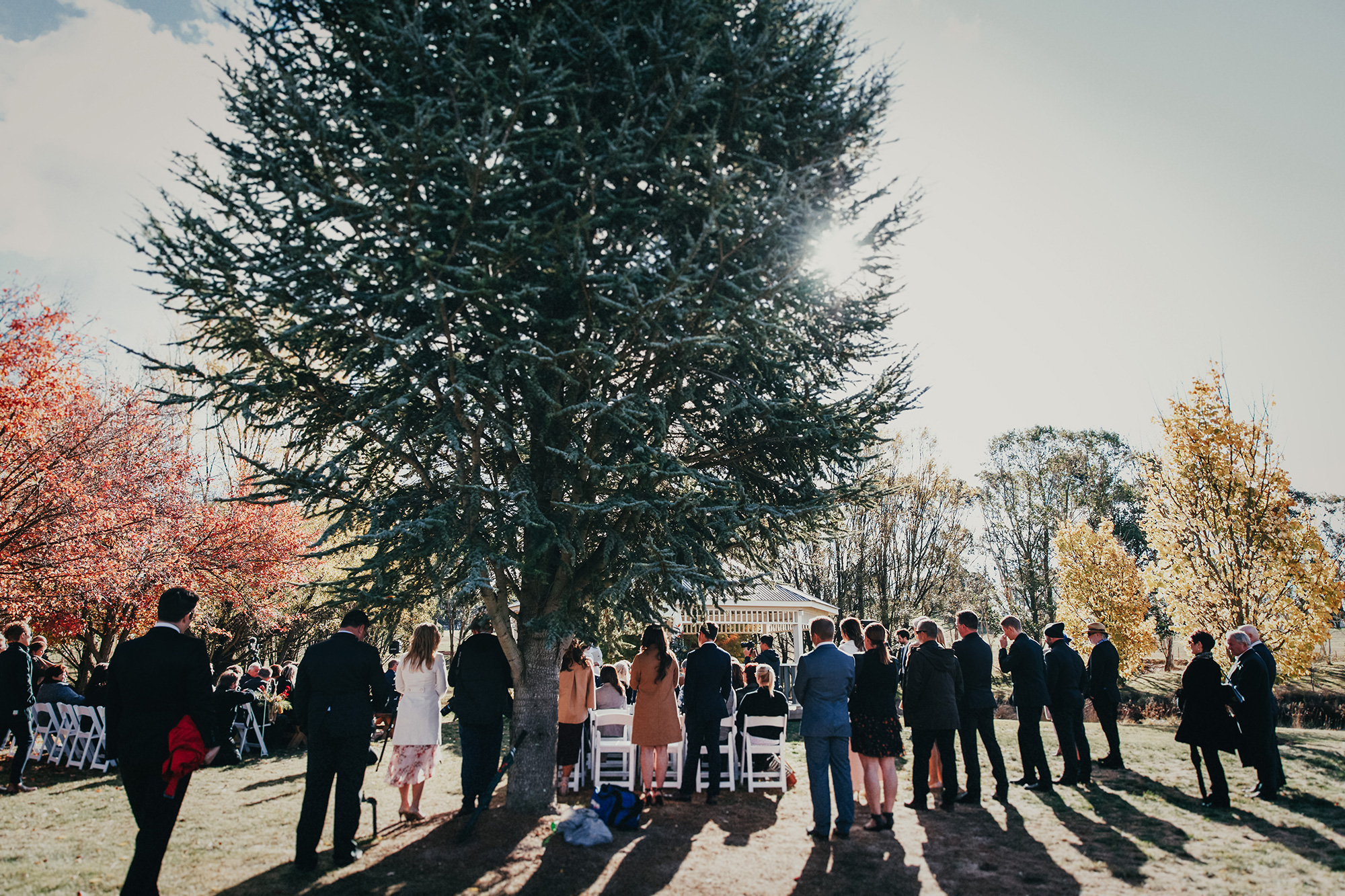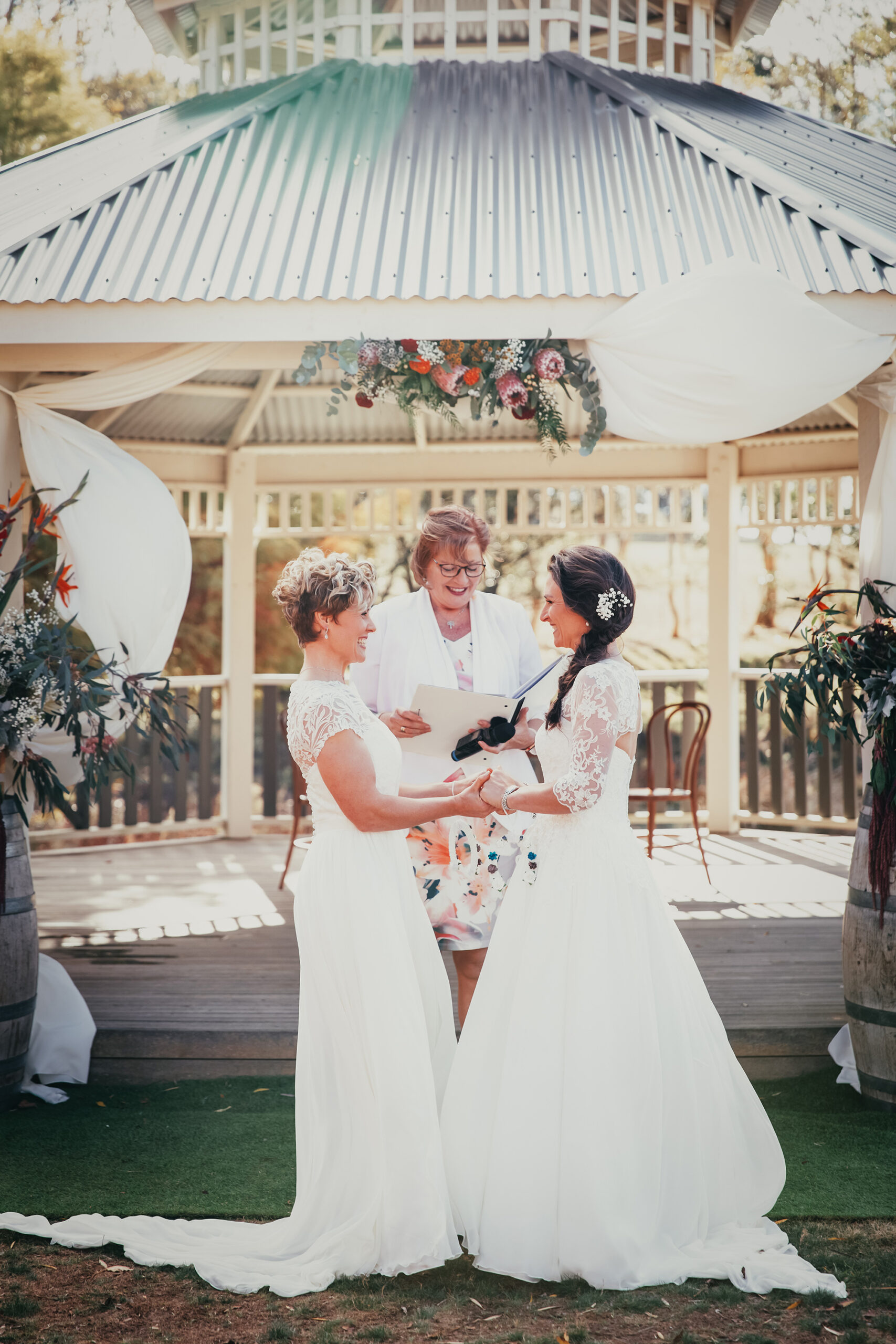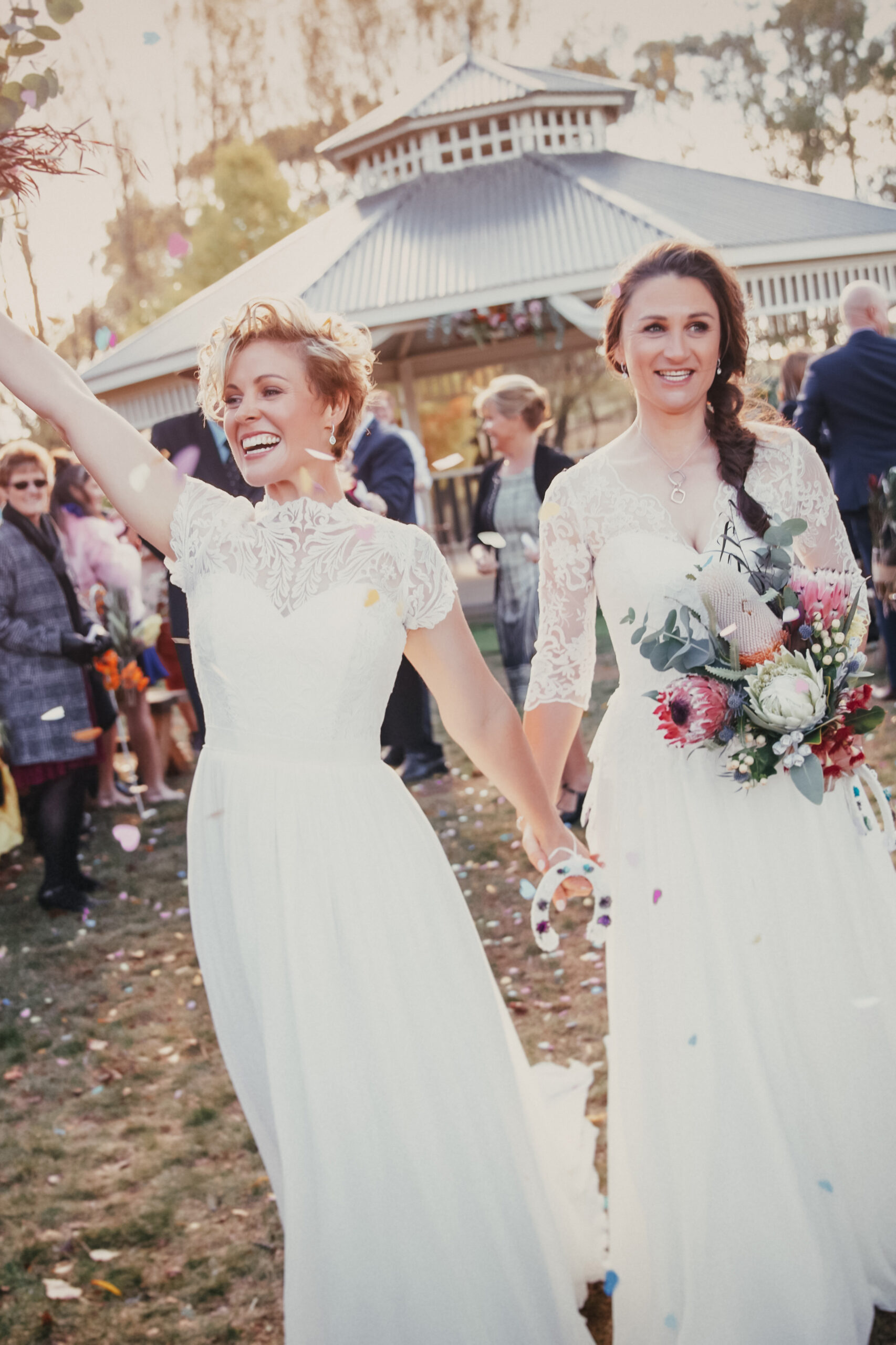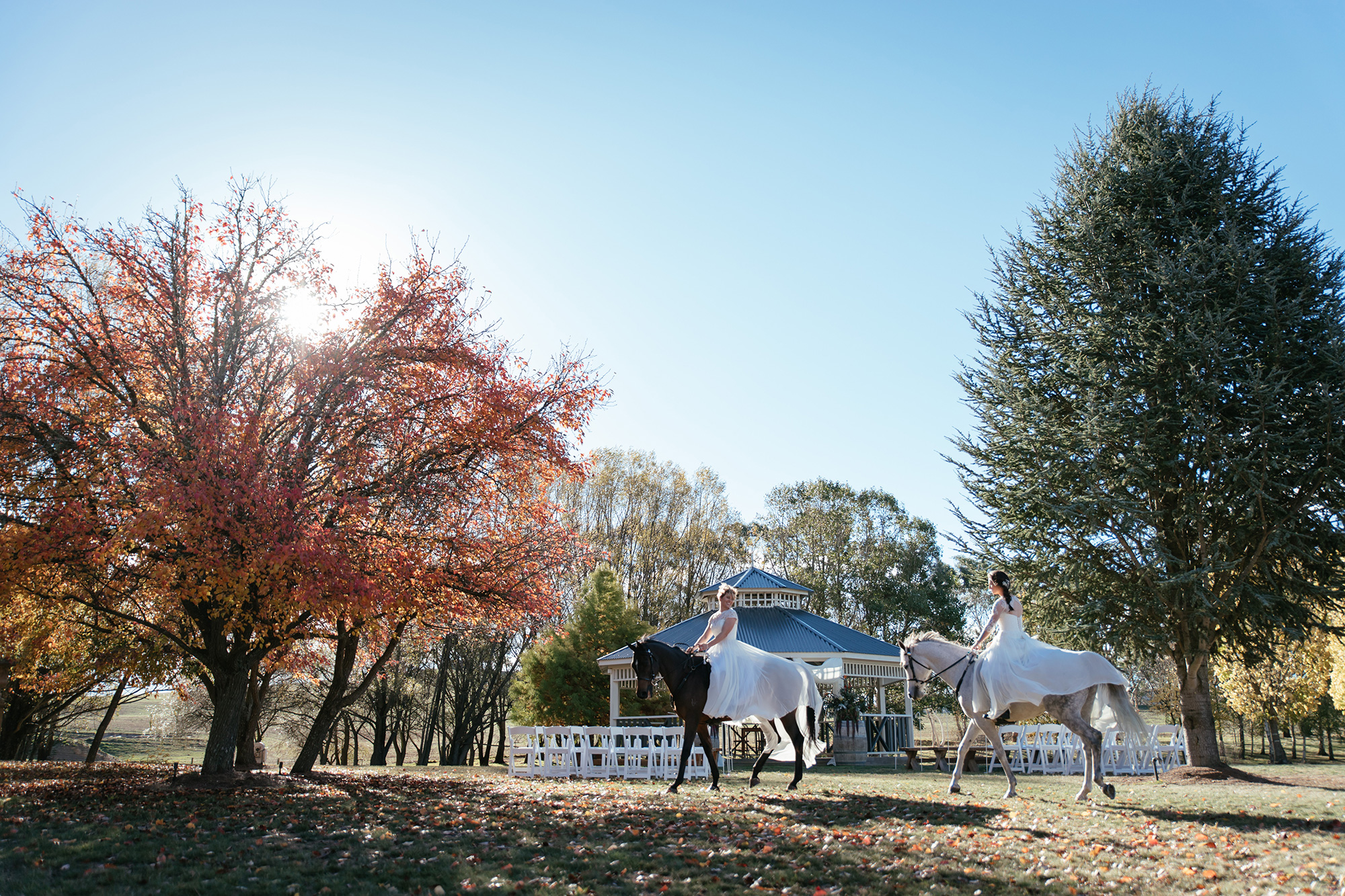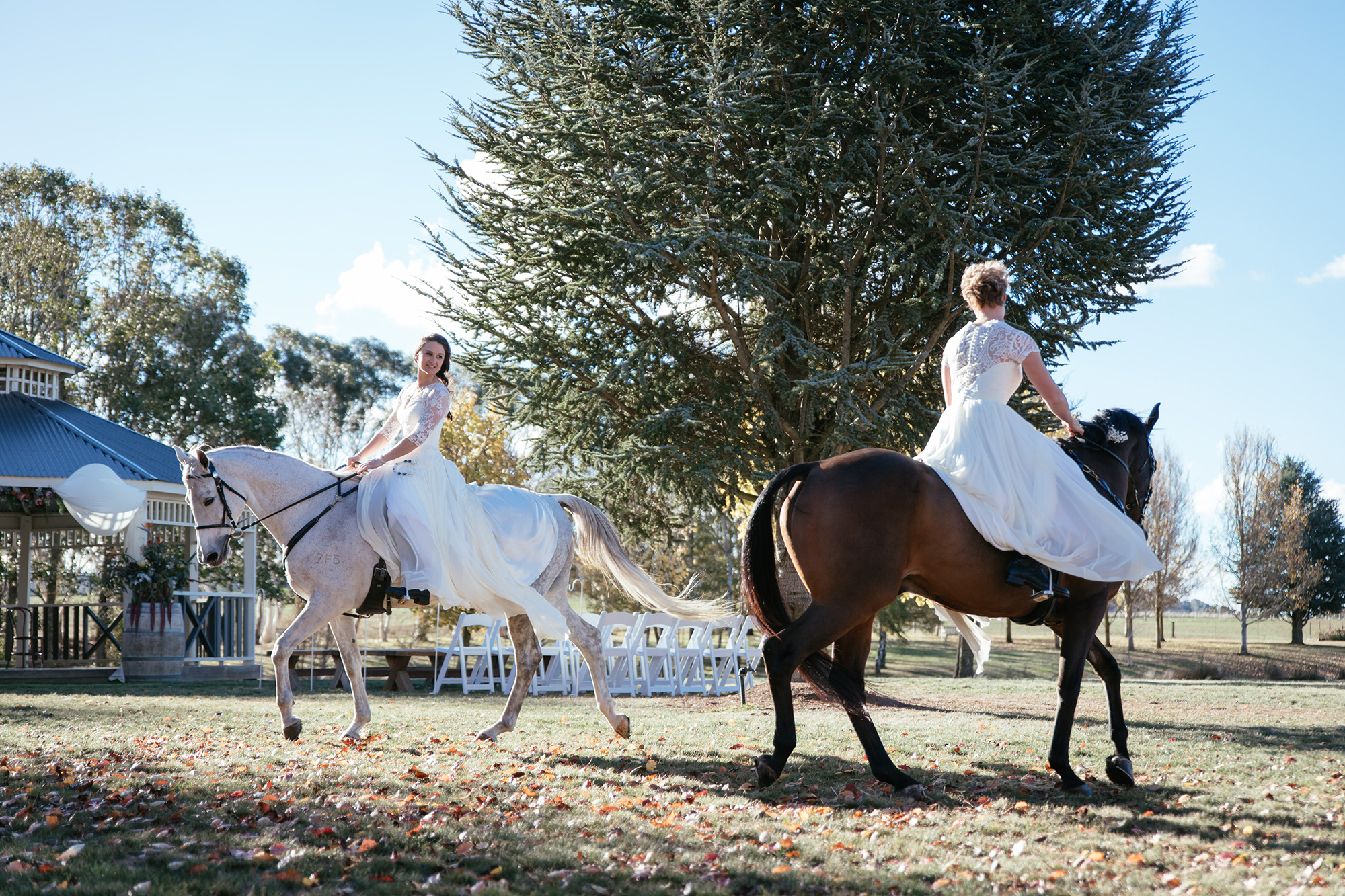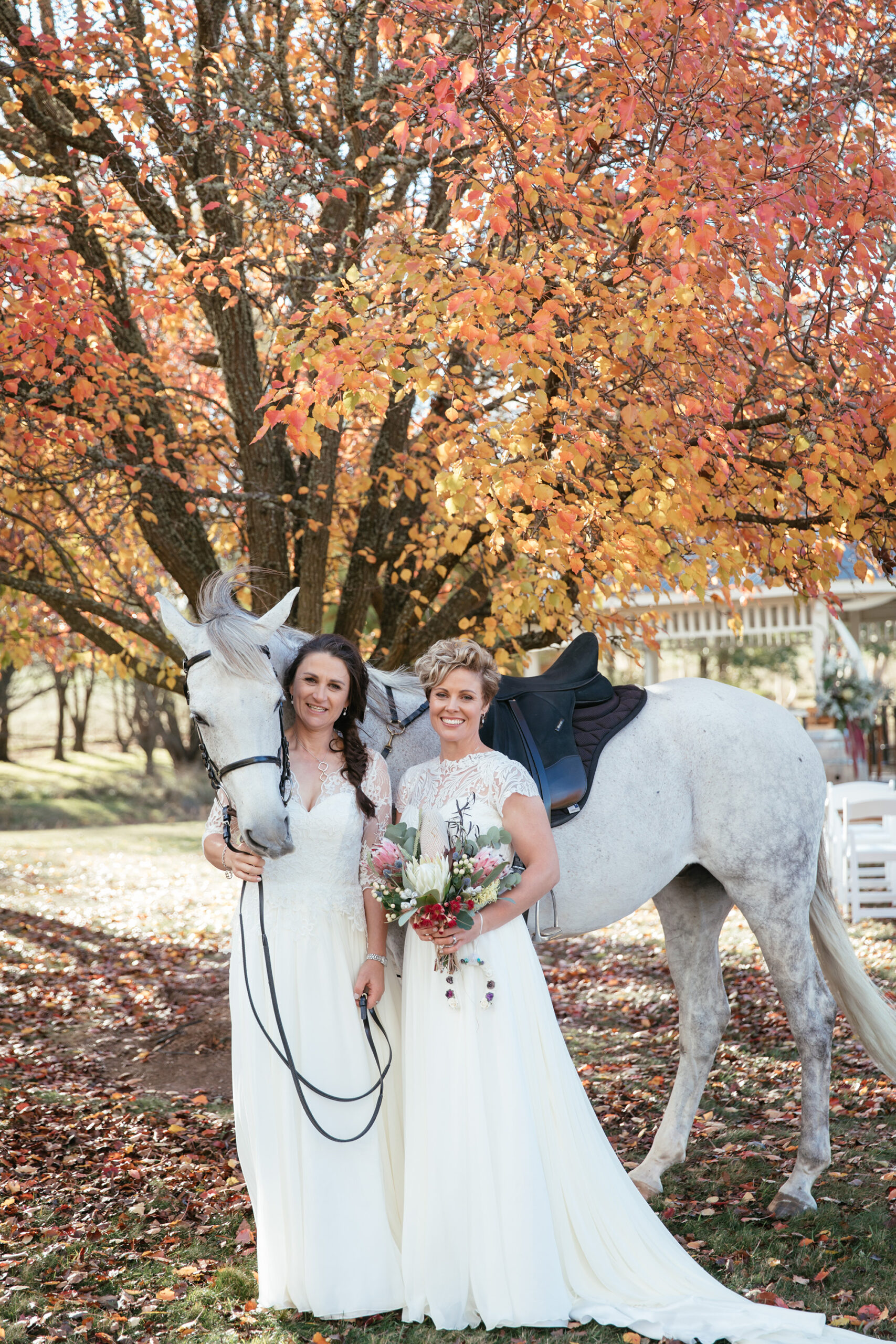 The couple's horses were groomed to perfection for their role on the big day. "We designed dresses that would fall over the horses softly and look elegant," Renee says.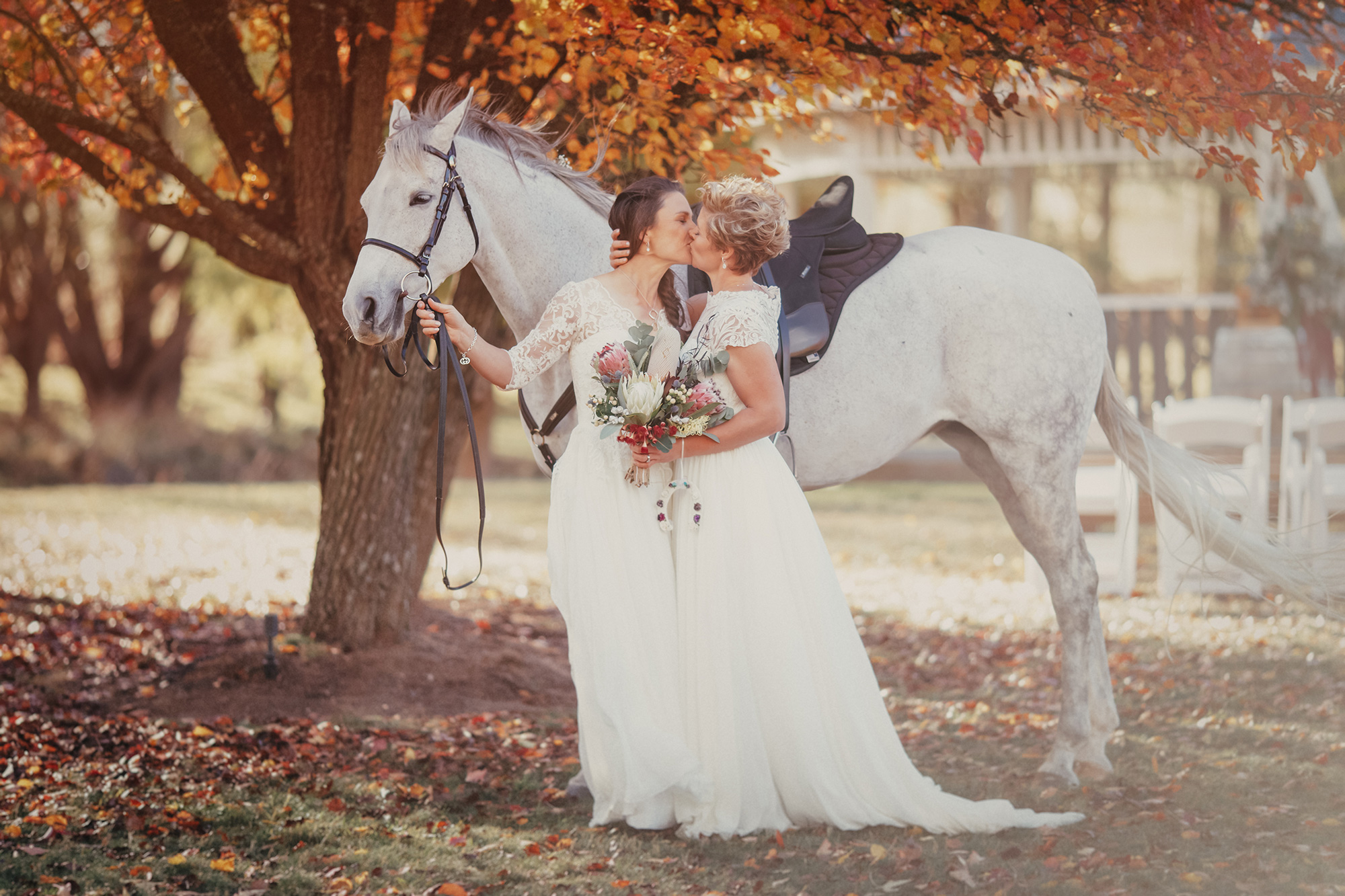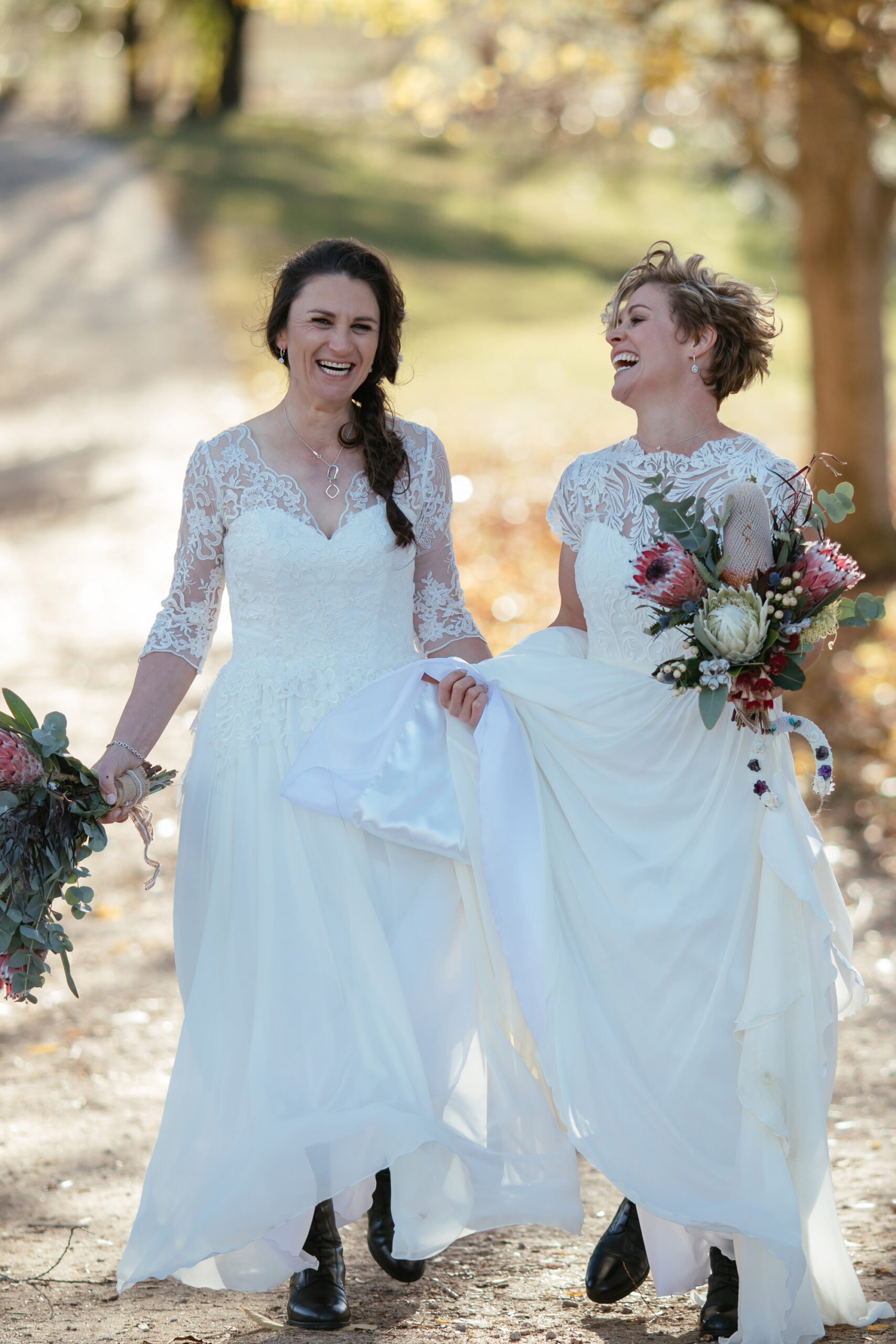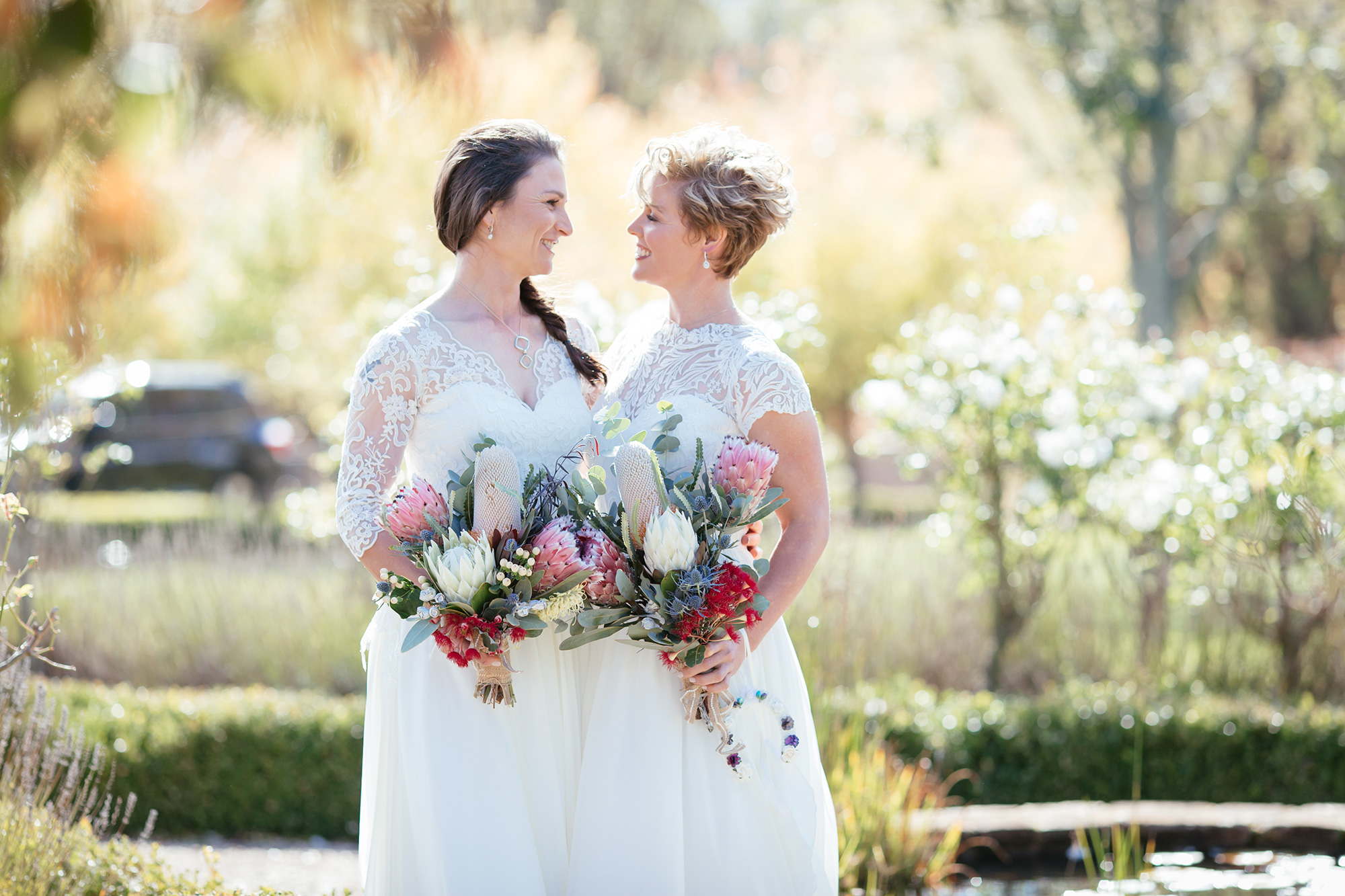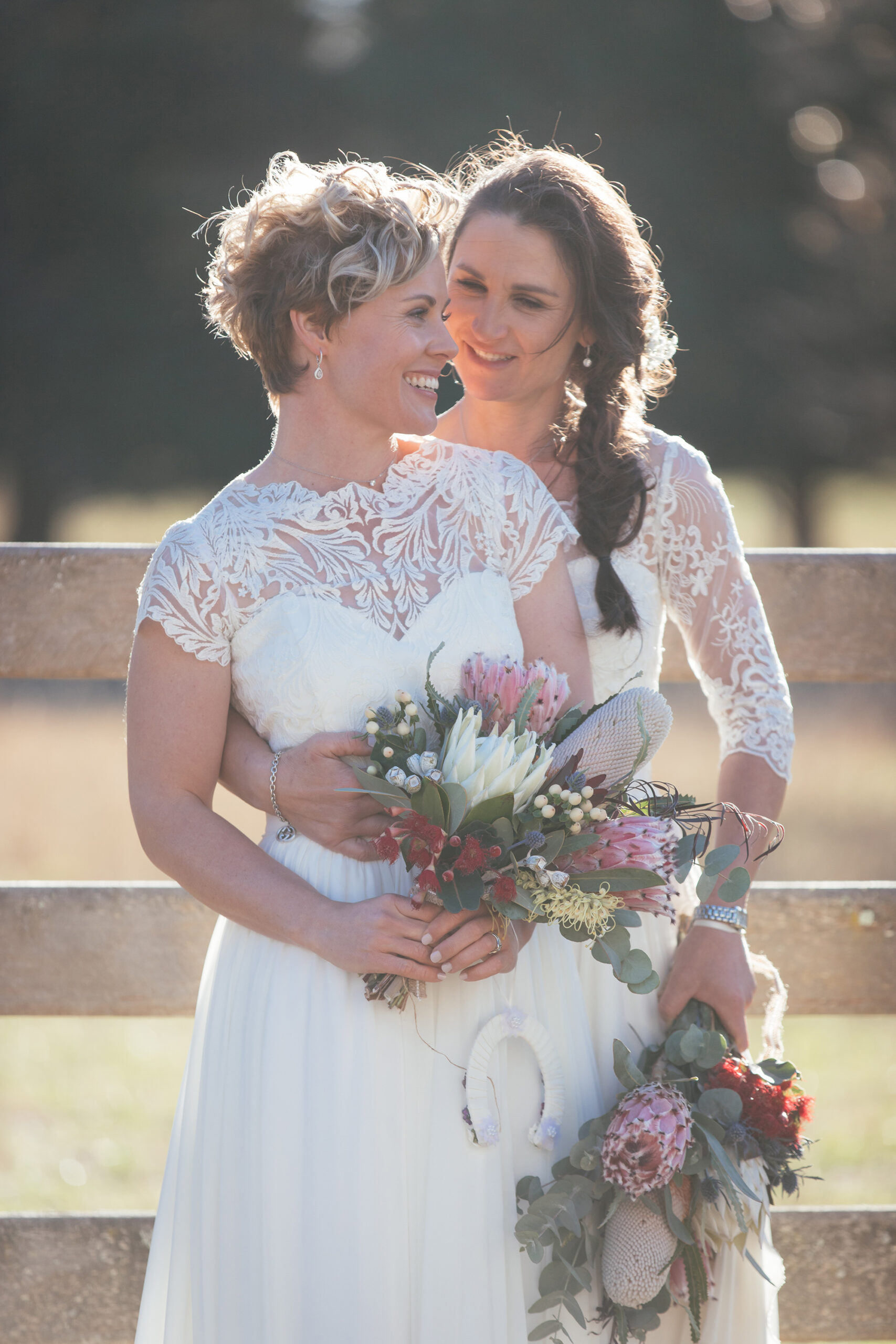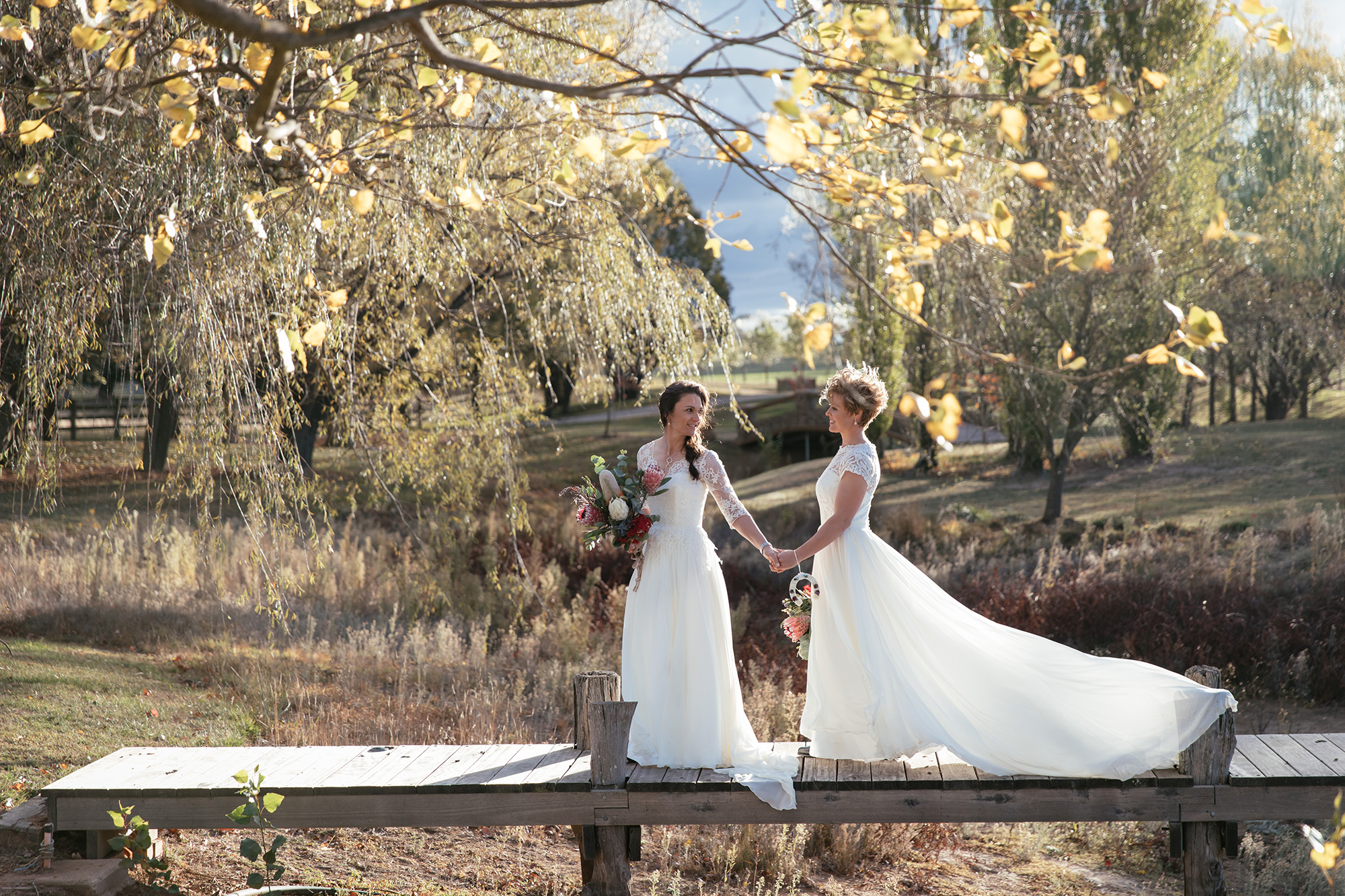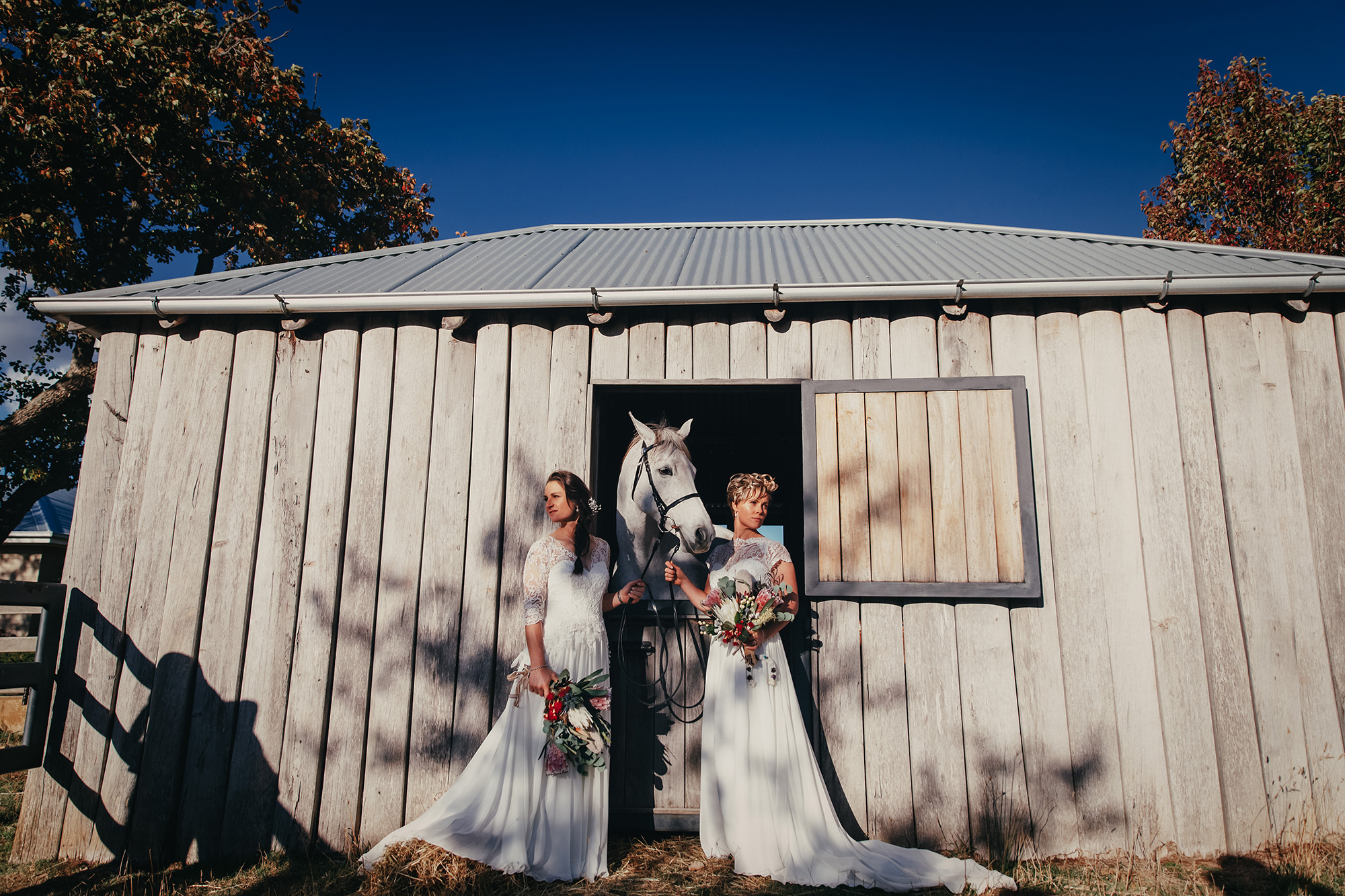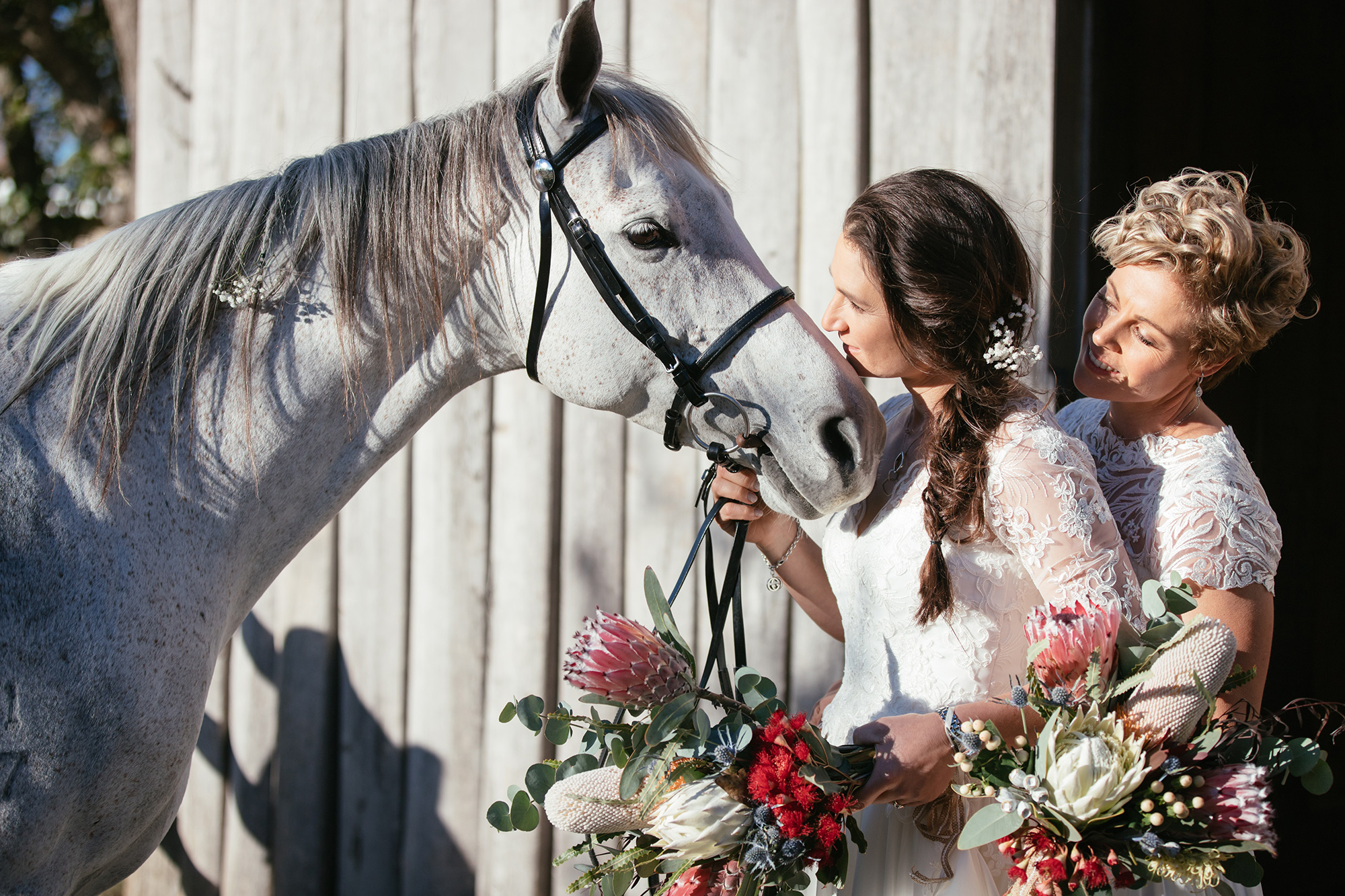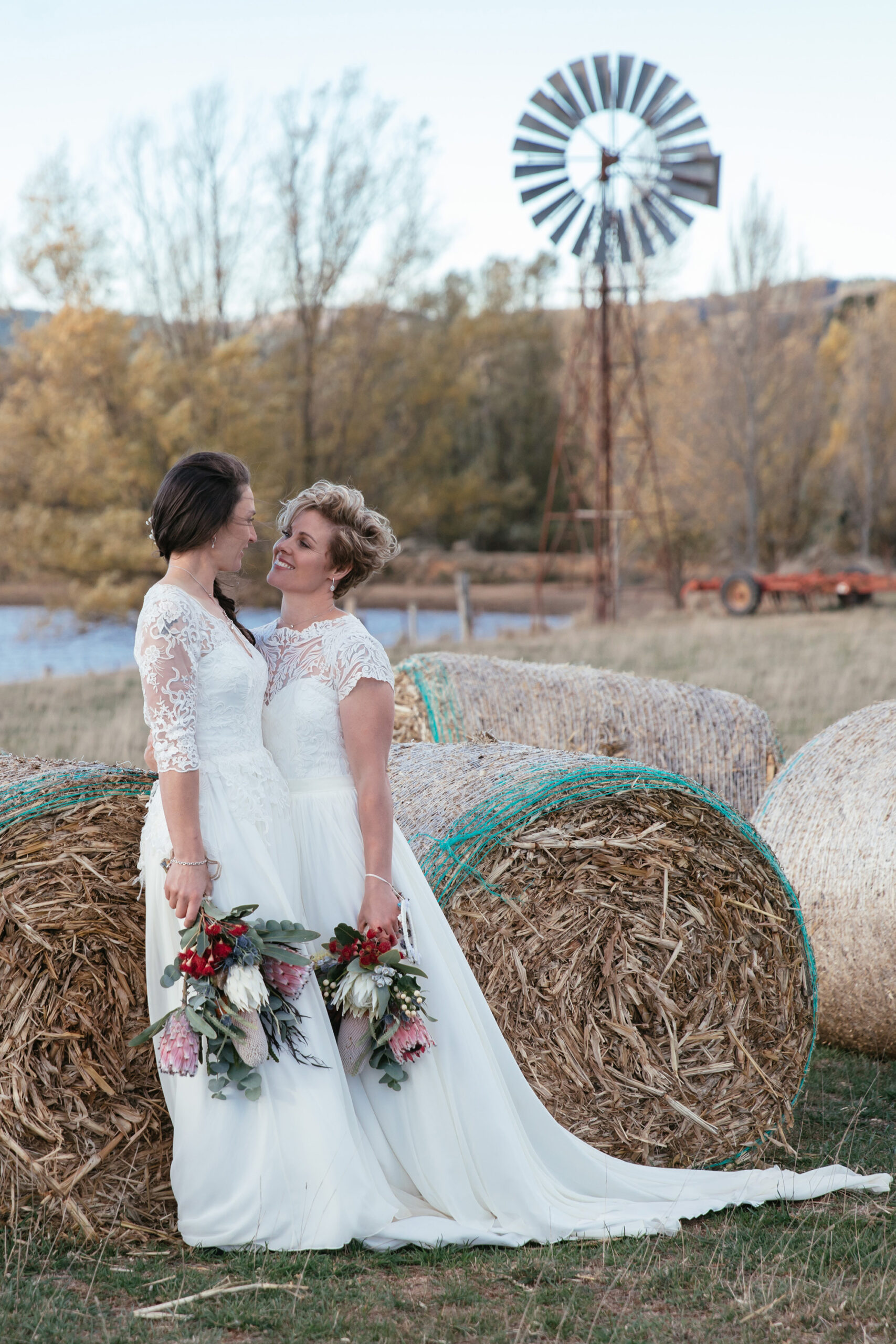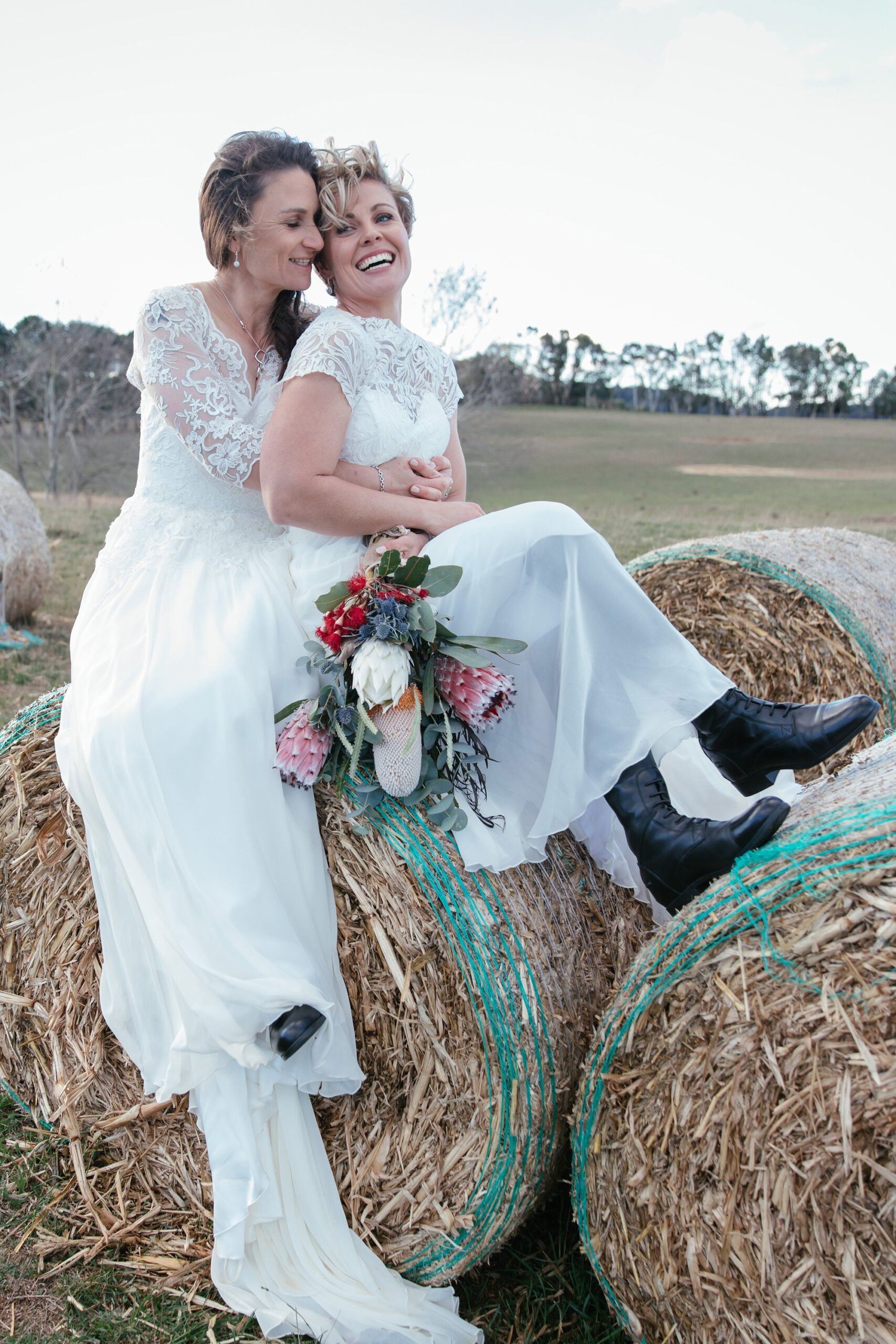 "
We love Australia, the countryside and farms. We love the autumn colours and really wanted those in the photos, along with many country scenes as a backdrop," Renee says.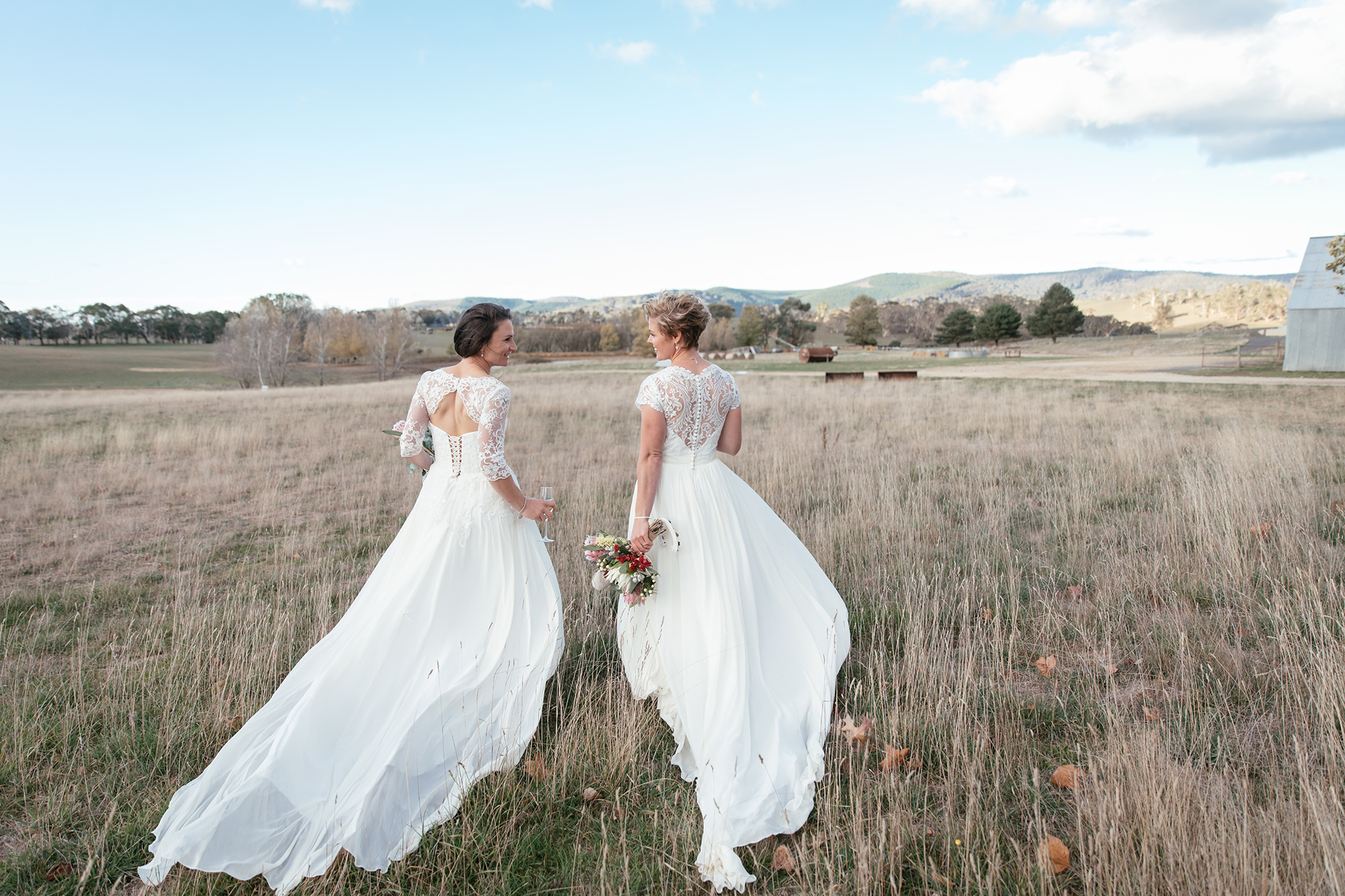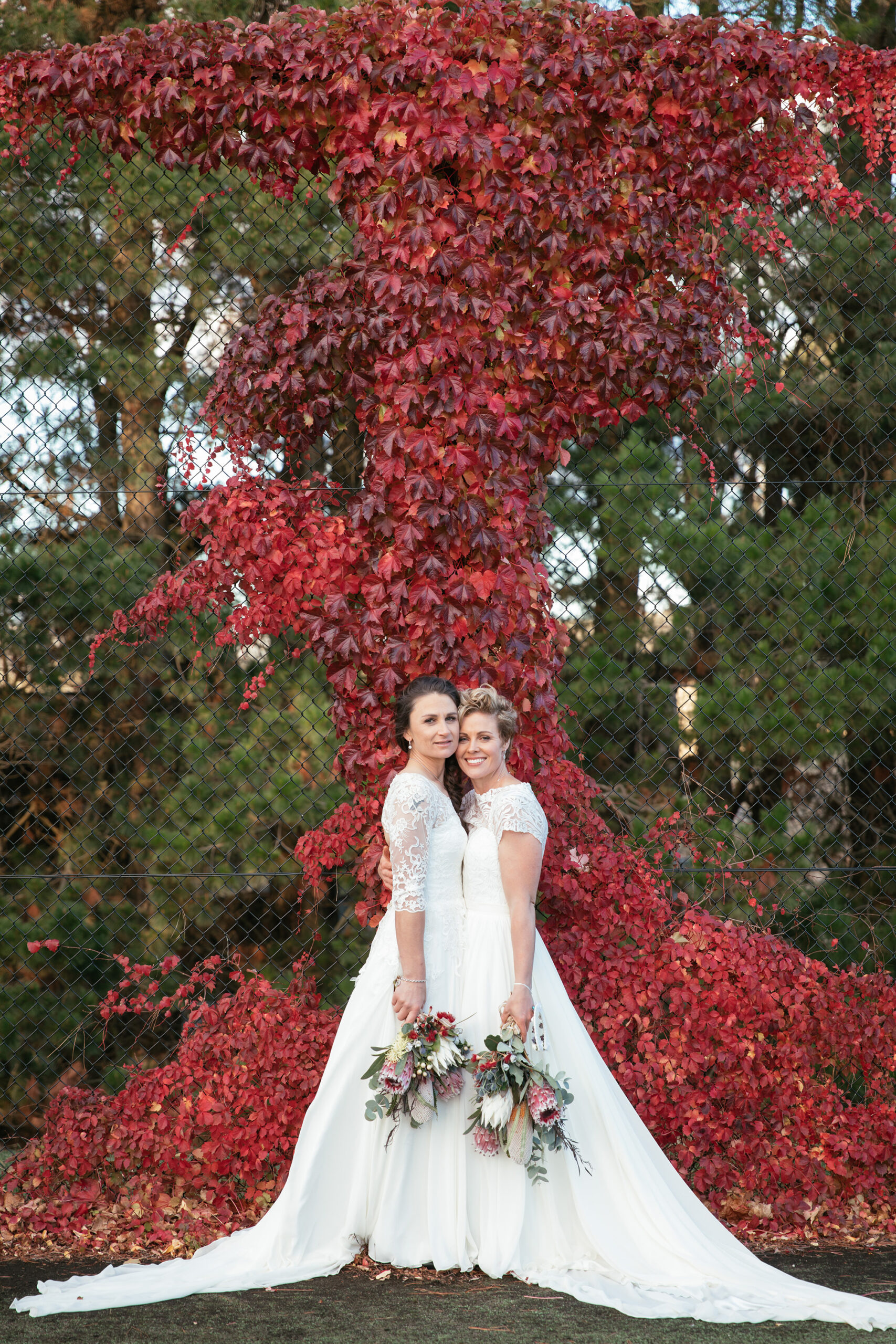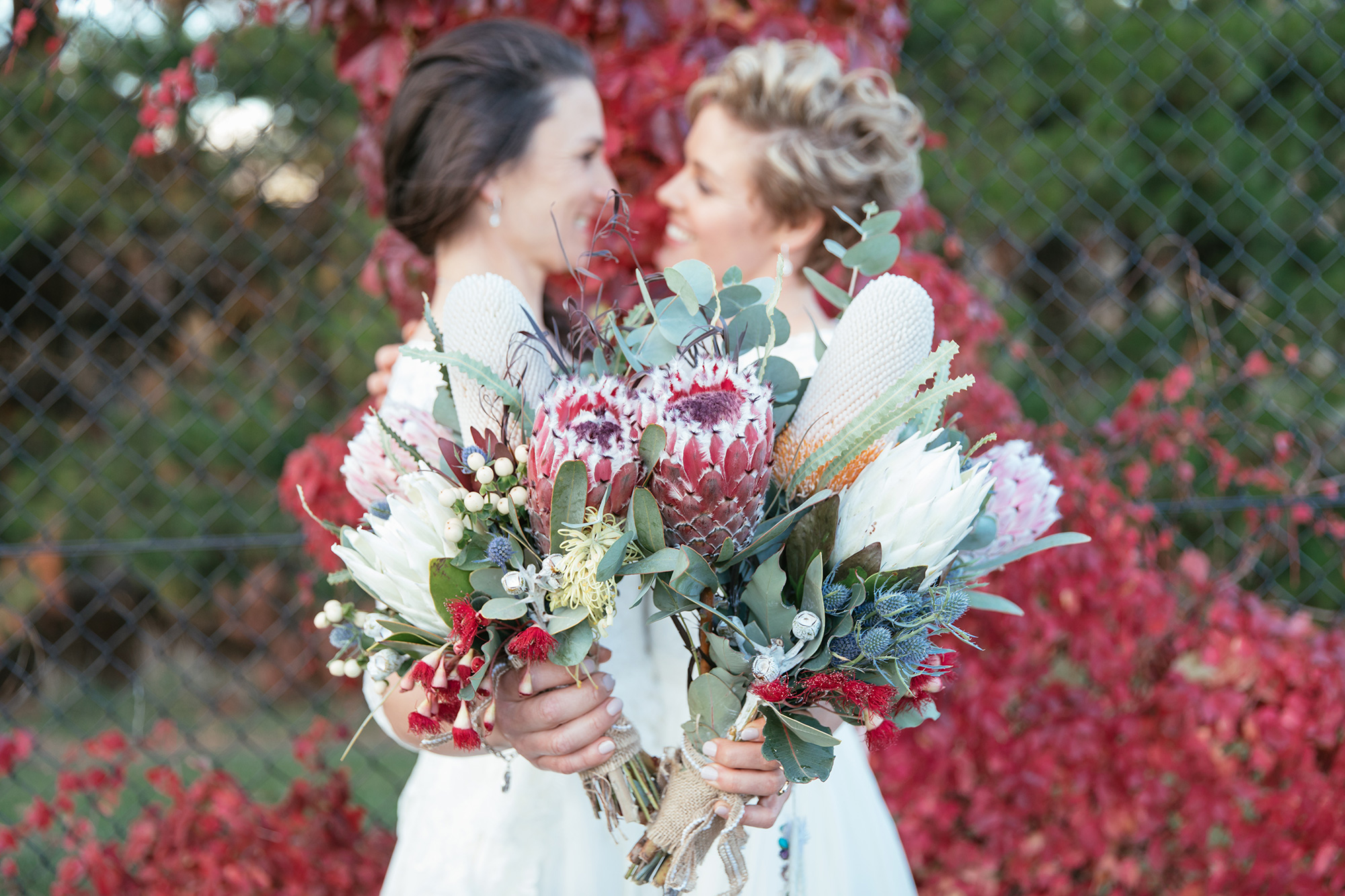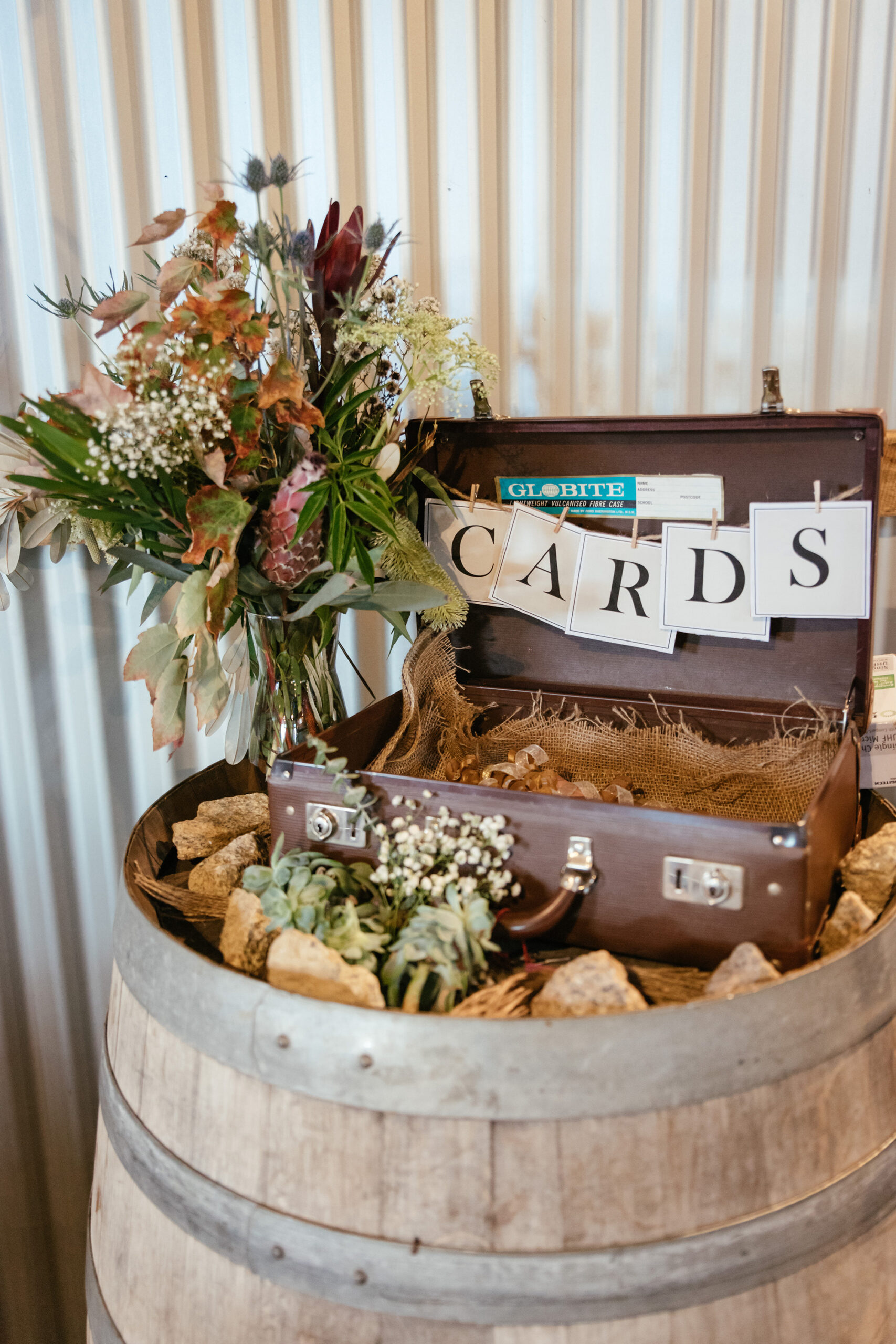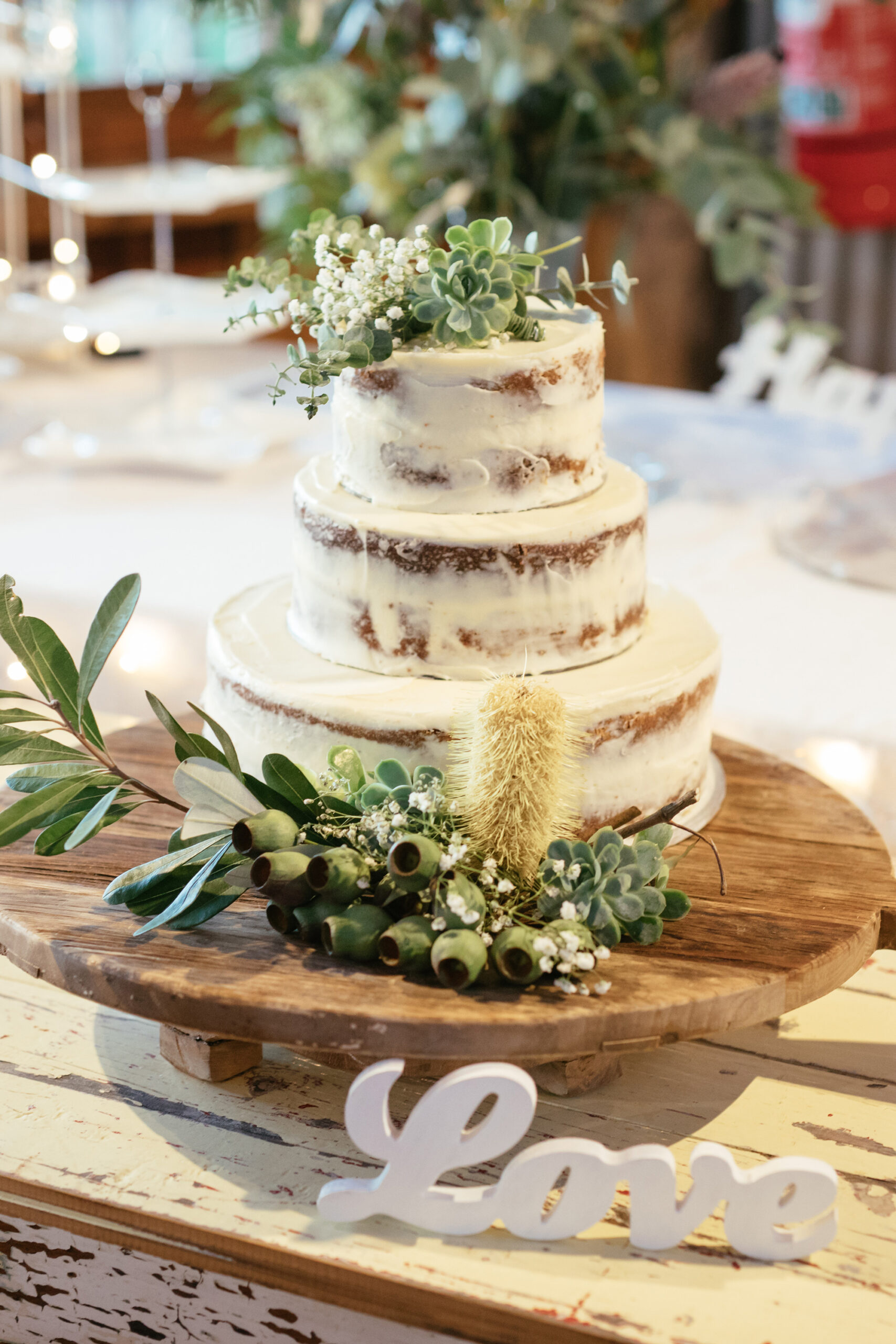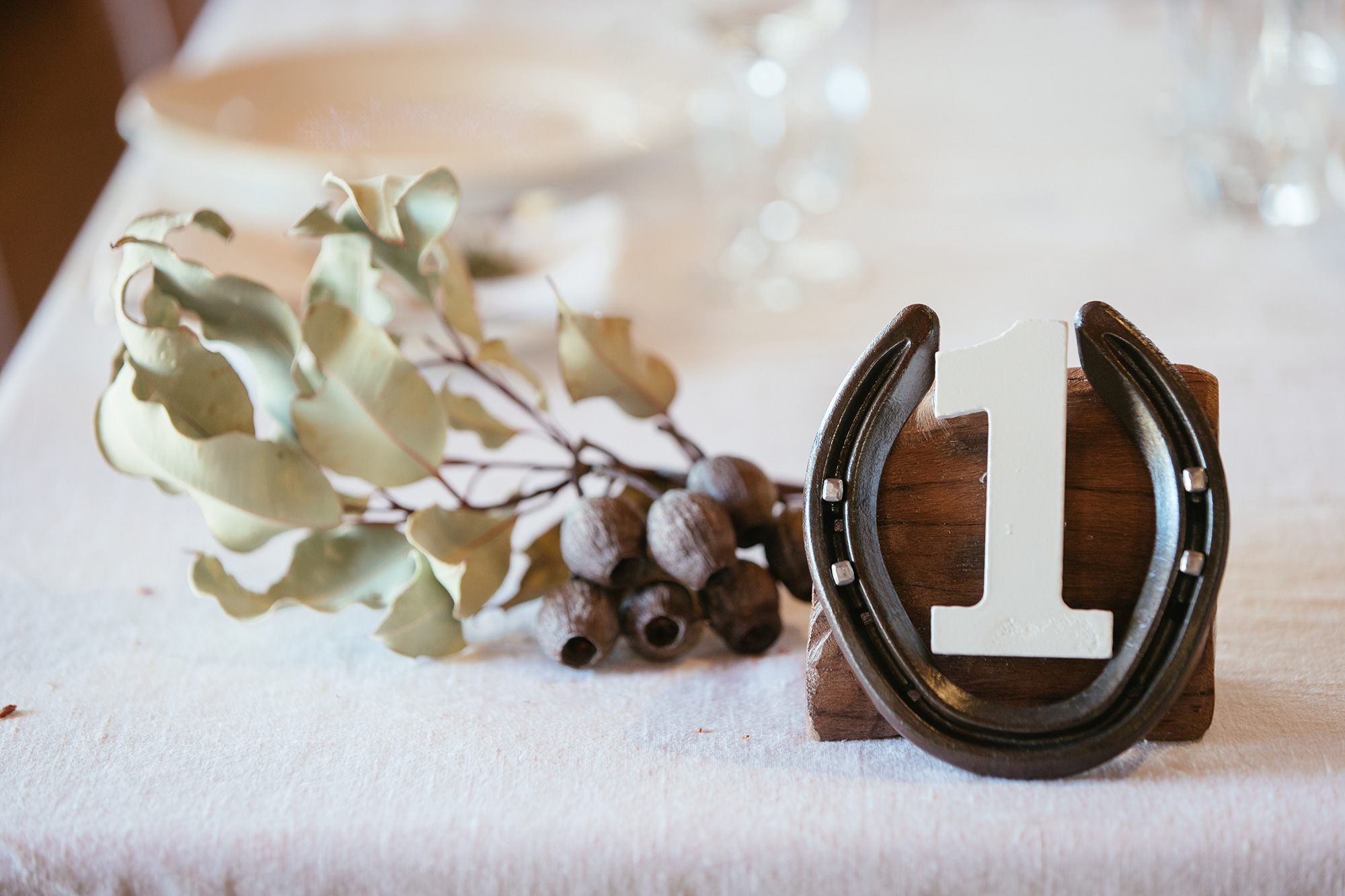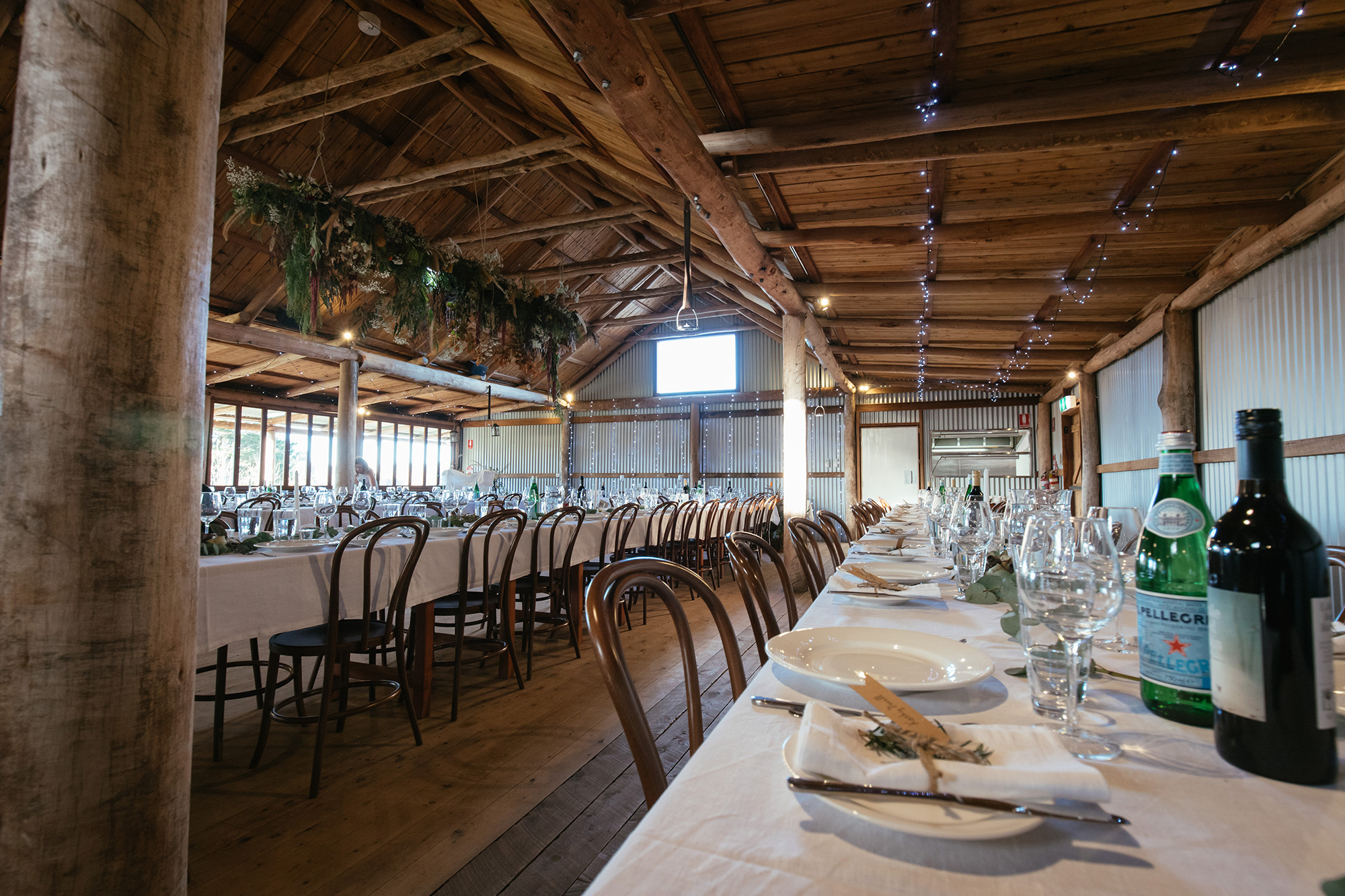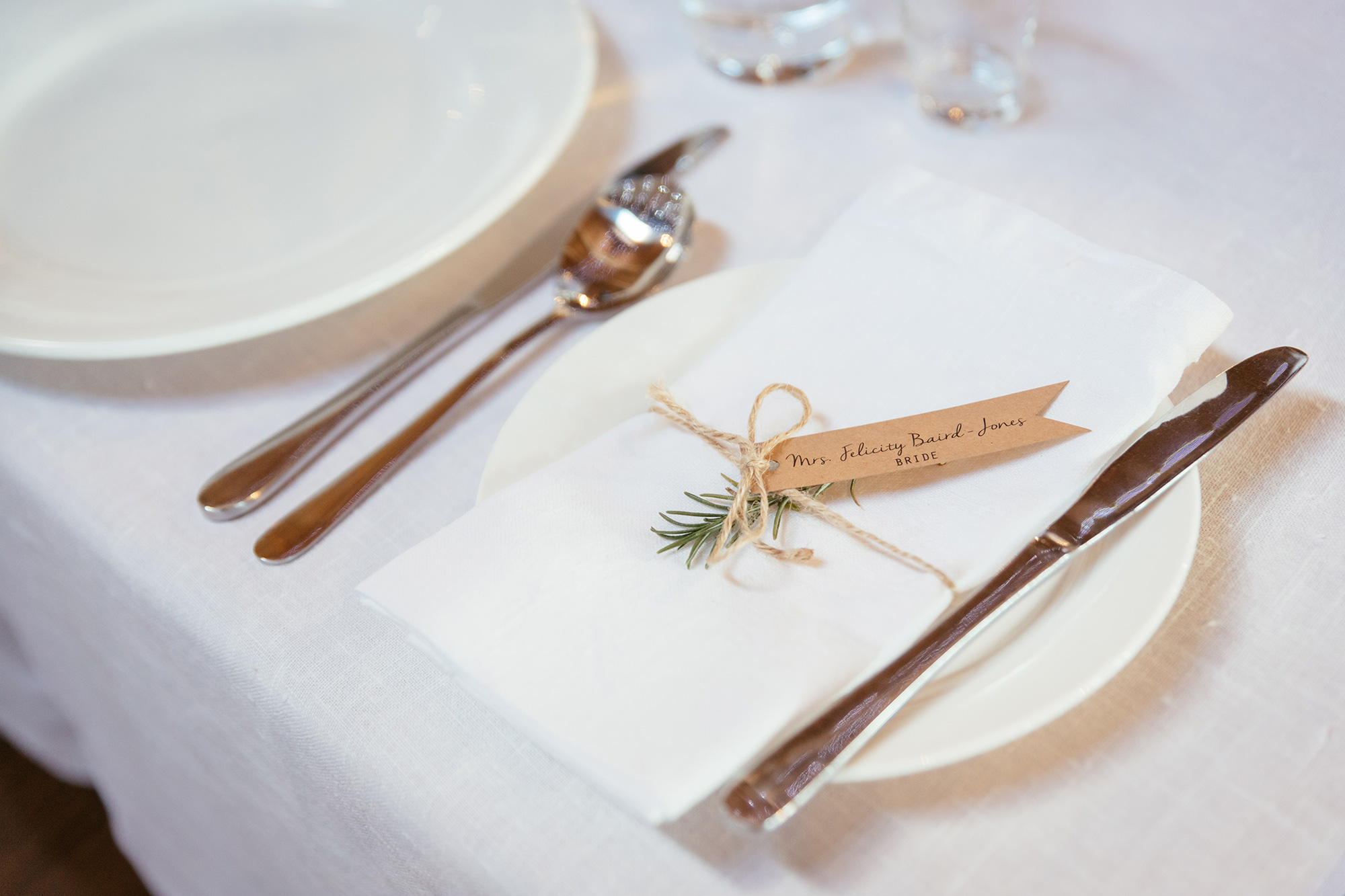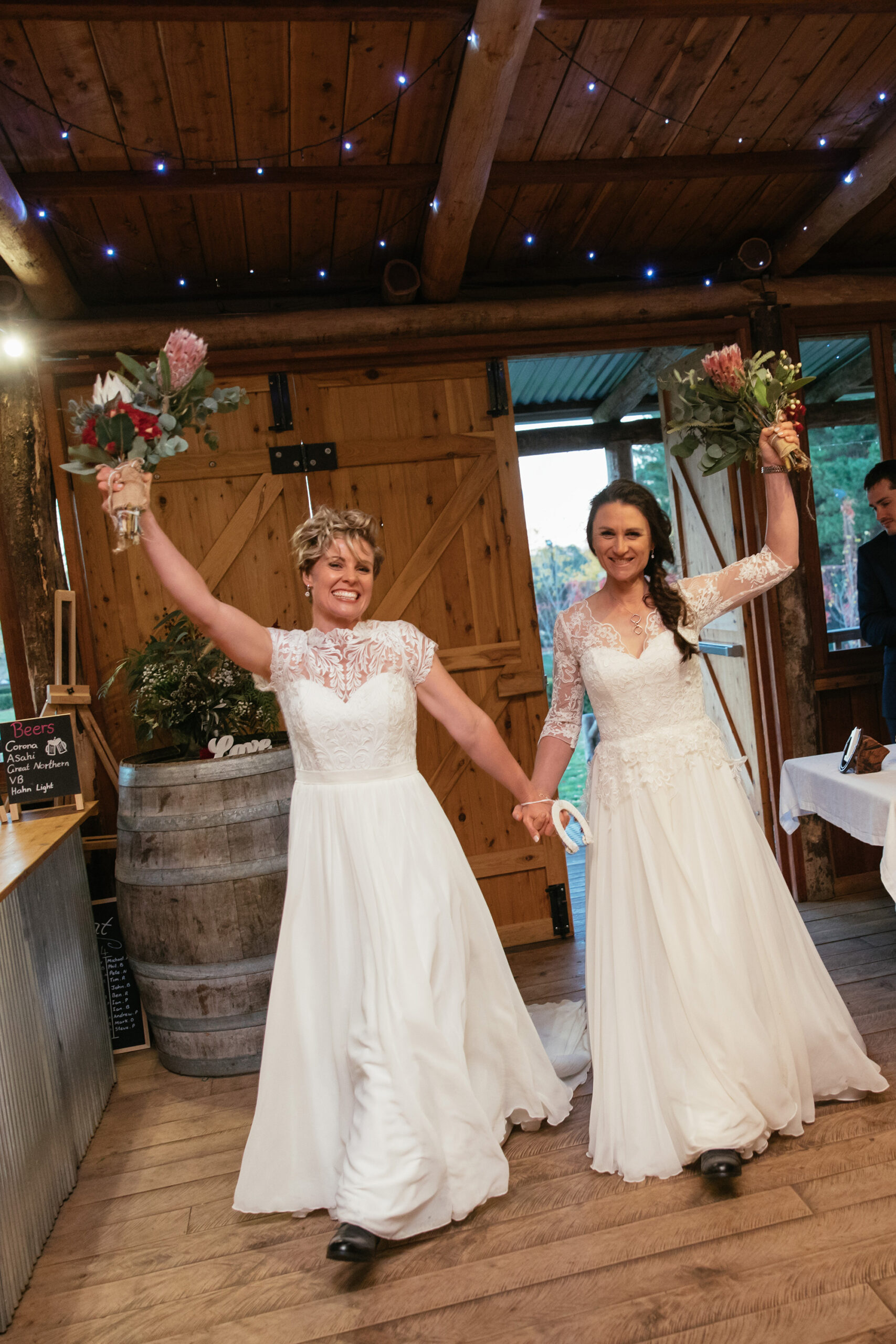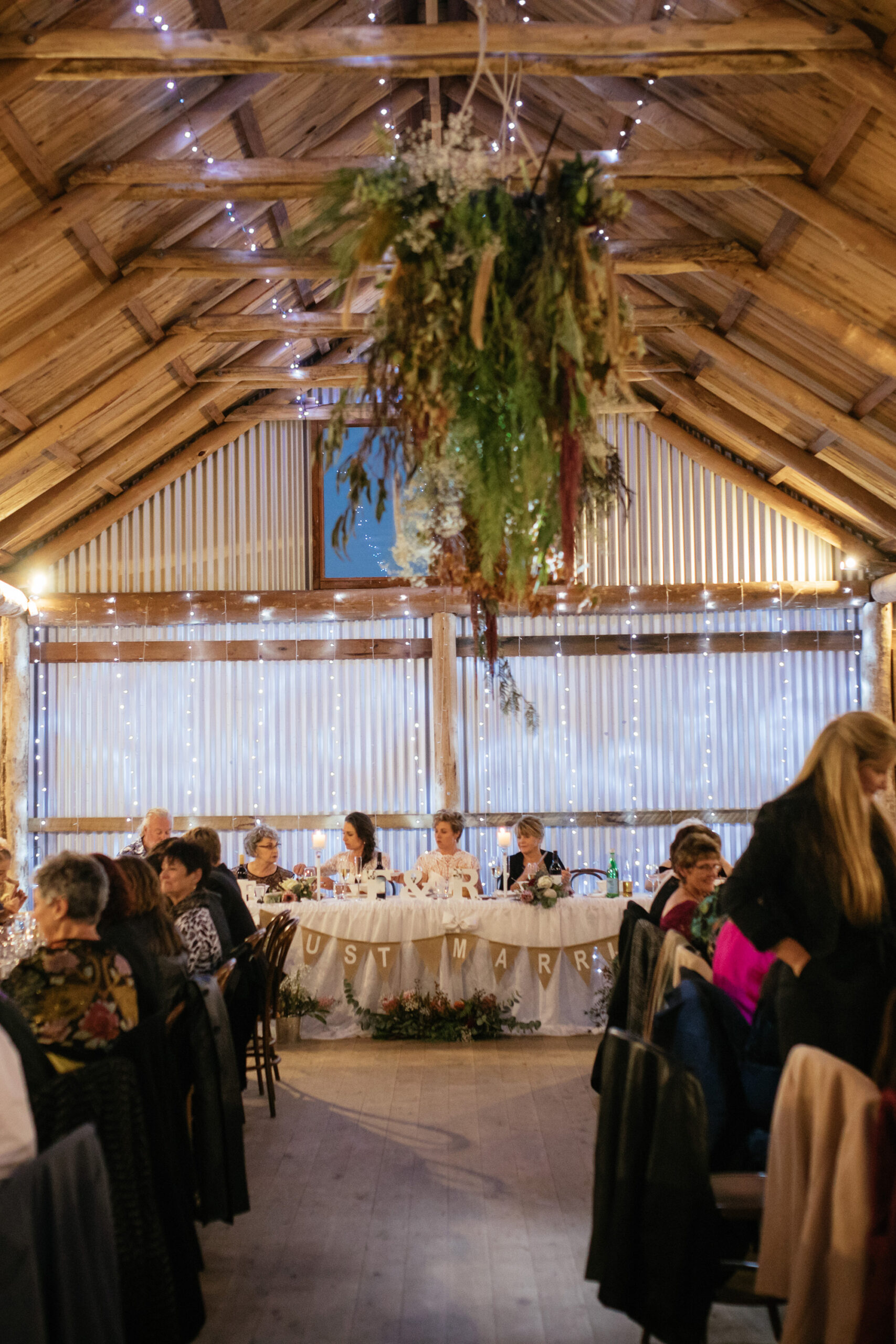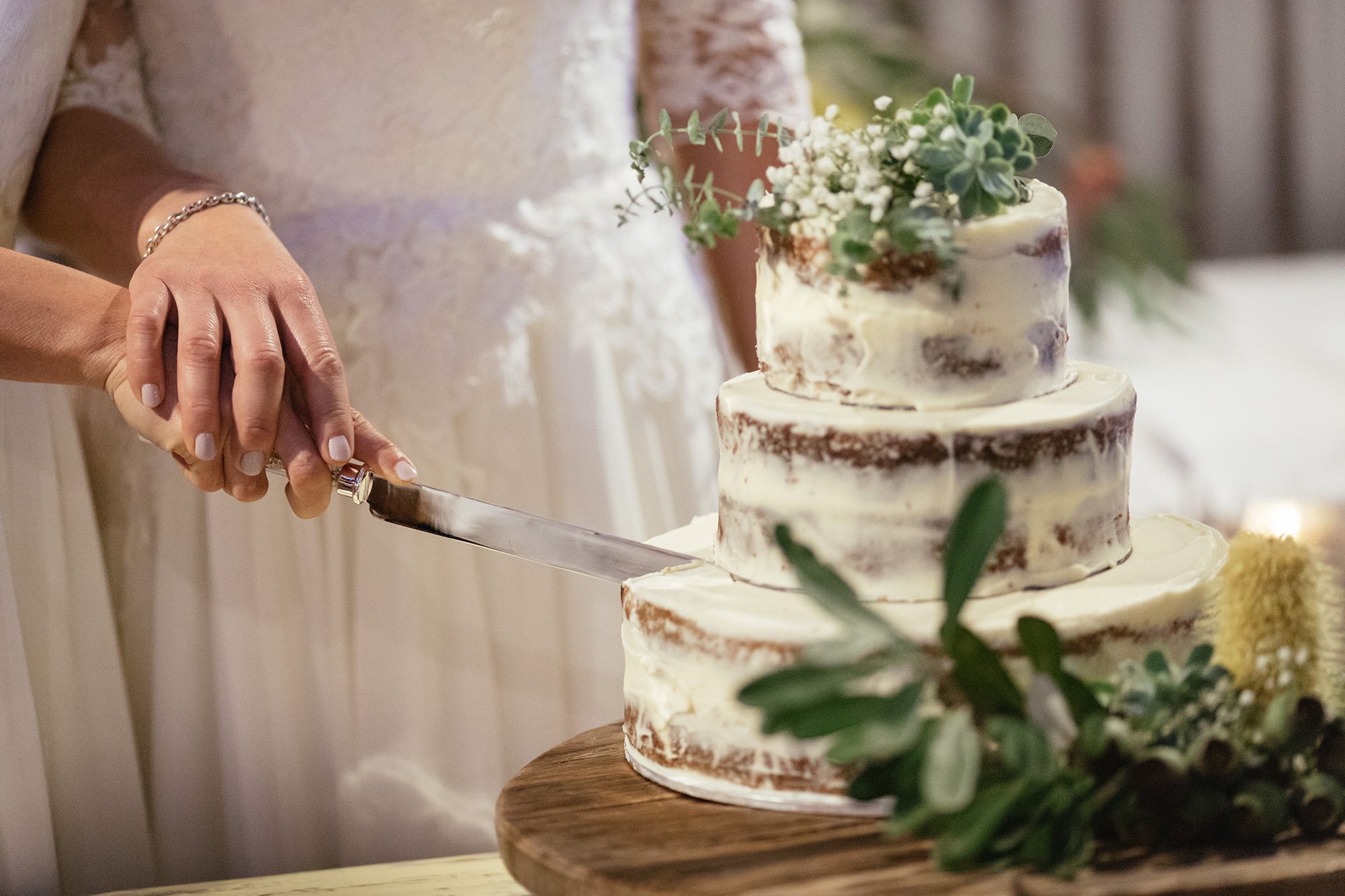 A three-tier naked cake represented the wedding's theme of classic country charm.