Nicole Cowie got the fairytale wedding she had always dreamed of when she walked down the aisle to marry Kosta Marinos.
"I never thought the day would turn out as incredible as the picture I had imagined to be, but it was that and more," Nicole, 32, says.
The big day began with a morning of pampering for the bridal party before the Greek tradition of plate smashing and Cypriot custom of the red scarf blessing.
Nicole and Kosta, 32, from Adelaide, wed at The Church of the Archangels Michael and Gabriel – where they were both christened – on November 11, 2015 in front of 195 guests.
"The church was decorated with beautiful stands with suspended flowers hanging from them. After the ceremony I had some school students of mine (The Ukeladies) singing songs outside of the church," teacher Nicole says.
Celebrations continued at the National Wine Centre of Australia, with guests entertained by a harpist and treated to ice-cream and coffee carts.
Dramatic floral arrangements dominated the venue styling, including floral lanterns and a huge floral chandelier over the dance floor. "Gina from Laavish Flower Studio created the most beautiful wonderland for us," smiles Nicole.
The bride says there is nothing she would change about her fairytale wedding.
"I had what I believe to be the best suppliers that Adelaide has to offer, they were all so amazing at what they do and they all came together to create what my guests said was the best wedding they have ever been to," she says.
Photos courtesy of B Captured by Ky Luu.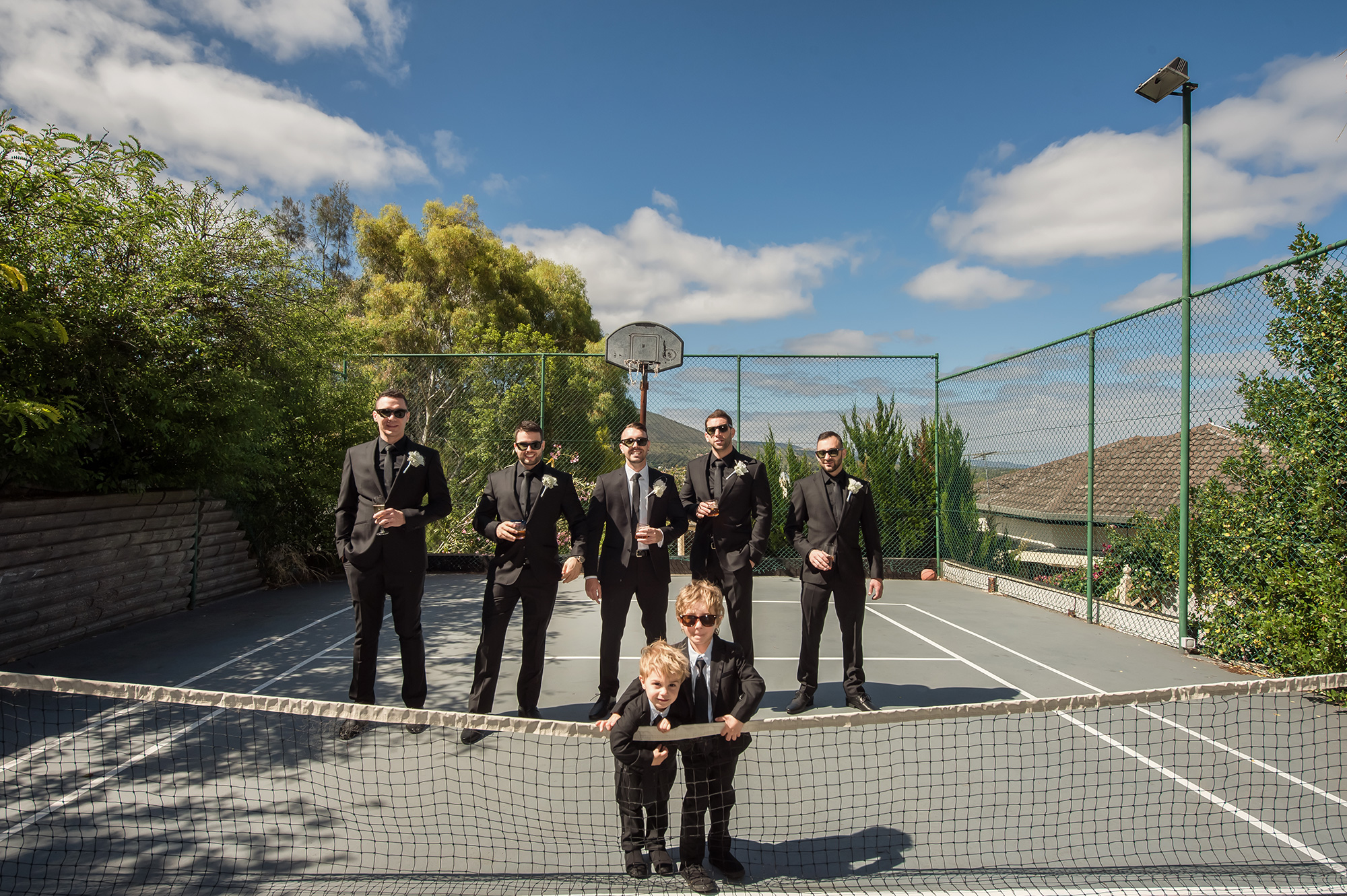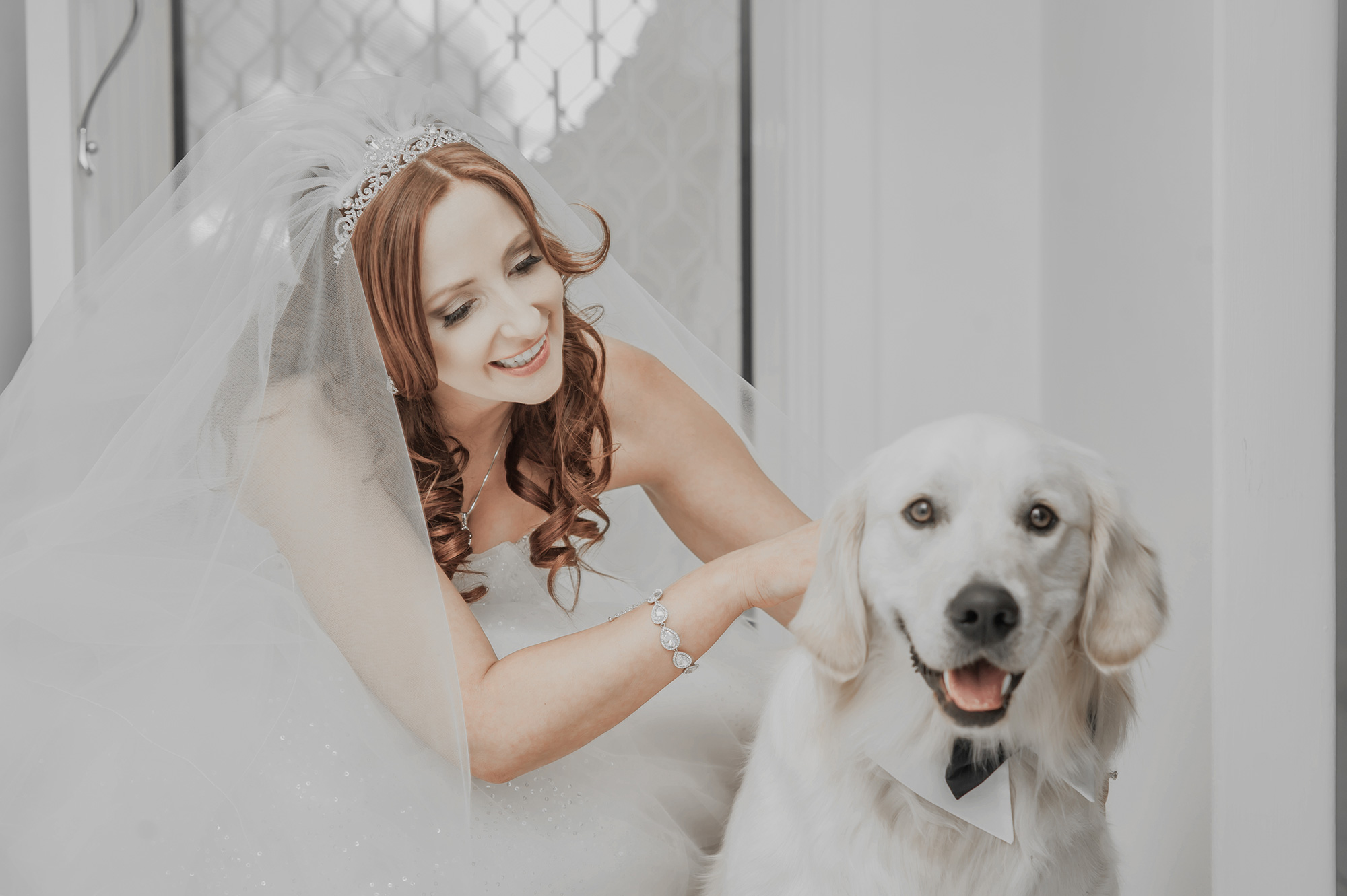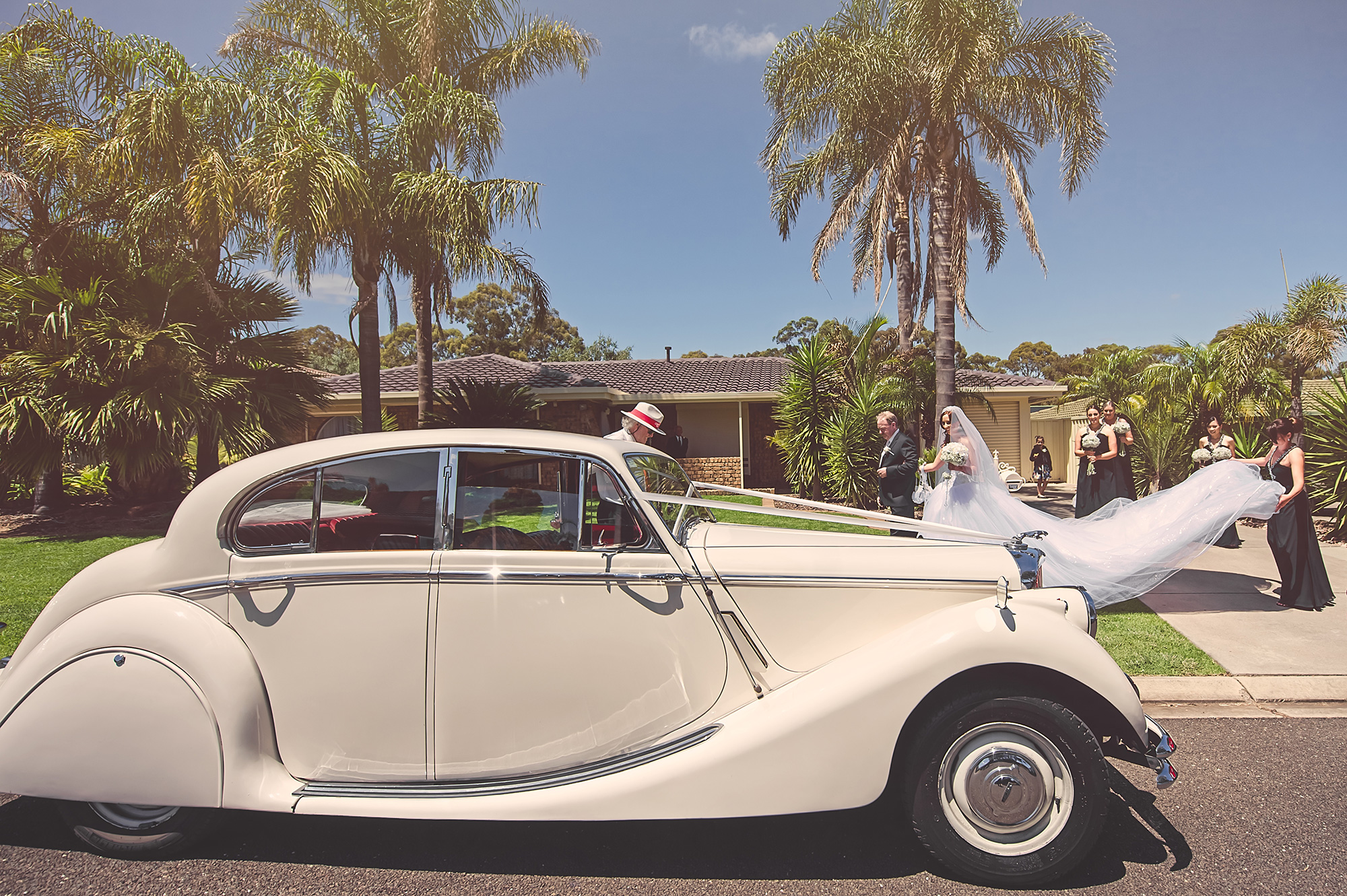 The bride travelled in style thanks to Classic Jags.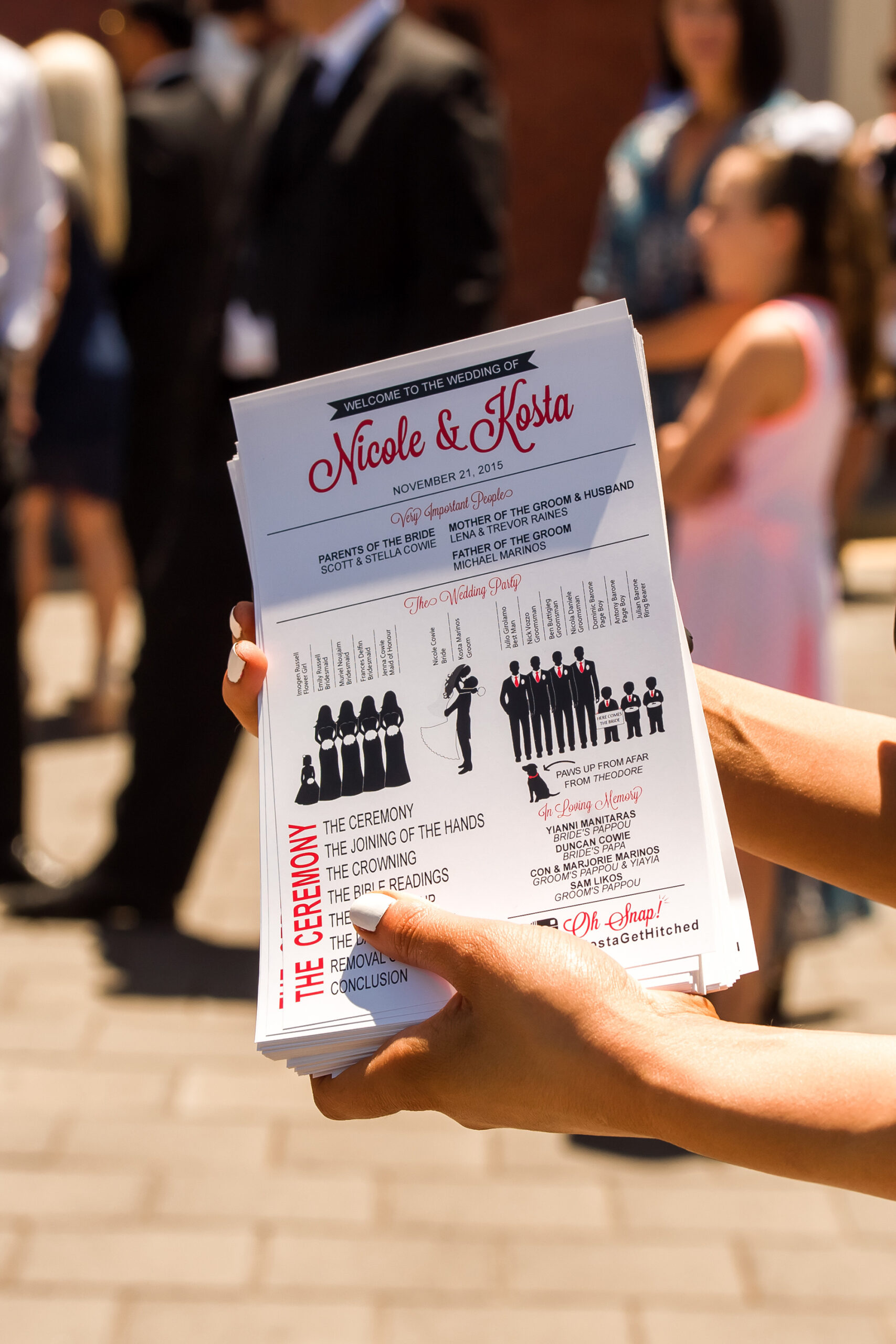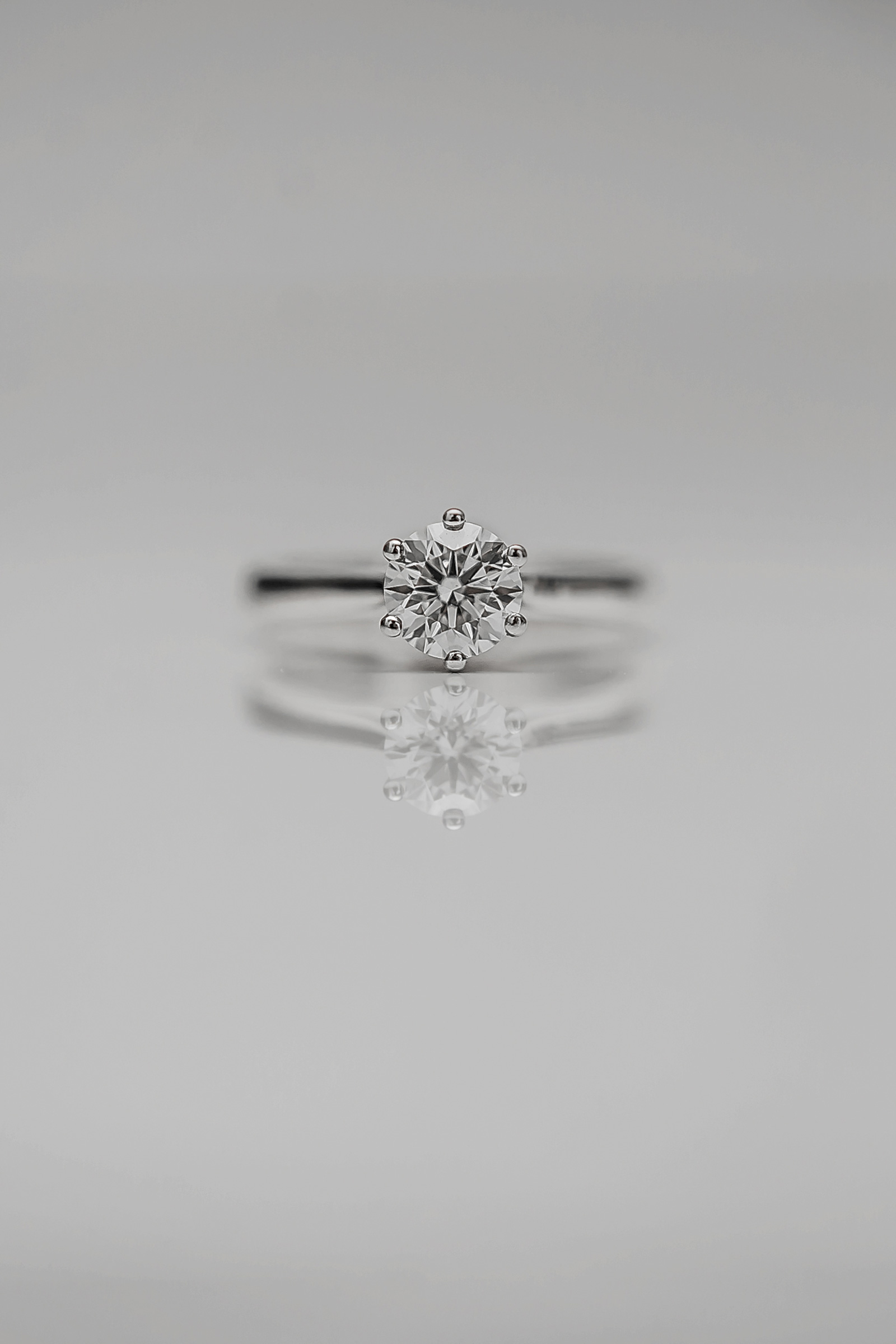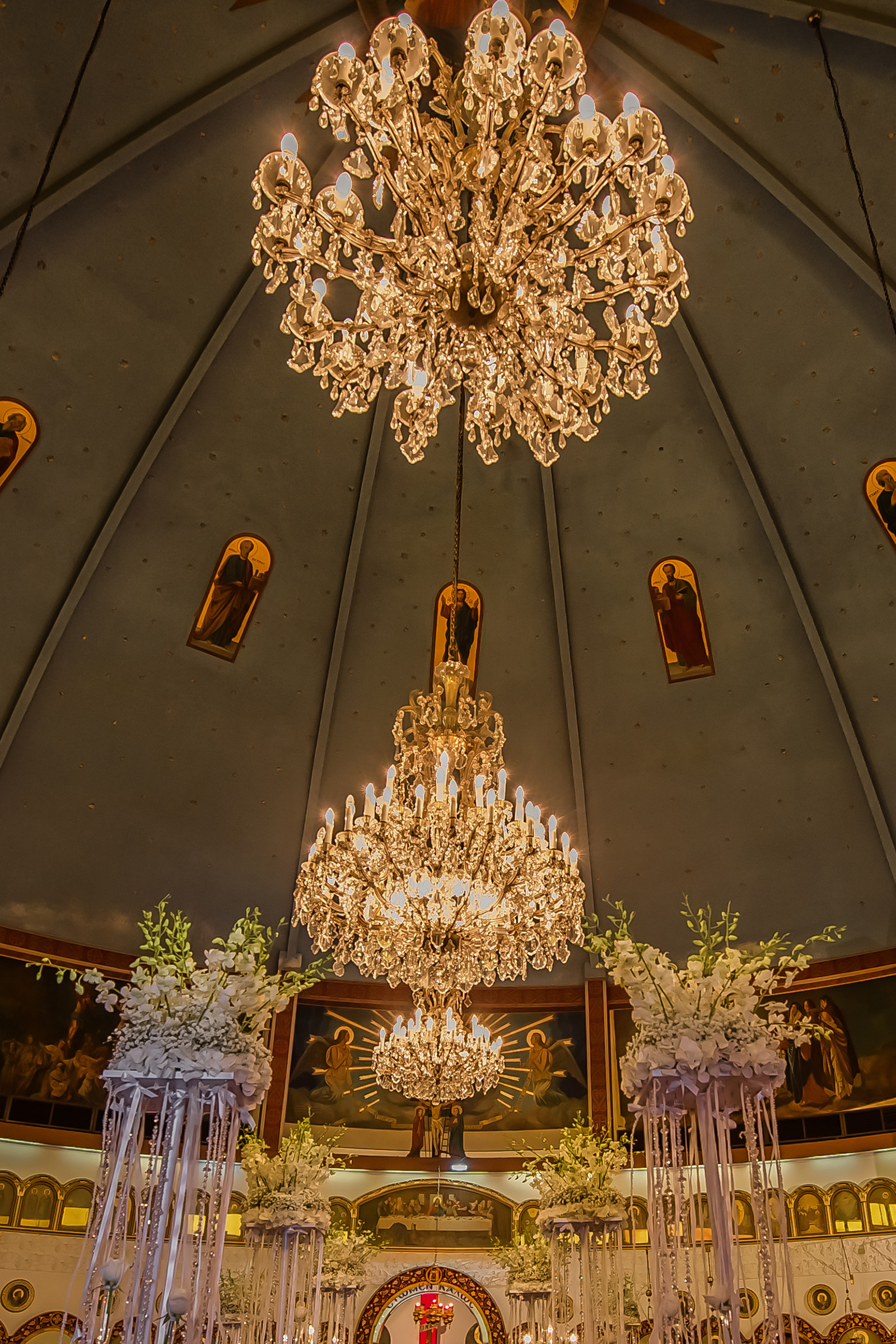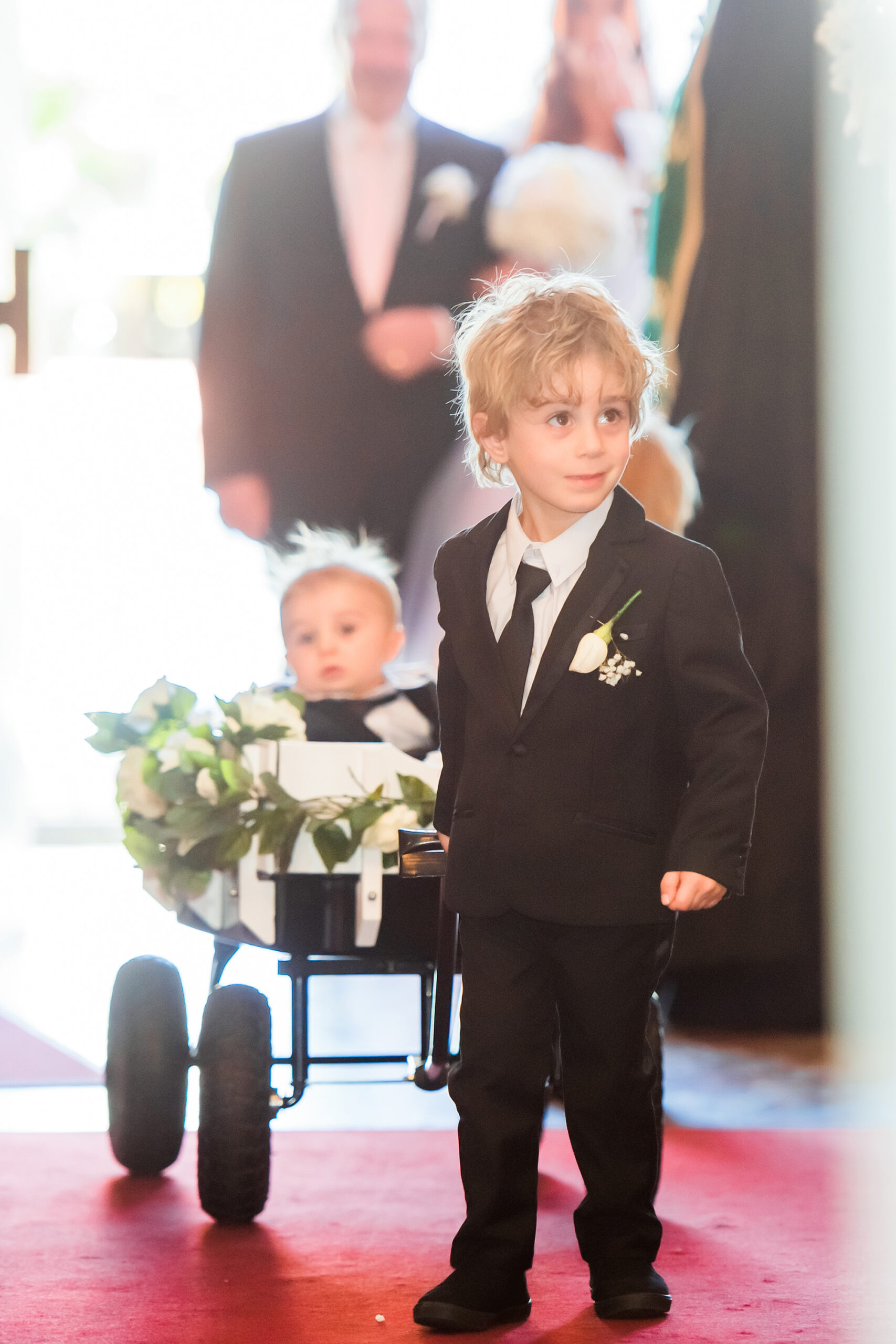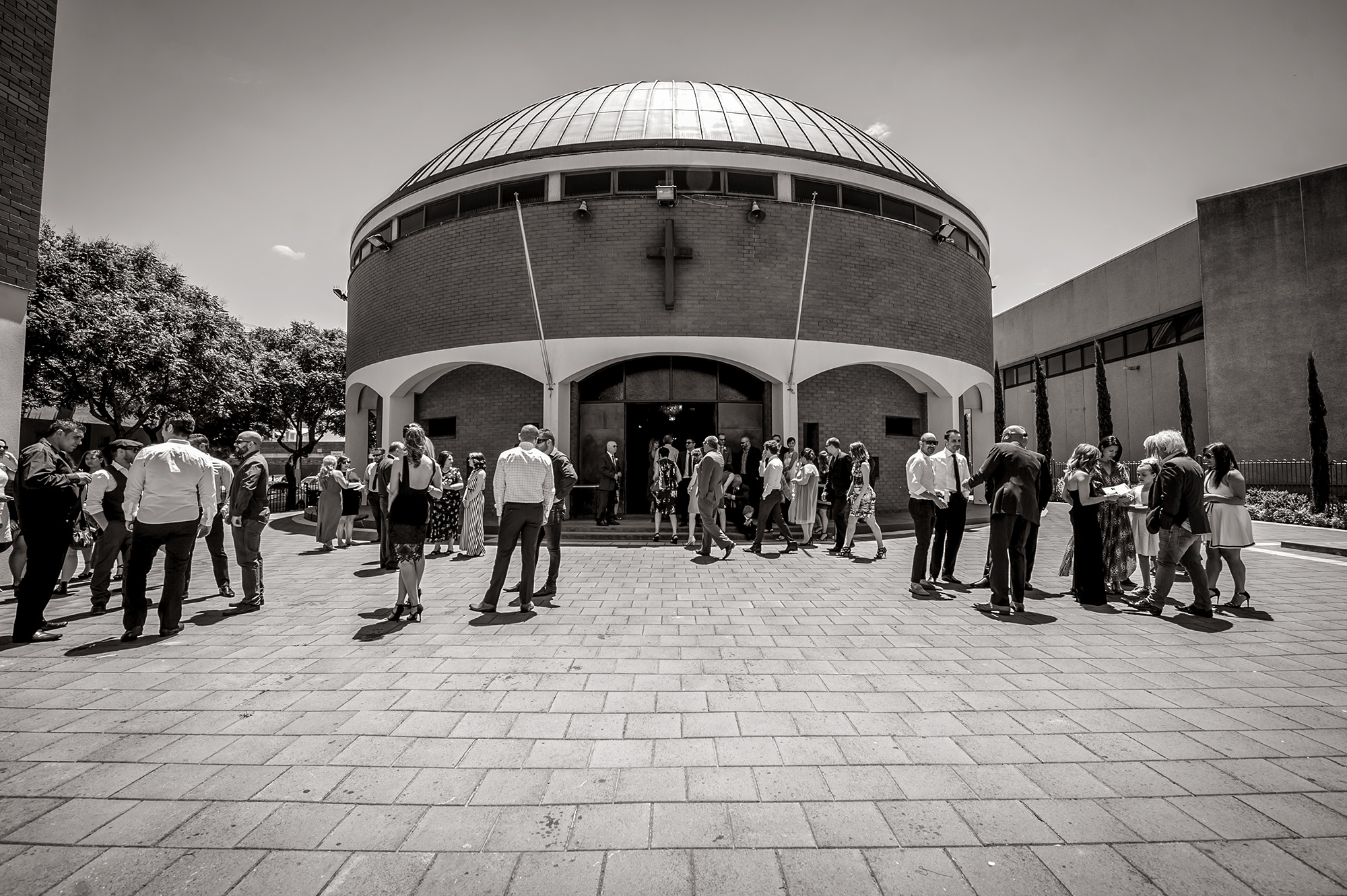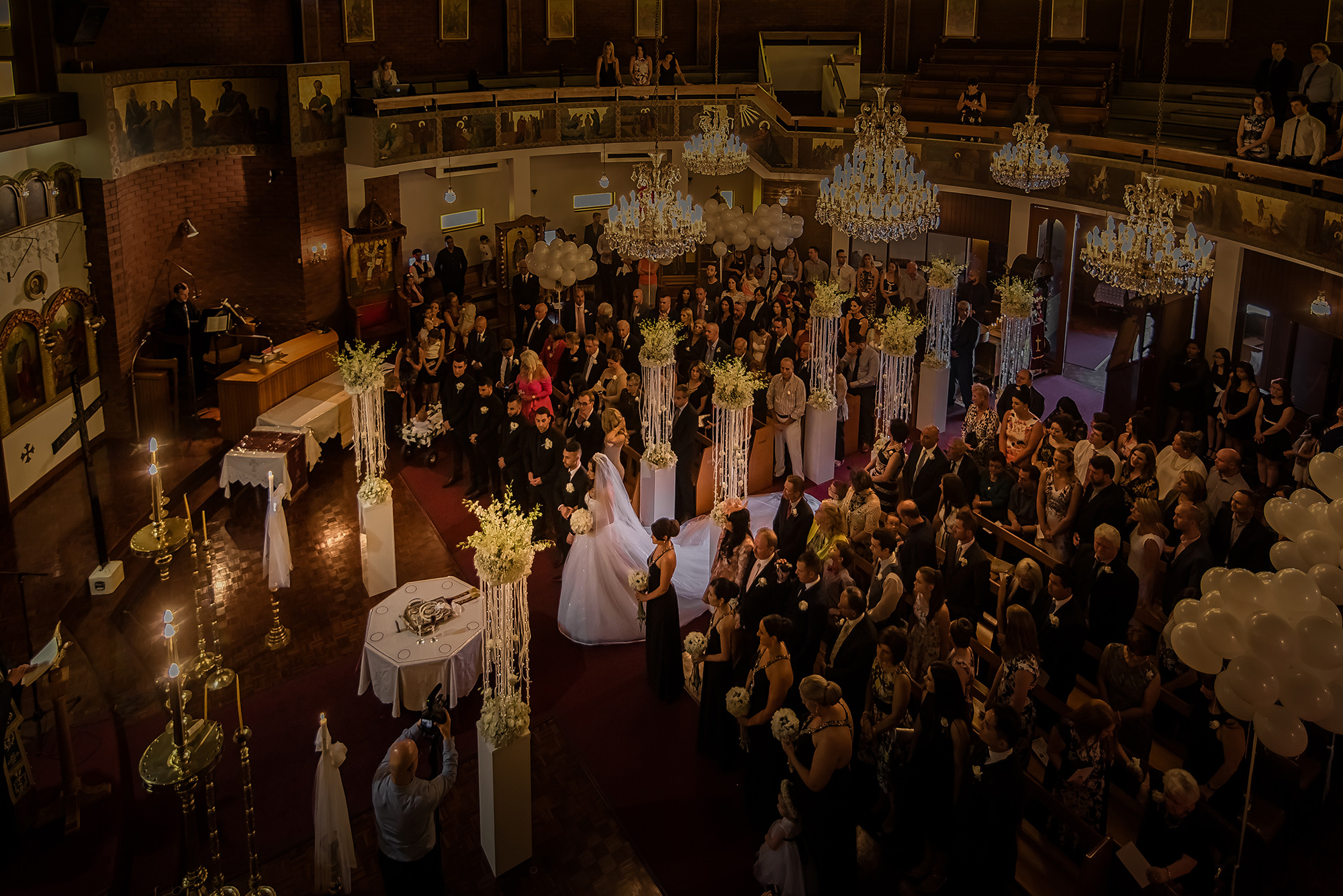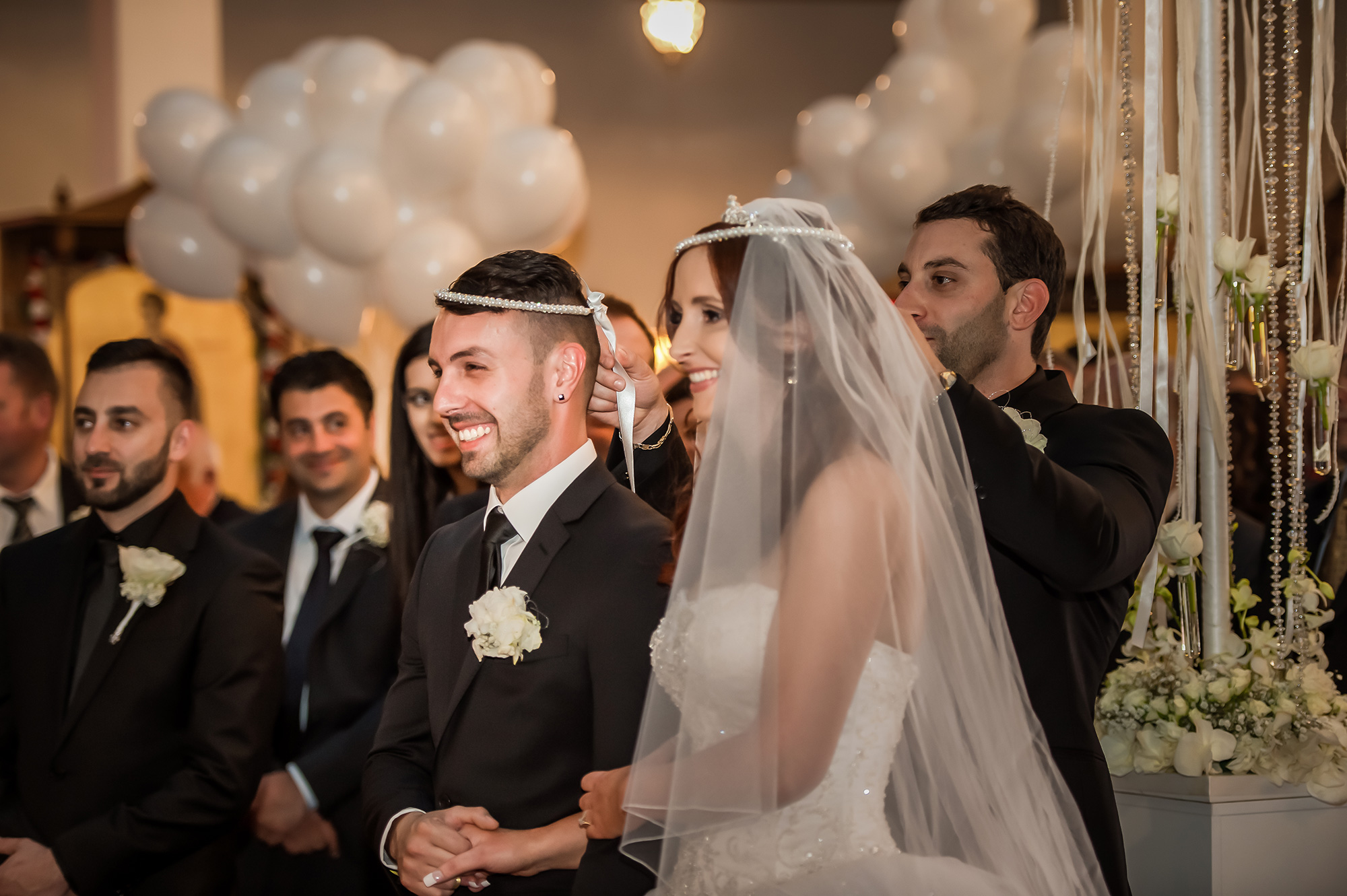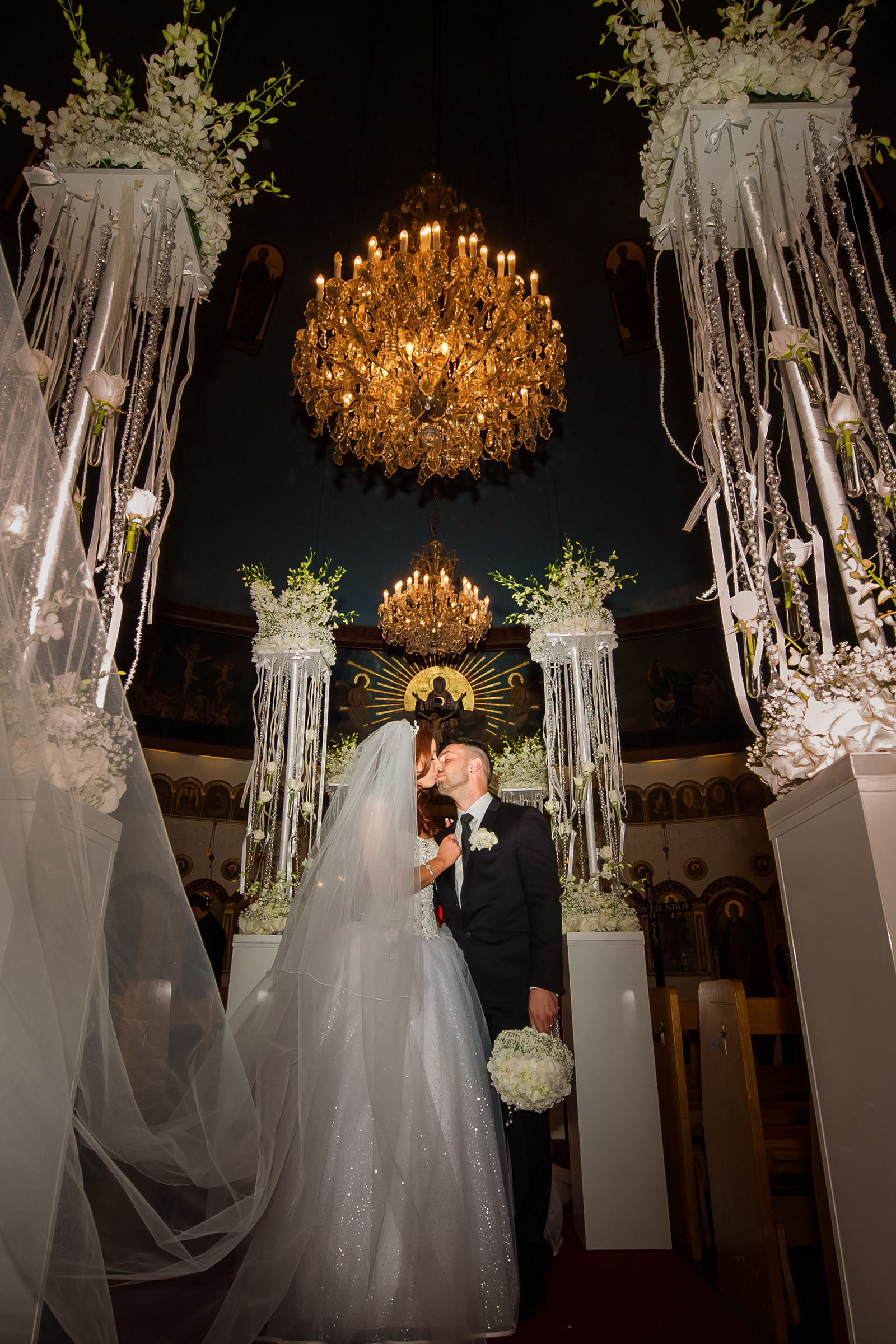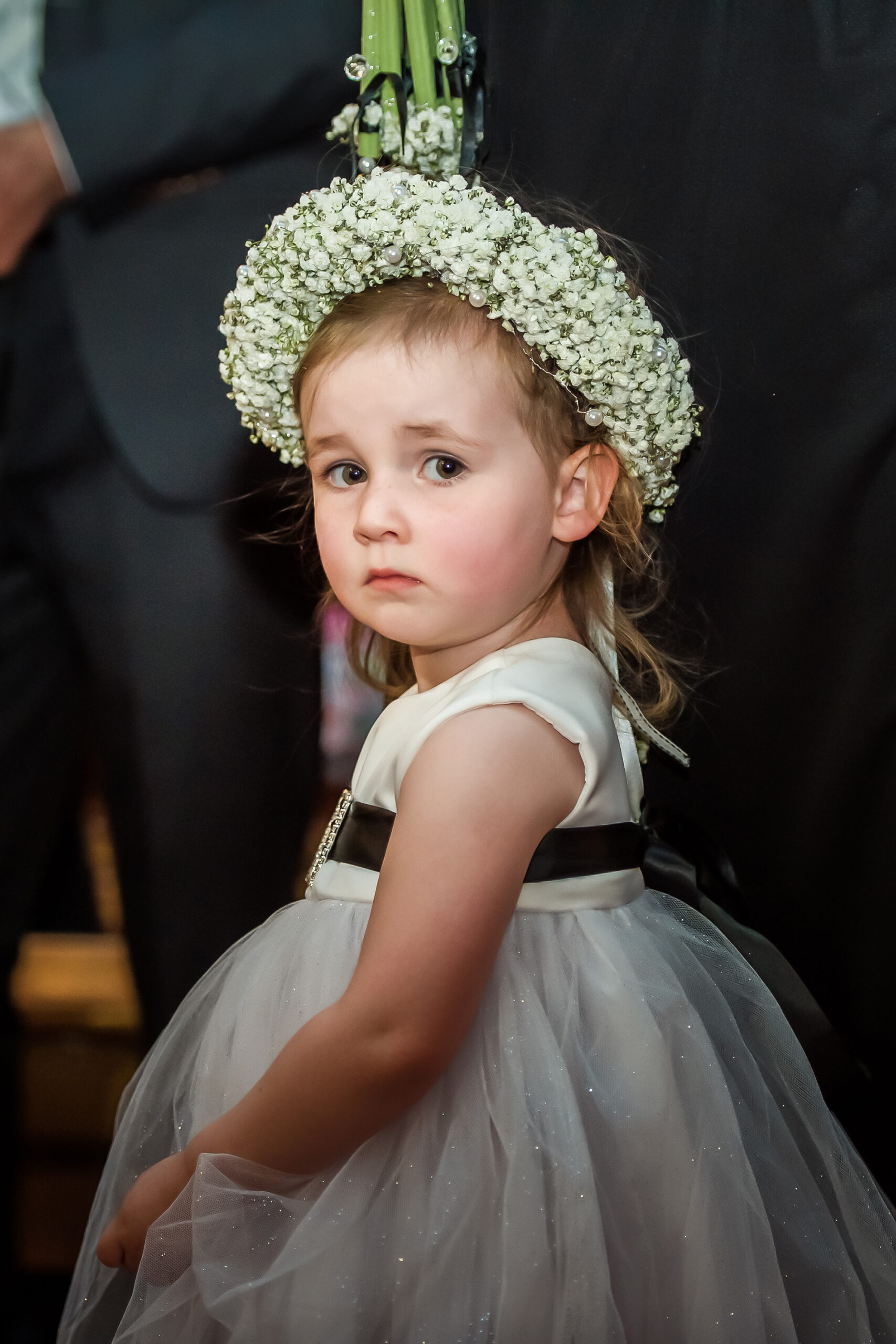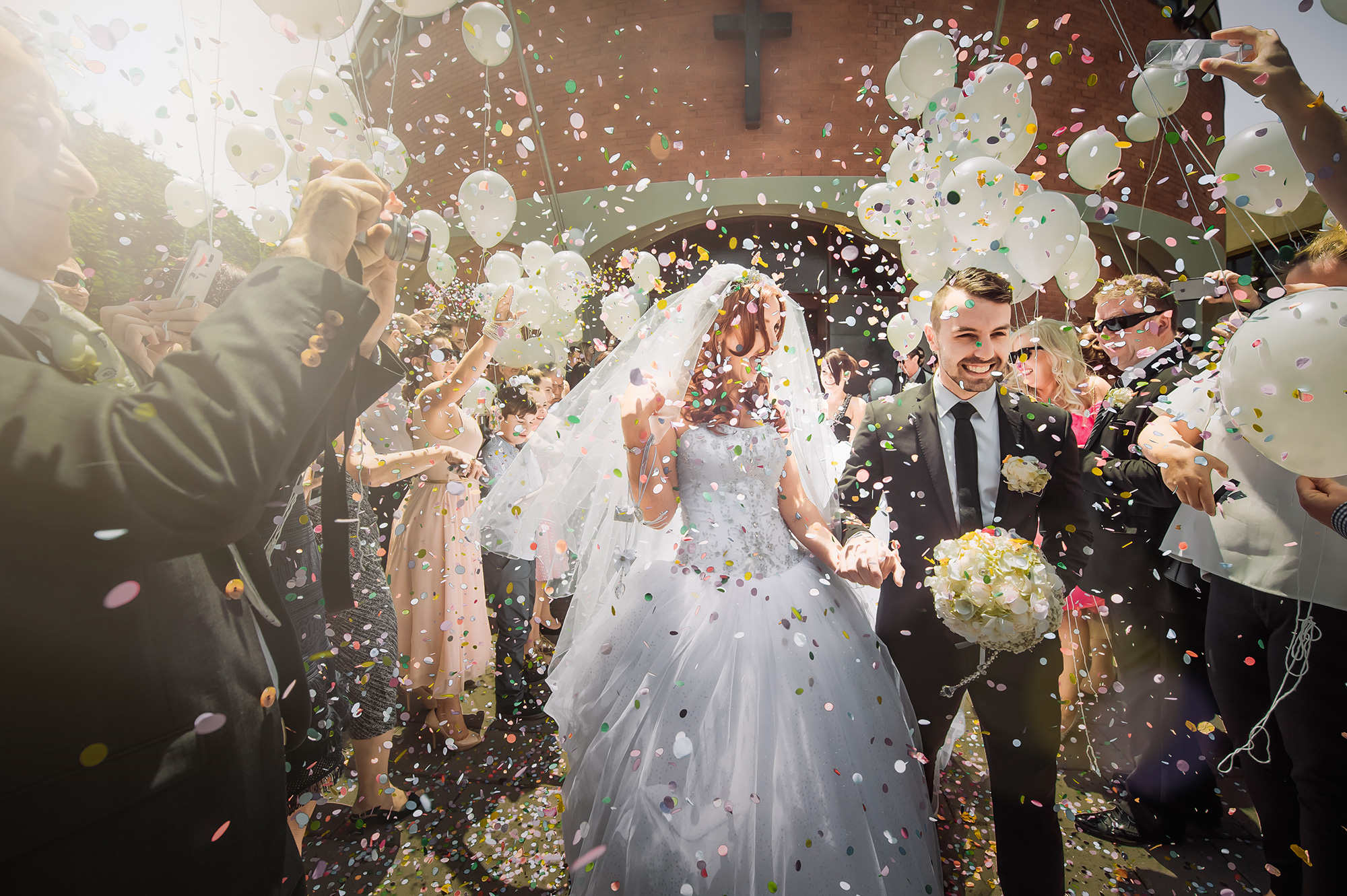 Nicole wore a gown fit for a princess and Kosta suited up in classic black by Peter Shearer Menswear.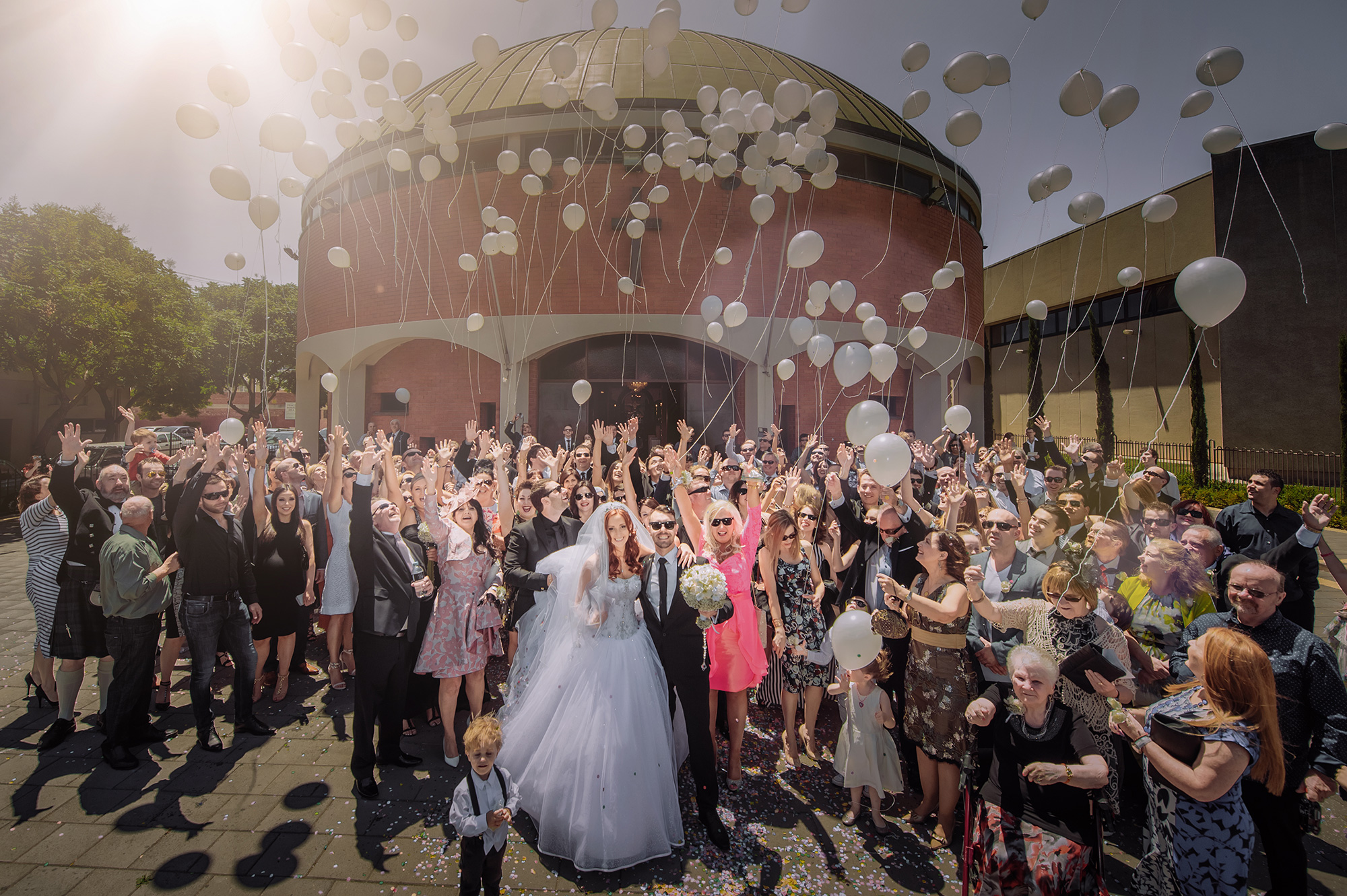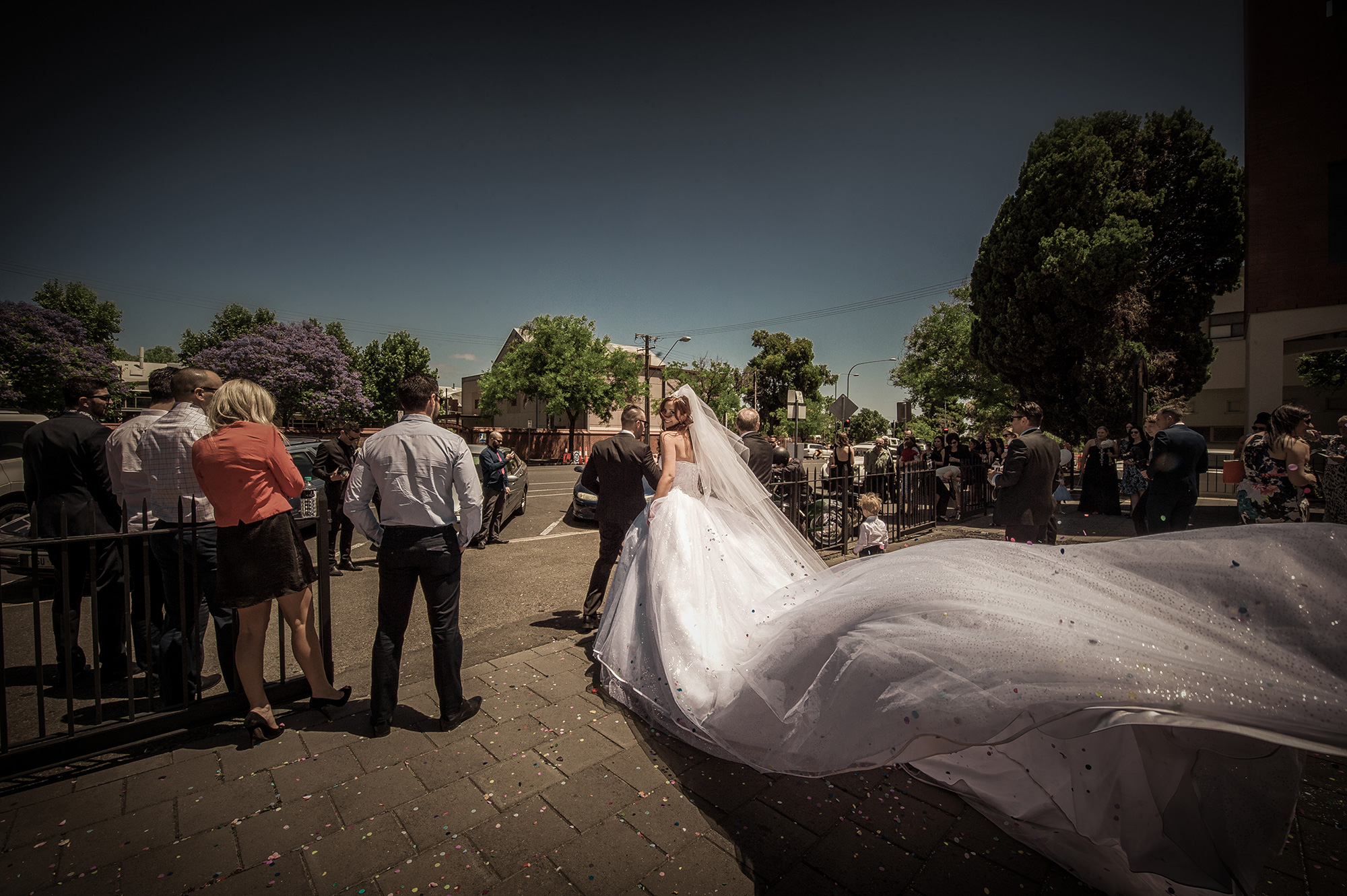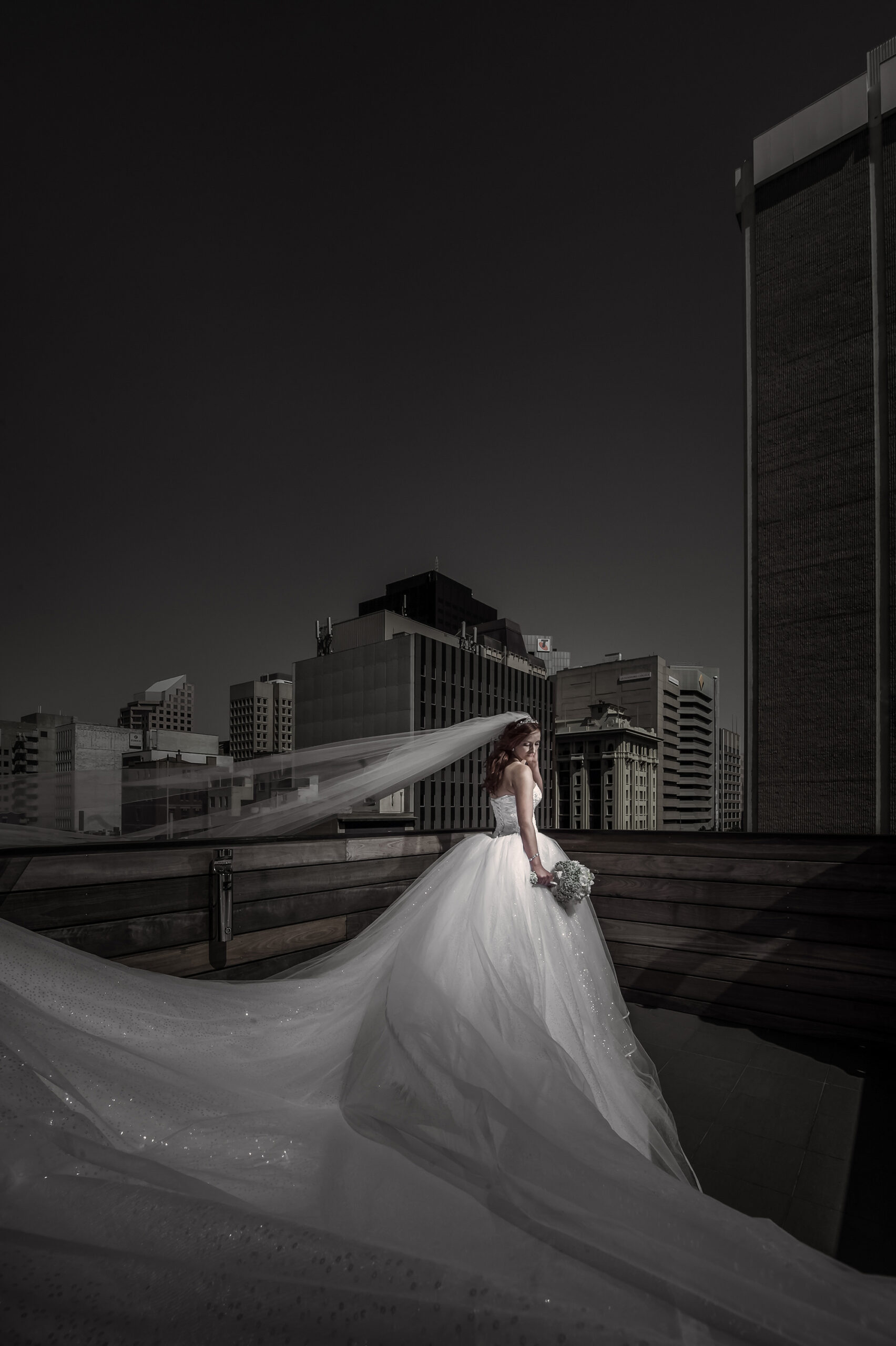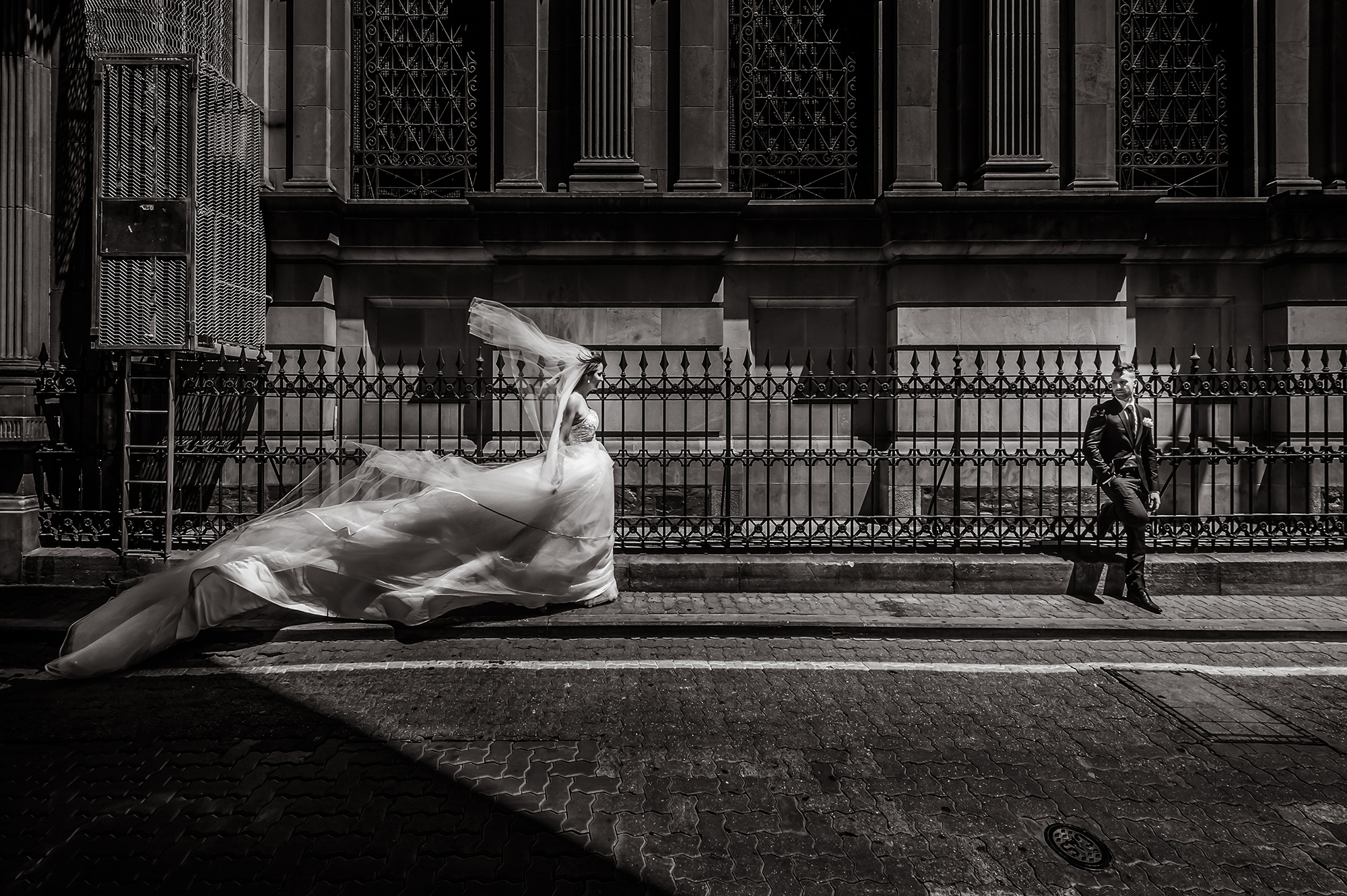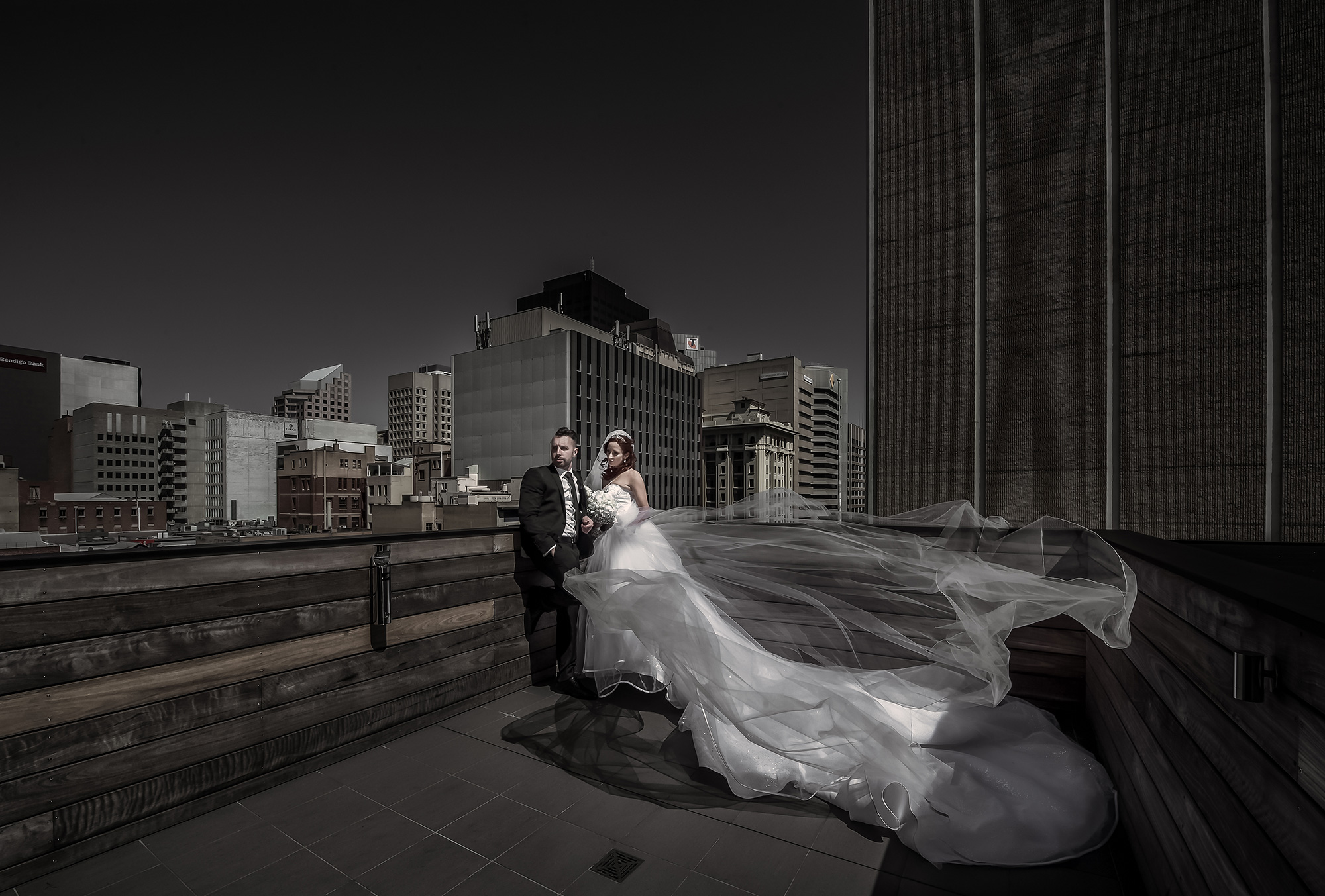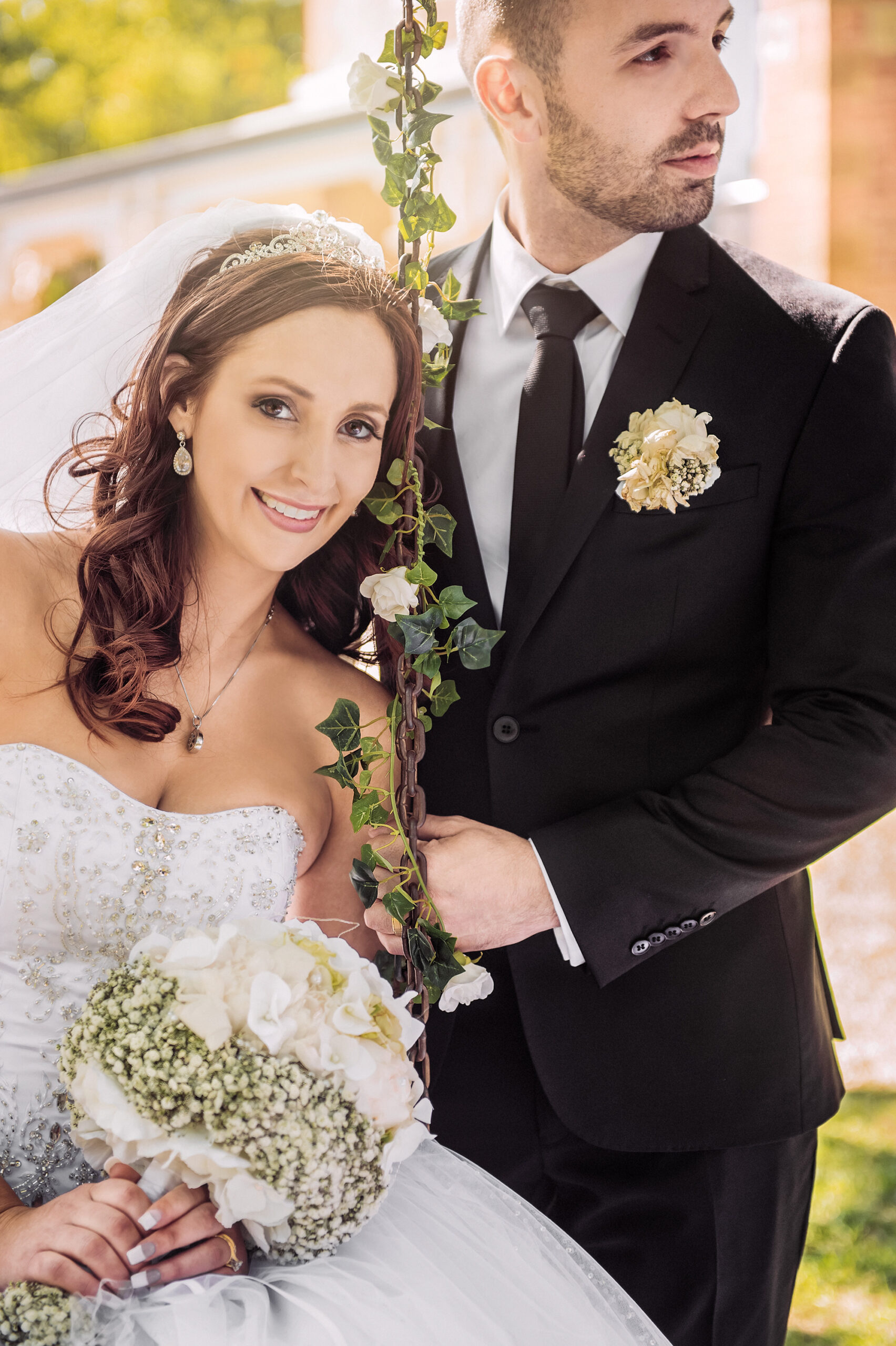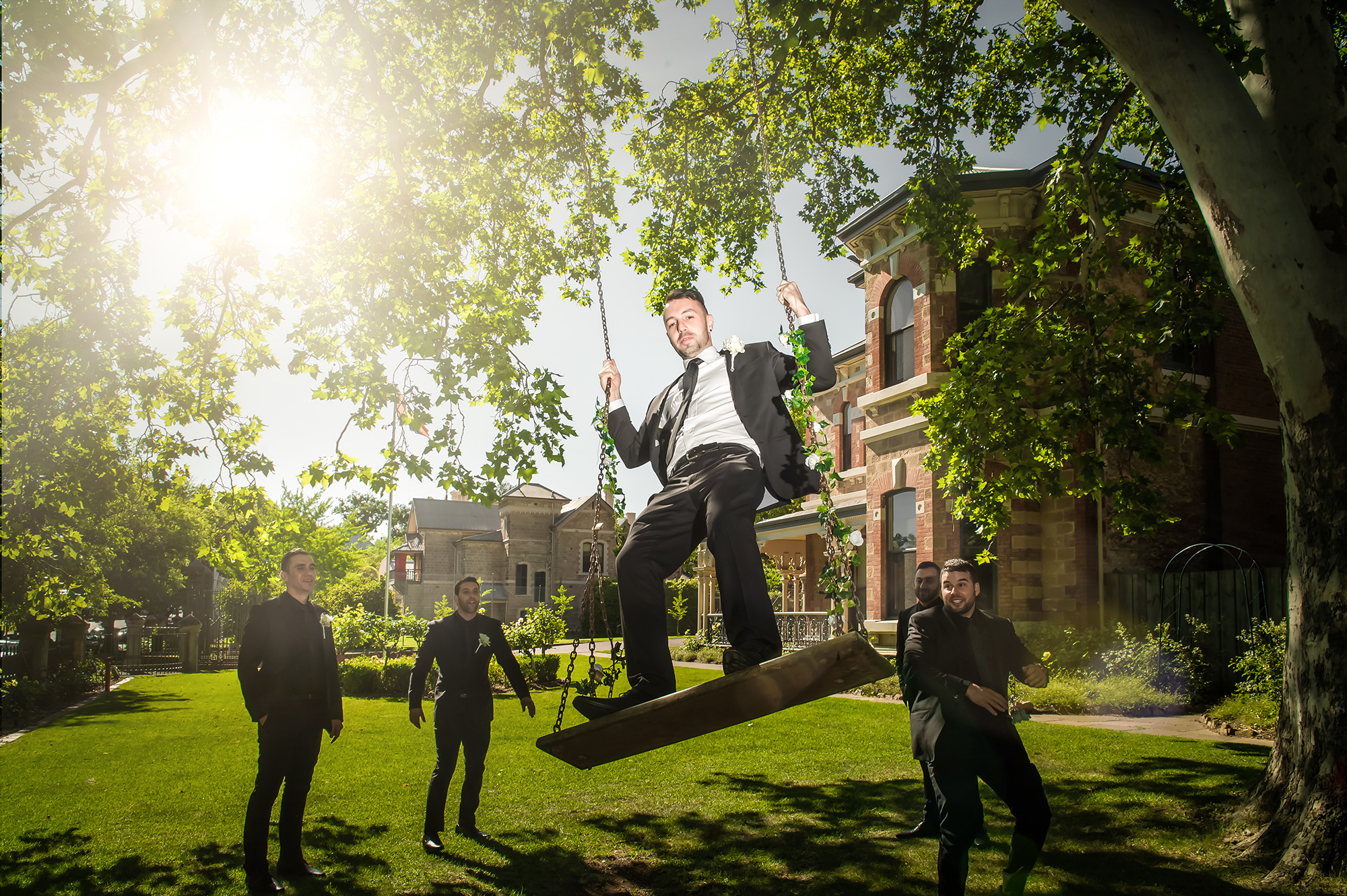 "My favourite photo location was St Marks College which has a huge beautiful tree with a stunning wooden swing hanging from it," Nicole says.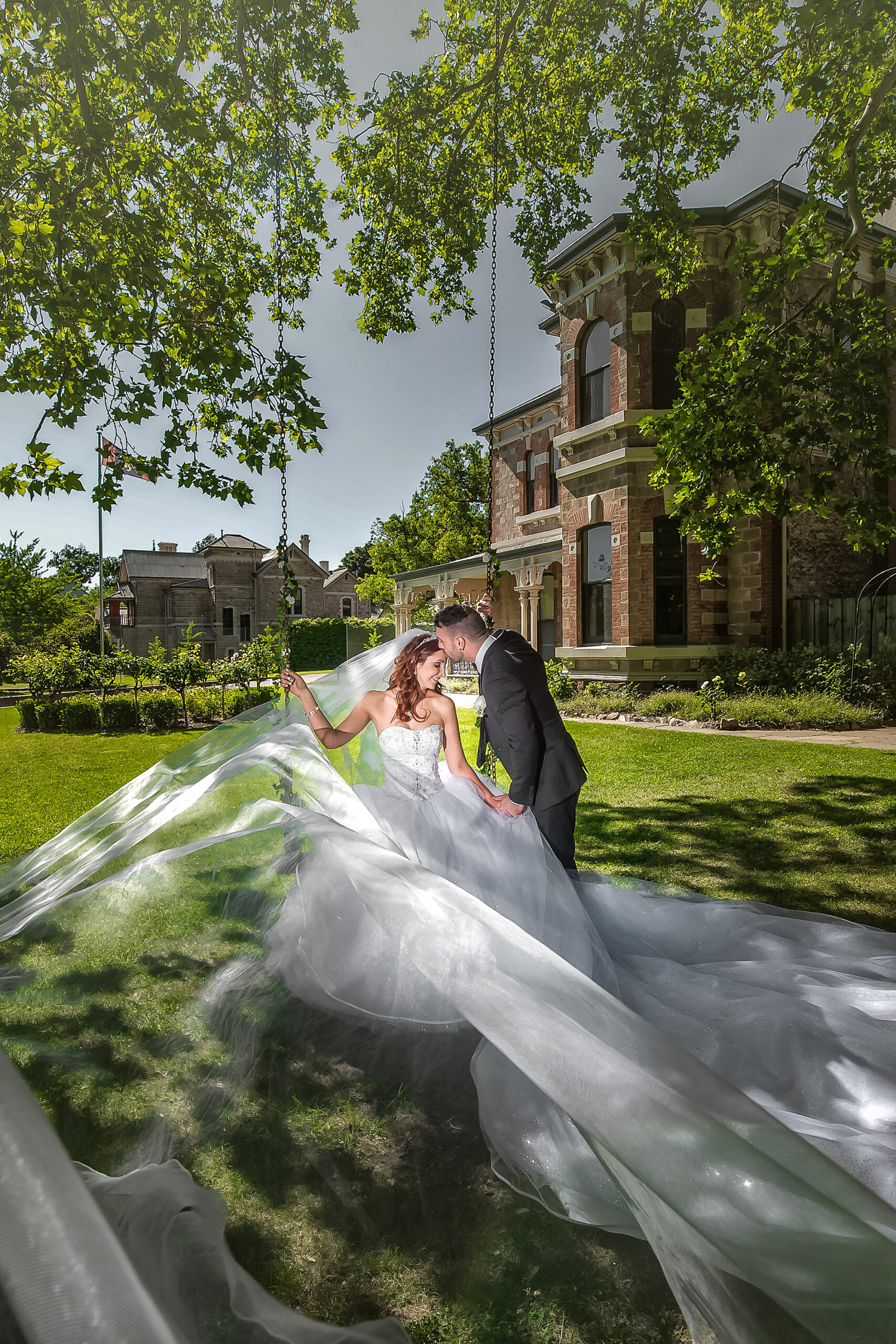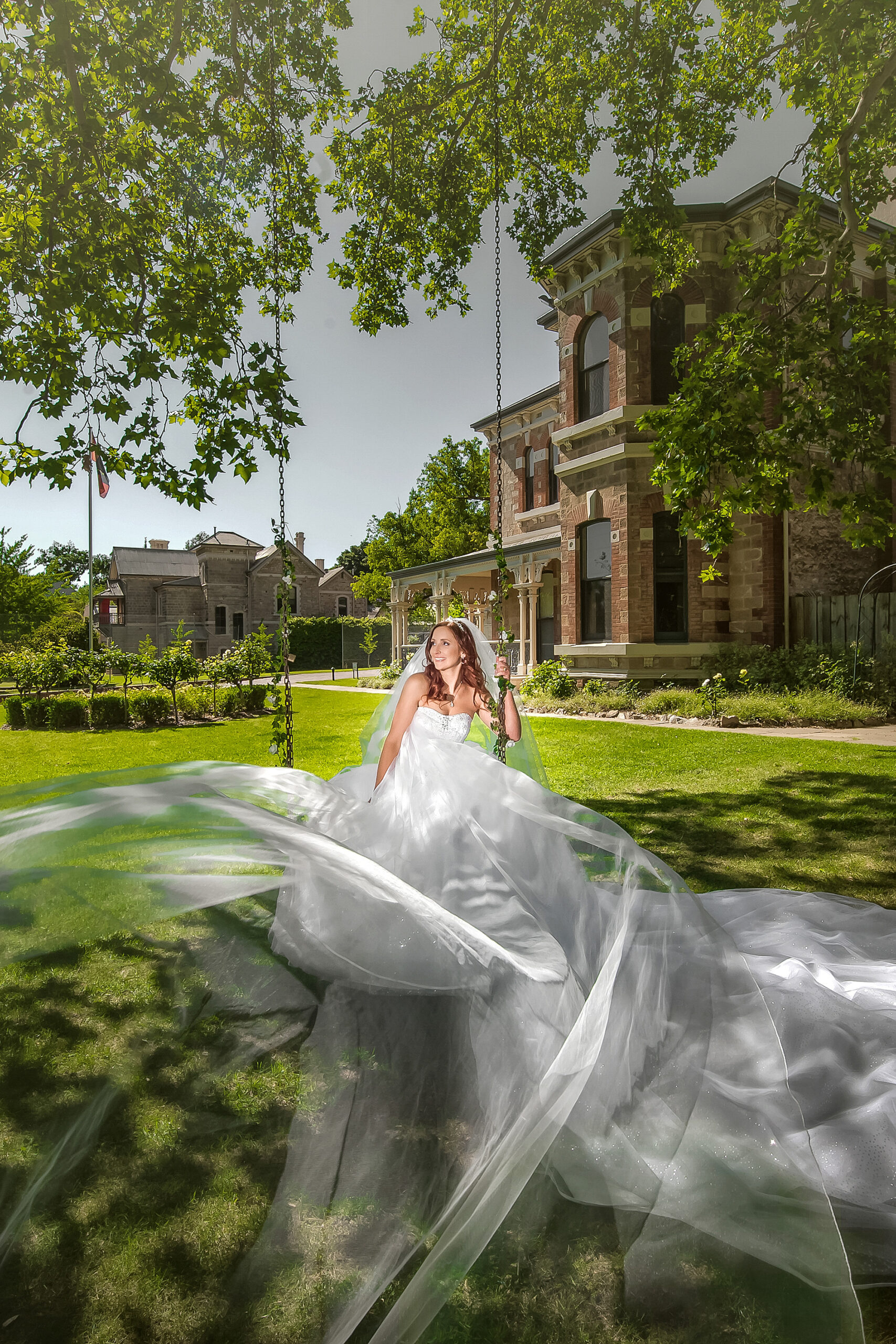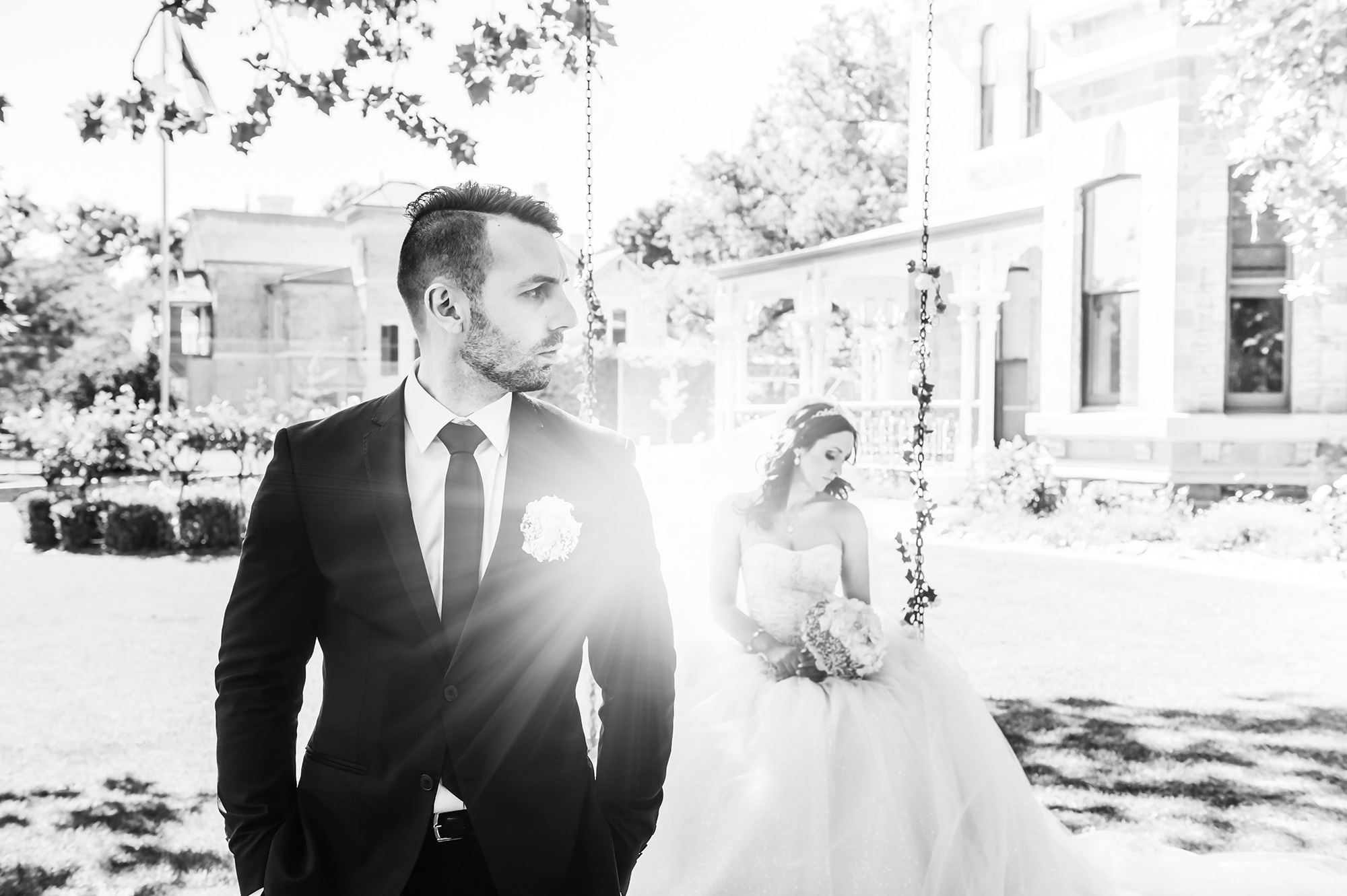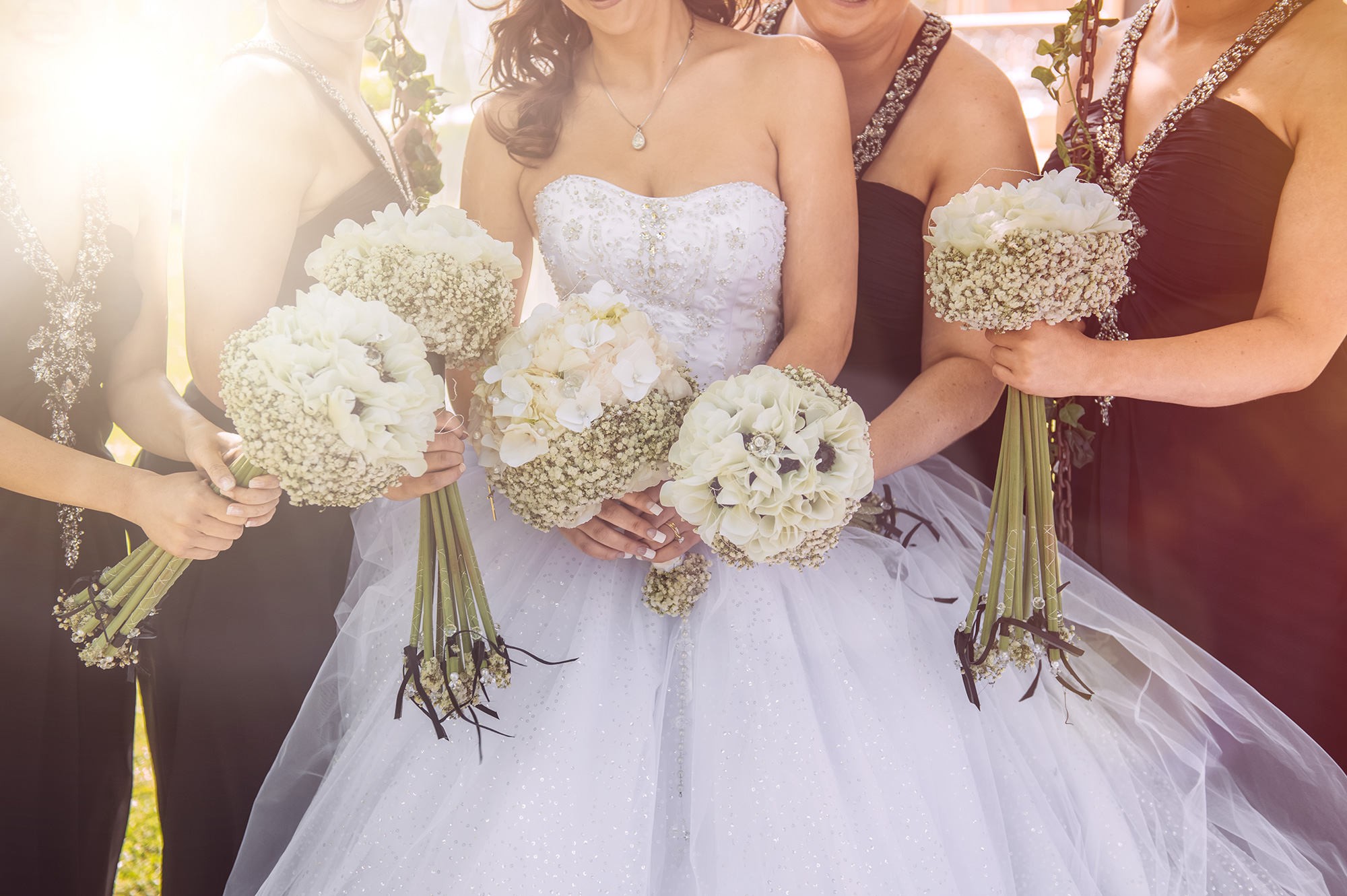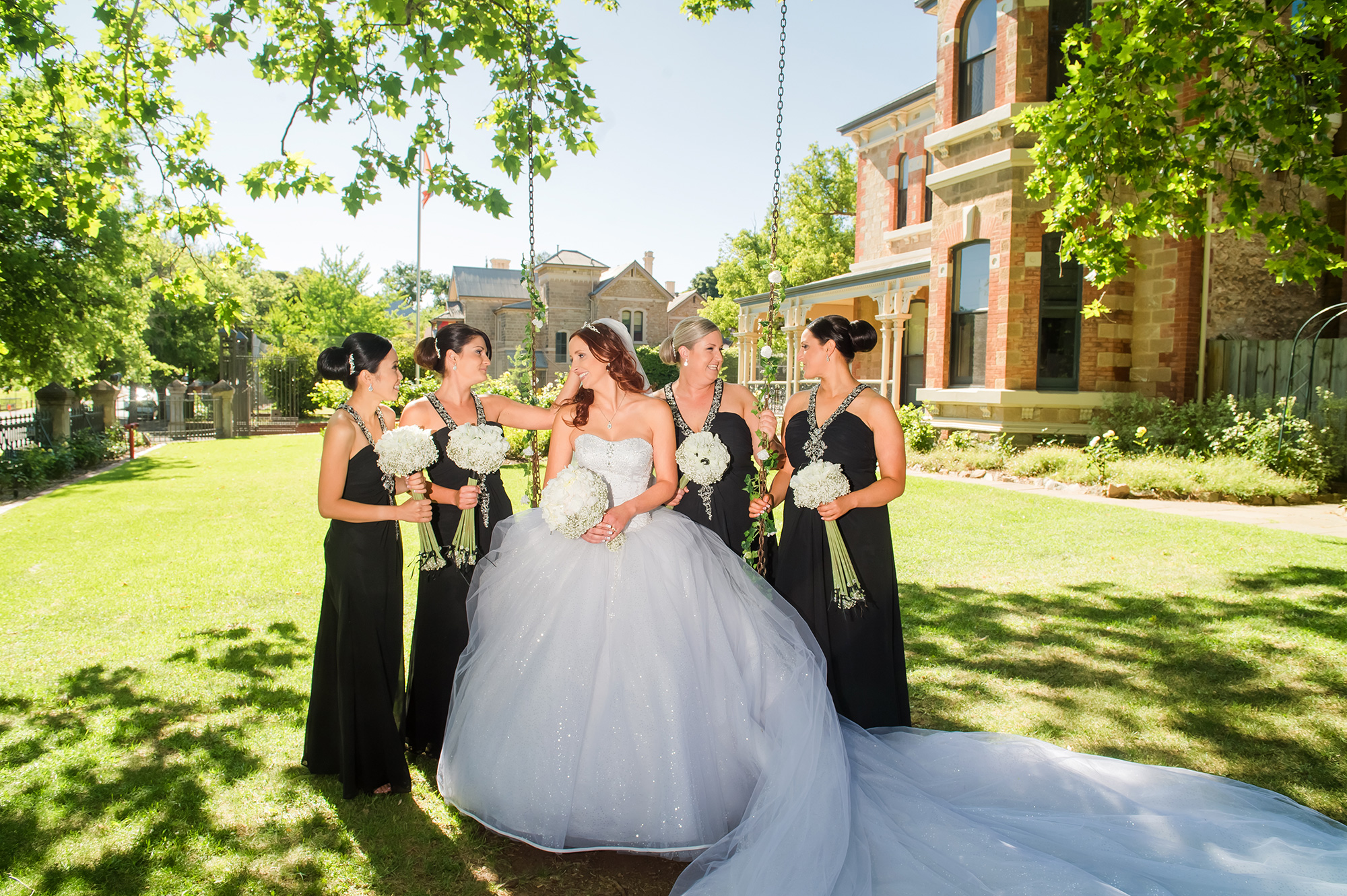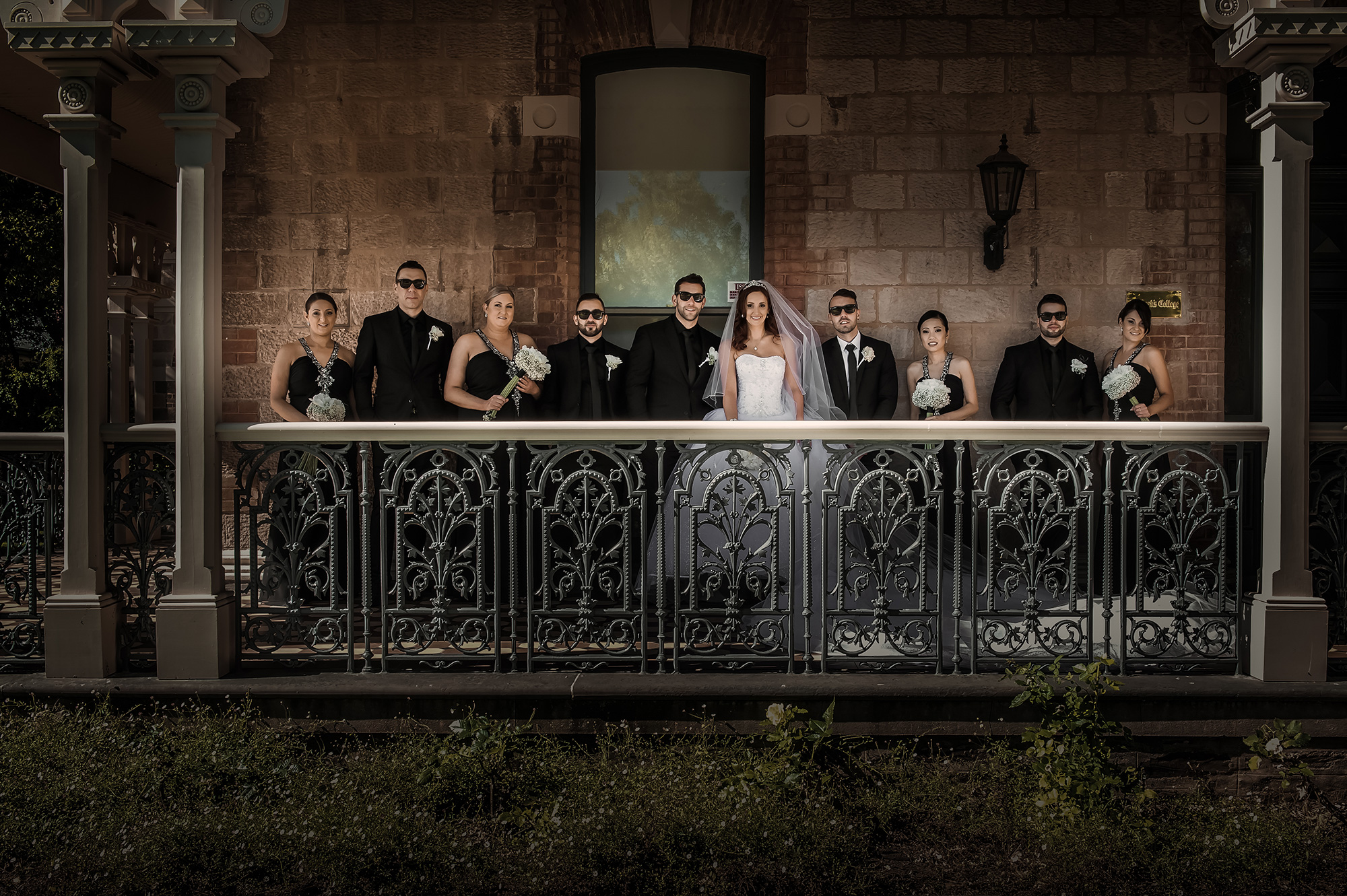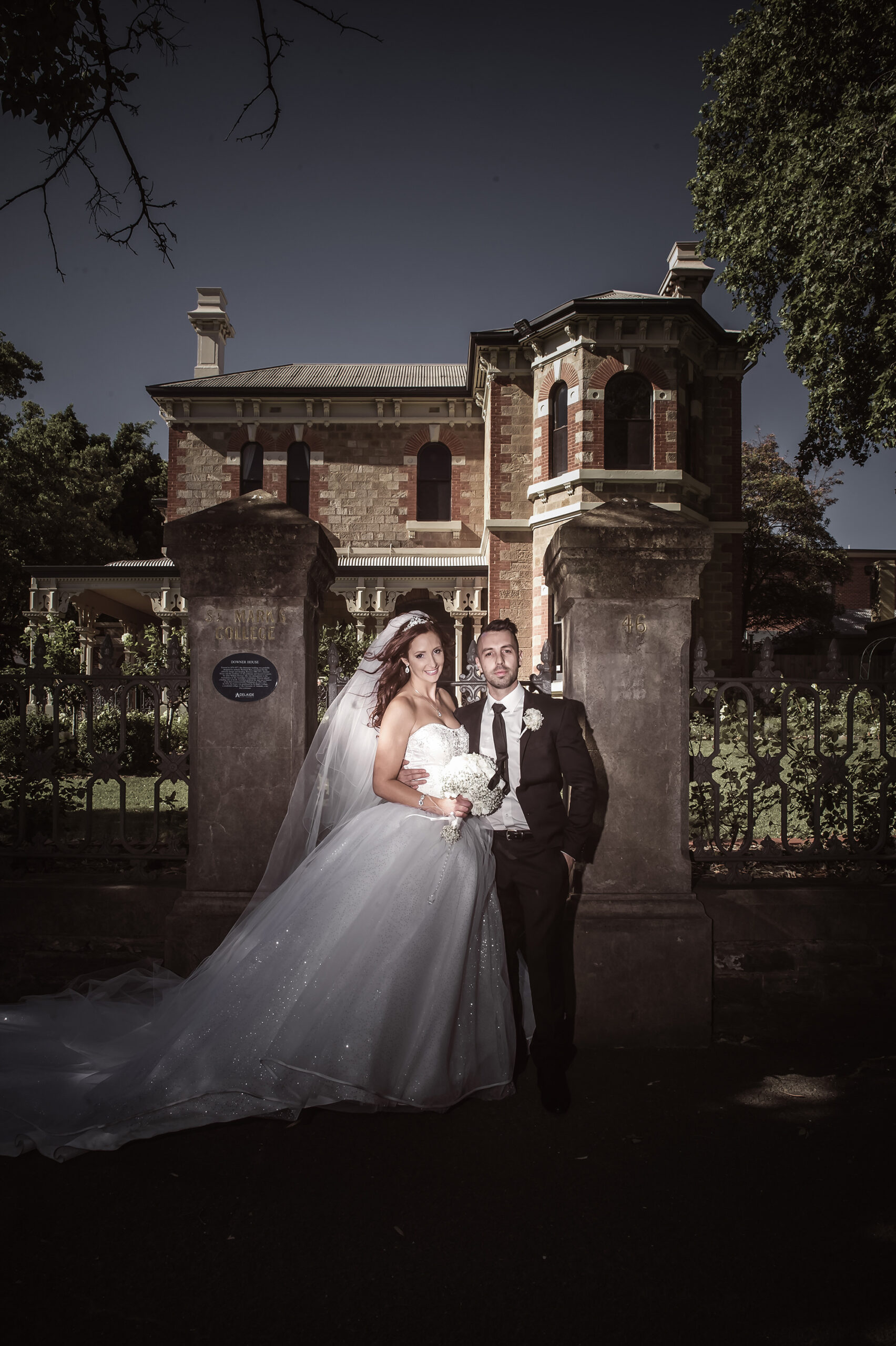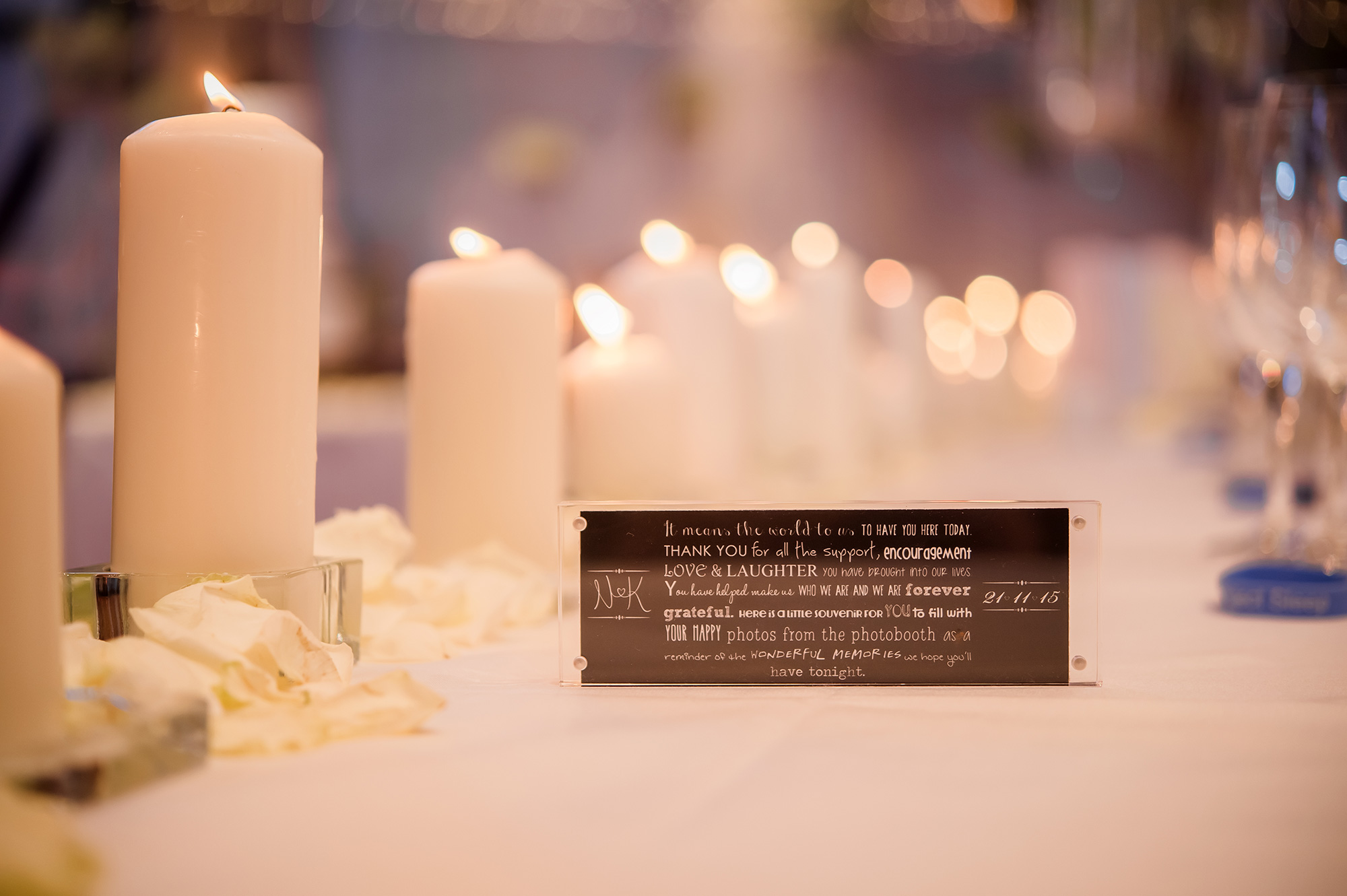 "Our bomboniere was acrylic, magnetic photo frames for the photobooth provided by In the Booth. They started off as name settings and a thank-you but guests could take that out and put a photo from the booth into the frame," explains Nicole.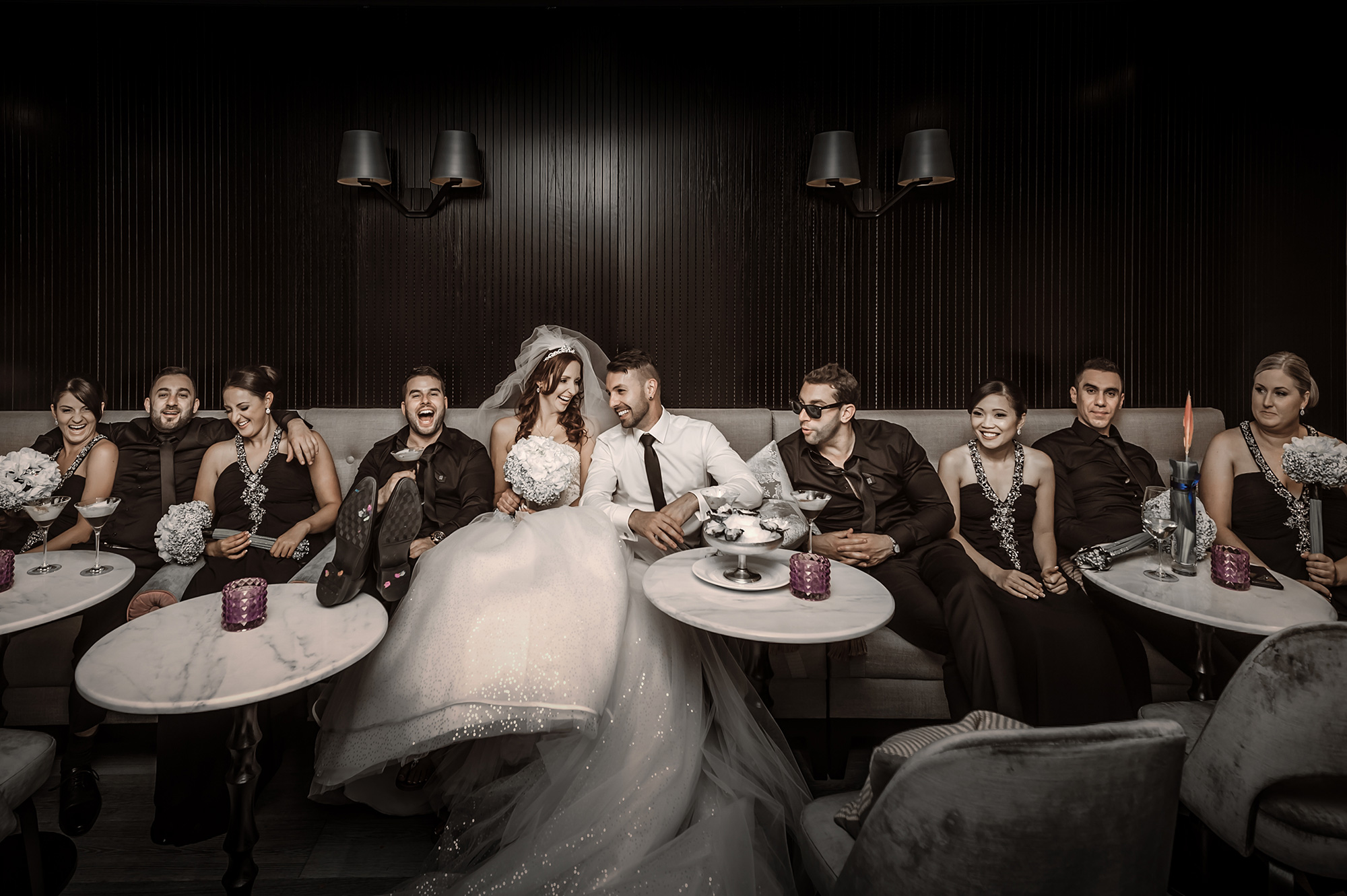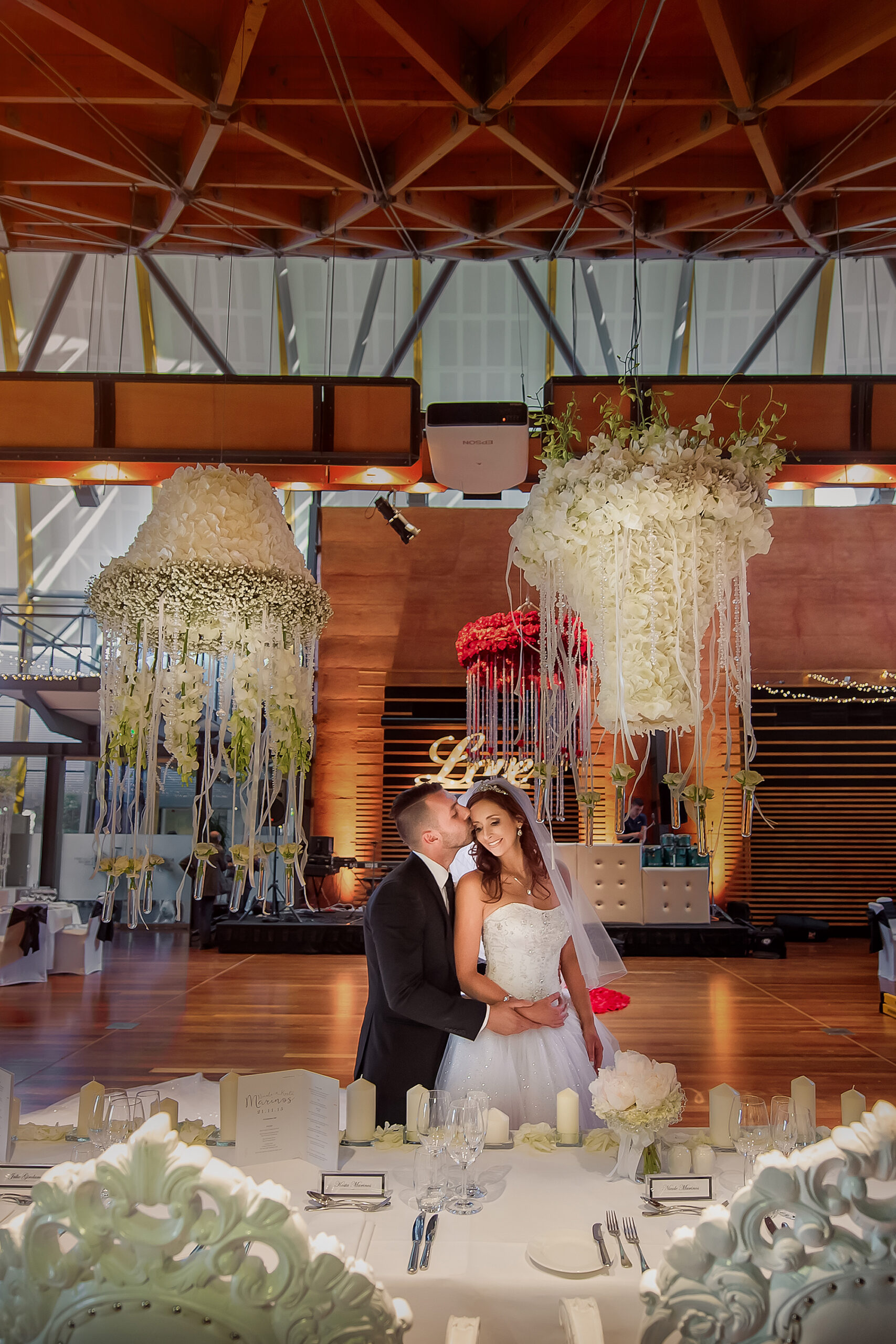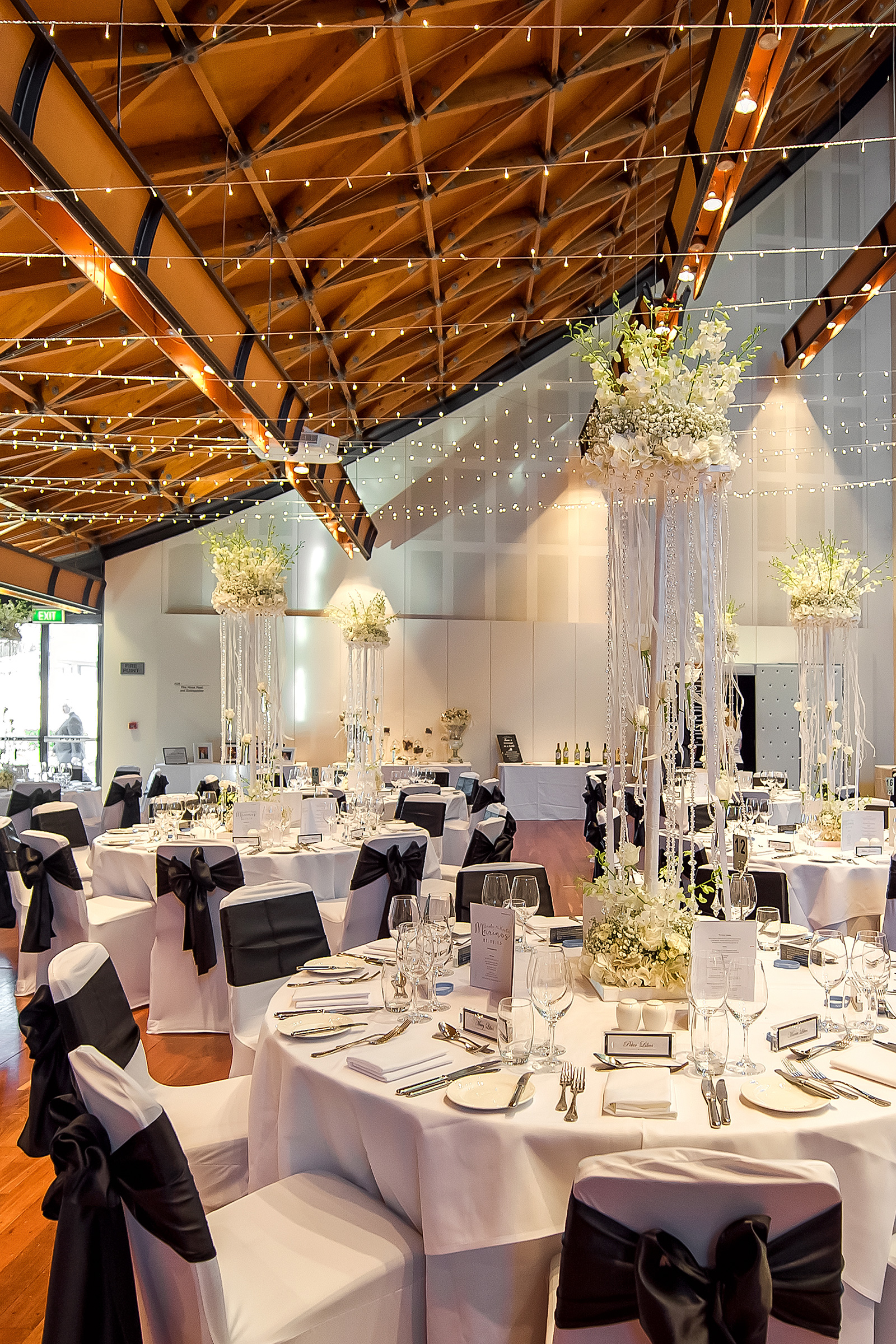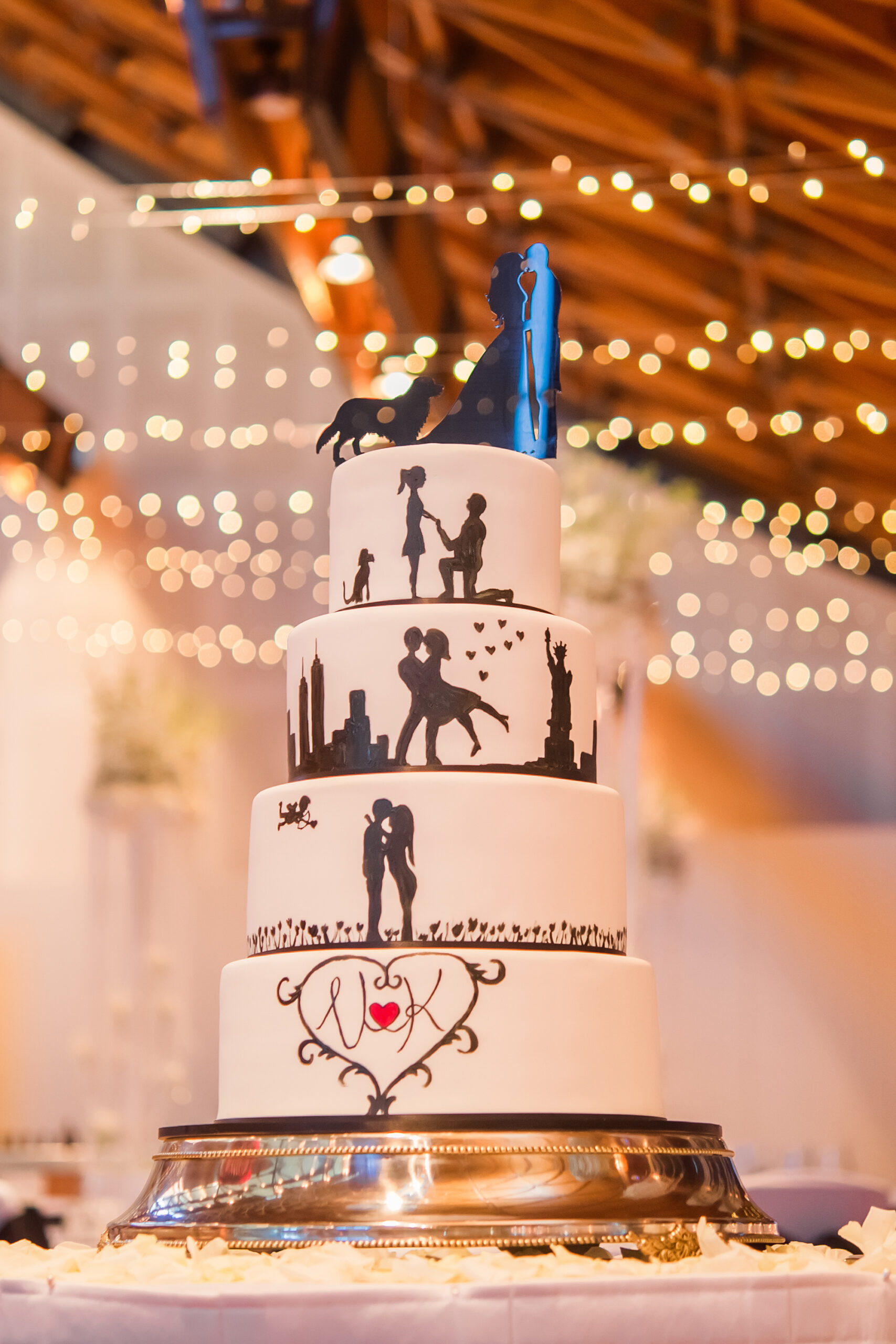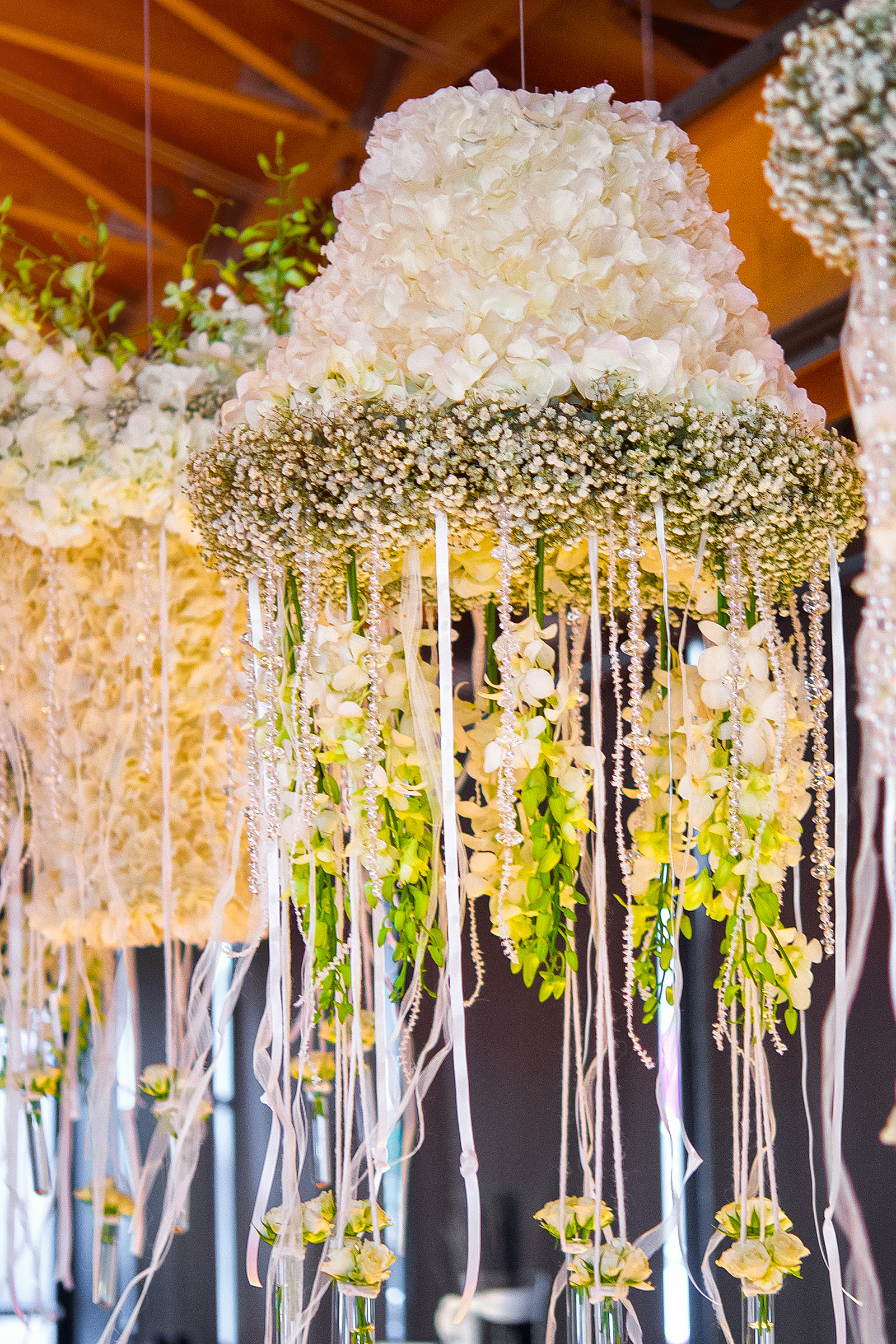 "The wedding cake by How Sweet It Is was personalised with each layer hand-painted and telling the story of our lives together," Nicole says.