With the bride, Jess, hailing from Bermuda and the pair's love for adventure and travel, Jess and Dave have been to a total of fifteen exotic locations together!
They are not stopping any time soon either, with plans to honeymoon in South America.
"We've made a home (for now) in Adelaide, with recent addition of our little kitty, Cali," smiles Jess.
When planning their wedding, the pair incorporated a lot of personal elements to represent their love of travel and Jess's childhood in Bermuda. "There were touches of adventure throughout the wedding, such as the hand-painted globe that was our guest book," explains the bride.
"I also made sure there were details that gave a nod to Bermuda, such as the bridesmaids' earrings and the groomsmen's cufflinks were made with Bermuda pink sand."
The pair, aged 30 and 34 respectively, exchanged vows in an outdoor ceremony at Longview Vineyard in Macclesfield, SA, on February 9, 2019. They were joined by 78 of their closest family and friends from around the world, as far as Singapore and Argentina.
"We truly enjoyed every minute and it was just a beautiful celebration of us! We kept true to our style, and made sure our guests had good food, memorable music and great wine!"
Photos courtesy of Simon Bills Photography.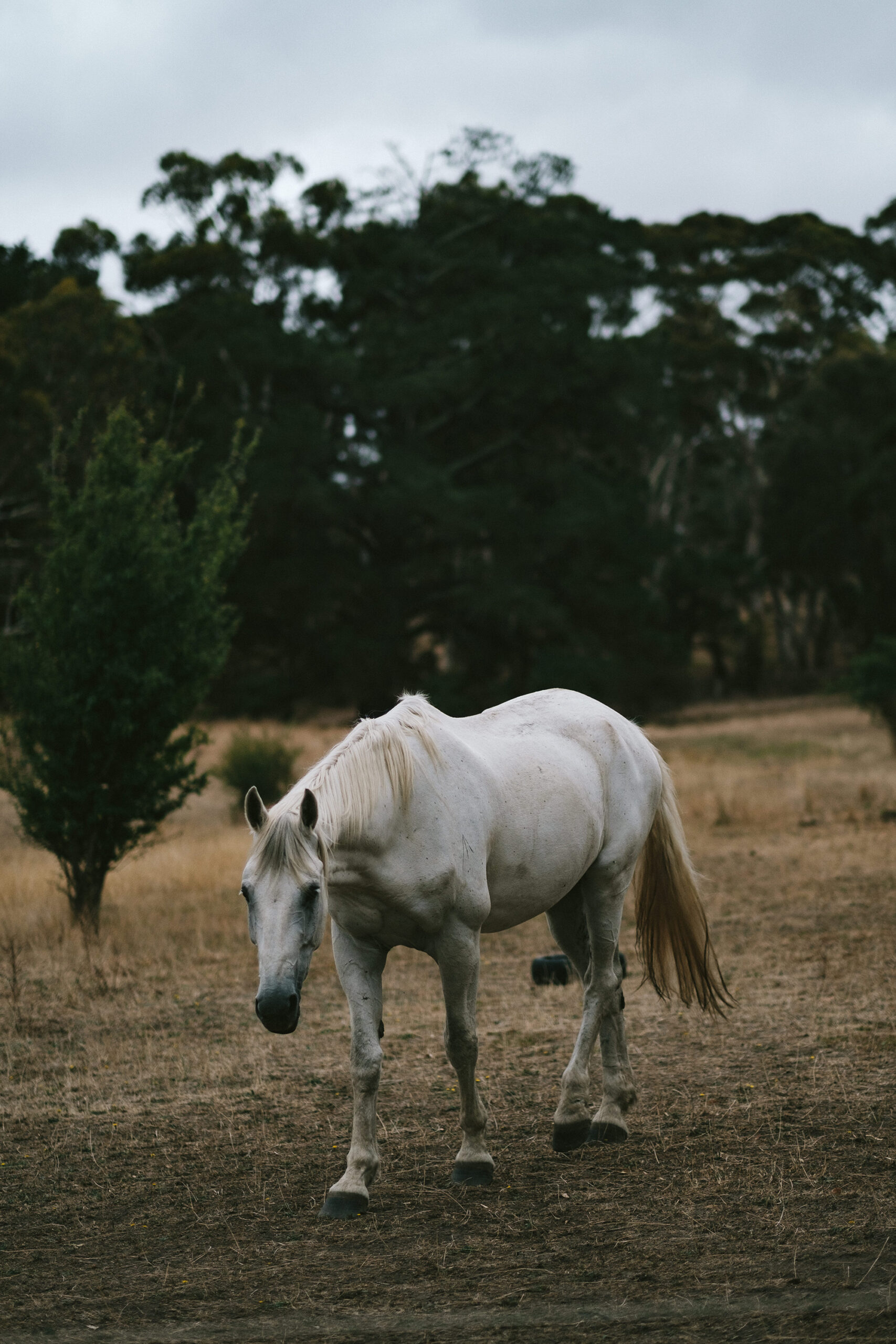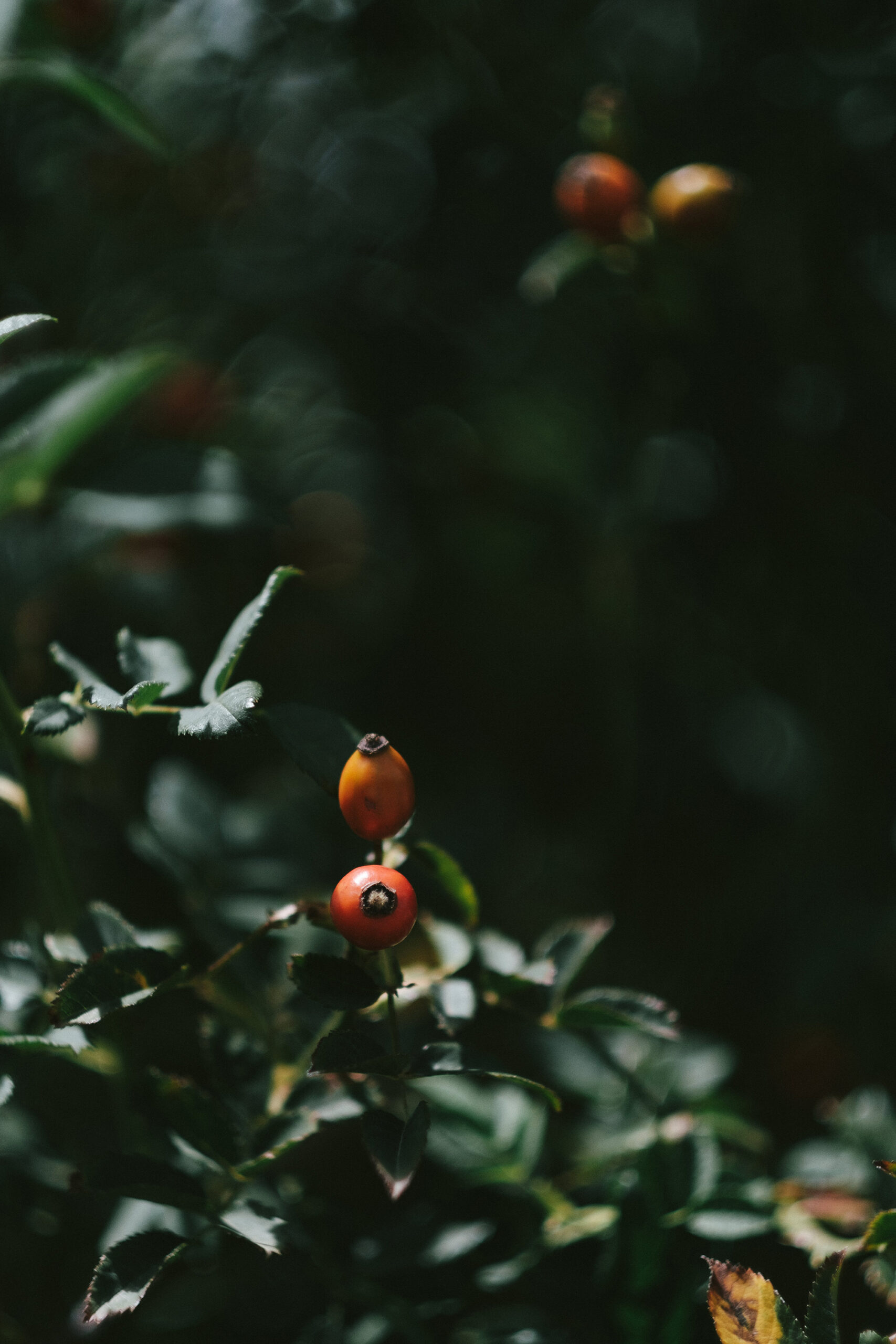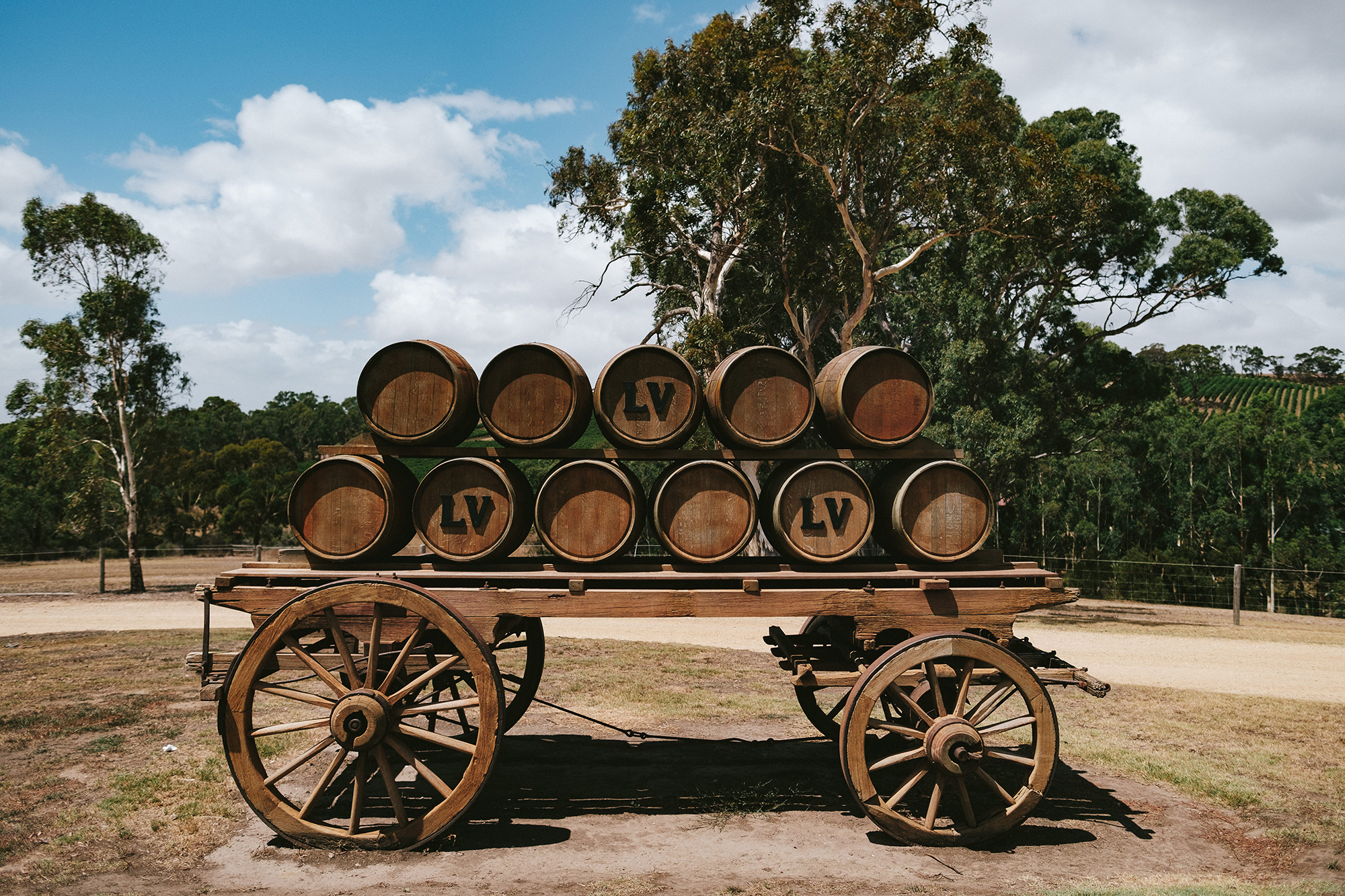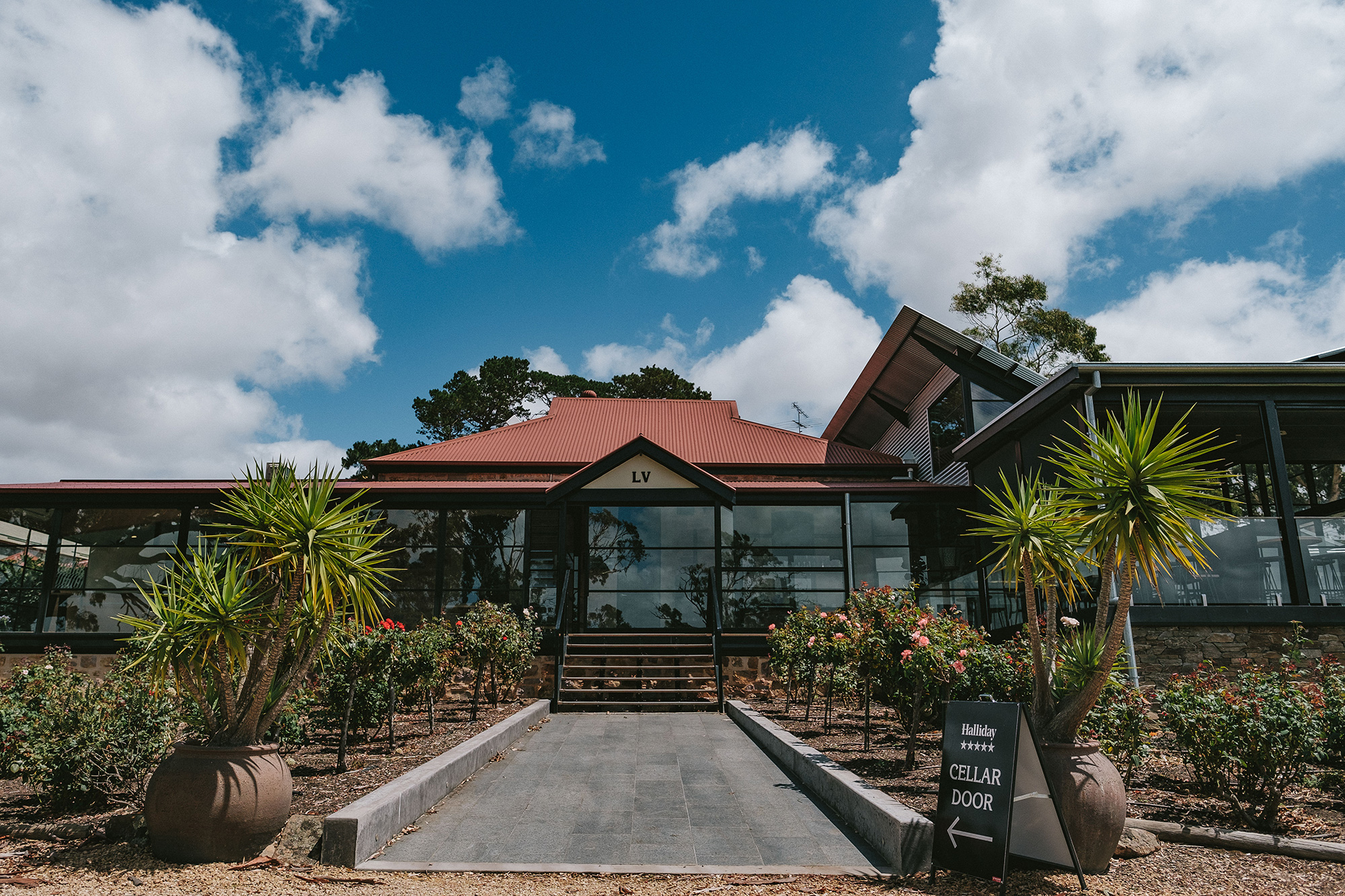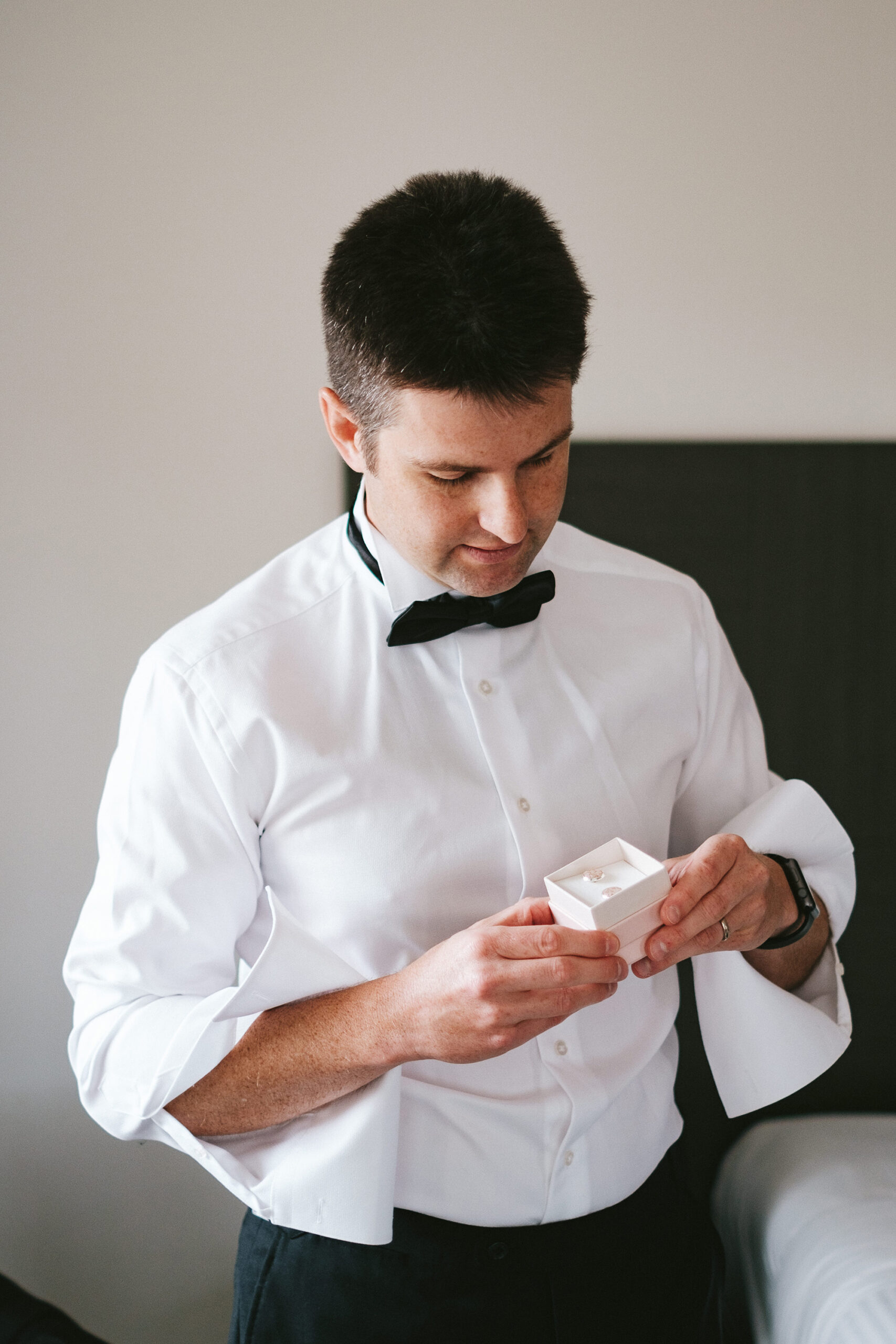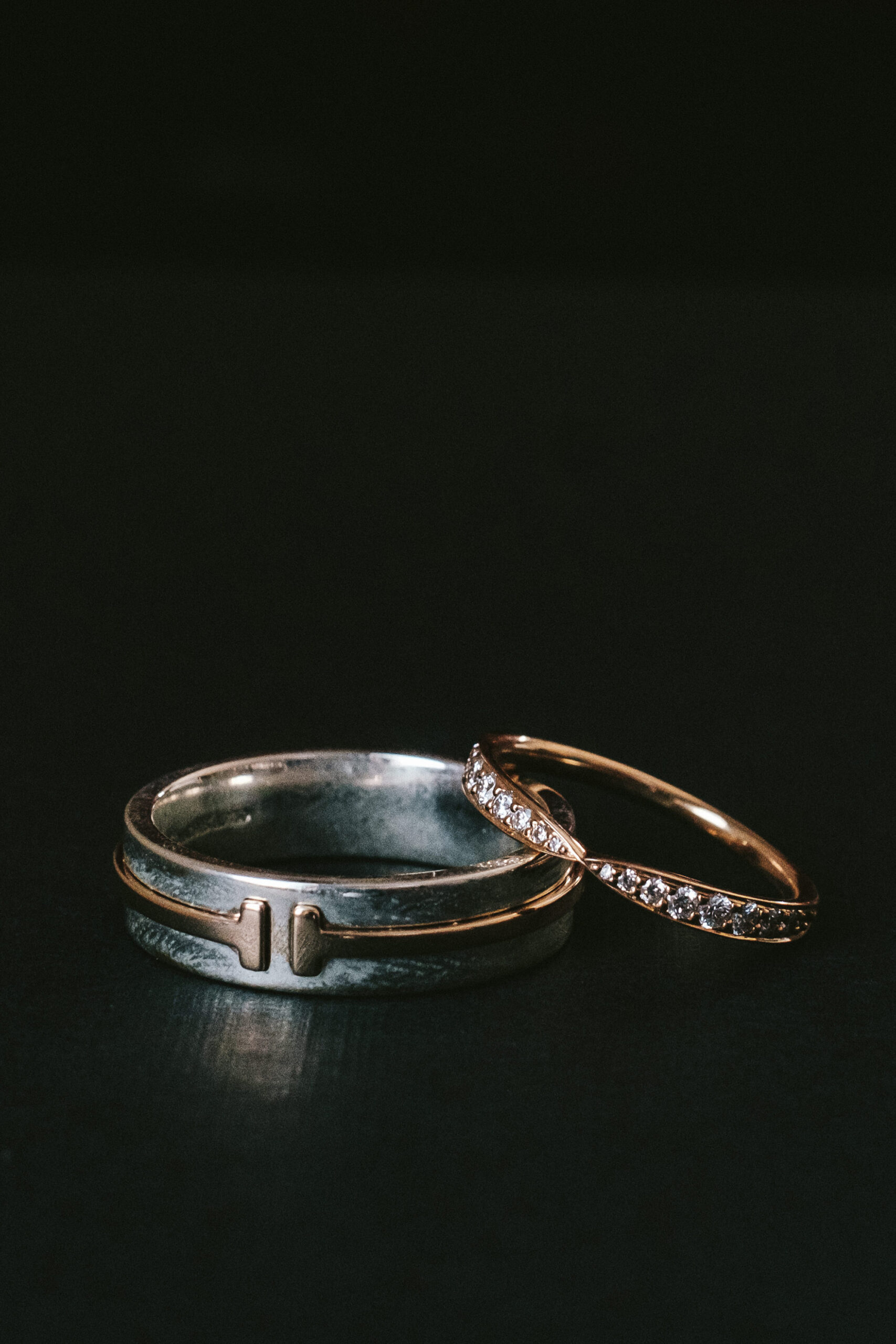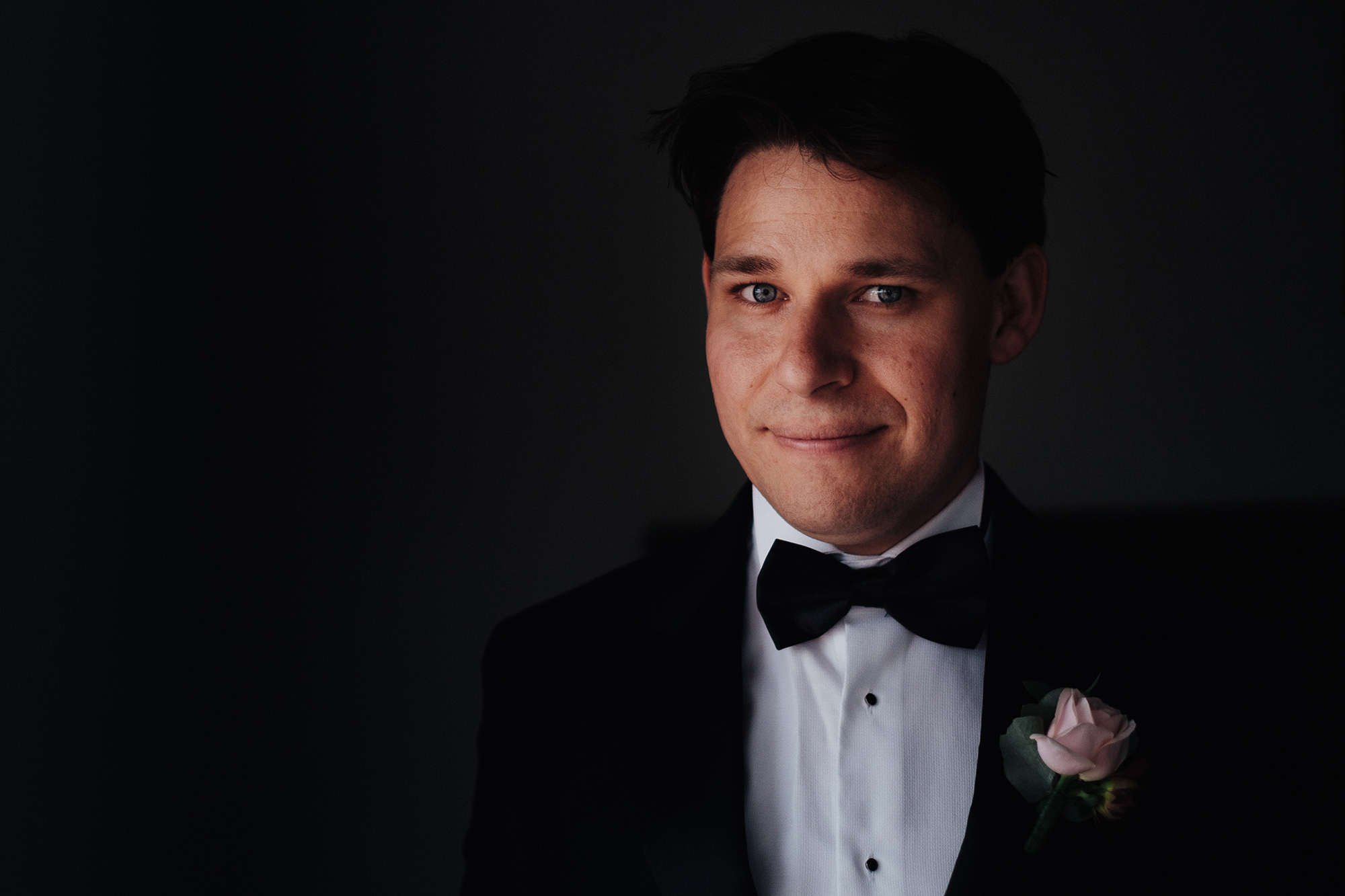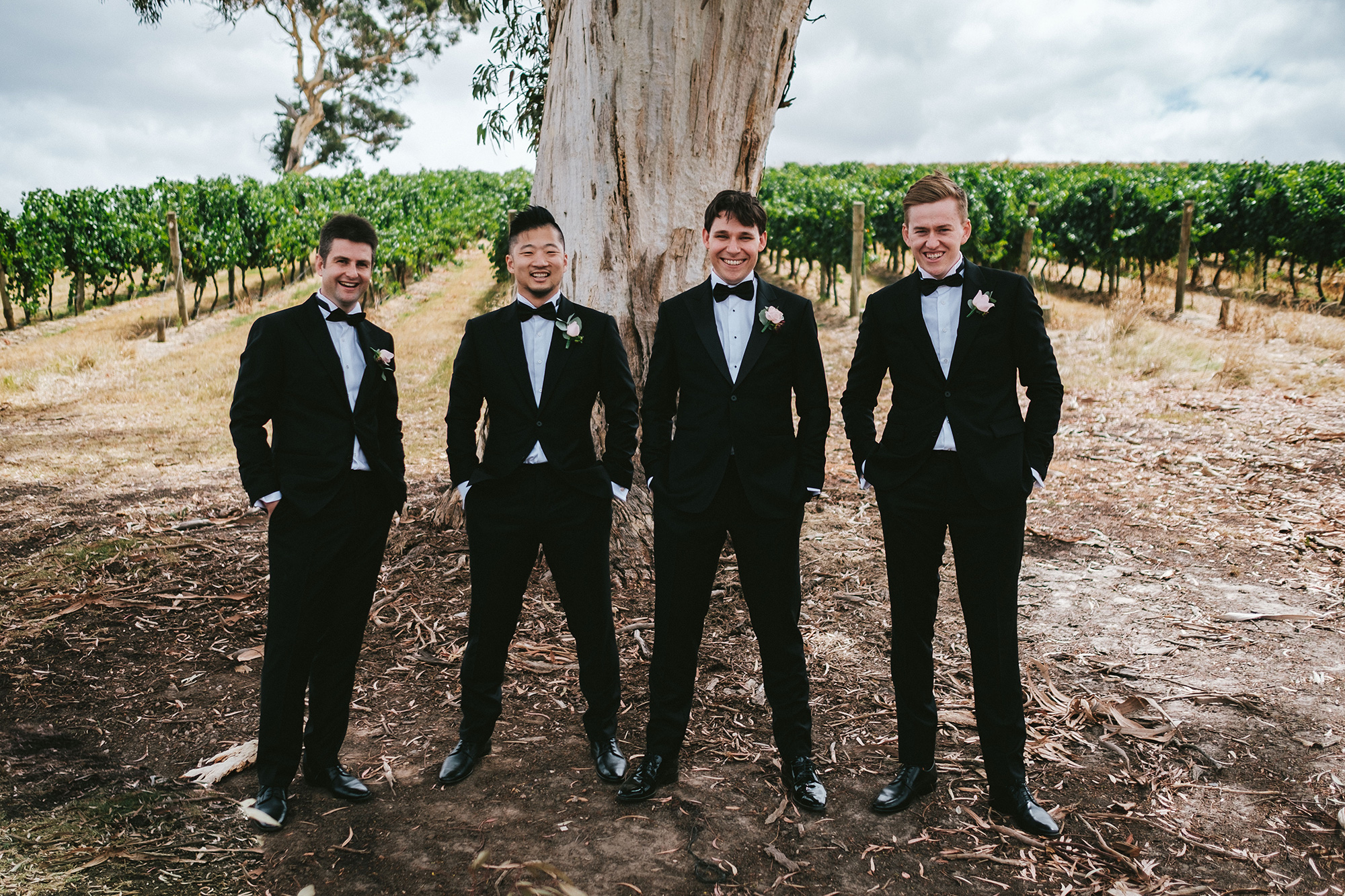 The groom and the groomsmen were dressed in classic suits by Institchu.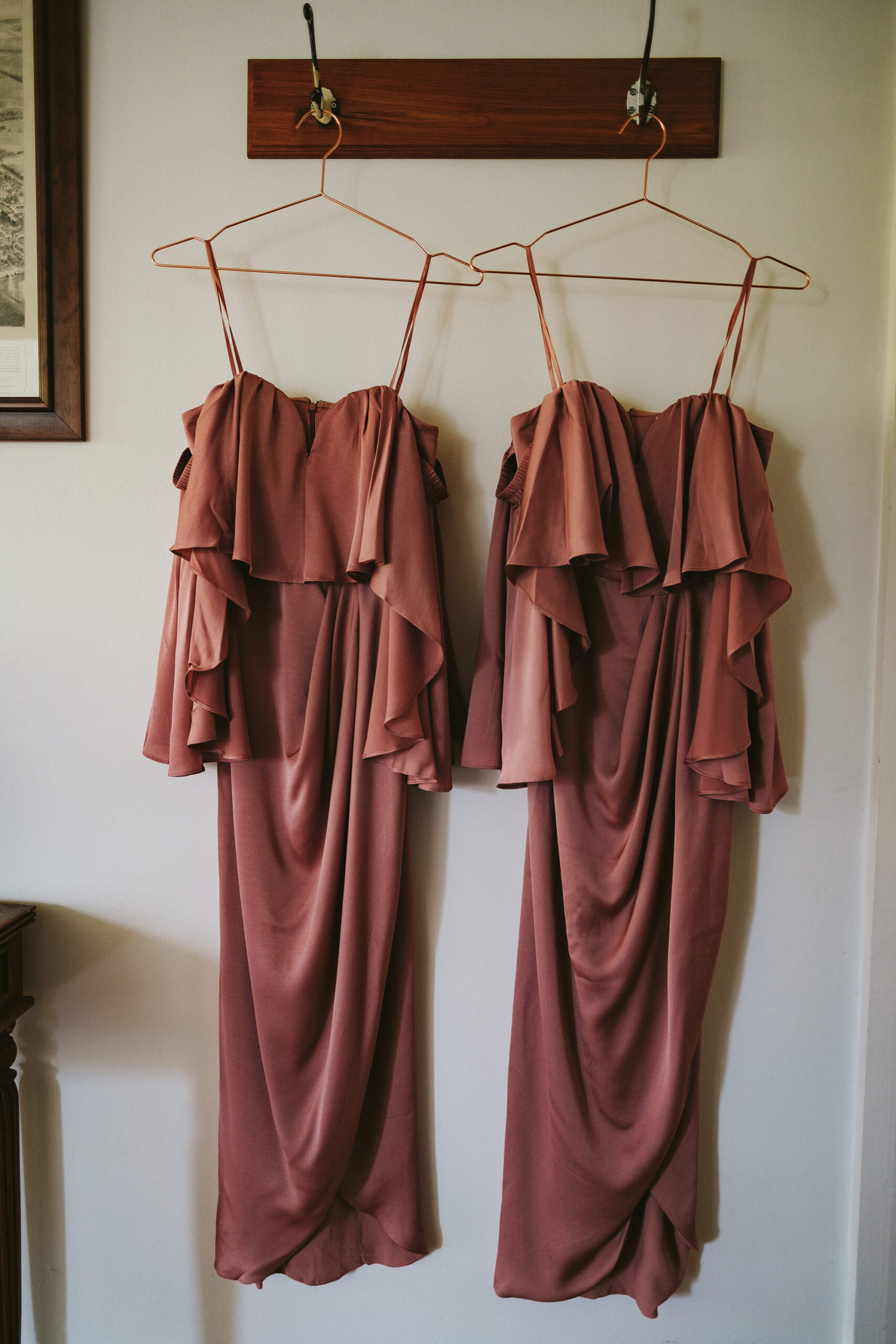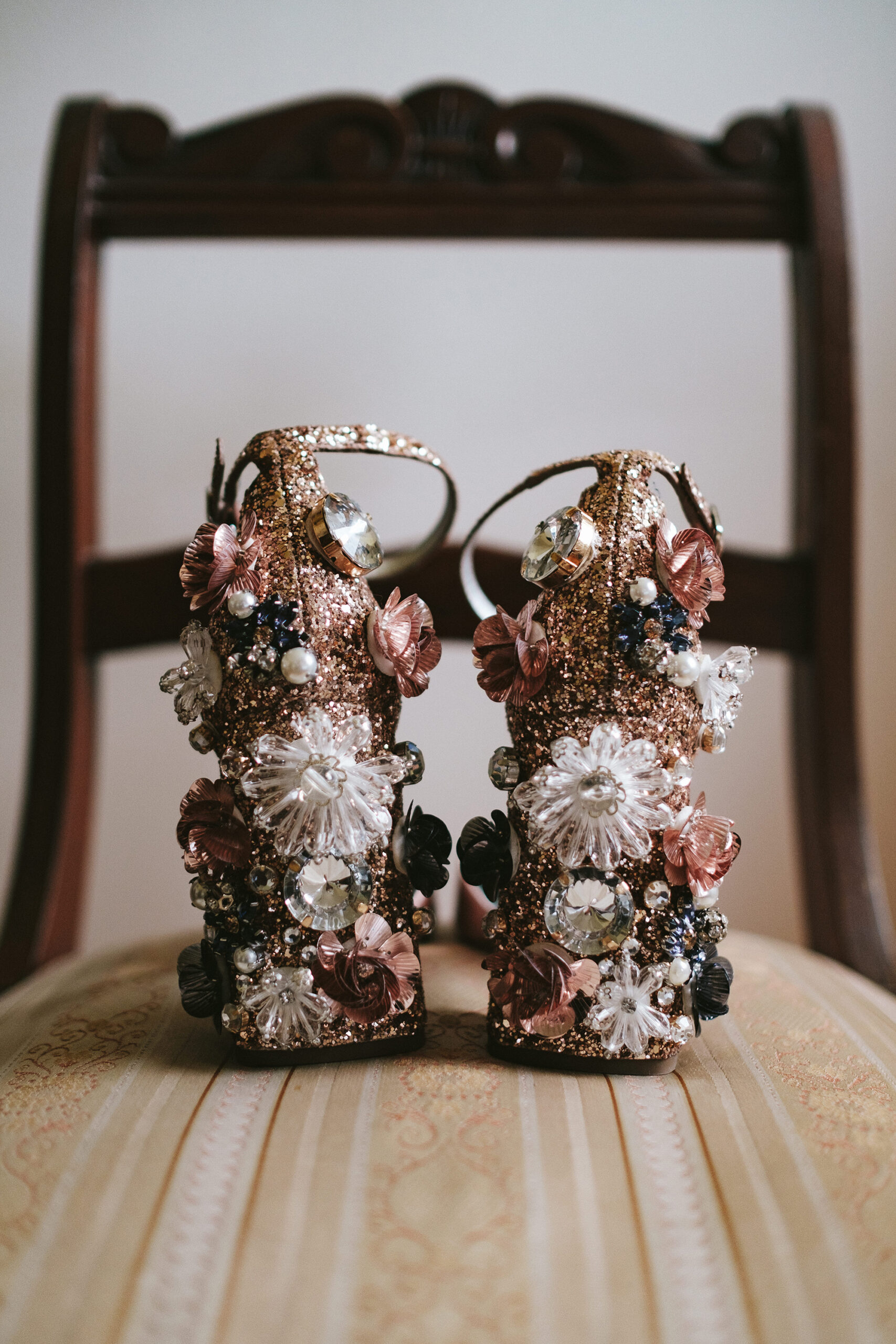 How fabulous are the bride's bejewelled heels!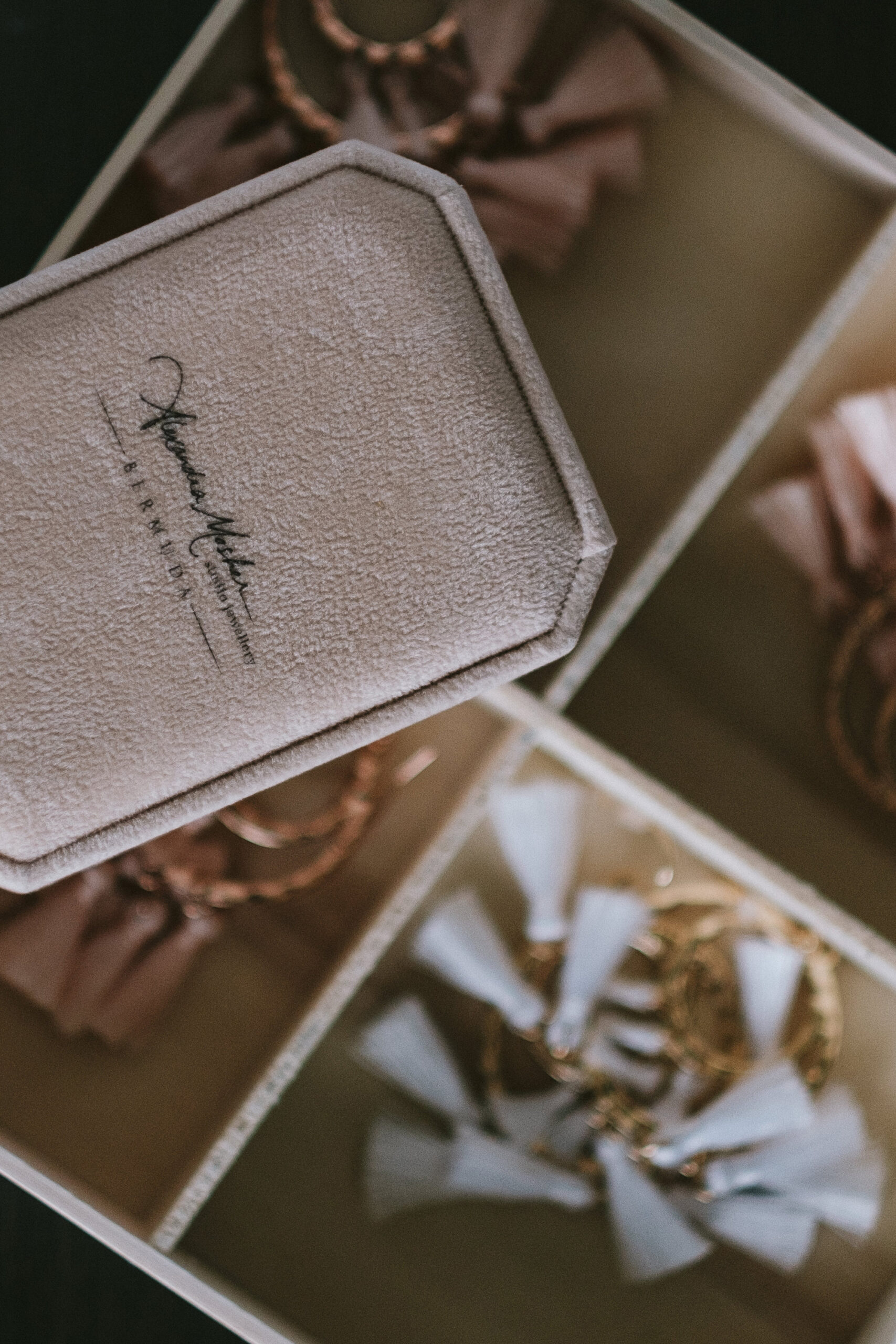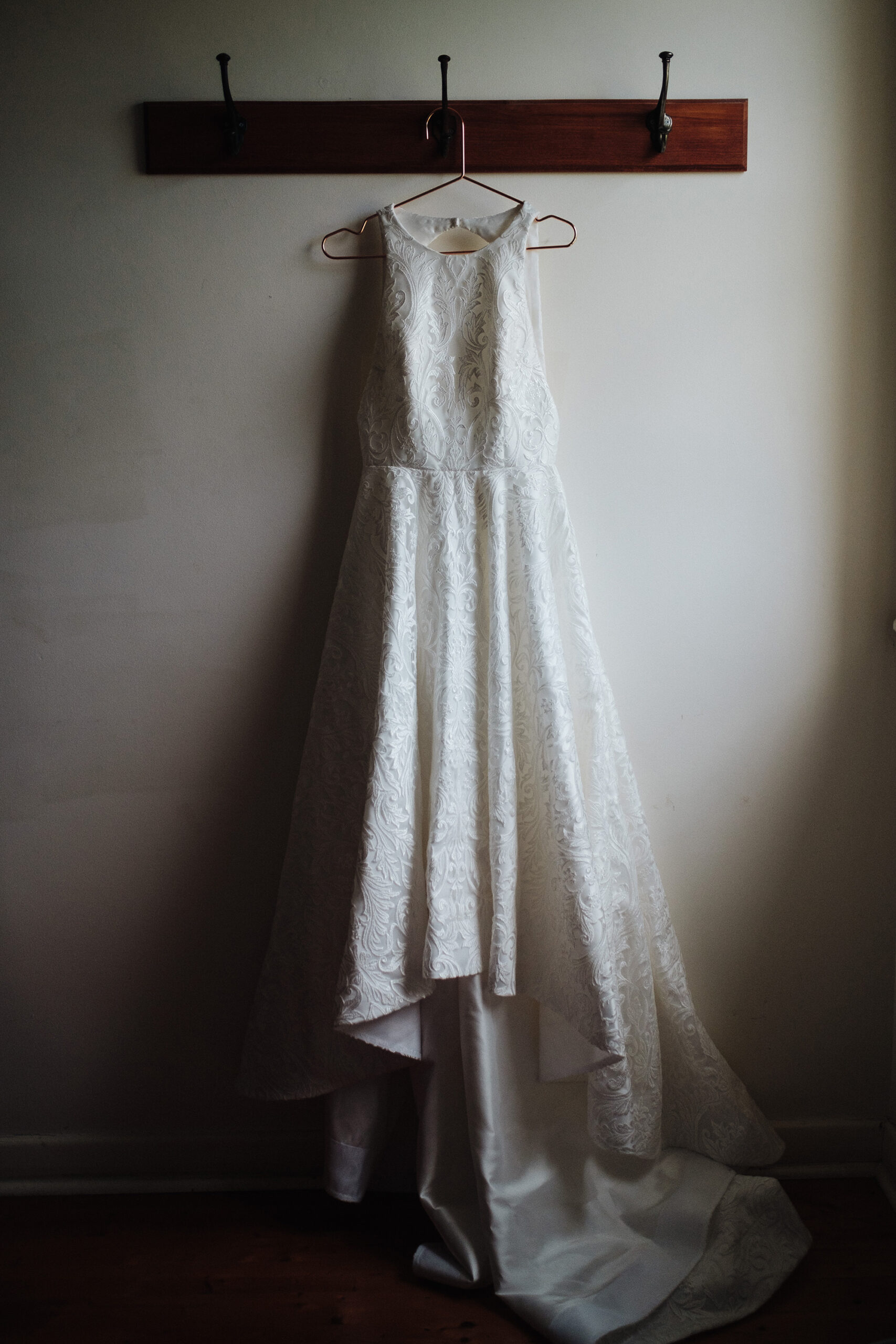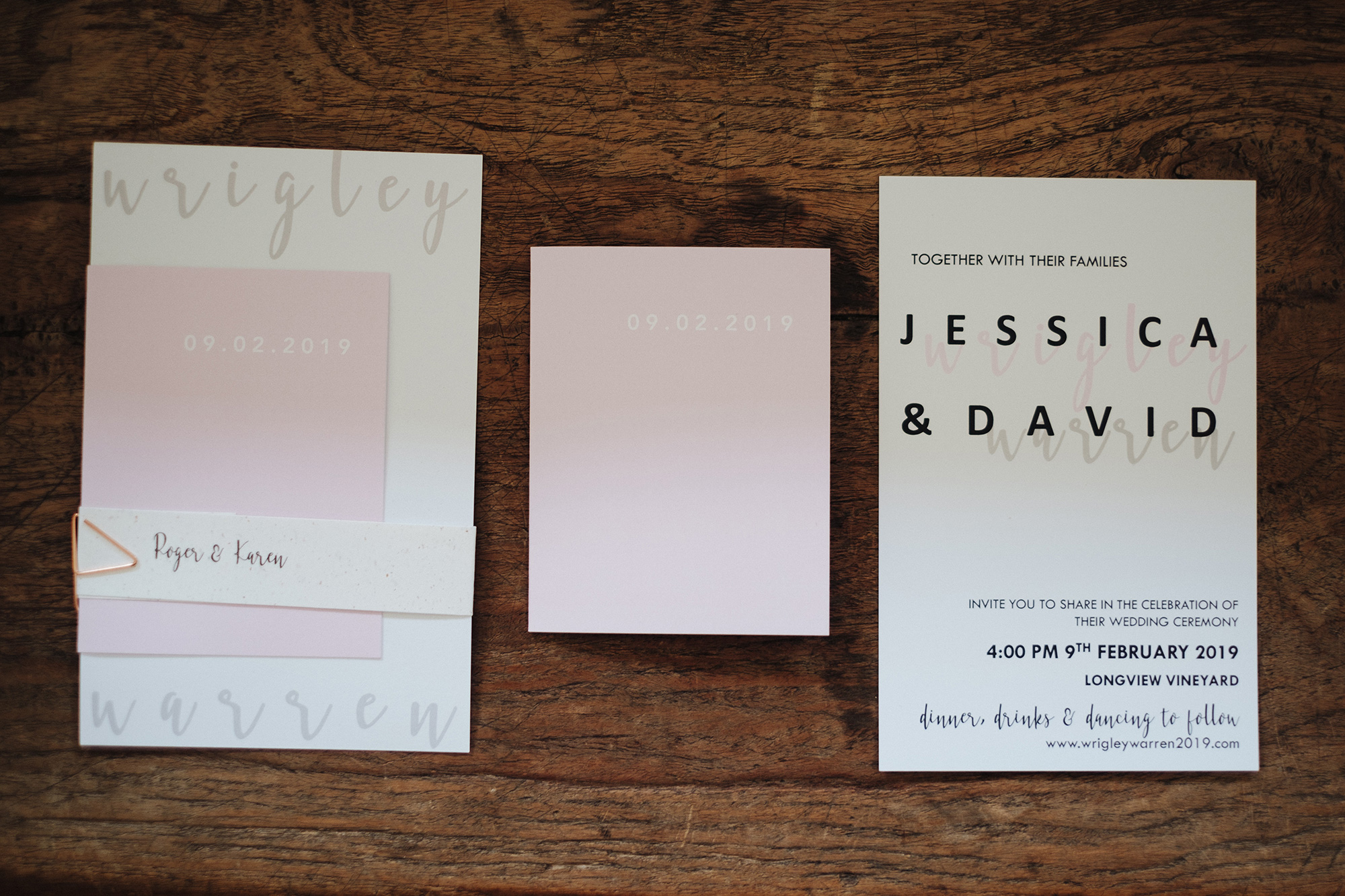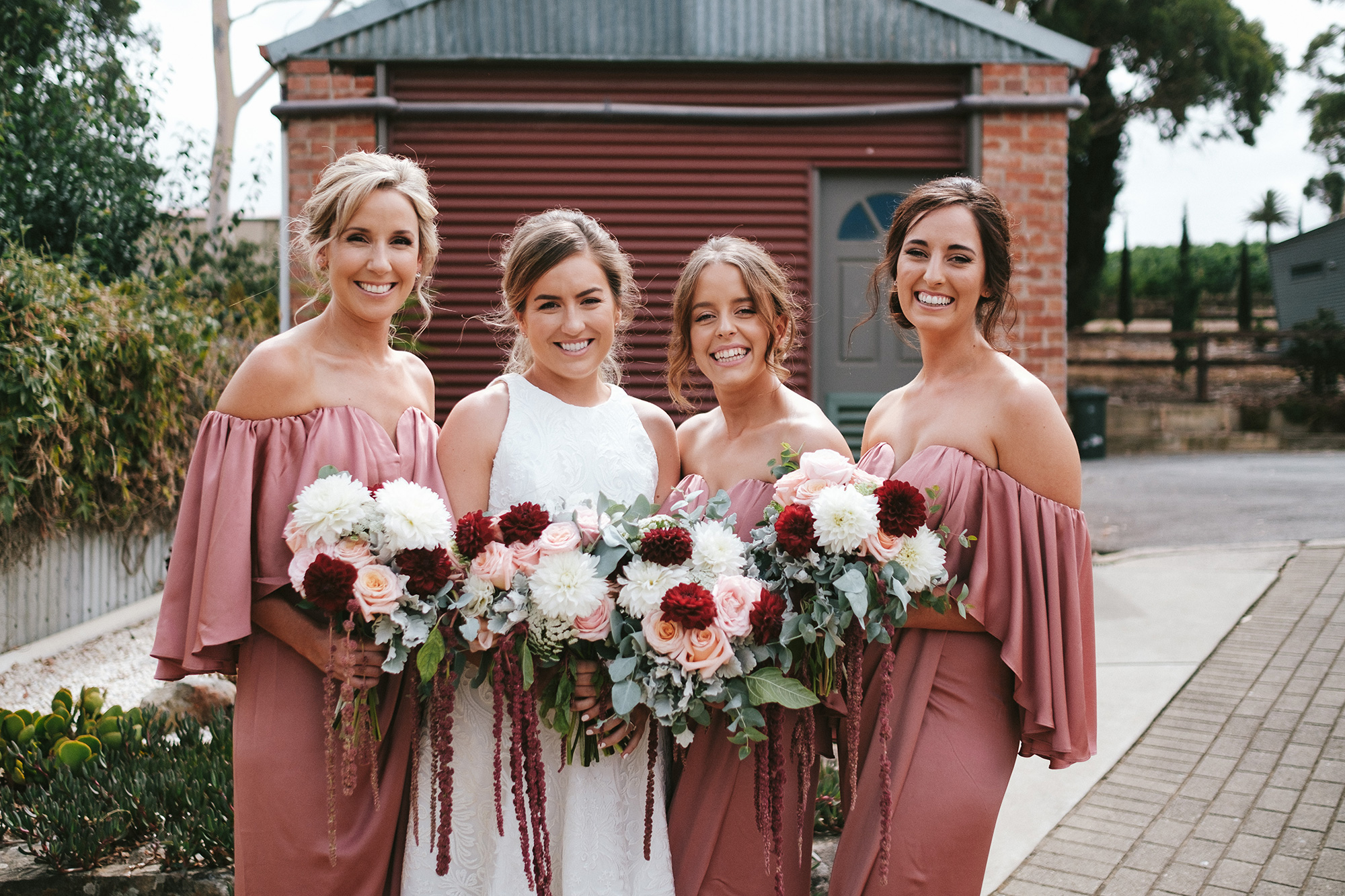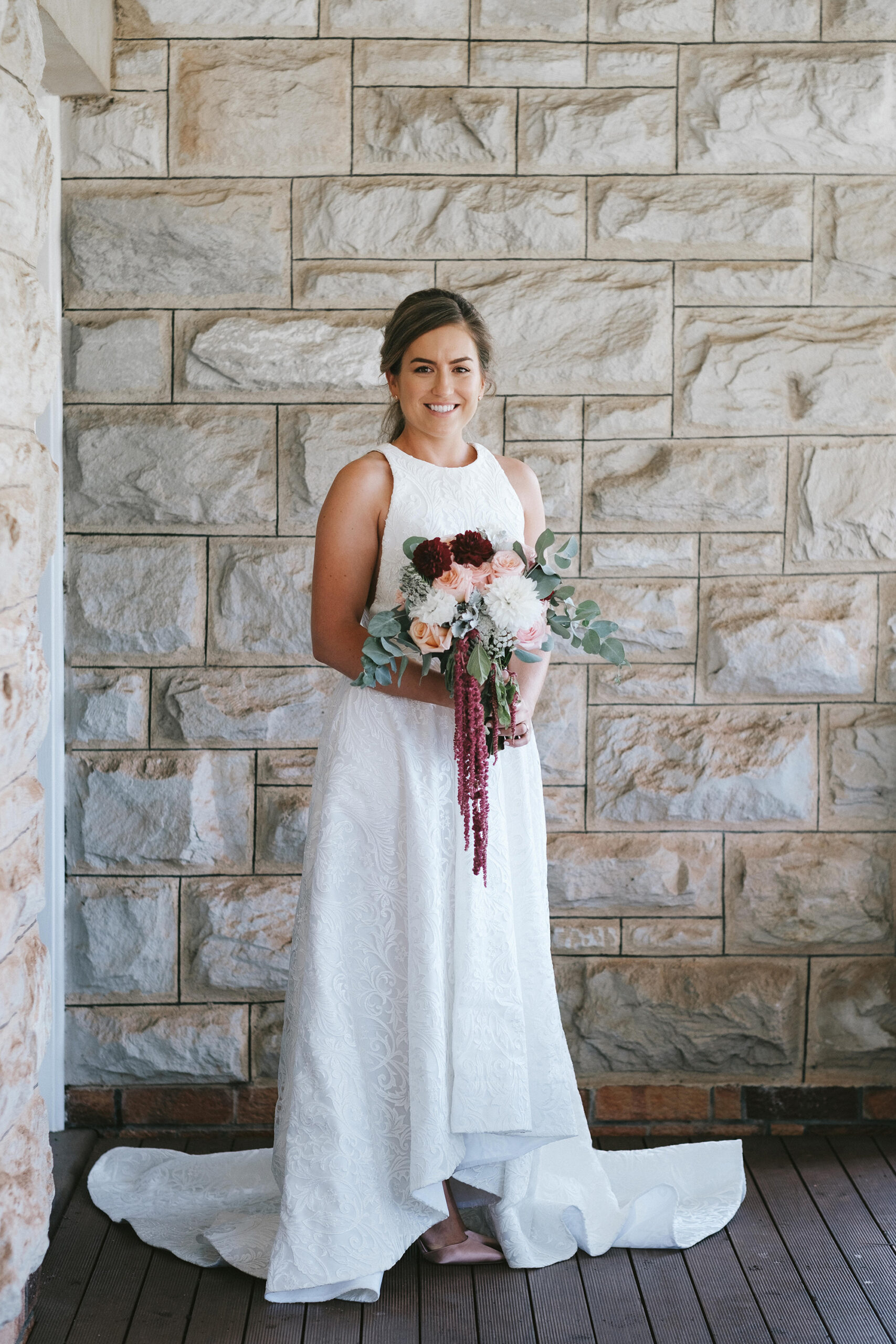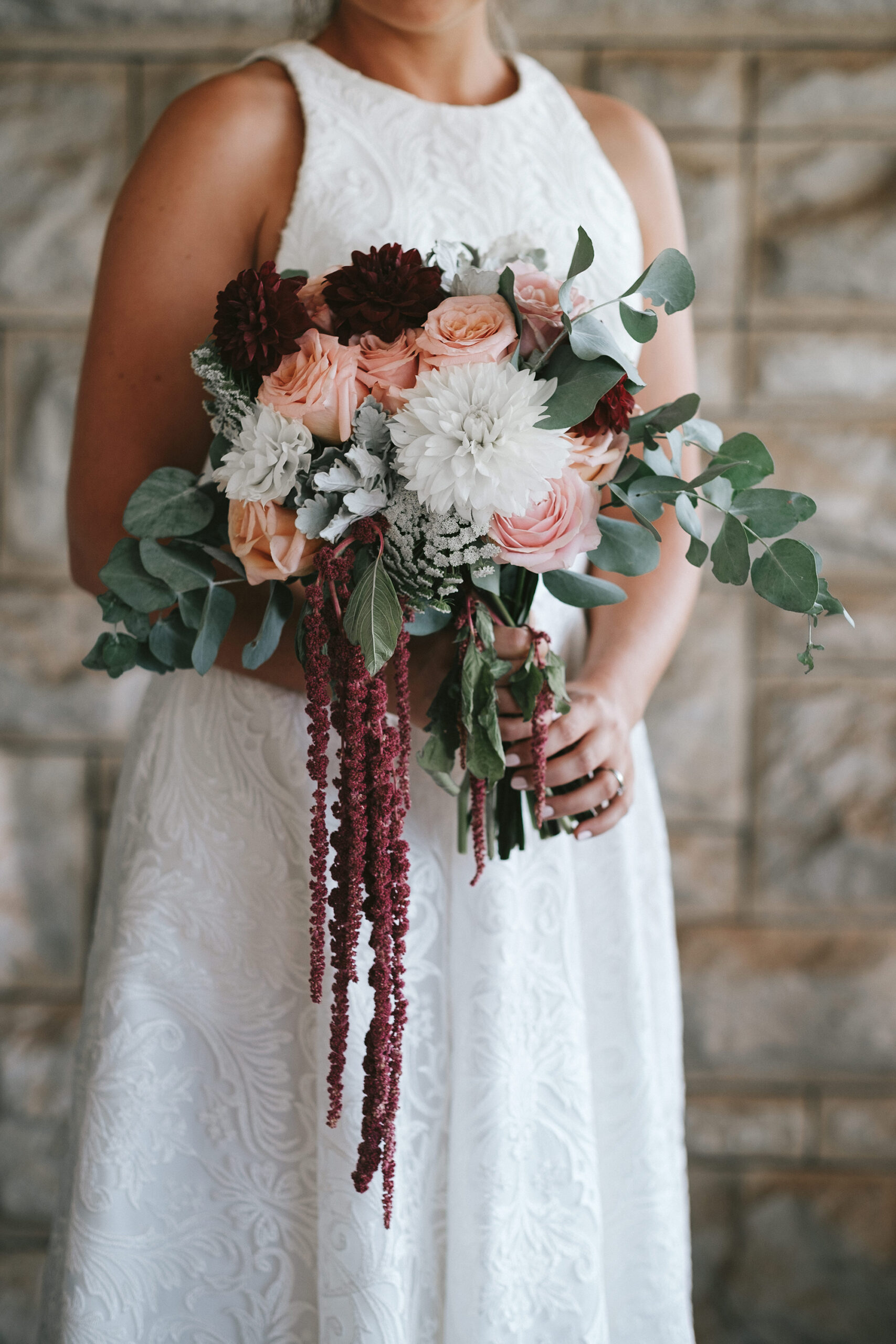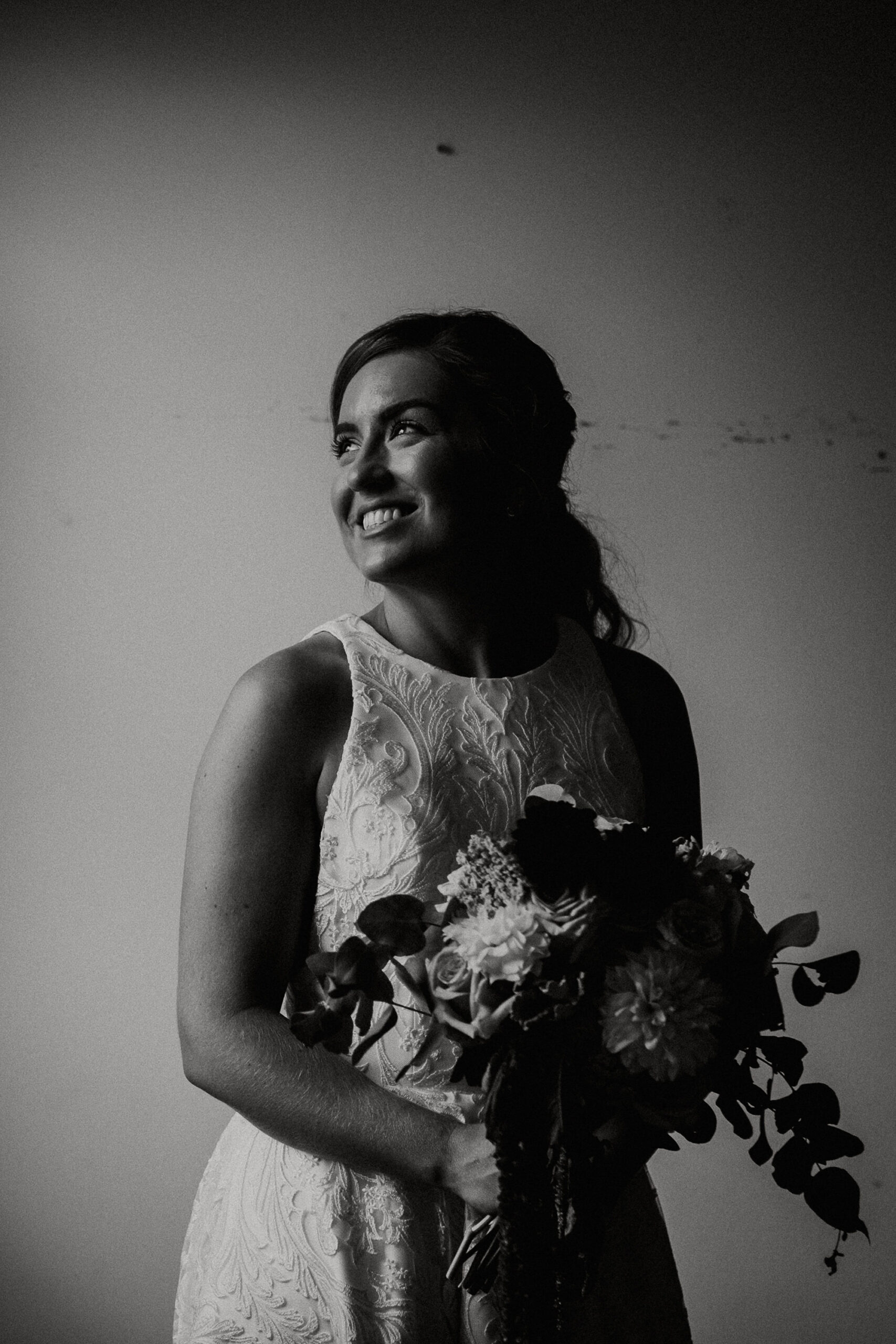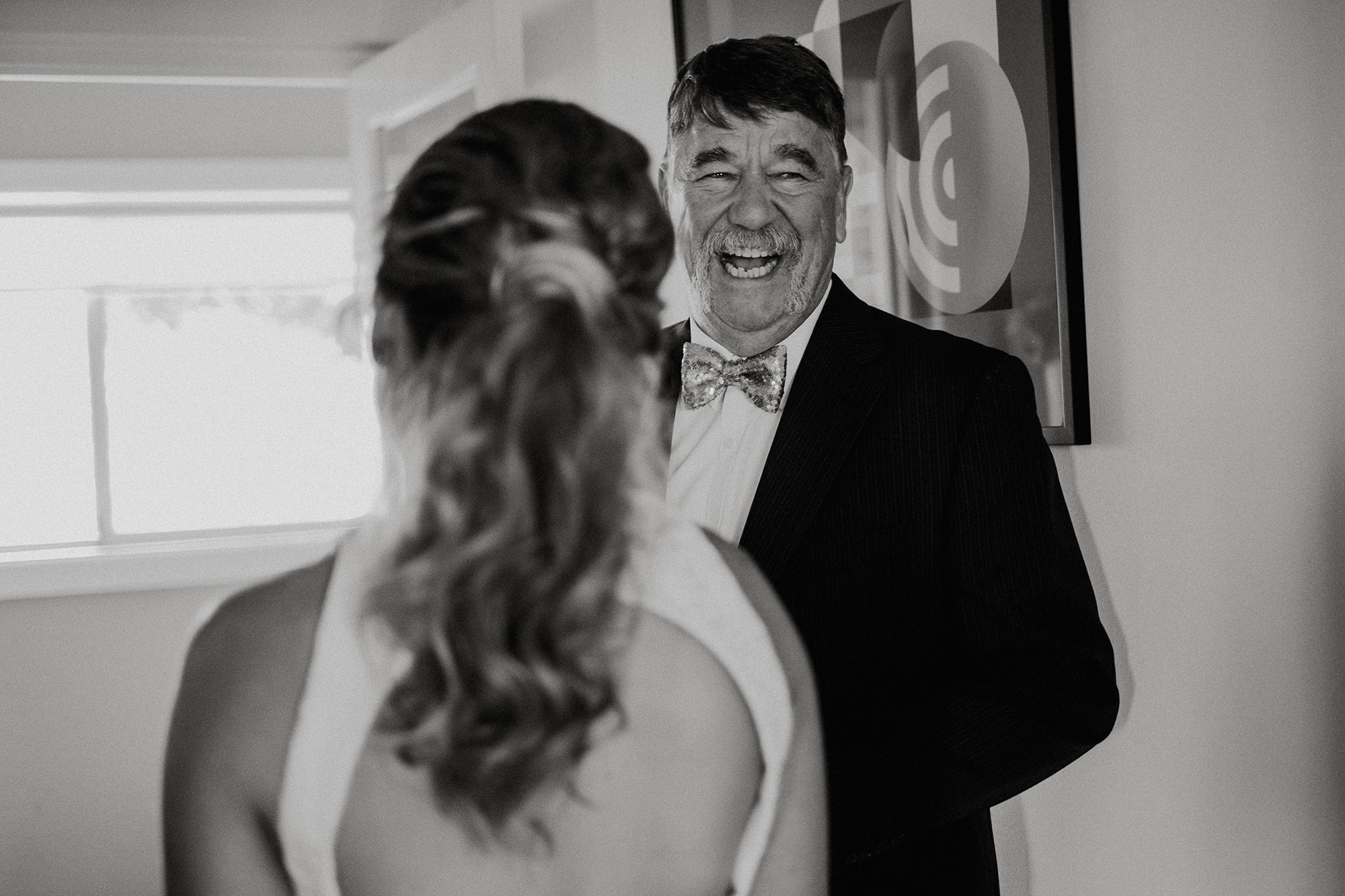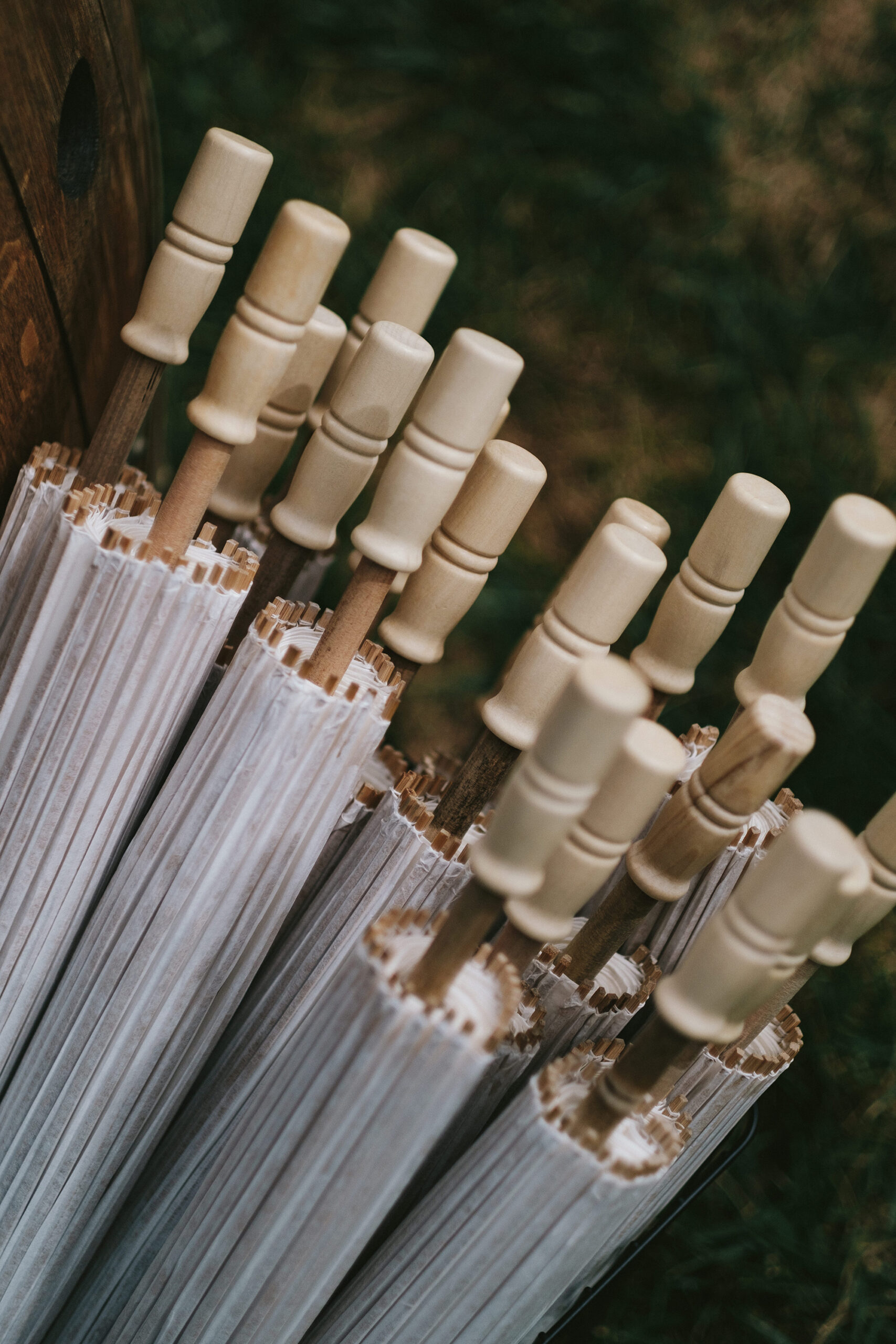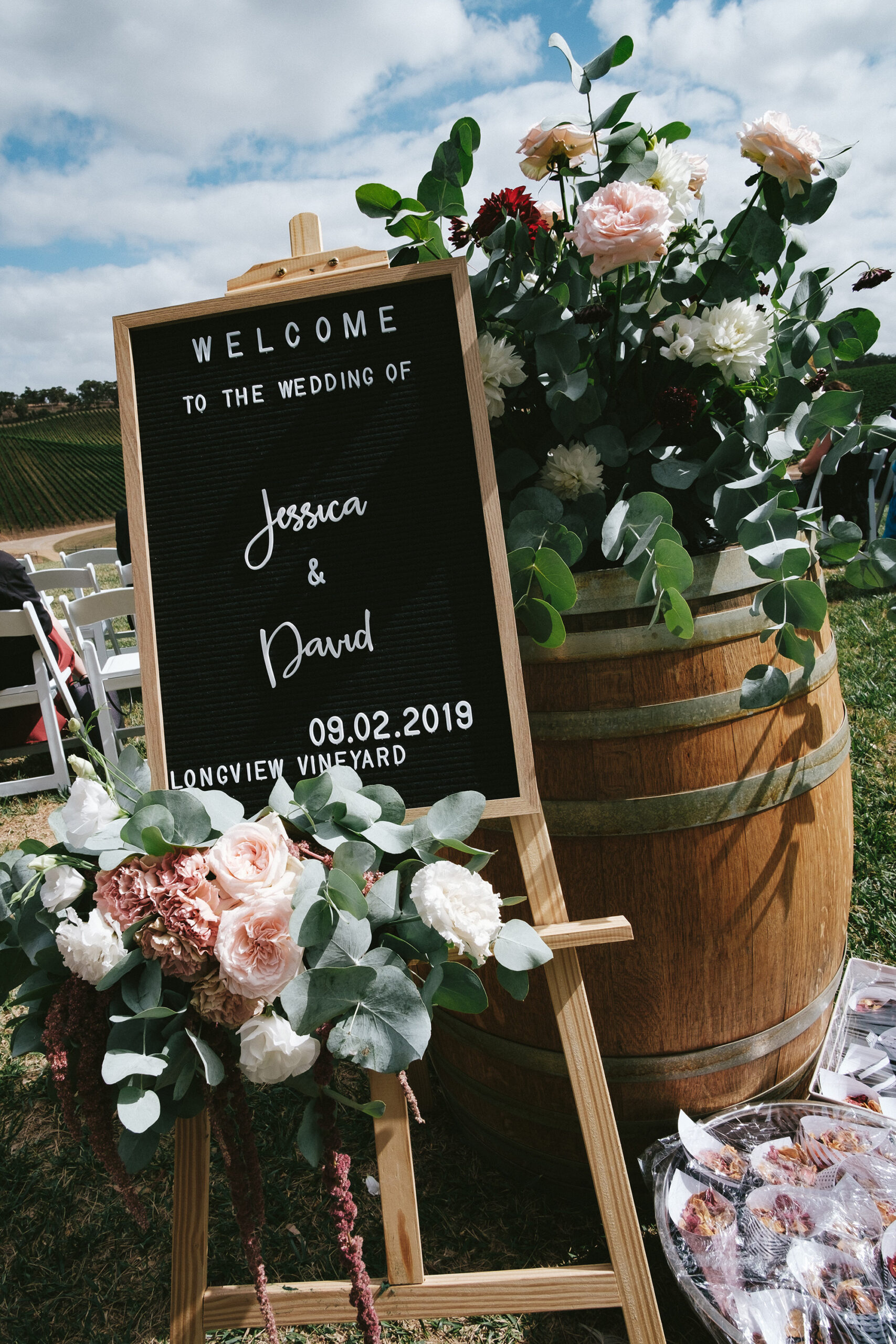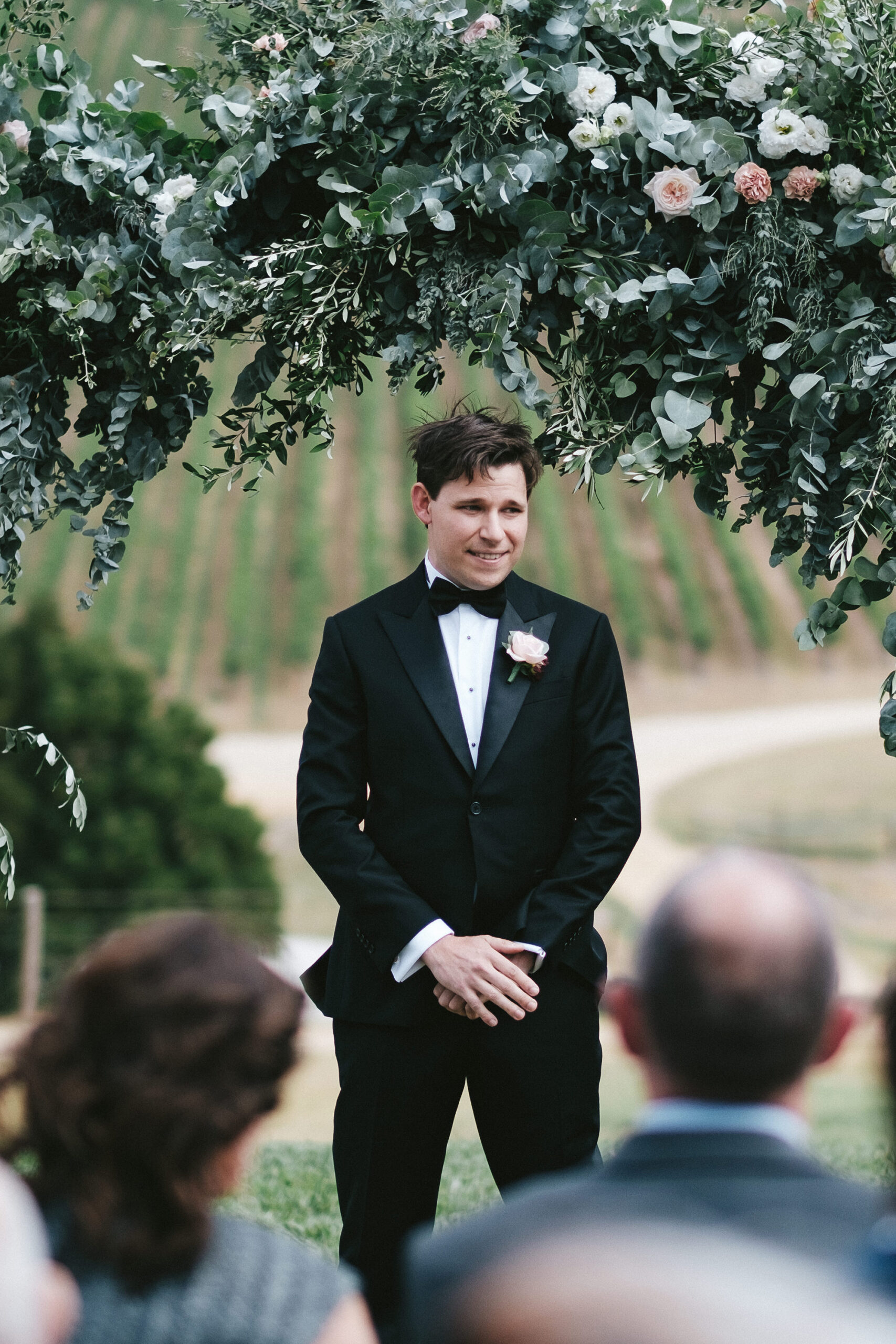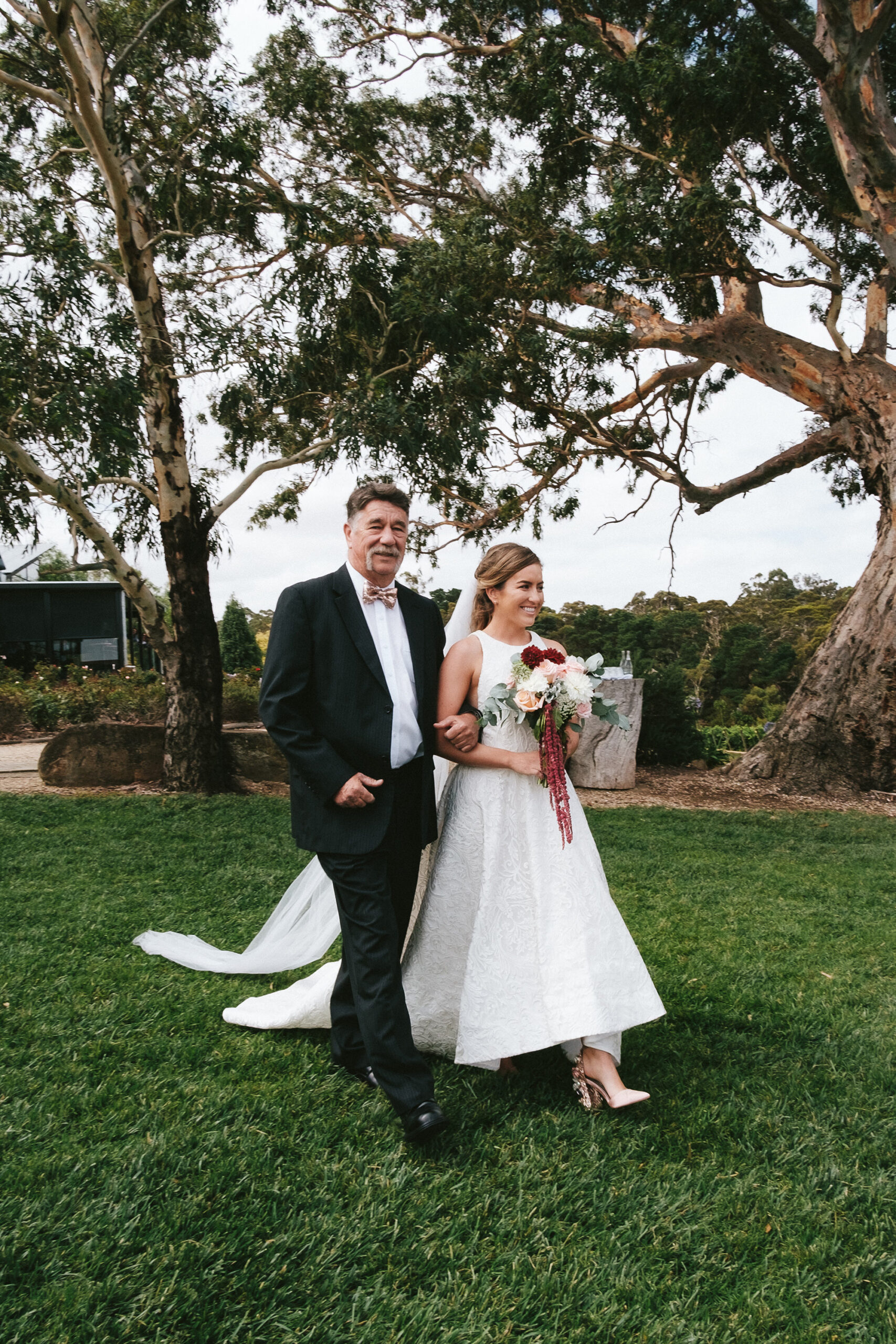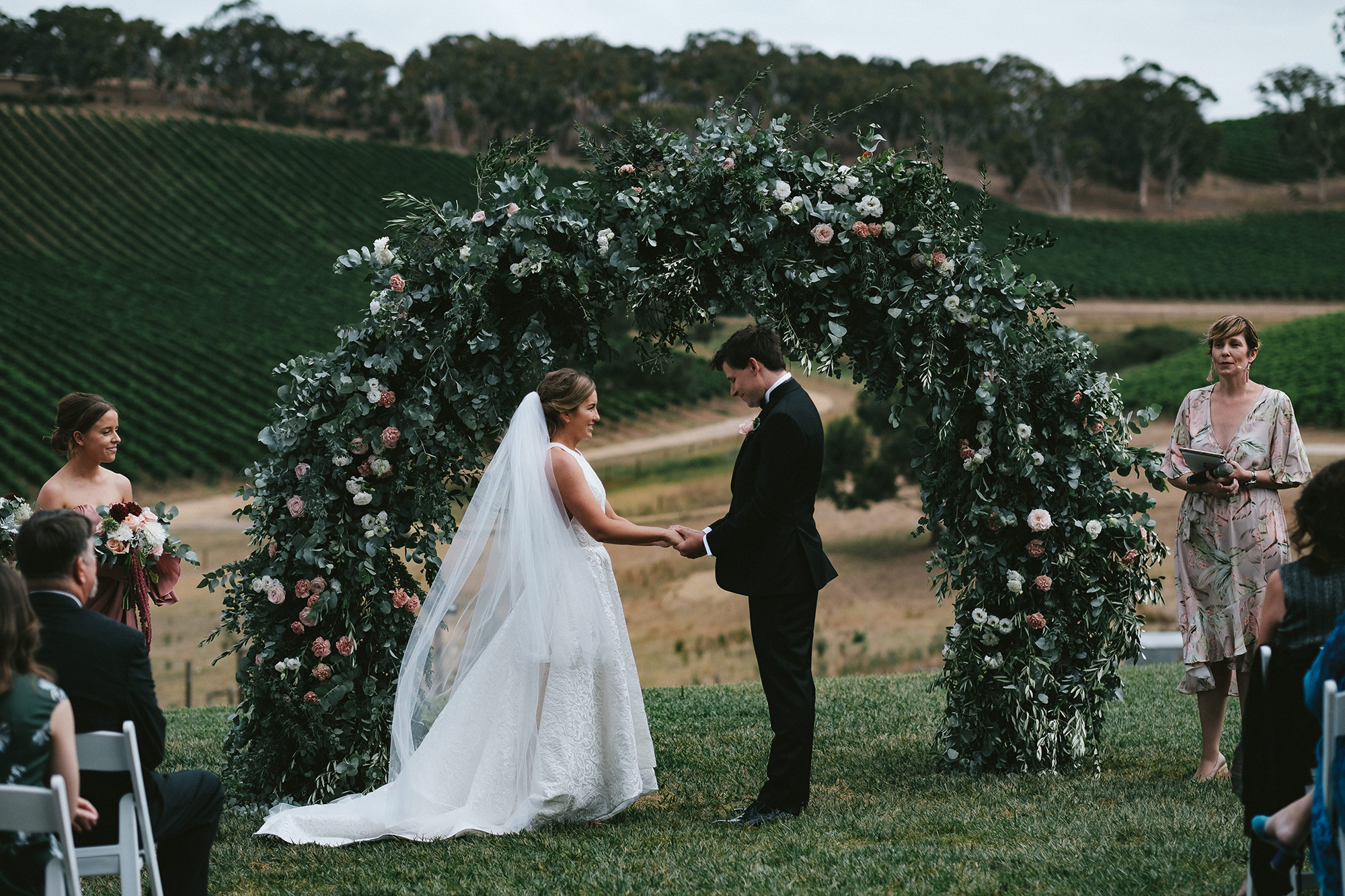 The gorgeous floral arch was inspired by the Moongate tradition in Bermuda. Legend has it that if a newlywed steps through a Moongate hand-in-hand, their happiness will endure.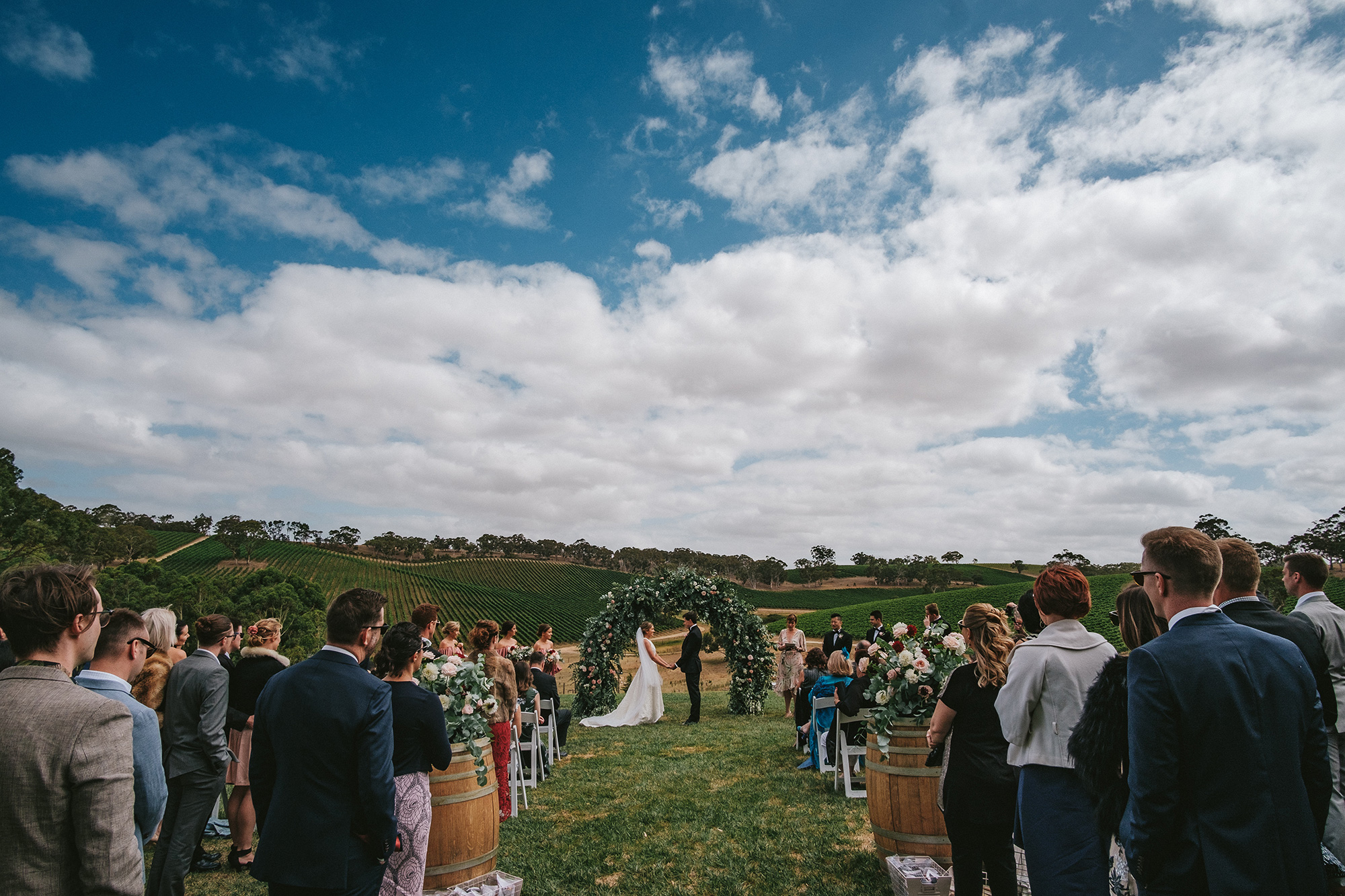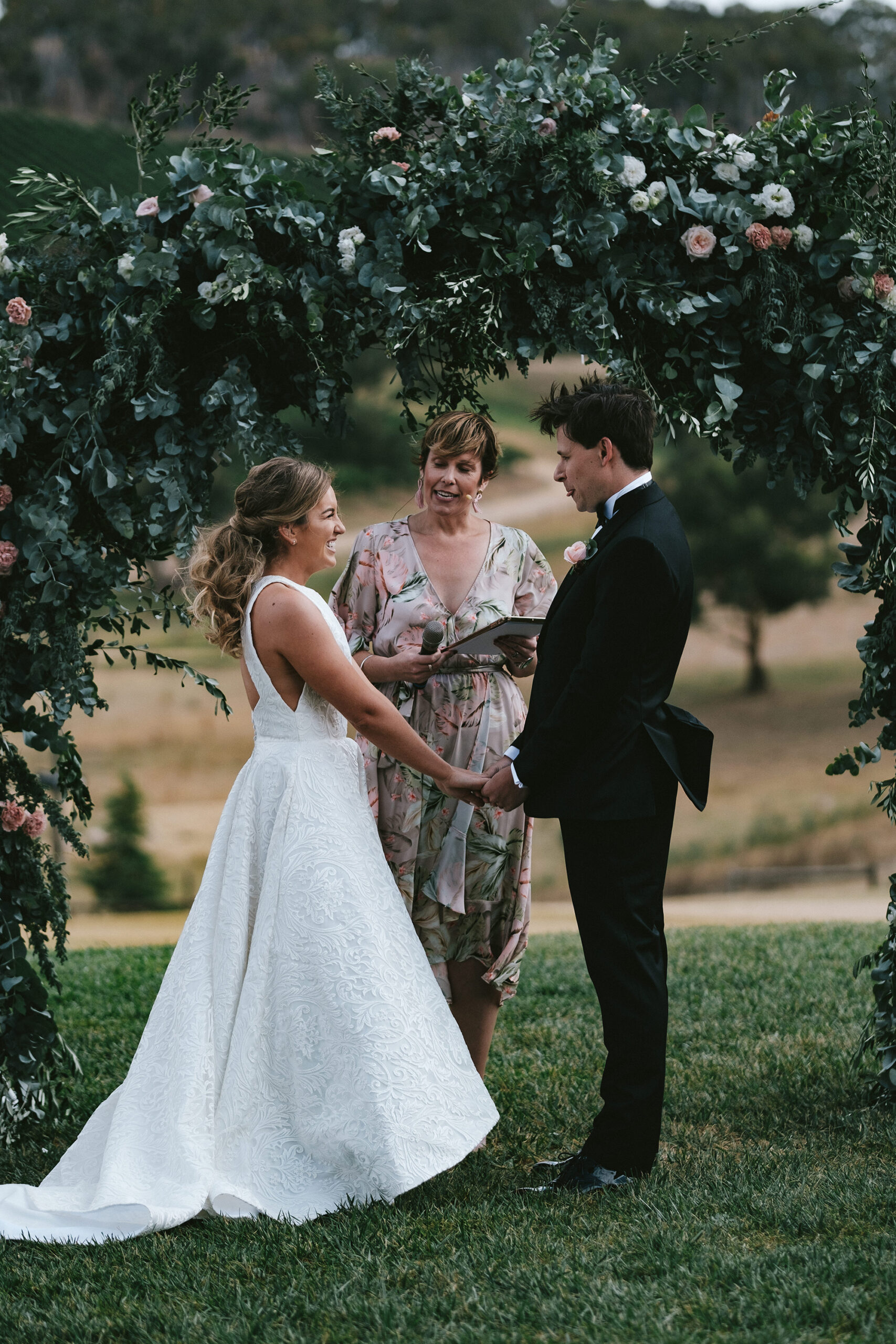 "We knew Penelope was going to be our perfect celebrant as soon as we met her! She loves travelling as much as we did, and was also super organised and so easy to get along with!" praises the bride of Celebrations by Penelope.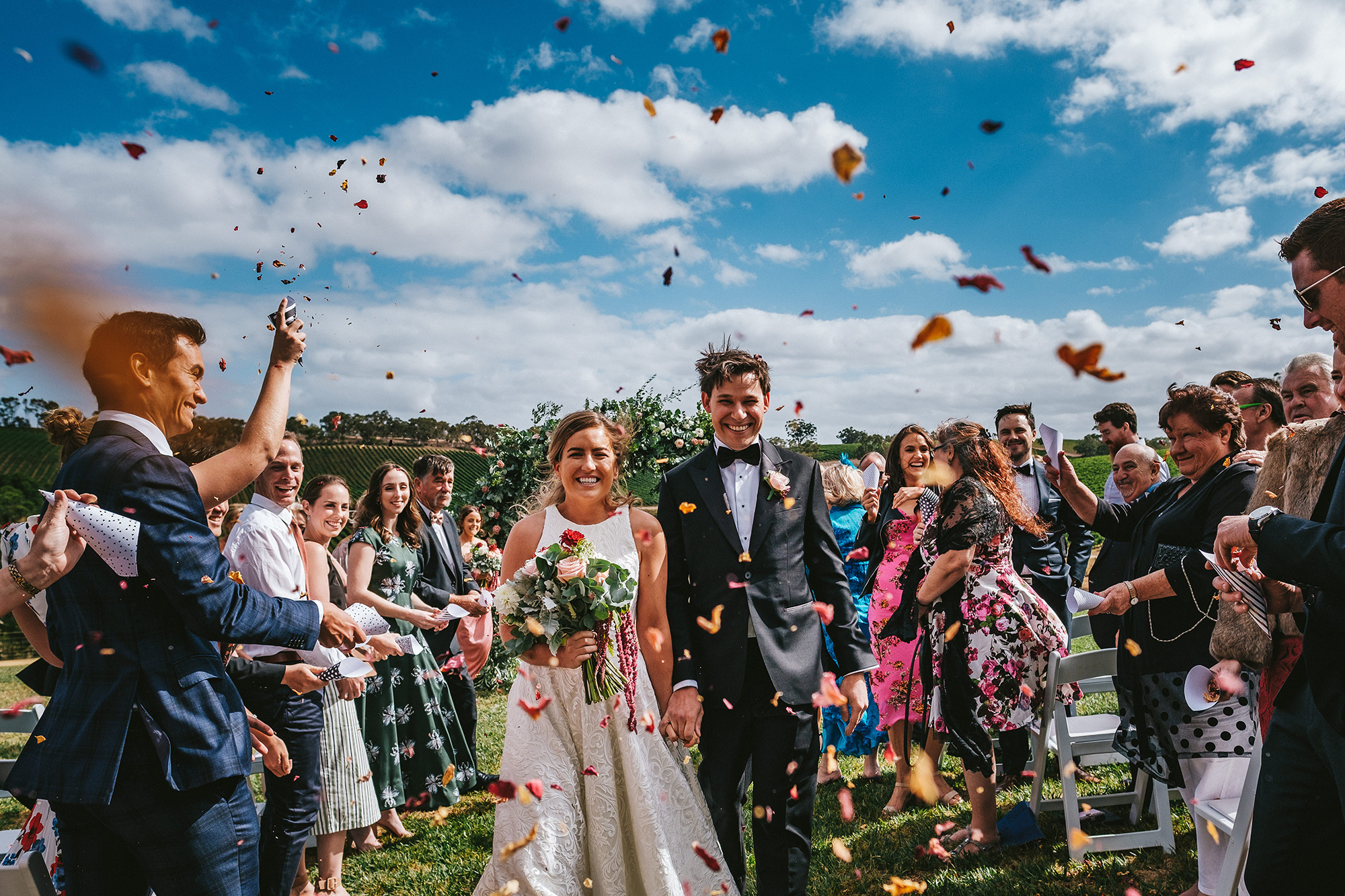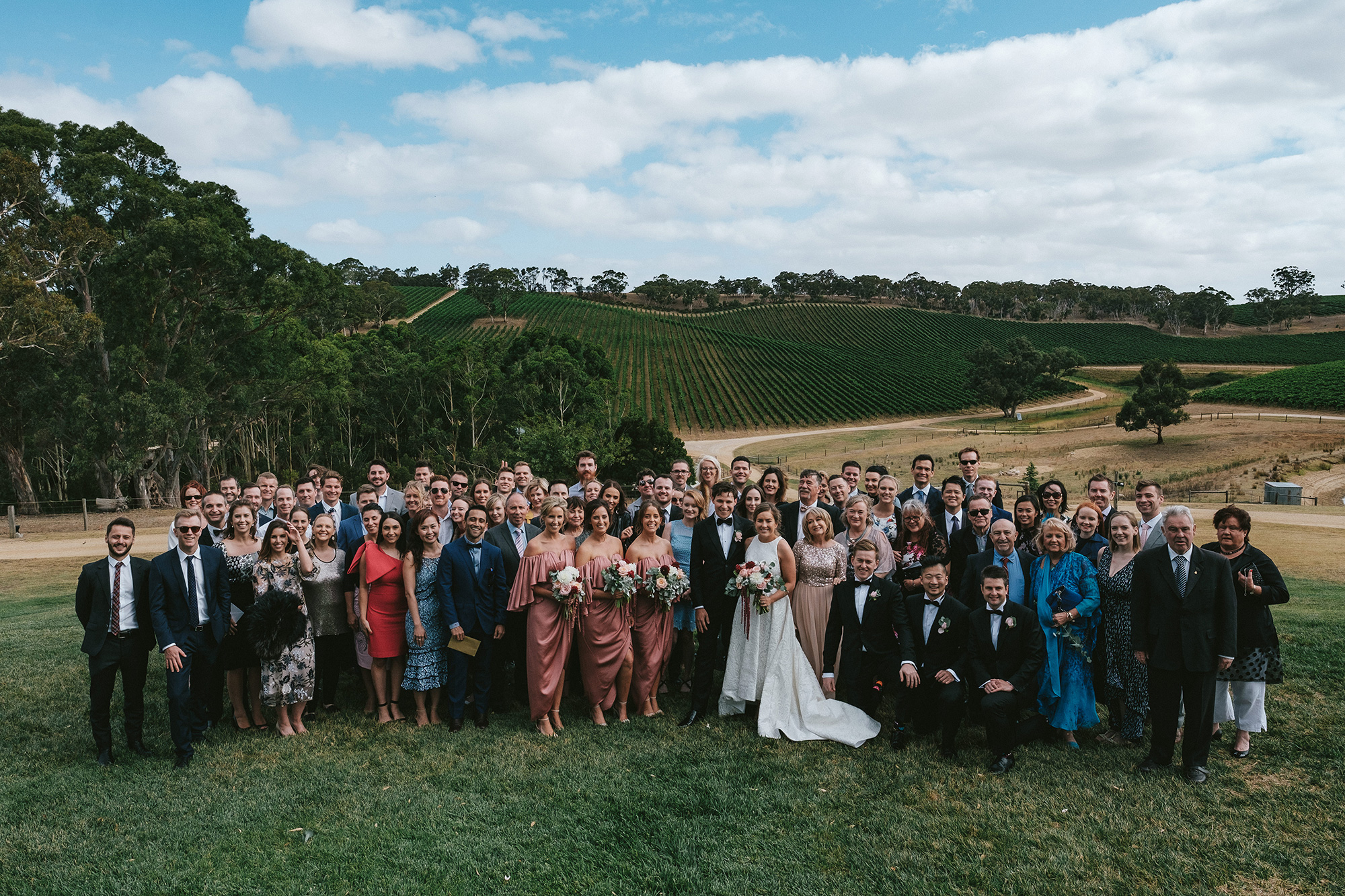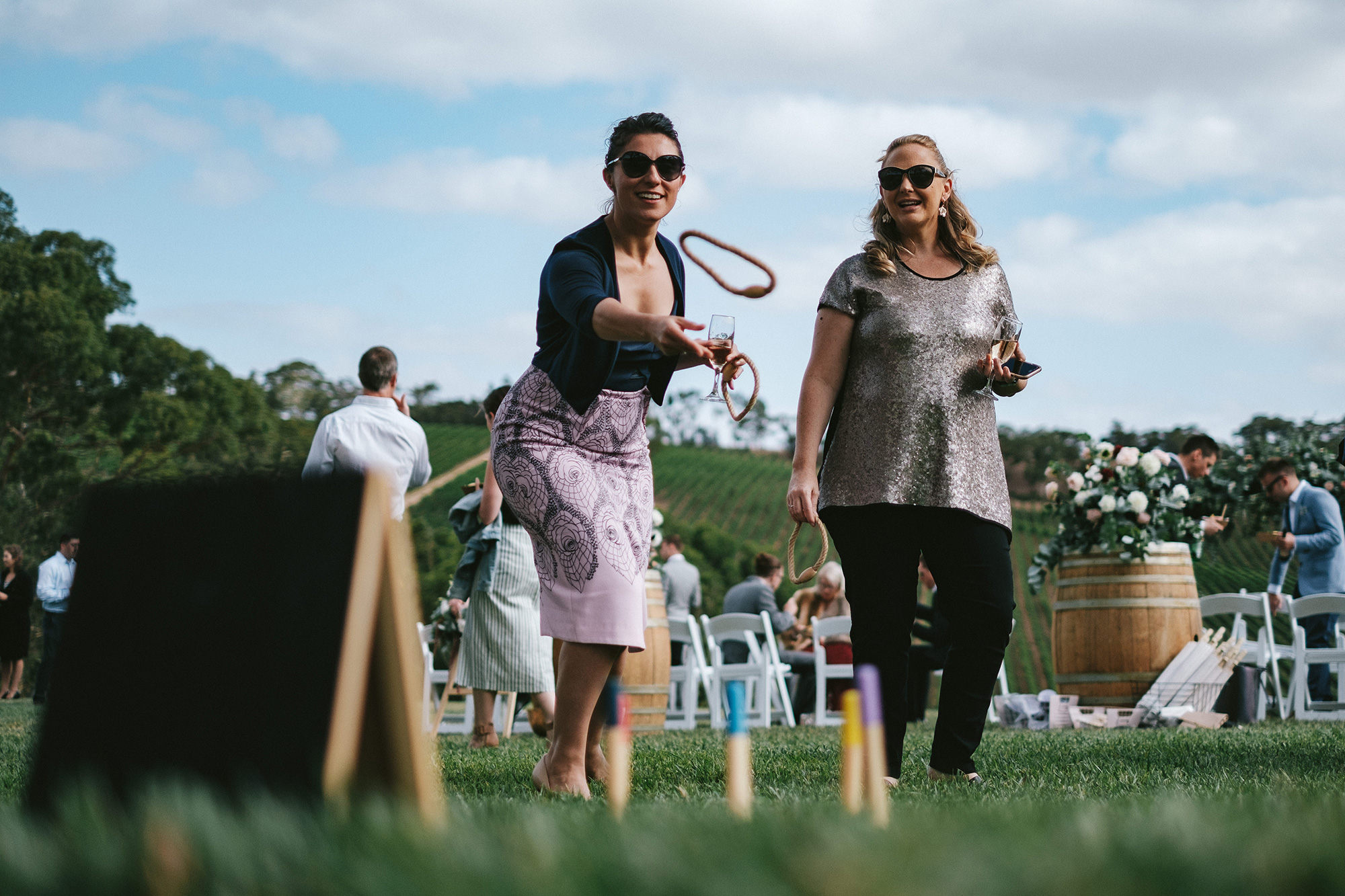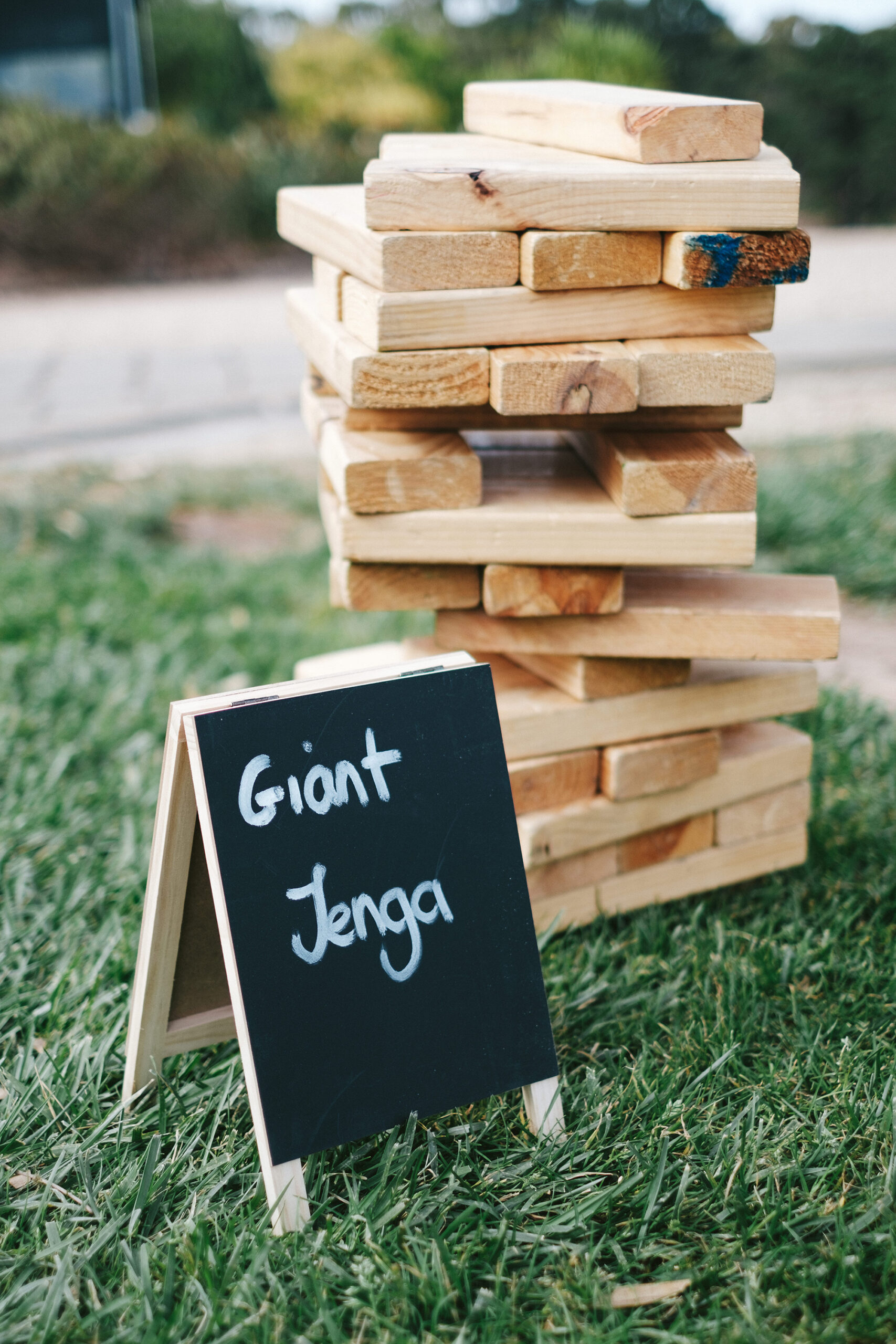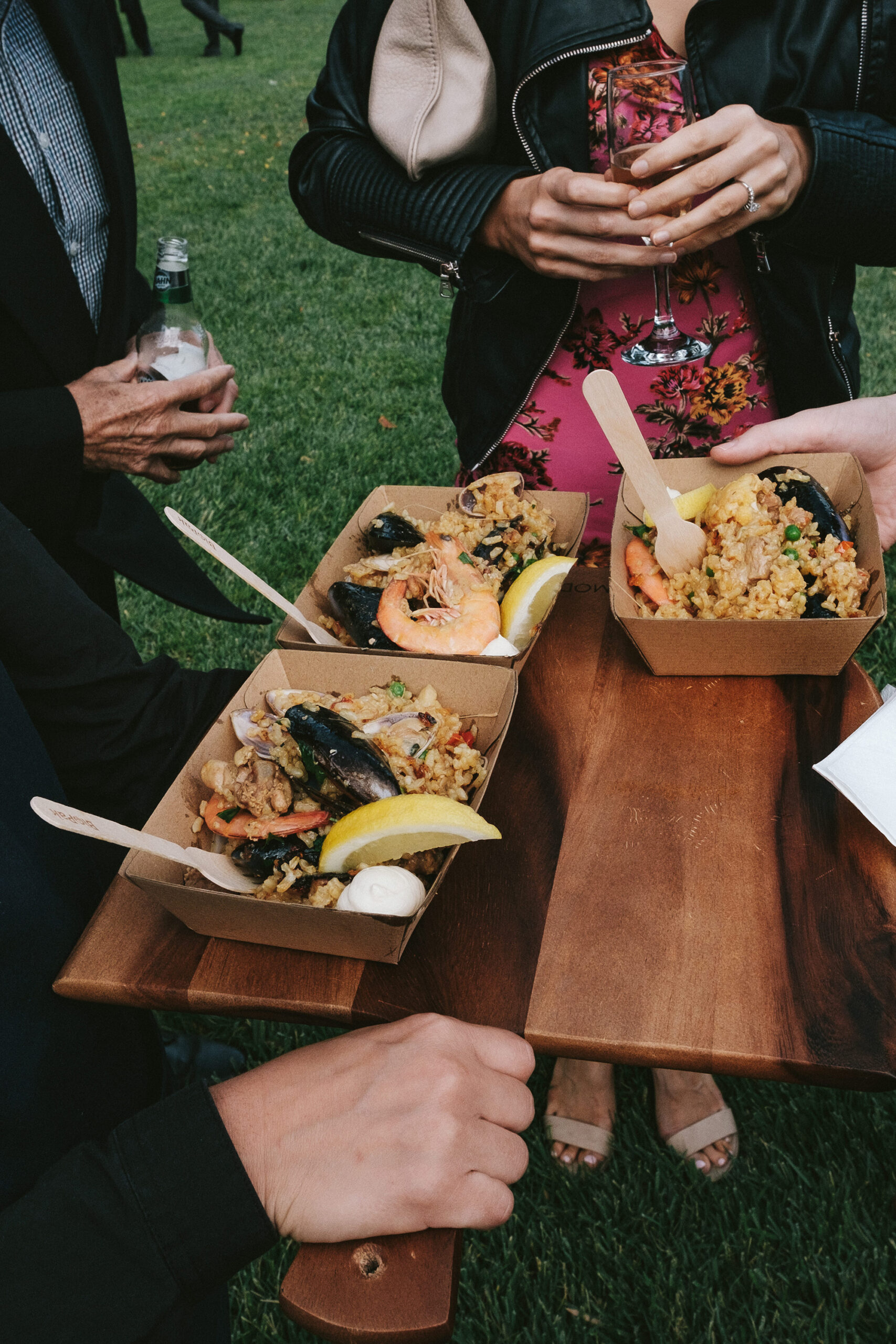 Fun lawn games and delicious paella was served to keep the guests entertained.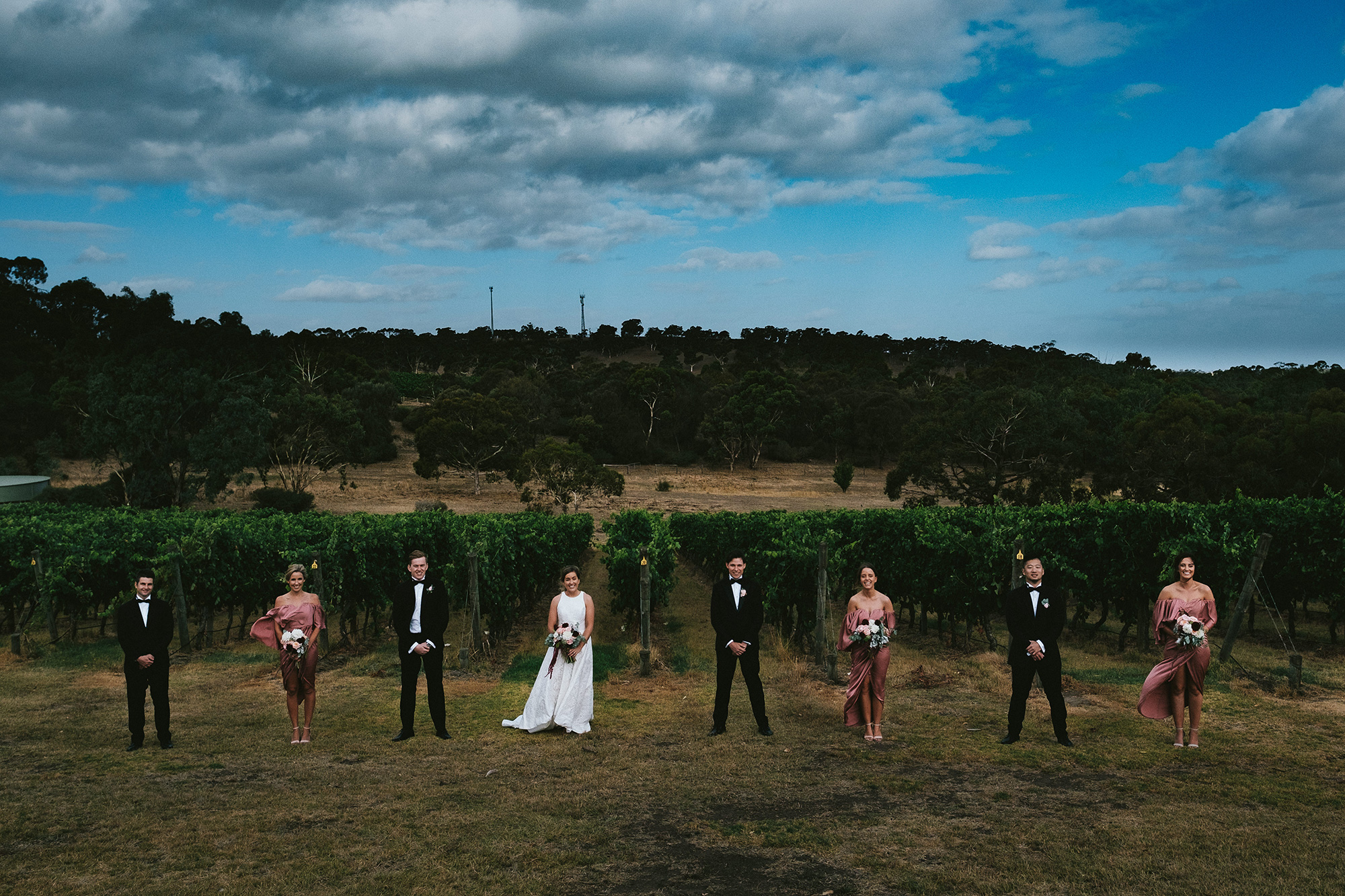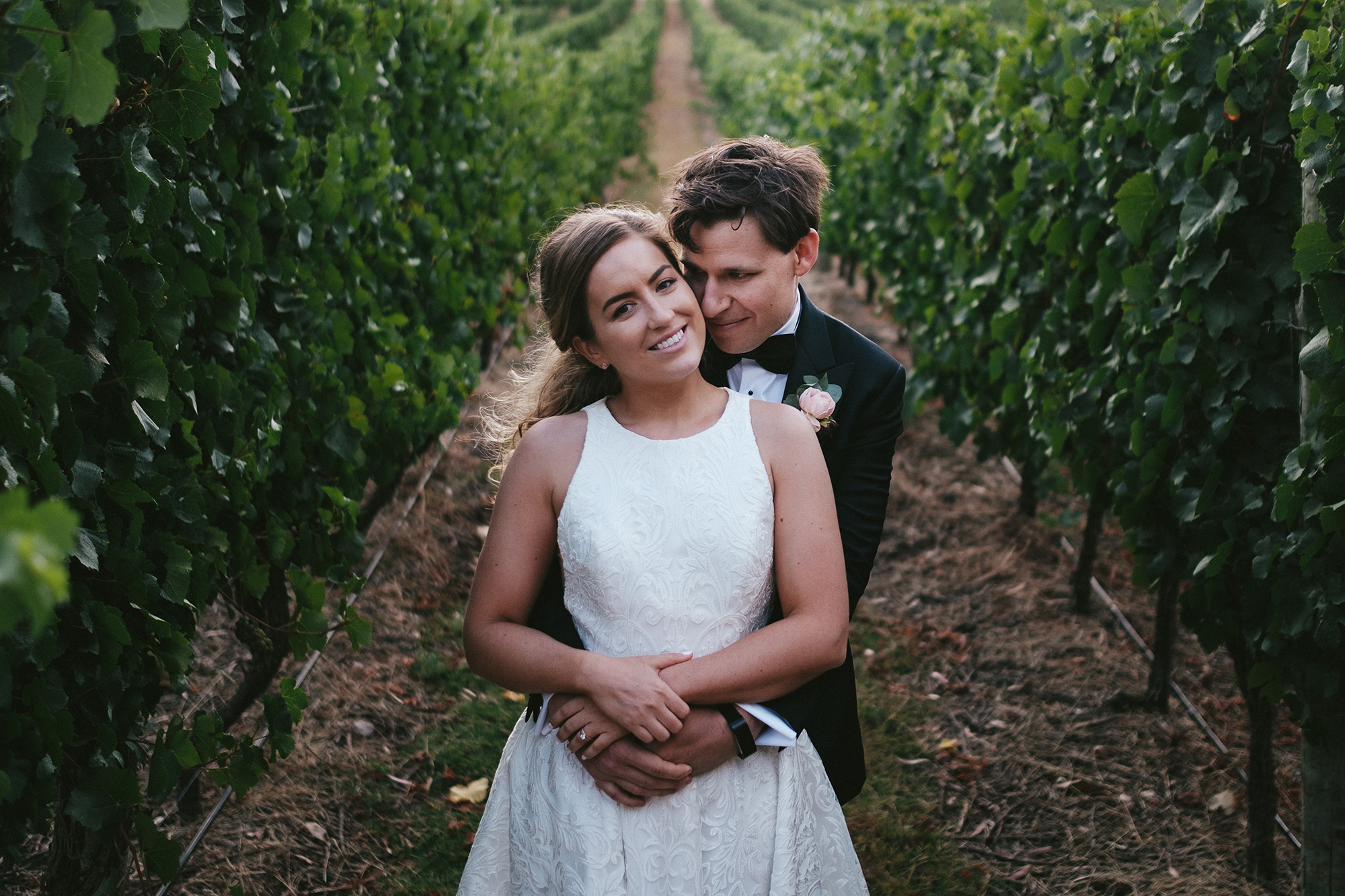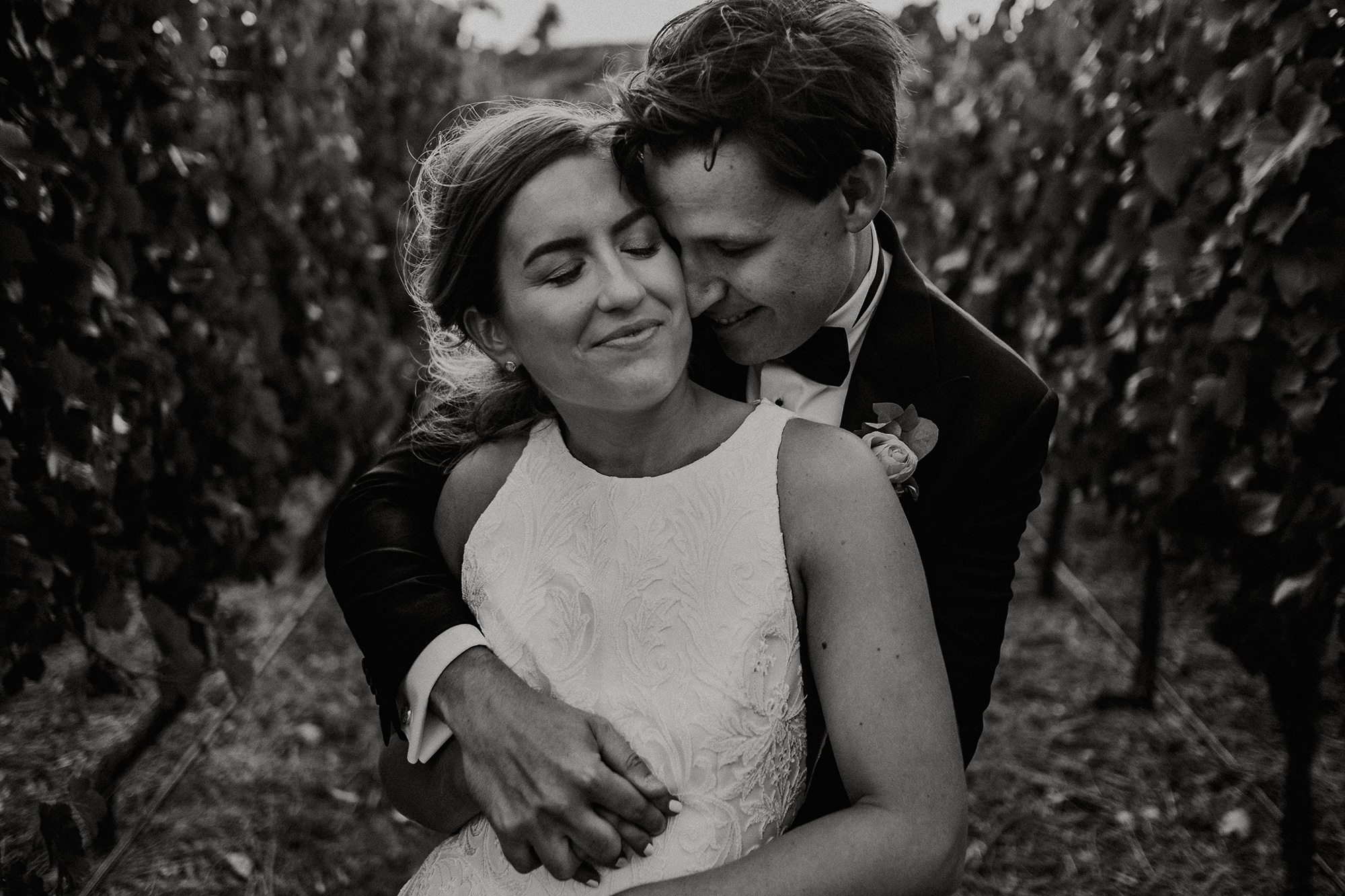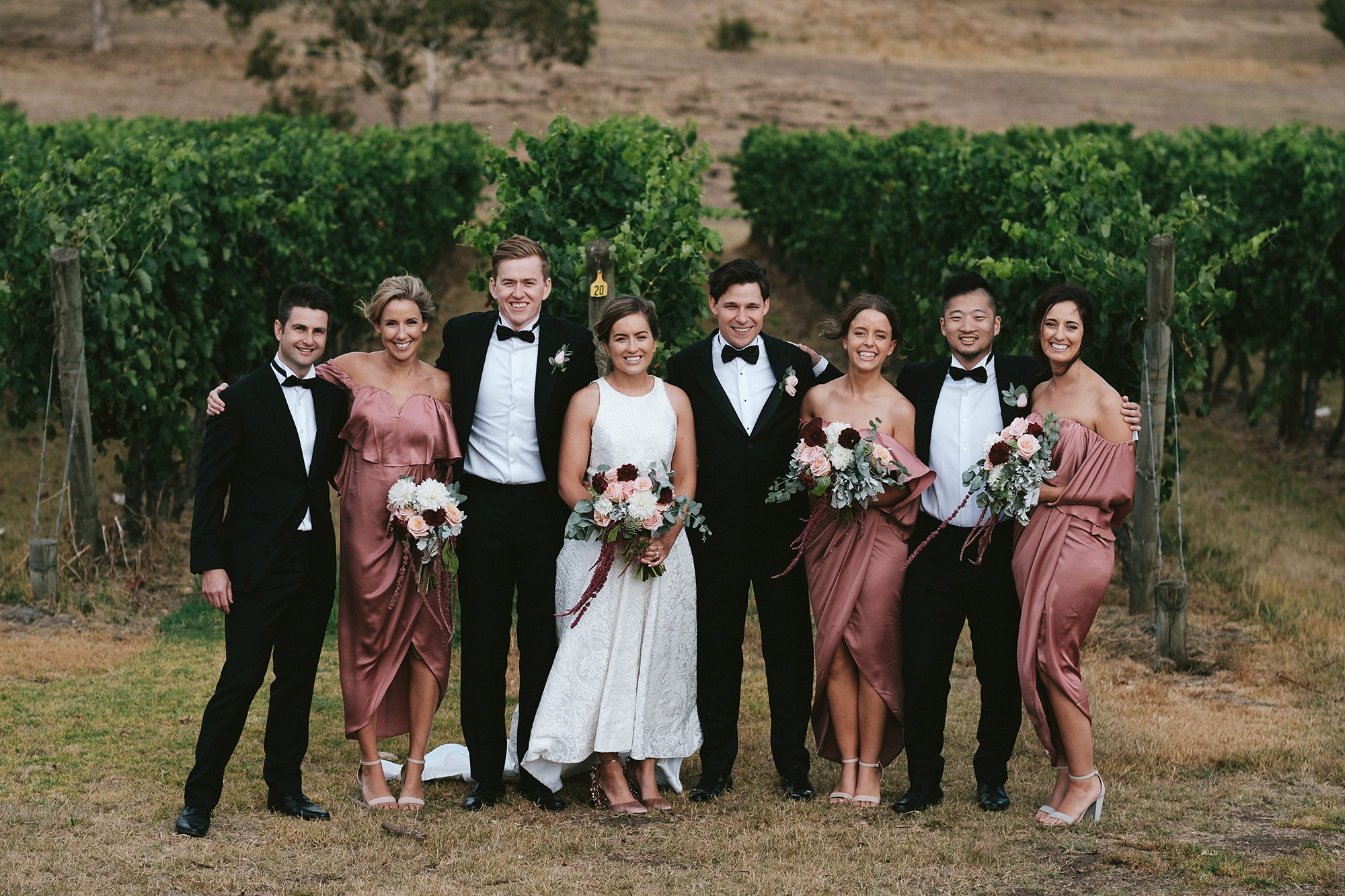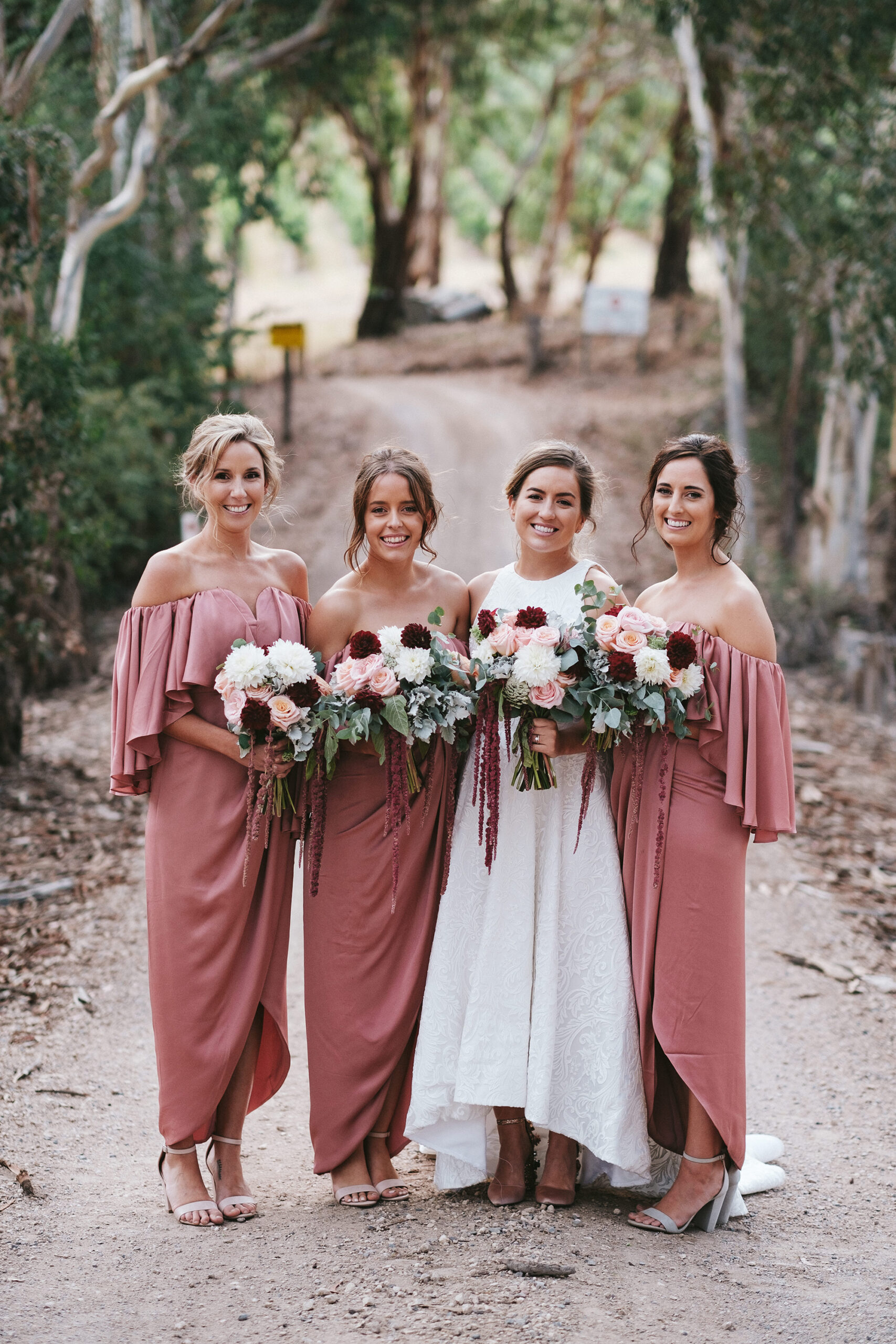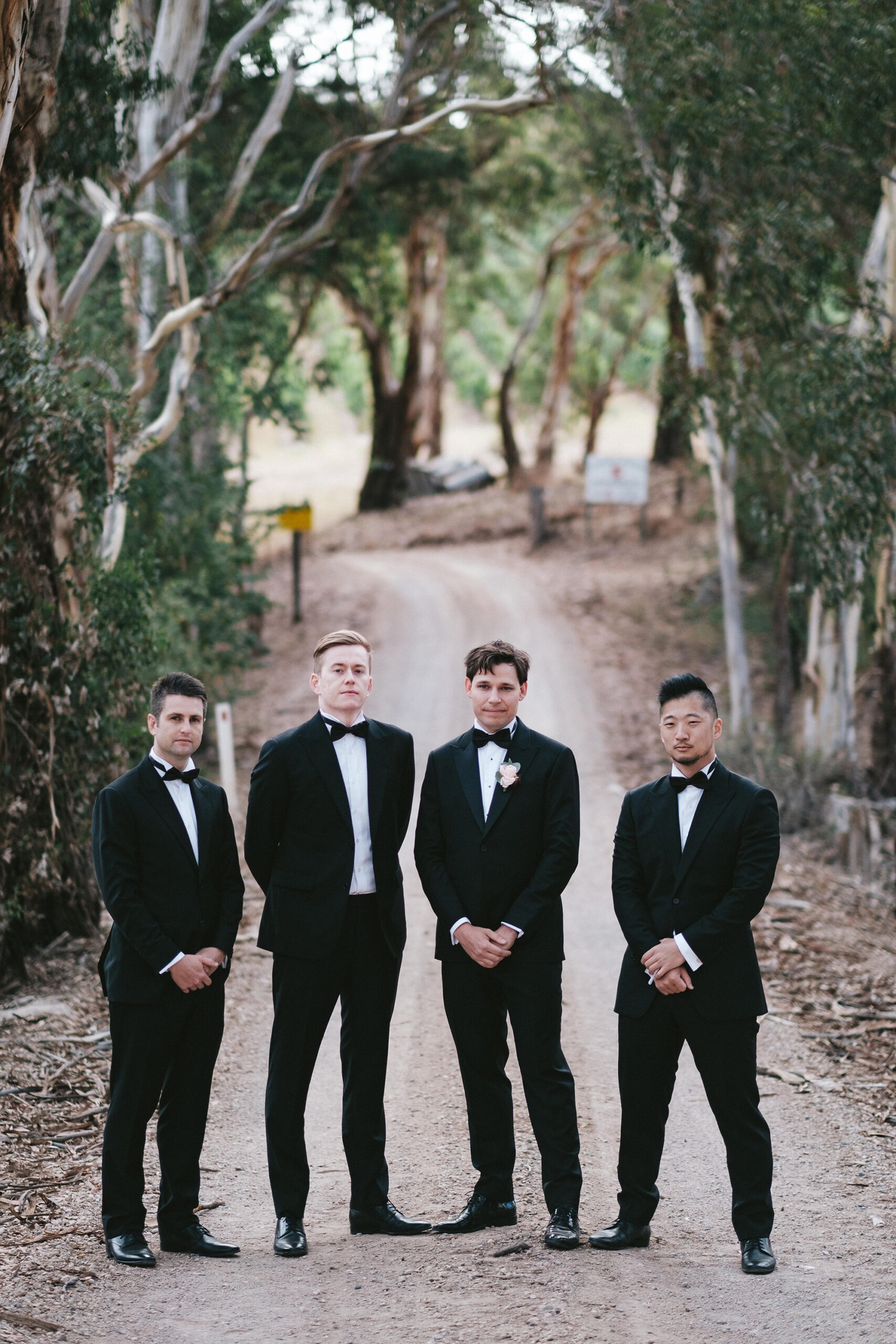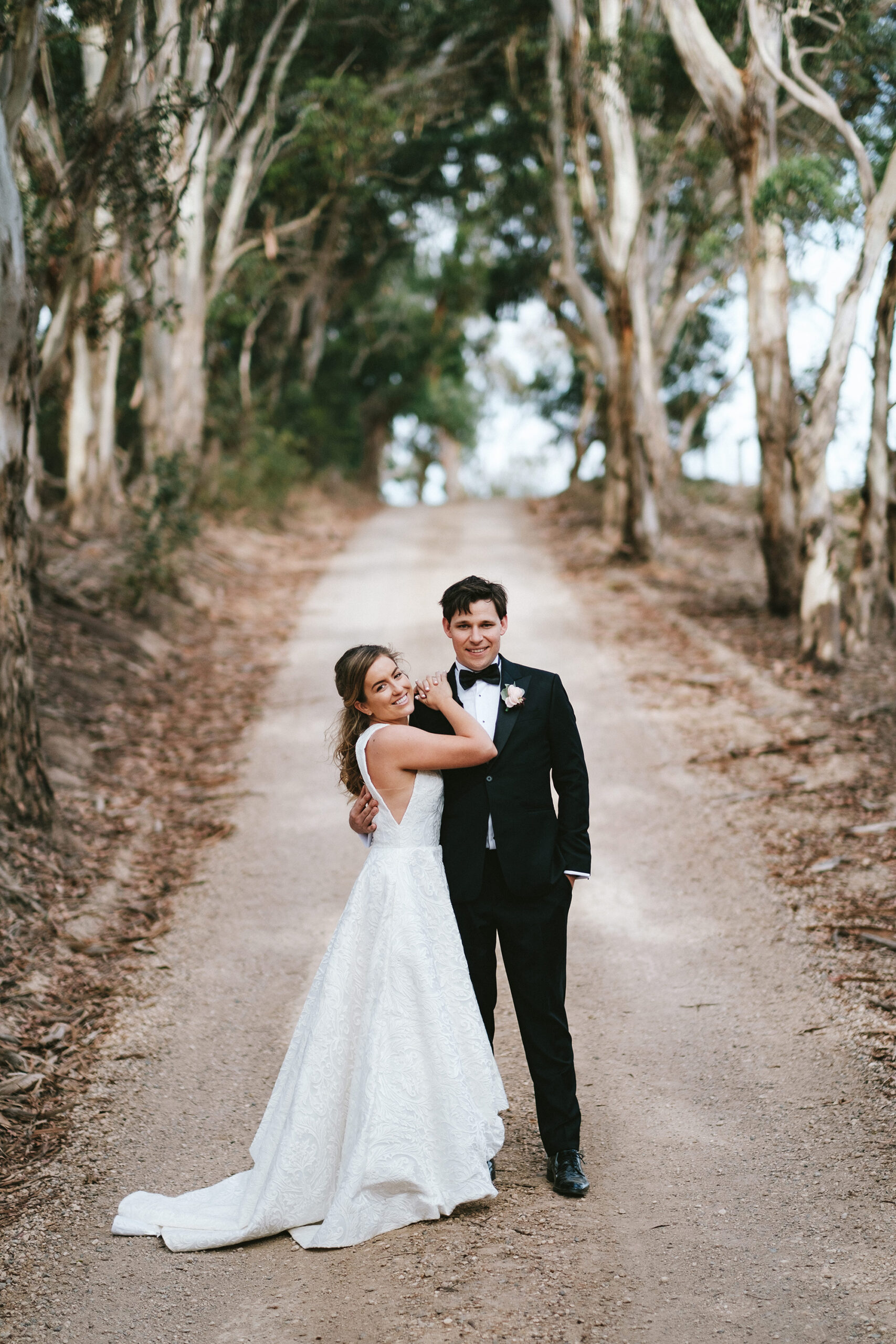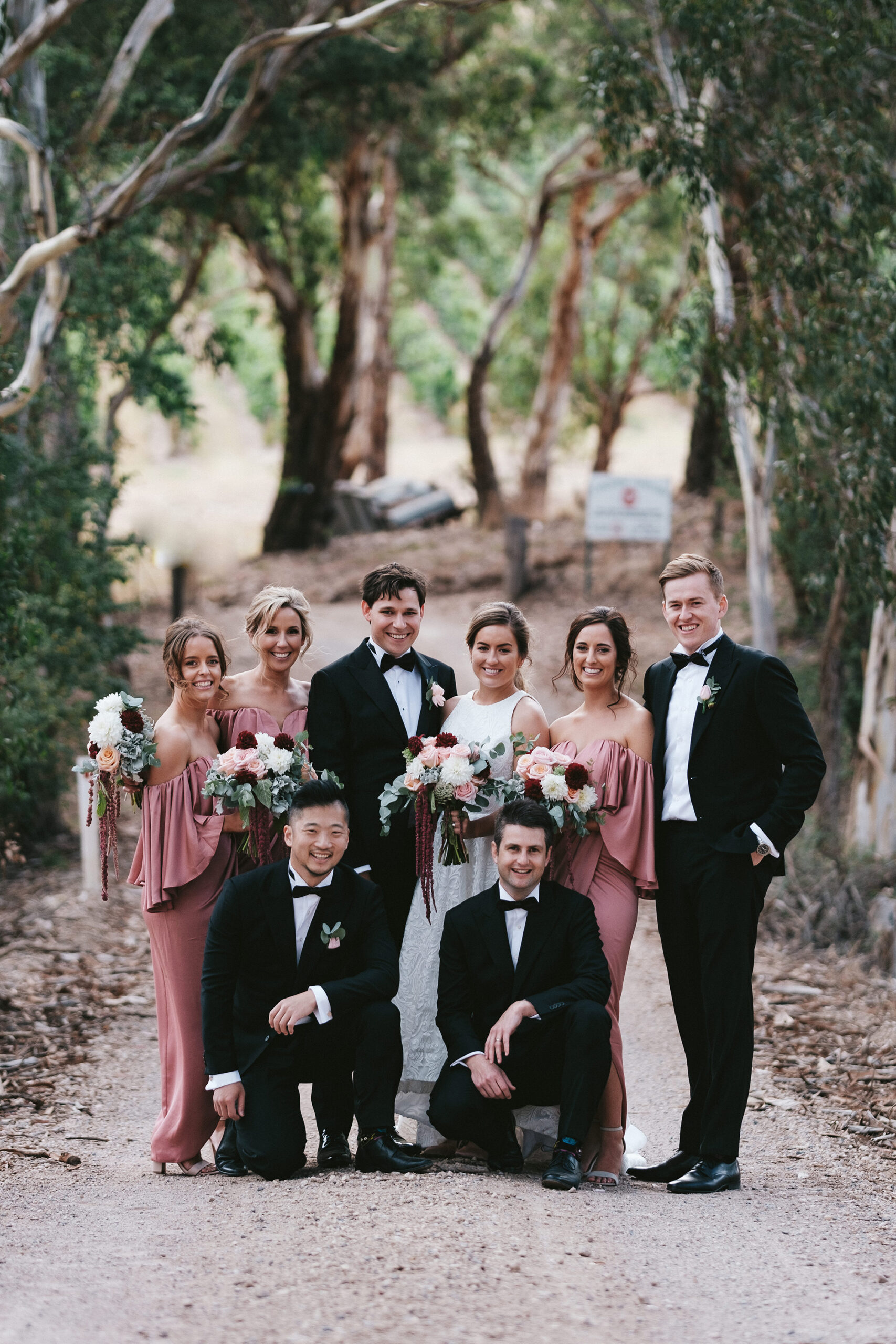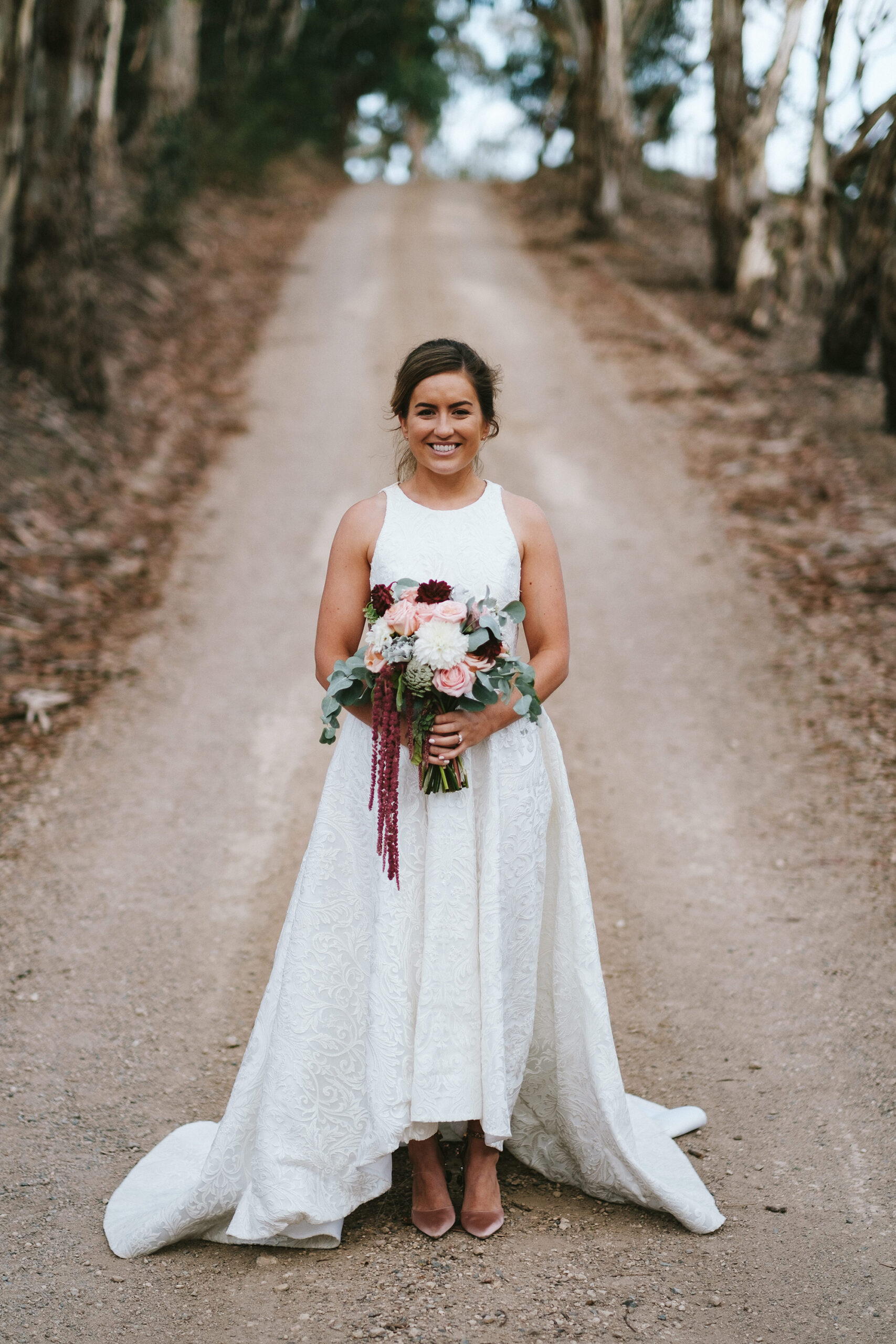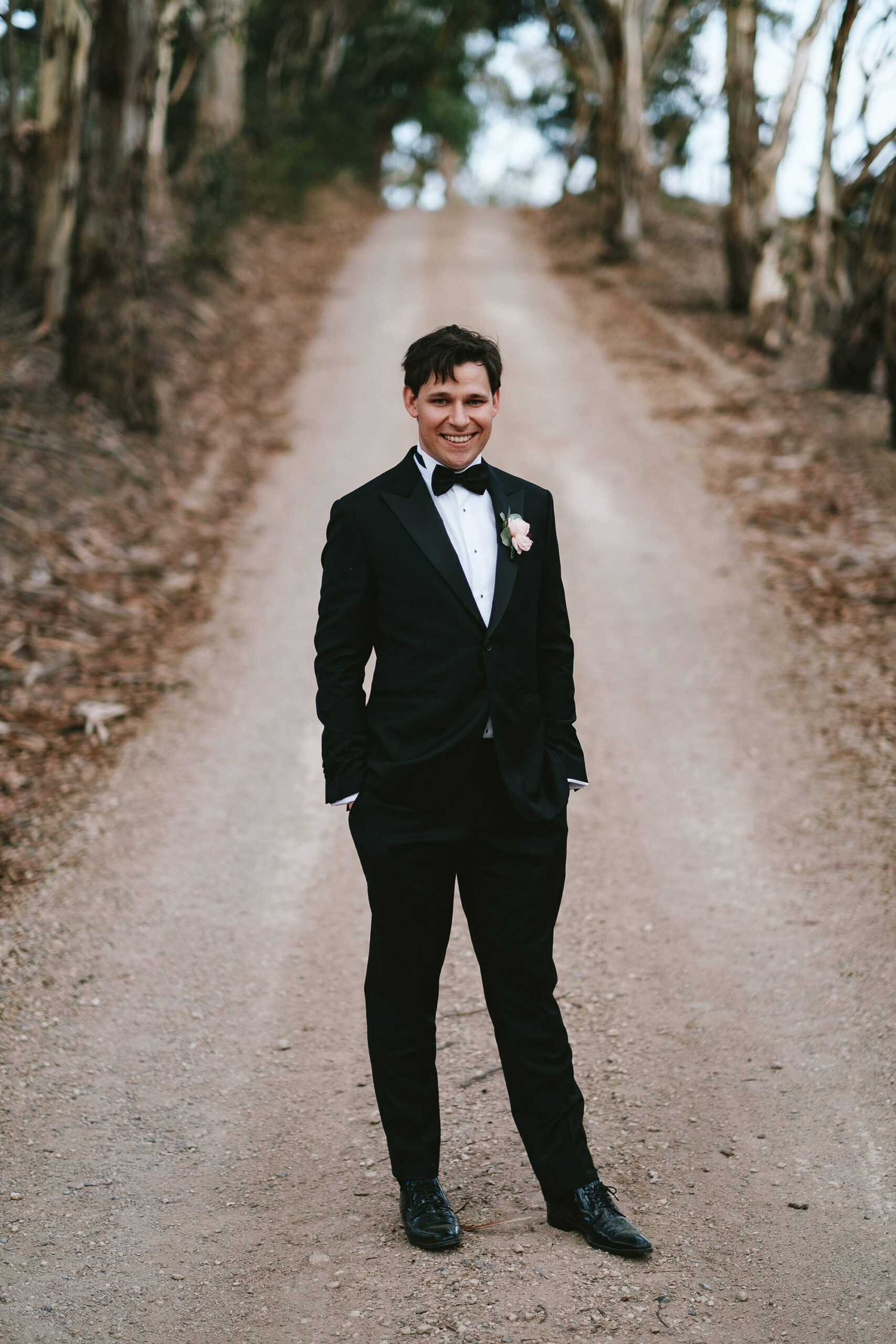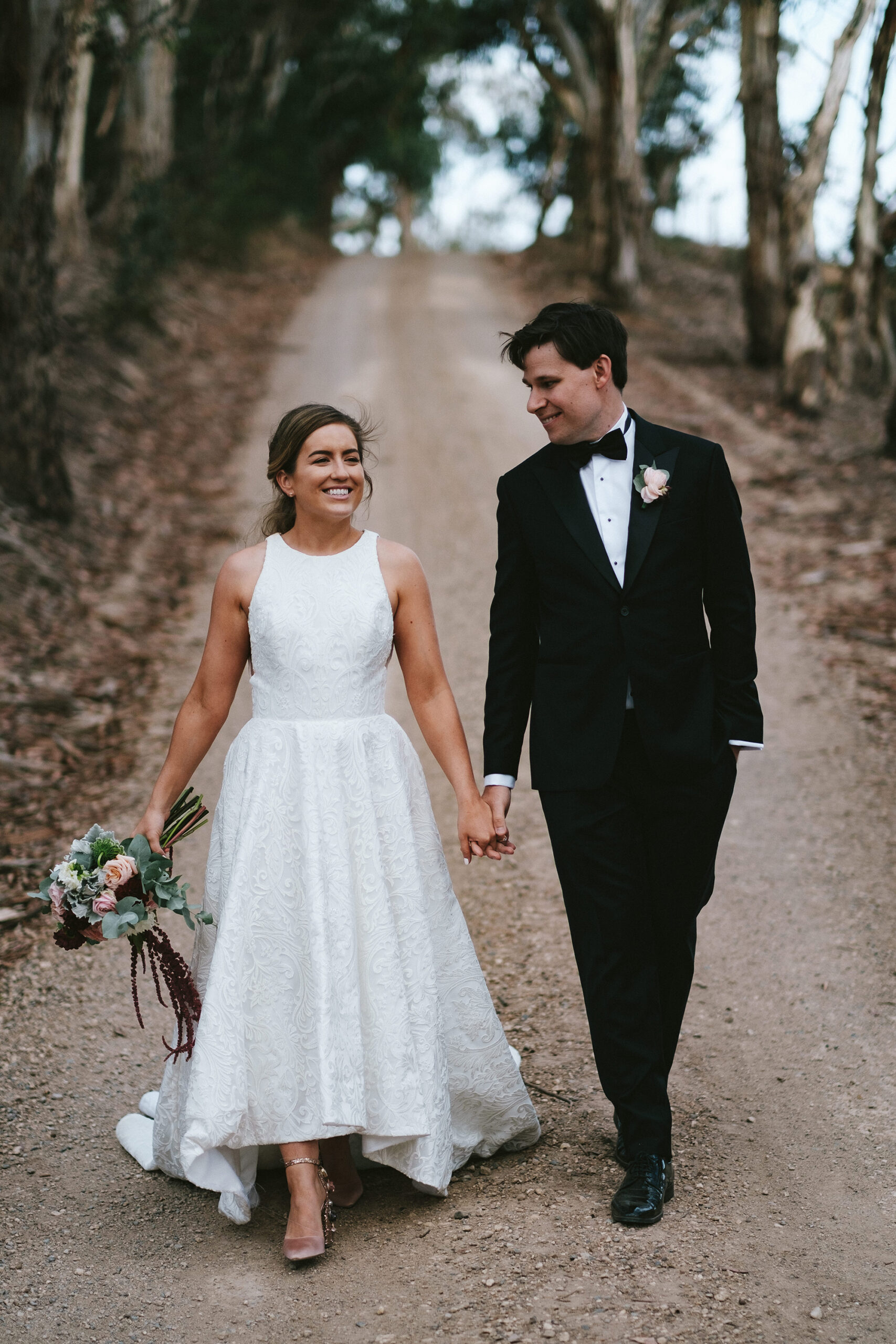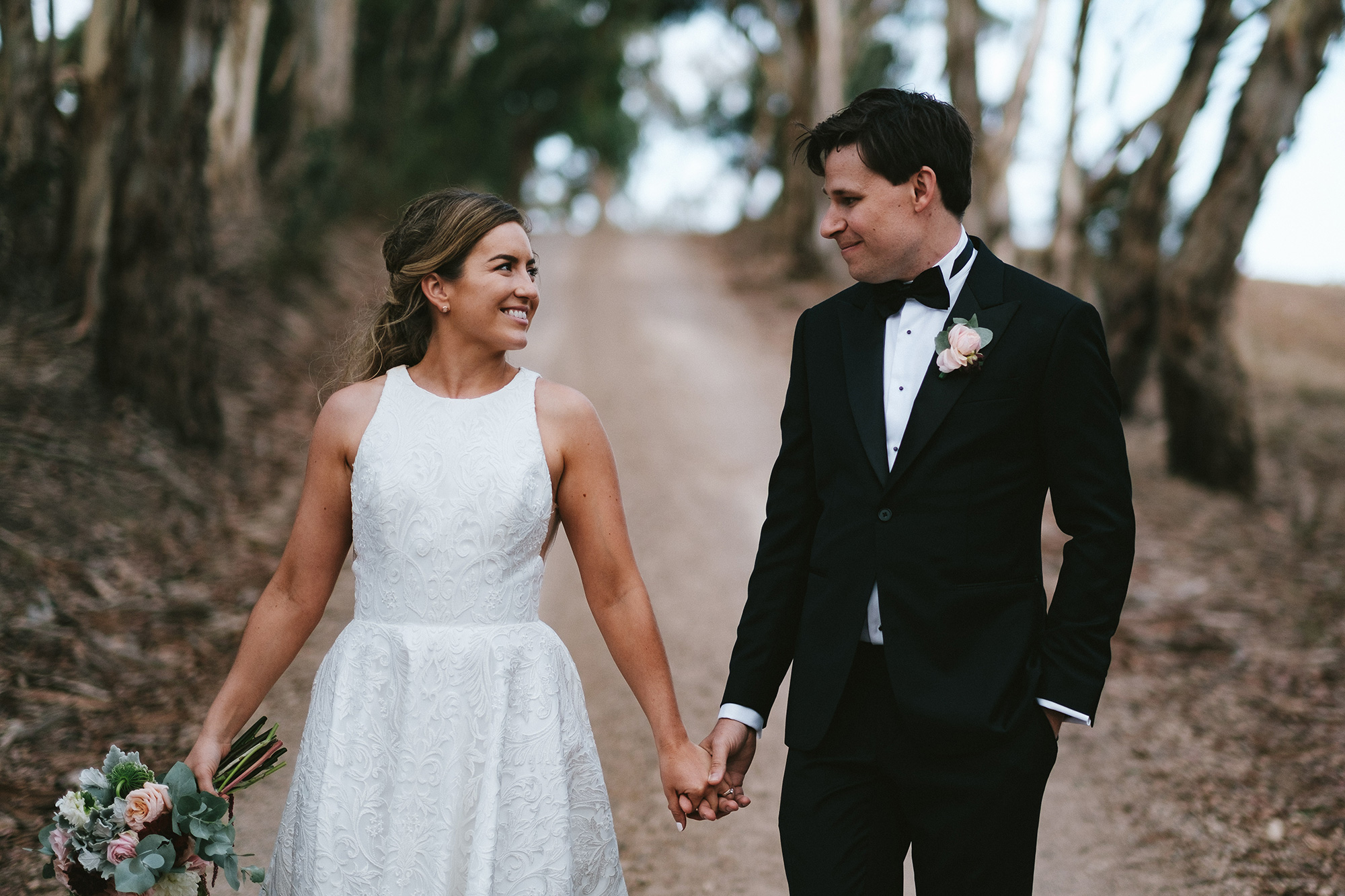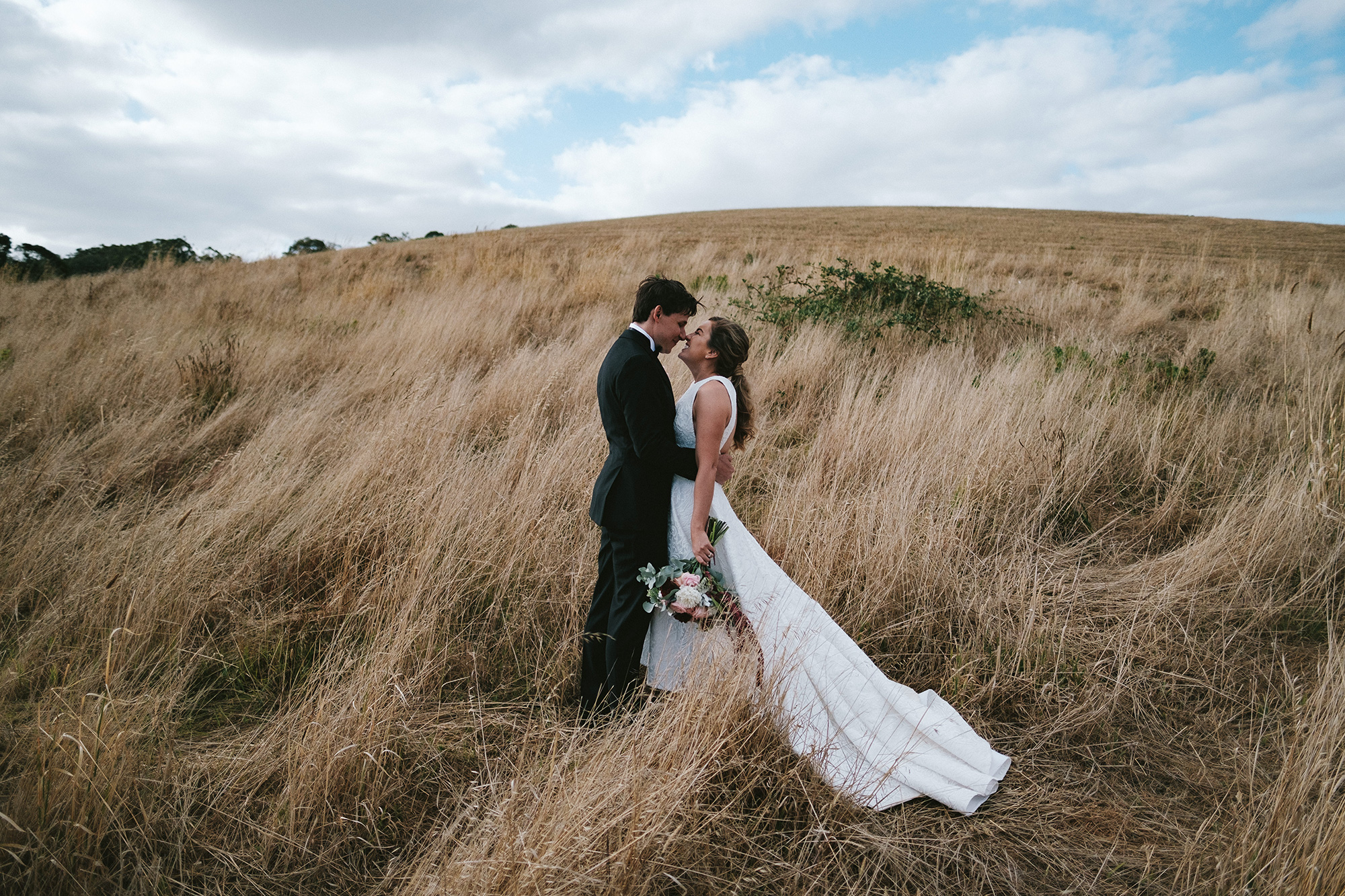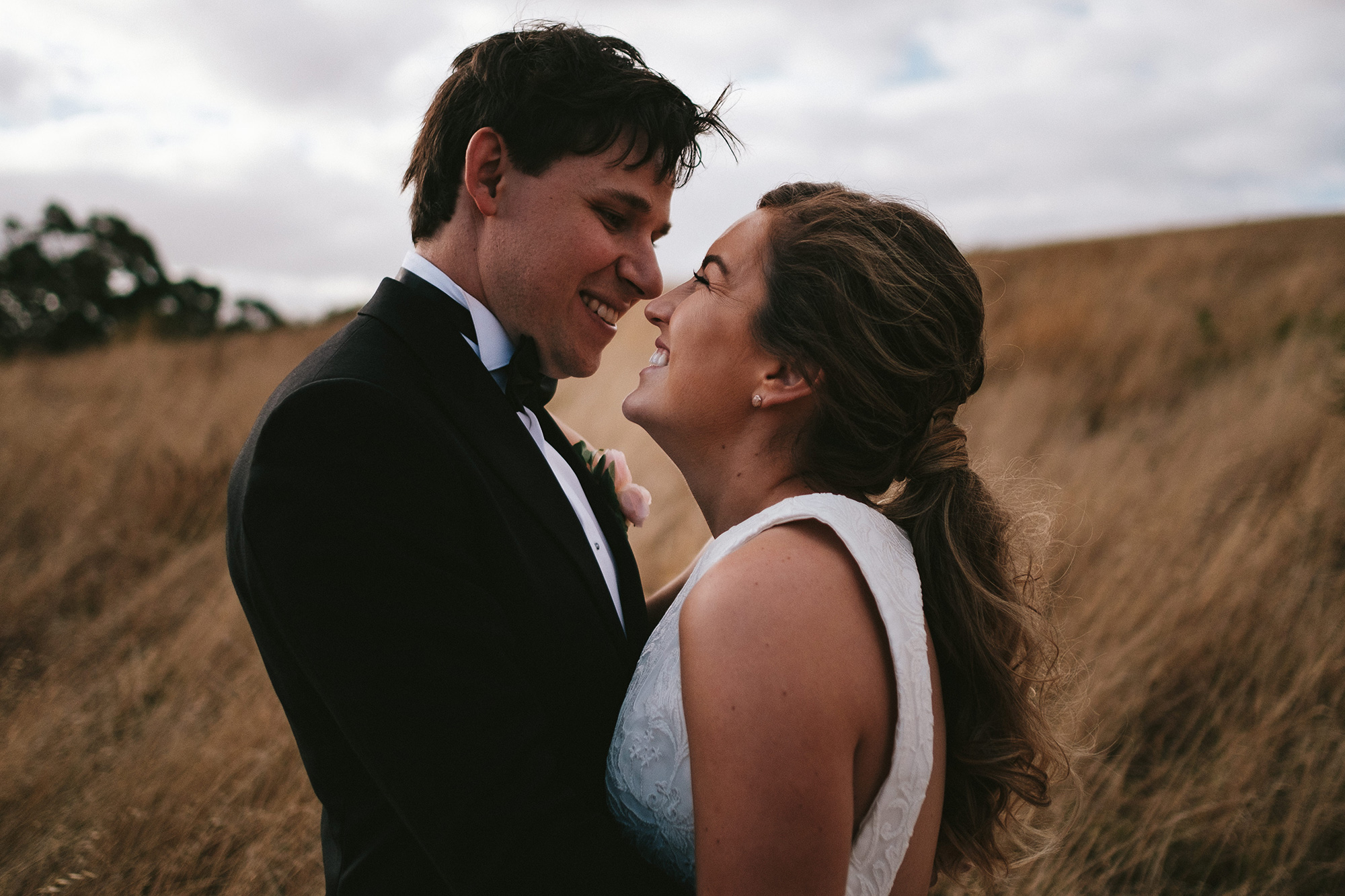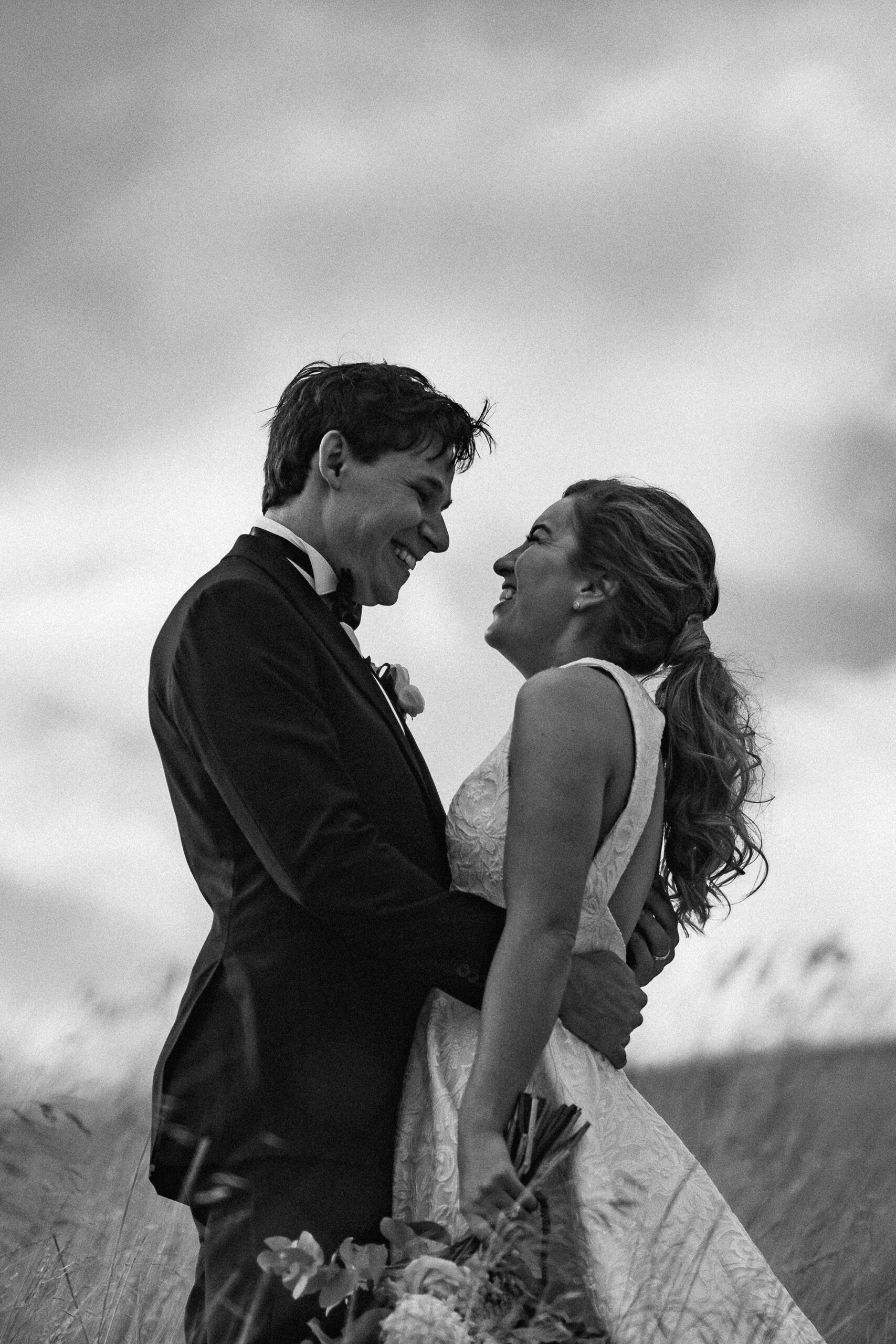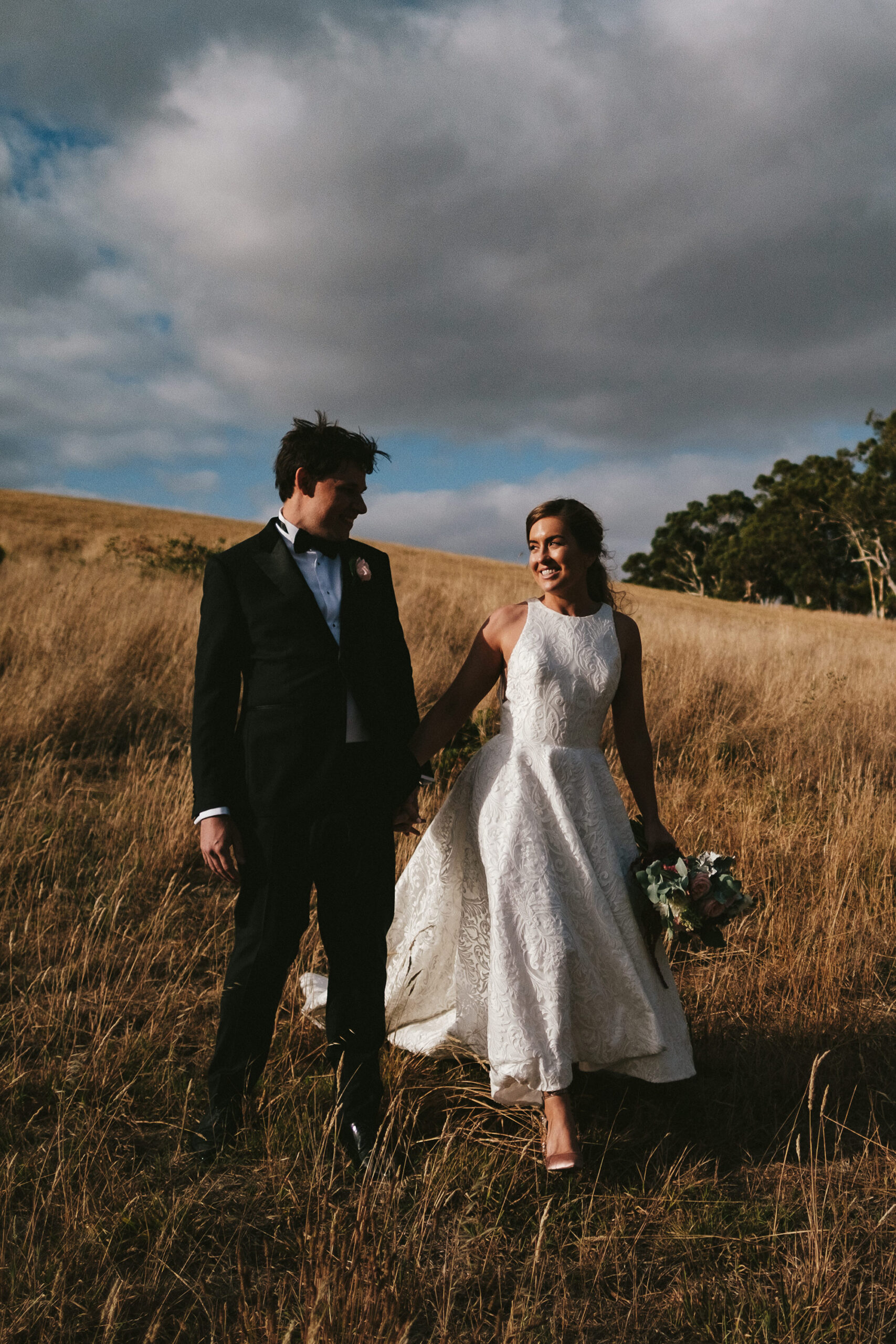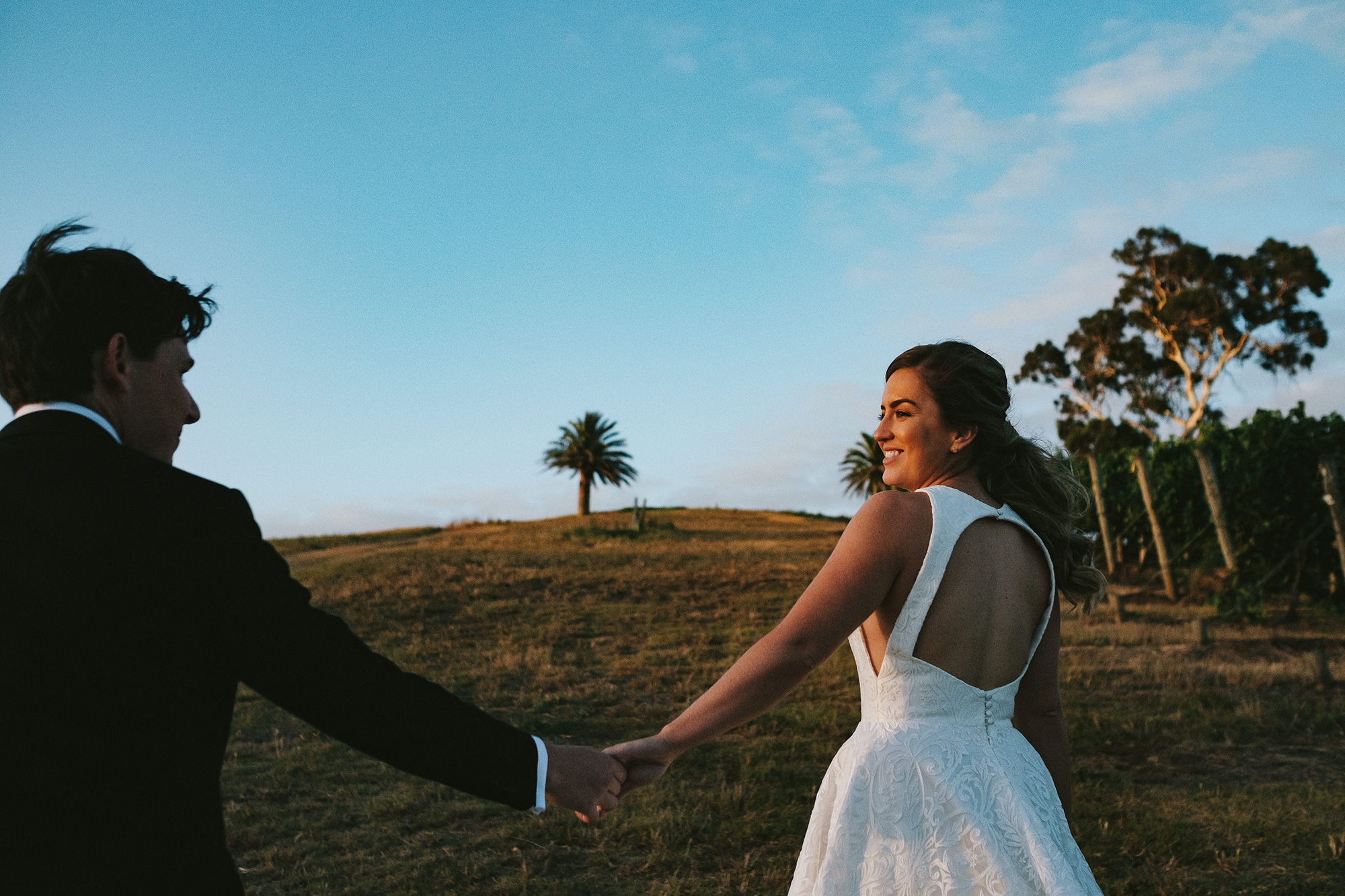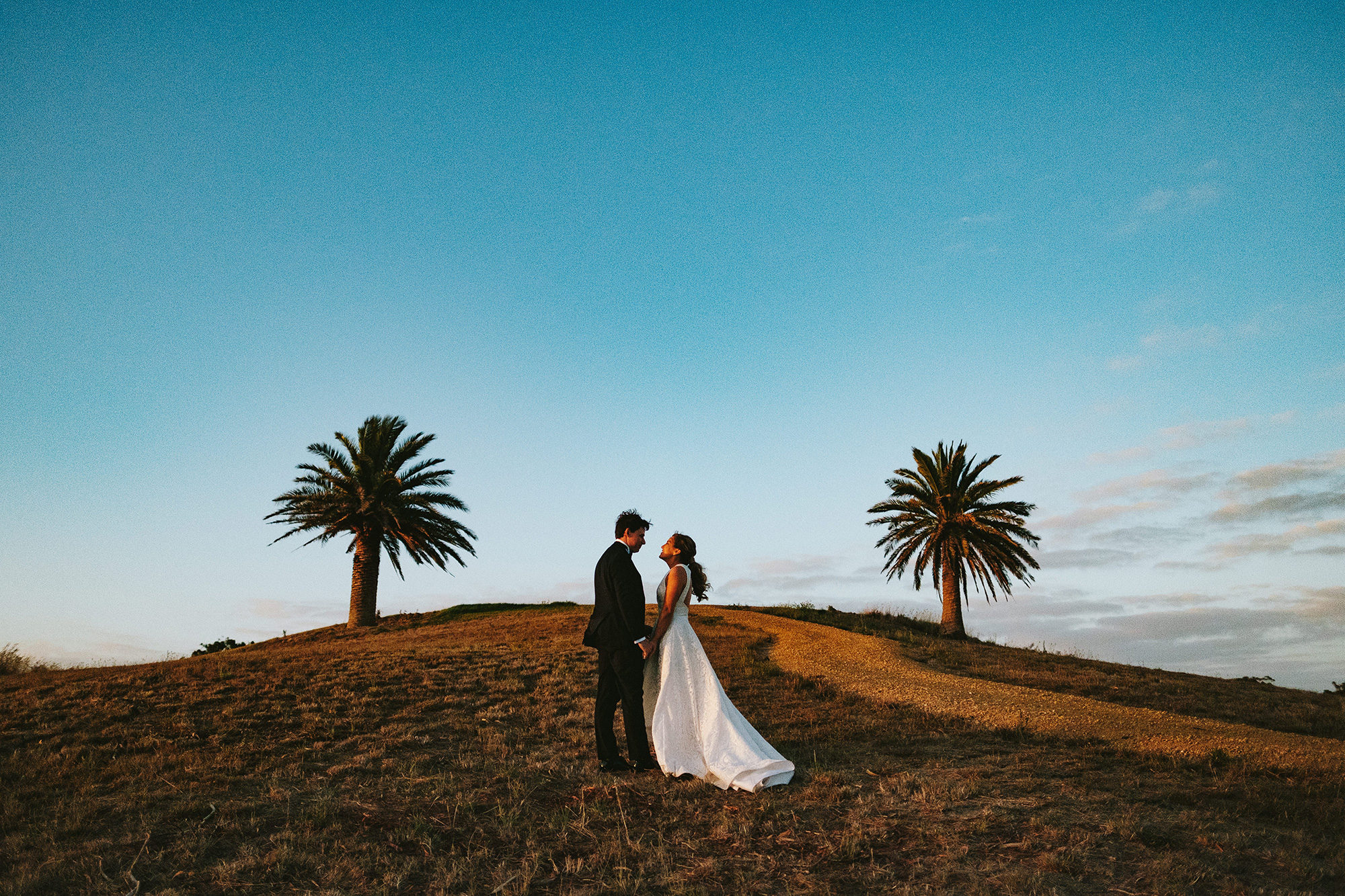 David popped the question on a trip to Morocco. It was Jess' highlight of the trip and David's highlight was just afterwards when he could finally be free of the liability of carrying around an uninsured ring overseas!