The old saying goes that opposites attract, and Georgina says this definitely rings true for her love story with now-husband Szymon.
"Being polar opposites is what attracted us both to one another," Georgina, 30, says.
"We love how we can cheer each other up with our dry humour even when we are in the midst of an argument and the unconditional support and commitment we both have for our family."
Szymon, 32, surprised his future wife by getting down on one knee on her 27th birthday when Georgina was seven months pregnant with their son Elliot.
Now Elliot has grown into a cheeky three-year-old and was given the honour of ring bearer at his parents' cultural vineyard wedding on February 18, 2018.
The Melbourne couple held their rustic-style celebrations at Immerse Yarra Valley with 80 friends and family.
"During our wedding ceremony, we incorporated a special memorial service involving lighting personalised memorial candles together to remember each of our loved ones who were no longer with us, as well as a sand ceremony with blue and green coloured sands in separate Schott bottles," Georgina says.
"Prior to that, we also held a simple tea ceremony (a Chinese wedding tradition to respect the elders) together with close family and friends as well as the bridal group."
The couple put their DIY skills to good use at the reception, with a photo display mounted on a pallet frame and table centerpieces made from flasks filled with lavender and beakers filled with babies breath (a nod to the bride's career in science) sitting on log slices.
"We also presented our pre-wedding video for guests to watch prior to our main entrance as husband and wife, and we had a candy buffet and a photobooth set up for our guest to enjoy," Georgina says.
It was these special touches that made the day unique, the couple says.
"Every detail reflects who we truly are as a couple," Georgina says. "For example, the use of conical flasks, beakers and Schott bottles. Also, the PlayStation controller cufflinks. As Dr Seuss's saying goes, 'No one is youer than you!'".
Photos courtesy of Black Avenue Productions.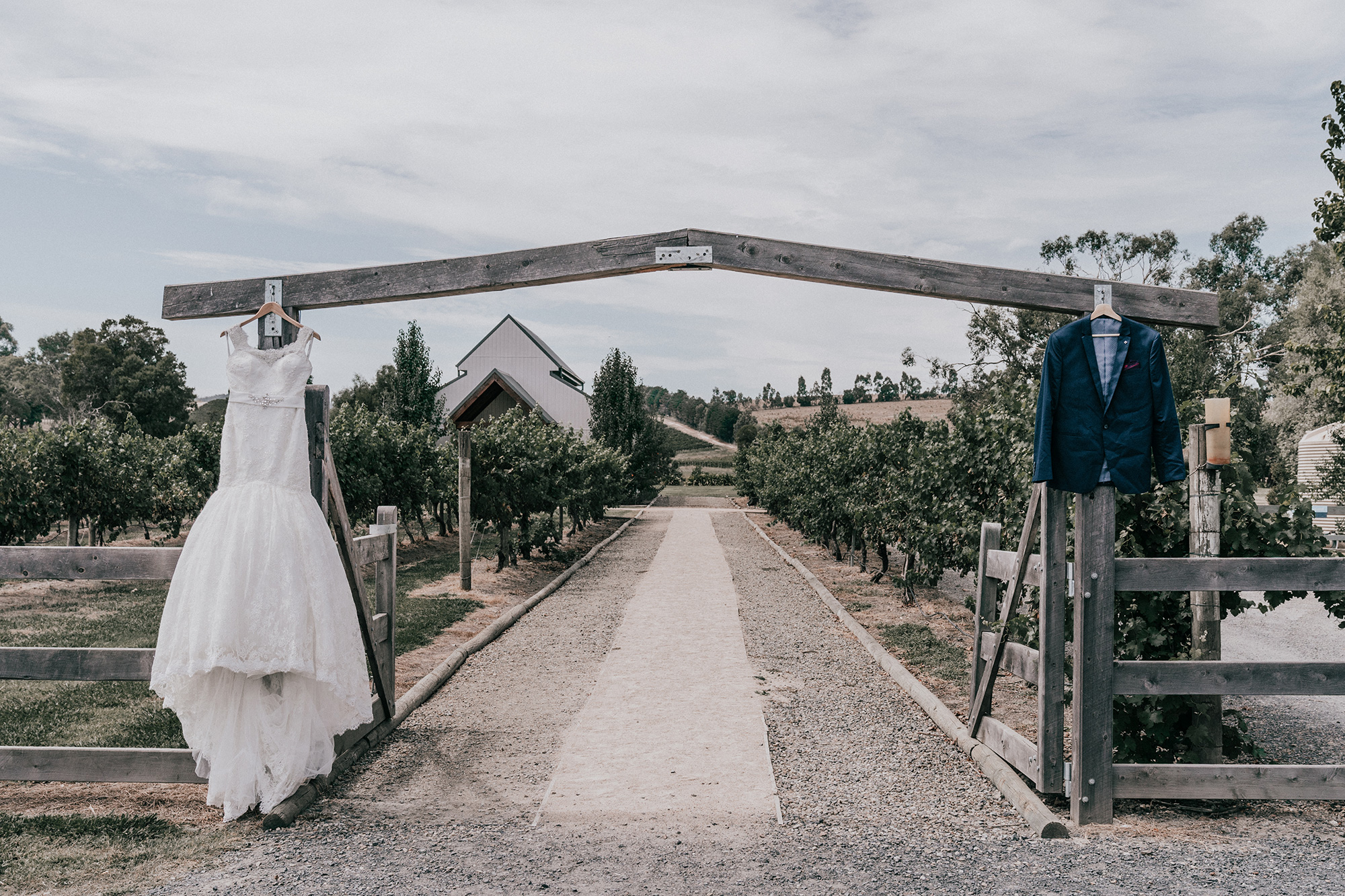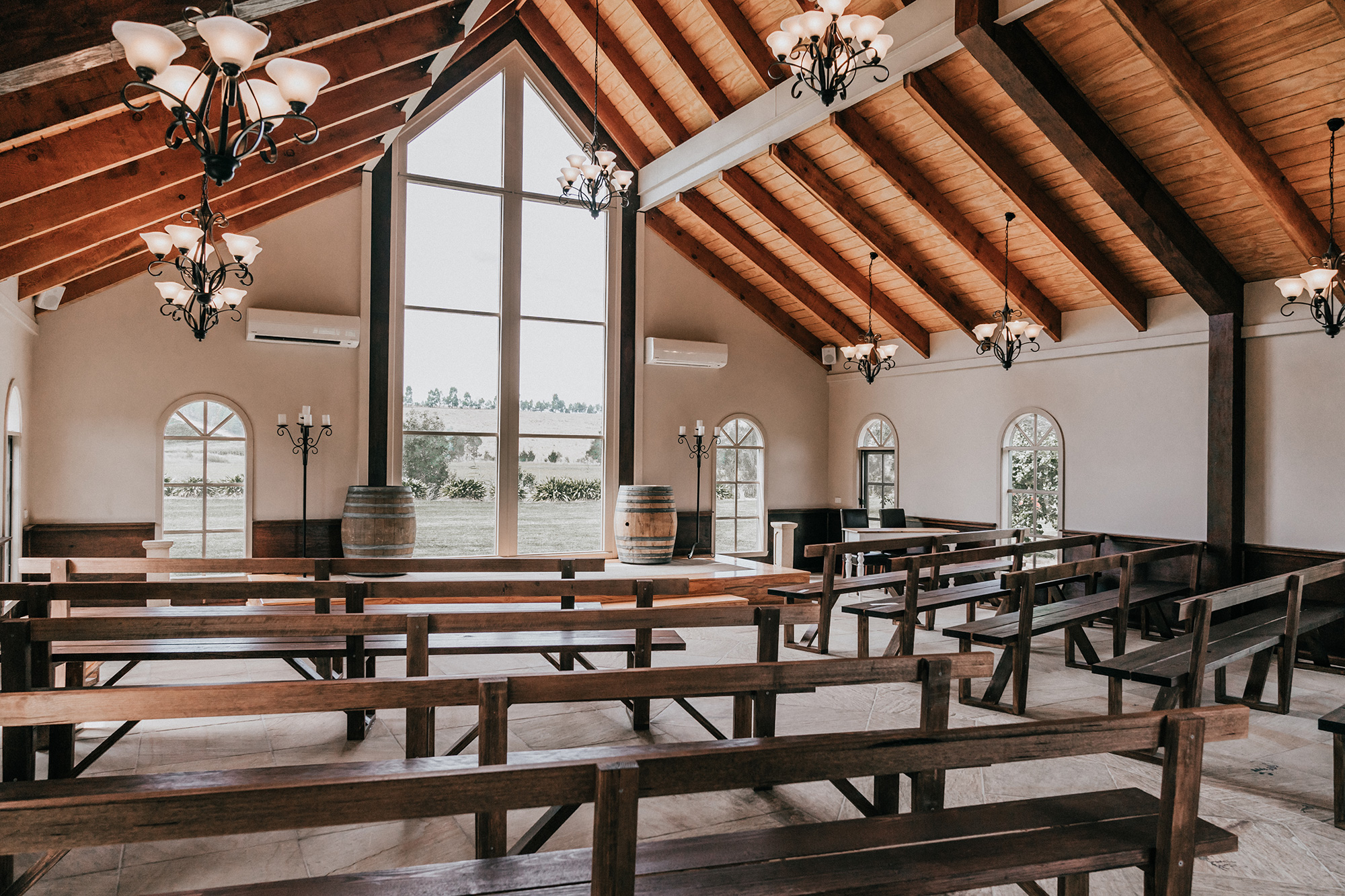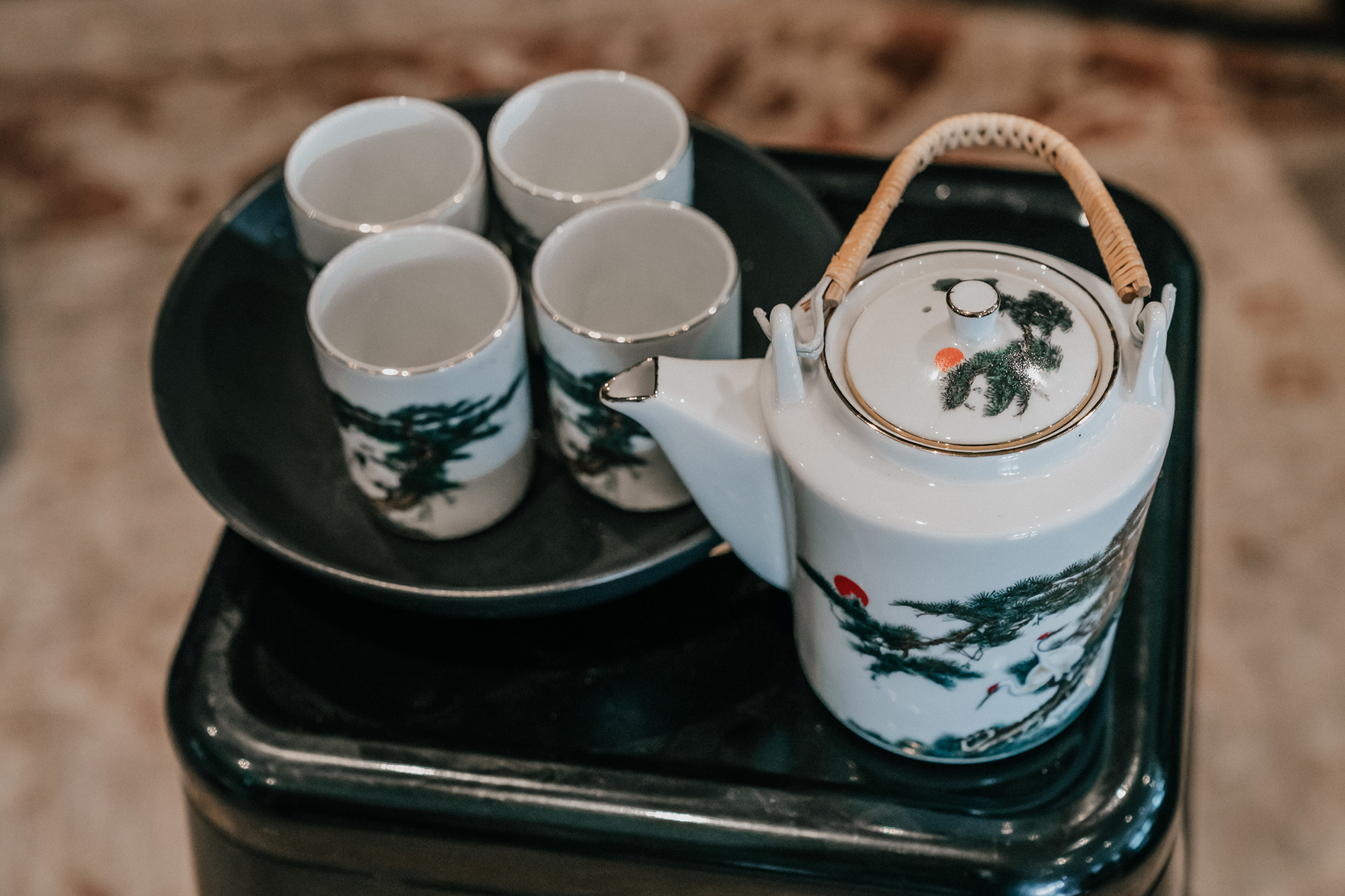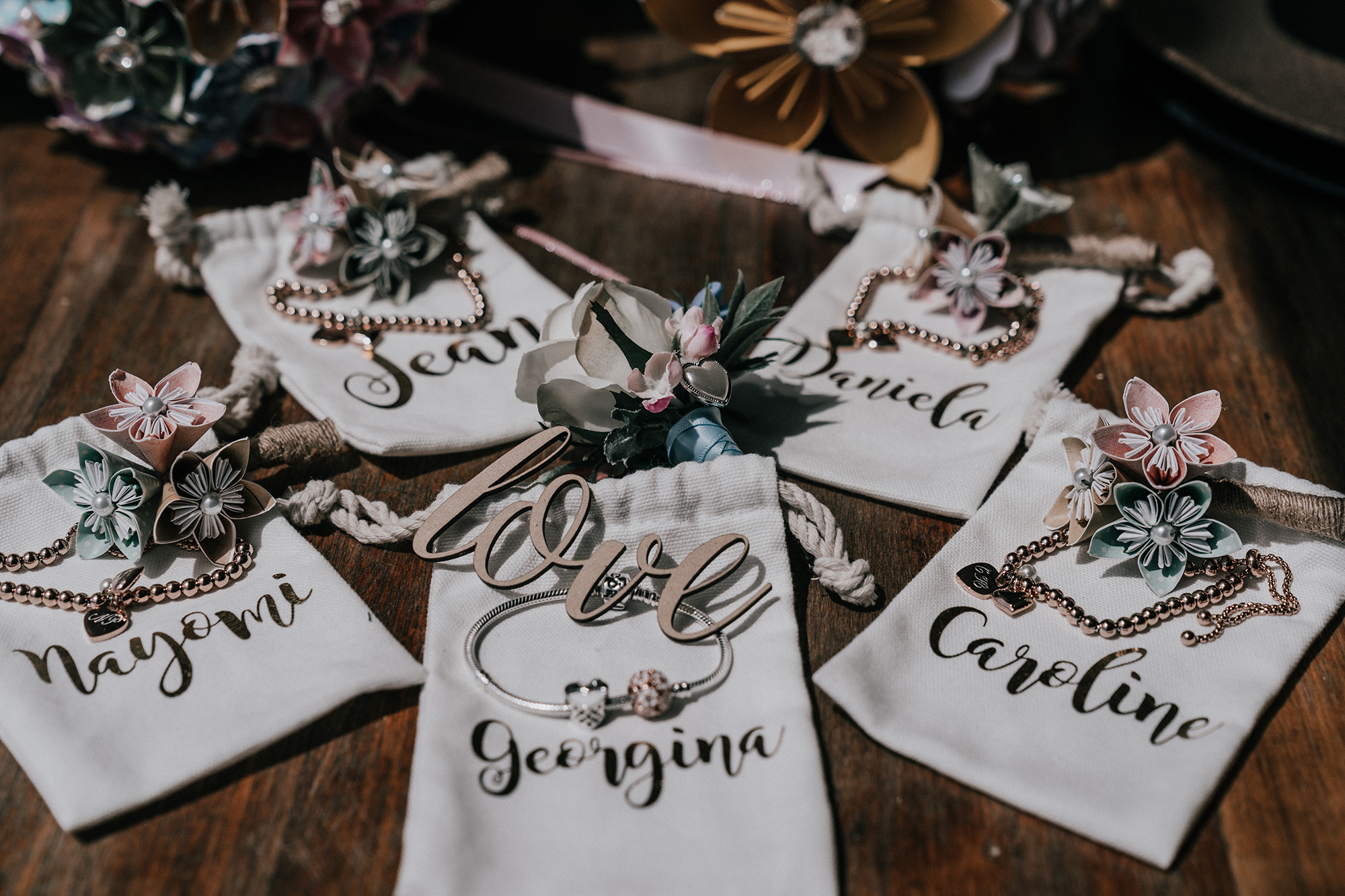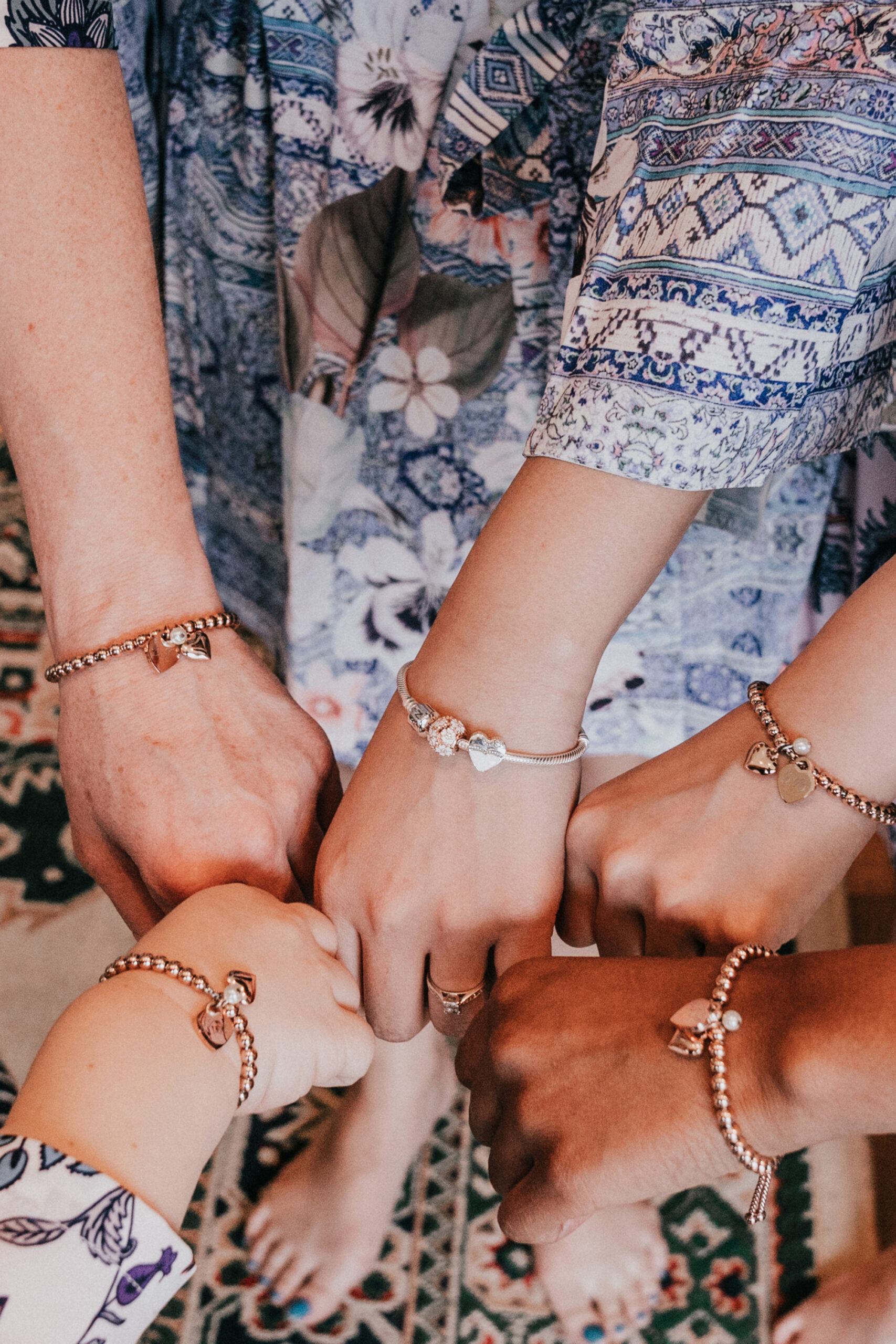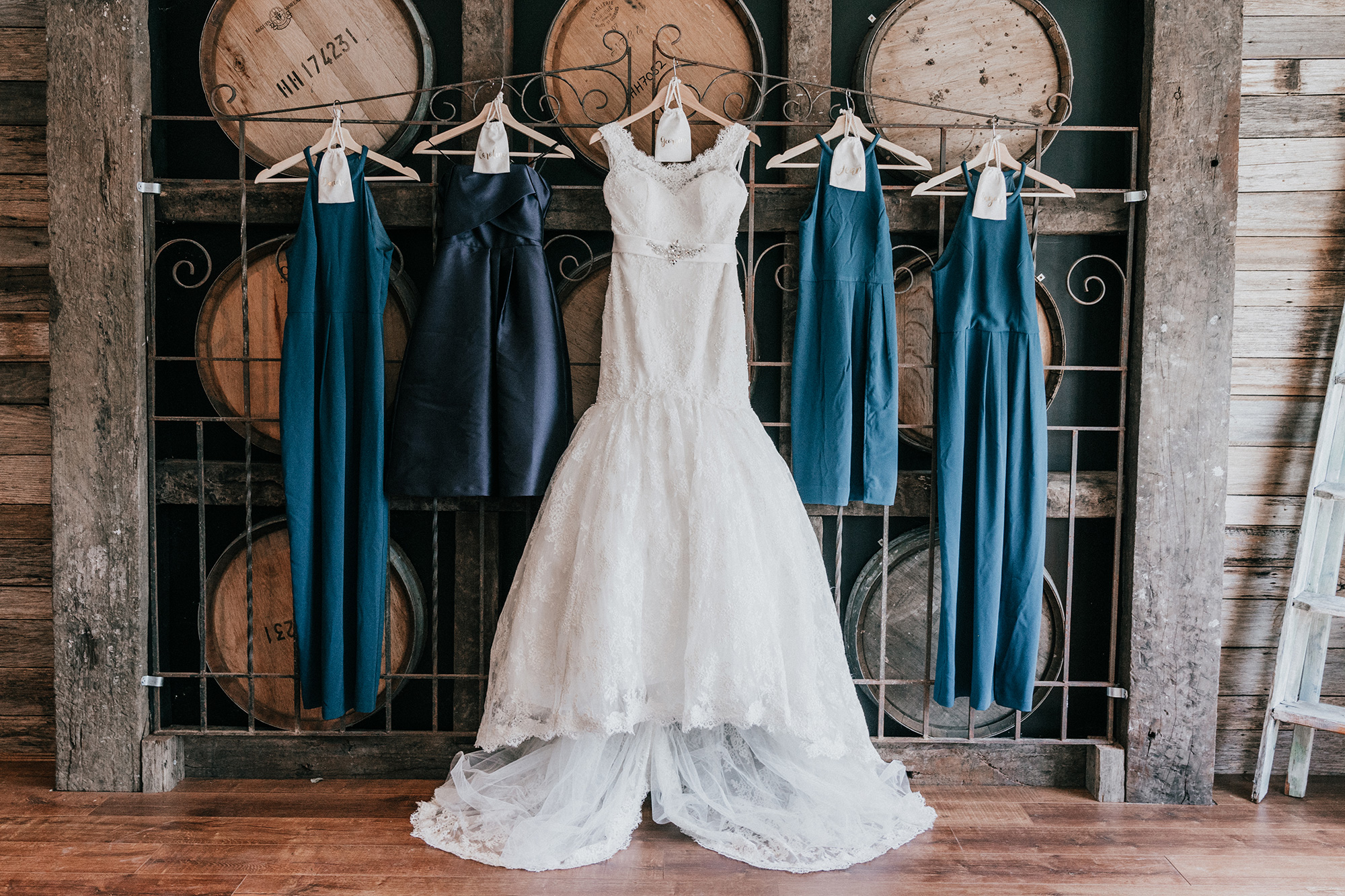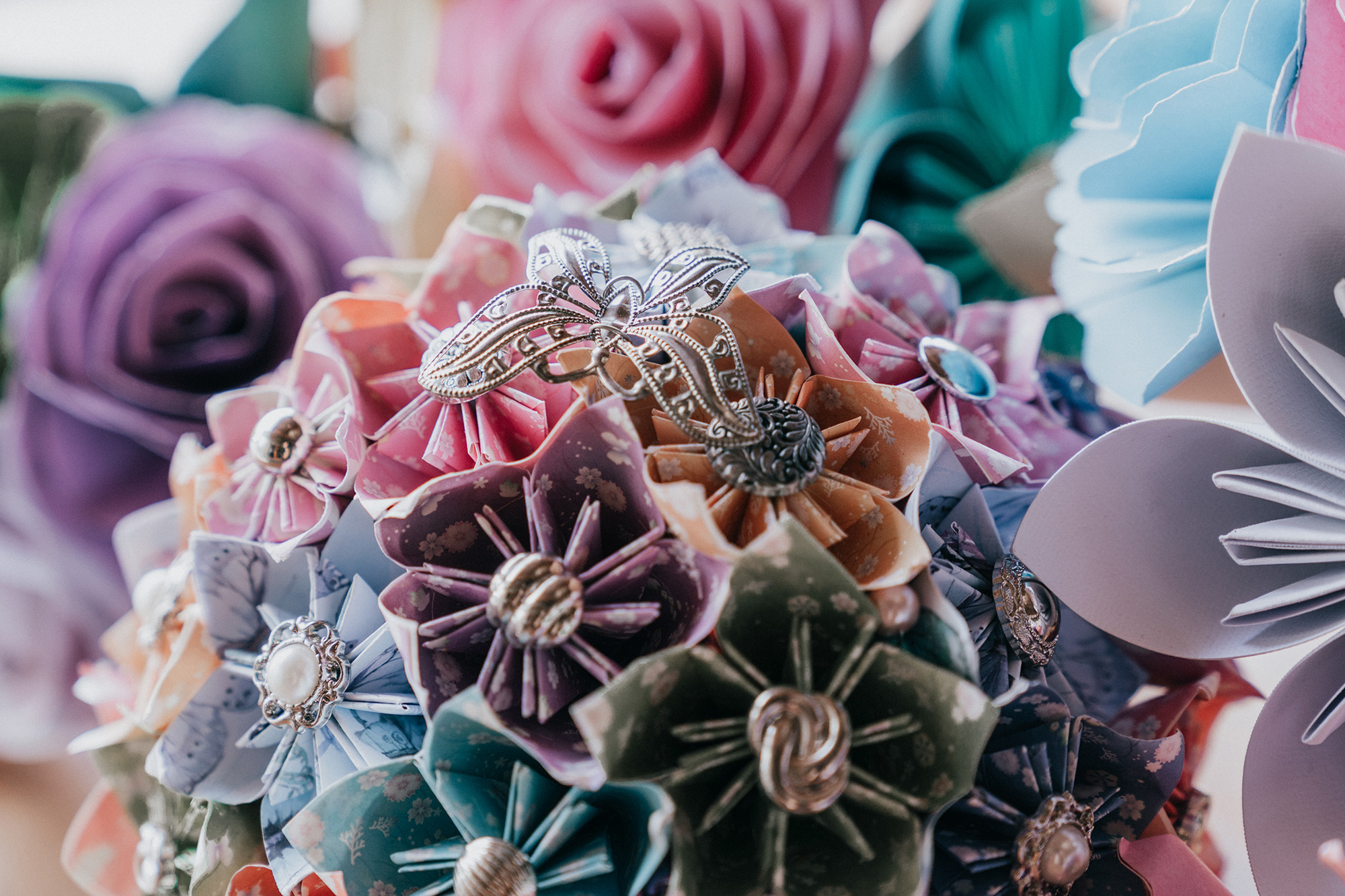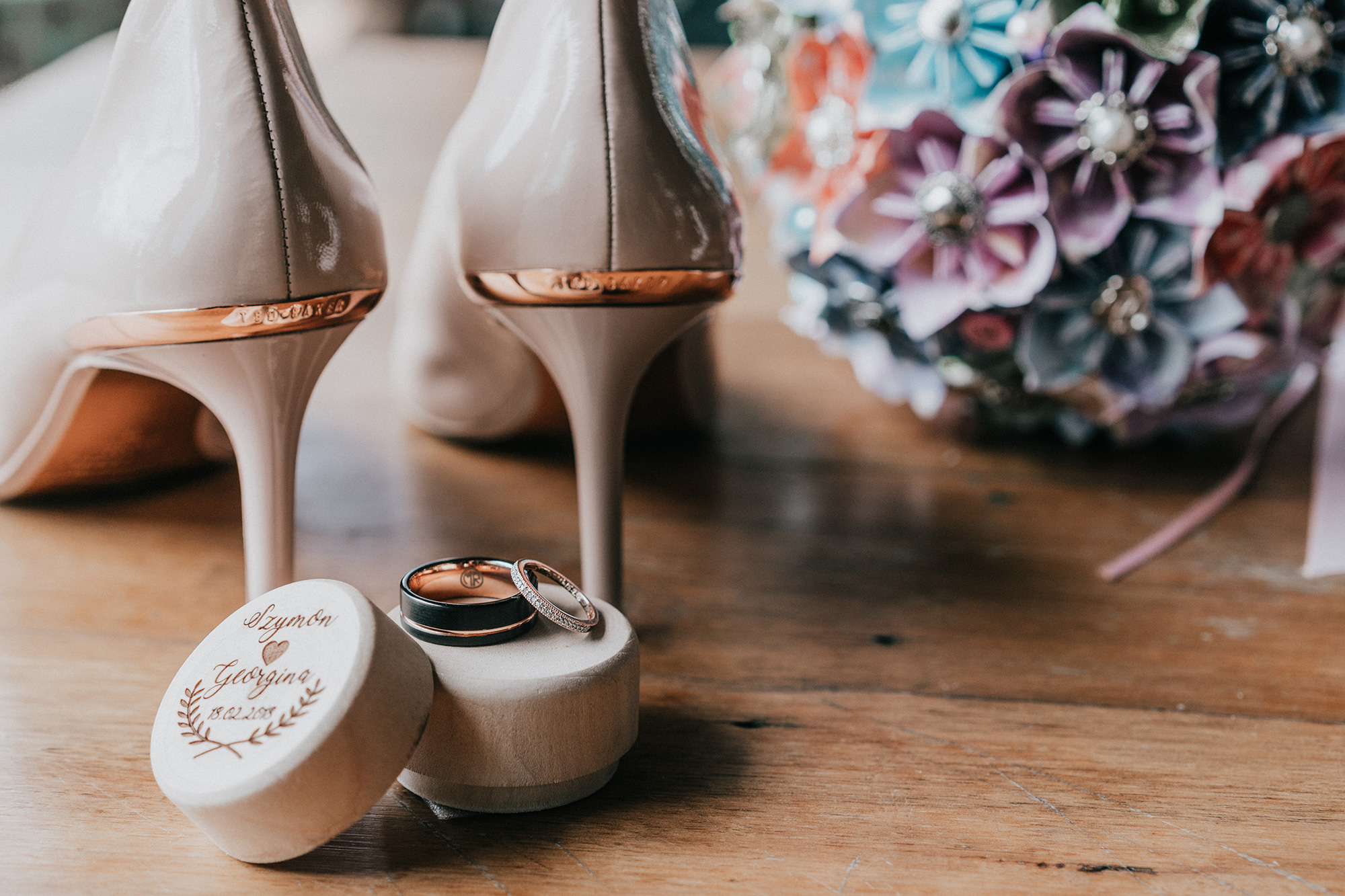 The couple sourced their rings from Michael Hill.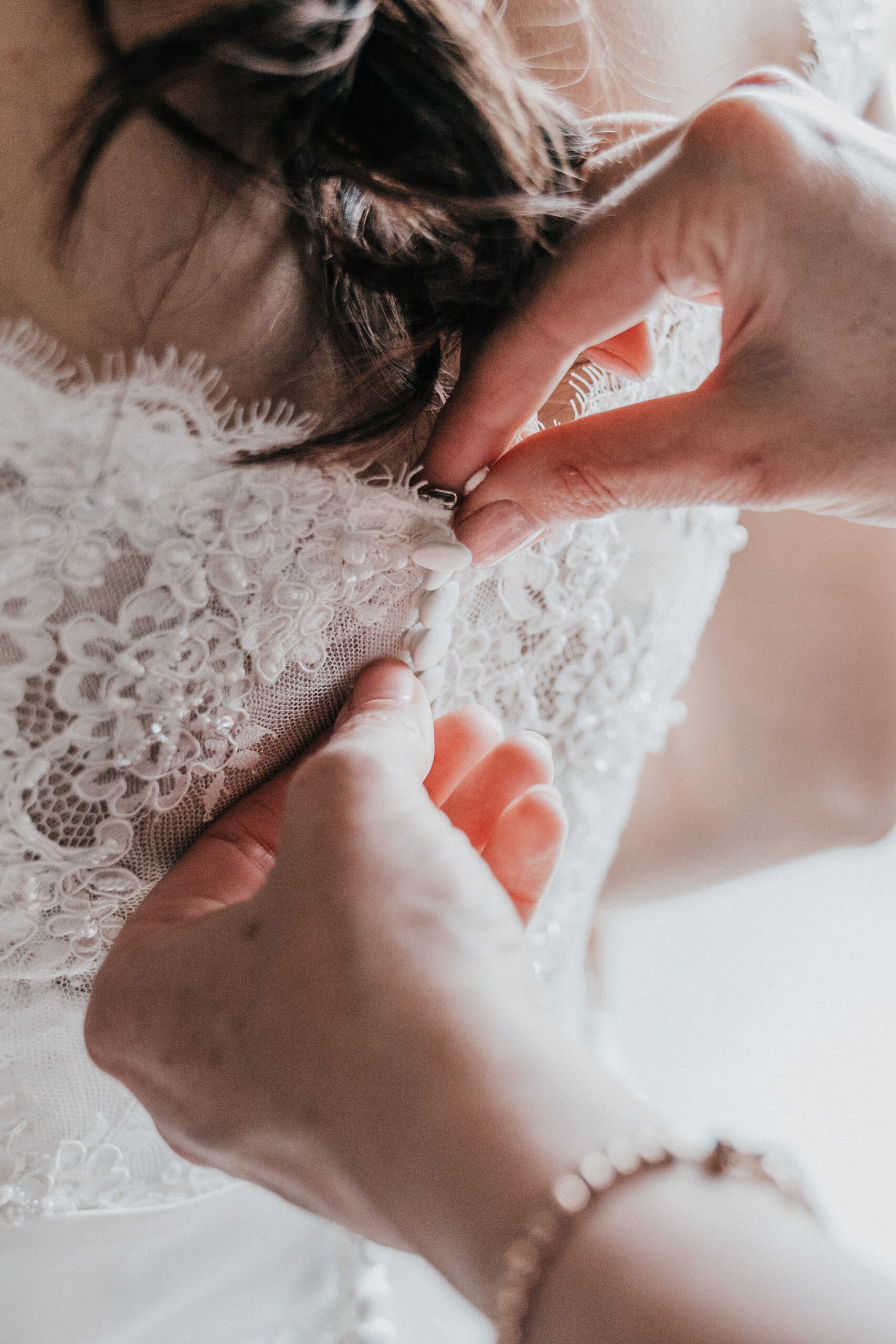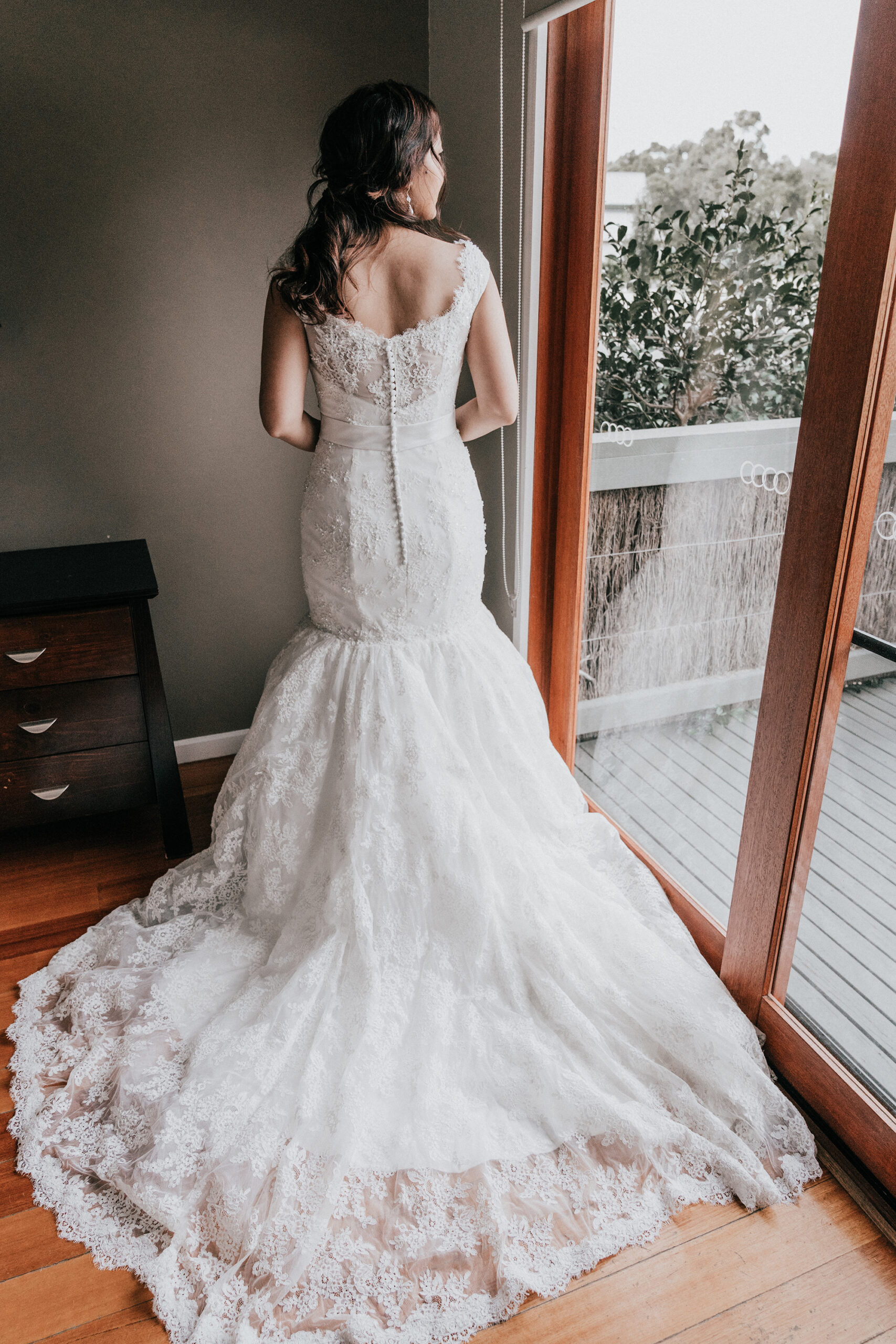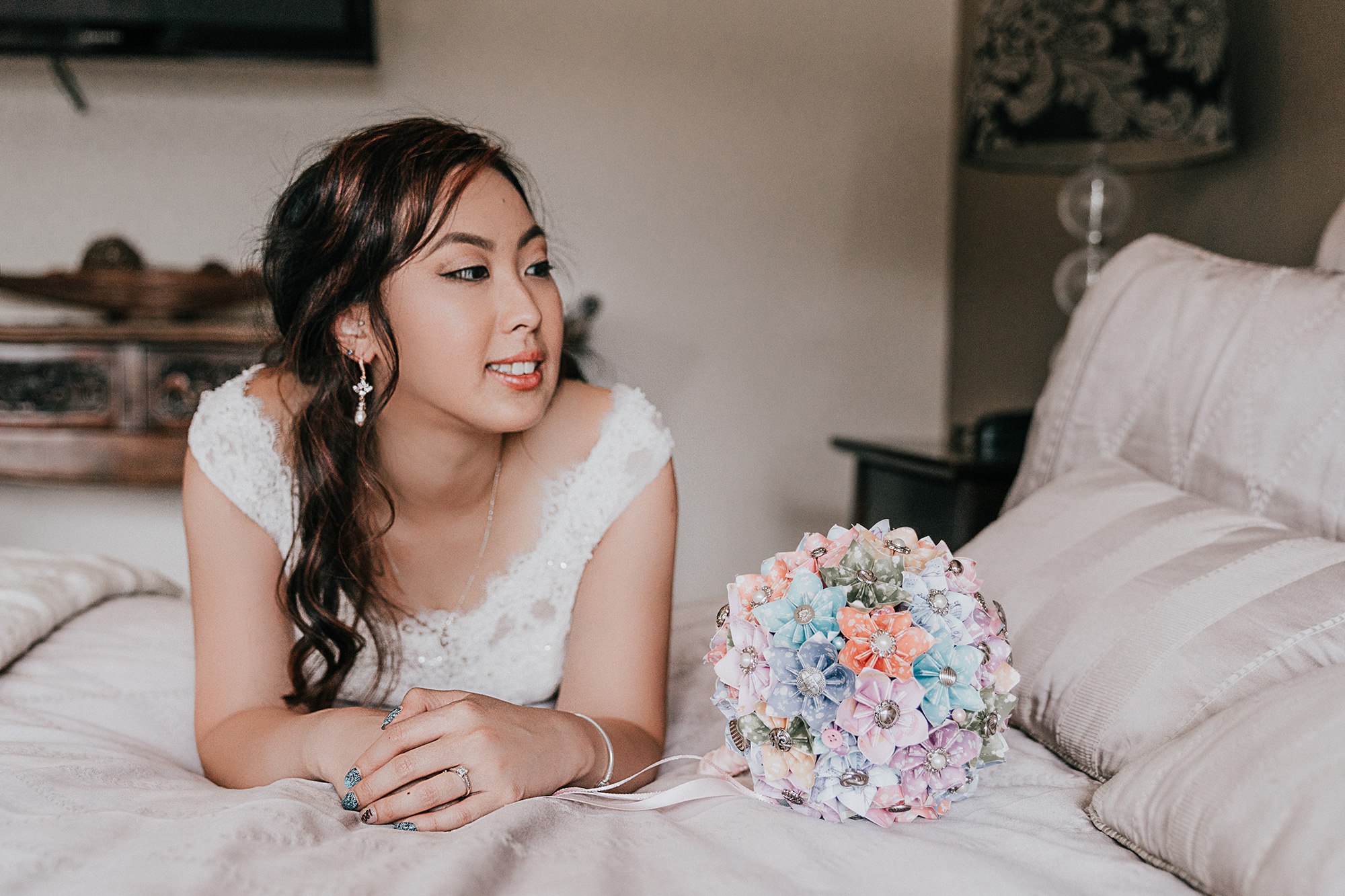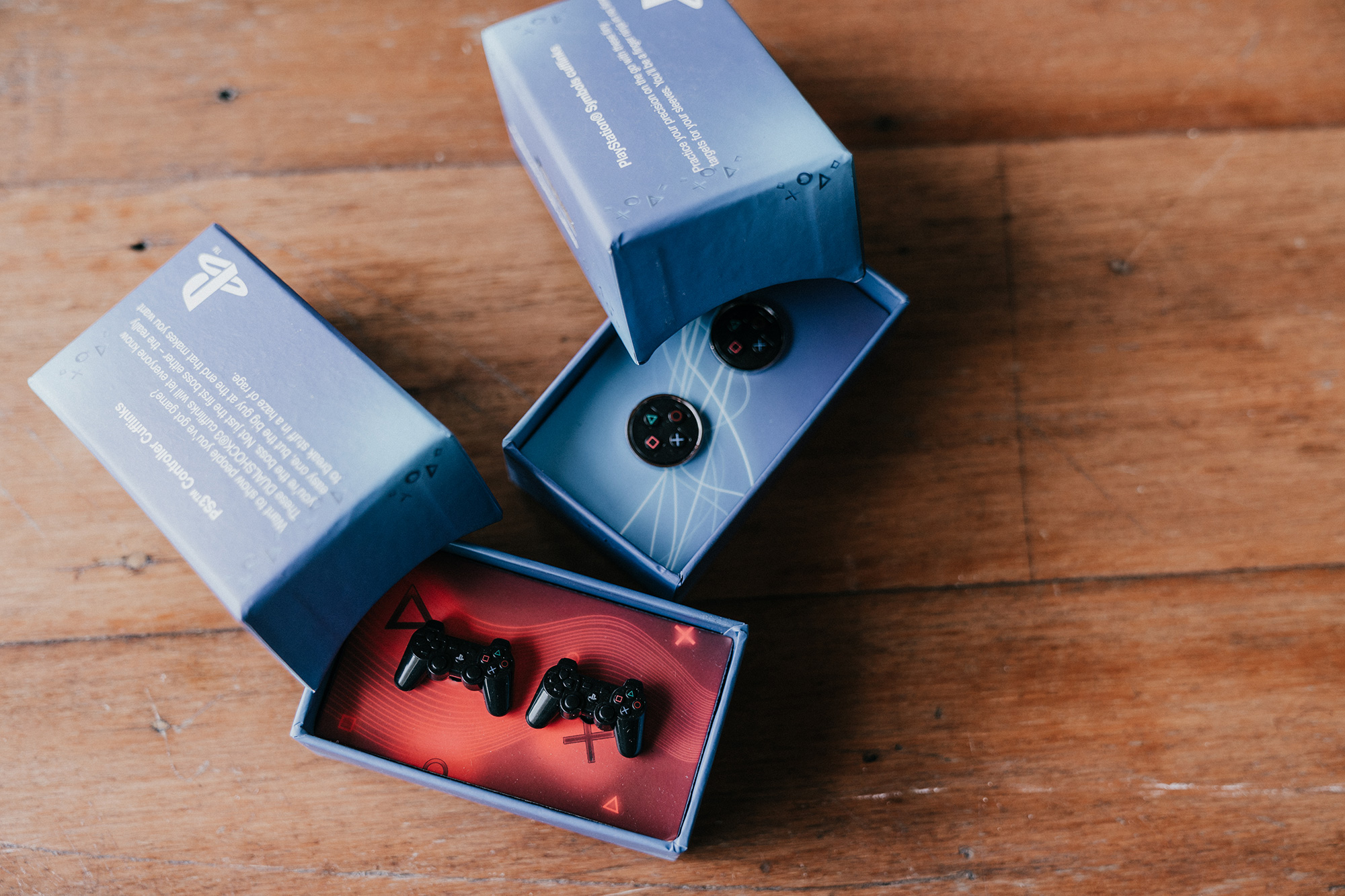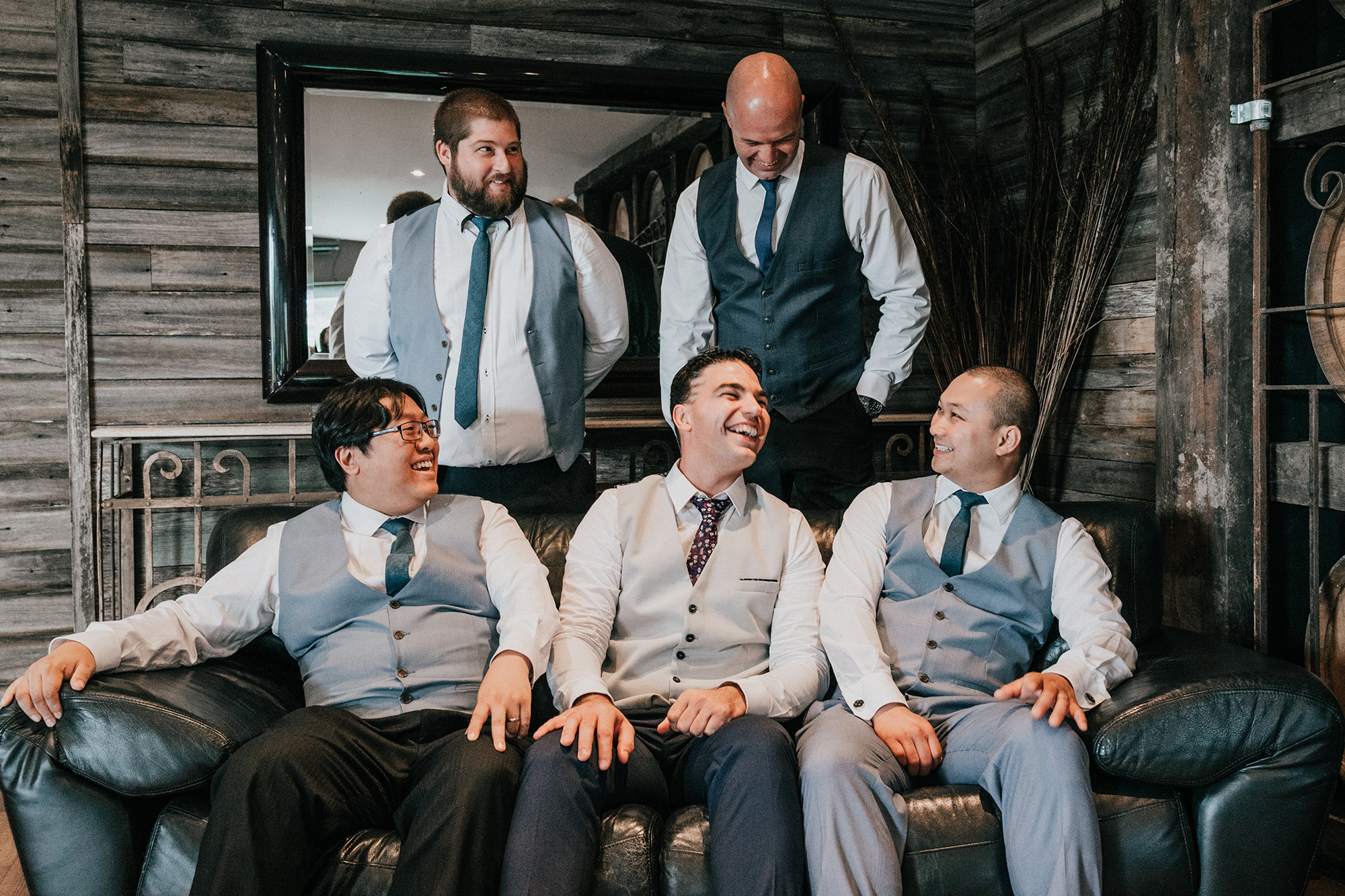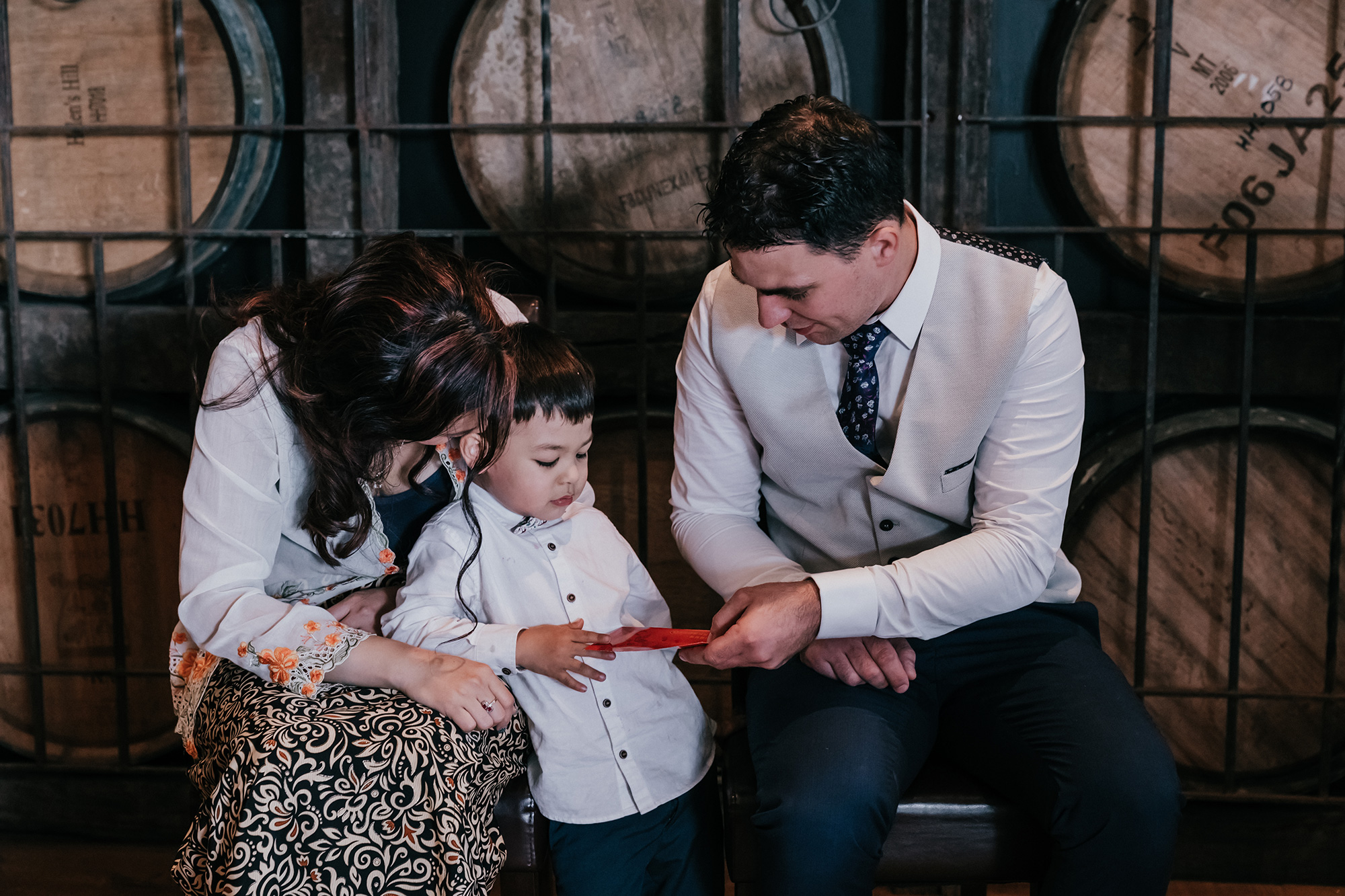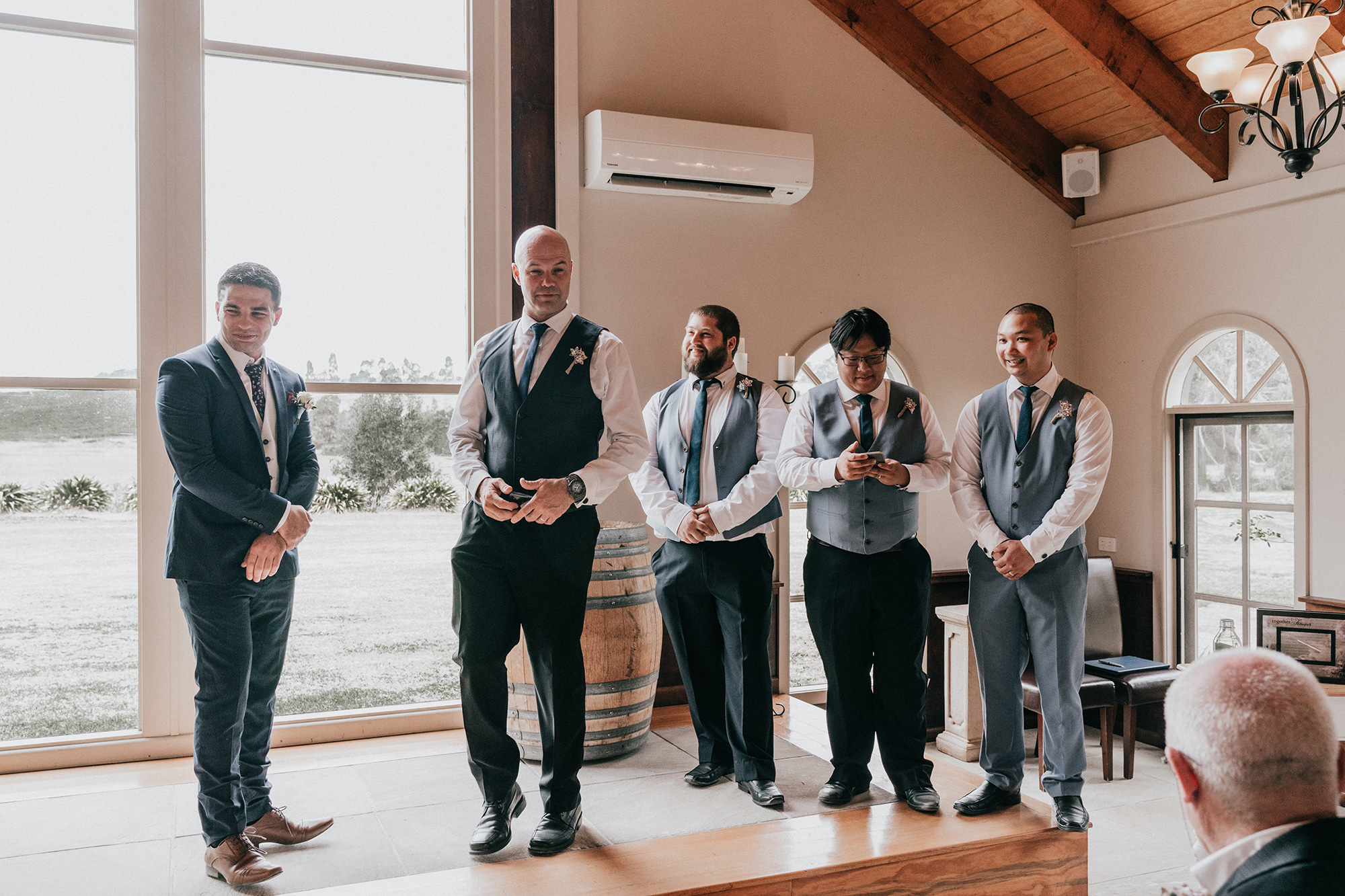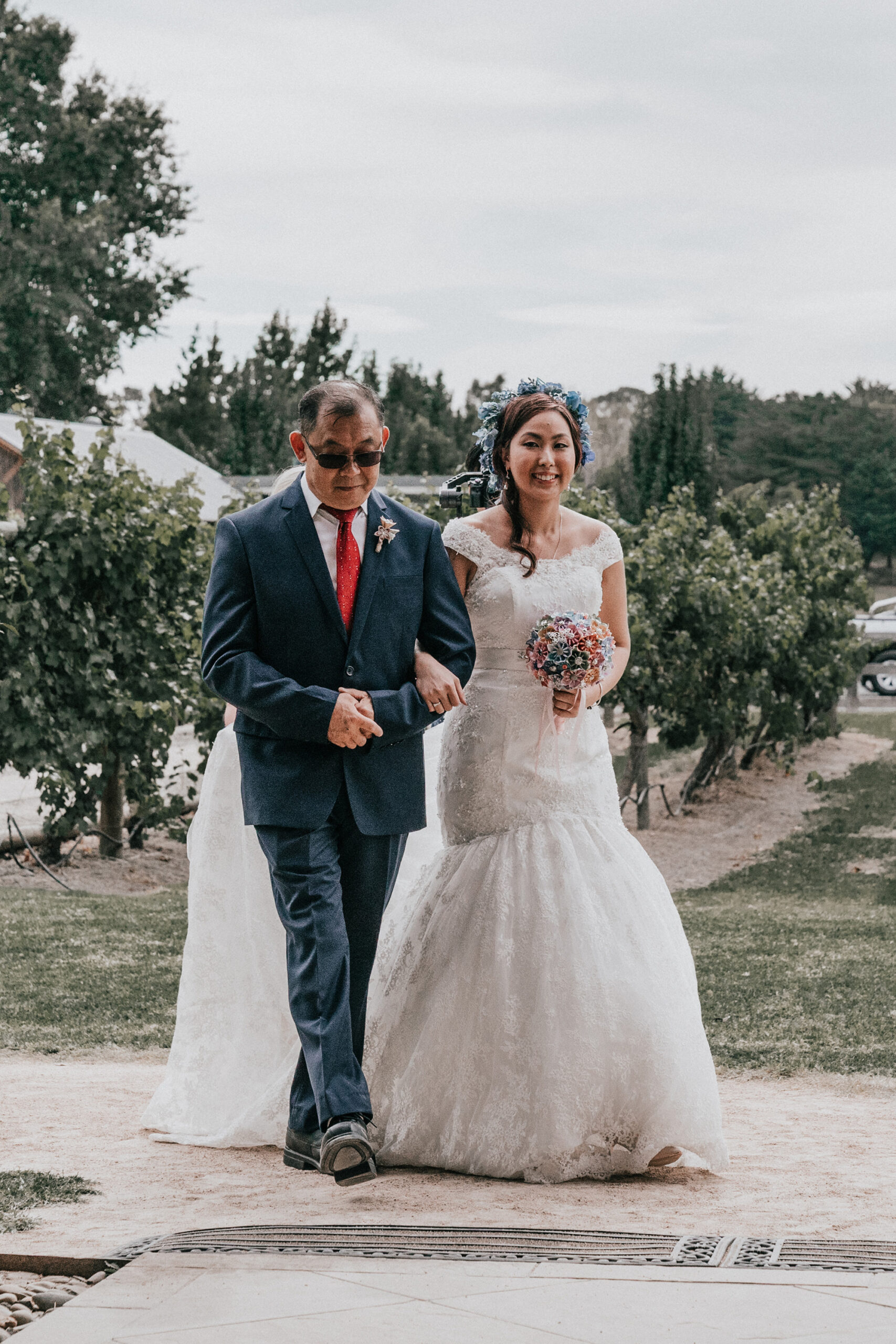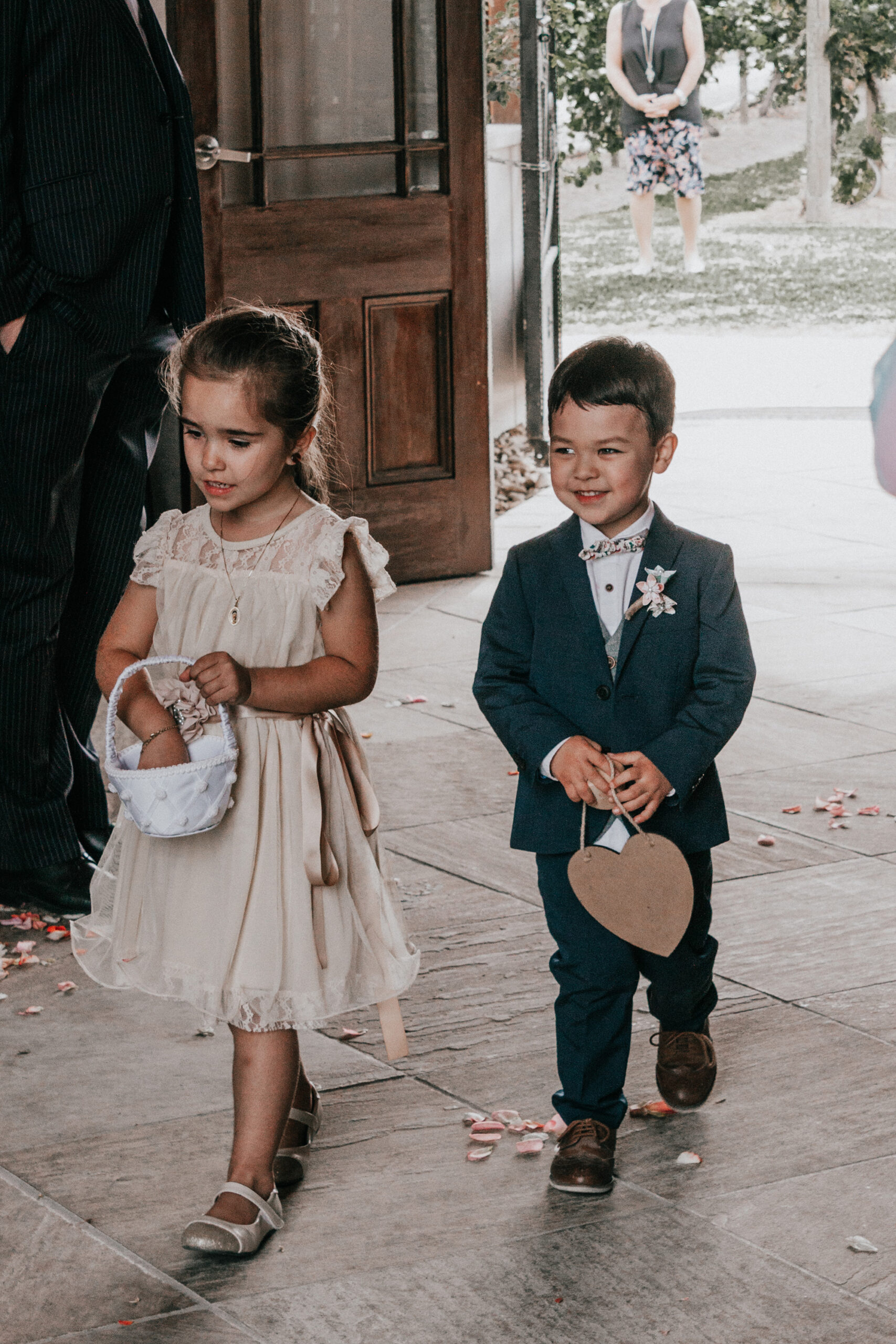 Georgina found her dream dress at Fairytales Bridal boutique.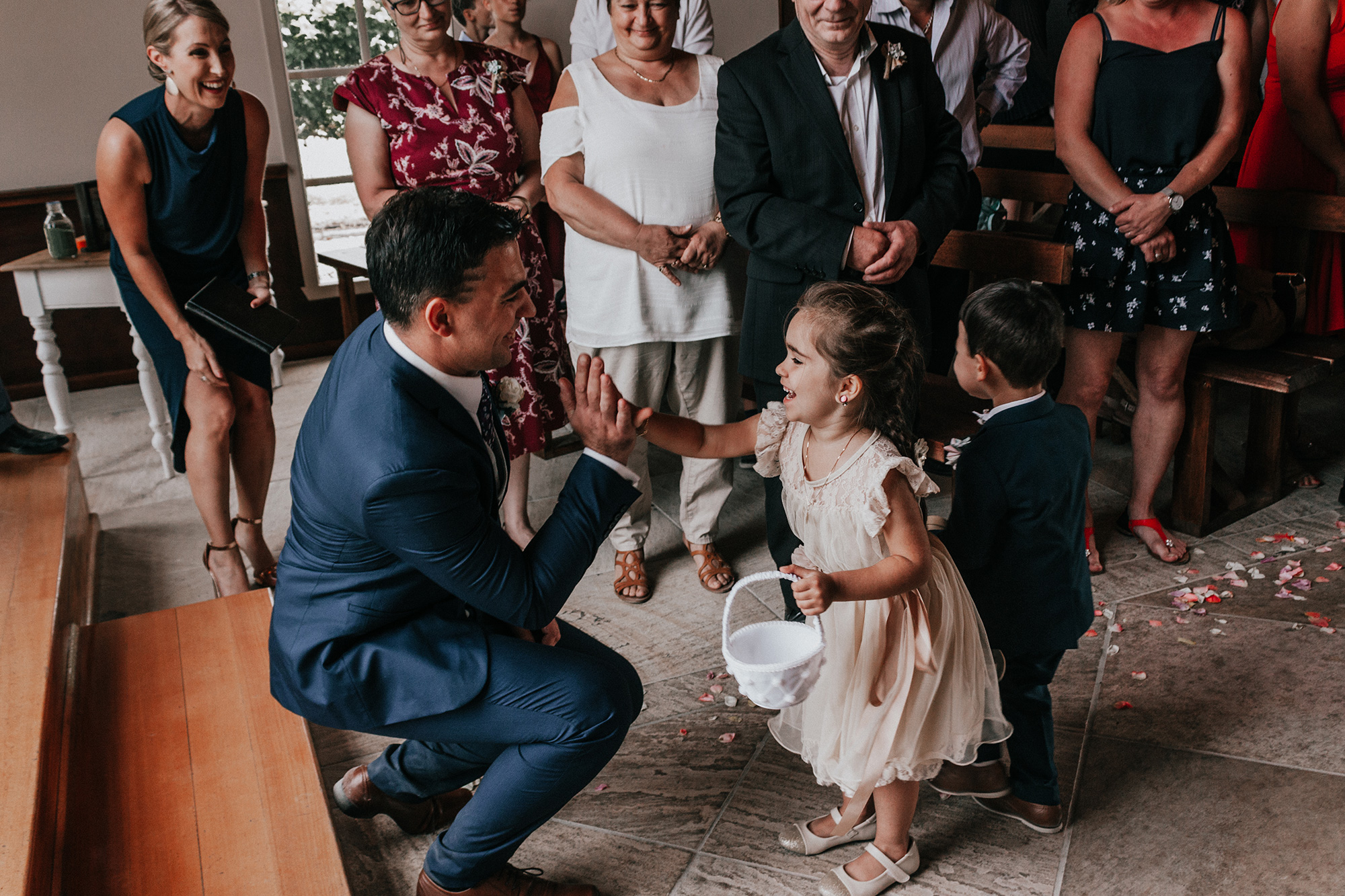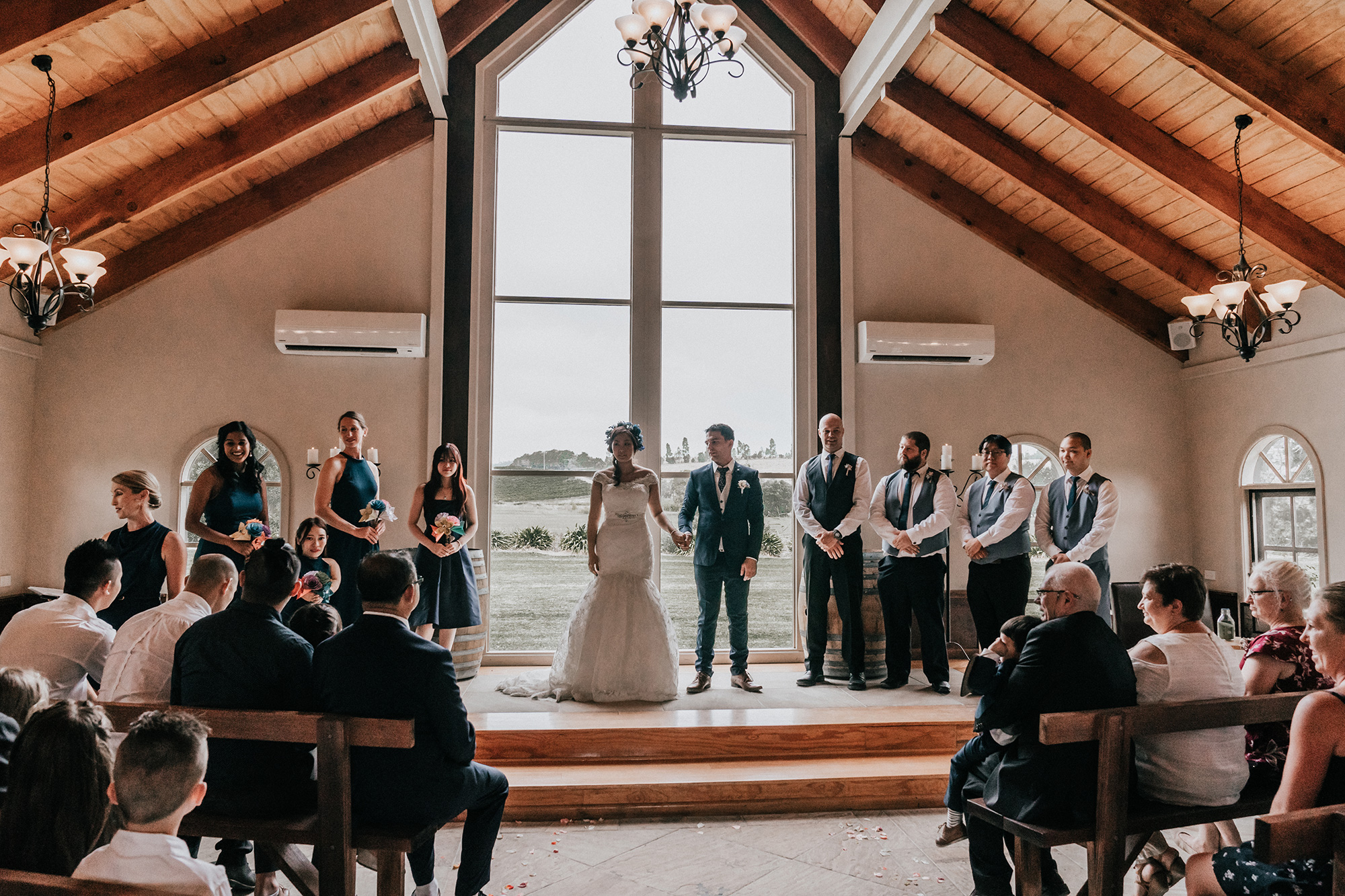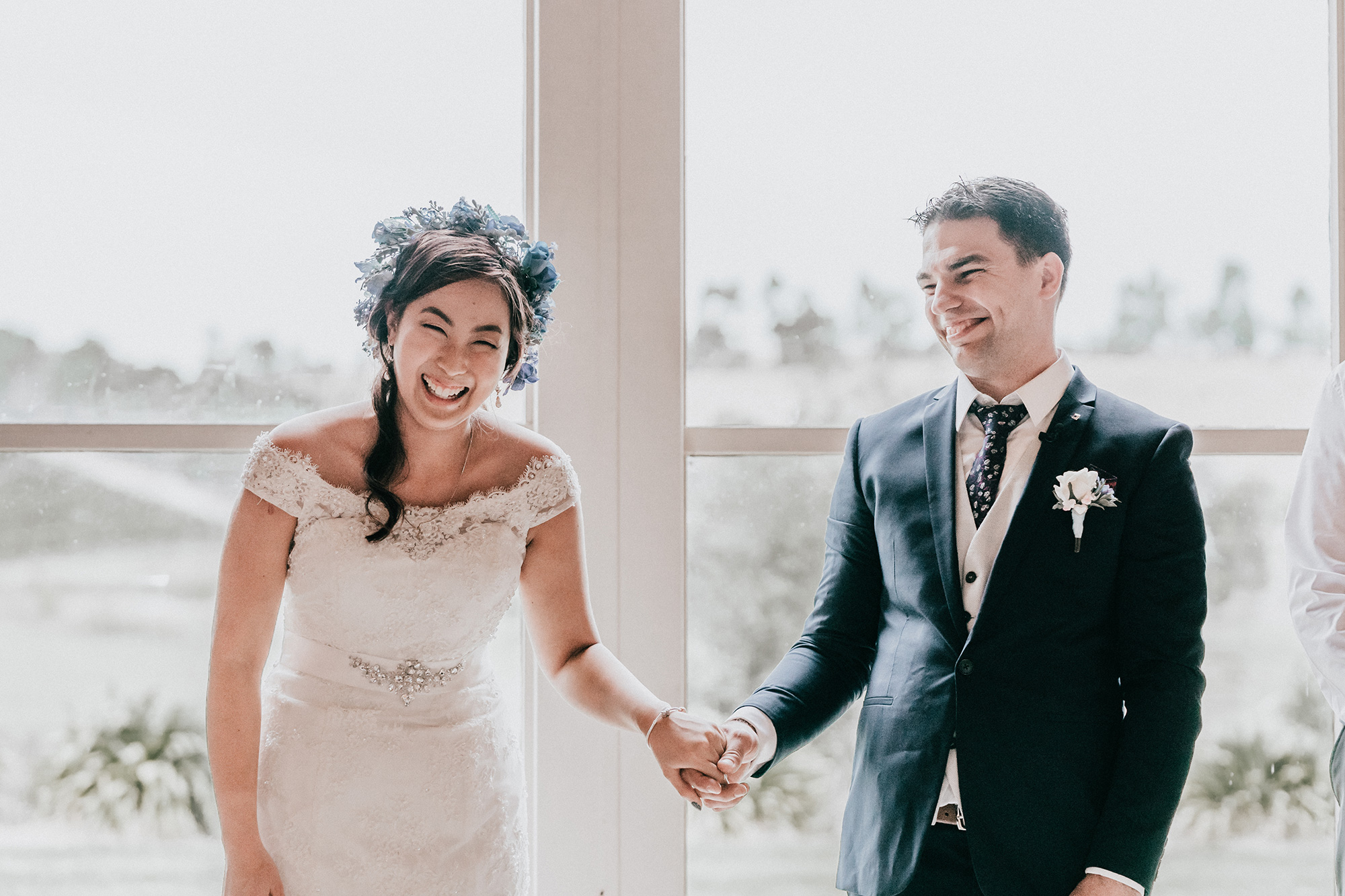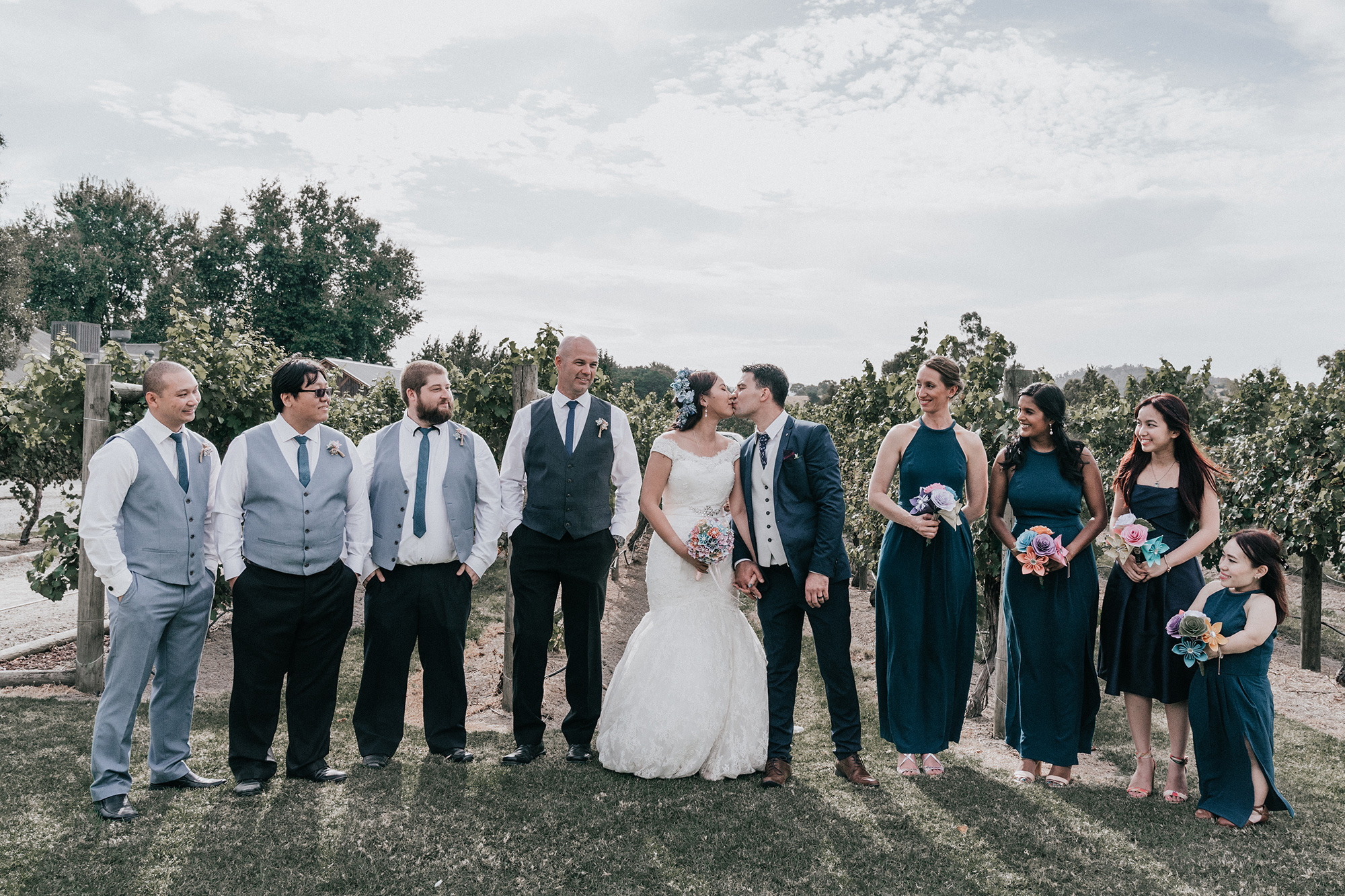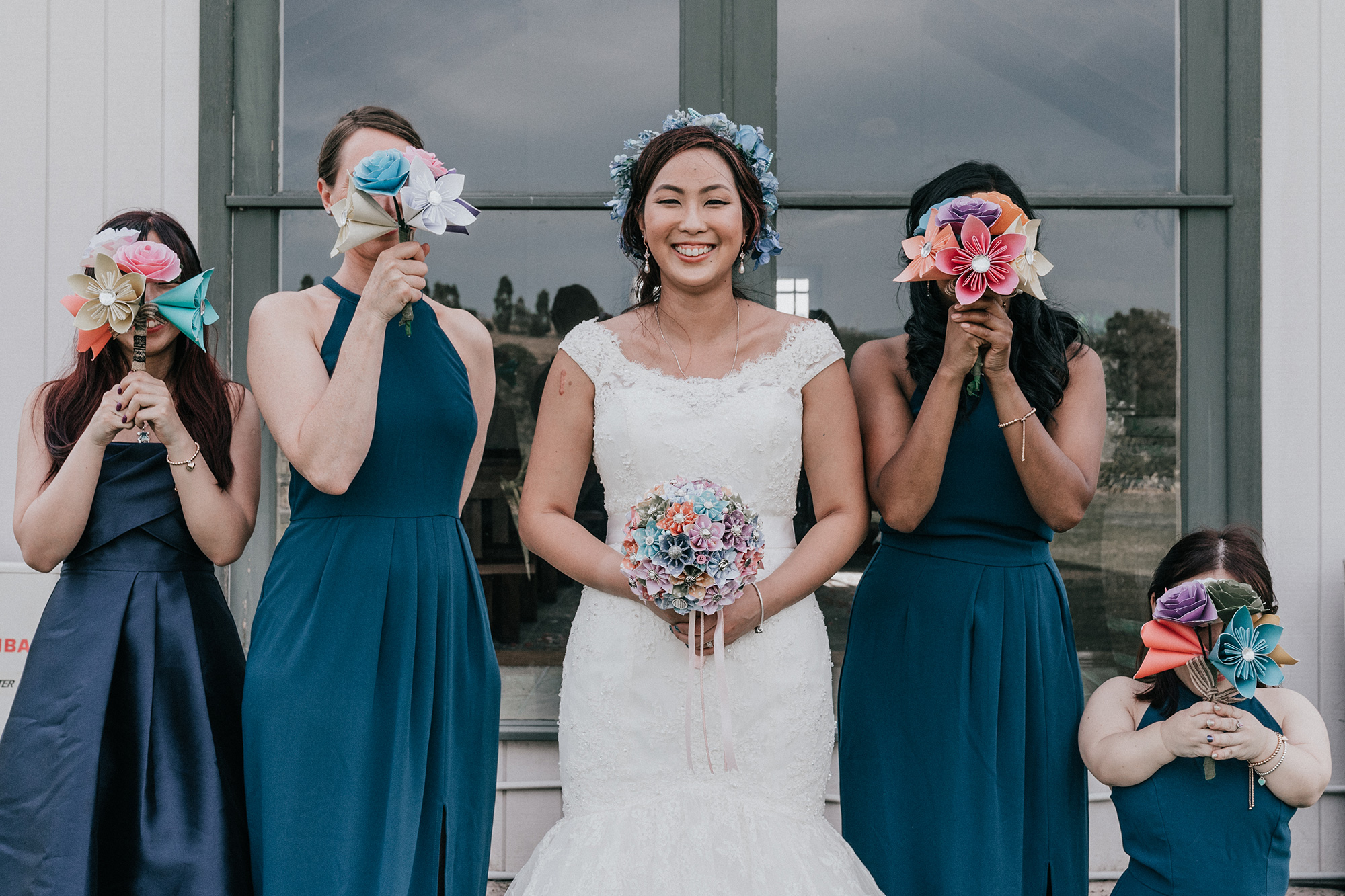 Rather than fresh flowers, Georgina opted for these beautiful hand-crafted creations. "They are handmade origami kusuduma and rose flowers with ornaments, gemstones and hessian for the bridal bouquets," she says.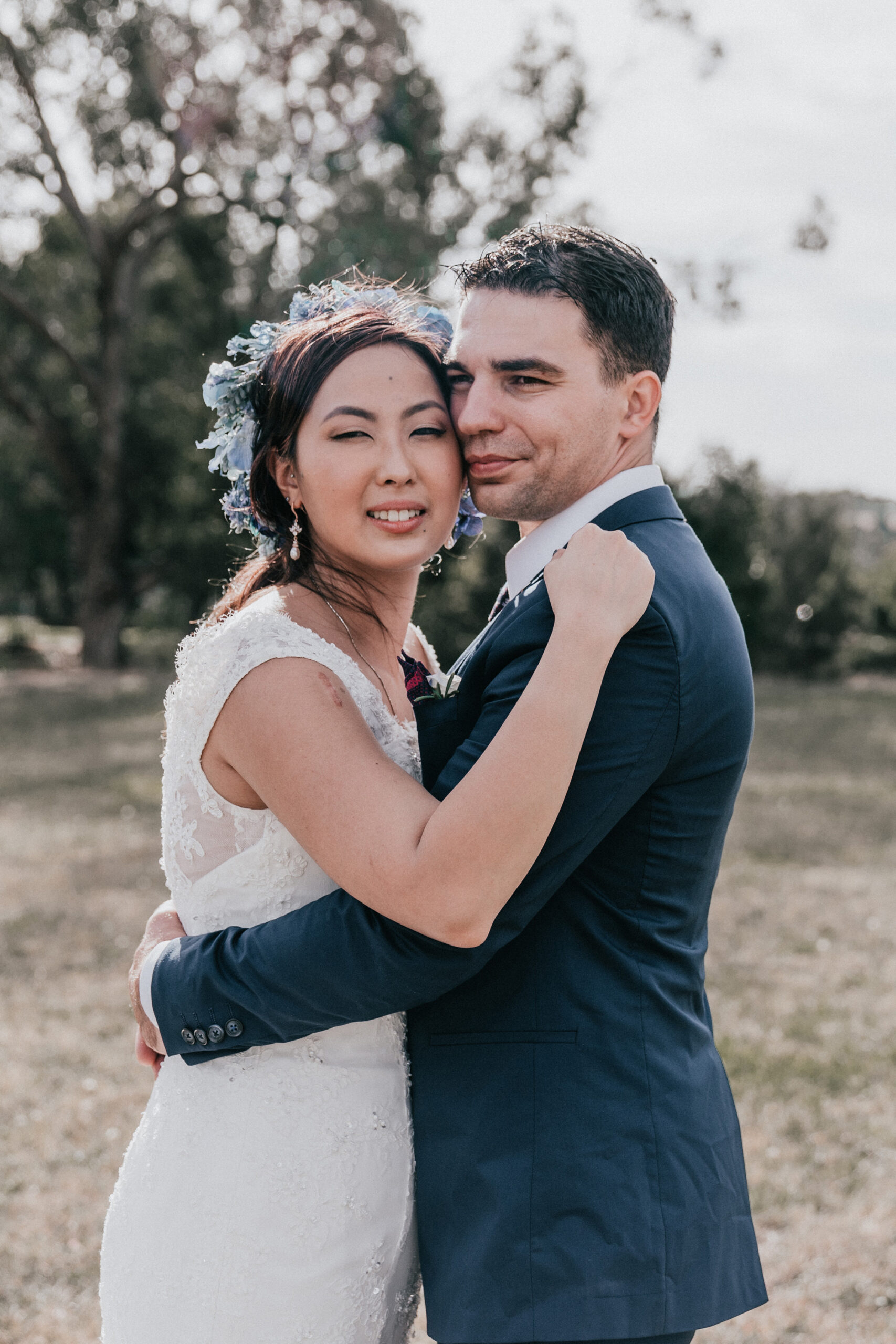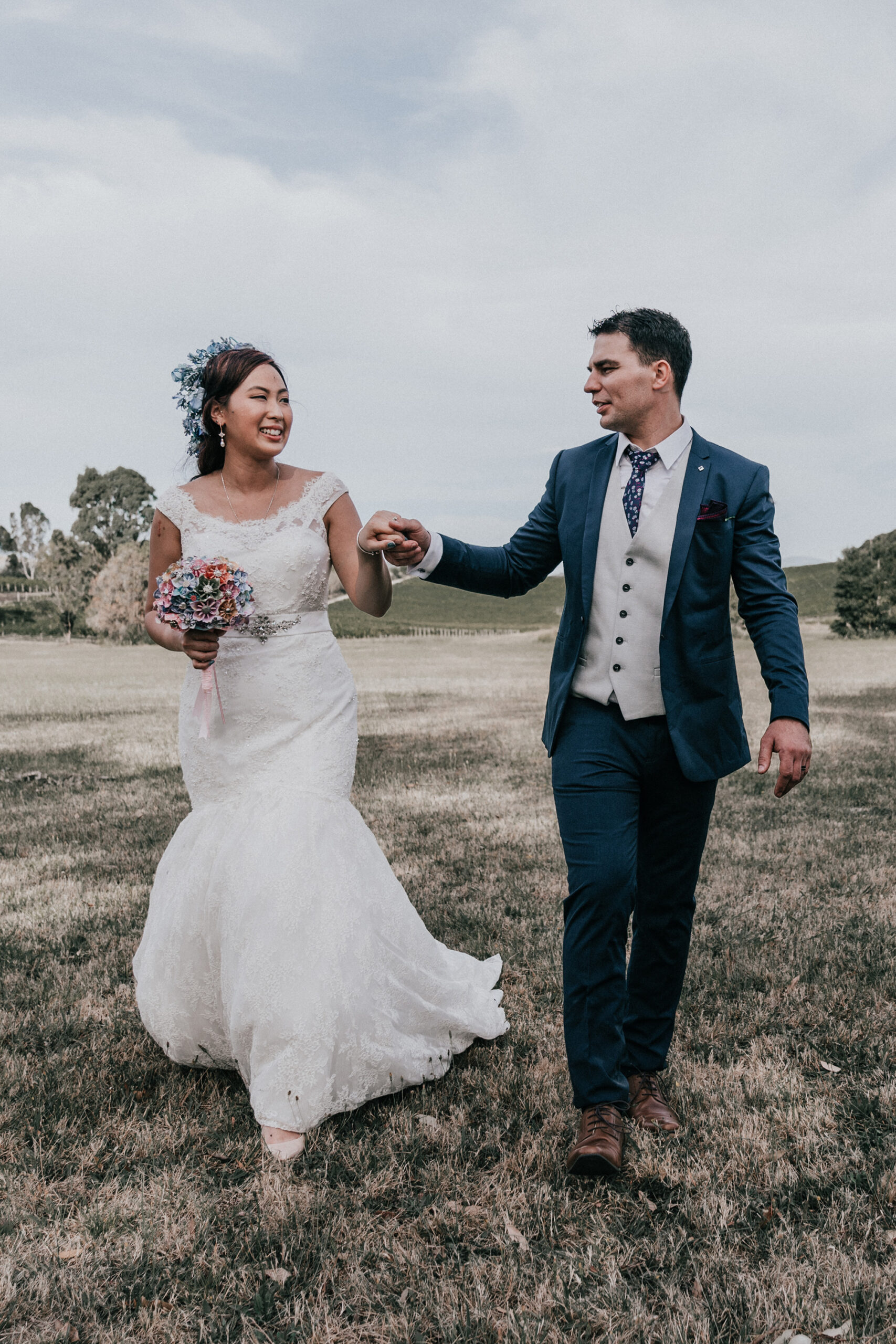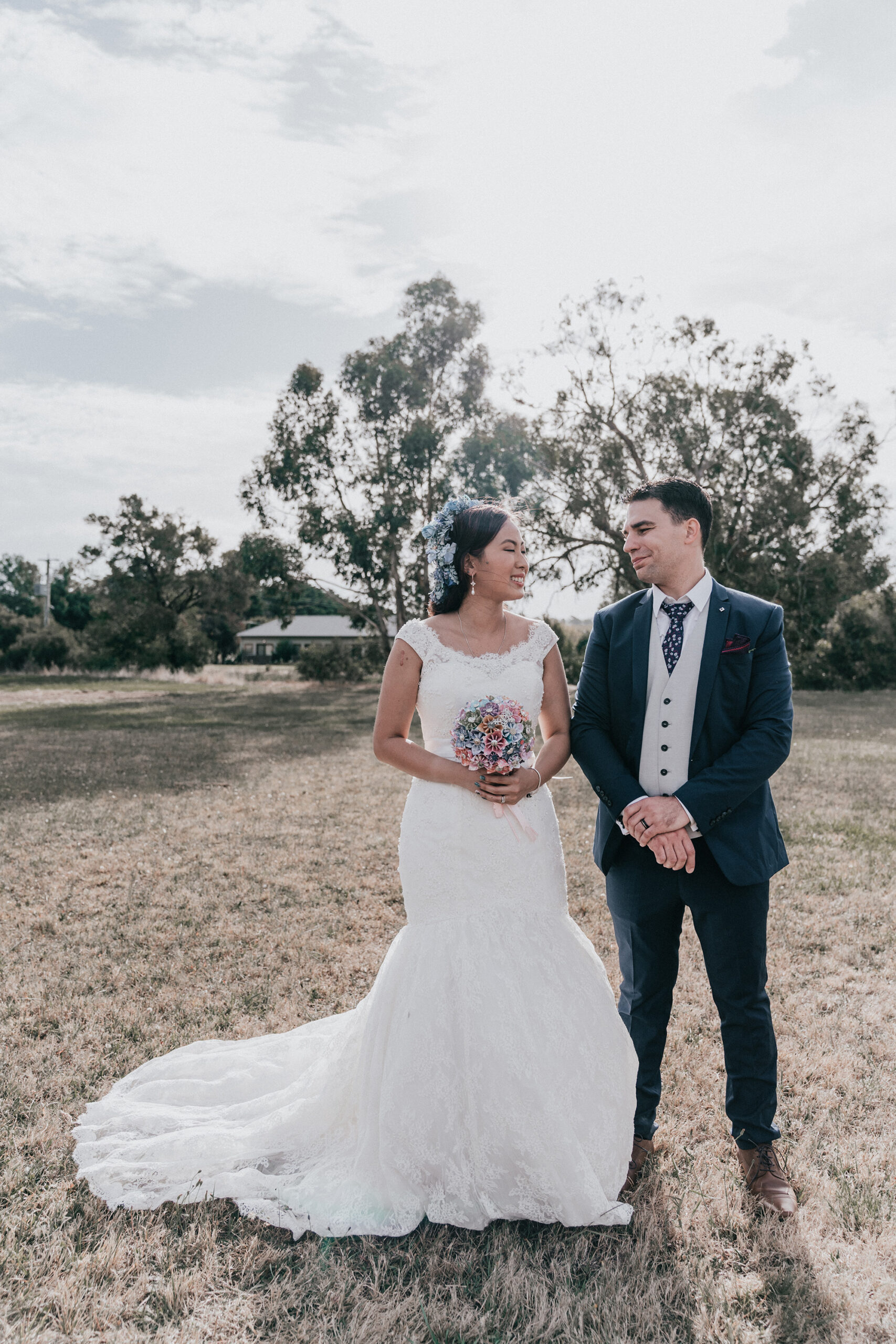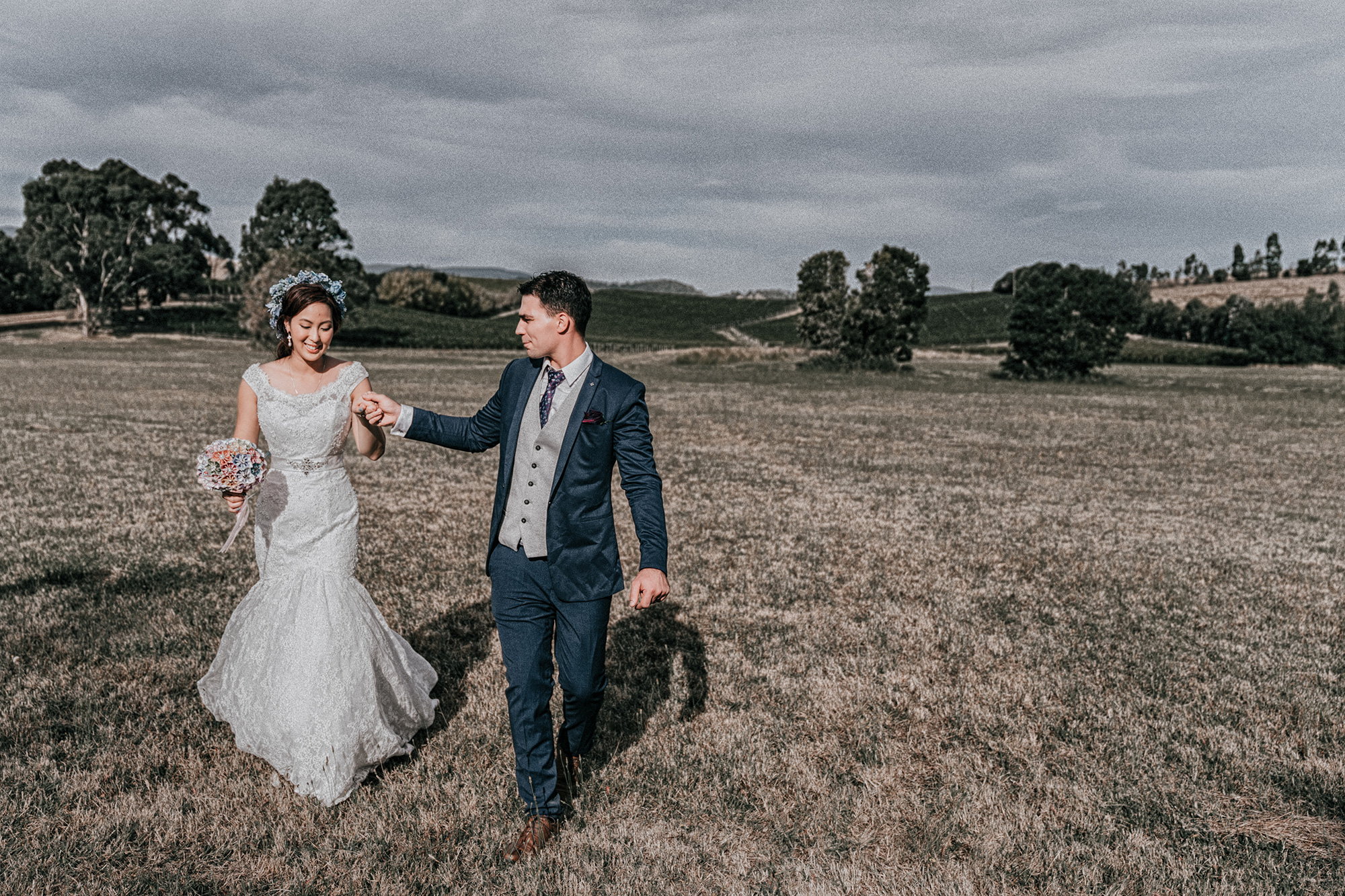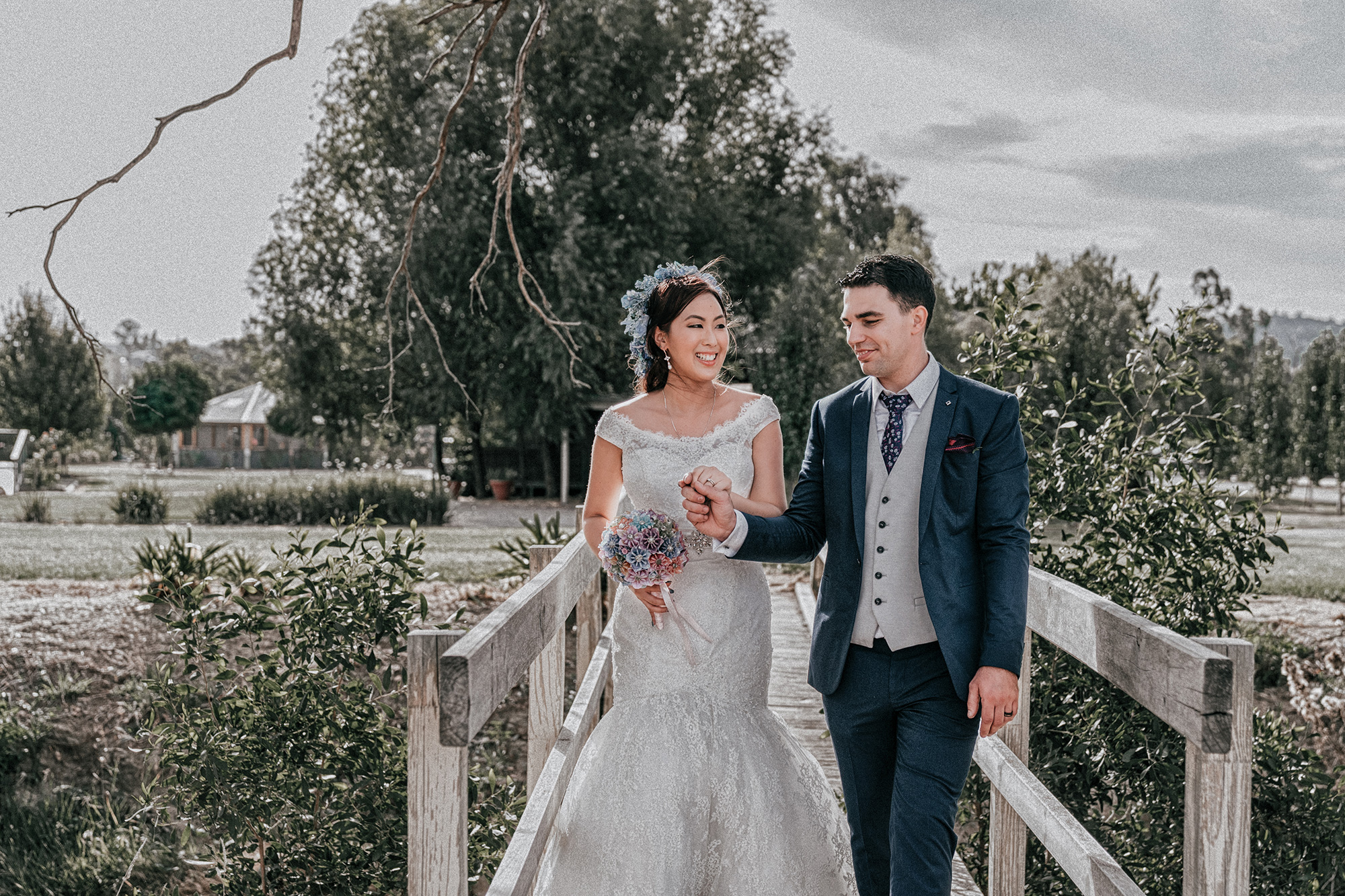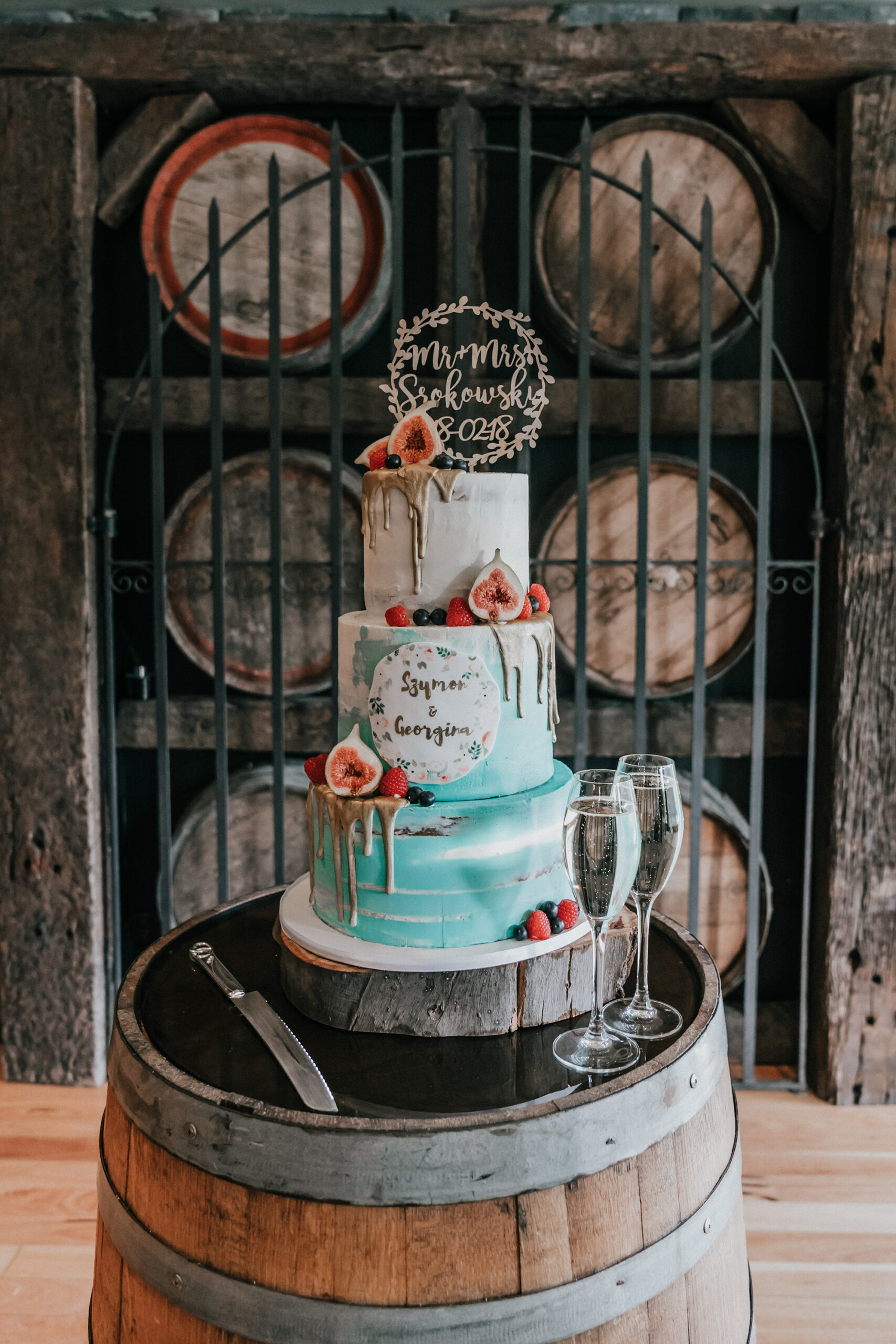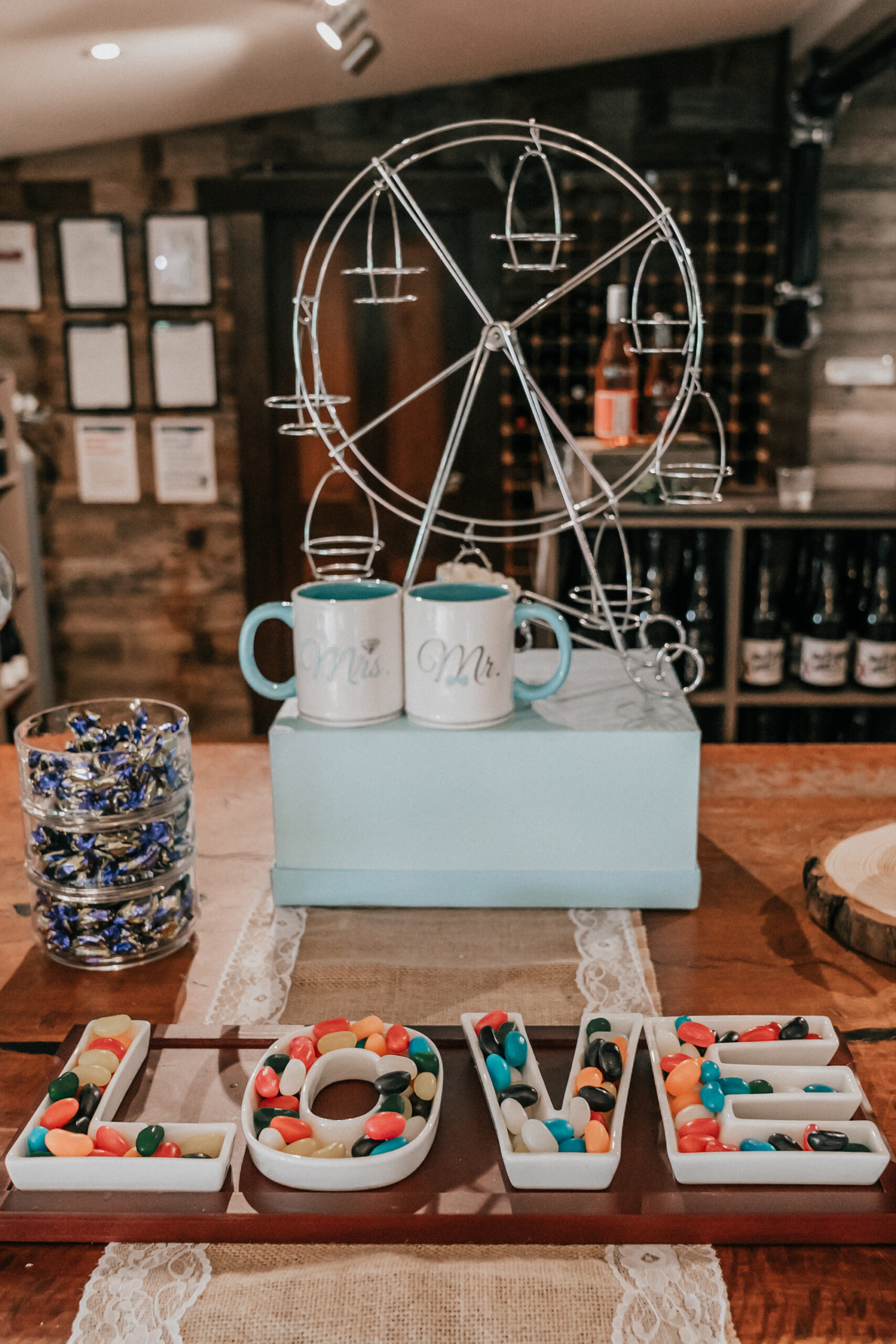 The couple teamed their three-tier semi-nude blue pastel cake with figs, berries and gold drippings.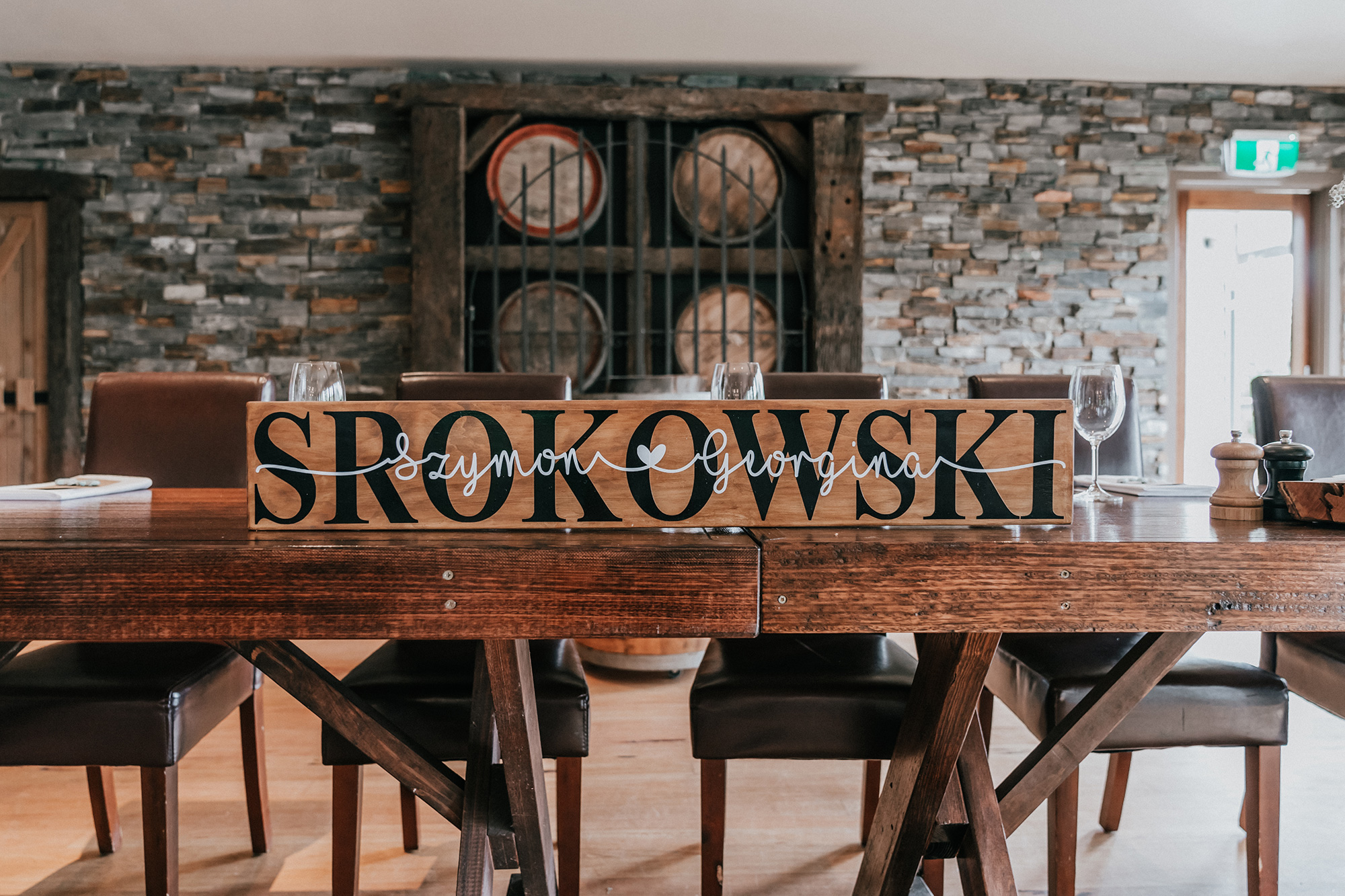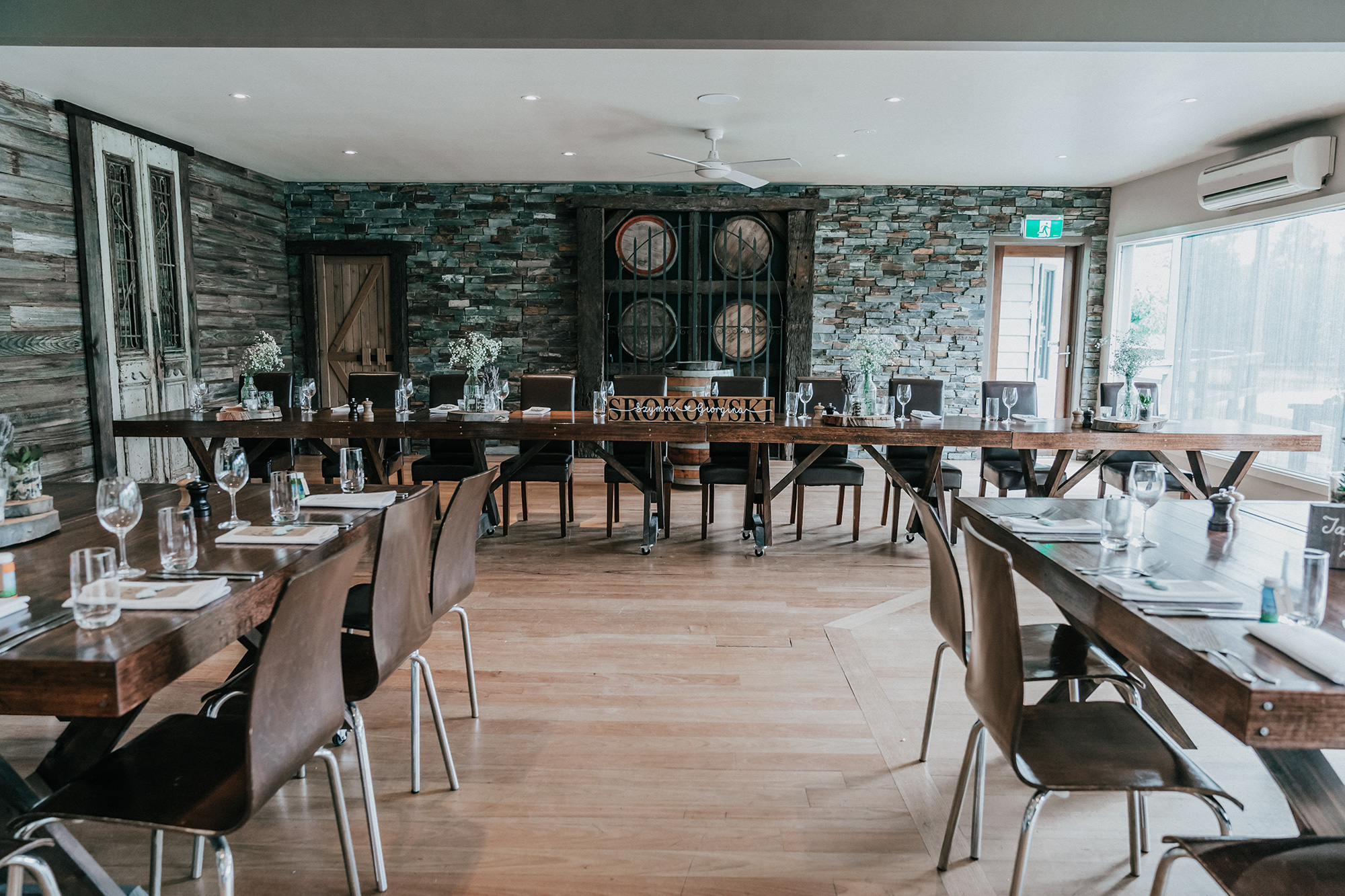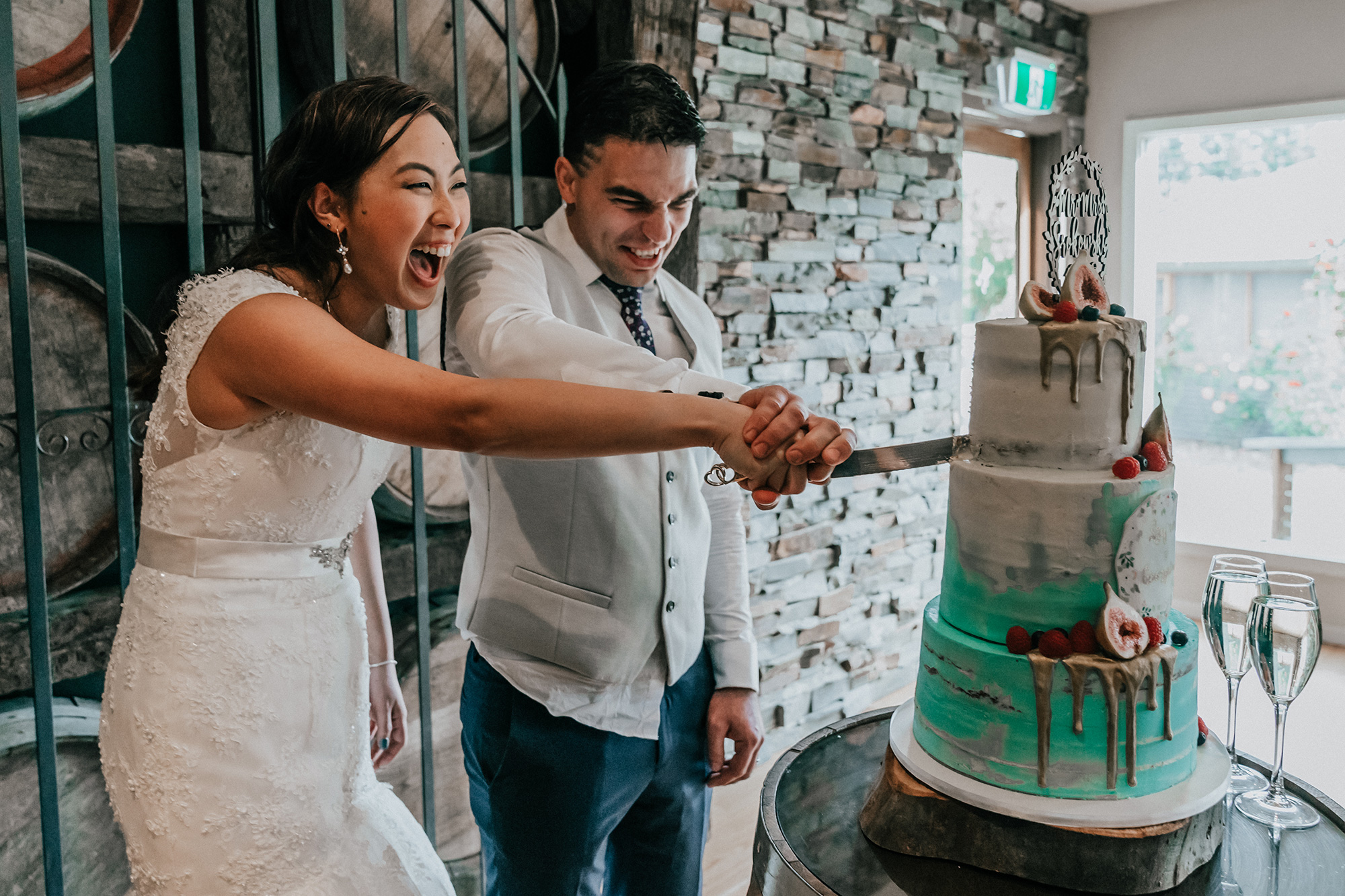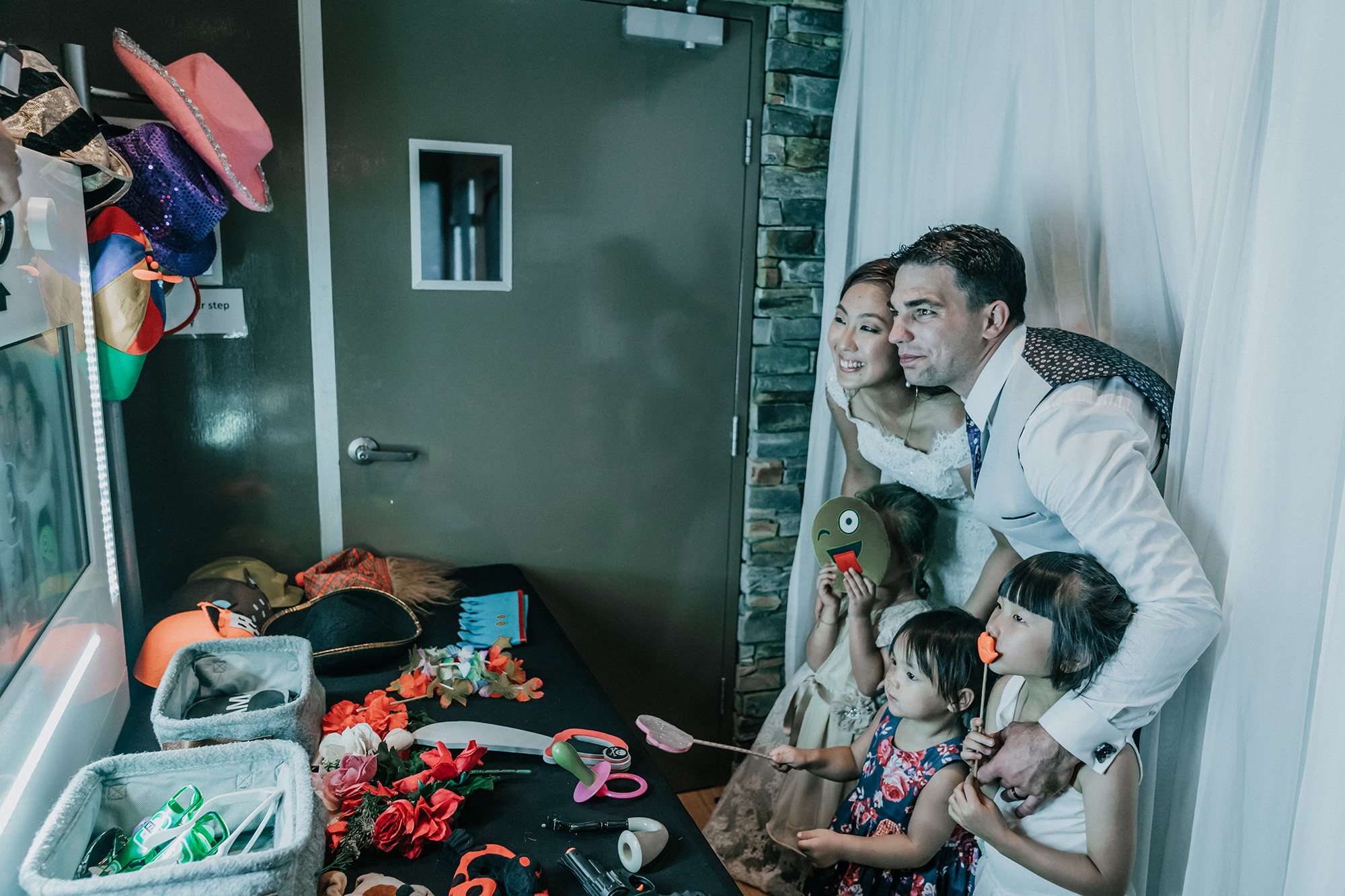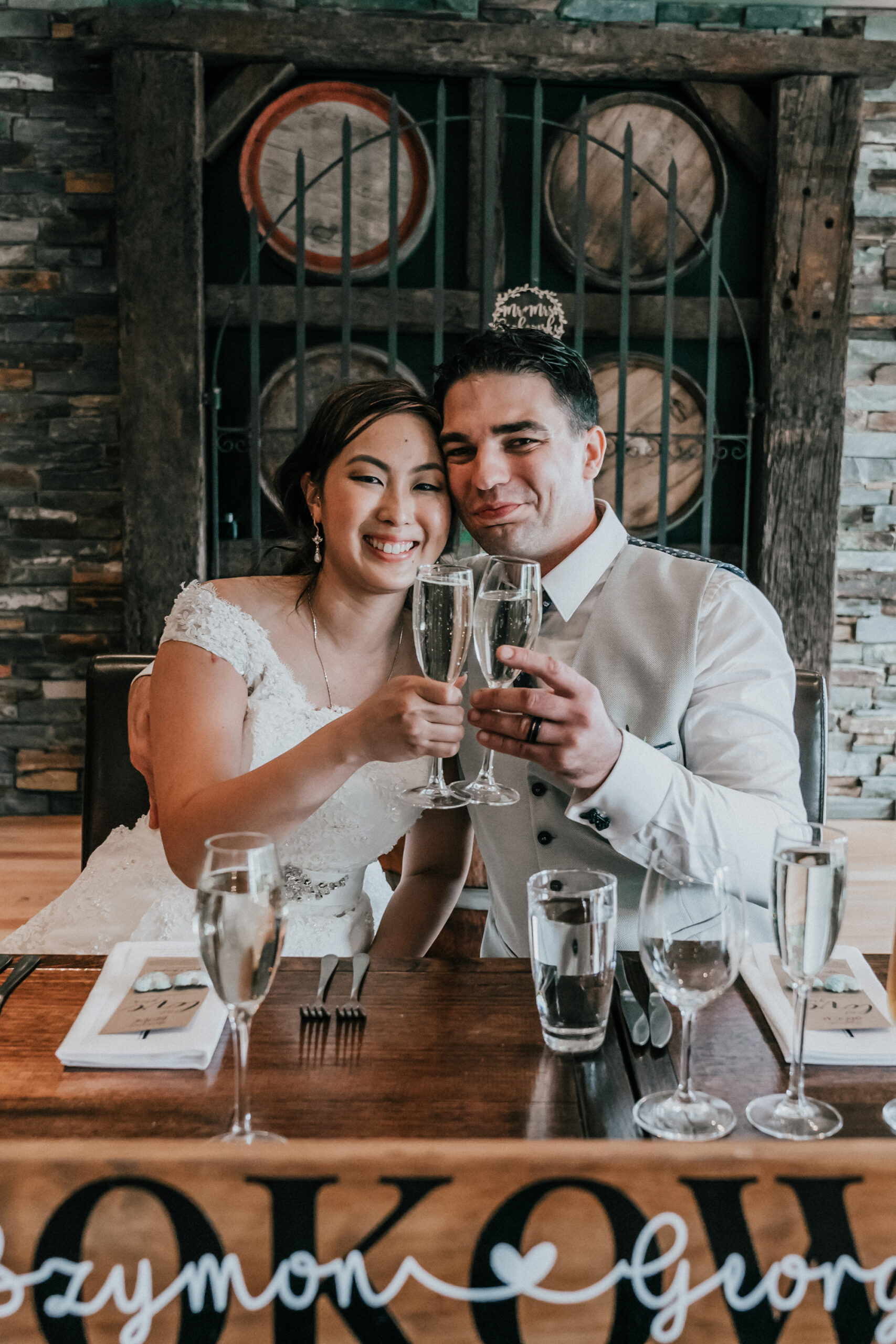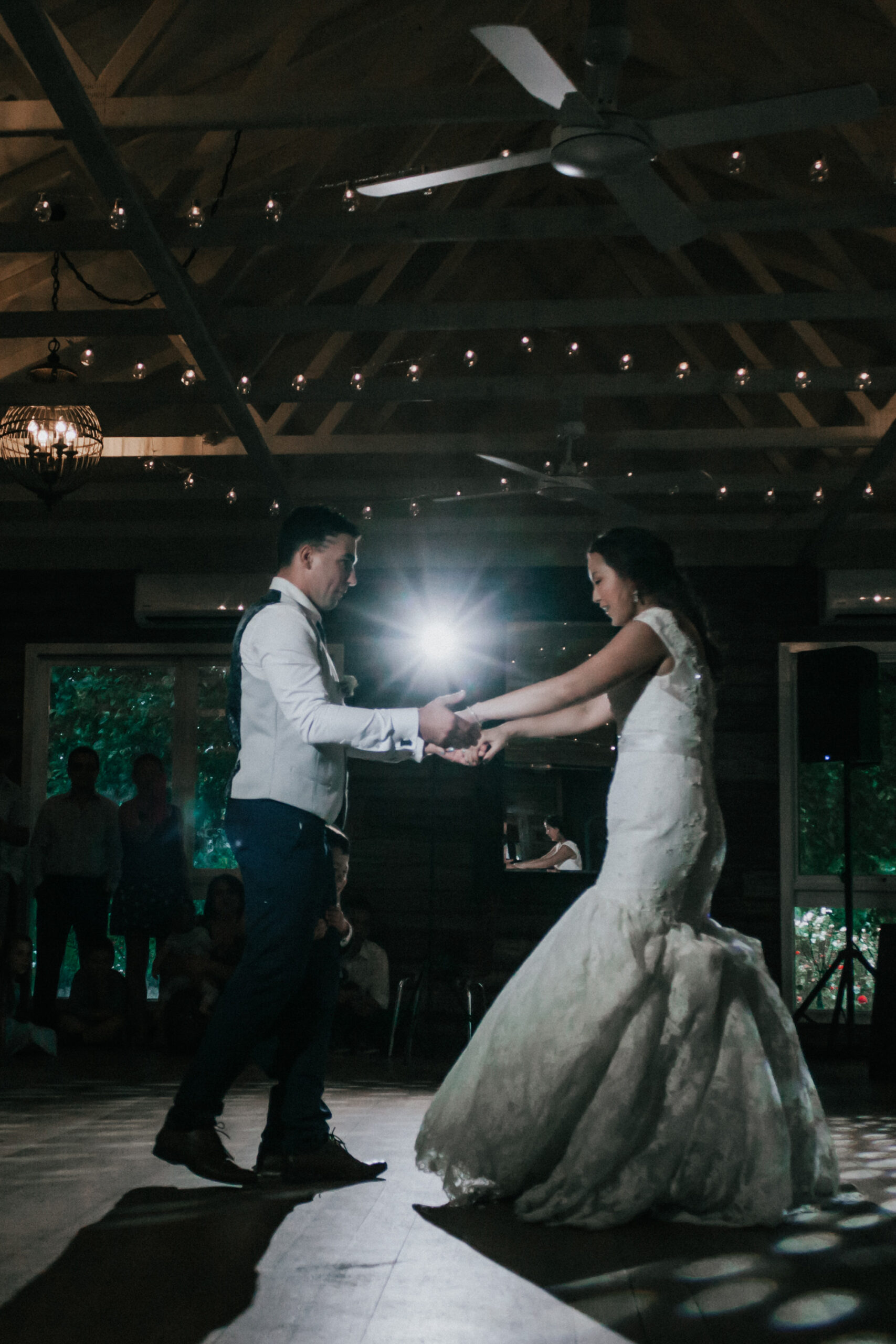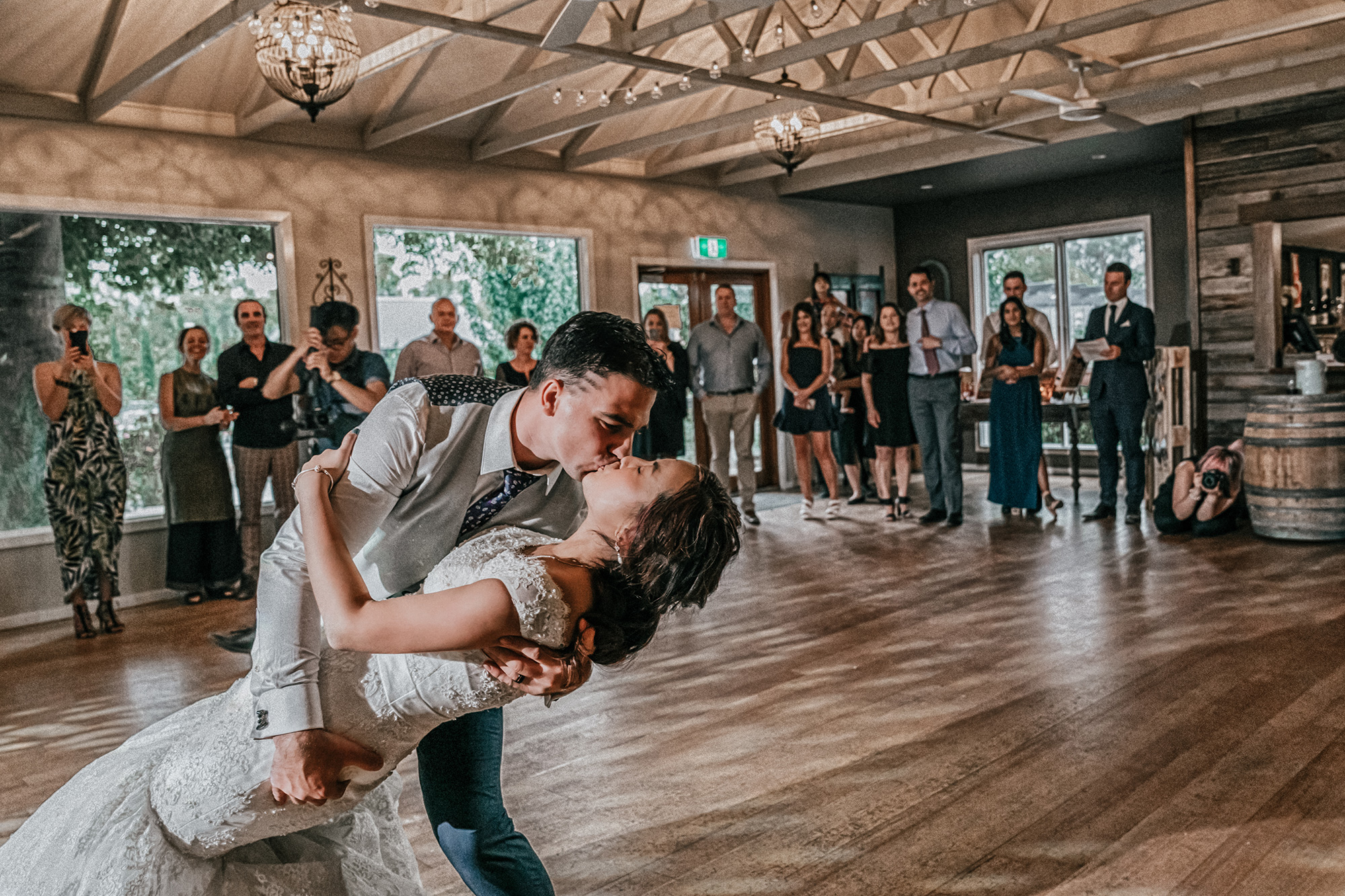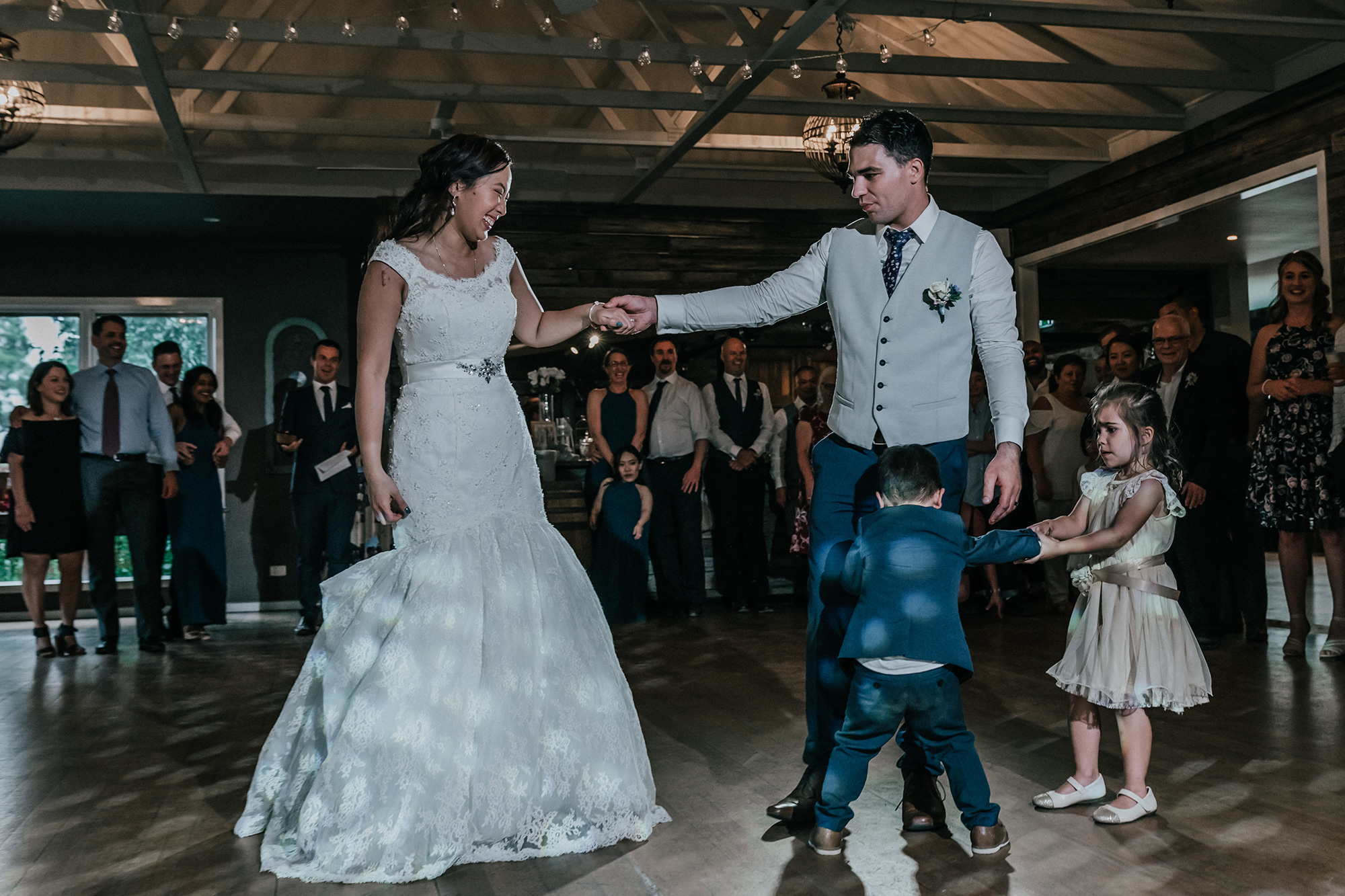 Mercury DJ Hire helped to get everyone on the dancefloor.
Video by Four by Four Films.