Unearthing vintage finds in secondhand shops and recycling old furniture, jam jars and mosquito nets ensured Claire Tierney's wedding to Noah Harris was fit for a gypsy princess.
Claire, 39, and Noah, 36, had been best friends for a decade before they wed, combining their families and having two children of their own to create a happy brood of six.
The eclectic pair share a rambling farm at Draper, Queensland, the perfect setting for their Pagan wedding on April 4, 2015.
More than 200 friends and family (and their dogs), "dressed in posh frocks, work clothes and everything in between," says Claire, came along to the unusual outdoor ceremony.
"Our kids set the hay bale henge altar with the elements fire, earth, water and air," Claire explains. "They completed the ceremony by binding Noah and I together with the maypole dance!"
Working with a tight budget, Claire did the styling herself – with spectacular results. "I took to the sewing machine, the power tools and scavenged in secondhand shops and friends' sheds," she says.
Guests contributed to the wedding day feast, each bringing a plate to share which united them in friendly culinary competition.
Celebrations following the ceremony were complete with a sideshow alley including face-painting, henna tattoos, cinema, jumping castle, firedancers and kissing booth.
Photos courtesy of Ben Clark Photography.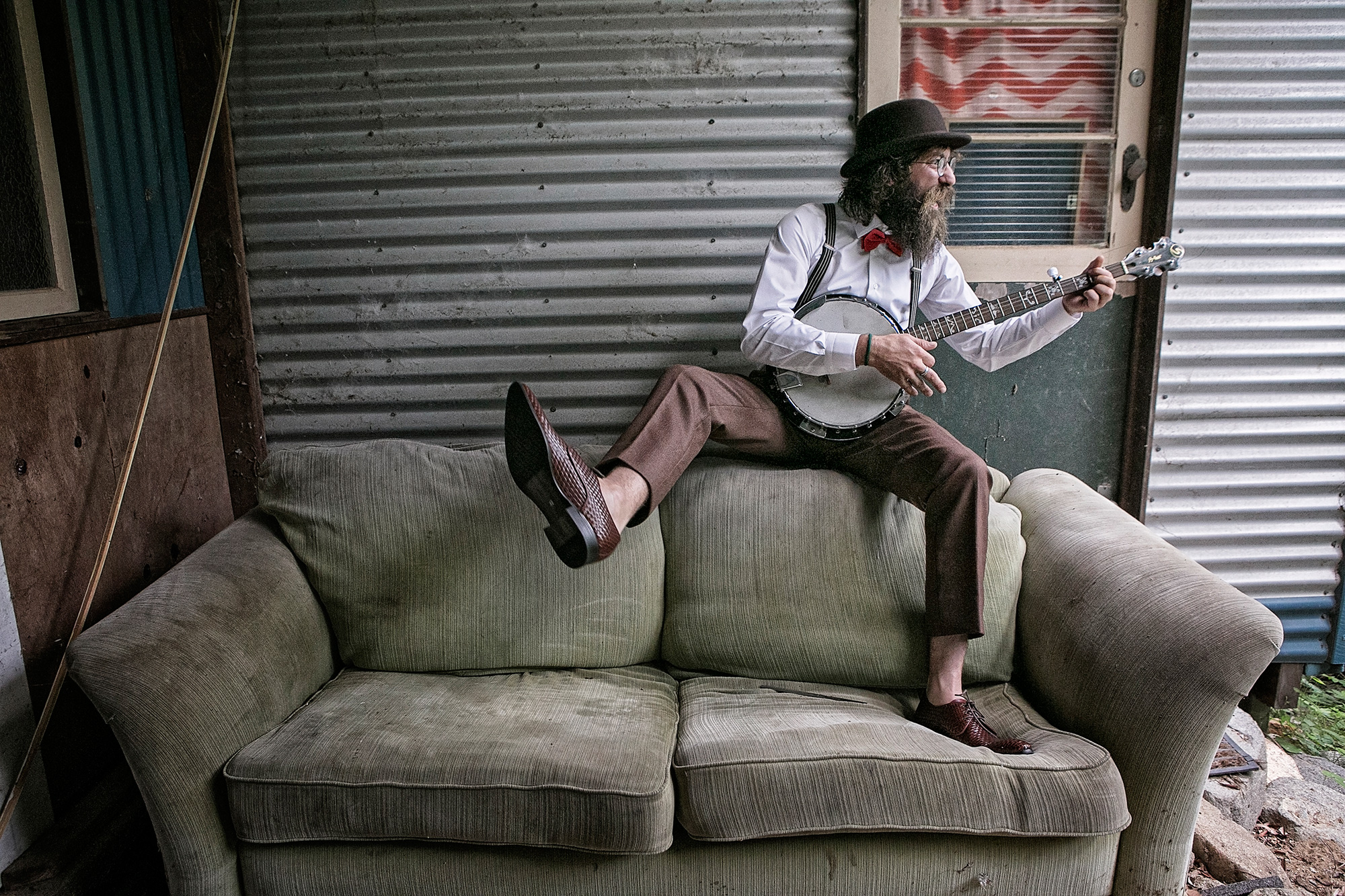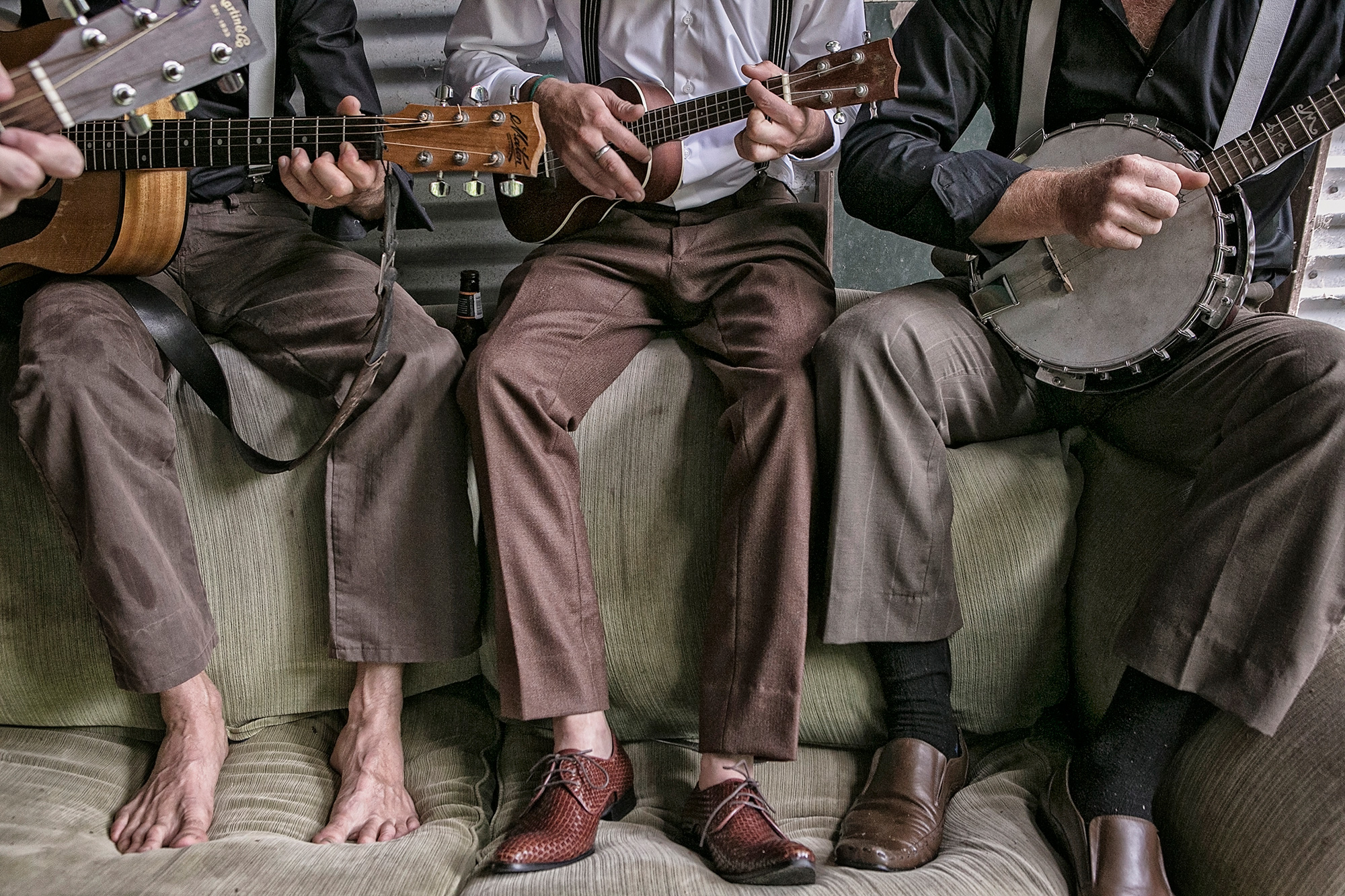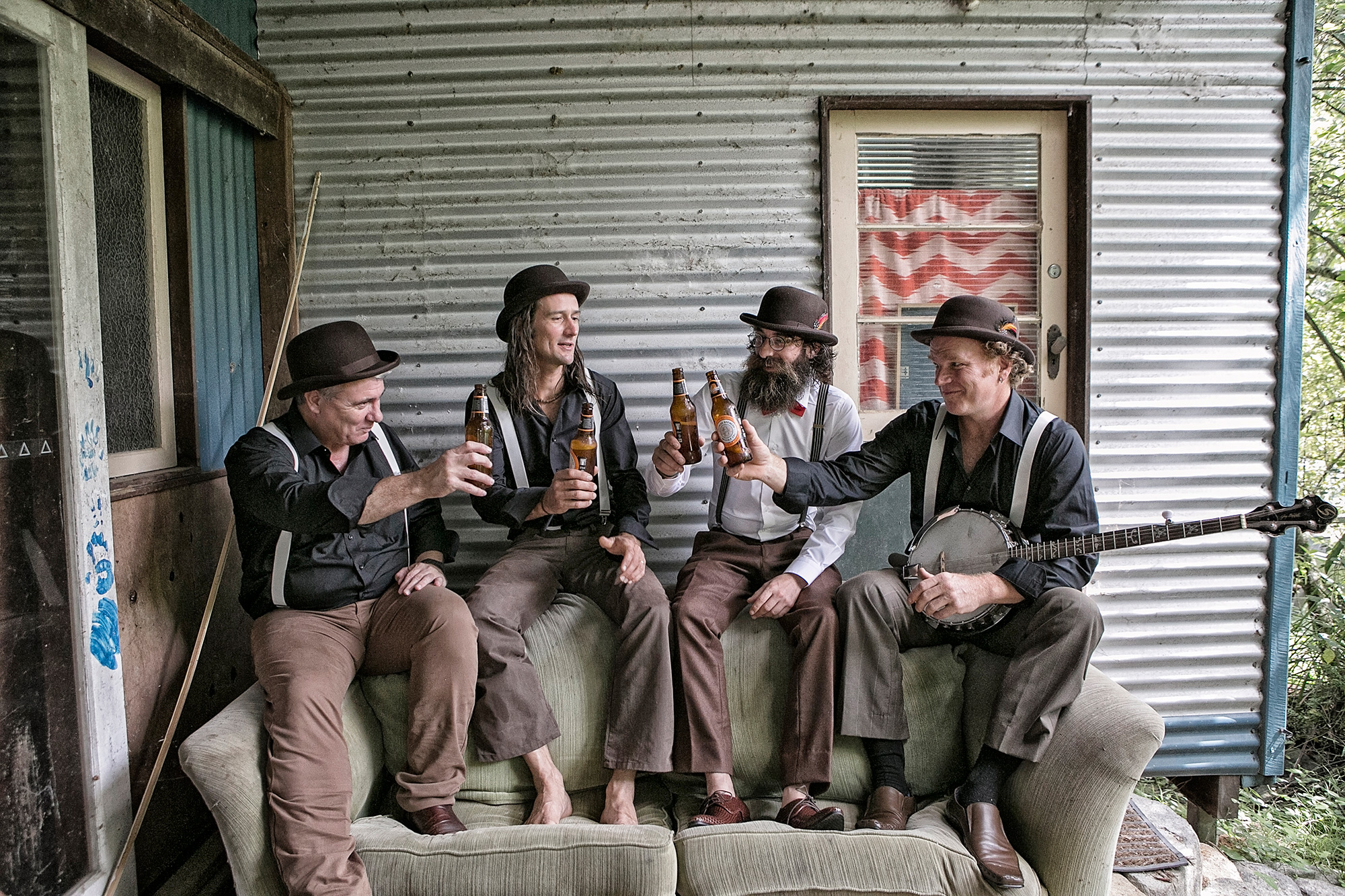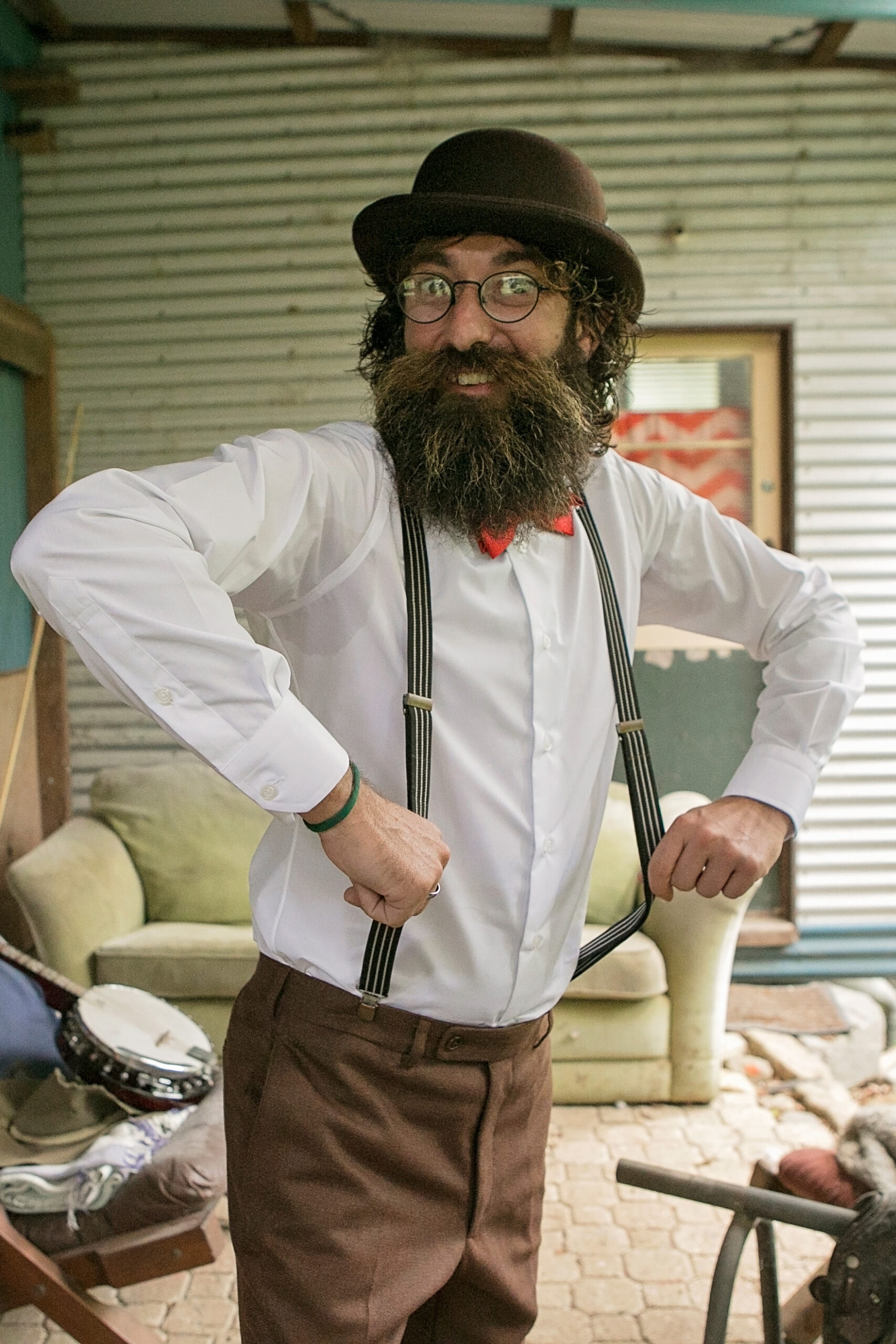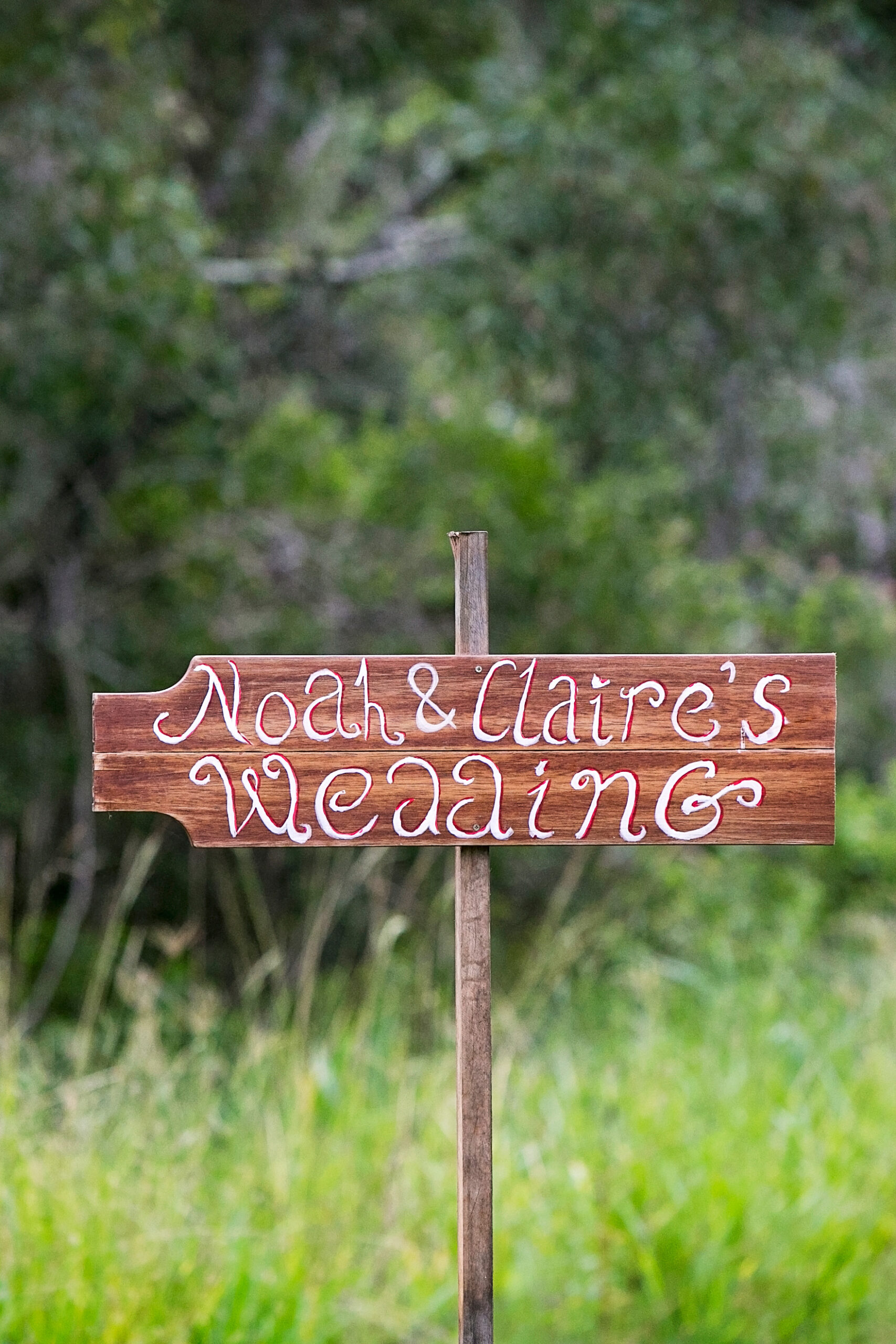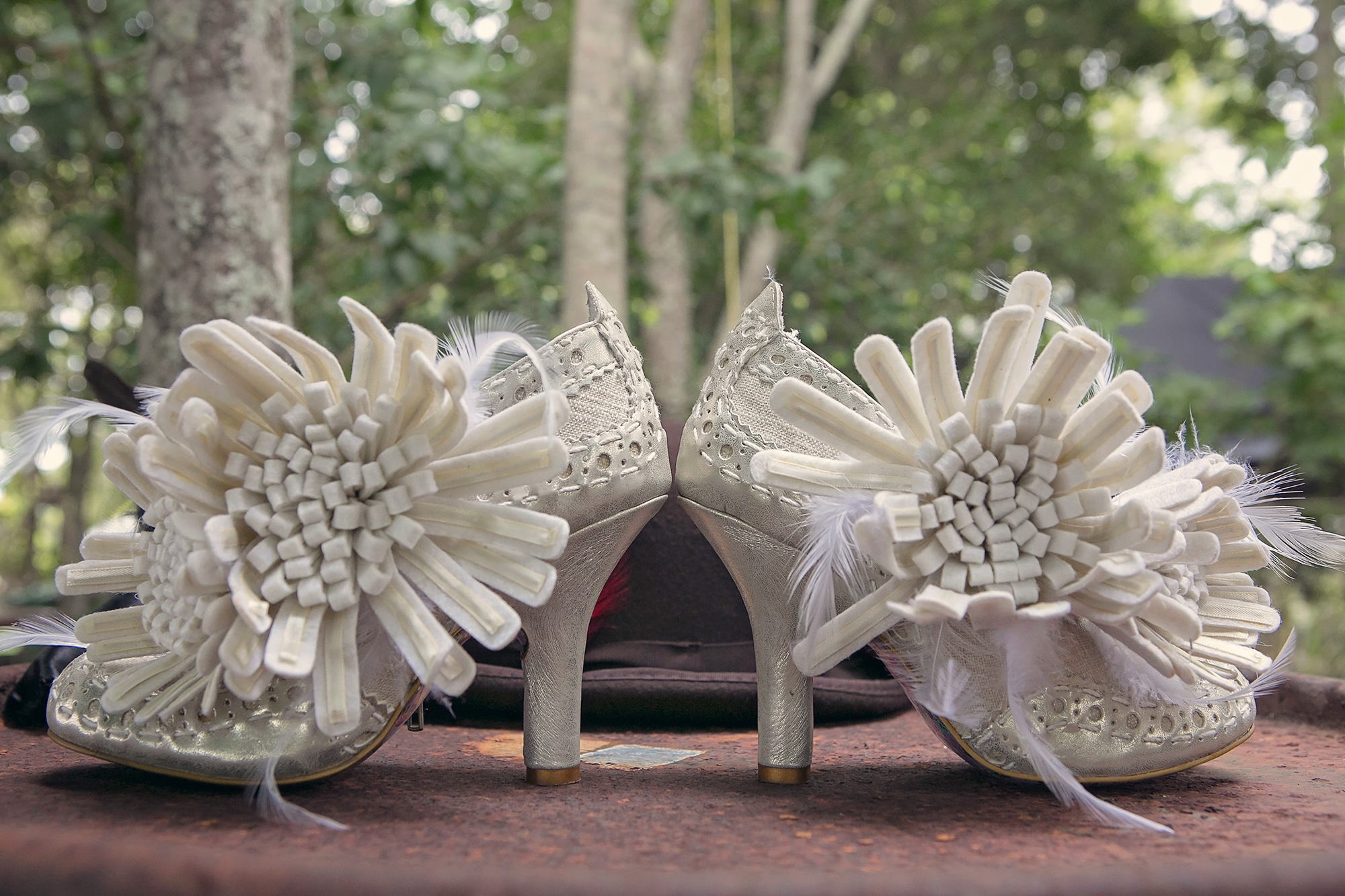 Fittingly, Claire's flower and feather silver wedding shoes were from UK store, Irregular Choice.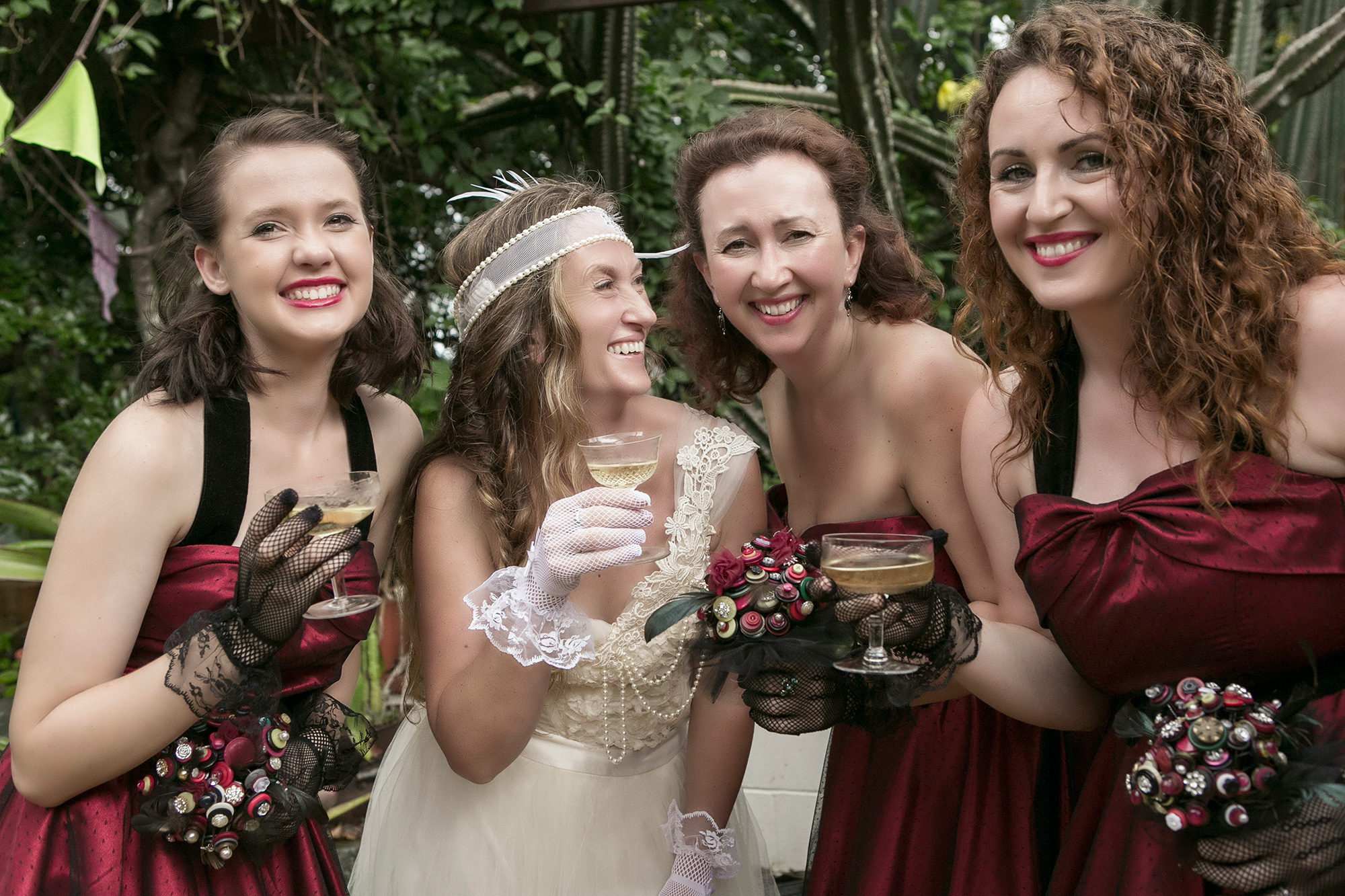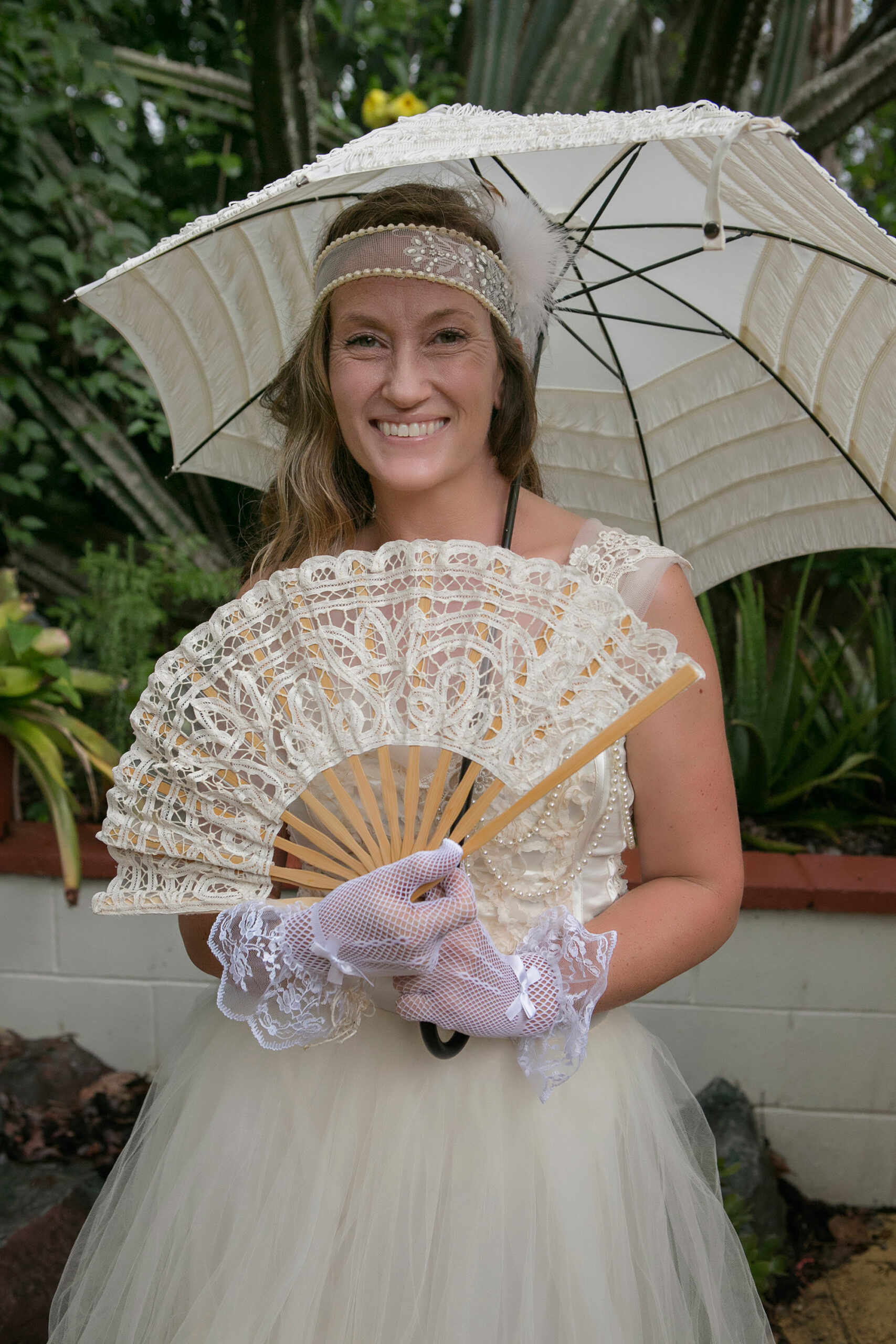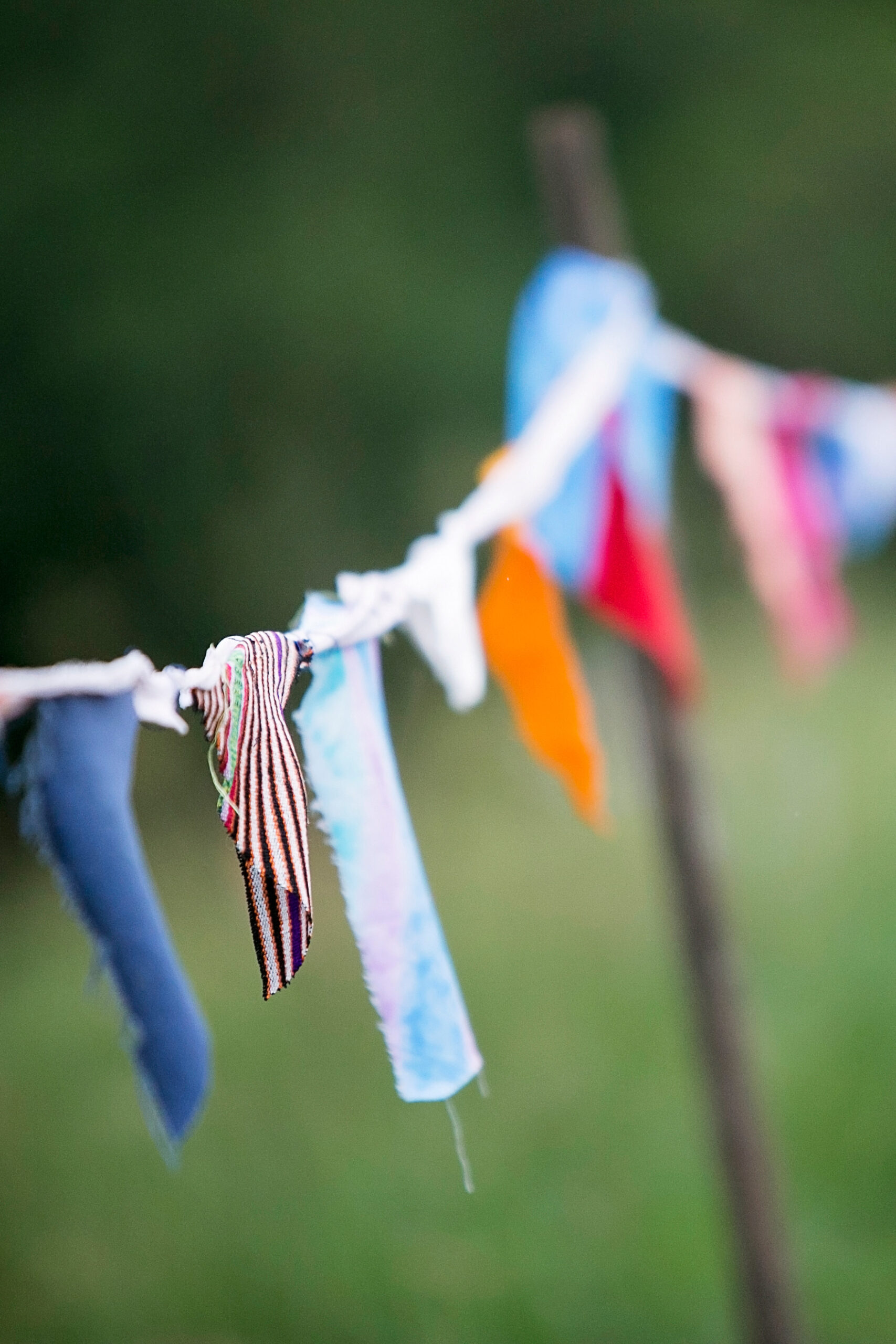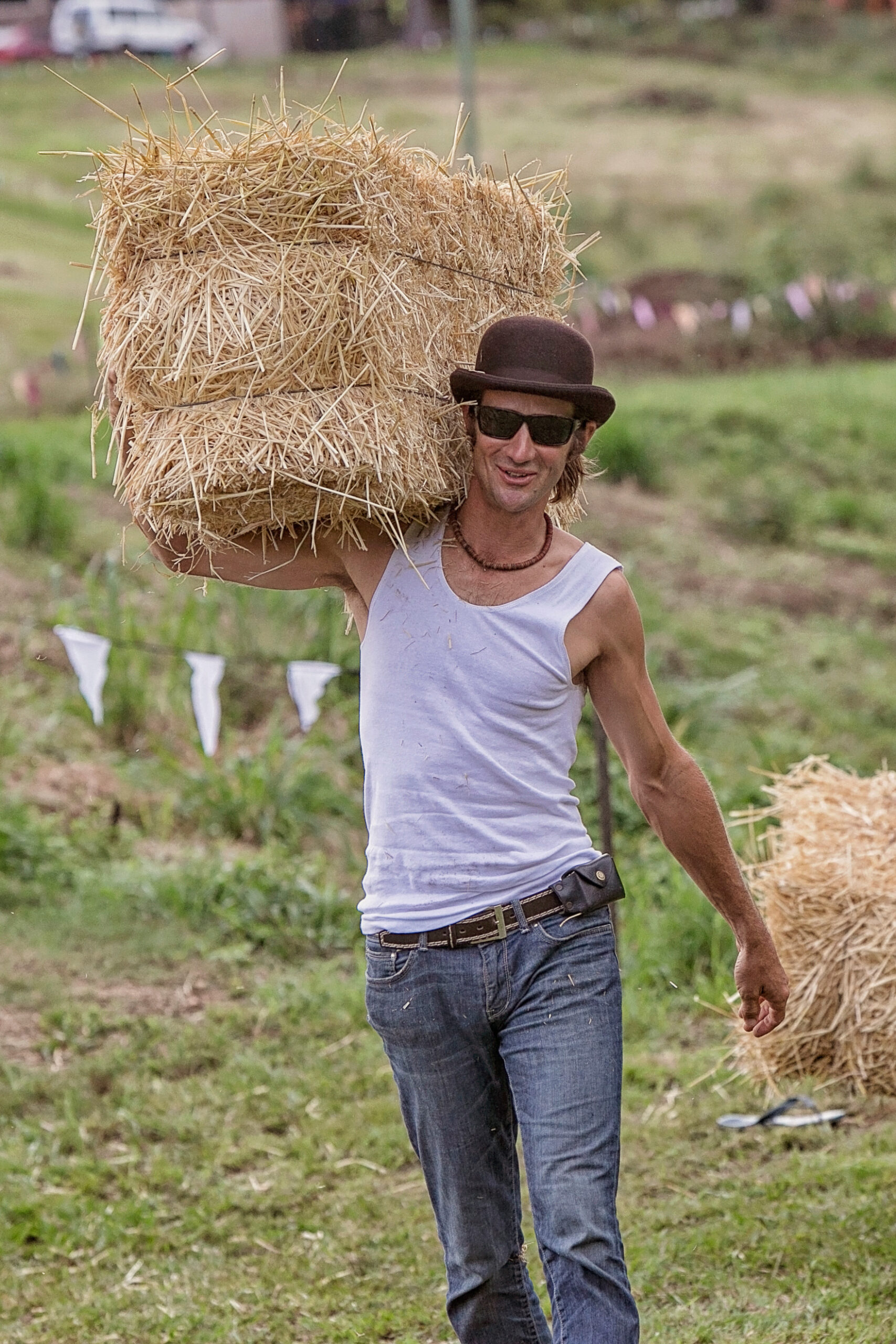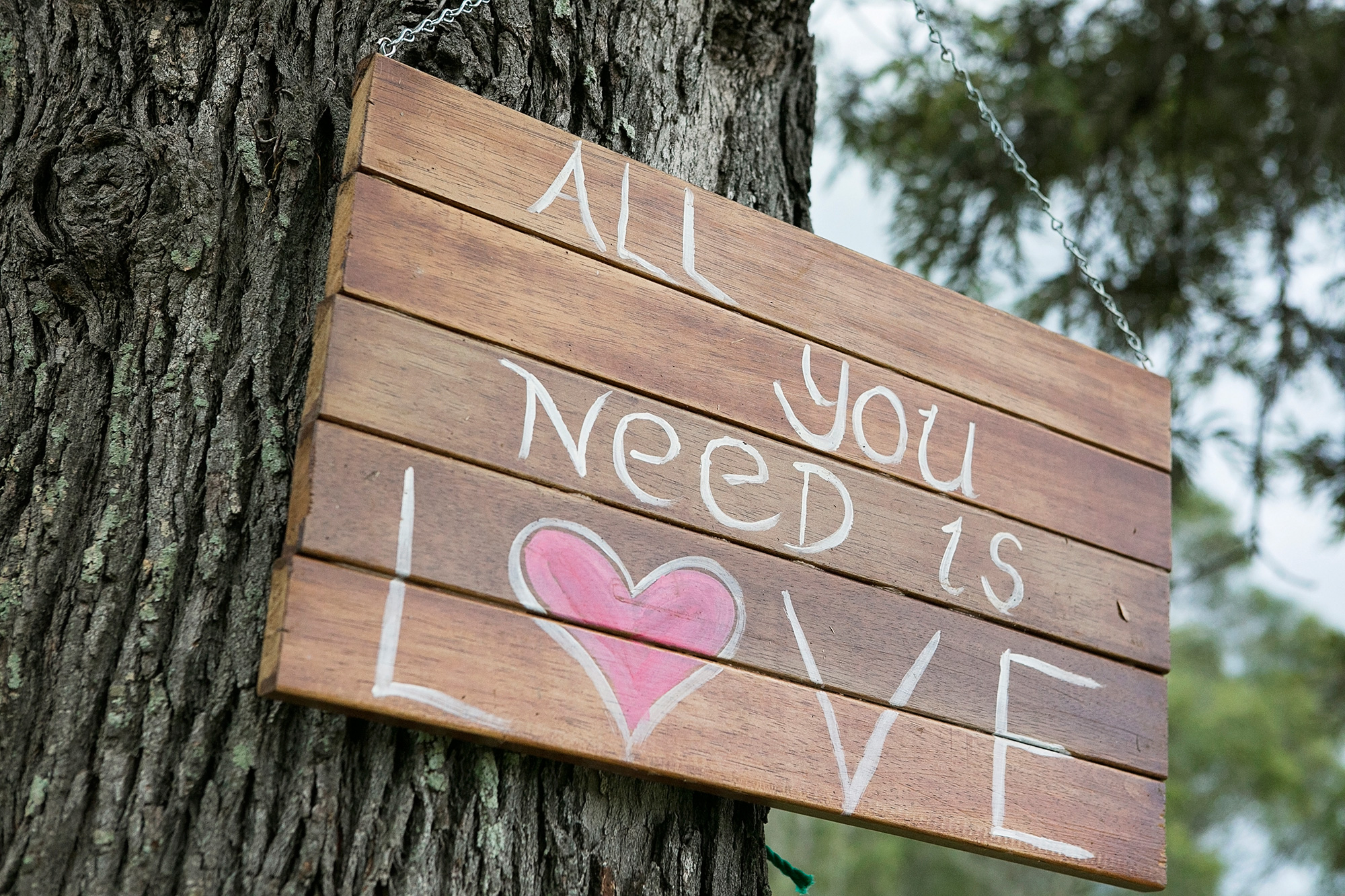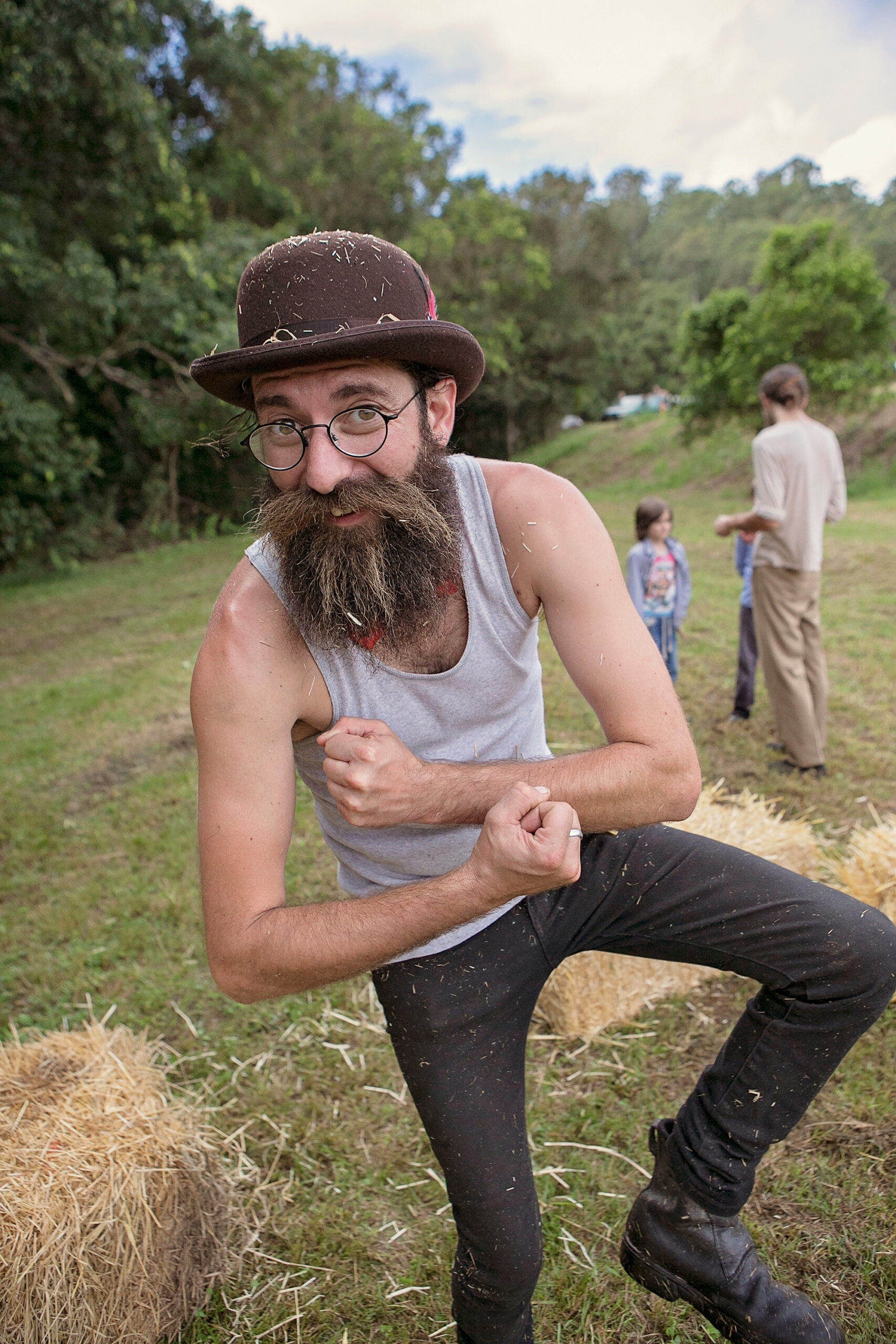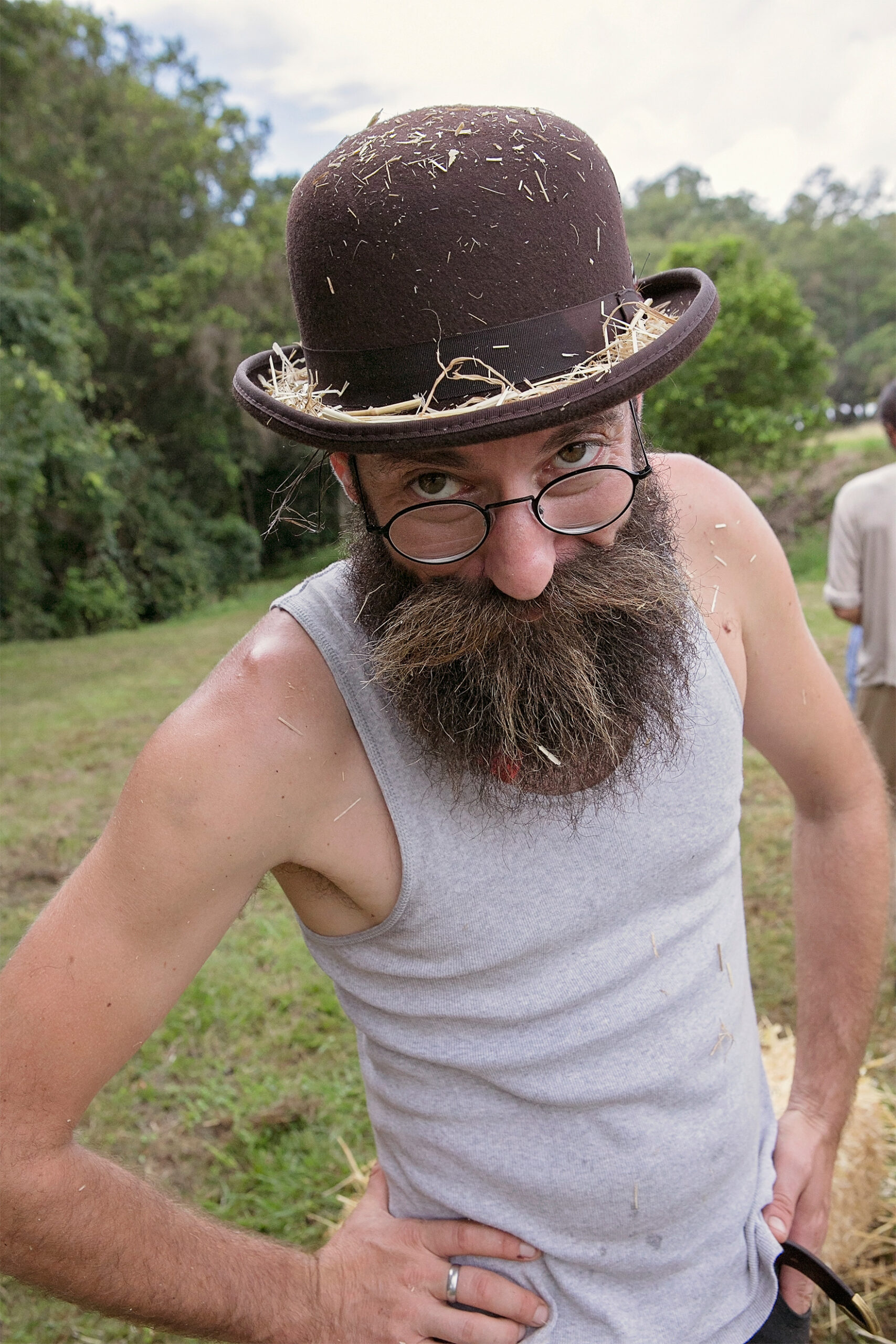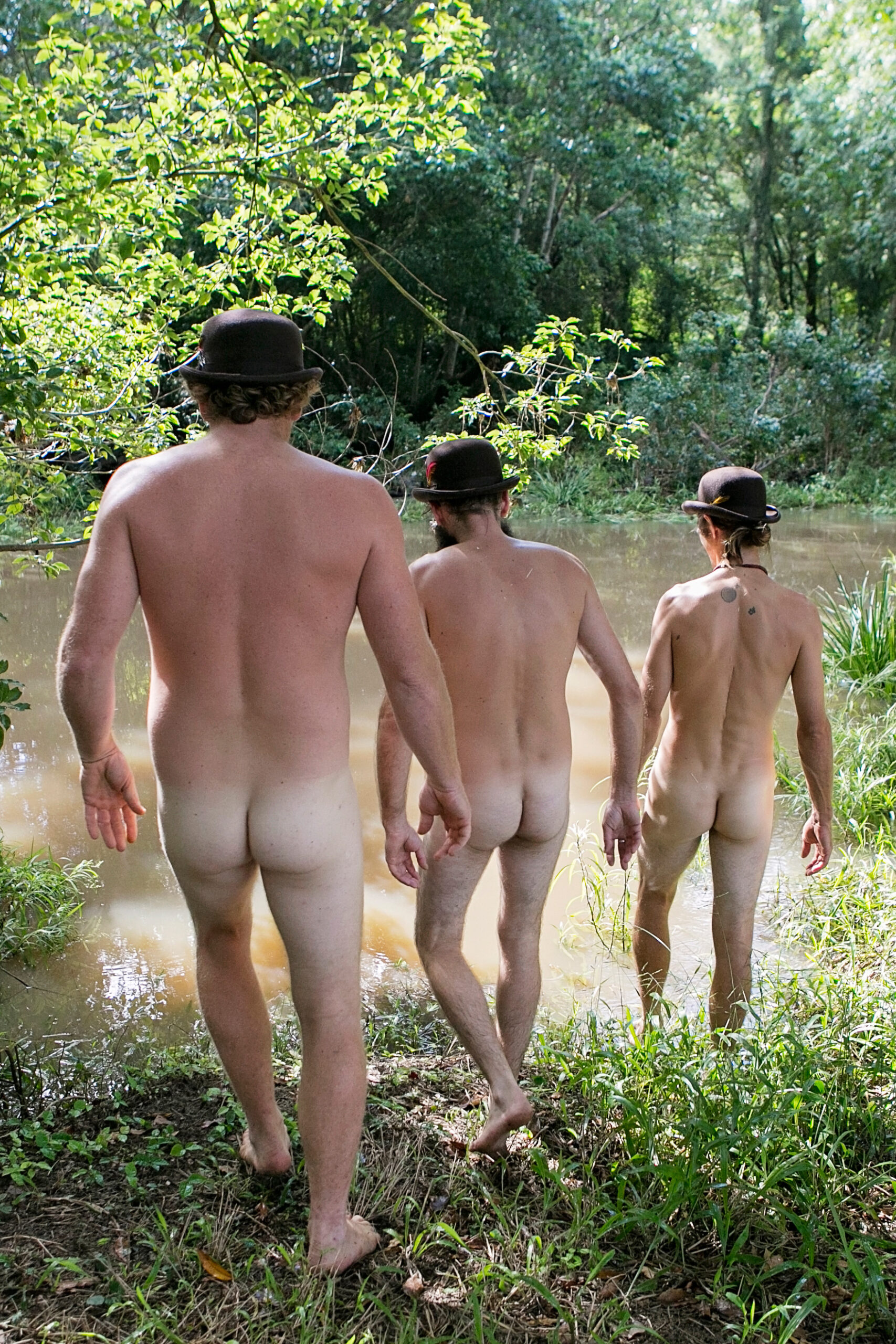 Part of the preparation for the groom's party was a lazy skinny dip 30 minutes before the ceremony, before the quartet dried themselves off and got ready by the creek!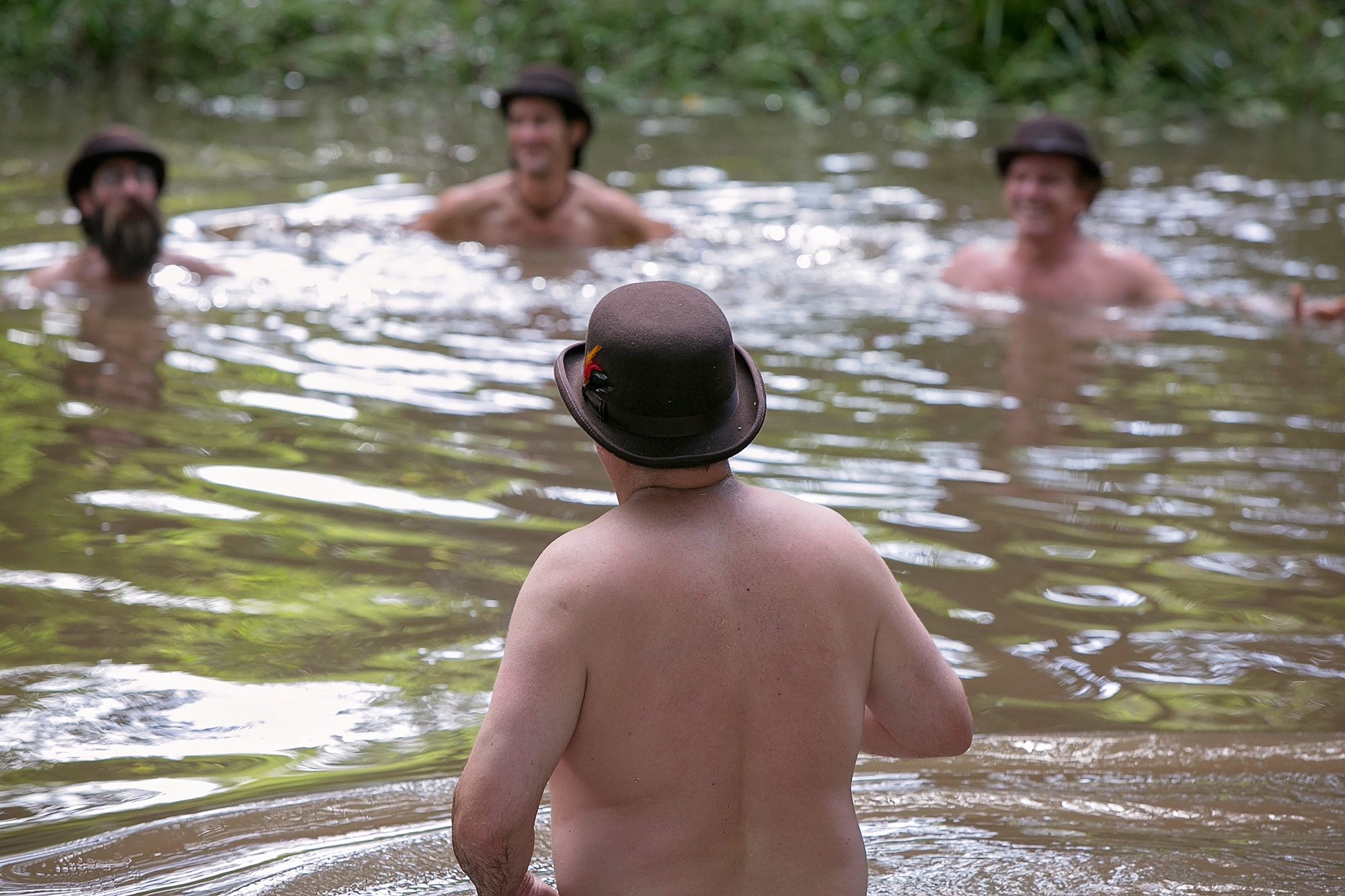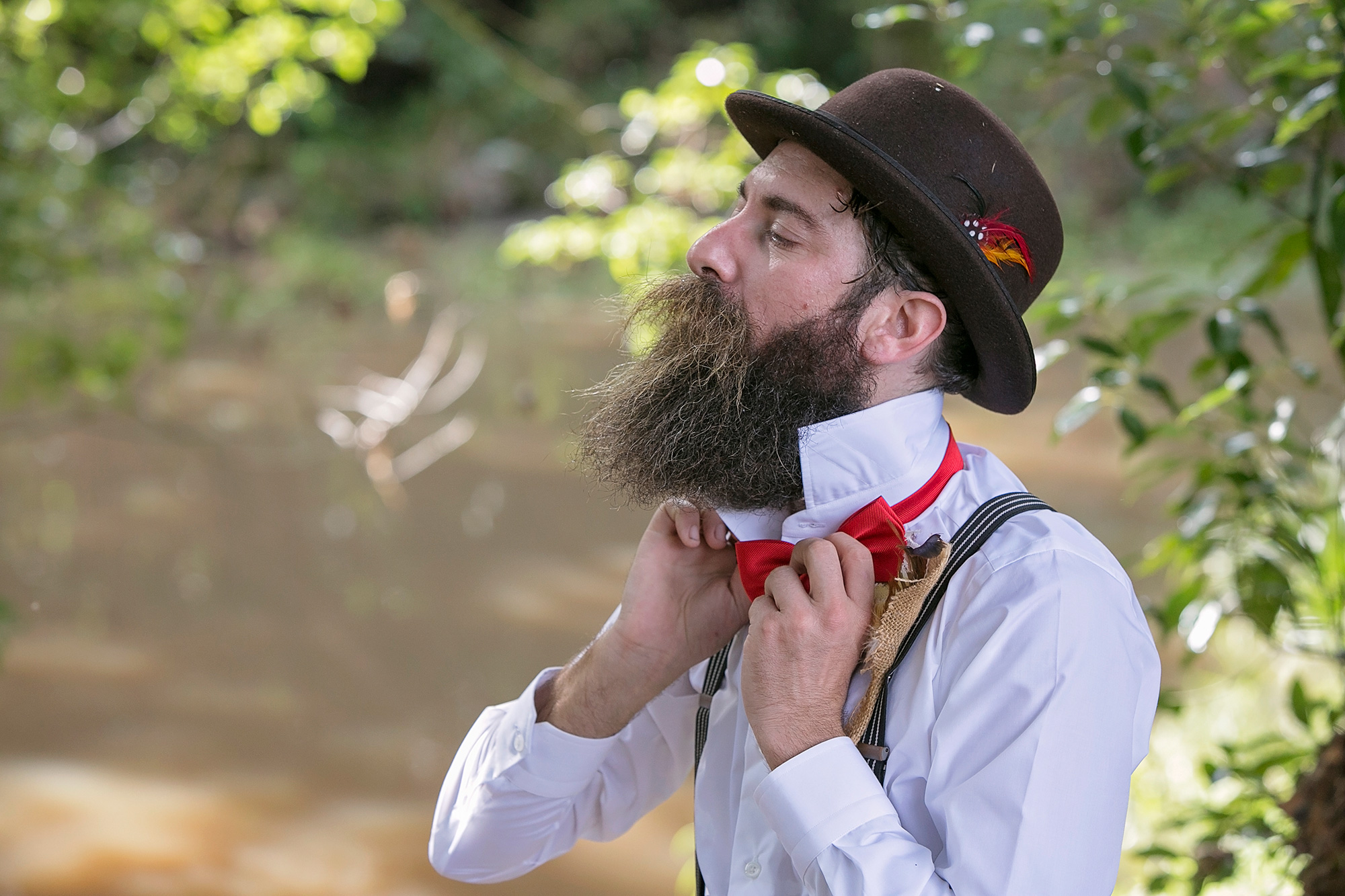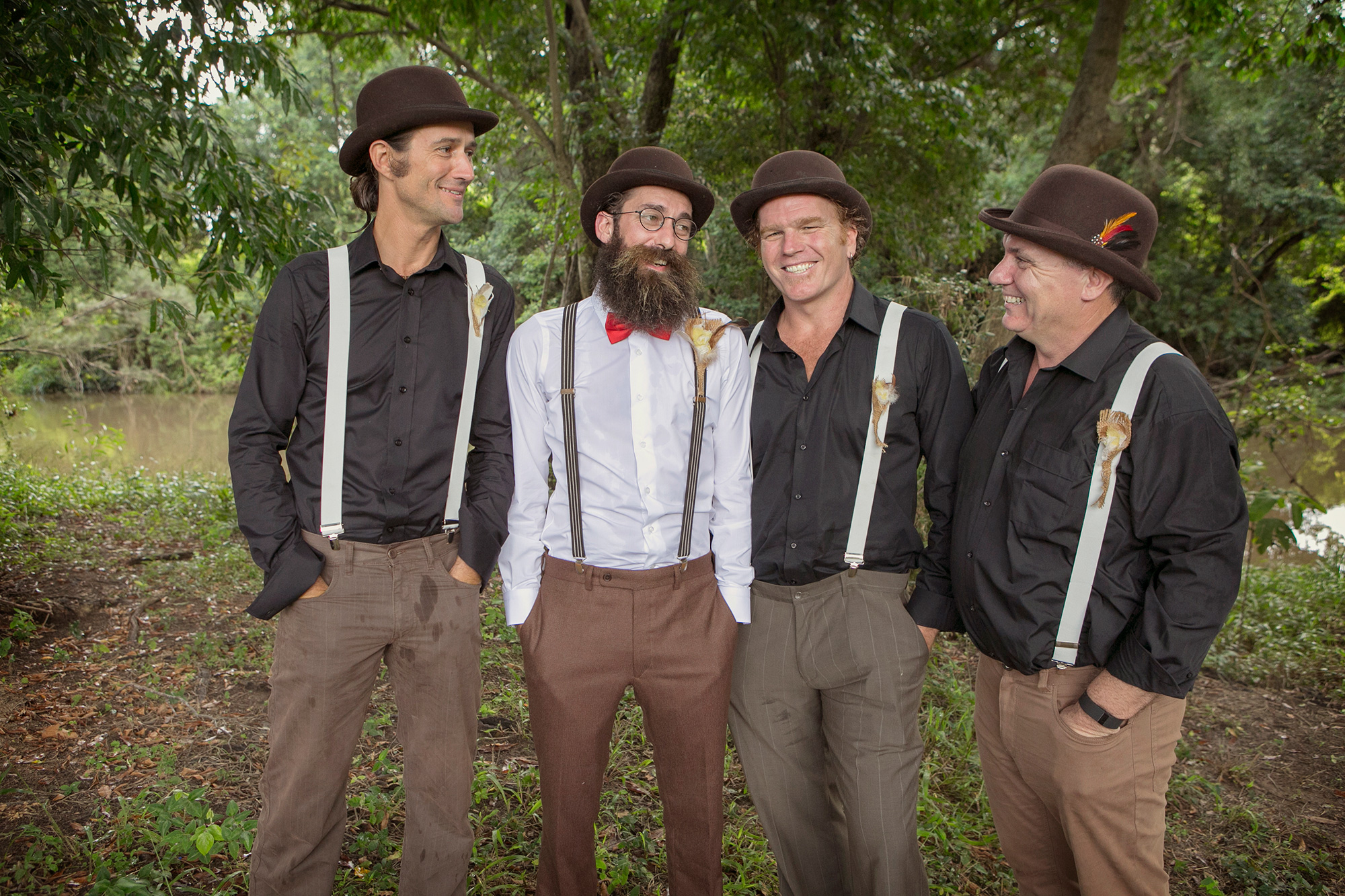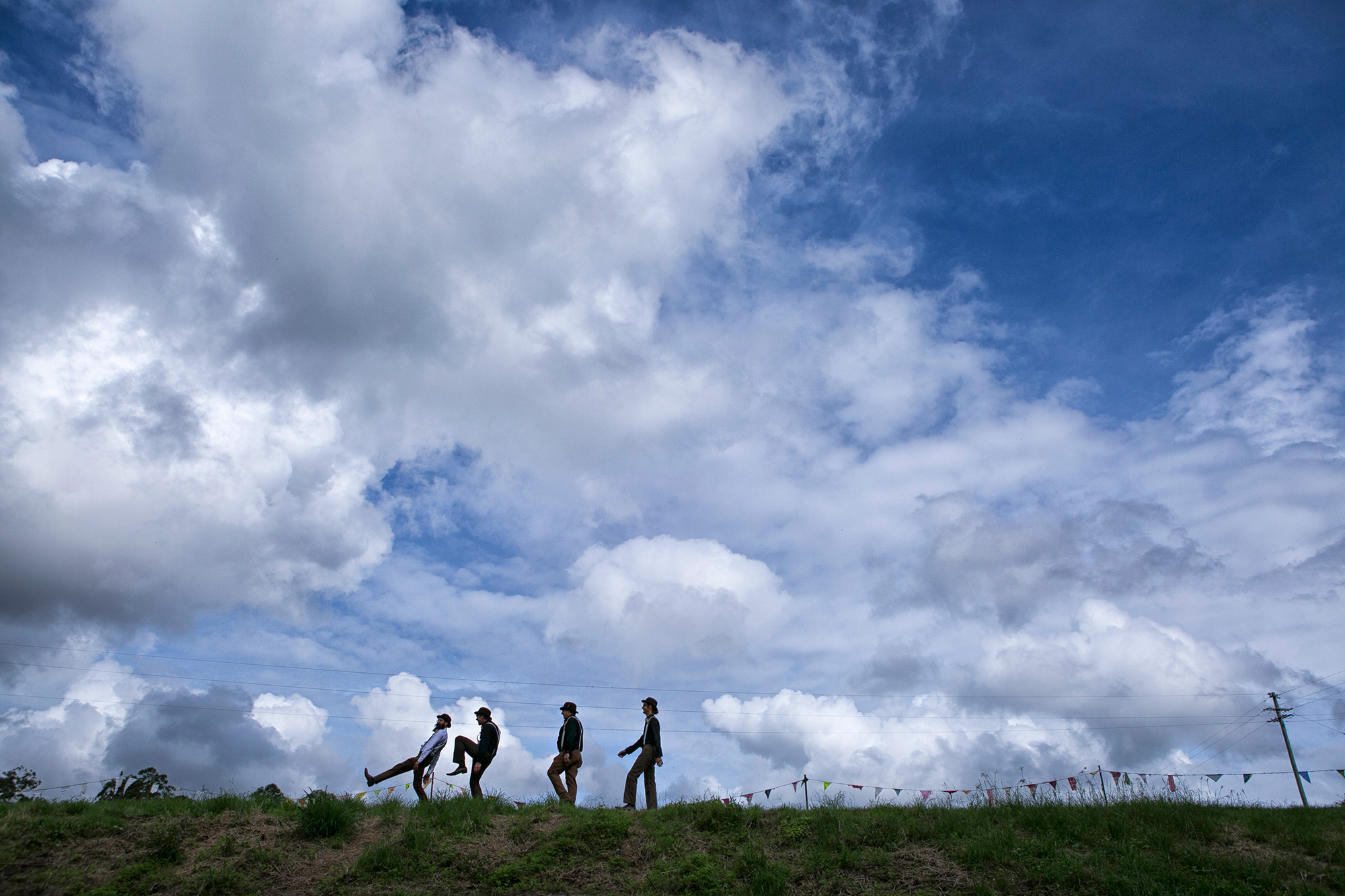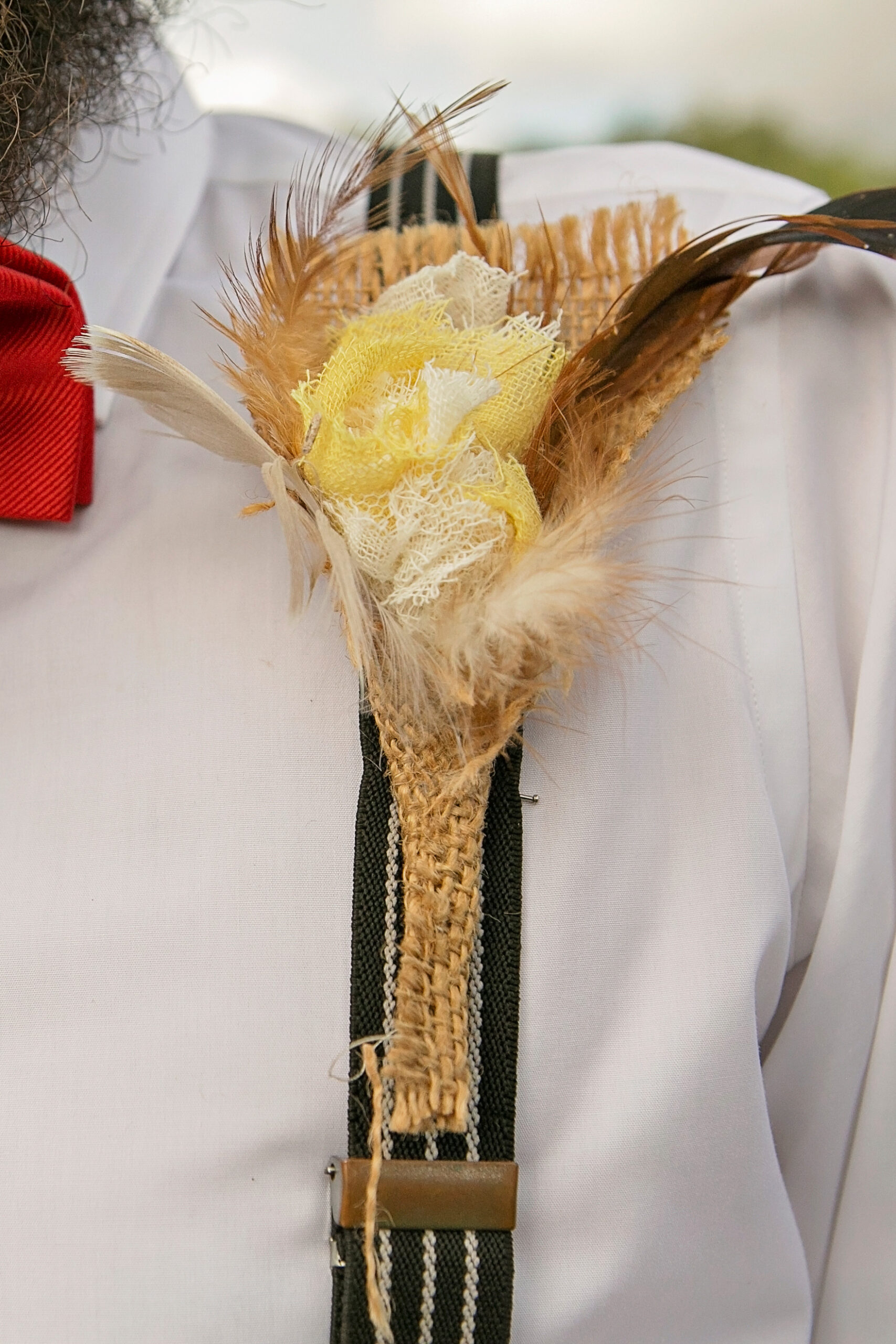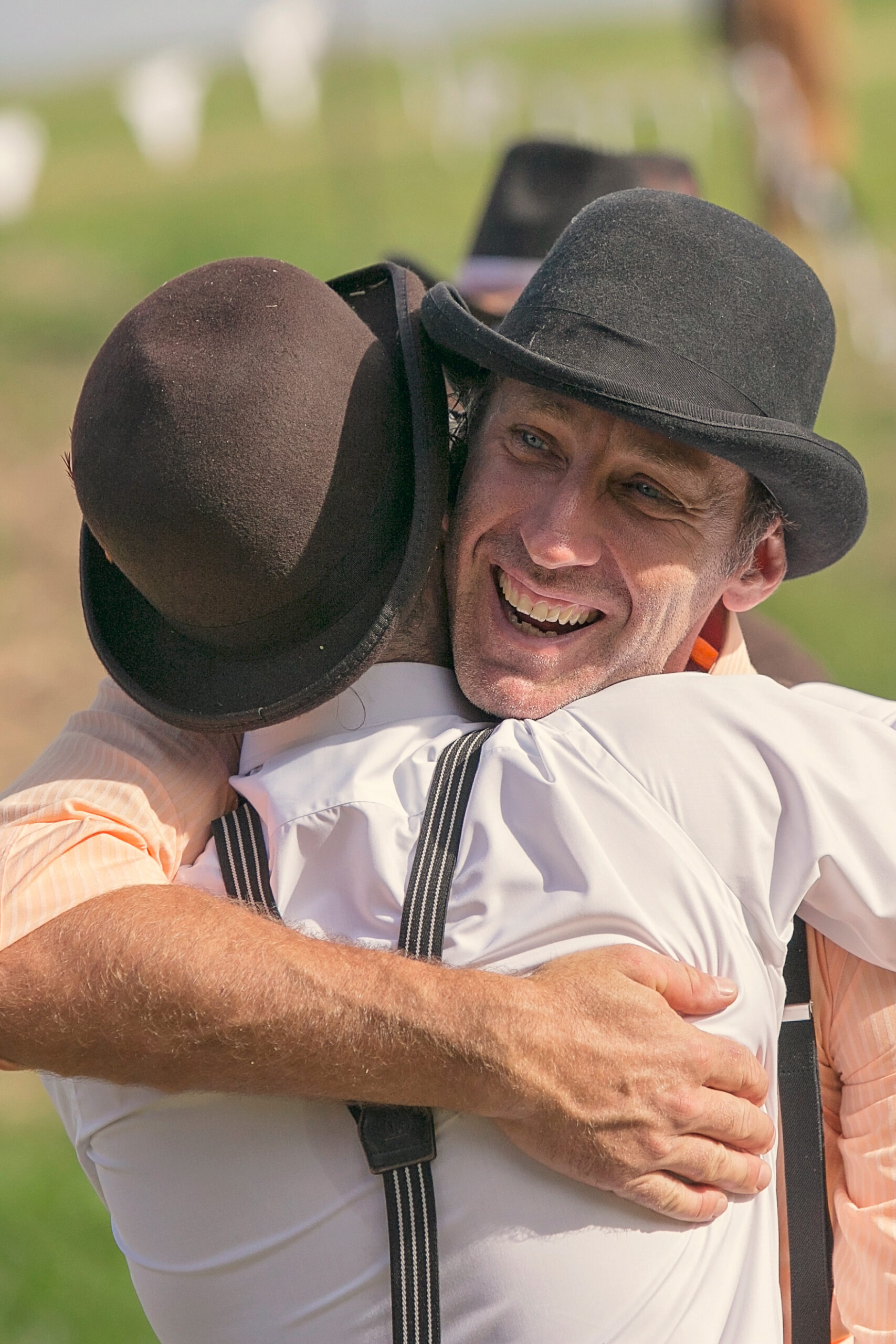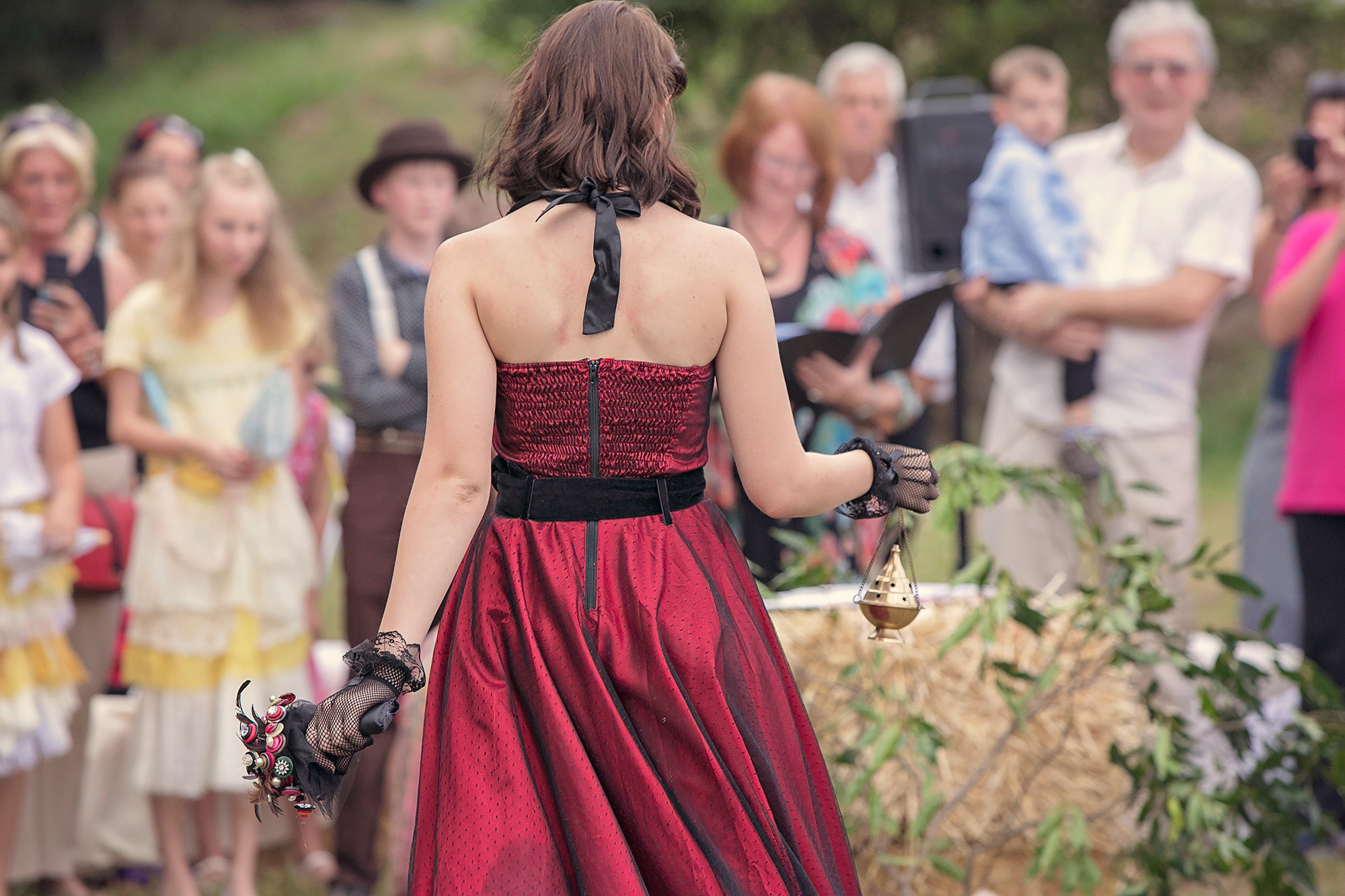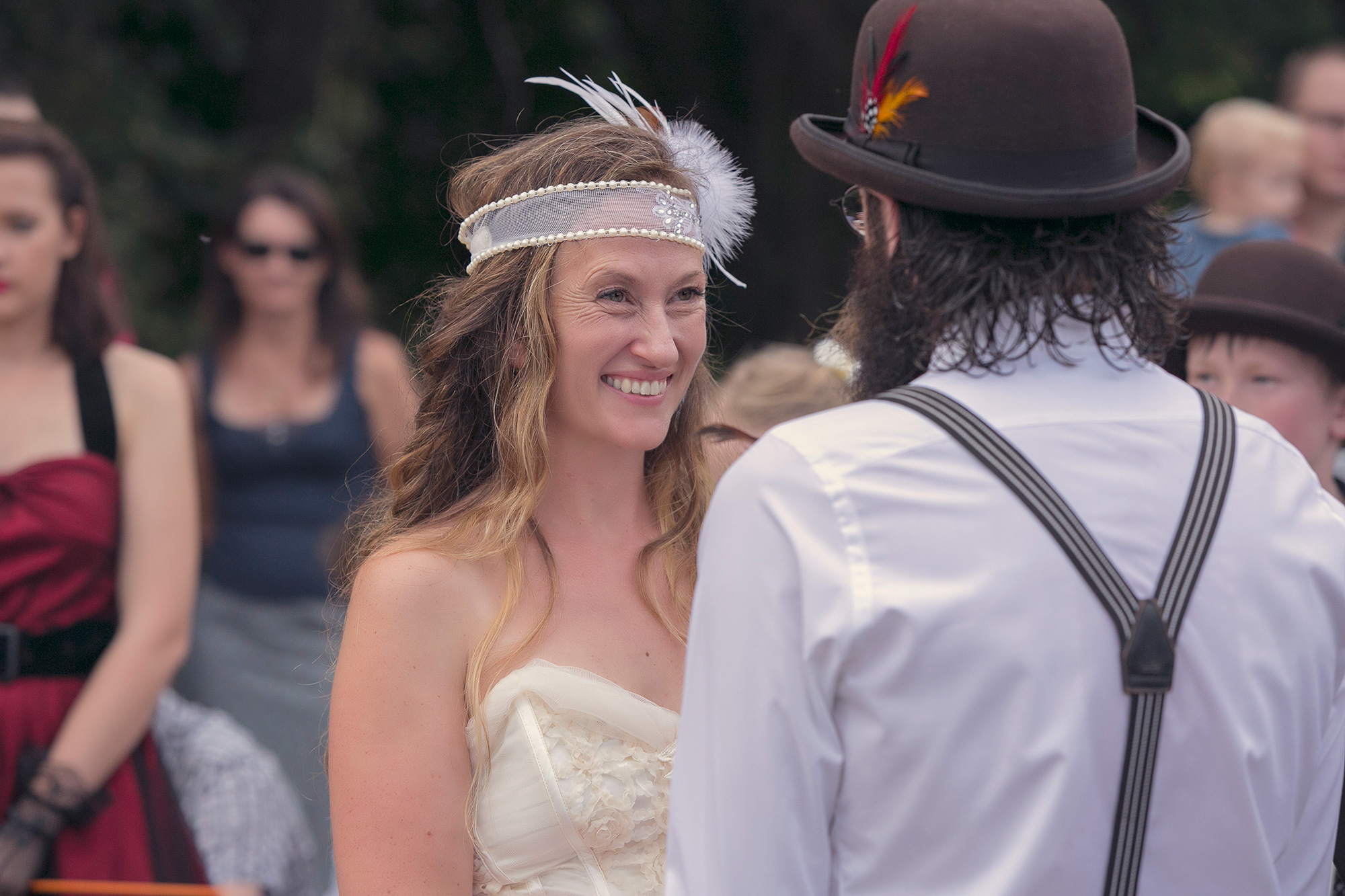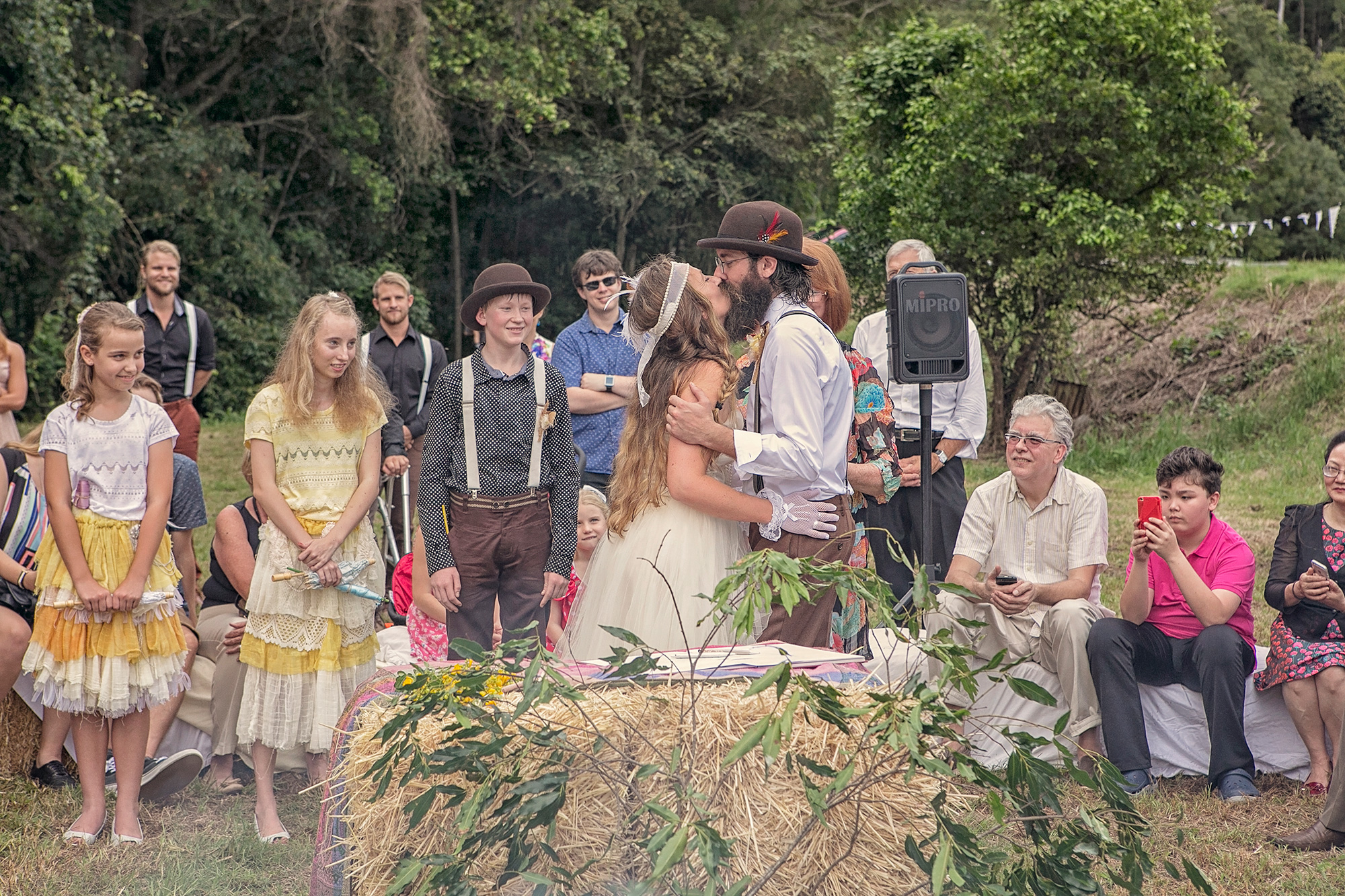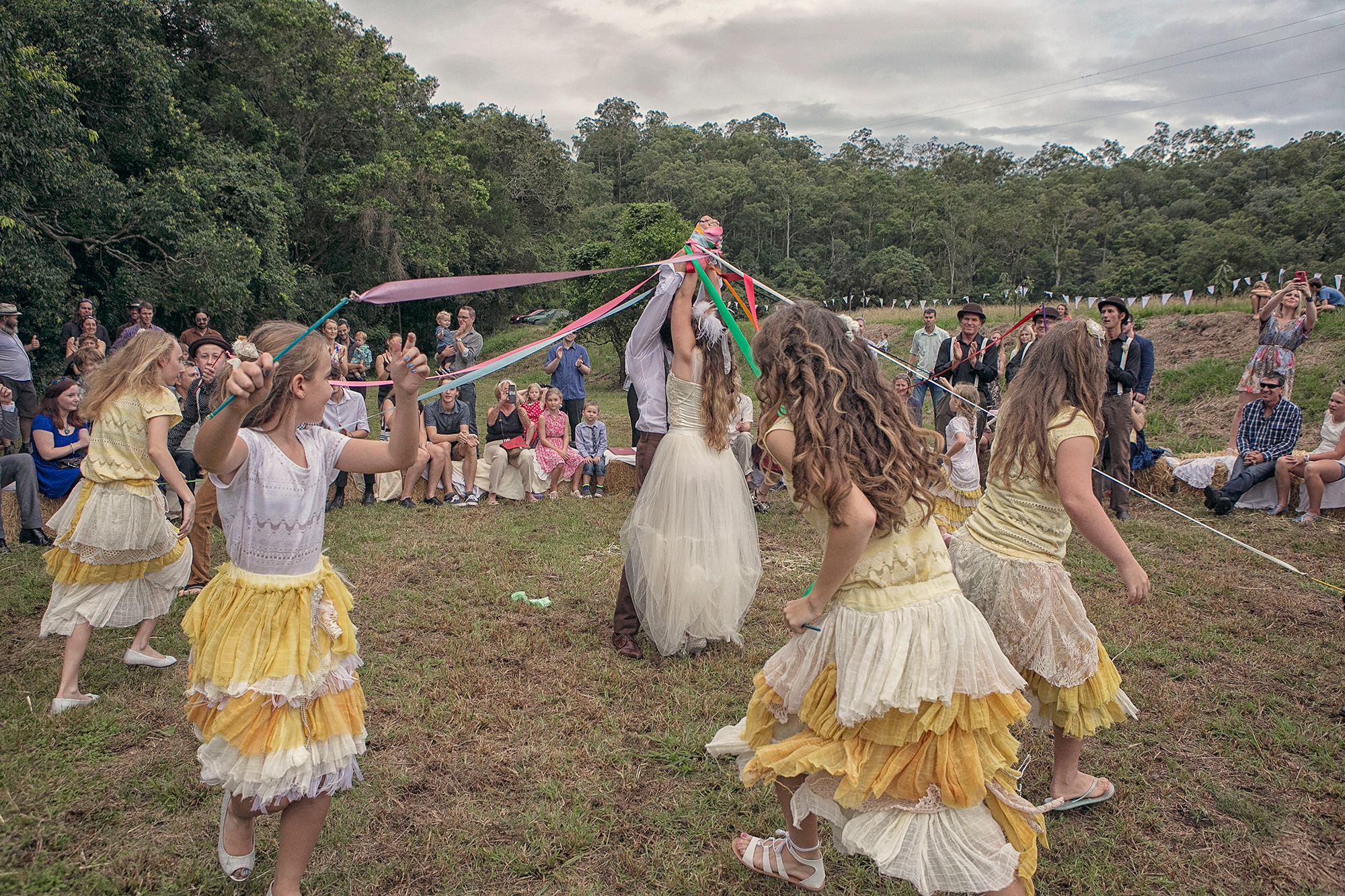 "I'm always telling couples how their wedding should be a reflection of their personalities and these guys got it spot on!" says photographer Ben Clark.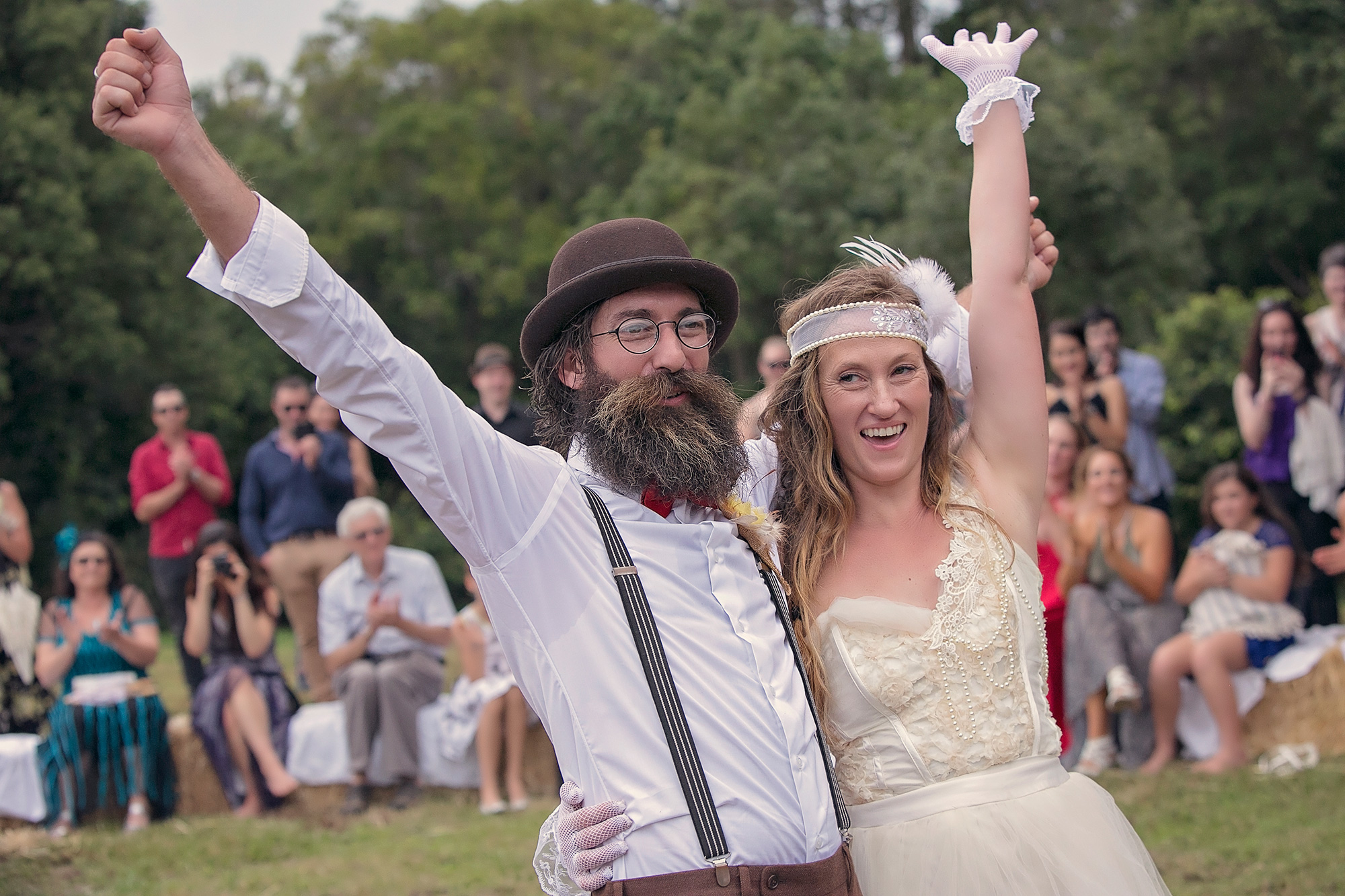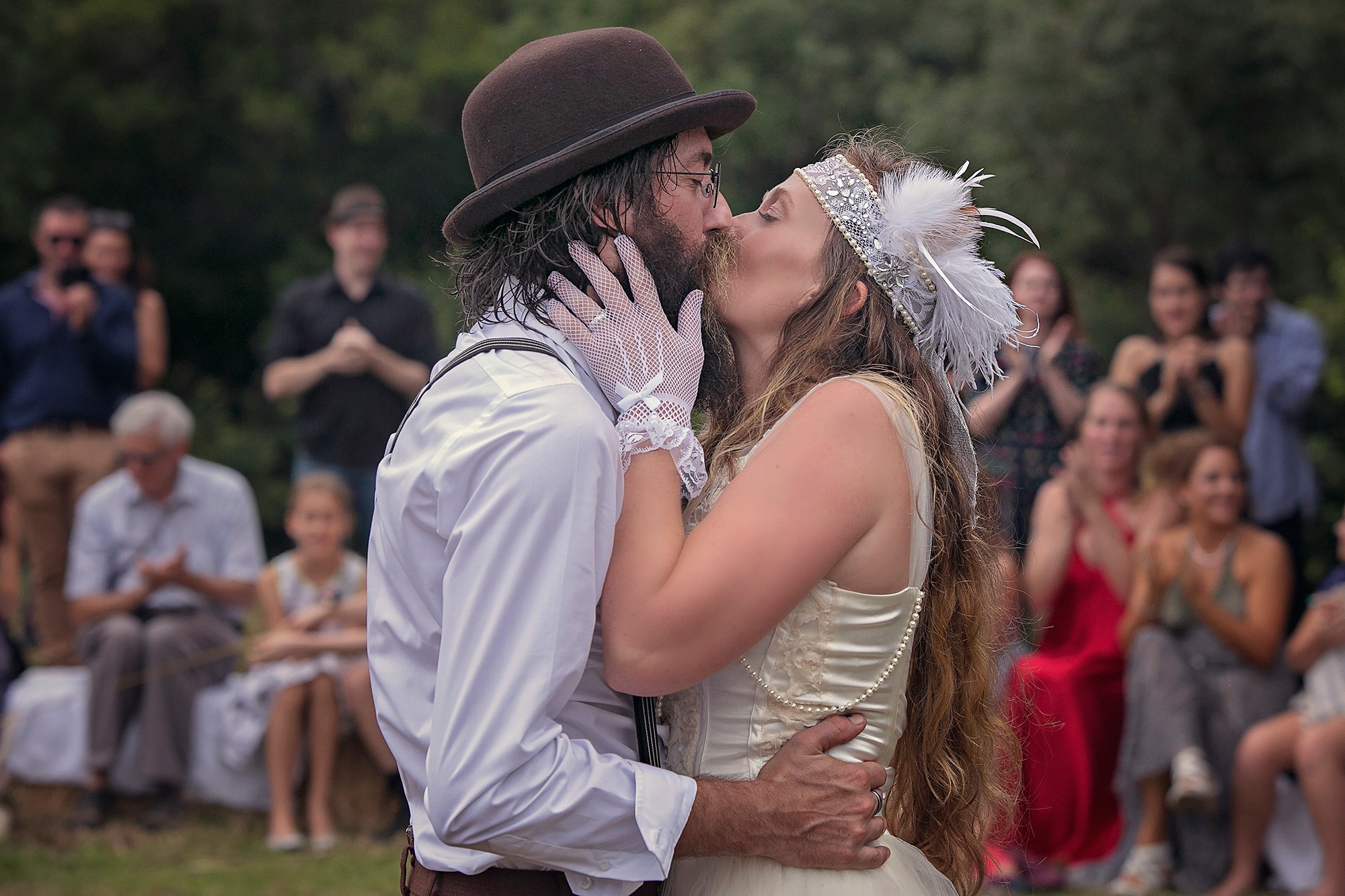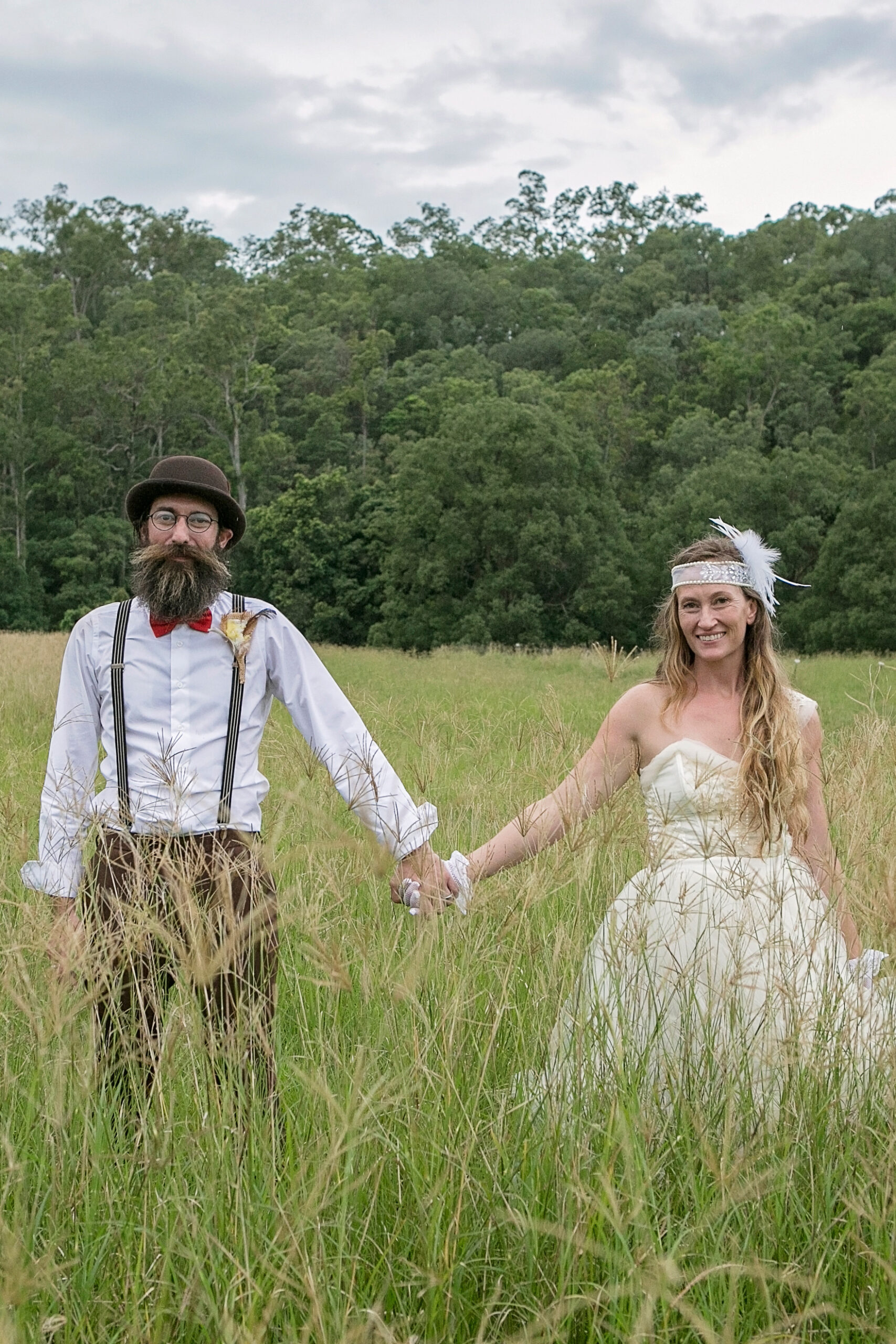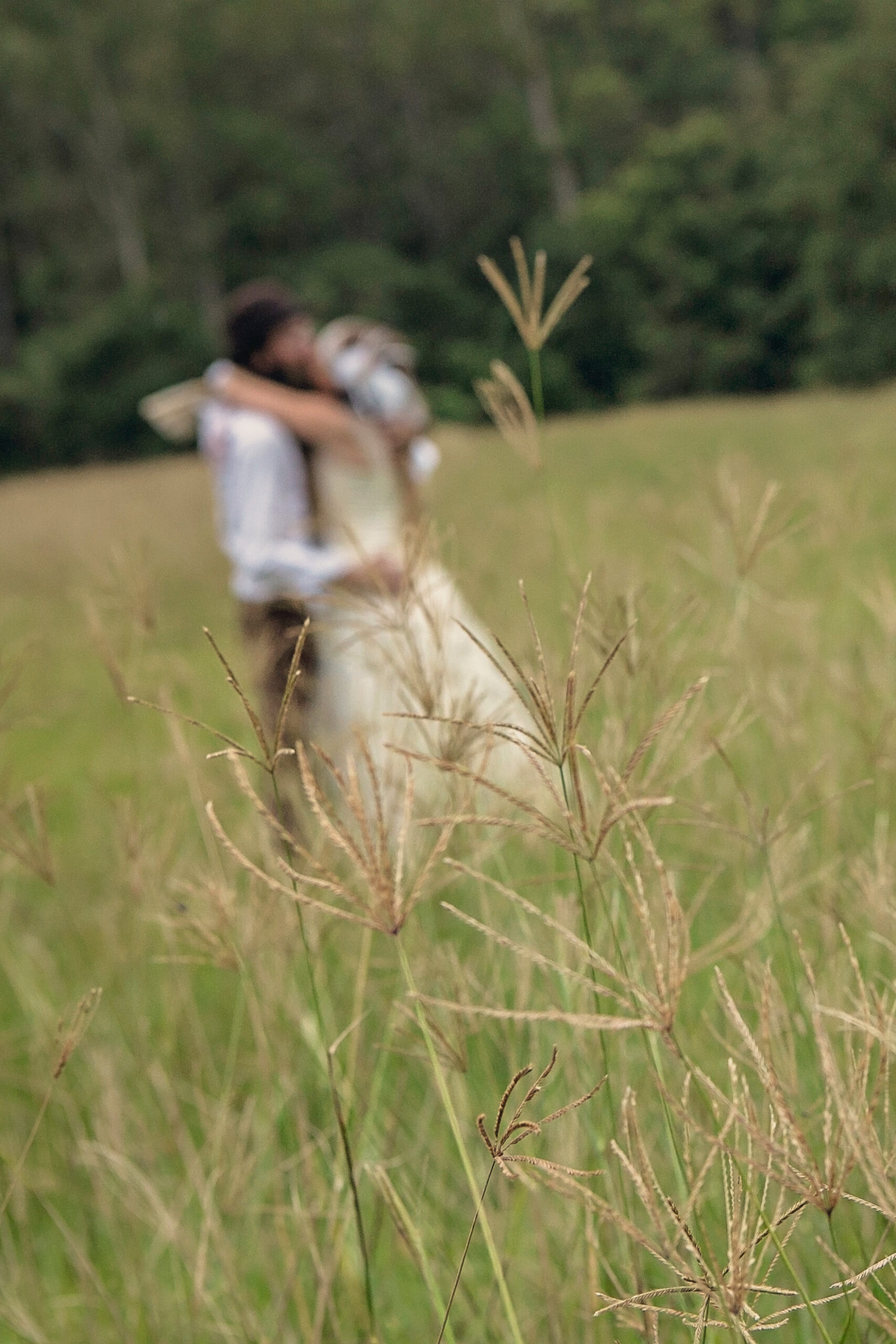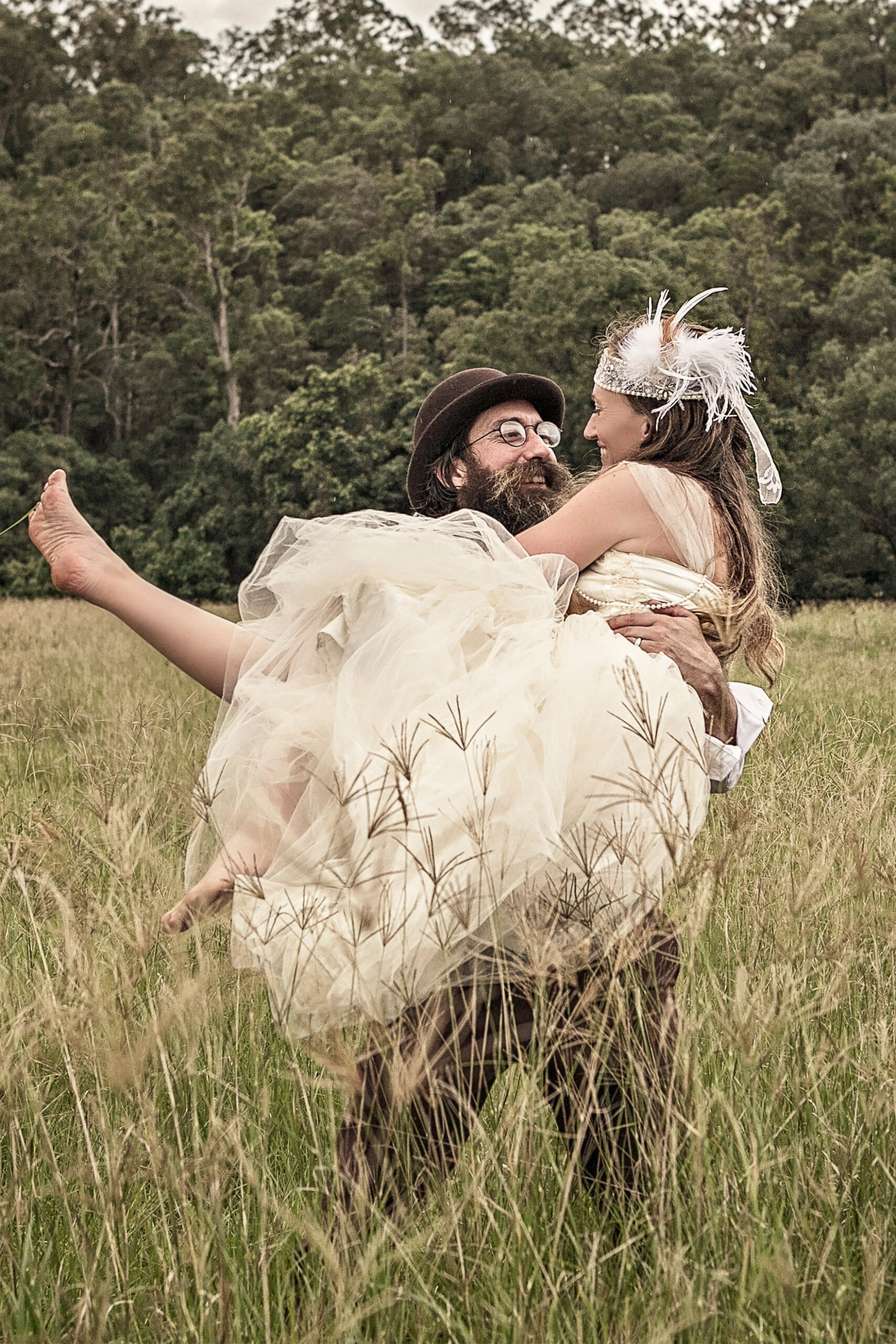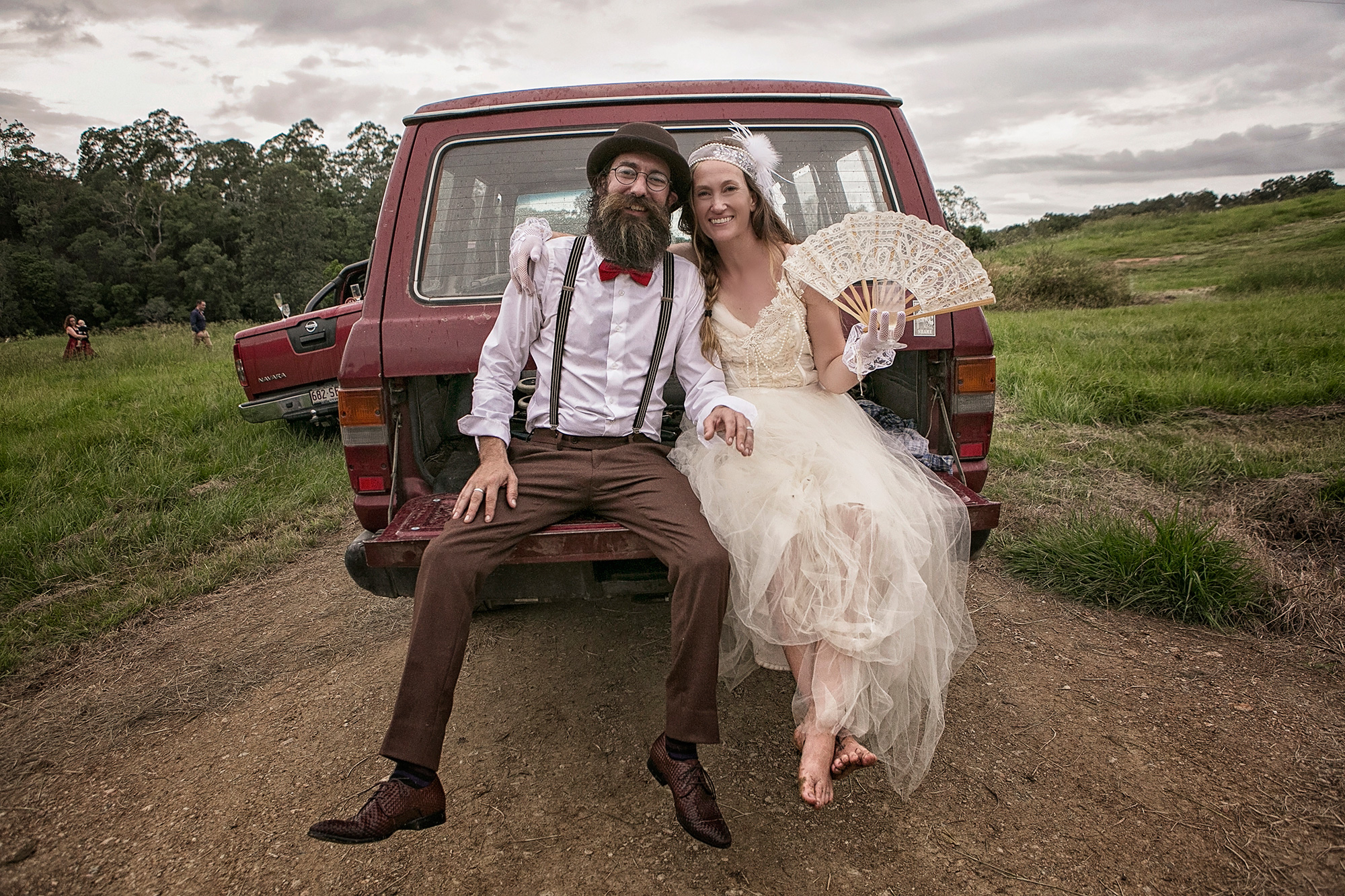 The couple's beat-up old Landcruiser served as a quirky wedding car.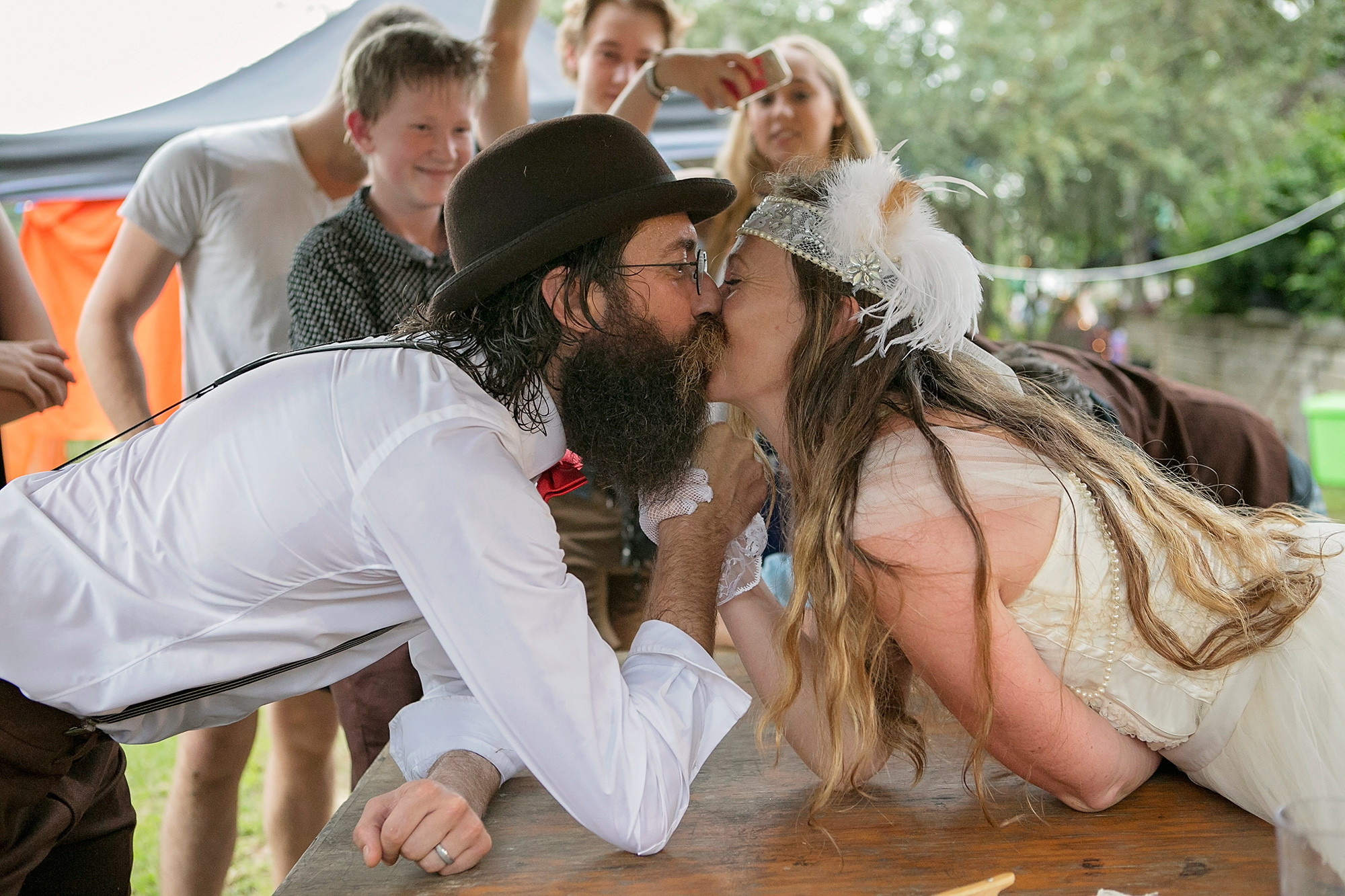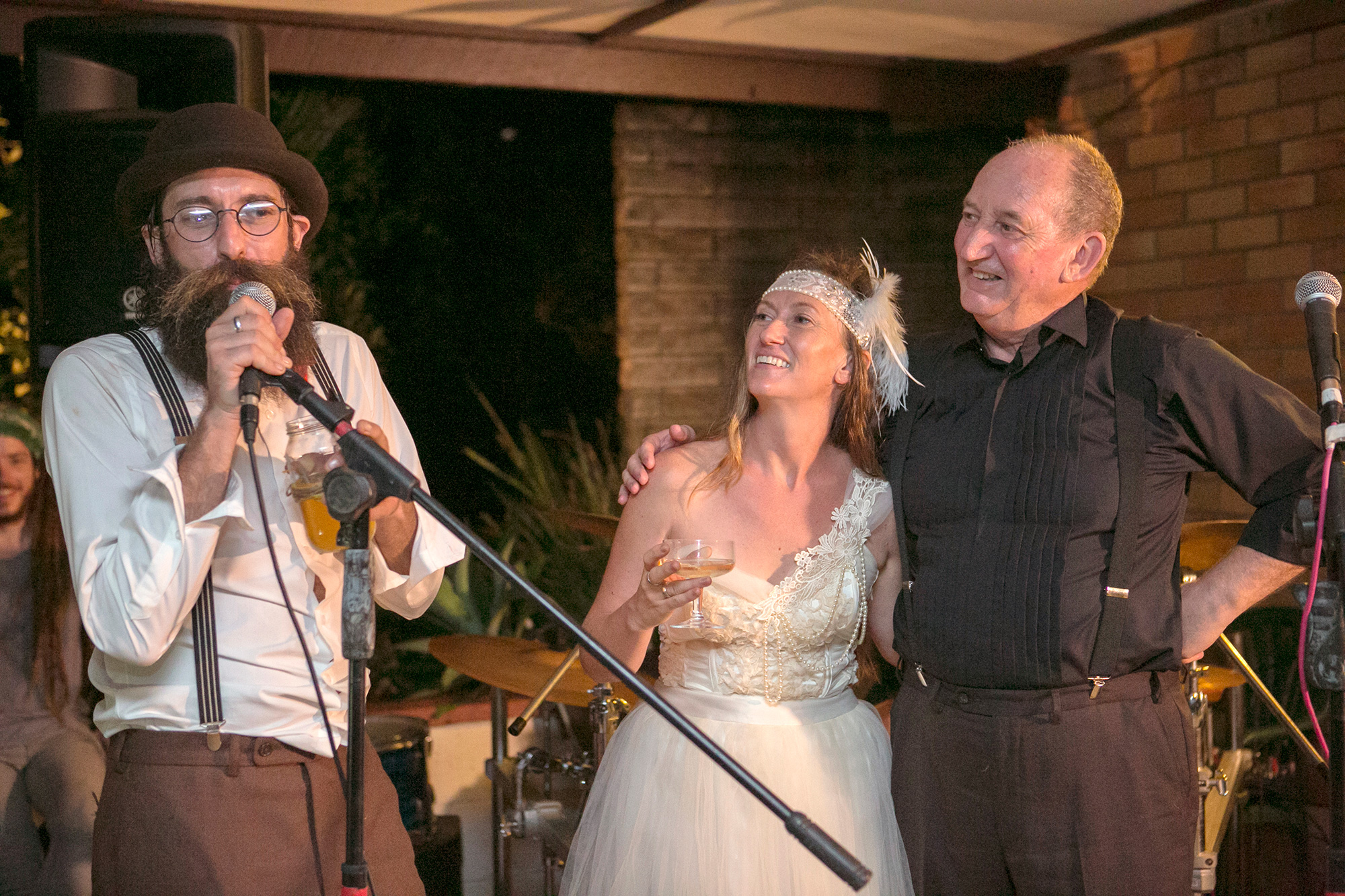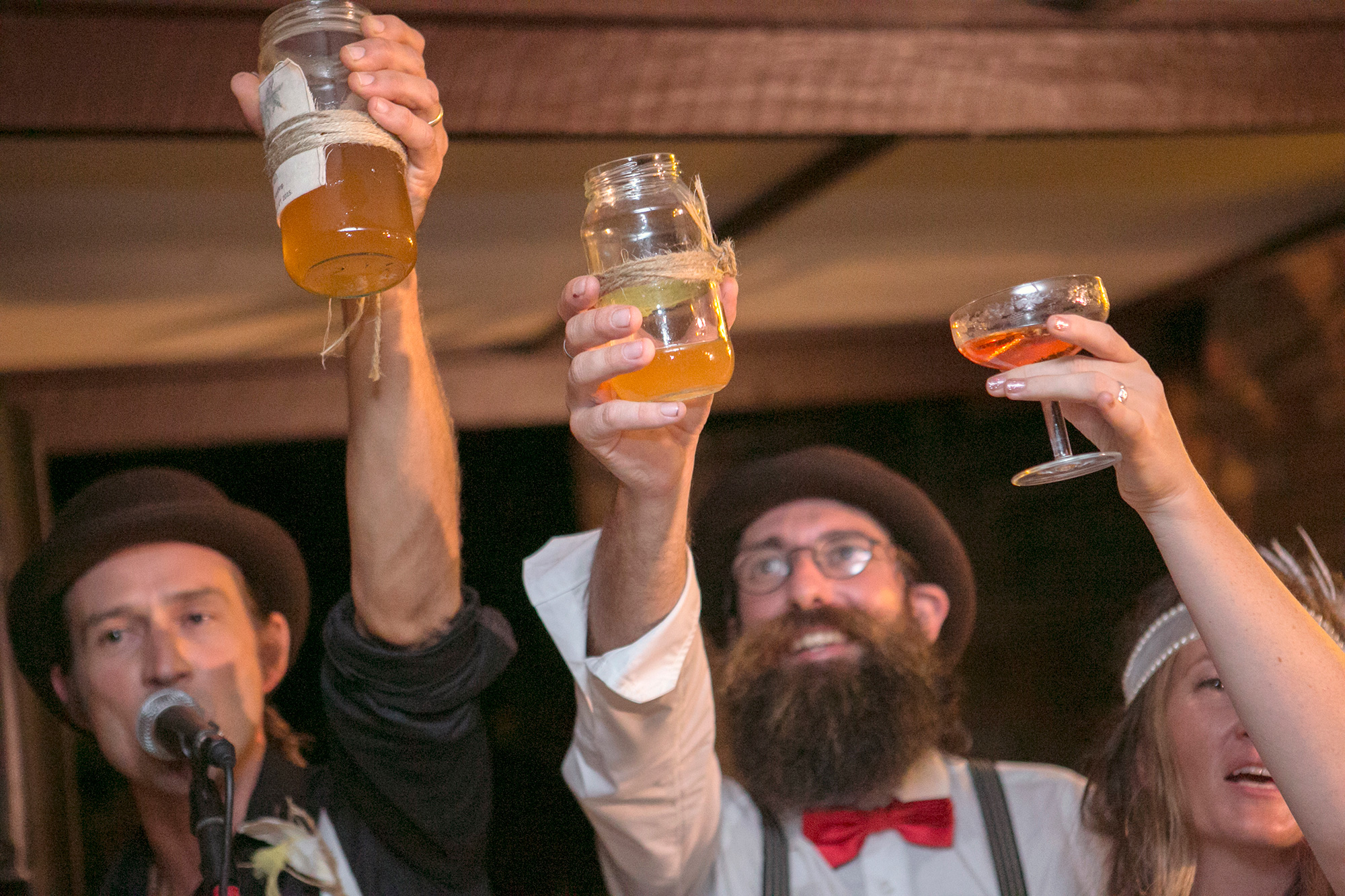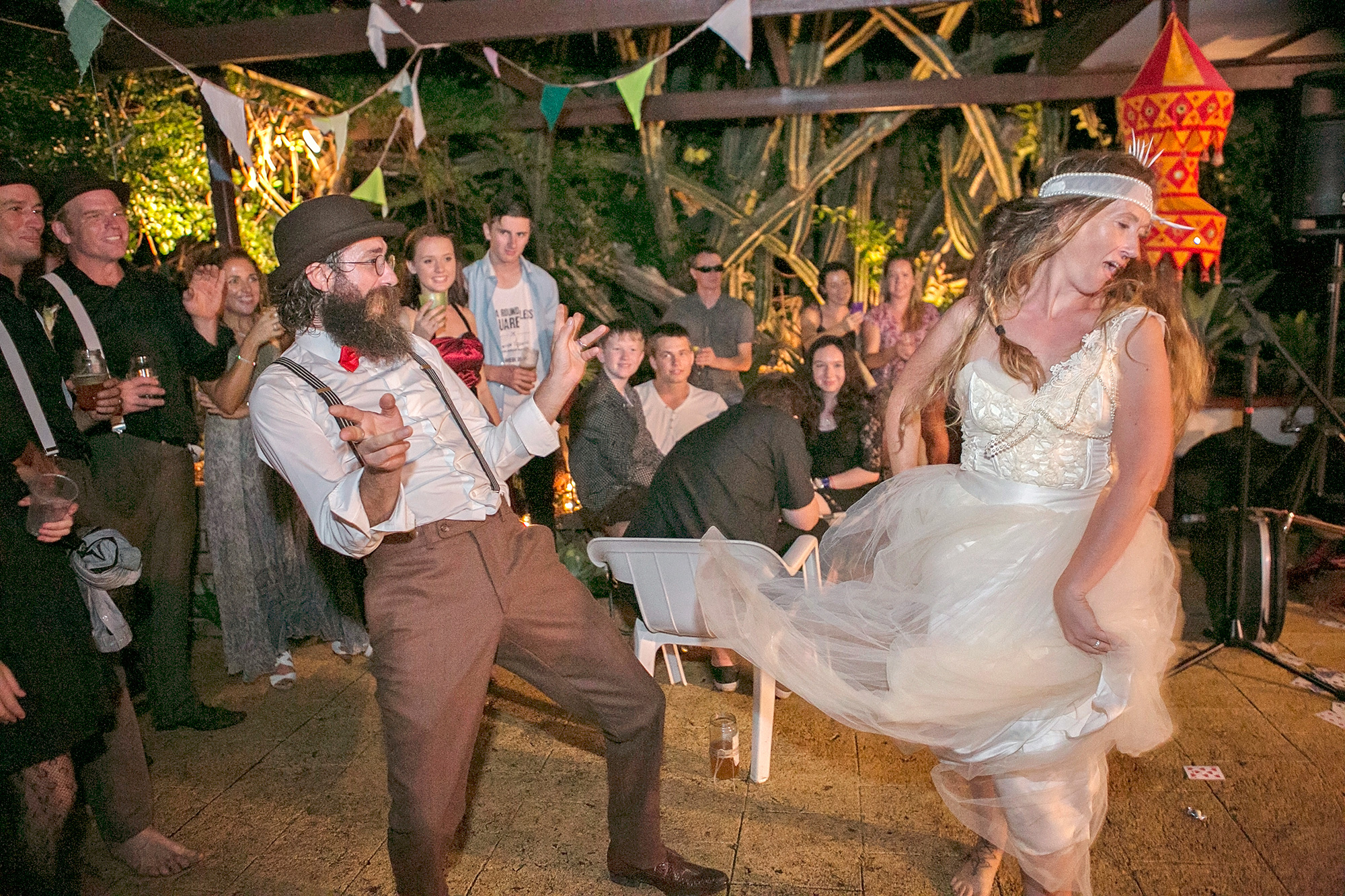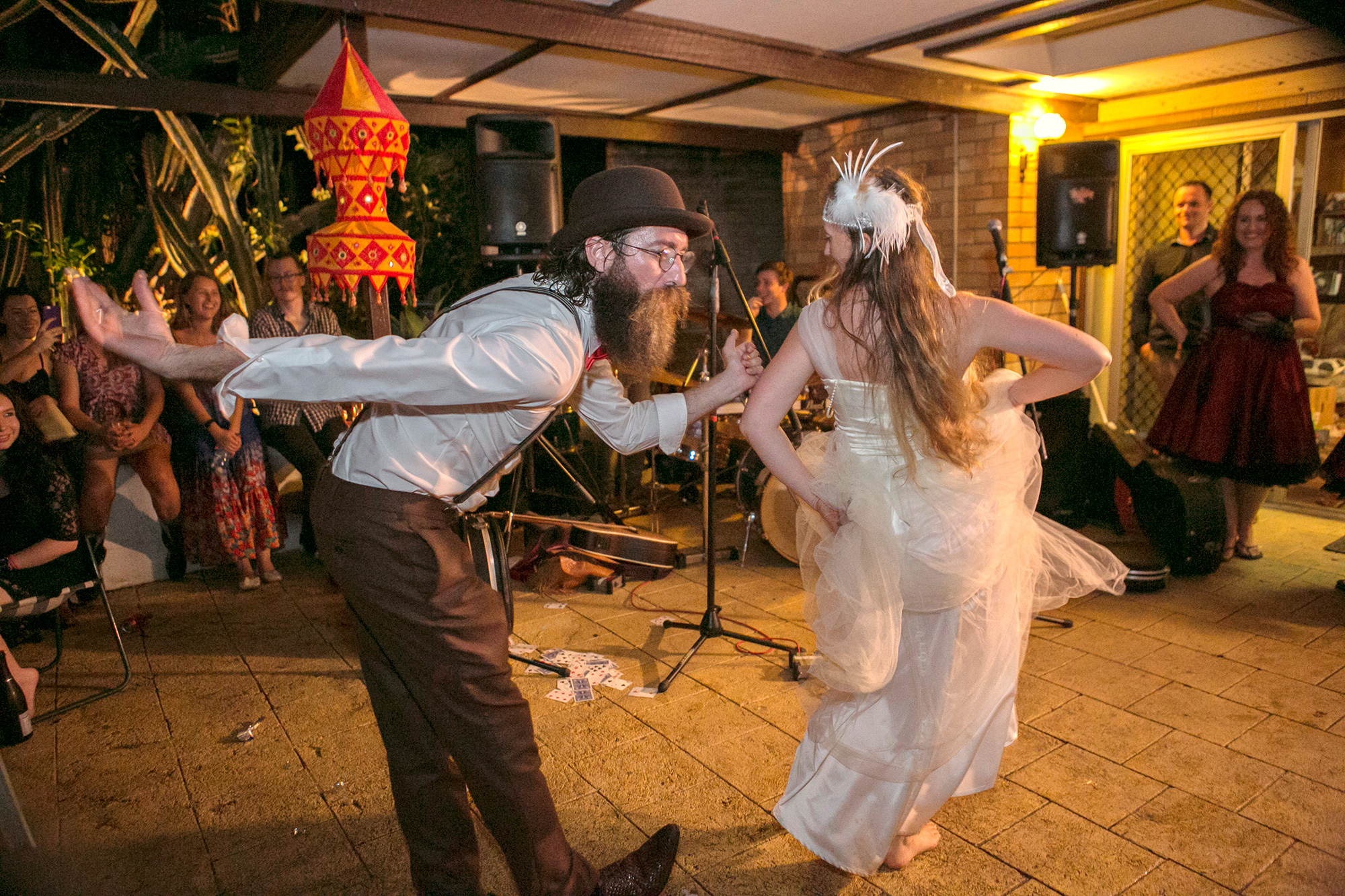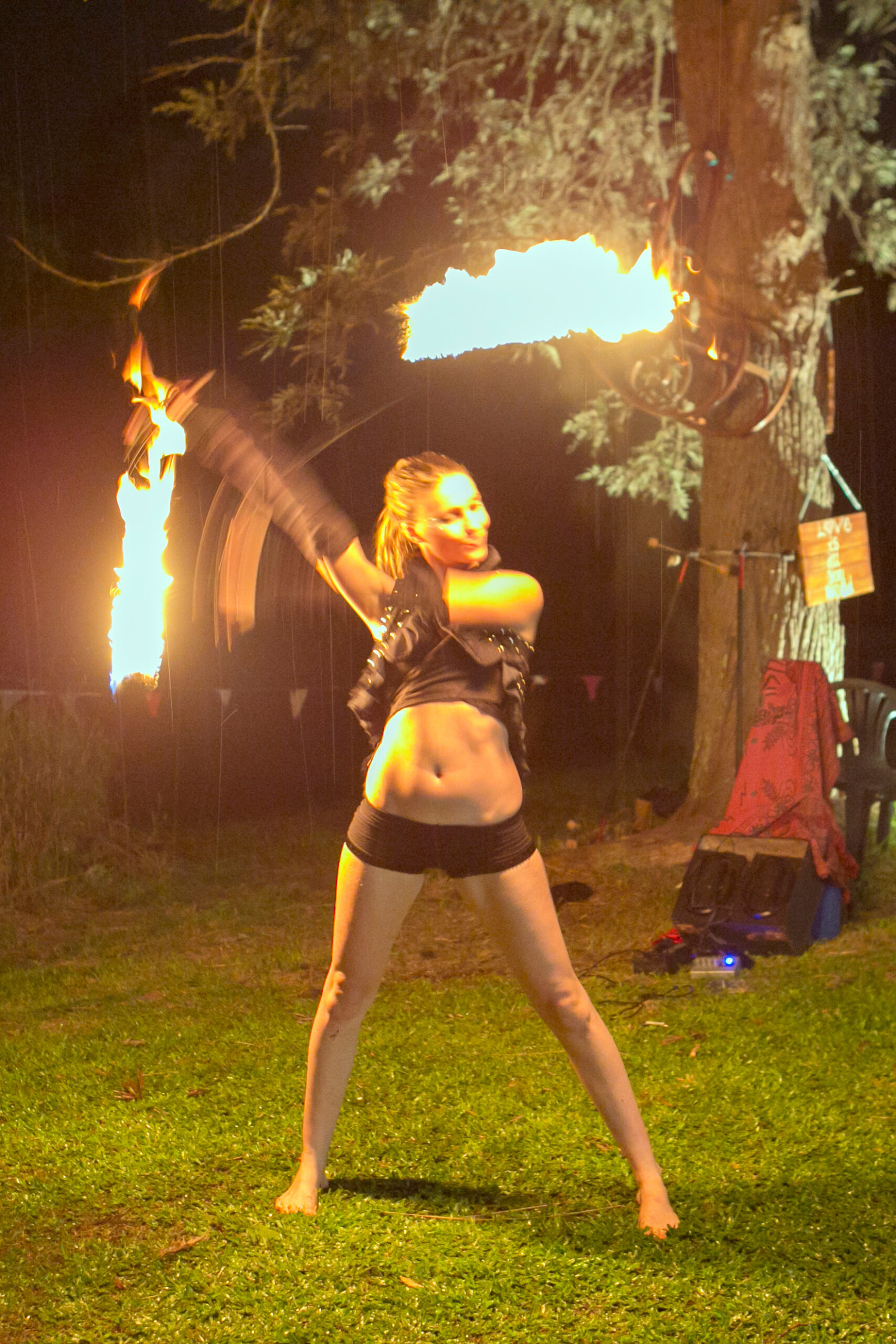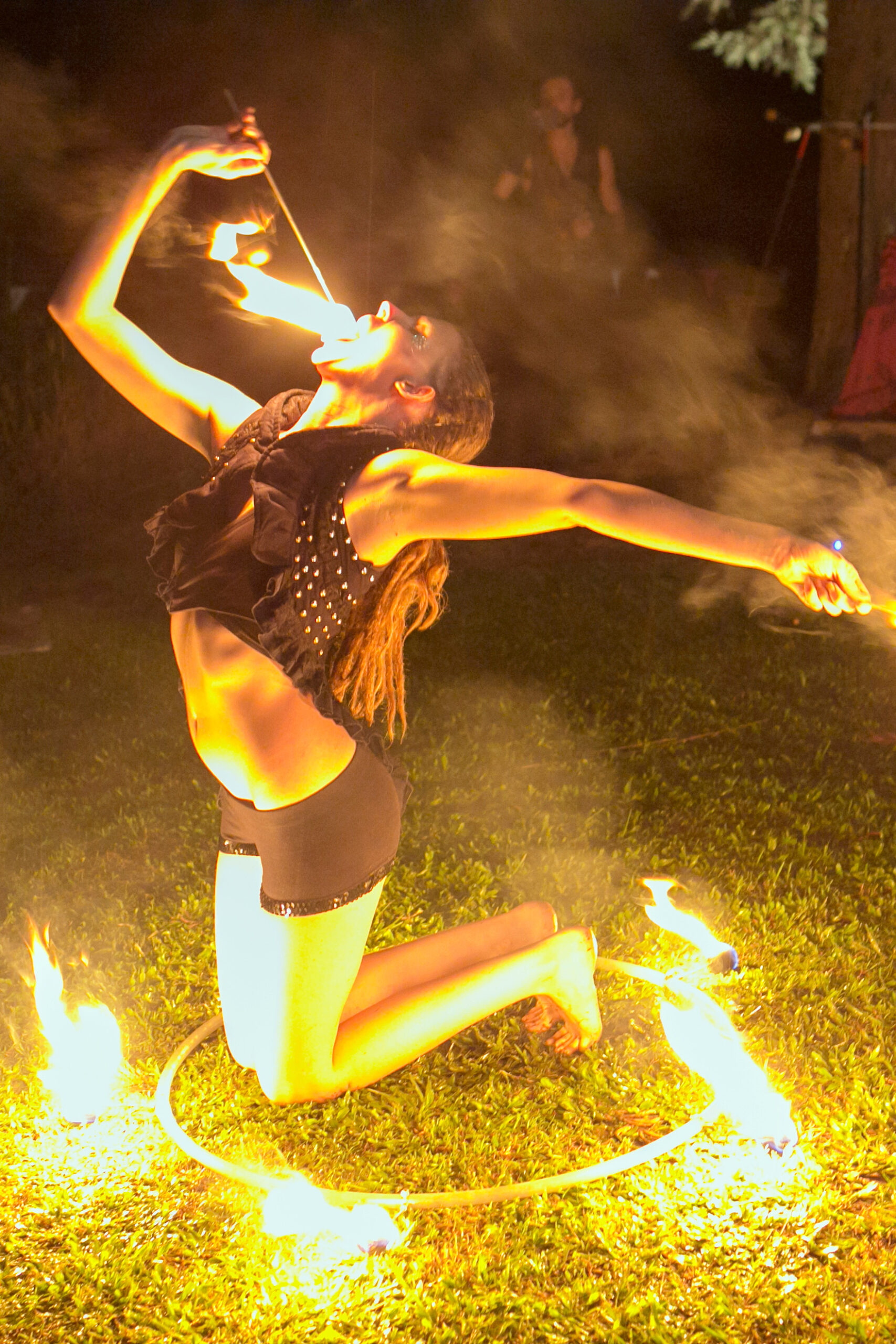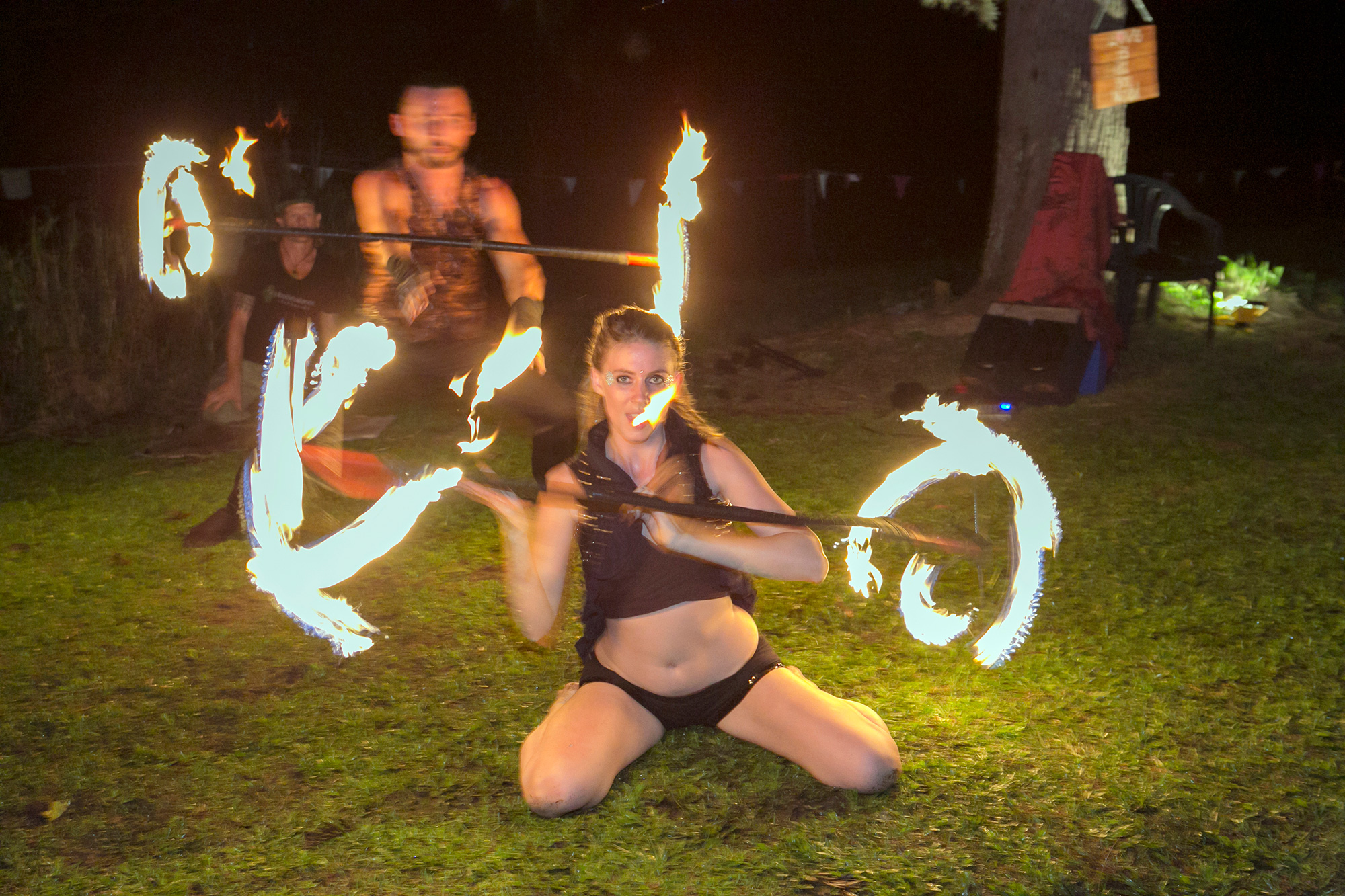 Claire's advice to future brides is to try to sit back and observe. "It went so quickly and I only had eyes for Noah. I didn't get to see a thing!" she says.
Video by Infinite Media Productions.