Matthew Dierickx married his fiancee Jessie Tong at the same place his parents said 'I do' three decades earlier: Werribee Mansion in Victoria.
The pair, aged 27 and 29 respectively, met while studying at university and spent several years together before getting engaged. "From midnight trips to KFC, to watching planes on the runway, we dated for seven years," smiles Jessie. Matthew popped the question at home before they set off on a New Zealand holiday, wanting to take her by surprise.
Their Werribee Mansion wedding on November 5, 2016 was joined by 90 guests. "Our wedding was sentimental, being the same place his parents got married, and all our decorations were DIY with help from our family," says the bride. The bride and groom opted for a minimalistic theme of soft green and white.
The groom even catered to his new wife's love of social media as soon as they were married. "Matt knows how much I love selfies, so the moment we were announced husband and wife, he took a selfie in front of all our guests!" smiles Jessie.
Photos courtesy of Love is Sweet Photography.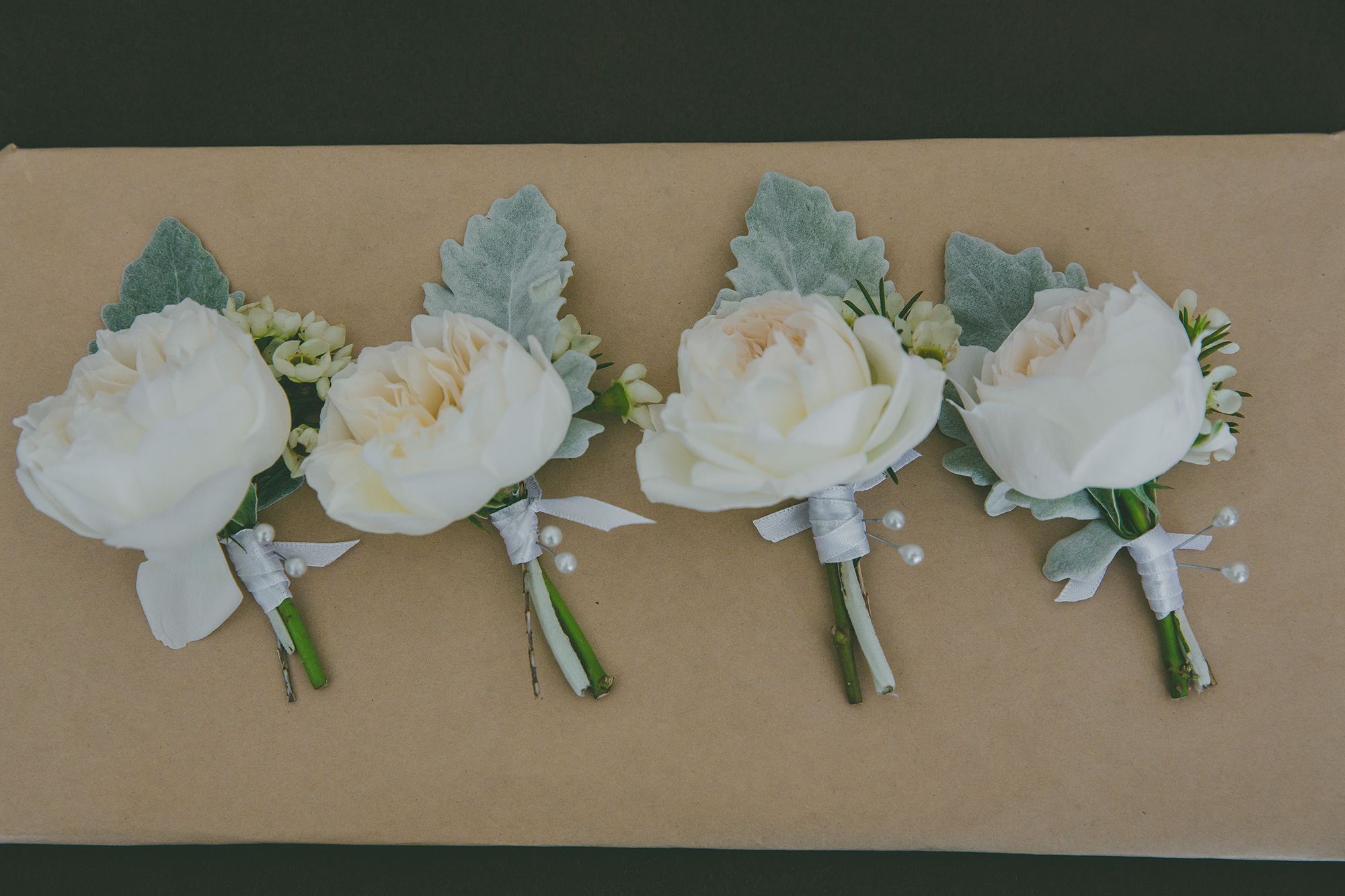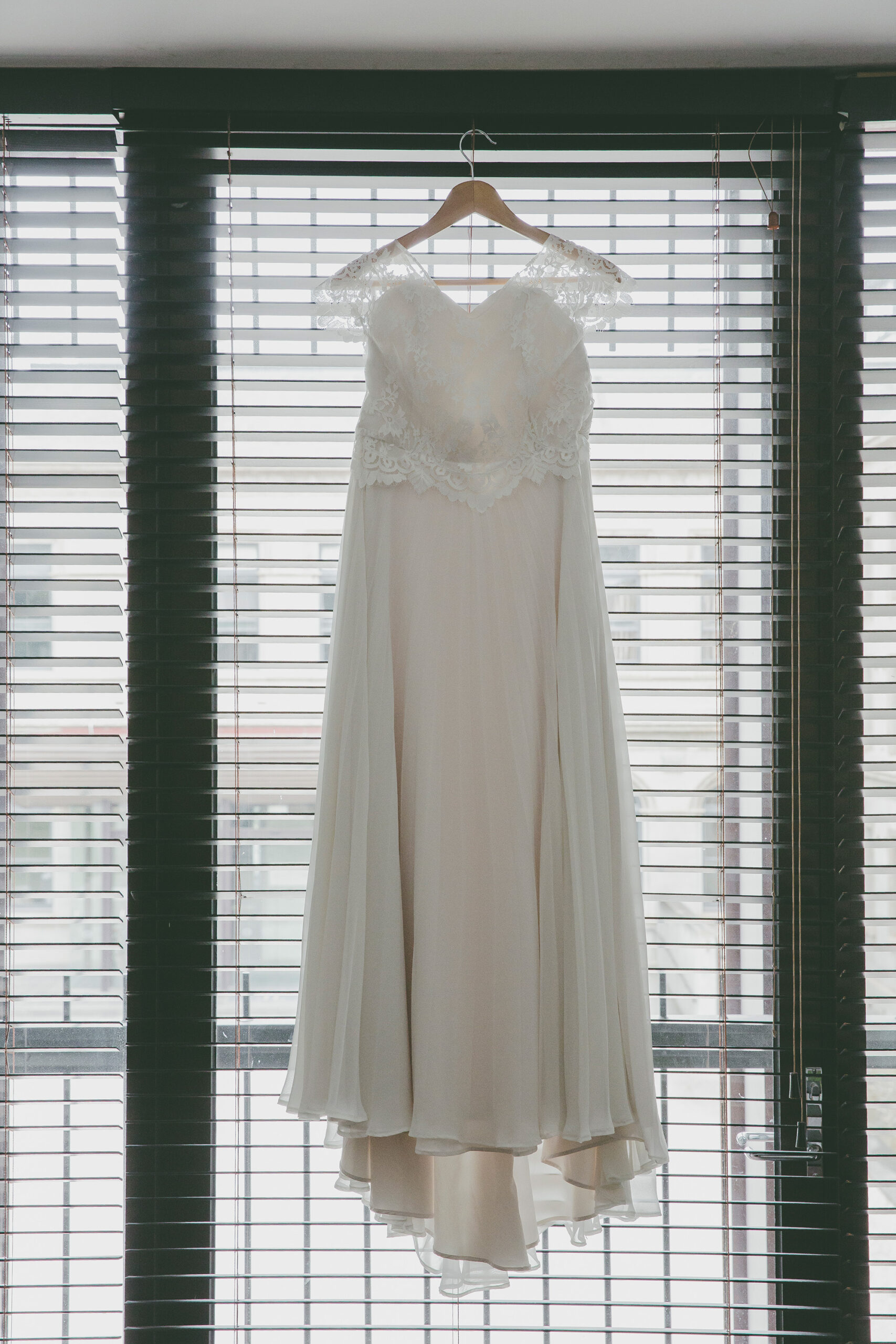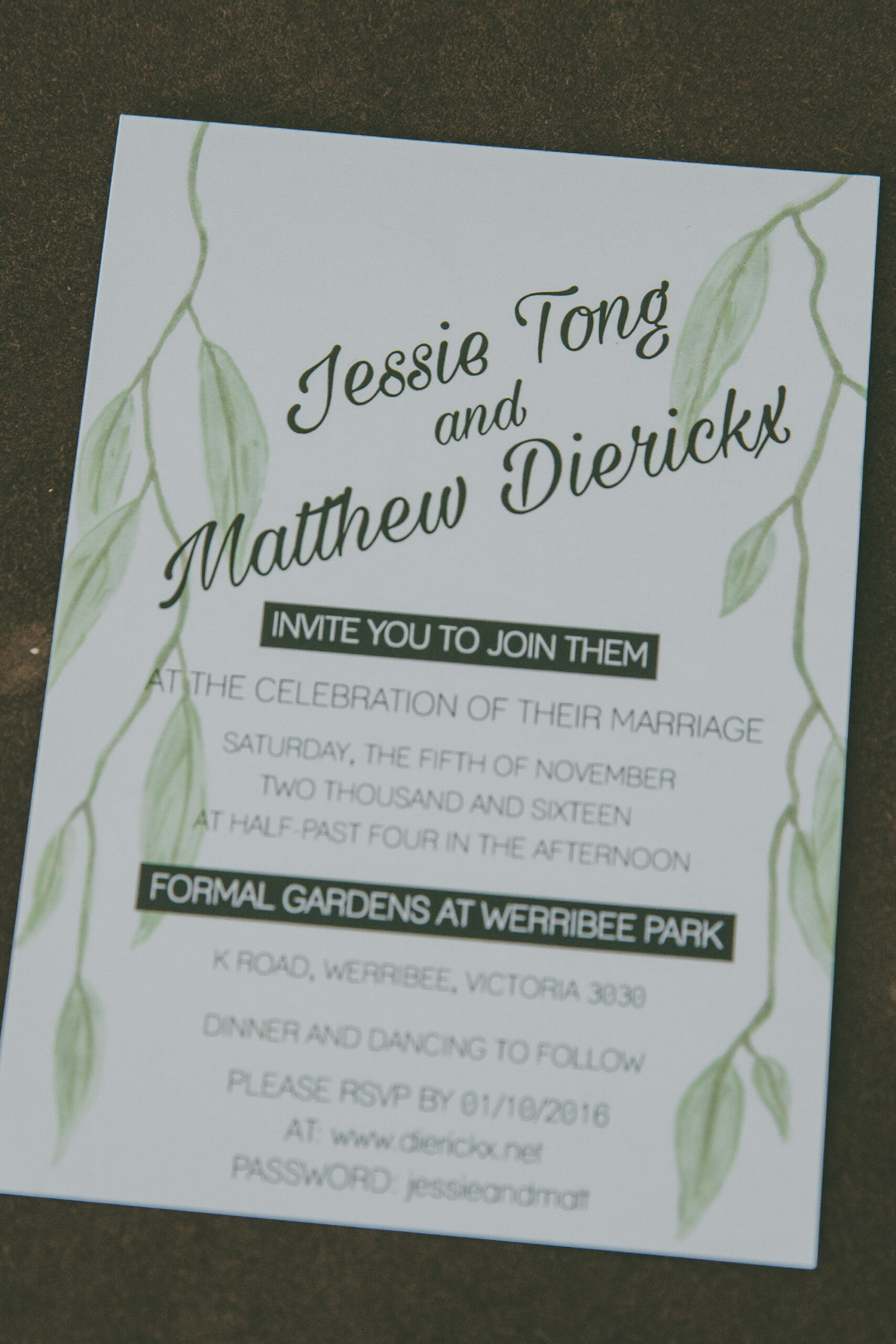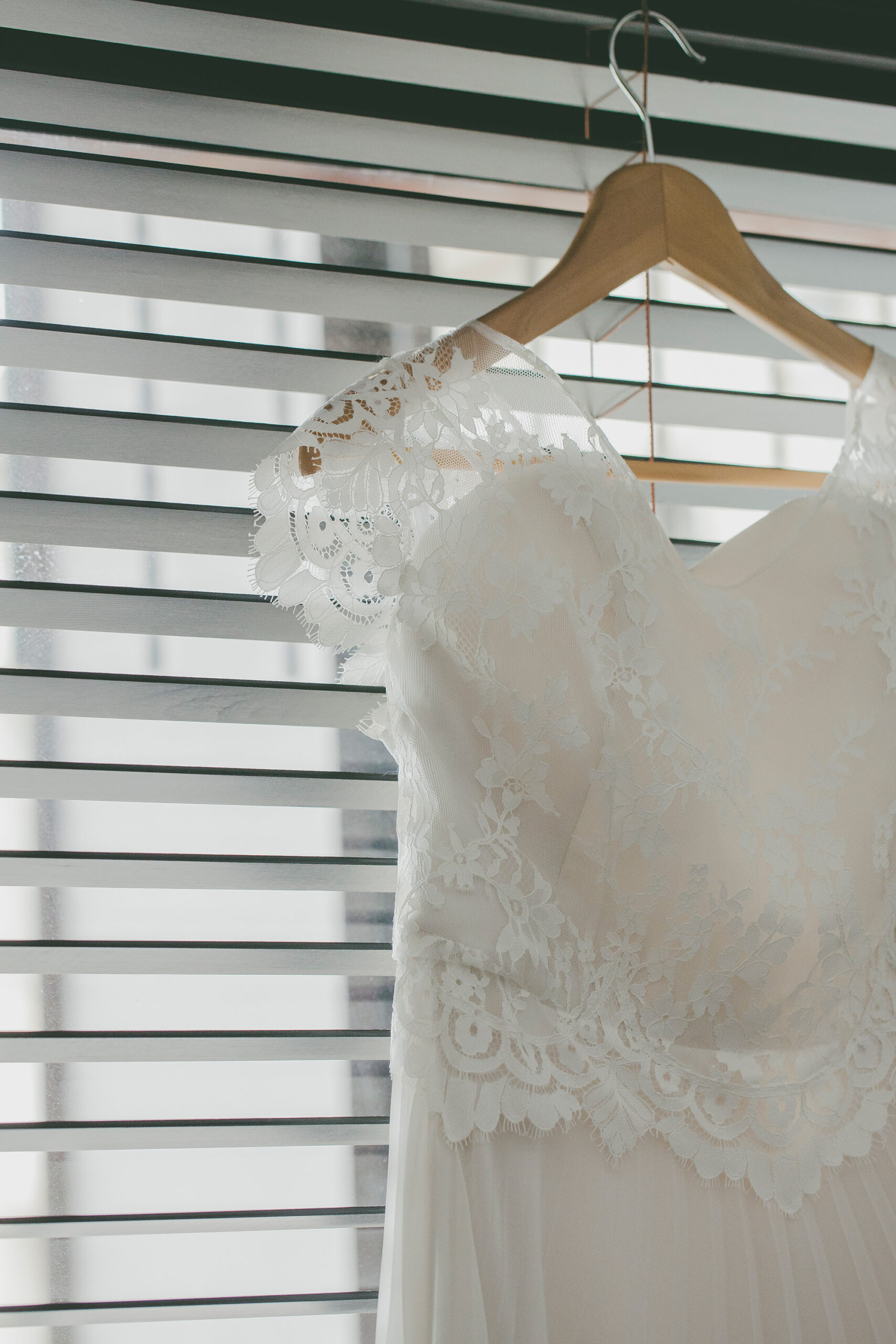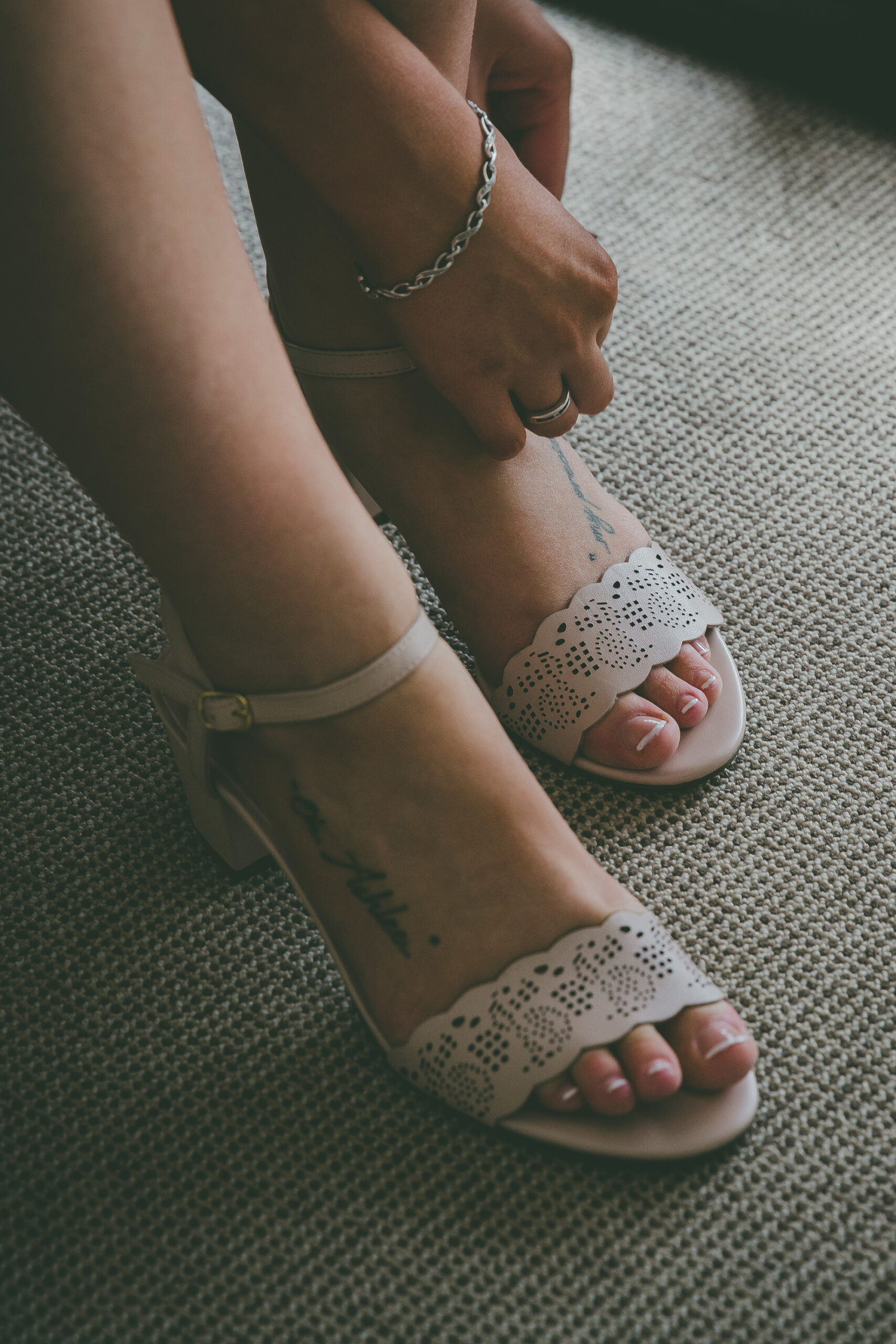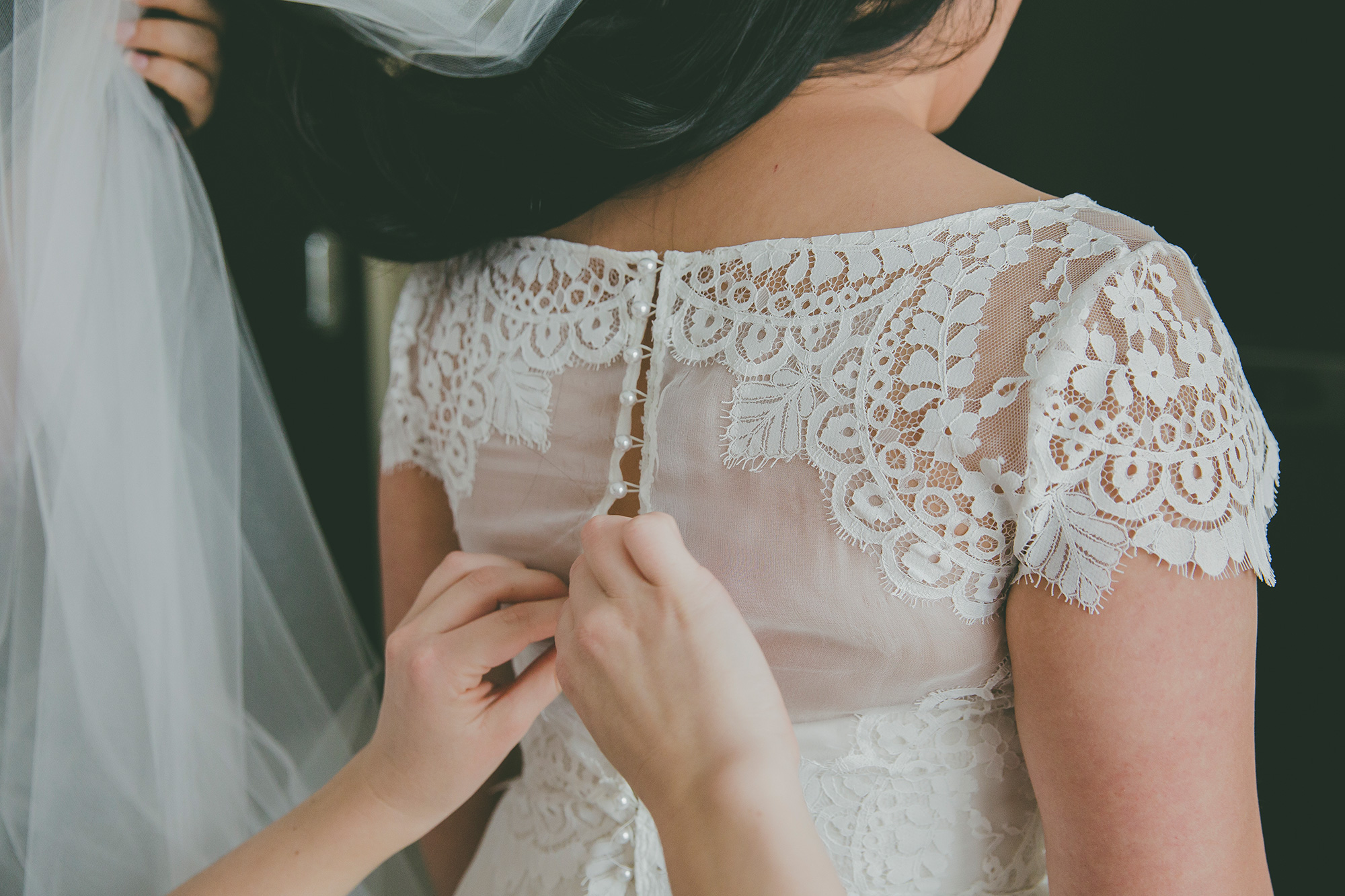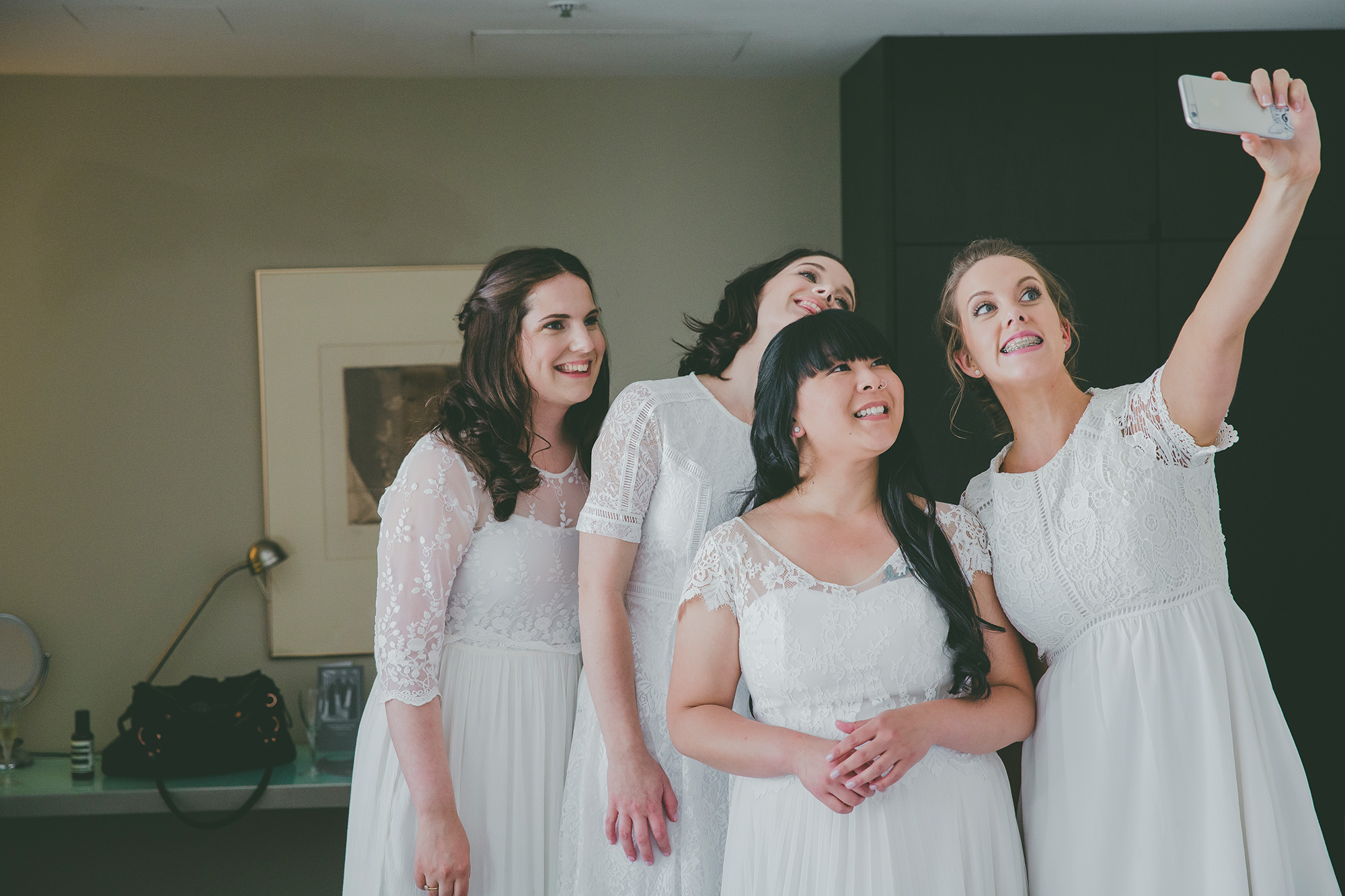 Jessie is a self-confessed selfie addict! So she worked the theme into her wedding day.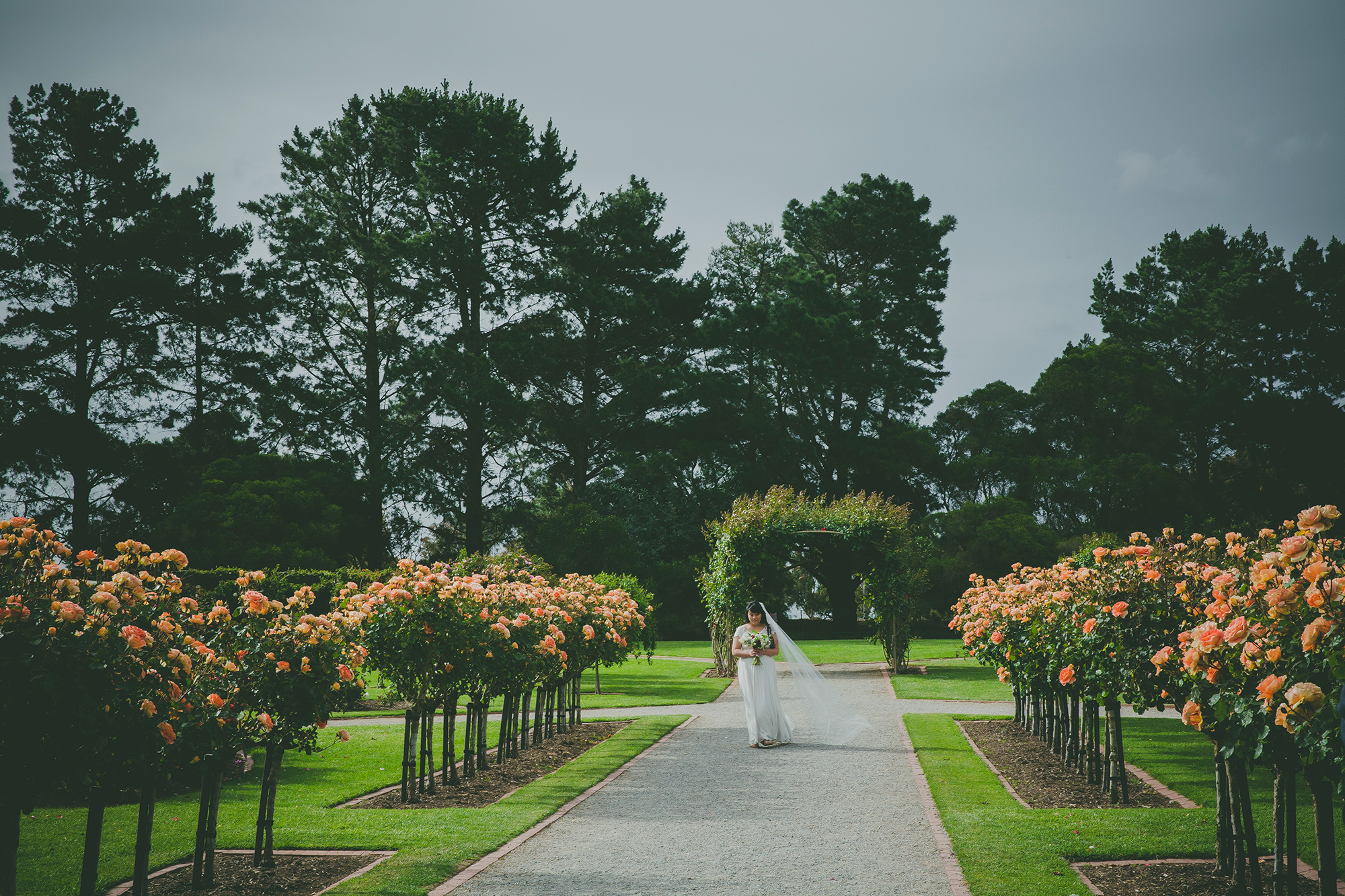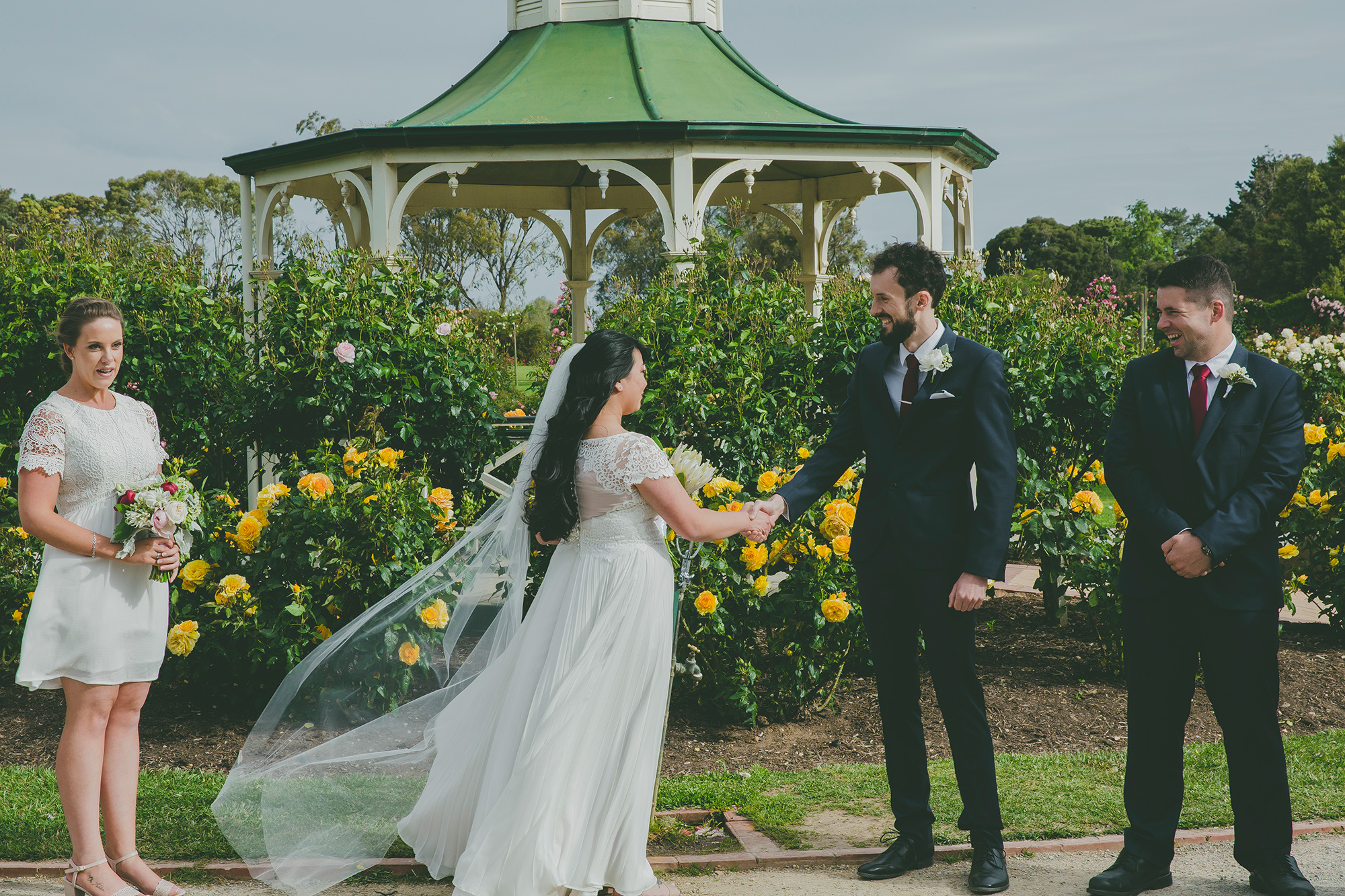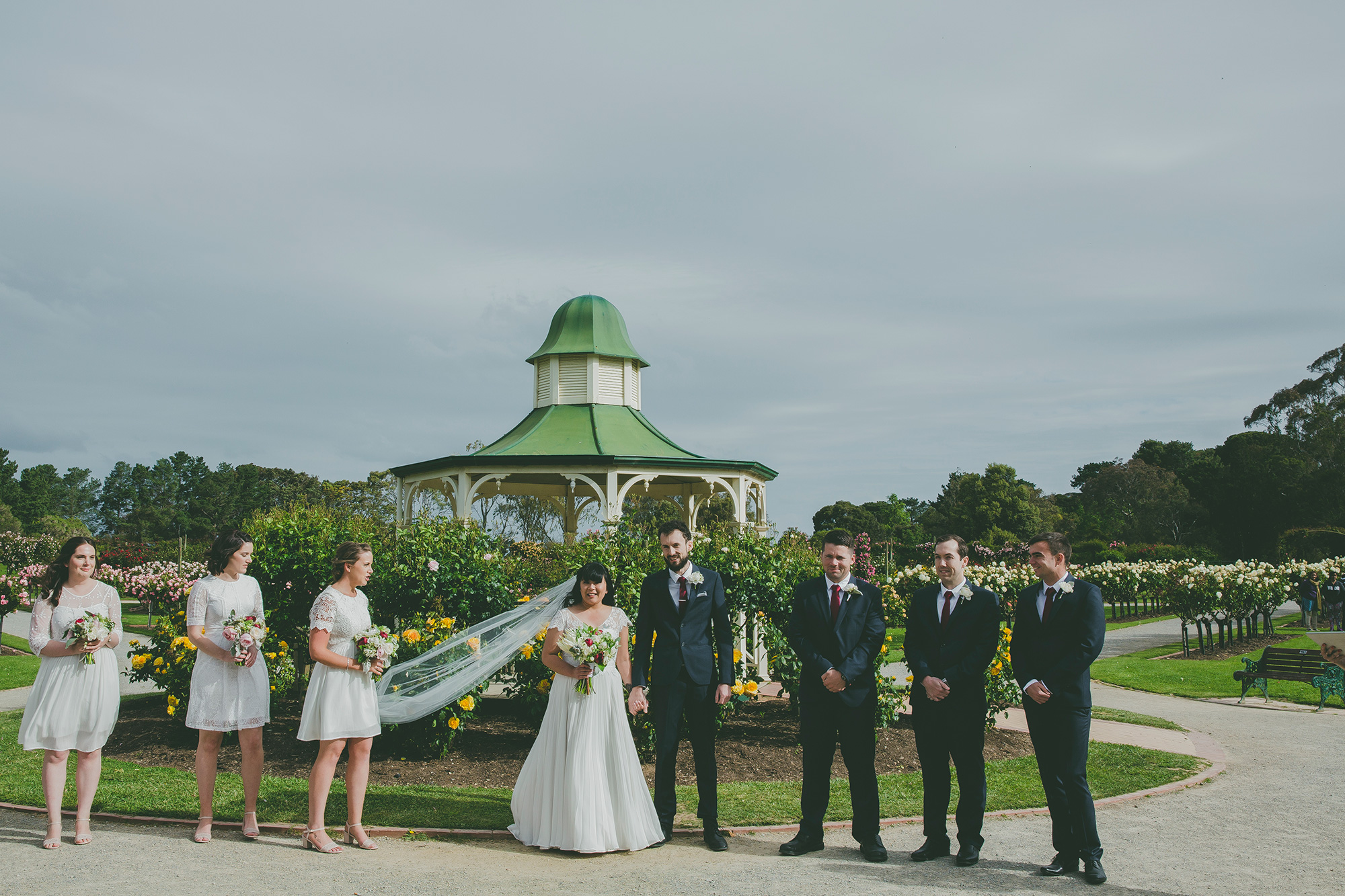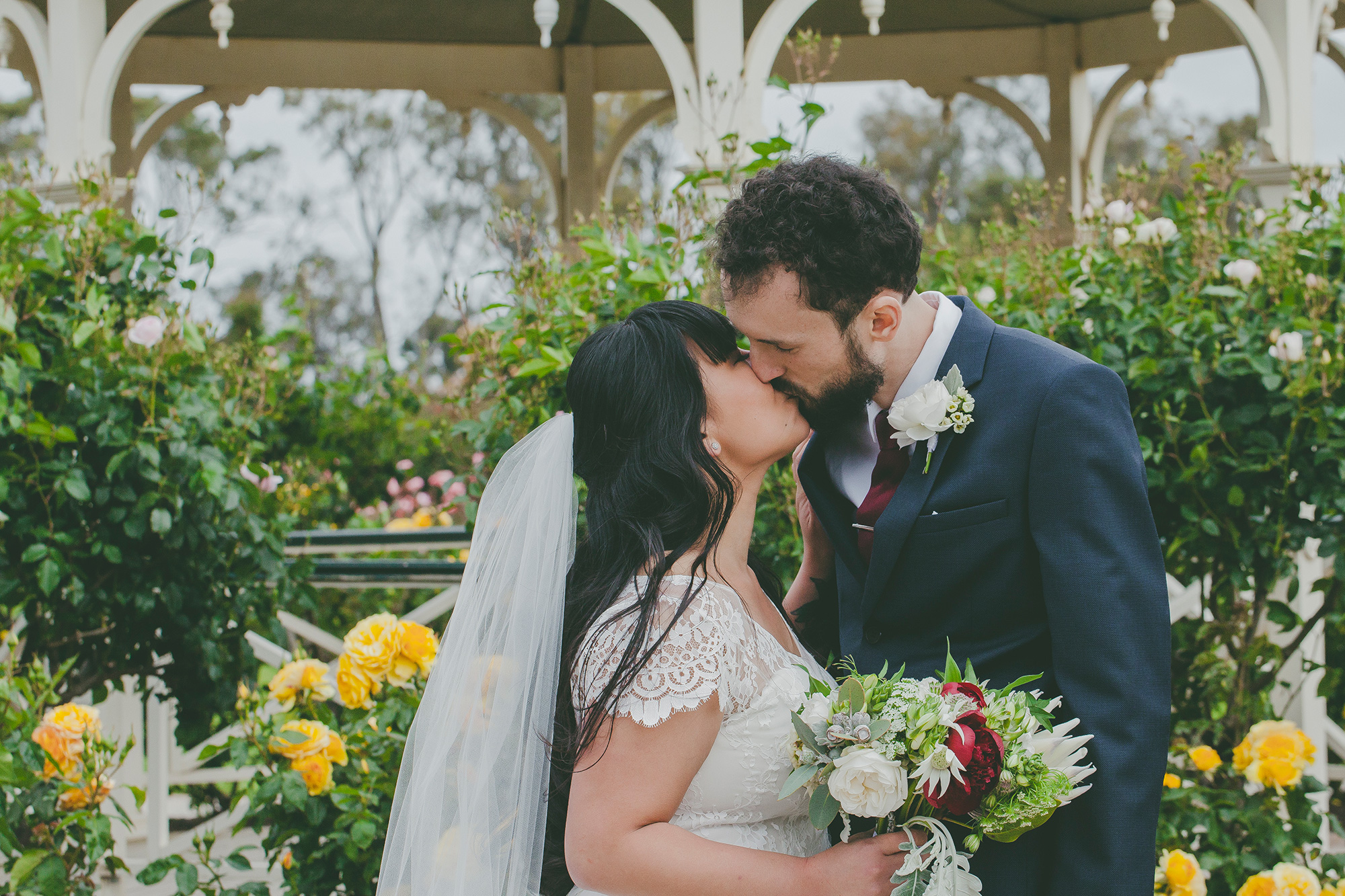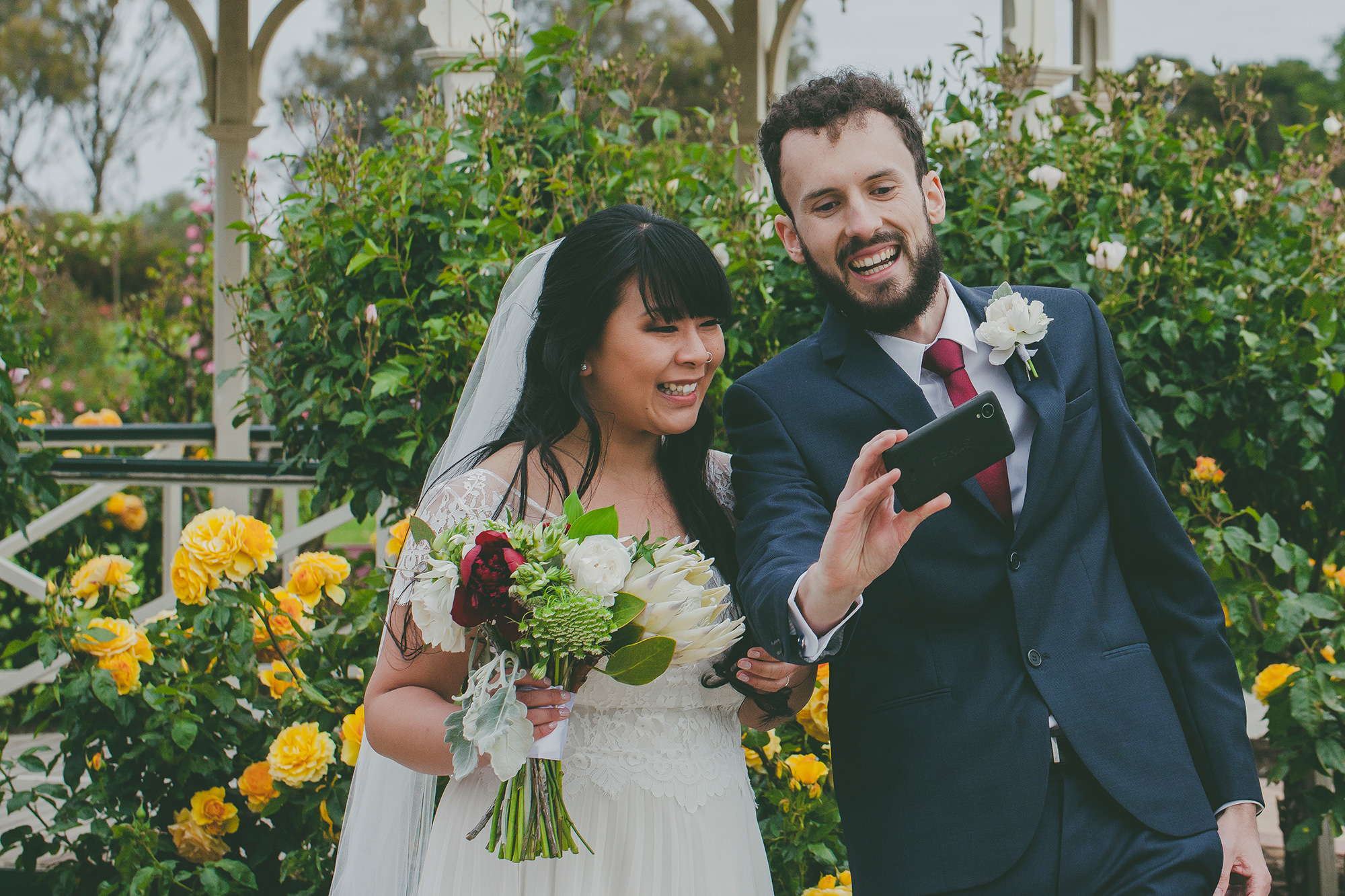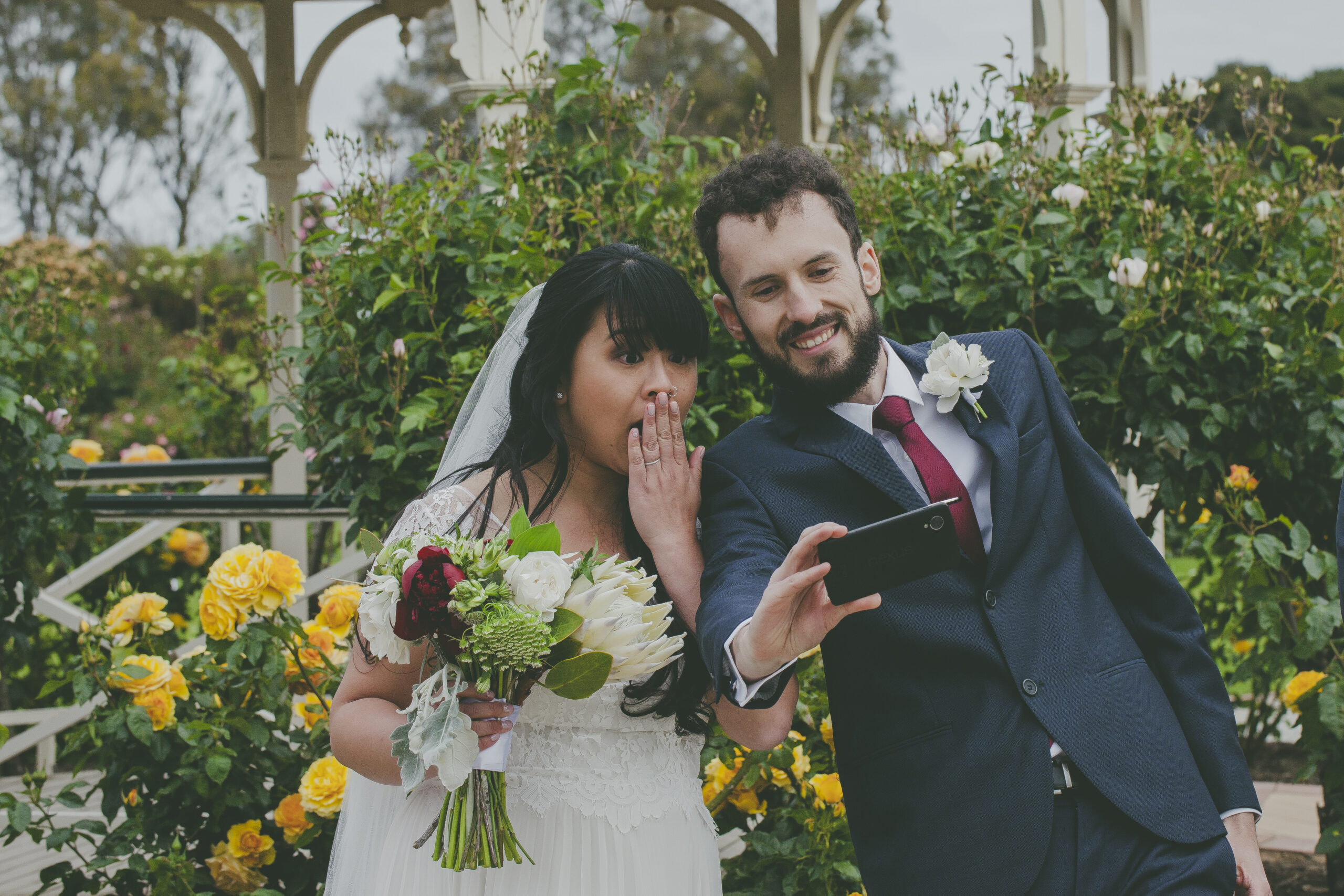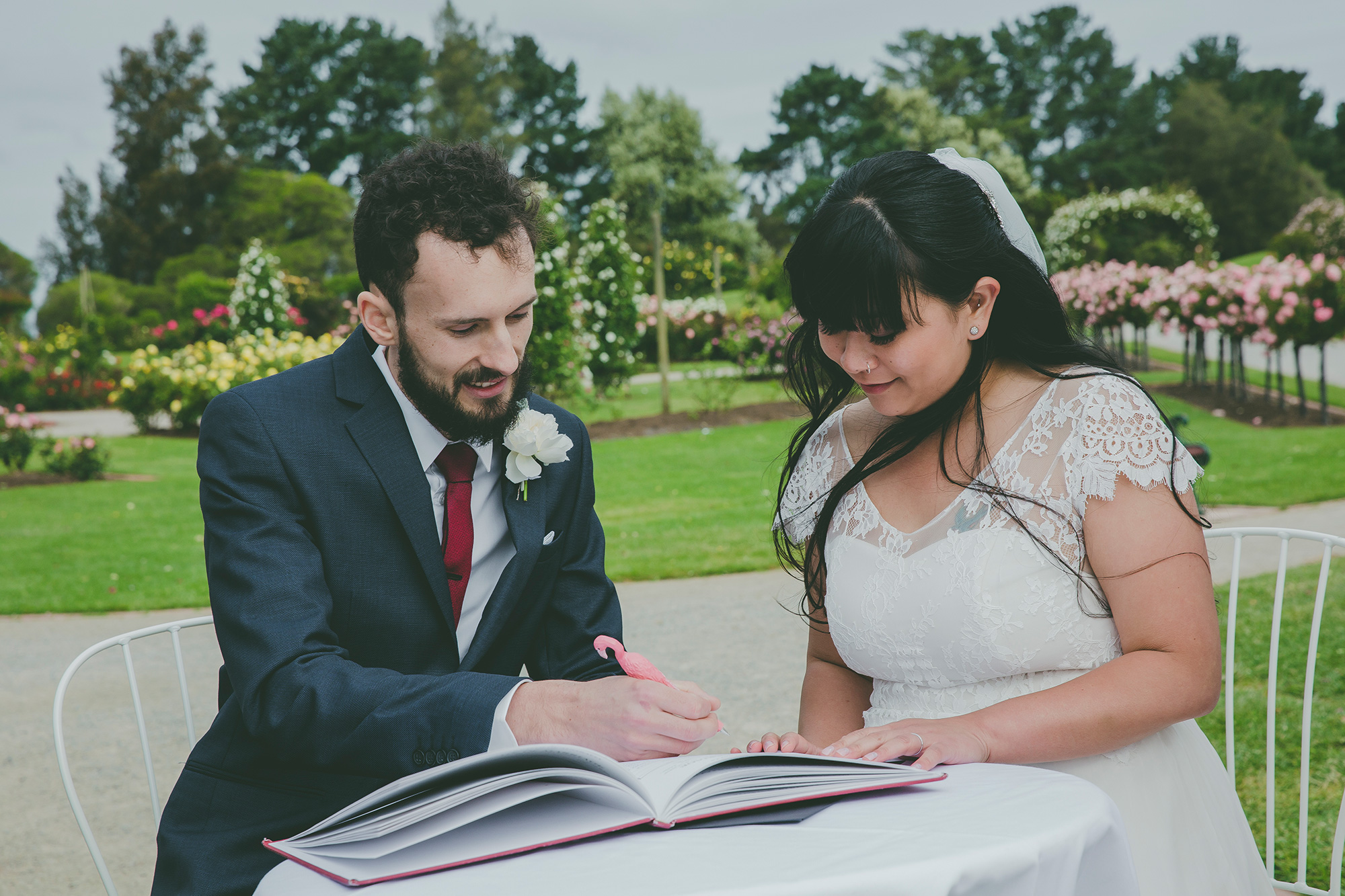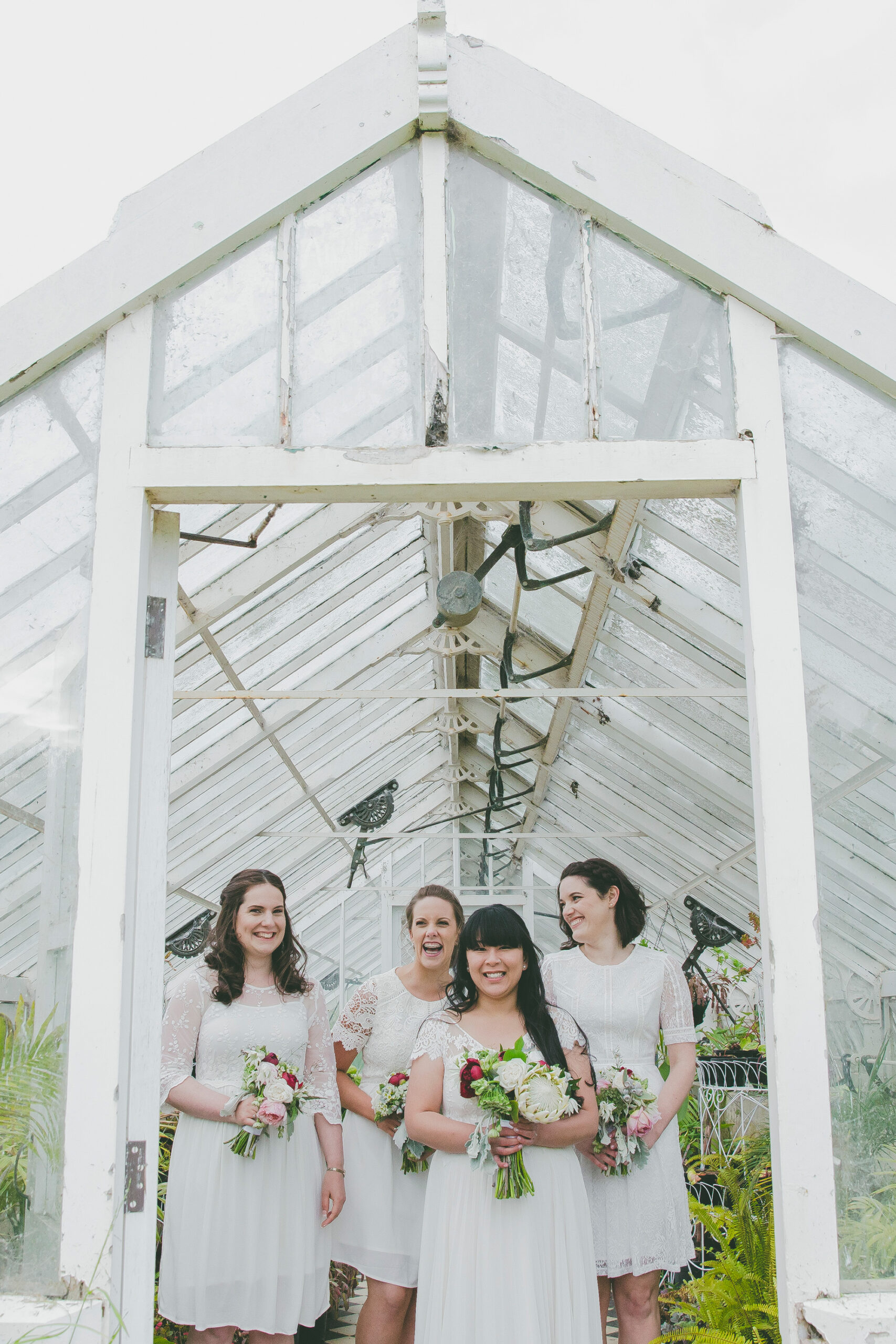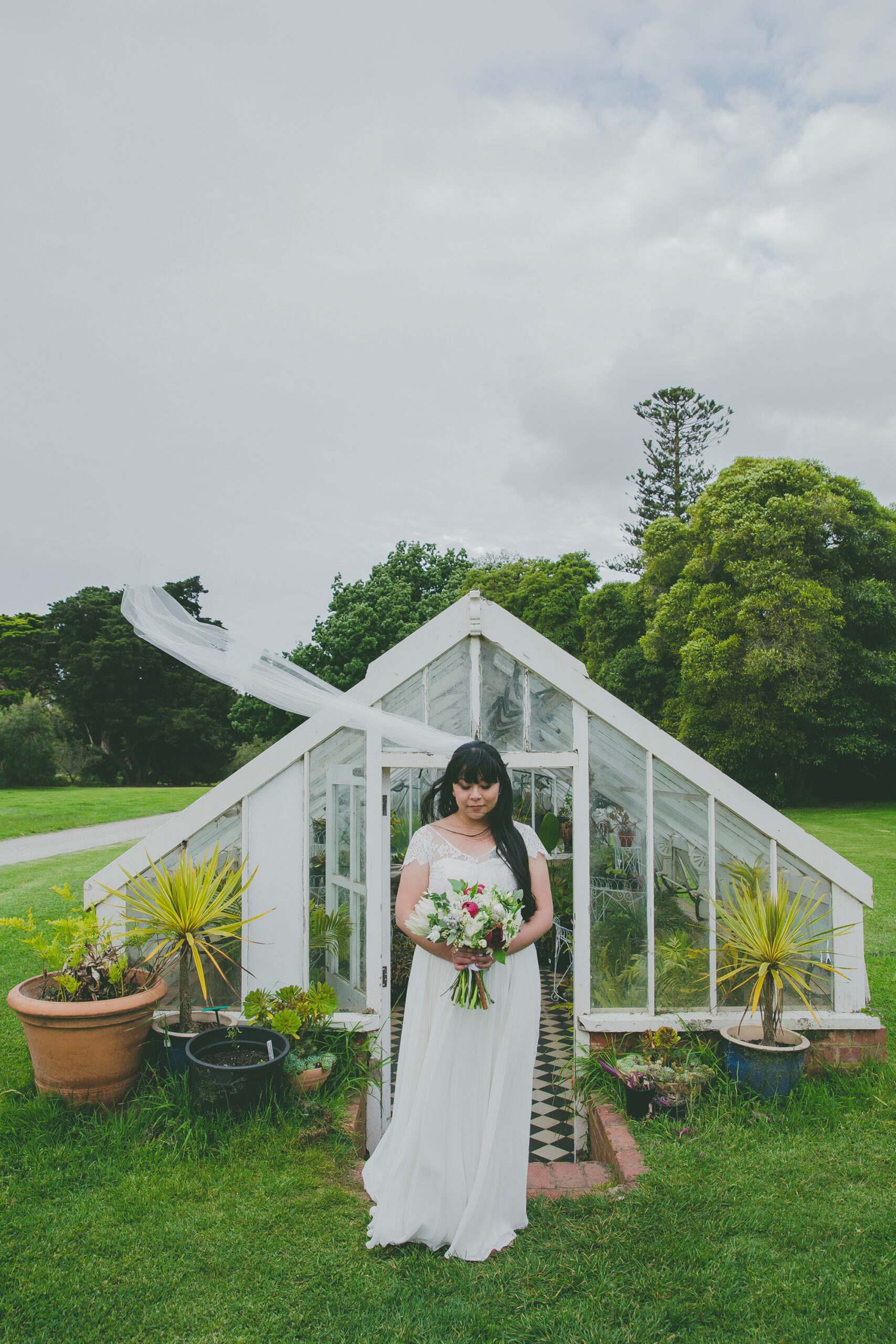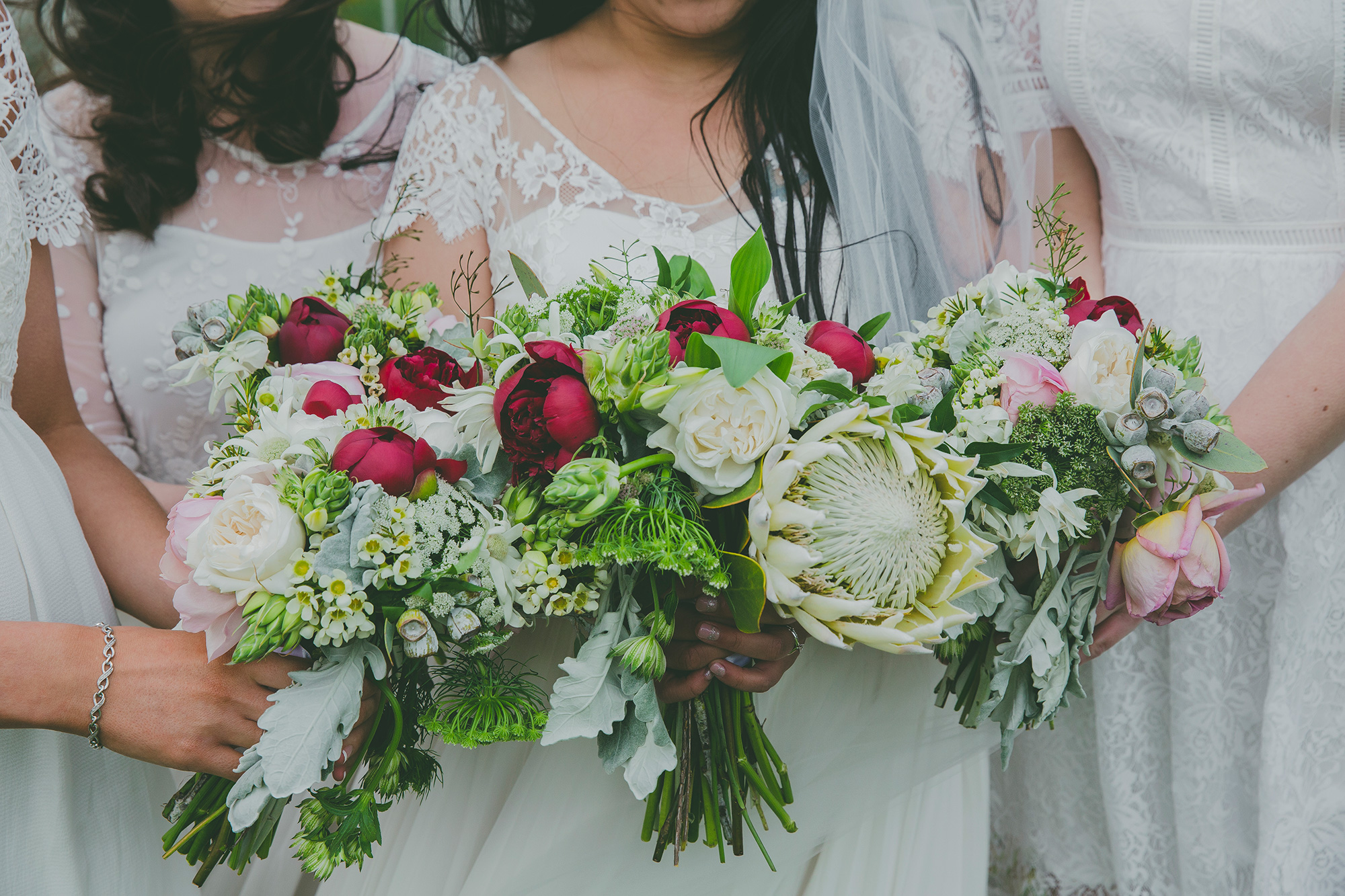 The lush bouquets were the perfect tone for the bride's green and white theme.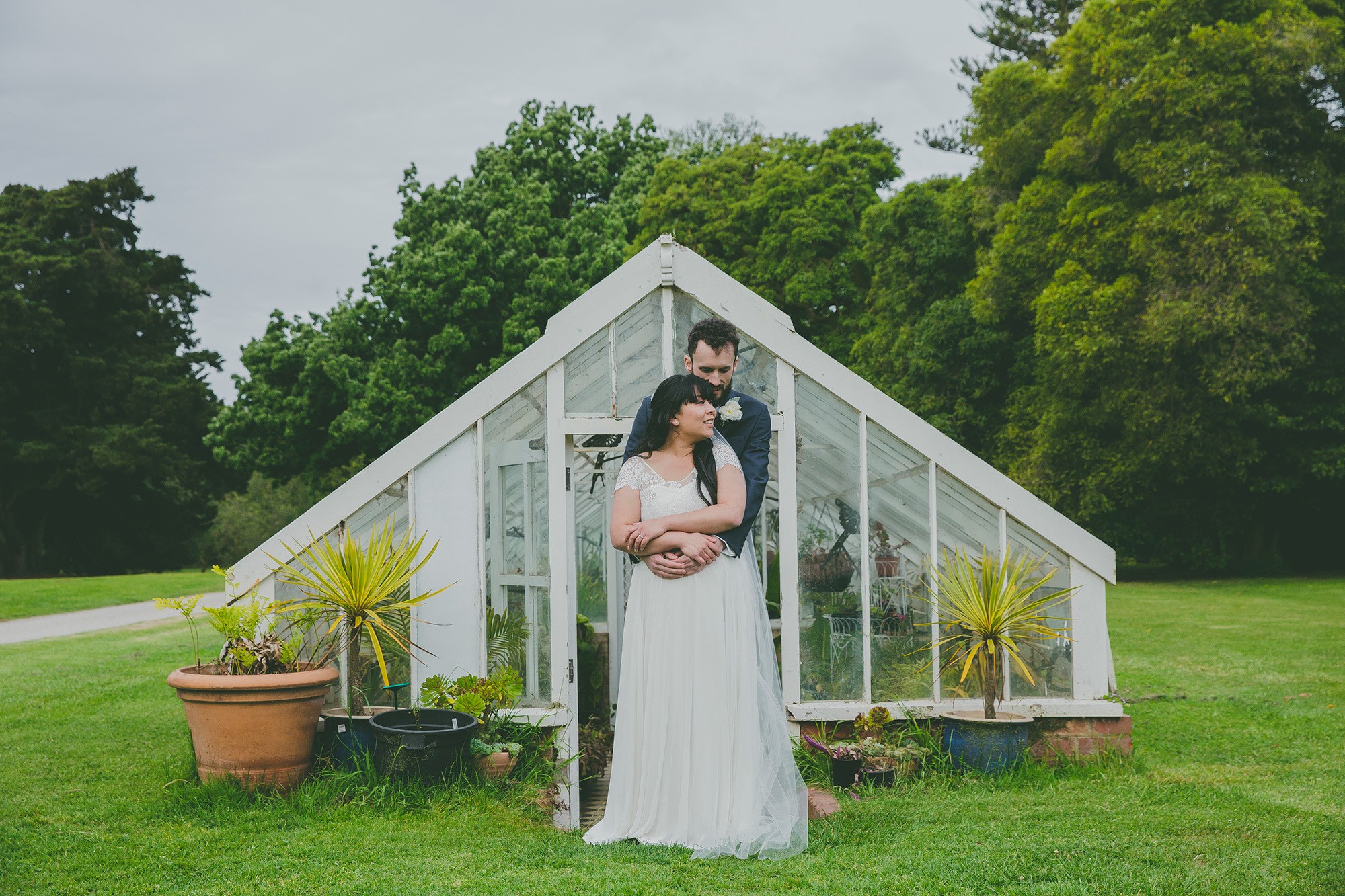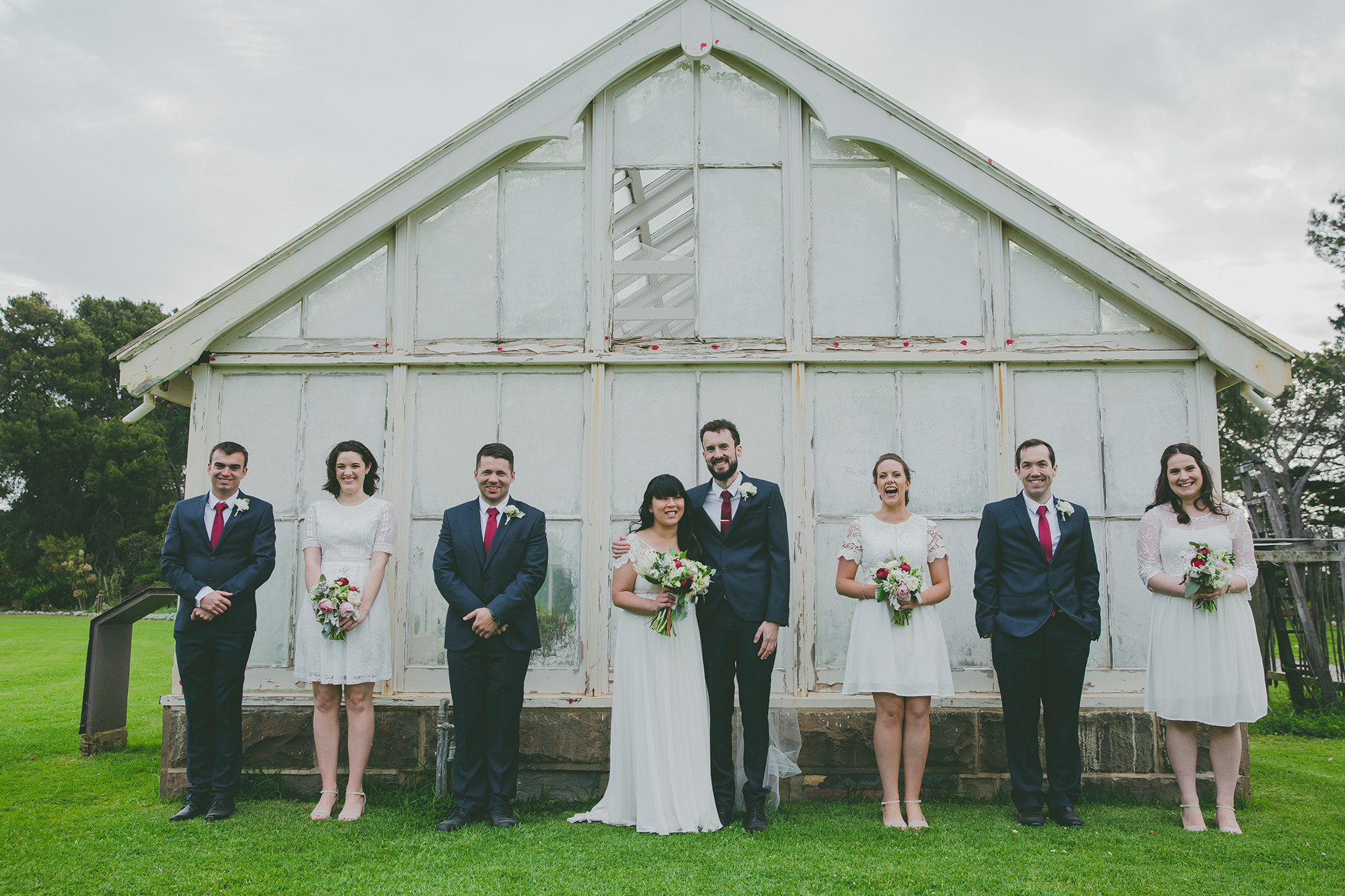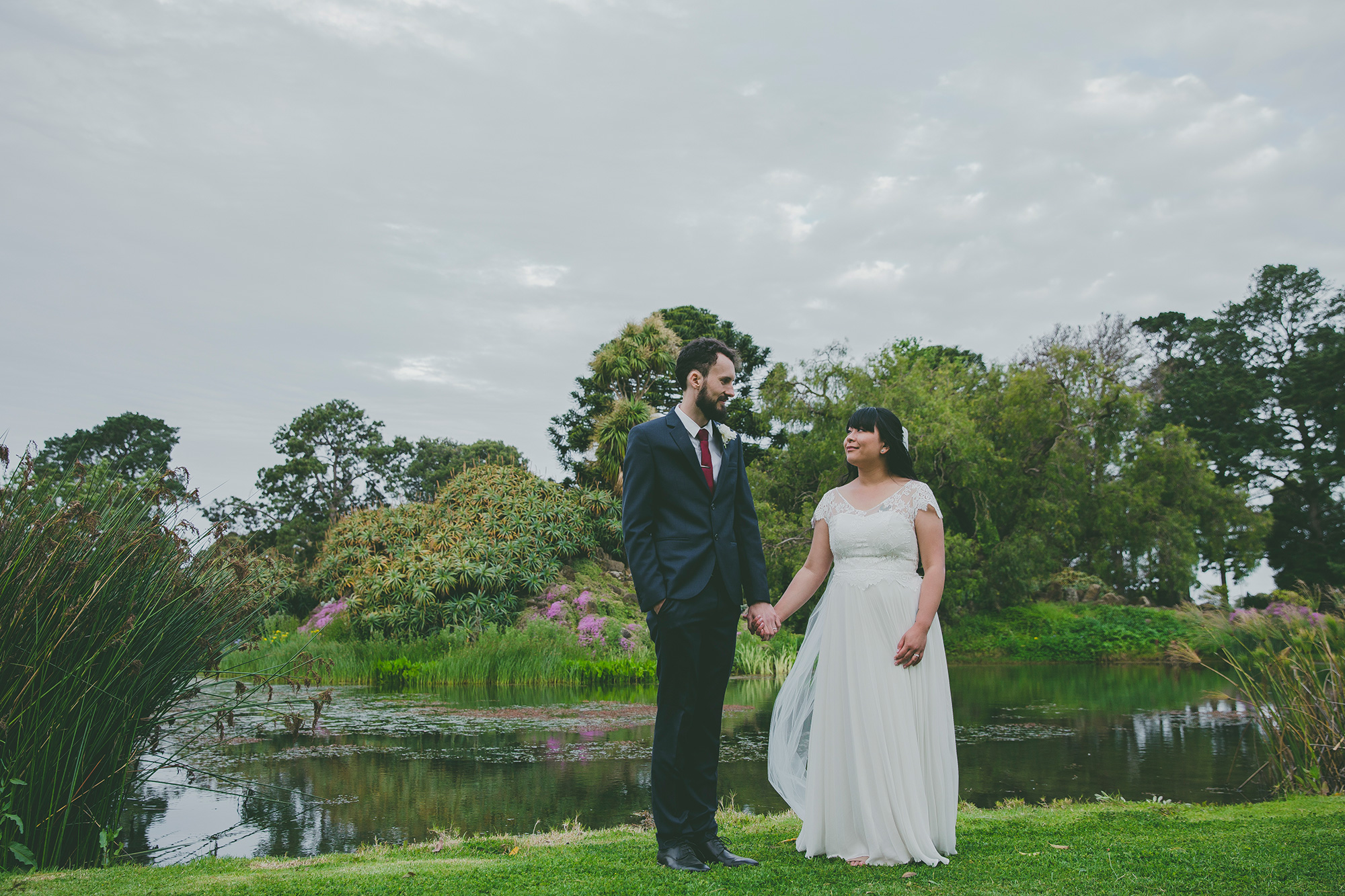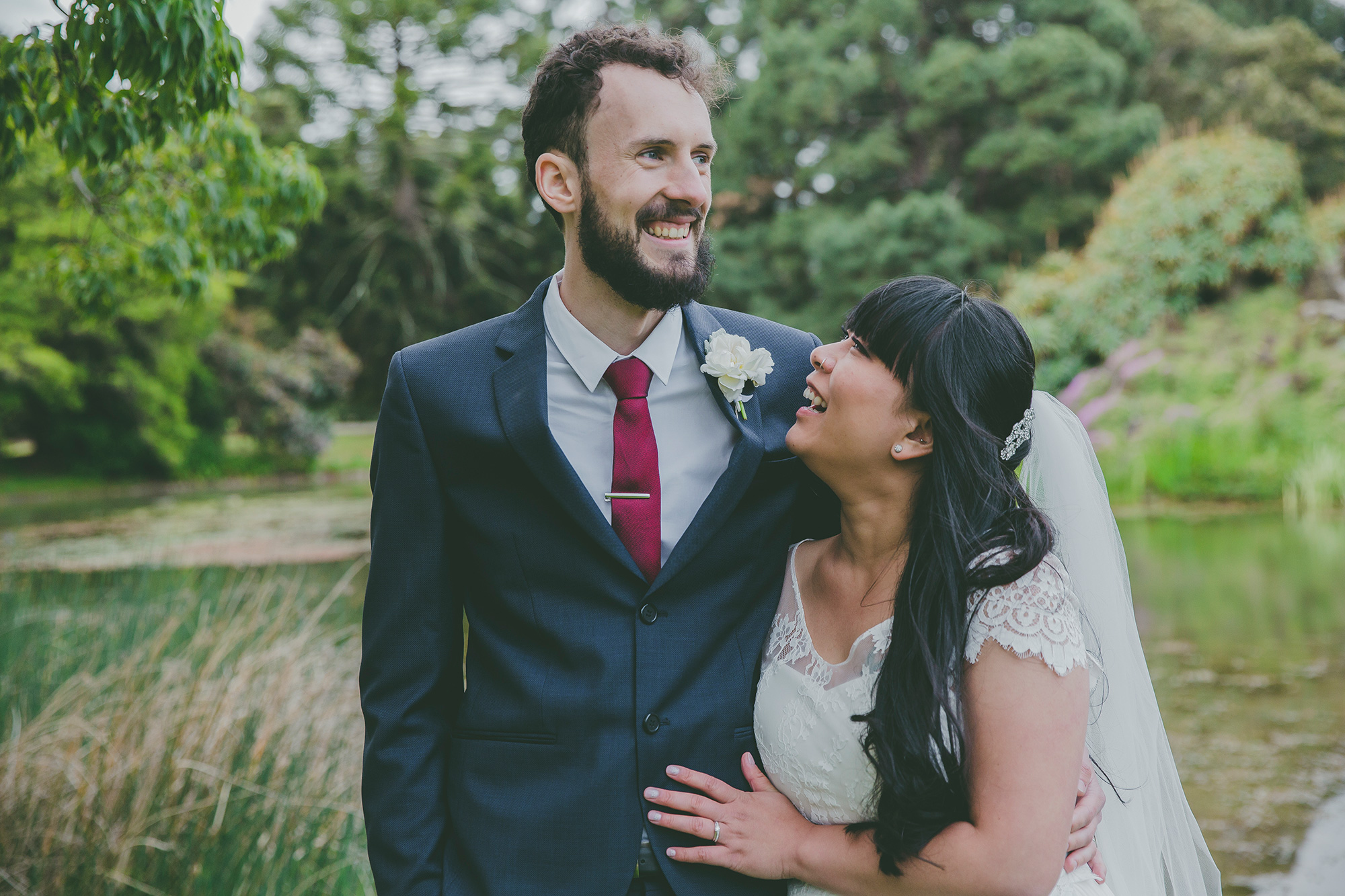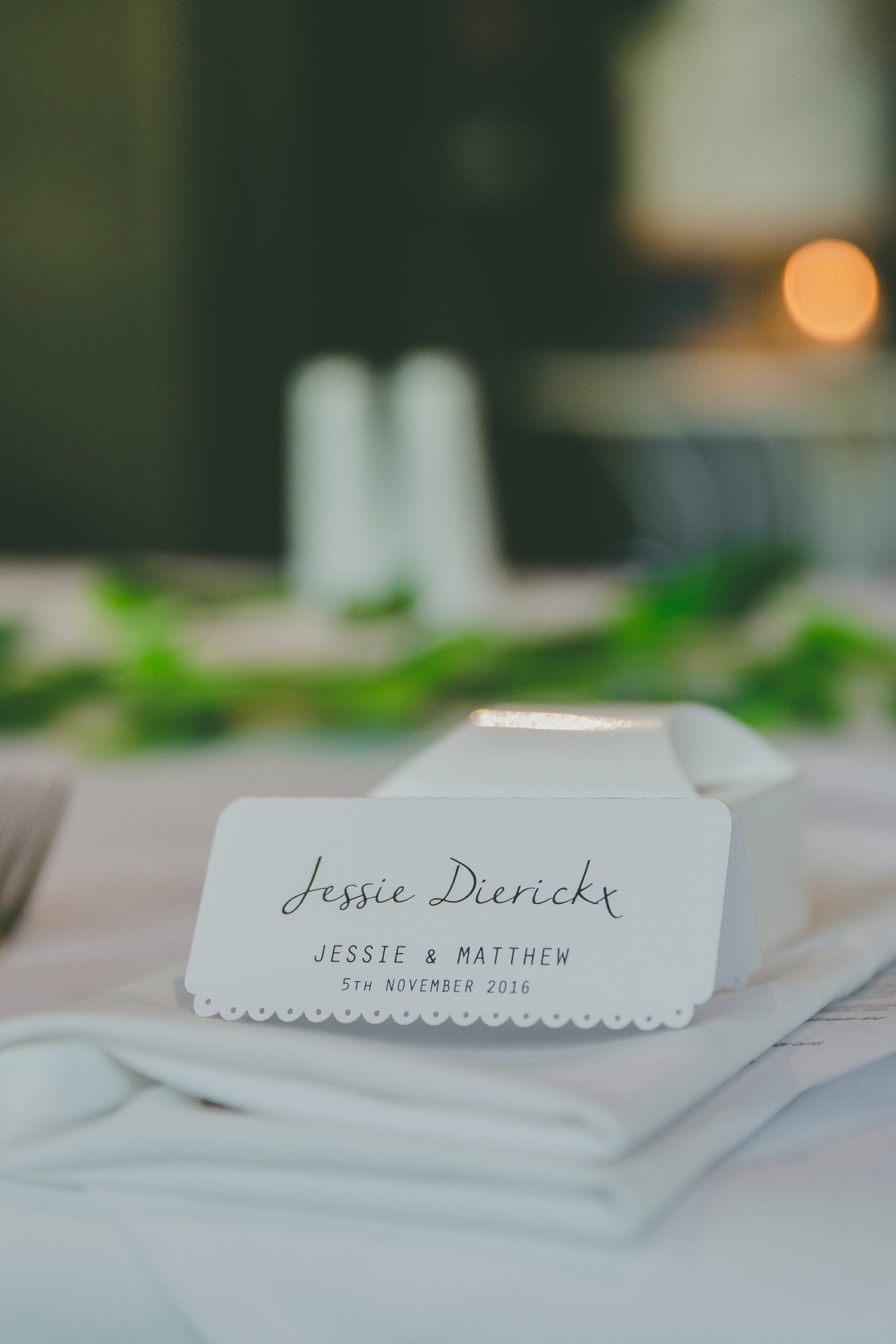 "We chose tea because we have a nightly tradition of having a cup of tea together to catch up on our day," Jessie says of their favours.