With their hearts set on a wedding date one year after their 2019 engagement, 2020 was going to be a great year for Sheree and Daniel, regardless of the pandemic.
The Melbourne couple held a significantly altered COVID-safe wedding in the Dandenong Ranges wedding at the end of Victoria's 112-day Stage 4 lockdown, on November 27, 2020. Sheree tells us all about it.
We ended up with an intimate ceremony in the bush in Kallista and went from a guest list of 60 down to 18. Instead of a reception, we had a "ceremony after-party," which was drinks and dinner at Belgrave wine bar, Cognoscenti.

I found our ceremony location whilst on a walk during lockdown; the space had an ethereal energy to it. It was just off the walking track, under a beautiful tree in the middle of the bush in Kallista.

Our brief was earthy-boho, celestial-festival.

The ceremony itself was a dream, full of laughs, stories, love, and a few tears. It was wonderful to be able to look out and see our nearest and dearest all there supporting us and our journey. We then had a drink to celebrate with everyone and had our photos taken.

It was a team effort to pack everything up – each of our guests carried something back to their cars to ensure we left no footprint of our ceremony.

Our ceremony after-party at Cognoscenti was just perfect. We opted for no first dance, official speeches, or favours; my mum bought a cake the day before the wedding as a last-minute addition.

Everyone said it was the best wedding they been to as it was so clearly Daniel and I, and their time was not taken up by formalities.

We had time to enjoy the food, drink and every single guest's company.
Photos courtesy of Emily Howlett Photography.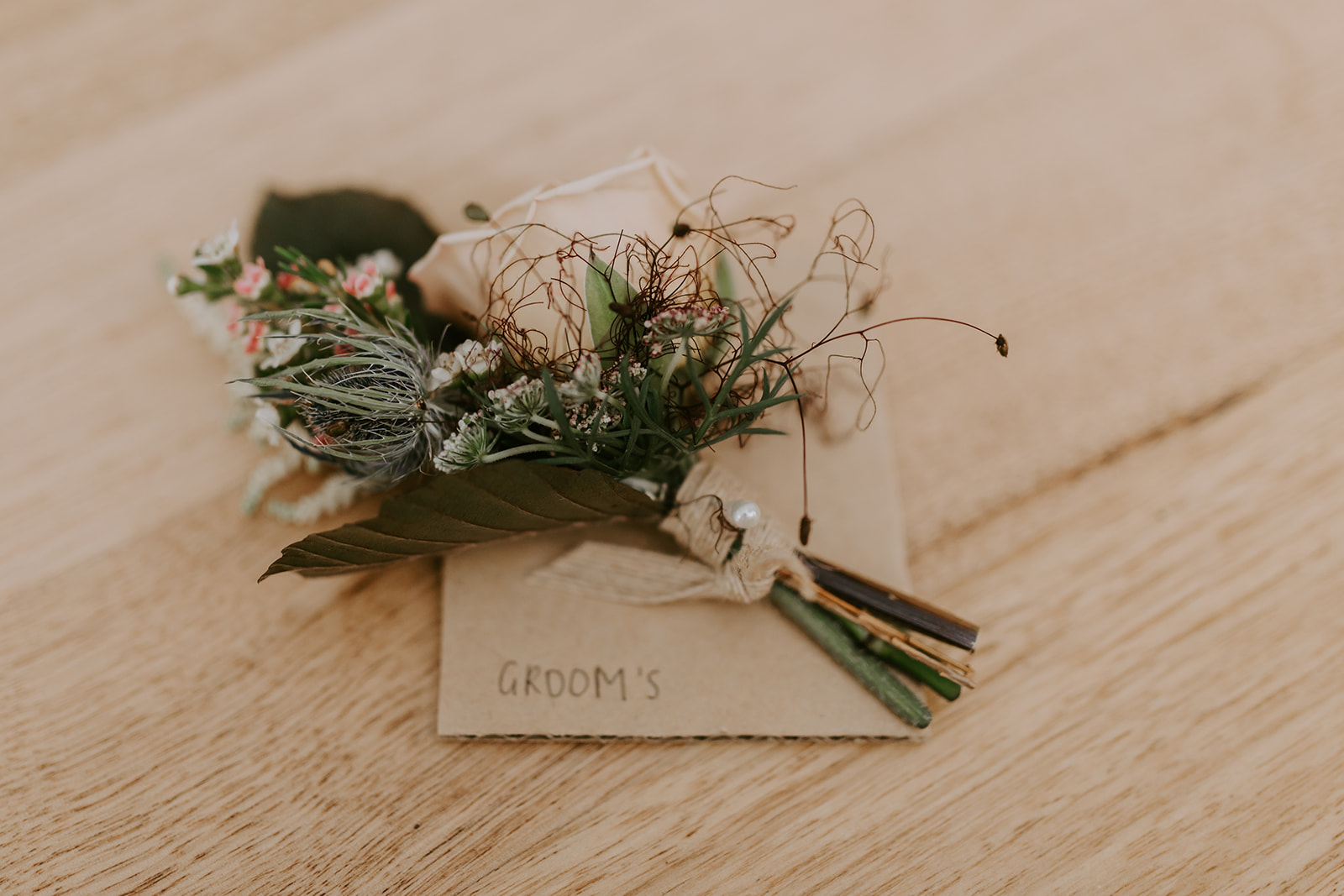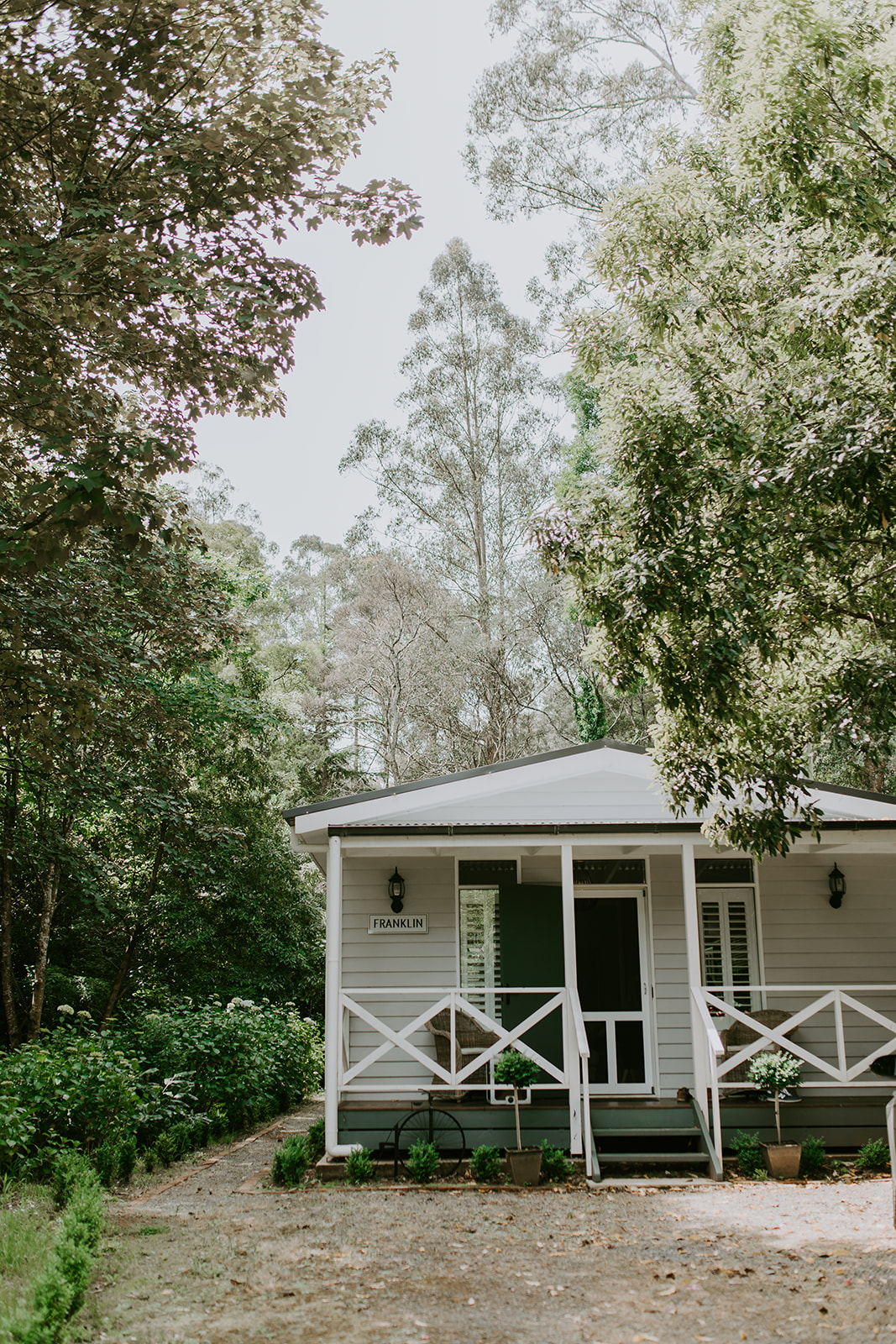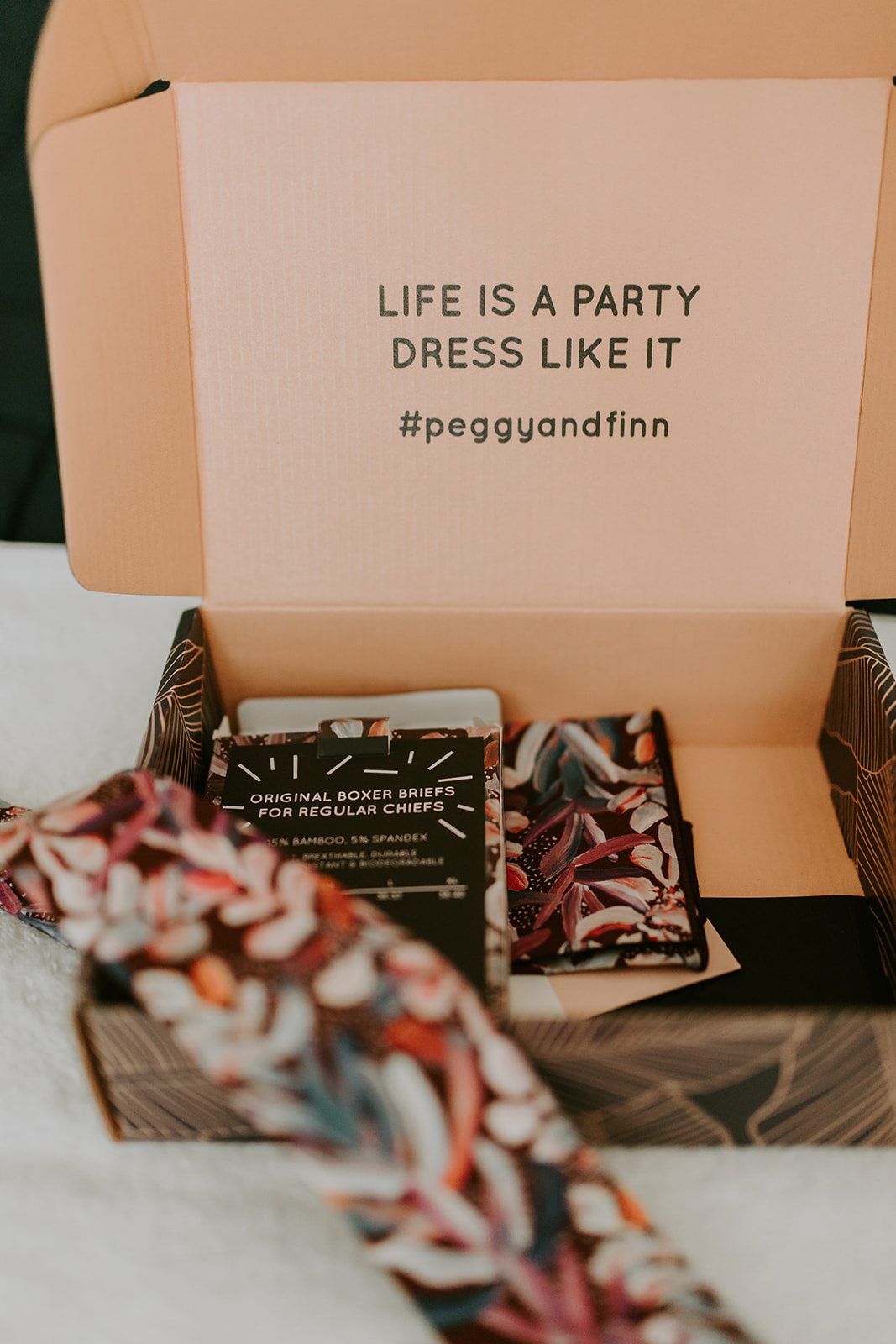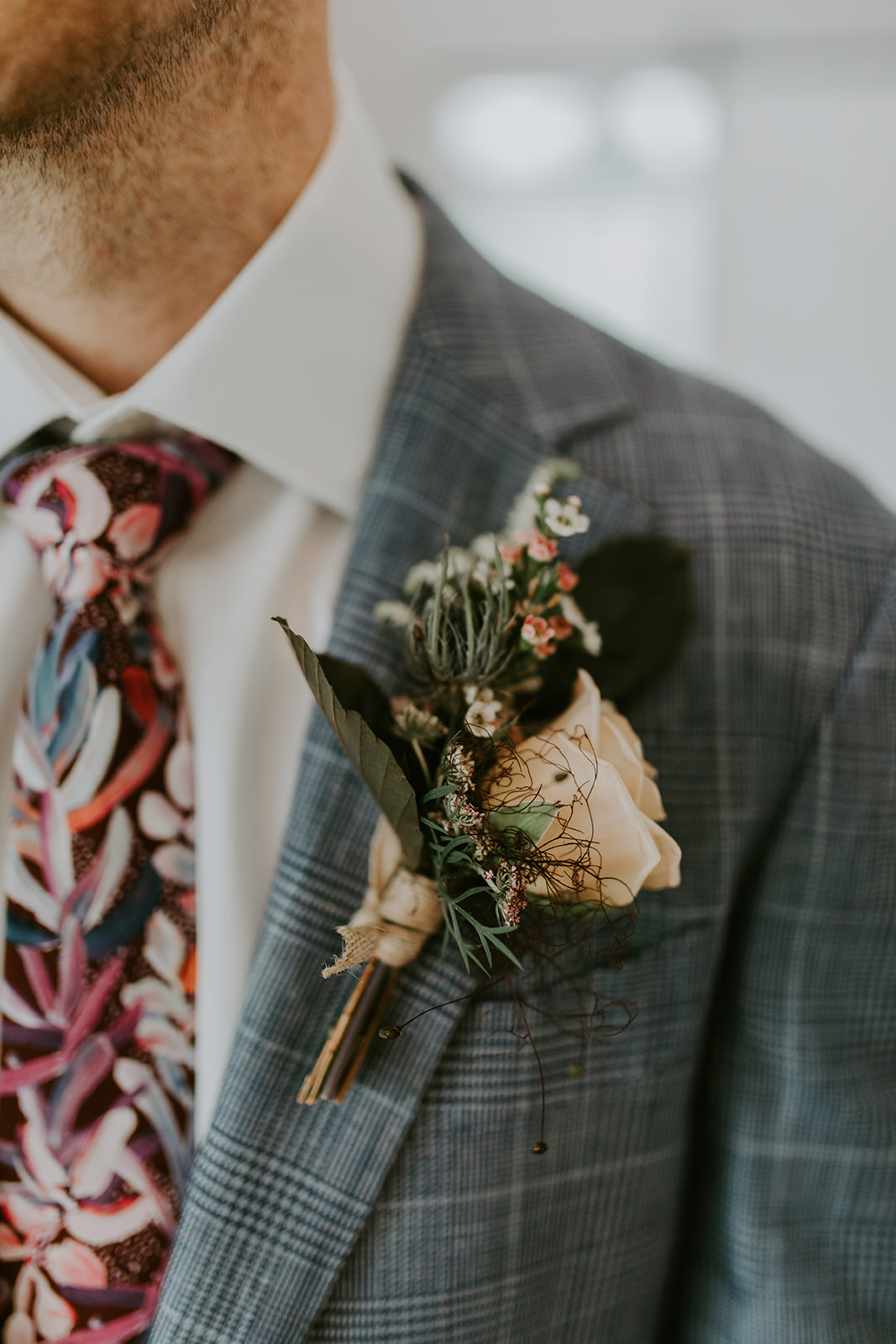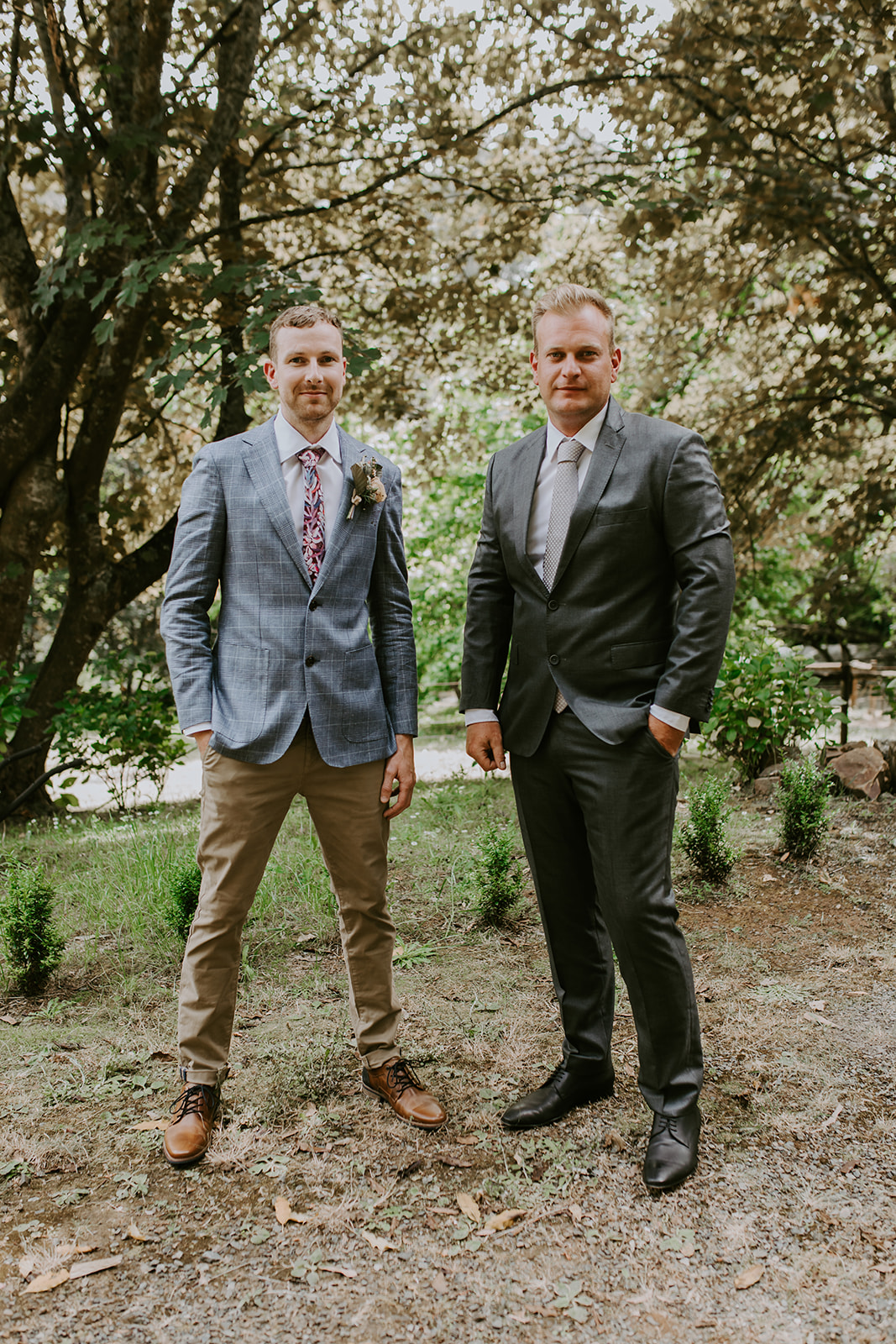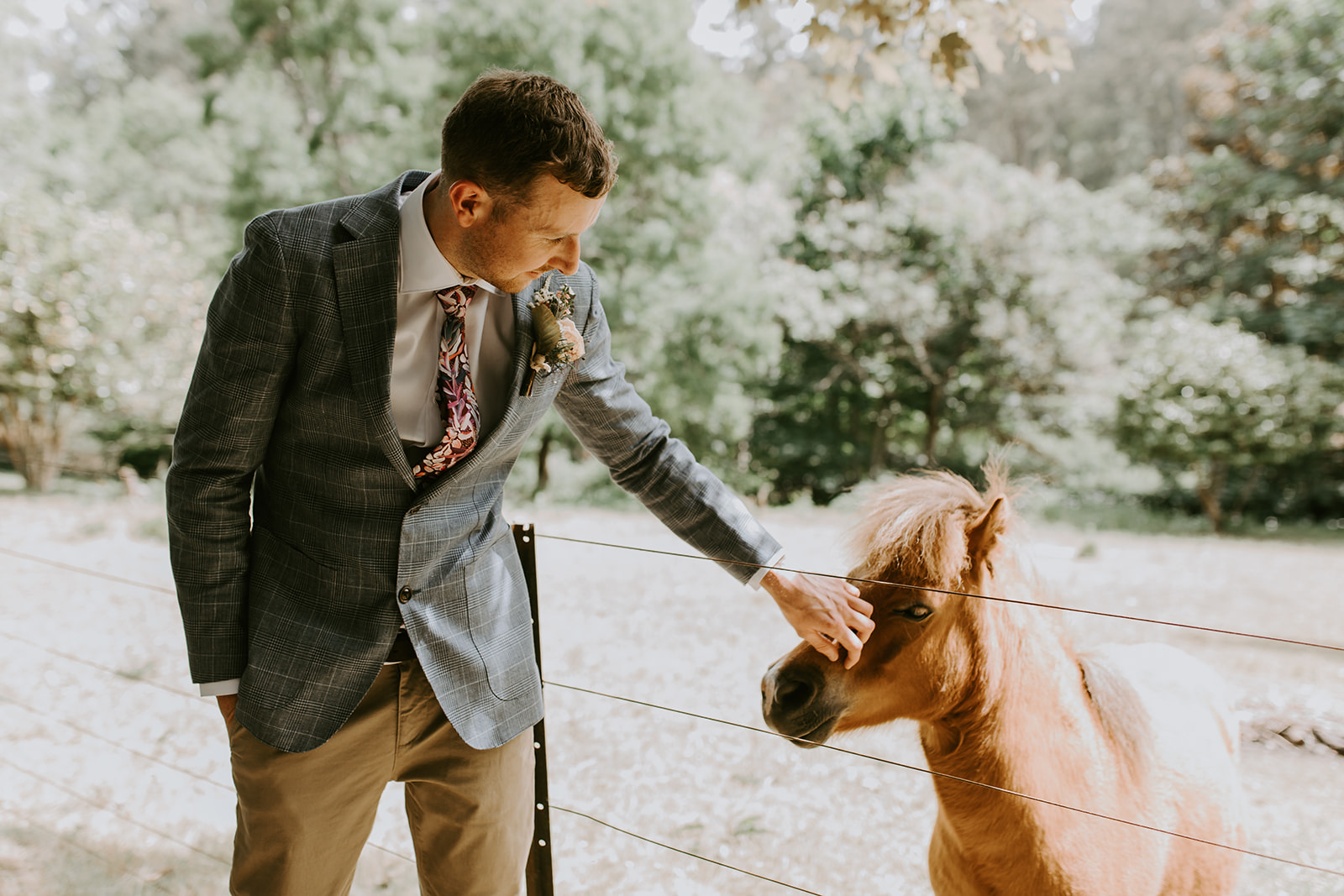 We both ended up buying our outfits online due to lockdown – I think this was one of the hardest concessions we made (besides cutting the guestlist), as Daniel was wanting to get a custom suit made and I was really looking forward to going around to a few retailers and trying on all the dresses I could. Daniel ended up purchasing two suits from M.J. Bale and then returning what he didn't like. We also ended up buying all of our accessories online from shoes to jewellery – we were keeping the postman very busy!
BROWSE SUIT SUPPLIERS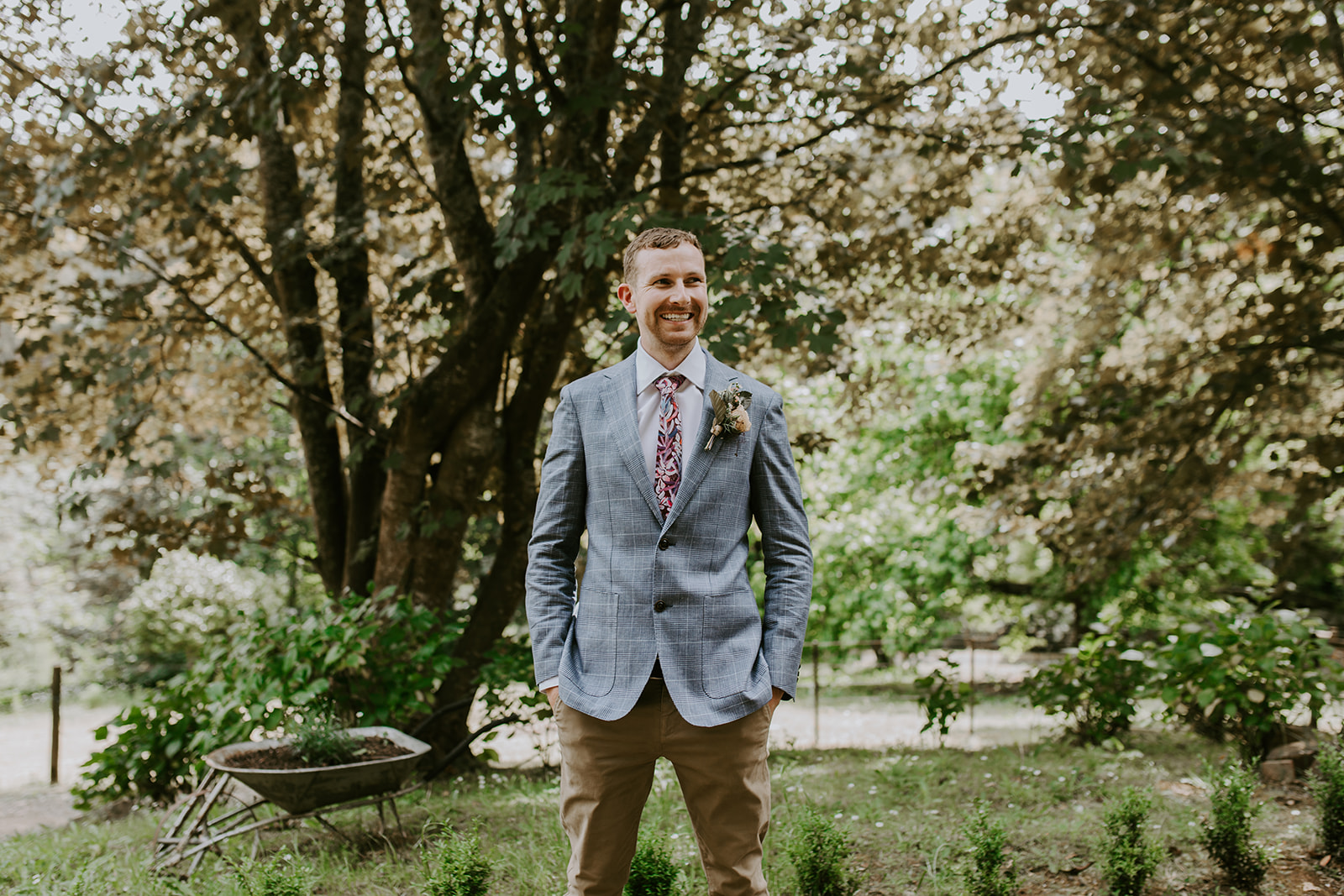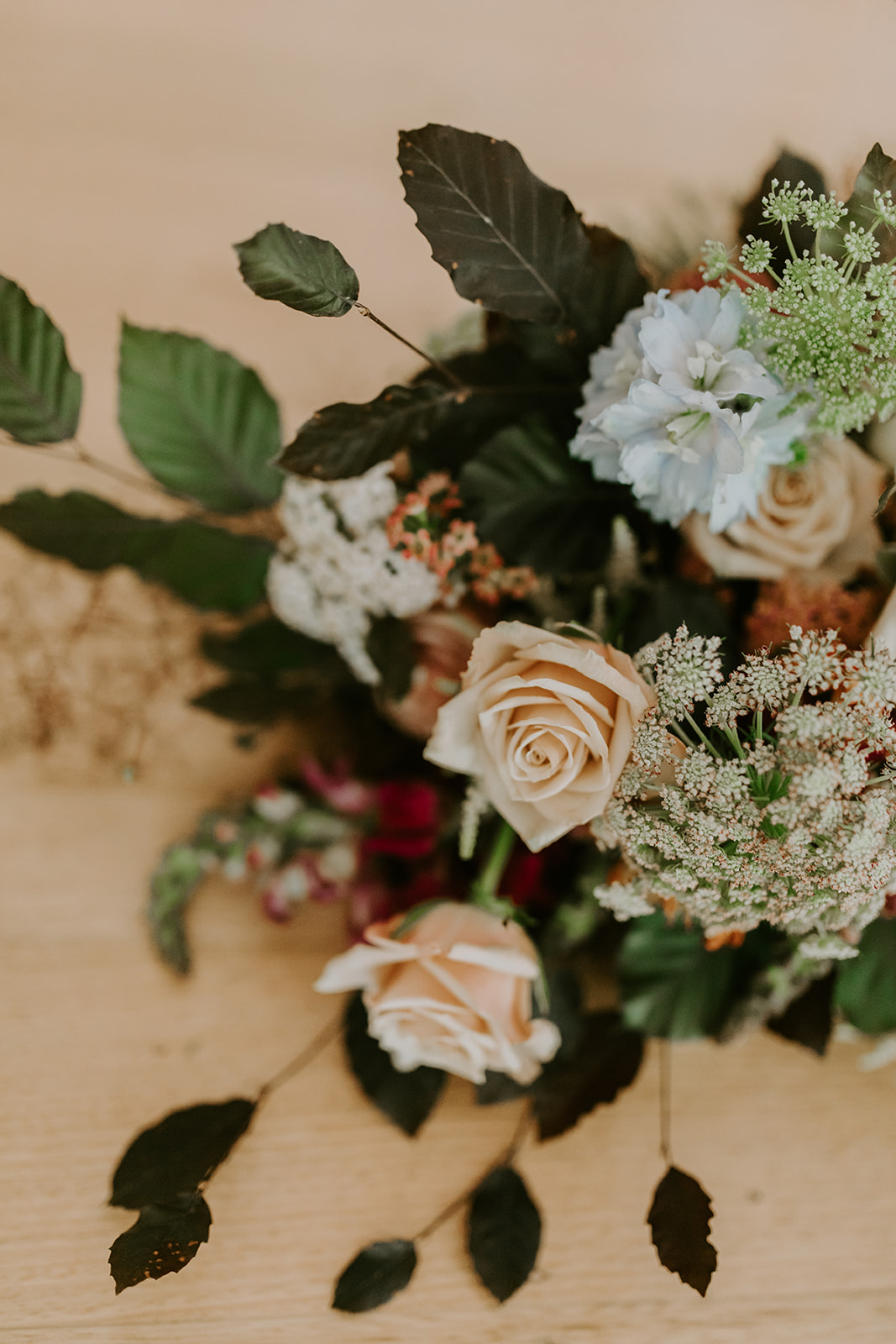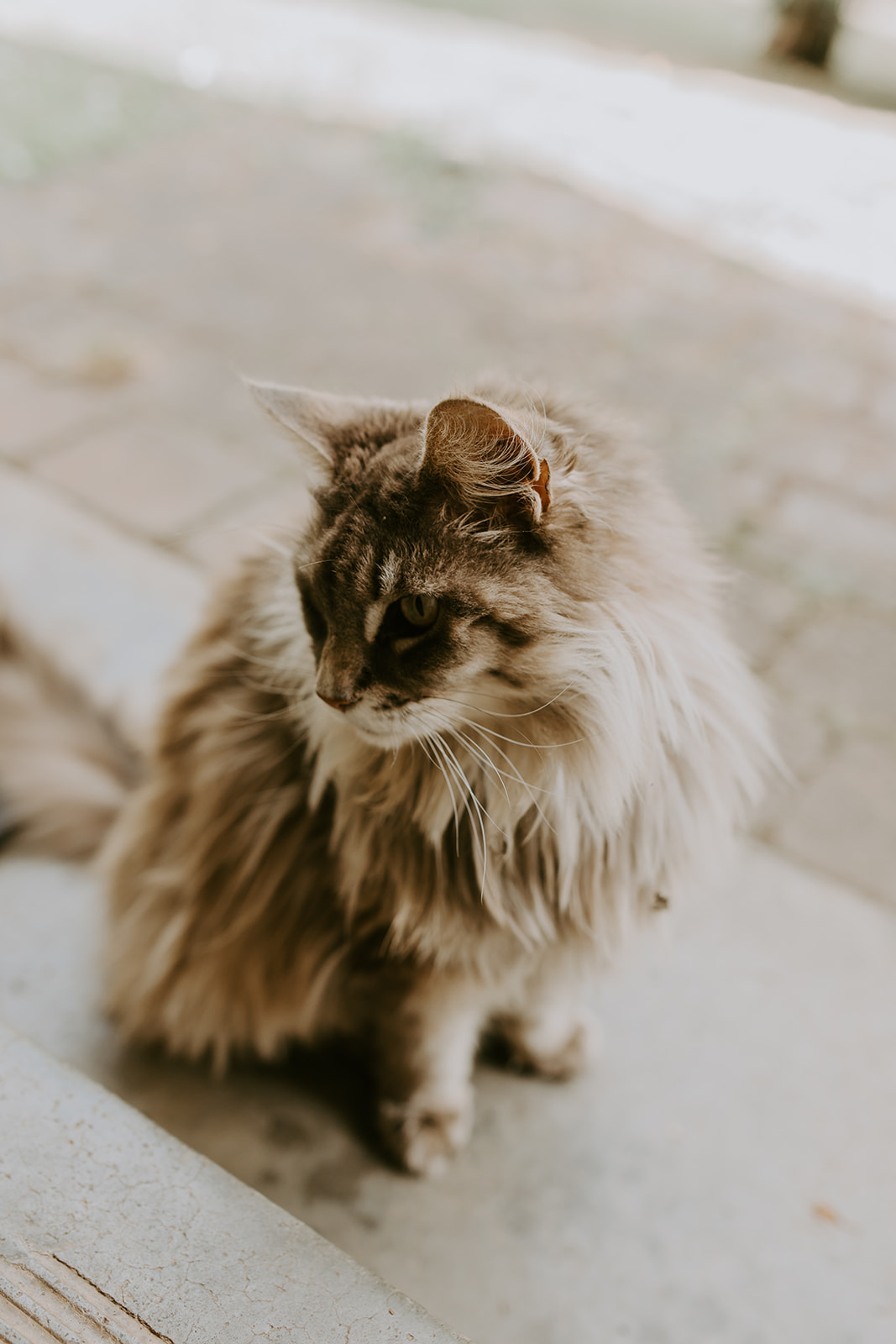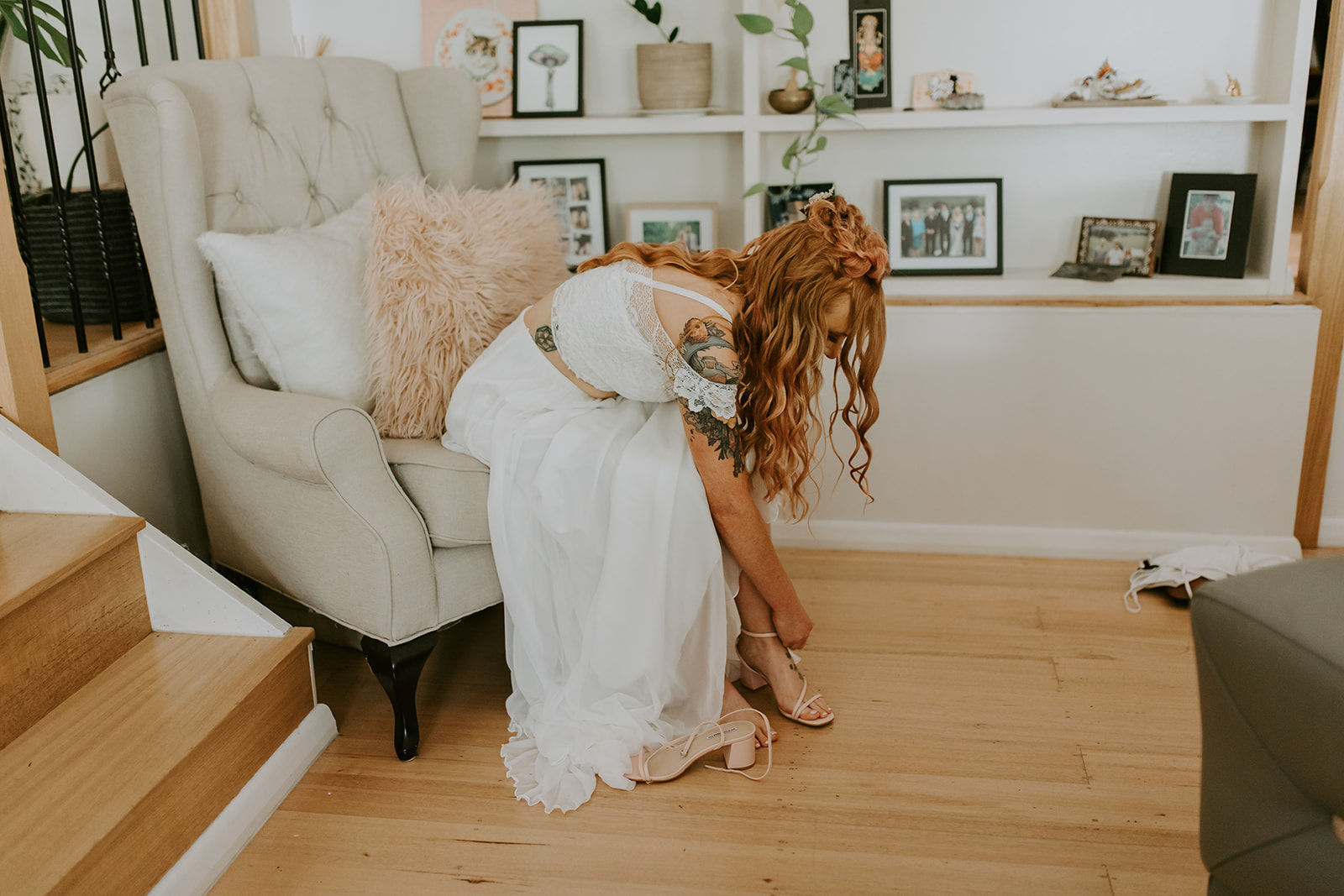 Hair and makeup was done by the team at Va Hair Do, due to lockdown my trial was continuously pushed out, we ended up having a hair trial two weeks before the wedding. Danni and the girls were very accommodating and understood what I wanted and my style and it turned out perfectly, I'm still obsessed with my hair! On the day, I also had my mum and best friend have their hair and makeup done, we sat in the salon and had champagne – it was a lot of fun.
BROWSE HAIR & MAKEUP ARTISTS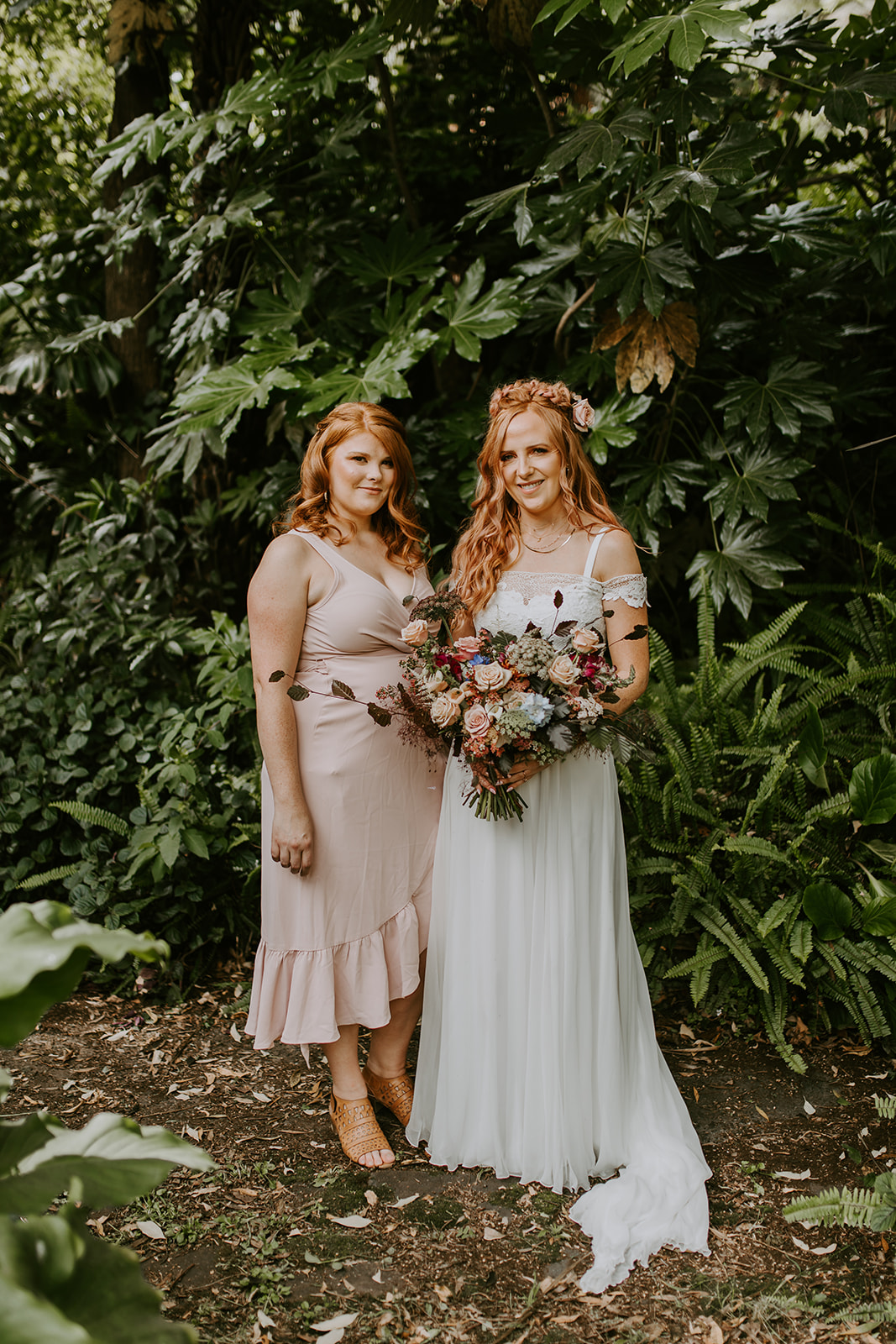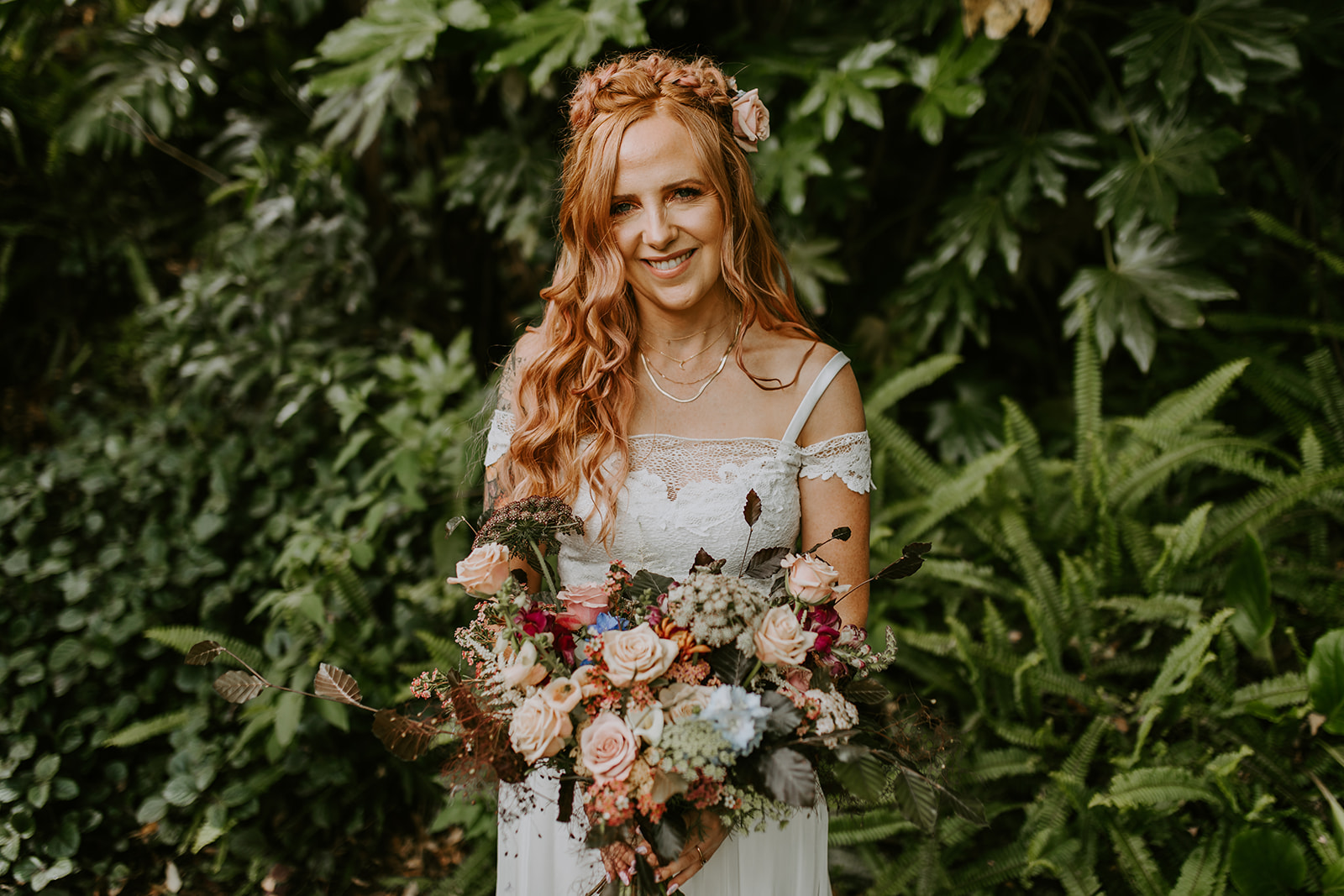 It was important to keep everything somewhat local – everything was within a 5km radius of where we live. We decided to have no bridal party, instead, we had two close friends stay with us the night before the day who were also our witnesses.

I ended up buying my dress from Grace Loves Lace and making alterations through Ginger Pins Alterations, I even went as far to purchase a backup top if it all didn't work out.
BROWSE WEDDING DRESSES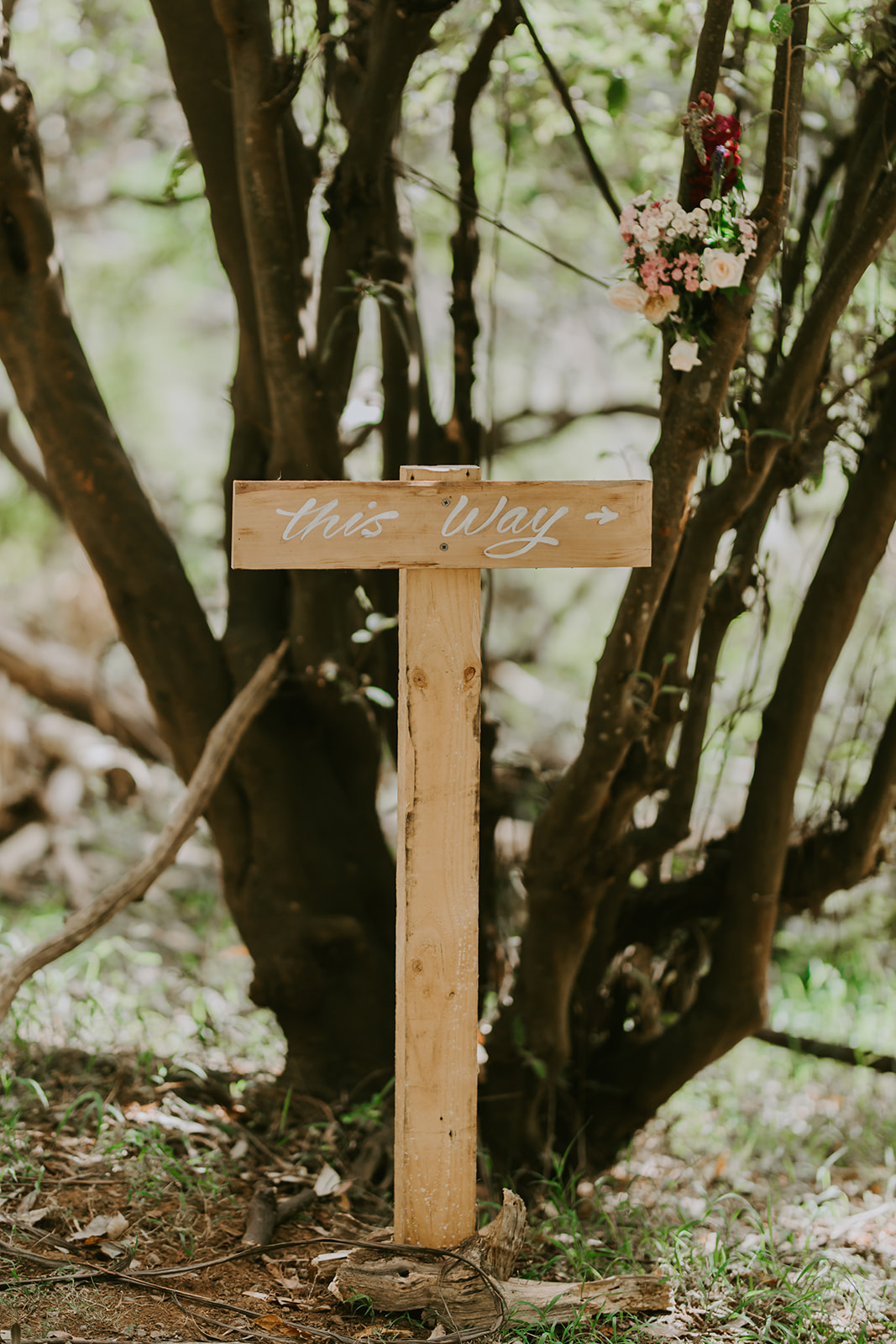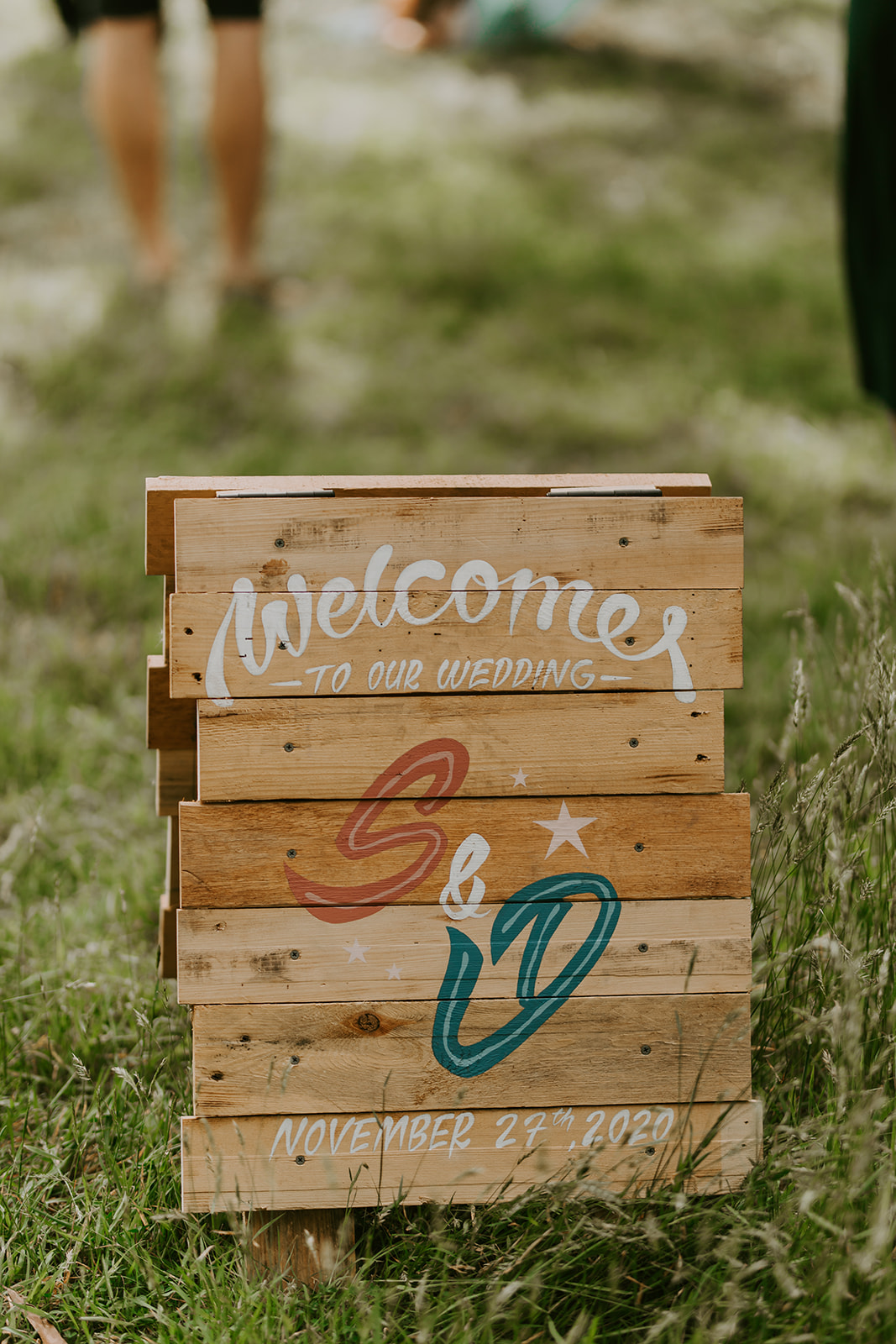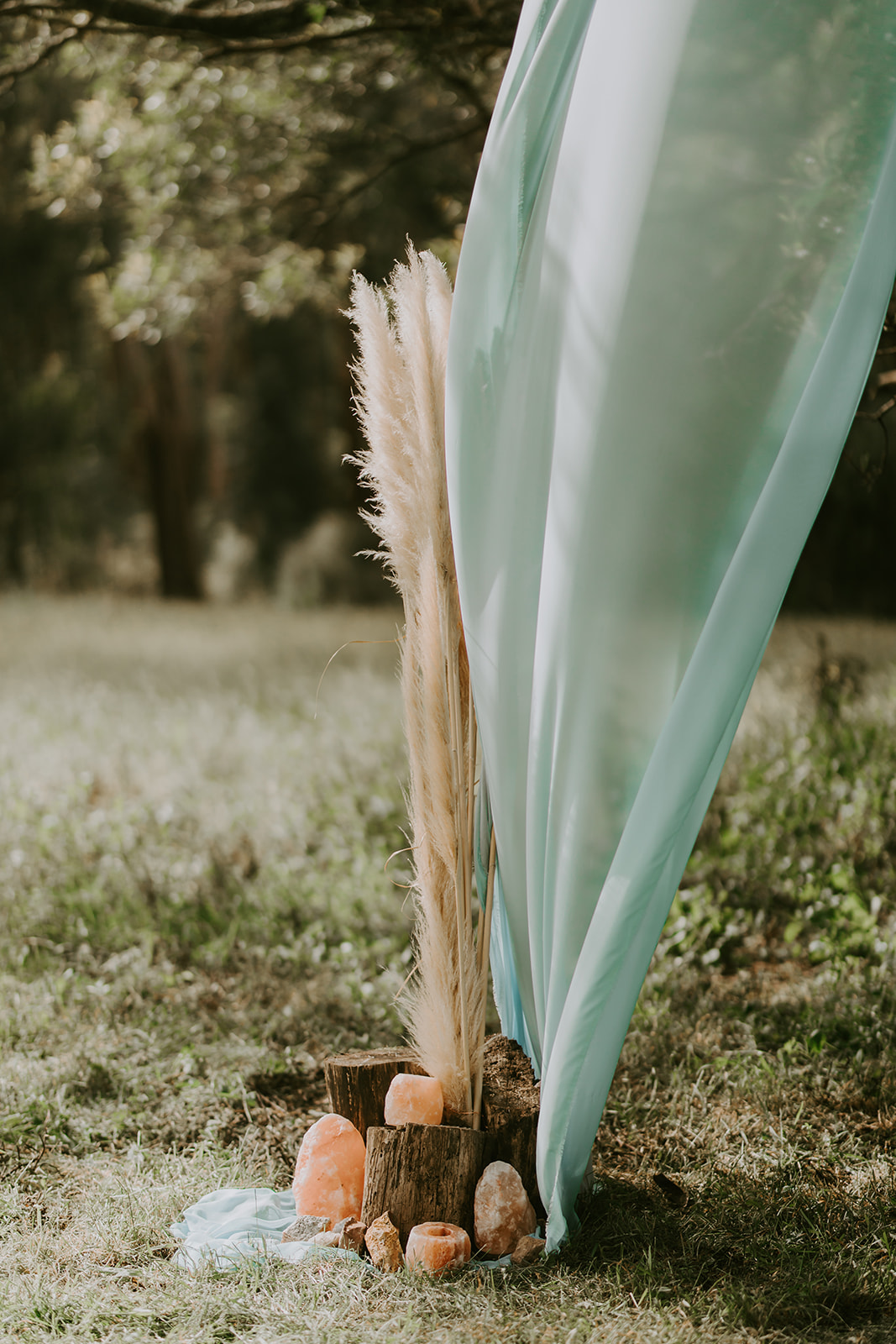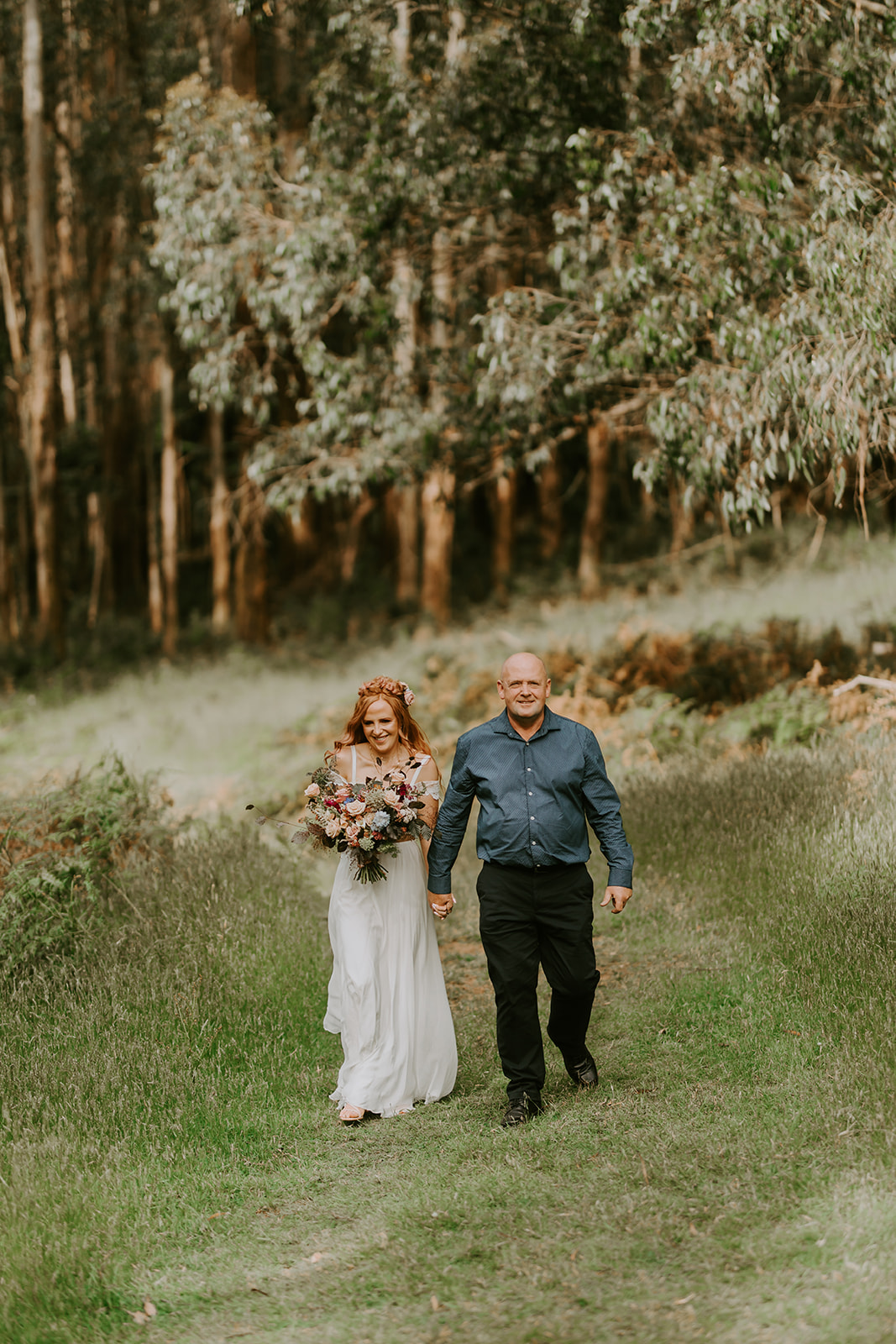 Daniel is a sign-writer by trade, so it was a no brainer that do our wedding signage. We collected second-hand pallets, deconstructed them, painted them and made them into signs. He also made a specialised font for our invites, which we emailed instead of printed due to the last minute nature of sending our invites.

Our ceremony spot was about an 800-metre walk from the car park making it an immersive experience for our guests. They had the pleasure to walk through the beautiful bush and rainforest before reaching our ceremony.
BROWSE WEDDING INVITATIONS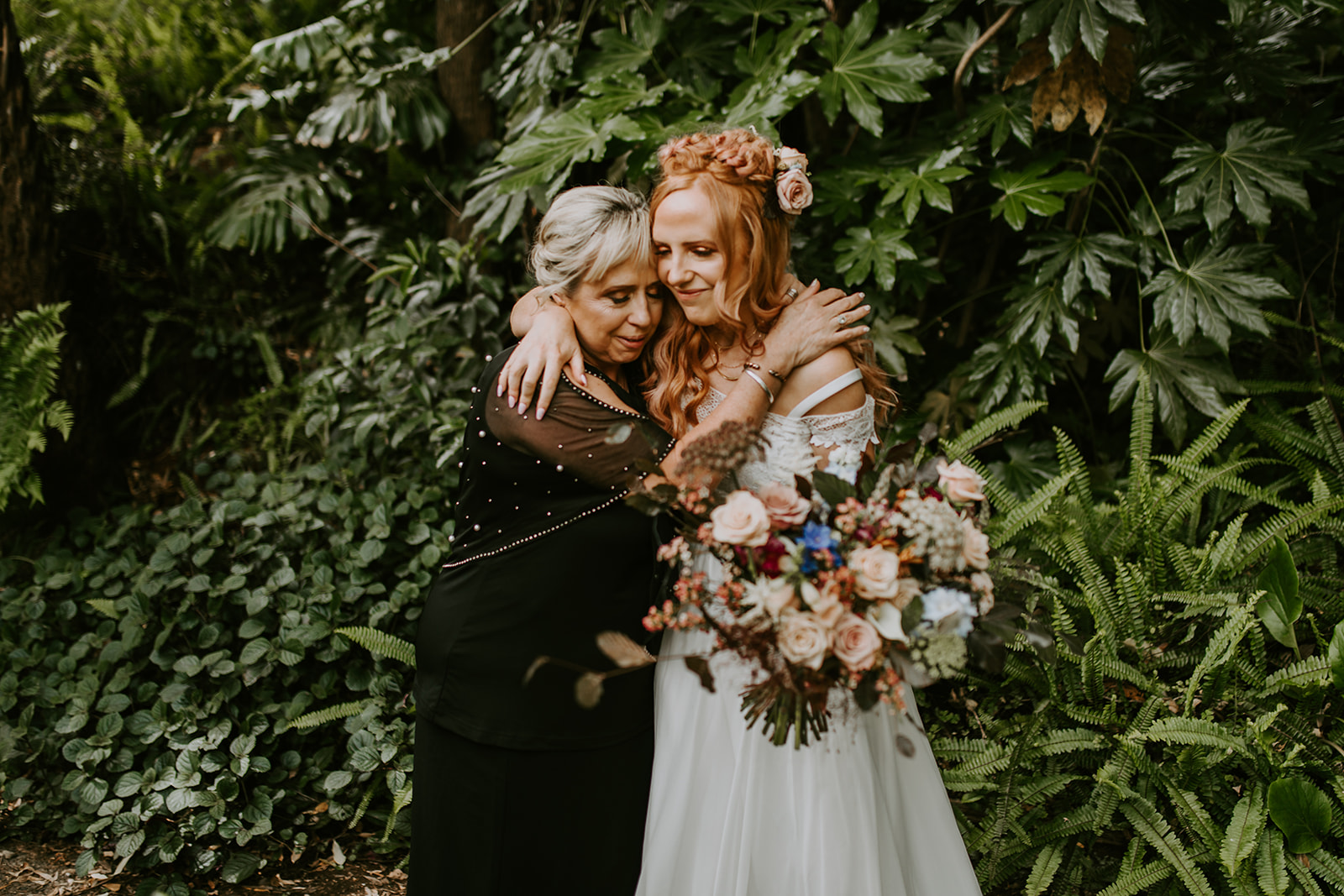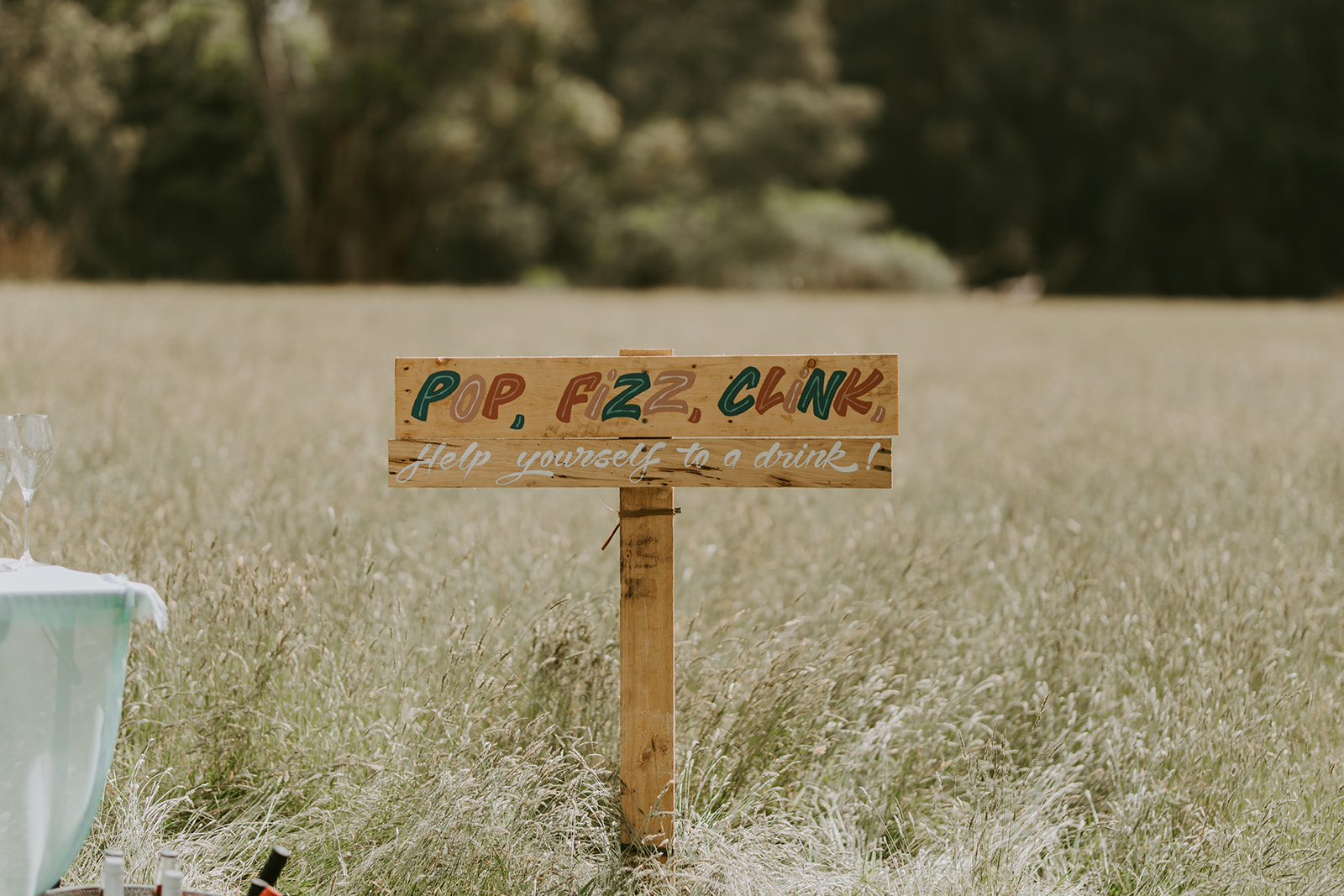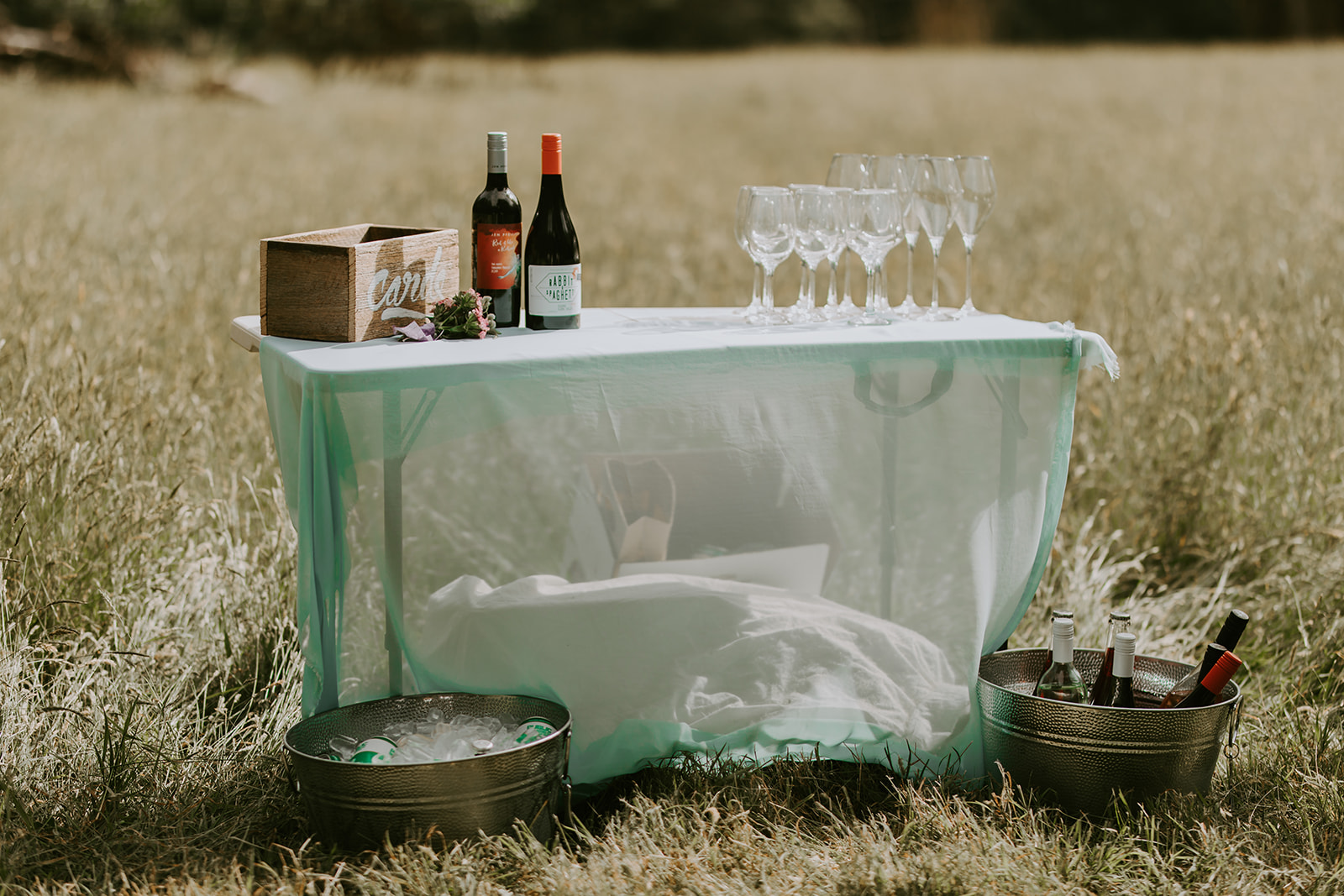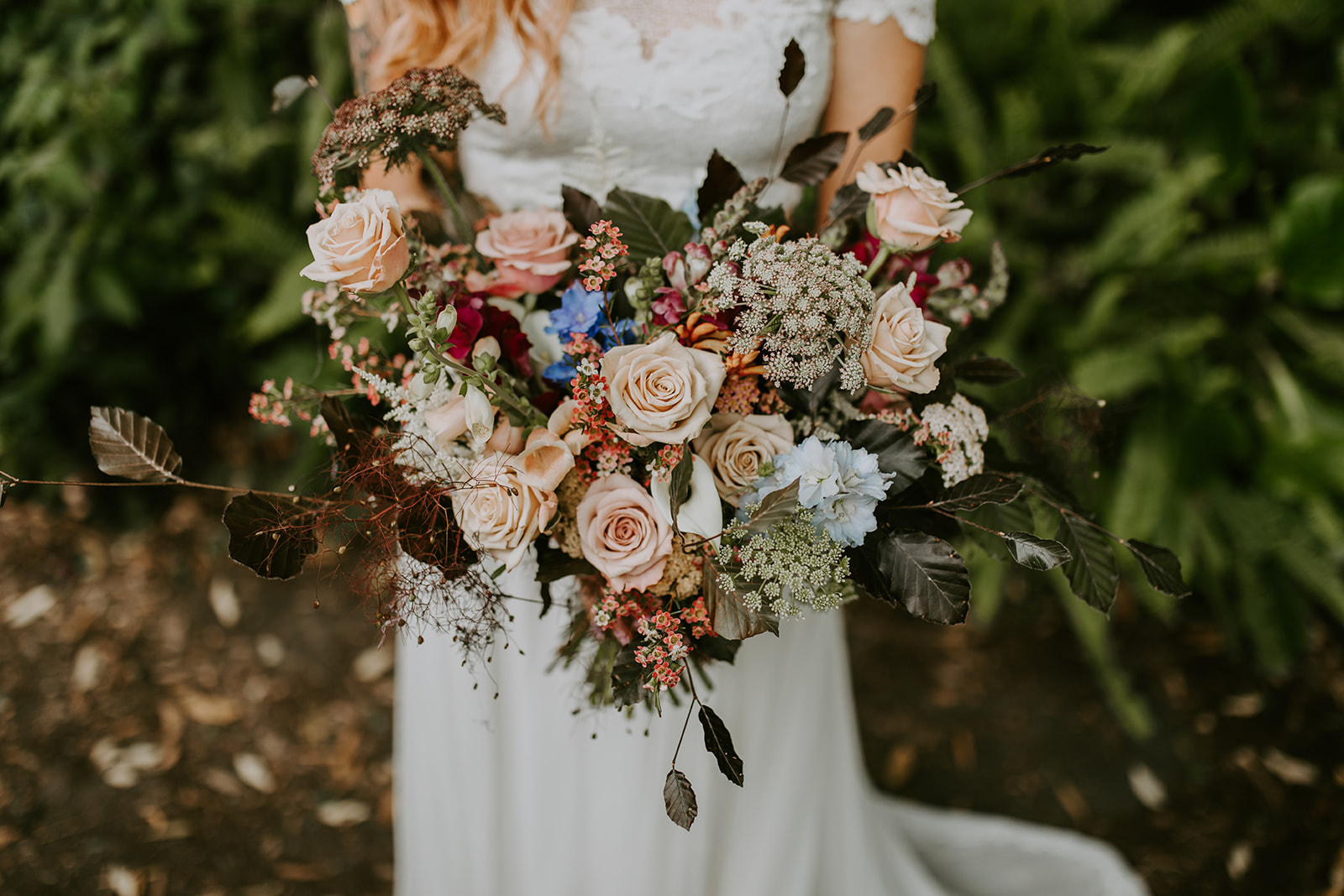 Flowers were a no brainer for me – I have admired Elsa & Gray's arrangement's for years. I wanted a cottage style, large, and wild bouquet that would be timeless. I love all flowers, we originally agreed to coffee colour roses that would normally be imported from South America, due to the pandemic we could not get these in. Chloe did a great job with working with what she had (I even requested snapdragons two days before the wedding and she obliged) and in the end, it was a more sustainable bouquet and I still loved it.
BROWSE WEDDING FLOWERS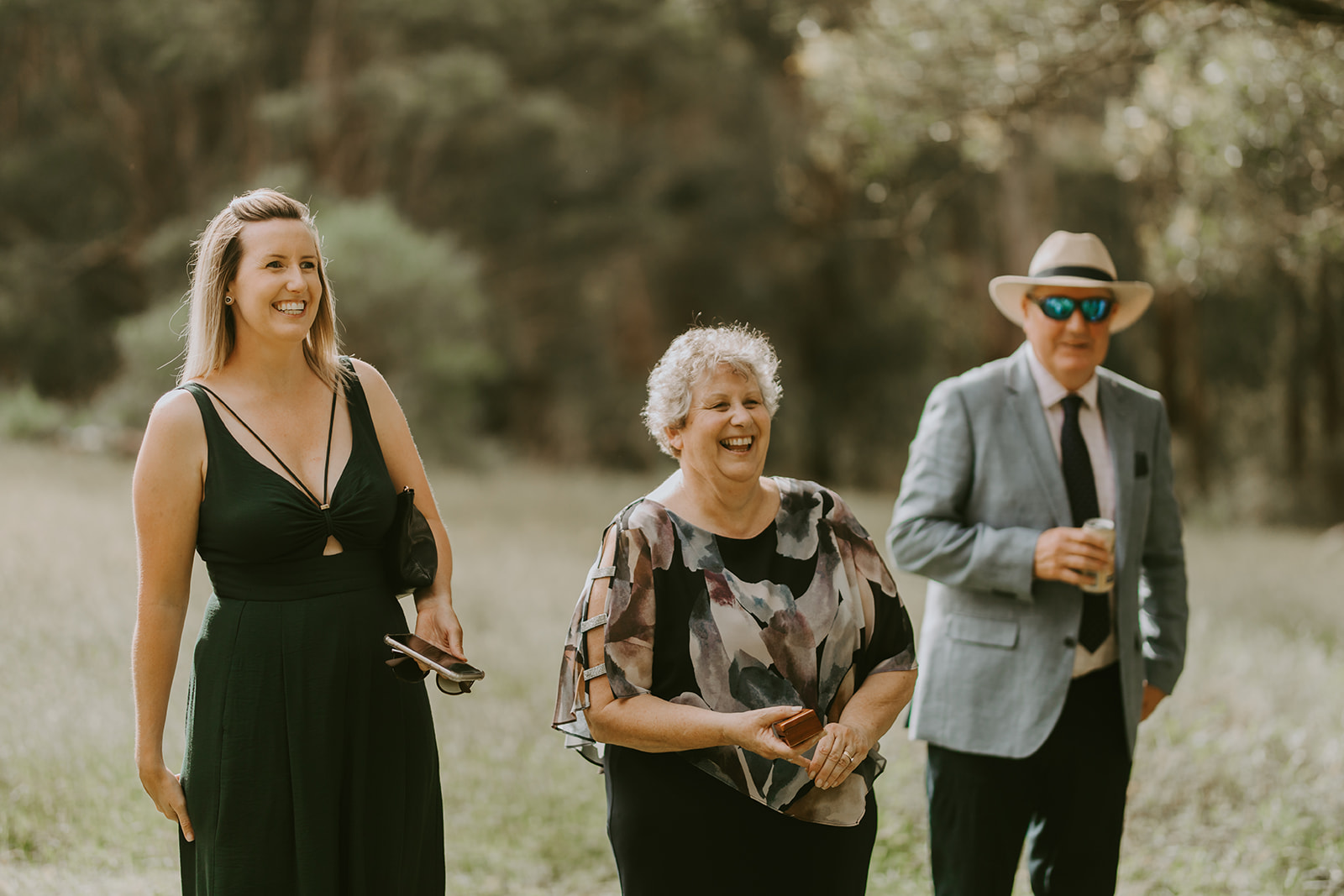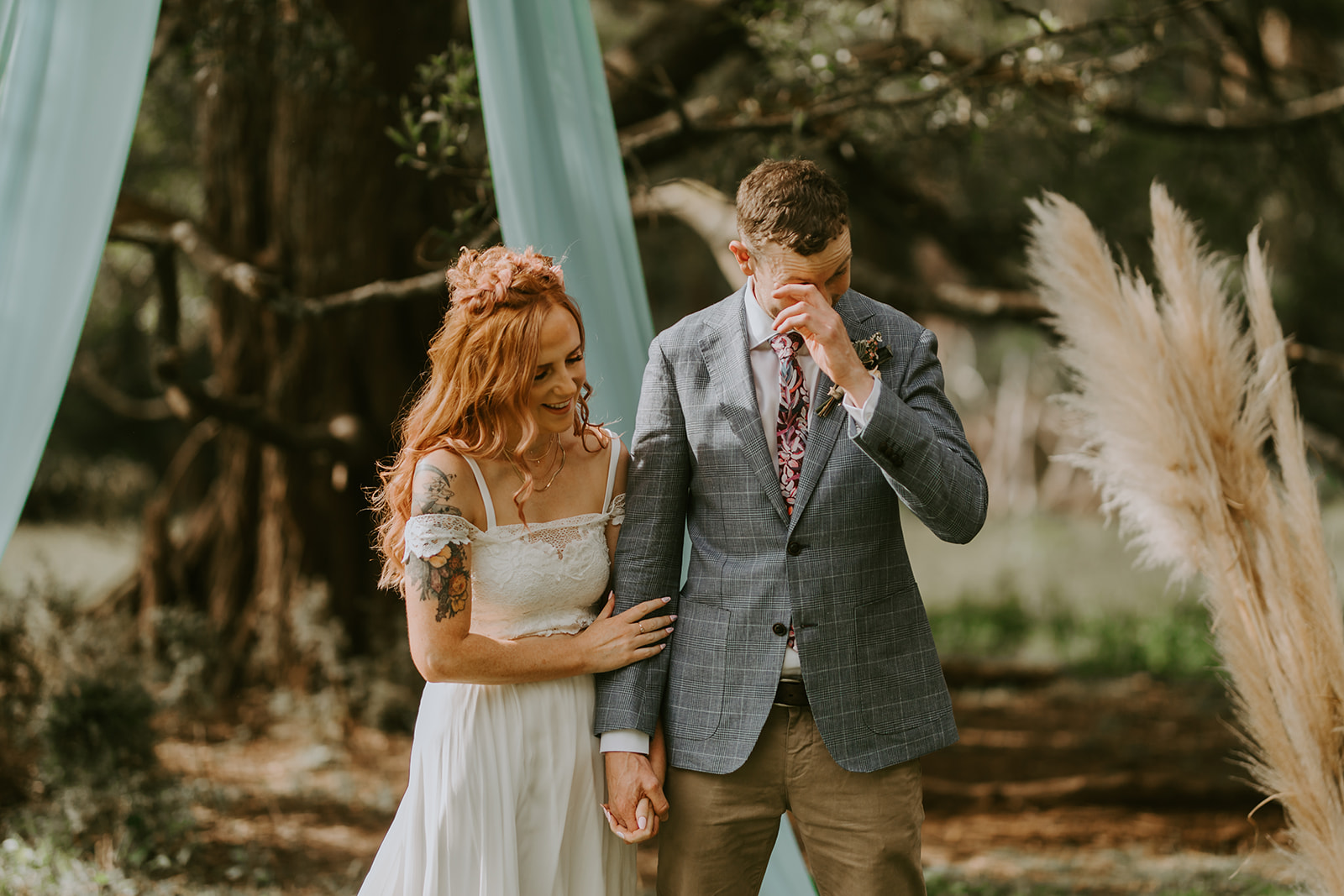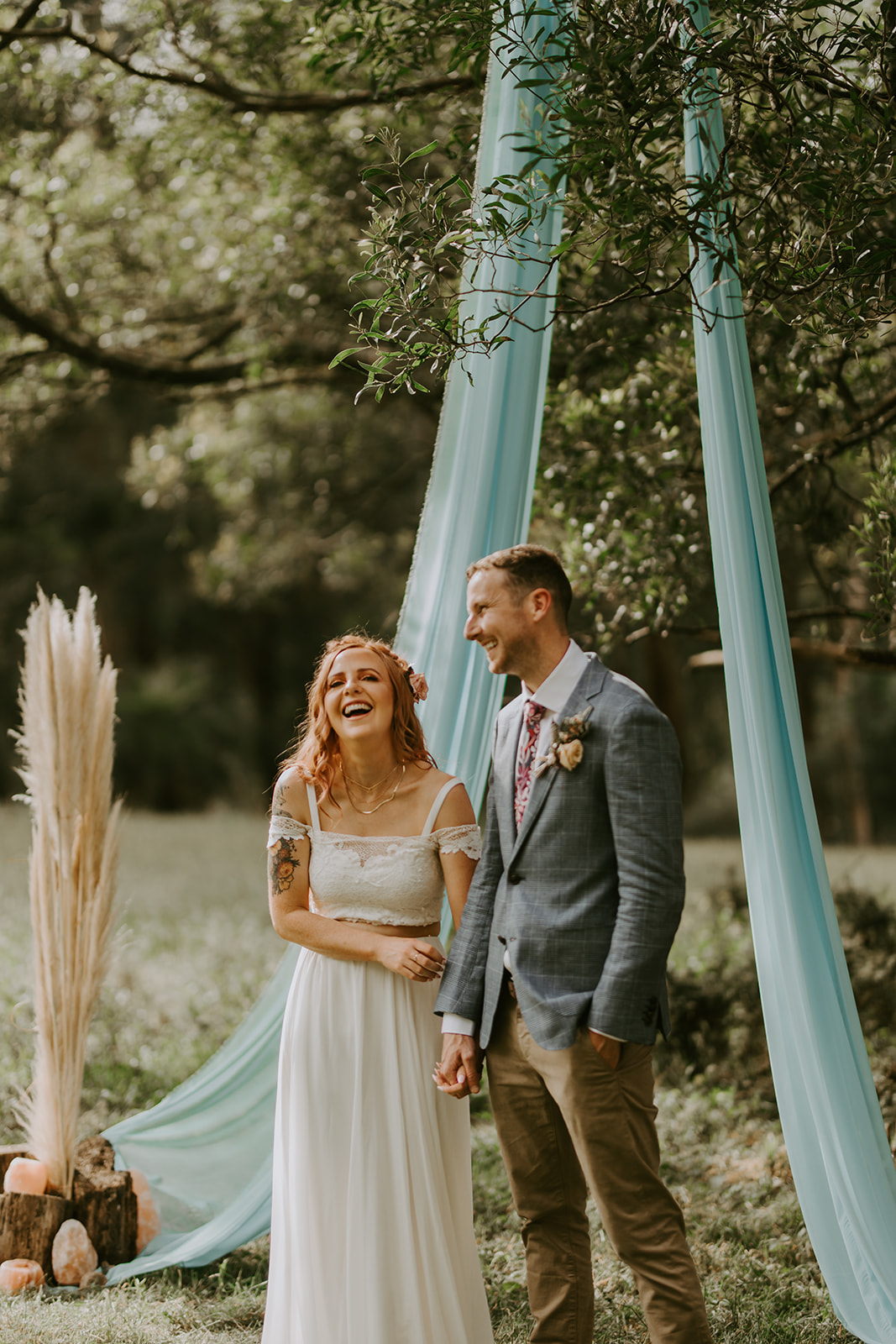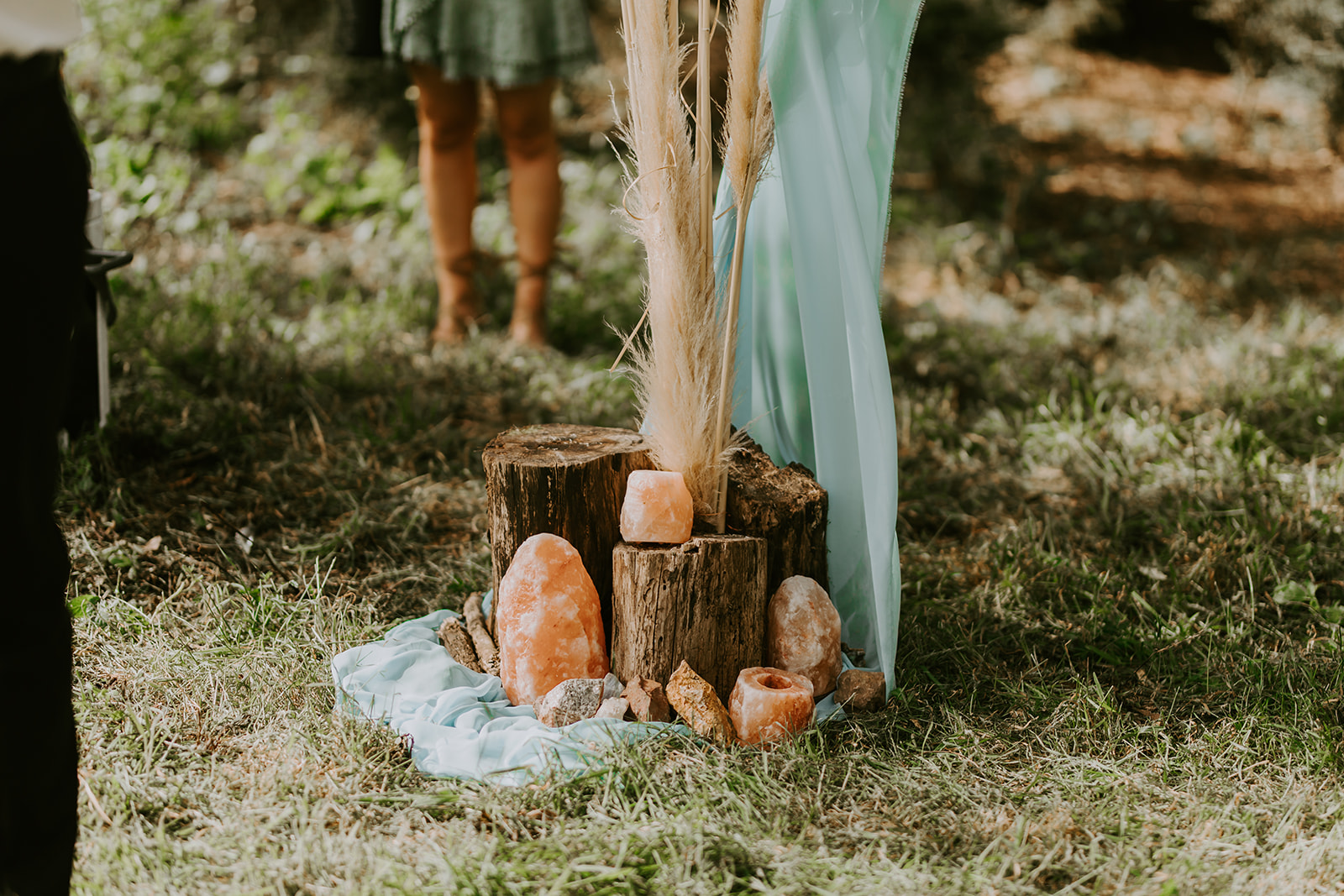 Daniel's grandpa left us a huge collection of gemstones which I wanted to incorporate into our design. Our brief was earthy-boho, celestial-festival. I took inspiration from our ceremony spot, Pinterest boards and real wedding blogs. I used salt lamps in addition to the smaller gemstone we inherited, I loved the colour and shape they provided.
MORE BOHO WEDDING HERE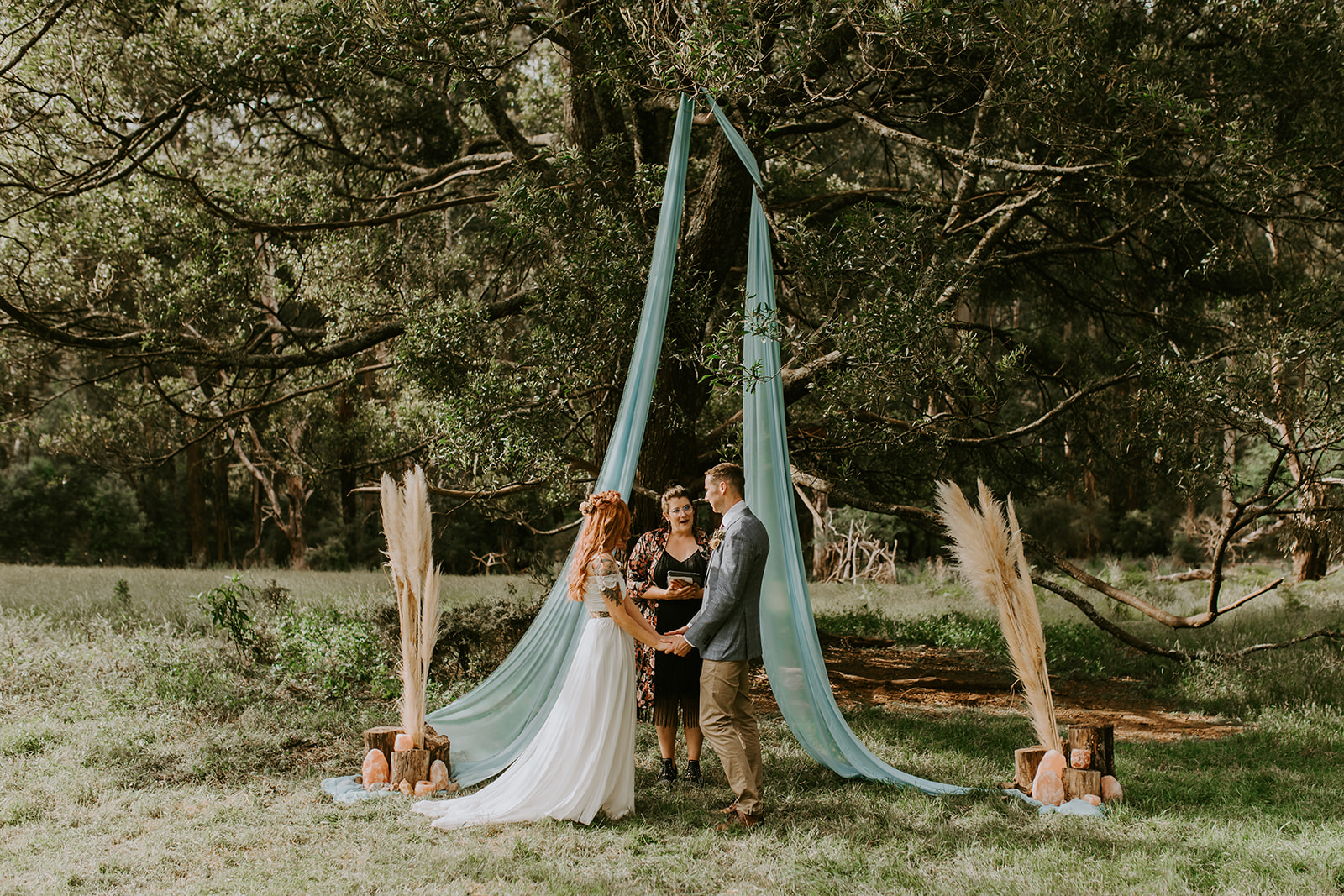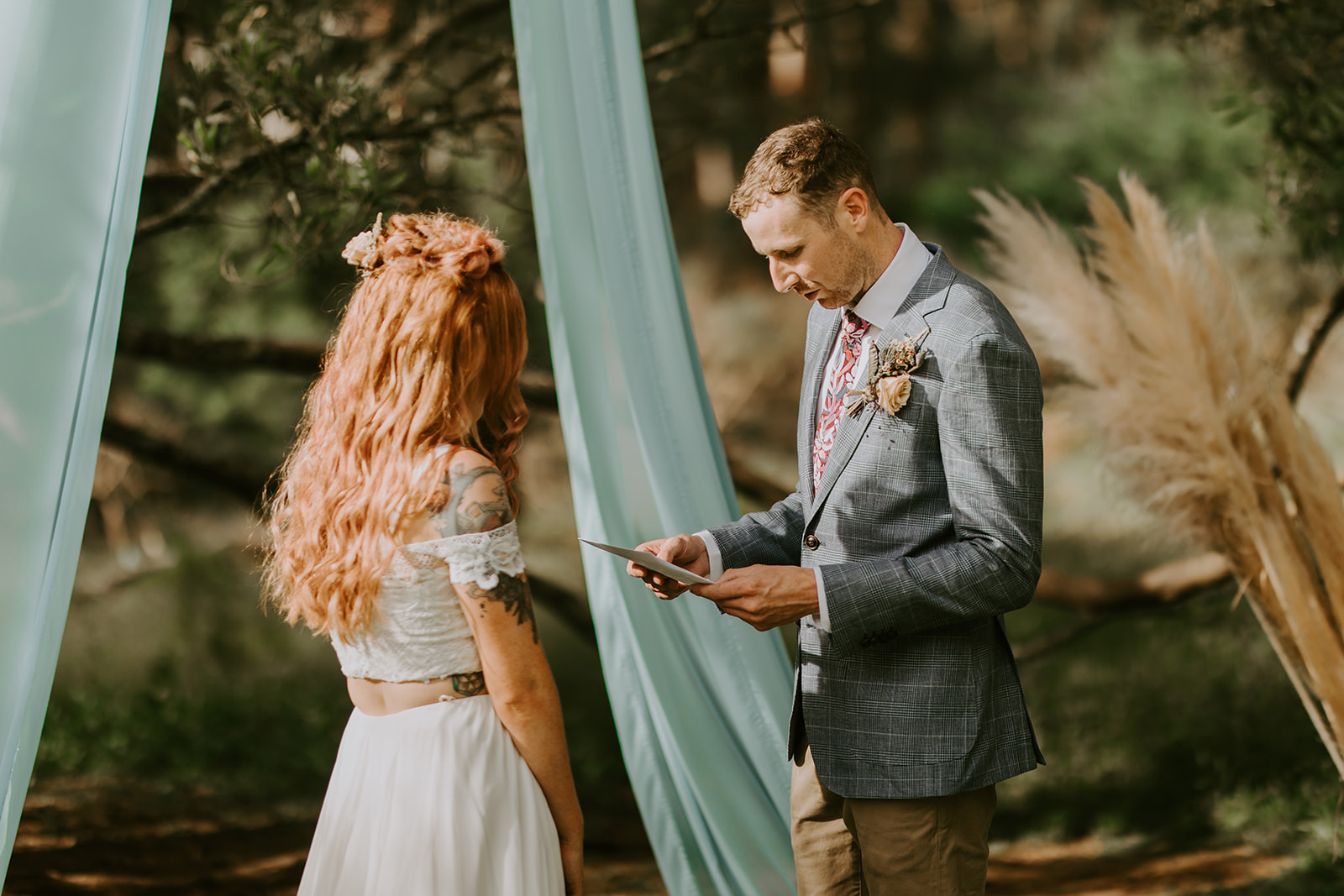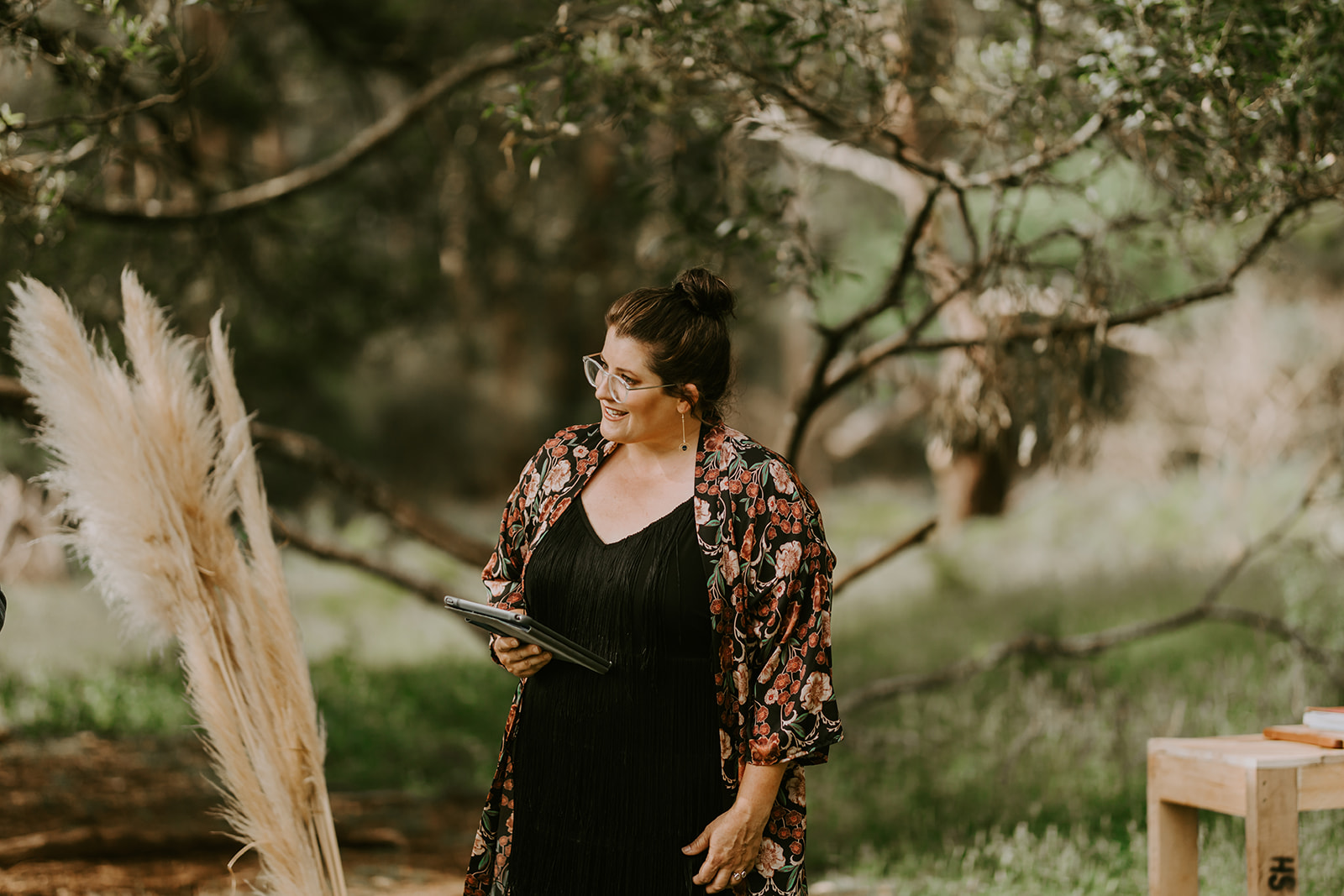 We were recommended a few celebrants and the one that stood out to us was Melissa Jacob, she was the perfect mix of casual, funny and relaxed which is just what we wanted for the day. She gave us heaps of options for the ceremony and we made it really customised as it was important to us that our story be told and to celebrate the love between us.
BROWSE MARRIAGE CELEBRANTS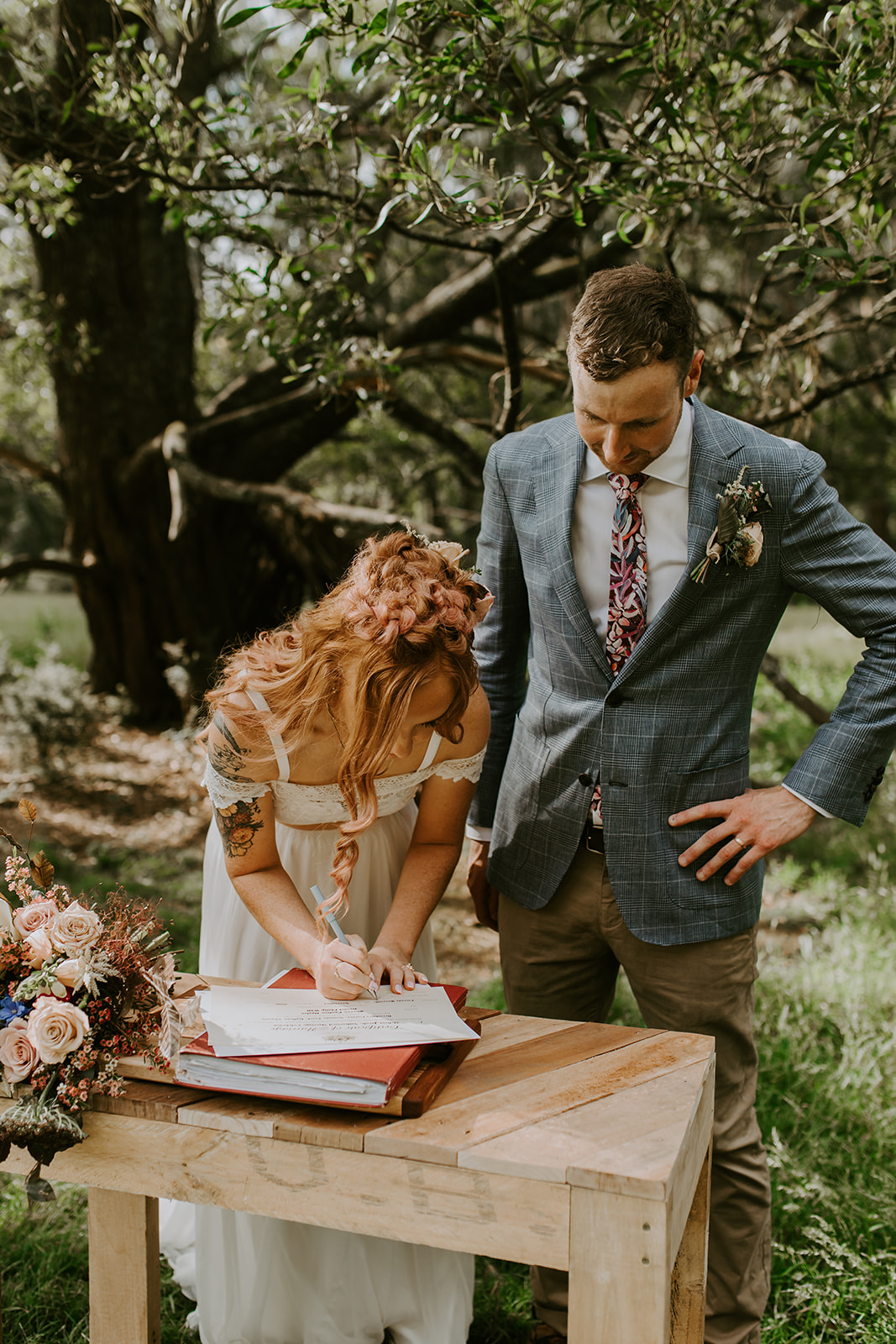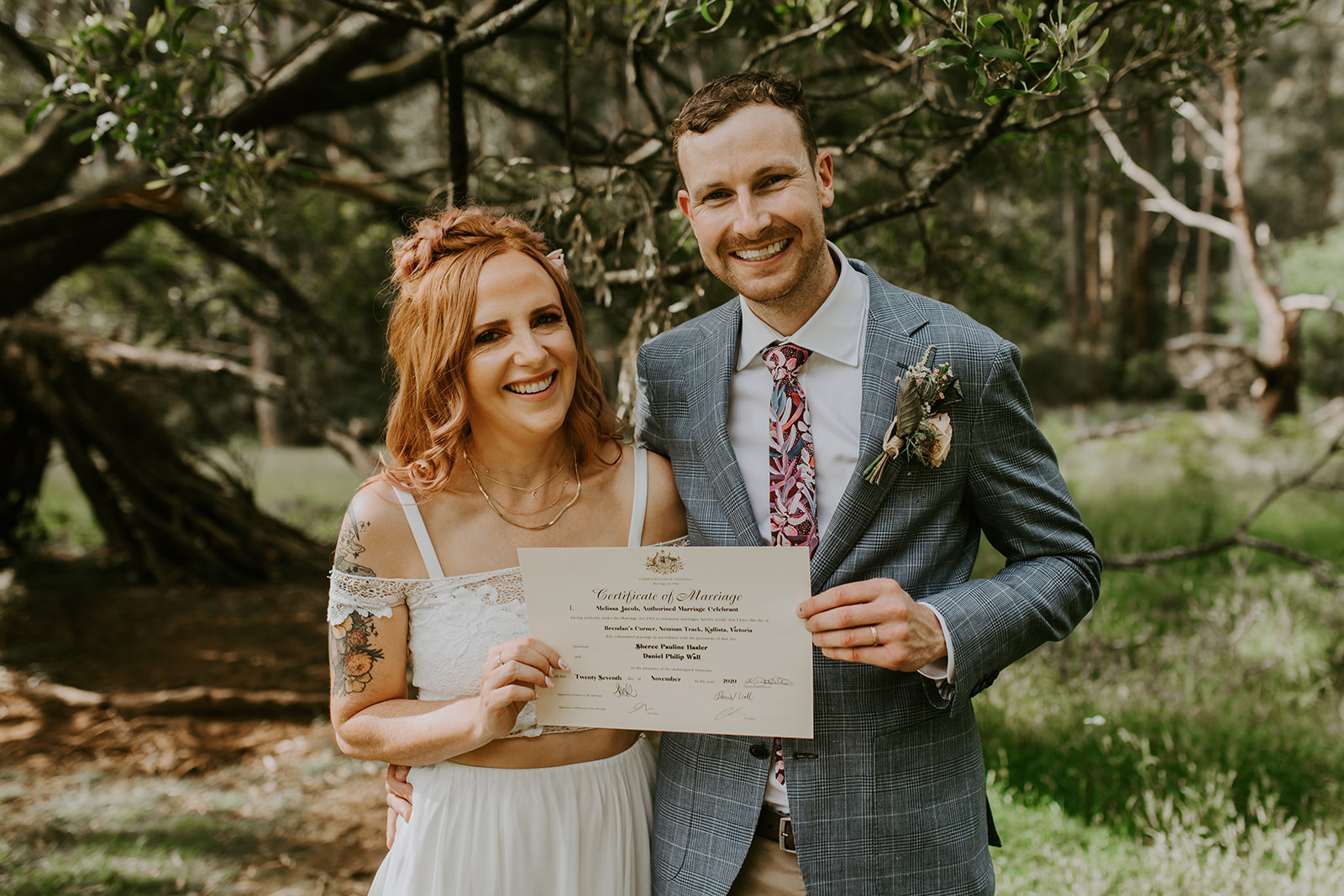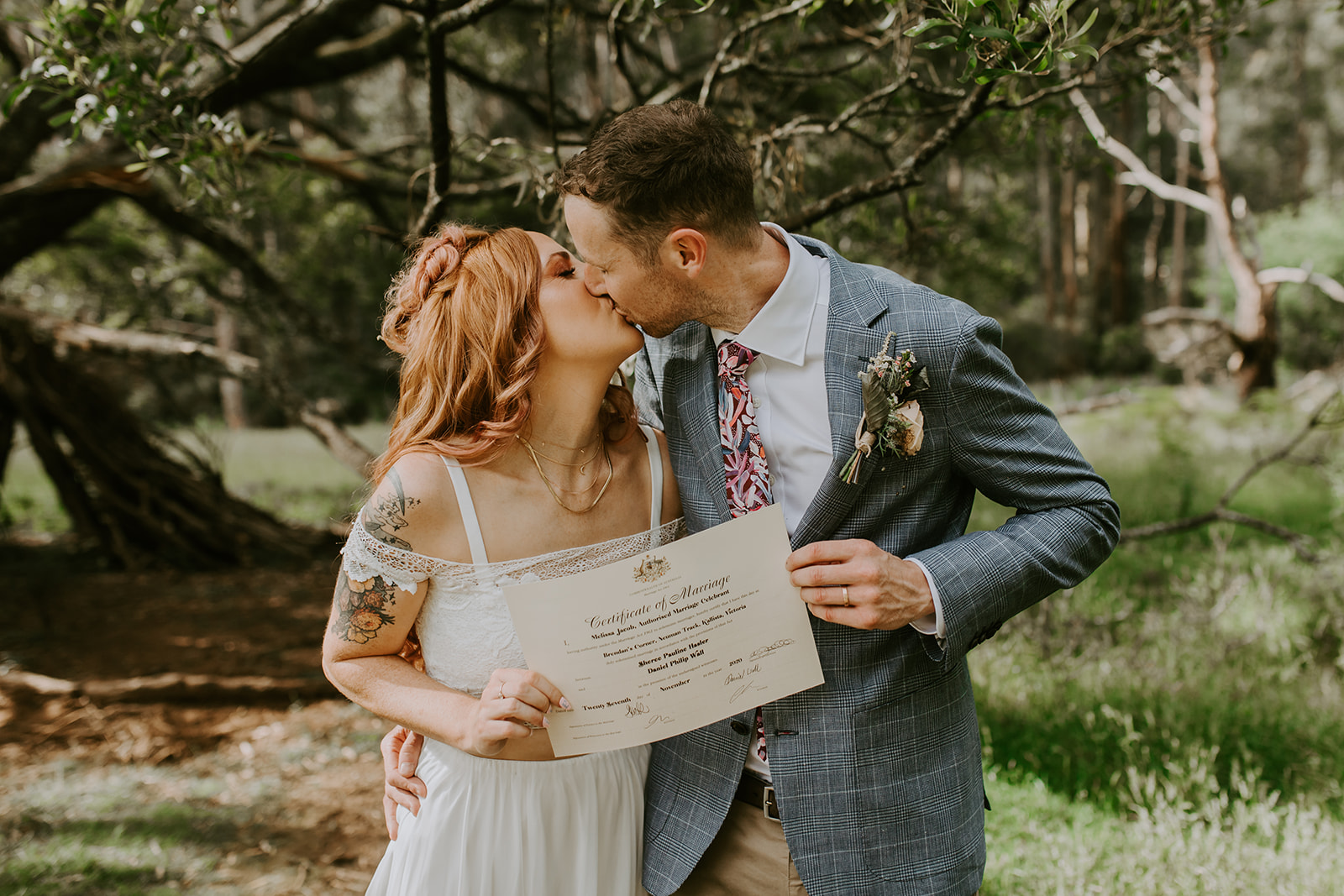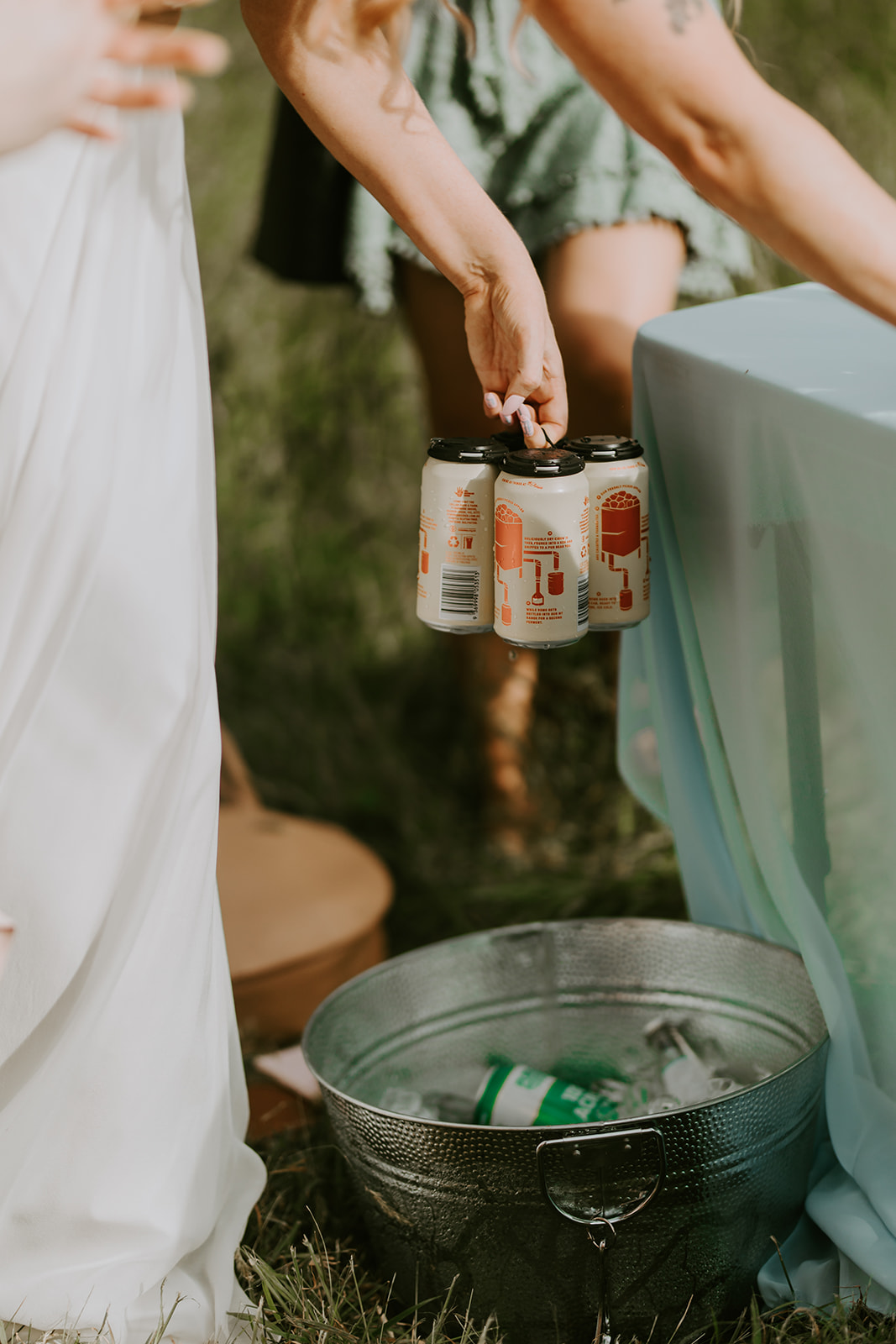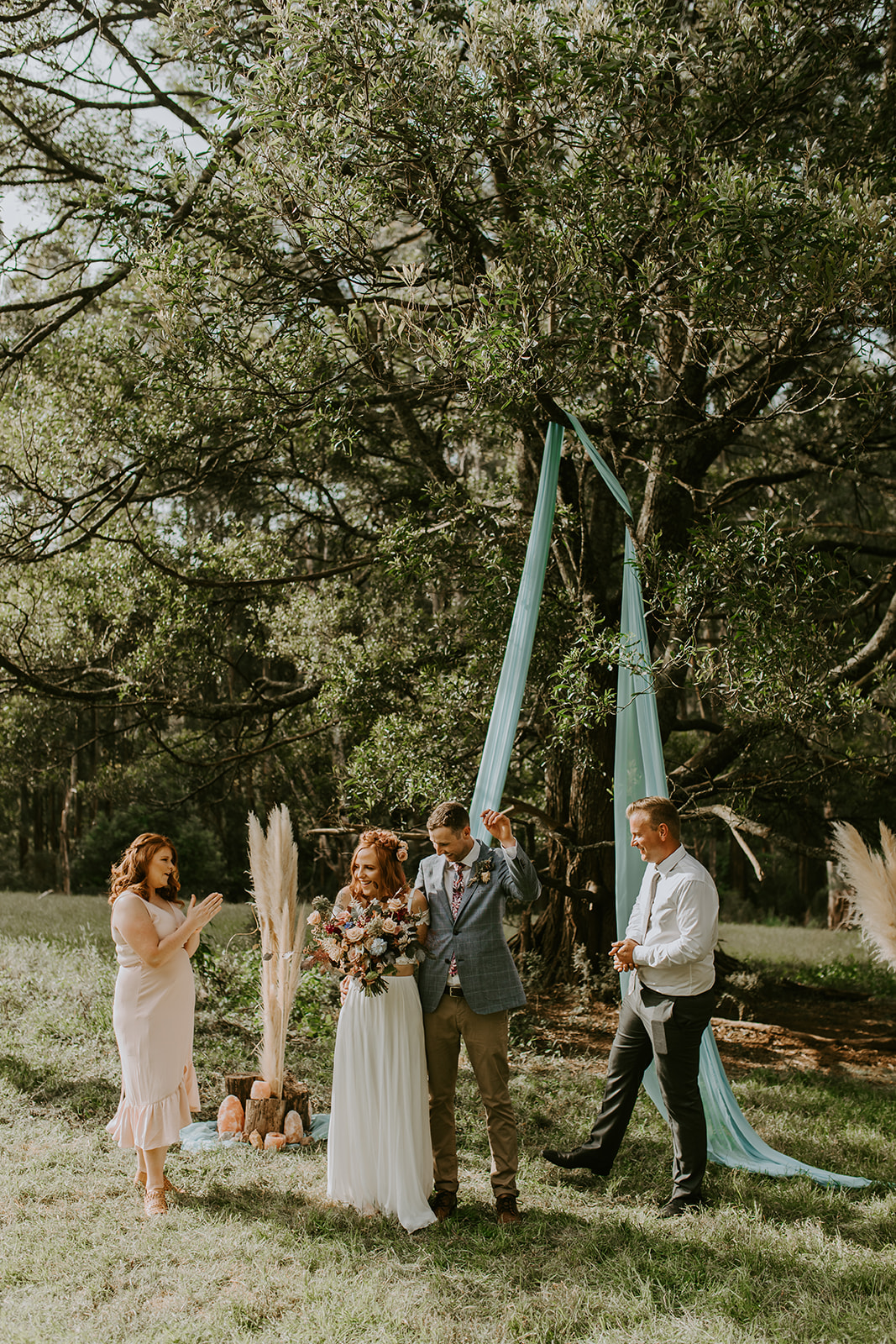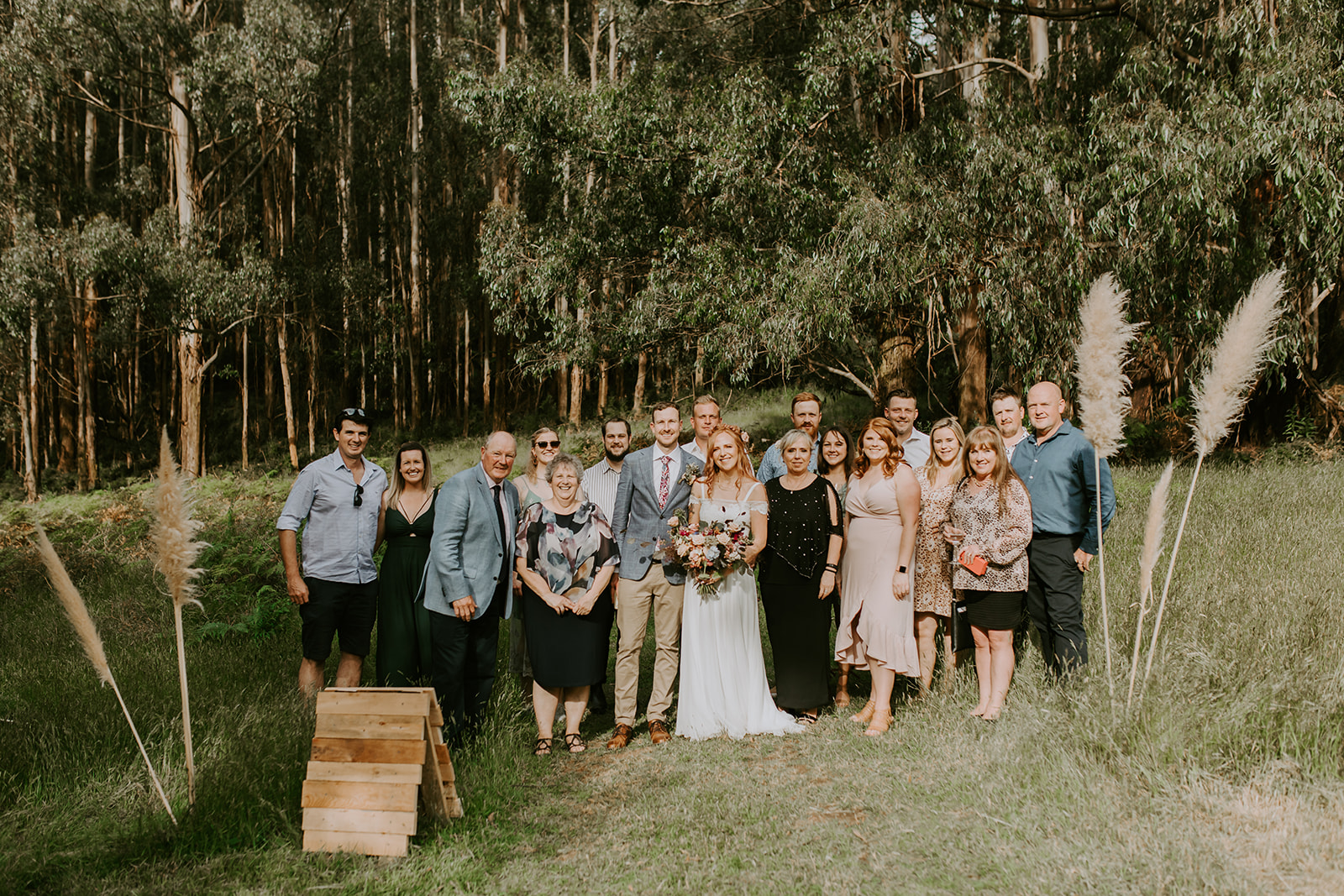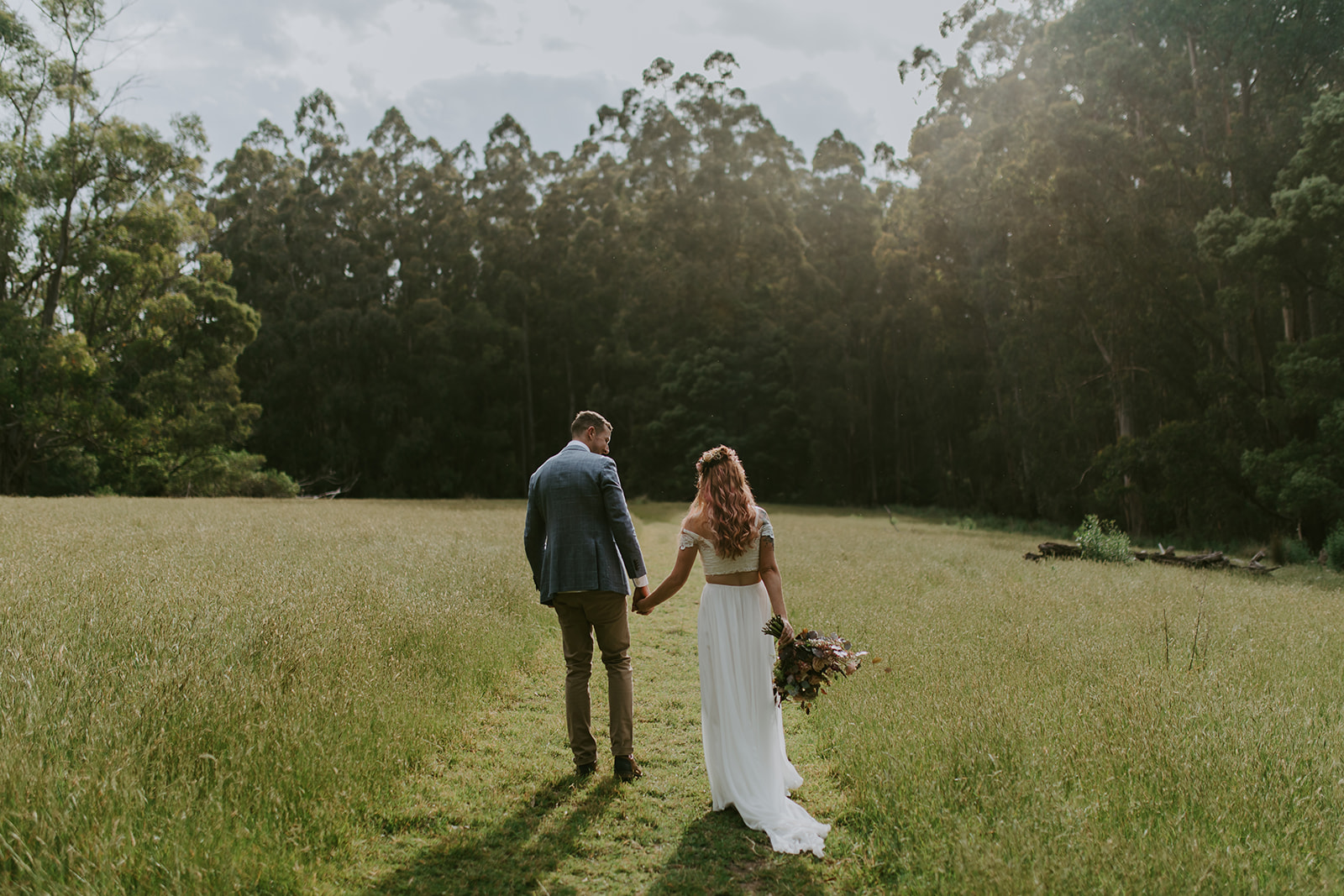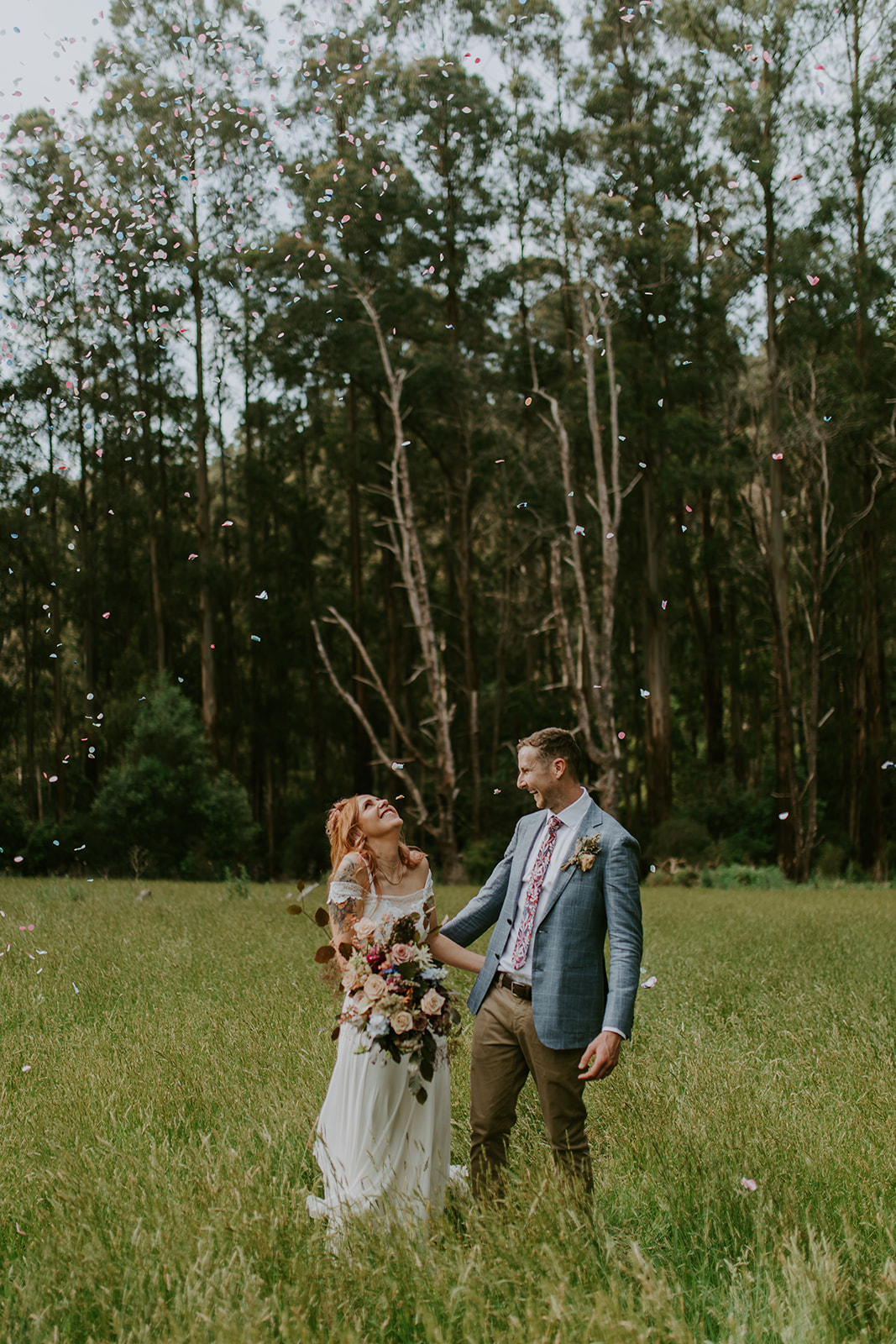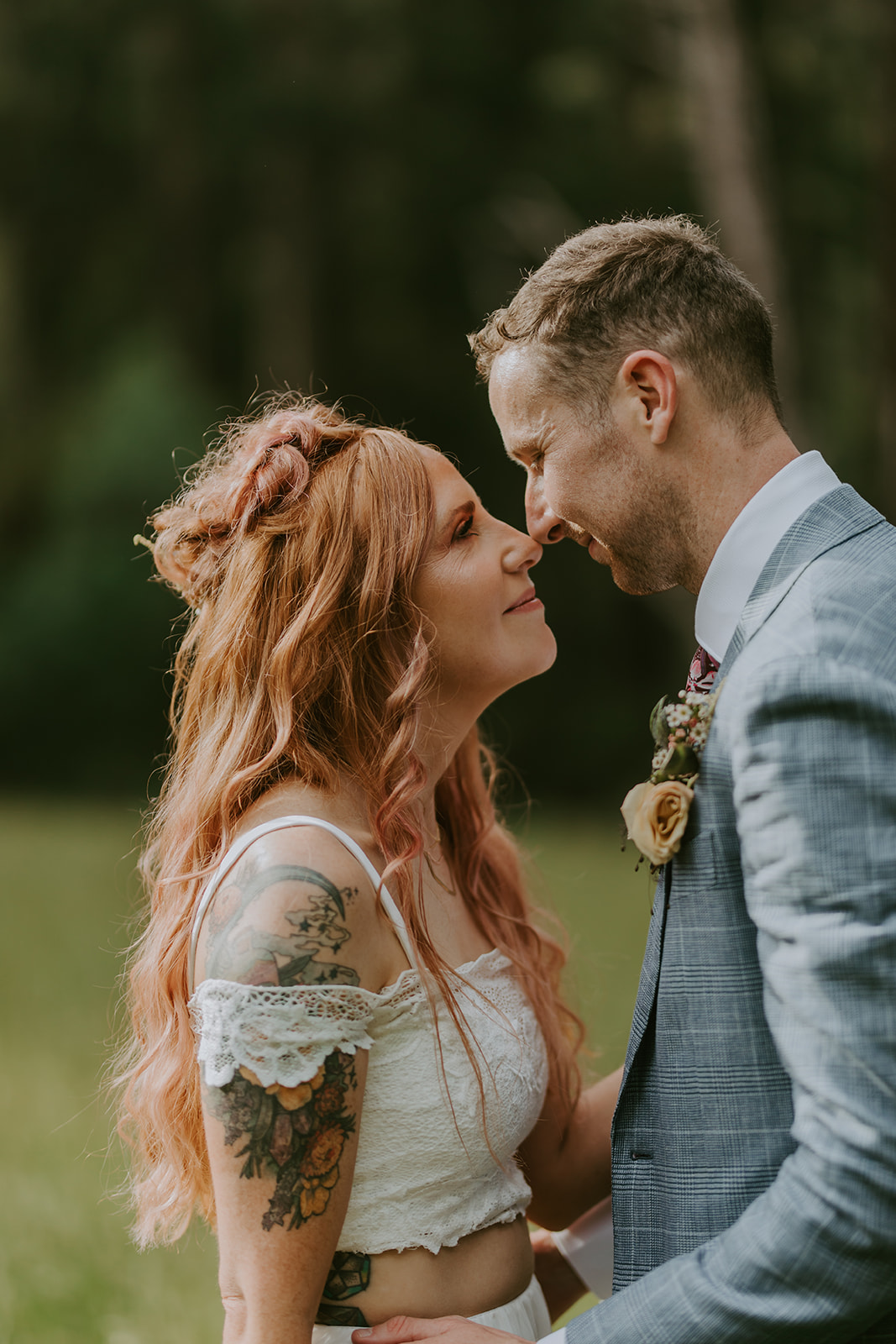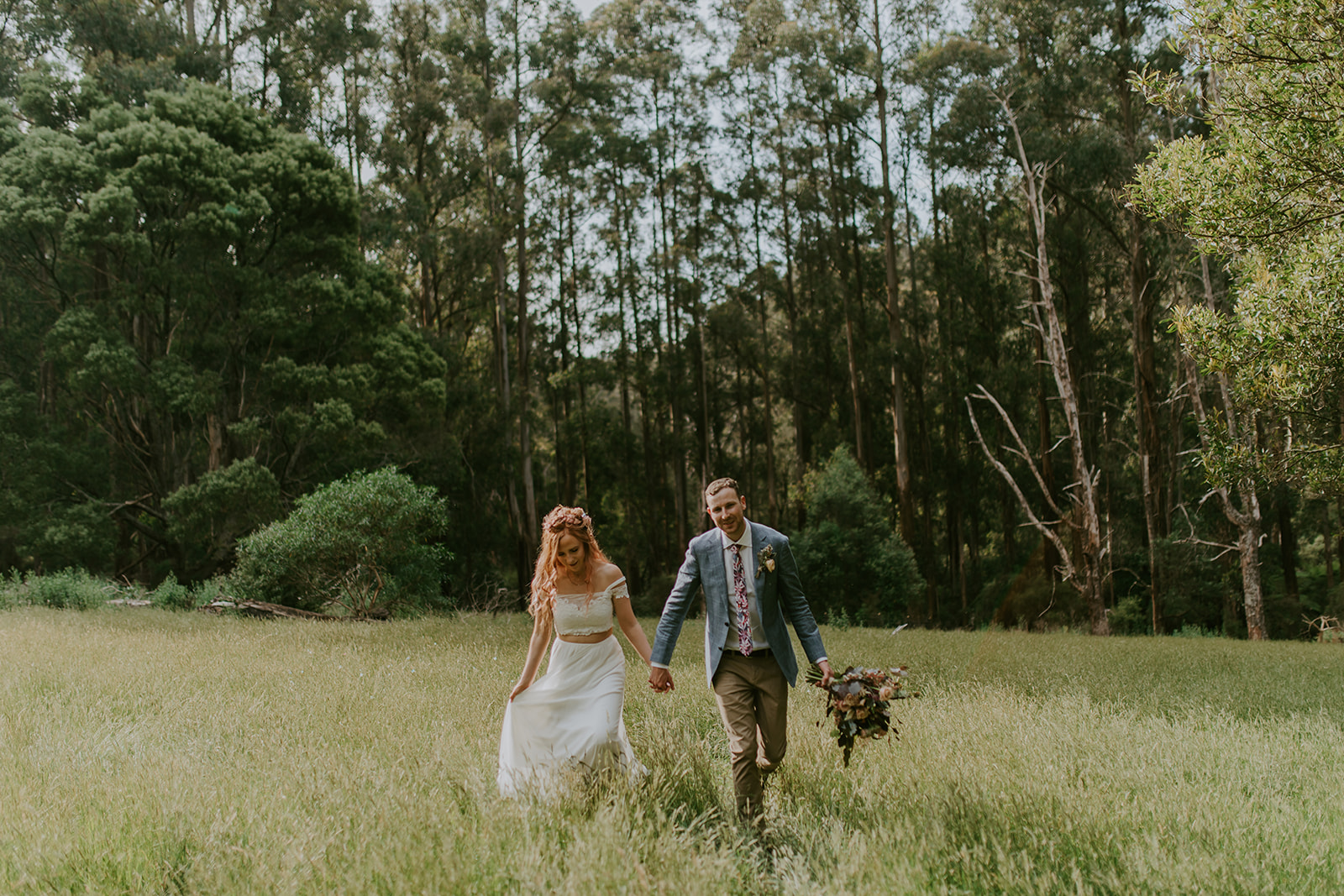 Our first choice in vendors was our wedding photographer, Emily Howlett – her work really resonated with us and when we met with her she was so easy going, funny and quirky. This was exactly what we needed to make us feel relaxed to get the best photos for the day. Due to changing our plans we managed to split her time, half for 2020 and half for 2021 where we are planning on having a one-year anniversary party. She was so accommodating.
BROWSE WEDDING PHOTOGRAPHERS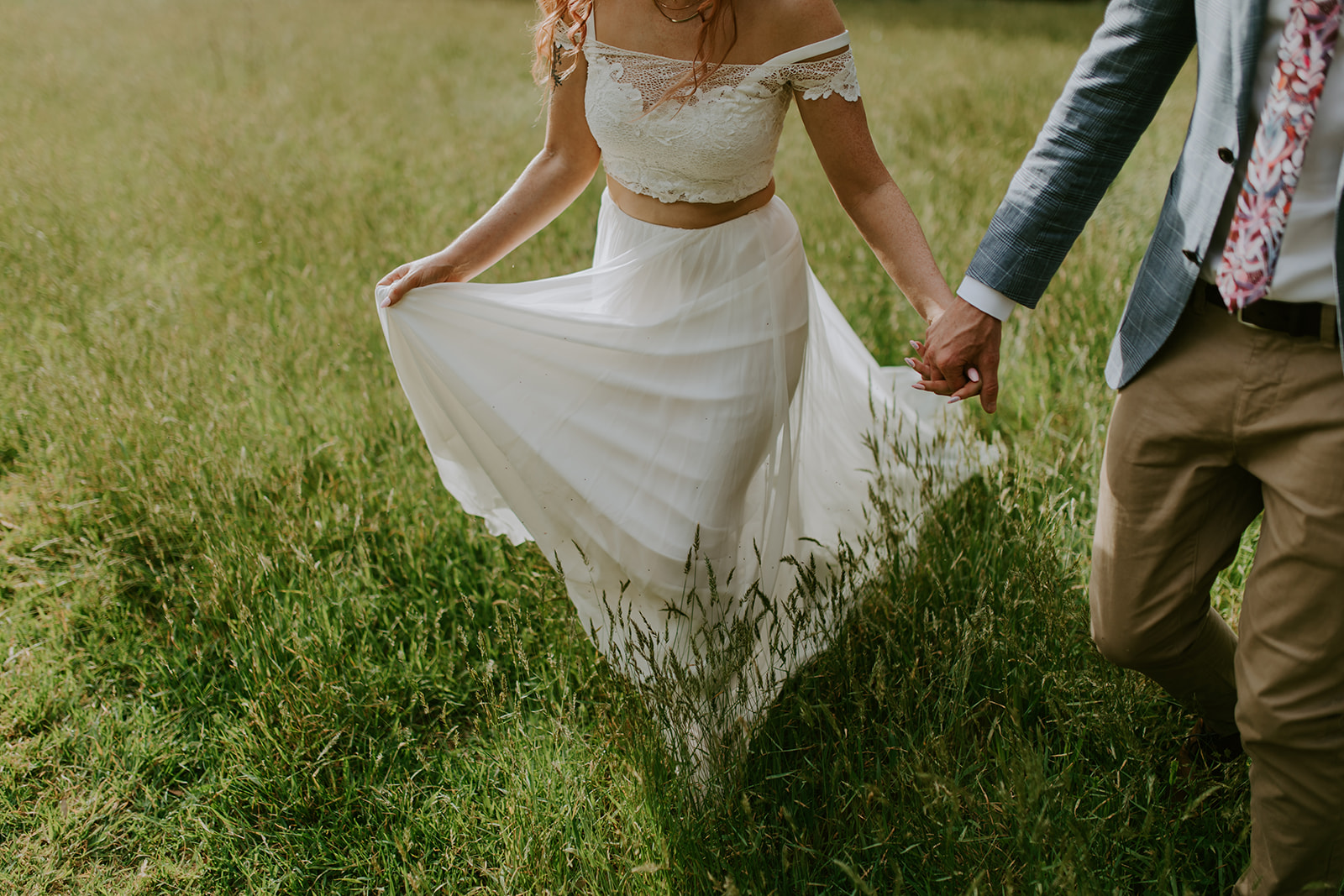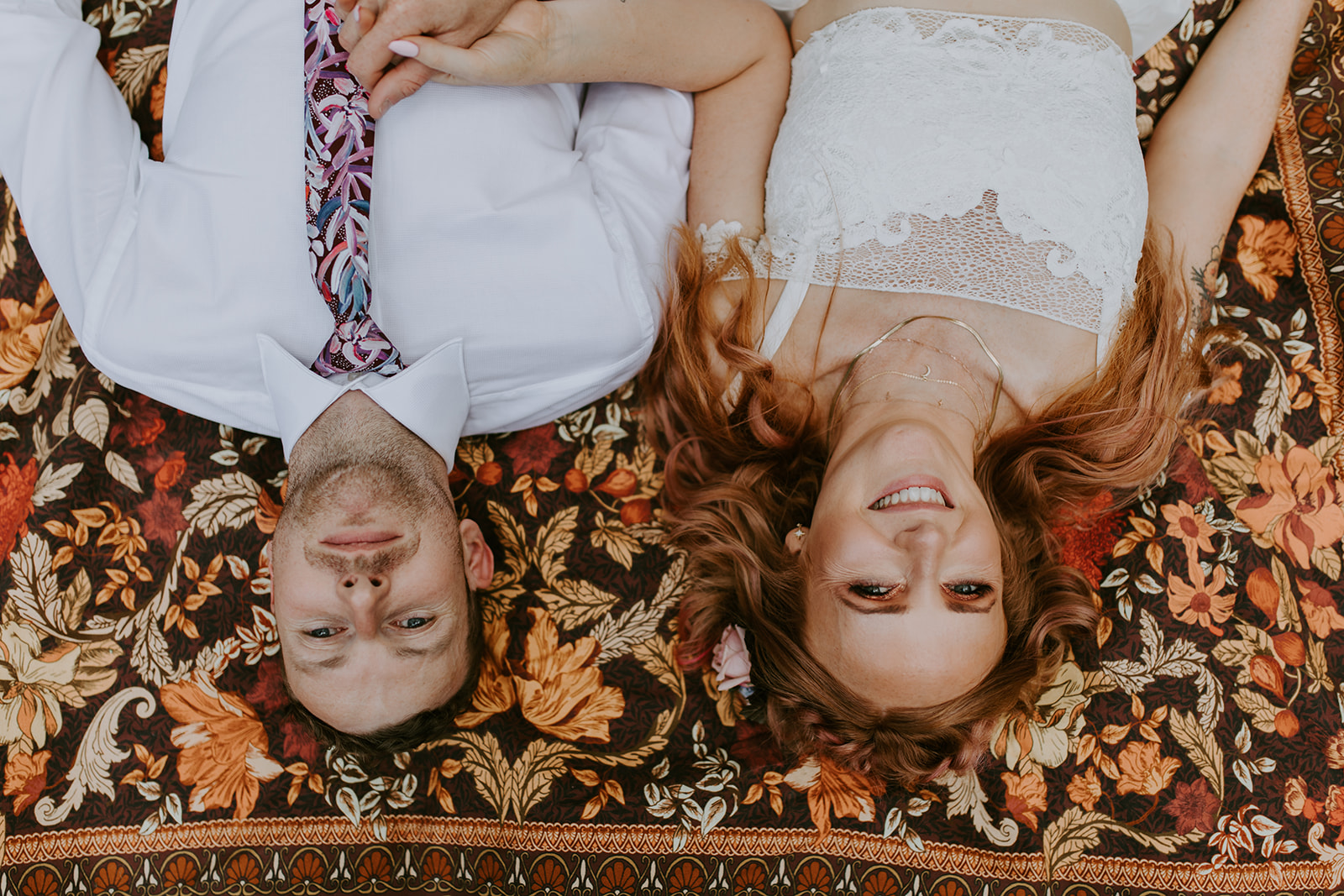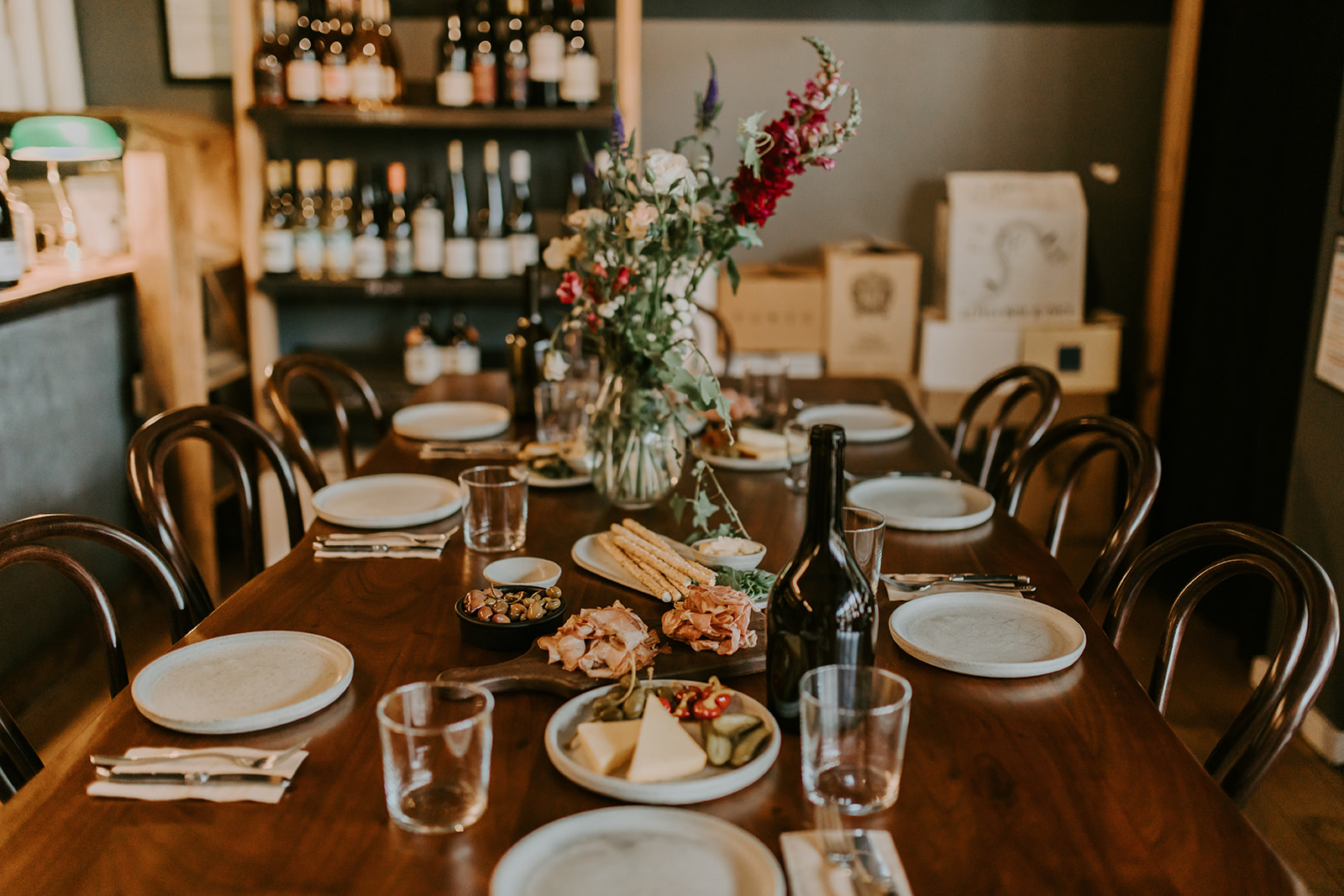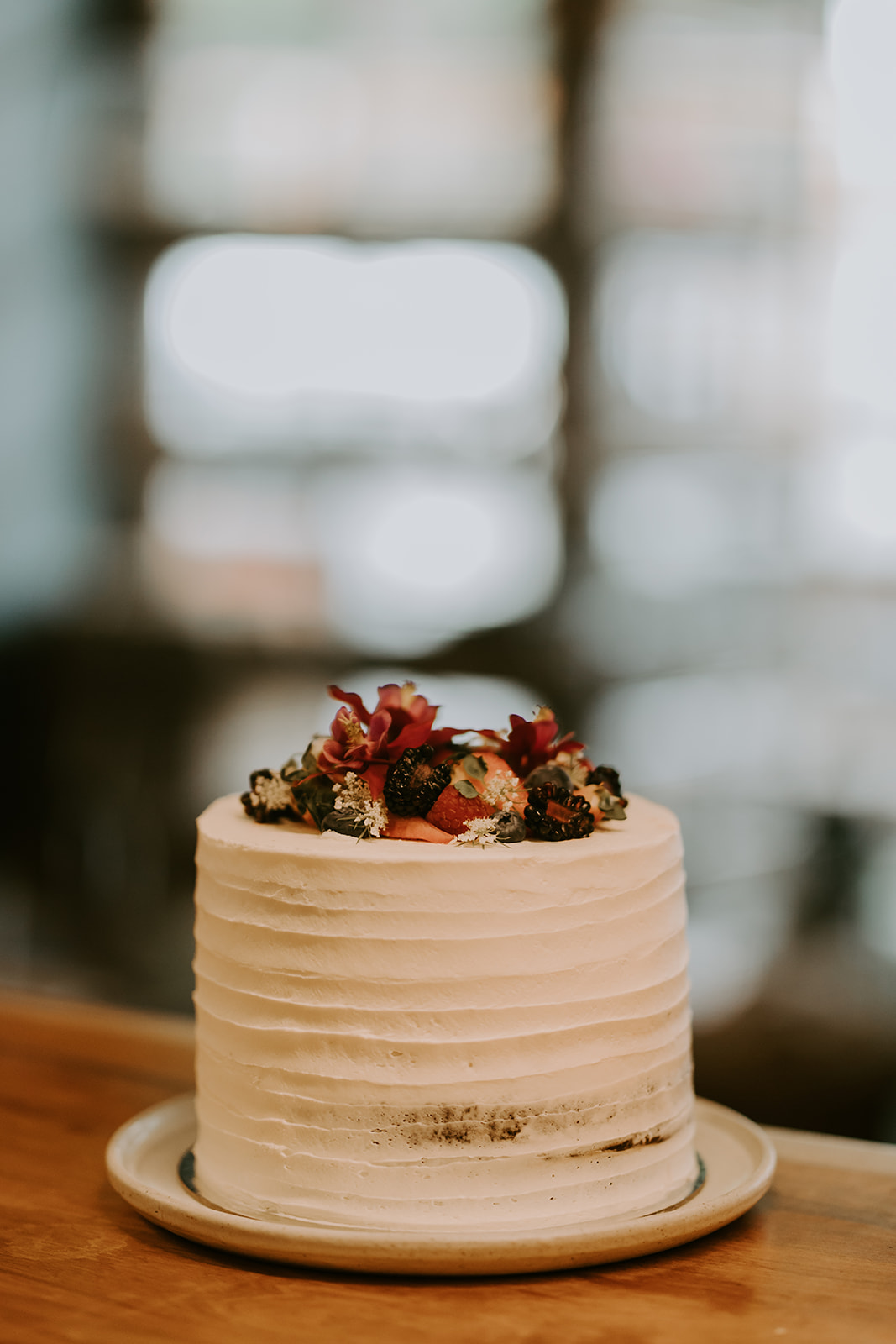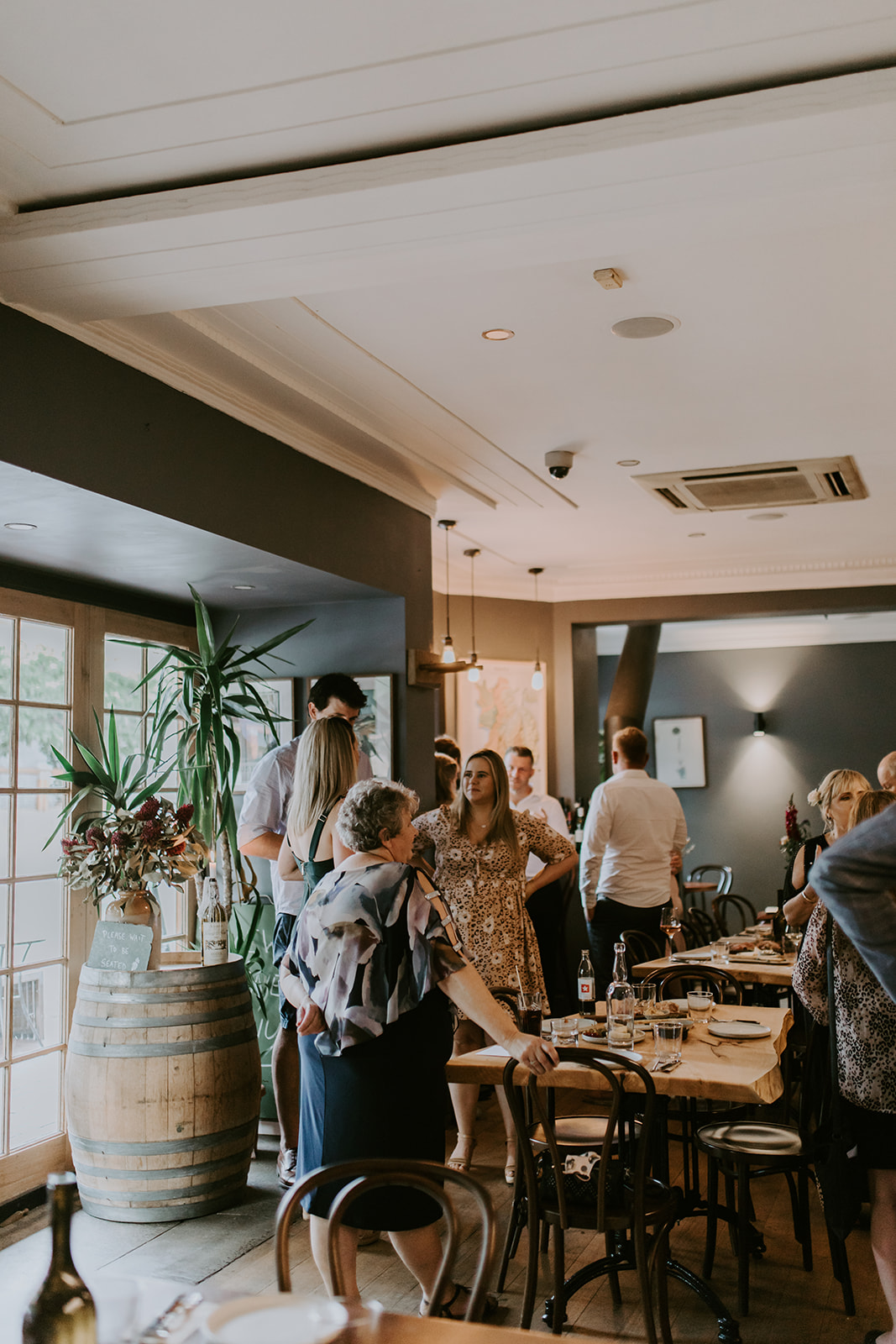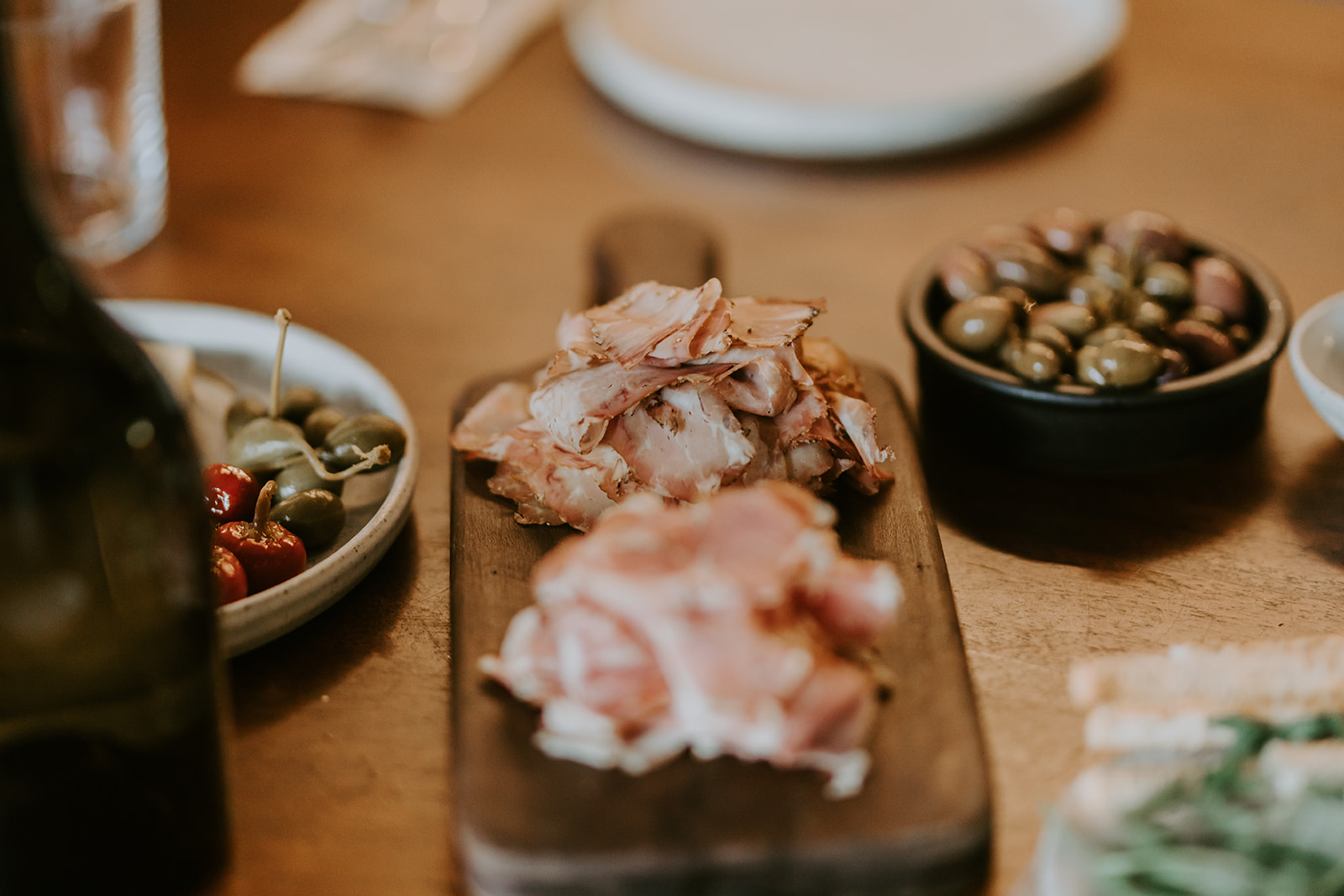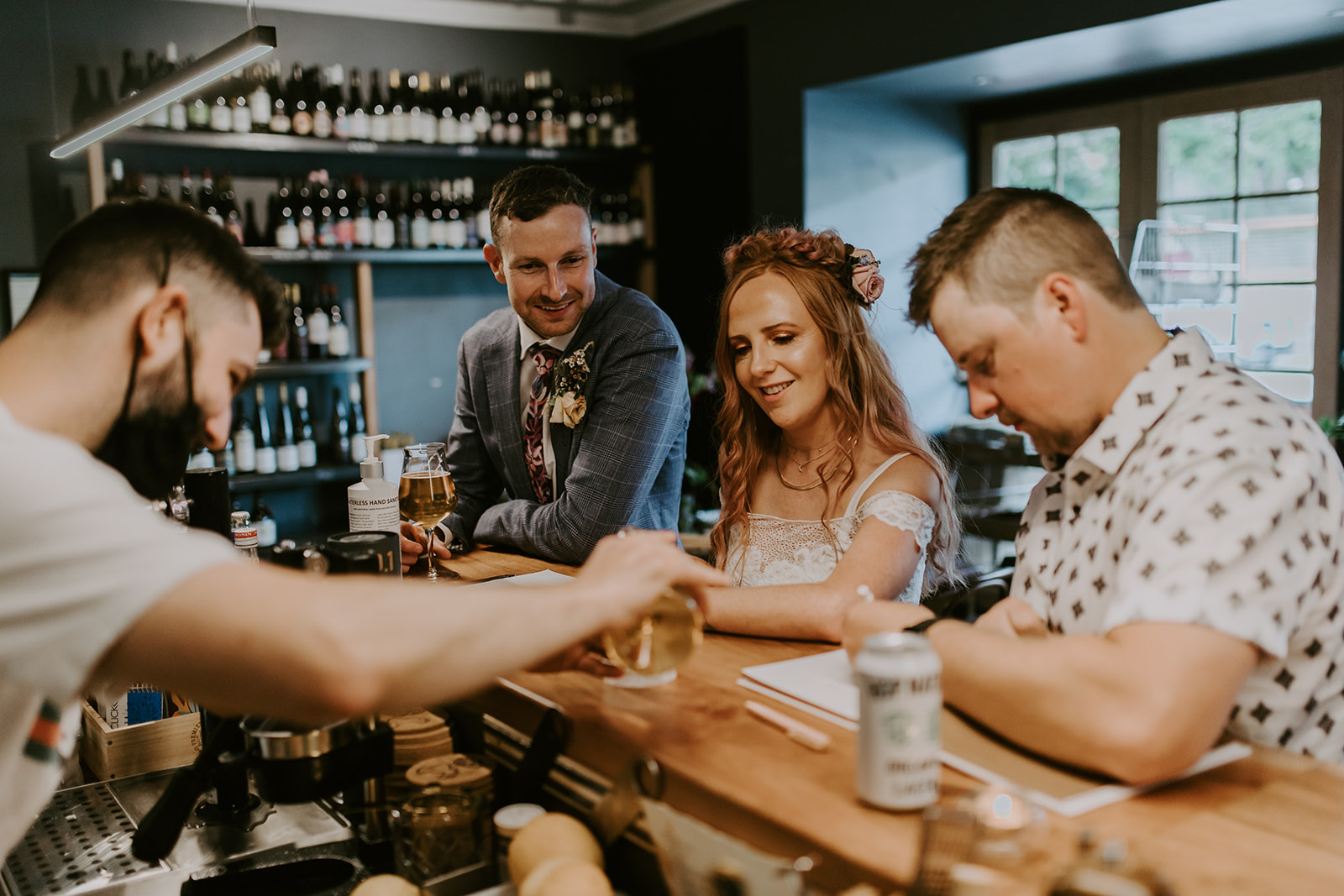 Luciano at Cognoscenti was so accommodating. He set up my pre-prepared flower arrangements and crystals before we arrived and had food and drink ready and waiting. We had the whiskey, gin, wine and beer flowing!
BROWSE WEDDING VENUES