Lisa and Jonathan's love story began when Lisa caught the bouquet at a friend's wedding.
"A handsome, kilt-clad Scotsman put his arm around me and said 'So how's about it Shelia?' That's the first day Jonathan and I met," laughs Lisa, 34.
Lisa wed her 33-year-old Scotsman on November 3, 2018 at Misty Mountains Rainforest Retreat  in Far North Queensland. The rainforest backdrop was the perfect choice as Lisa had always pictured their wedding outdoors.
However, Mother Nature had another idea and thirty minutes prior to the ceremony, Lisa and Jonathan's romantic garden wedding received completely unexpected rain. "That's when our theme changed from rainforest to 'Embrace the Rain'.
Everyone 'Embraced the Rain', including Lisa who was soaked head to toe before even walking down the aisle.
"Every time a formal part of the day was to occur, the rain came pouring down and everyone just laughed, wiped off their plates before the next course and continued on.
"Here we were, all dancing in the rain, boys' shirts soaked through and us girls ringing out our hair – but everyone was the happiest I've ever seen them. It was that moment that I realised there was so much love, happiness and pure joy in that space and nothing else mattered."
Photos courtesy of Blue Sky Photography.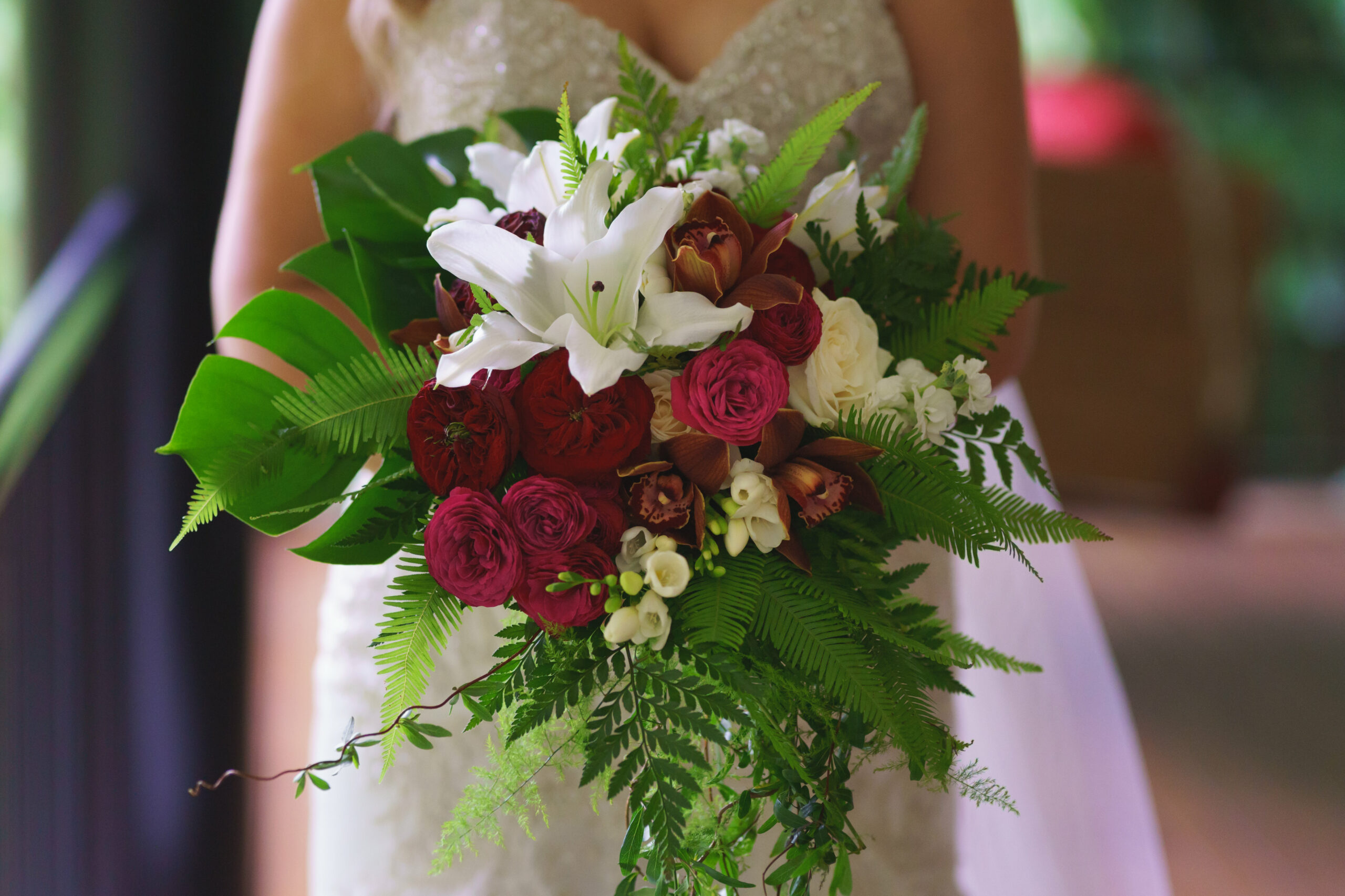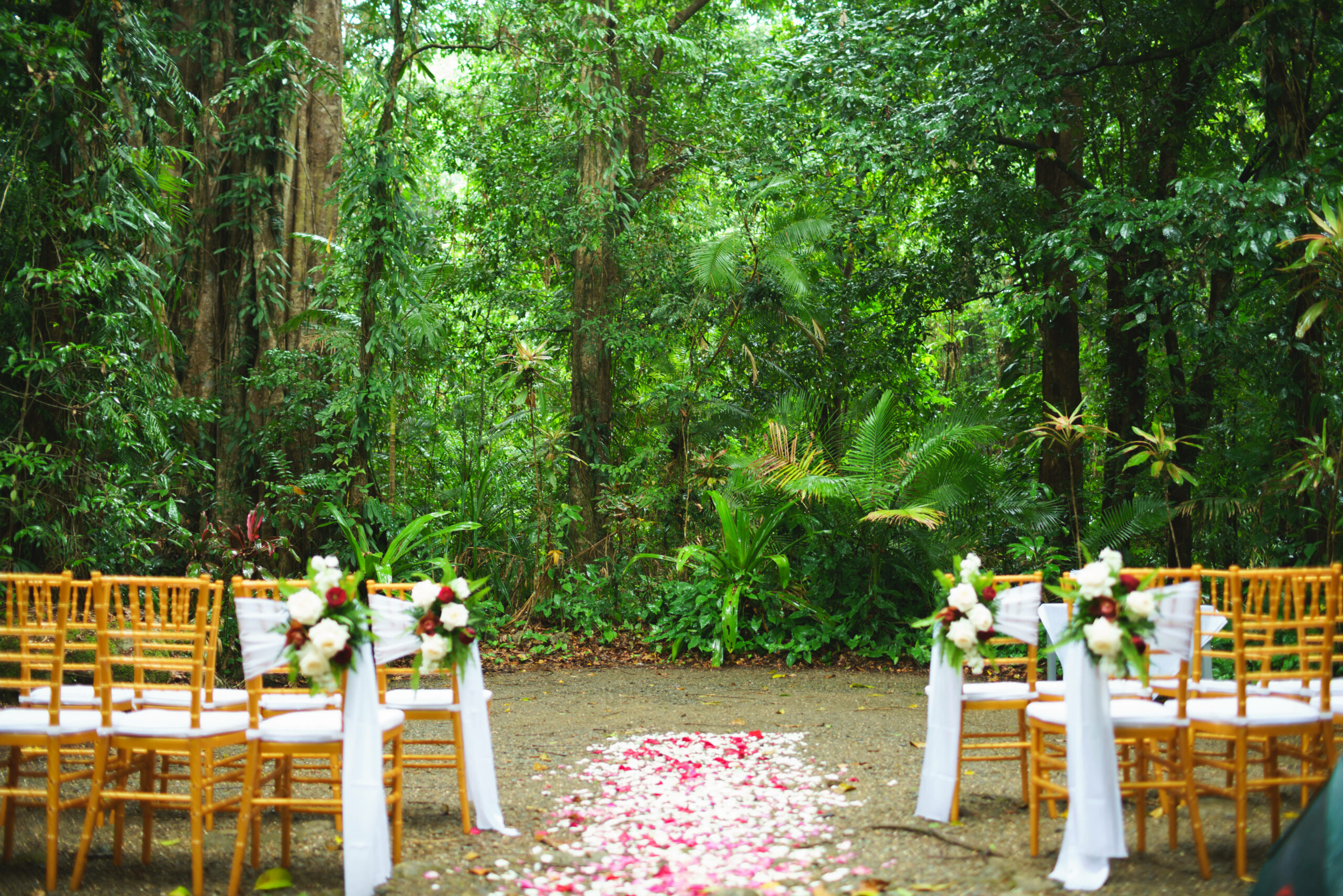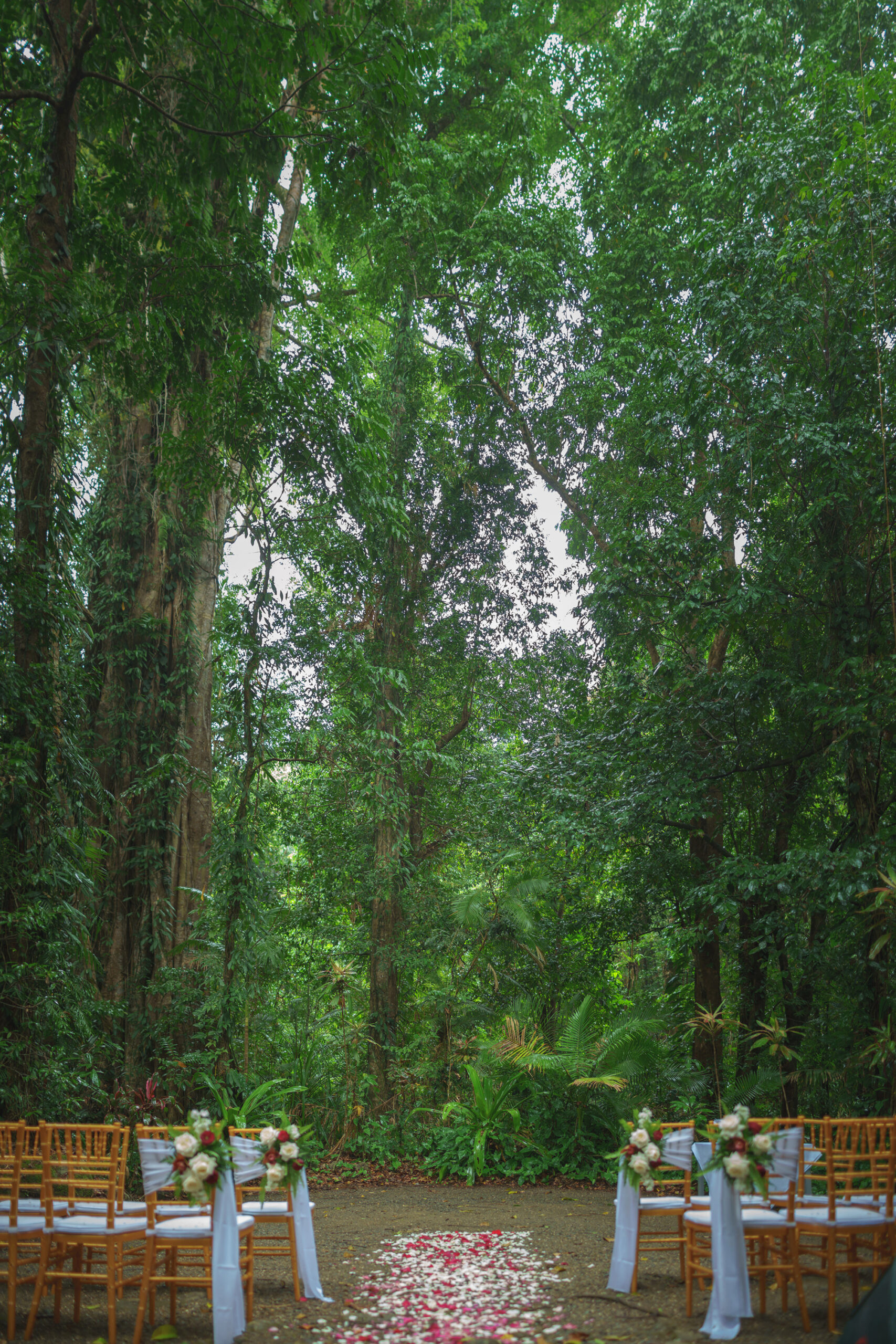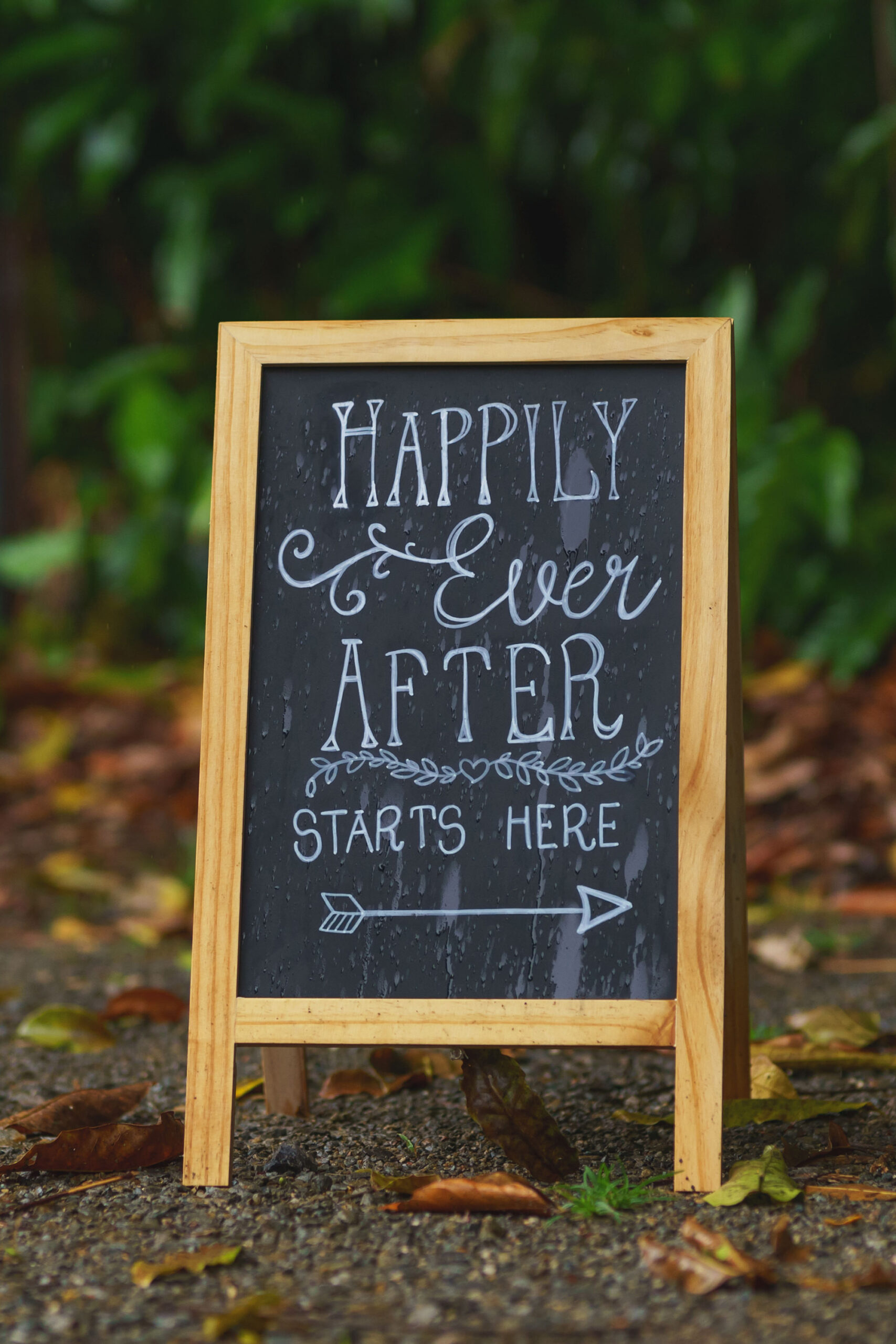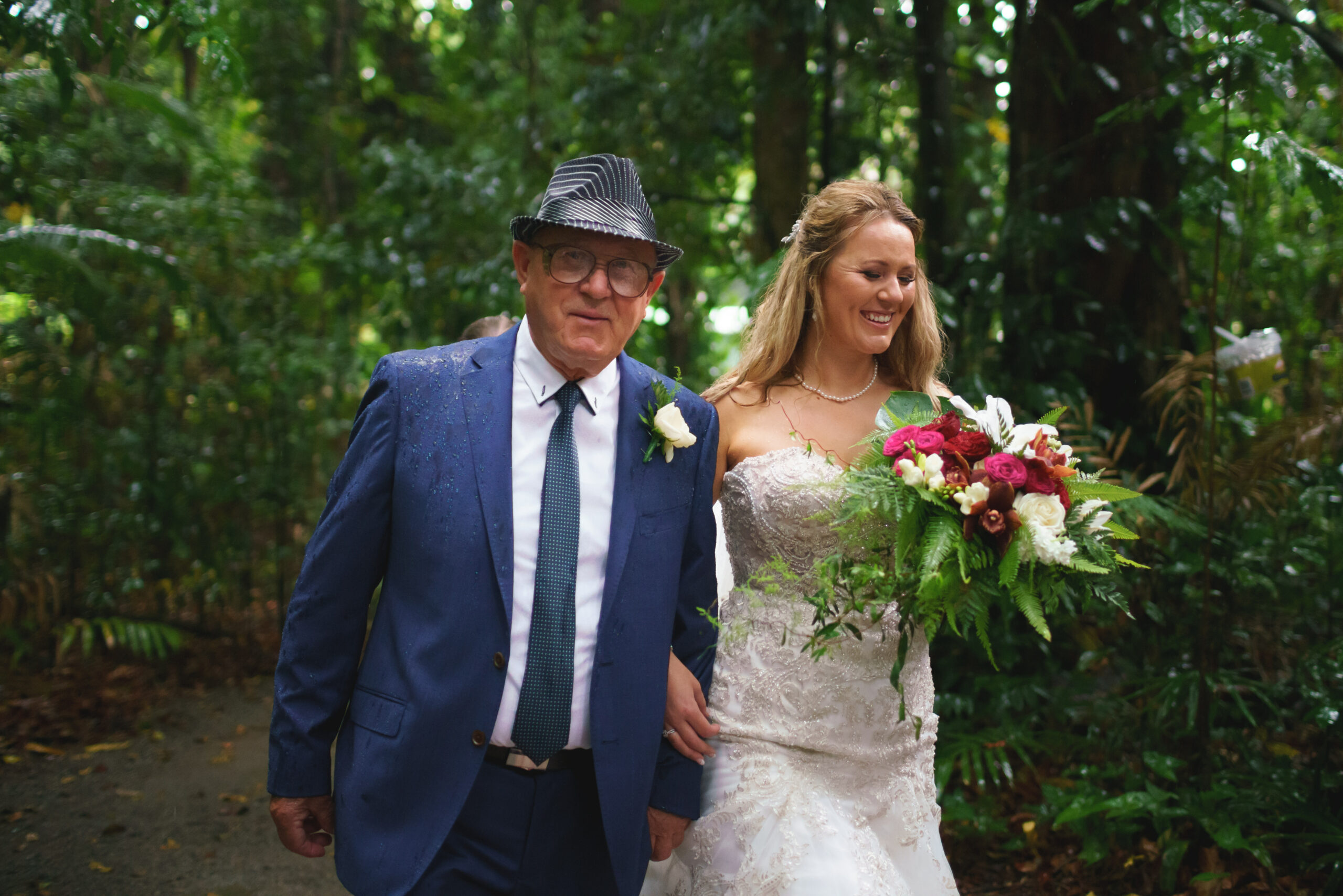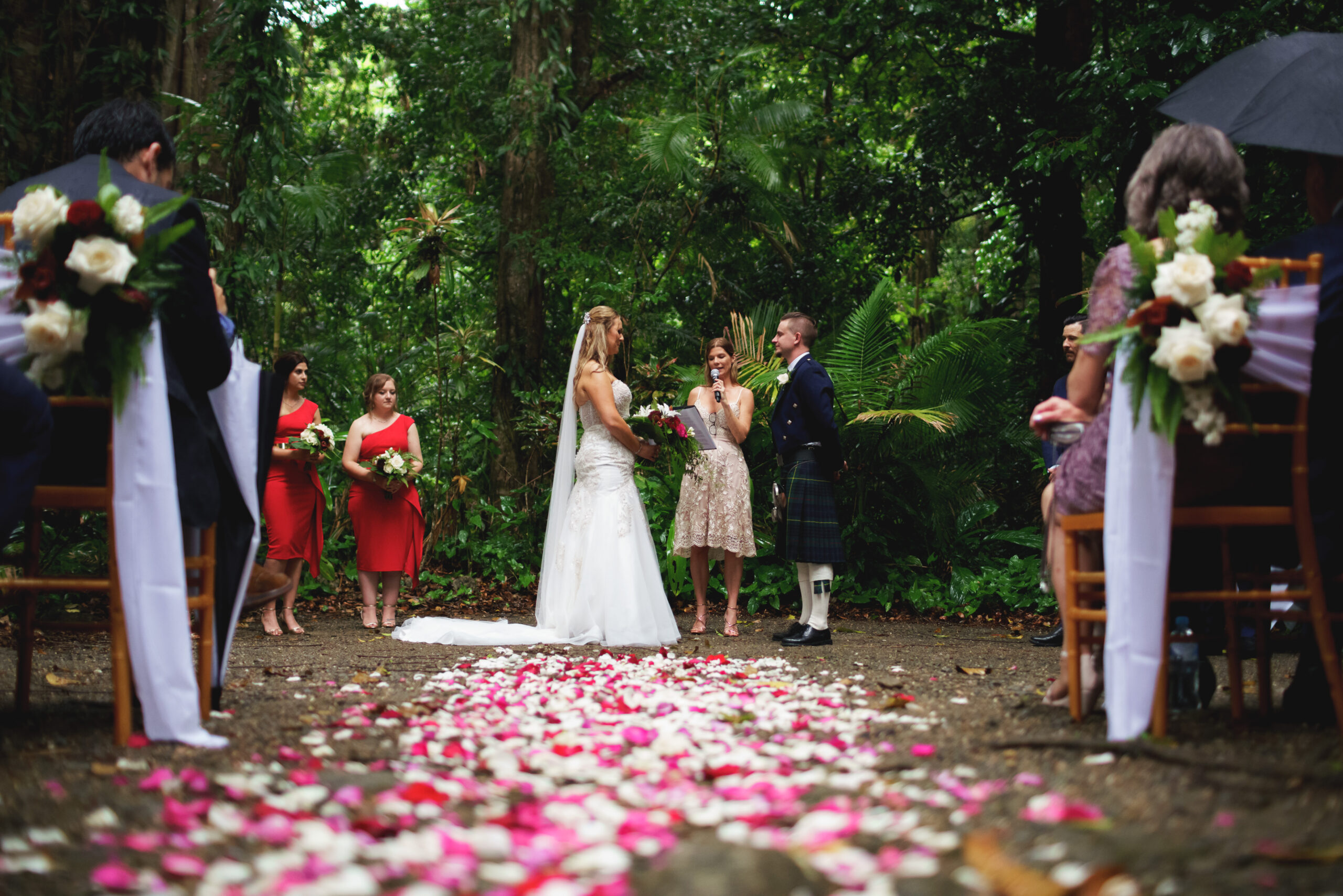 Lisa and Jonathan exchanged rings from Duffs Jewellers.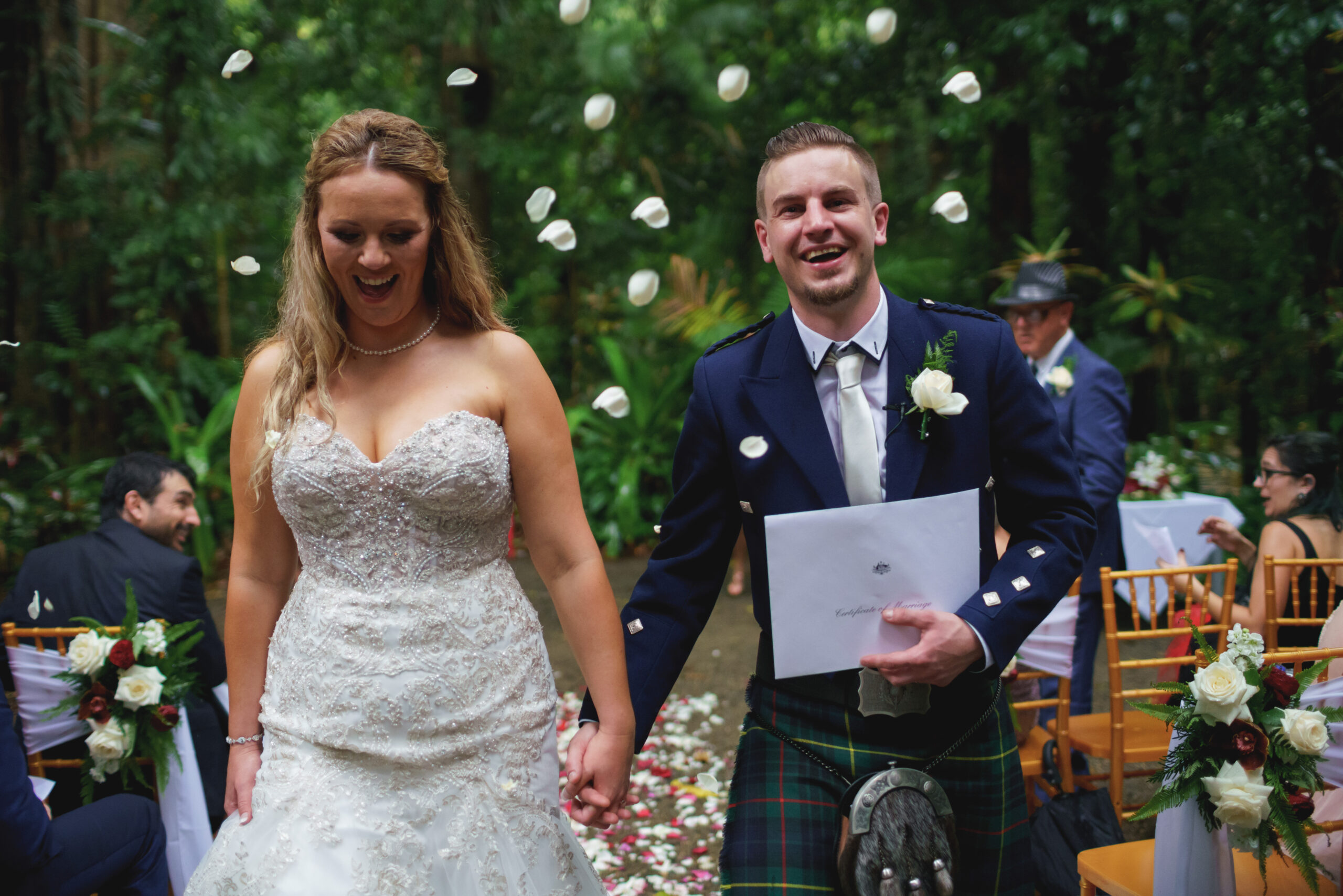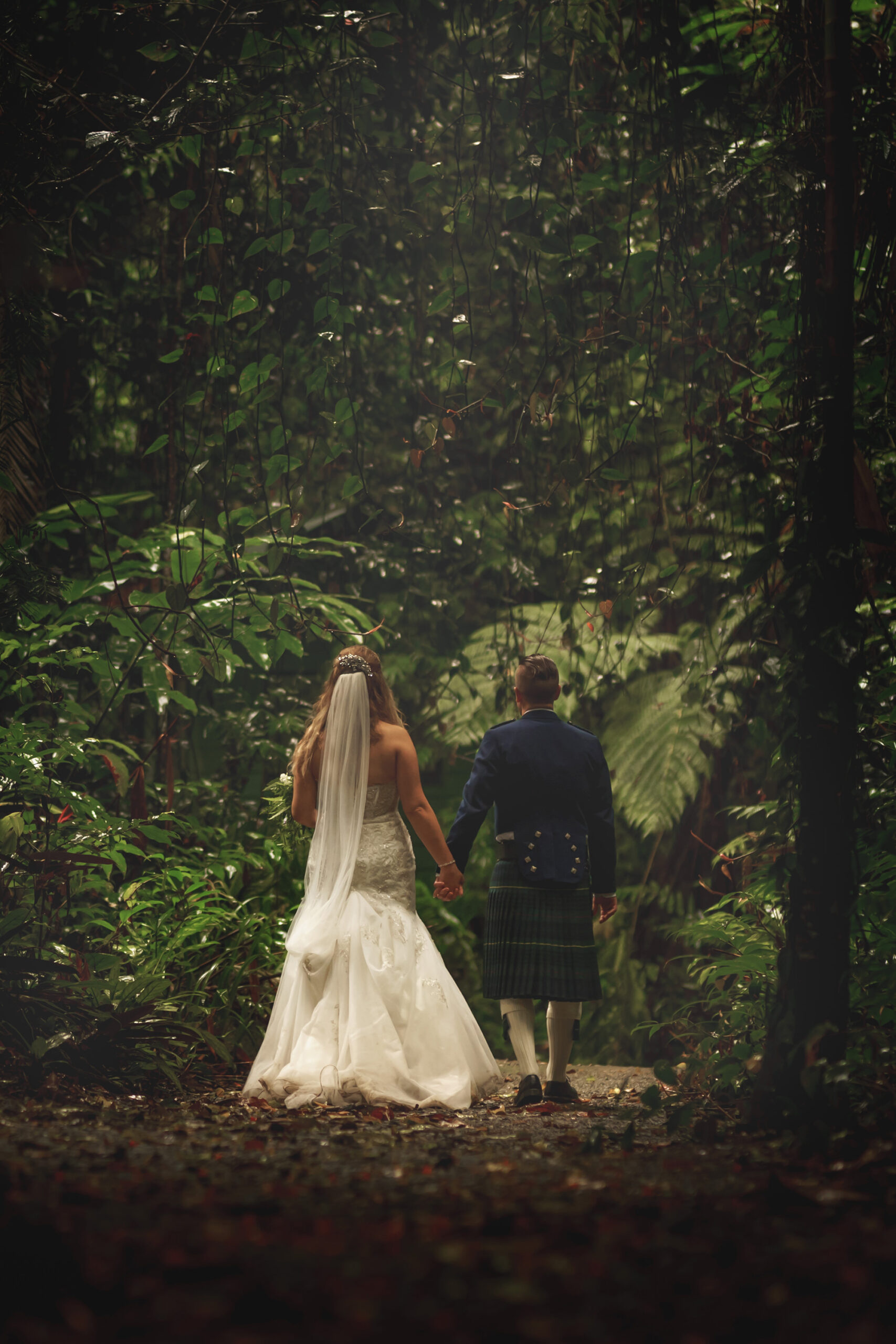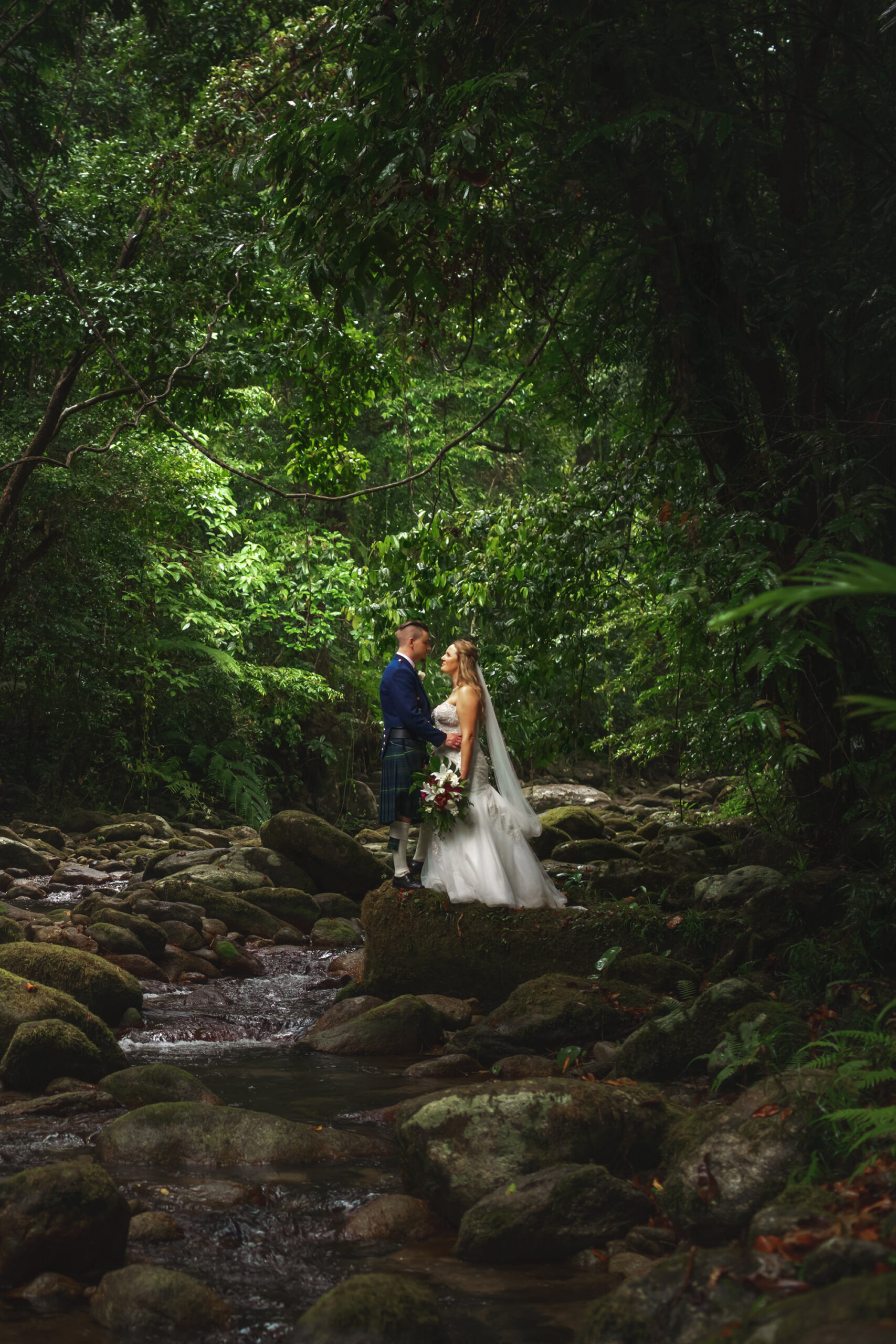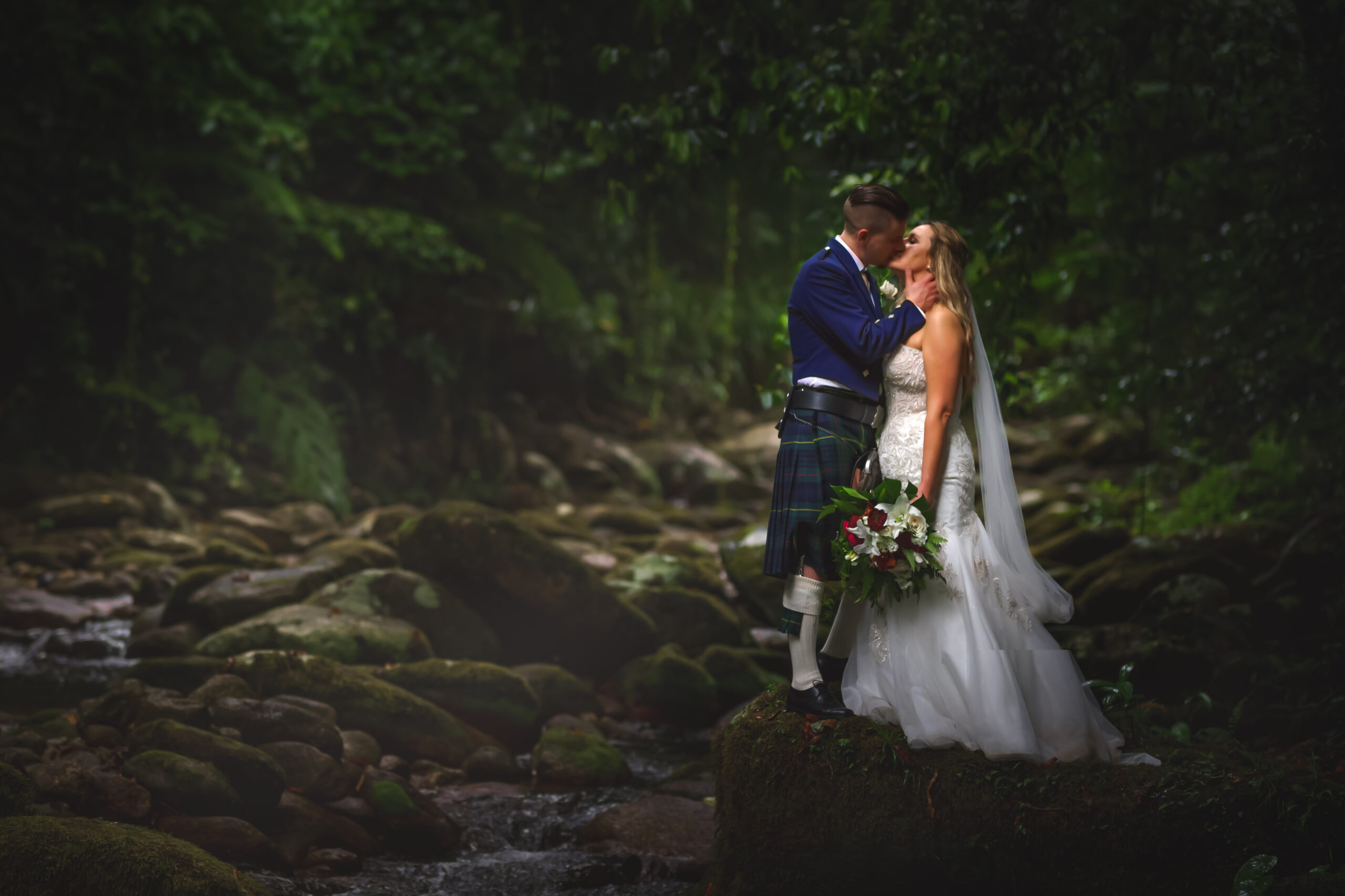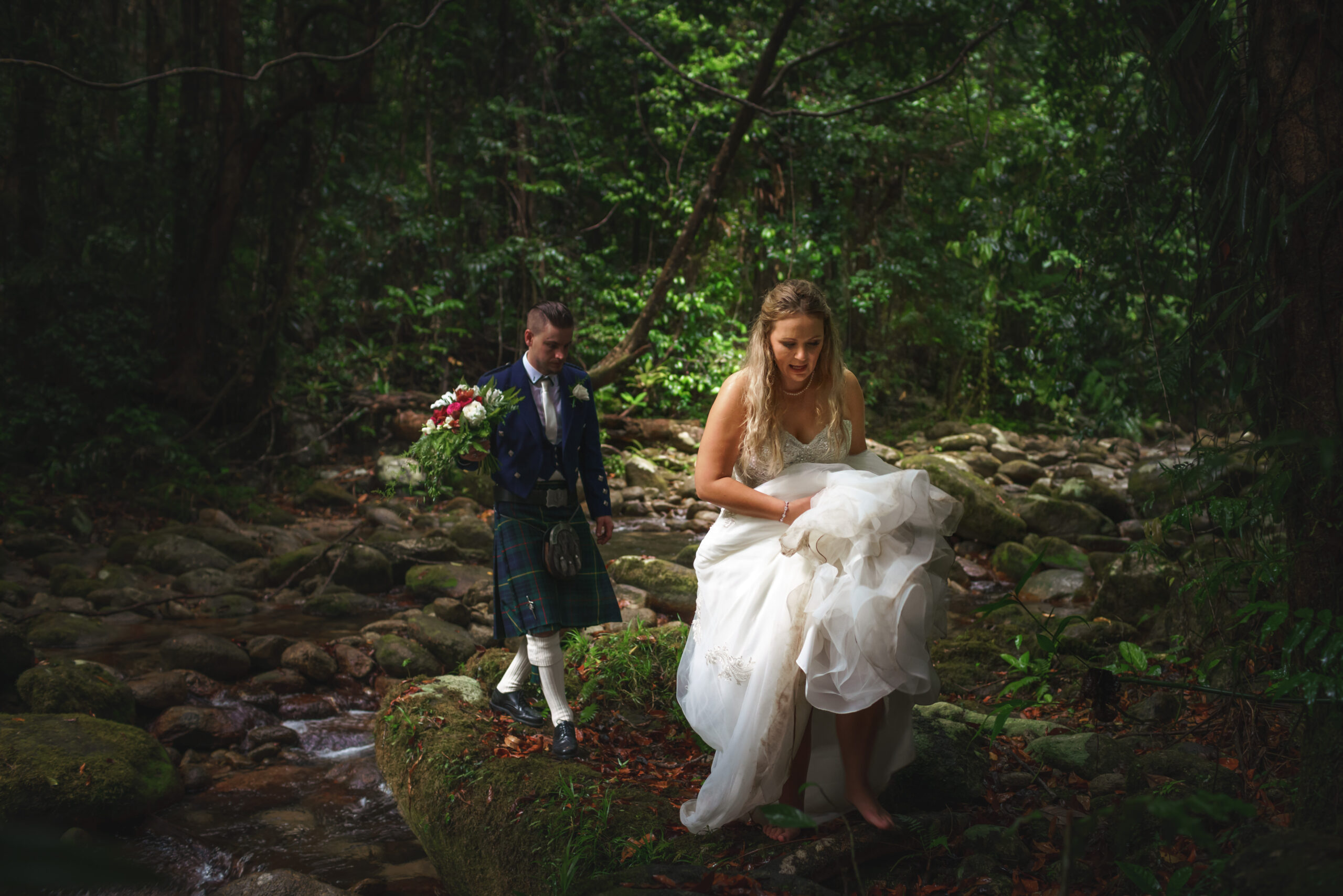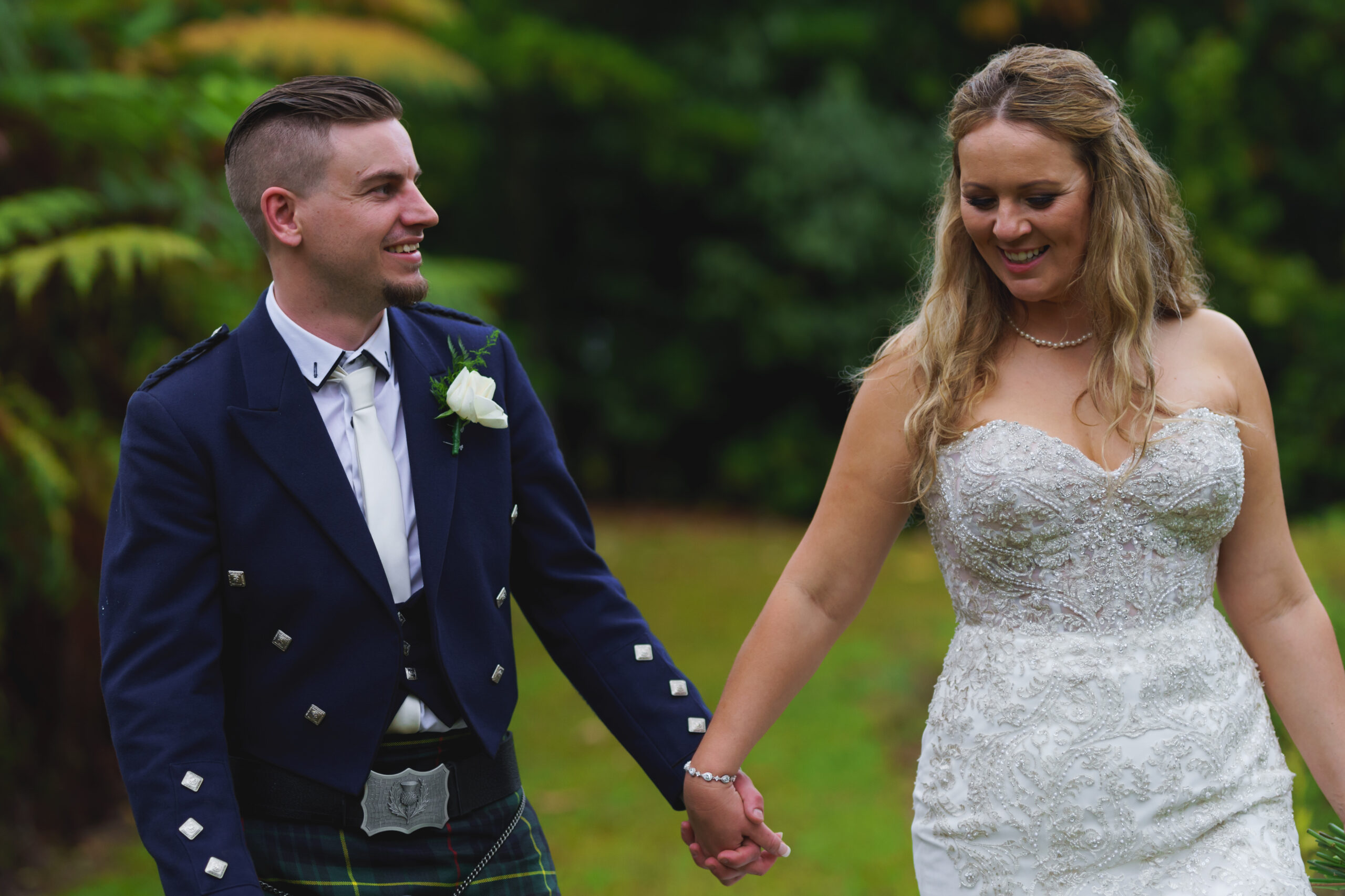 Lisa purchased her incredible strapless gown from Fairytales Bridal Boutique.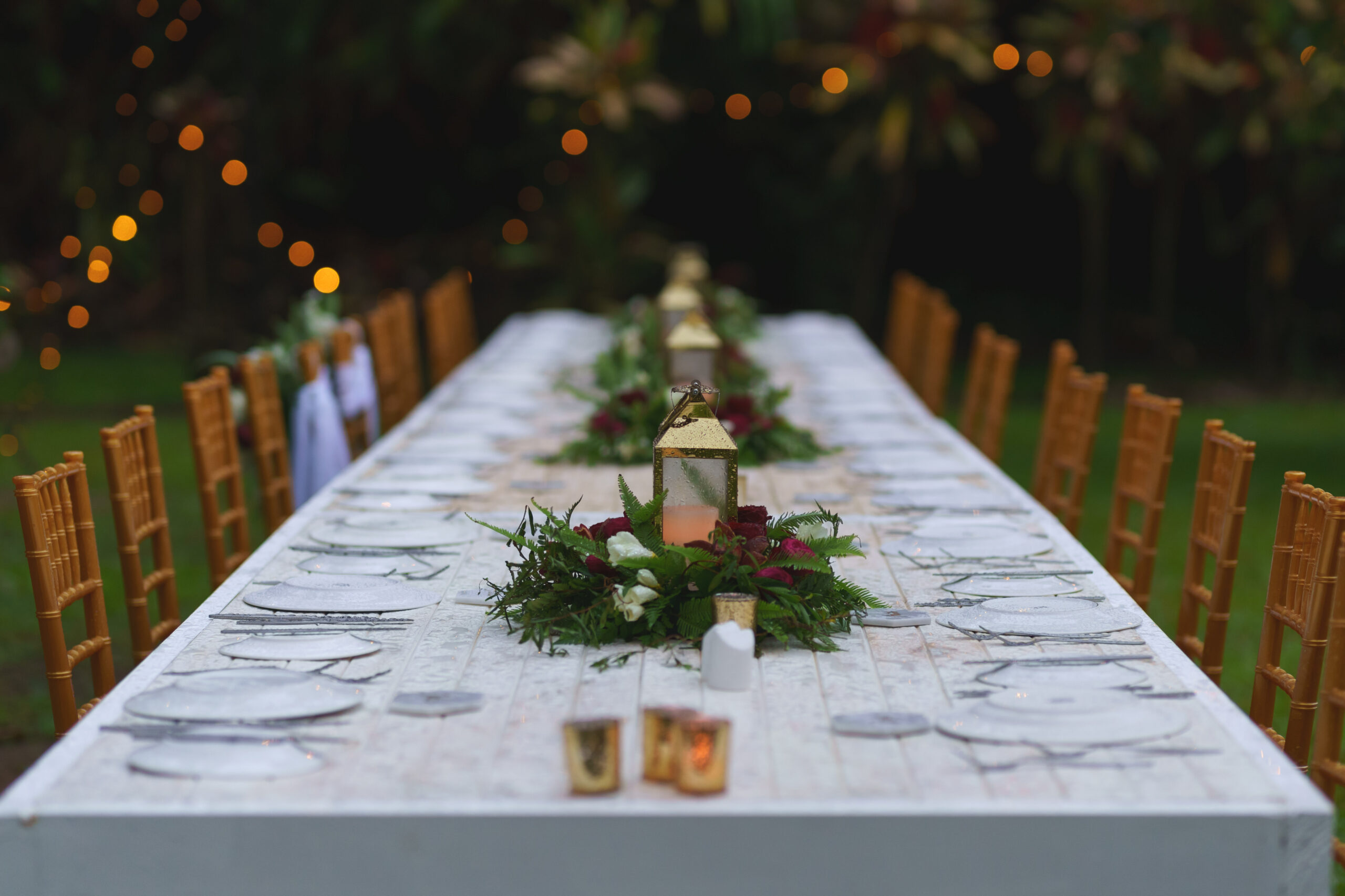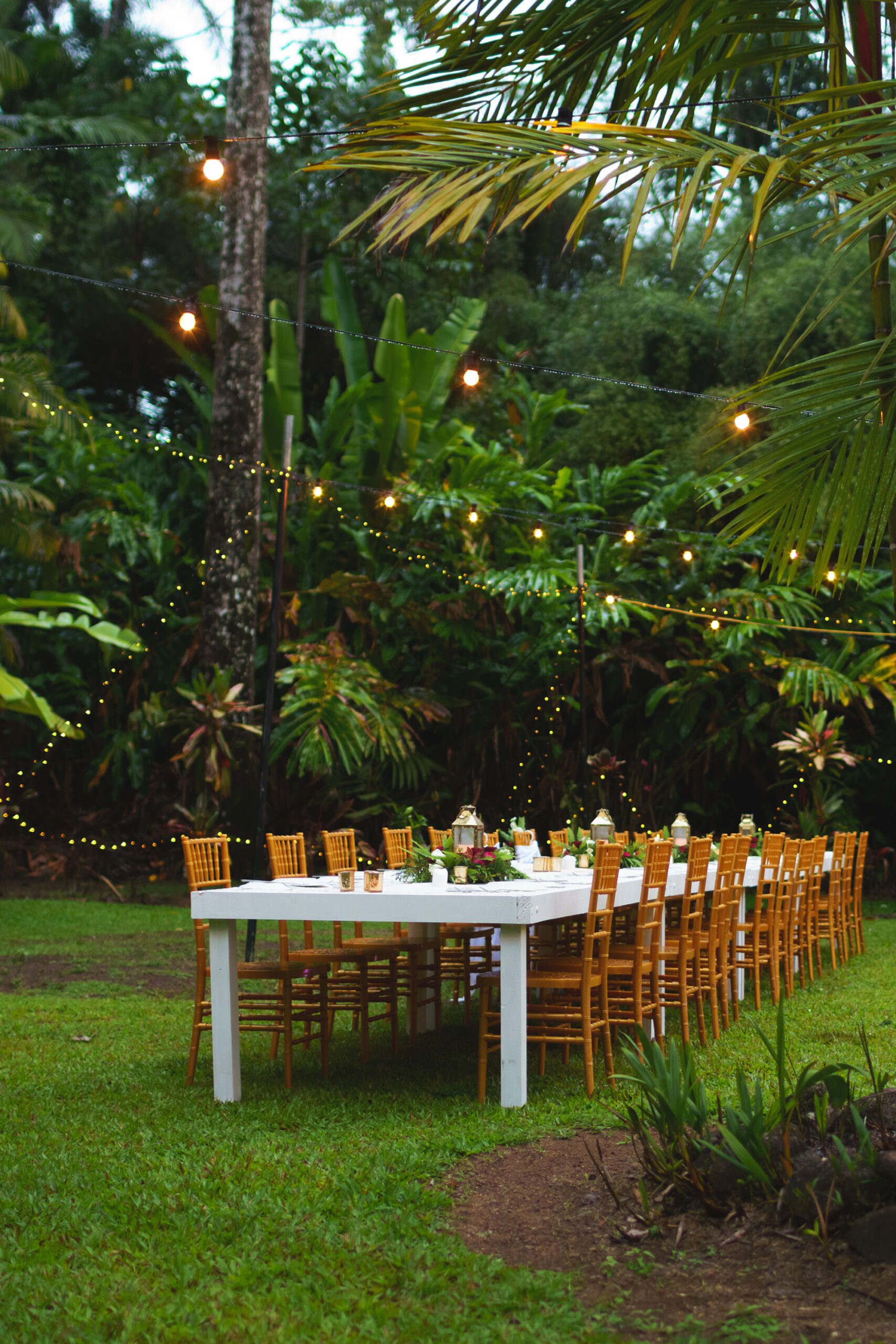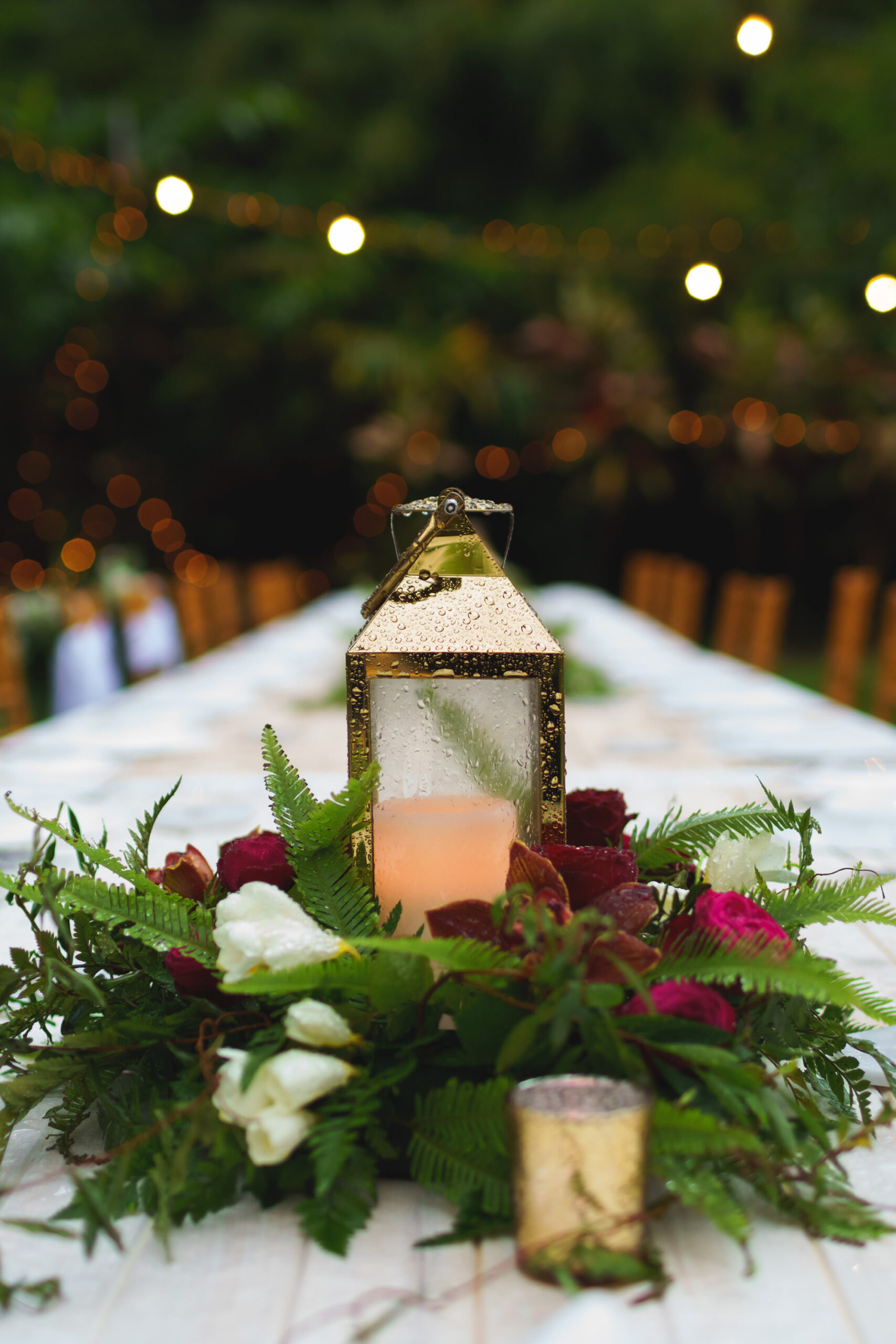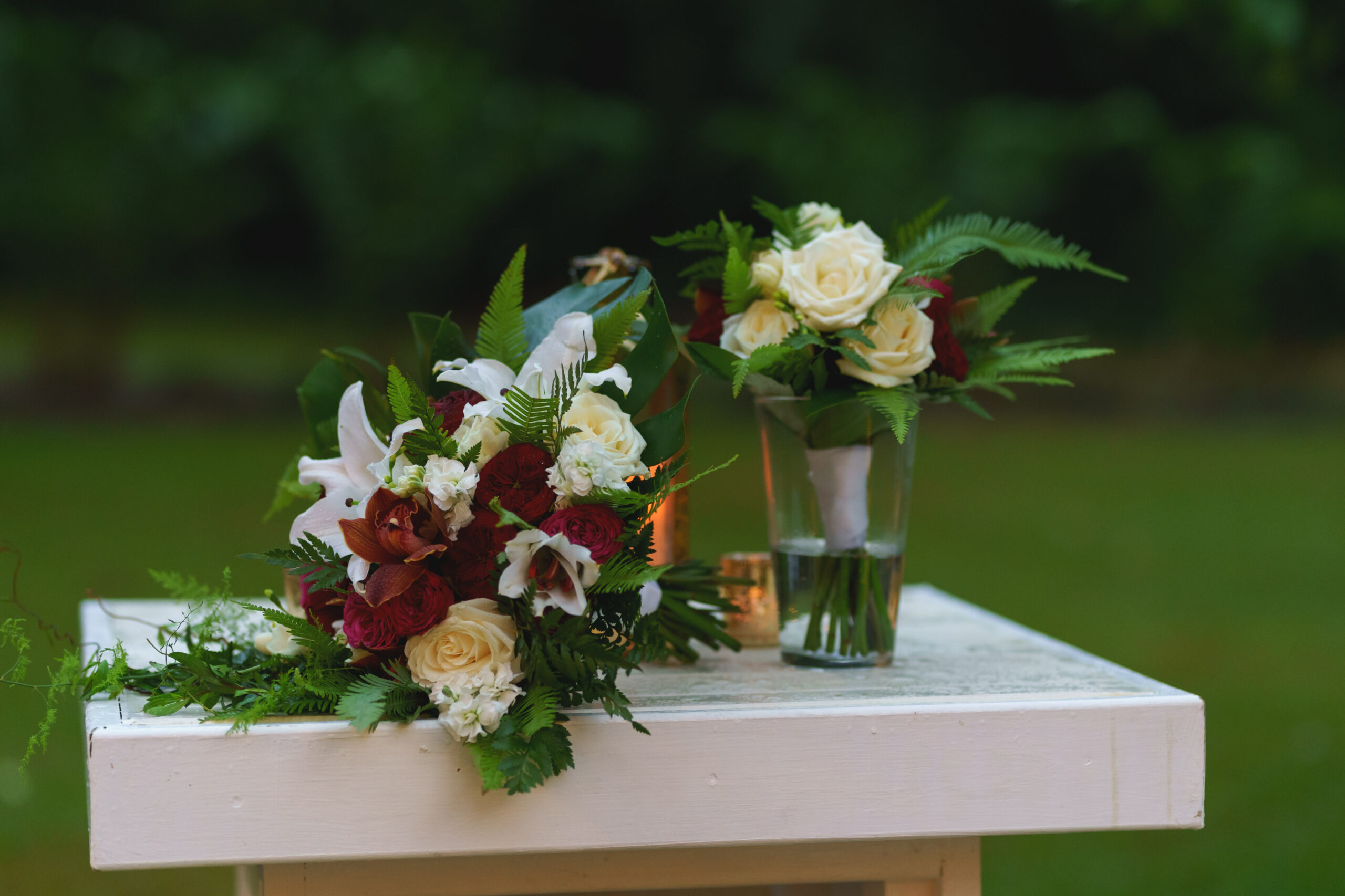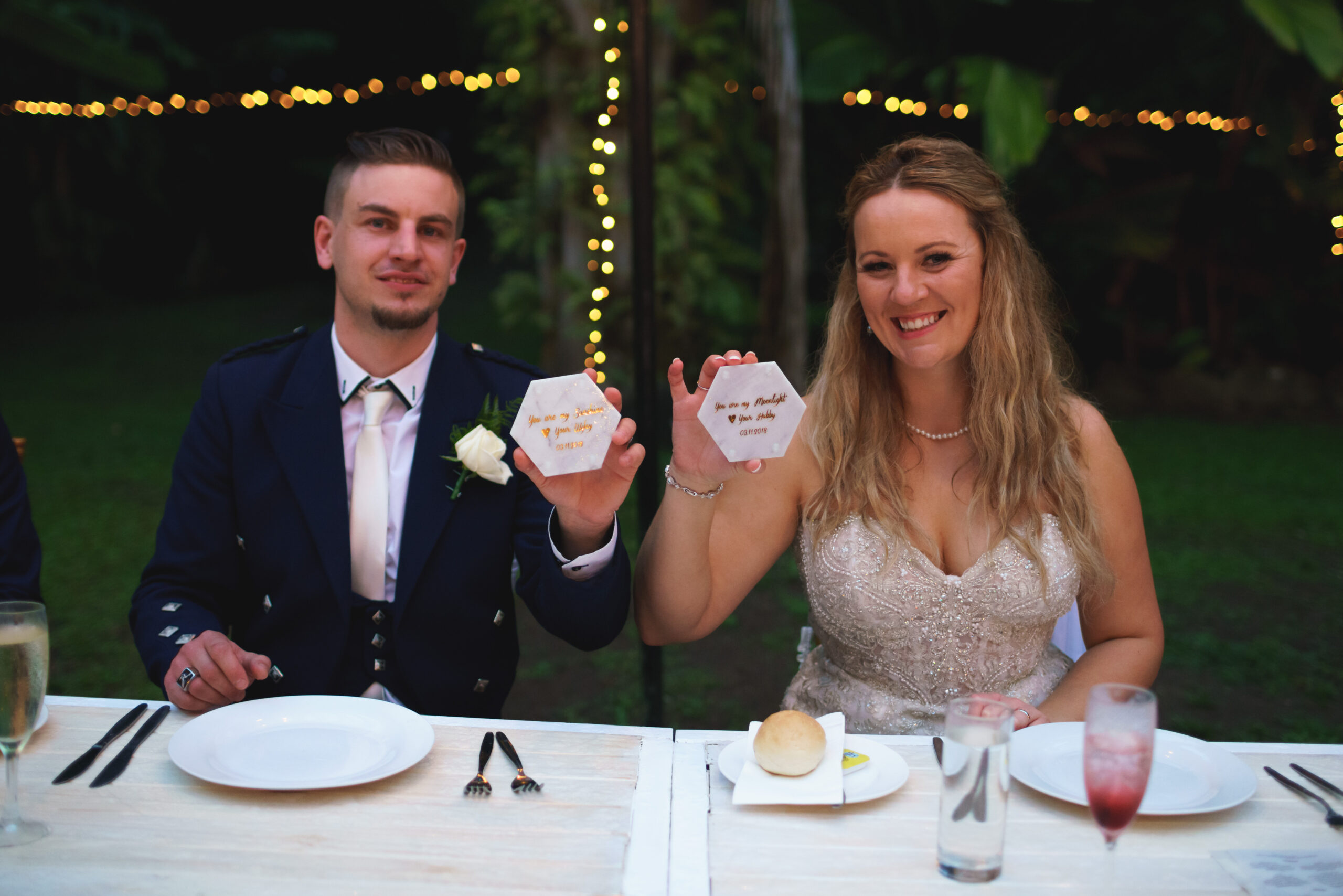 "All the time, money and stress spent on making every tiny detail perfect – most of which couldn't even be brought out because of the rain – yet it didn't change the fact that it was the most perfectly, imperfect day ever!"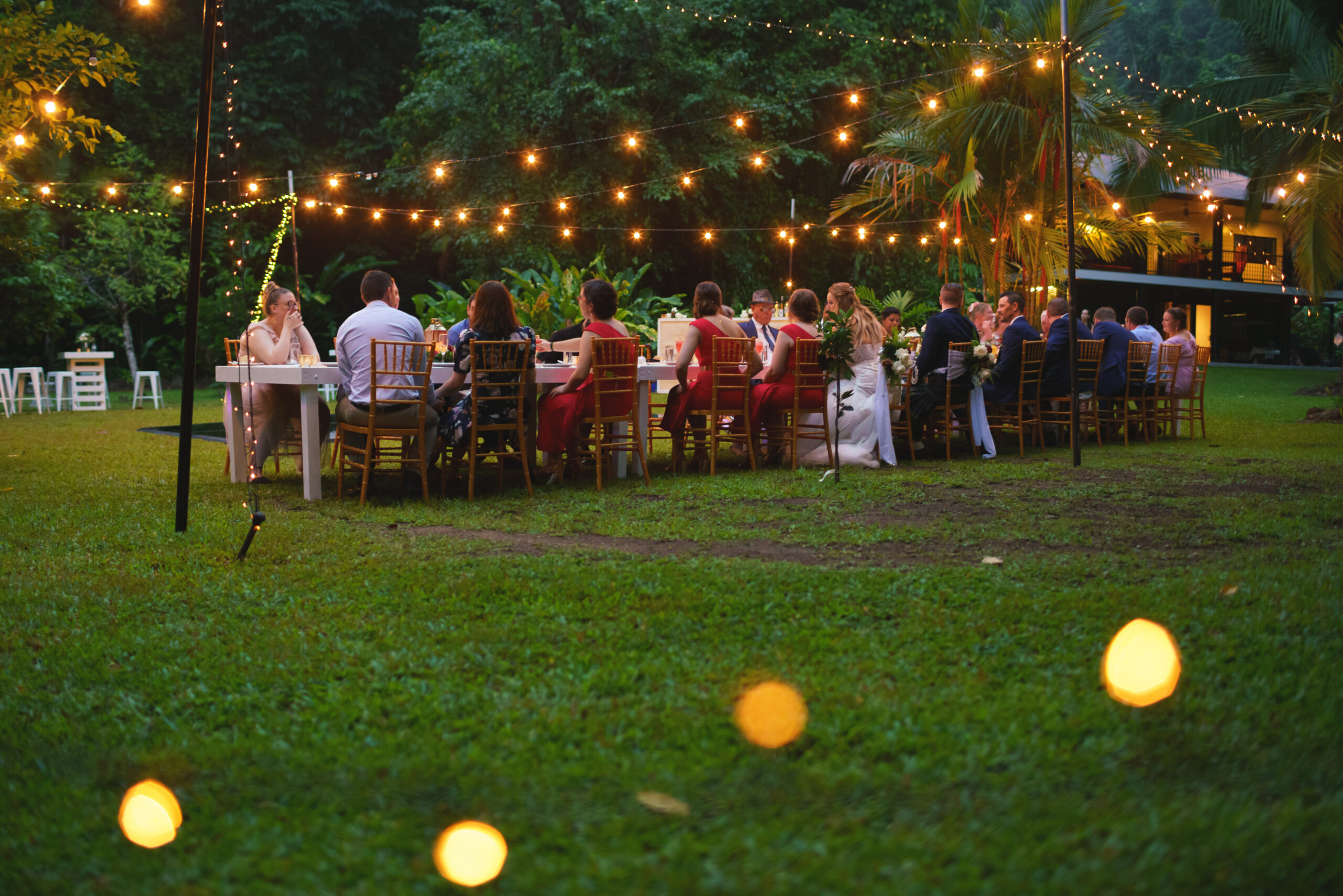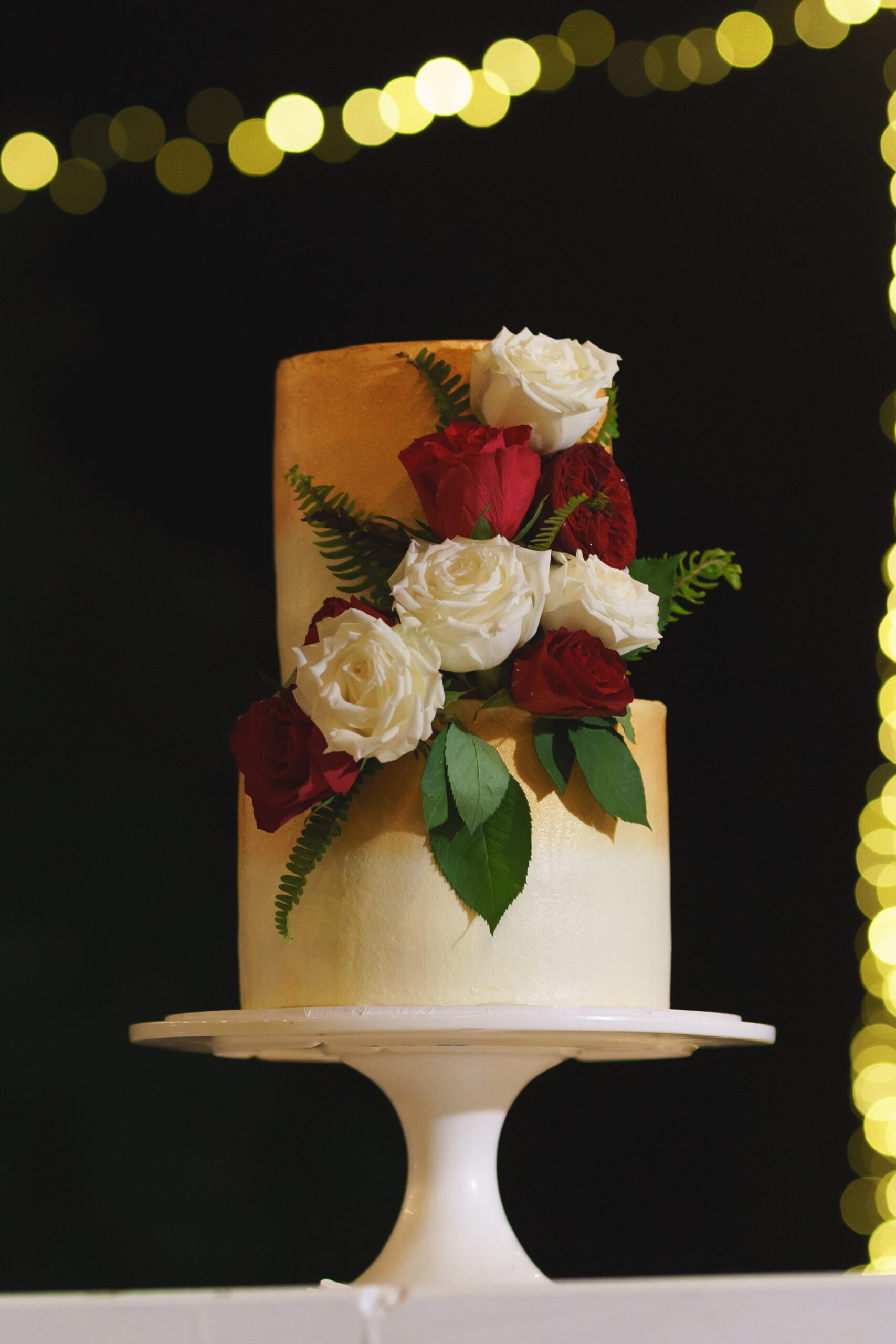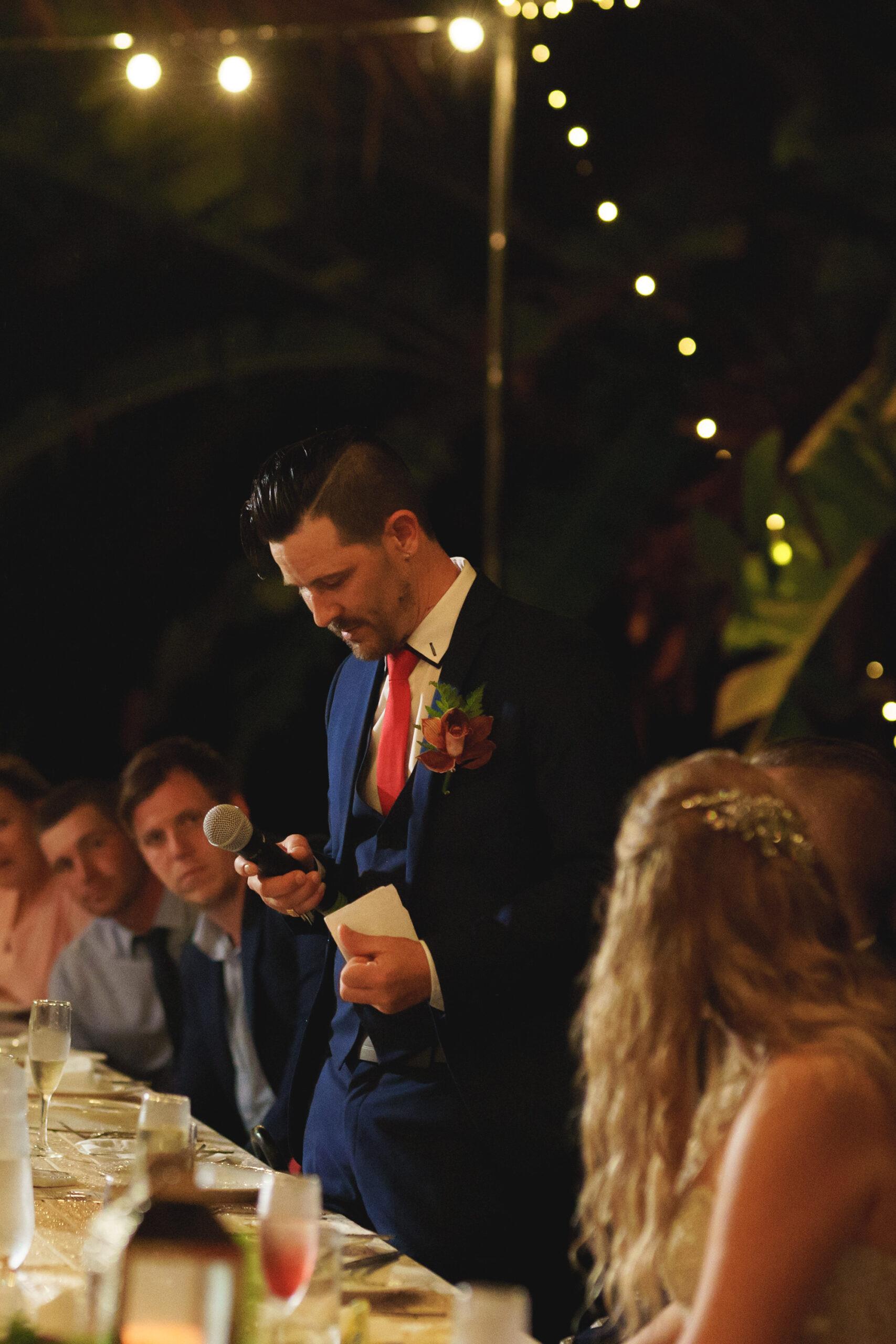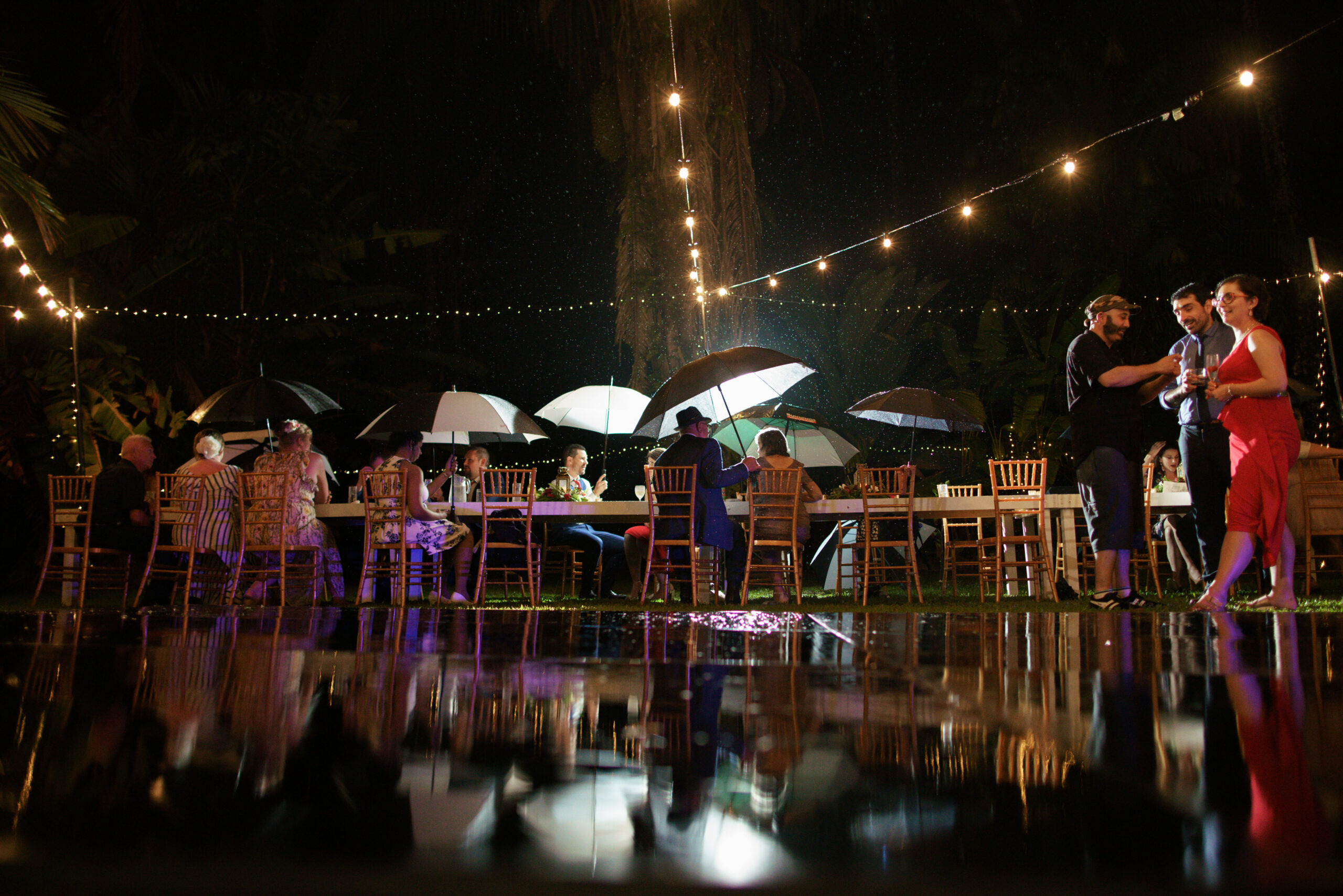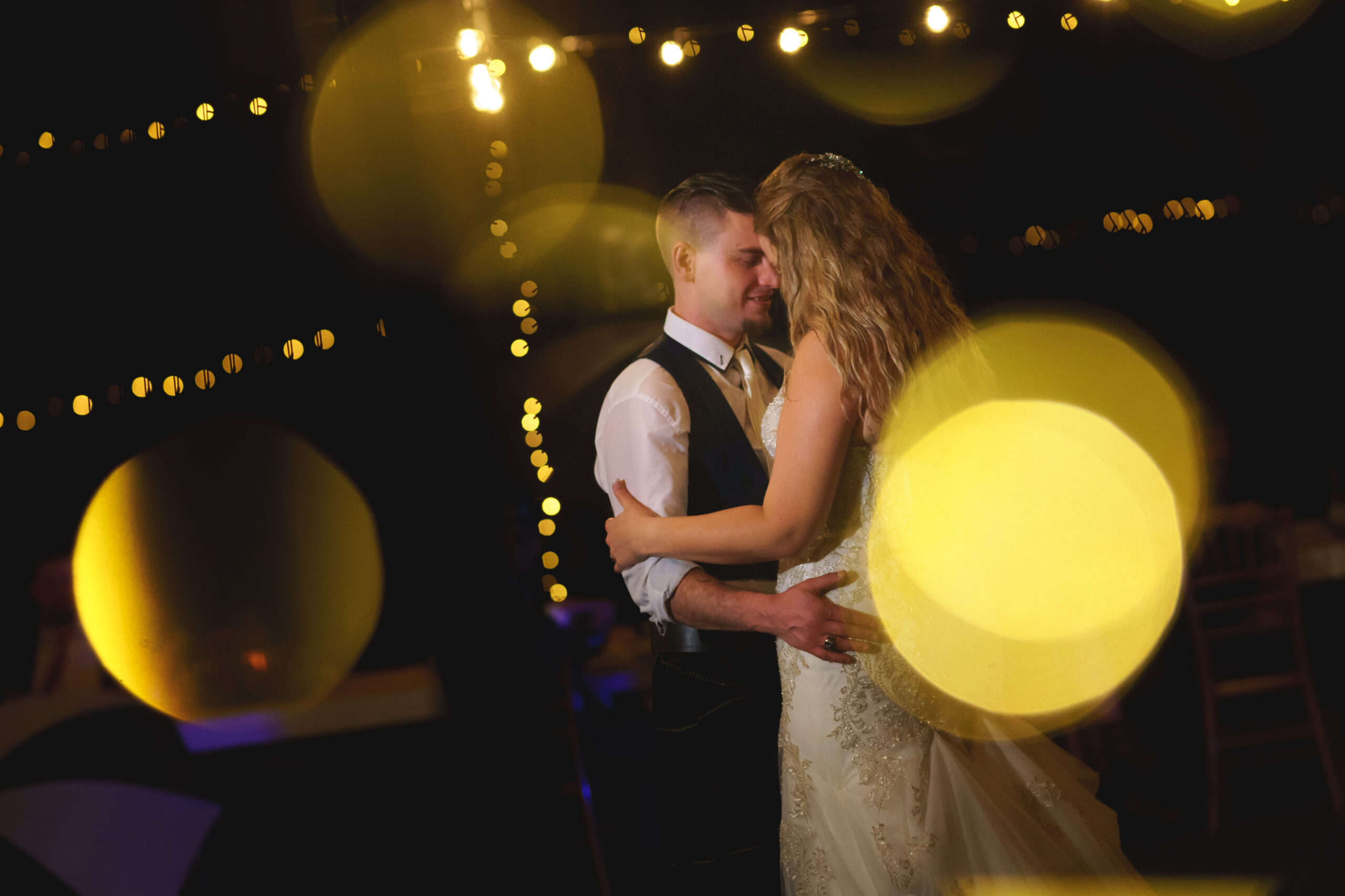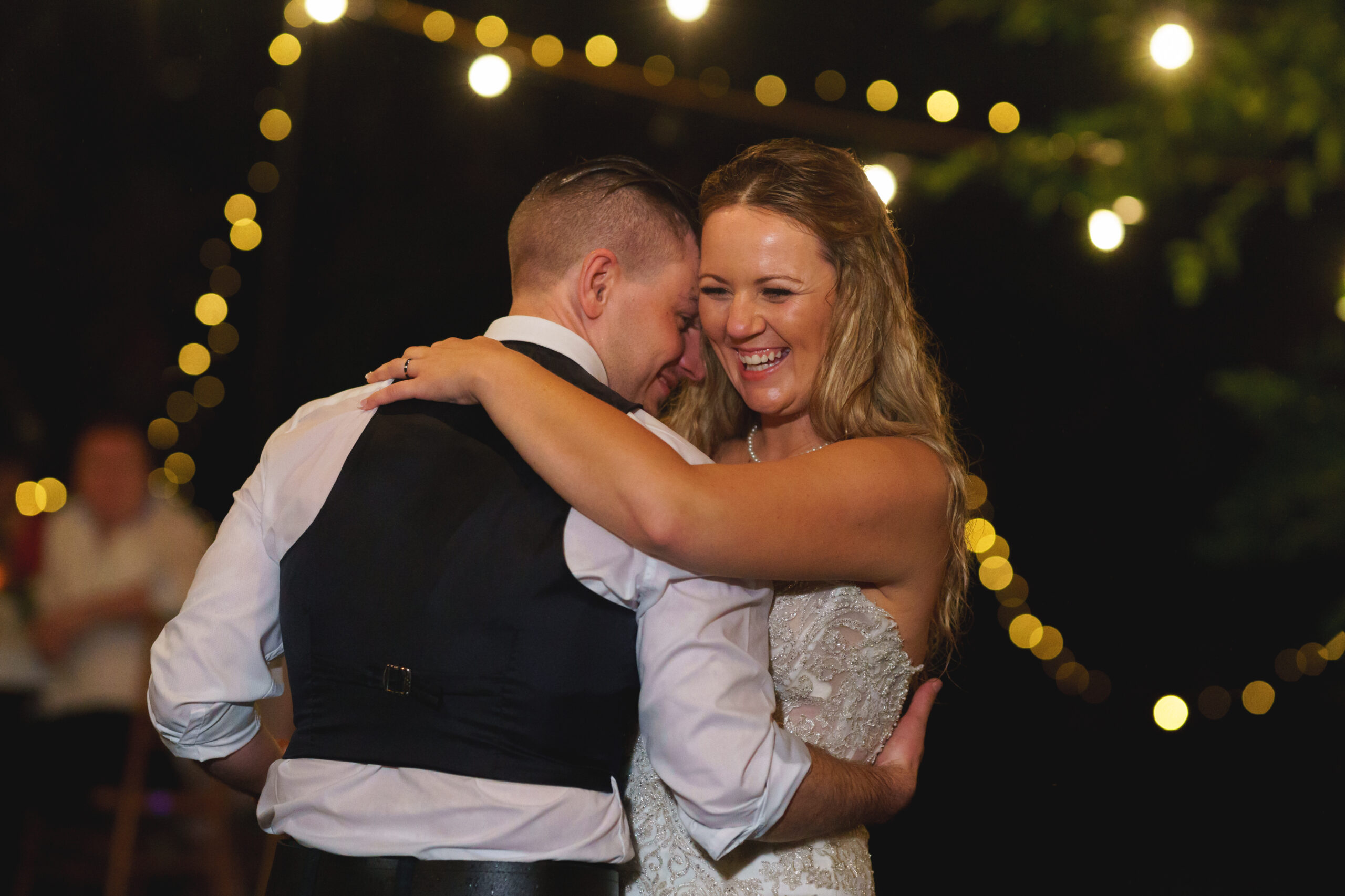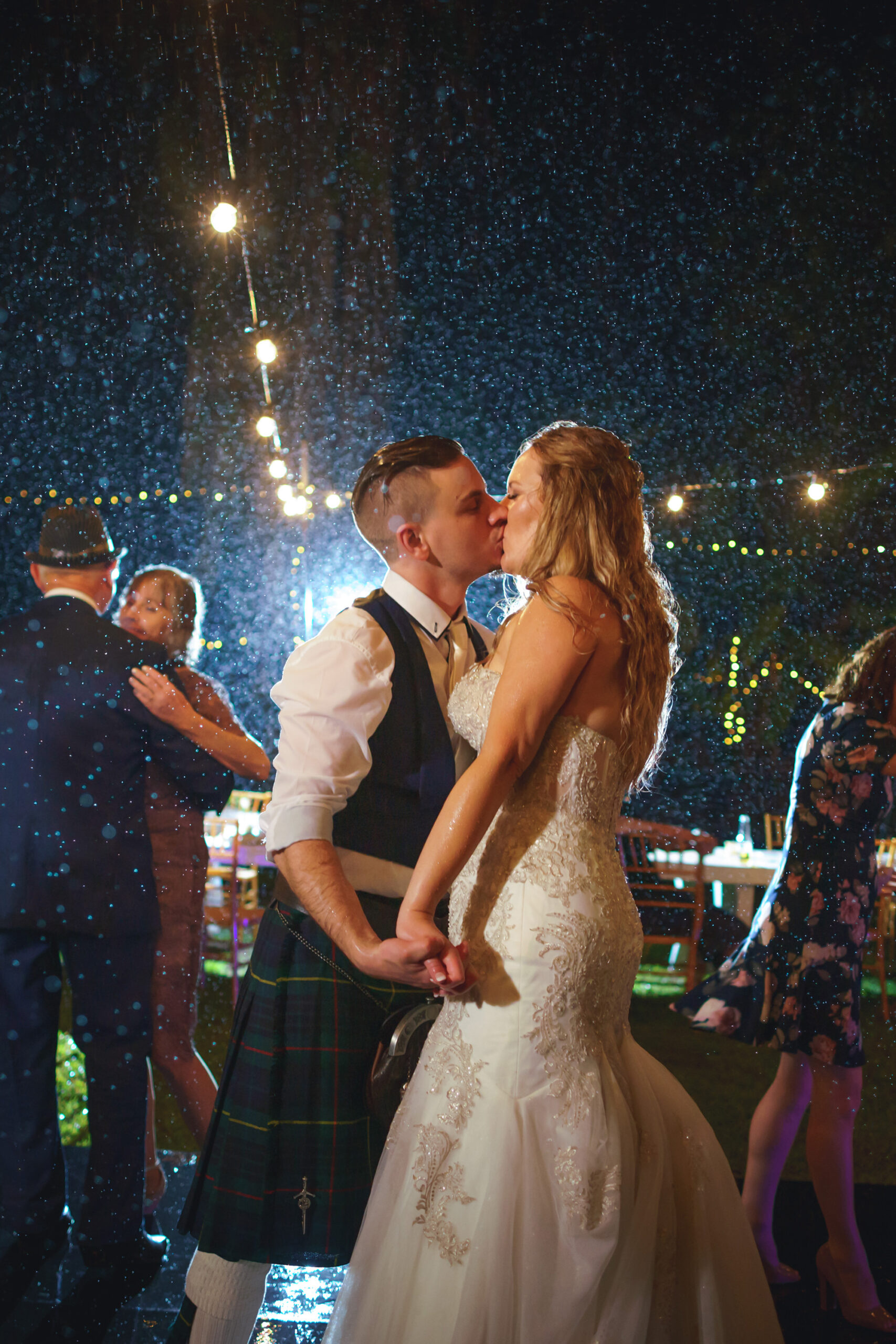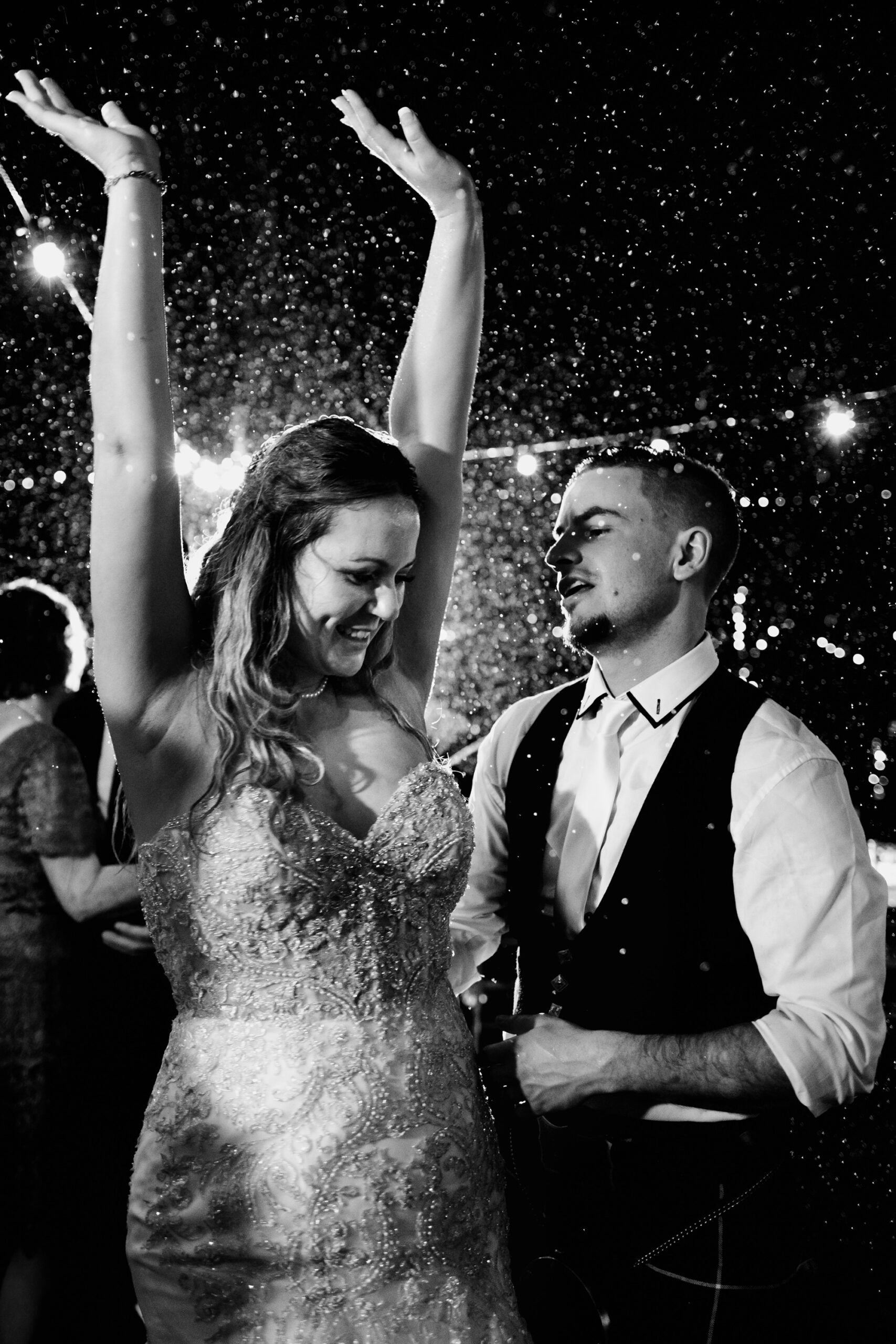 Lisa & Jono's Wedding Highlights from Tayla Beaton on Vimeo.