At the country rustic wedding of Laura-Lee and Mark, two cultures collided.
Laura-Lee, an Aussie only child, married her beau Mark, a Maori and one of seven children, on March 29, 2018 with 50 guests. "When Mark [32] and I became a couple, I became a part of two beautiful children's lives, Lleyton and Aanika, and a large Maori extended family which made me feel instantly welcome," smiles the 36-year-old bride.
Their ceremony and reception took place at The Farm Yarra Valley. "We only looked at three venues, when we saw The Farm with a picture-perfect country setting, easily accessible, a beautiful barn facade and gorgeous farm house dining room we were instantly in love," says the bride. "With no real wedding history as yet we just hoped the team were up to it, and oh my, they did not disappoint."
Laura-Lee says the wedding was relaxed, filled with laughter and tears. "We were also mindful of ensuring Lleyton and Aanika felt loved and important on the day, we wanted them to feel comfortable to decide how much or how little they wanted to be involved," explains the bride. "Our day was made even more special when members of Mark's family performed a Maori Haka and later in the evening performed a Maori cultural song."
Photos courtesy of Tizia May Photography.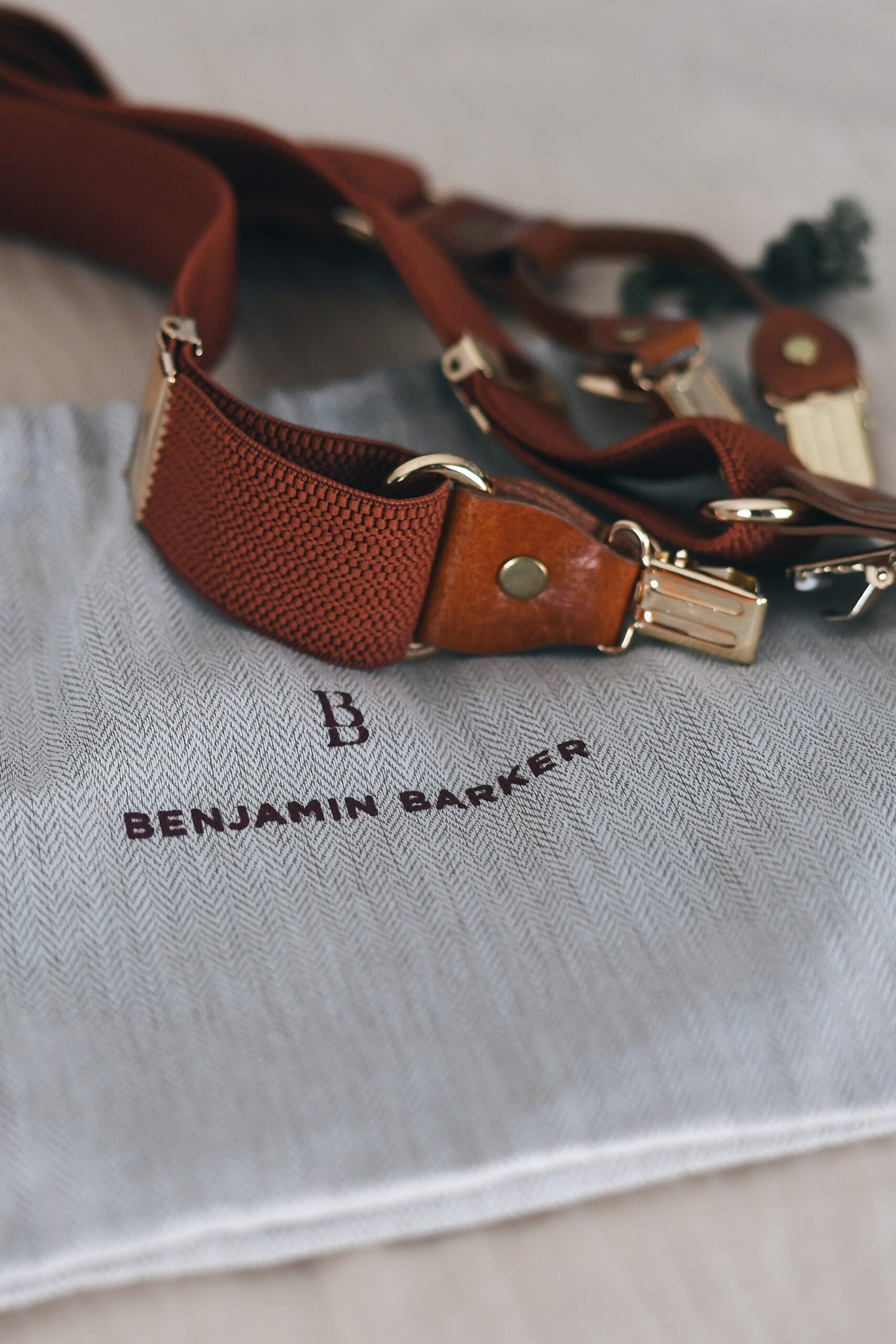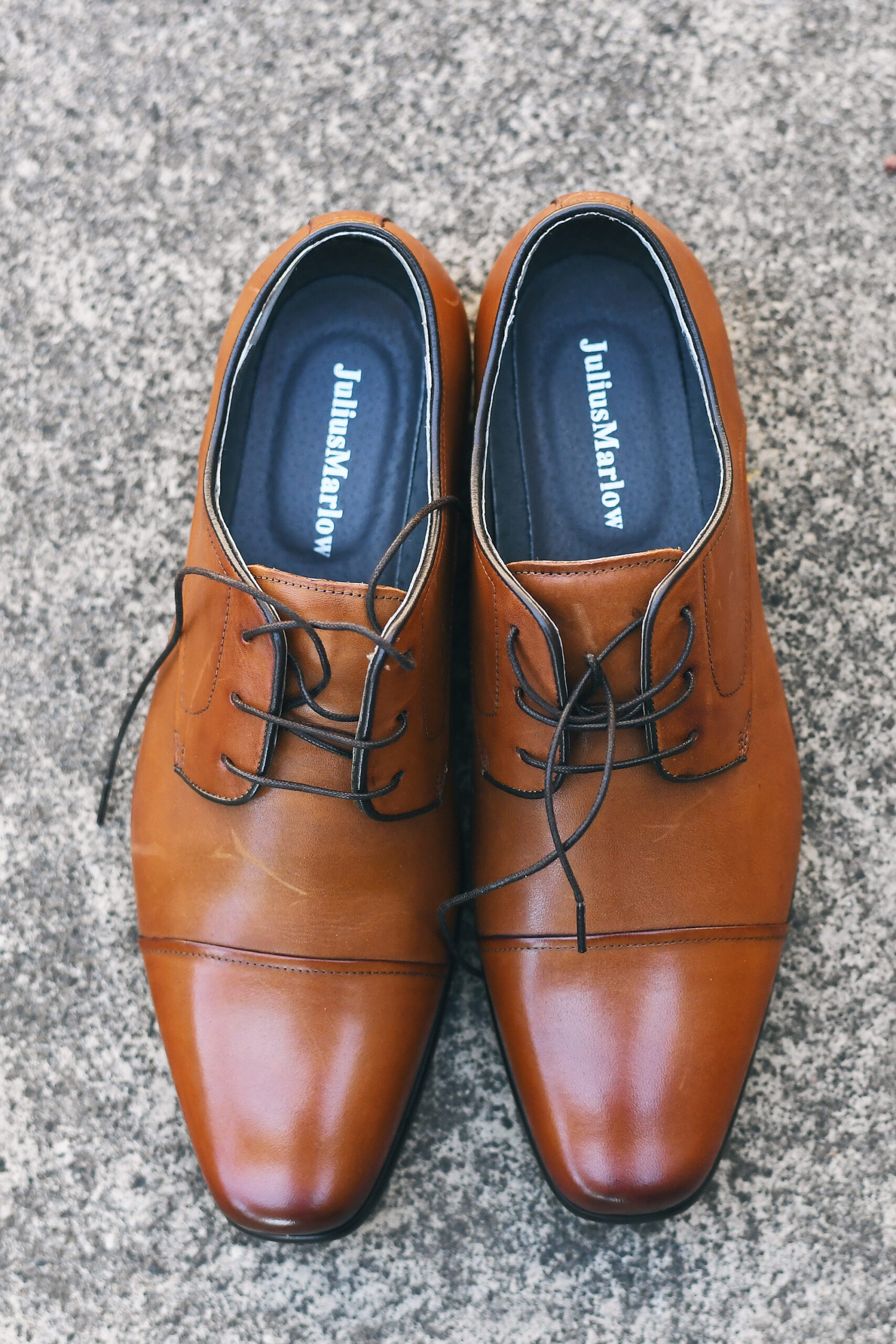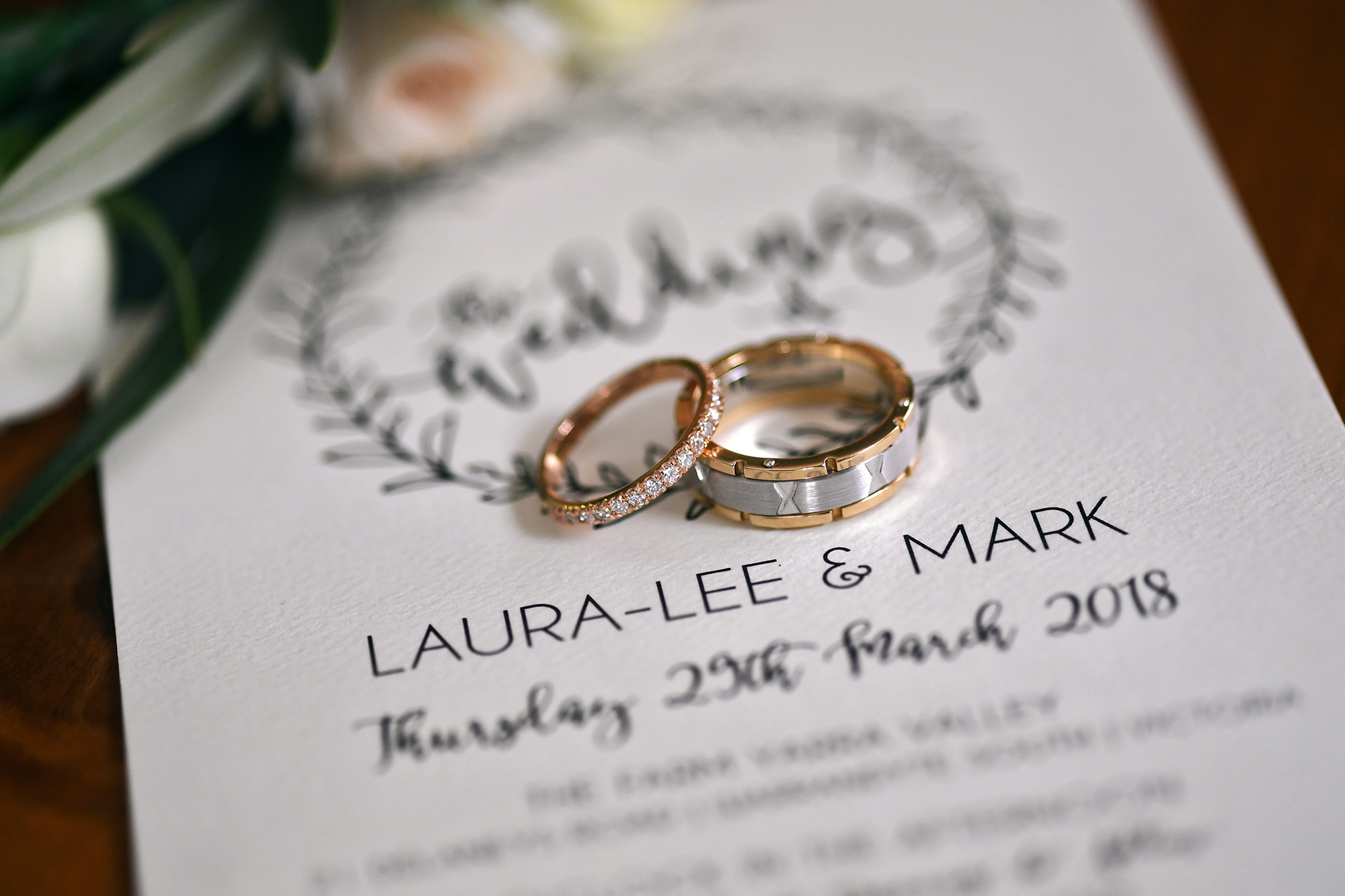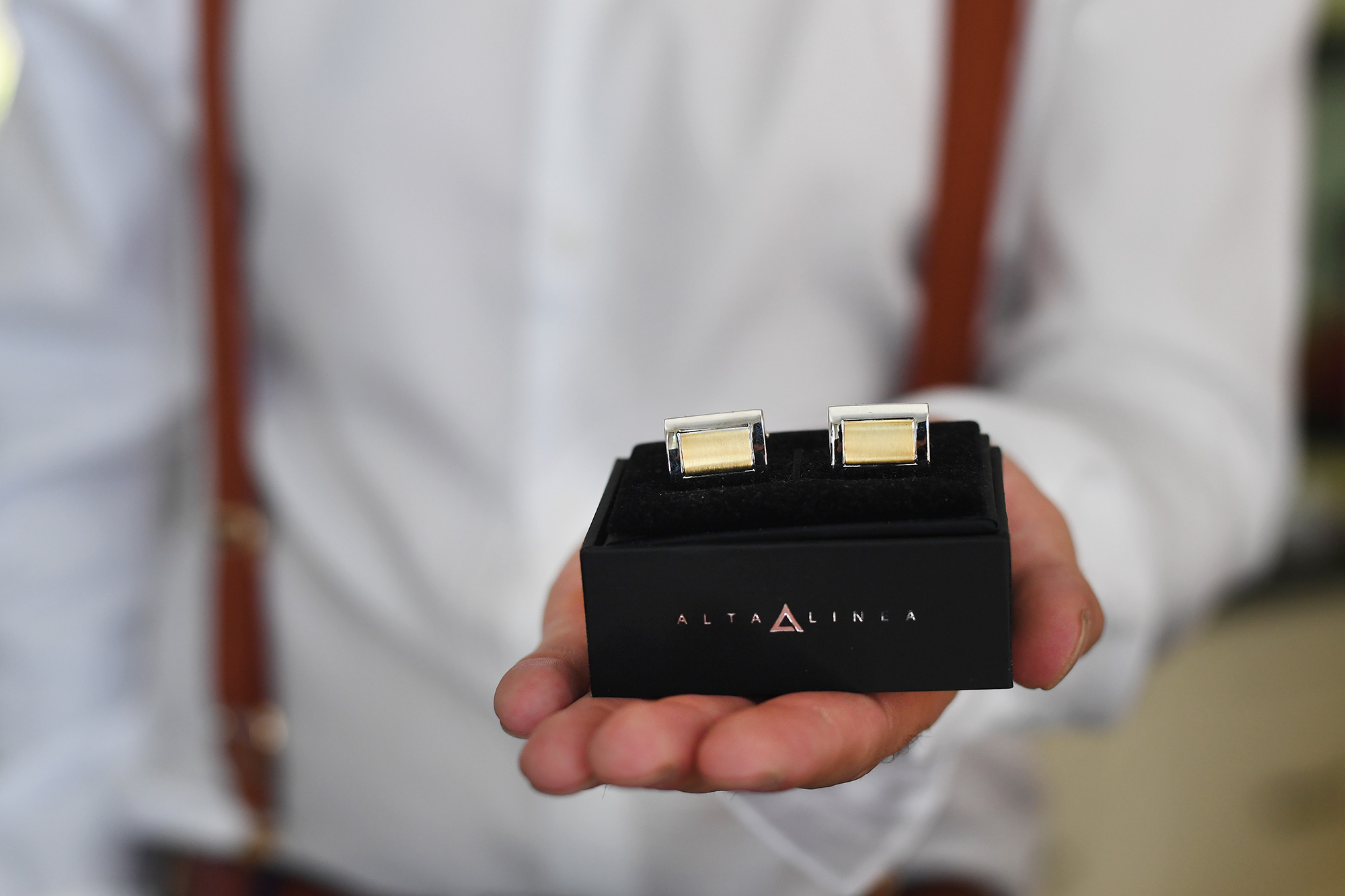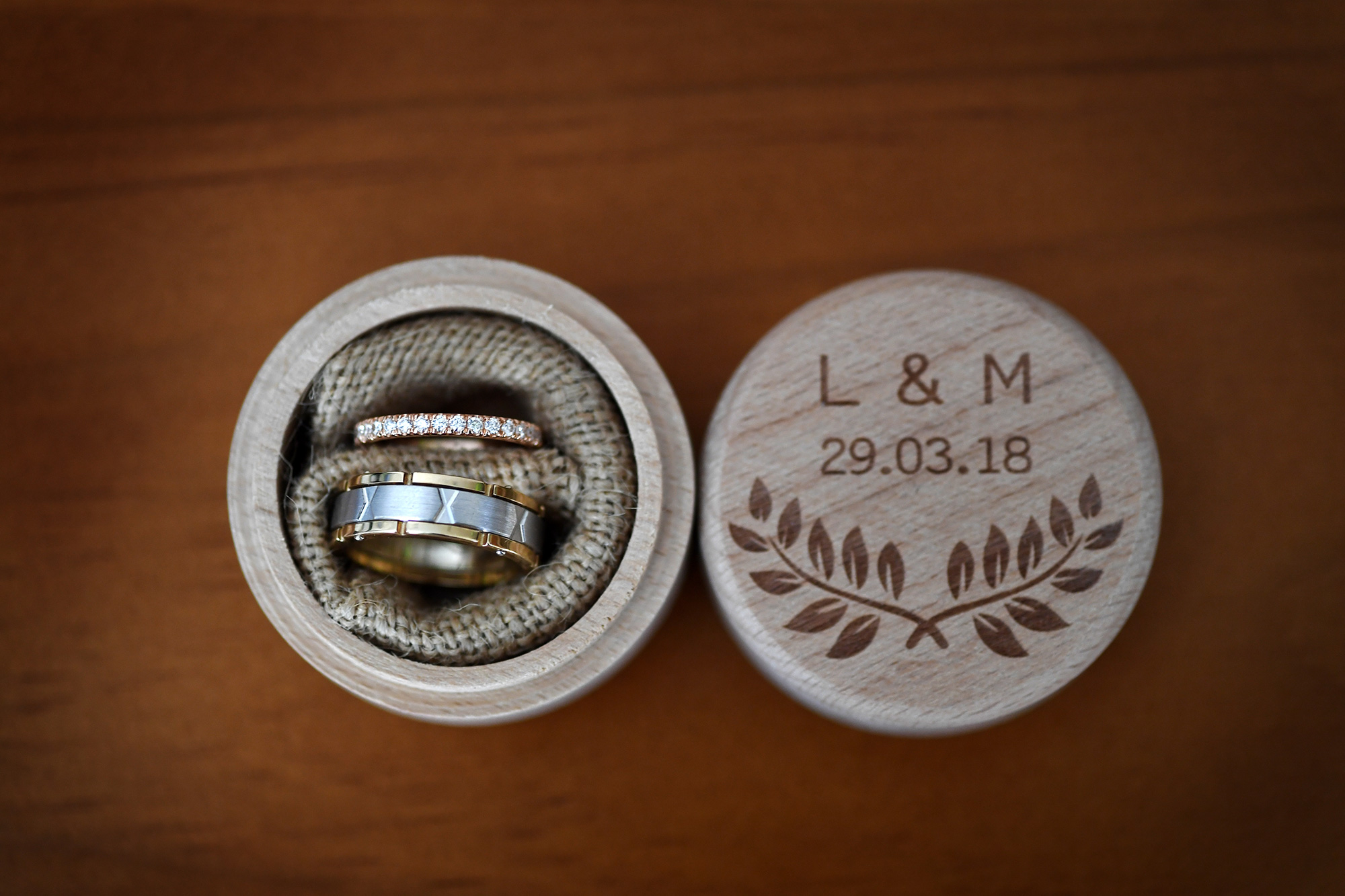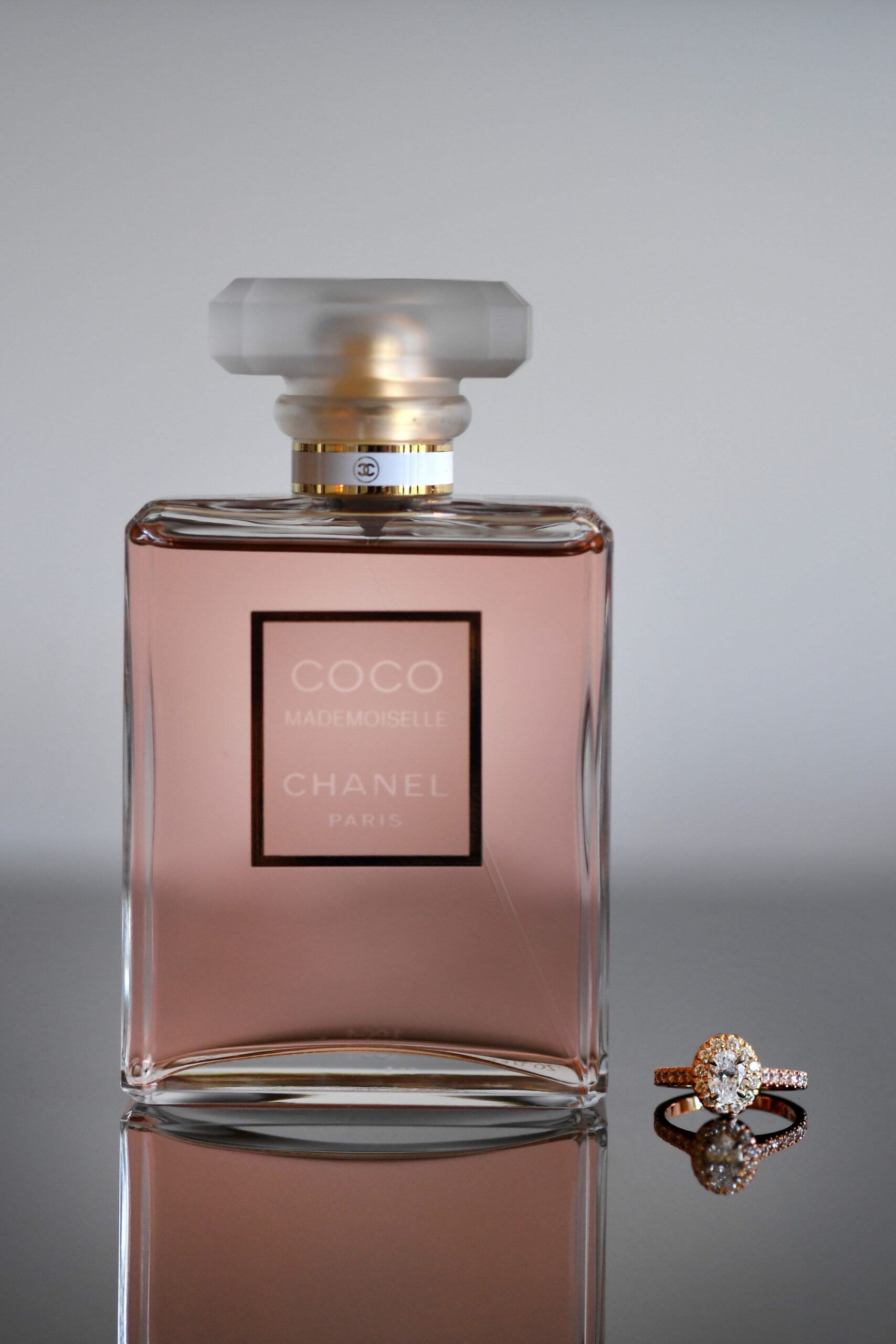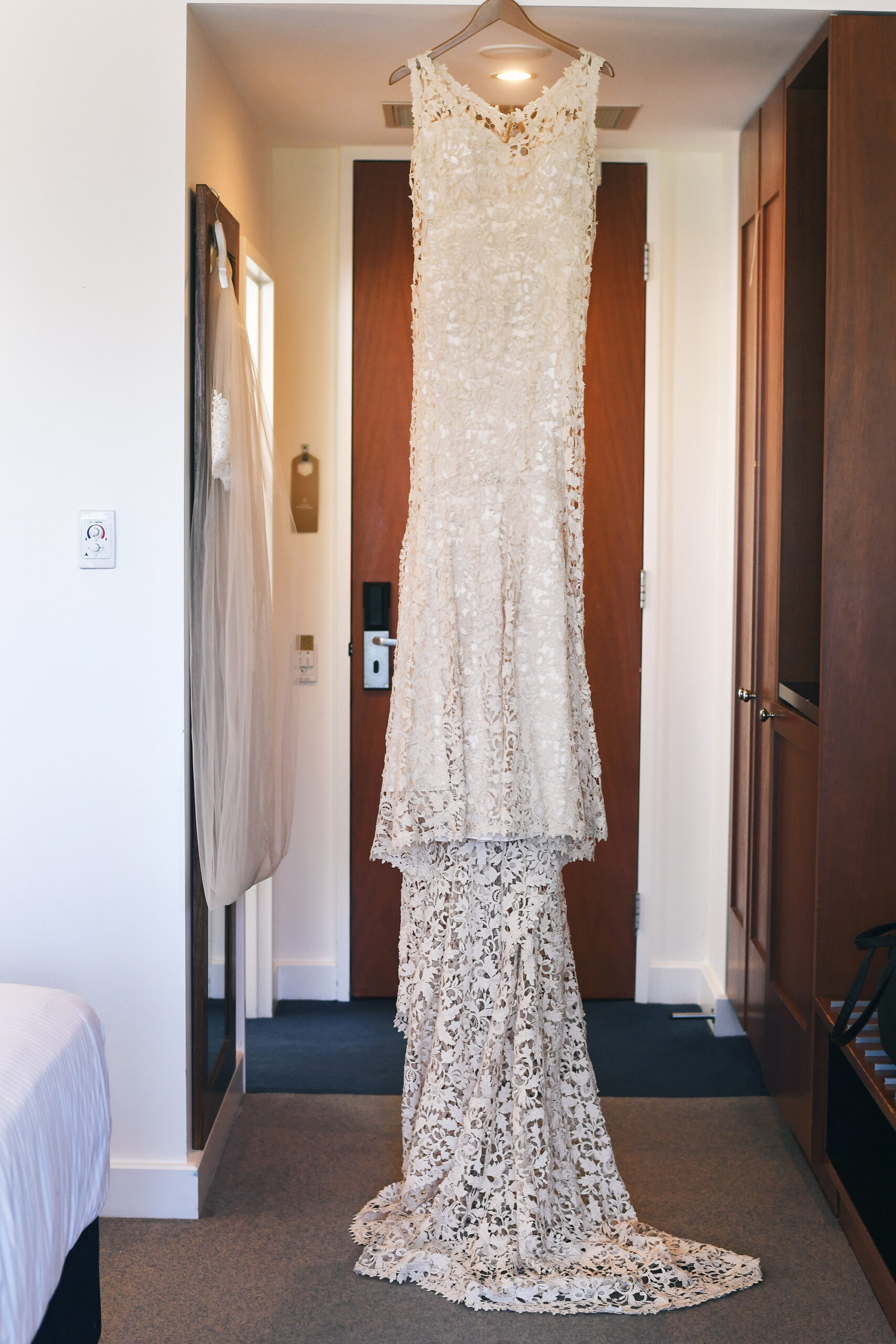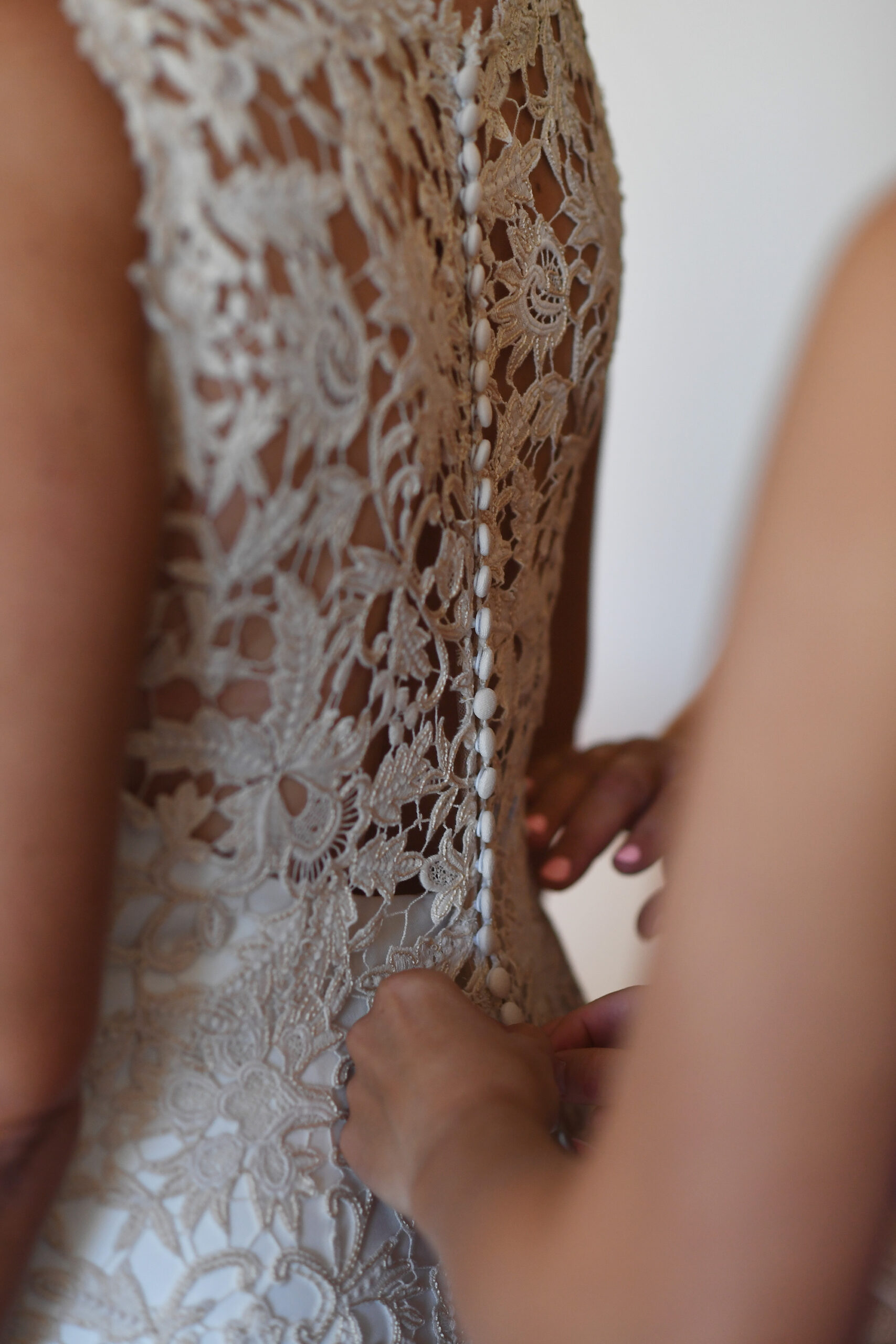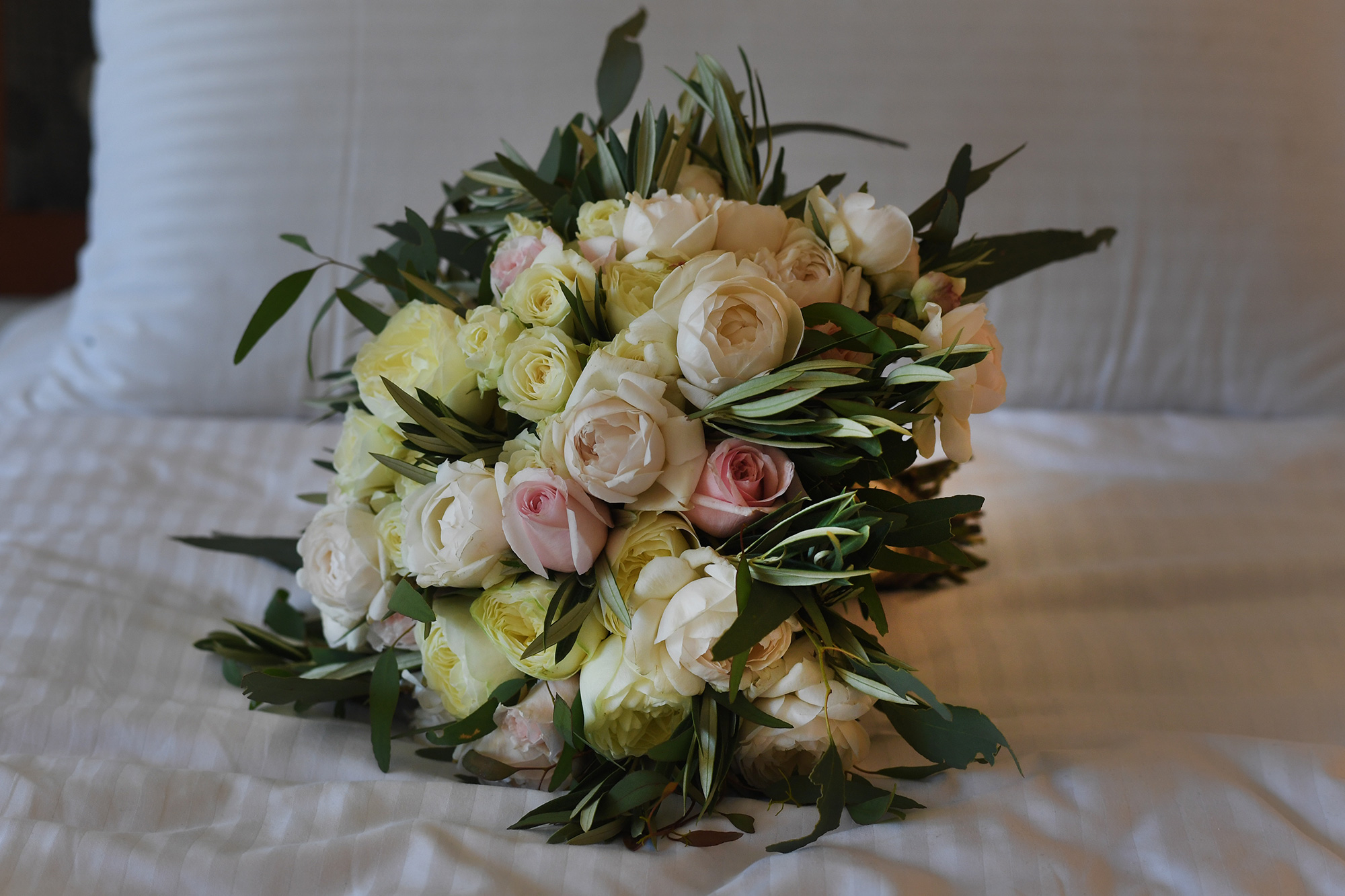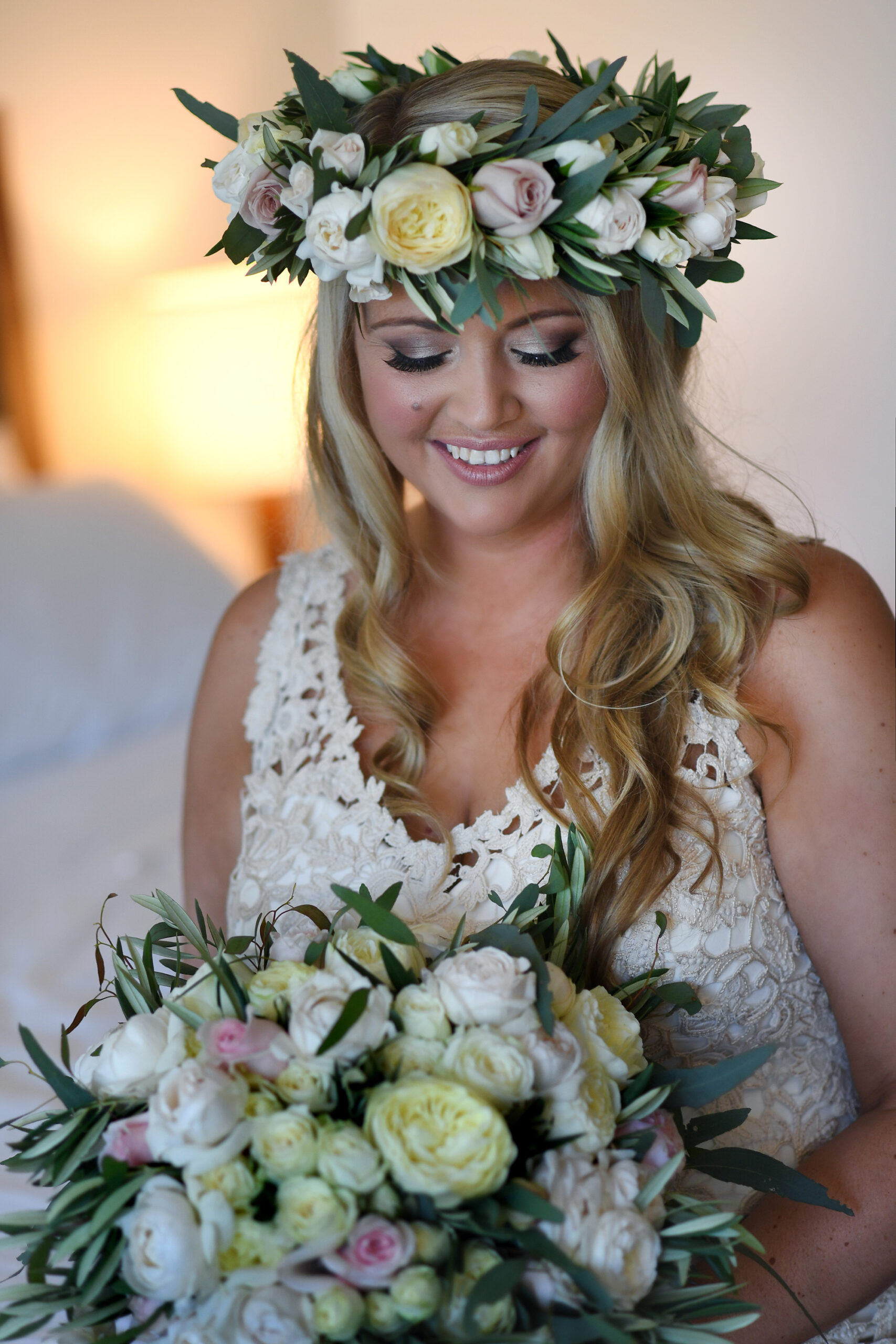 "Debbie's flower crowns blew me away, I have never seen flower crowns so beautiful, they were their own little works of art and I was so glad I went with them in the end," smiles Laura-Lee.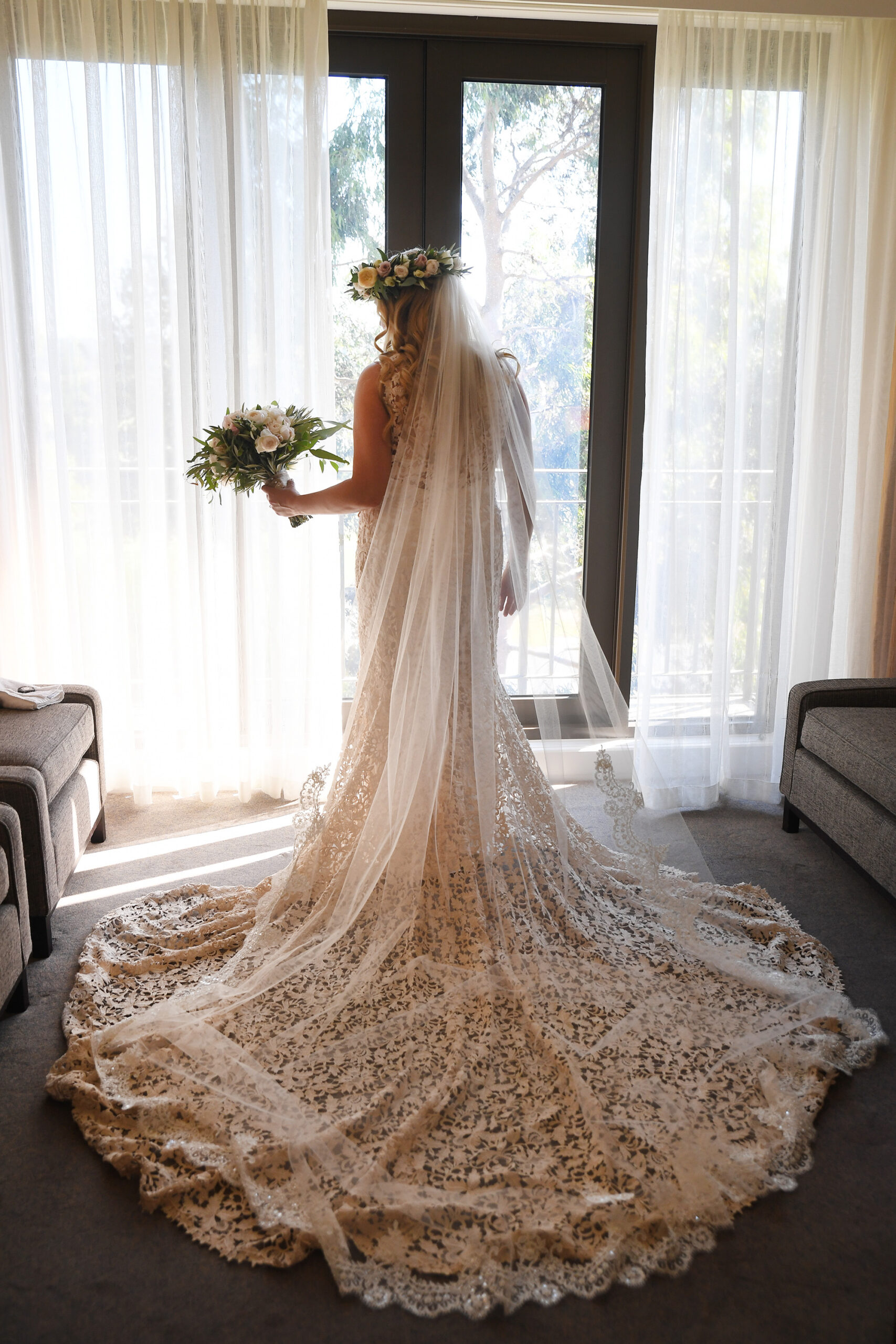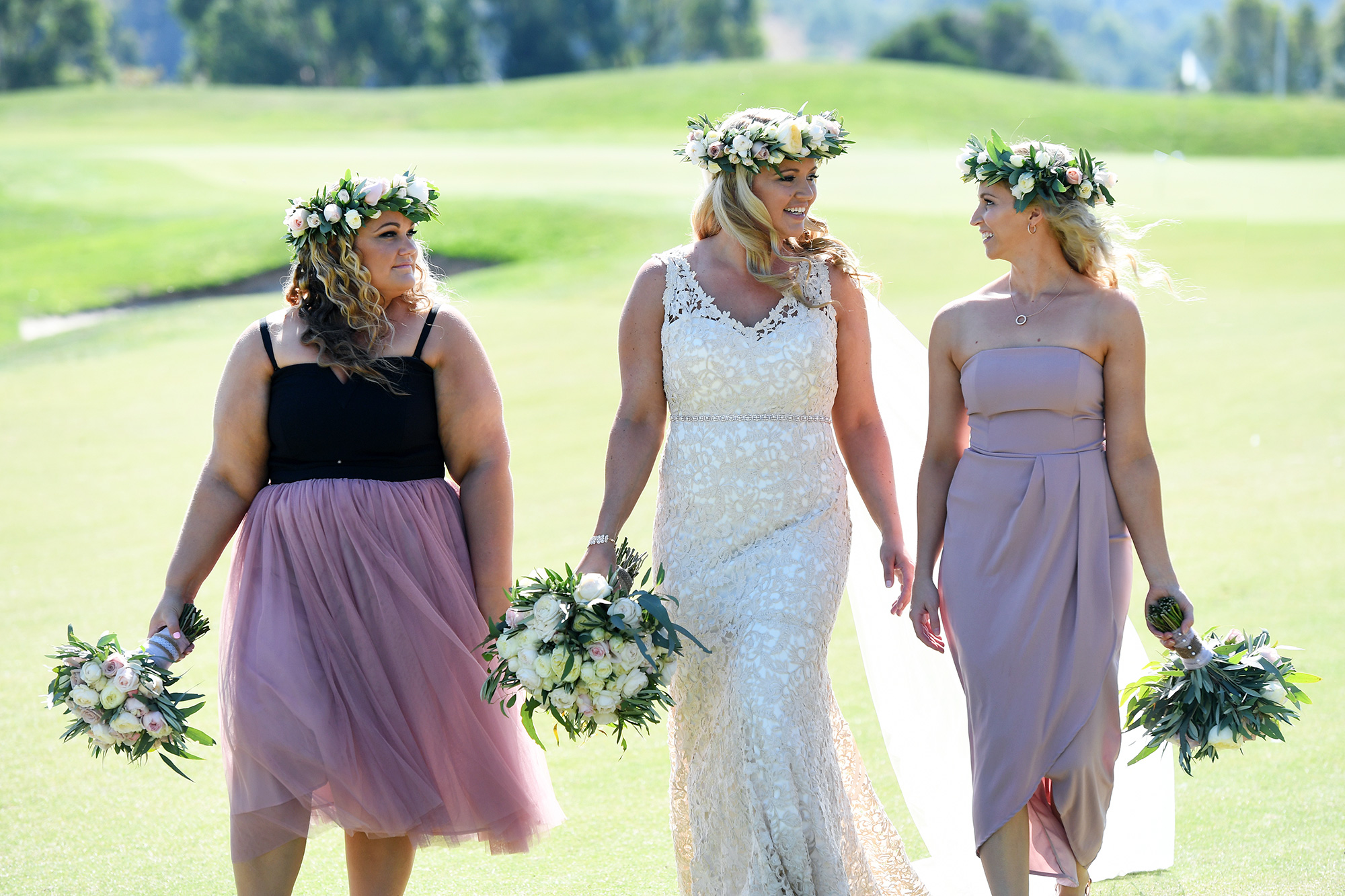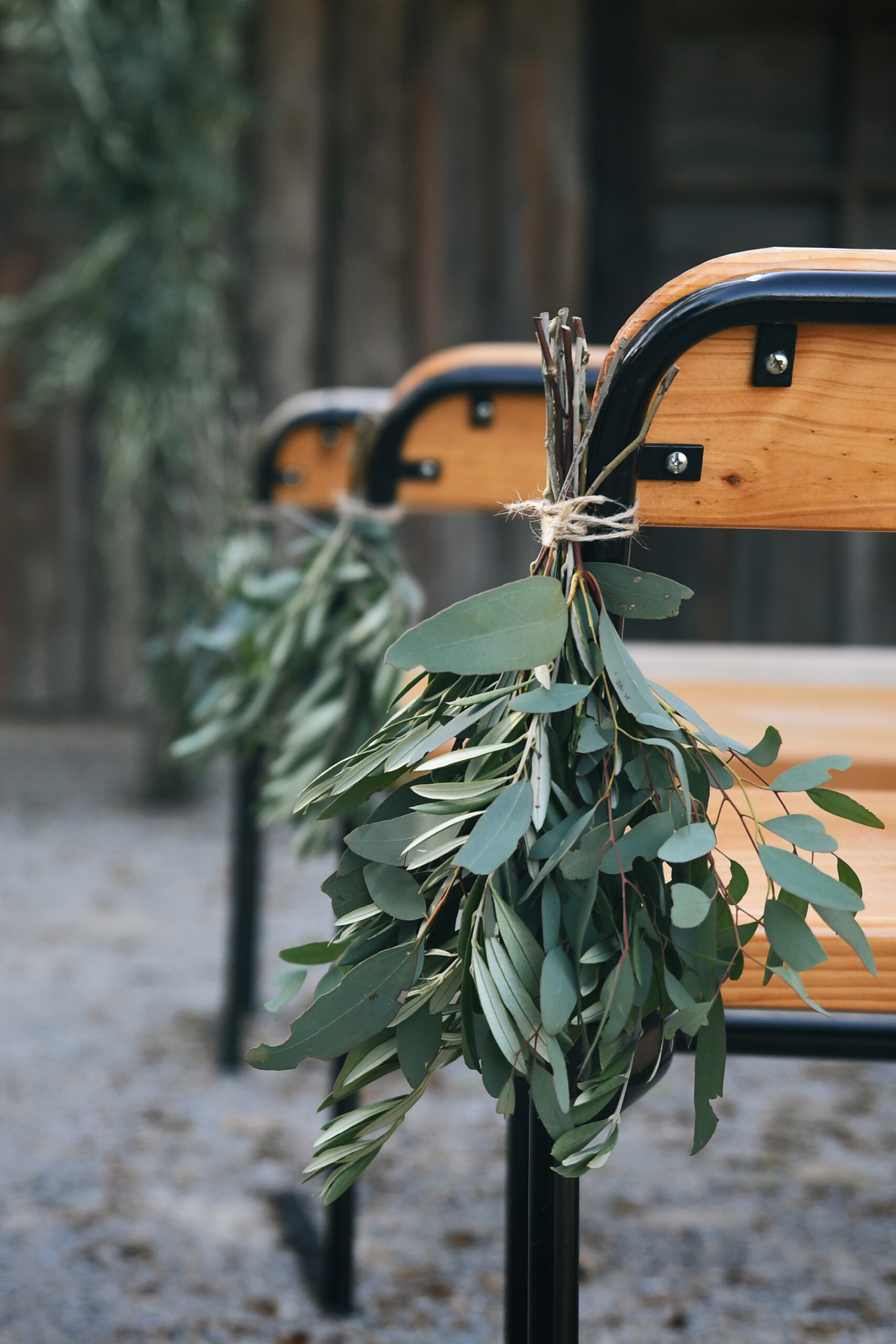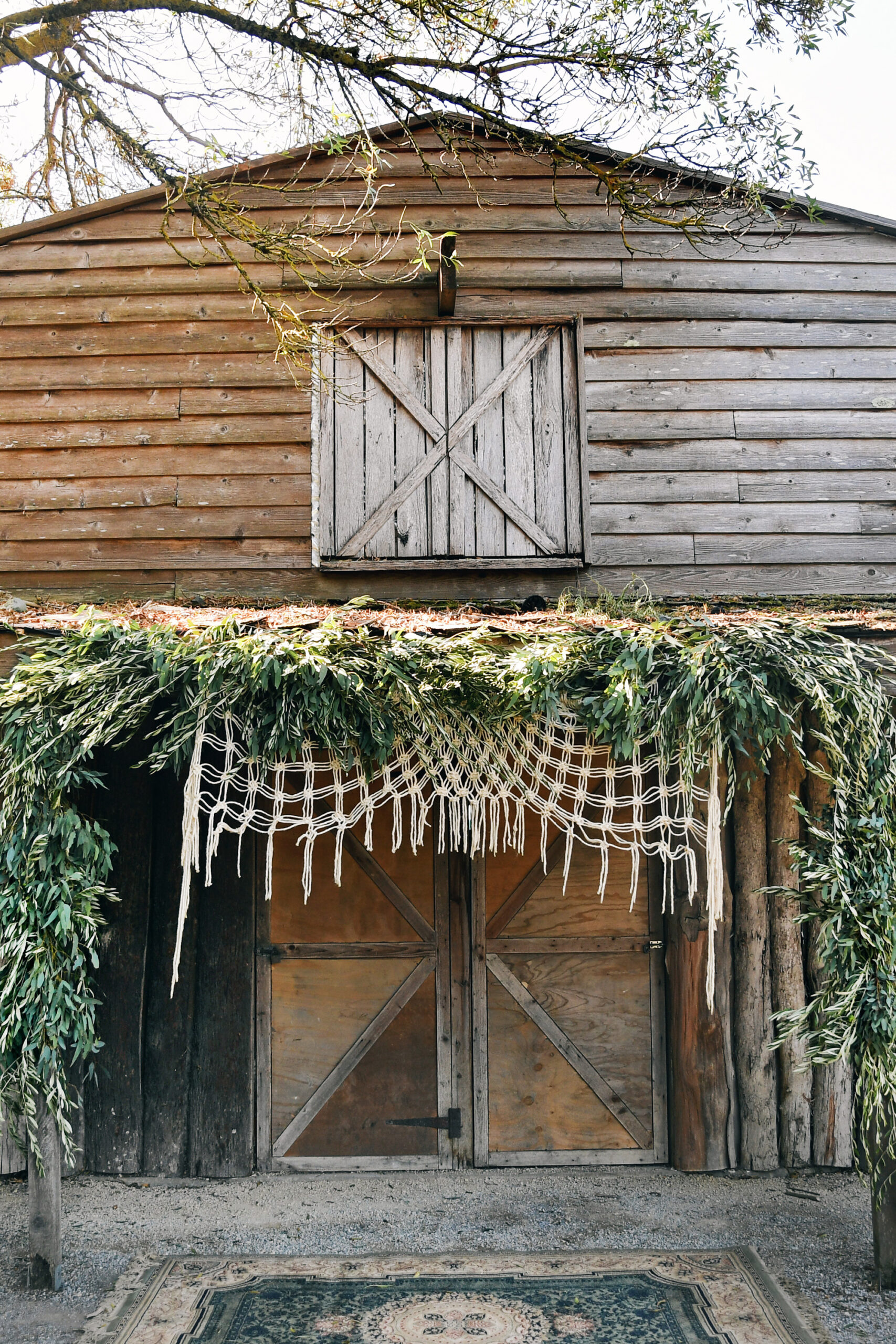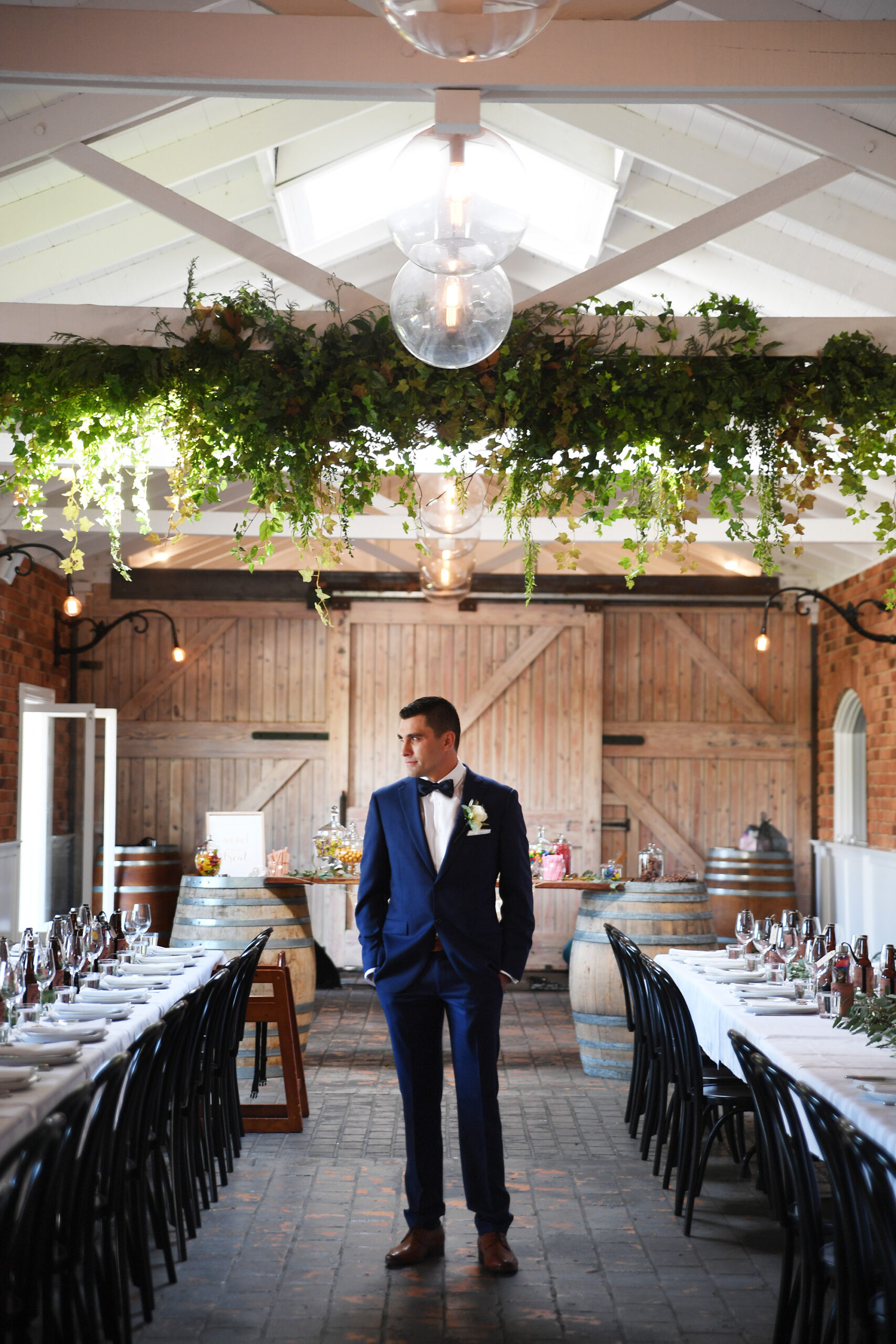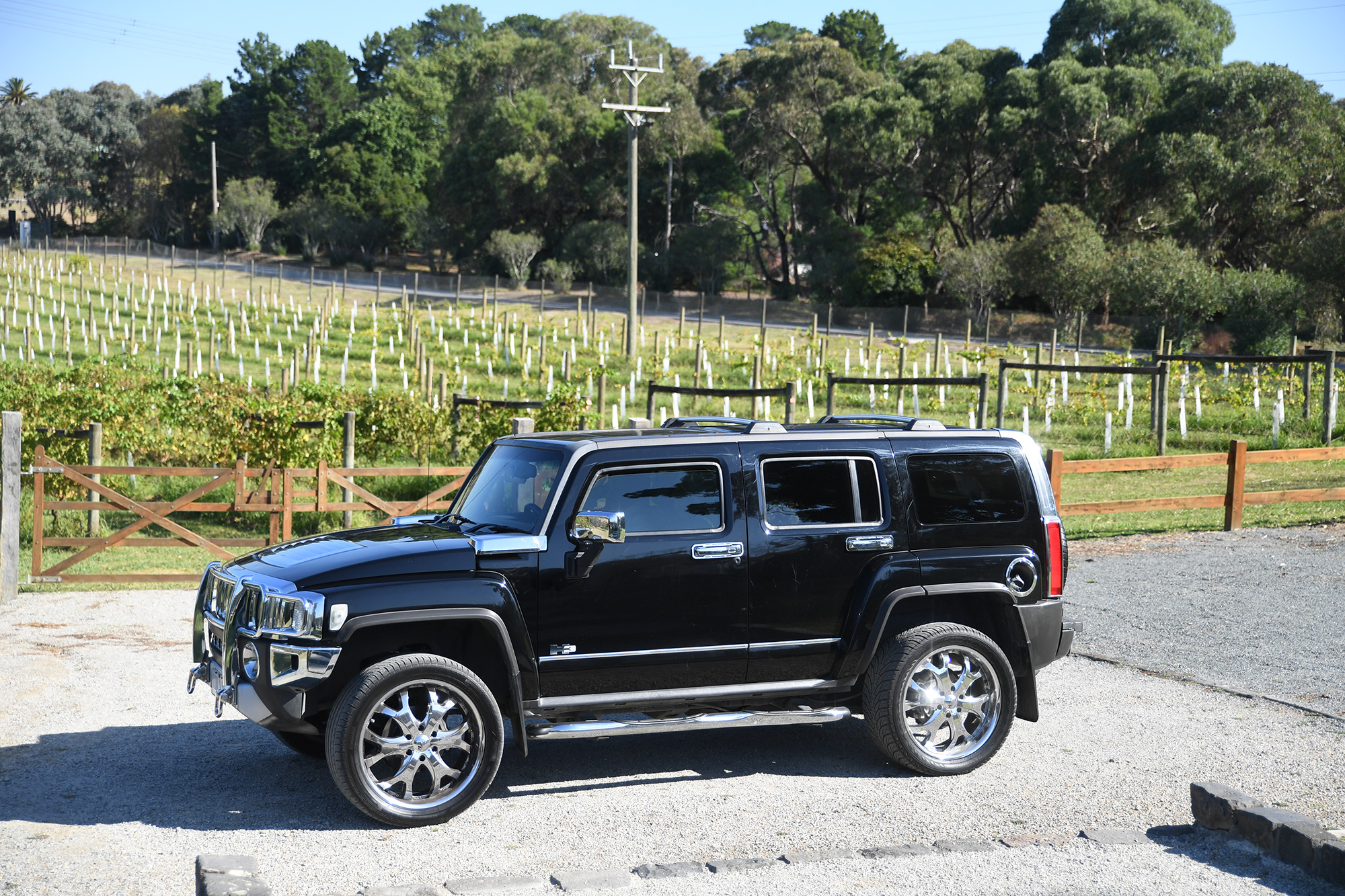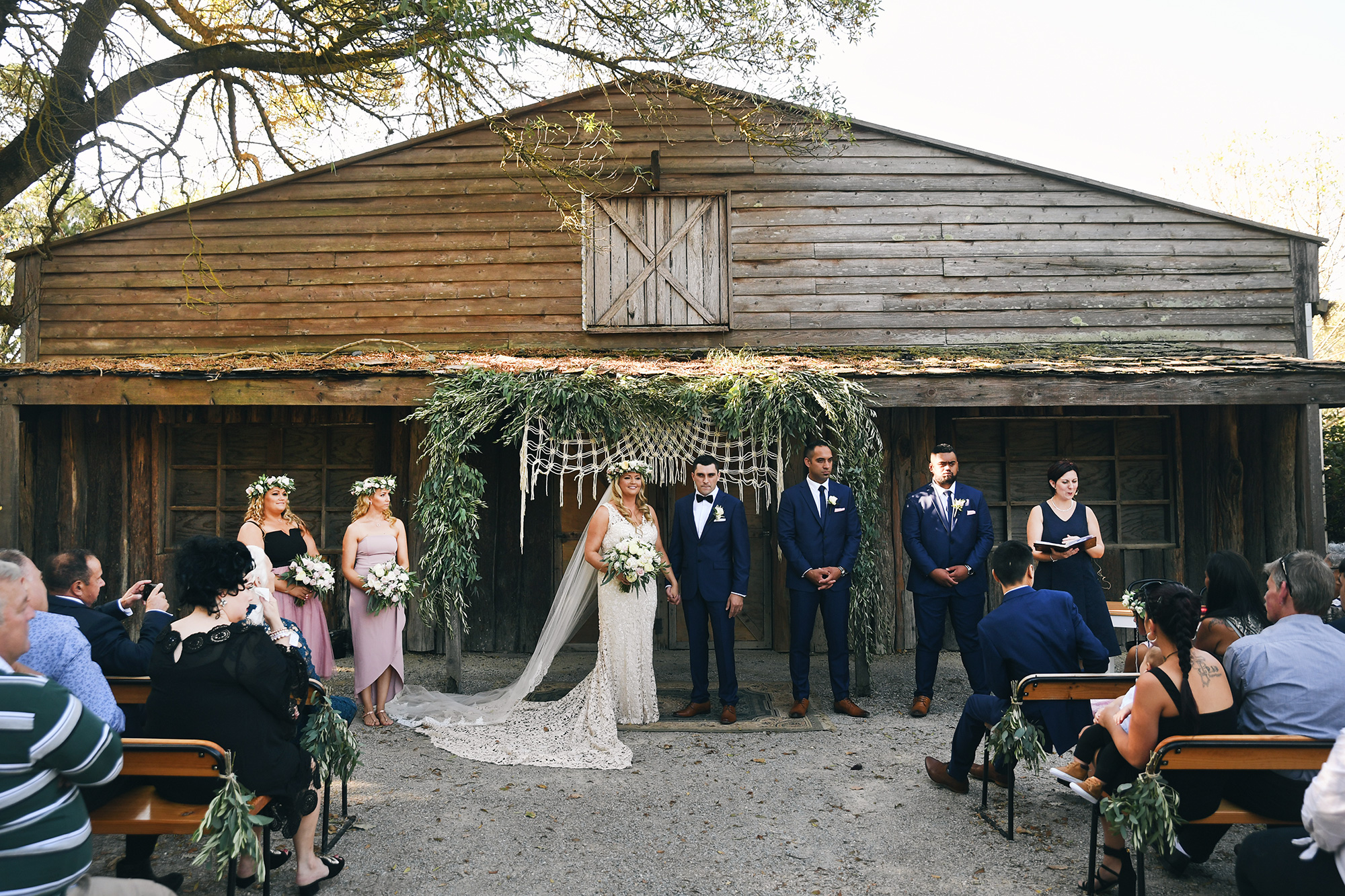 The couple were married by Fiona Garrivan. "The moment we met Fiona we knew she was perfect, she took so much time to get to know us," says the bride.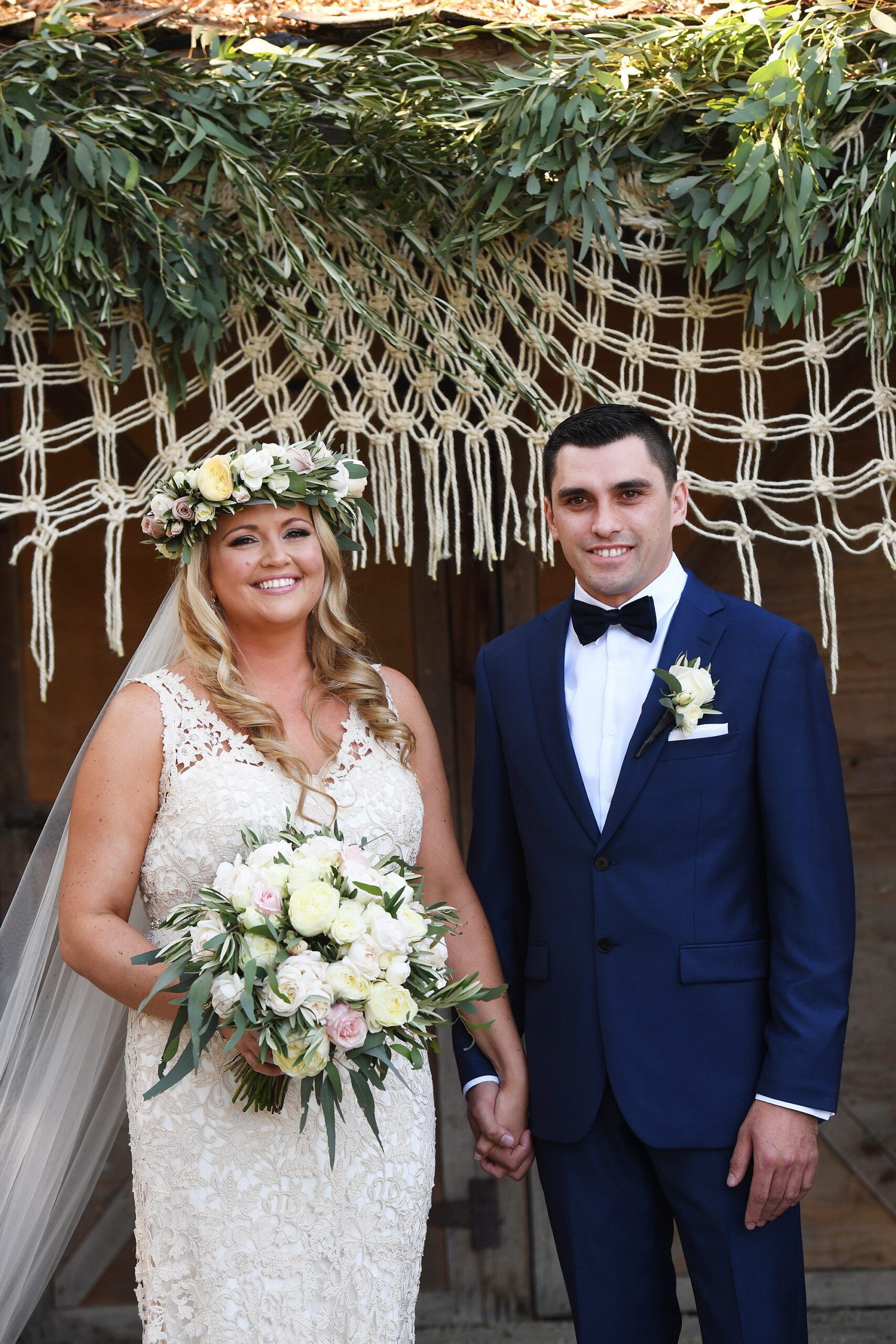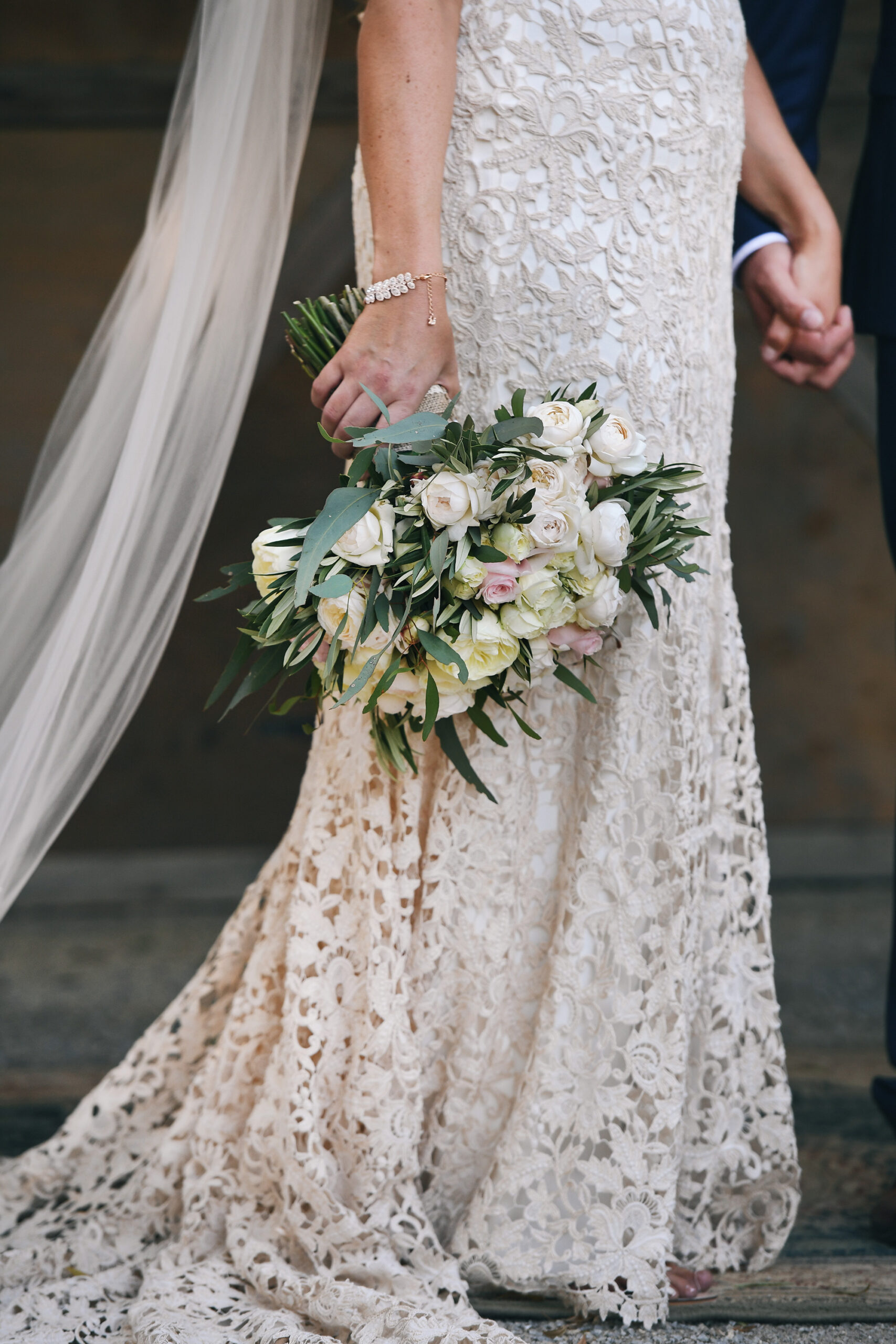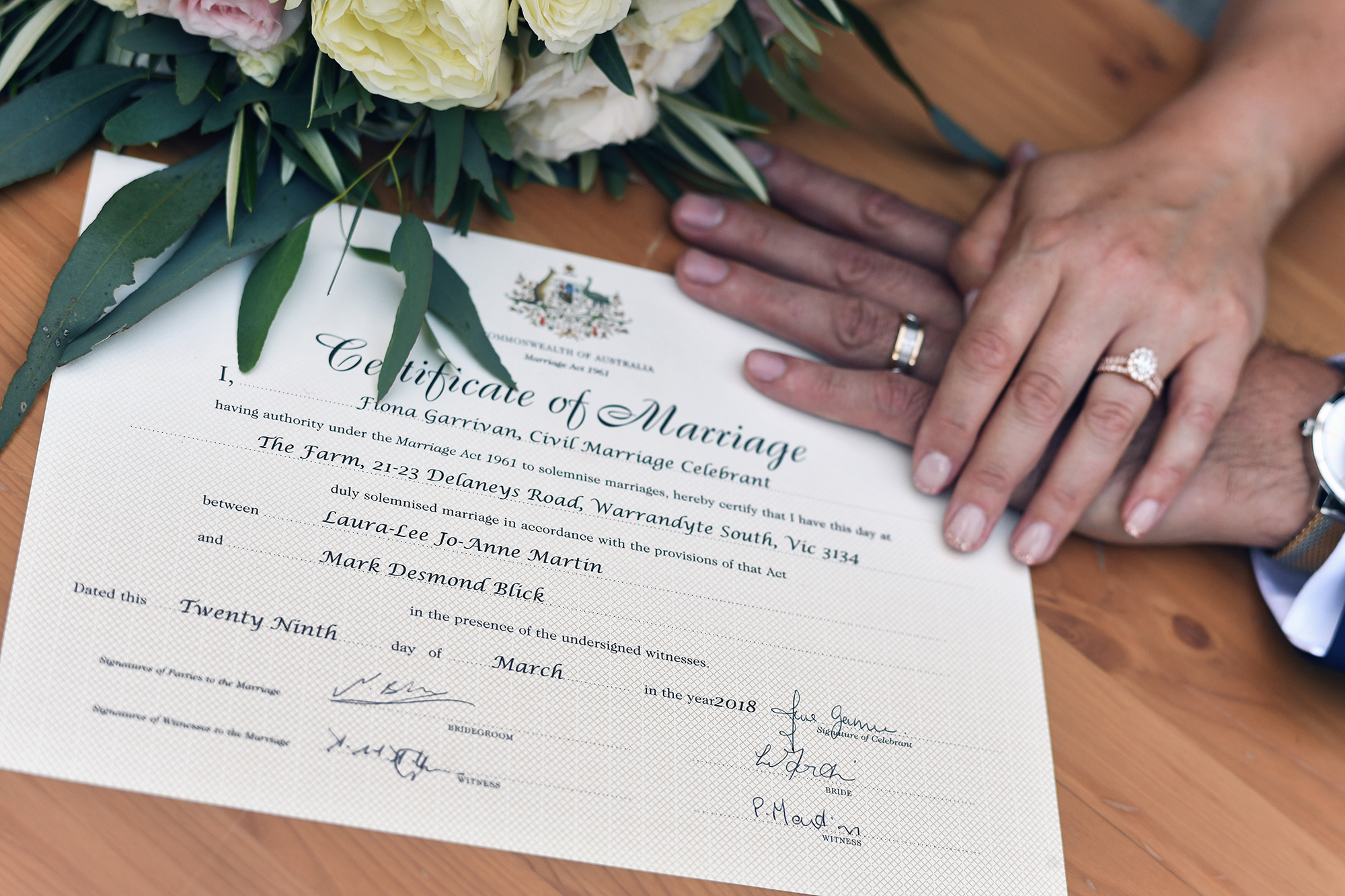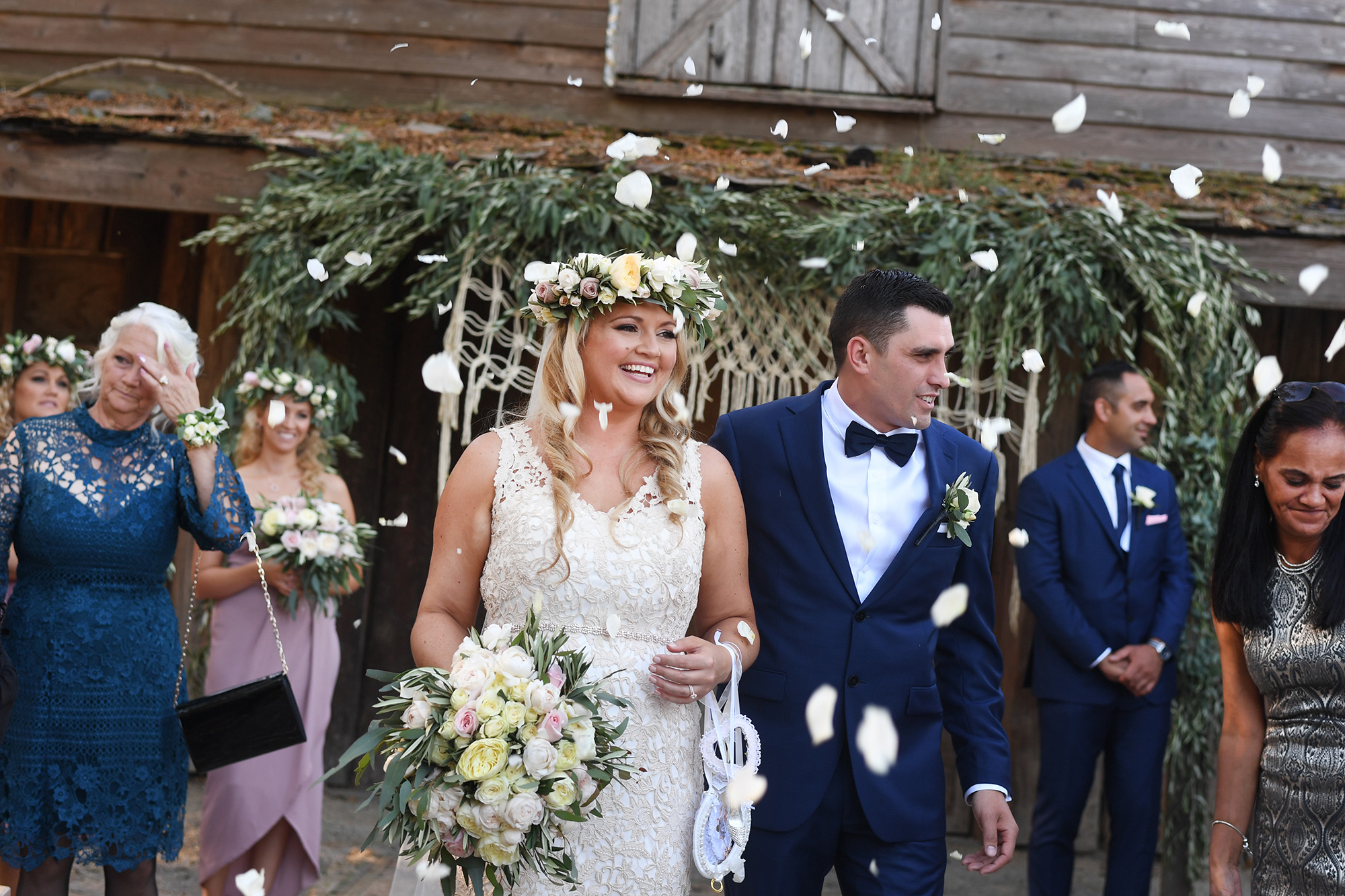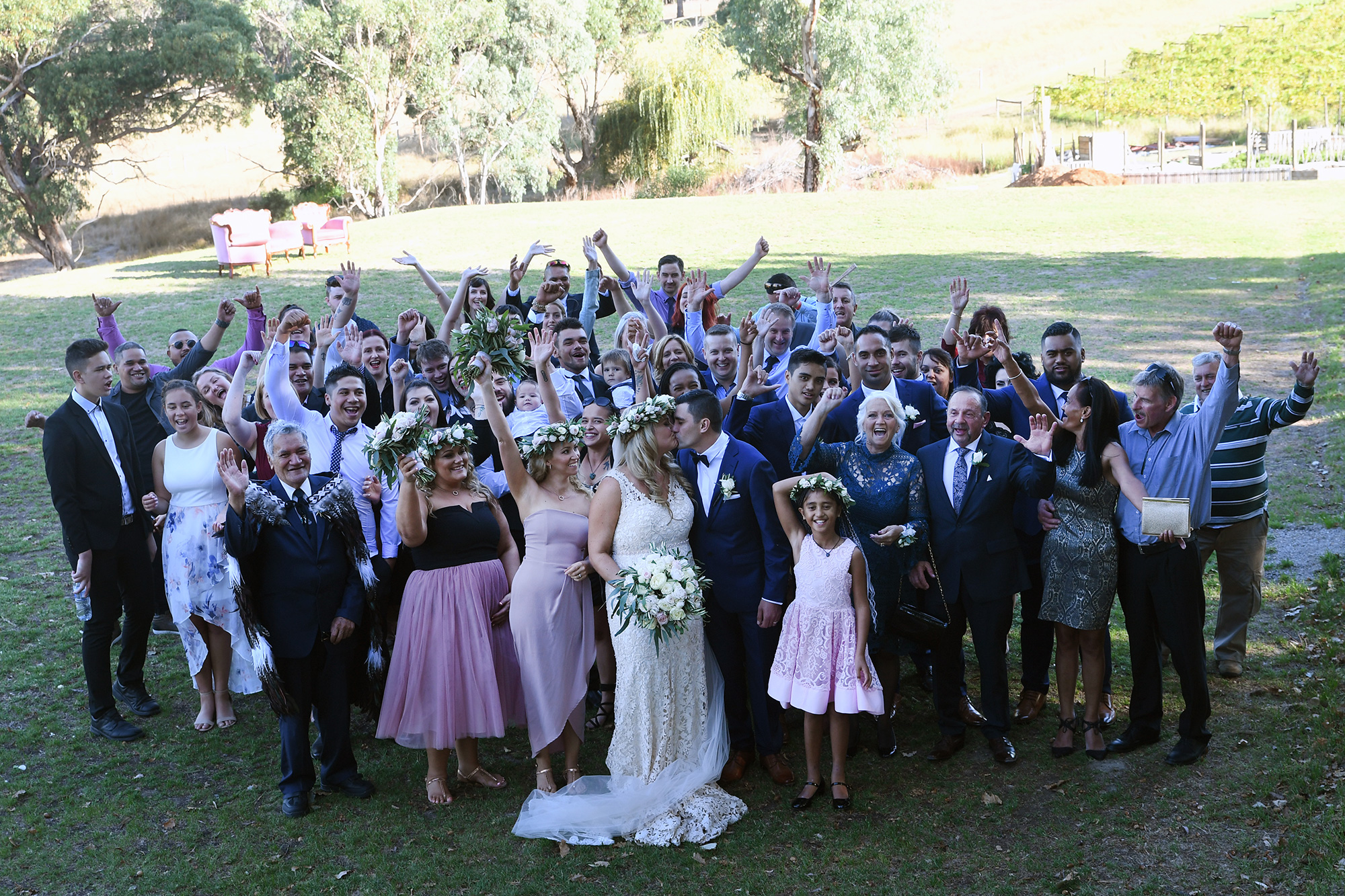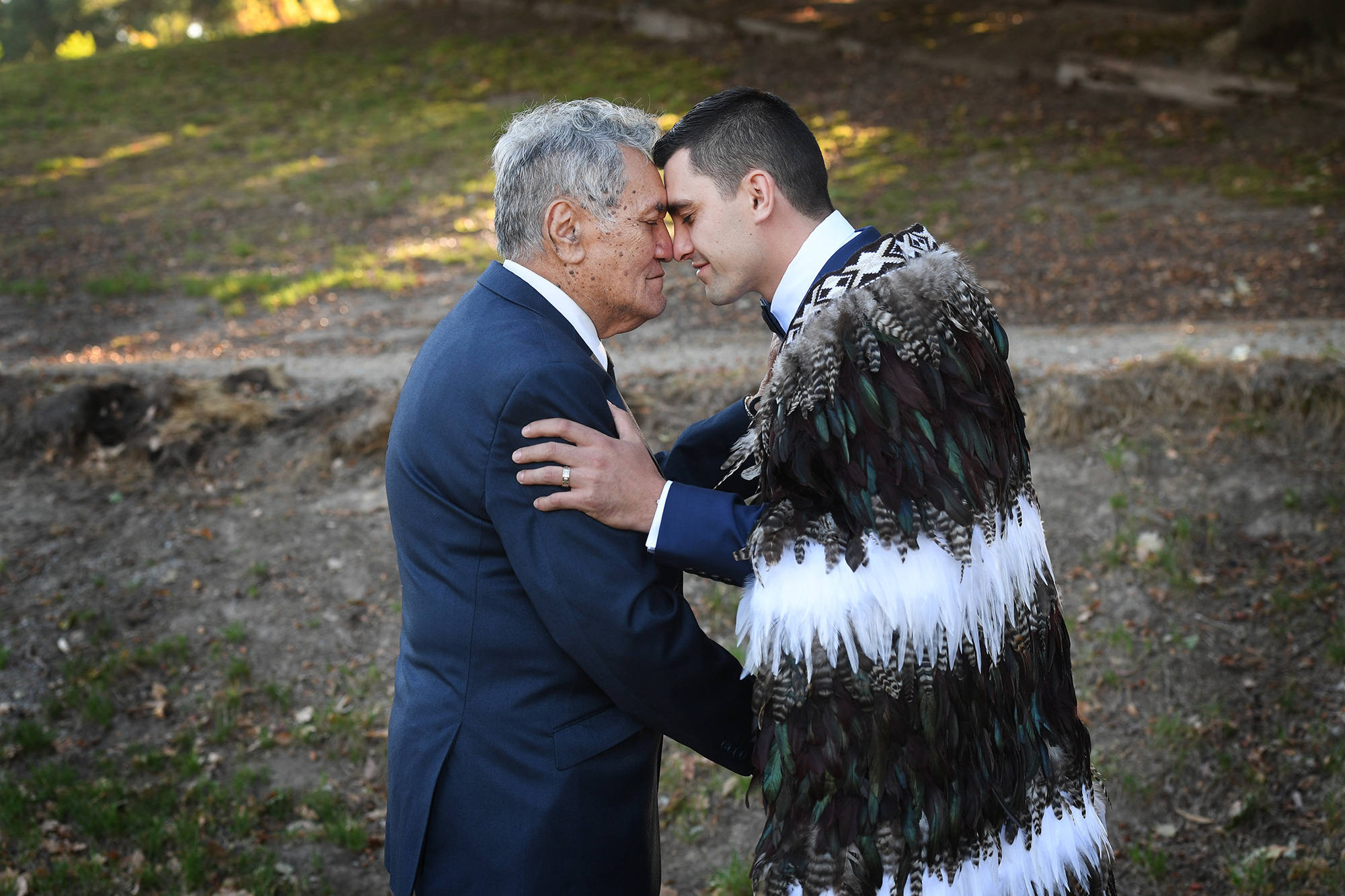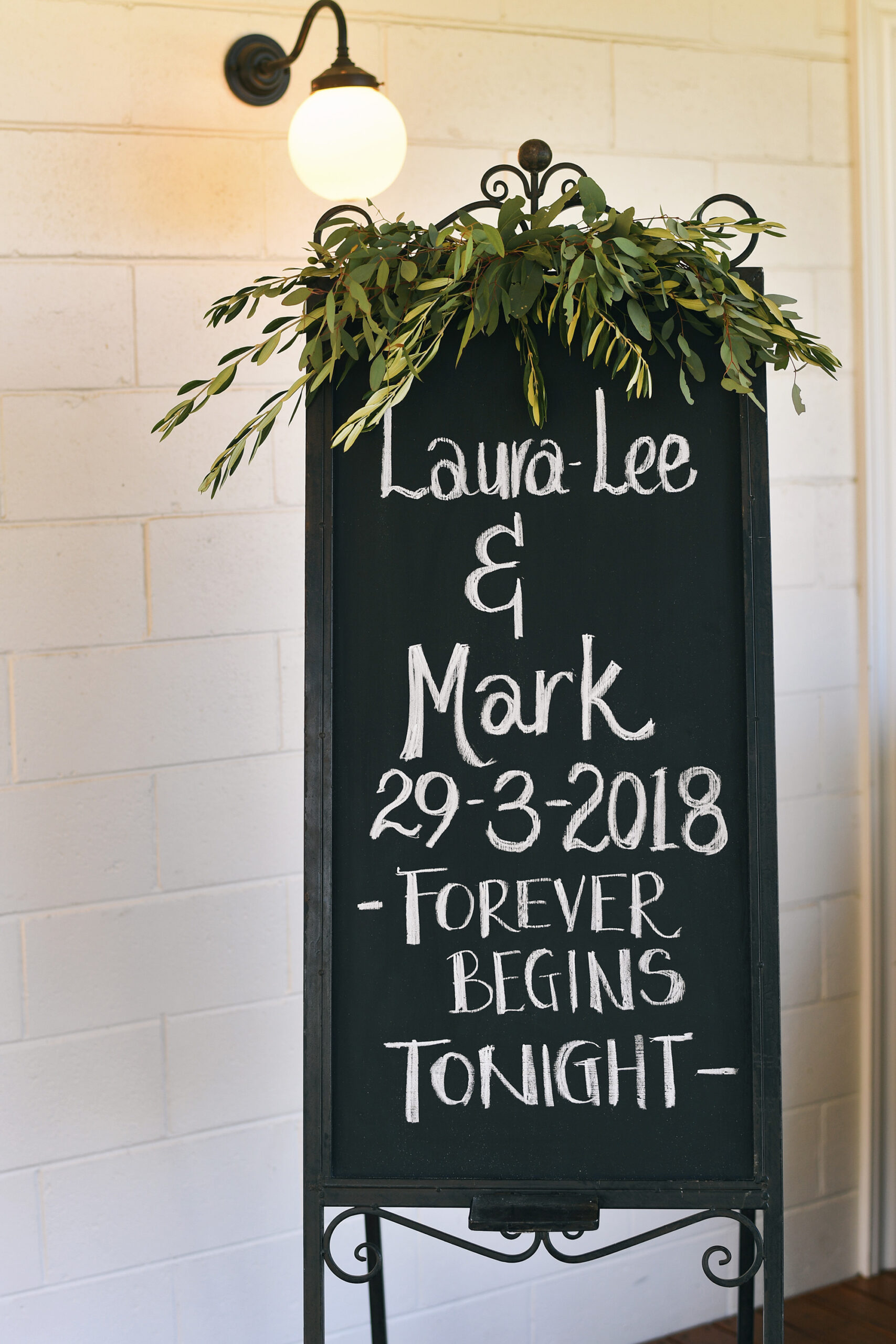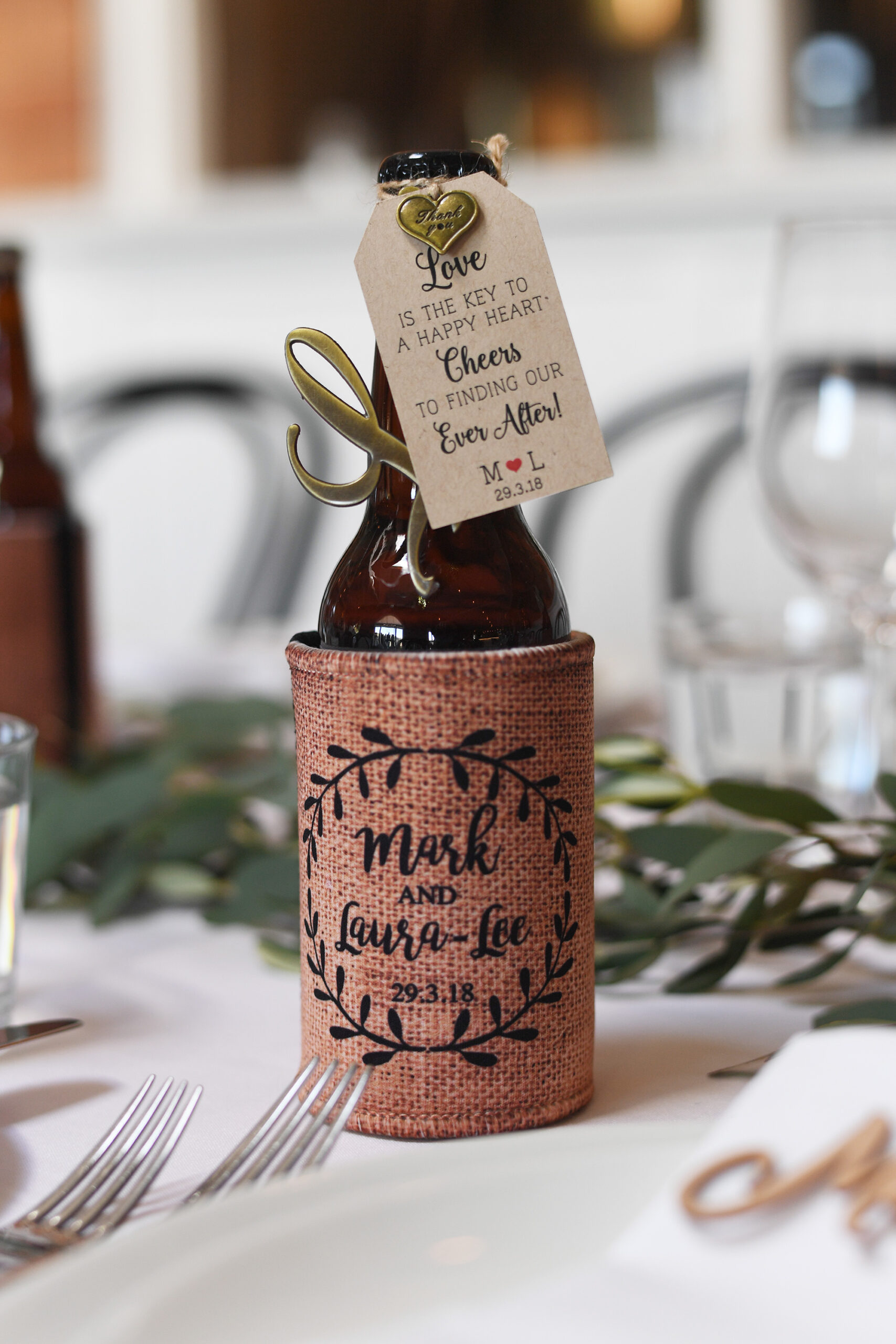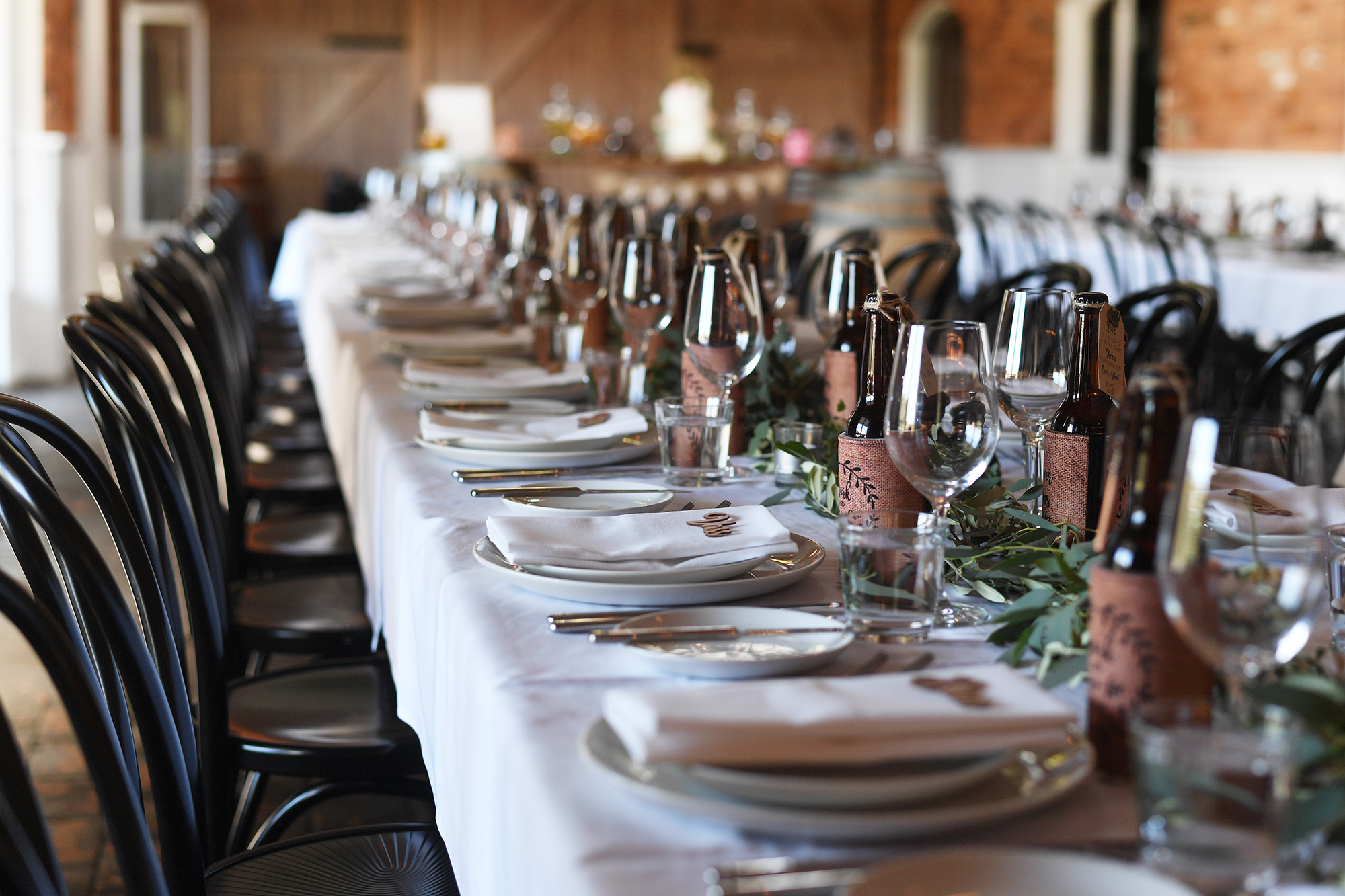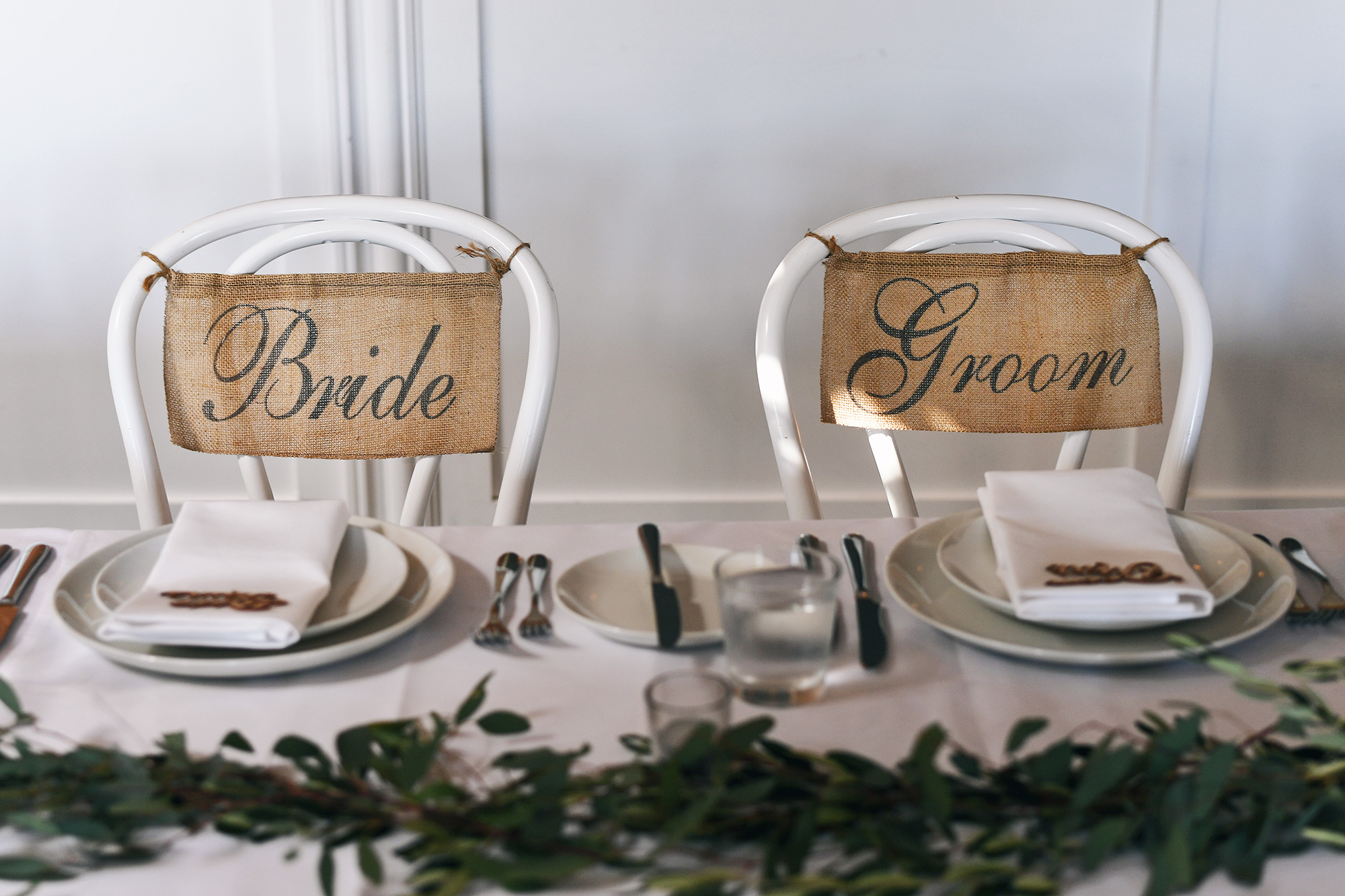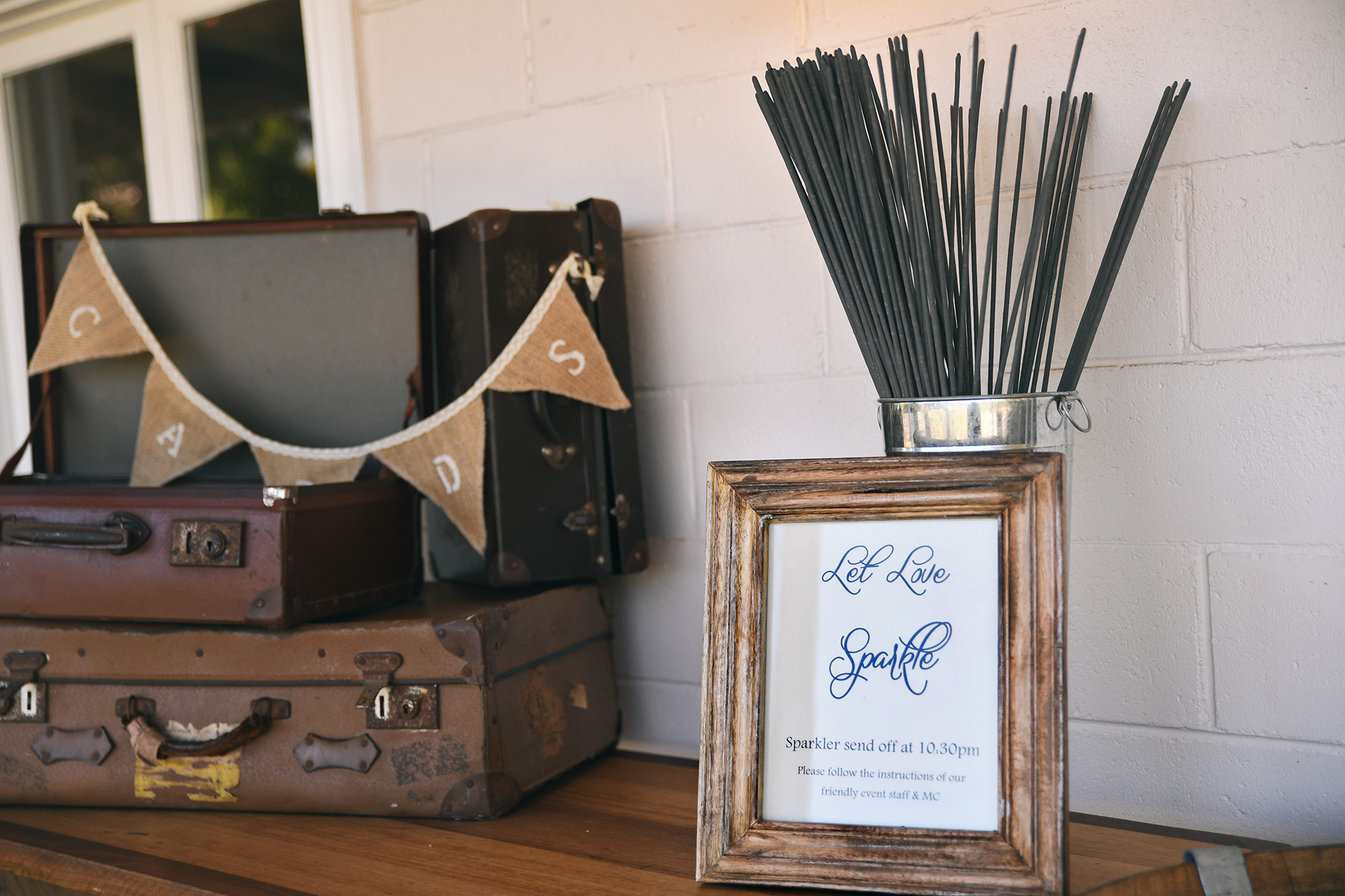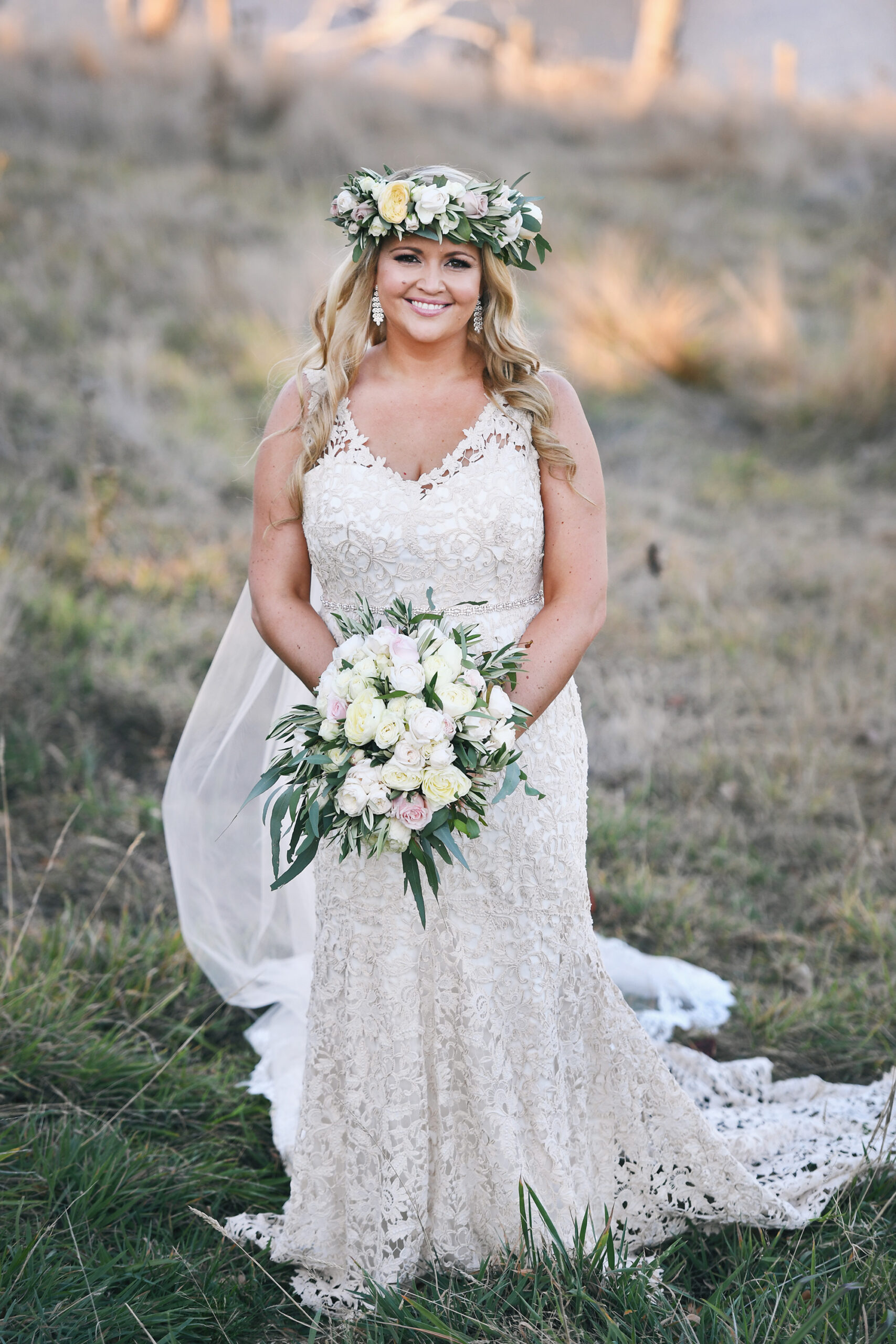 "I ordered my dress sight unseen from a picture to ensure I got exactly what I was after and thankfully," says Laura-Lee.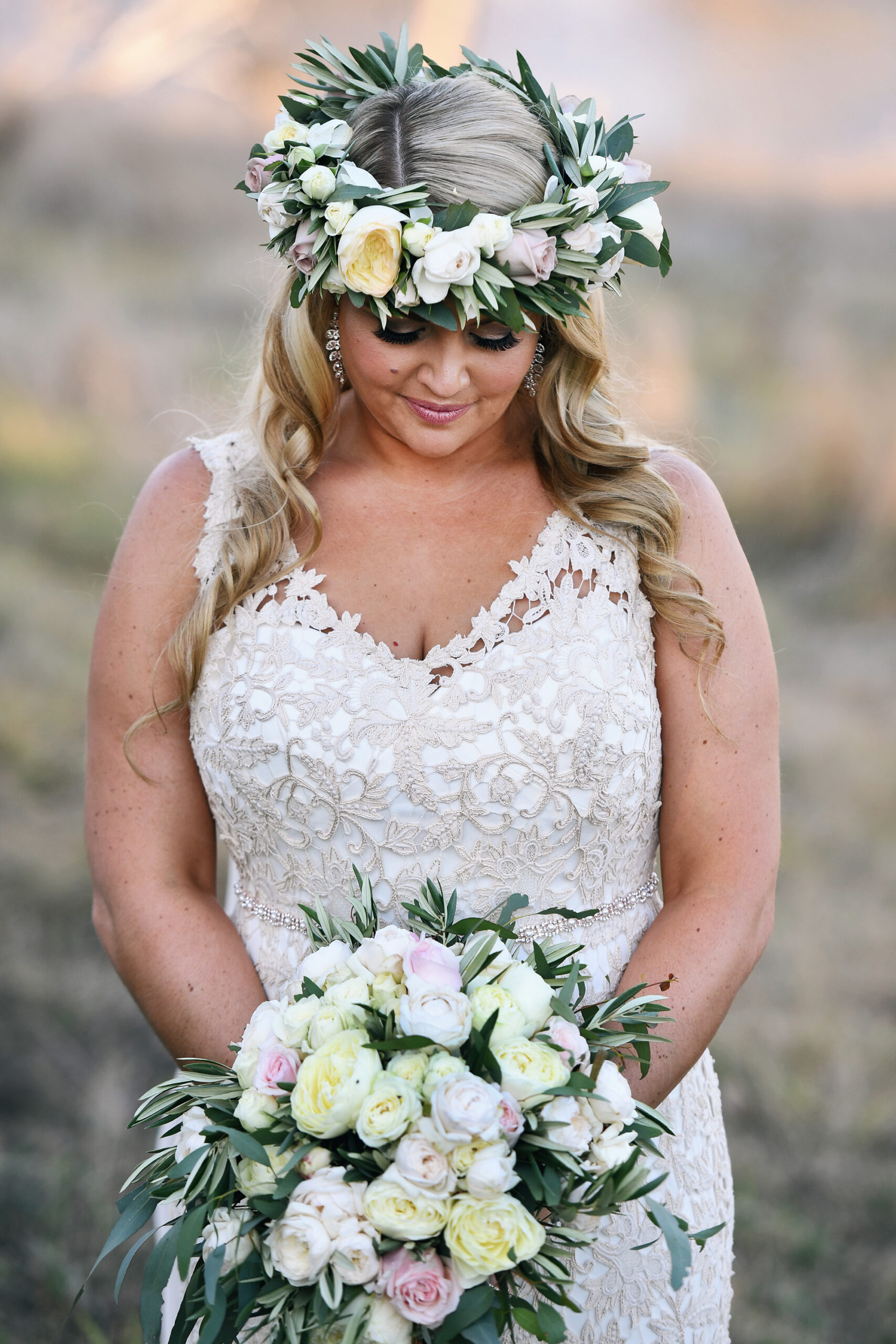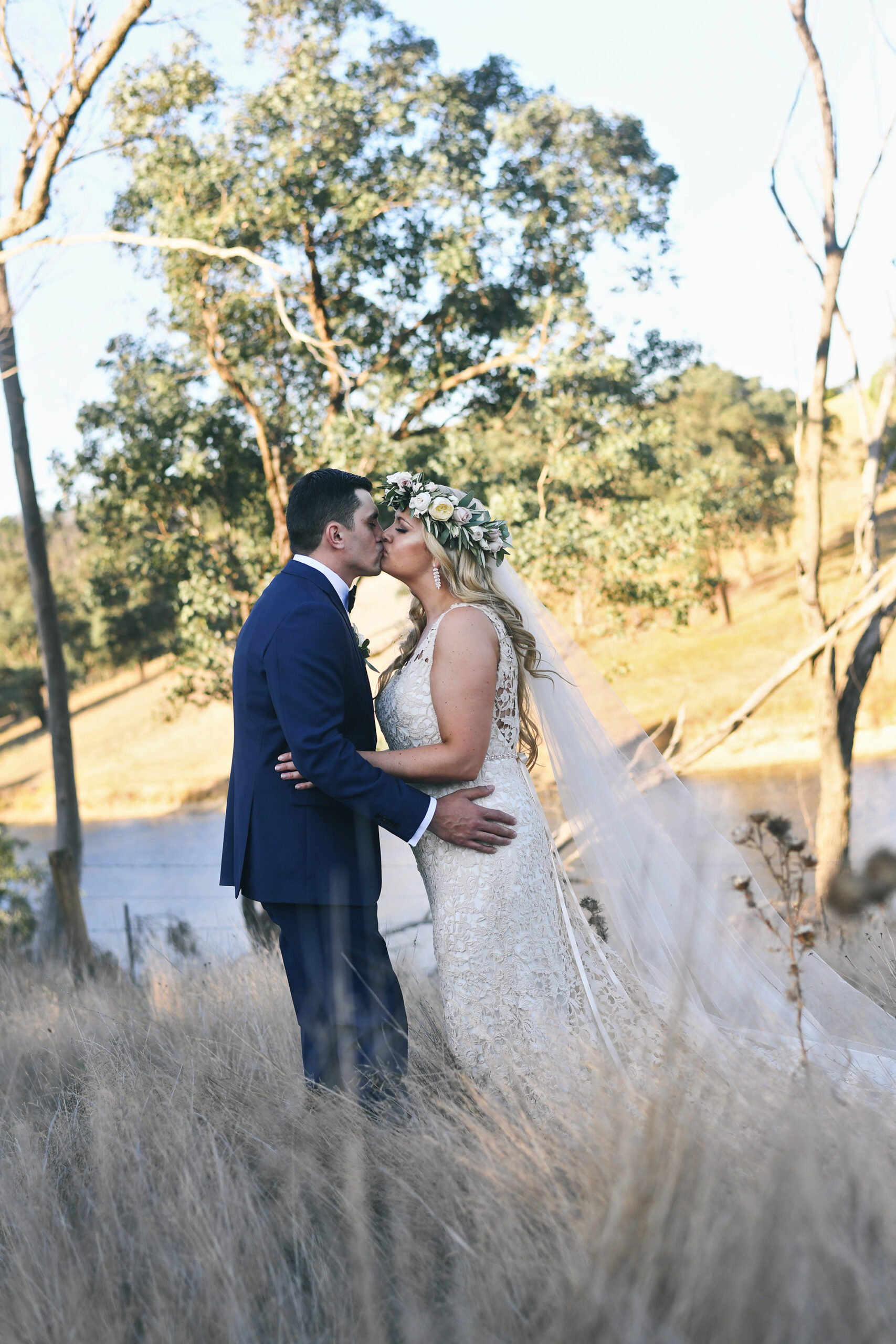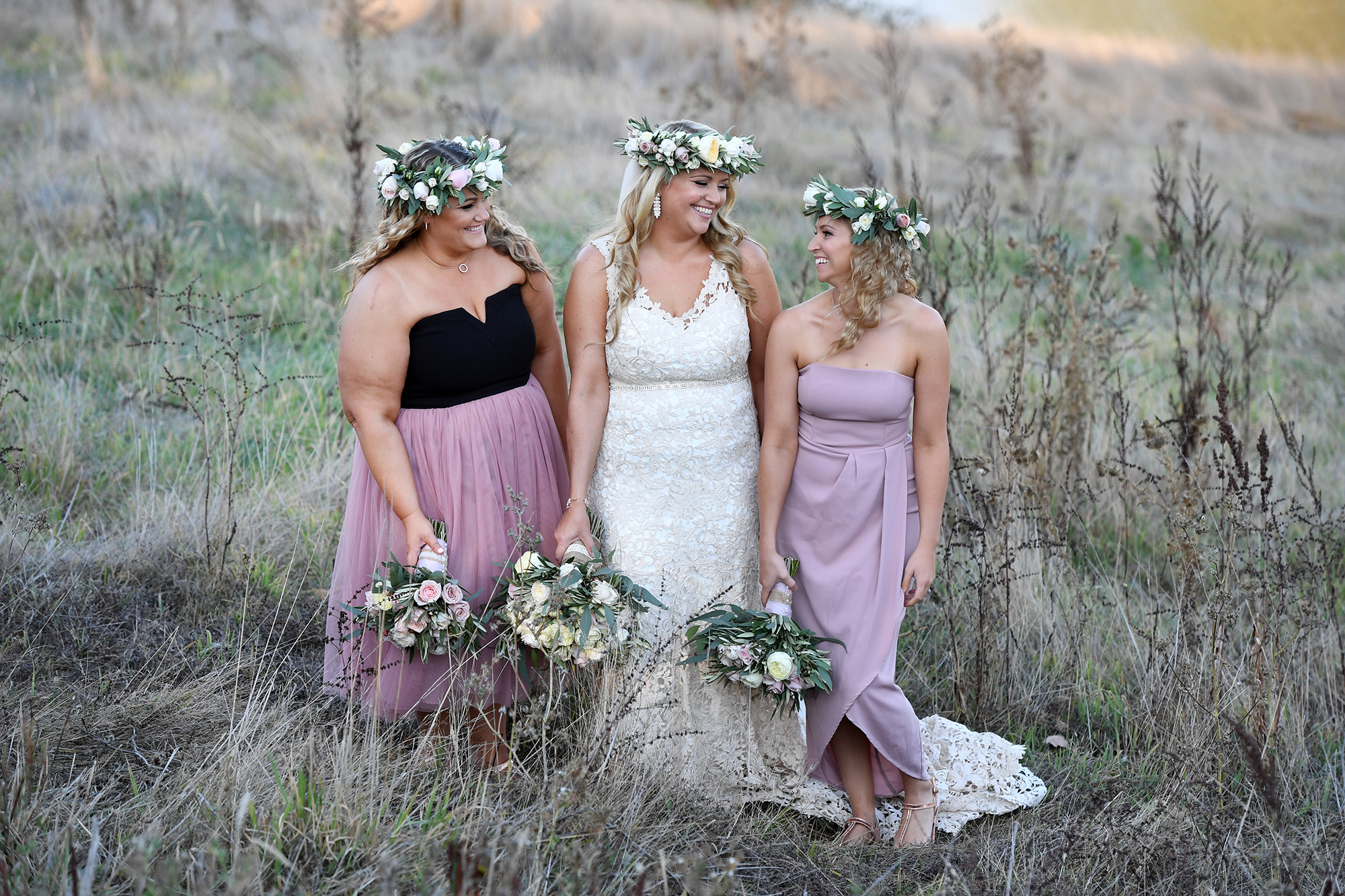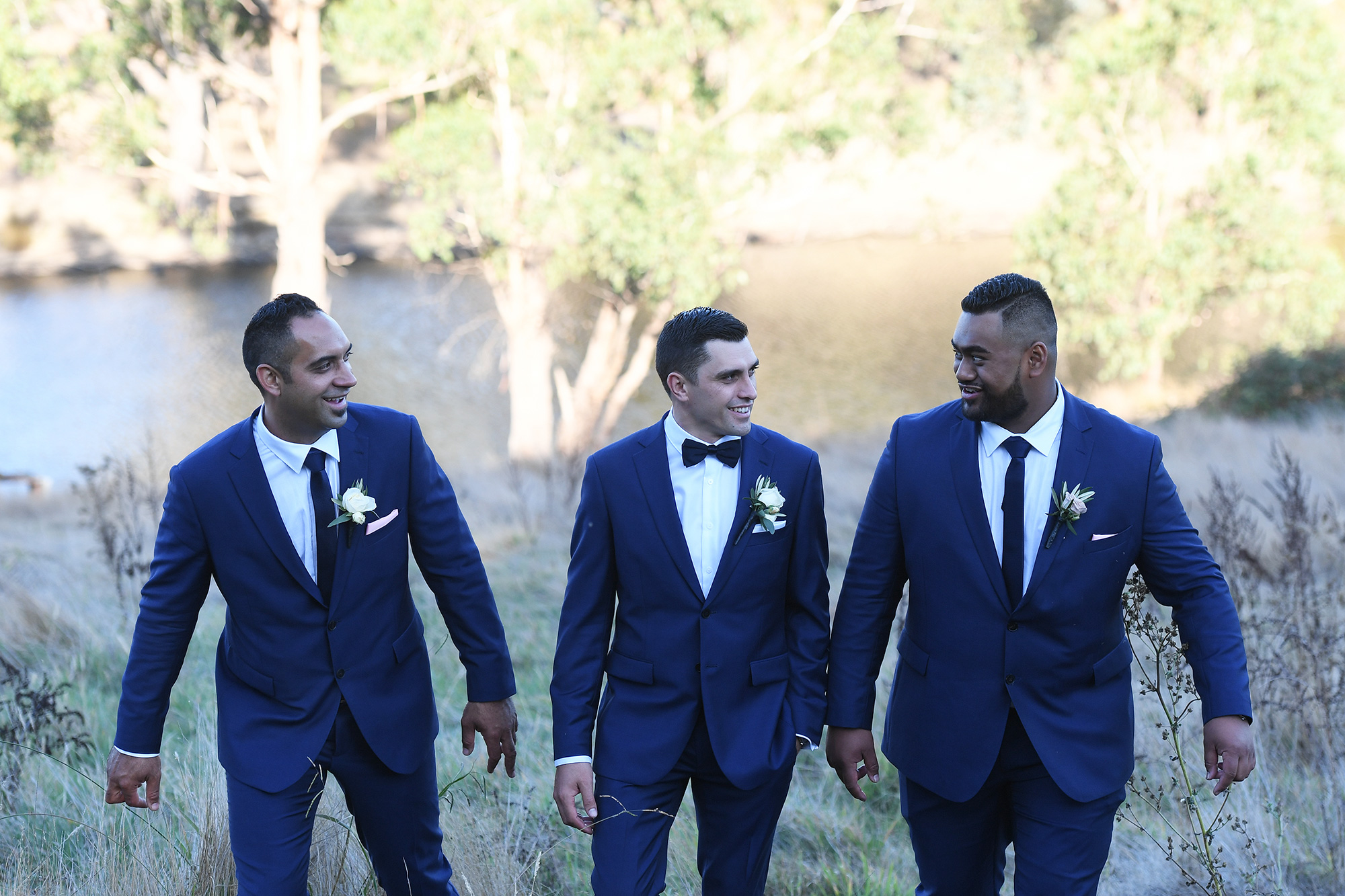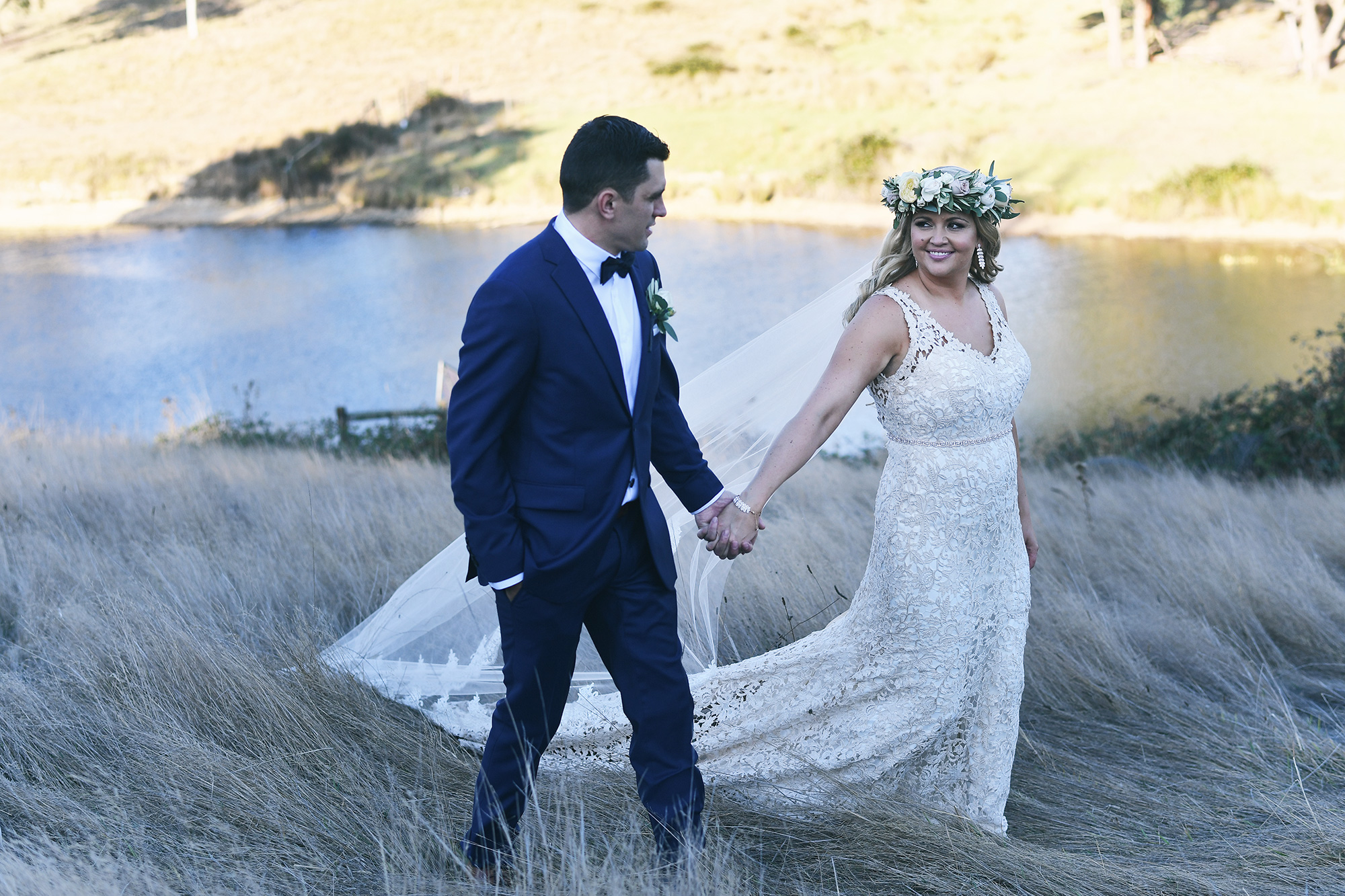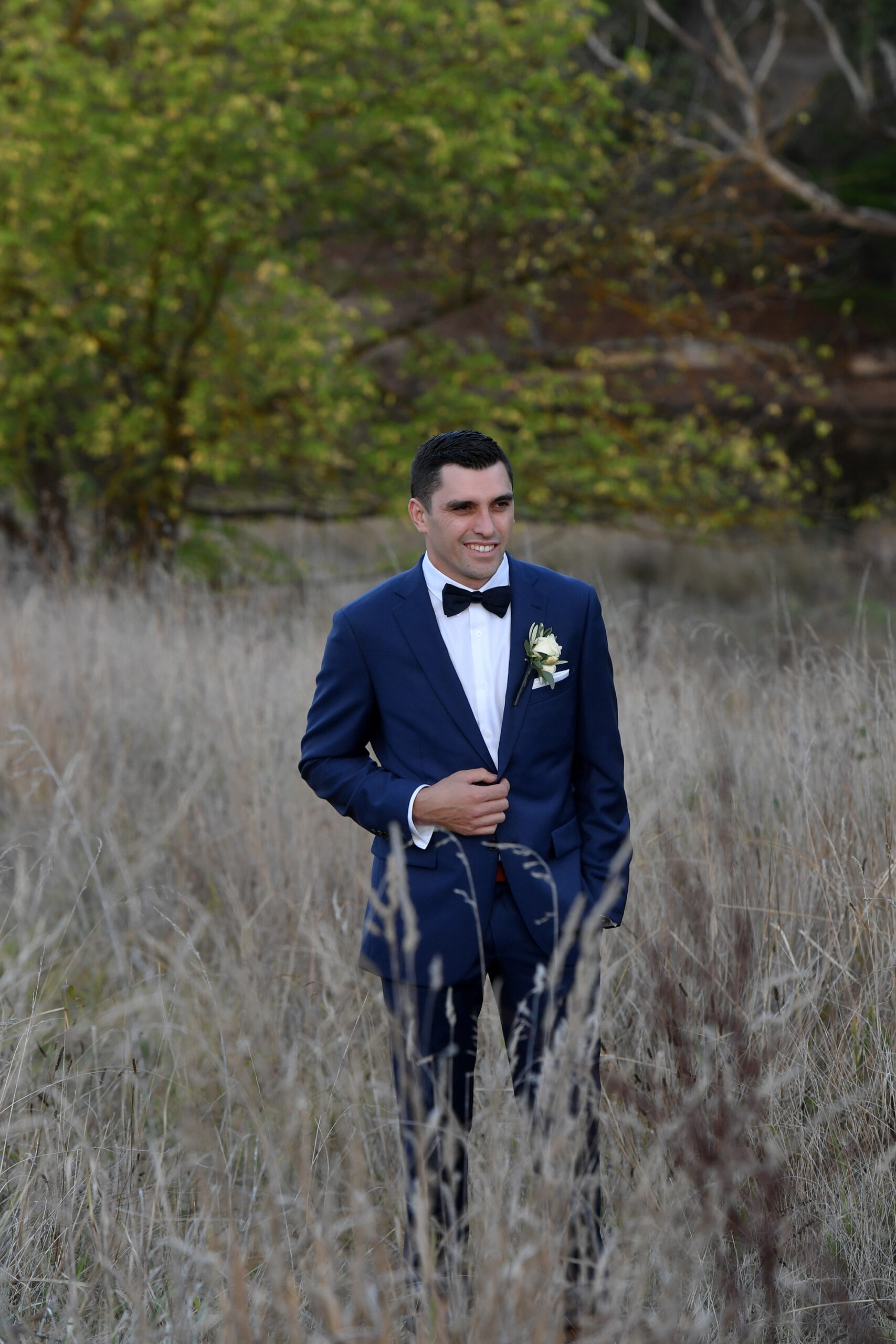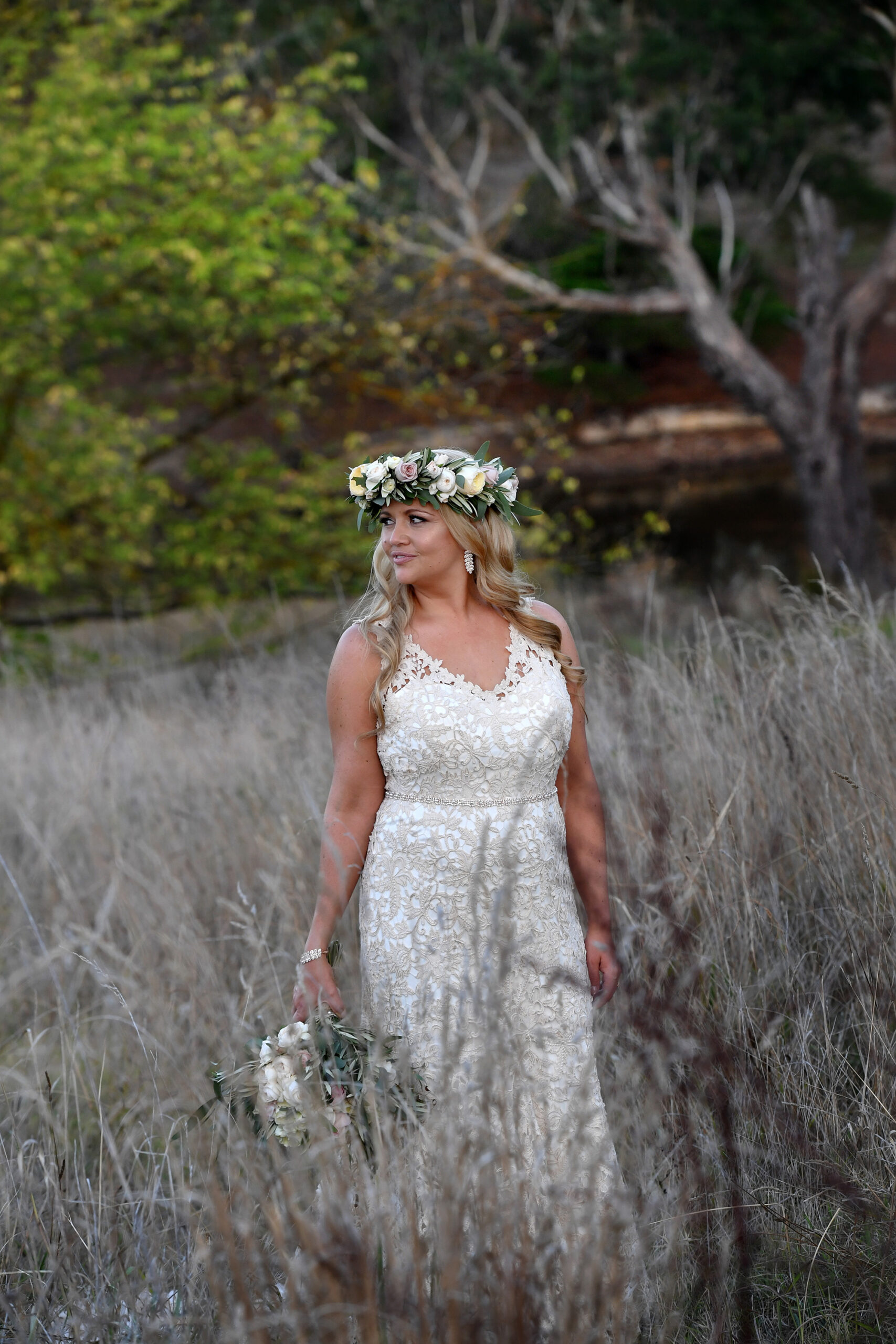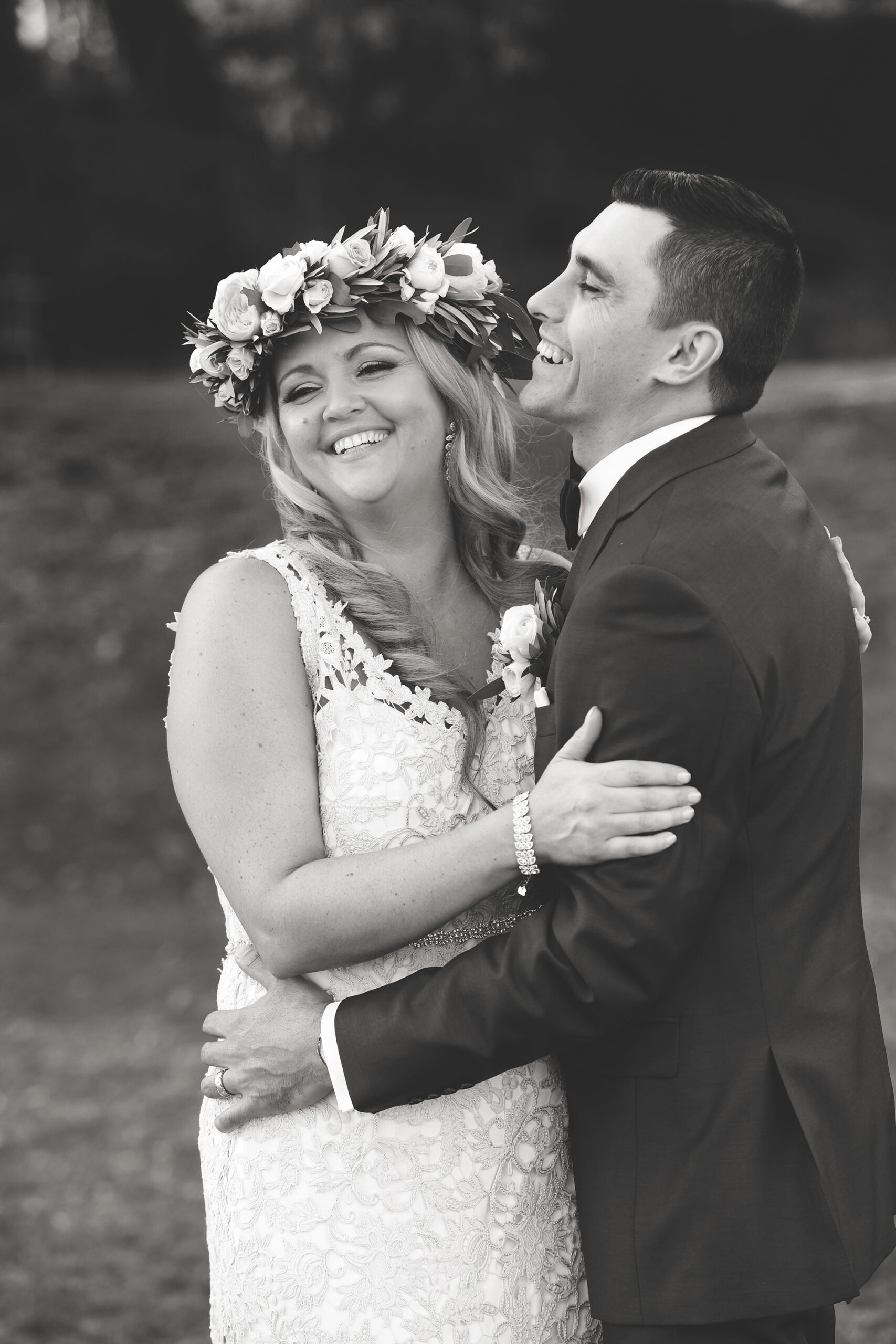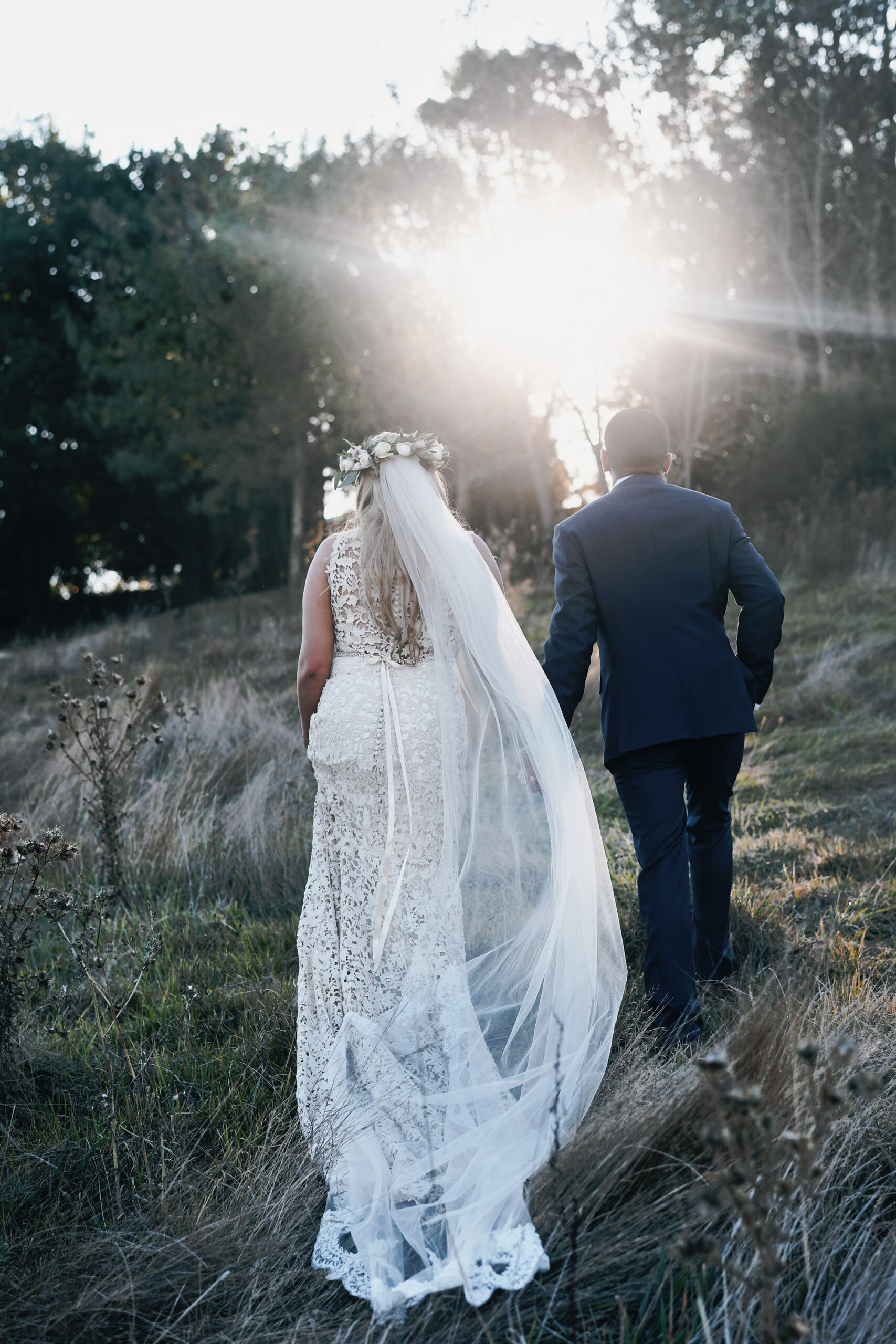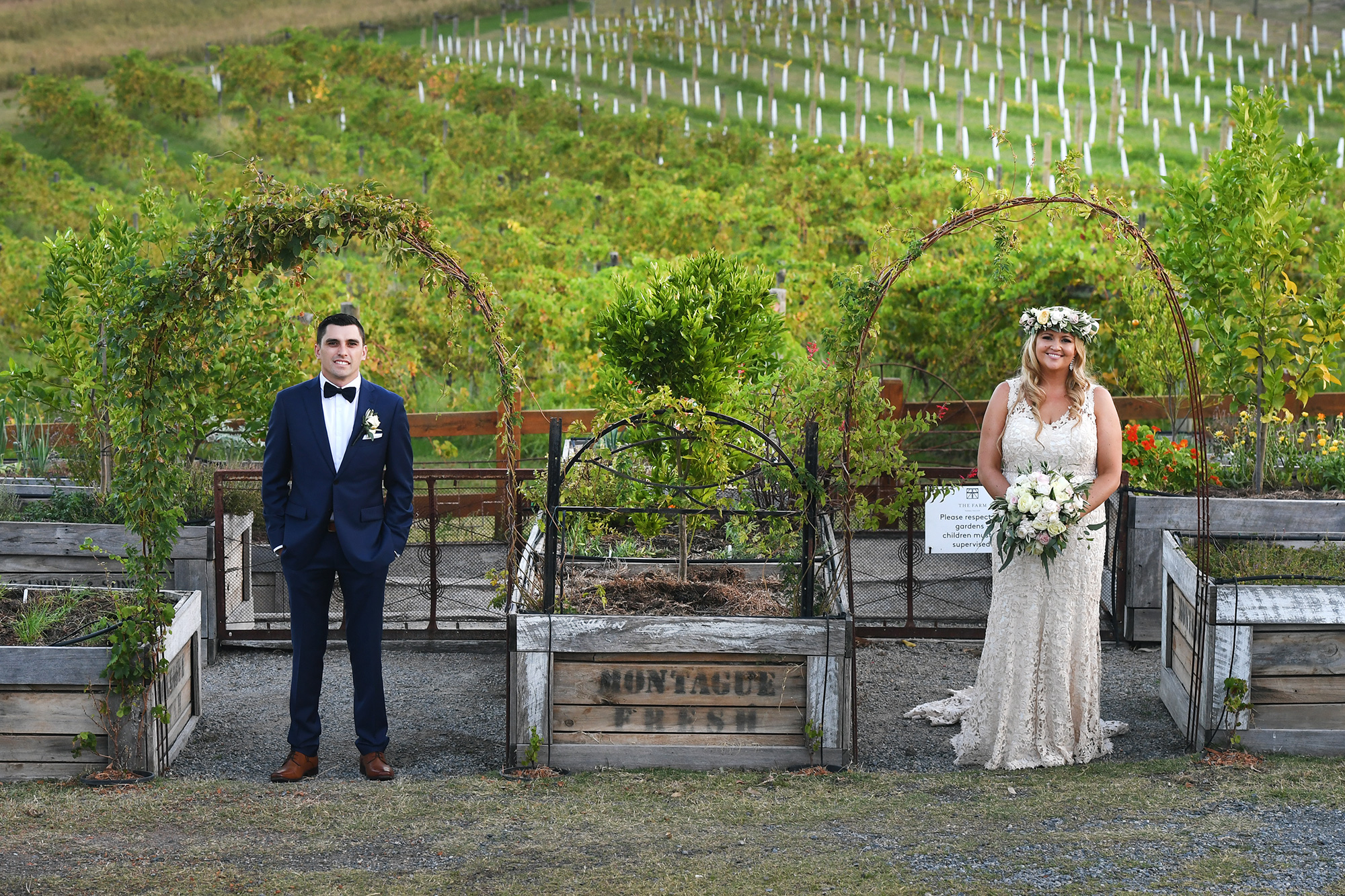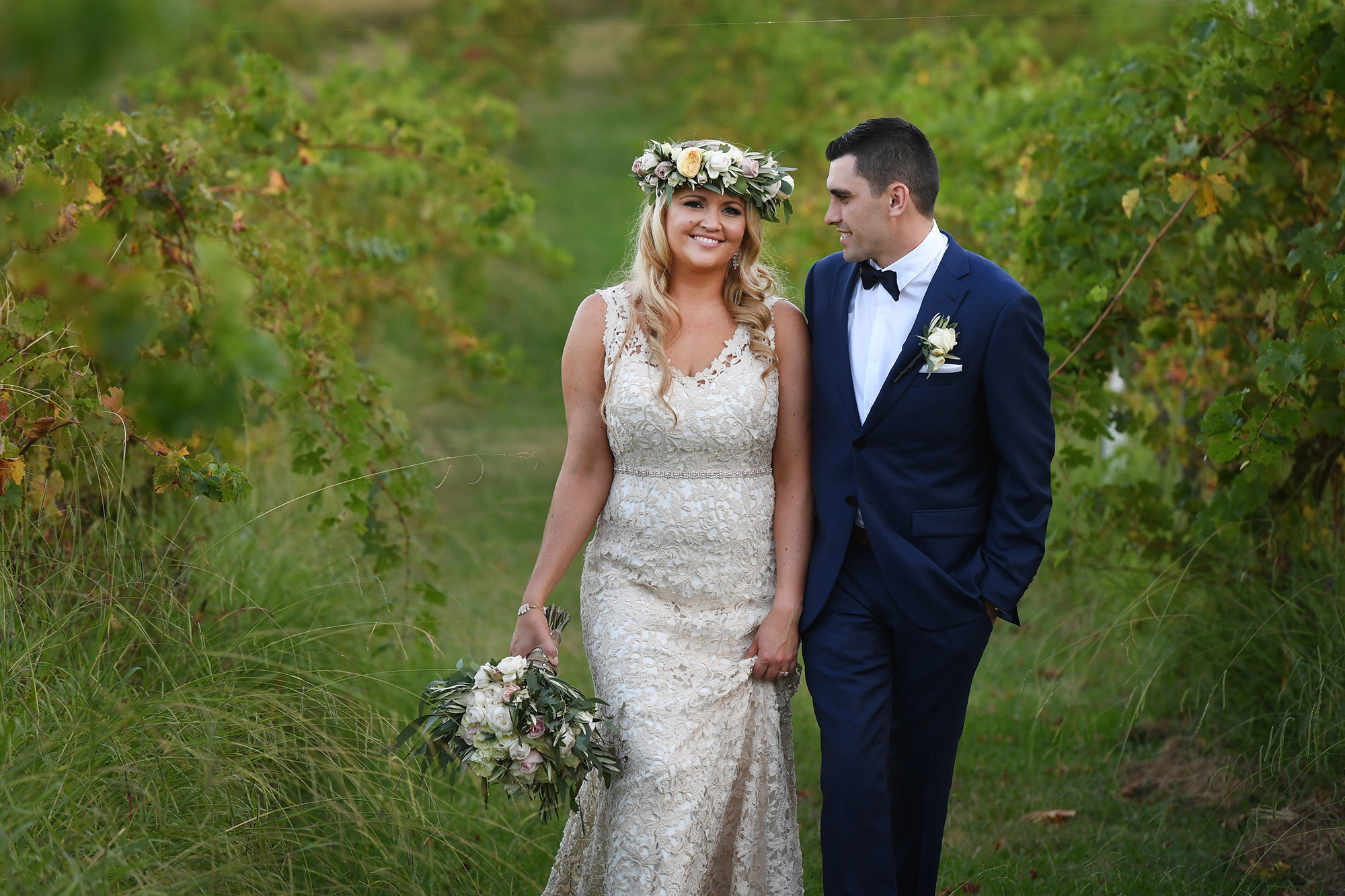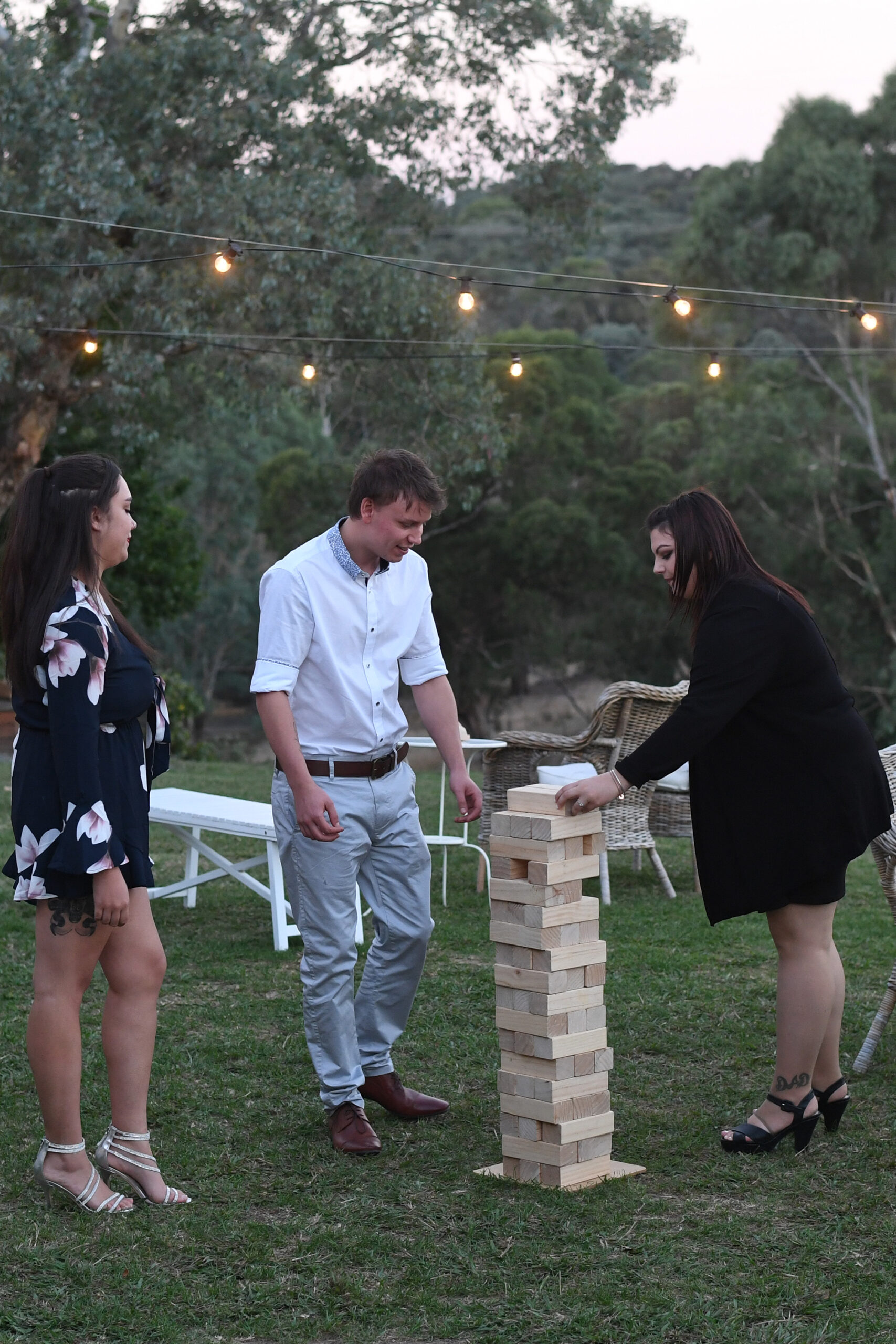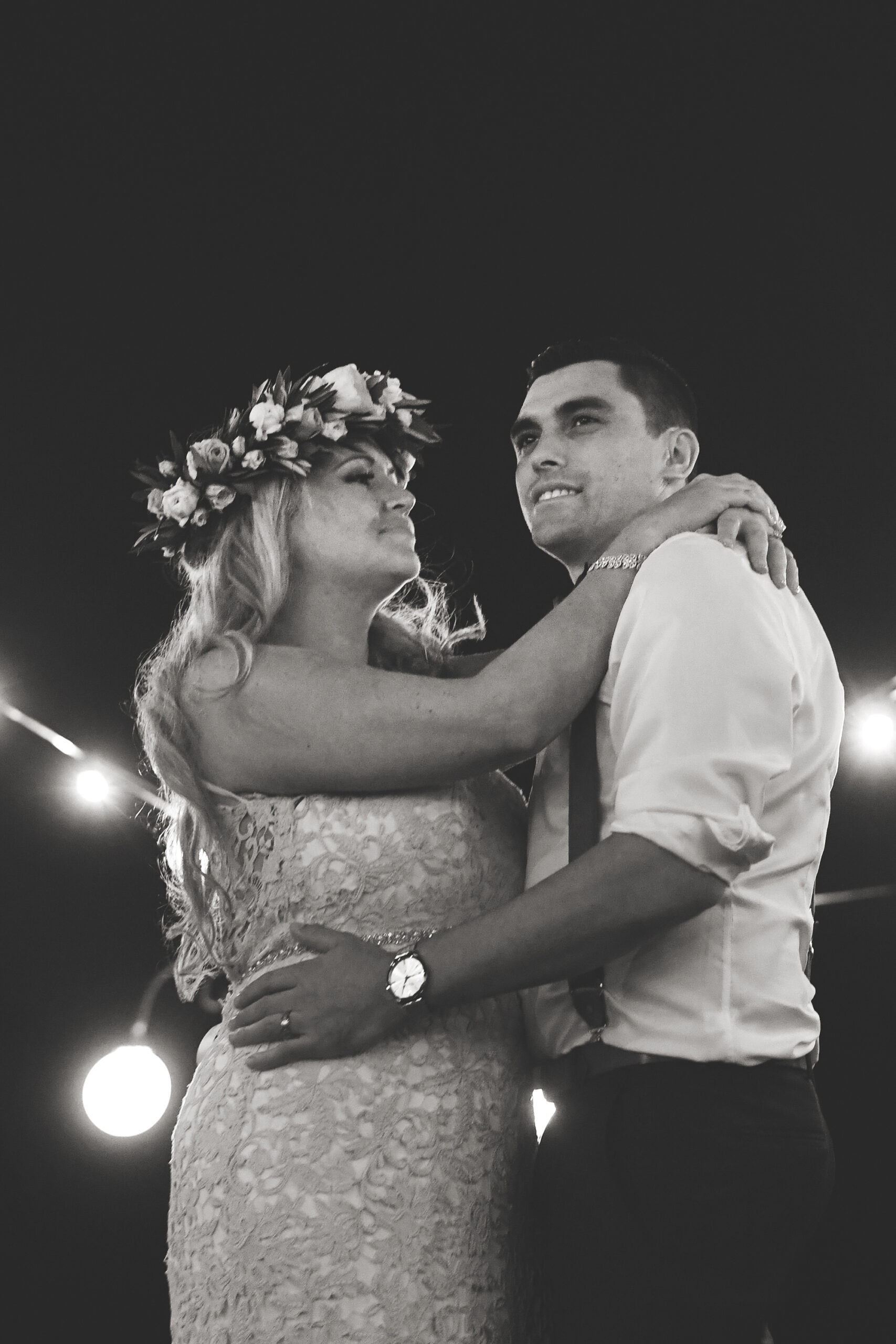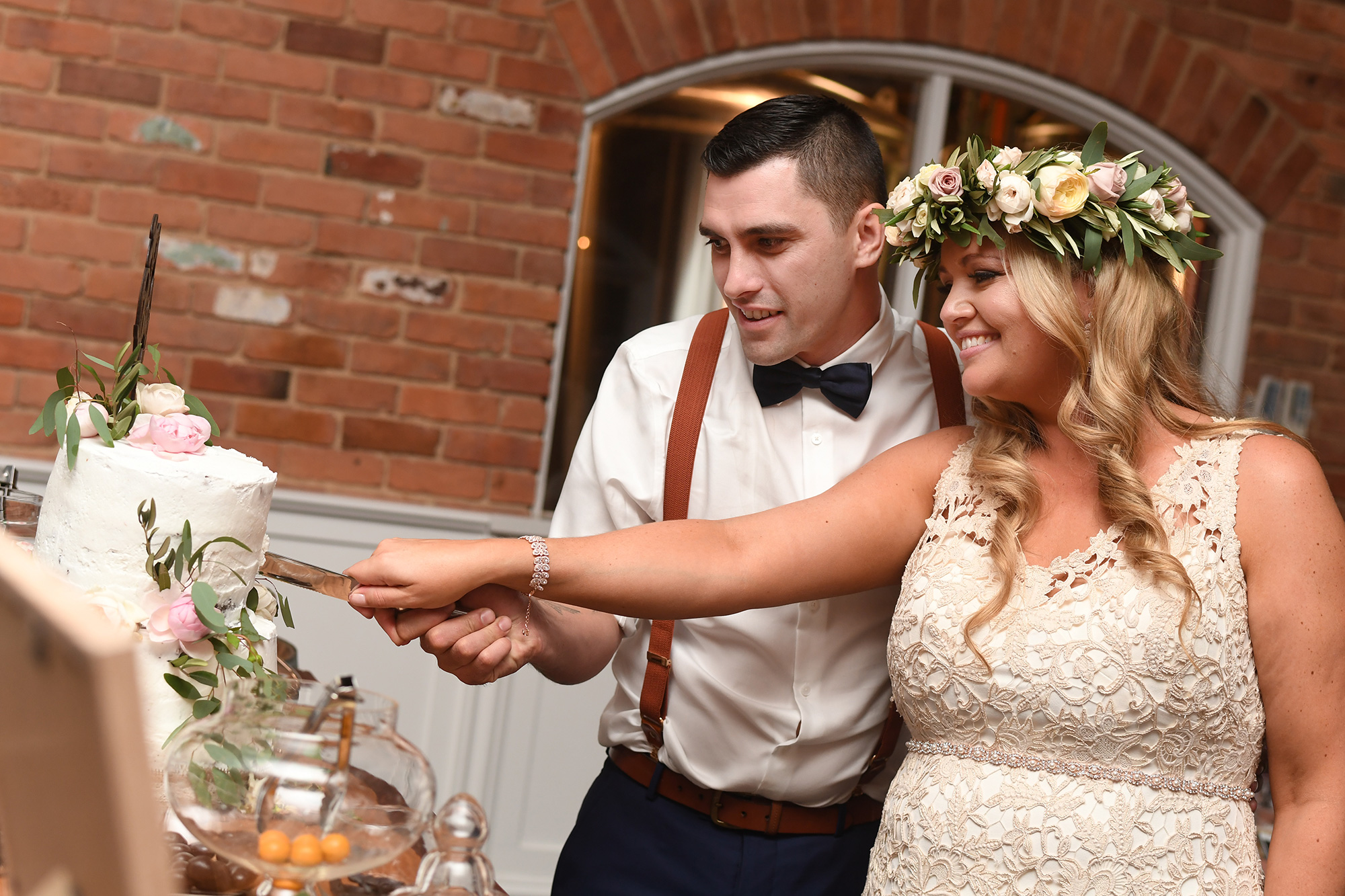 "Brendan and Adam learnt three songs they had never played before for our day, including some island reggae and Aussie country, they serenaded us at the ceremony, lightly crooned for the canapes and rocked the night away for the reception," praises the bride.