Taking a relaxed approach to their casual rustic wedding, Lisa Massey and Jackson "Jacko" Riseley celebrated a chilled out day on December 2, 2016.
The Perth couple, both aged 25, married at Moore and Moore Café, choosing to have the ceremony and reception there to make it easy for guests. "We both decided we didn't want a big traditional wedding, instead we just really wanted a casual celebration with our close friends and family," explains Lisa. "We even decided to meet each other prior to the ceremony for photos, so we could get straight into celebrating afterwards."
After their special 'first look' moment, the couple were married by a family friend. "As he knew both of us so well the ceremony included stories about our relationship, and fun facts about both of us," smiles the bride. The bridal party were asked to choose their own attire, creating a beautiful visual mix of outfits that worked together.
Their cocktail reception made it easy for the couple to mingle with their guests. "The champagne came out as soon as we said our 'I dos' and before we knew it we were dancing the night away," says Lisa.
"It was the best day of our lives so far."
Photos courtesy of Peter Edwards Photography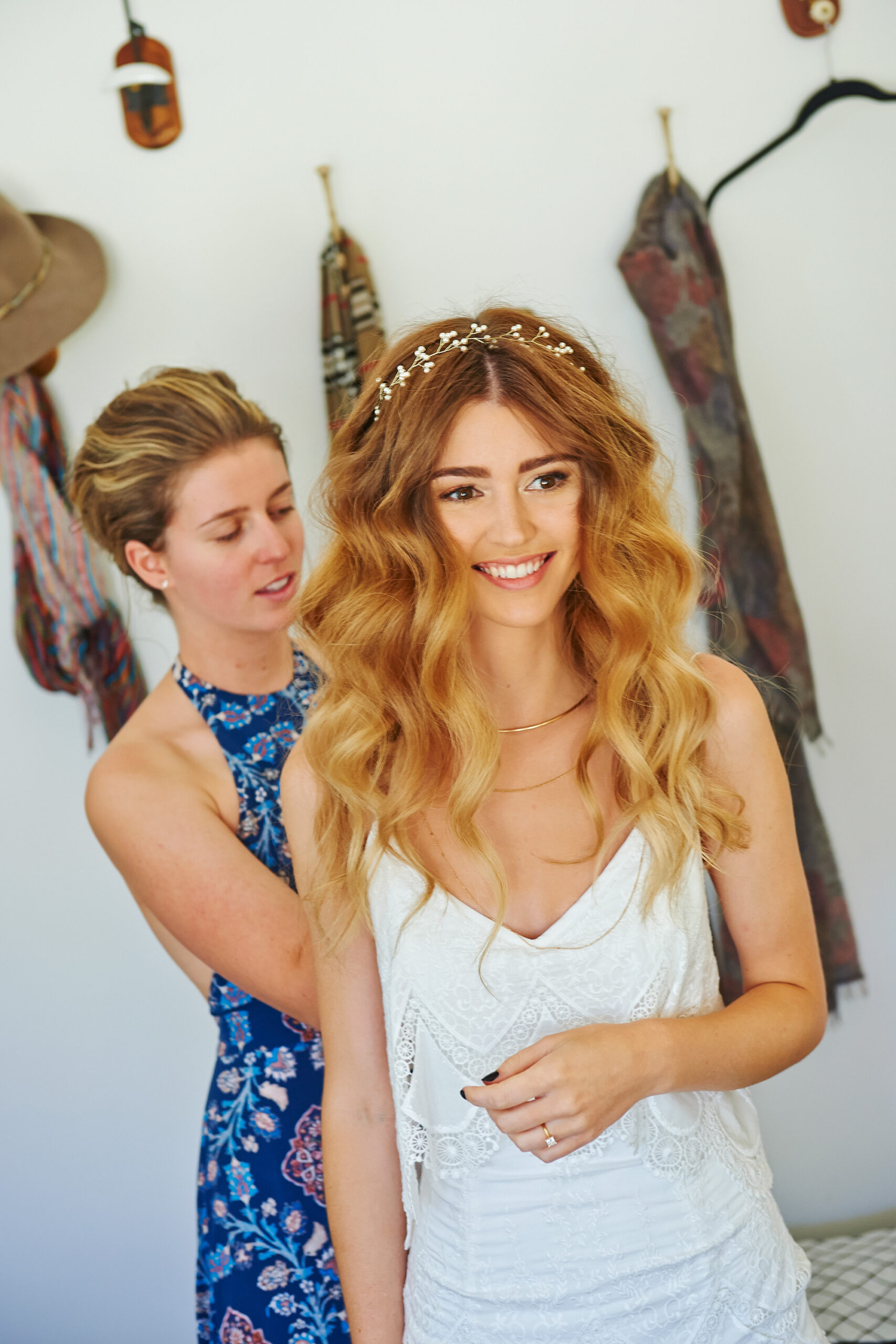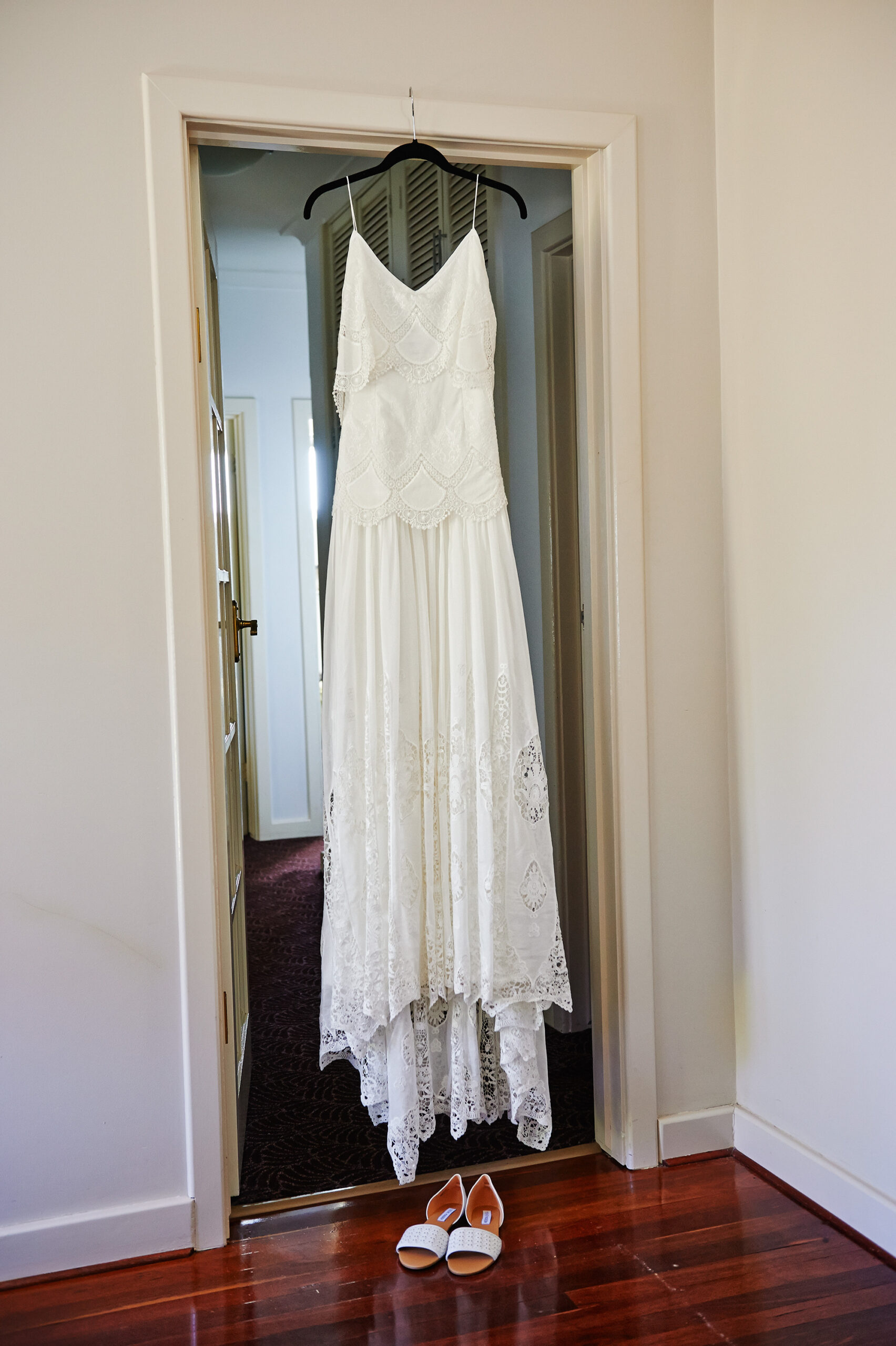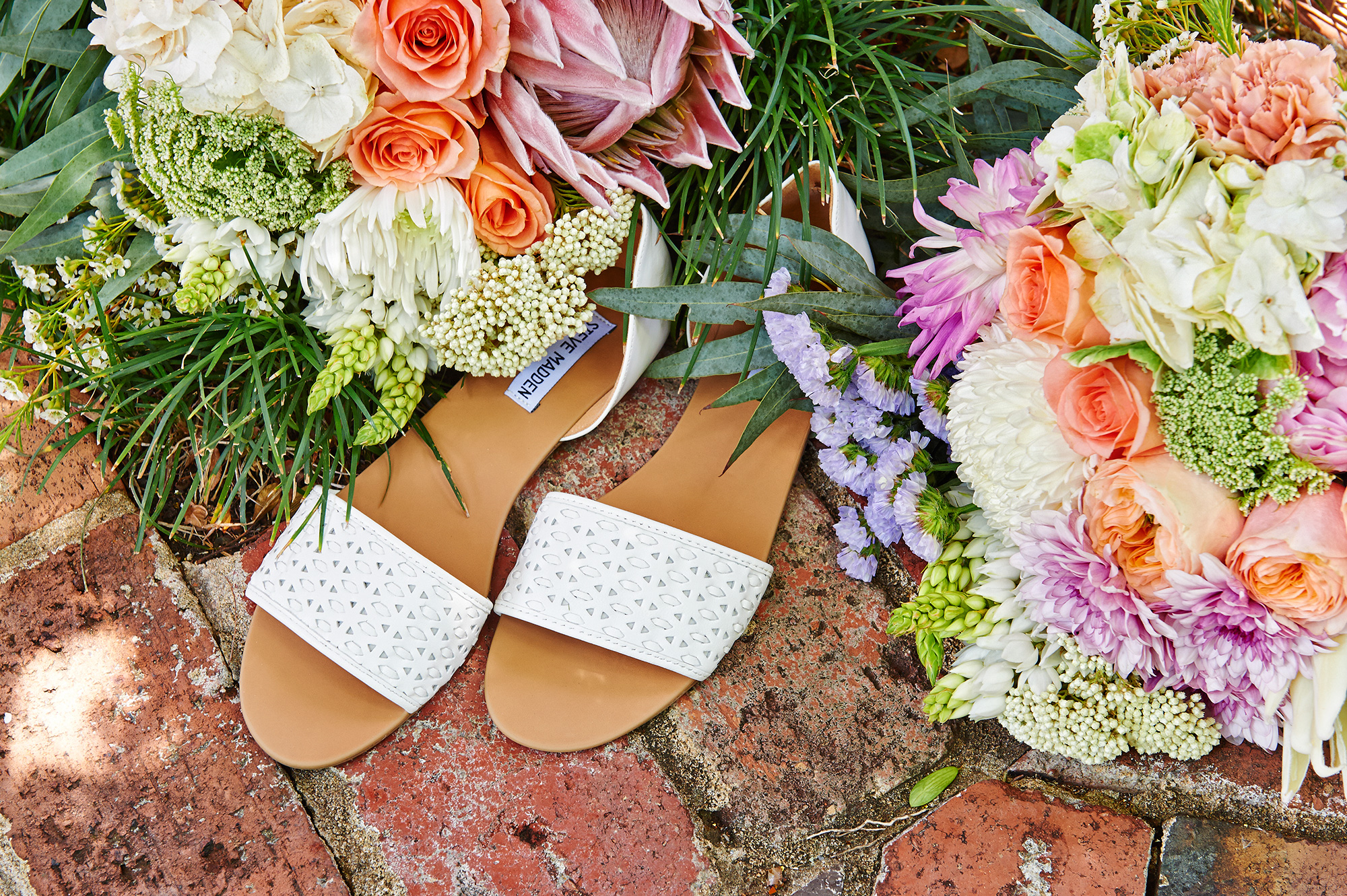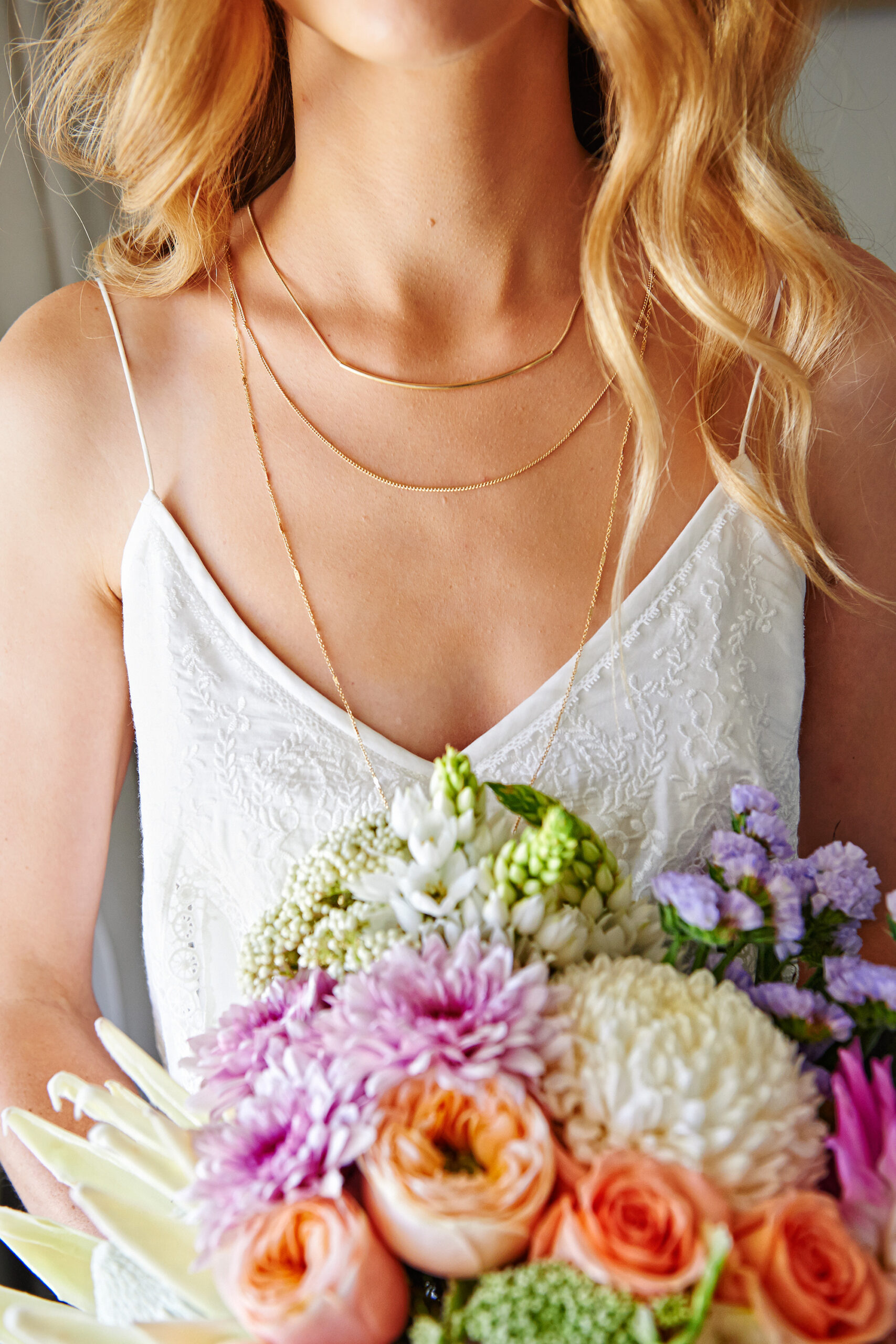 The bride sourced her beautiful boho gown from Through the White Door.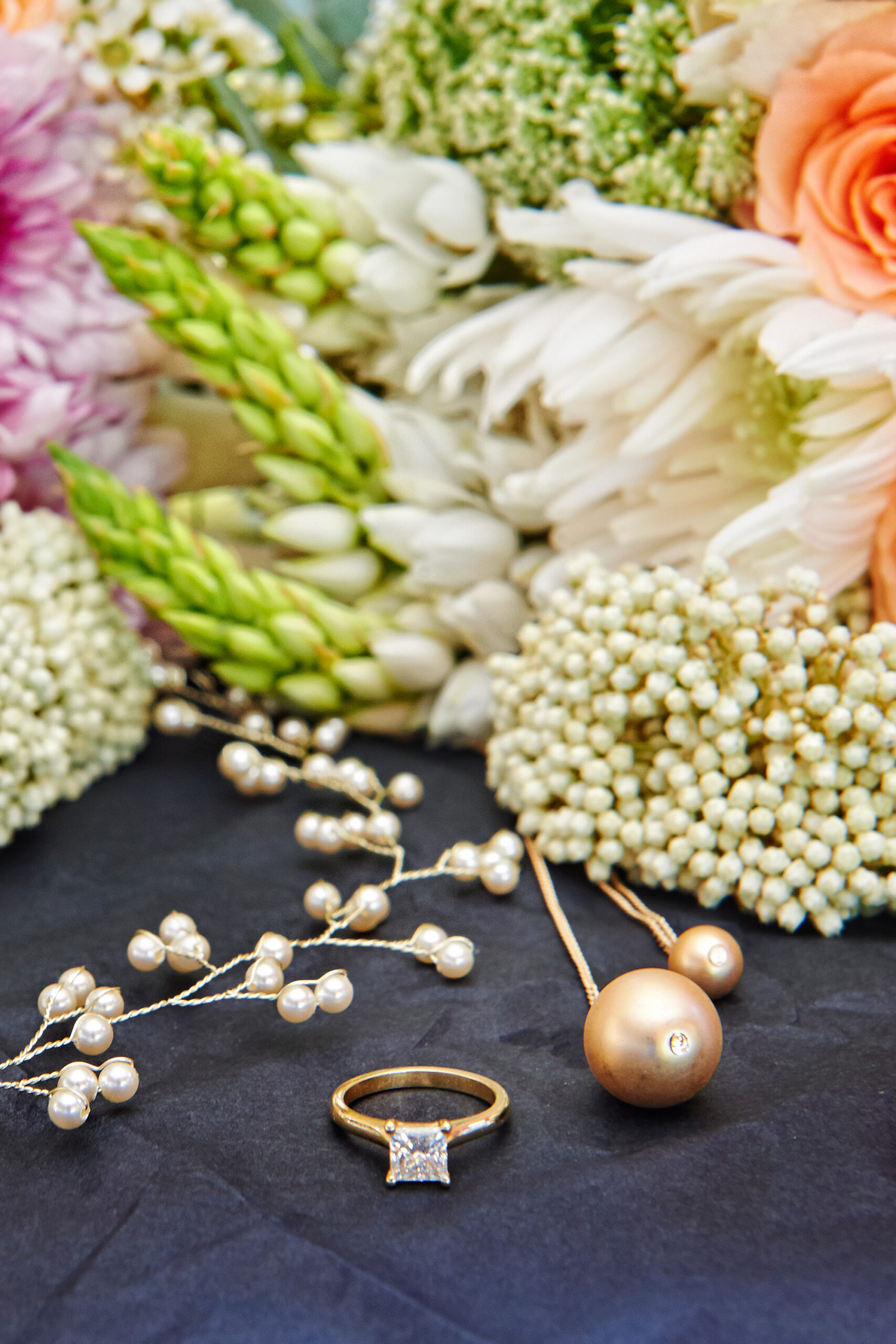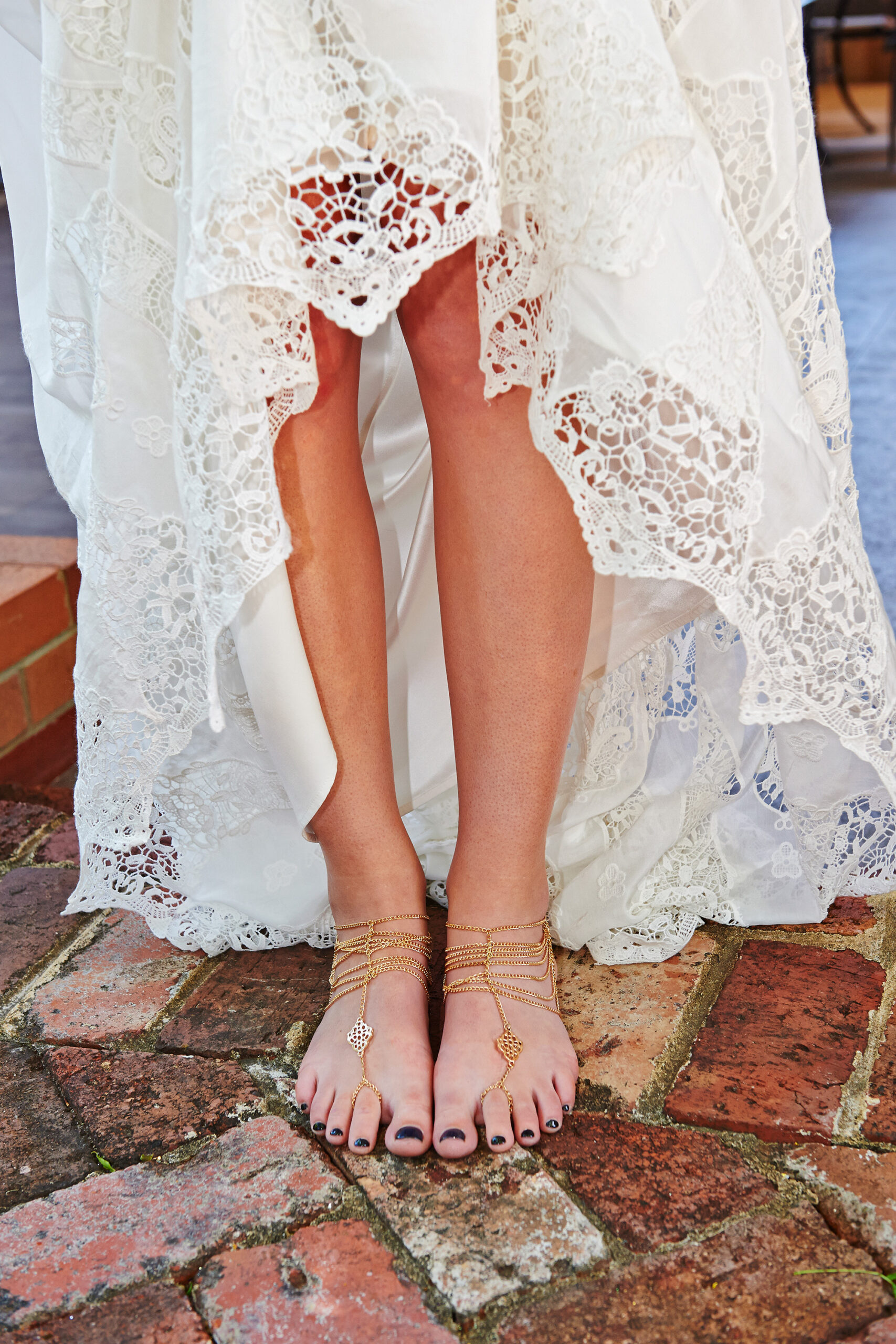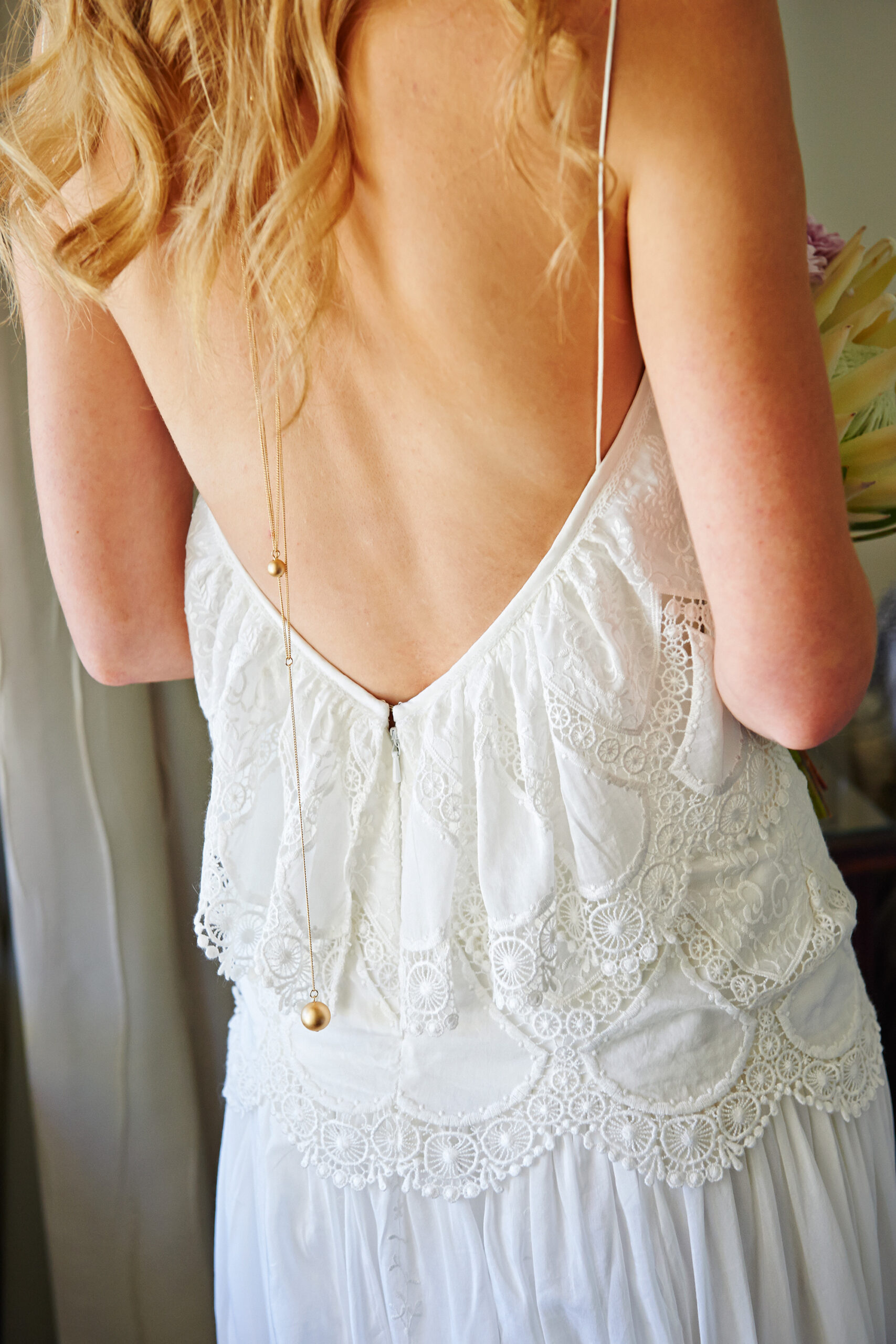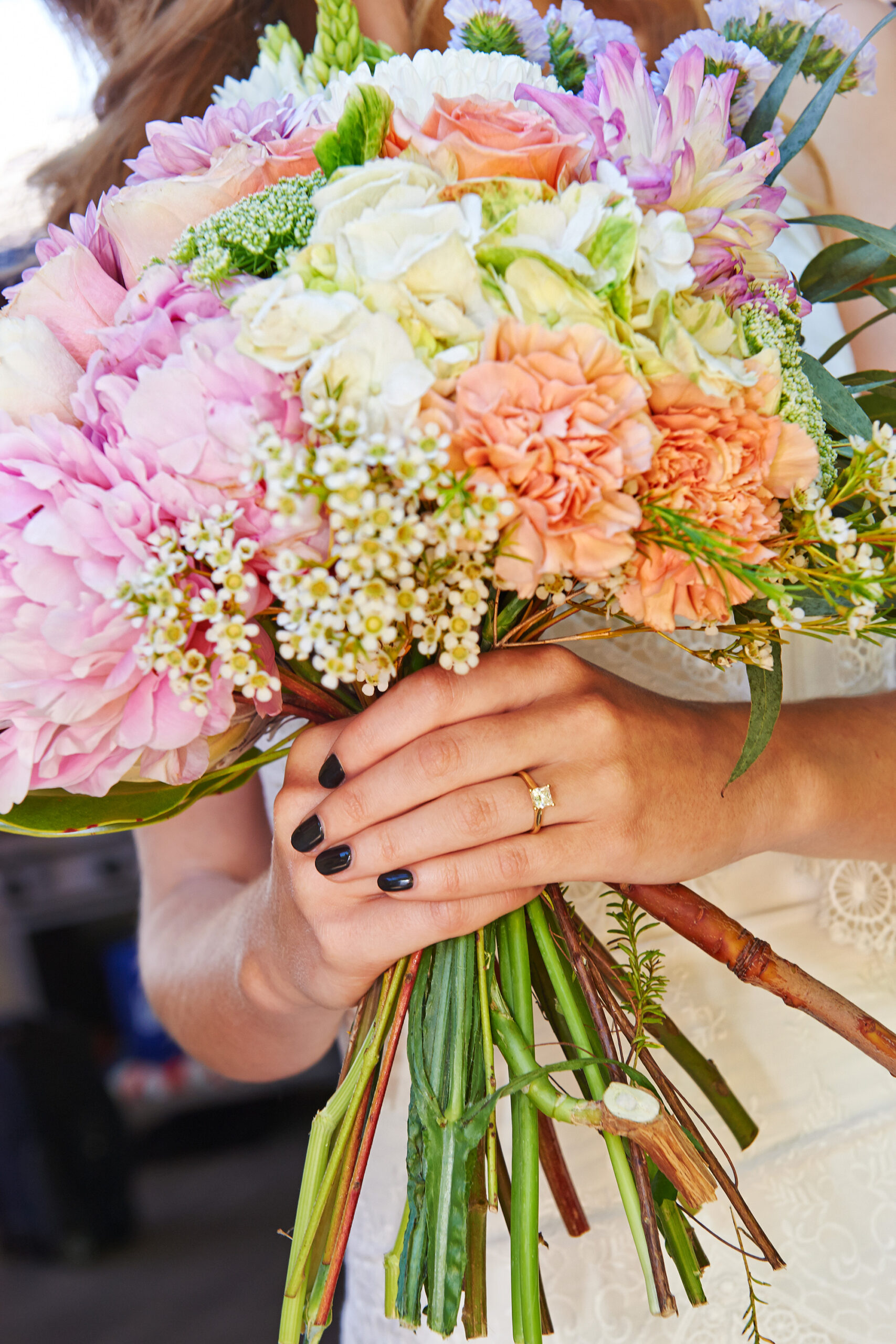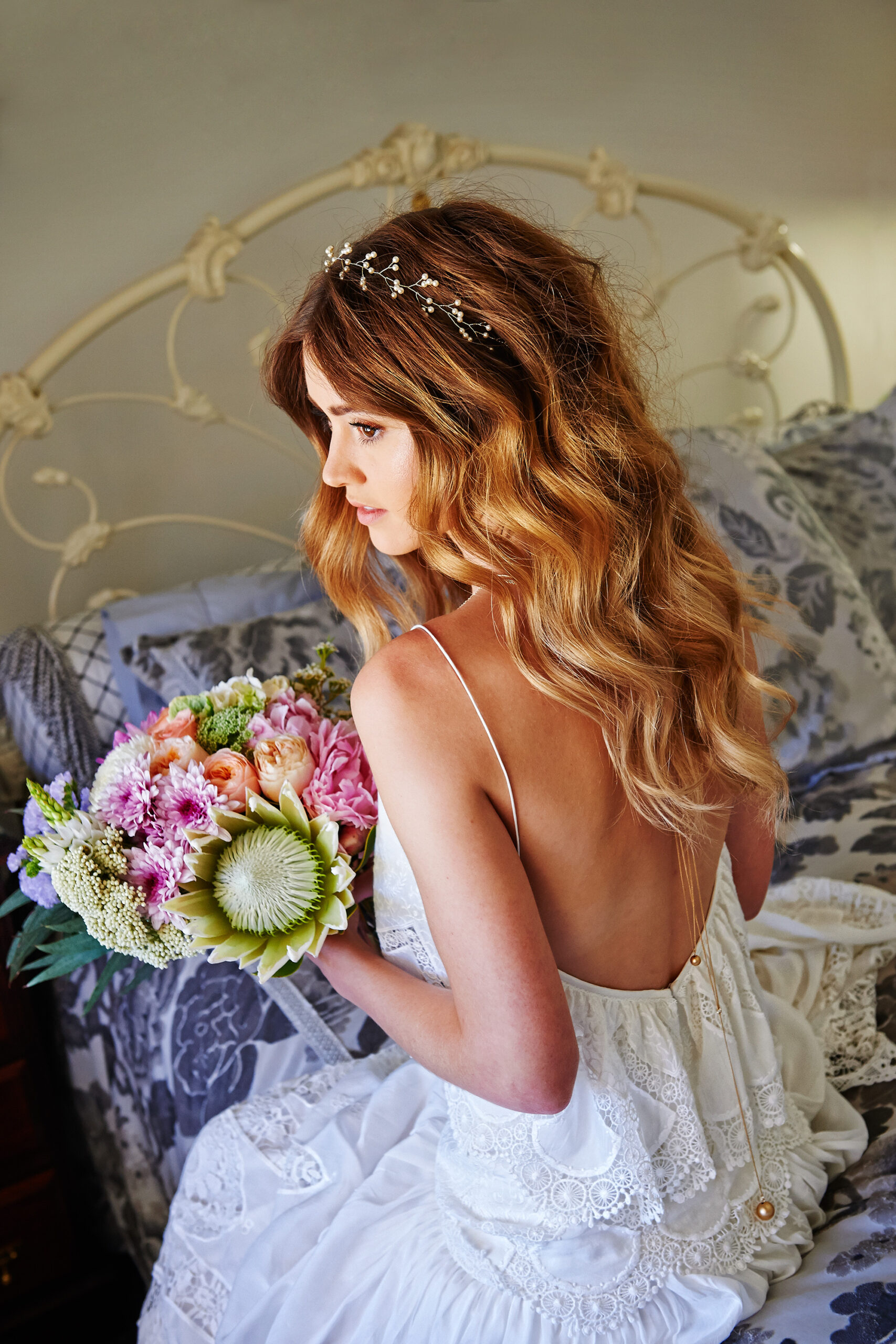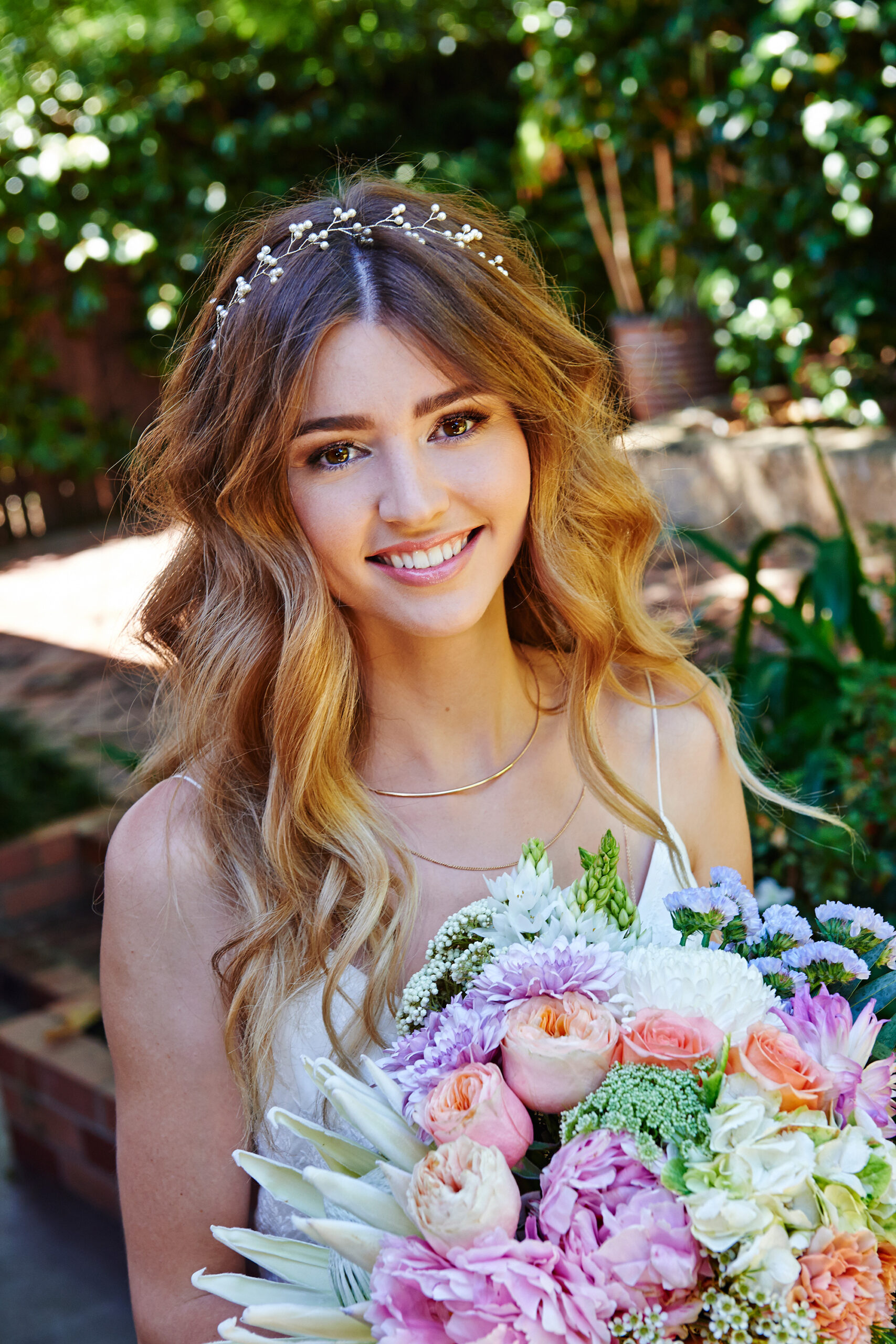 "It felt like having a long-time friend do our makeup," the bride says of her friend's sister-in-law who created her natural look.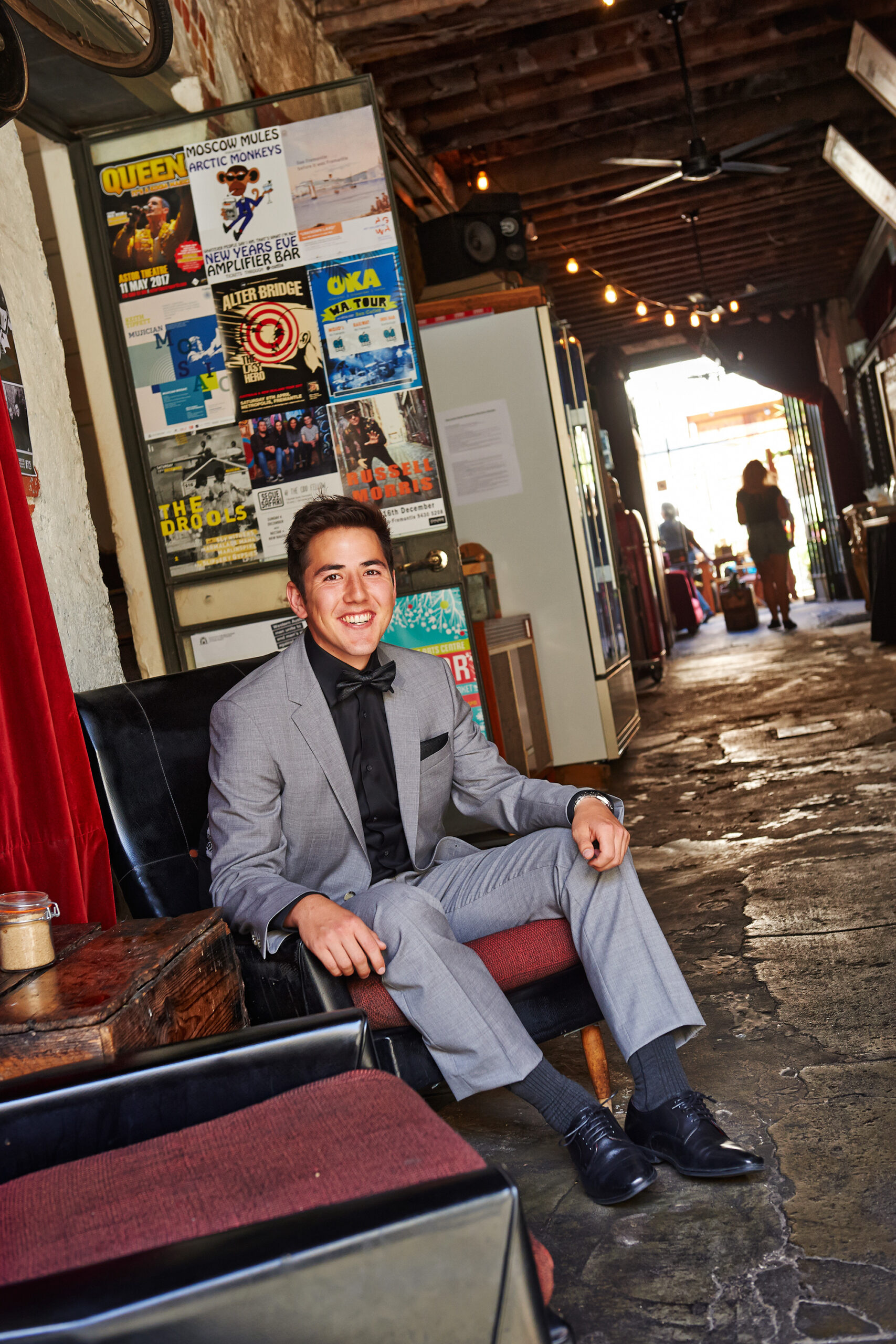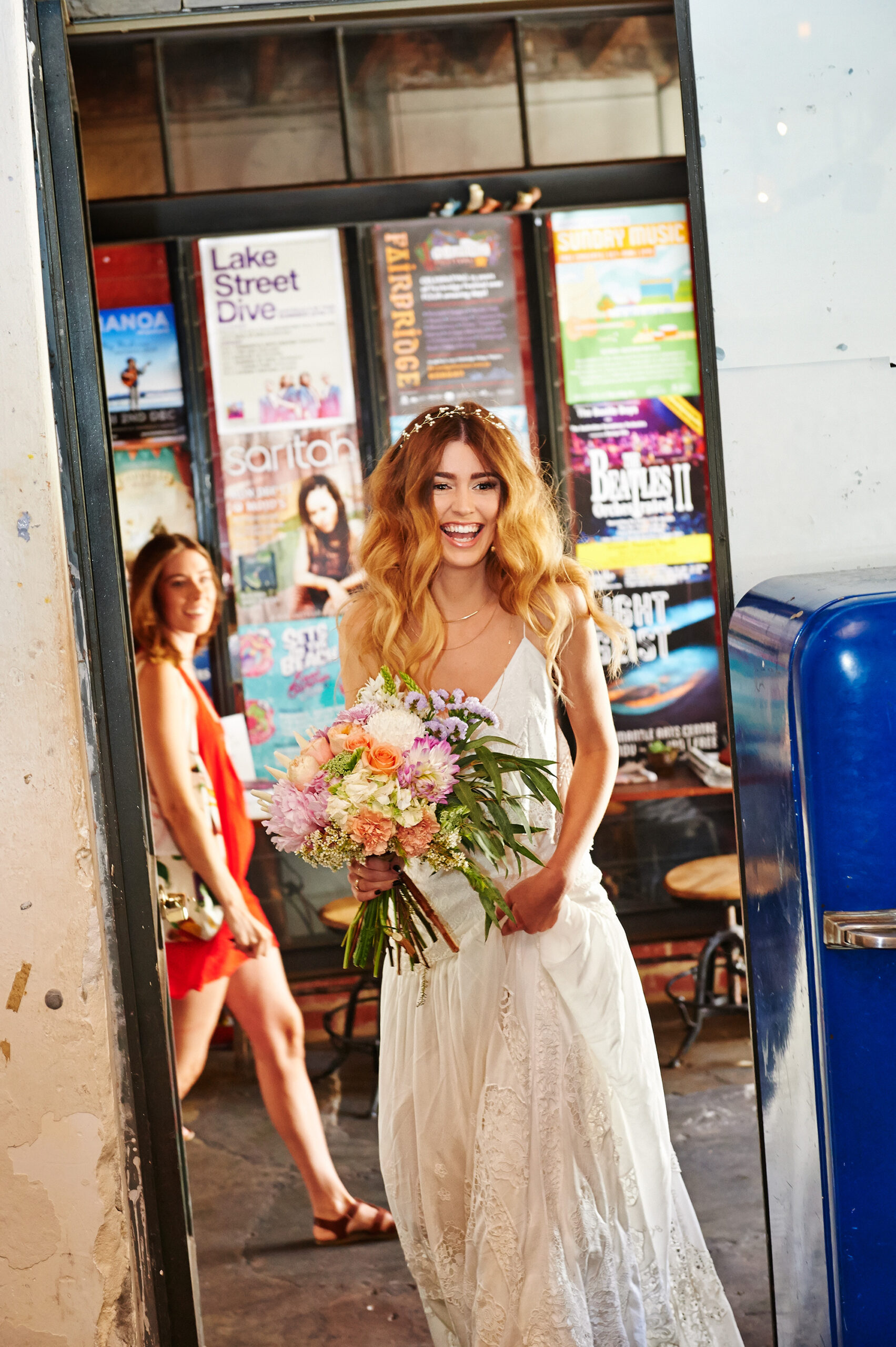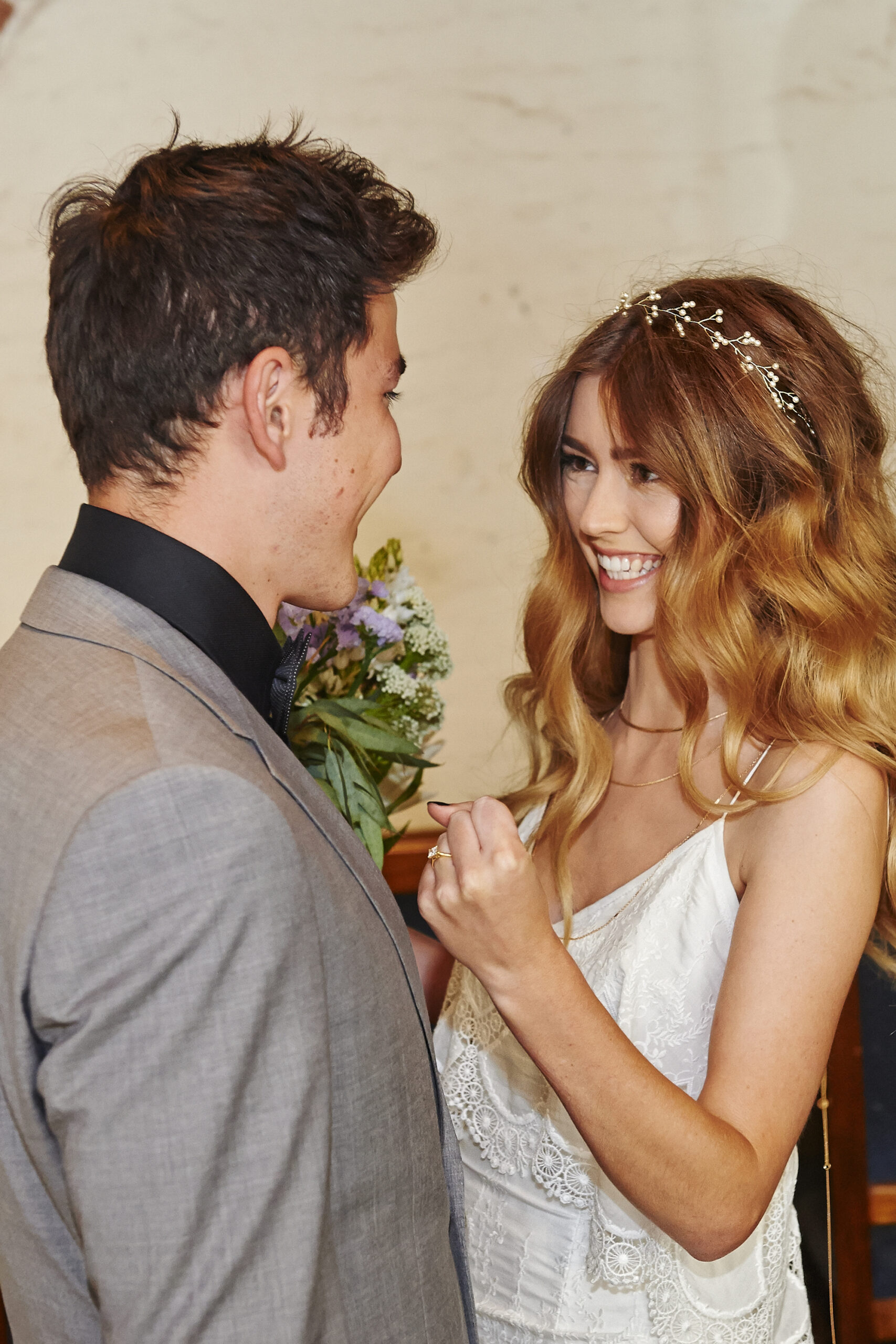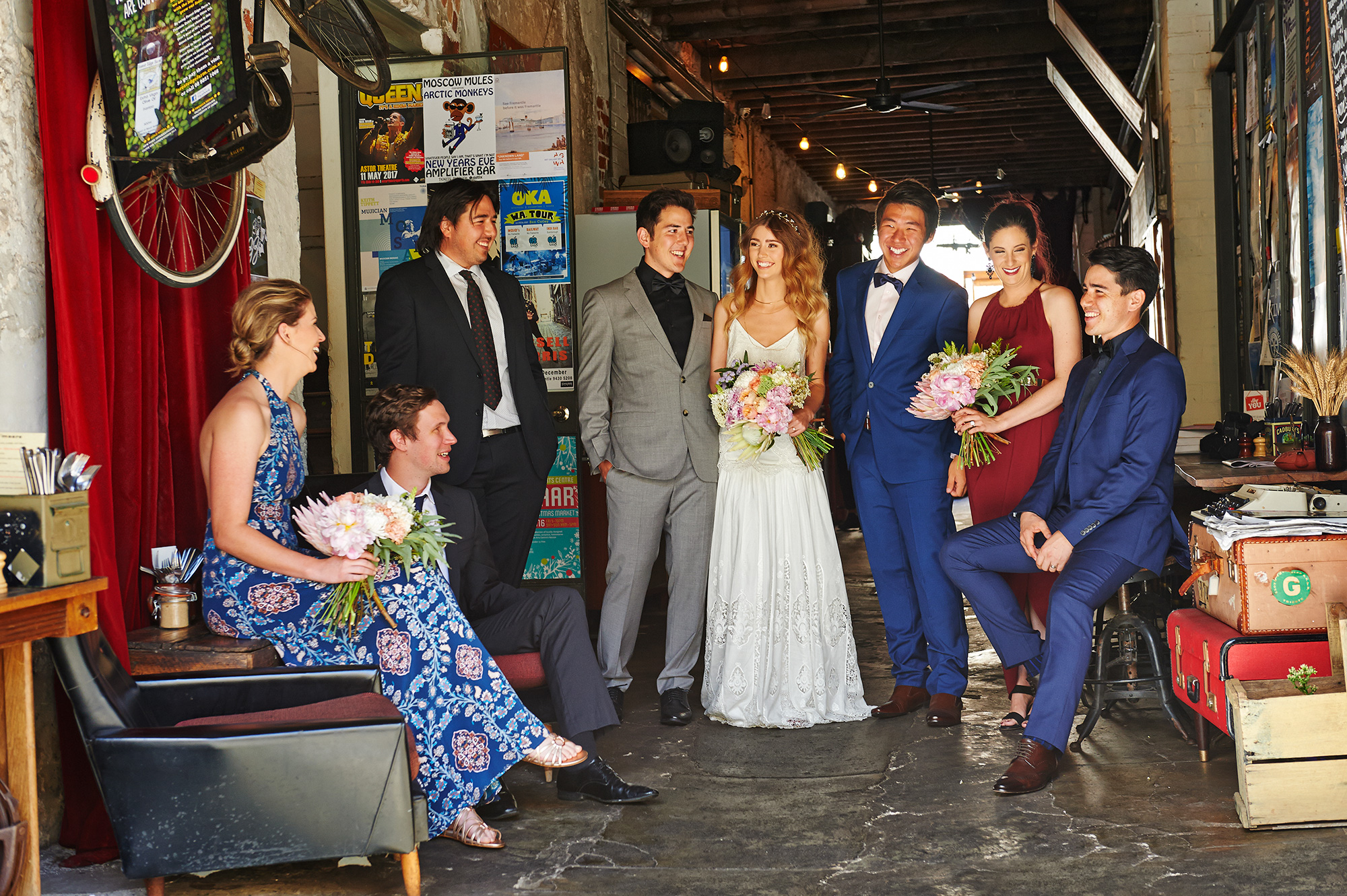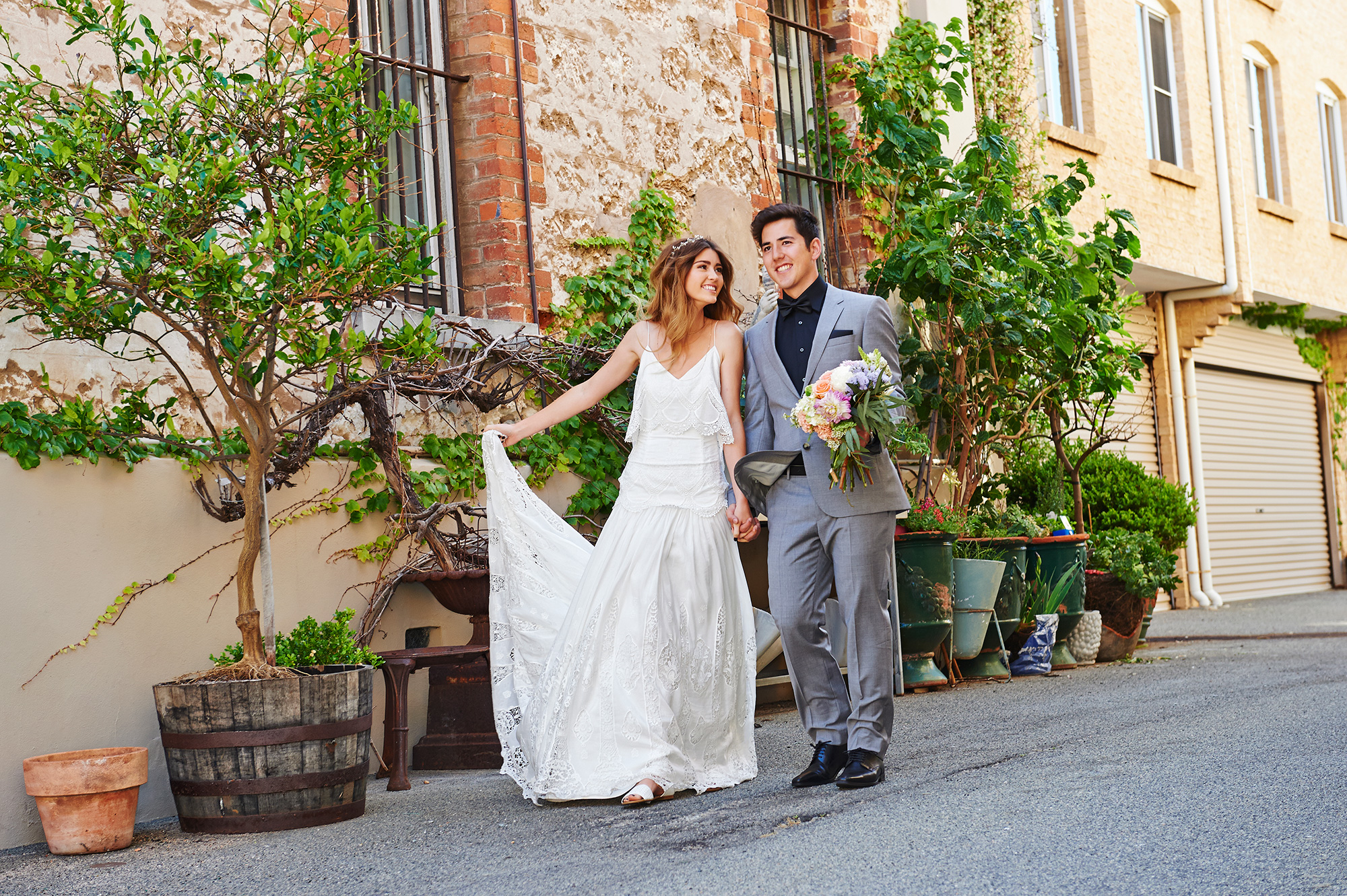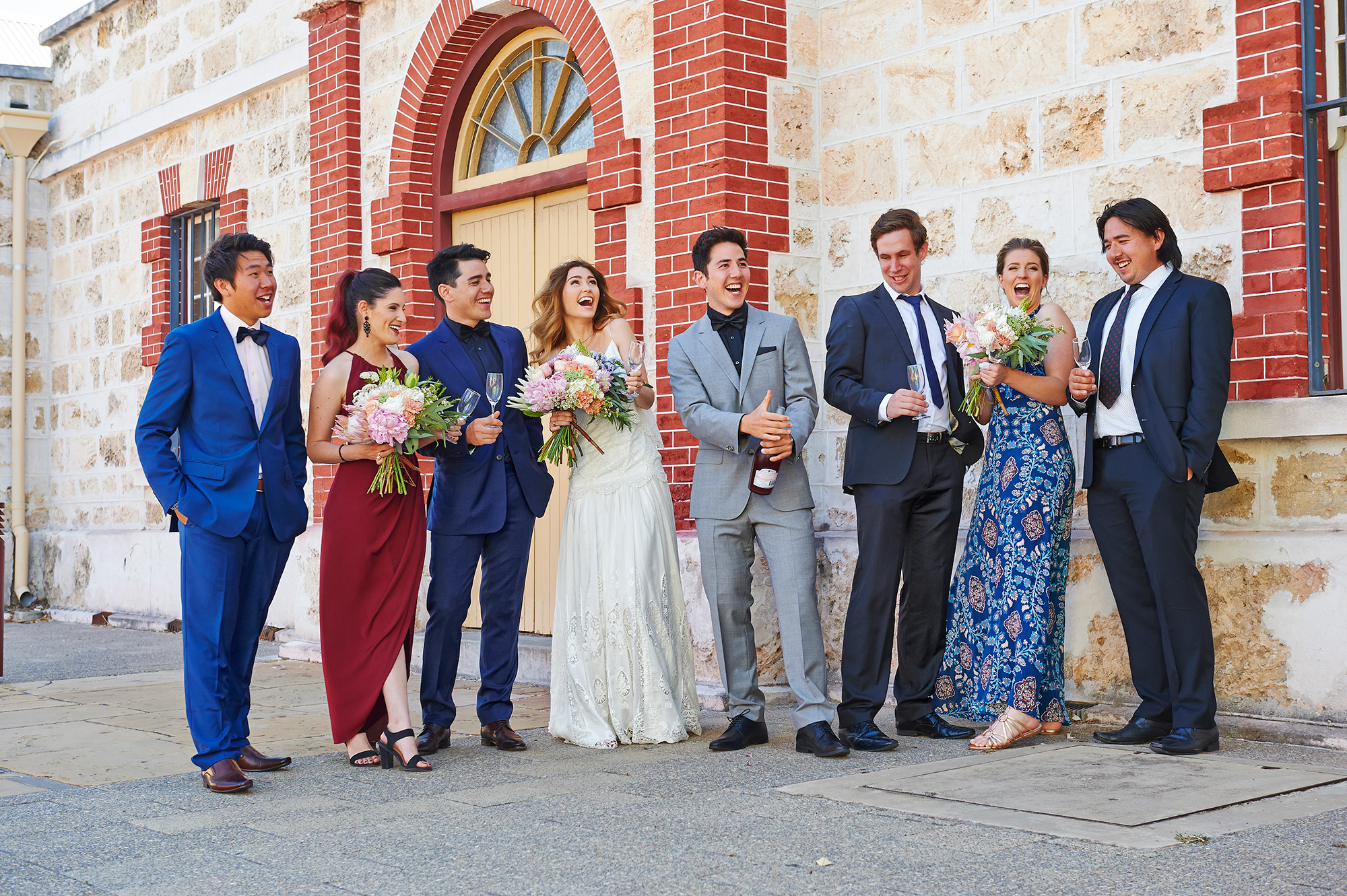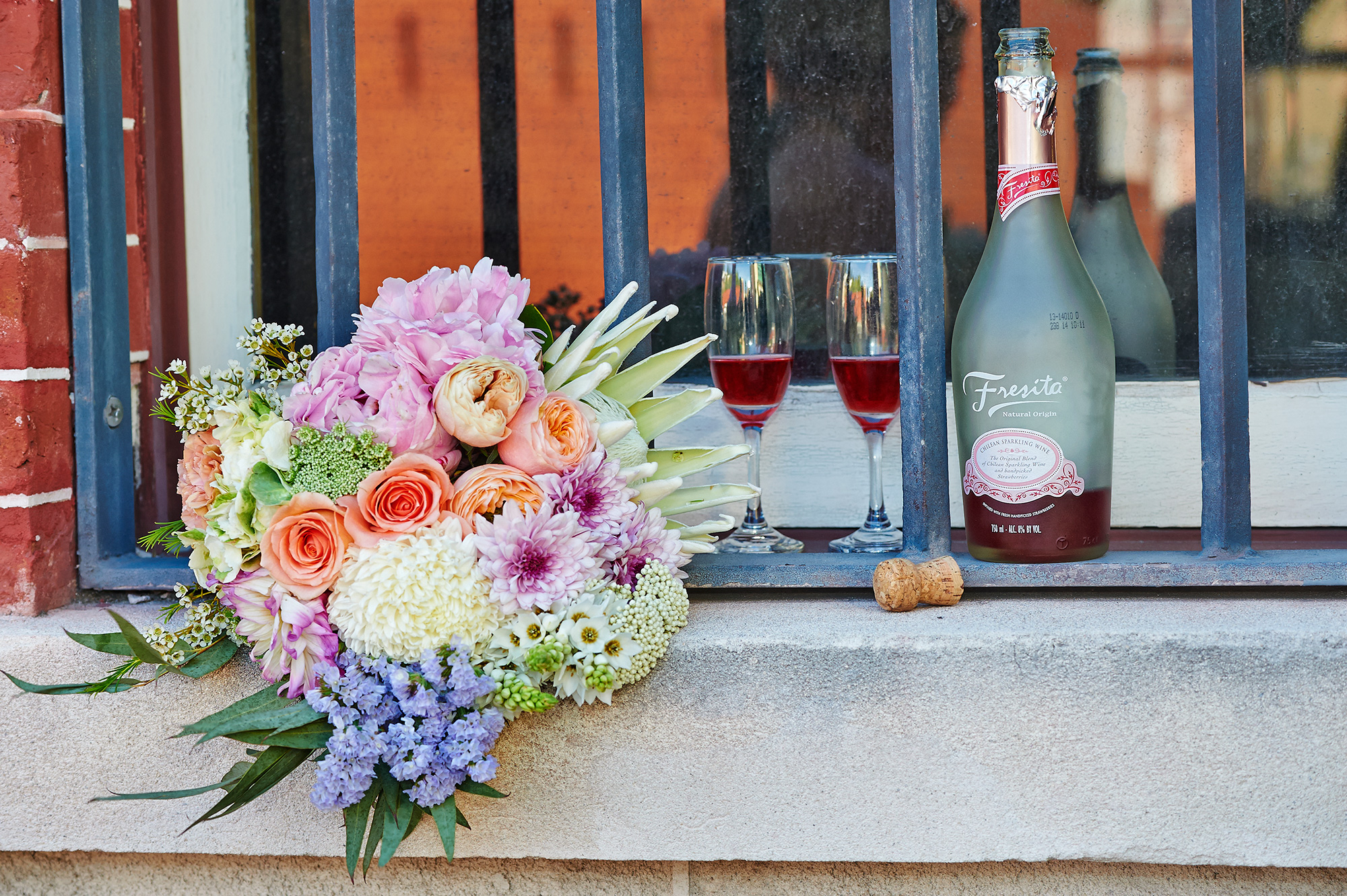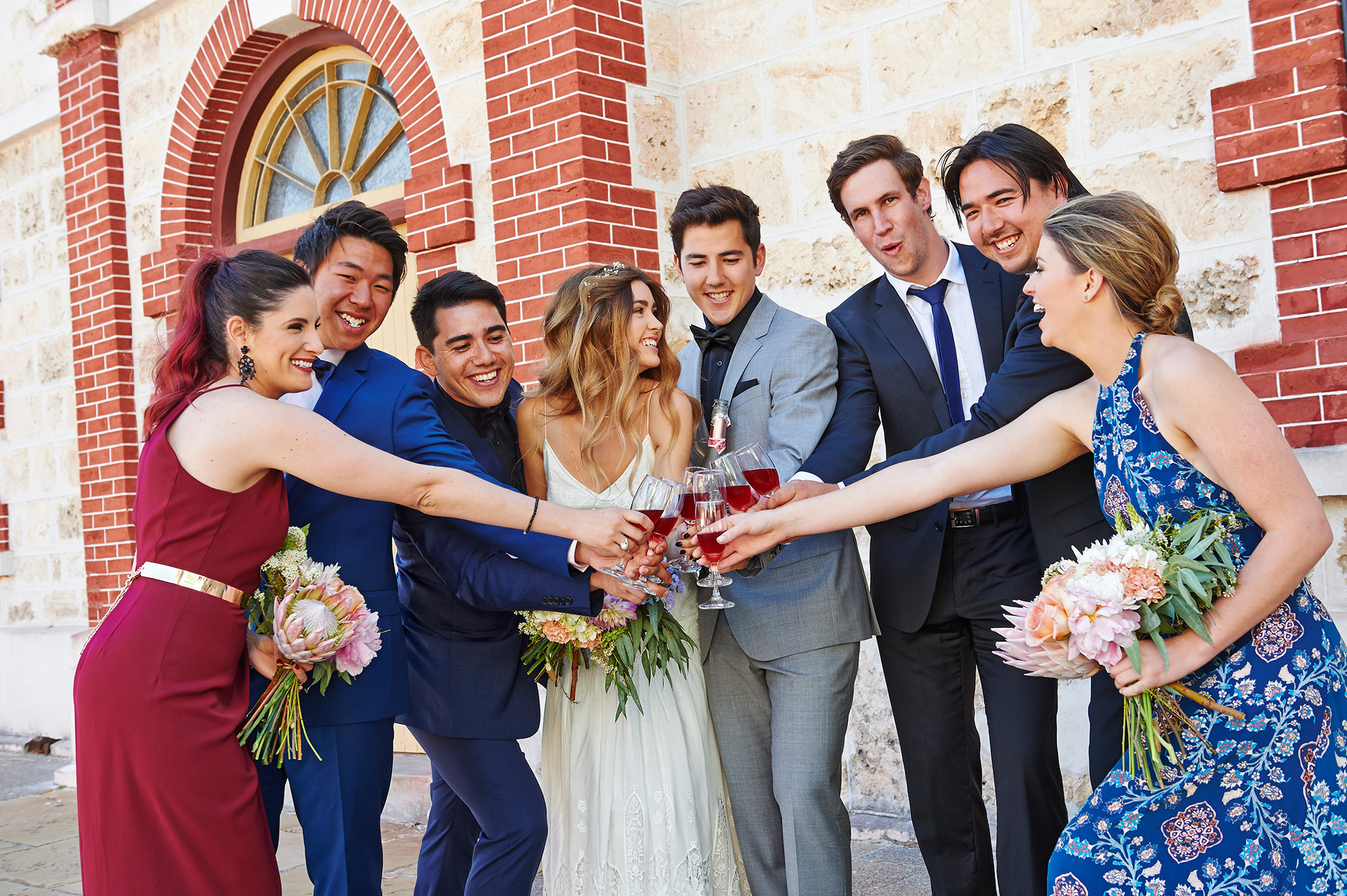 "The best thing about our wedding was how most of the people that helped were friends, or friends of friends," says the bride.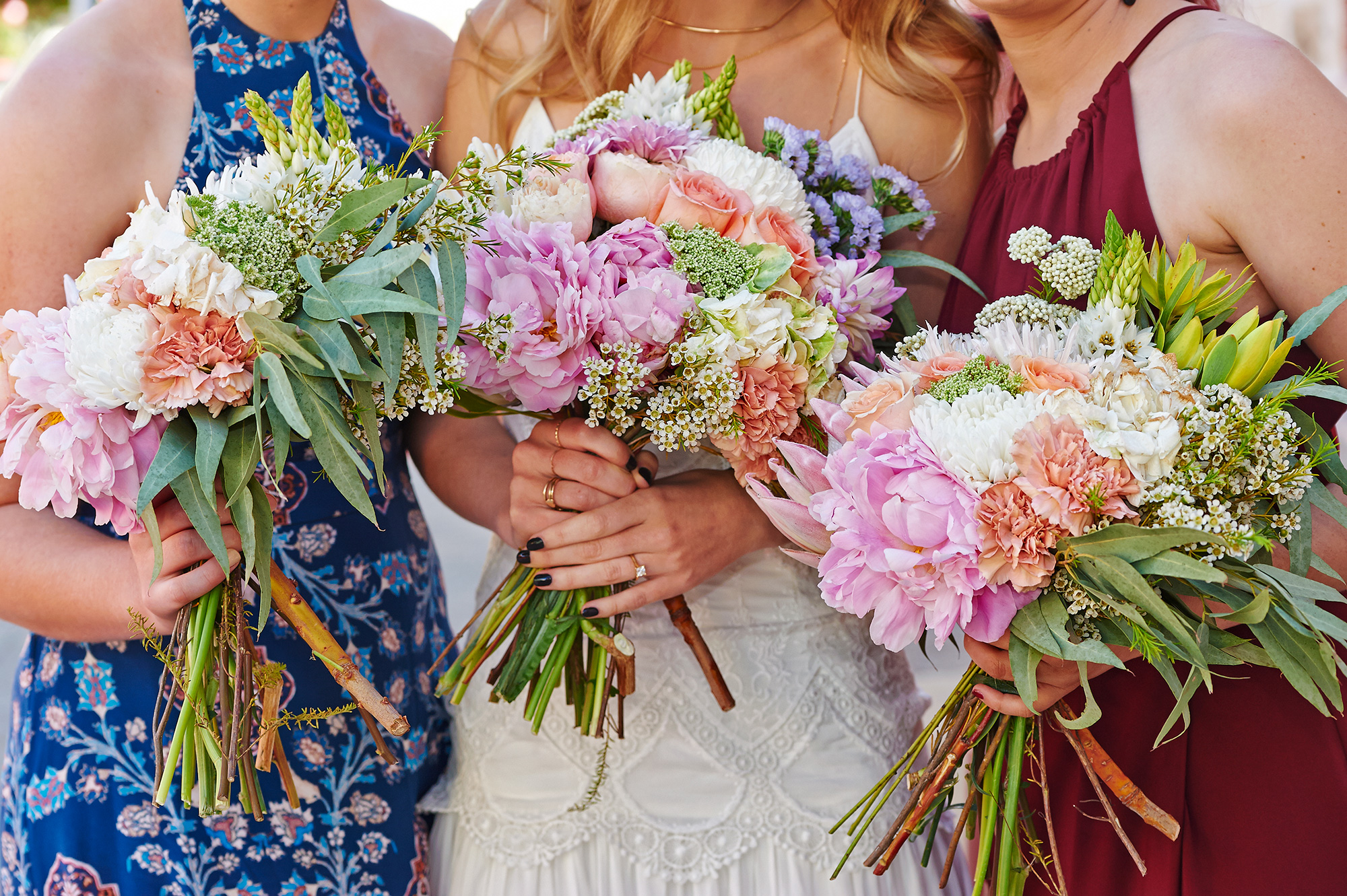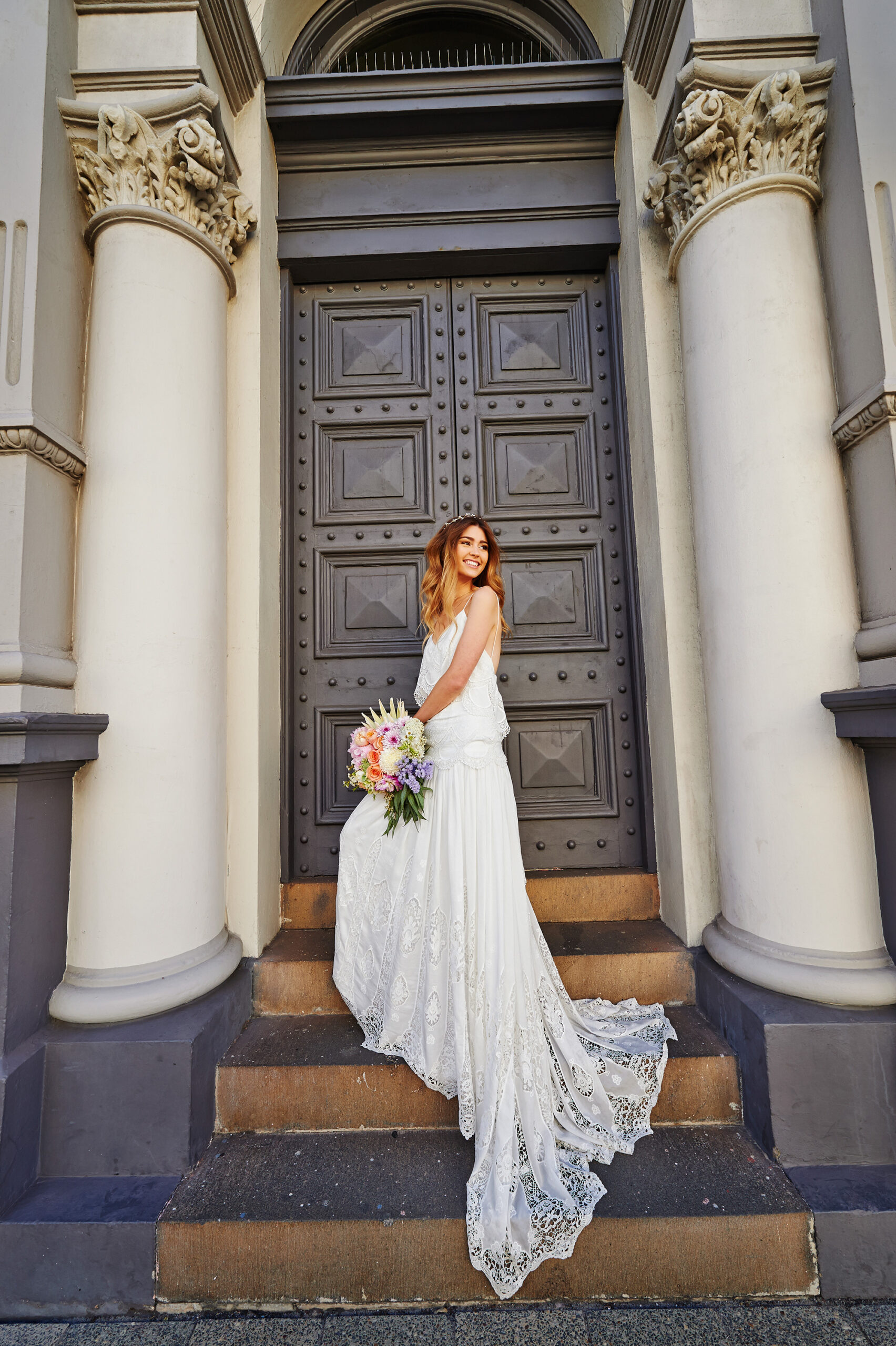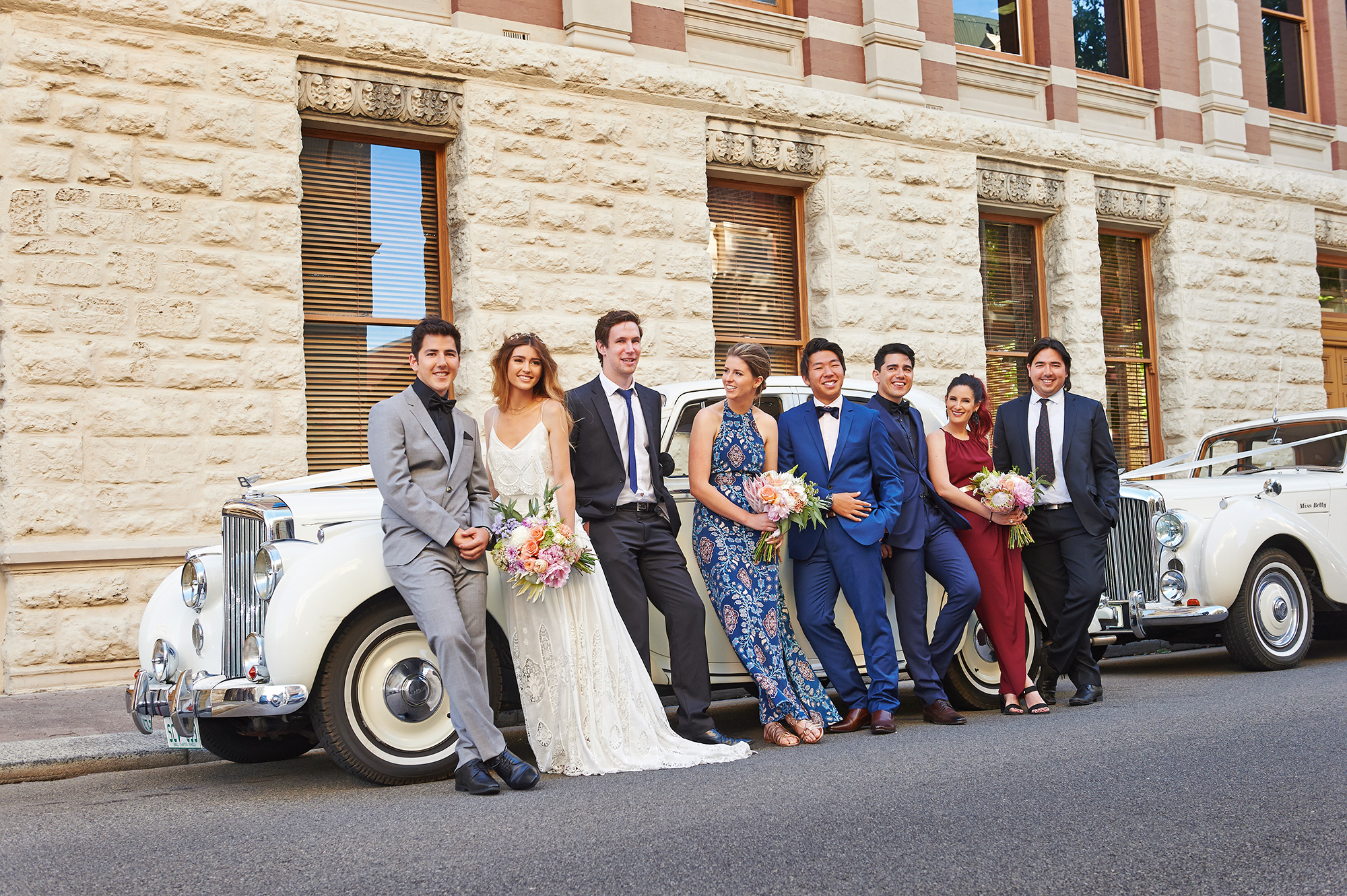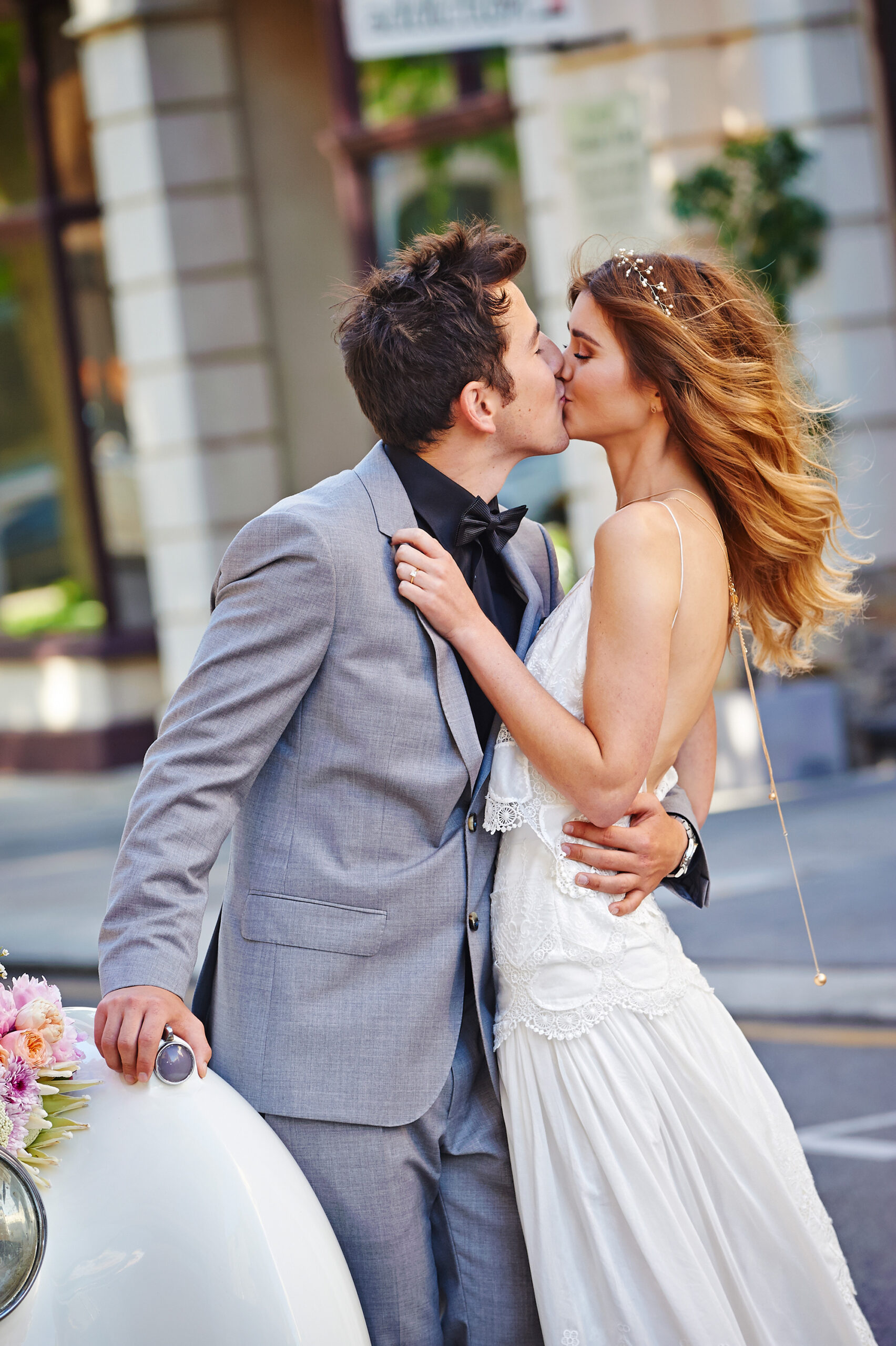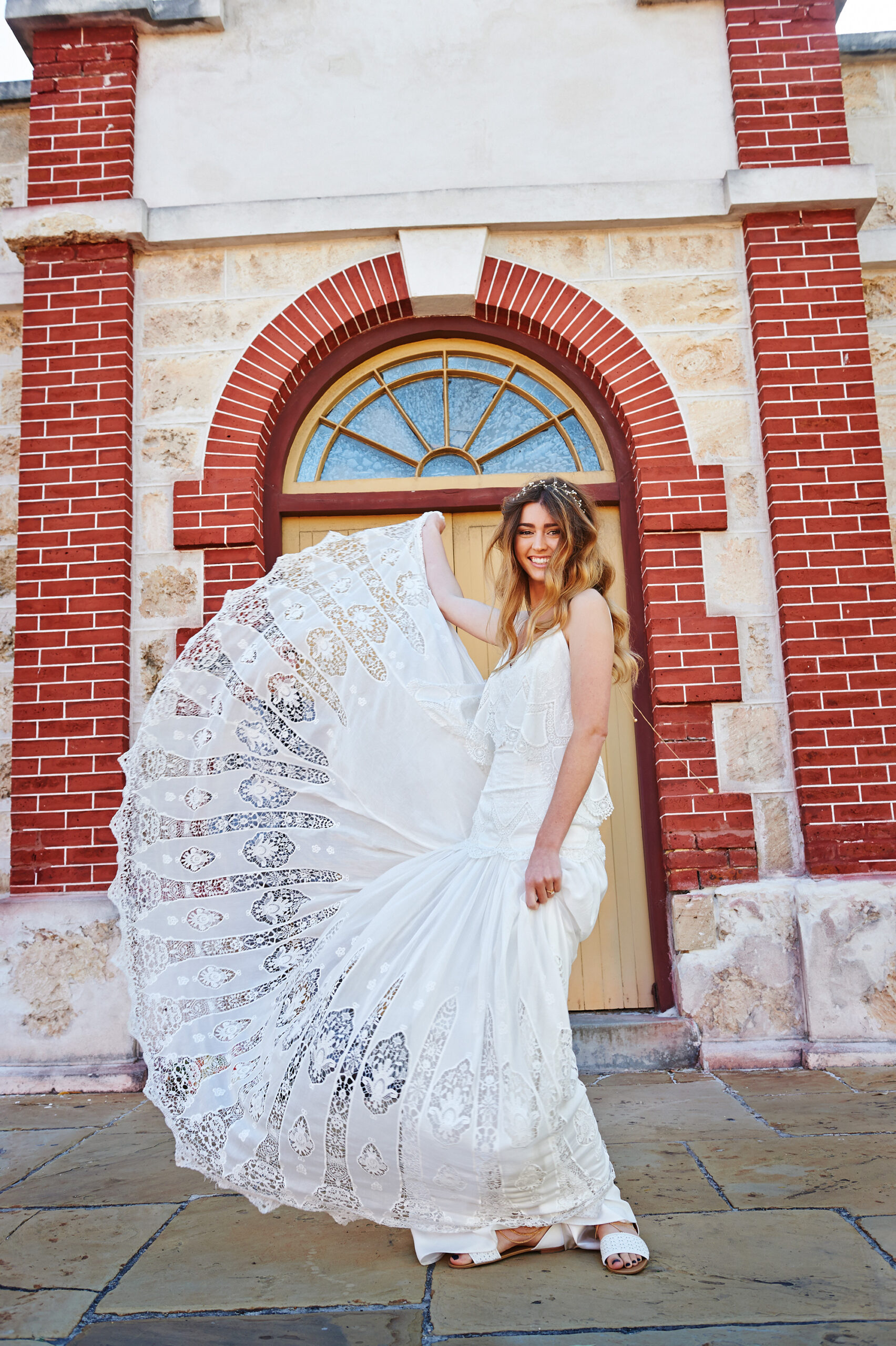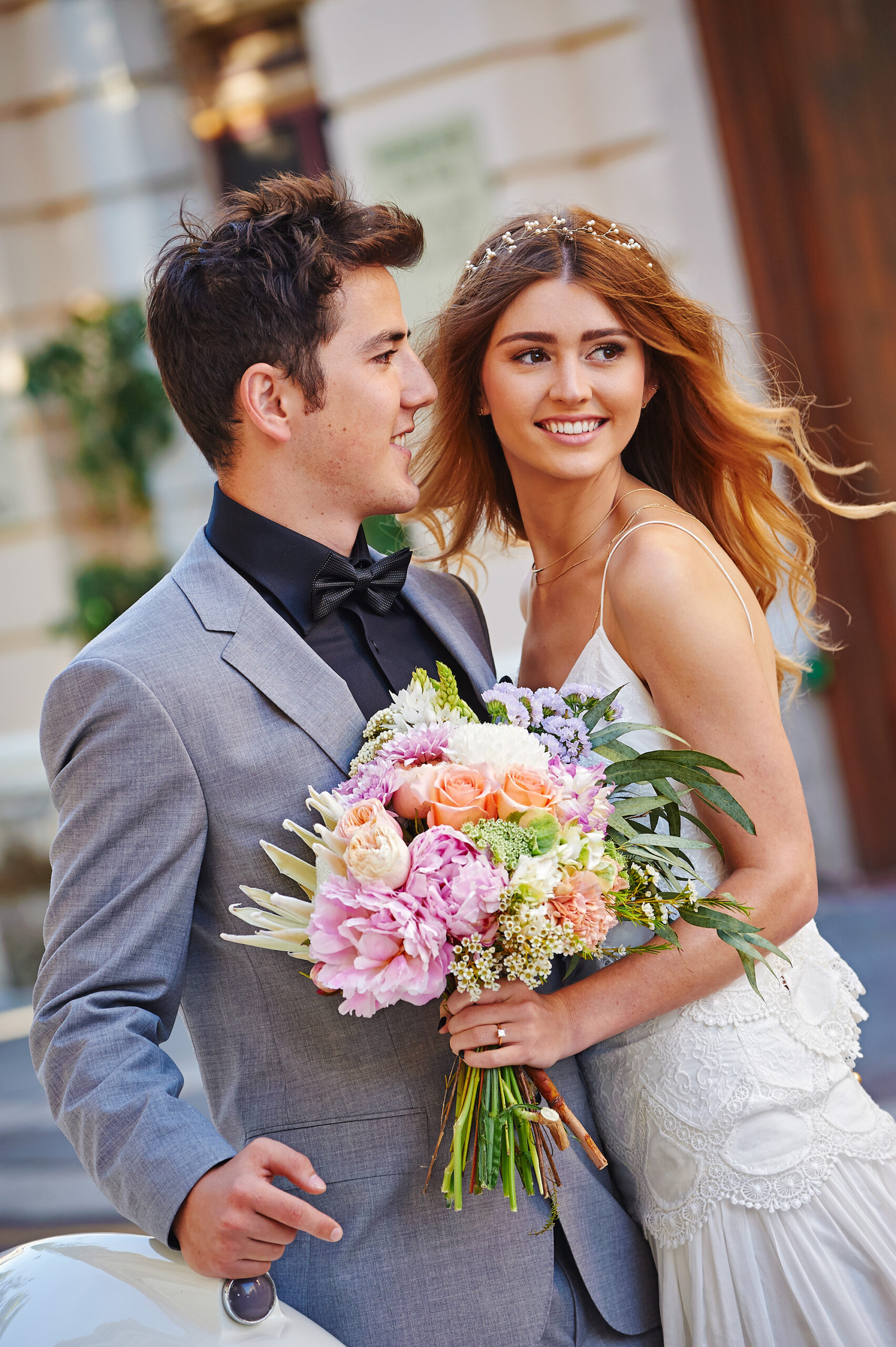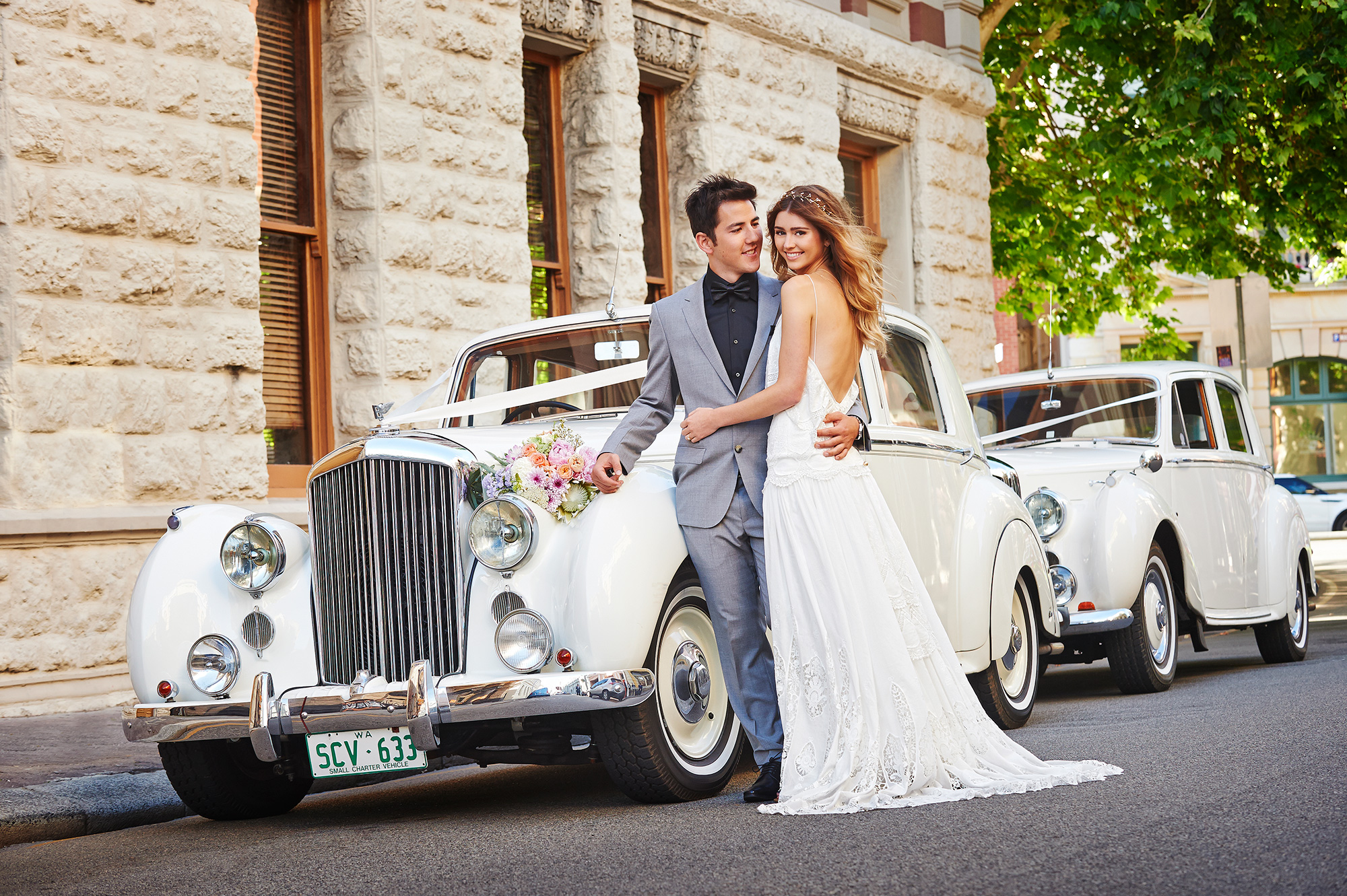 Bridal Bentleys chauffeured the newlyweds on their wedding day.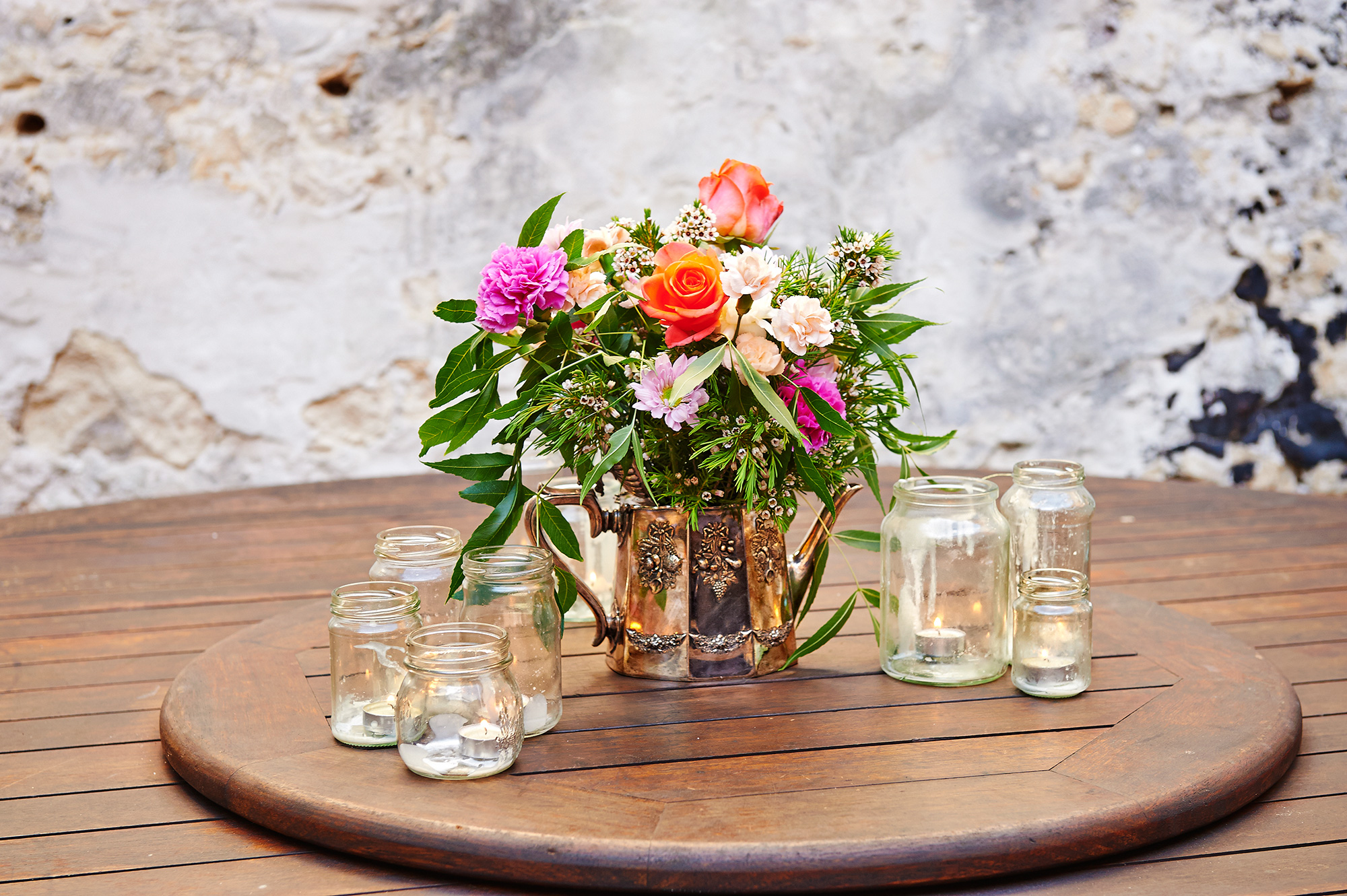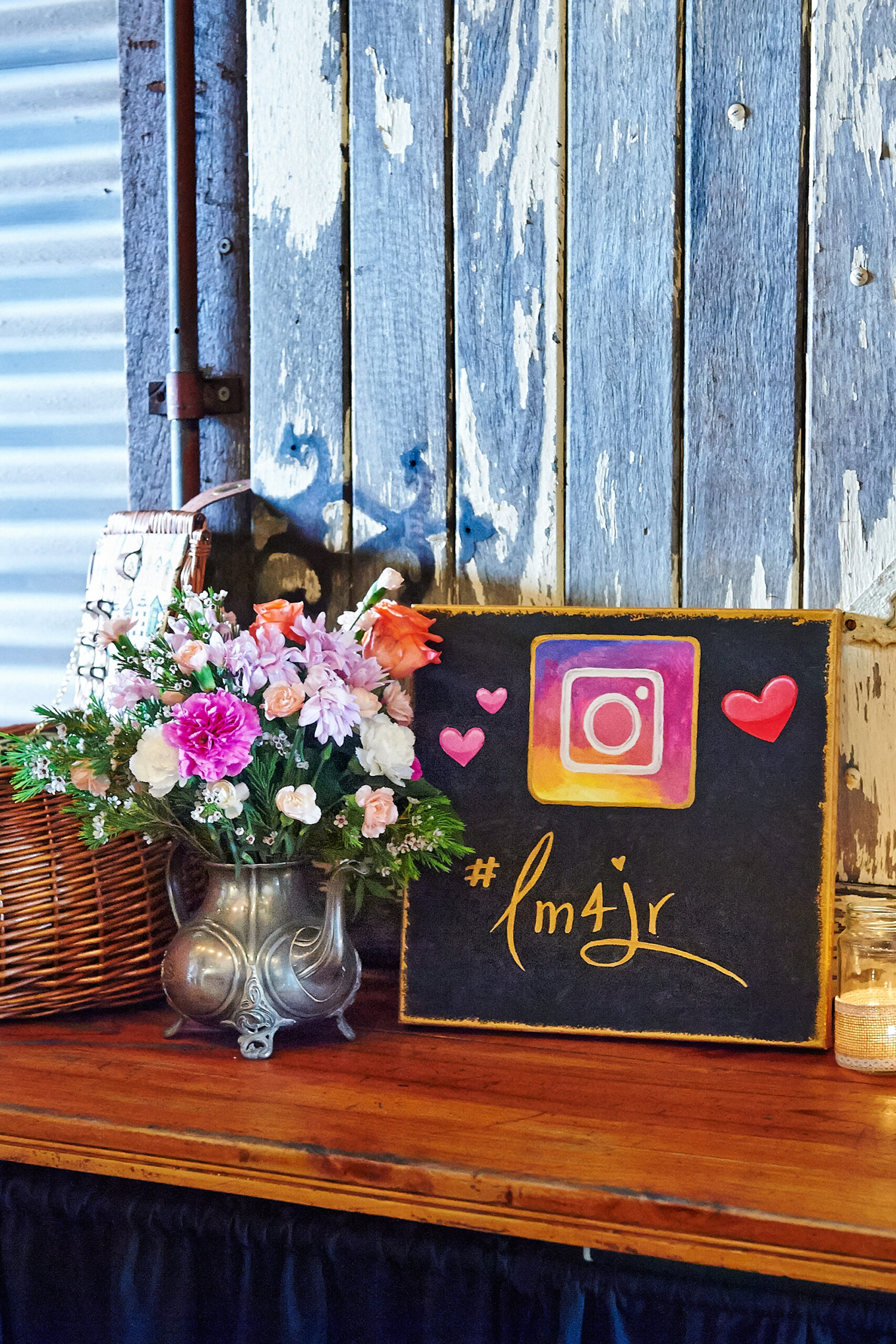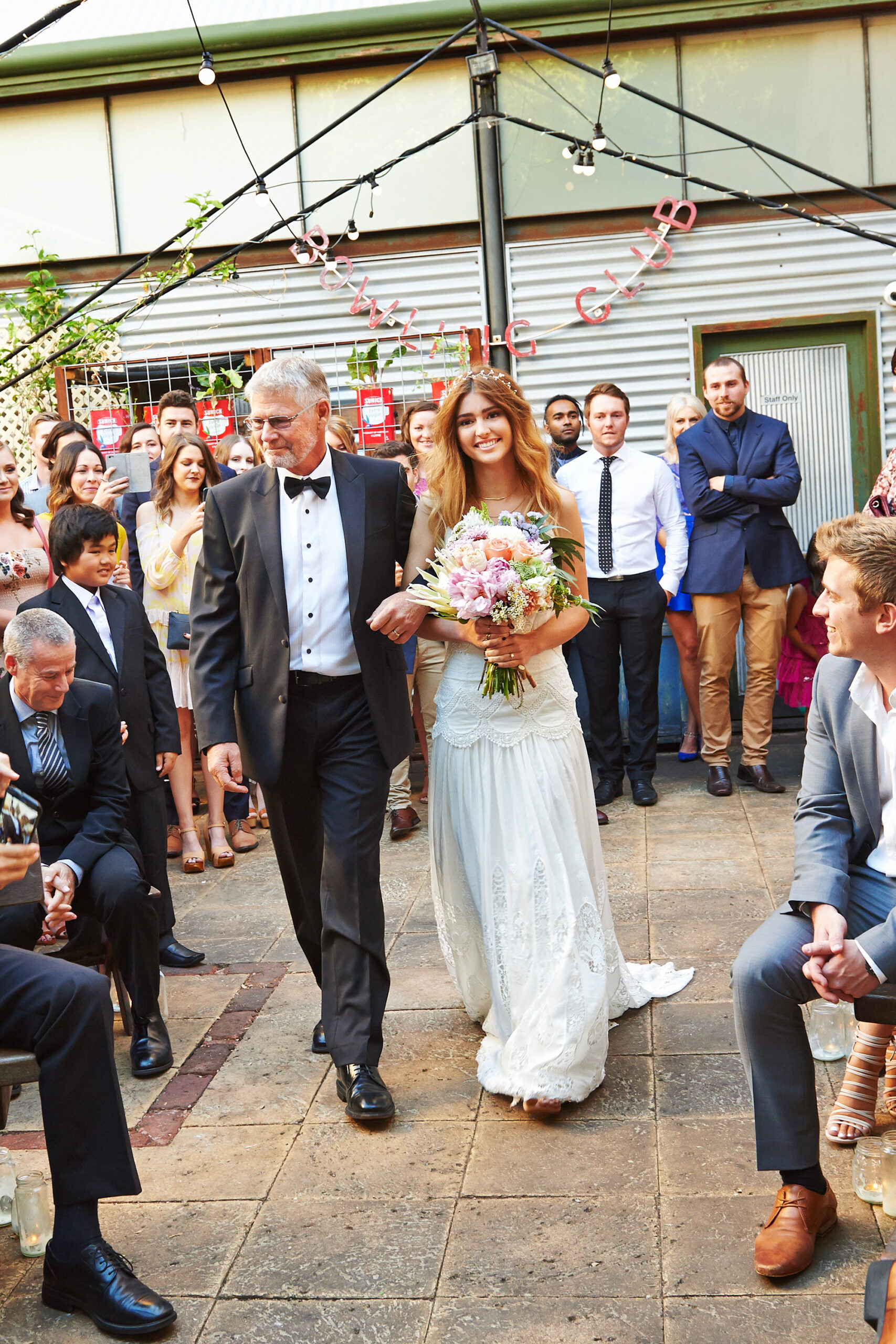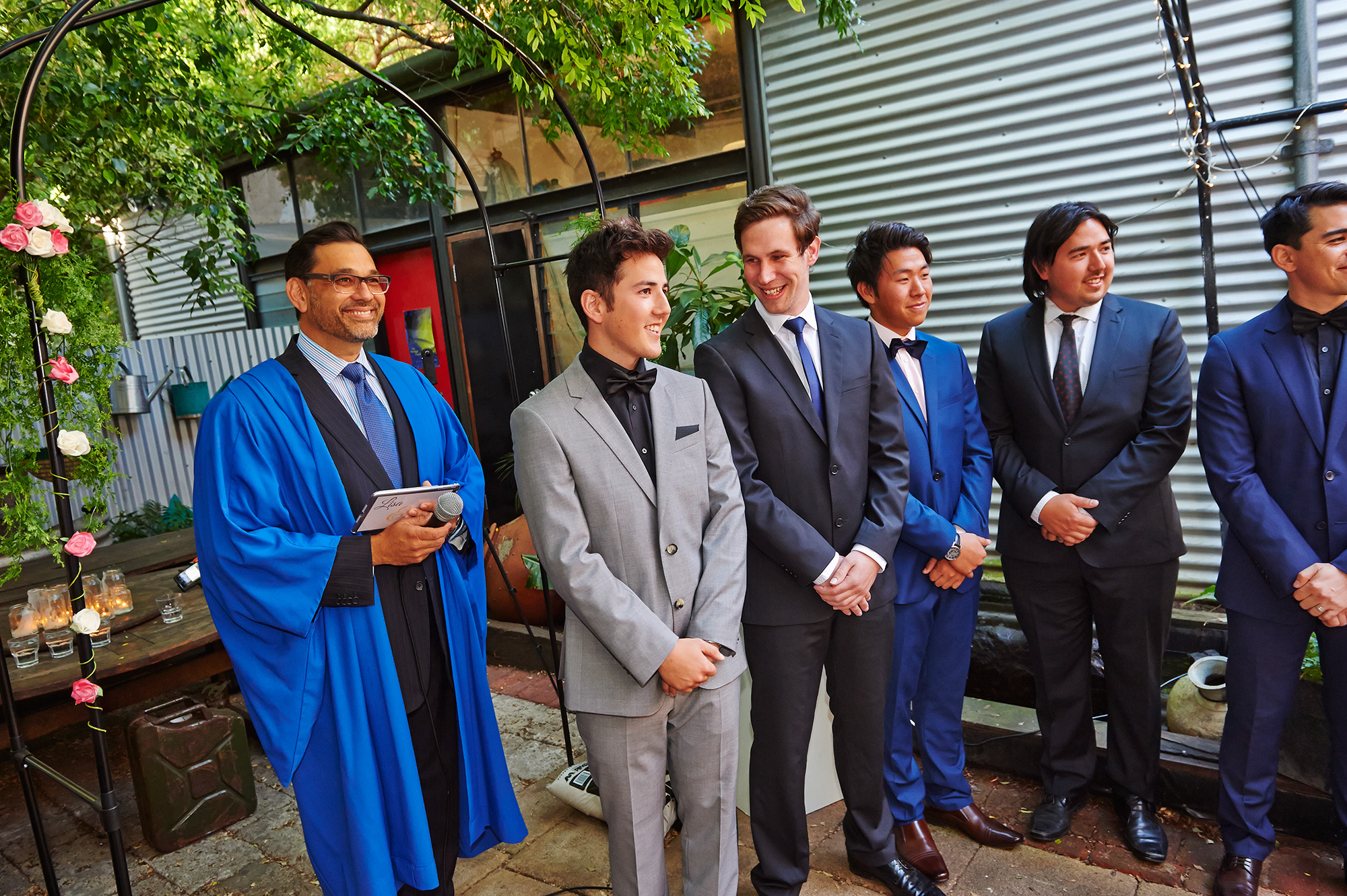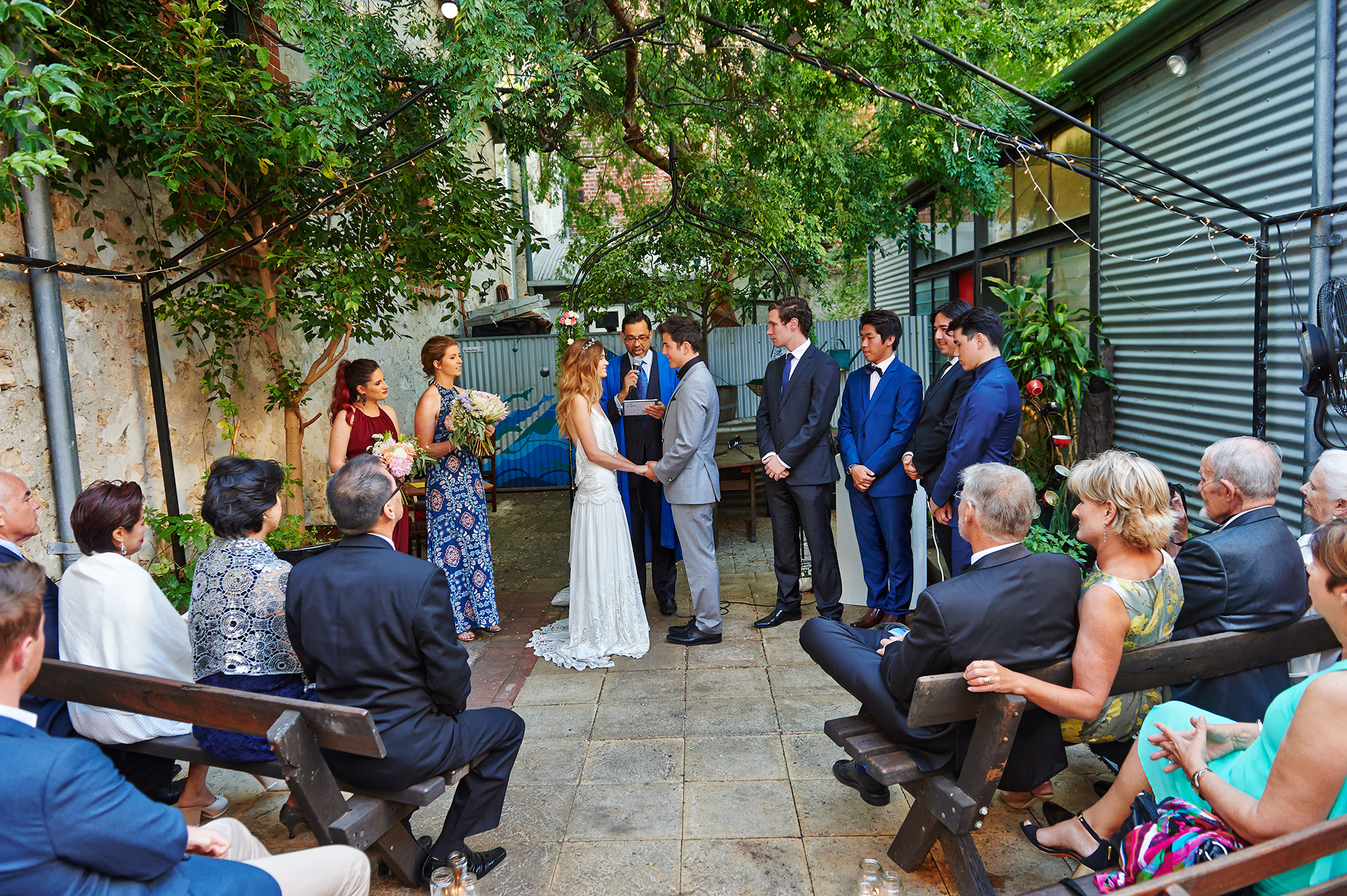 Guests were welcomed to the event via creative personal invites from Starfish Lane.