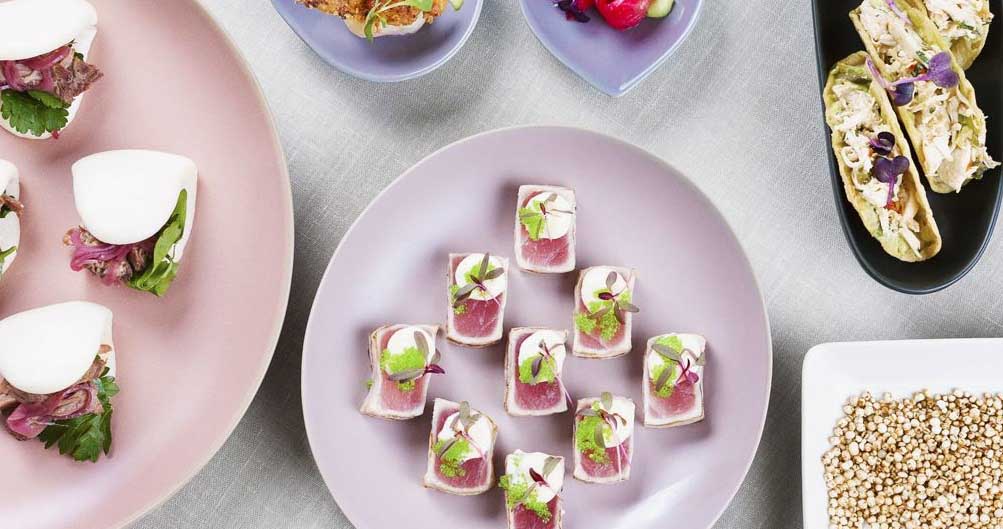 There are so many choices when it comes to your wedding food but even though the flavours and style may vary there are really only three standard ways of serving guests their wedding meal: sit-down dinners; buffets and cocktail servings. Here are the pros and cons of each.
Plated dinners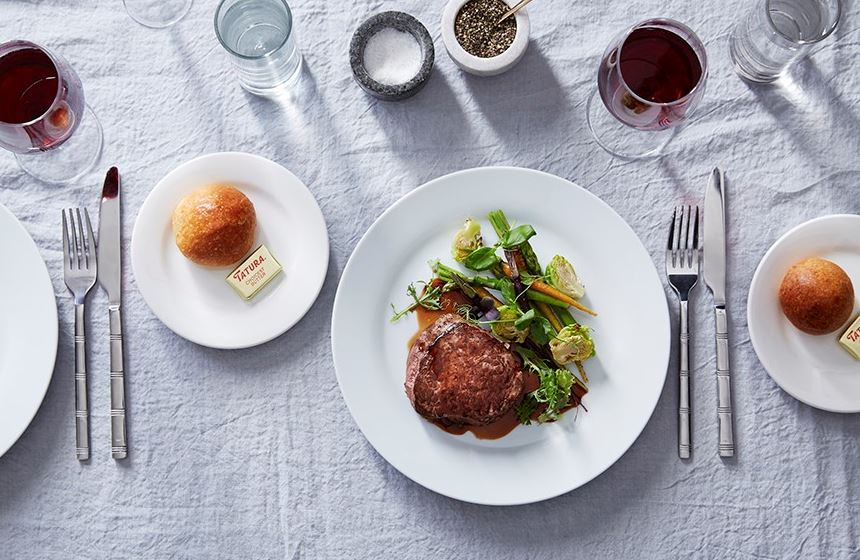 The three-course, plated, sit-down wedding meal is what a traditional wedding meal consists of. Guests are seated and served an entree, a main meal and a dessert which is usually followed by tea and coffee.
Pros
The choices are limited and costs are controlled.
Guests are served at the same time so your itinerary will stay on track.
As everyone is eating at the same time it gives you an opportunity to have speeches and you're guaranteed to have everyone's attention.
Because you know when each course is being served you can plan activities such as your first dance for before and after things like the entree and dessert
Cons
A lot more staff are required to serve, cook and plate your meal so it is the priciest option.
The offerings are limited and guests won't have a huge range to choose from.
Buffets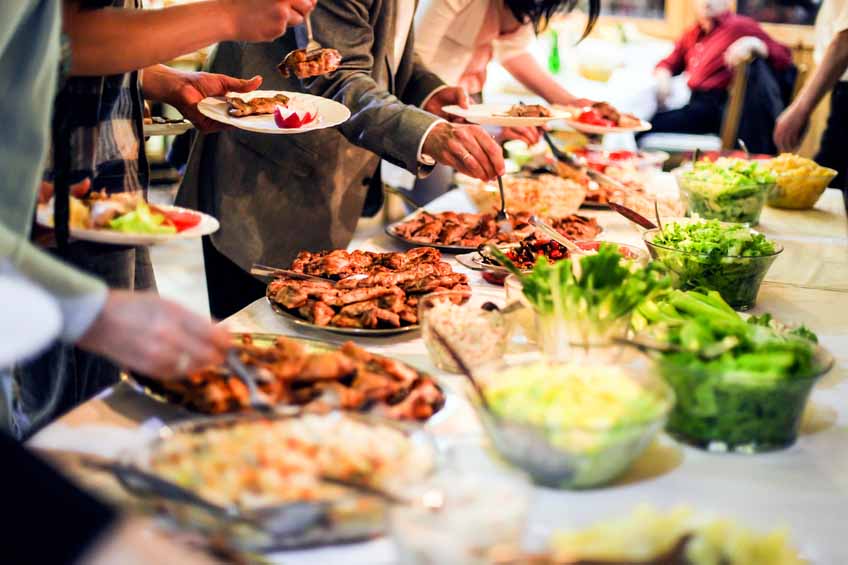 This is where a variety of food is offered to guests who can serve themselves what they like and avoid what they don't like. Food stations are a modern version of the humble buffet but whichever option you choose, the pros and cons are mostly the same.
Pros
Buffets are about flexibility. You can offer a greater range of food options to your guests at a buffet reception.
Guests choose exactly what they like to eat and the exact portions too. This is a fantastic option given the variety of dietary requirements these days.
You won't need extra staff to serve guests because they're serving themselves.
Guest will mingle and chat with each other as they line up. They may even meet new people which adds to the atmosphere of your celebration.
Cons
You'll need to offer a lot more variety than the standard three course meal which is usually a meat offering and a fish offering as well as a vegetarian alternative.
Lines! Guests will need to line up at least once to get their food. This can take time and lead to long queues.
Because guests will serve themselves, you'll probably need more food than if they were being served.
Cocktail servings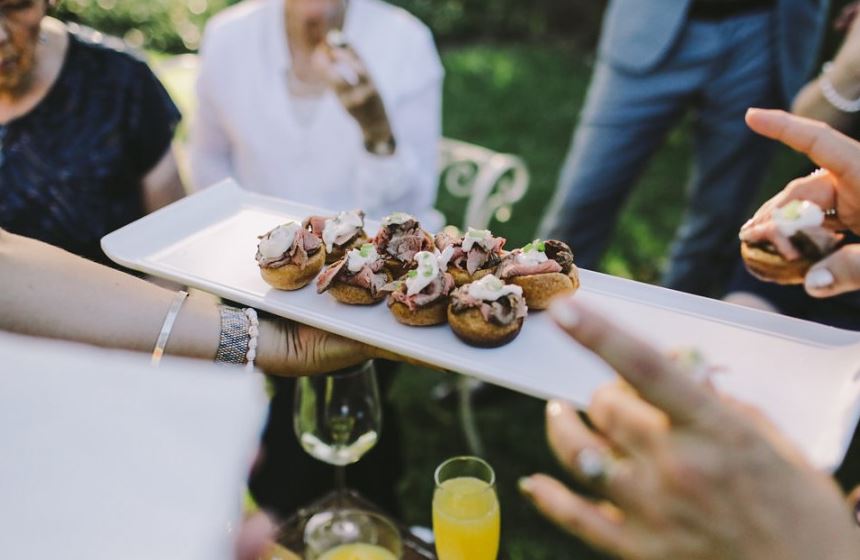 This is essentially a lot of both hot and cold hors d'oeuvres and finger food but we don't mean party pies and sausage rolls (unless of course that's your preference)! Wedding cocktail food has come a long way and can be even more gourmet than the fanciest sit down meal. And usually the guests stand rather than being seated at tables.
Pros
It can be a lot more cost effective per head than either a buffet or a standard sit down meal.
If you're holding your wedding reception in a small venue you will be able to host many more people if they're standing up.
Because nobody is stuck at tables there will be a lot more mingling among your guests.
Cons
Seating is limited at cocktail events so most guests will be standing.
Those sitting down may not be able to see what's going on during events such as the speeches or first dance.
If you don't serve enough food your guests will go home hungry – and no couple wants that!
If you haven't told your guests it is a cocktail wedding they may expect a meal and be disappointed.
Though the food costs may be lower, you could spend more on drinks.
If you don't have enough seats some guests may become tired (and have nowhere to sit), especially elderly guests and children.
[ew-supplier-carousel]