Georgina Leeder finding a note in her cereal the morning of her wedding day was no accident.
Her dashing groom, Andrew Henshaw had asked her bridesmaids to hide the message, among others, around the room on April 23, 2017. "I kept finding gorgeous and funny notes from Andrew which my bridesmaids had hidden around; in my cereal and in my flowers, which made me even more excited for the day," explains the bride, 25 of her beau, 27.
The pair from Melbourne met at a music concert back in 2011. Andrew had bought a ticket last minute, so the meeting was suggestively meant to be. When the pair each lost their group of friends they found themselves bumping into one another … then kissing and dancing to the music! "The rest is history," laughs Georgina.
Their rustic country wedding at Emu Bottom Homestead in Sunbury, Victoria, with 70 guests was styled in burgundy, navy and a tough of gold. "I don't think either of us took our eyes off each other for the entire ceremony," explains the bride. "We also both loved our photo shoot with just us, as it was very relaxed and it was a chance for us to finally talk and have some quality time together while frolicking in the sun-kissed fields."
Photos courtesy of Kerryn Lee Photography.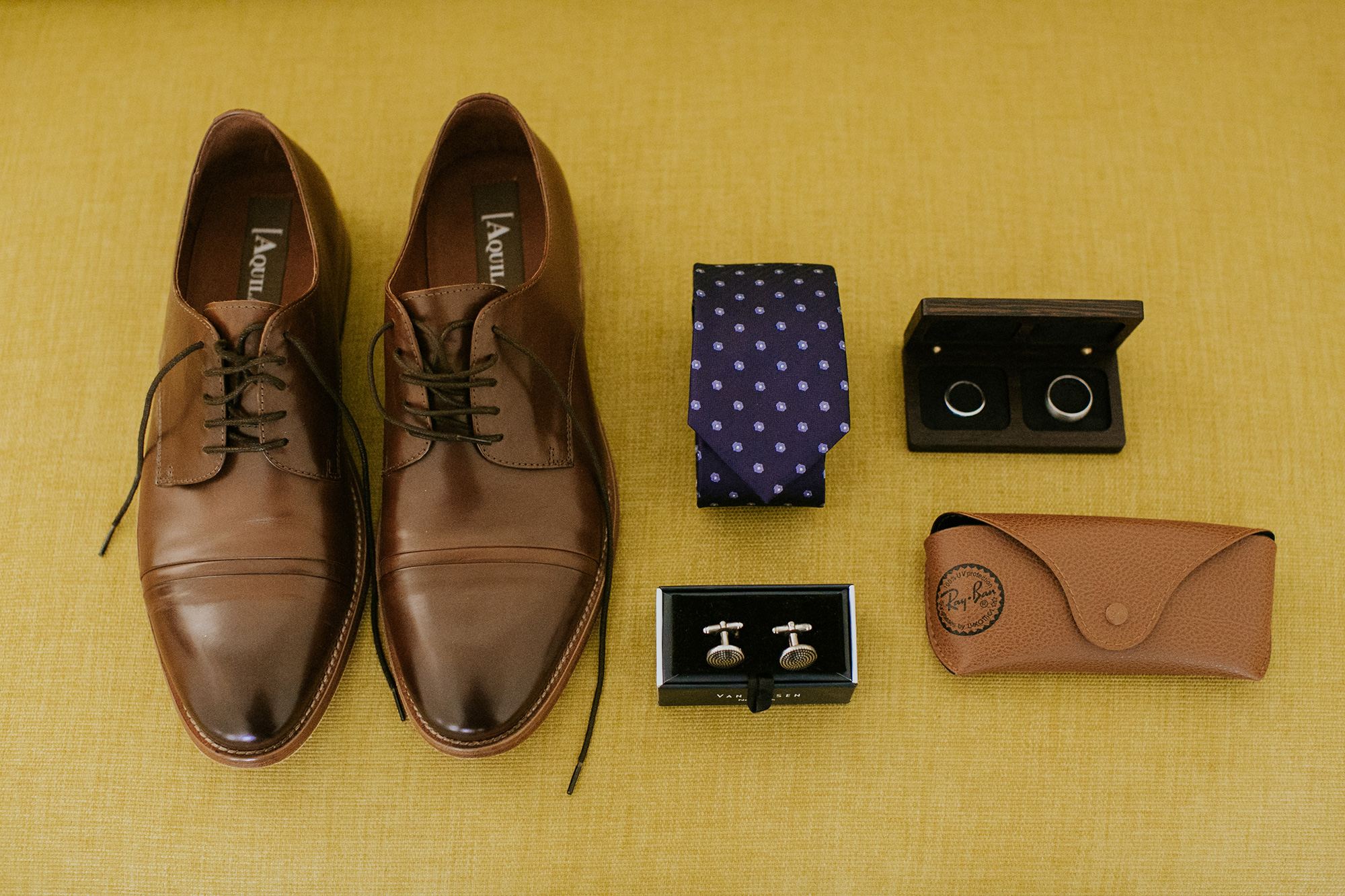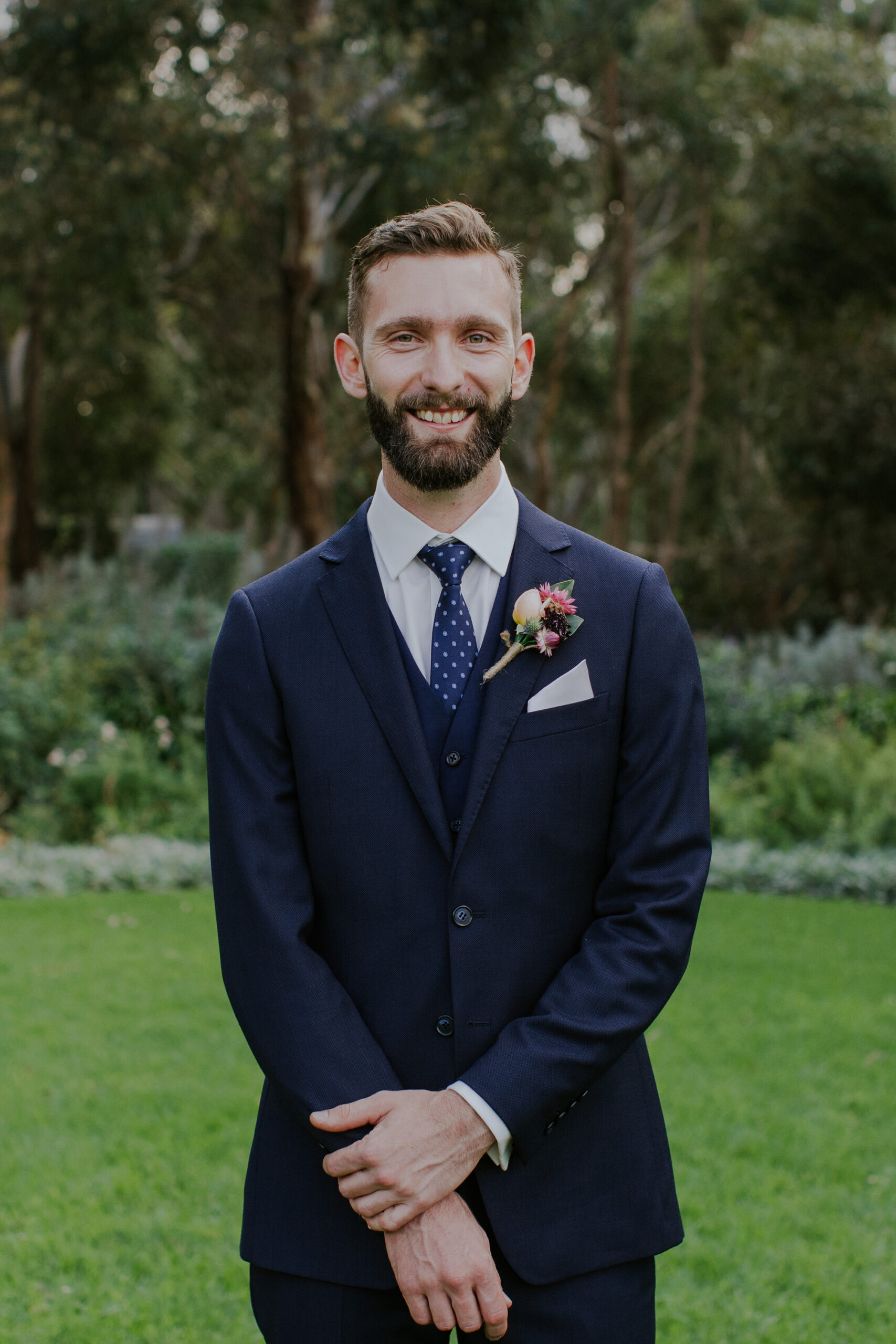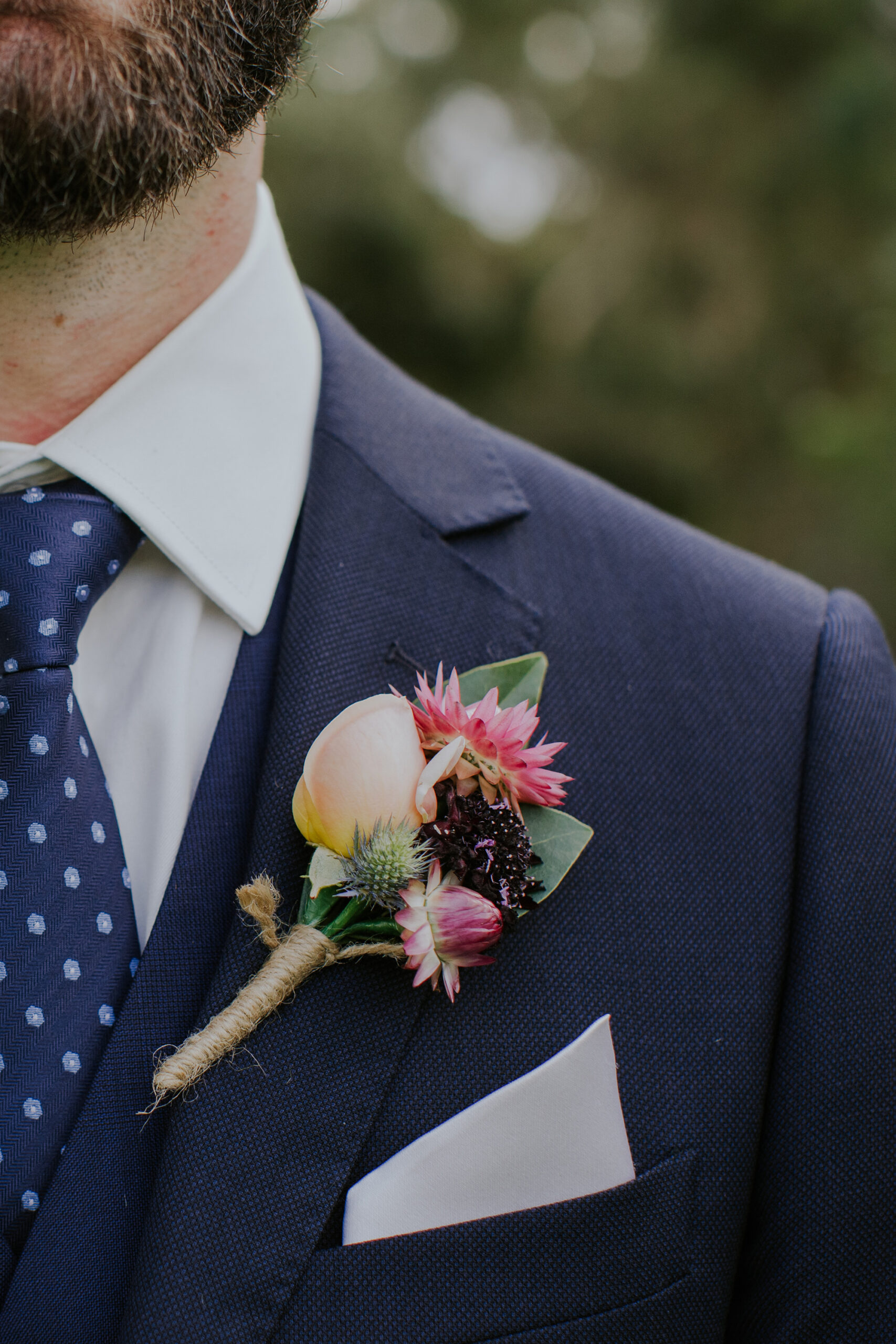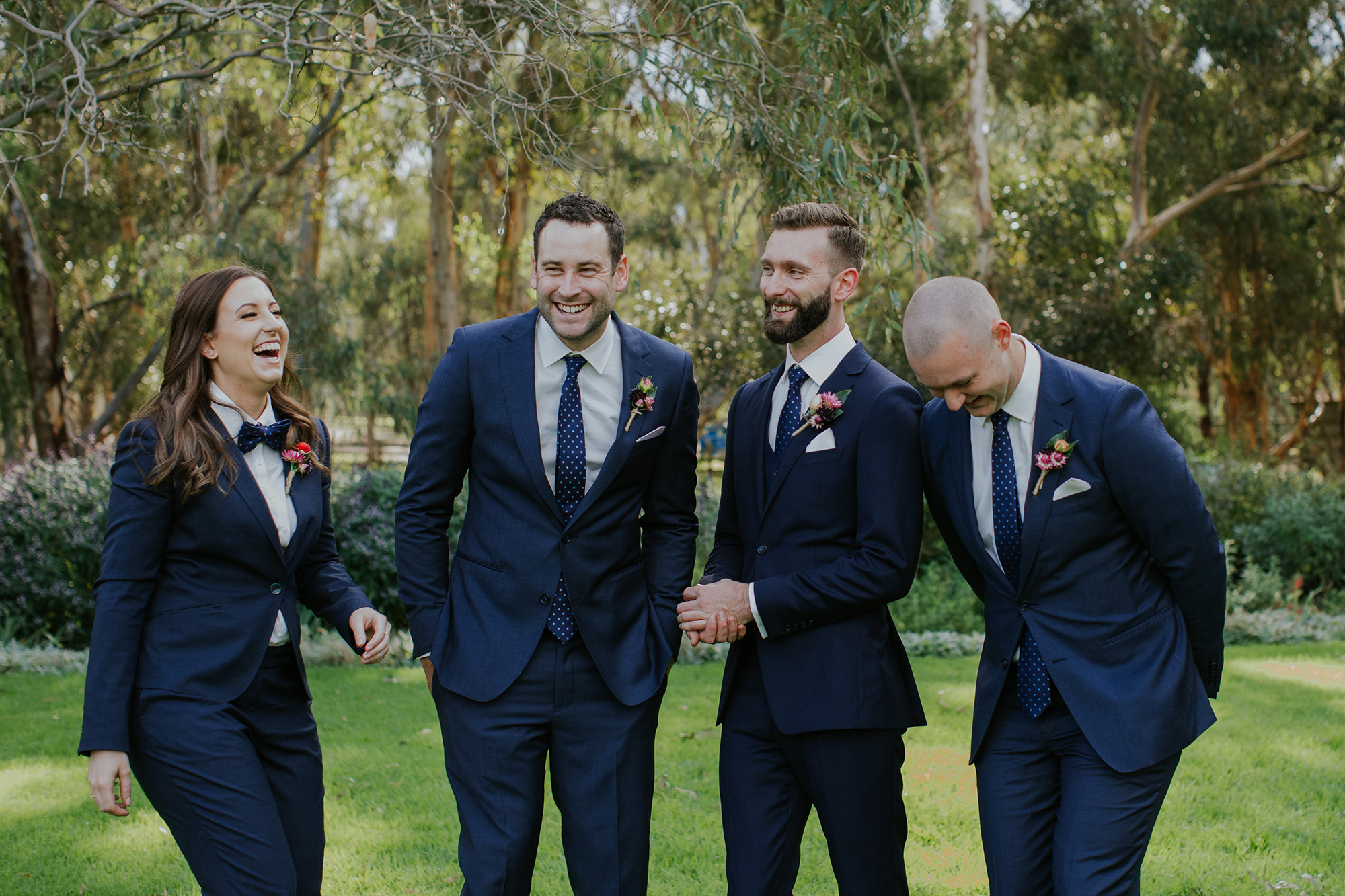 The modern couple chose to have a groomsmaid in their wedding party (who looked fantastic in her matching navy suit!)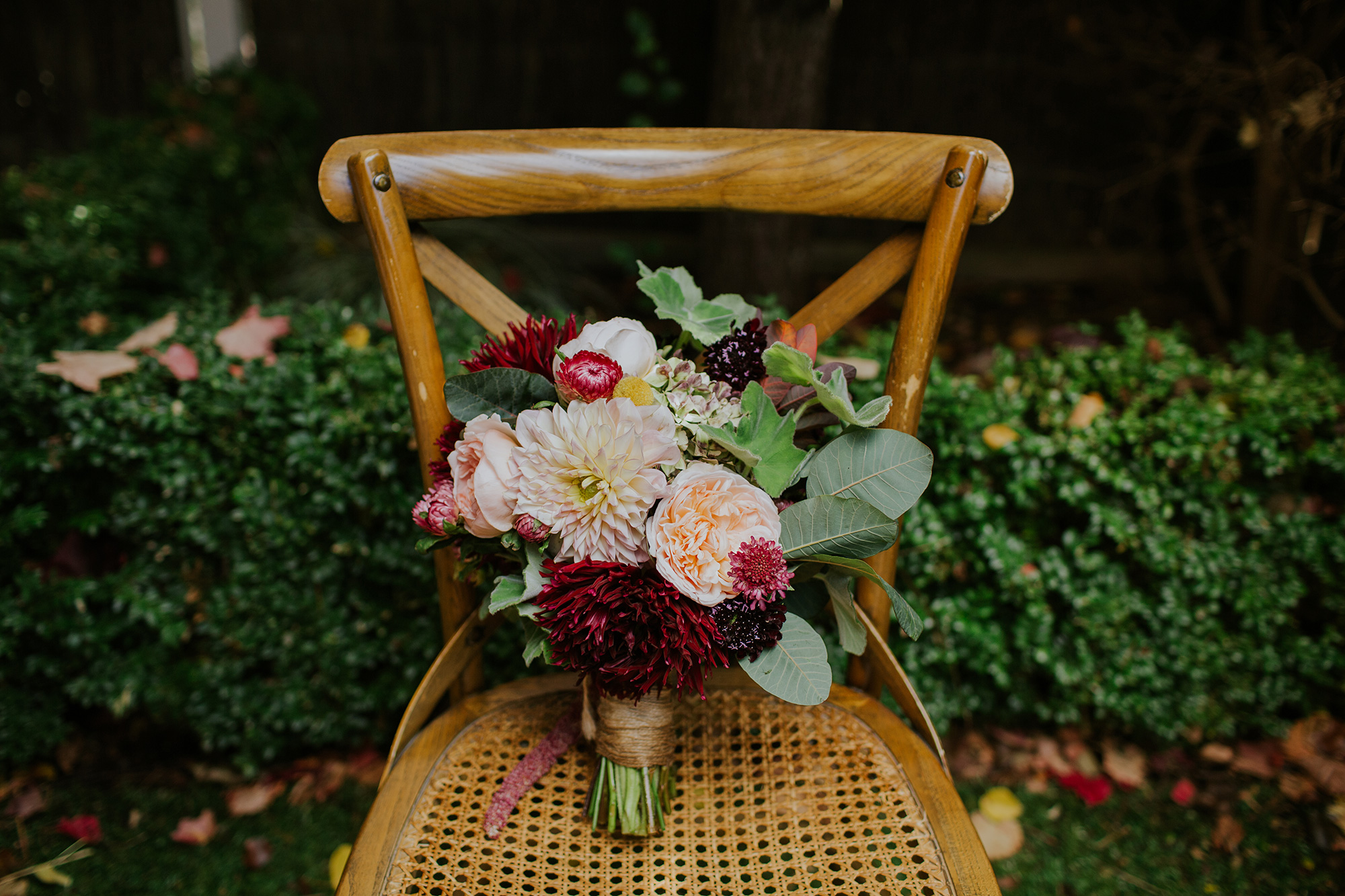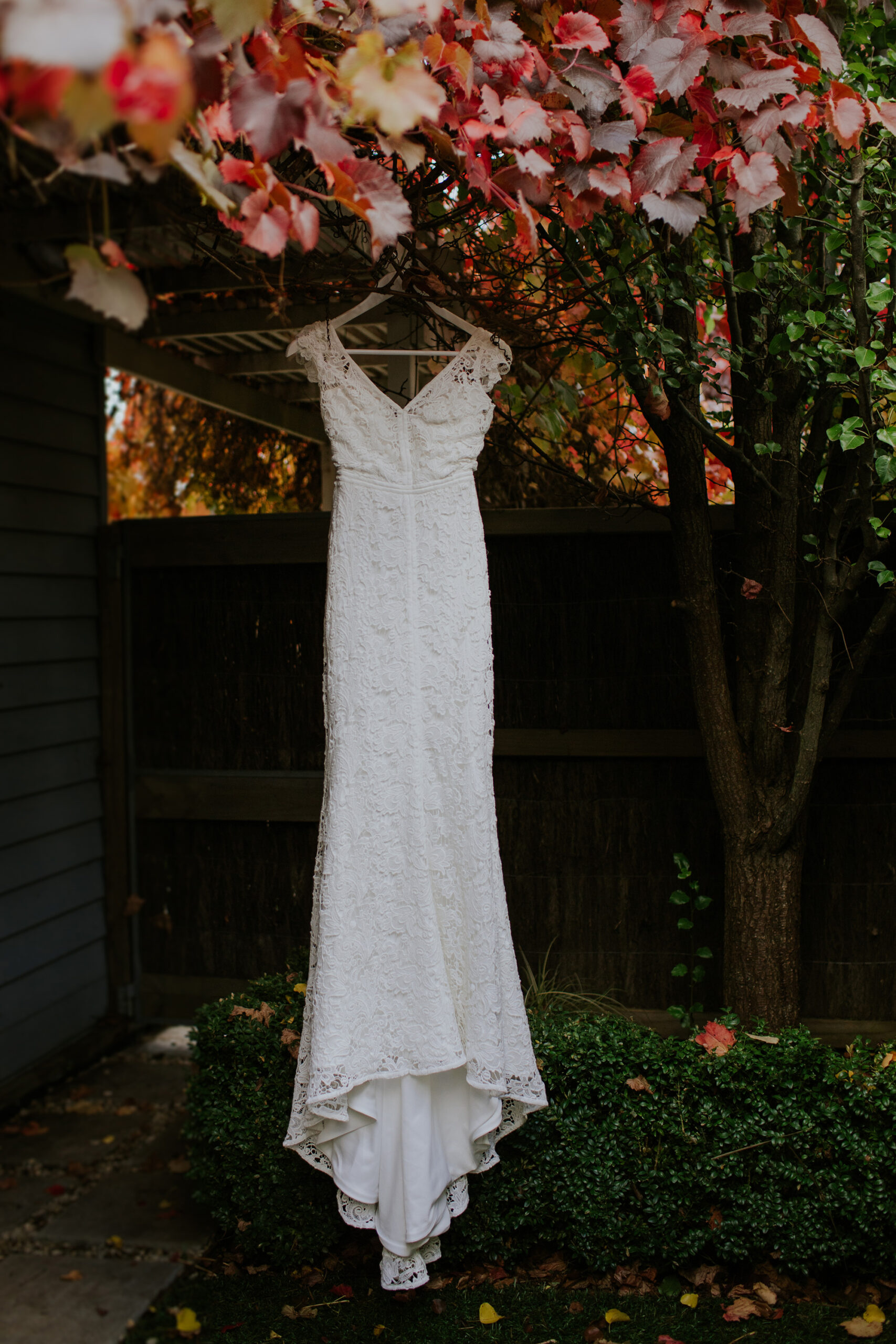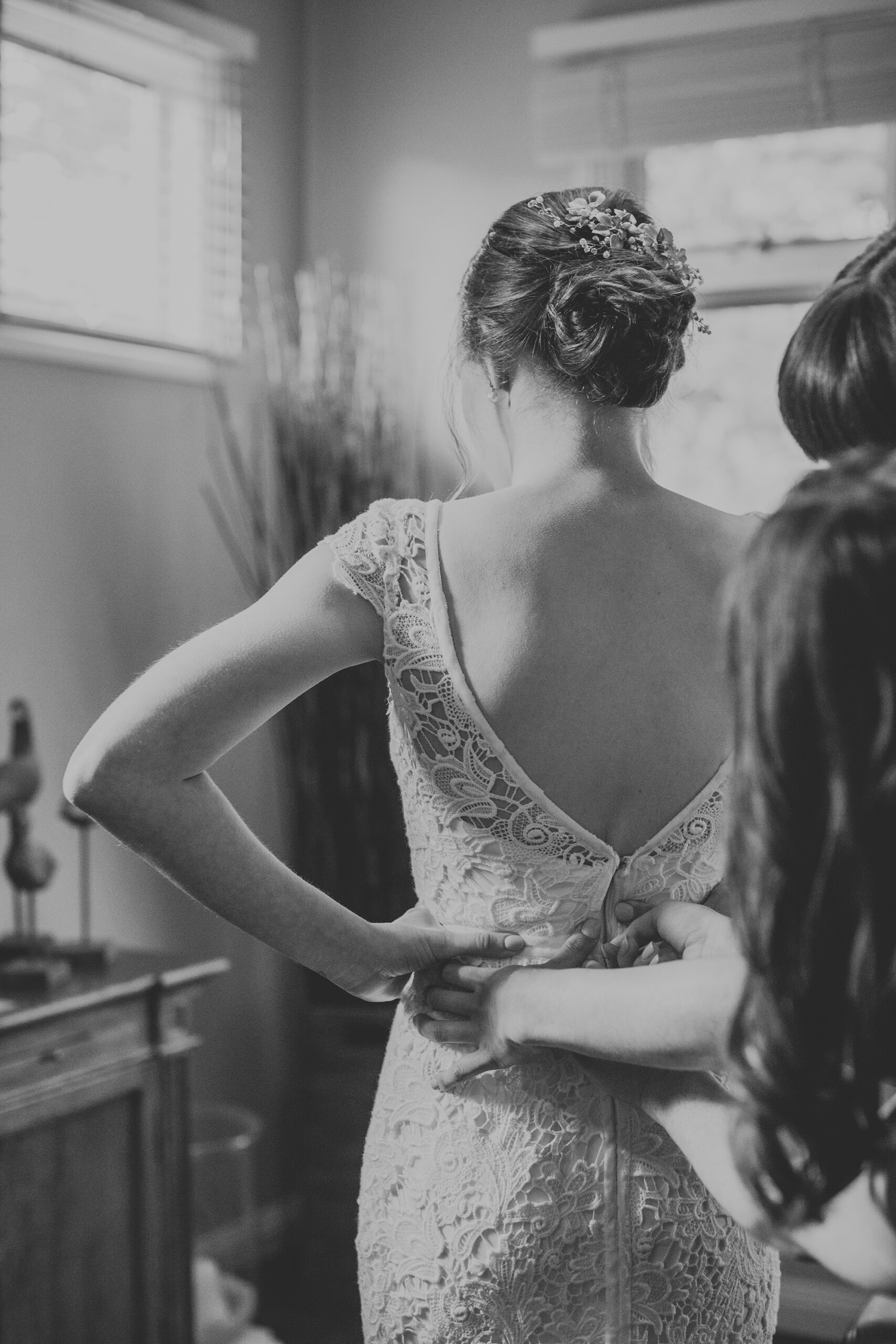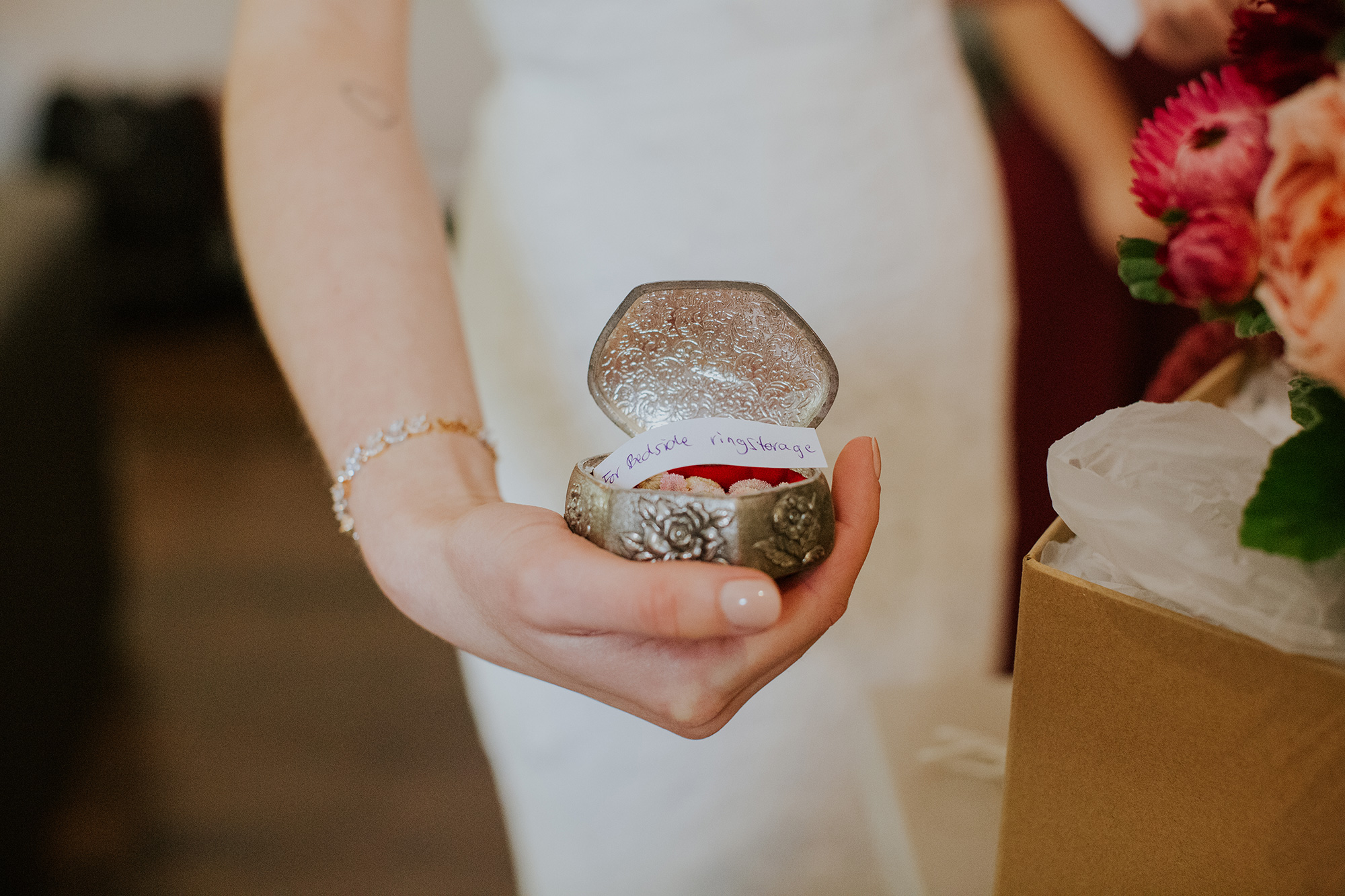 Just one of the many notes the bride found hidden around her room that morning from her waiting groom.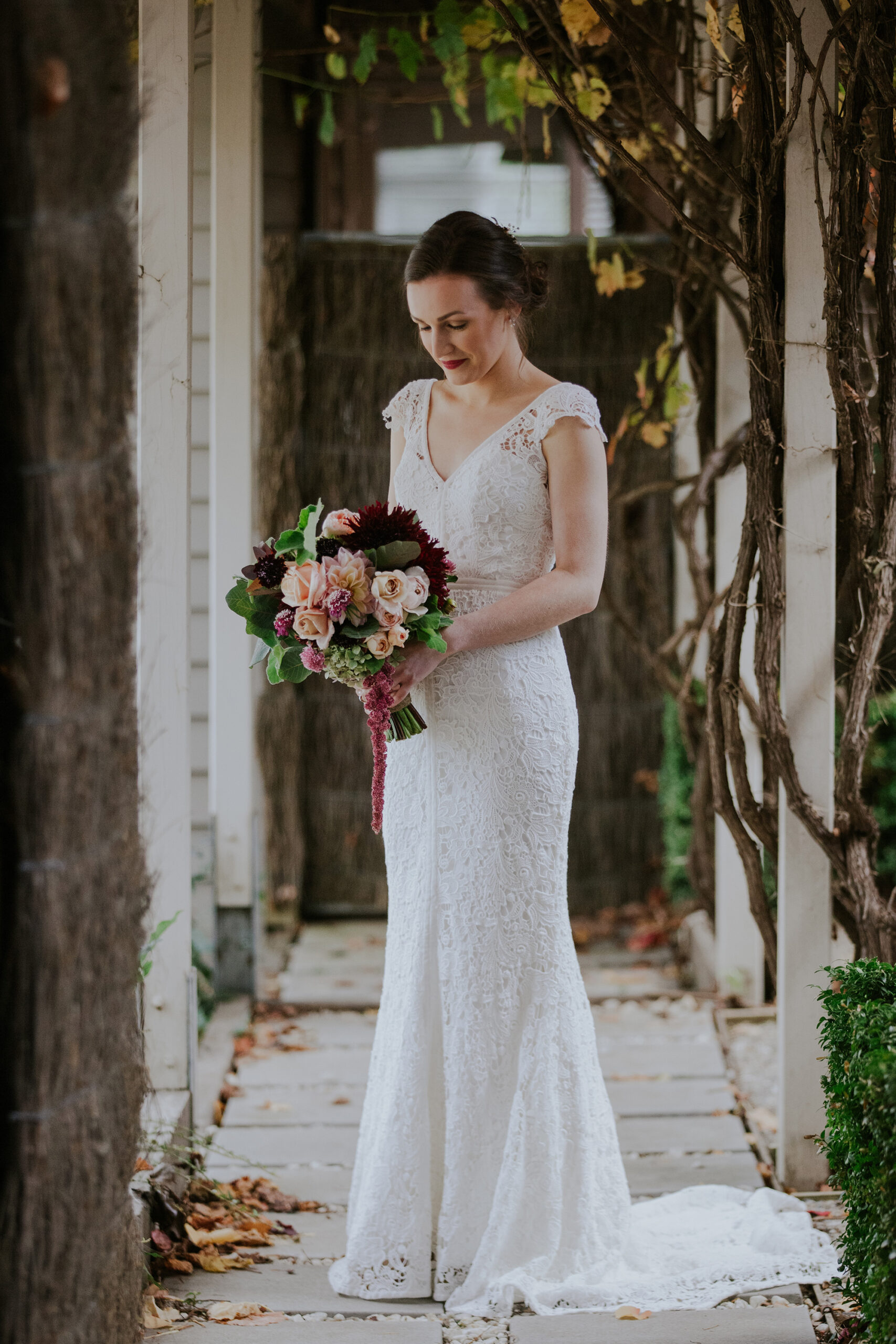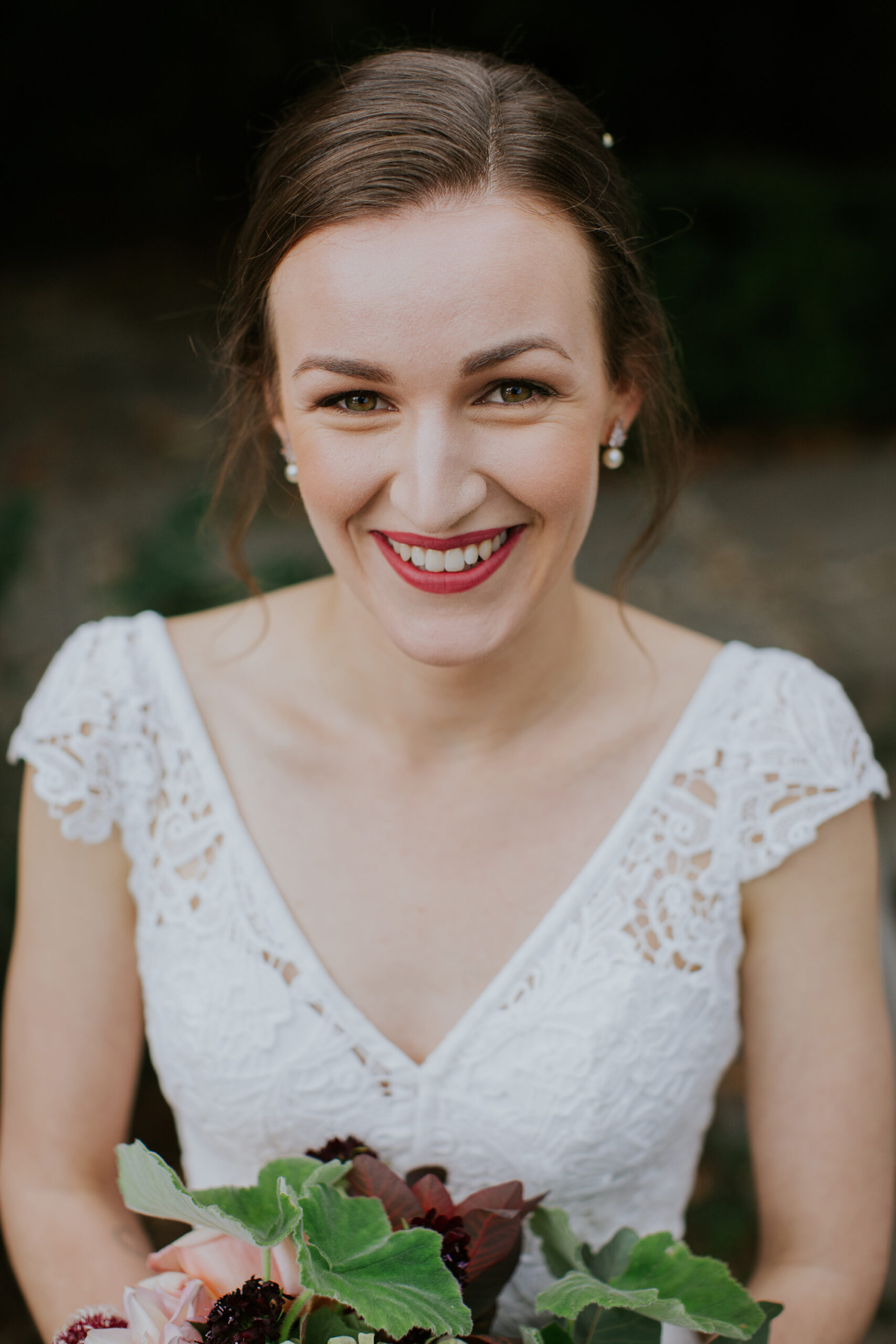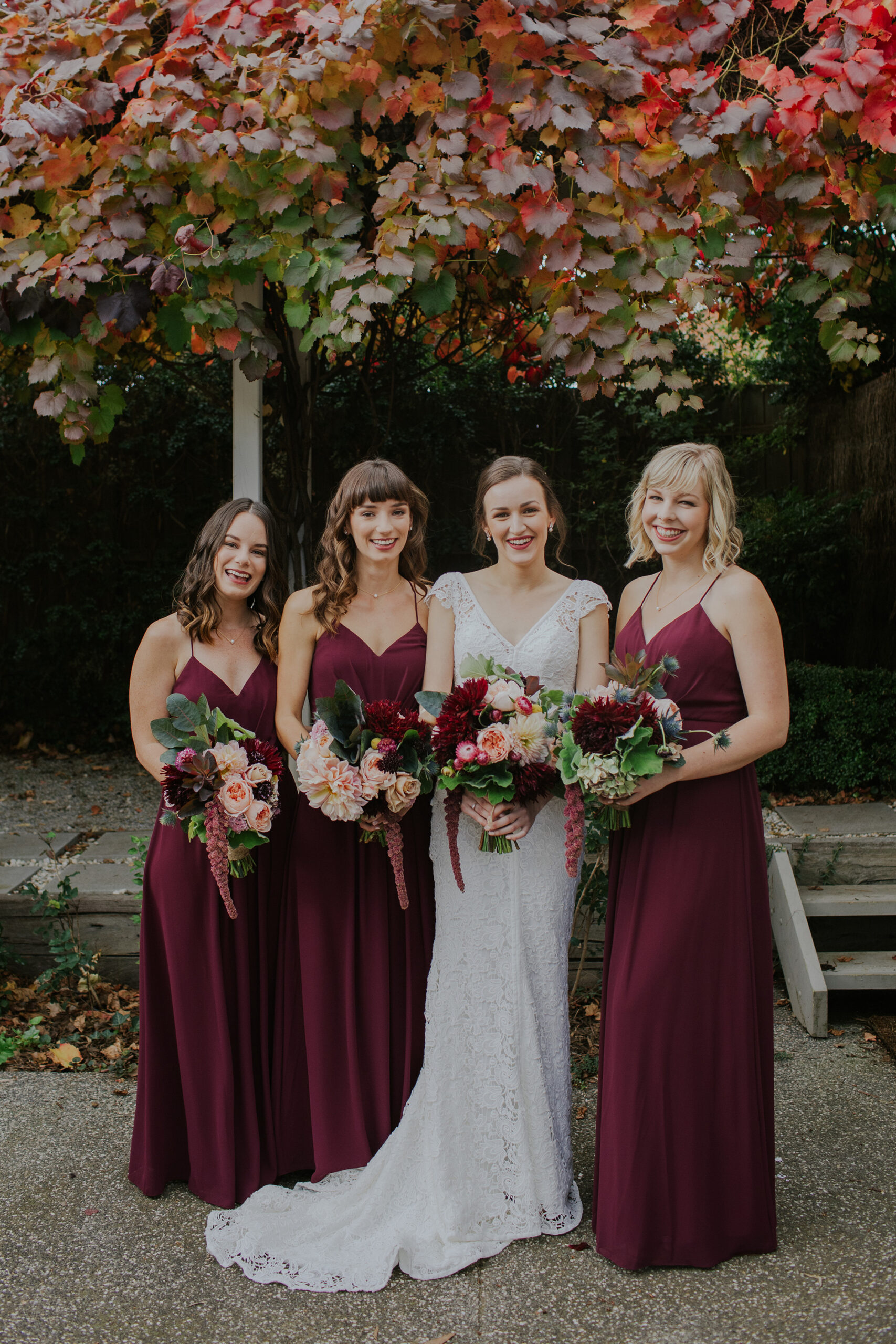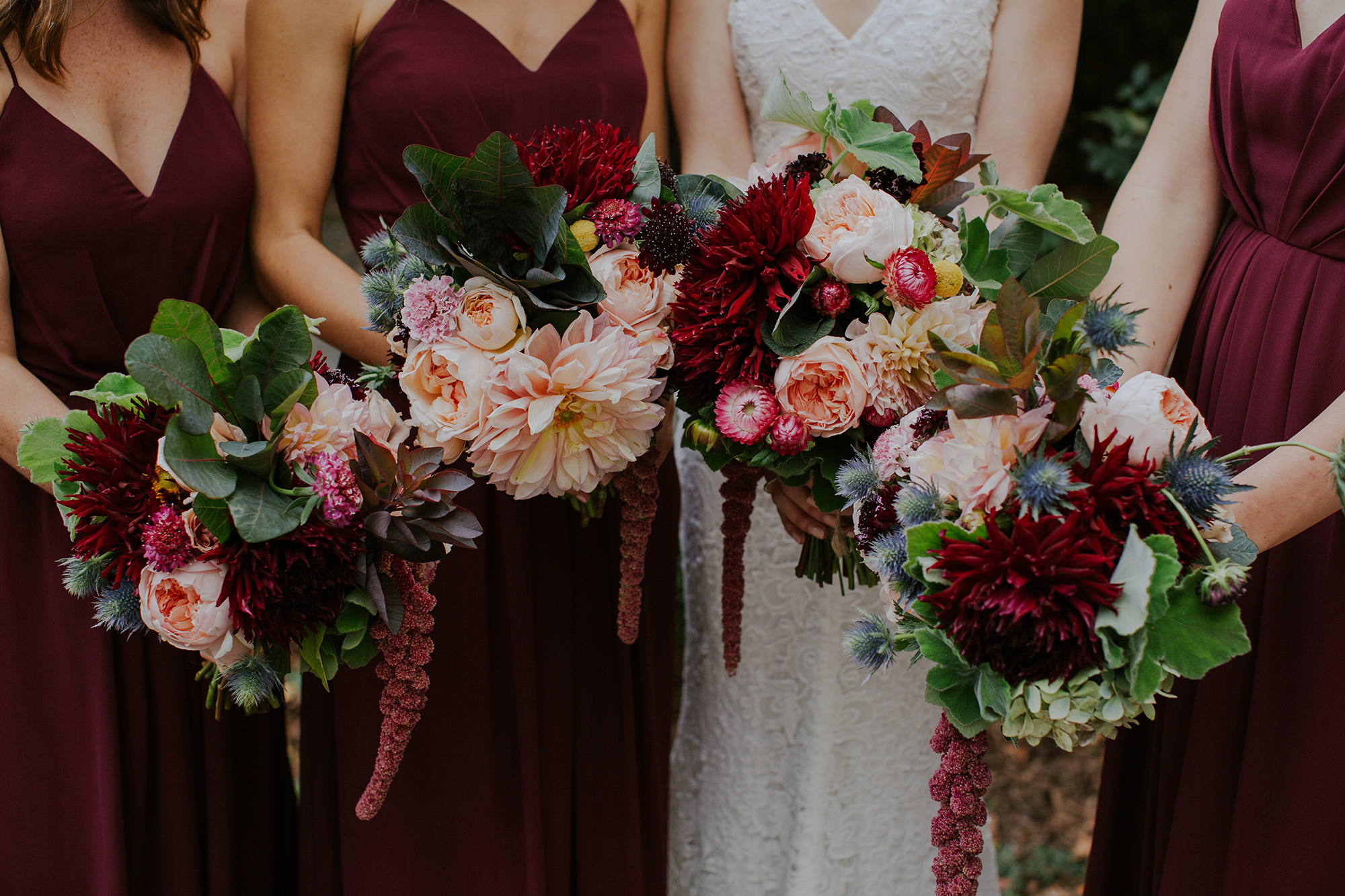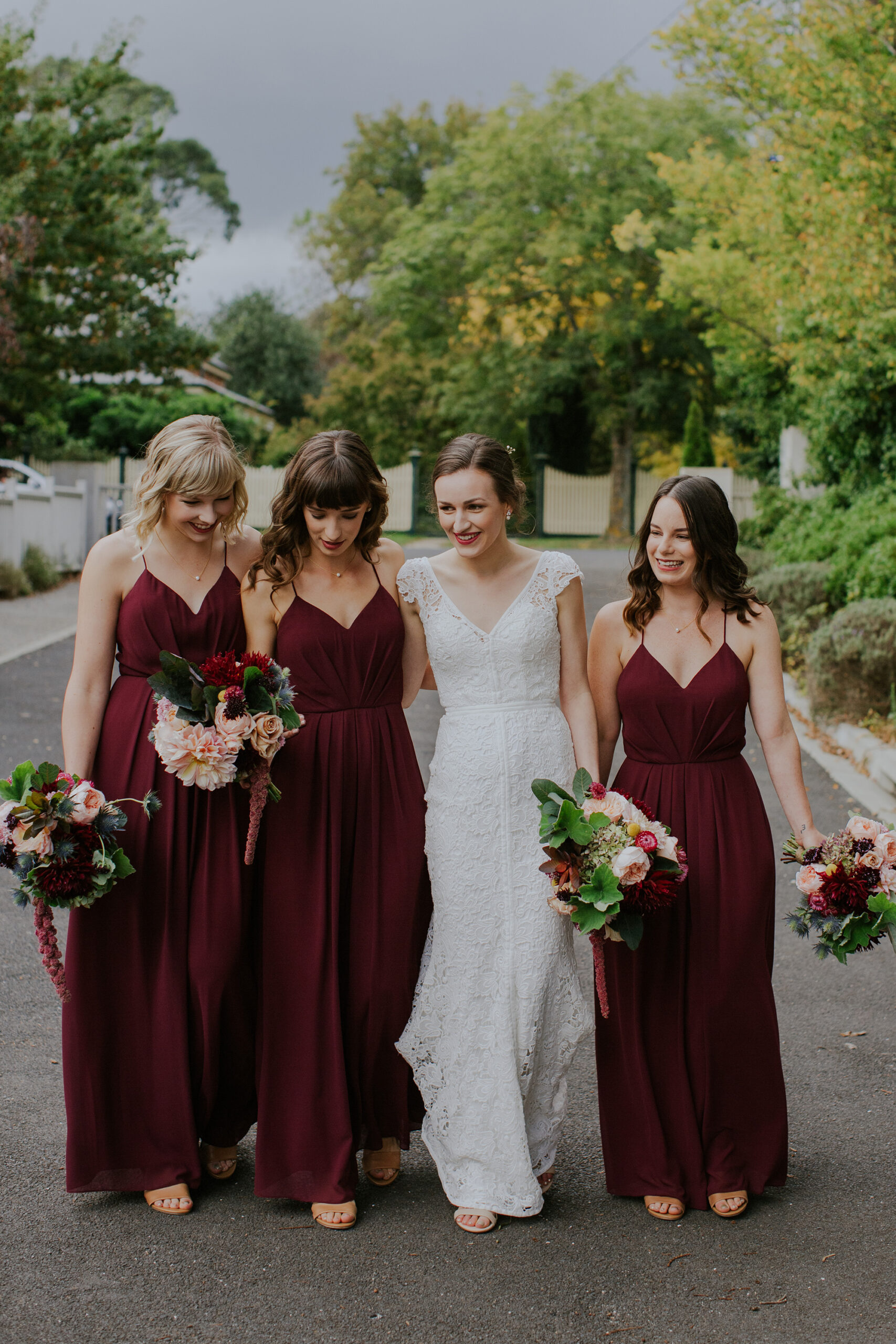 Georgina and her girls were a vision in their burgundy, white and greenery colour palette. The bride wore designer Amaline Vitale.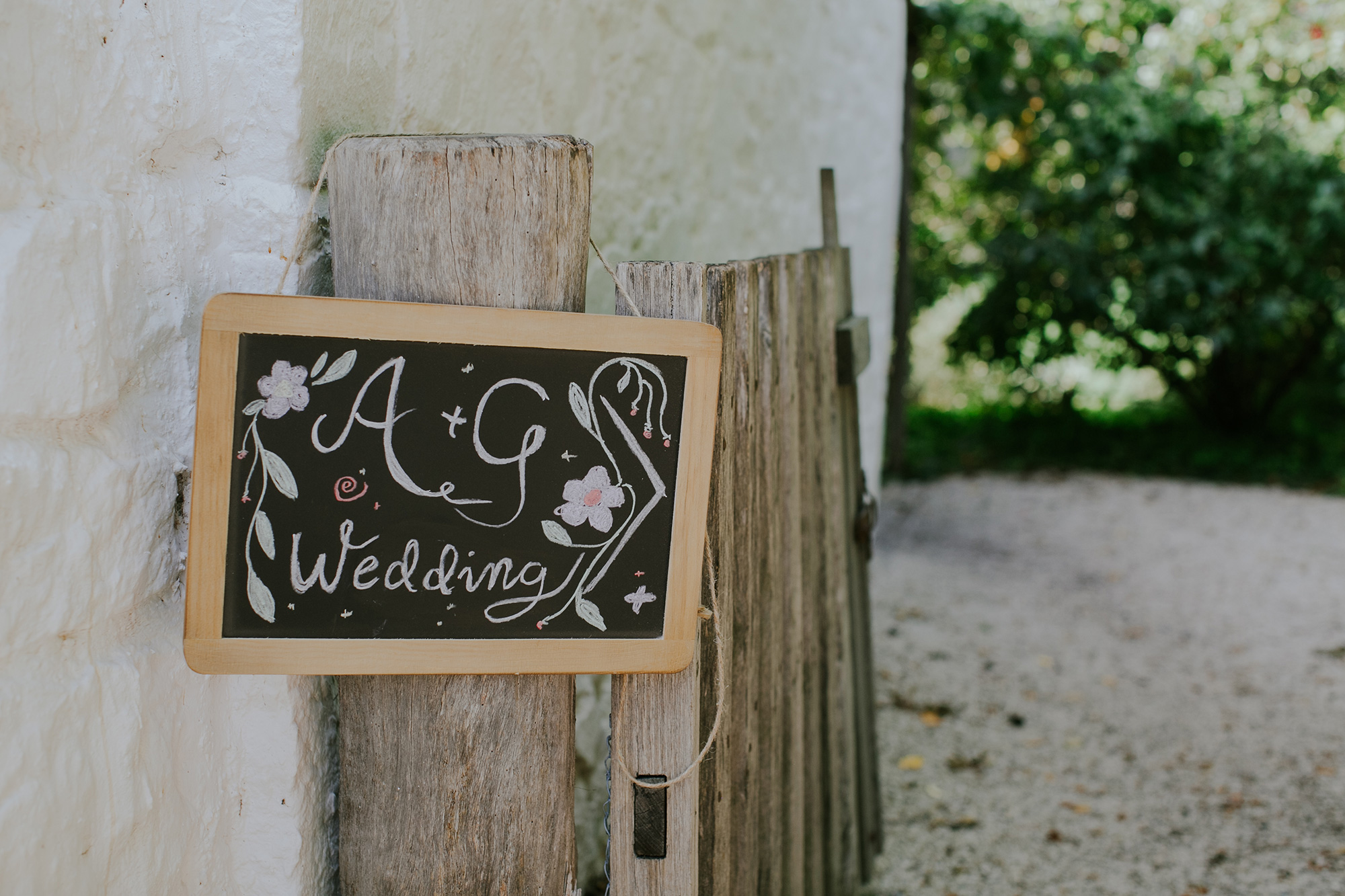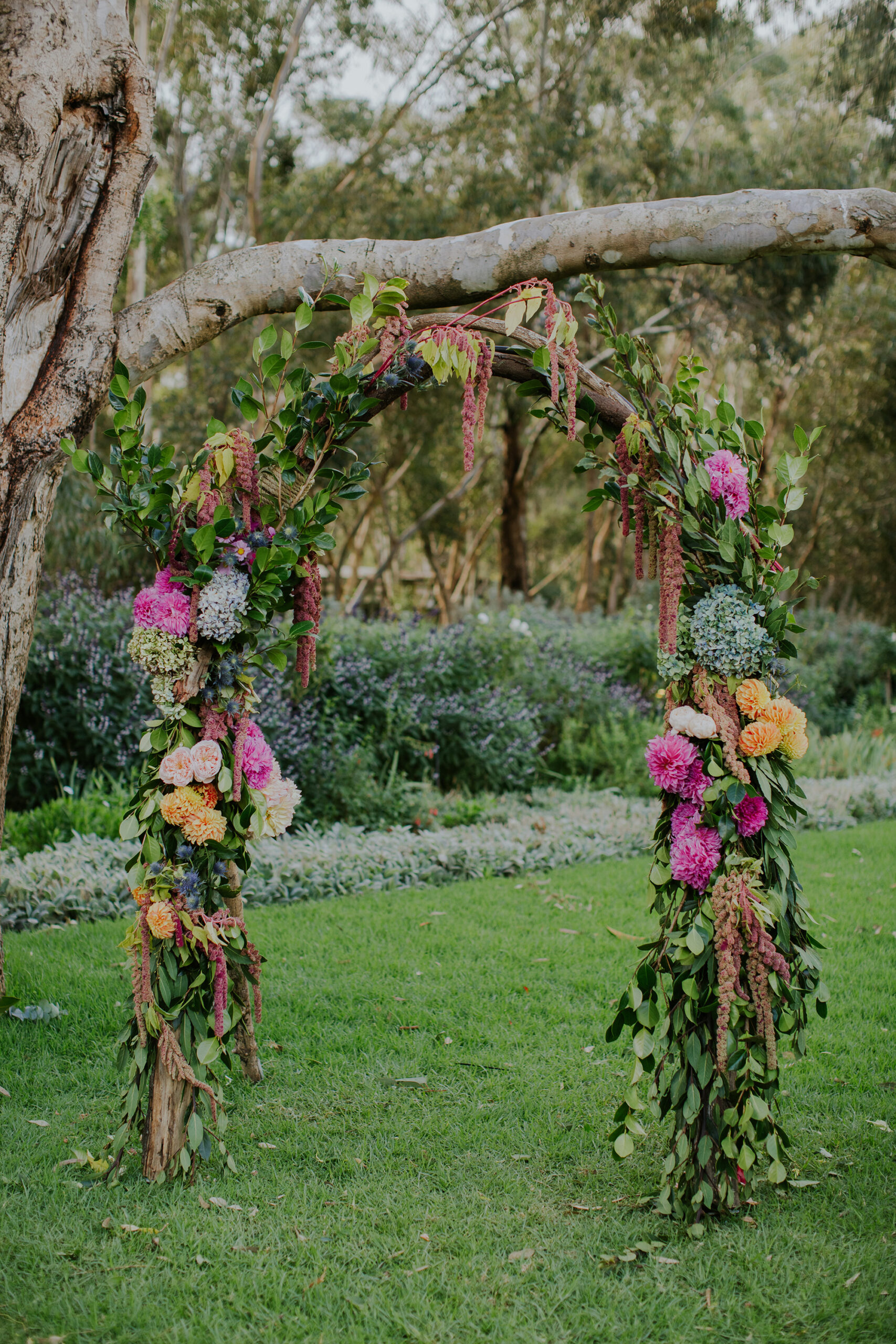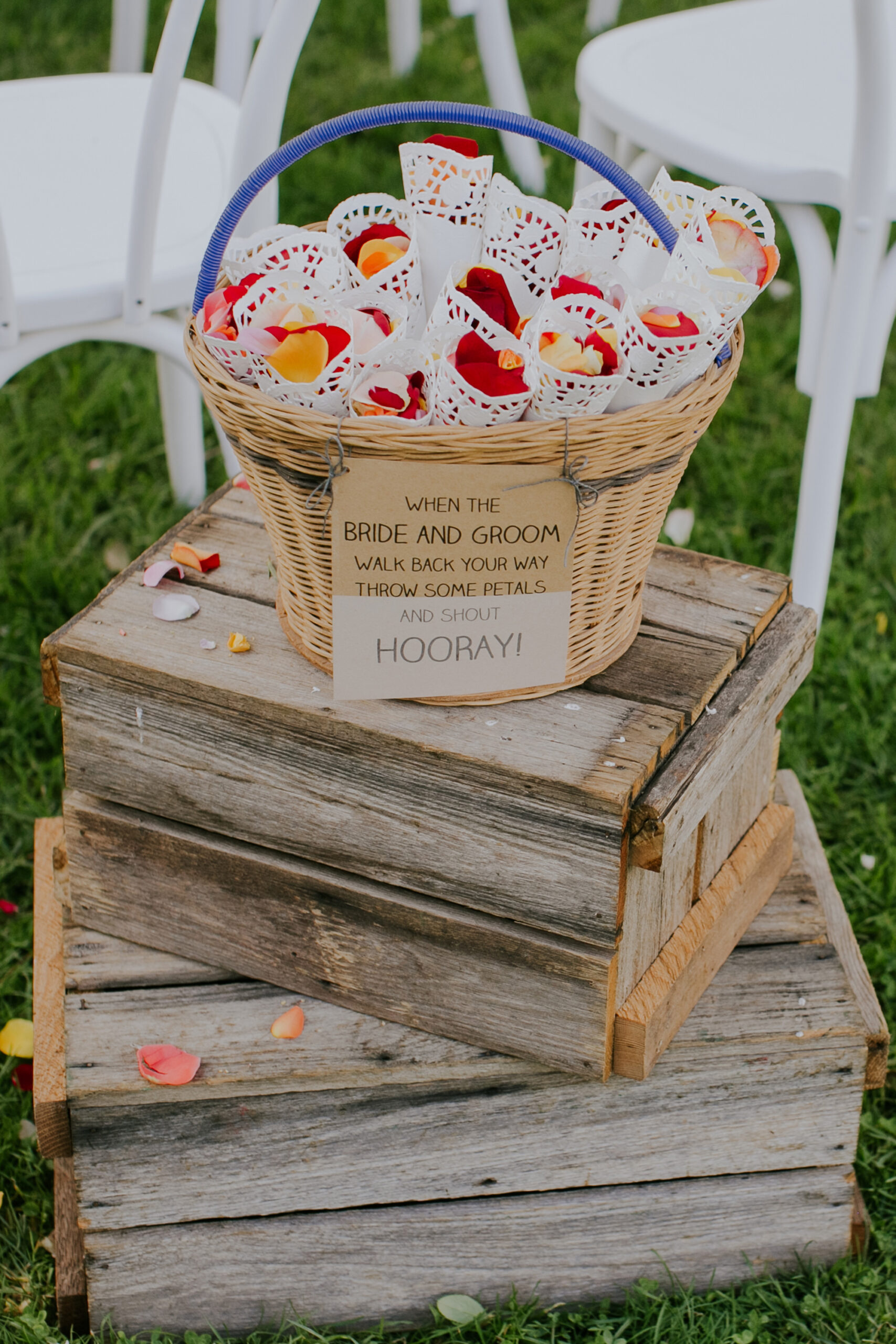 "All of the decorations were made by myself and my husband including our gorgeous archway," says Georgina.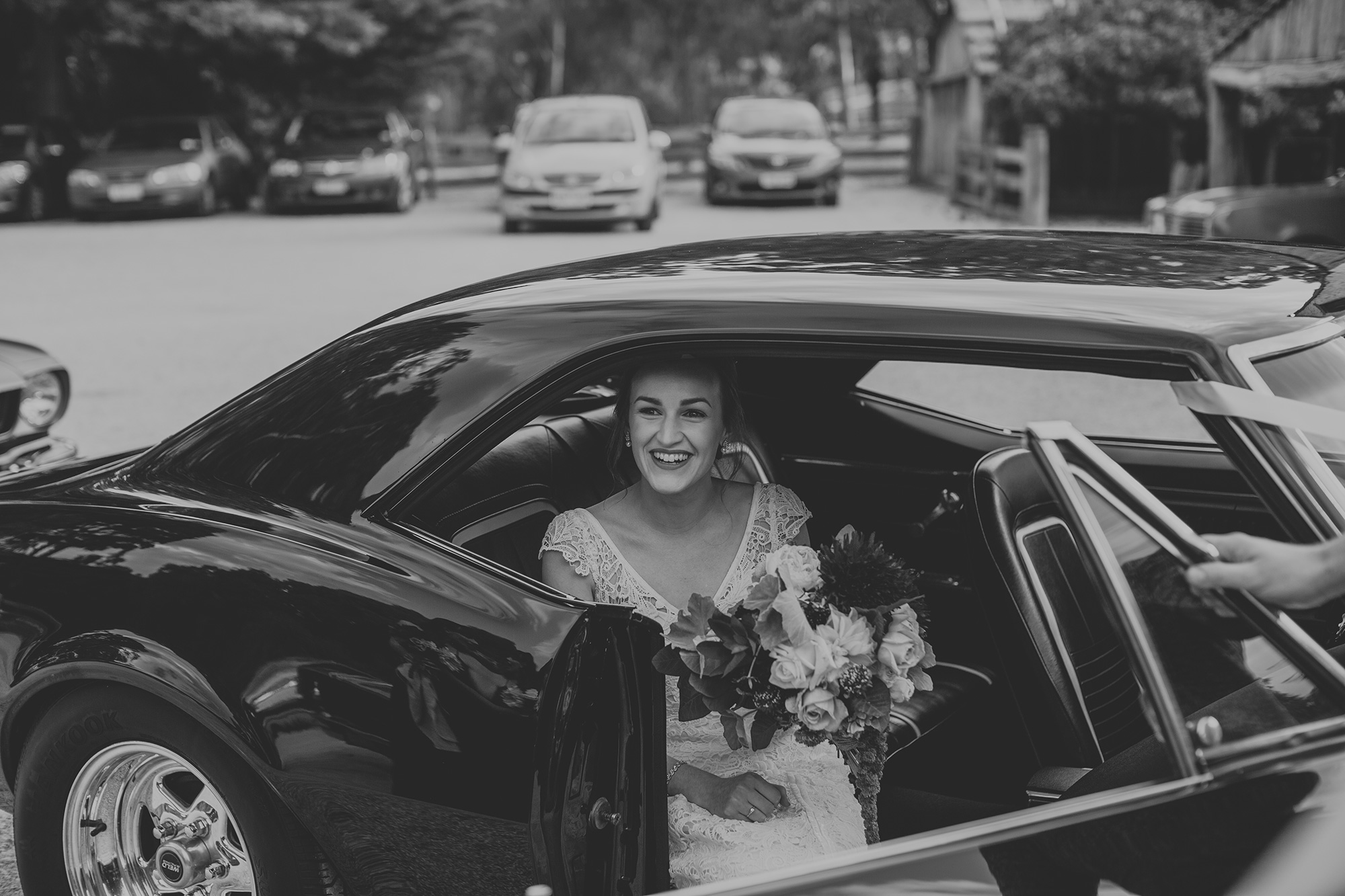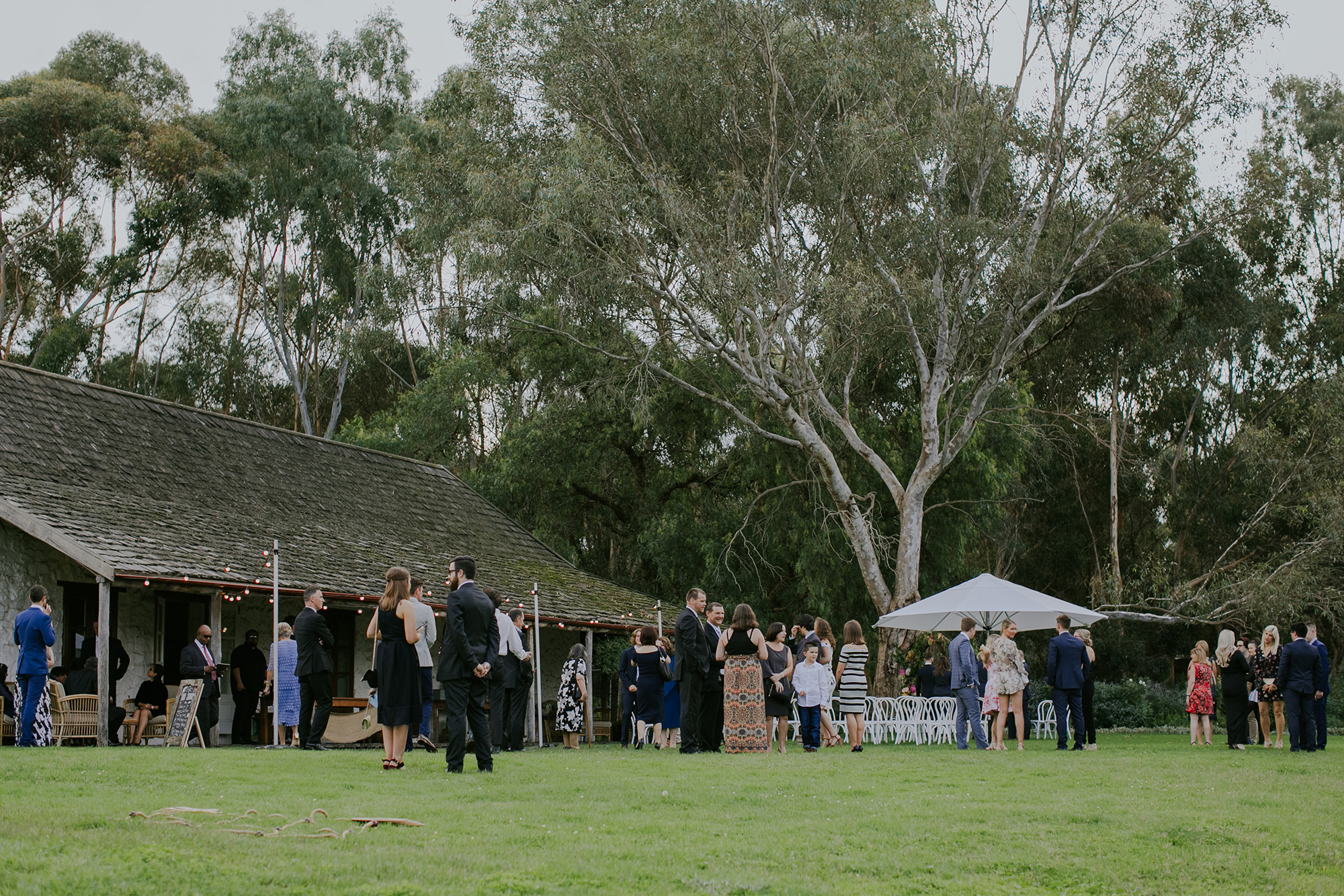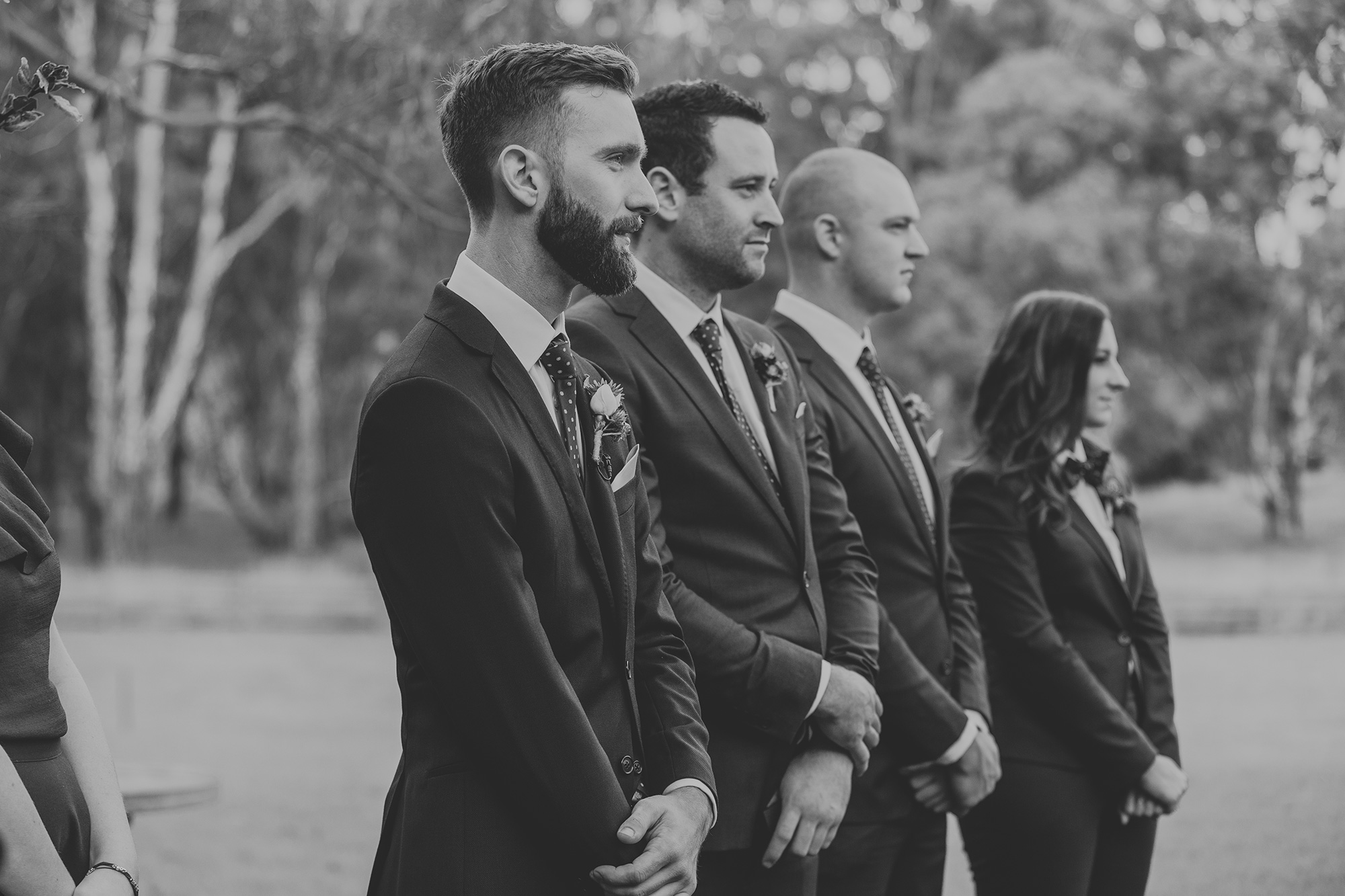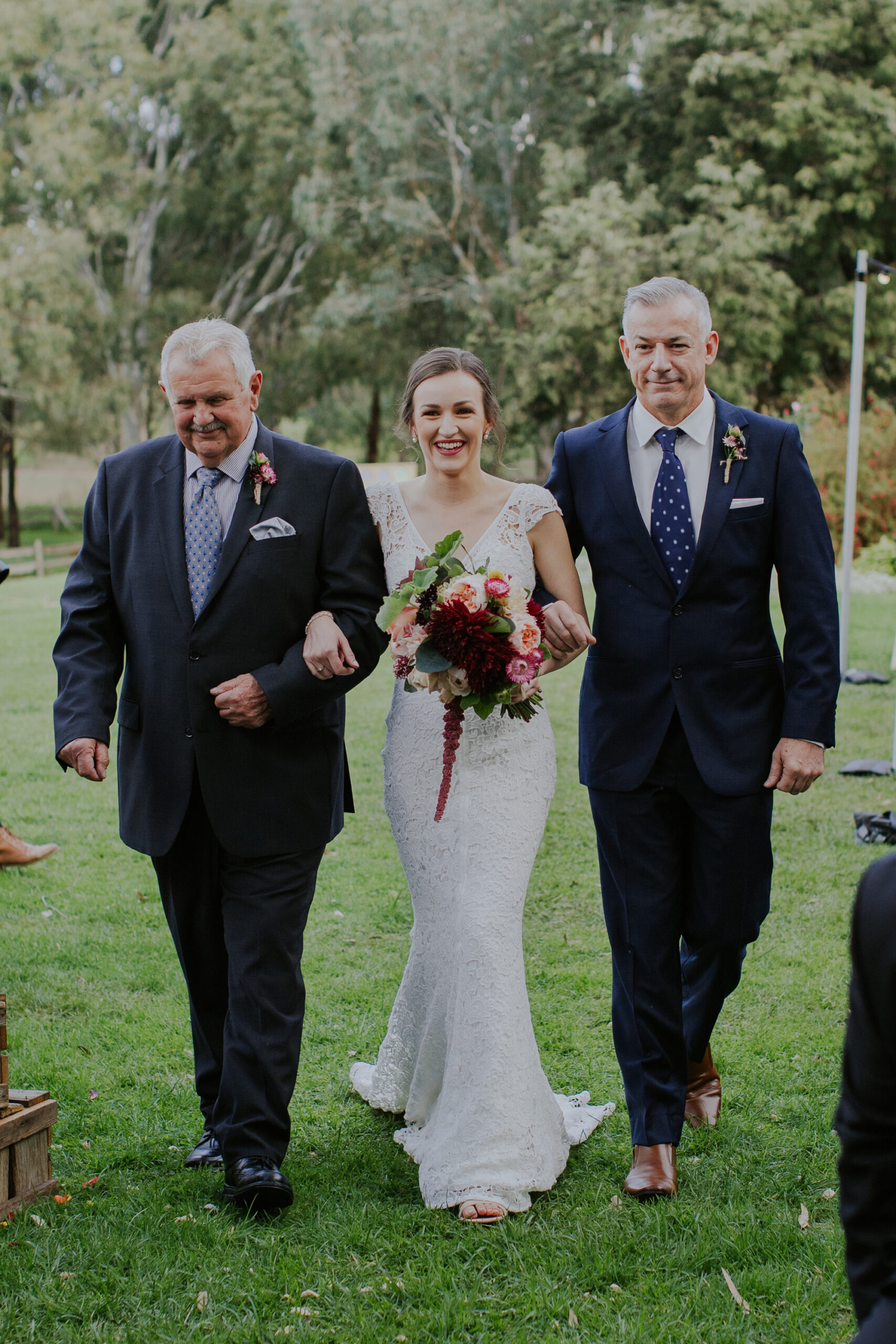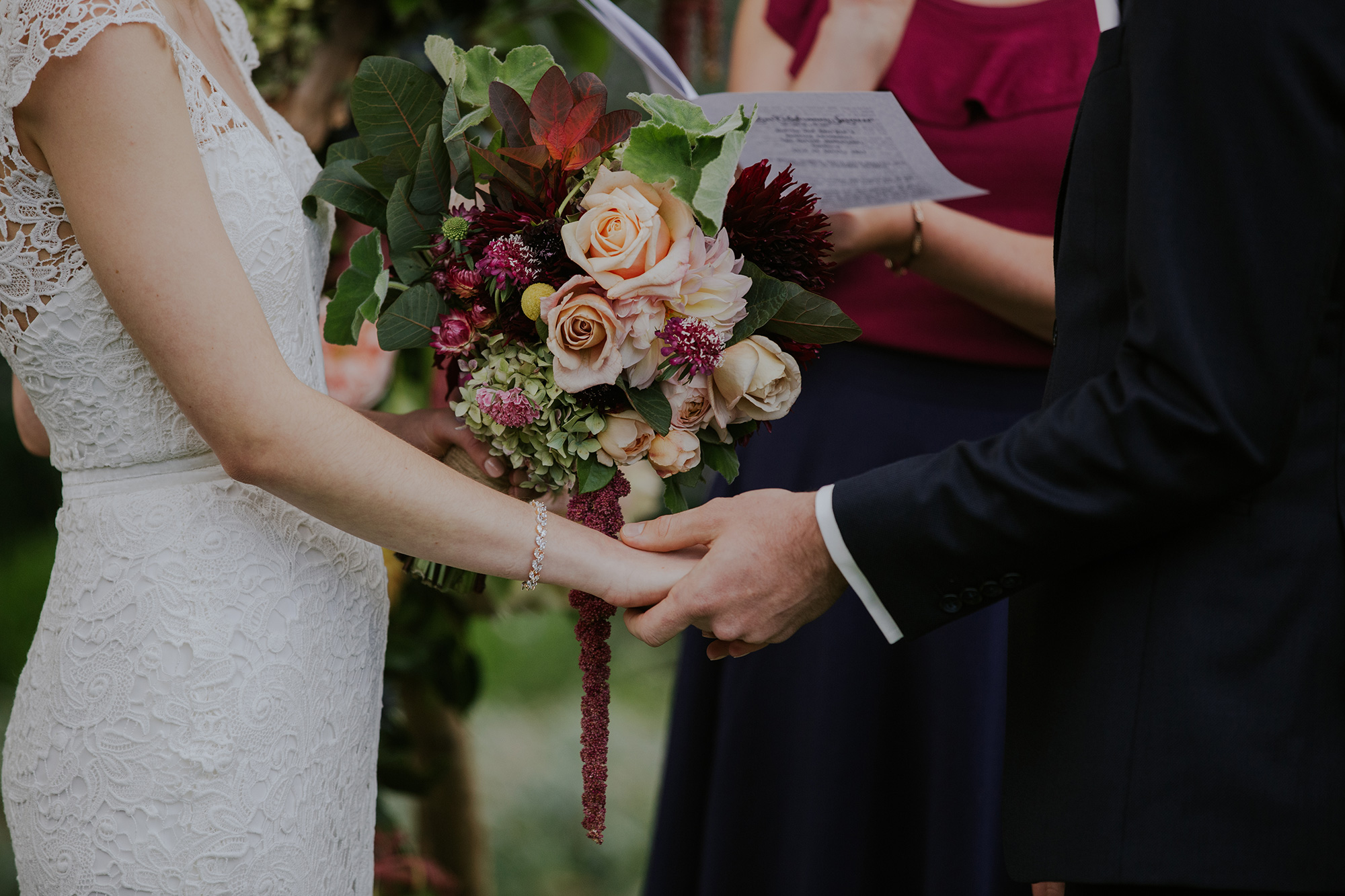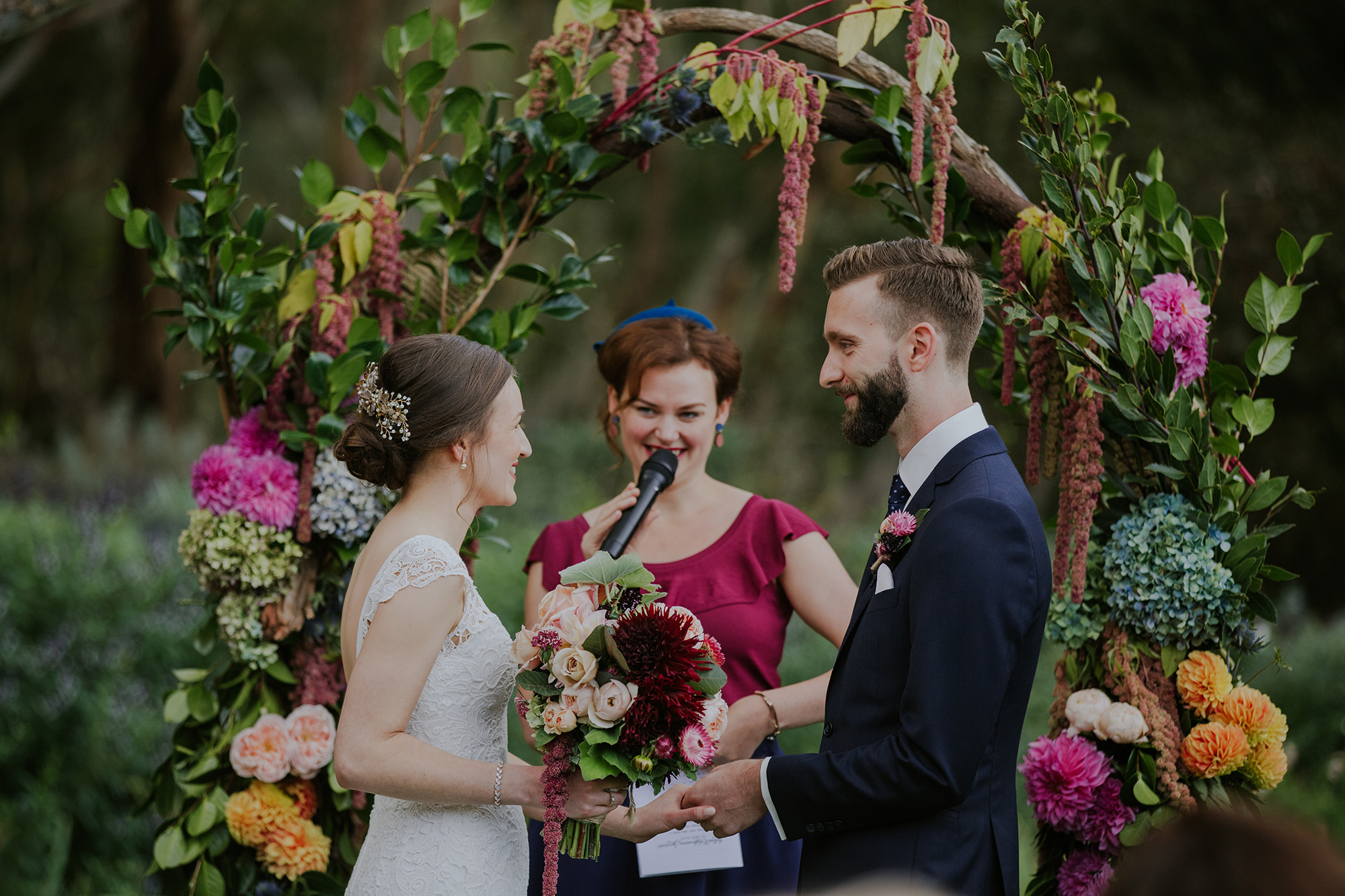 The couple were married by Julia's Celebrancy Services. The professional has married more than 600 couples! "She's the happiest person on the planet!" praises Georgina.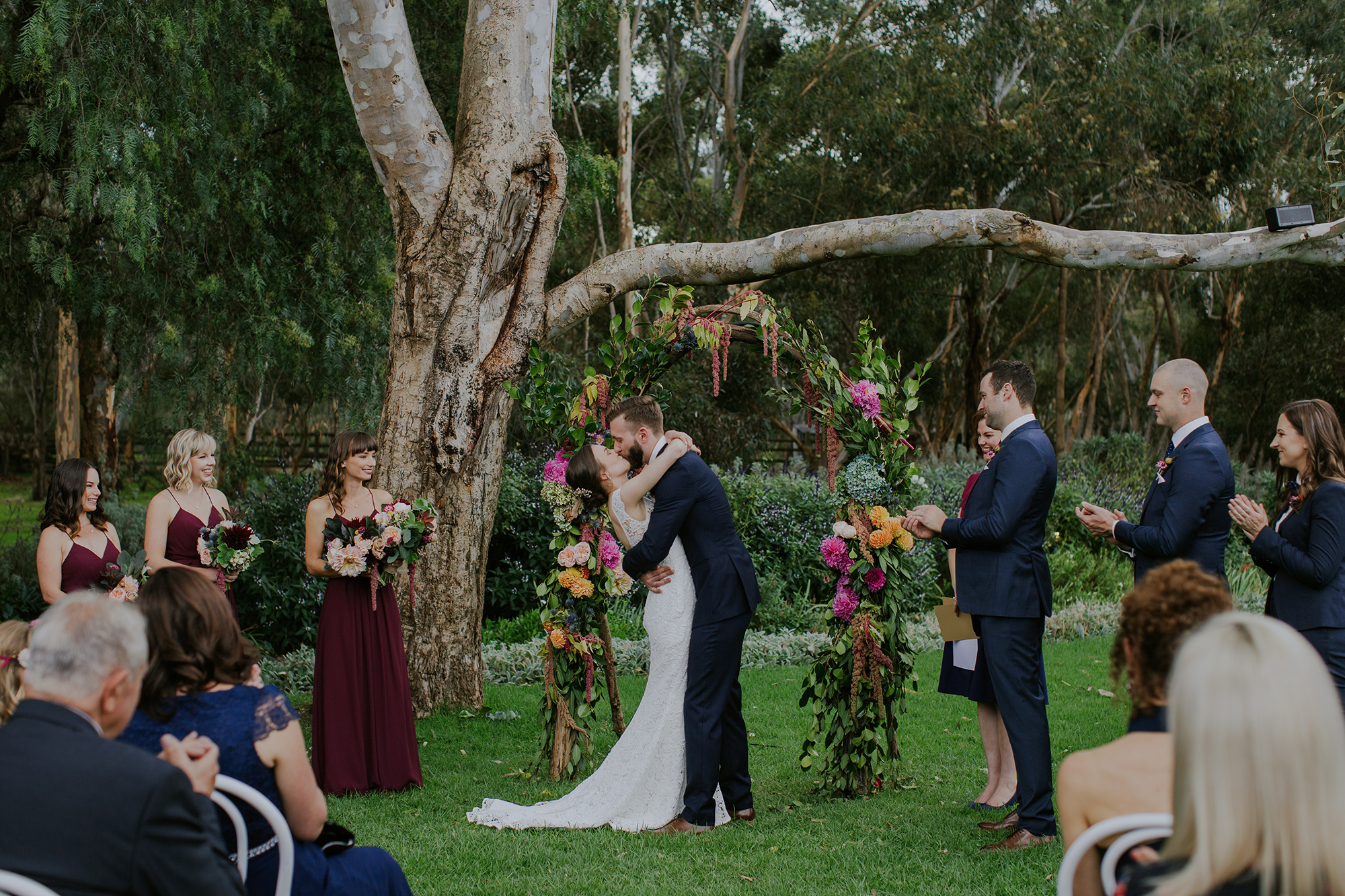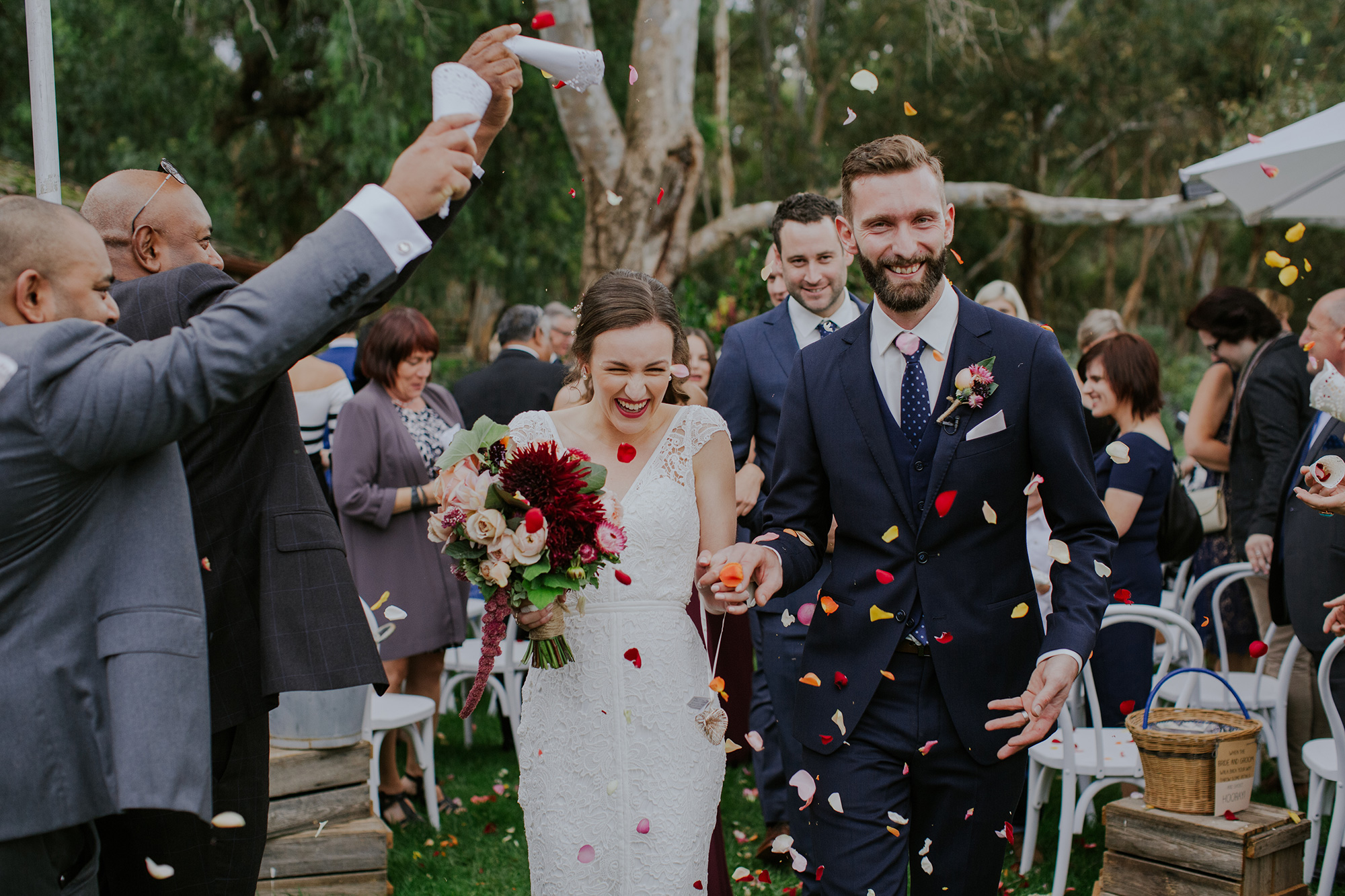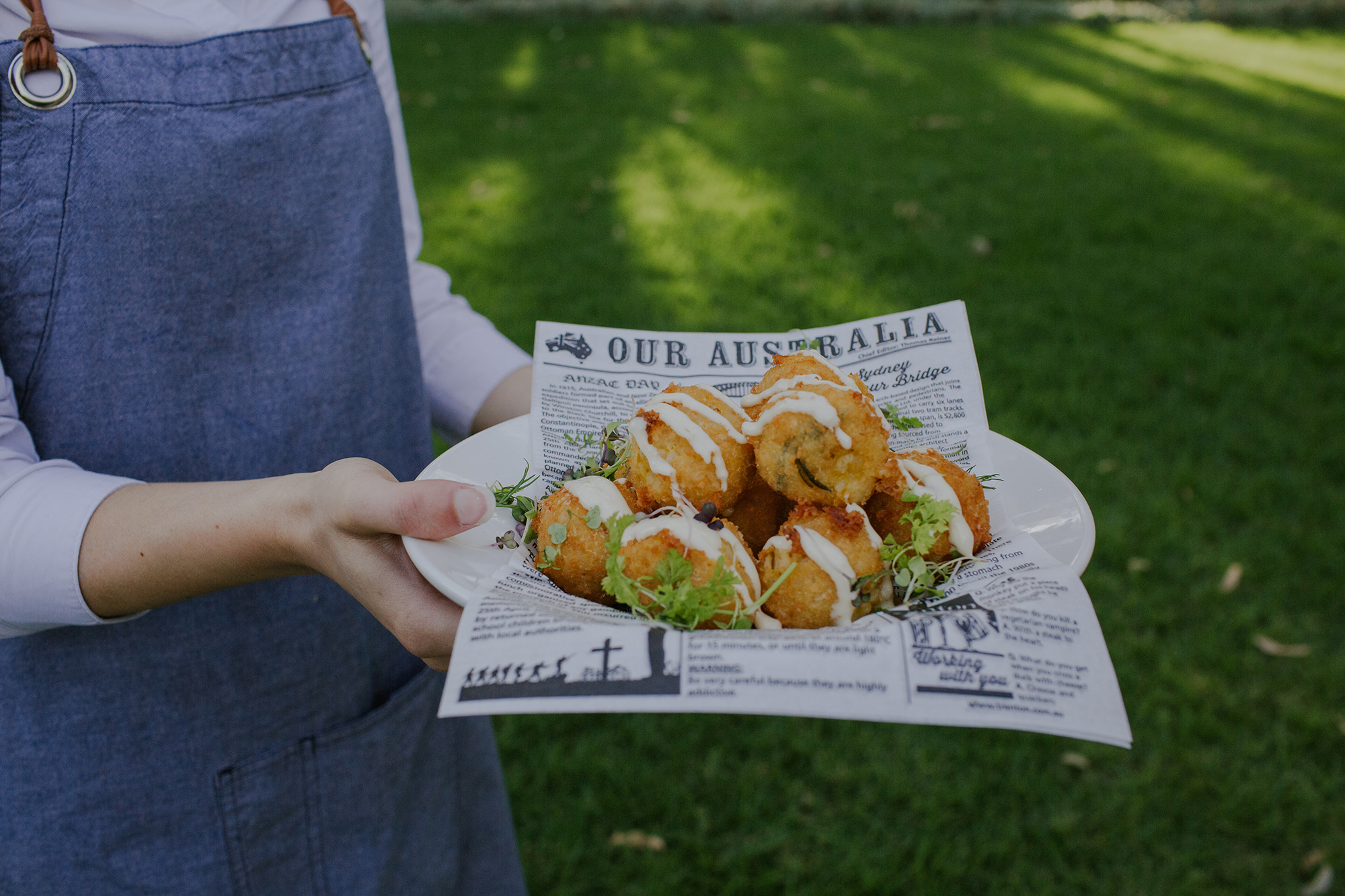 High praise for Emu Bottom's catering: "Nearly every single person said how amazing the food was and it was definitely the best wedding food they've ever had – which we loved hearing as food was important to us!"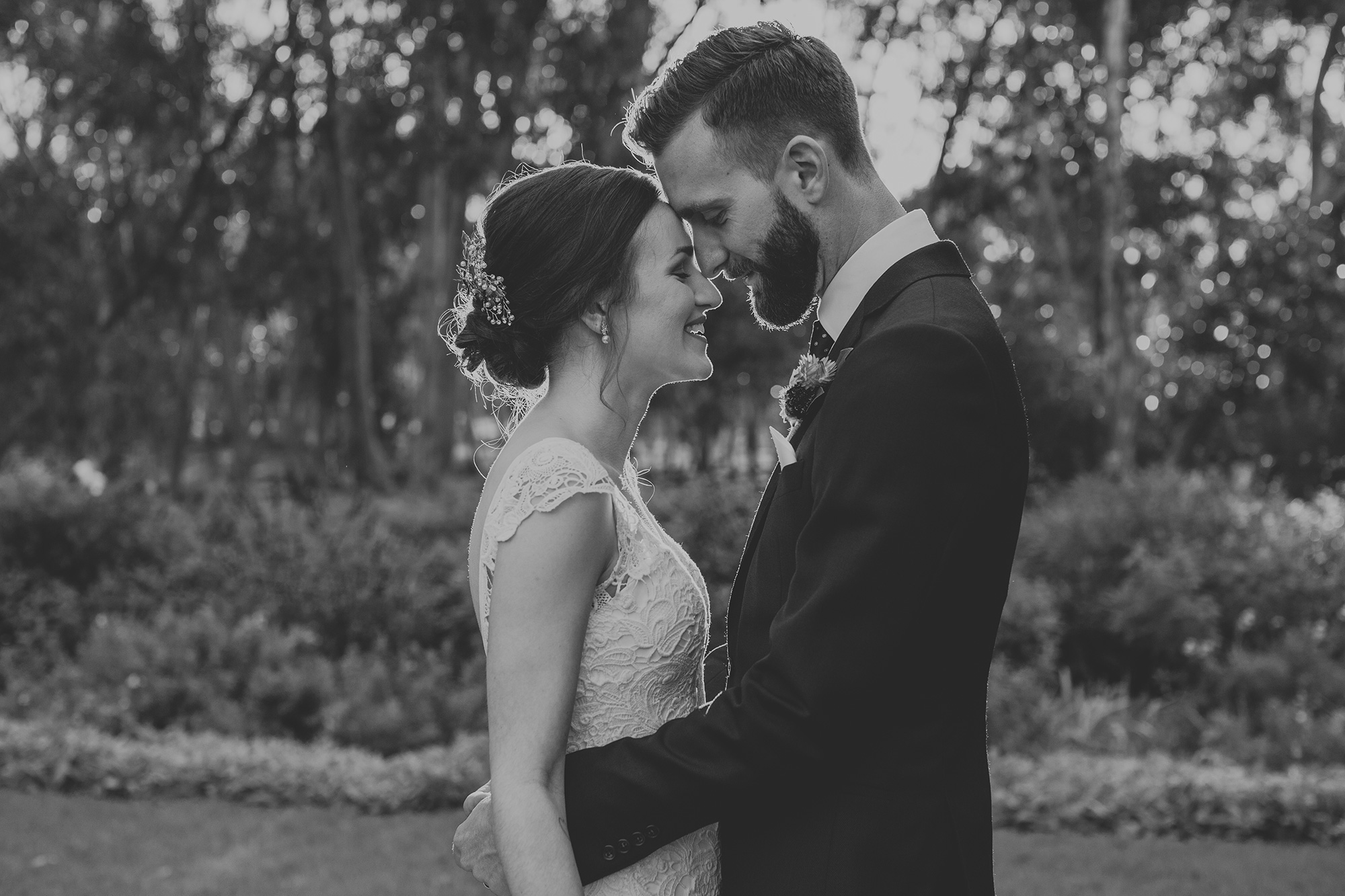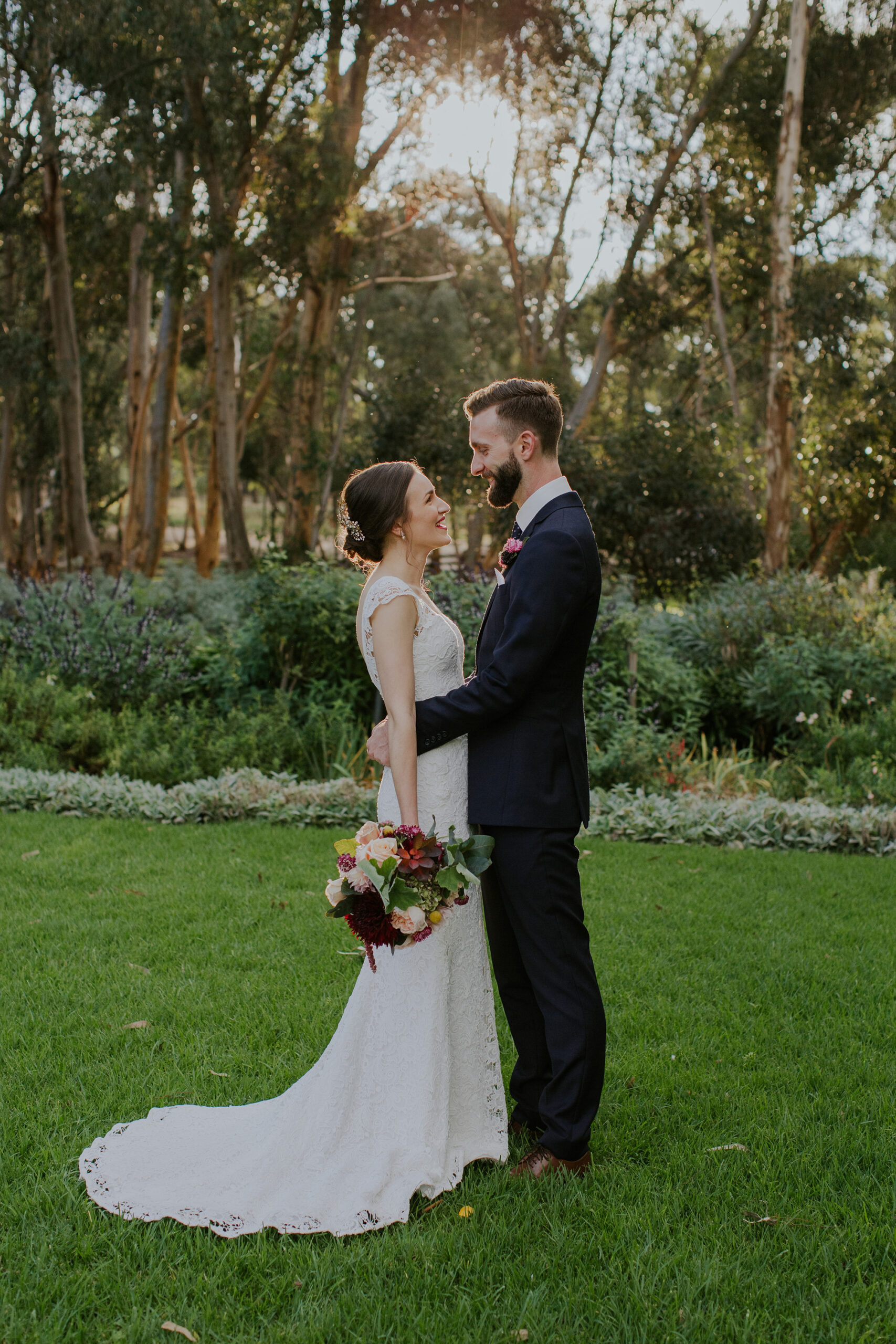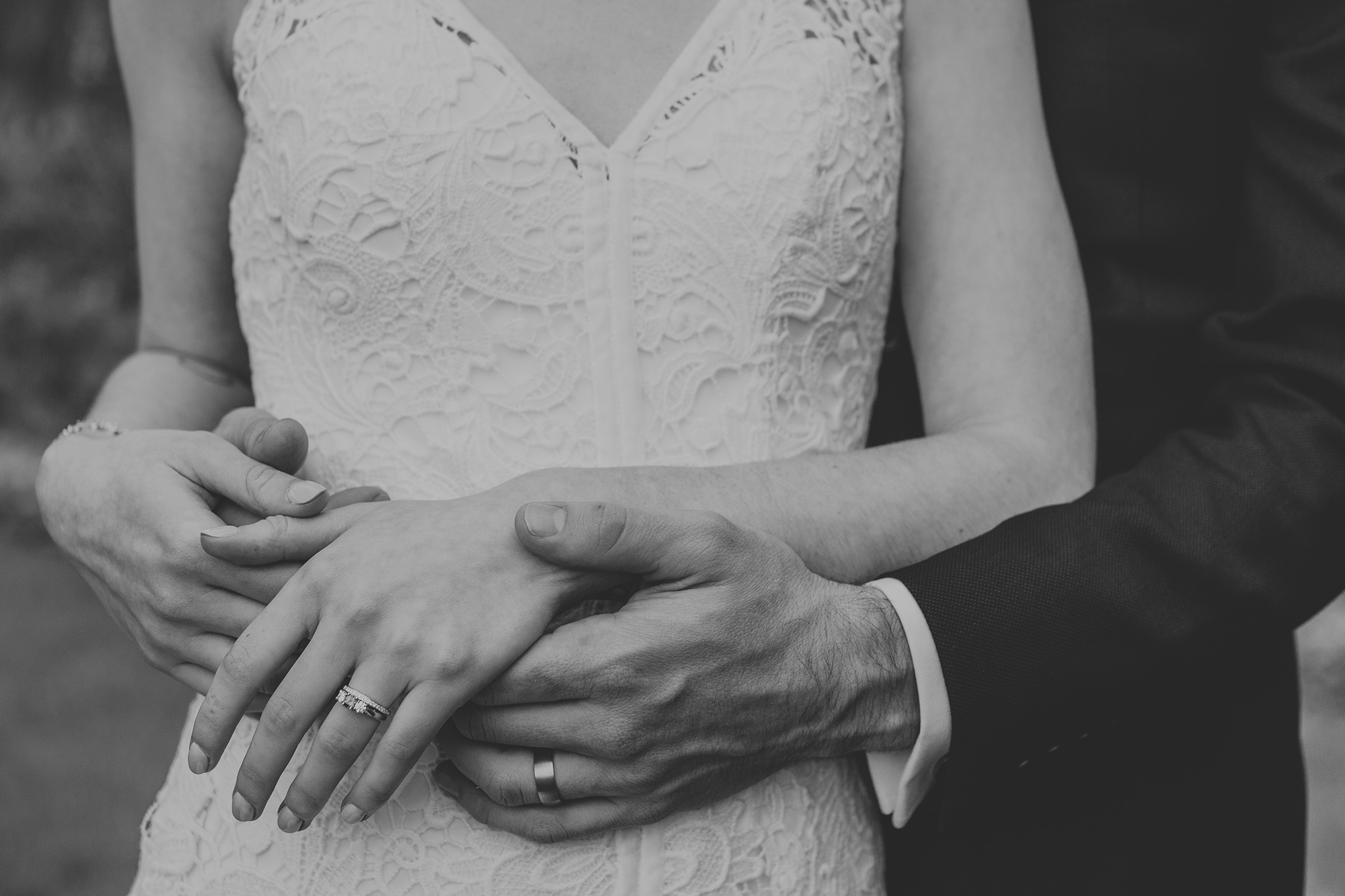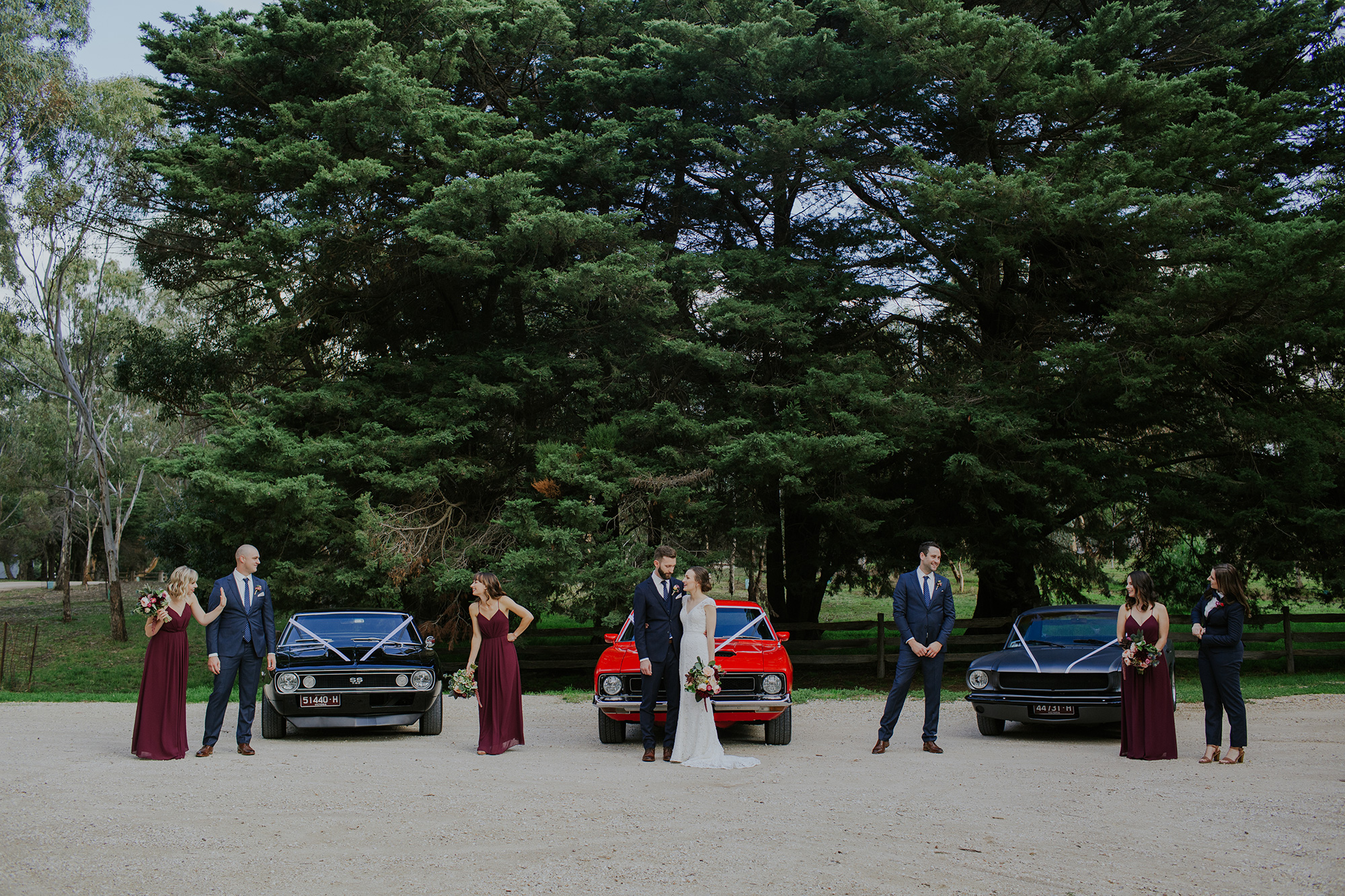 Andrew's other love – his 1973 Ford Fairmont XB – made it into the 'wedding party', along with a 1967 Chevy Camaro and Mustang borrowed from friends.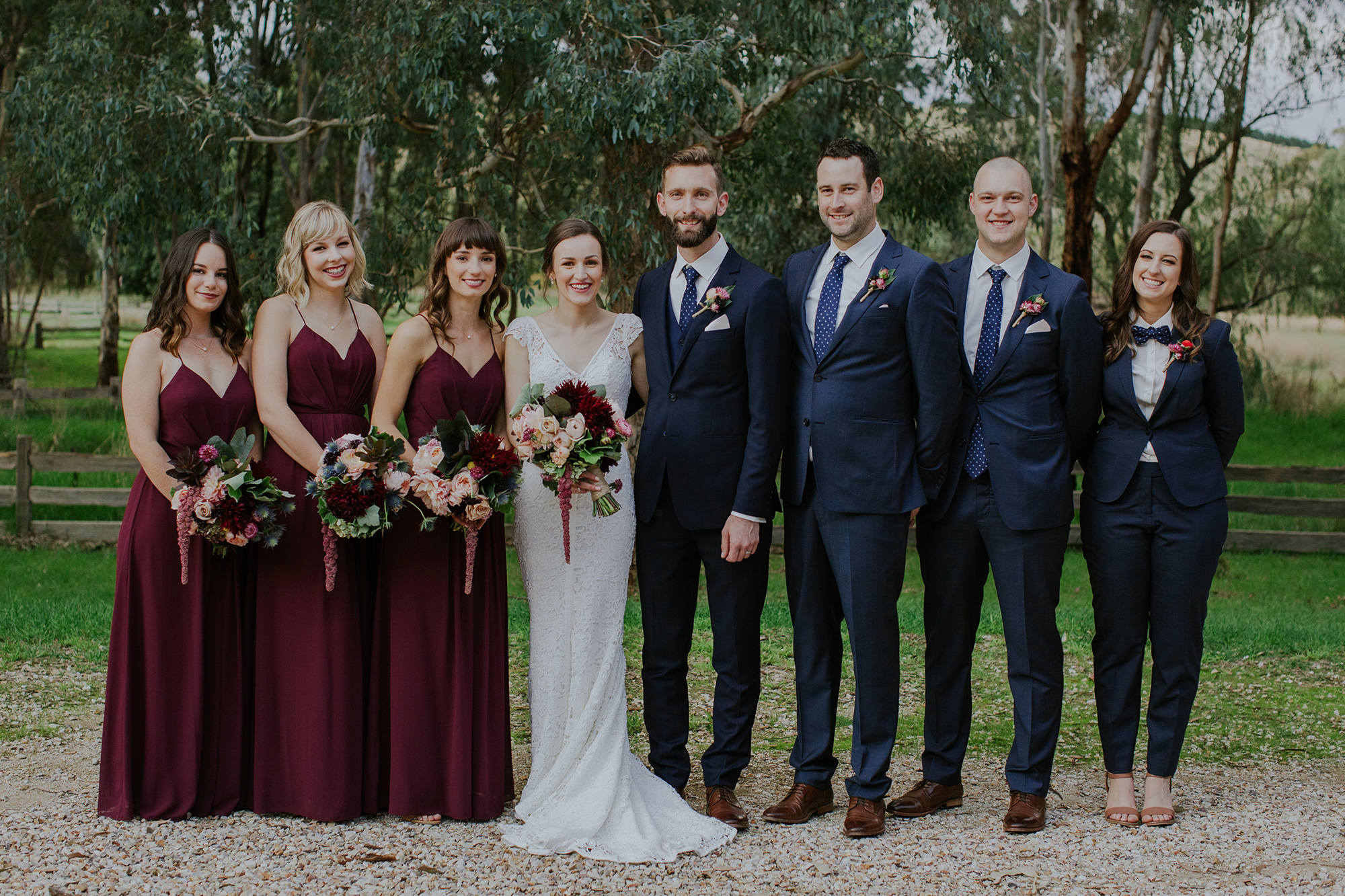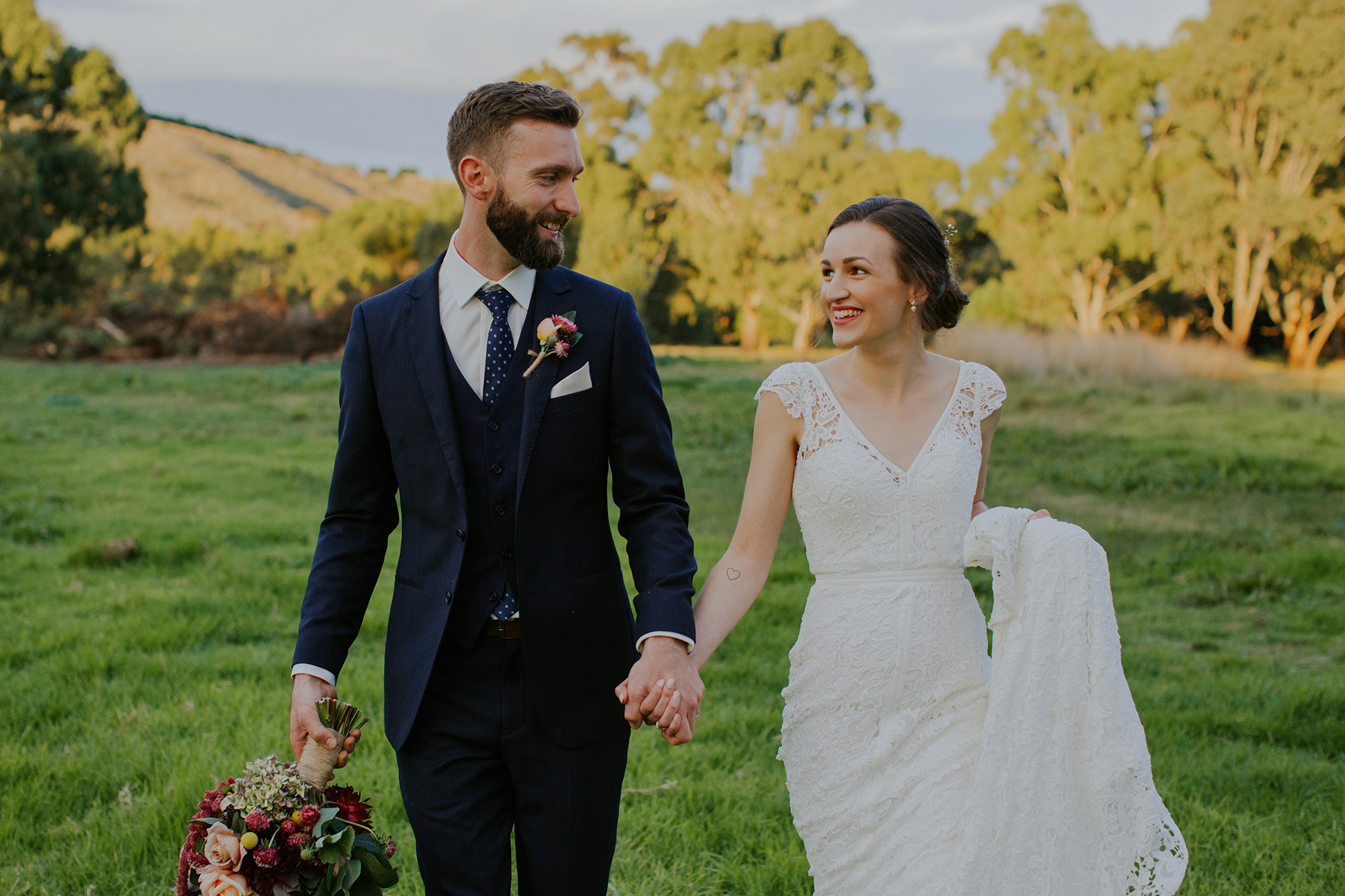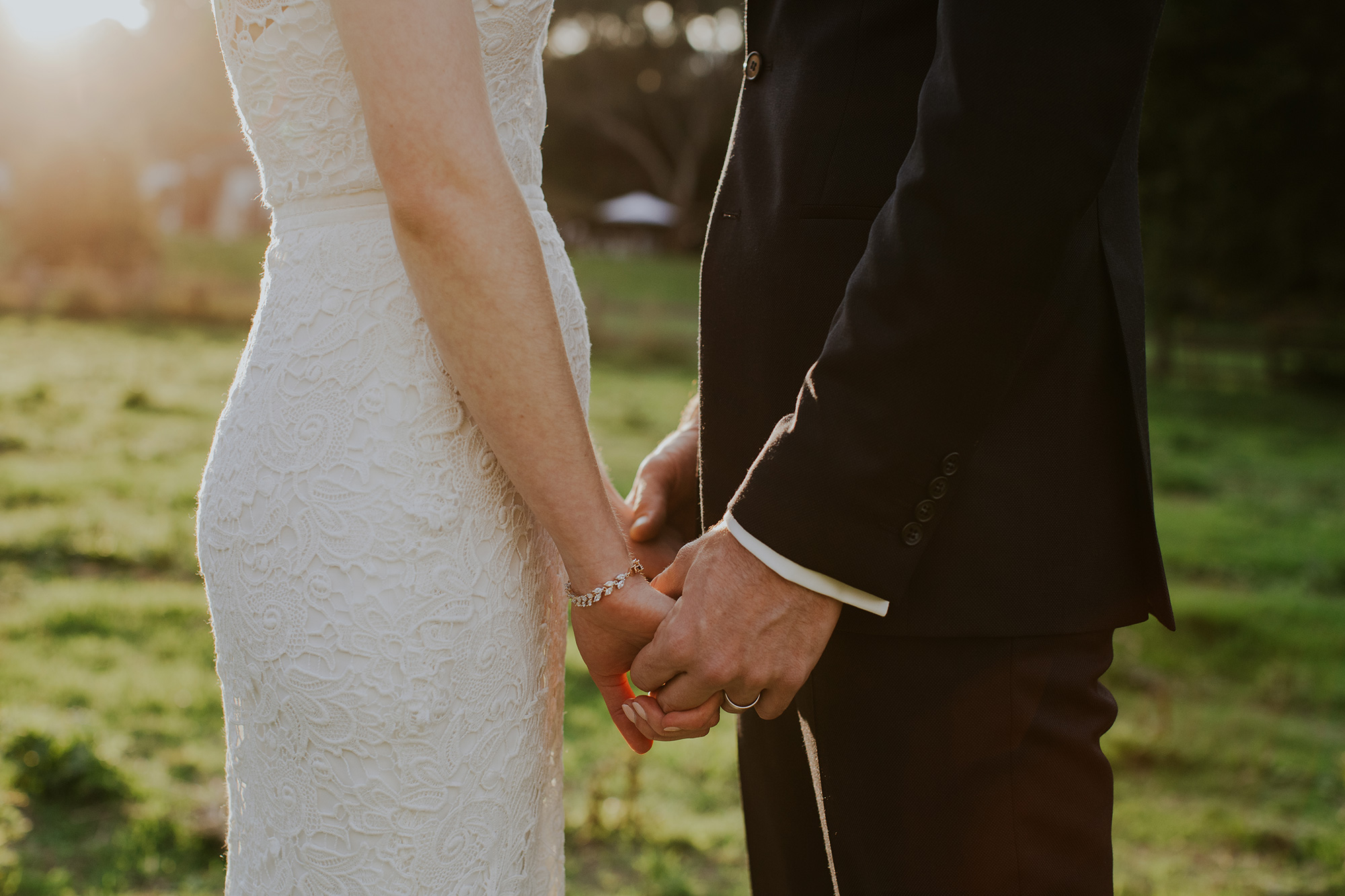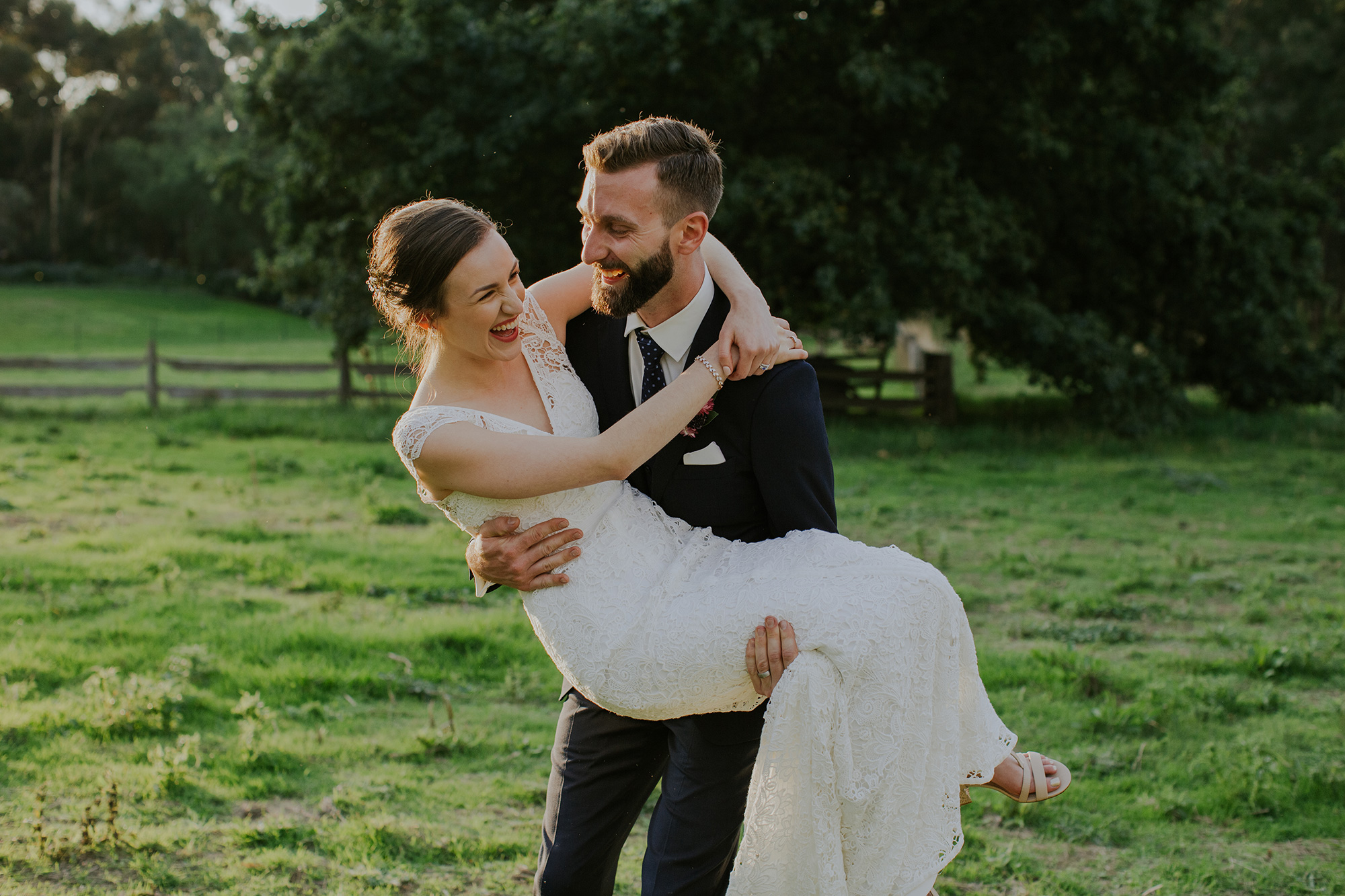 The lush green setting at Emu Bottom Homestead was "beautiful," says Georgina. "The first venue we saw and we both instantly loved it!"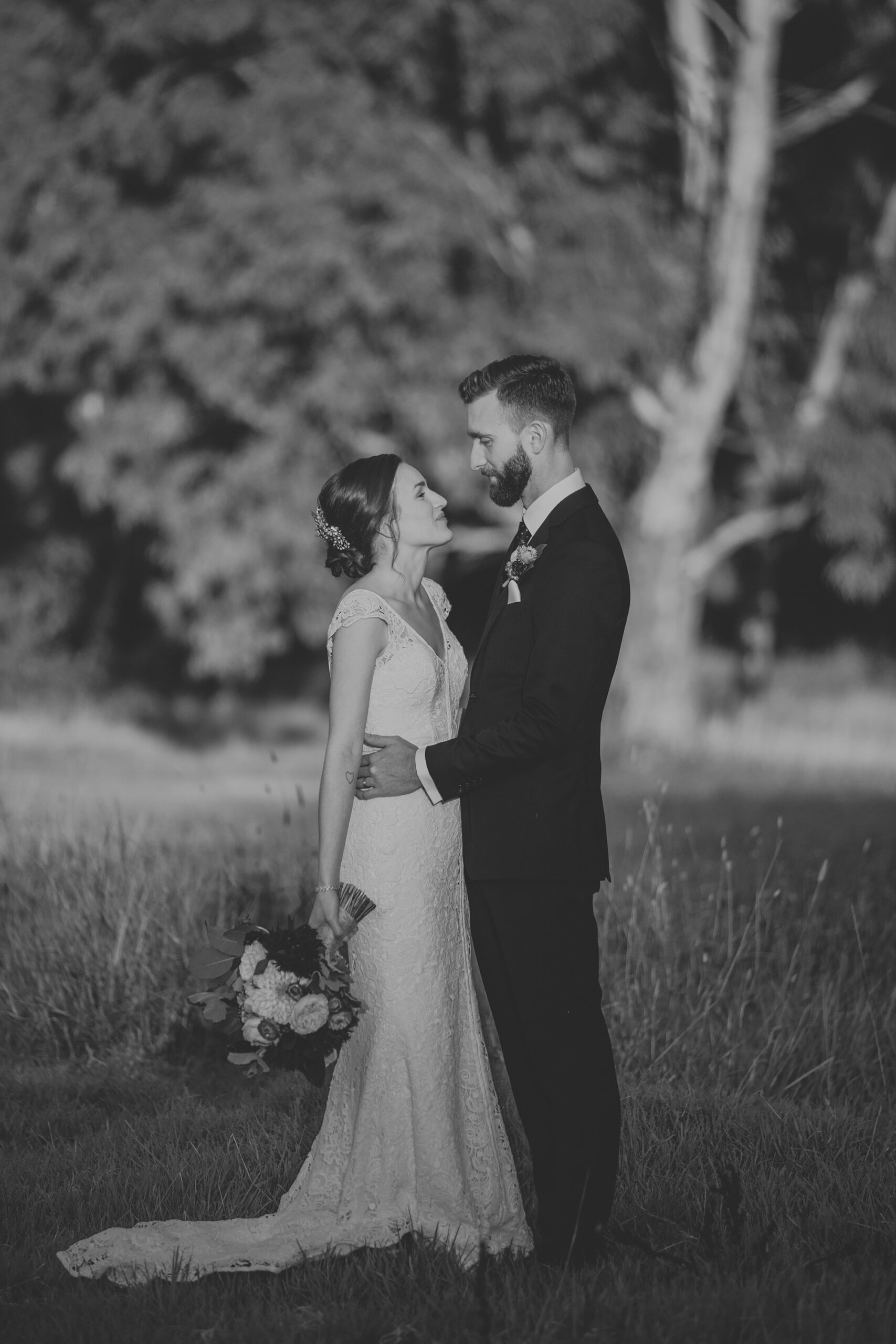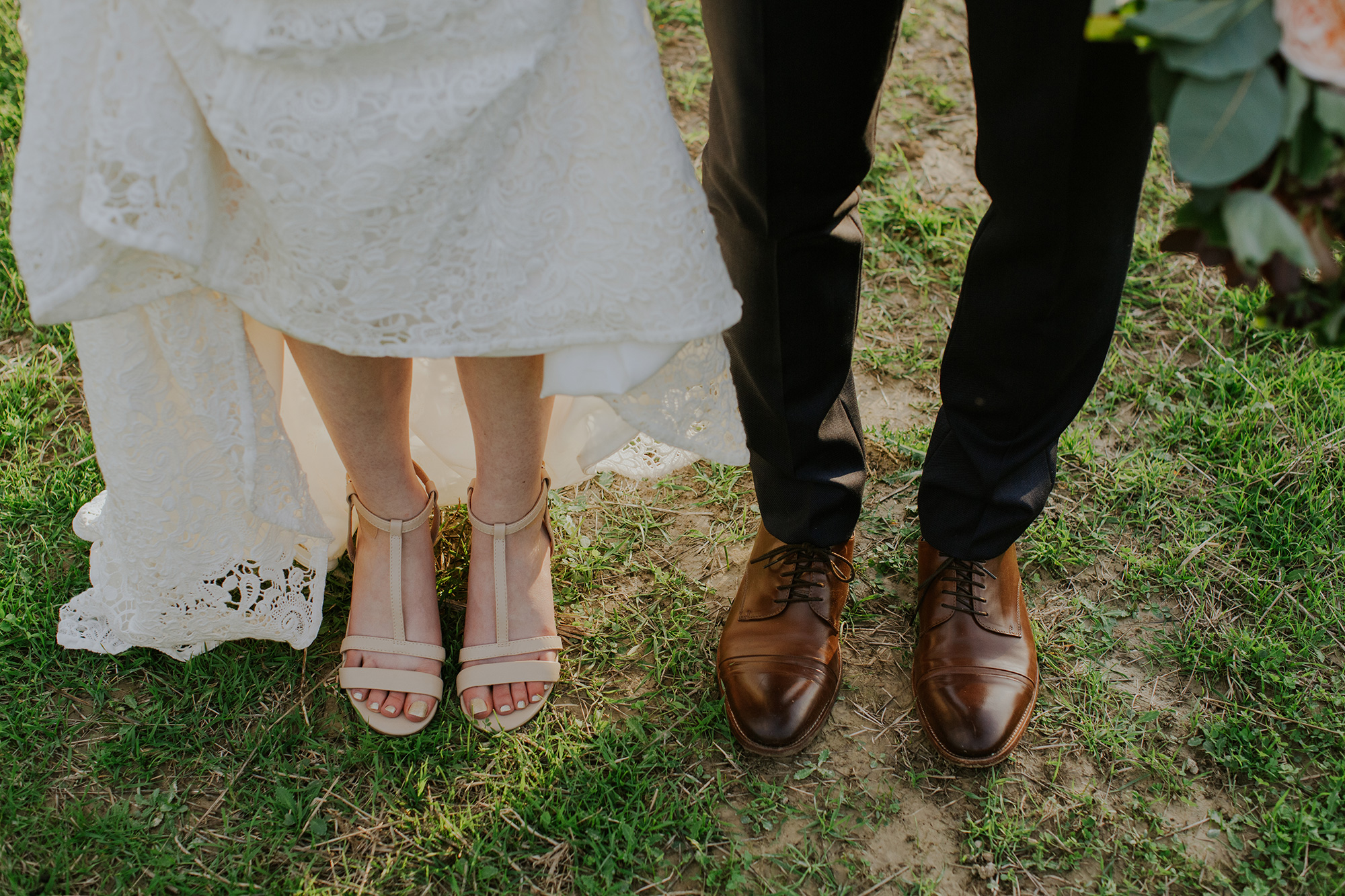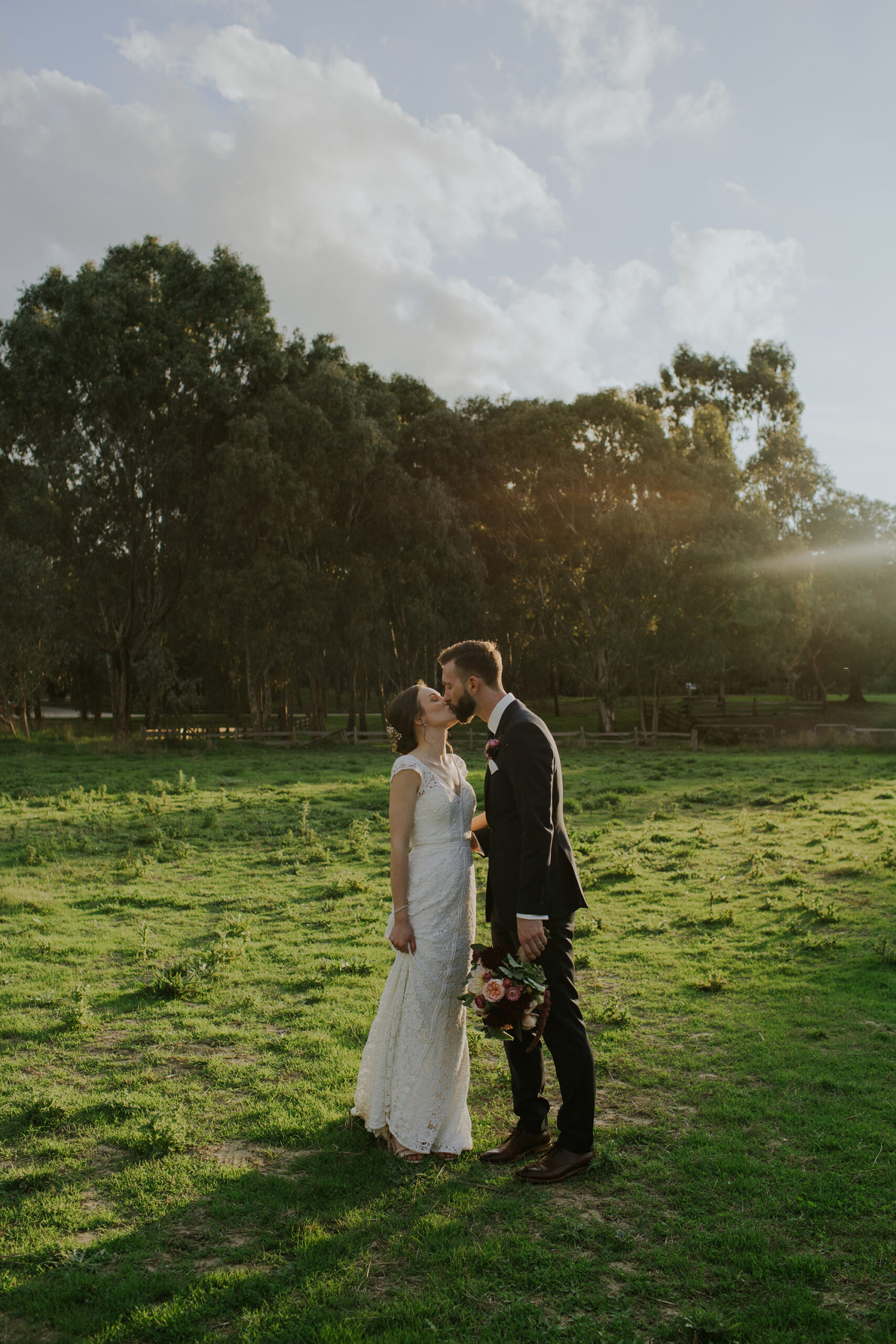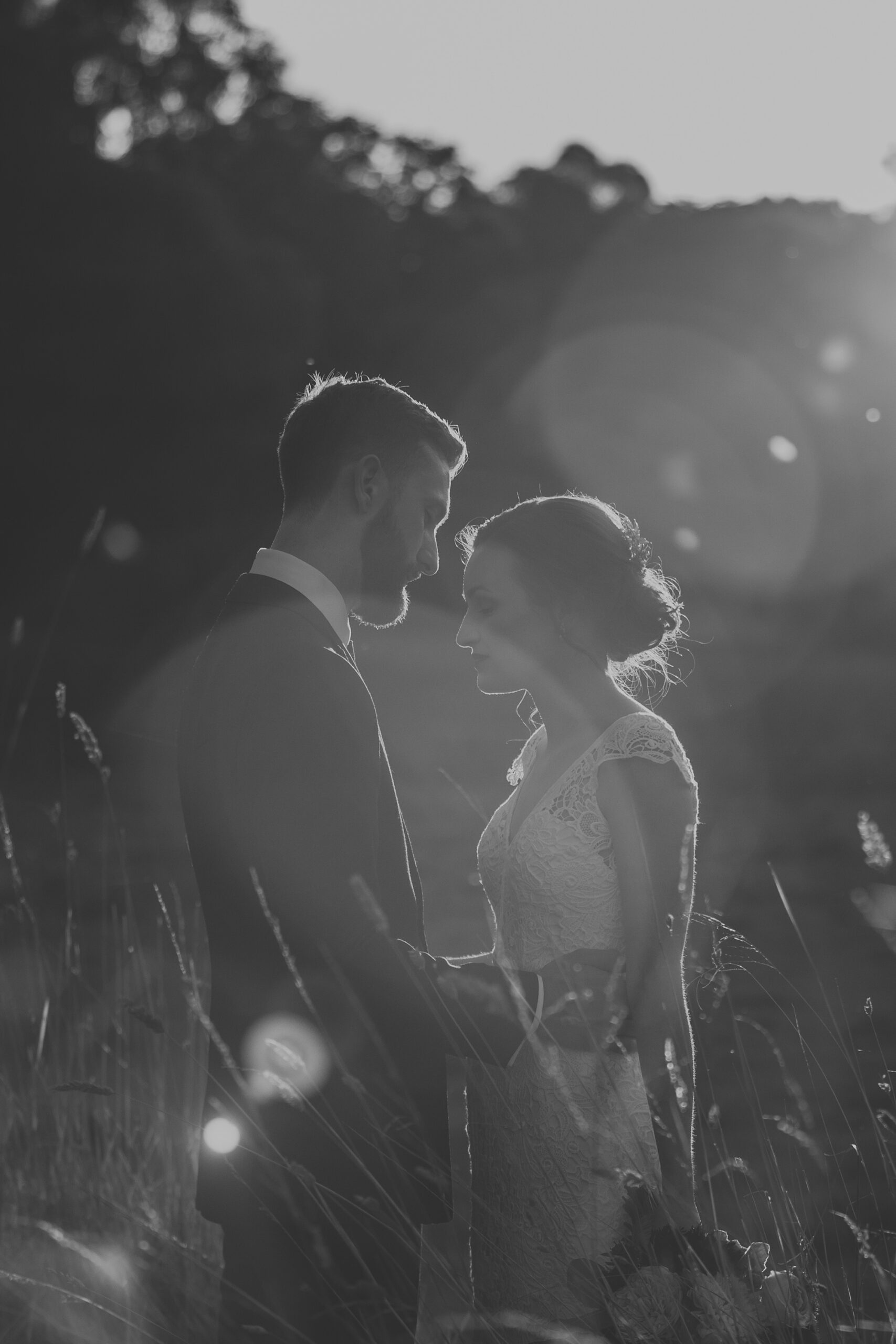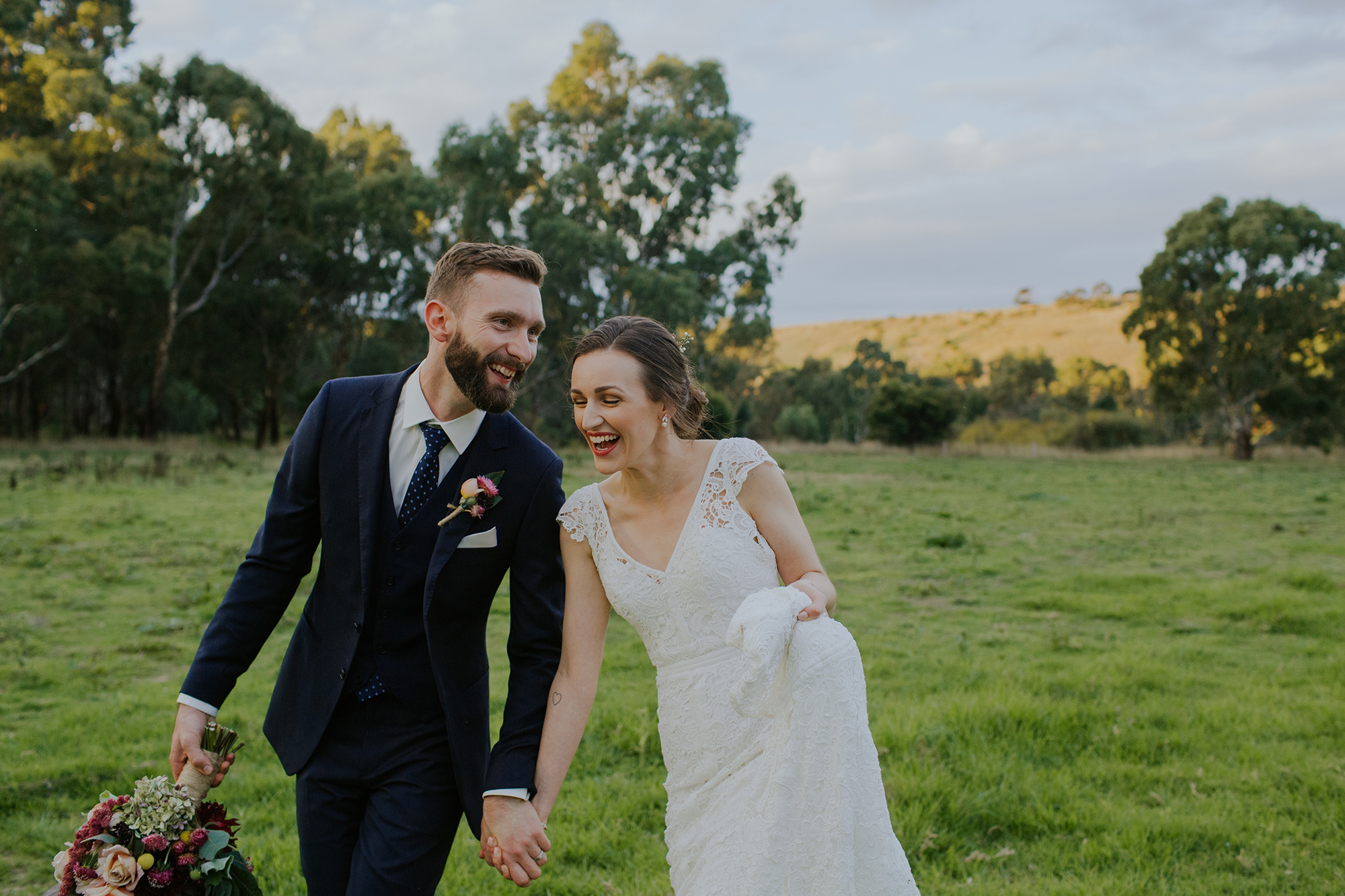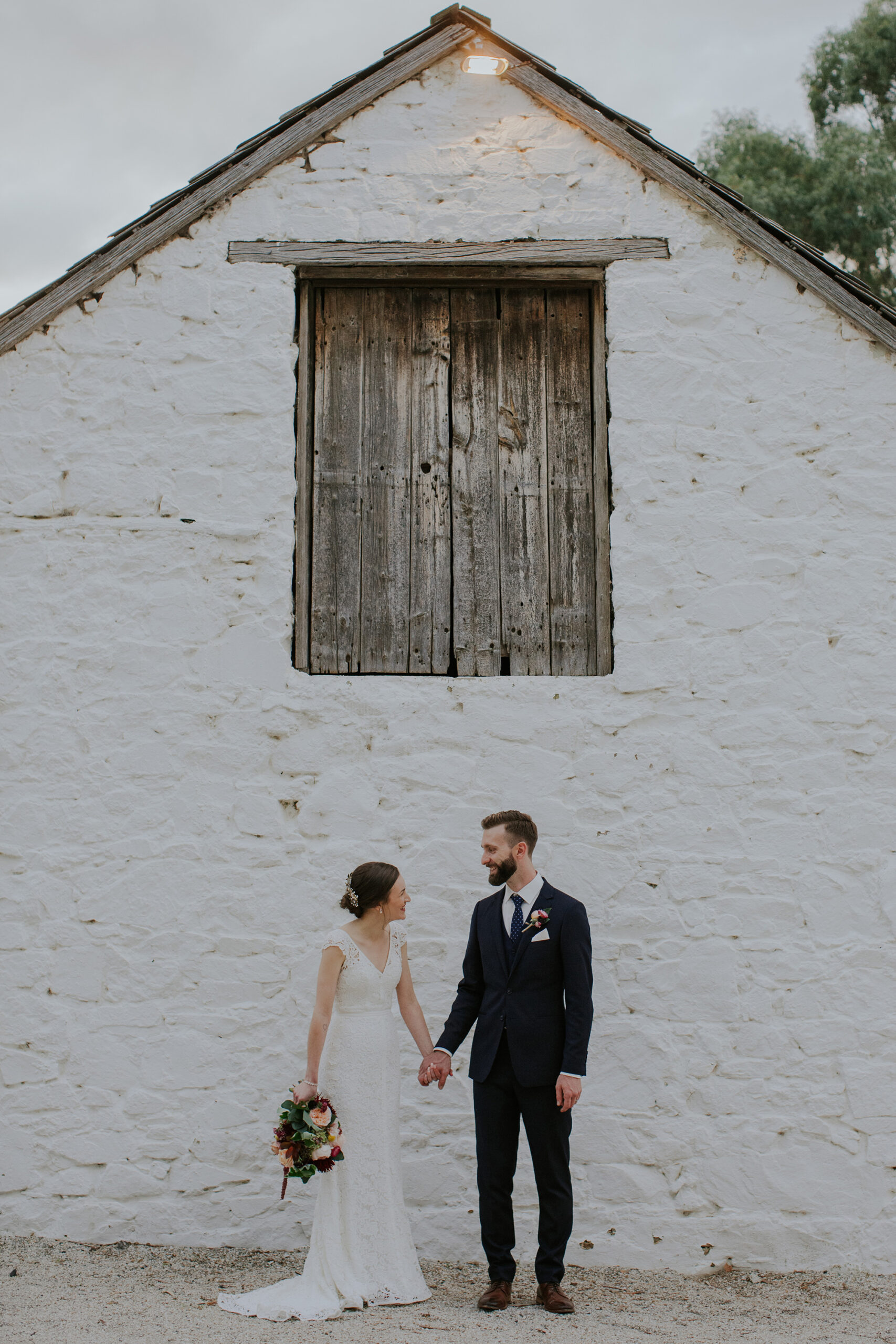 A shout out to the couple's photographer – family friend Kerryn Lee was 40 weeks pregnant at the time! "Kerryn is an extremely amazing, creative and professional photographer who is very talented in capturing special moments. We cannot recommend her enough!" says Georgina.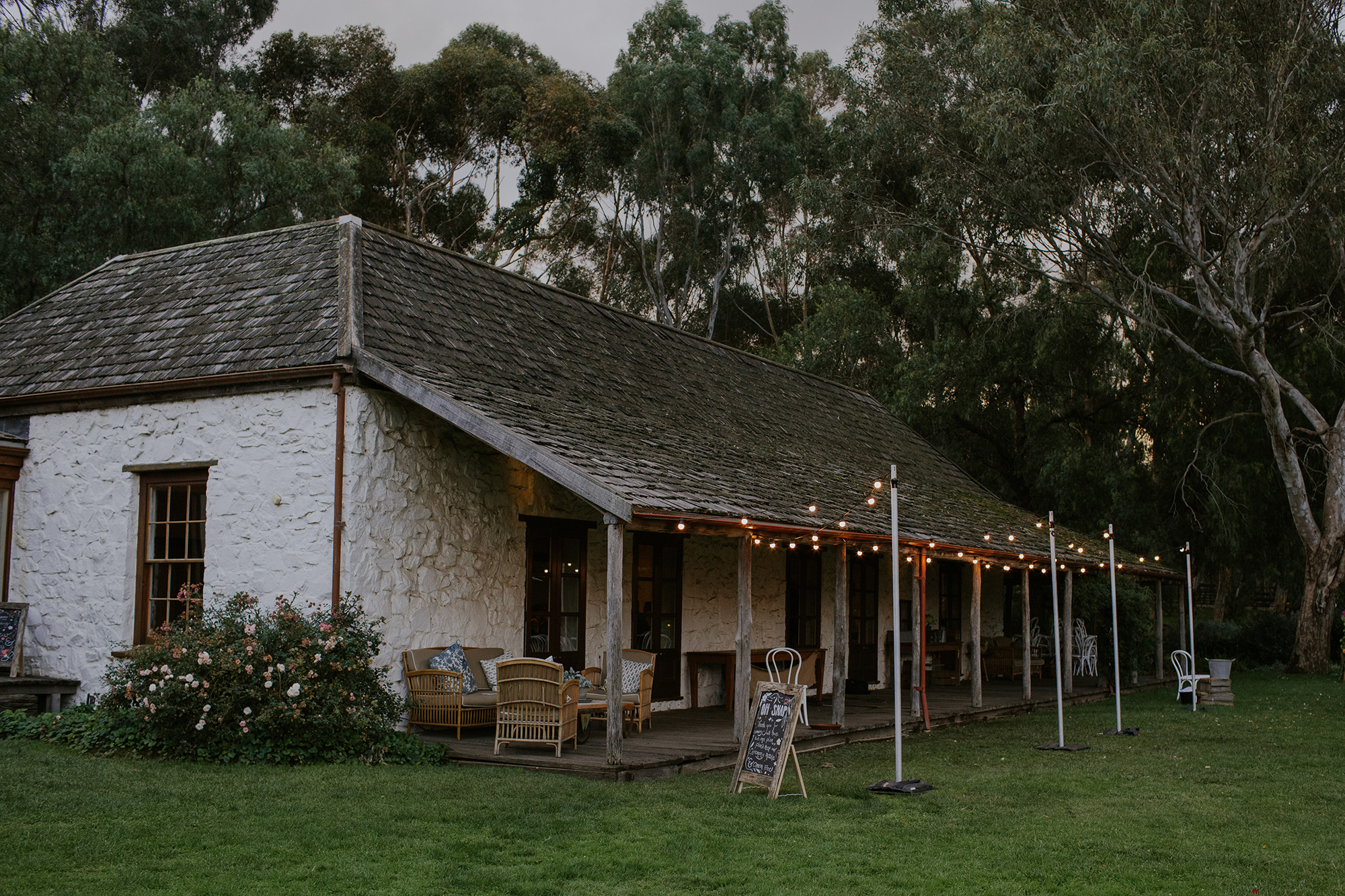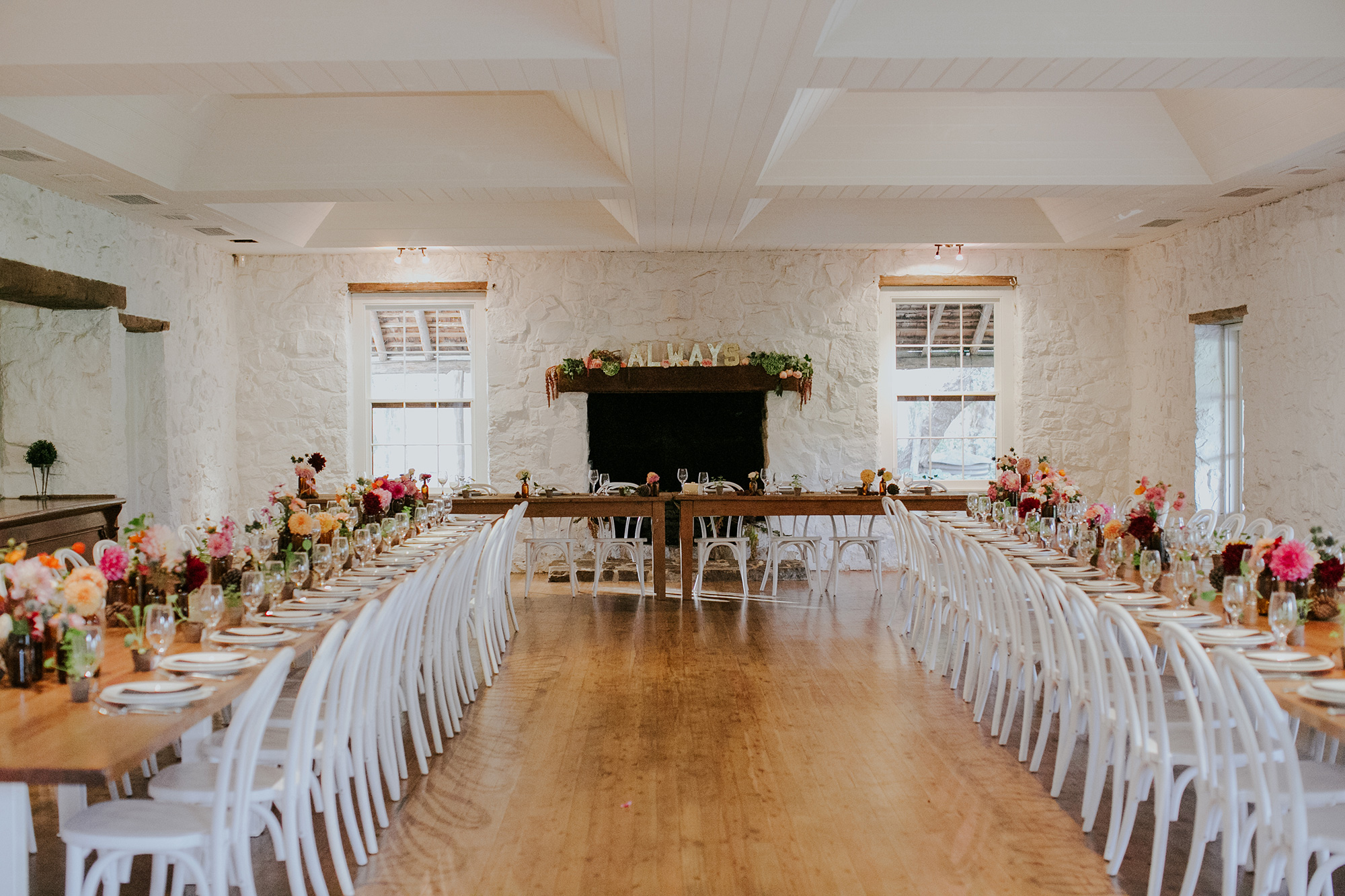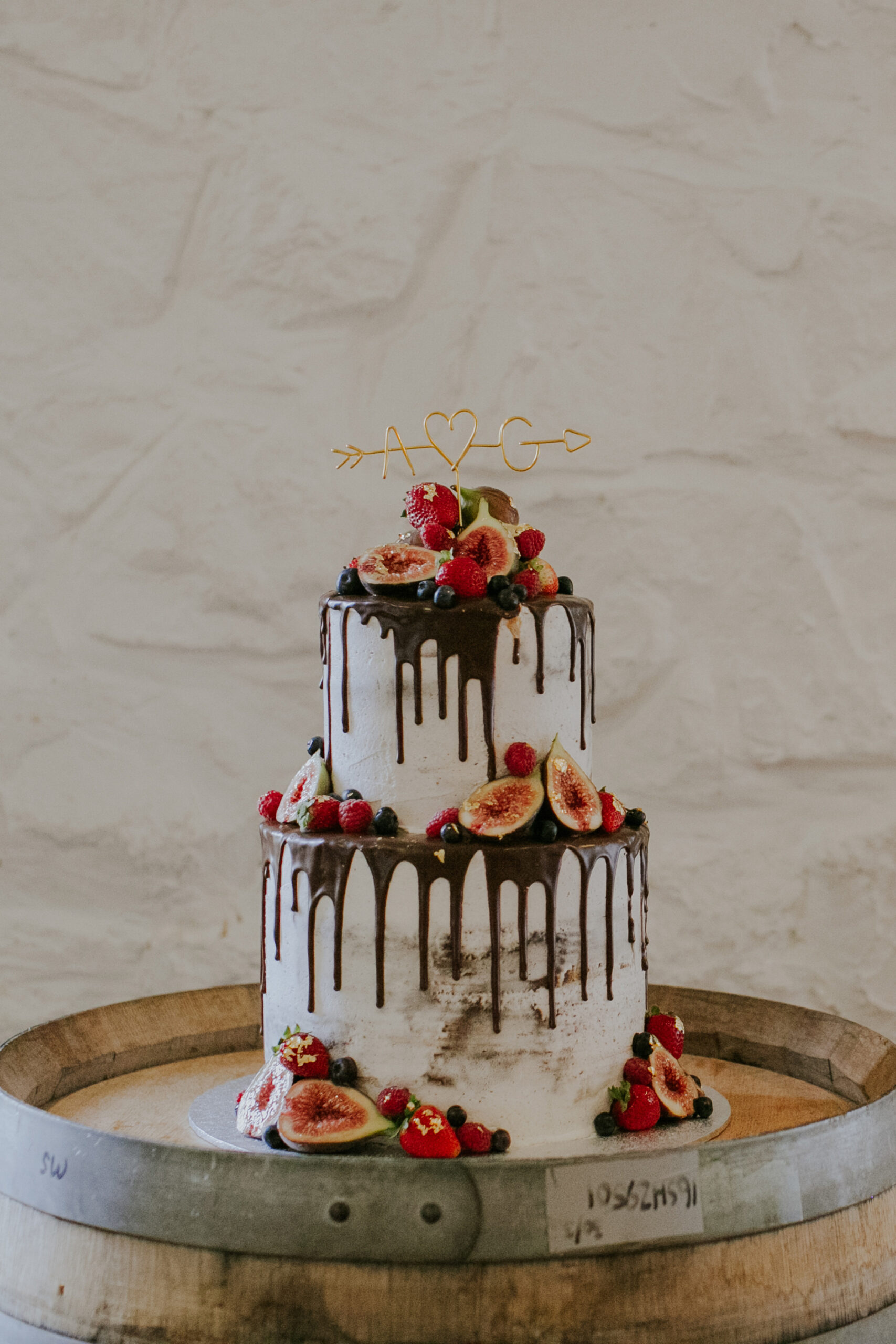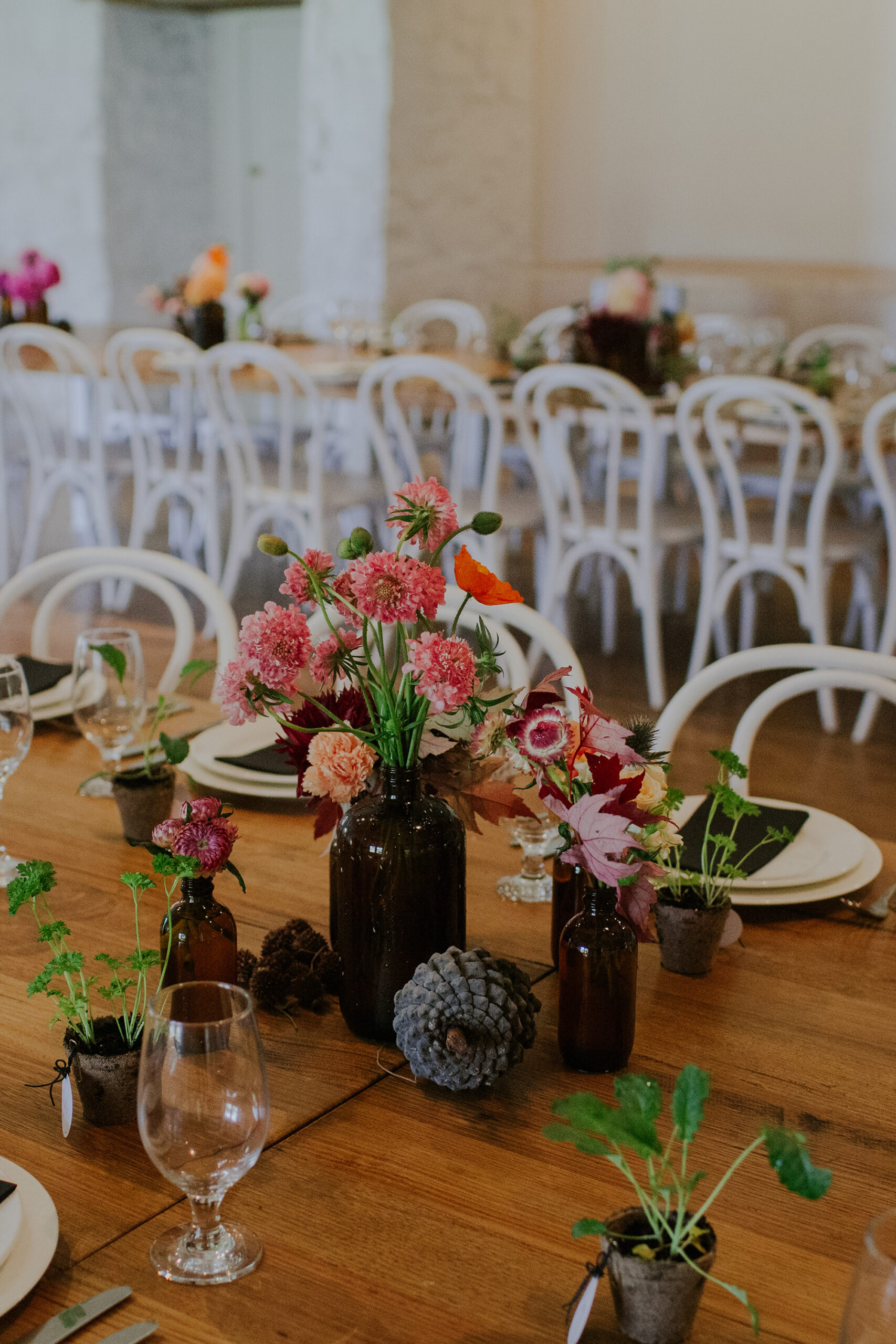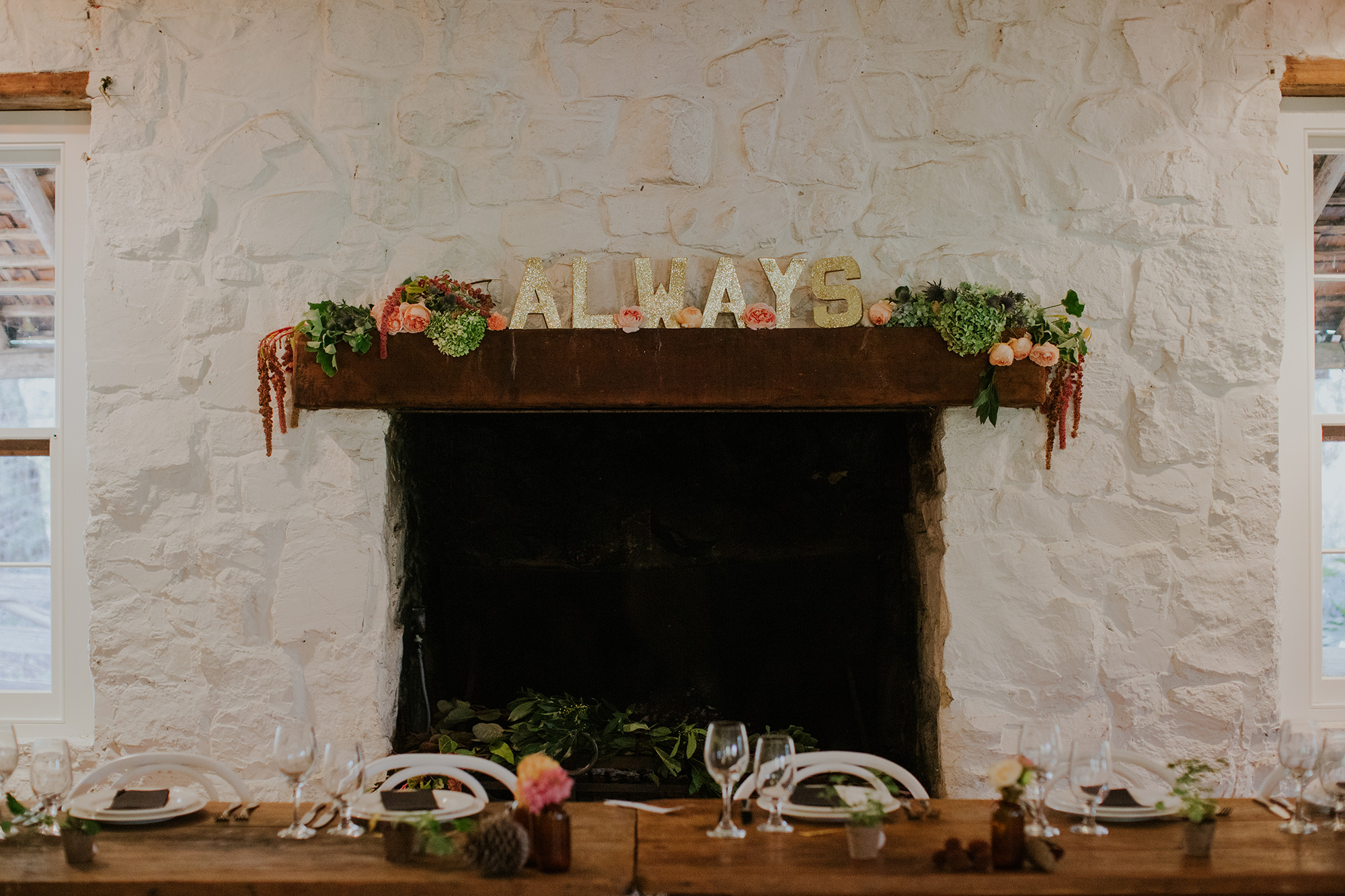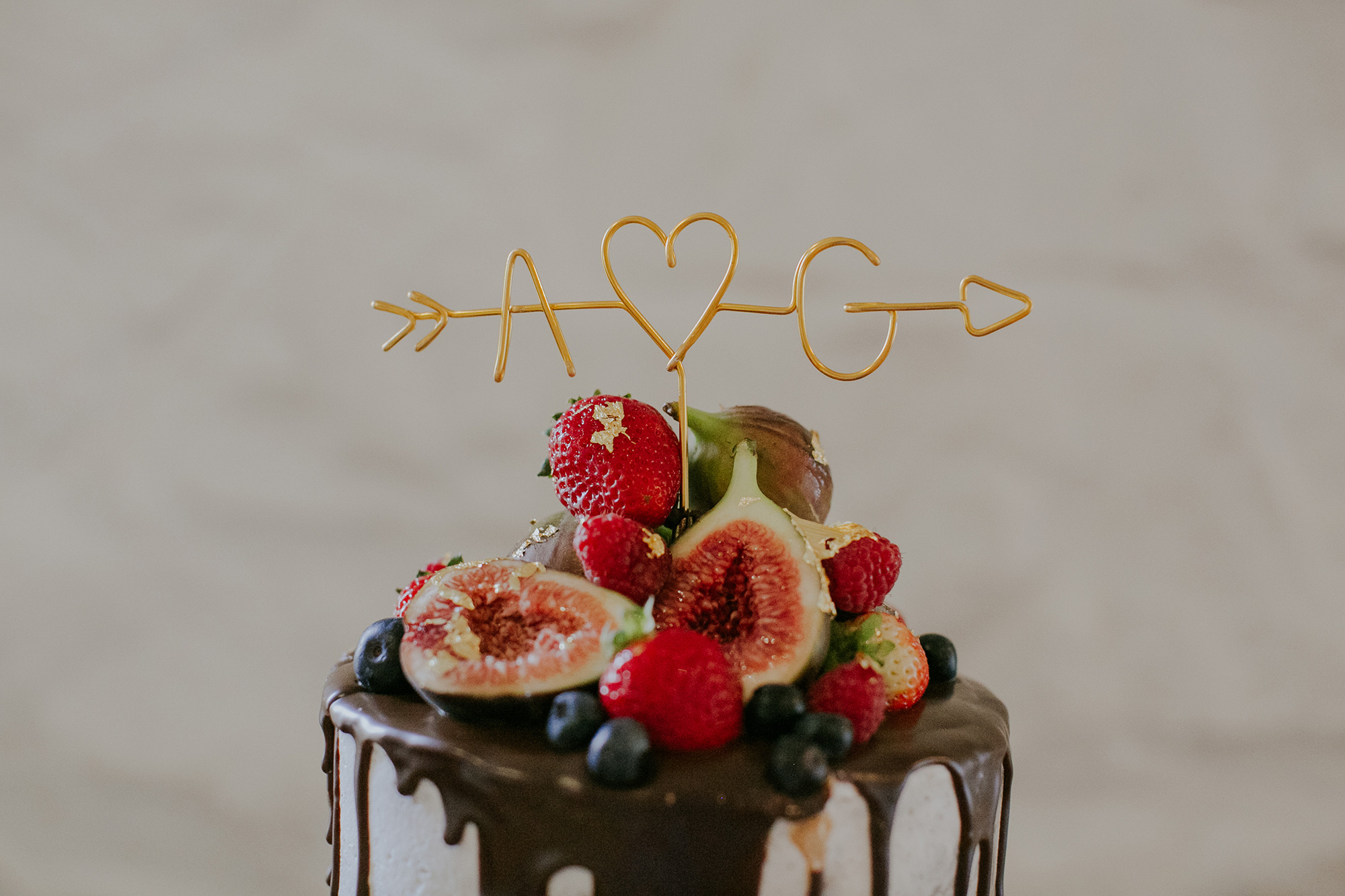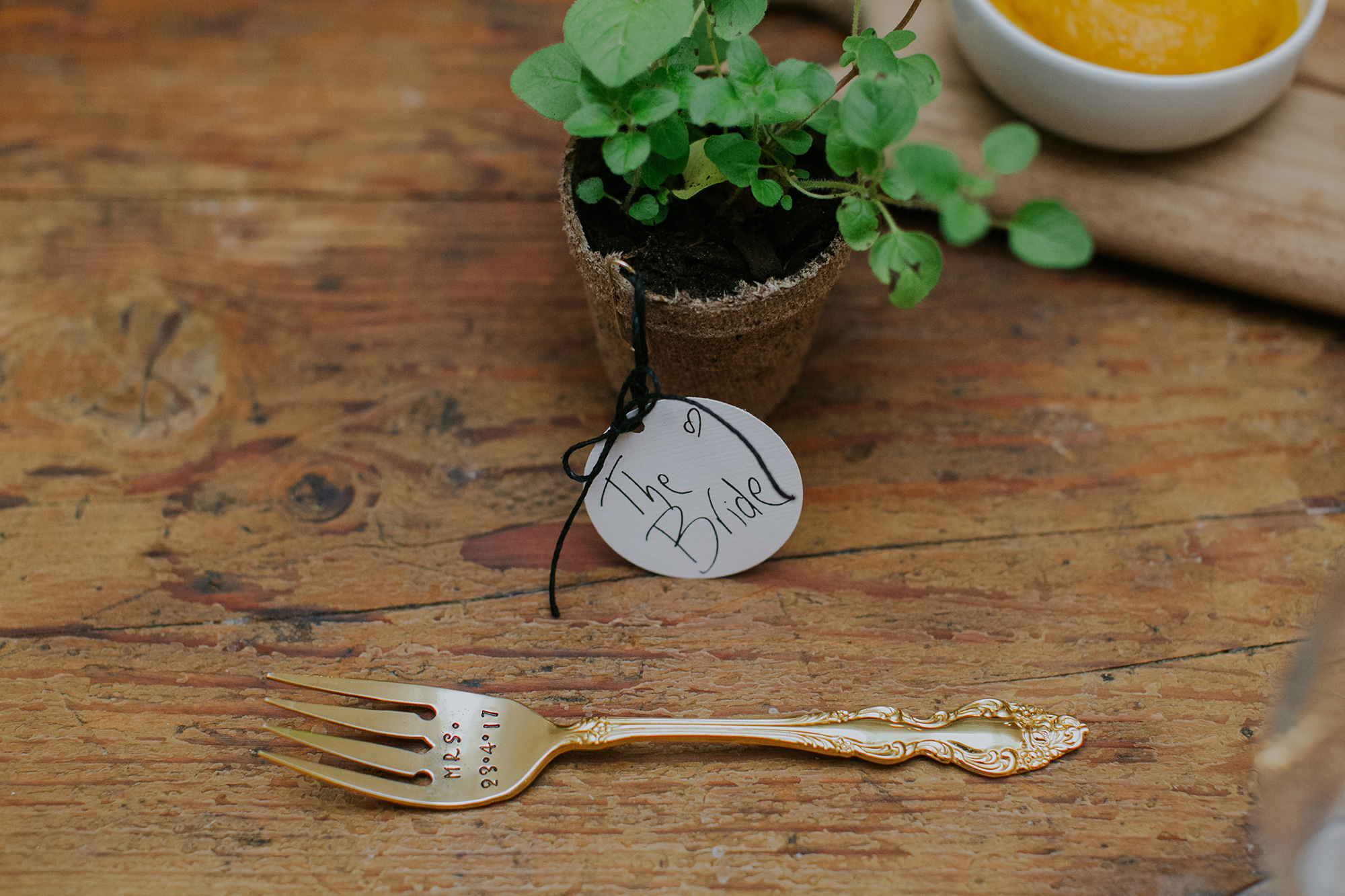 Guests went home with homegrown bomboniere courtesy of the couple themselves.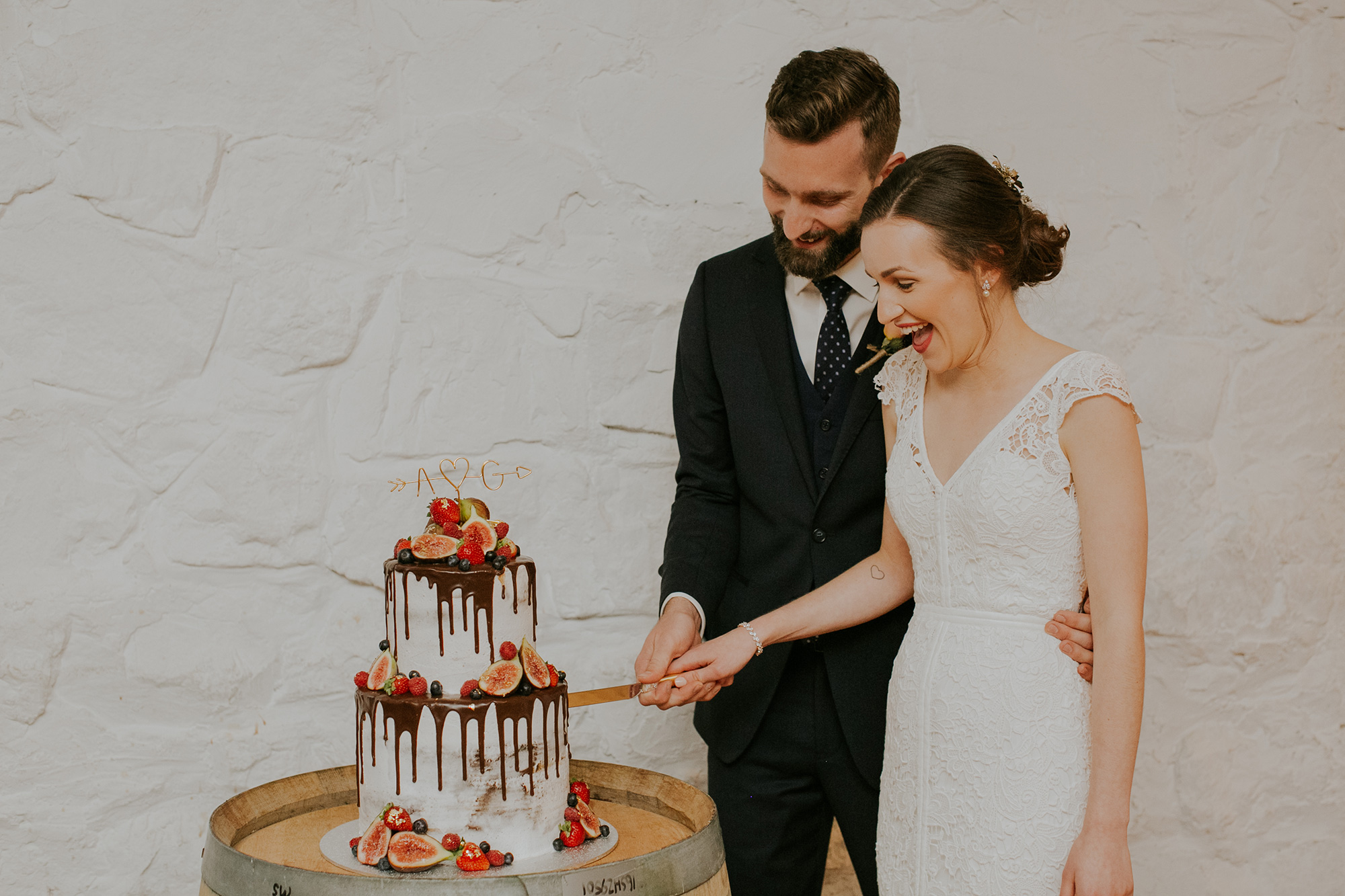 Video by Illum.