Style-savvy bride Hayley Wandelt-Smith had just graduated from a Bachelor of Fashion Design in Canberra when her beau of seven years, Chris Morgan, proposed.
It was an exciting time. A fashion degree, a wedding to plan and then, a move to Melbourne – Hayley had accepted her first design role at a company unlikely of an upcoming fashionista – Australian Defence Apparel. Designing protective clothing for the military and law enforcement, she says, "I design body armour by day and more girly things in my spare time!"
And there's fewer more girly things to design than a wedding. Hayley was her own wedding planner and, armed with a fashion degree, she styled the pair's modern romantic wedding using mood boards to outline her feminine vision. "It helped to get everyone on the same page," she says.
Despite having all the skills and creativity needed to design her own bridal gown (she had already designed her aunty's wedding dress), Hayley decided not to put herself under unnecessary pressure and opted to buy a ready-to-wear design from Fairytales Bridal Boutique. "People expected that I would design my own gown, but I wanted to enjoy the experience of planning the wedding and not have to worry about doing my own fittings," she explains.
In front of 120 guests, Chris and Hayley exchanged vows before a beautiful release ceremony on the steps of the picturesque Chateau Wyuna chapel in the foothills of the Dandenong Ranges.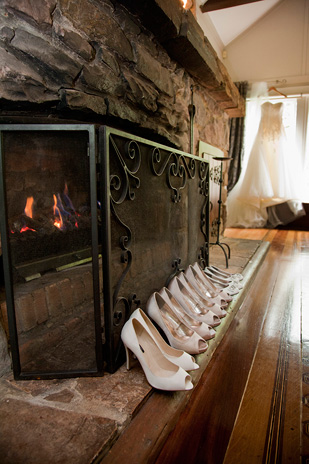 High school sweethearts, Chris and Hayley were together for seven years before Chris proposed. Hayley says, "He planned a surprise proposal, but I totally knew what he was up to. You don't spend seven years with someone and not know what they are up to!"
She adds, "He took me out to one of my favourite places for dinner (Black Mountain Tower). It was so cute to see him nervous! By the time we finally had dessert and went up to the lookout, I was so excited that I didn't even let him finish the proposal! As soon as I saw the ring box I started to squeal and cry and practically bowled him over. Poor guy didn't even get the chance to get down on one knee."
The couple chose Chateau Wyuna for its breathtaking scenery and it was one of venues in the area that could cater for their 120 guests. With so many friends and family attending from interstate, the venue's affiliation with a nearby hotel was also a major attraction for the pair.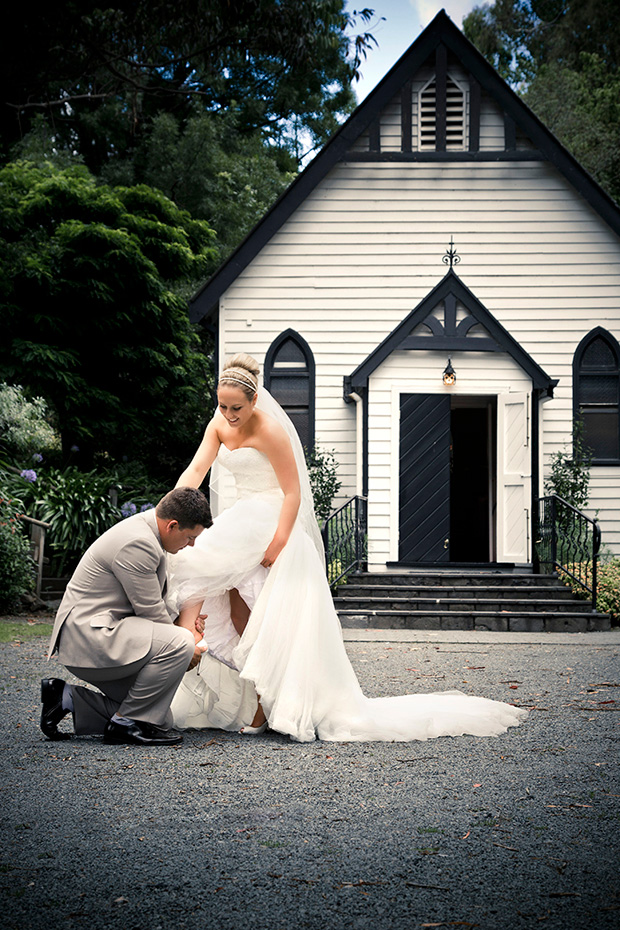 Hayley says, "If you are being your own wedding planner, make a list of everything you need and check it twice. Involve family and friends as much as you can because not only can it save you a fortune, it also makes the whole experience more personal and memorable."
Photos courtesy of Whitepoint Photography.